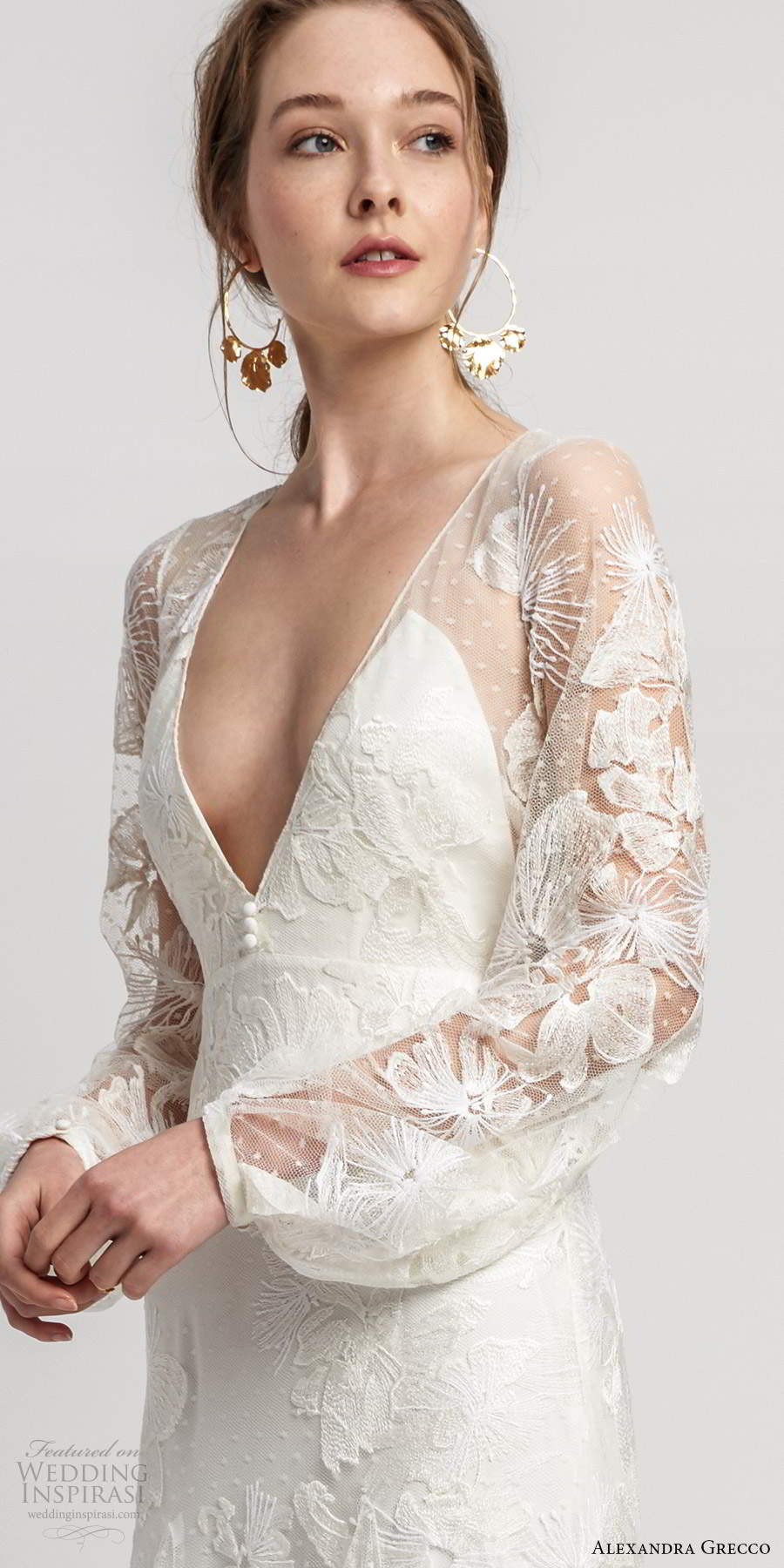 Contemporary wedding dresses tend to come in one of three flavors: the fairy tale princess, the structured, ultra-minimalist, and the super sexy and glamorous with intricate embellishments. But the 2020 bridal collection by Alexandra Grecco proves that you can have it all. At once elegant, romantic and undeniably modern, these creations are perfect for brides looking for something fresh, feminine and effortlessly chic.
"Alexandra Grecco designs balance modern elements with effortless style and this collection is no exception. The collection strays from tradition, while featuring high-quality fabrics and intricate hand-embroidery sourced from around the world and produced in the heart of New York City's Garment District."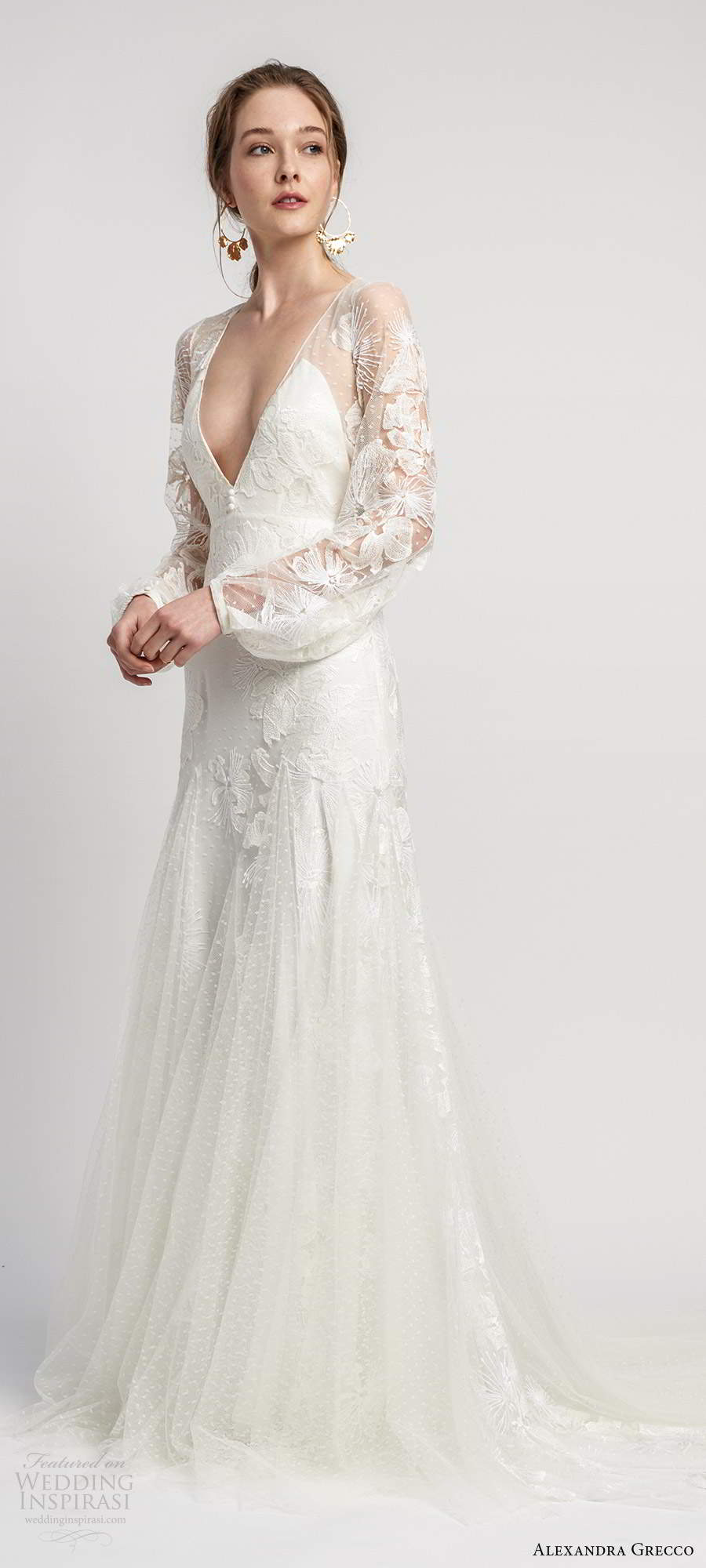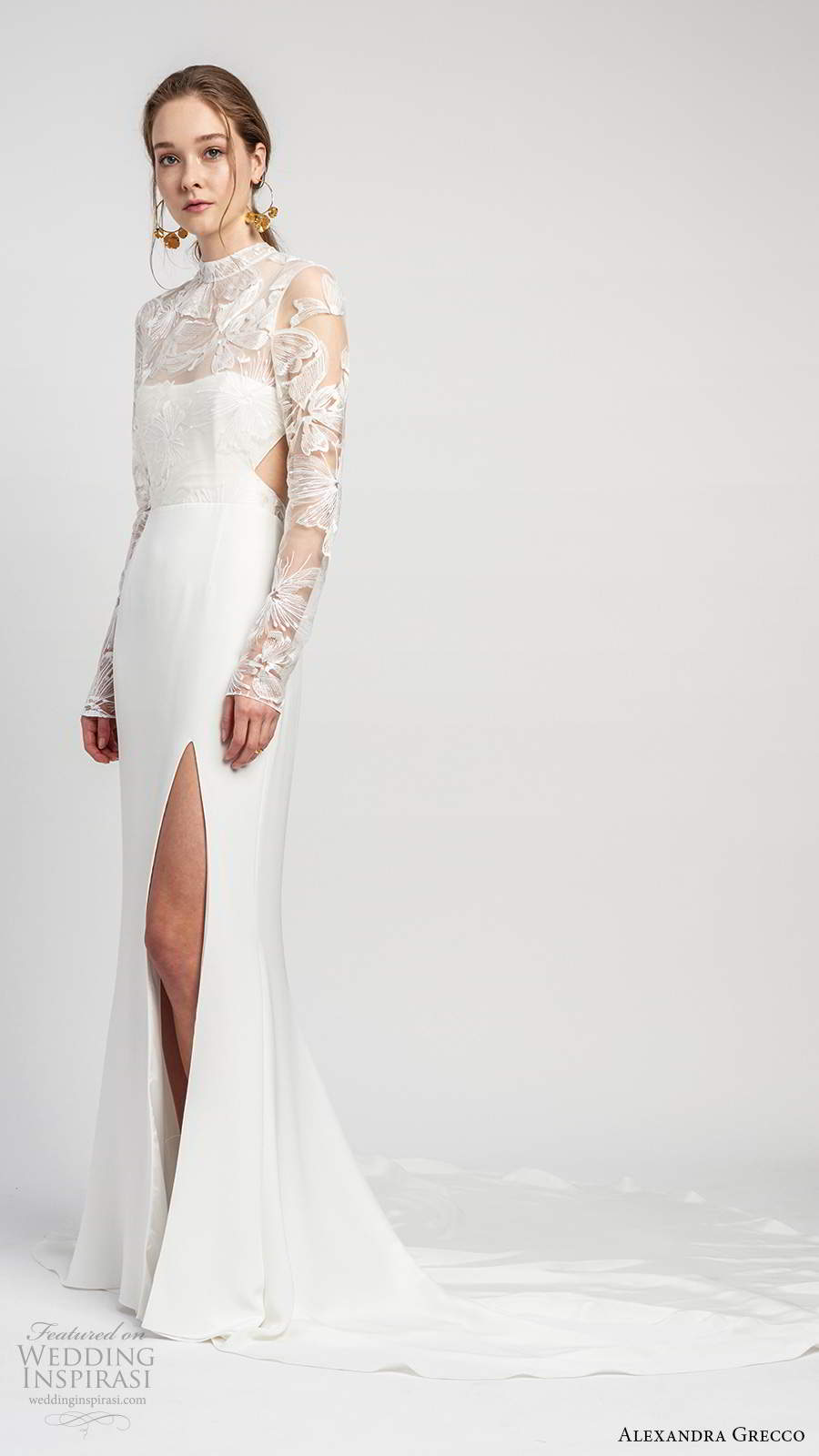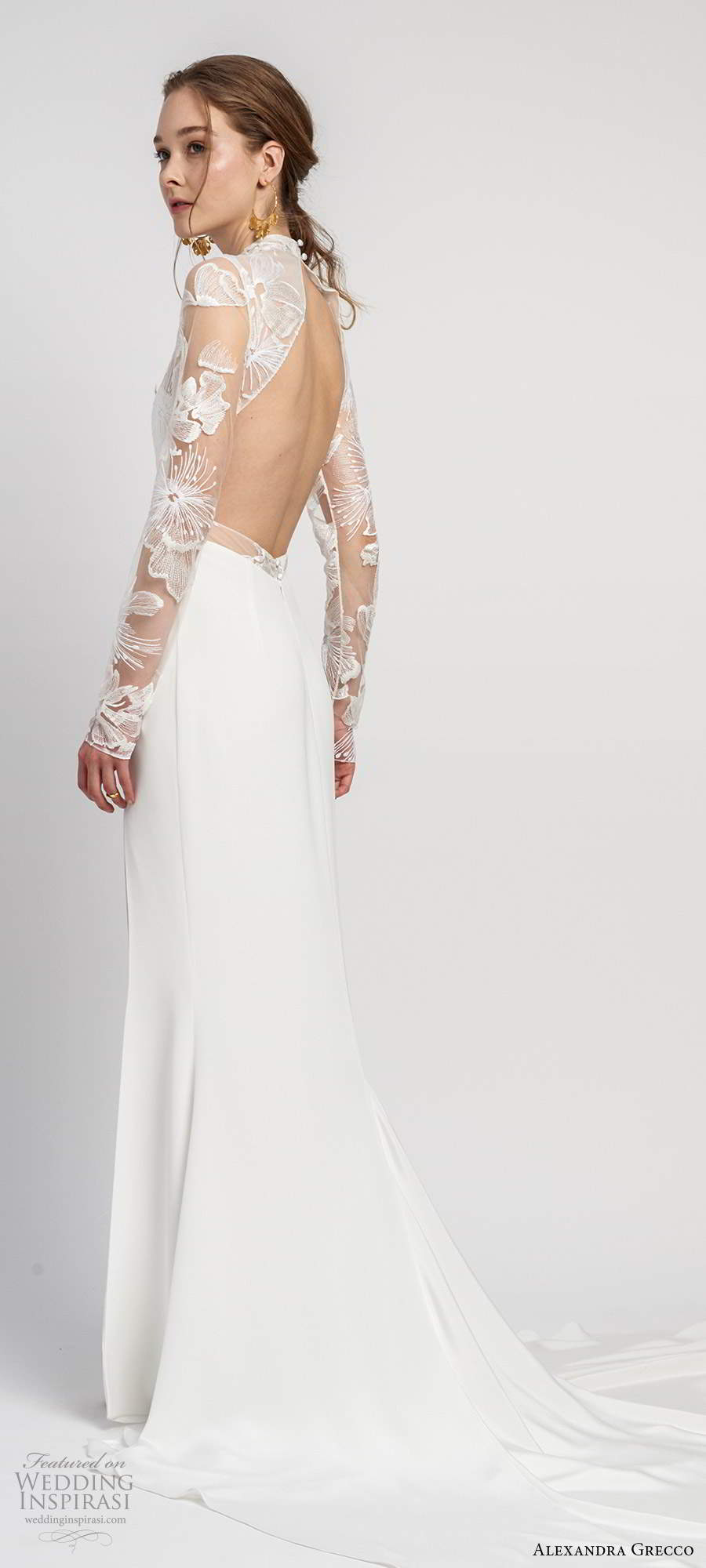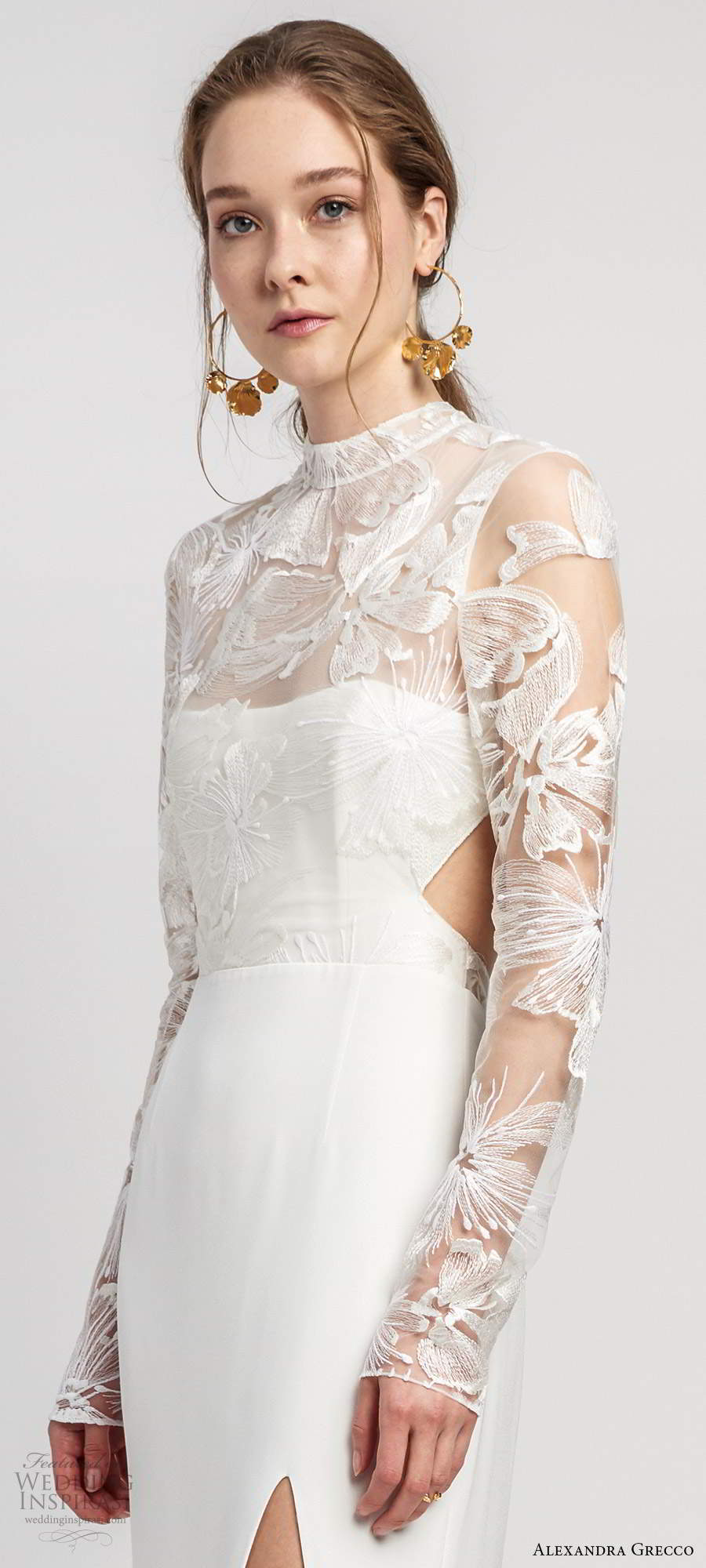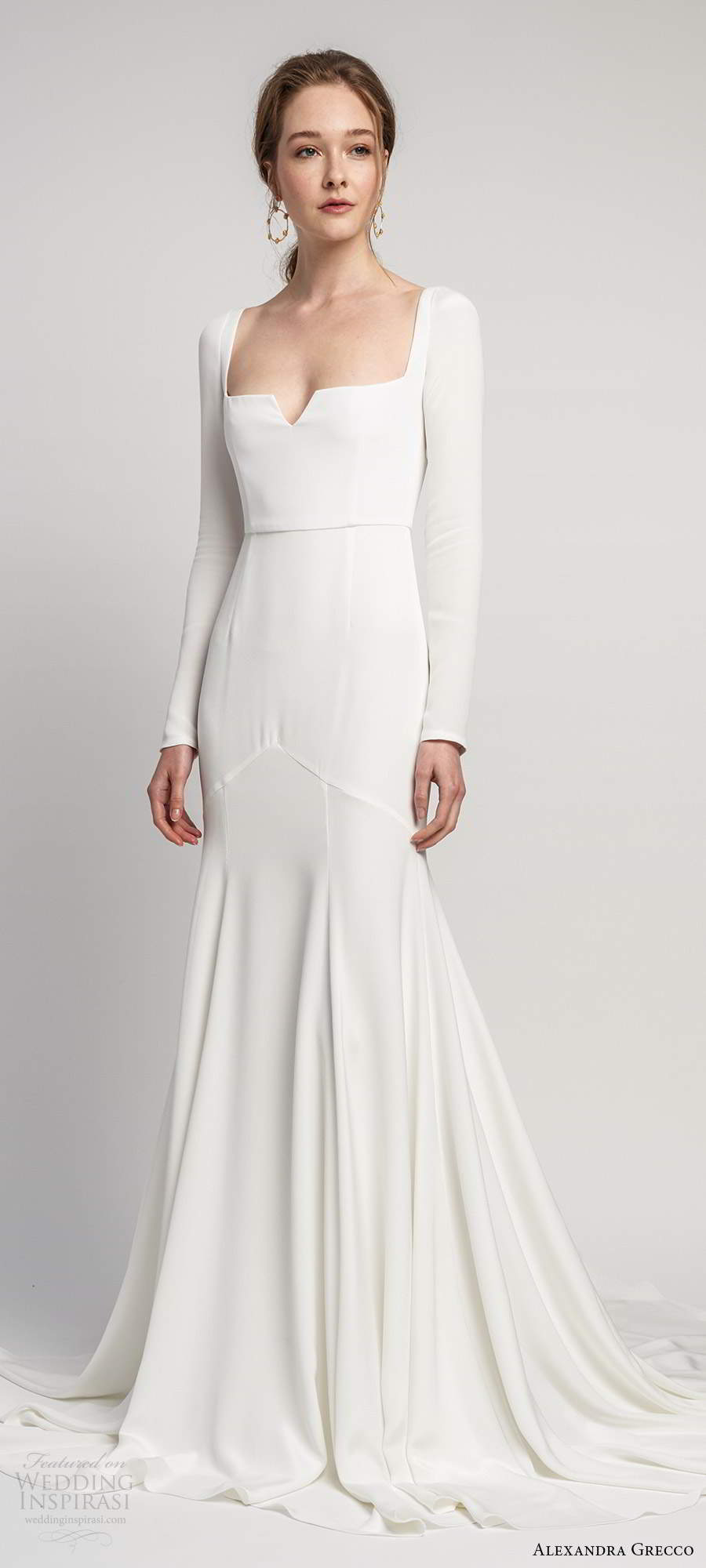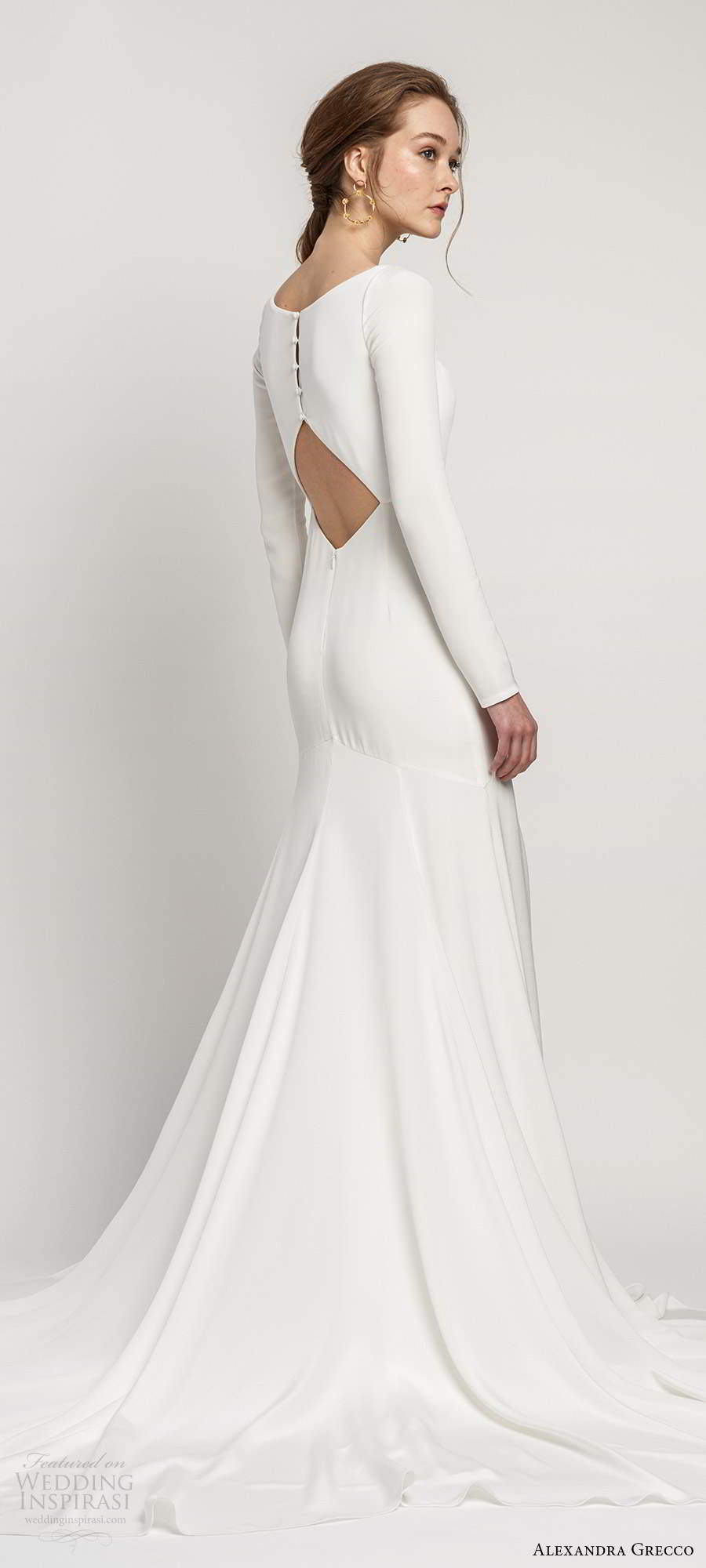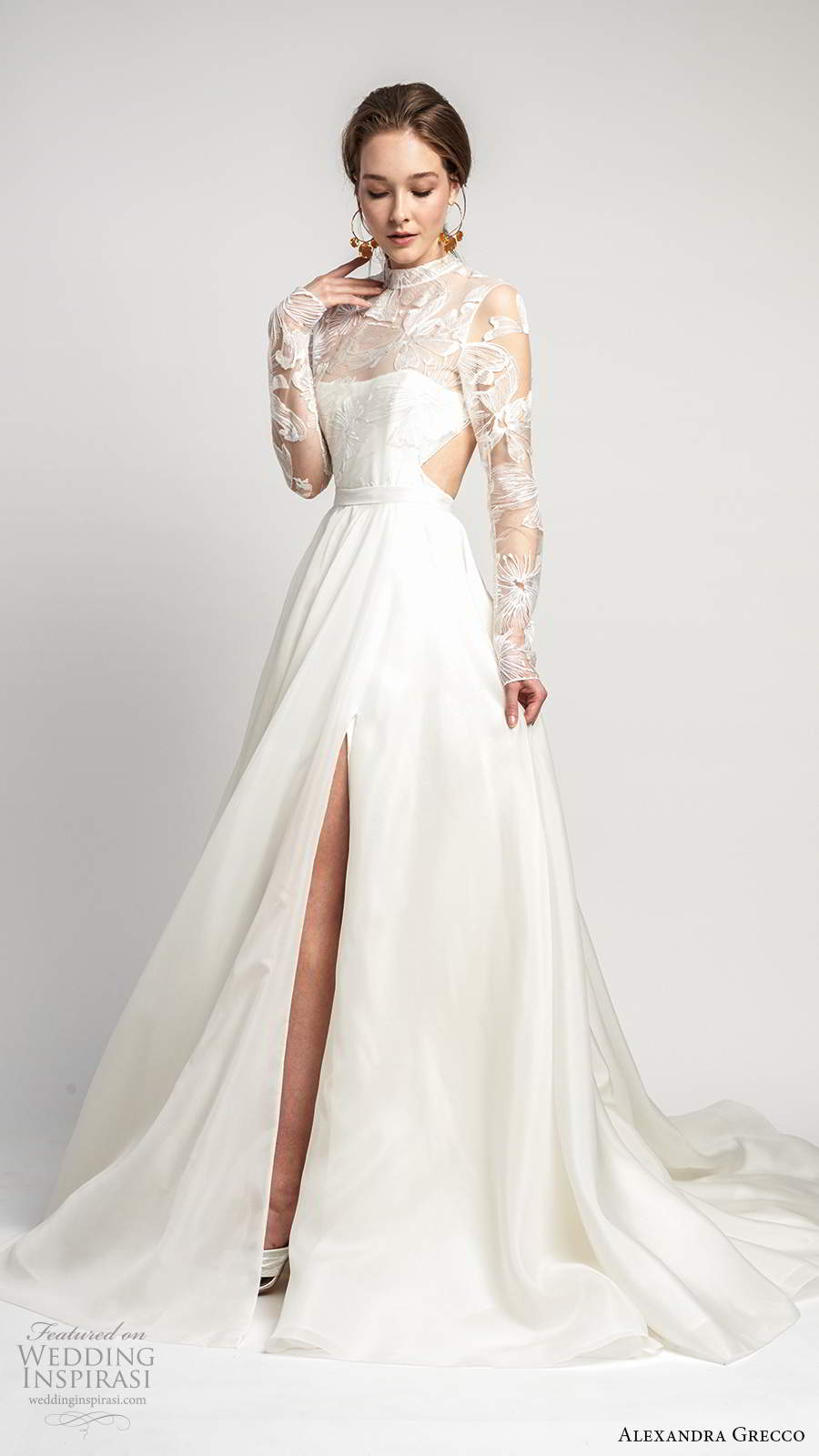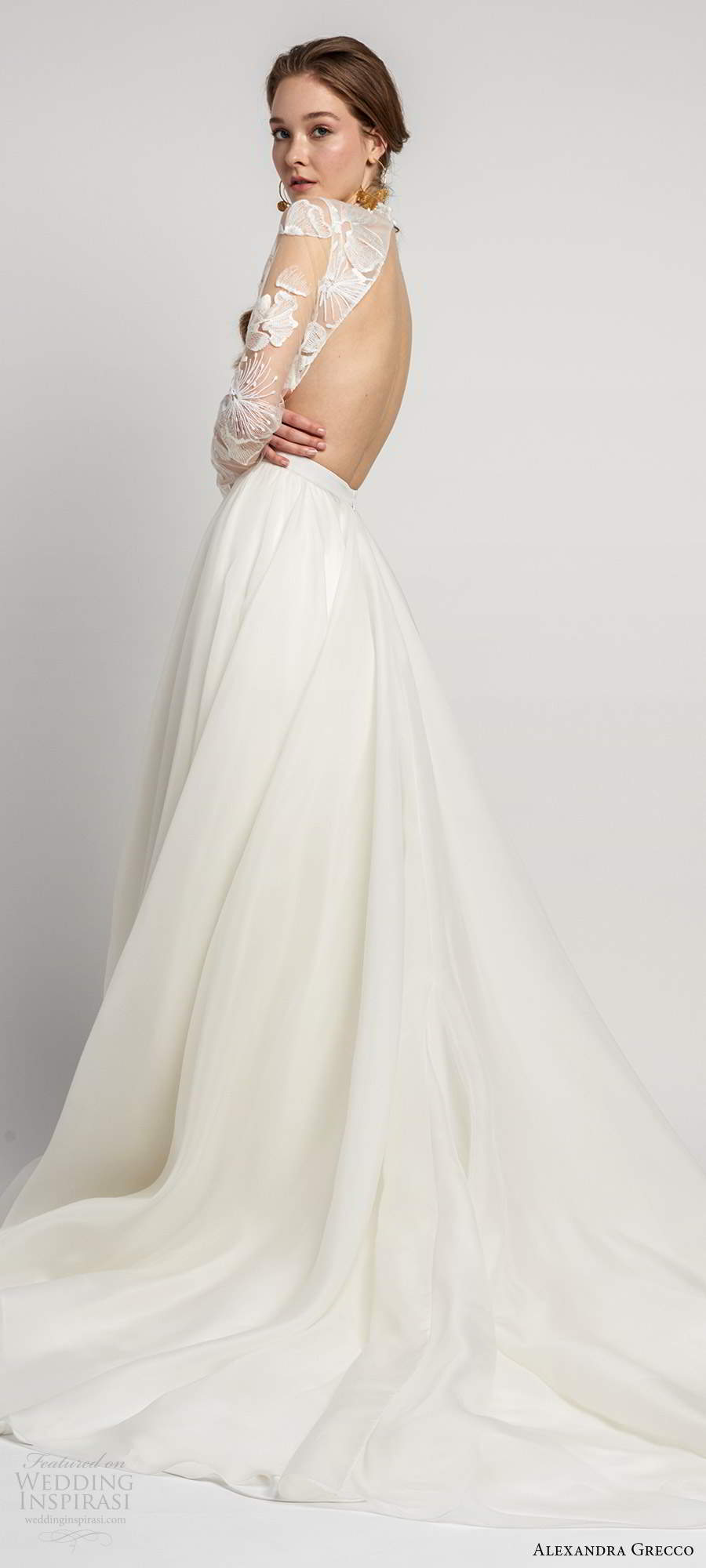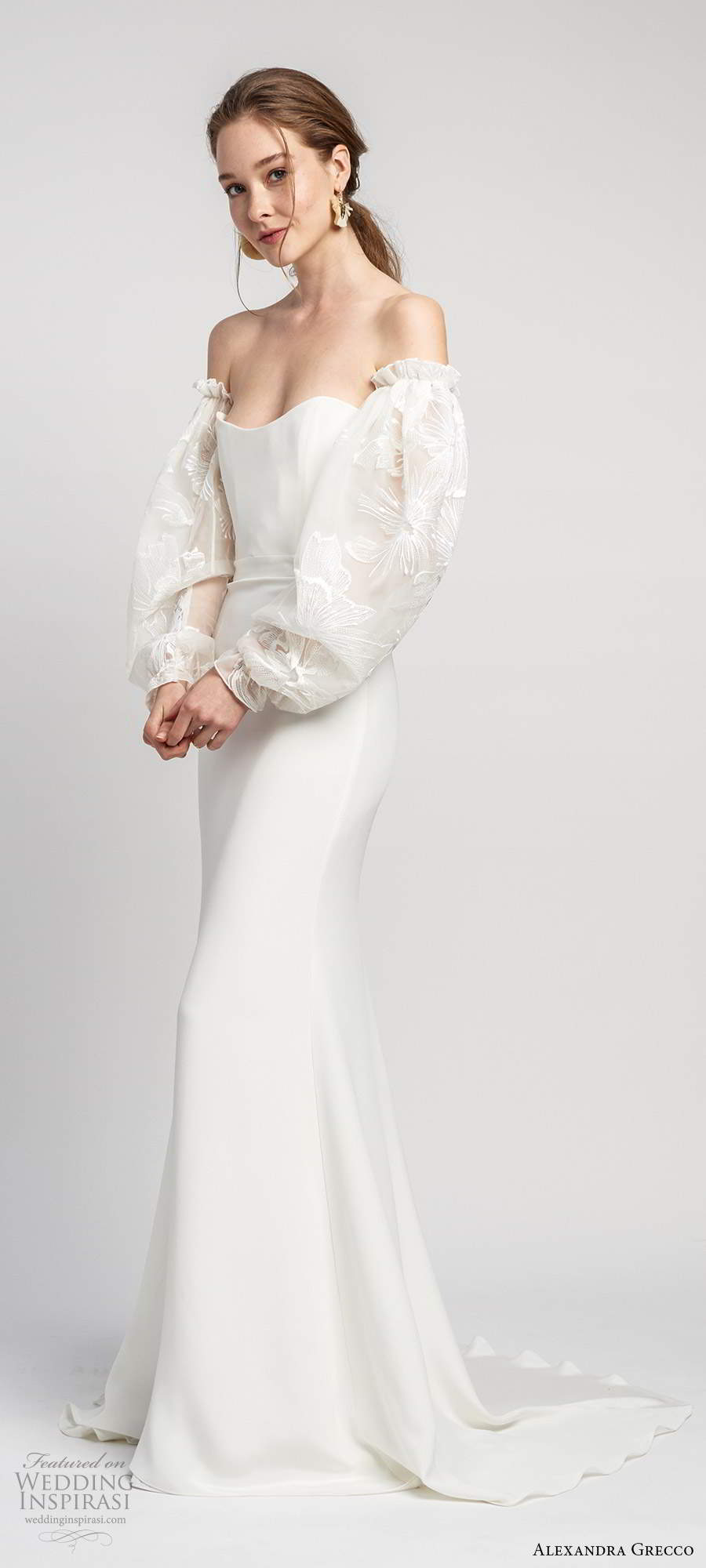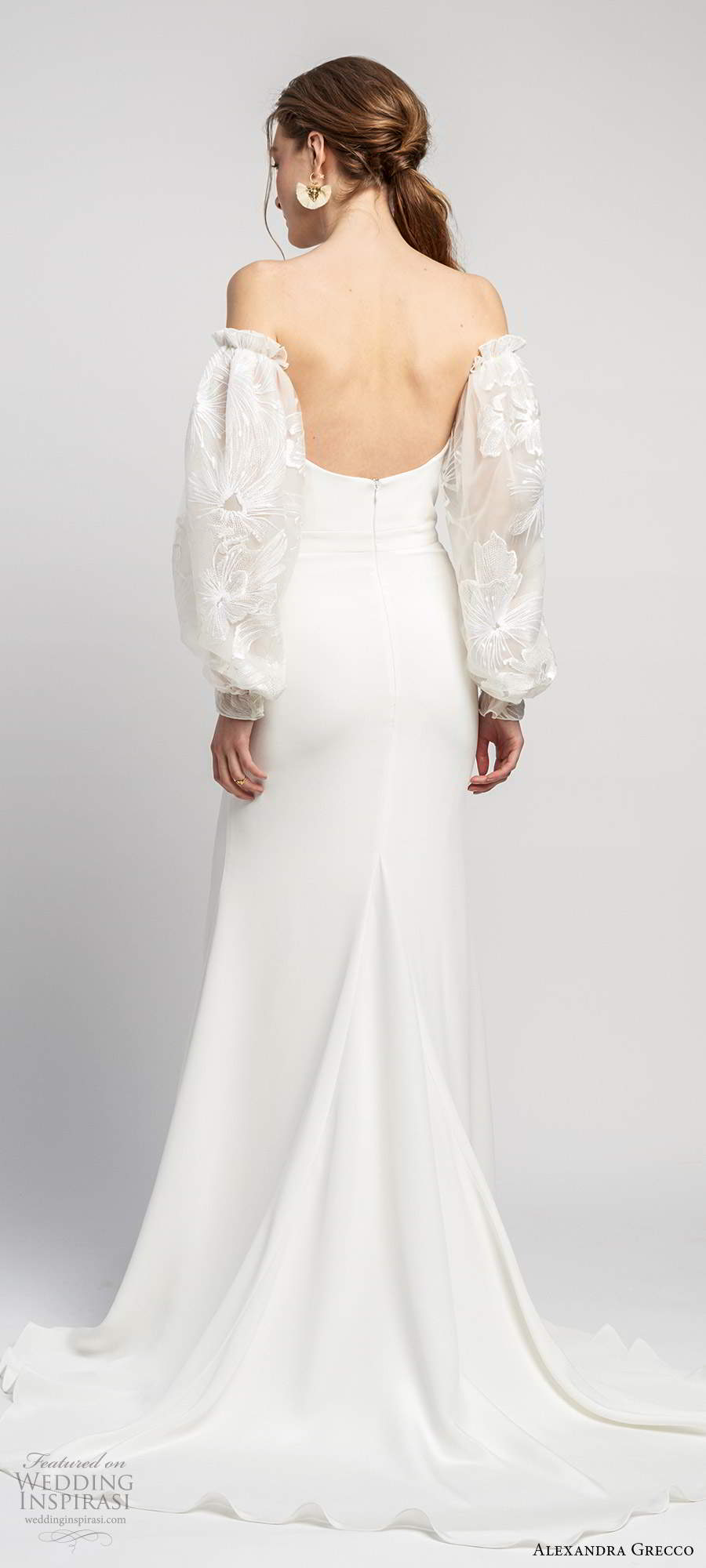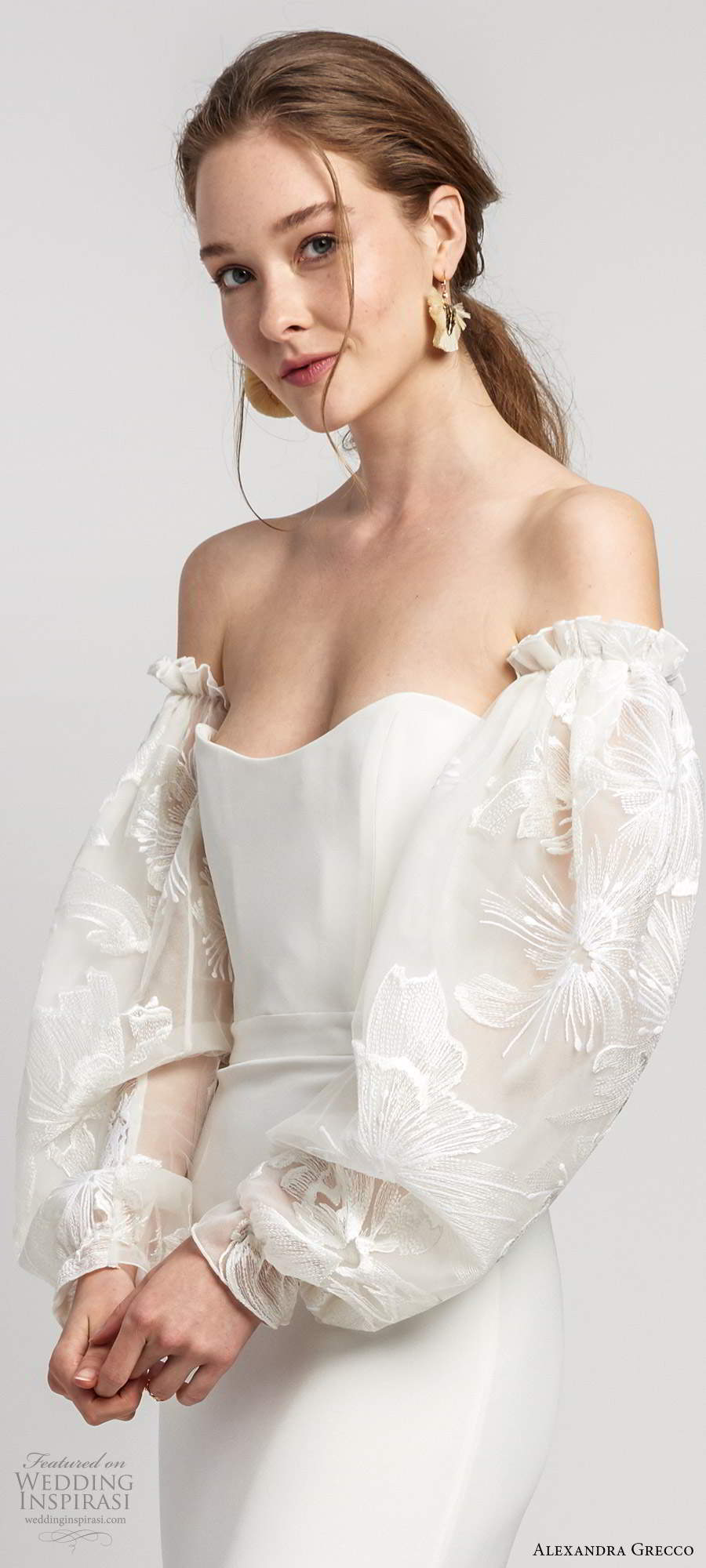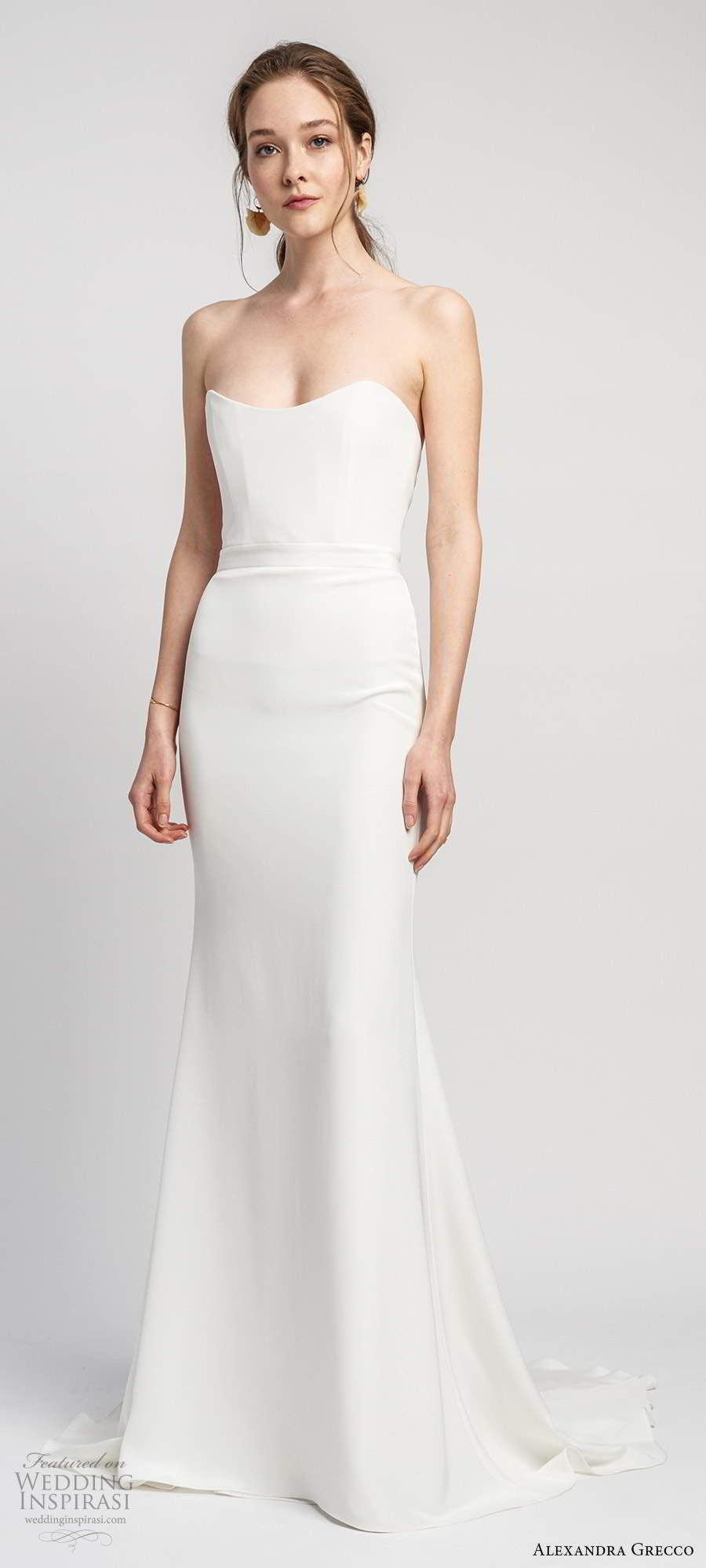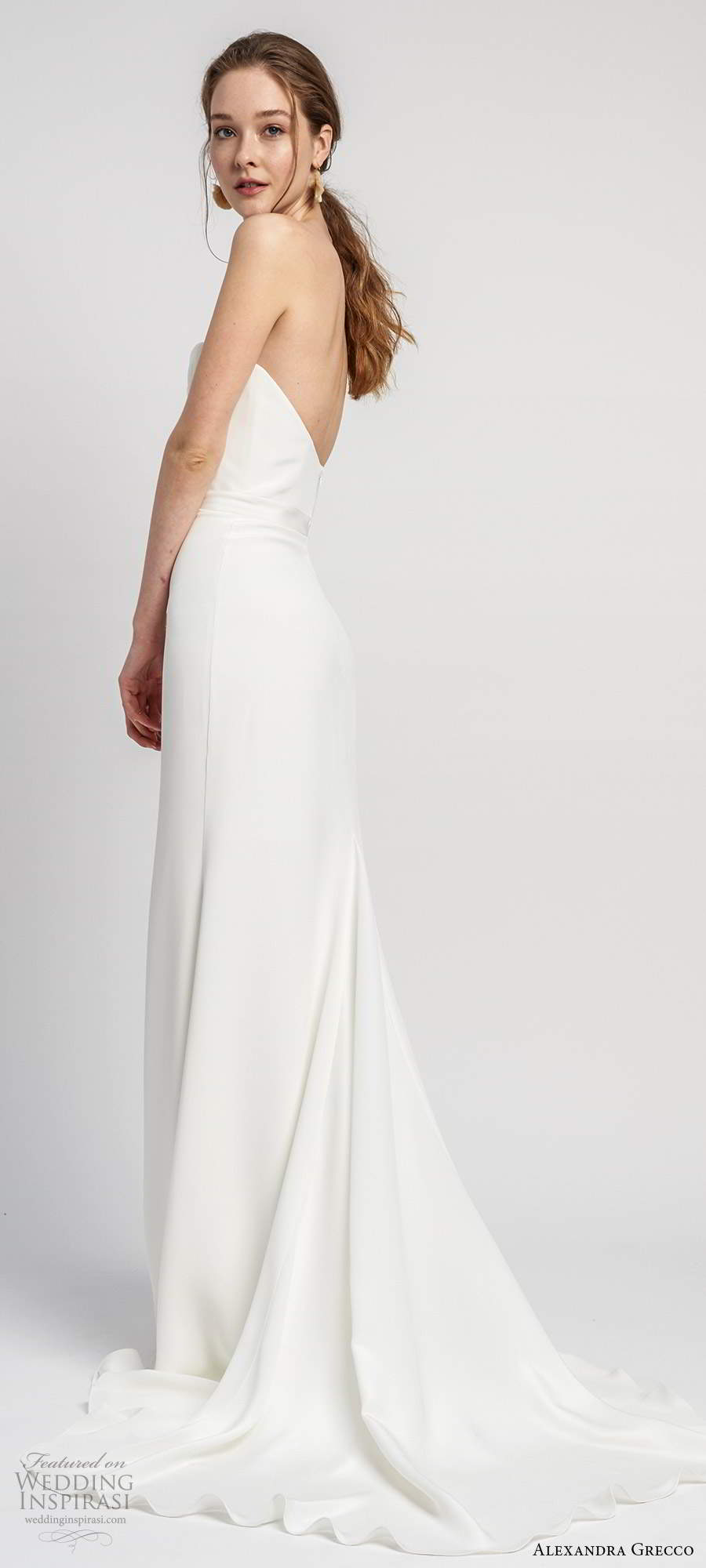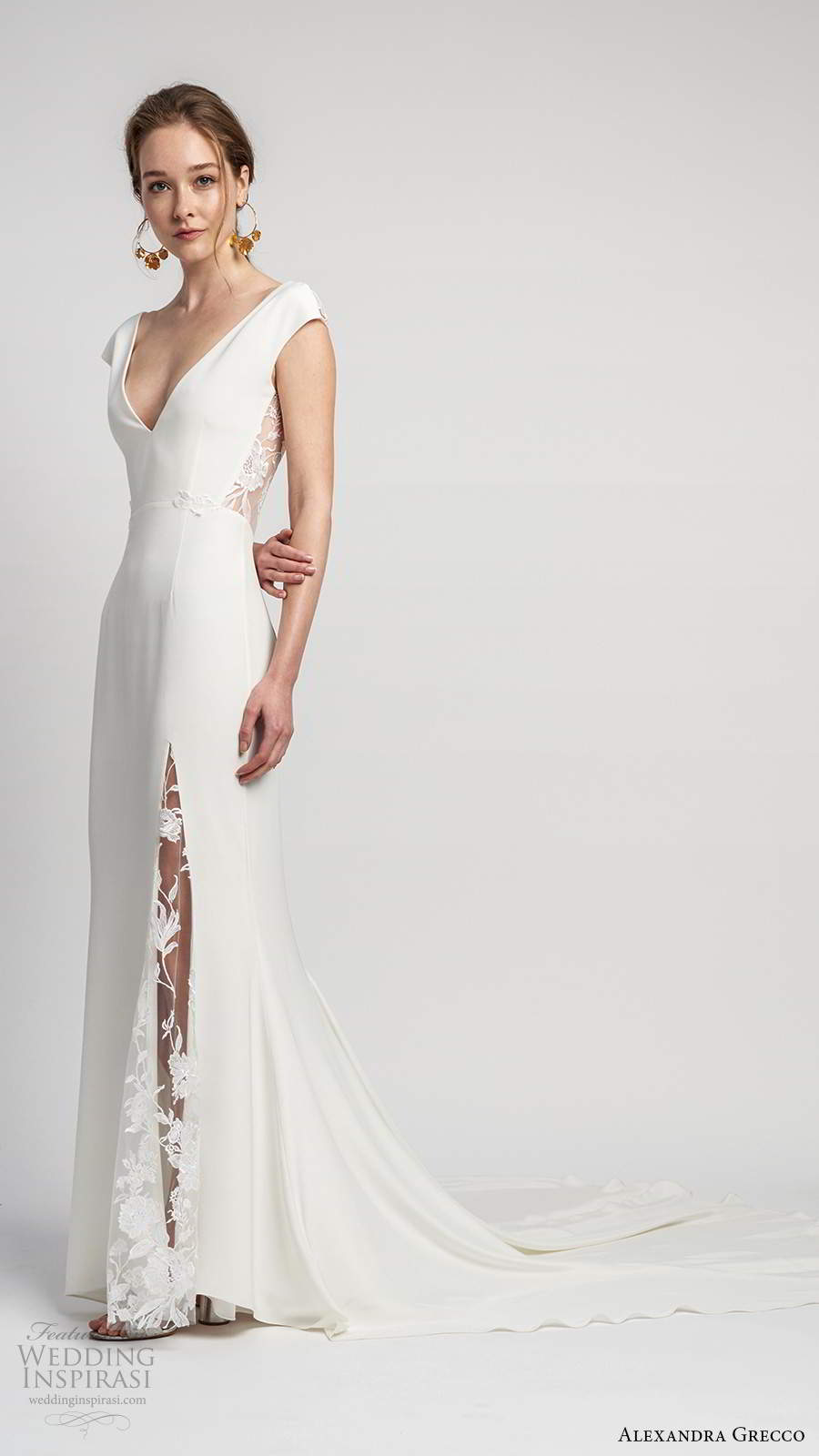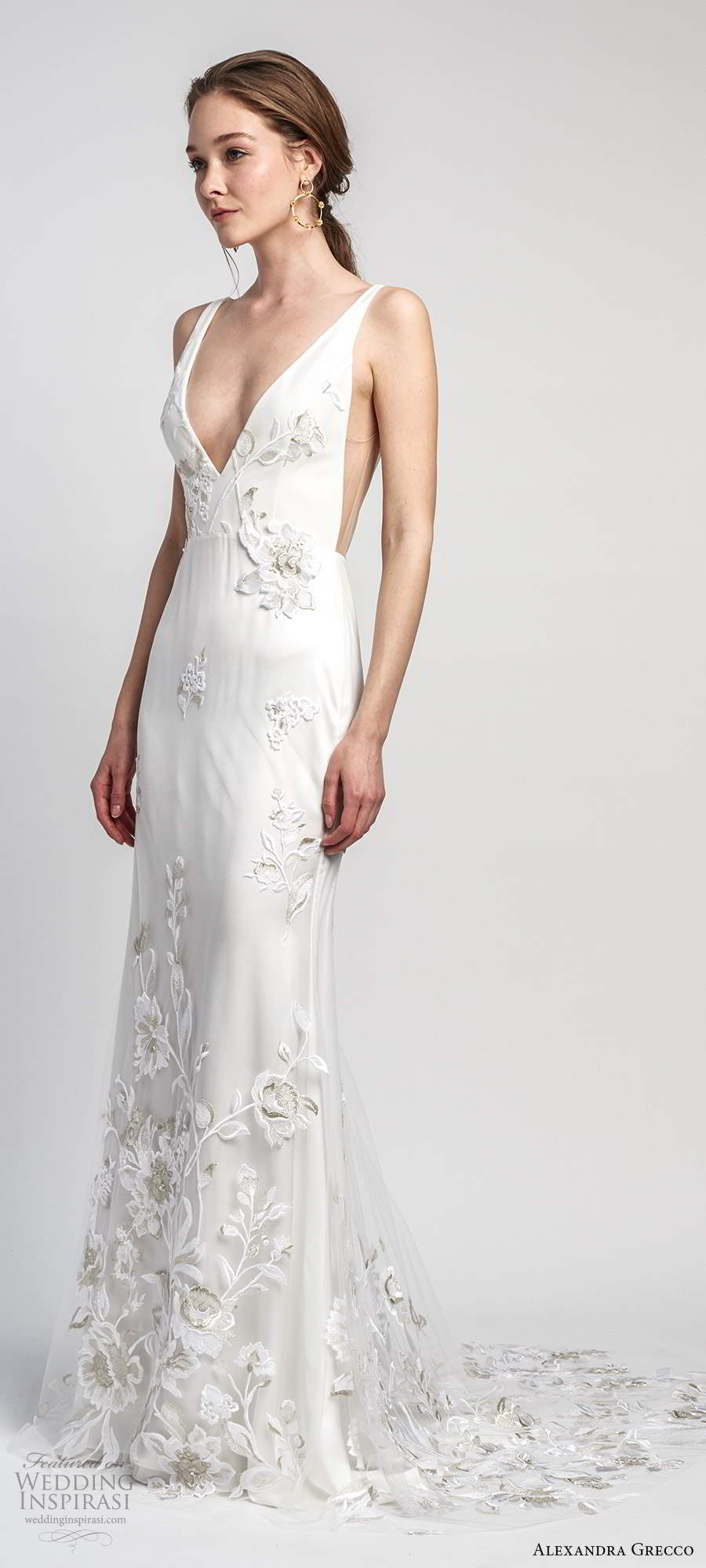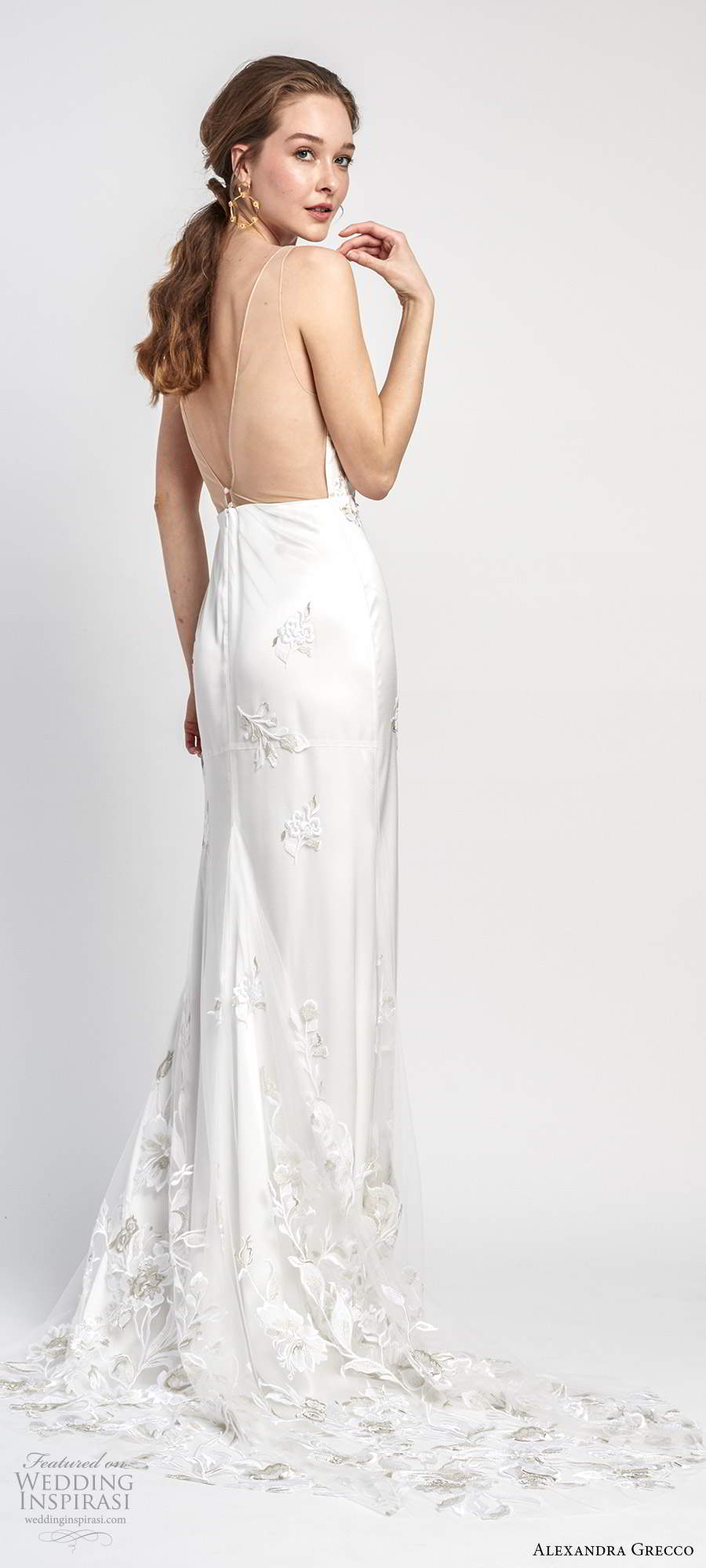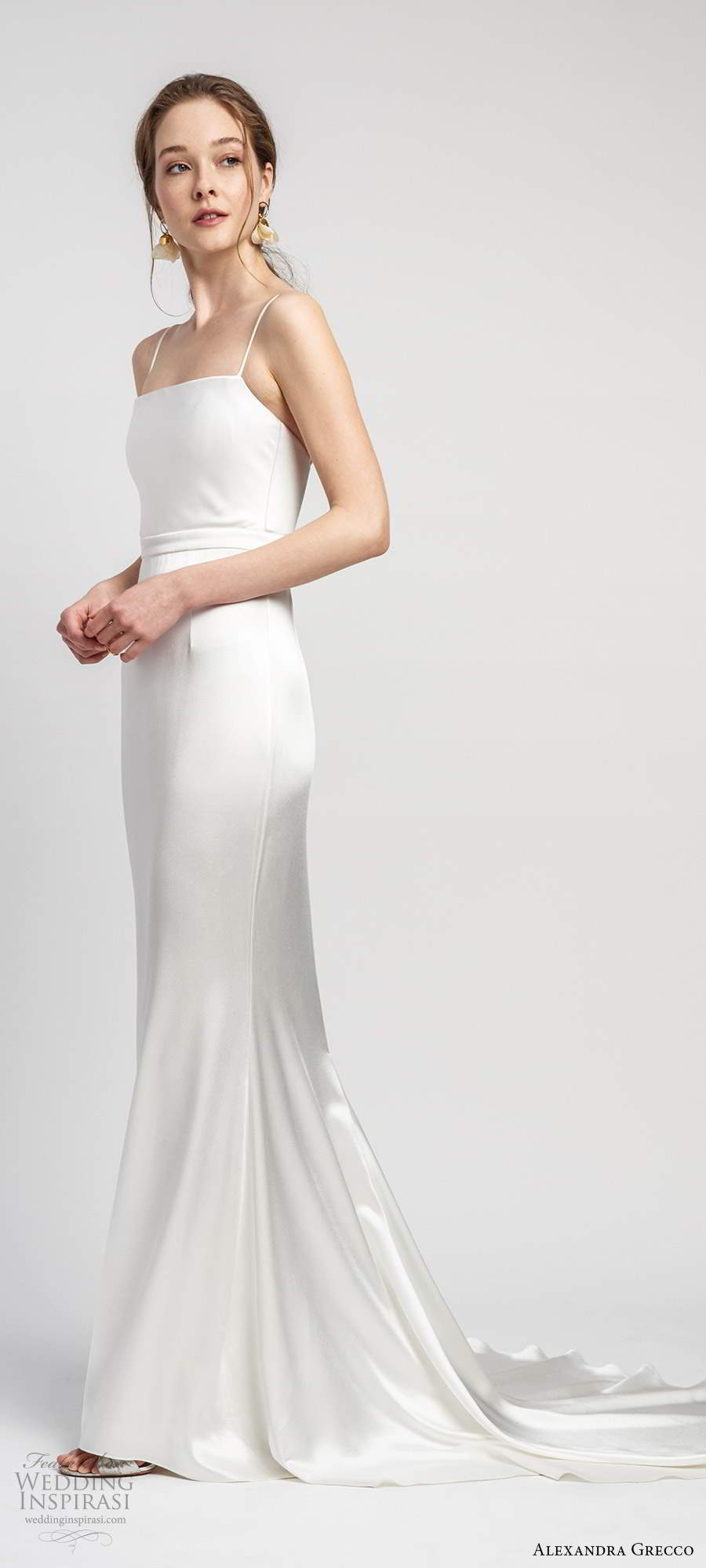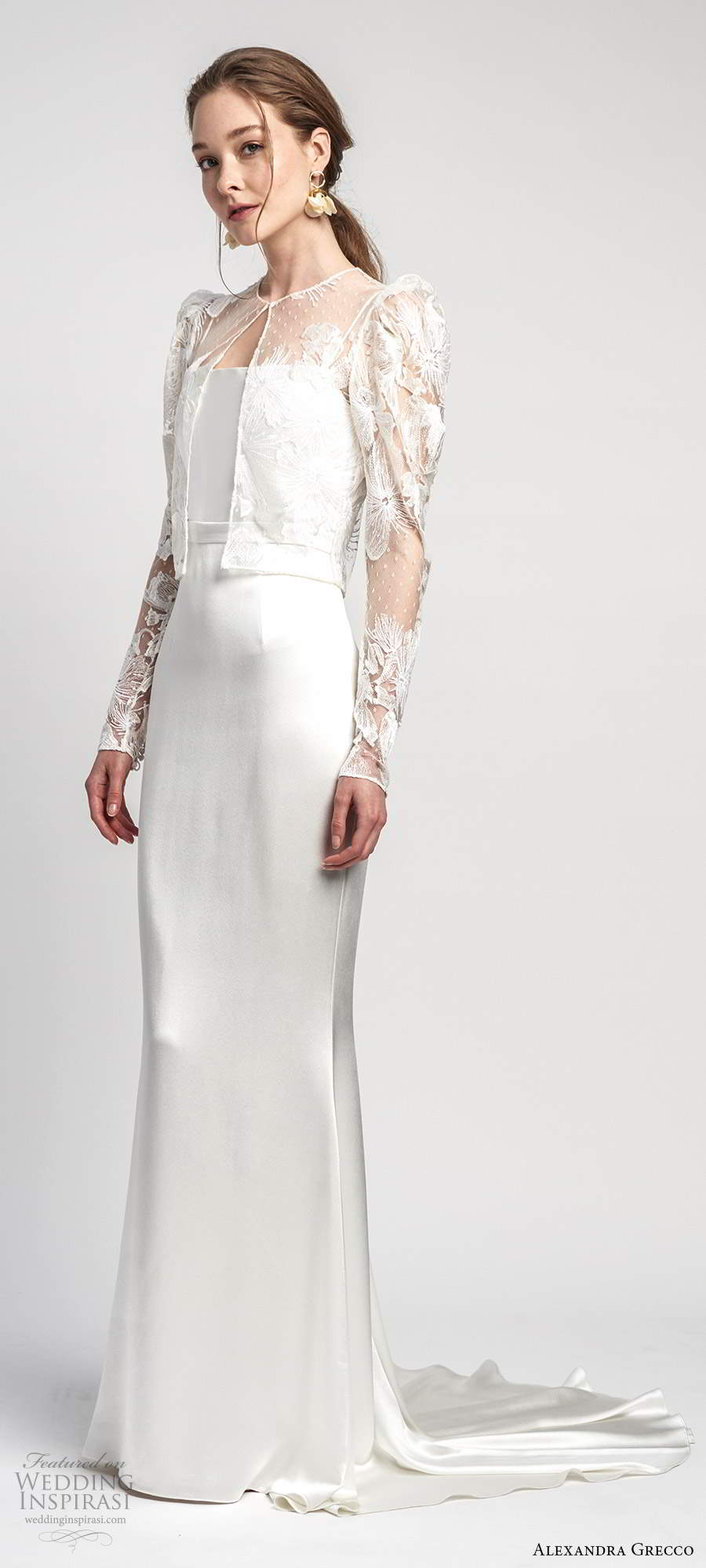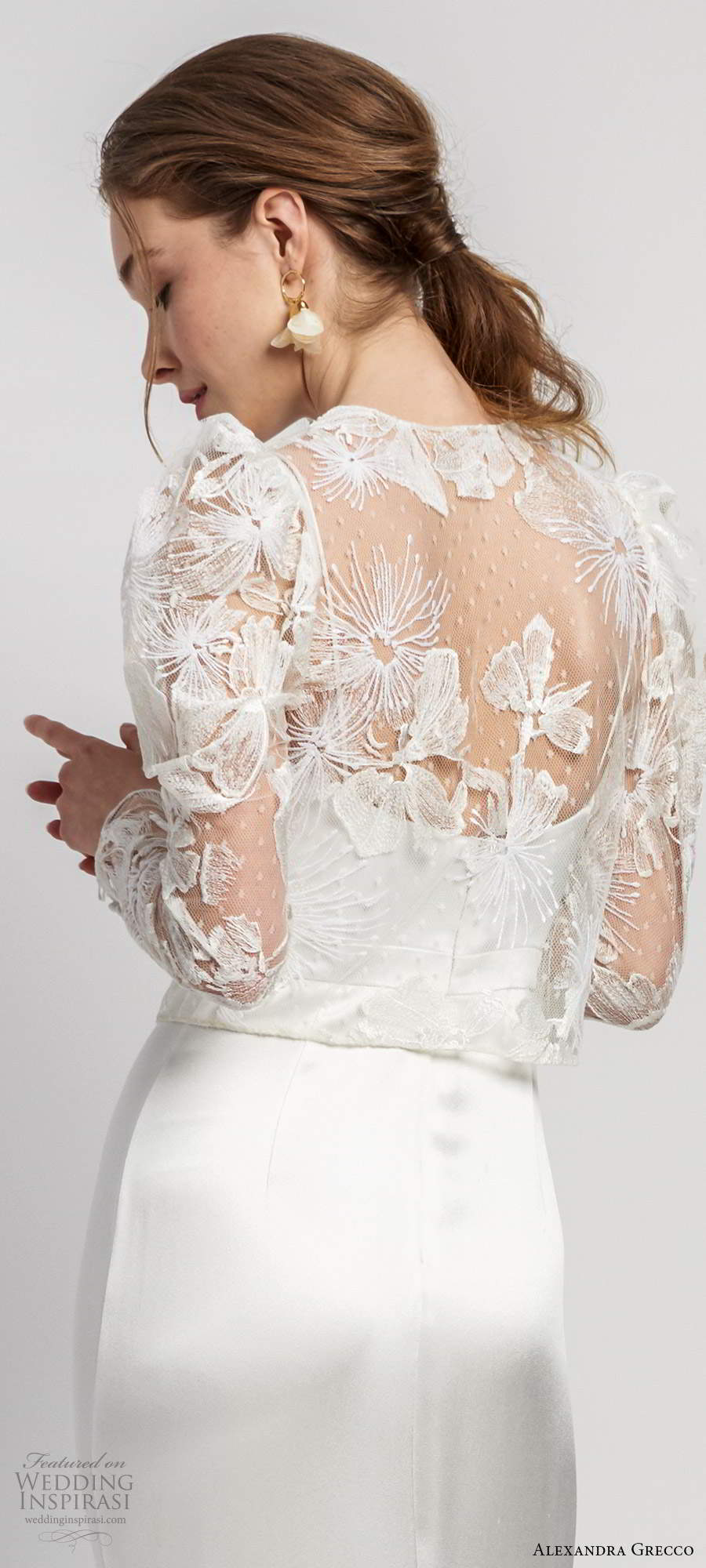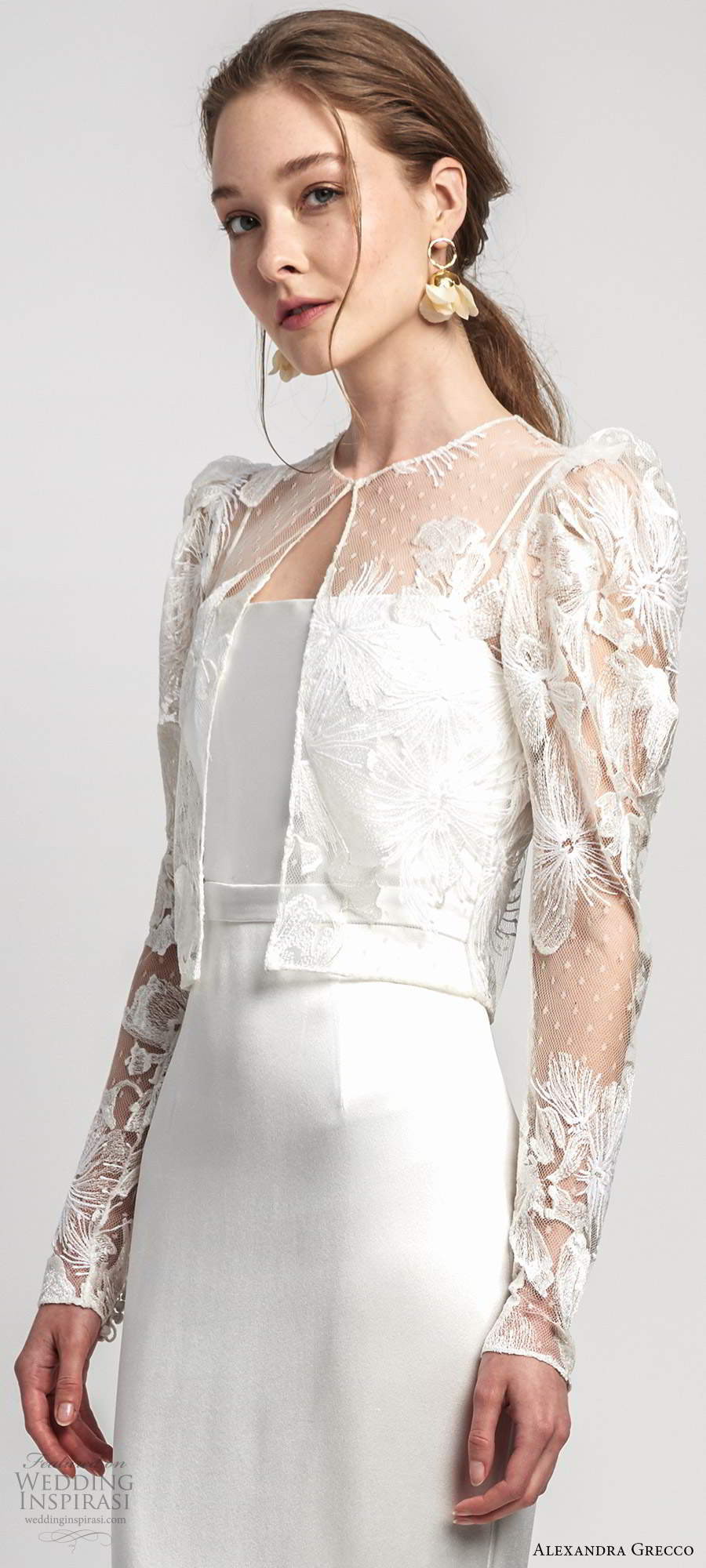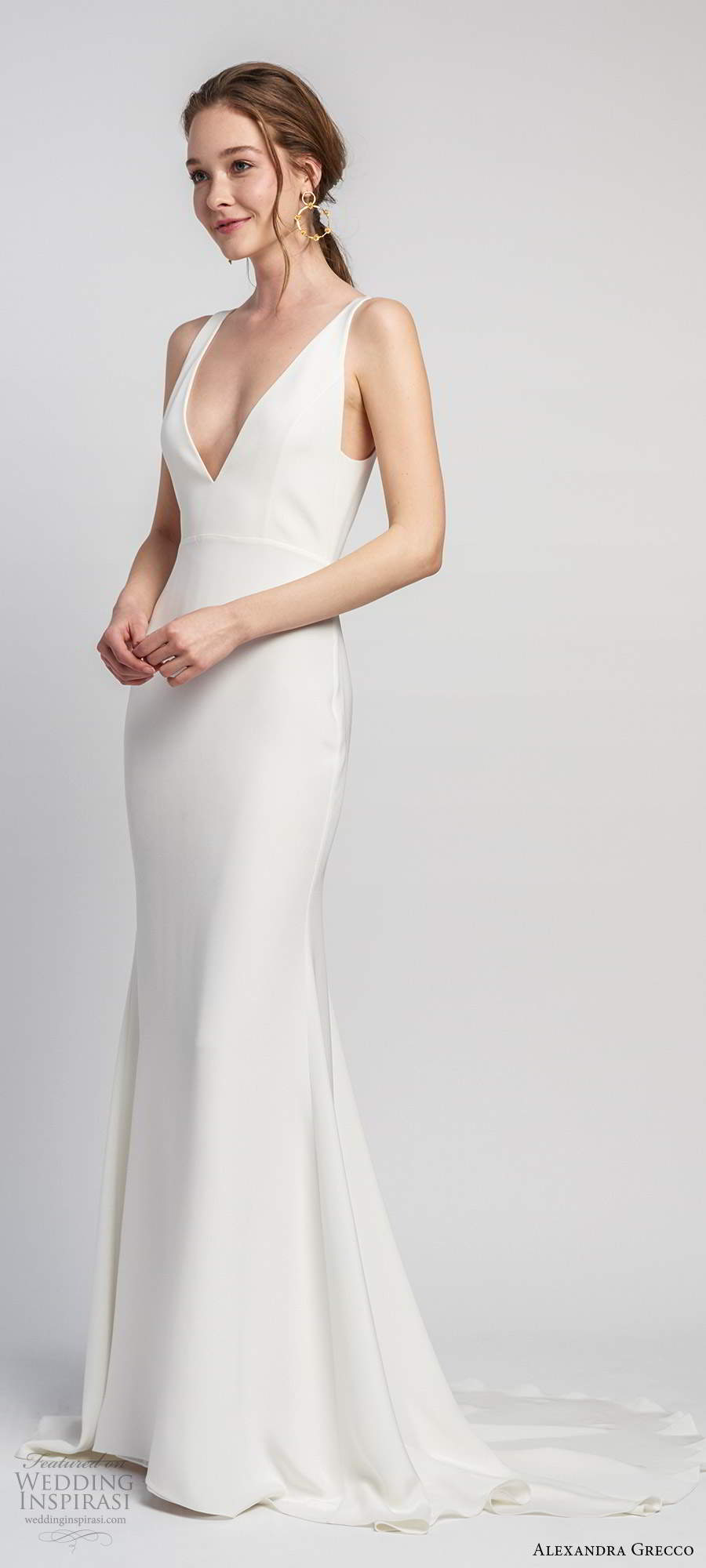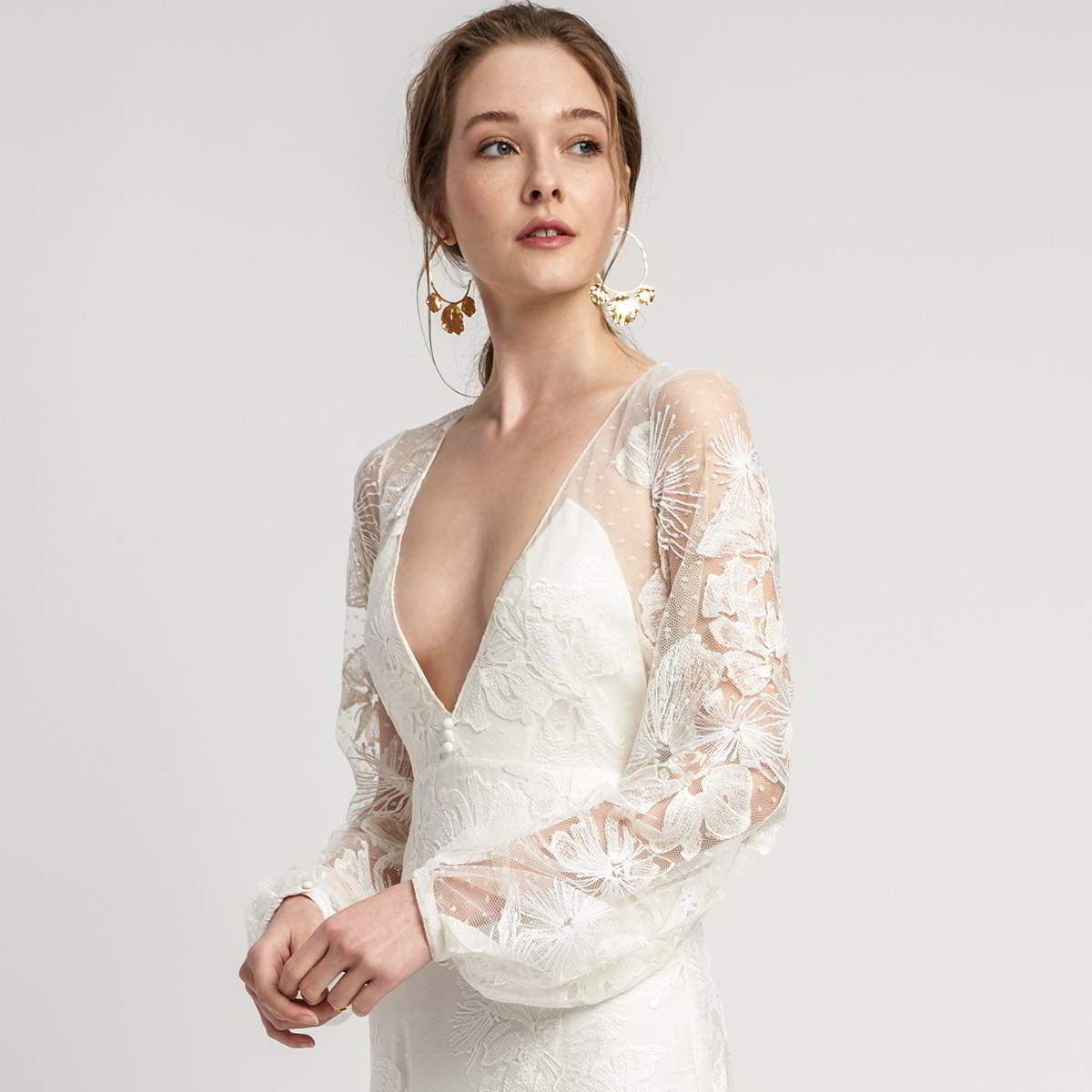 Photos courtesy of Alexandra Grecco. For details, visit Alexandra Grecco.