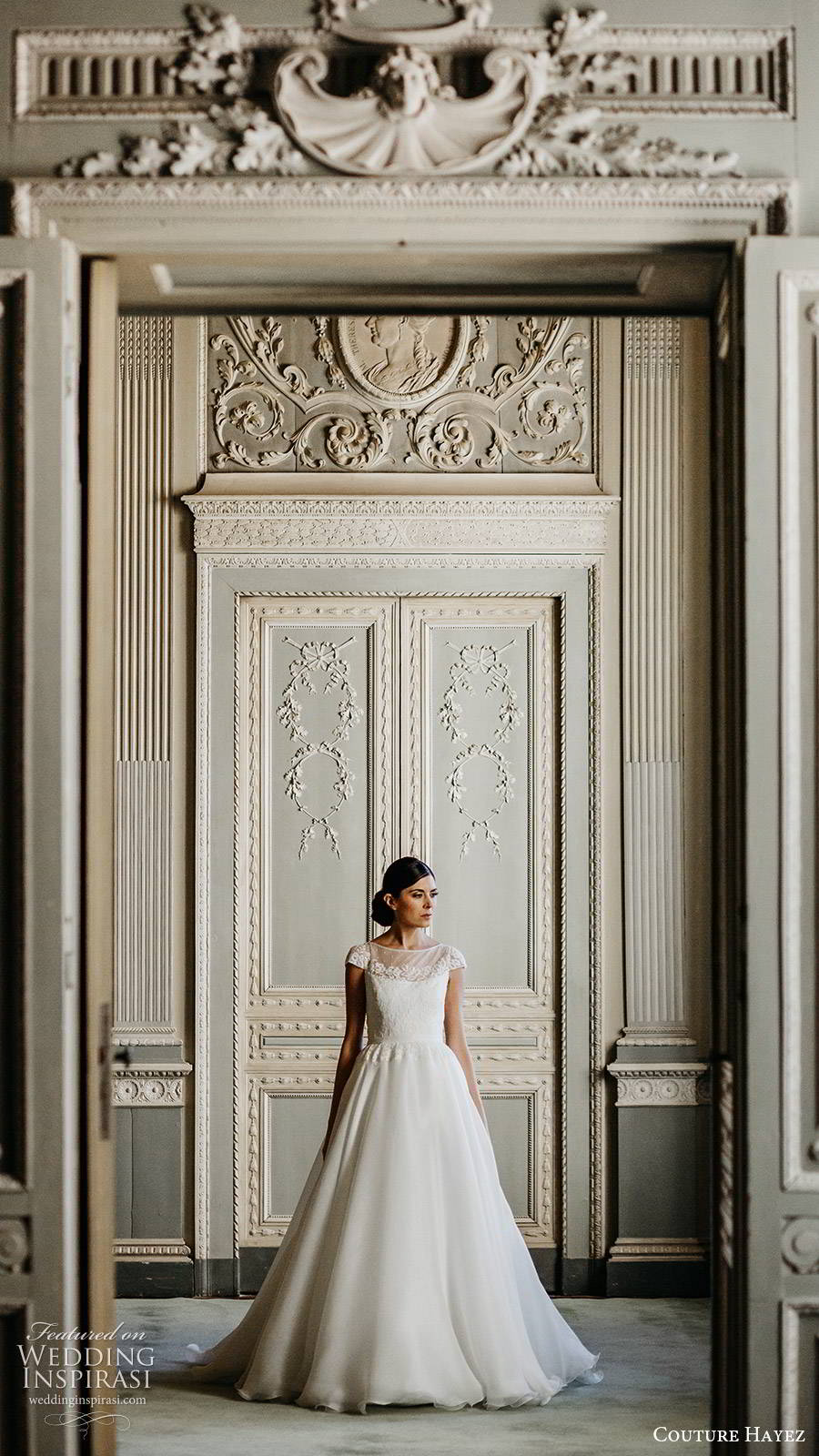 Couture Hayez is an Italian atelier founded by designers Loriana Conte and Christine Pizzuto. Based in Milan, the label is known for sophisticated designs with exquisite attention to detail, realized using only high-quality Italian fabrics and French laces. "High Society", the atelier's latest bridal capsule collection, is a modern re-imagination of the iconic looks of the 1956 movie of the same name, and includes a silk chiffon wedding dress inspired by the evening gown Grace Kelly wore while dancing with Frank Sinatra.
"Taking its inspiration from the well-renowned movie High Society, starring Grace Kelly with Frank Sinatra and Bing Crosby, designers Loriana and Christine gave their creations a touch of glam, using fabrics such as silk chiffon, organdy, tulle plumetis and handmade embroideries. A special Chantilly lace, the same one used by William Travilla for Marylin Monroe's gown worn at the premiere of "How to Marry a Milionaire", has been used for a unique handcrafted piece of embroidery on a wedding gown bodice."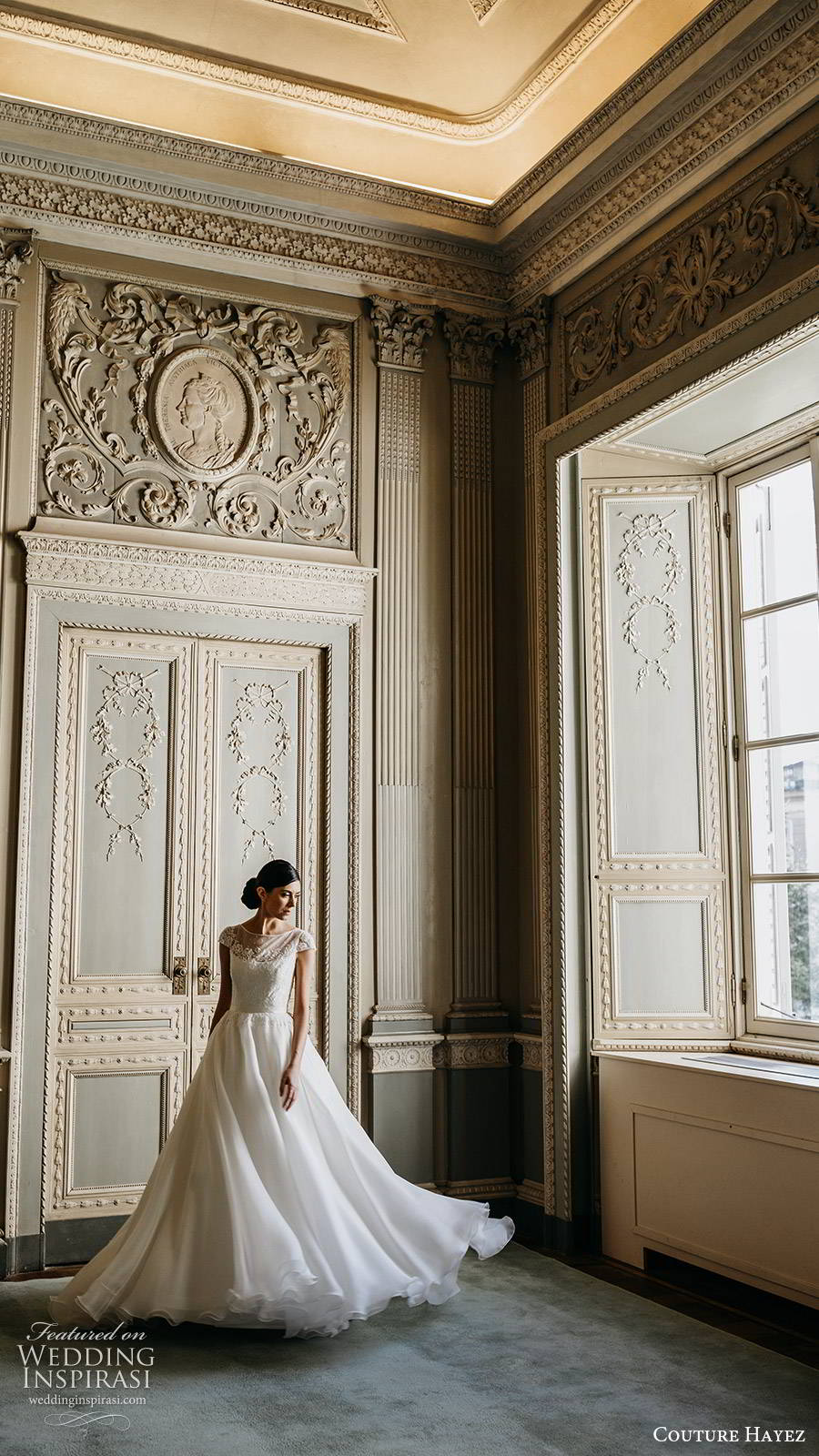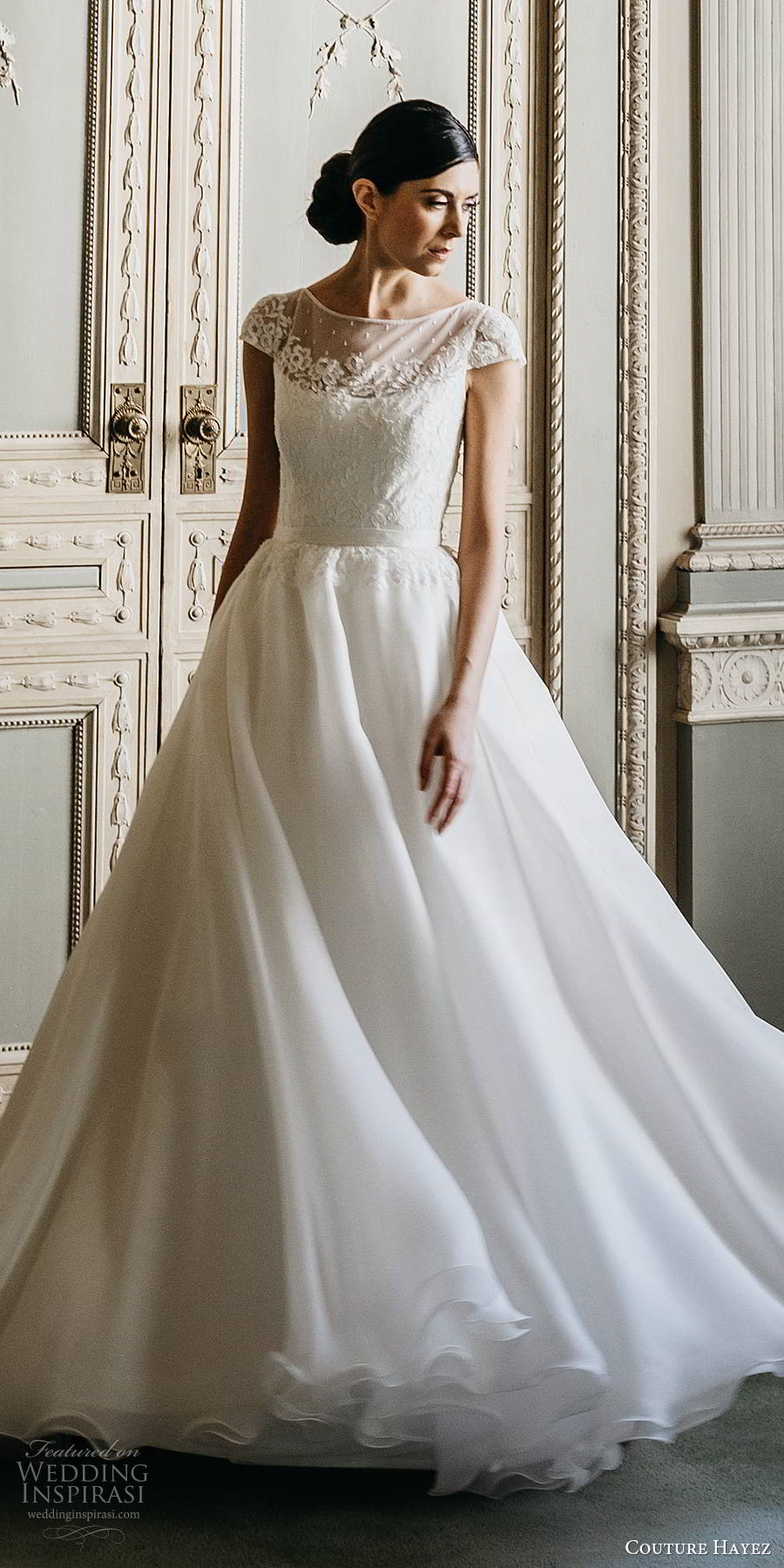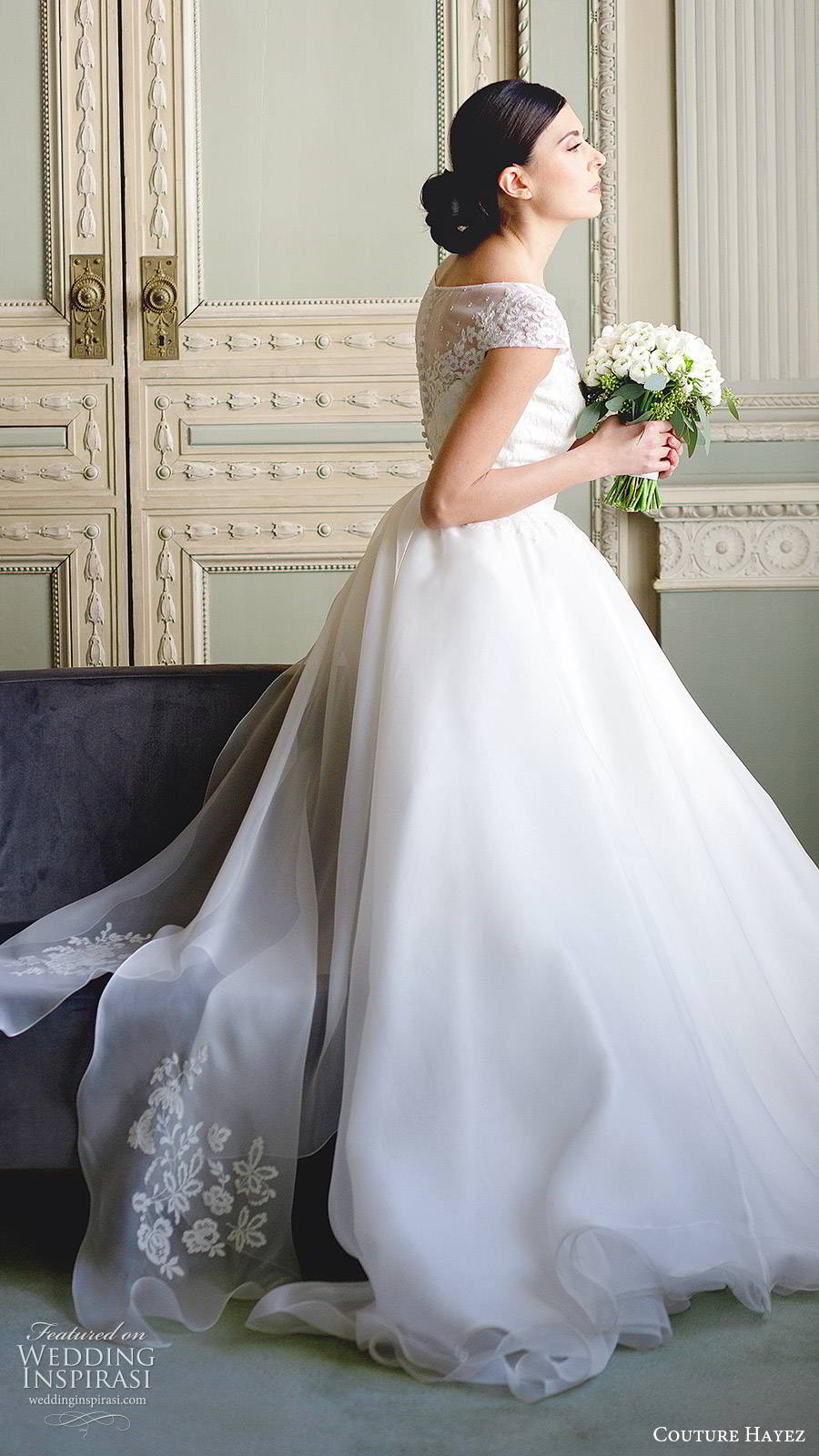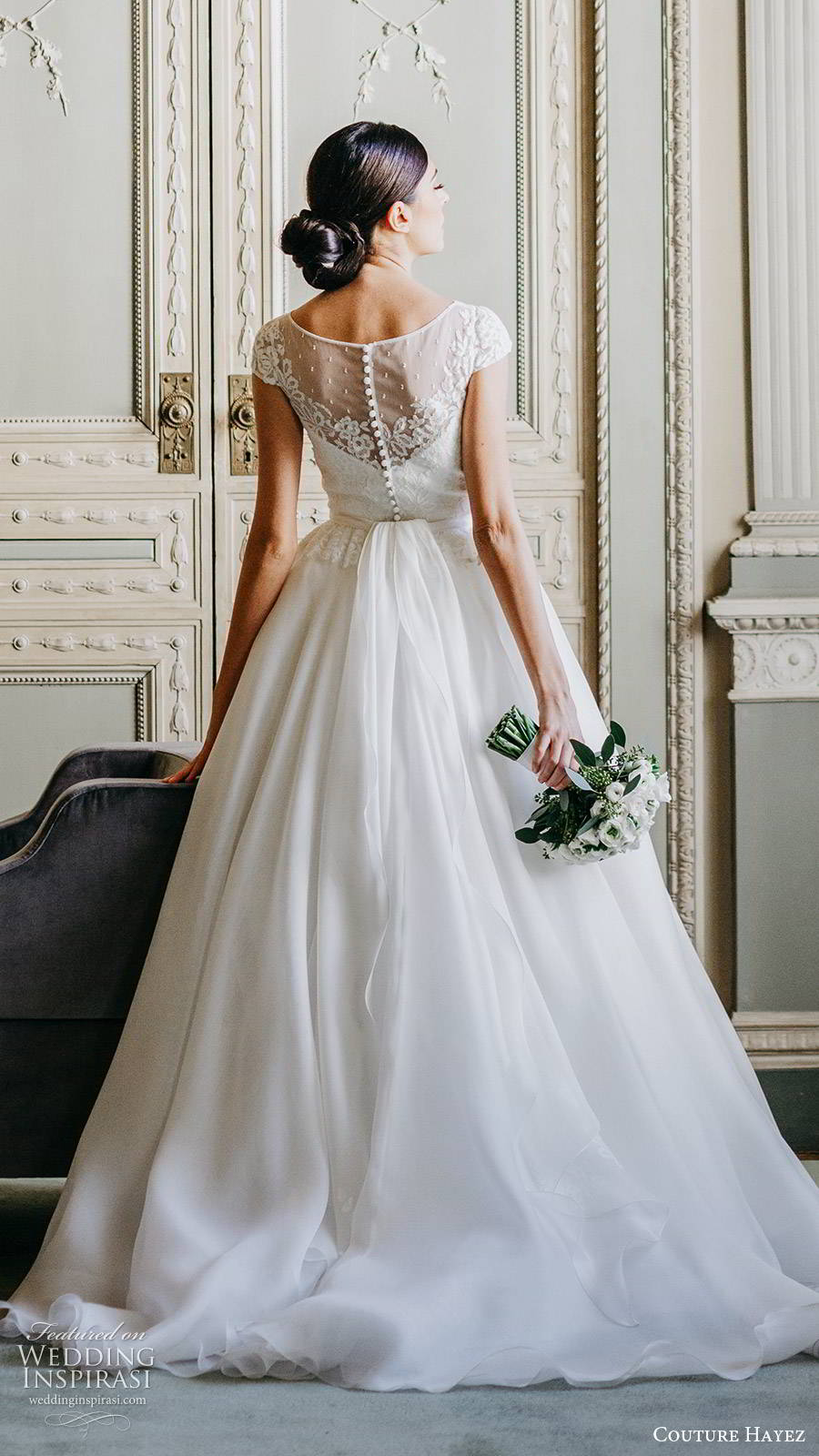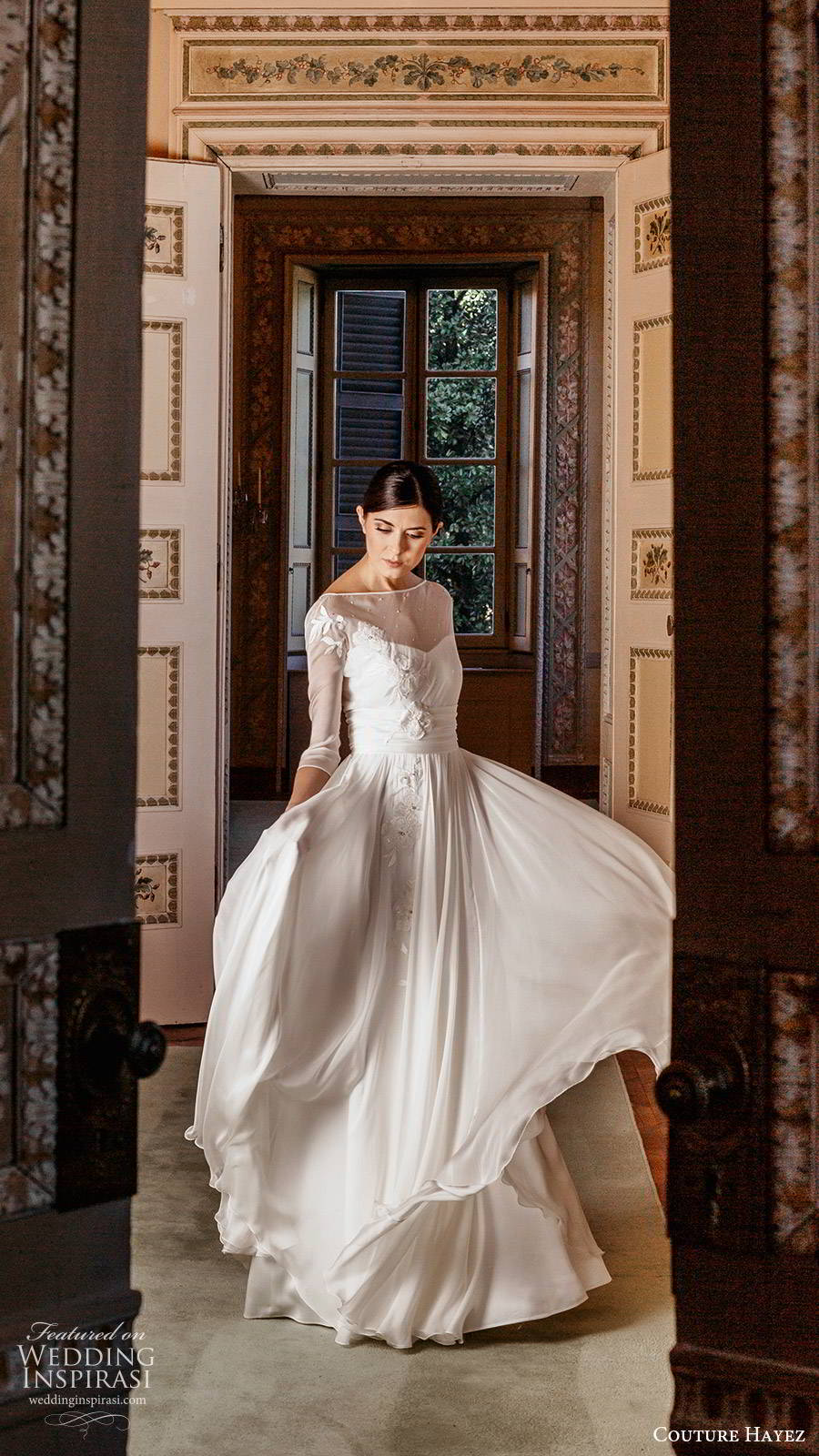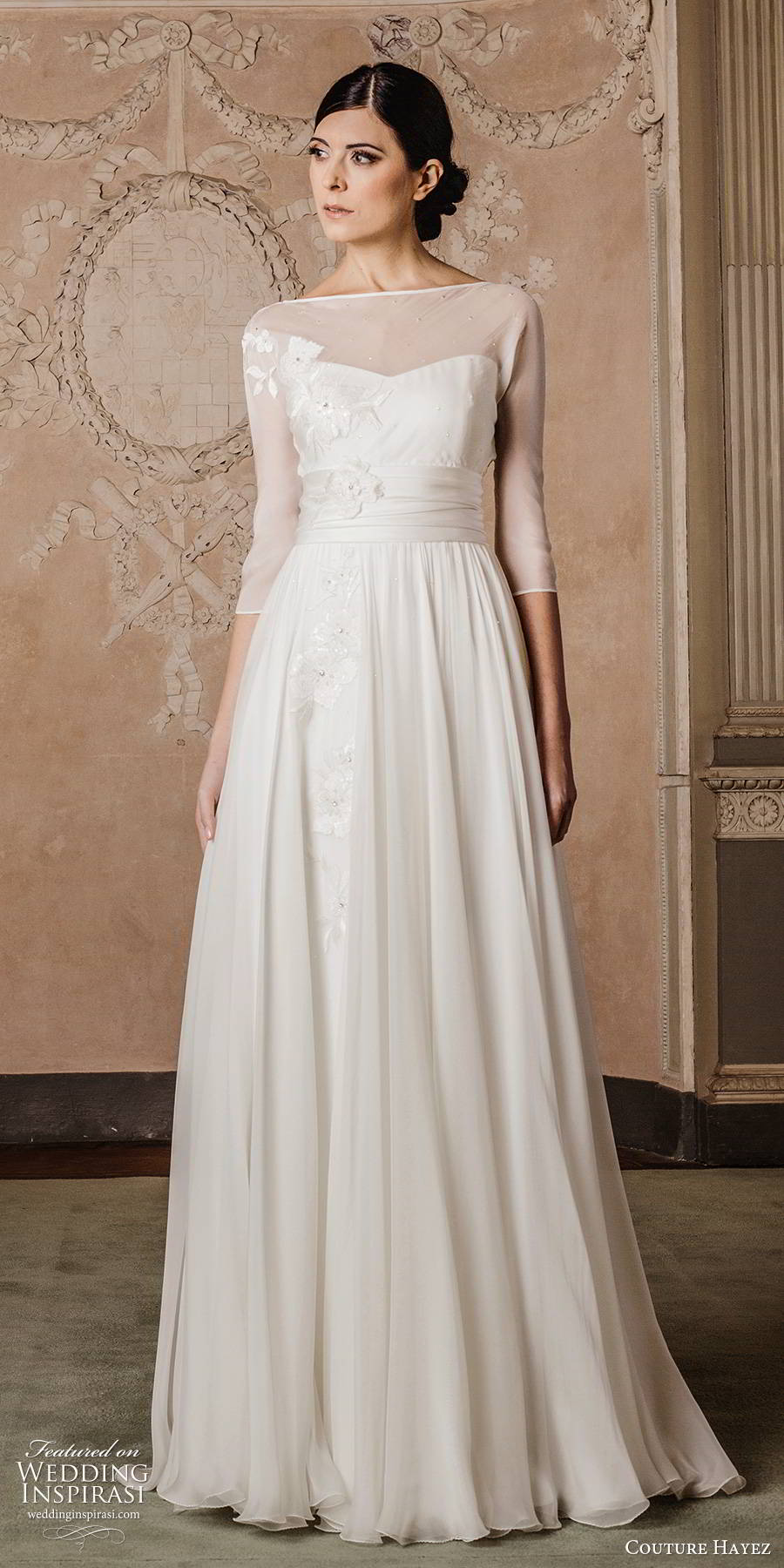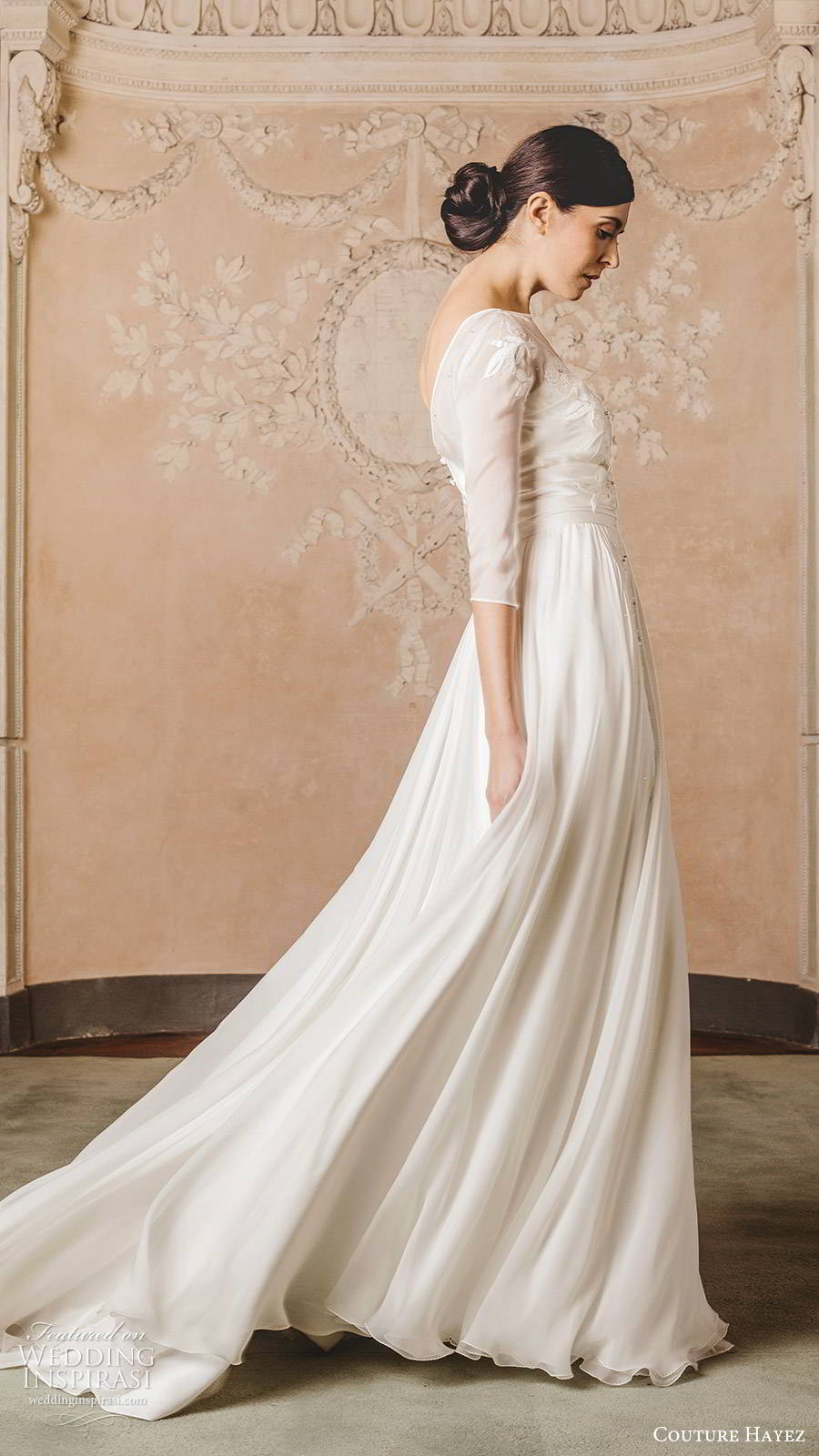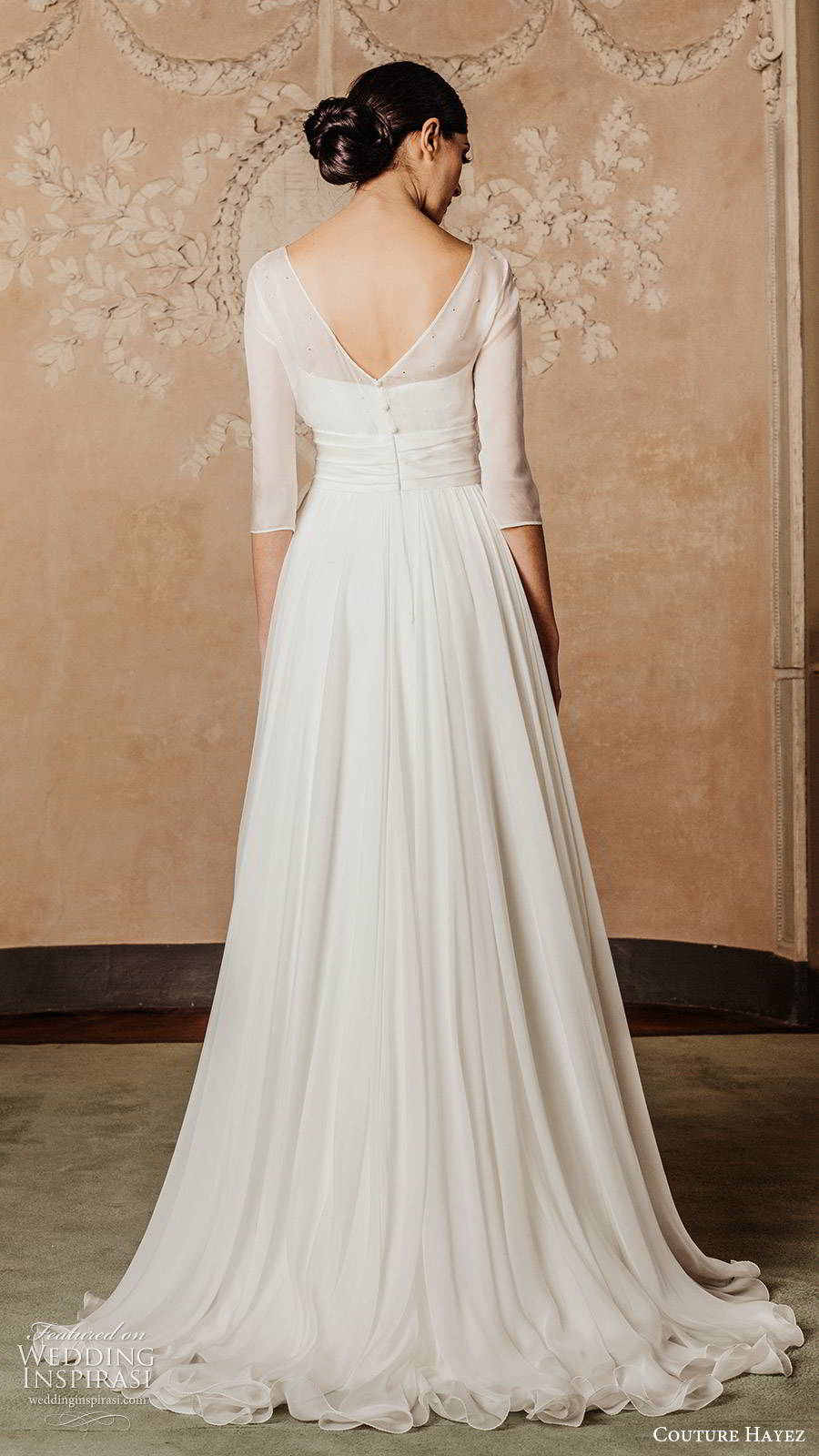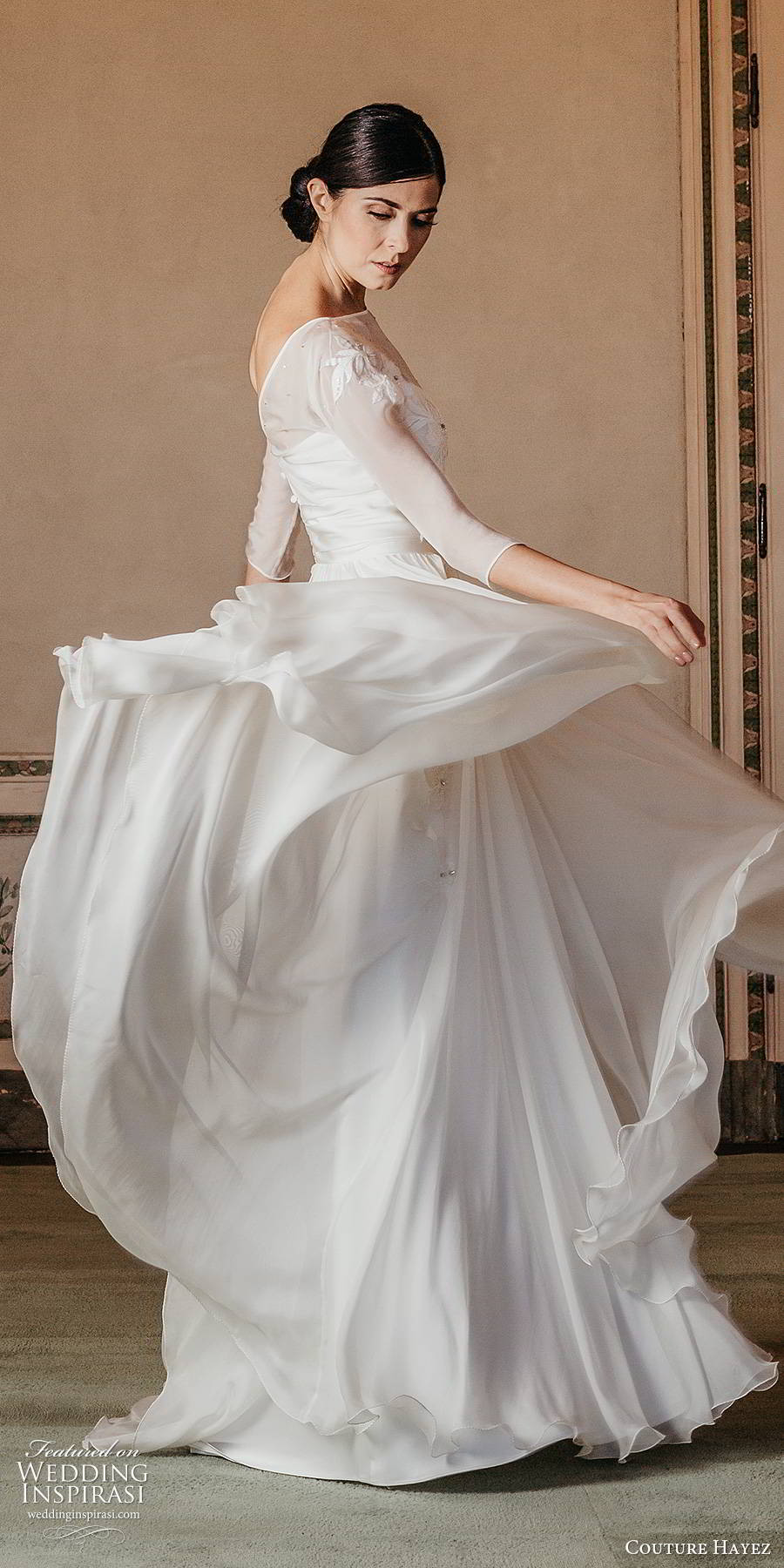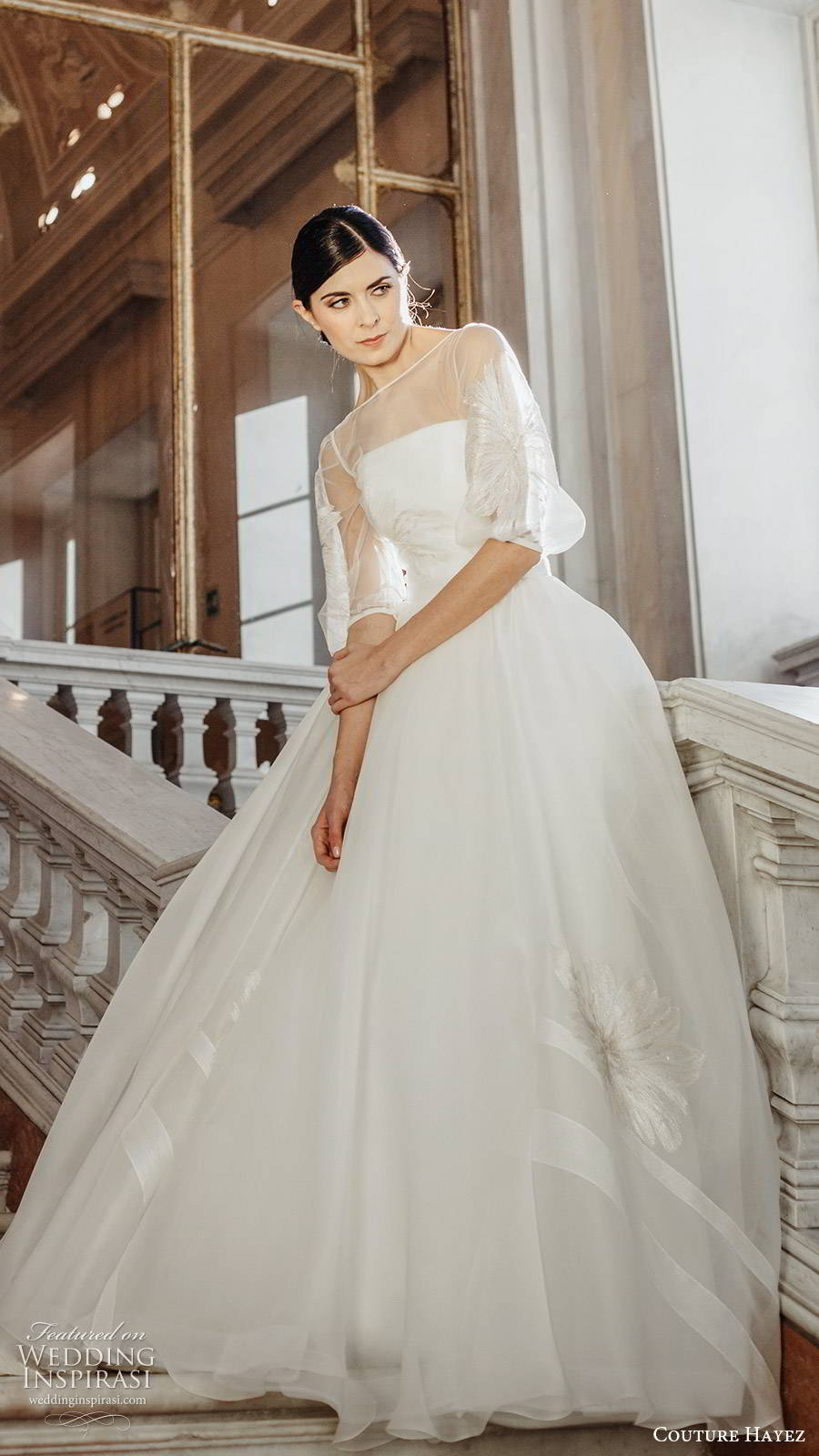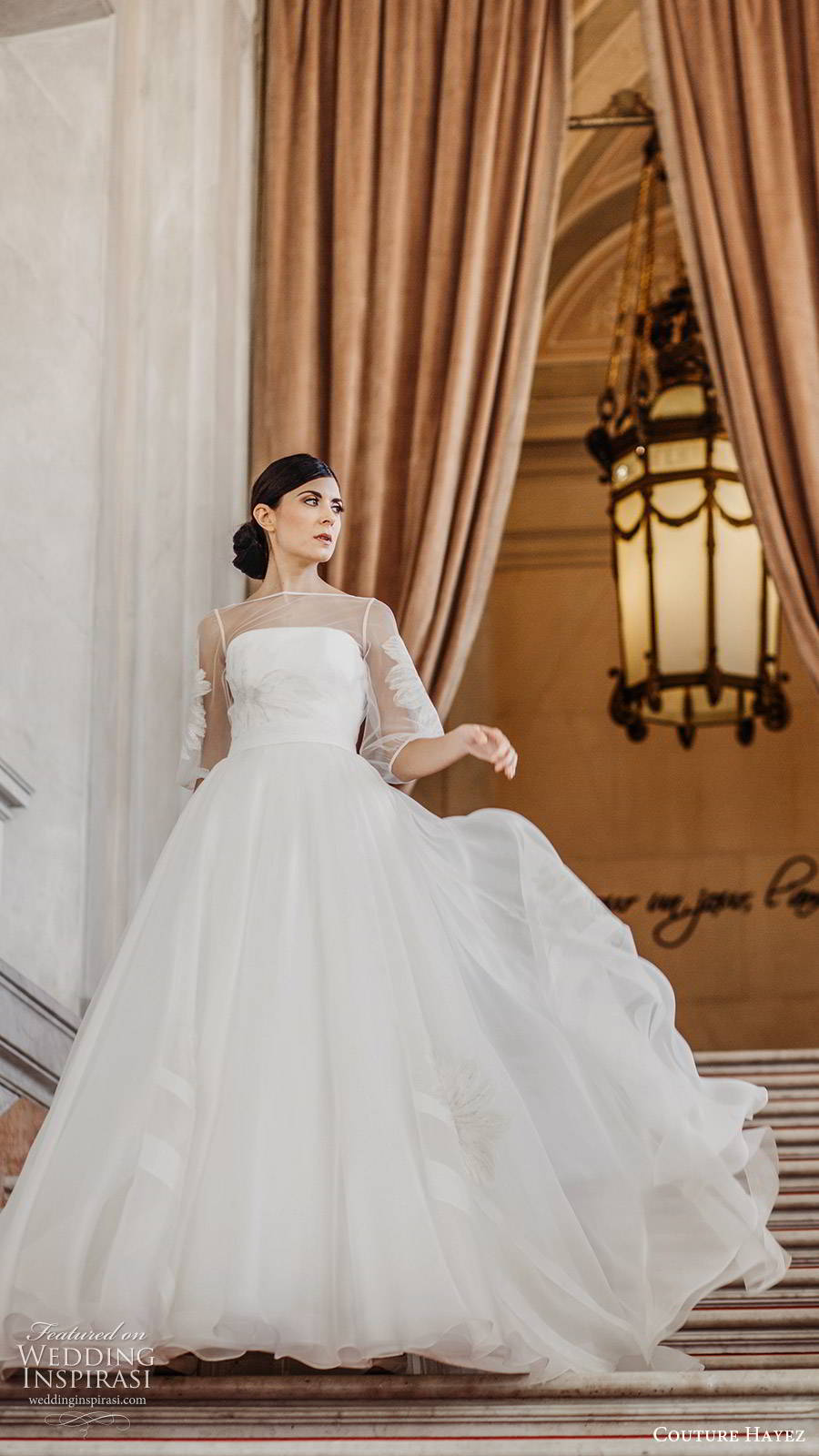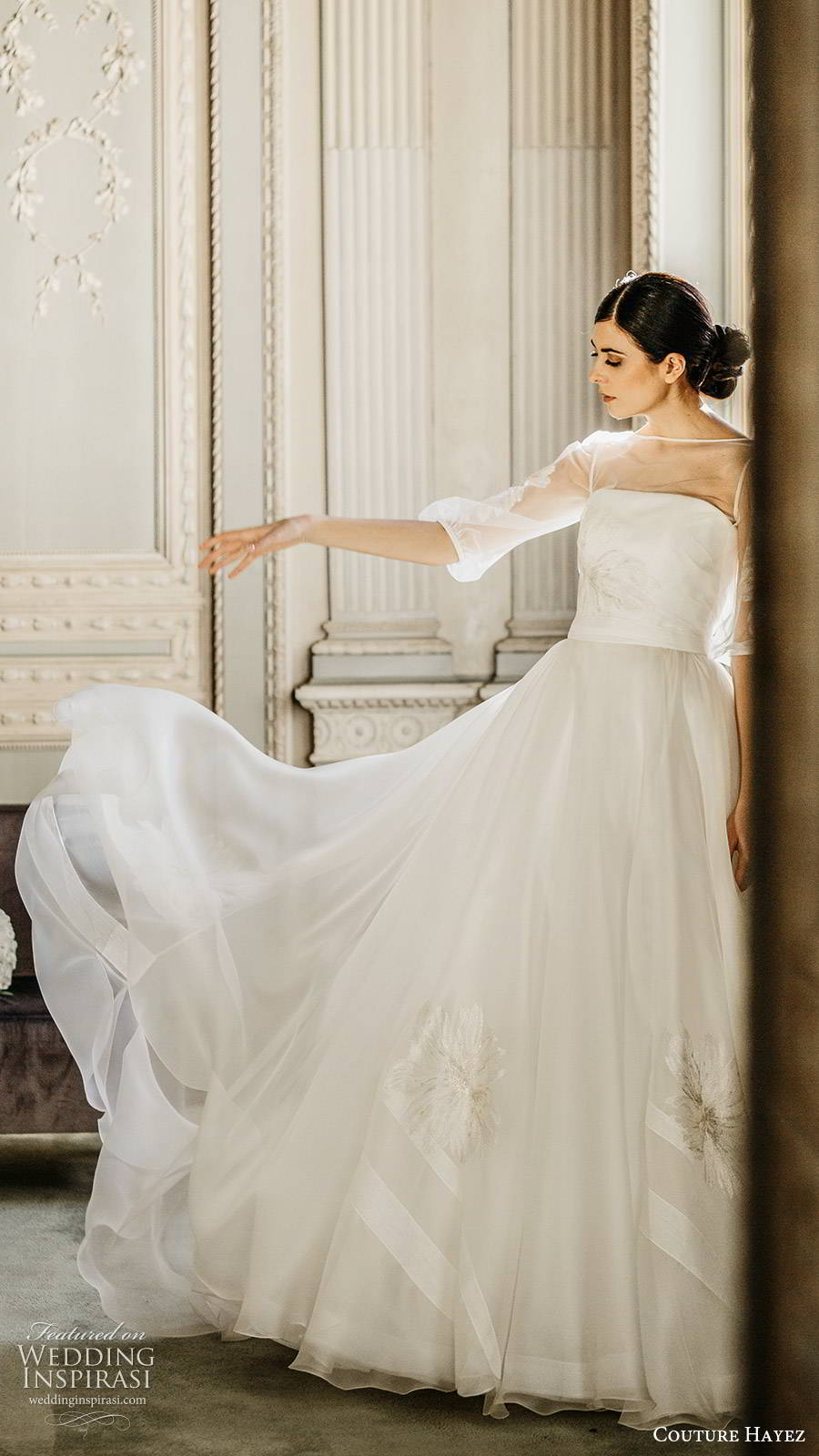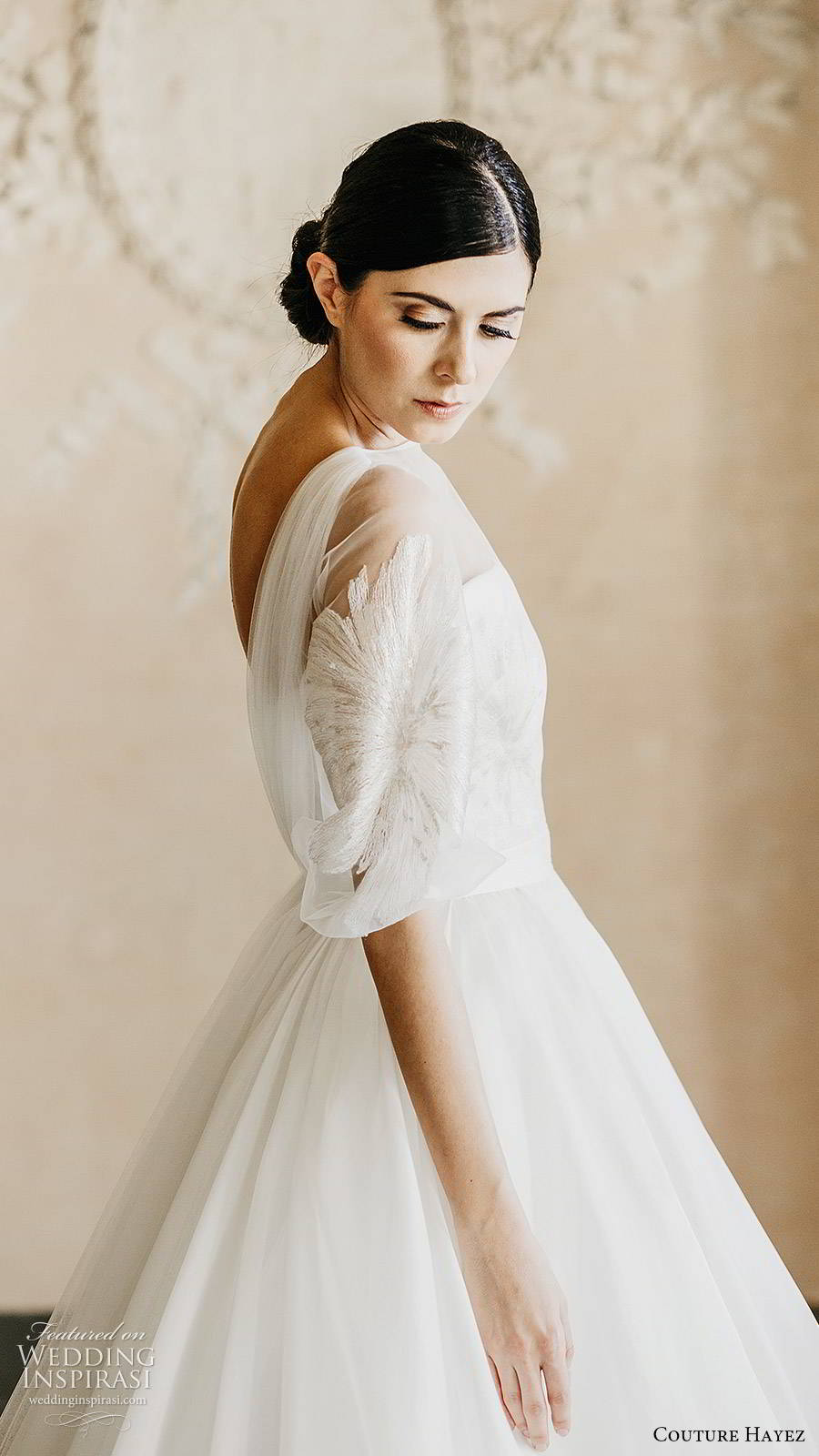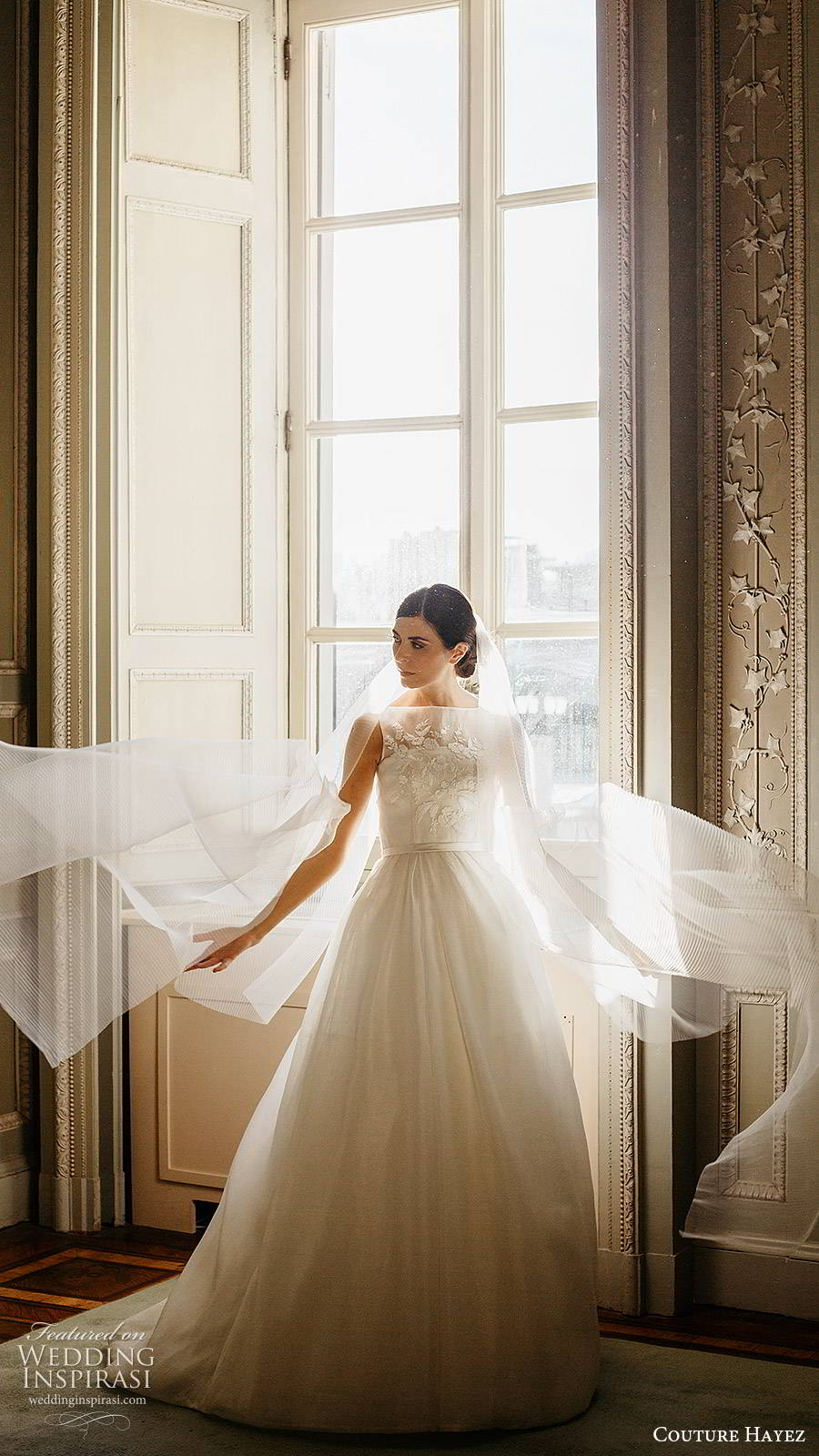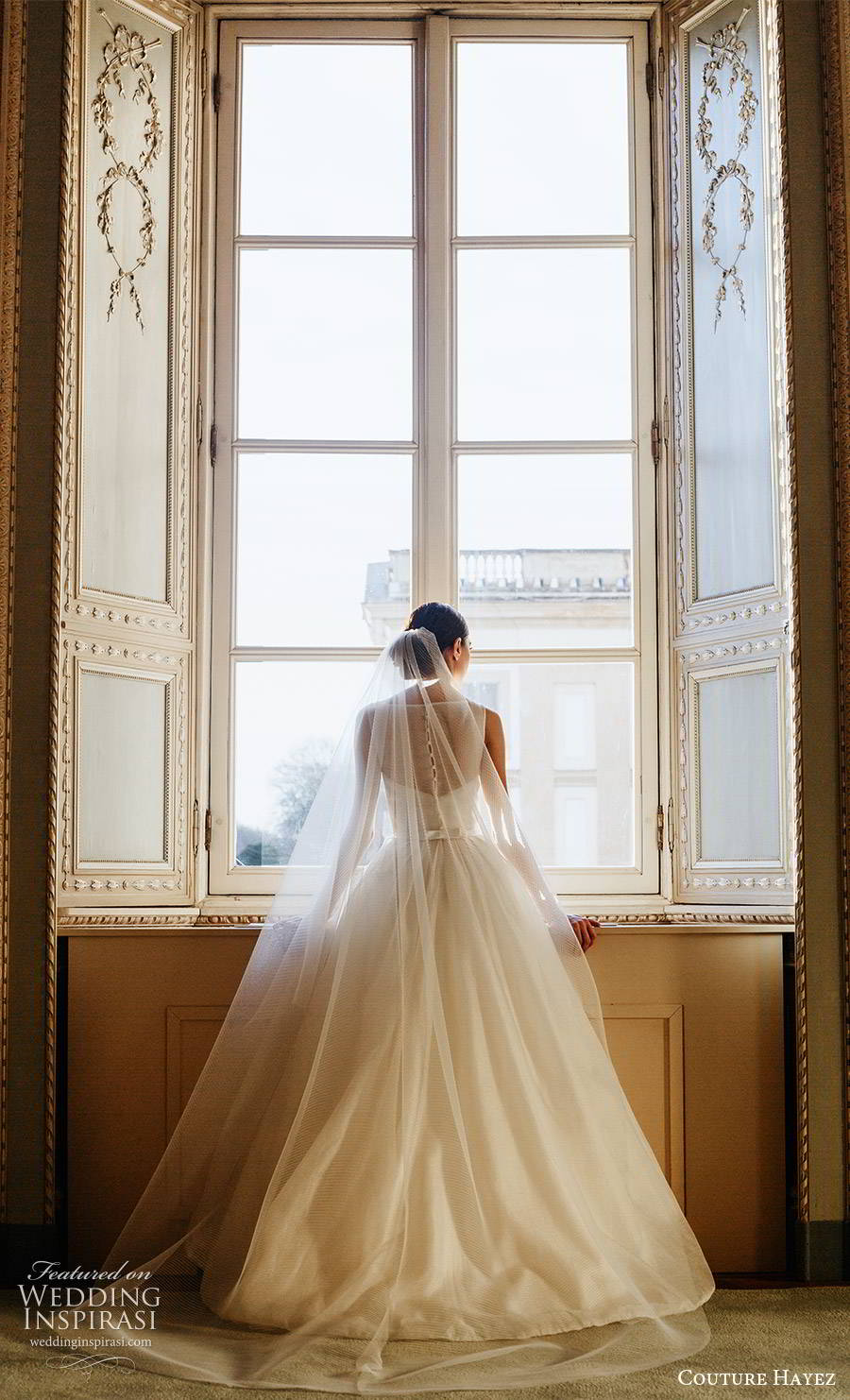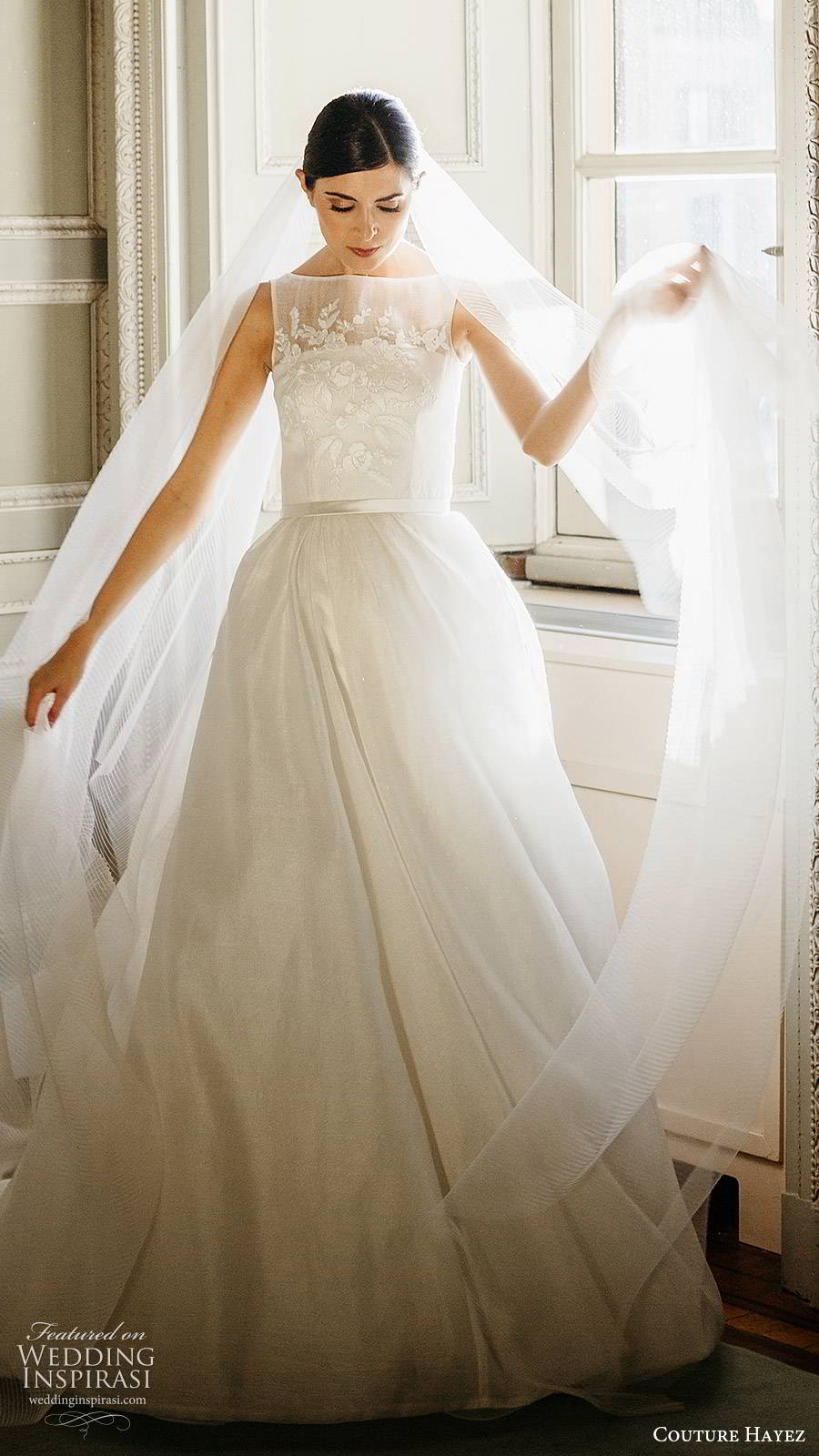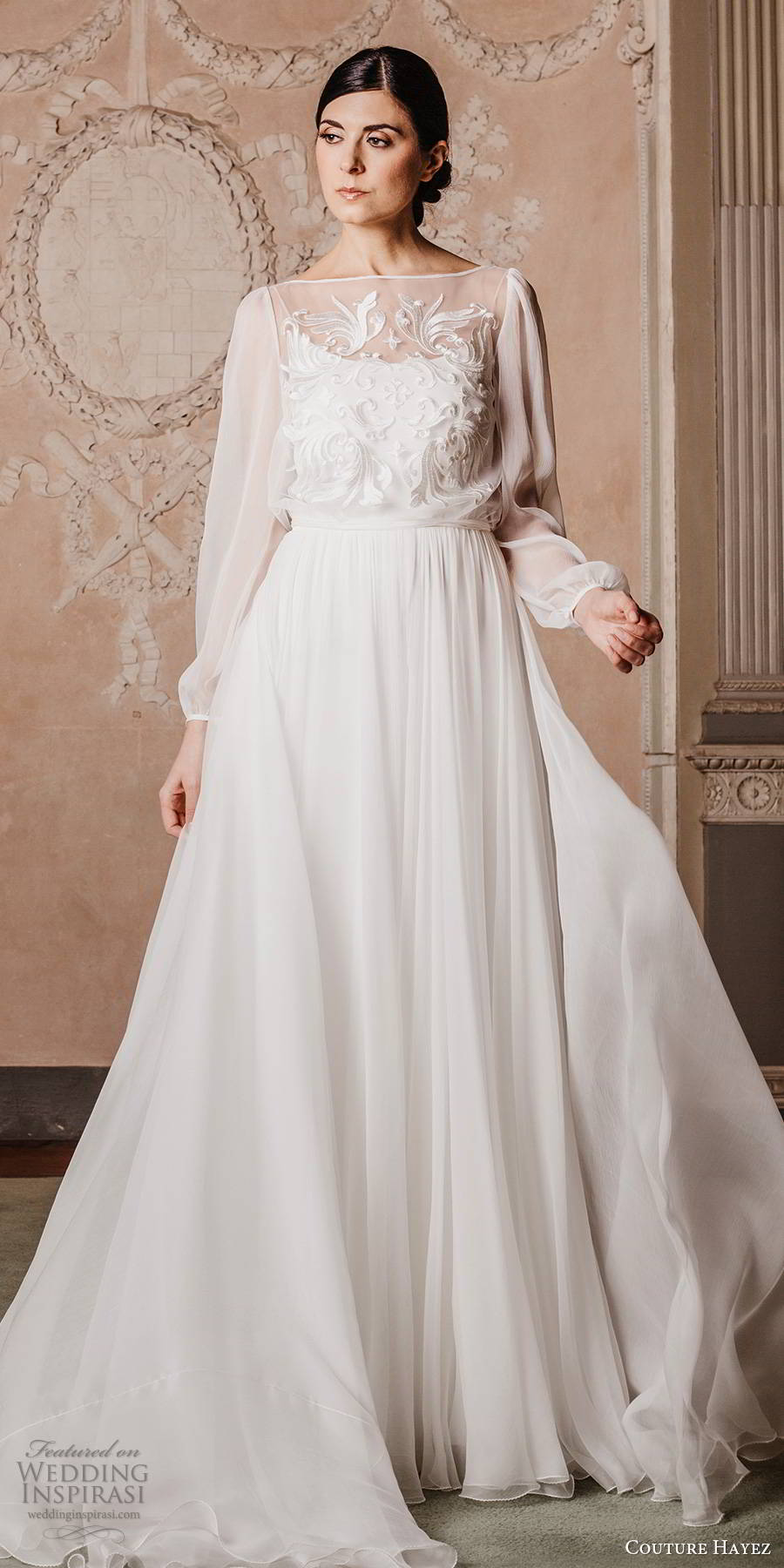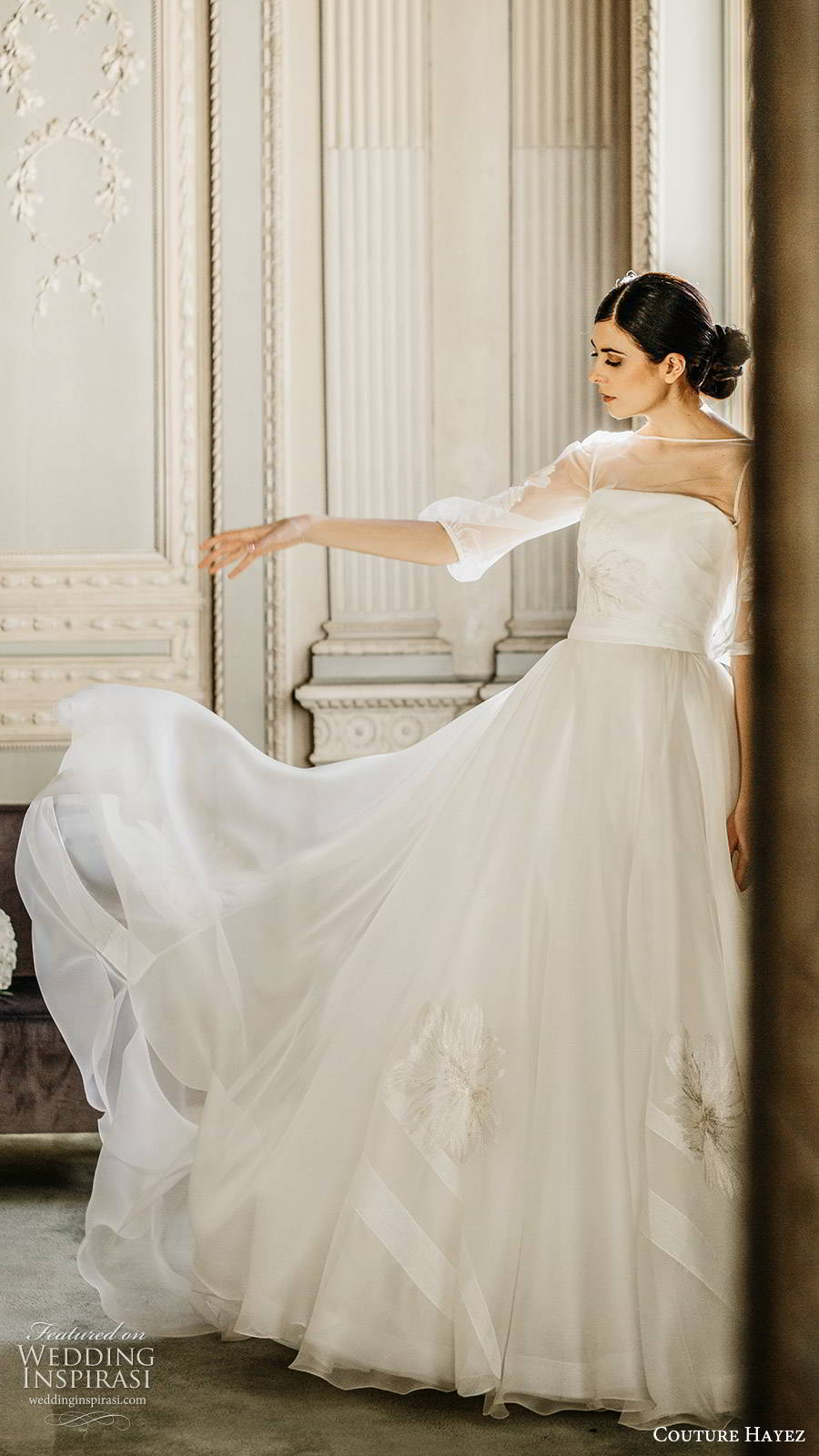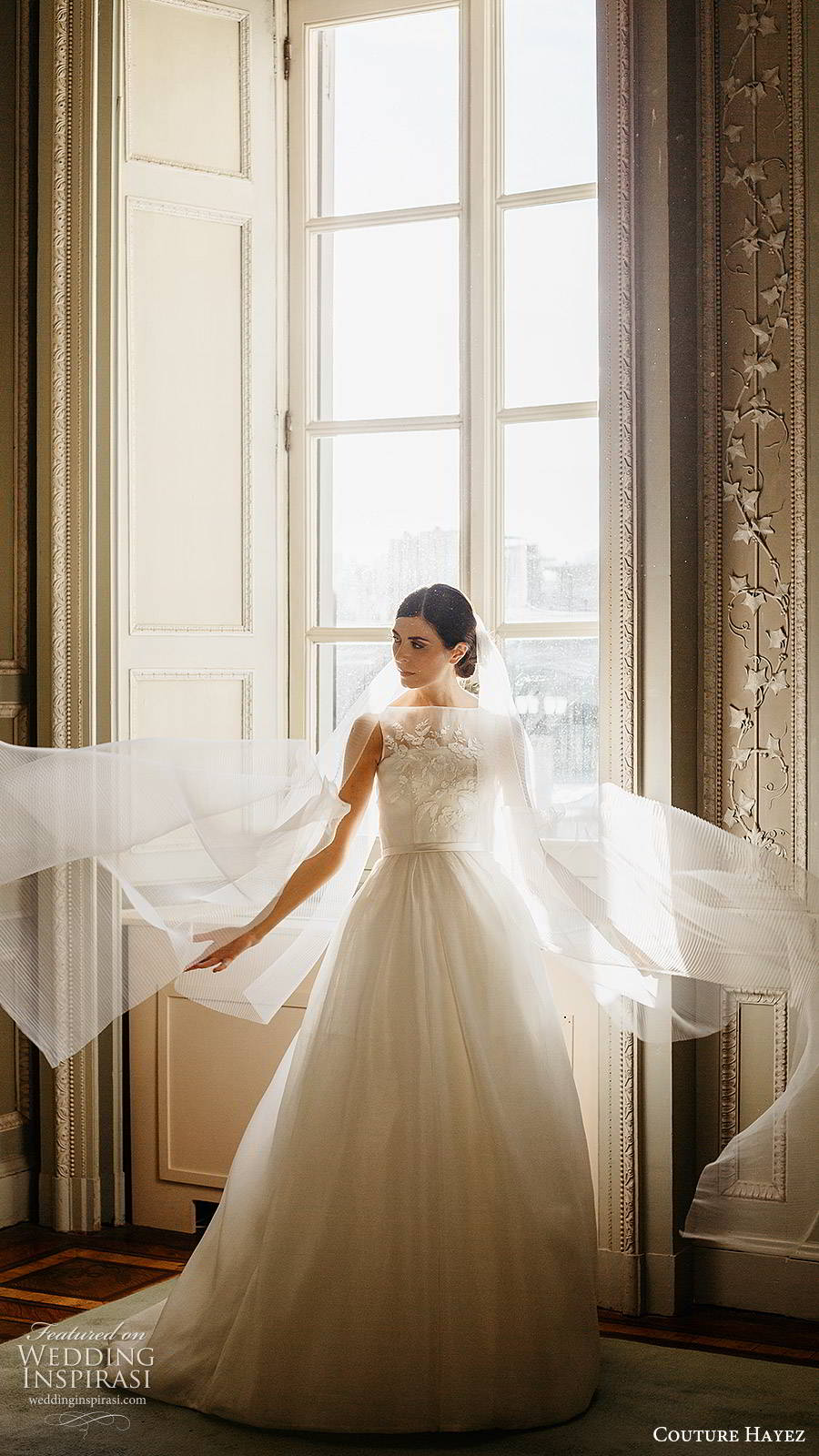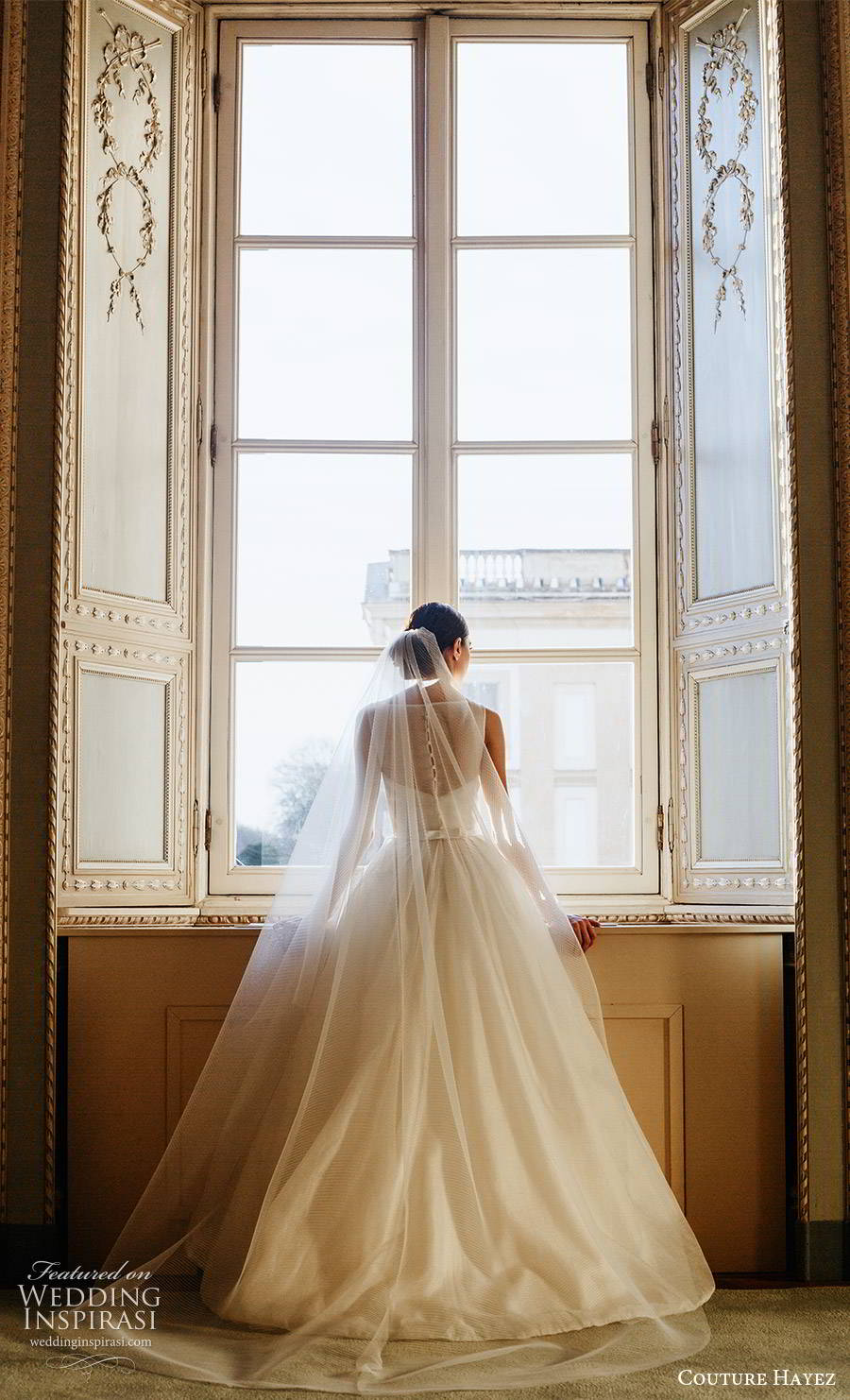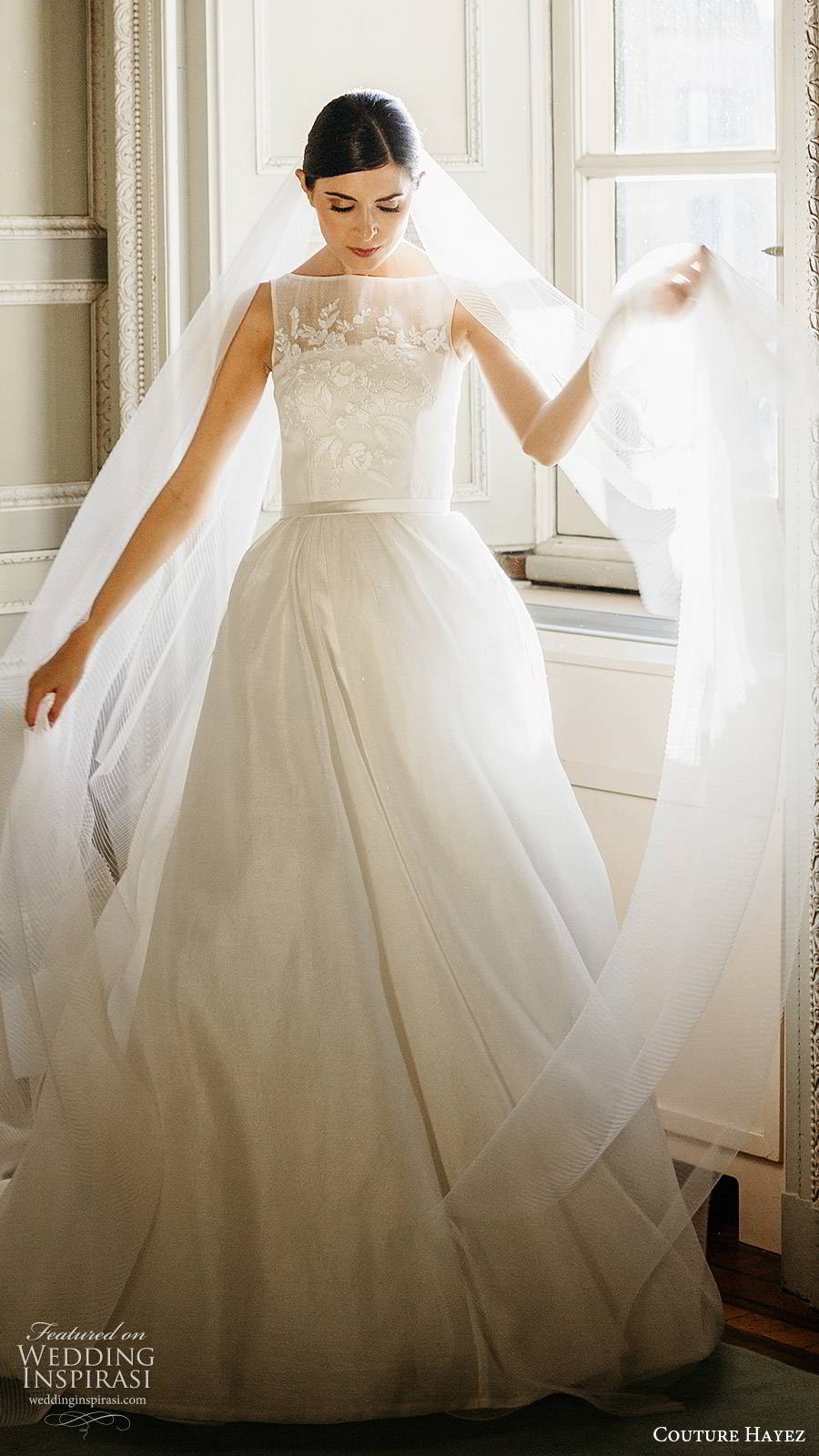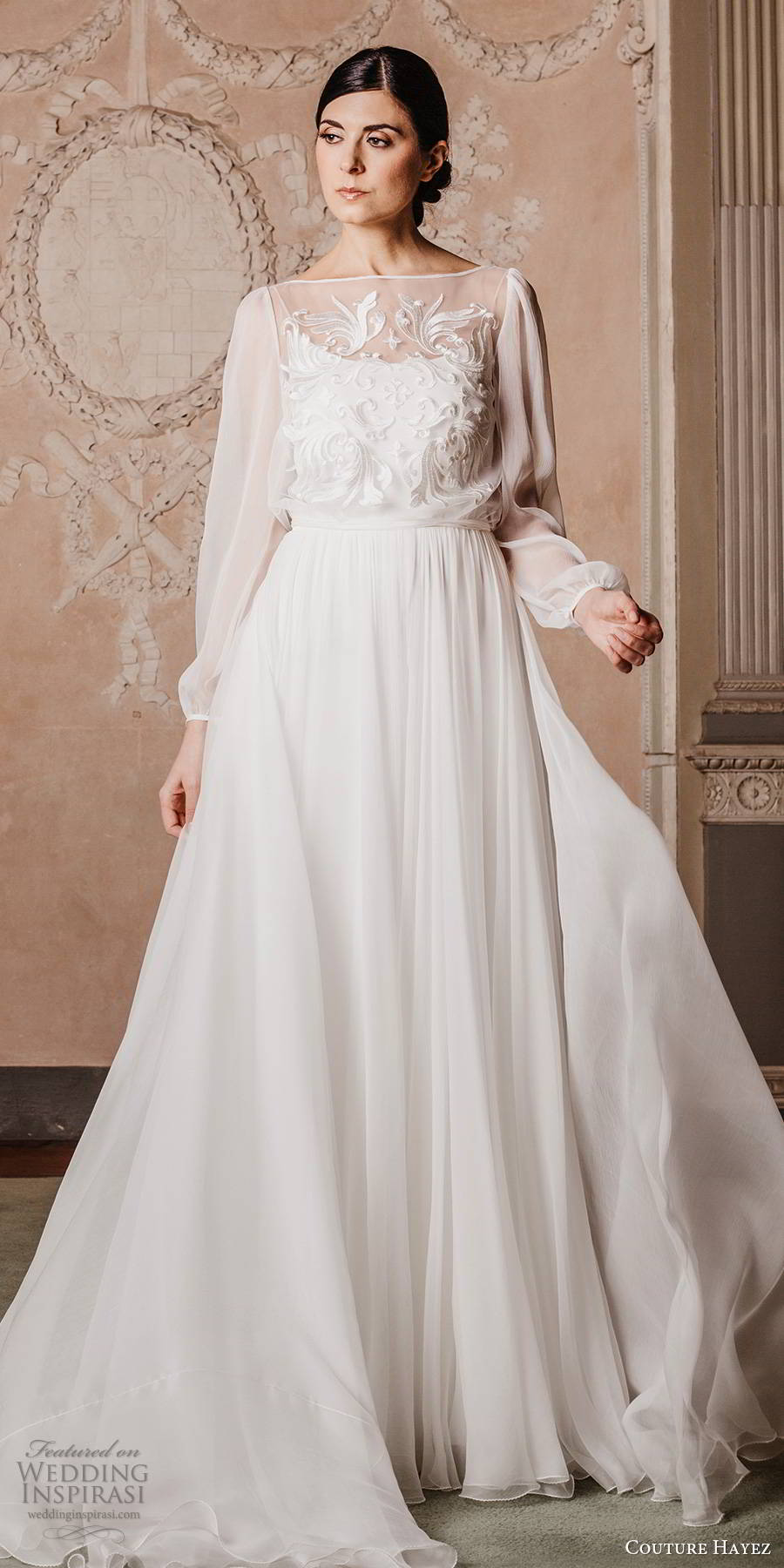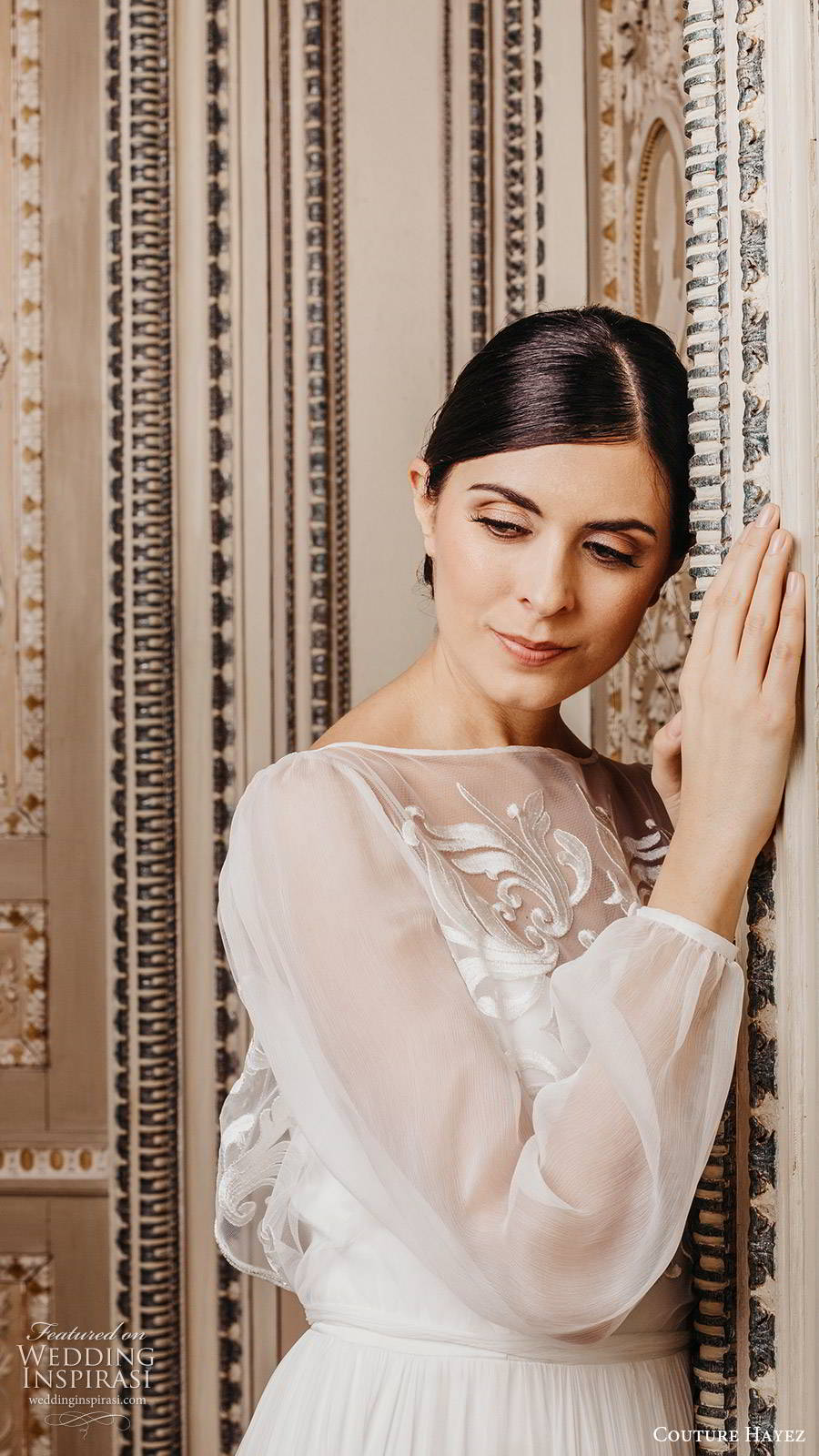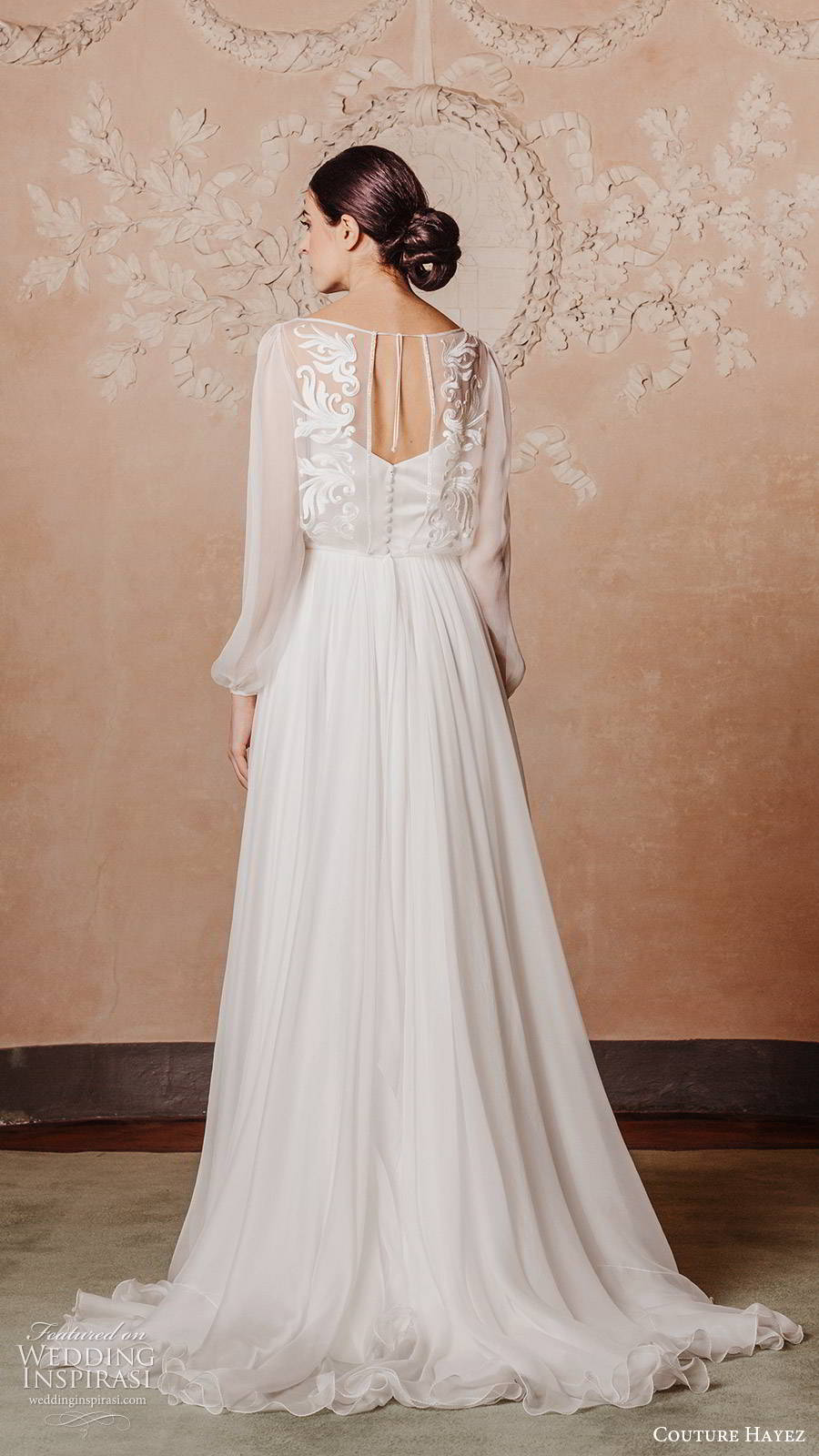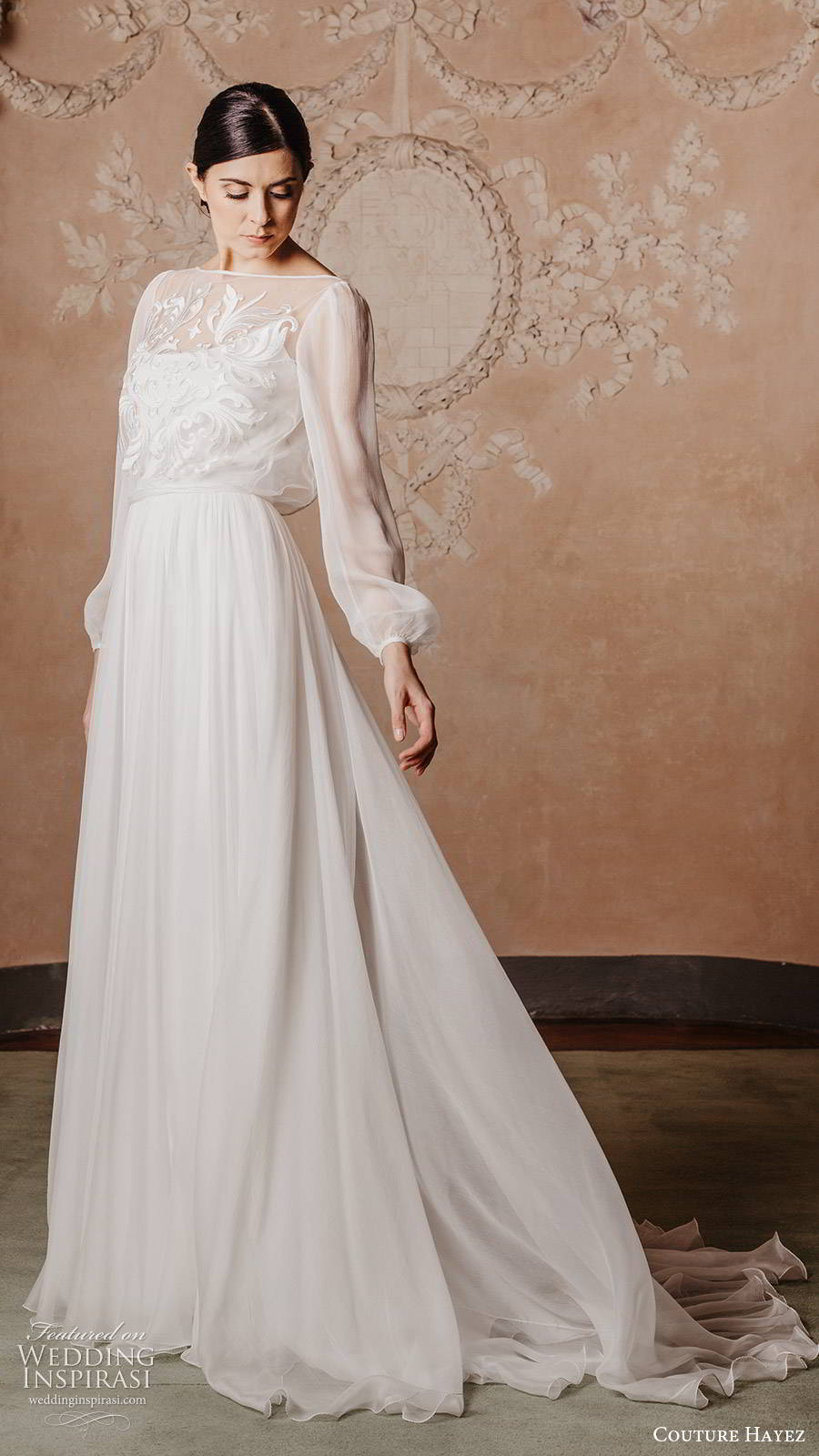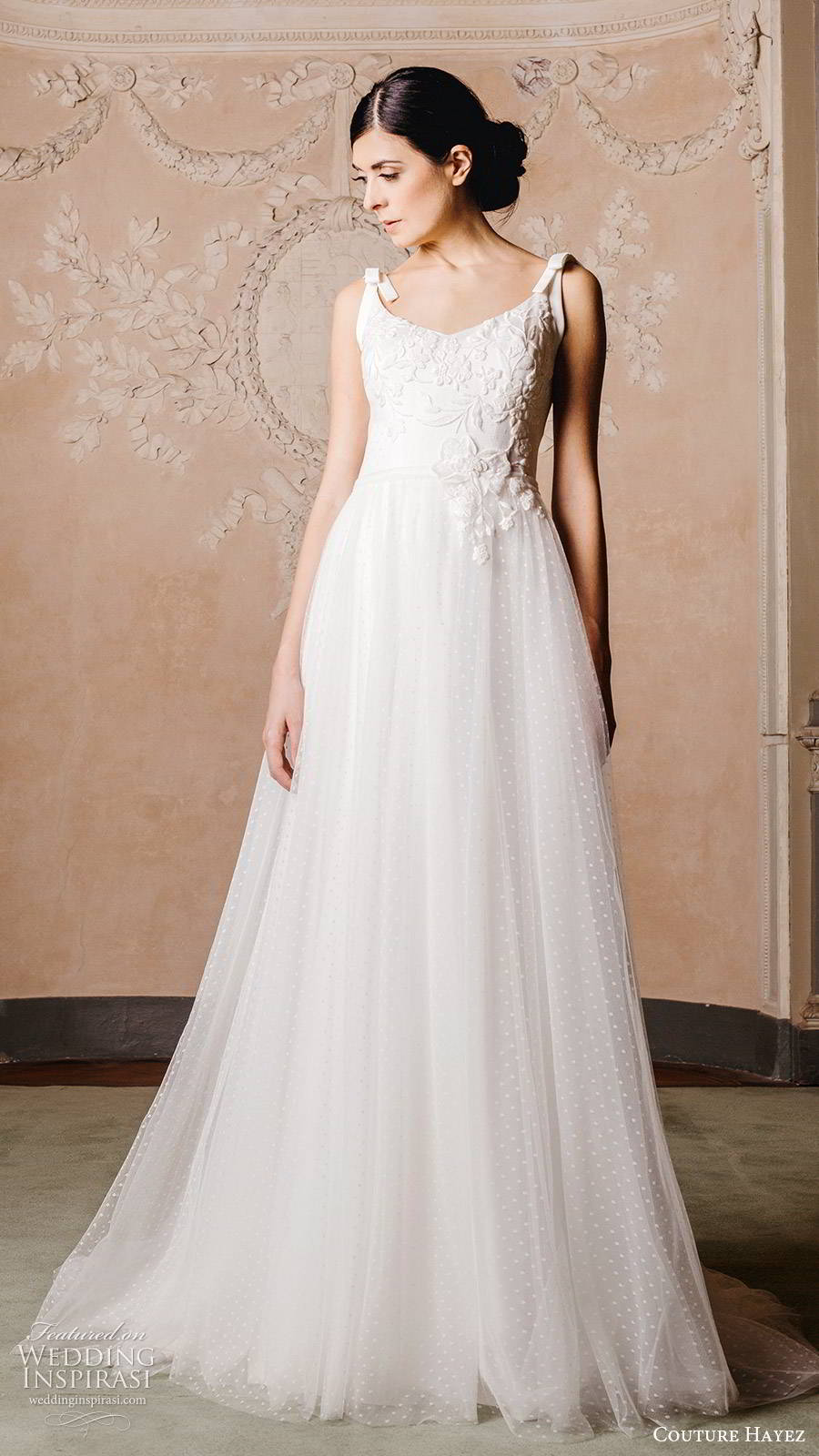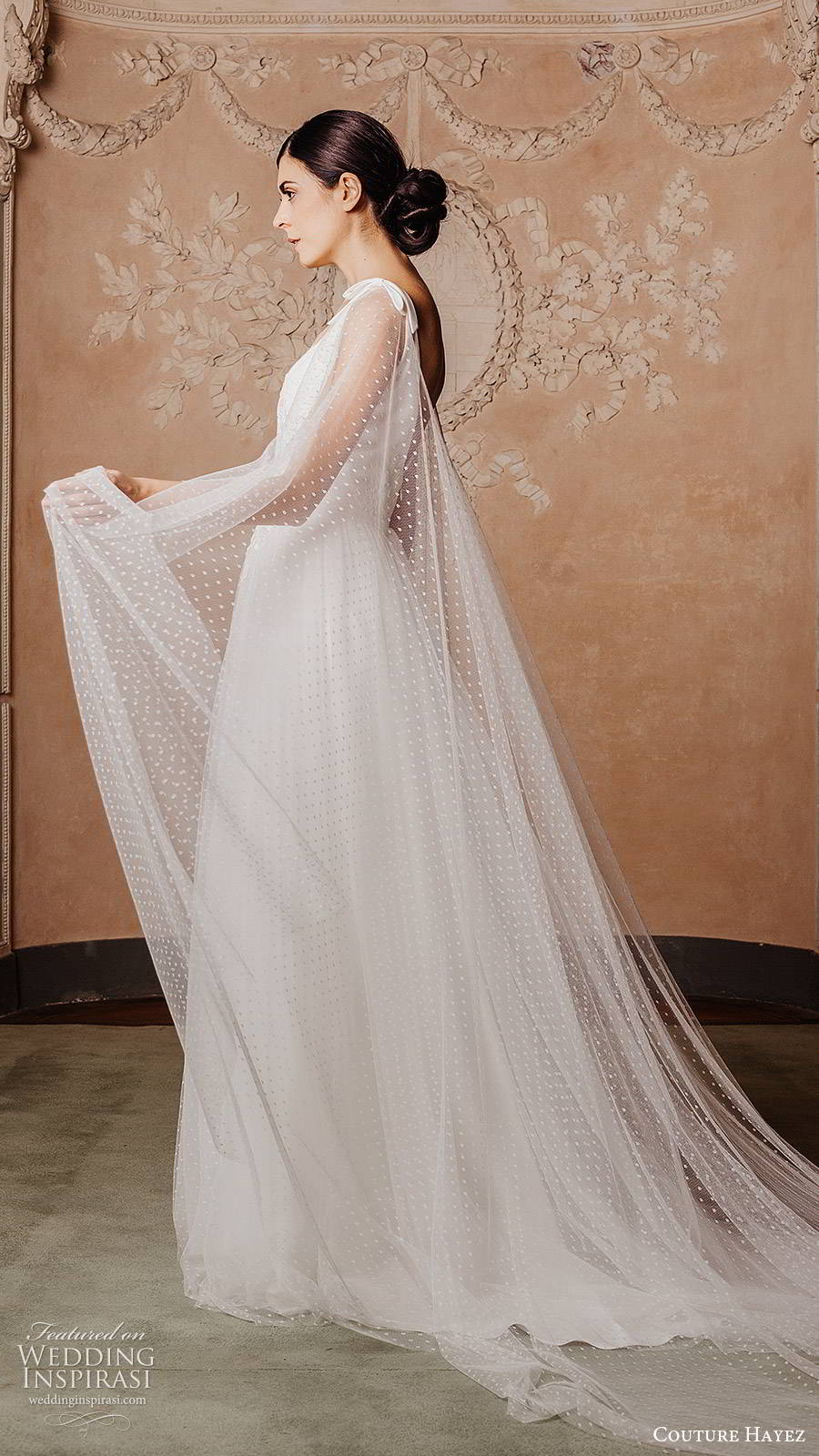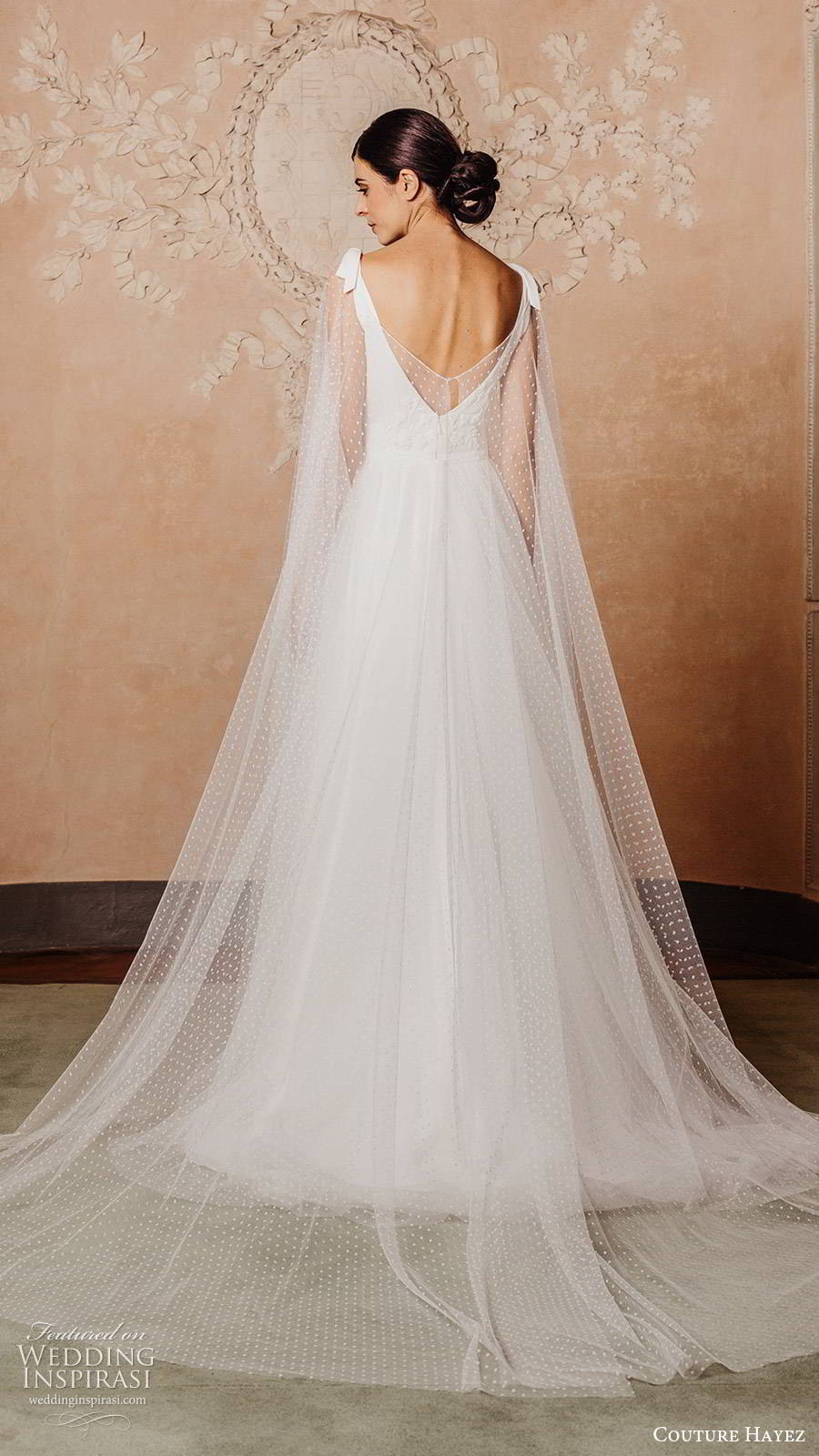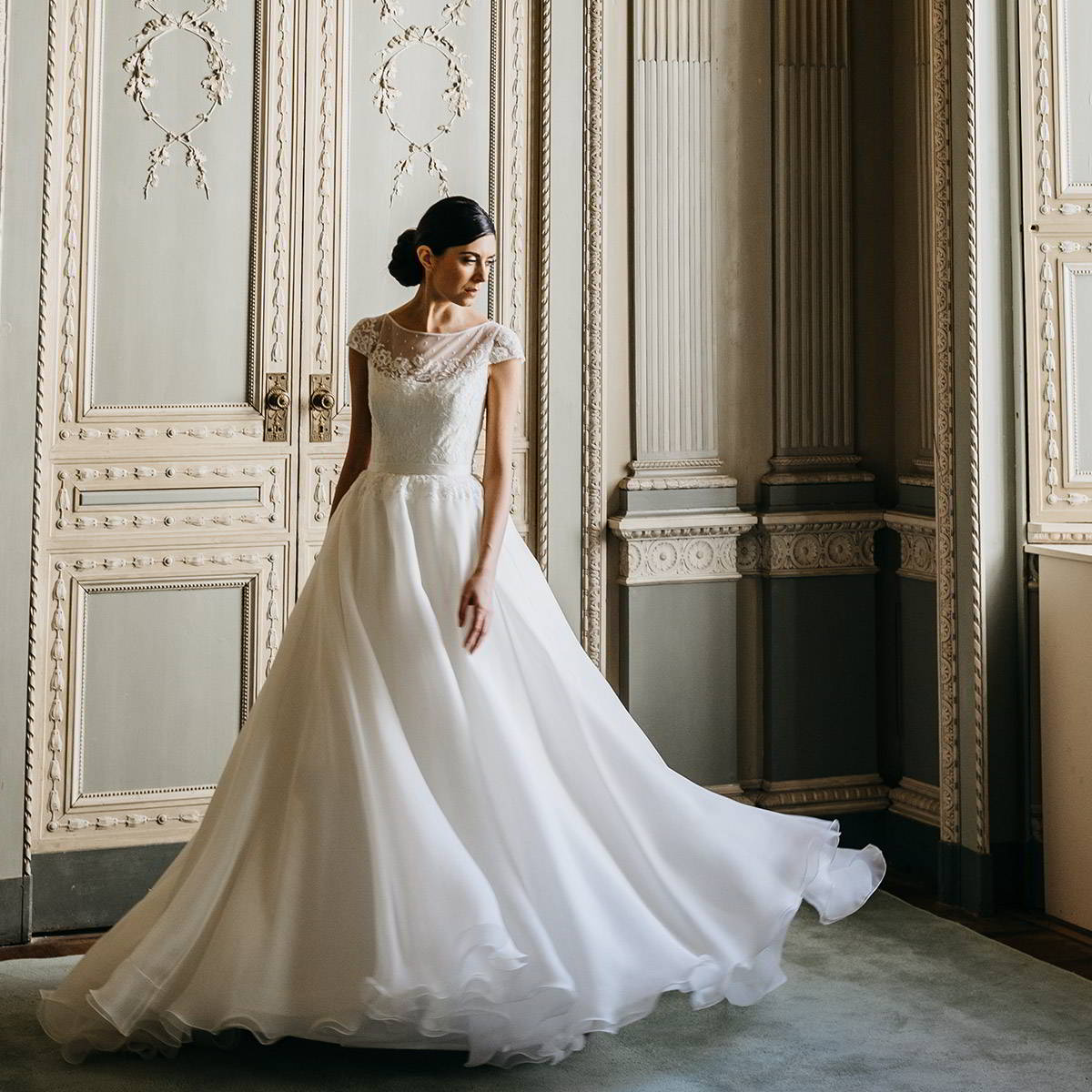 For details, visit Couture Hayez.

Credits
Photos: Marian Duven: https://marianduven.com/
Flowers: Florpassion https://www.florpassionflowers.it/
Venue: Villa Reale di Monza https://www.villarealedimonza.it/