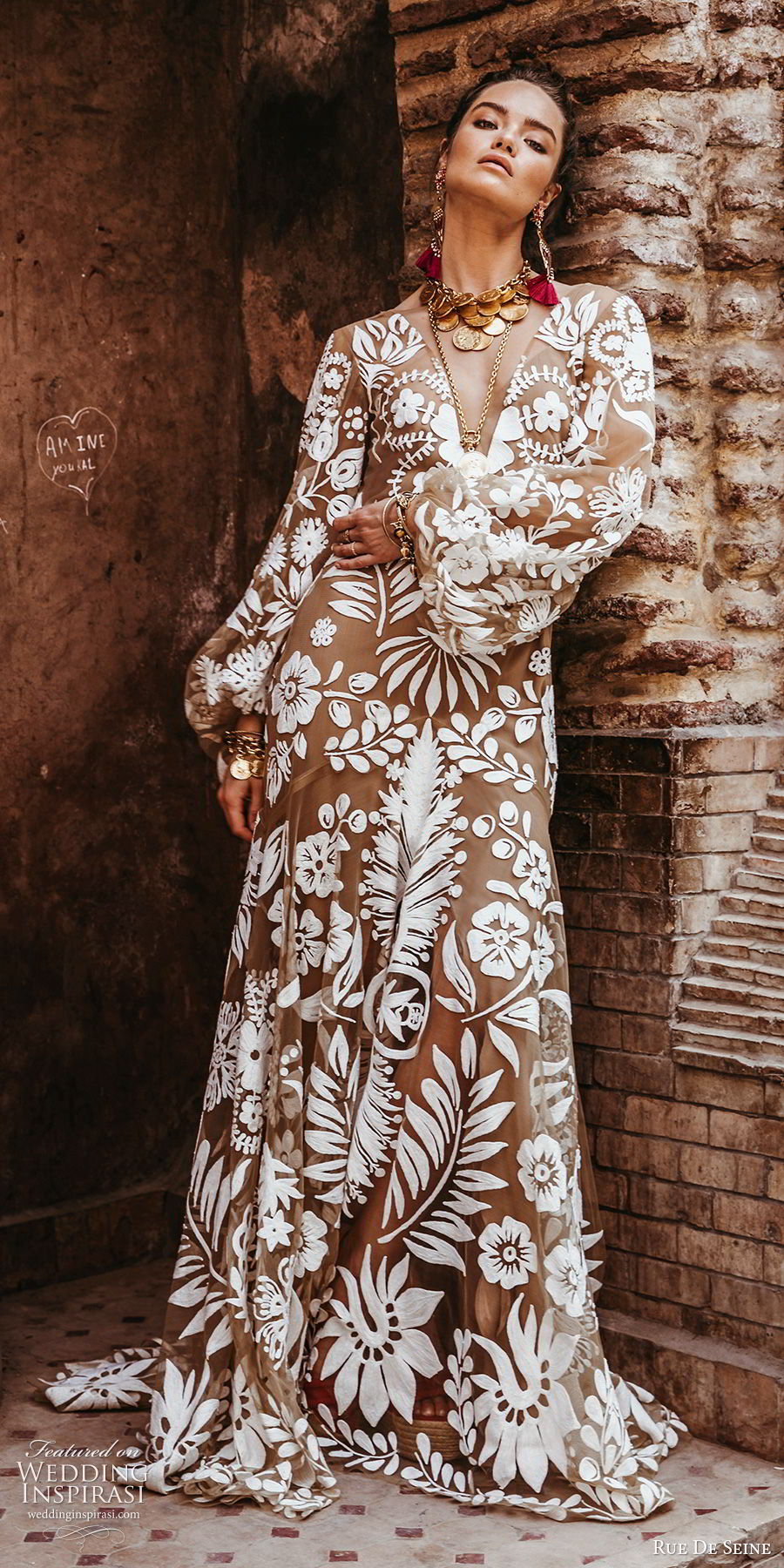 Every detail of Rue de Seine's "Wild Heart" bridal collection is as romantic as they are unique, and being big fans of whimsical wedding dresses, we can't help but be completely obsessed with this boho chic dream! Featuring fresh silhouettes in unexpected colors, and bold embroideries and graphic motifs, this collection is the embodiment of passionate romance that's just perfect for the modern bride.
"Wild Heart has a romantic and adventurous energy that fearlessly celebrates the Nomadic spirit. Inspired by exploring the unseen, chasing summer, and the restless race of a traveler's heart, Wild Heart uses detailed laces and playful accents to set the tone and embody the bohemian spirit, unrestricted."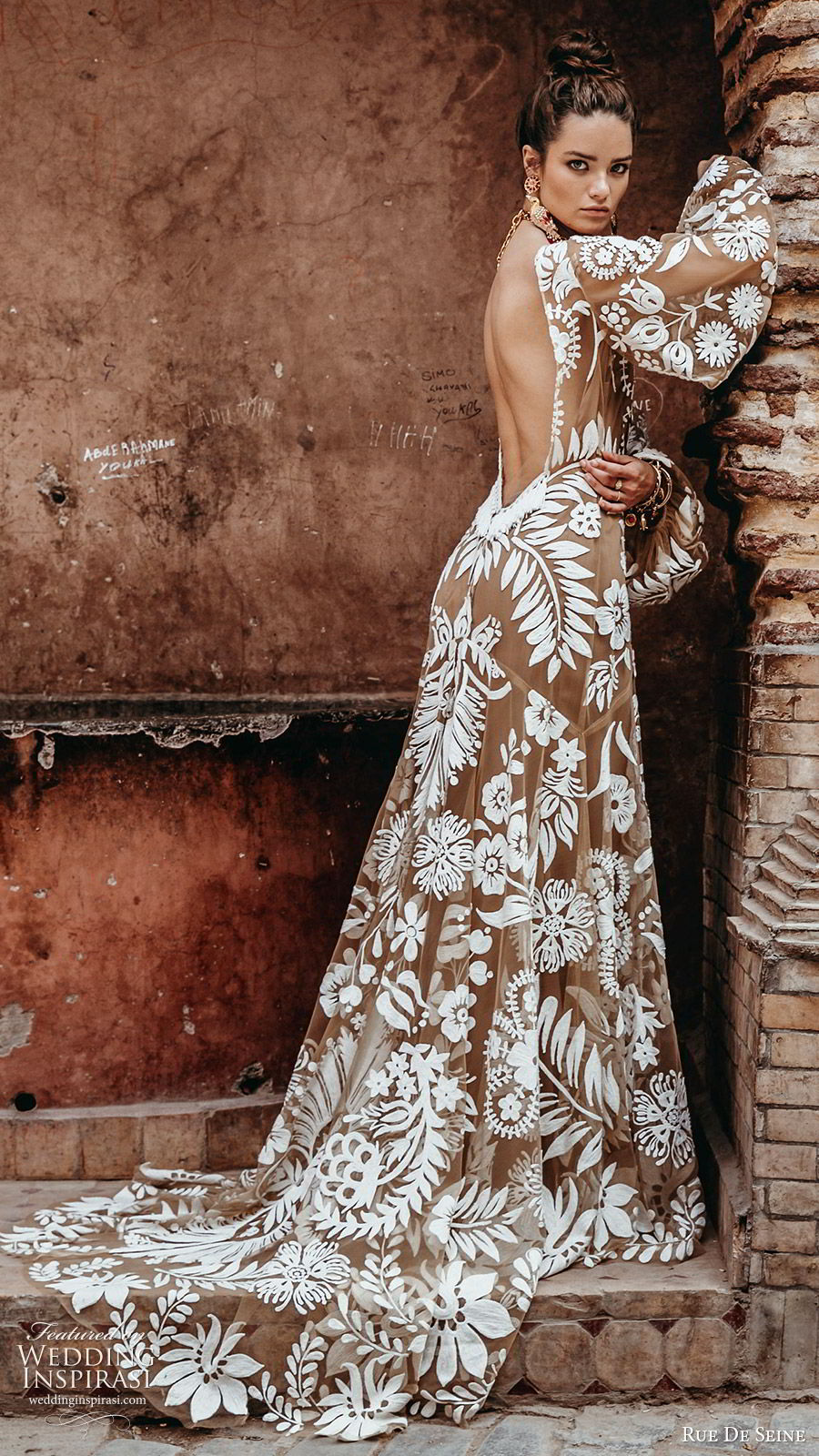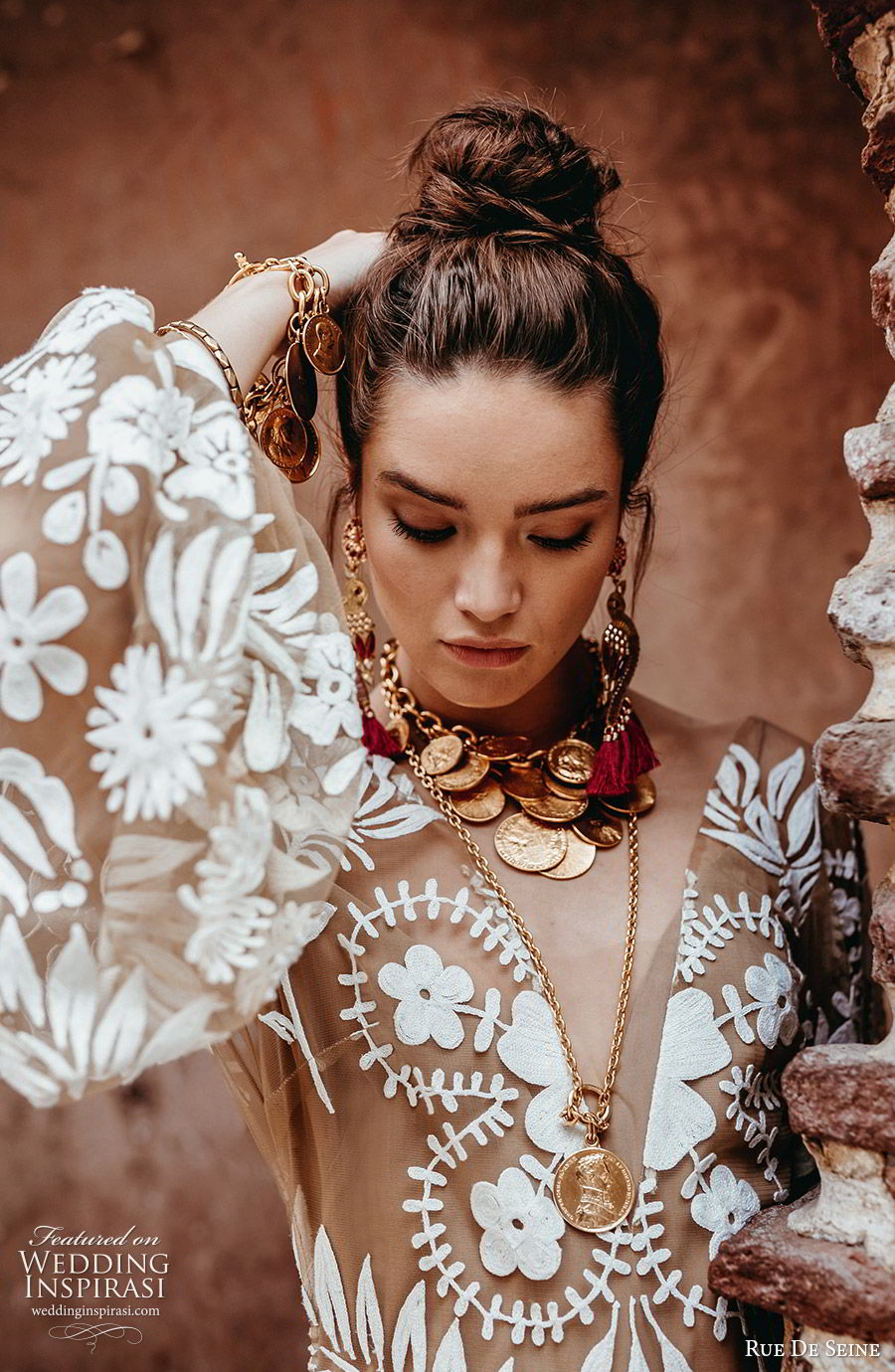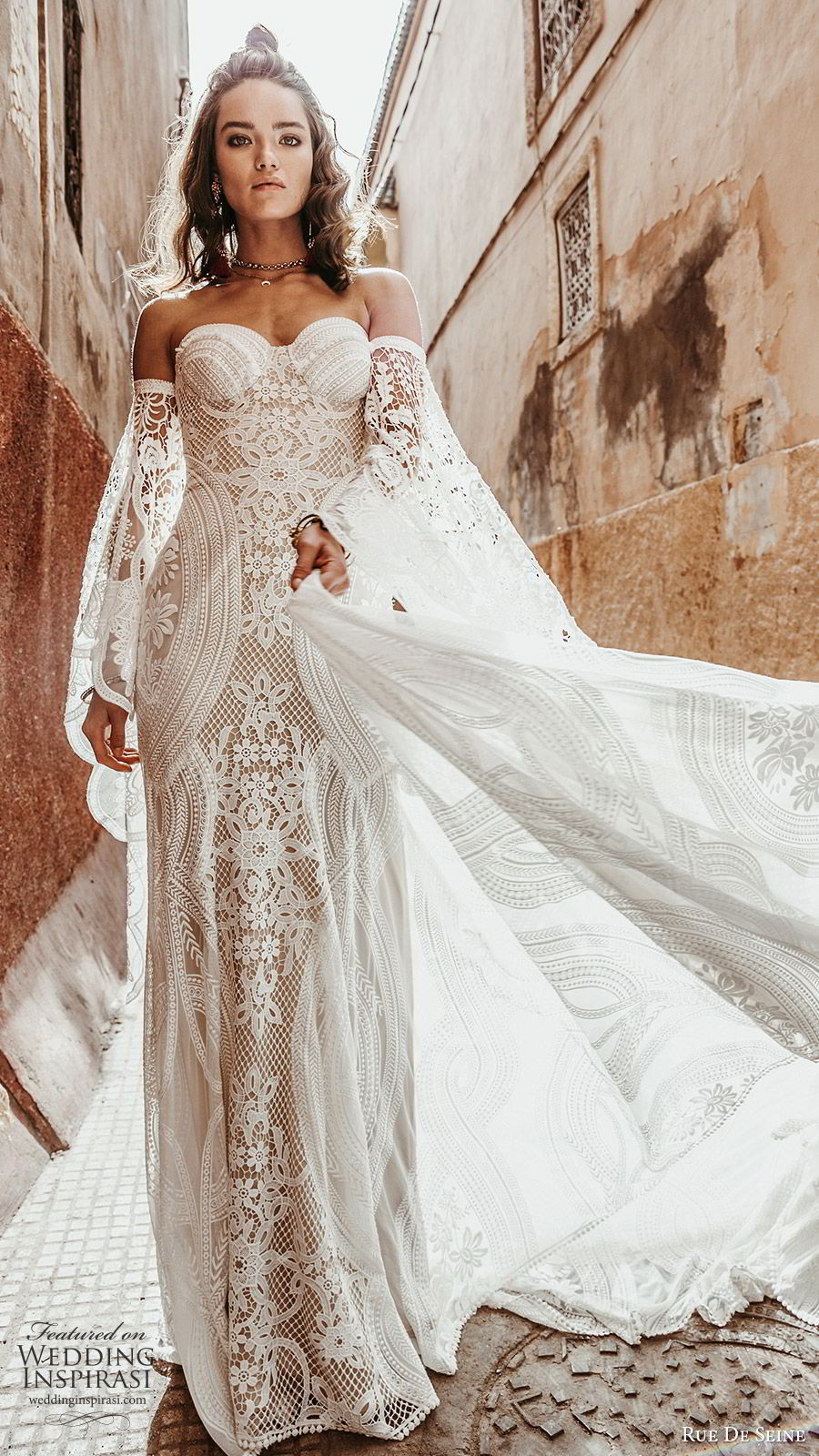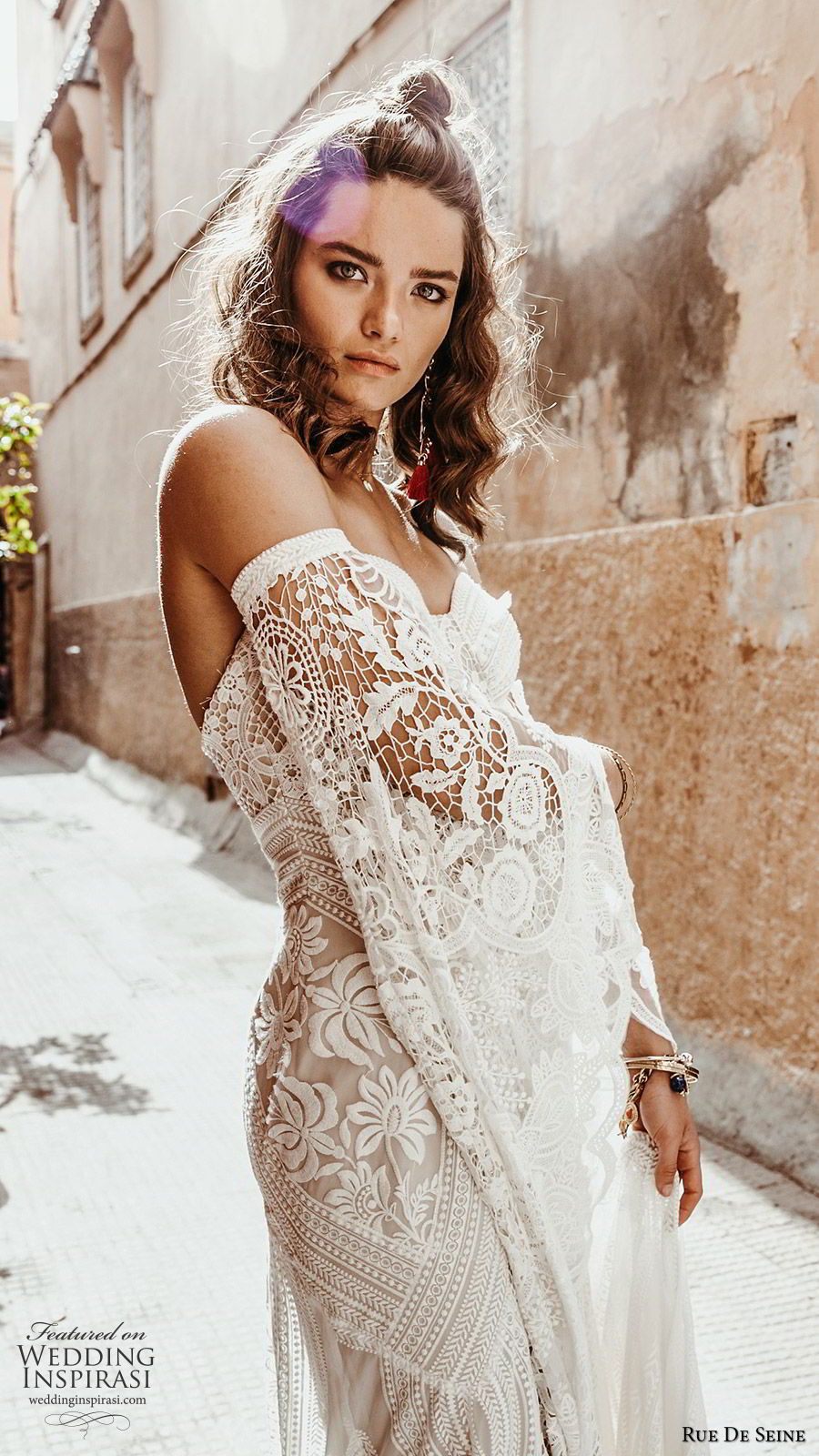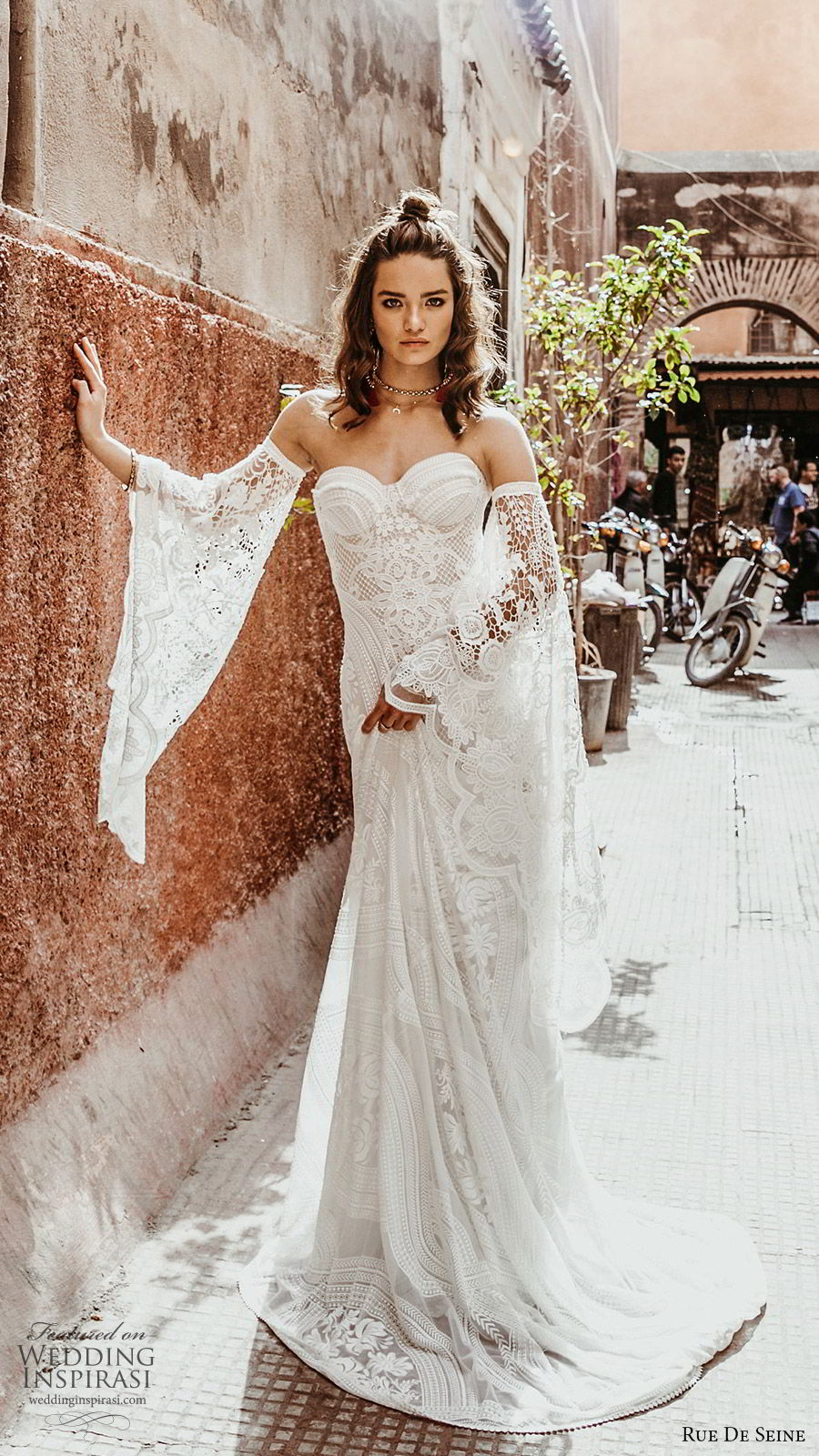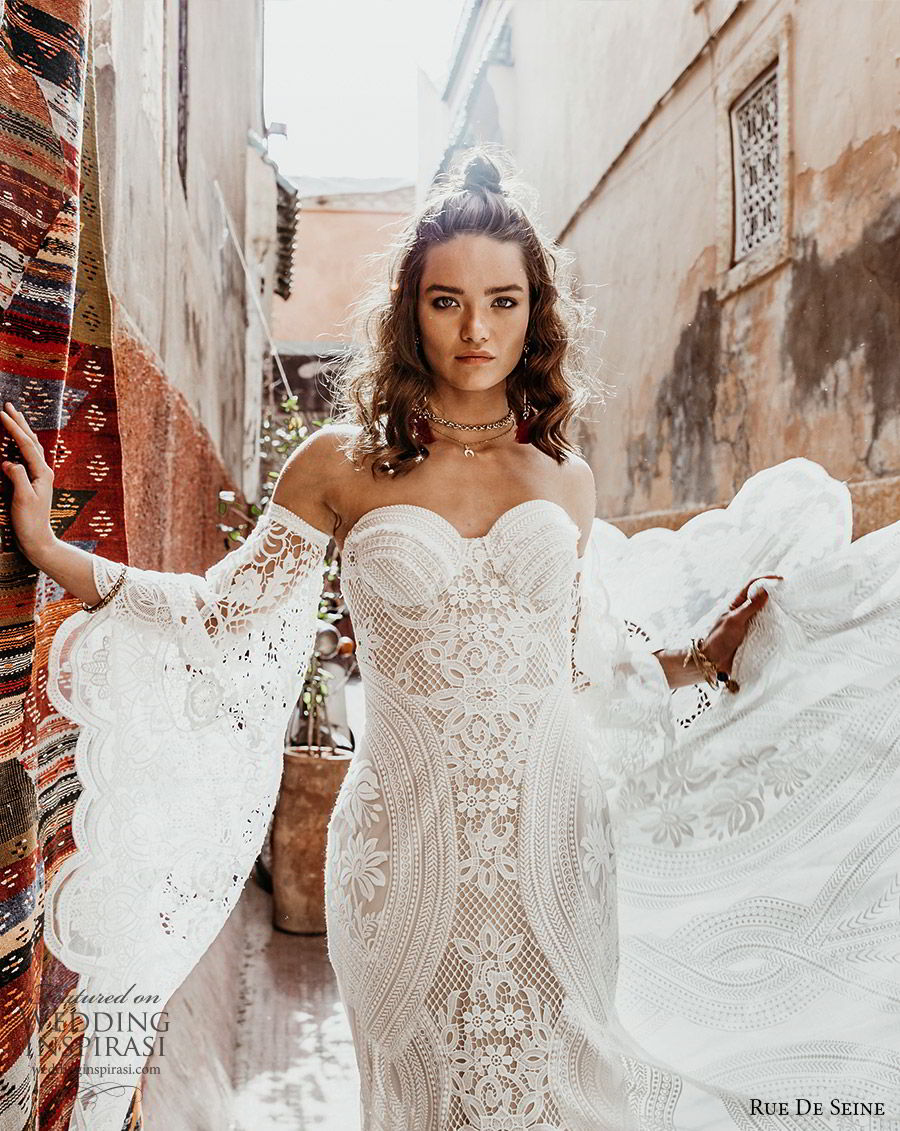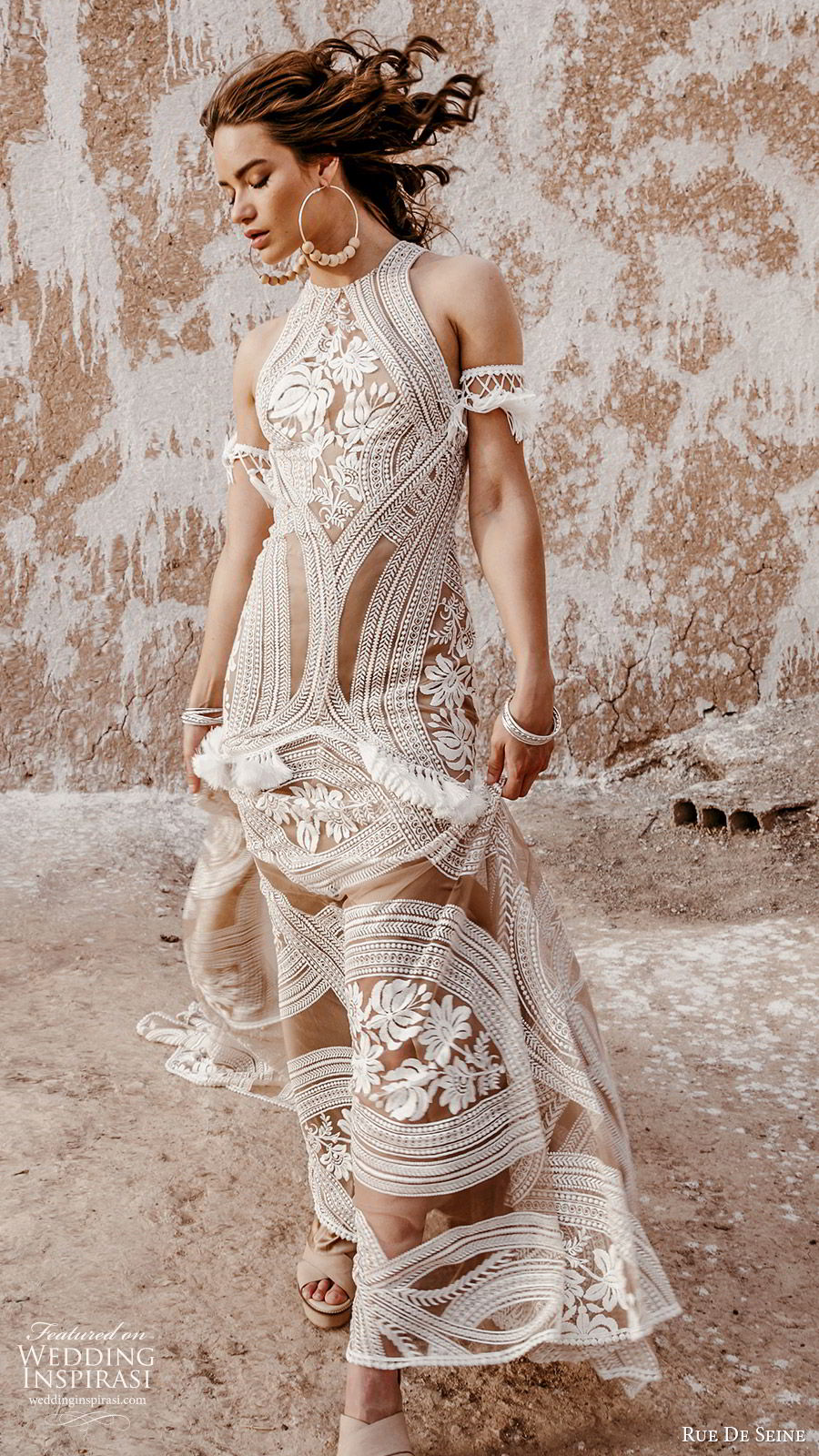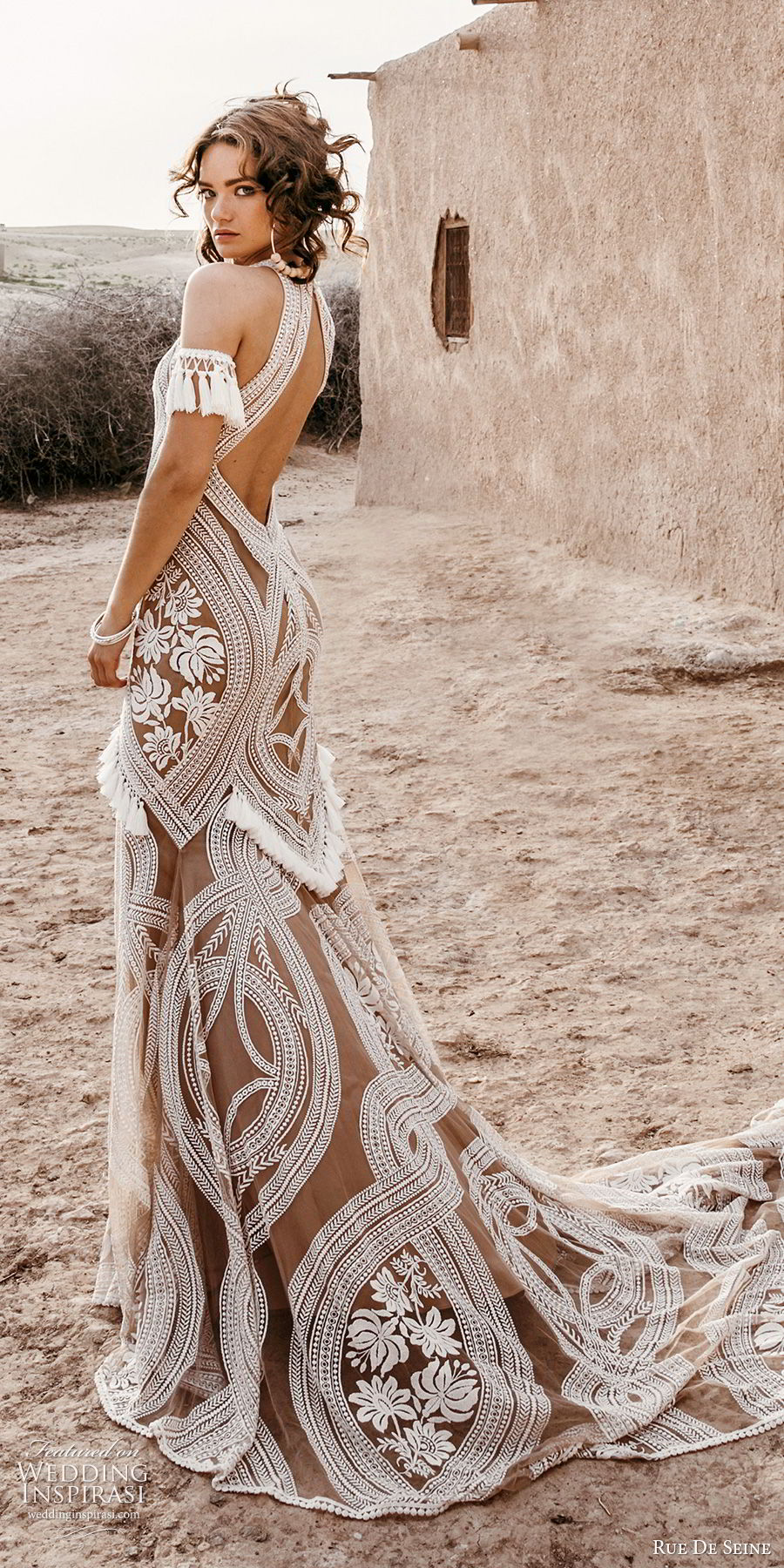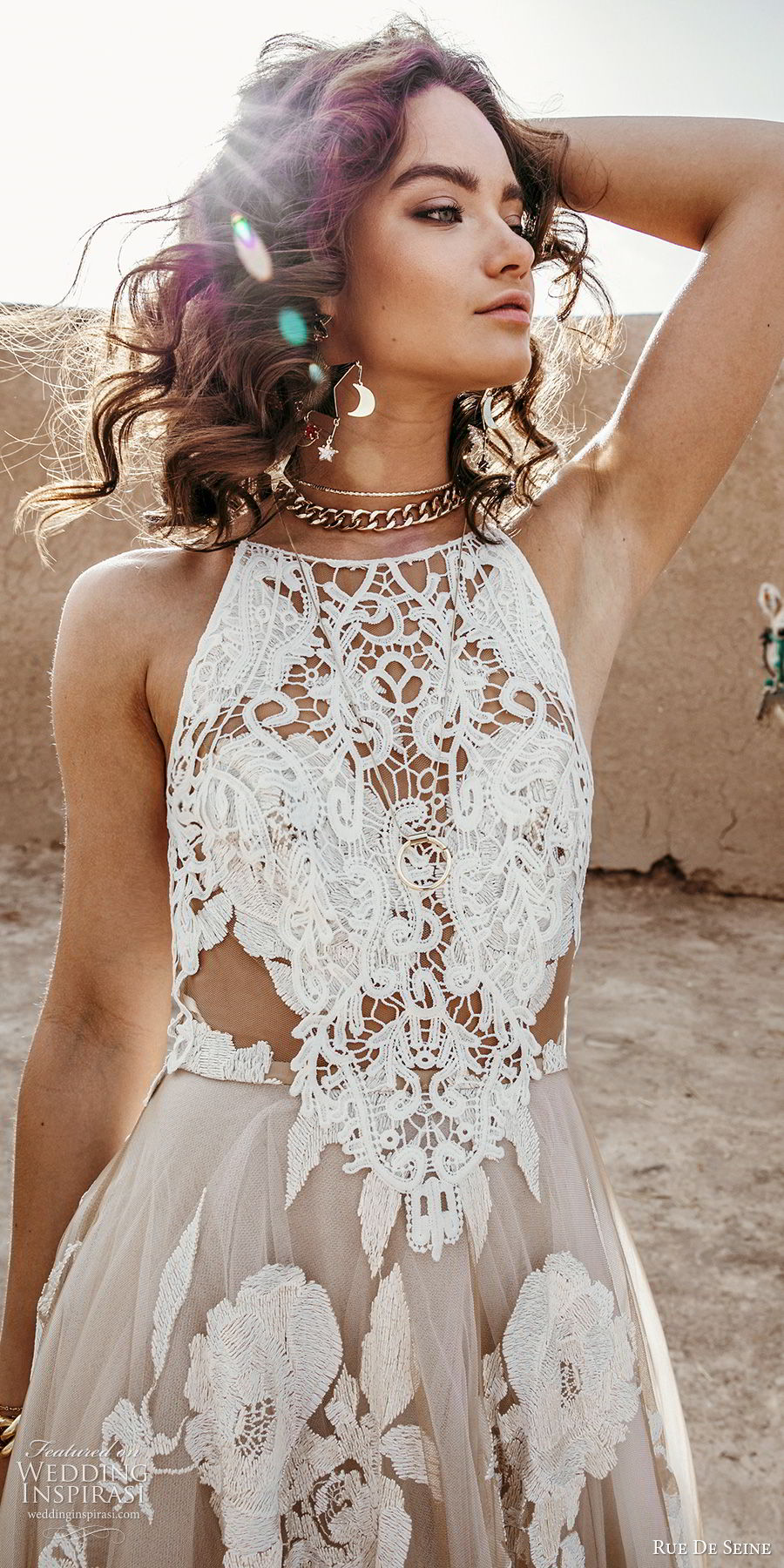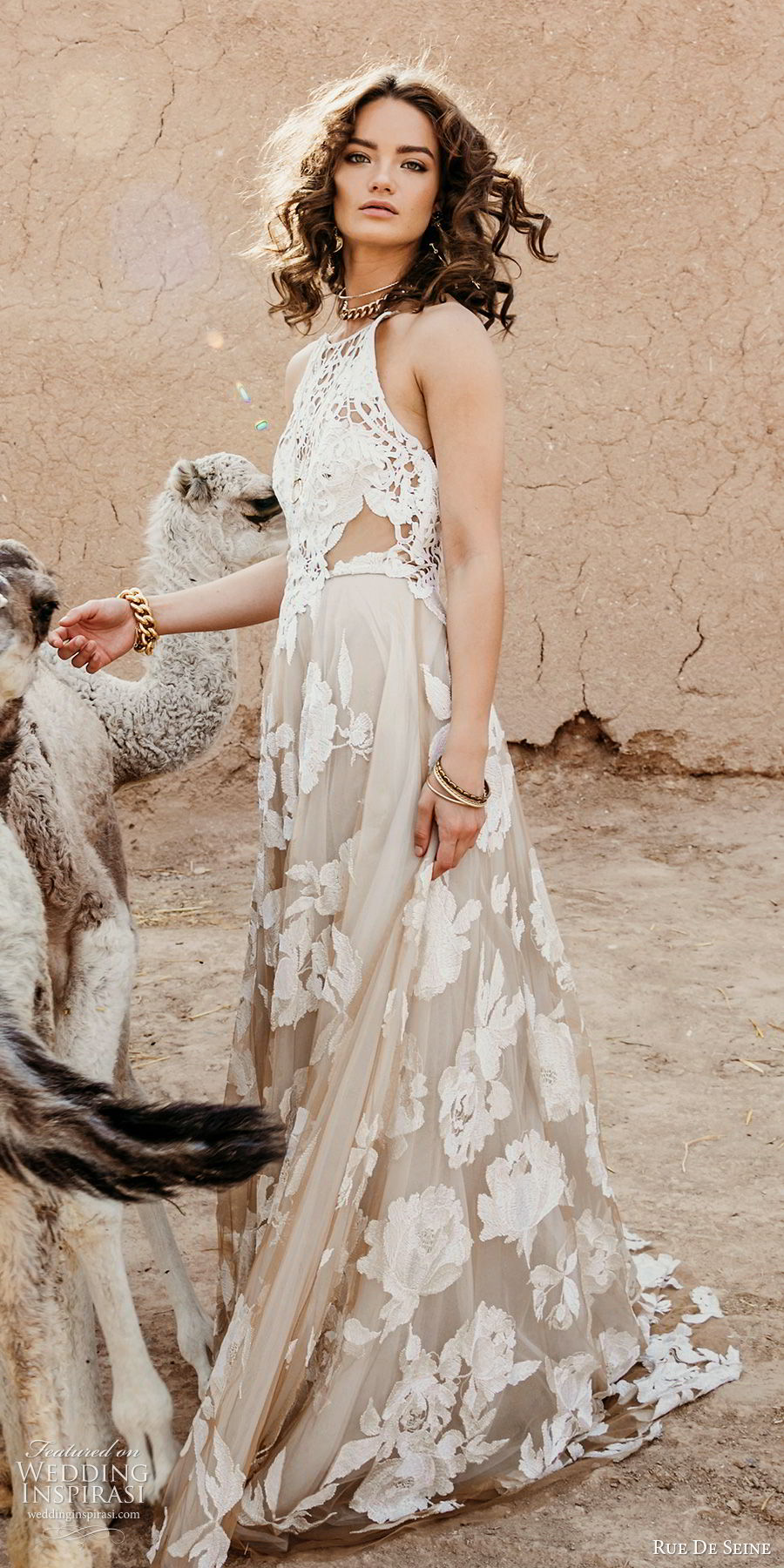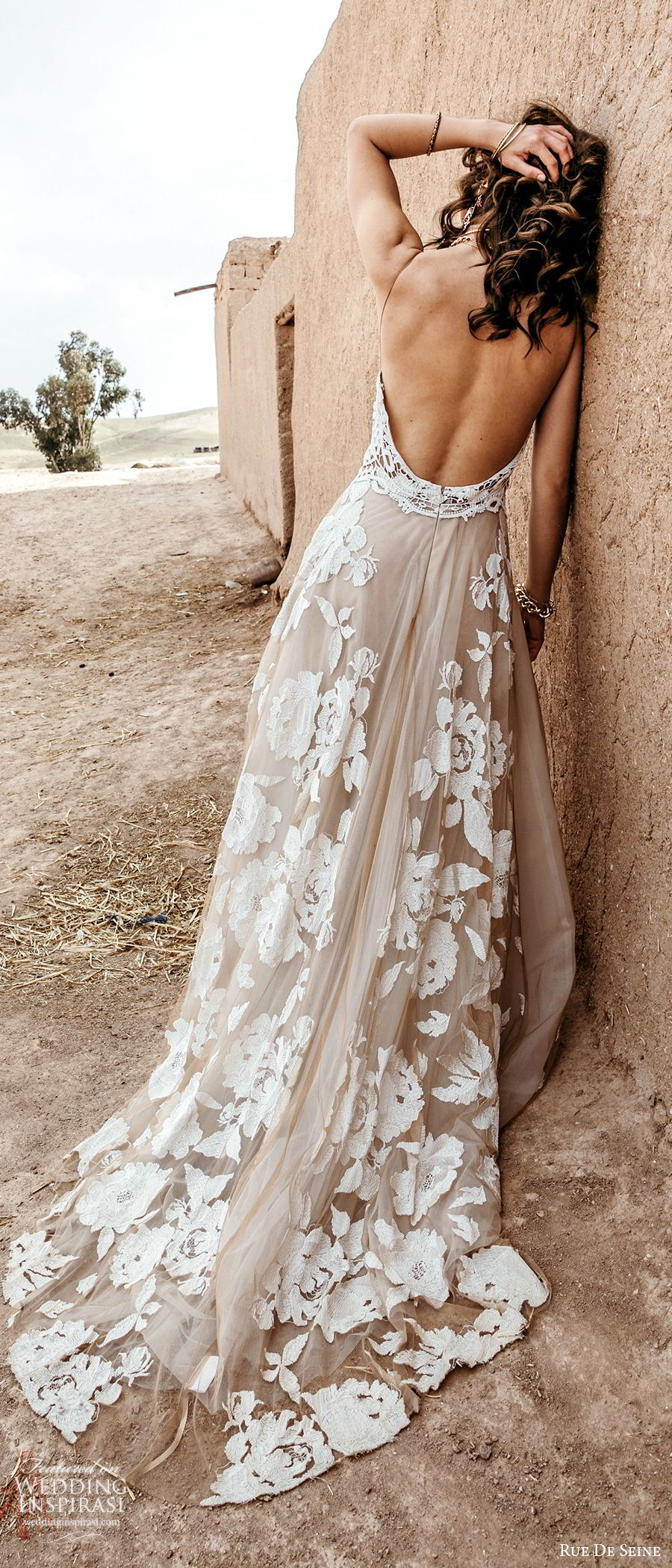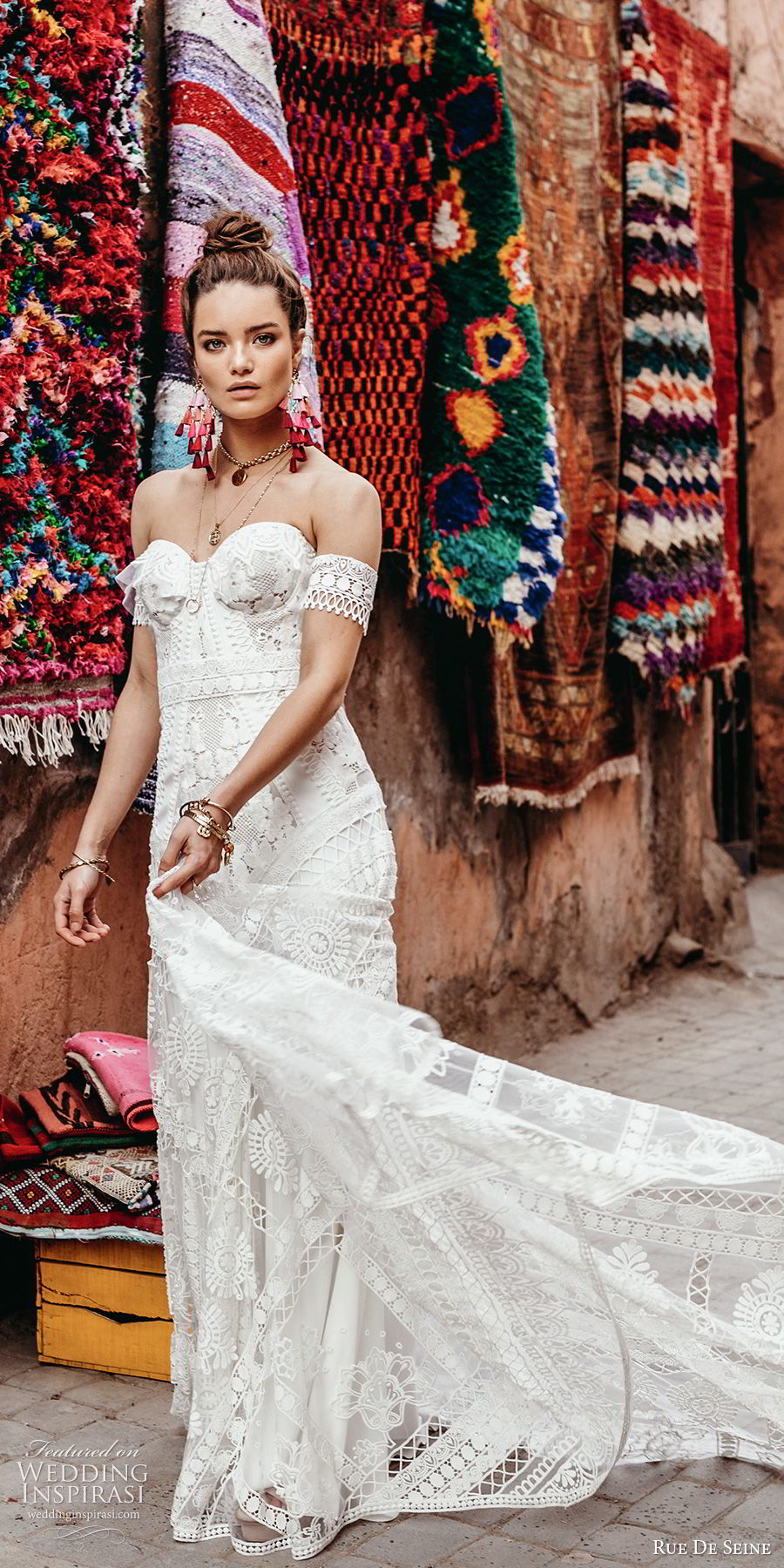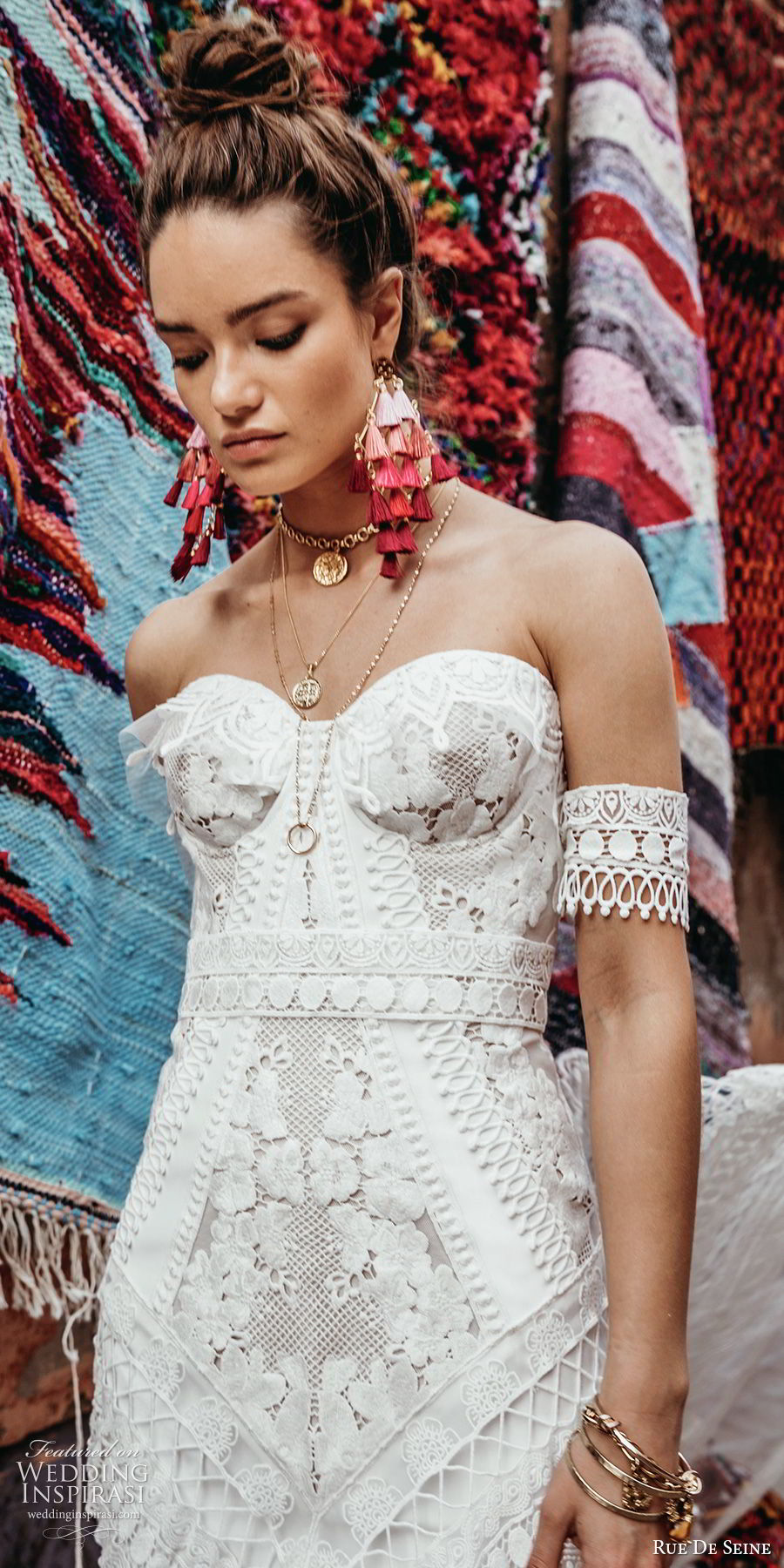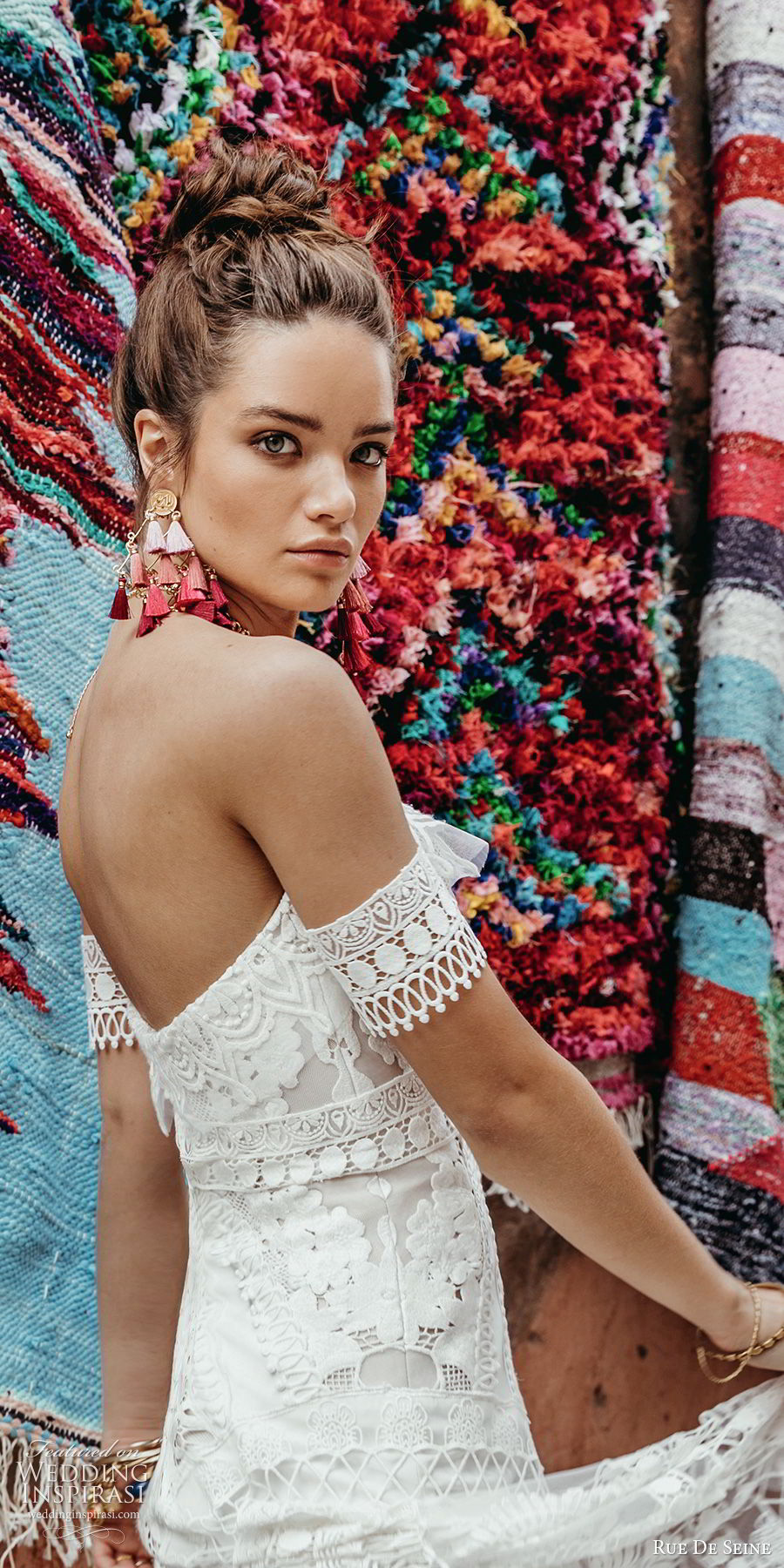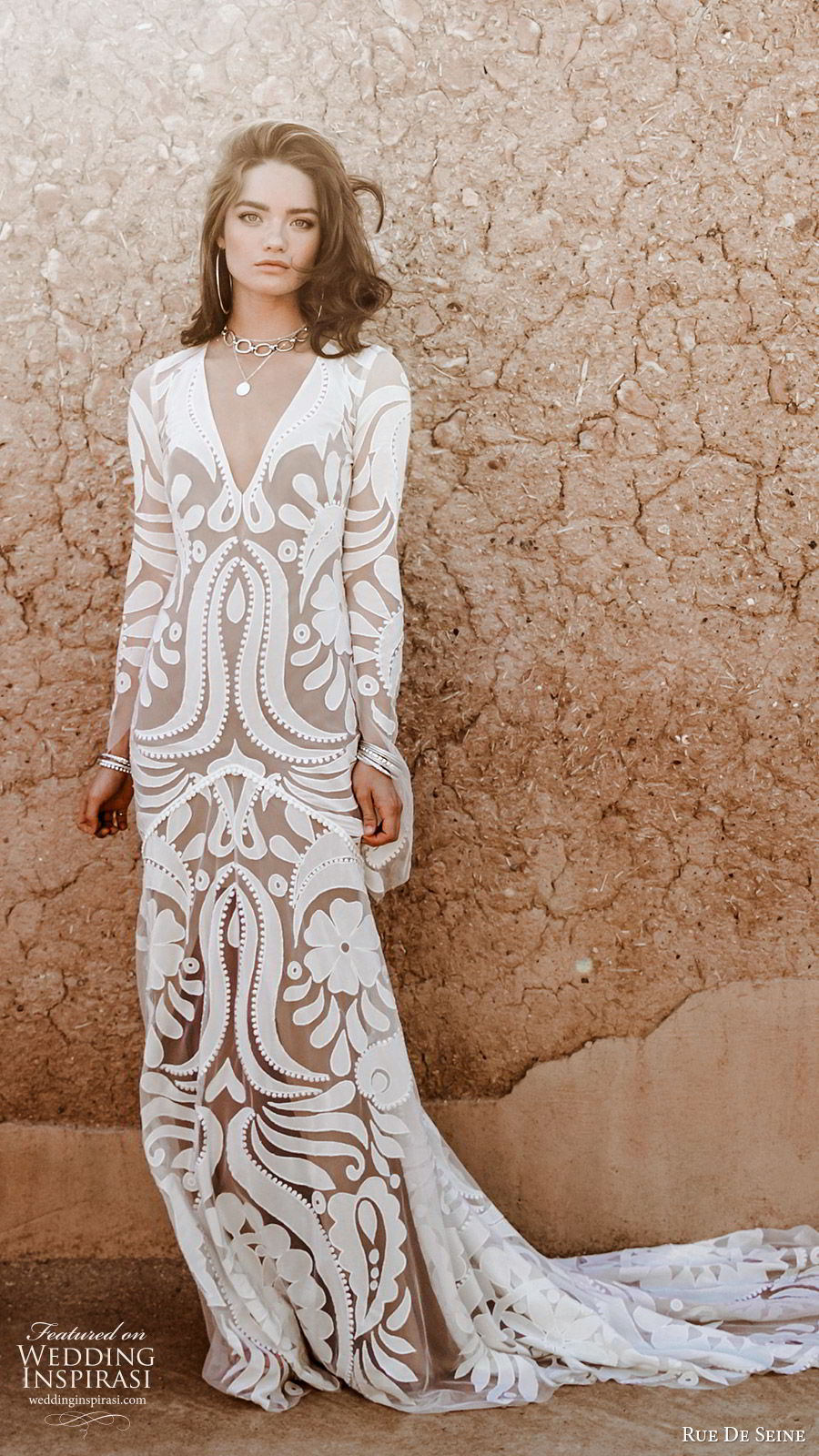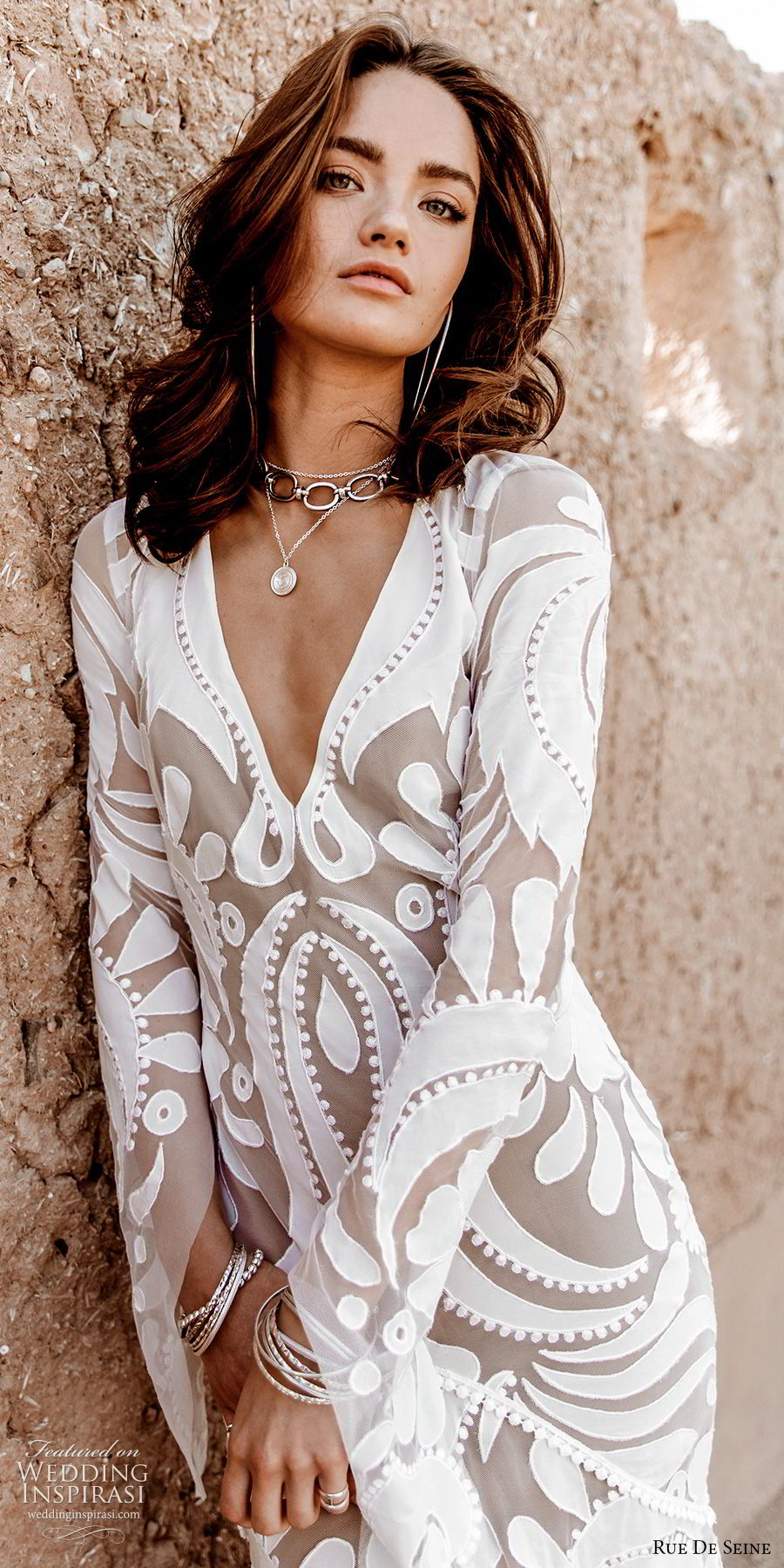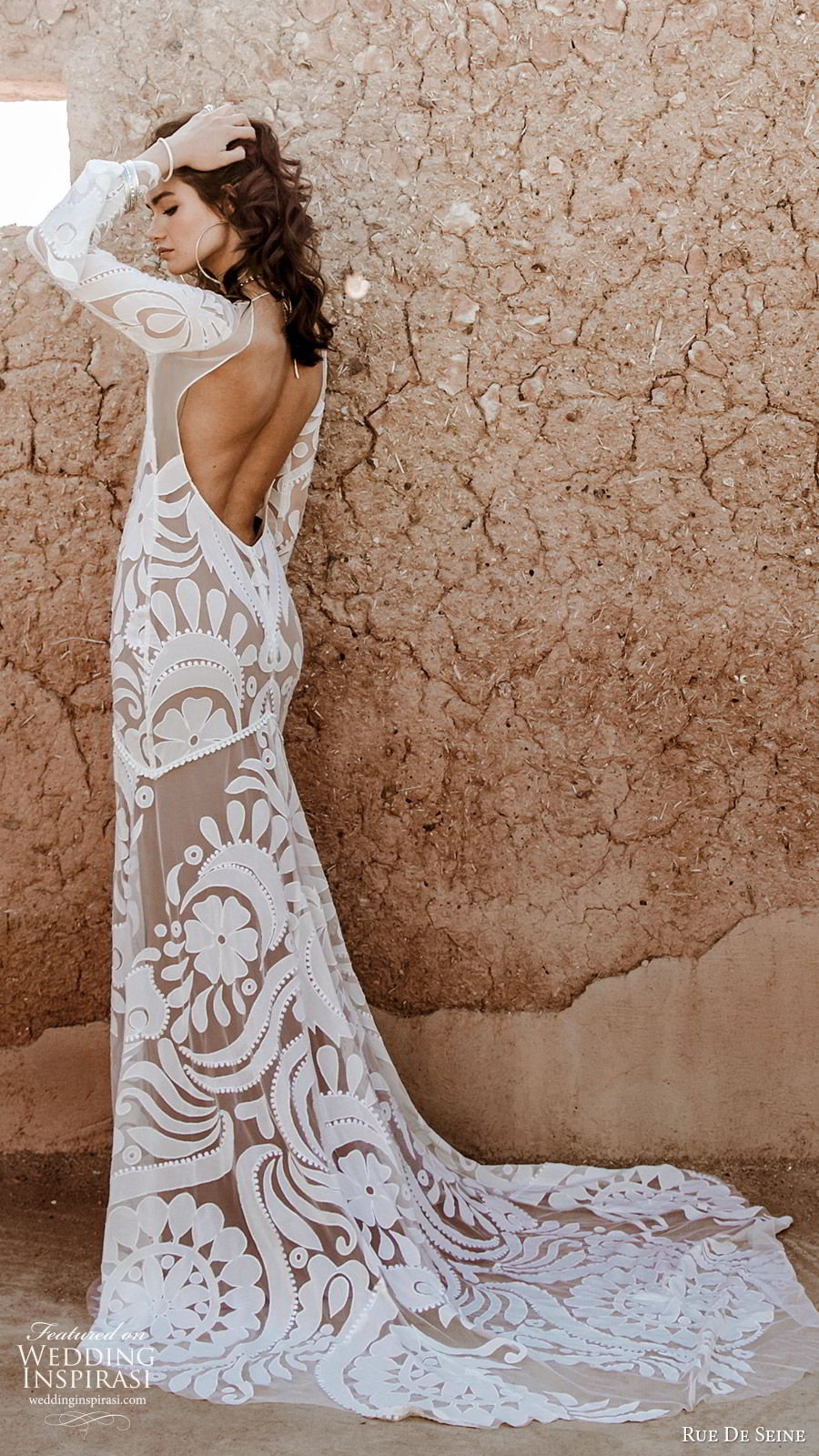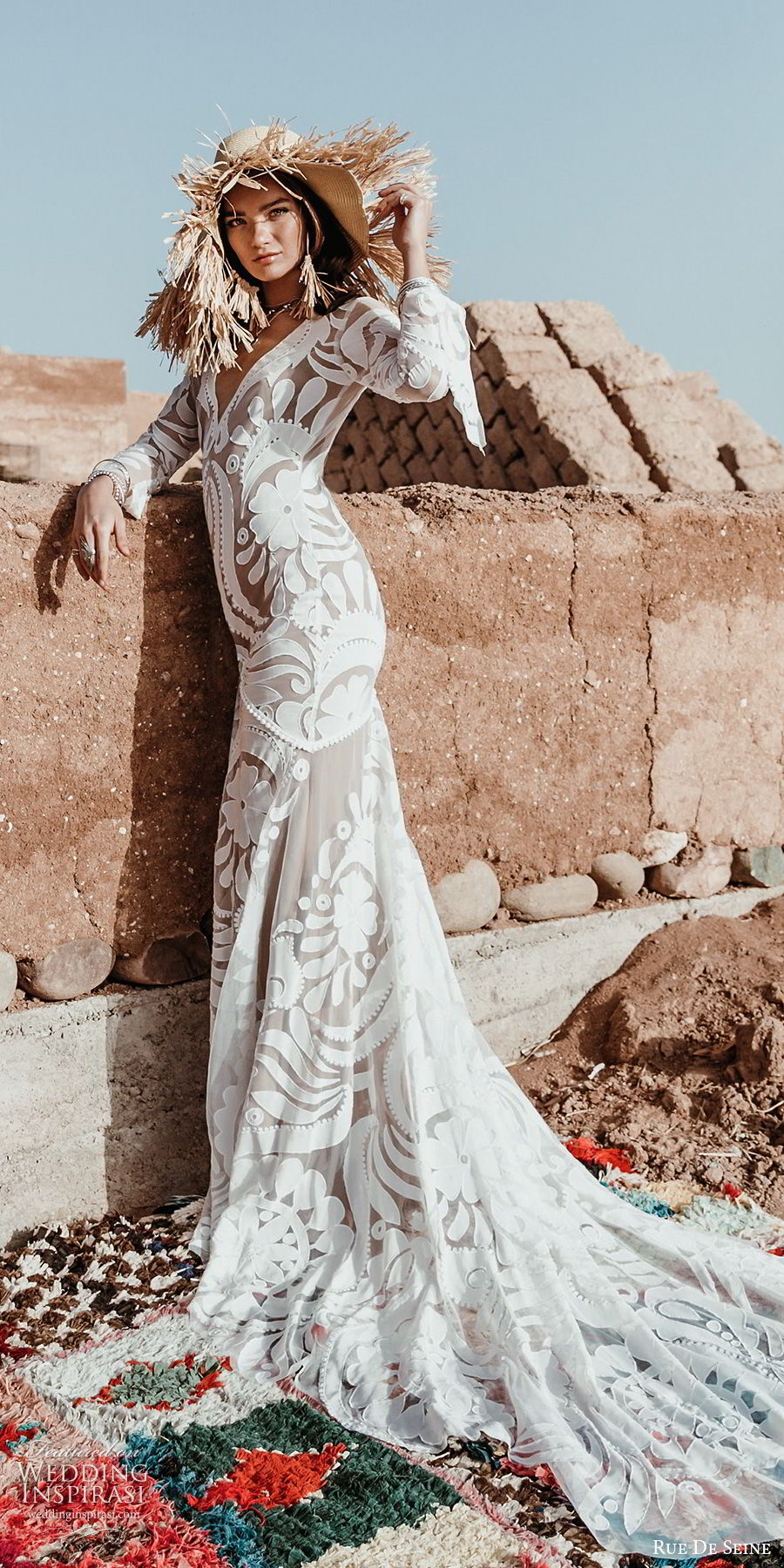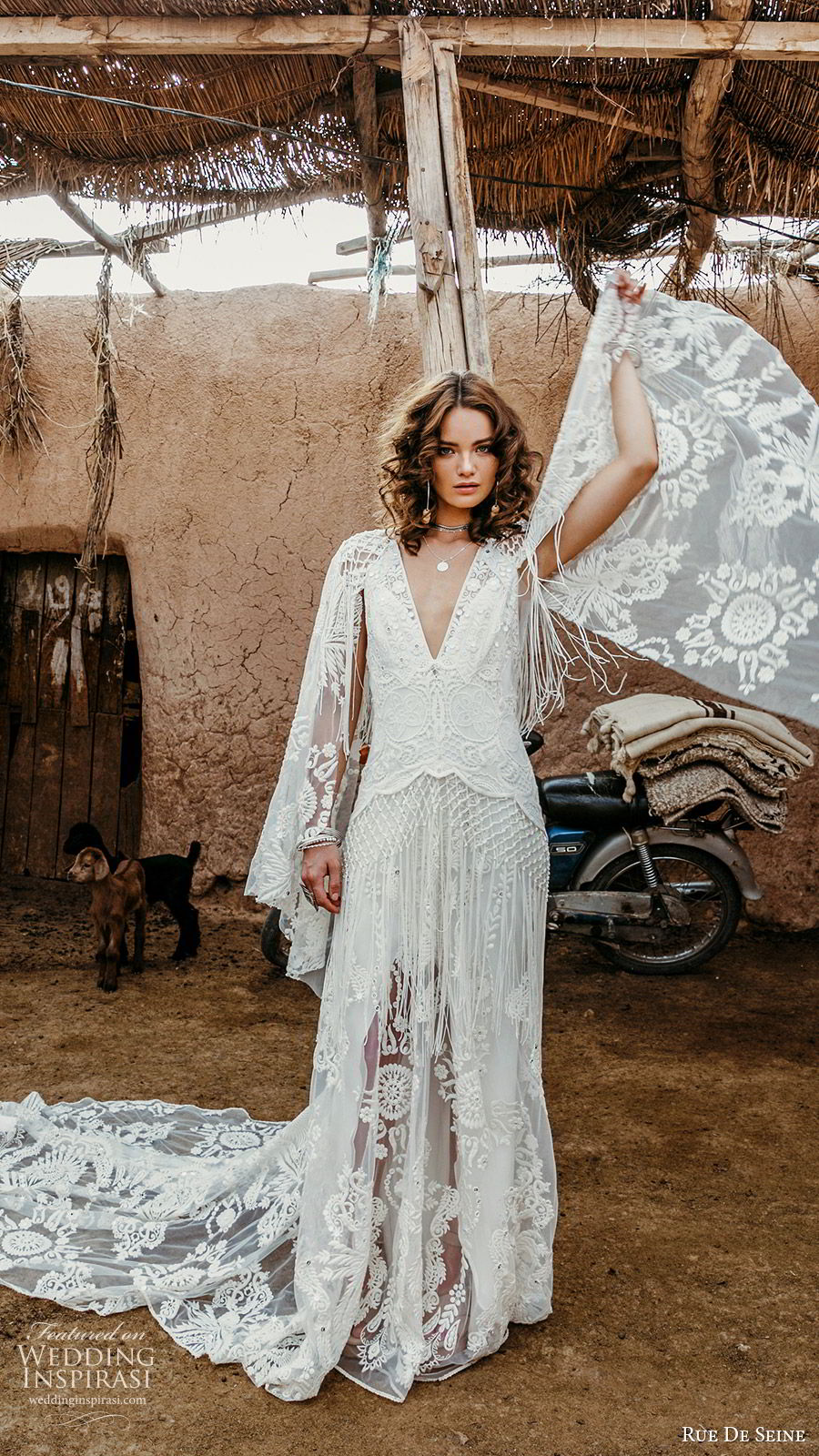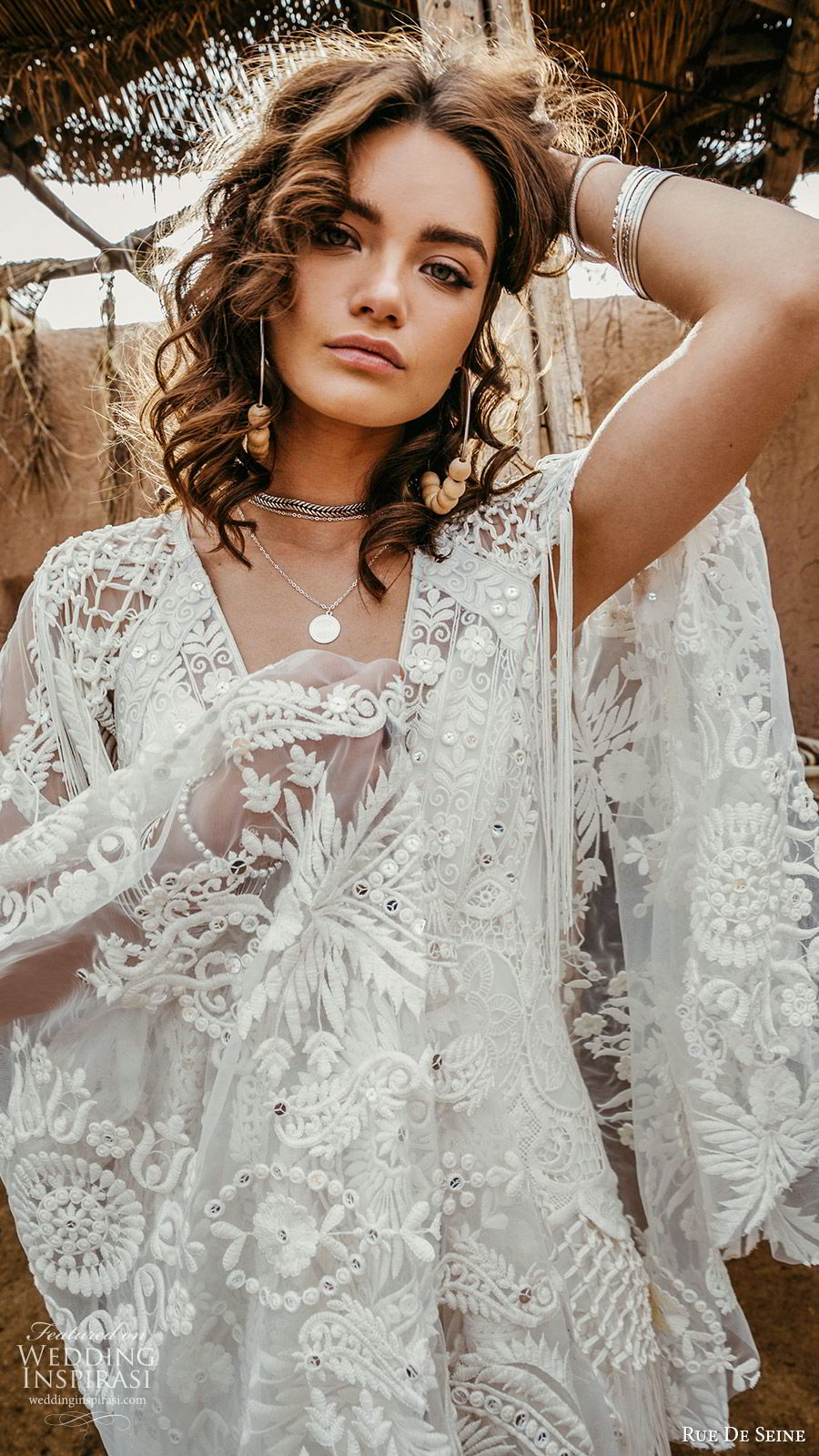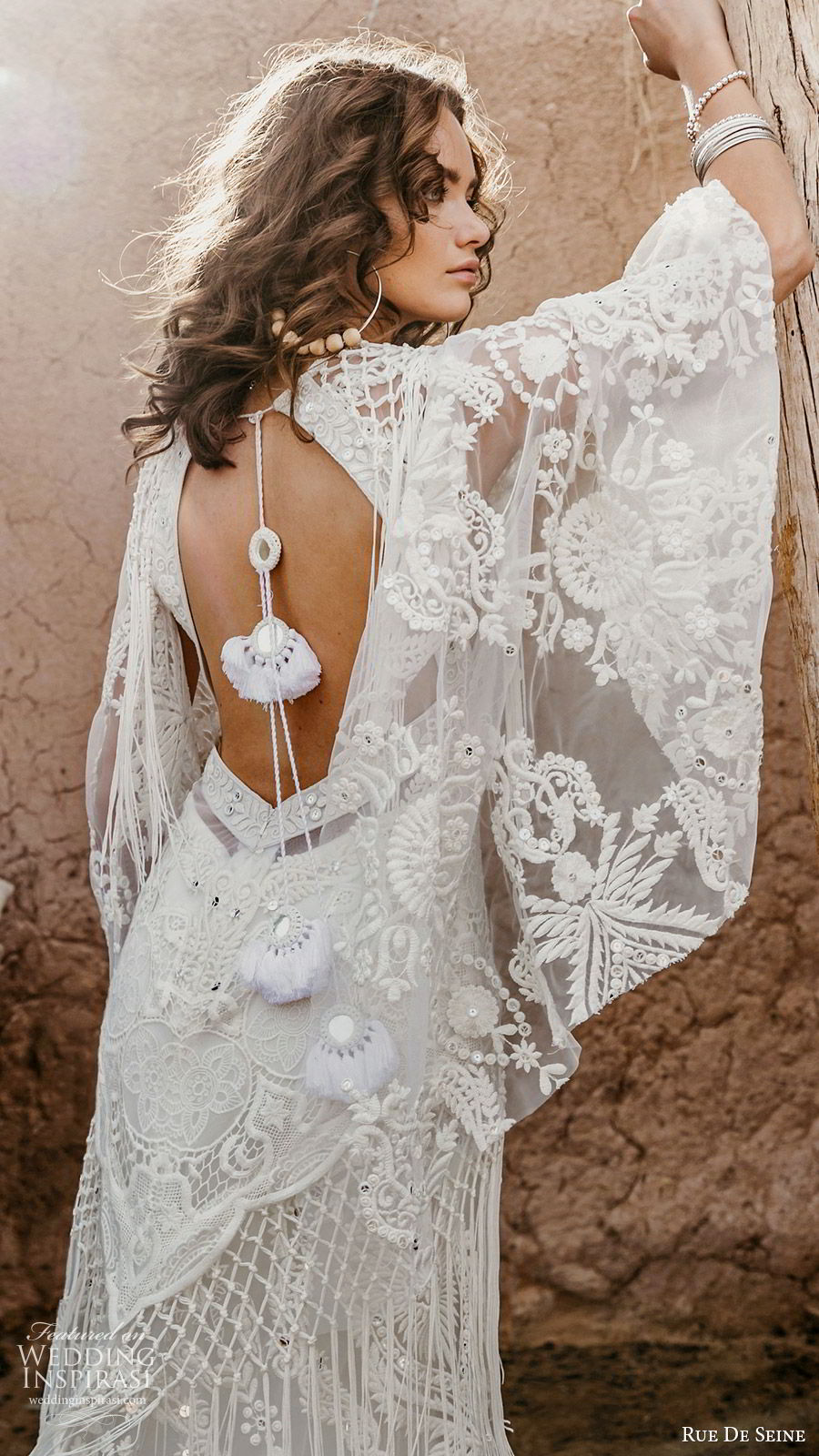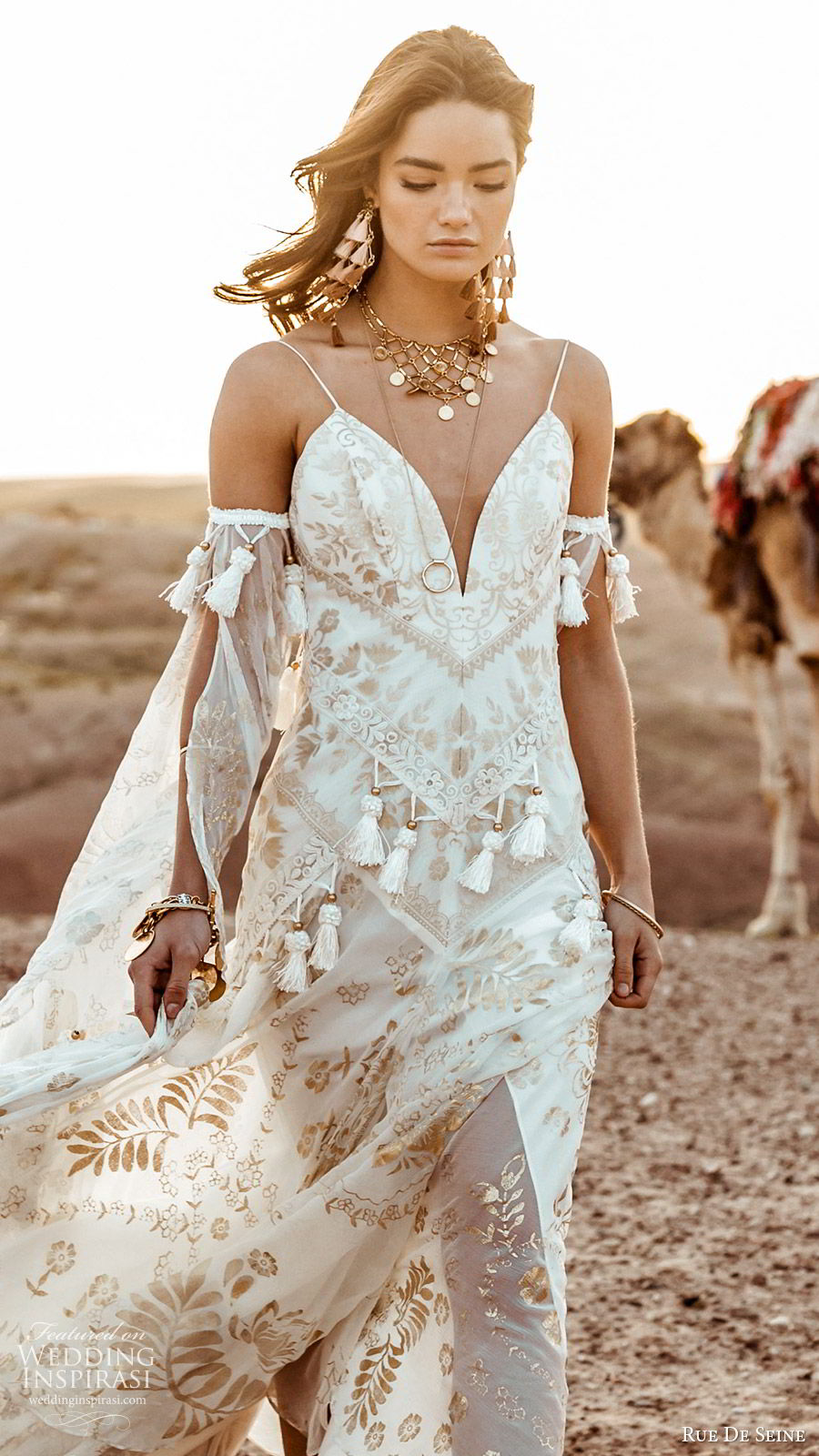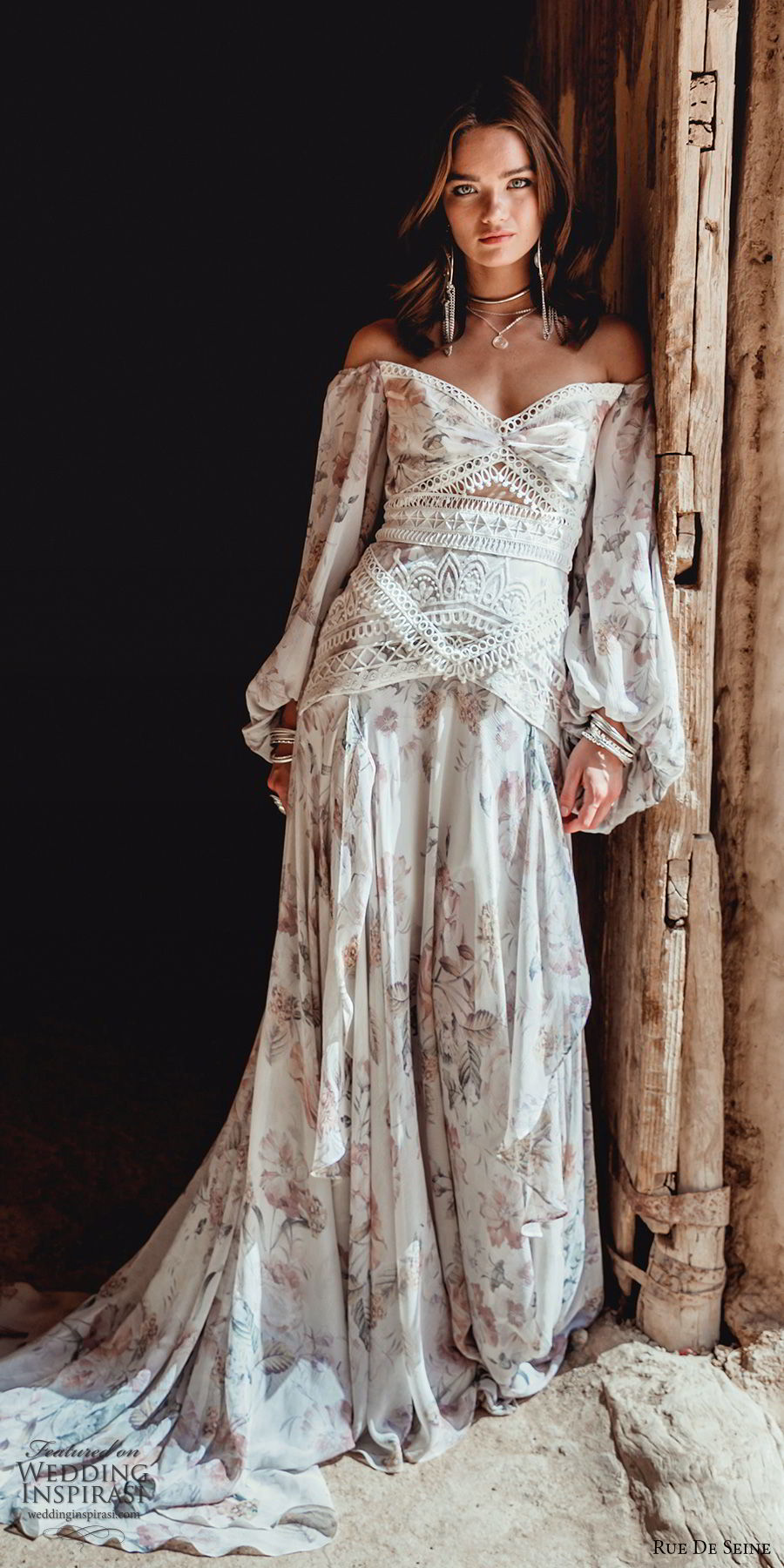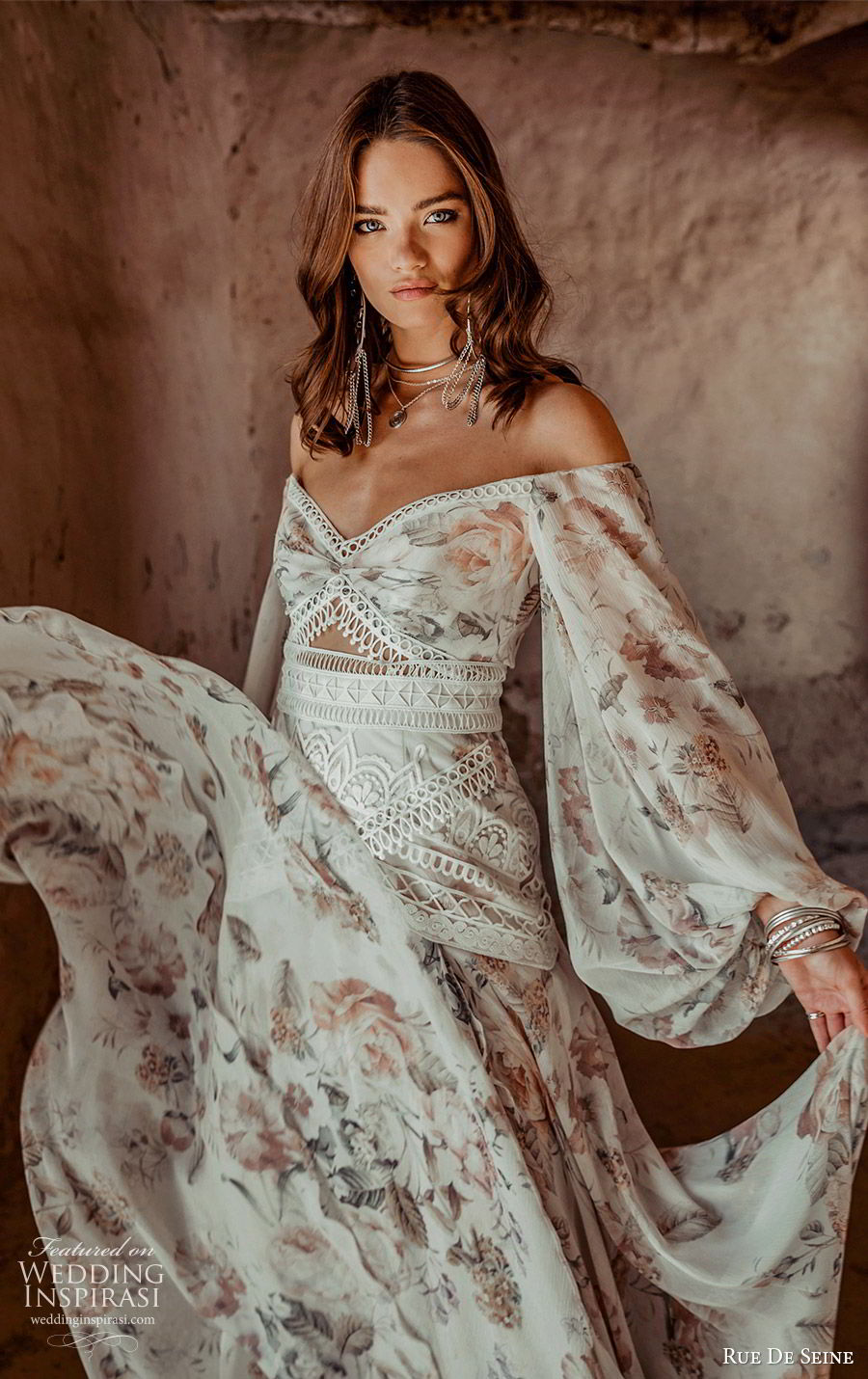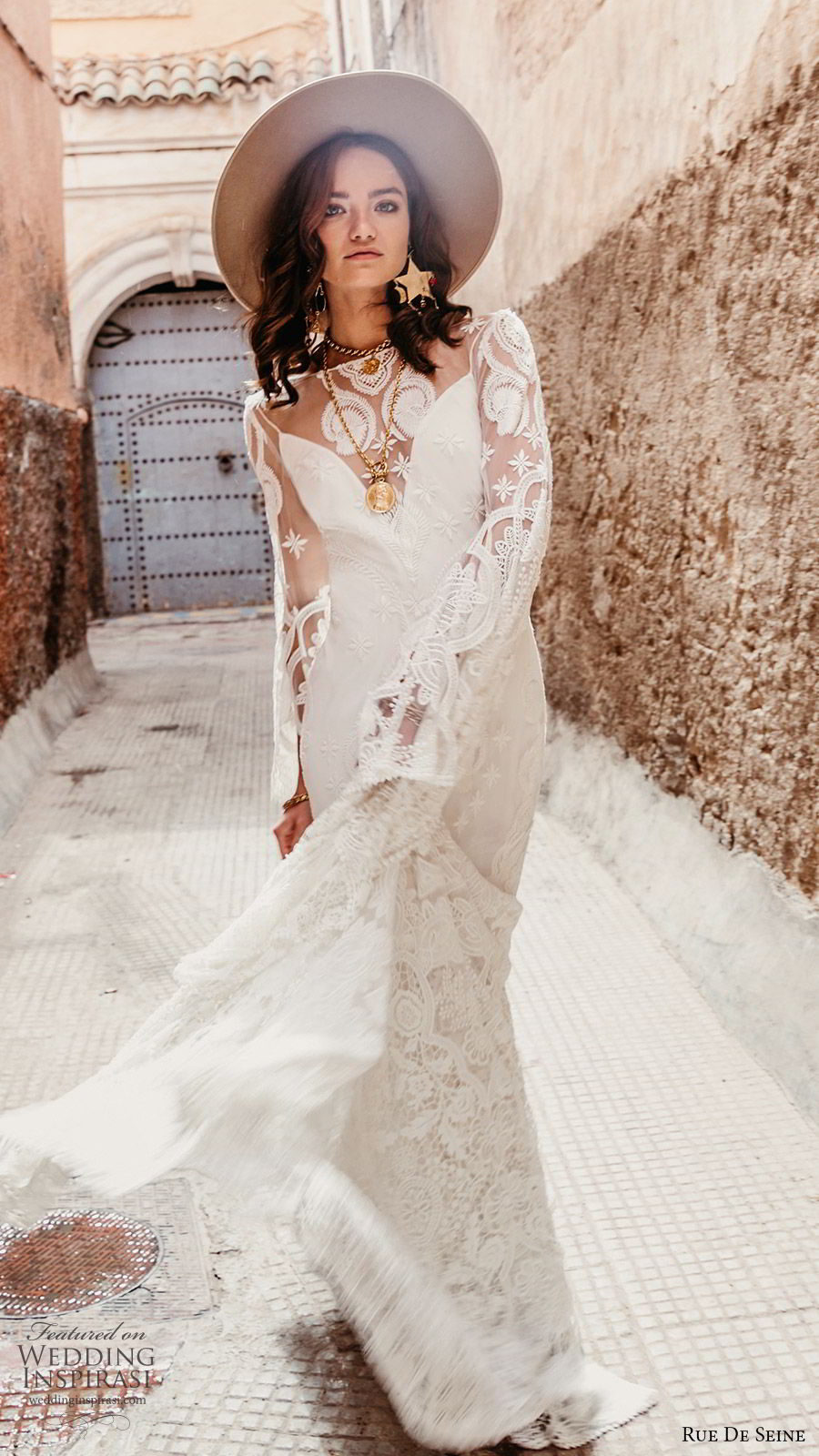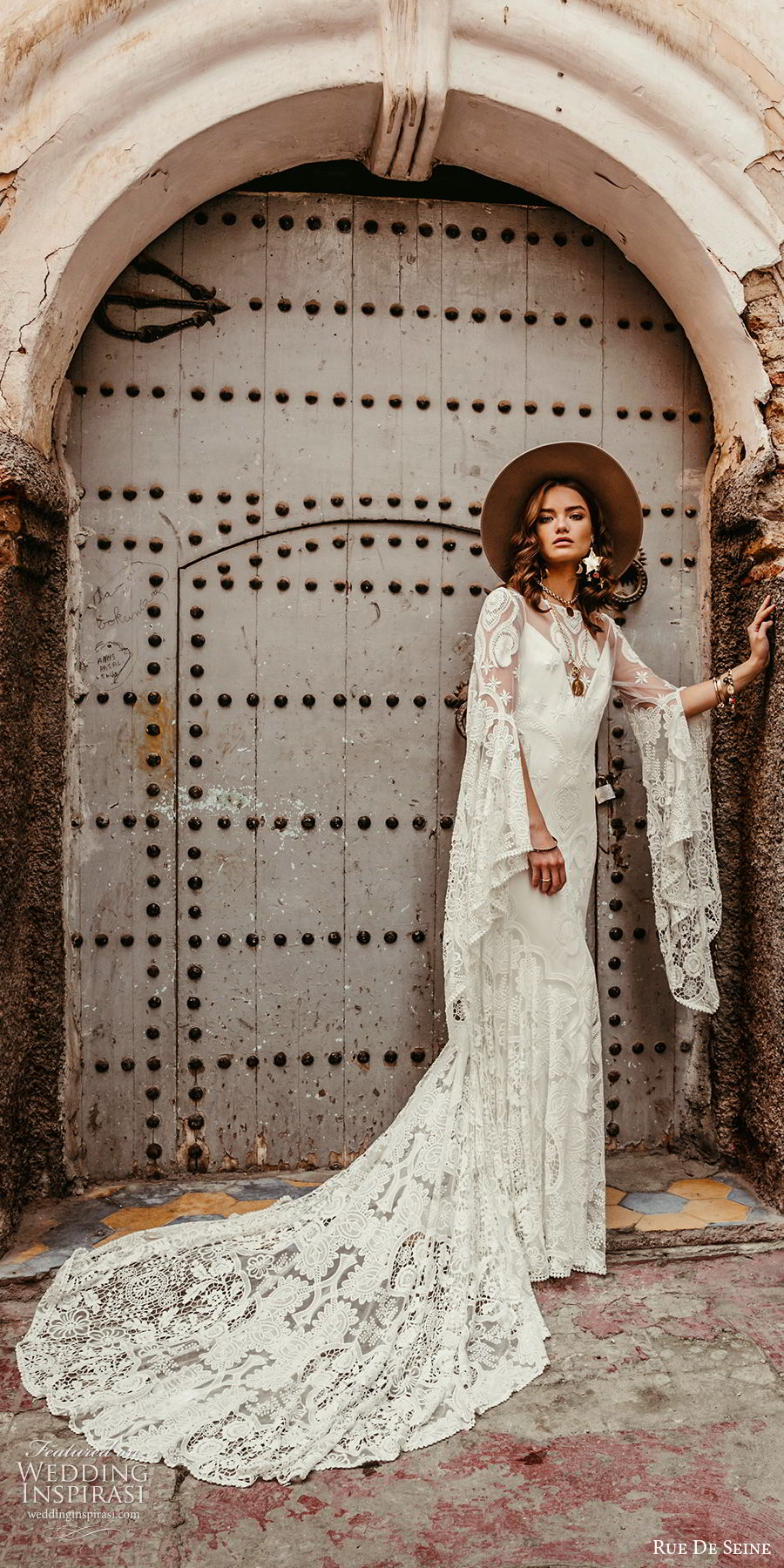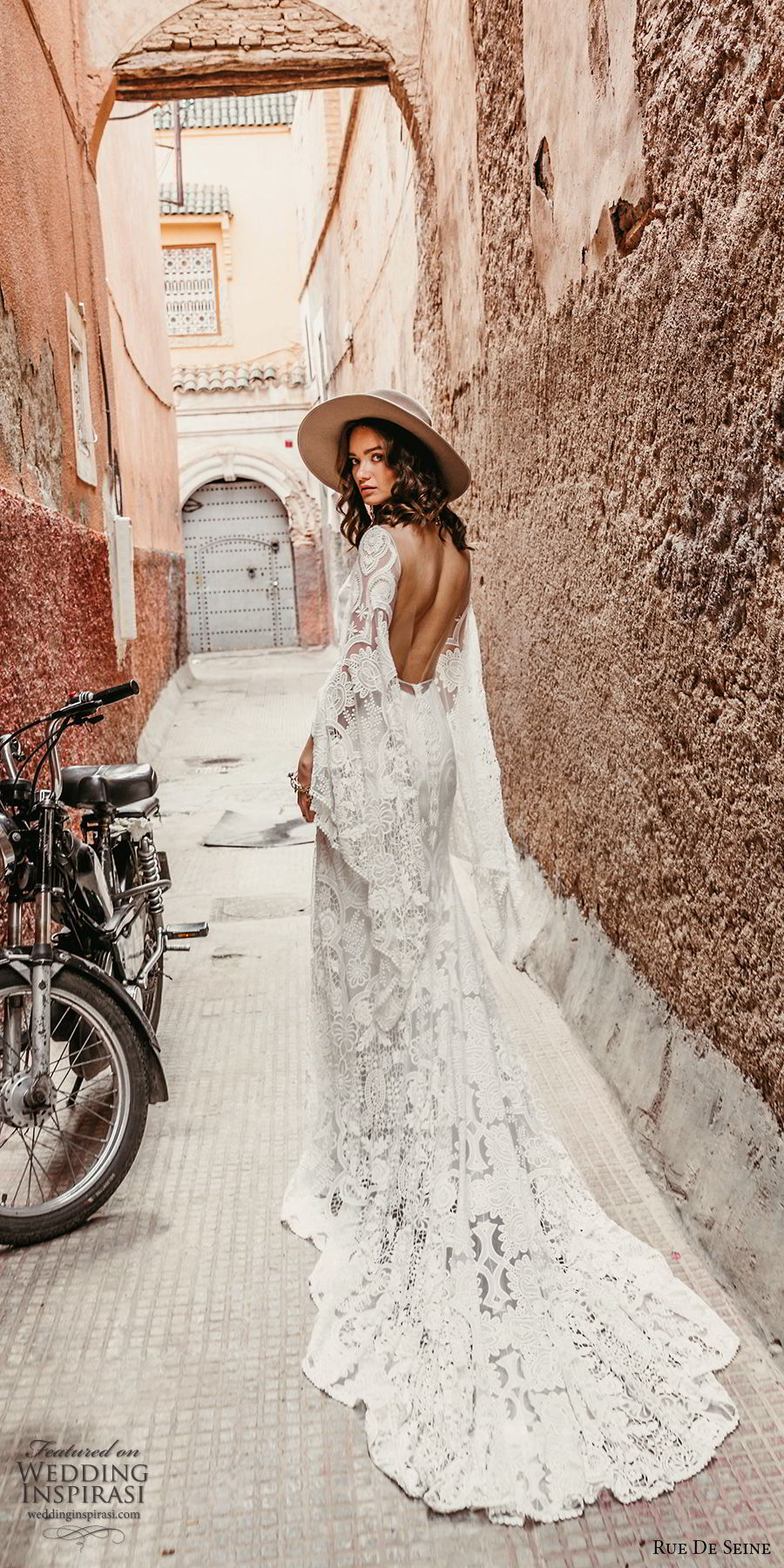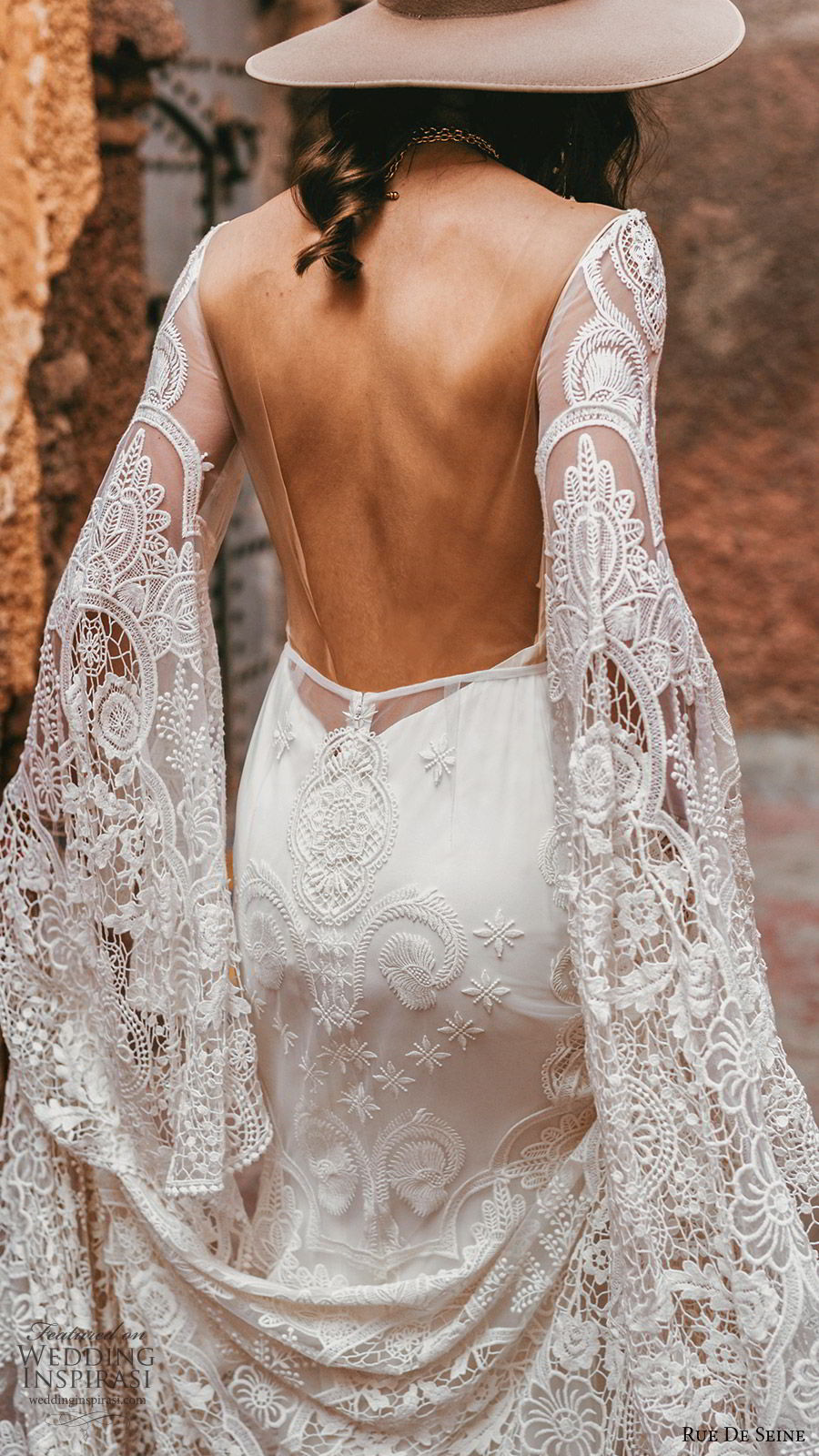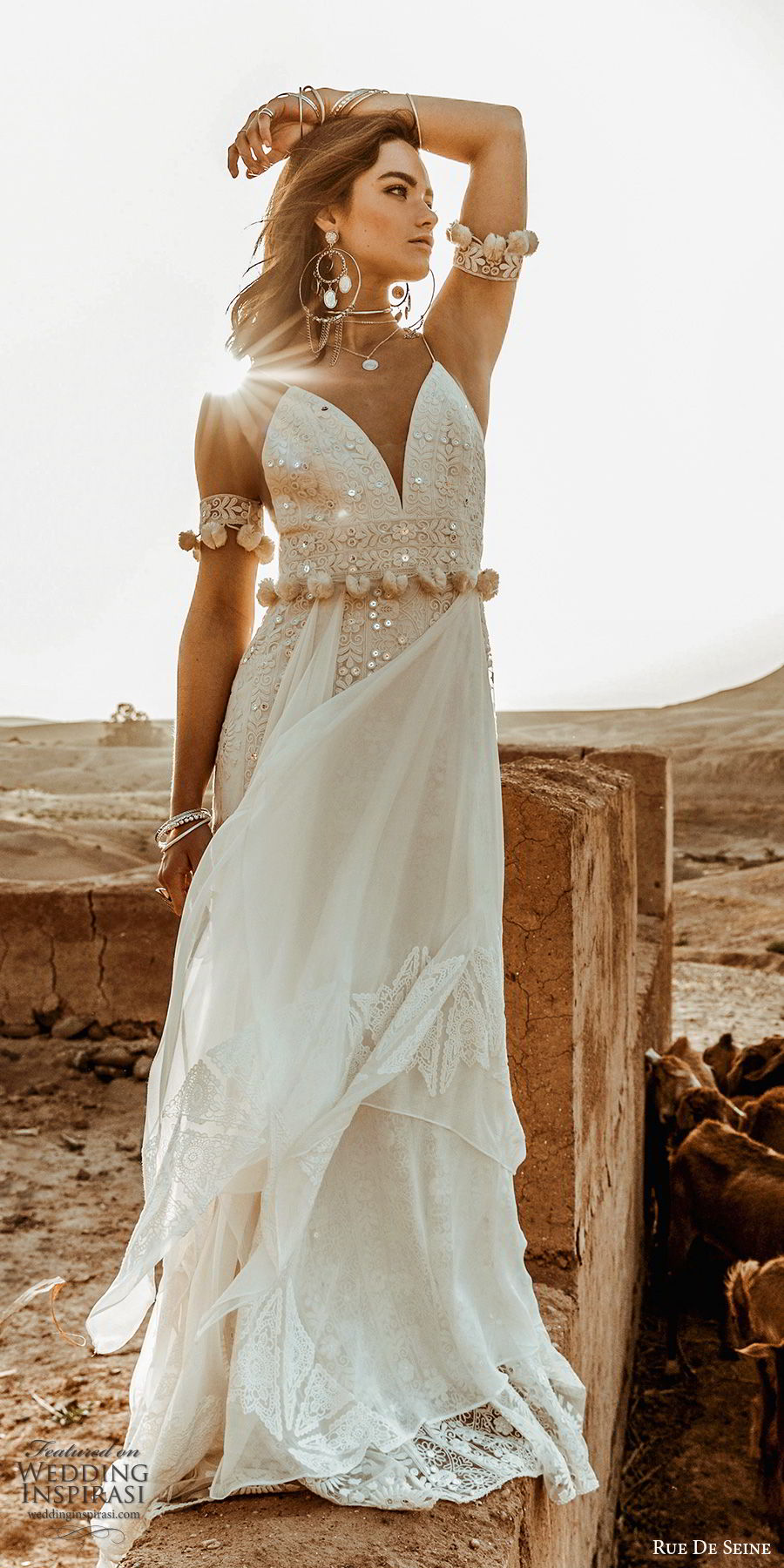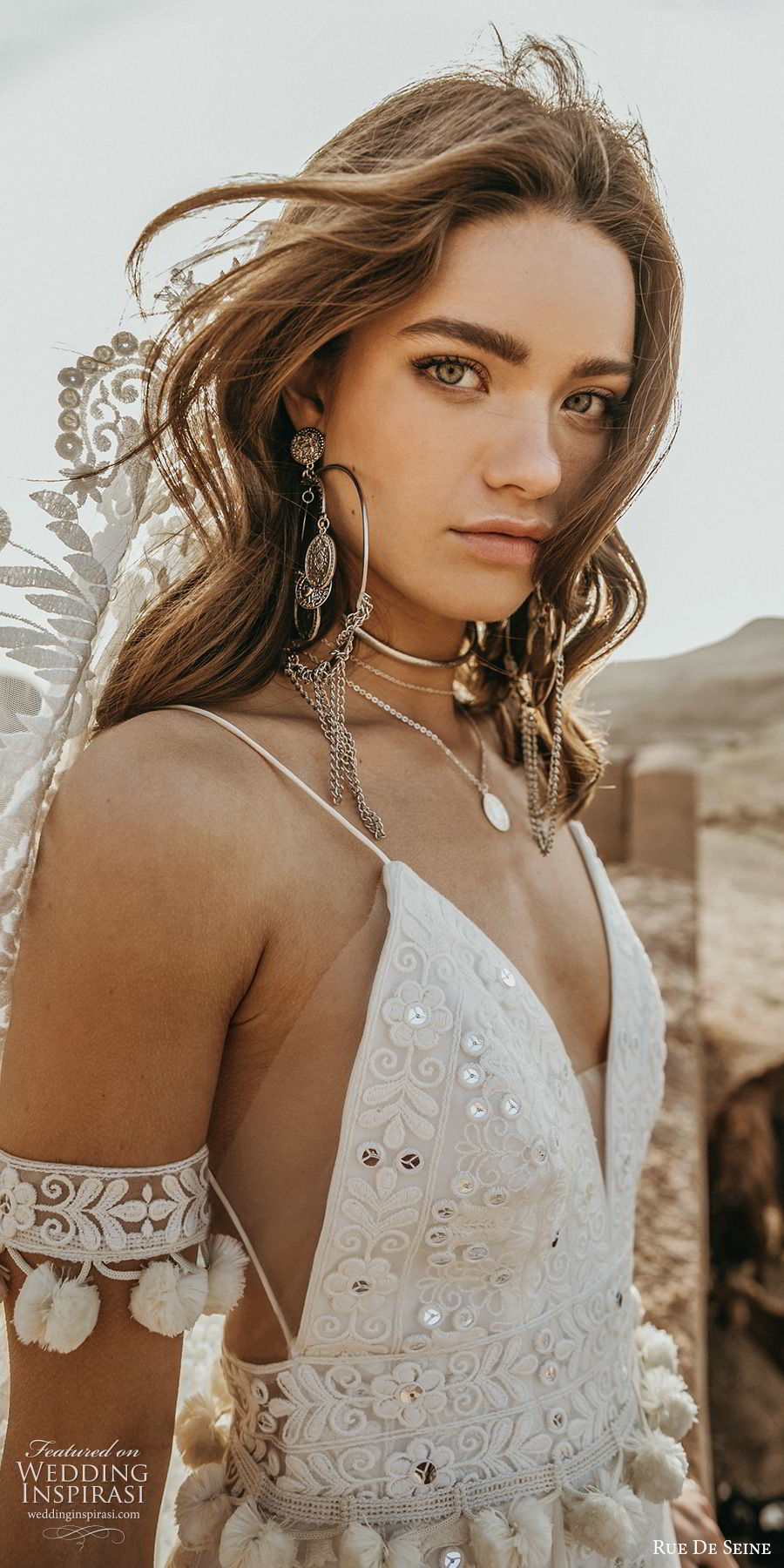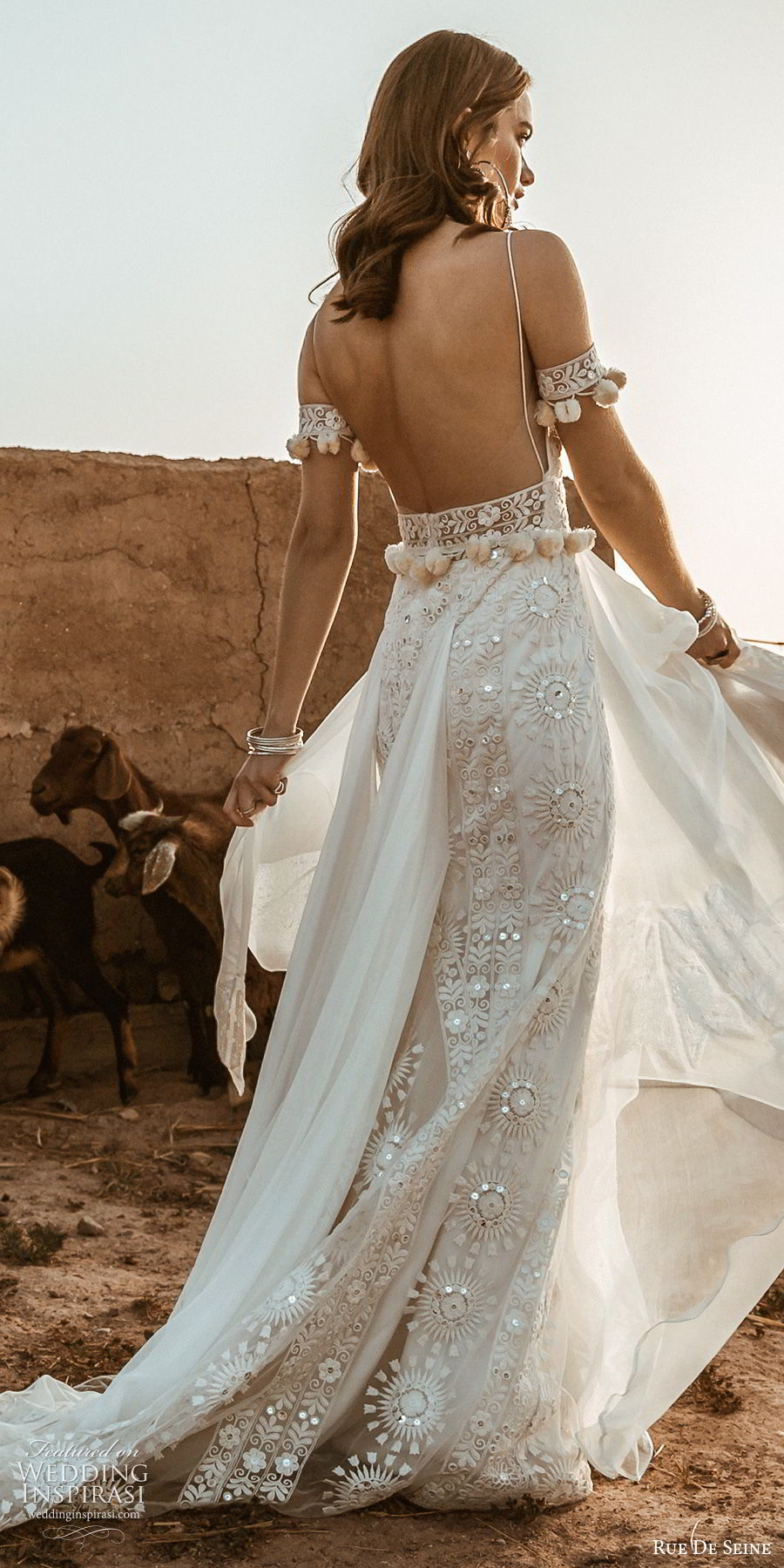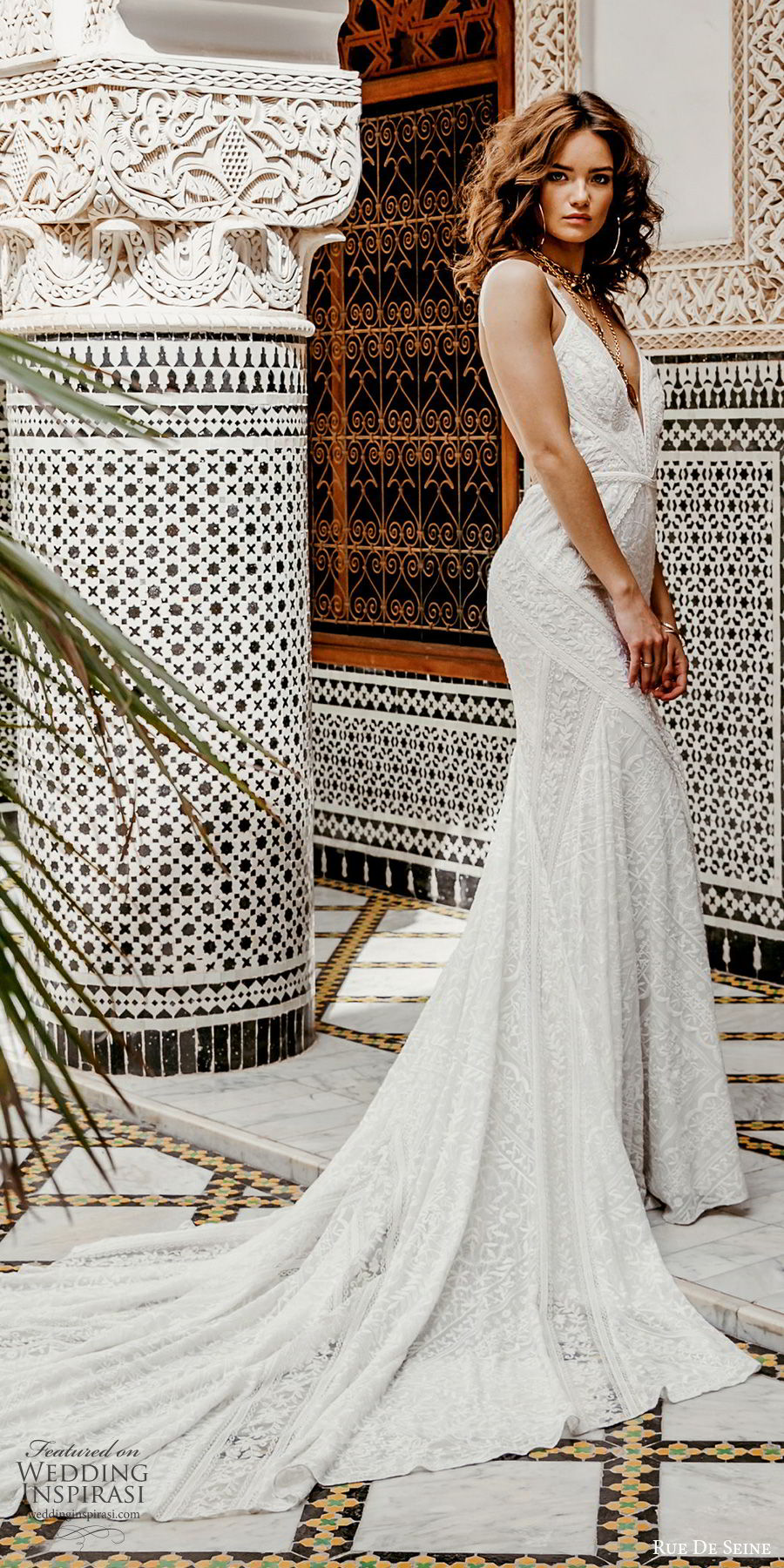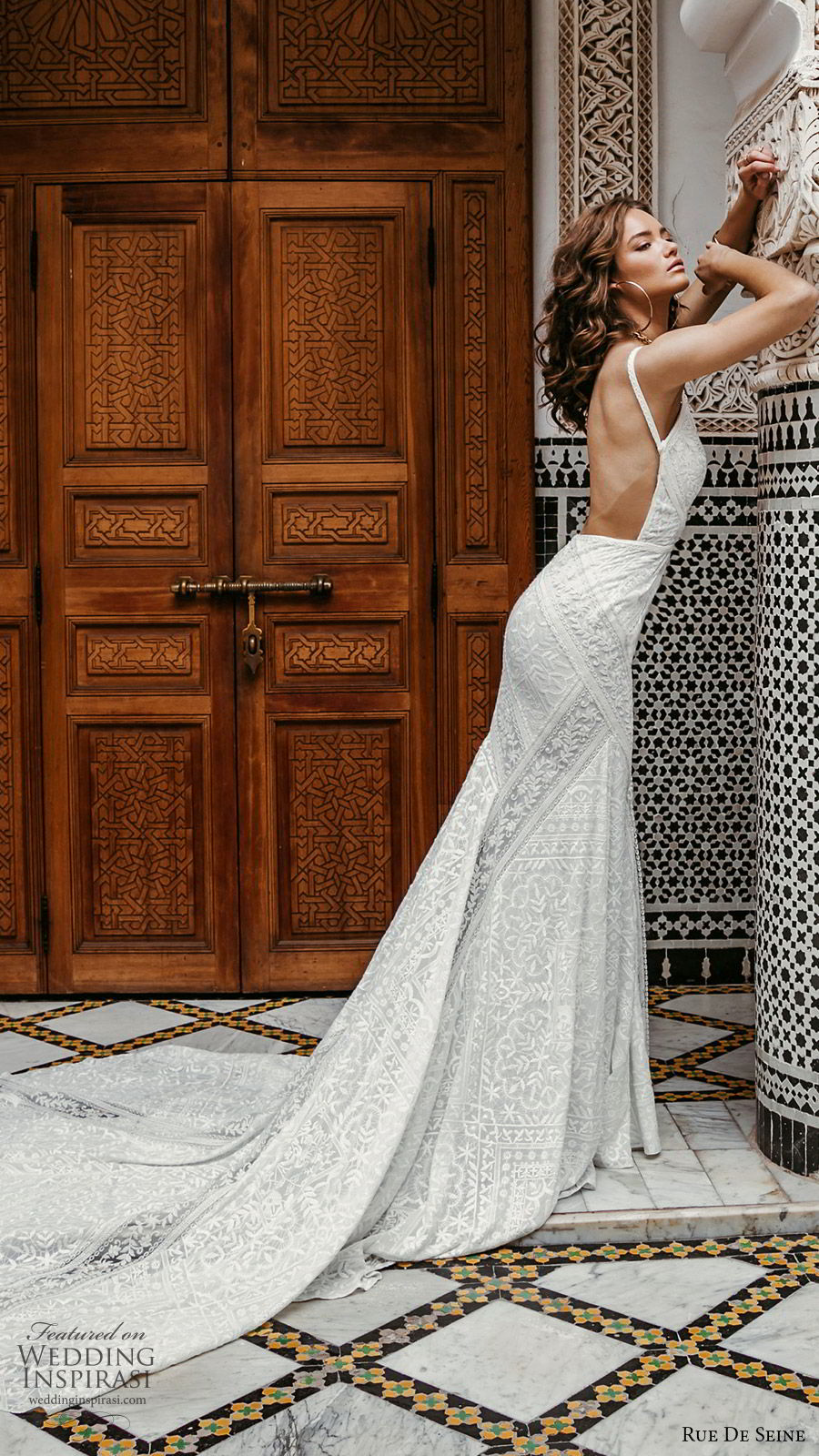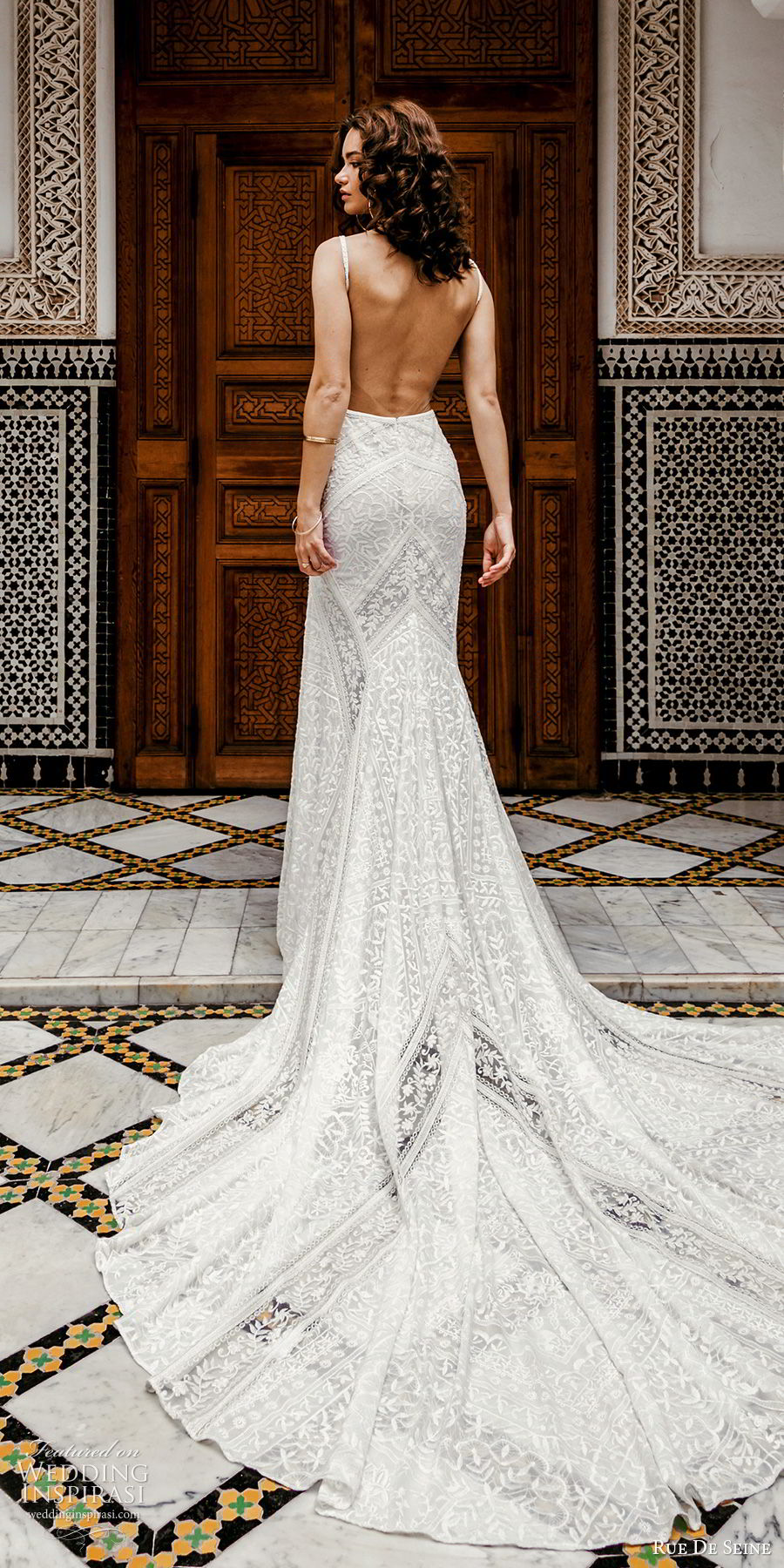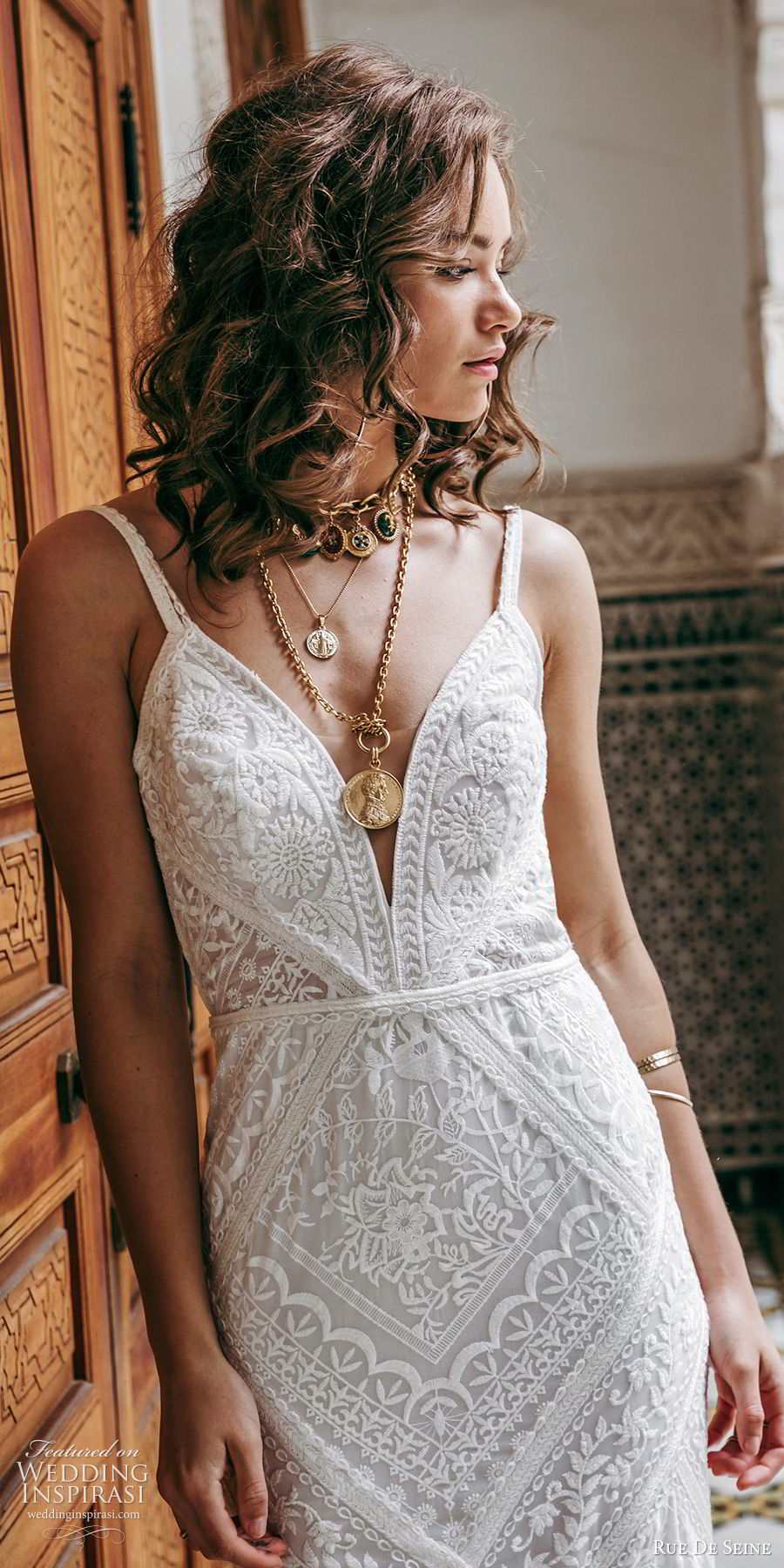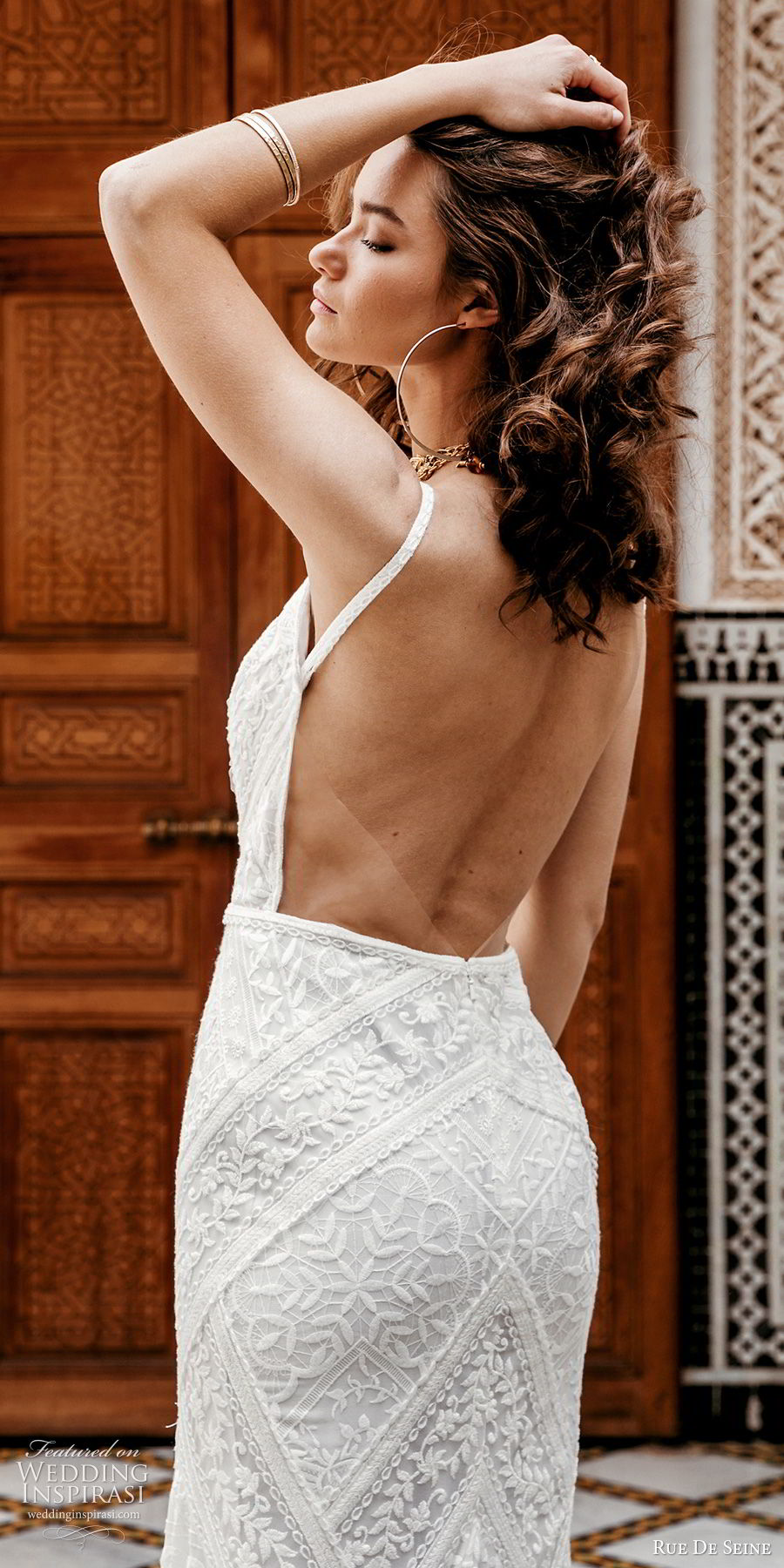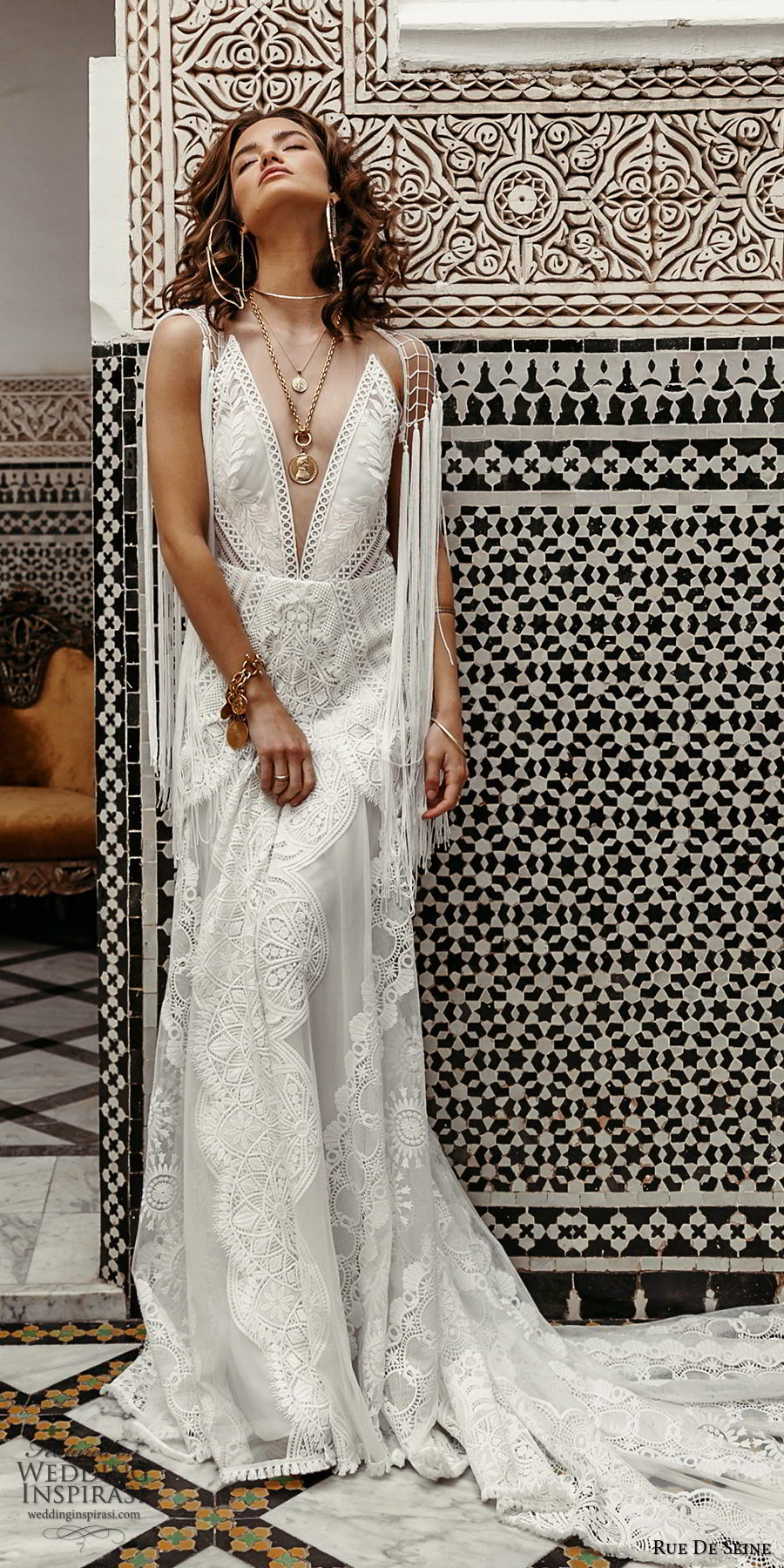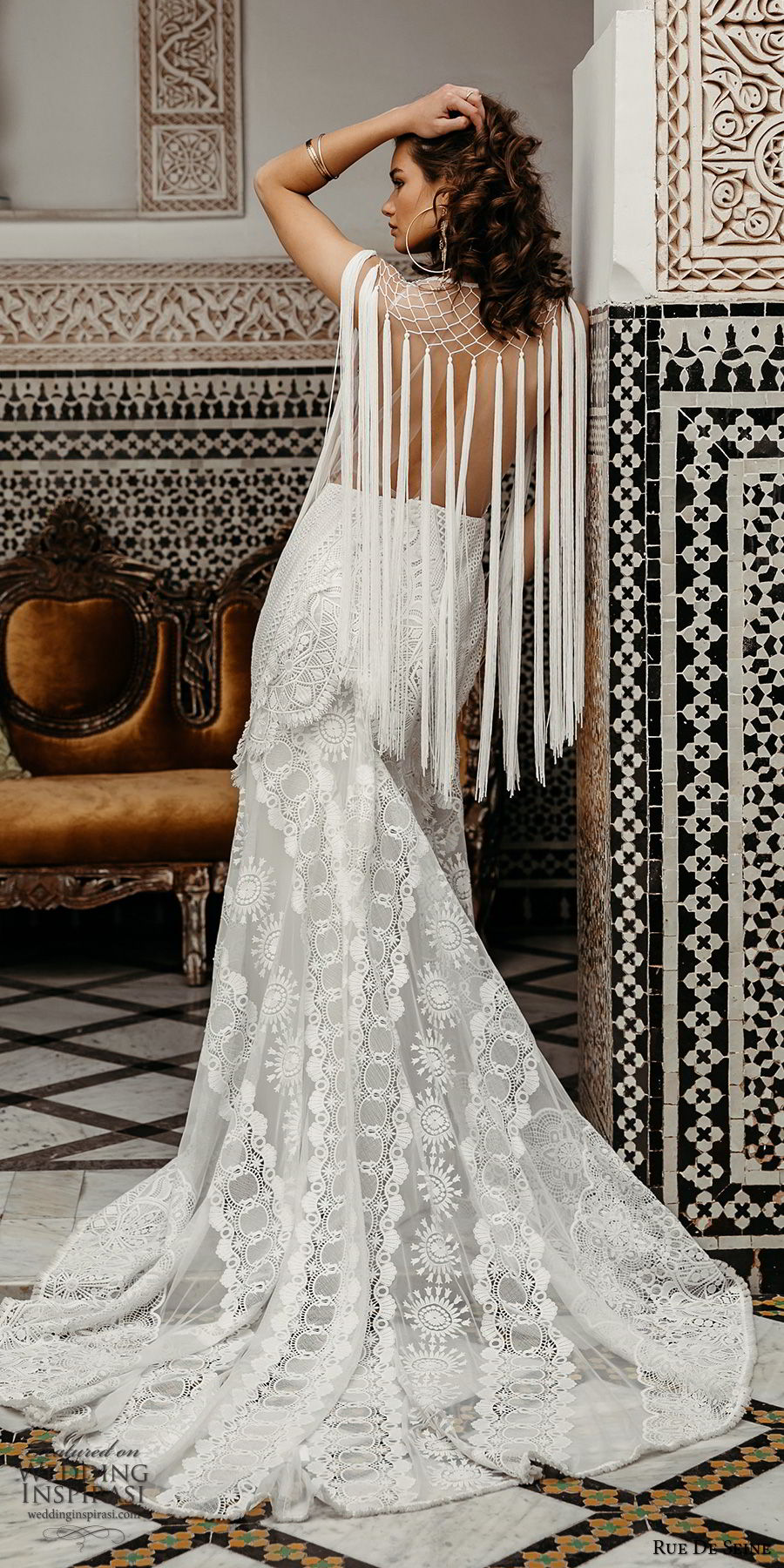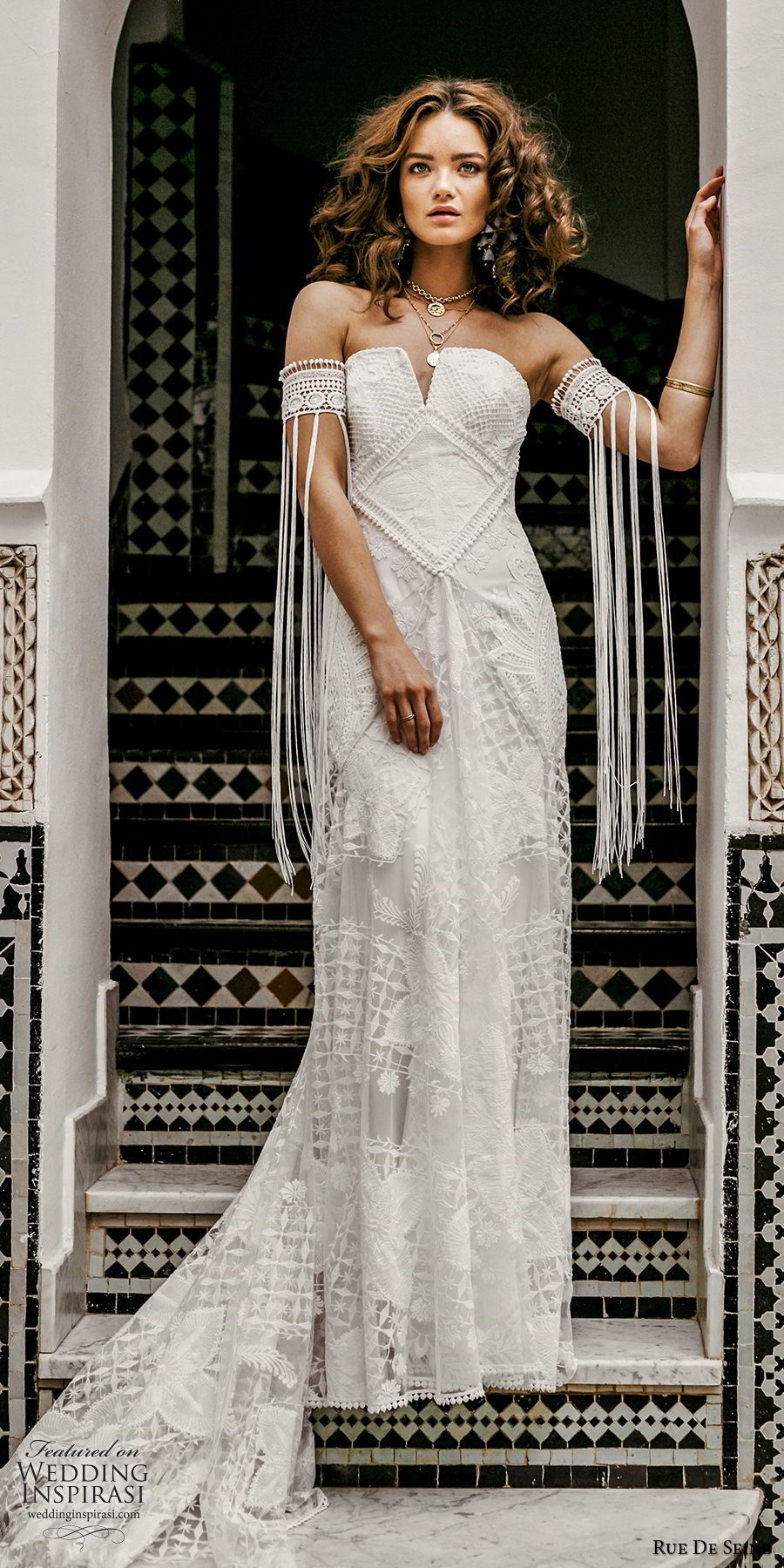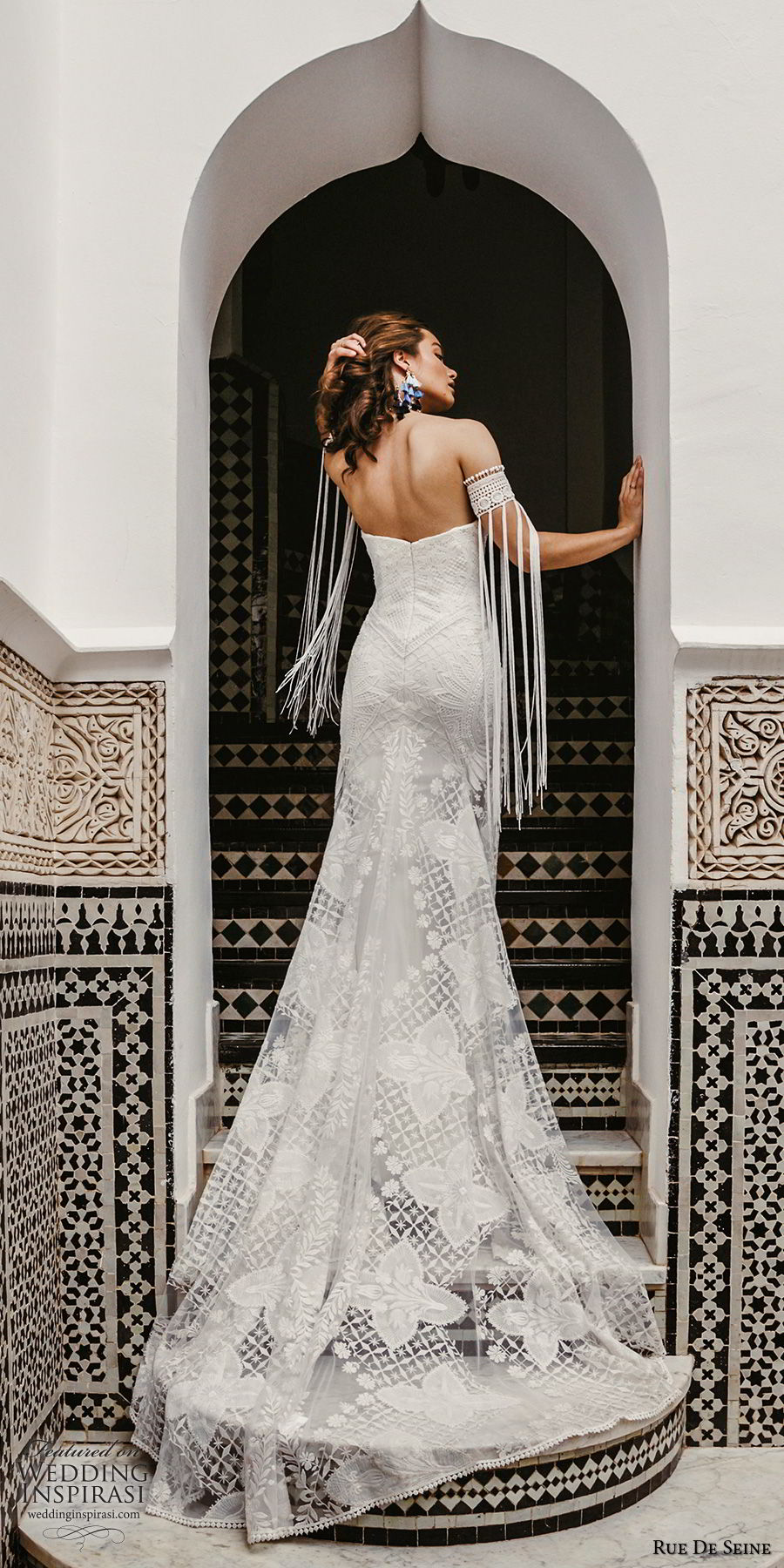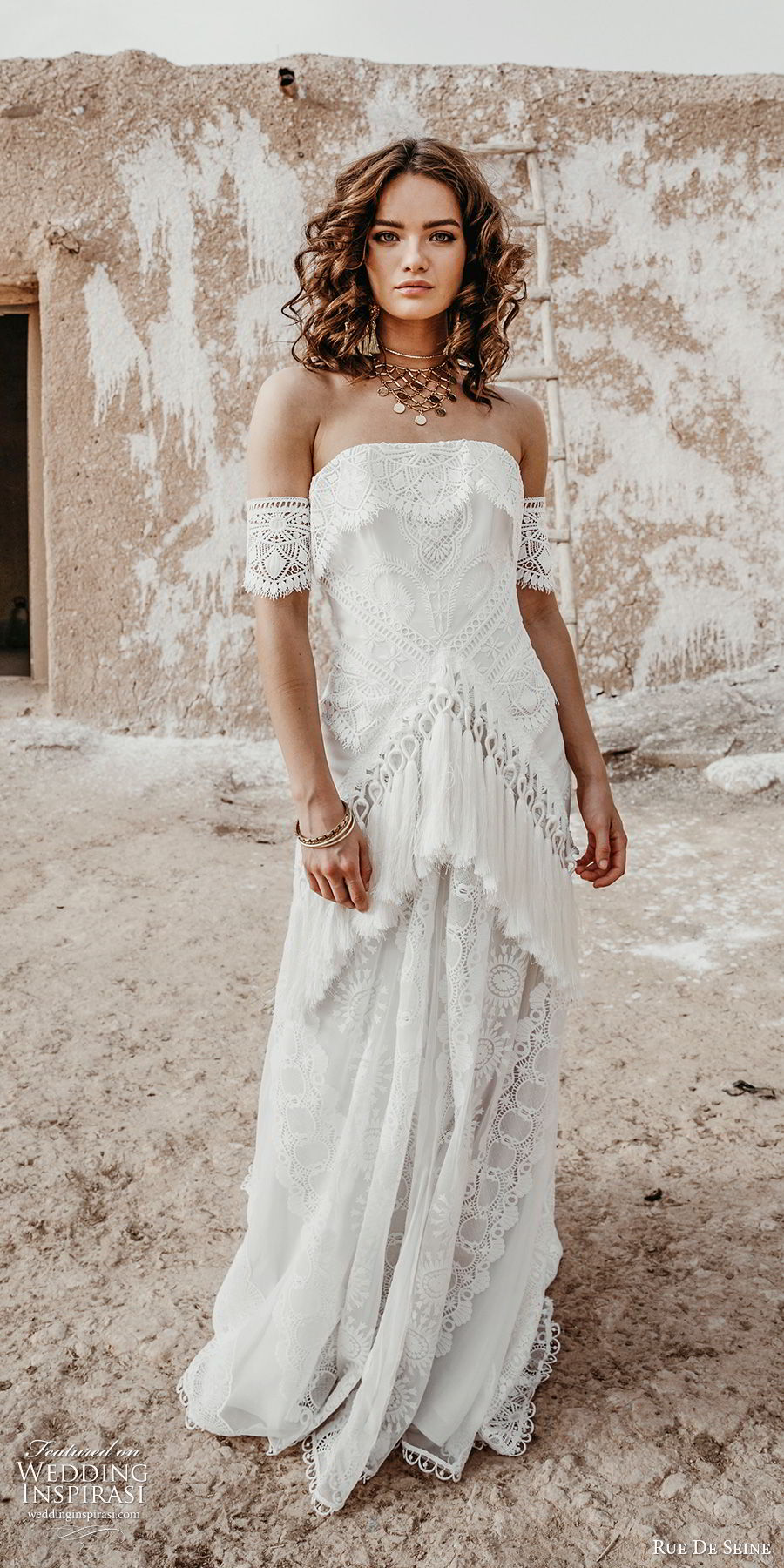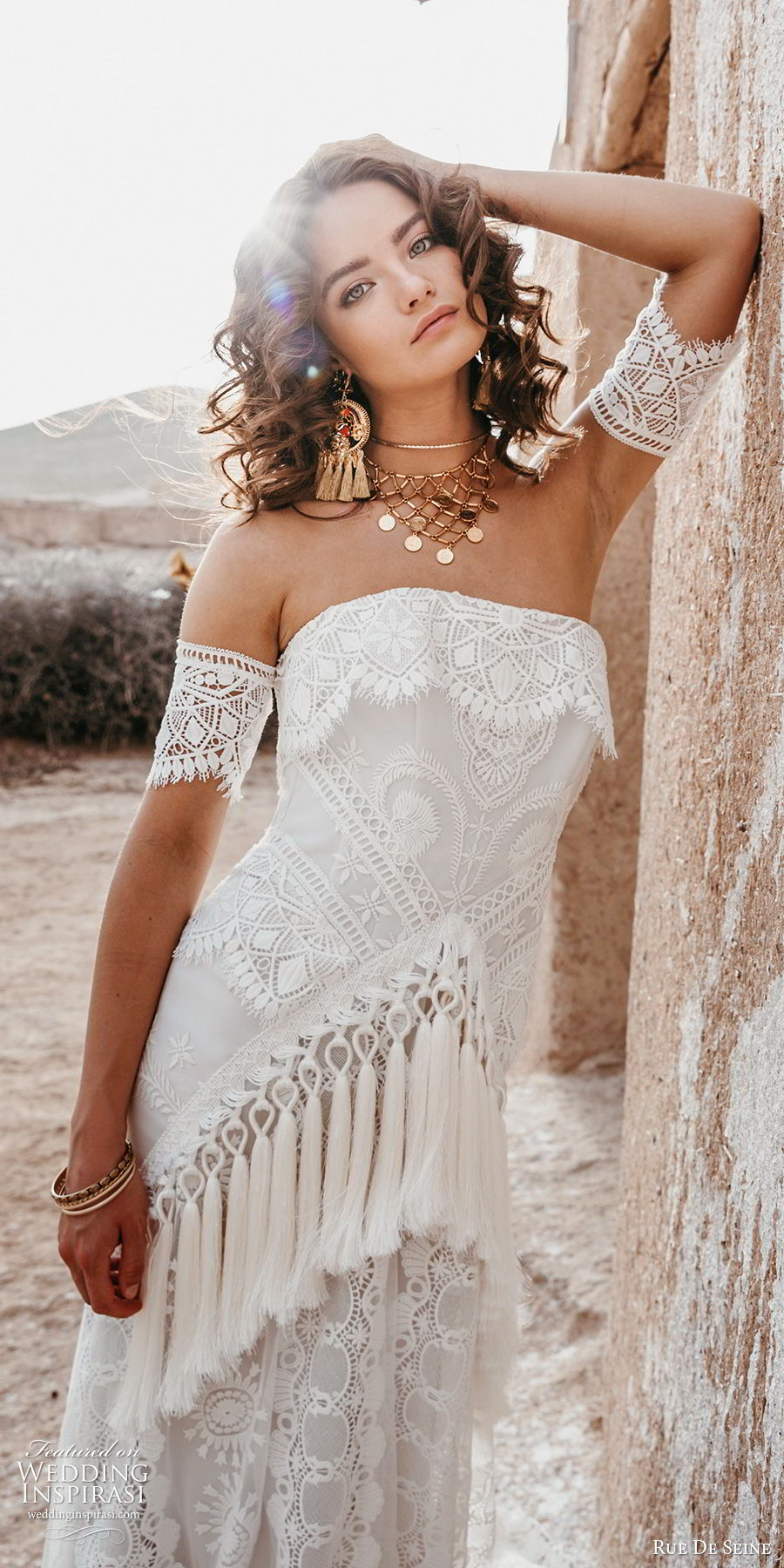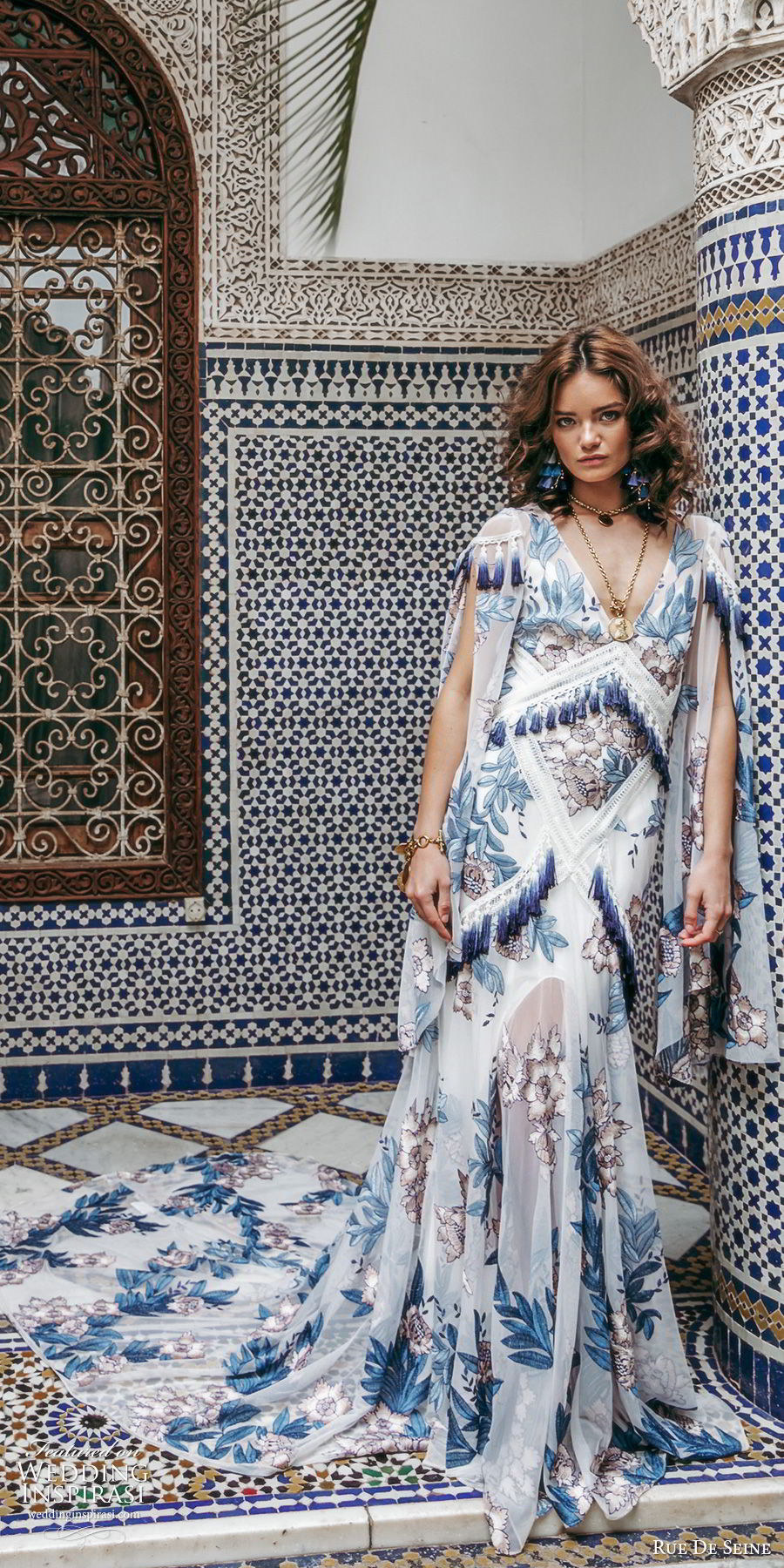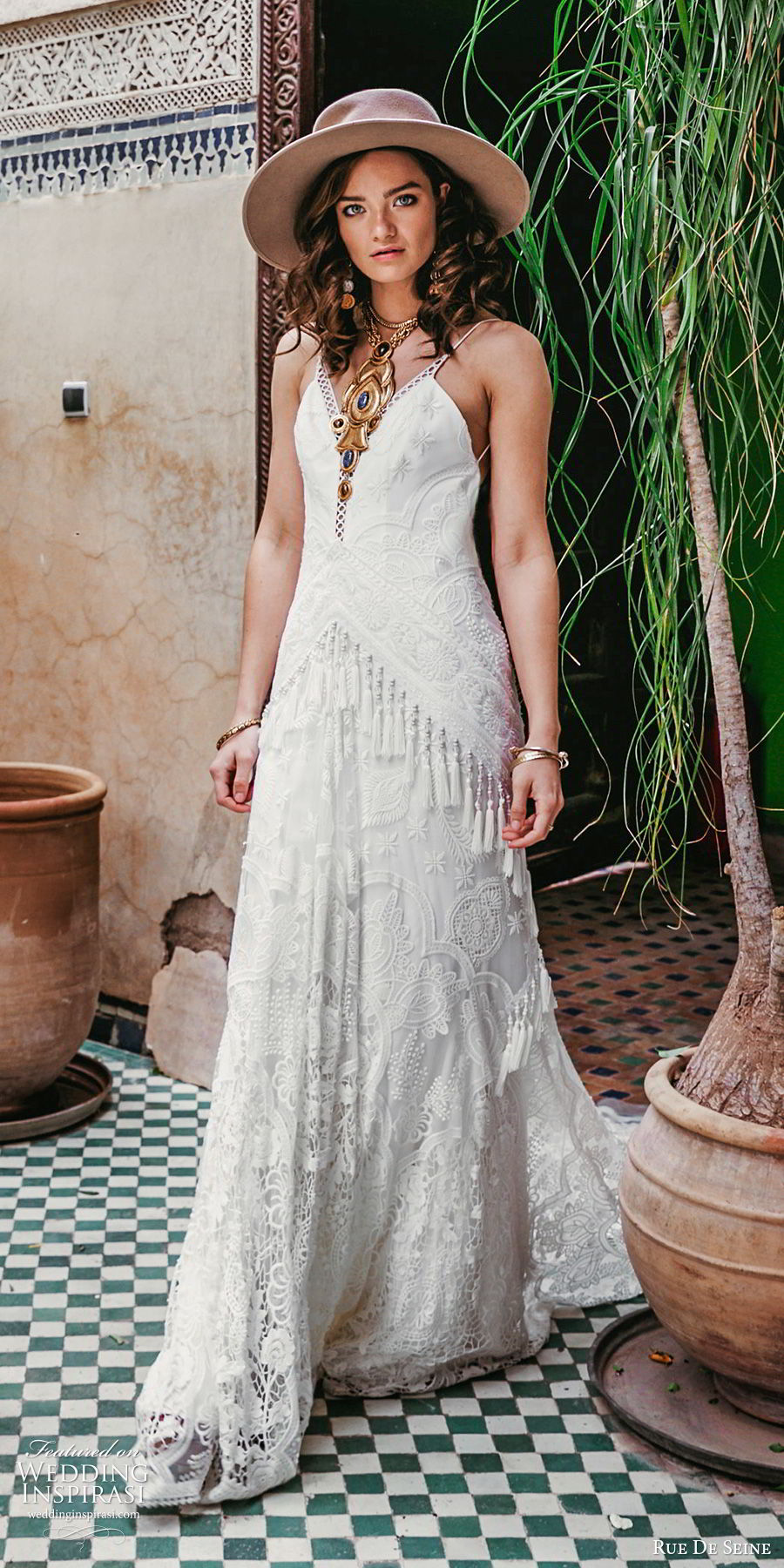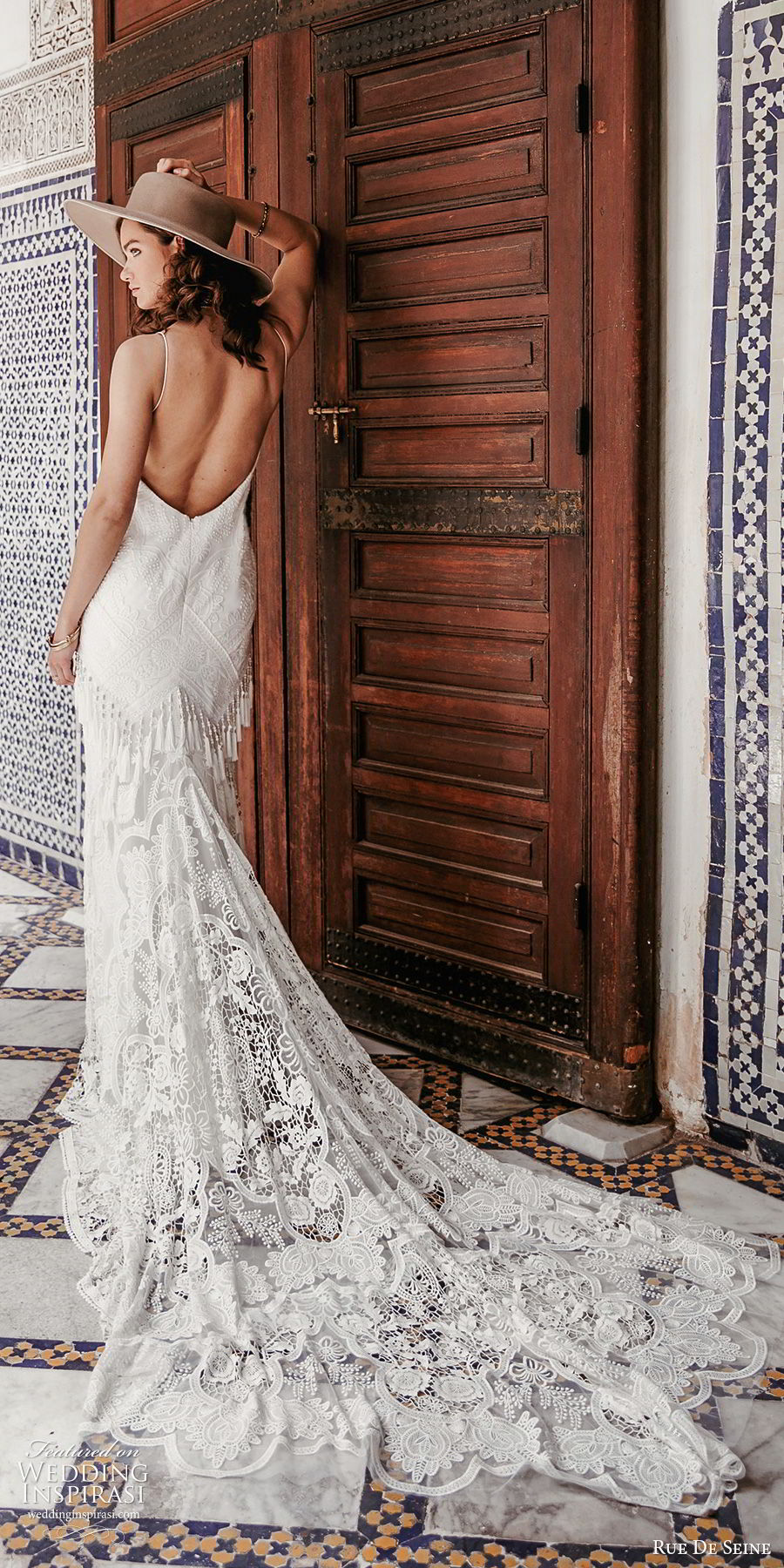 Photos courtesy of Rue de Seine. For Details, visit Rue De Seine.