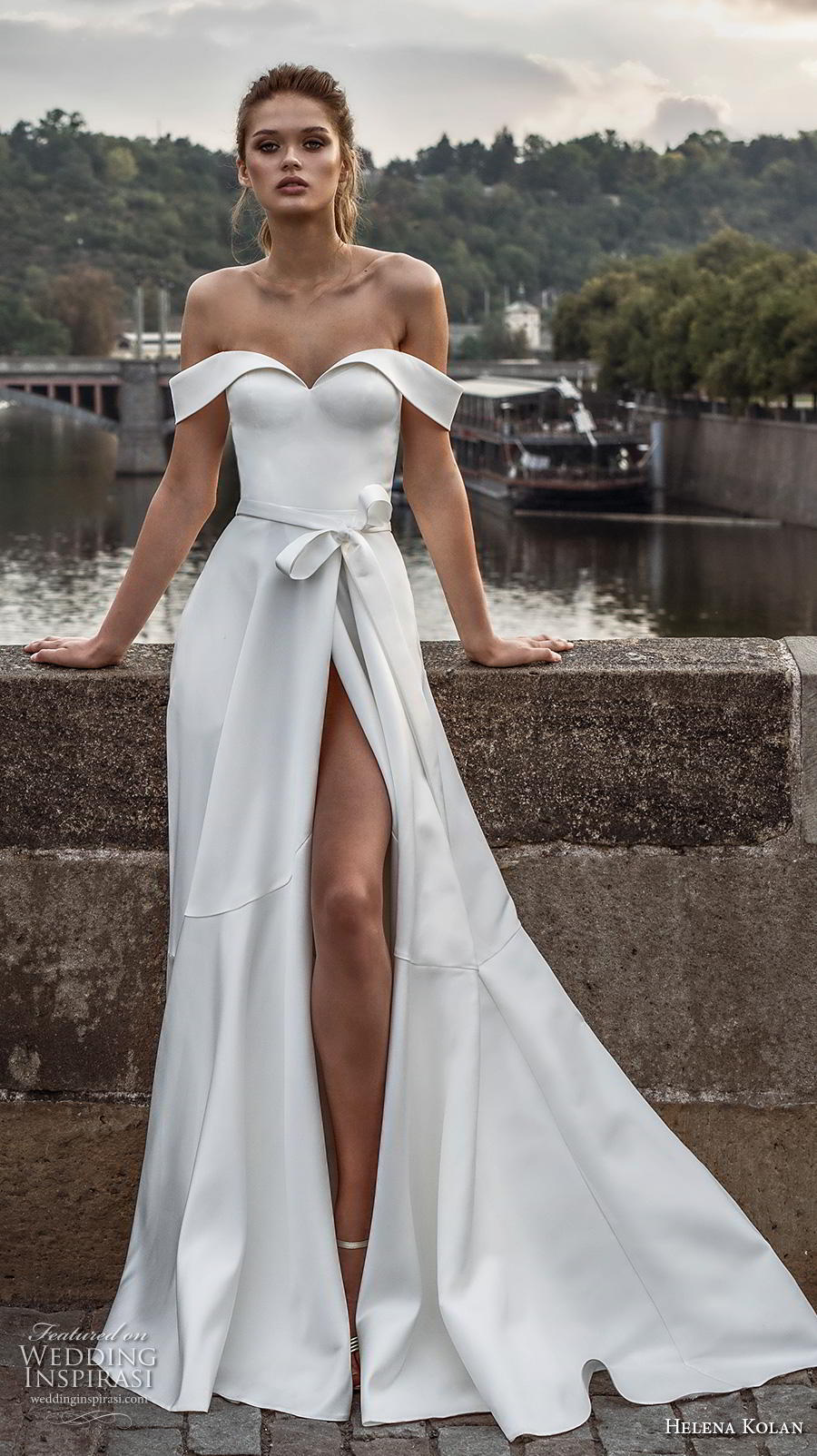 We're starting off the new year with a look at the most exciting trends for brides in 2019. In this first part, we talk necklines and sleeves.
The fold over neckline
Call it the antithesis of the crumbcatcher neckline. Almost always paired with a minimalist style wedding dress, the sculpted nature of this neckline further accentuates an off-the-shoulder or strapless style. Crossover varieties also add a strong element of interest to bodices.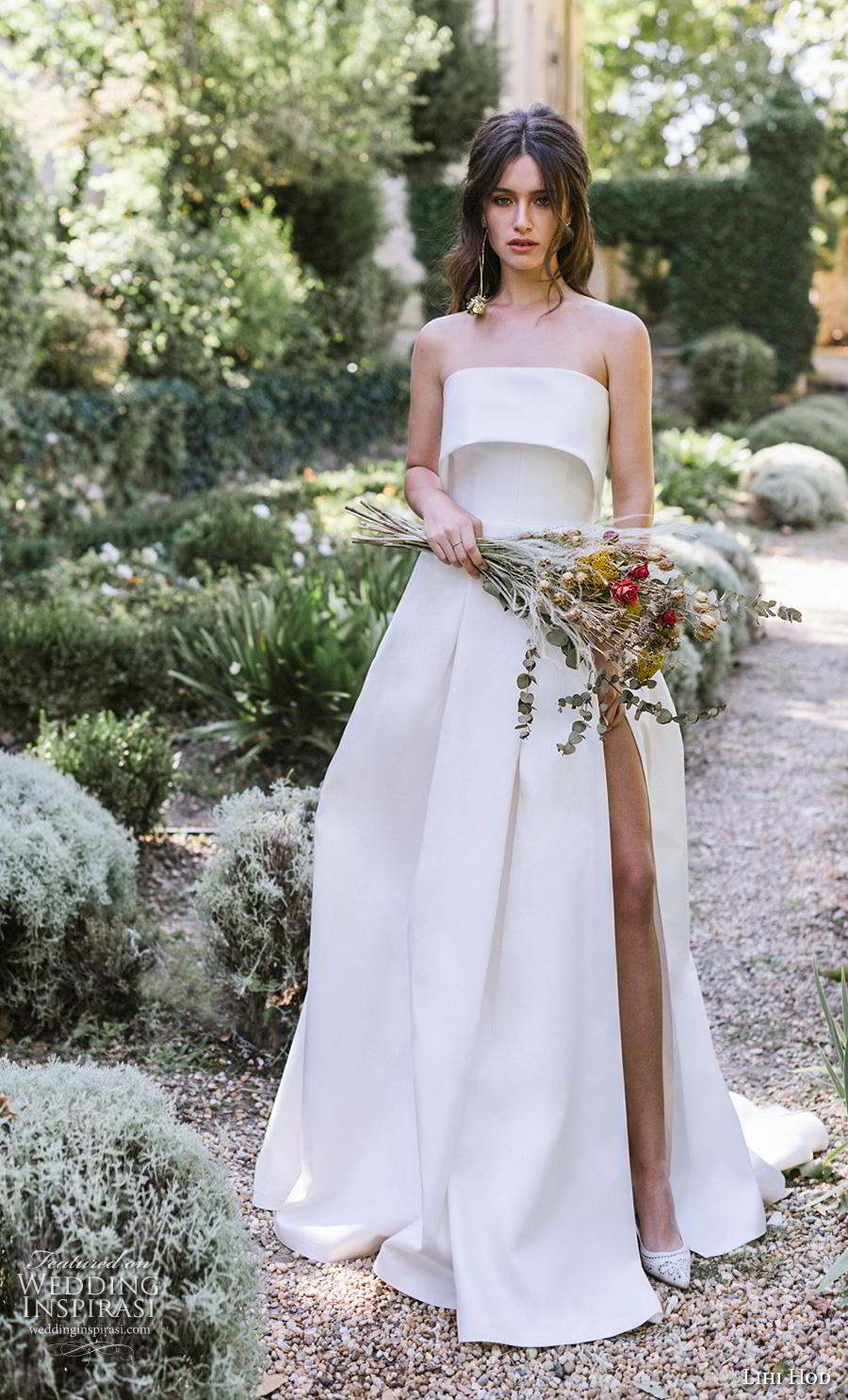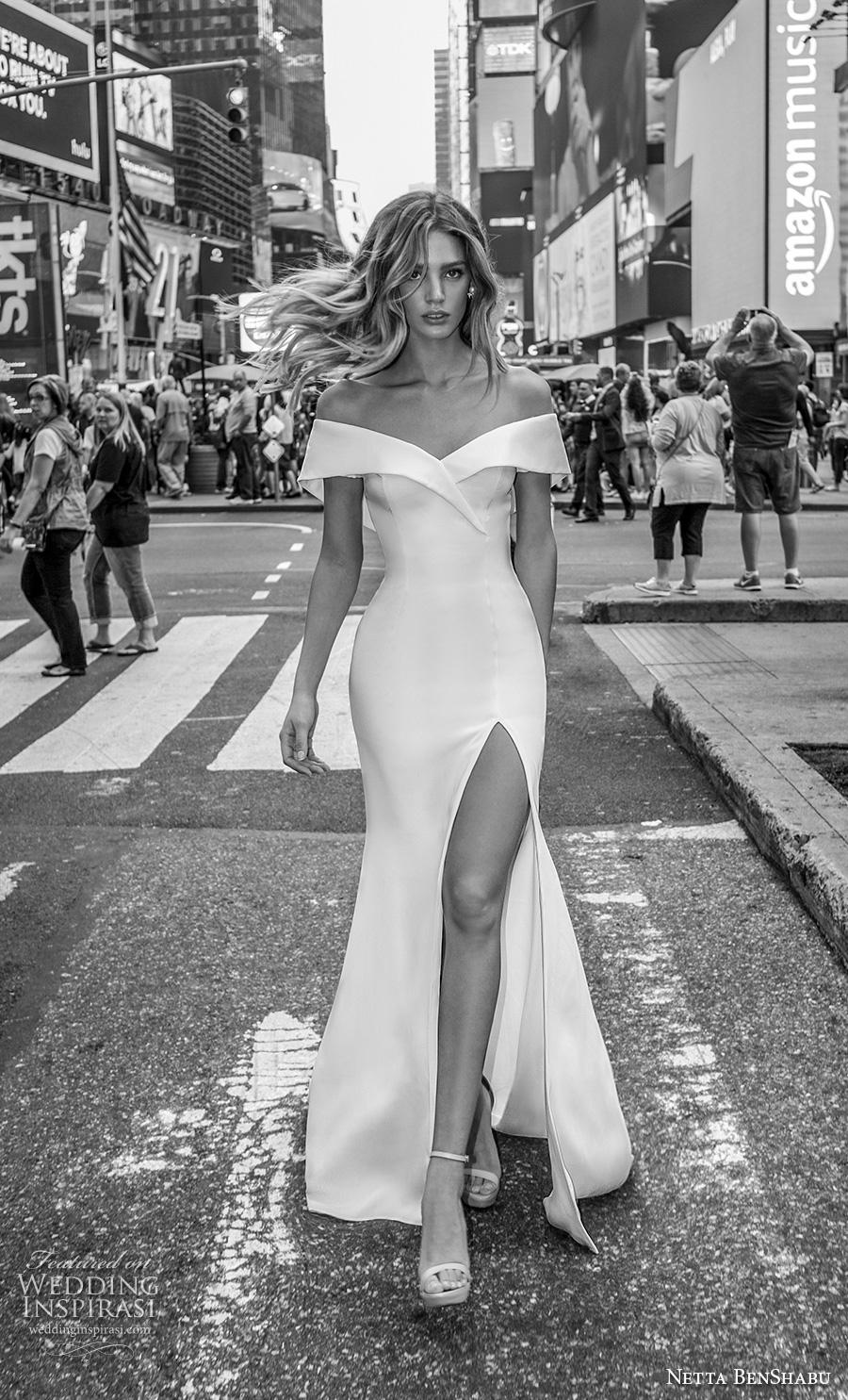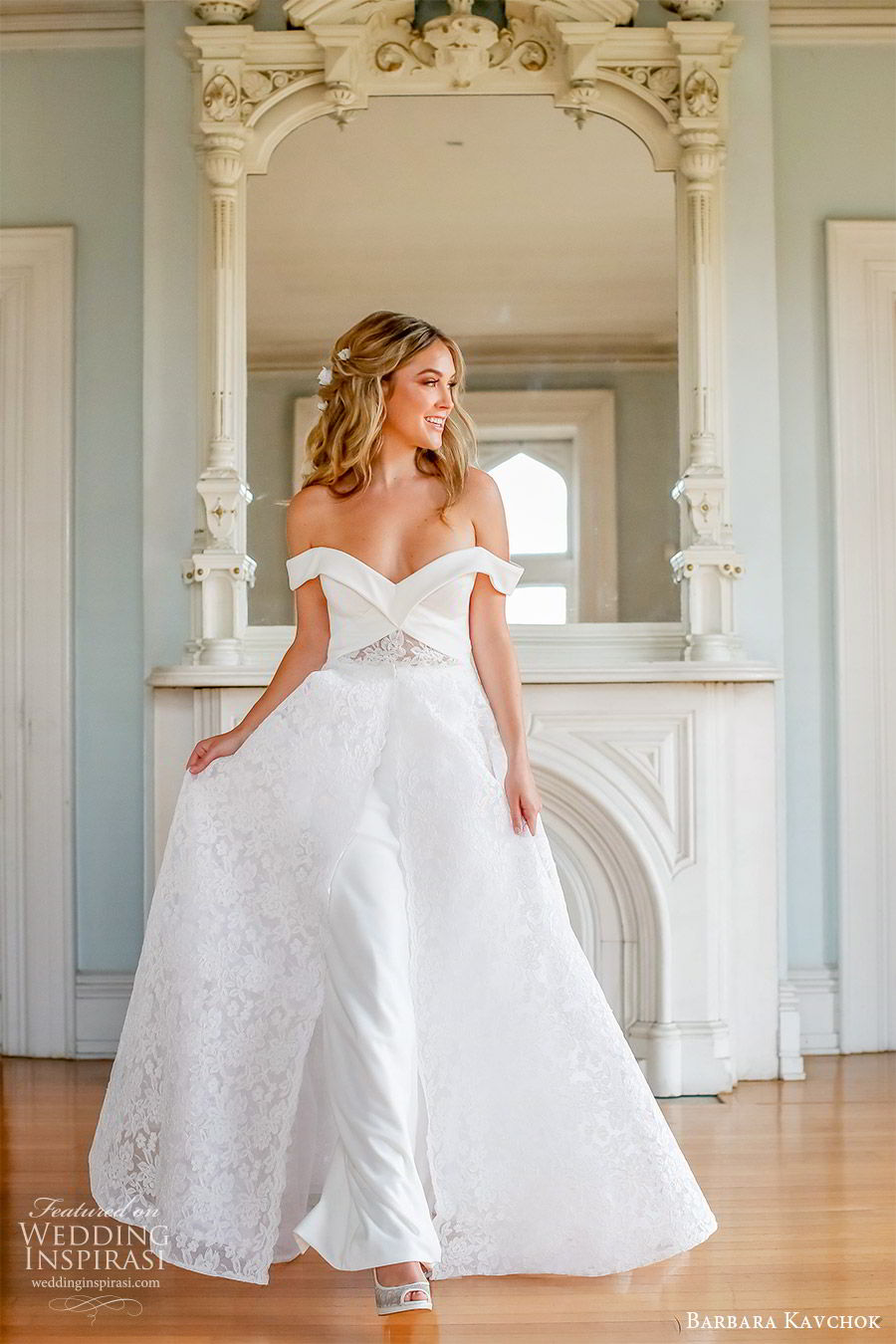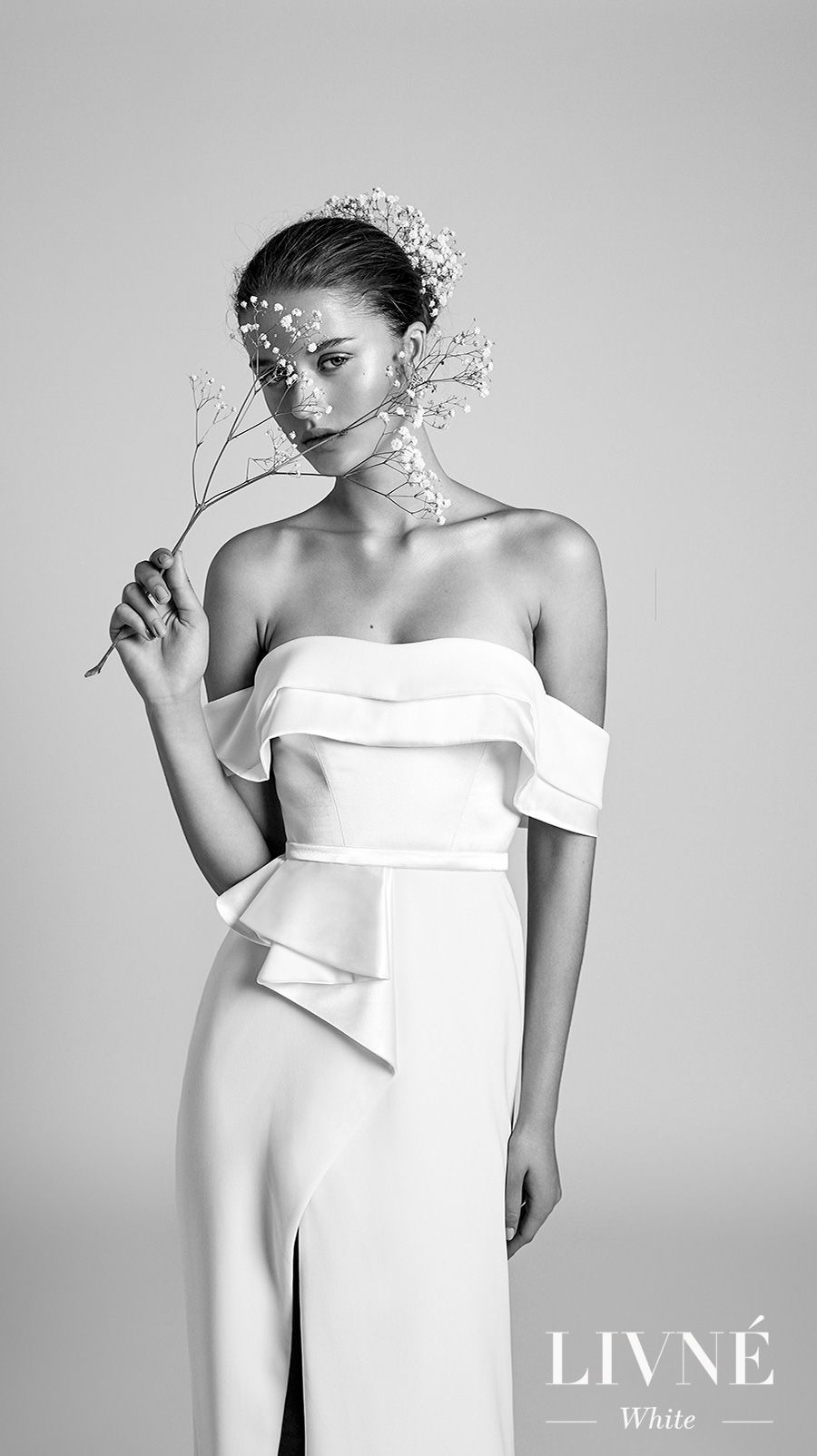 The non-basic halterneck
We loved Meghan Markle's pared down halterneck wedding dress as much as anyone but for 2019, this neckline also spells glamour. Featuring dramatic cutouts and embellishments, this year's halters neckline are super swoonworthy and incredibly unique.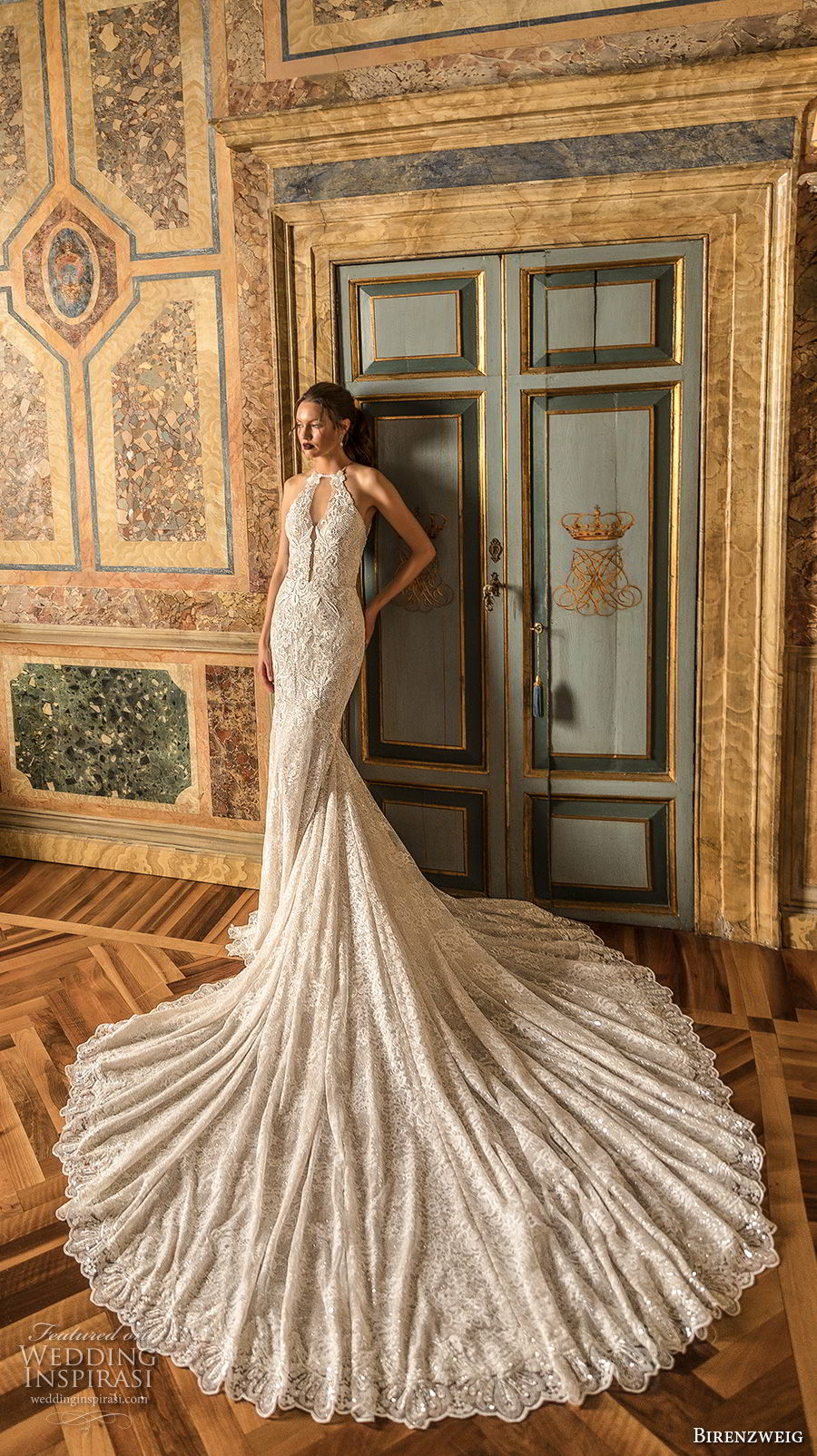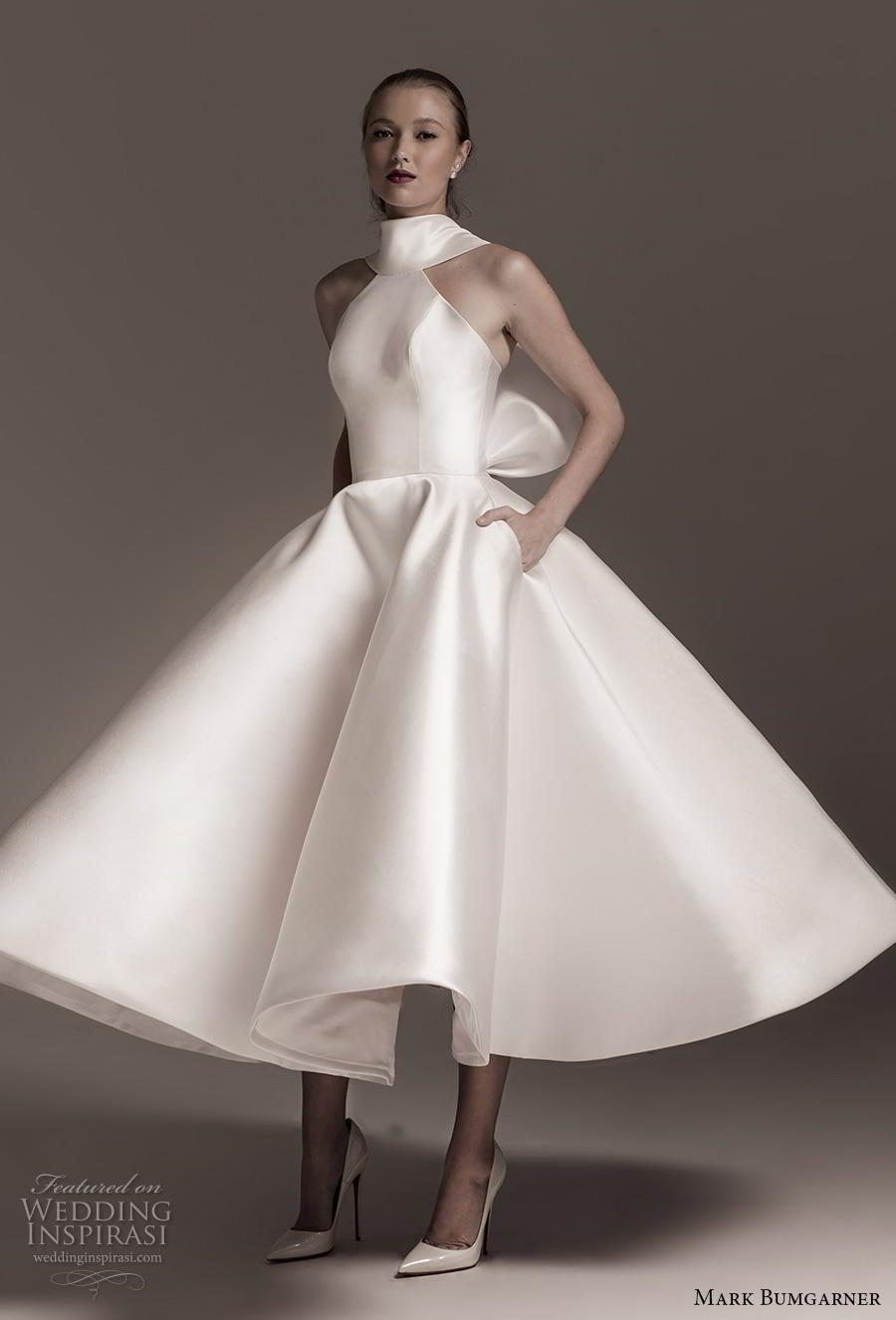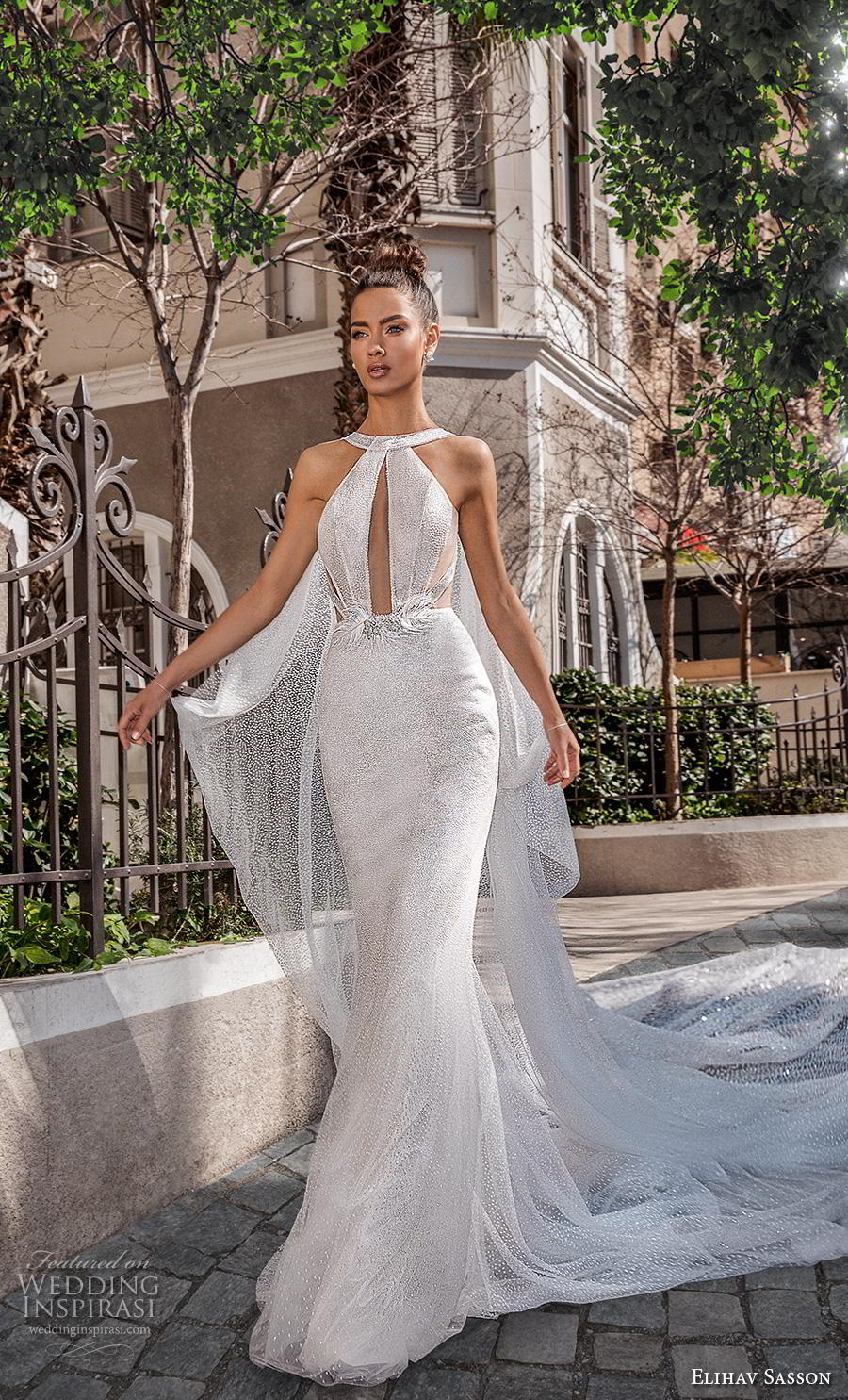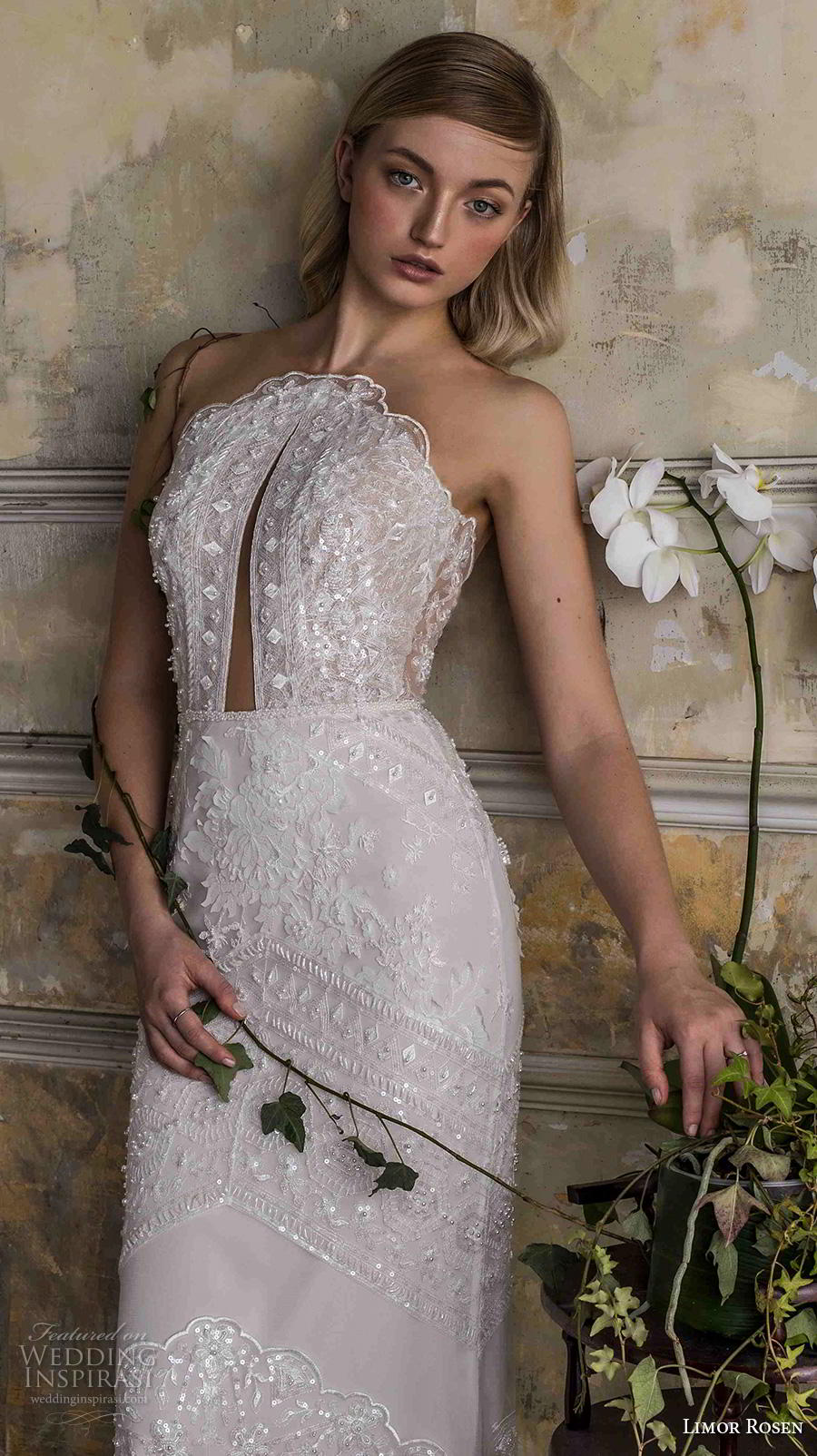 Voluminous sleeves
What could be more fun than wedding dresses with sleeves? Why, wedding dresses with voluminous sleeves, of course! Billowy bishop sleeves, romantic poet sleeves and puffy Juliet sleeves, love them or hate them, you just can't escape them in 2019. Another statement sleeve that you'll see more of this year? Detached long sleeves and hanging sleeves.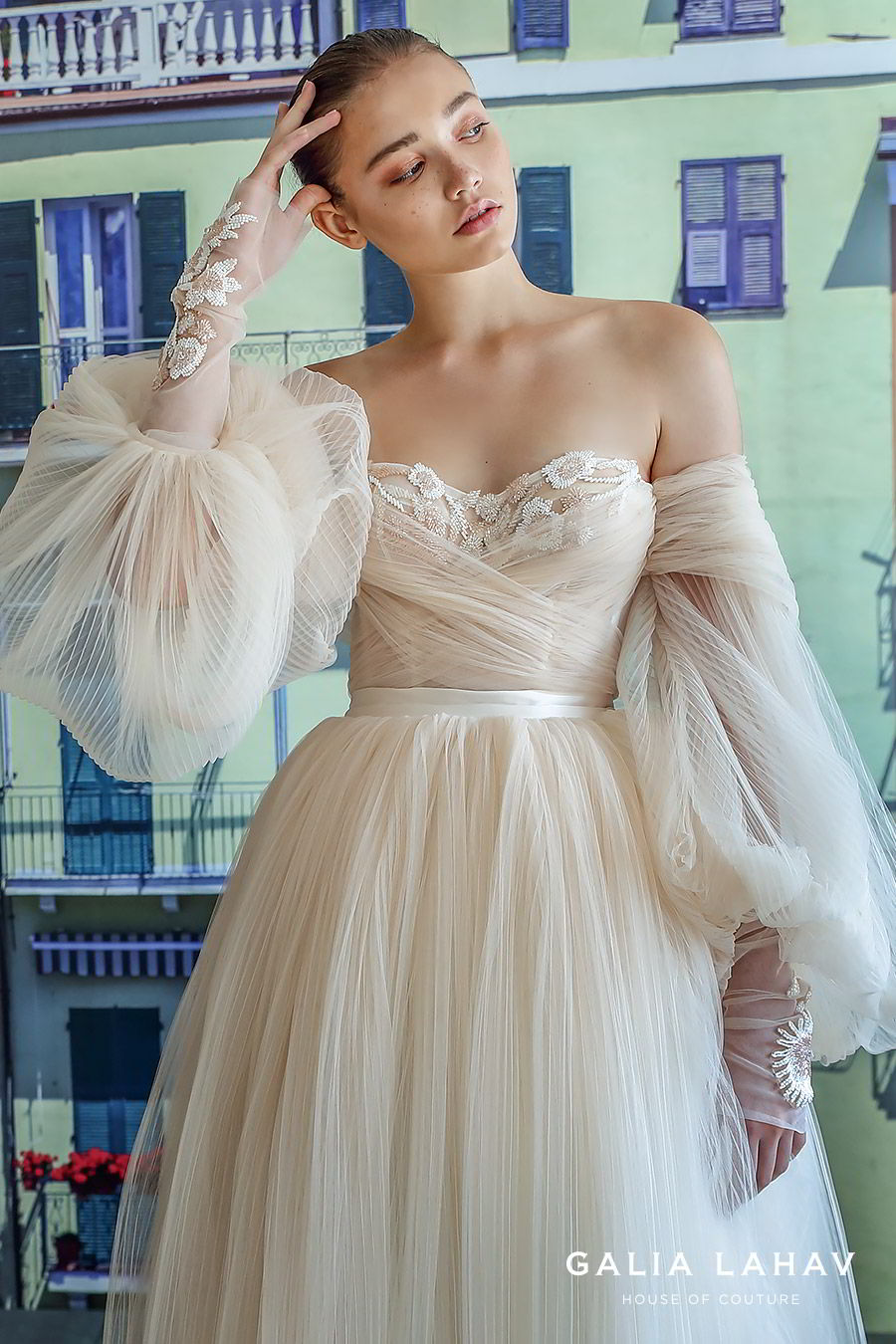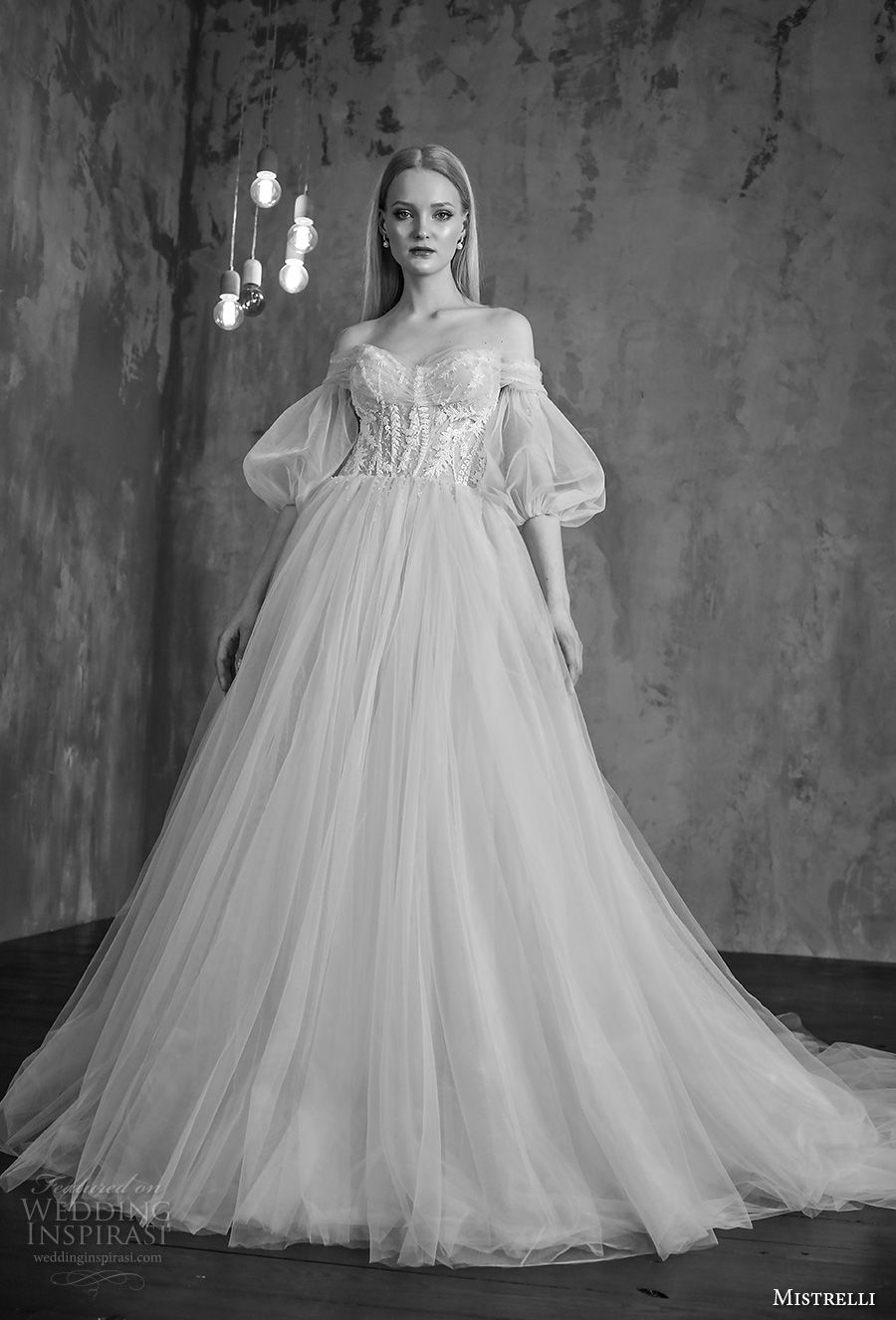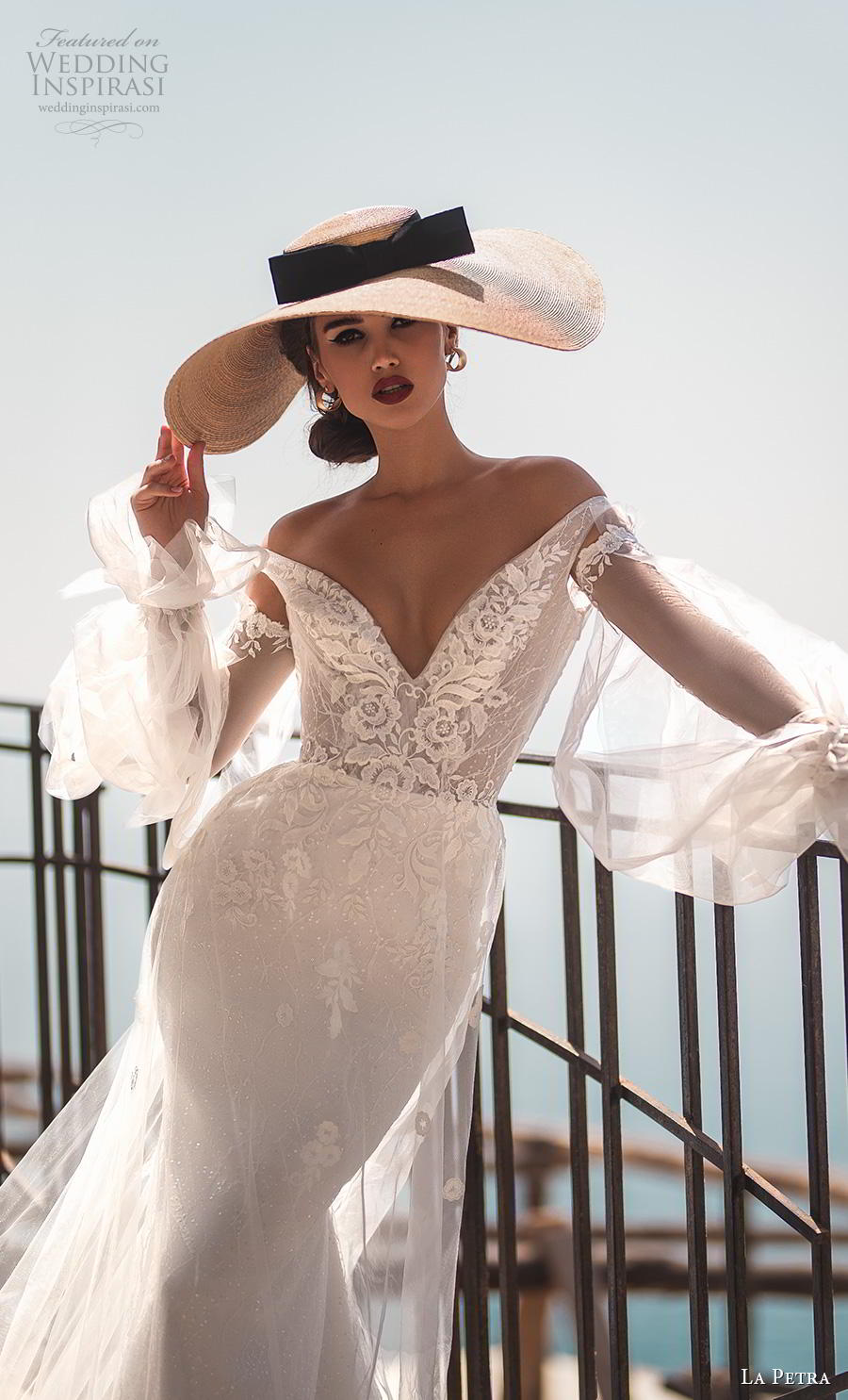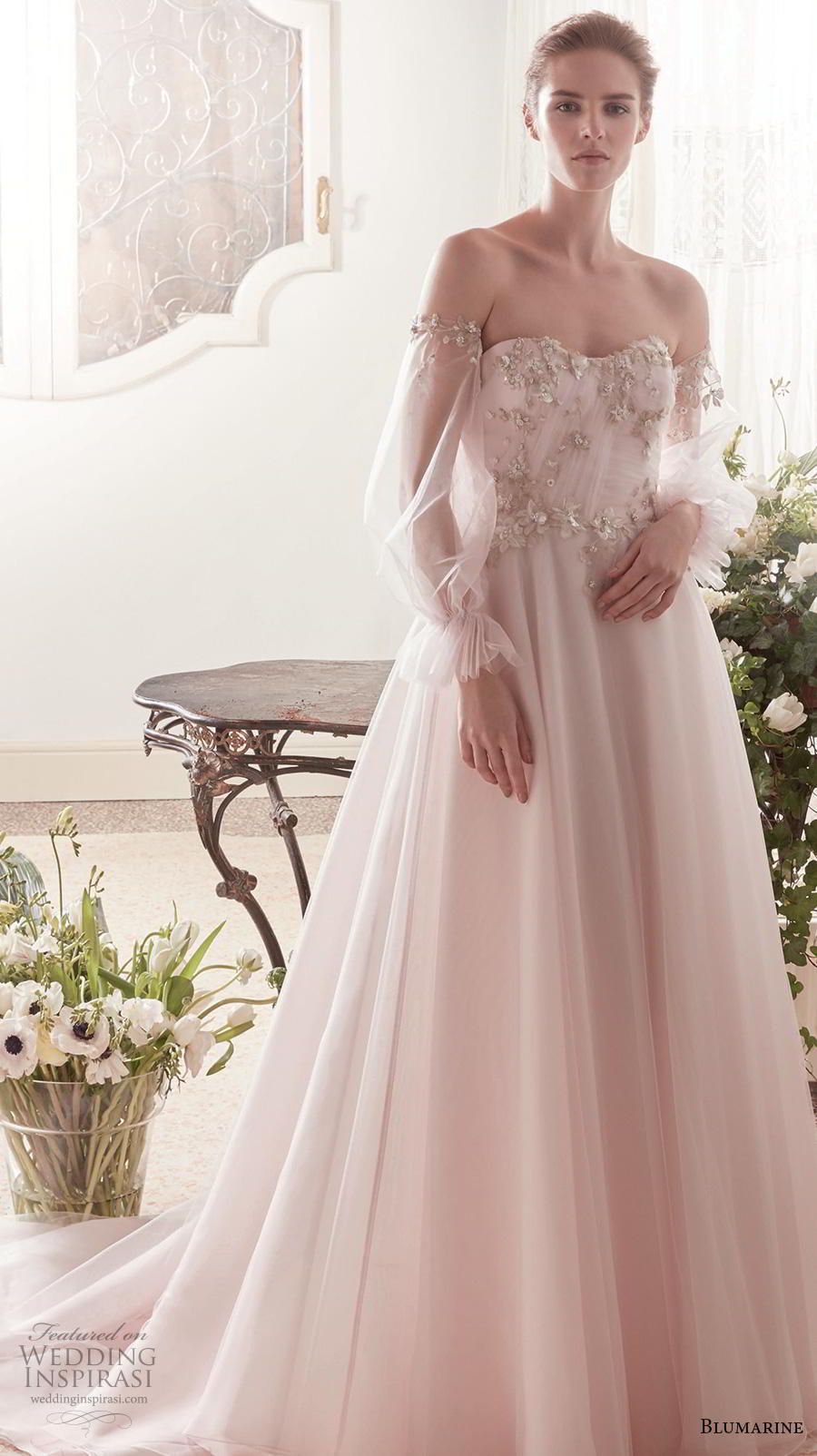 Off-shoulder, cold shoulder
We know it's a little early, but can we officially declare 2019 the year of the off-shoulder yet? This elegant style is gonna be huge and EVERYWHERE. Love the more whimsical cold-shoulder look? You're in luck. This look will also still be bang on trend for 2019.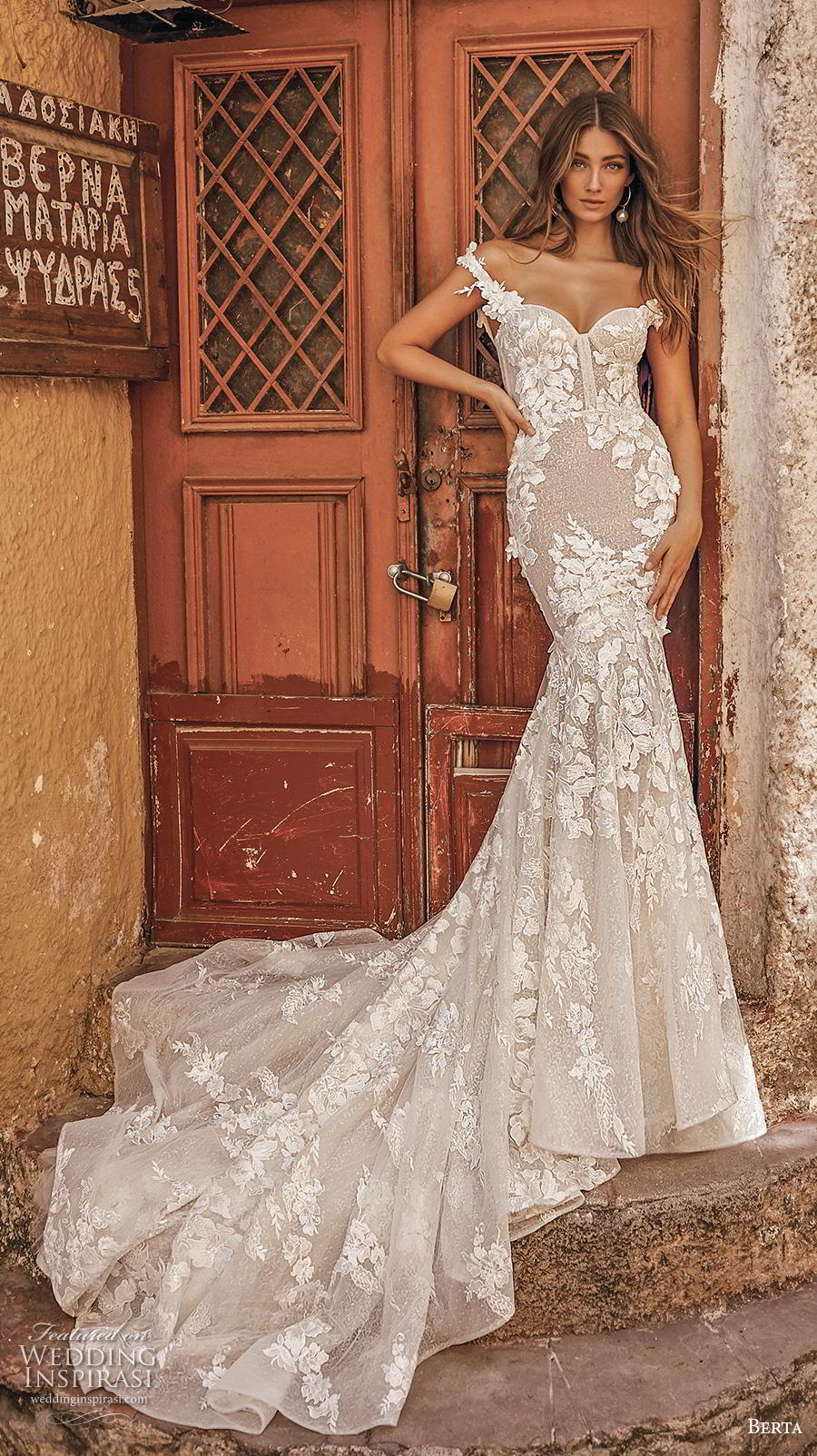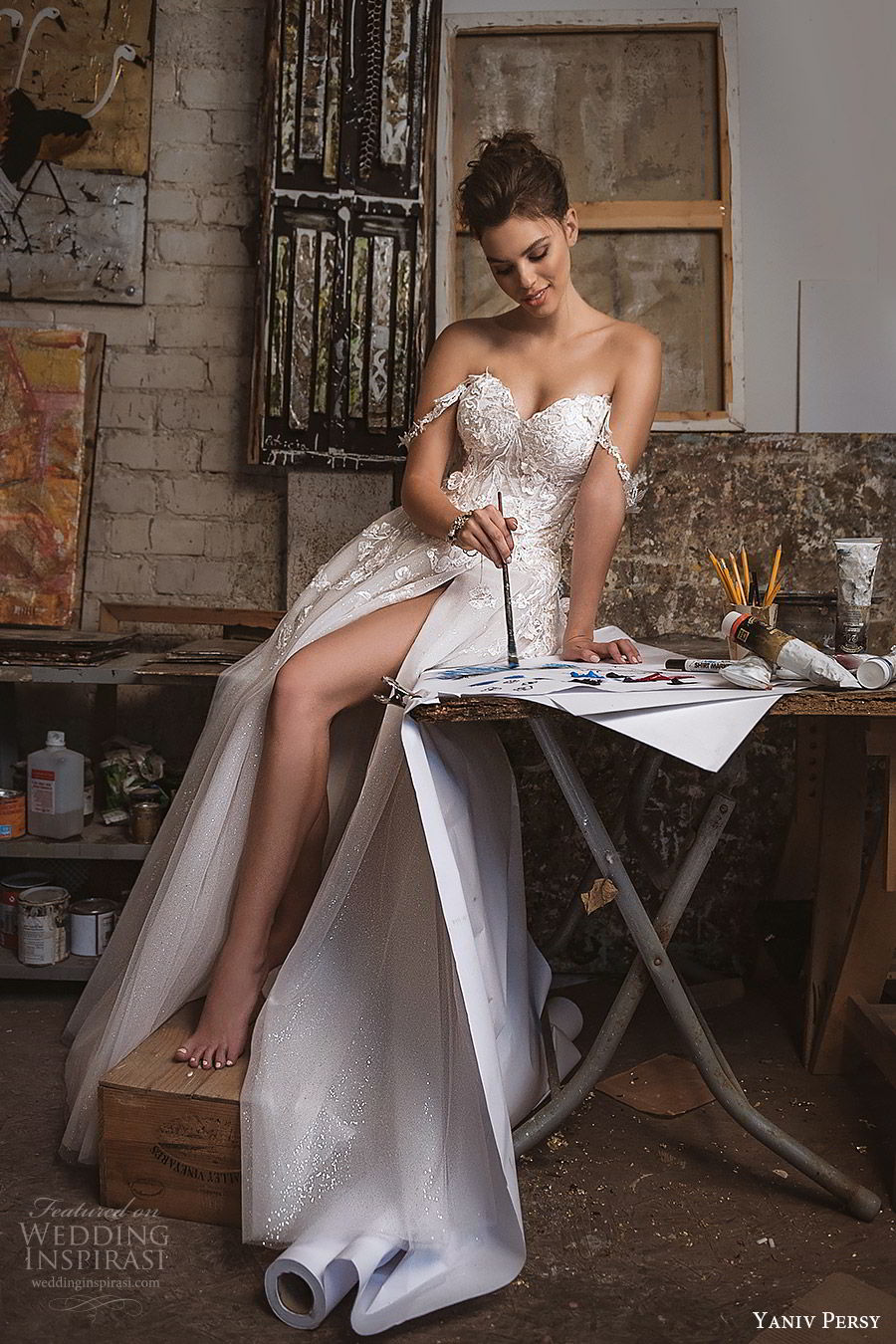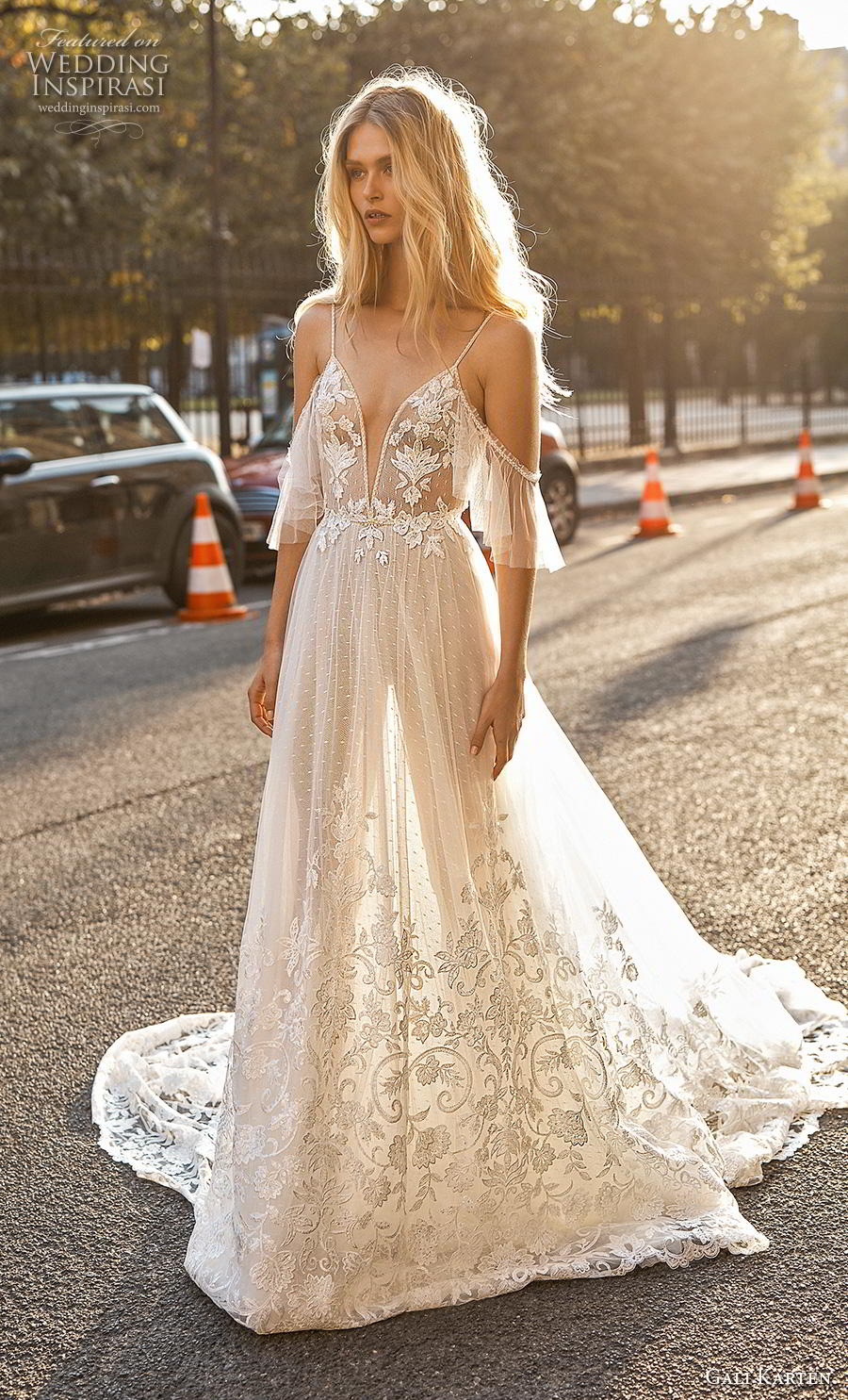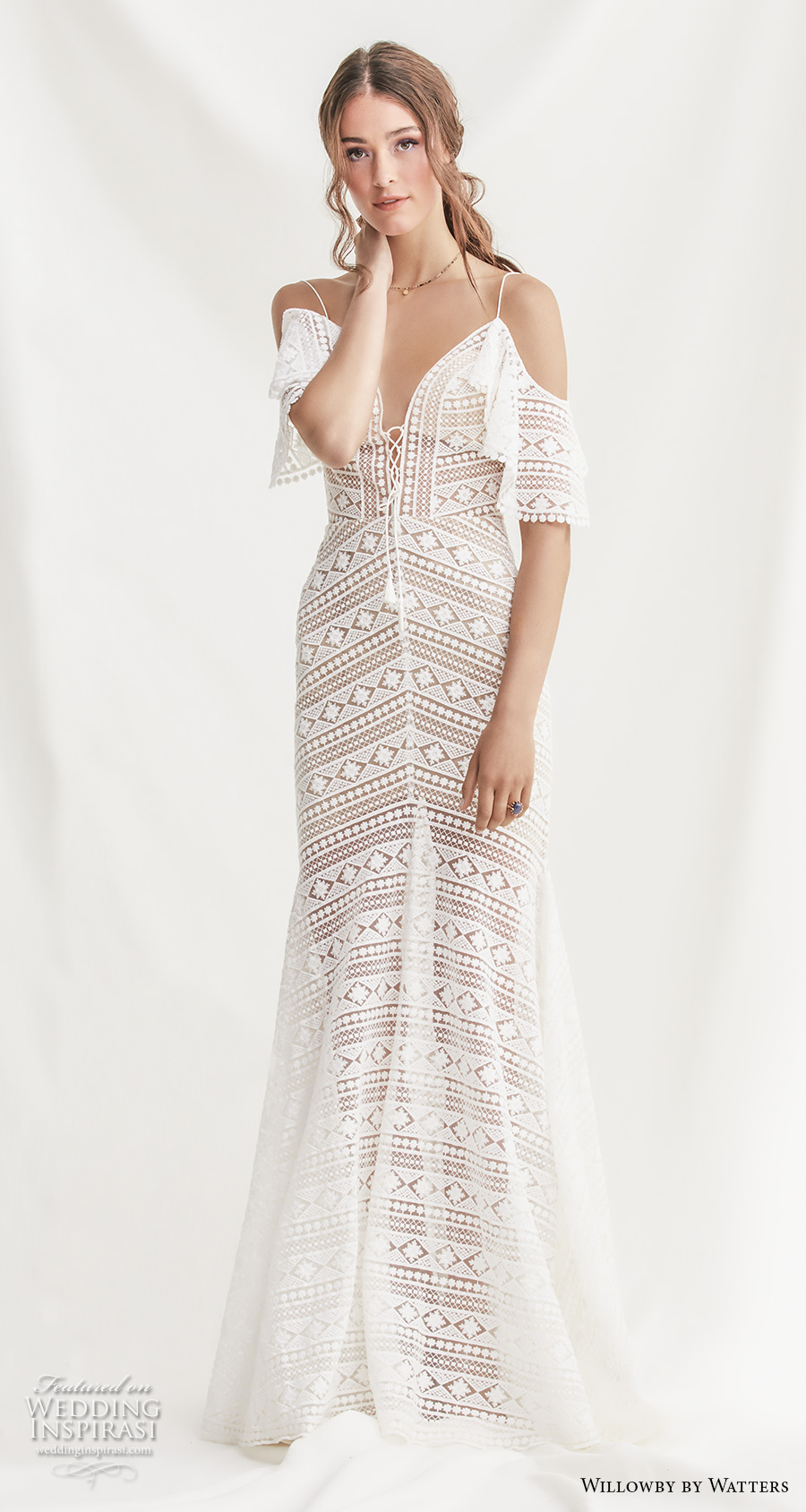 Flutter Sleeves
In 2019, it will be hard to say boho chic without mentioning flutter sleeves in the same breath. And we are absolutely okay with that.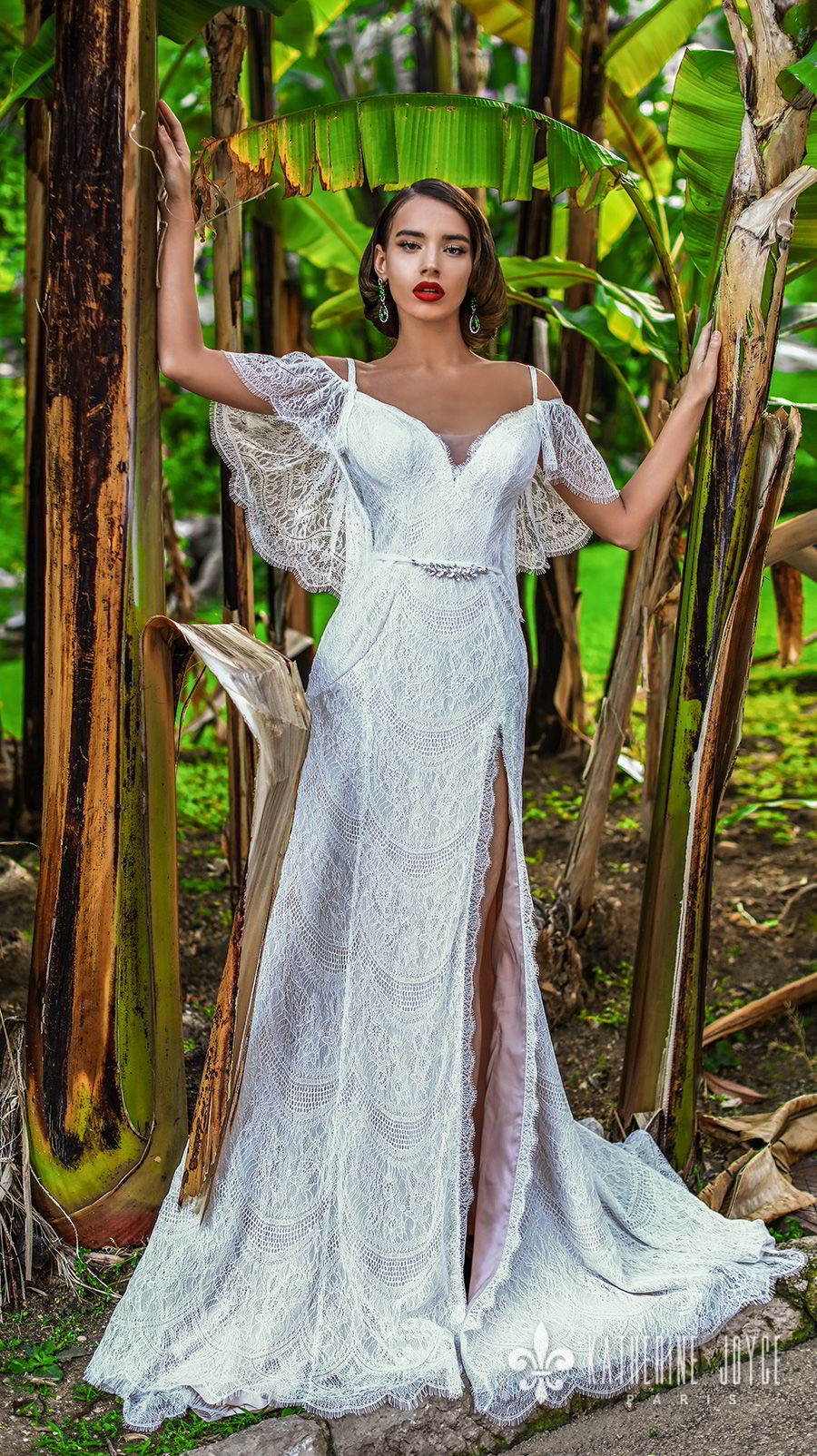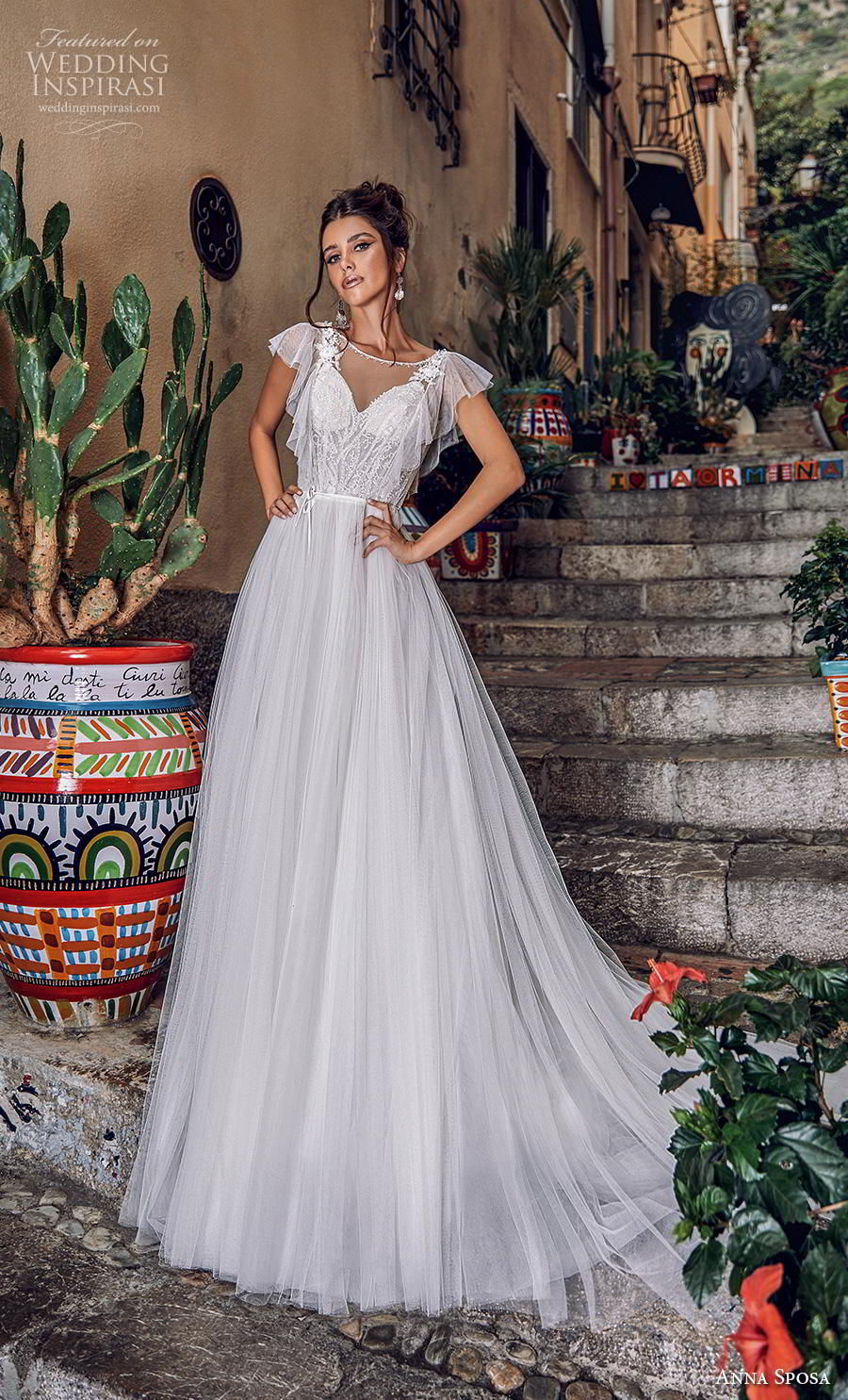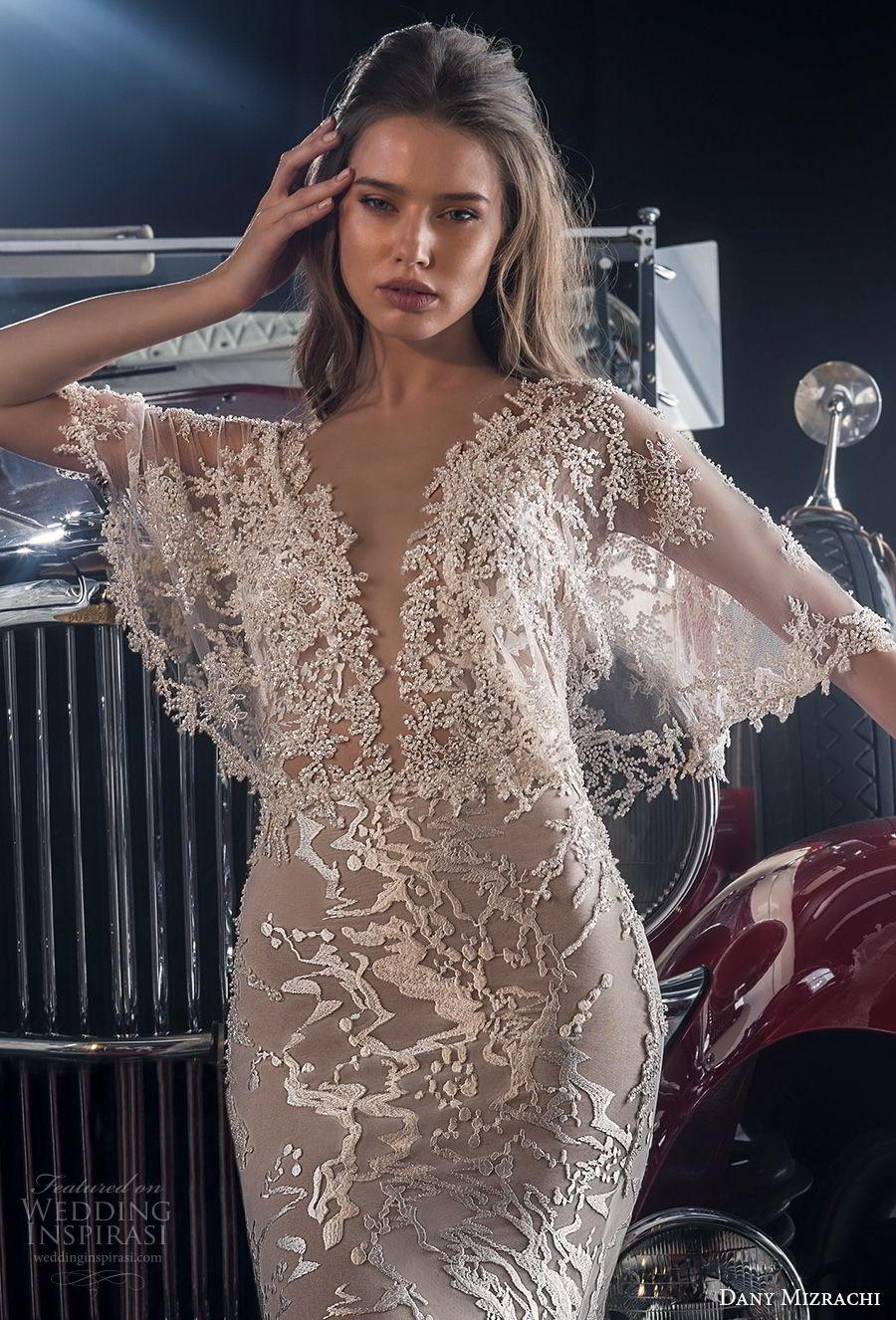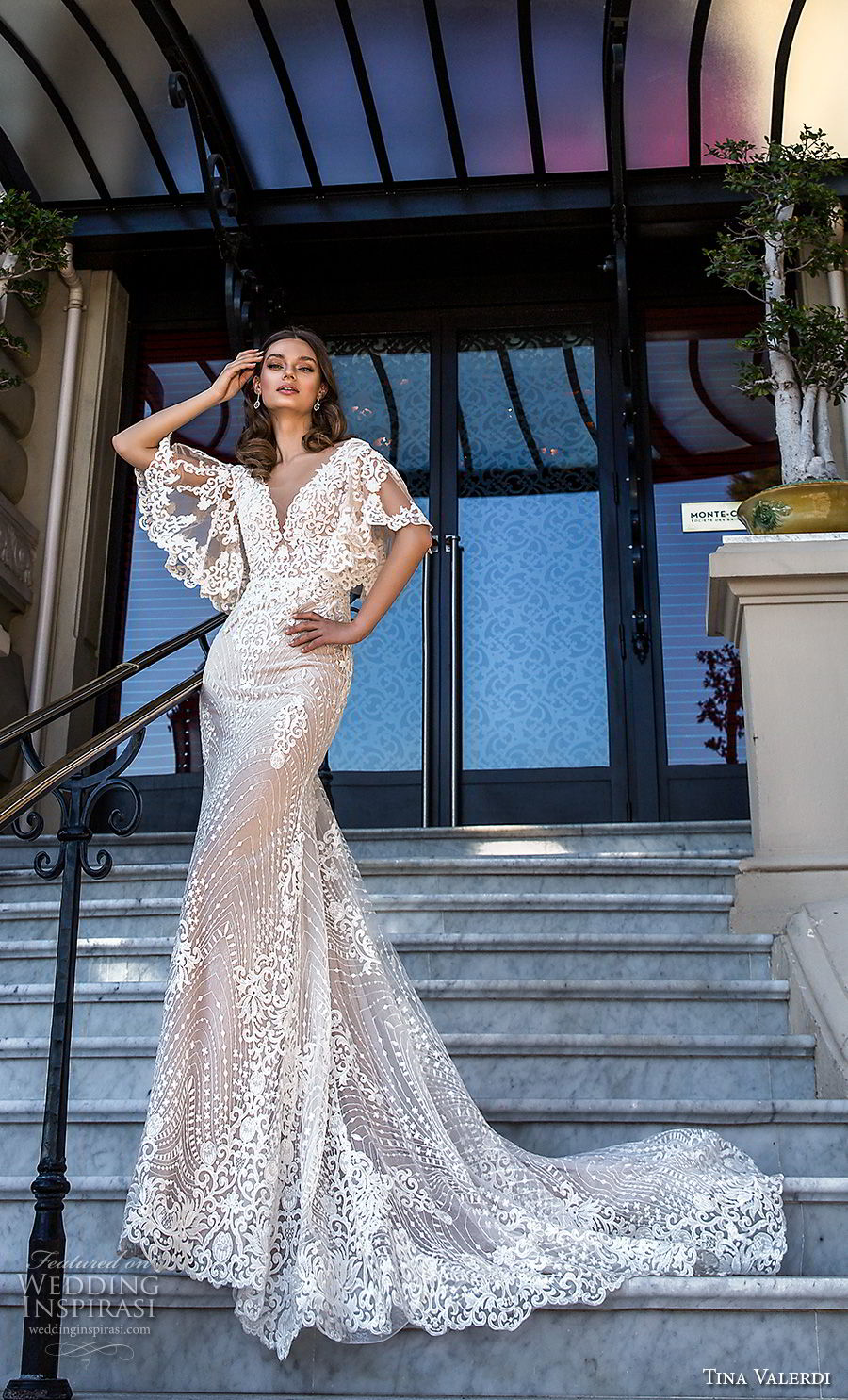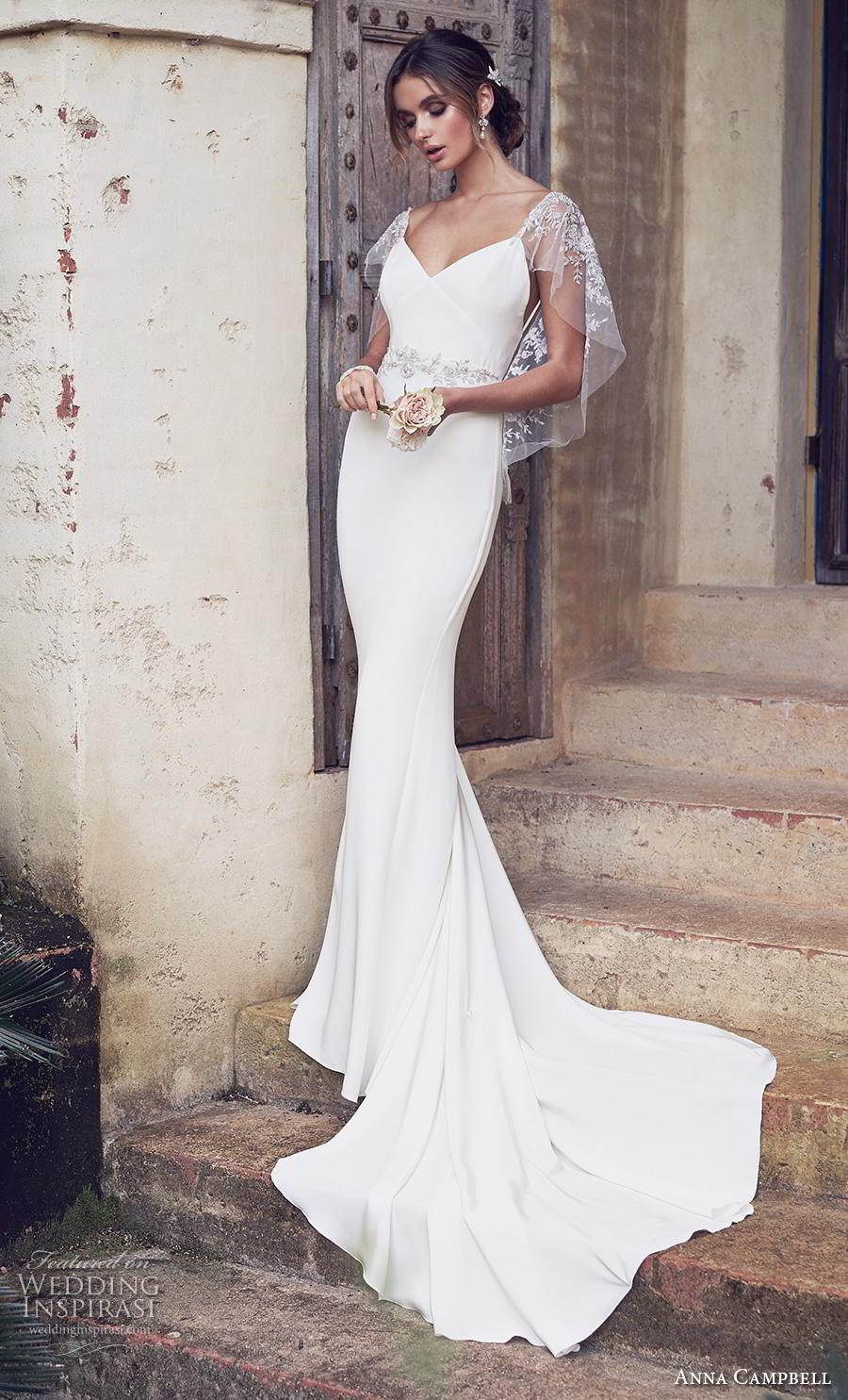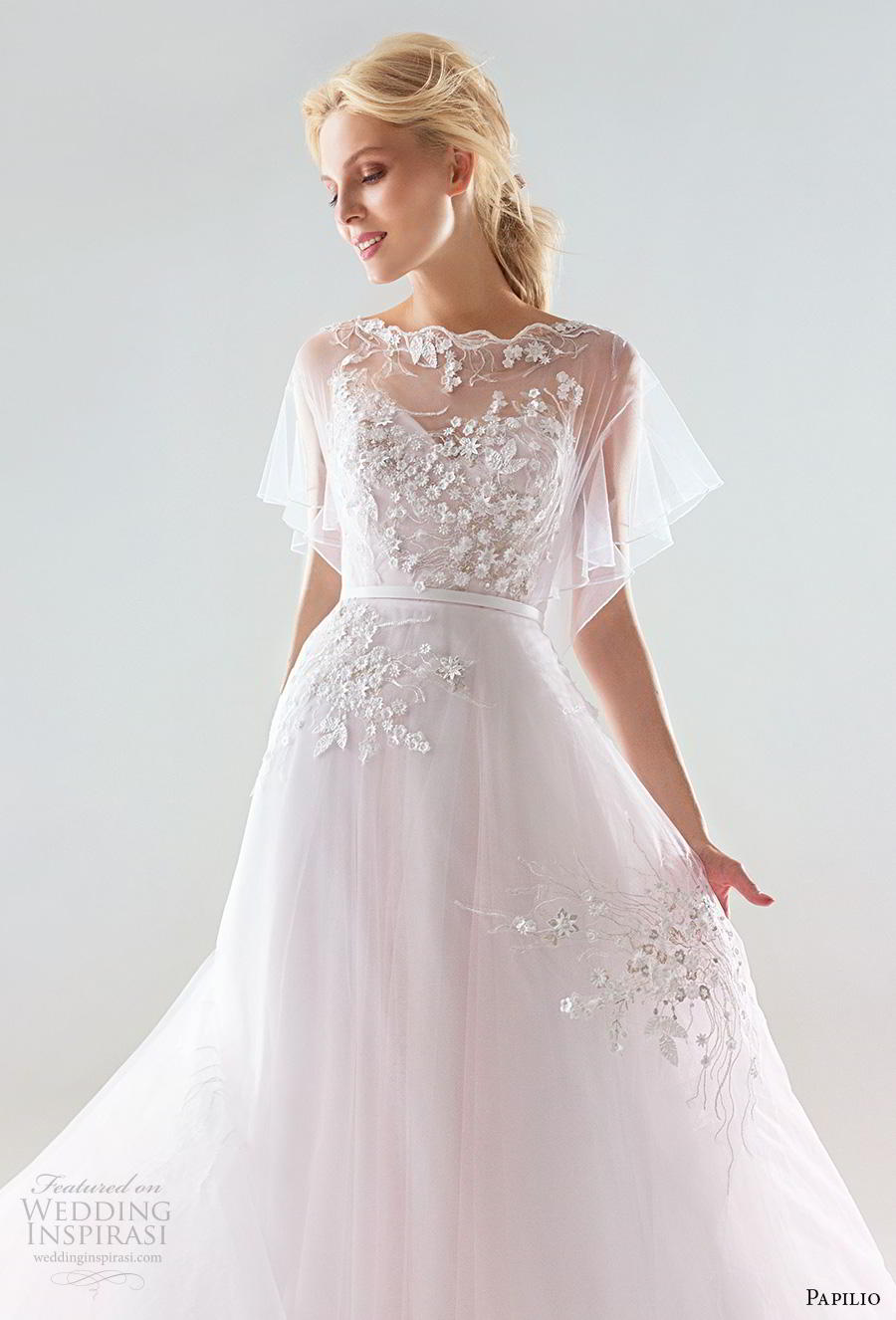 Asymmetric Neckline
After a bit of a drought the past few seasons, we're seeing the return of one-shoulder styles and asymmetric necklines.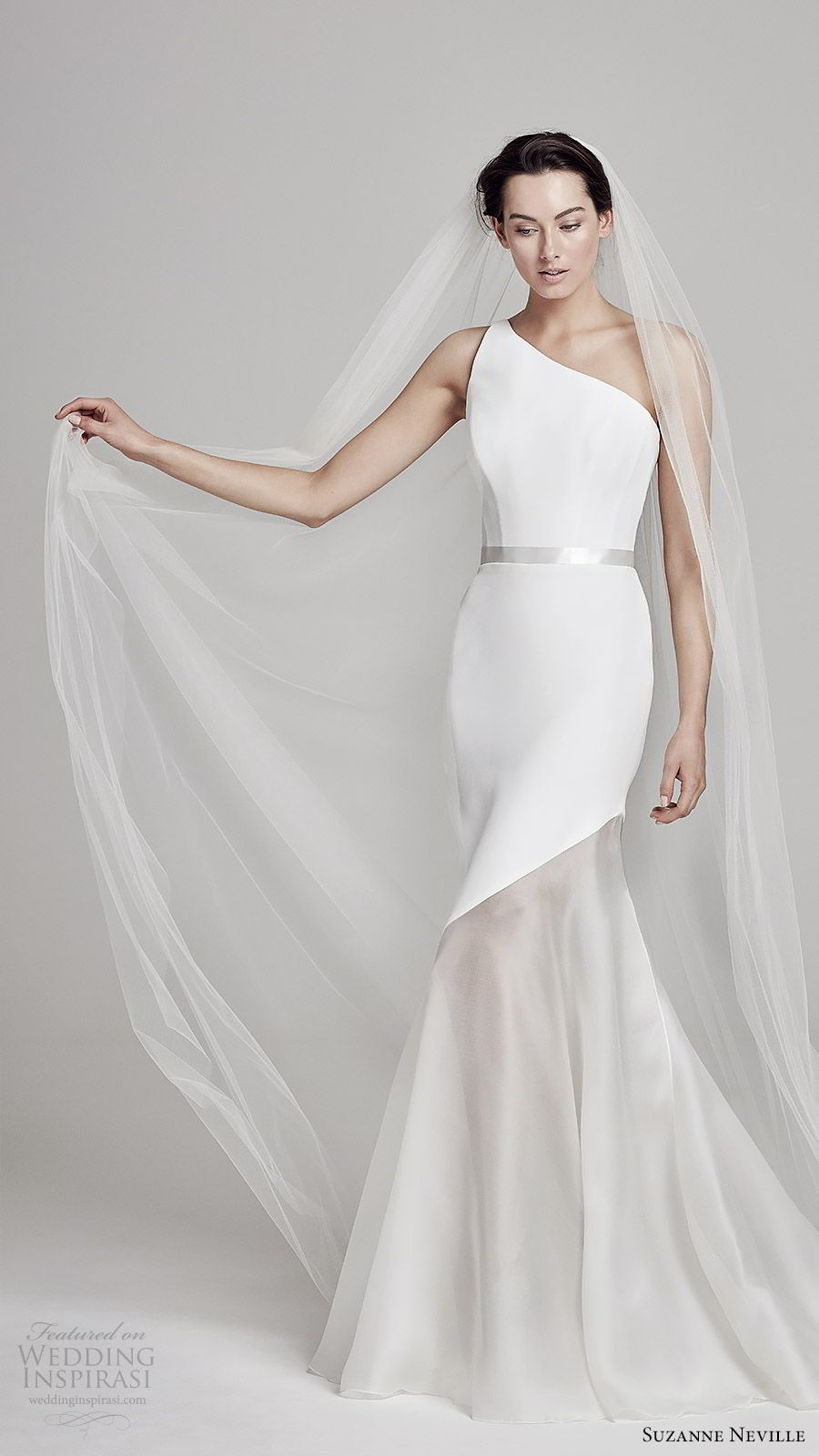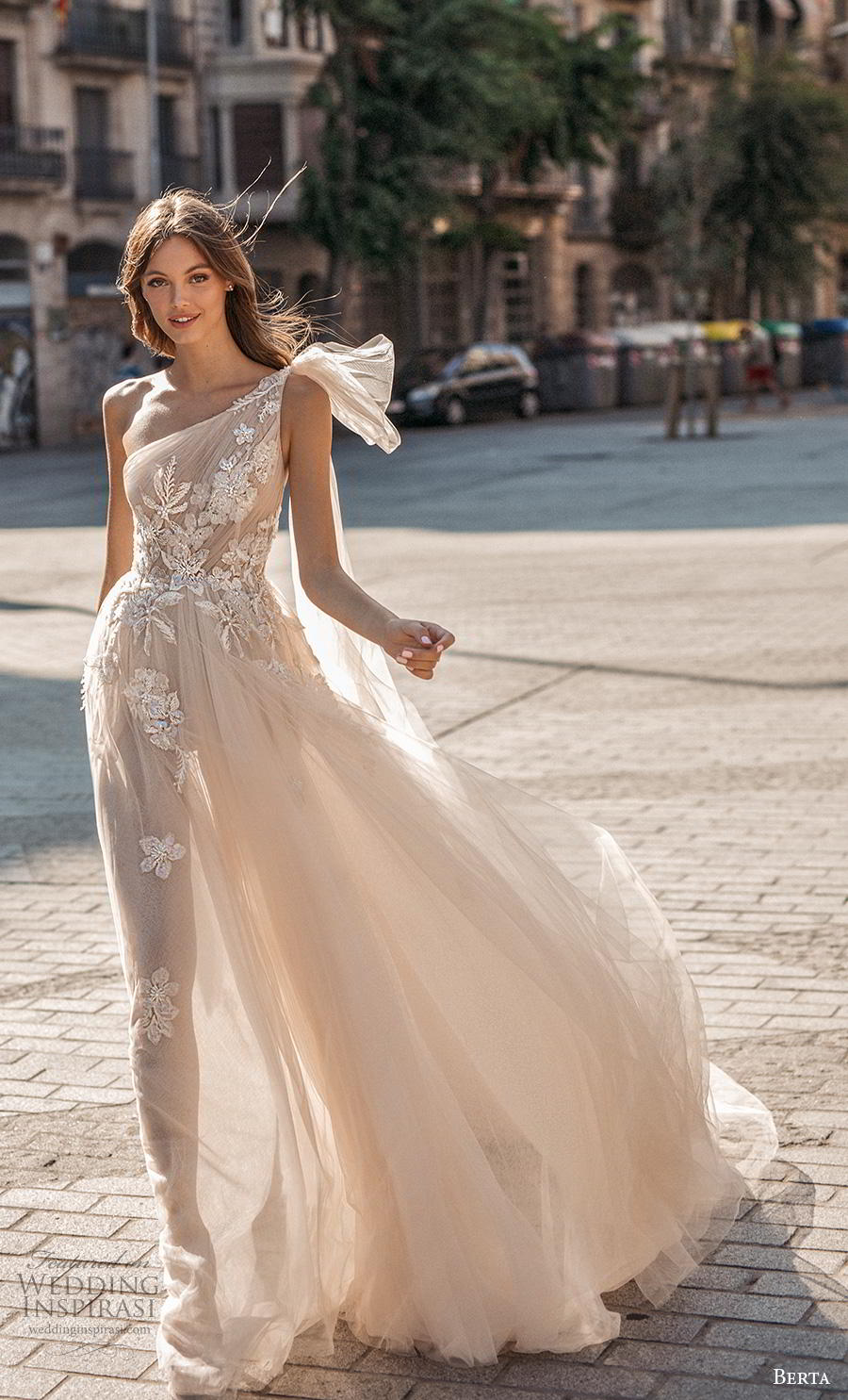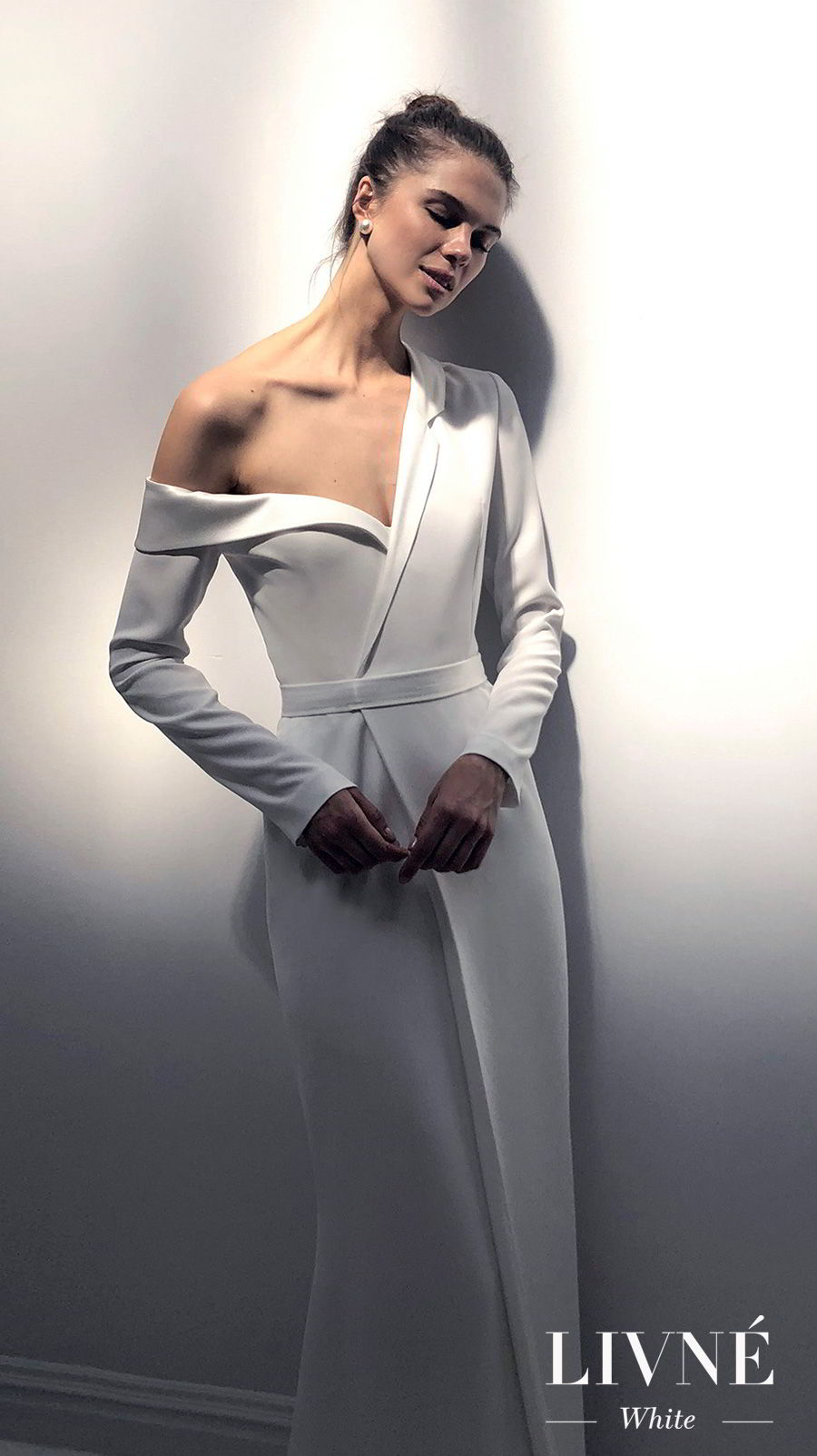 See part 2 of this series, where we highlight silhouettes and other details that will rock the bridal world in 2019.