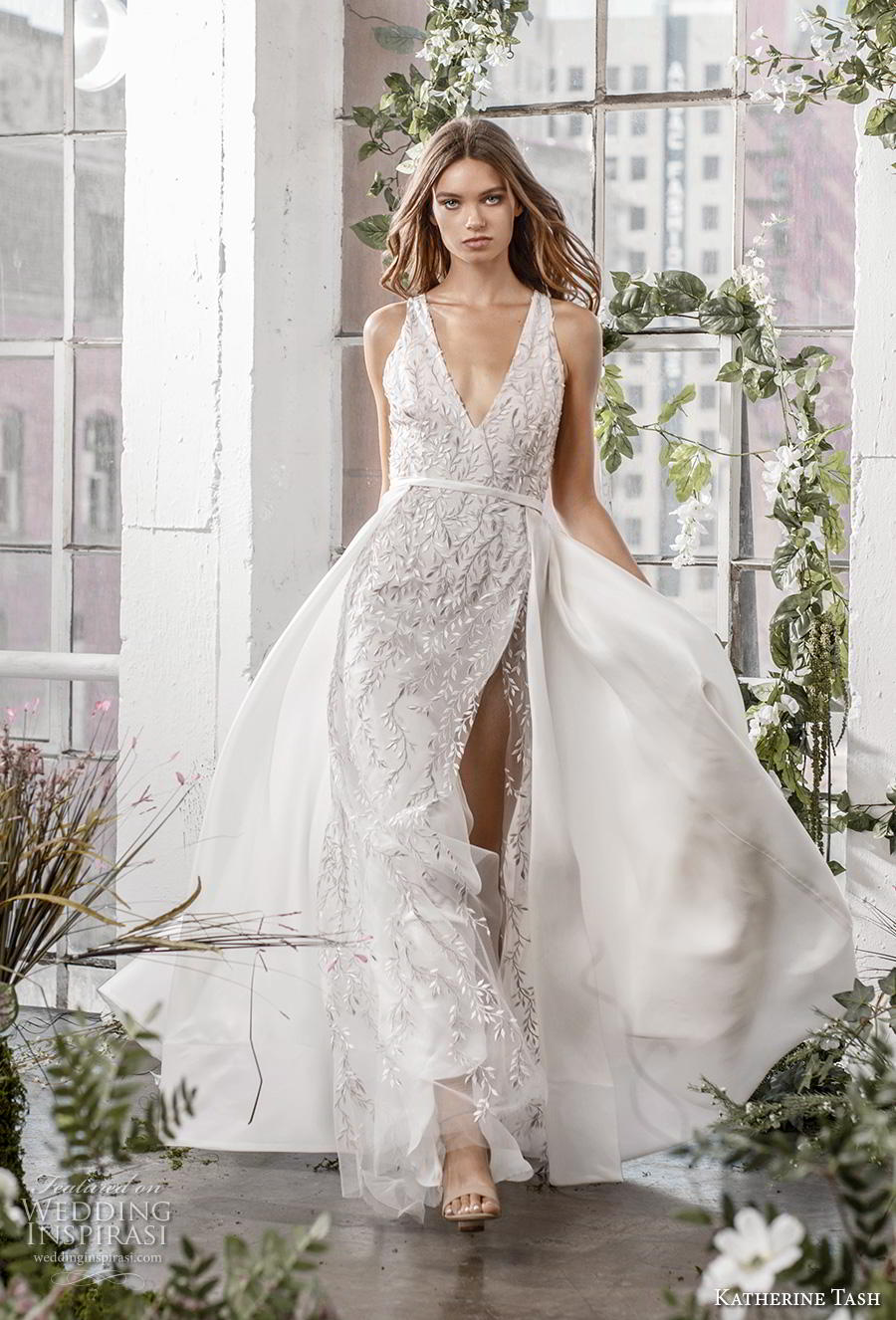 "Currents", the sophomore collection by Katherine Tash Bridal was unveiled during the recent New York Bridal Fashion Week. This romantic collection is characterized by feminine floral appliques, subtle feathering detail, tiered tulle, illusion lace fronts and open backs in an elegantly modern execution.
"Inspired by the fluidity and movements of the ocean, designer Katherine Tash's Fall/Winter 2019 collection features richly layered designs, sumptuous original hand beaded textiles by artisans in Europe and her signature ethereal and languid bodies. Focusing on the contrast between a contemporary mindset and a timeless sense of style, her latest grouping effortlessly blends romantic fabrics with classic silhouettes to create a collection that embodies the modern woman of today."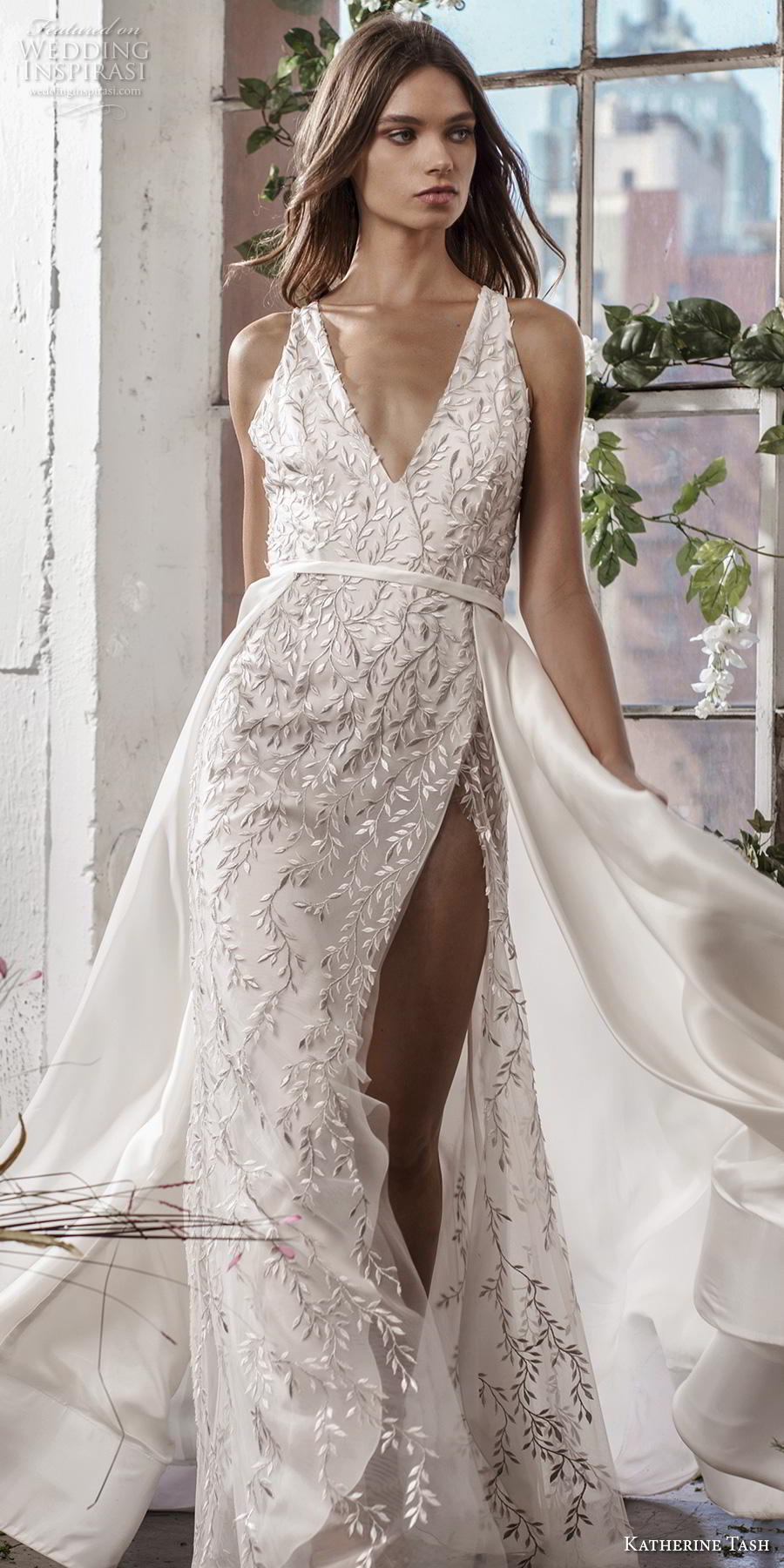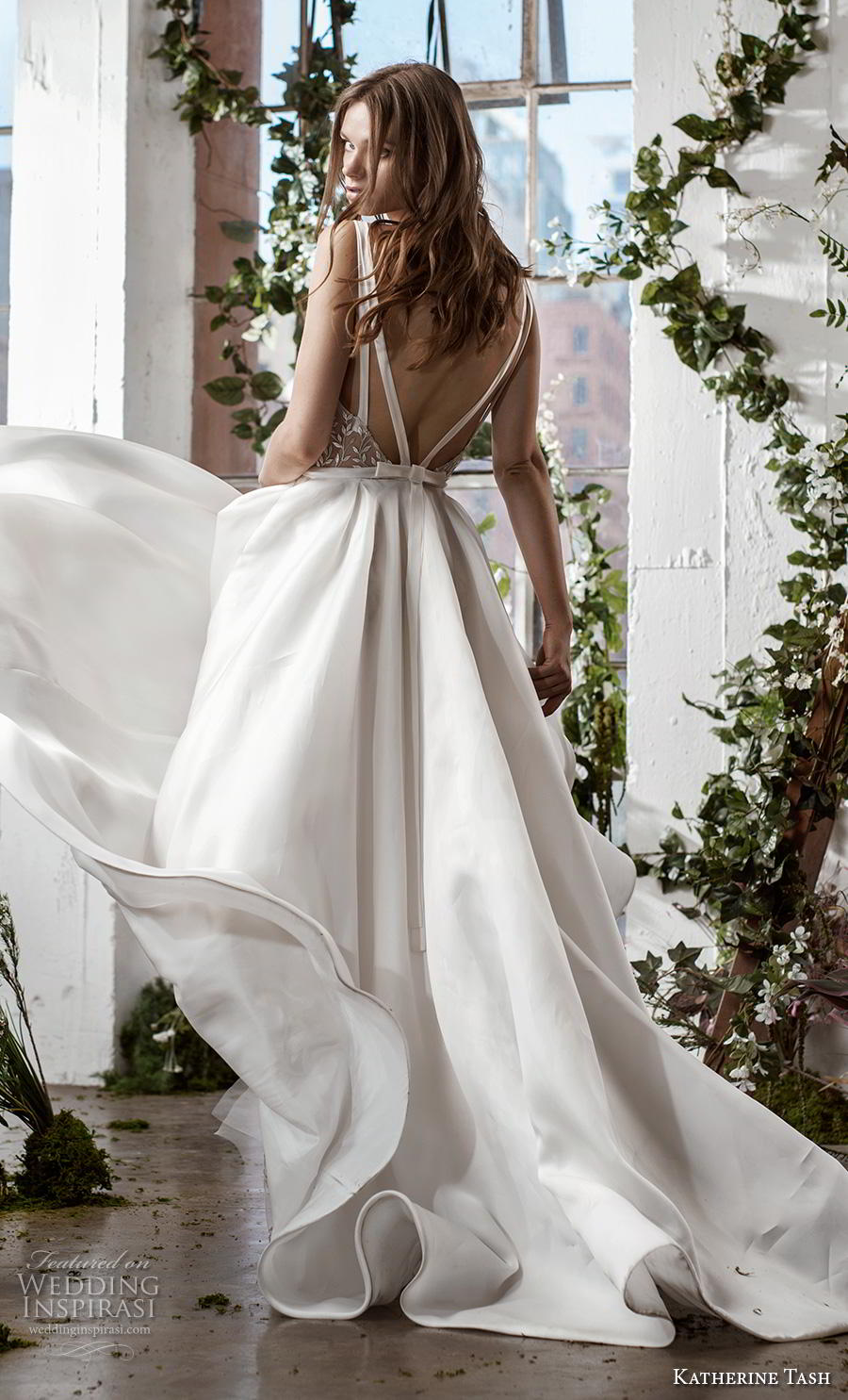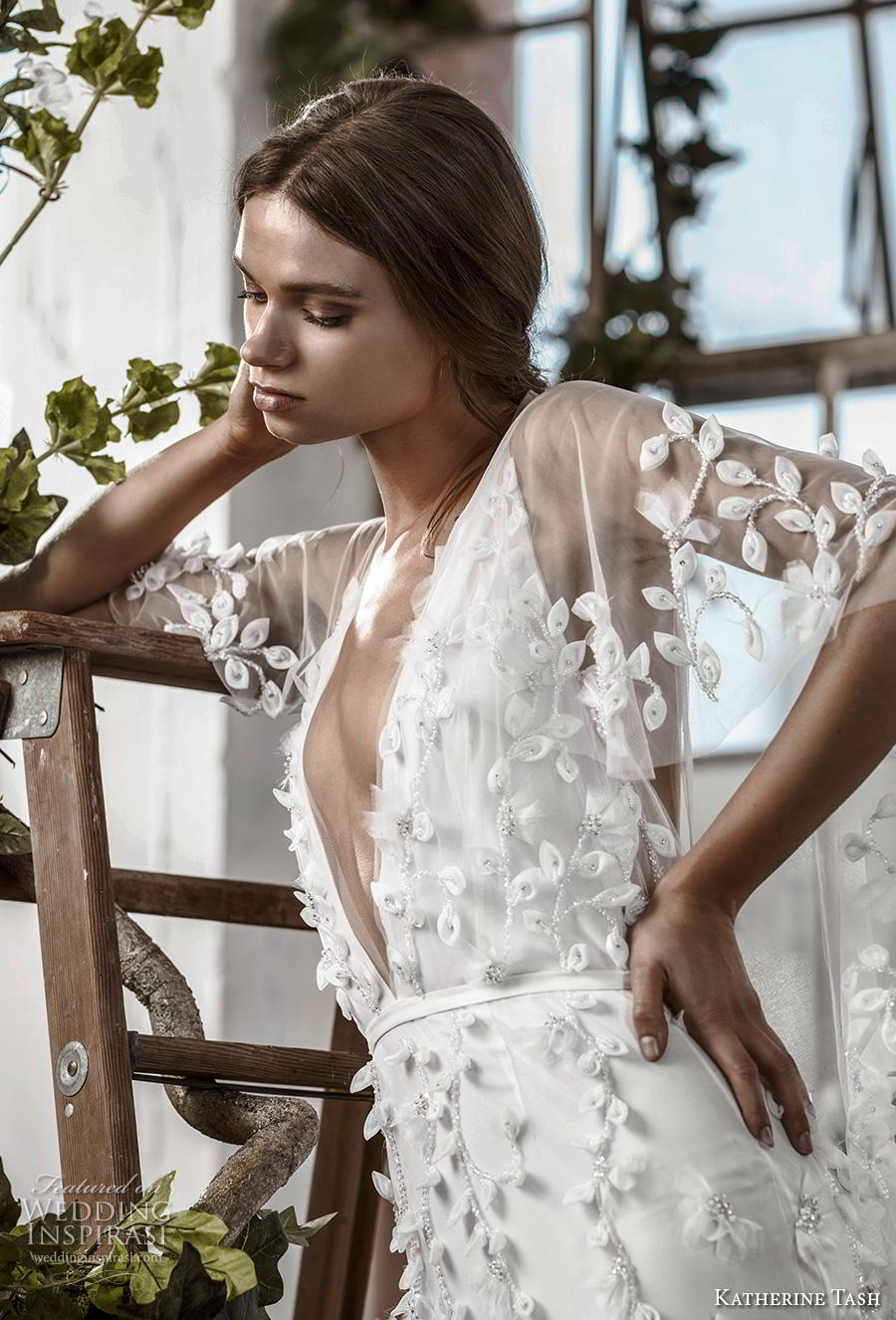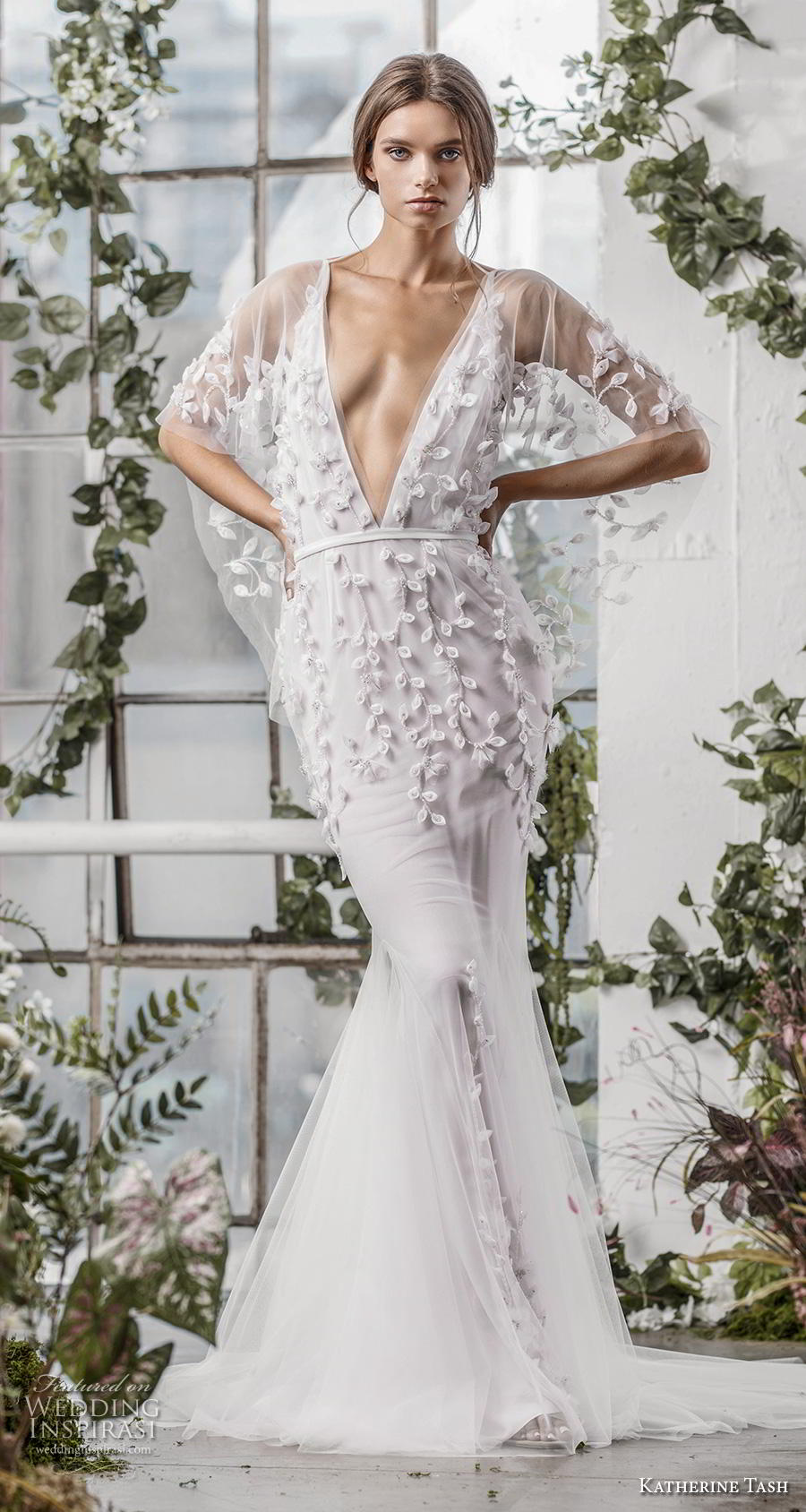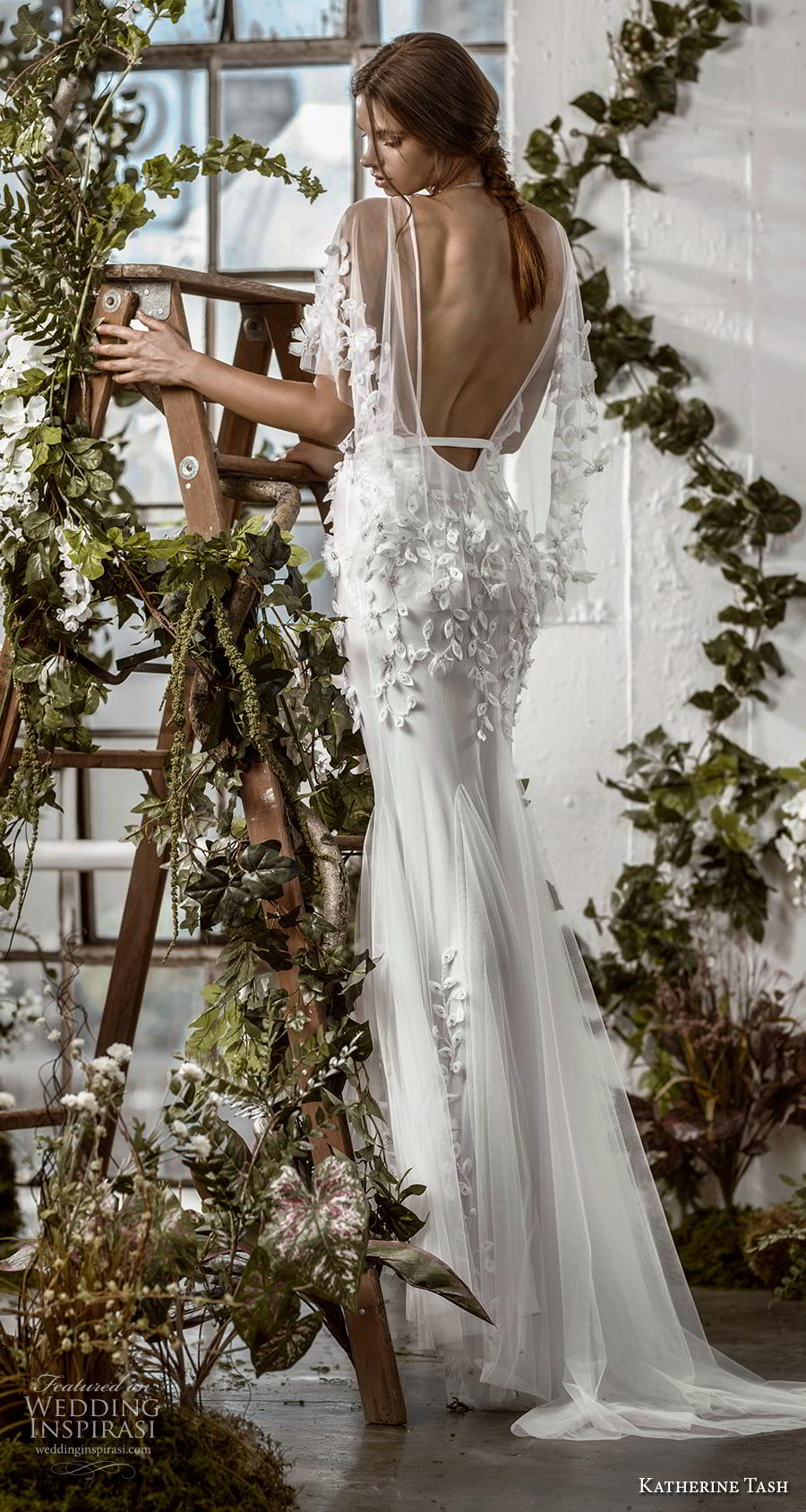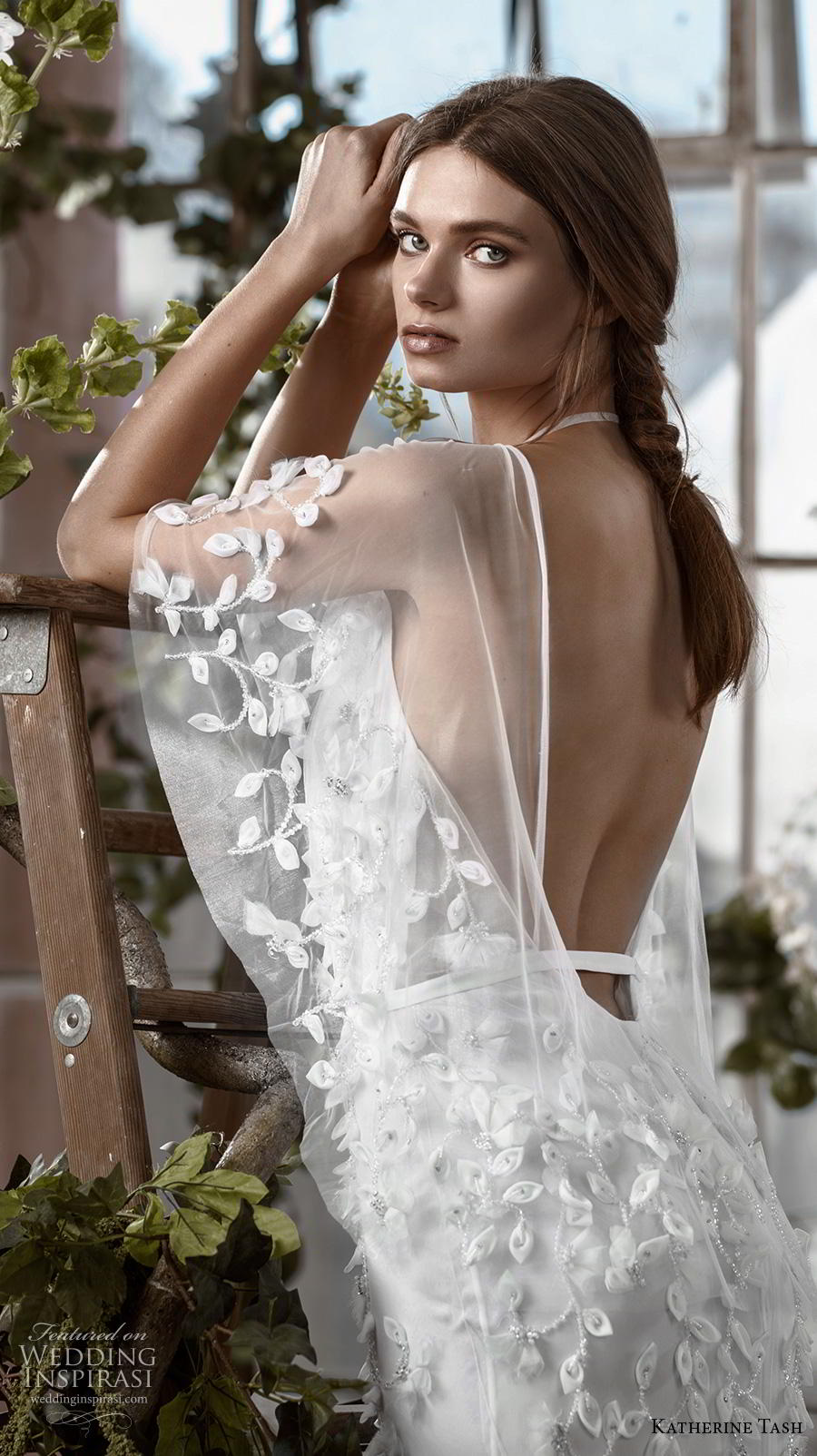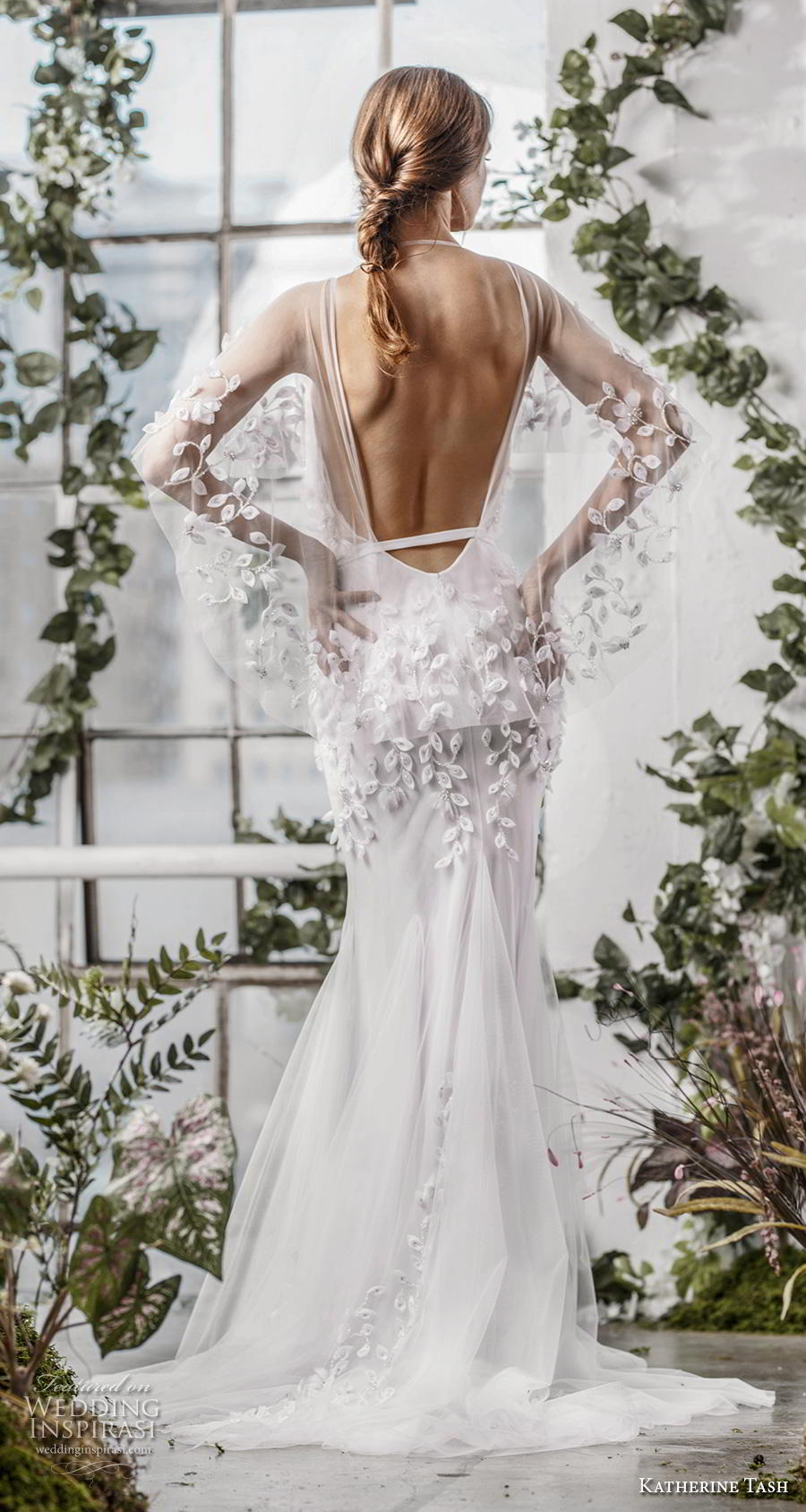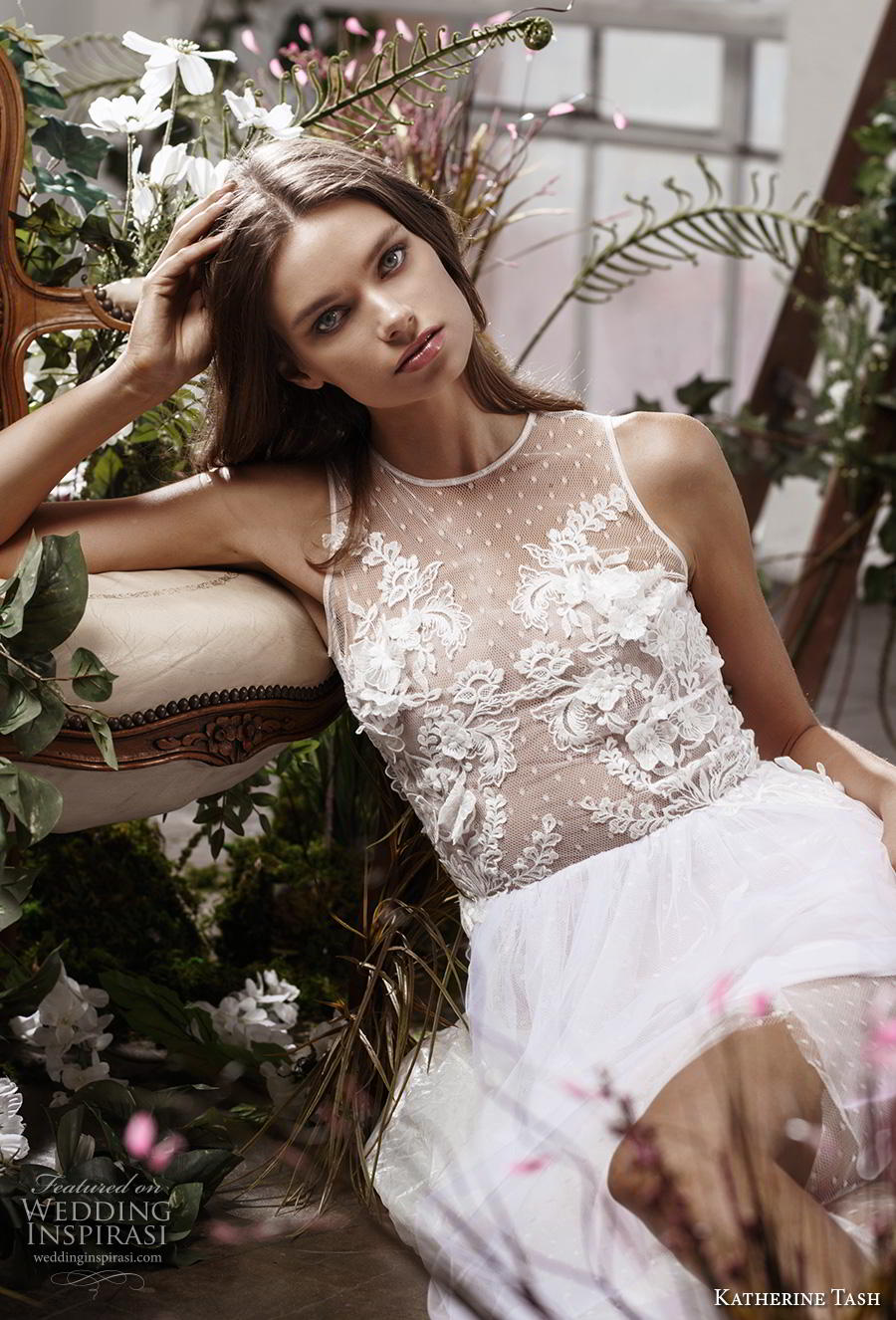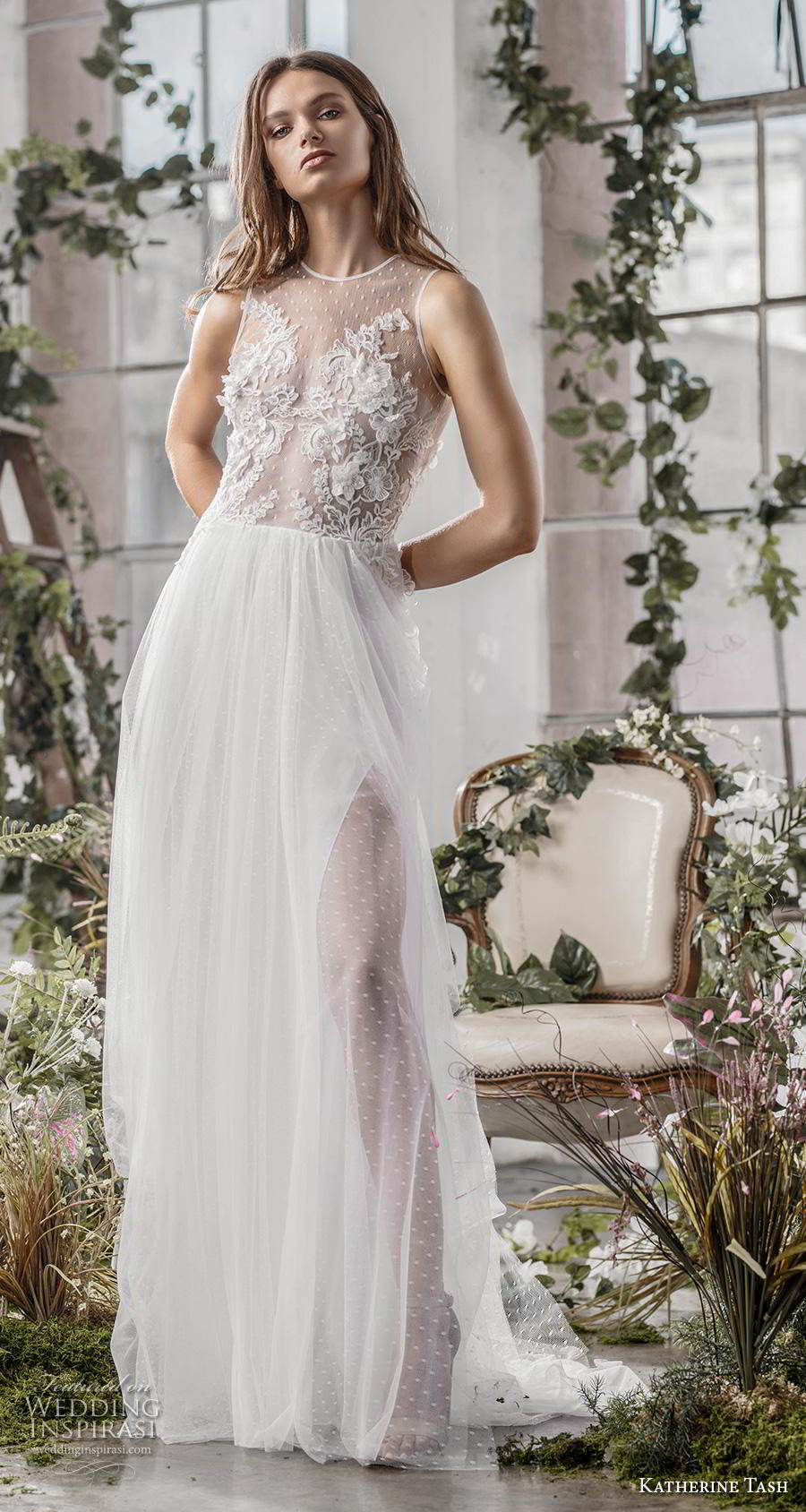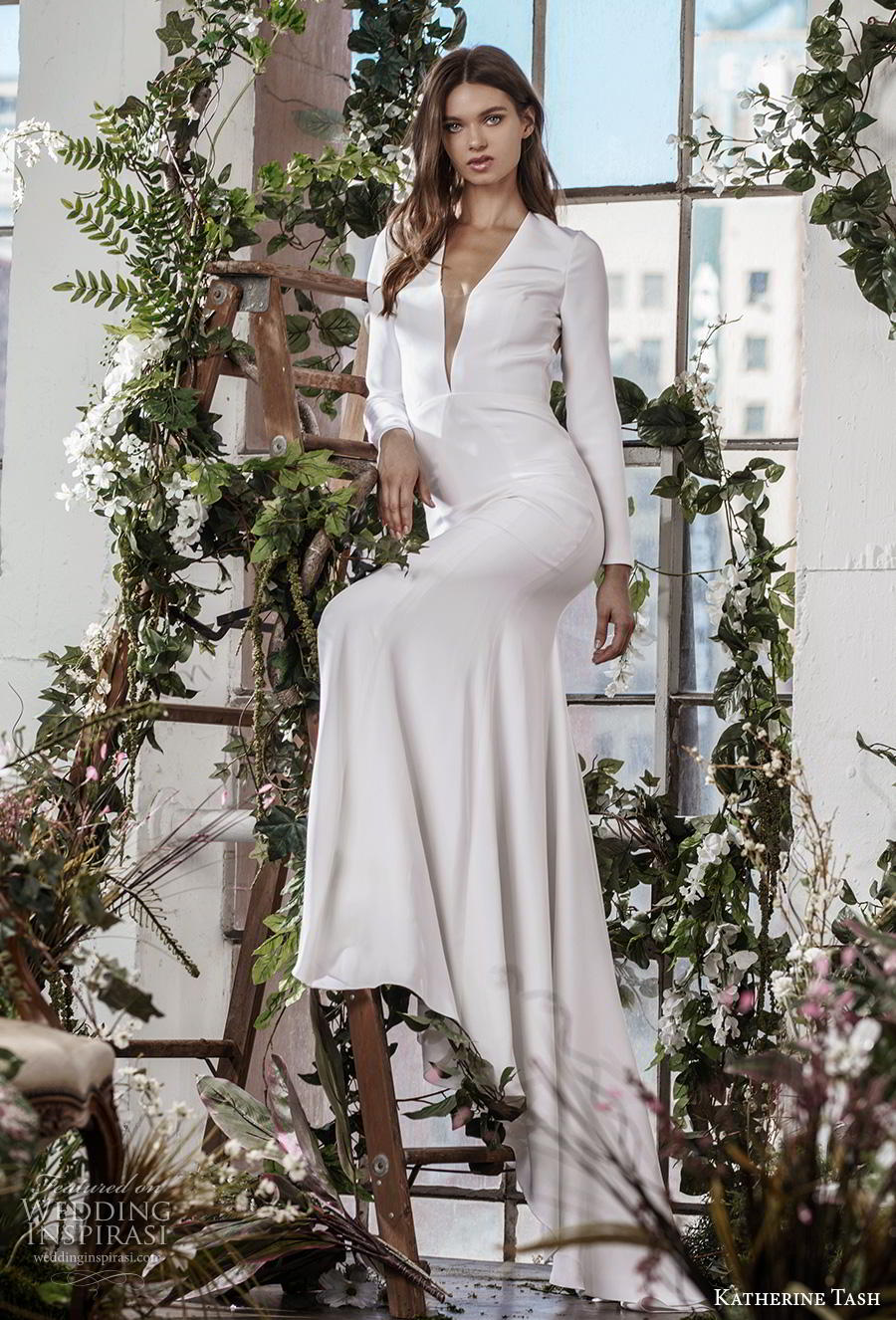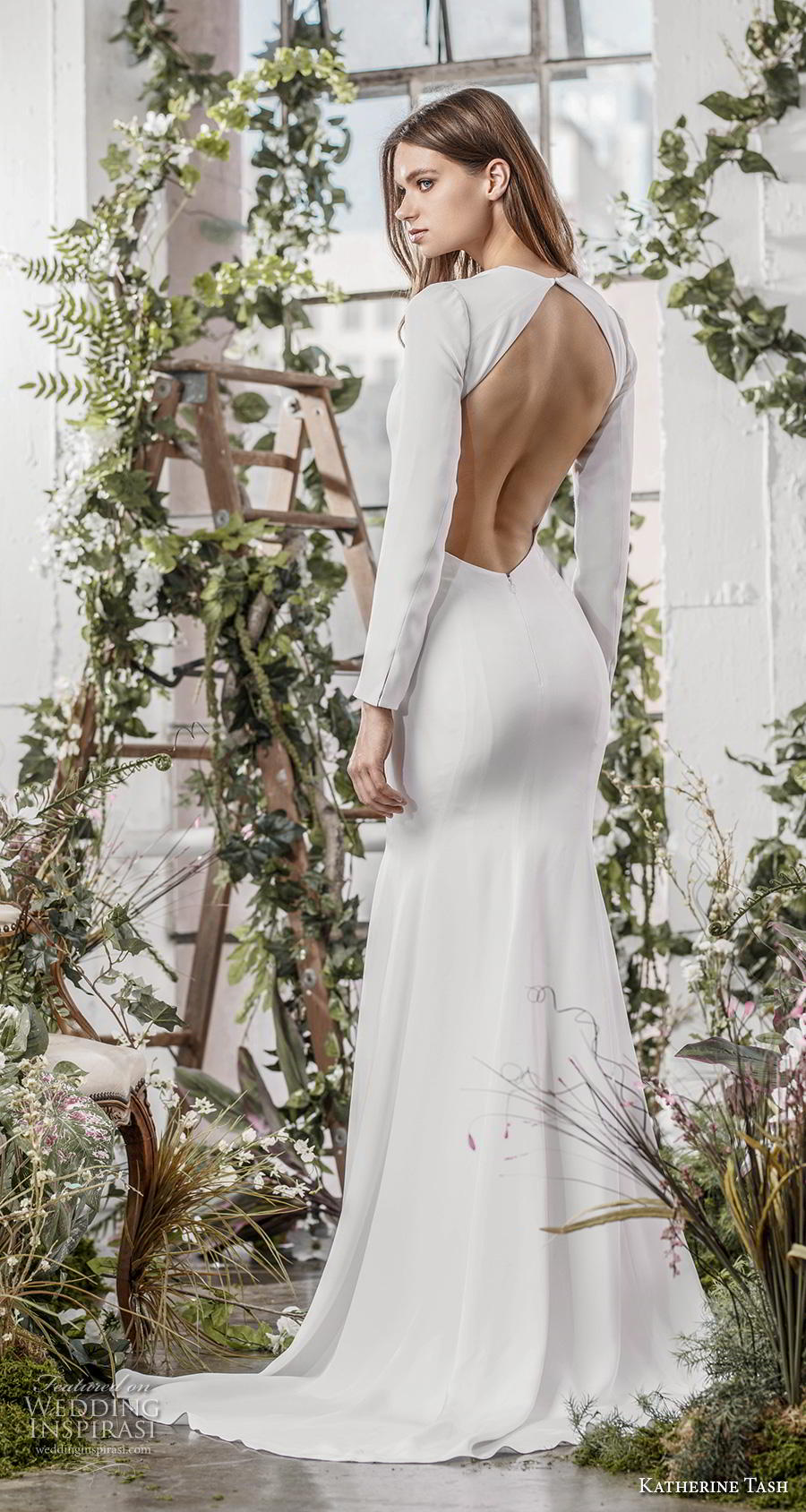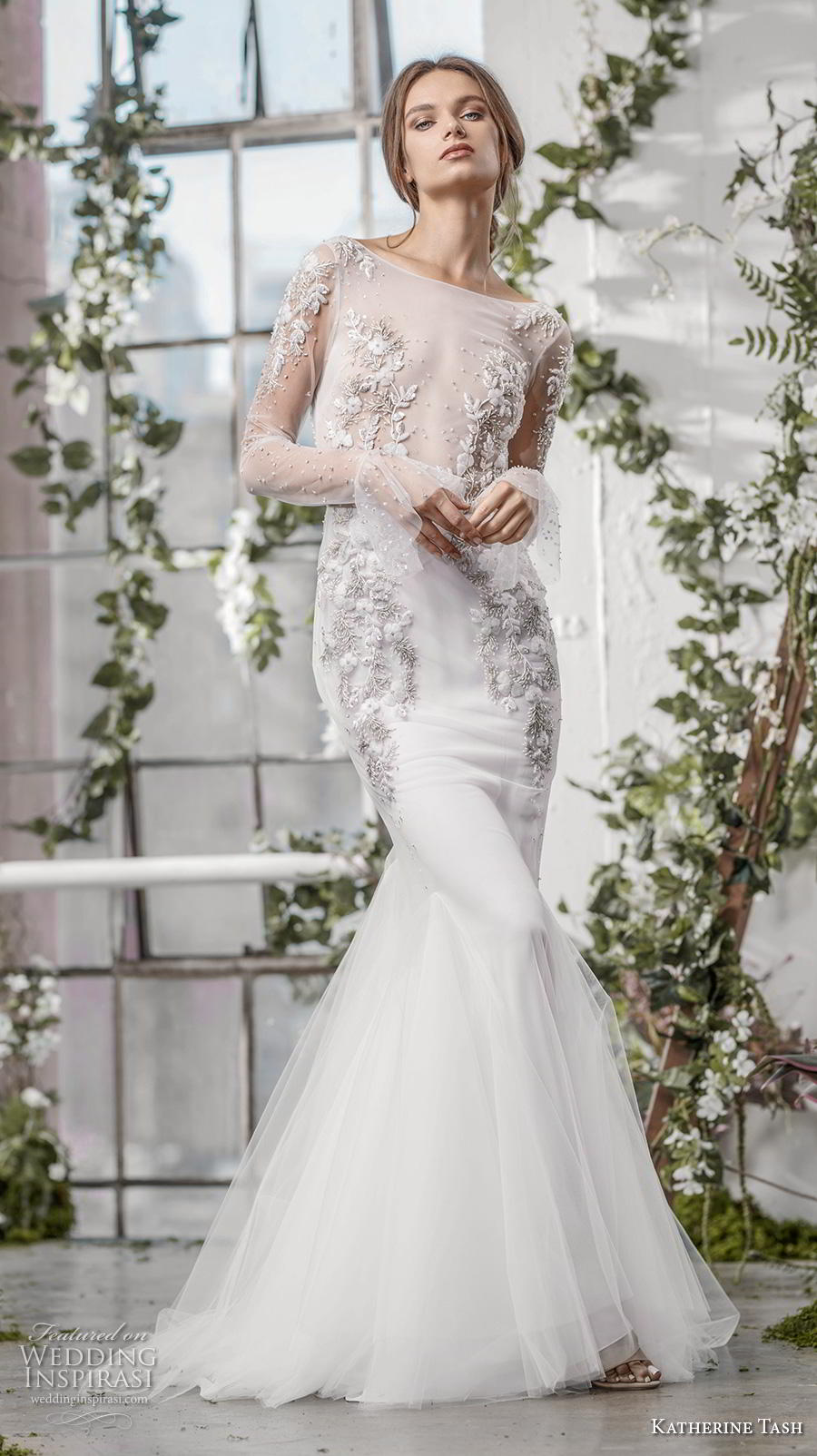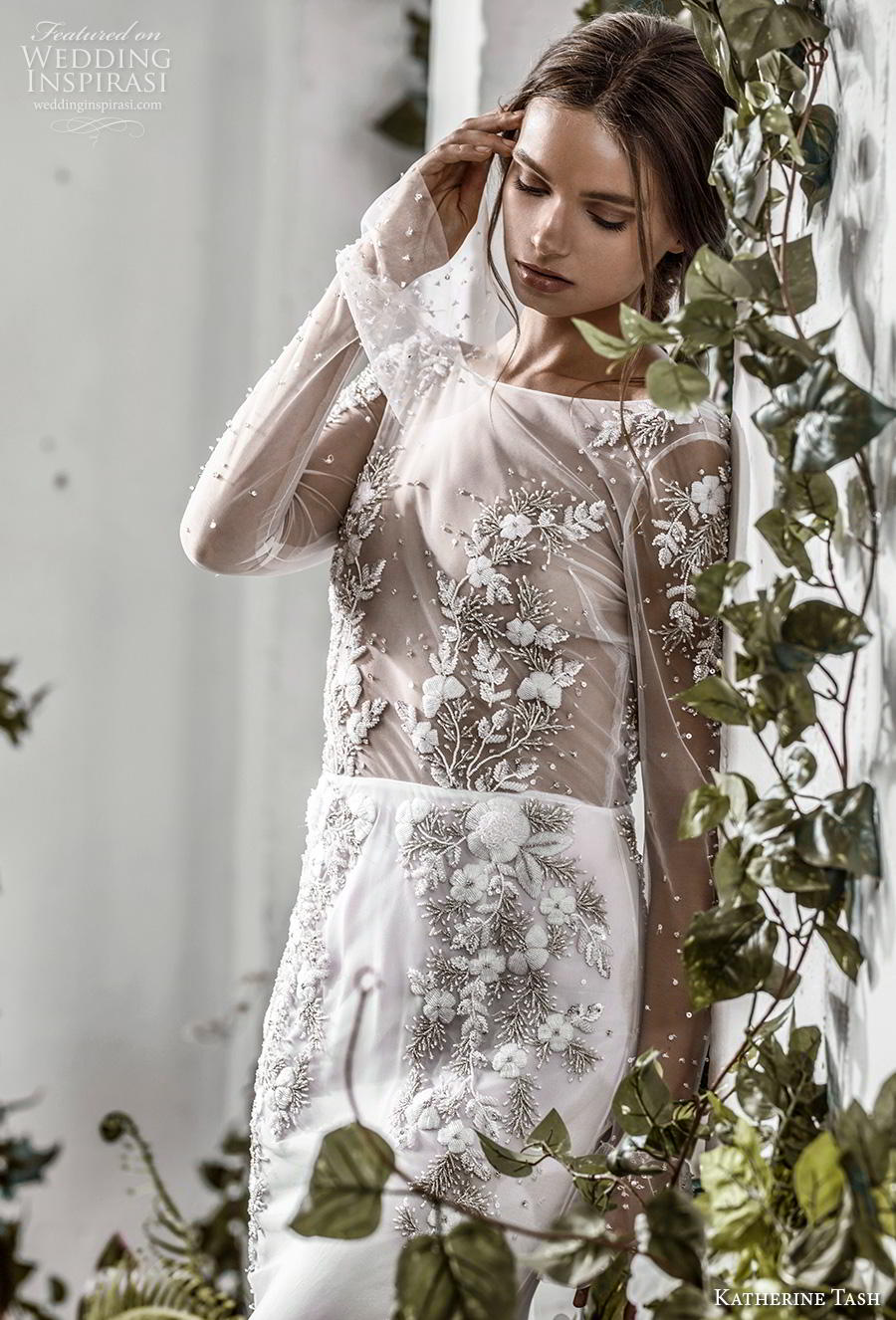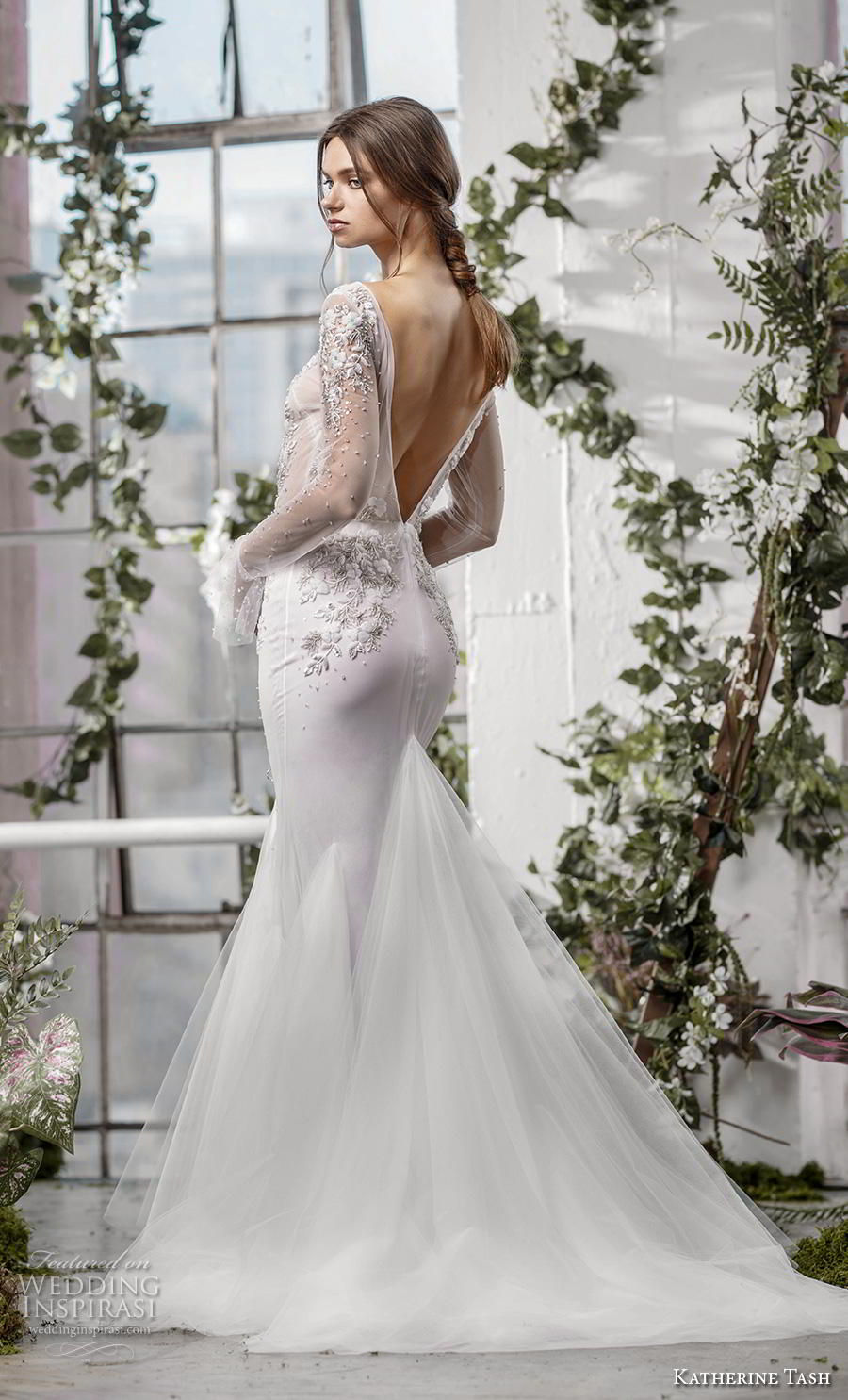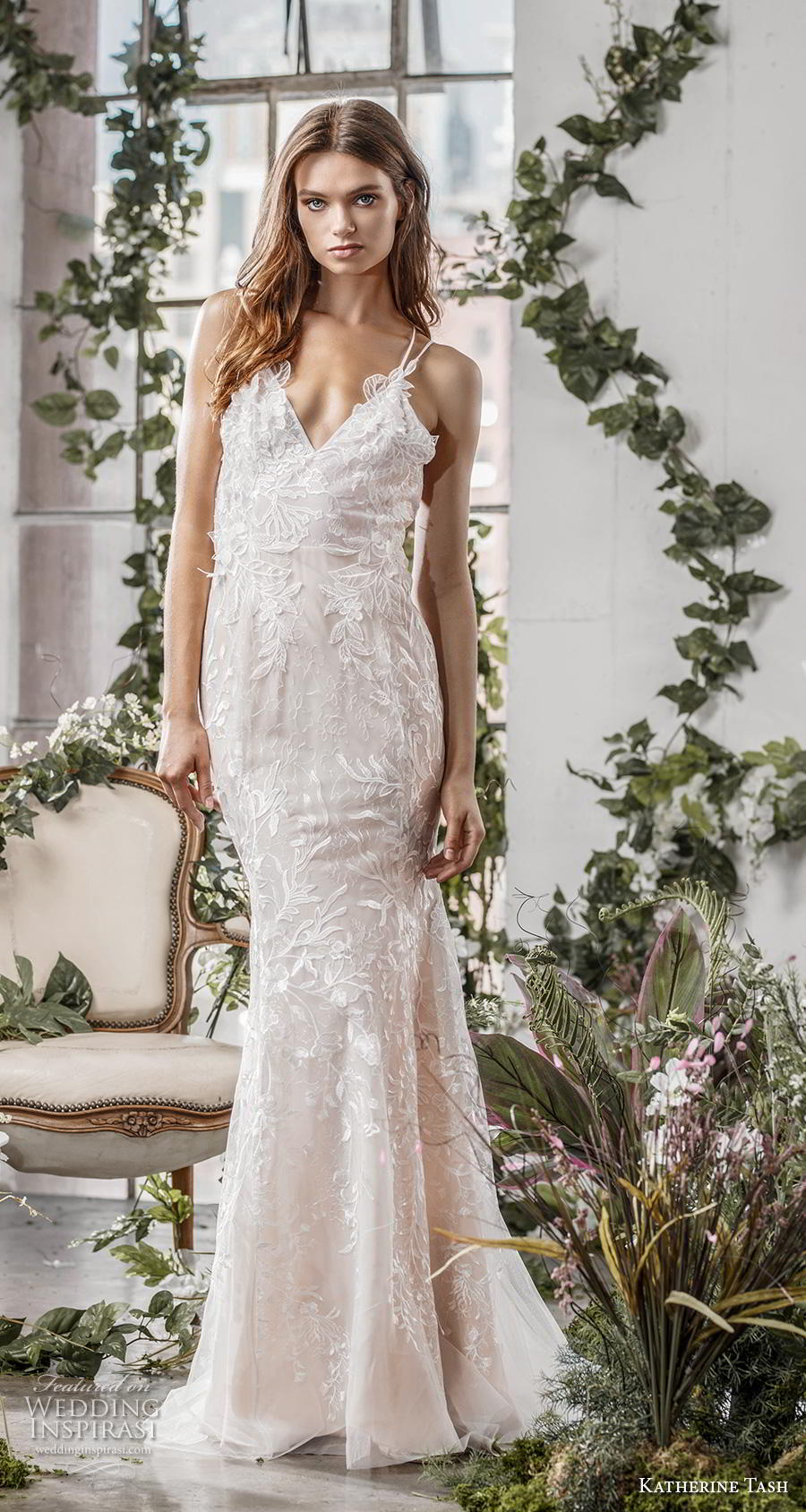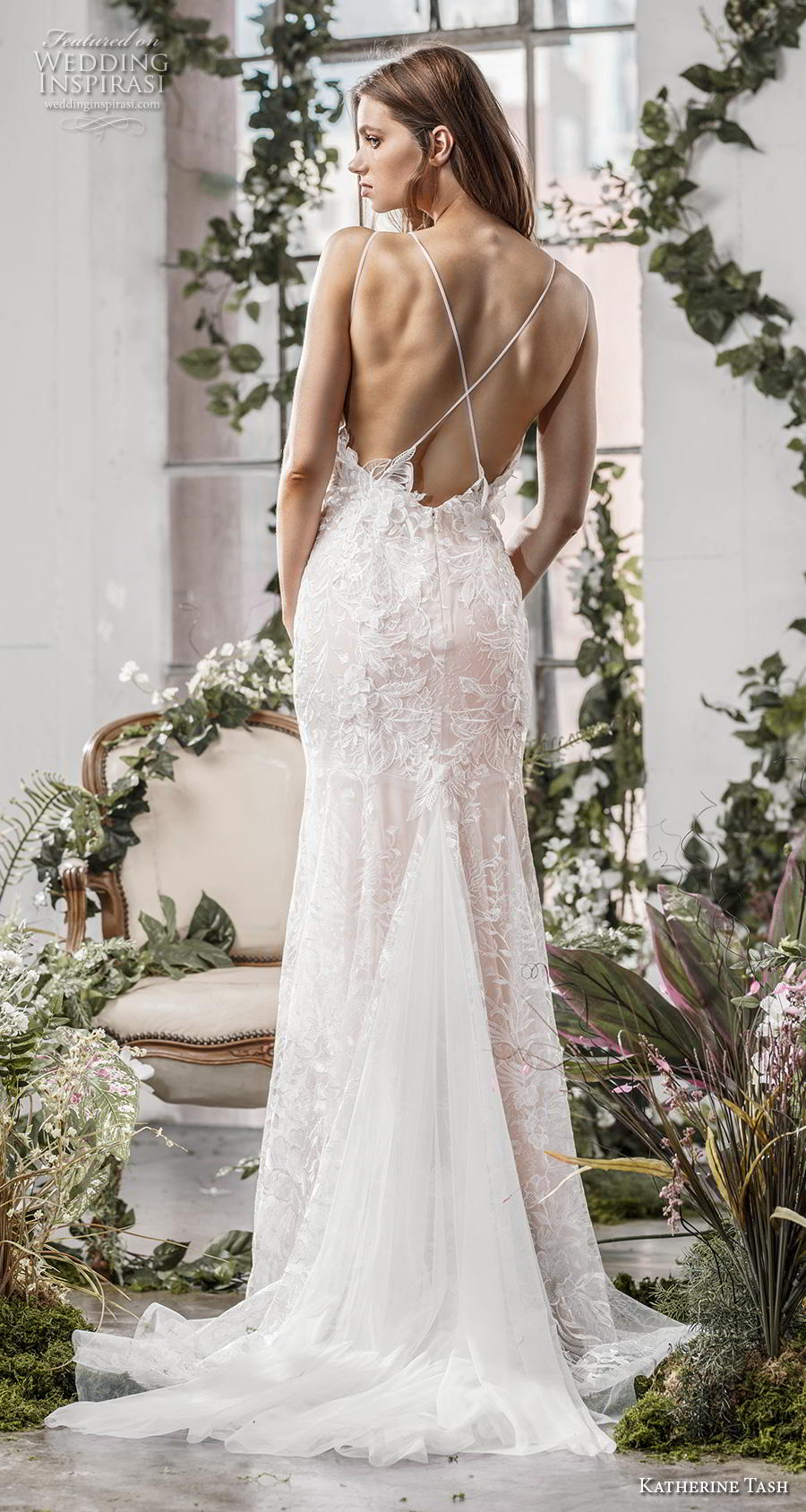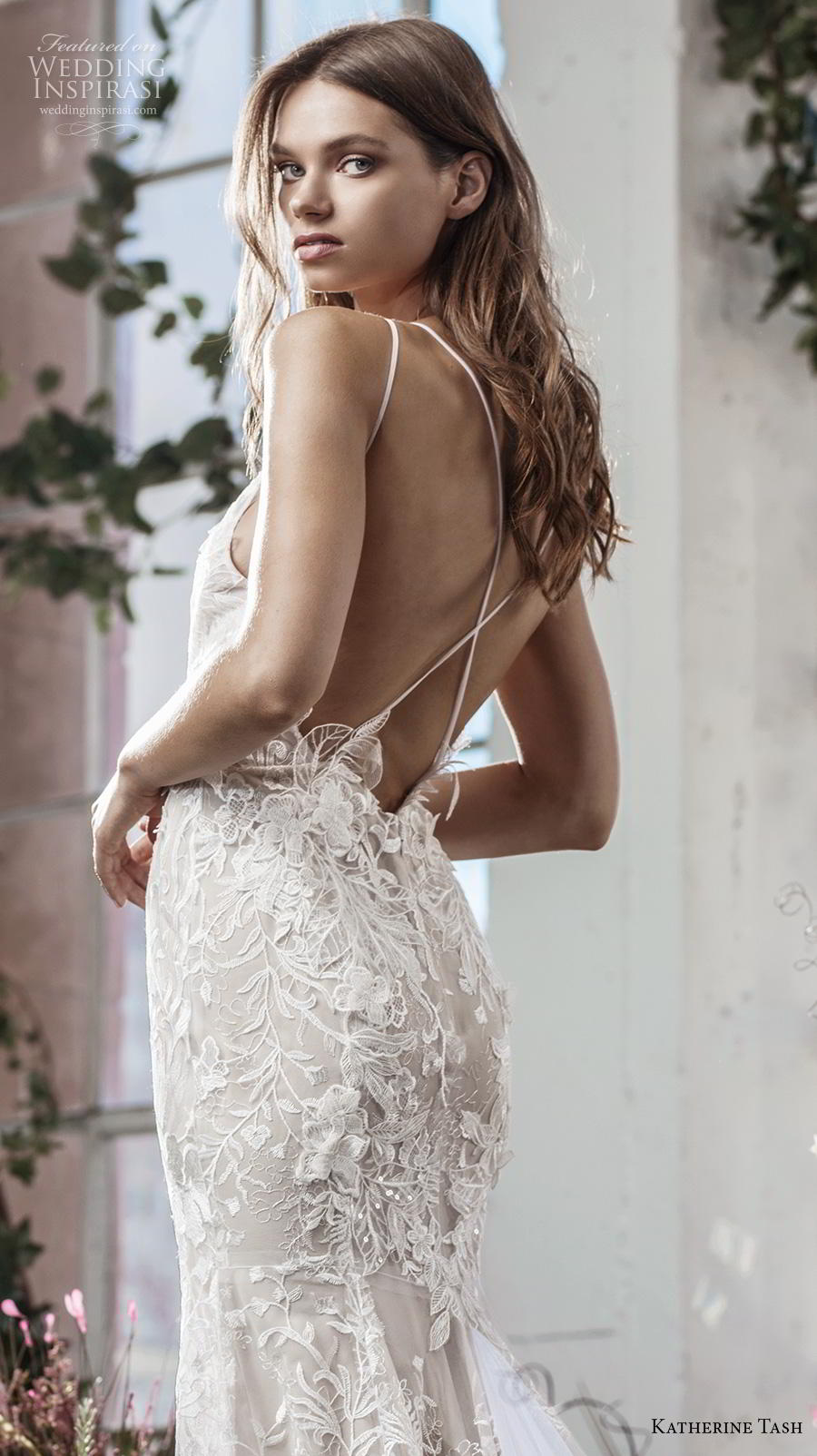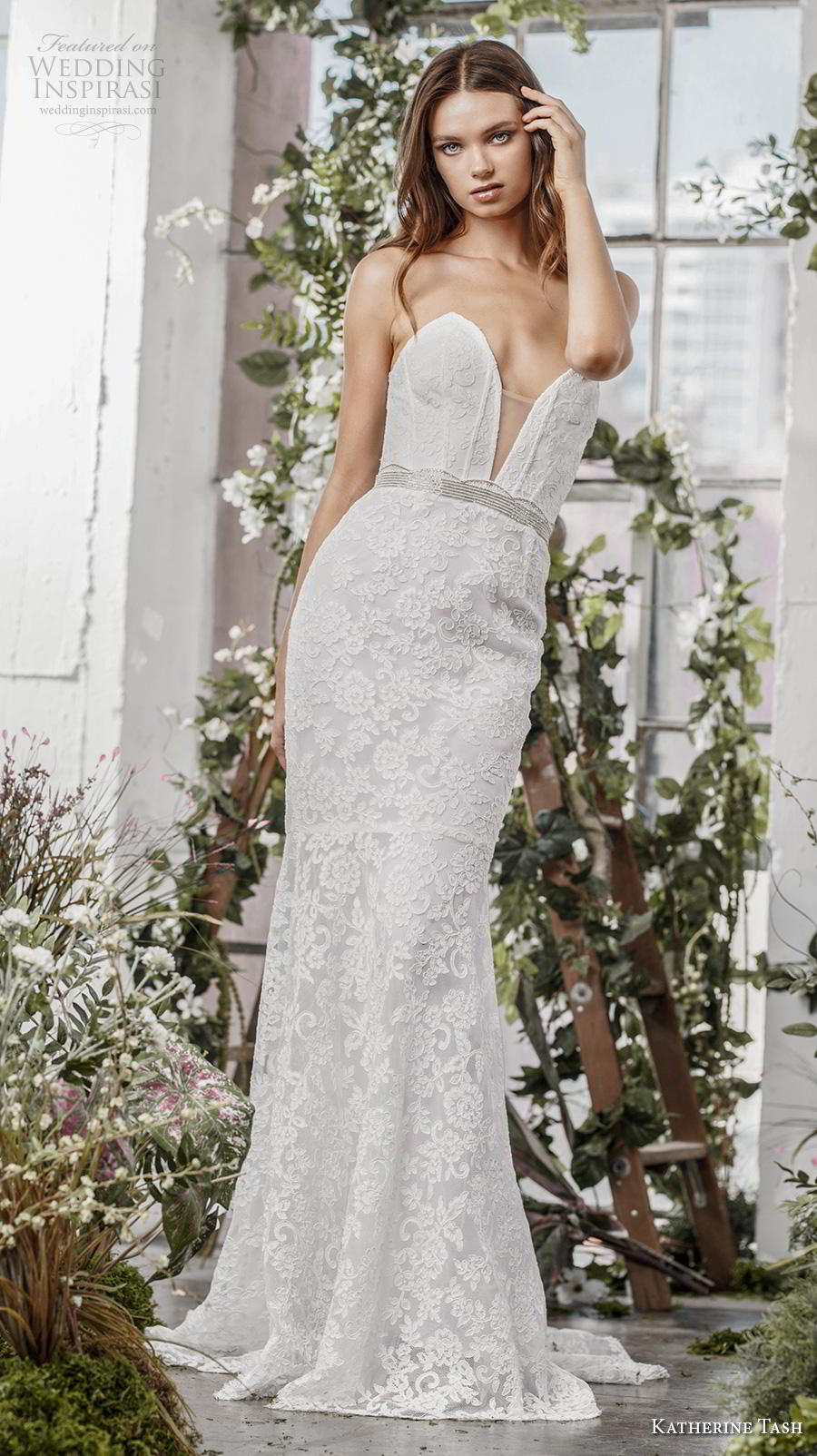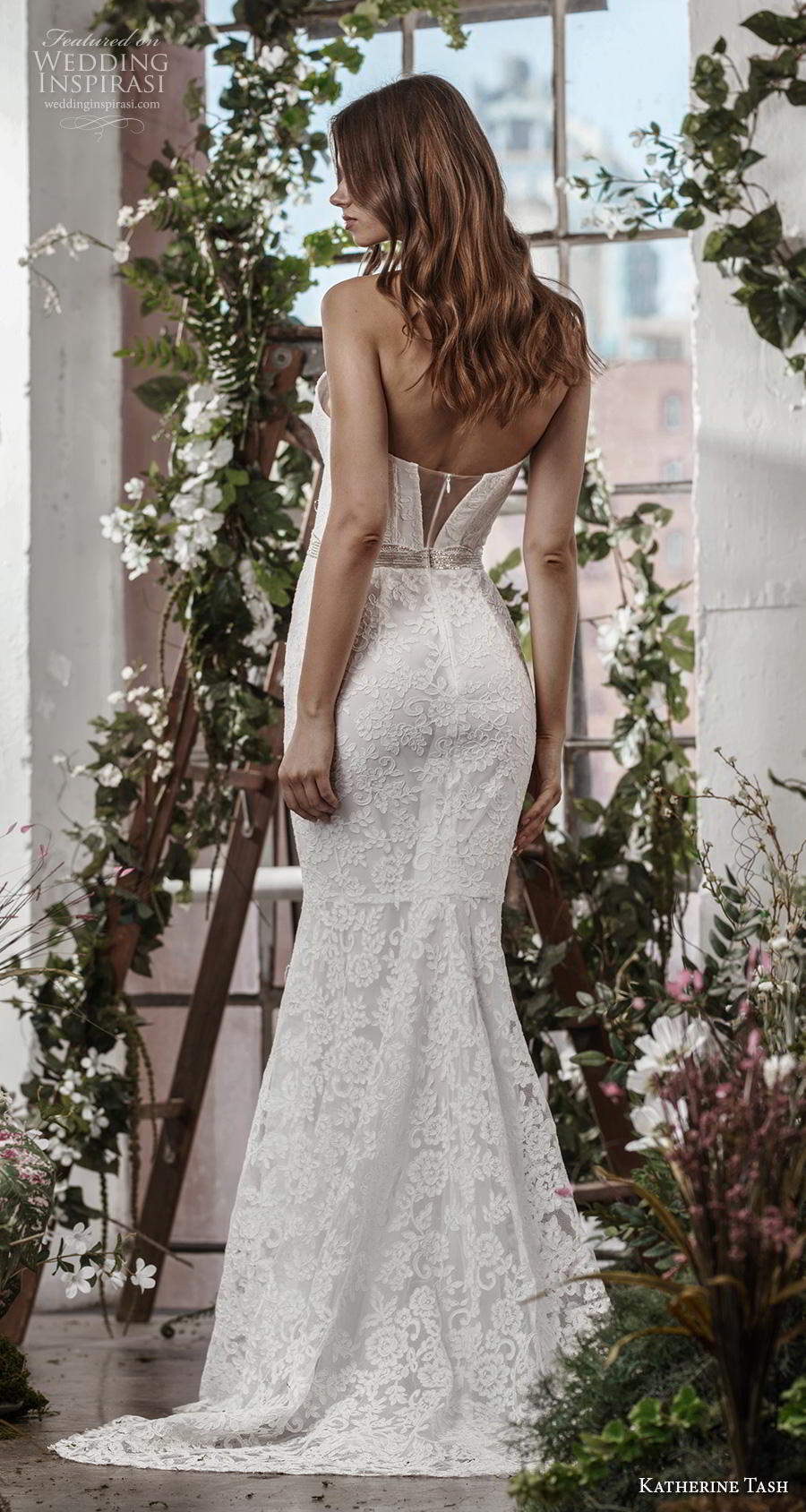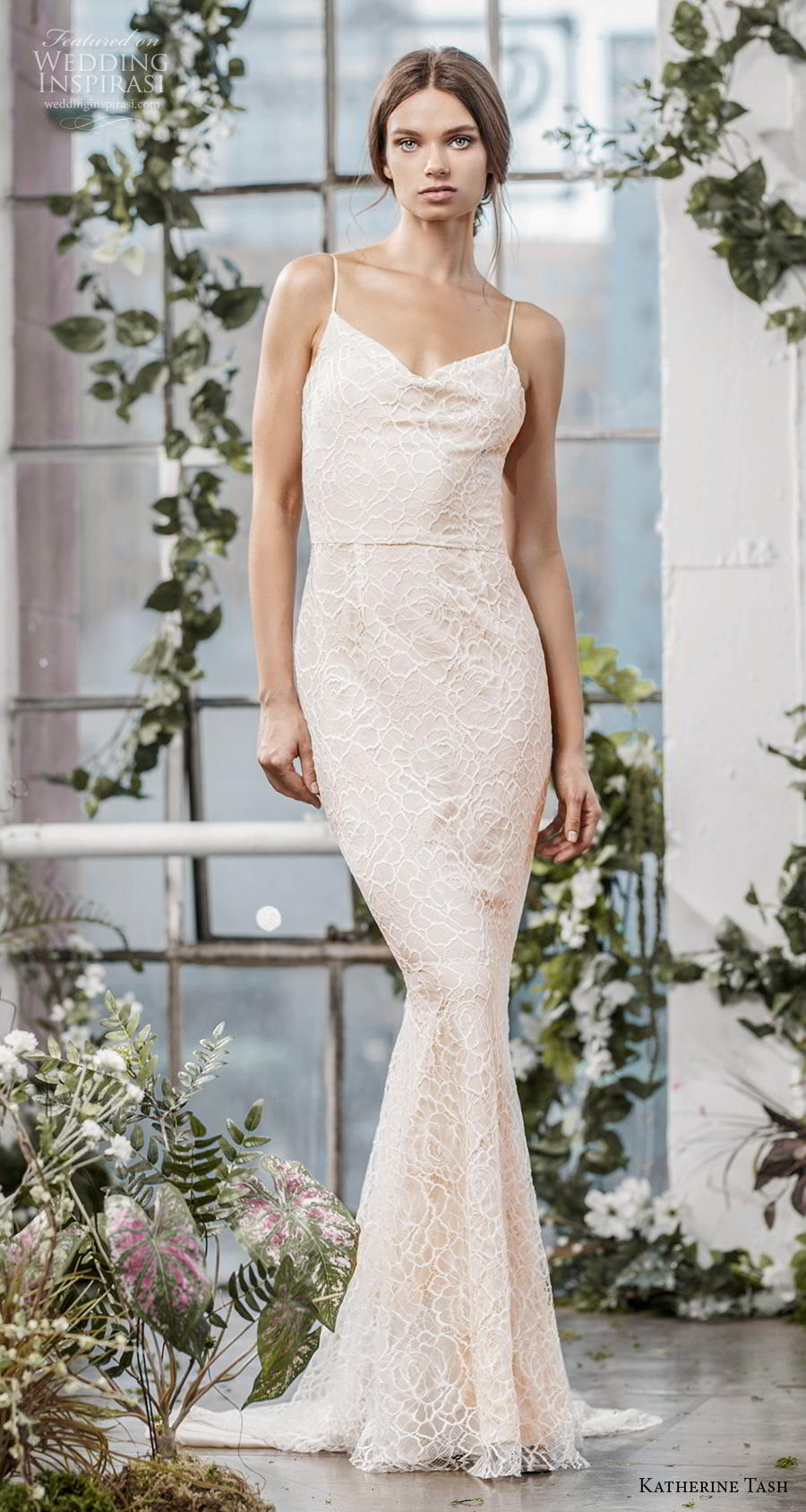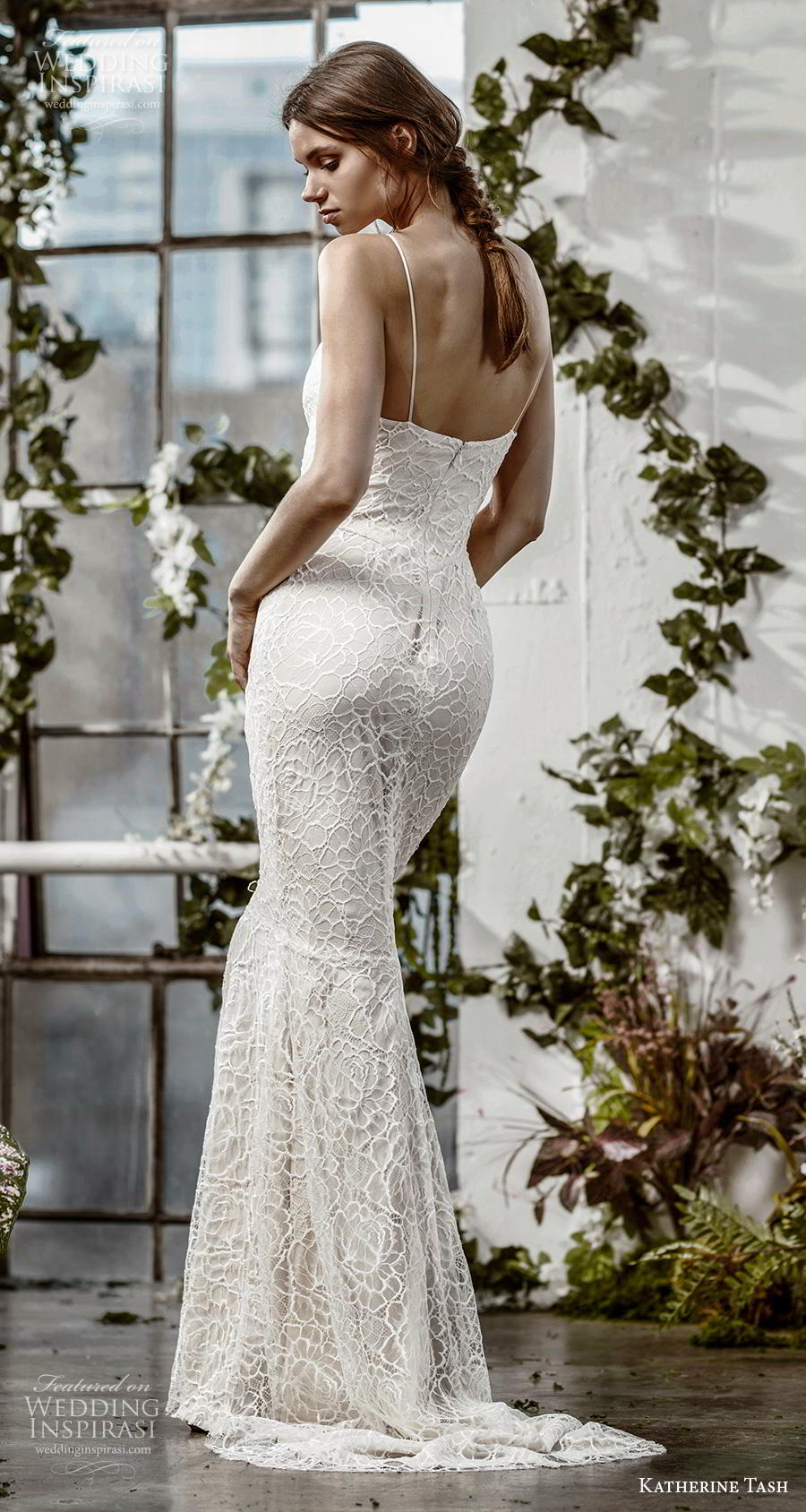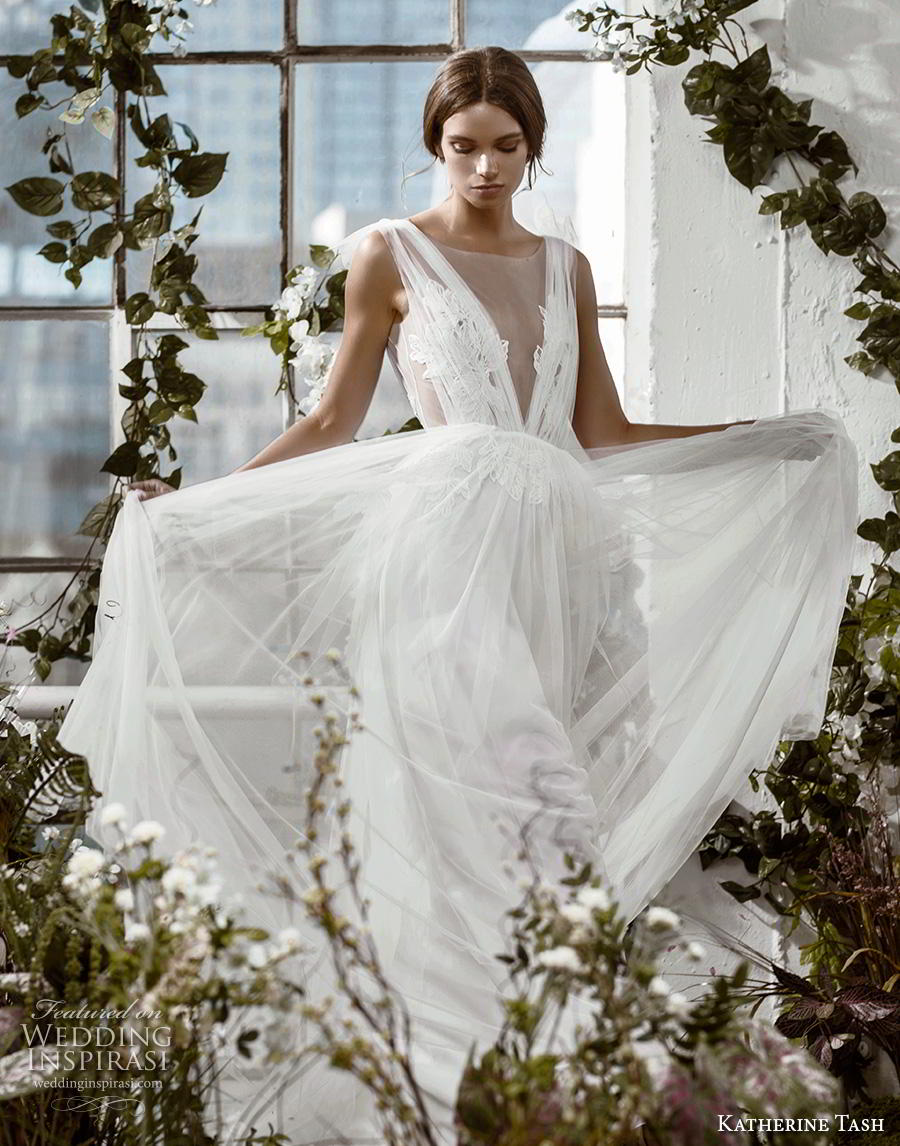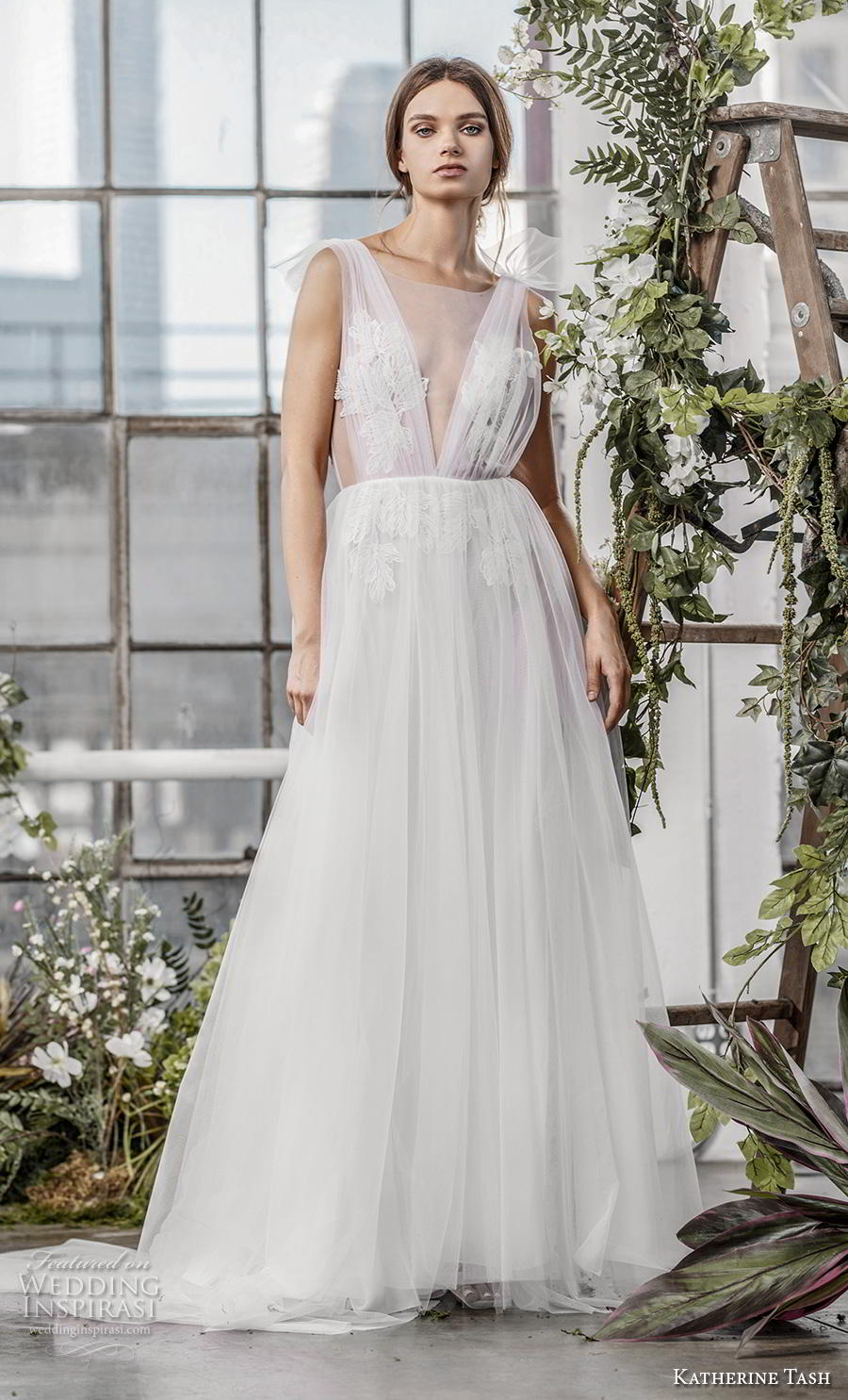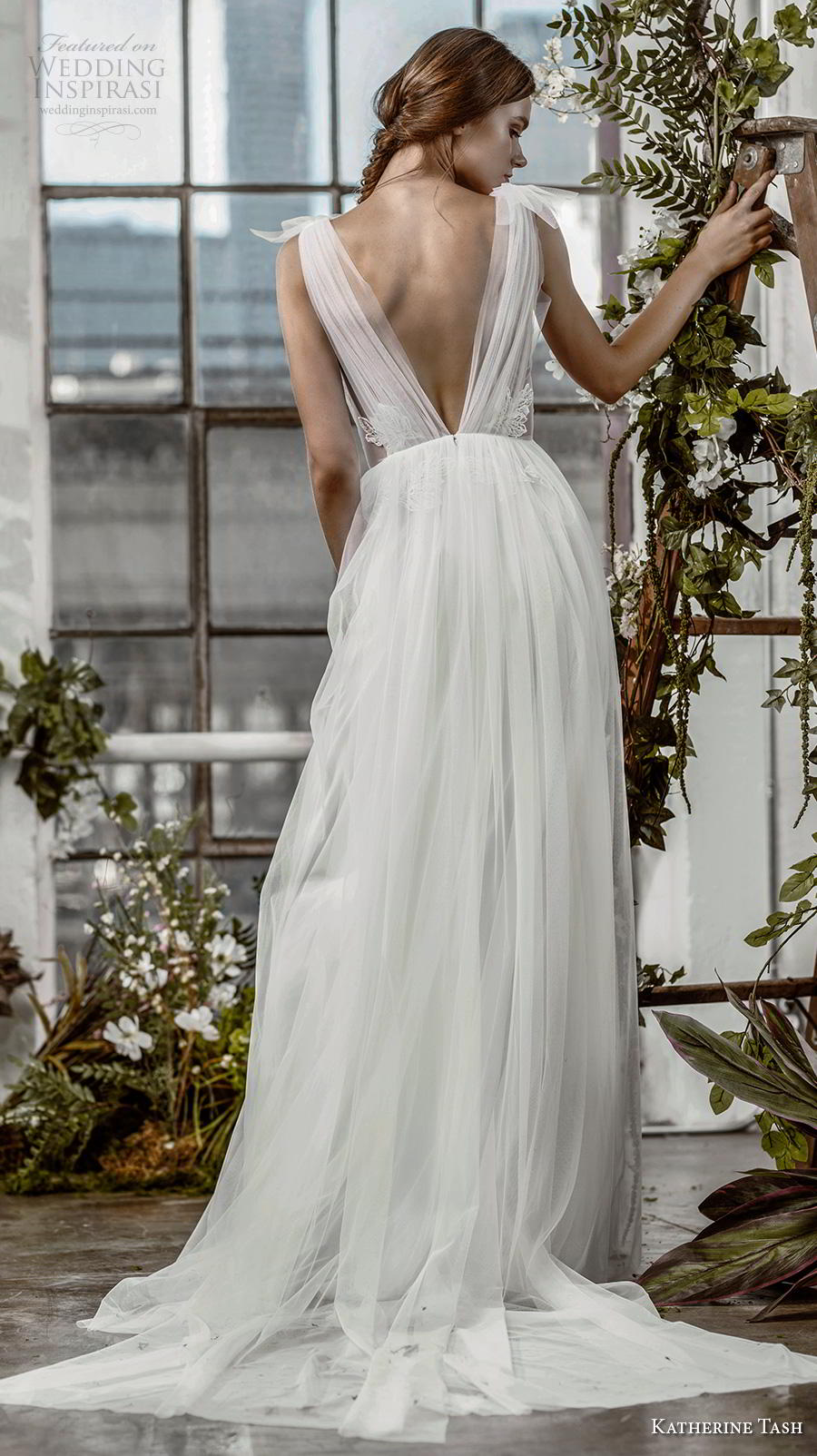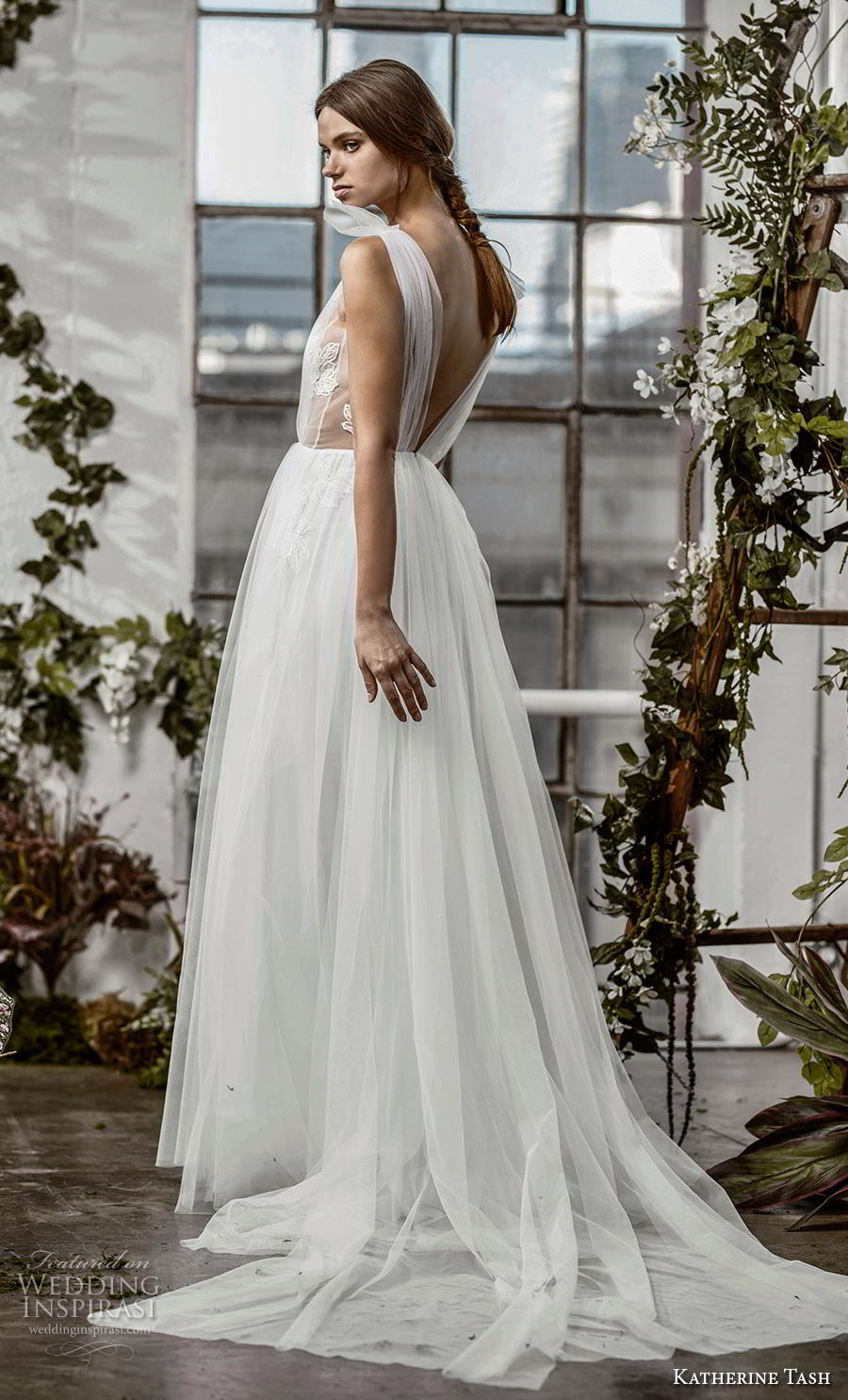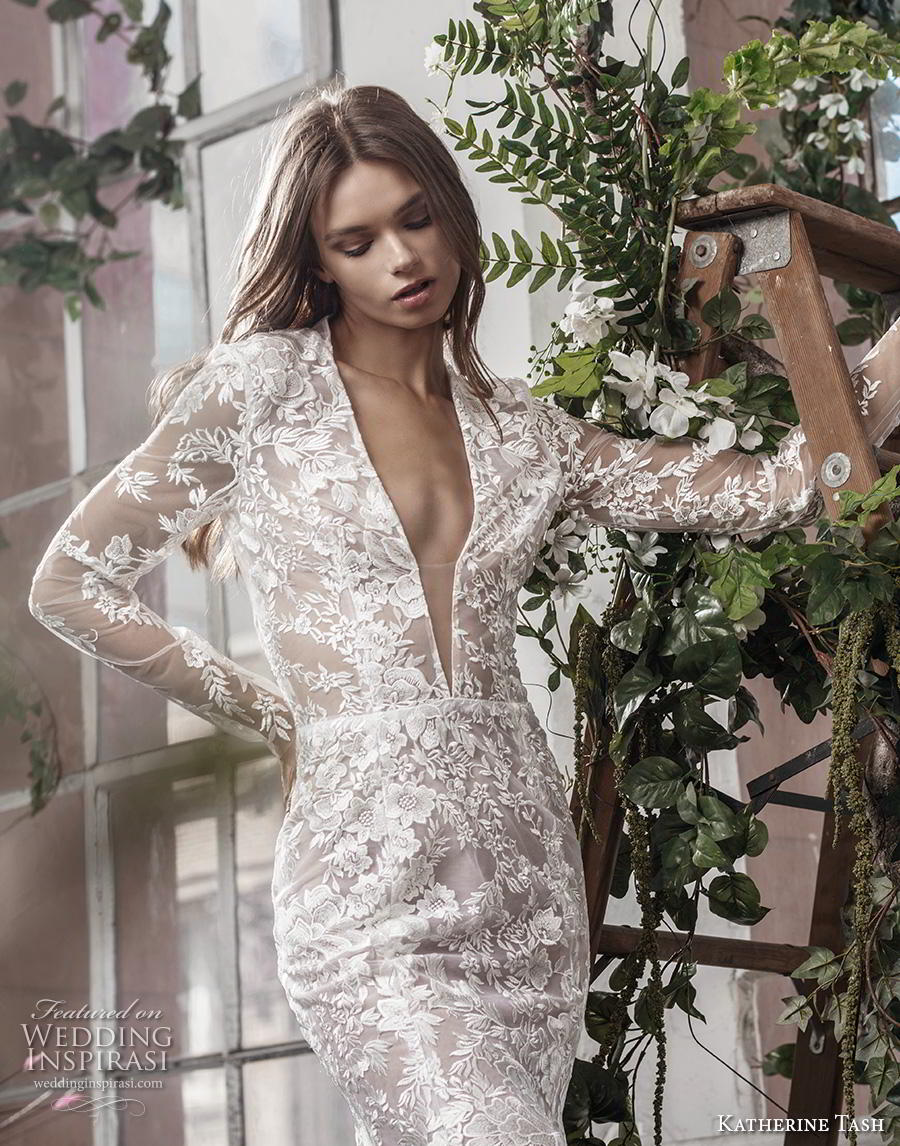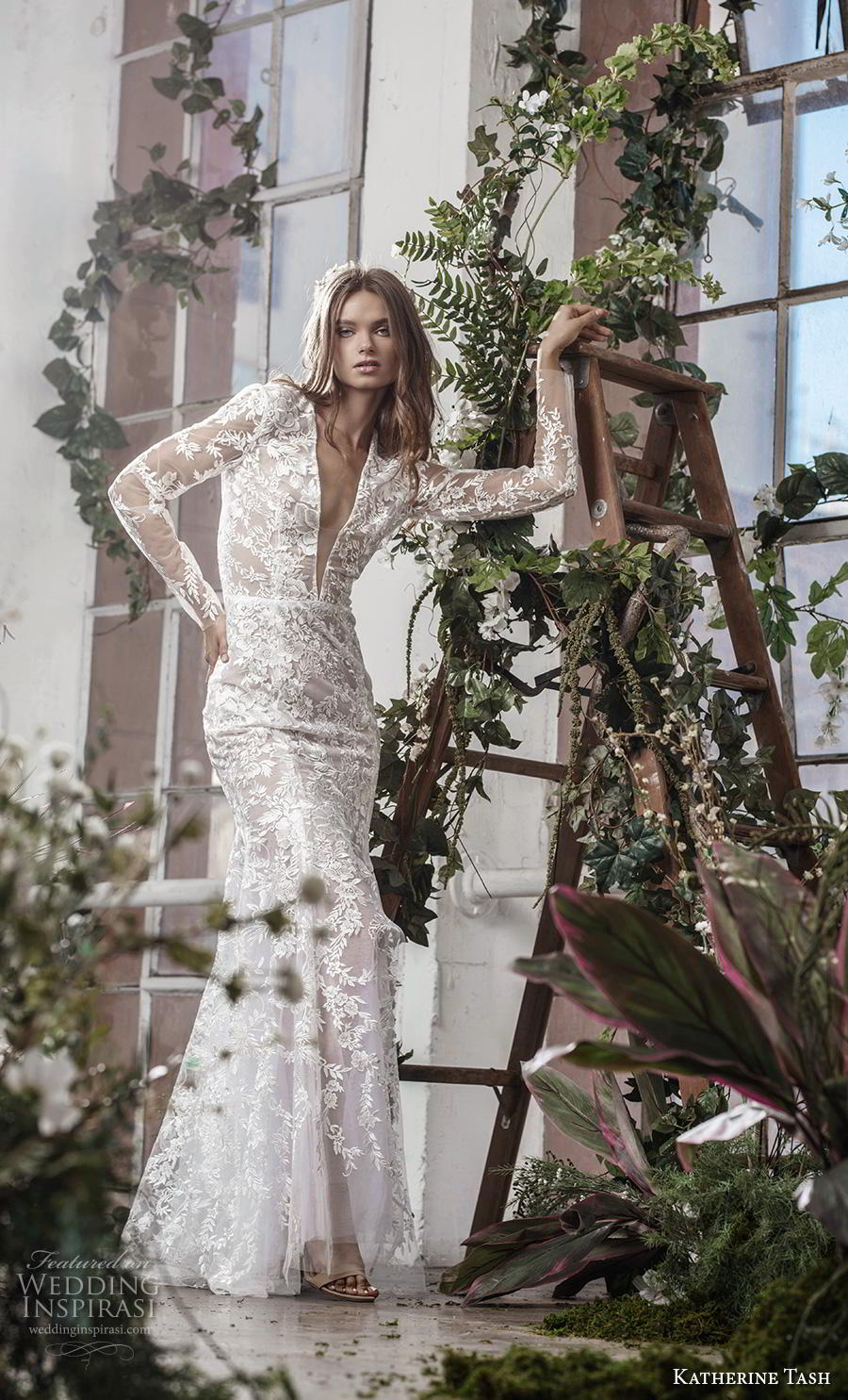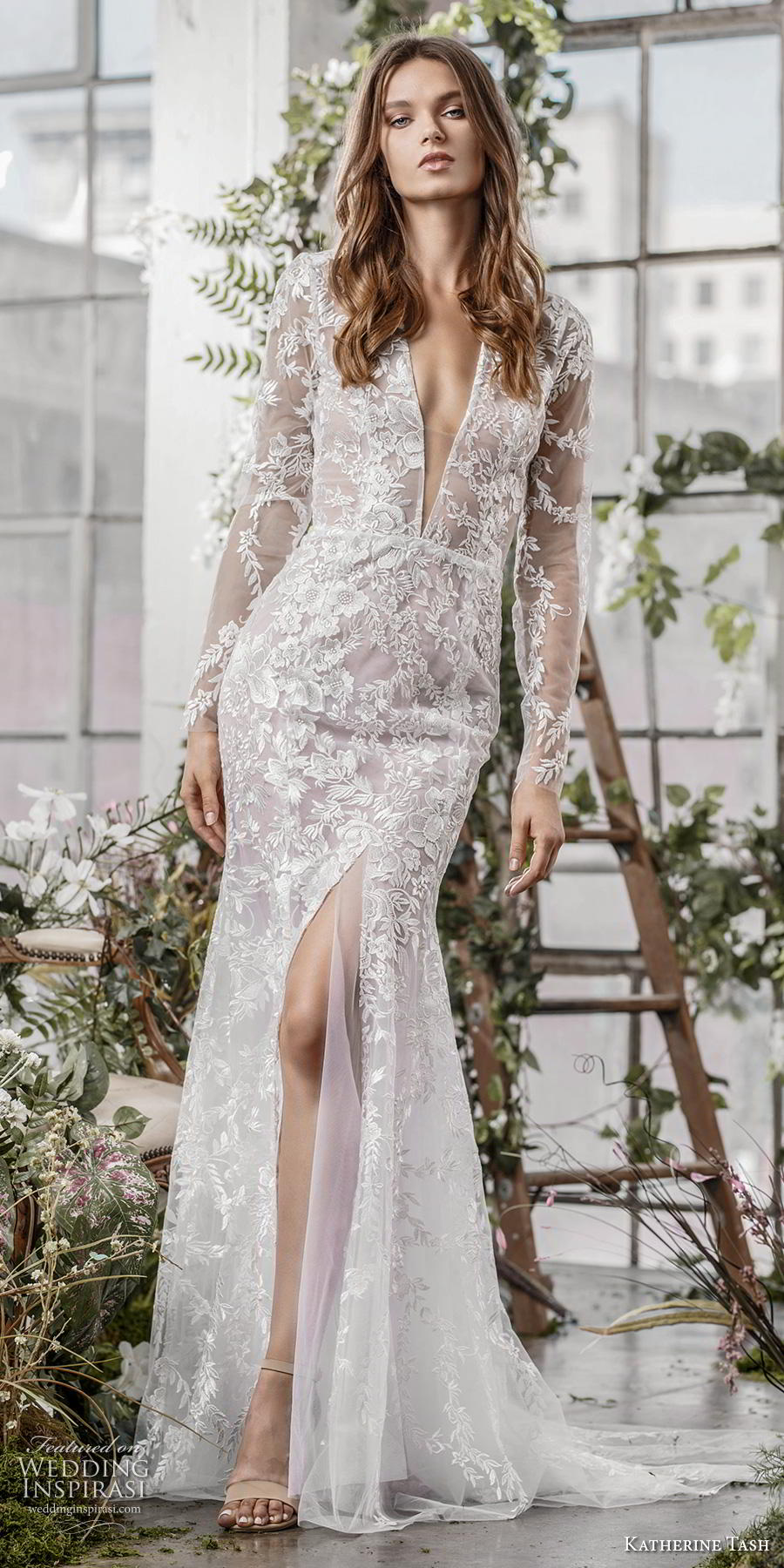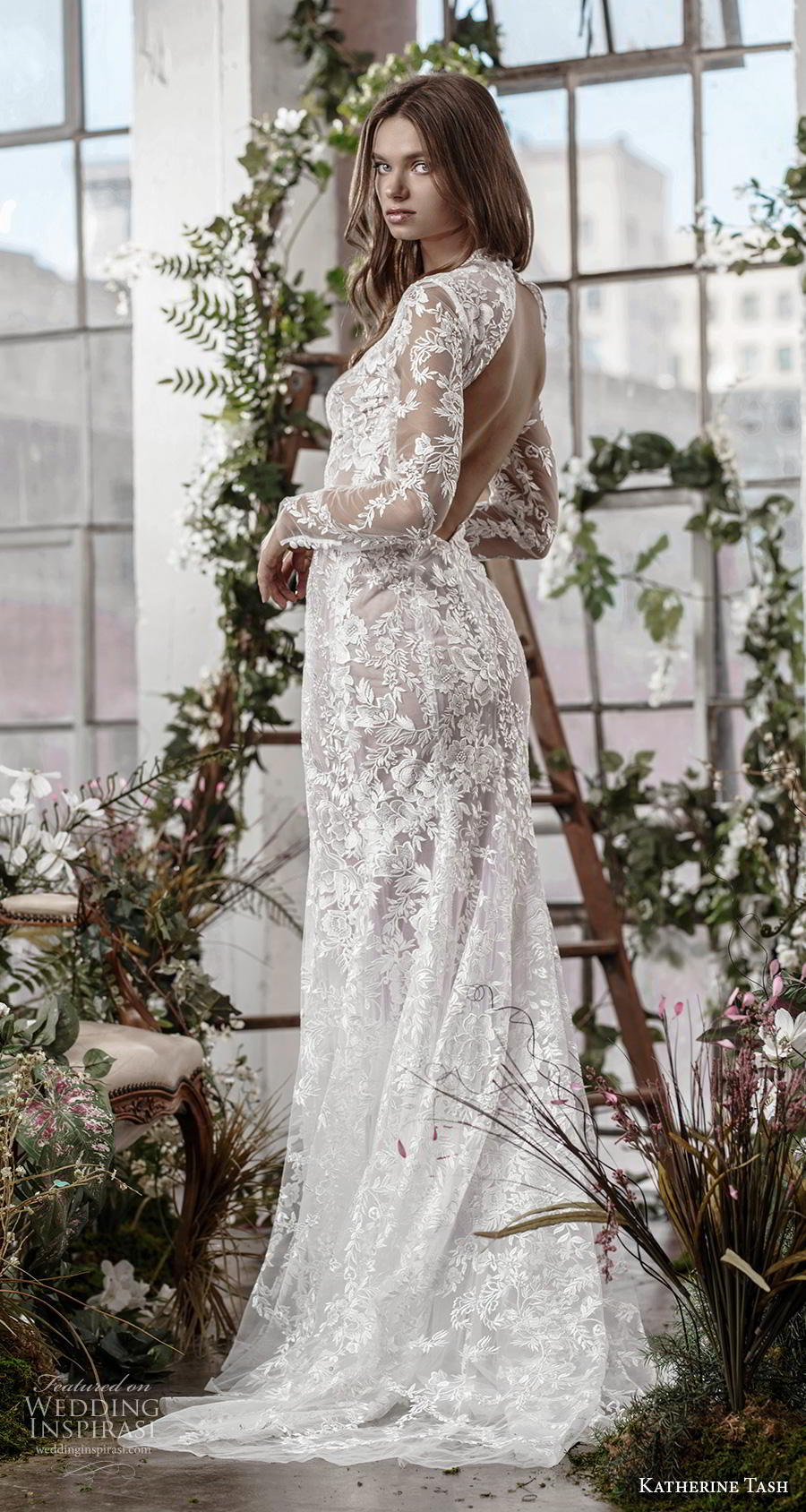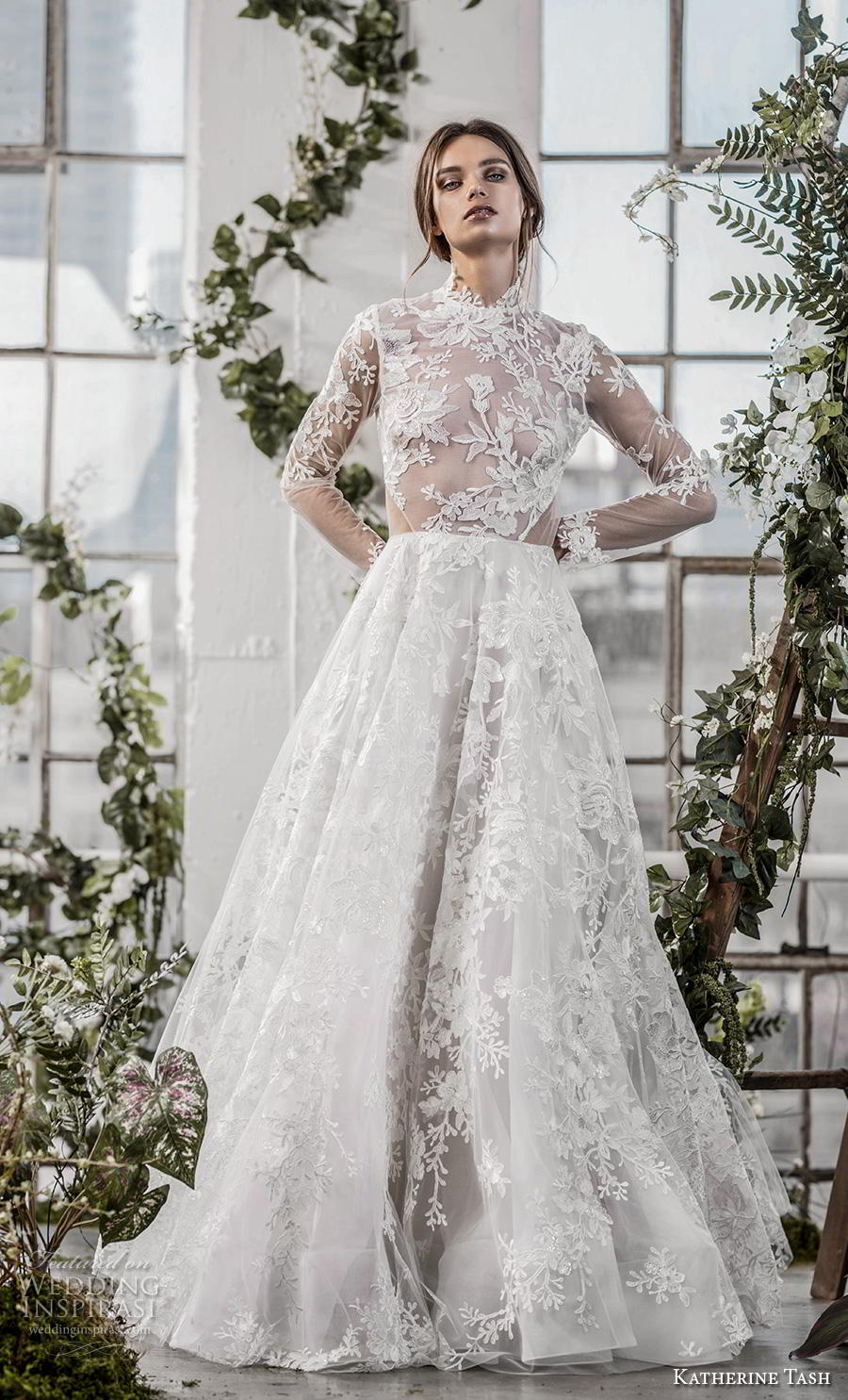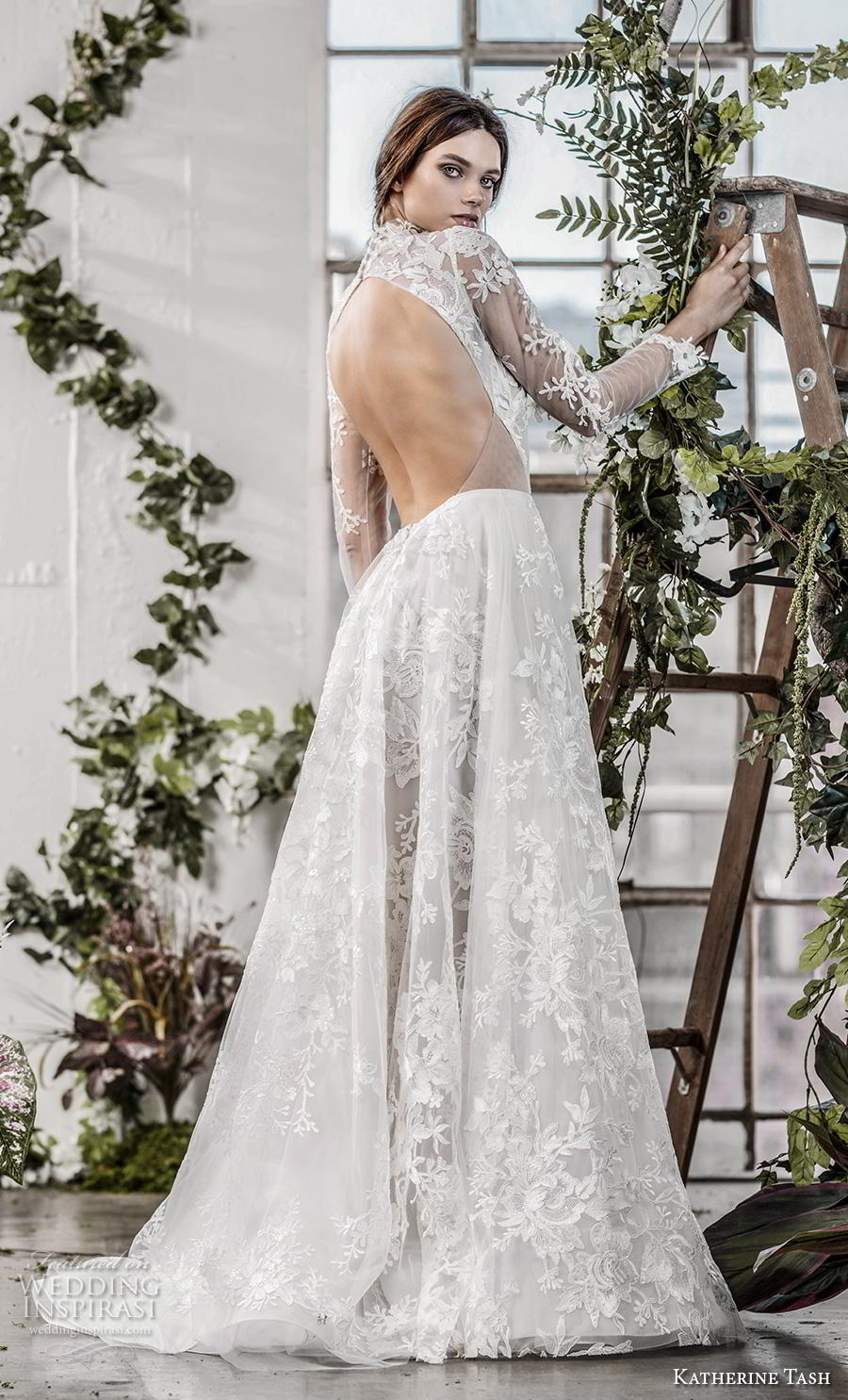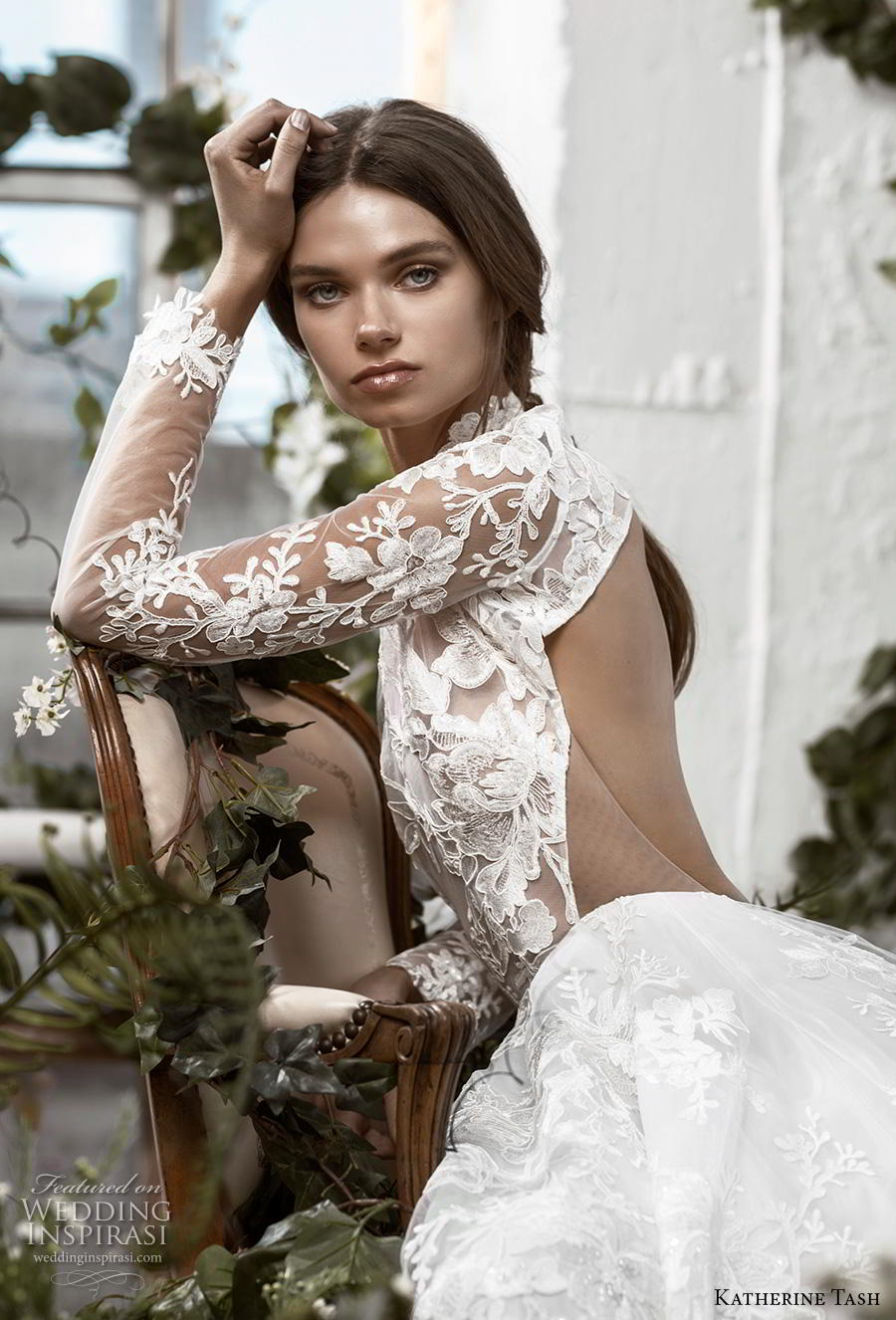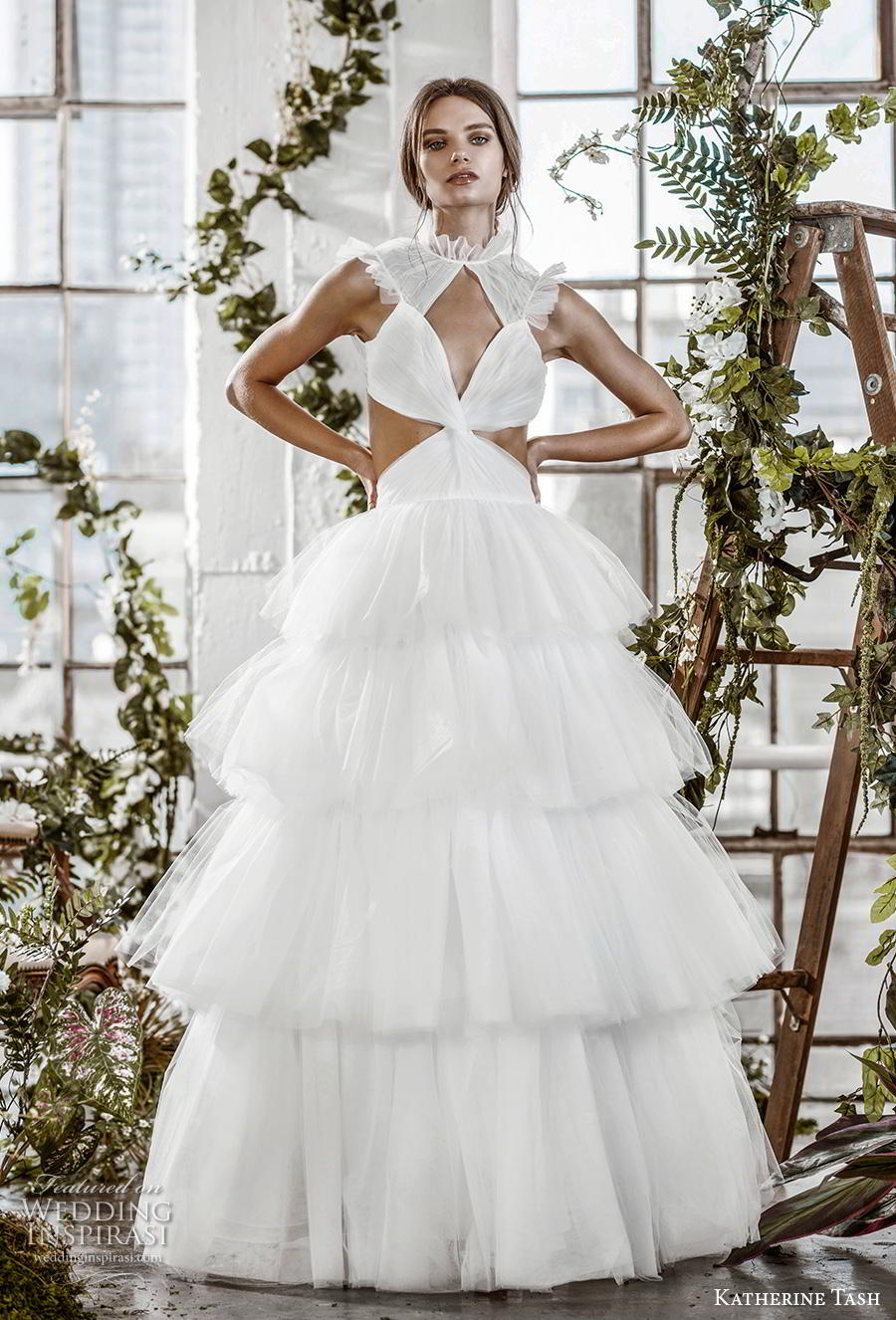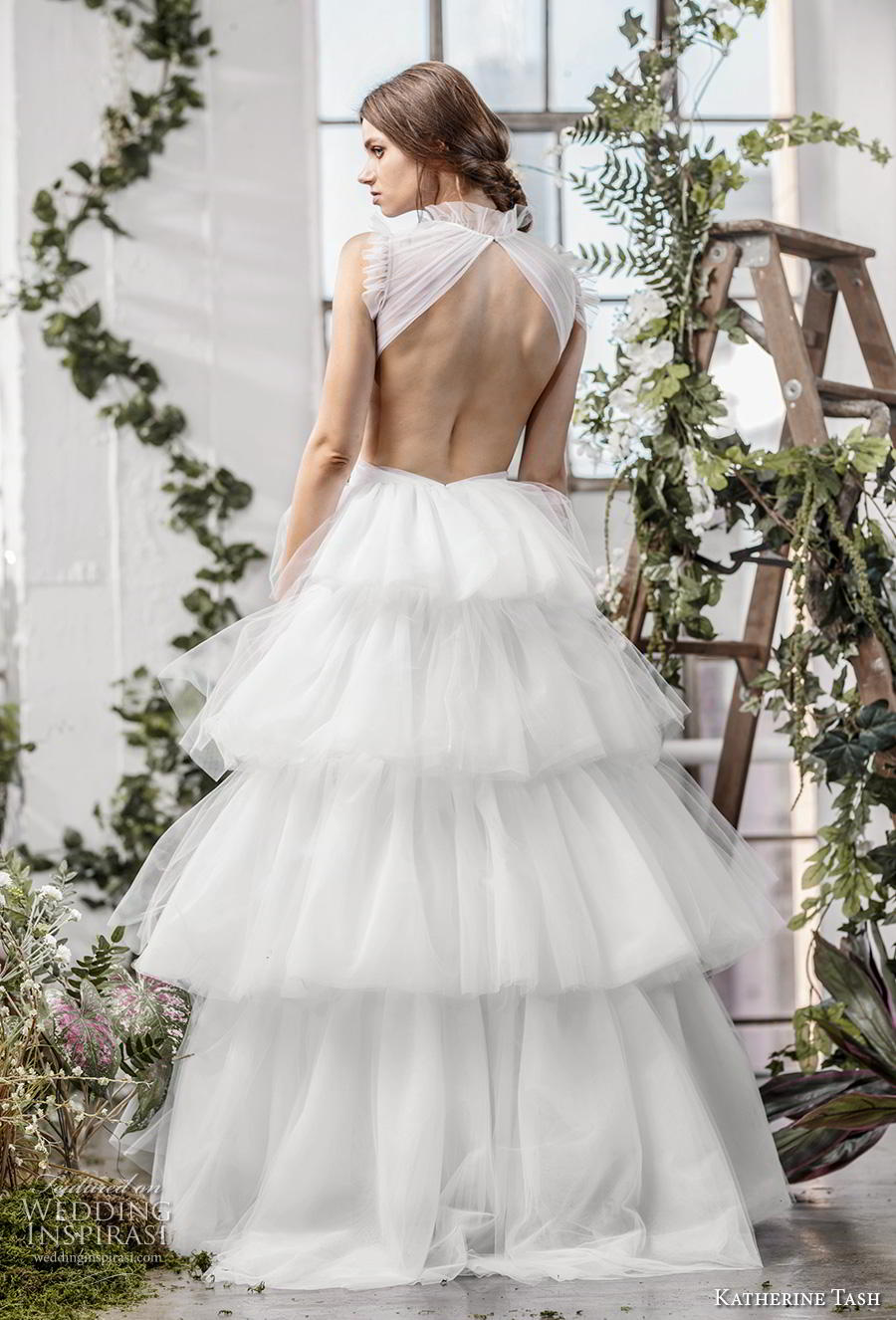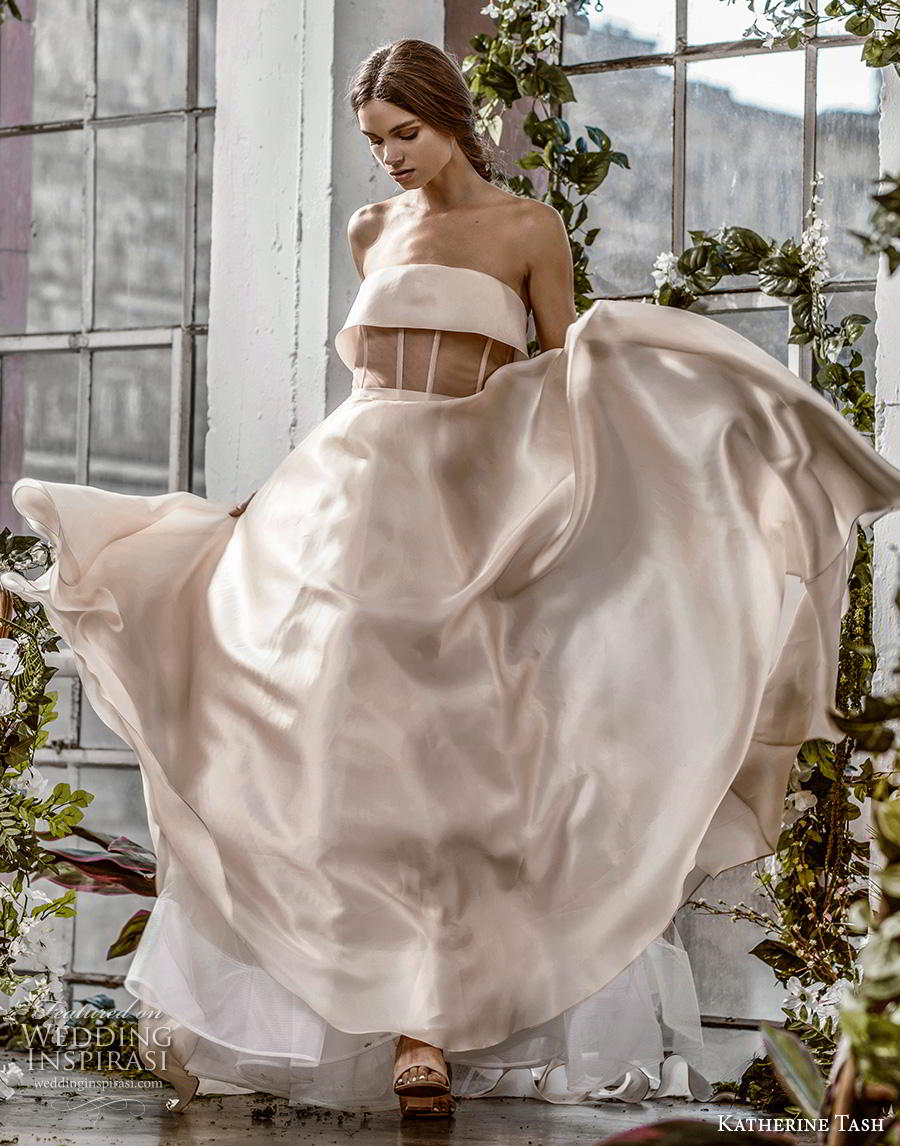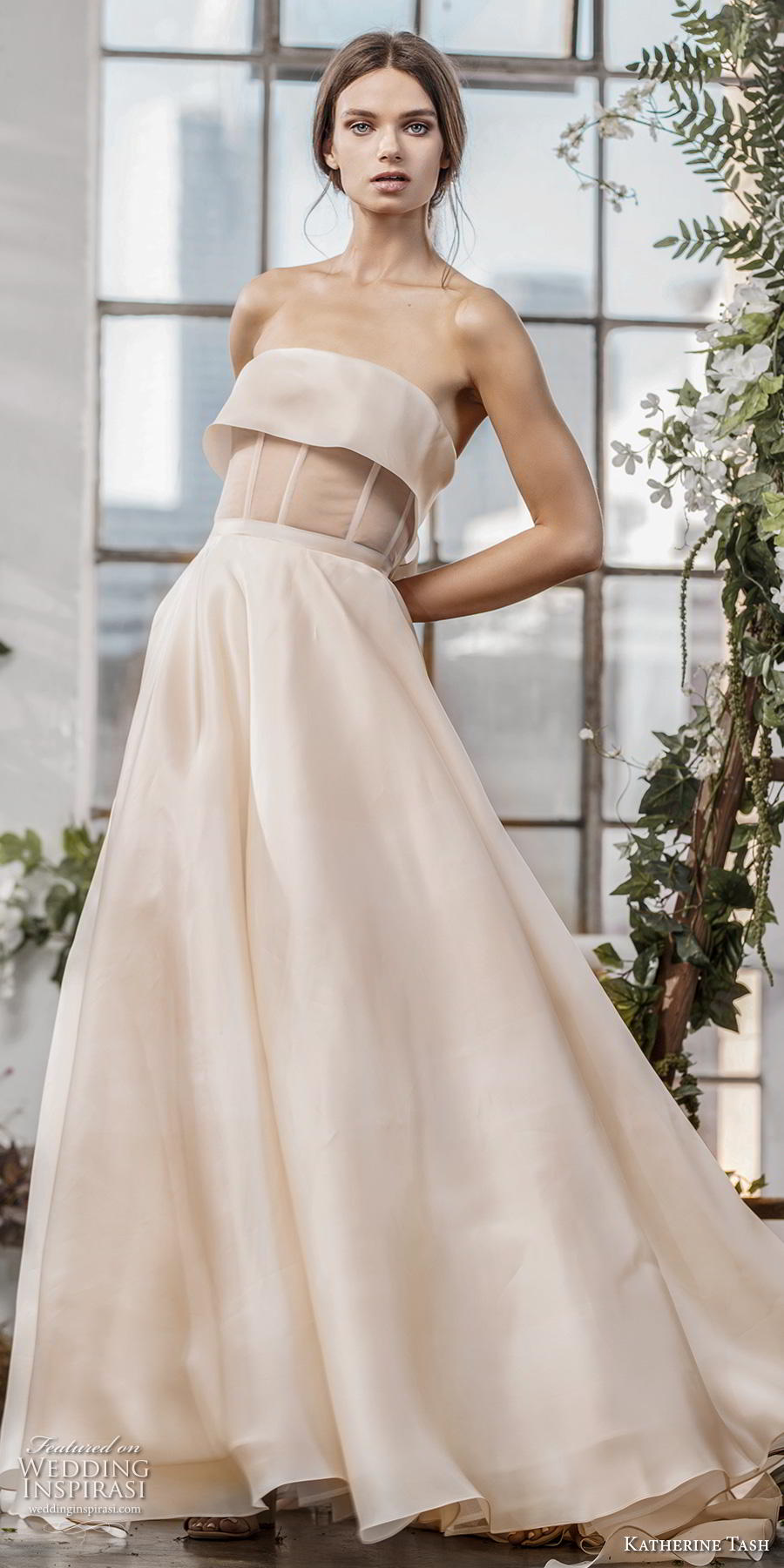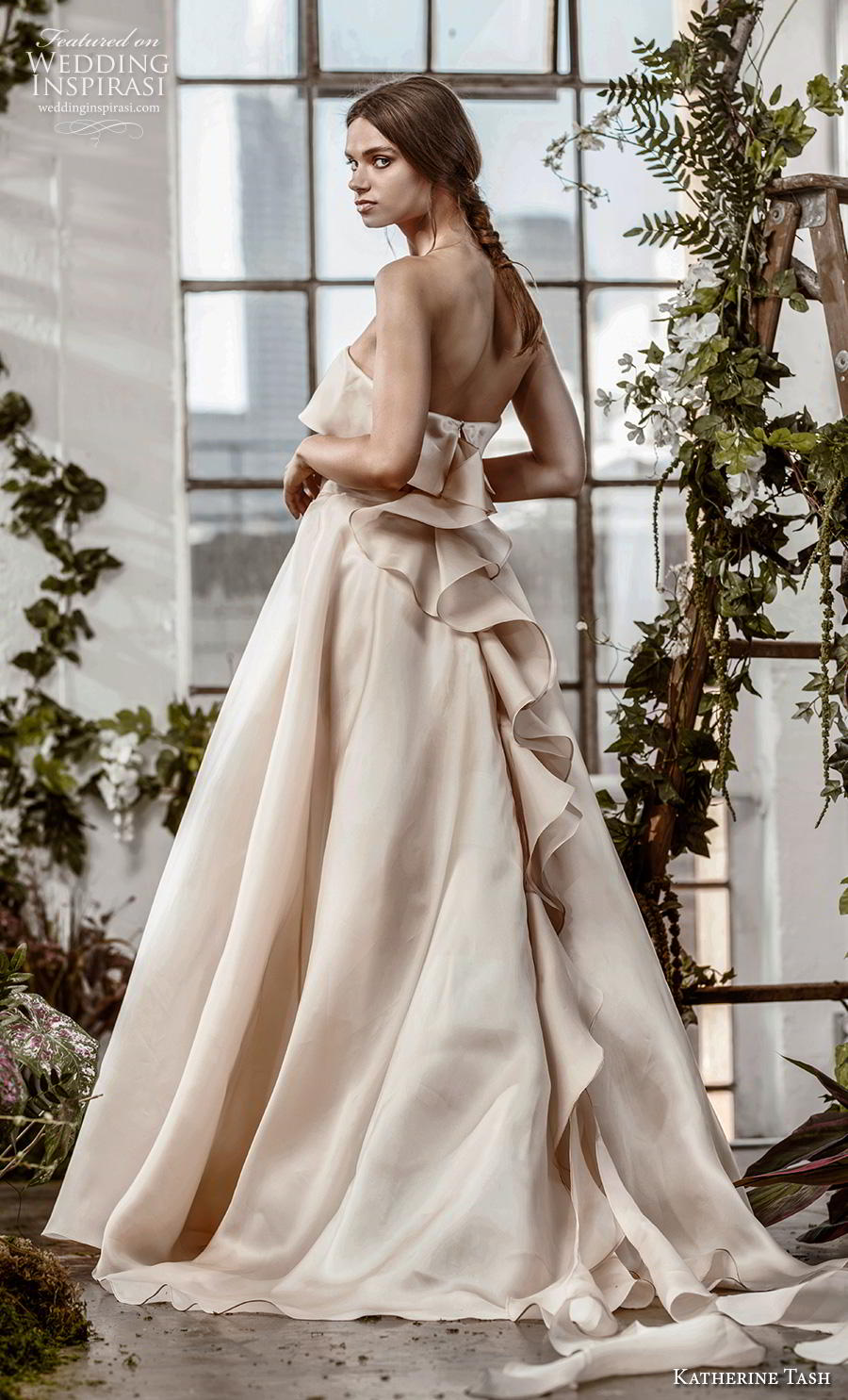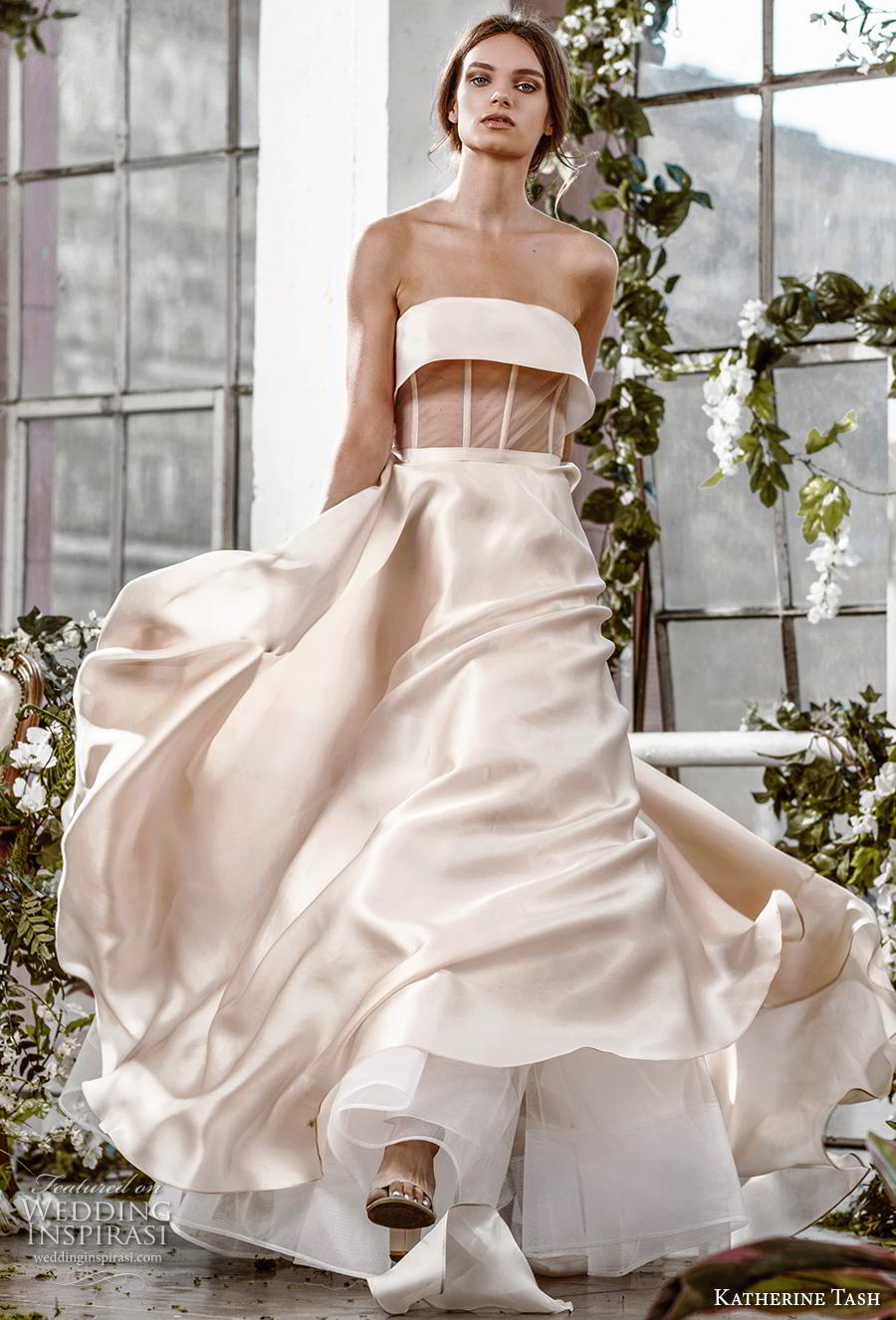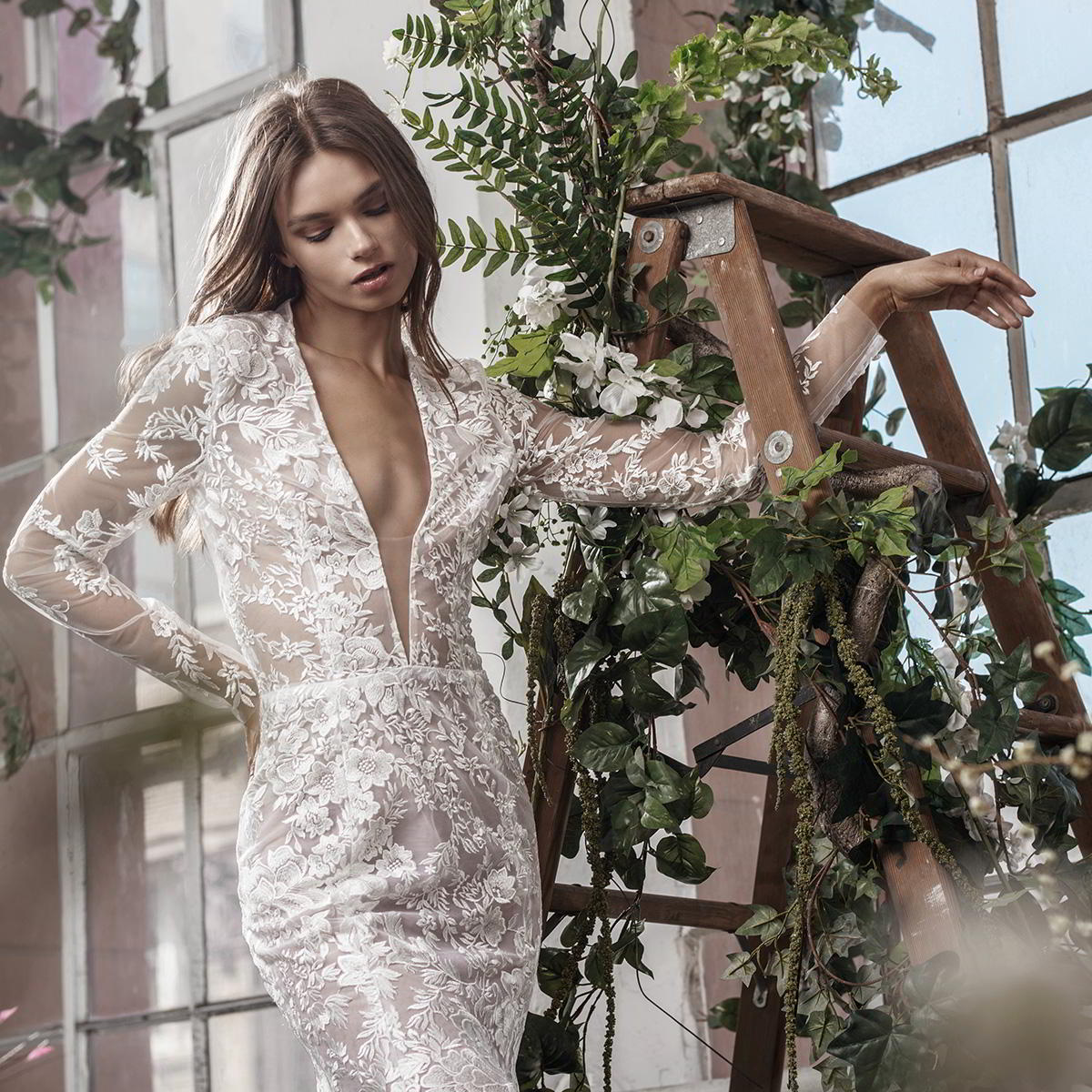 Photos courtesy of Katherine Tash. For details, visit Katherine Tash.