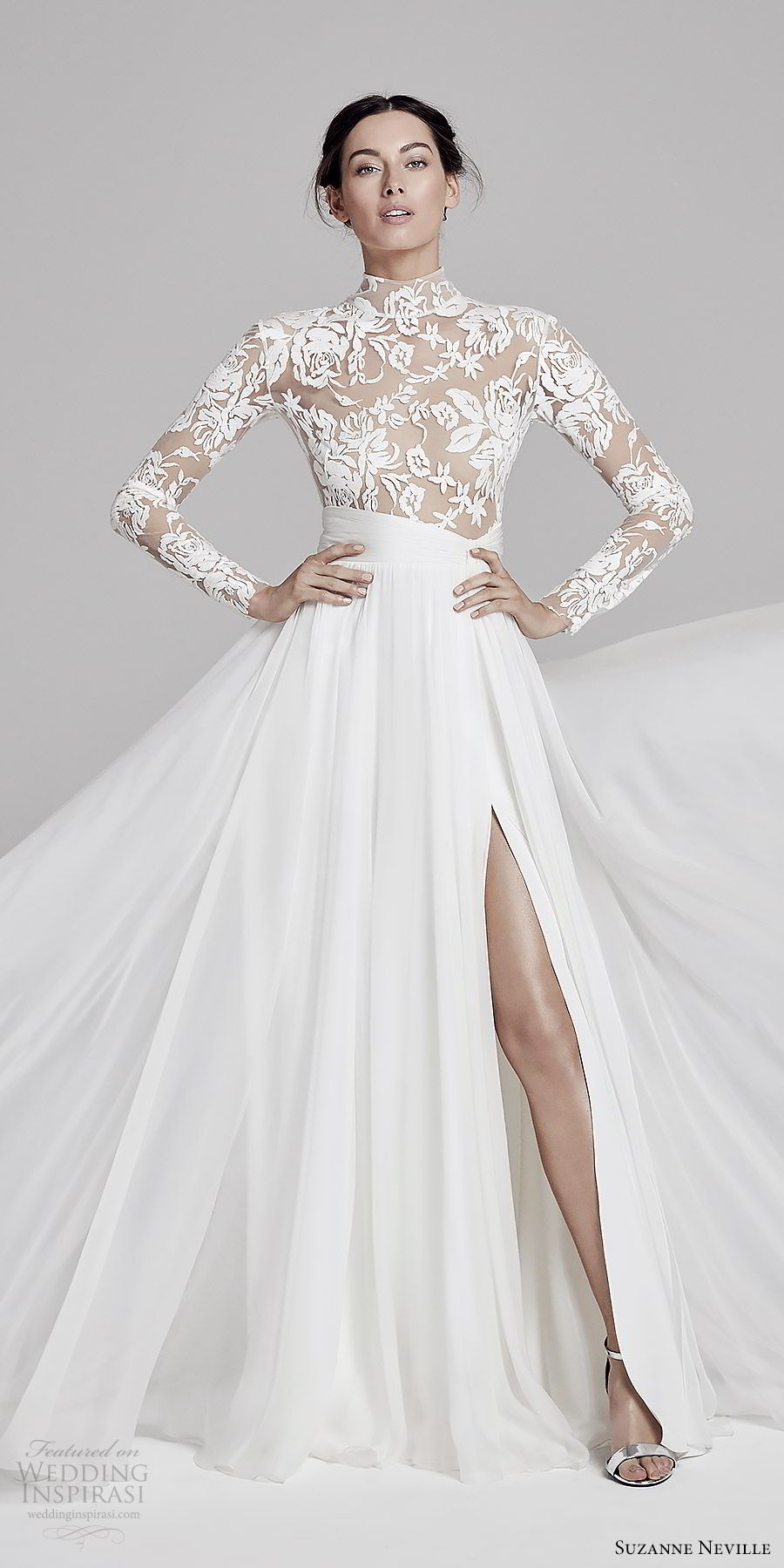 The 2019 Suzanne Neville bridal collection features modern designs that embraces the dramatic glamour the brand is known for while offering pieces with a timelessly elegant quality. This season's wedding dress designs incorporate a variety of striking silhouettes, chic tailoring and beautiful hand painted pale blue and ivory satins, along with embroidered French lace and sequins.
"These dresses are designed and made by women for women, women of all shapes, all sizes and all ages. There is no typical Bride anymore, therefore there is no limit to the variations of design. I think this collection reflects that more than any other. Beautiful and innovative fabrics are always the starting point and my inspiration for any collection I design. The dress design begins to form in my mind as soon as I fall in love with a fabric, and you'll see within the collection the variation is immense."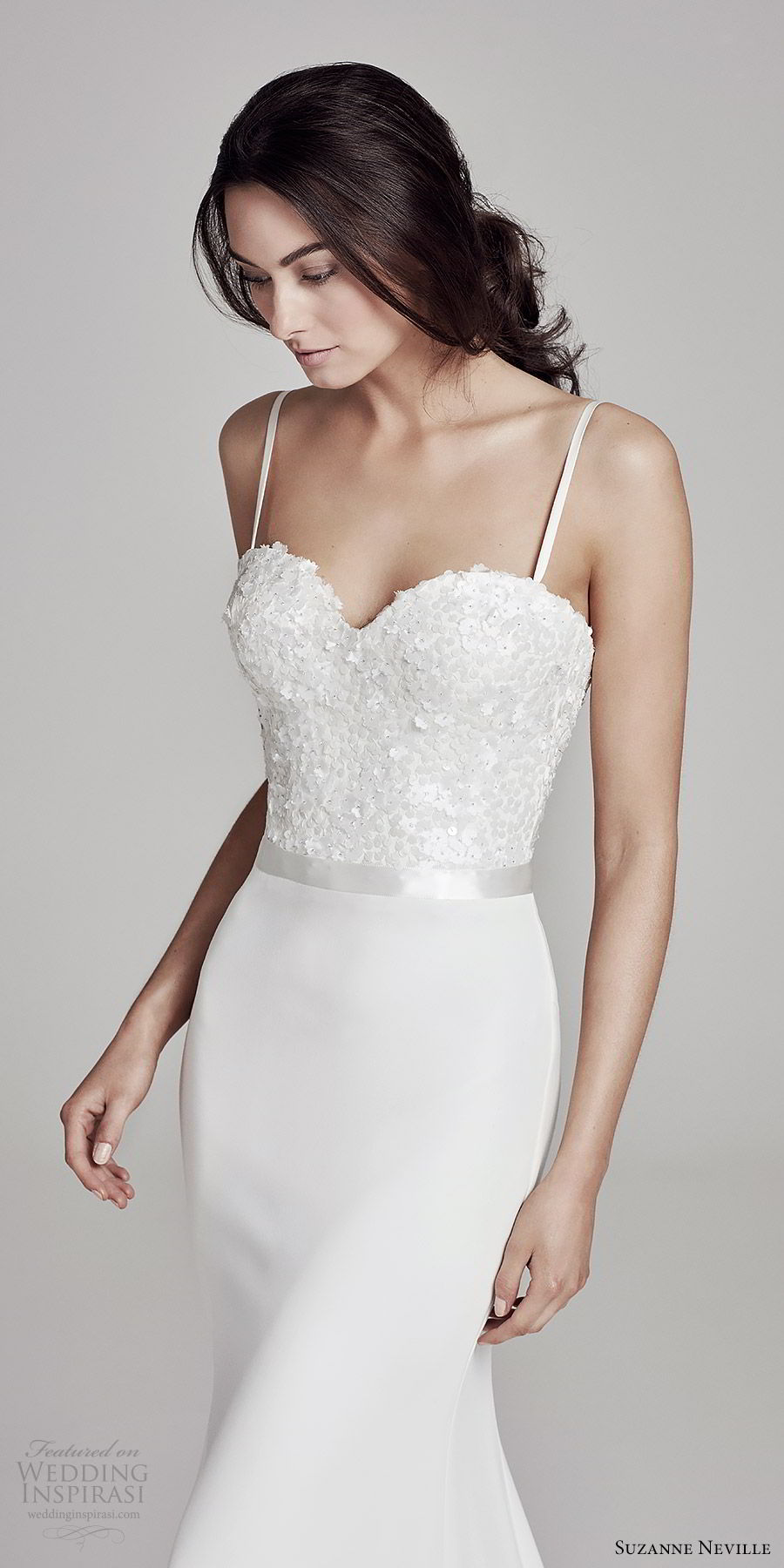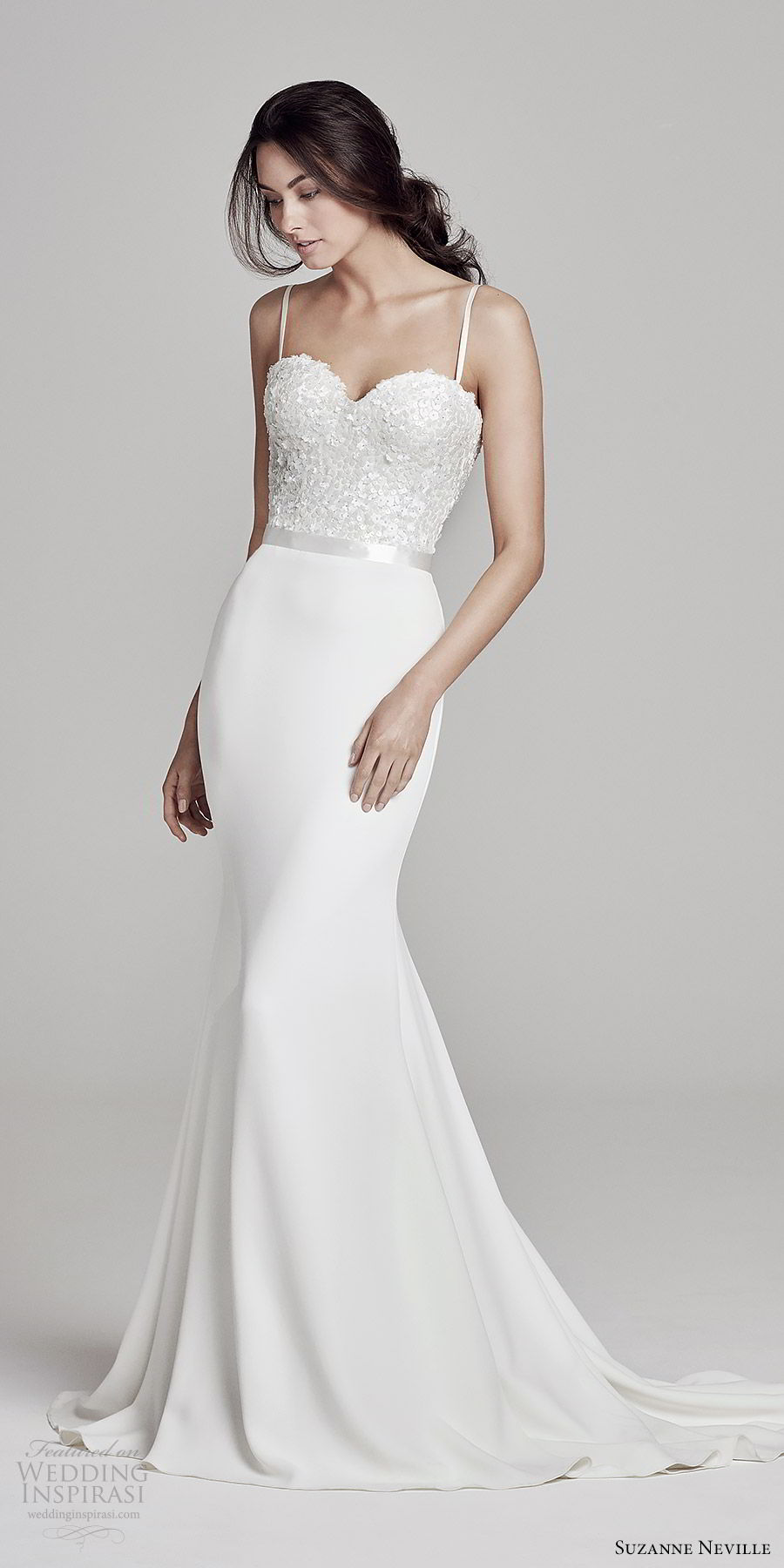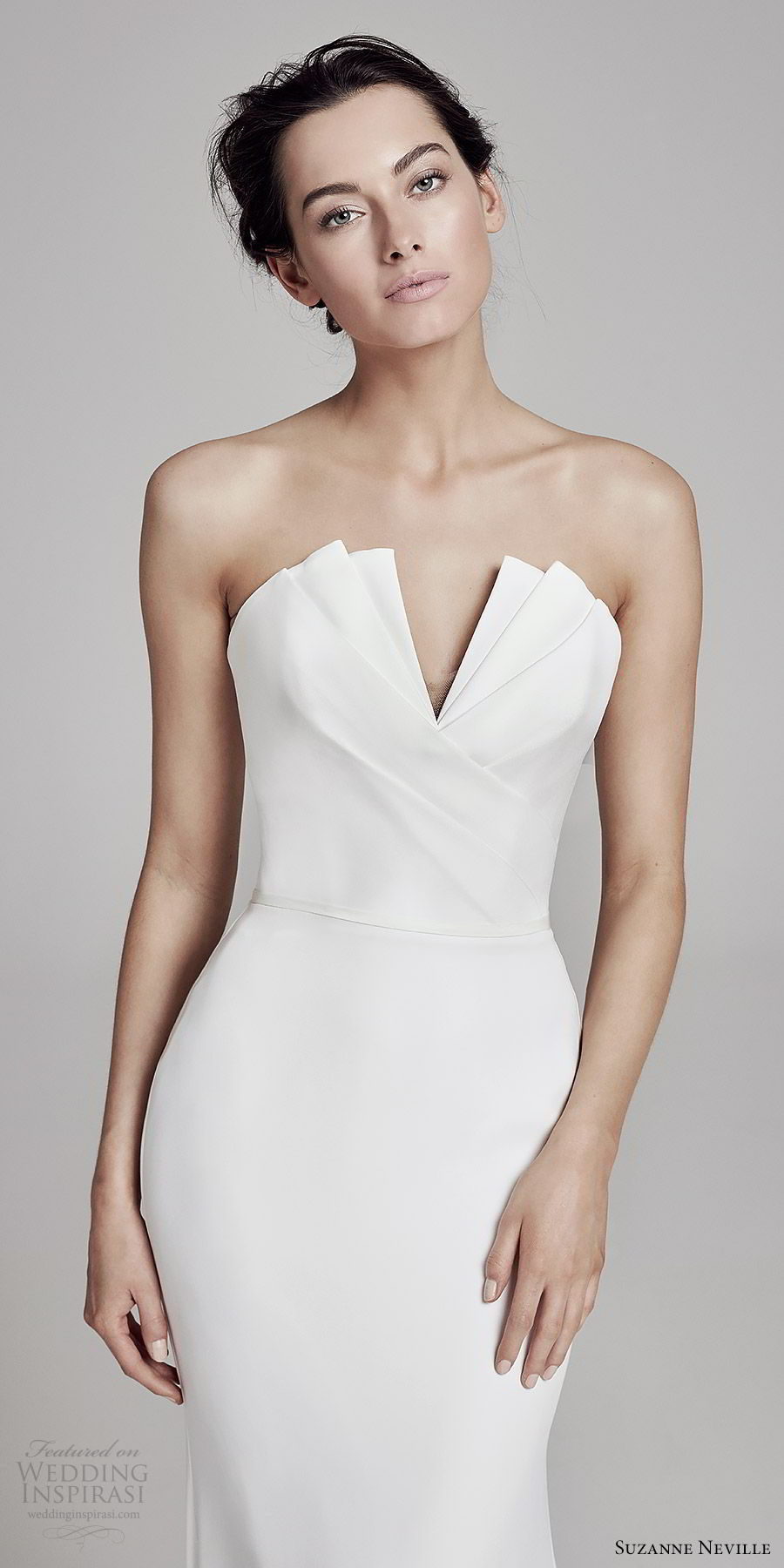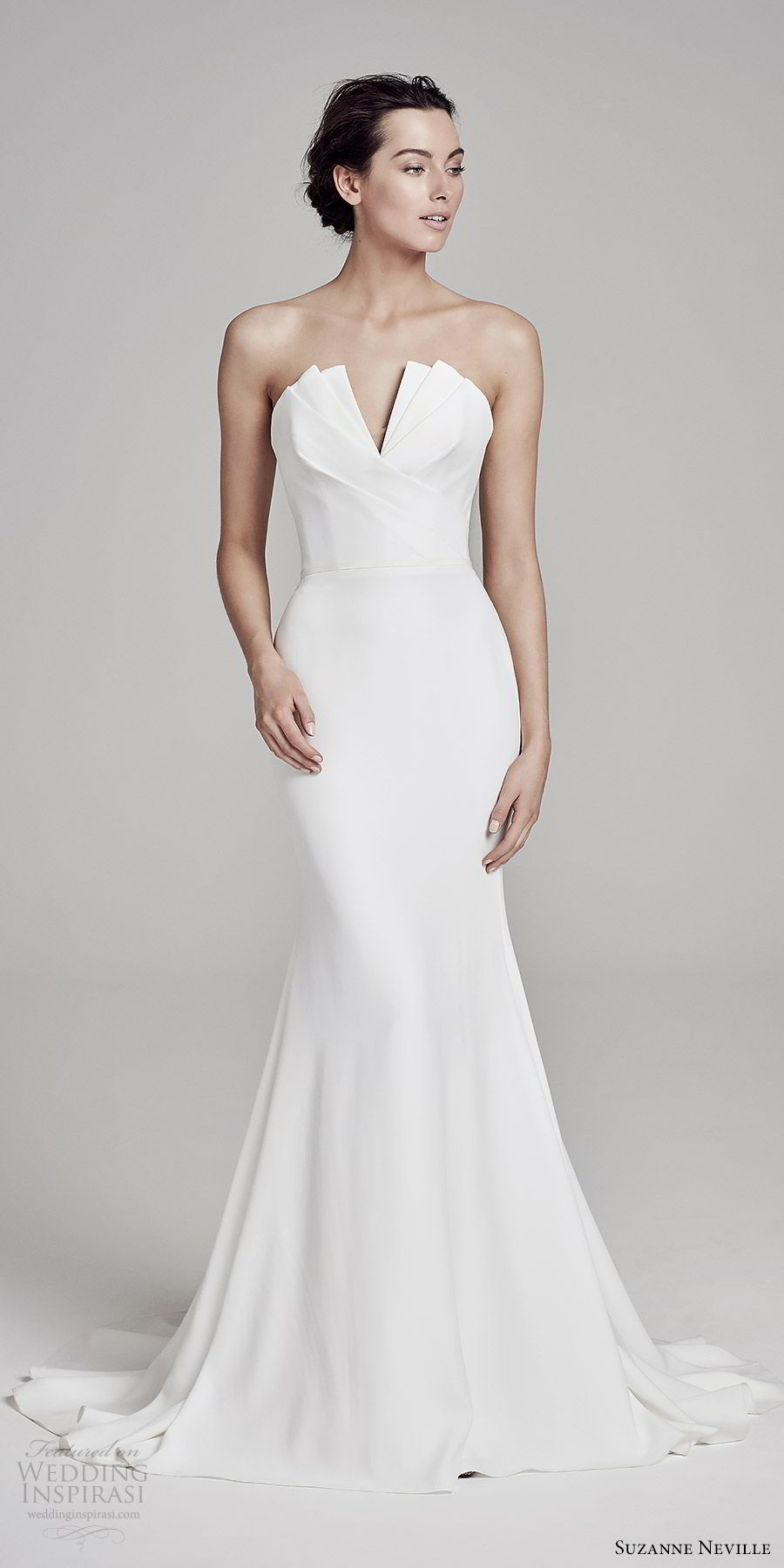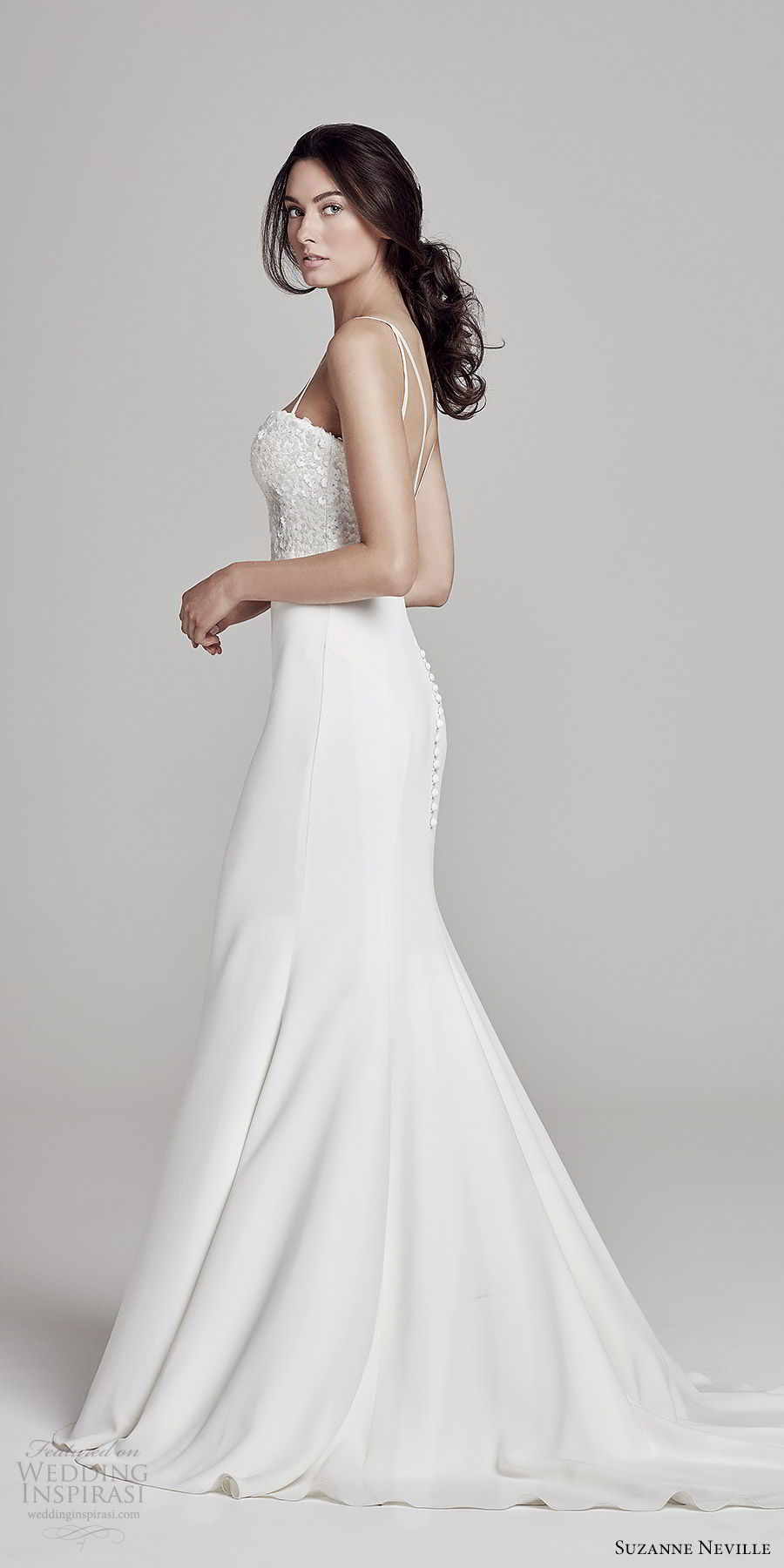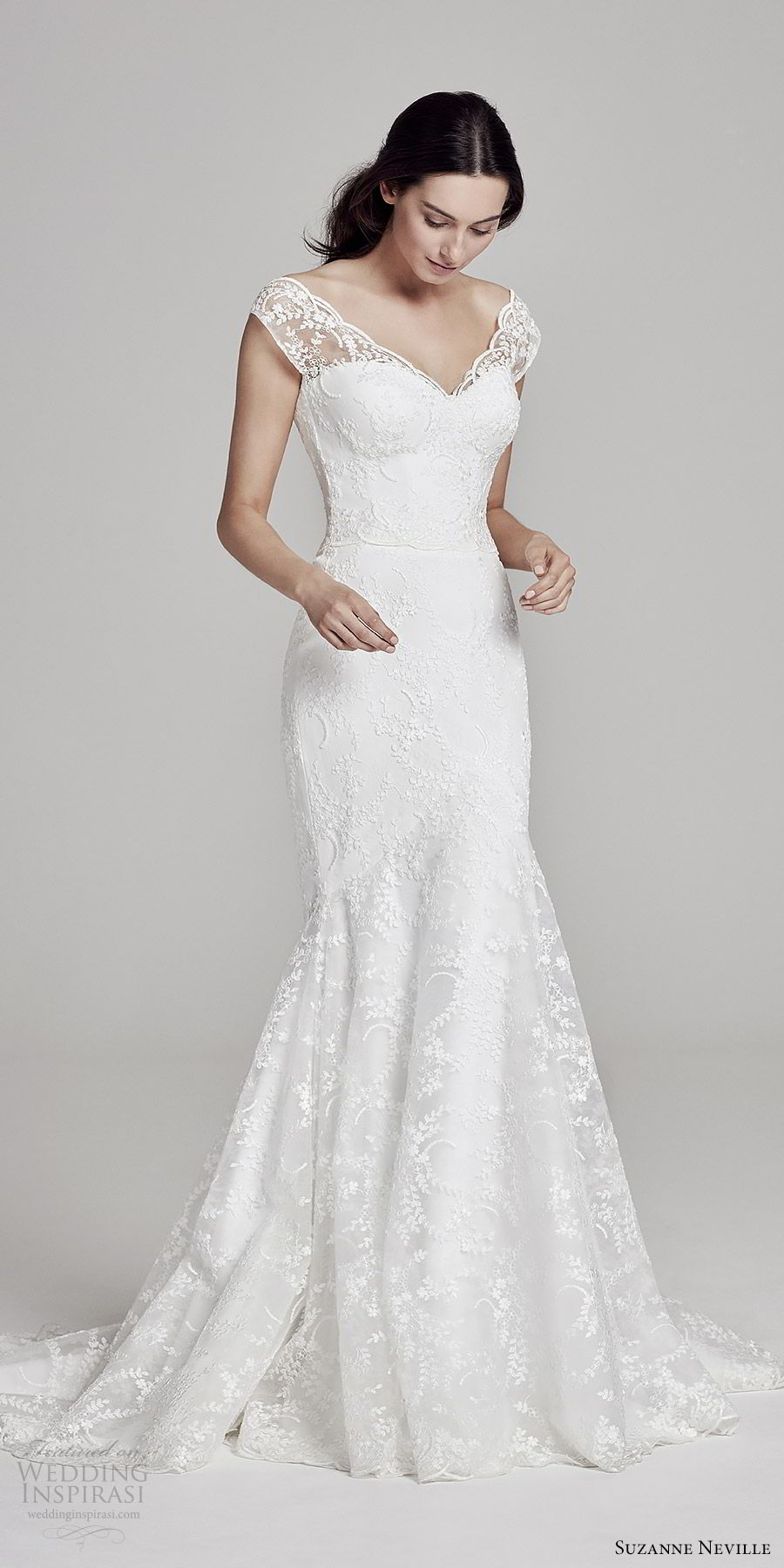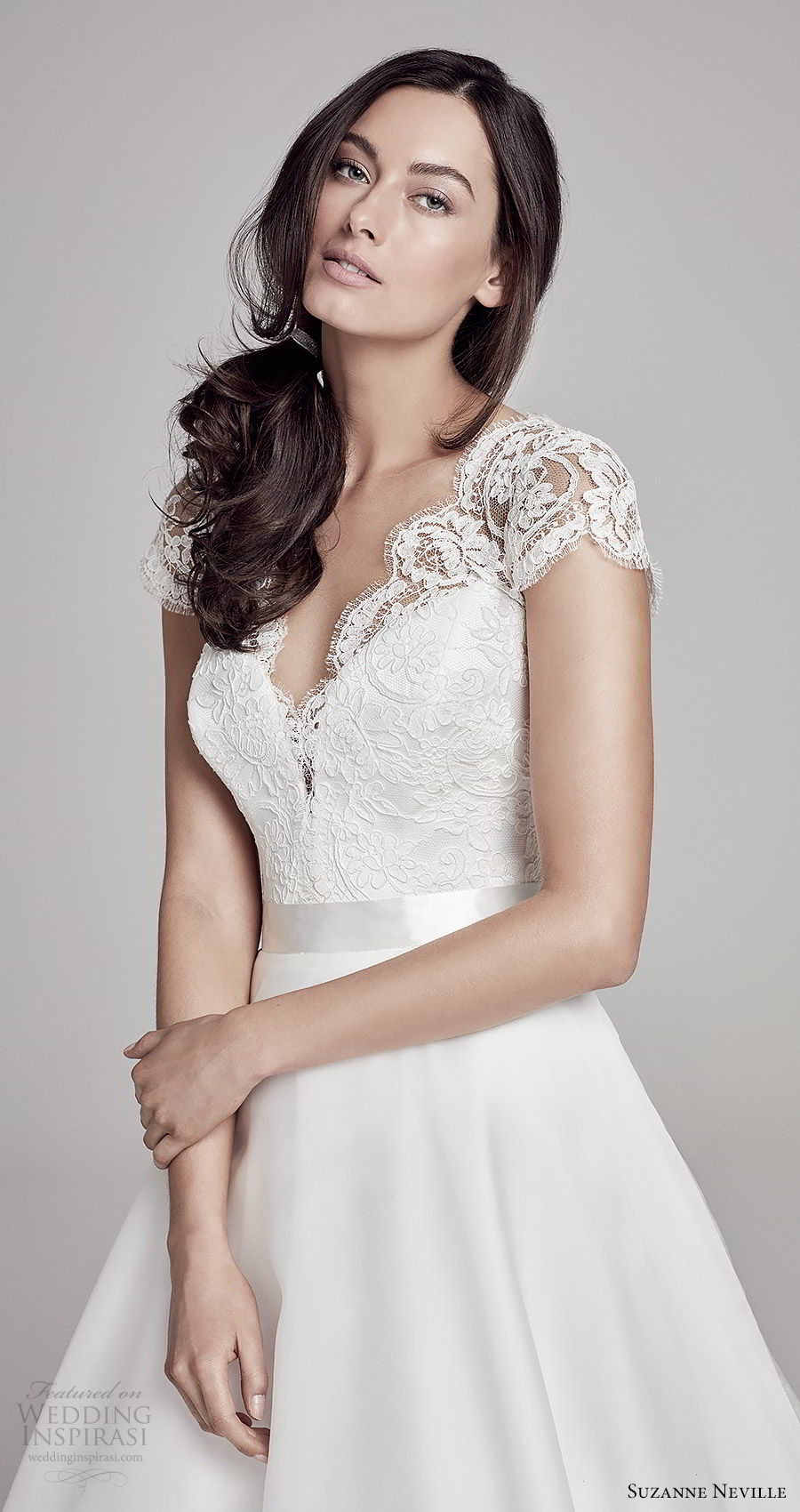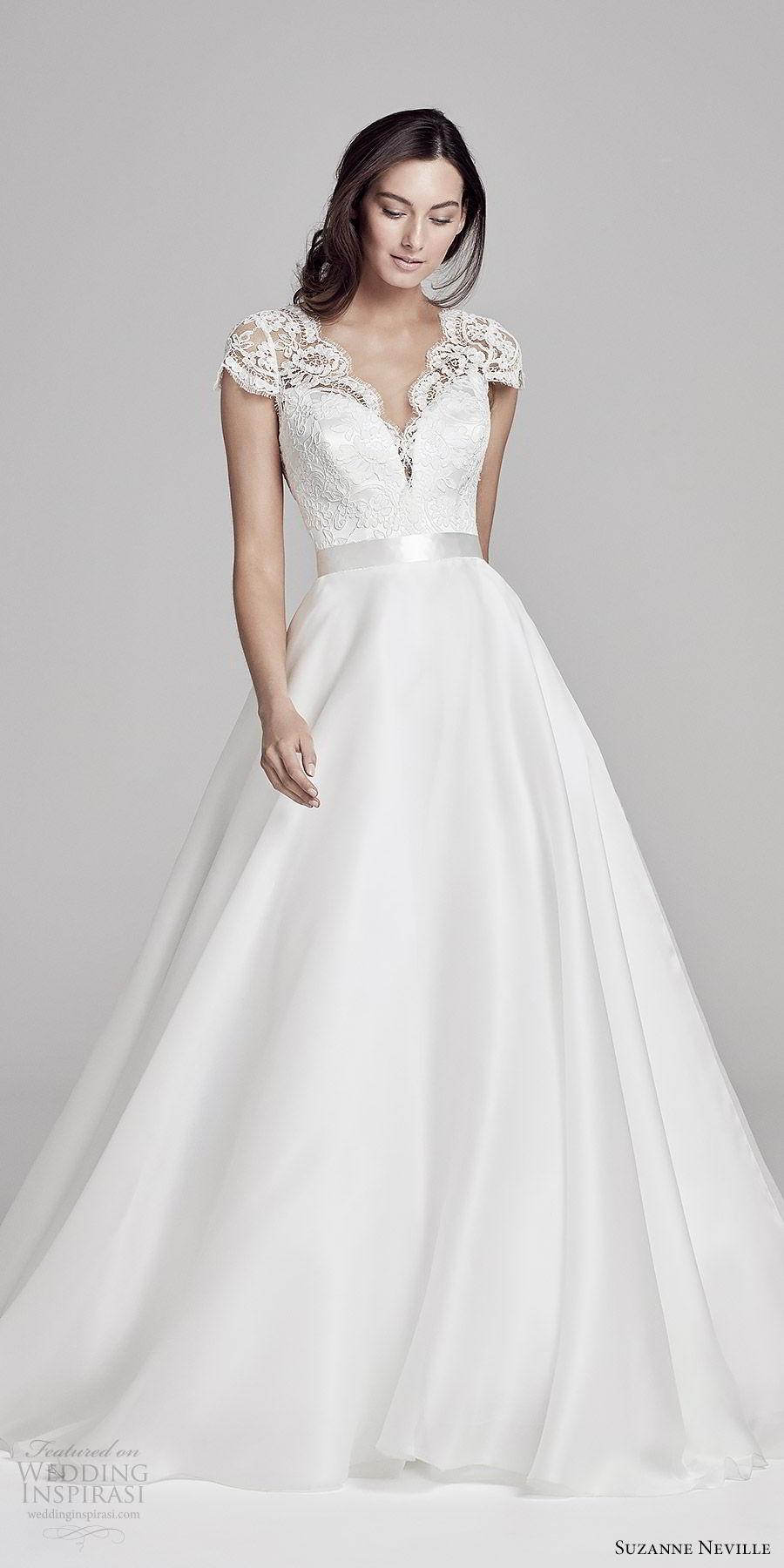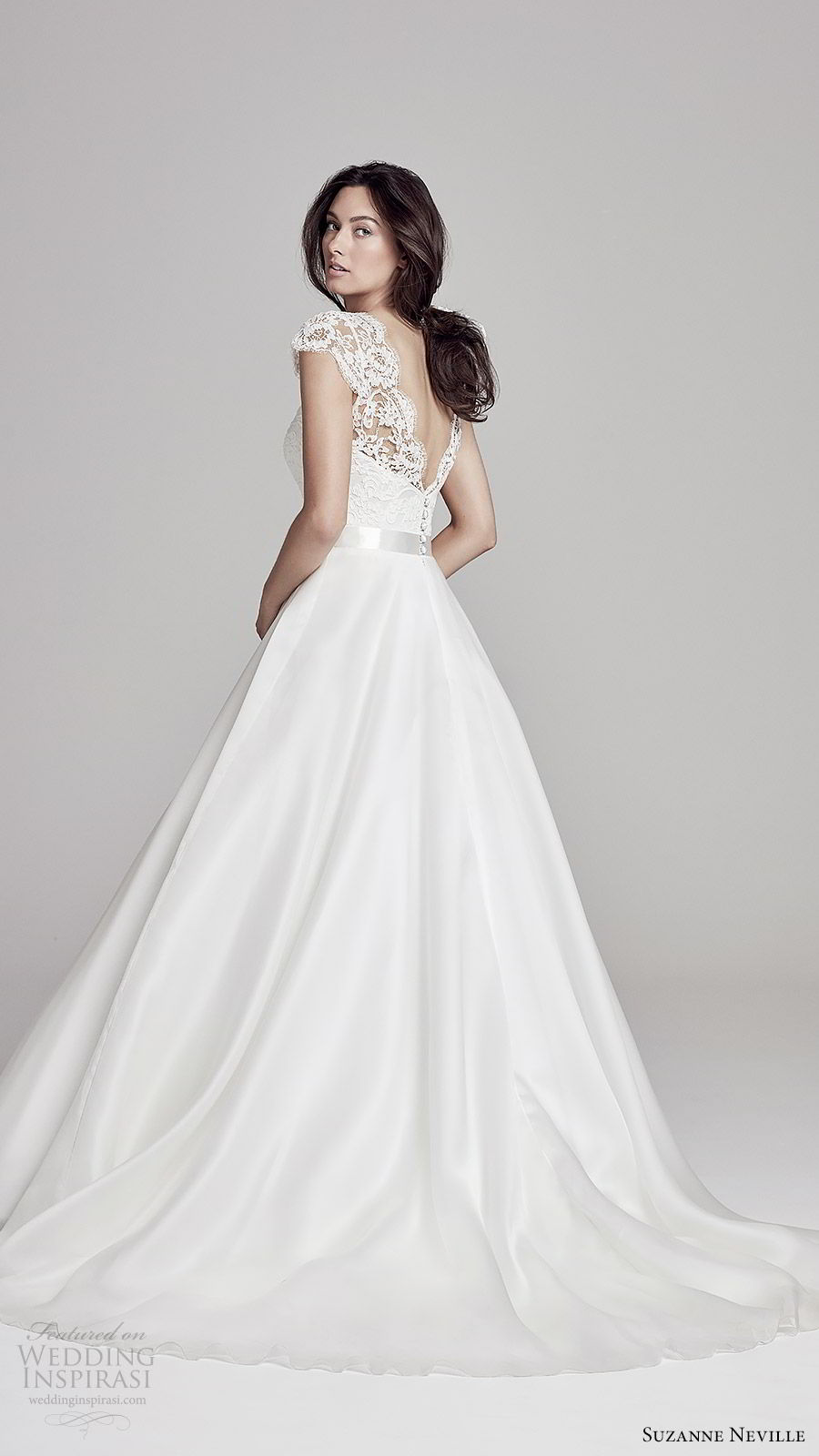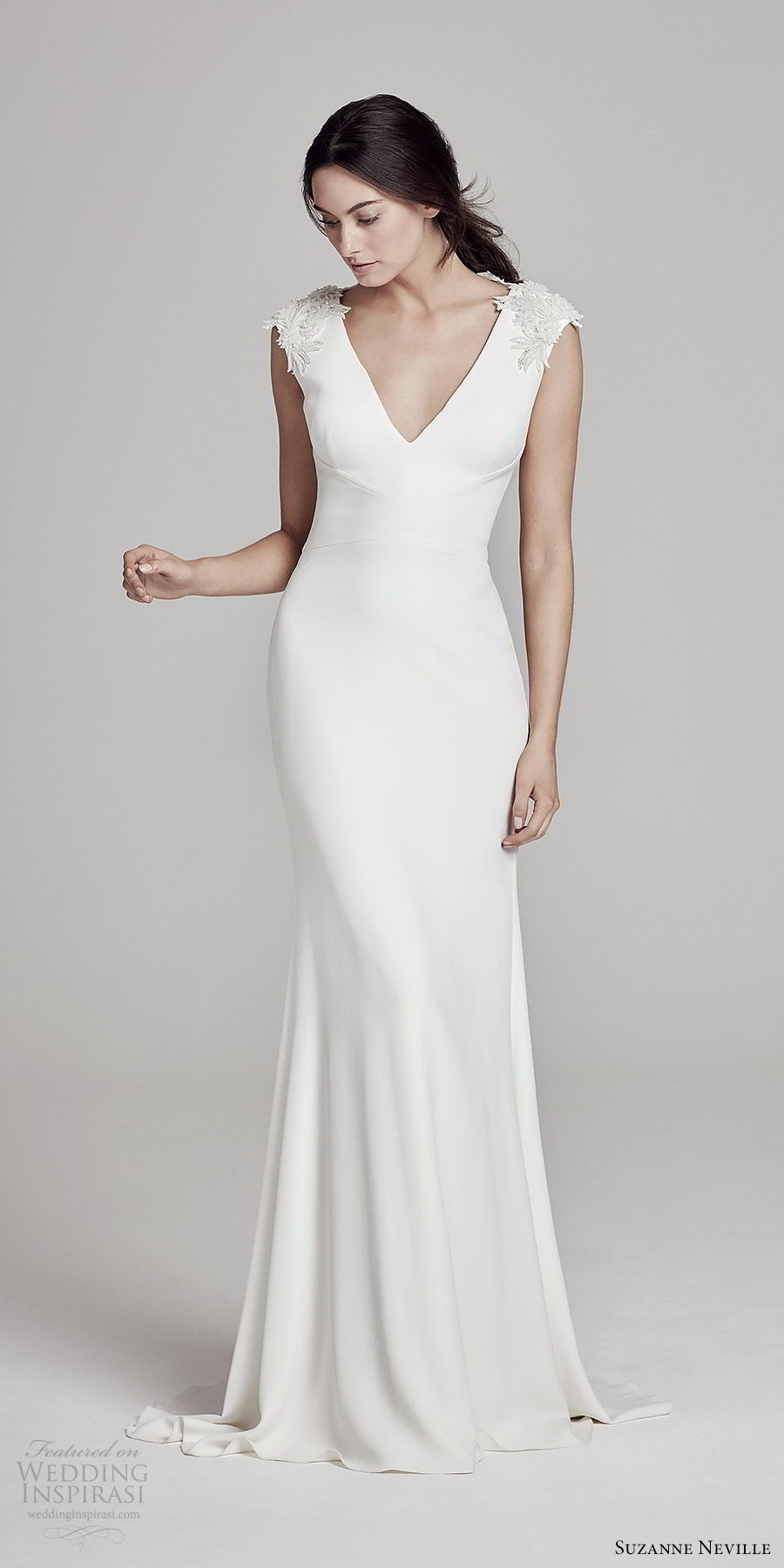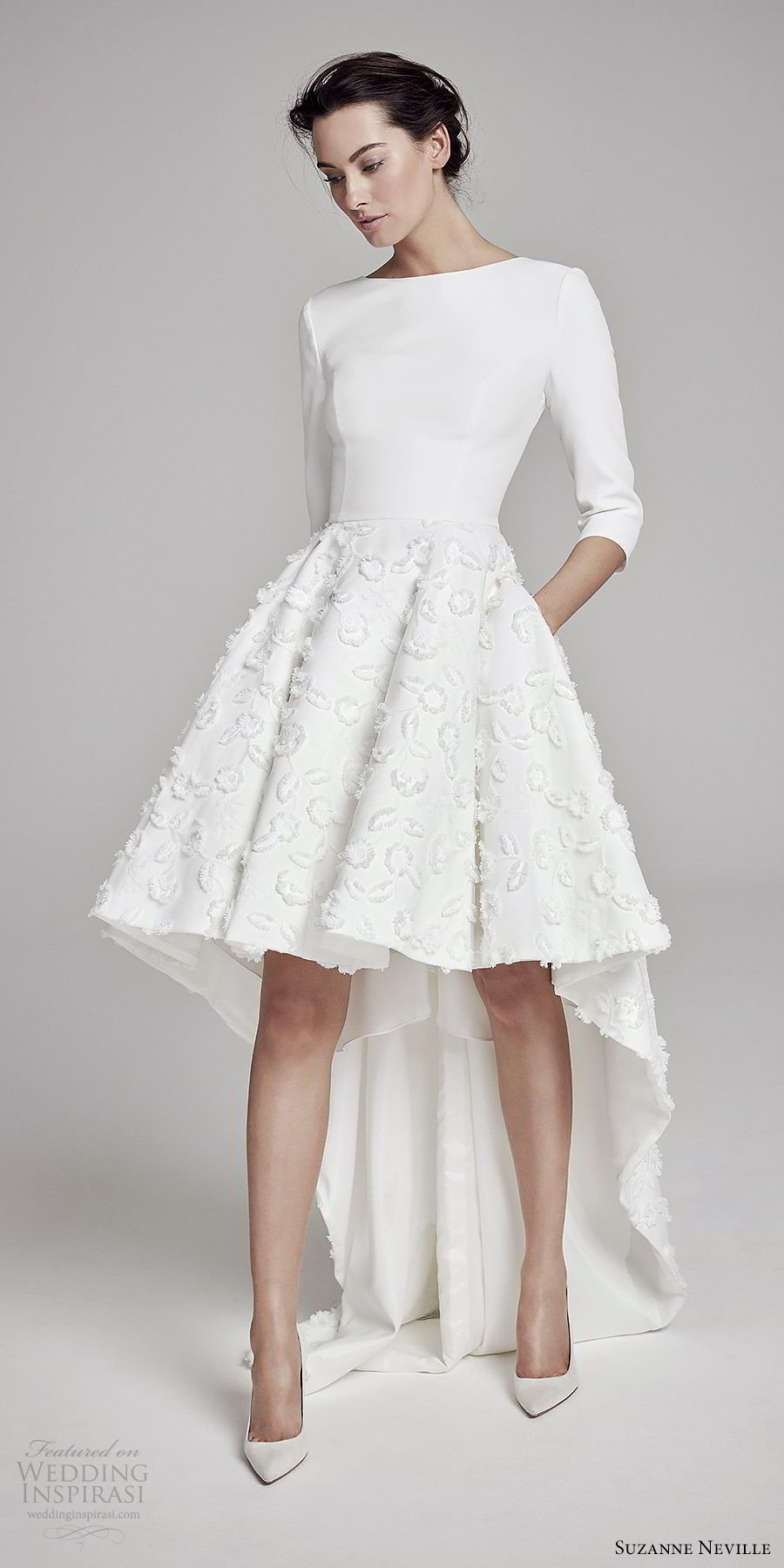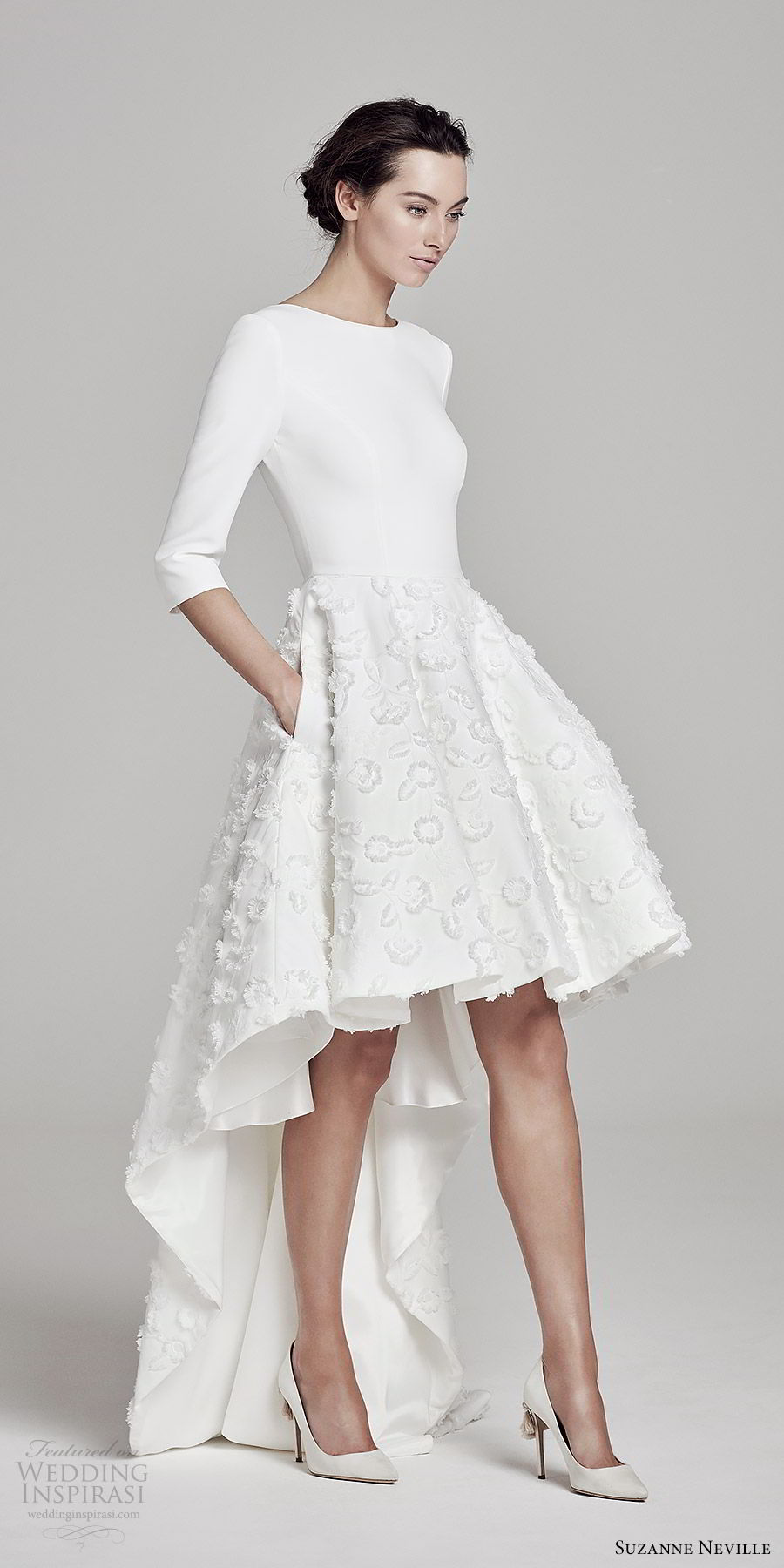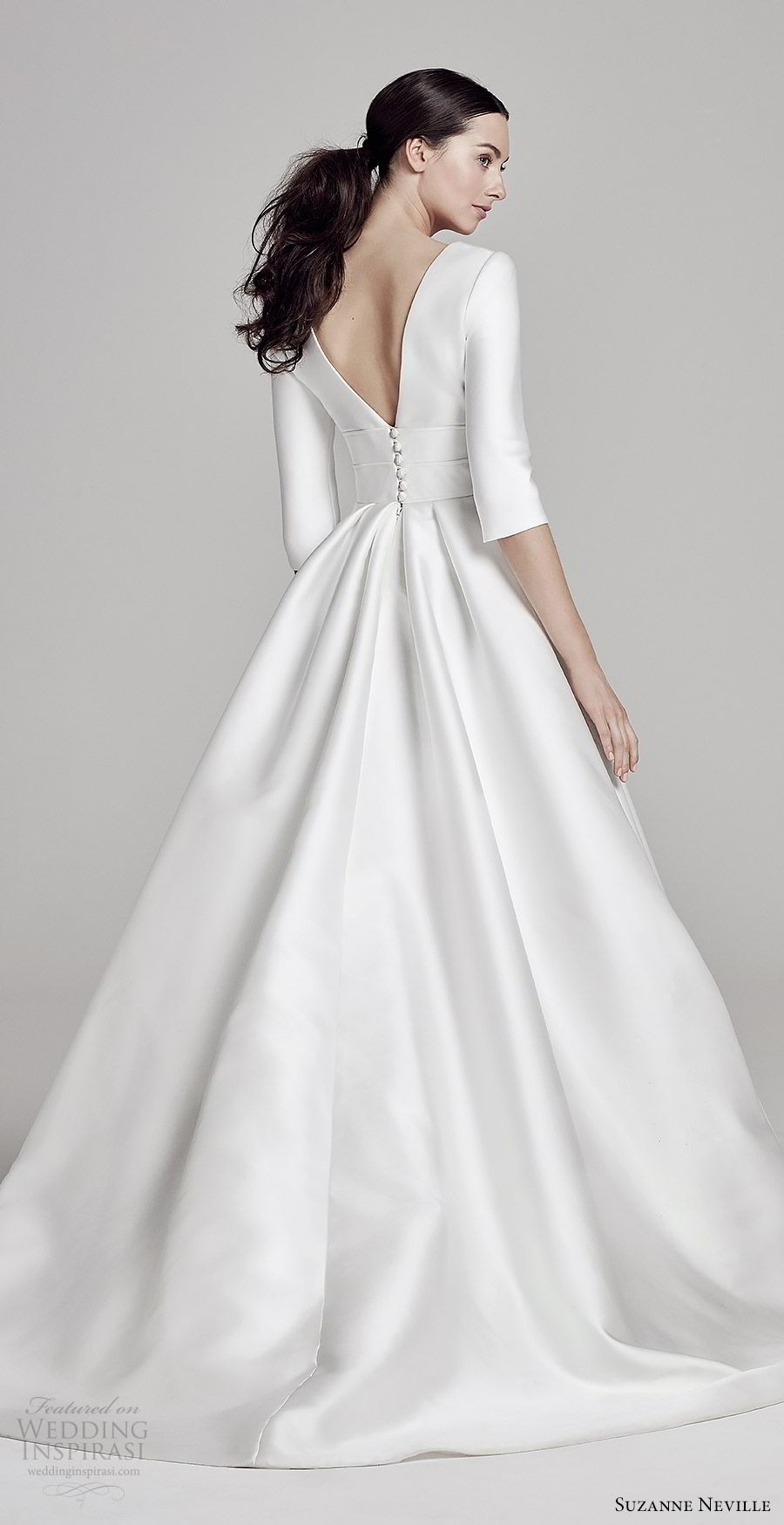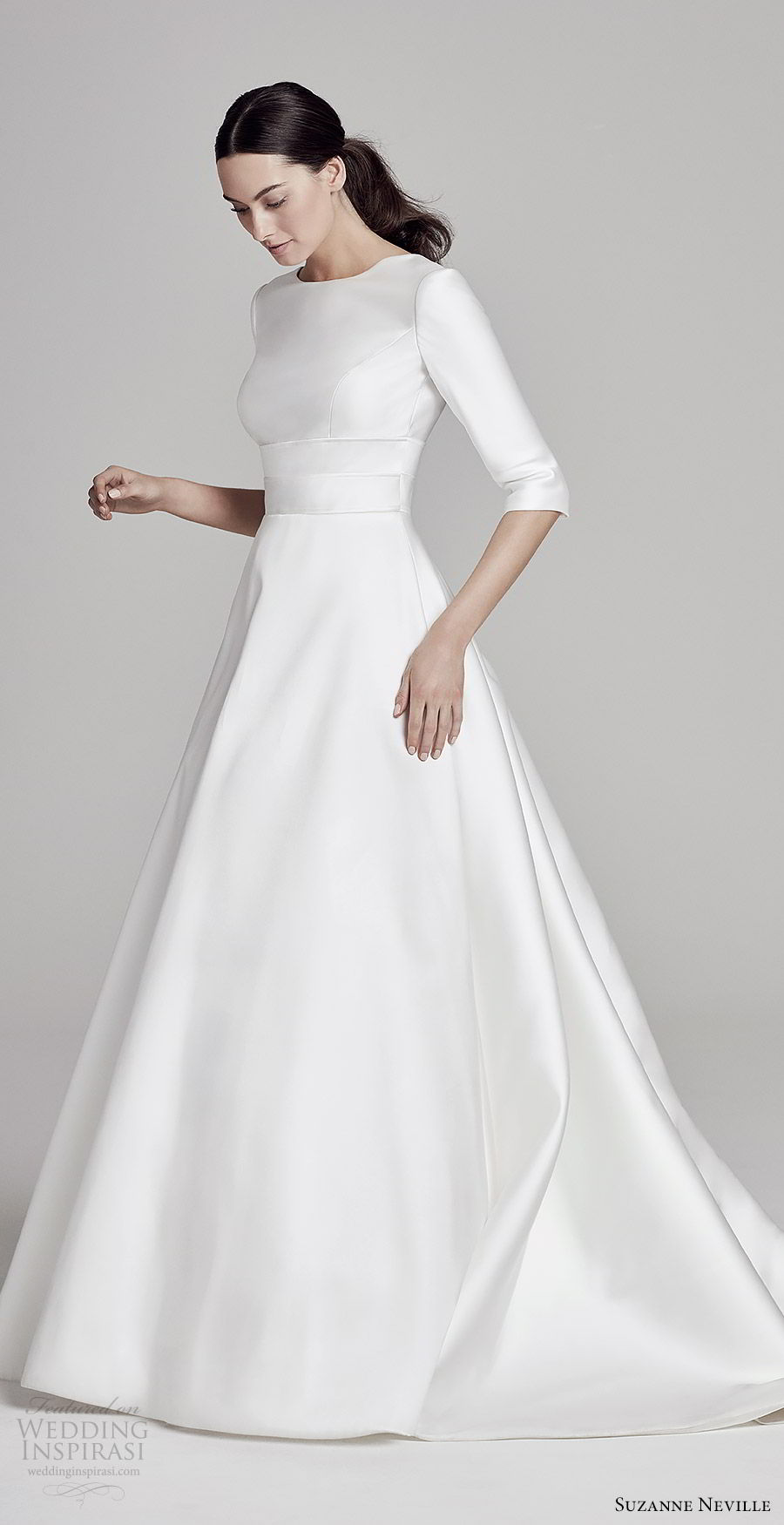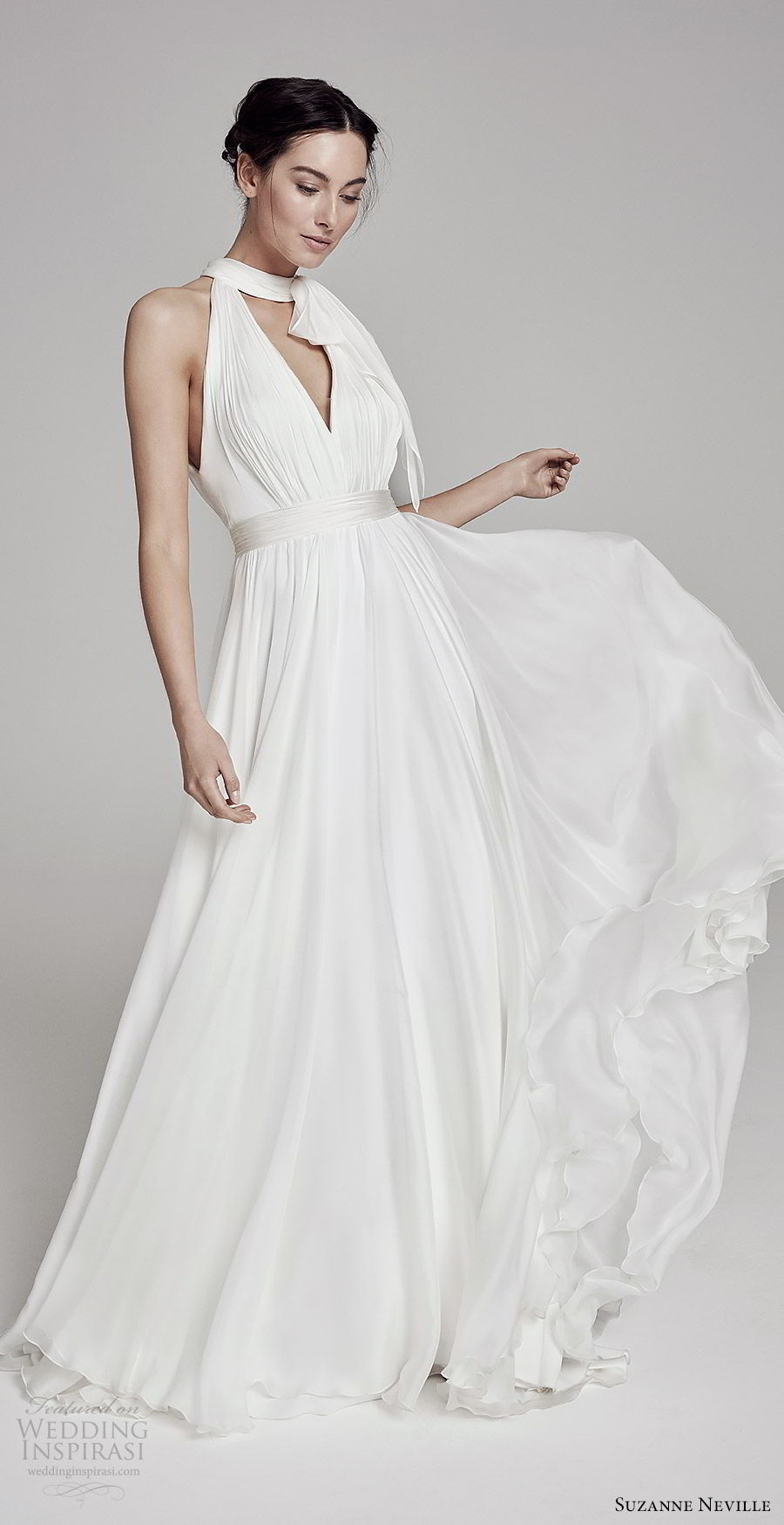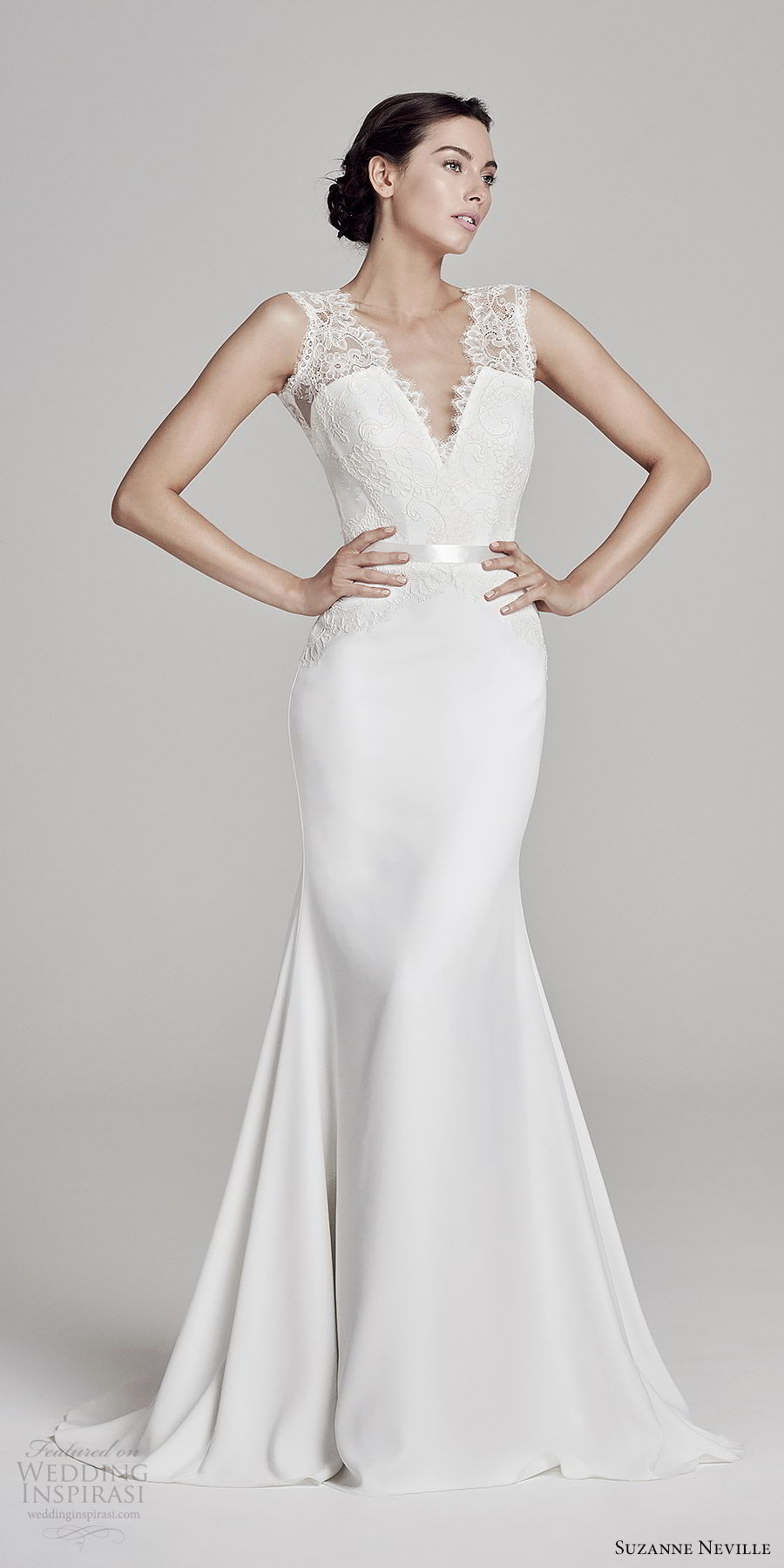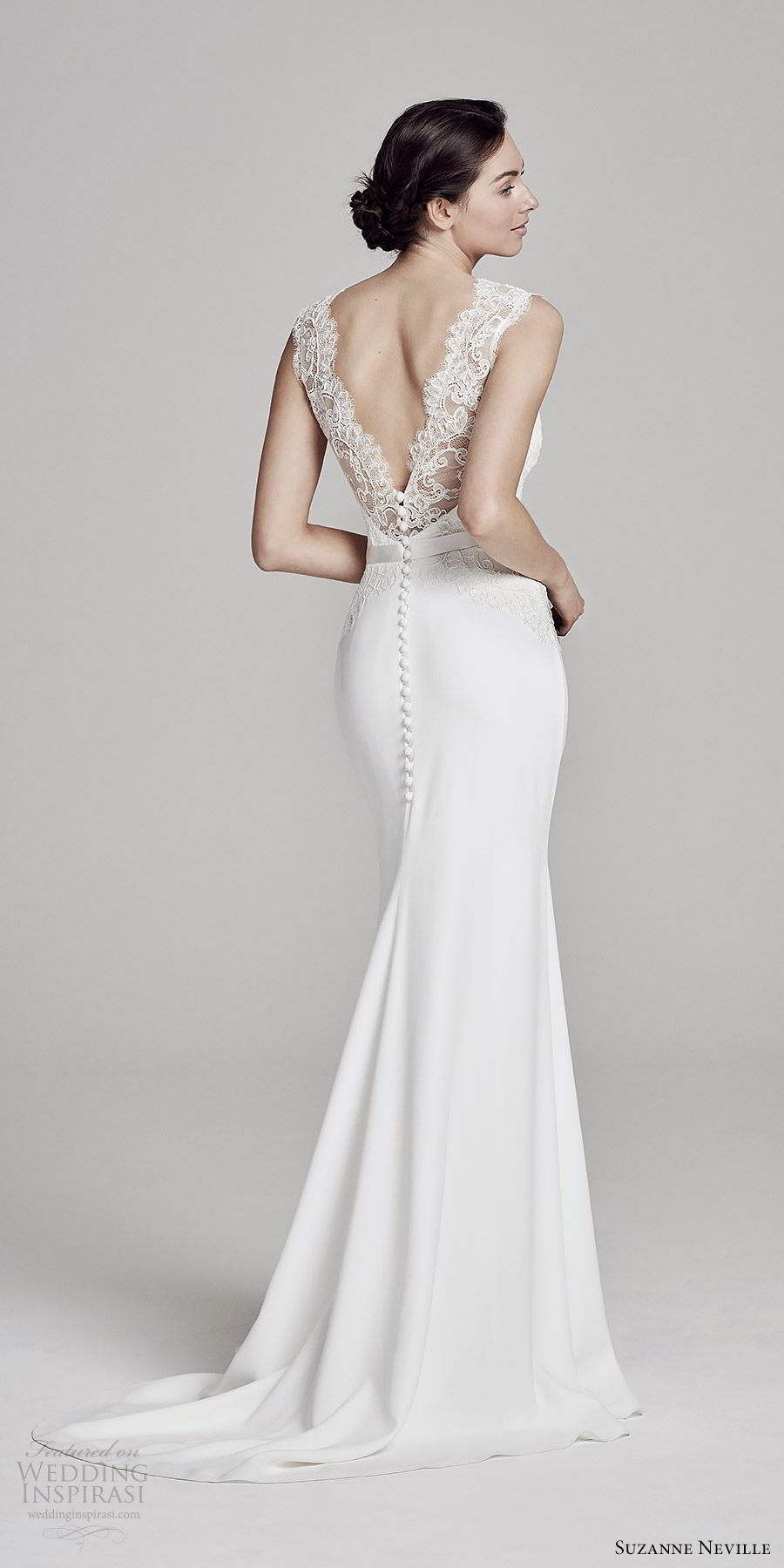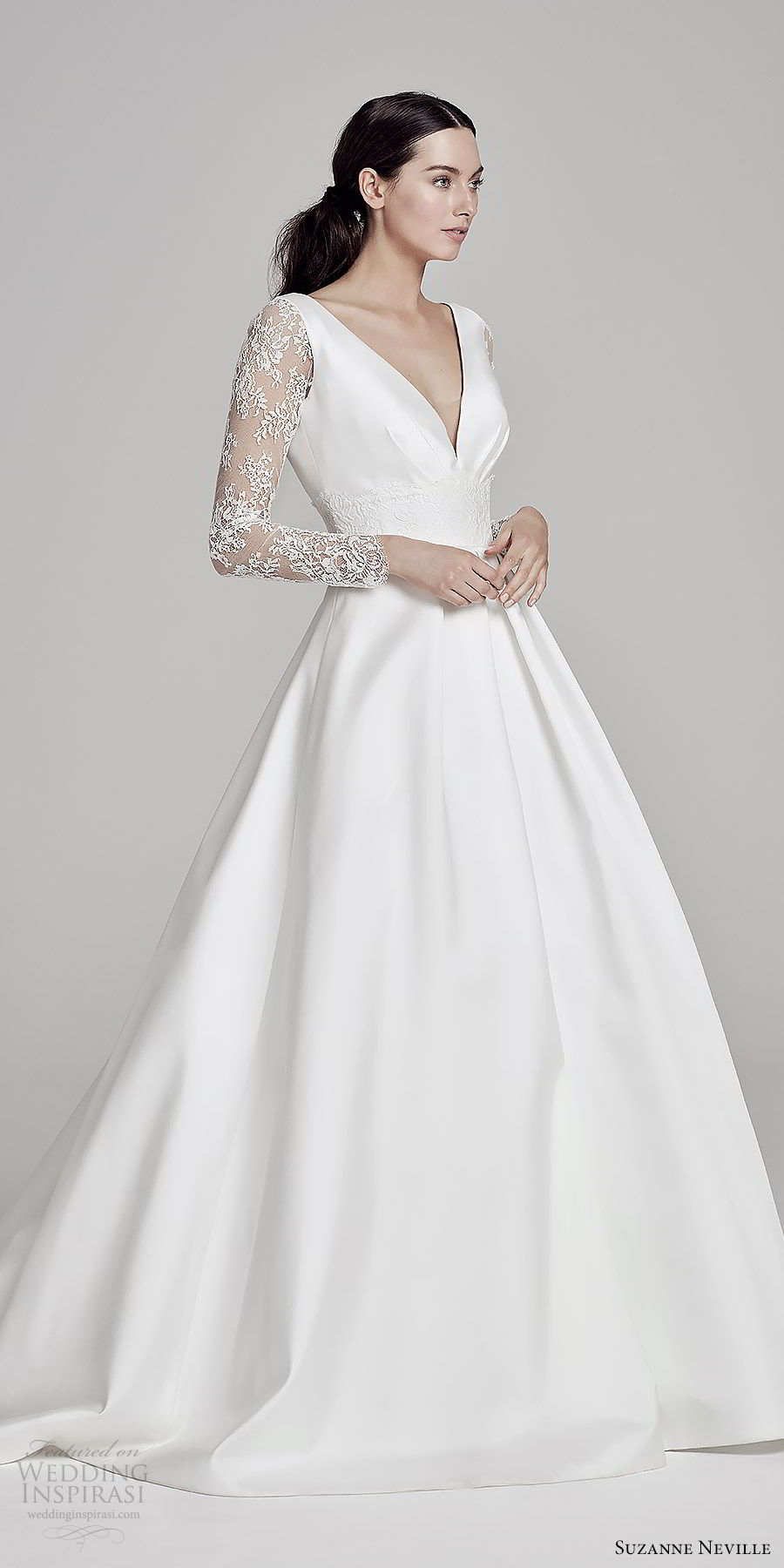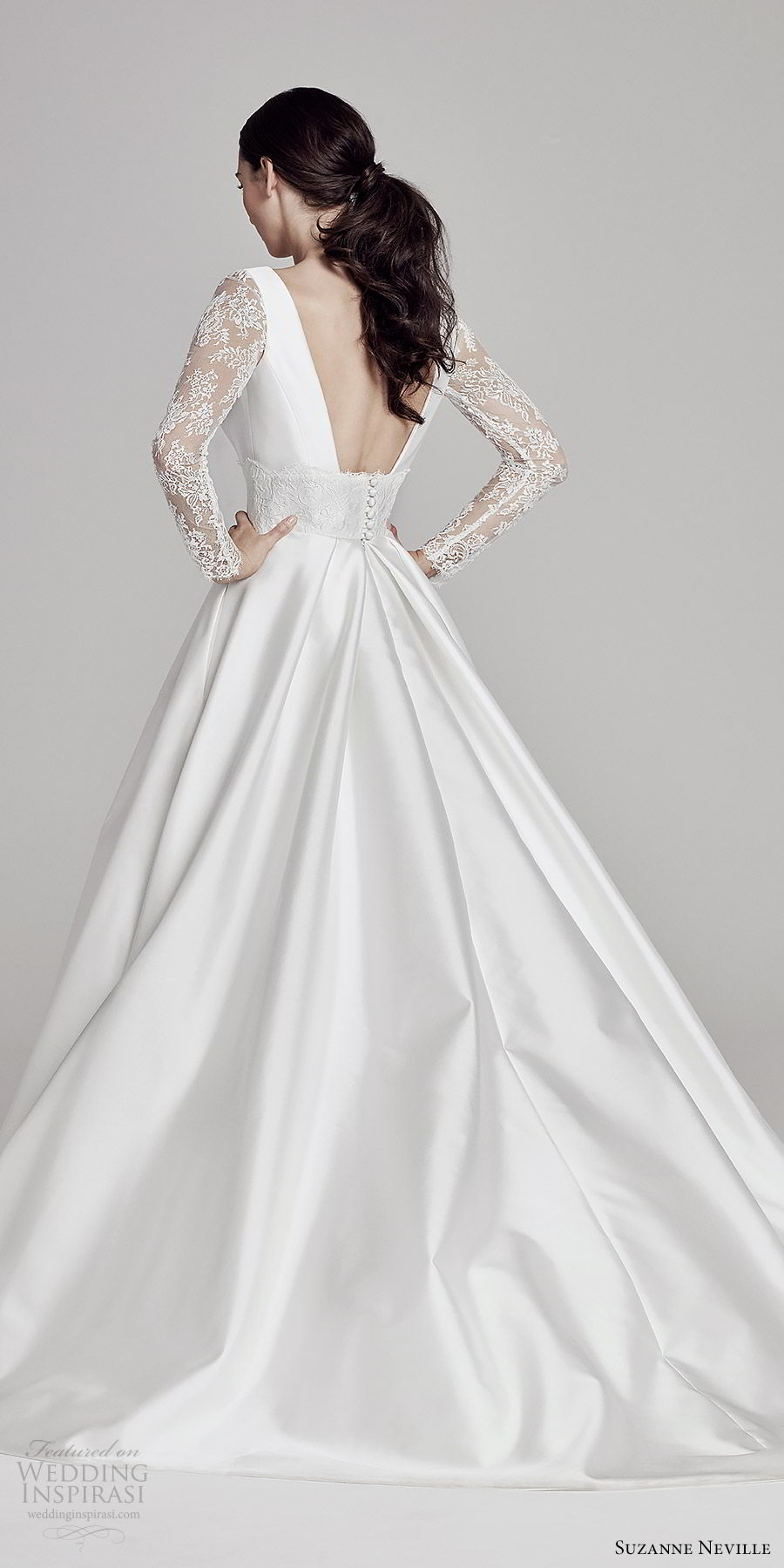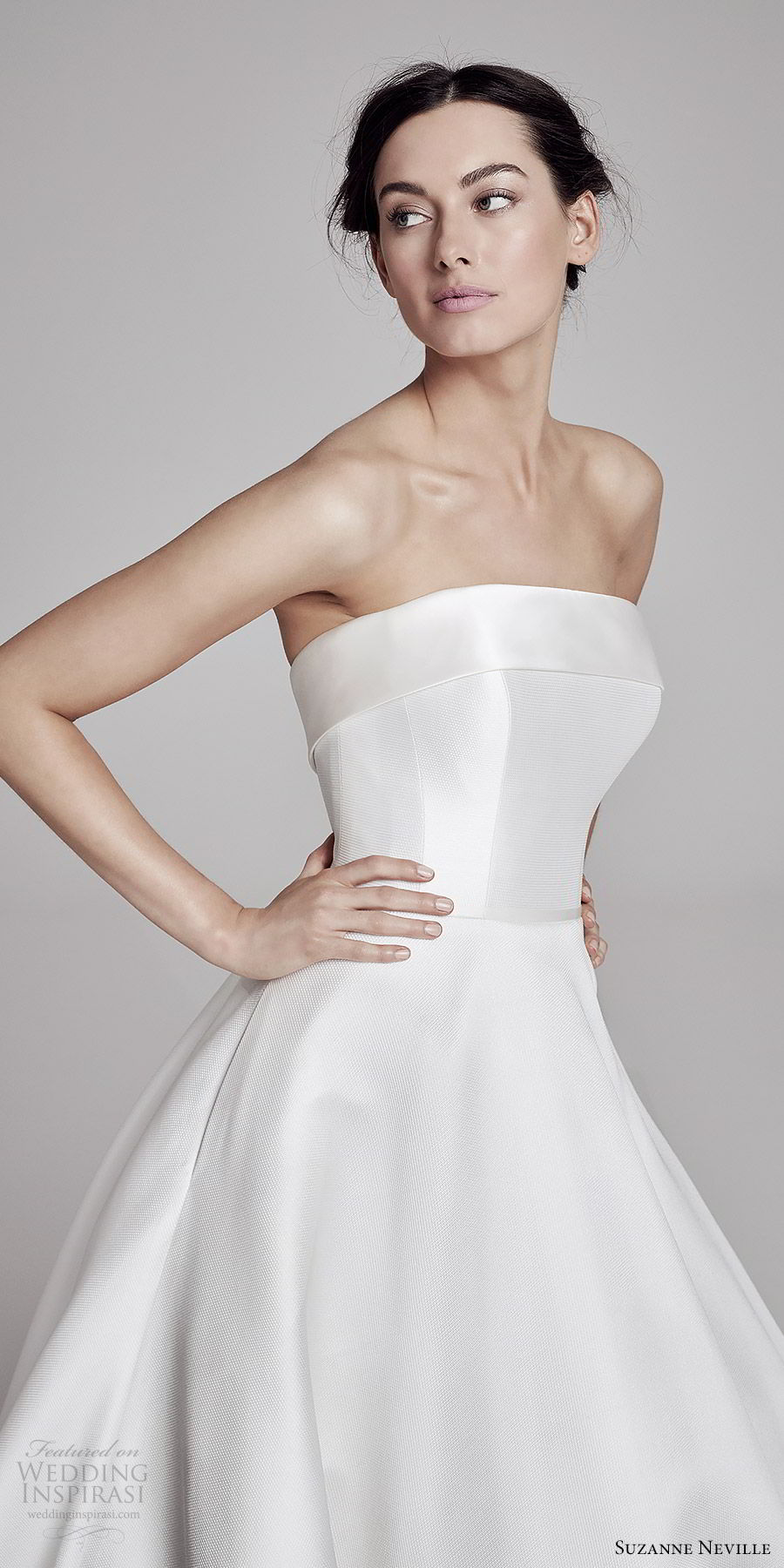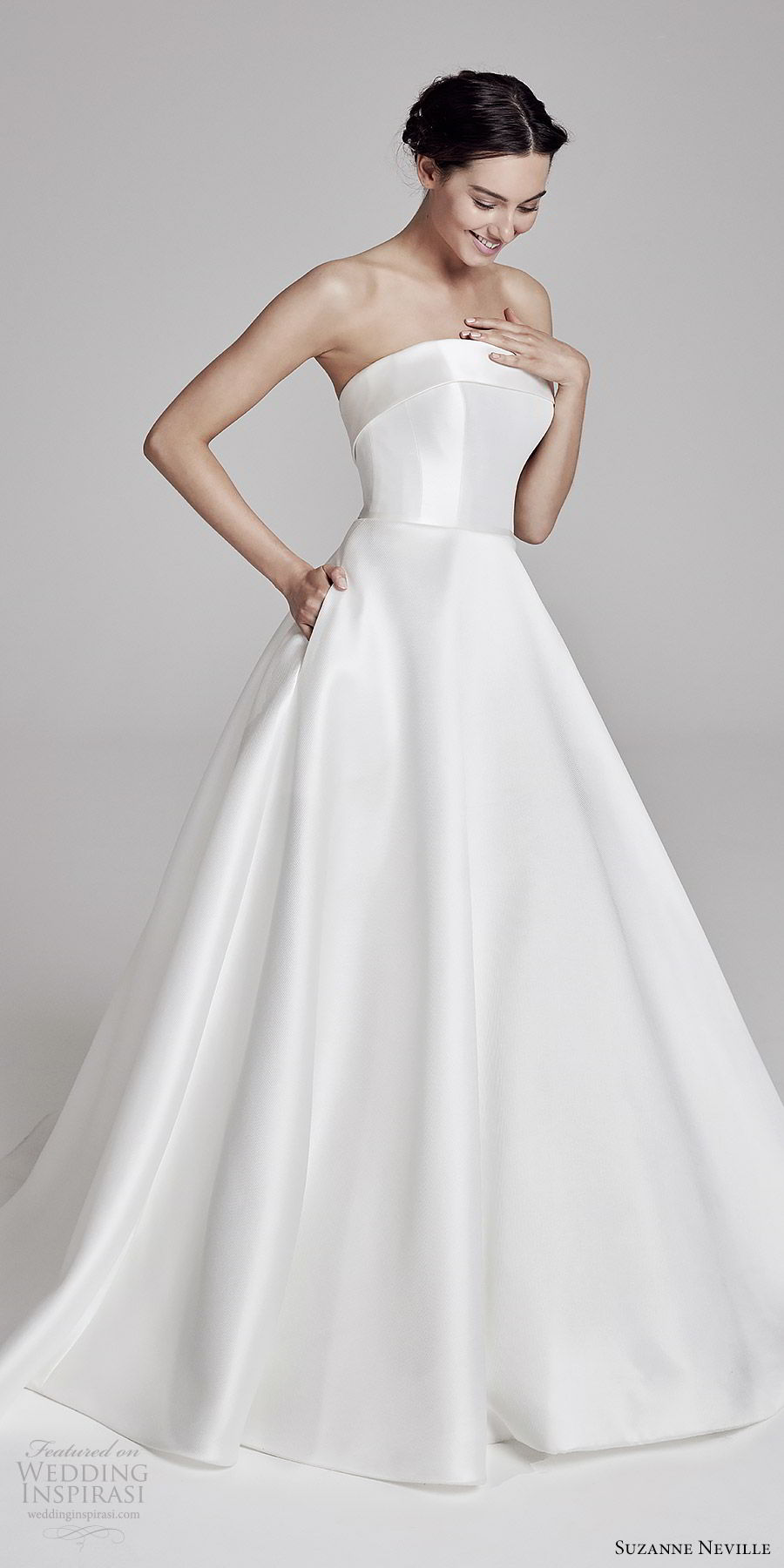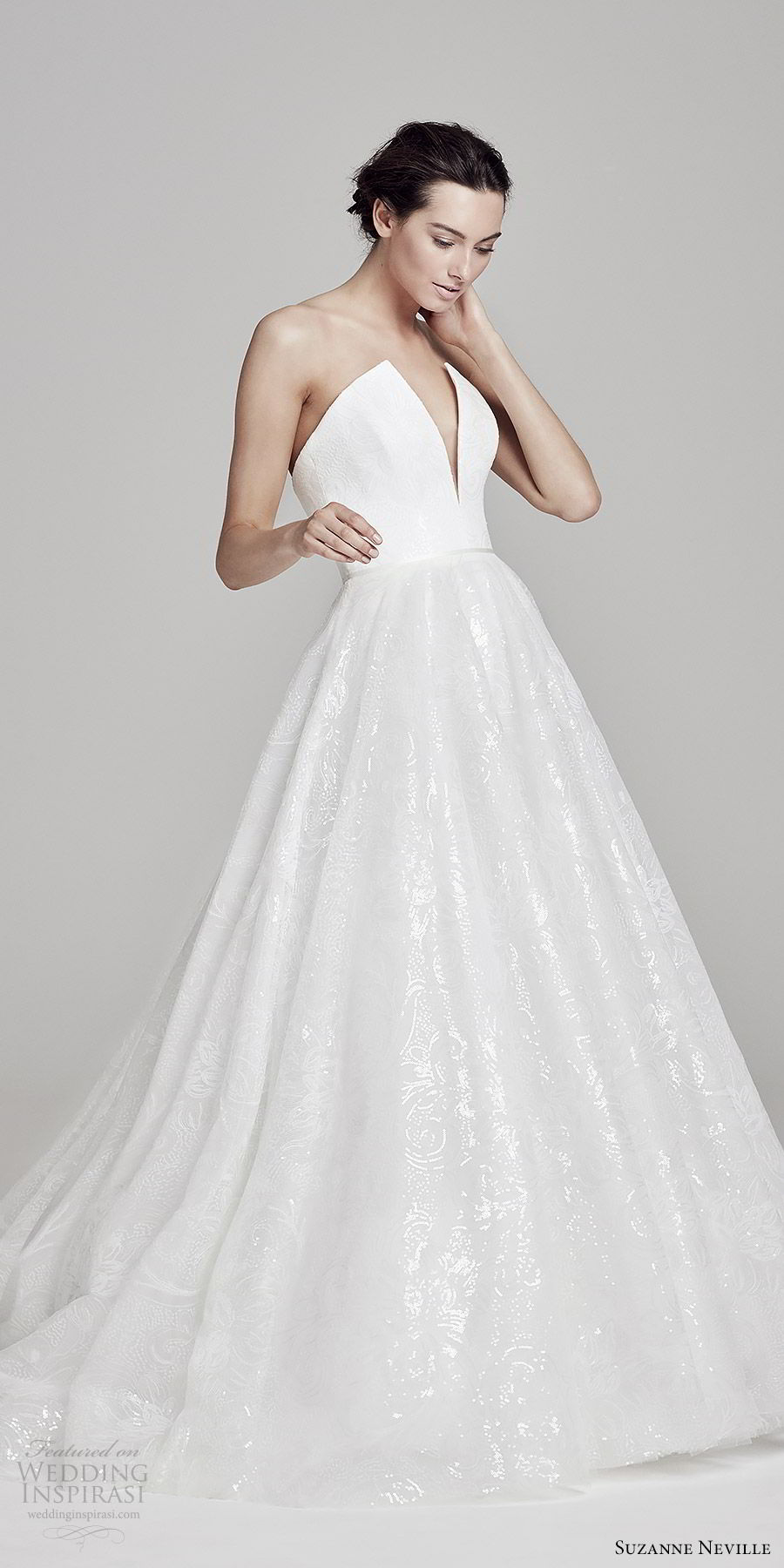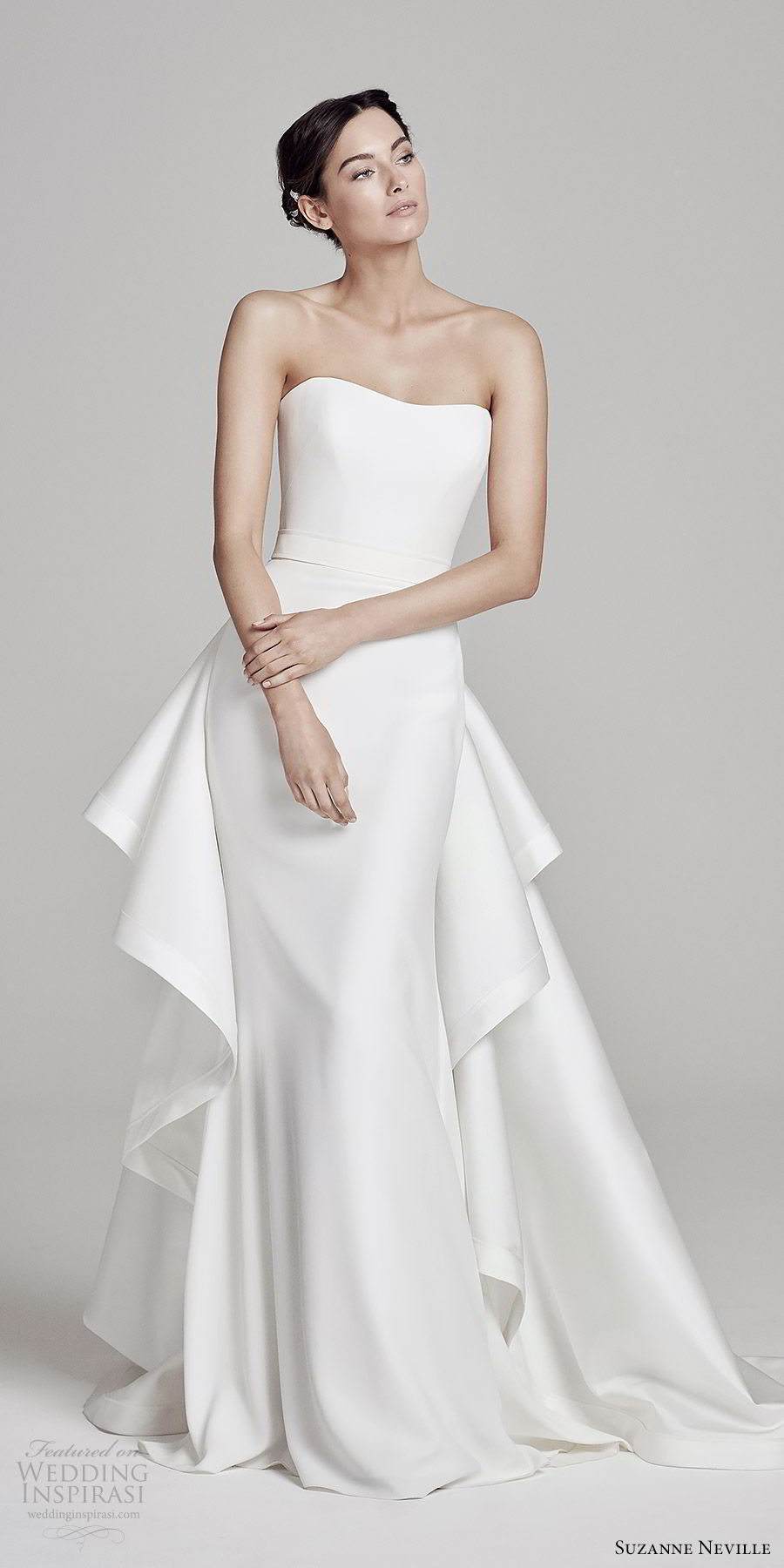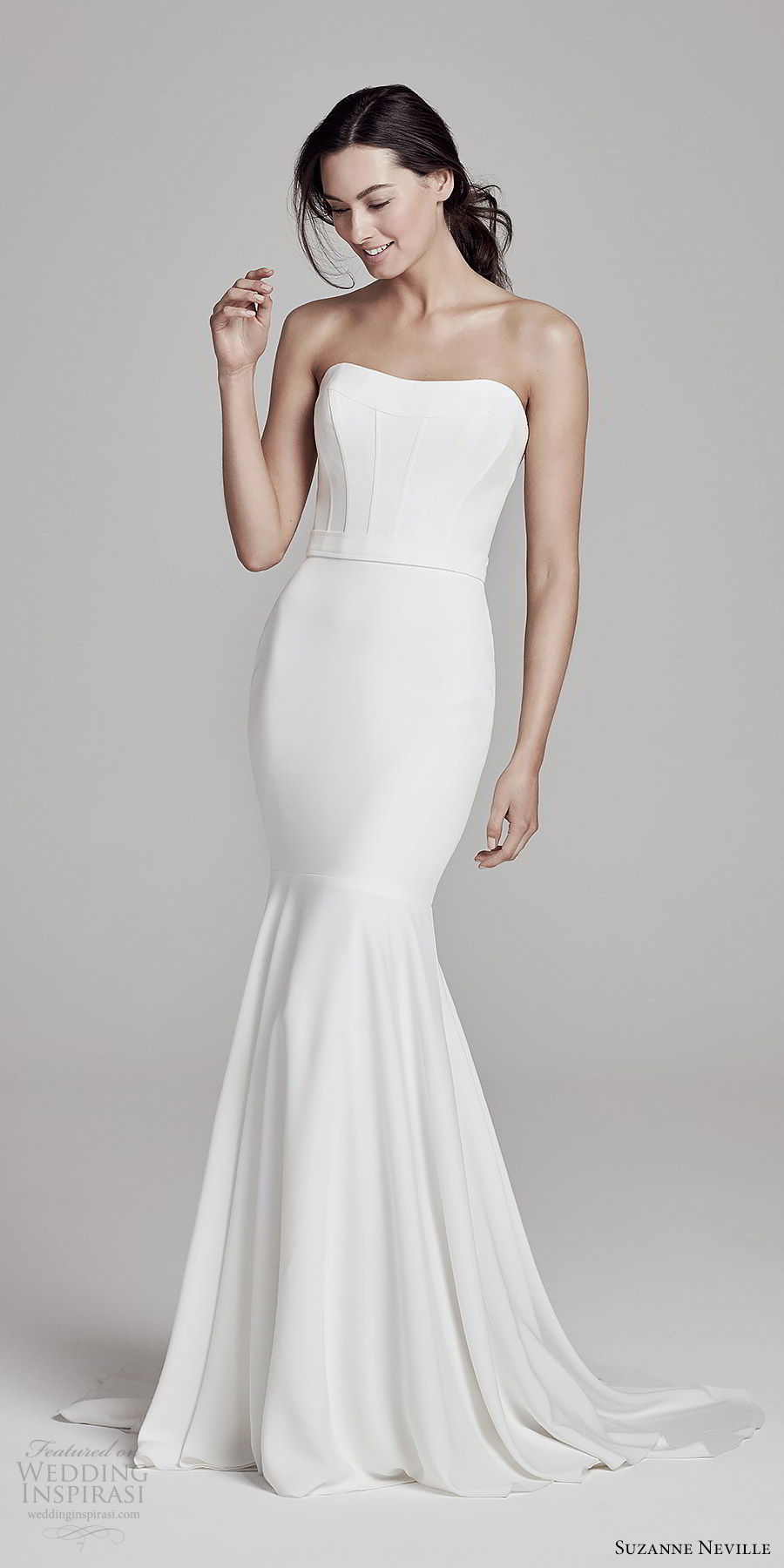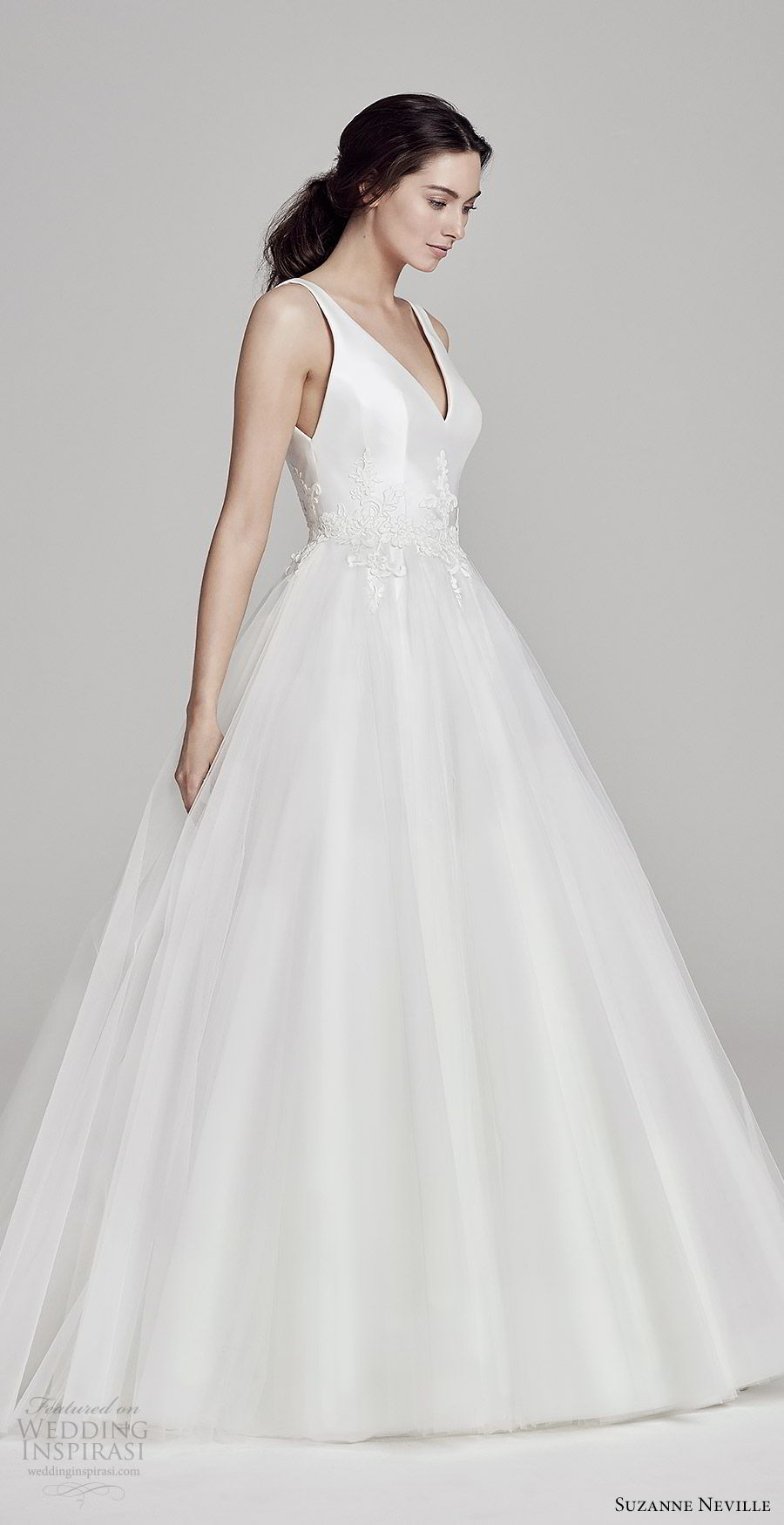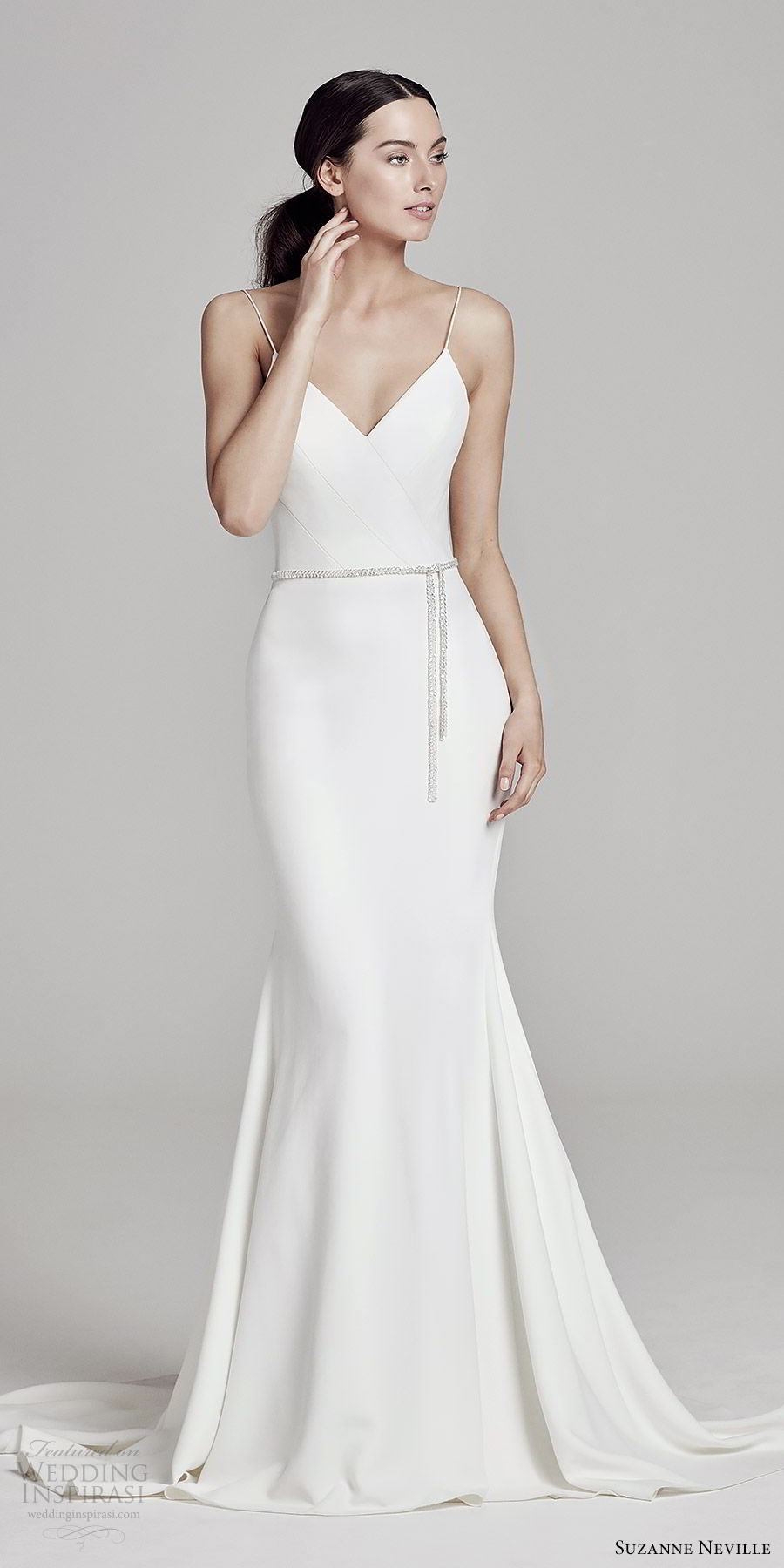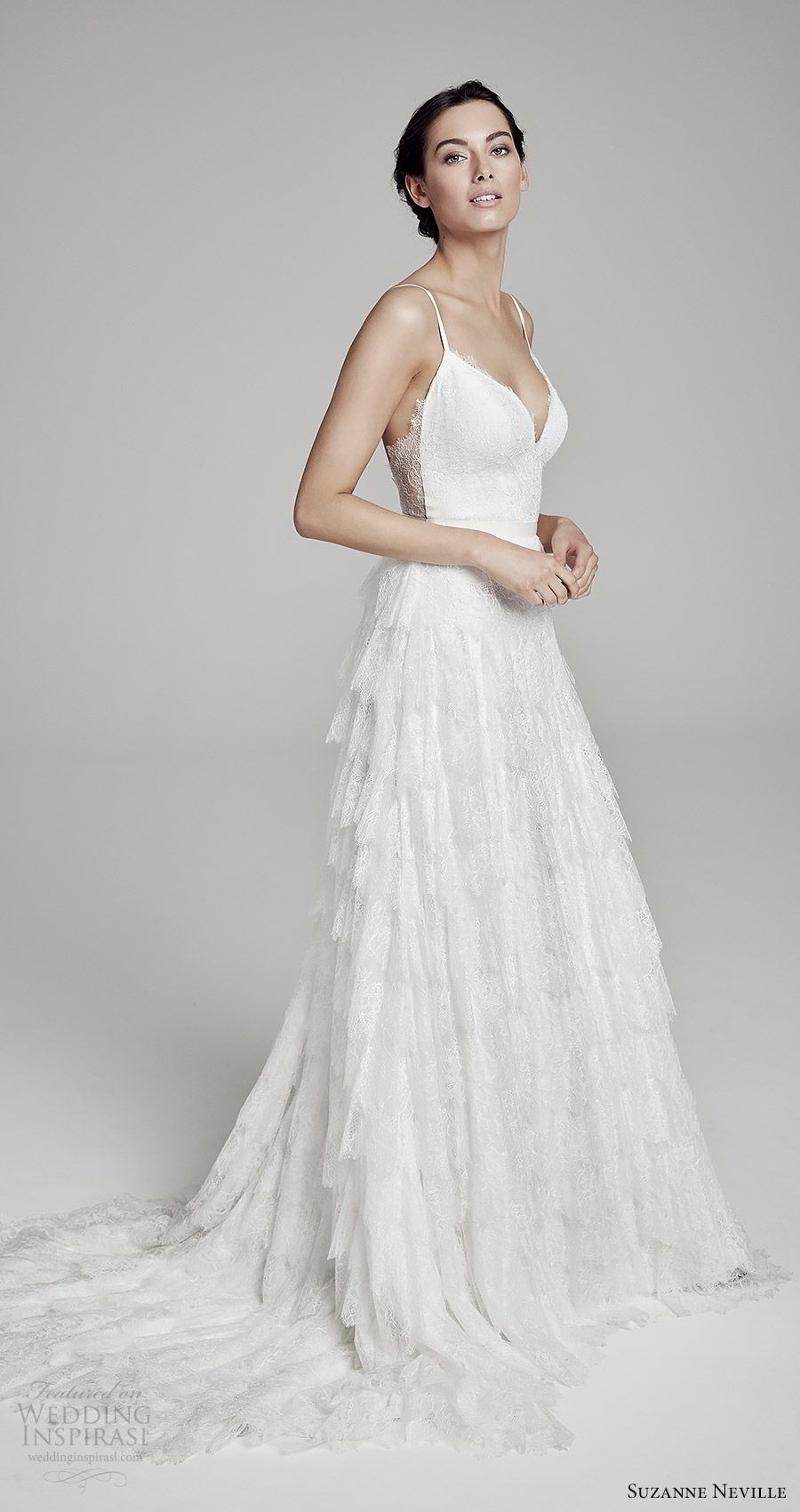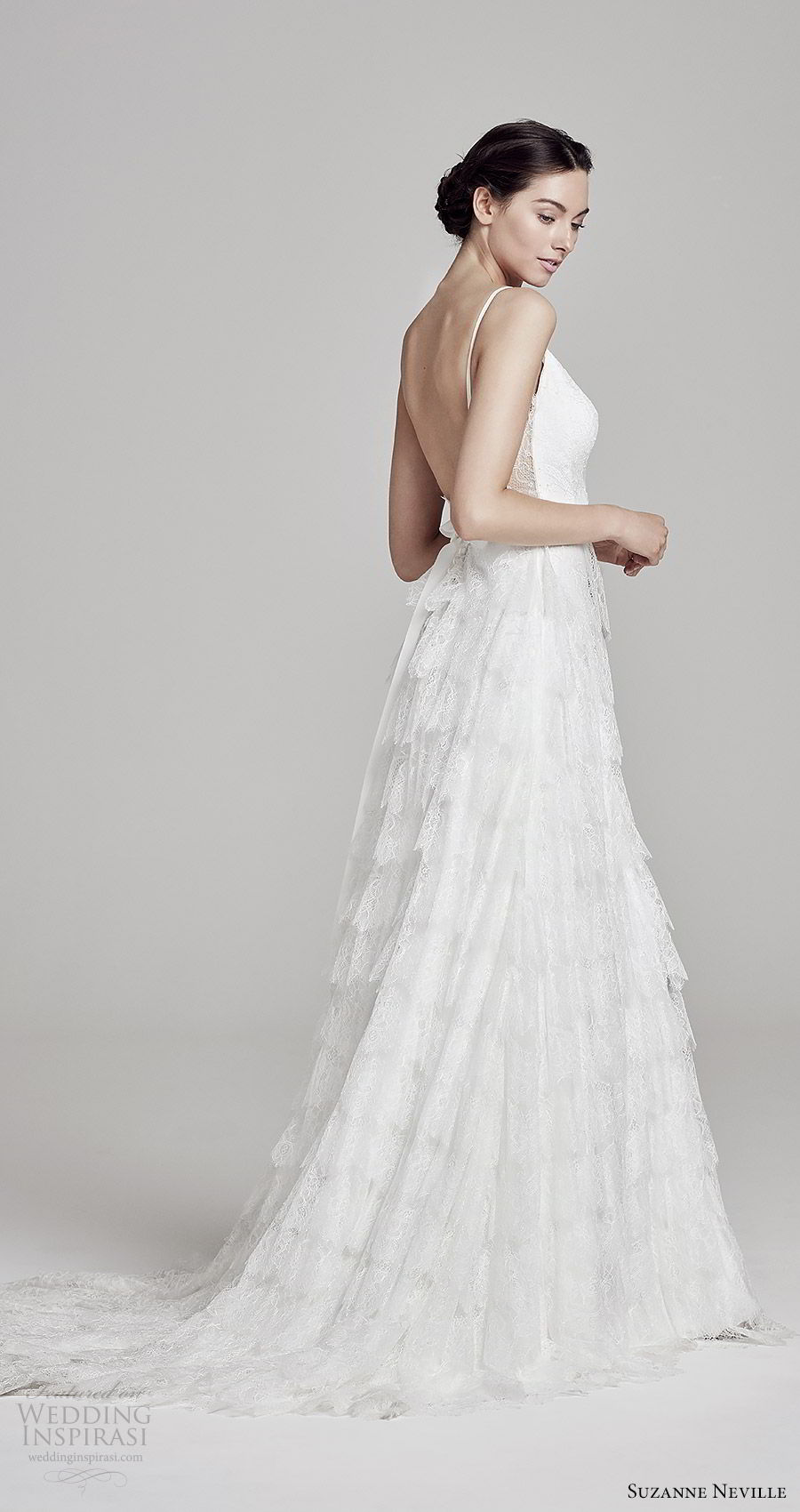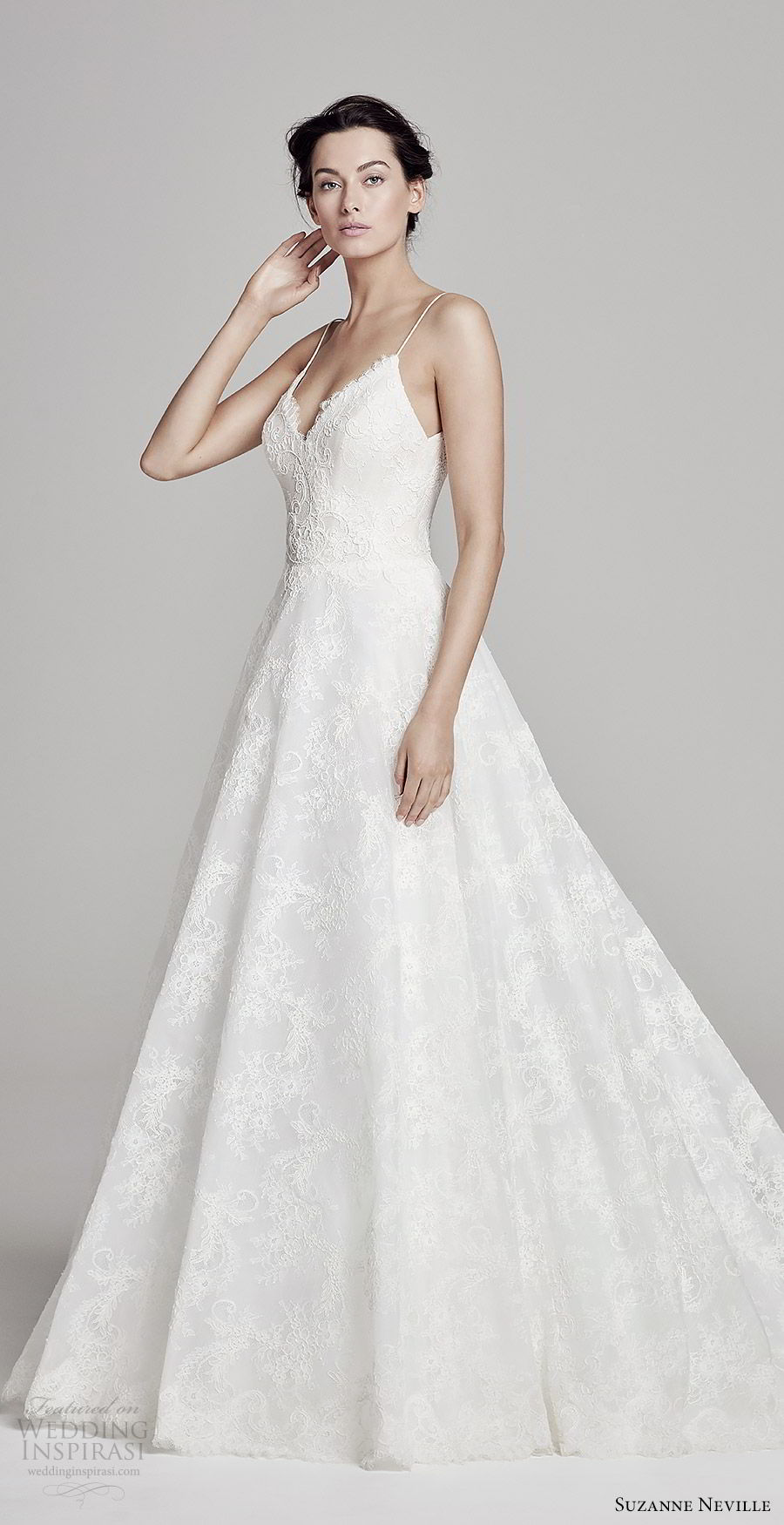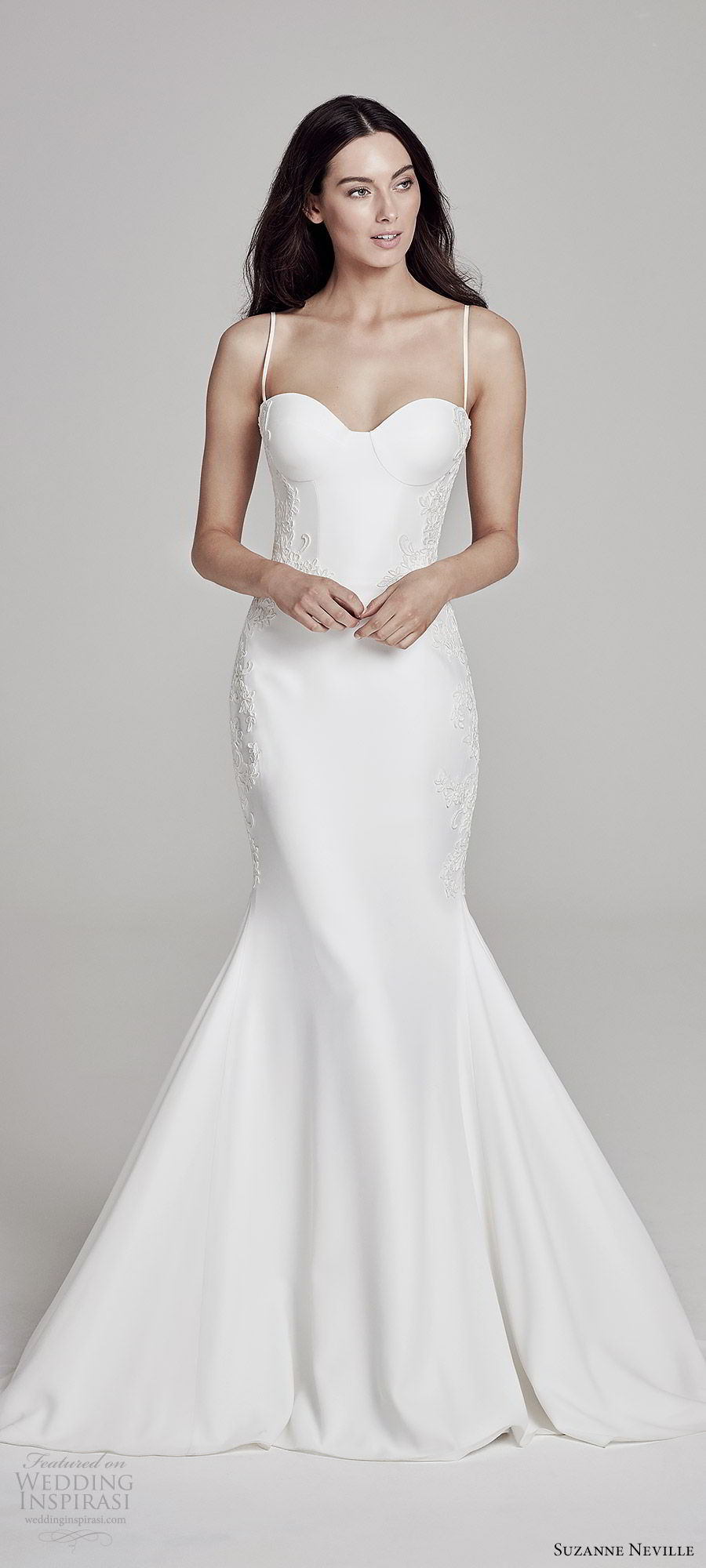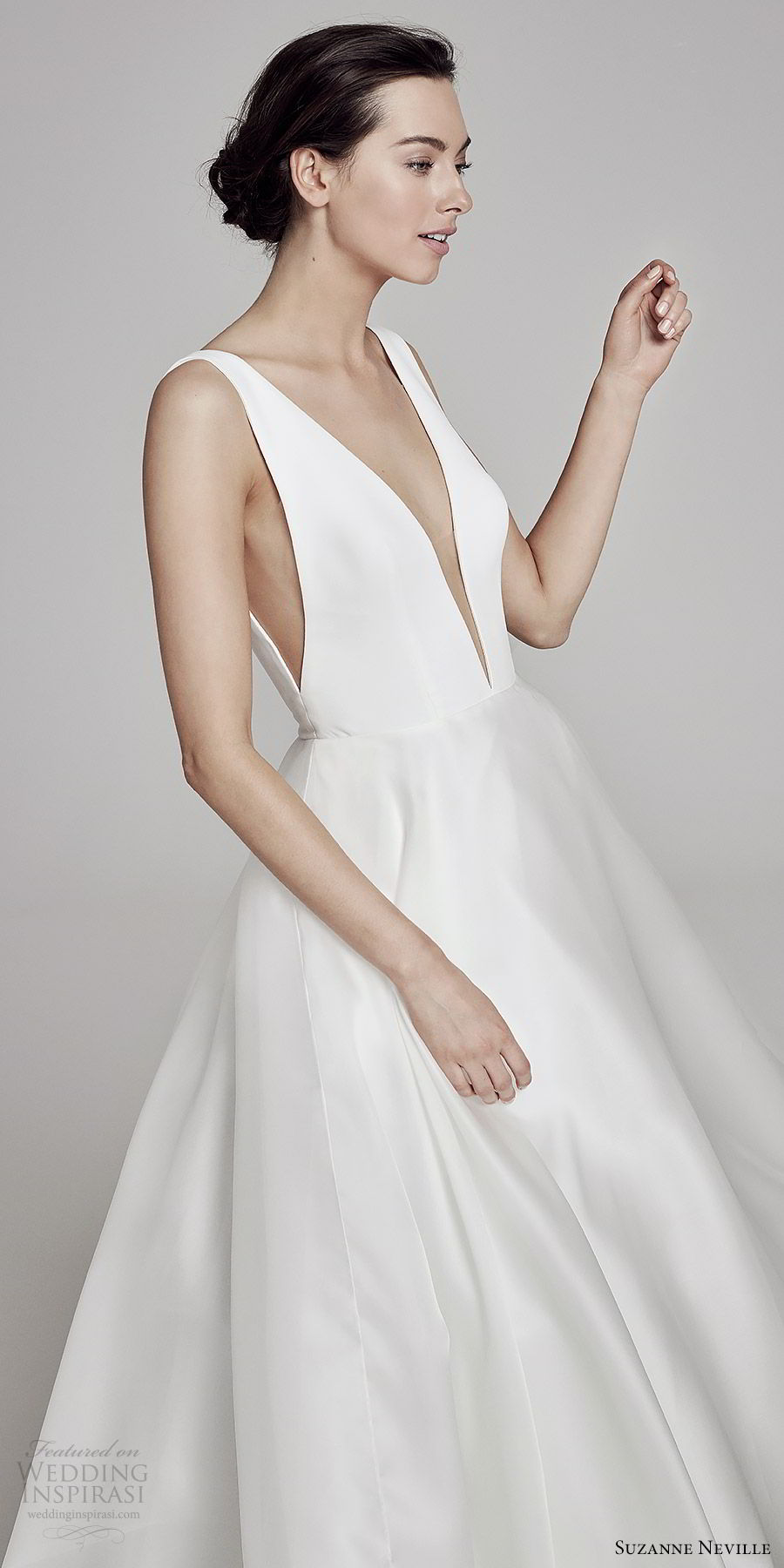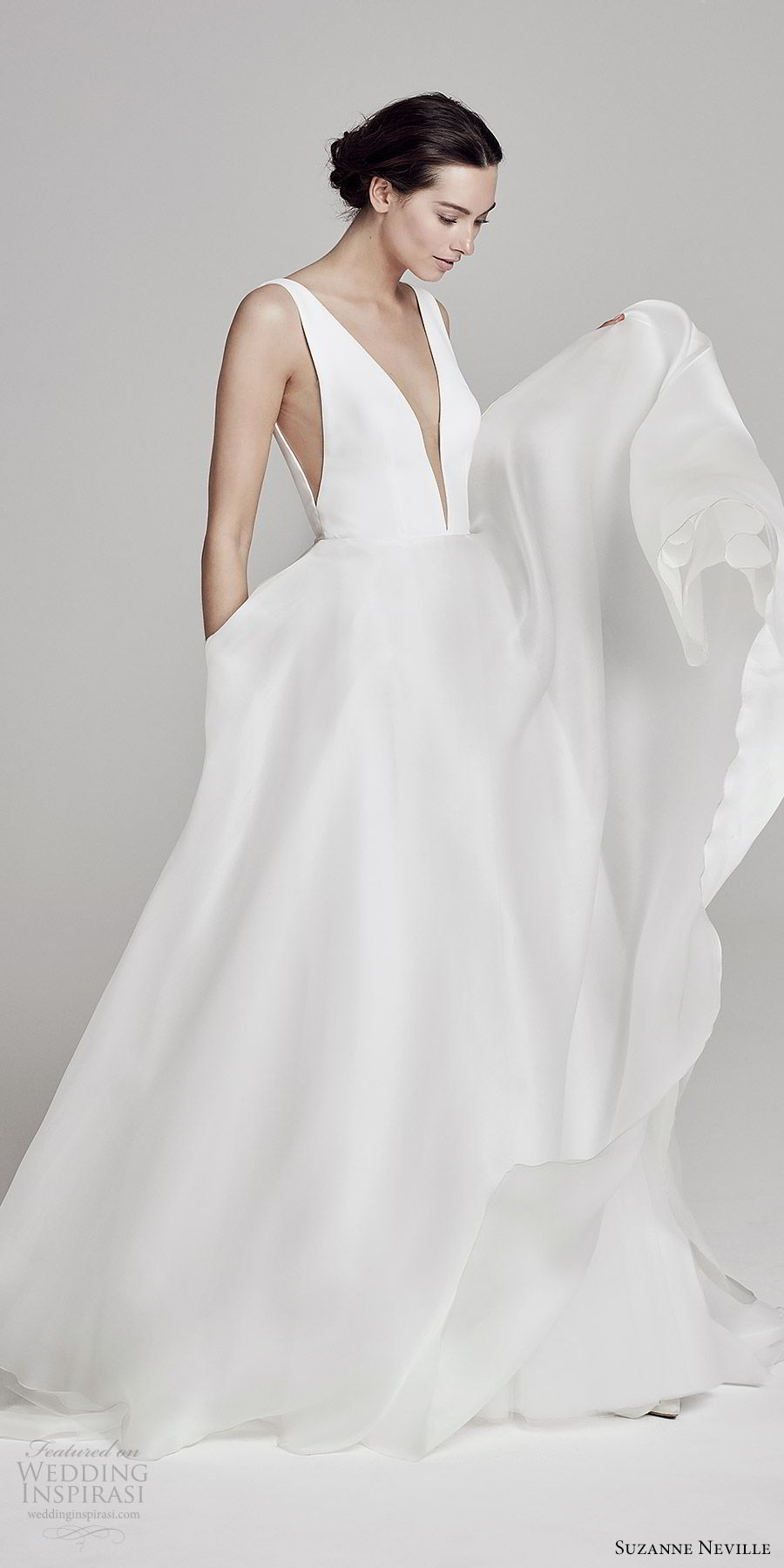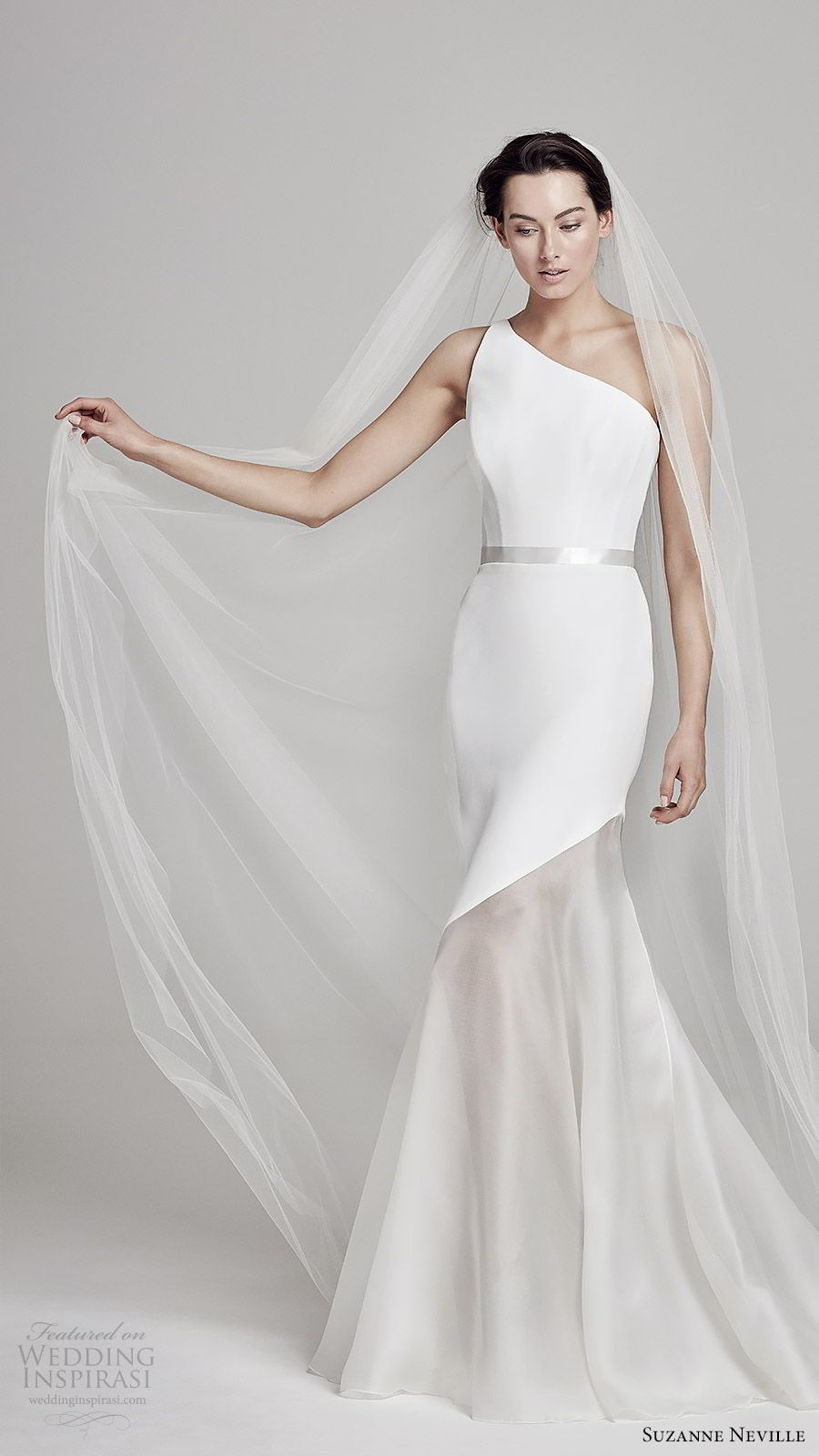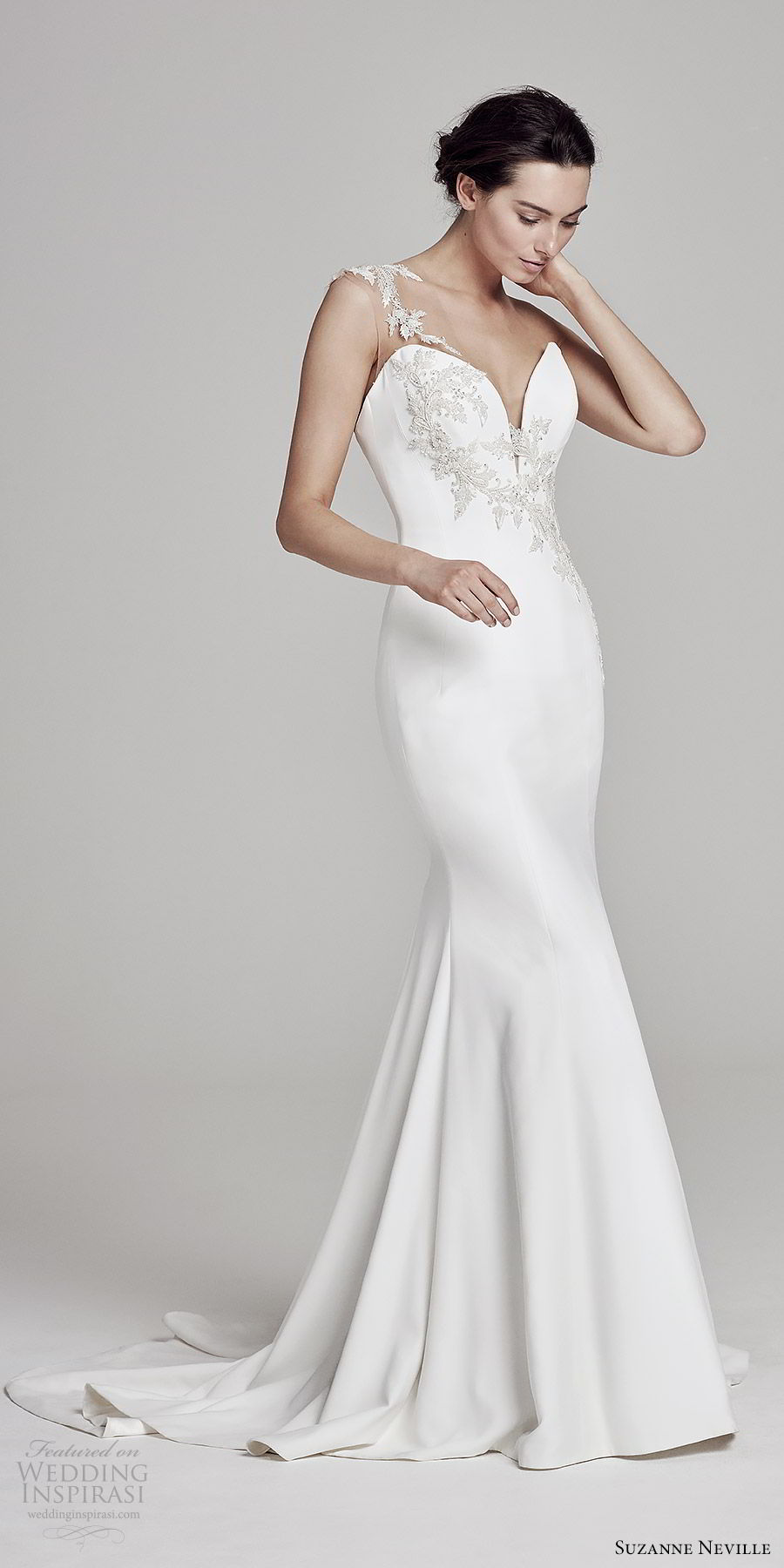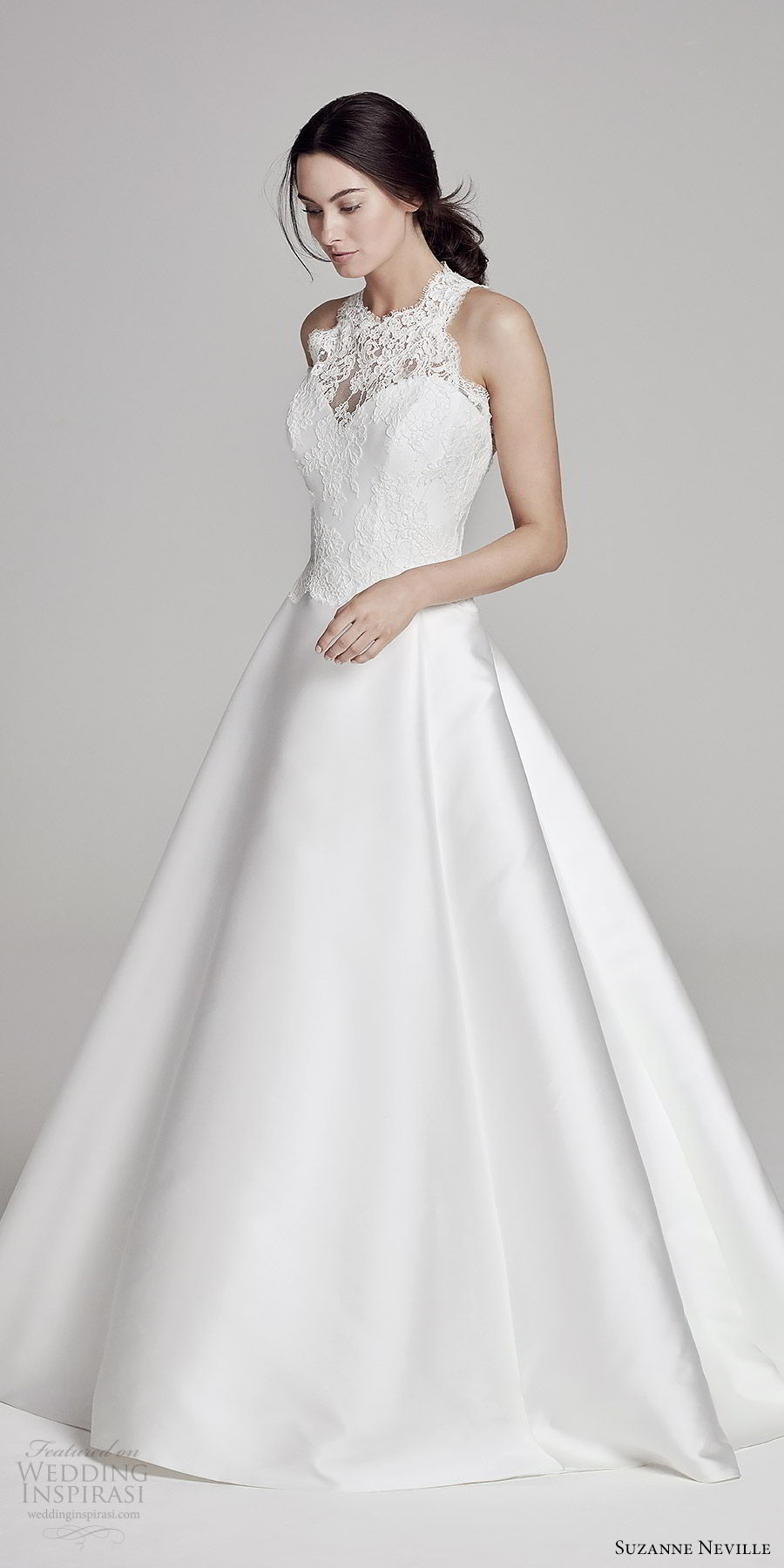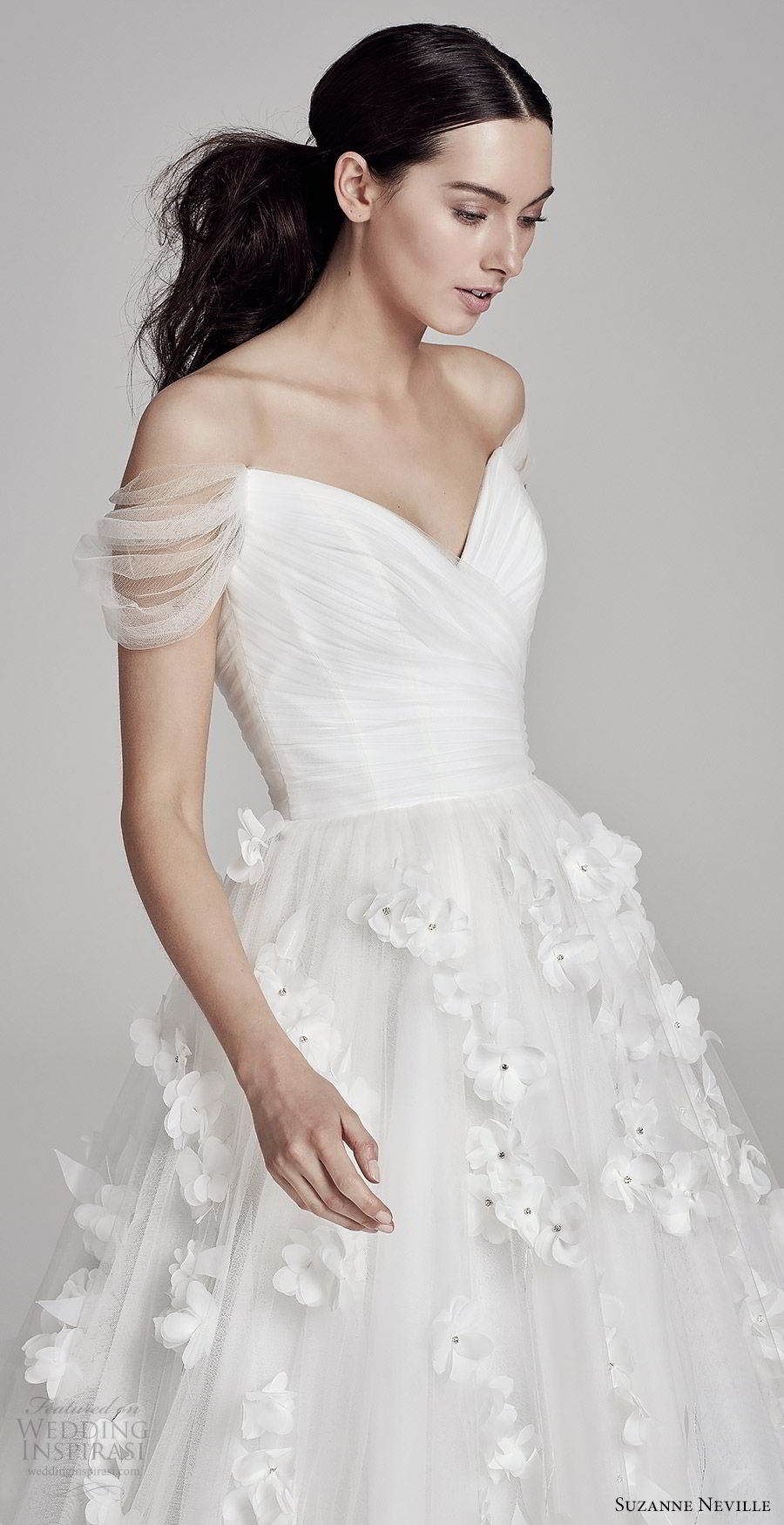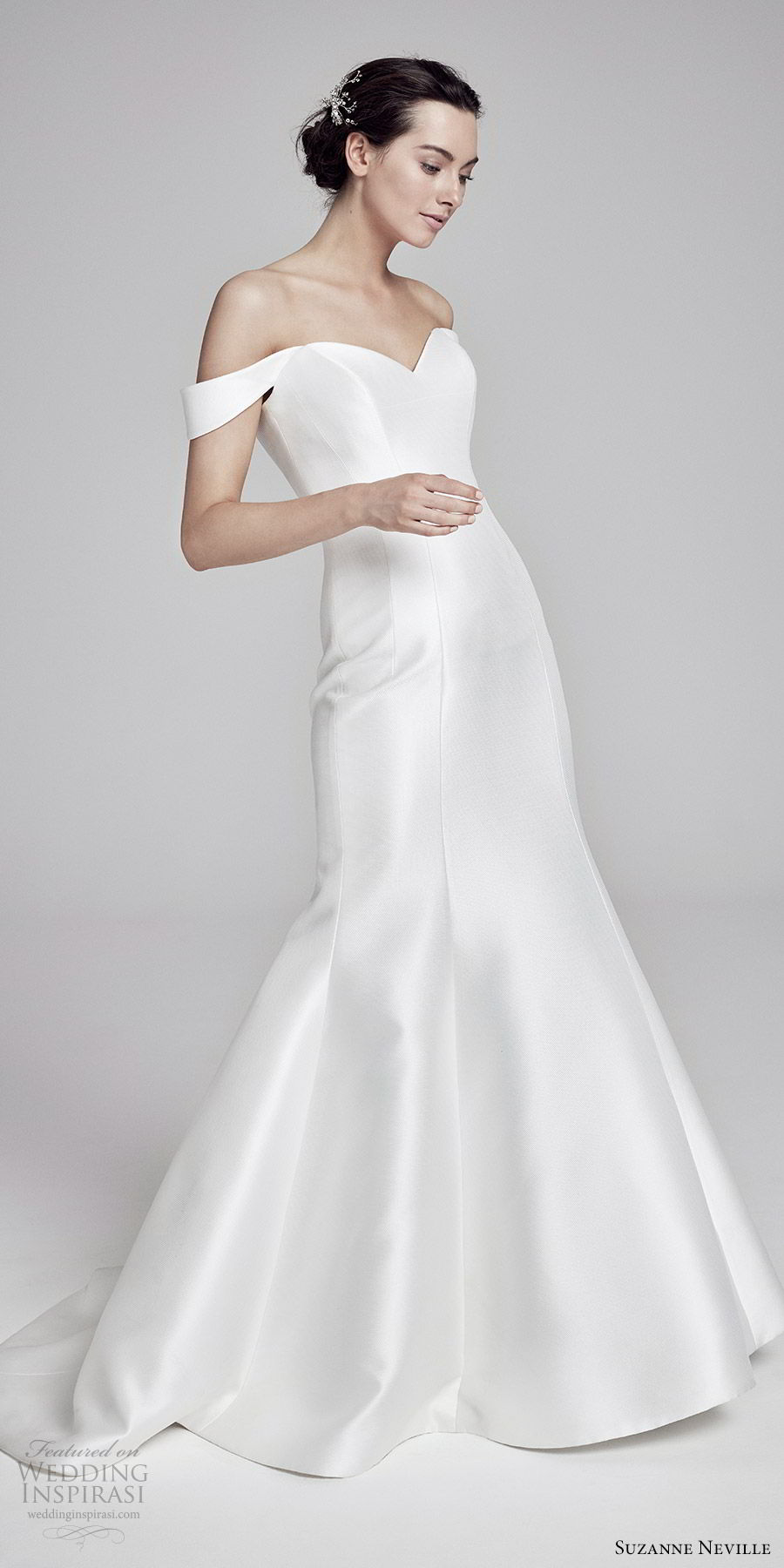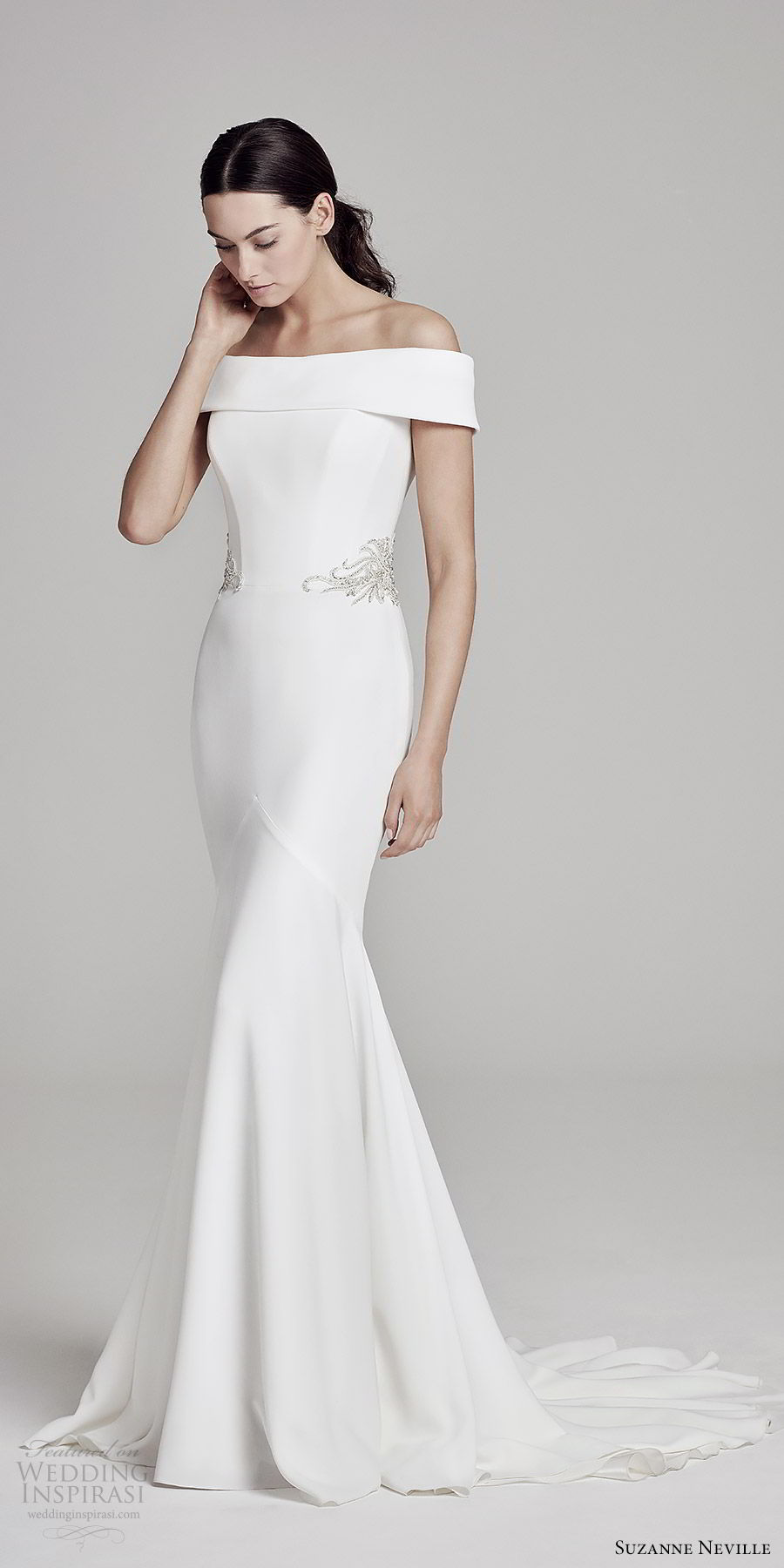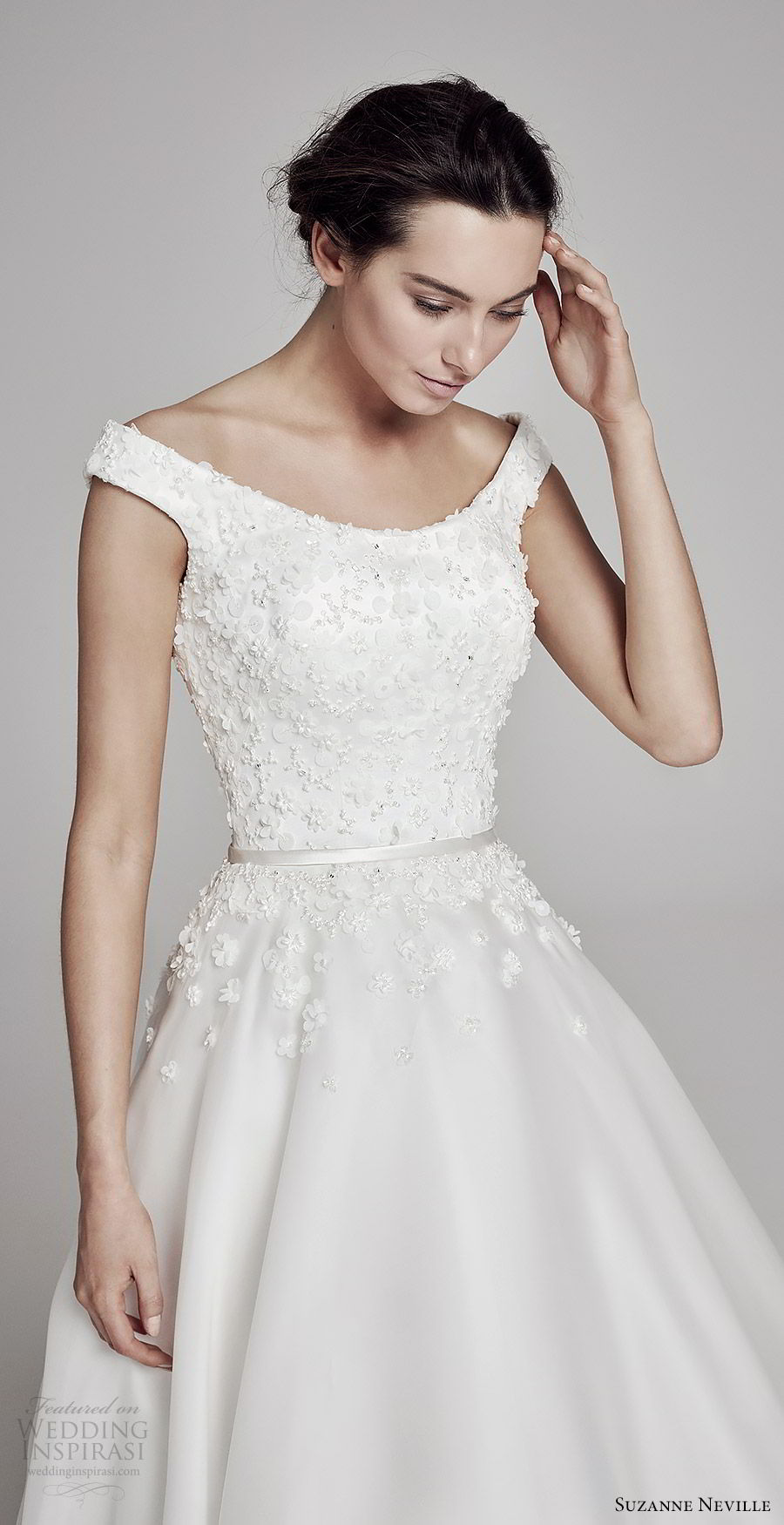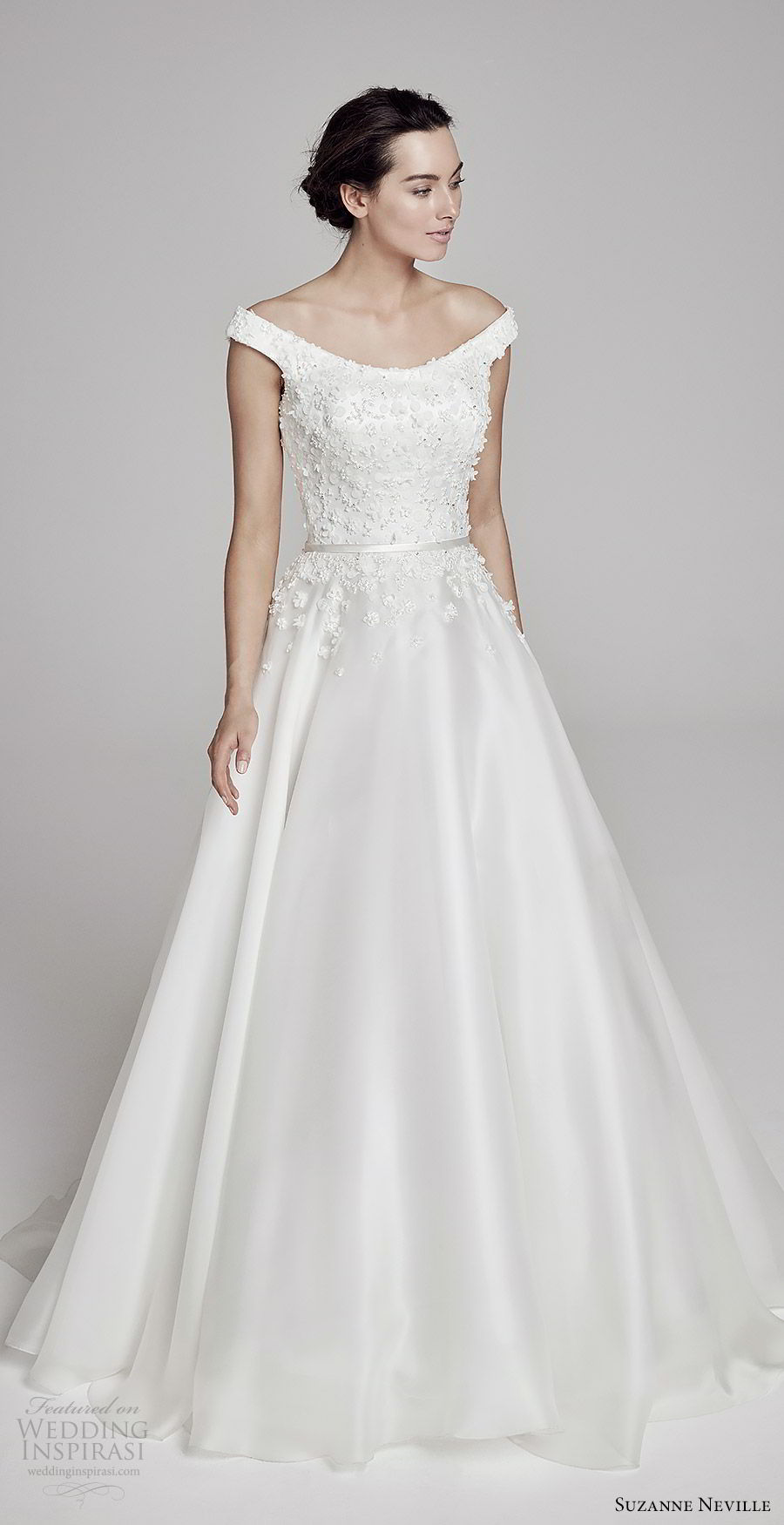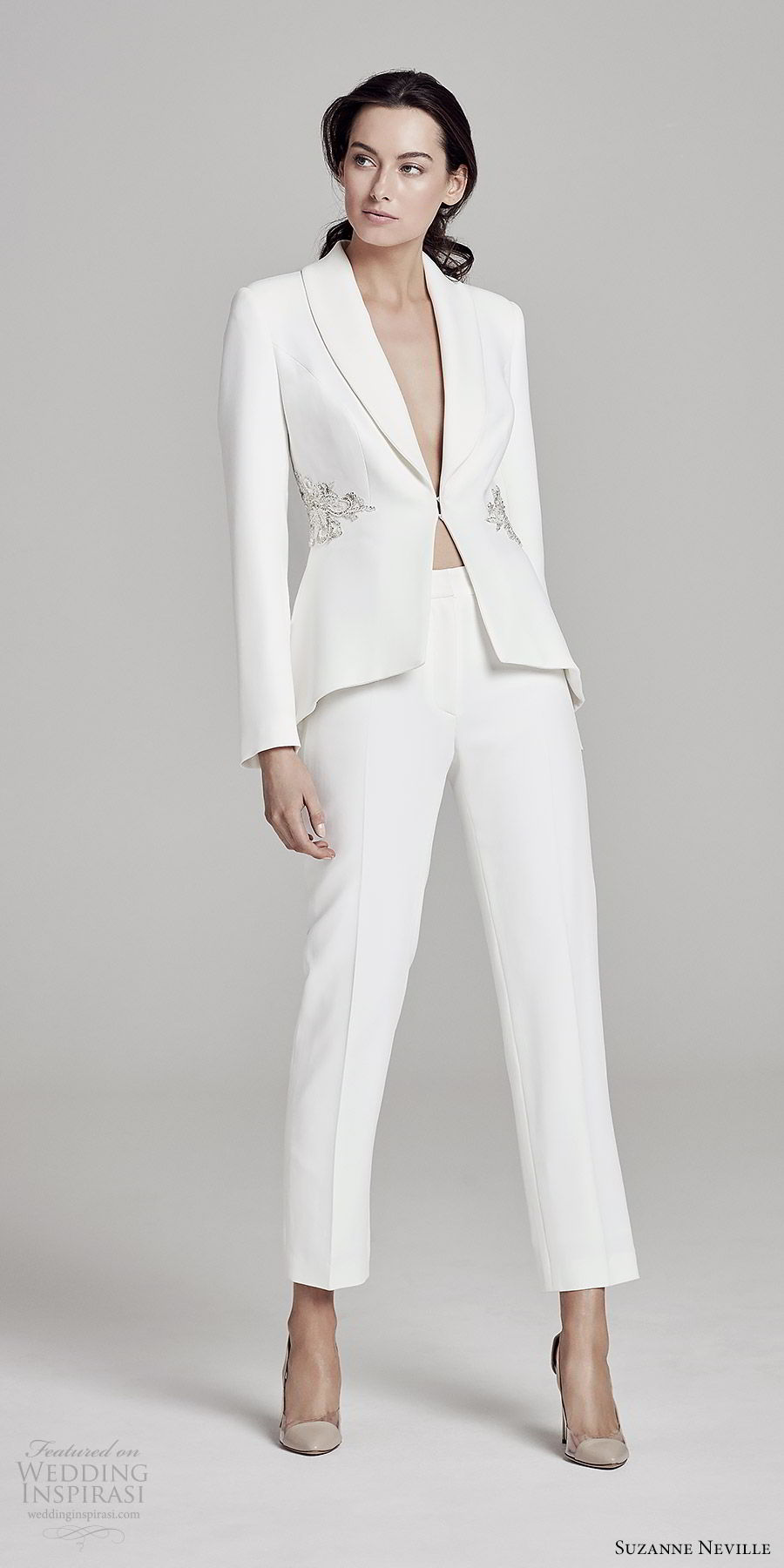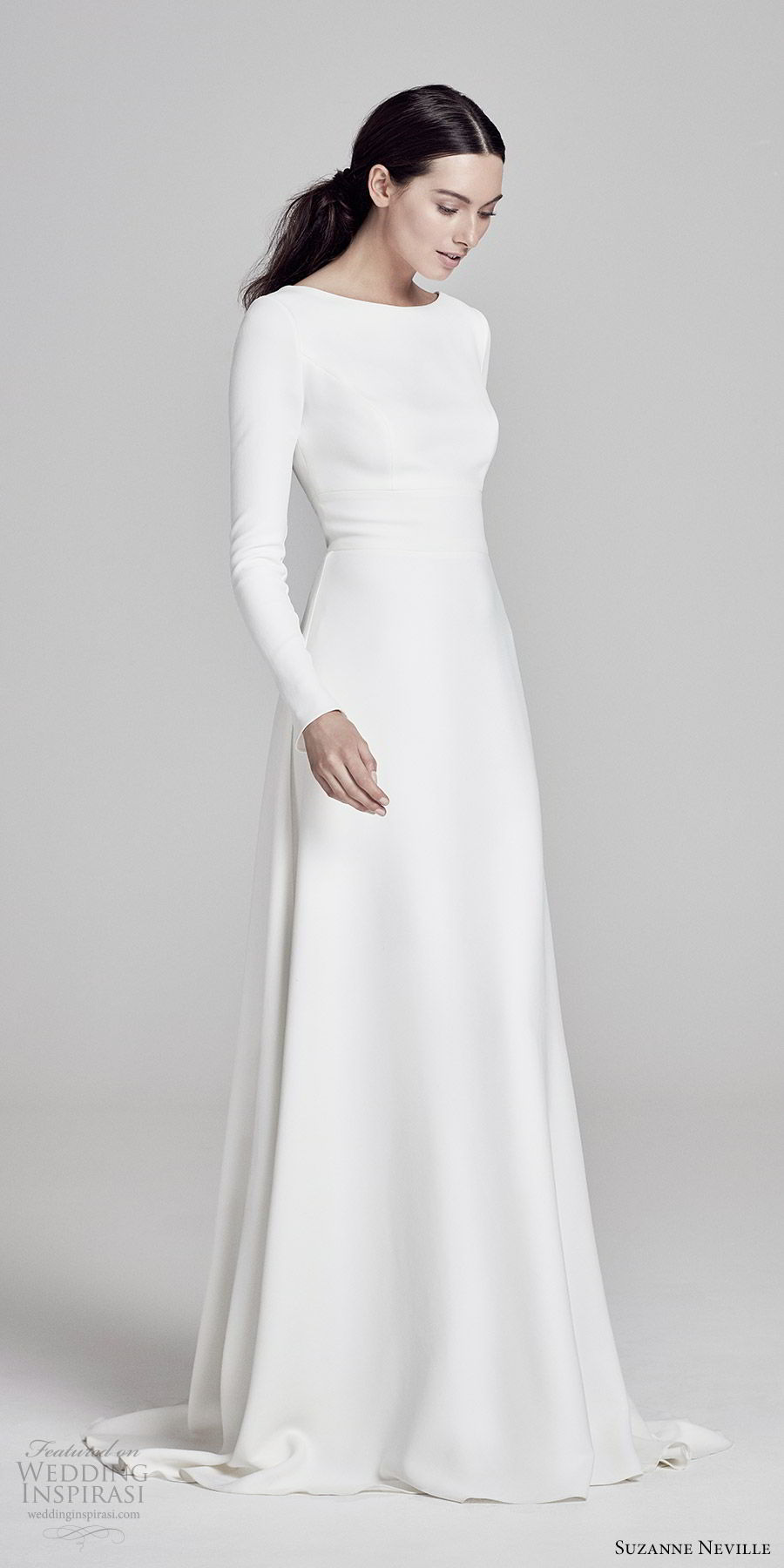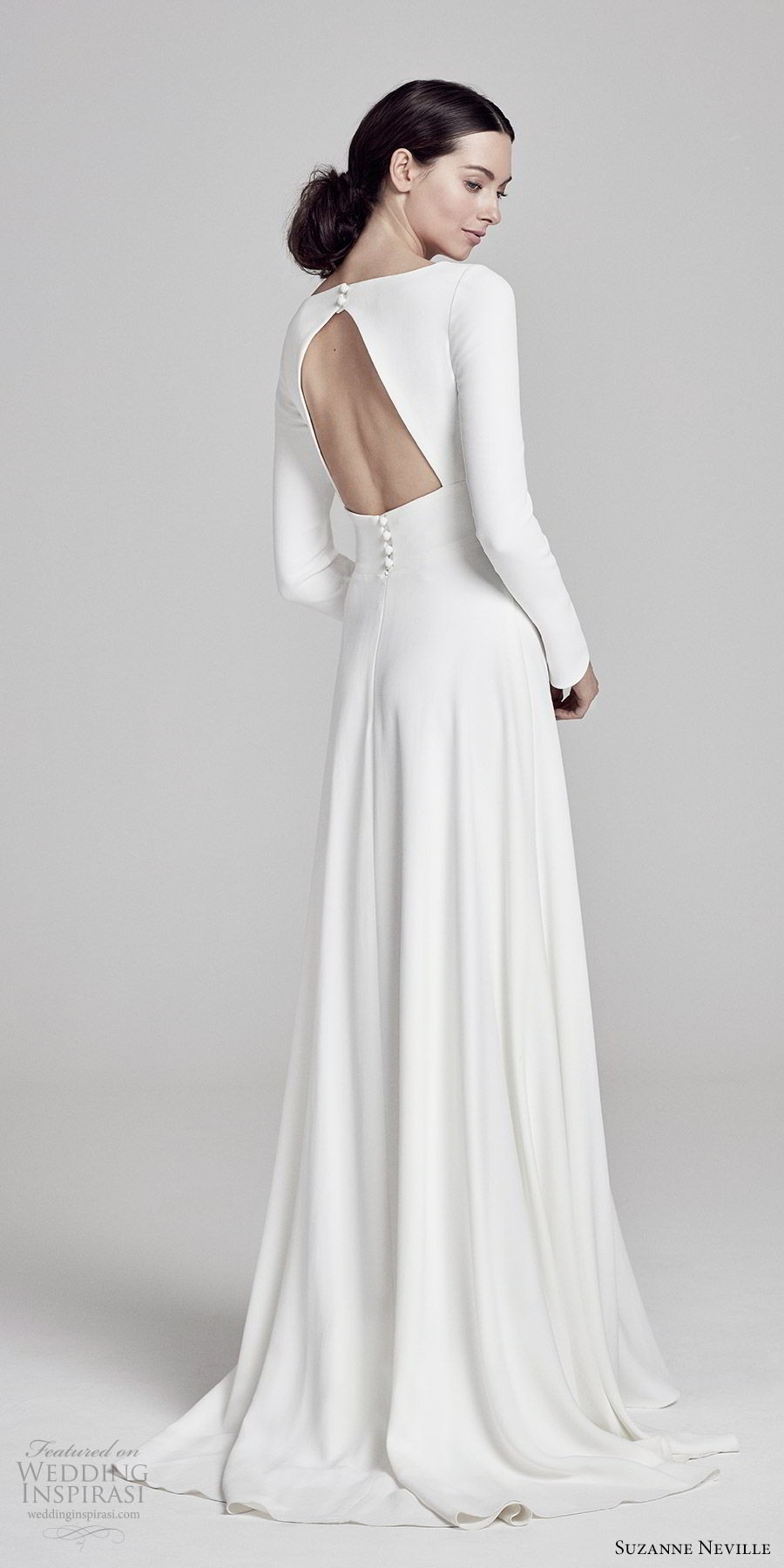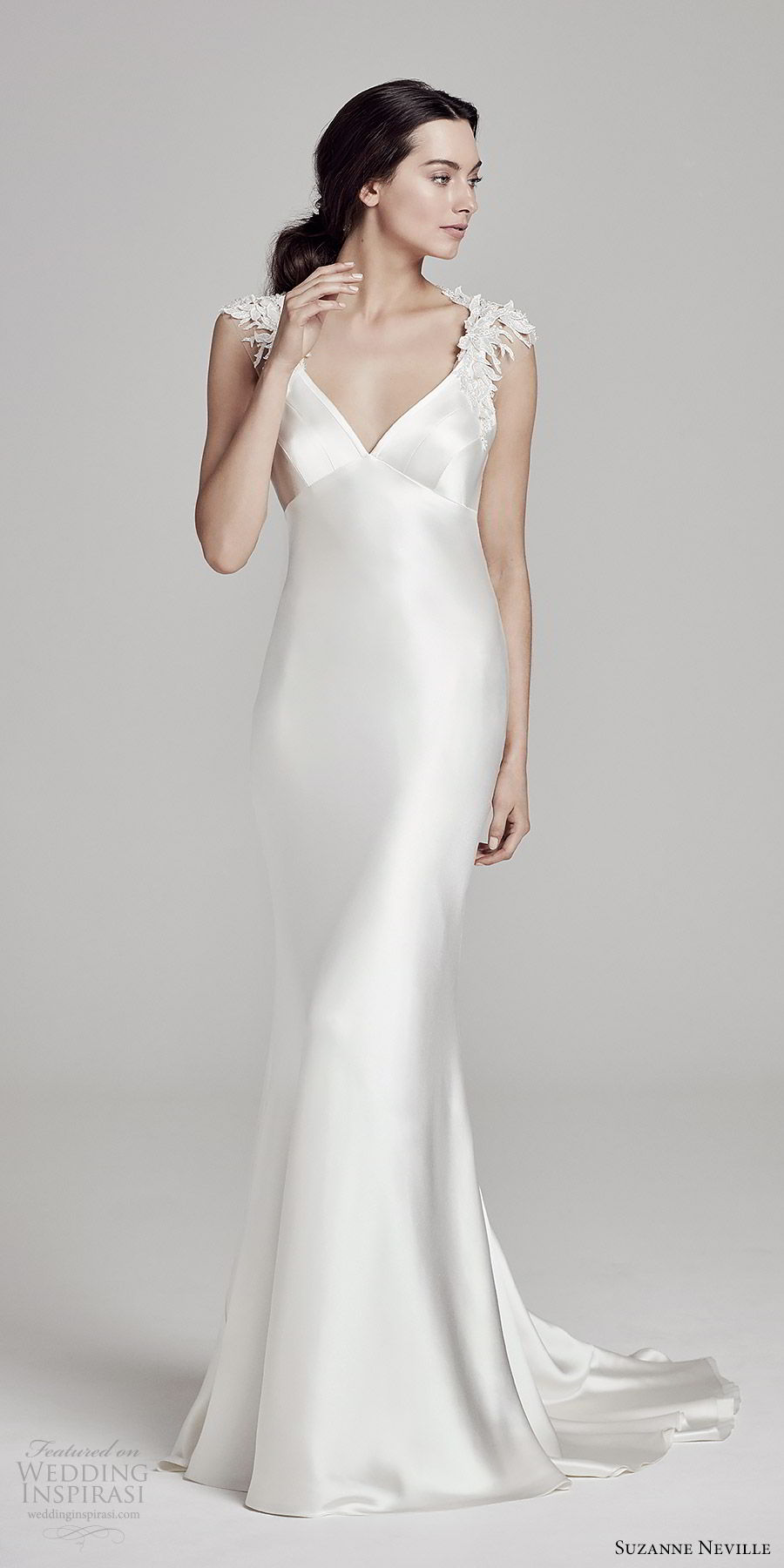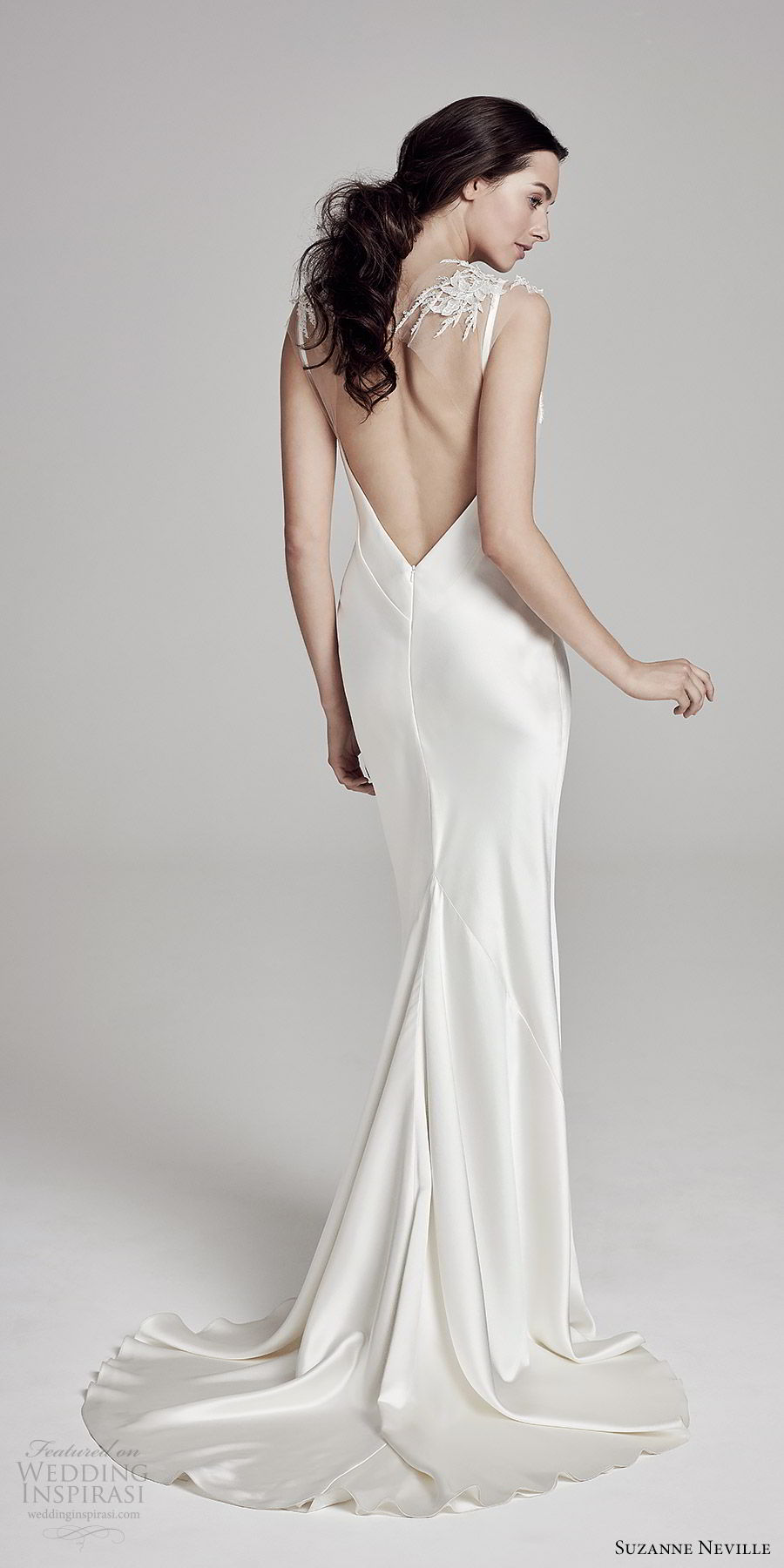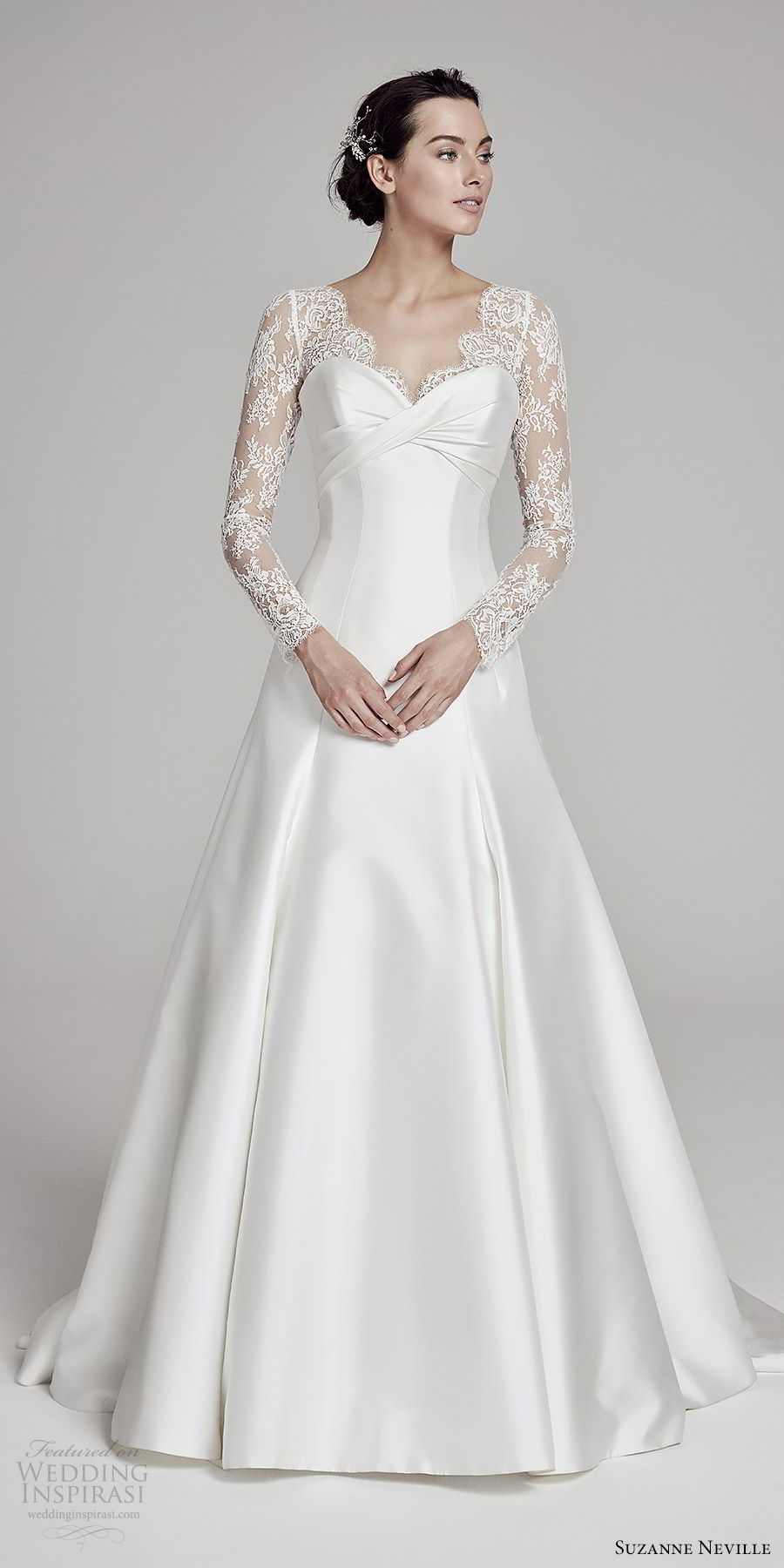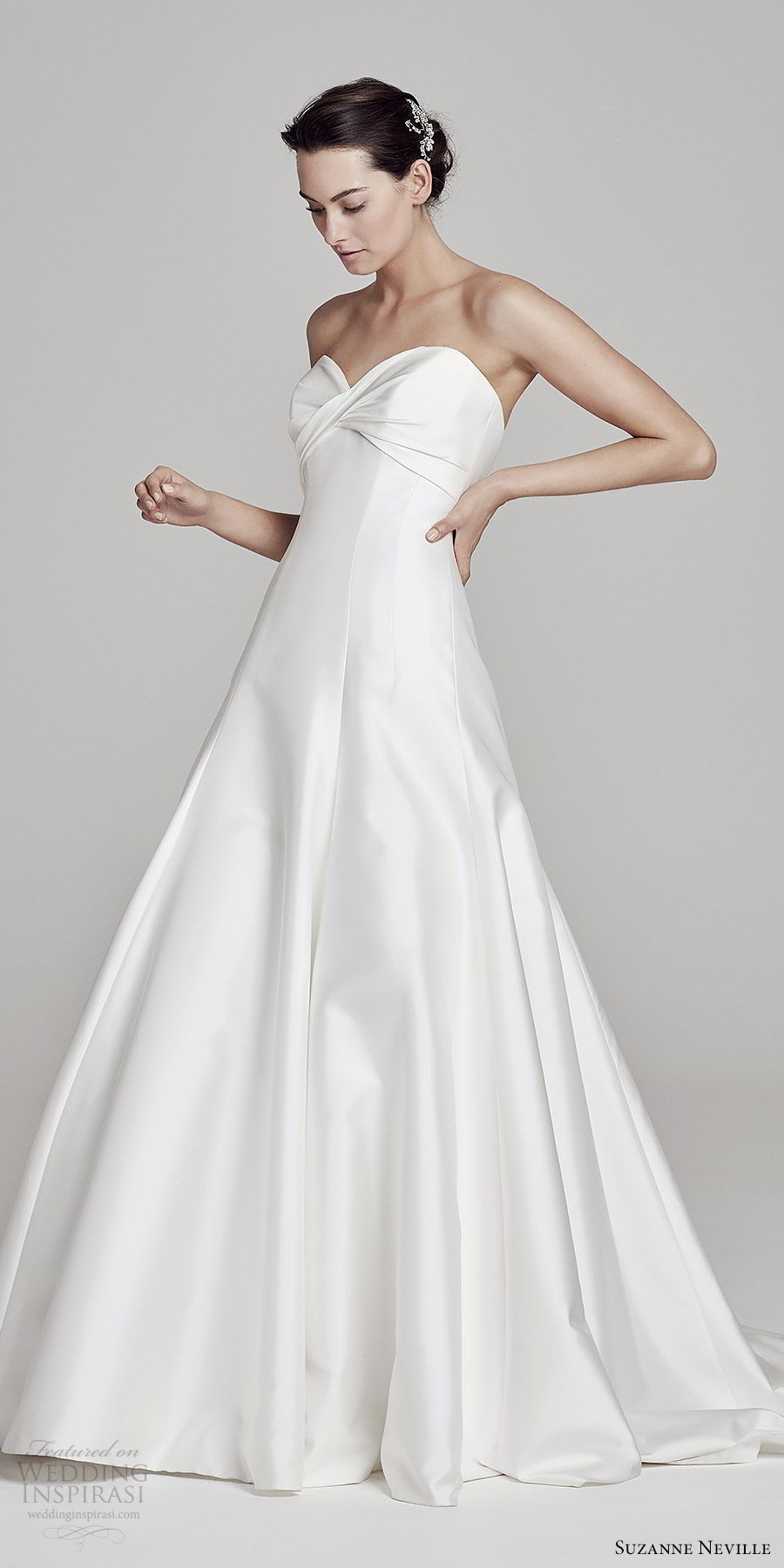 Photos courtesy of Suzanne Neville. For details, visit Suzanne Neville.