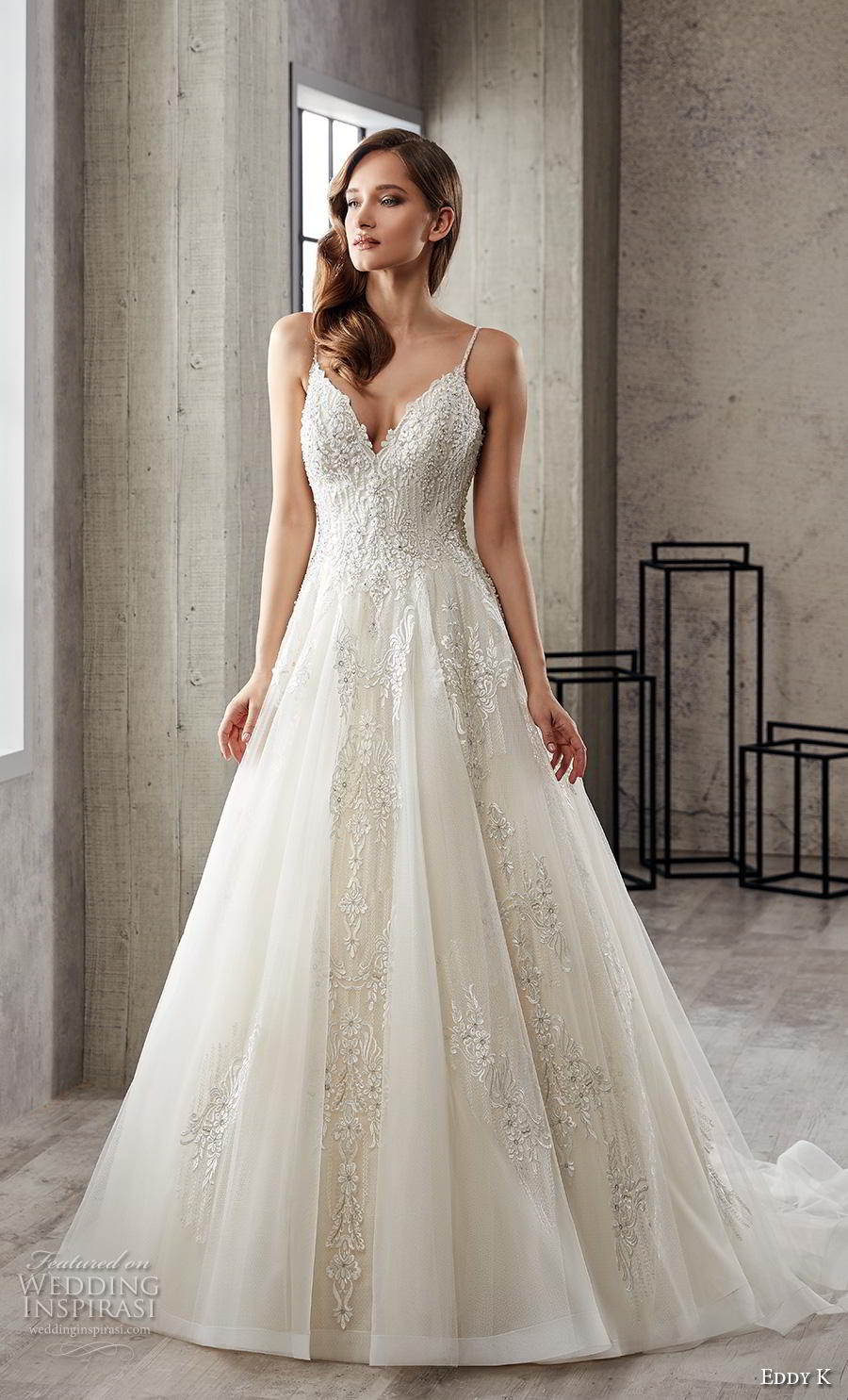 Stunning, elegant silhouettes dripping with lavish details and unexpected elements define the 2019 couture bridal collection by Eddy K. And if you're a fan of statement backs, the new collection will leave you breathless with its showstopping selection of beaded and illusion styles, including some with jaw-dropping keyhole detail.
"The new Eddy K. Couture 2019 Collection features unique, glamorous styles for the elegant, fashion-forward bride. Every dress was meticulously designed with intricate beading, supple tulle and exquisite lace."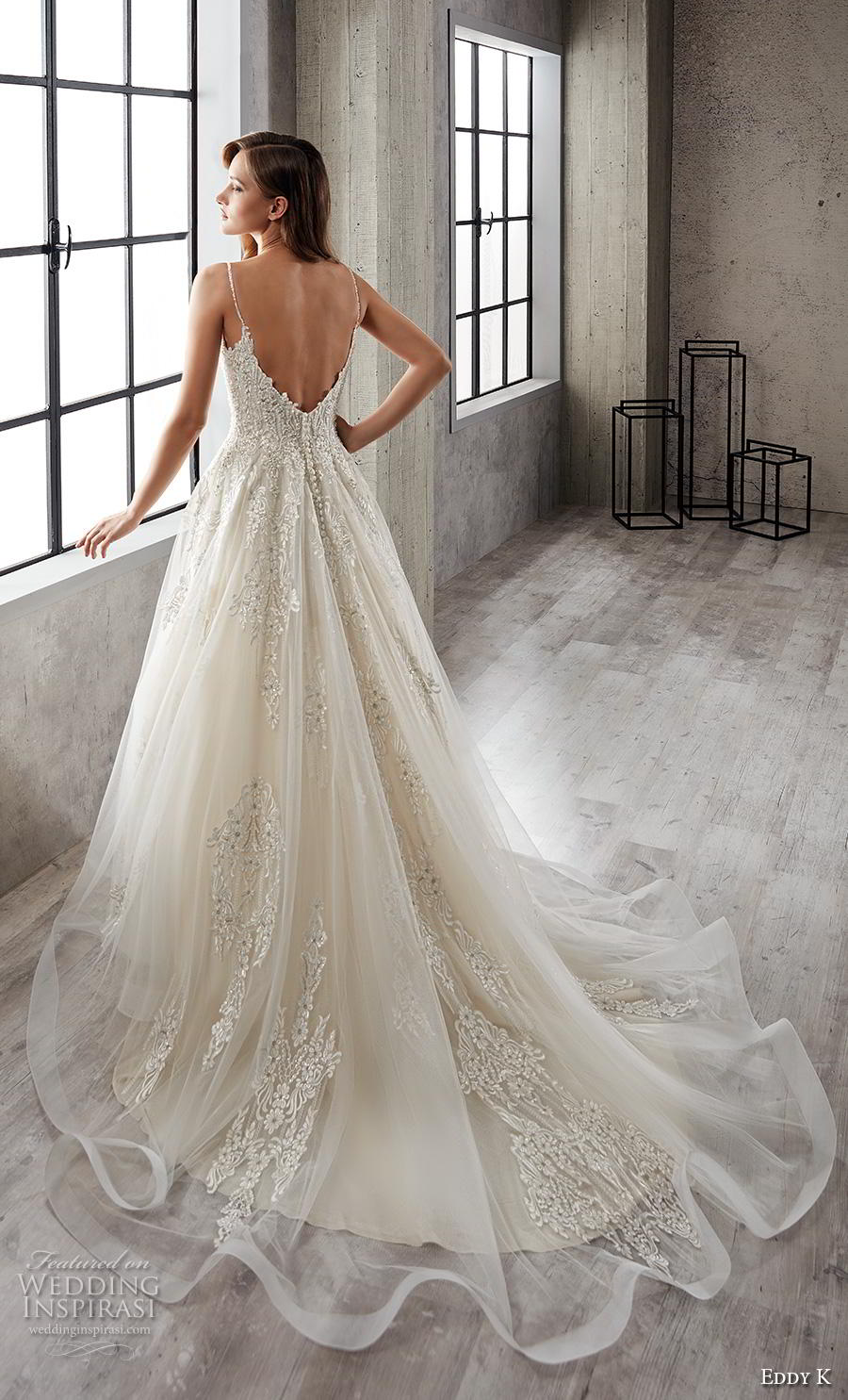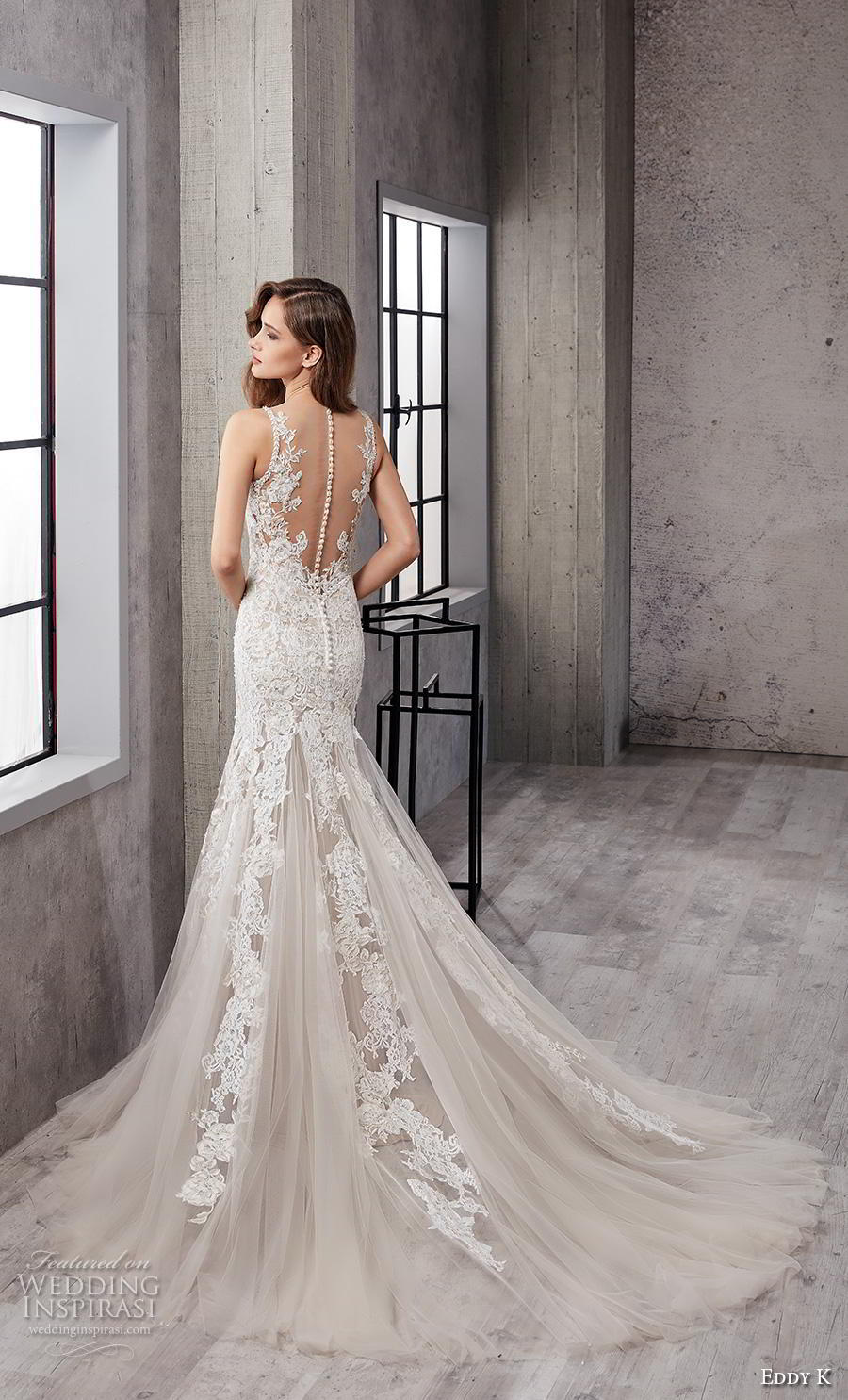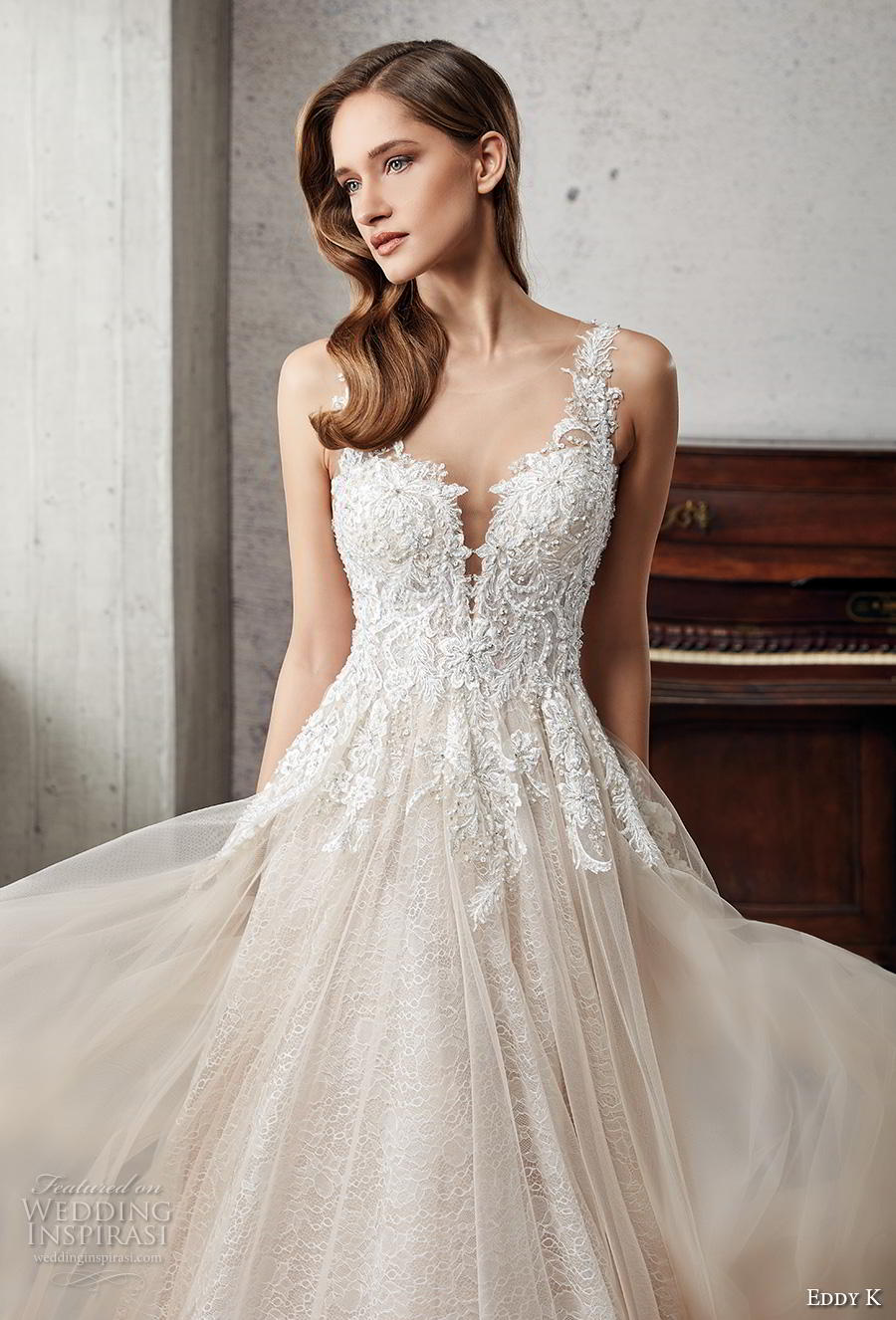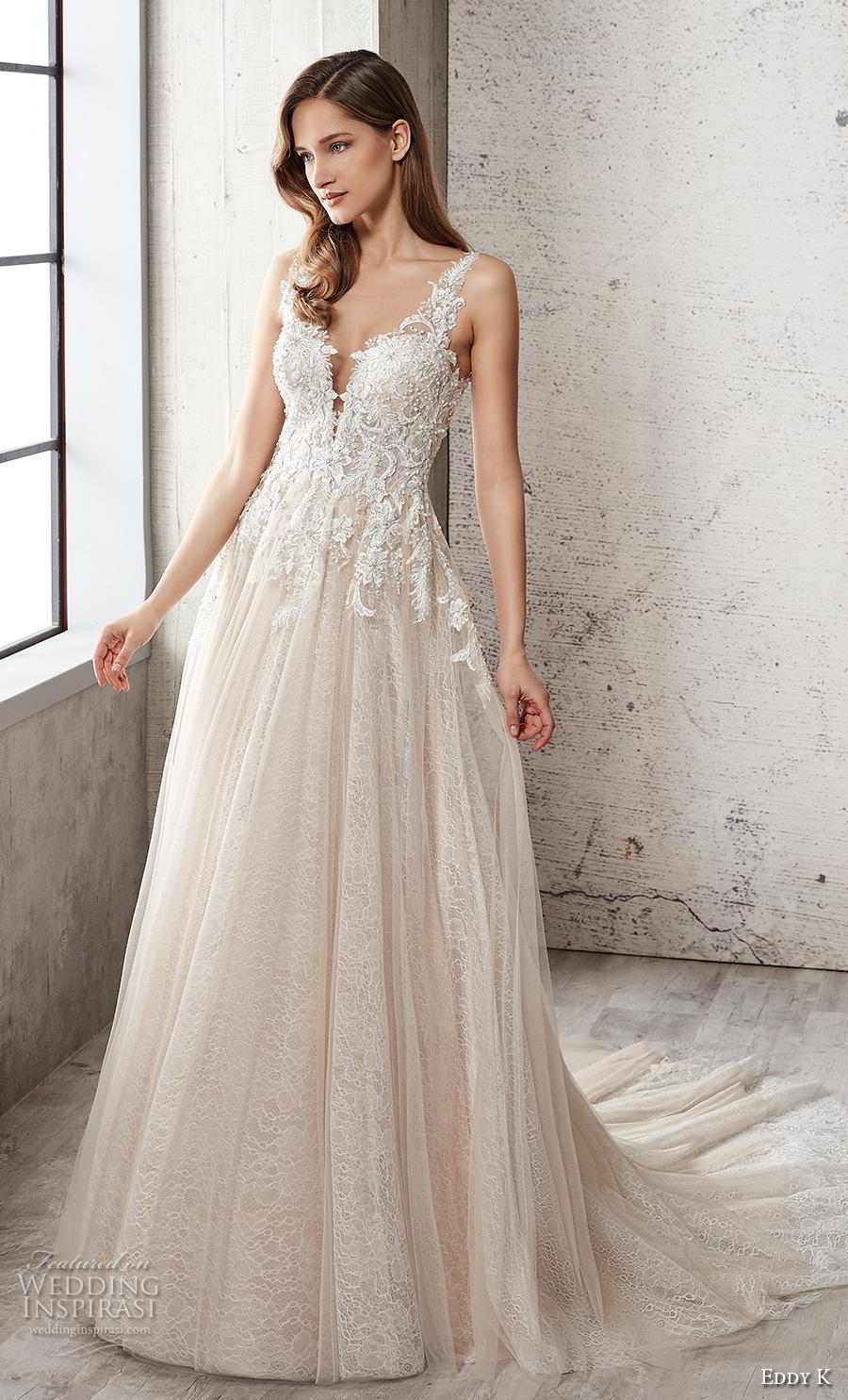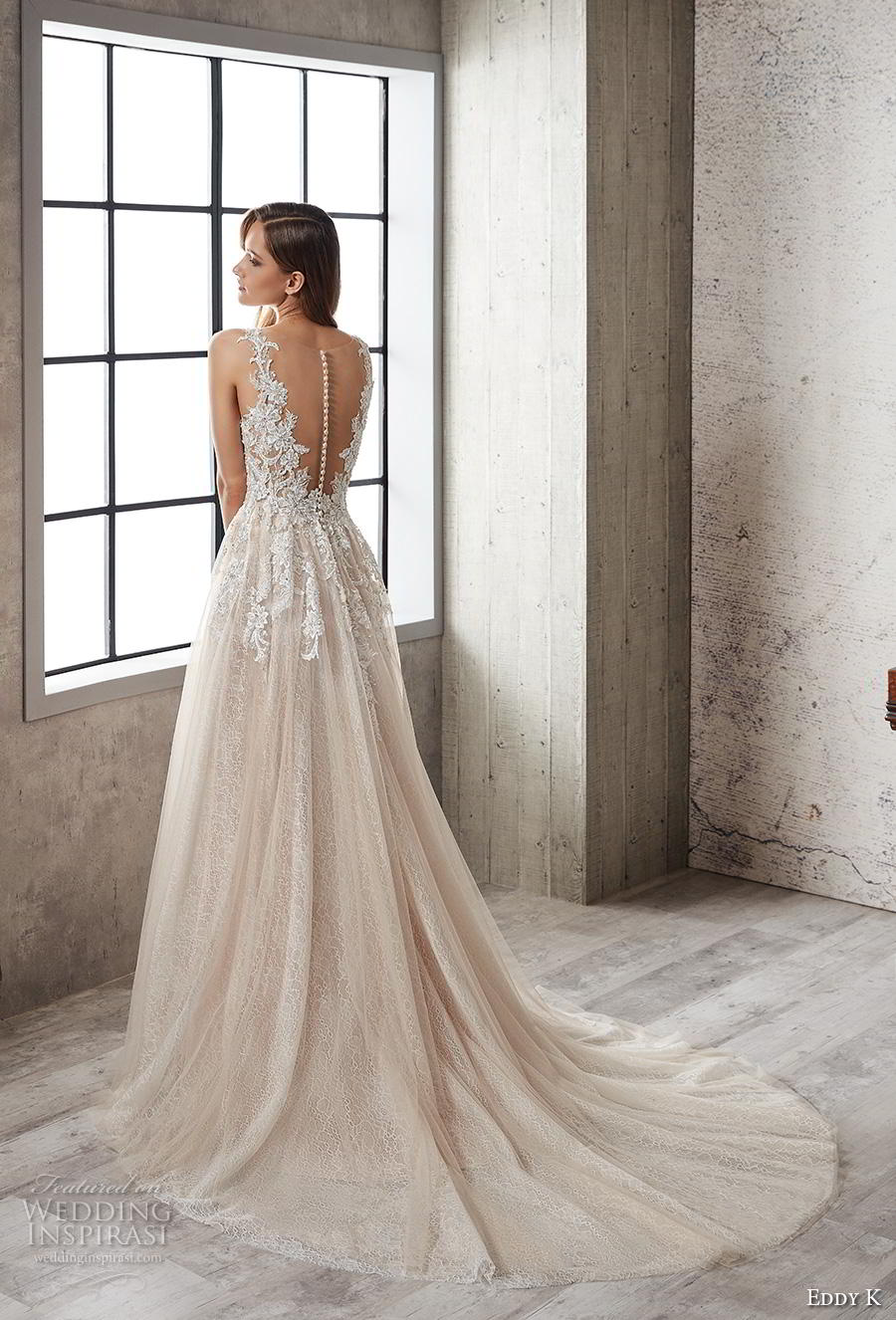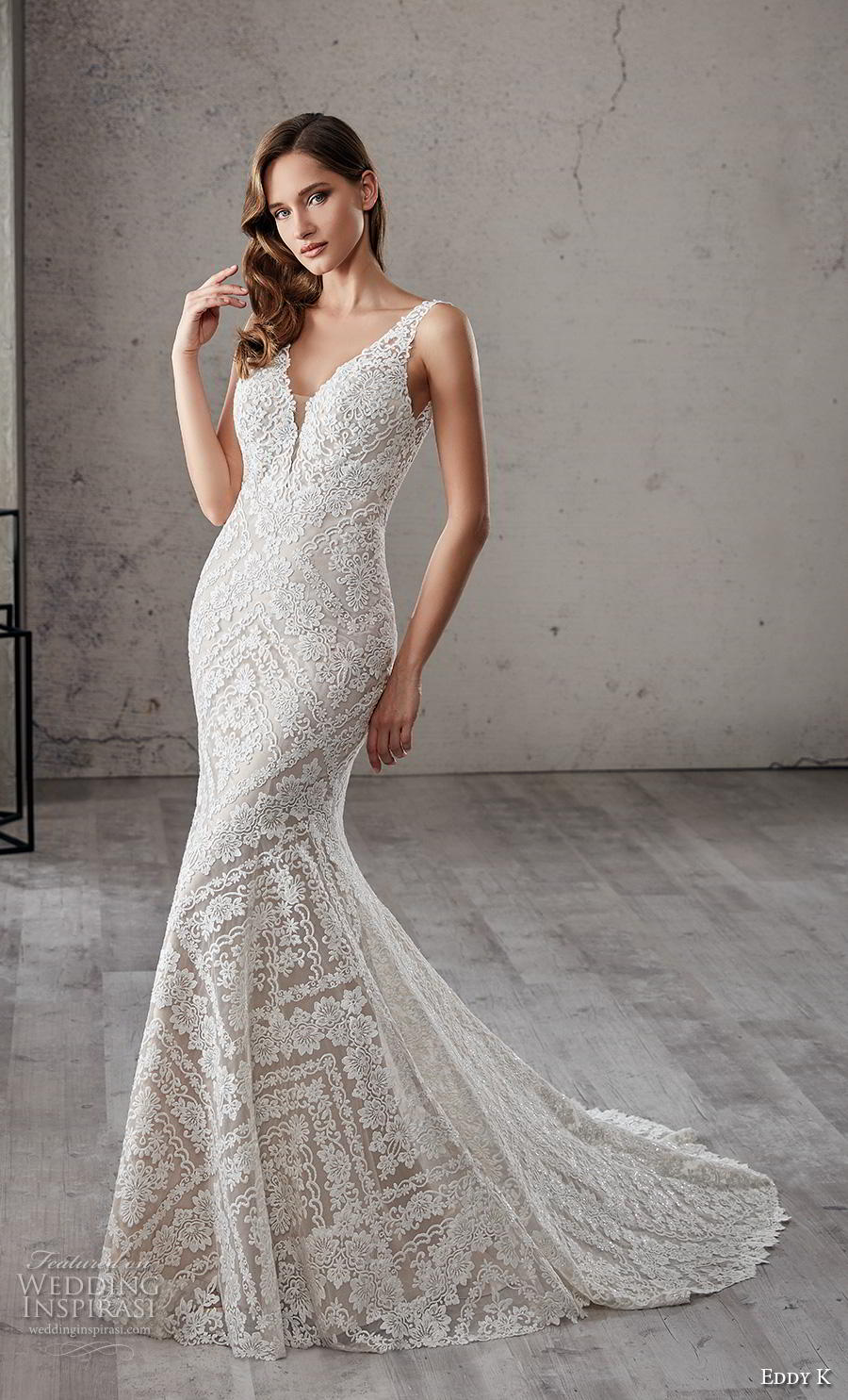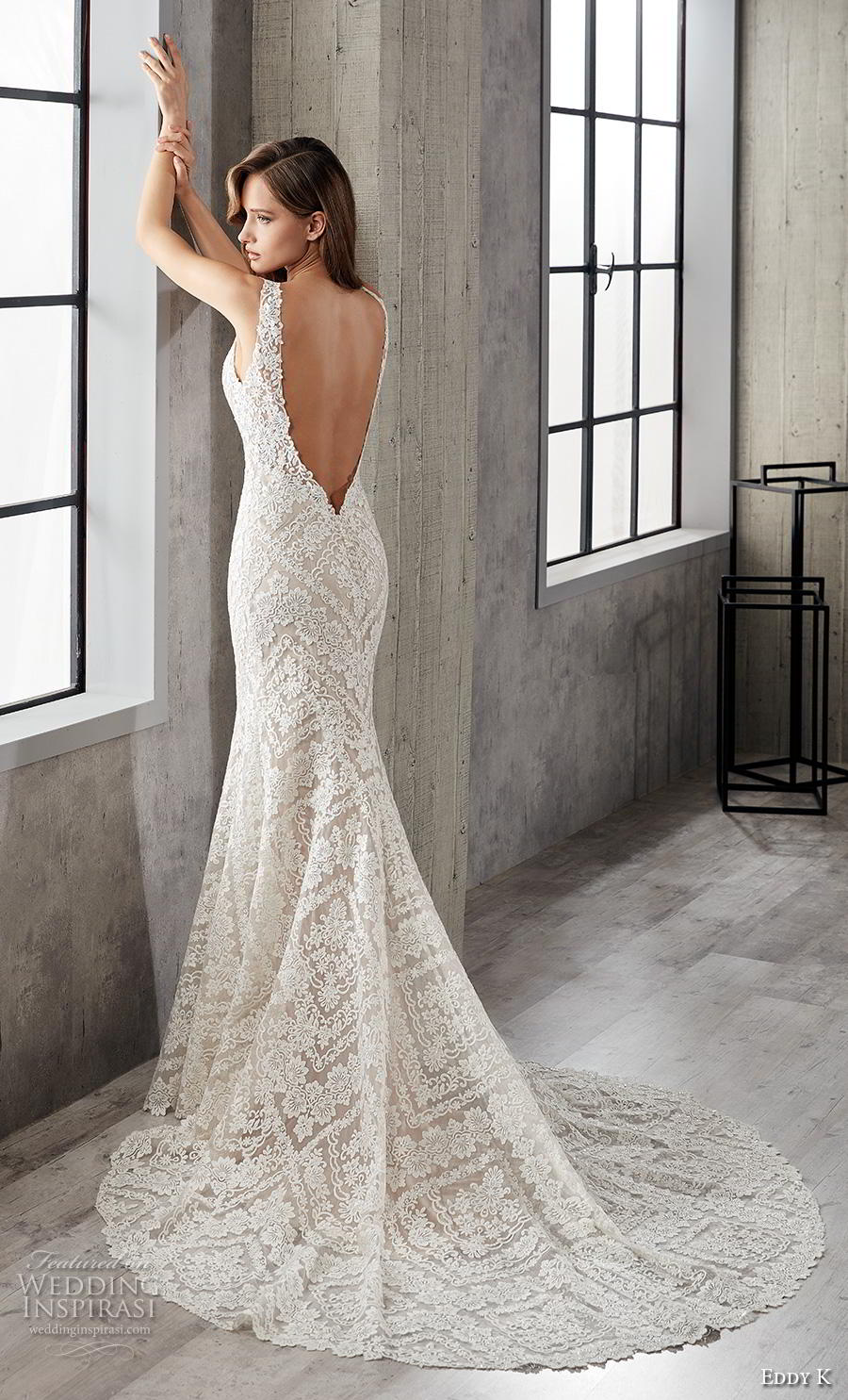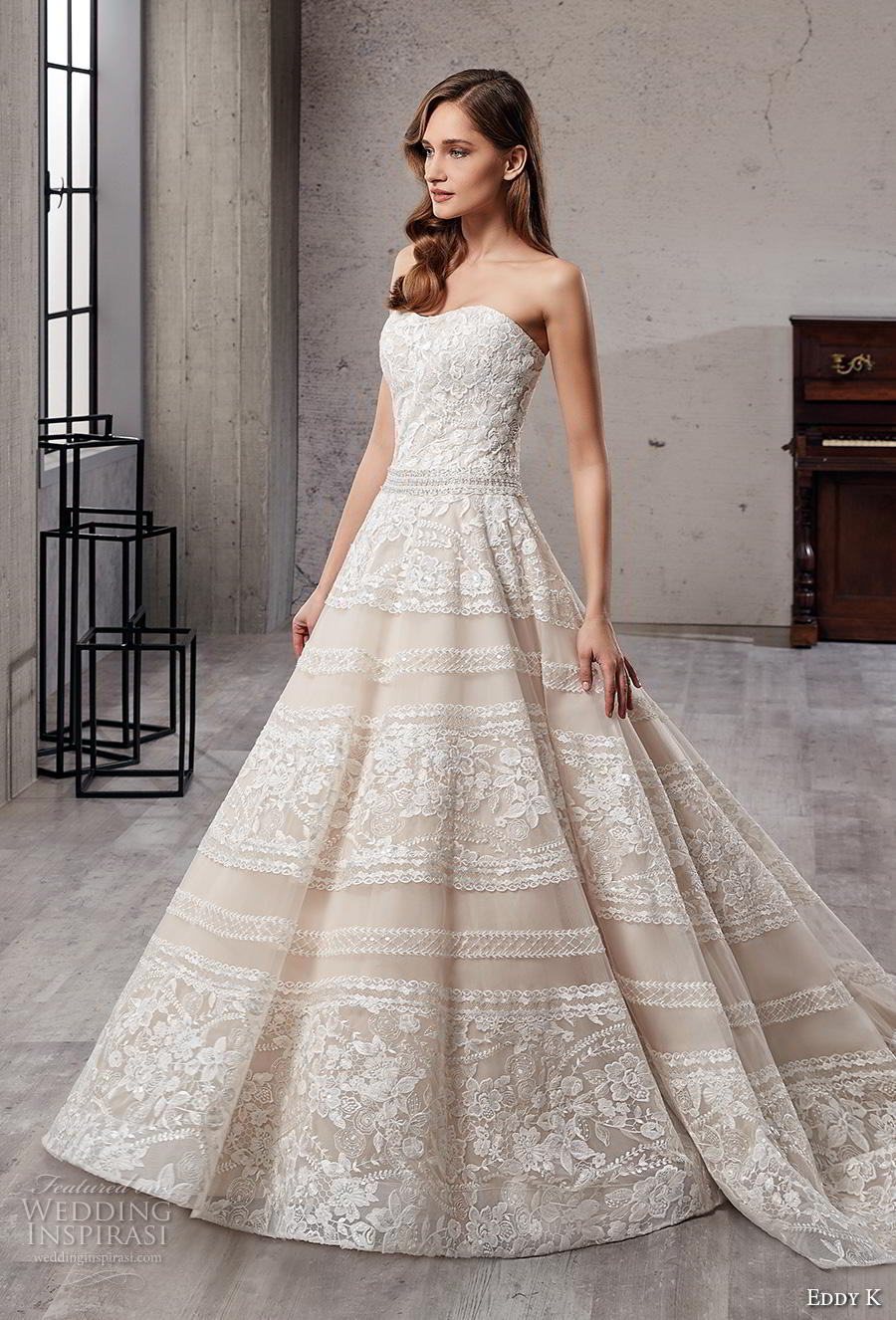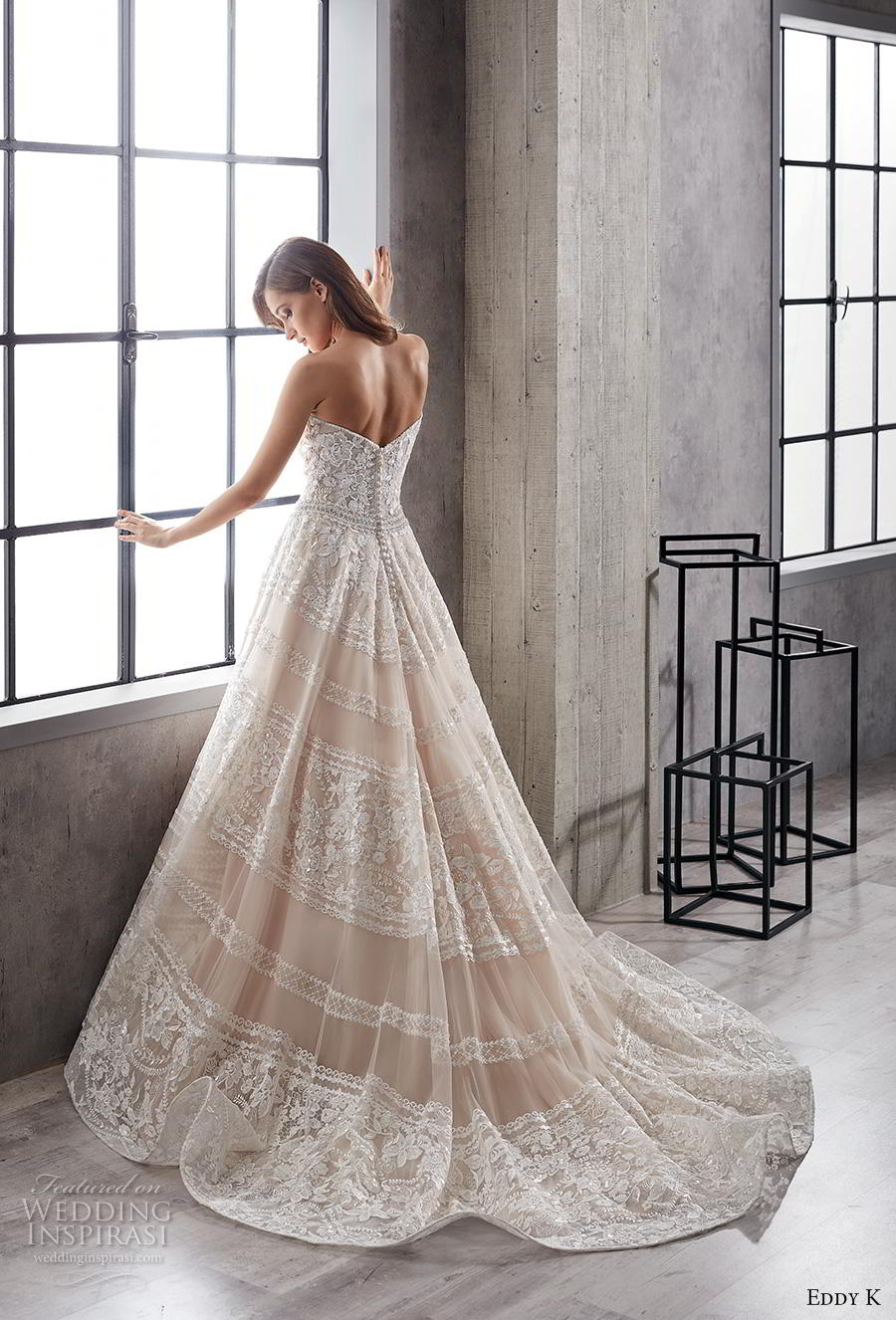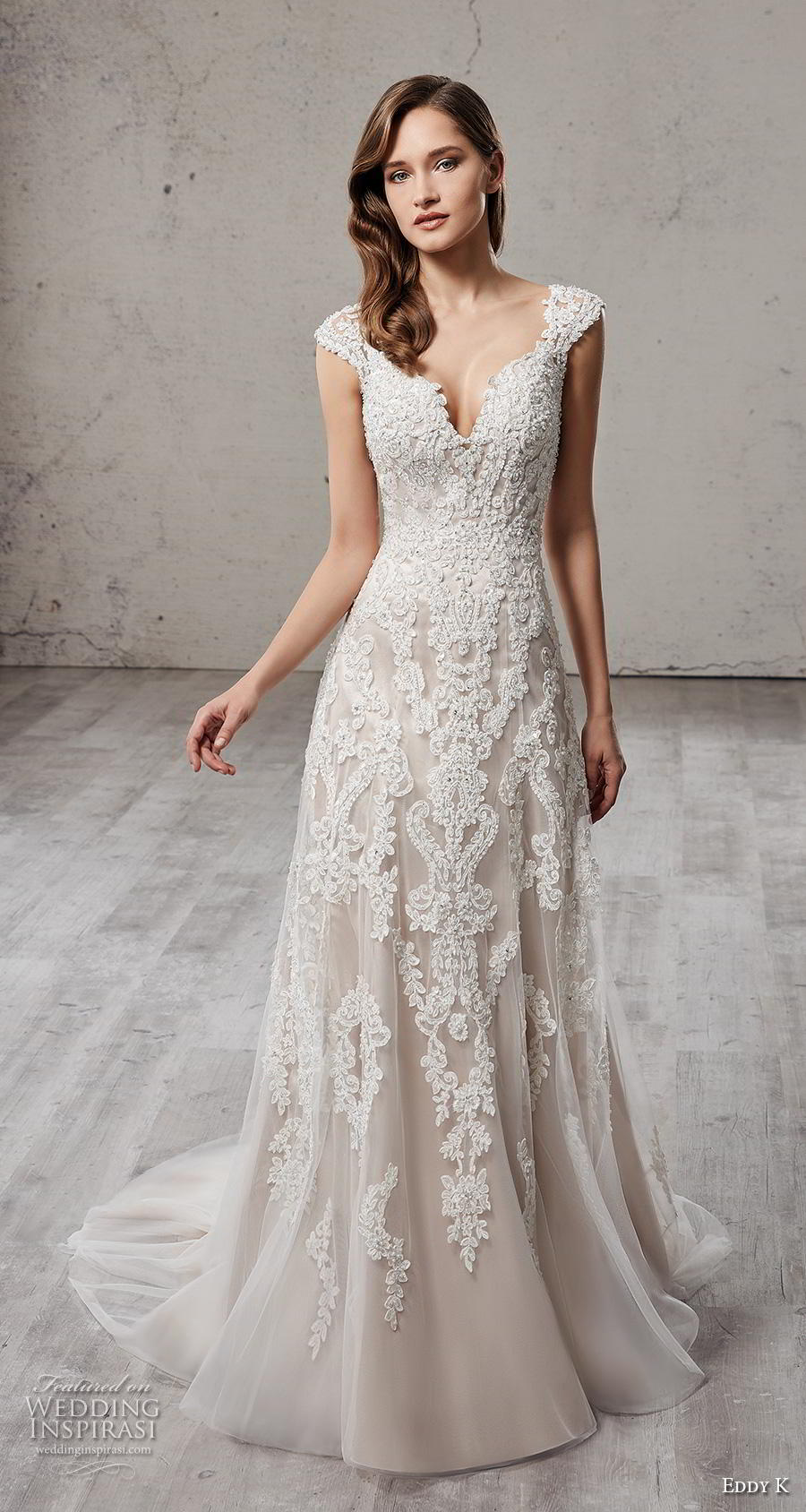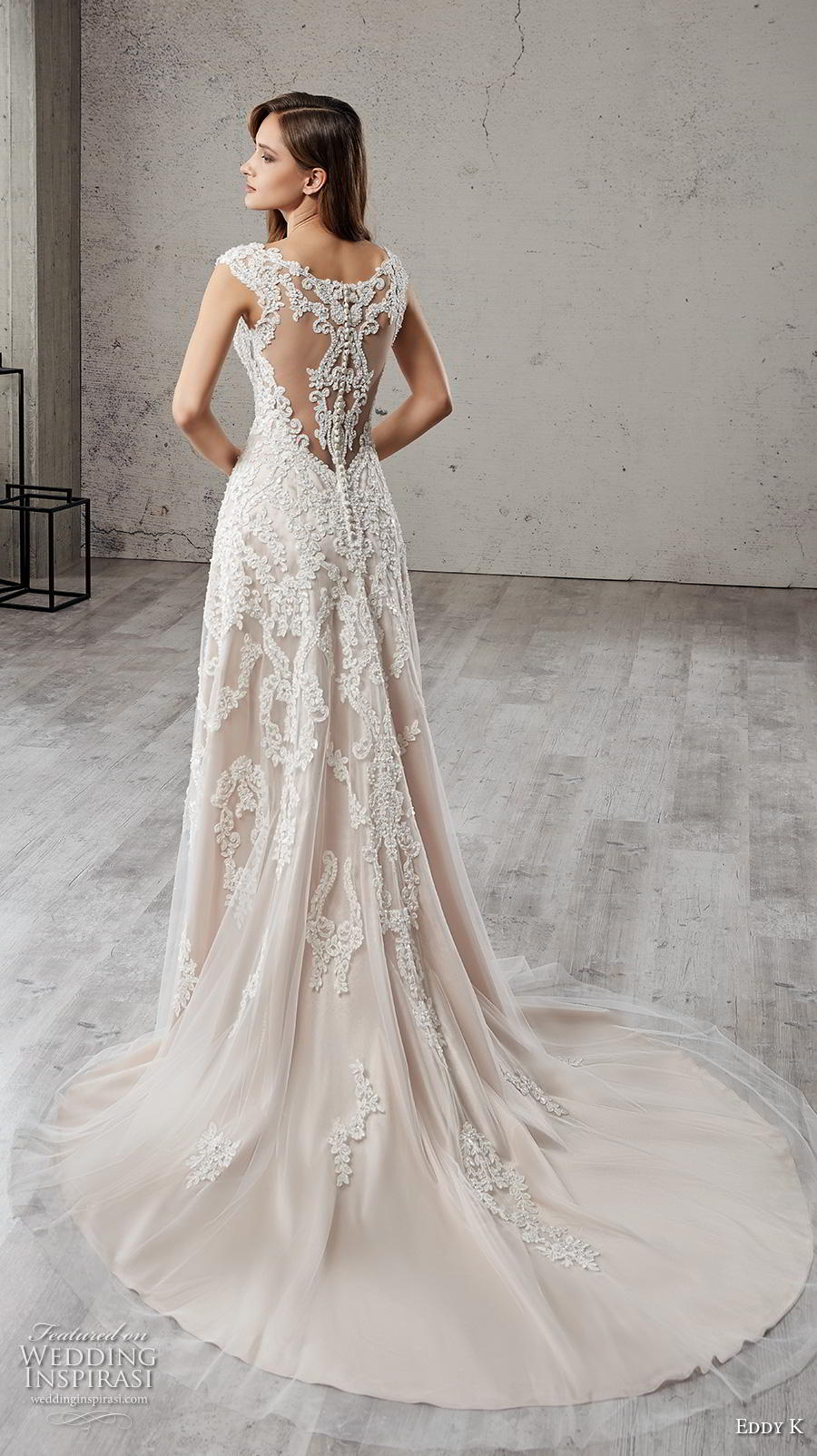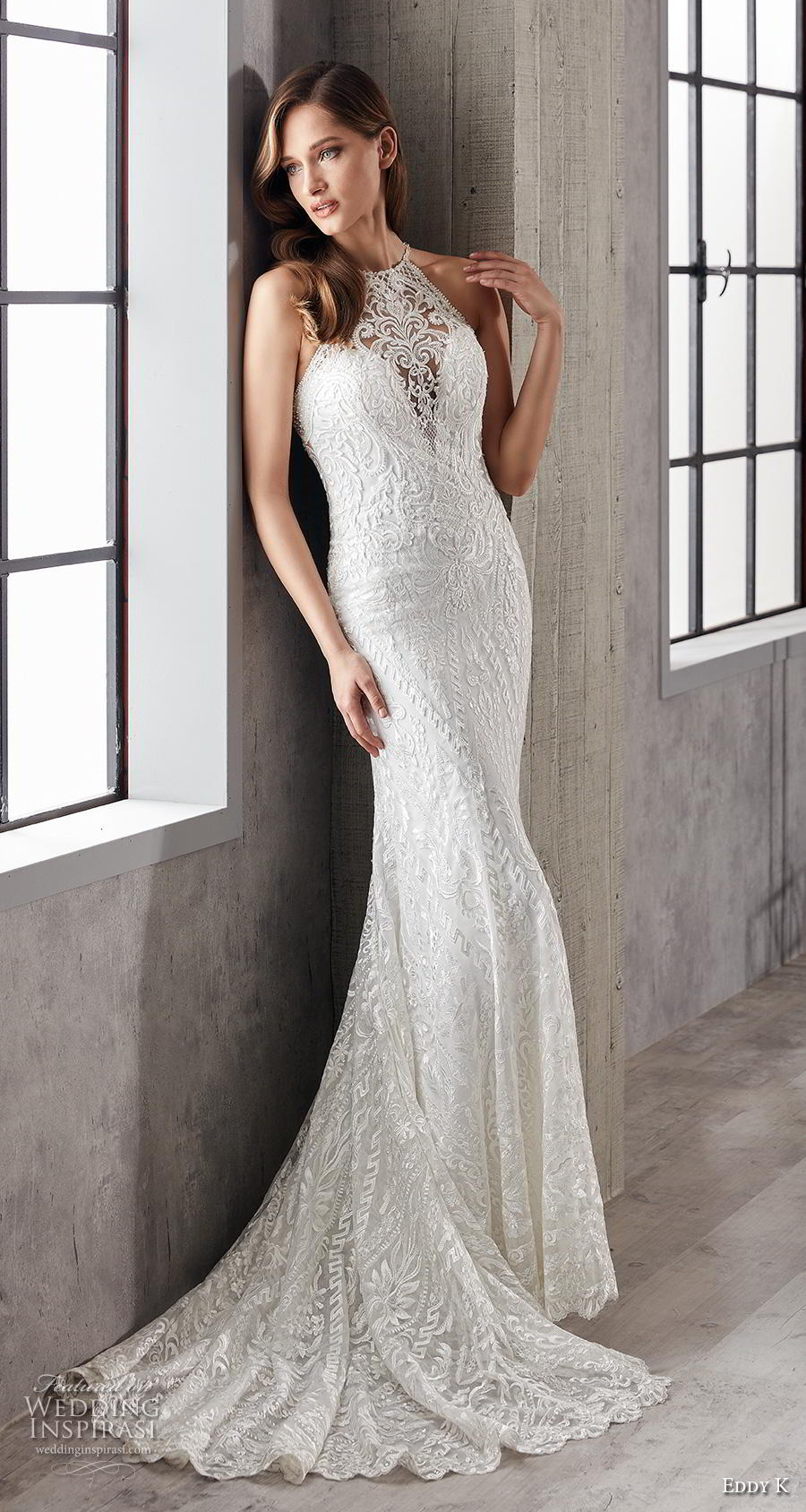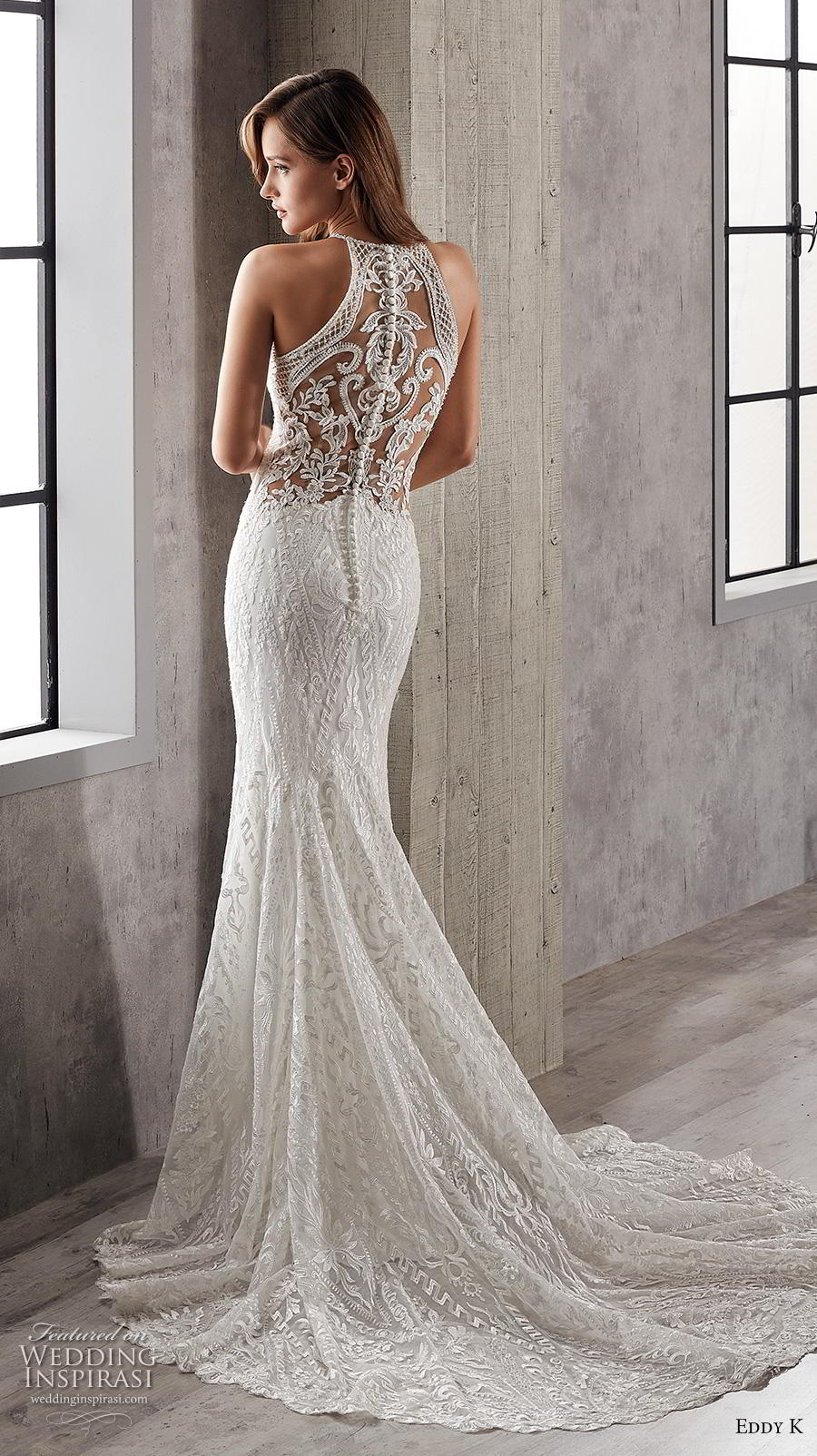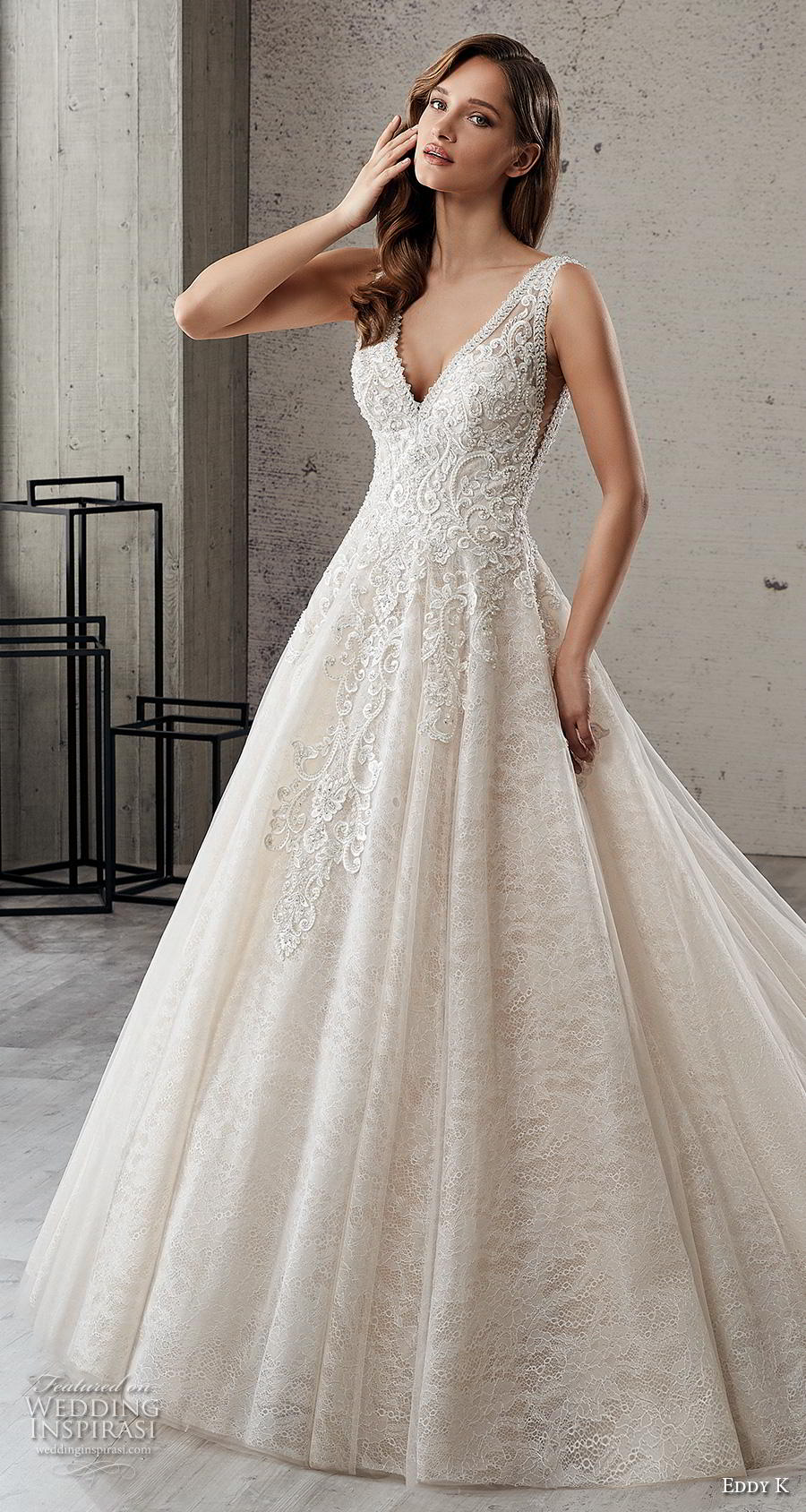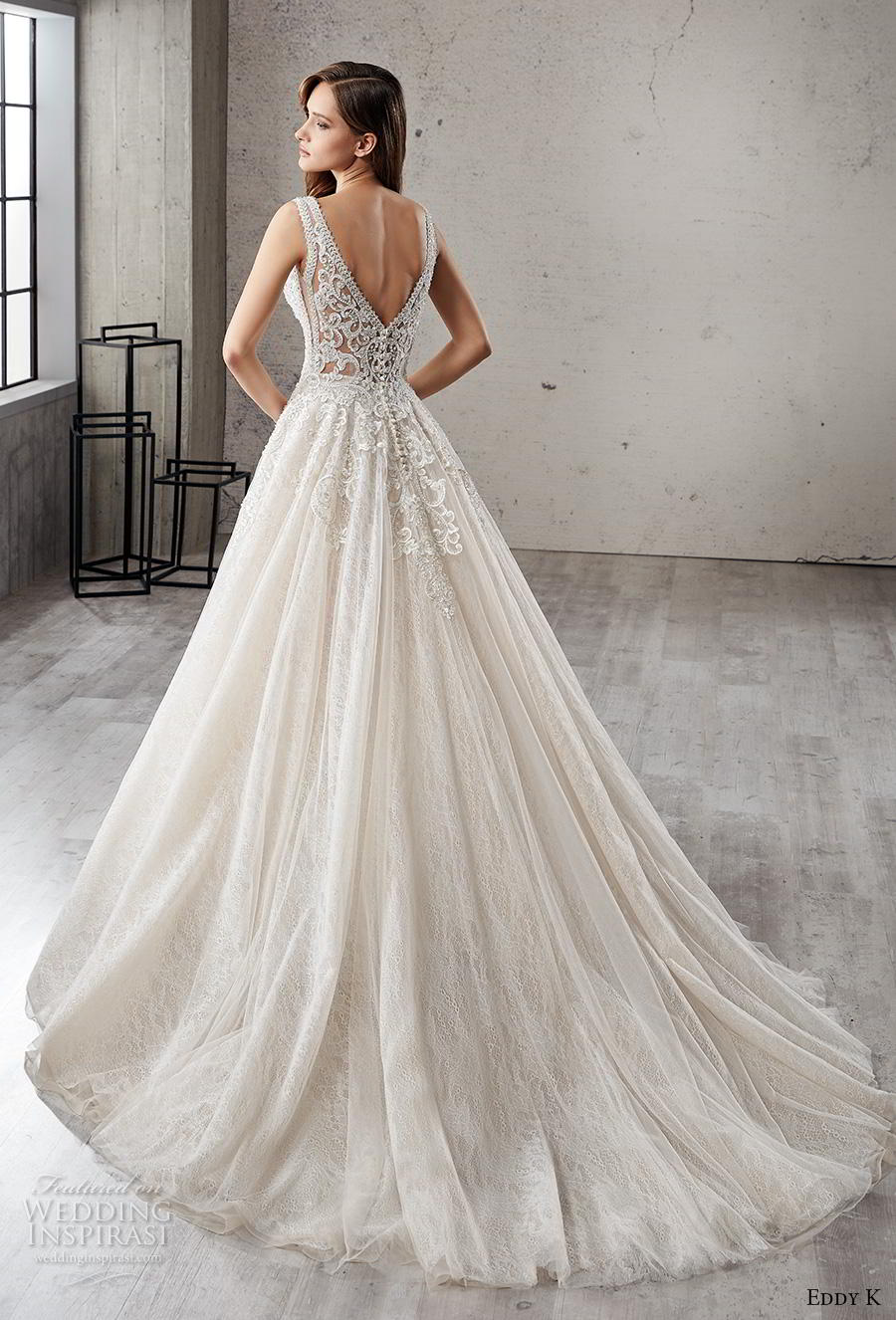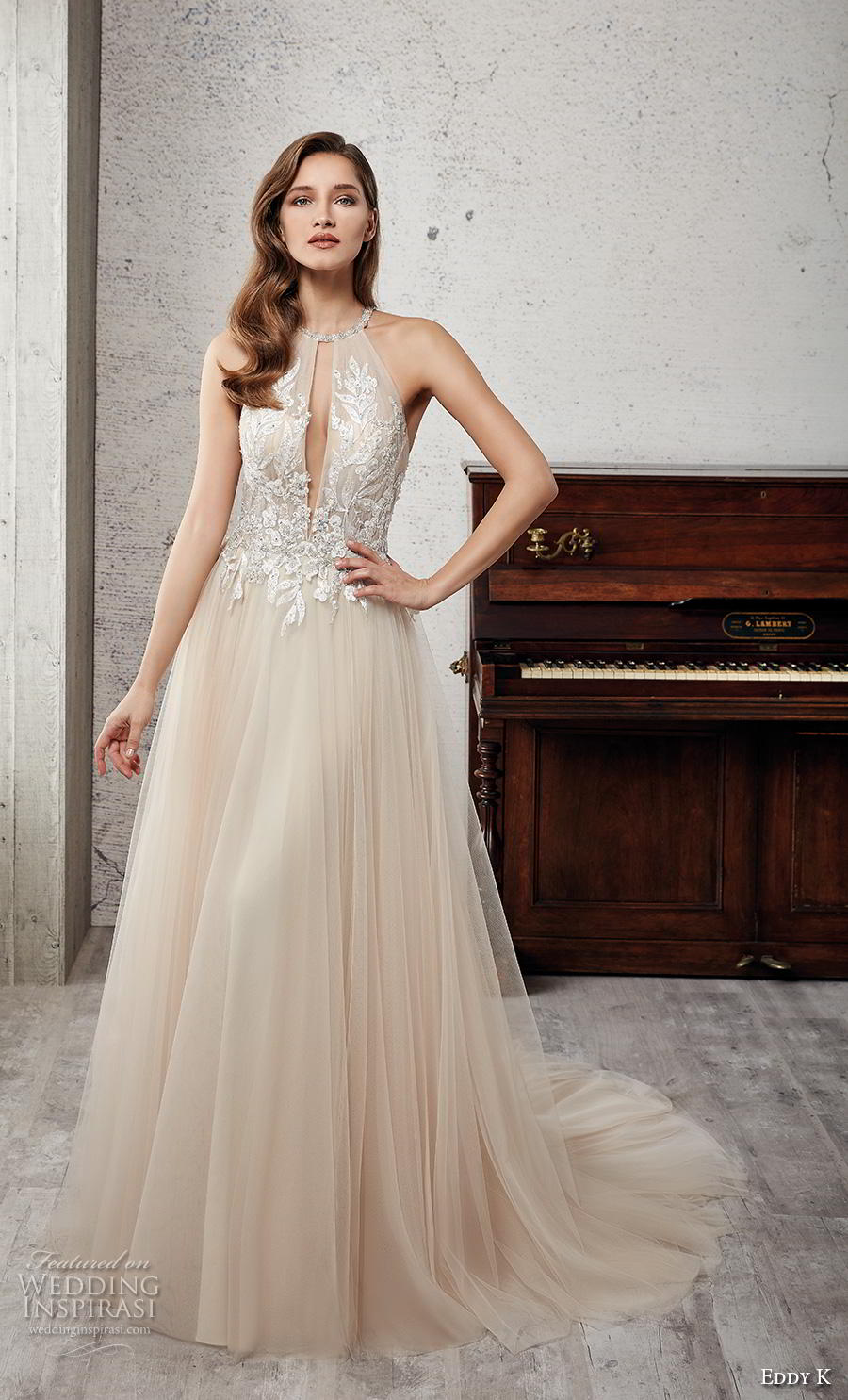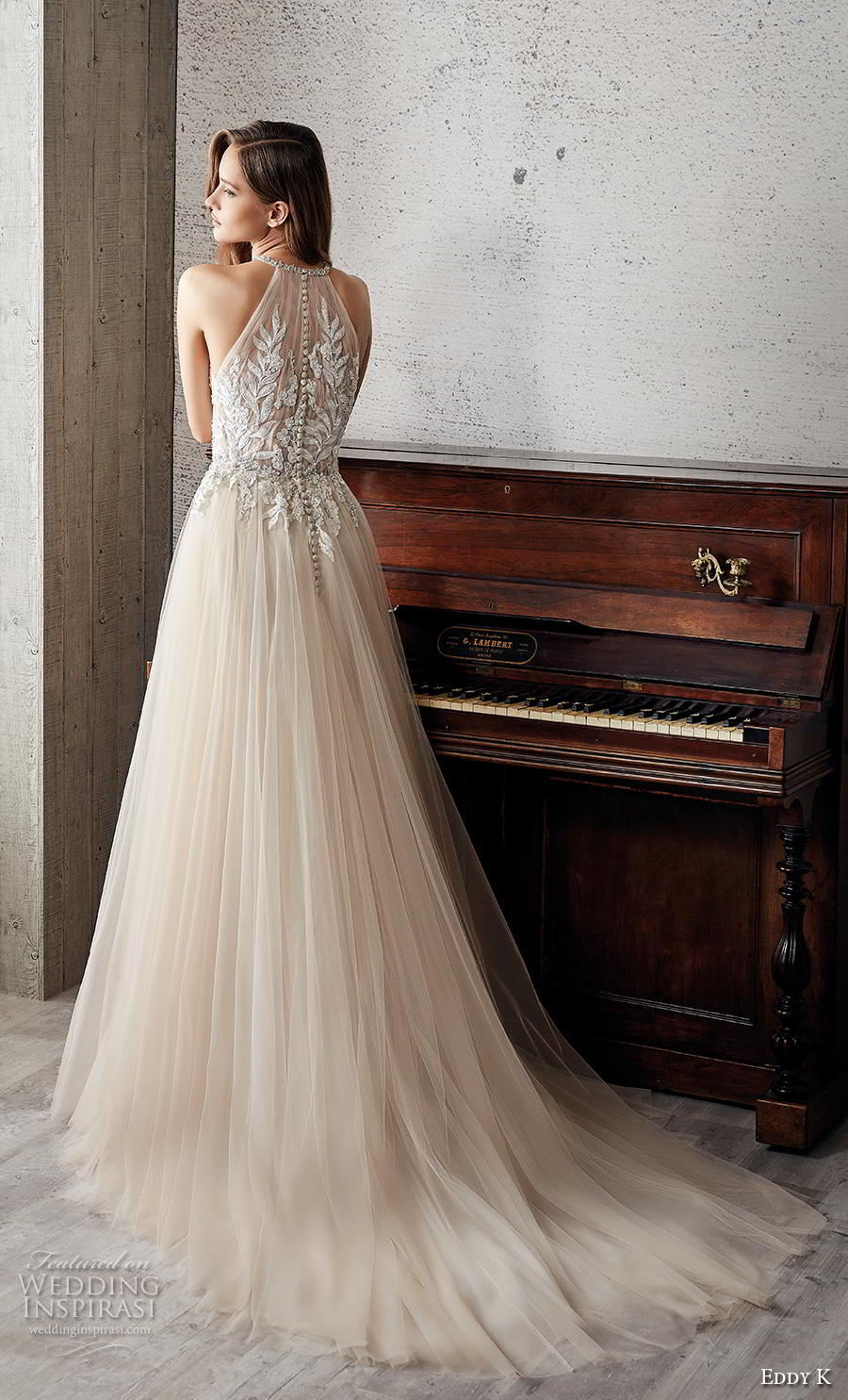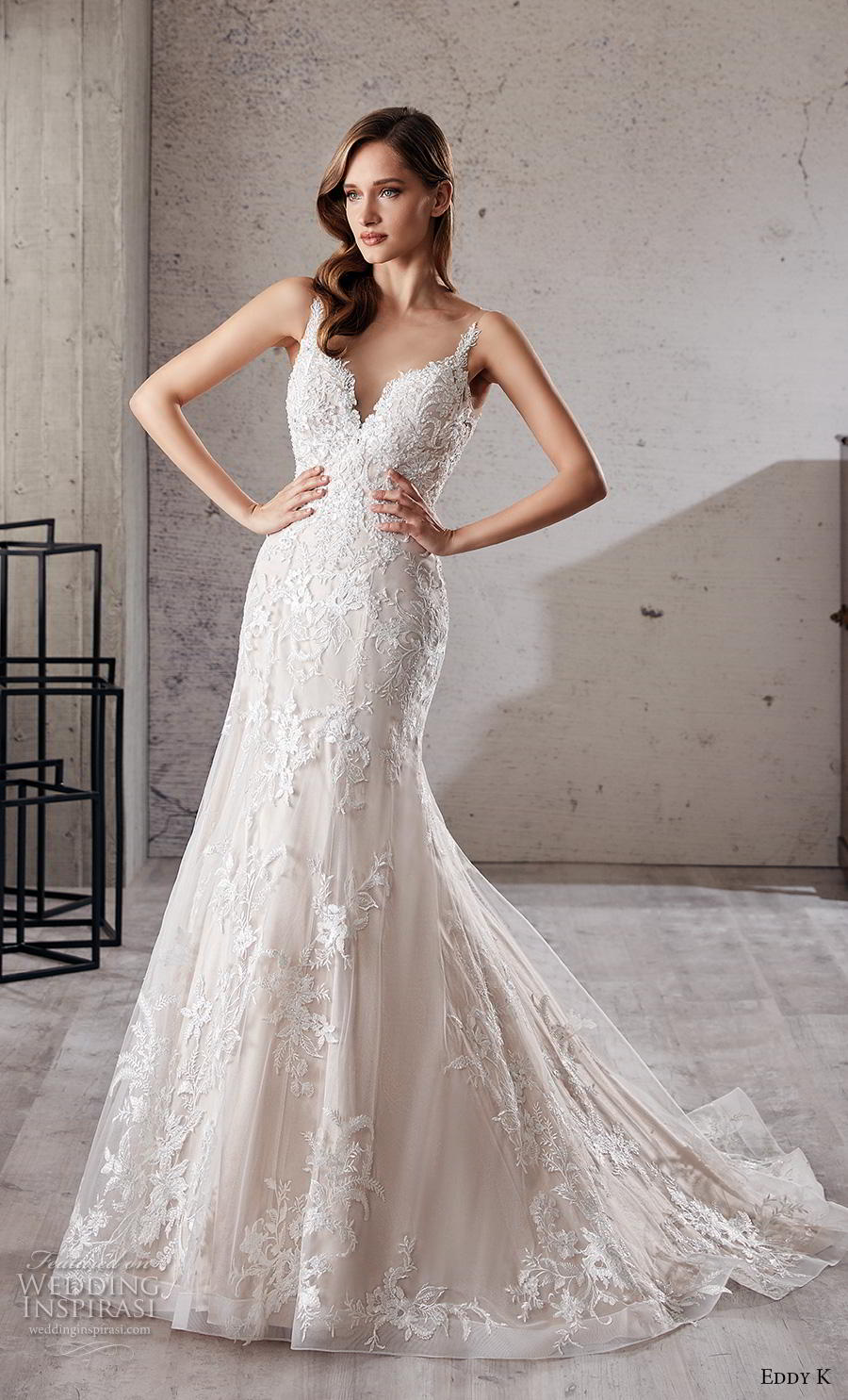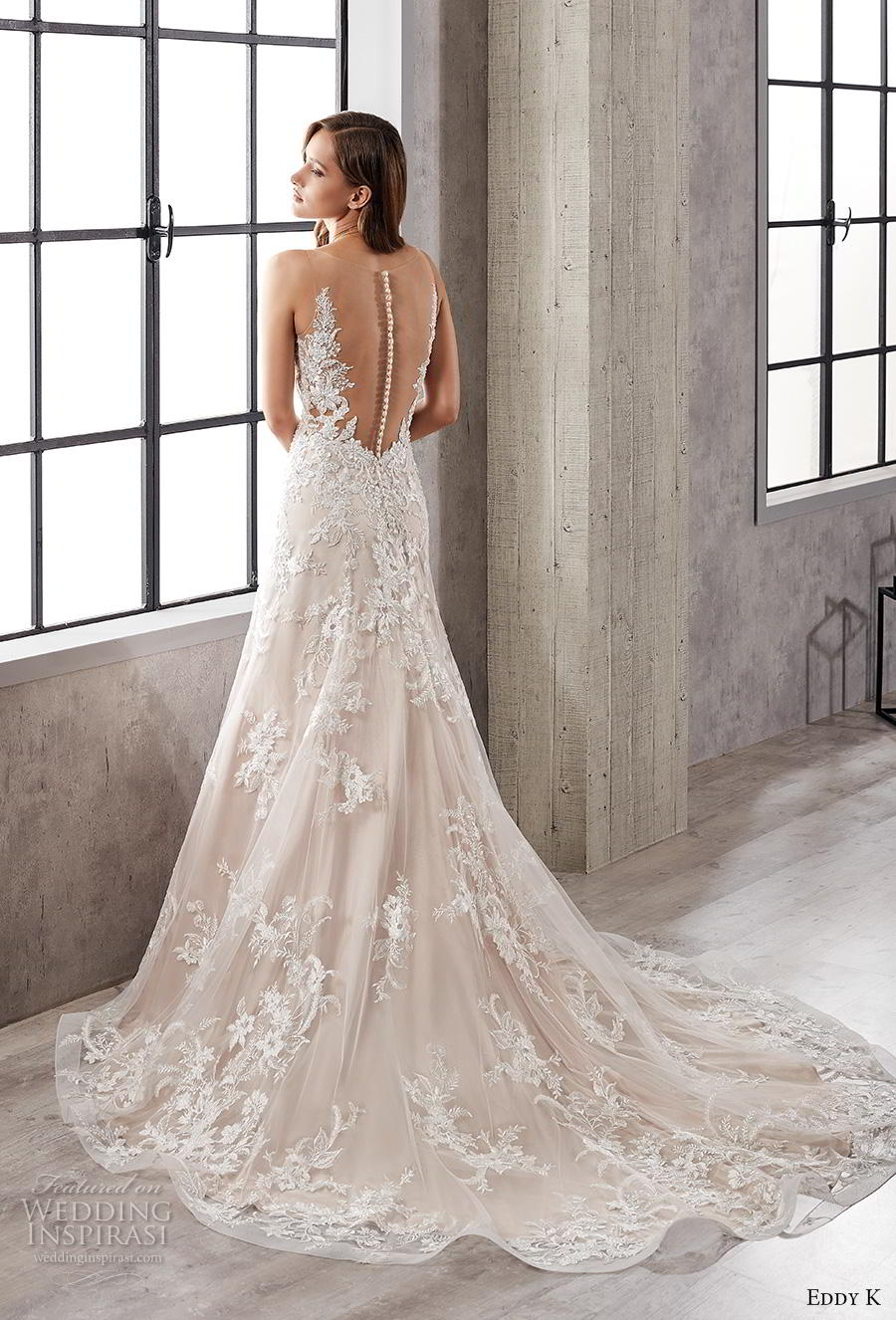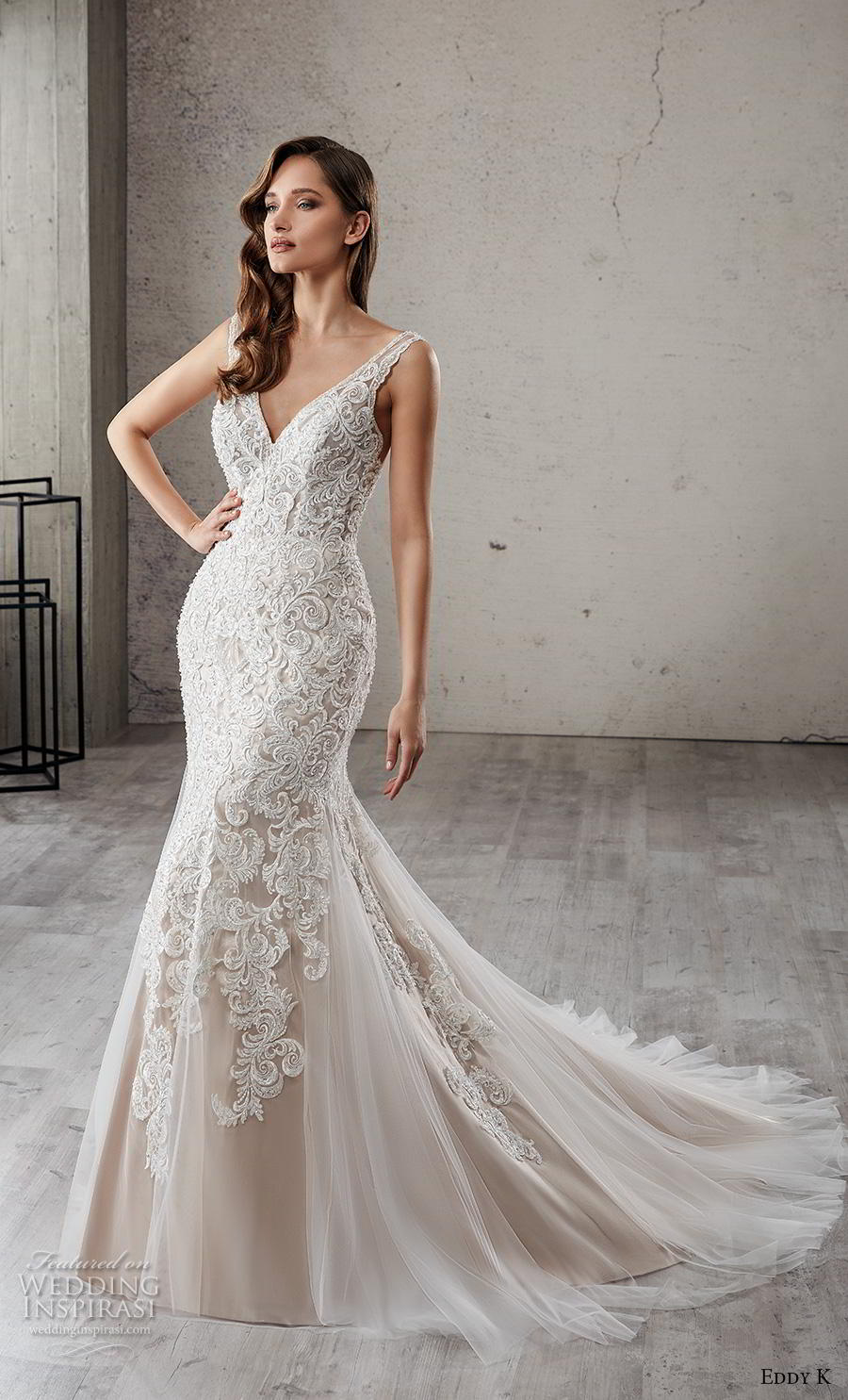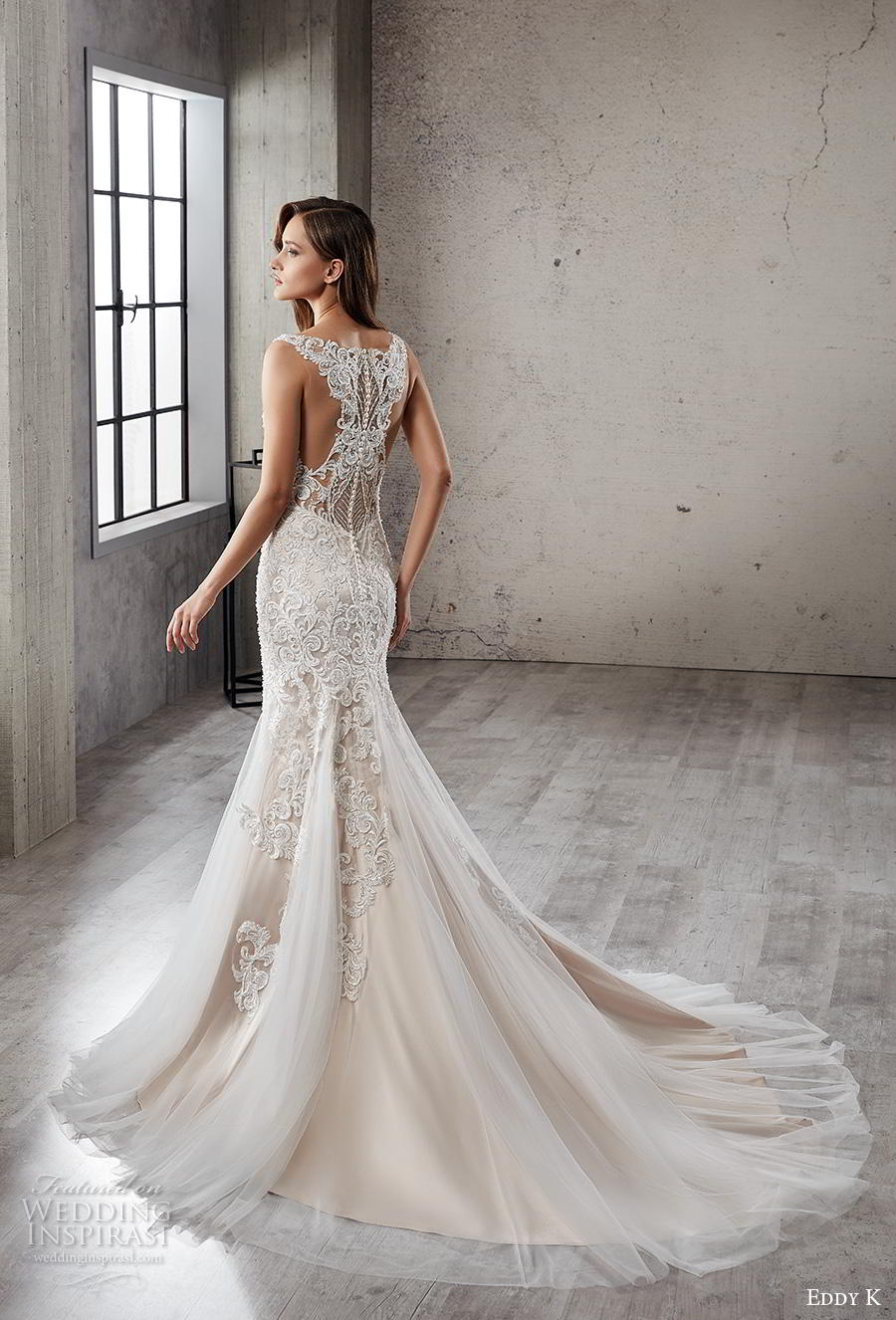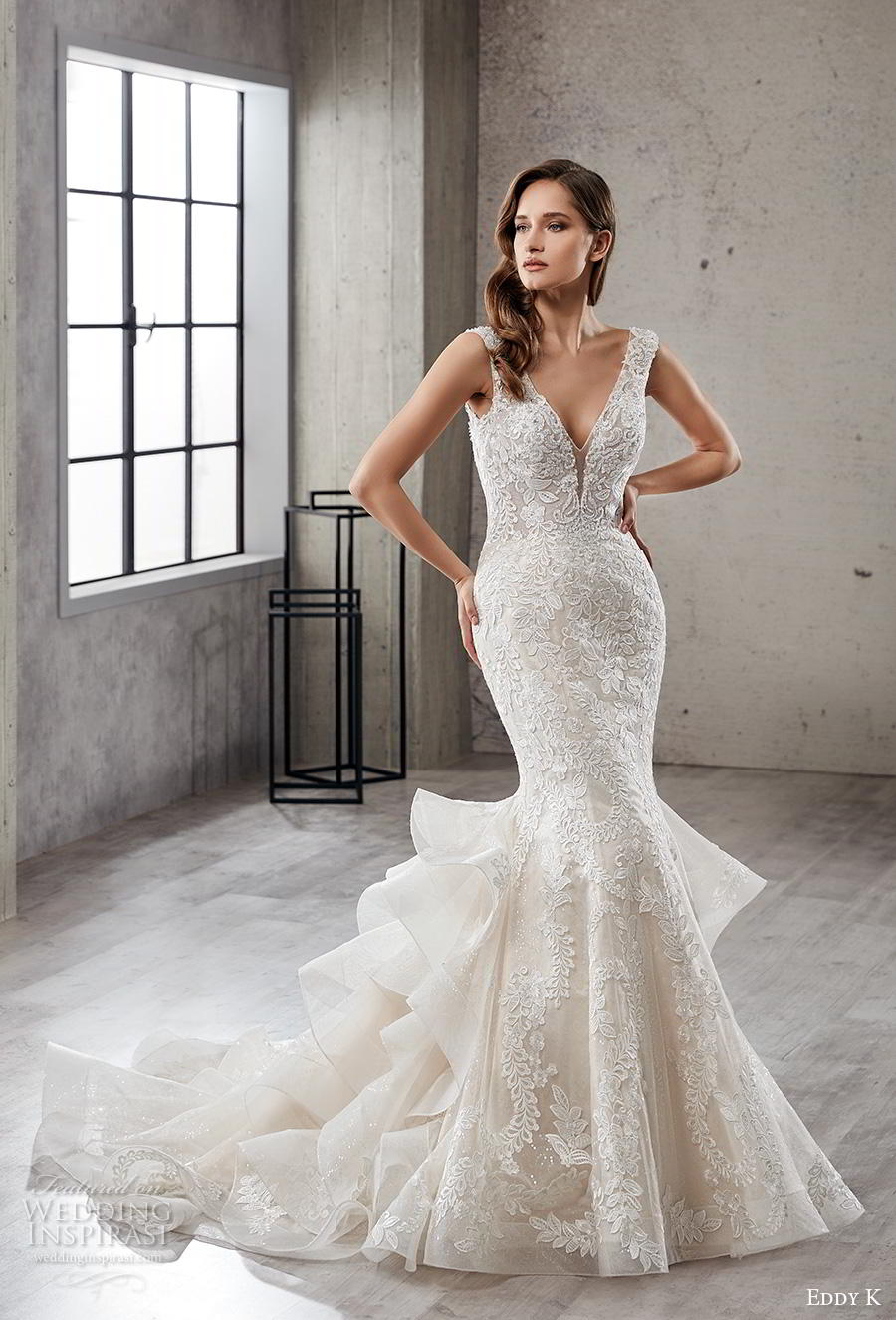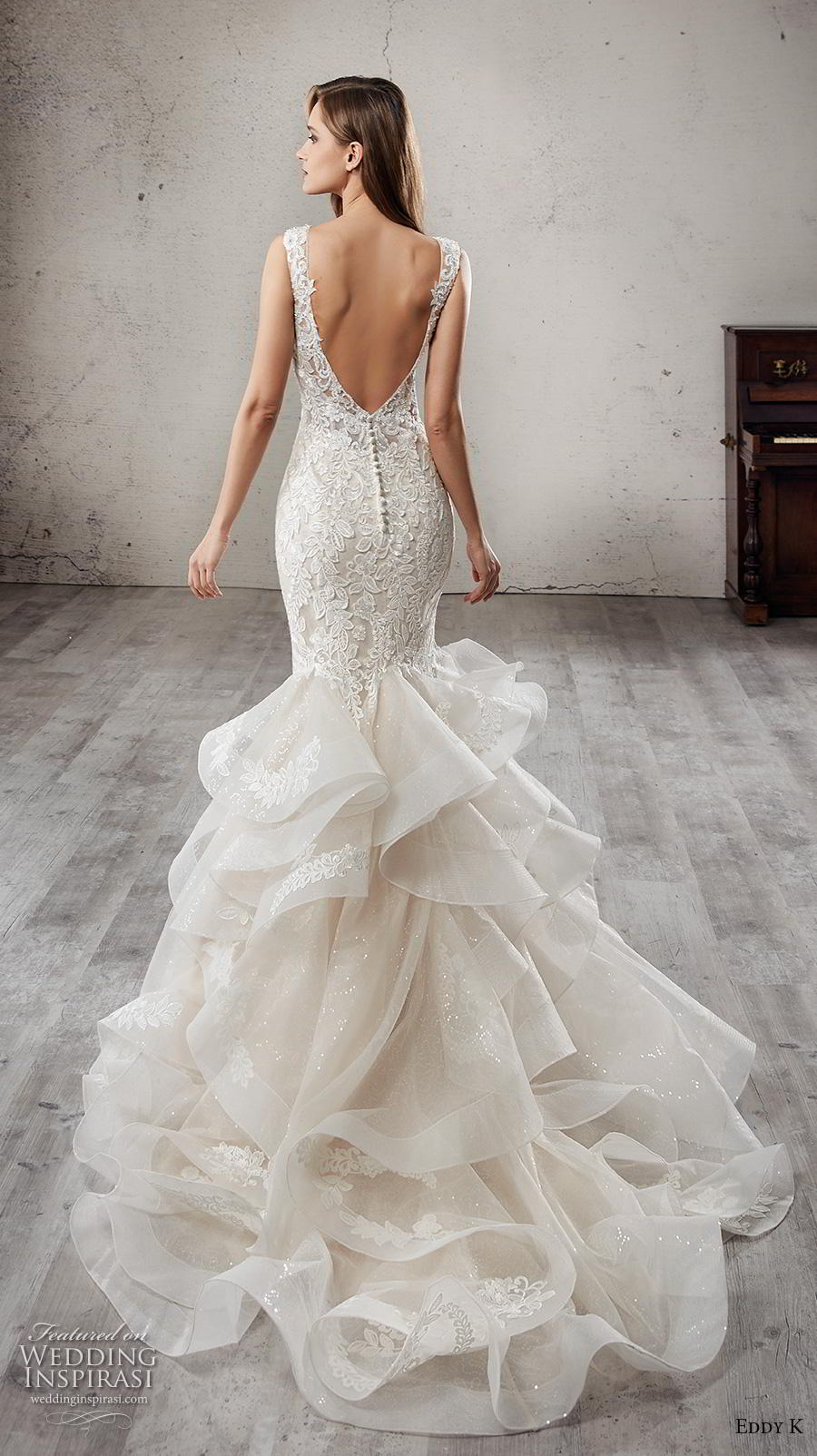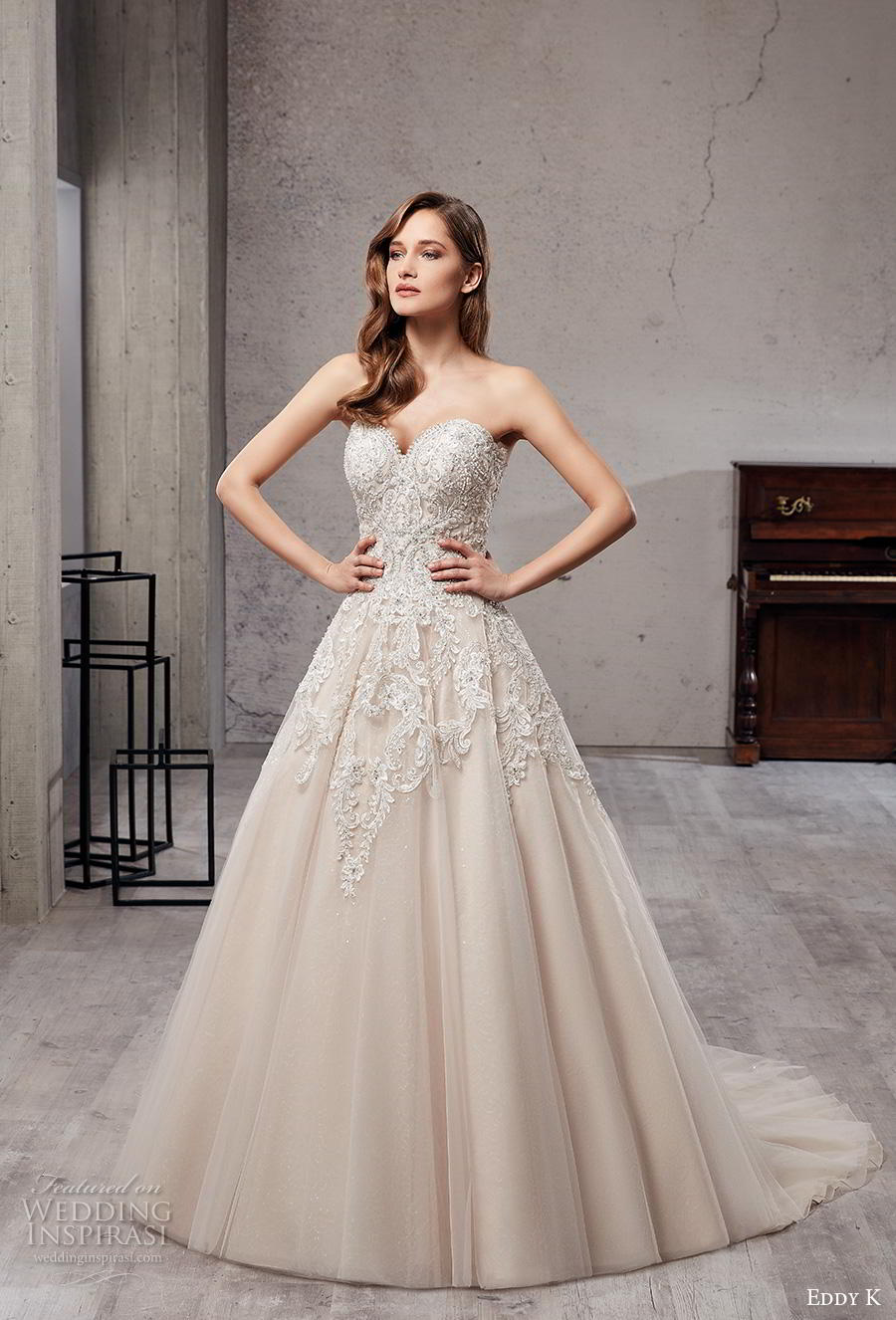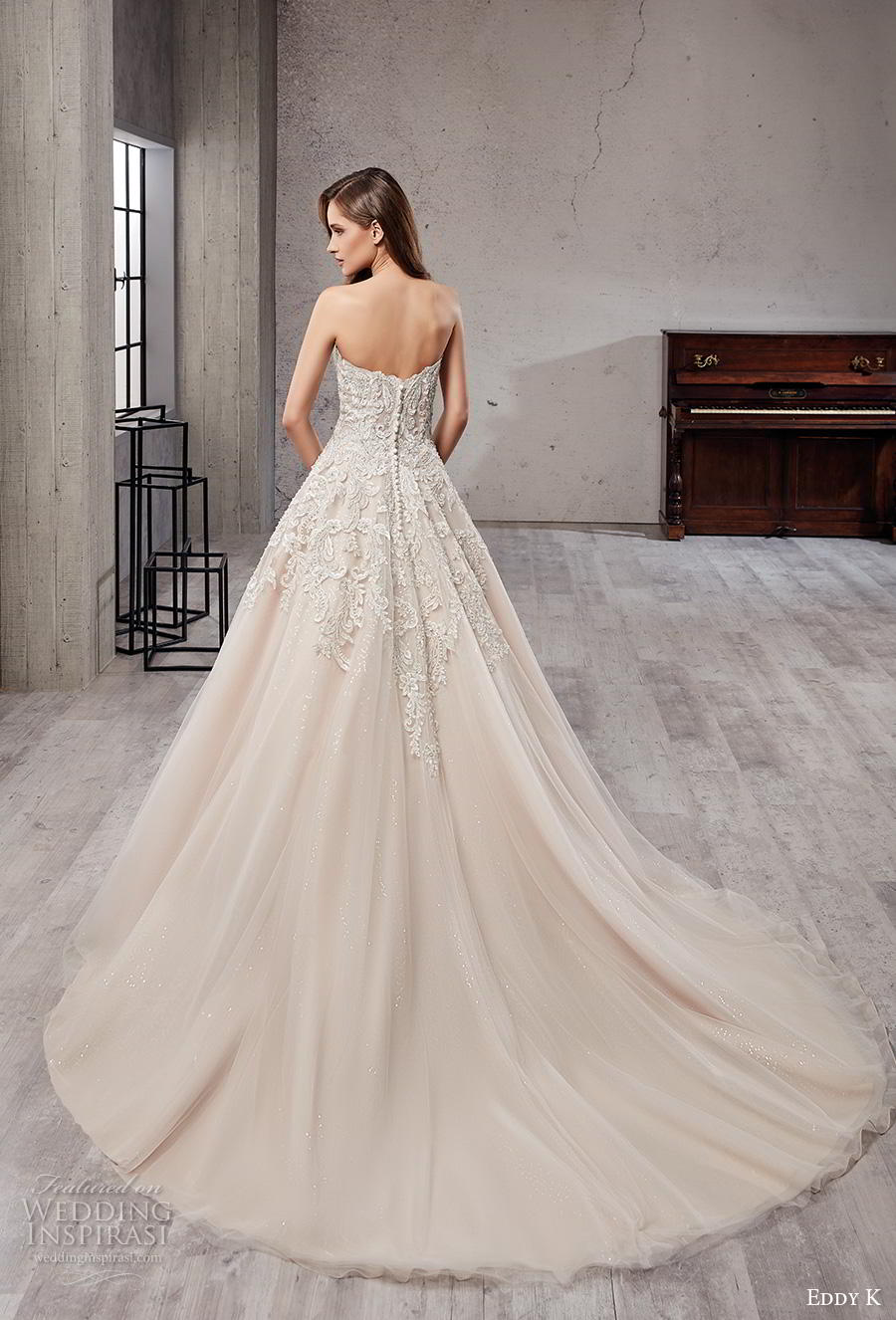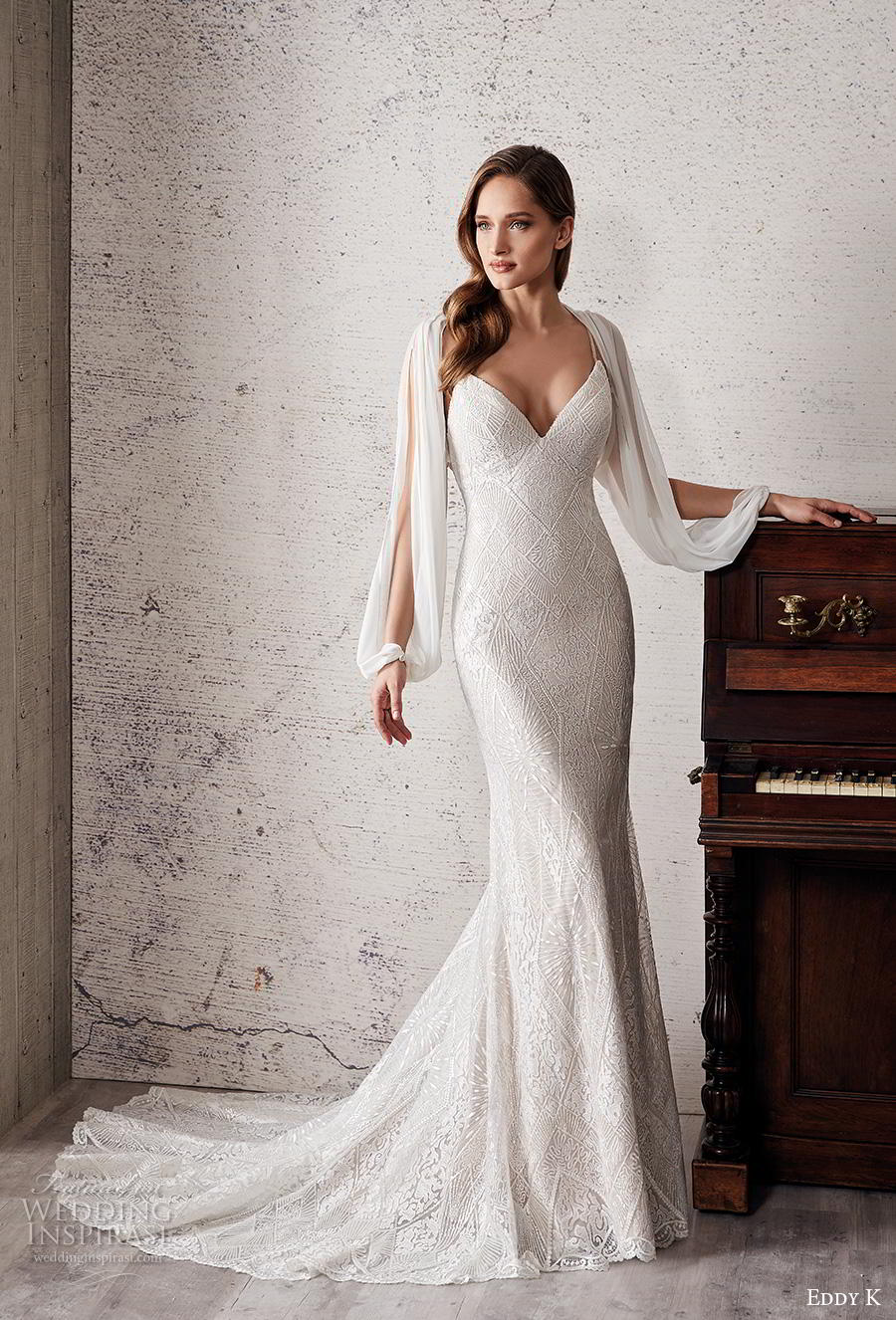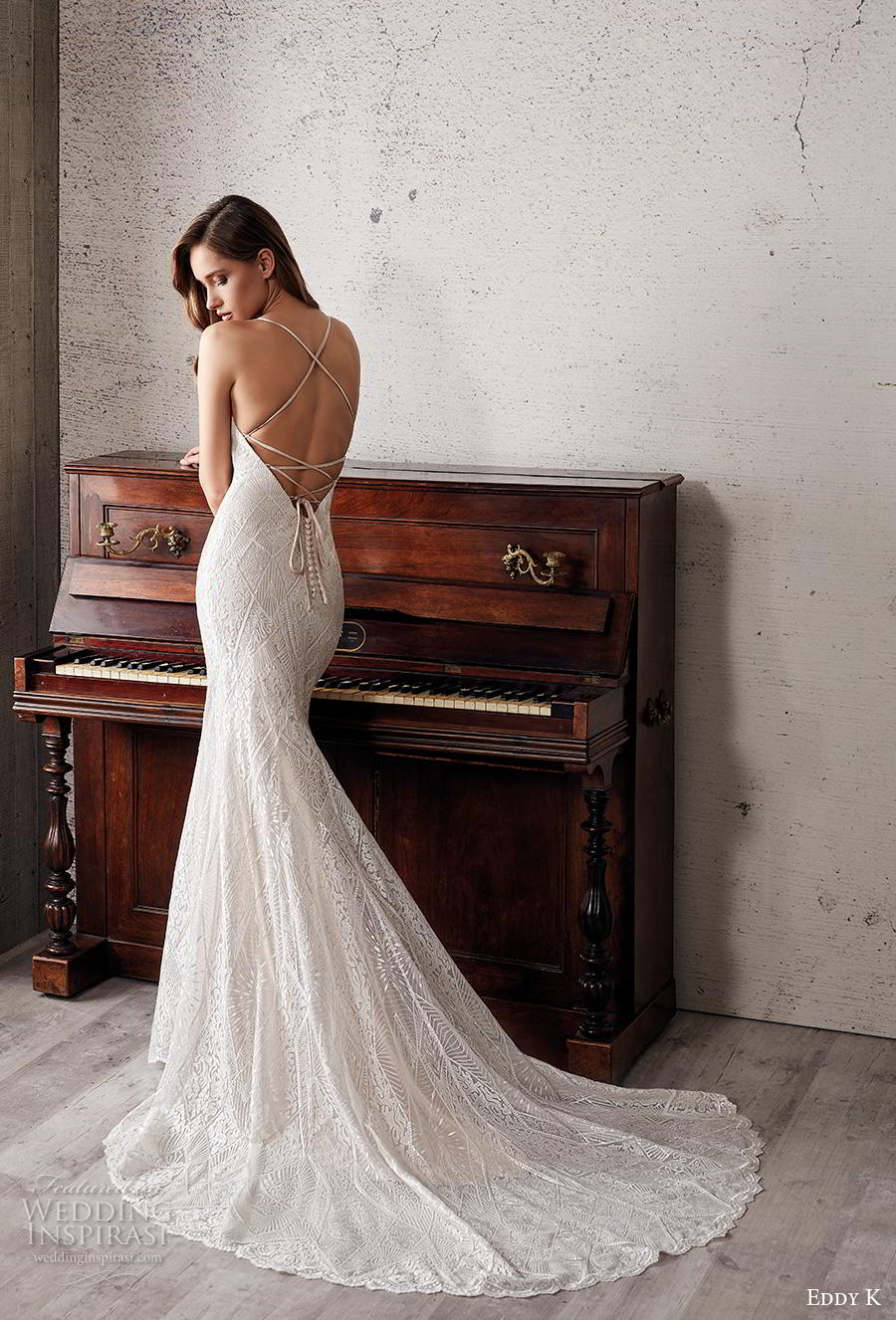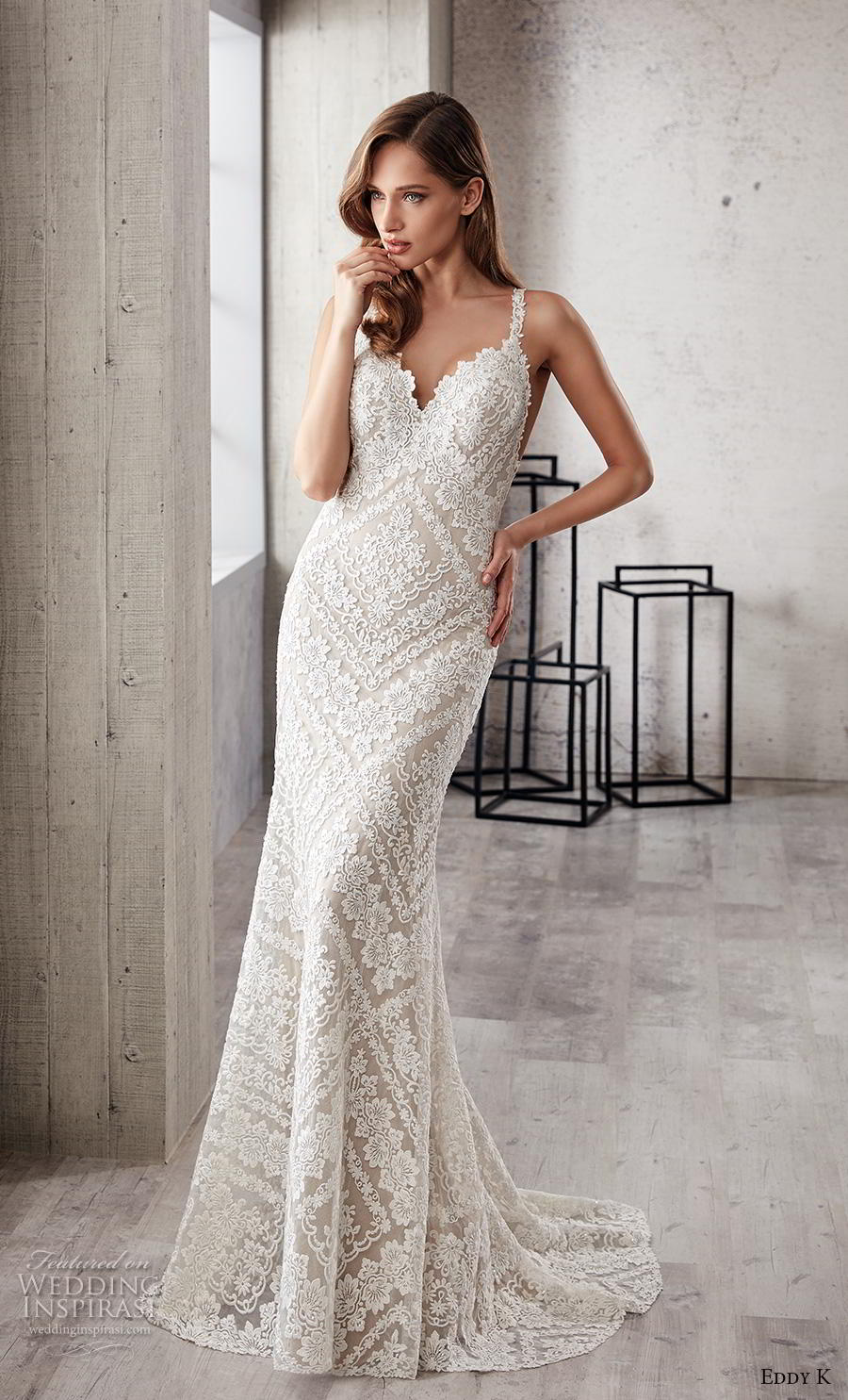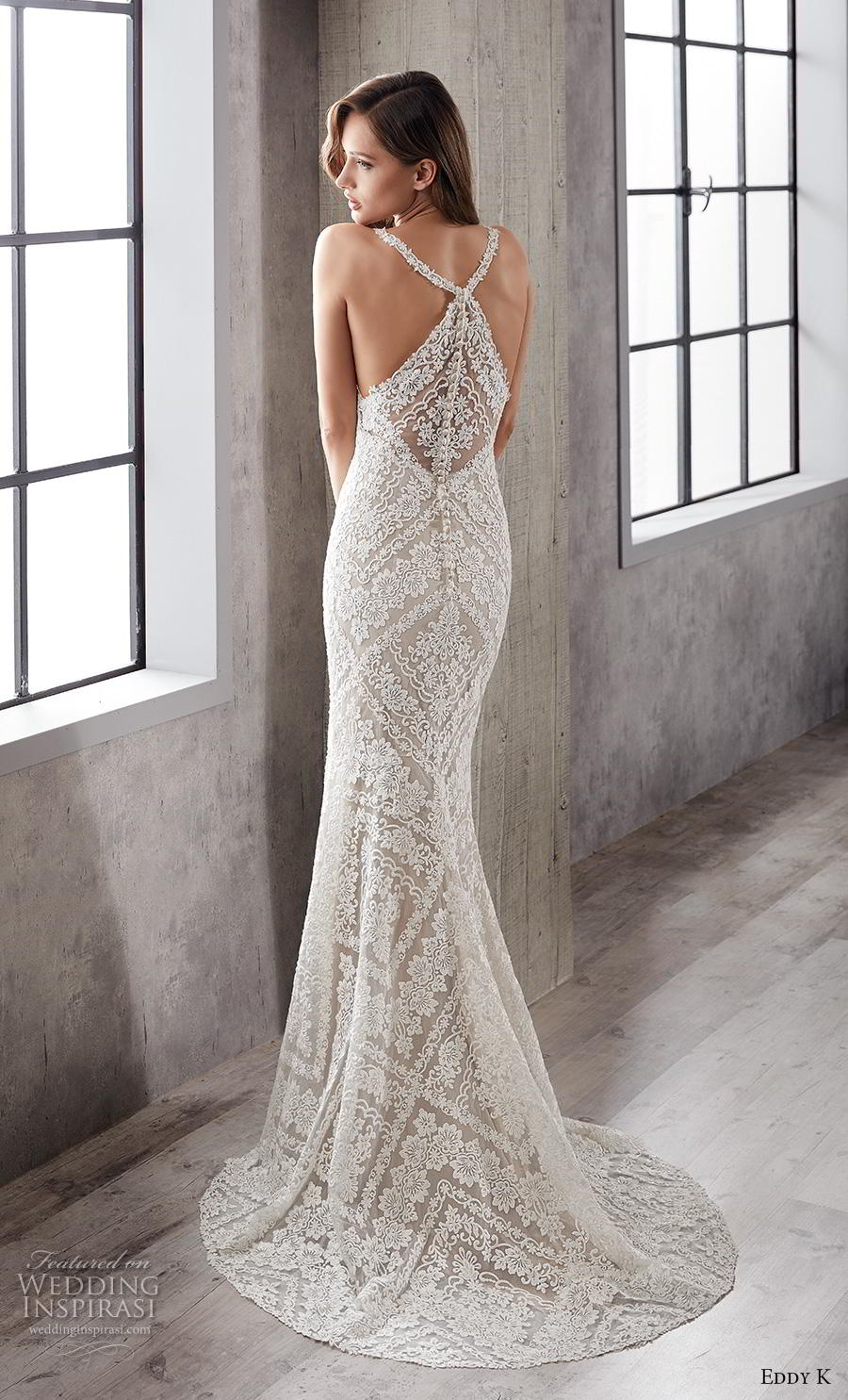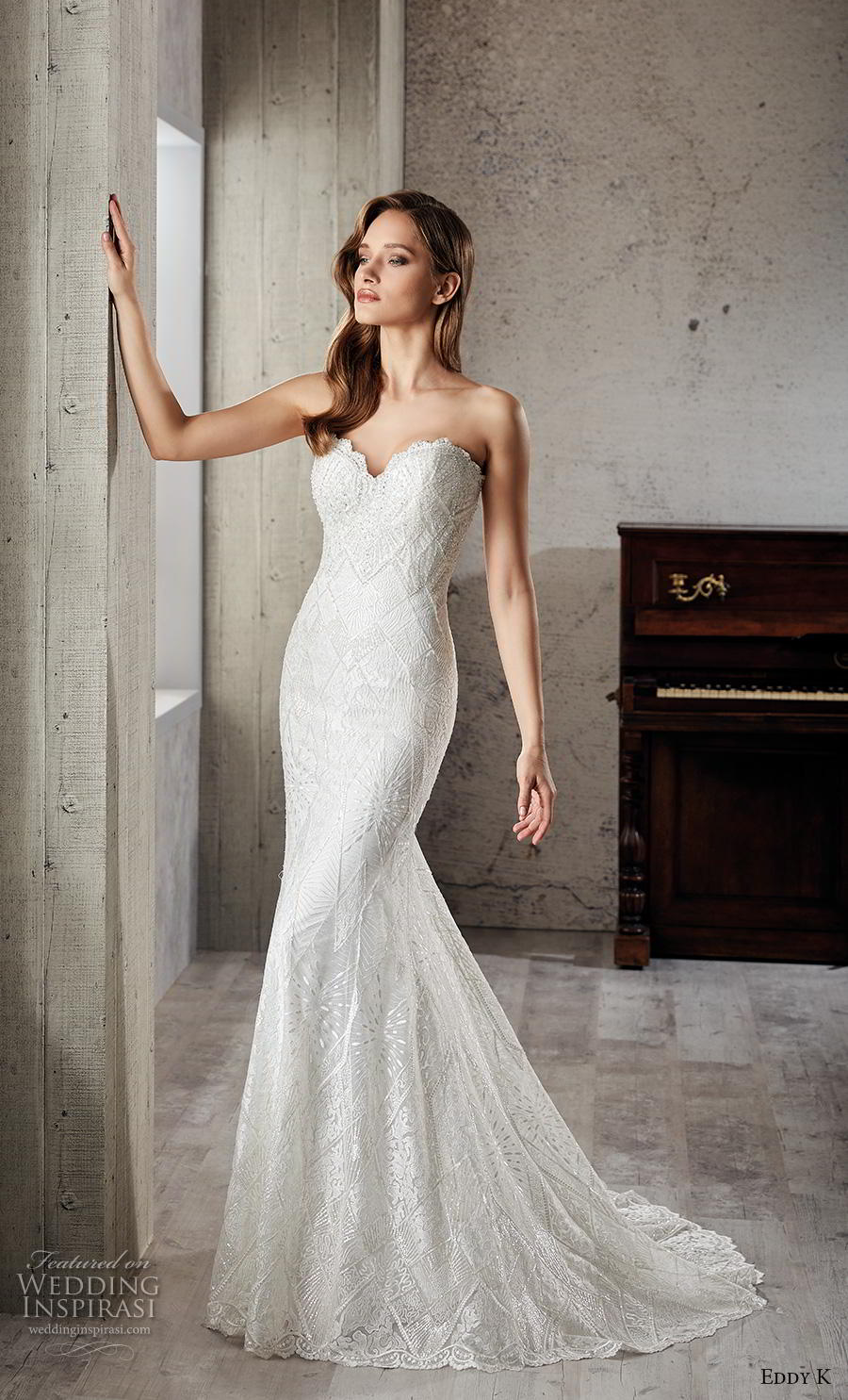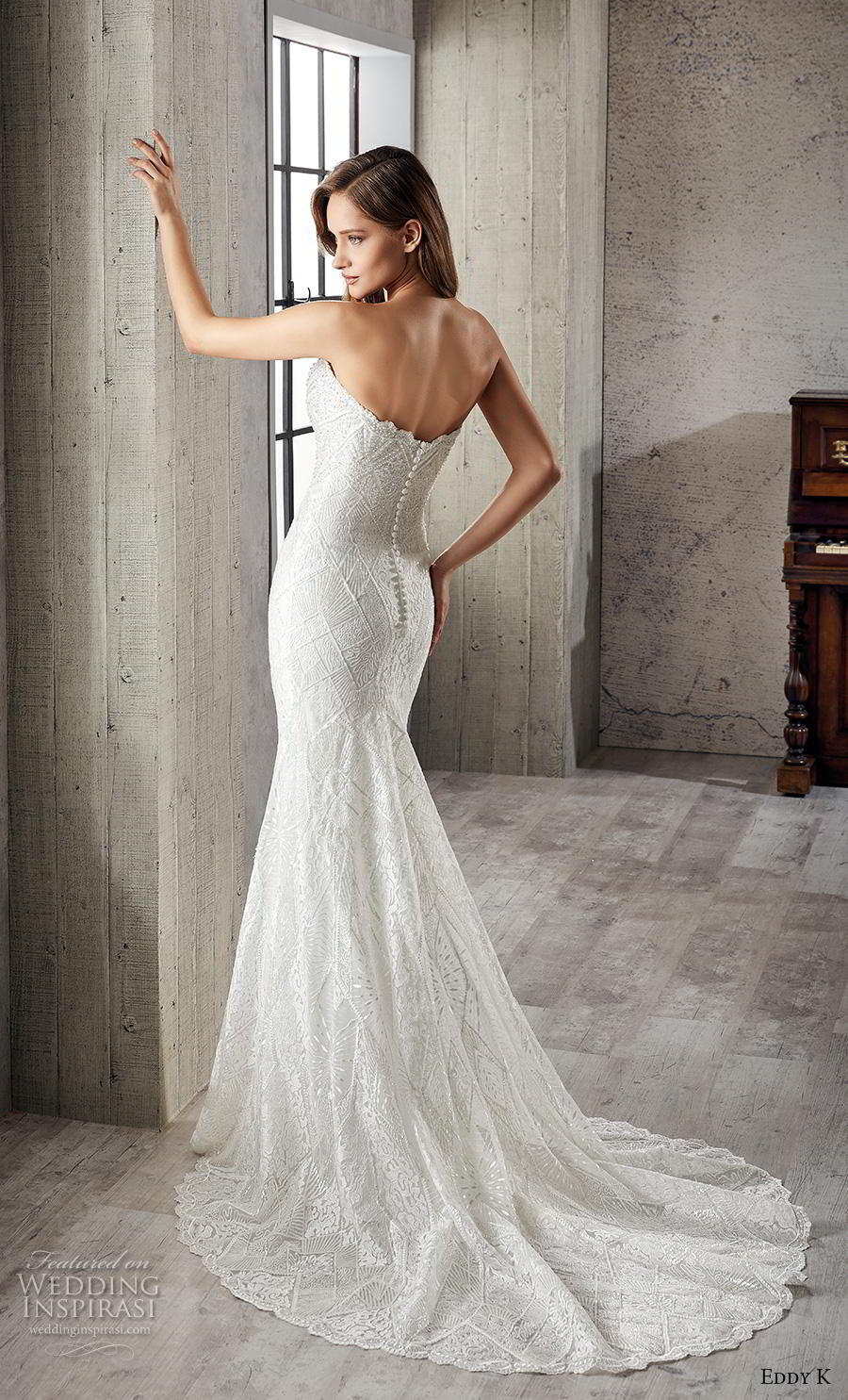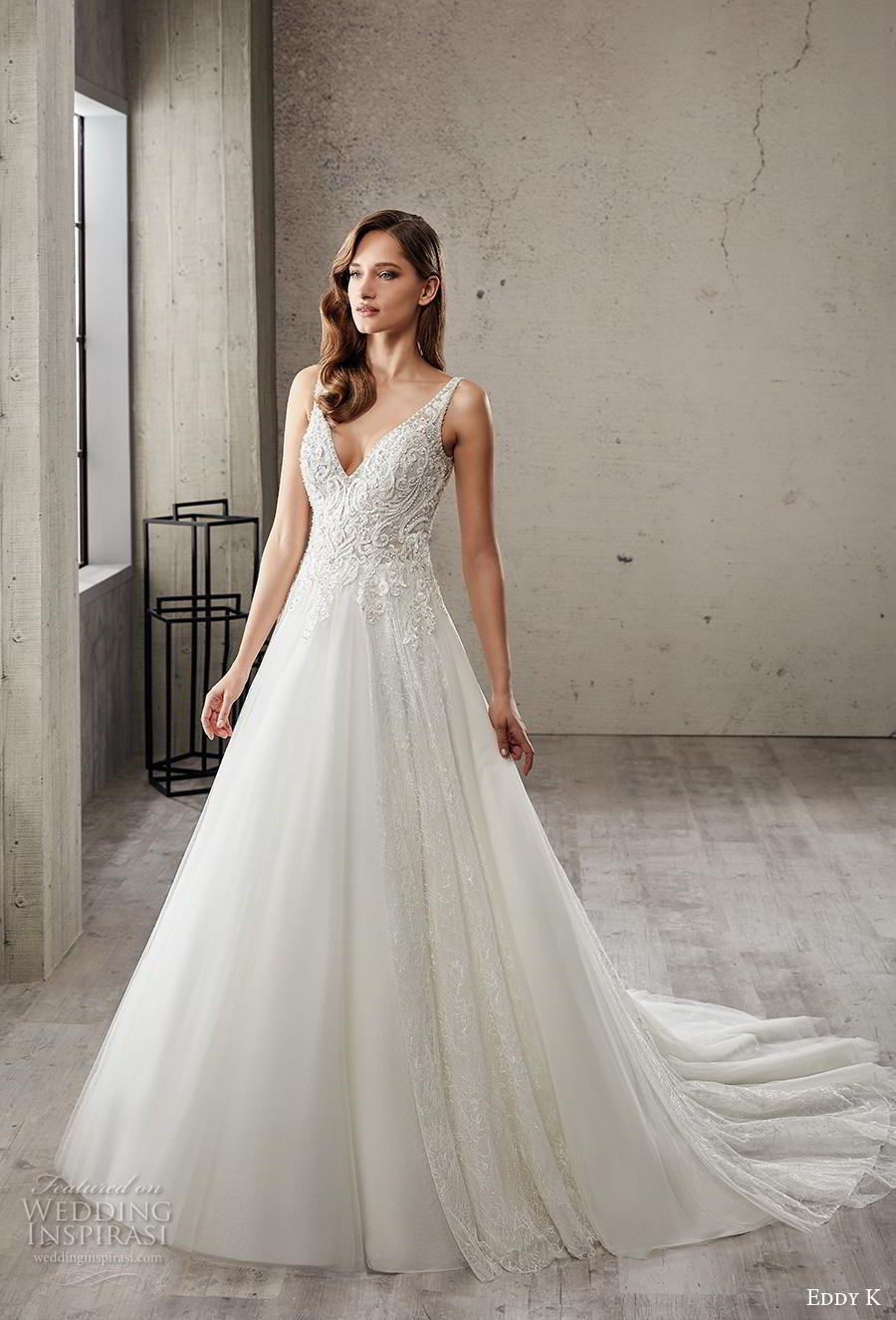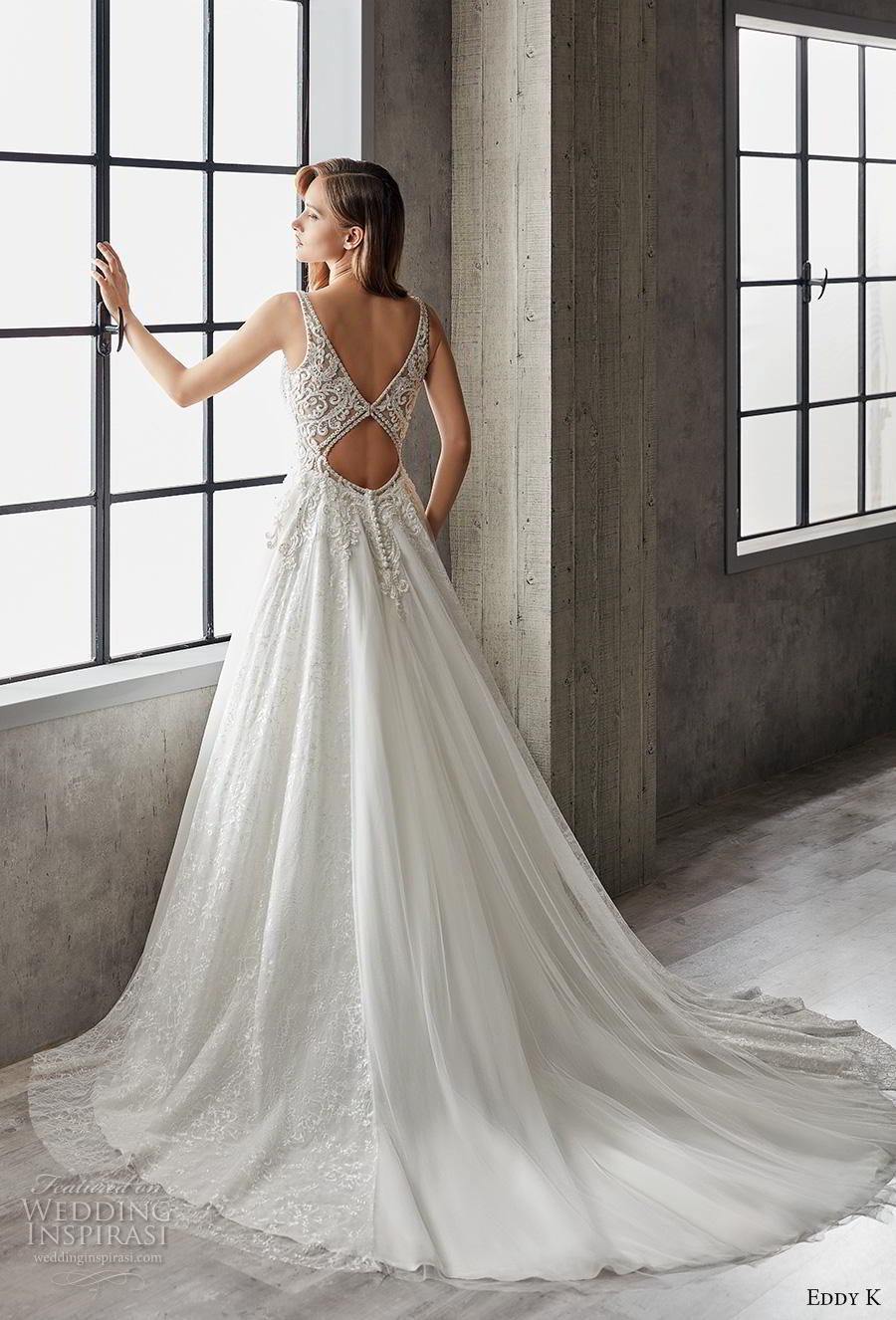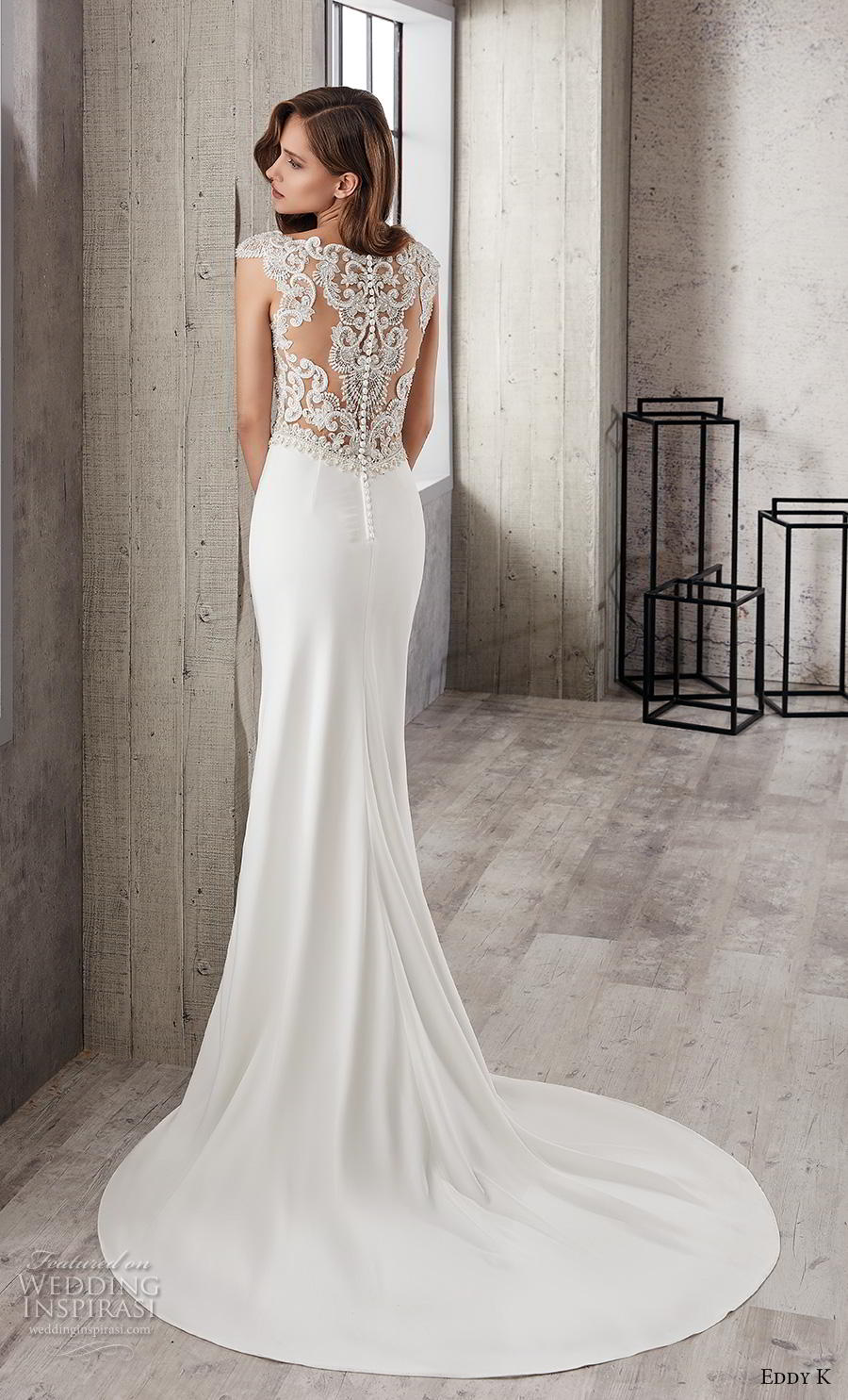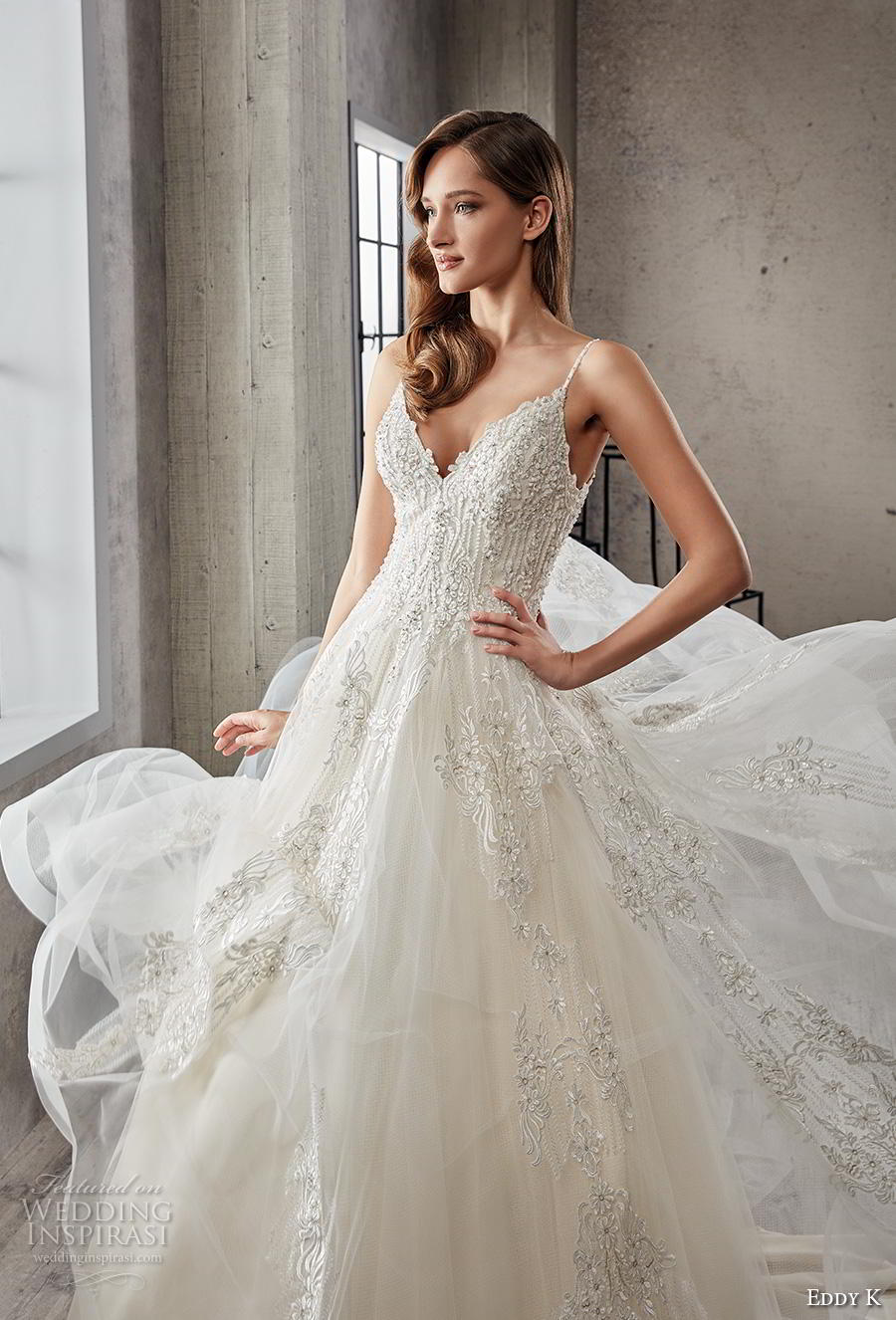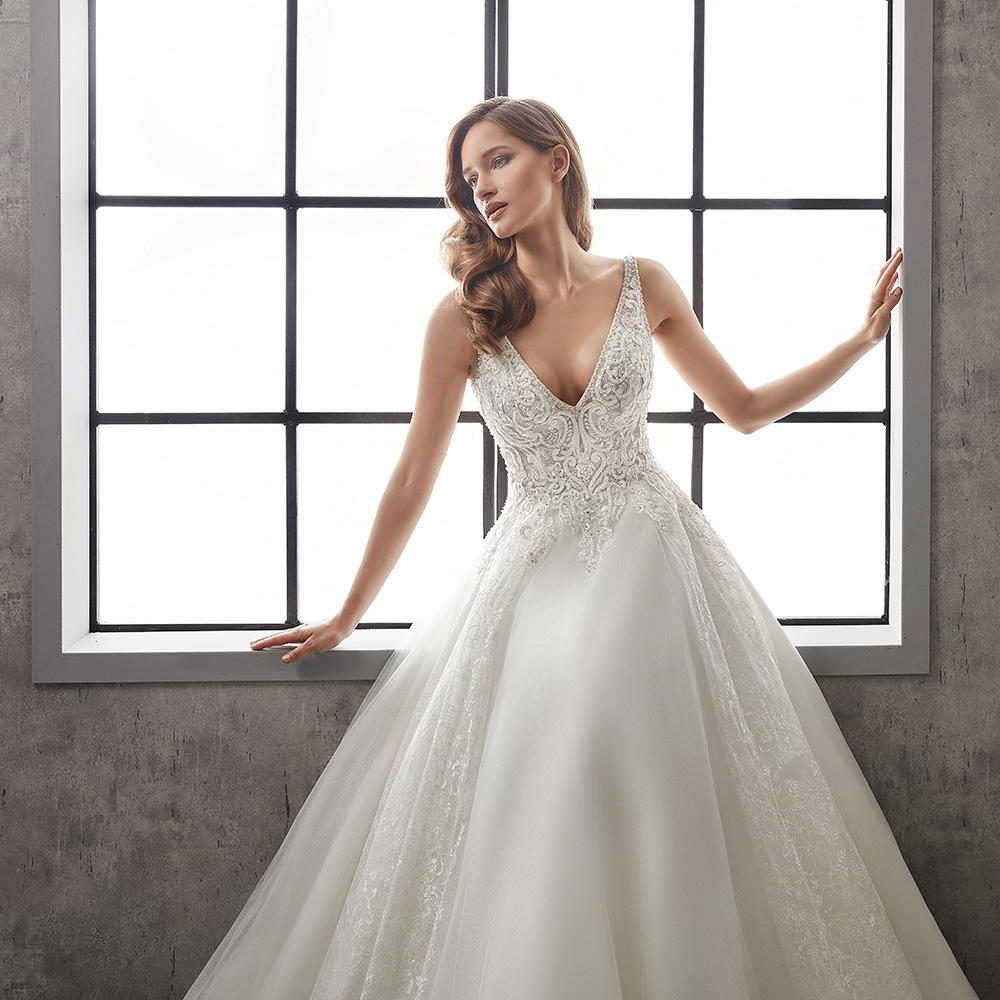 Photos courtesy of Eddy K. Couture. For details, visit Eddy K.