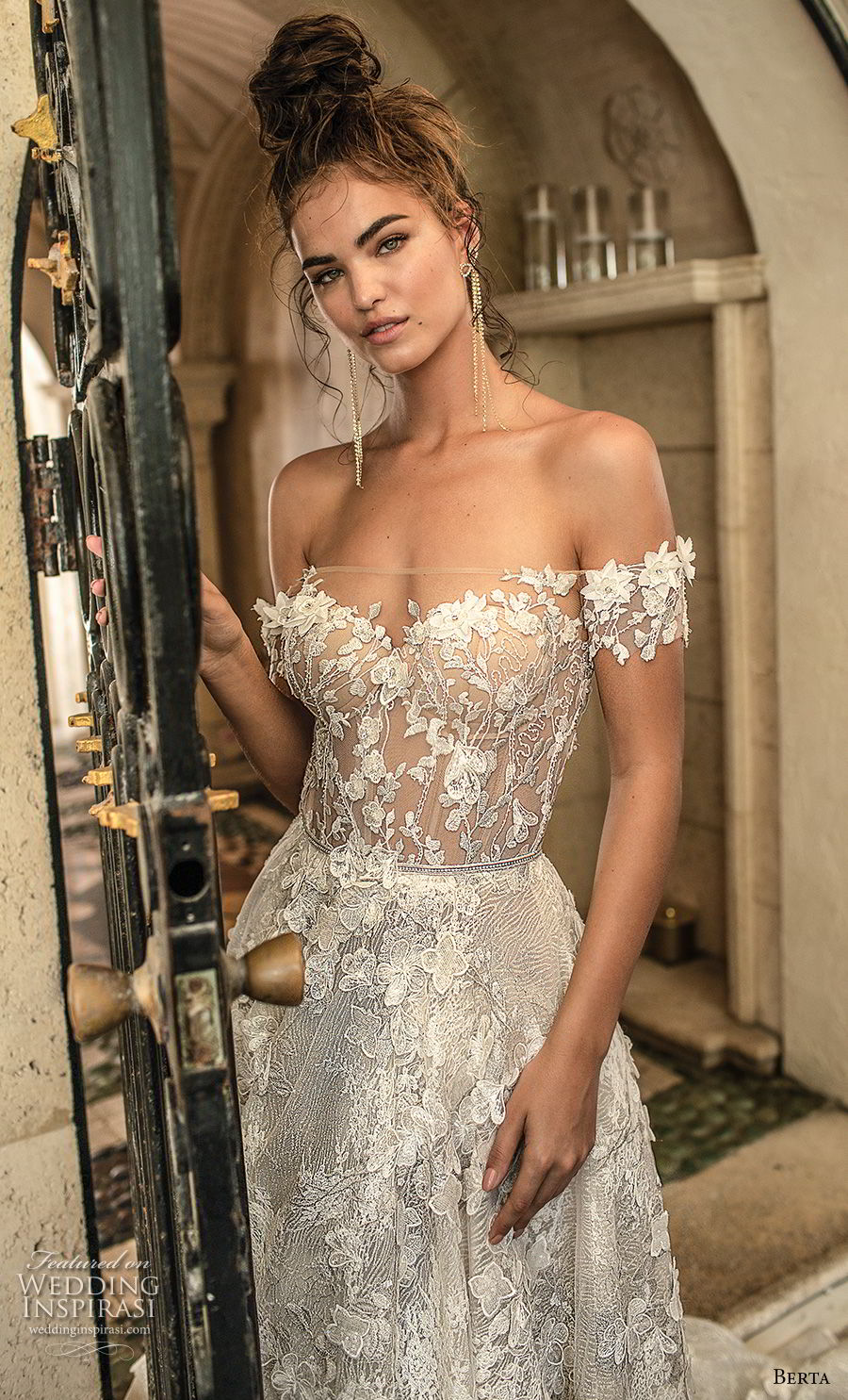 An intoxicating mix of sultriness and luxury, vintage and modern breaths dazzling newness into Berta's Spring 2019 bridal collection. This season, it's all about dramatic details: hand beaded embellishments, feathers, plunging necklines, open backs, flowing capes, and voluminous trains. The juxtaposition of ideas for the wedding dress is echoed in the location of the campaign, which is shot in Miami, a city known for its melting pot of cultures and glitz.
"A confection of glittering luxury comprises the Spring/Summer 2019 BERTA Miami collection. An effortlessly chic collection where the fabric leads the way into a powerful abyss of jaw-dropping styles. This collection will break everything that is known to be "normalized" in the bridal industry. It's fresh, exciting, something new yet still lending to the true essence of Berta. Strong, powerful, and confident is the description of Berta's perennial muse."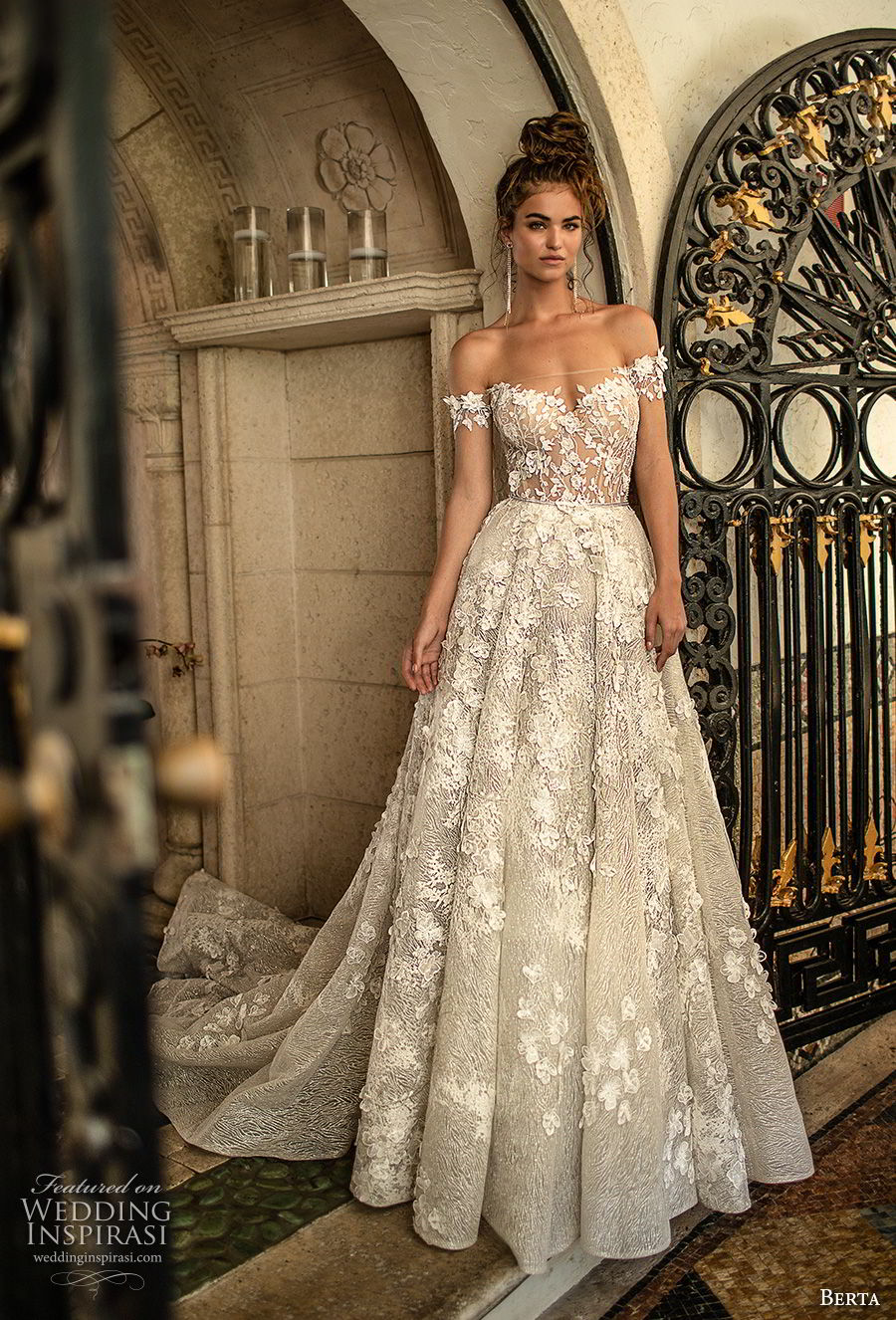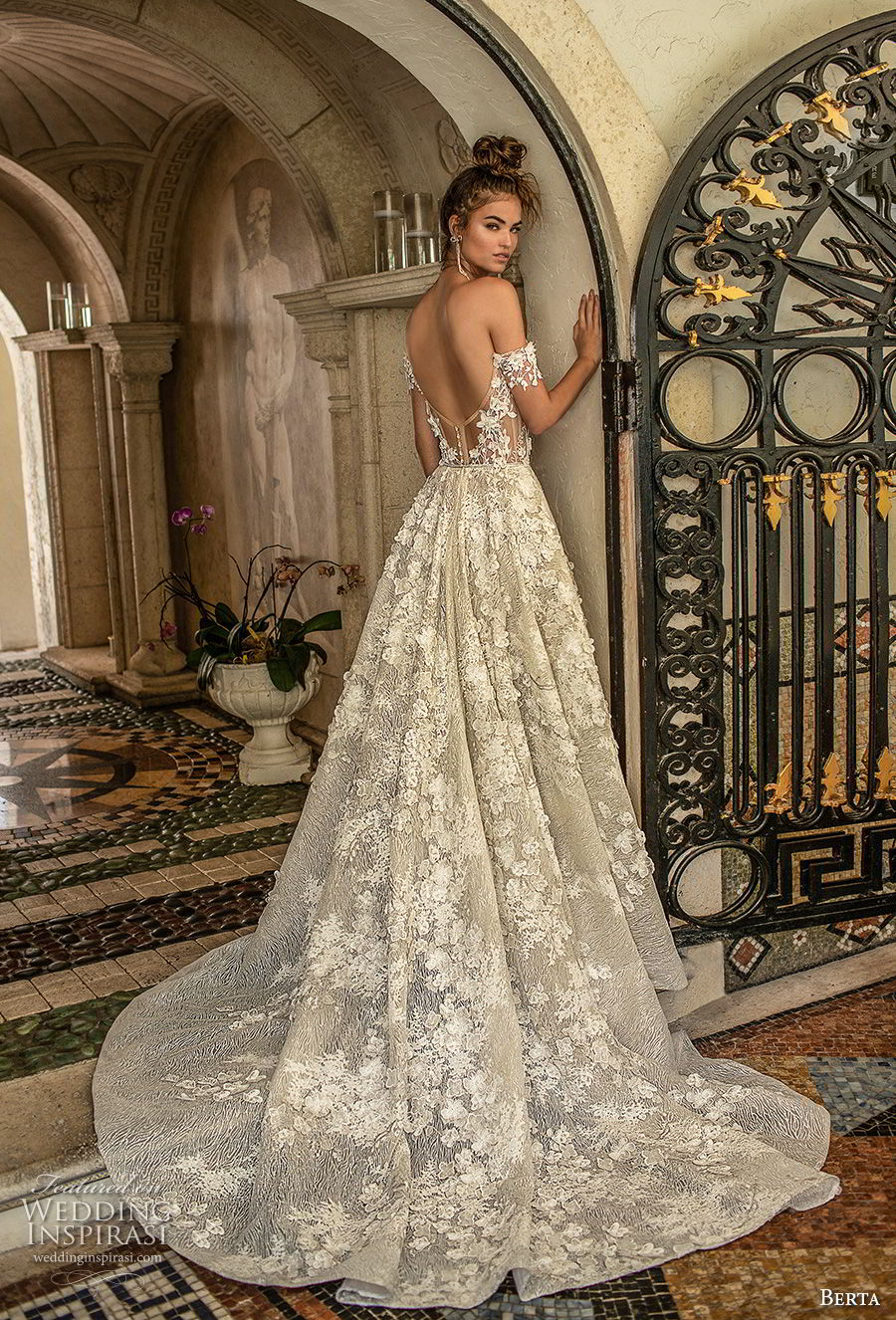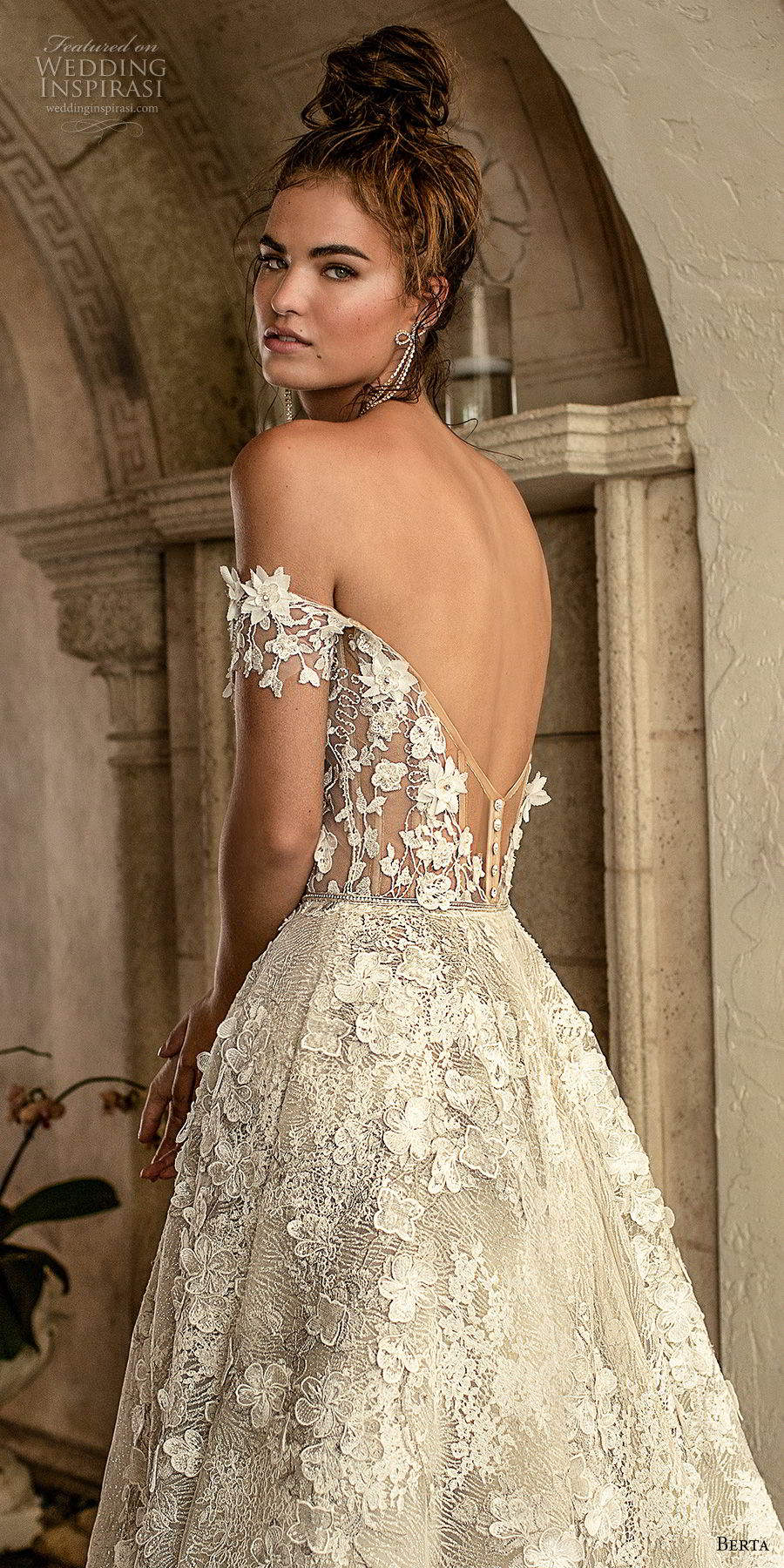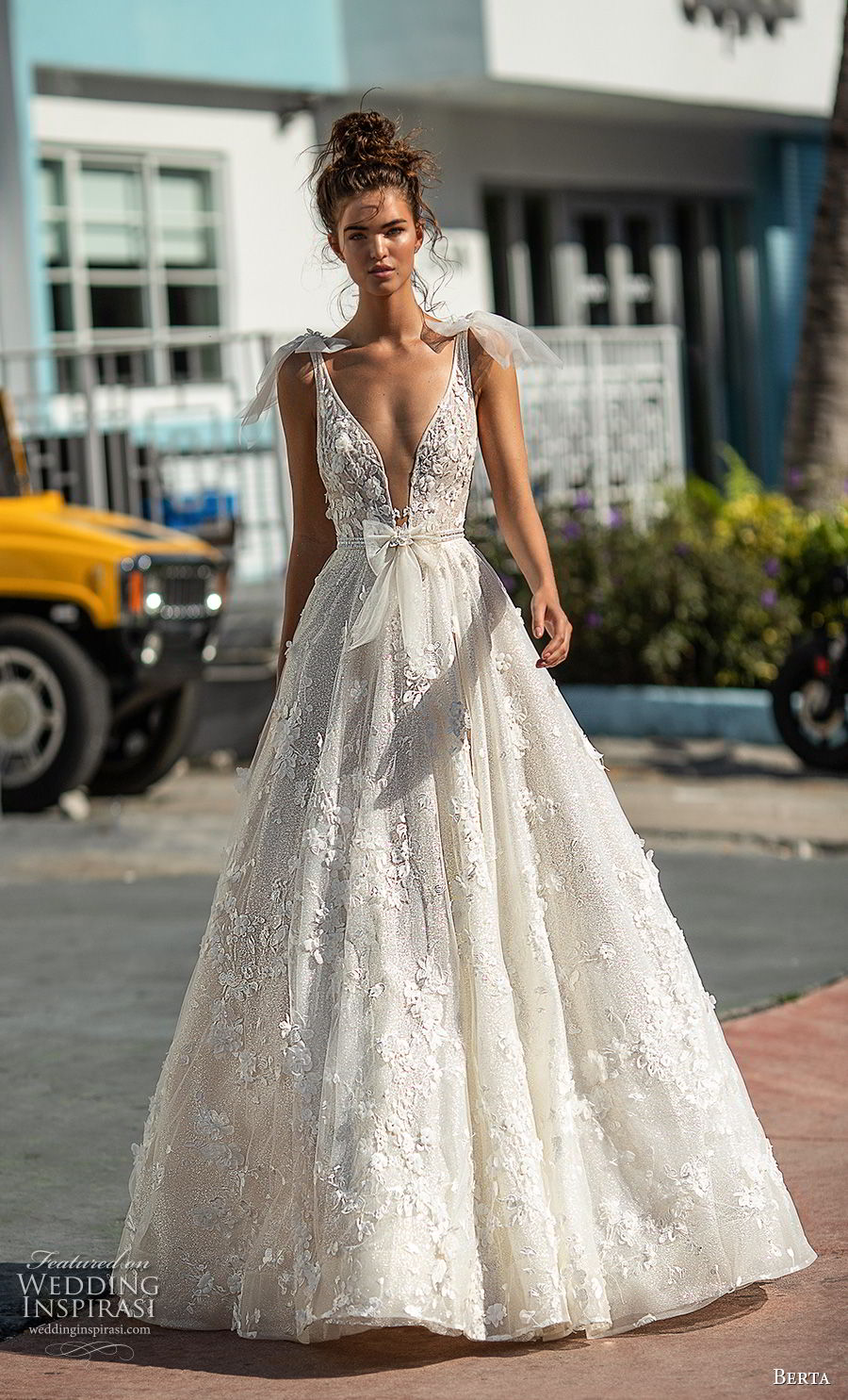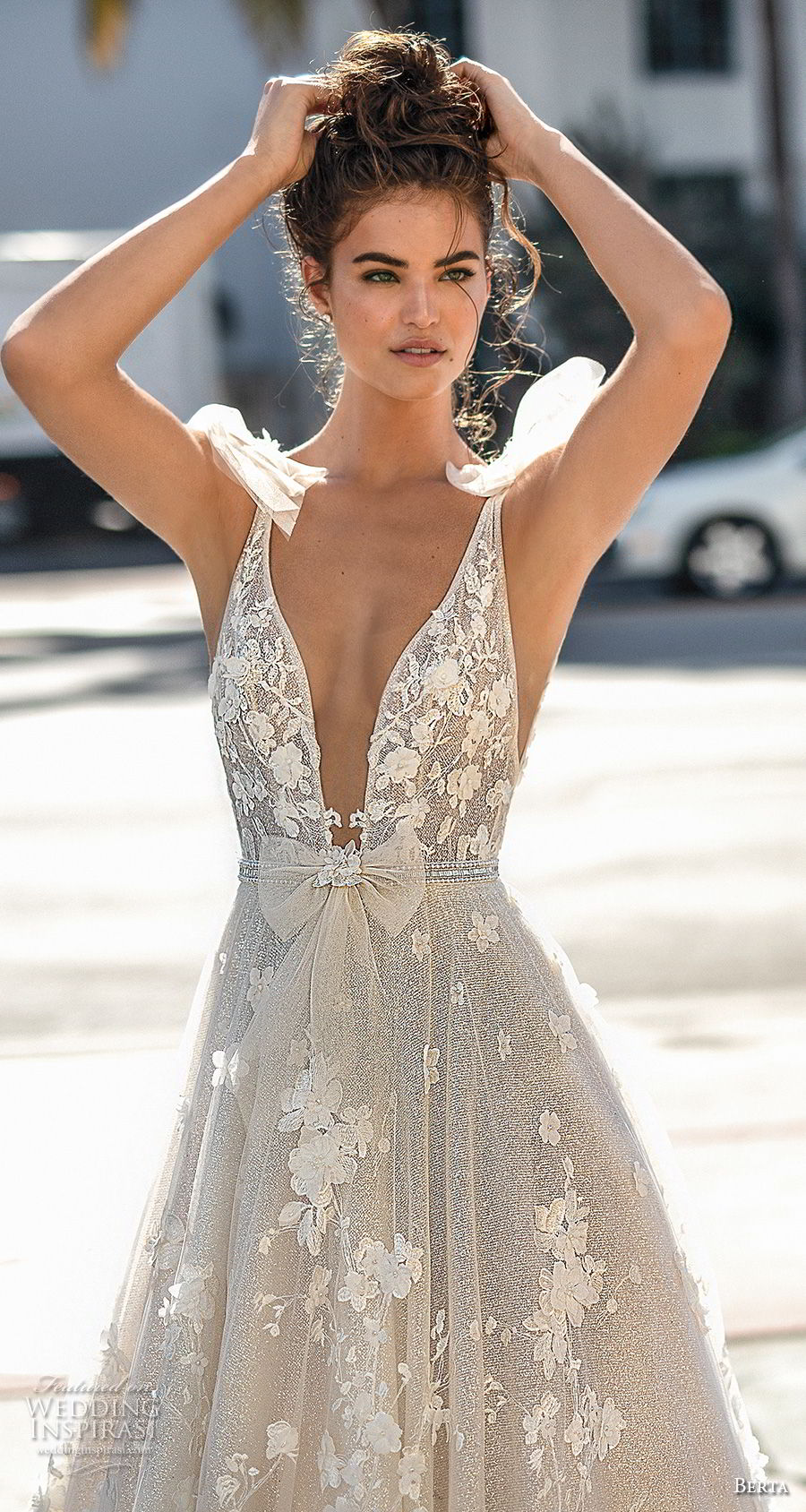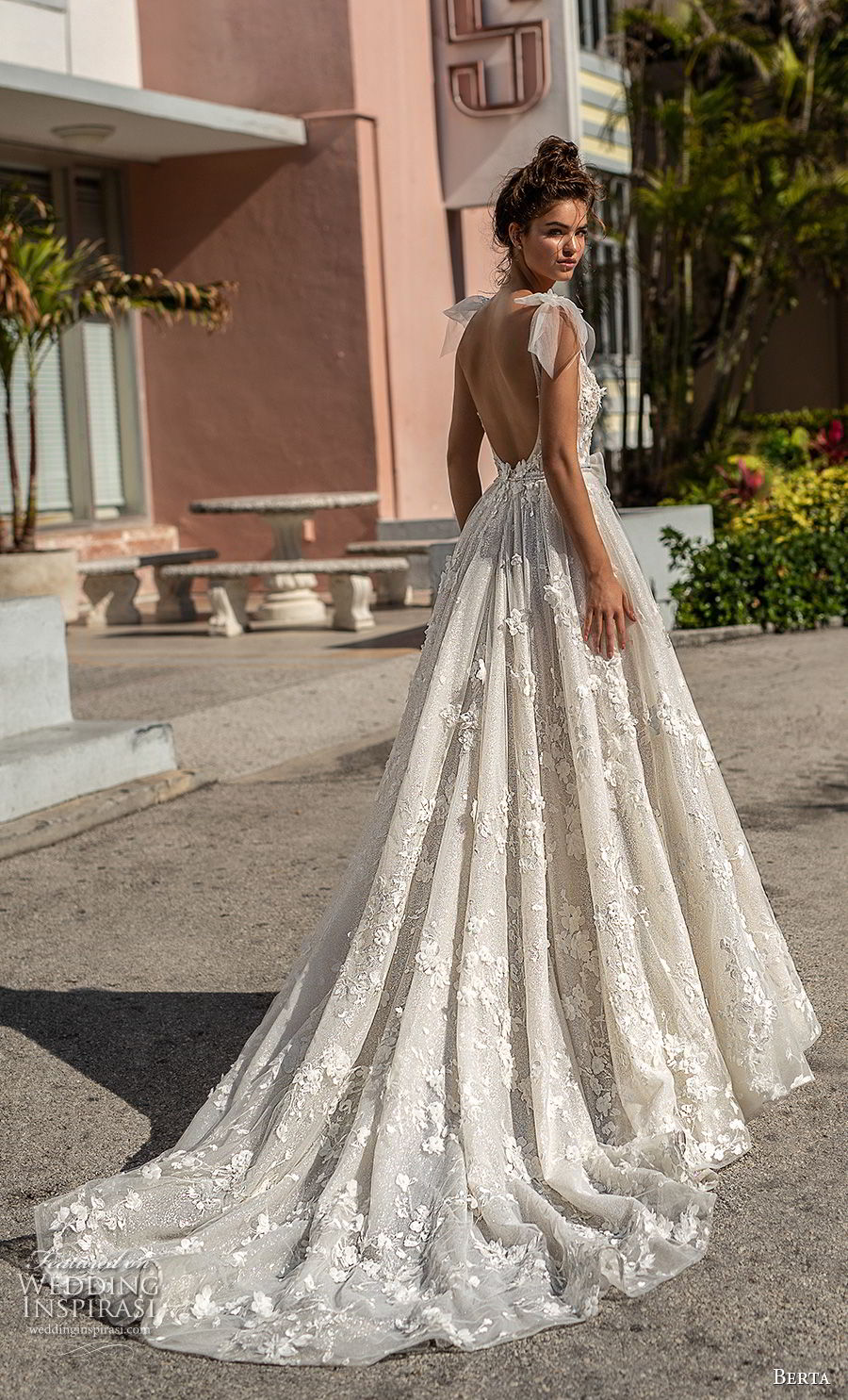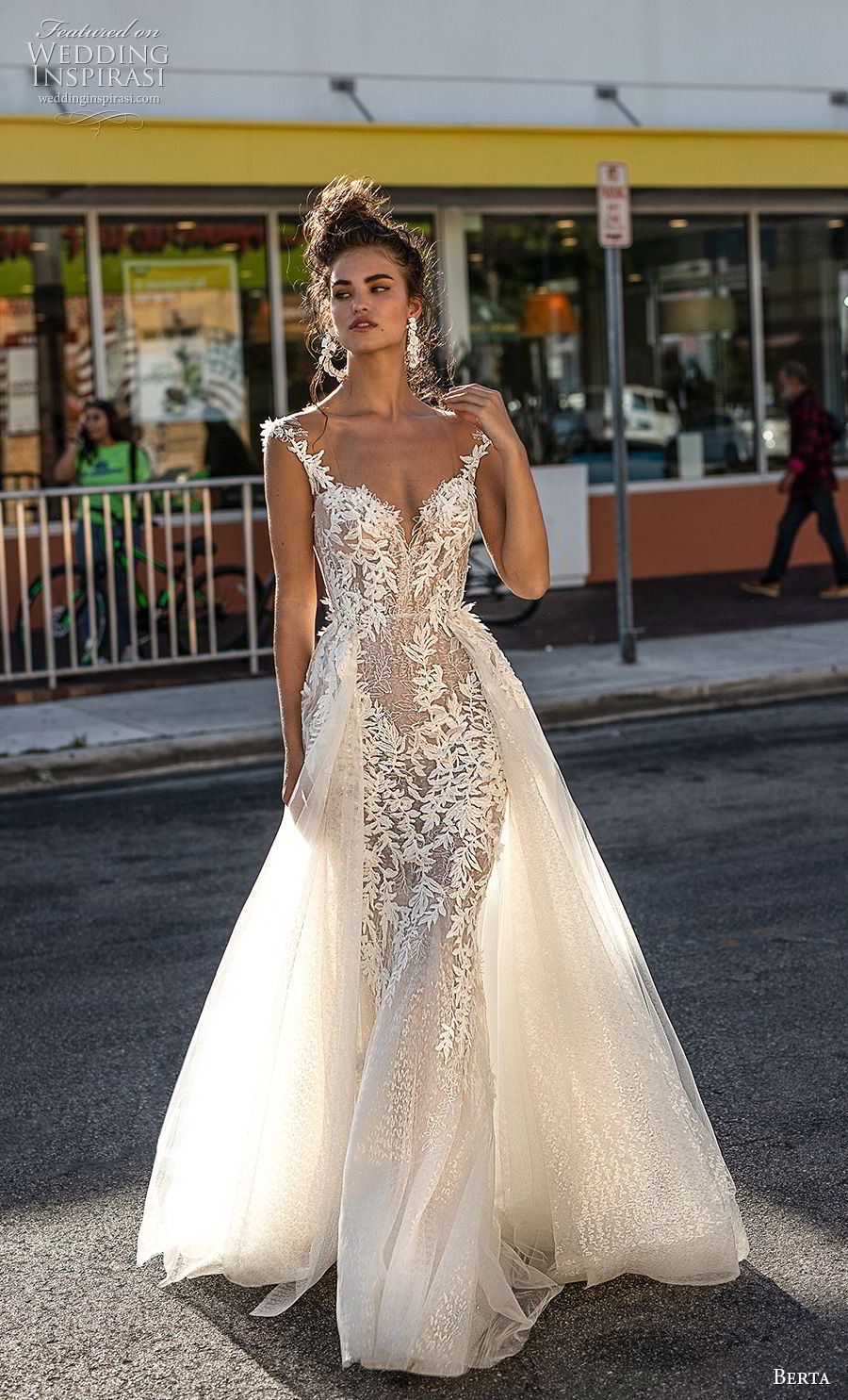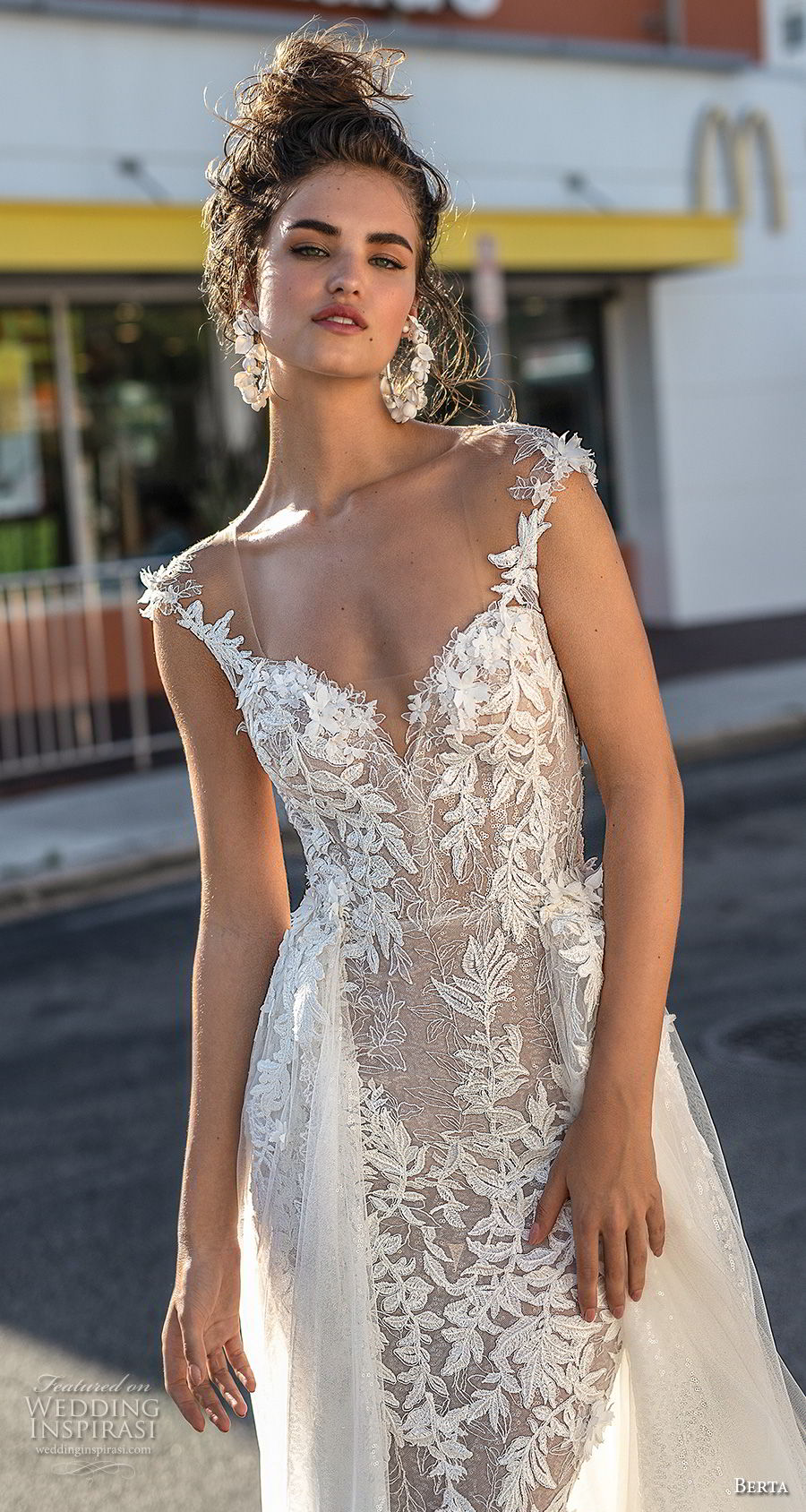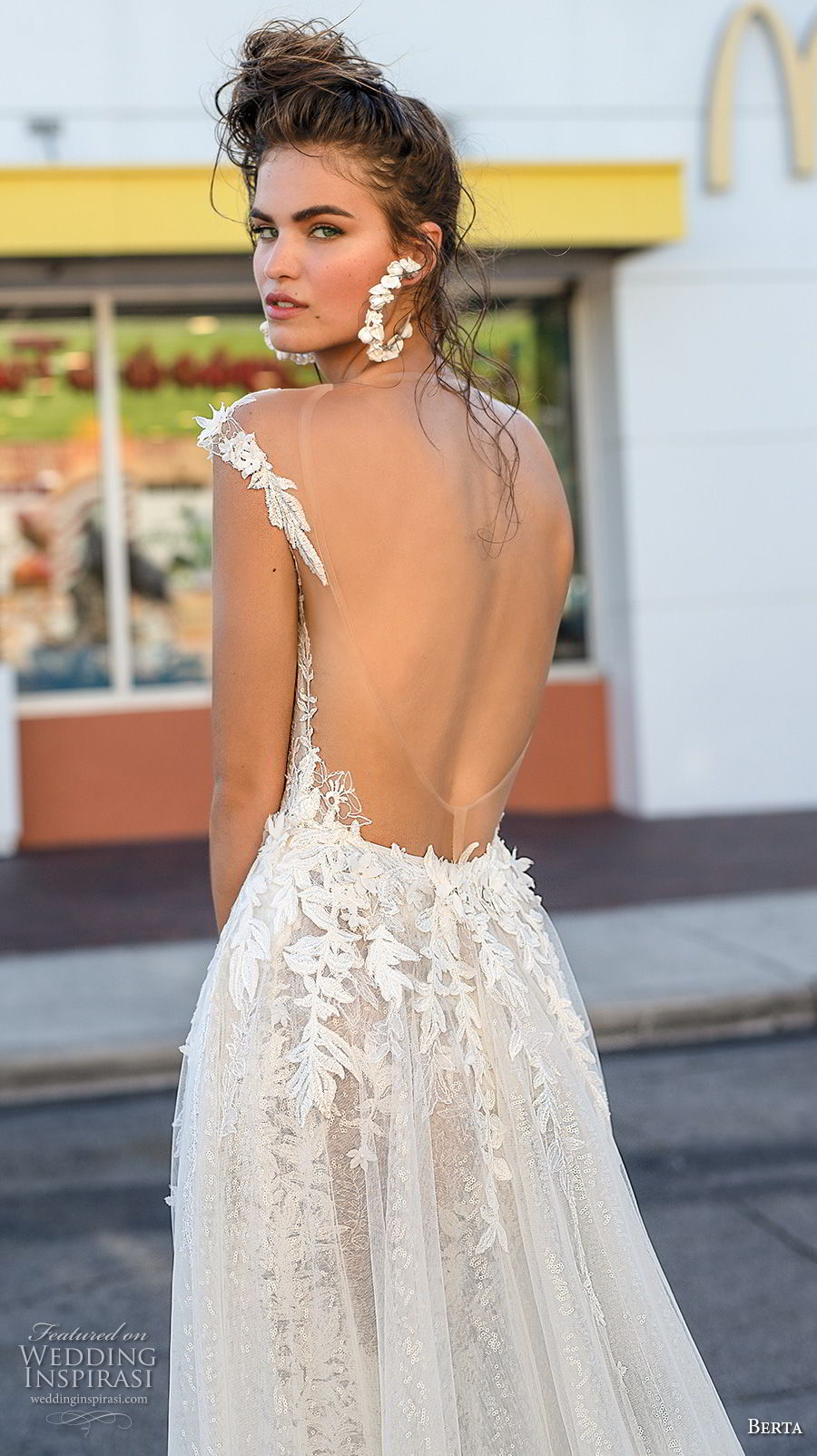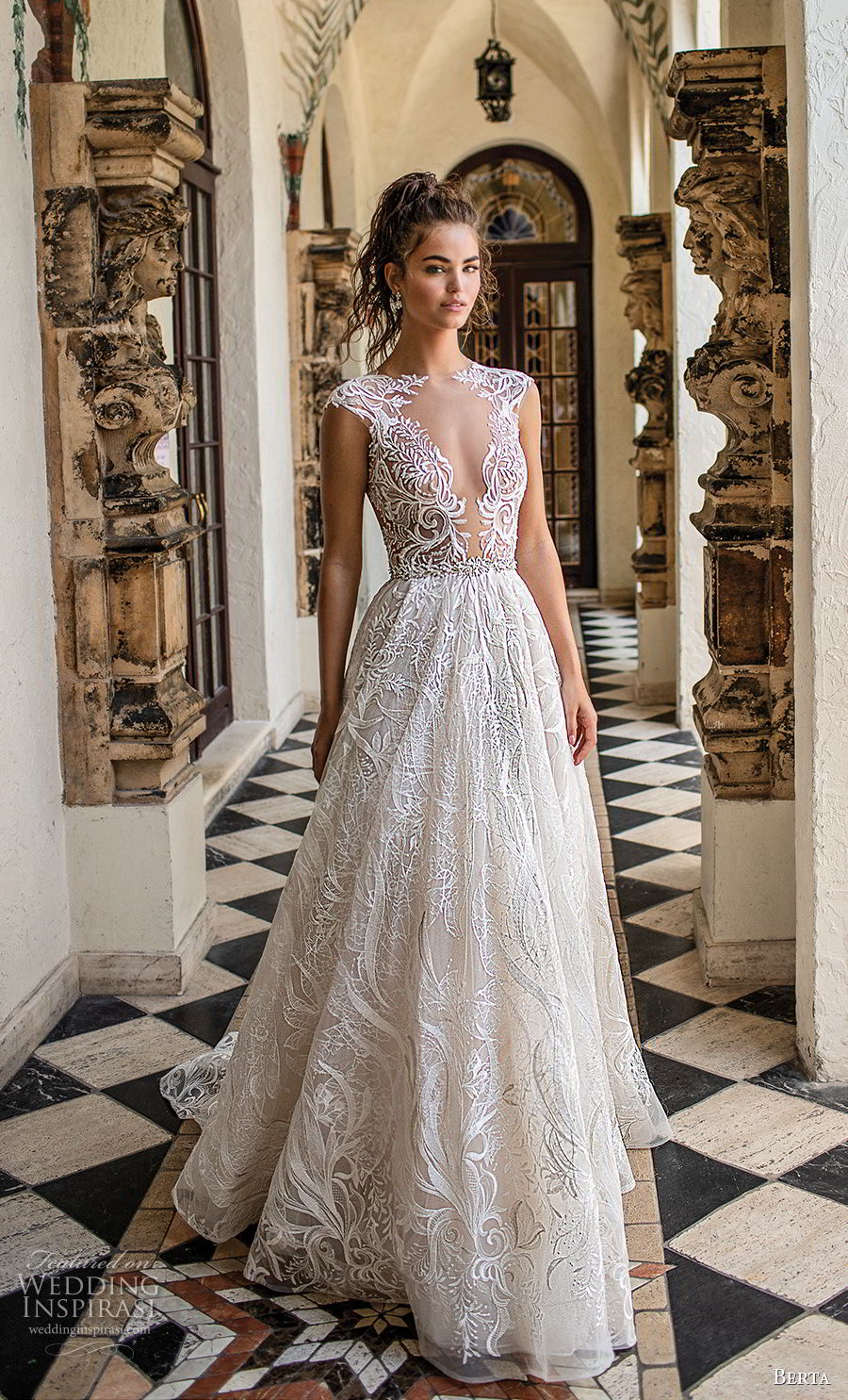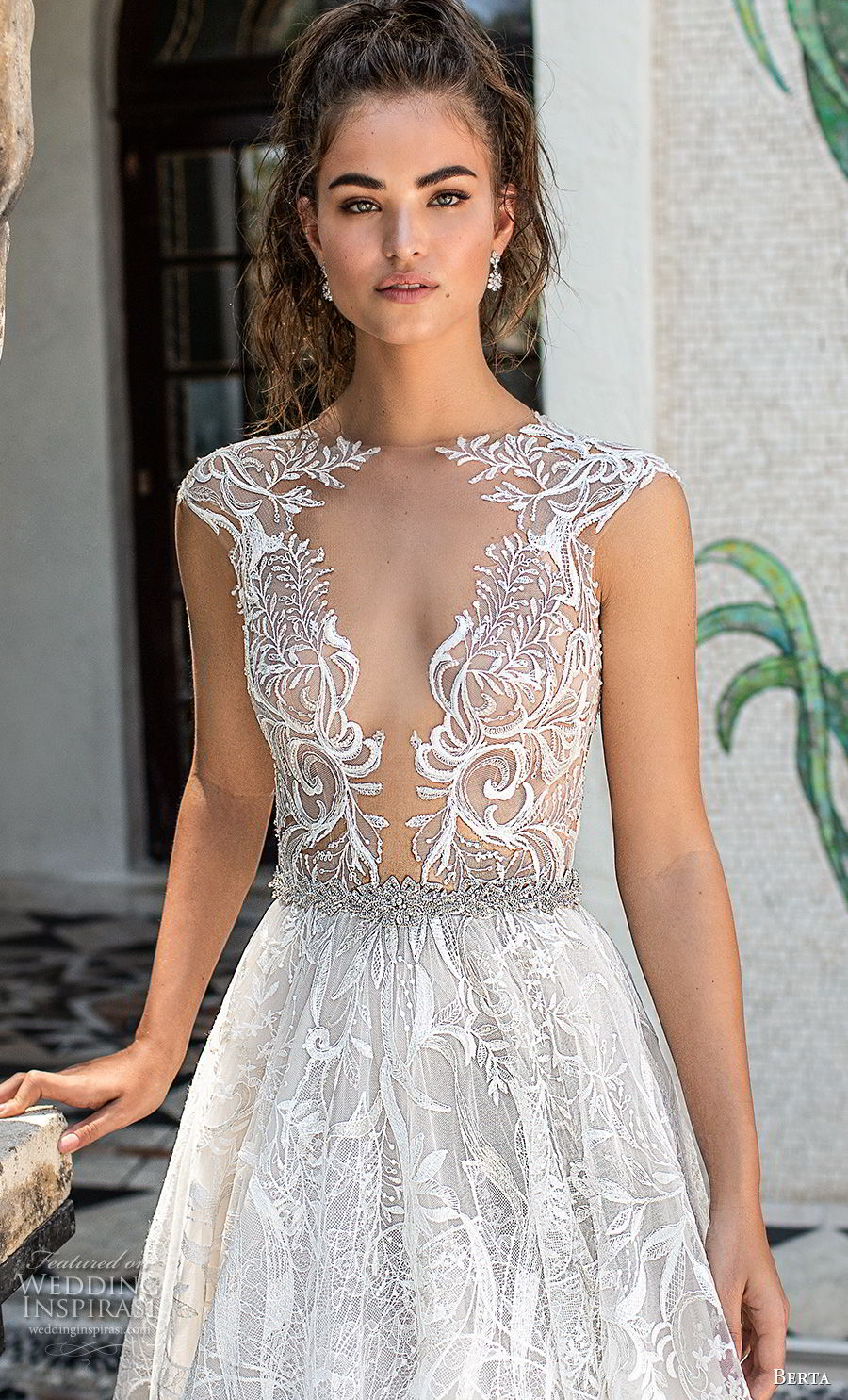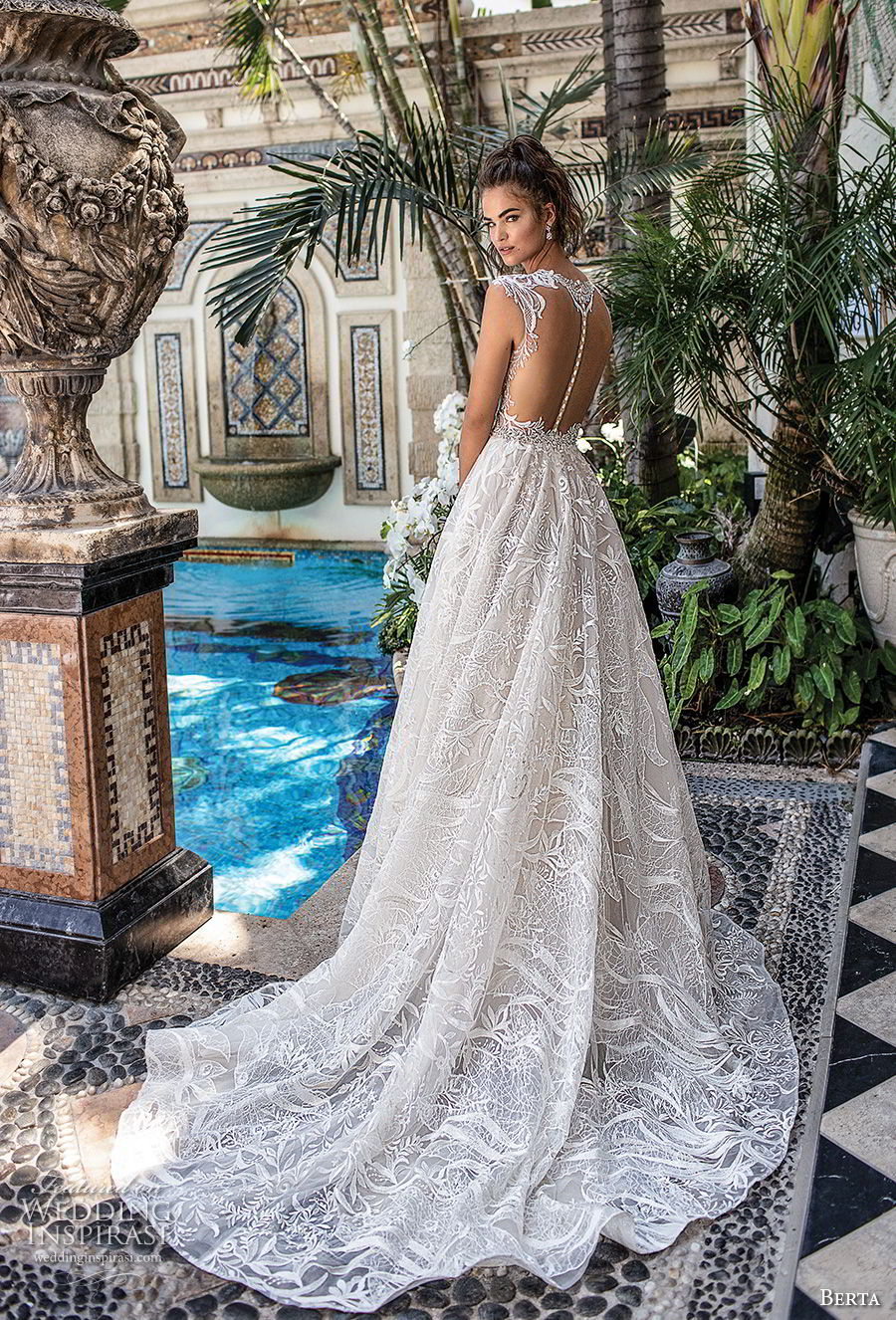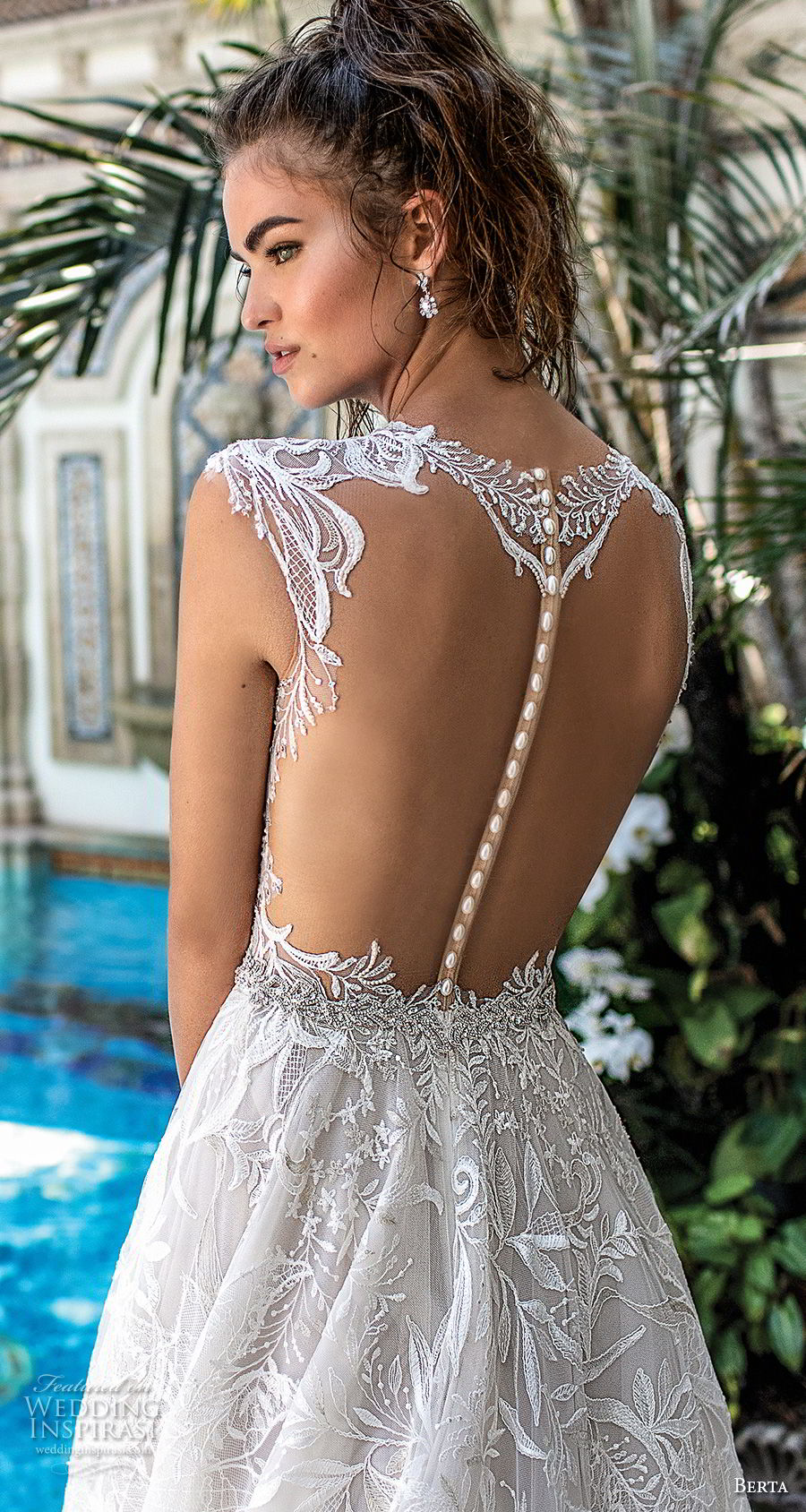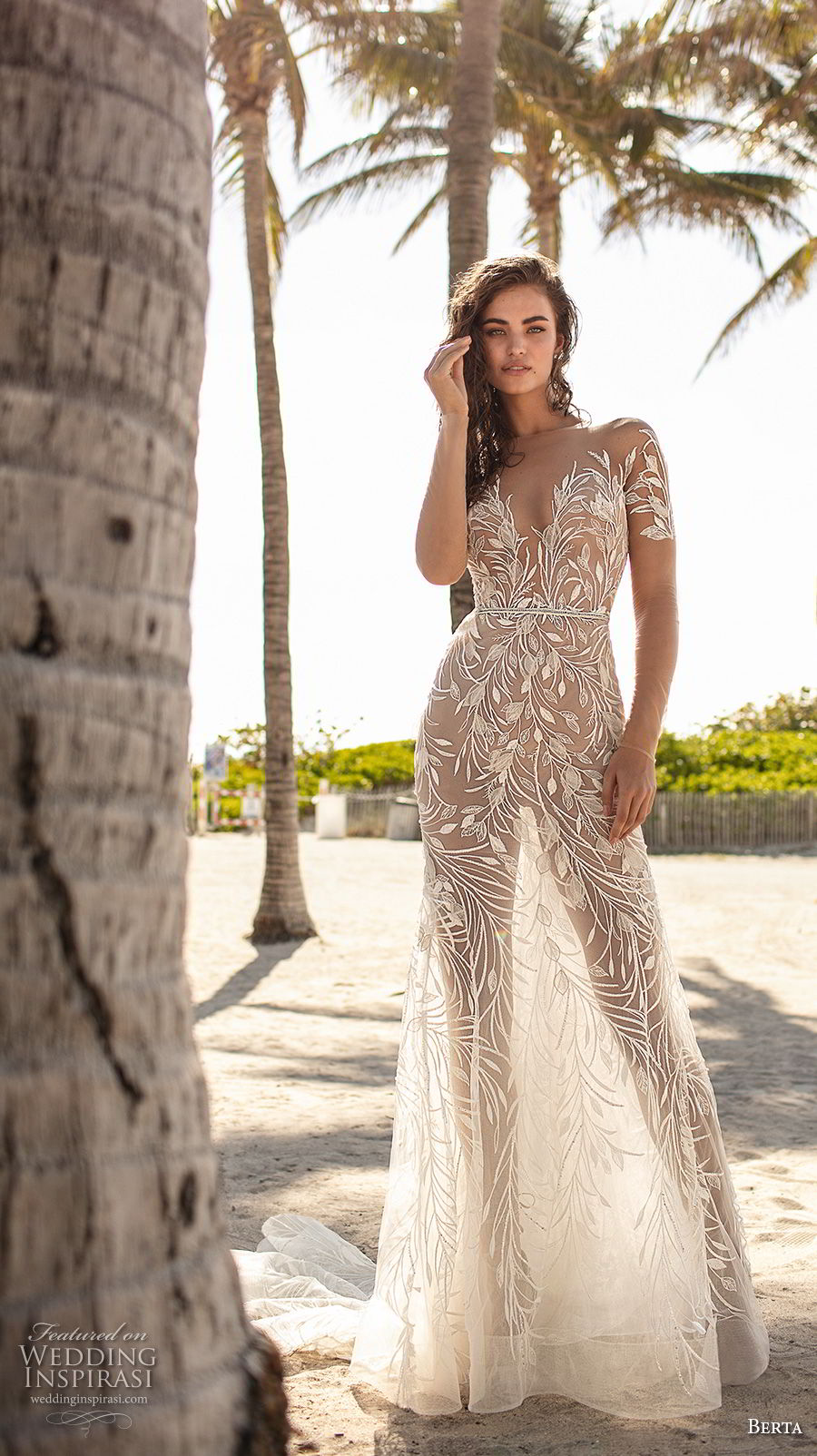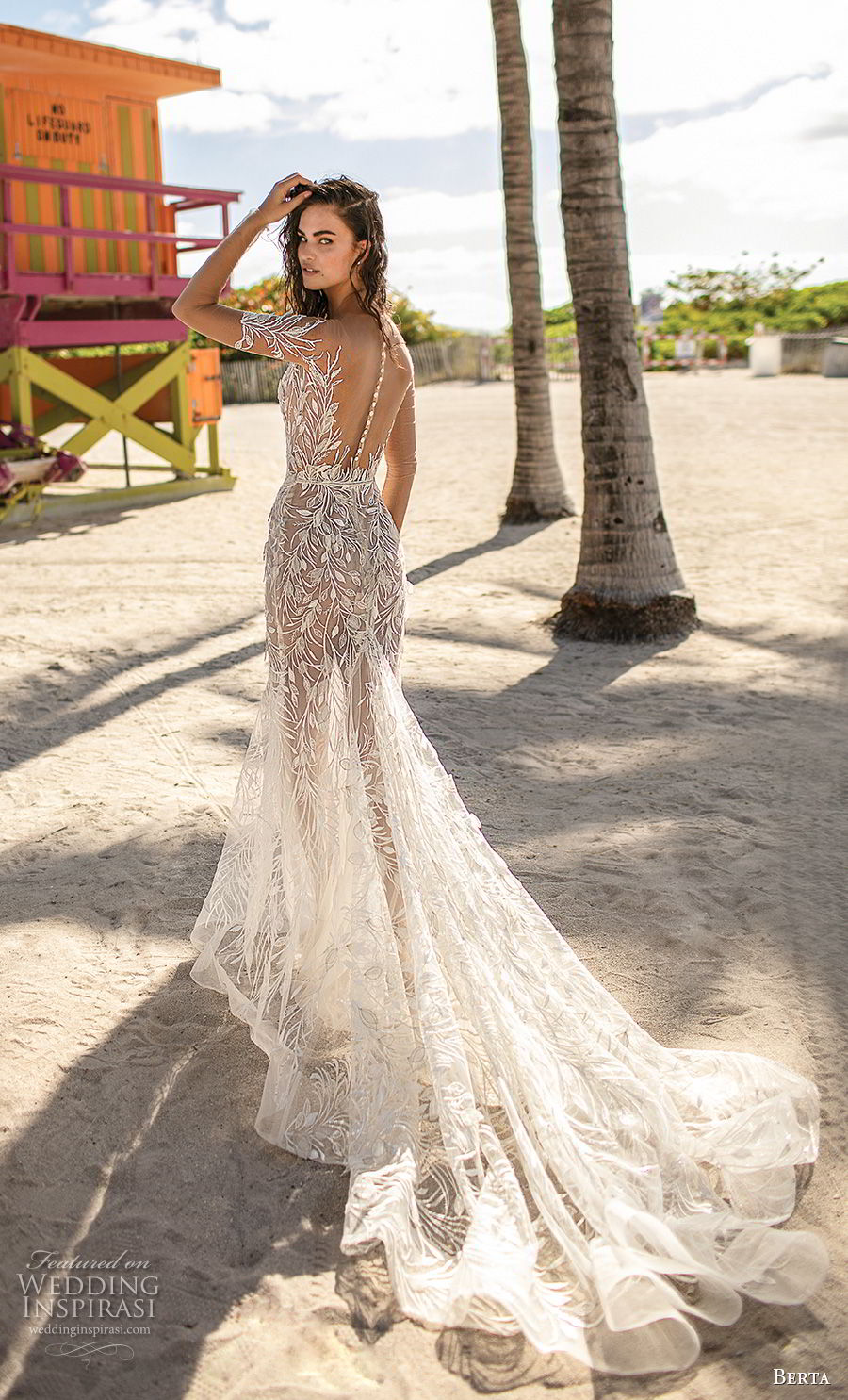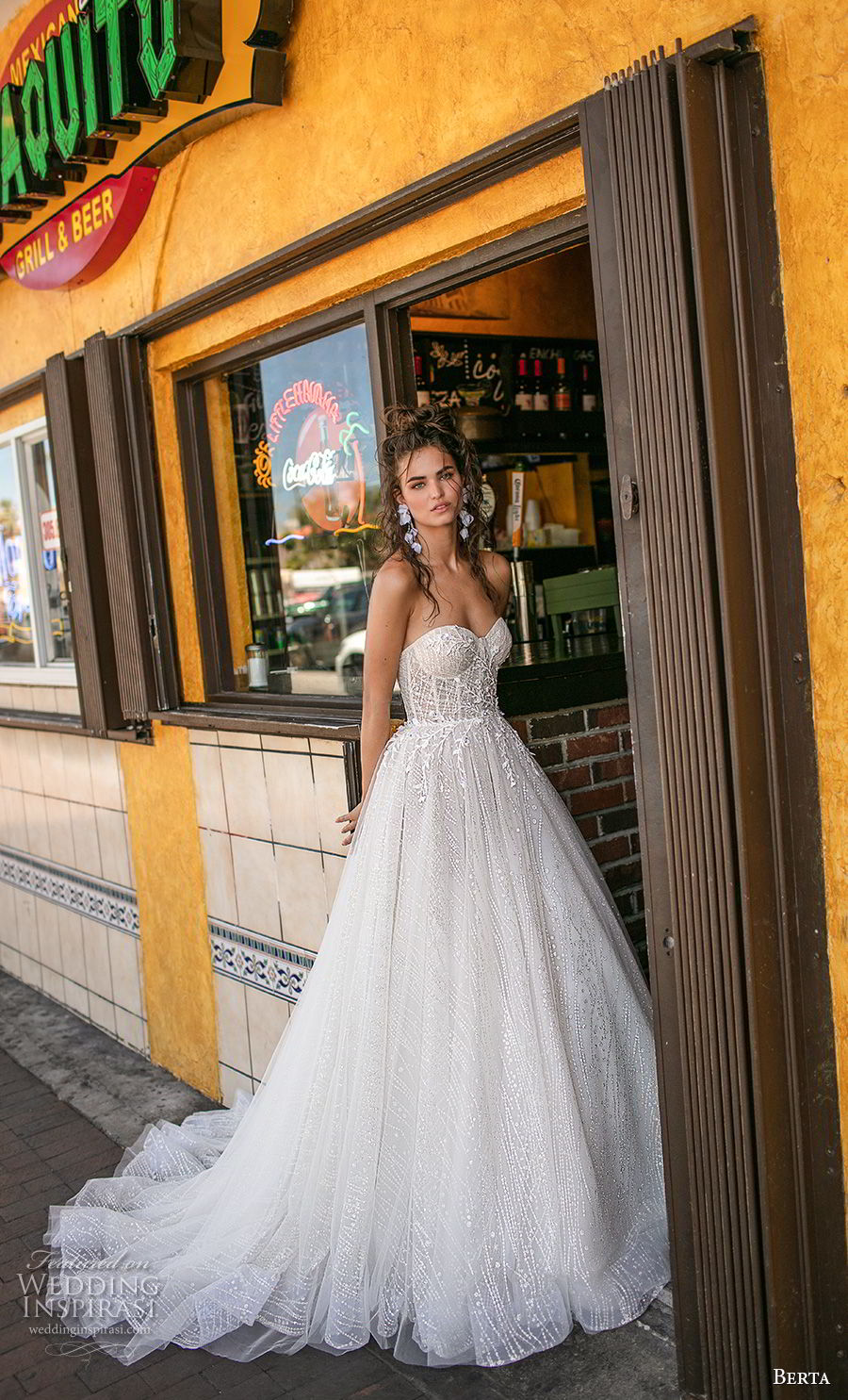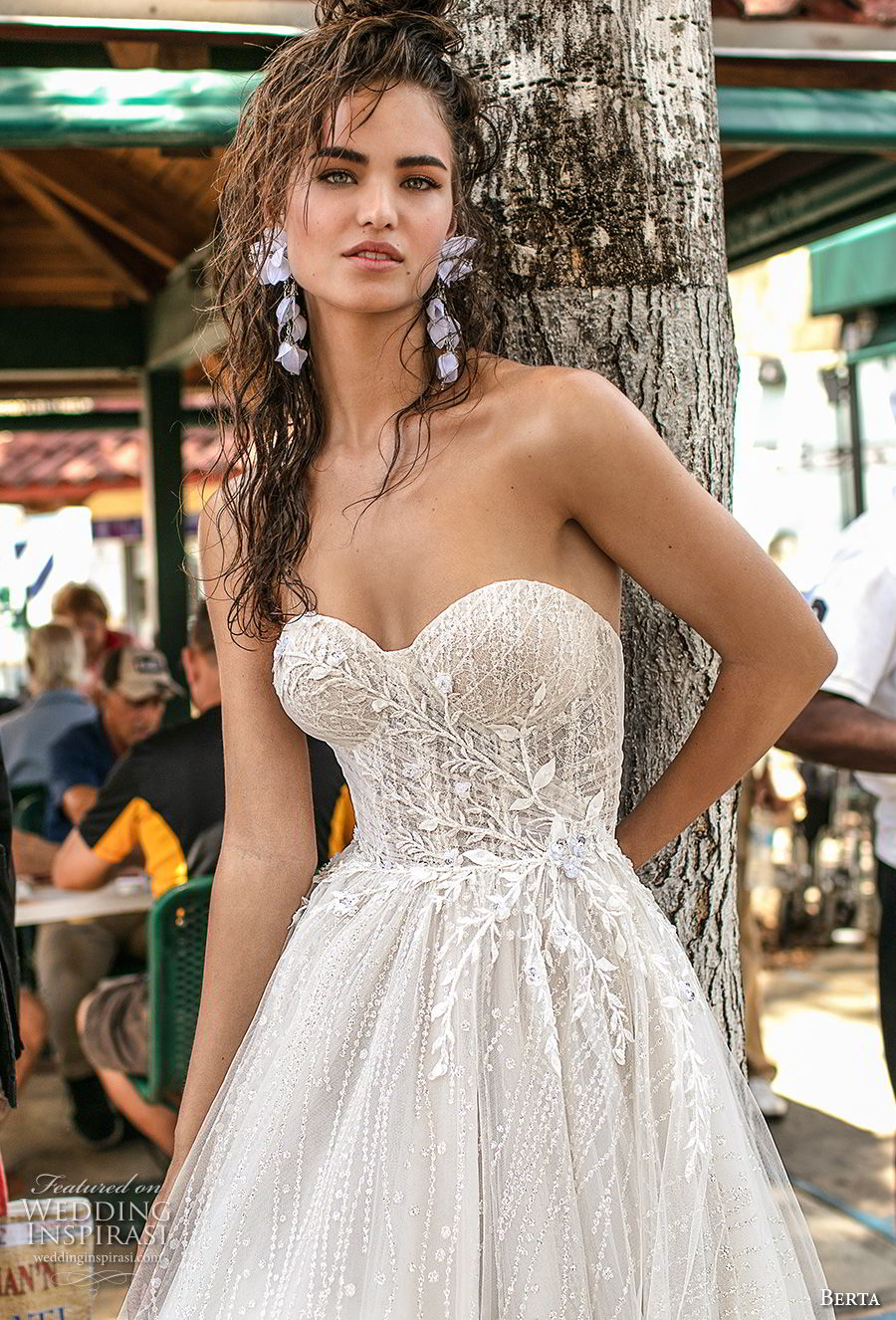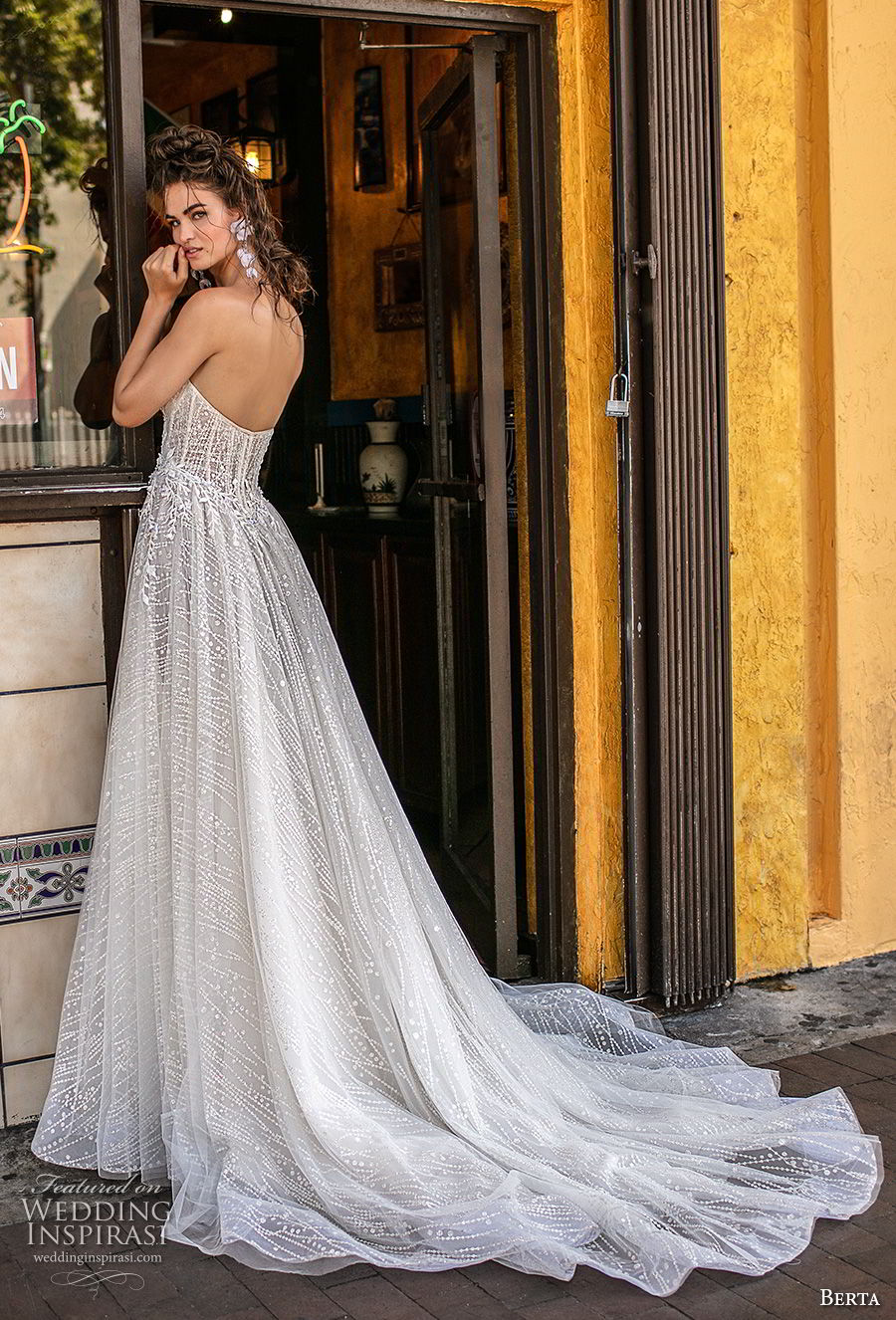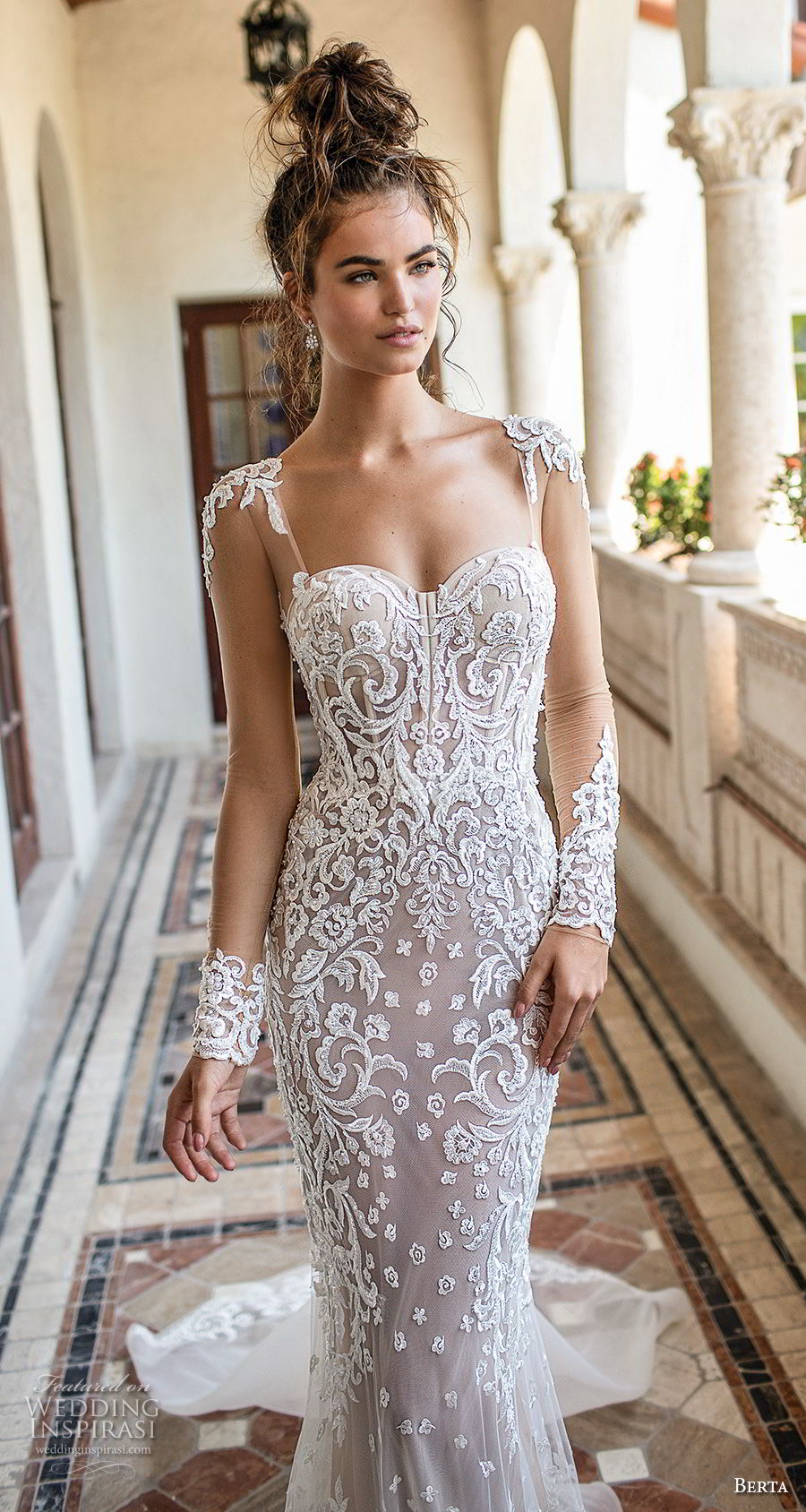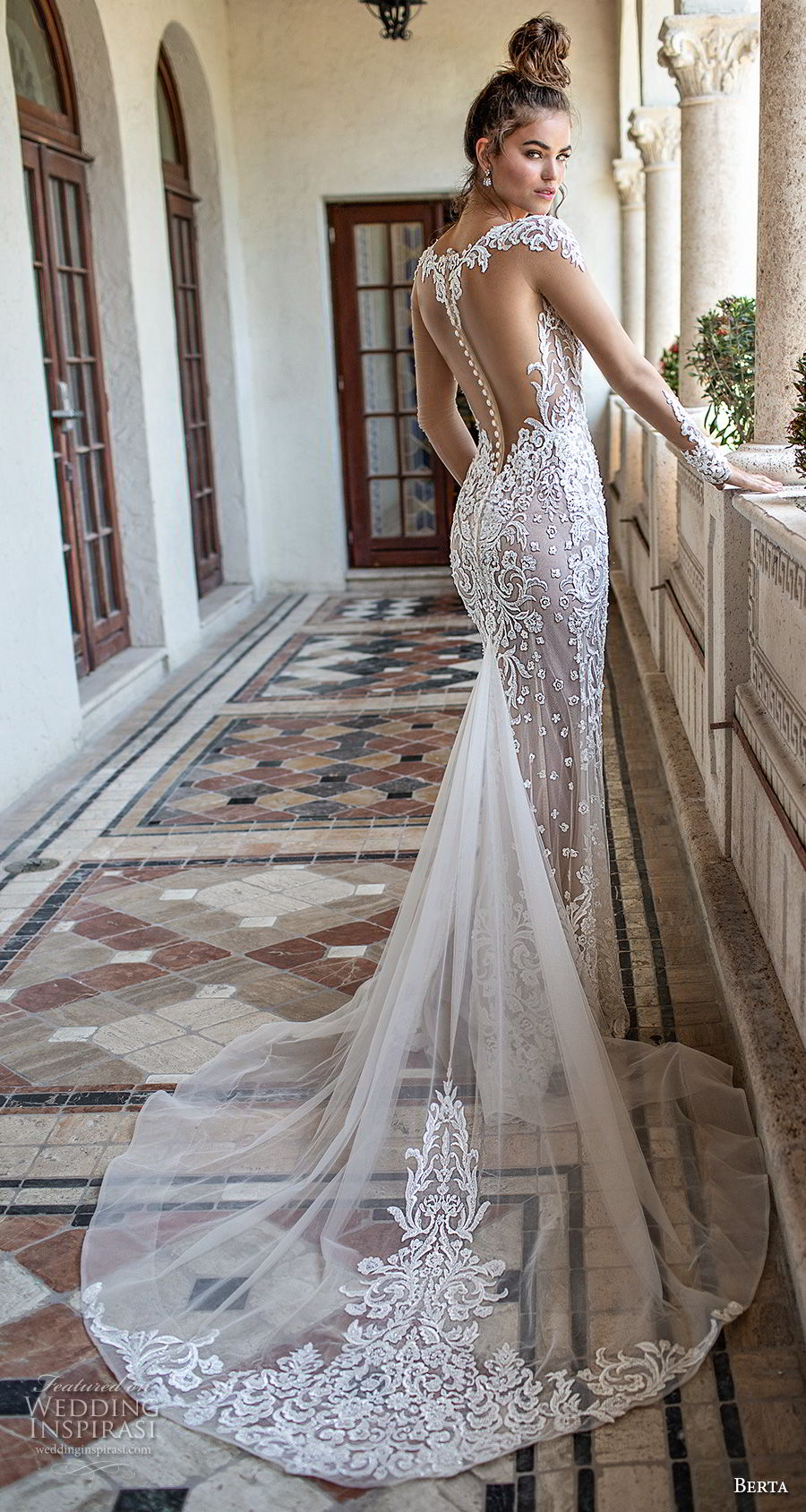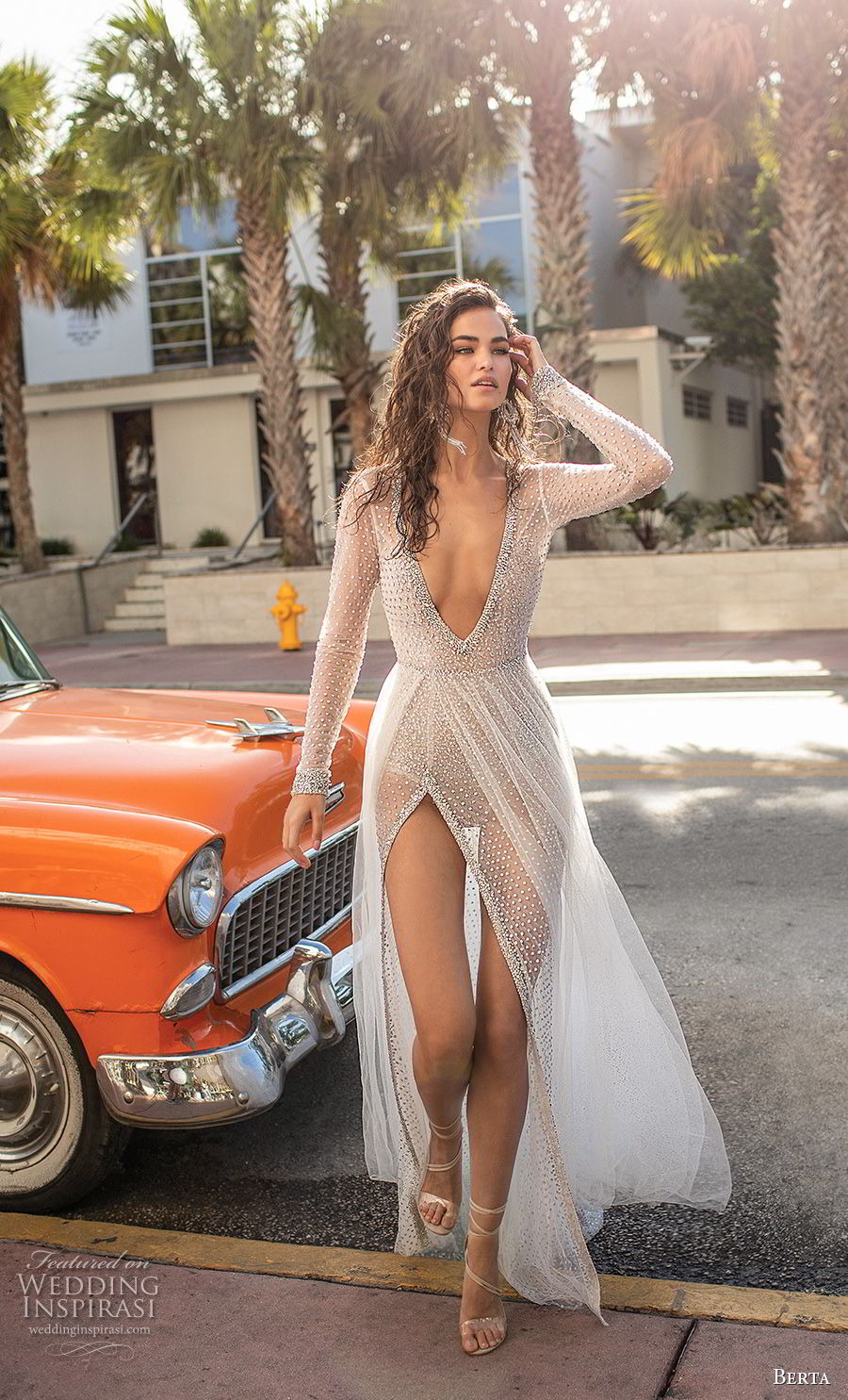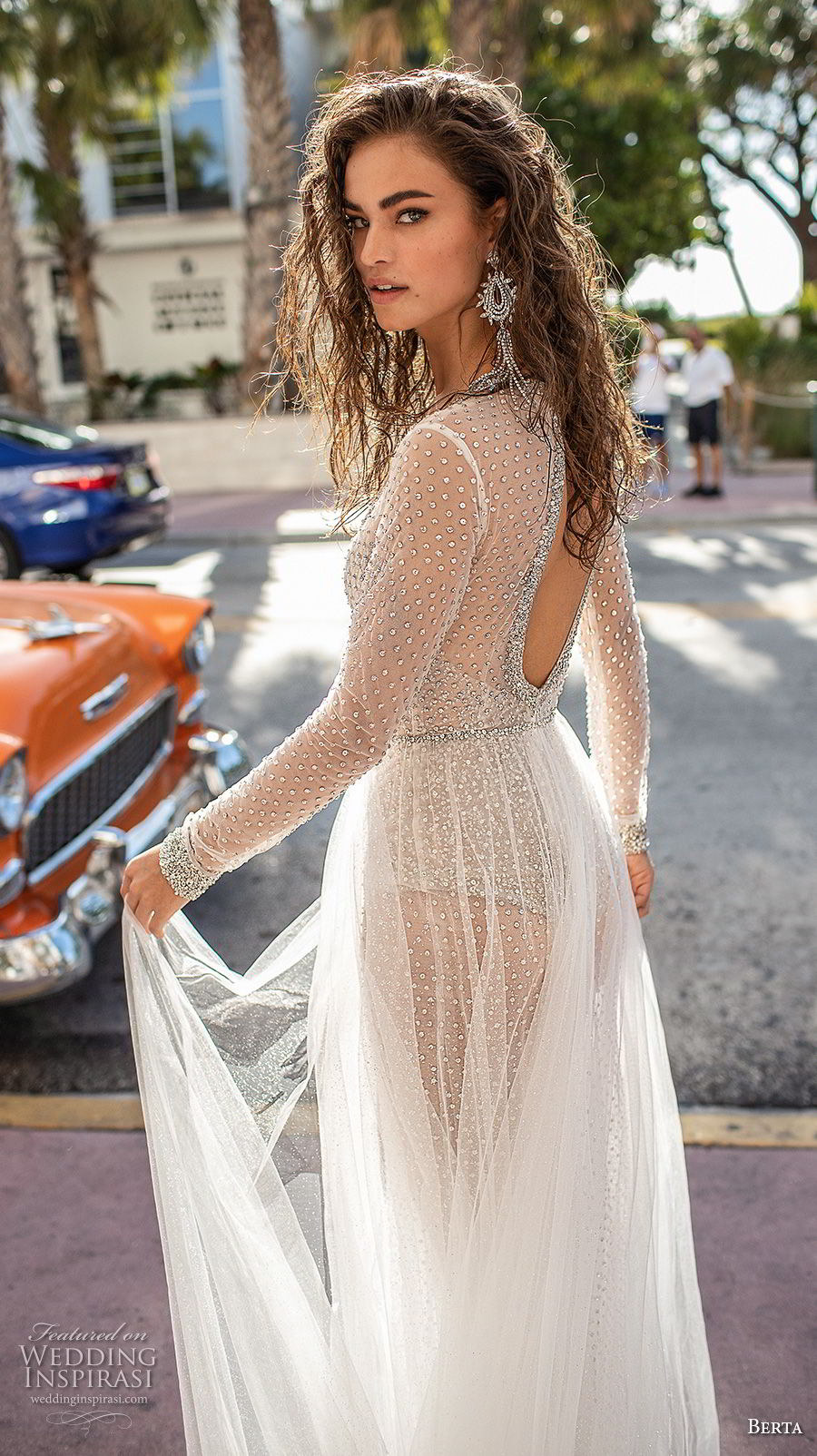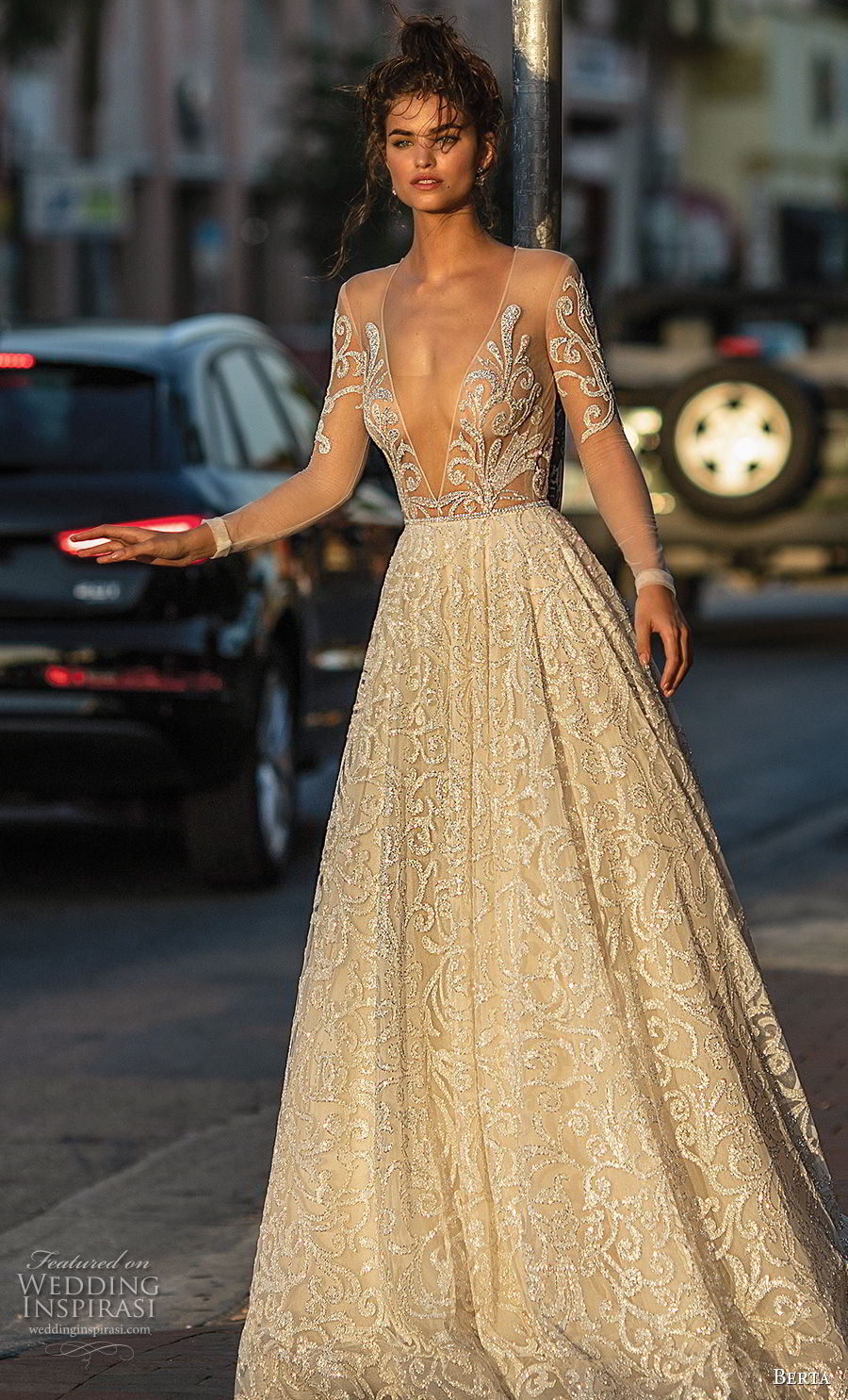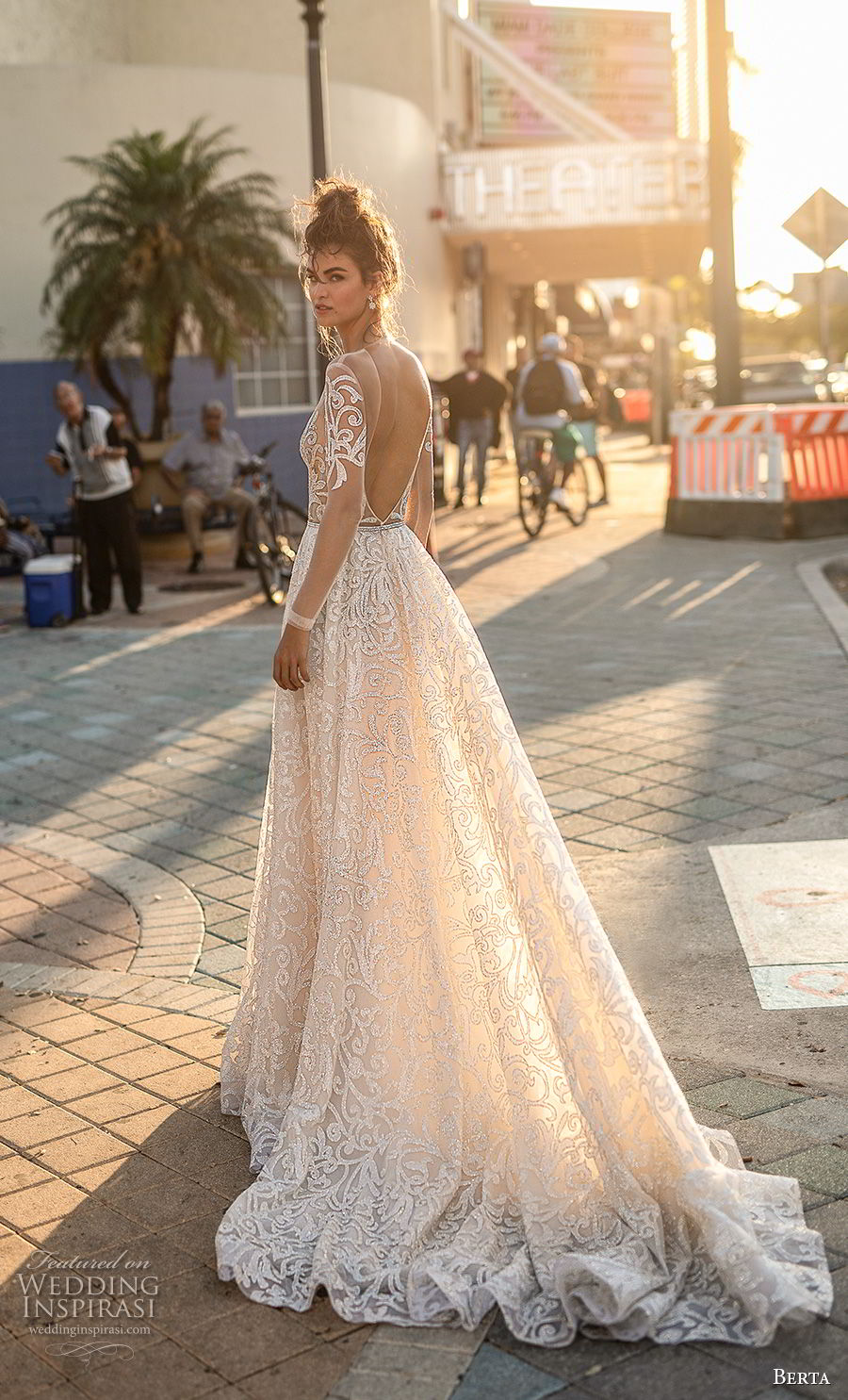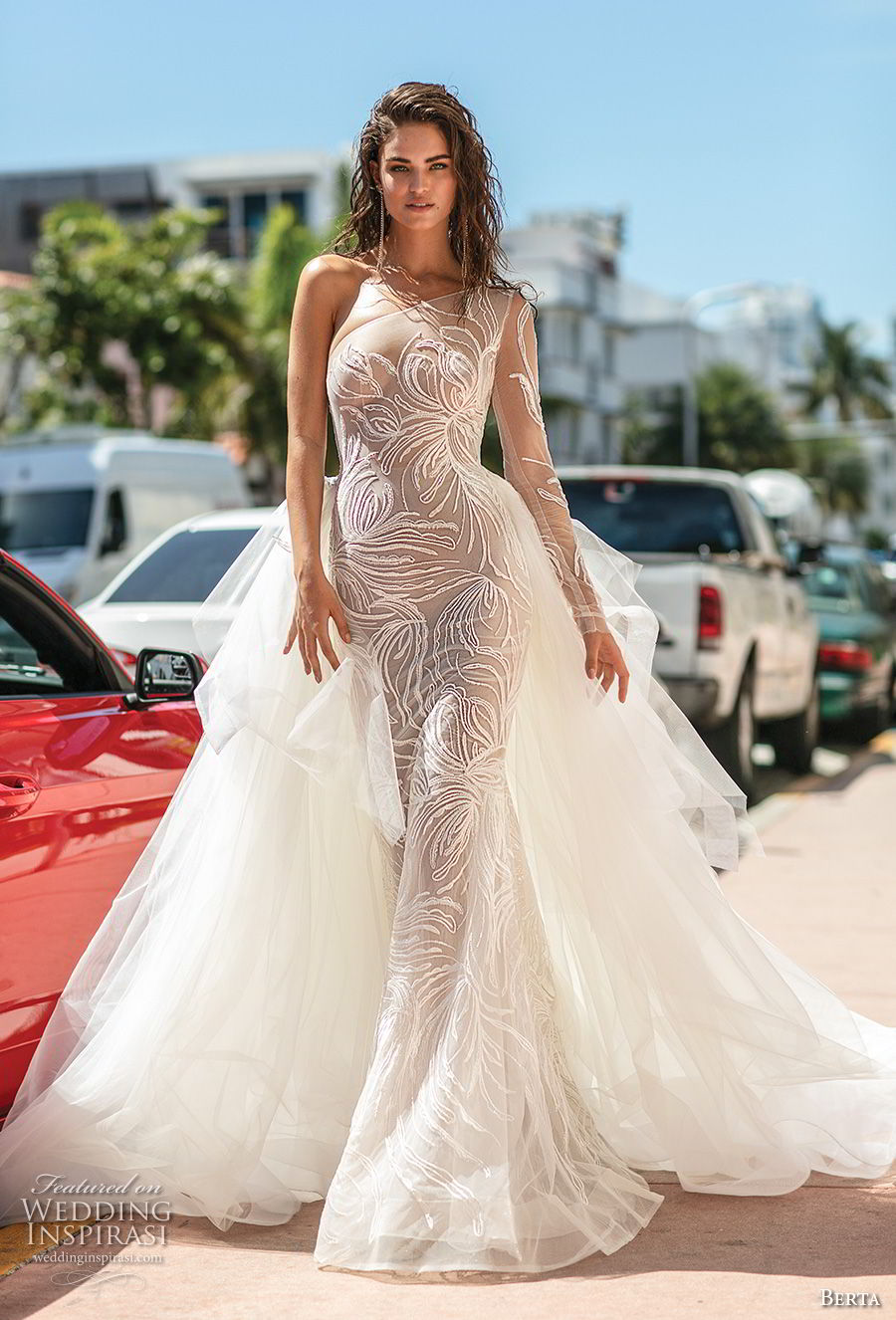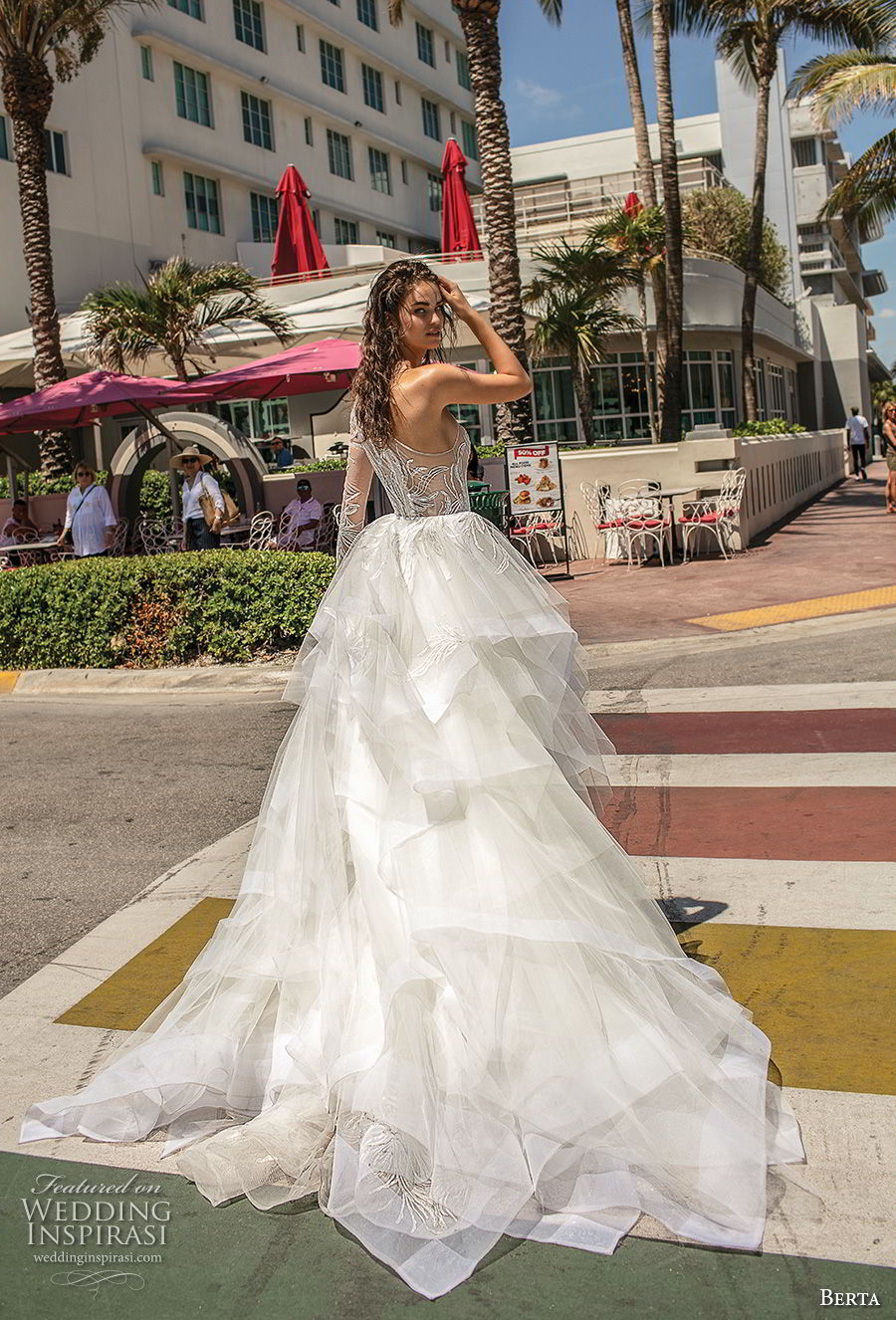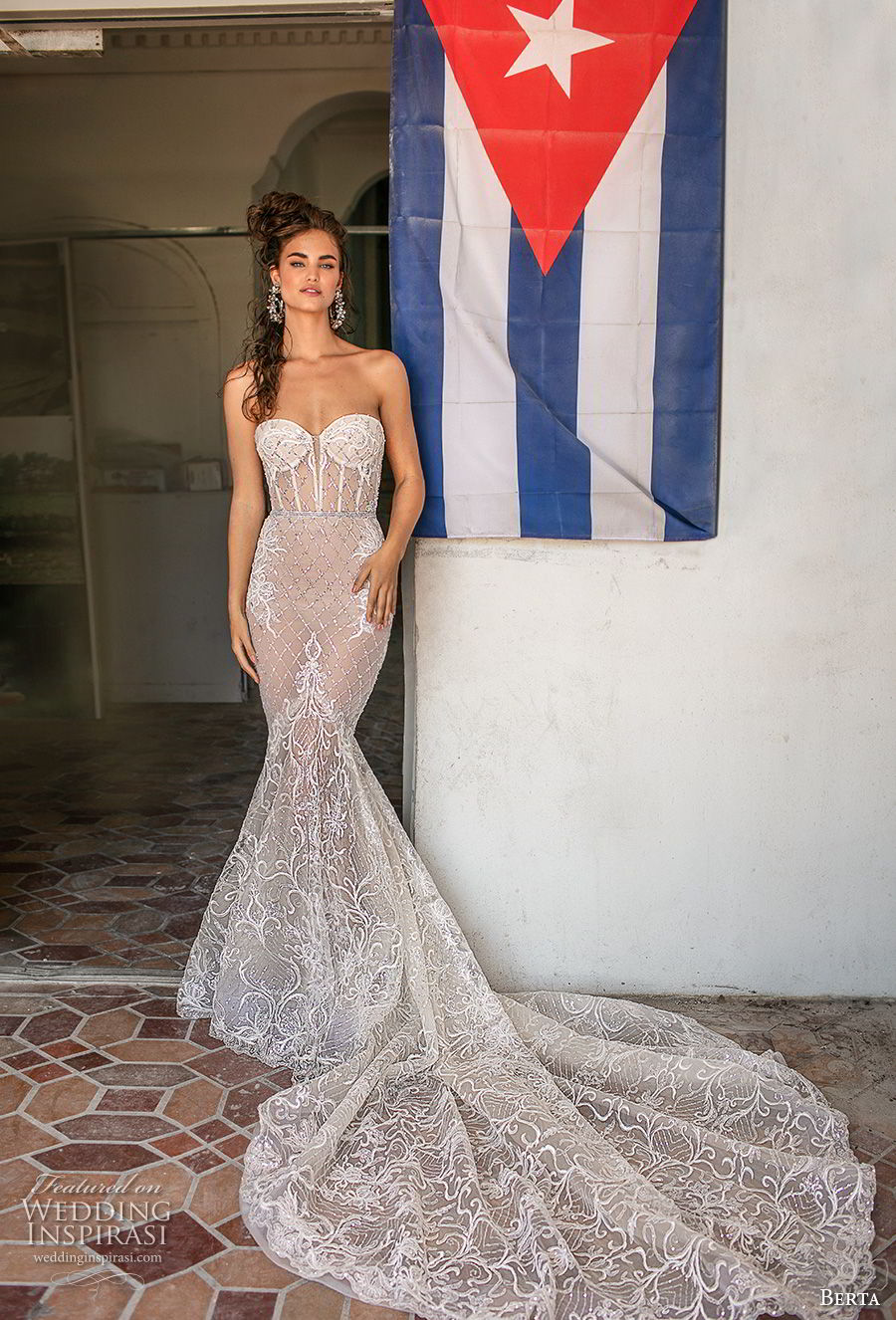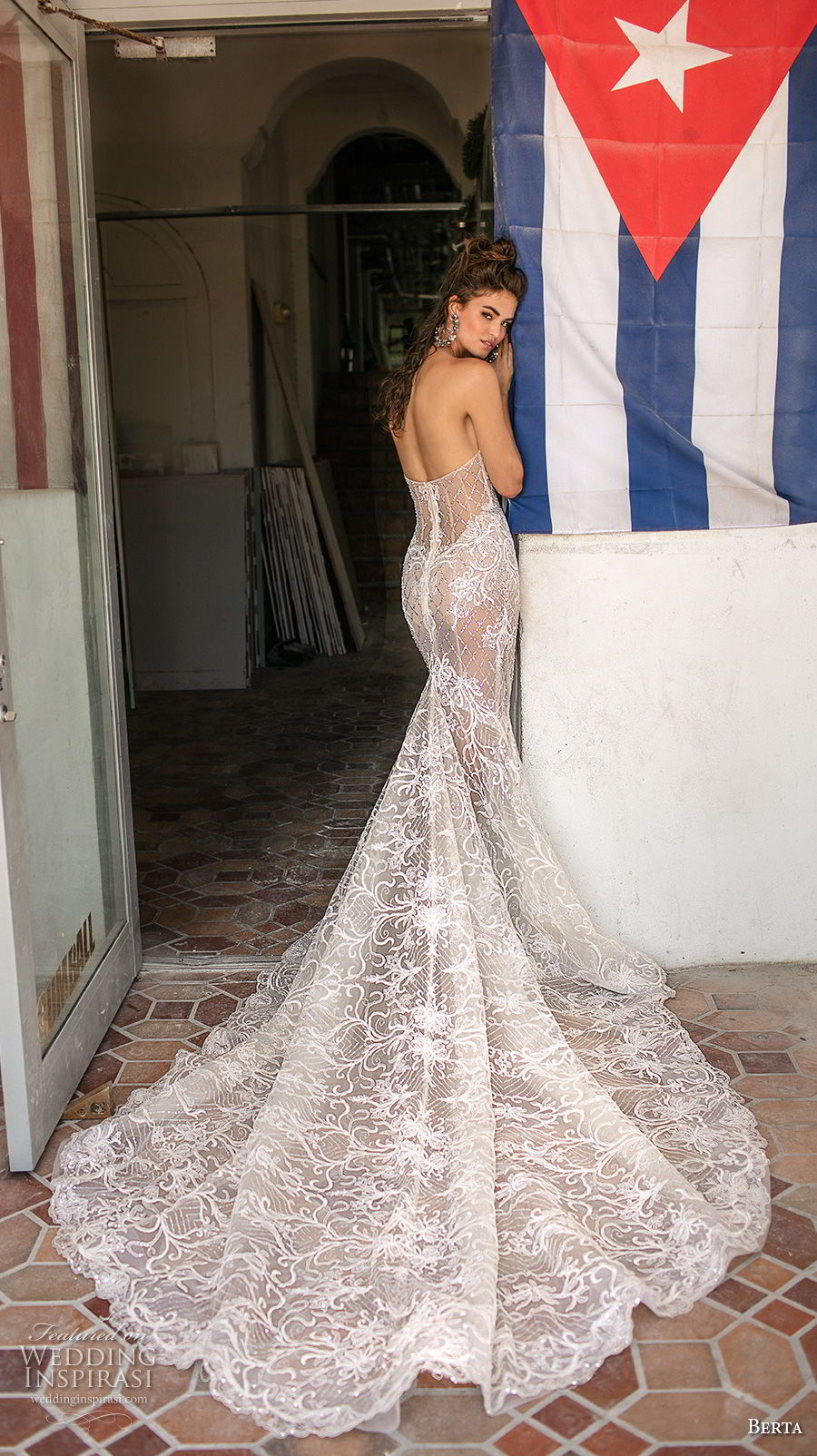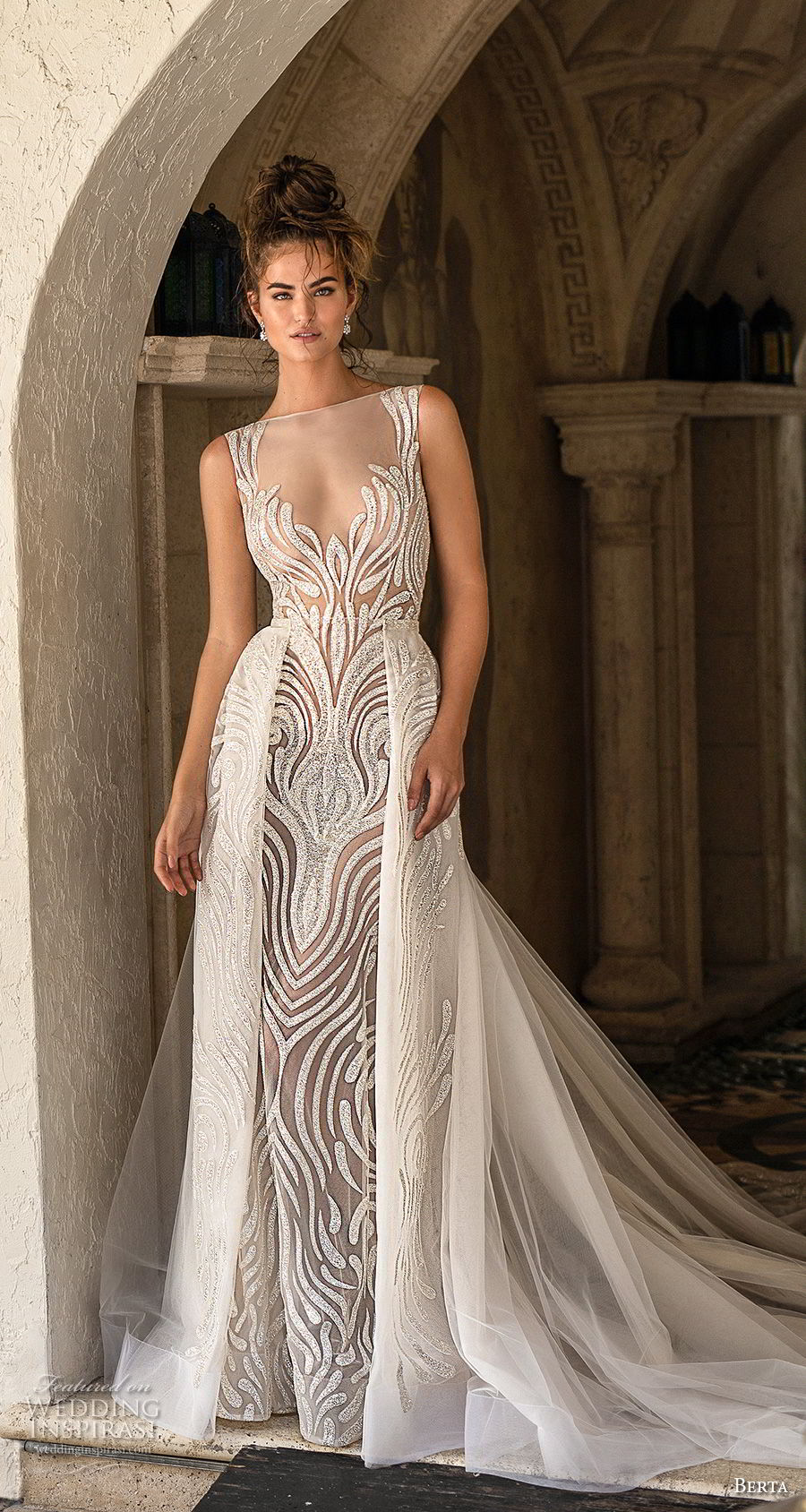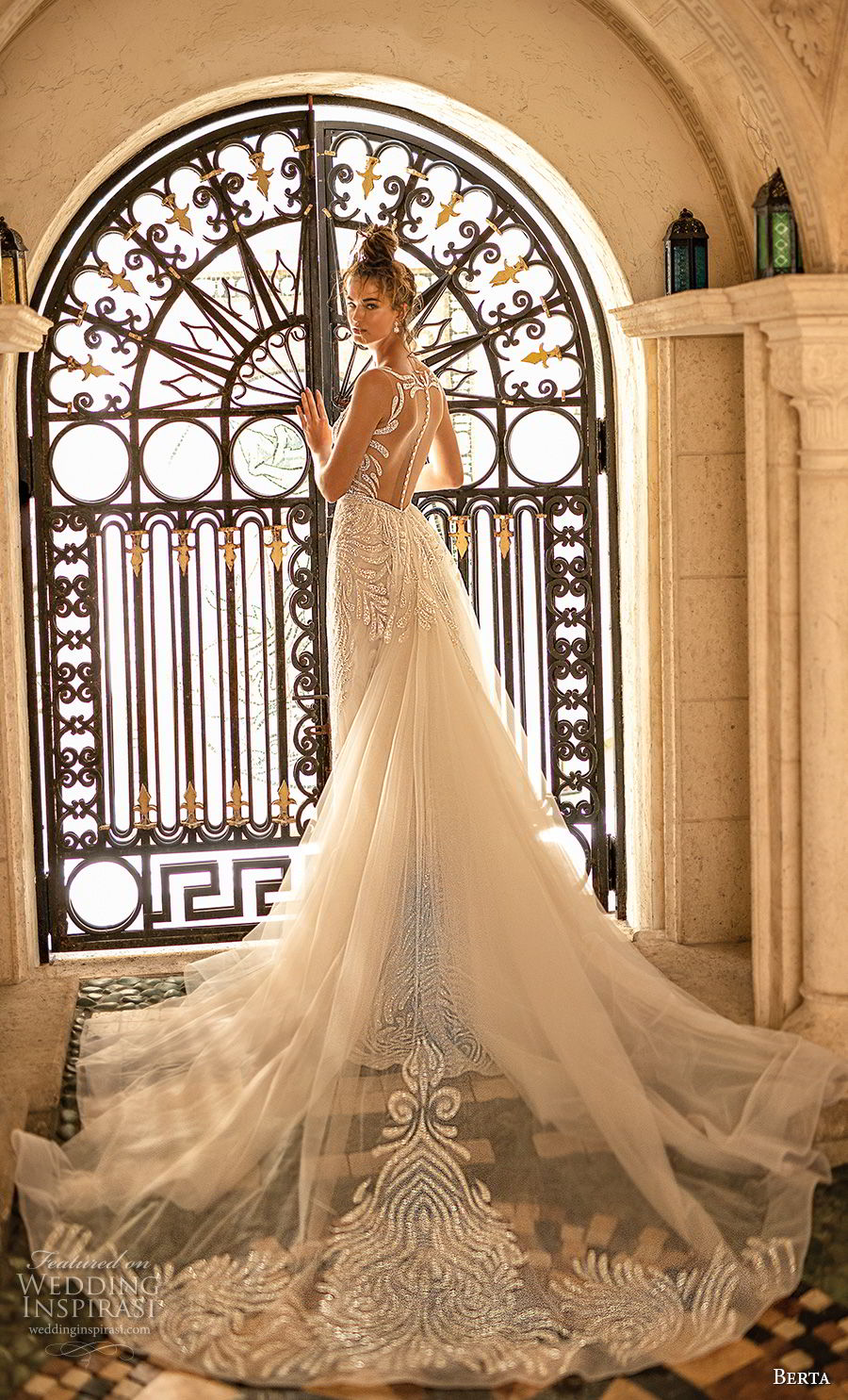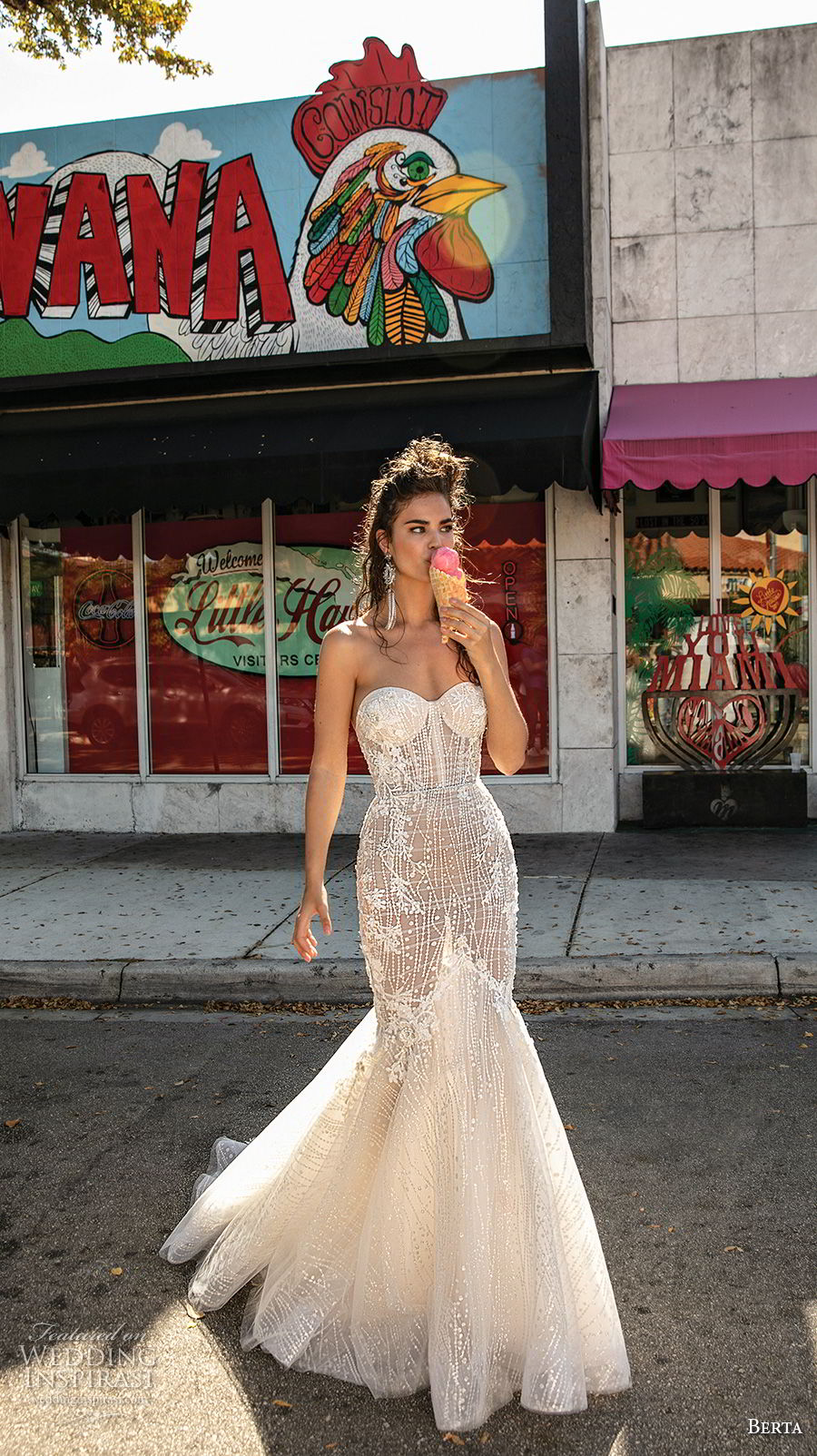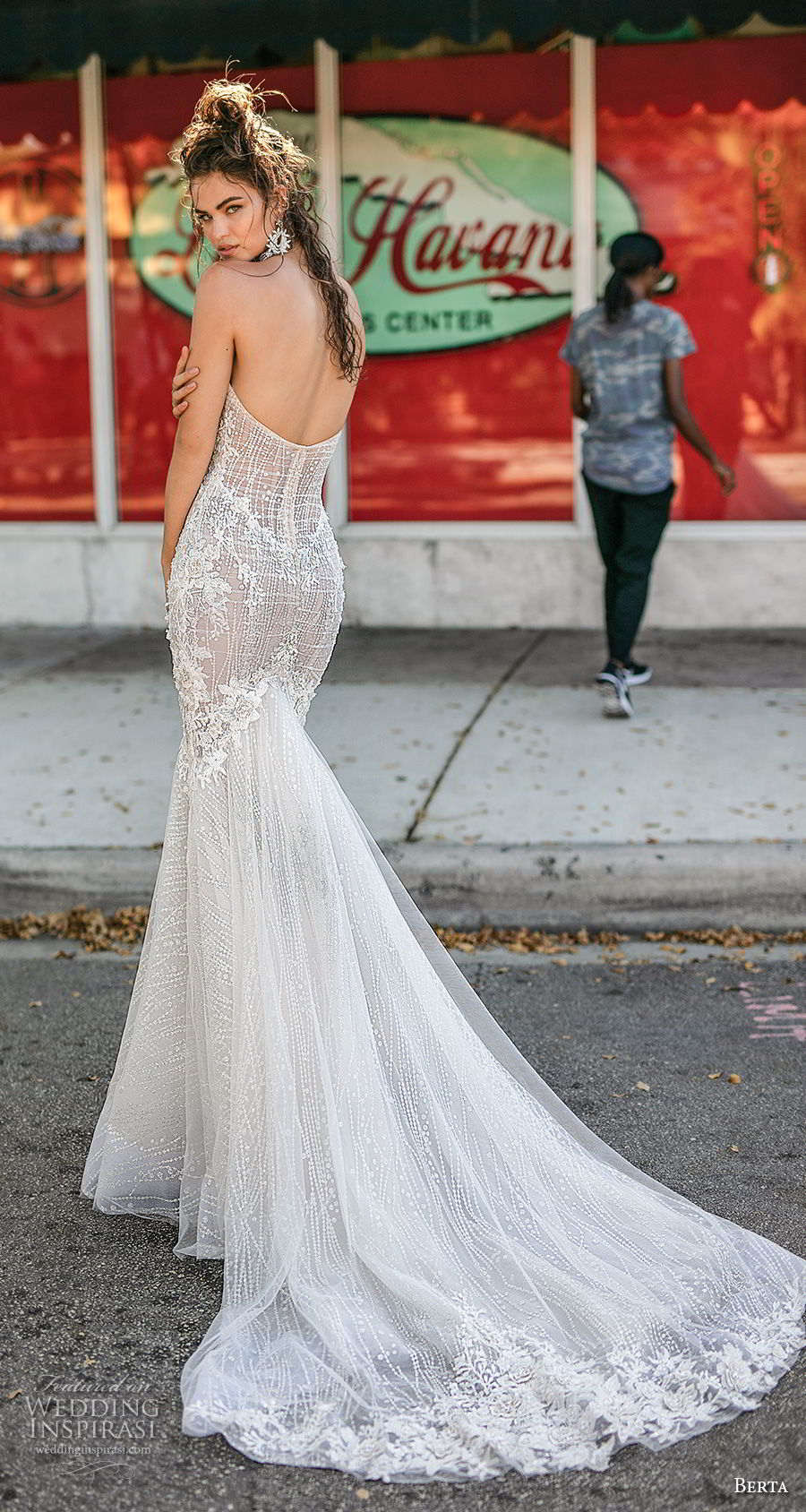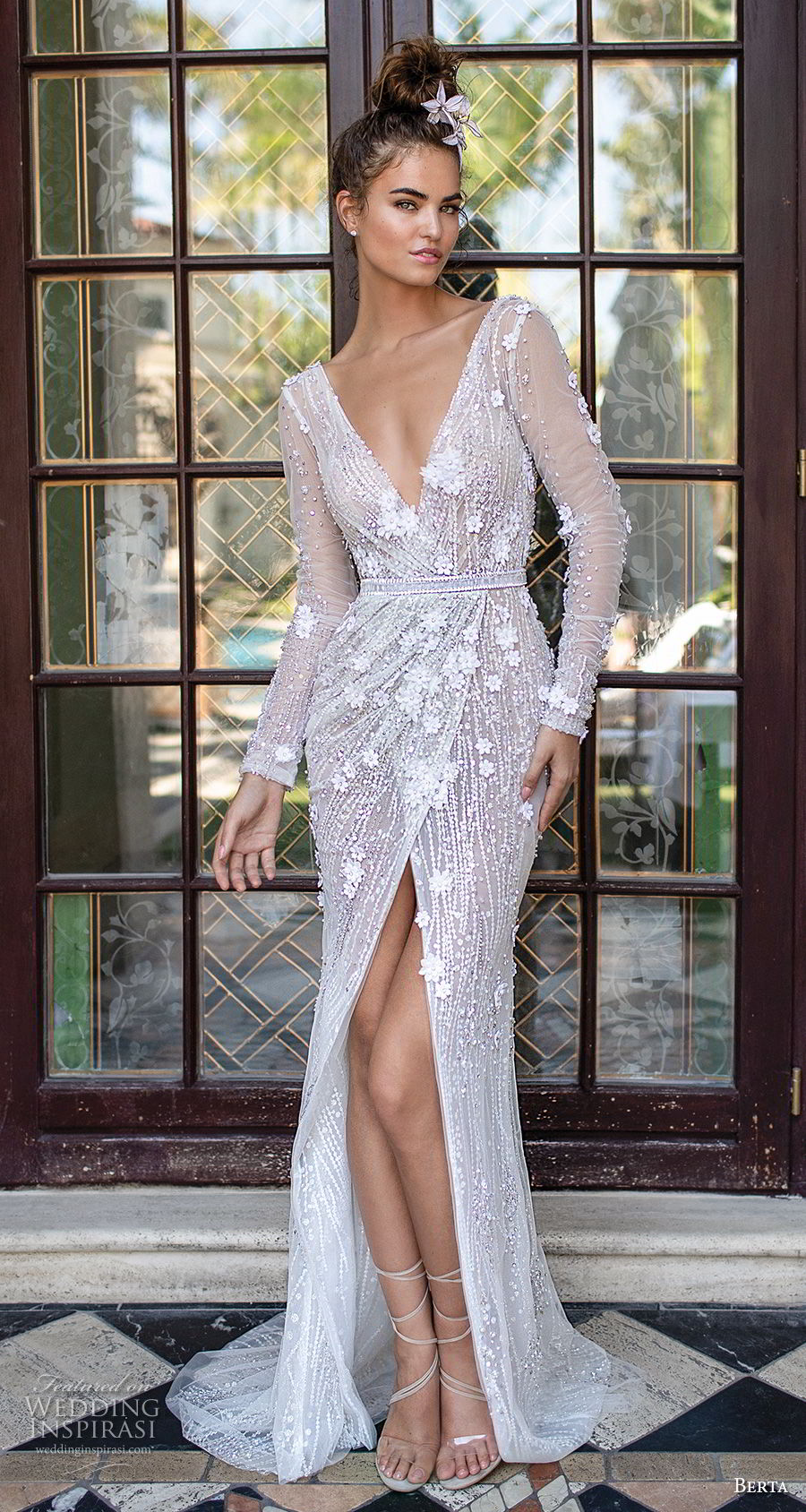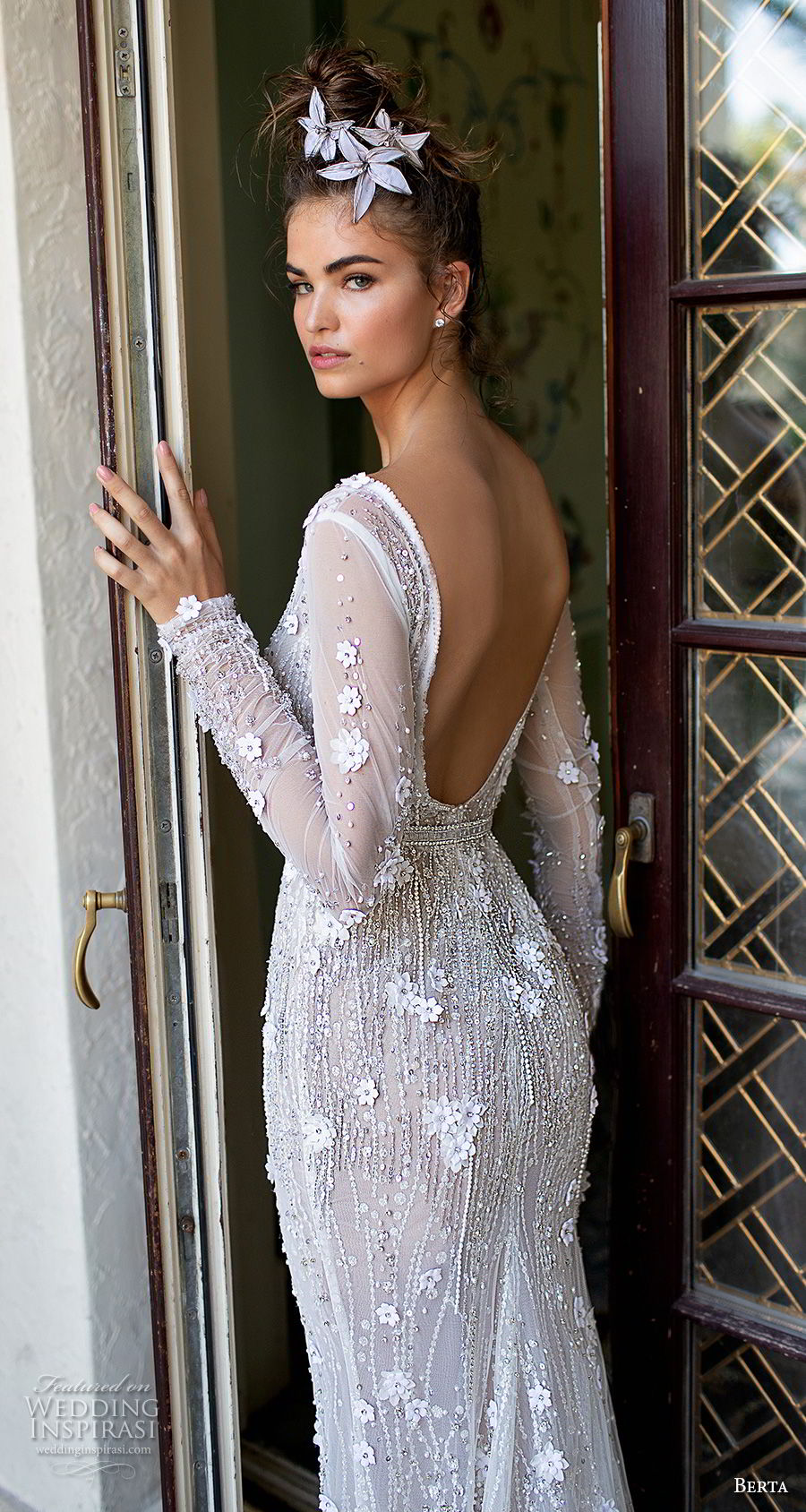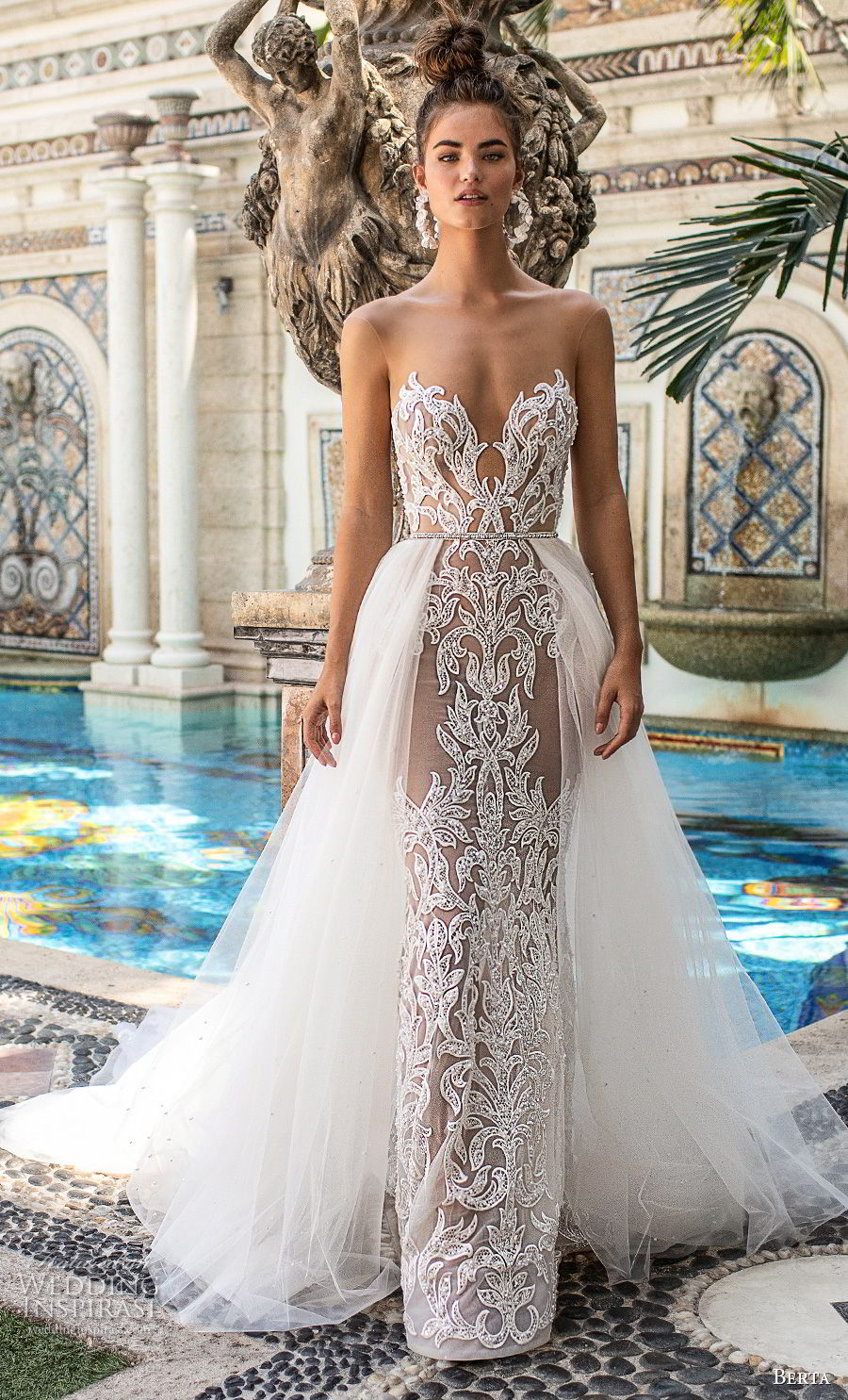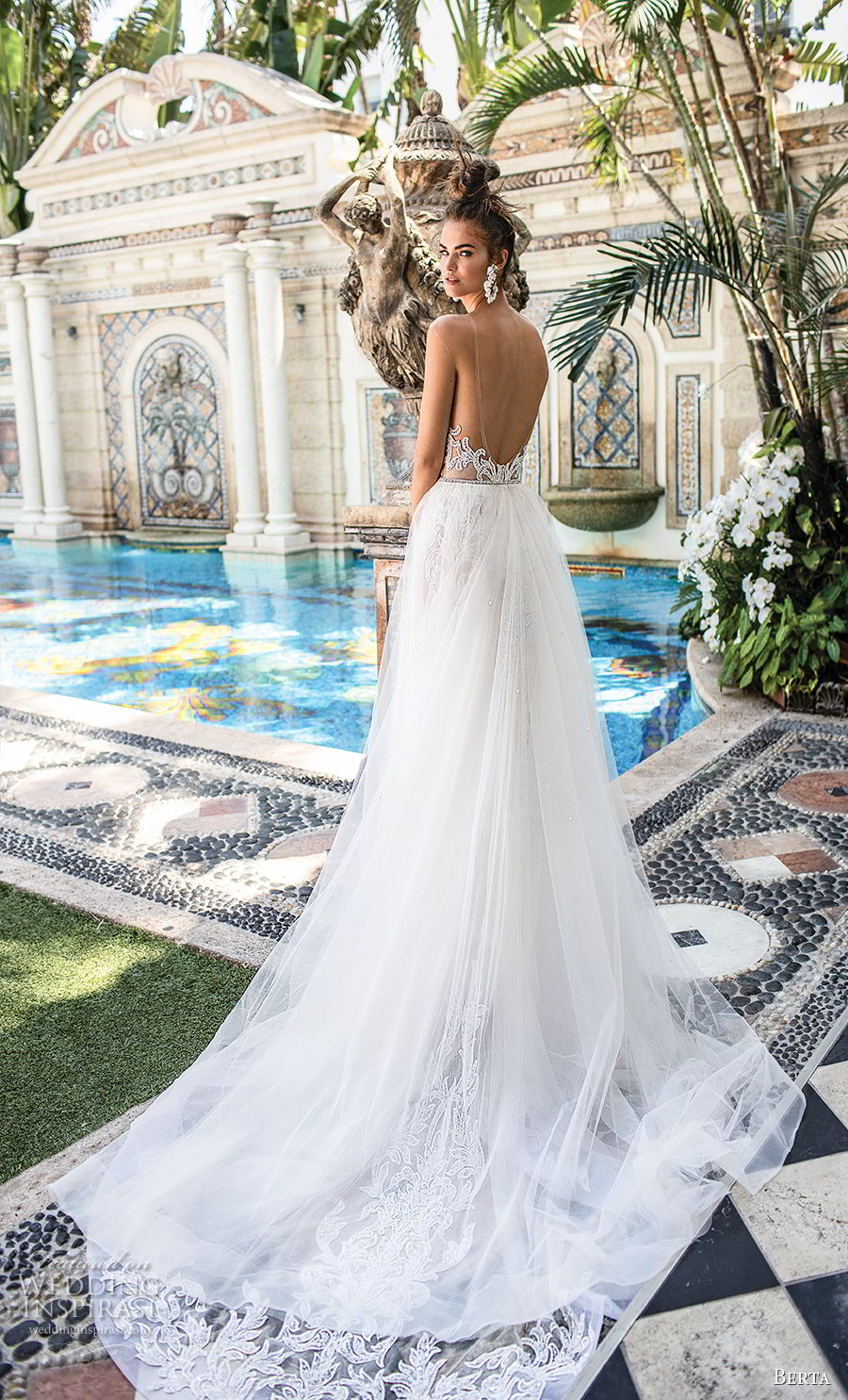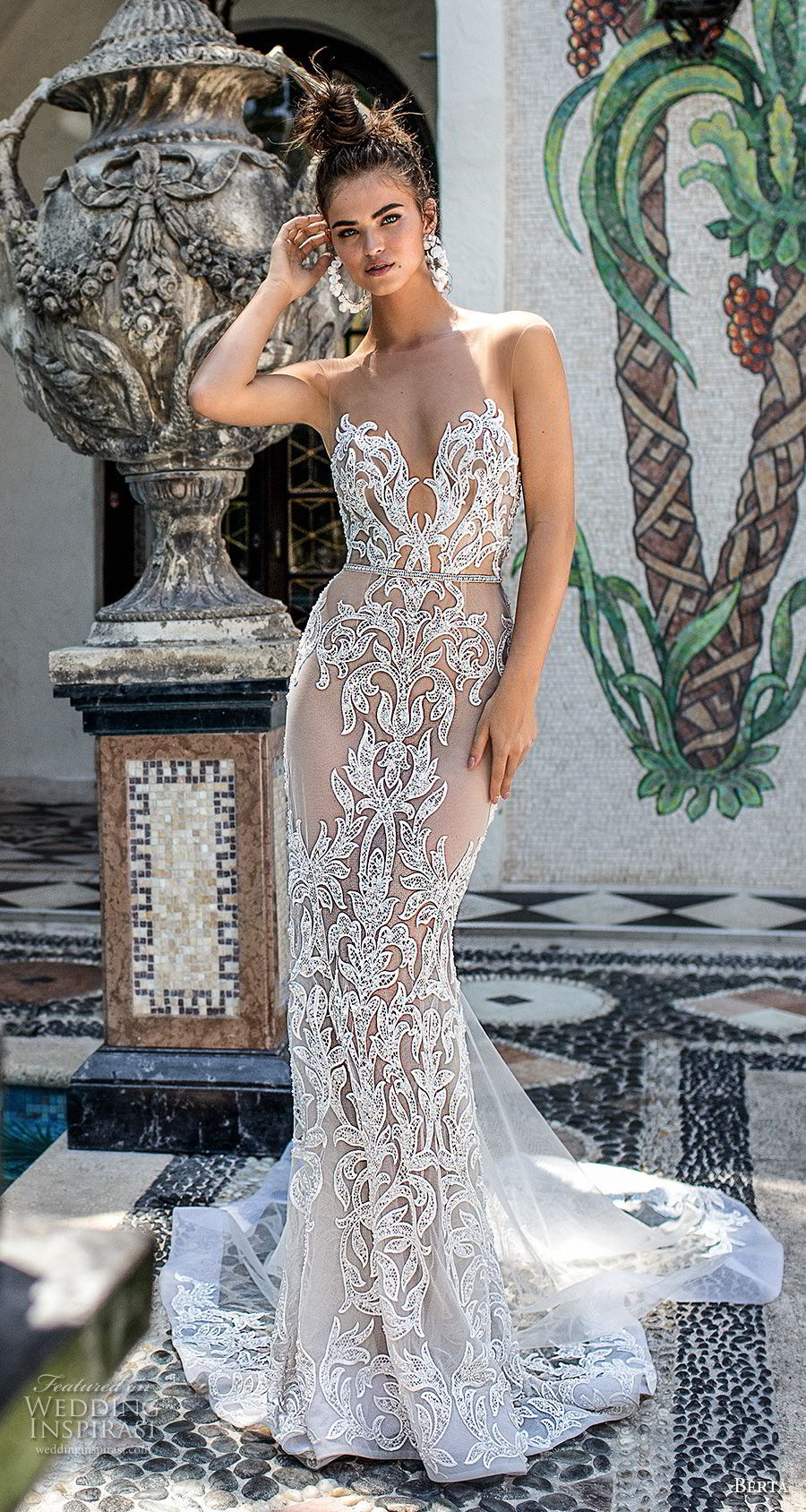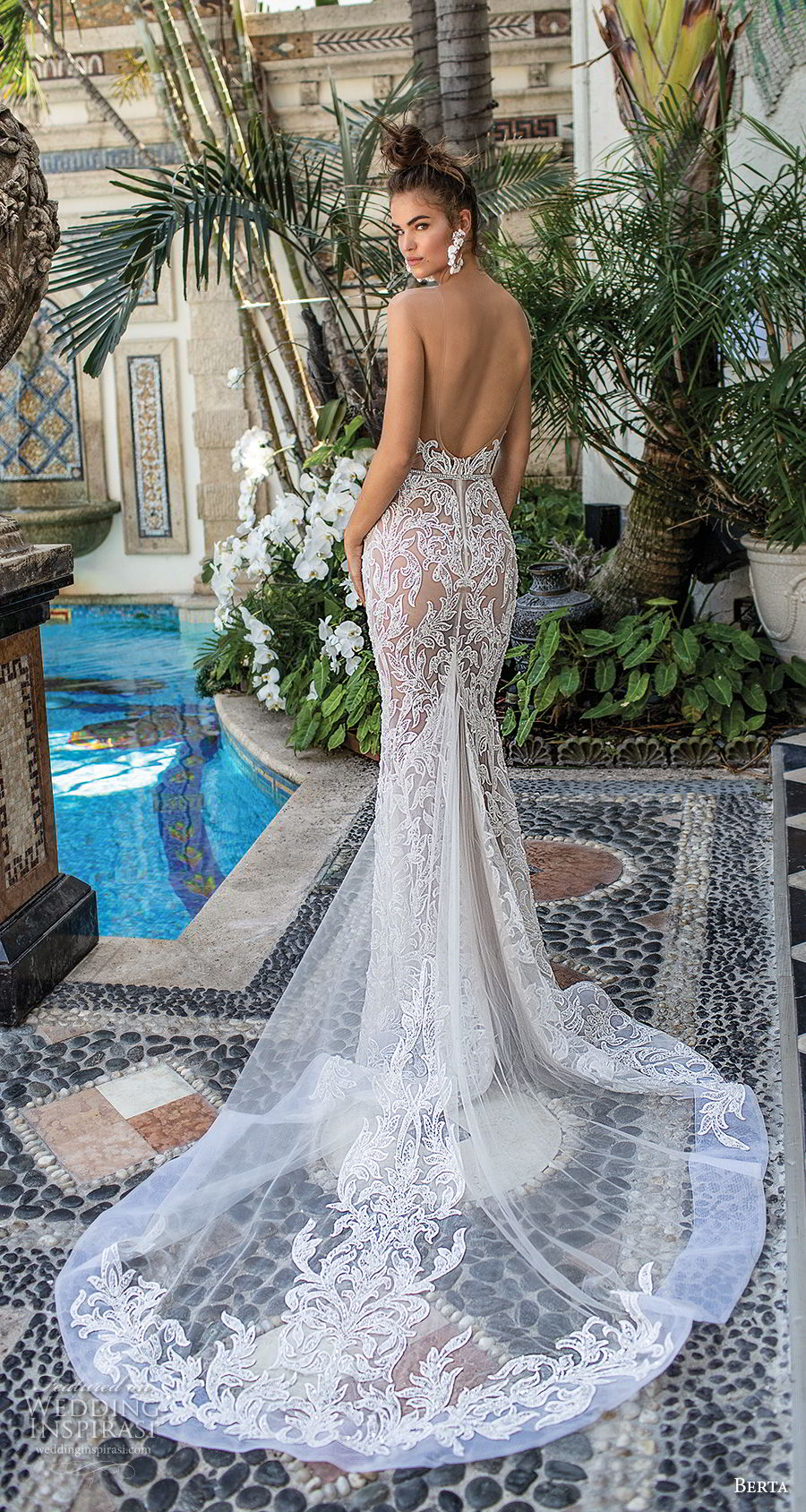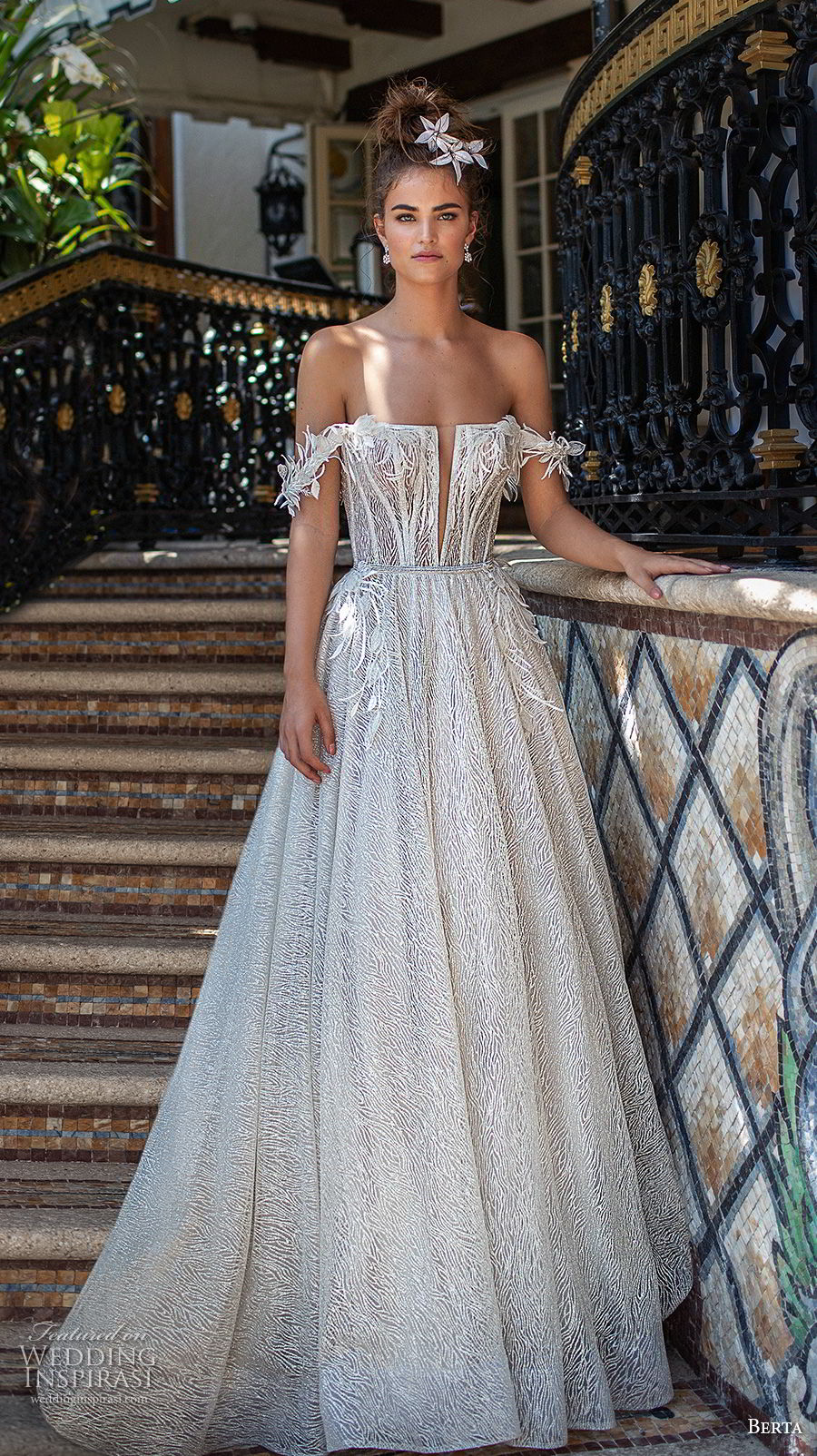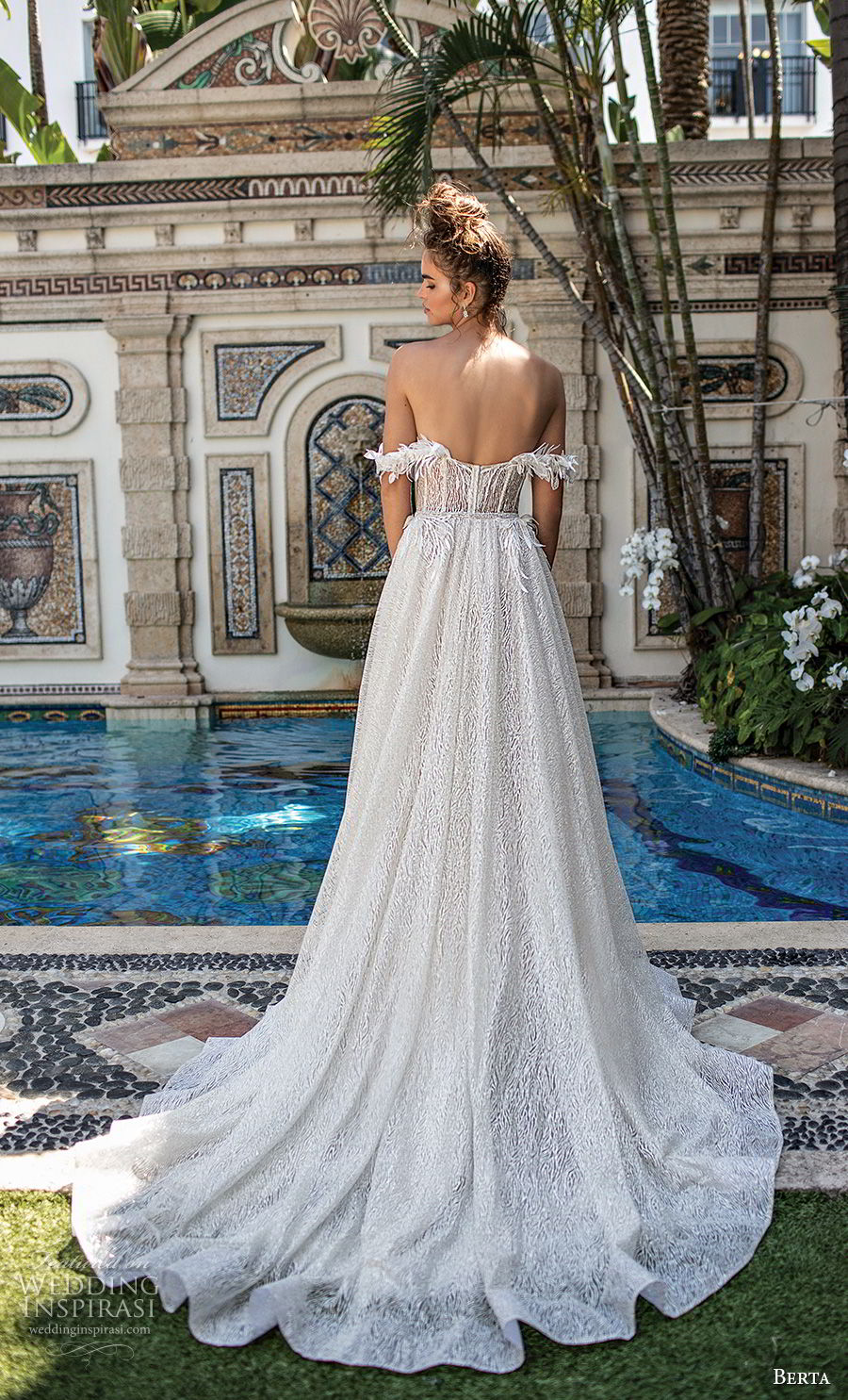 Photos courtesy of Berta. For details, visit Berta.