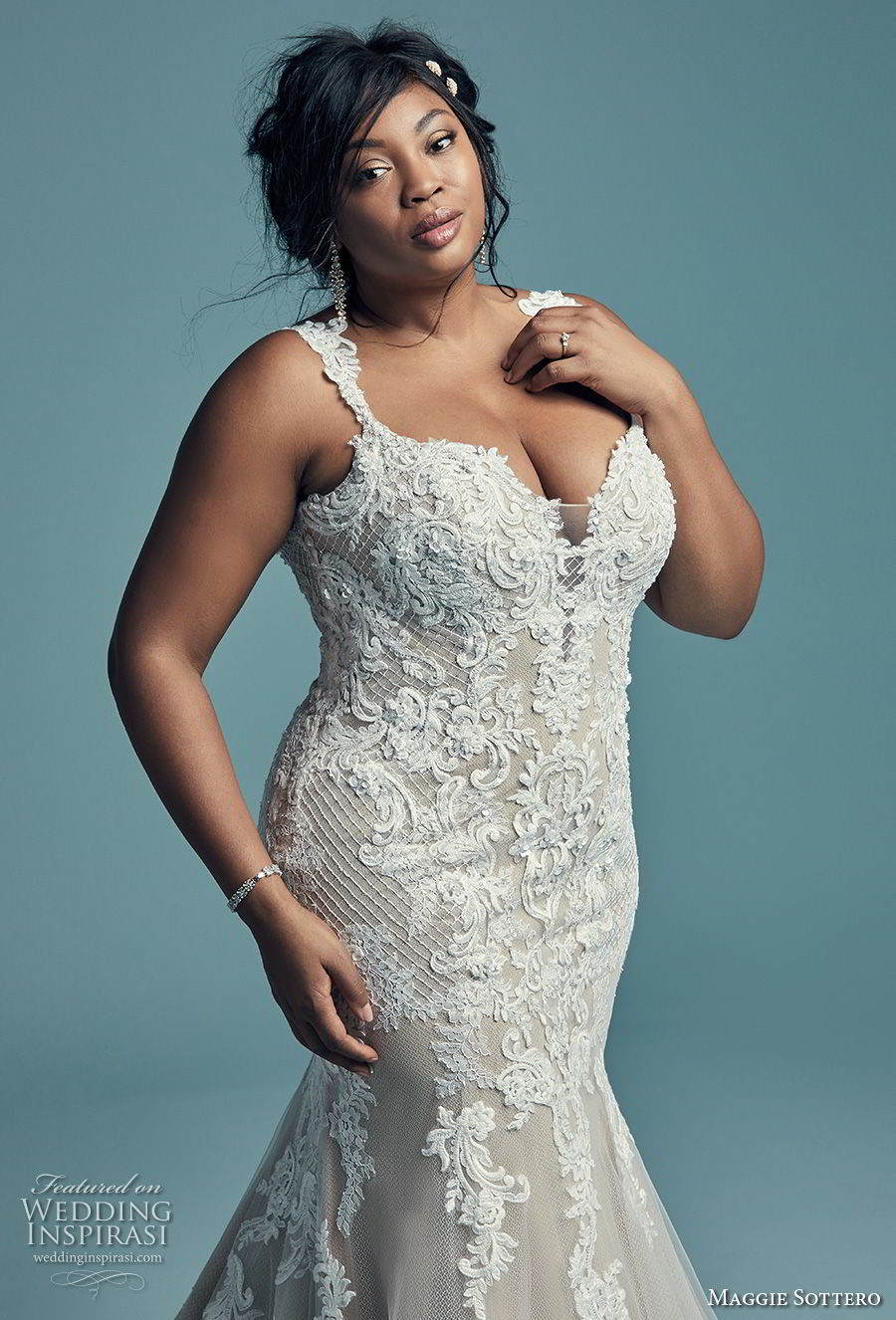 Okay, we know that Maggie Sottero's new collection is gonna be amazing, but we didn't expect it to be we're-so-blown-away-UH-MAY-ZING amazing! First of all, can we talk about the Abbie gown? It comes in three variants, all equally stunning — Abbie Lynette shown here, comes with lace straps and a covered scoop back… we're obsessed! 
The Fall 2018 "Lucienne" collection was inspired by the love stories of real couples, and proposes that there's a gown for every love story. And we agree. From the sleek and minimally embellished, to the voluminous and decadently details, this collection has it all: "We're inspired by modern romantics, big adventures, and happy surprises. We aim to create graceful and enduring bridal looks with a fresh and couture aesthetic."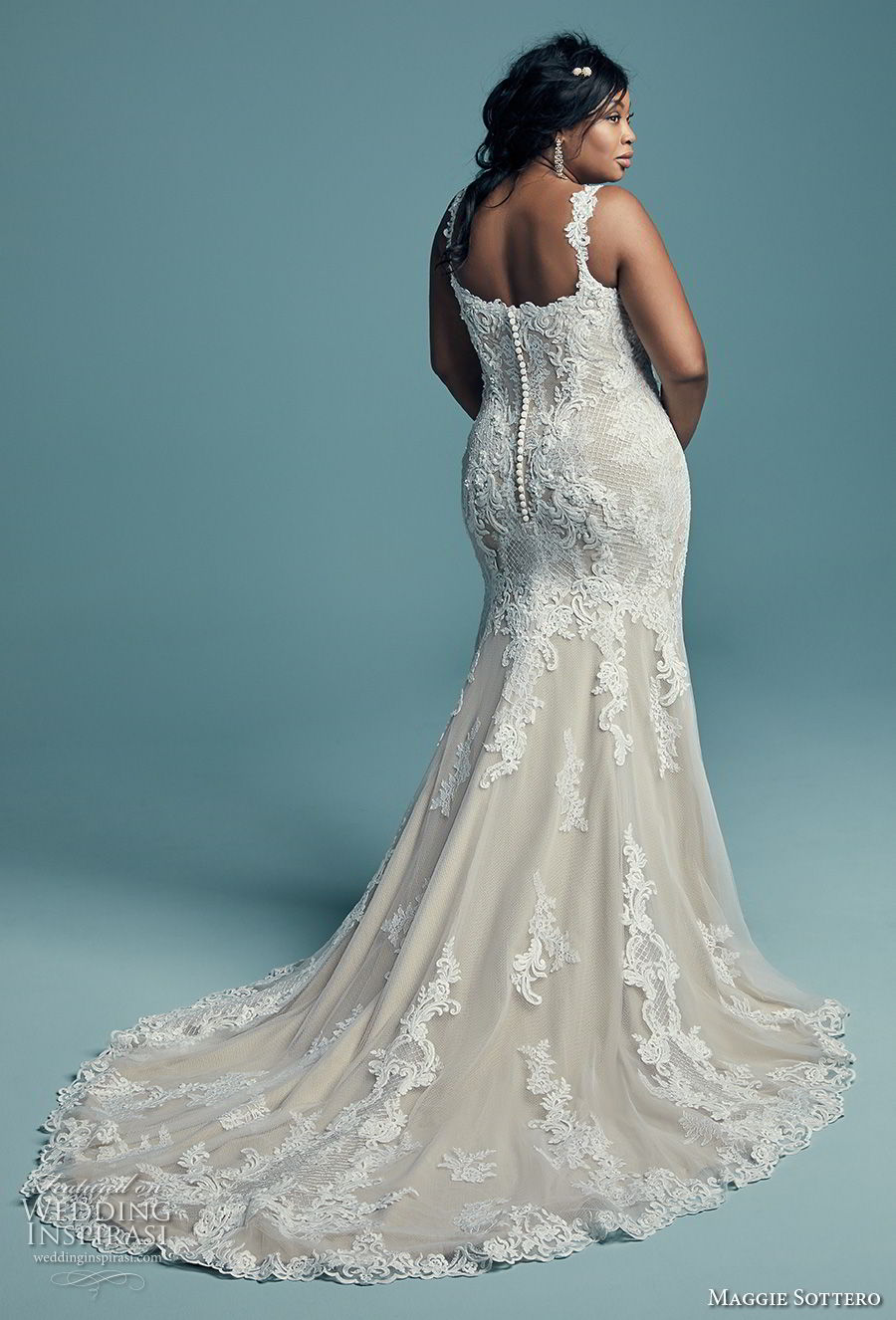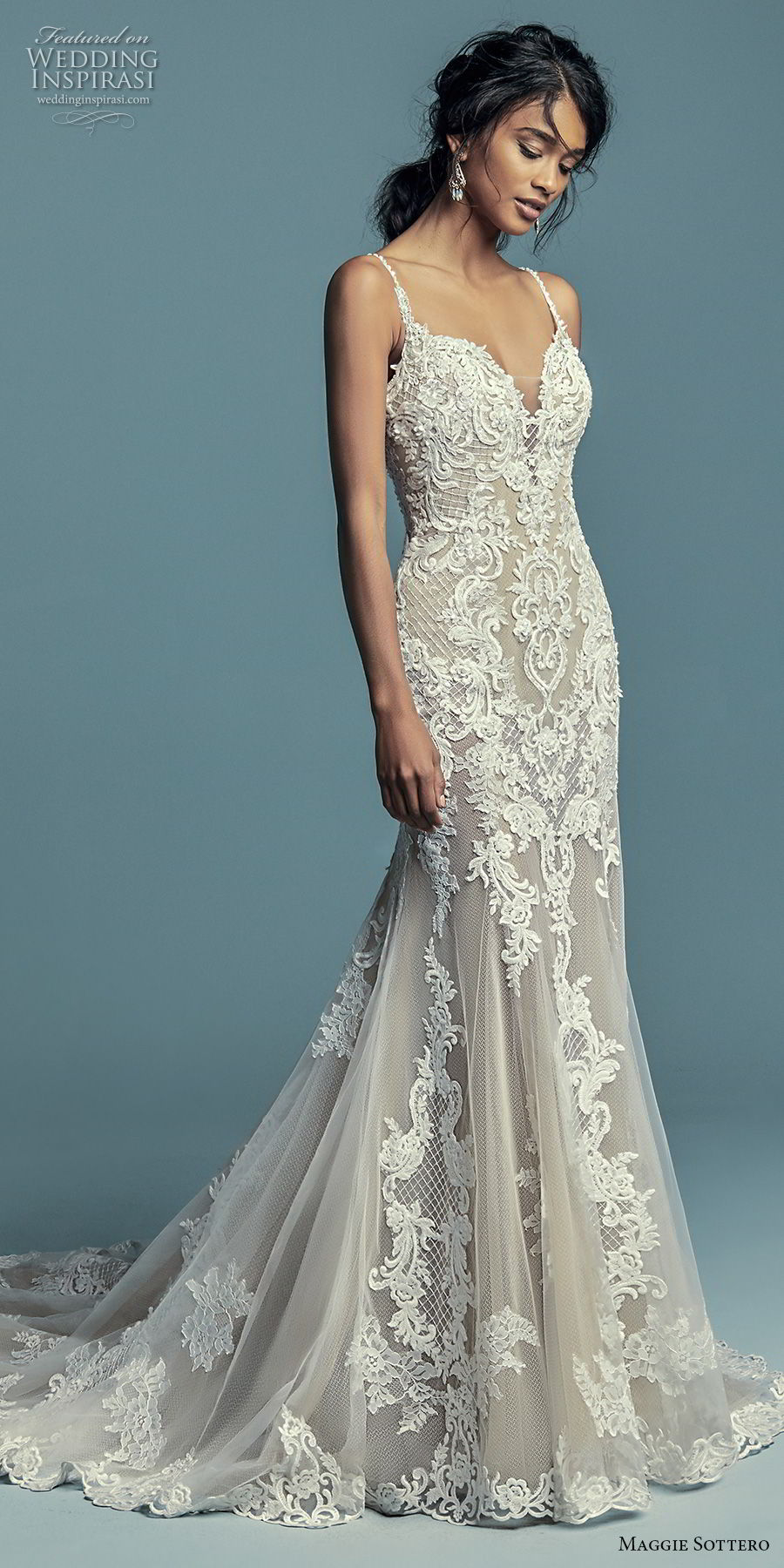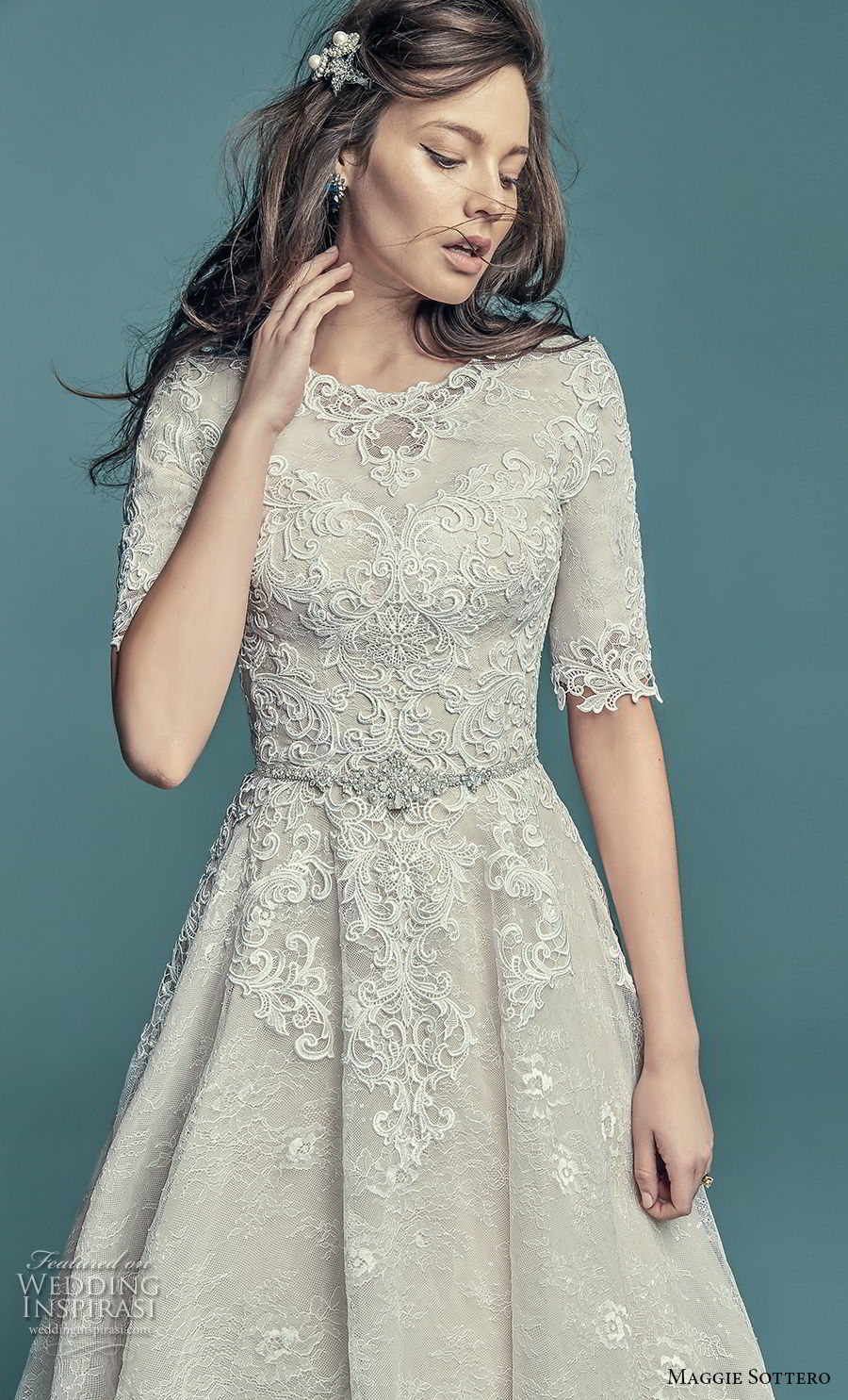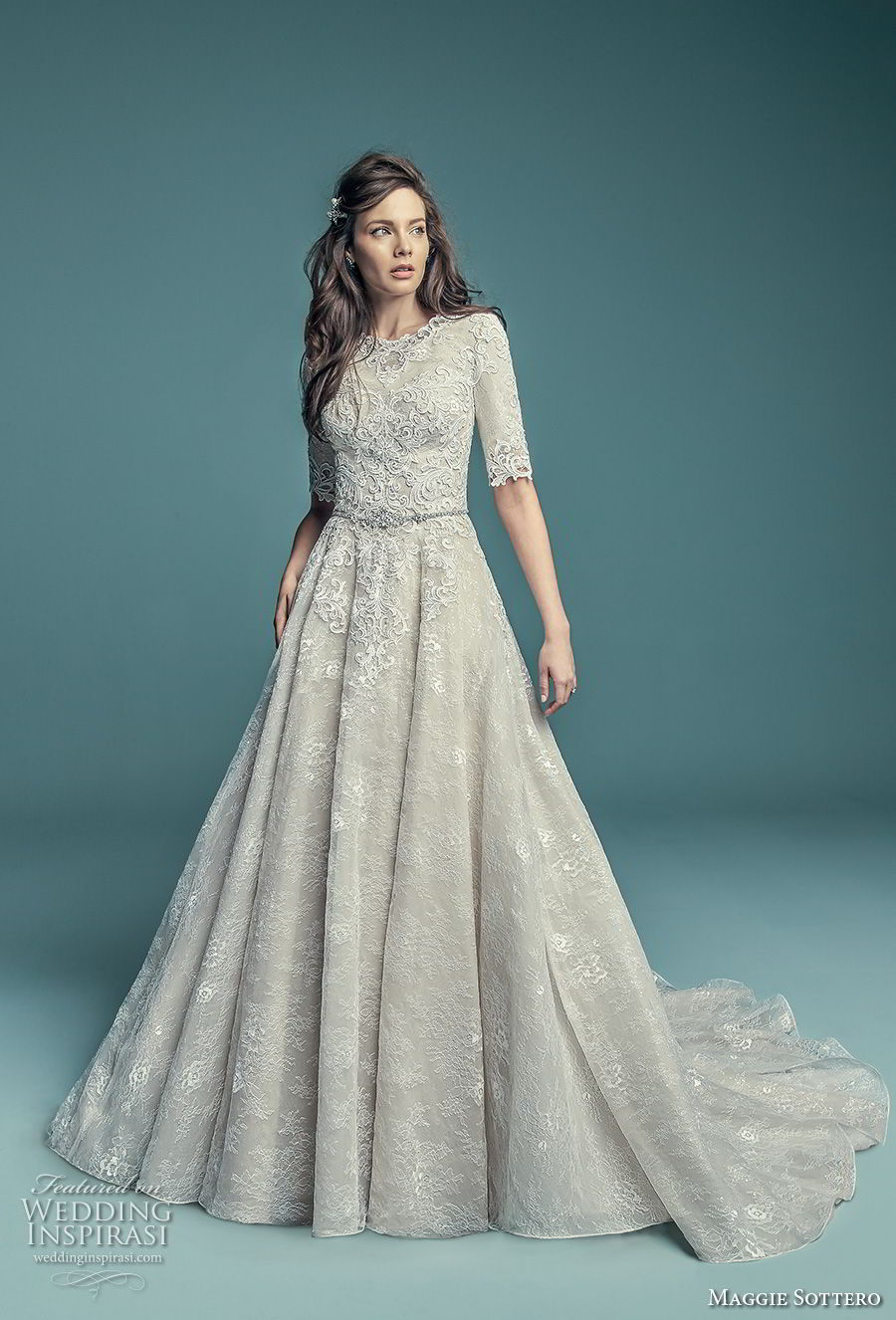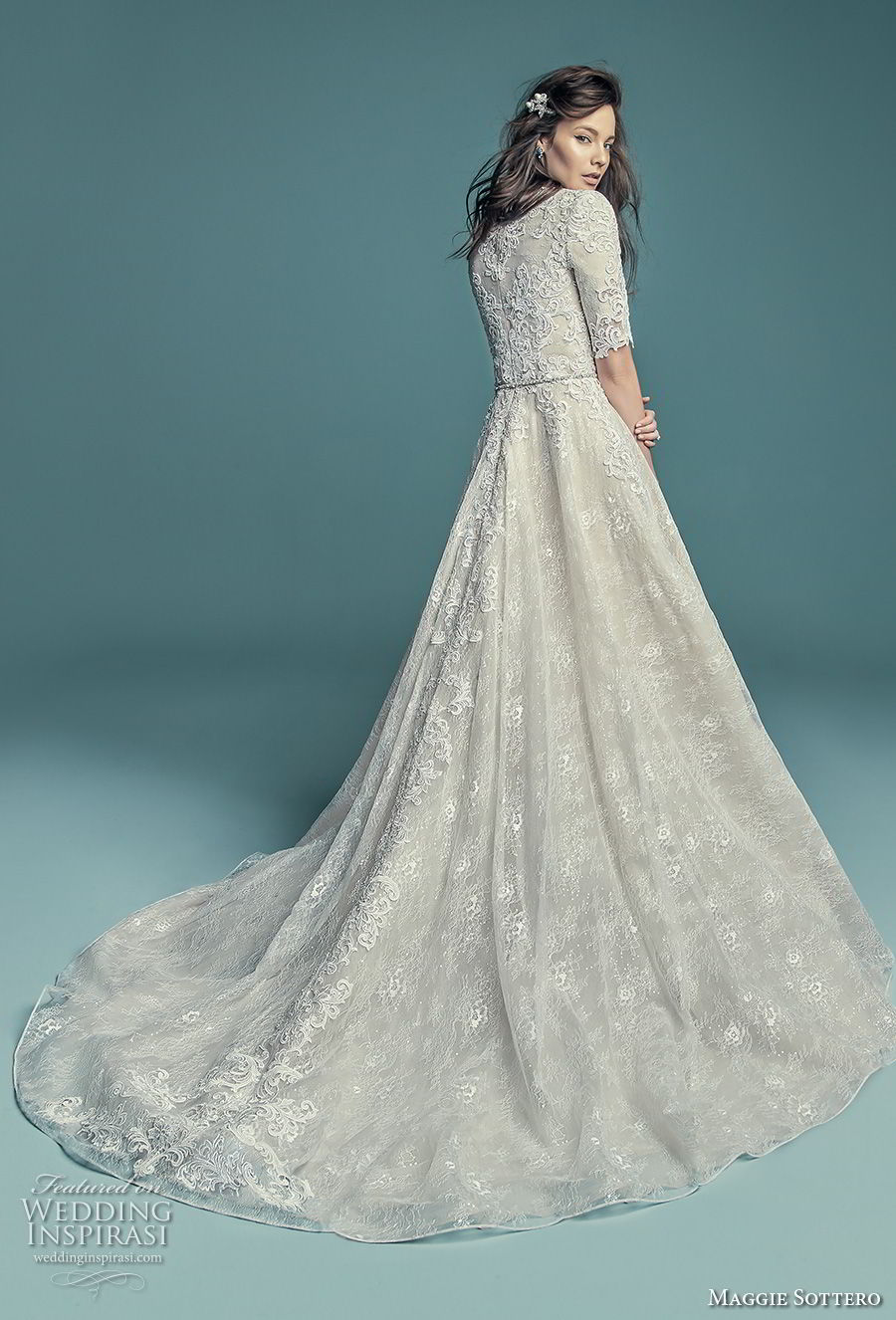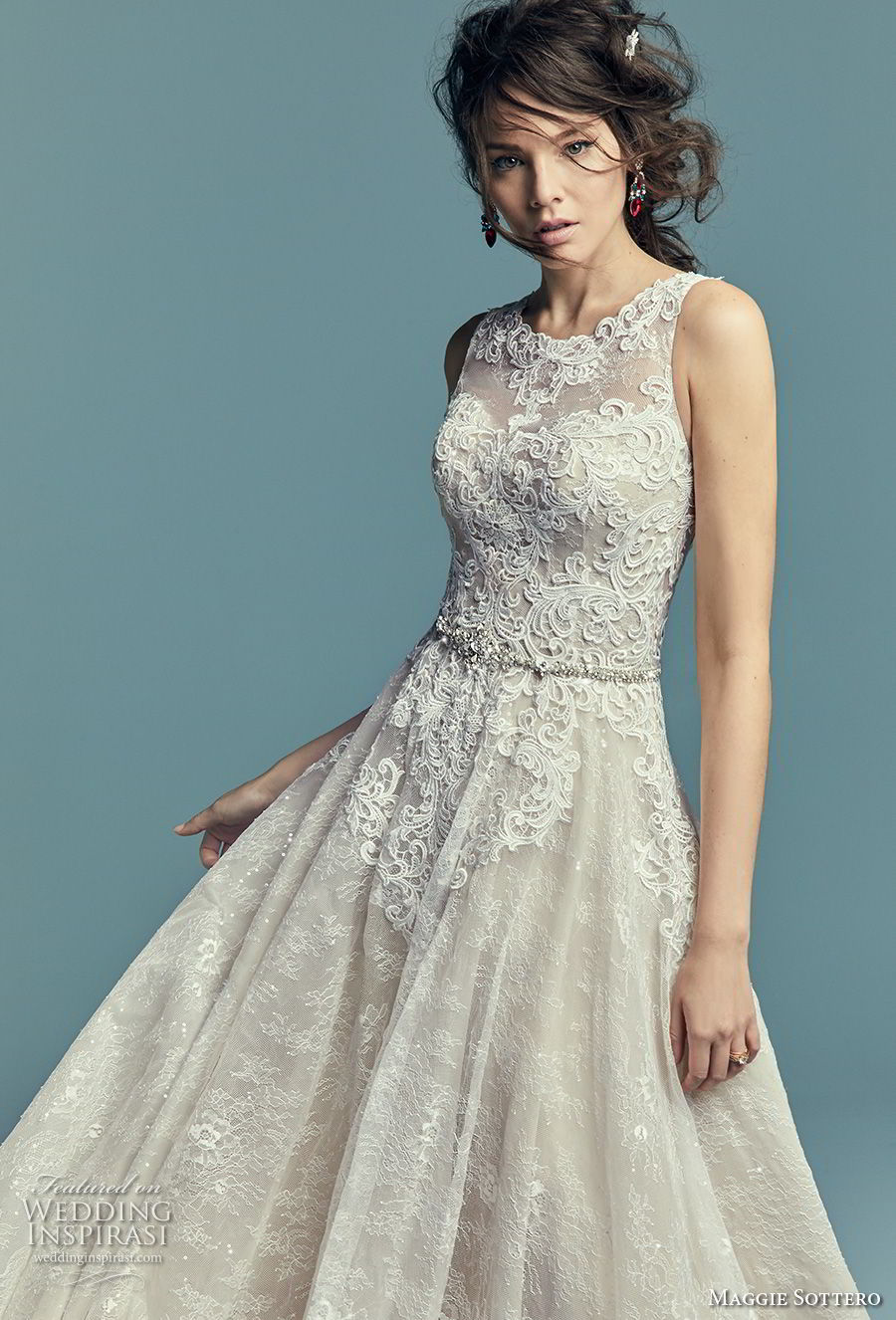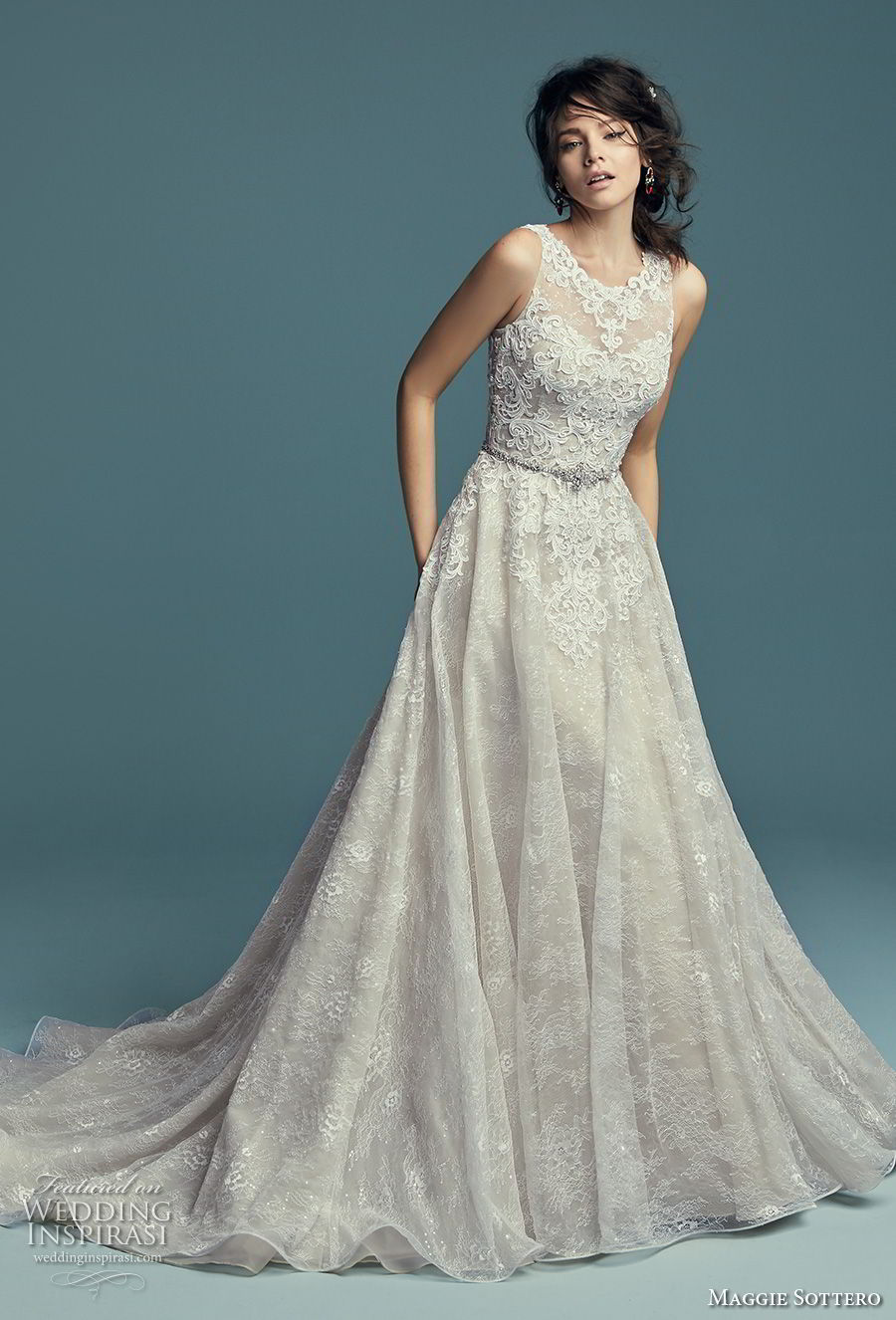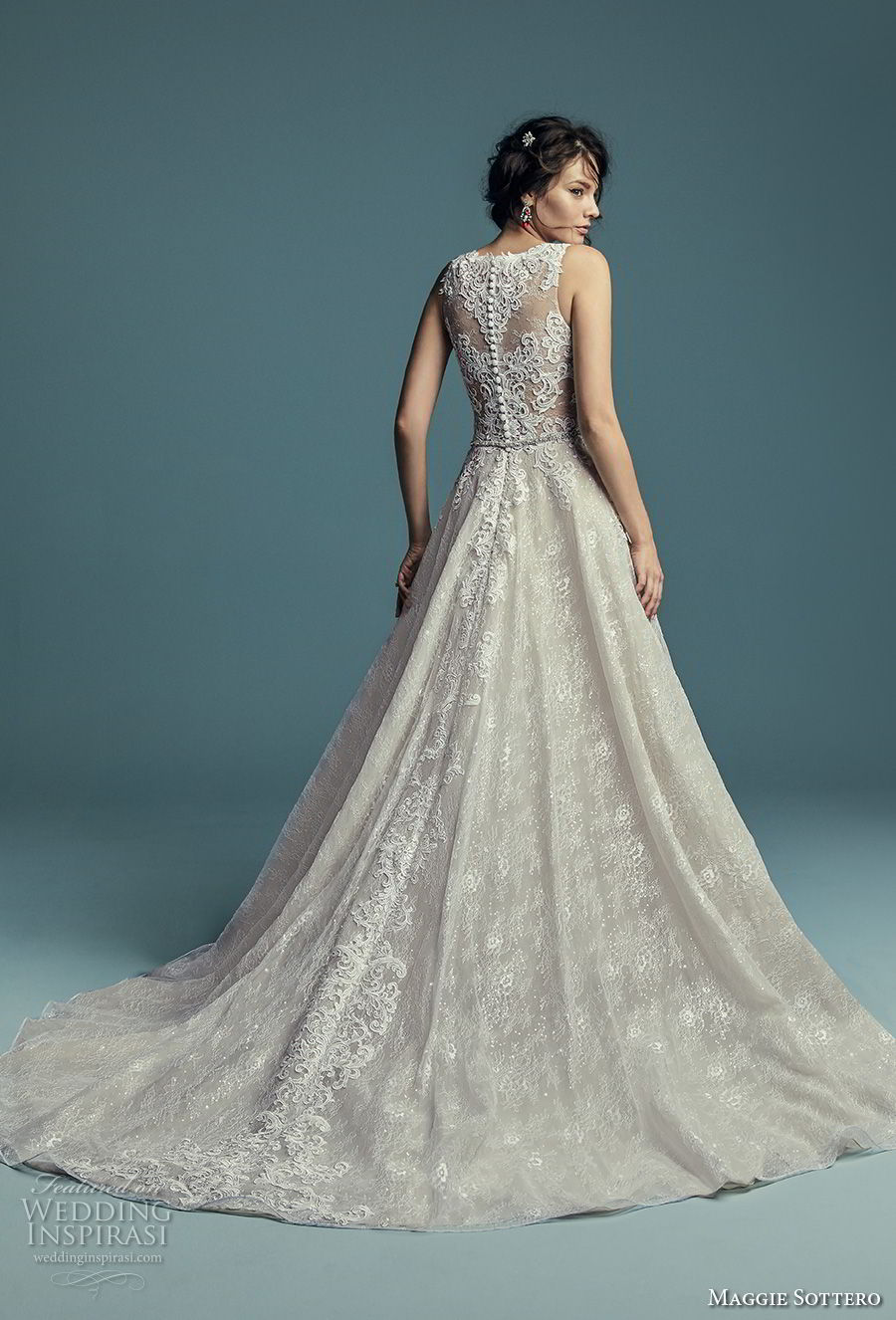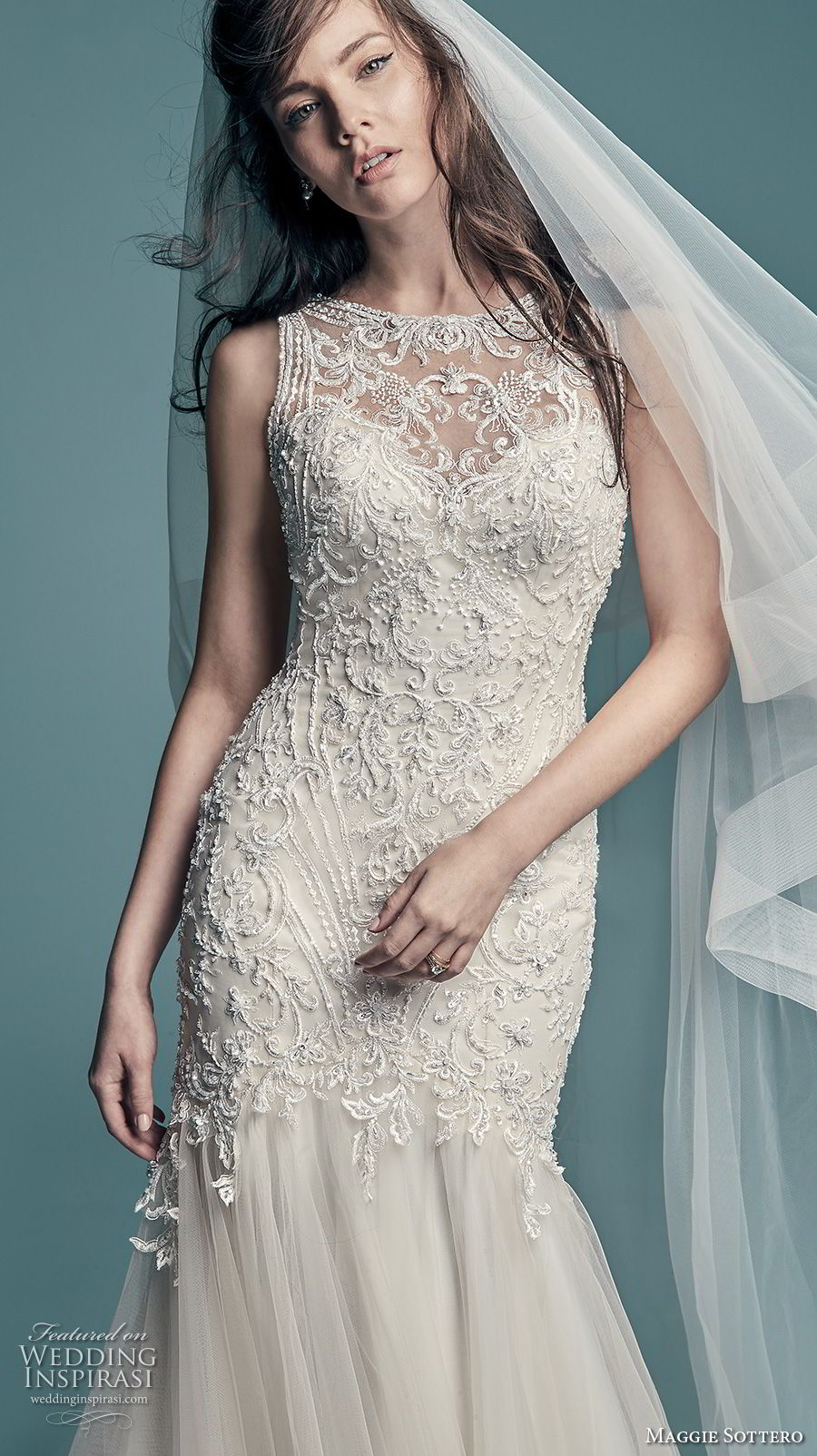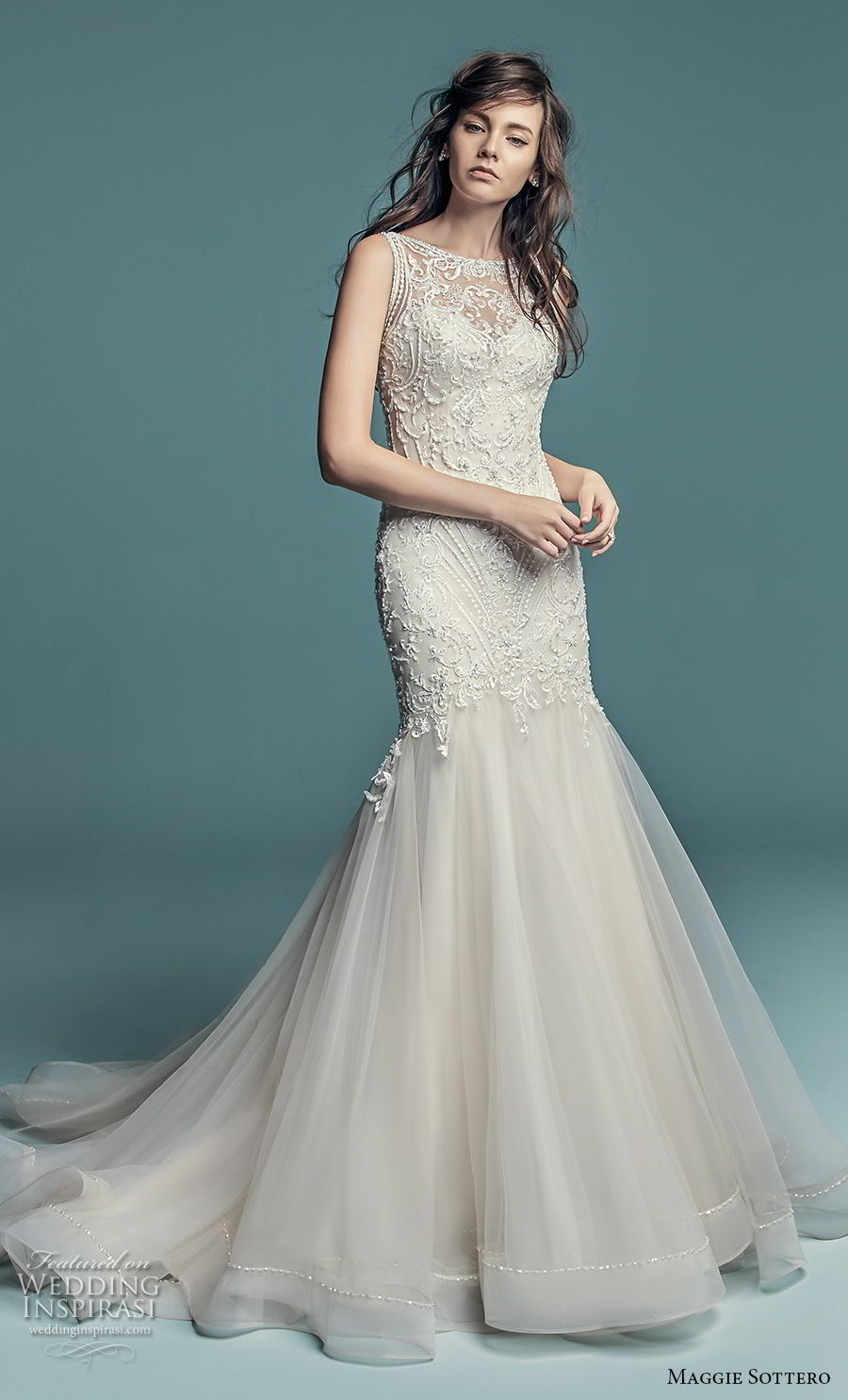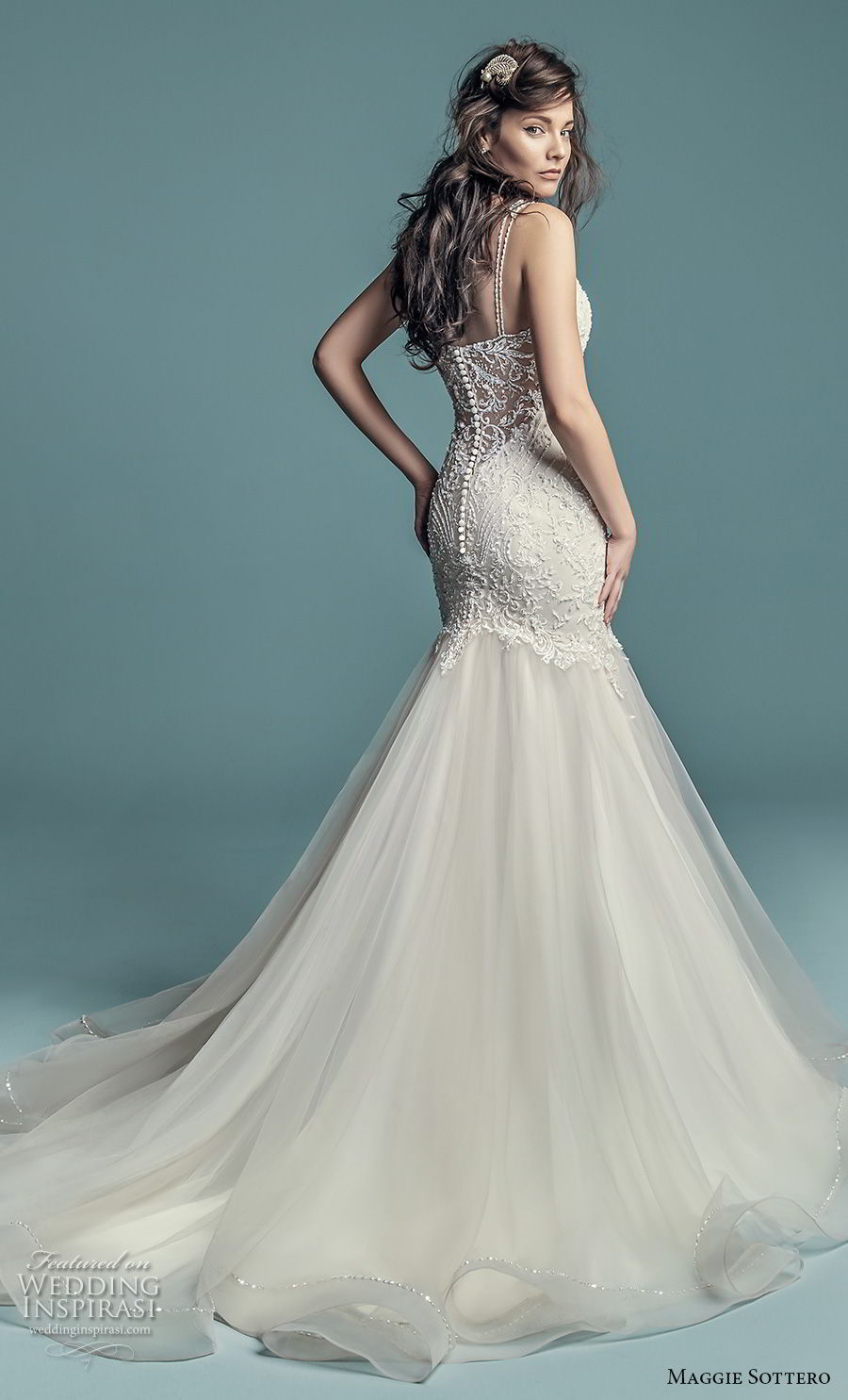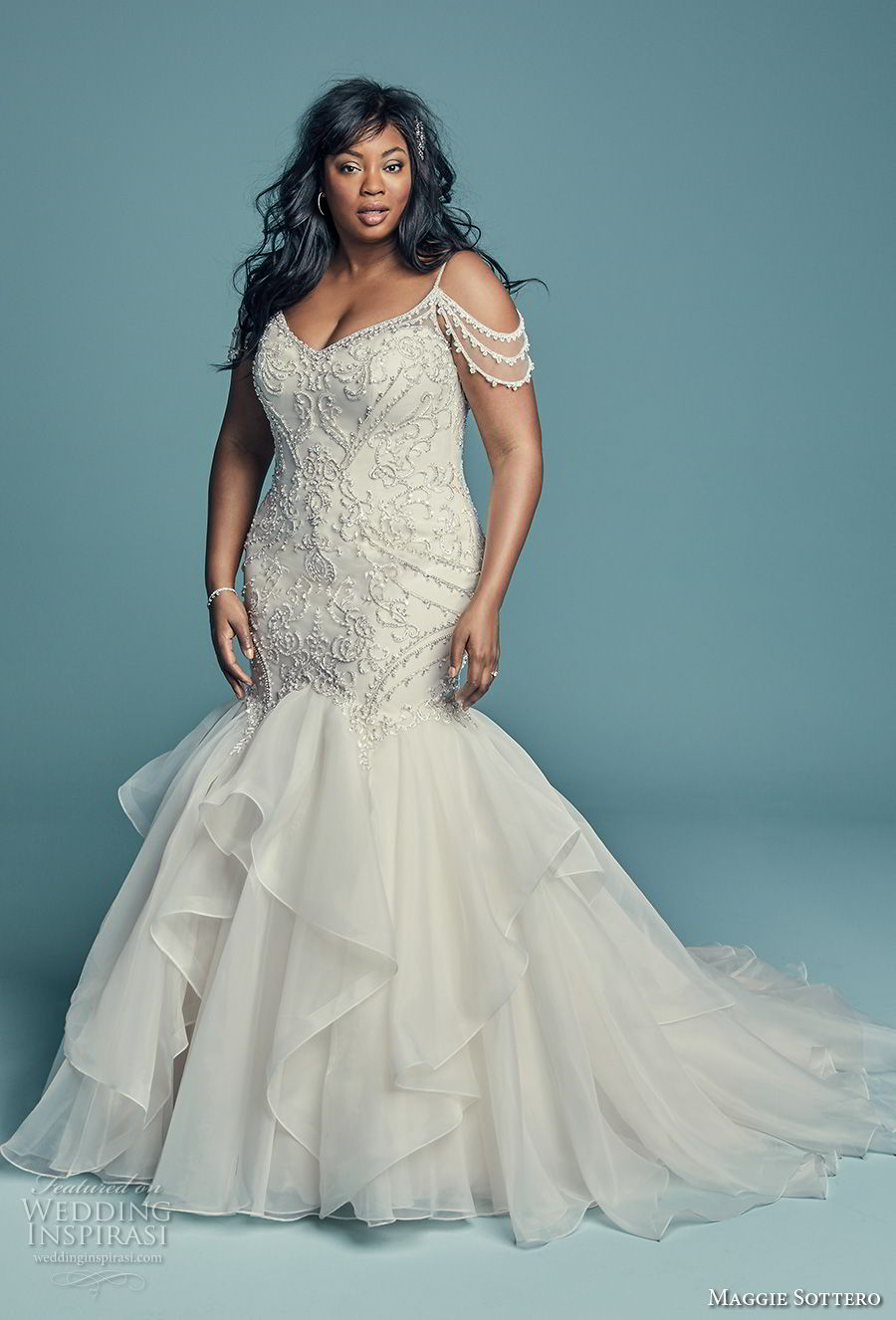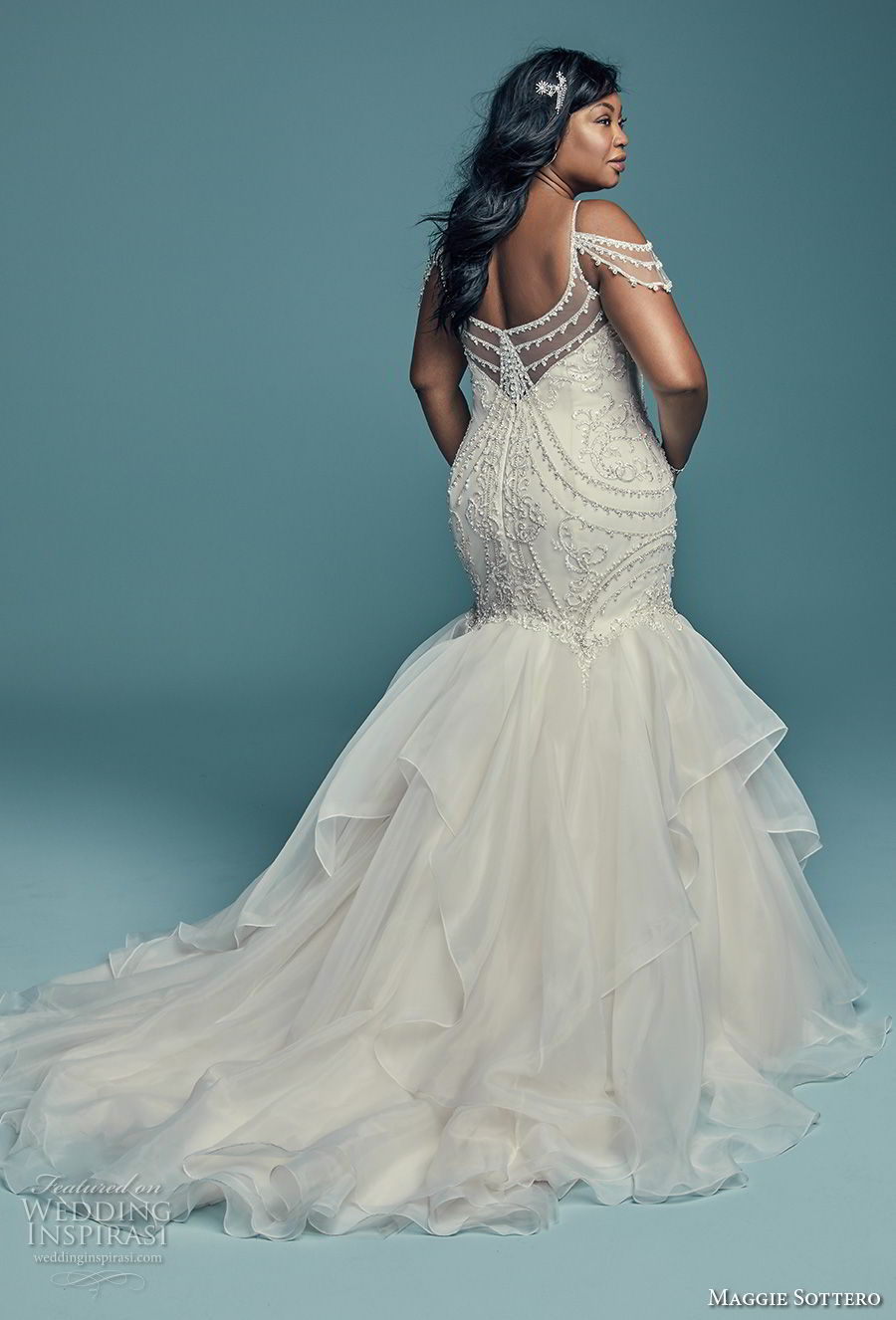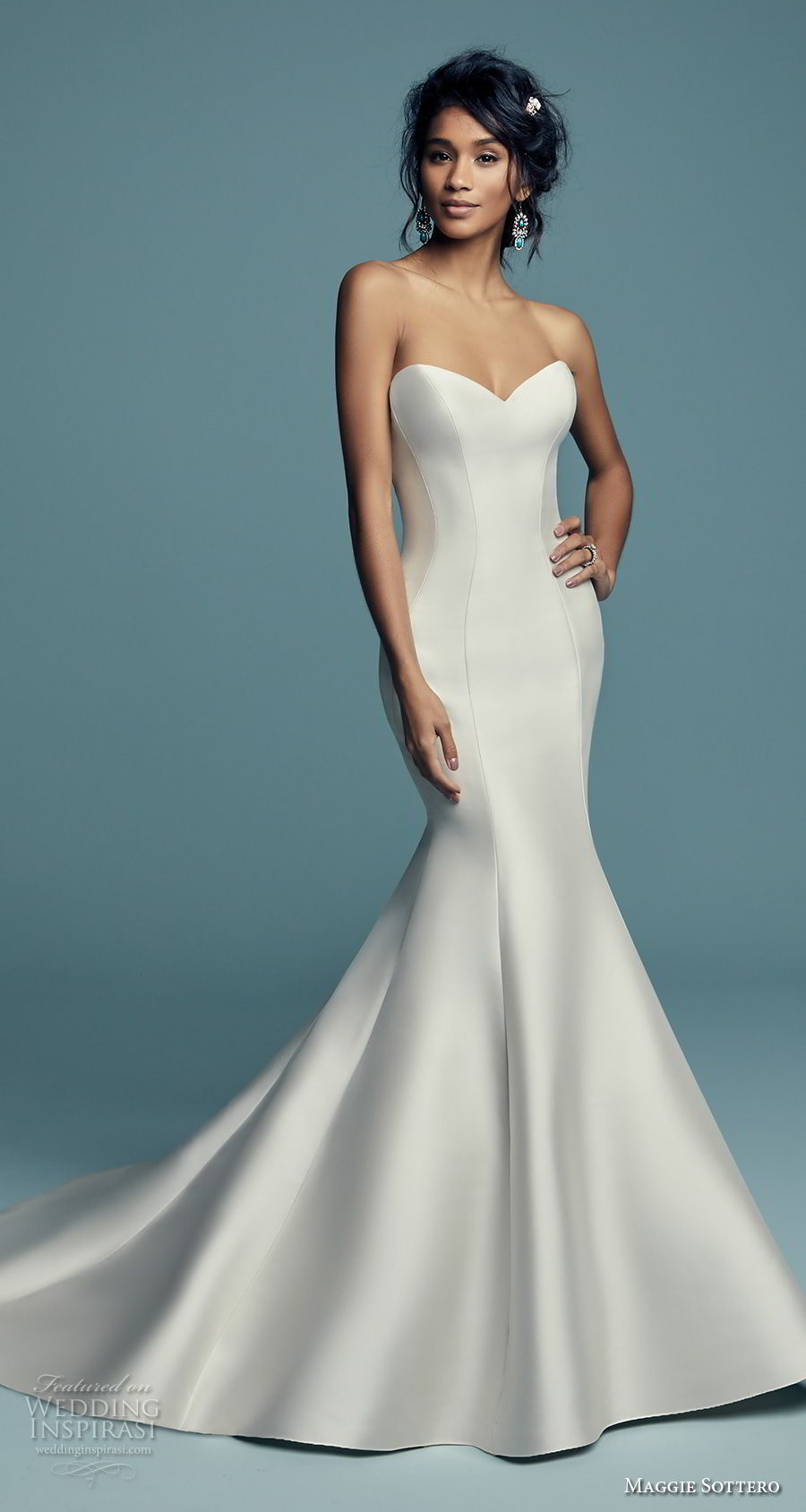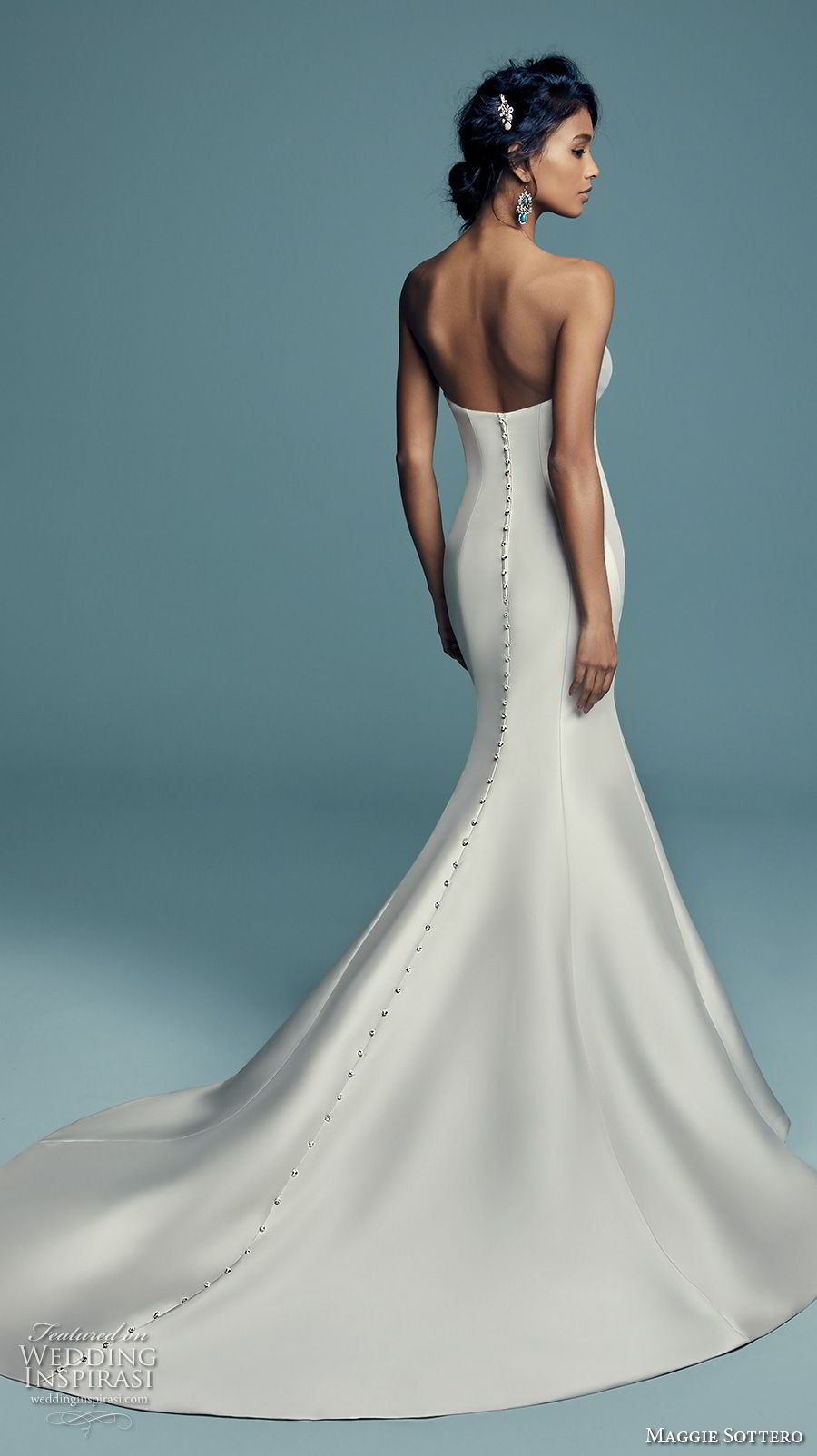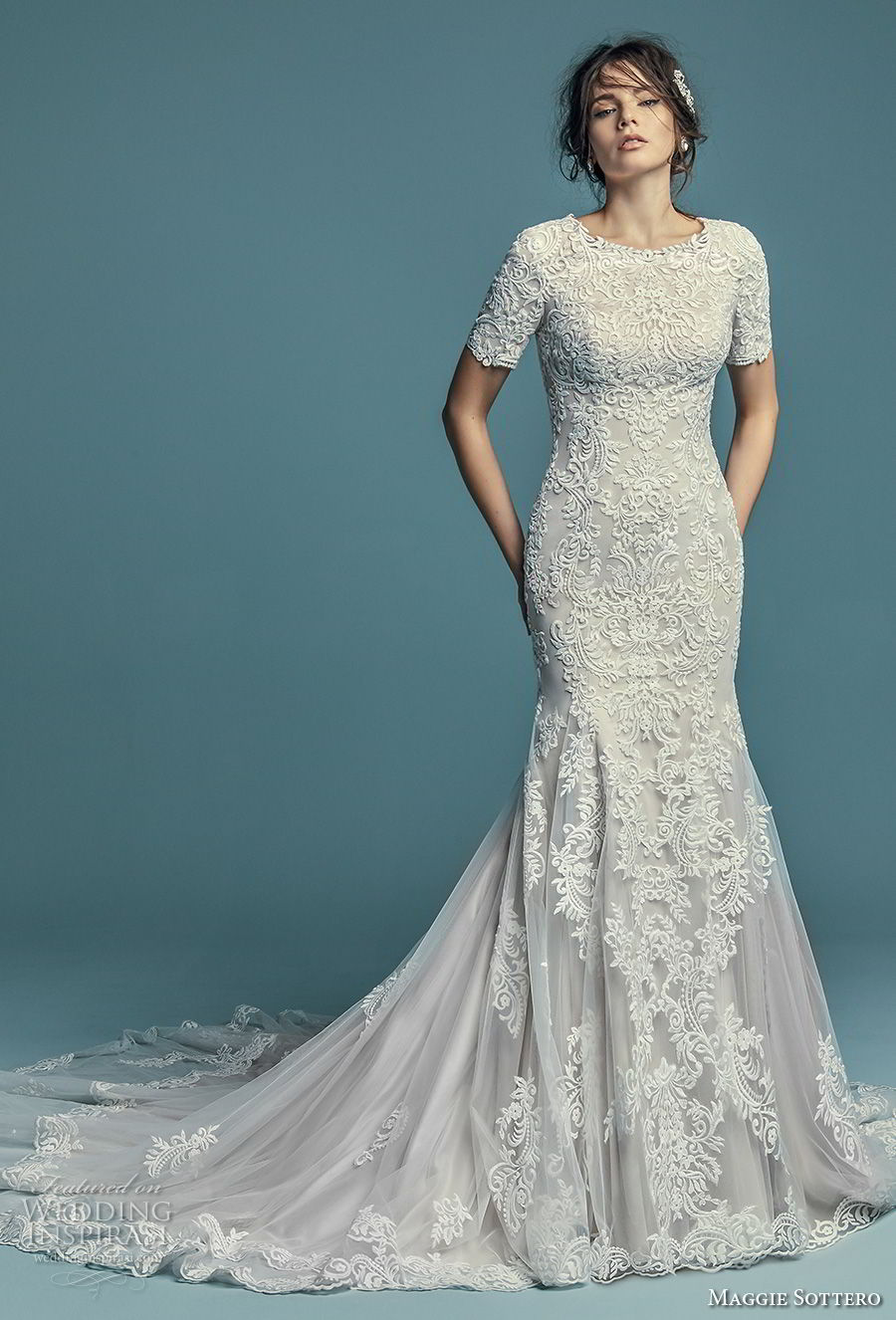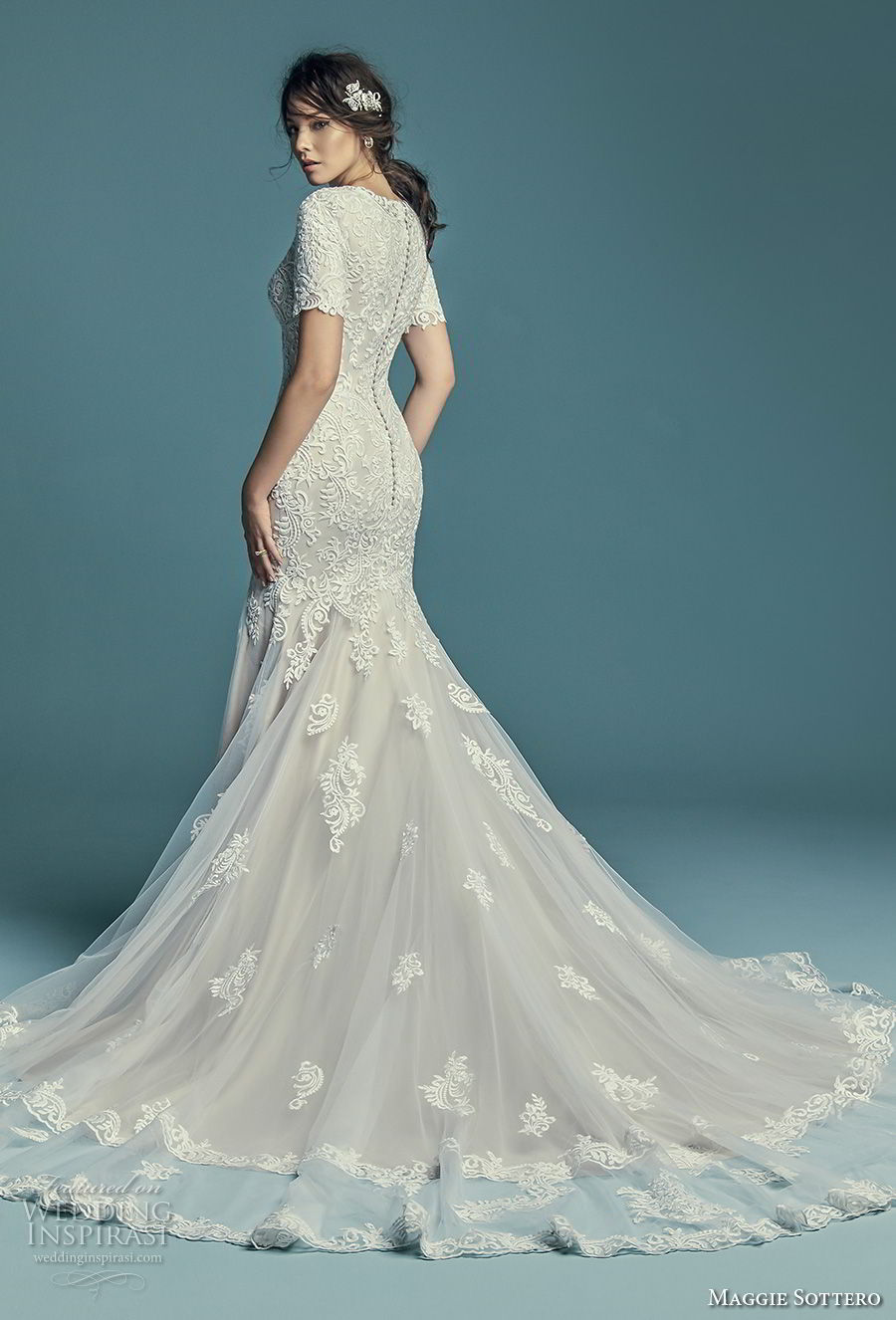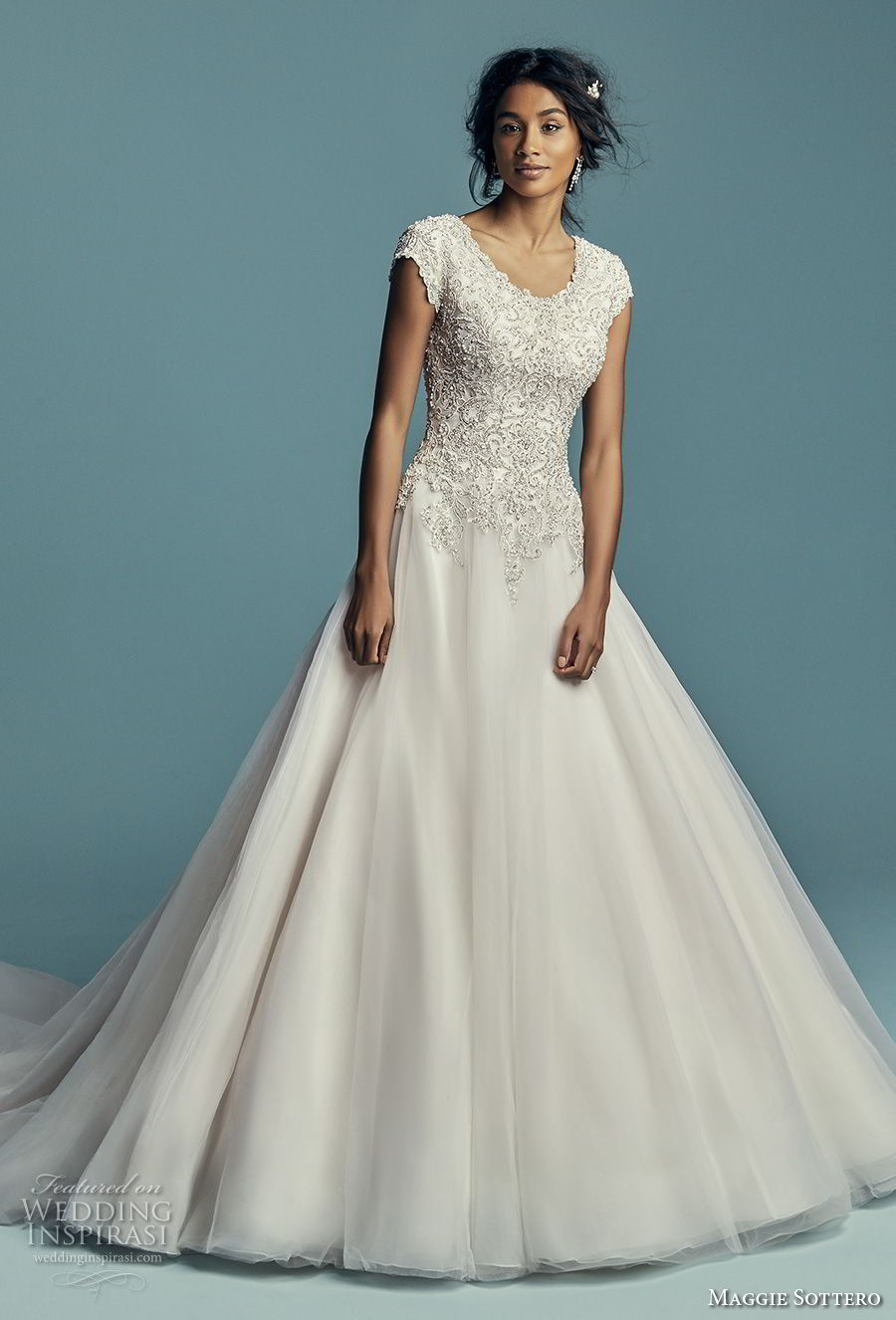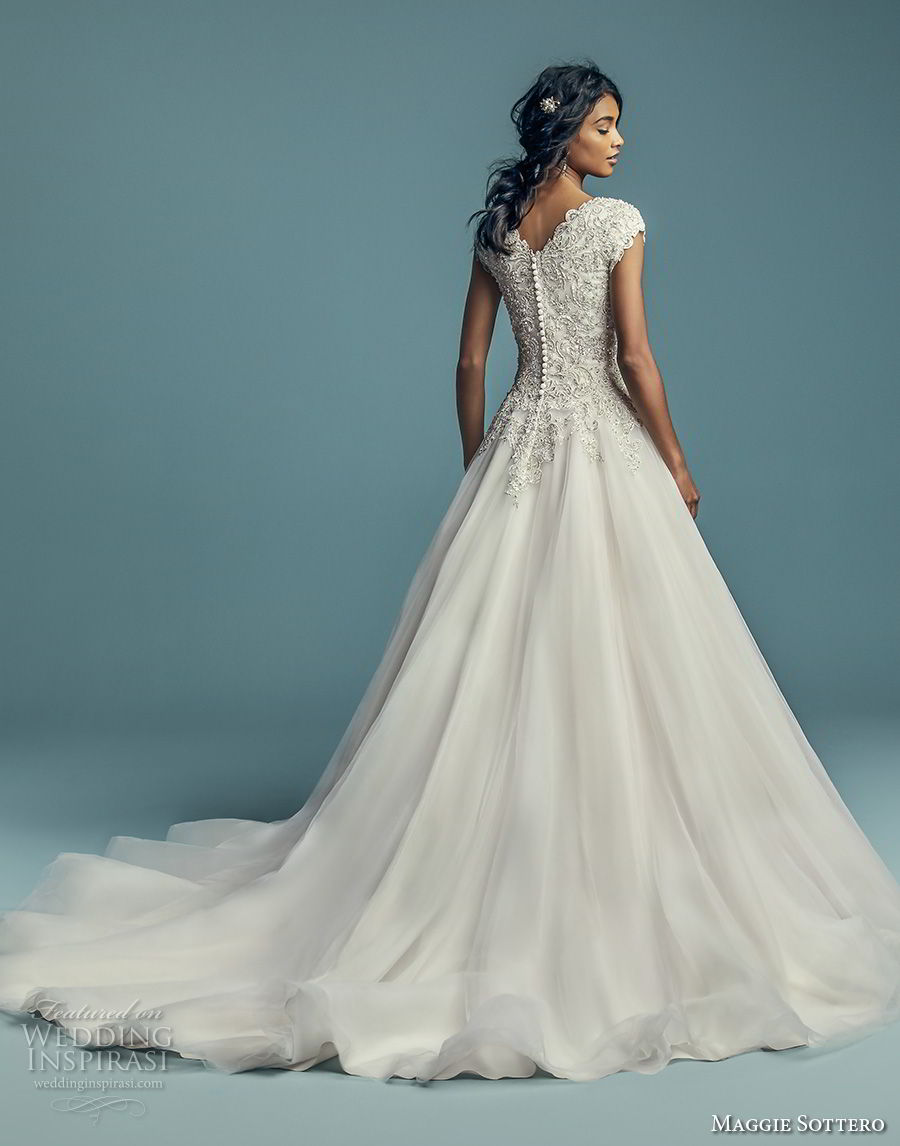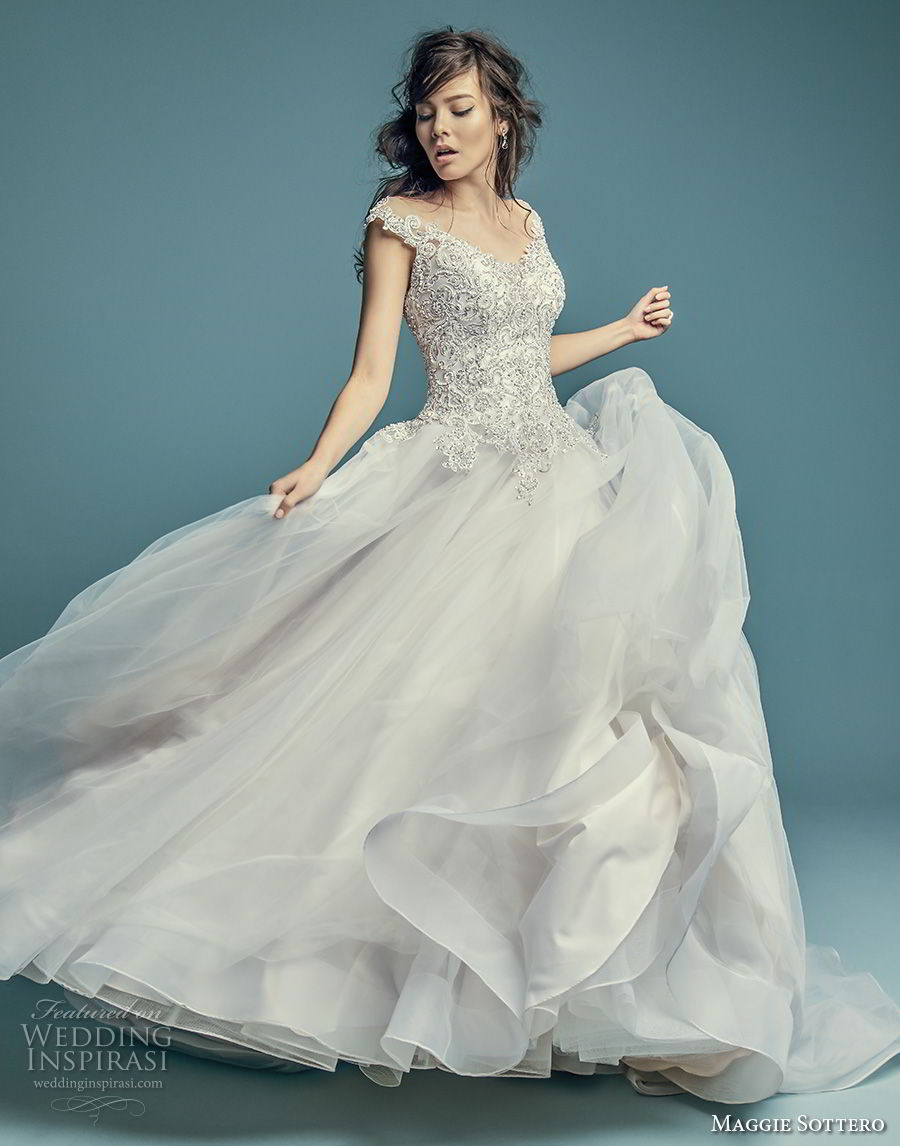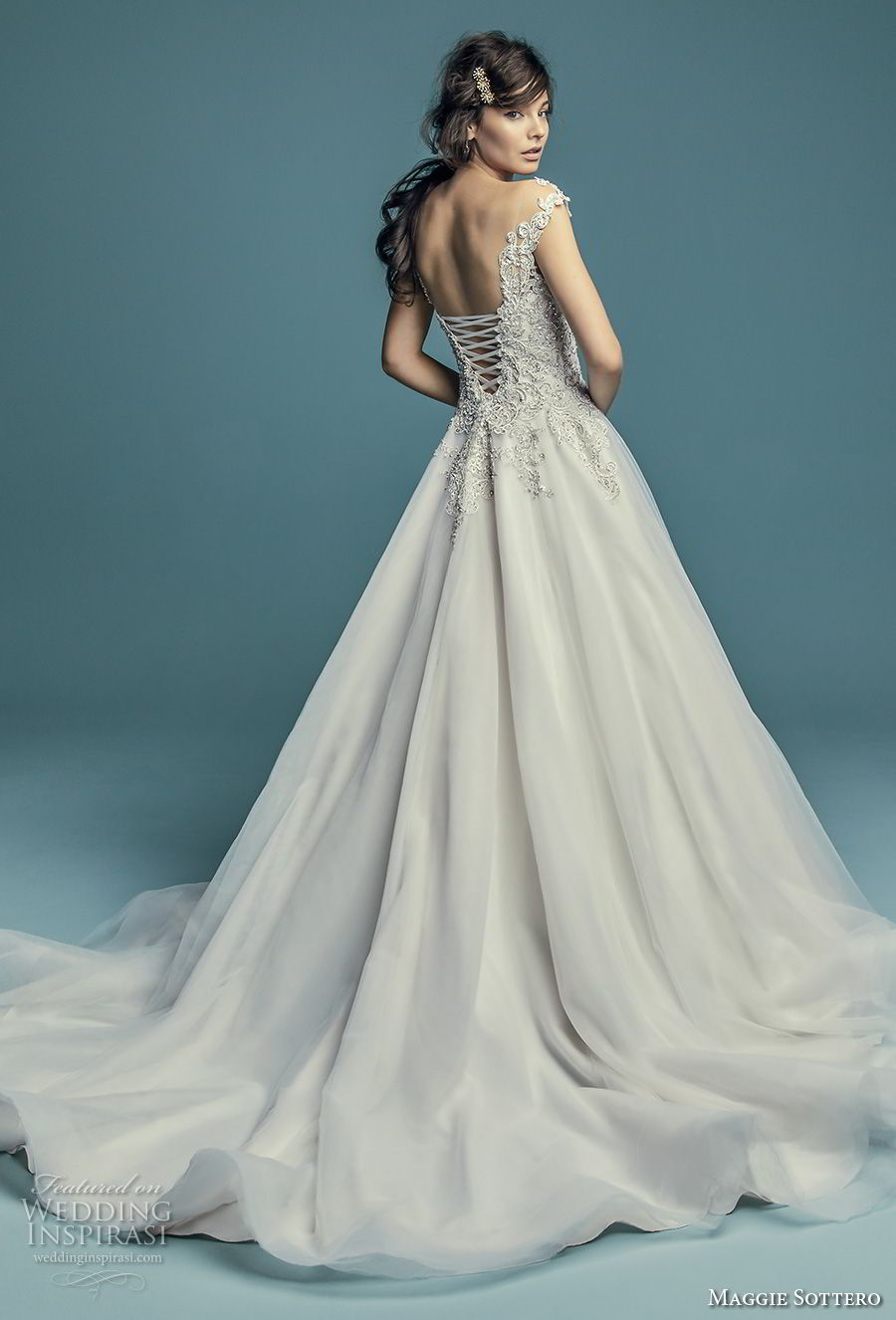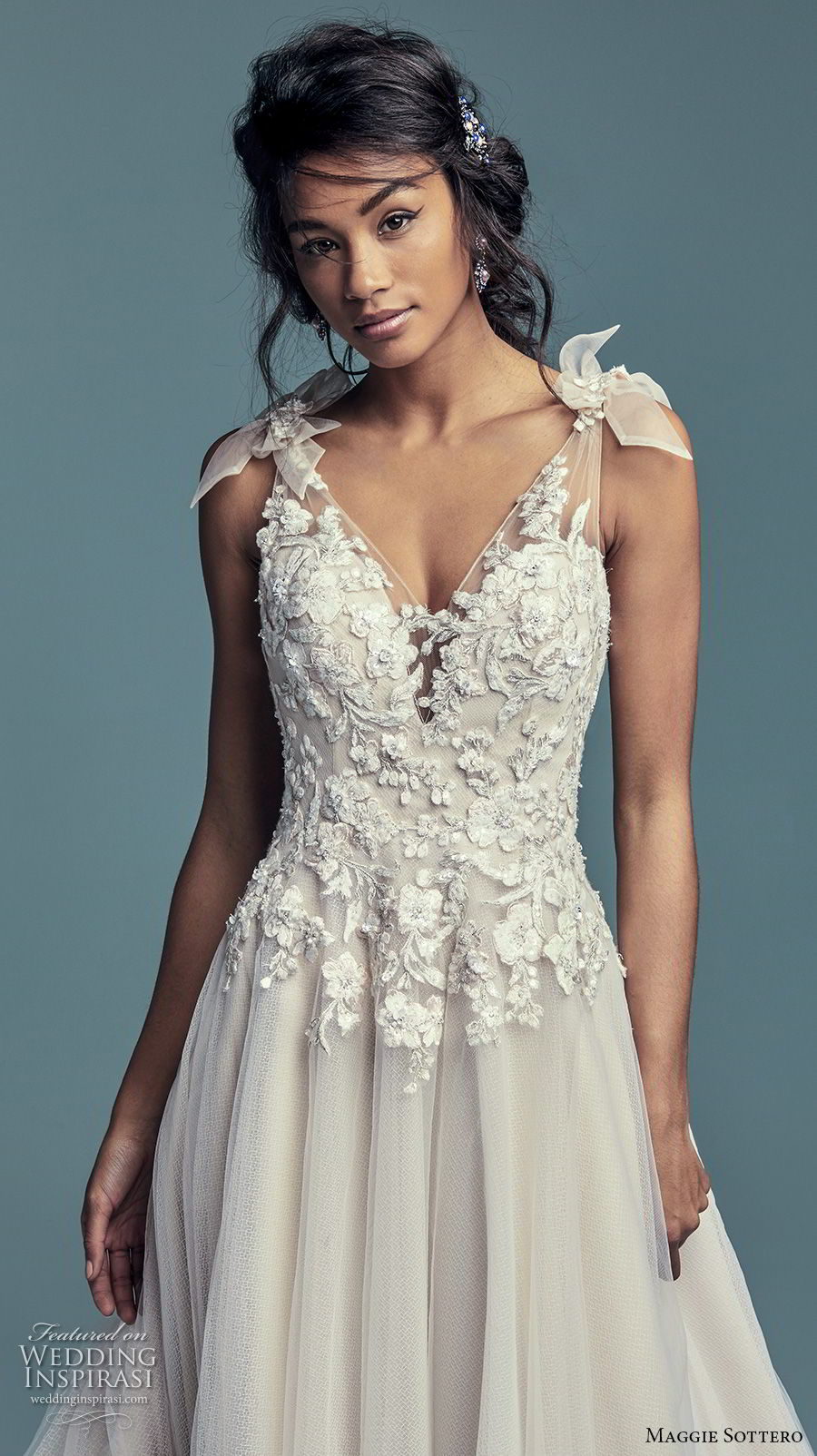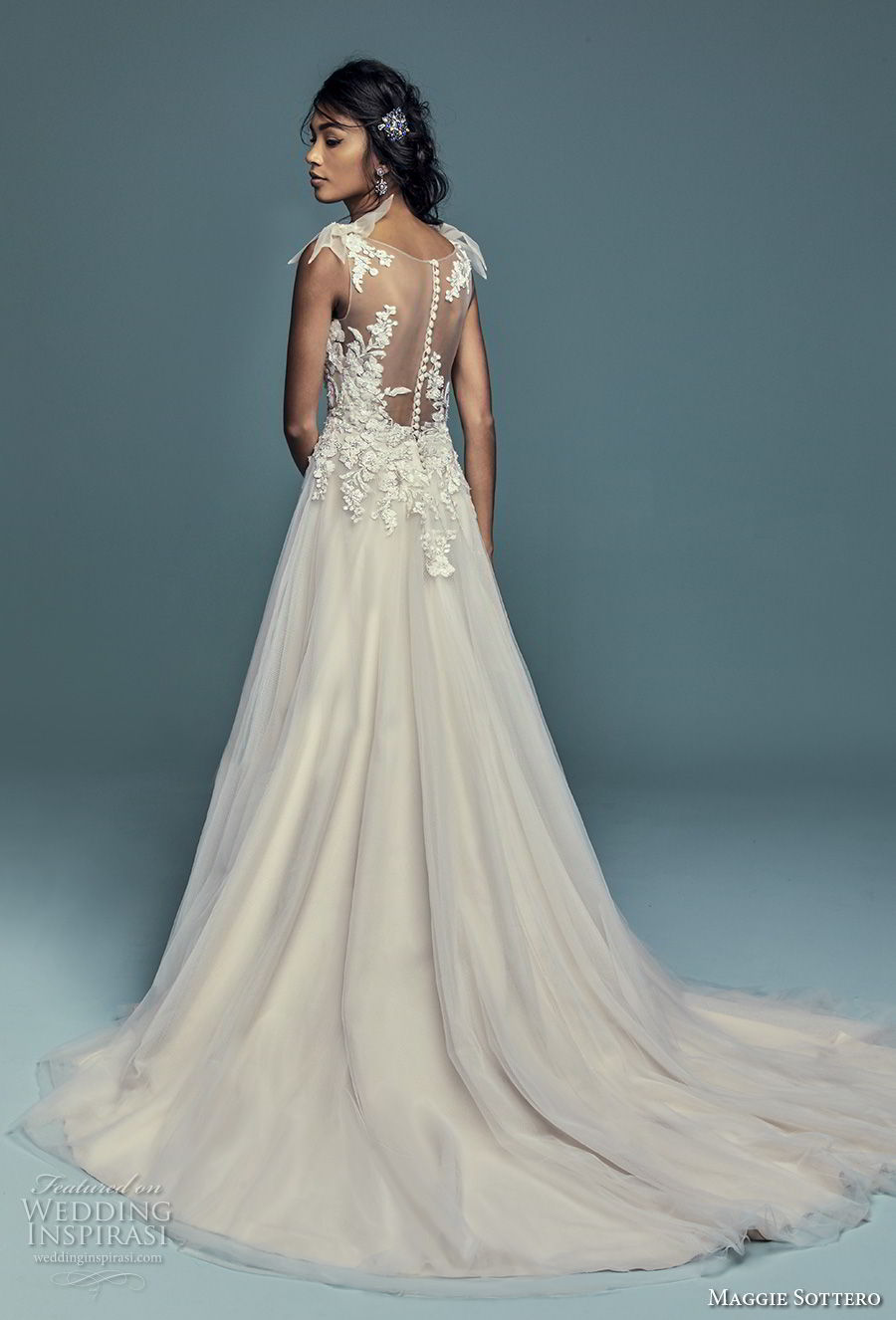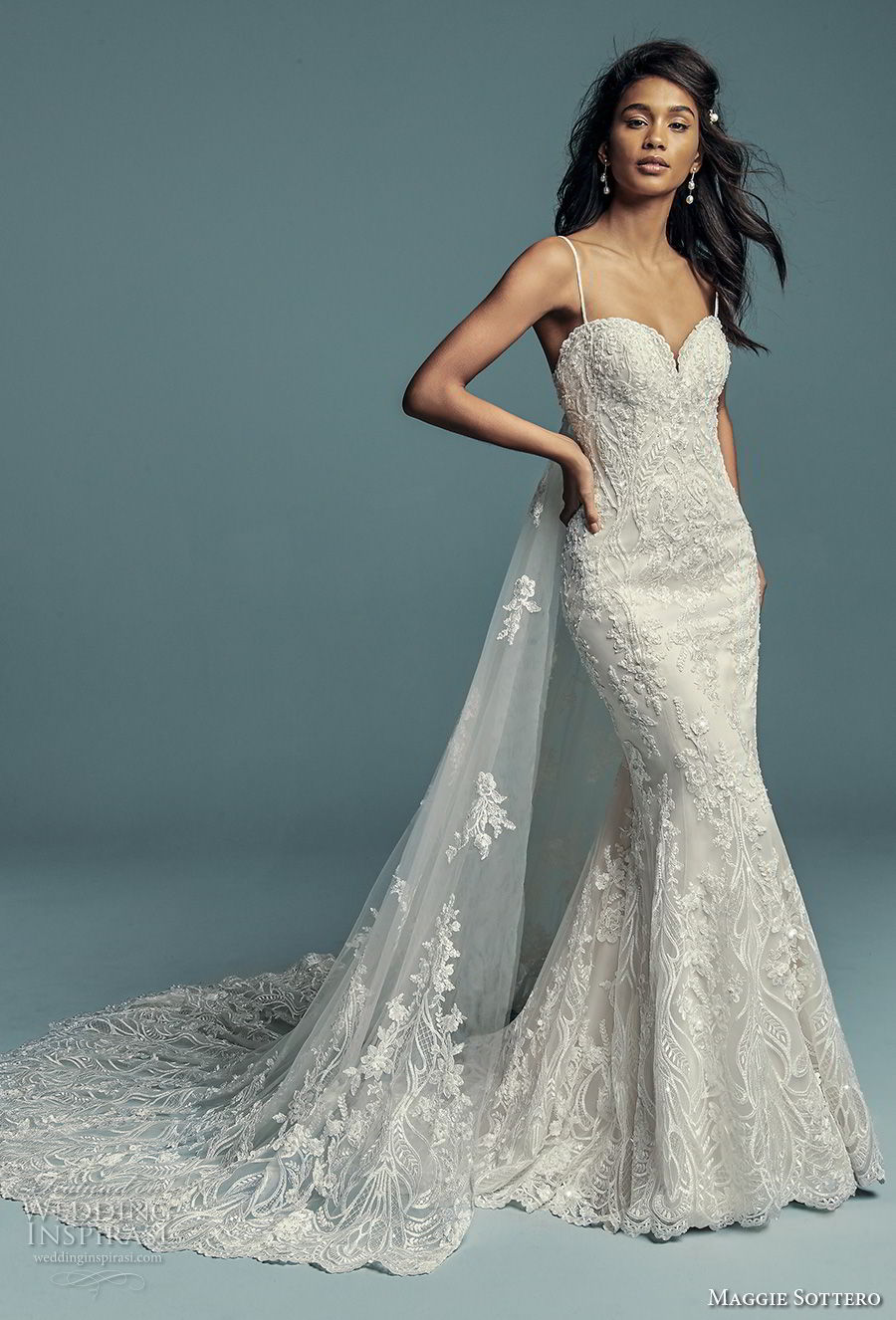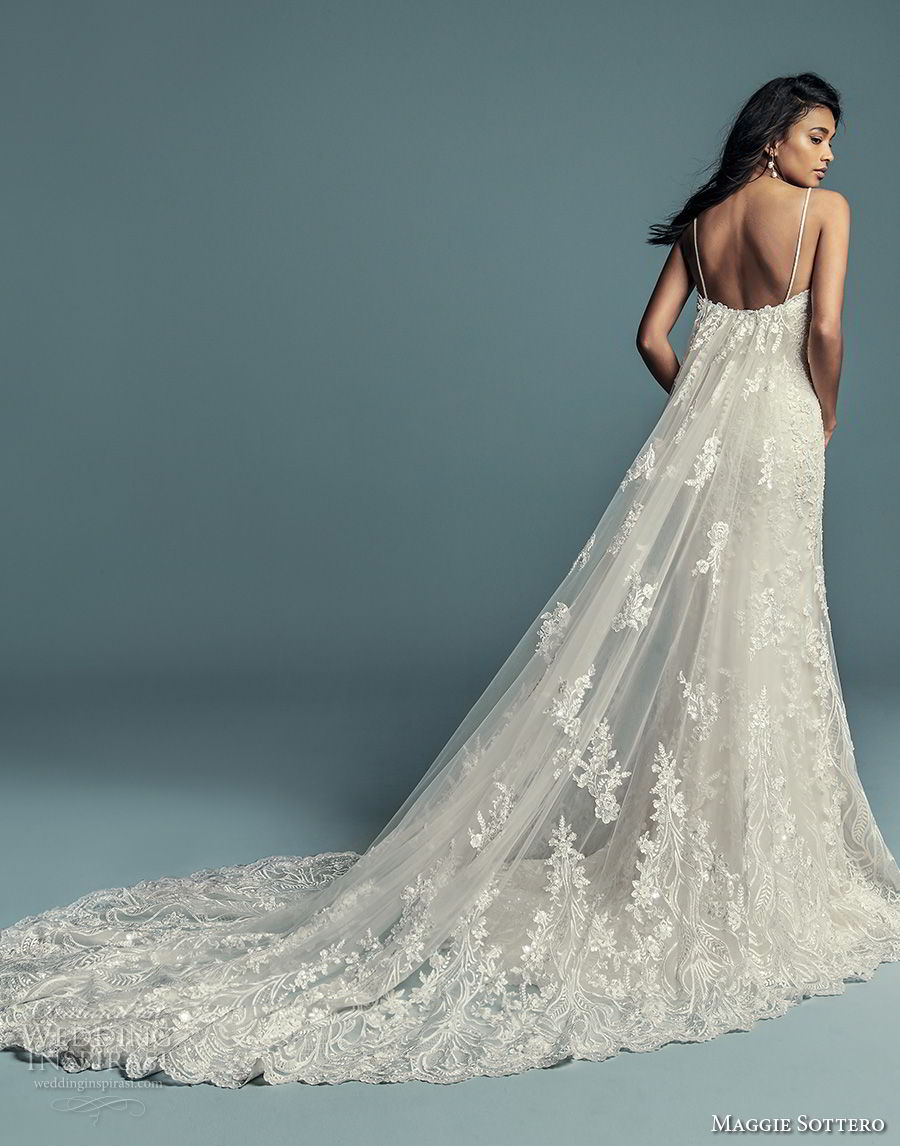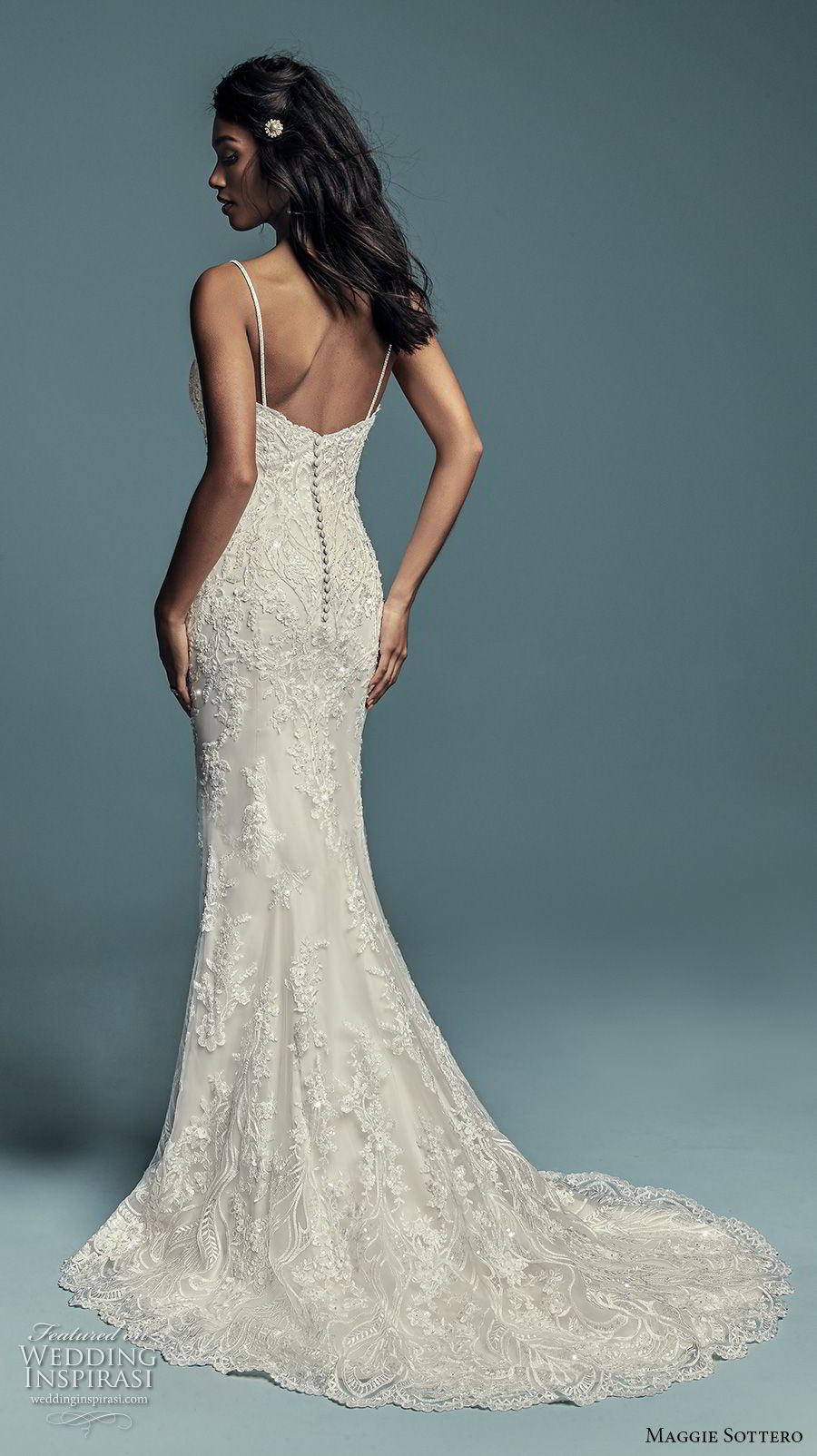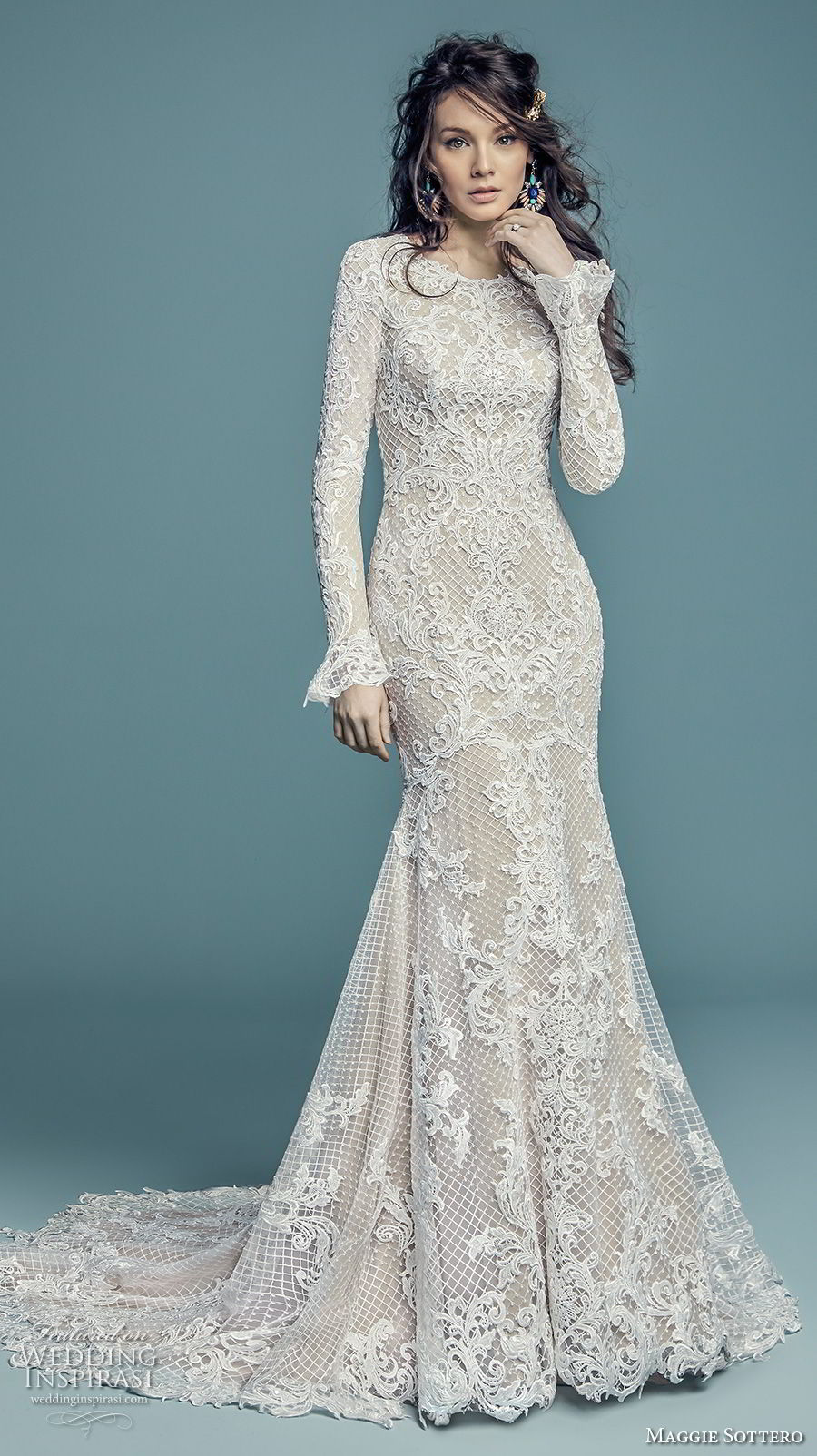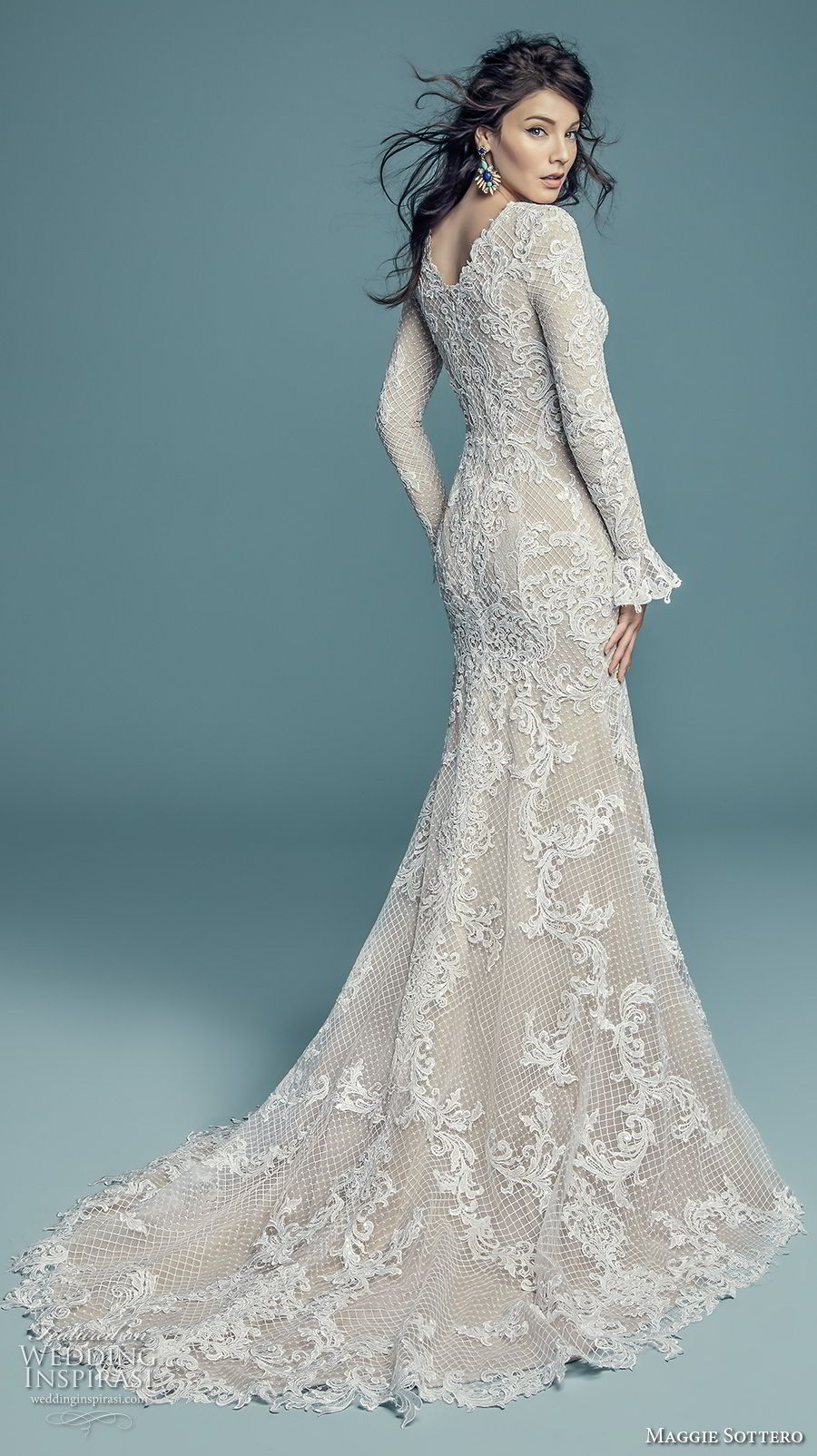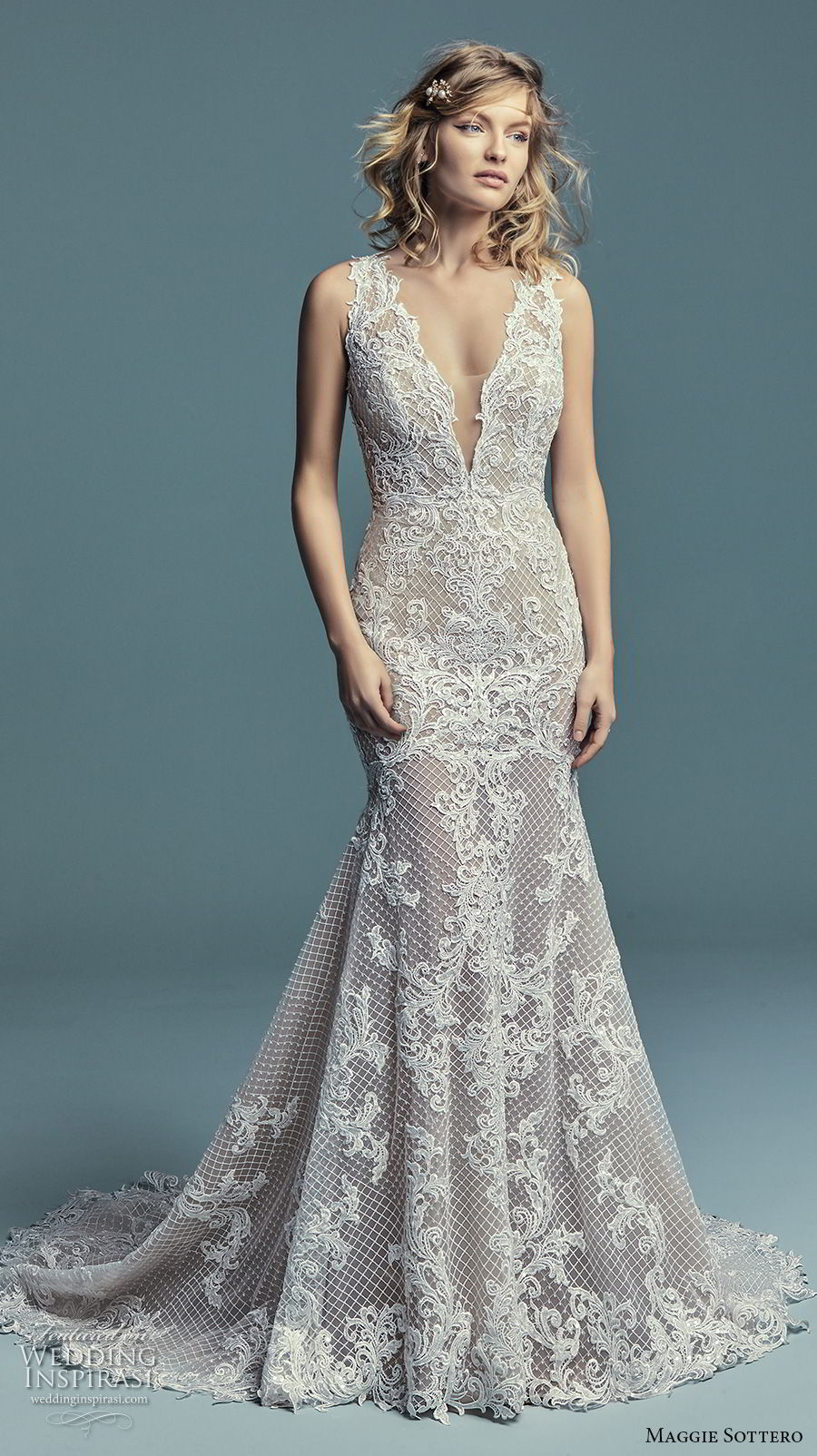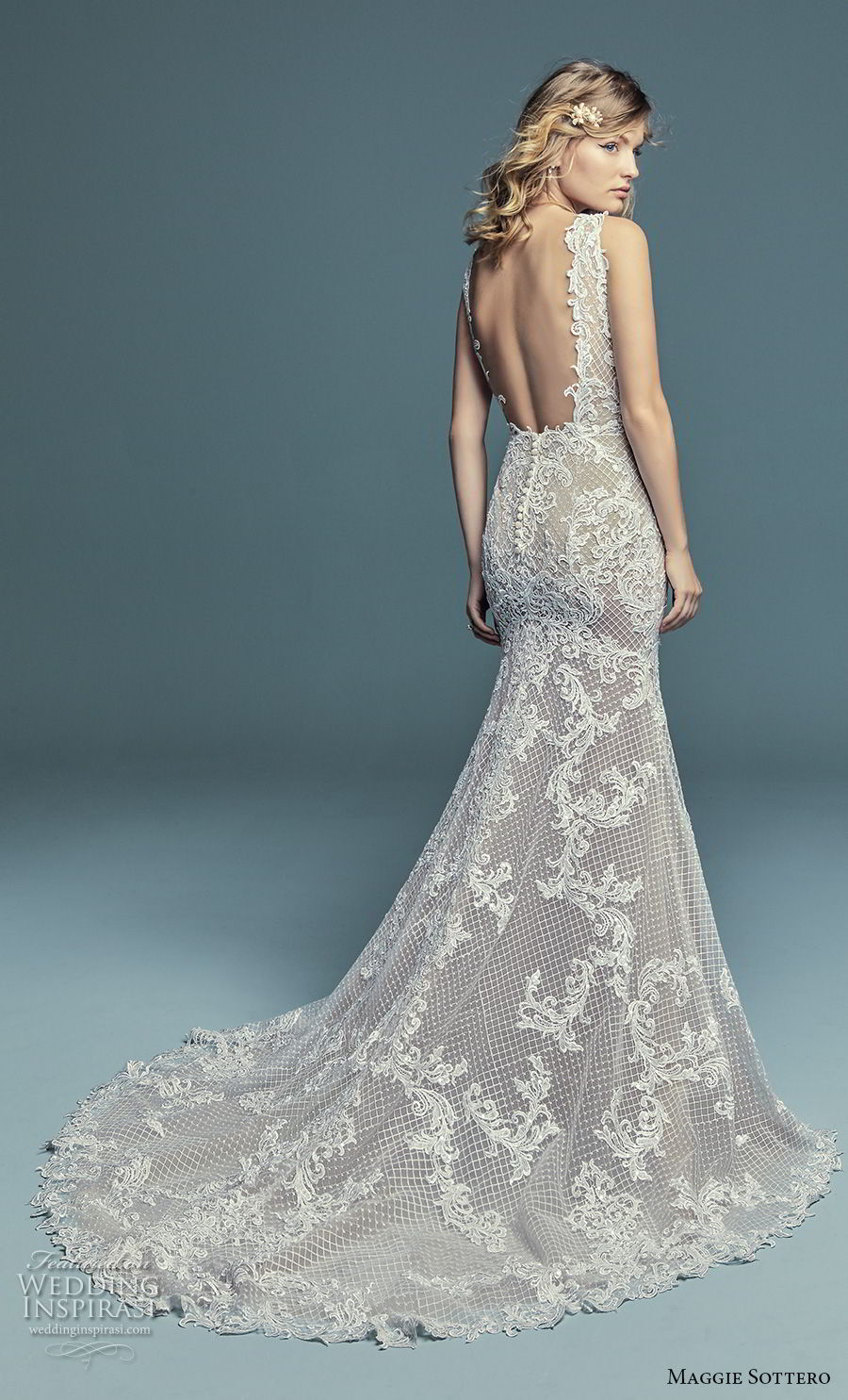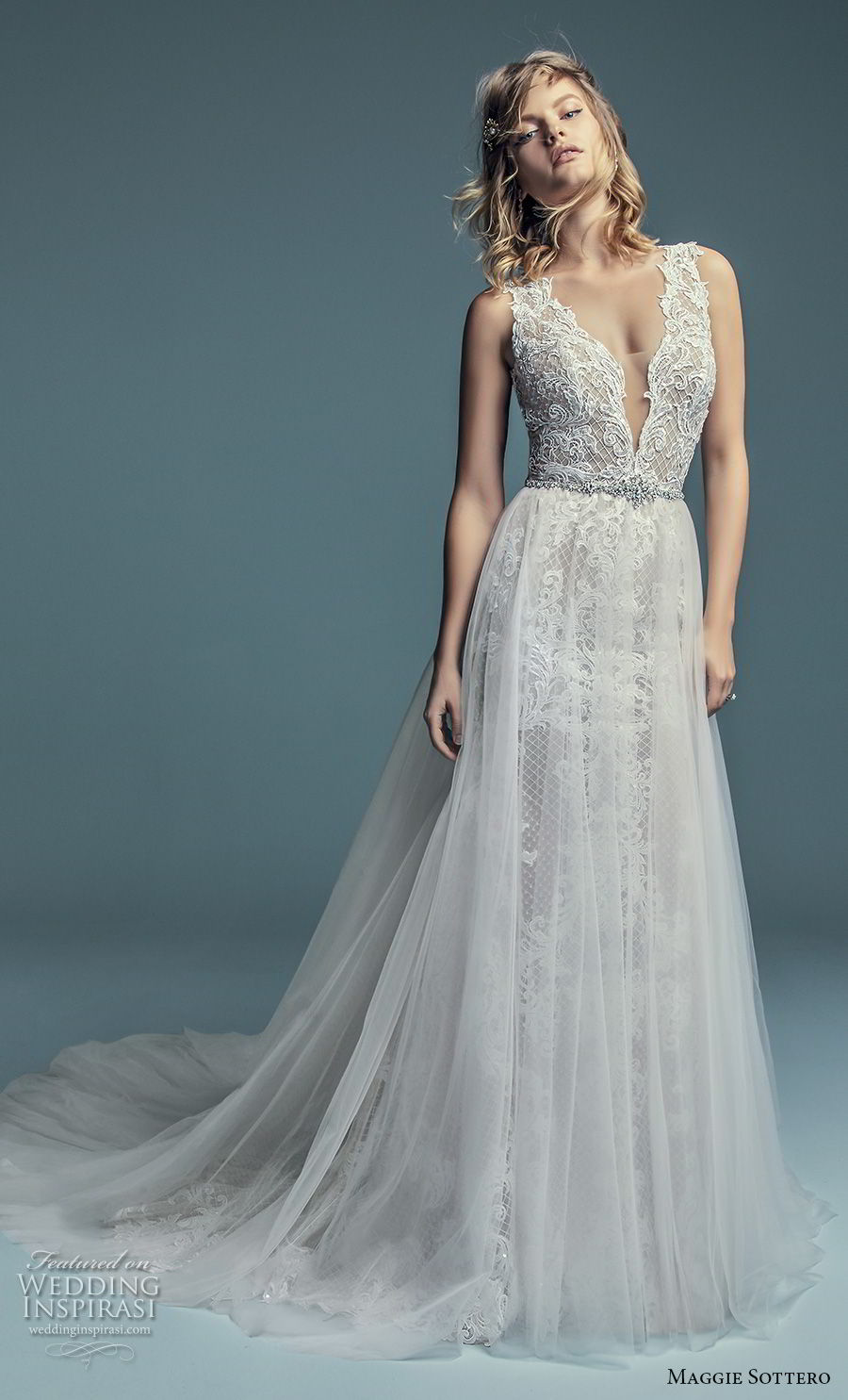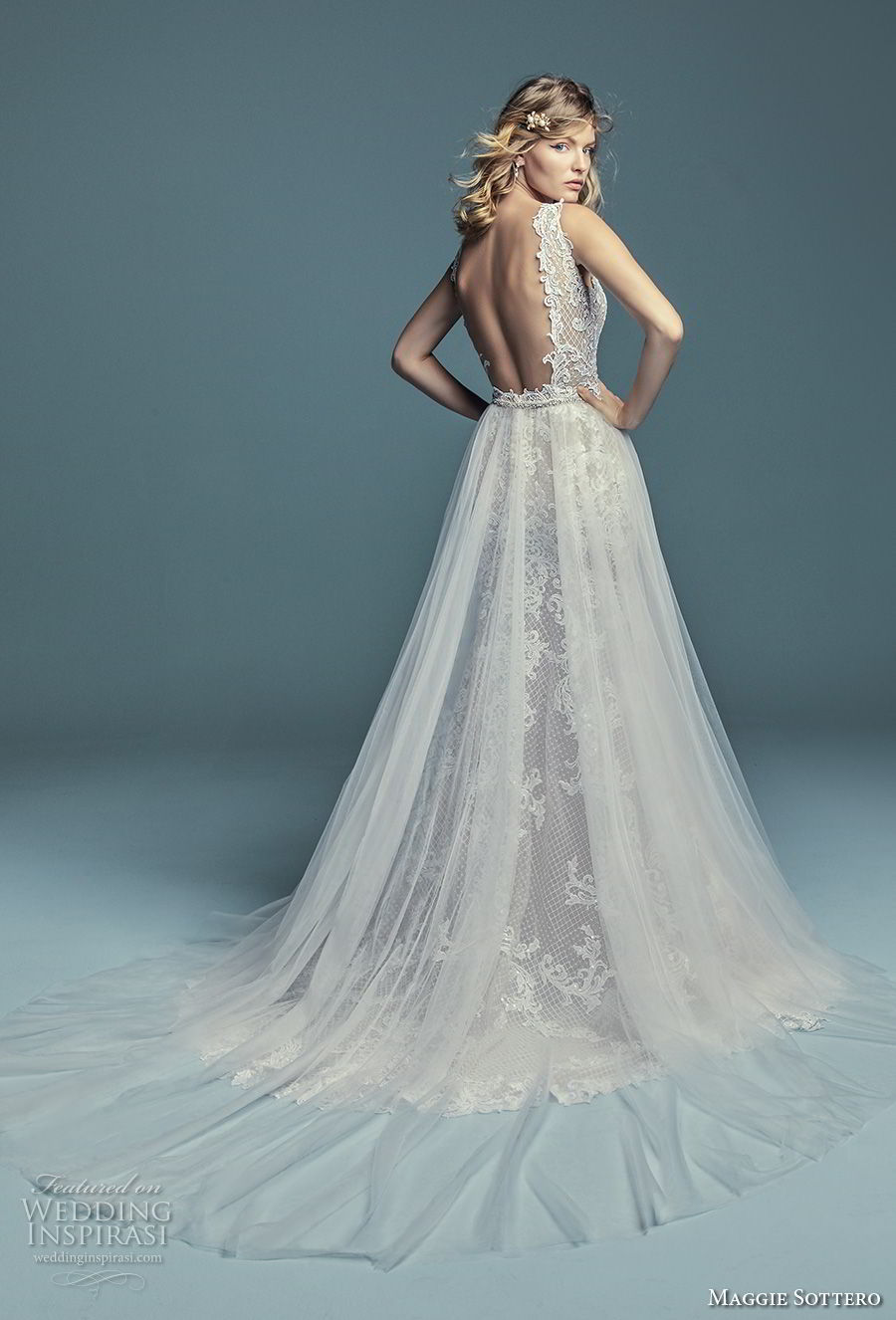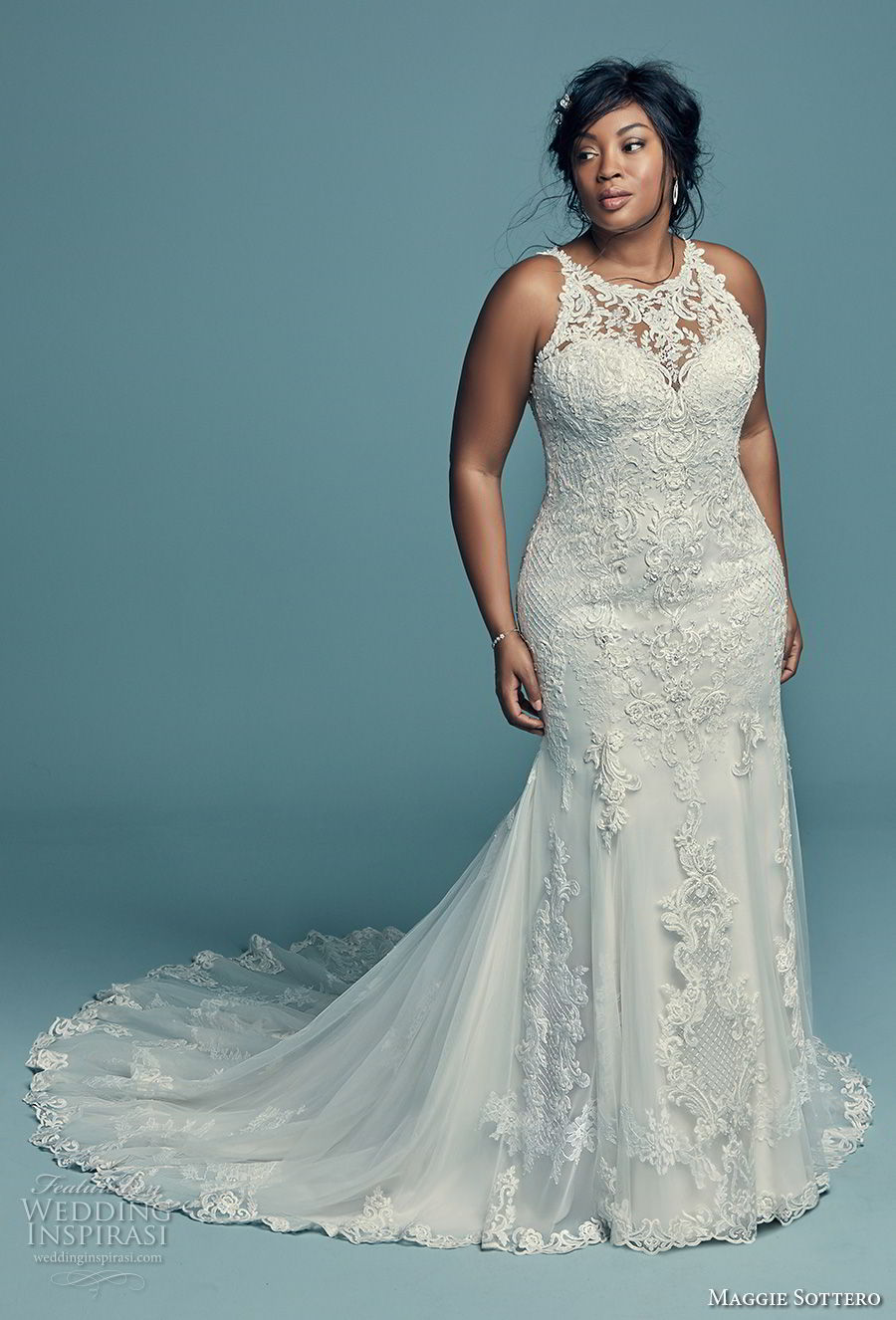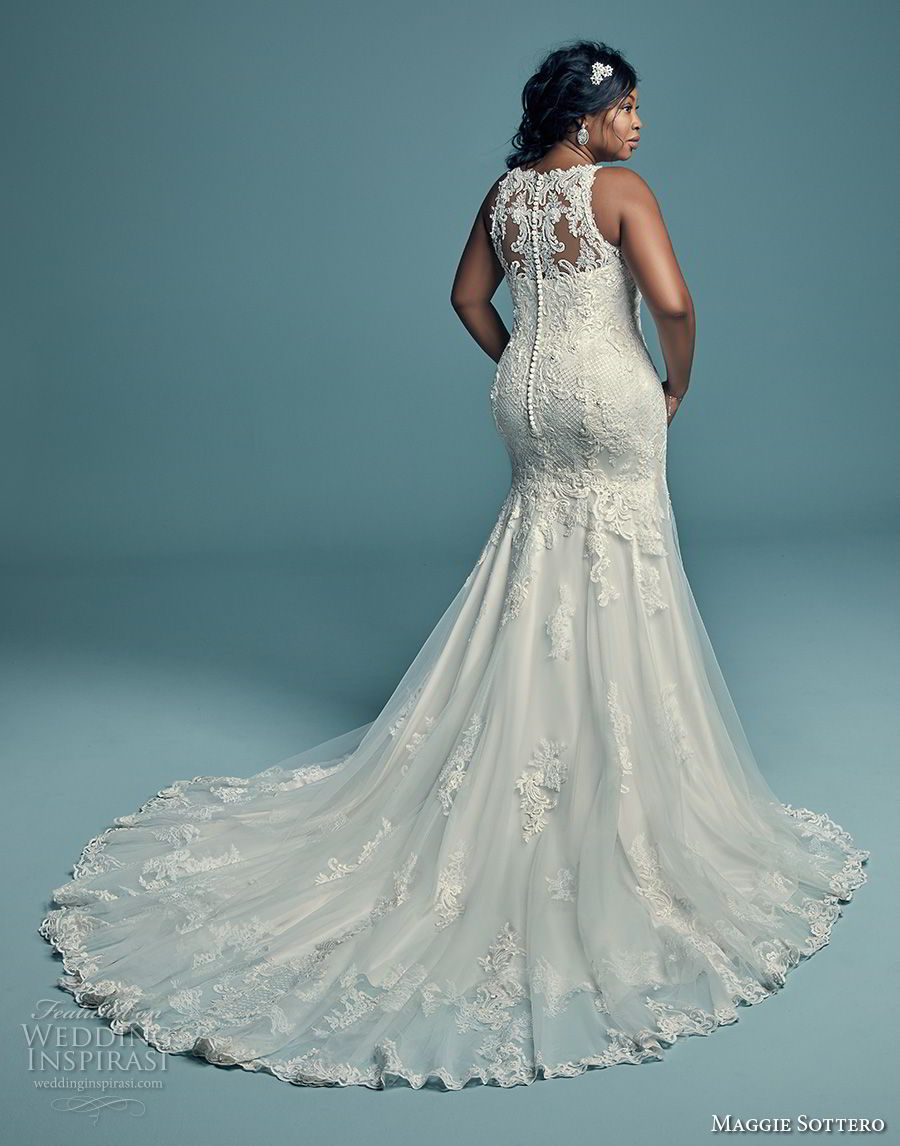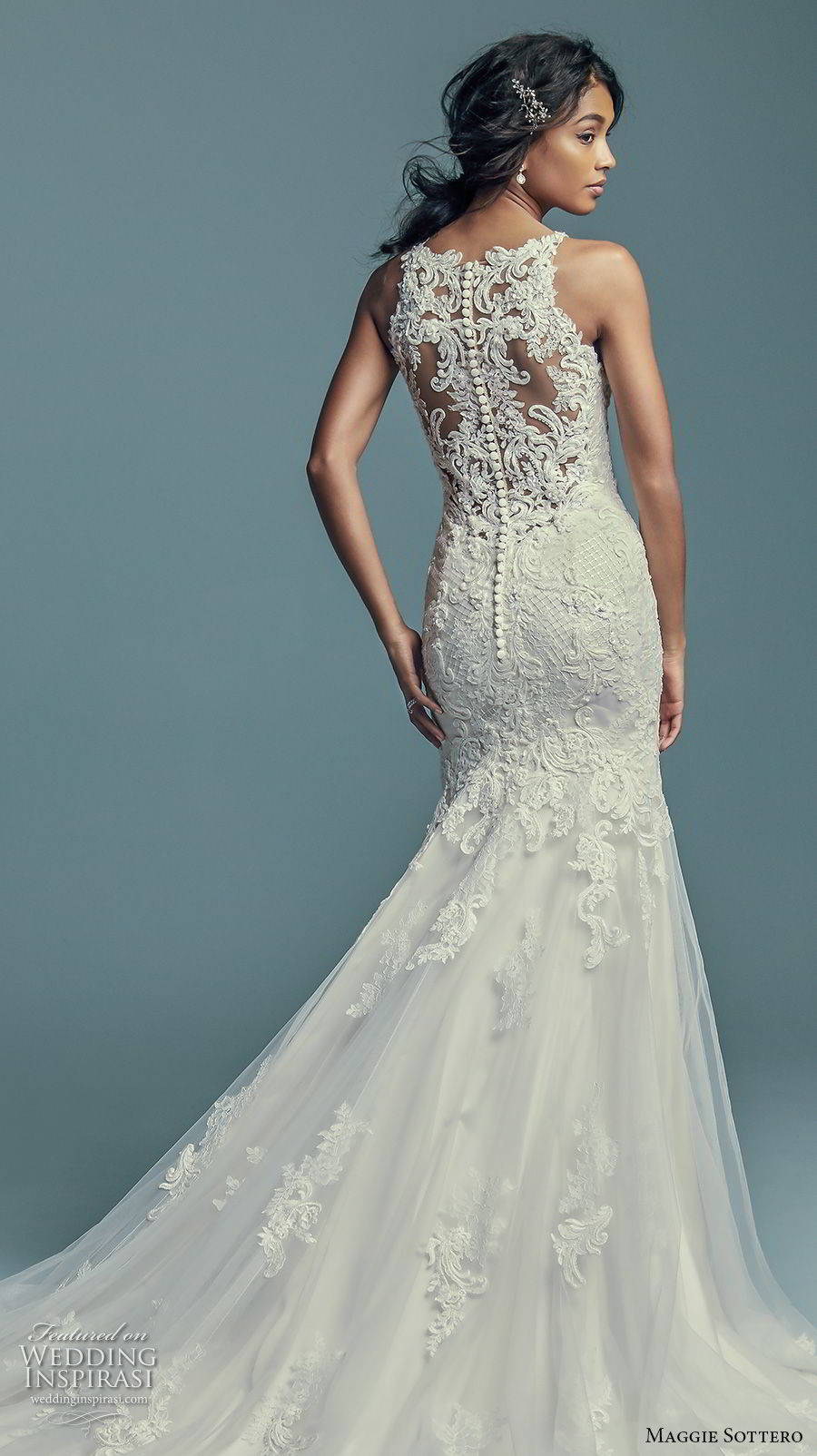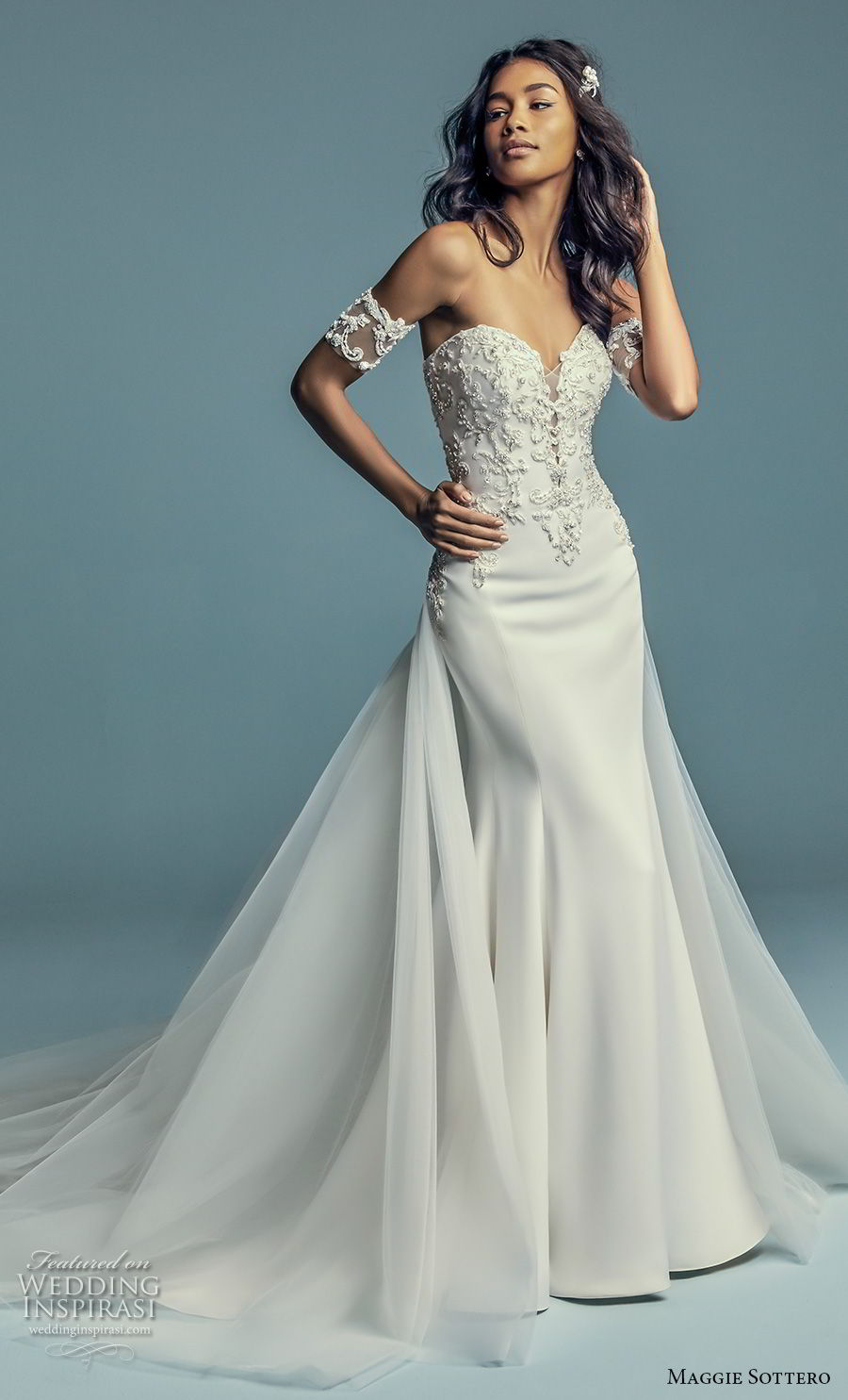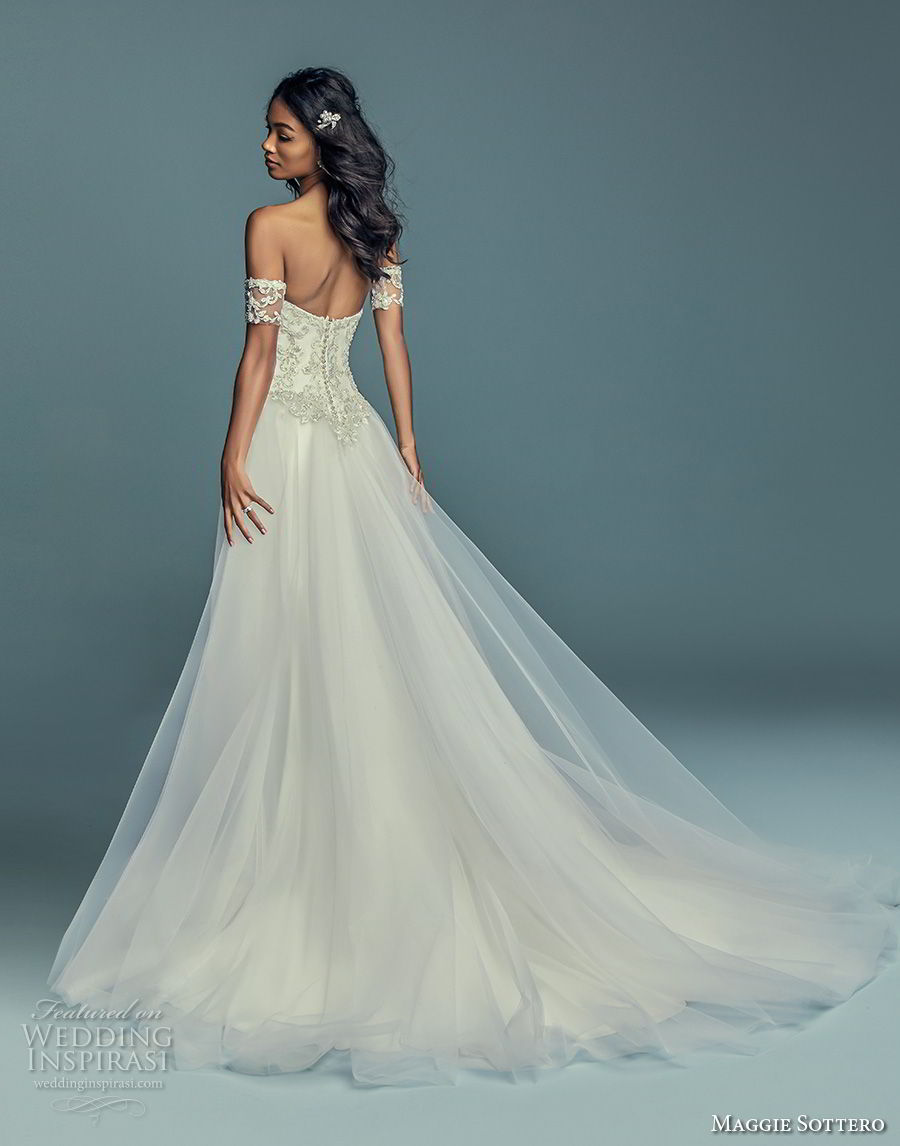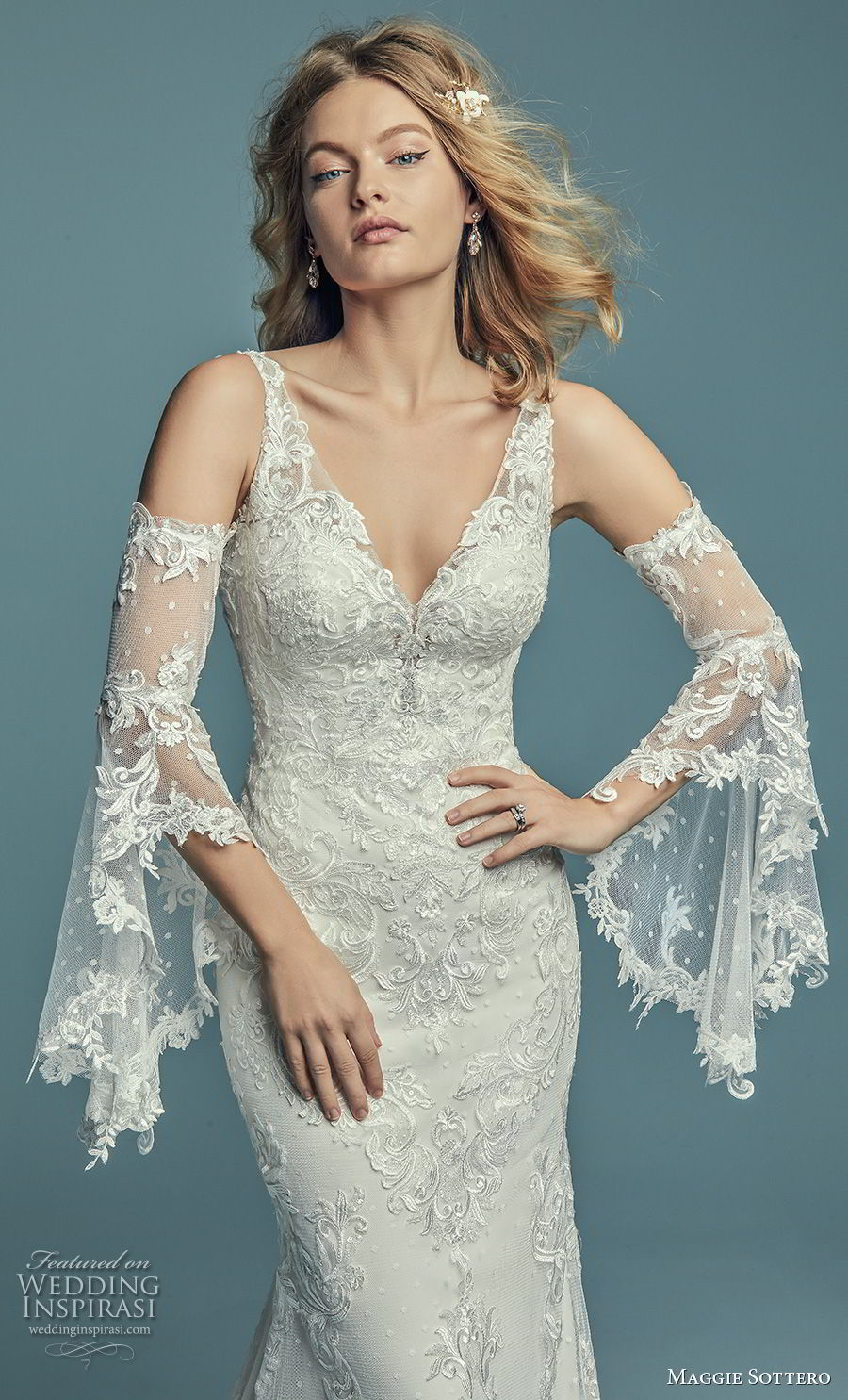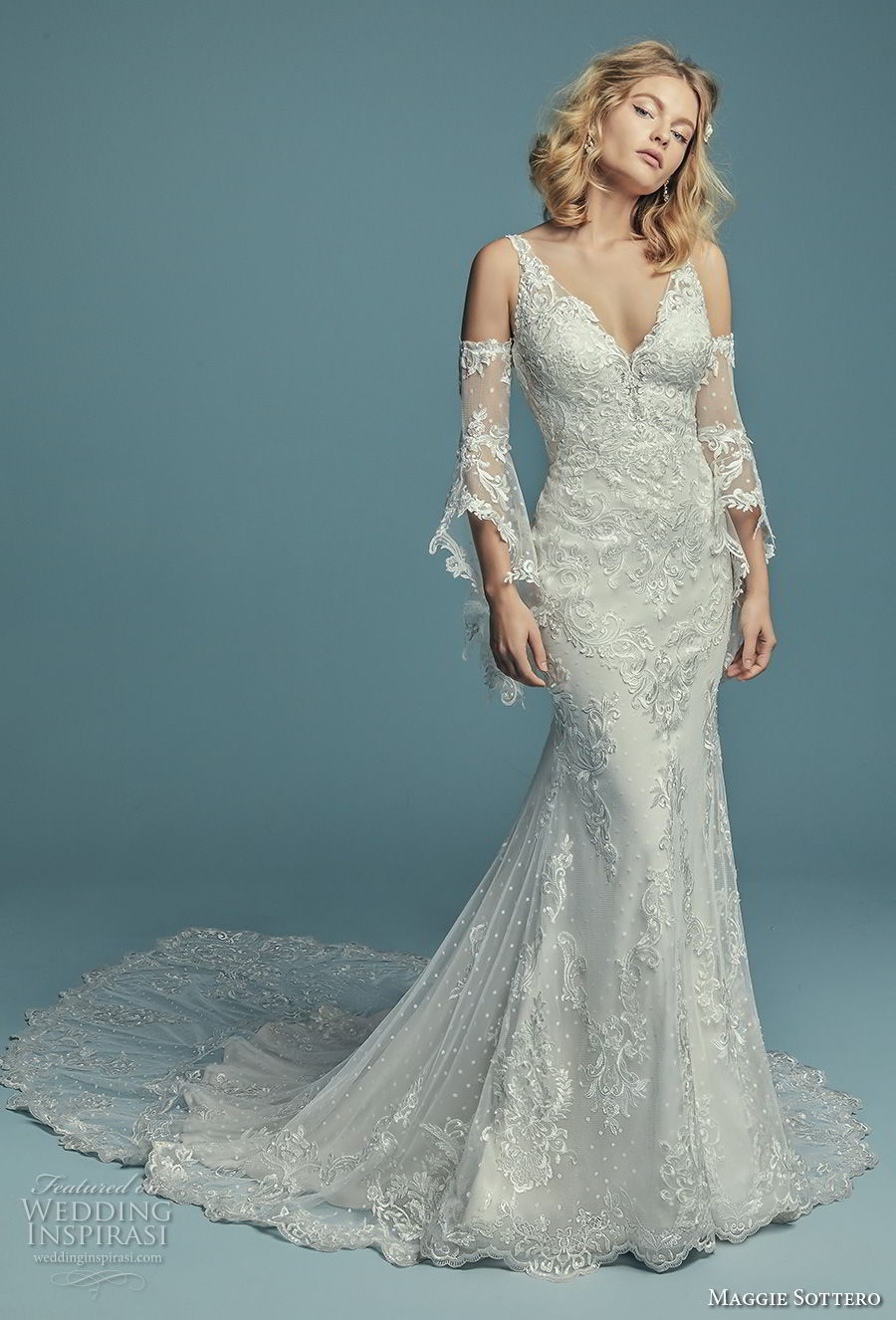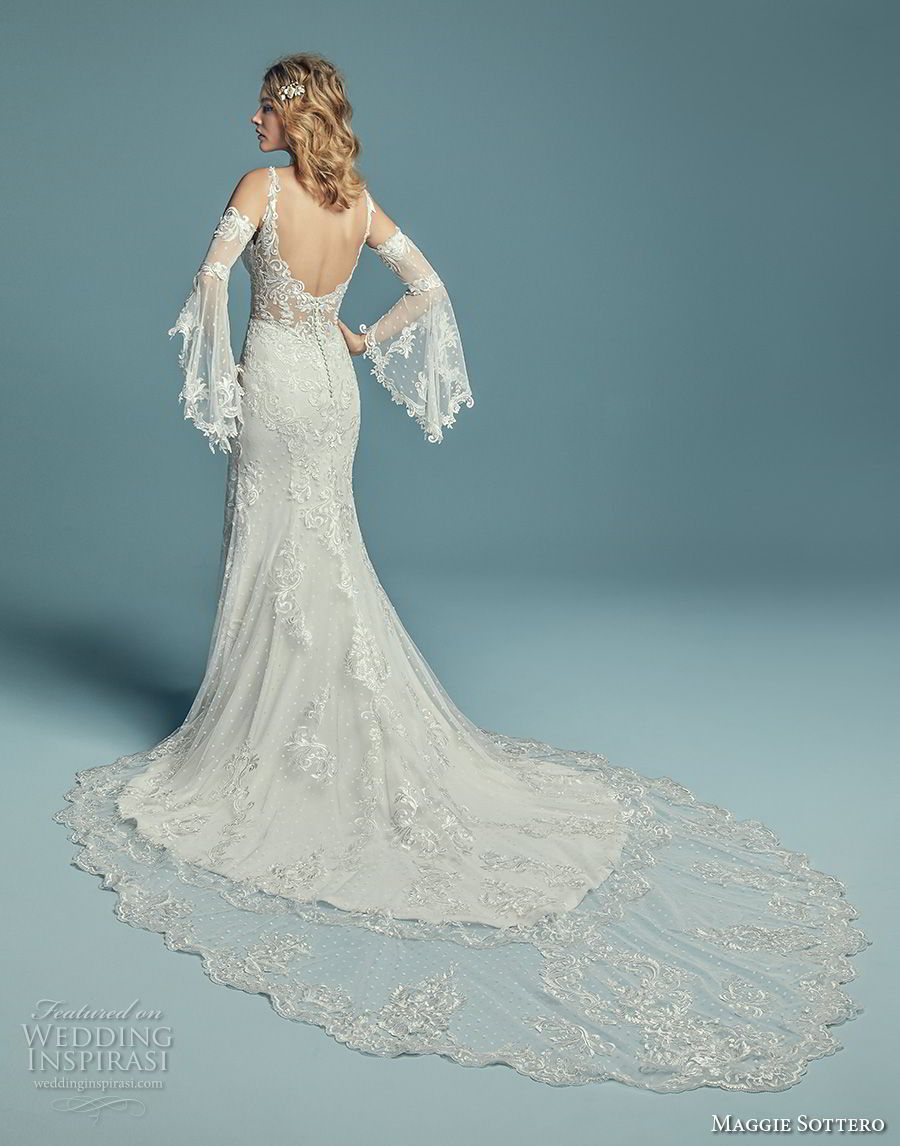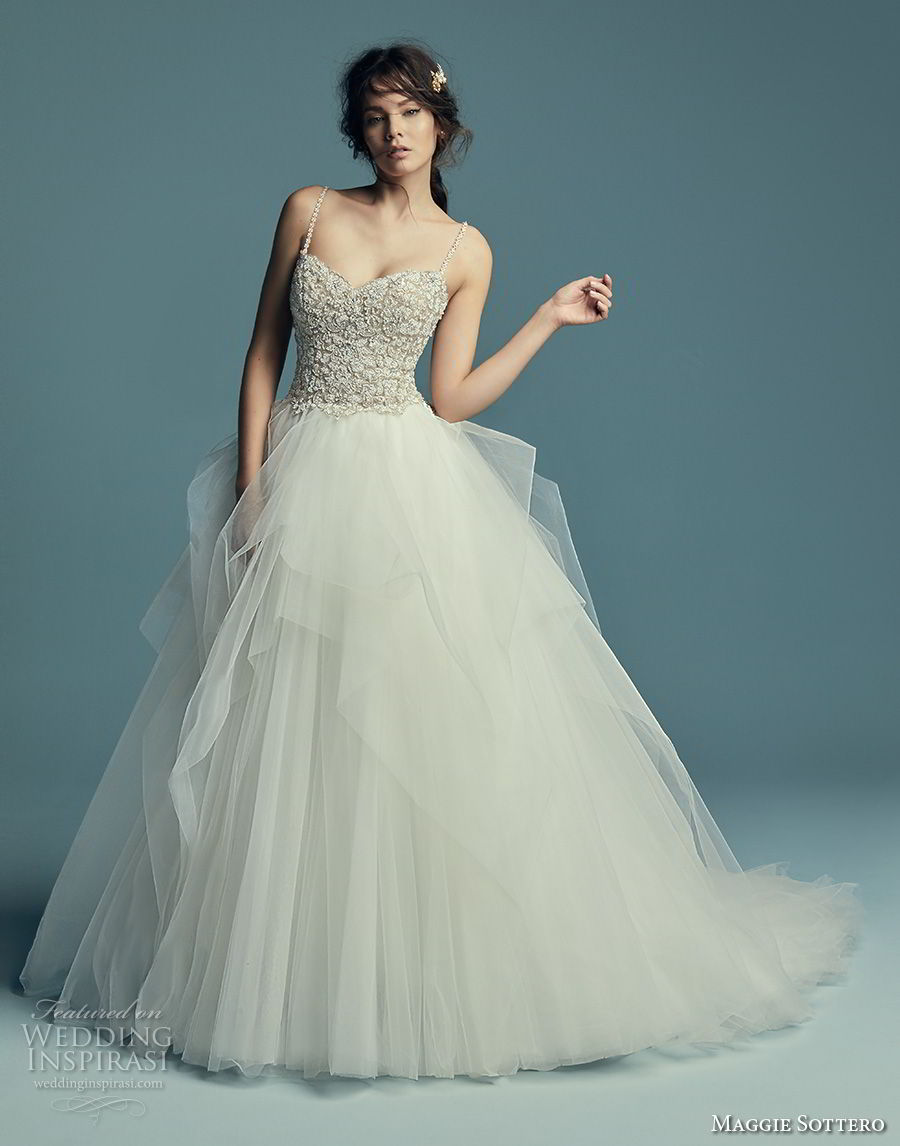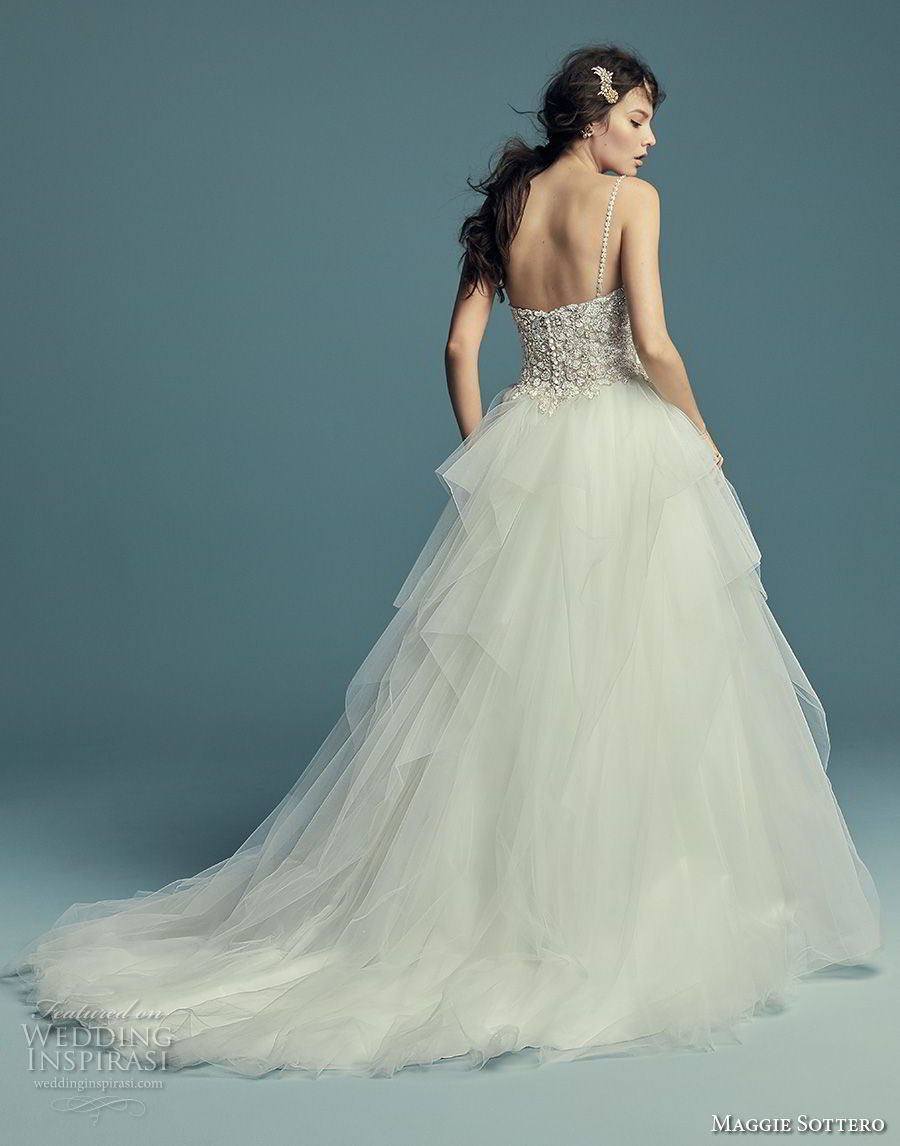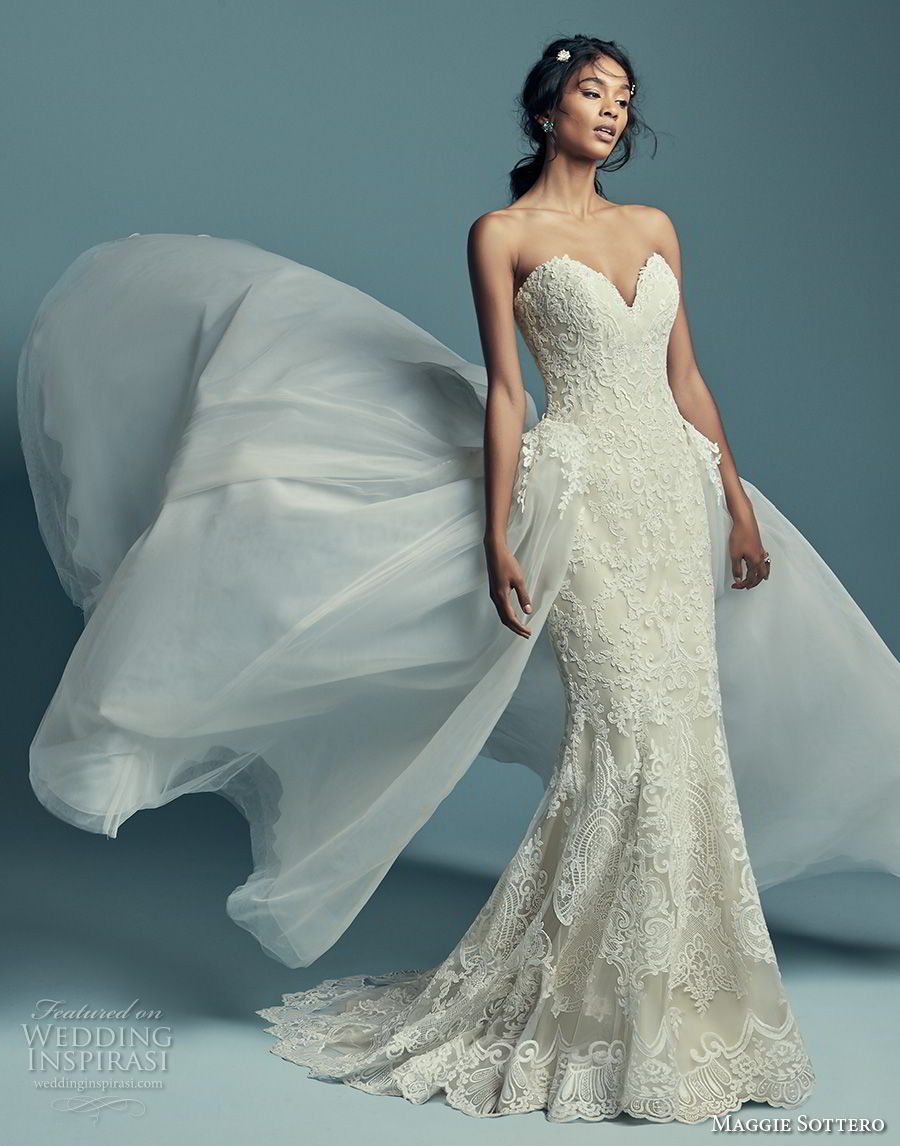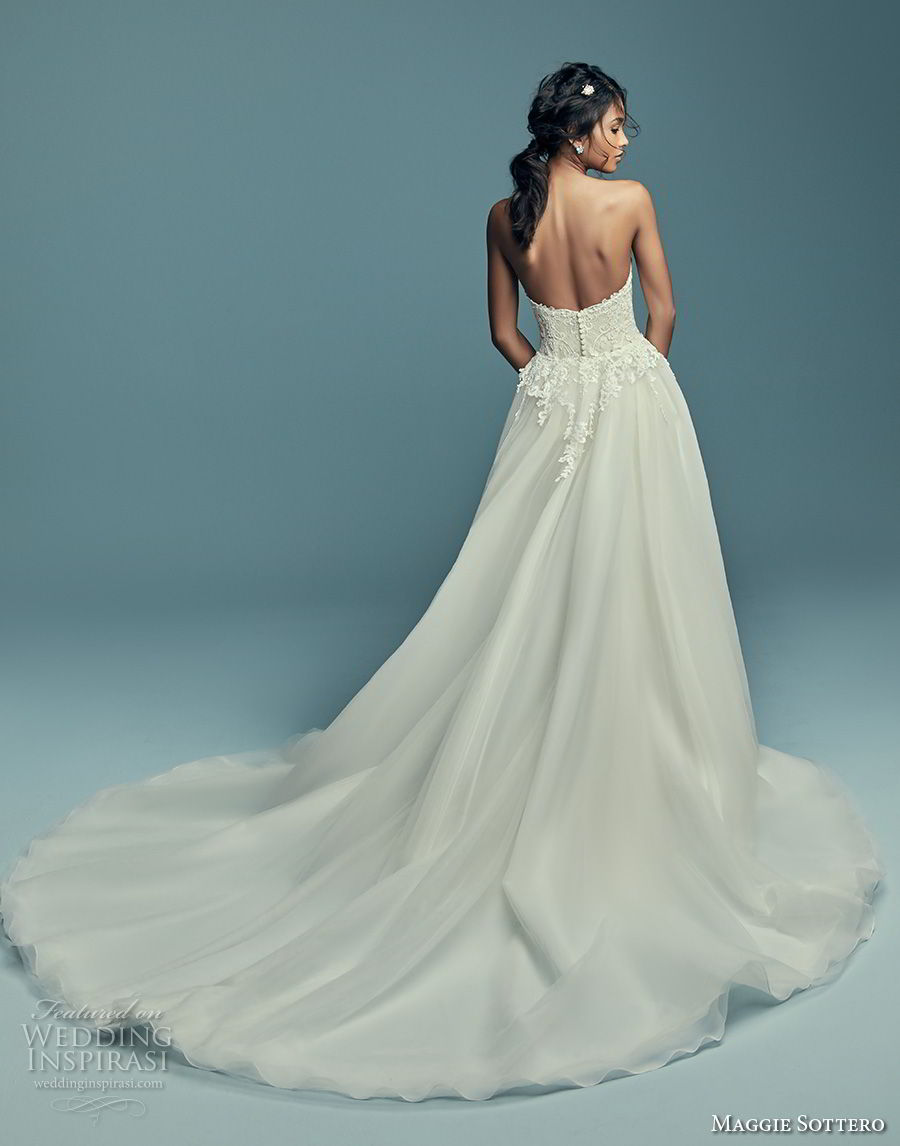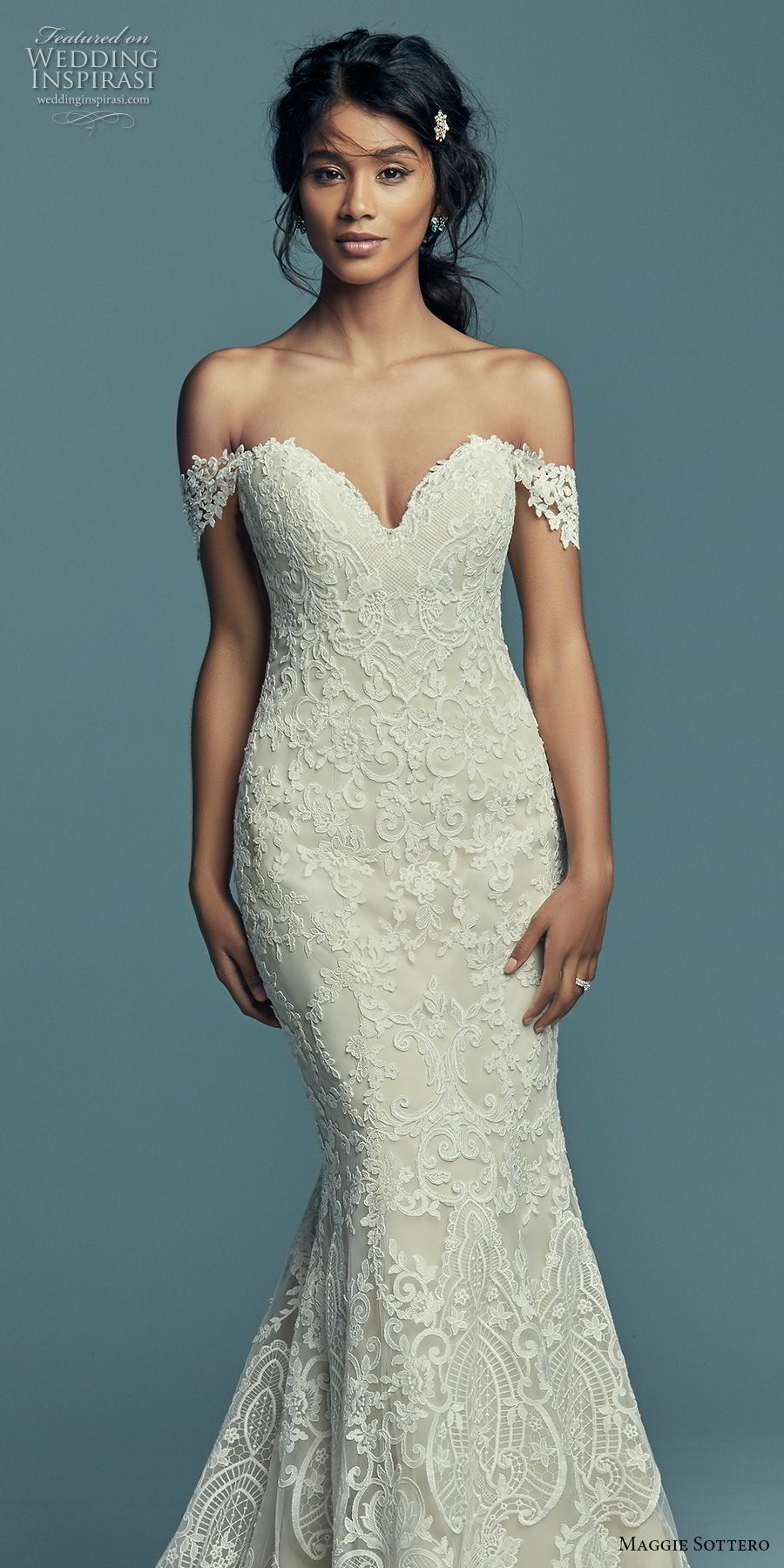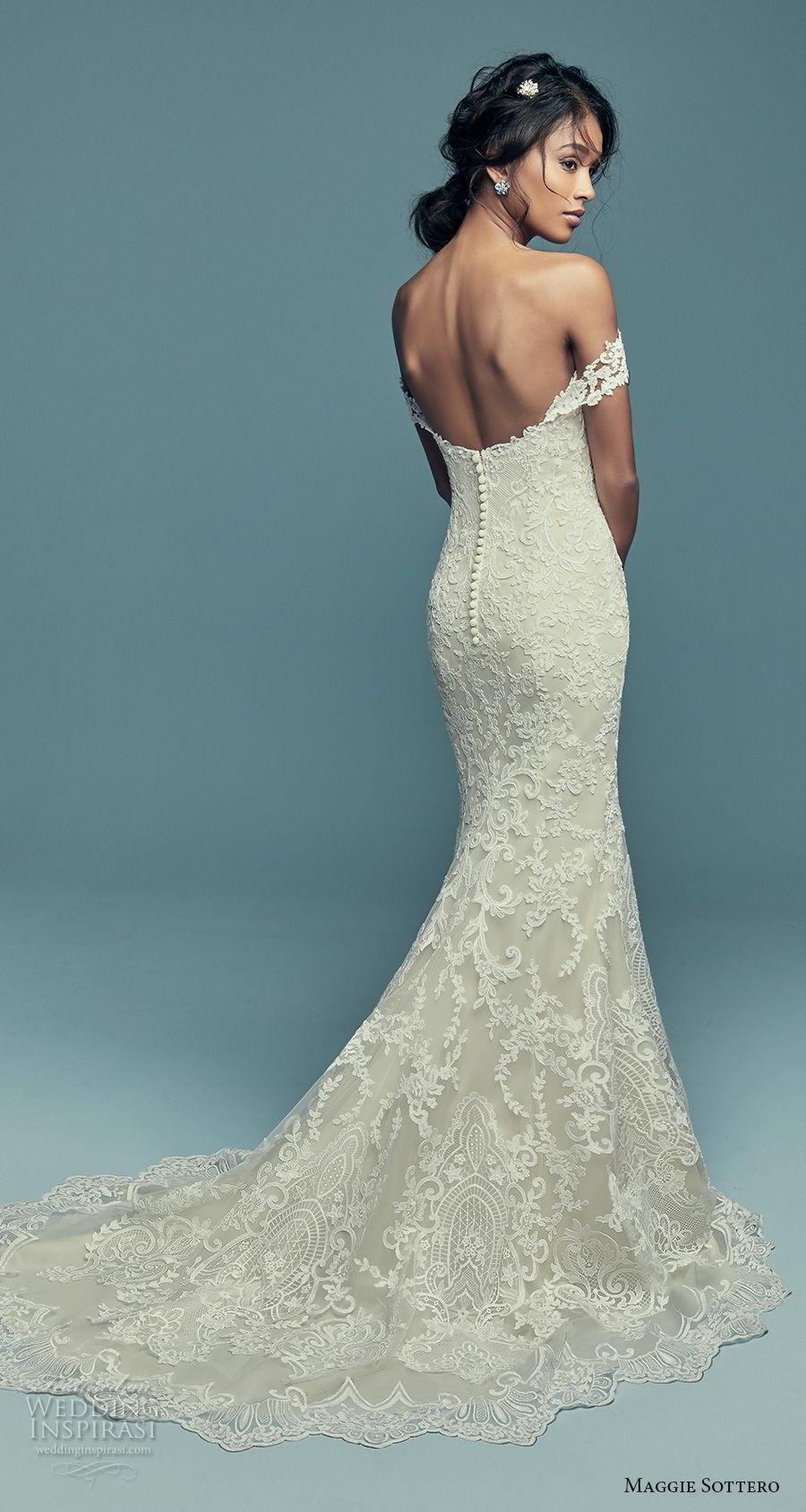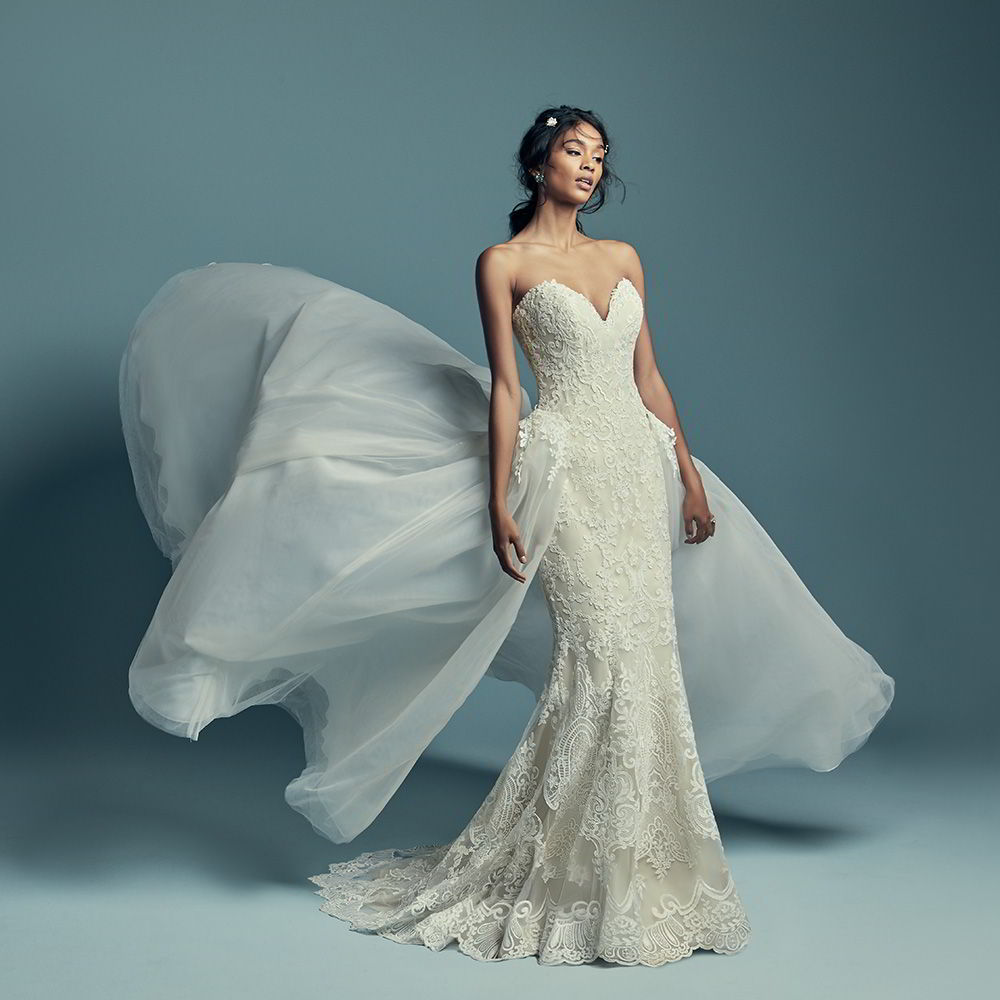 Photos courtesy of Maggie Sottero. For details, visit Maggie Sottero.