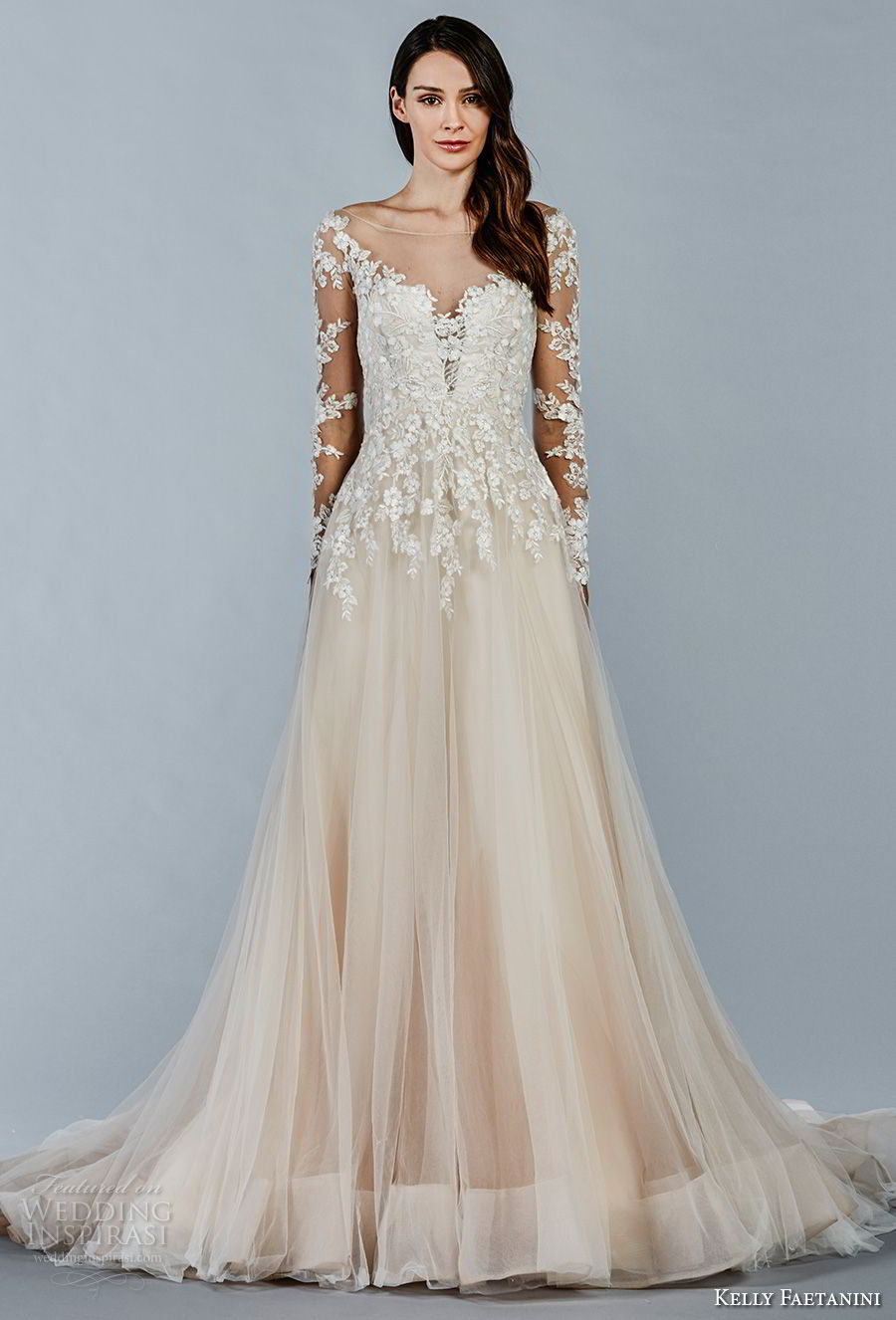 Kelly Faetanini's Fall 2018 bridal collection is filled with incredibly elegant and timelessly romantic silhouettes in gentle colors inspired by nature – ombre blush, pale champagne and sky blue:
"Imagine yourself, alone, in the middle of the woods — just you and your thoughts. A sense of calm takes over. Look up to the sky. See the watercolor clouds of blues bleeding into pink. Sunset begins. Rays of golden sunlight hit your face and it's heavenly. You feel like you're in a dream. Sail away. With delicate hand-crafted details, the new Fall 2018 Kelly Faetanini bridal collection uses pops of color, like blue and blush that bring about a serene, celestial type feeling that reflects in each gown. Luxe laces and silks provide an elegance that is carefully created with textures and design."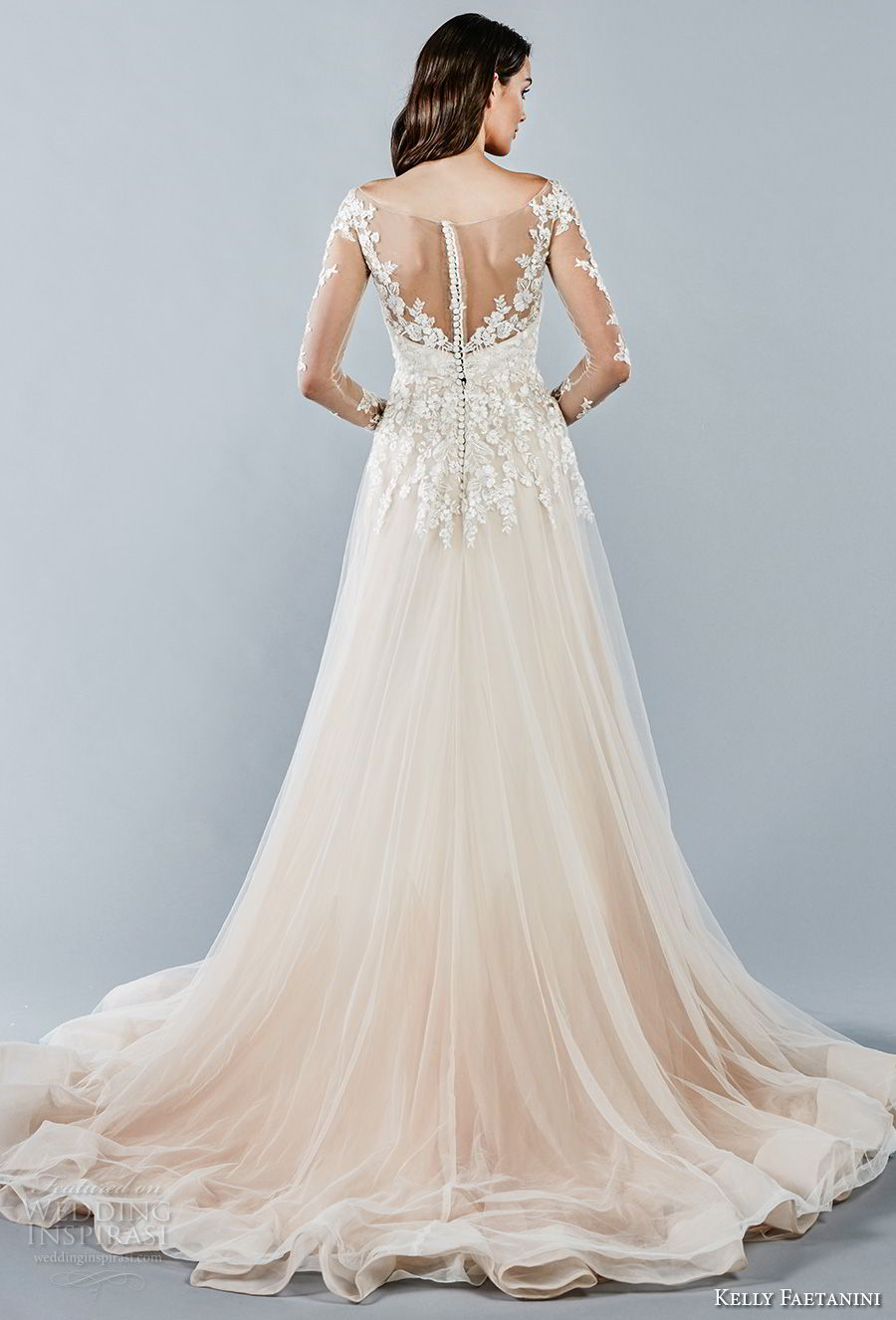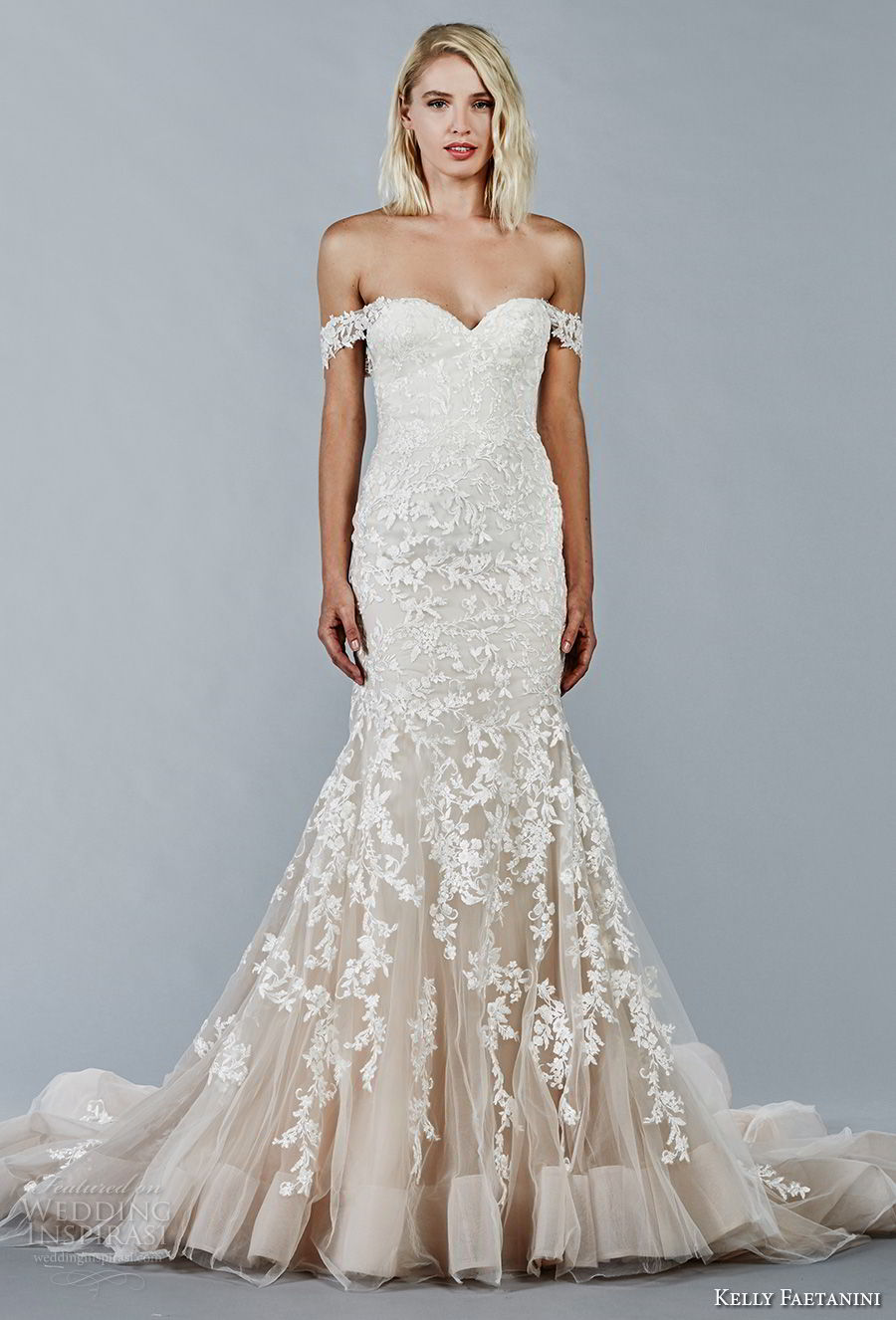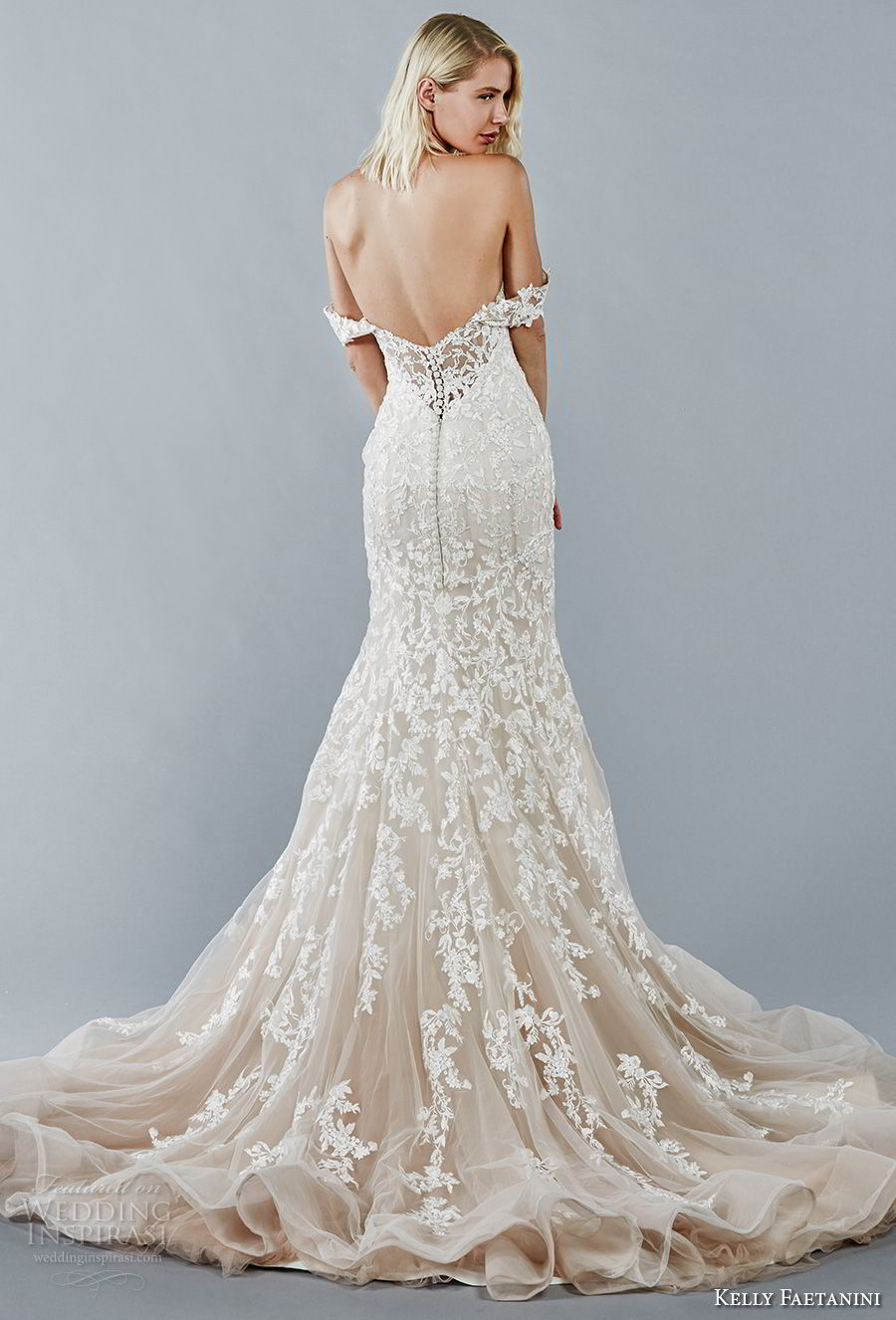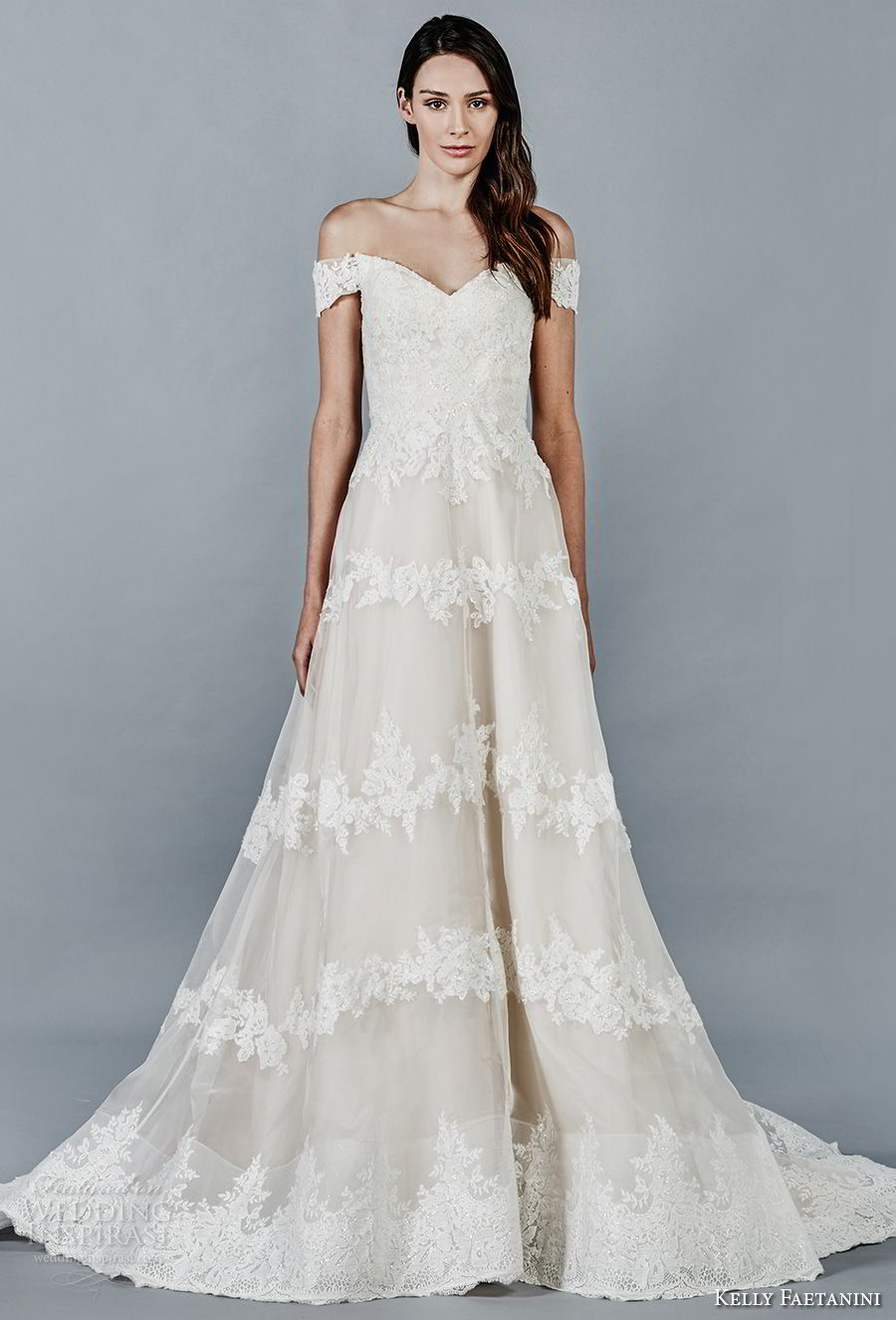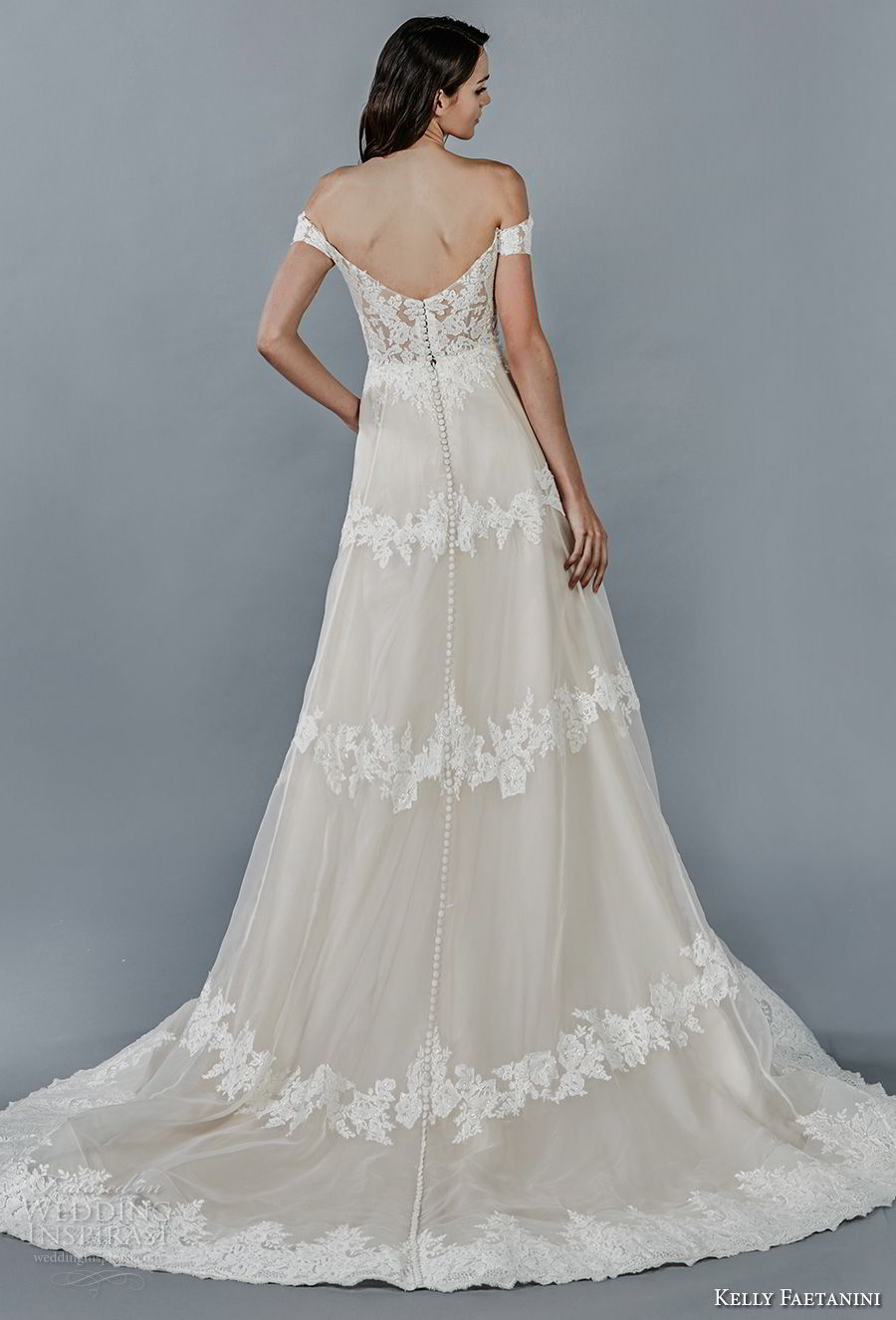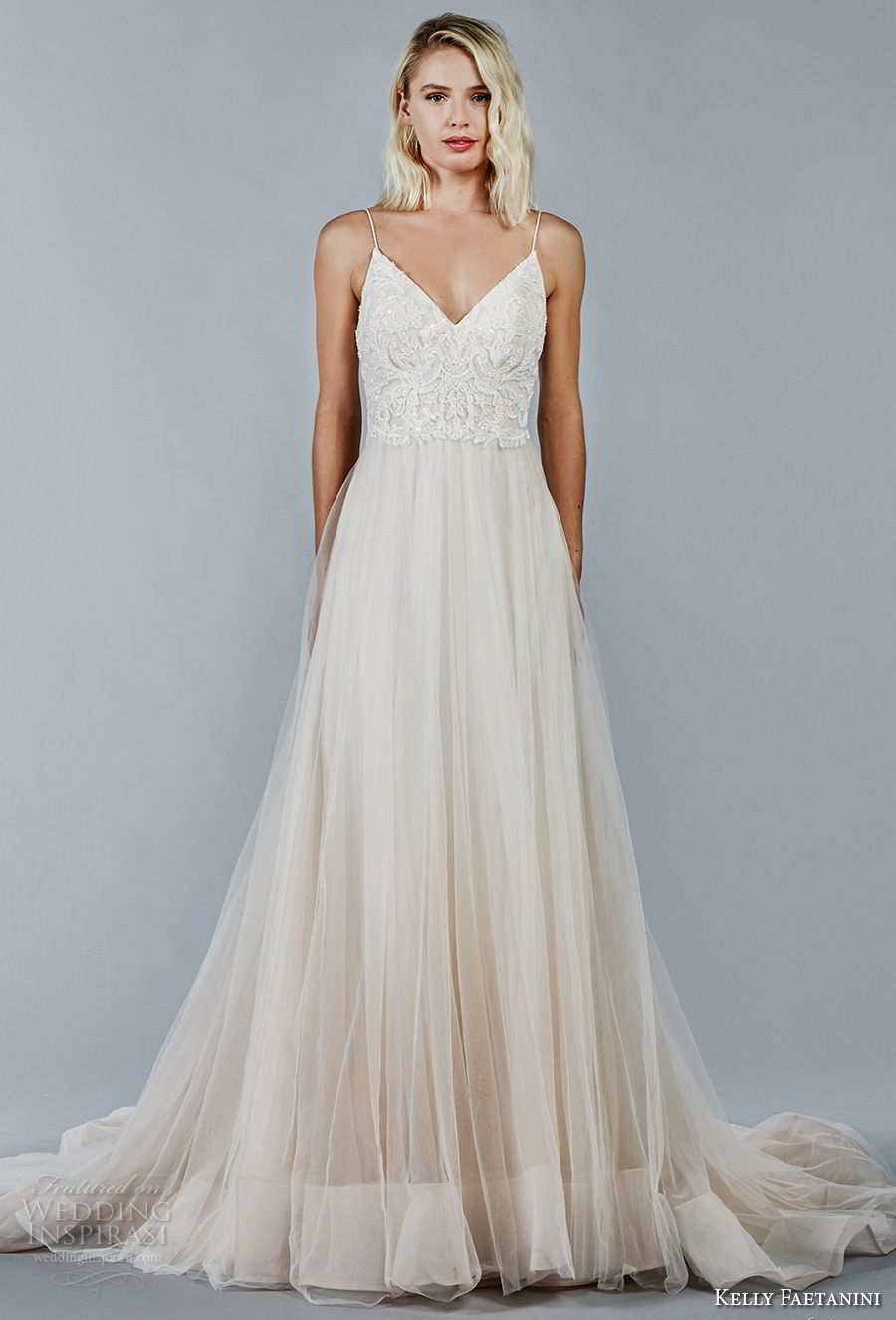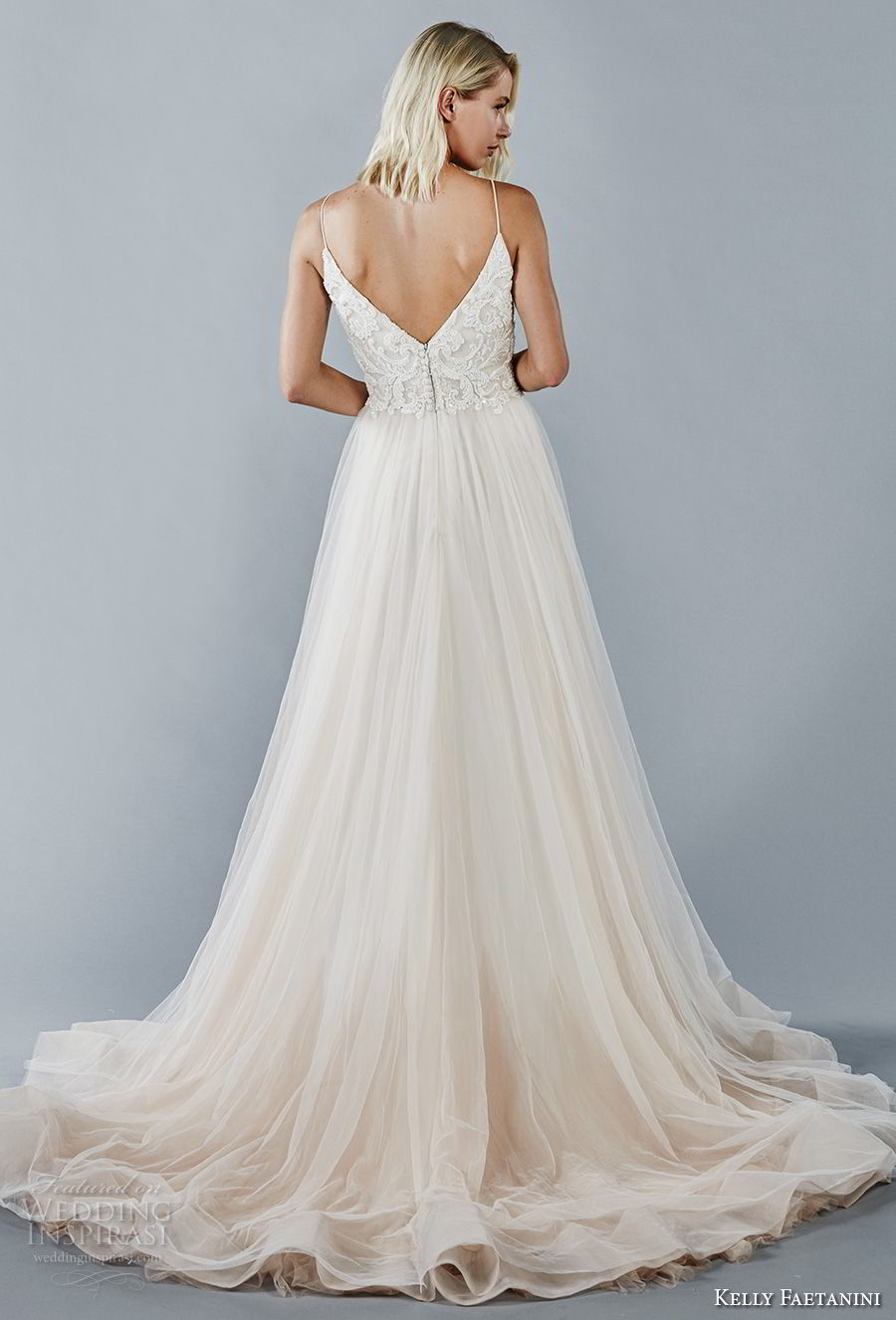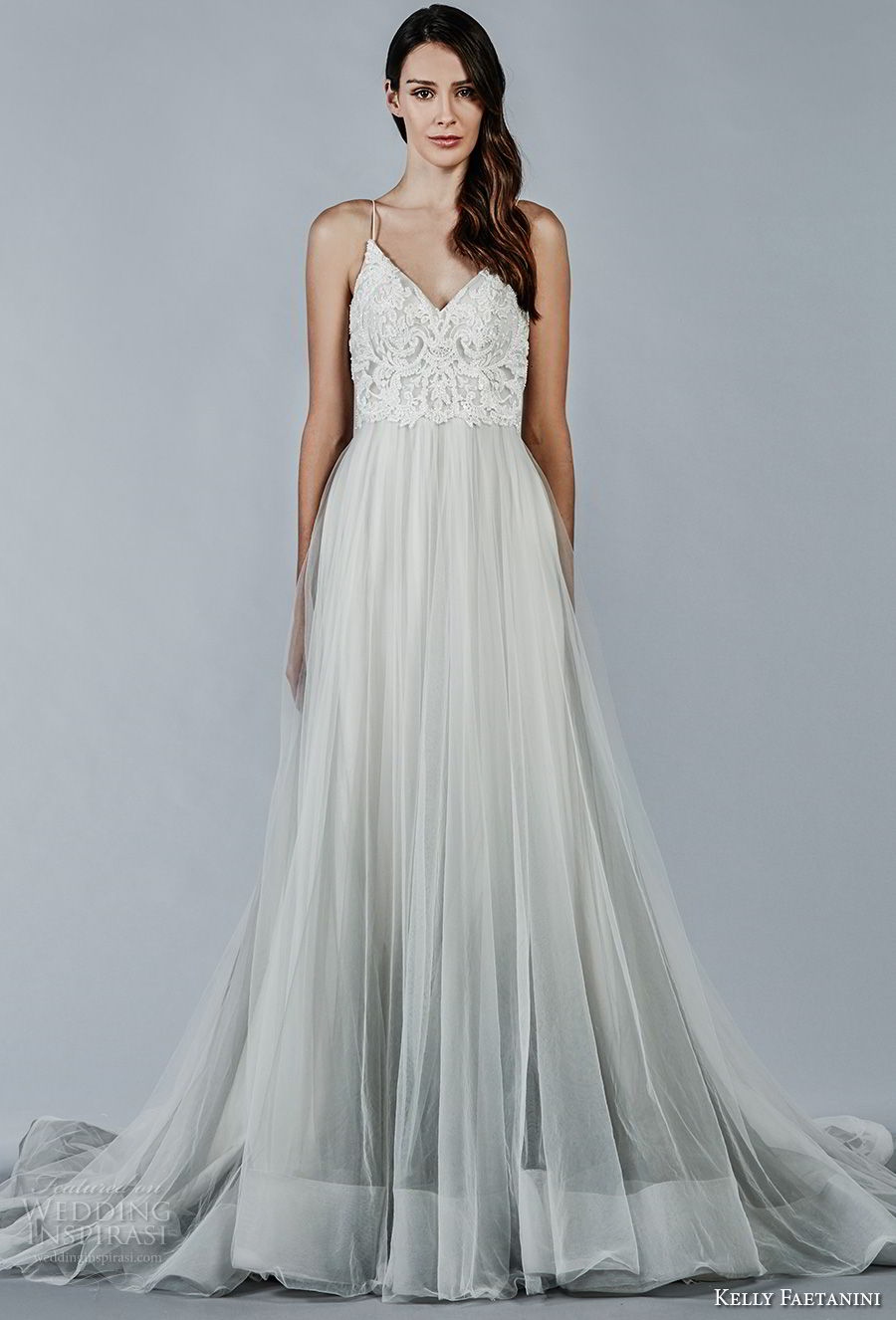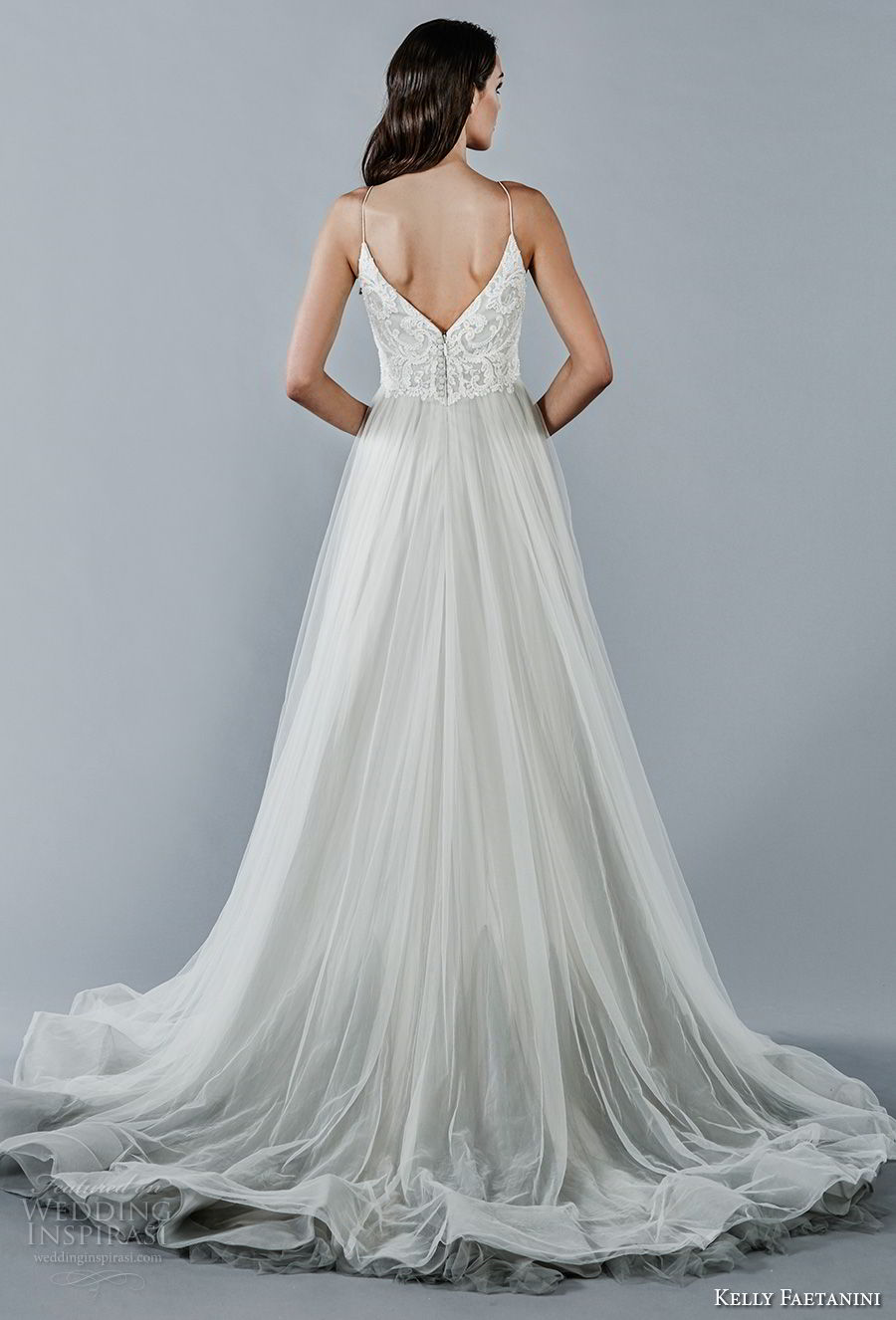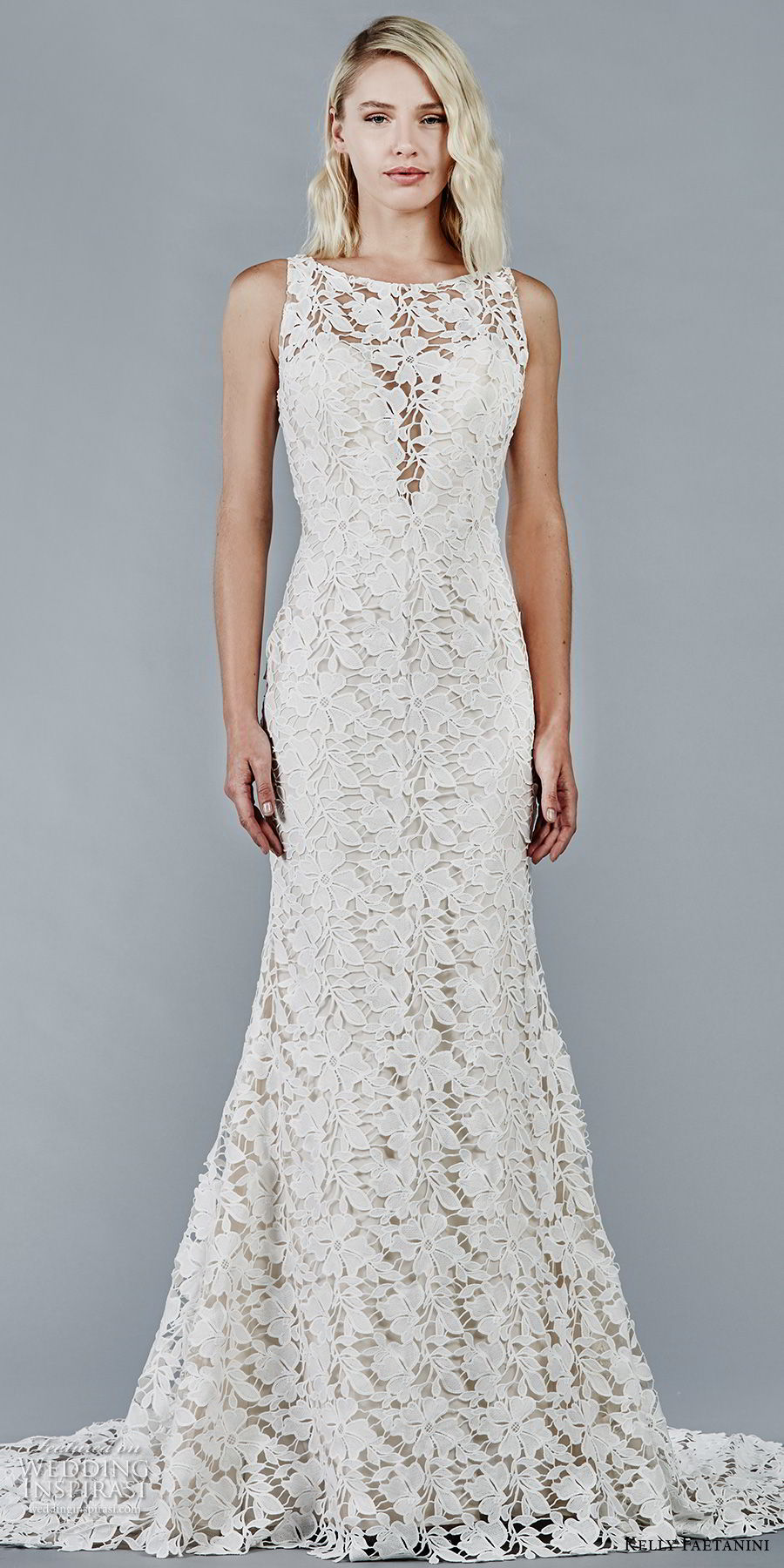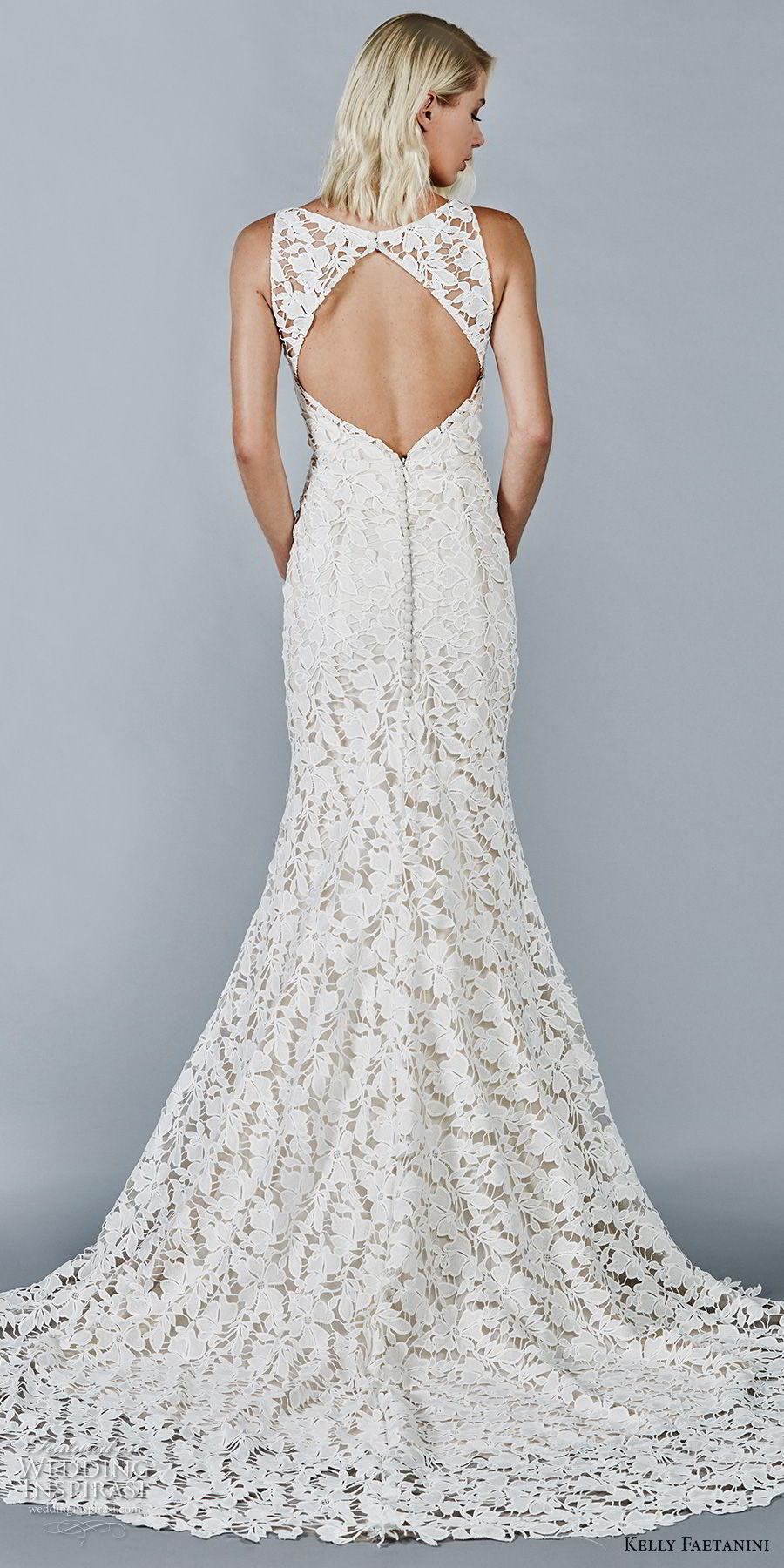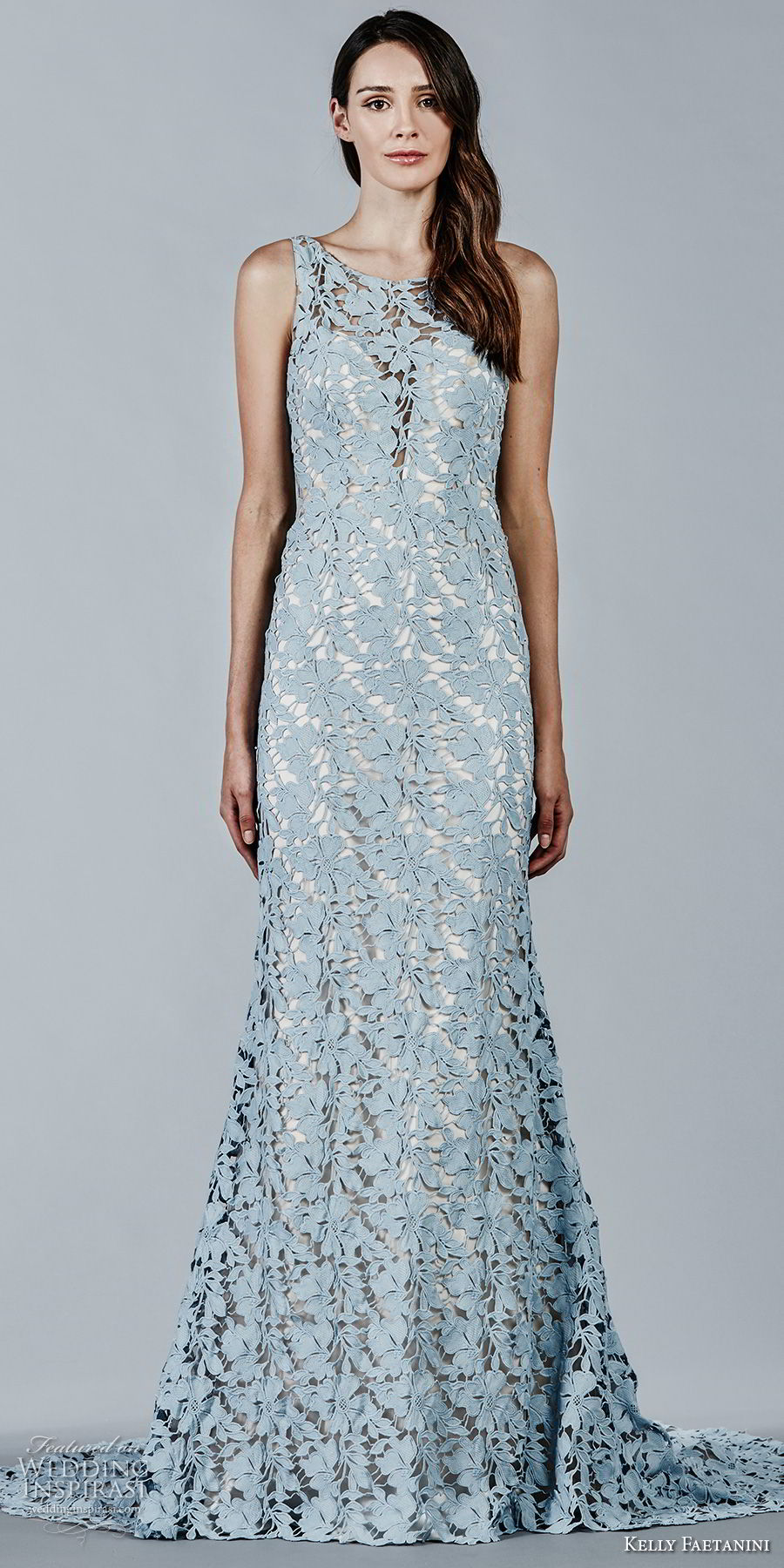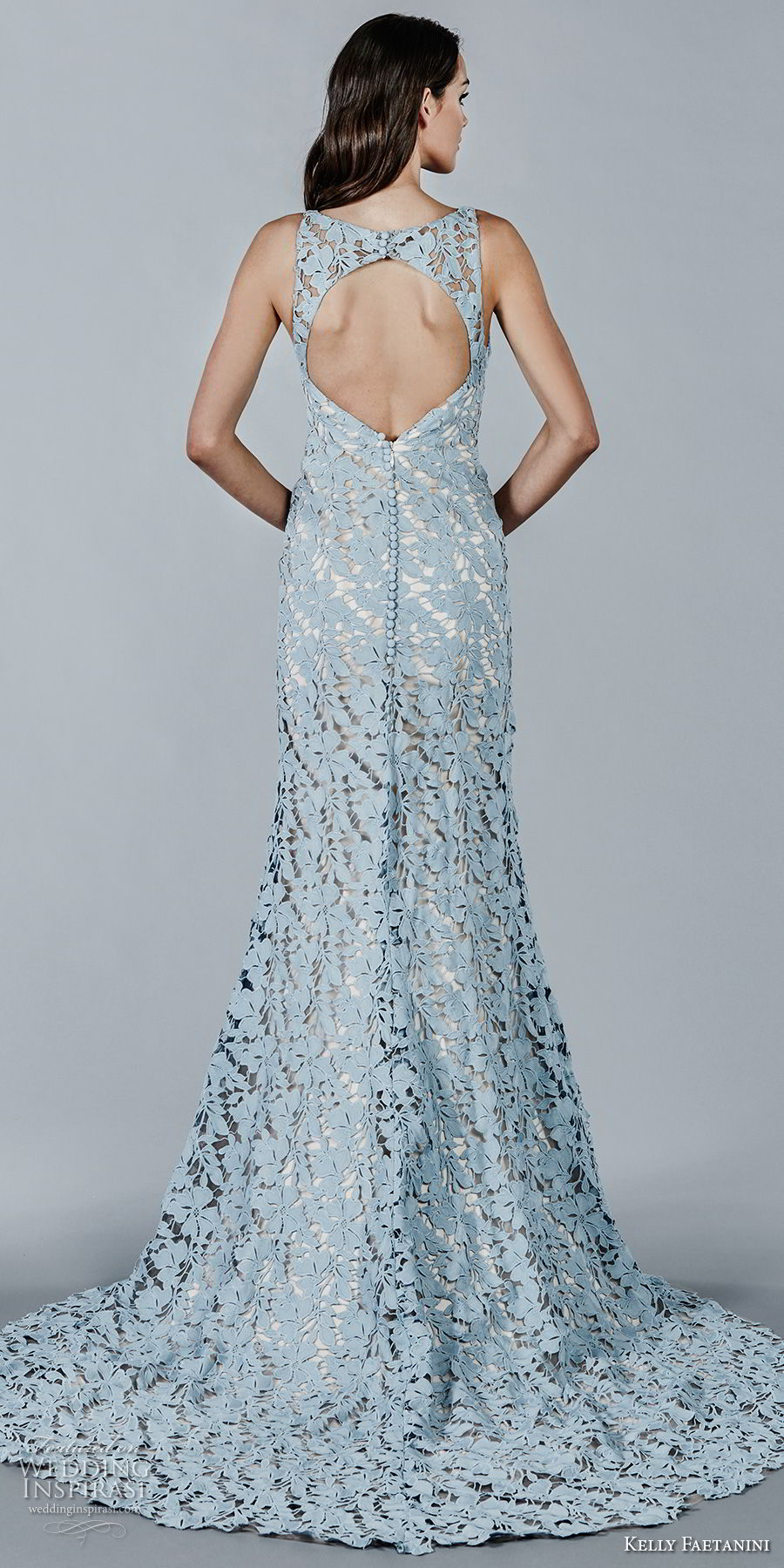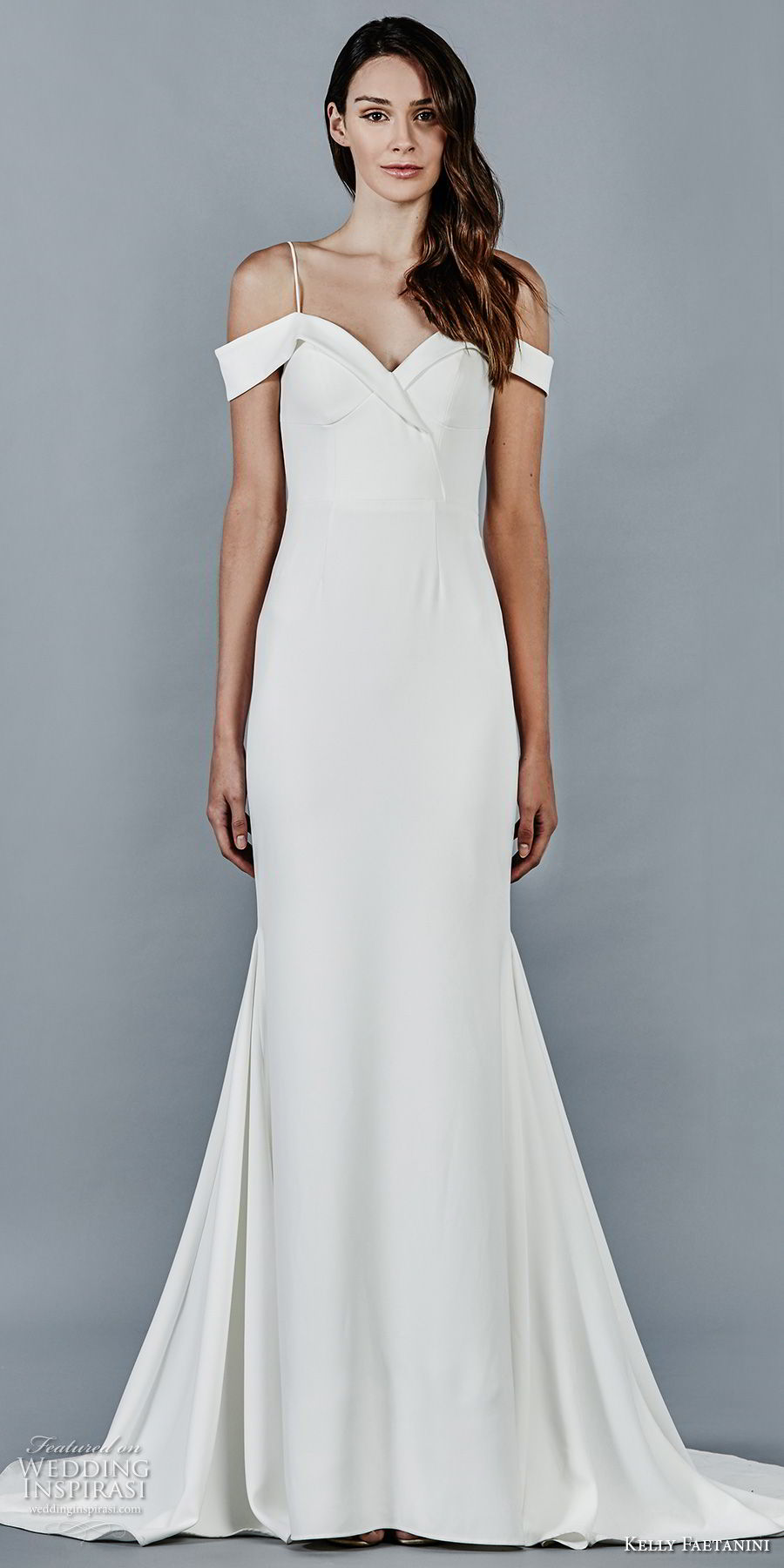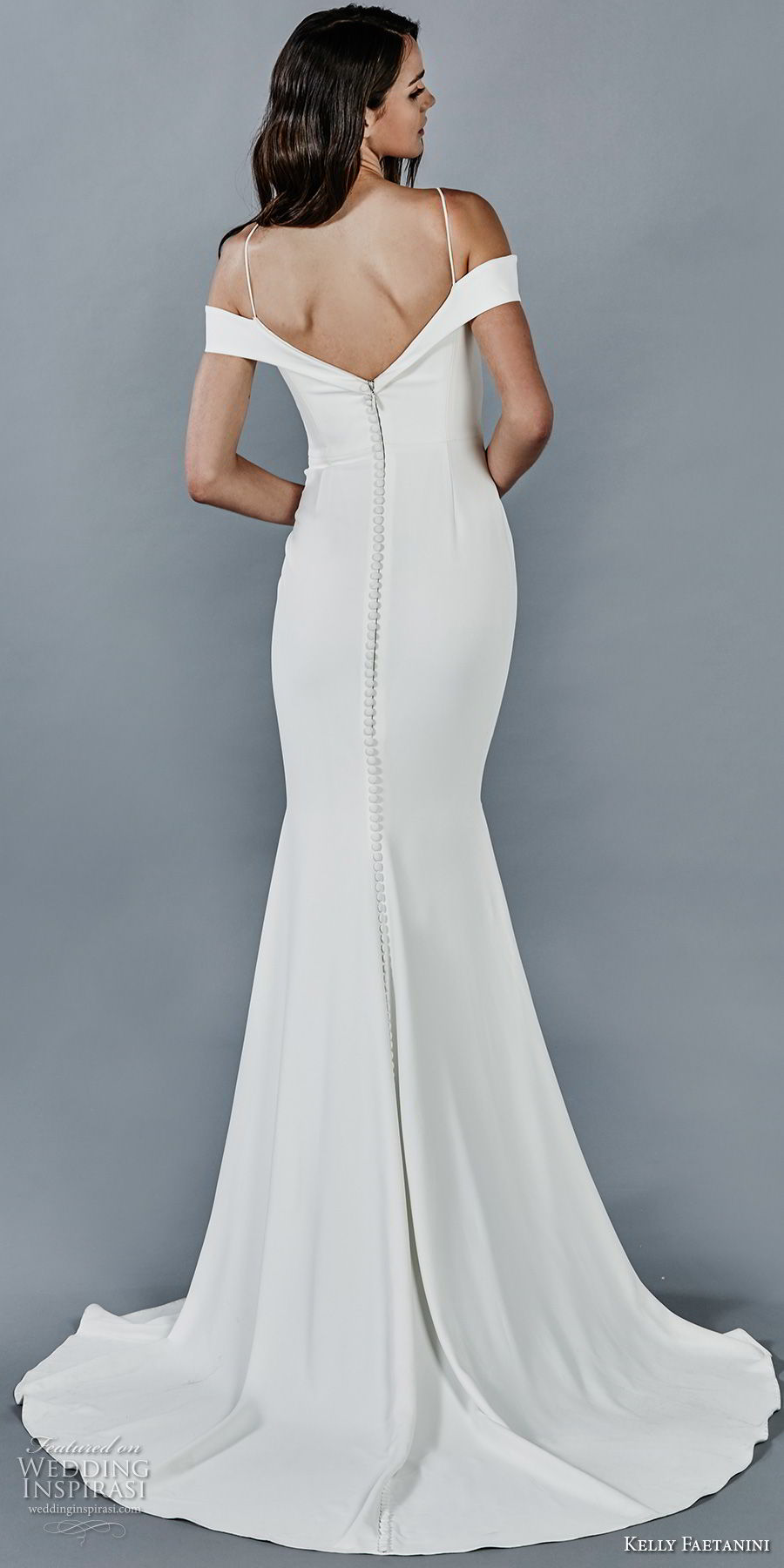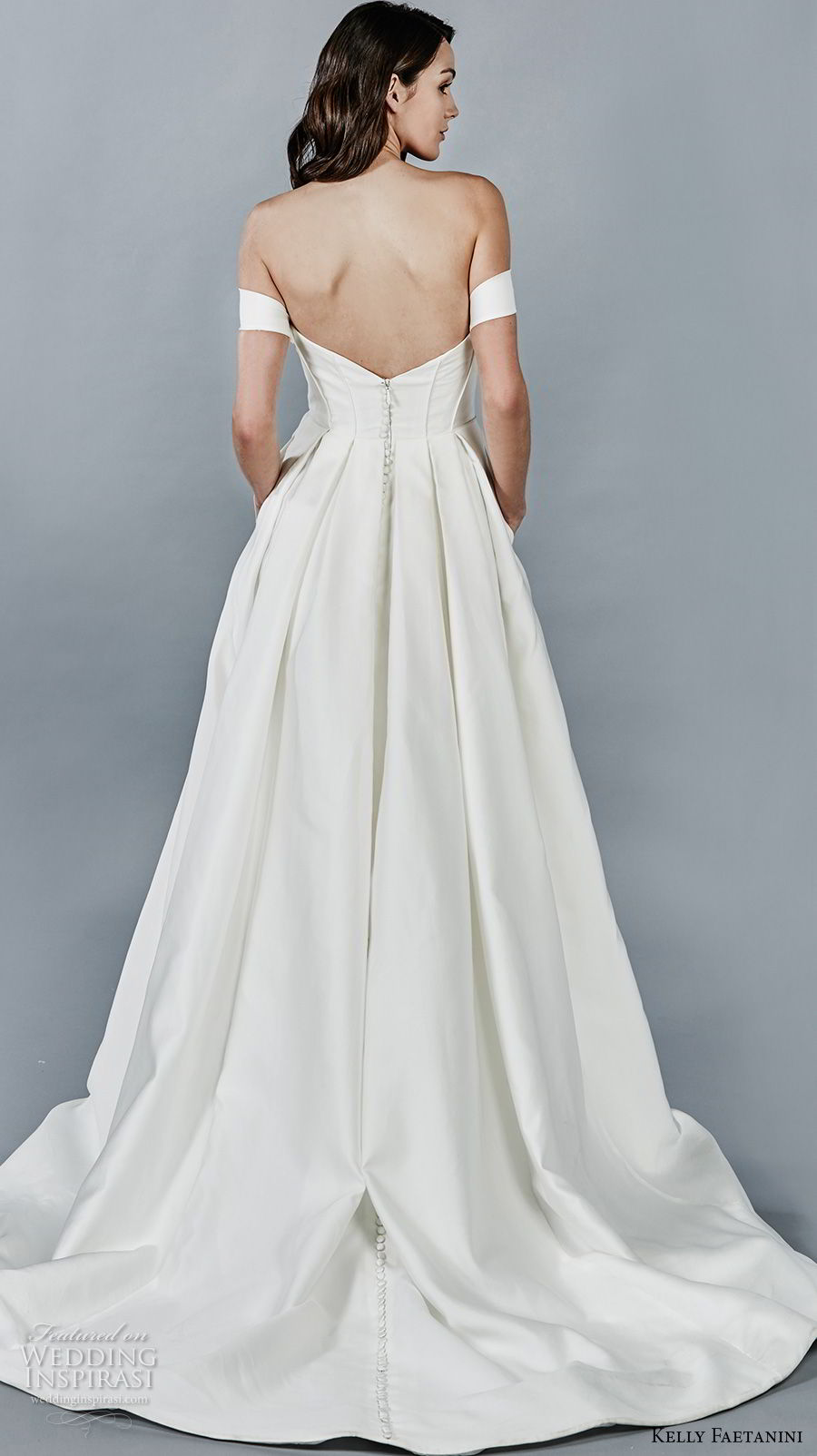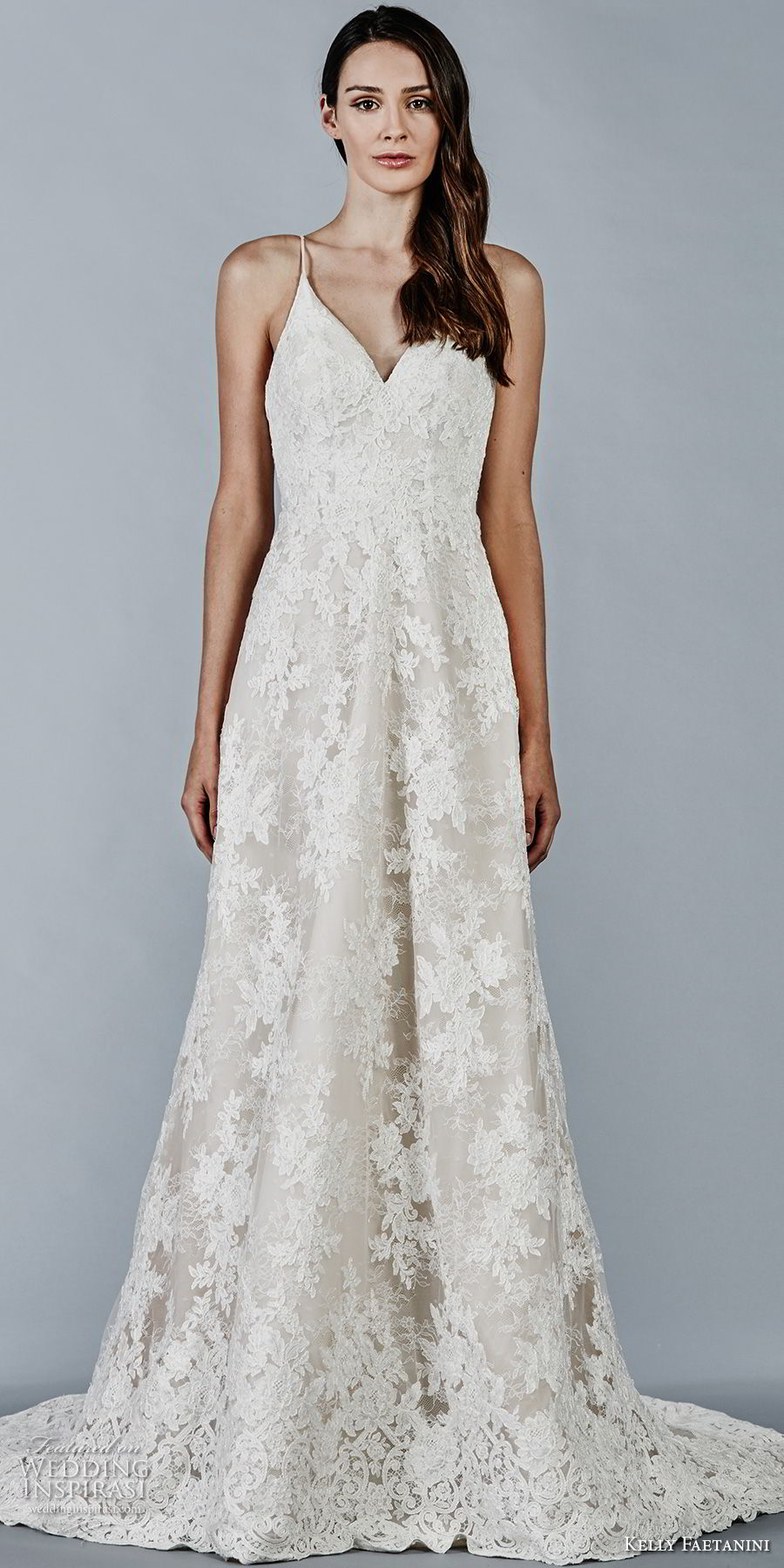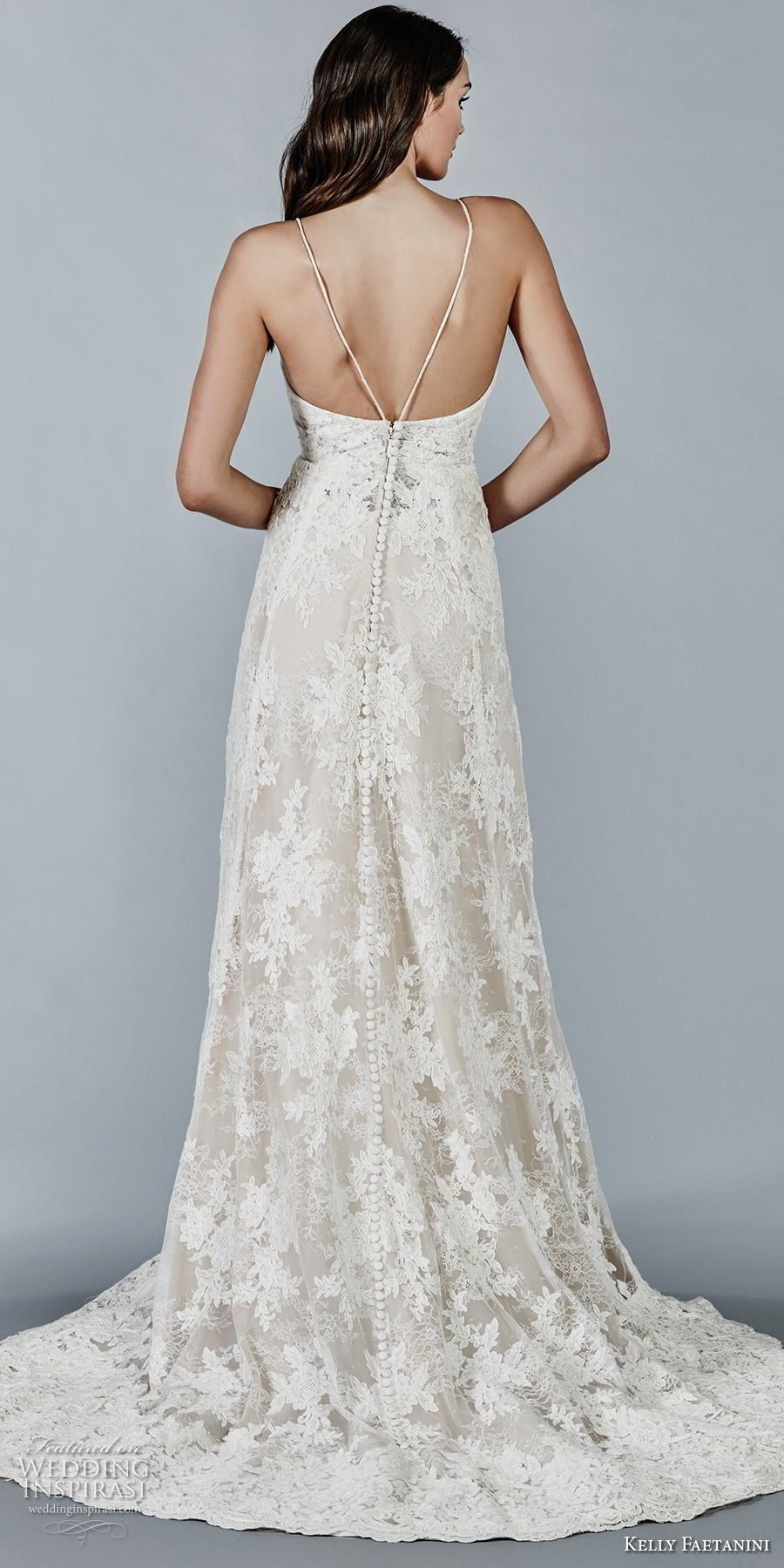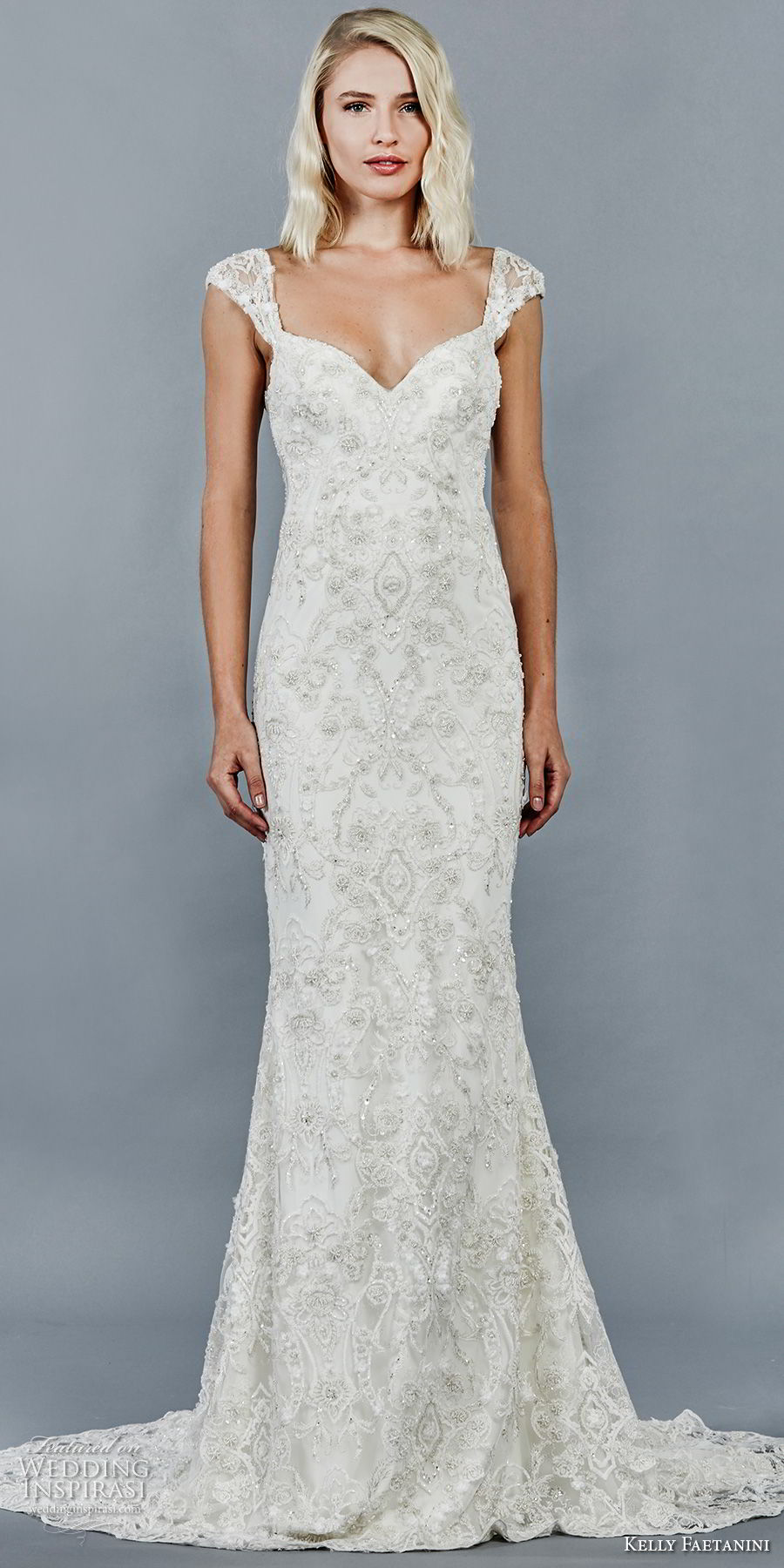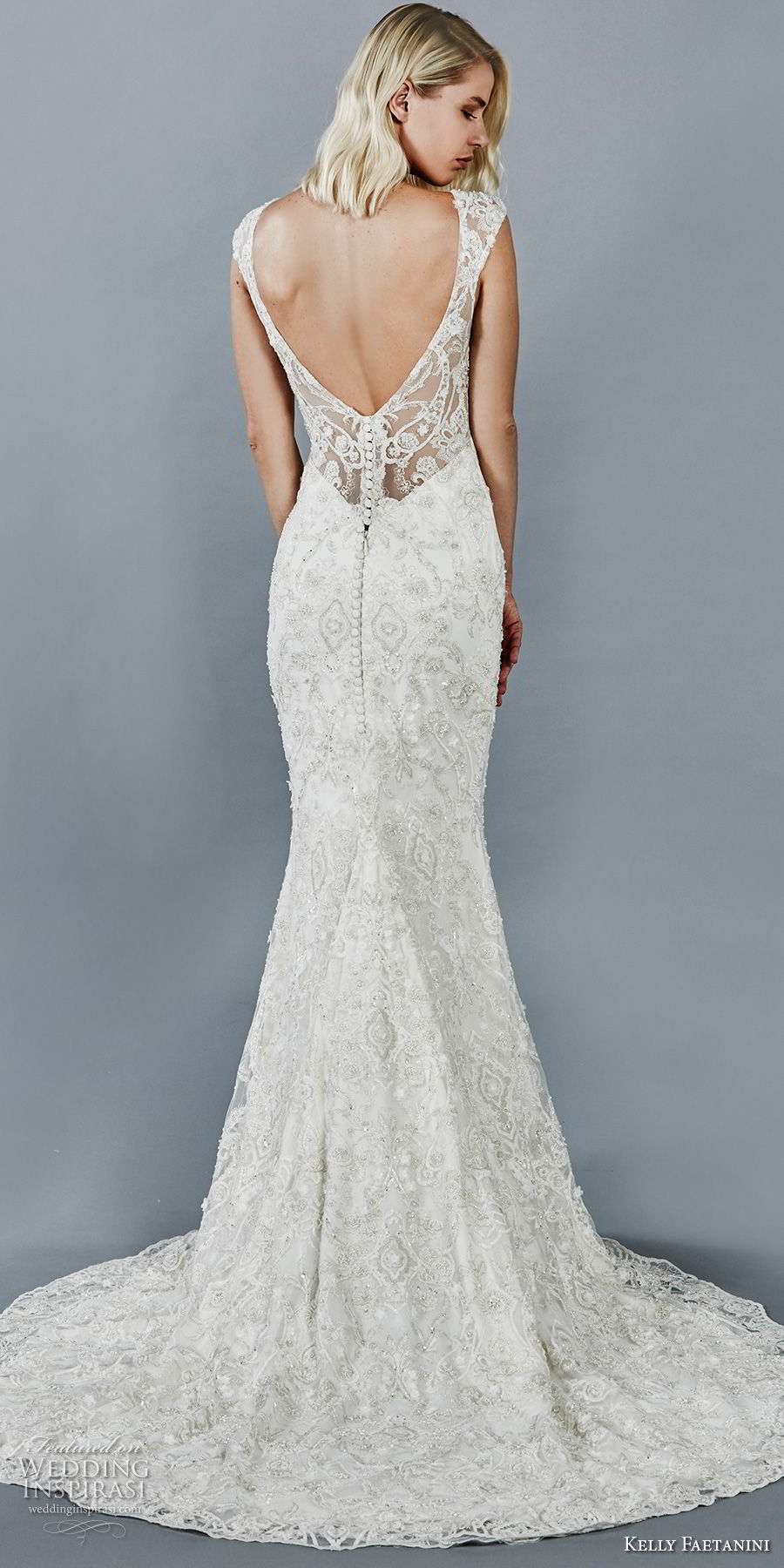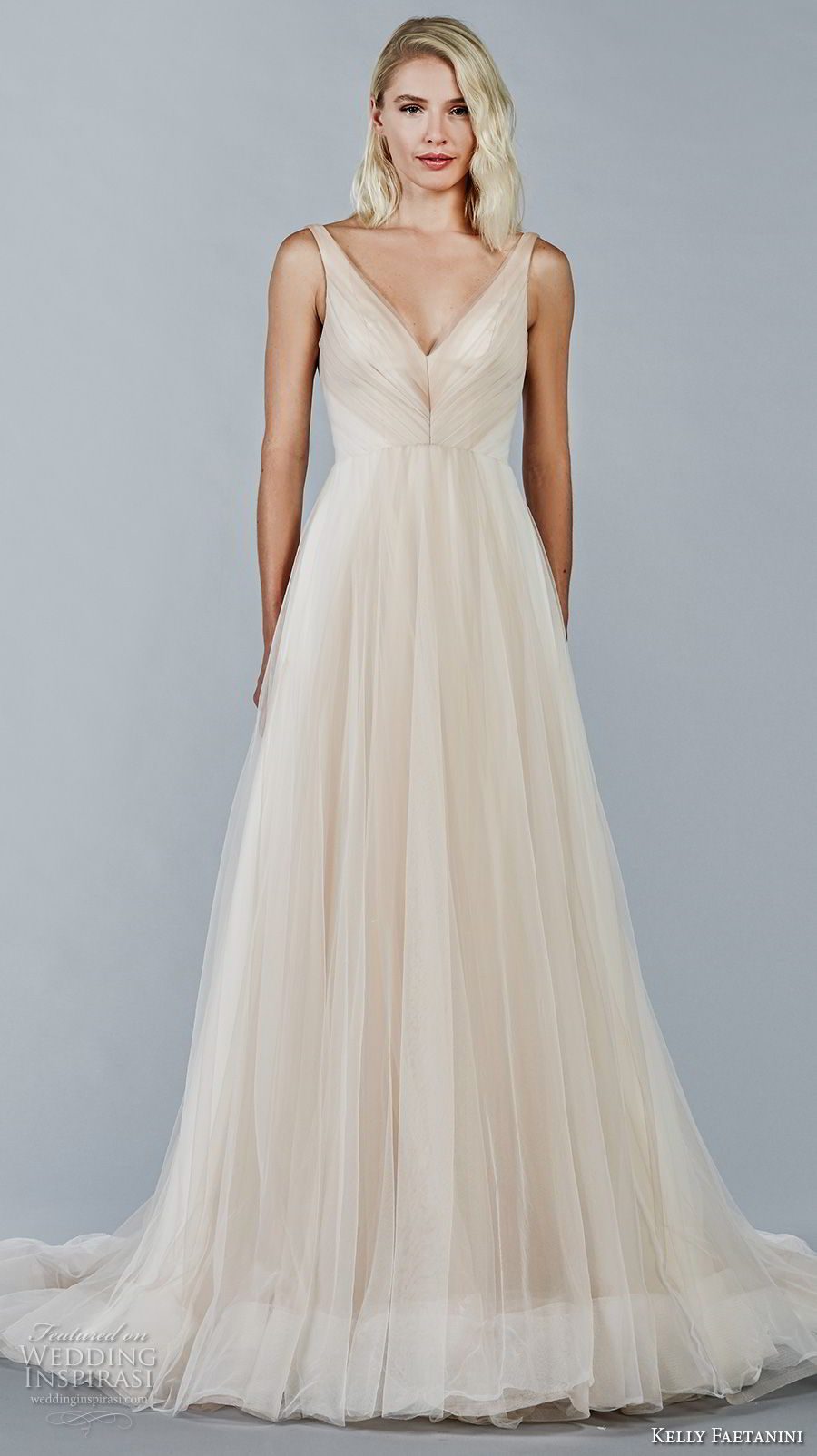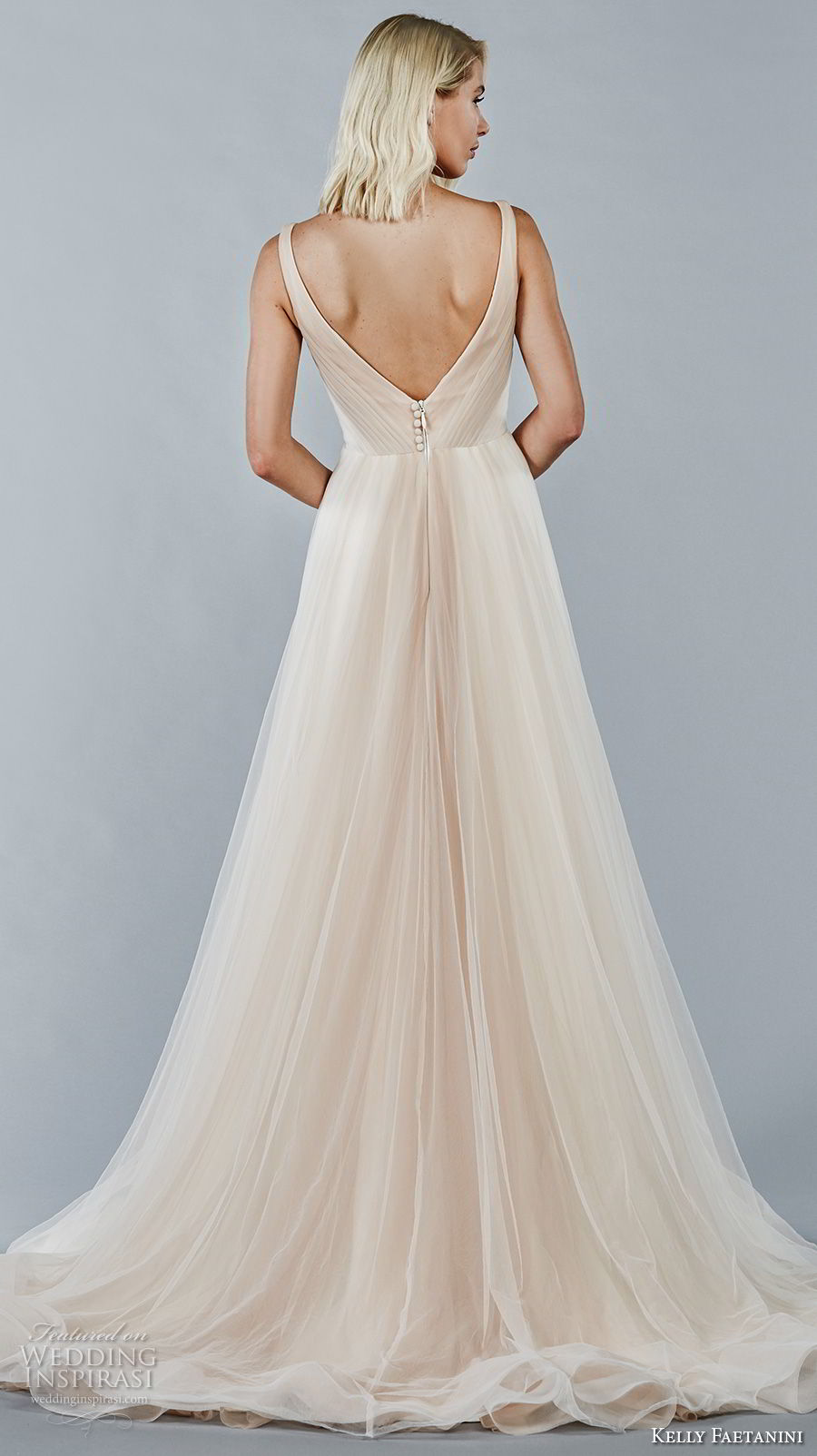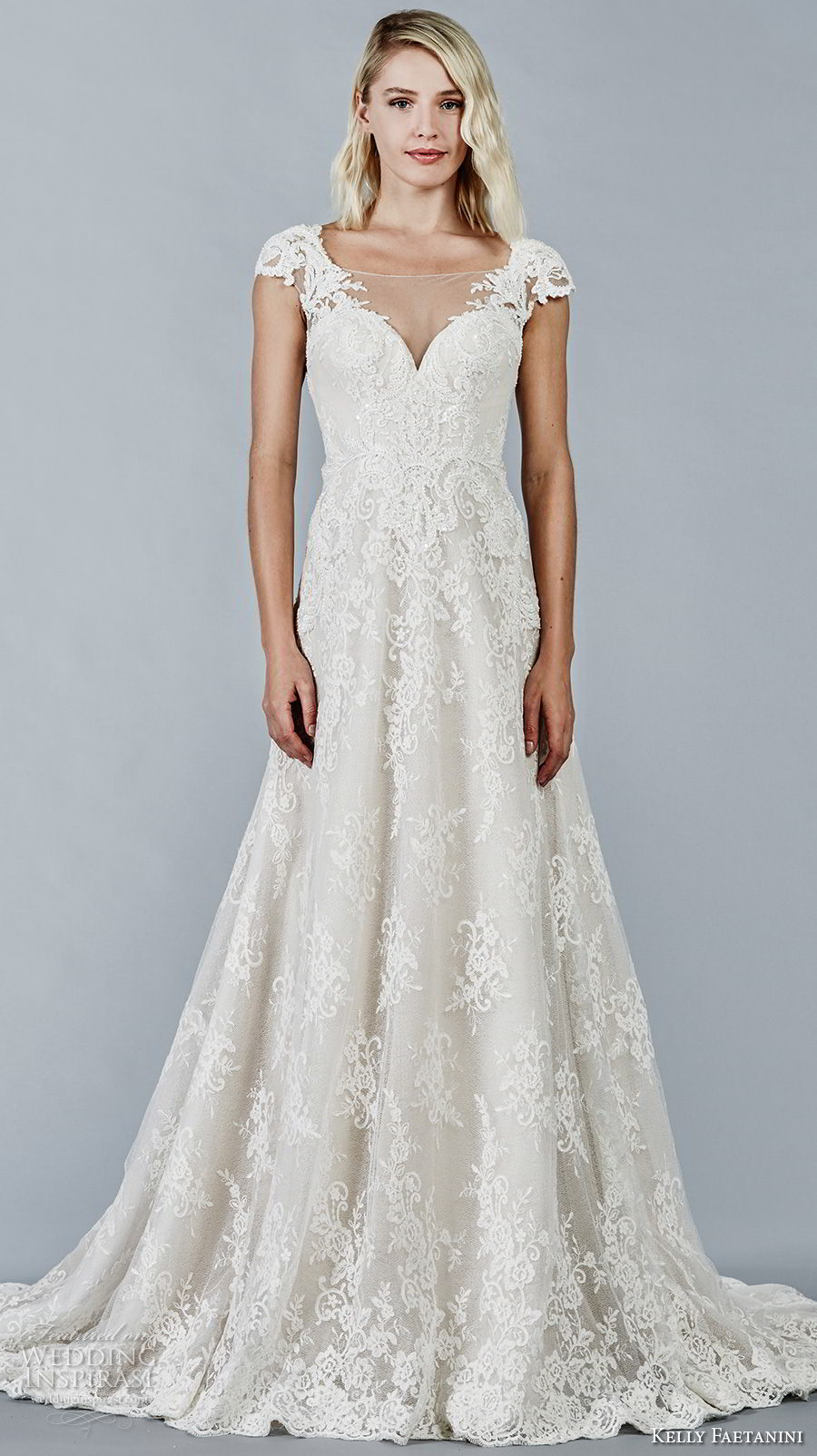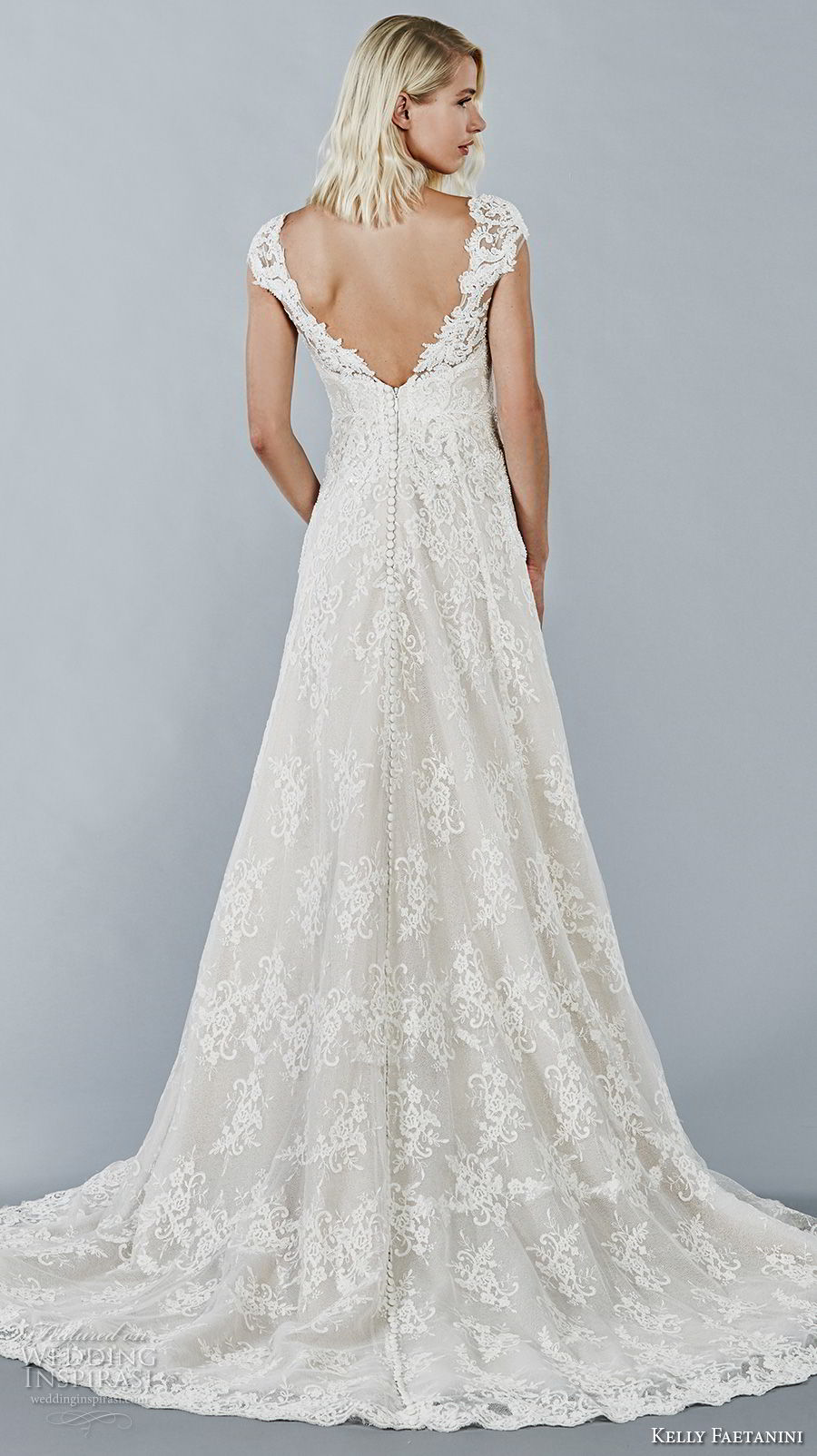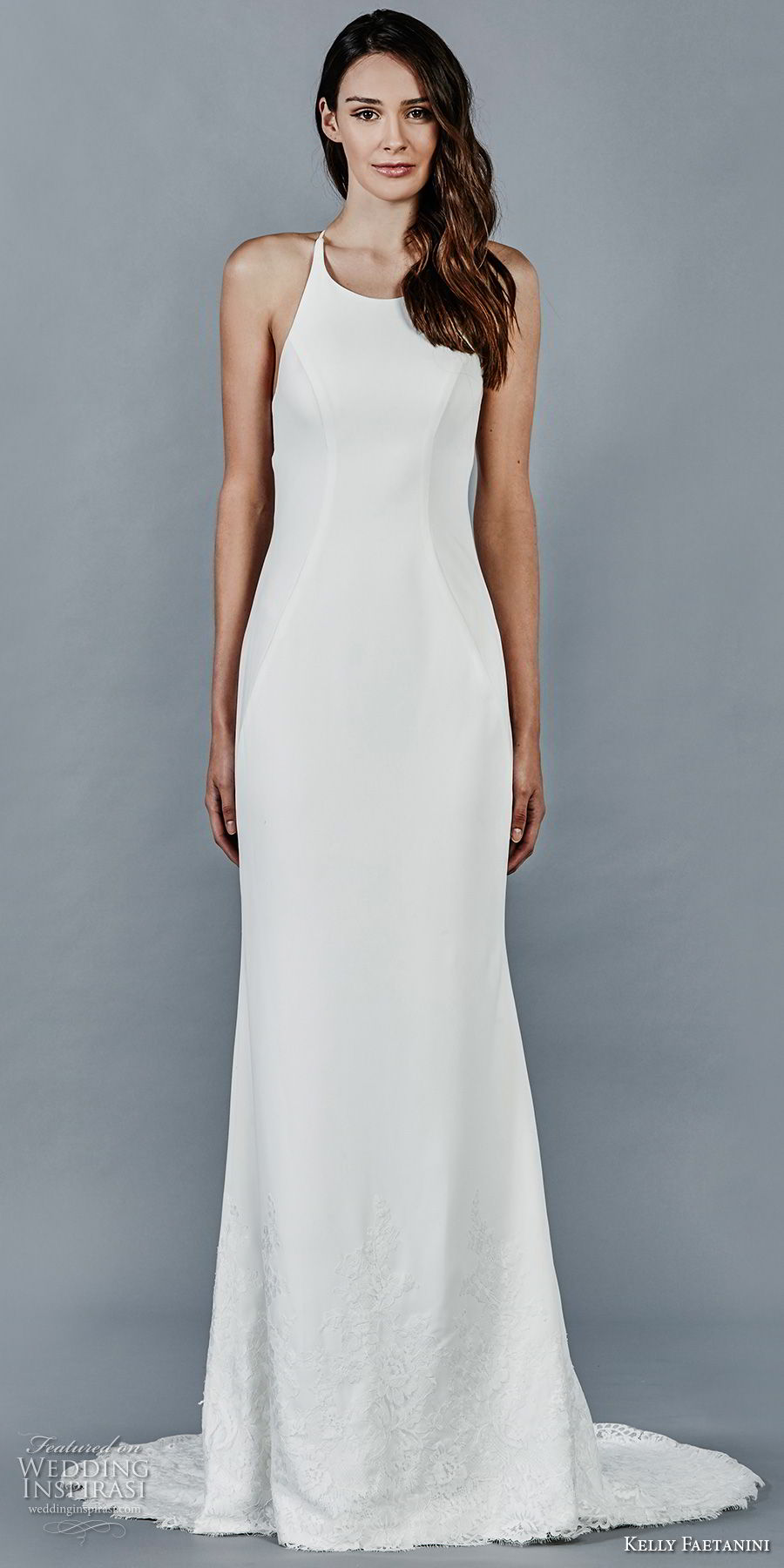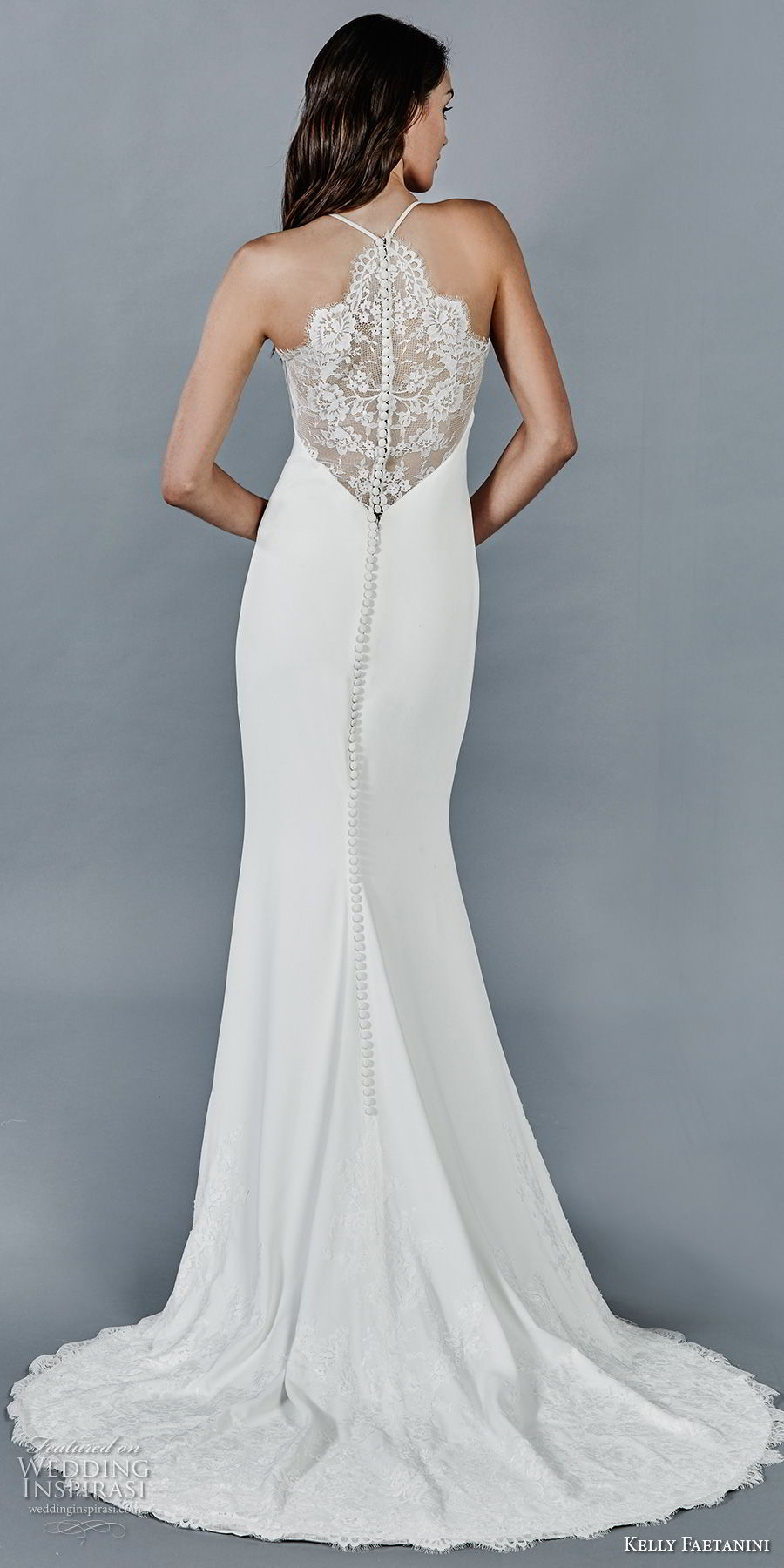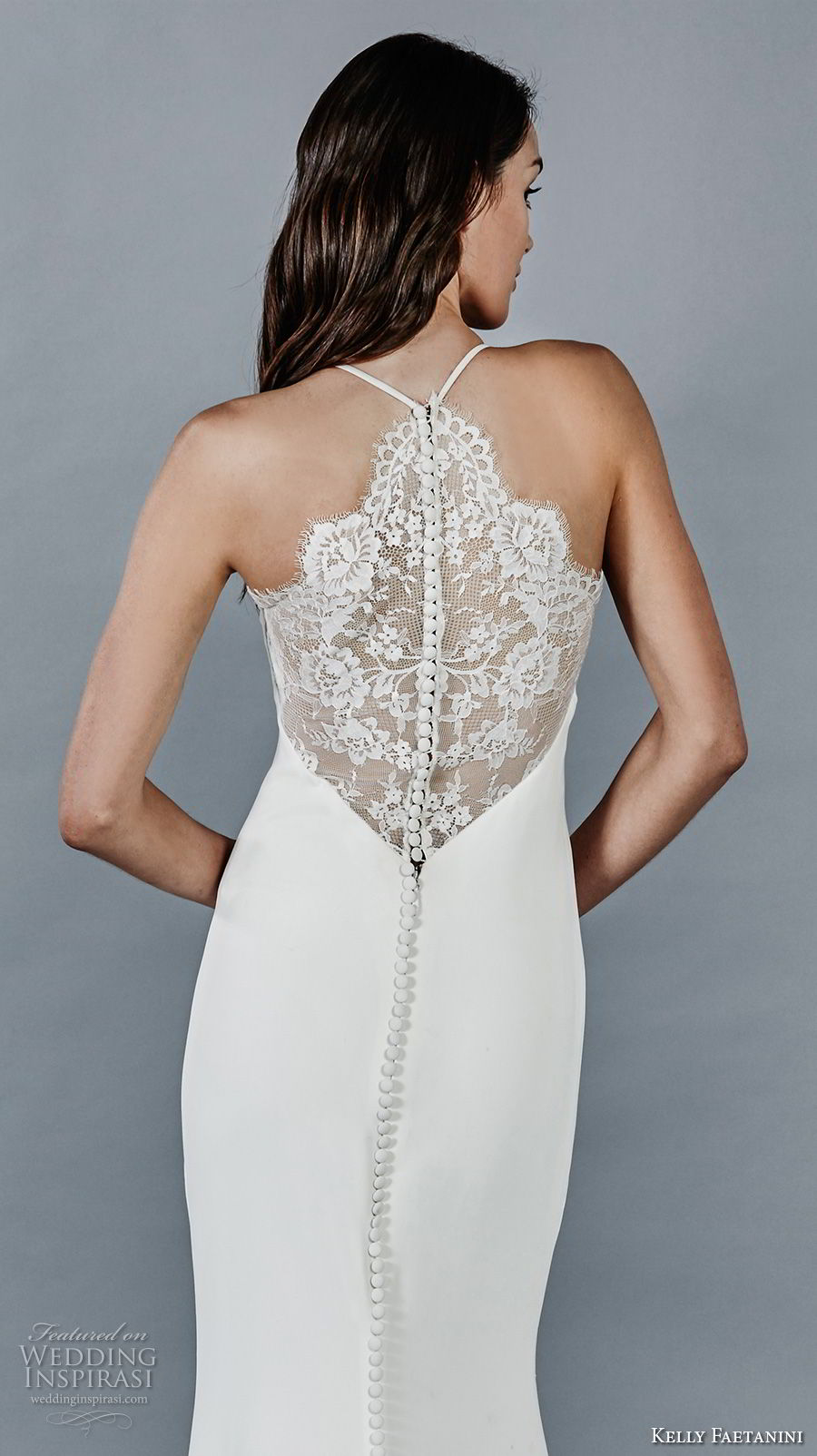 Photos courtesy of Kelly Faetanini. For details, visit Kelly Faetanini.