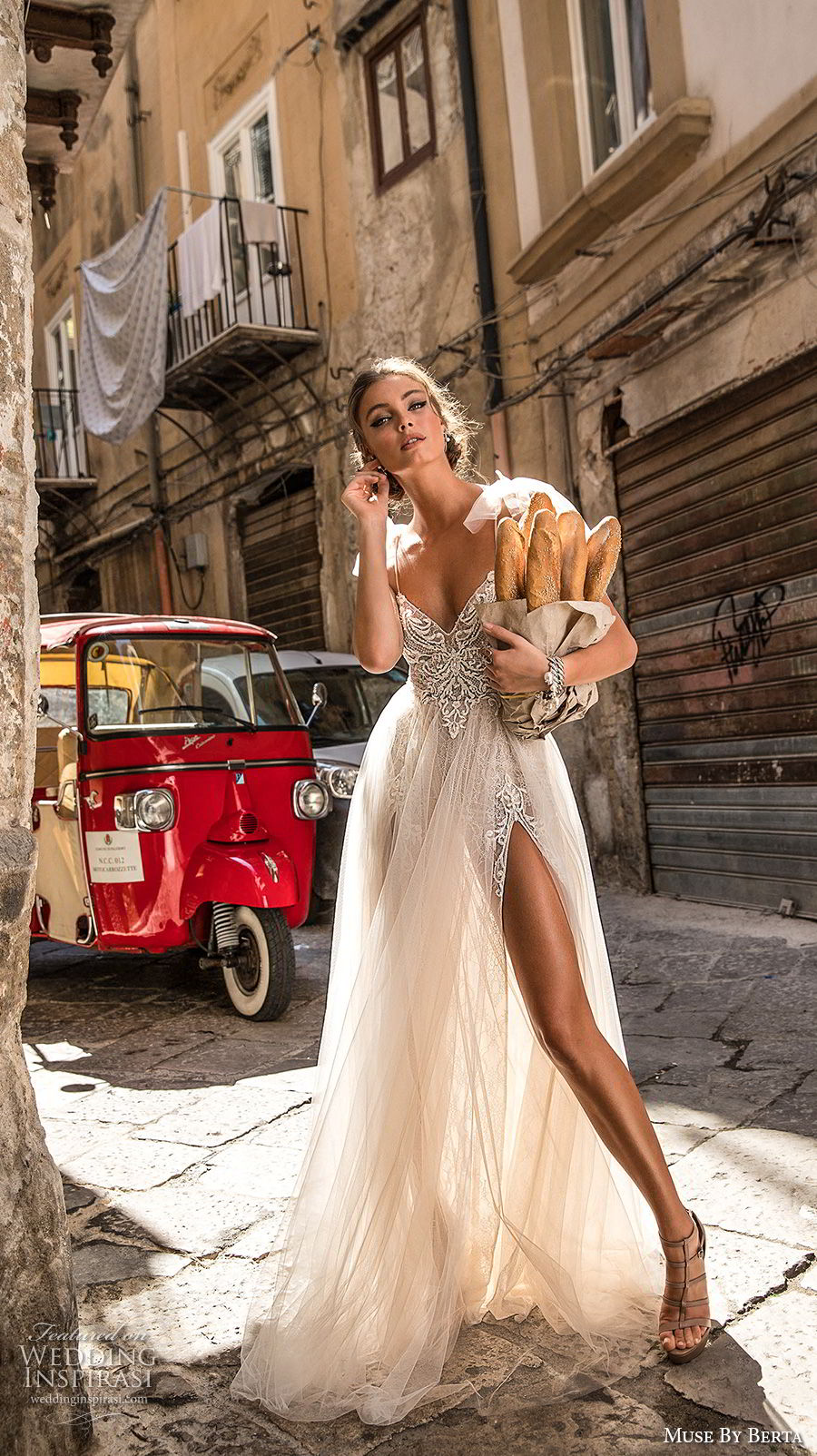 Muse by Berta's latest collection is every bit as stunning as we'd expected! The 2018 collection presents an array of romantic gowns with soft, ultra-feminine detailing (think delicately ruffled sleeves and peplums, floral embroideries, beaded halternecks and sheer layering). Of course, it wouldn't be a Berta if there wasn't a touch of sensual glamour, which for this season come in the form of the house's signature double thigh high slits, plunging necklines and backs, and alluring illusion bodices.
"This new collection features a vast selection of edgy silhouettes with intricate details of lace, soft layers of tulle, and hints of glimmer. Each piece is a work of art, comprised of handmade details that make these masterpieces shine in their own spotlight. Featuring a sophisticated, sexy feel with high slits, there is an attitude each dress owns like no other… The new MUSE ad campaign is a Sicilian love story that is set to take you into a journey through the magic of this Italian island, which has managed to maintain a certain kind of vintage realness, which simply takes your breath away."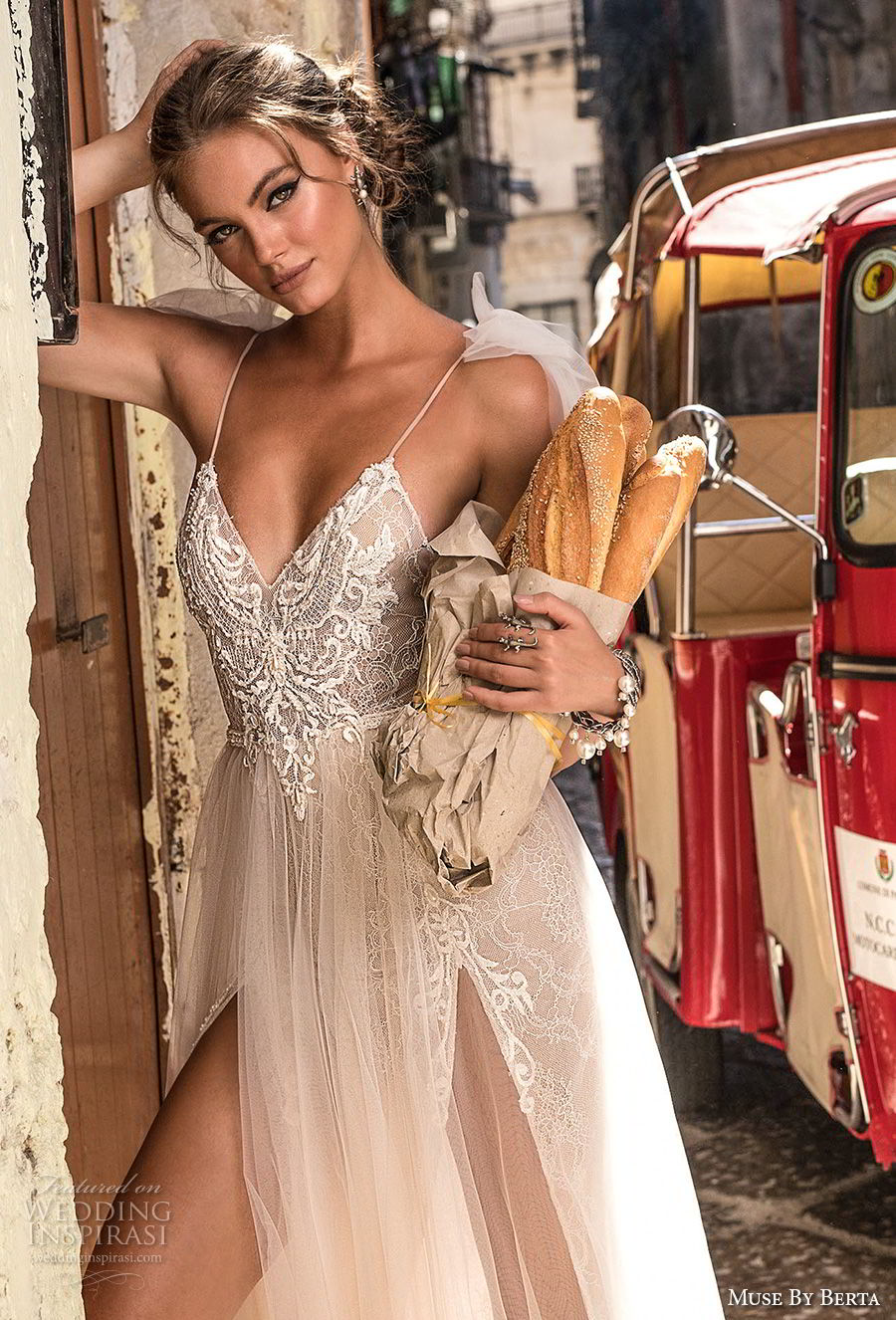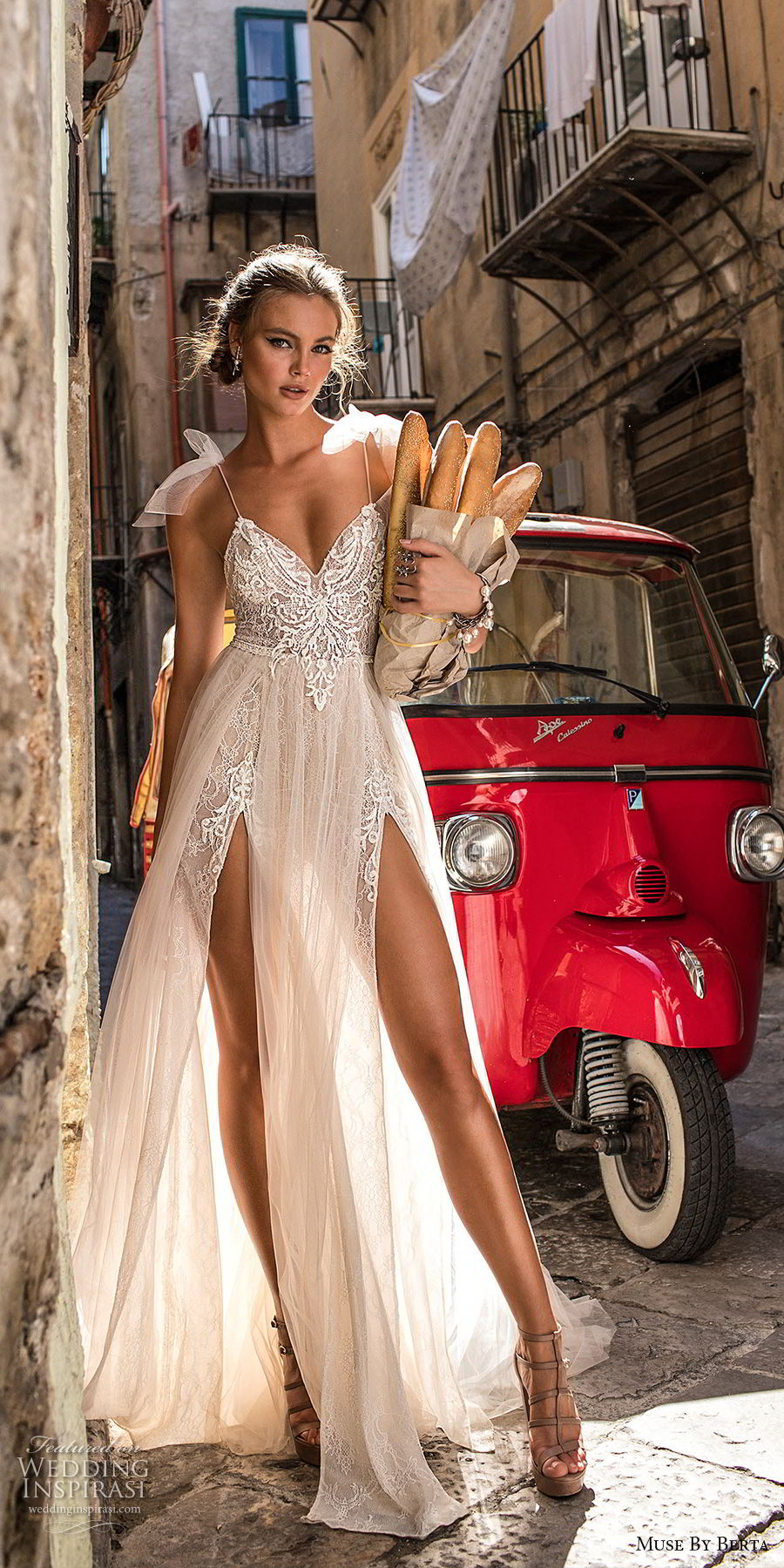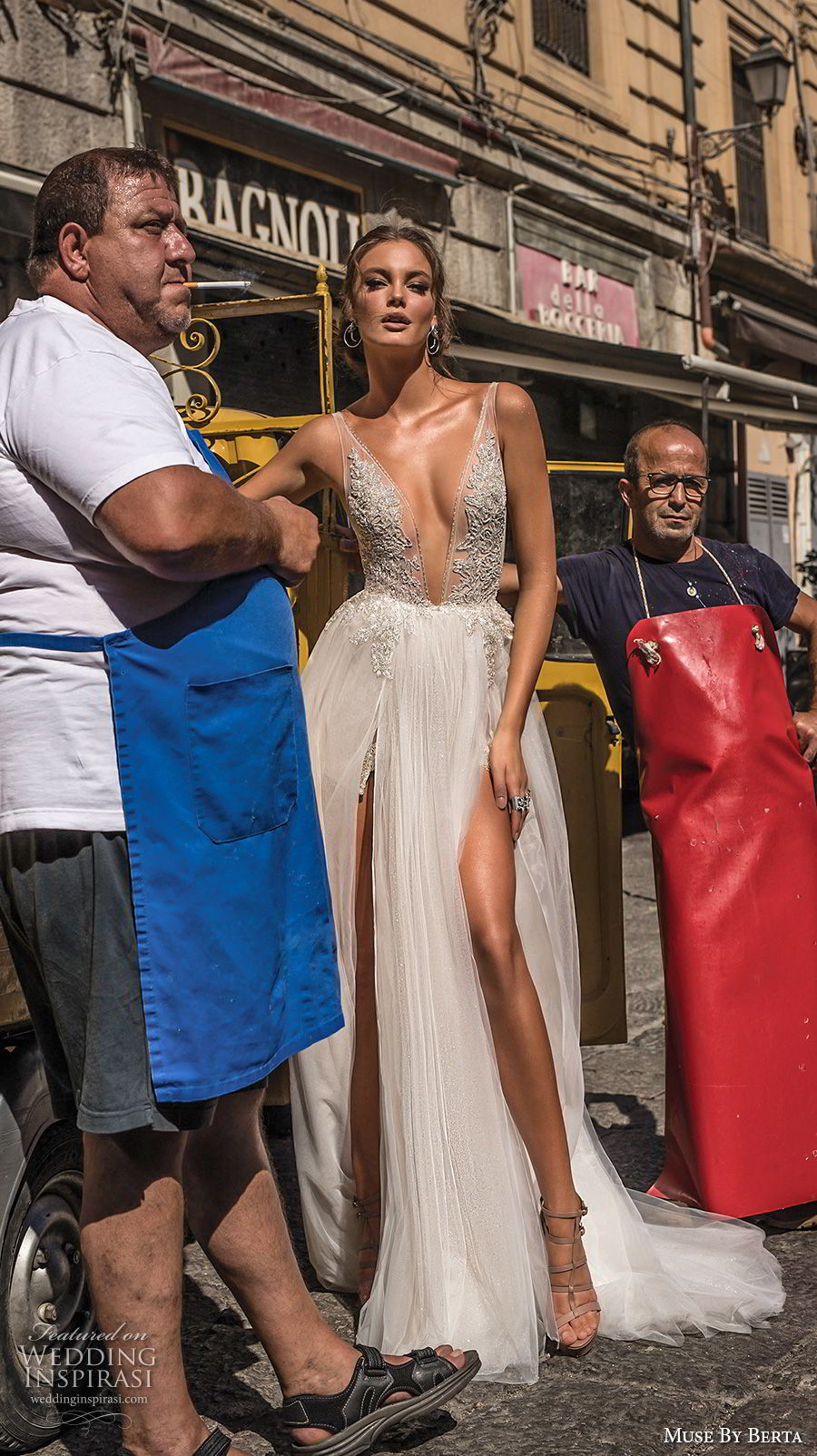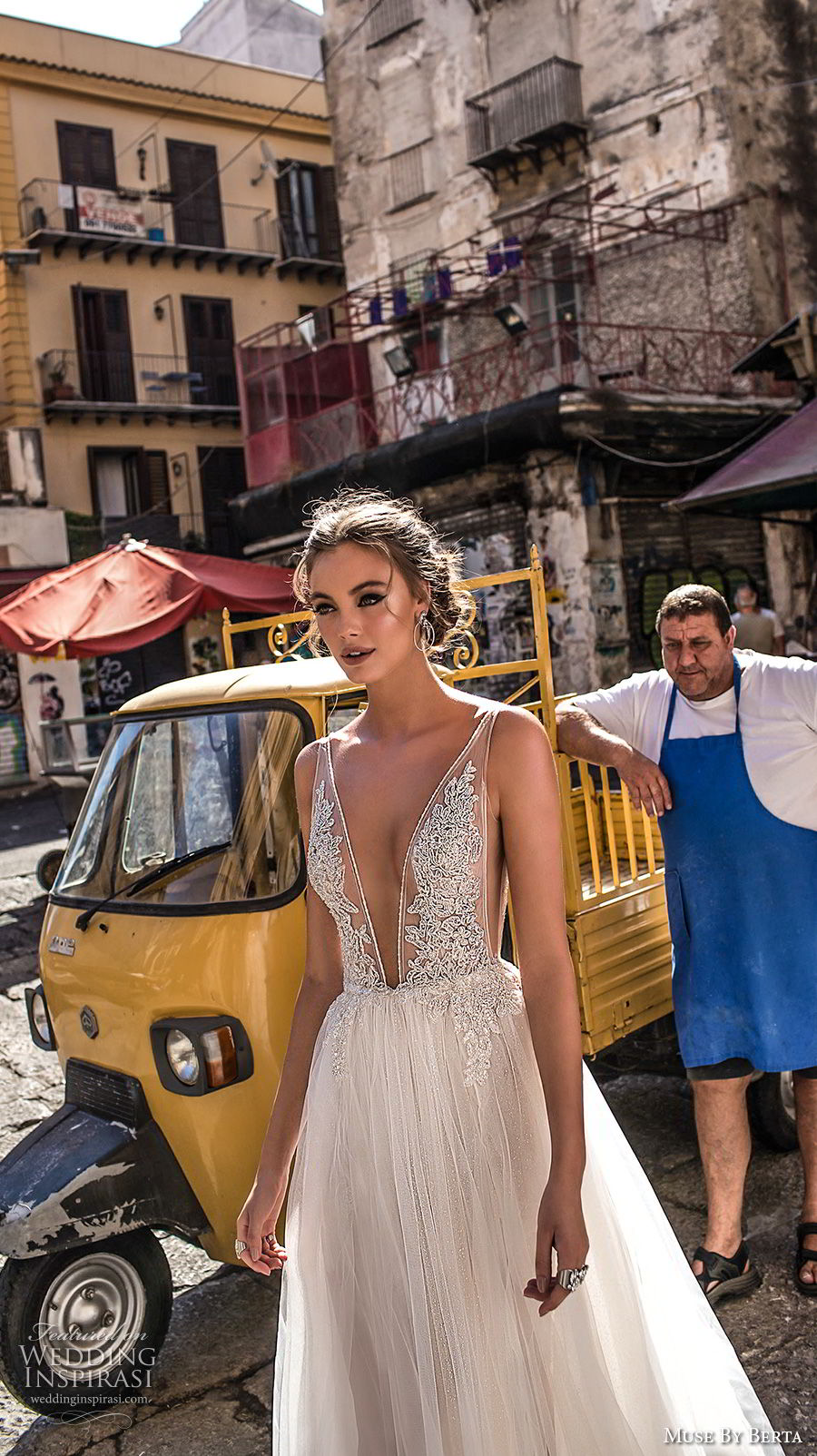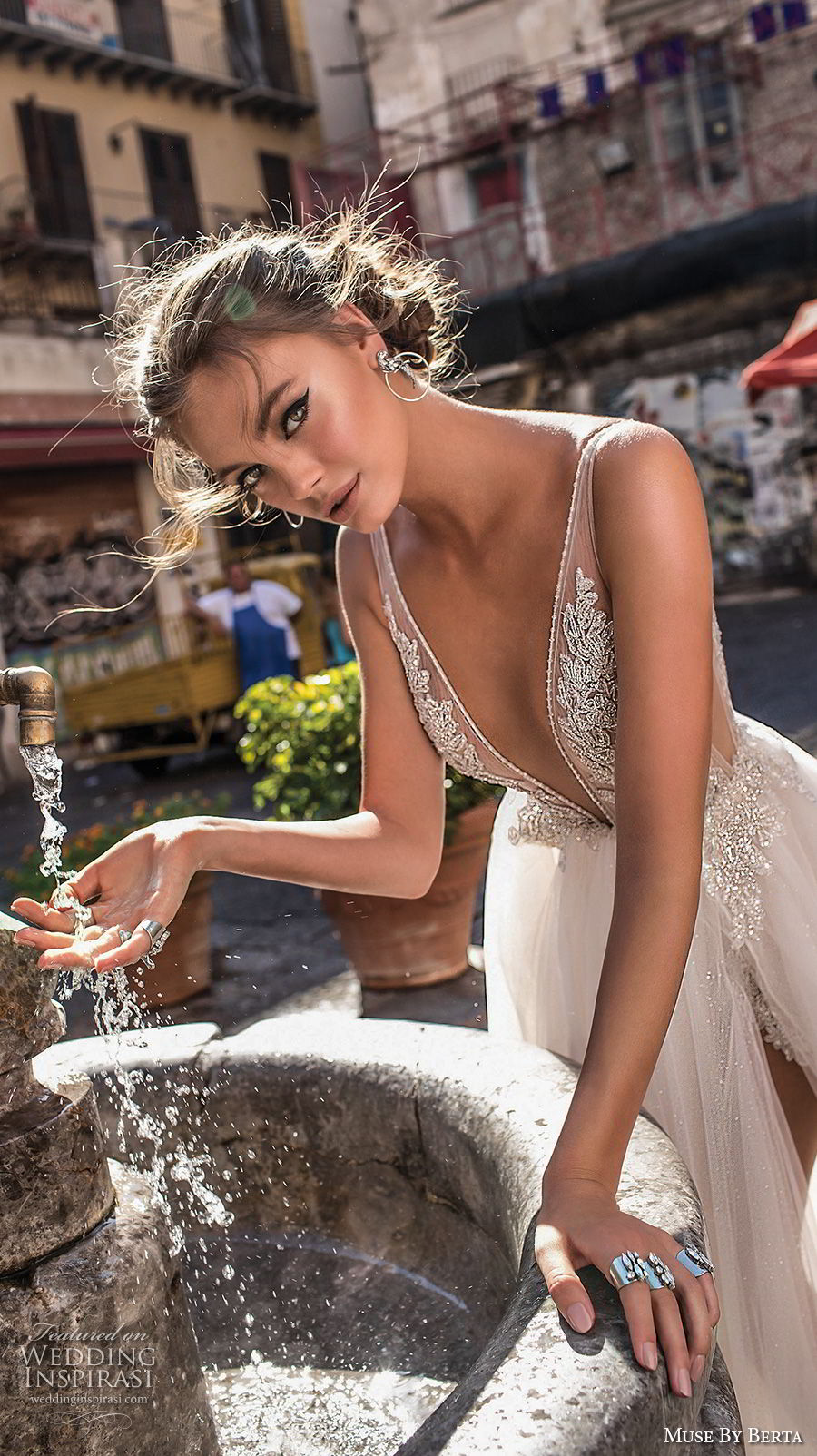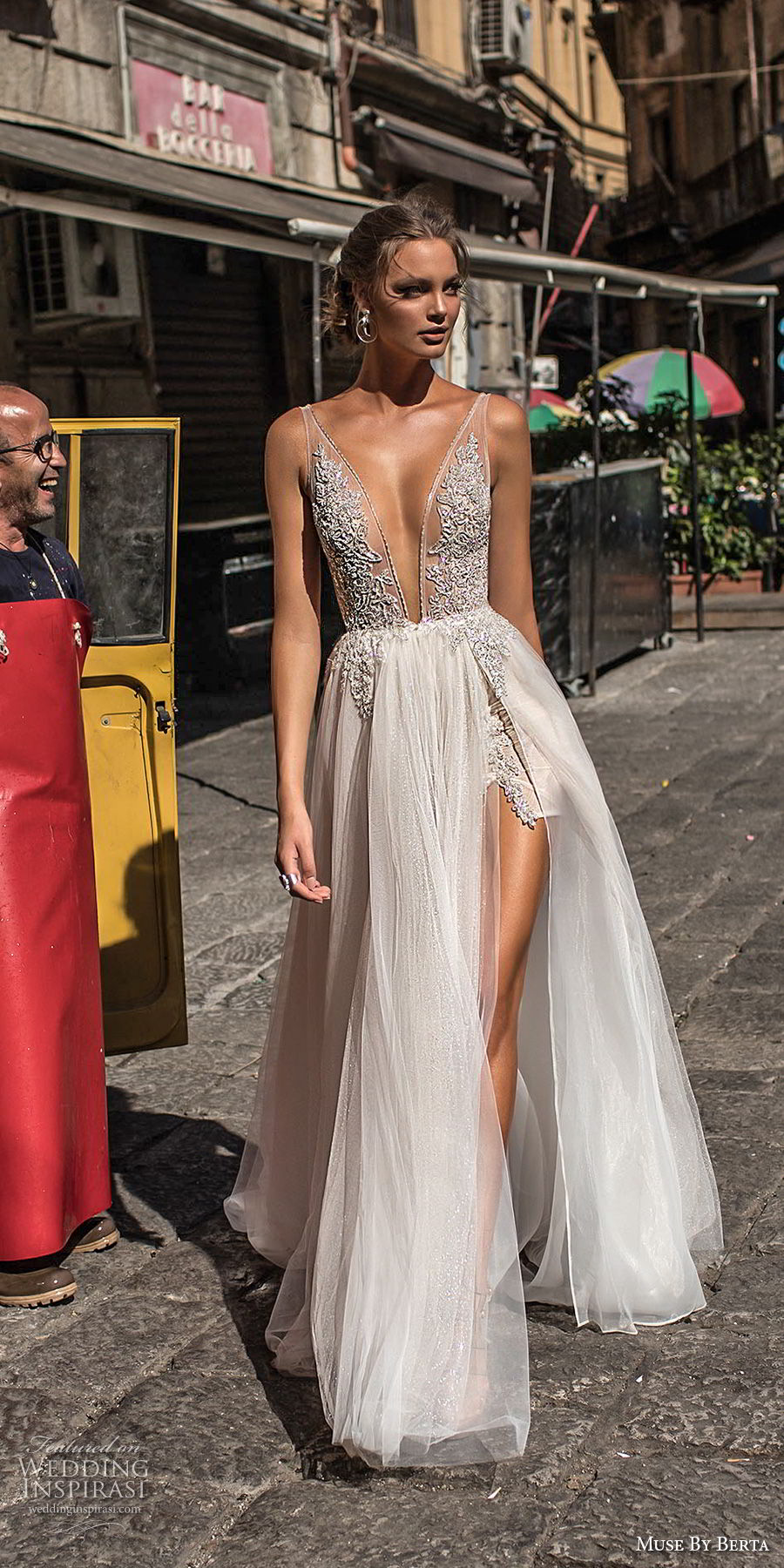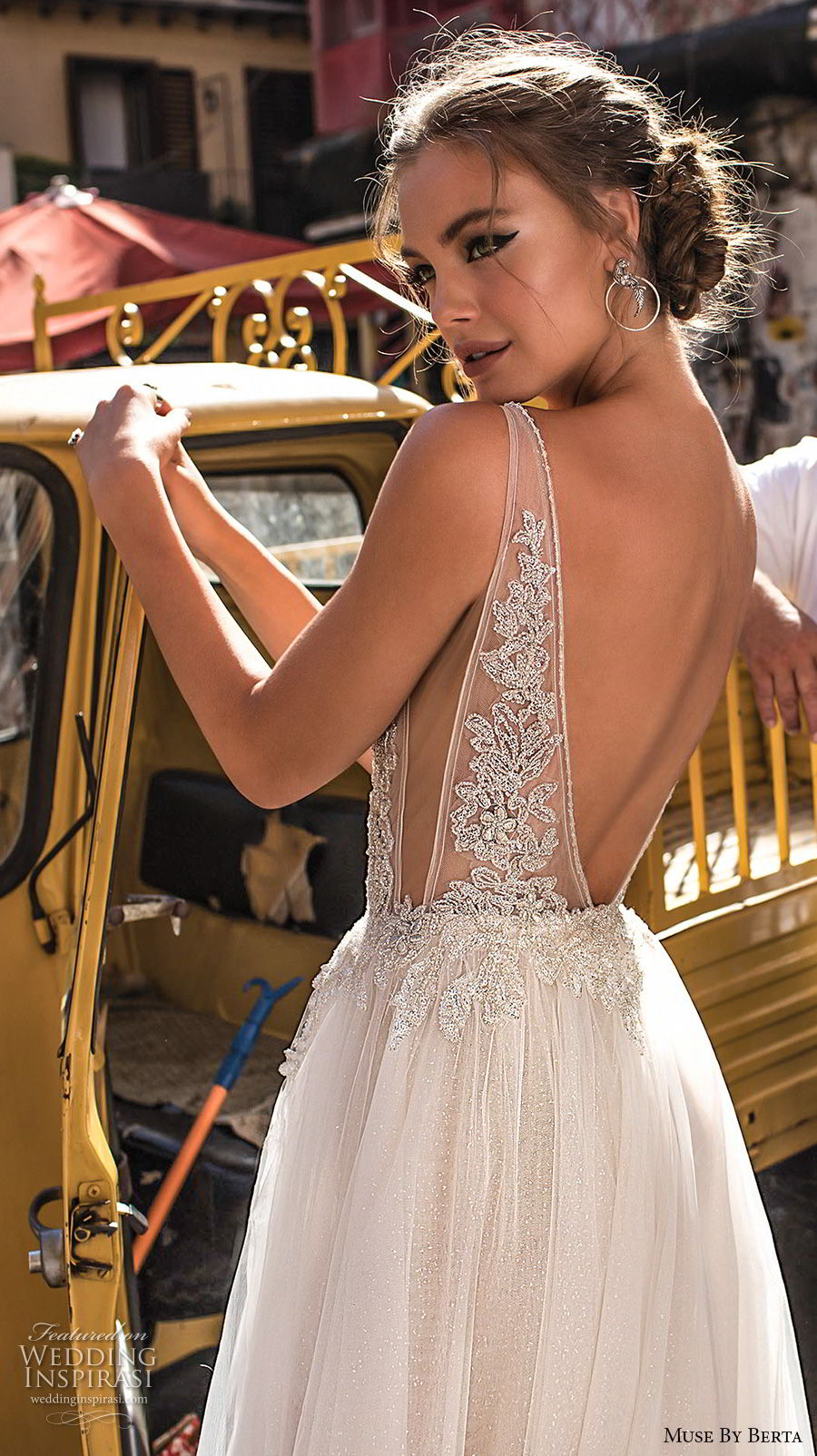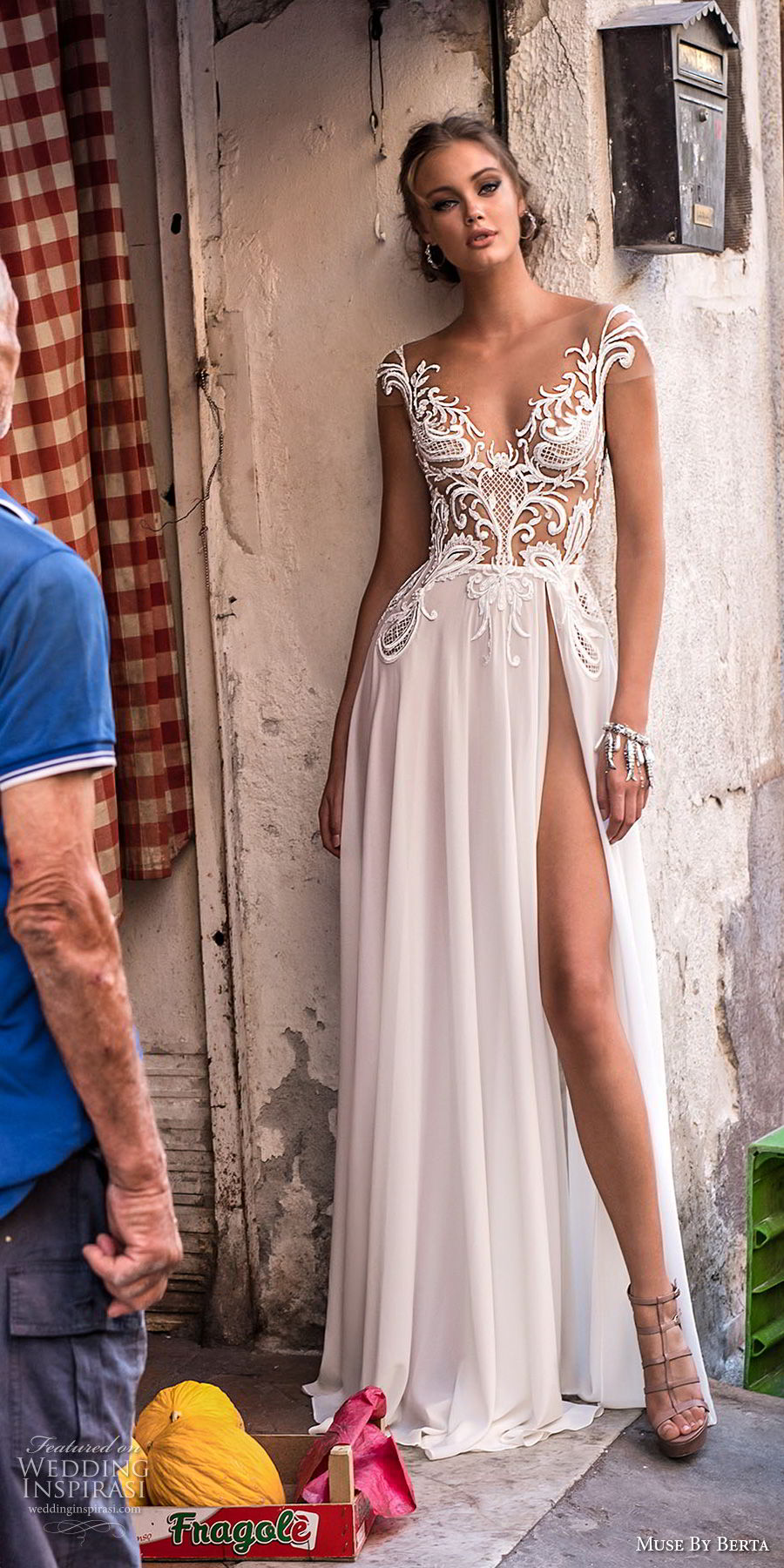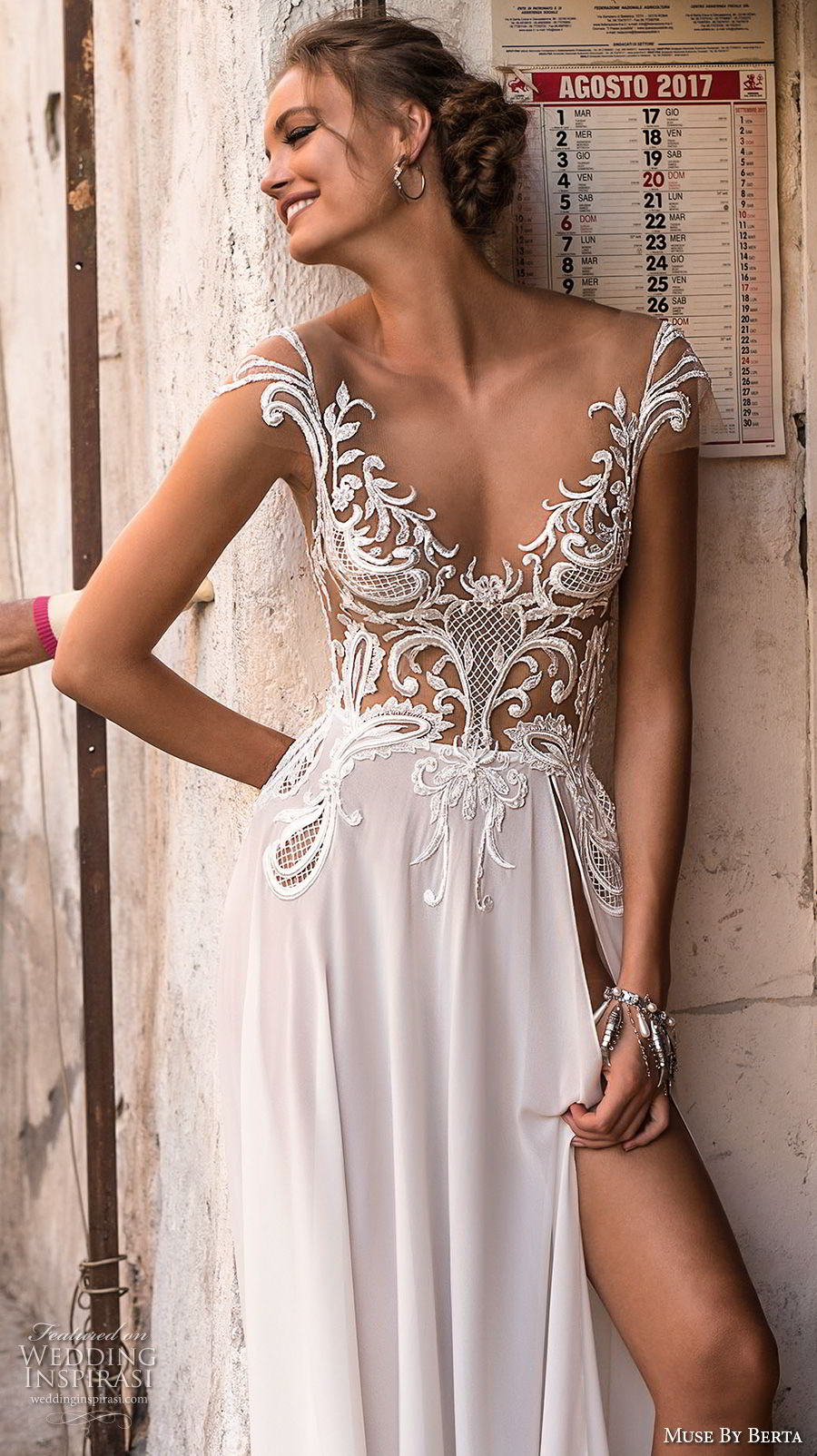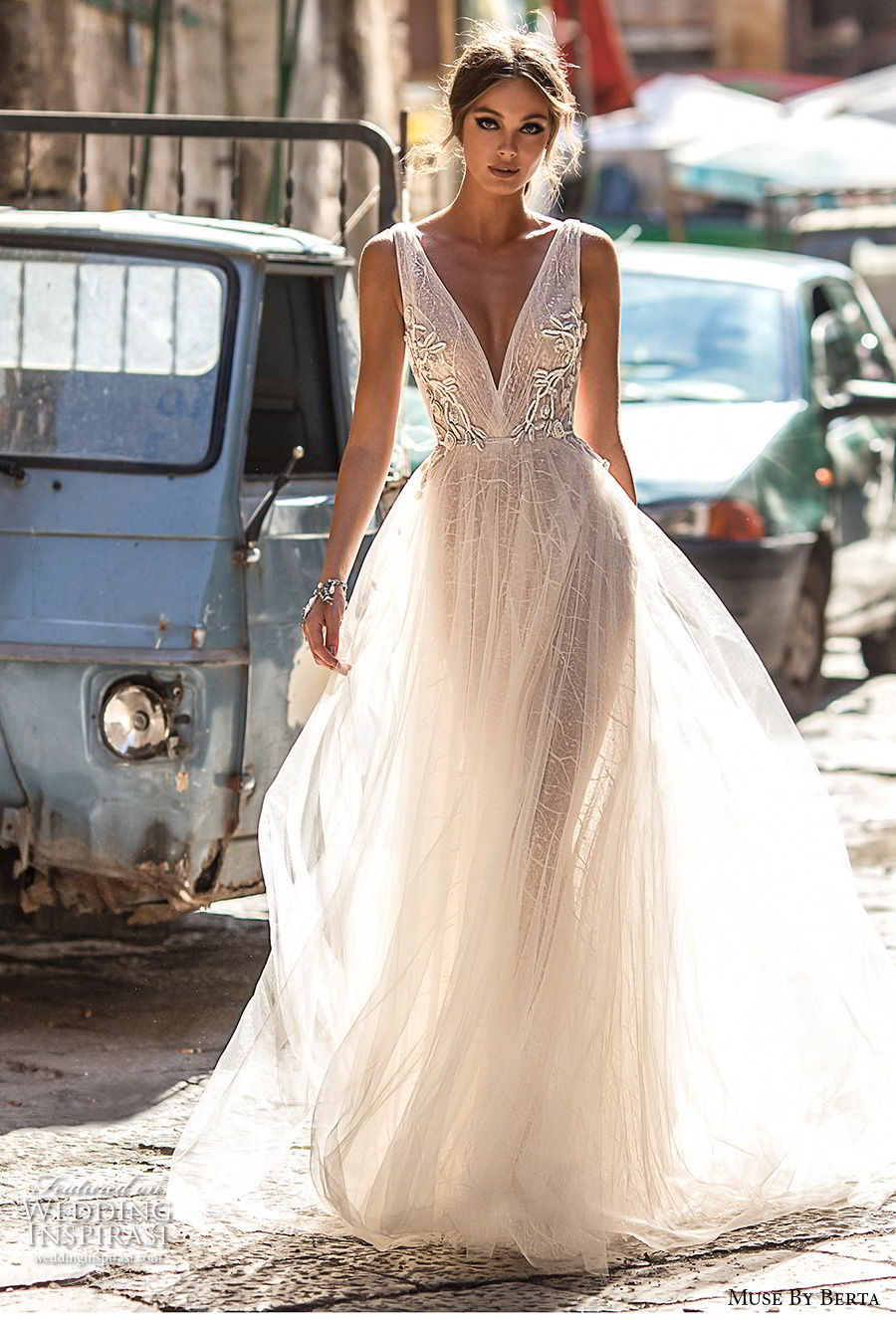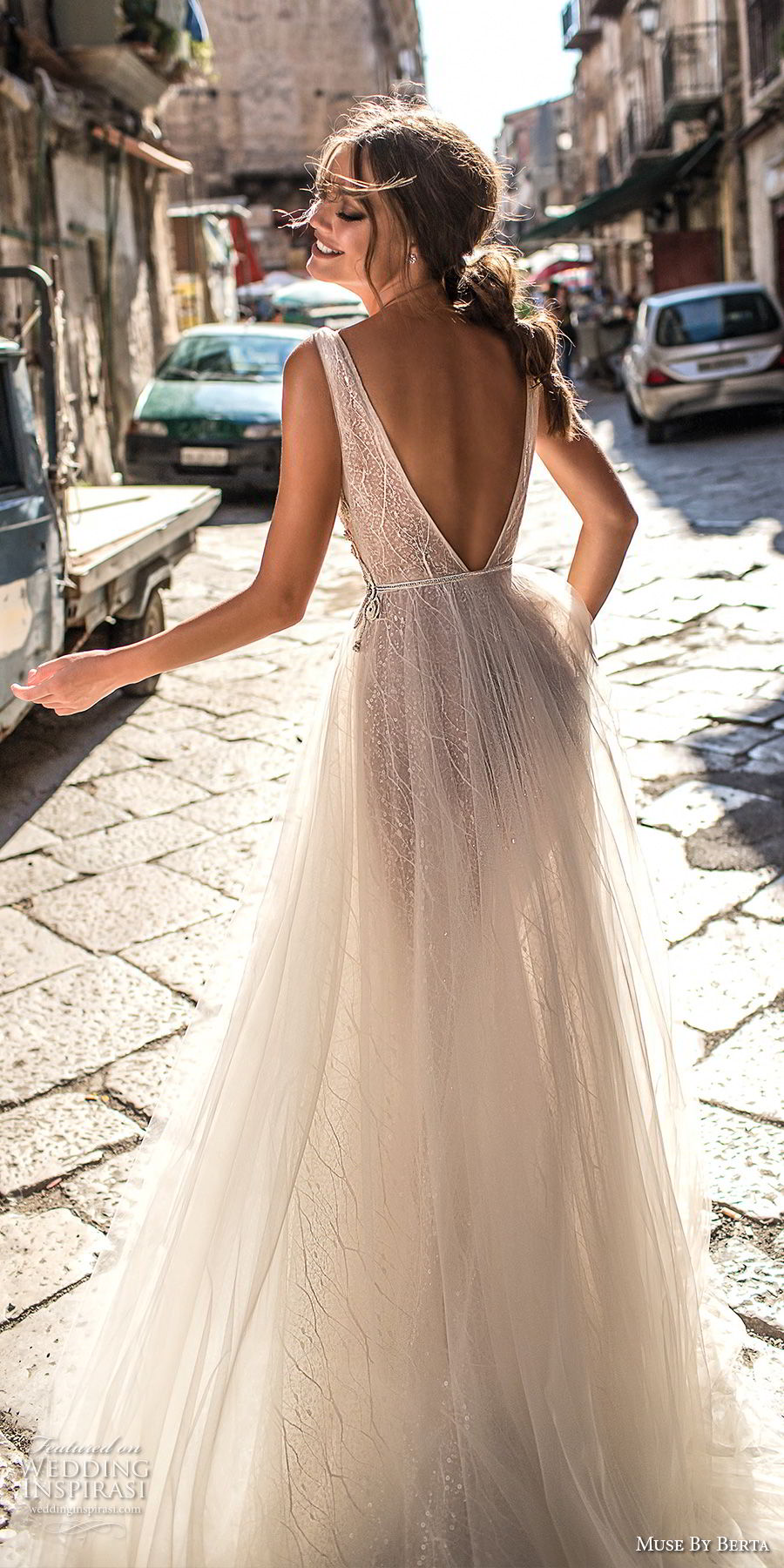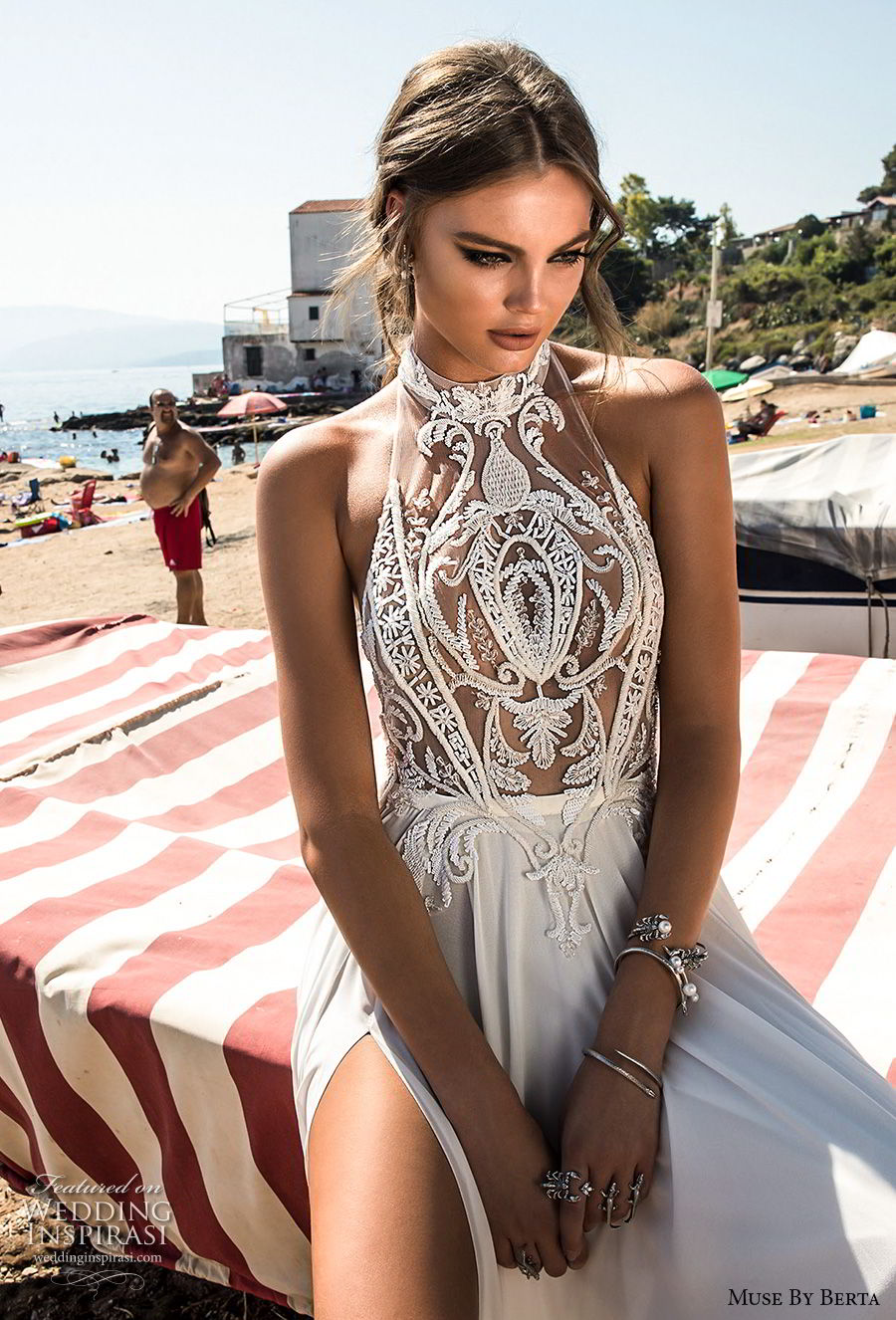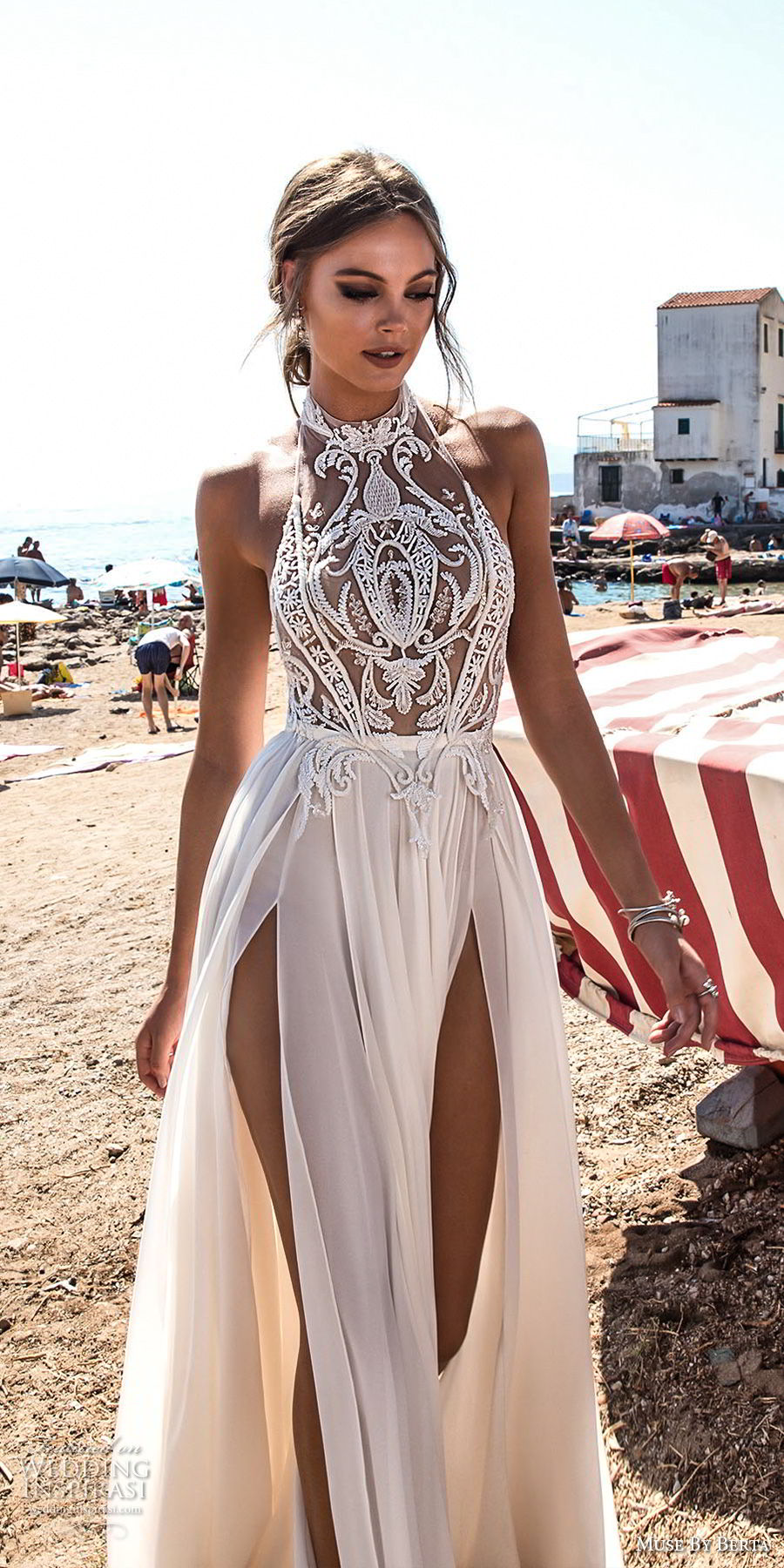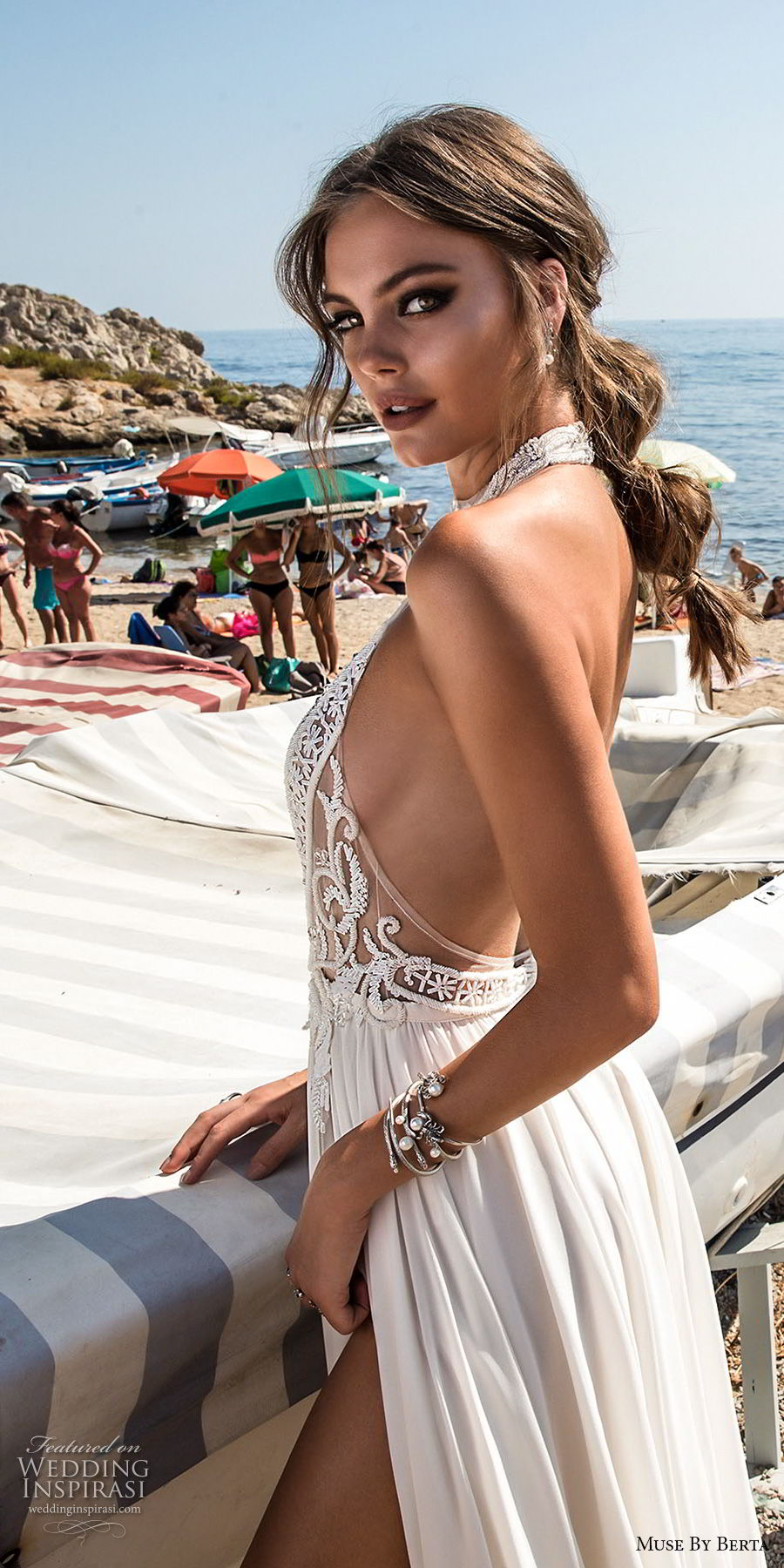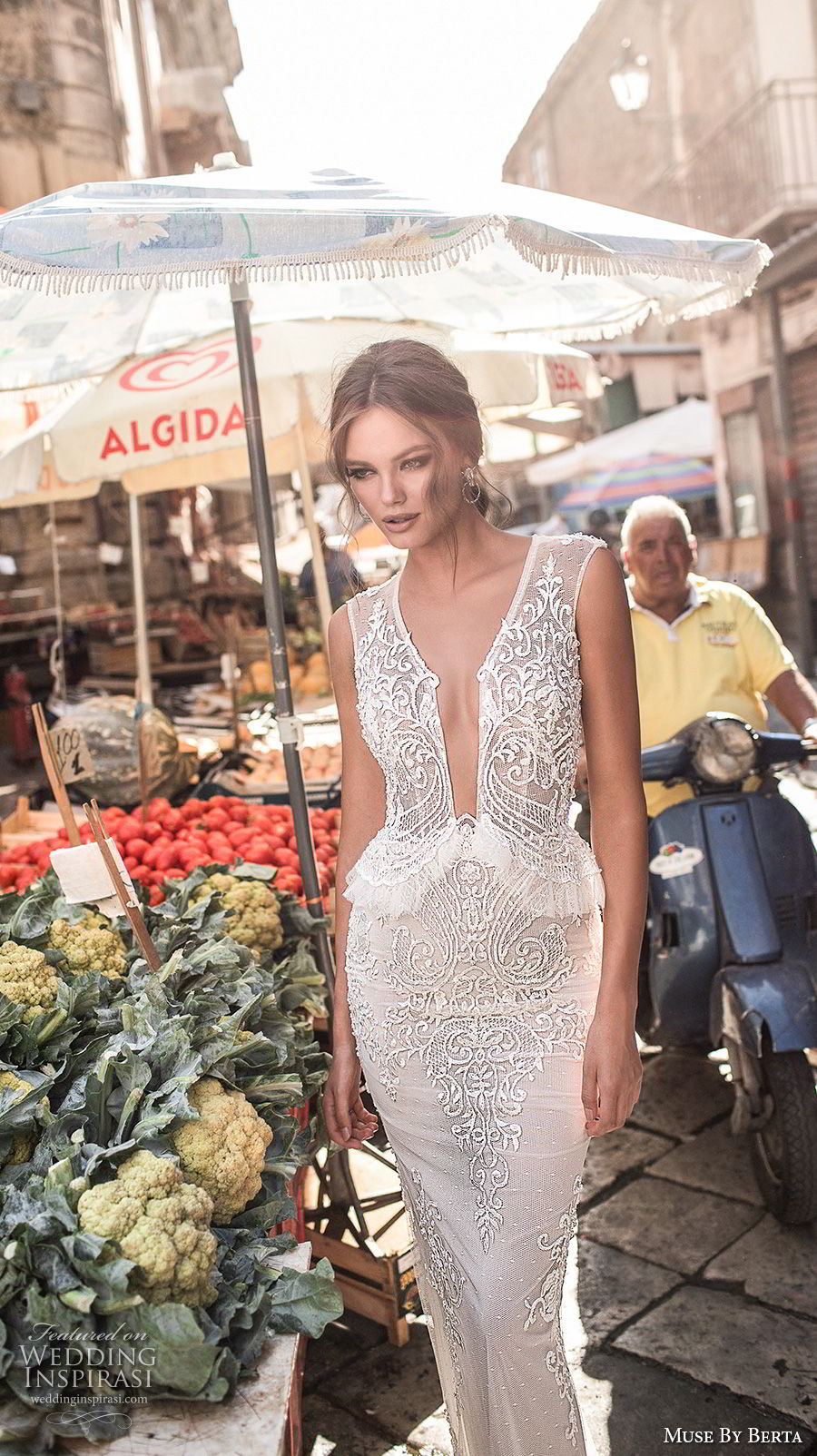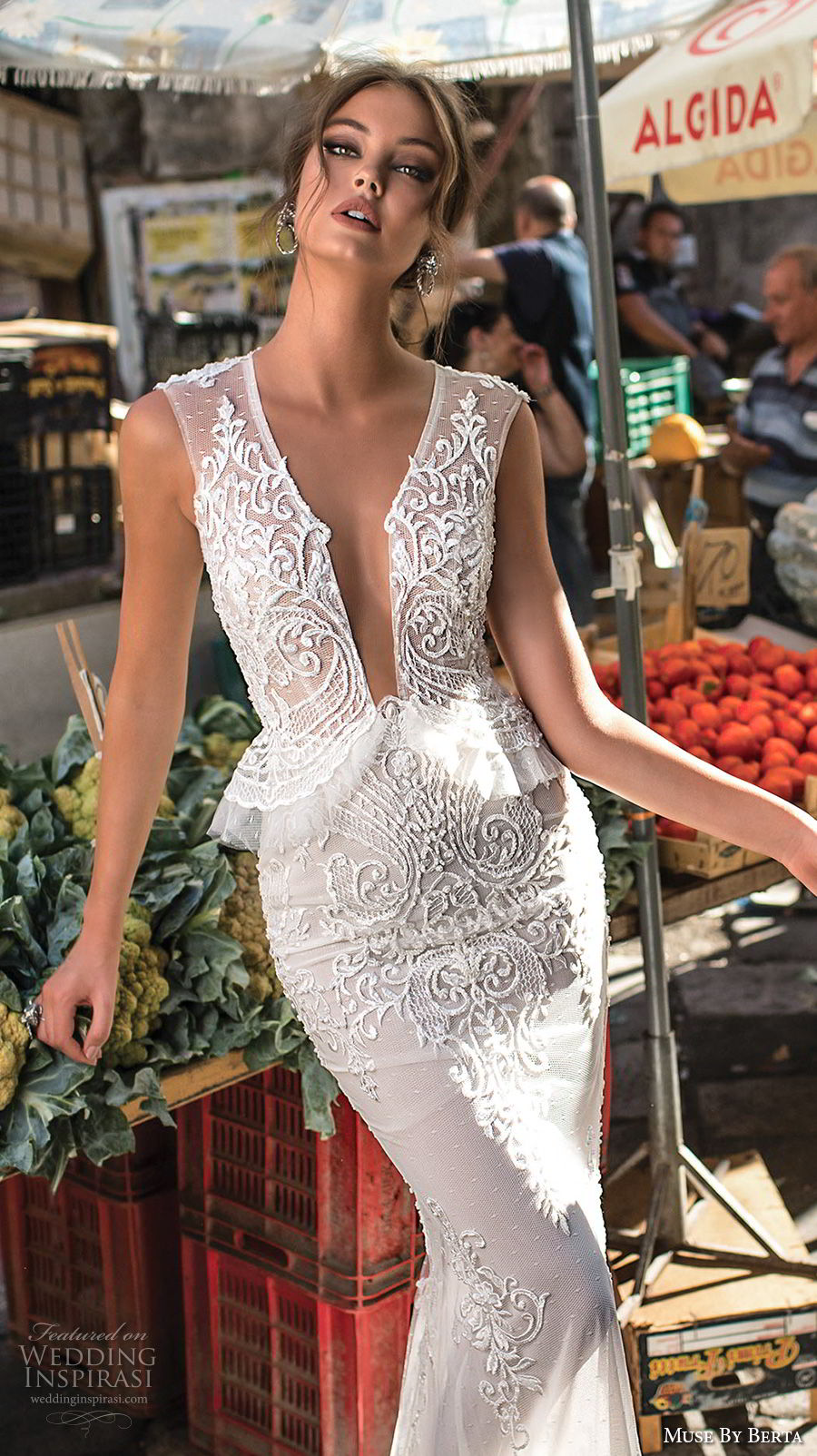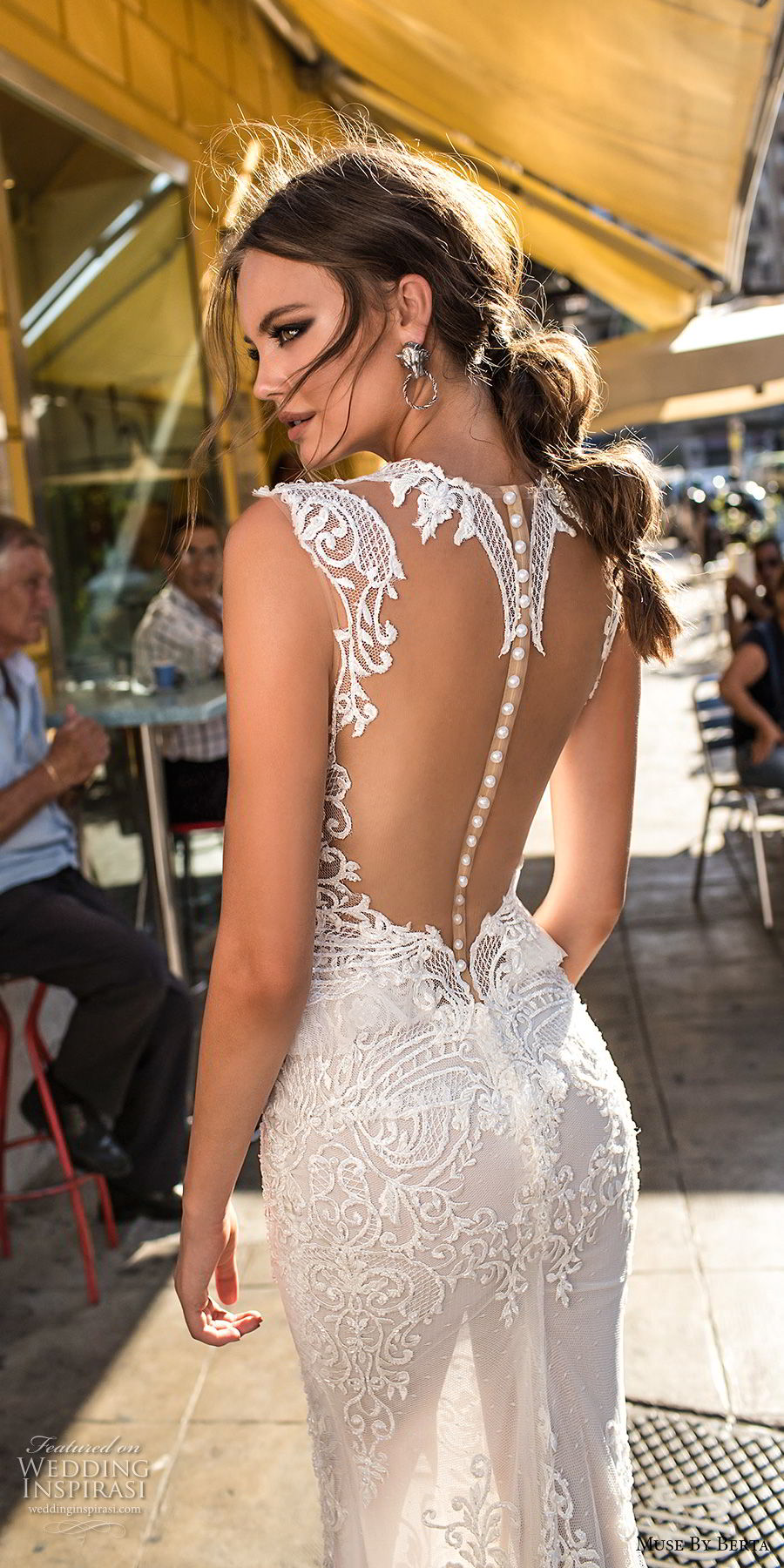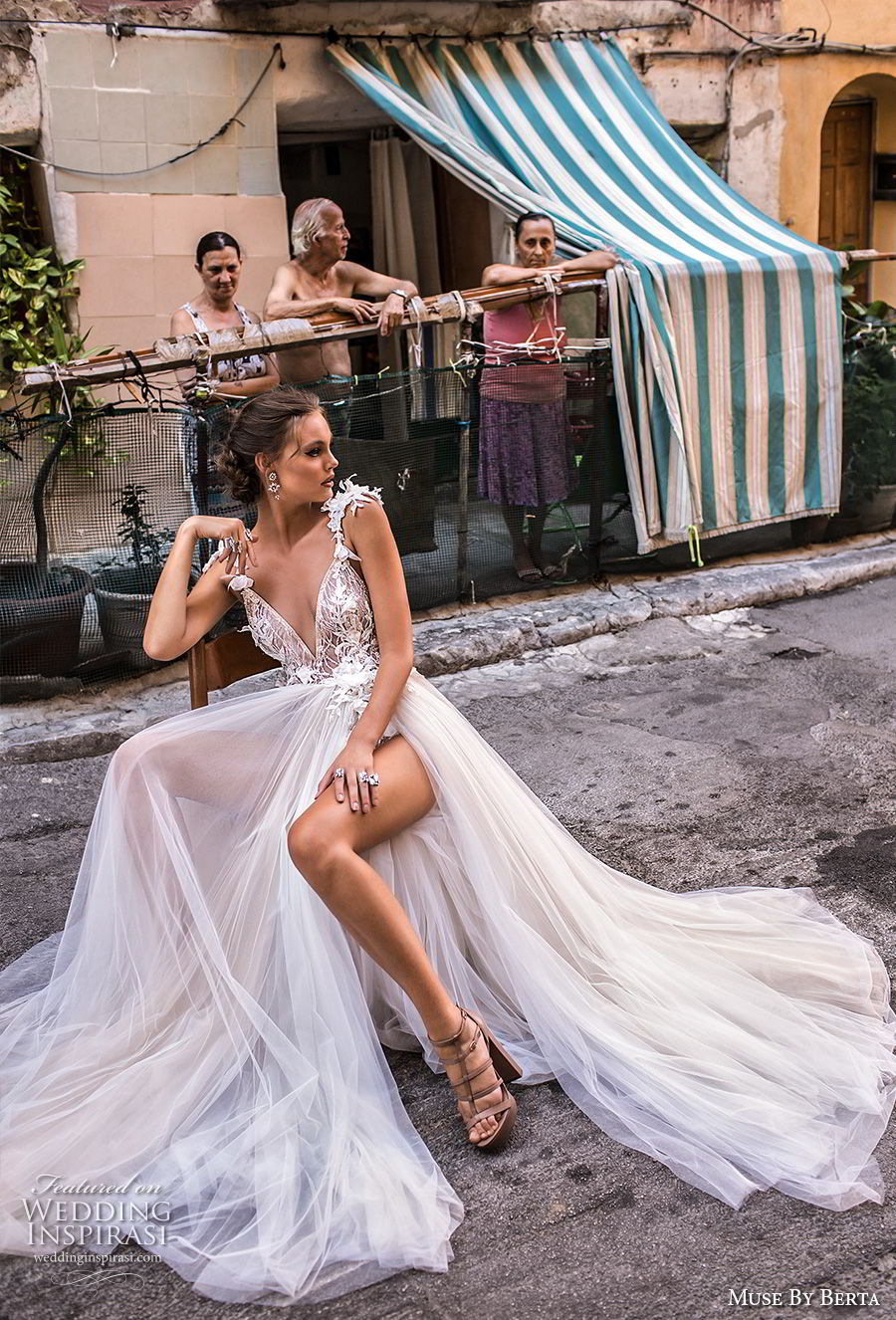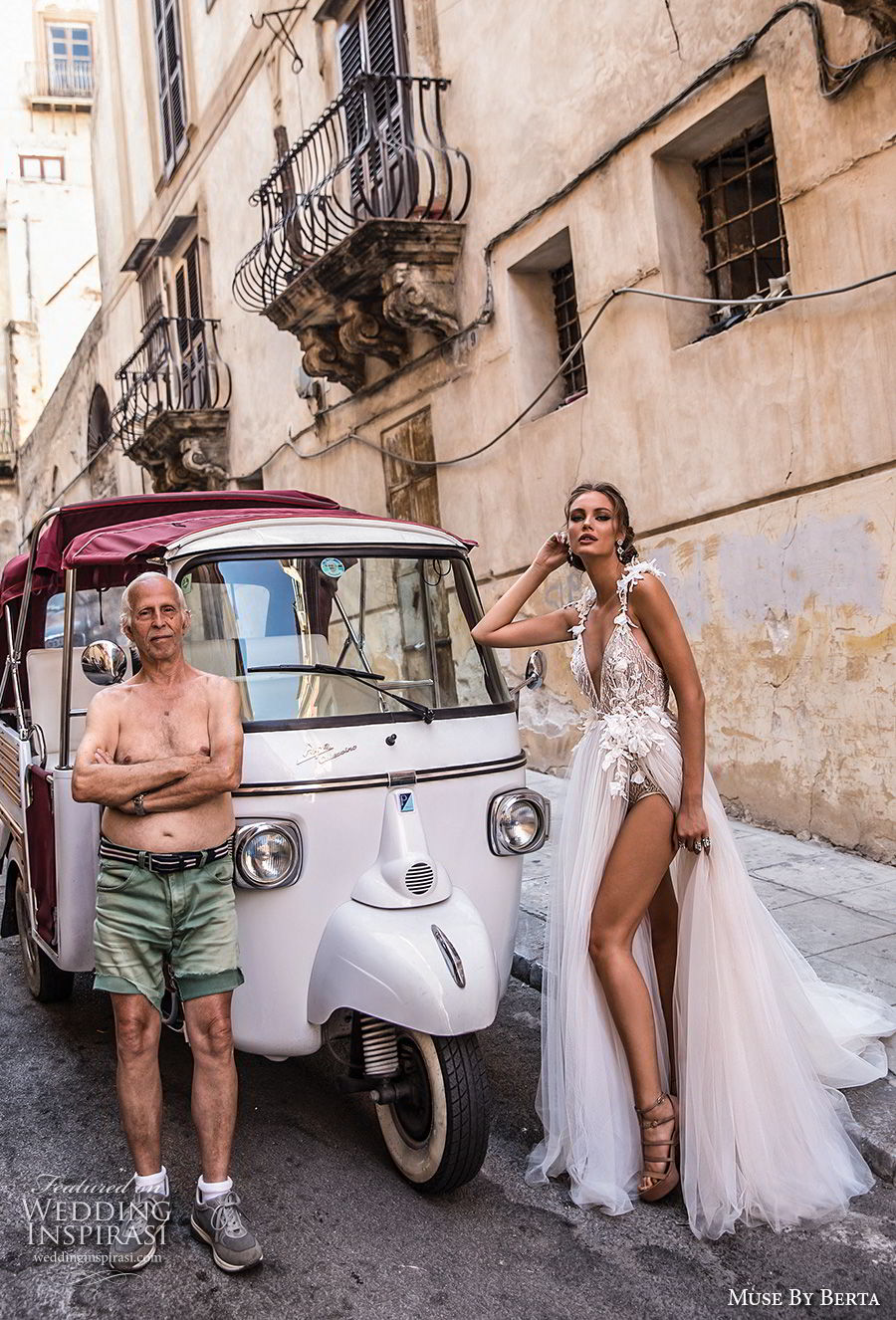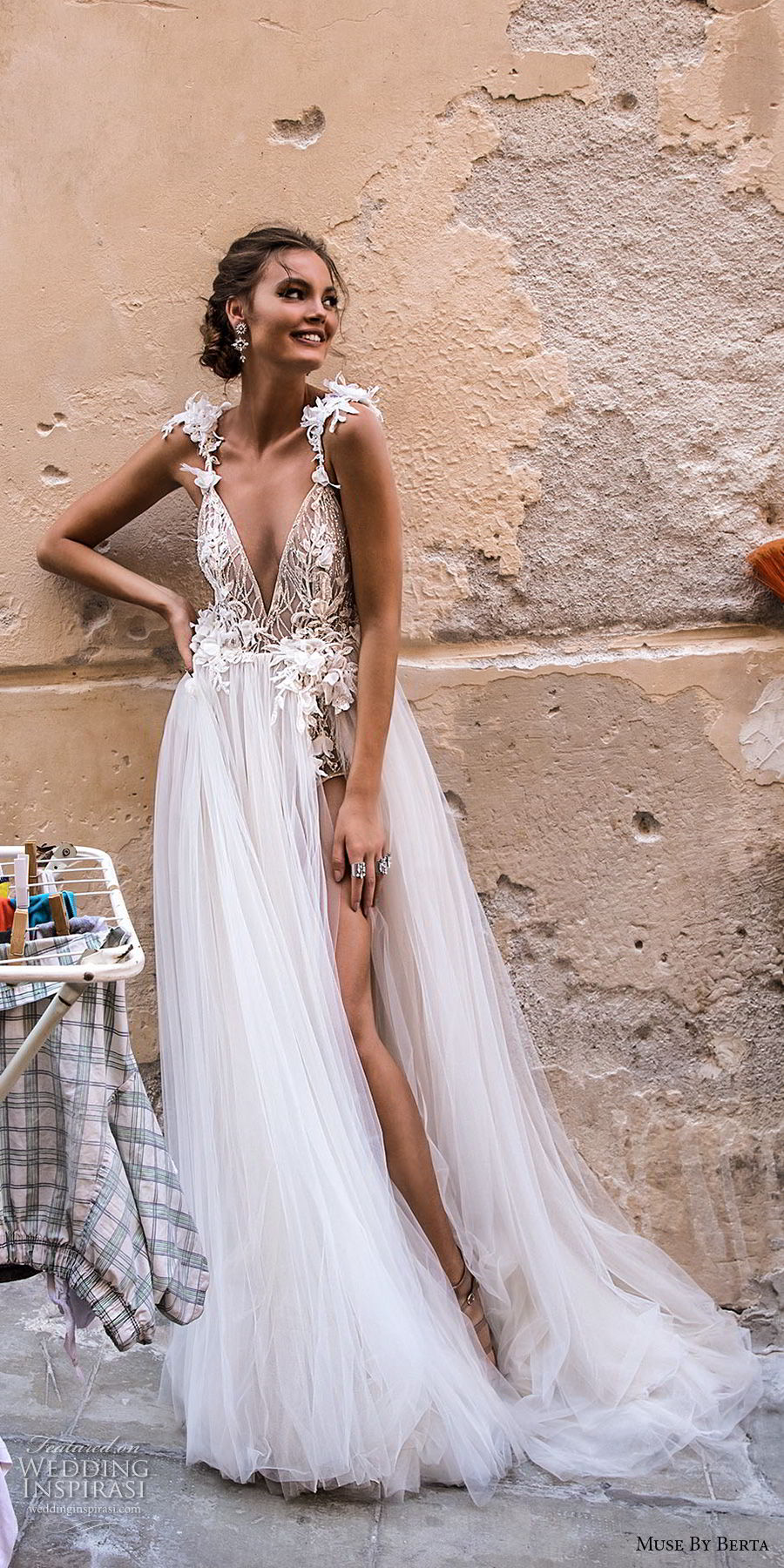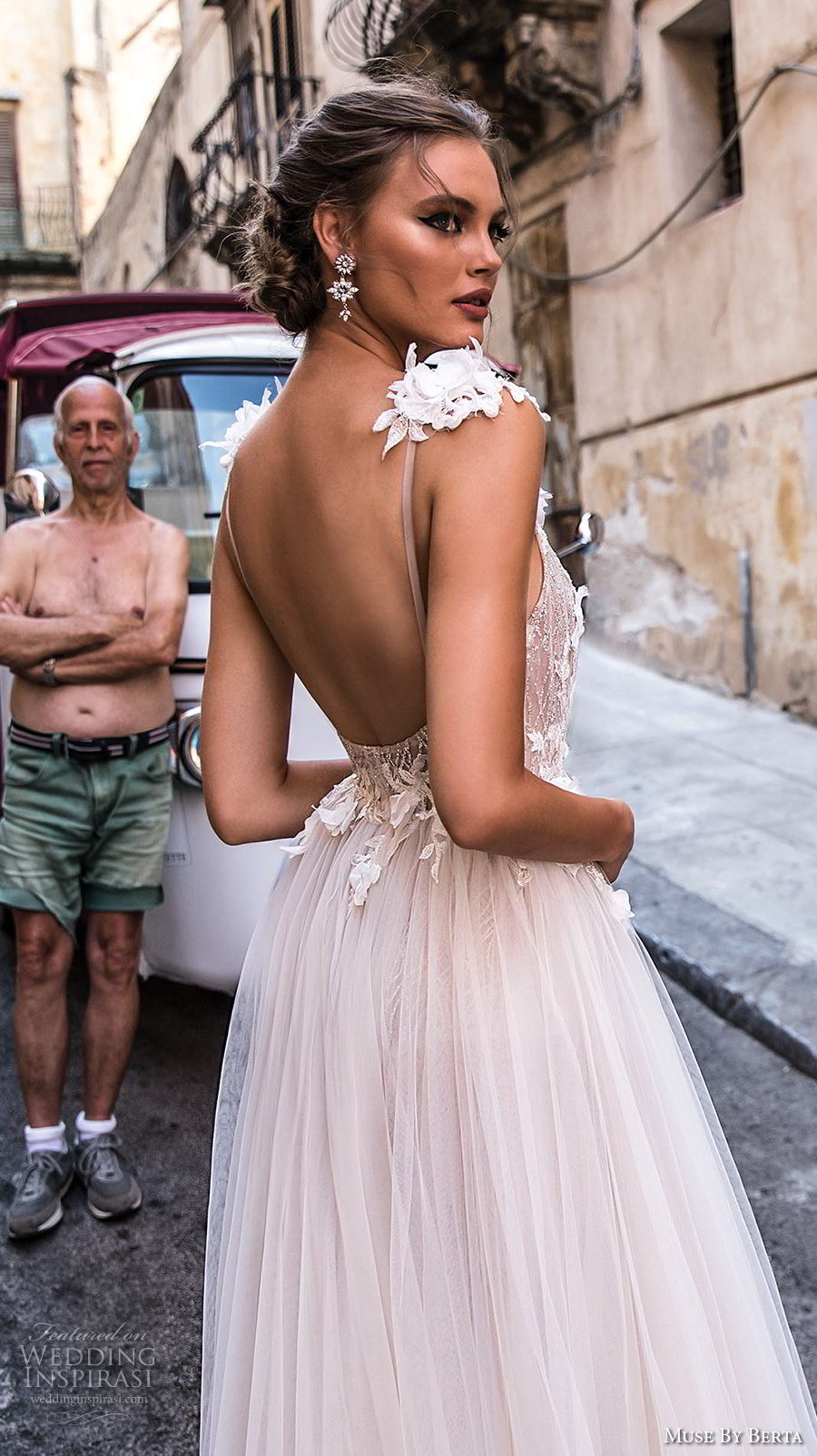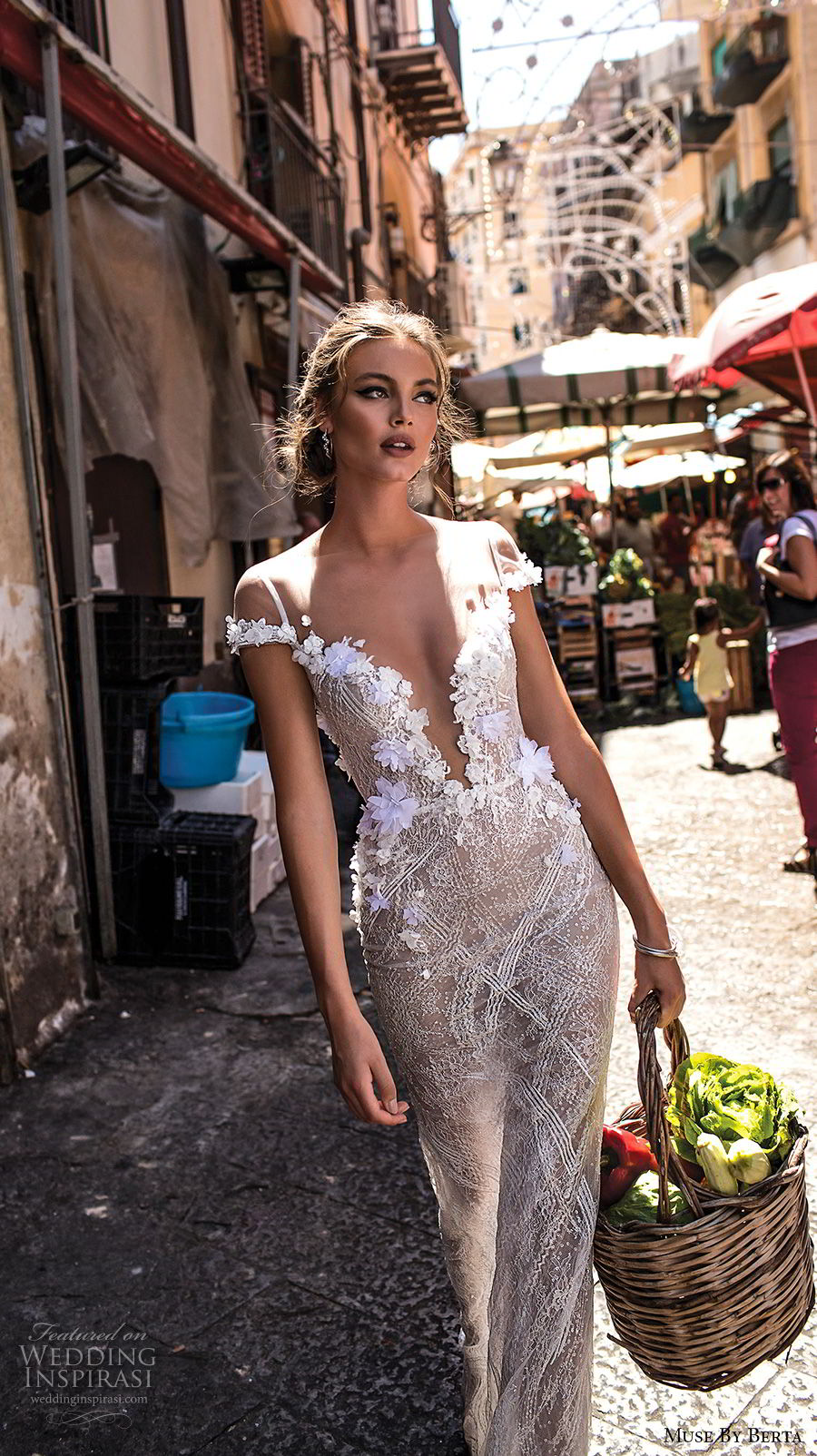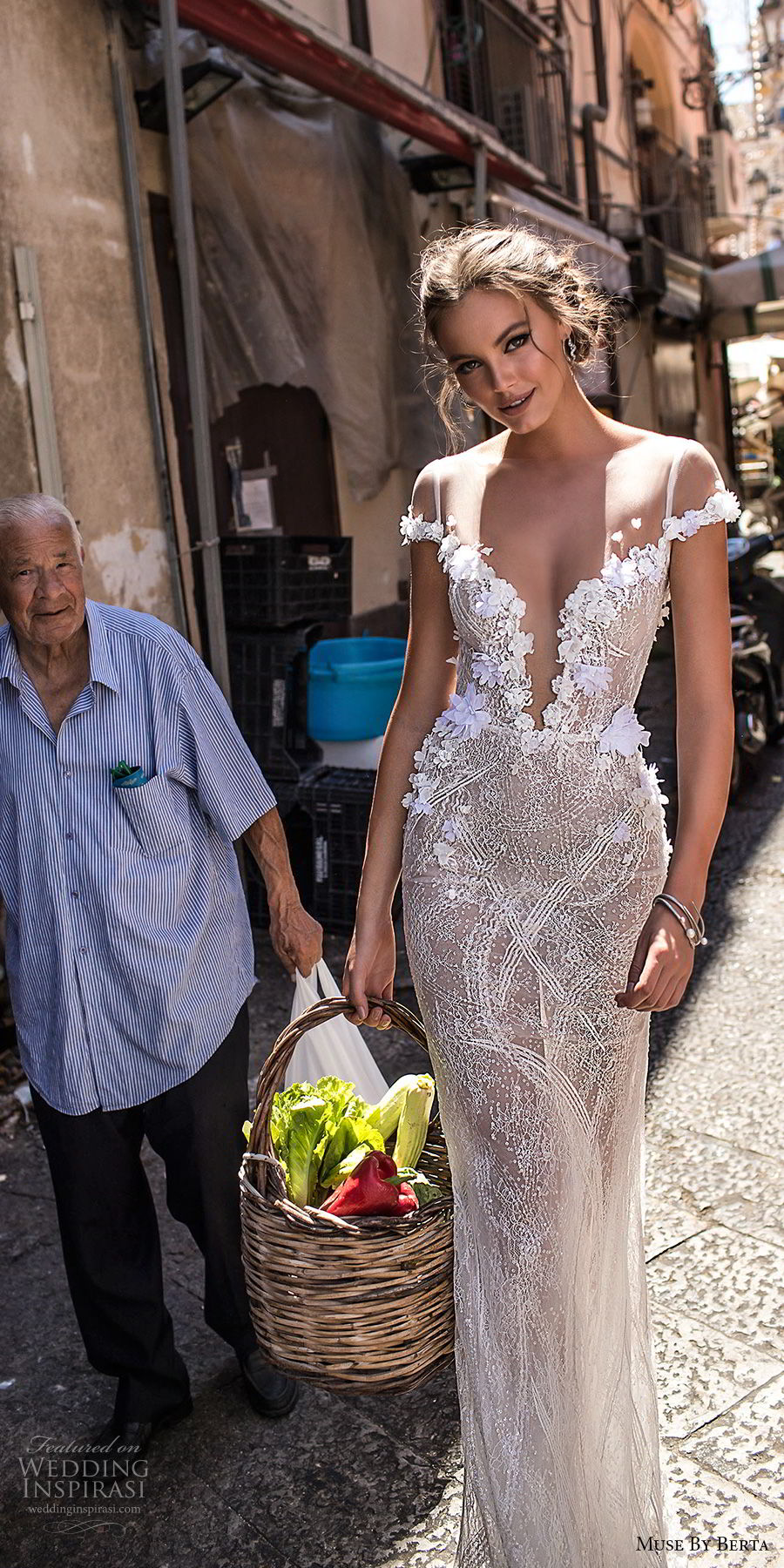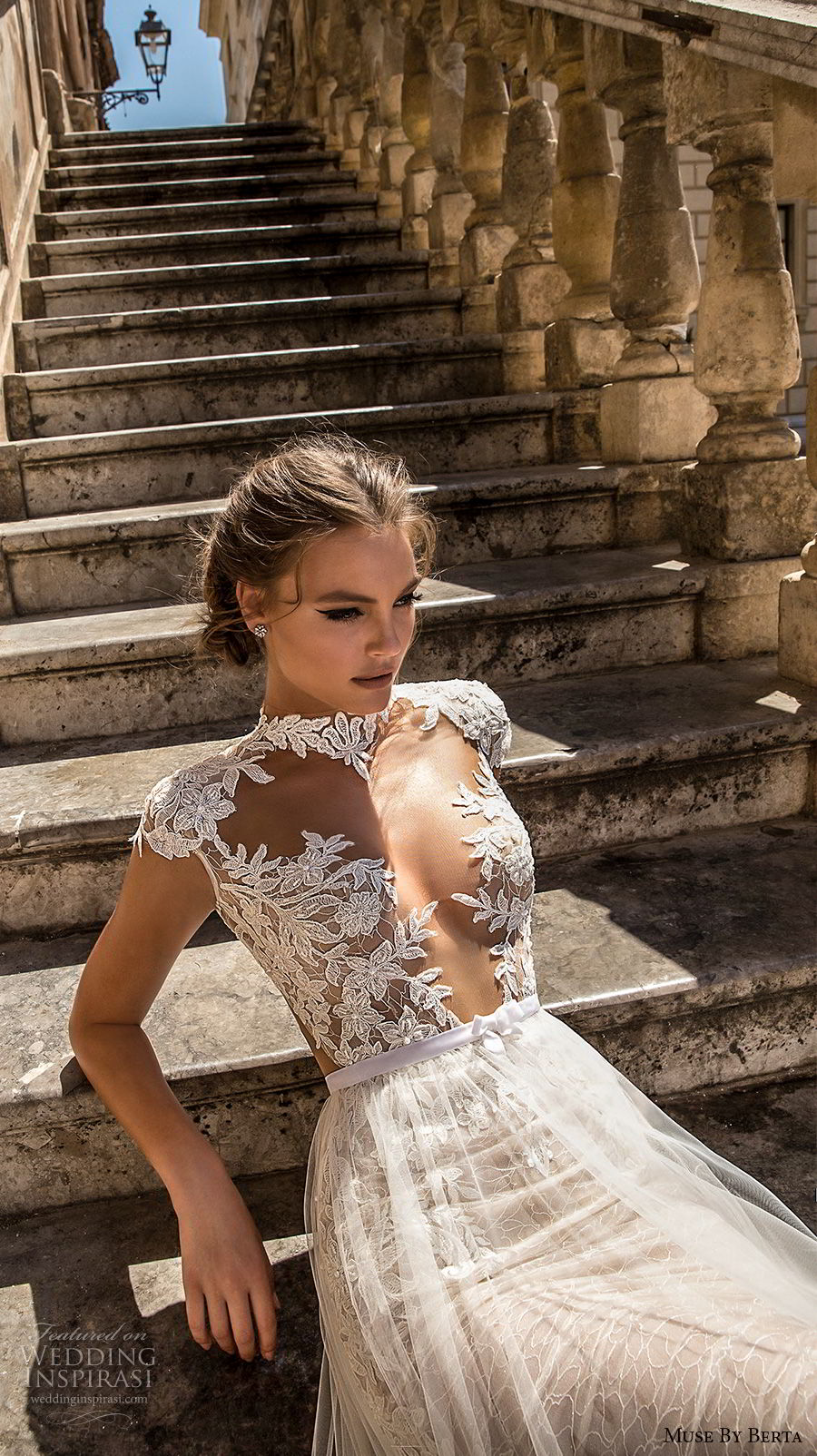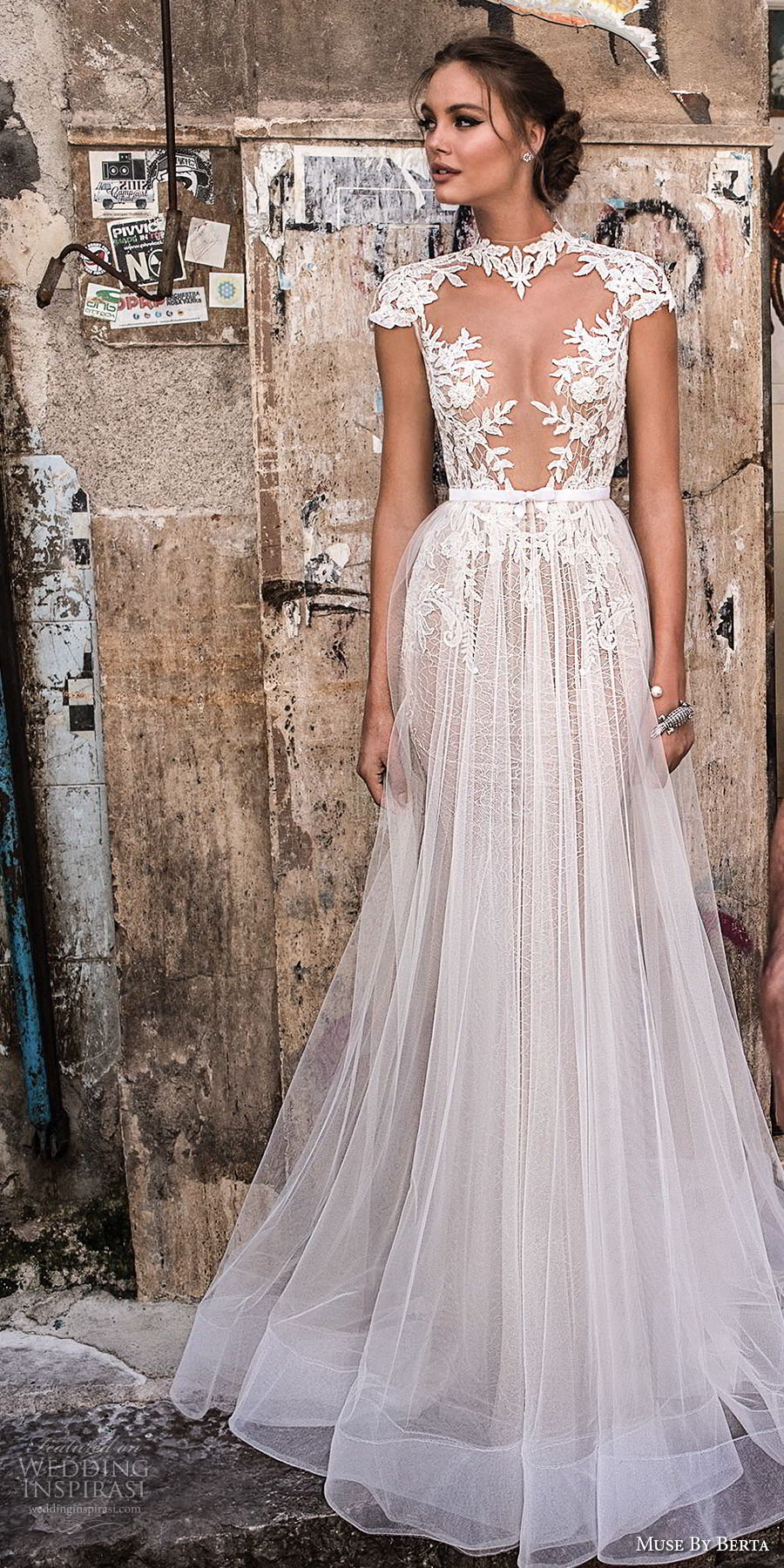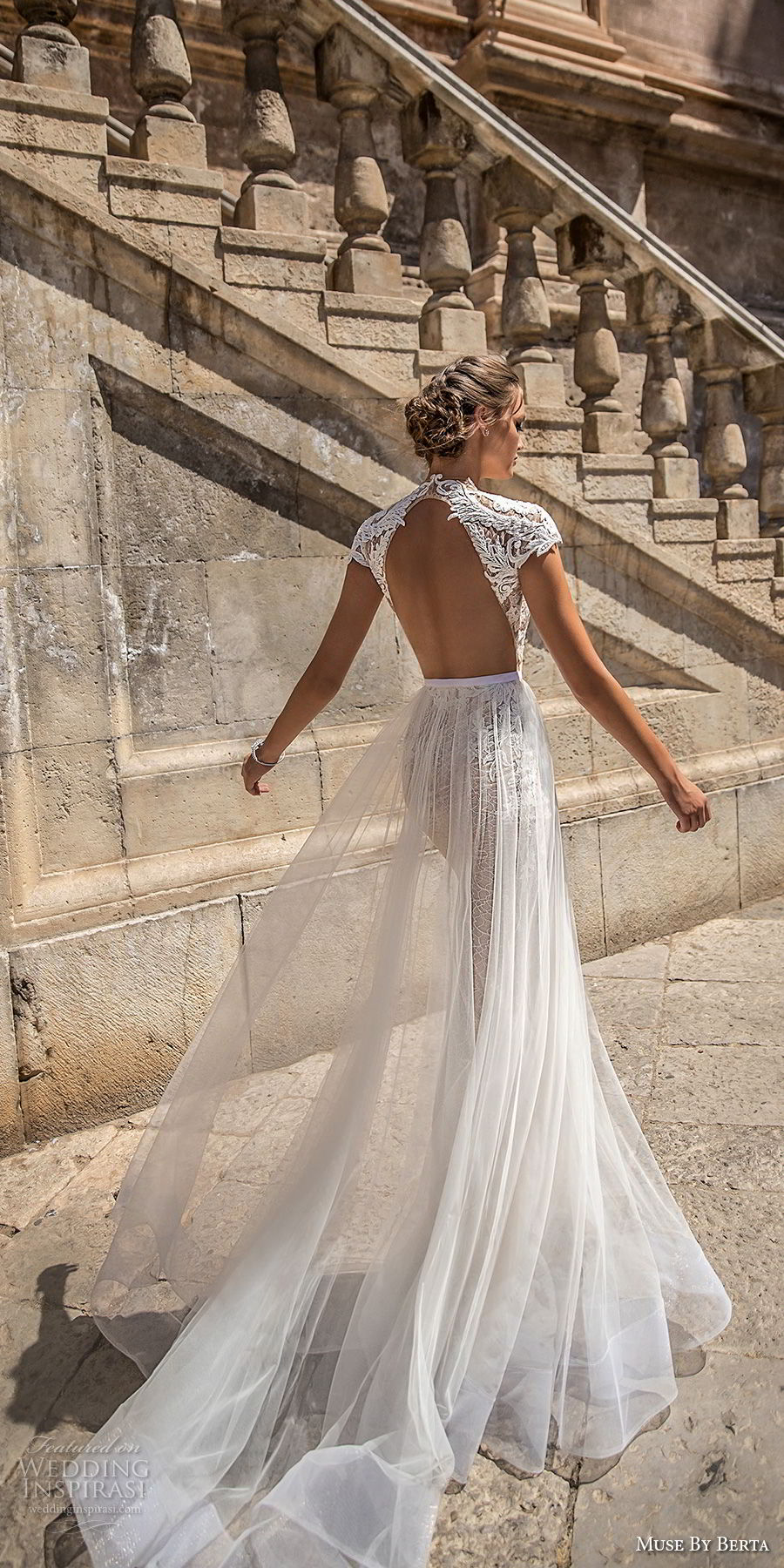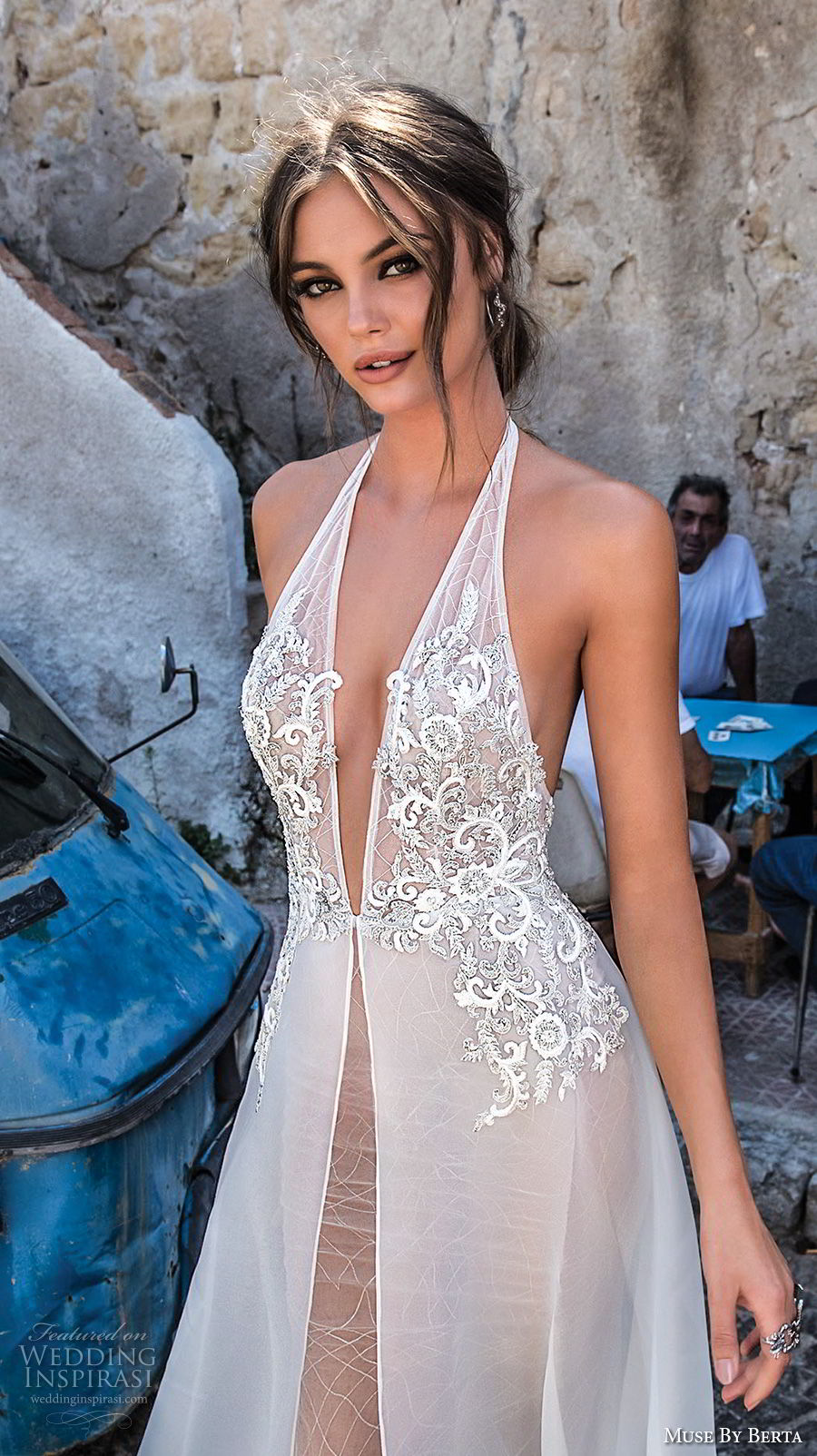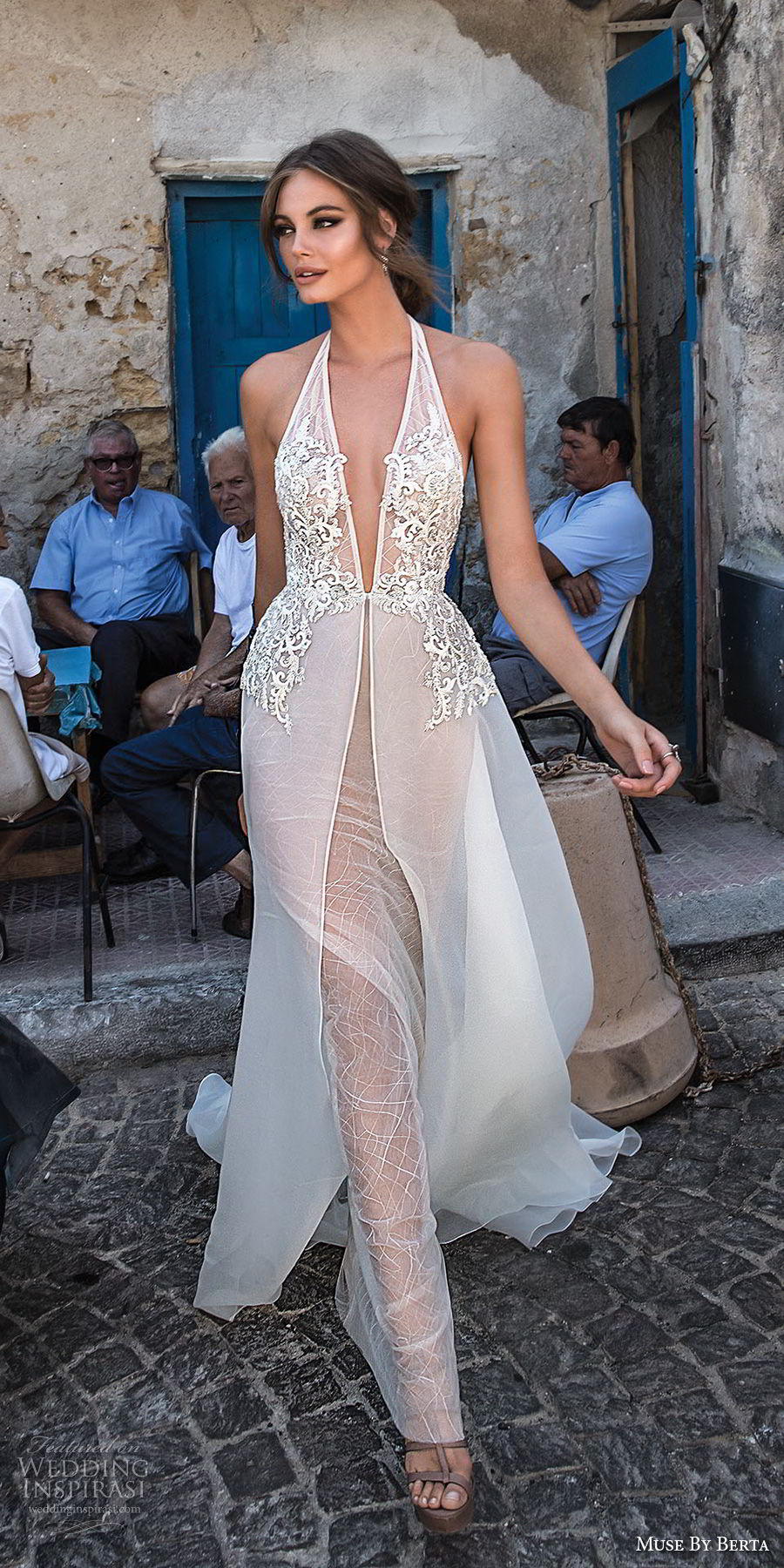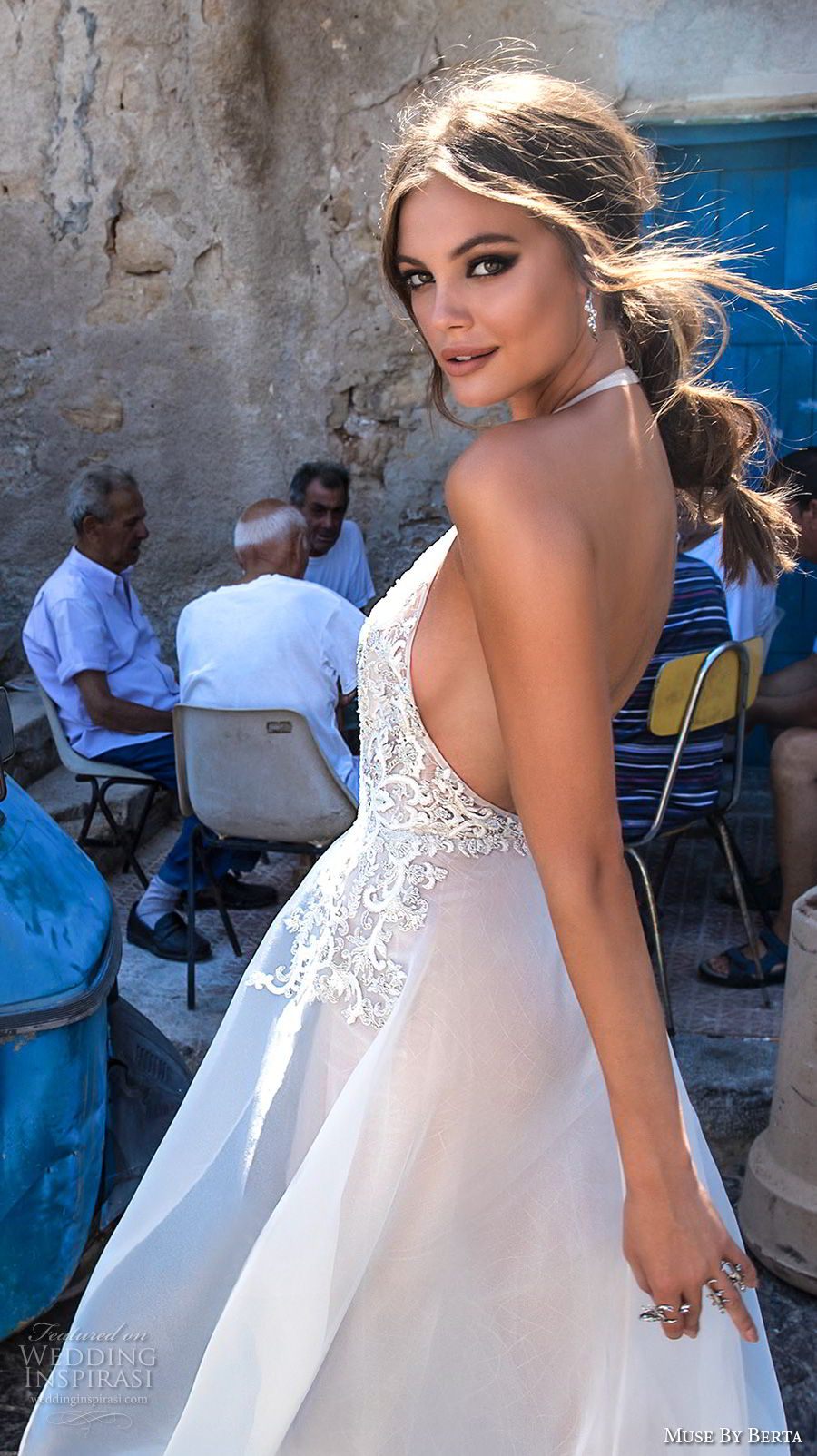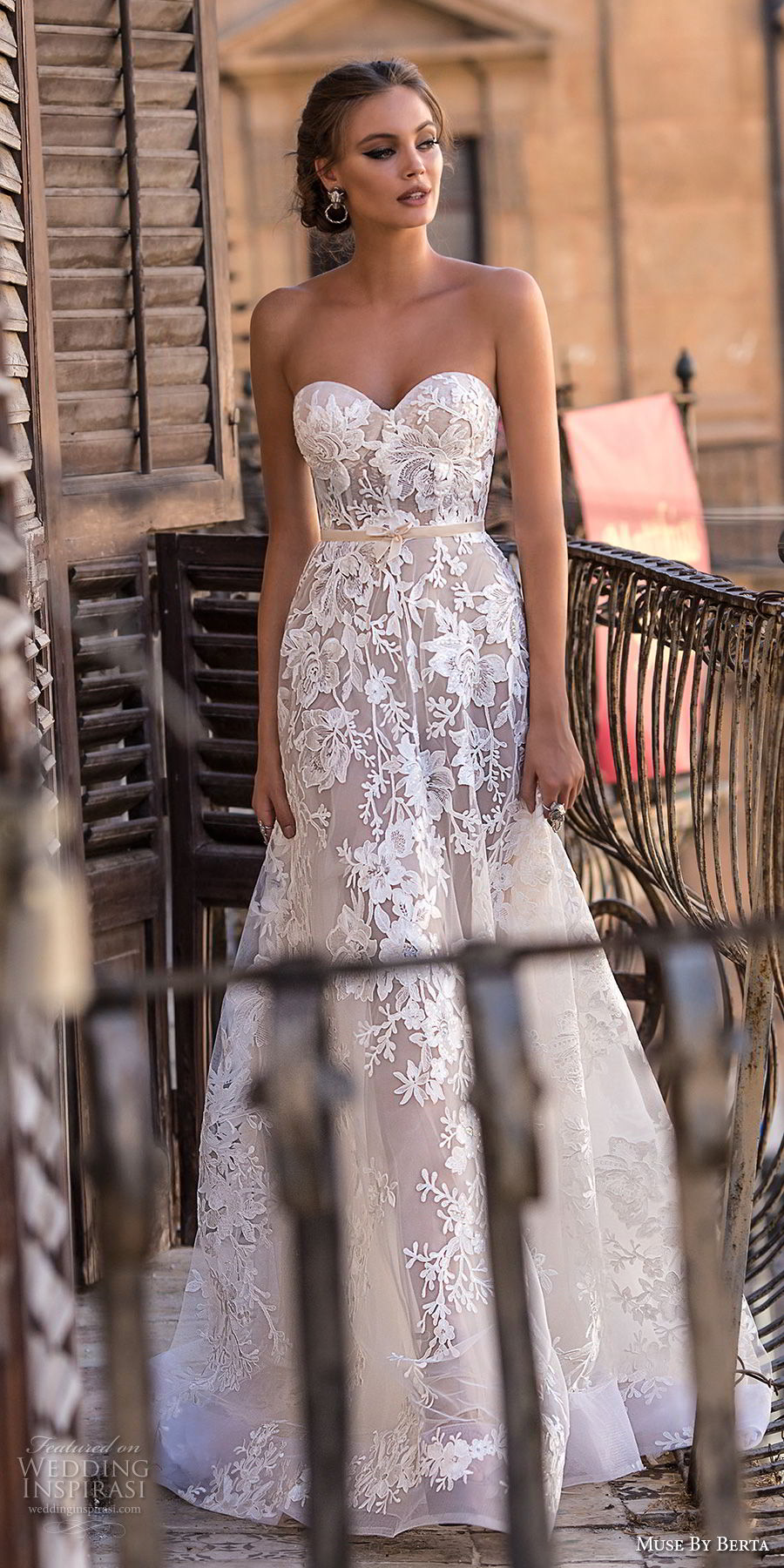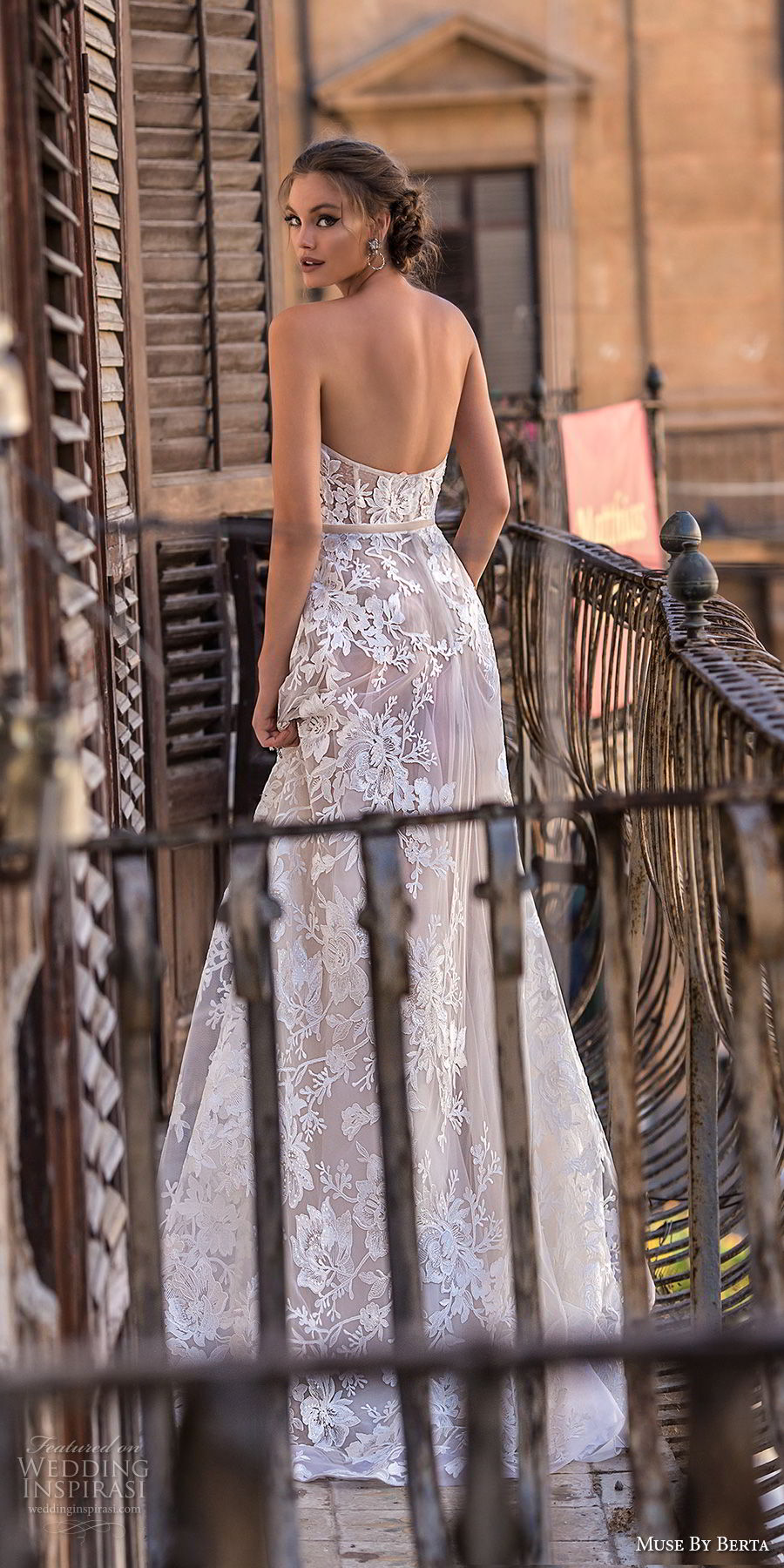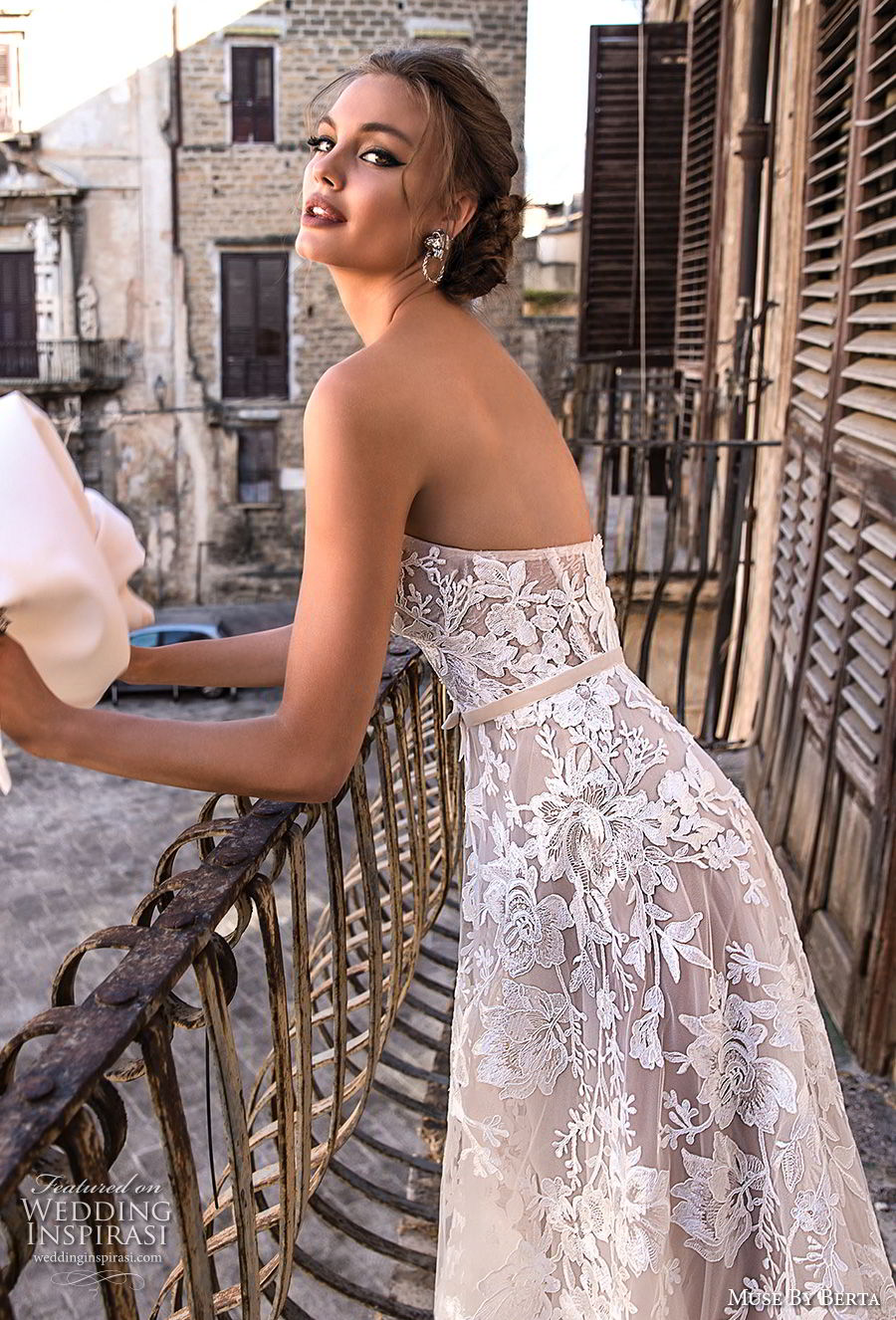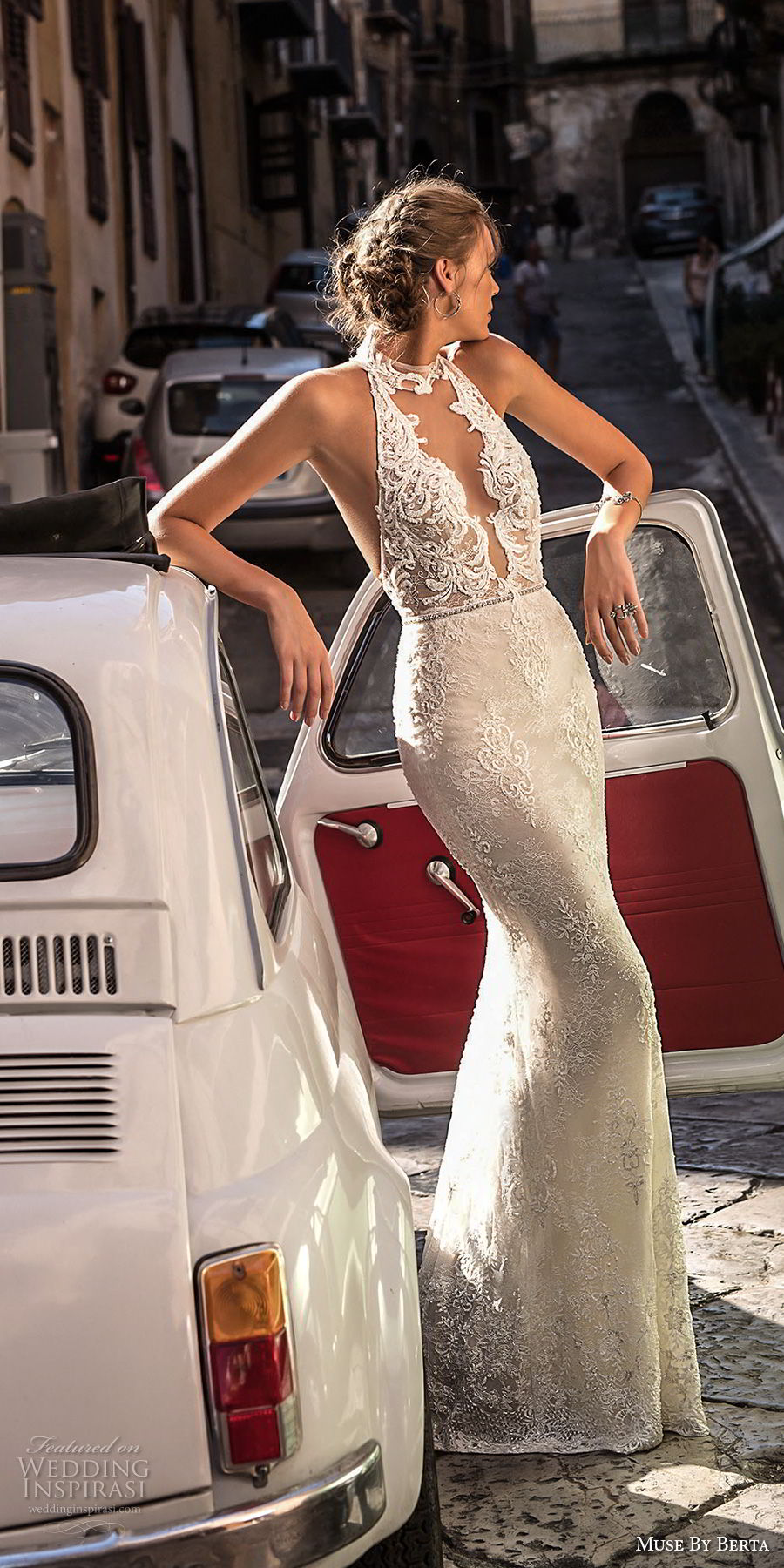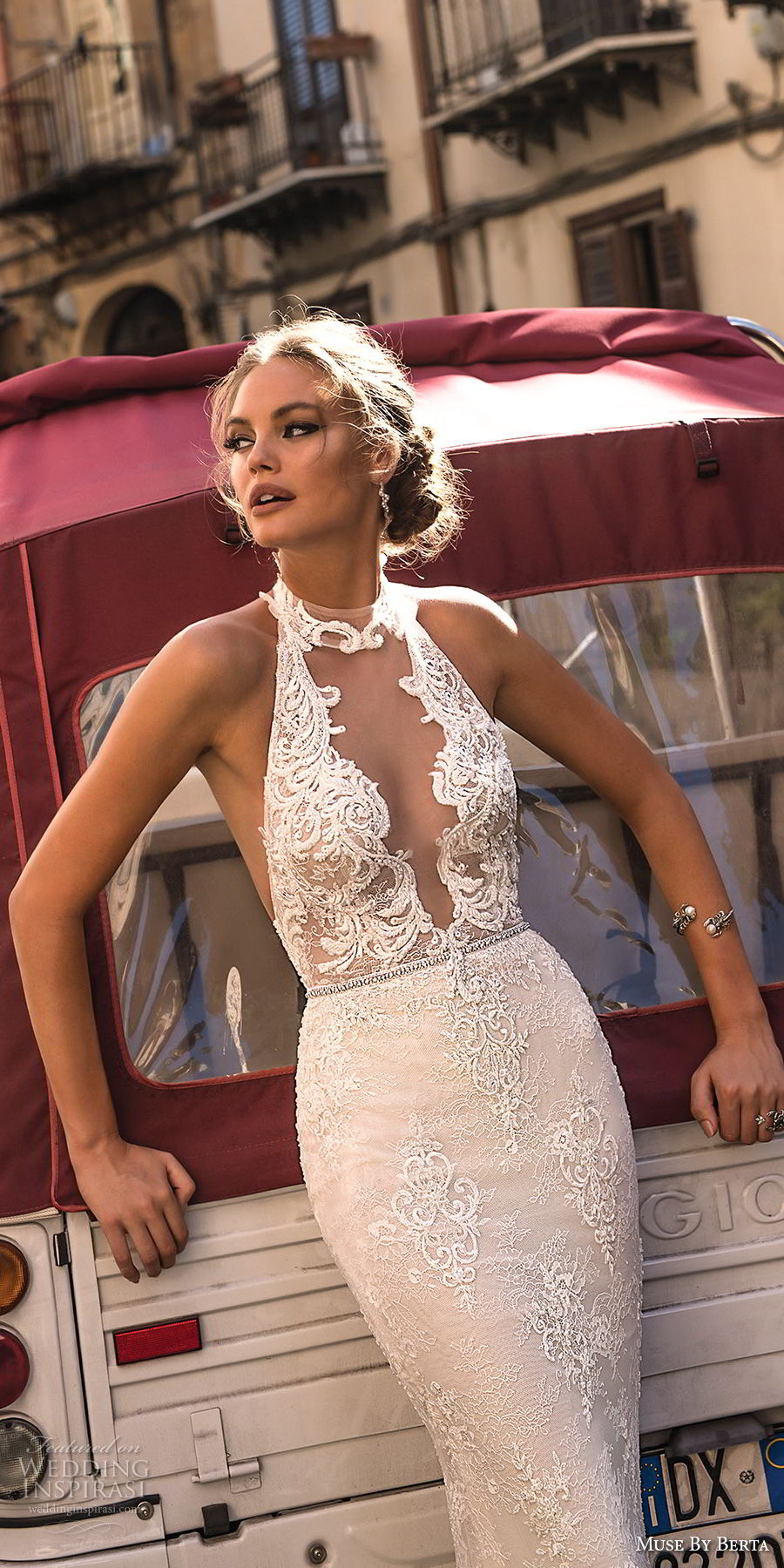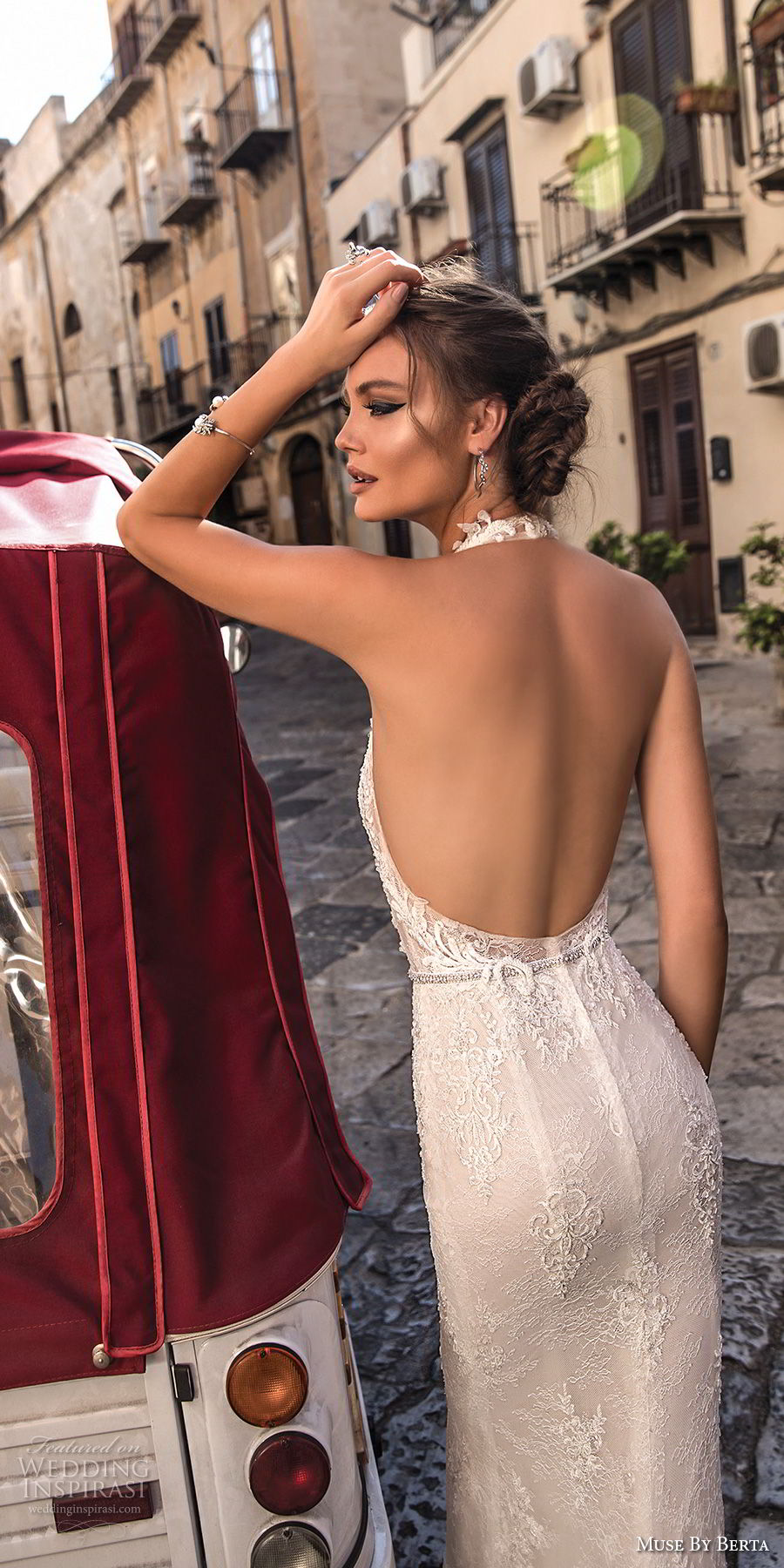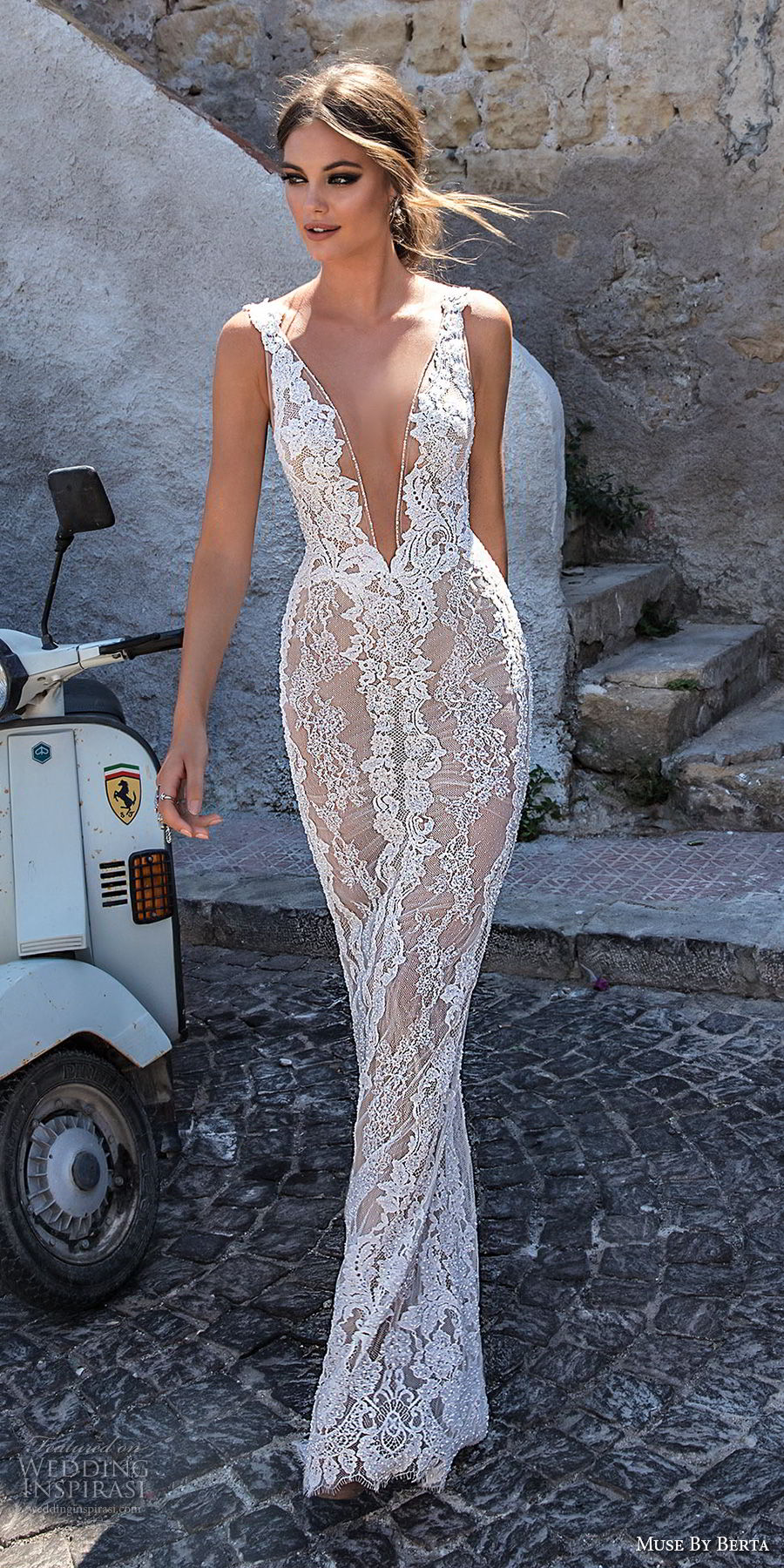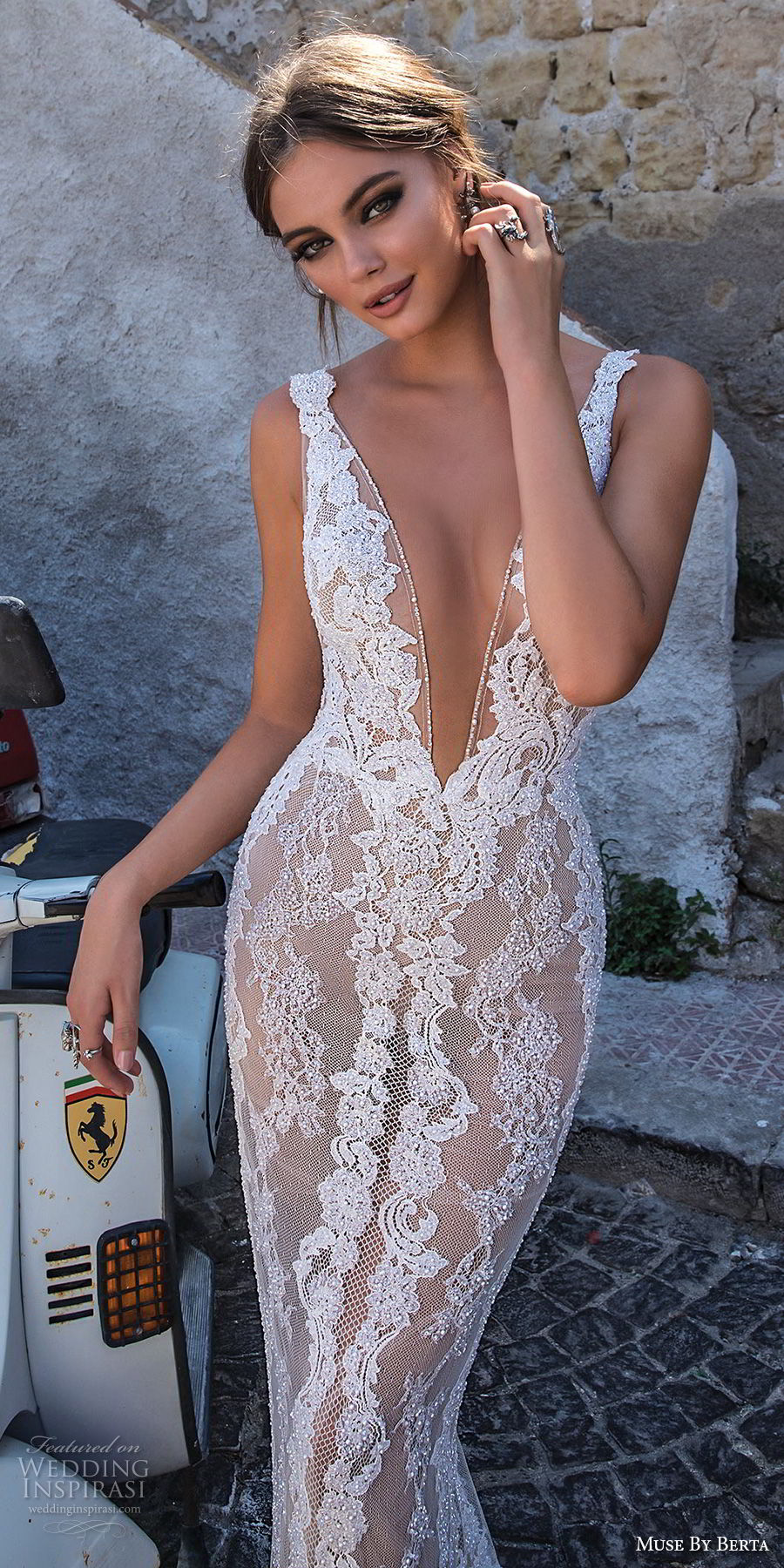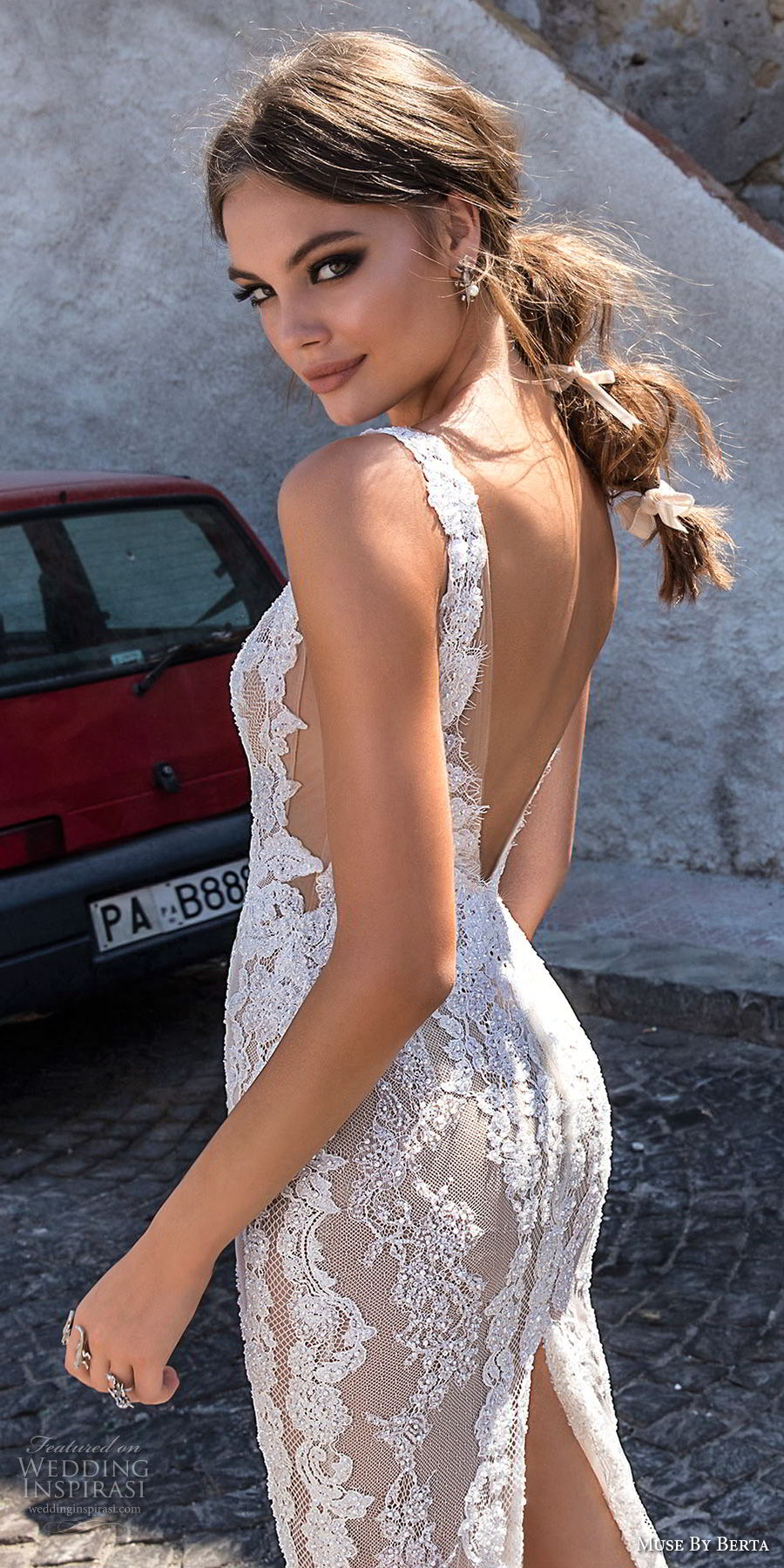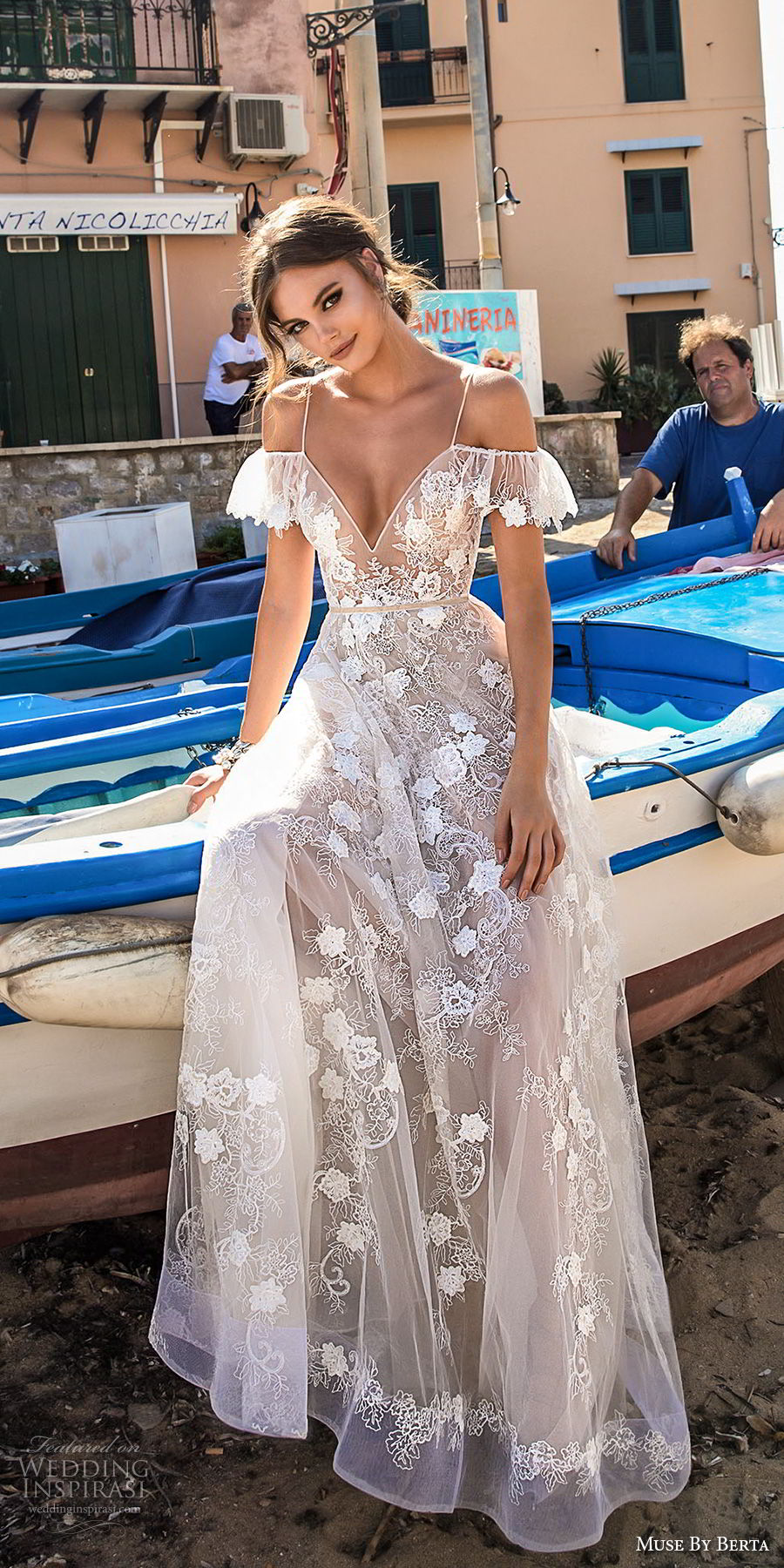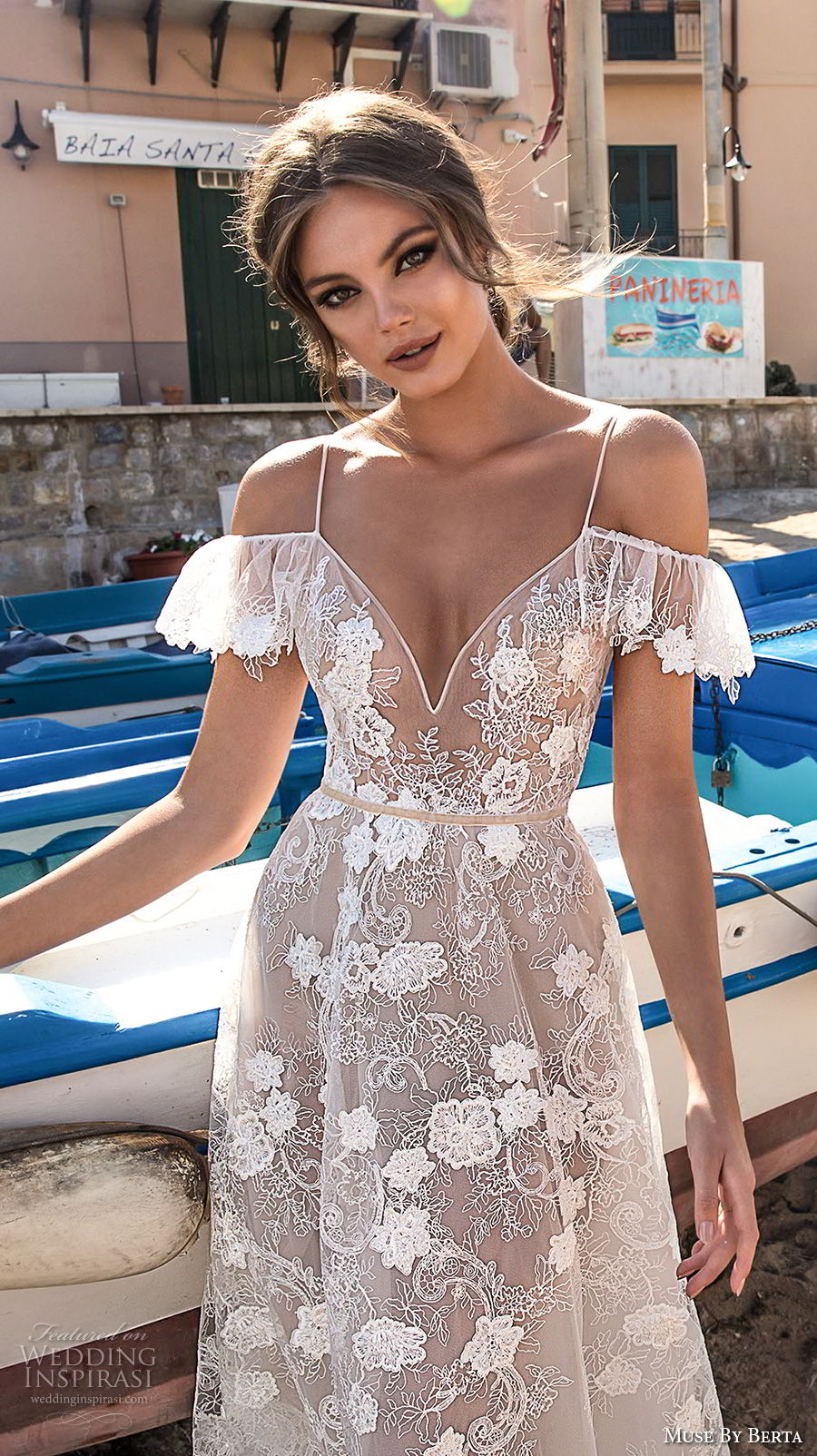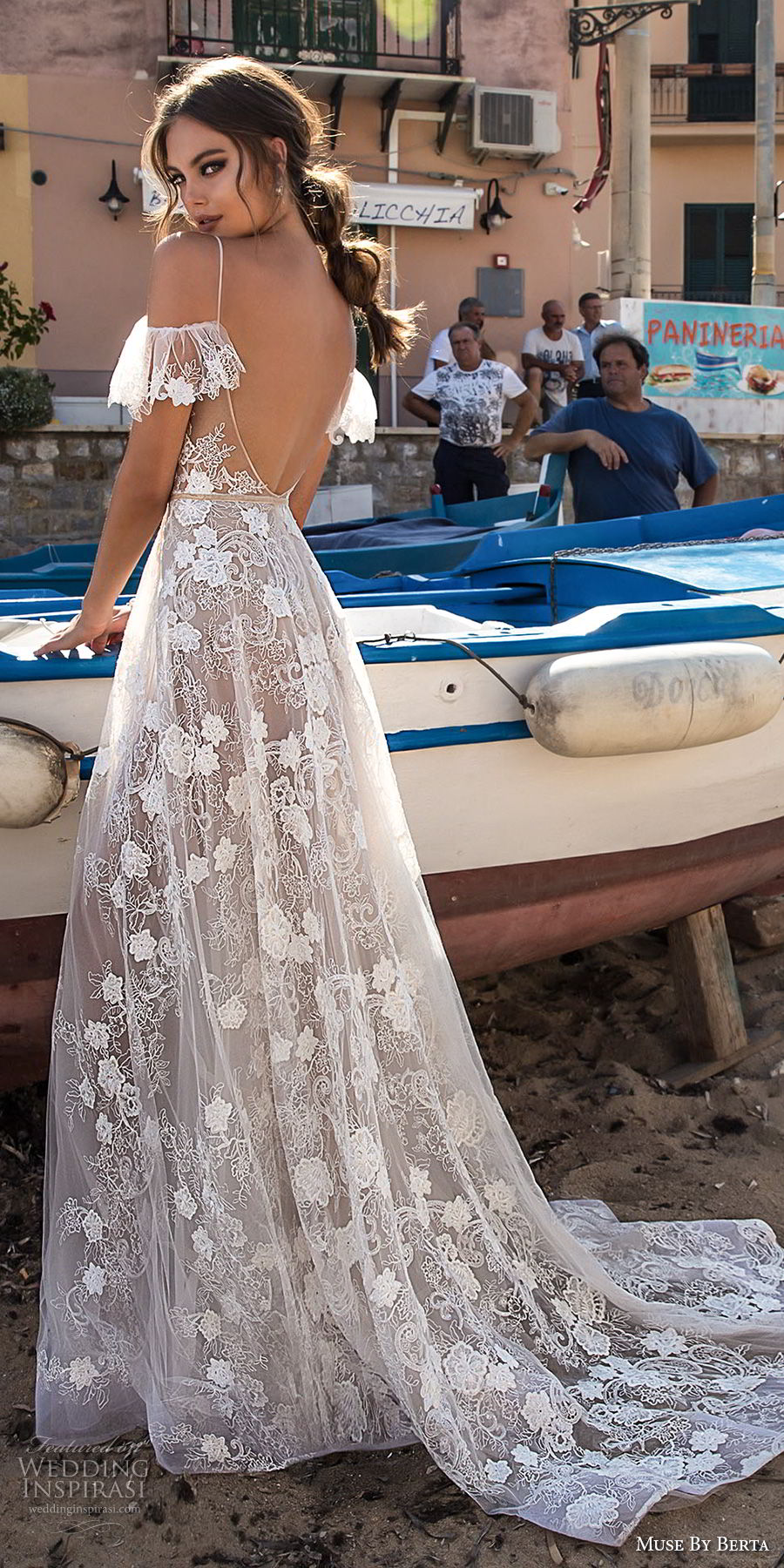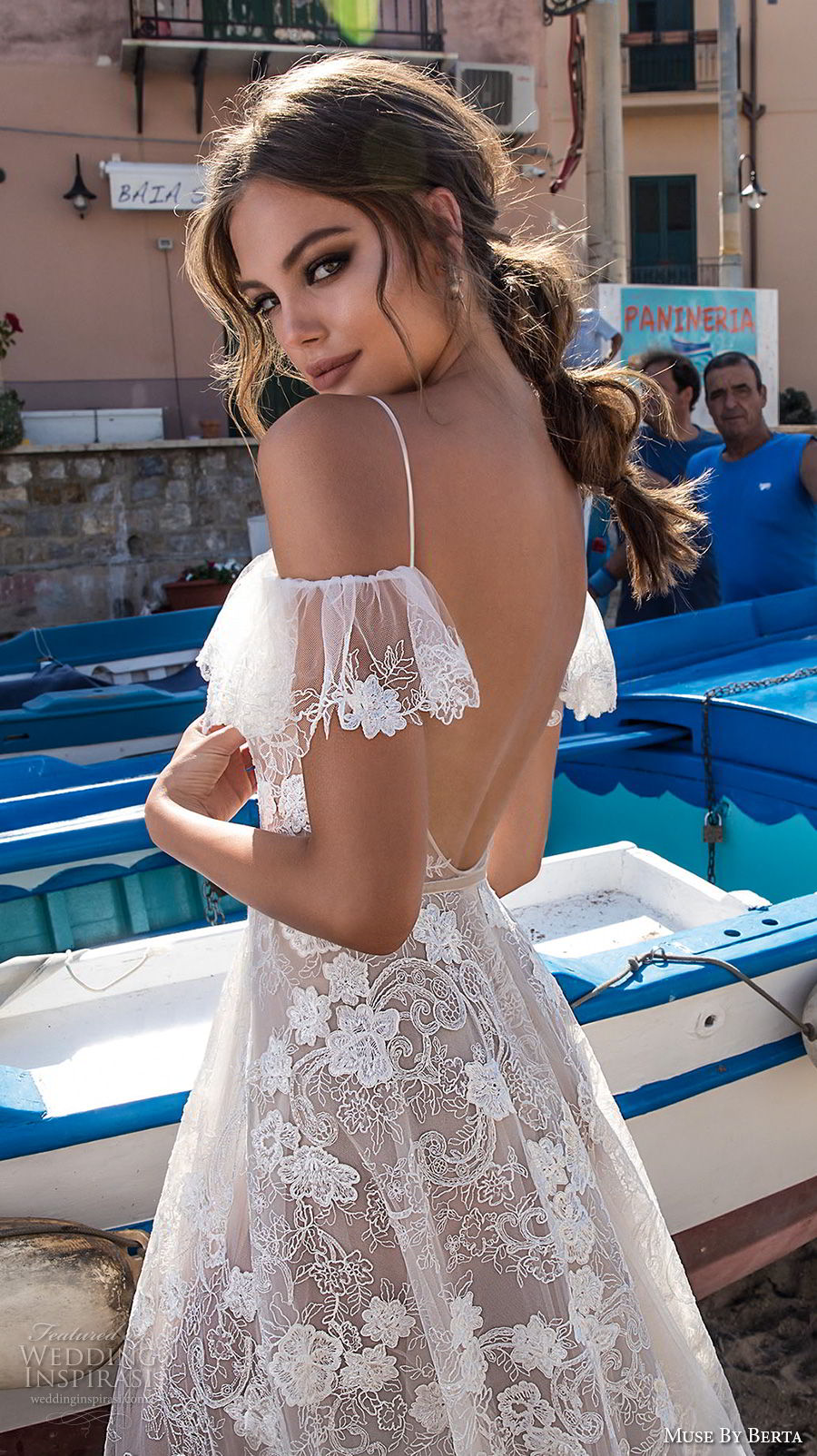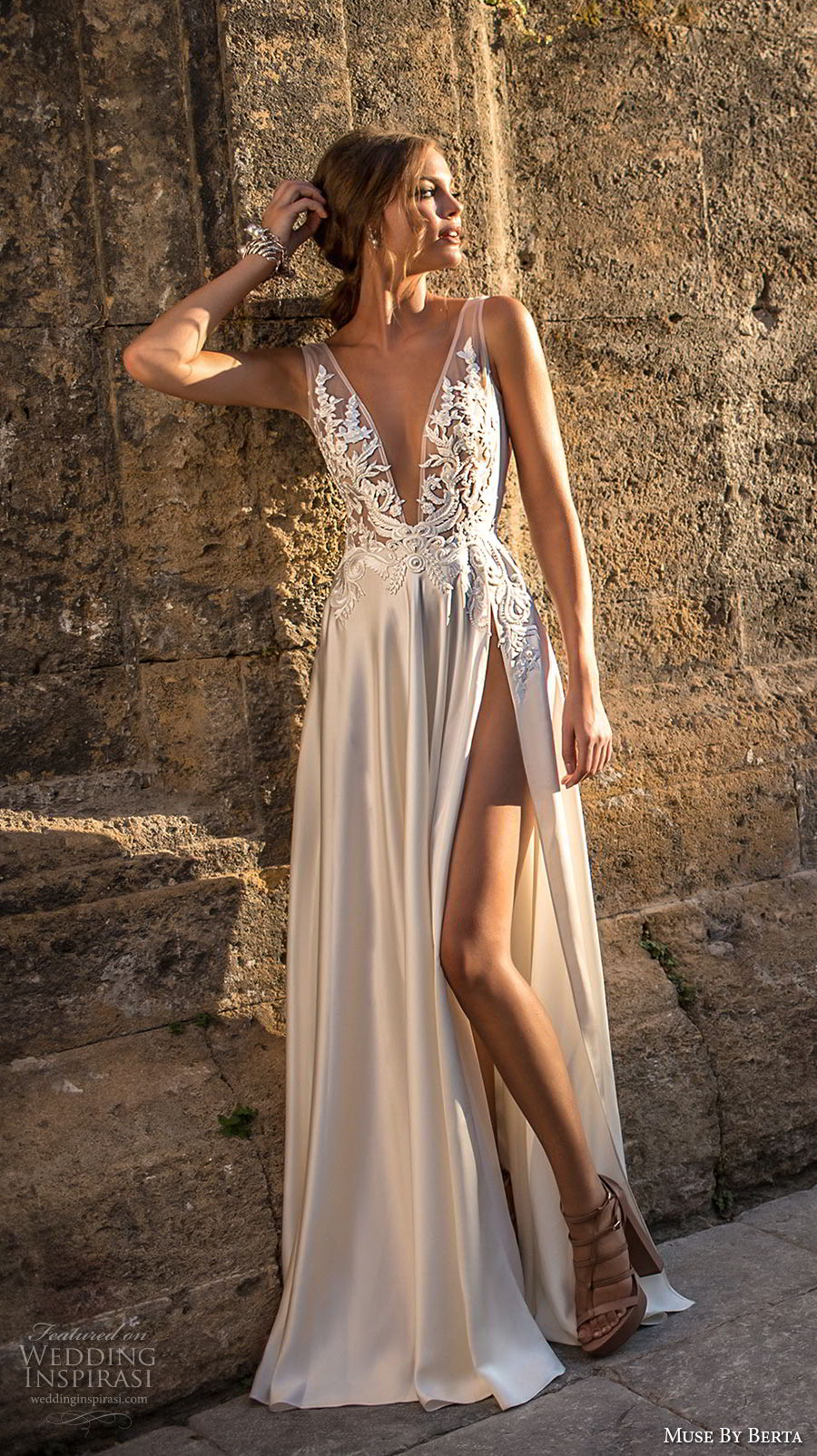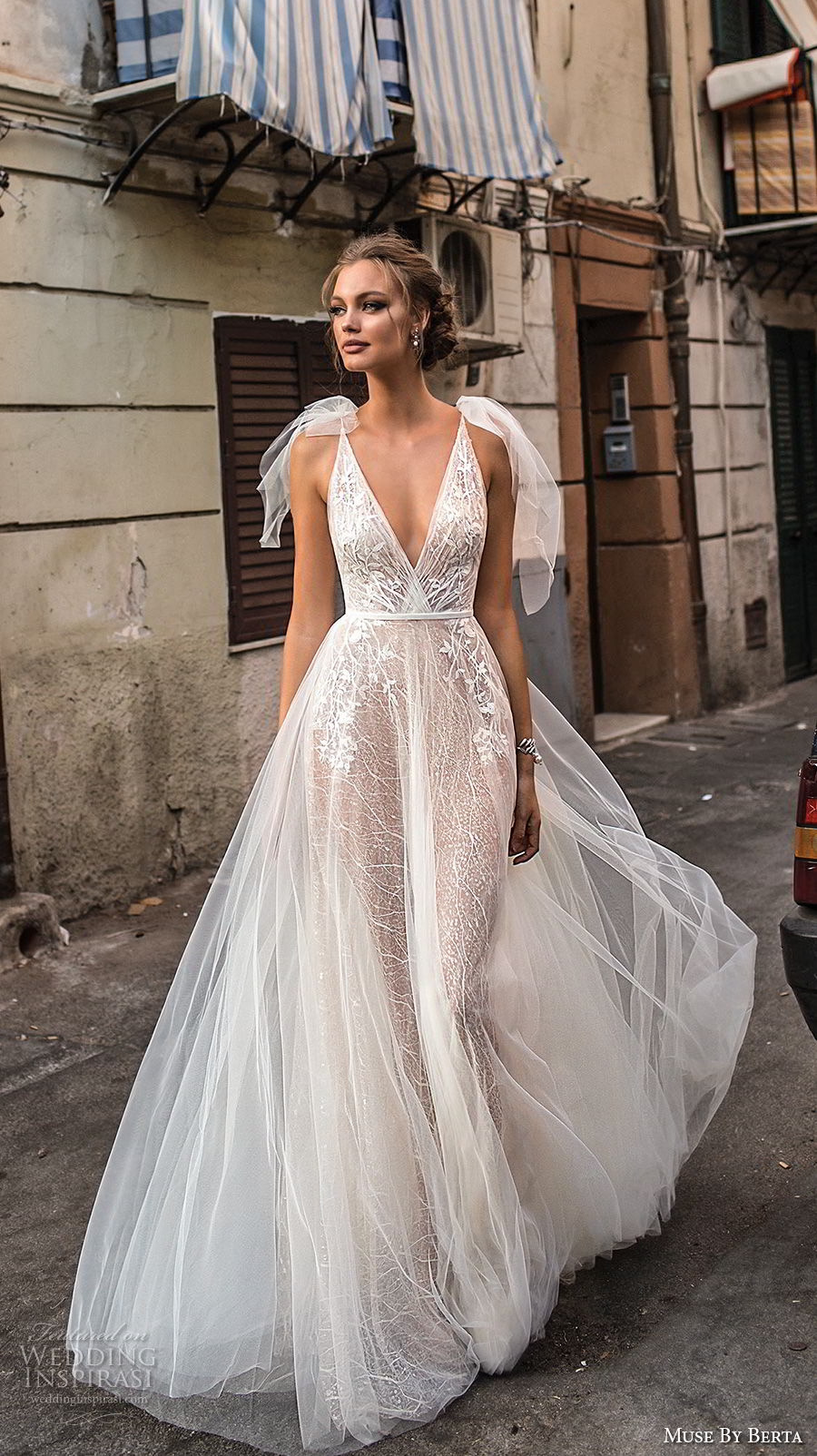 Photos courtesy of Muse by Berta. For details, visit Muse by Berta.