The Spring 2017 Val Stefani bridal collection presents some of the most incredibly detailed wedding dresses from the label yet! Bodices are dotted with Swarovski crystals and pearls, while the backs feature magnificent cathedral-length lace trains, crisscrossed straps and curve-enhancing beading. Simply stunning!
"This season, we designed a collection rooted in harmony. Conveying a romantic feminine spirit while merging it with bold individuality. From our use of blush tones fabrics to create softness and richness while adding different floral appliqués, lace and beadings to create that pop and added whimsical elements, to creating plunging necklines by illusion cutouts to give a peek-a-boo element of surprise, our designs for this season is about finding the balance and ease between two extremes…" ~Valerie & Stephanie Chin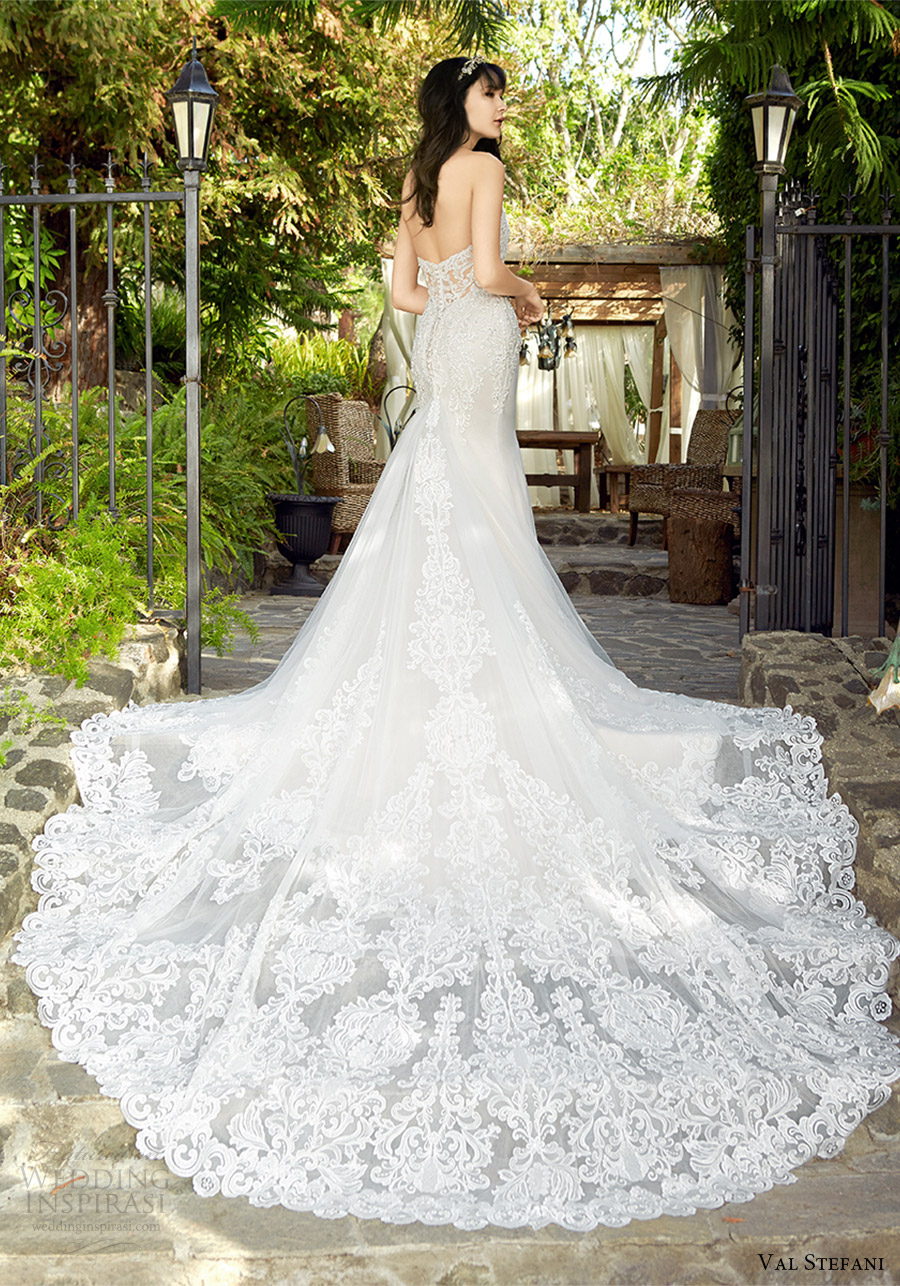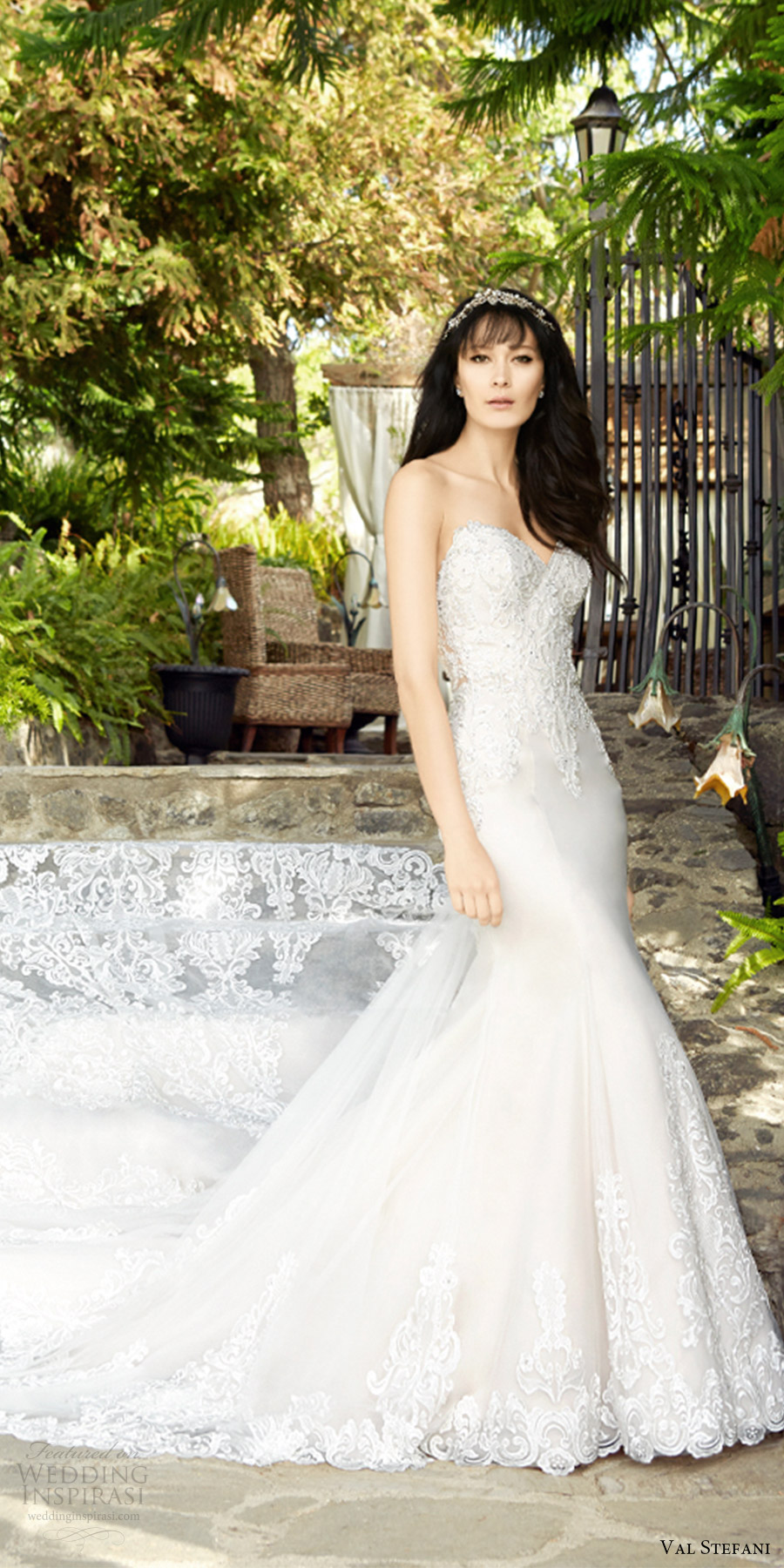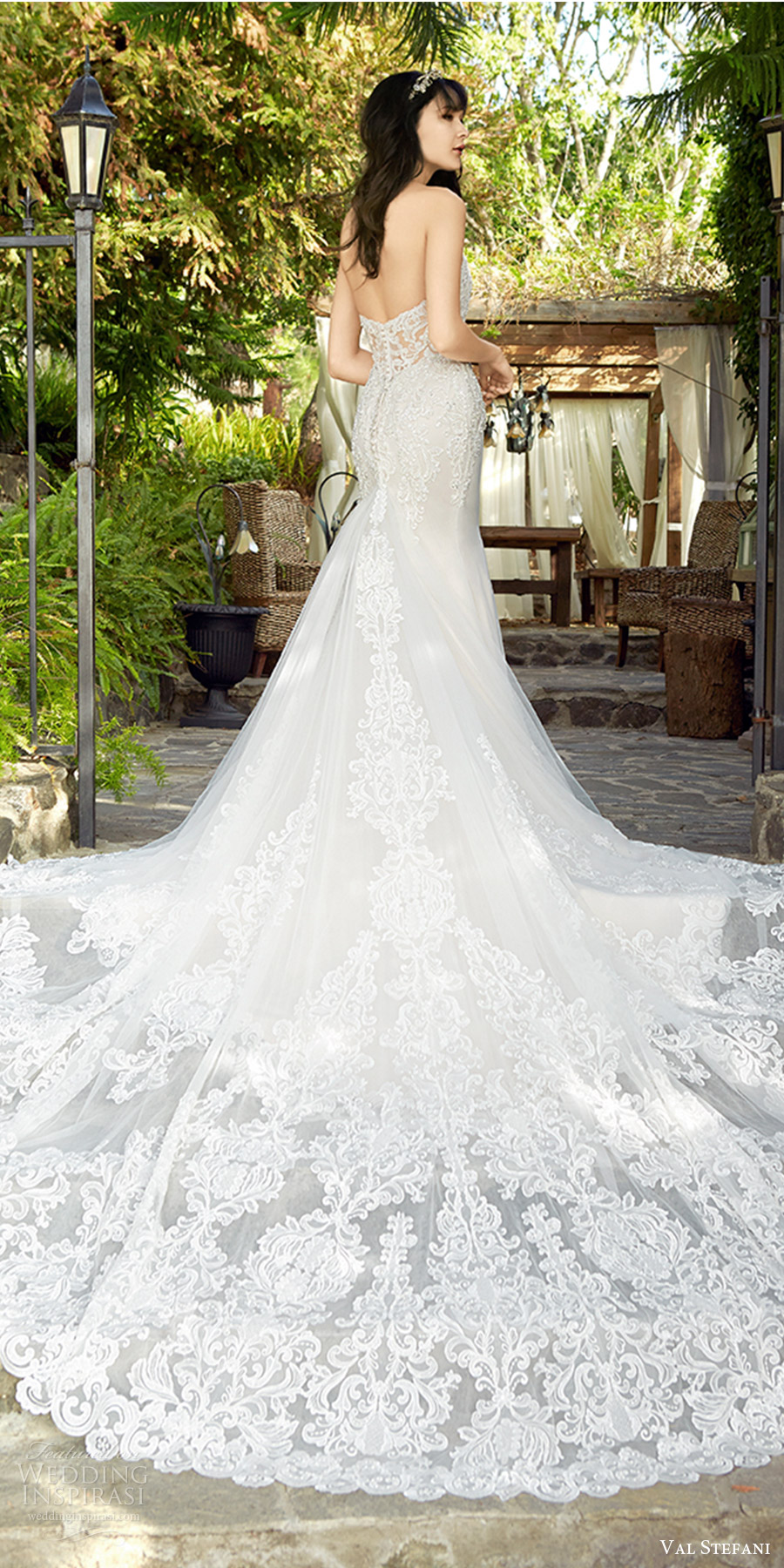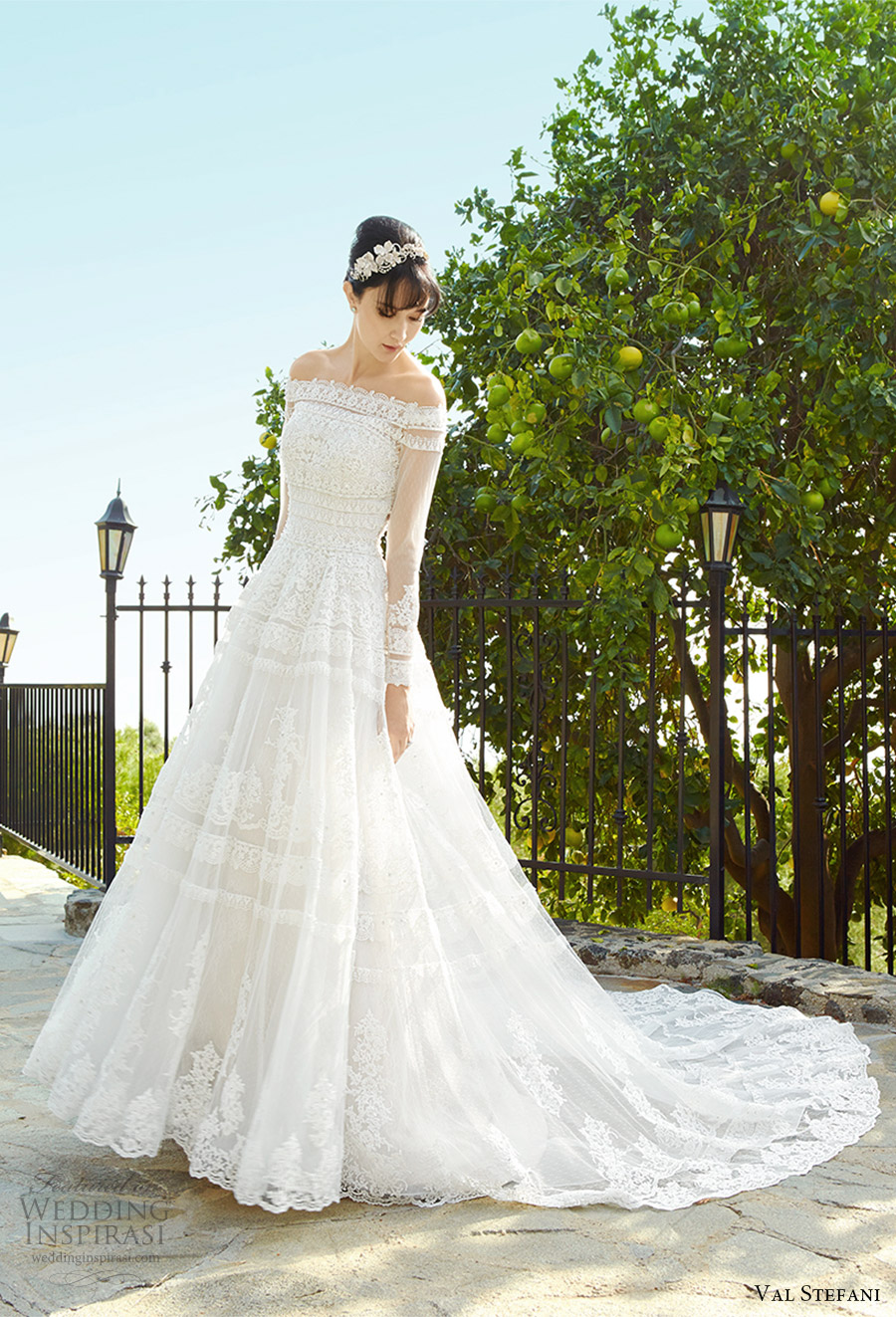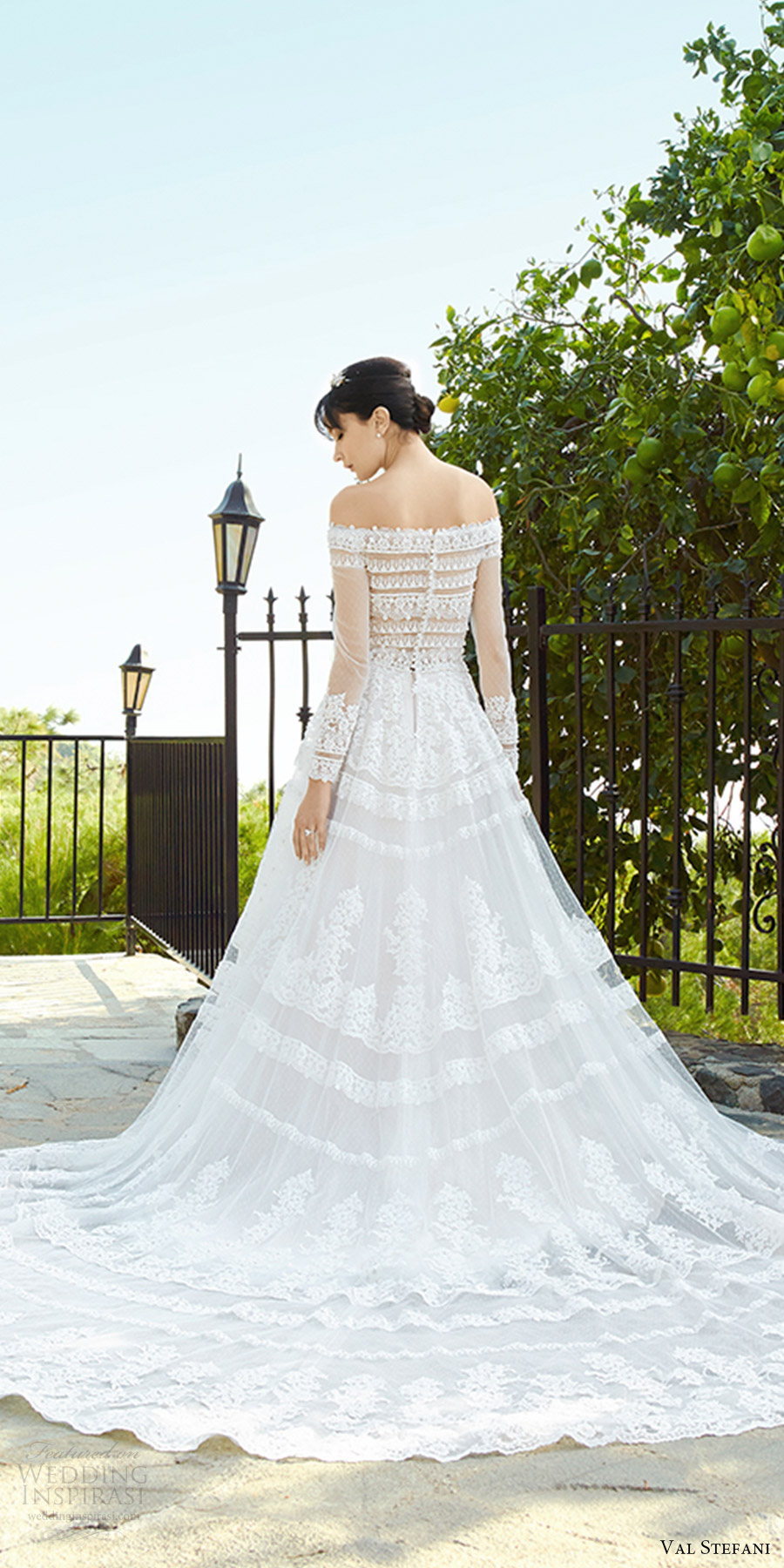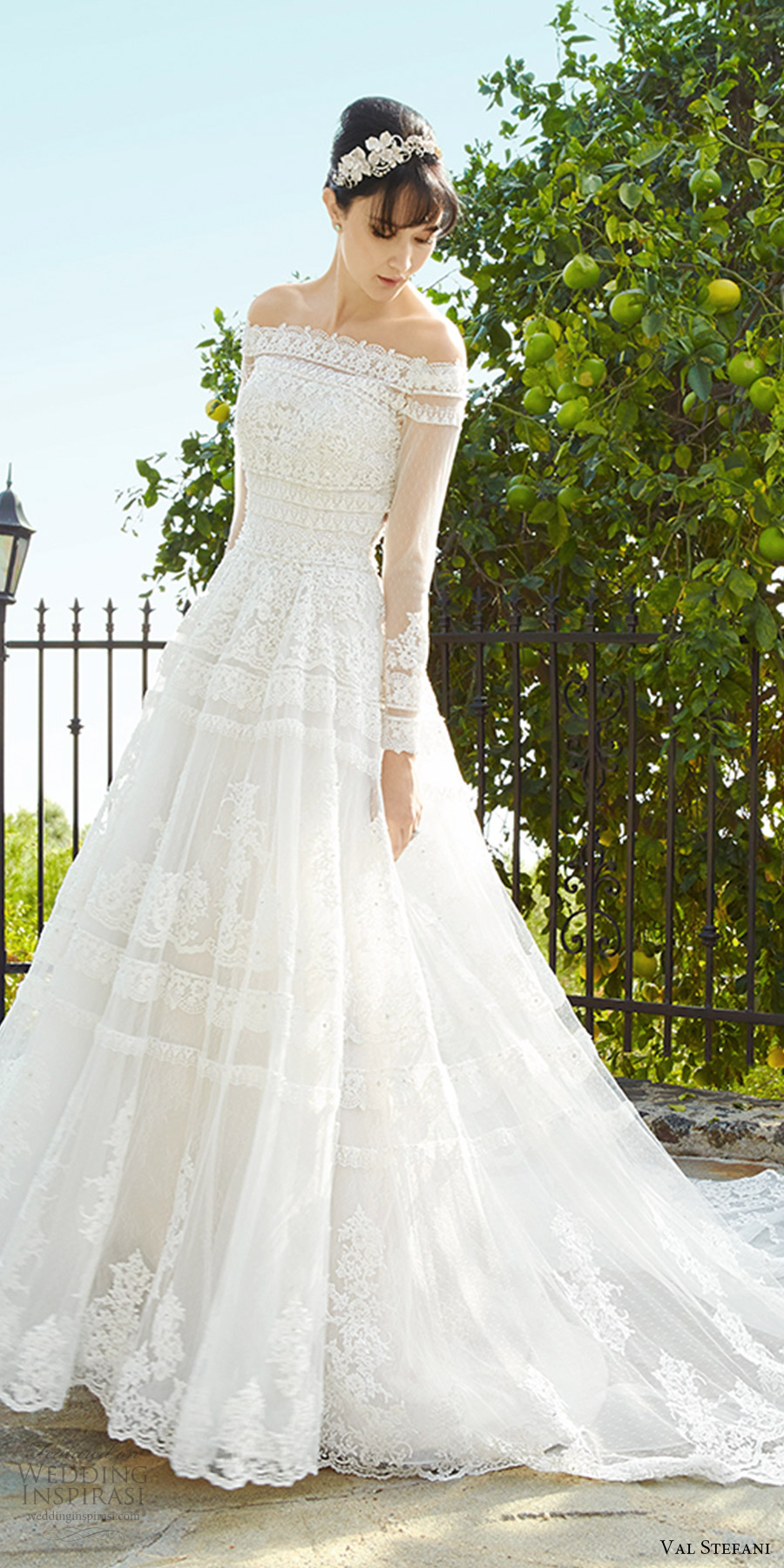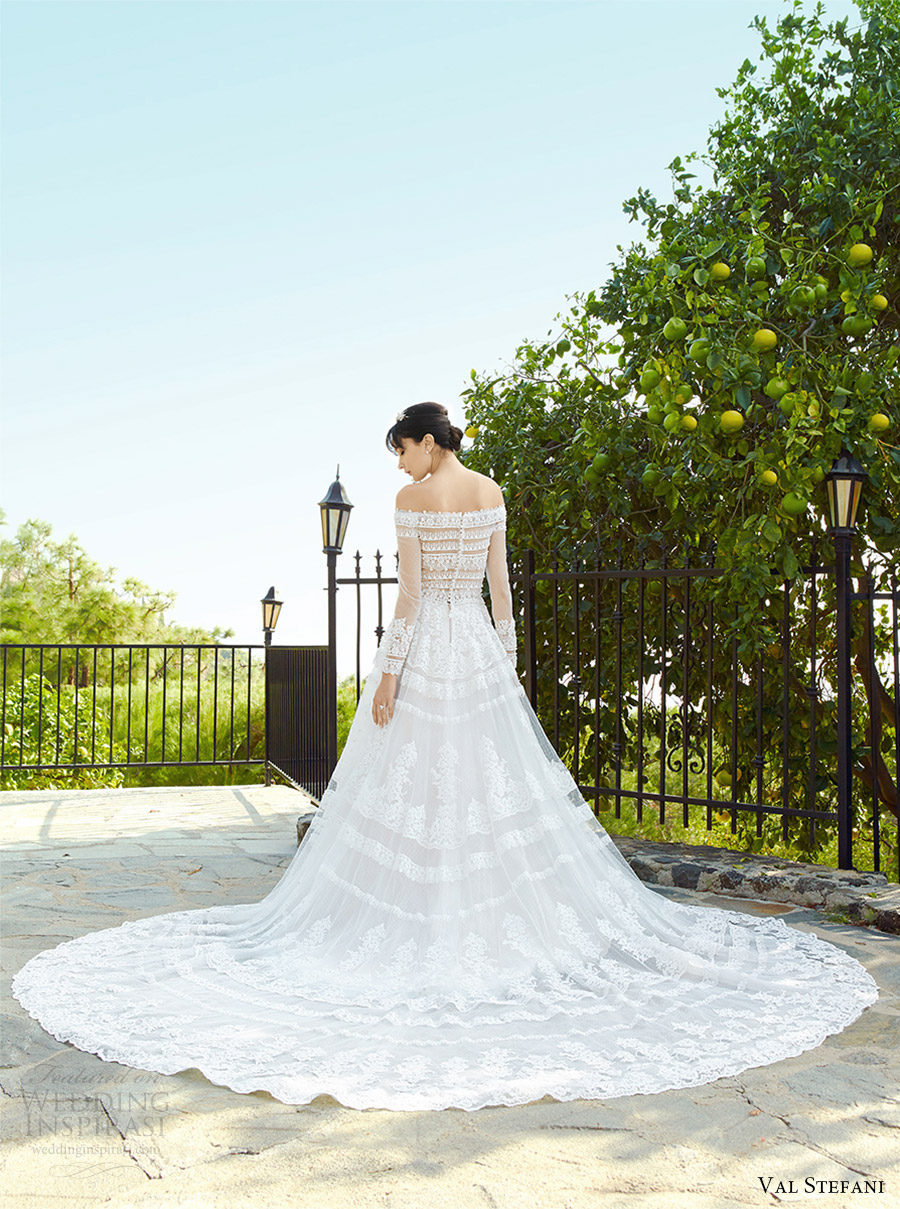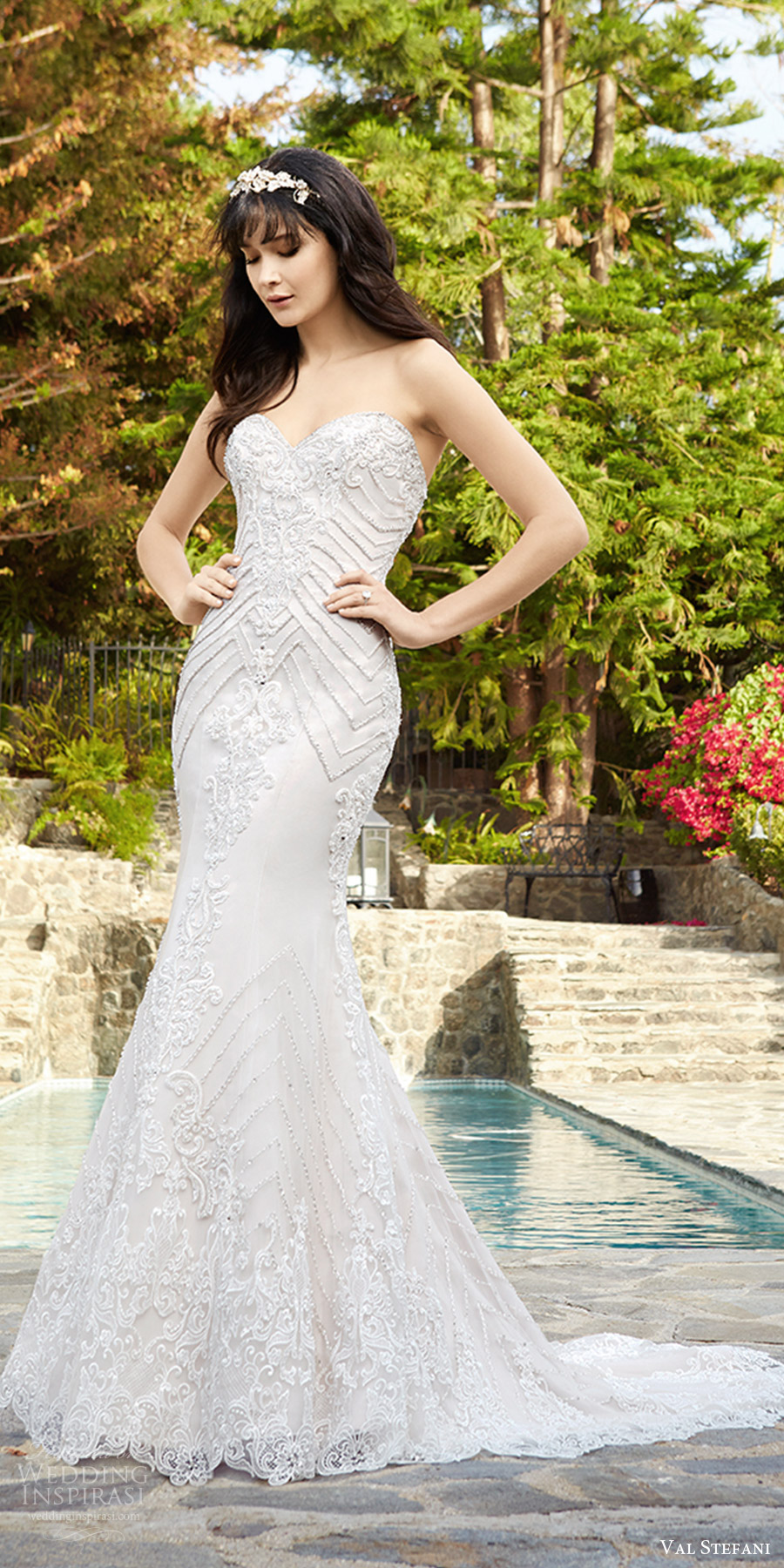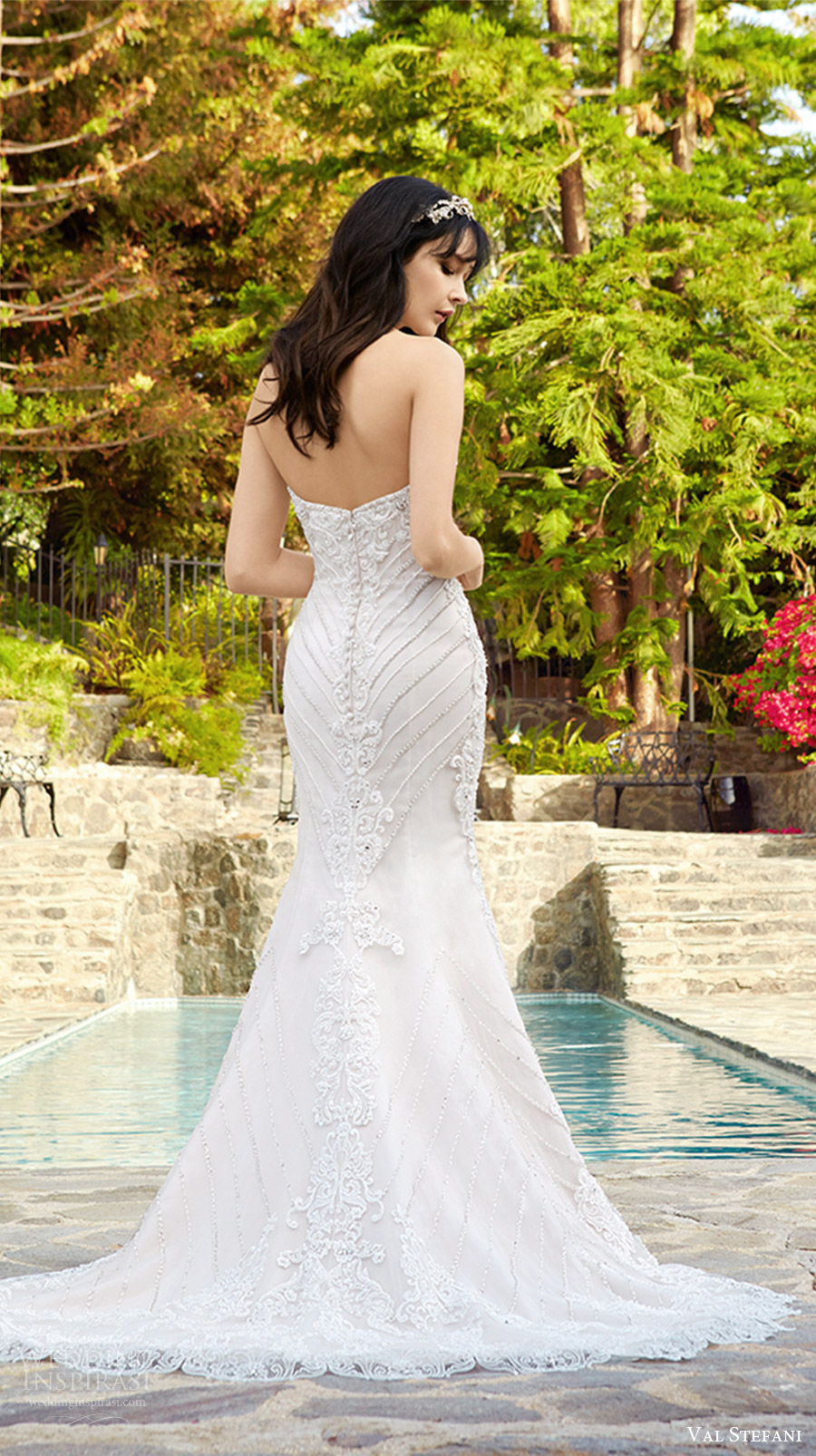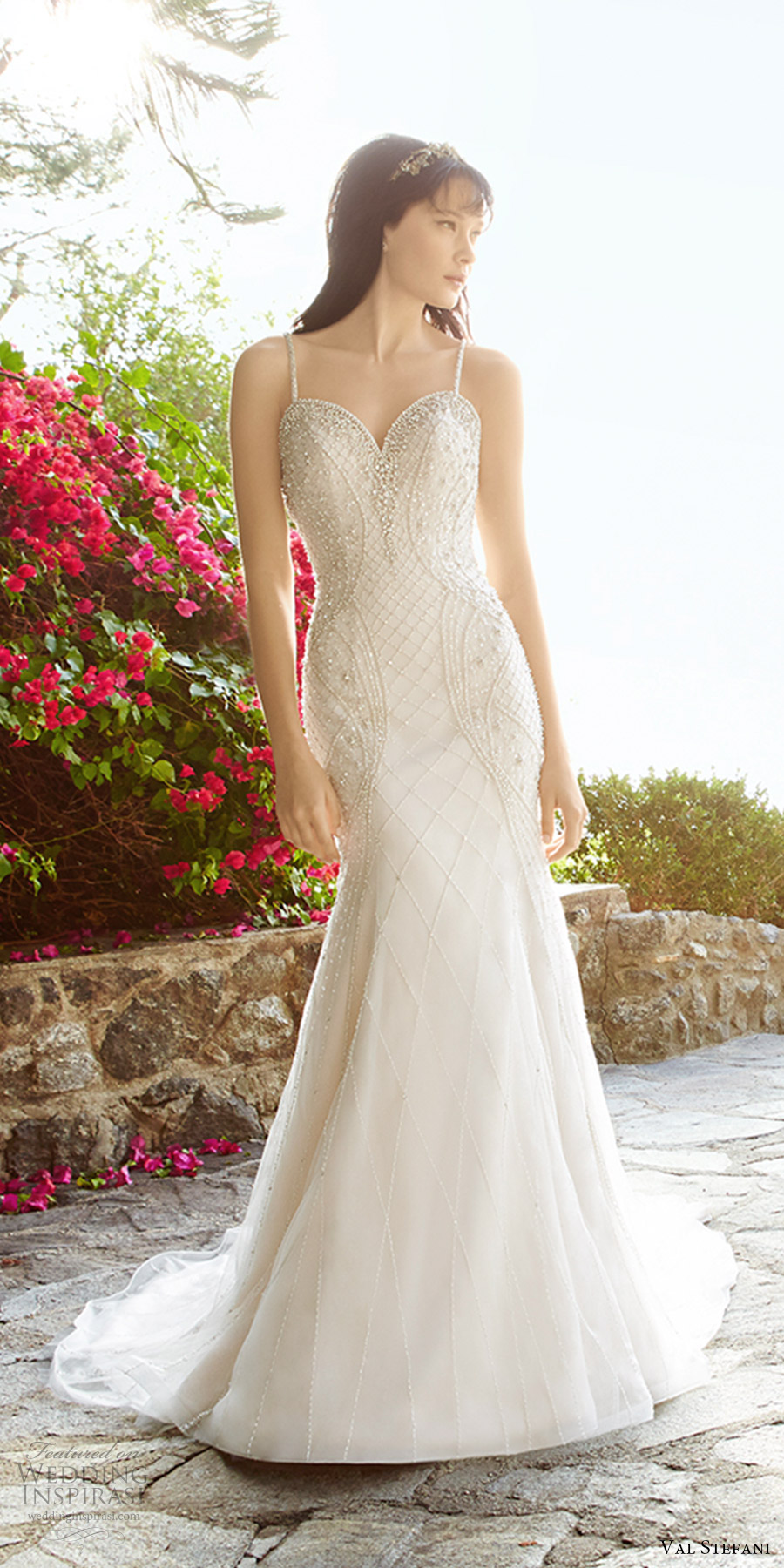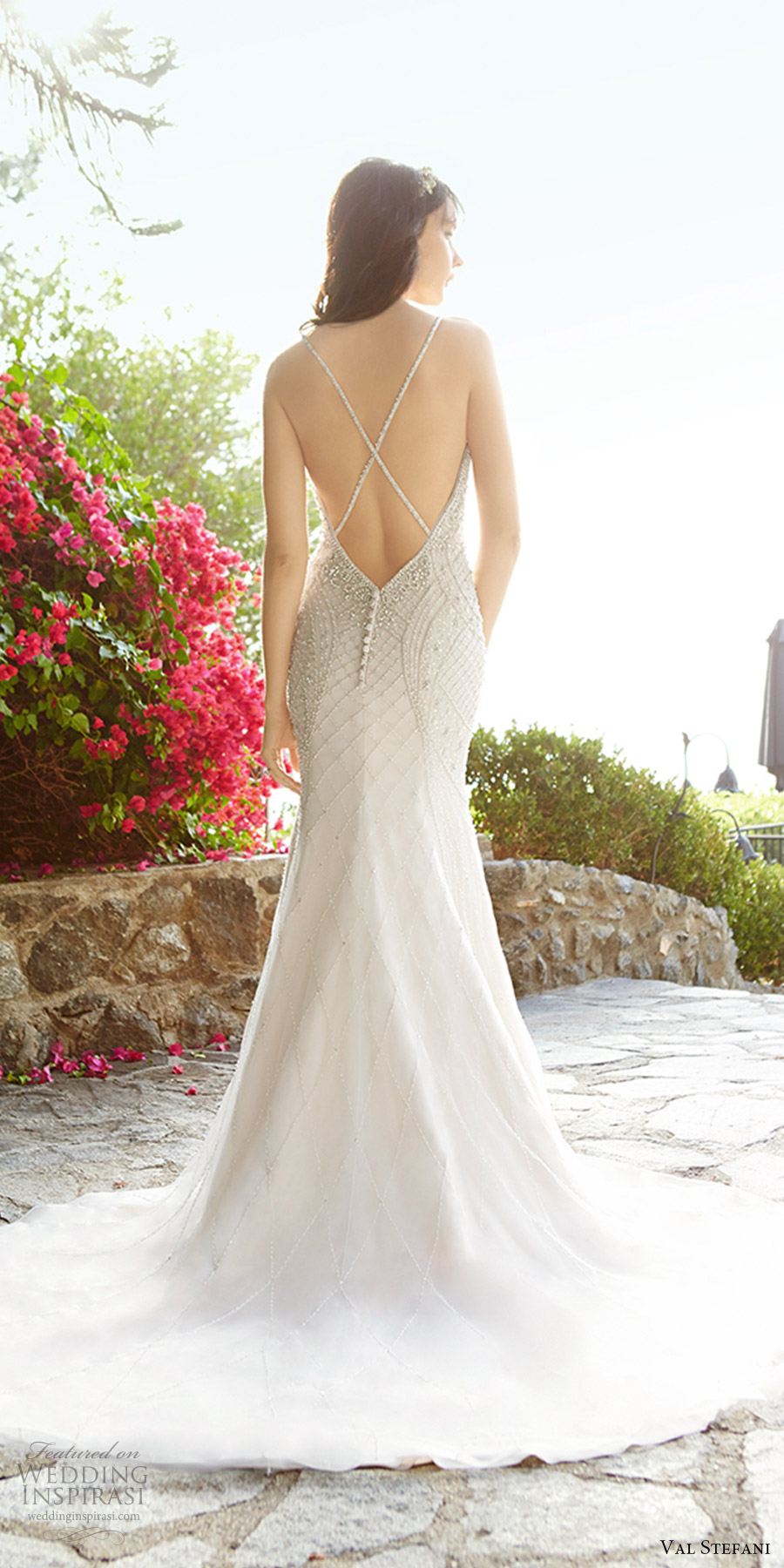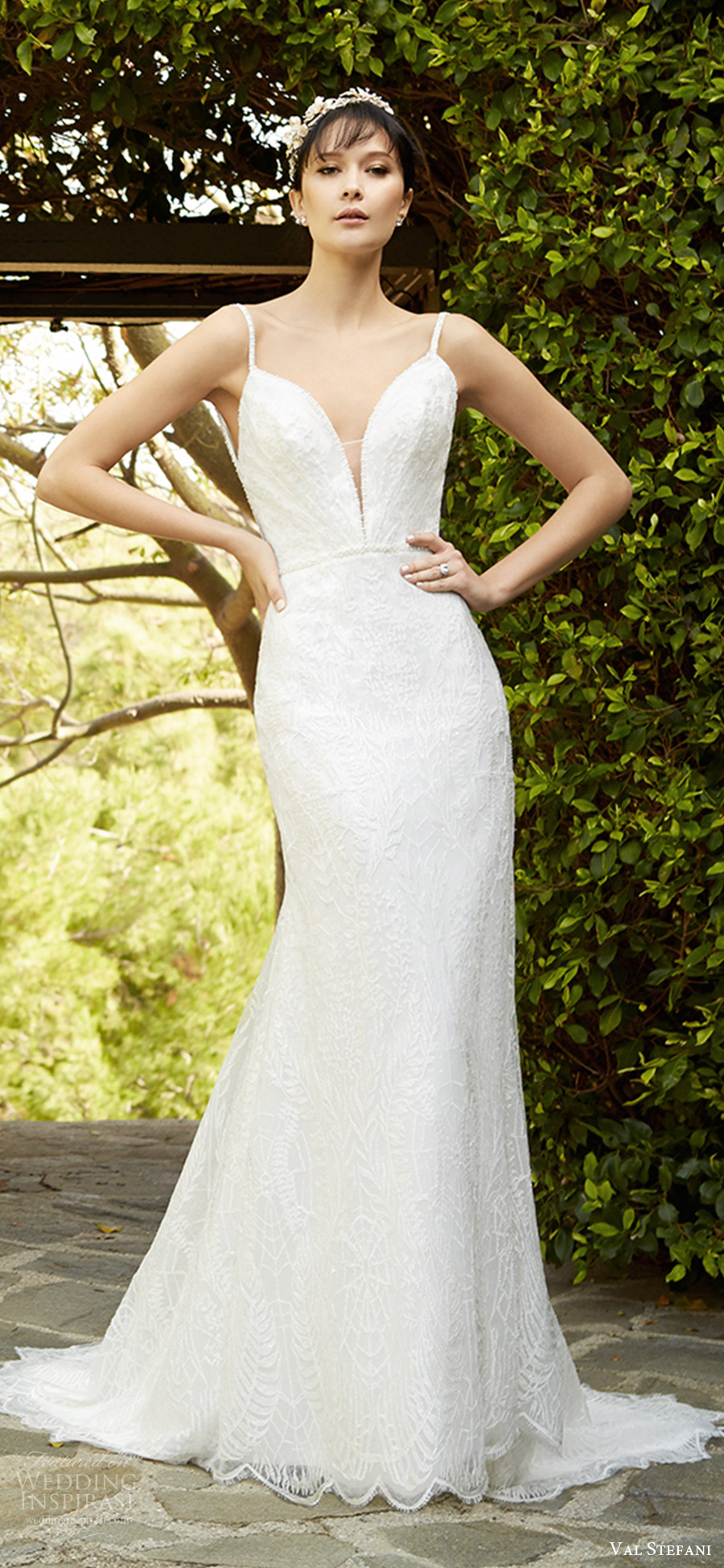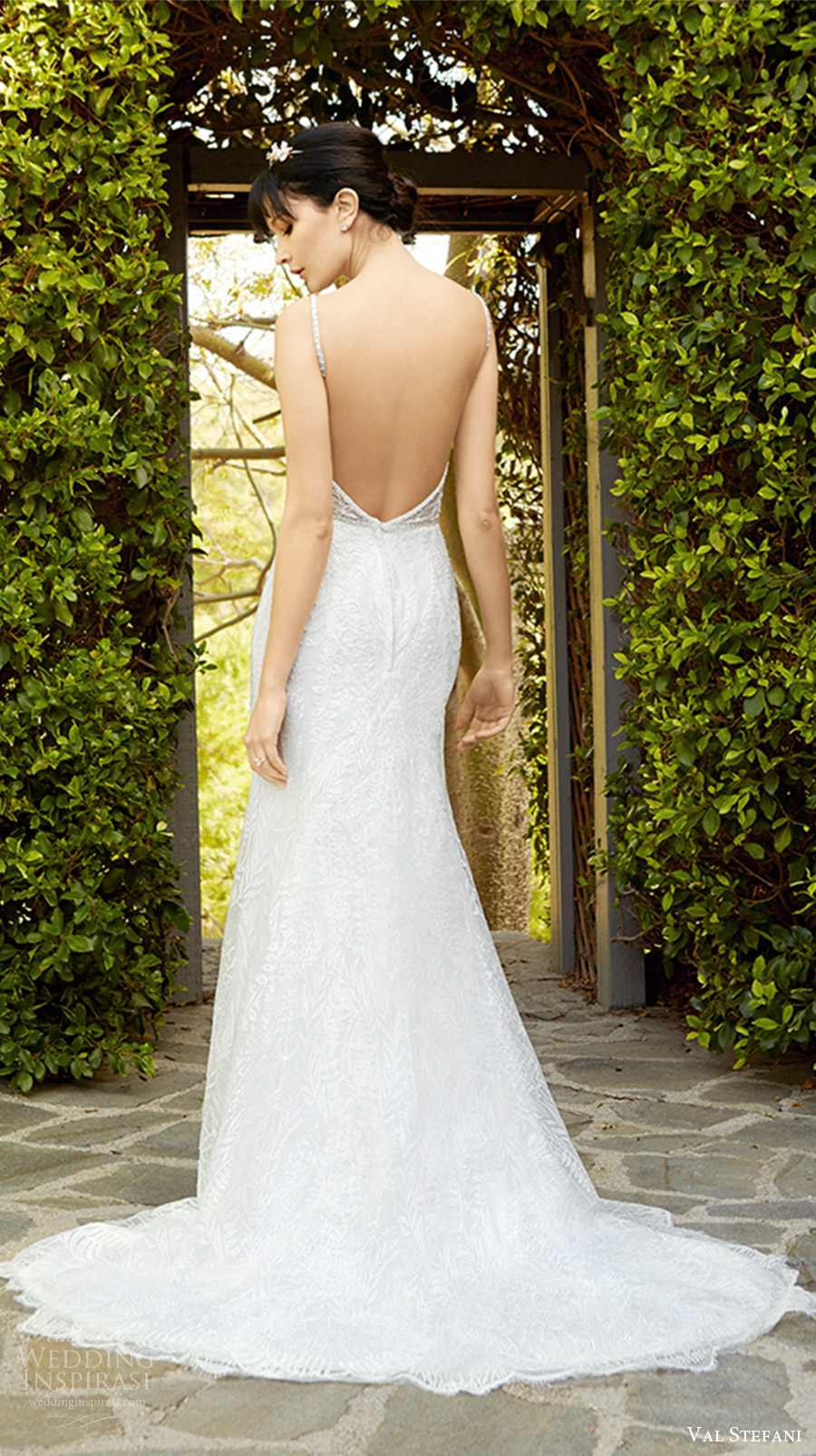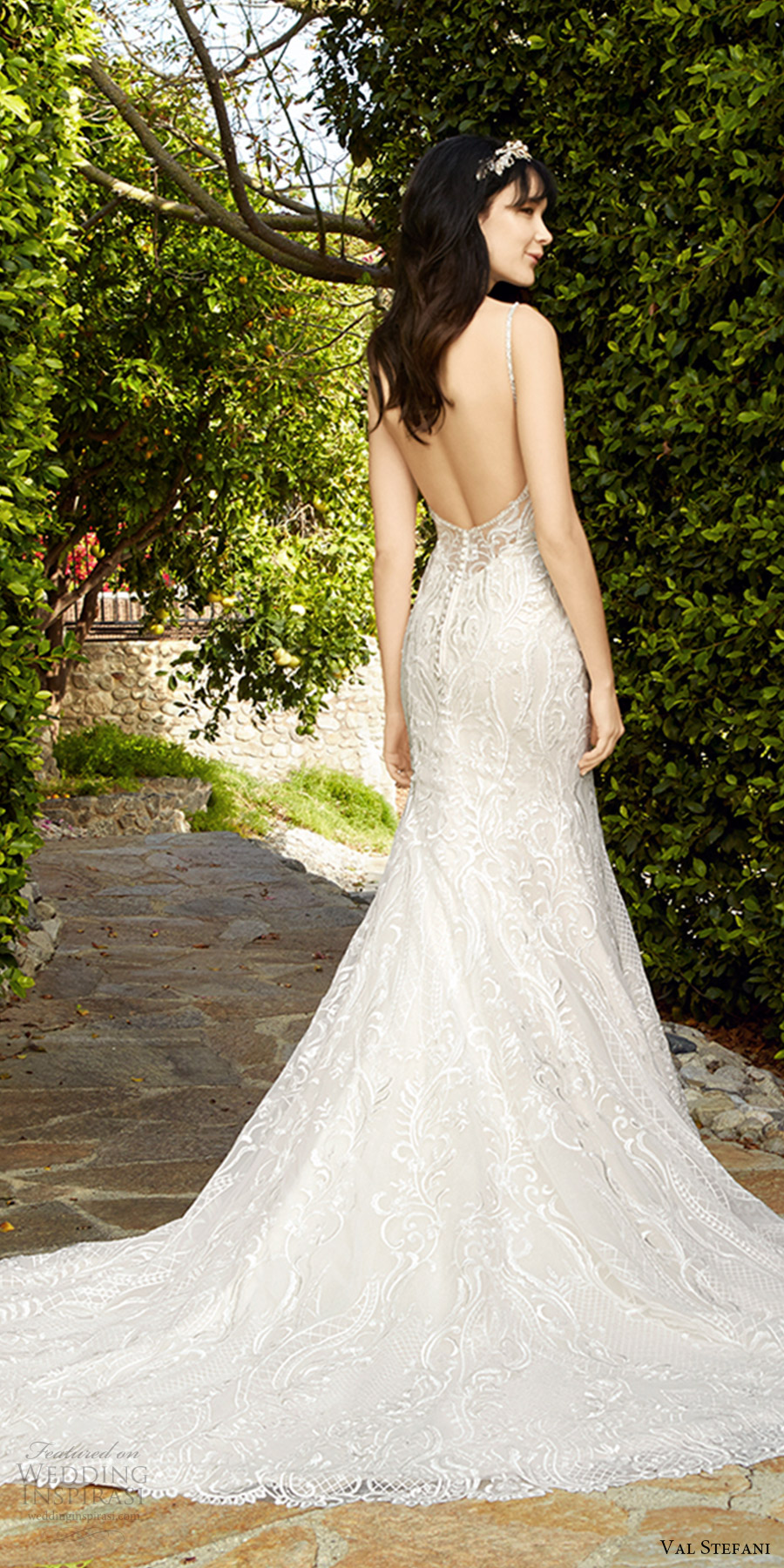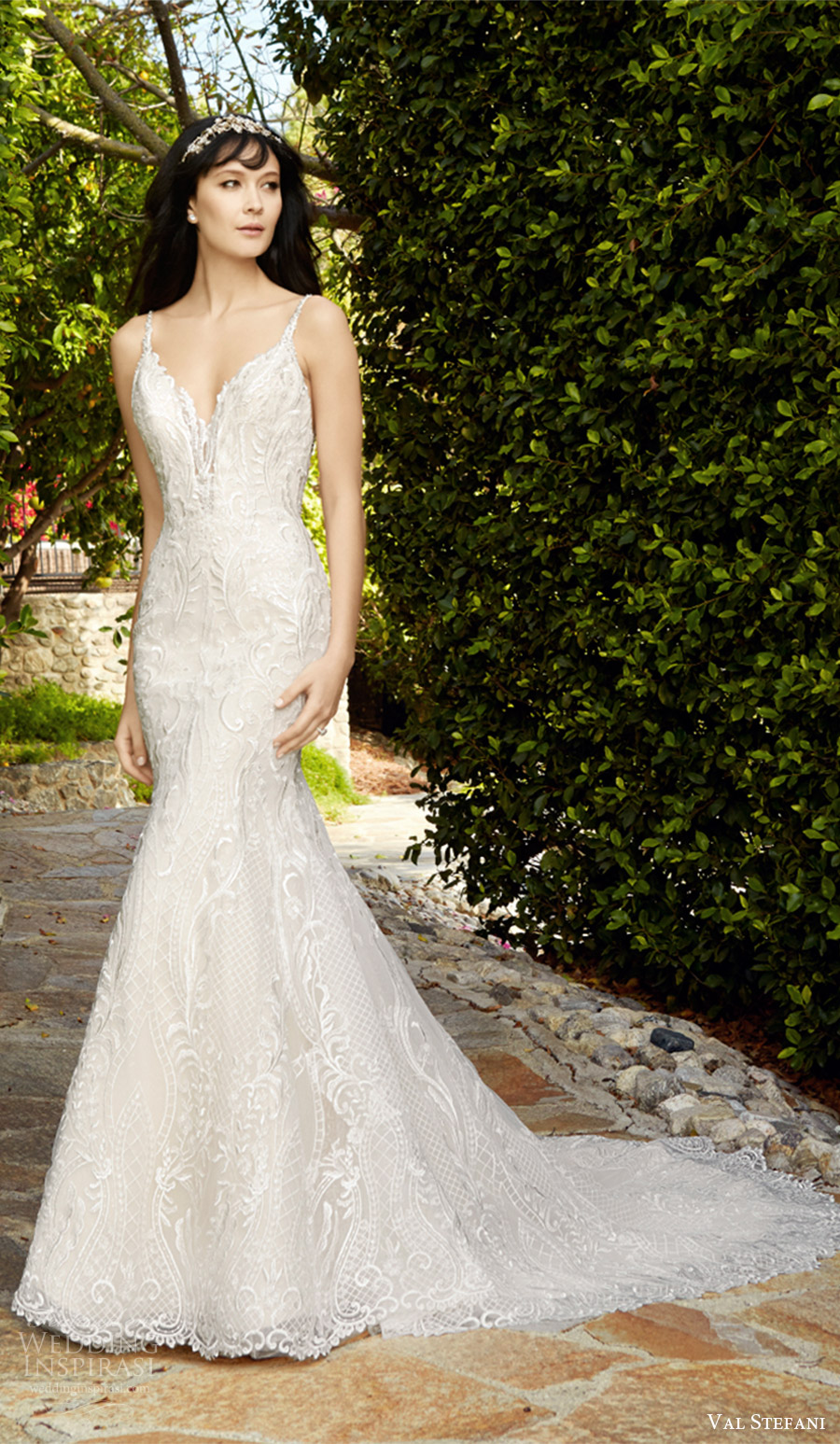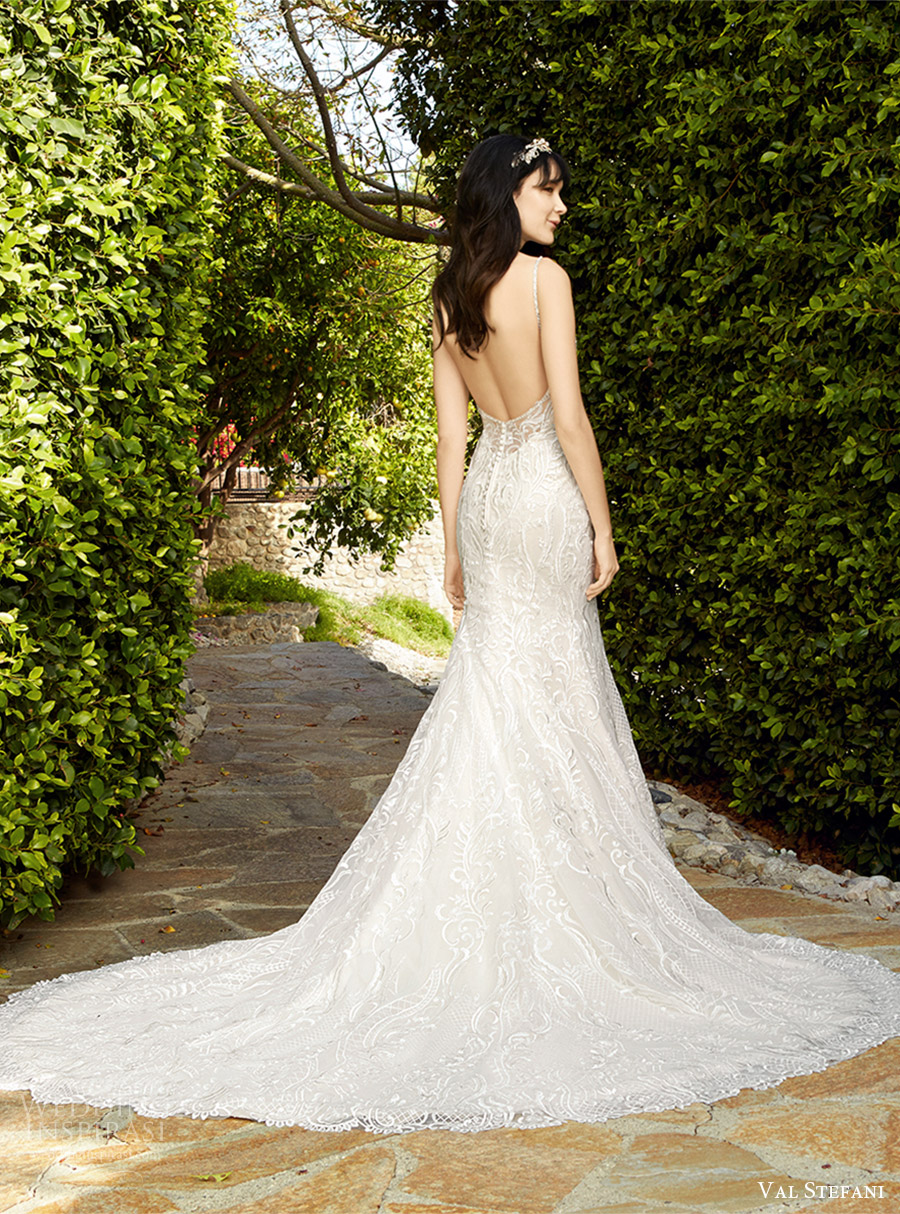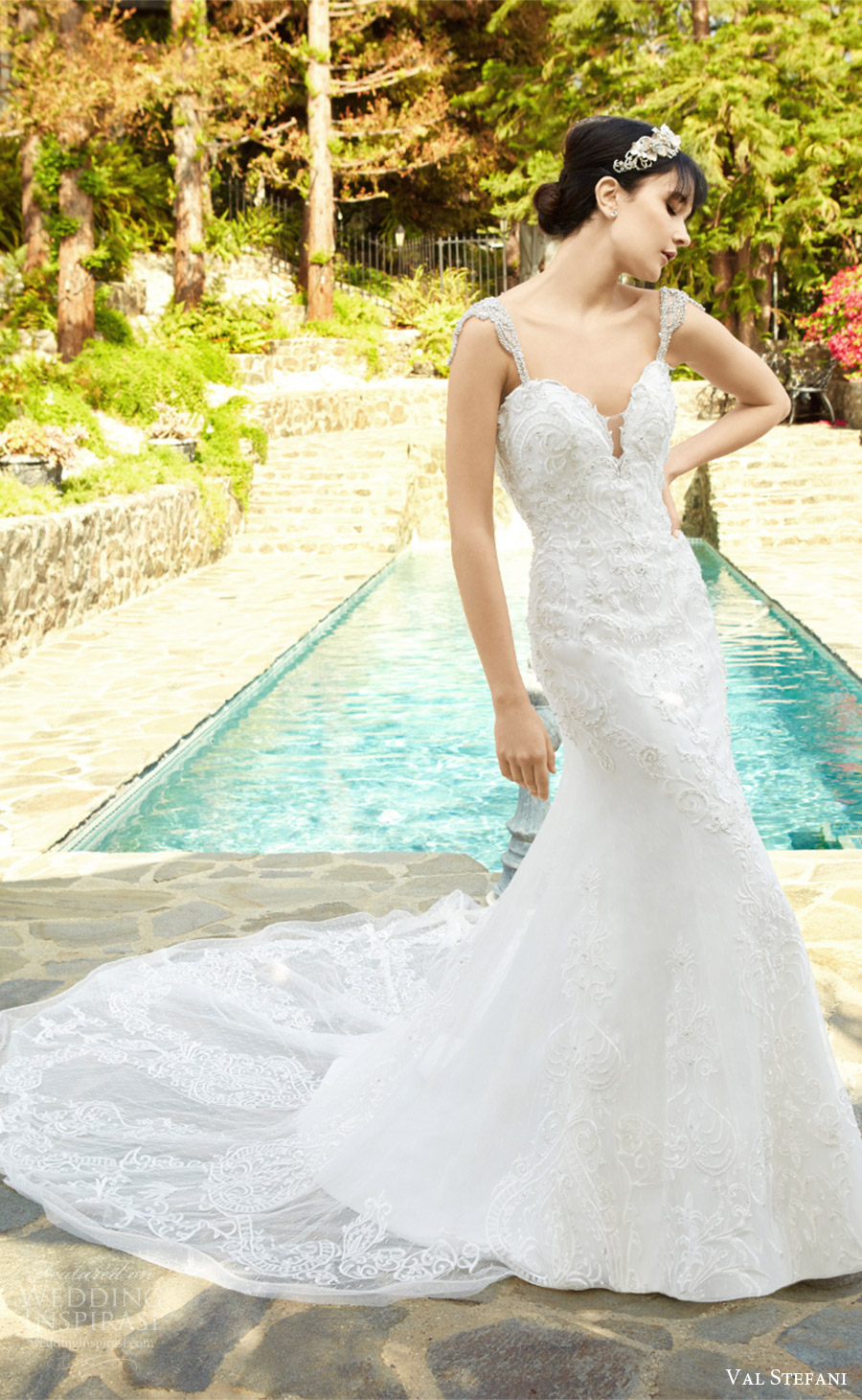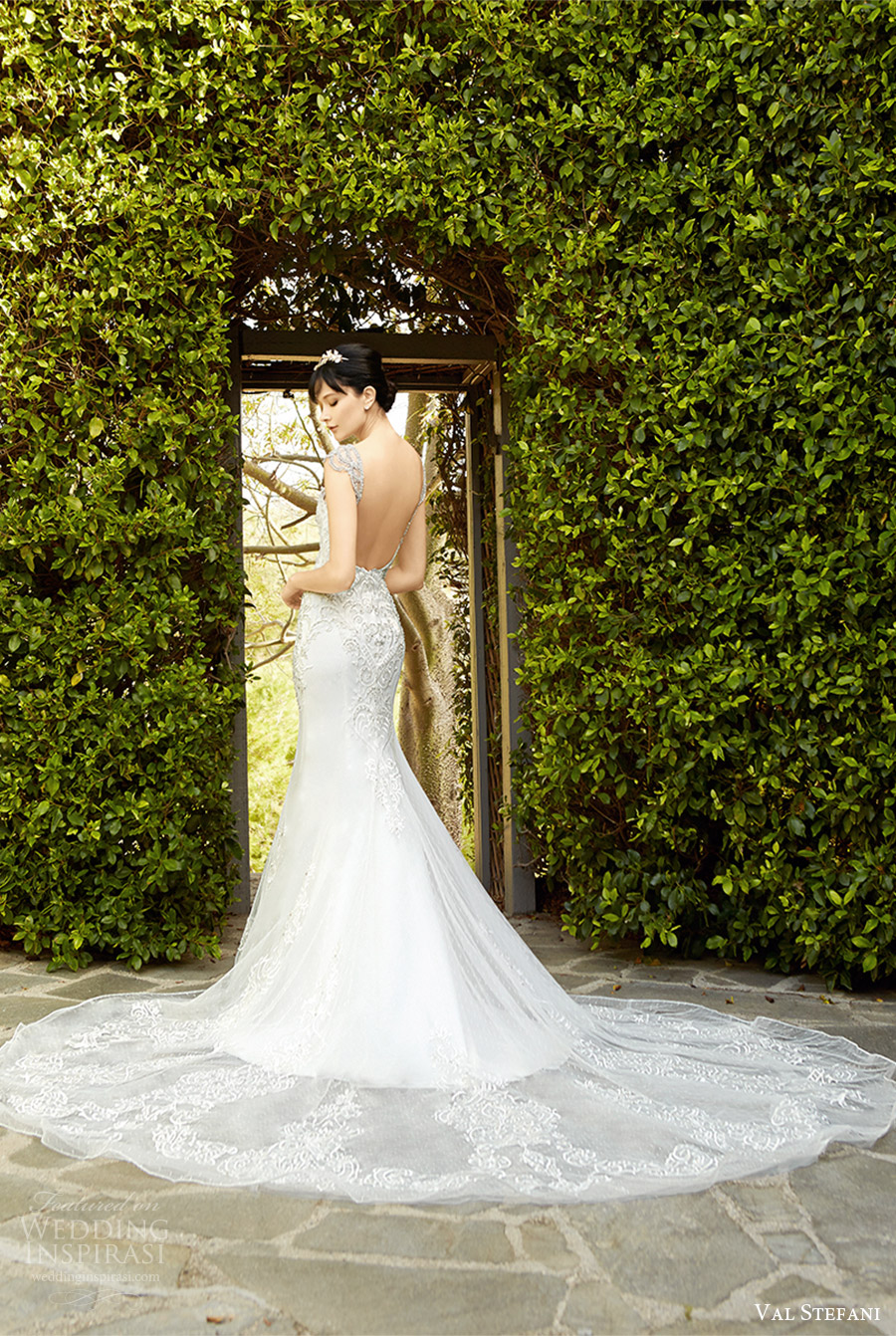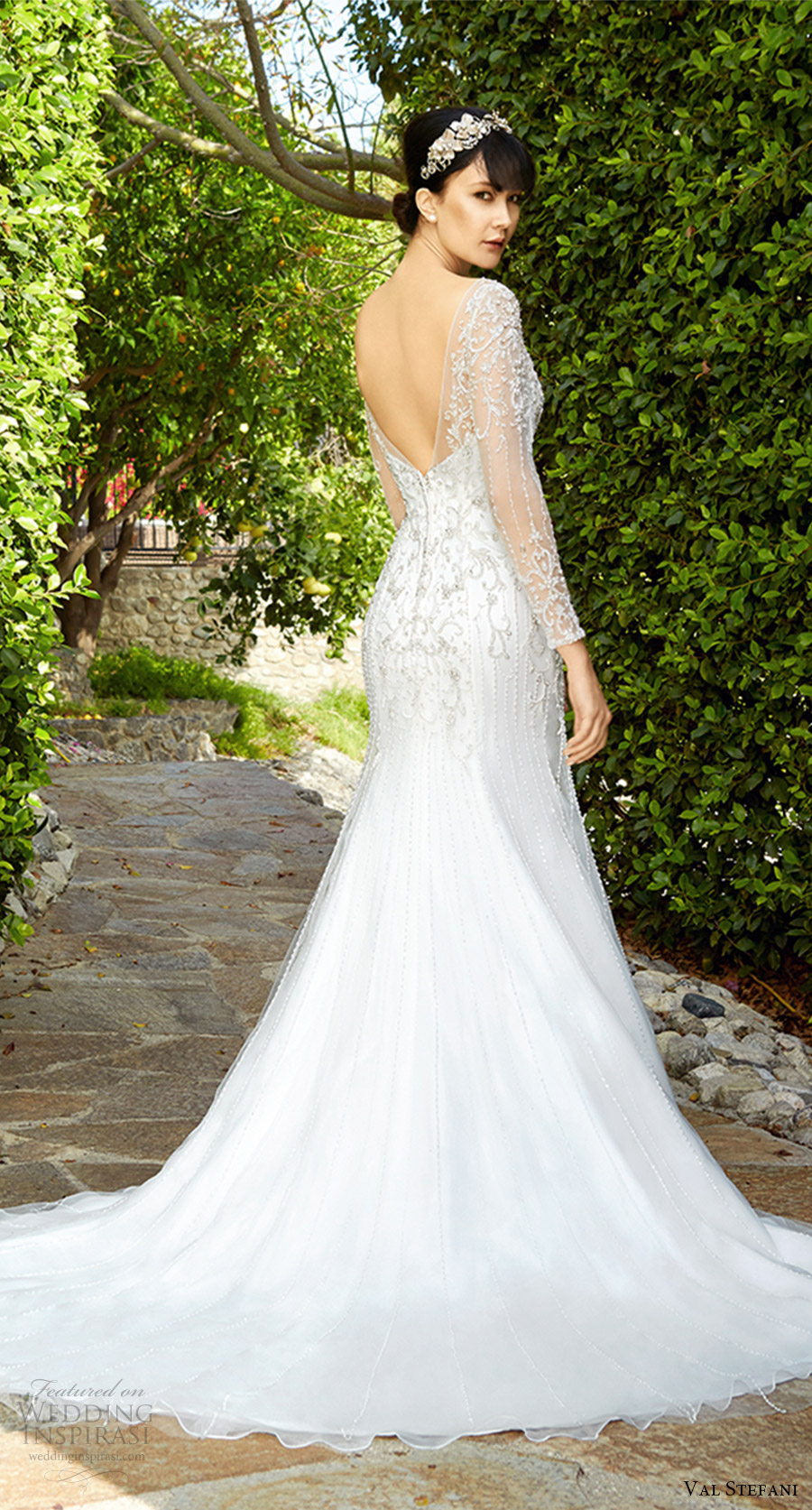 Photos courtesy of Val Stefani. For details, visit Val Stefani.