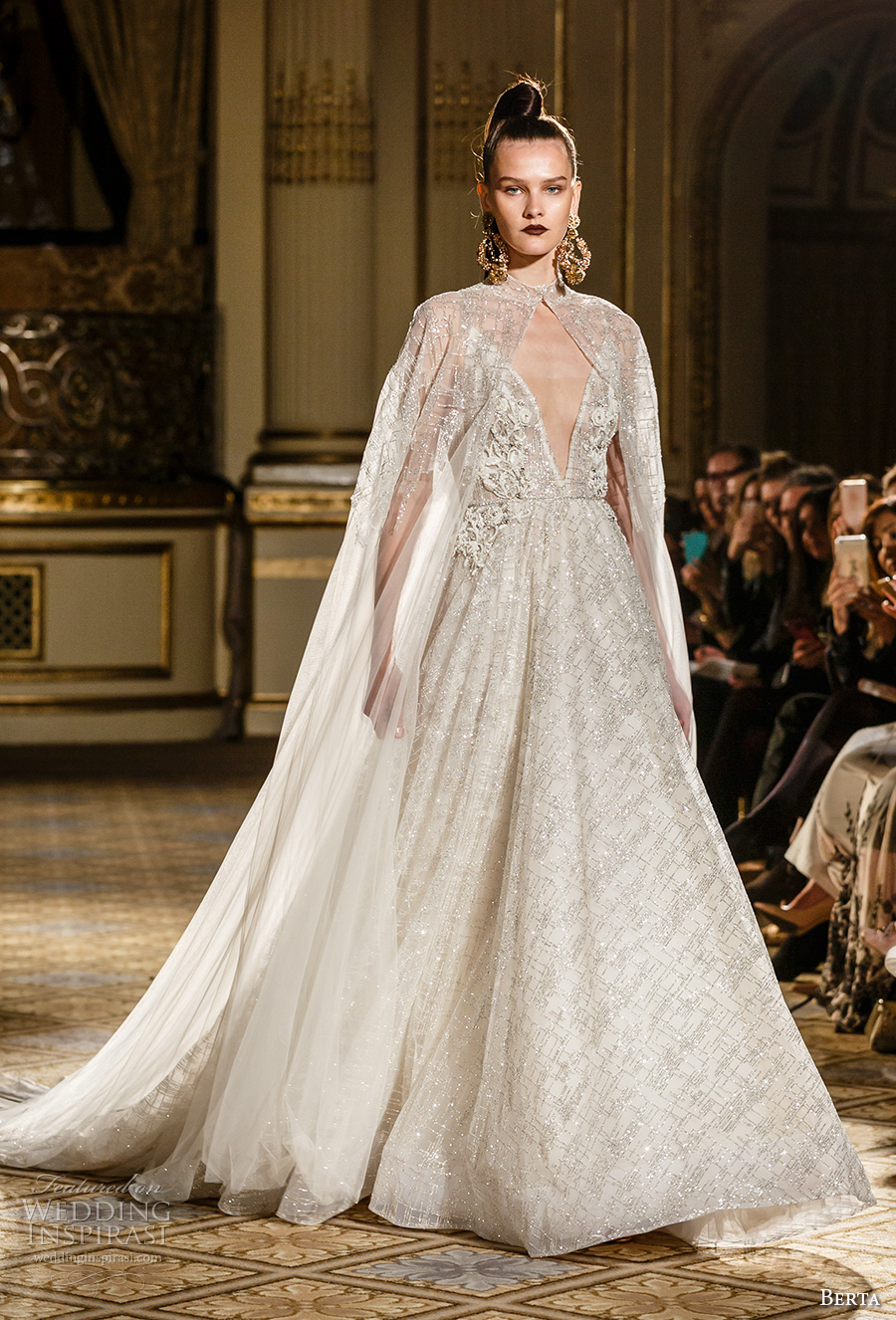 Designer Berta Balilti incorporated vintage-inspired beading, ethereal capes and feathers into her glam-filled Spring 2018 bridal collection. This season saw Berta's sexiest designs yet, with a number of gowns featuring plunging necklines, daring cut-outs and open backs:
"This season you will find elements of glamour through fabrication and dramatic shapes. I created a keyhole neckline to give that peek-a-boo element of surprise paired with a fully layered skirt that delicately shimmers in the light." ~ Berta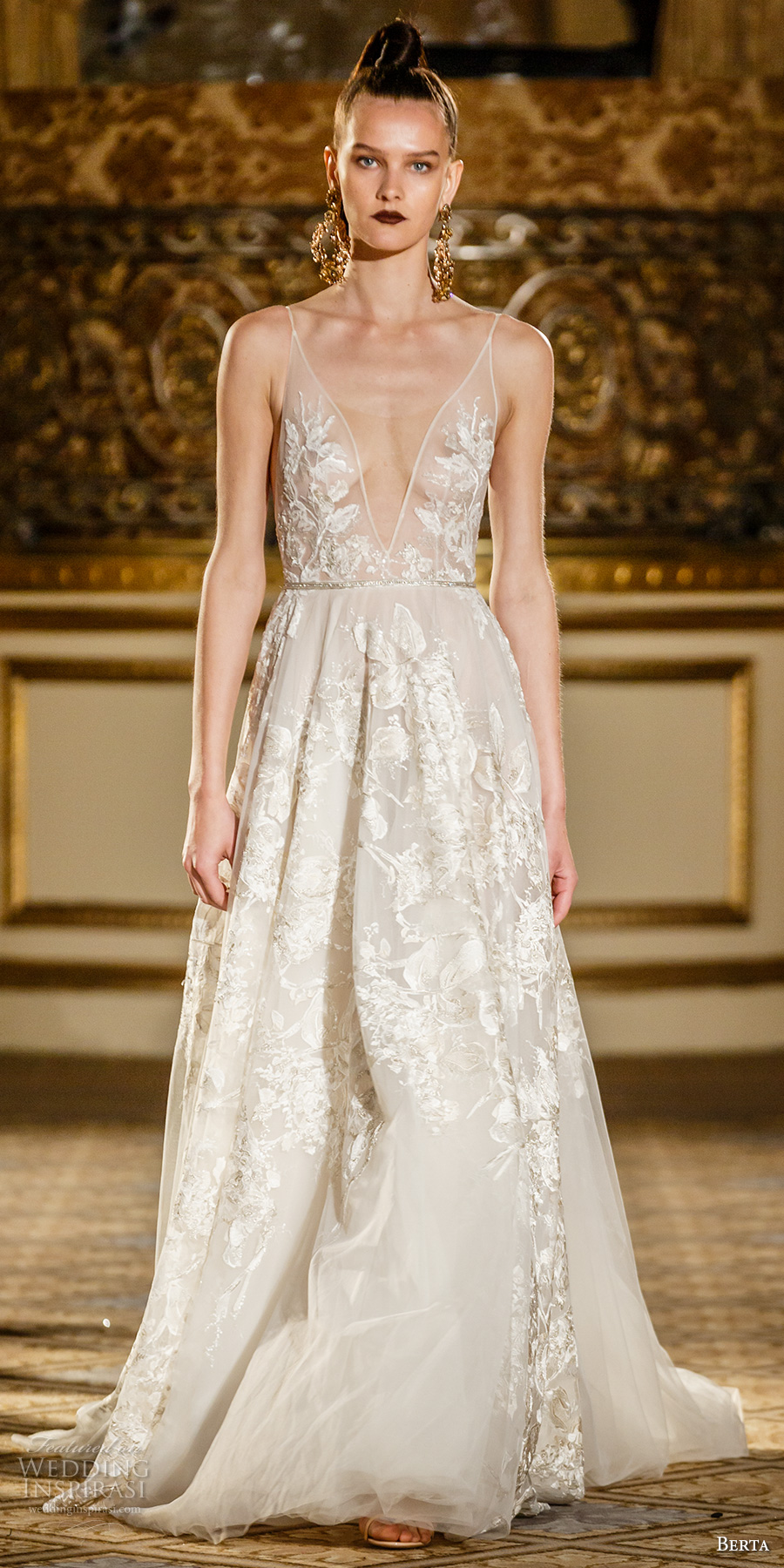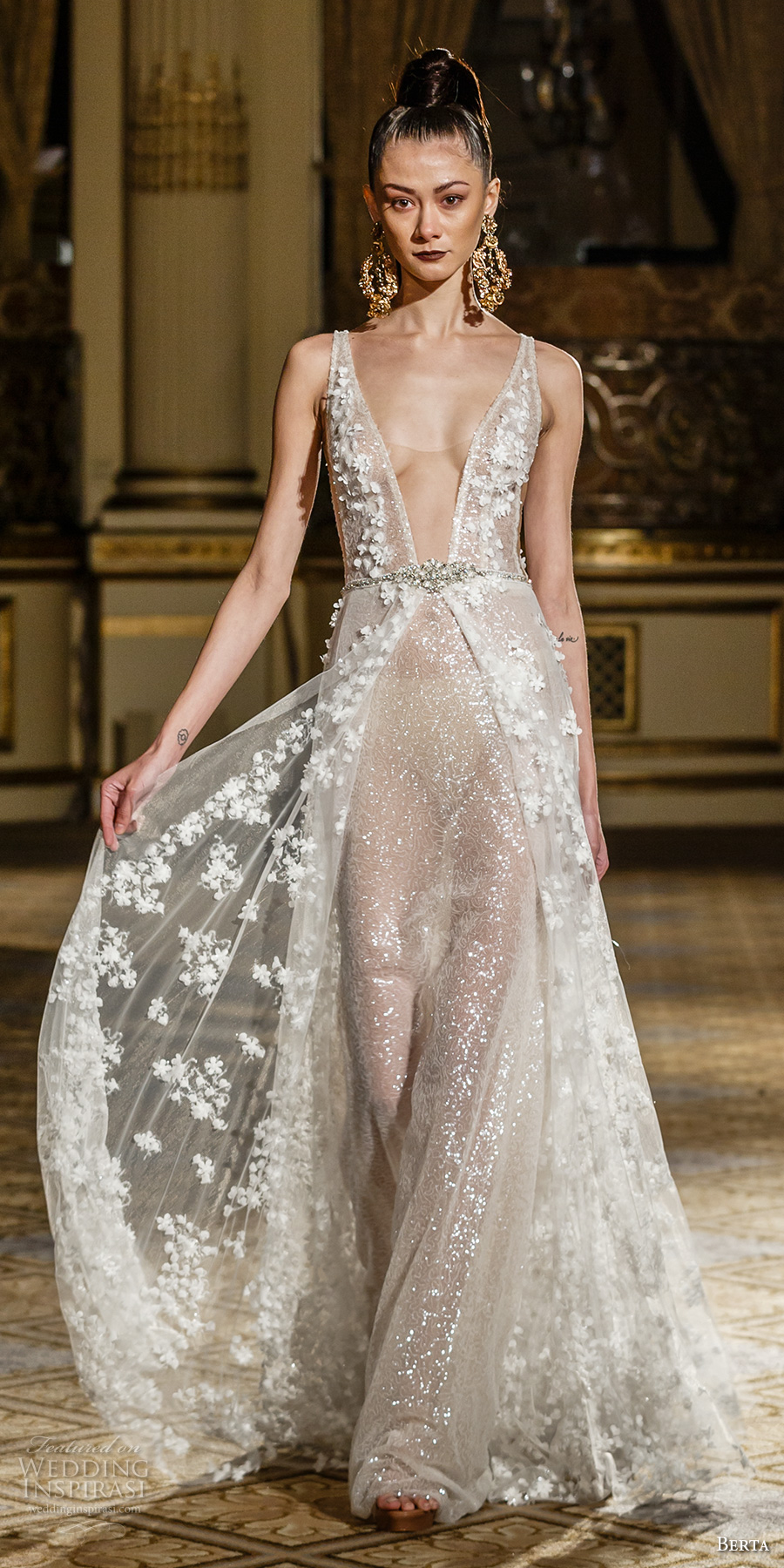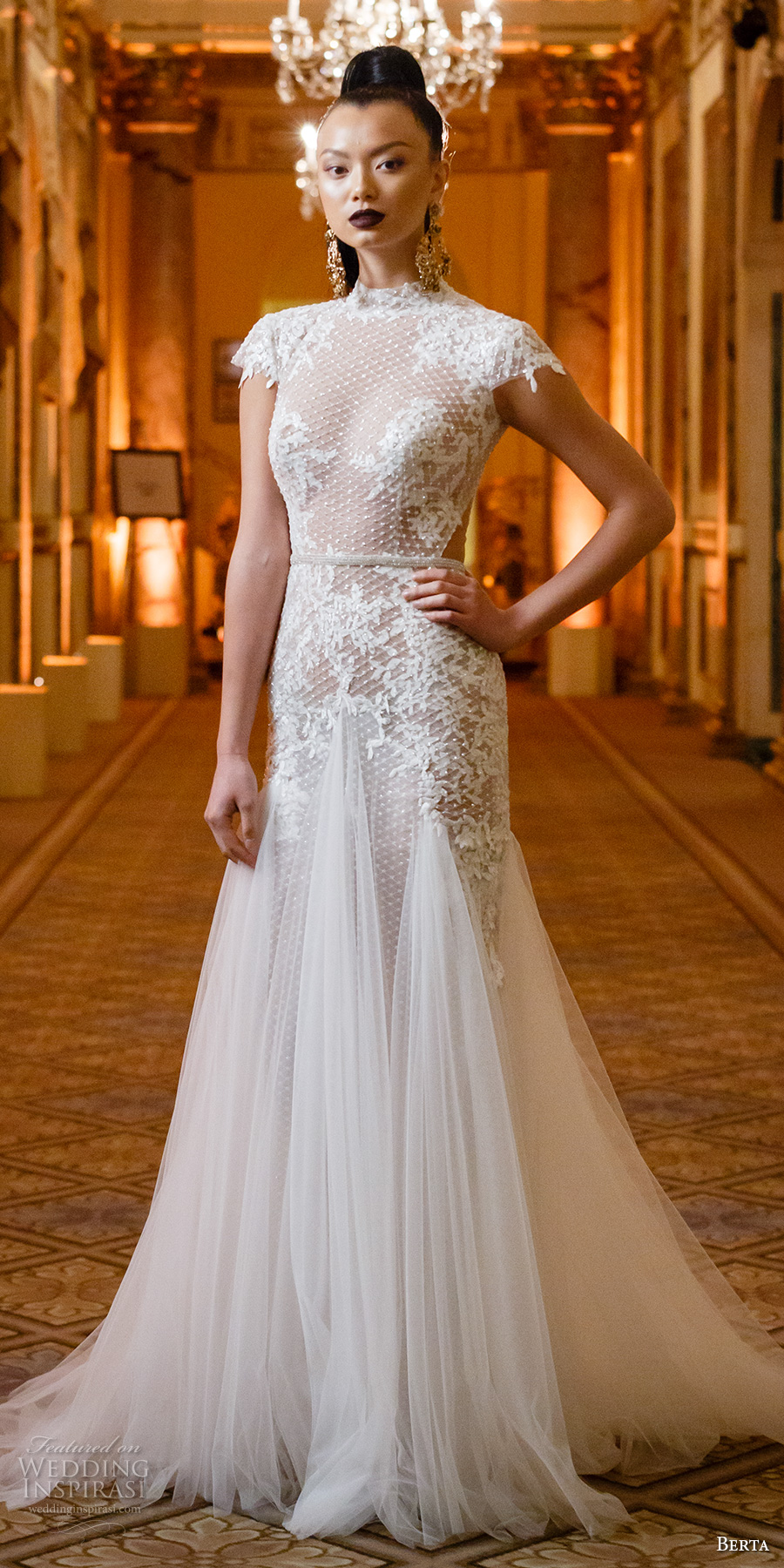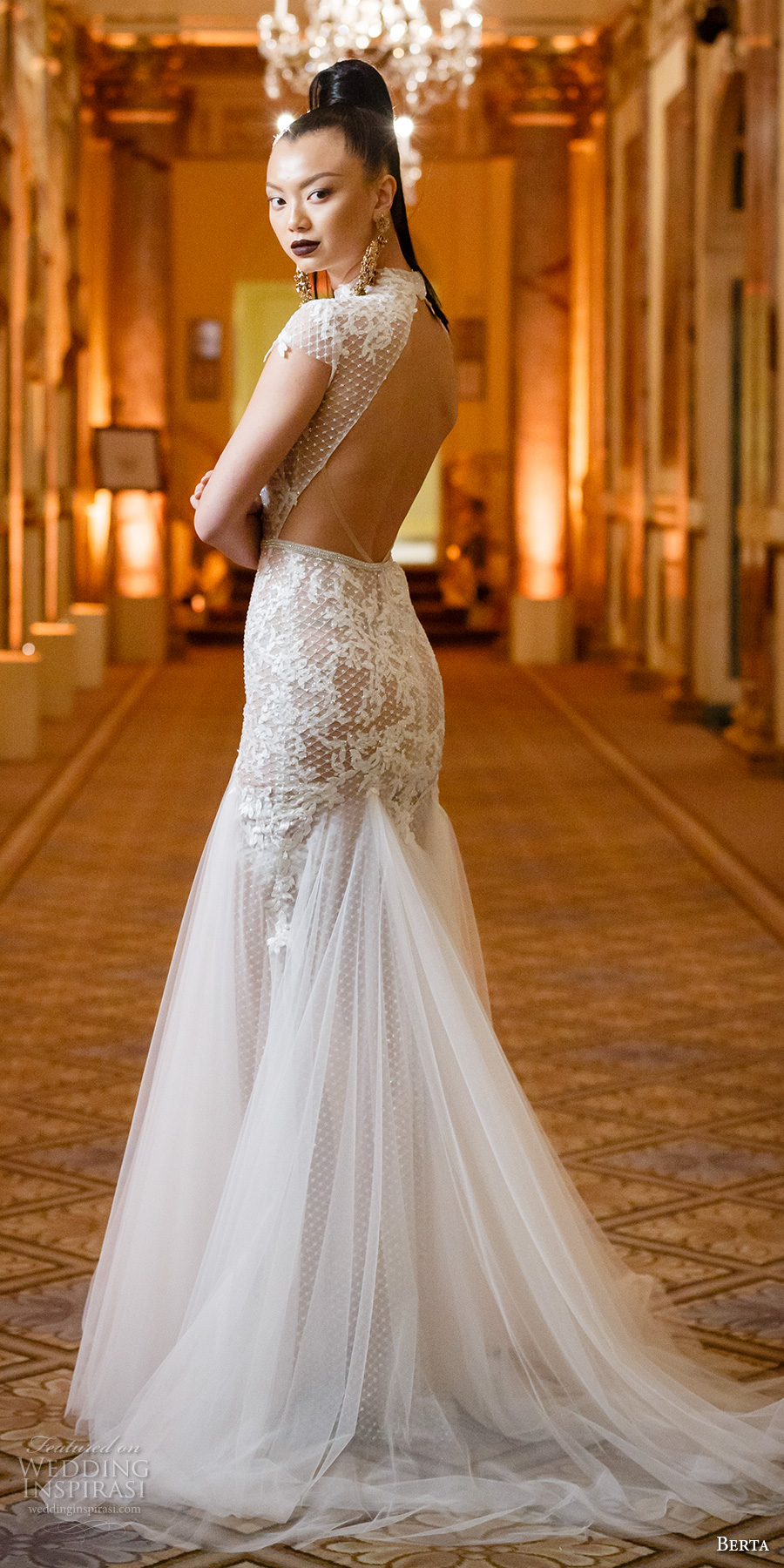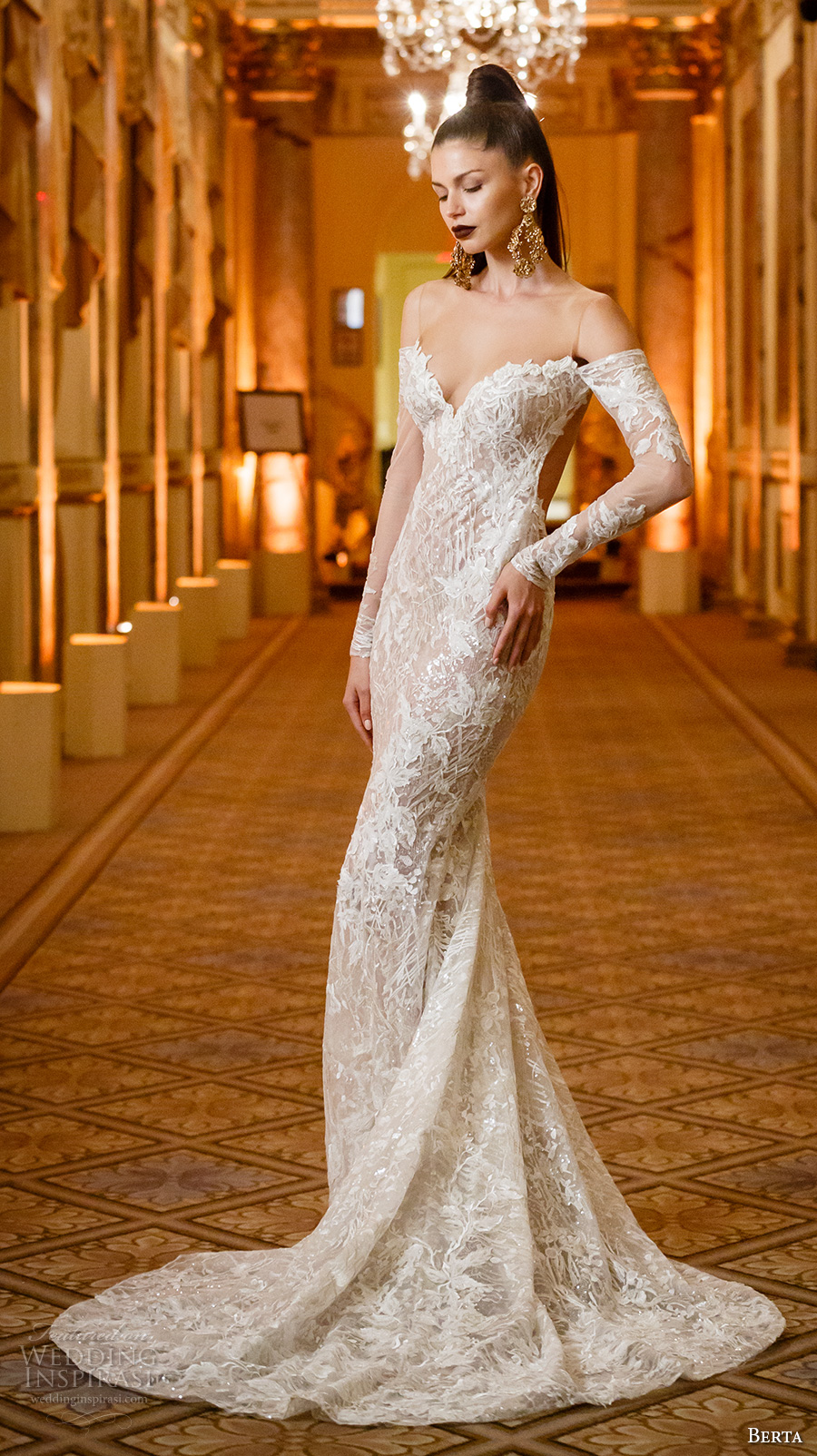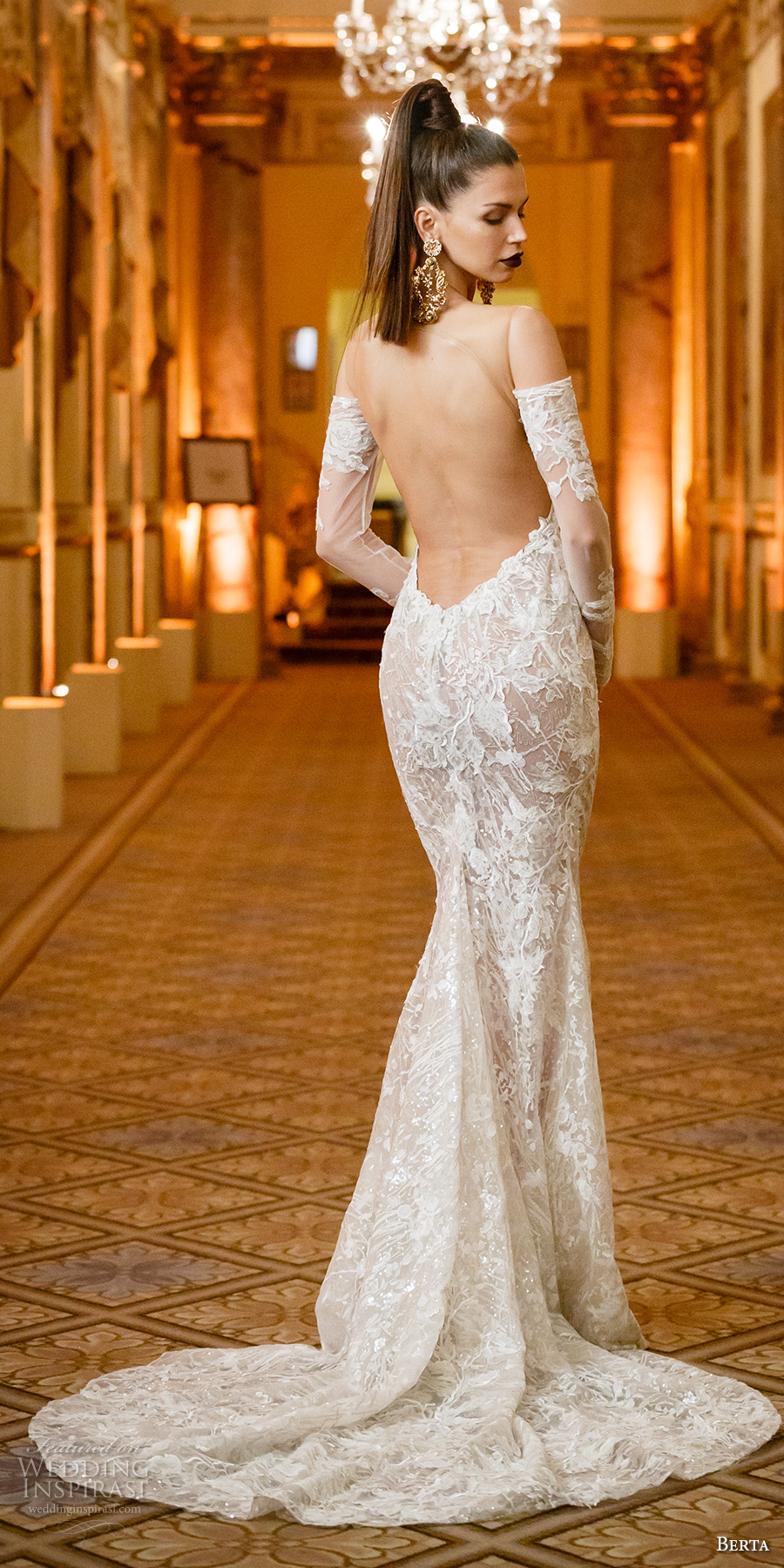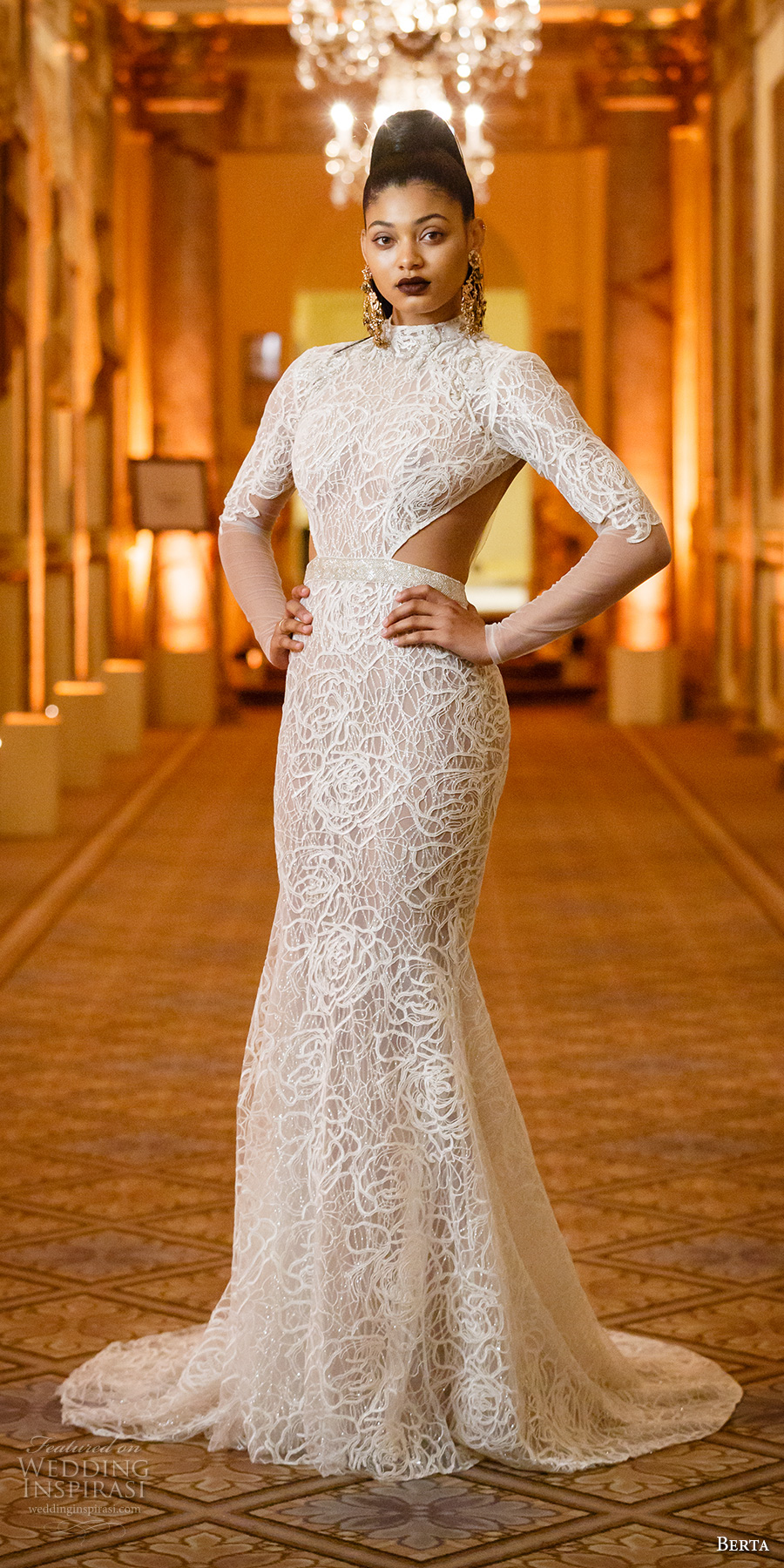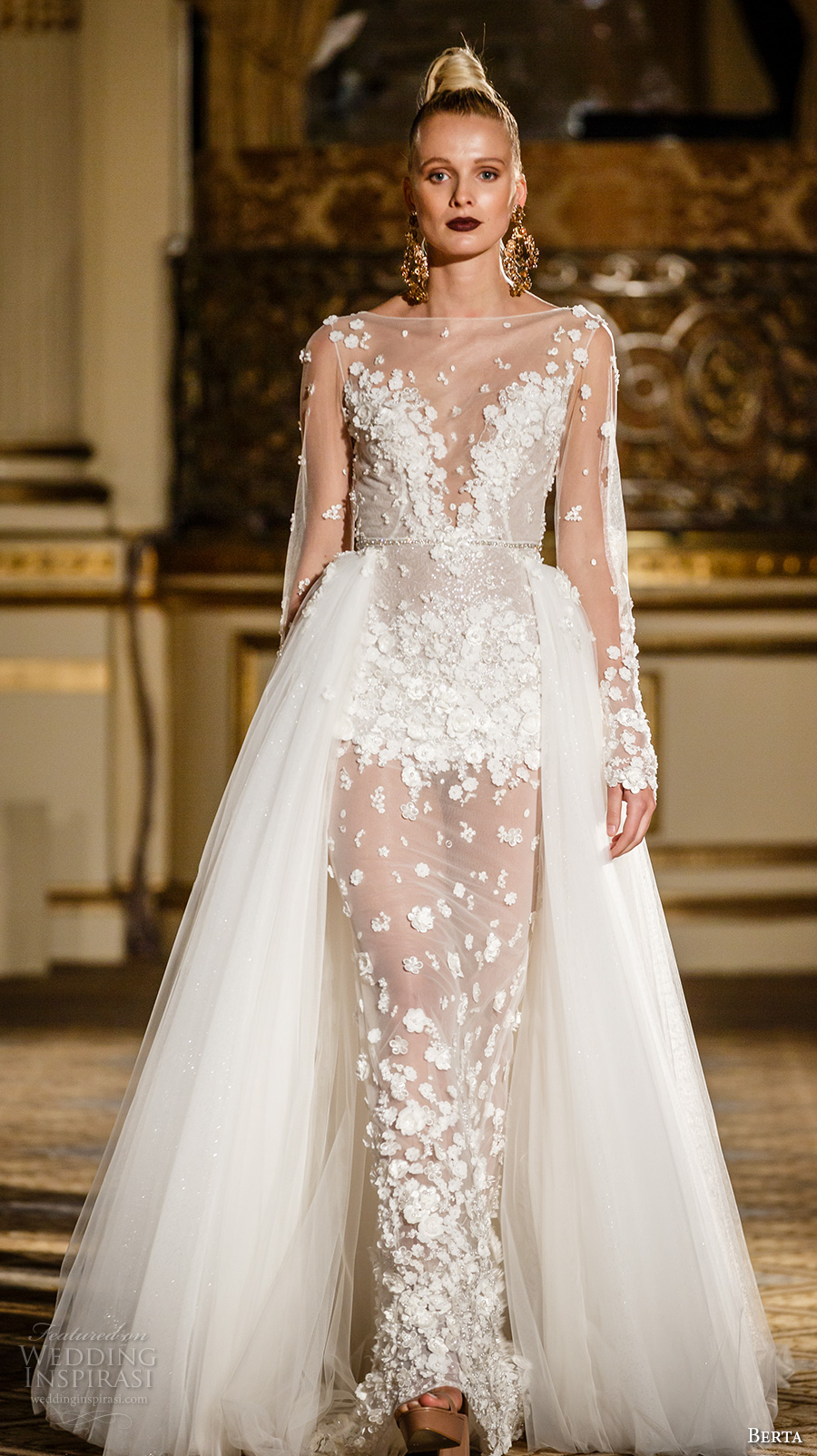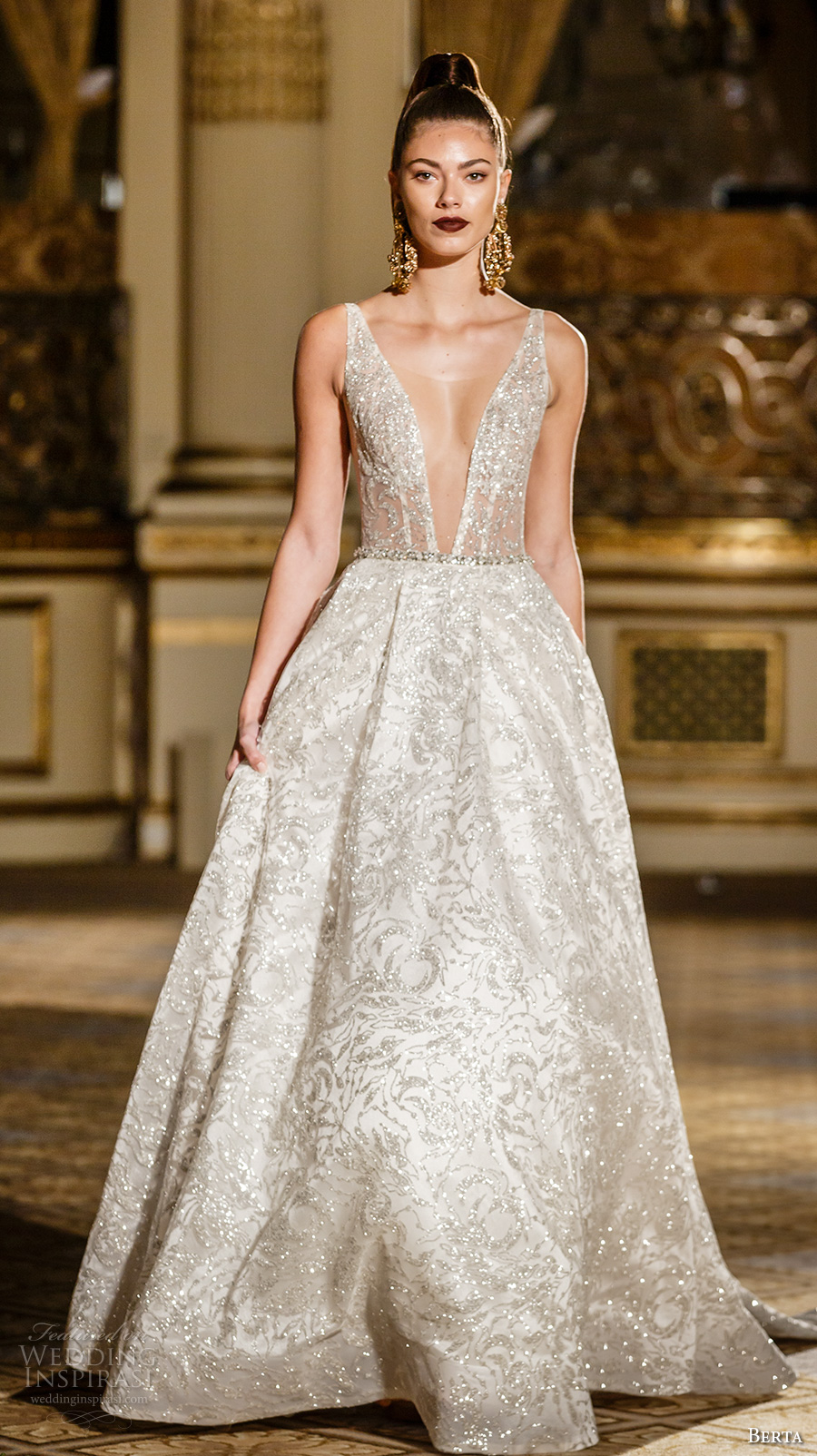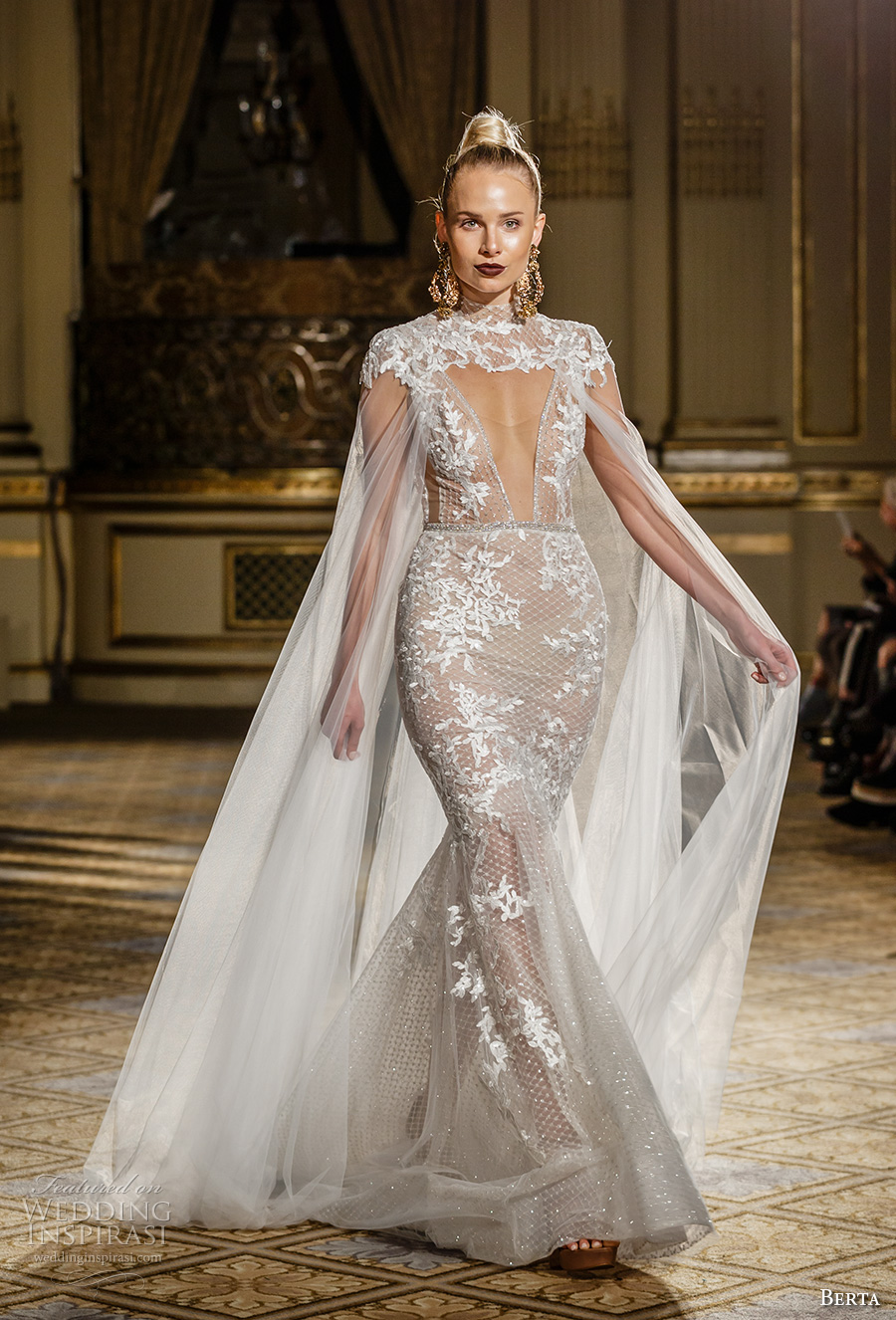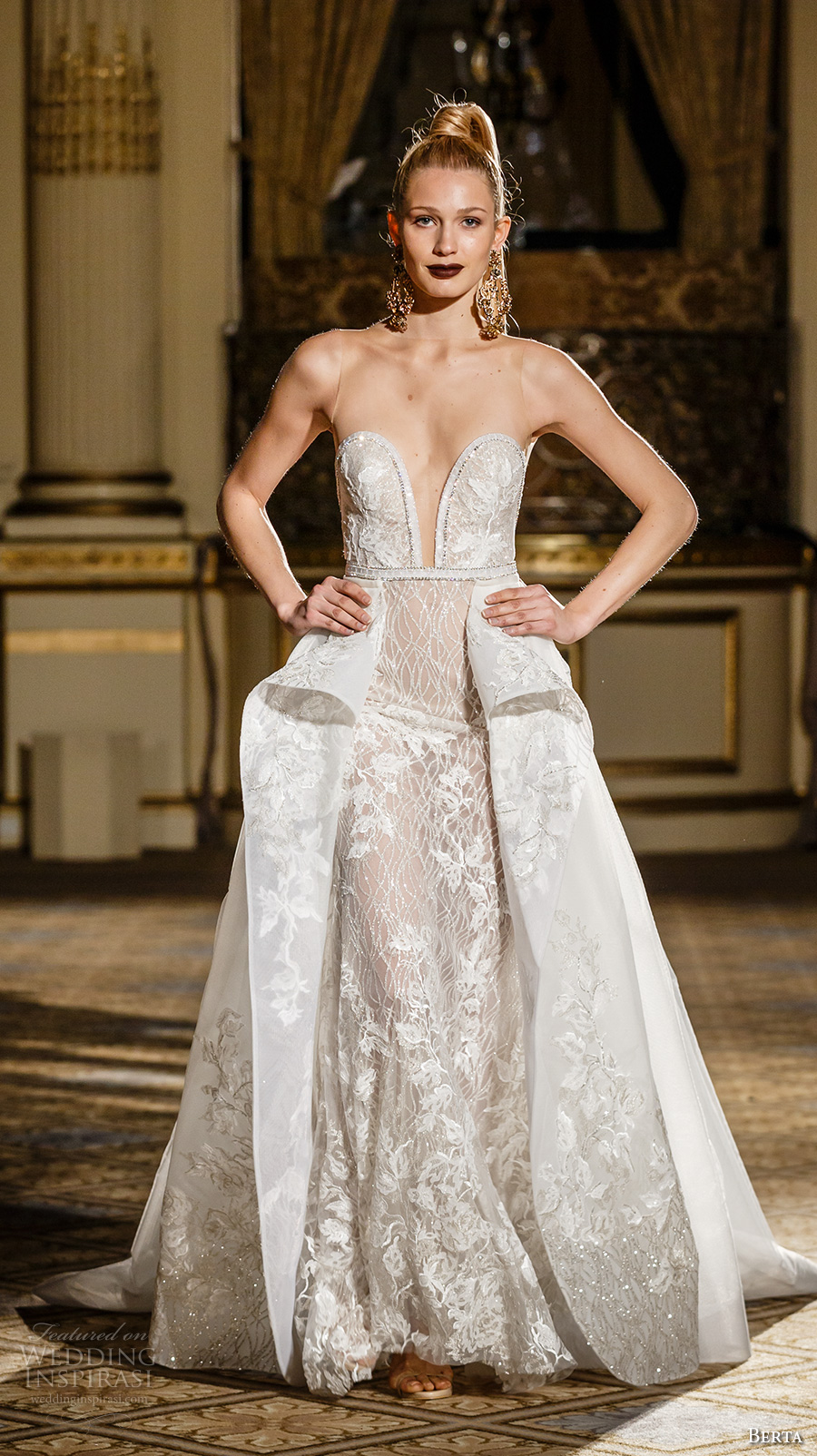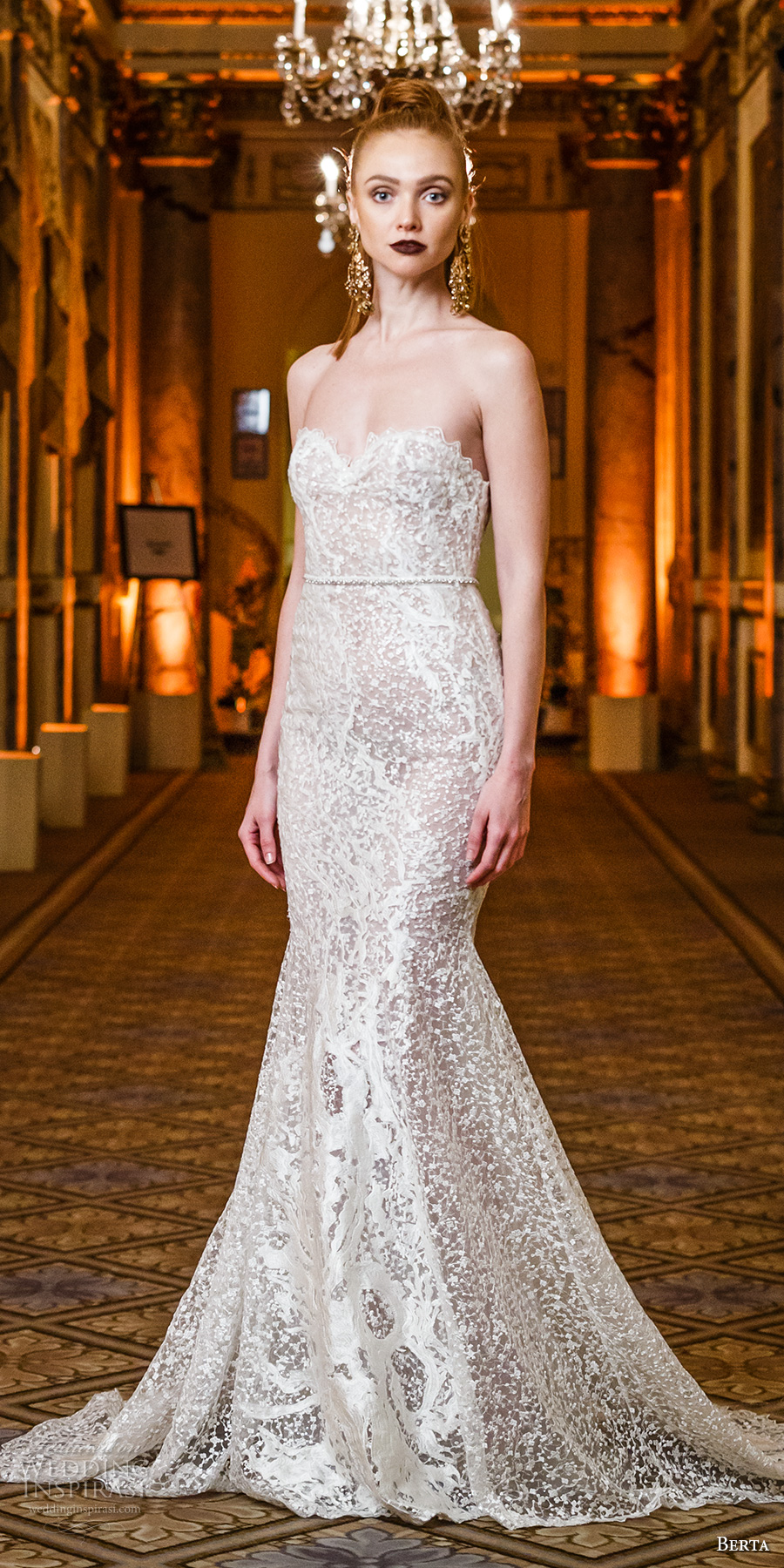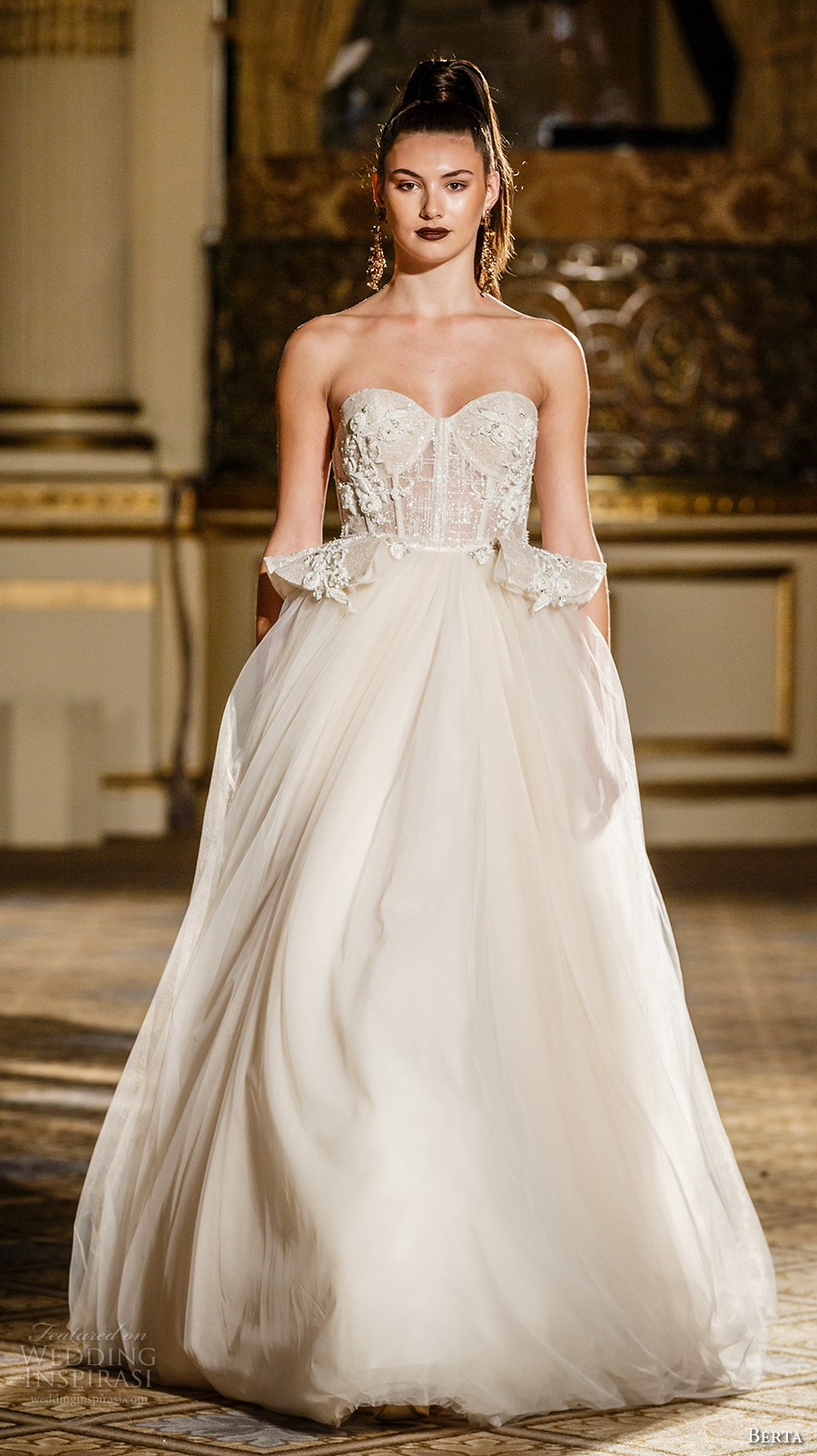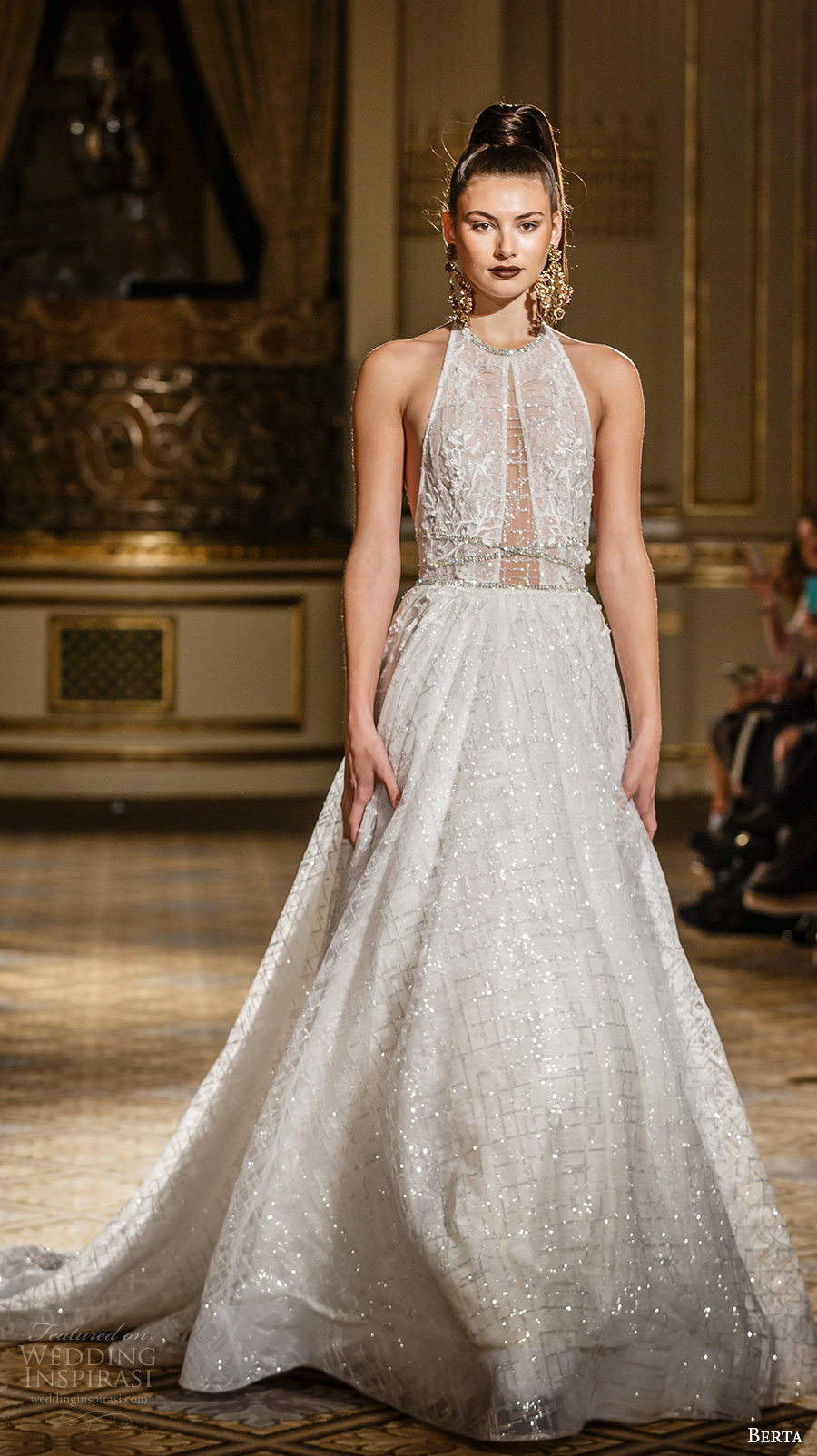 Photos courtesy of Berta. For details, visit Berta.