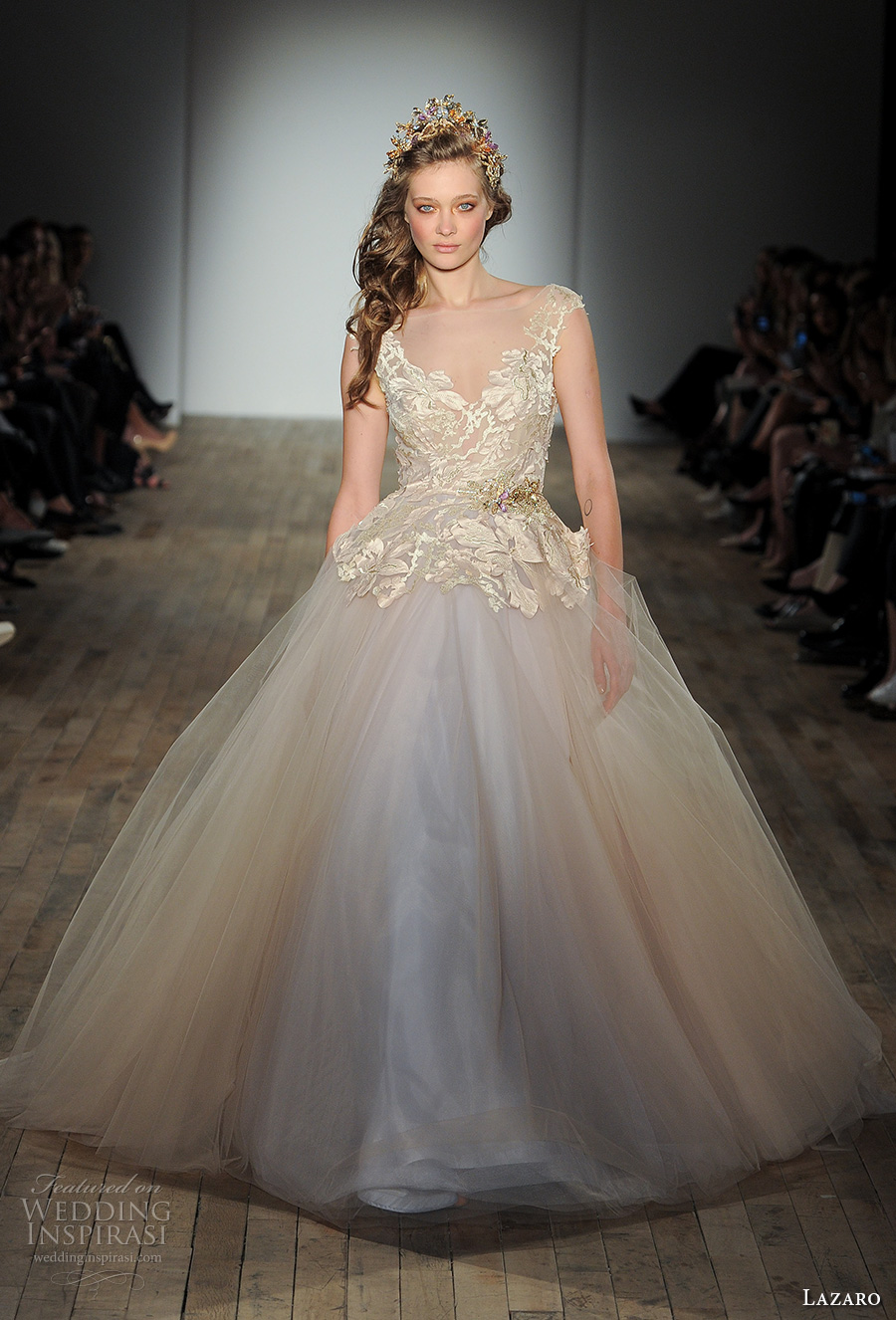 Designer Lazaro Perez debuted his Fall 2017 collection during New York Bridal Fashion week, and it's a magical glitterfest filled with elegantly dramatic styles. Featuring a palette of soft colors and shimmering beads — lots of it — it's the collection for romantic, maximalist brides. Get ready to be spellbound!
"This season's collection is best described as a metamorphosis of beauty and all her forms. I drew inspiration from unique fabrications and modern takes on sparkle to deliver an opulent interpretation on conventional silhouettes. Some styles include obscure butterflies and small fairies symbolizing love, growth and add an electric touch," said the designer on his inspiration.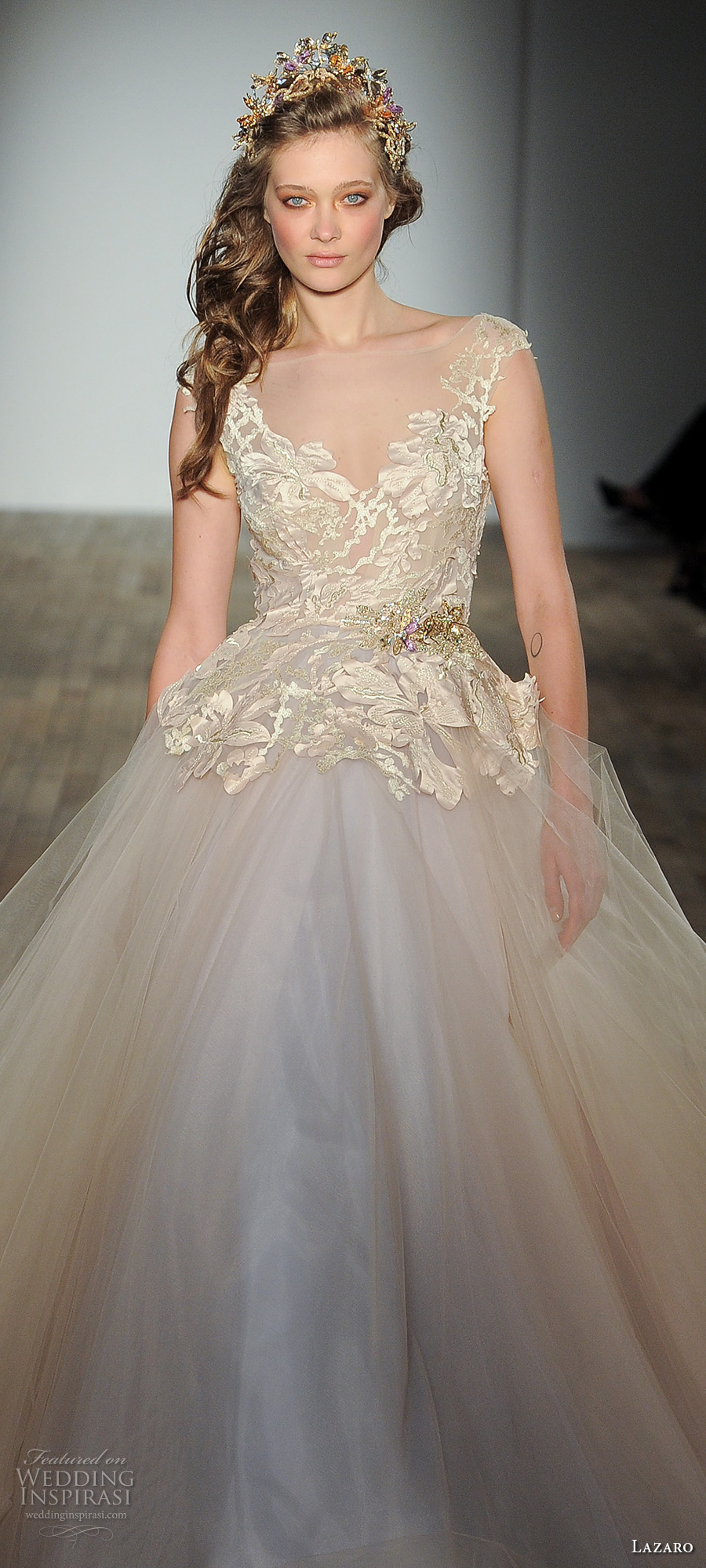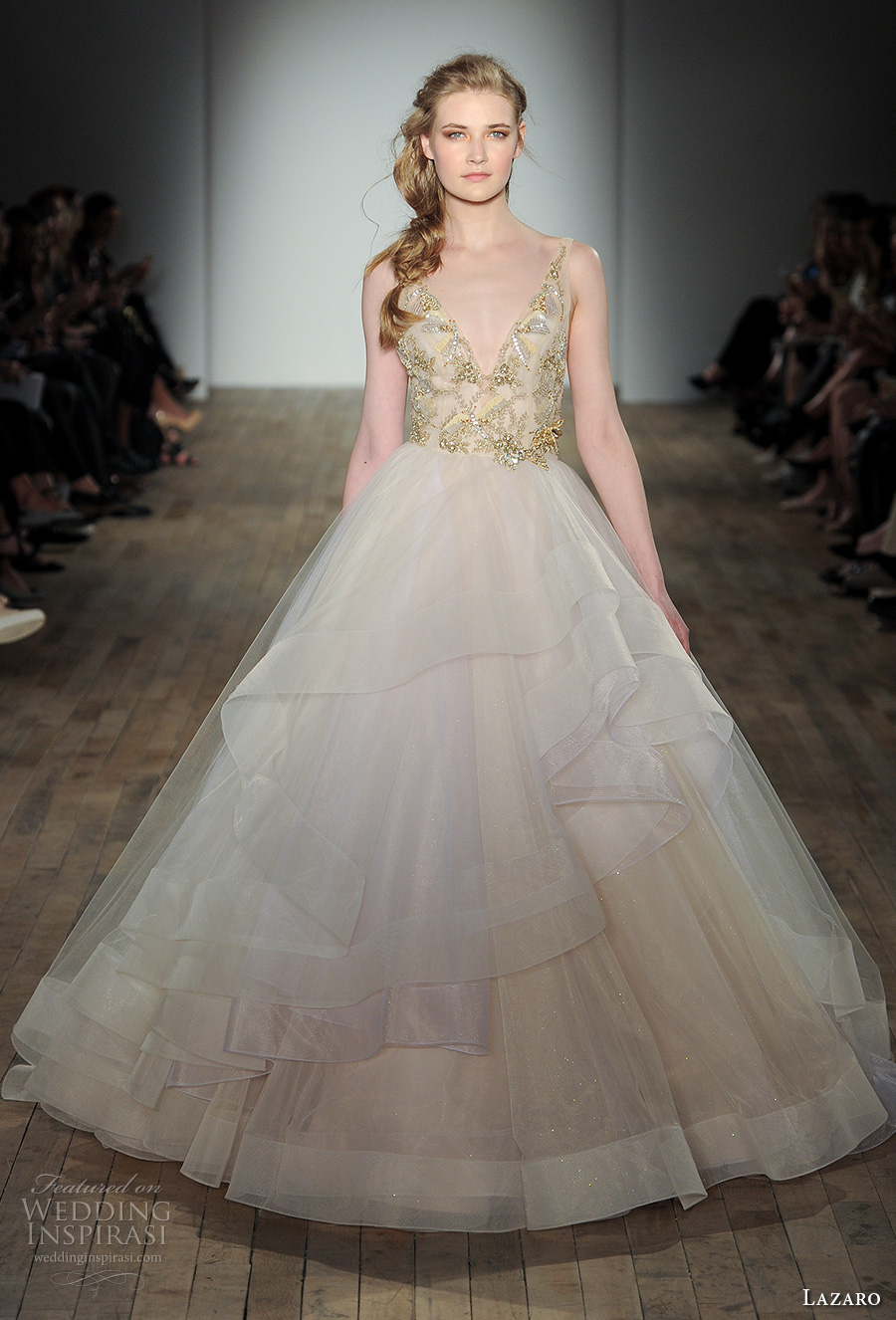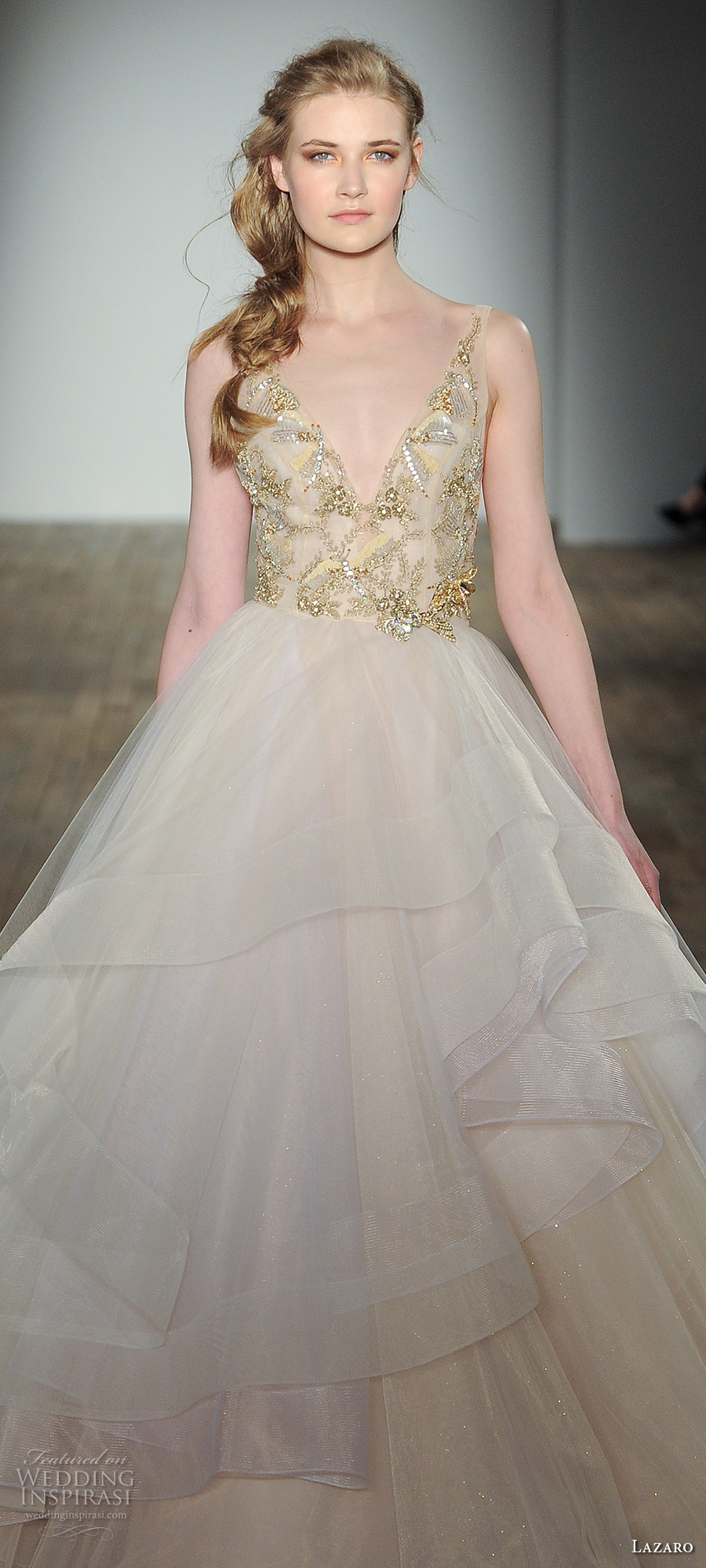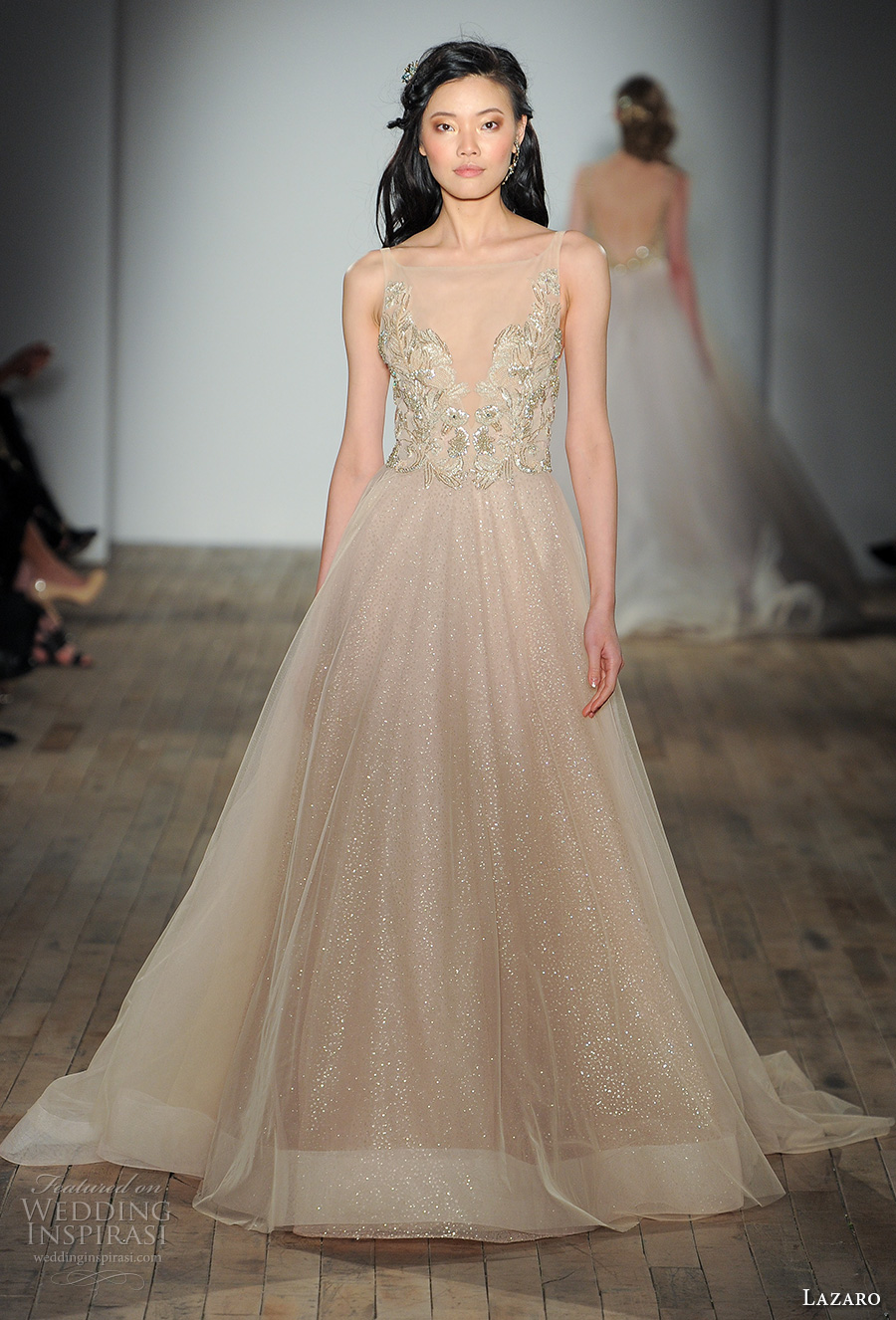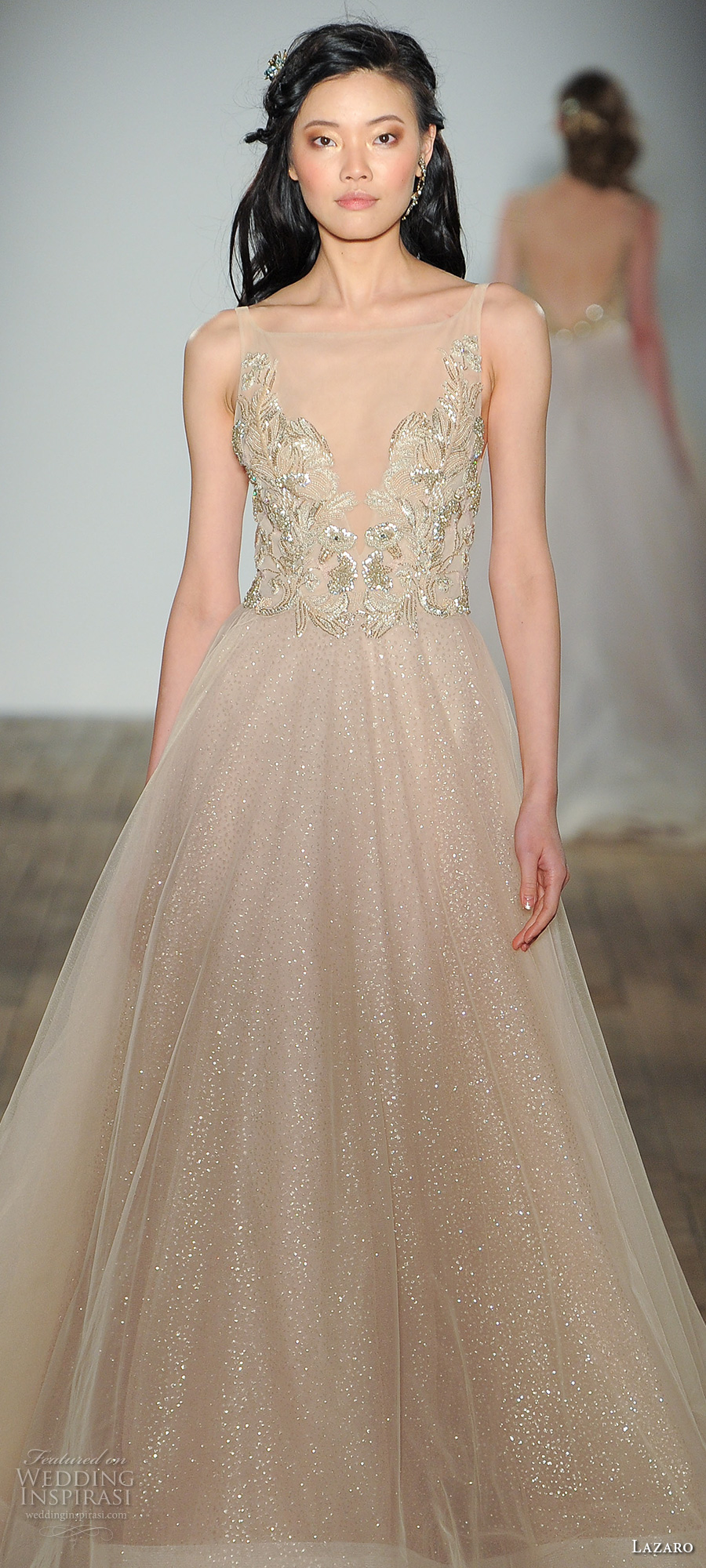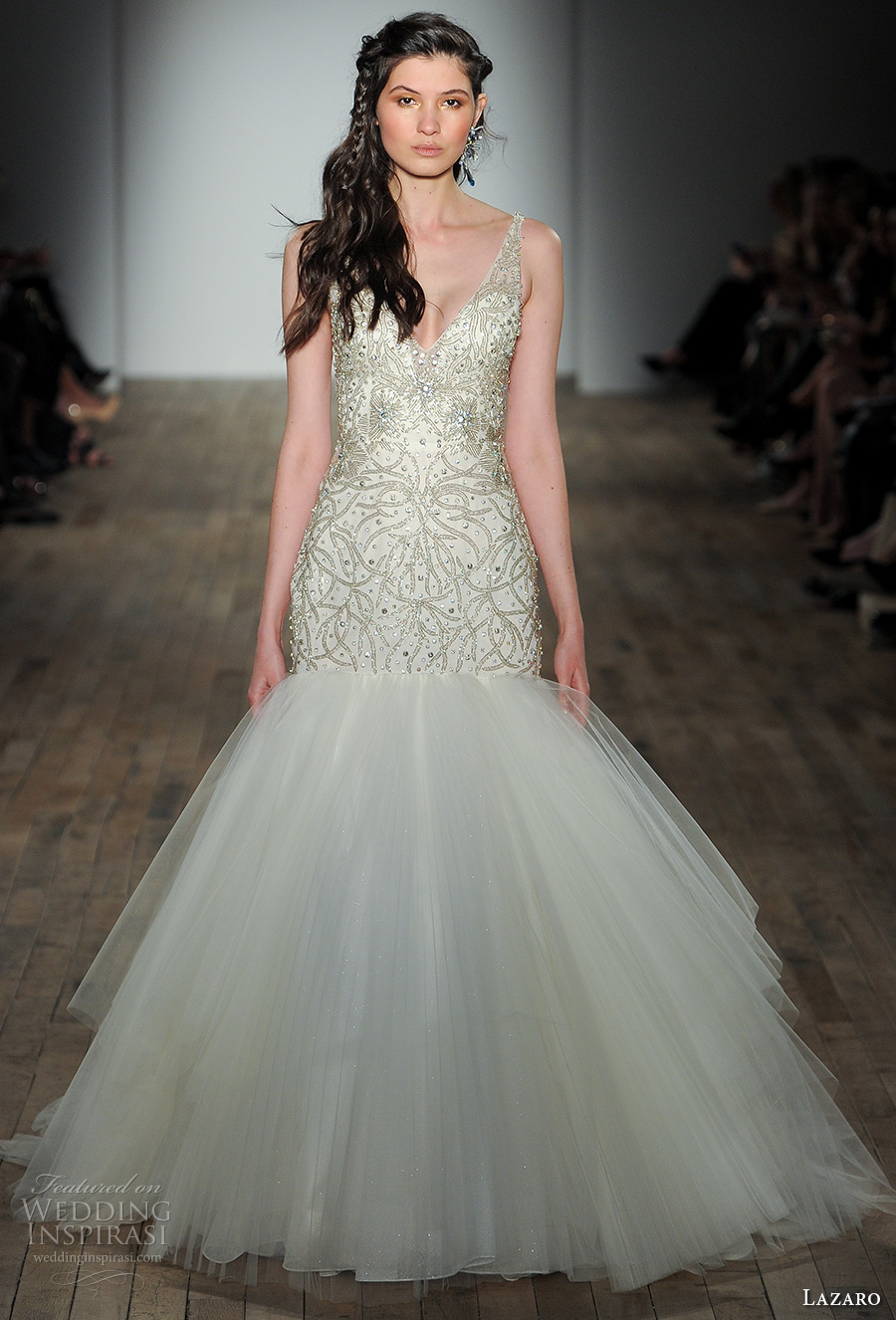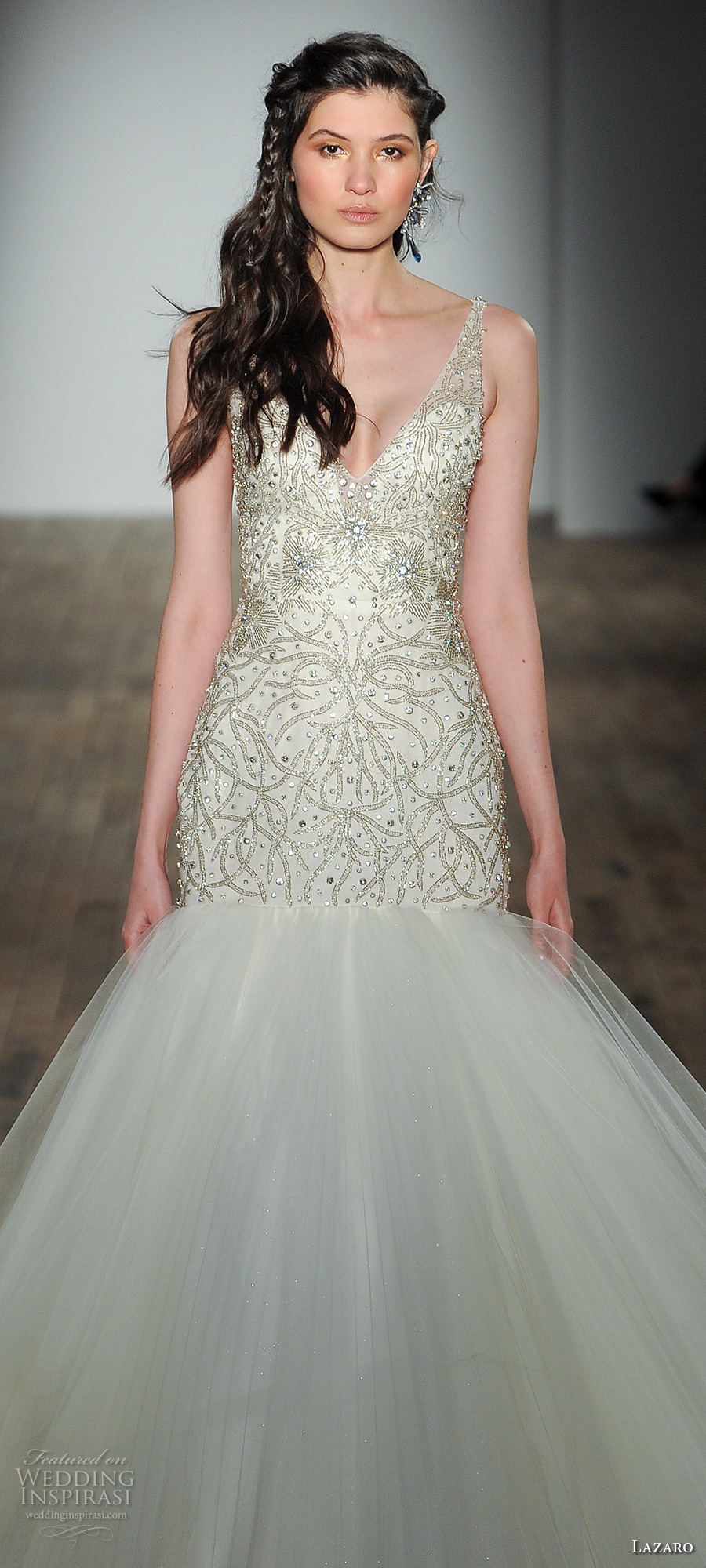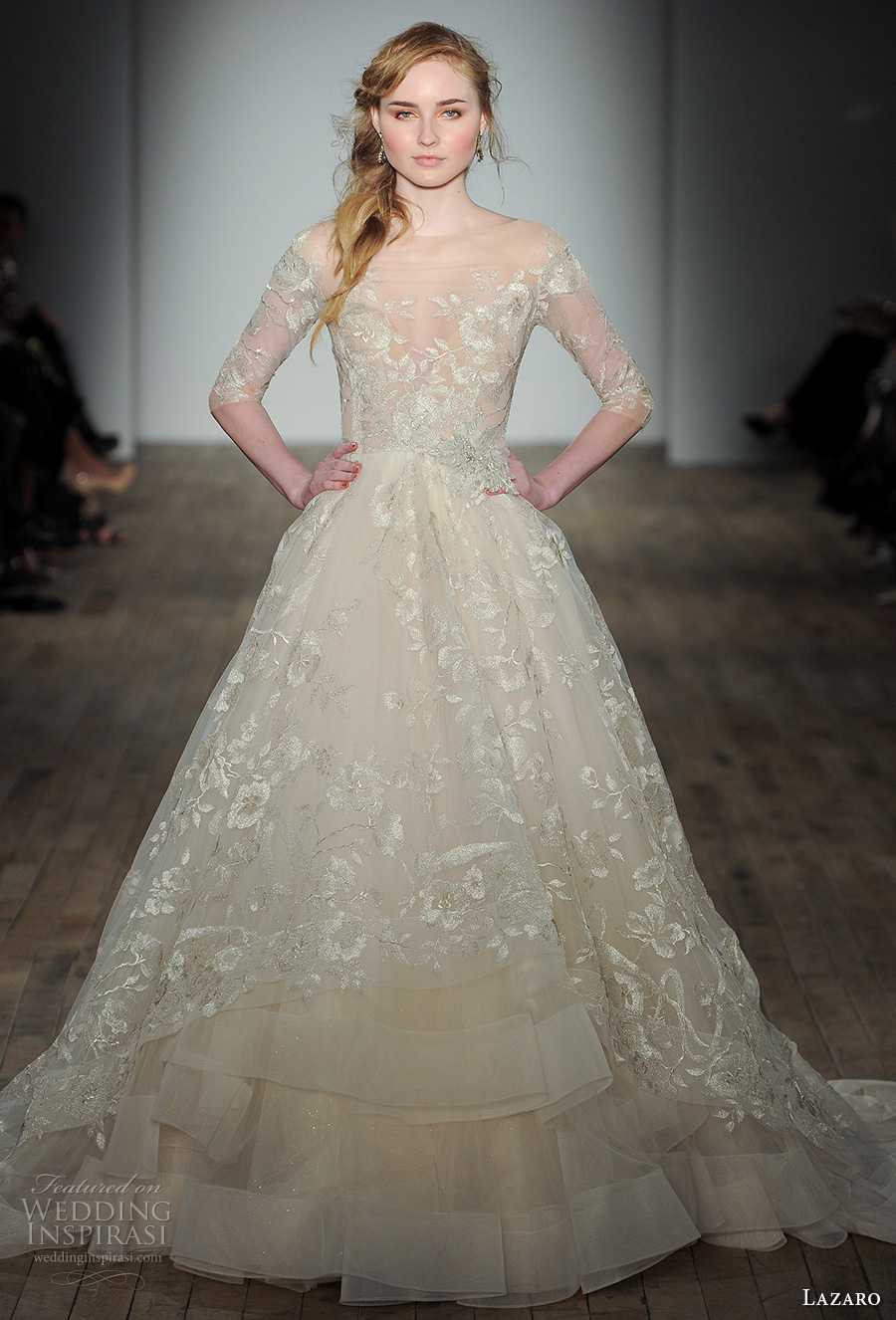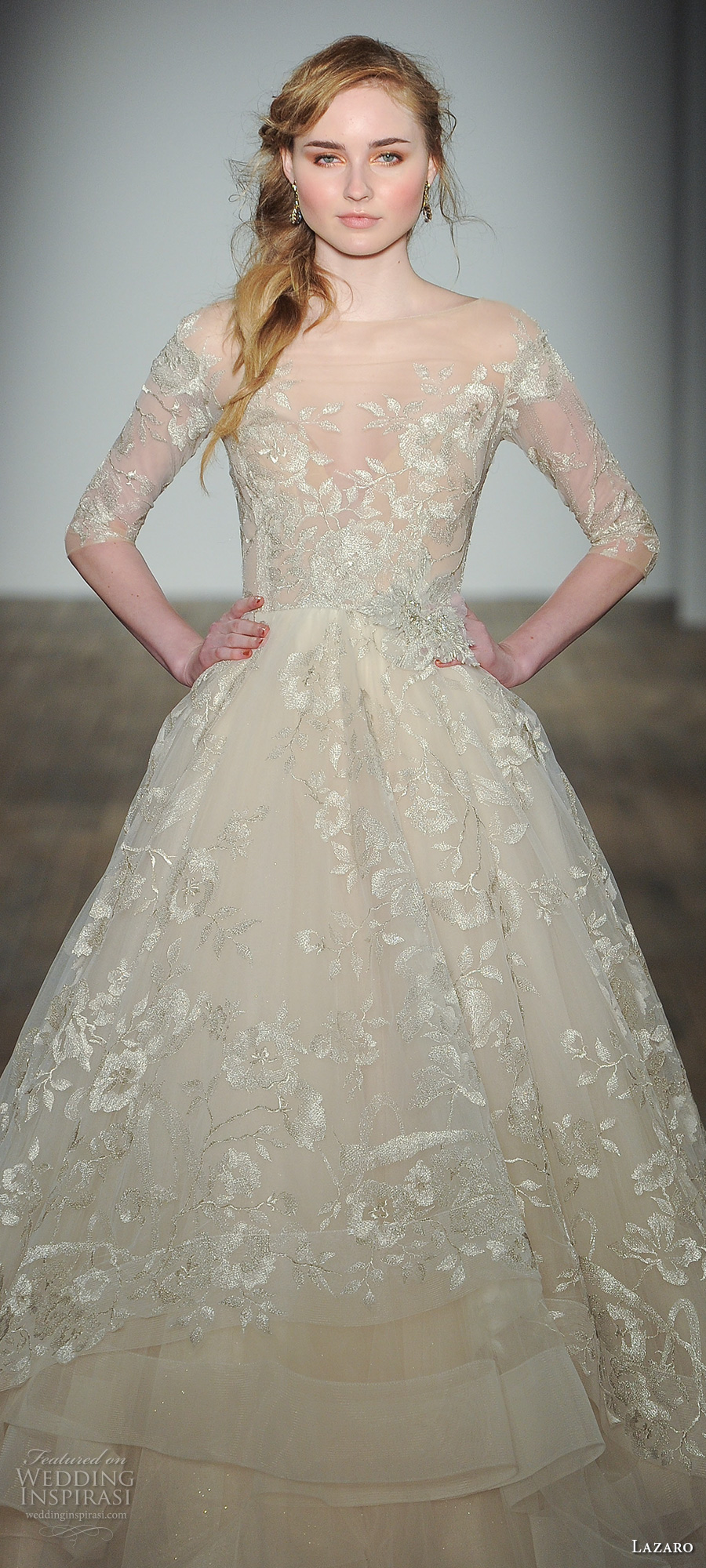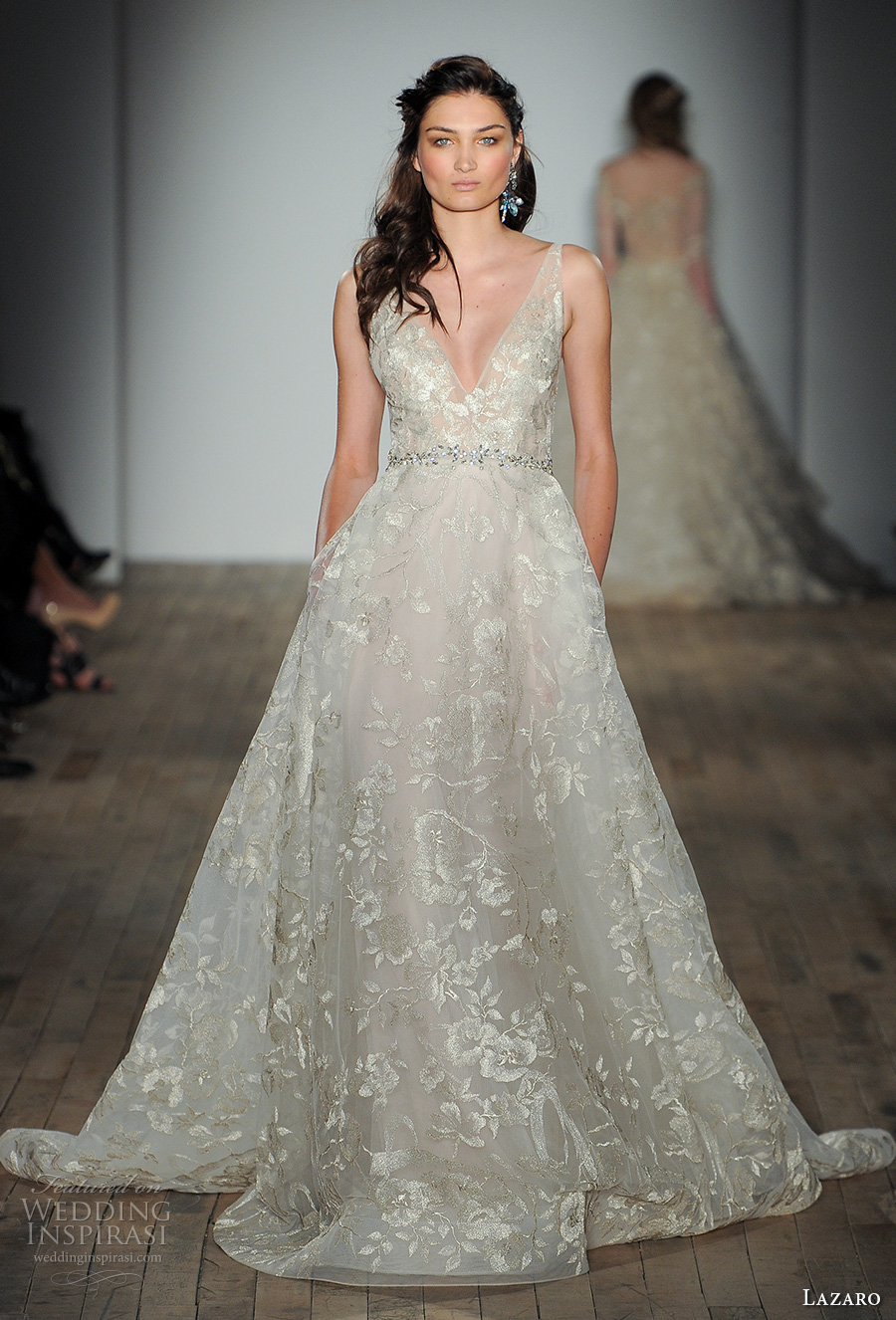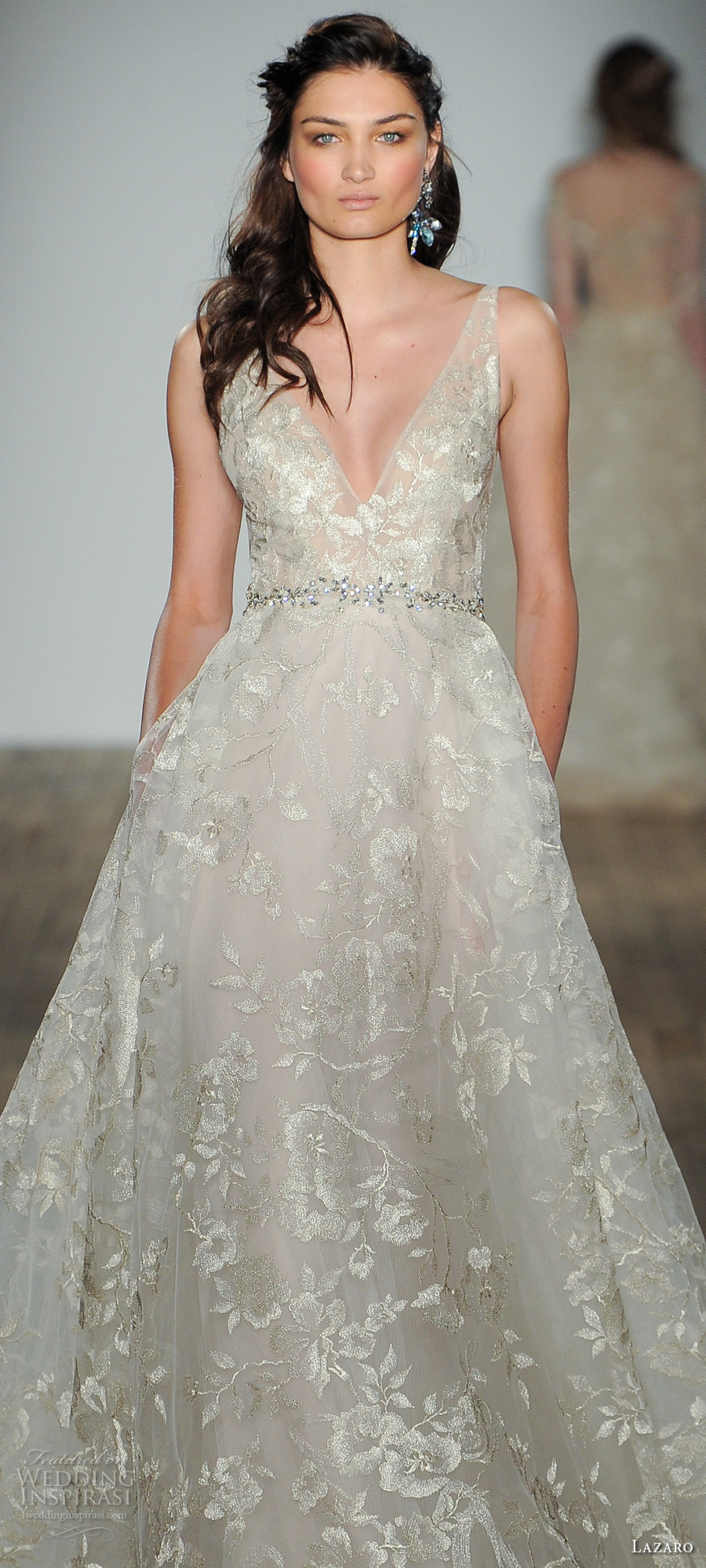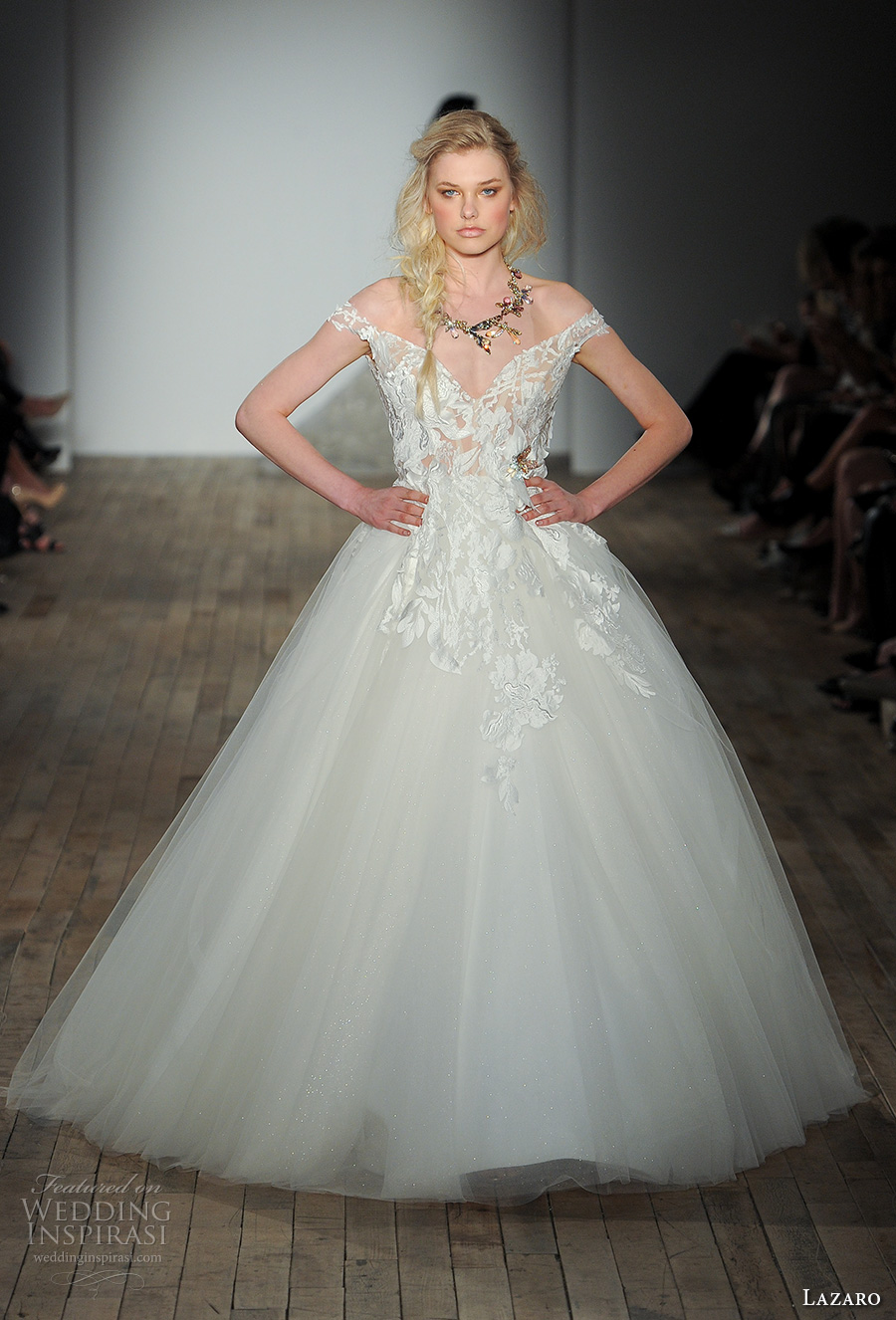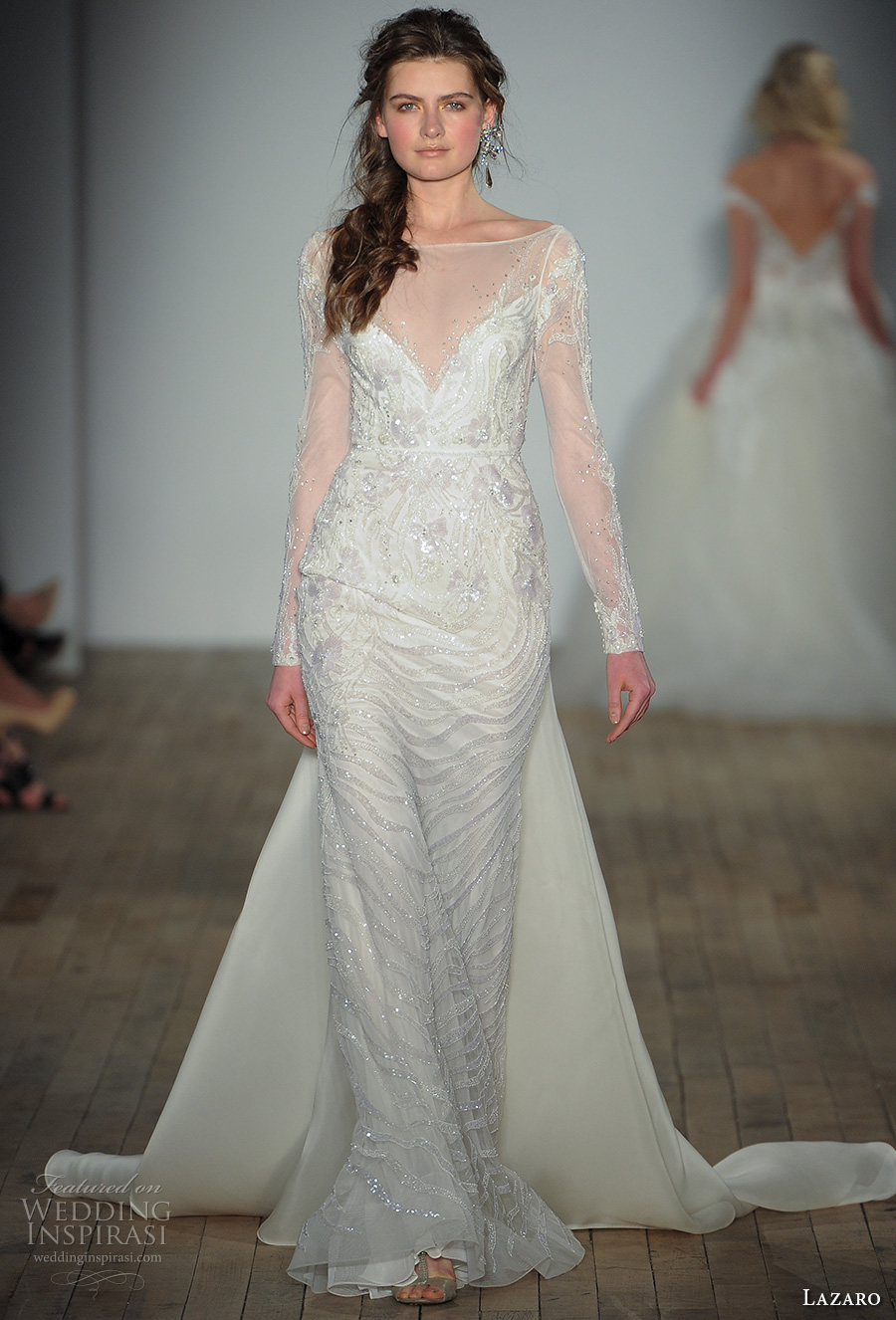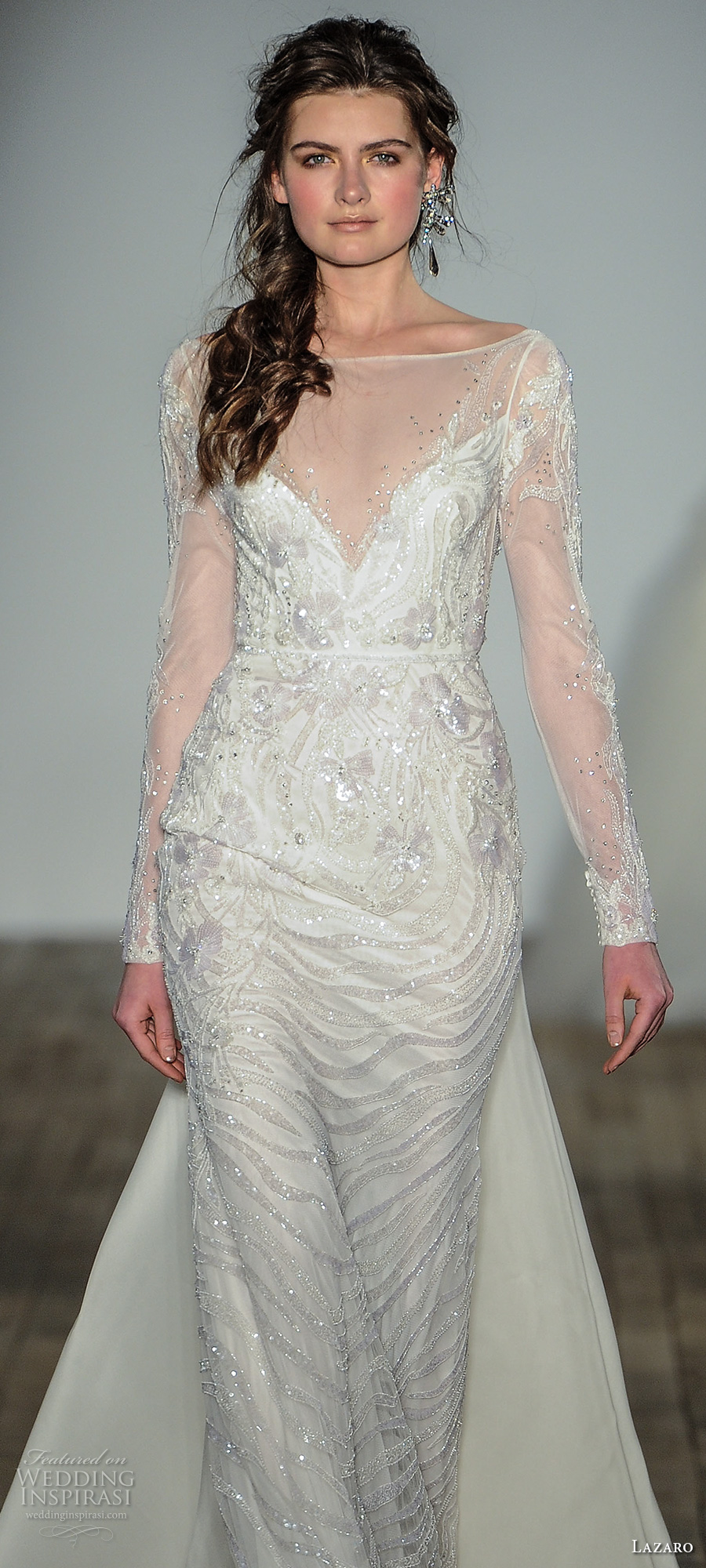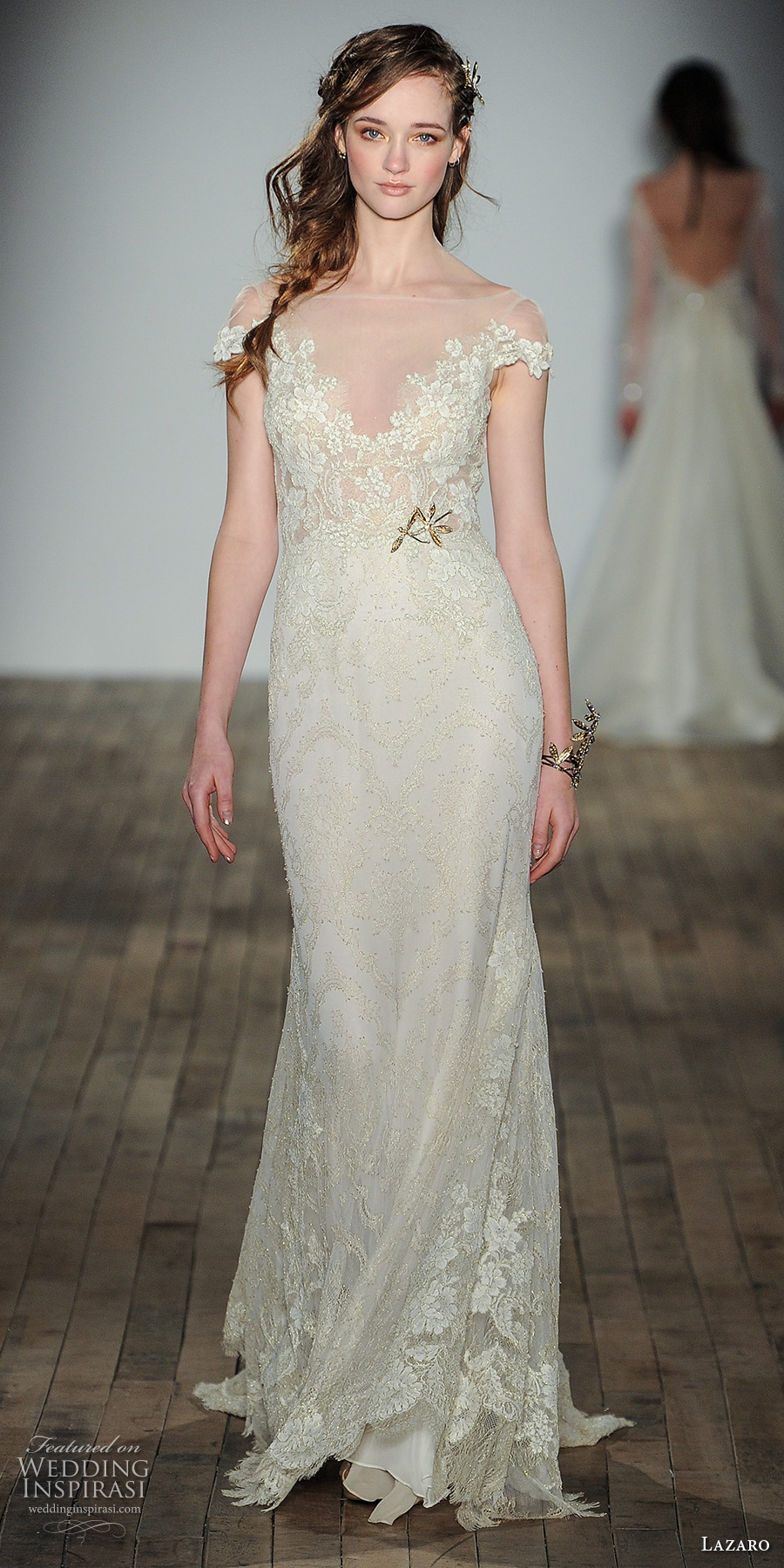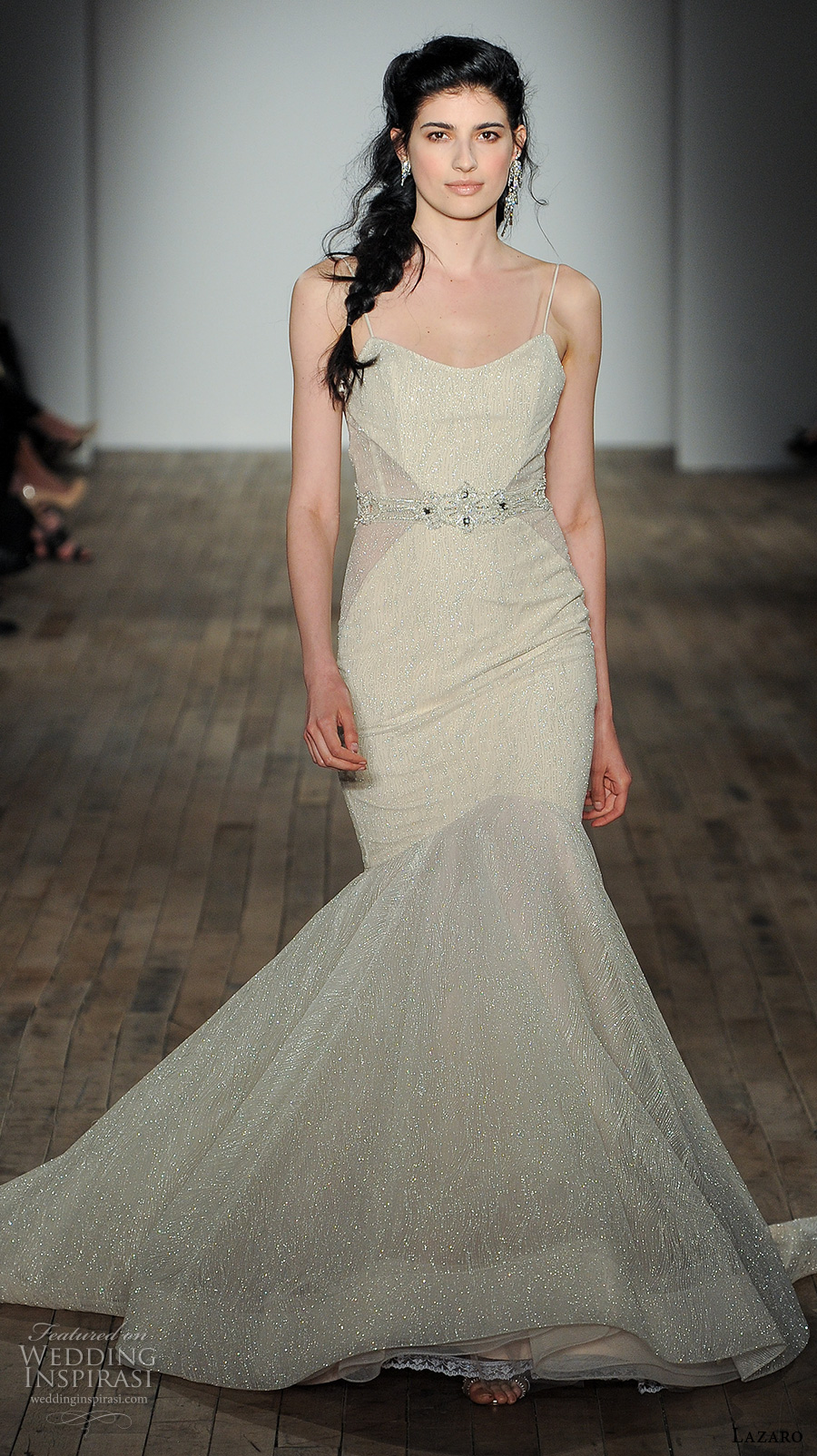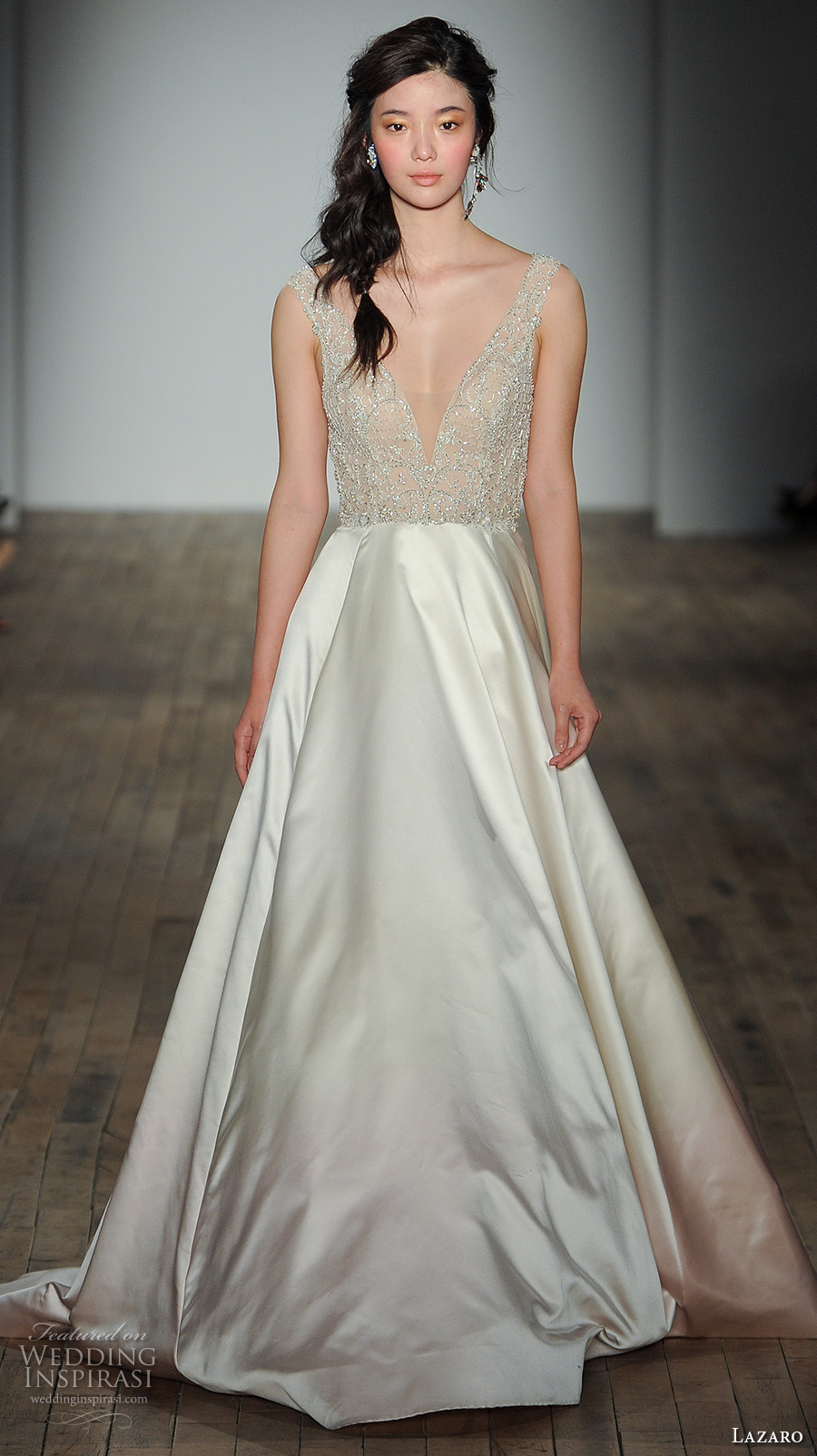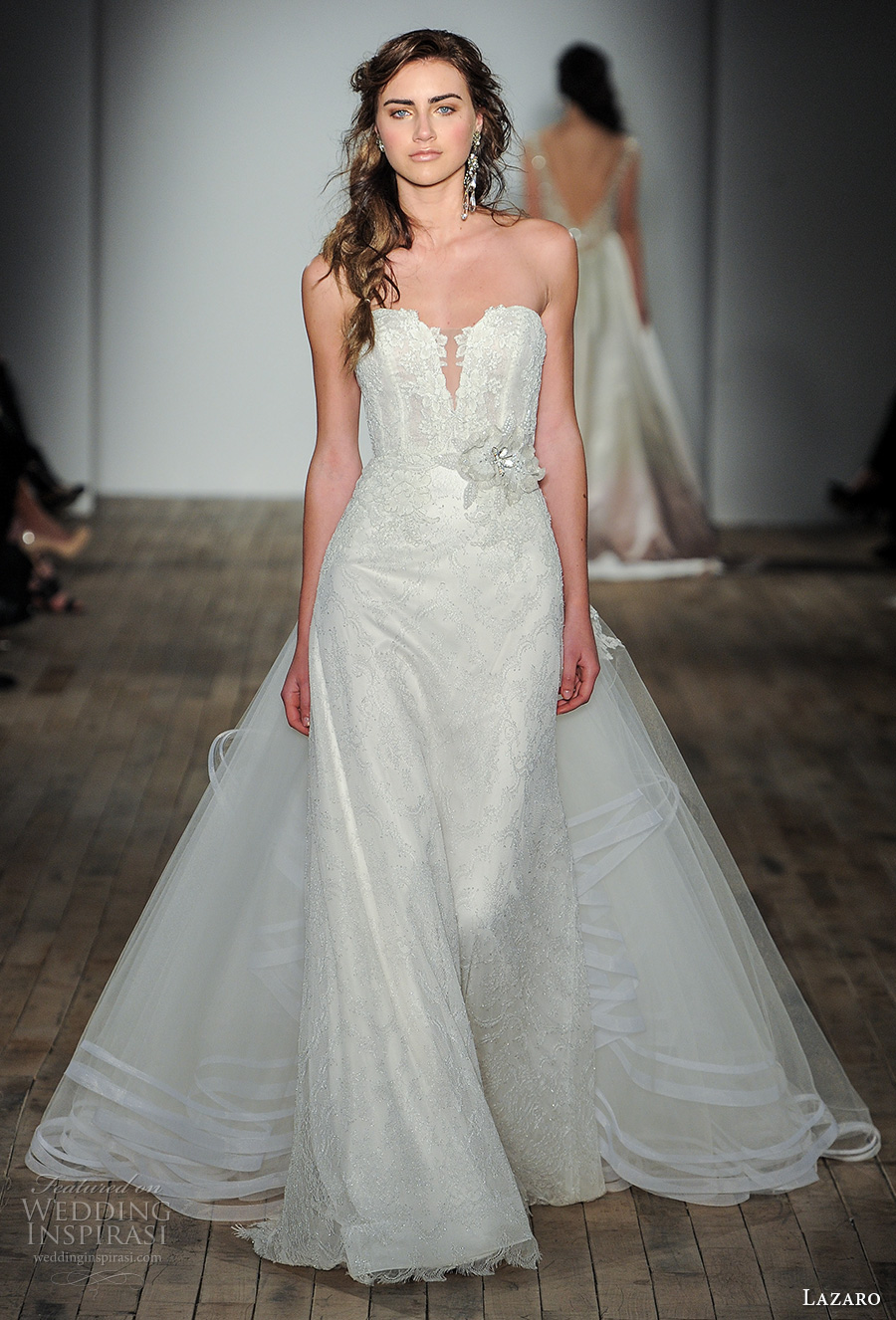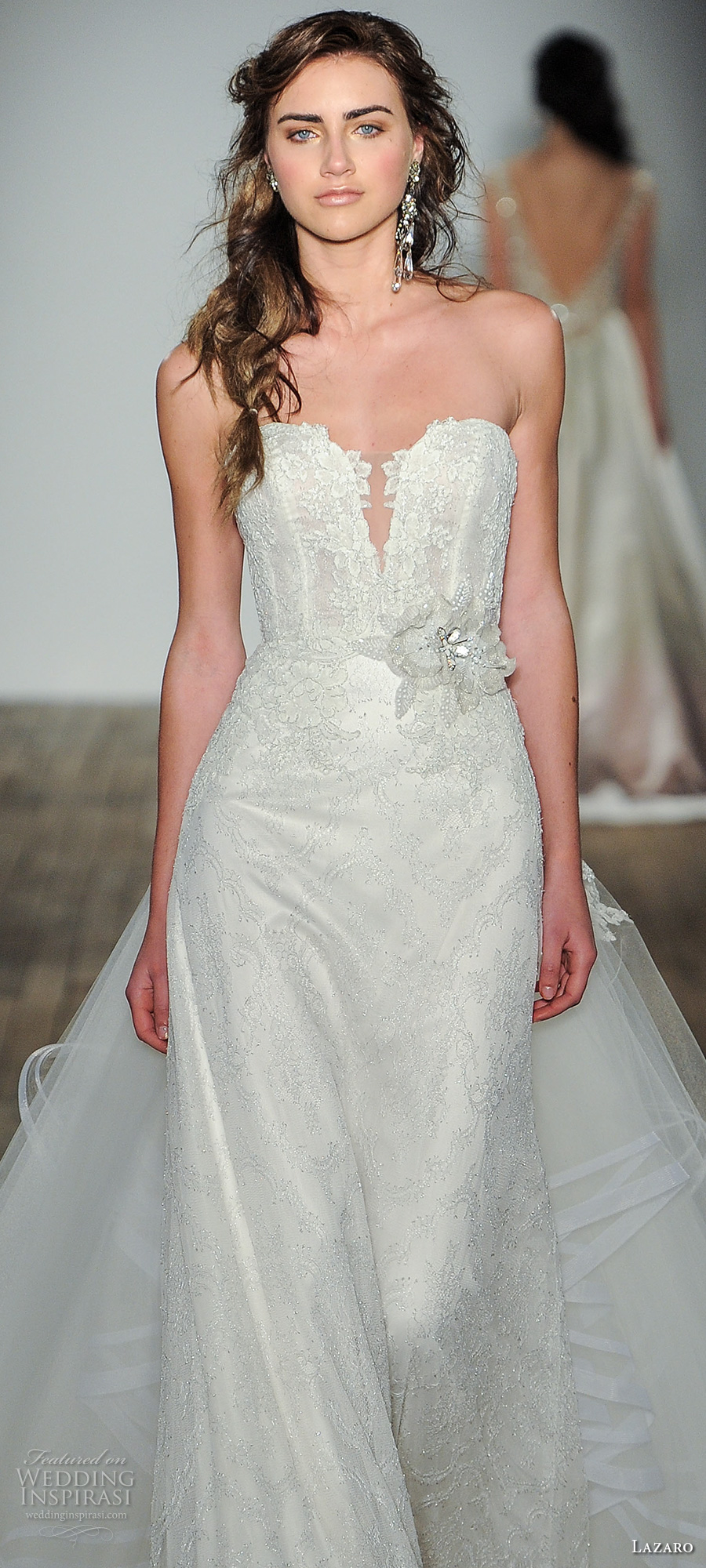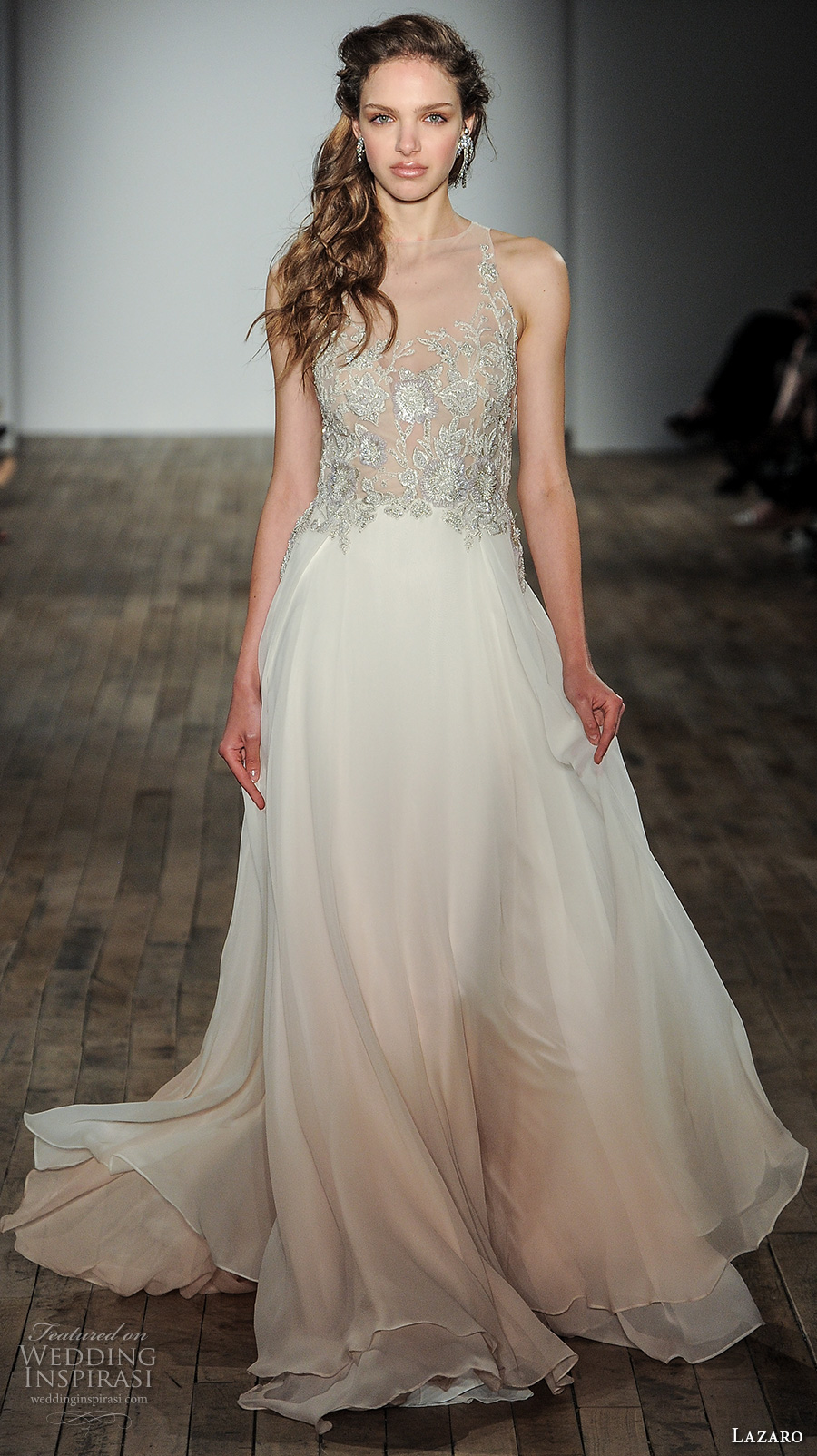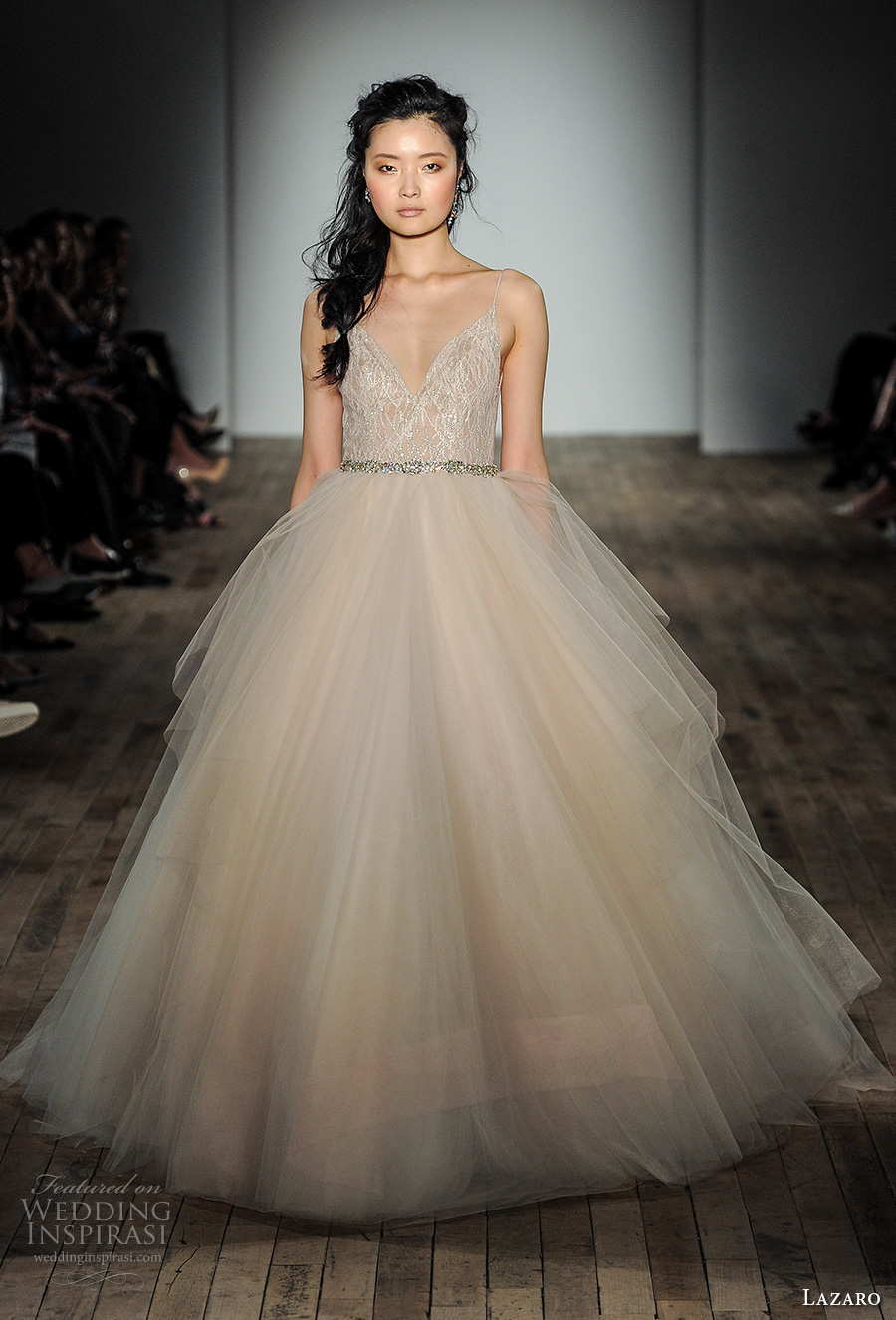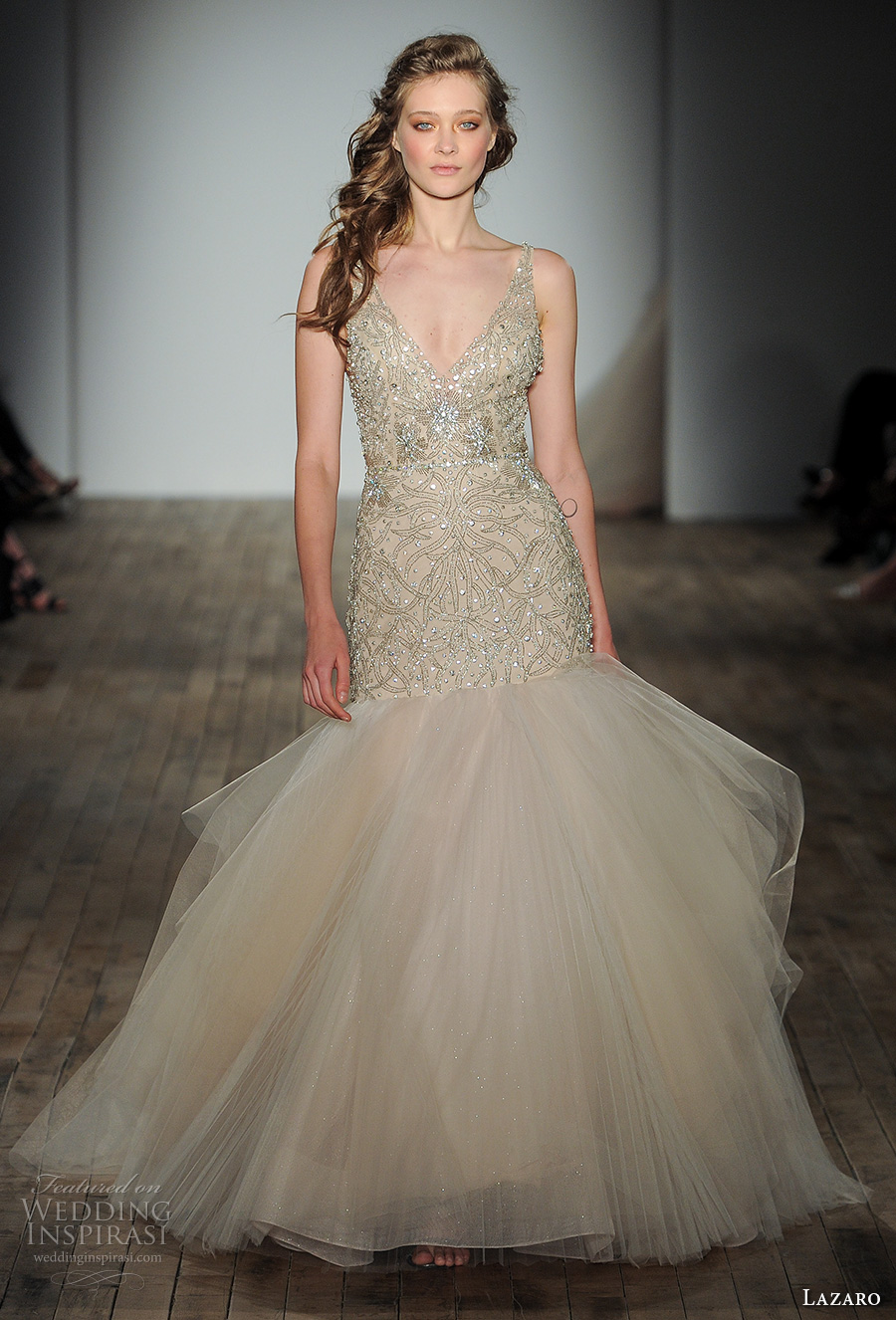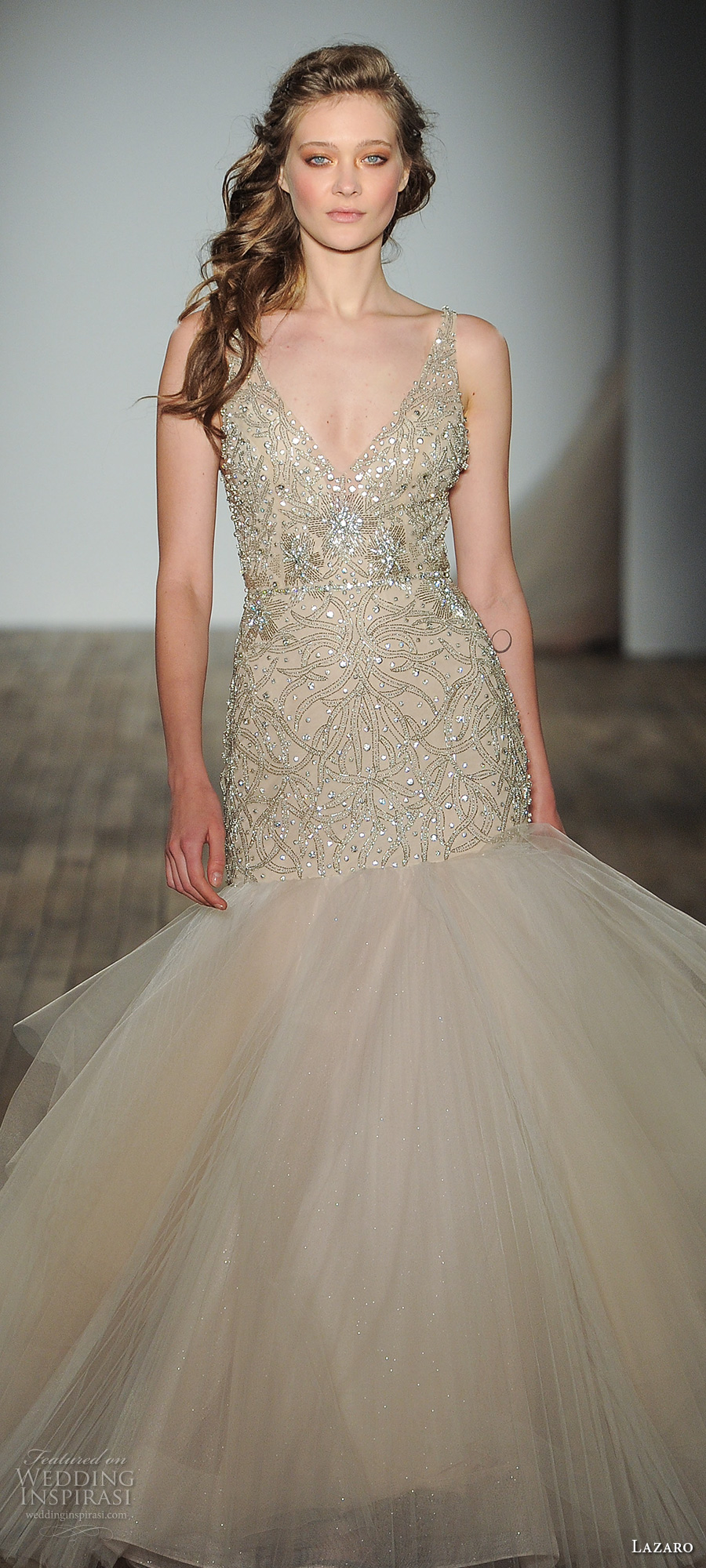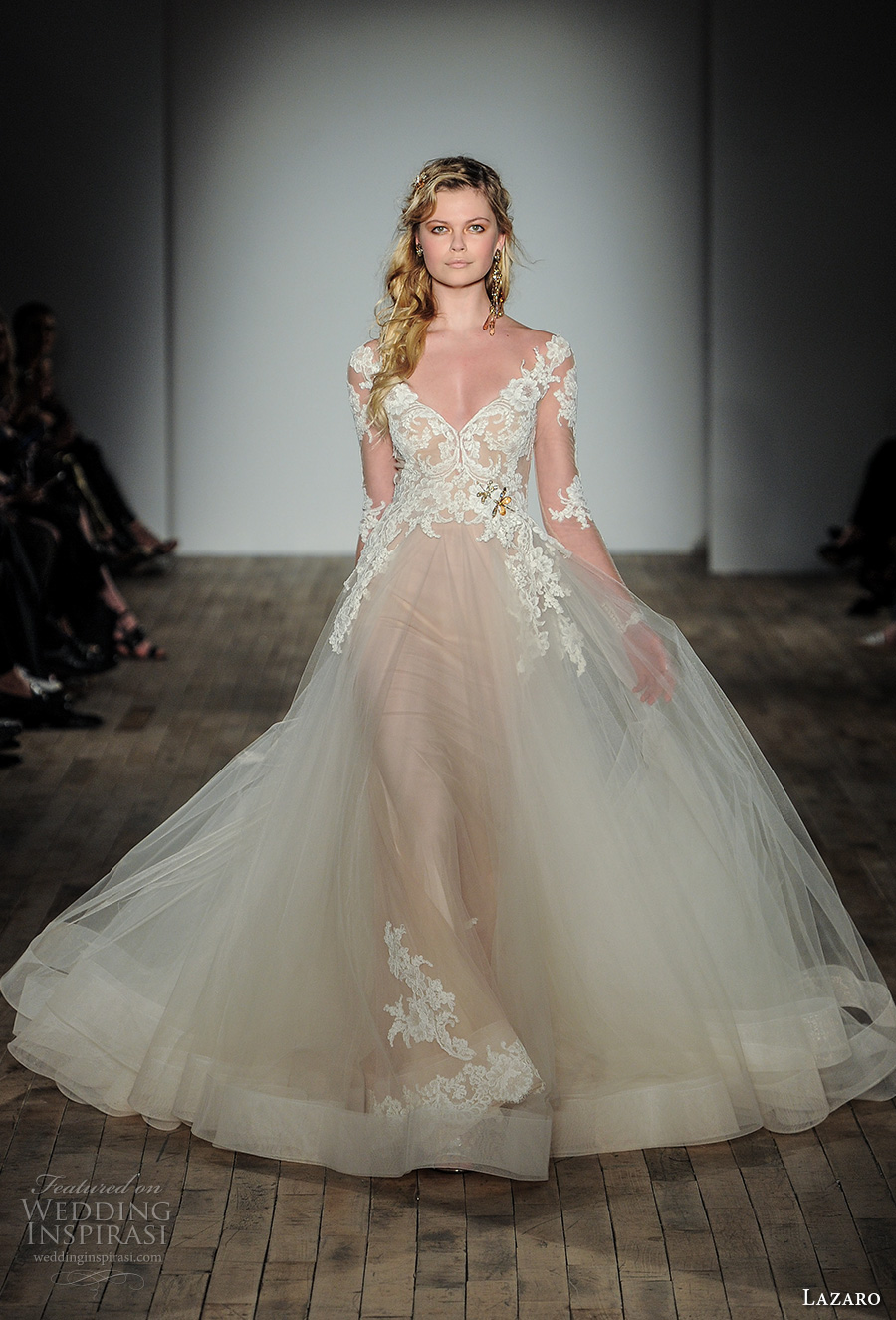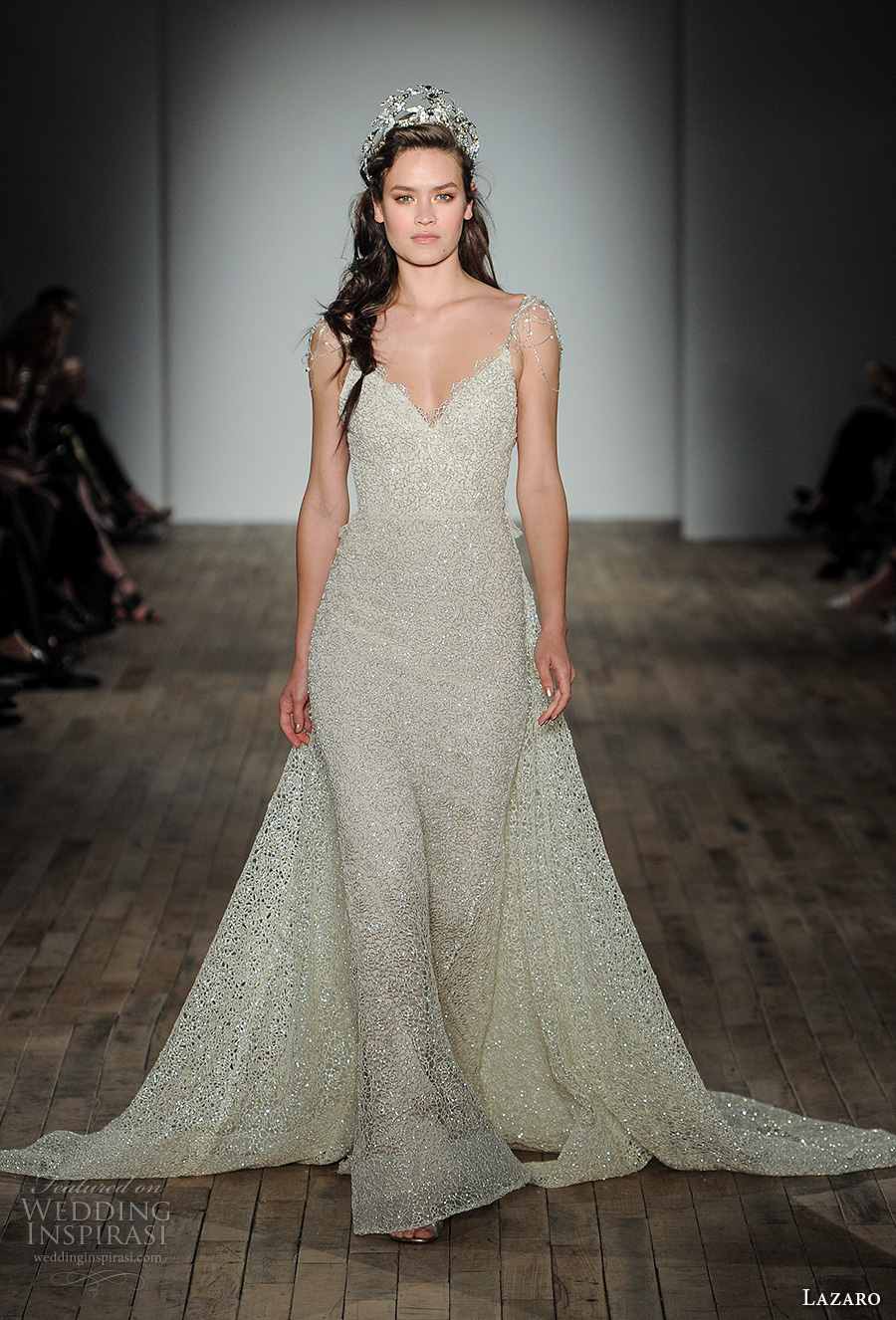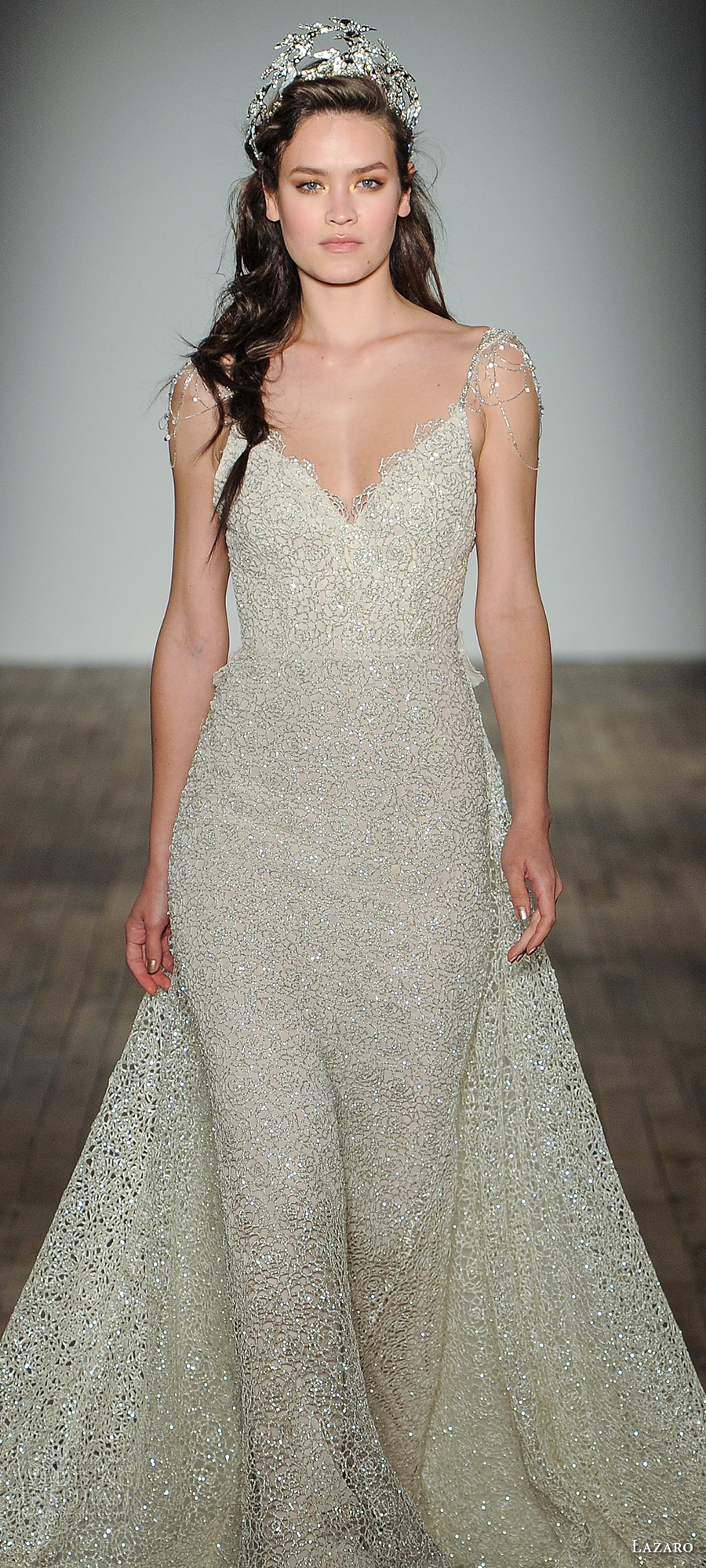 Photos courtesy of JLM Couture. For details, visit Lazaro.