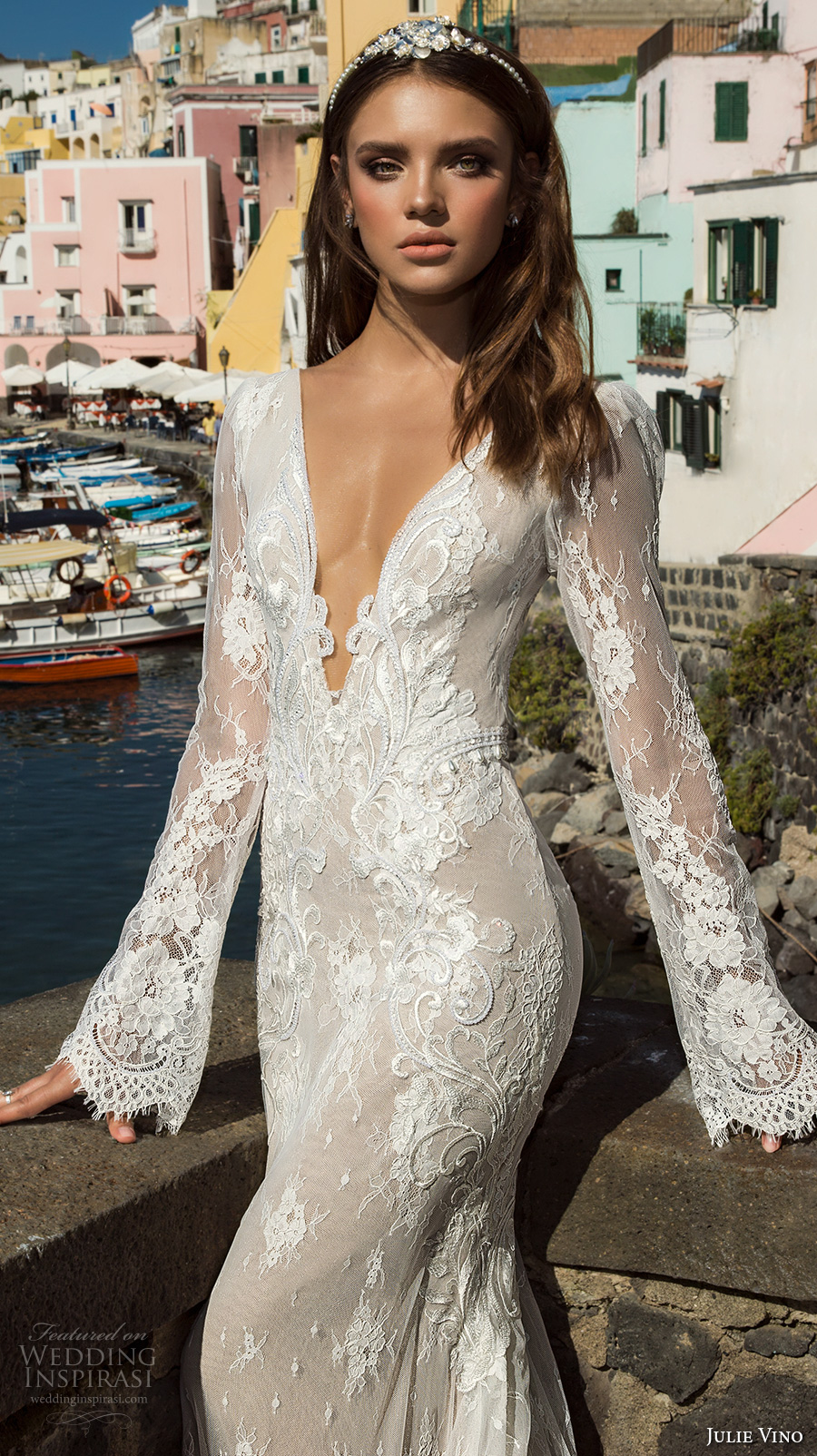 Julie Vino's Fall 2017 bridal collection was inspired by the historic city of Napoli. The collection is a continuation of last season's 'Roma', and it features regal gowns boasting lavishly embellished bodices and sultry illusion backs.
"The city of Napoli has a modern and lively culture within its ancient and historic setting. Much like the city, Julie Vino's Fall '17 collection boasts classic styles with a modern flair. The rich Italian references can be seen in every last detail; from semi-sheer layered tulle with hand alençon lace appliques to the intricate crested bodices. With flirty plunging necklines, exquisite hand brocading and delicate lace details, Julie Vino has delivered another breathtaking collection for the fashion forward bride."
Fun fact: Nicole Johnson, now officially Mrs. Nicole Phelps, recently tied the knot in a custom version of Julie Vino's Erin gown.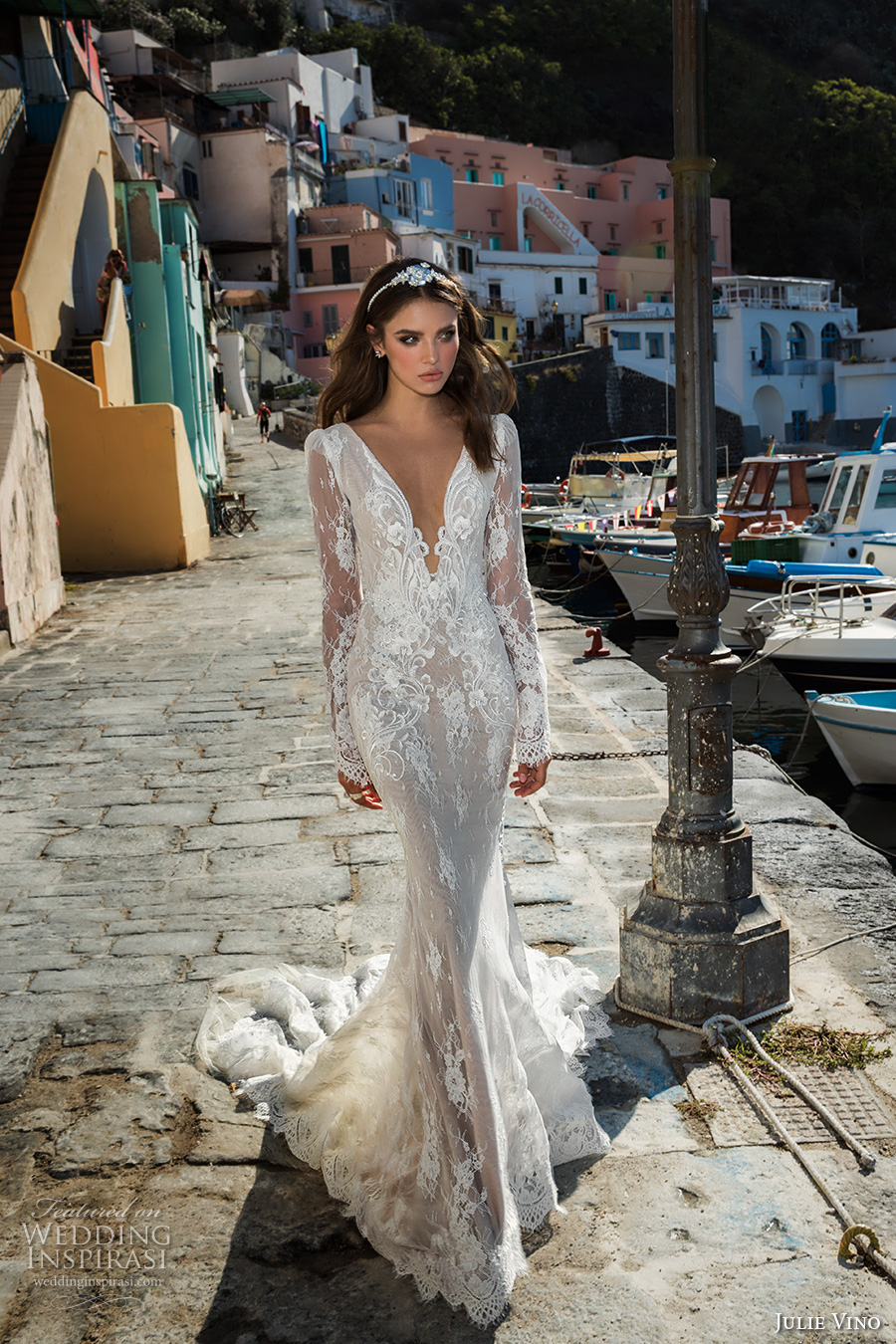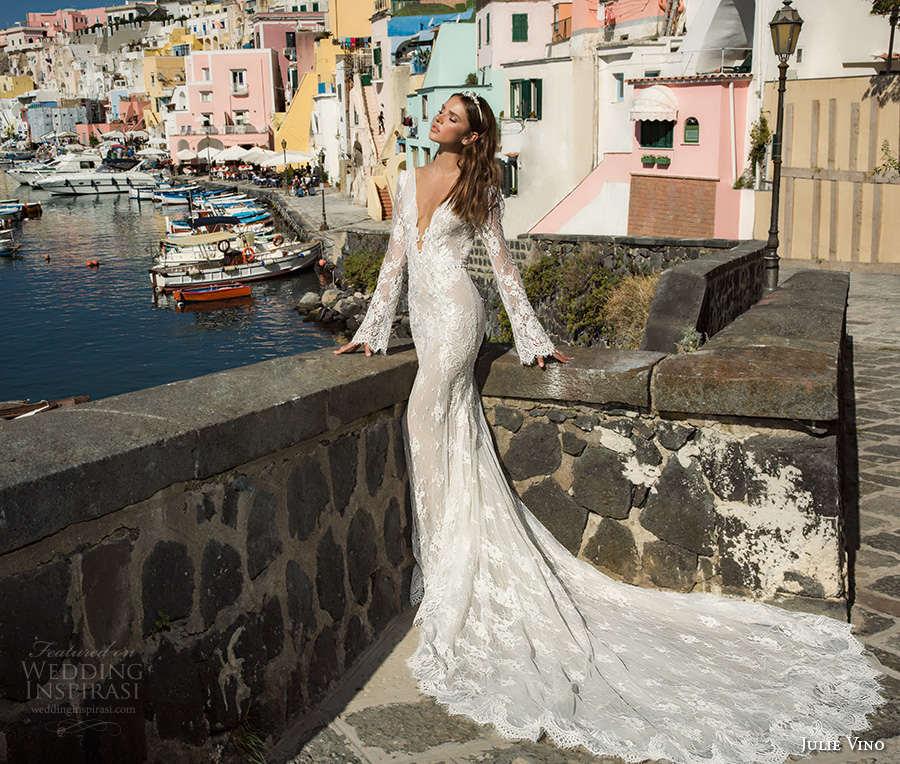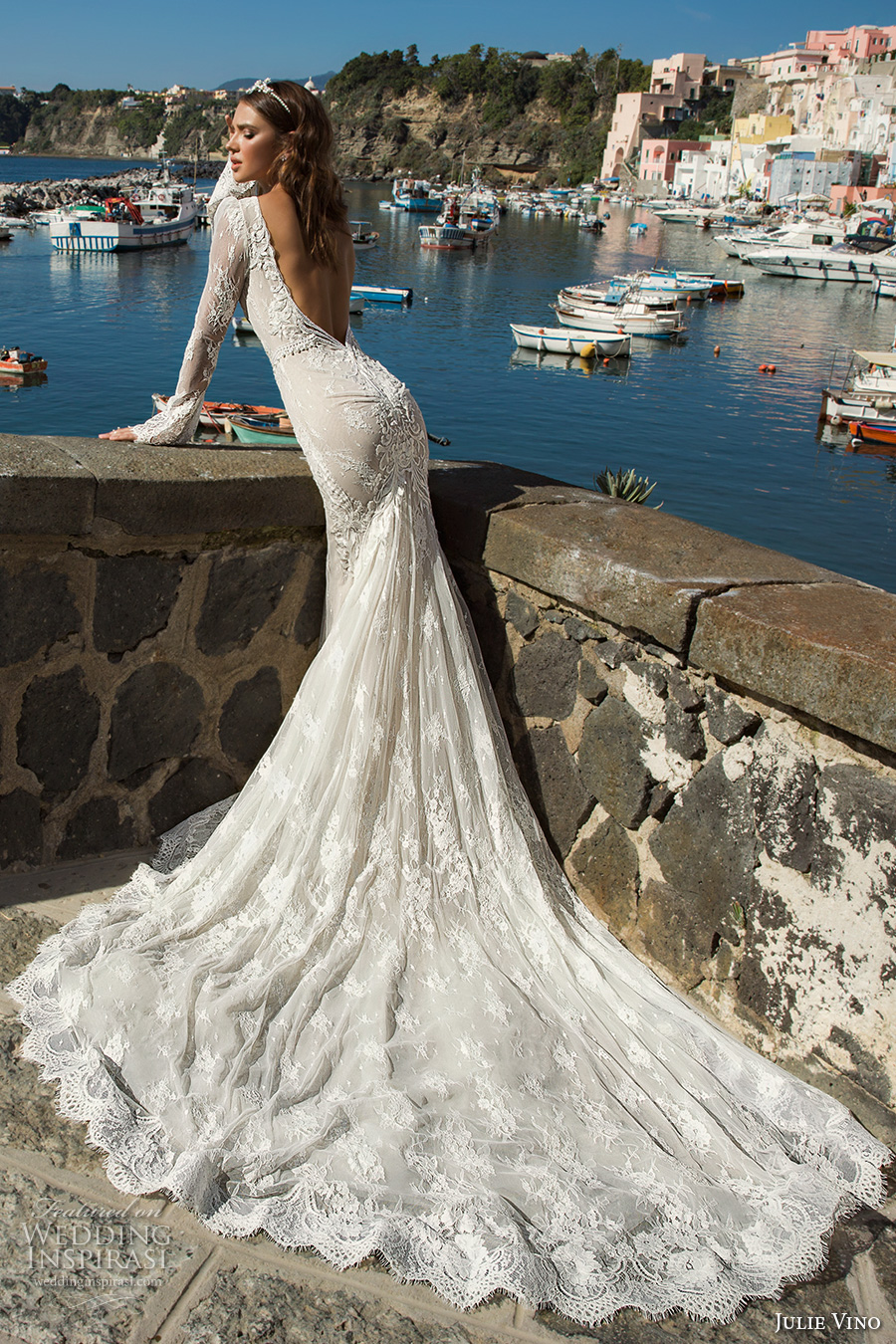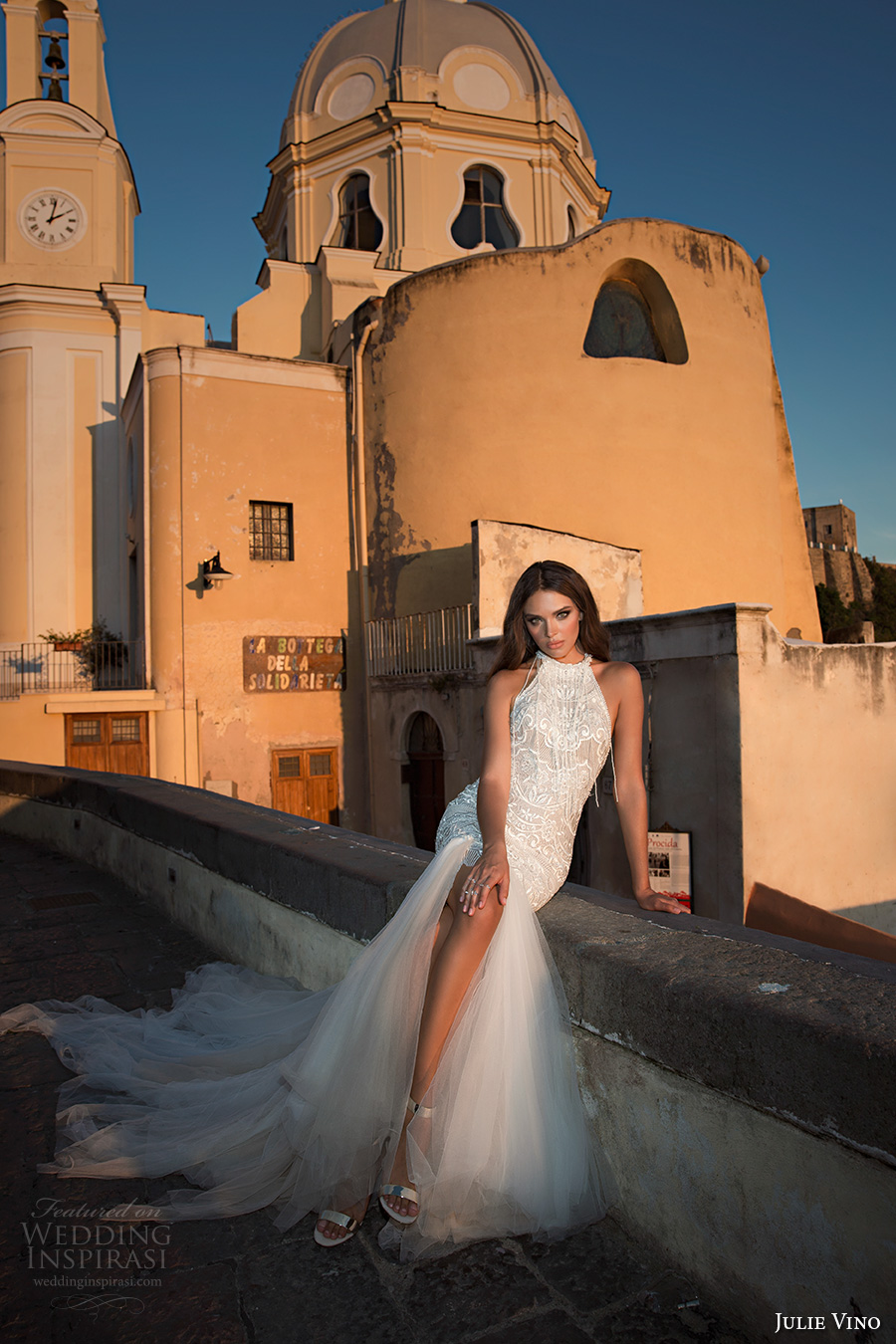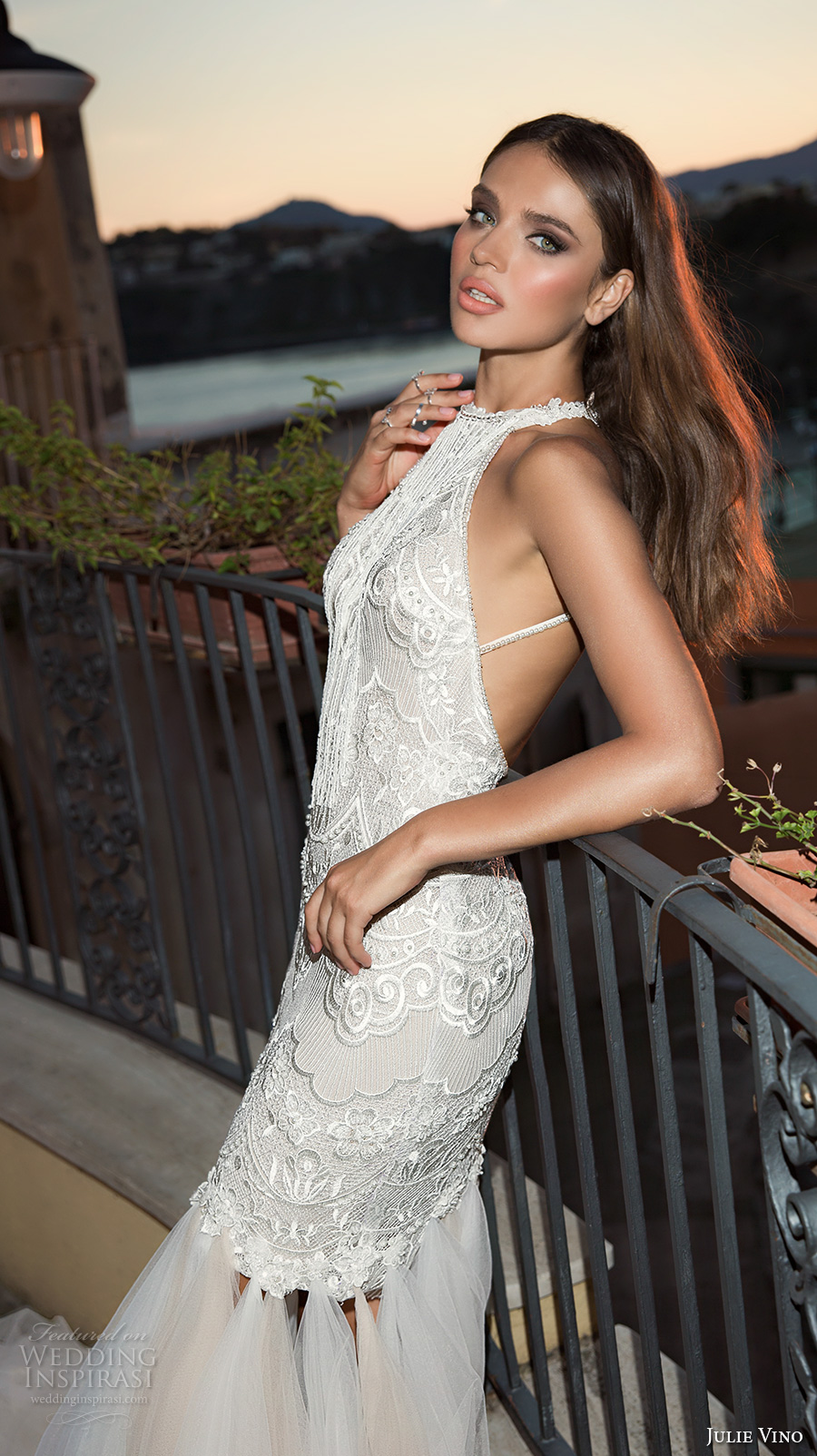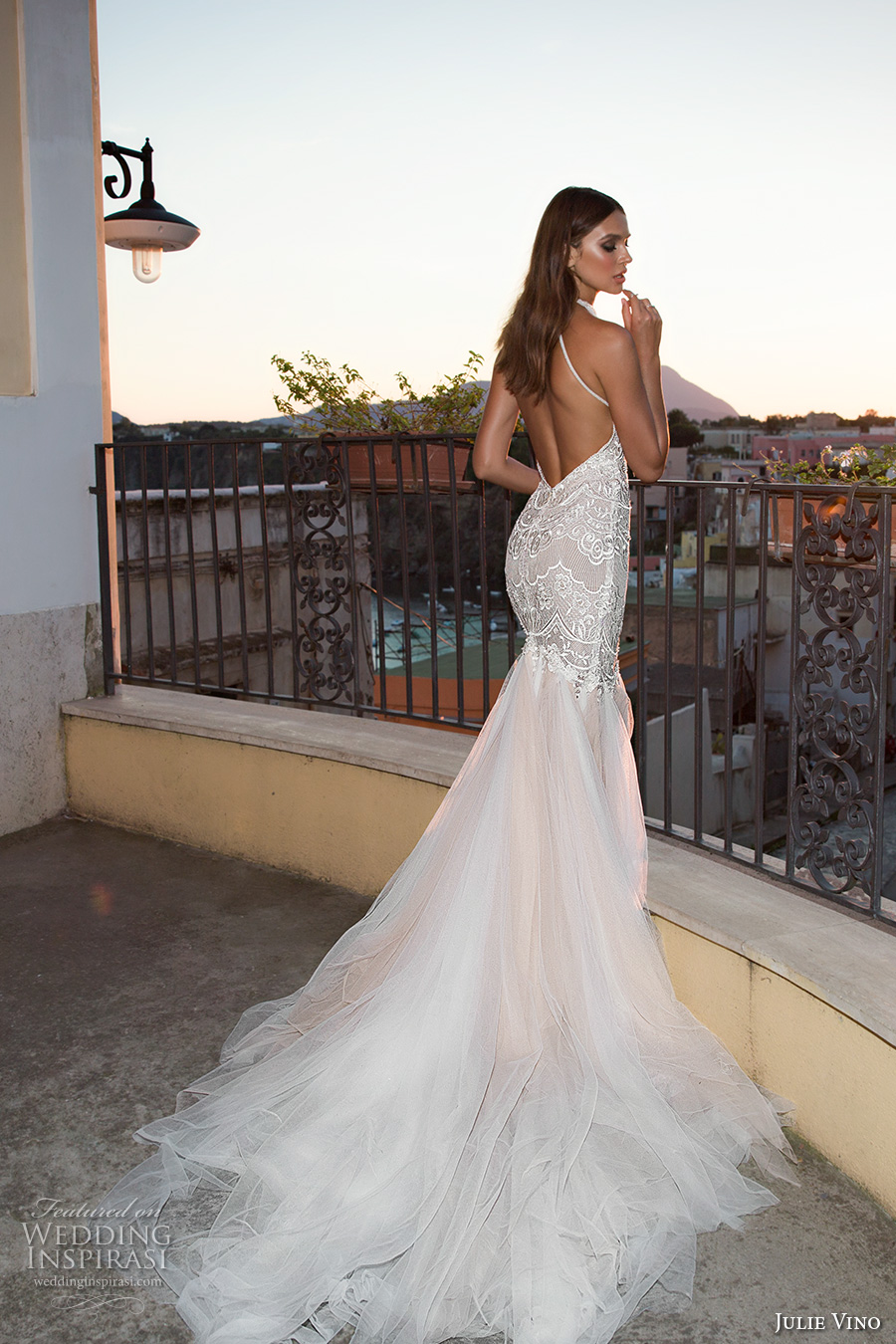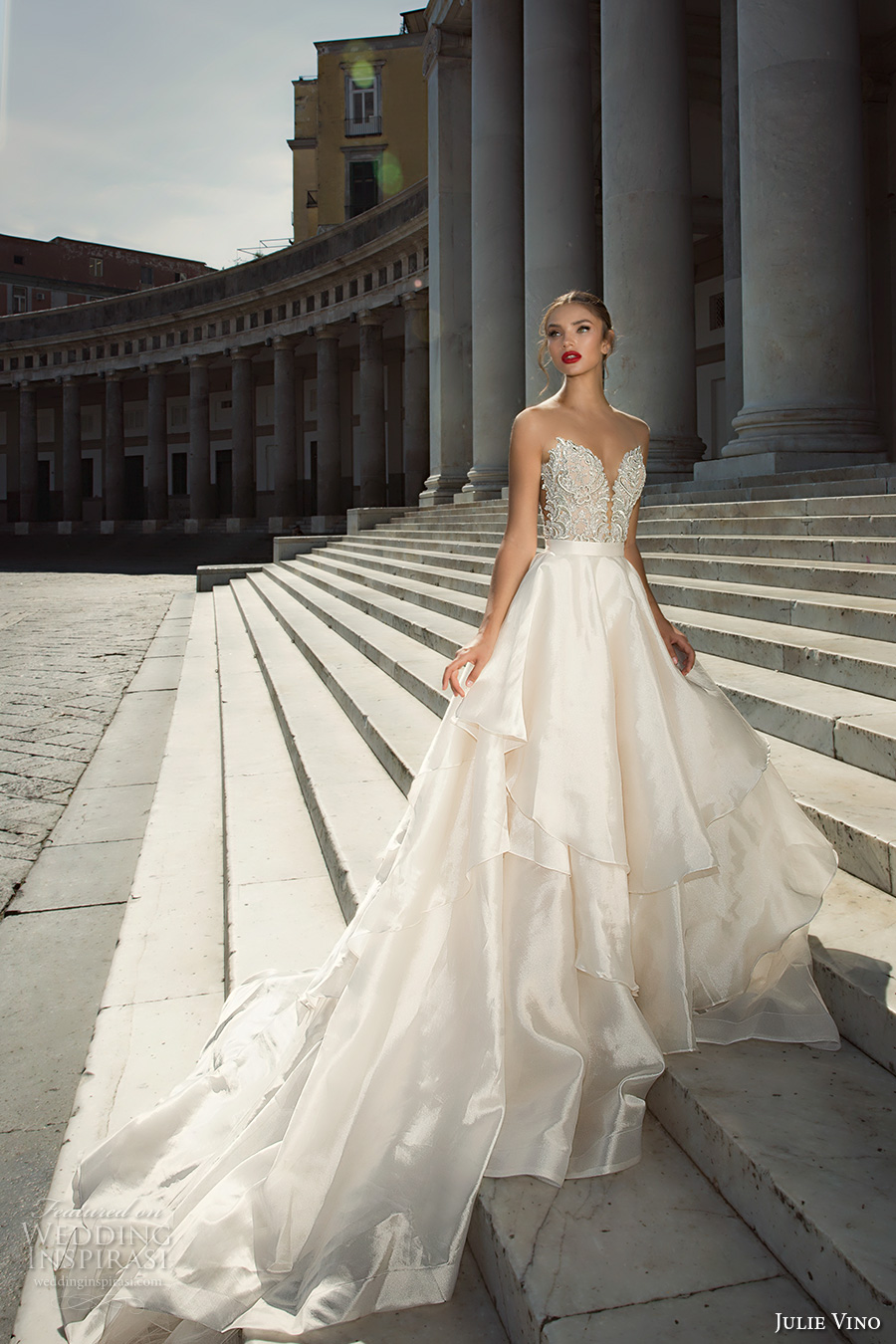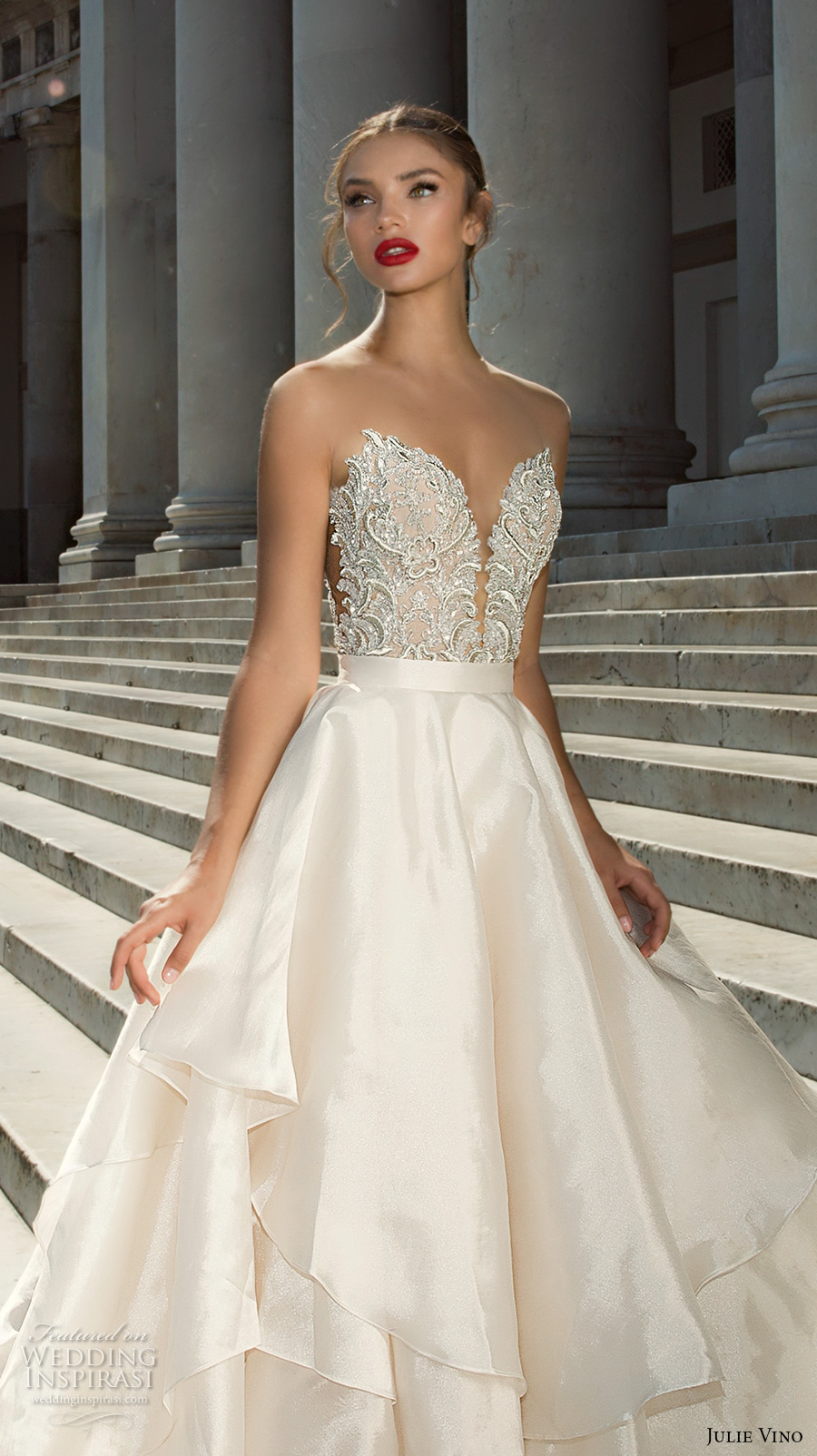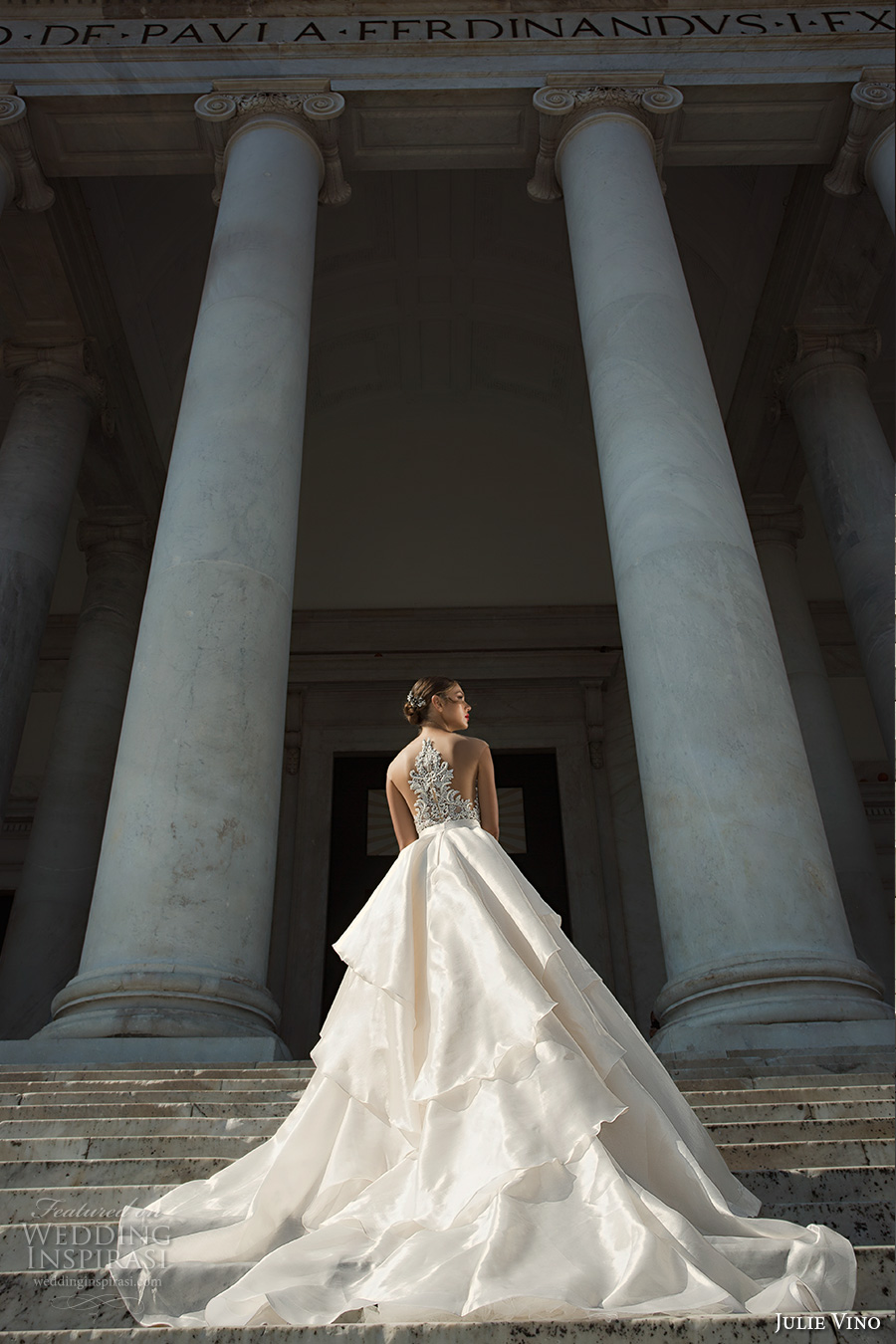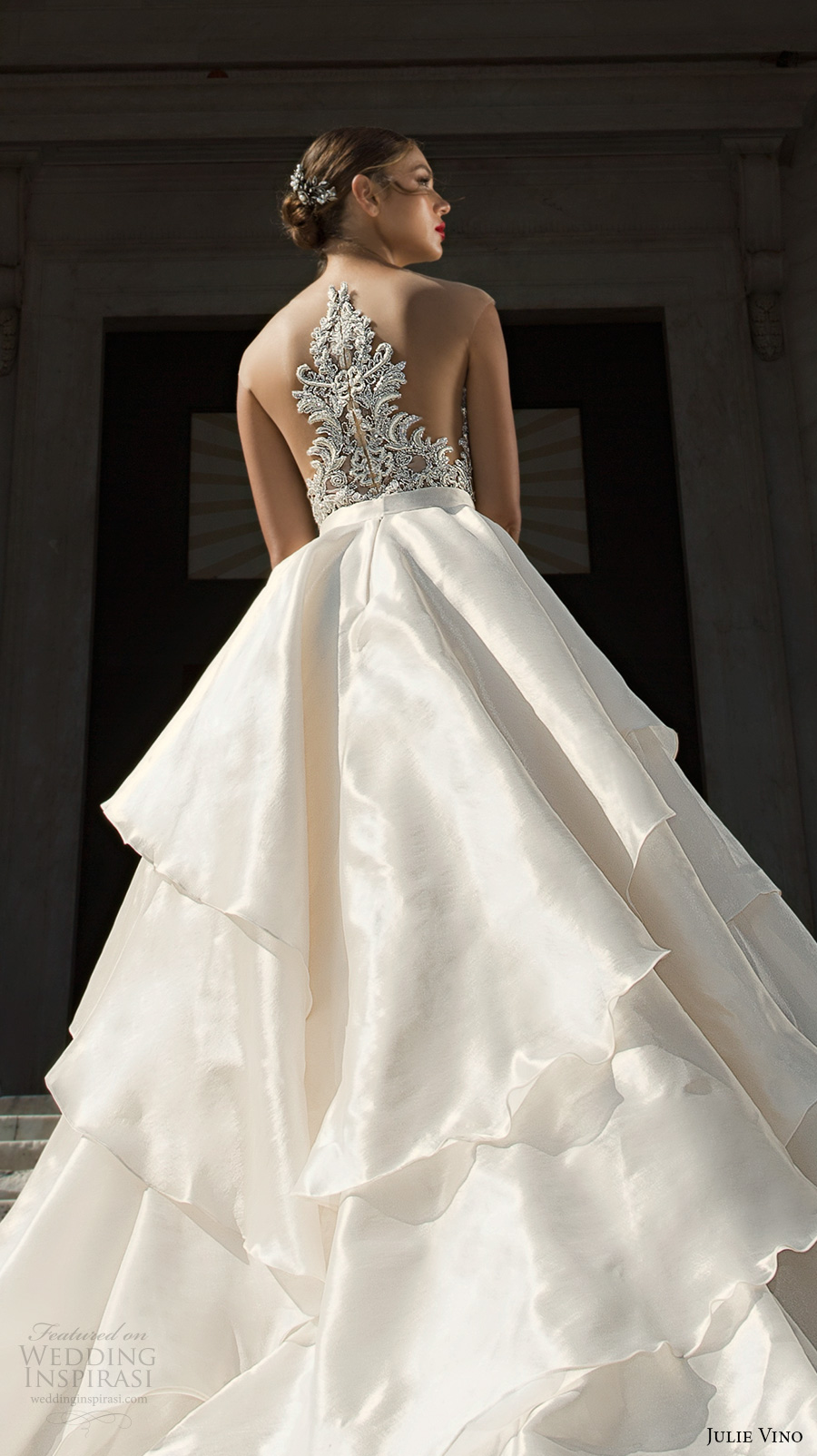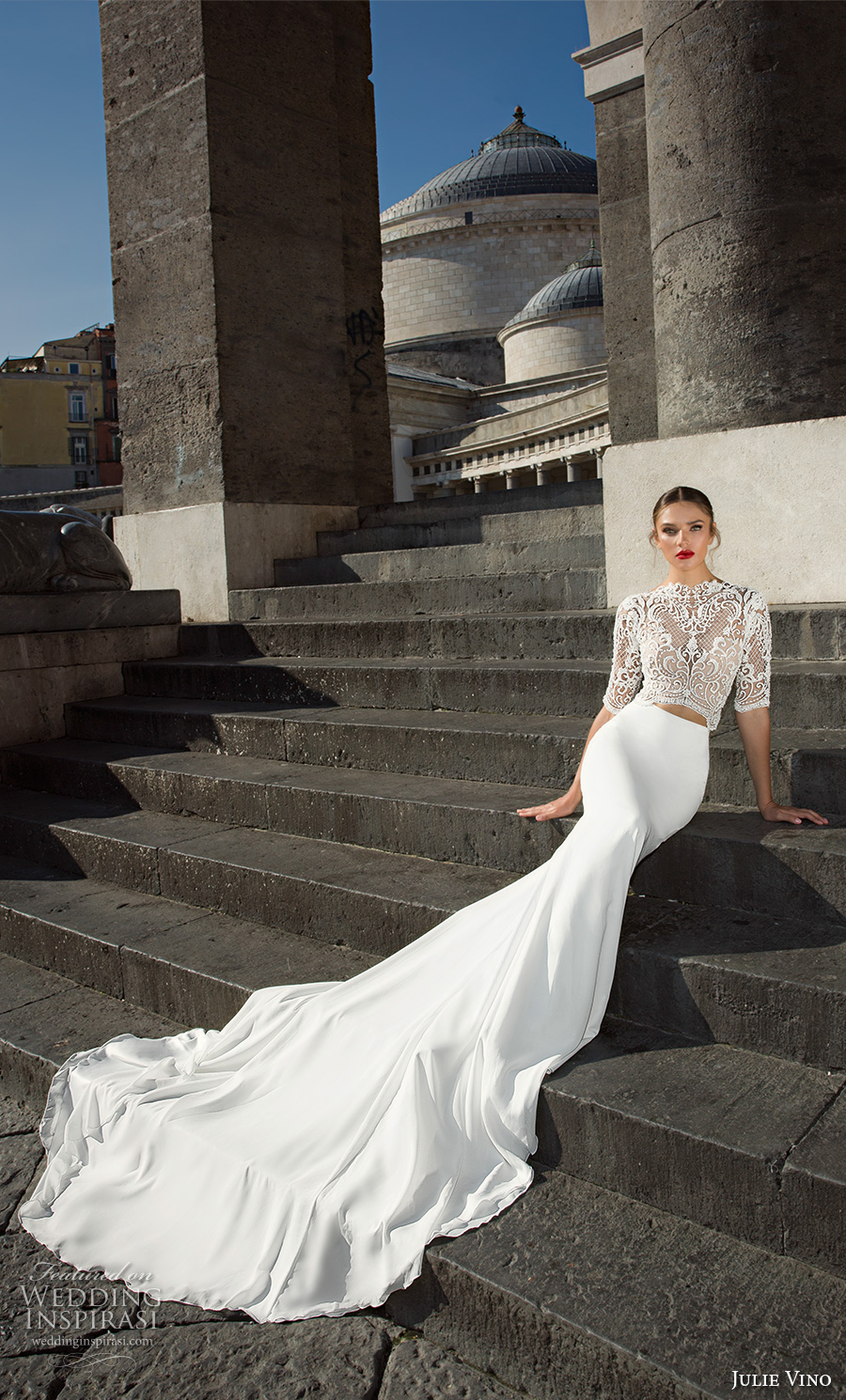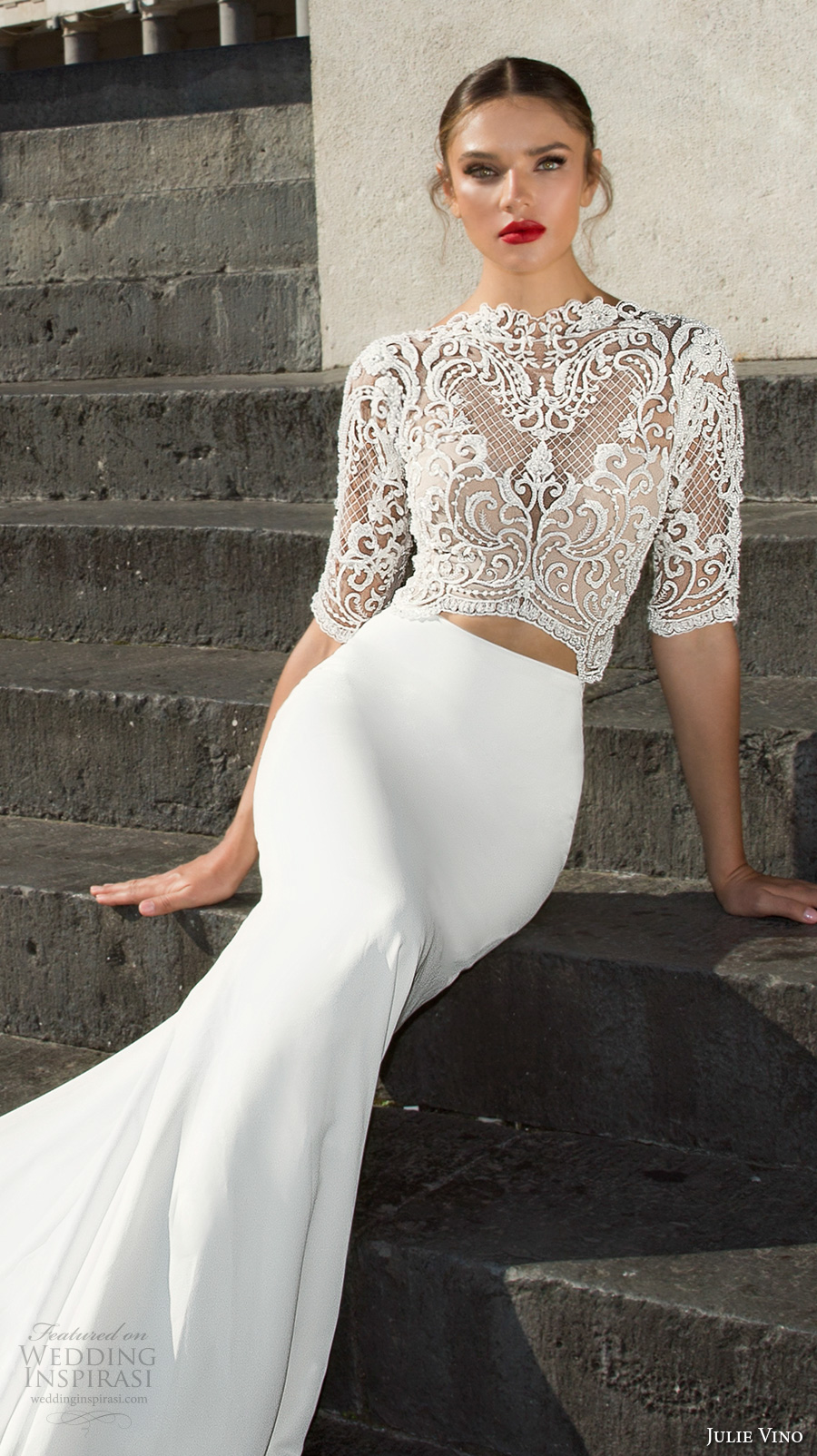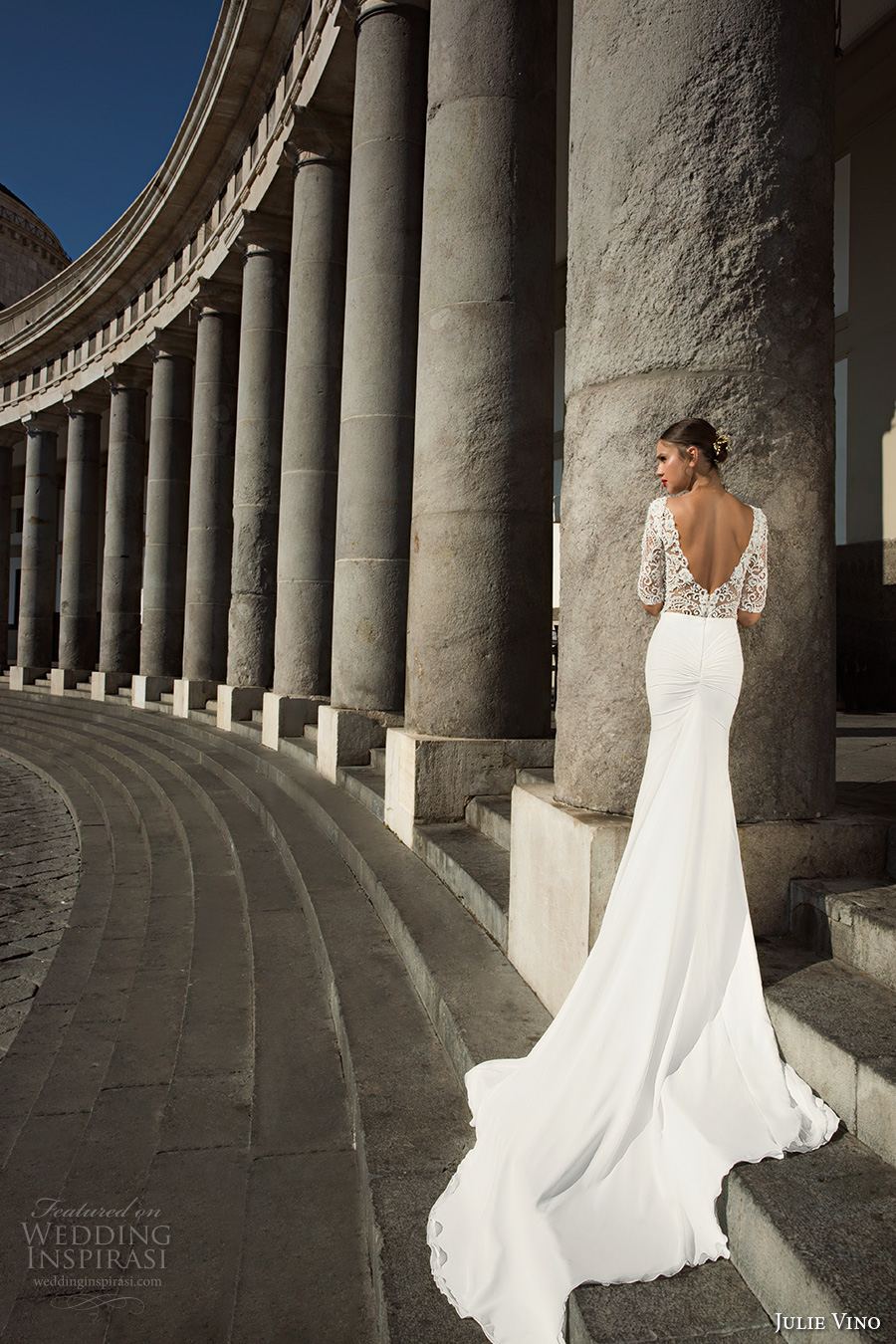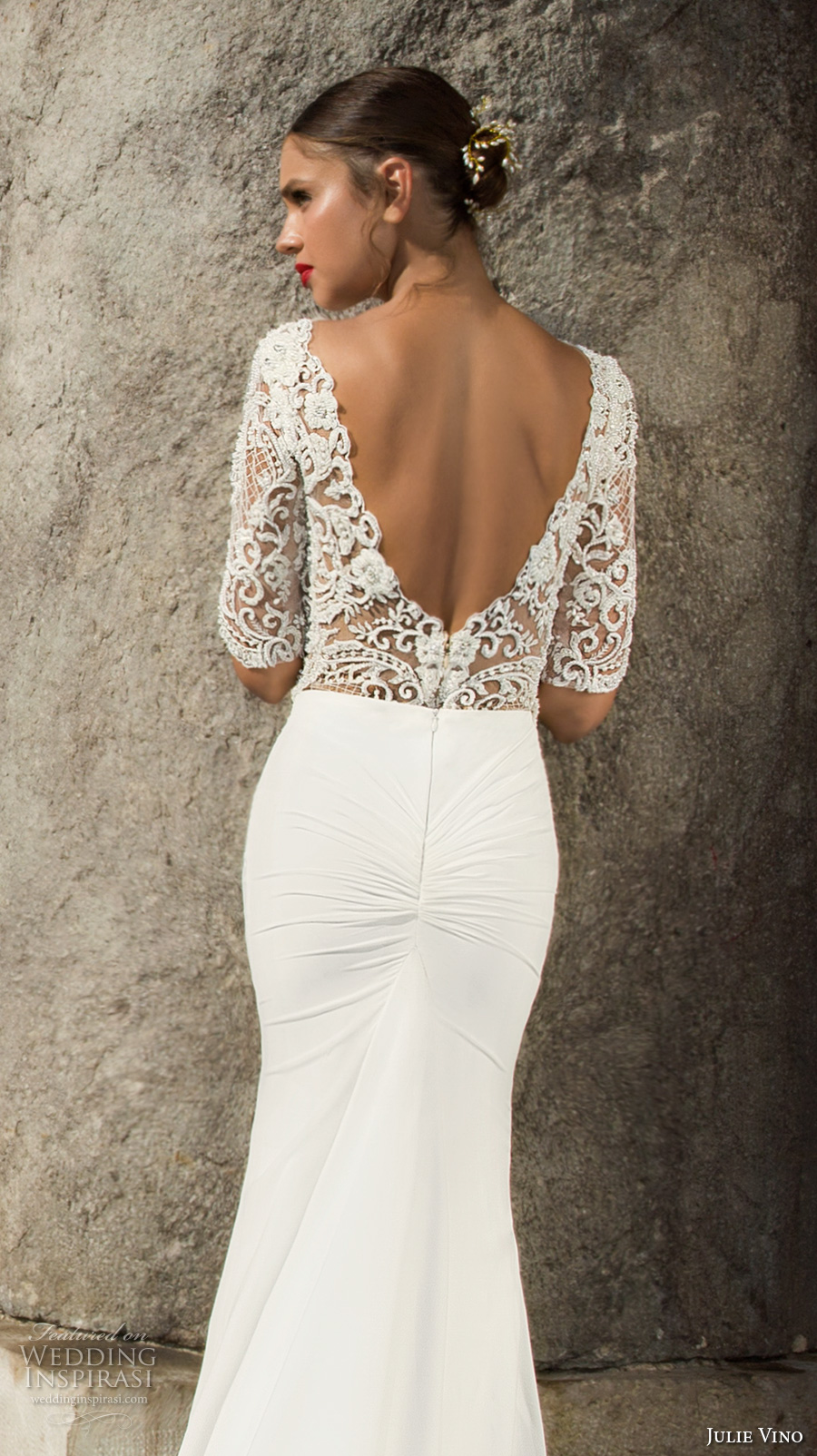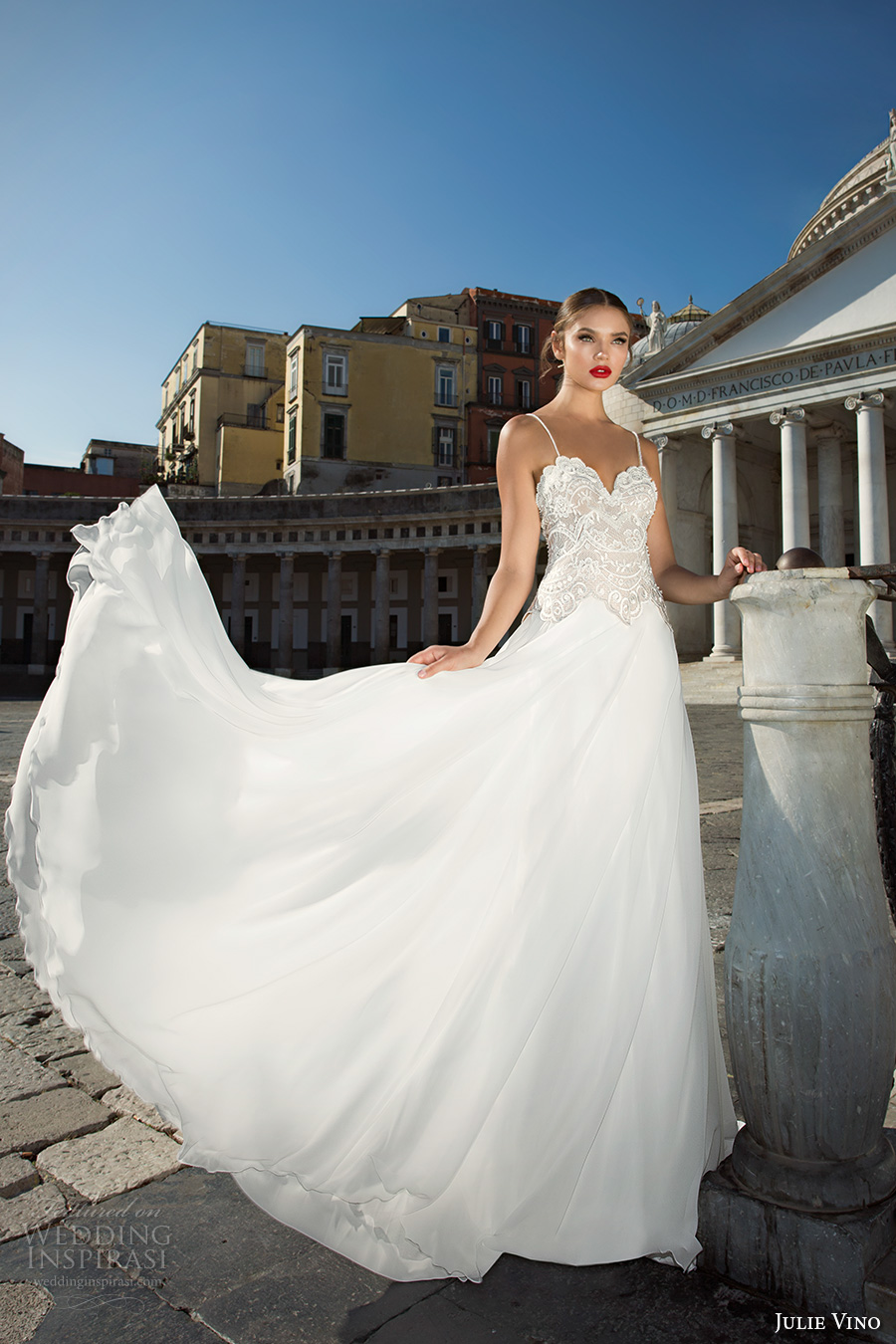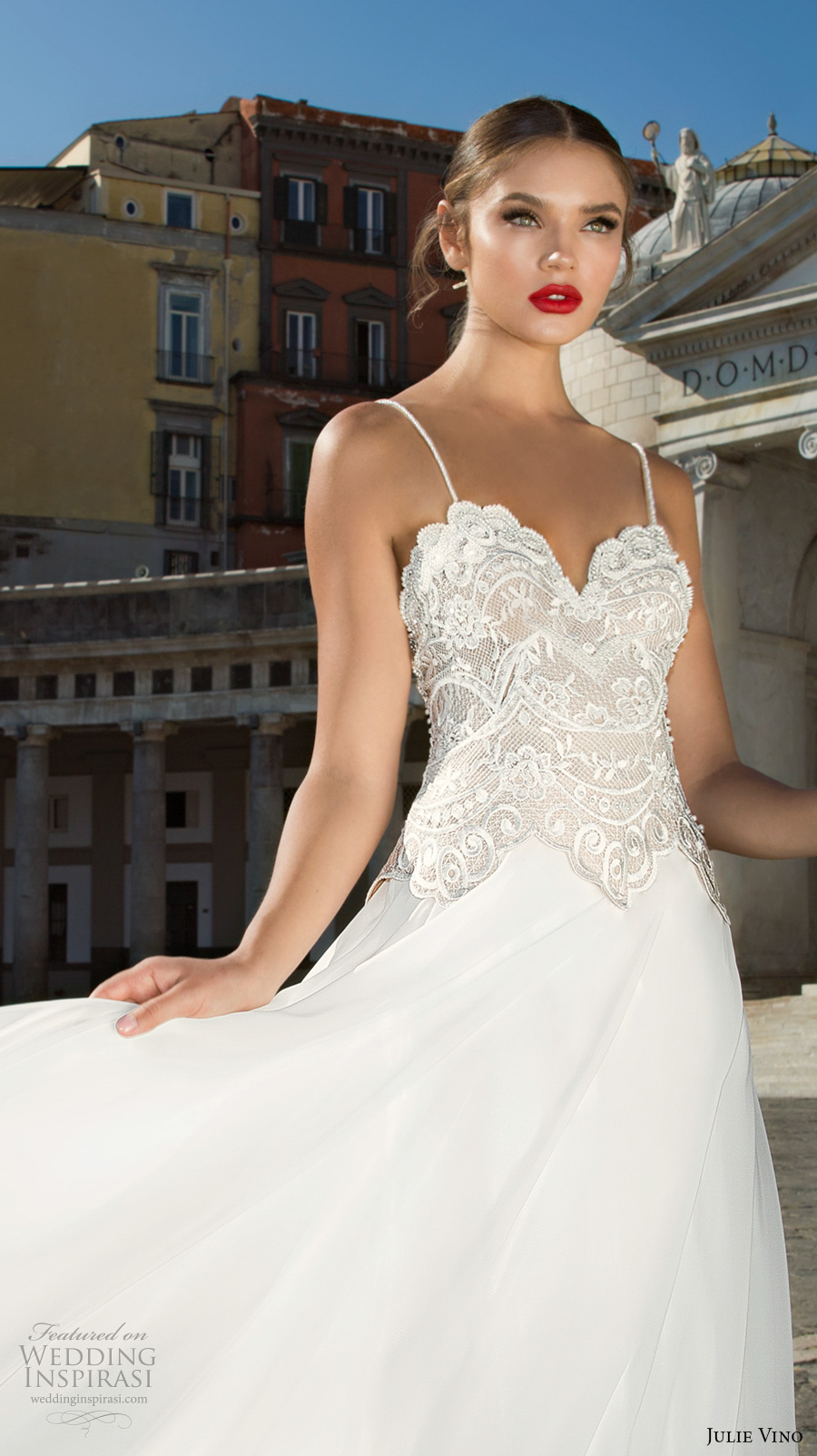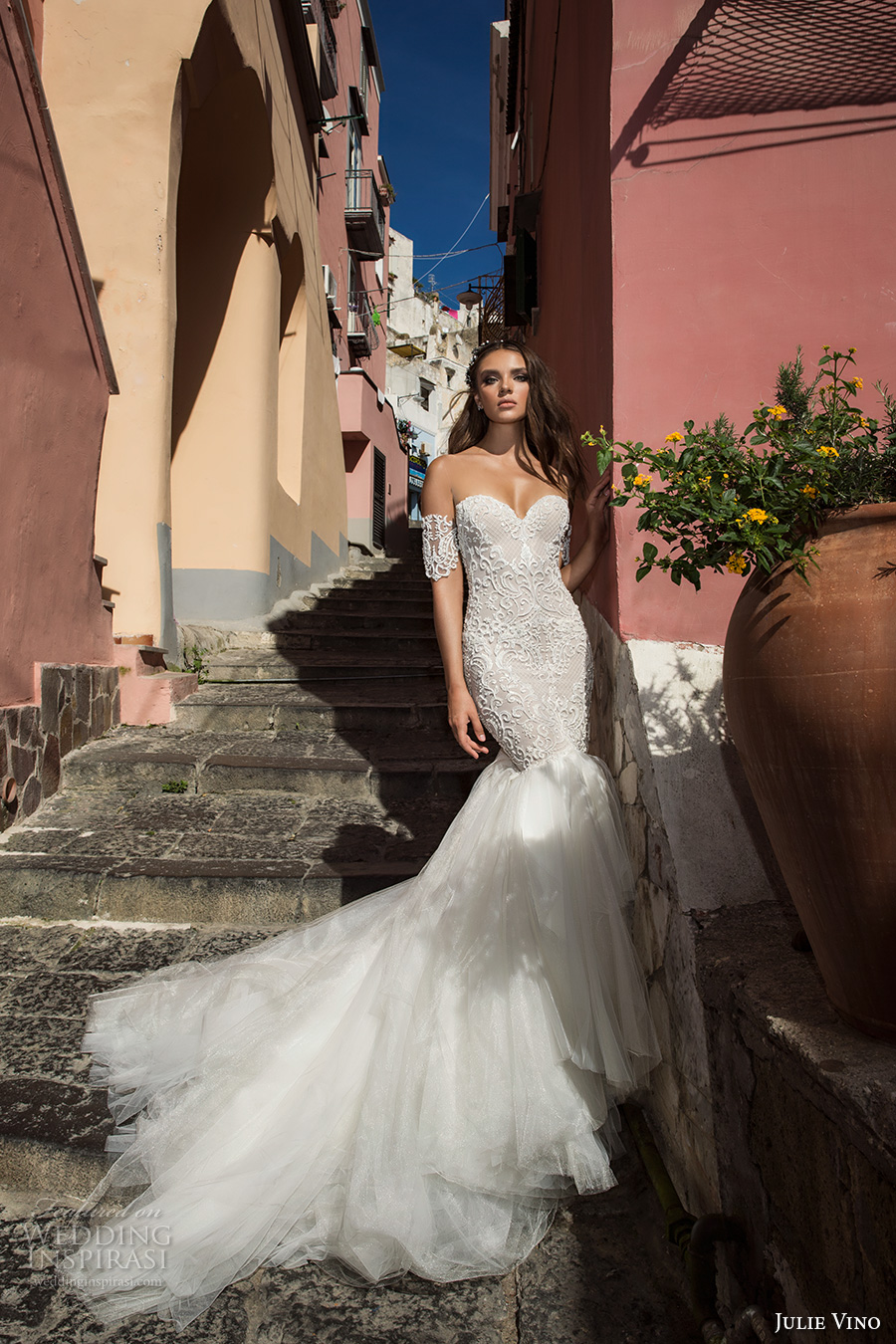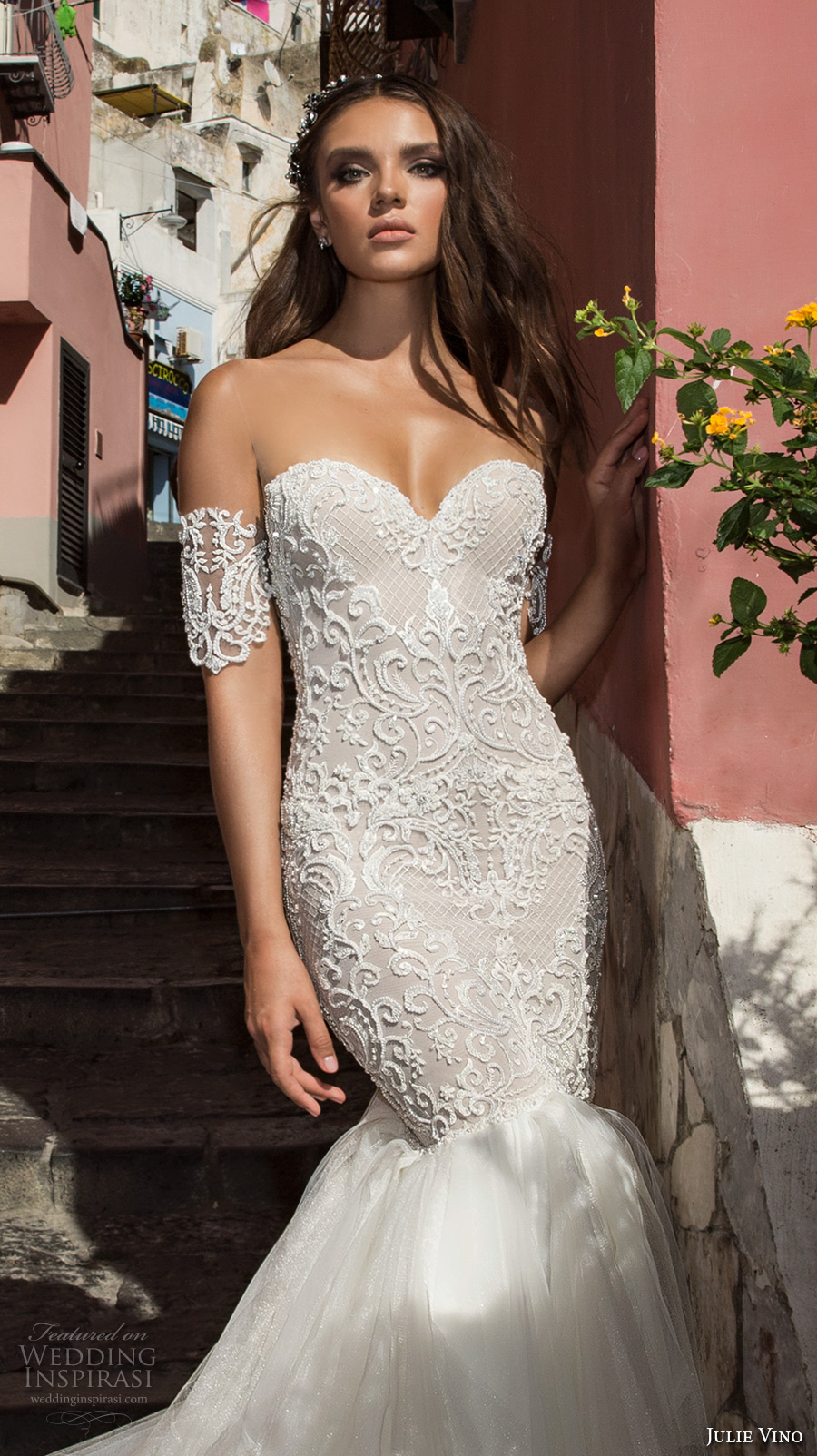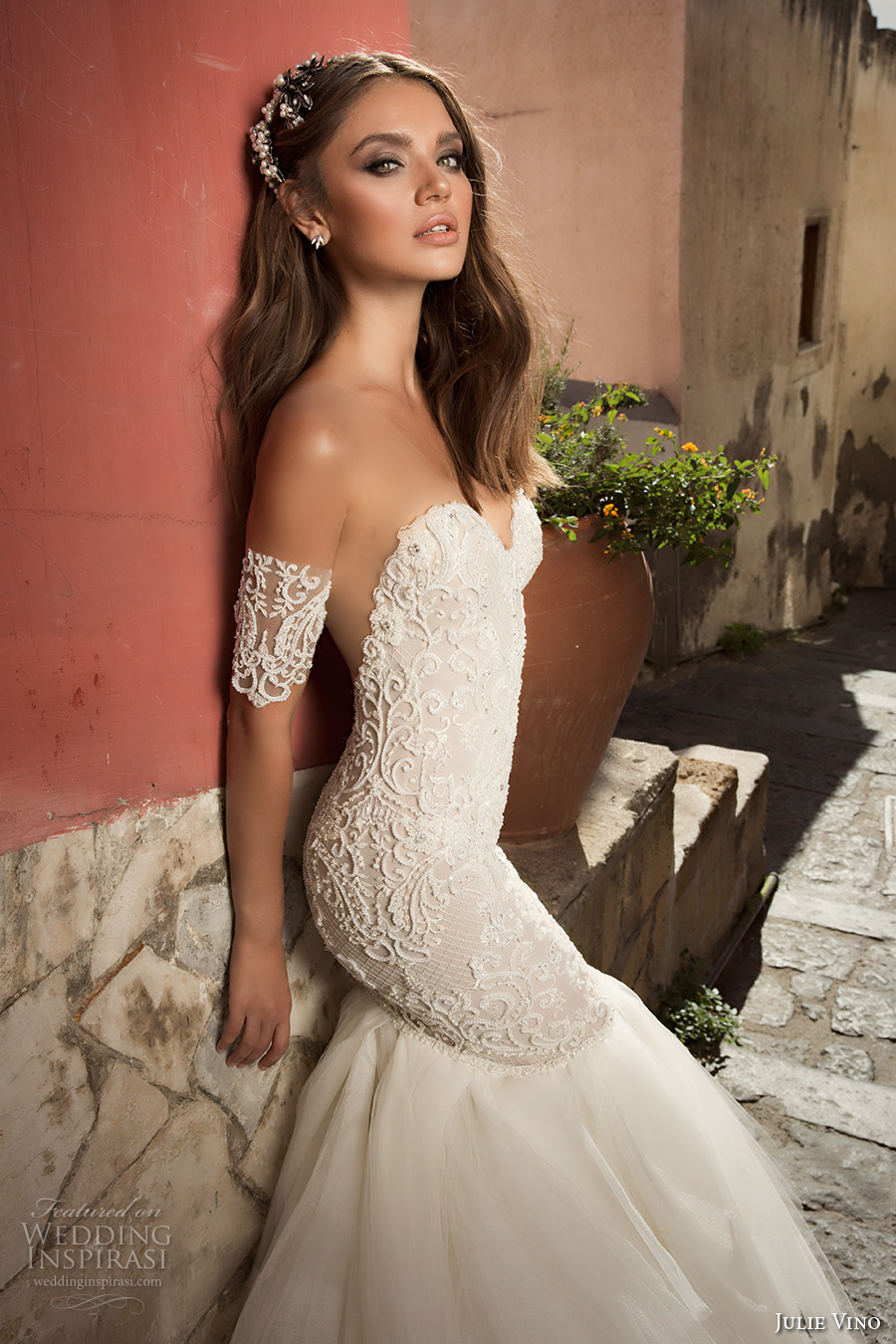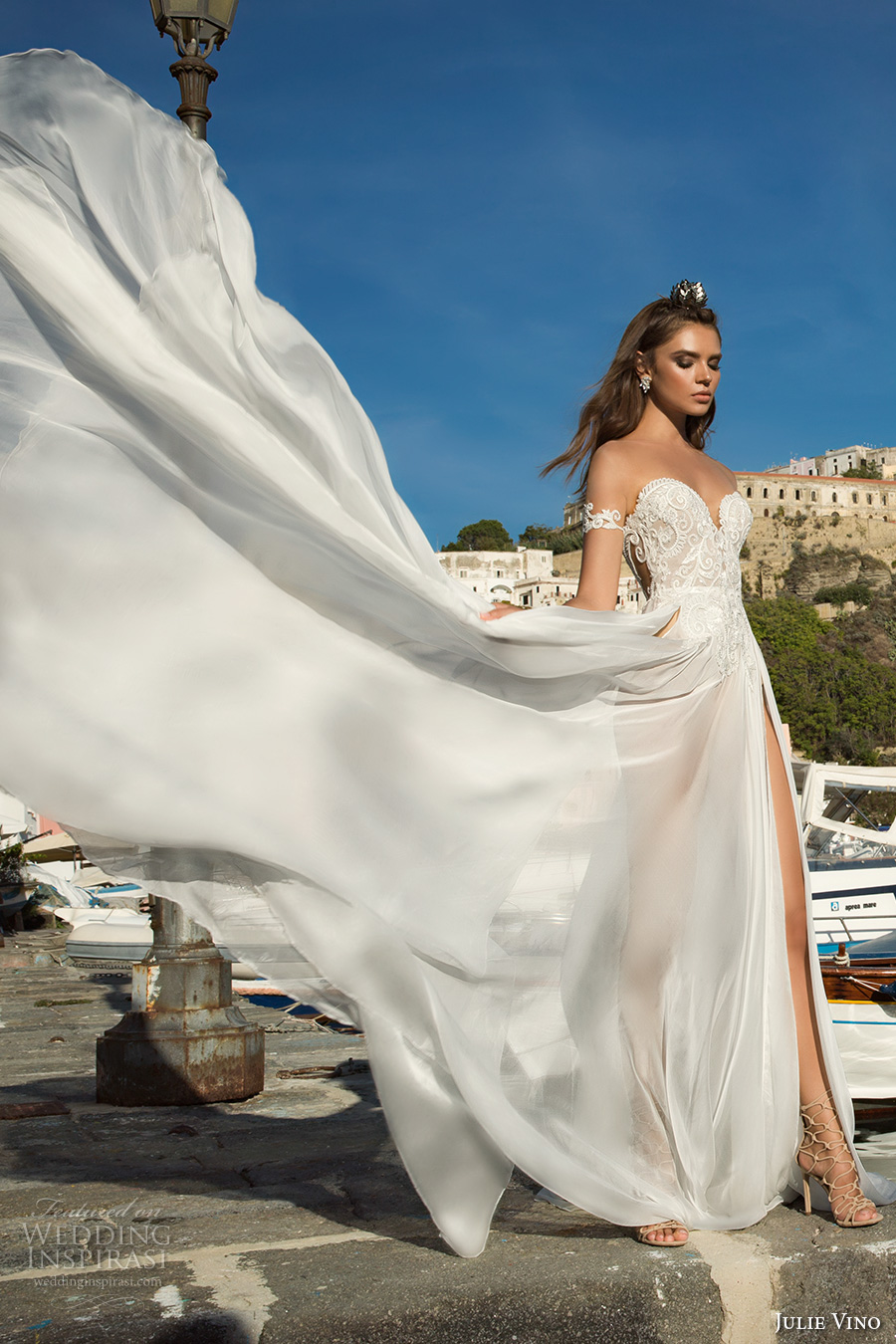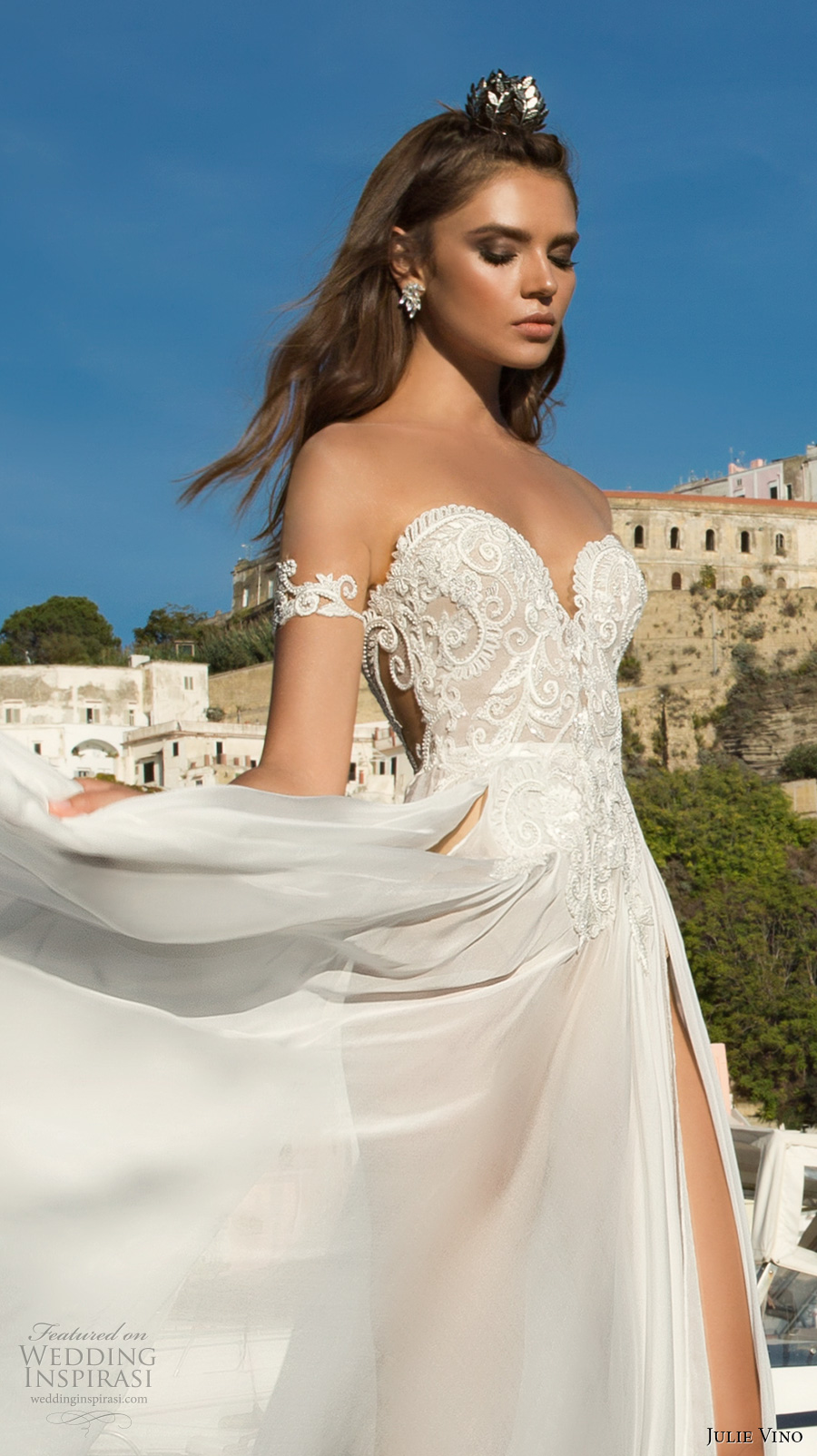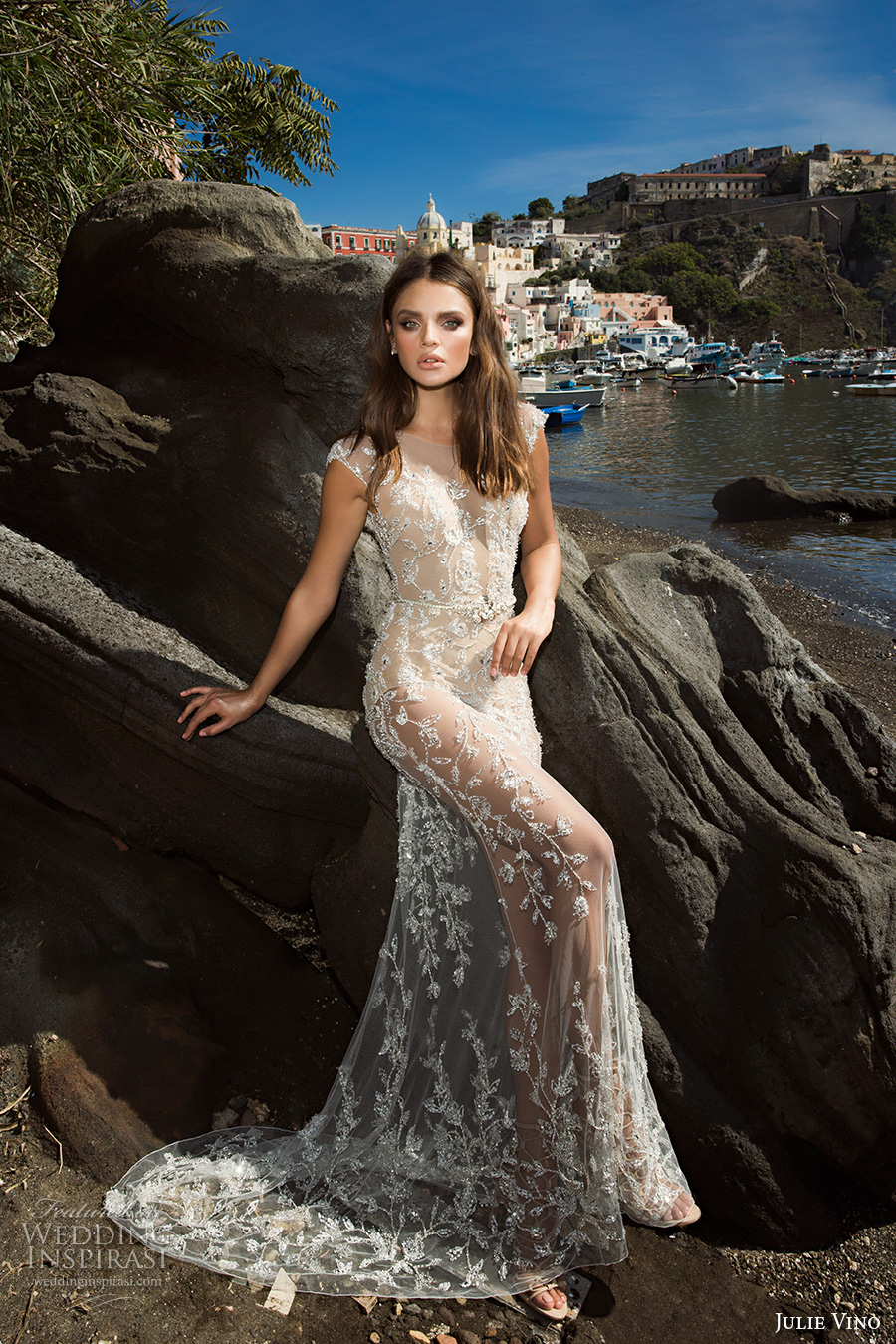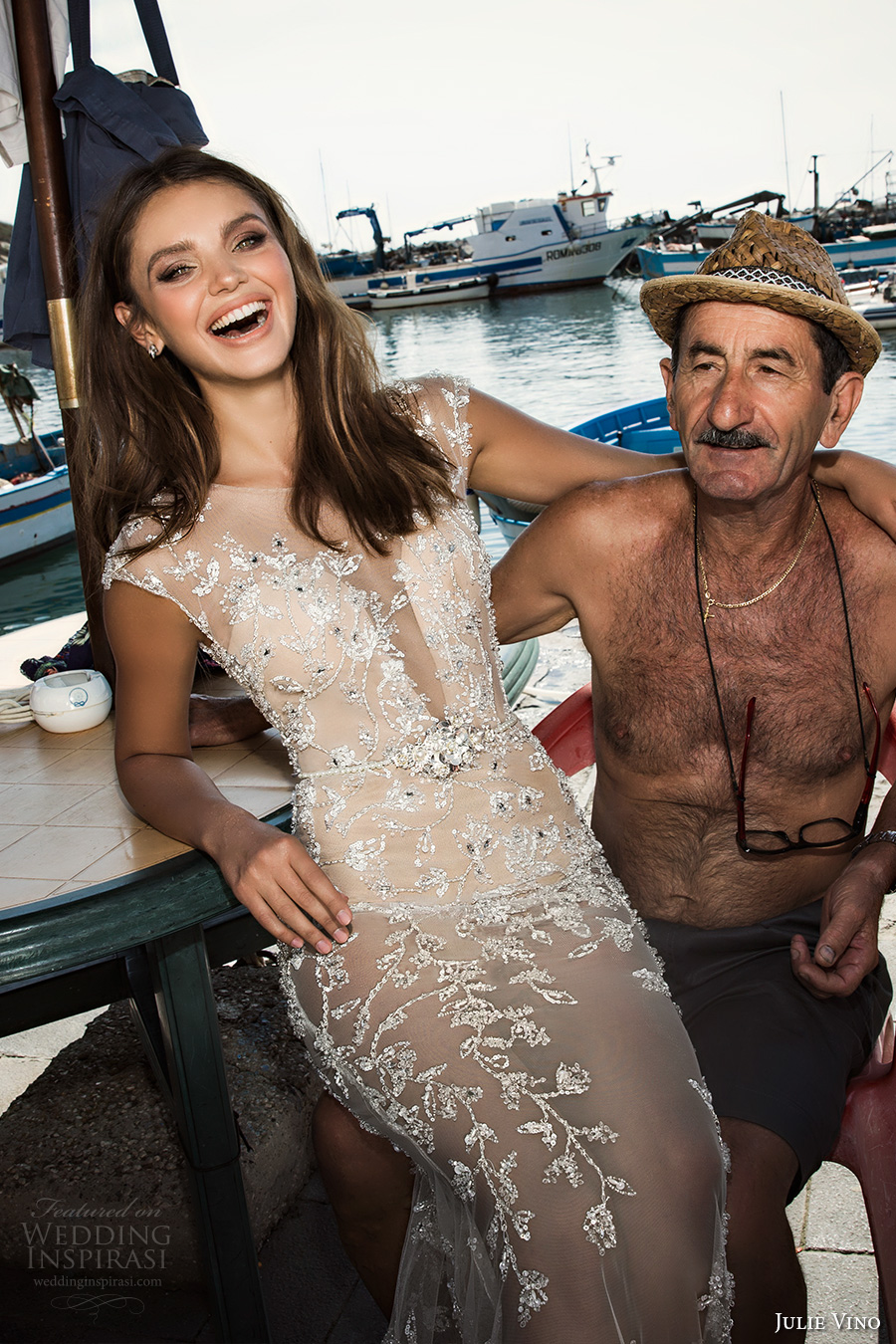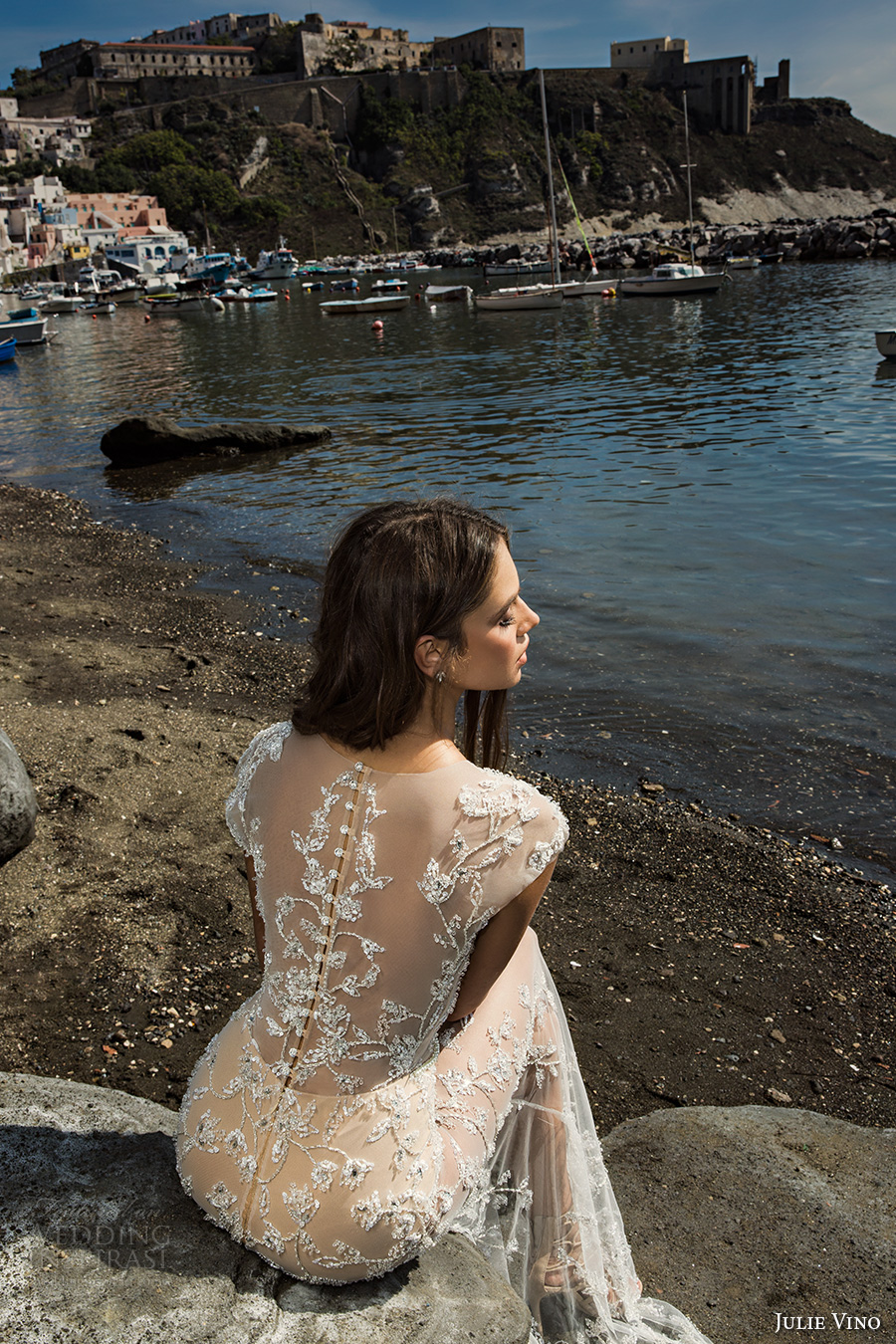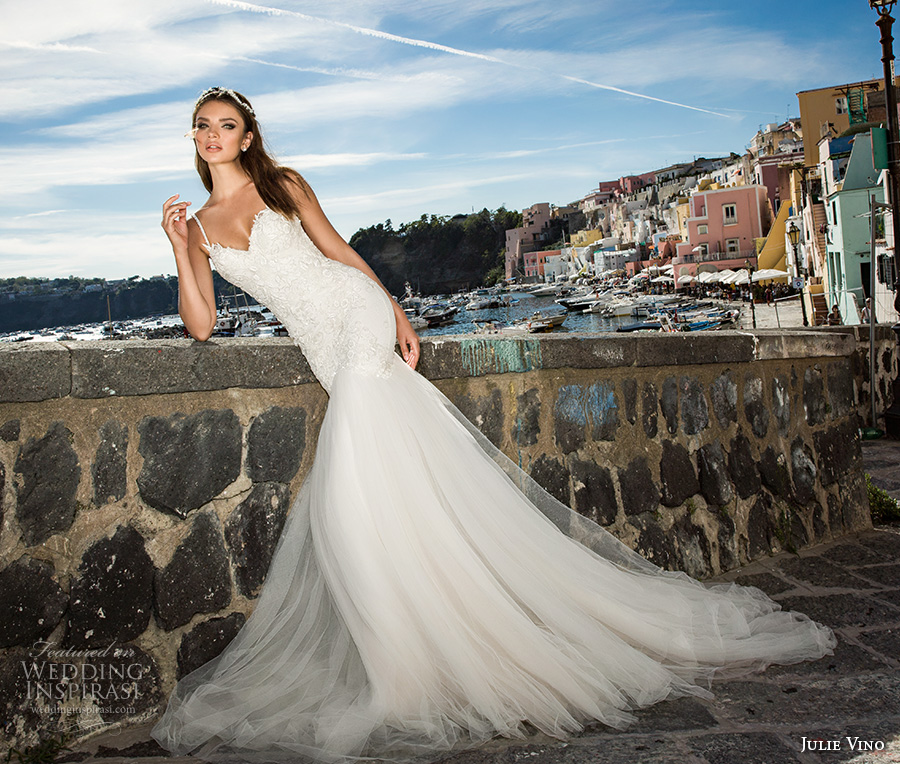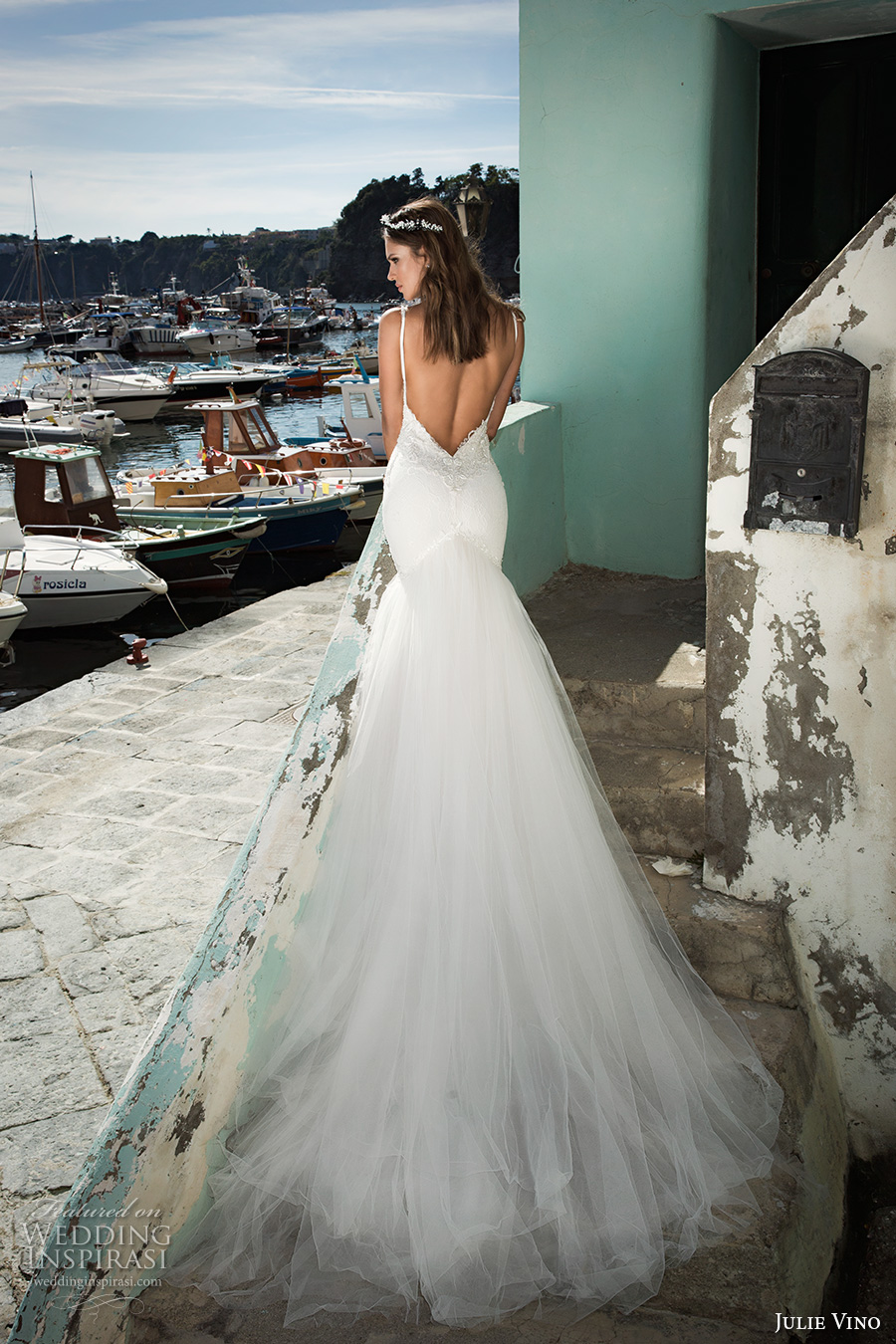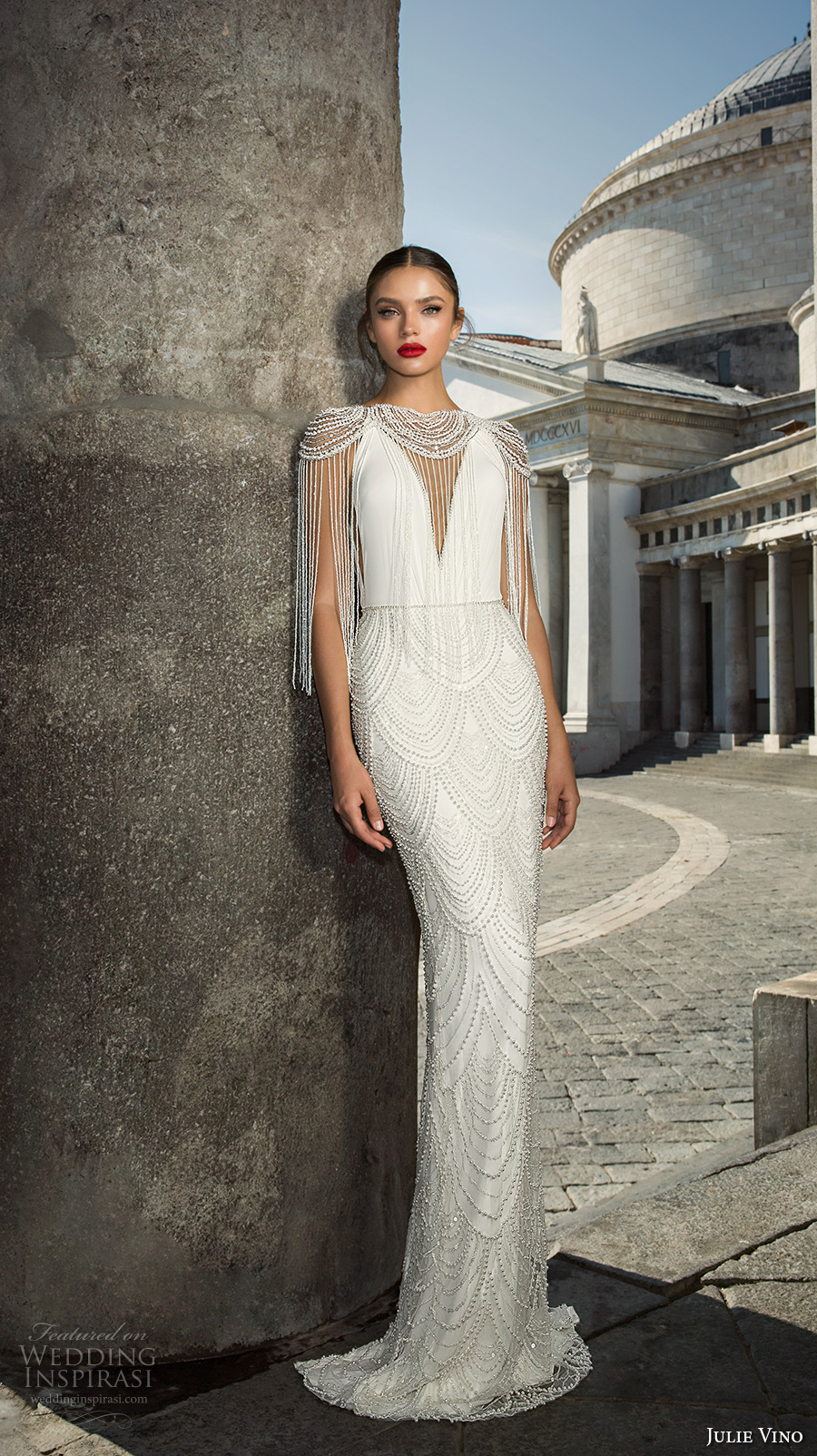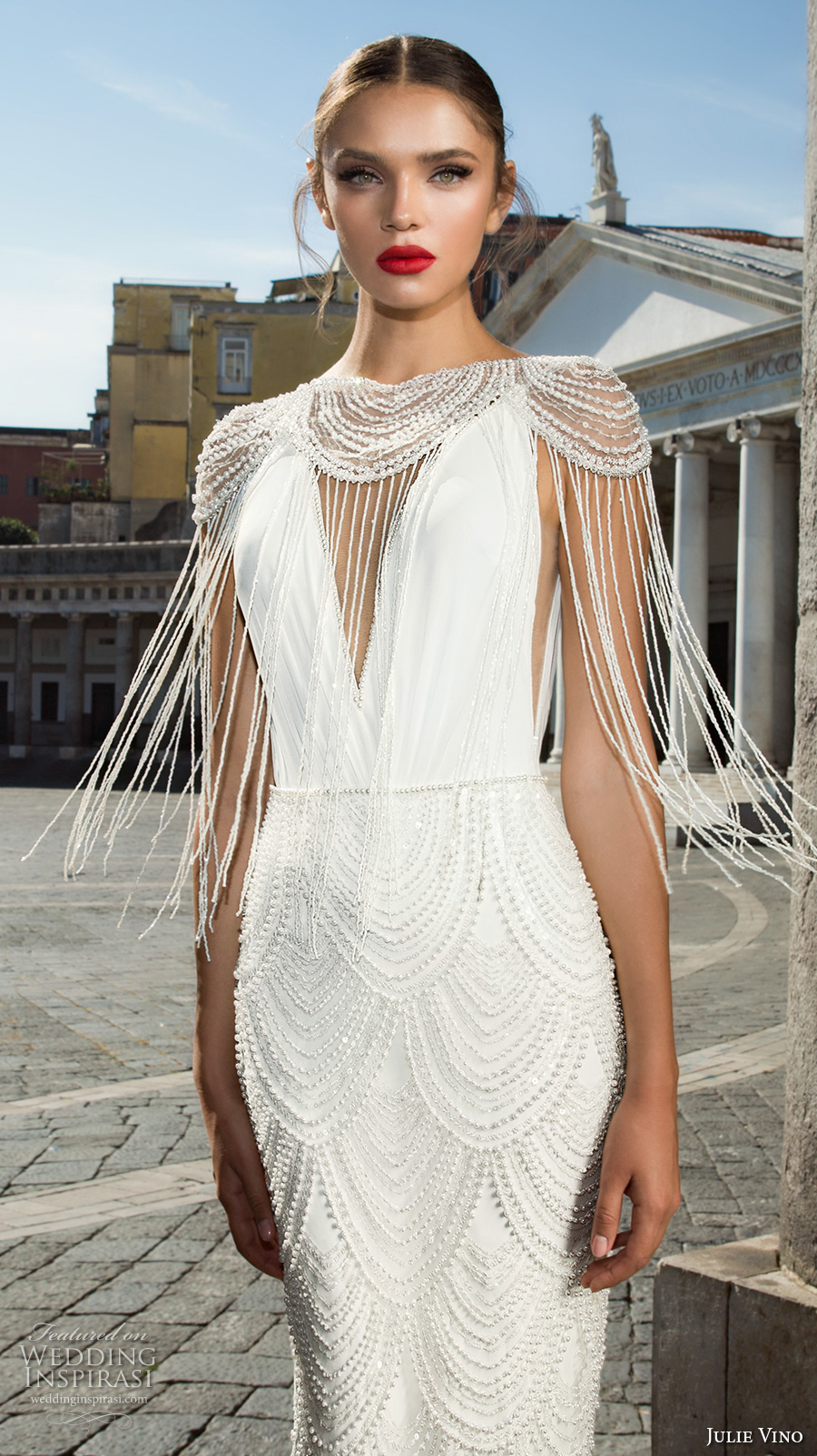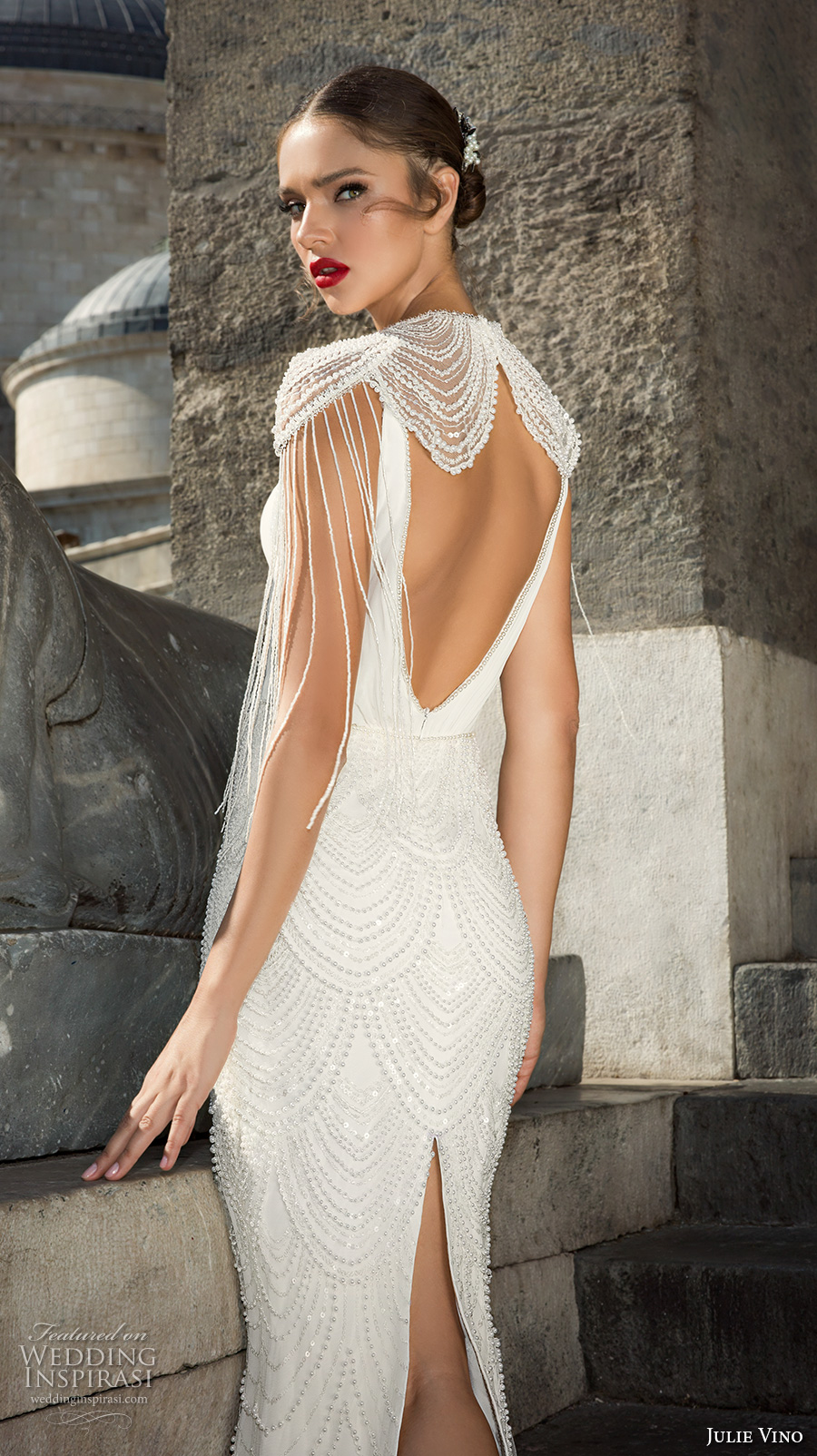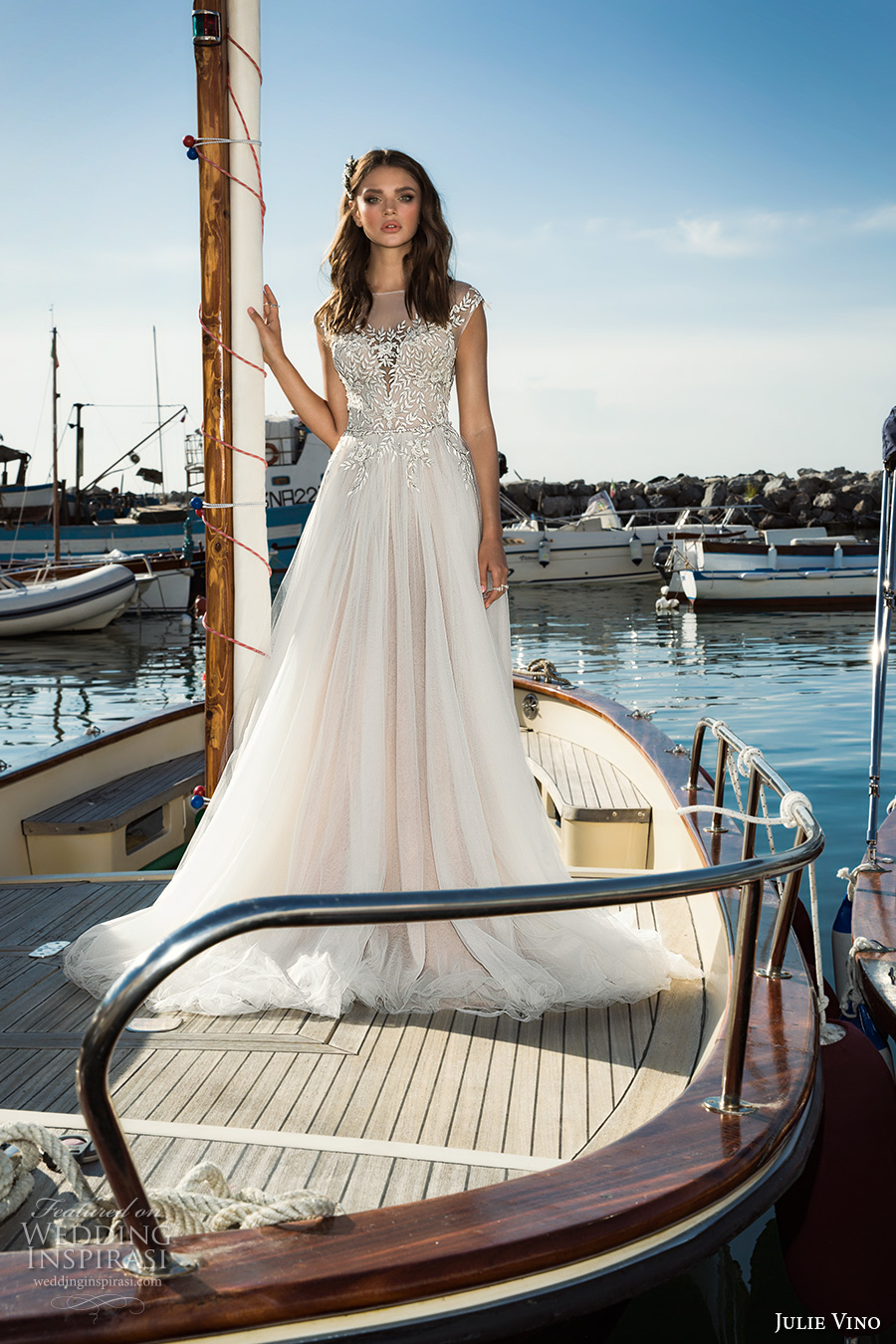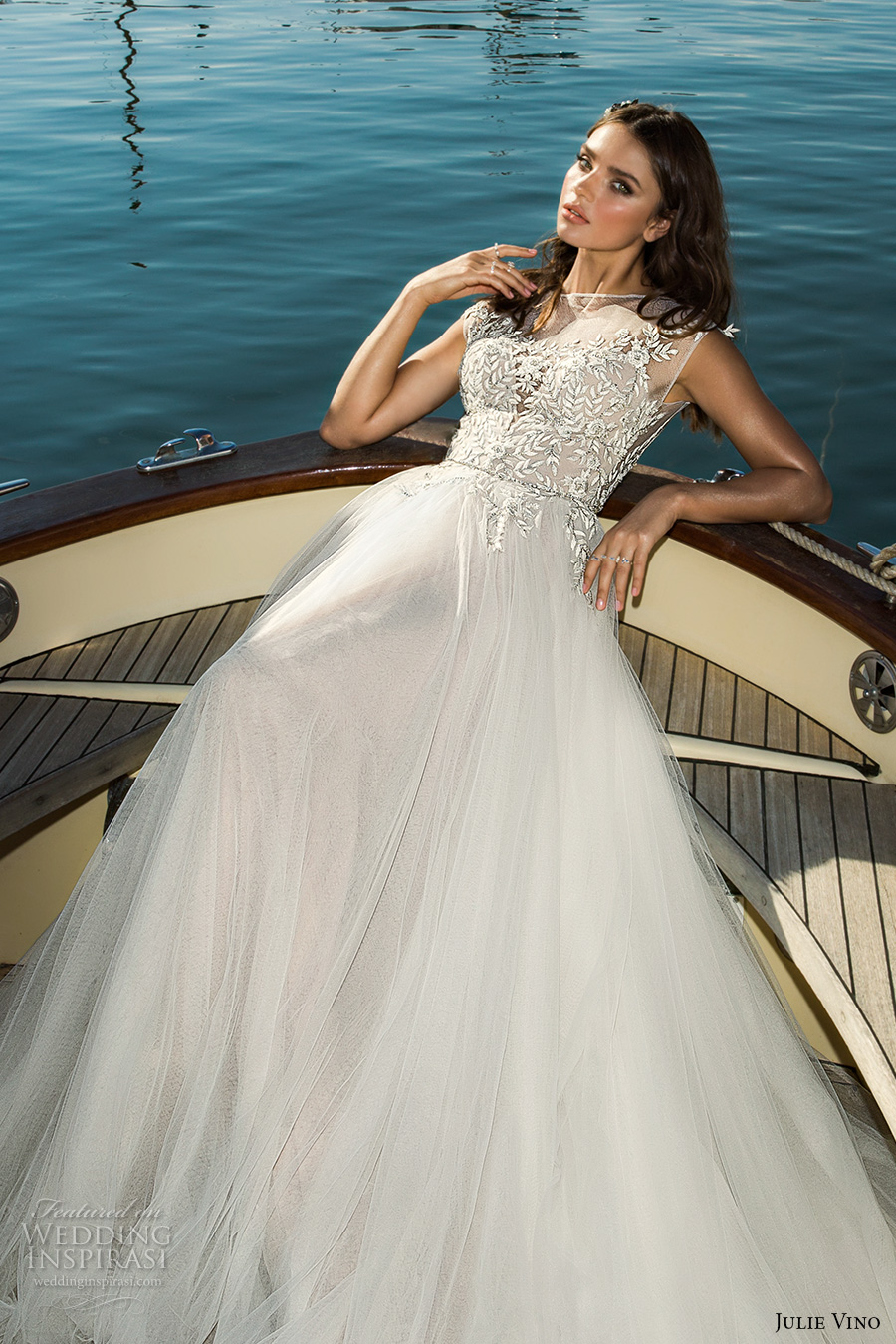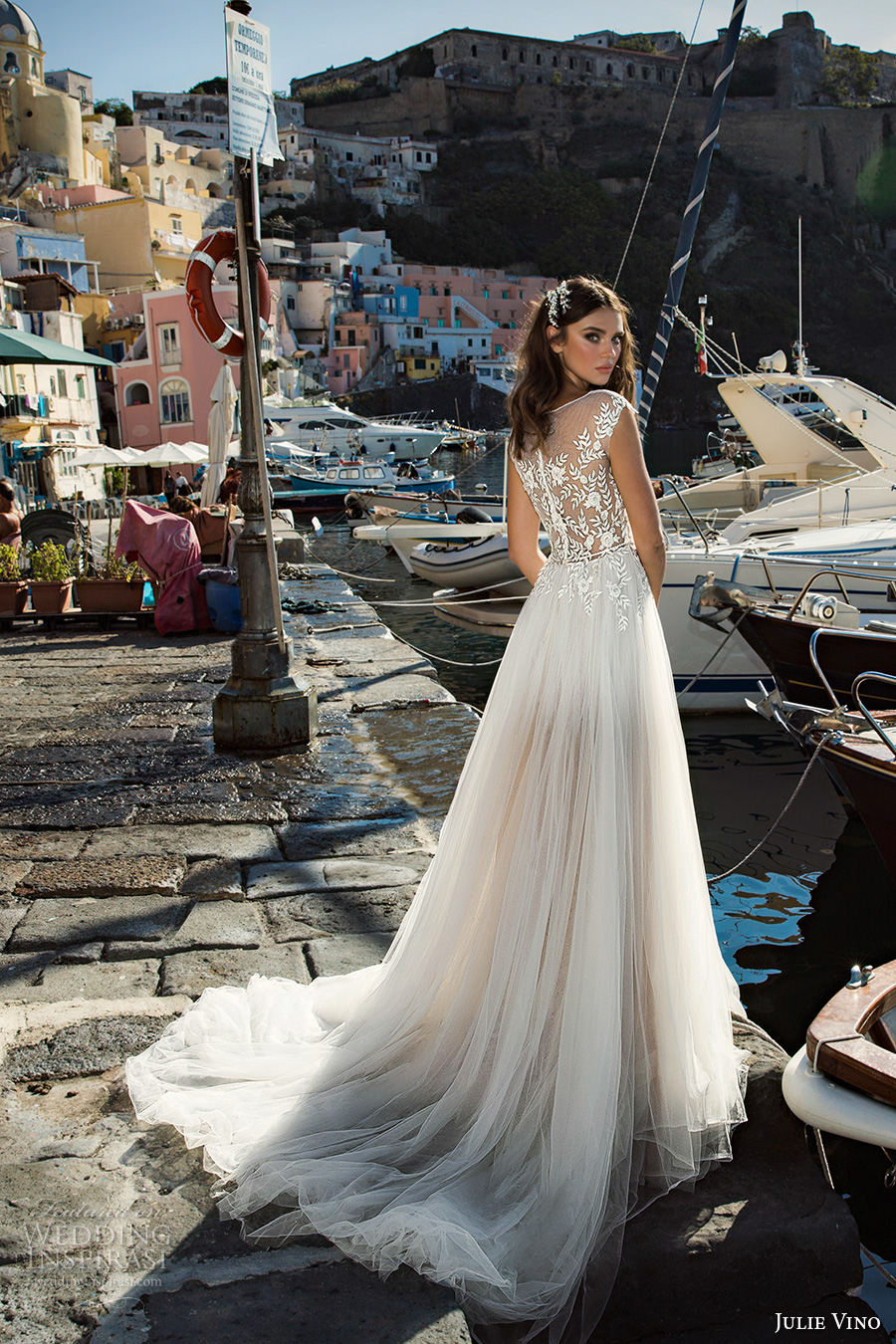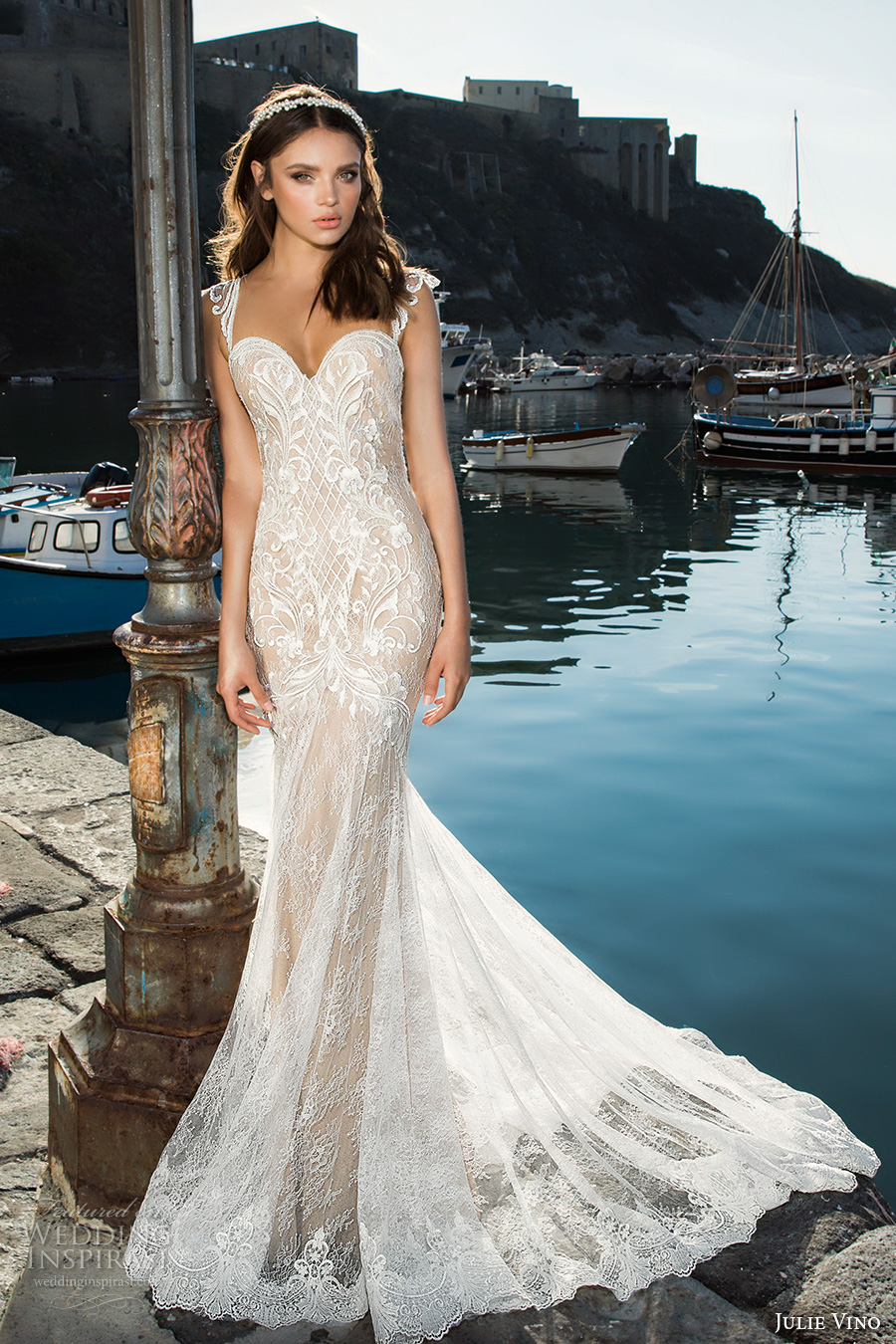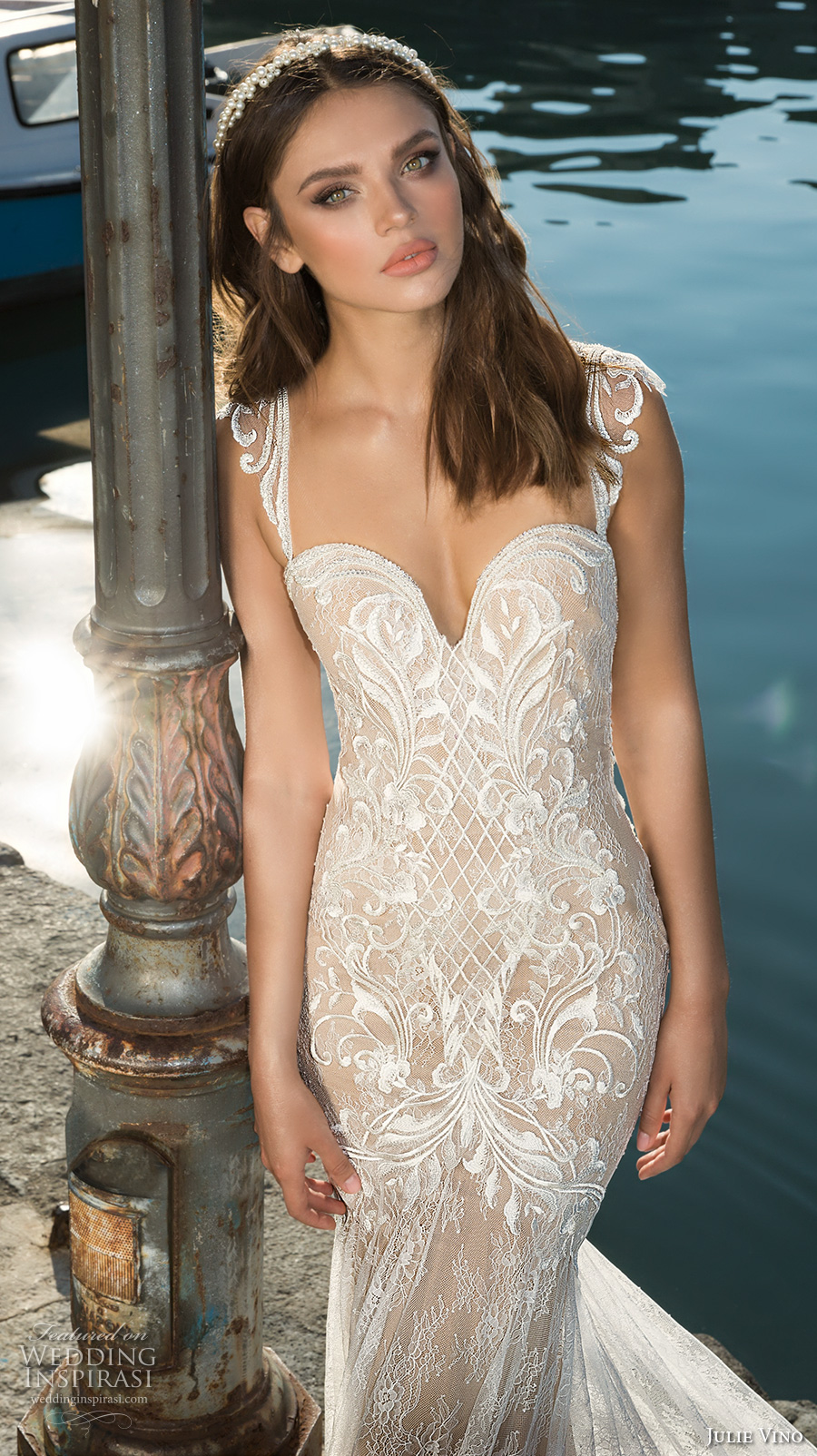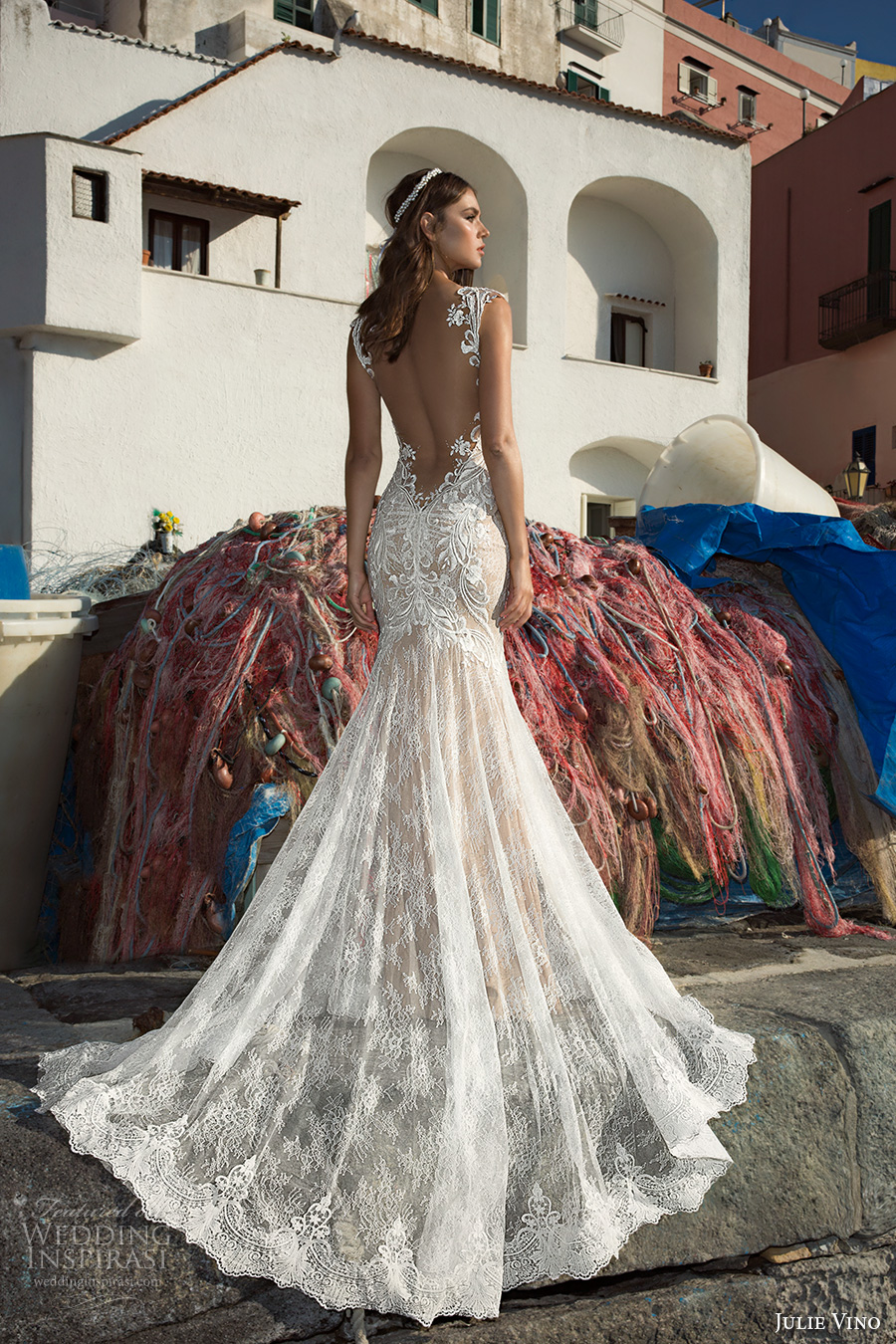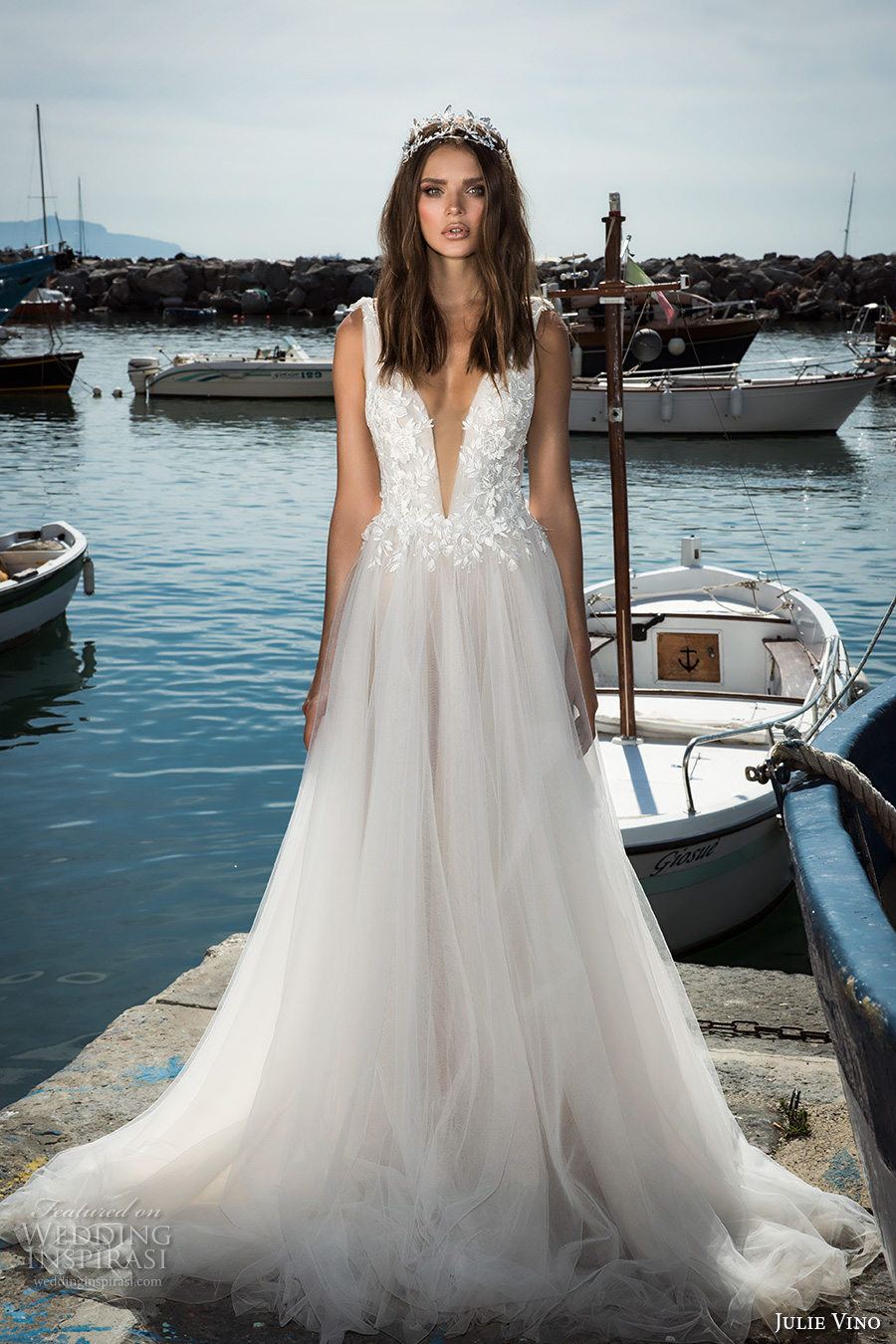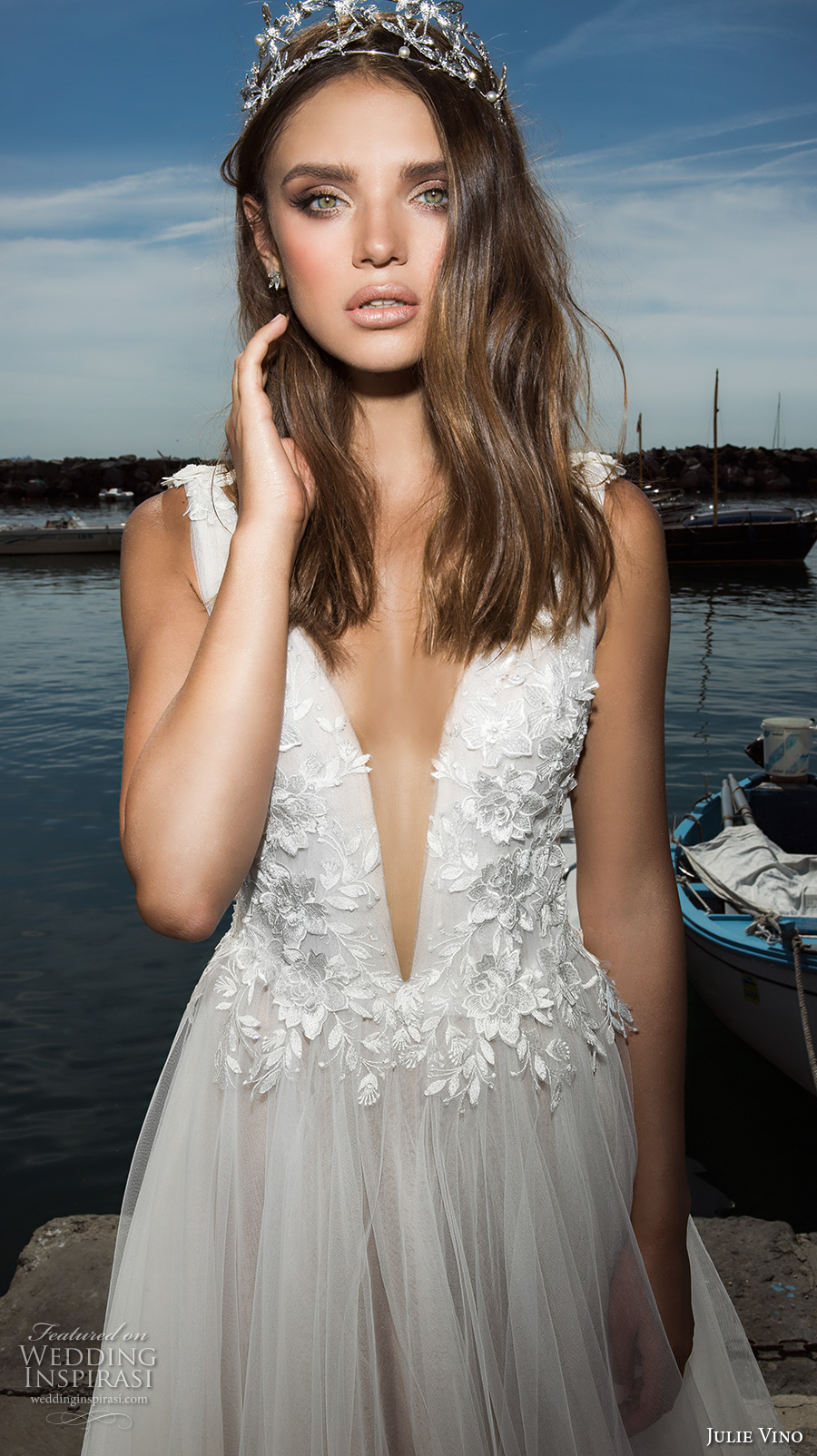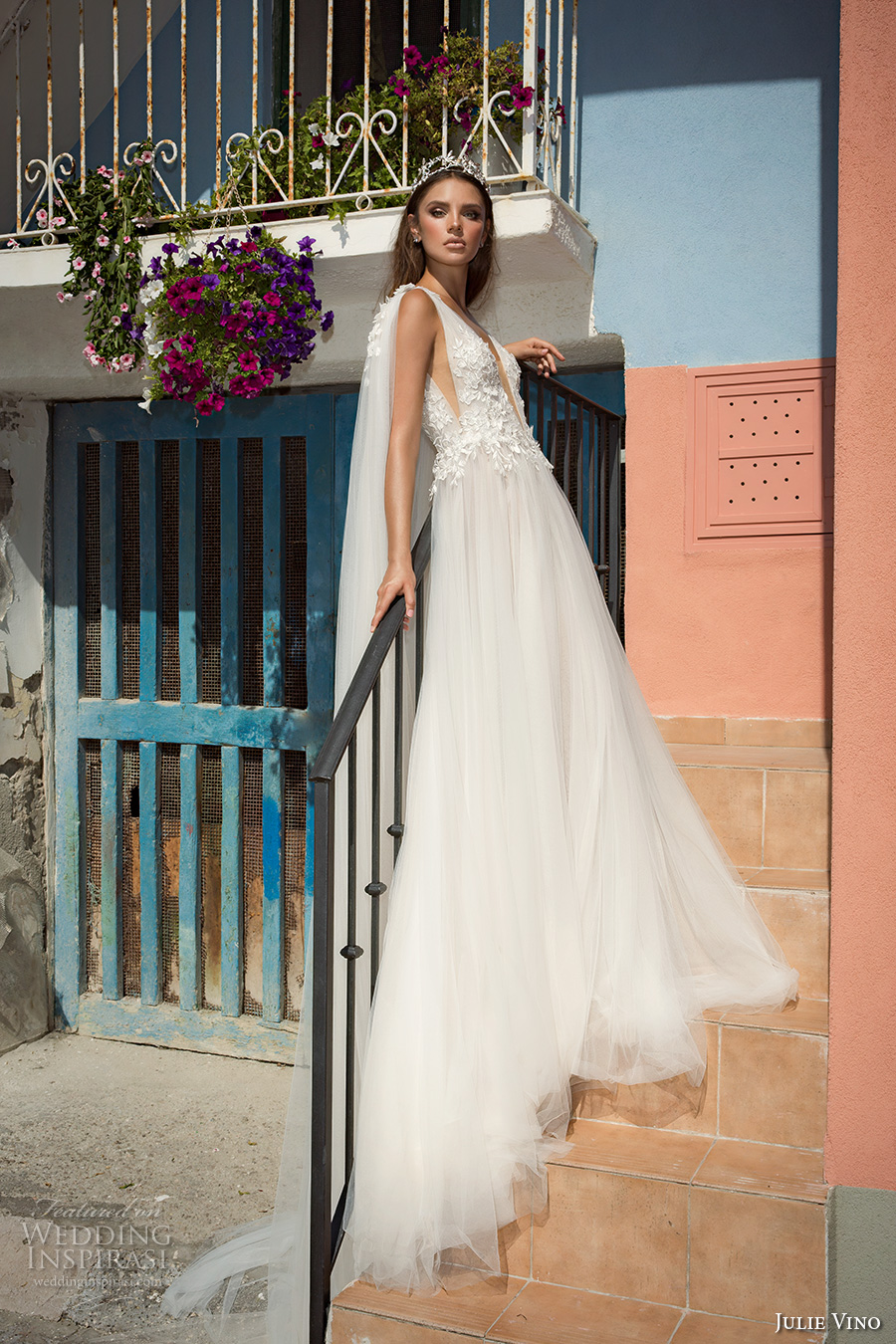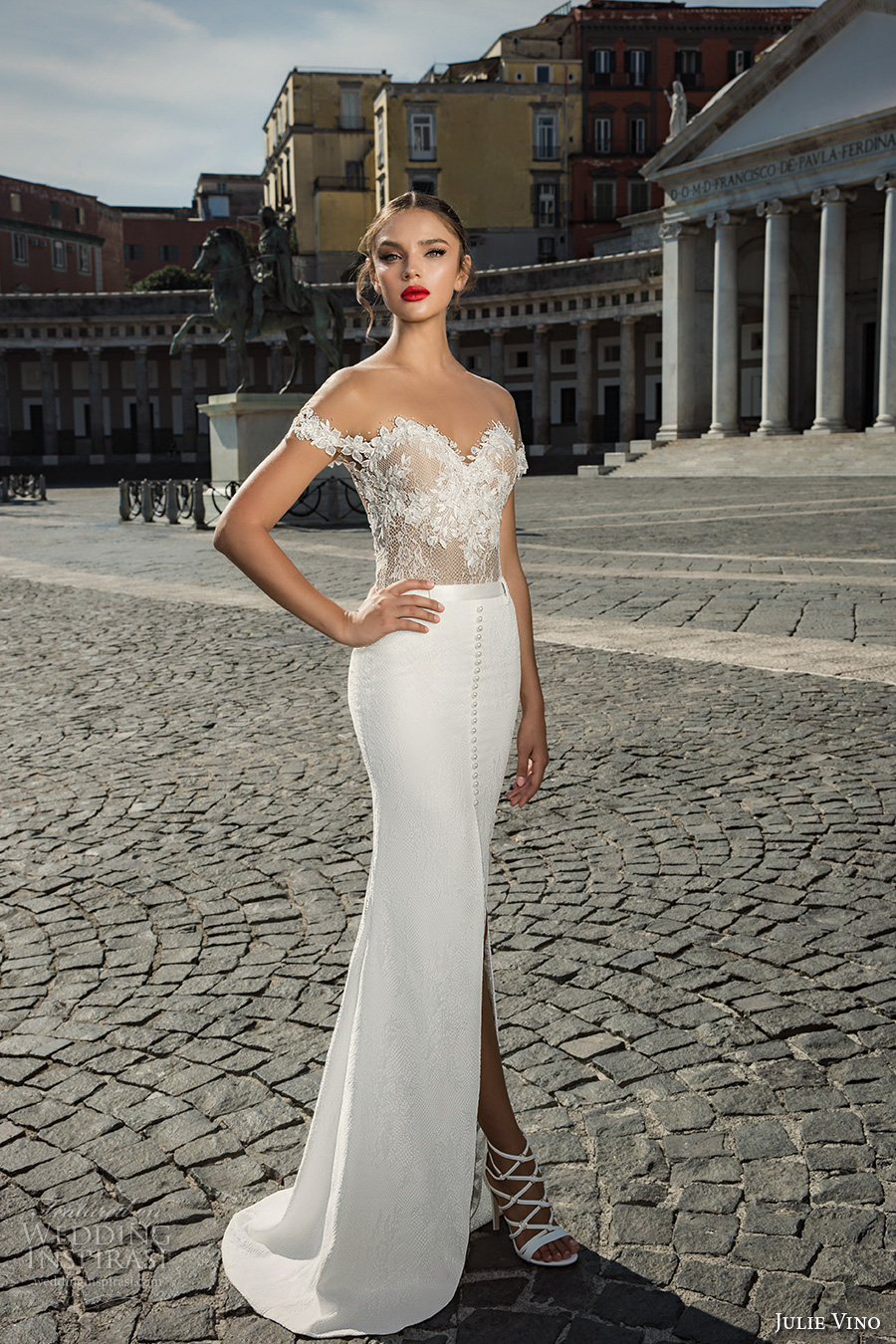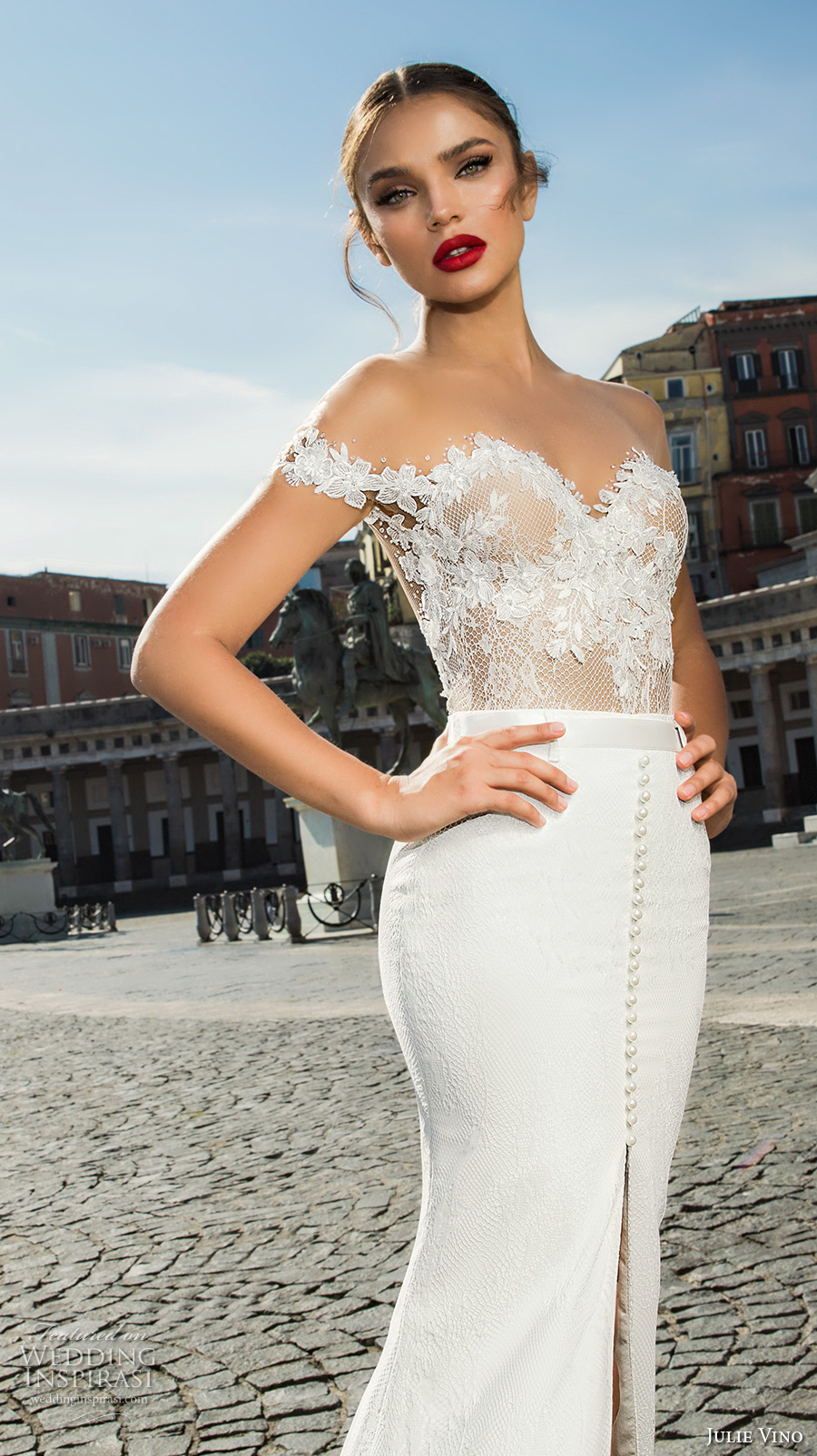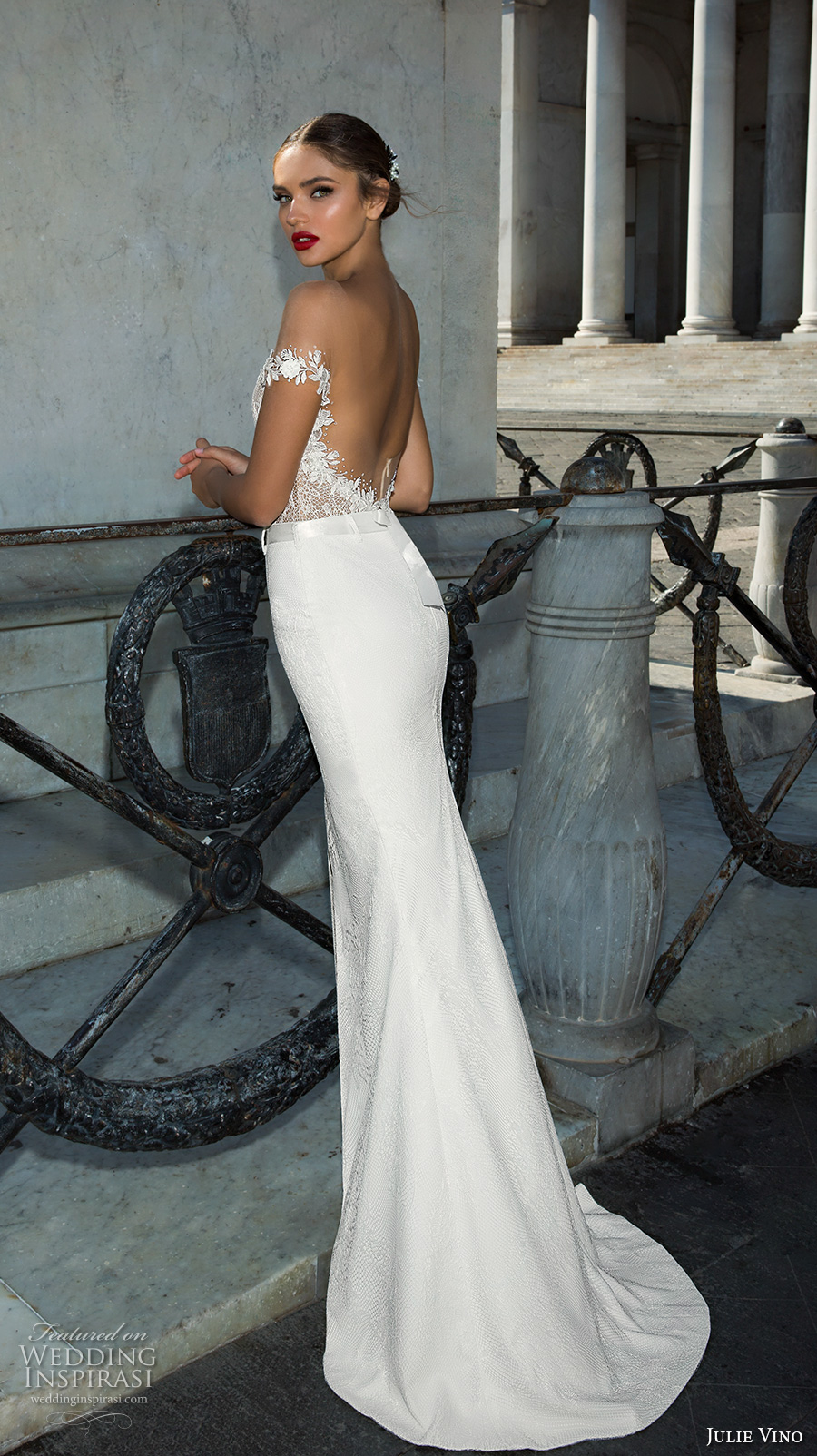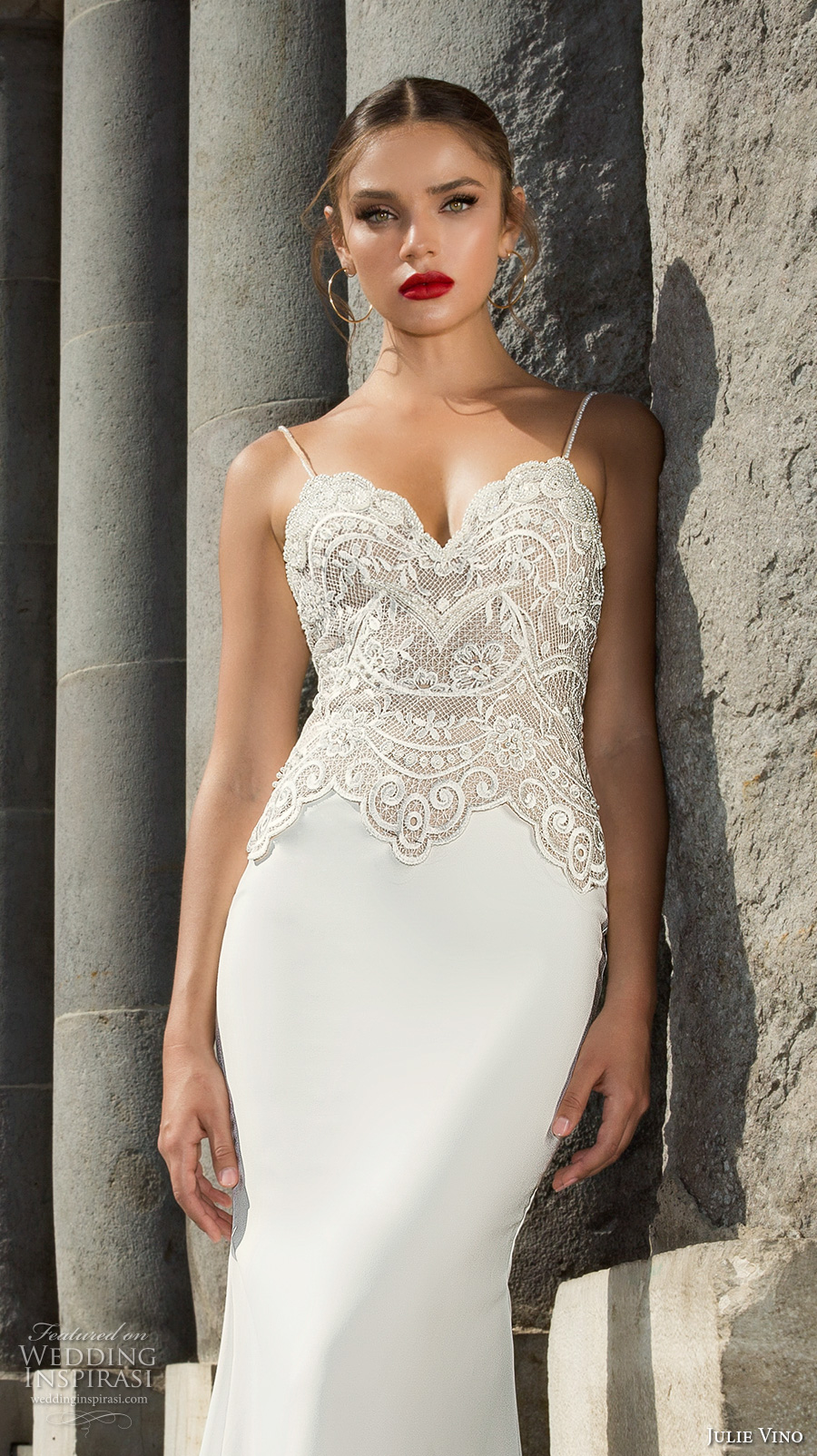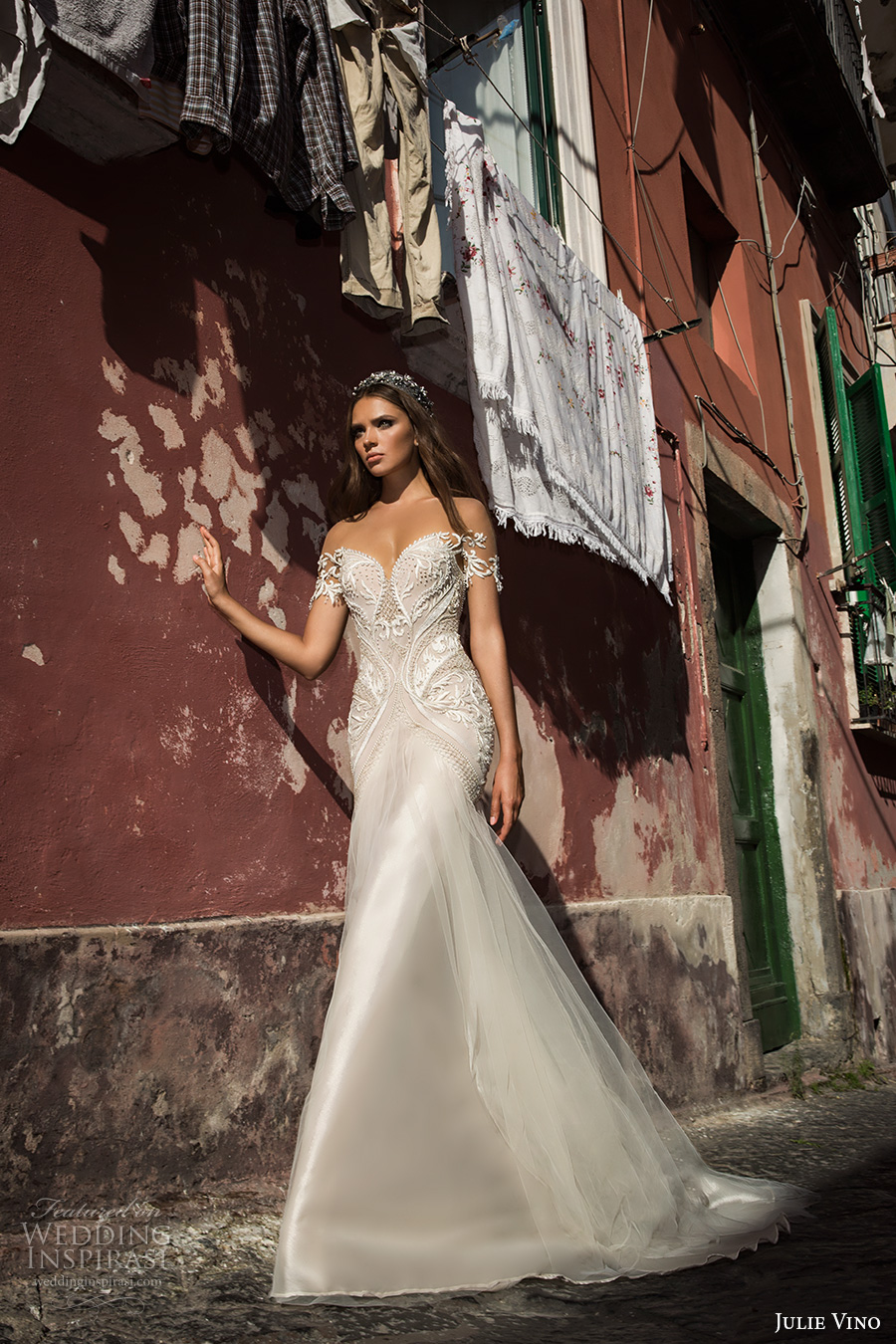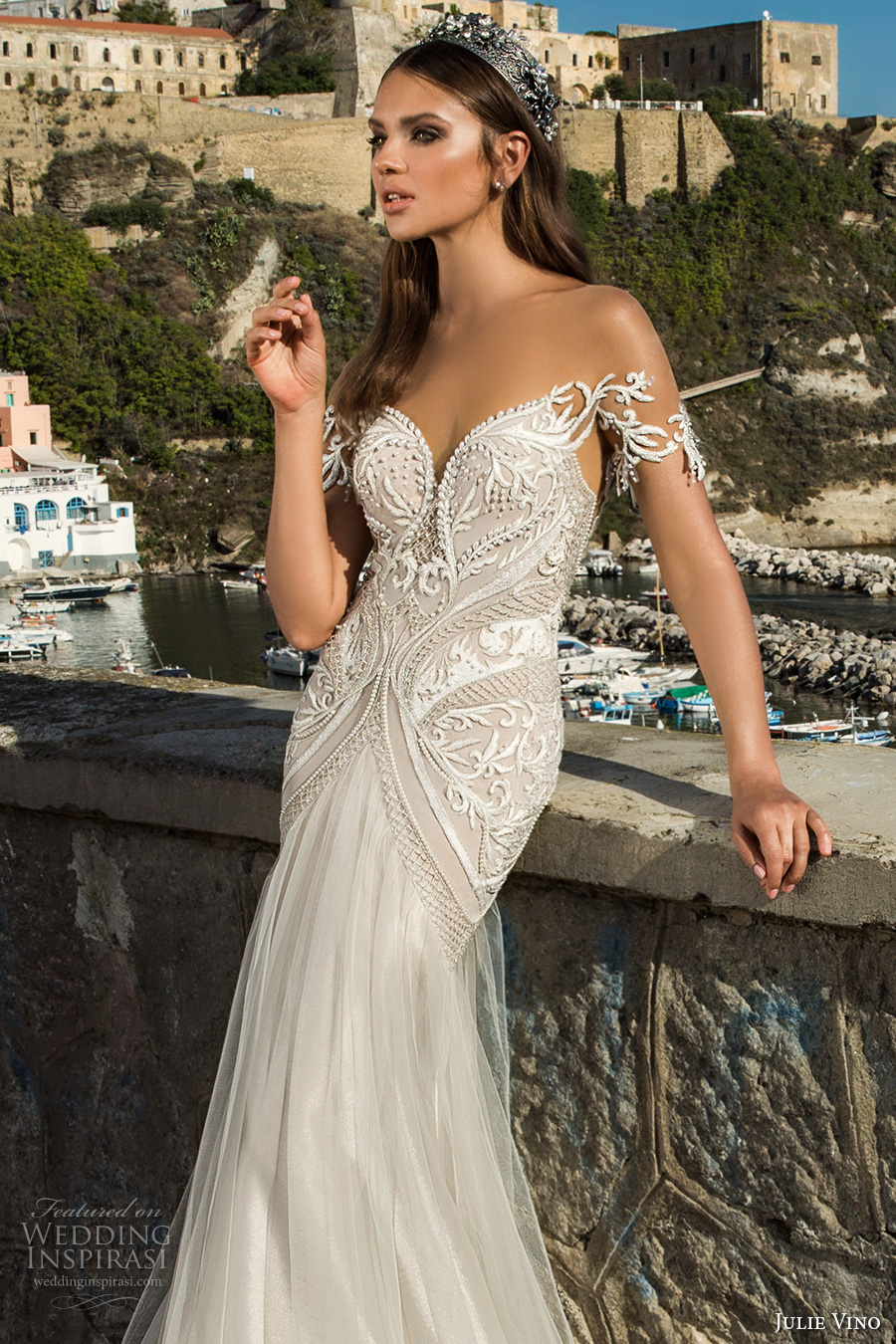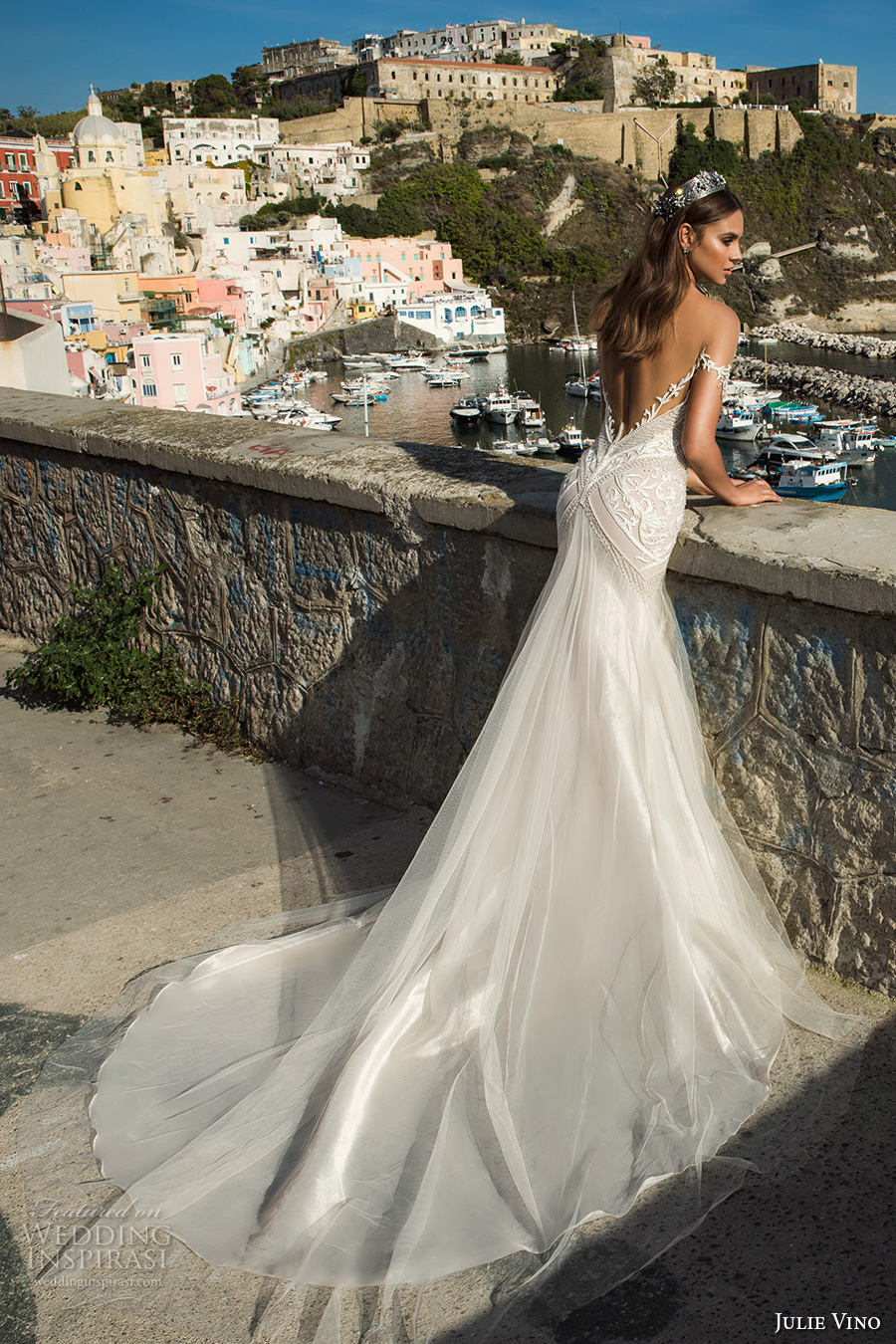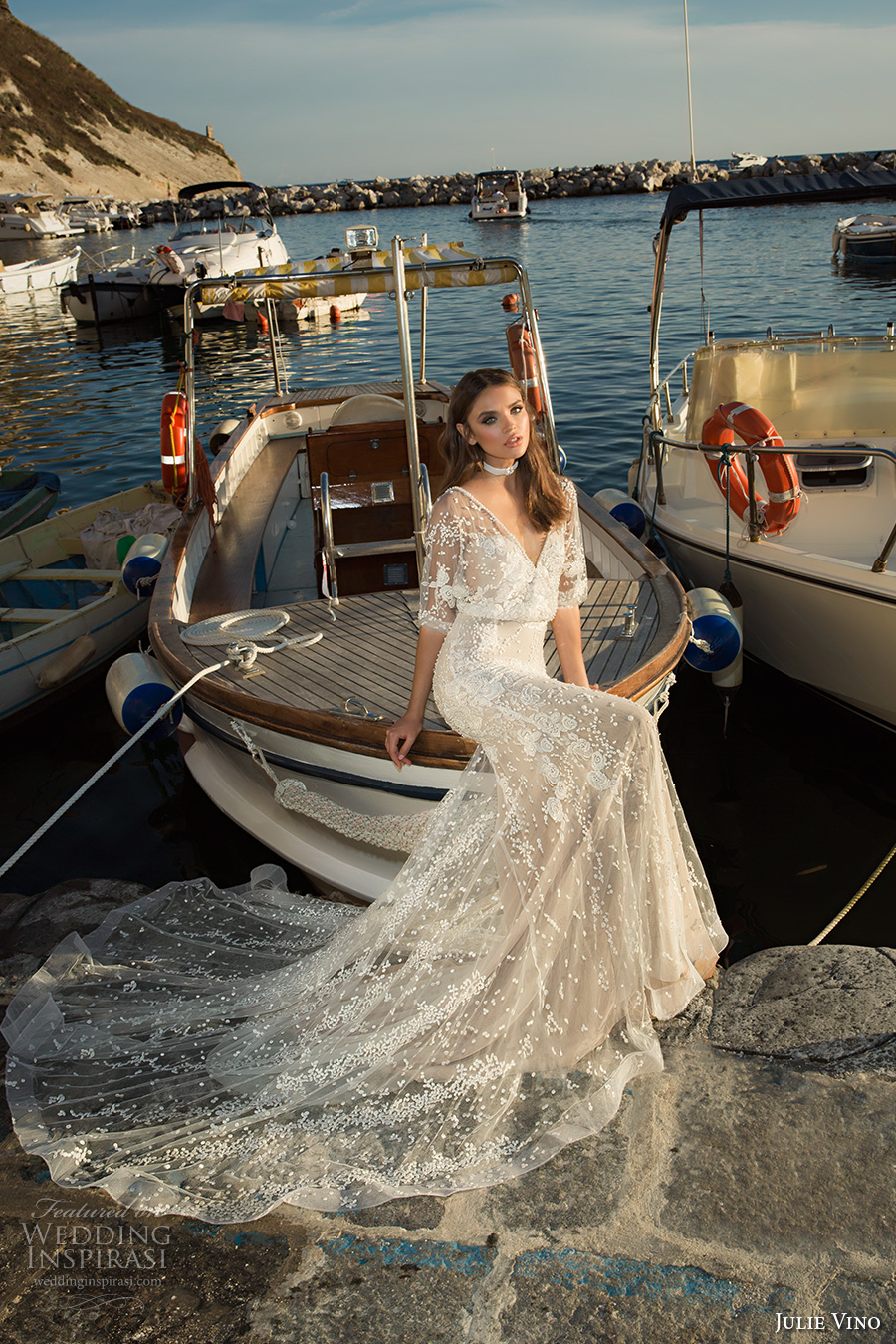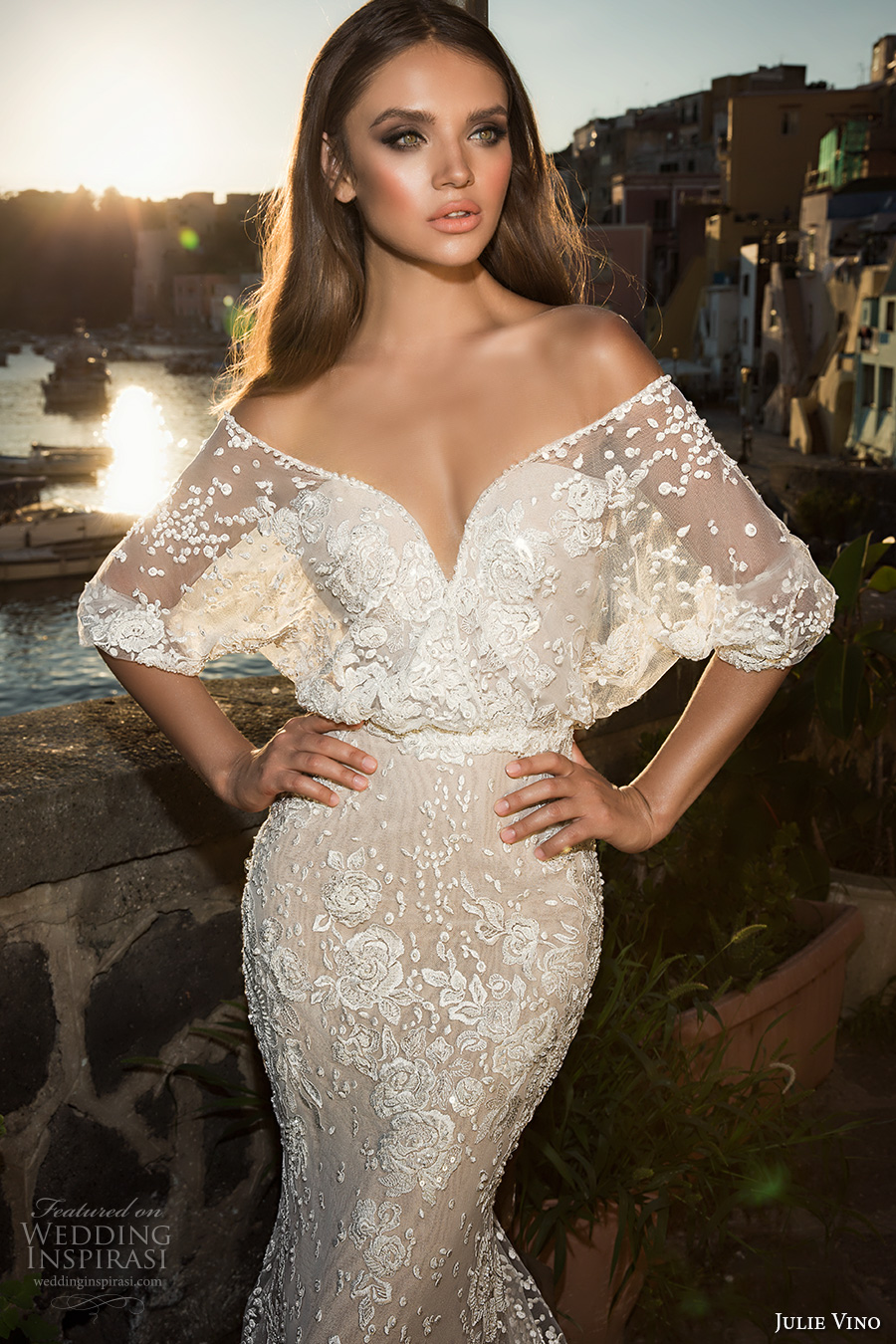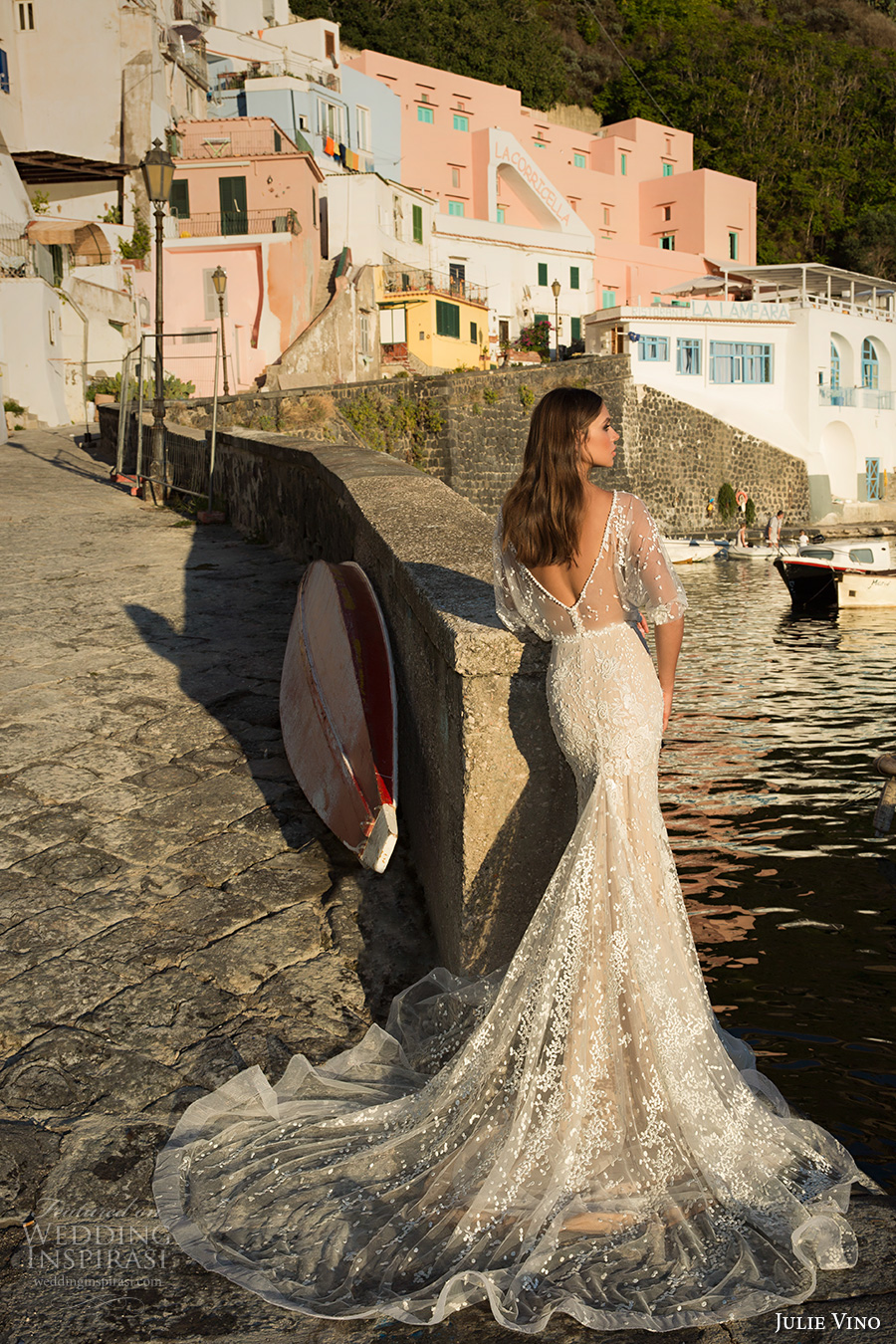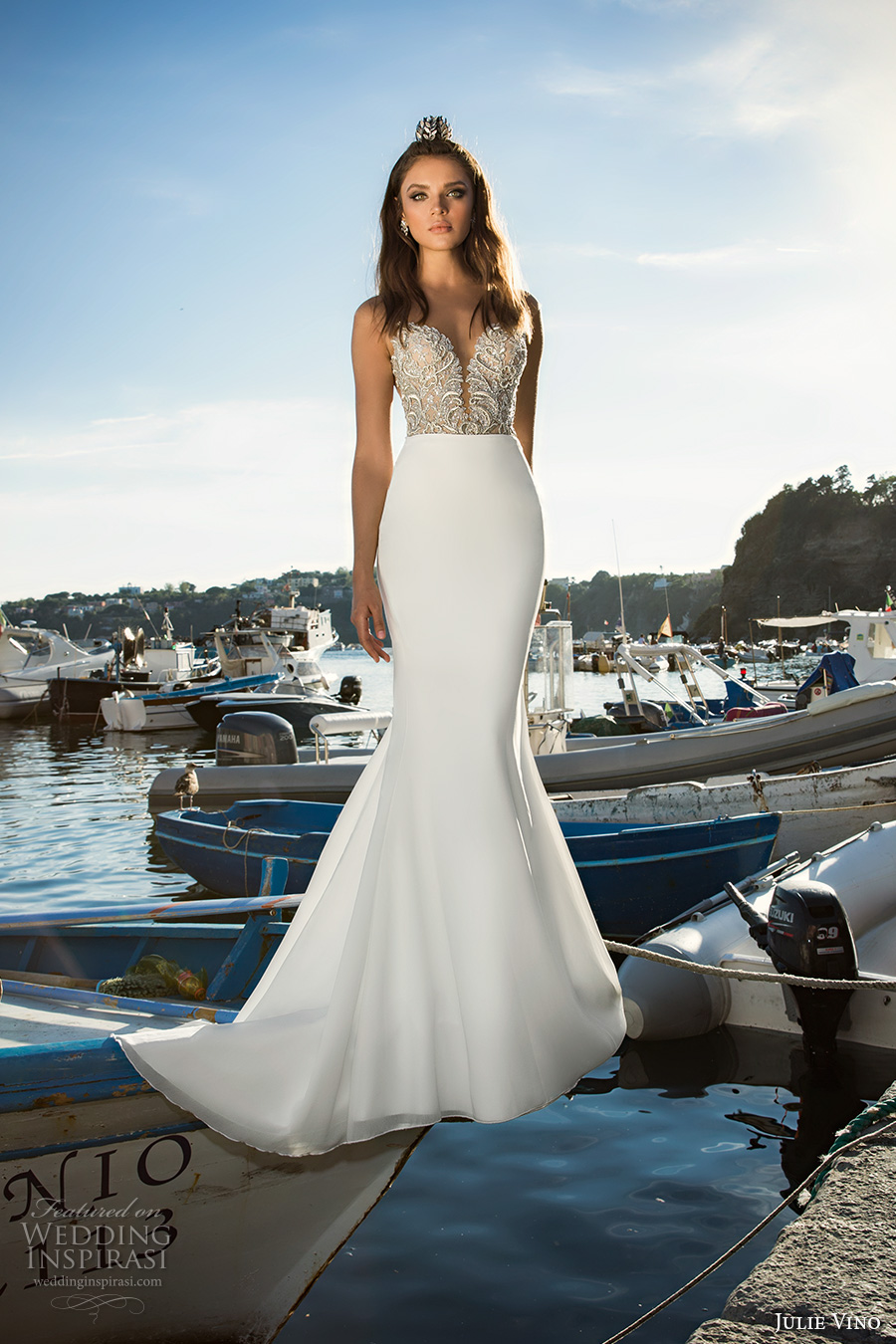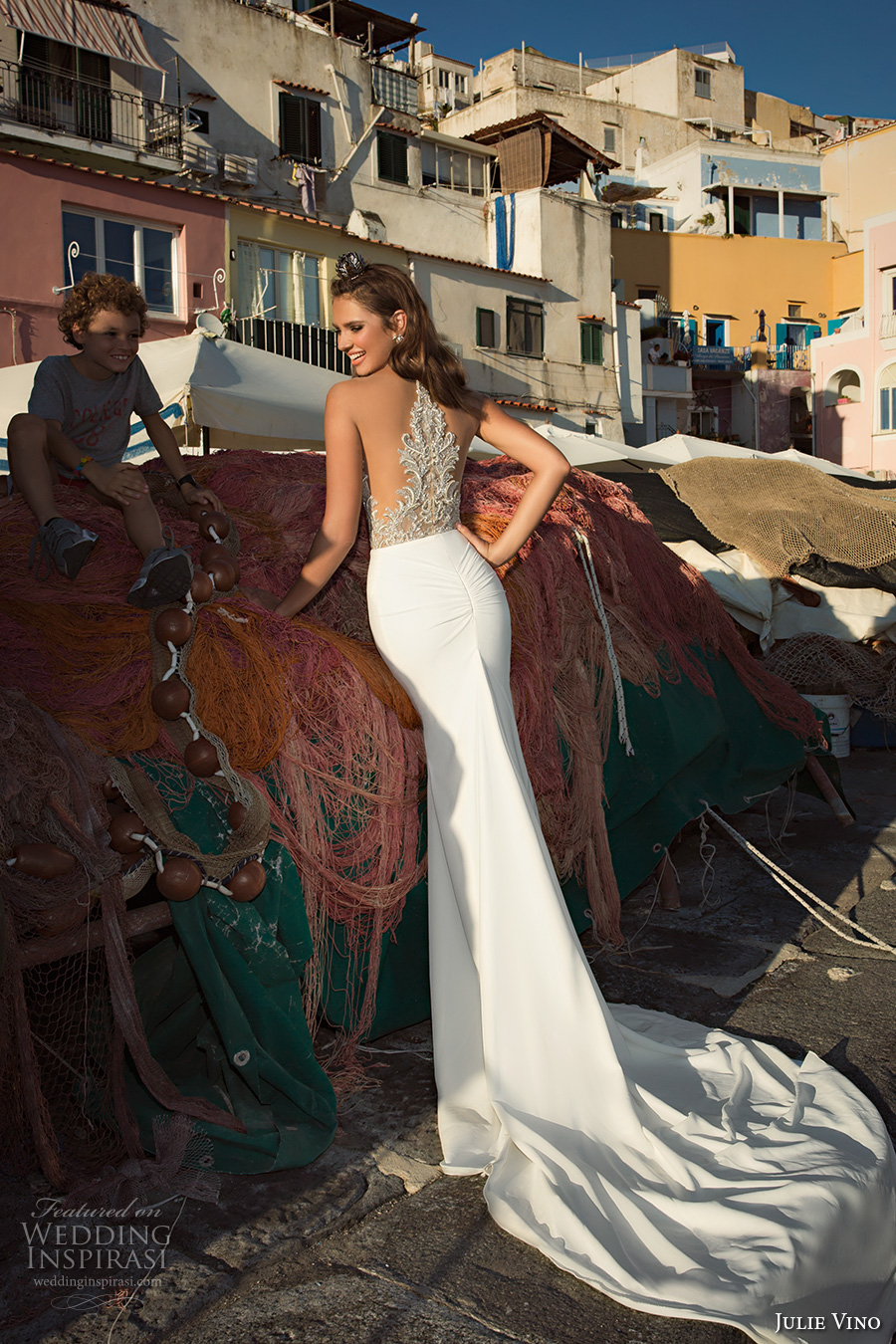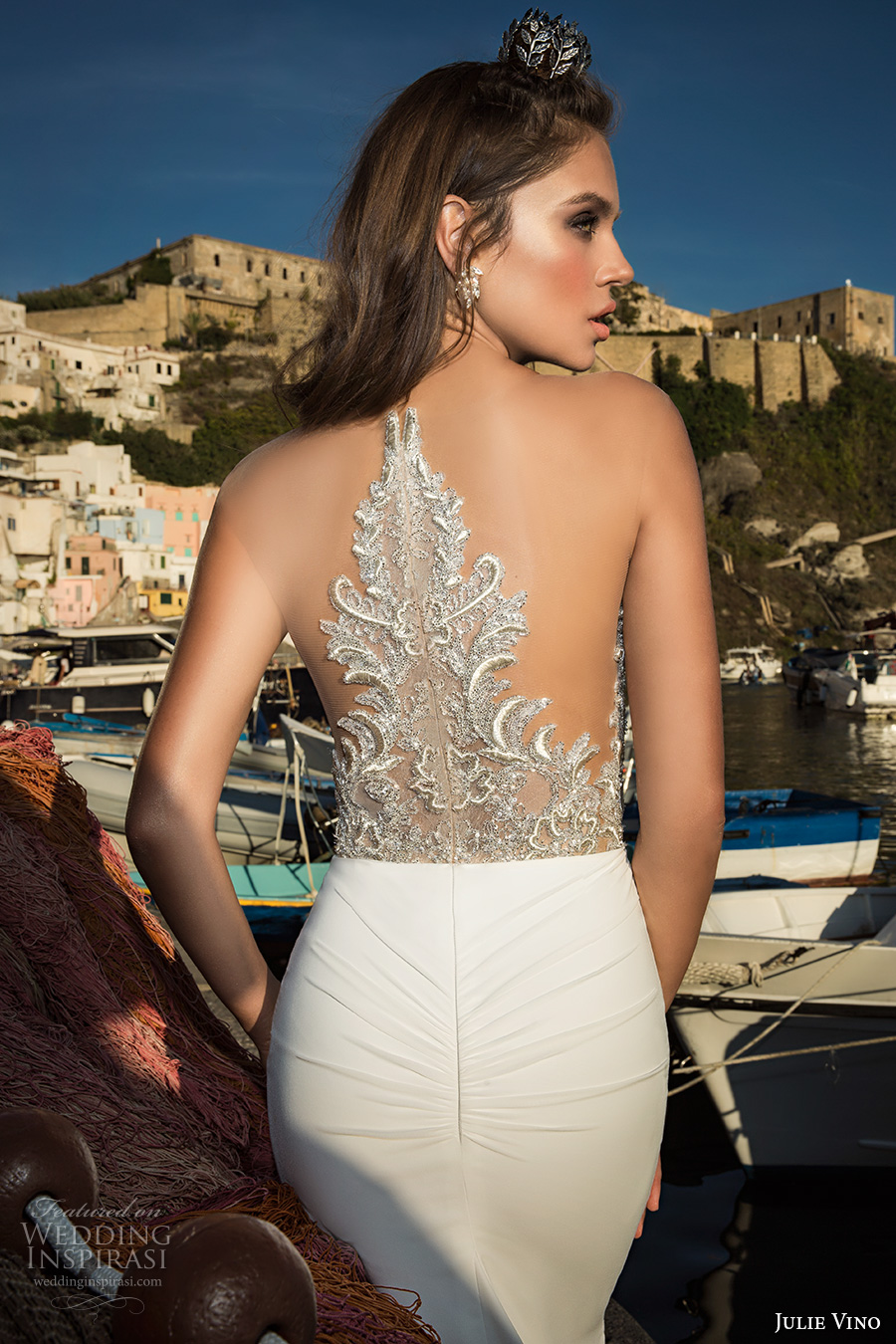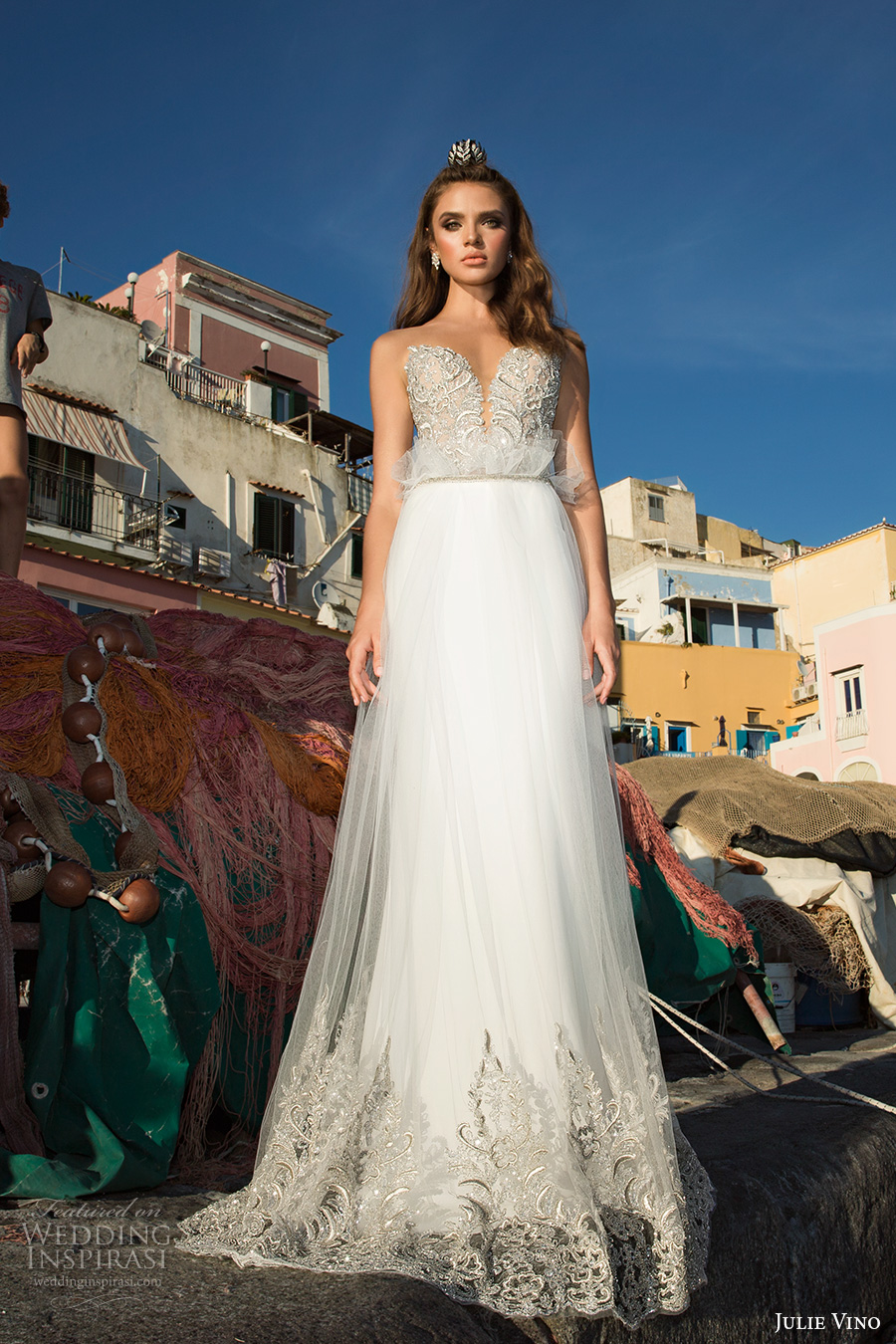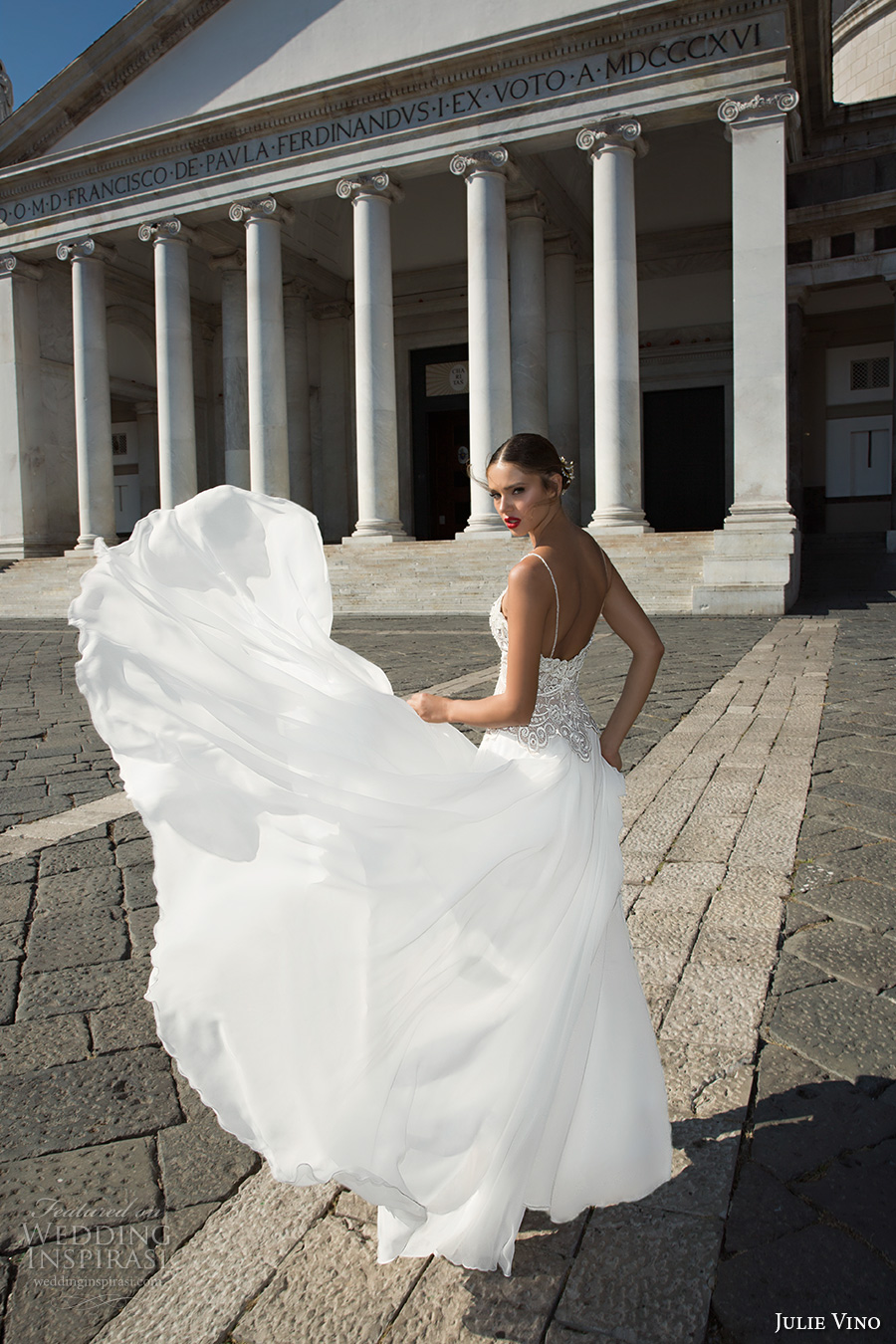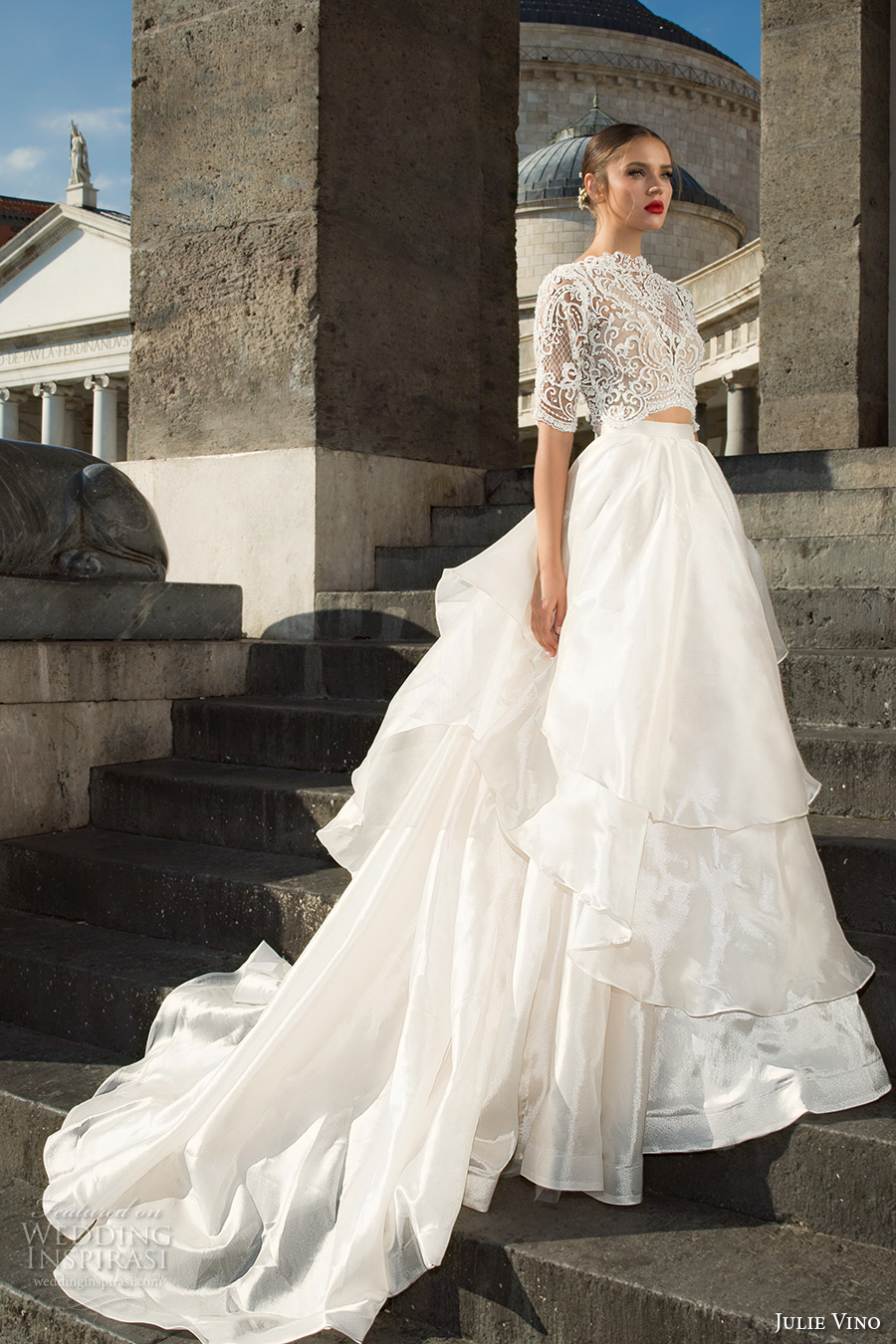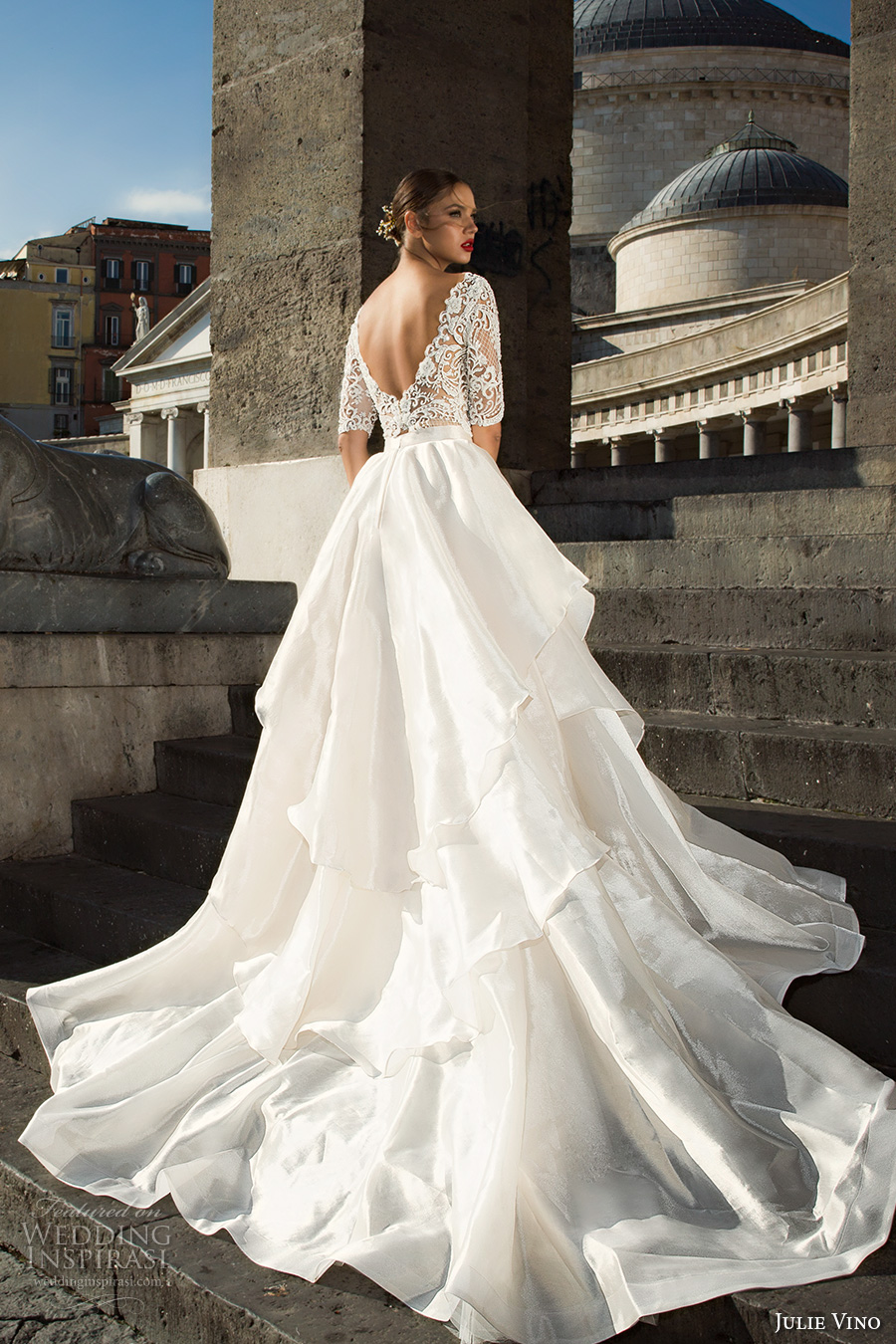 Photos courtesy of Julie Vino. For details, visit Julie Vino.