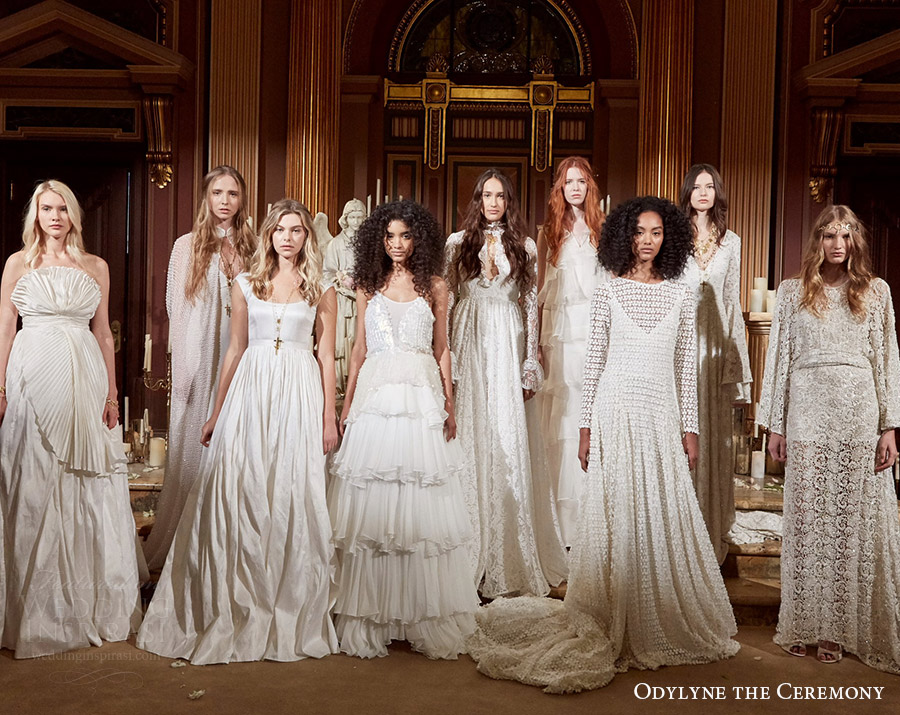 Odylyne The Ceremony unveiled its Fall 2017 bridal collection through a dreamy presentation framed with vintage candelabras, lush florals and hundreds of candles at the Masonic Hall NYC during New York Bridal Week. The Los Angeles based label, designed by Stephanie White, features ethereal wedding dresses with a bohemian twist. All over beading, soft ruffles and pleated details define the exquisite new collection, which was inspired by the romantic force behind Shakespeare's star crossed lovers:
"When the stars align ever so perfectly a passionate, fiery romance manifest into two hearts. We love William Shakespeare's idea that star crossed lovers are working against fate to preserve their love. A love story that has been written in the stars and the force that has brought them together would soon try to tear them apart. With a love that burns that bright comes a youthful immortality that is preserved. We are infatuated with the idea of the preservation of a young and innocent love. This kind of child like love is full of magic. Our Star Crossed Lovers Collection is an ode to this."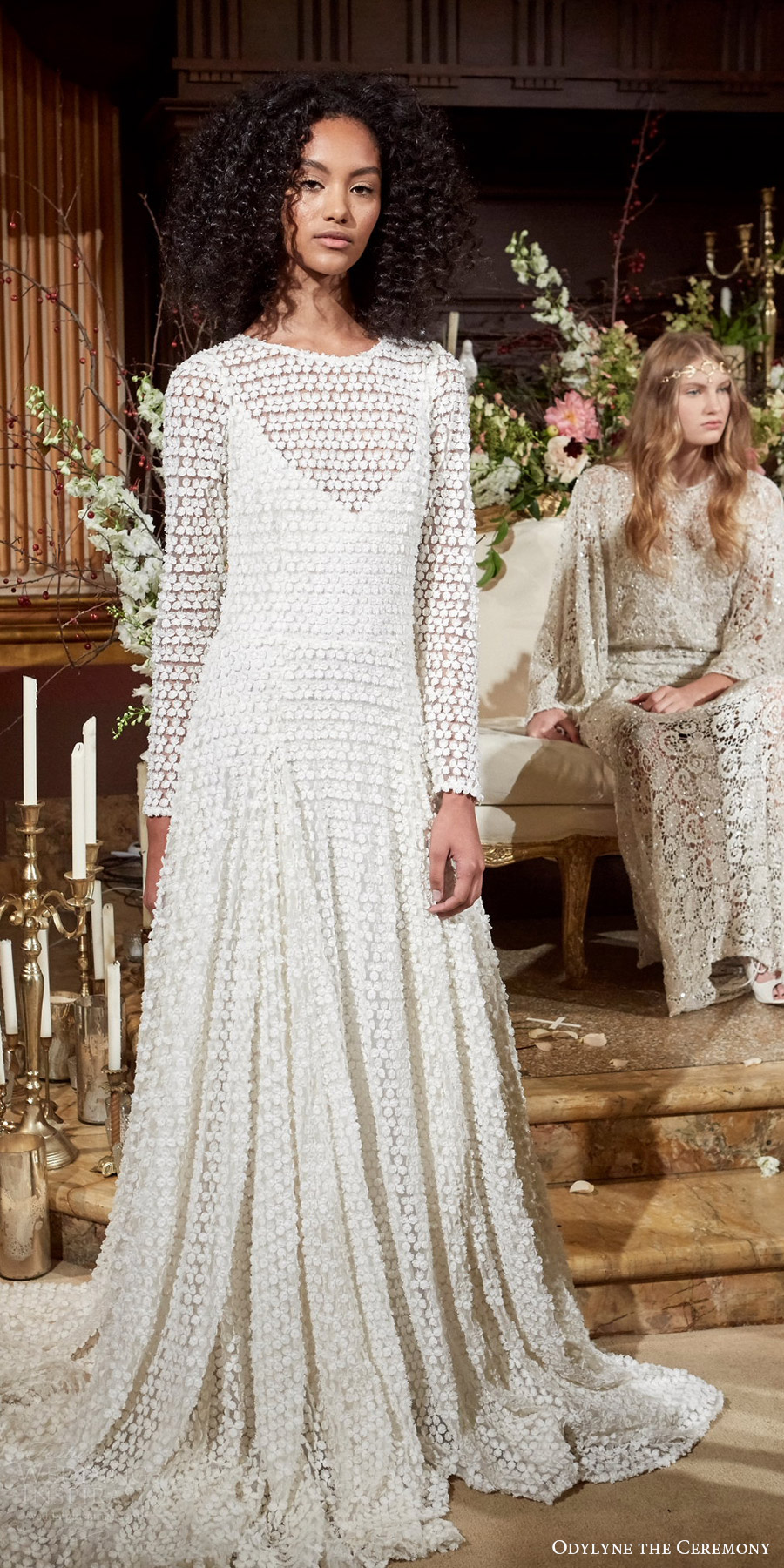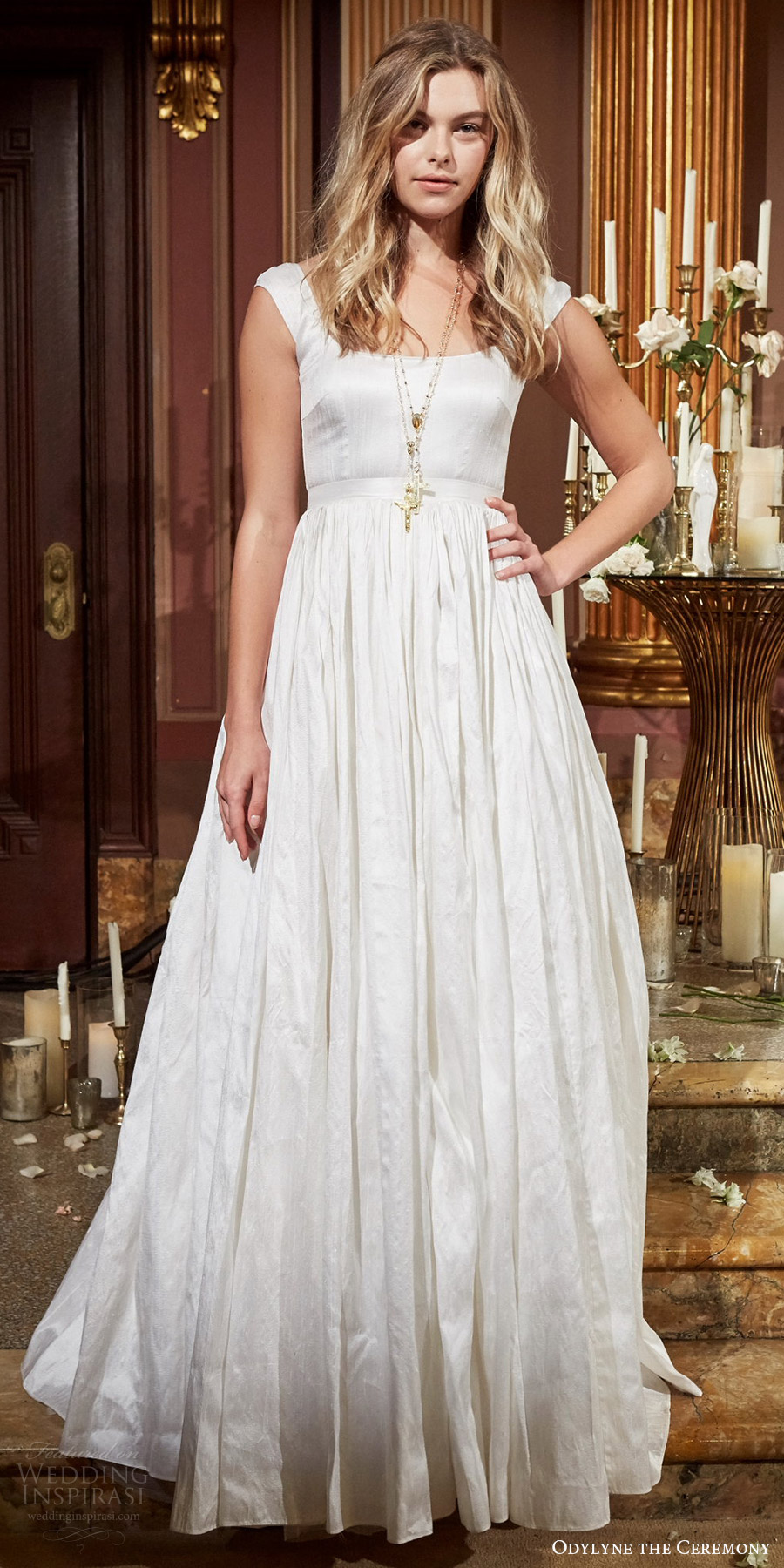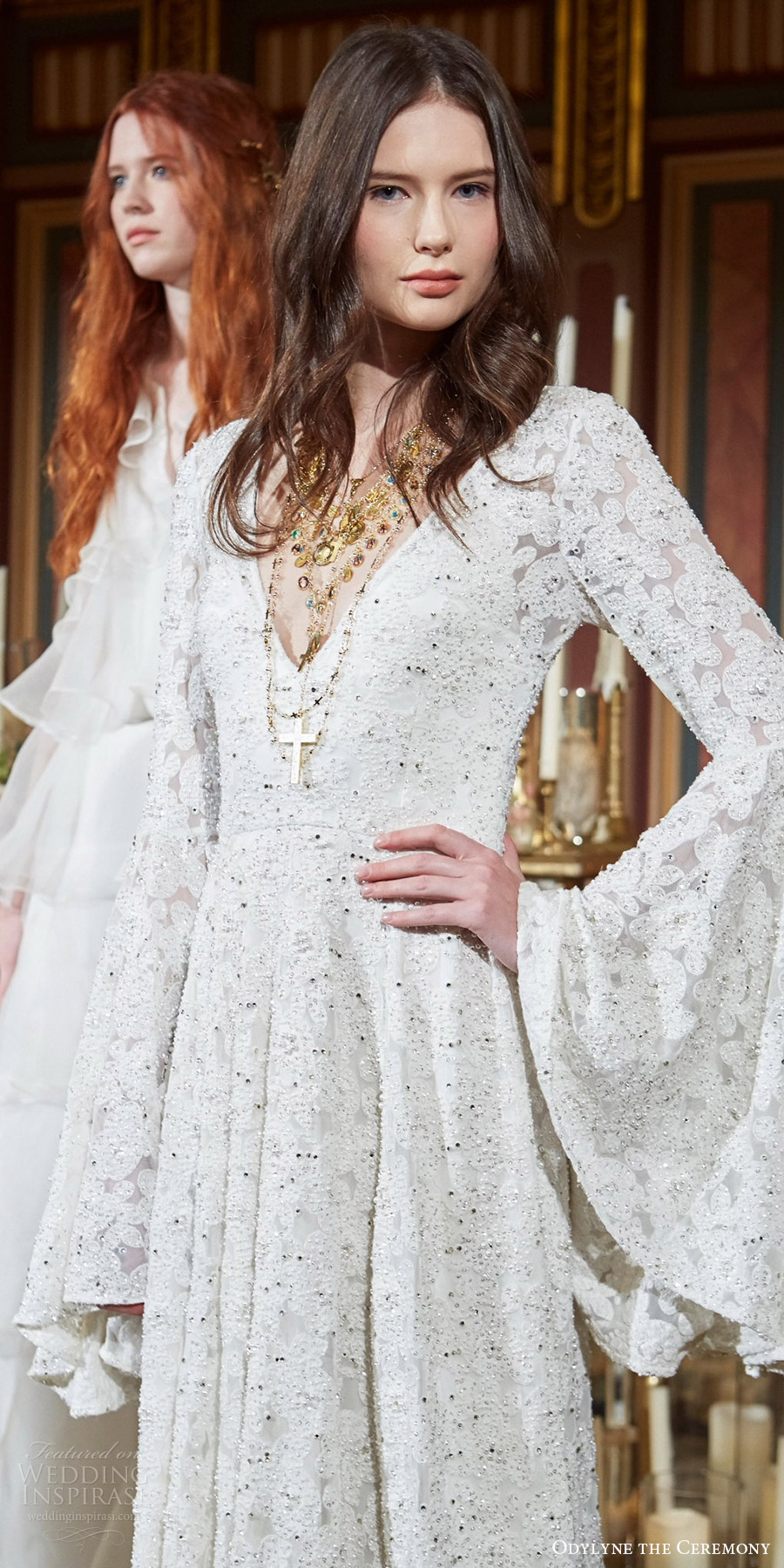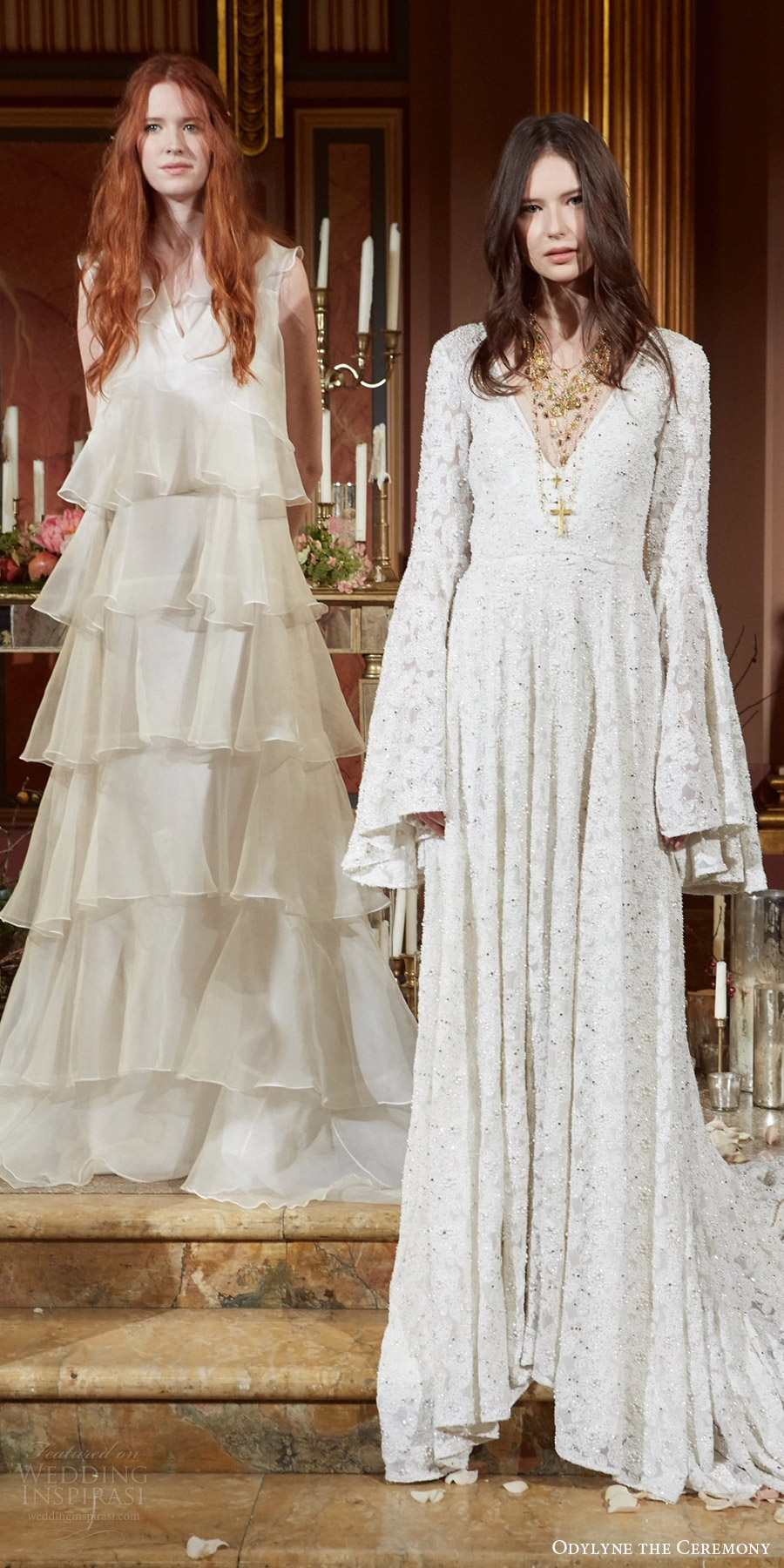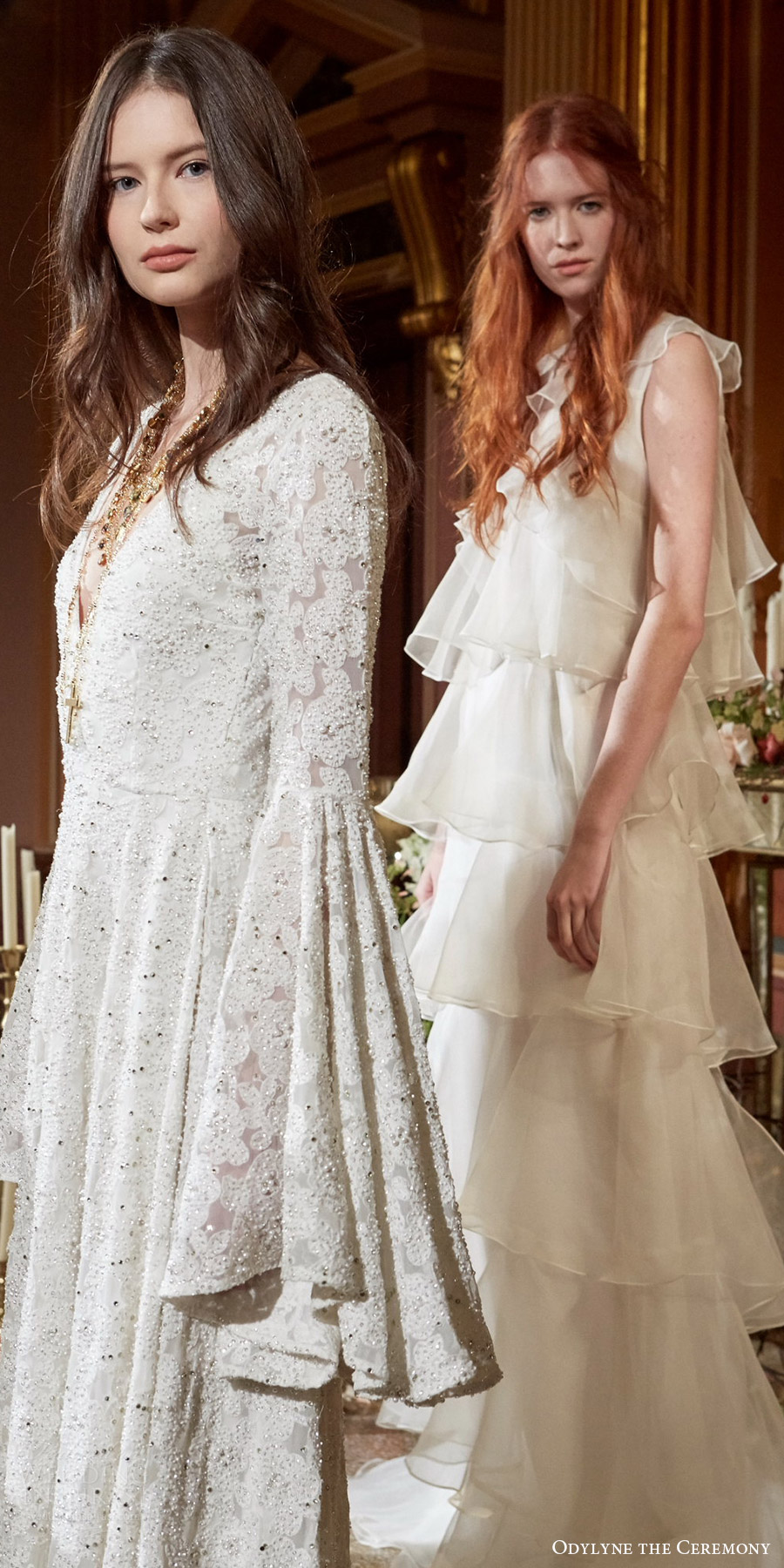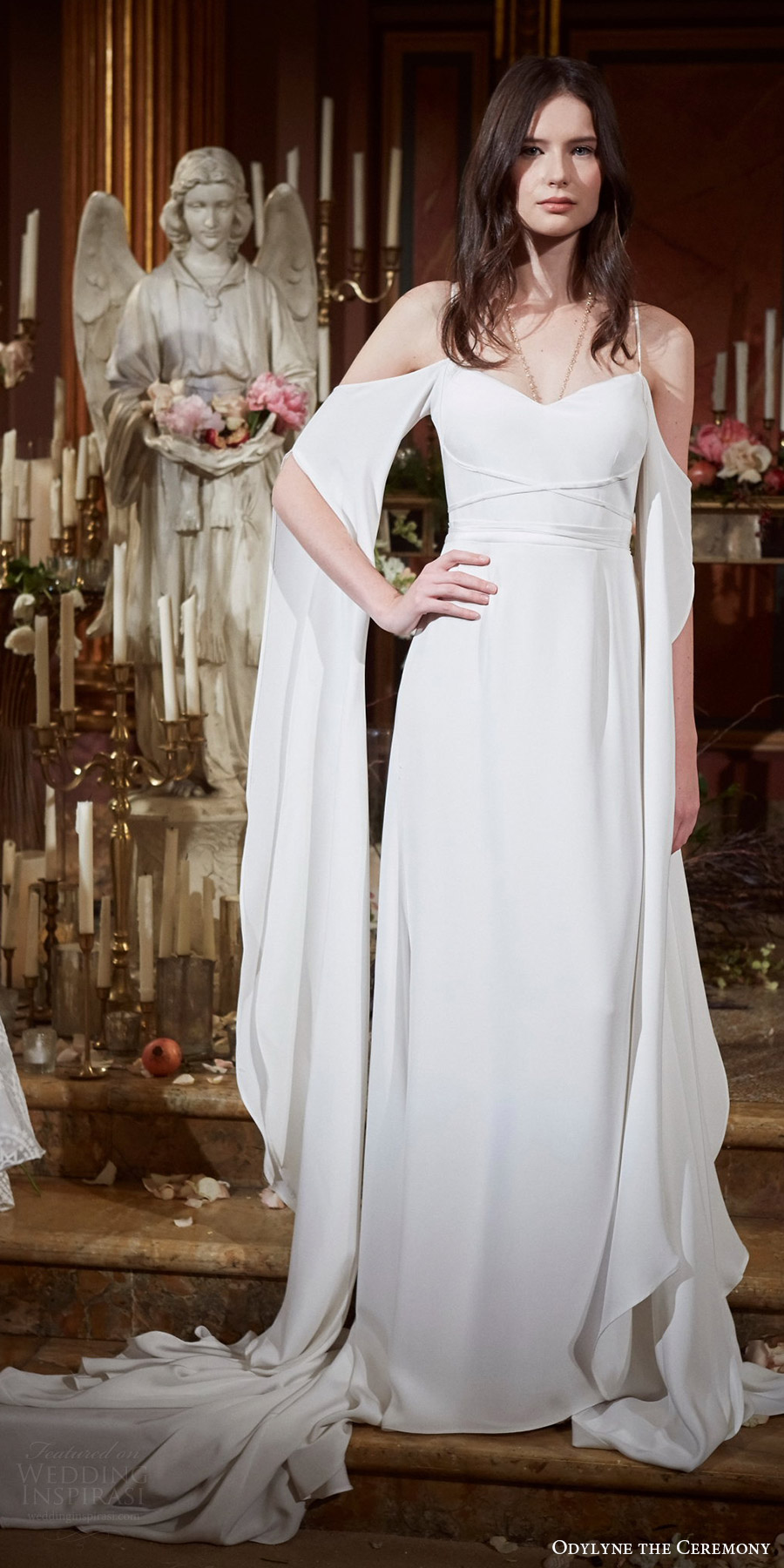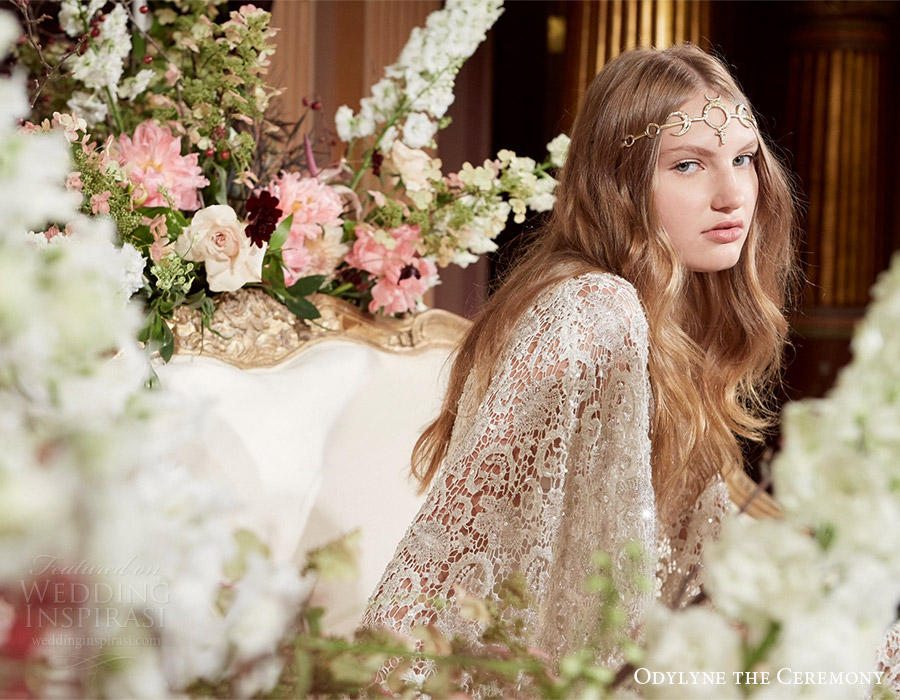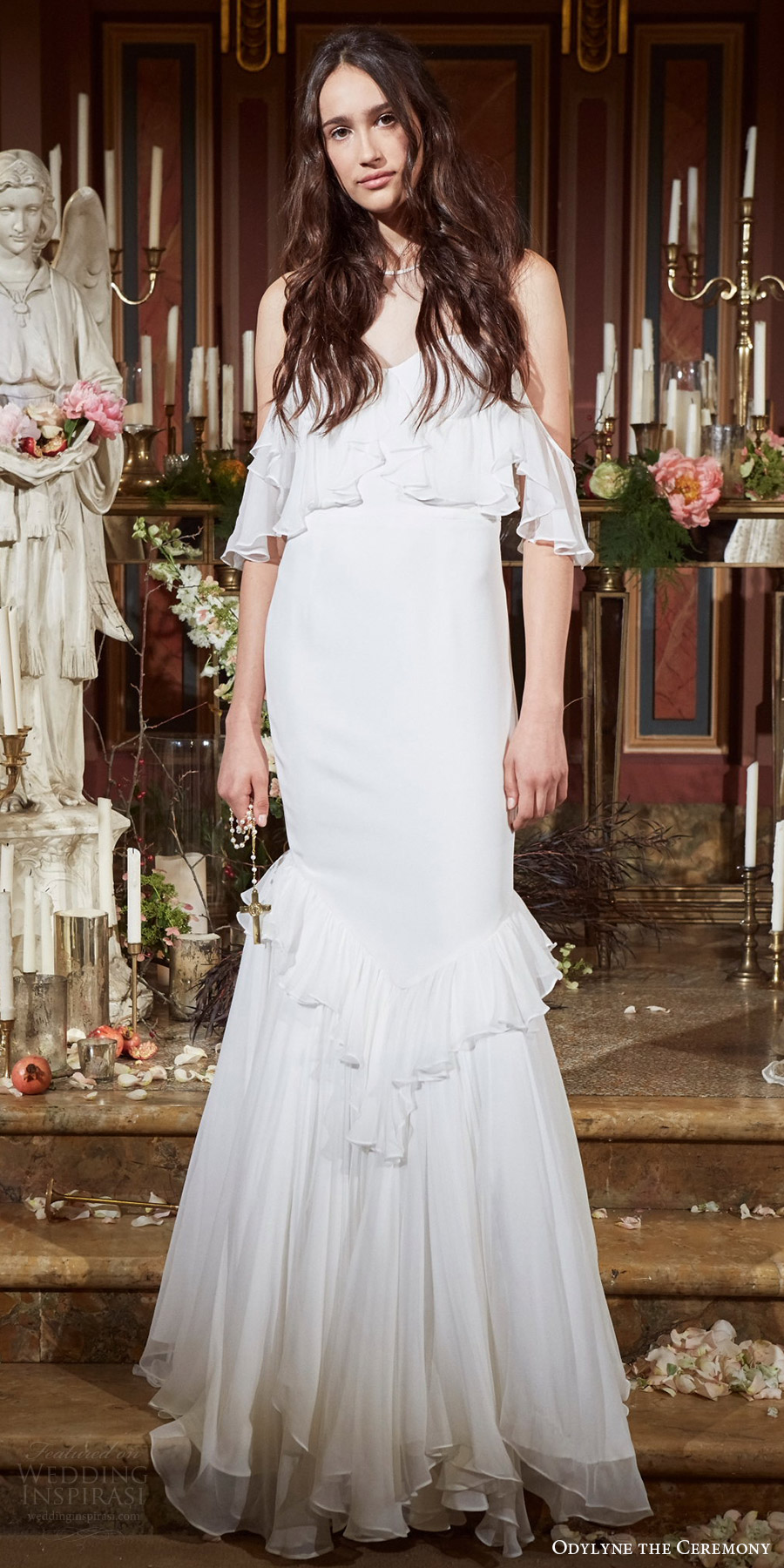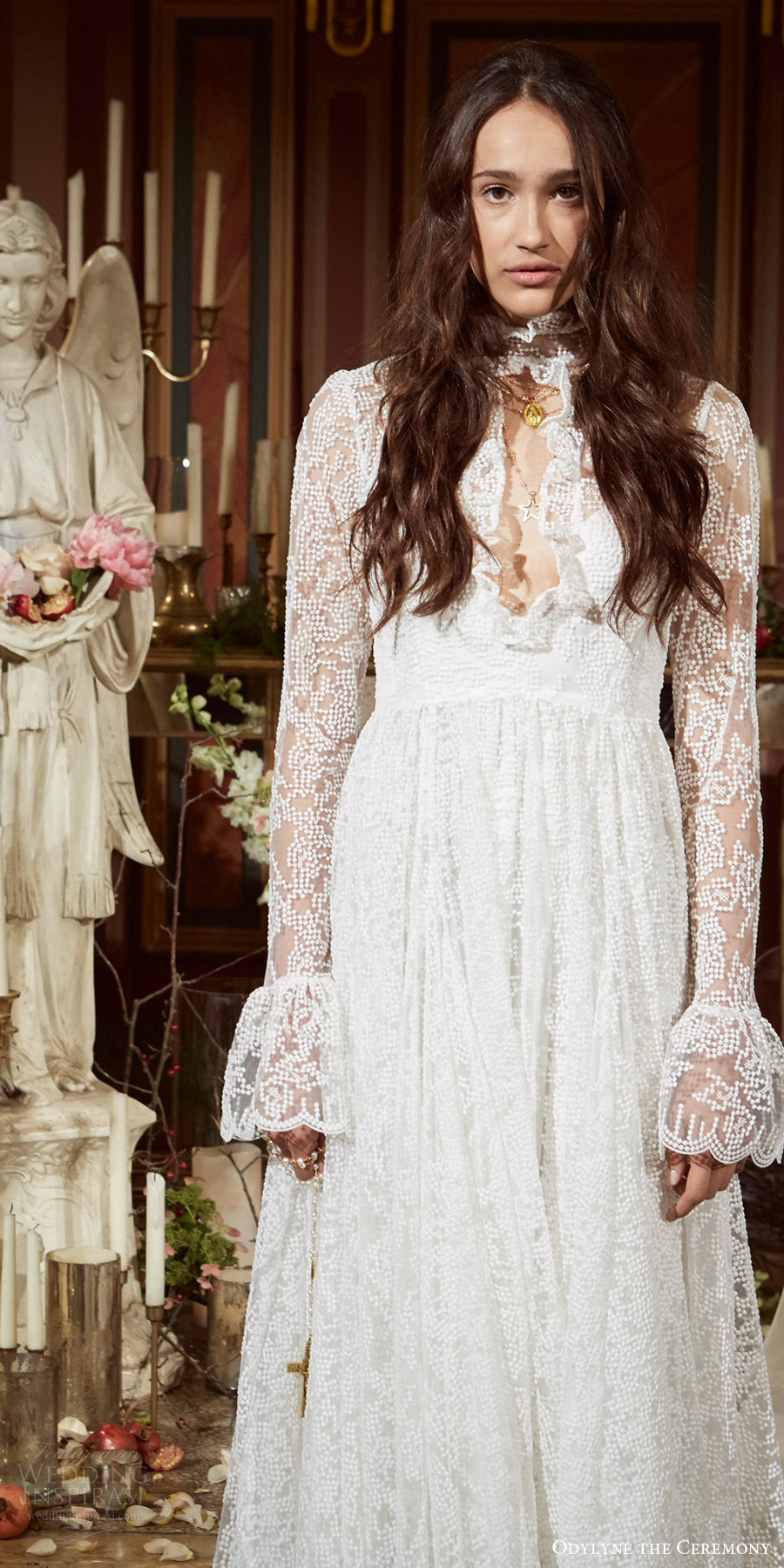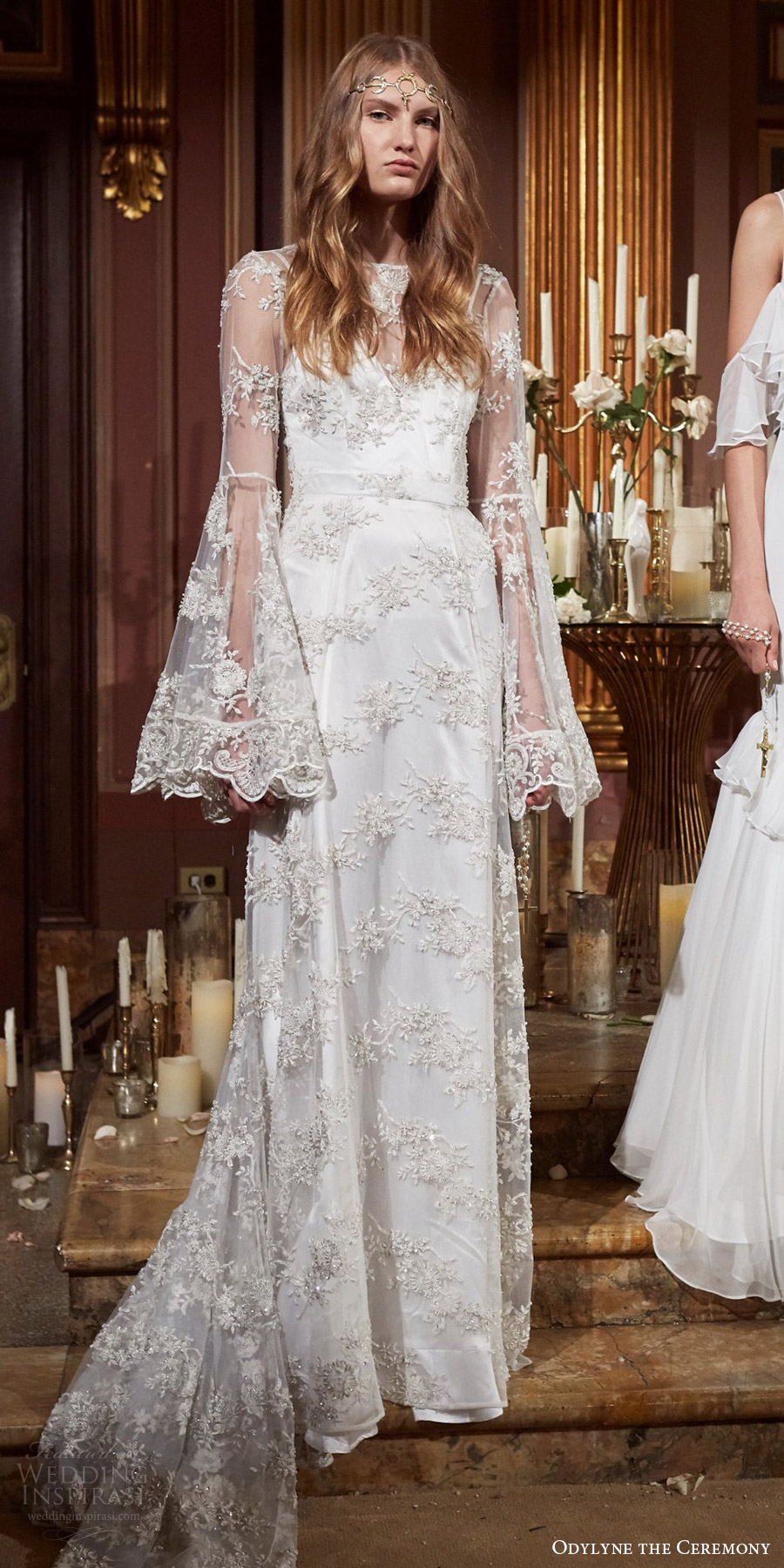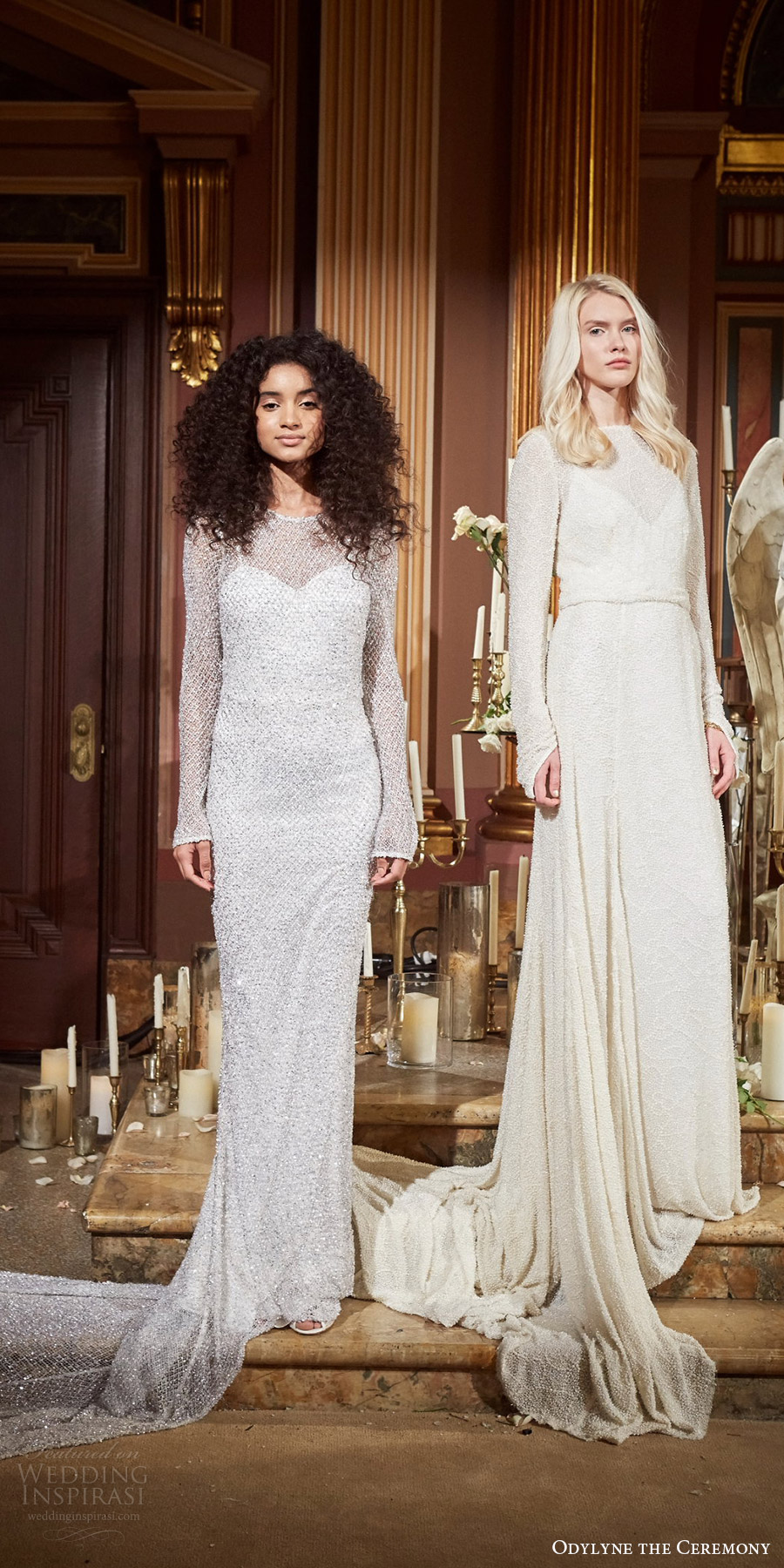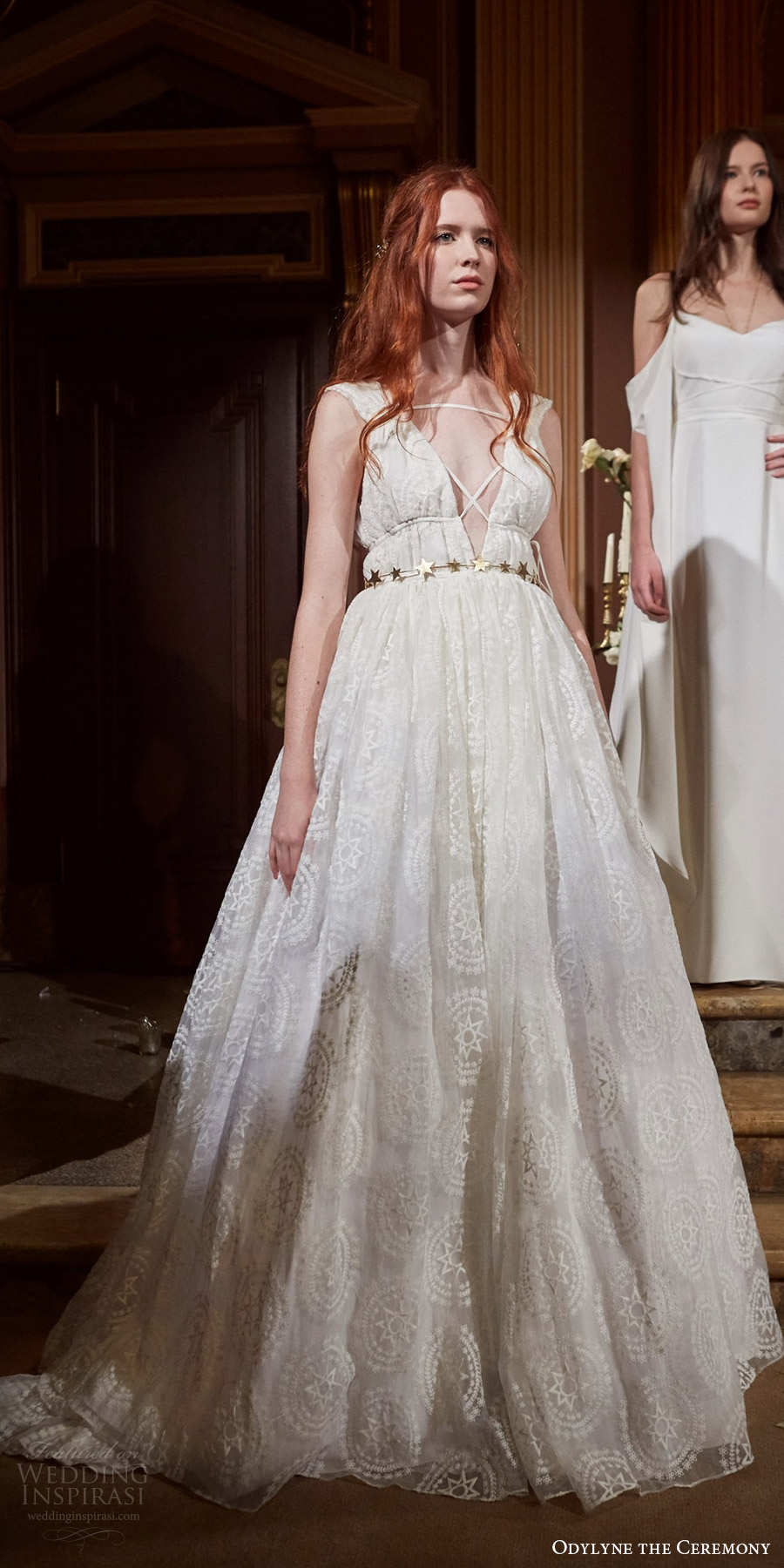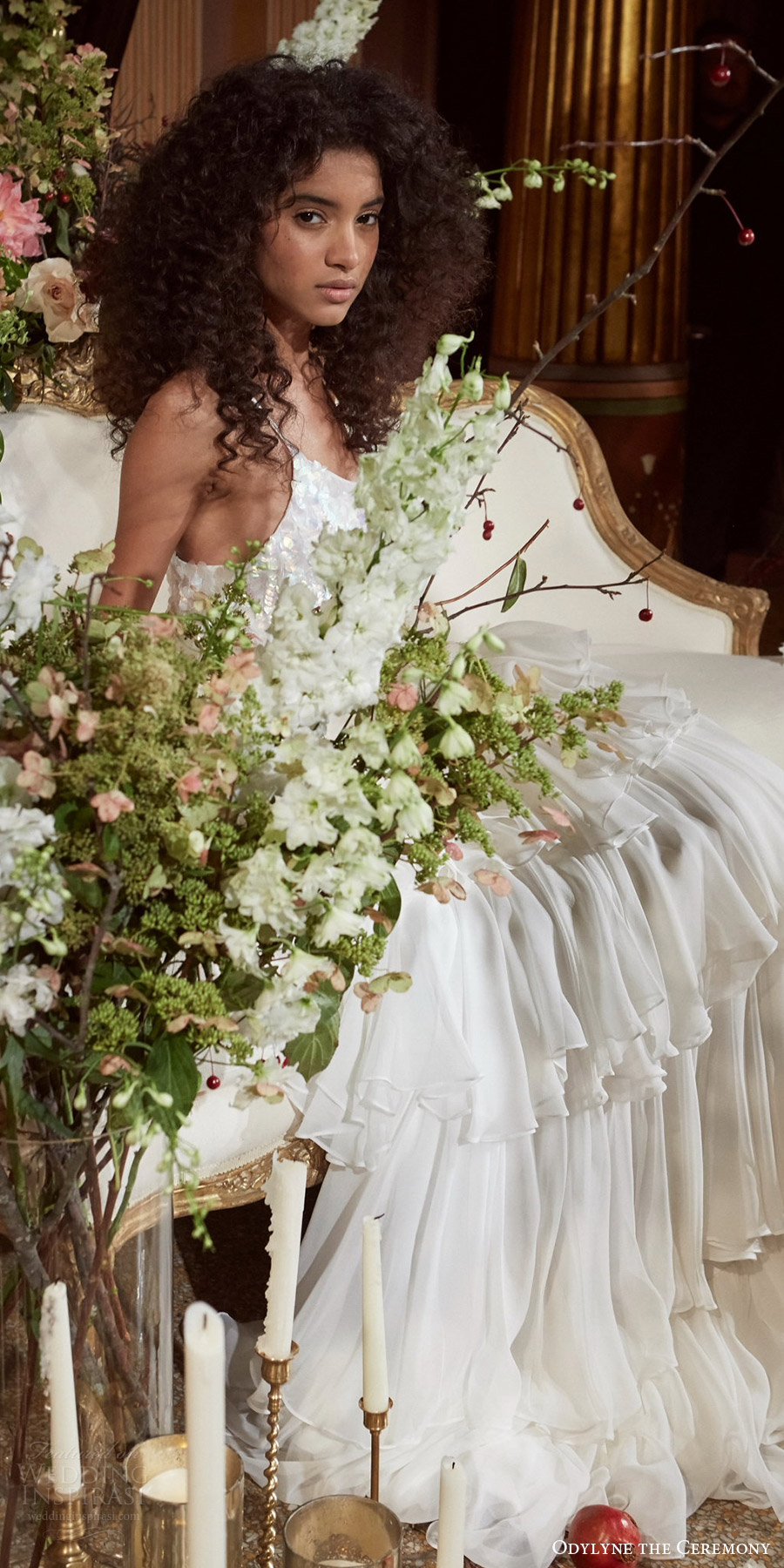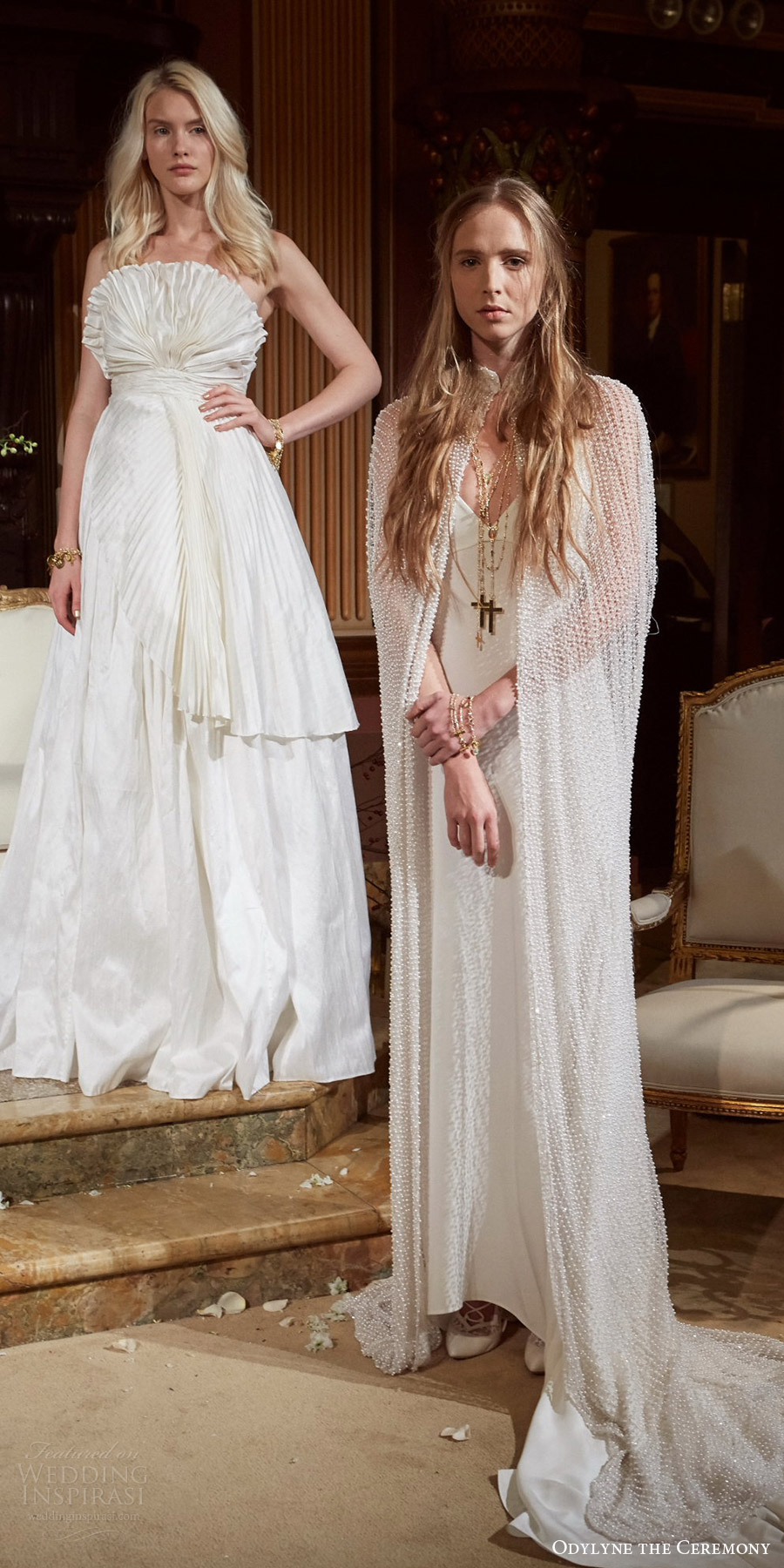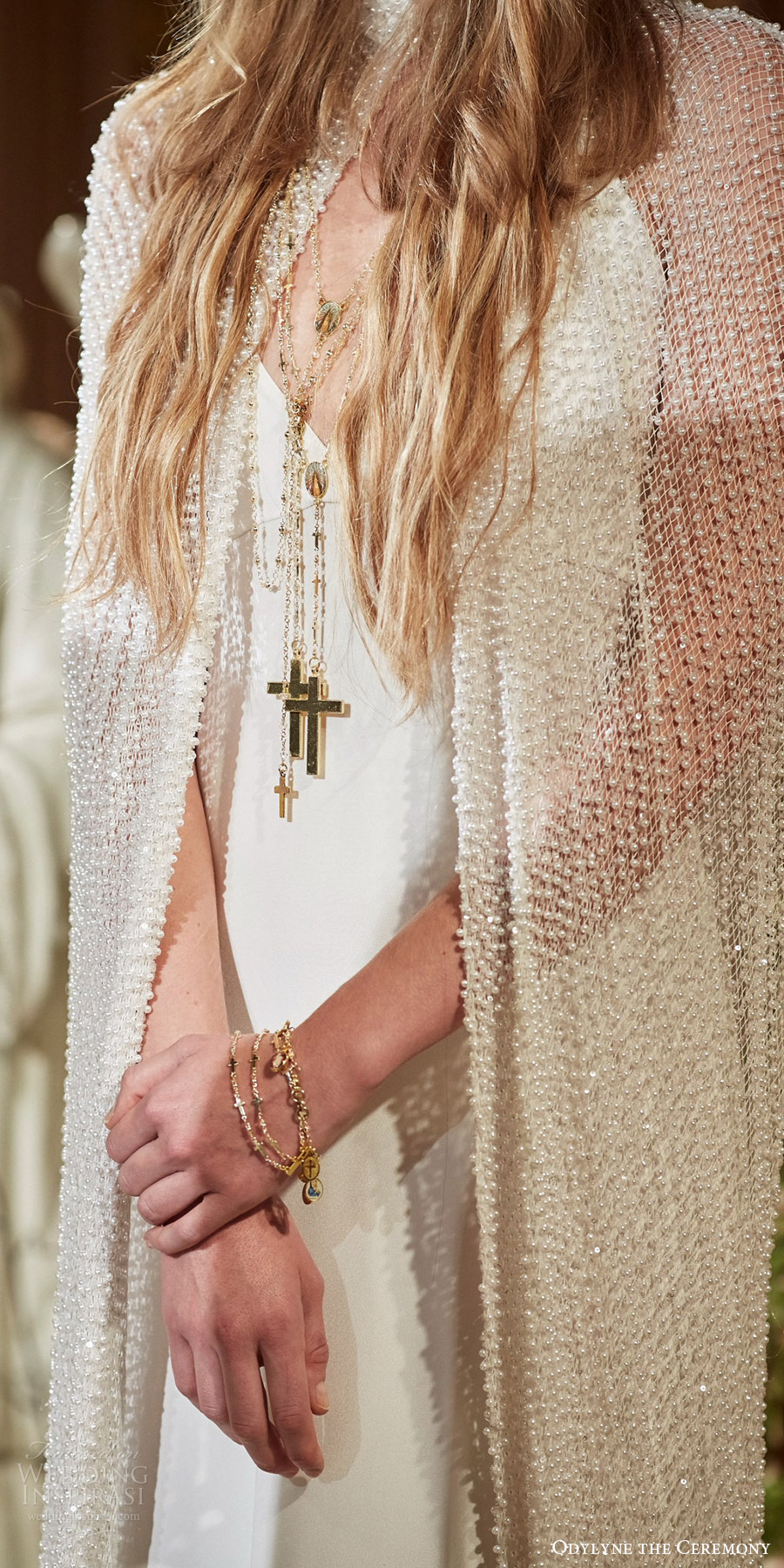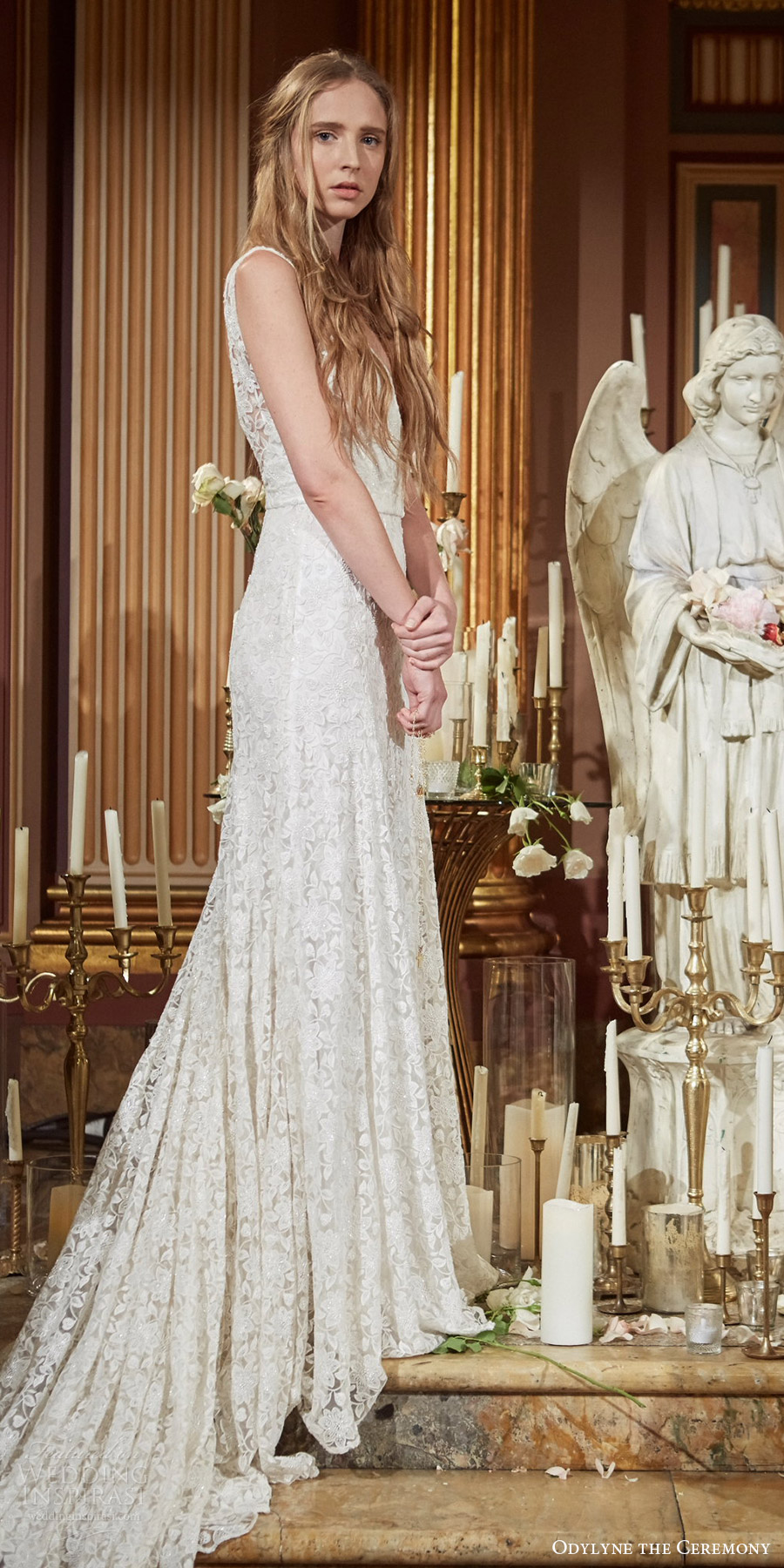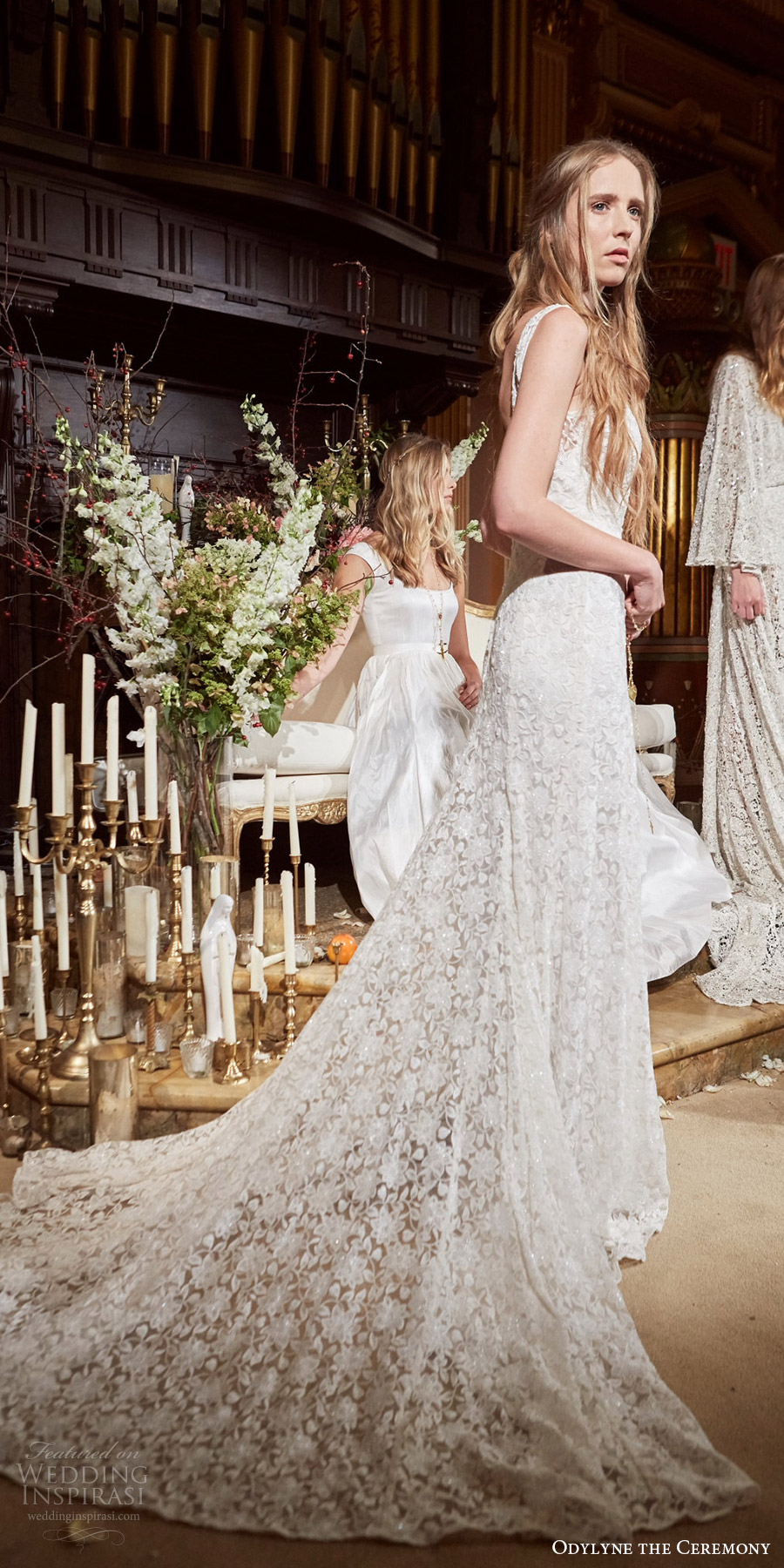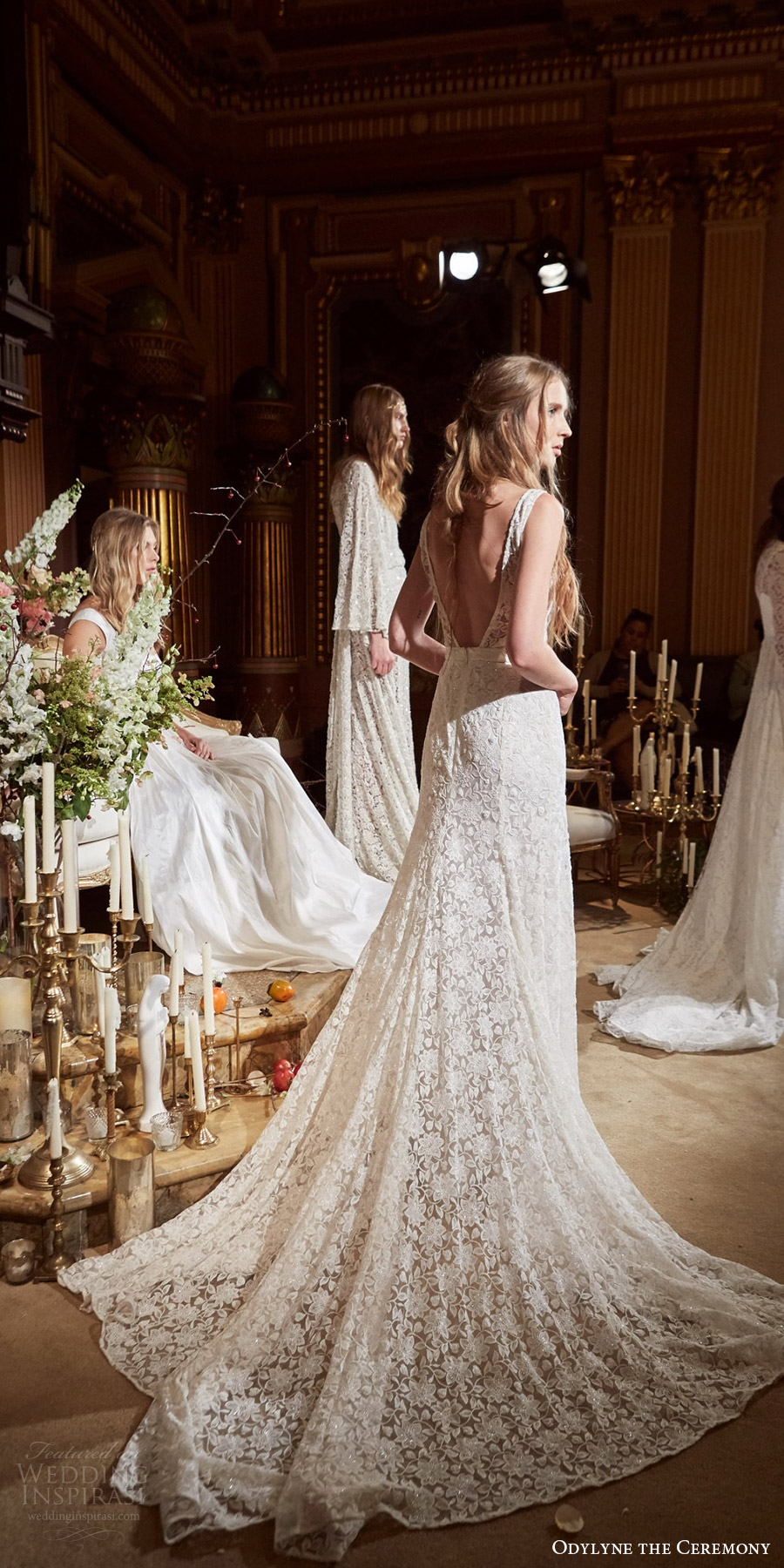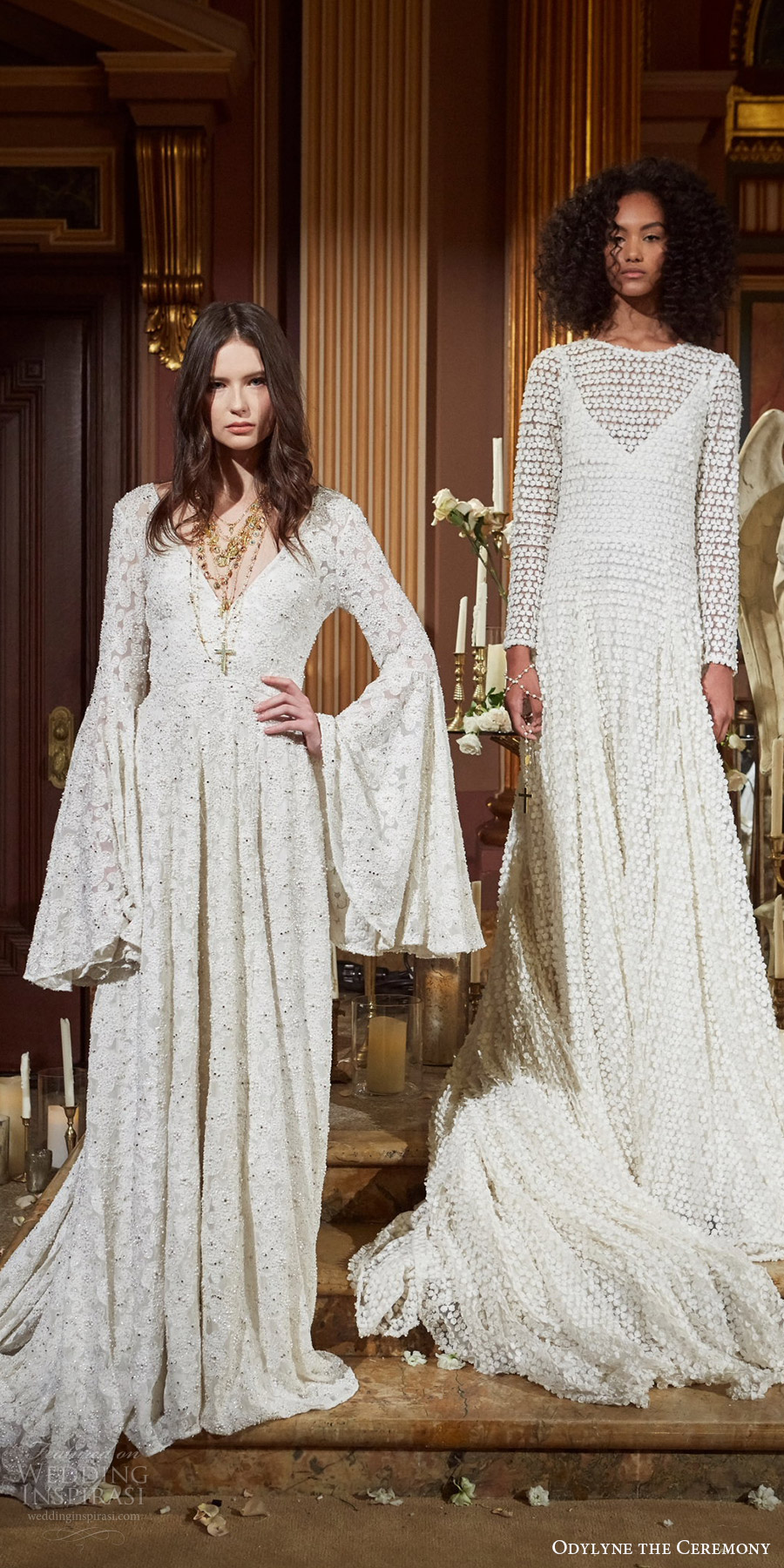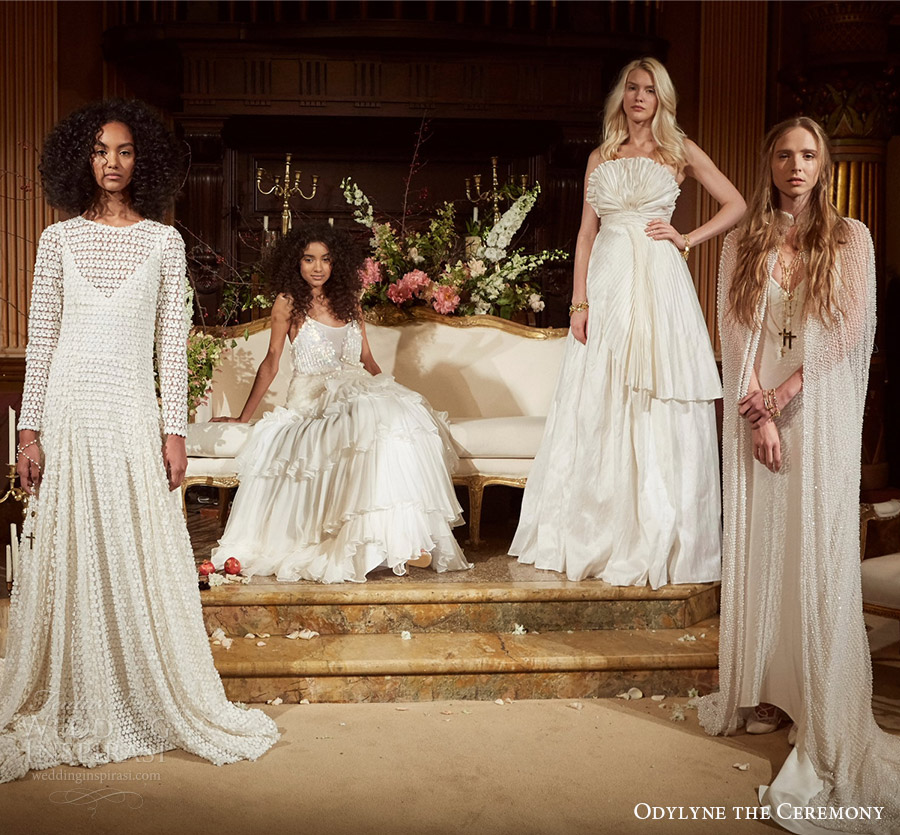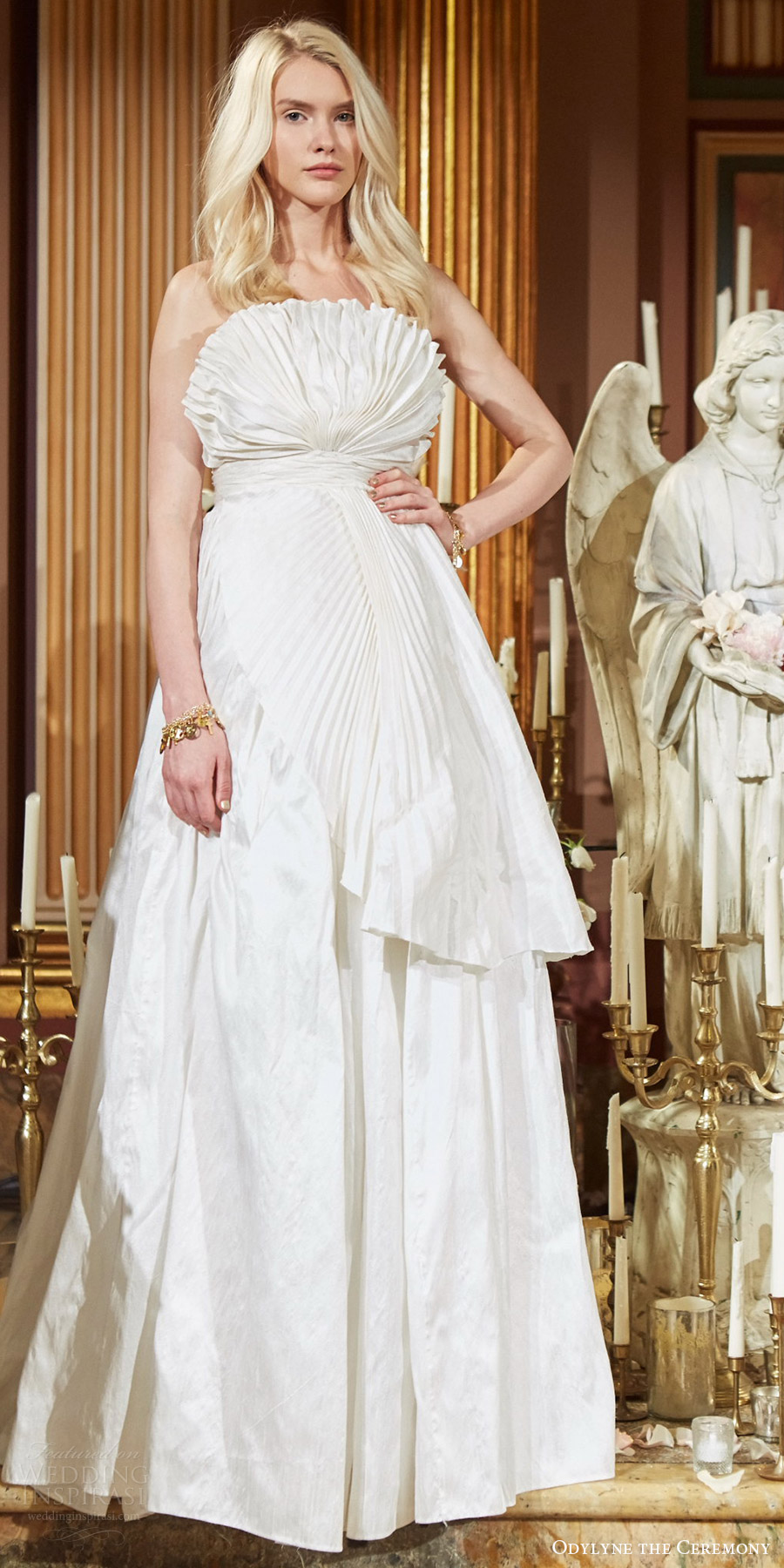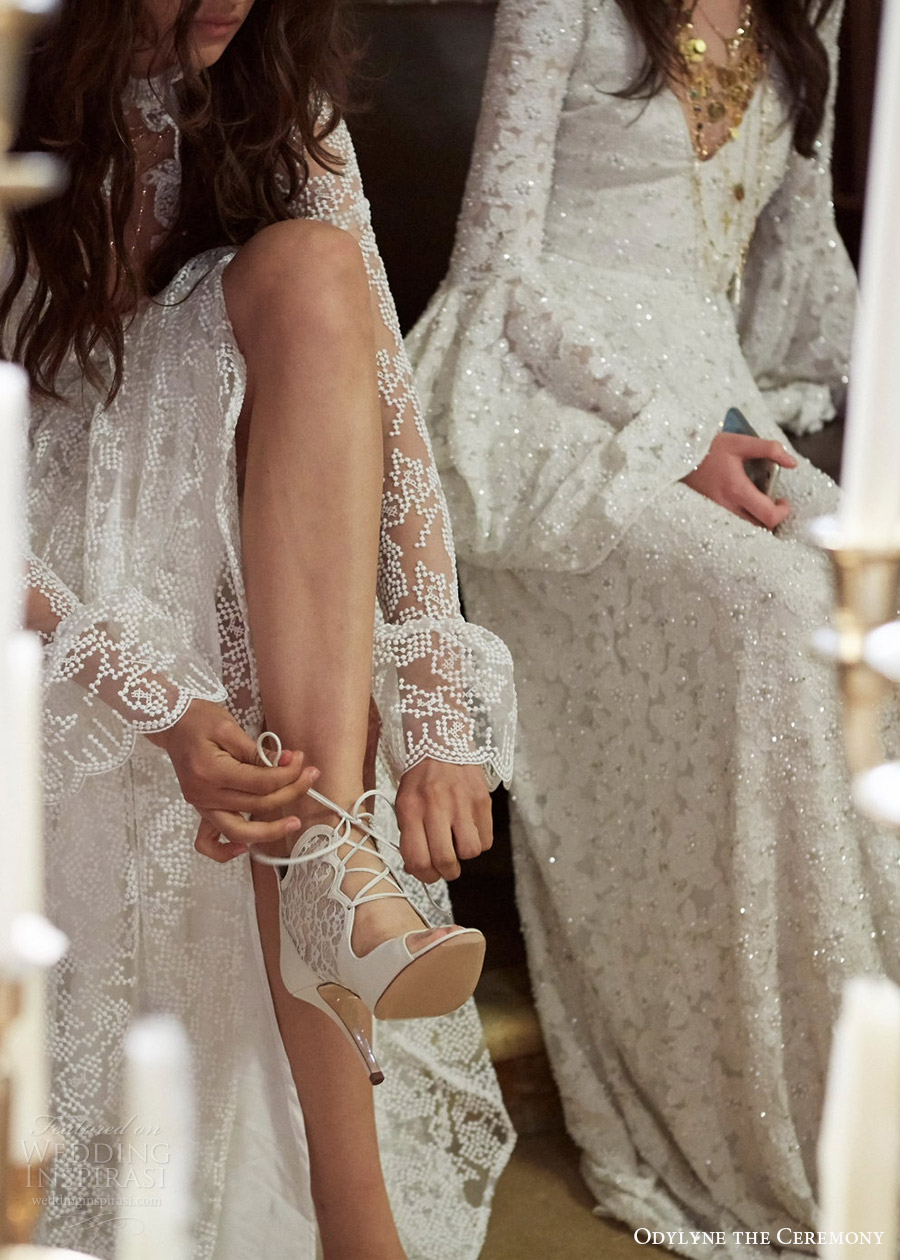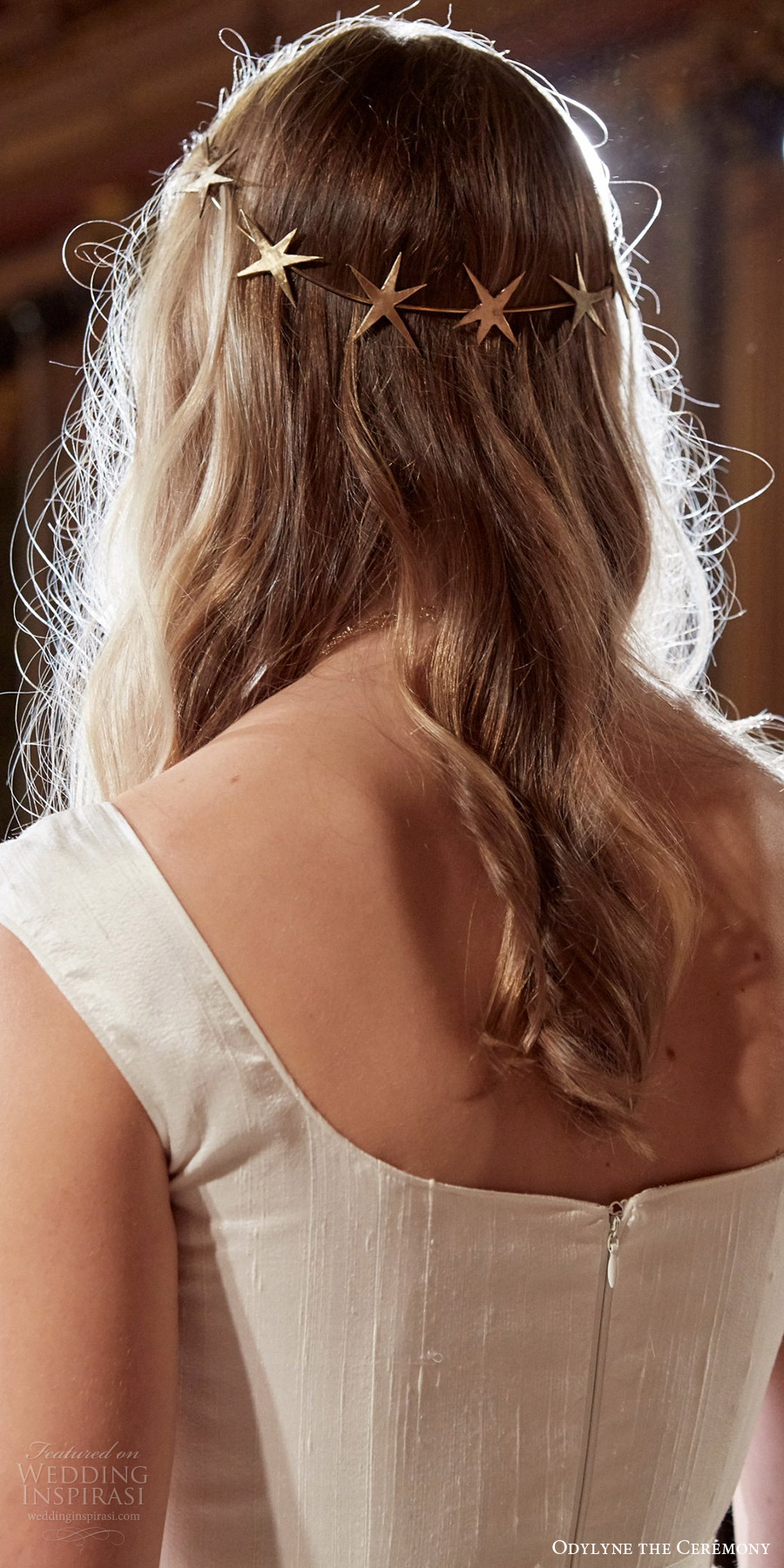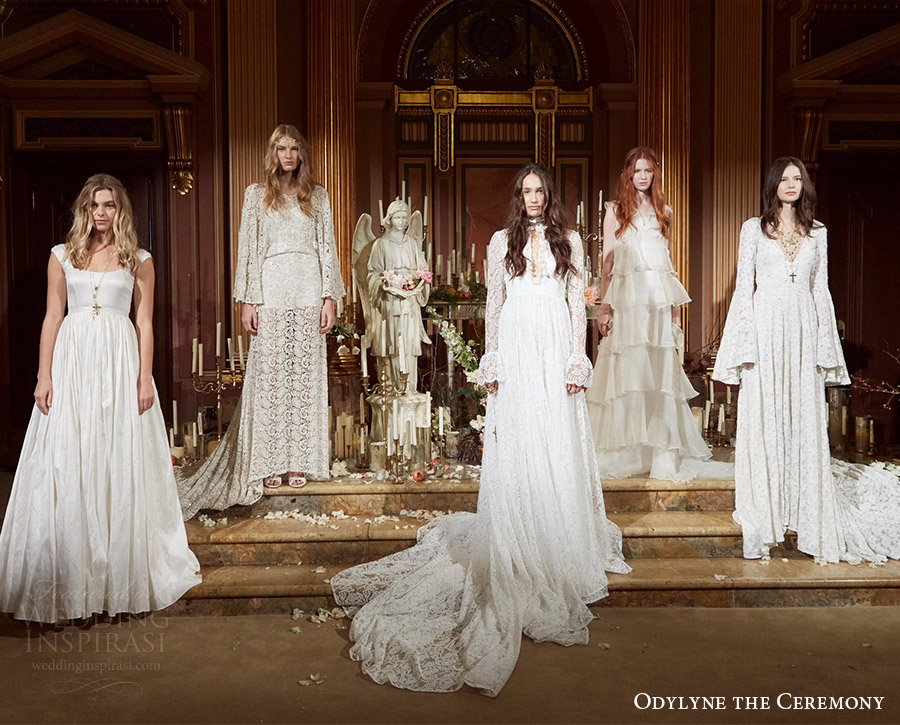 Photos courtesy of Odylyne the Ceremony. For details, visit Odylne the Ceremony.