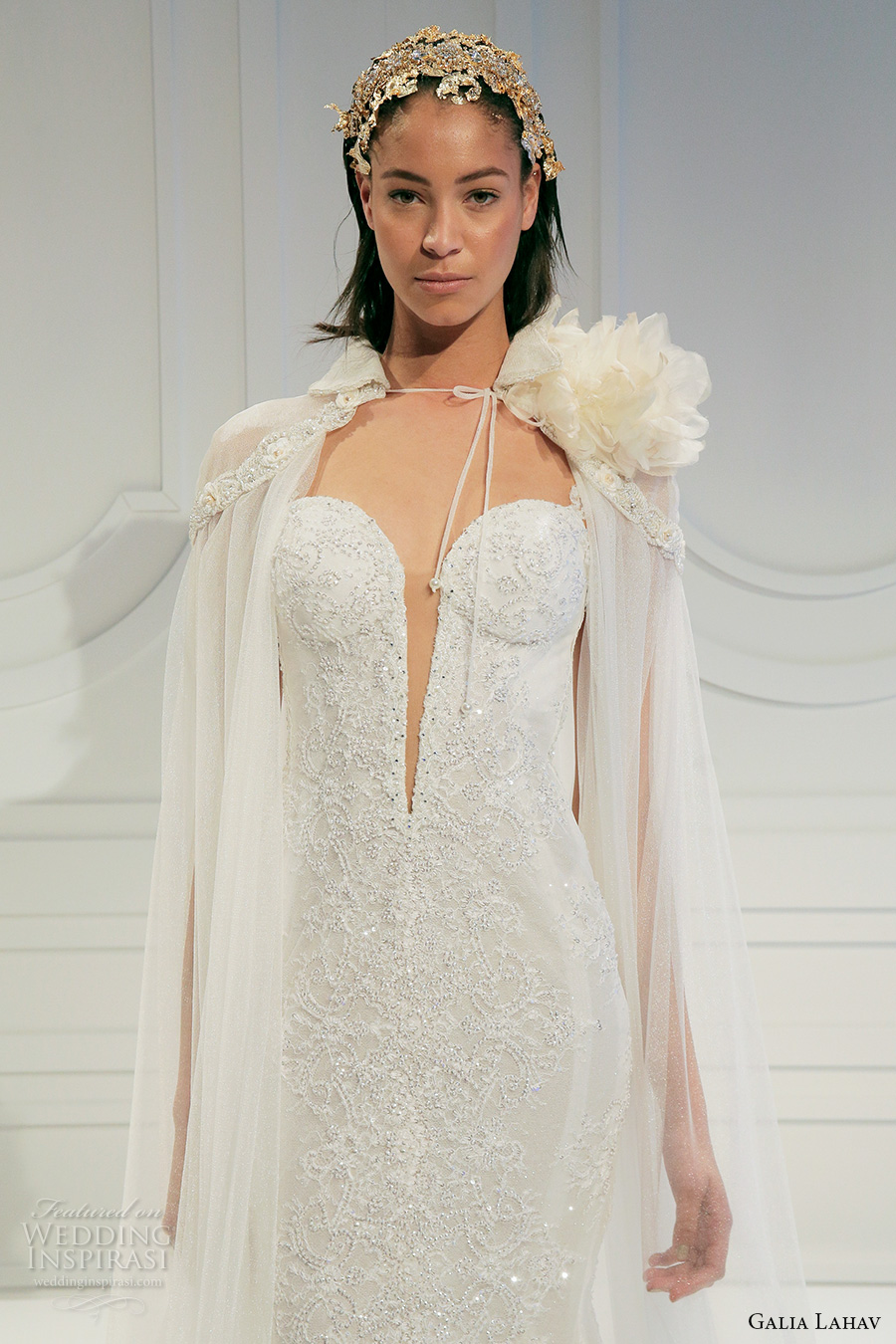 Thirteen "princesses" and "queens" weaved through an all-white living room. Their splendid regalia —  Galia Lahav's Spring 2017 couture wedding dresses — formed the highlight of this scene, mesmerizing the viewer with their shimmery lightness. "Le Secret Royal", Galia Lahav's latest couture bridal collection inspired by royal gardens, presents lavishly embellished gowns featuring silk tulle embroideries, Chantilly lace, blush shades and delicate petal appliques. This season, Galia Lahav invites you to believe in love and the magic within you:
"To believe in love is the motto for the new Galia Lahav collection. You will find what you are looking for if you choose to see beyond your set boundaries. Le Secret Royal expresses deep love for couture through our extravagant silhouettes, floral design elements and glamorous shades of pink. Inspired by the royals, their essence and poise, Galia advanced her designs to something unfamiliar yet extraordinary. The sophisticated floral arrangements along the body of the gowns are made to replicate the captivating sense of strolling through royal flower gardens. With this collection Galia wants you to believe in love and you will find your magic. You are a Queen."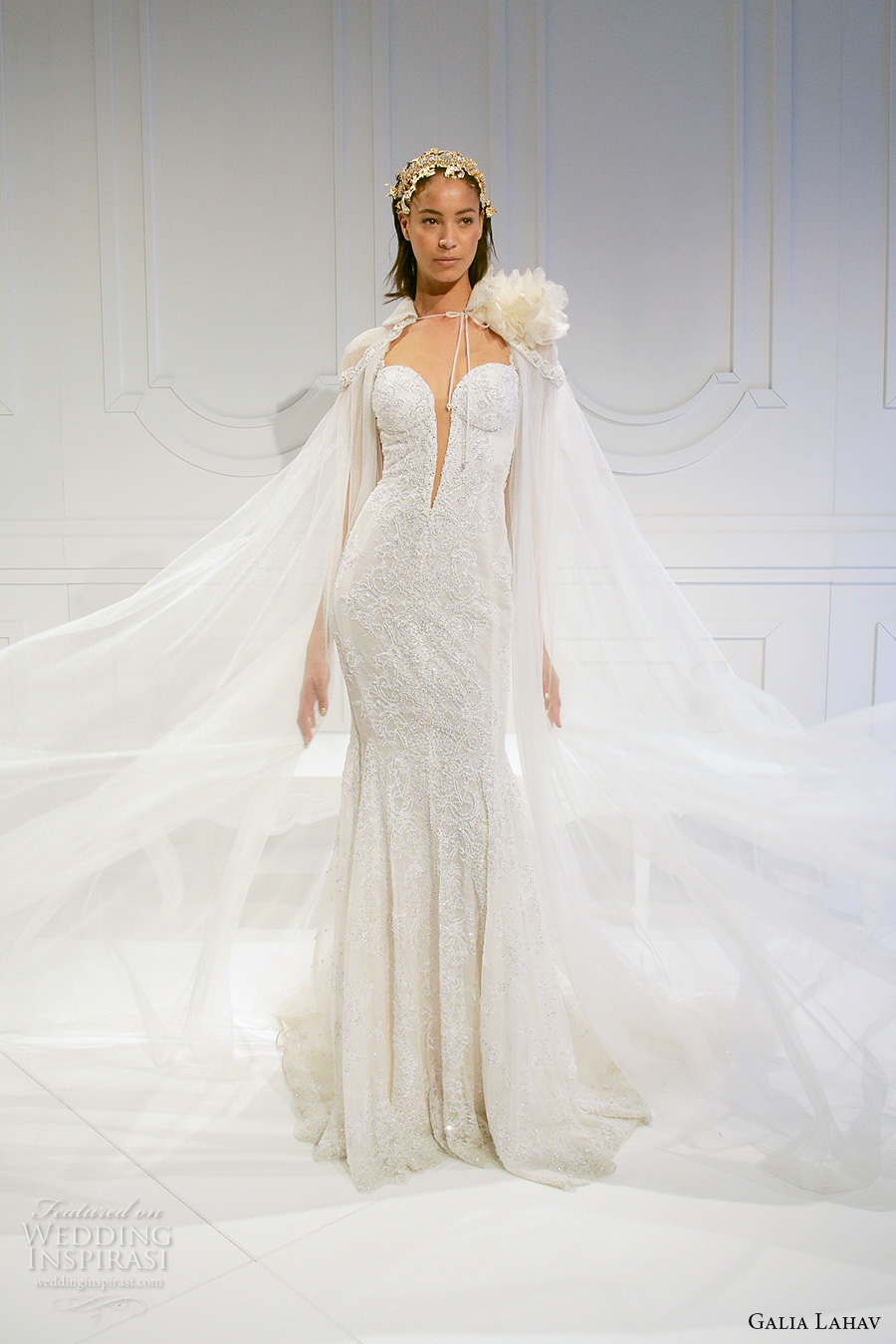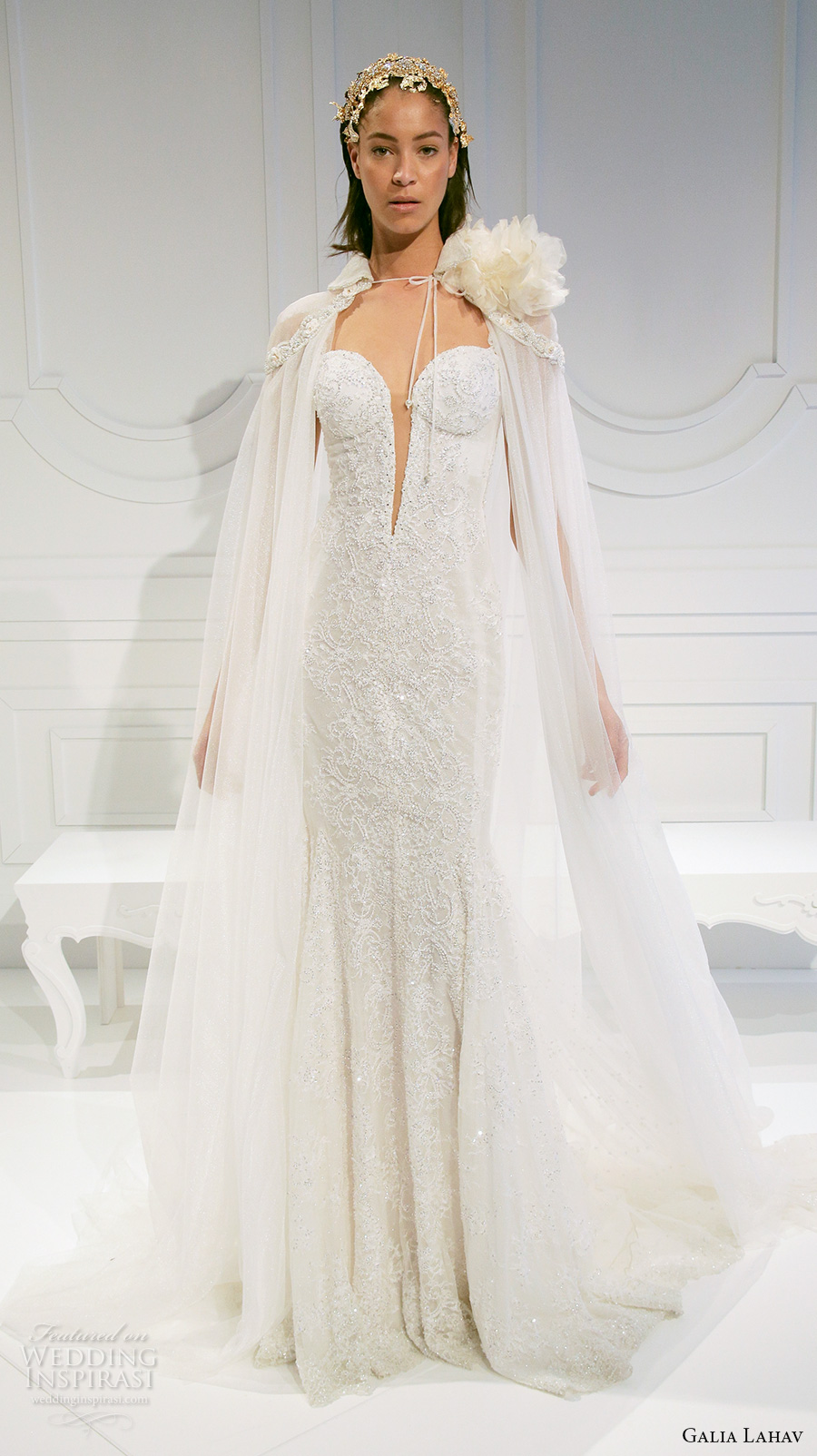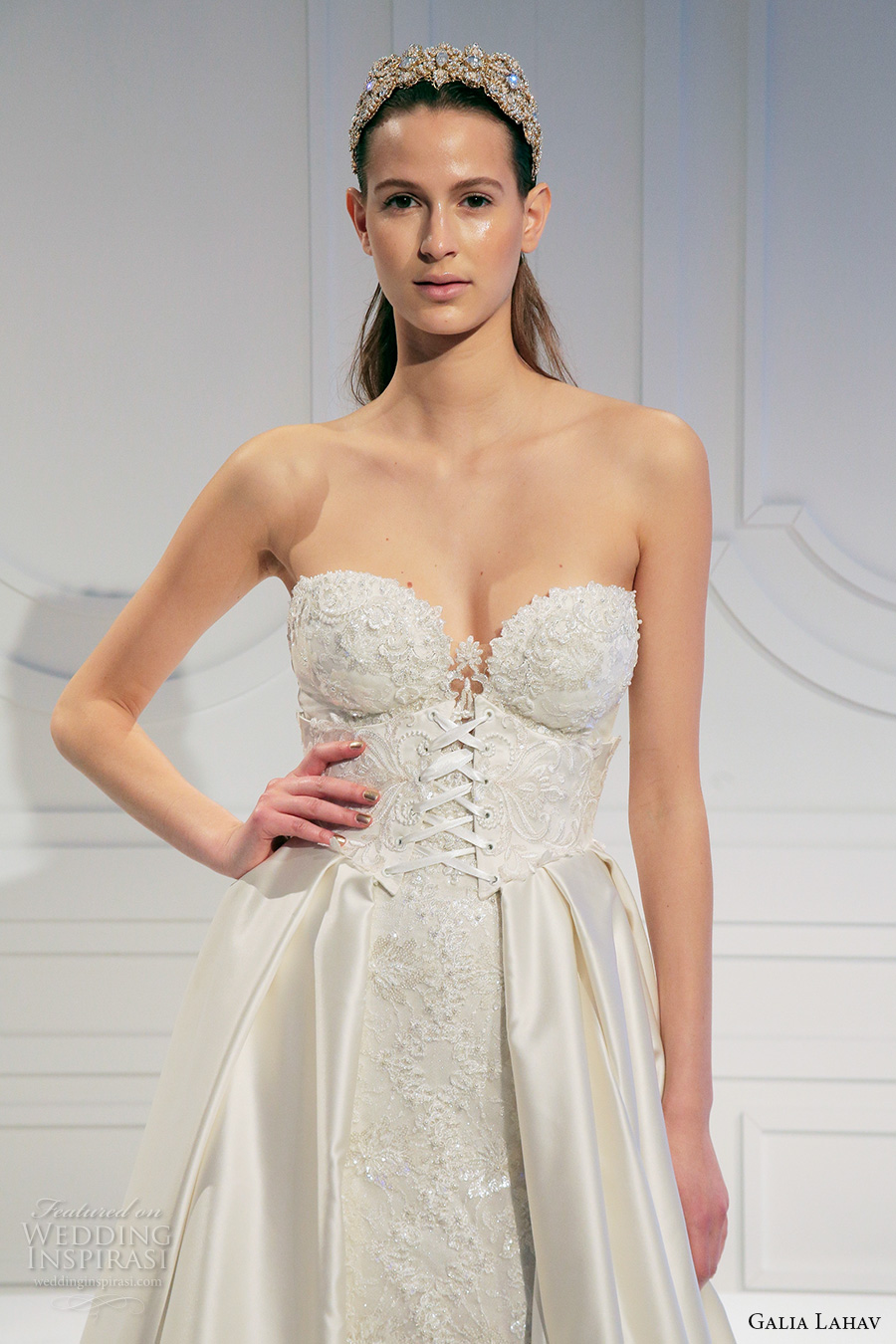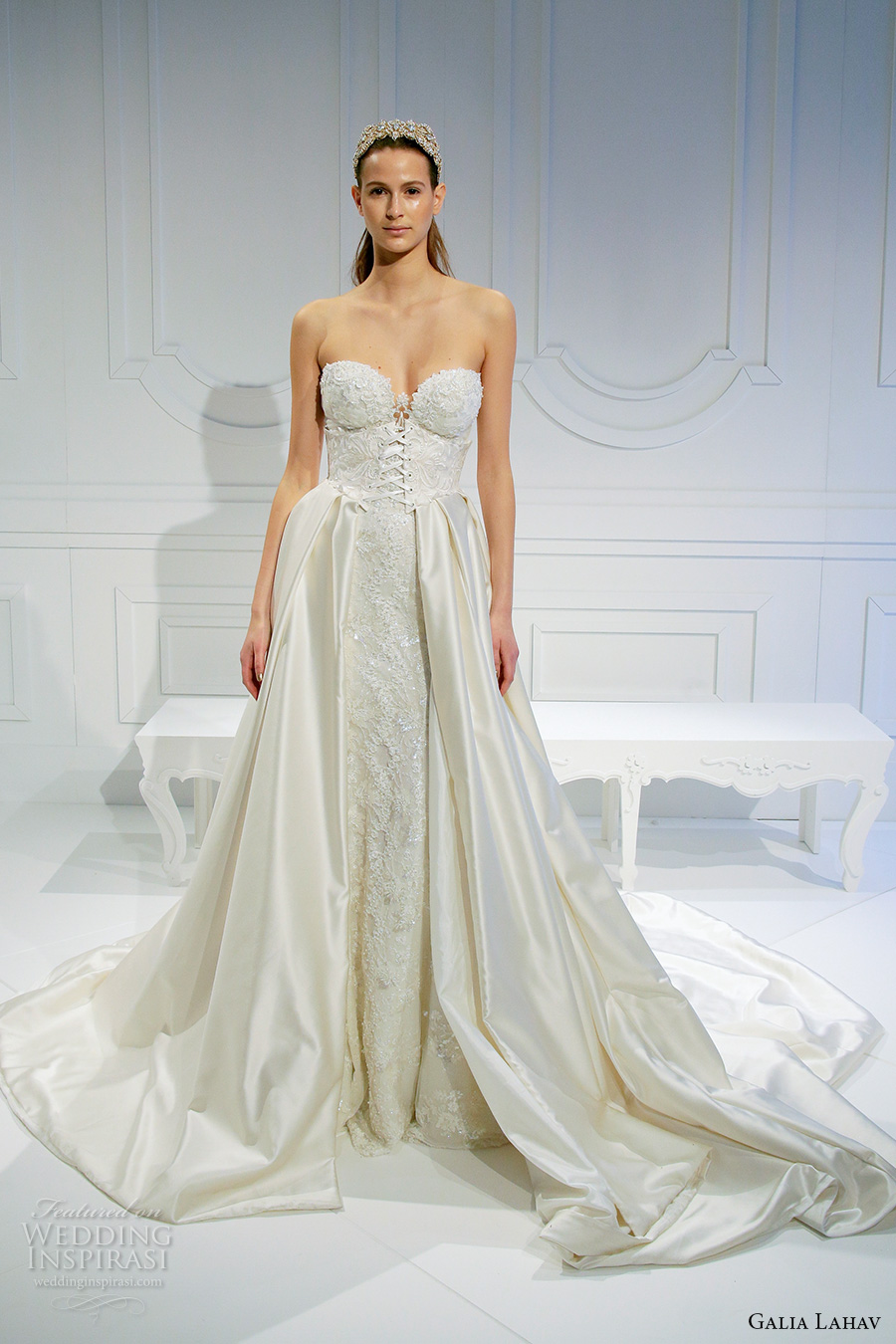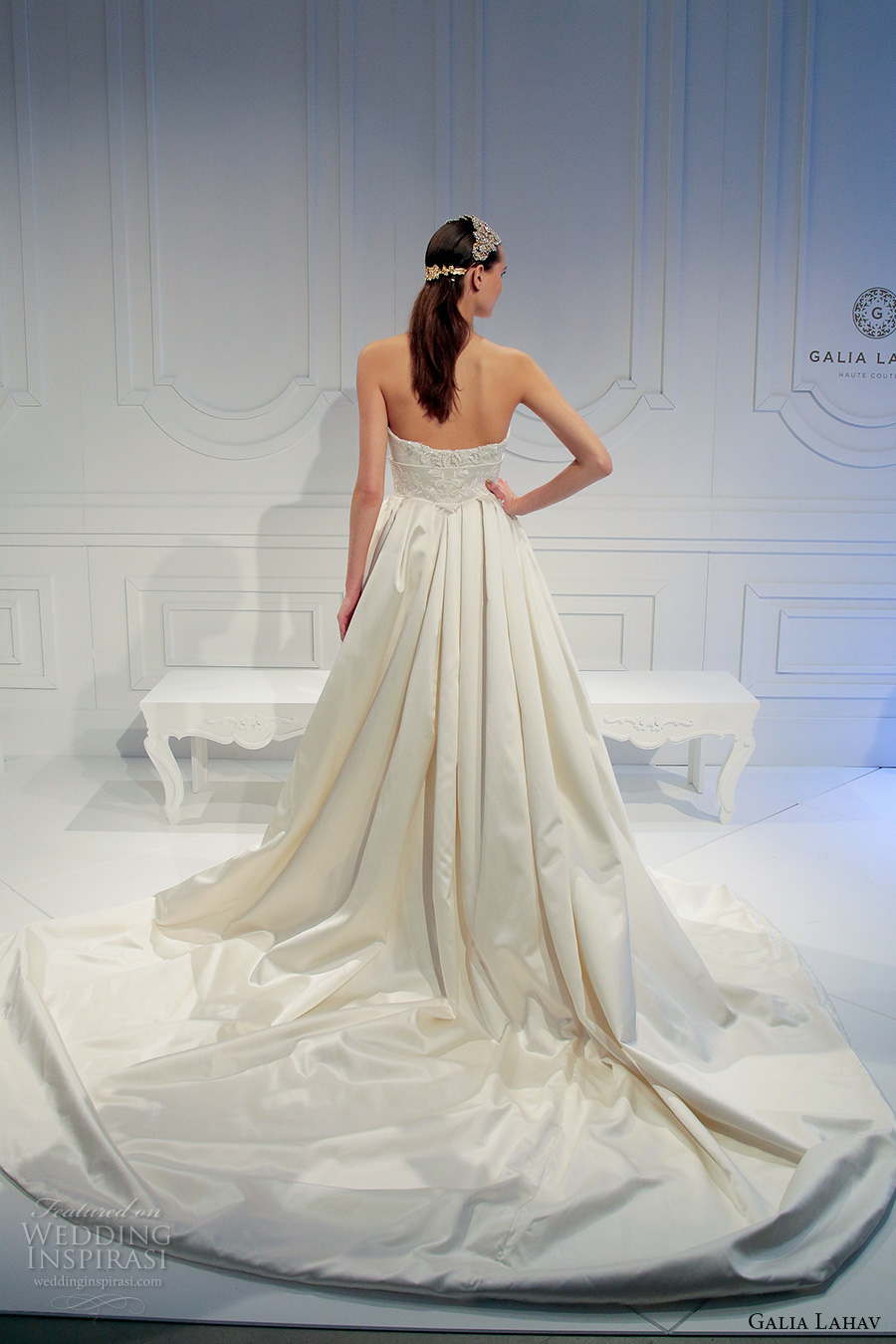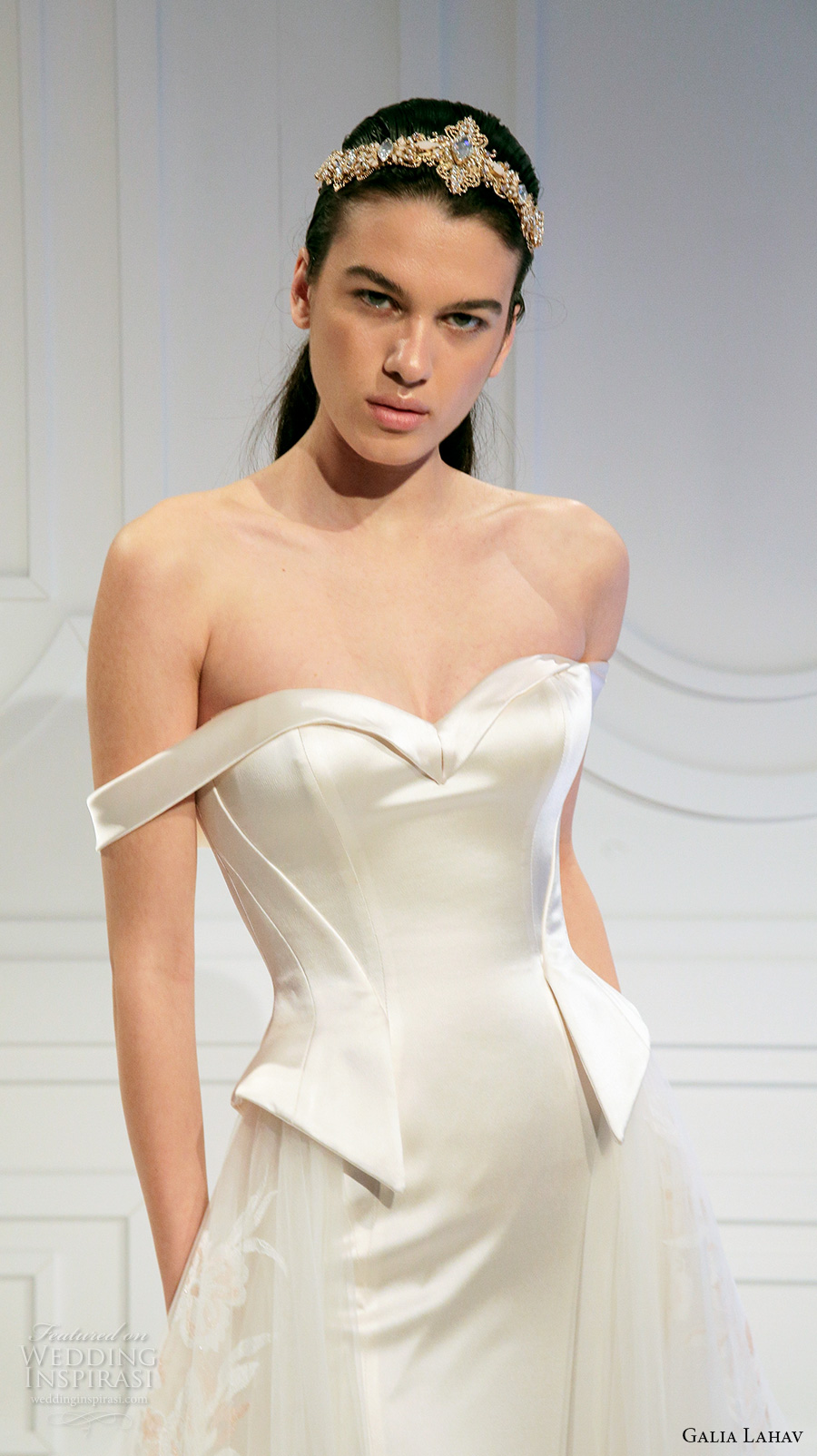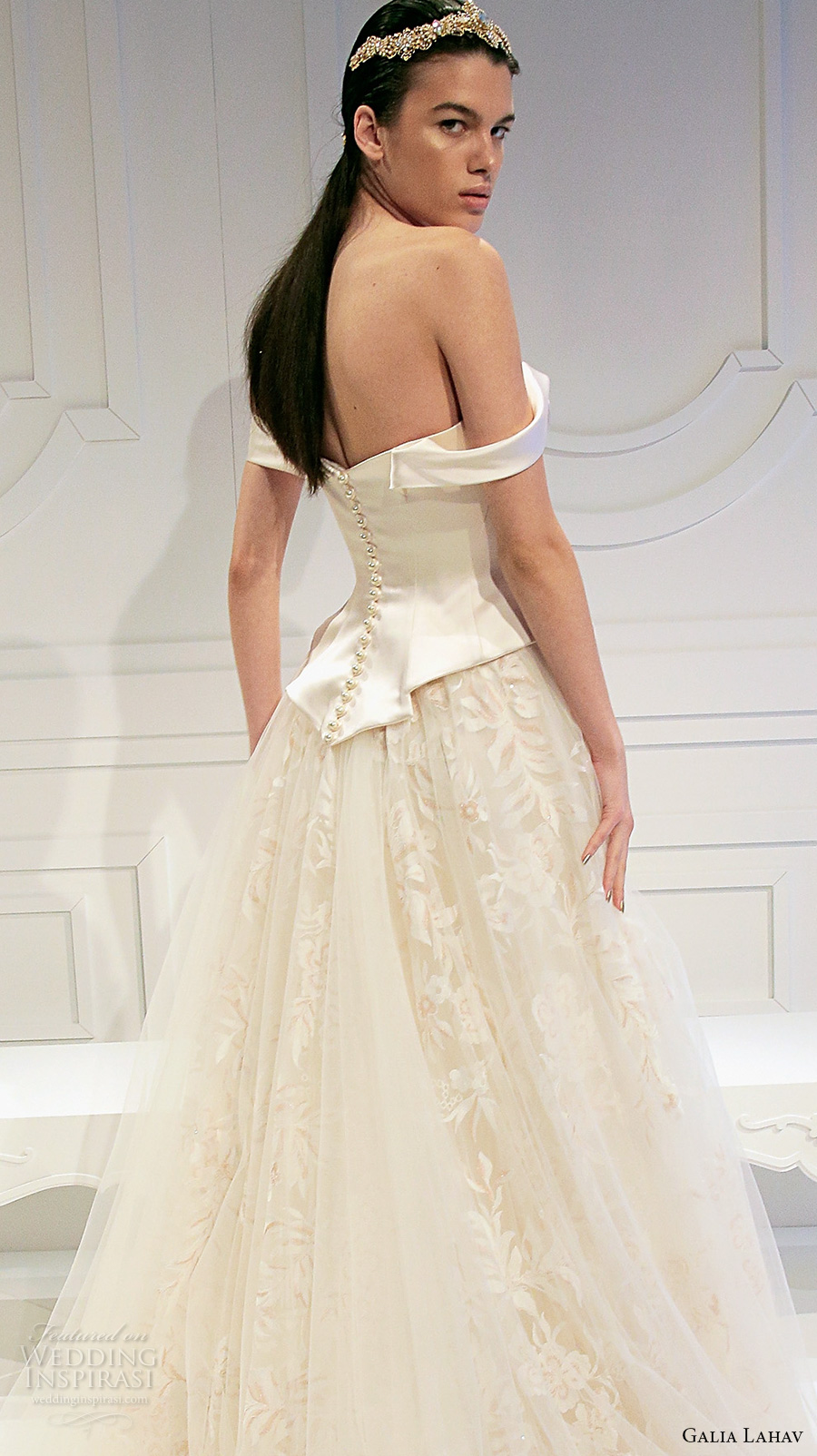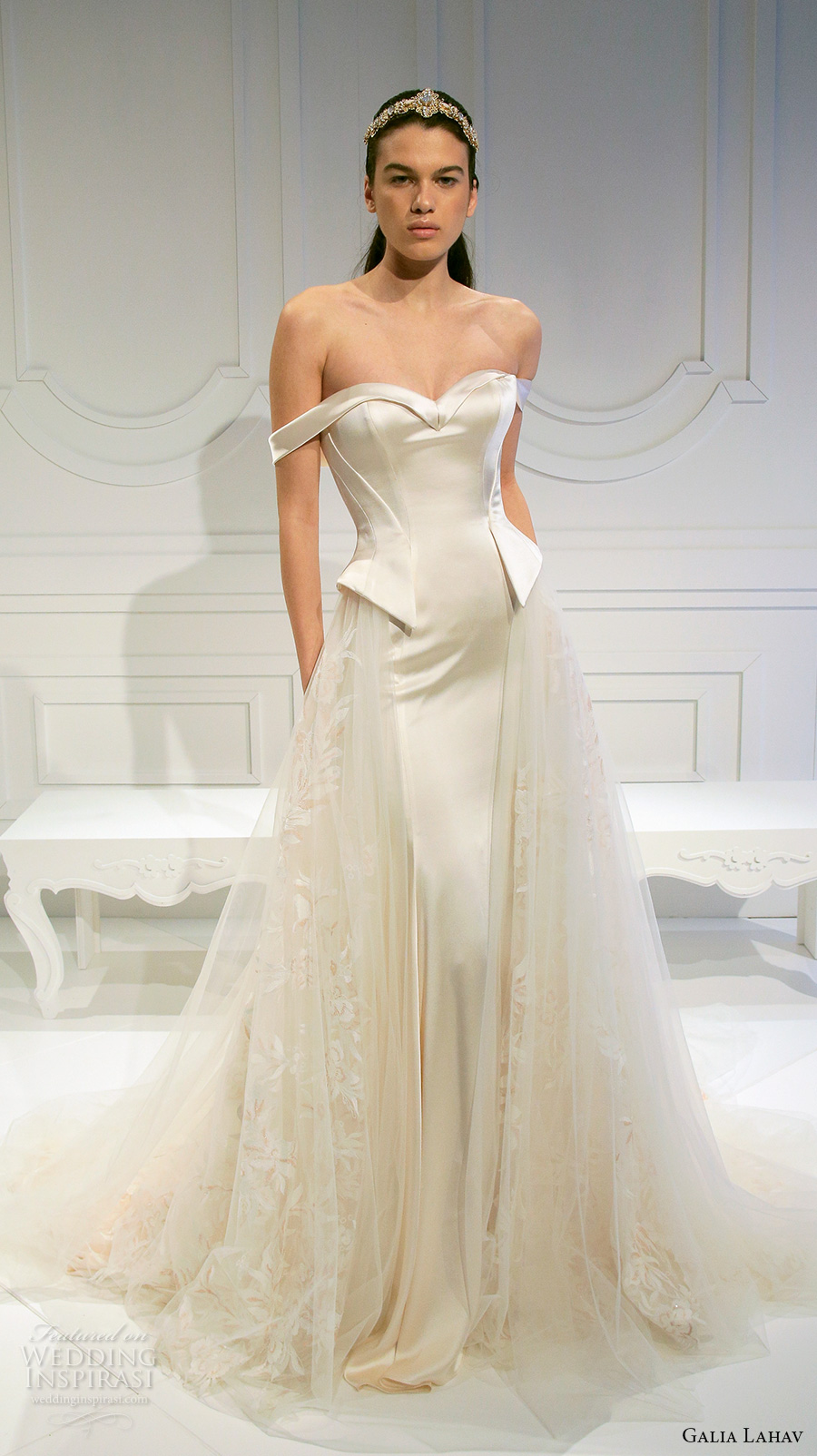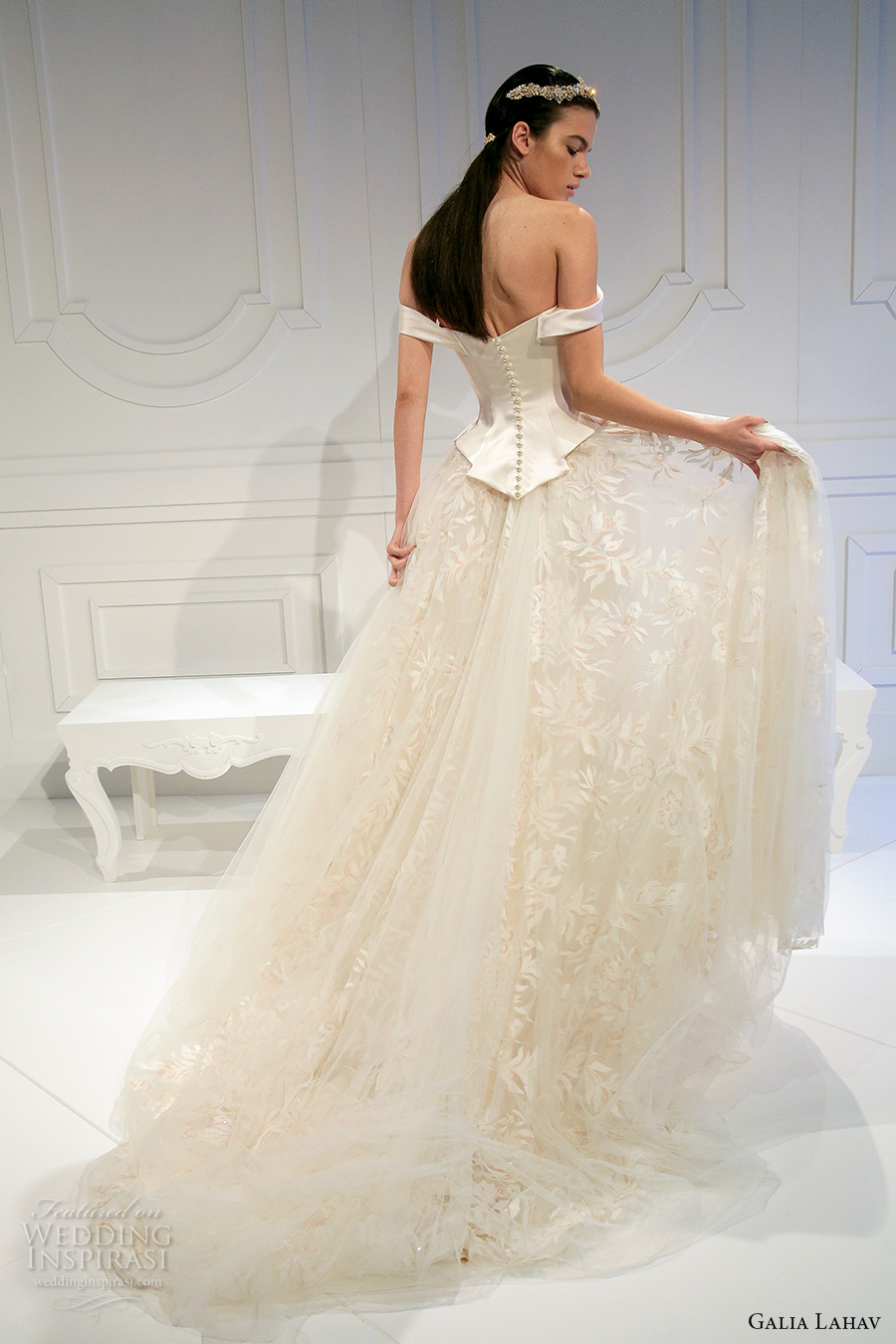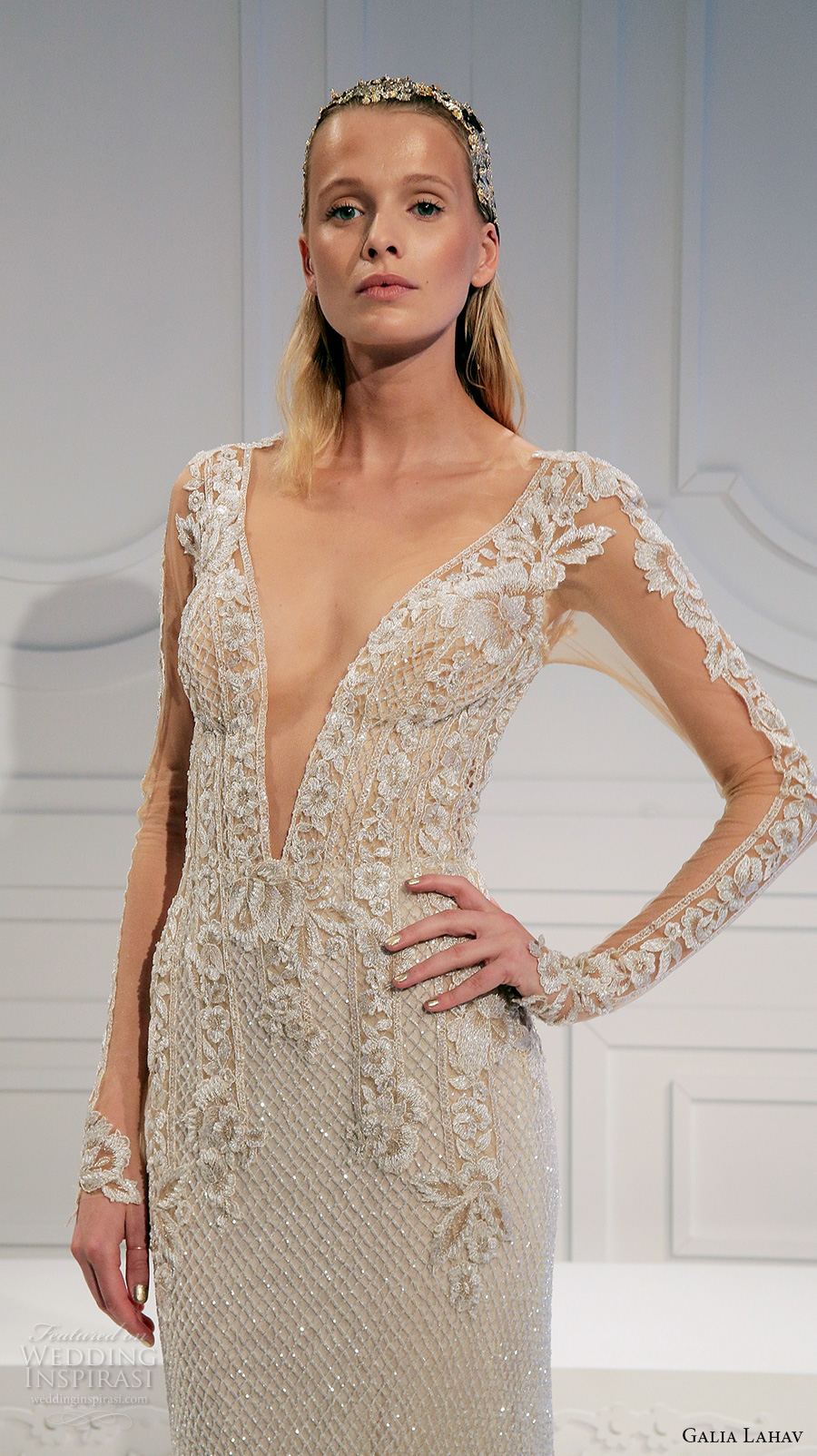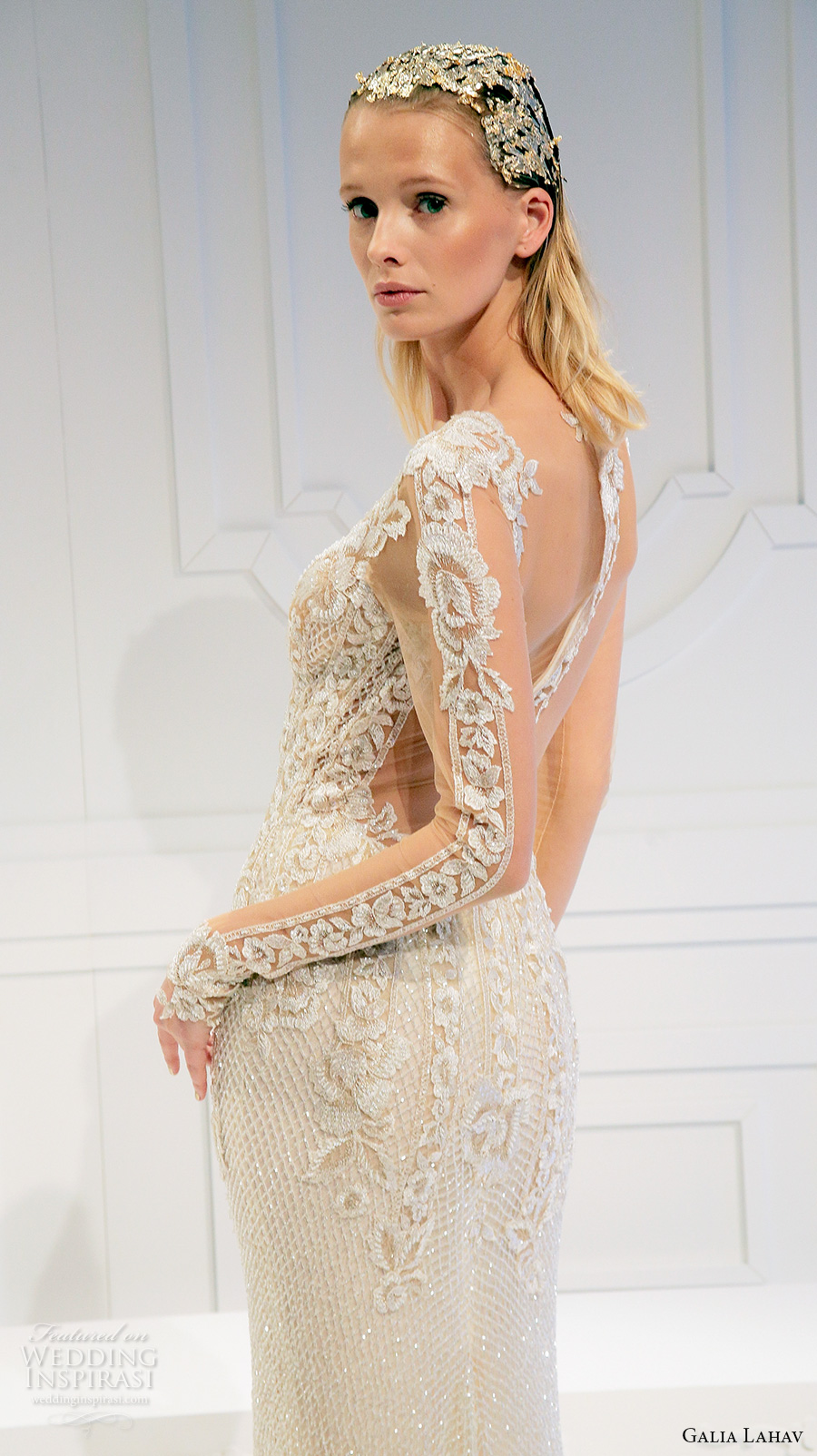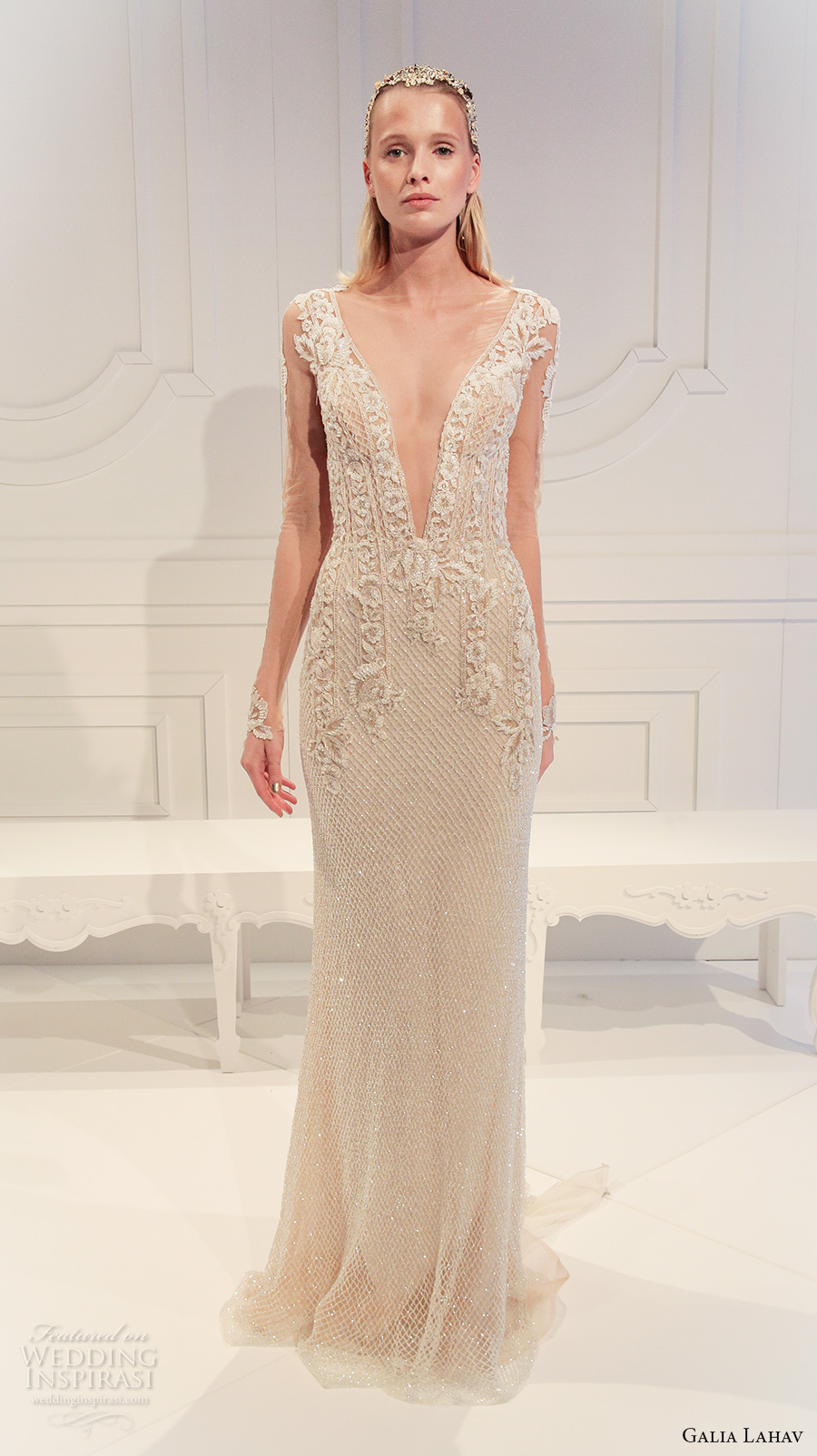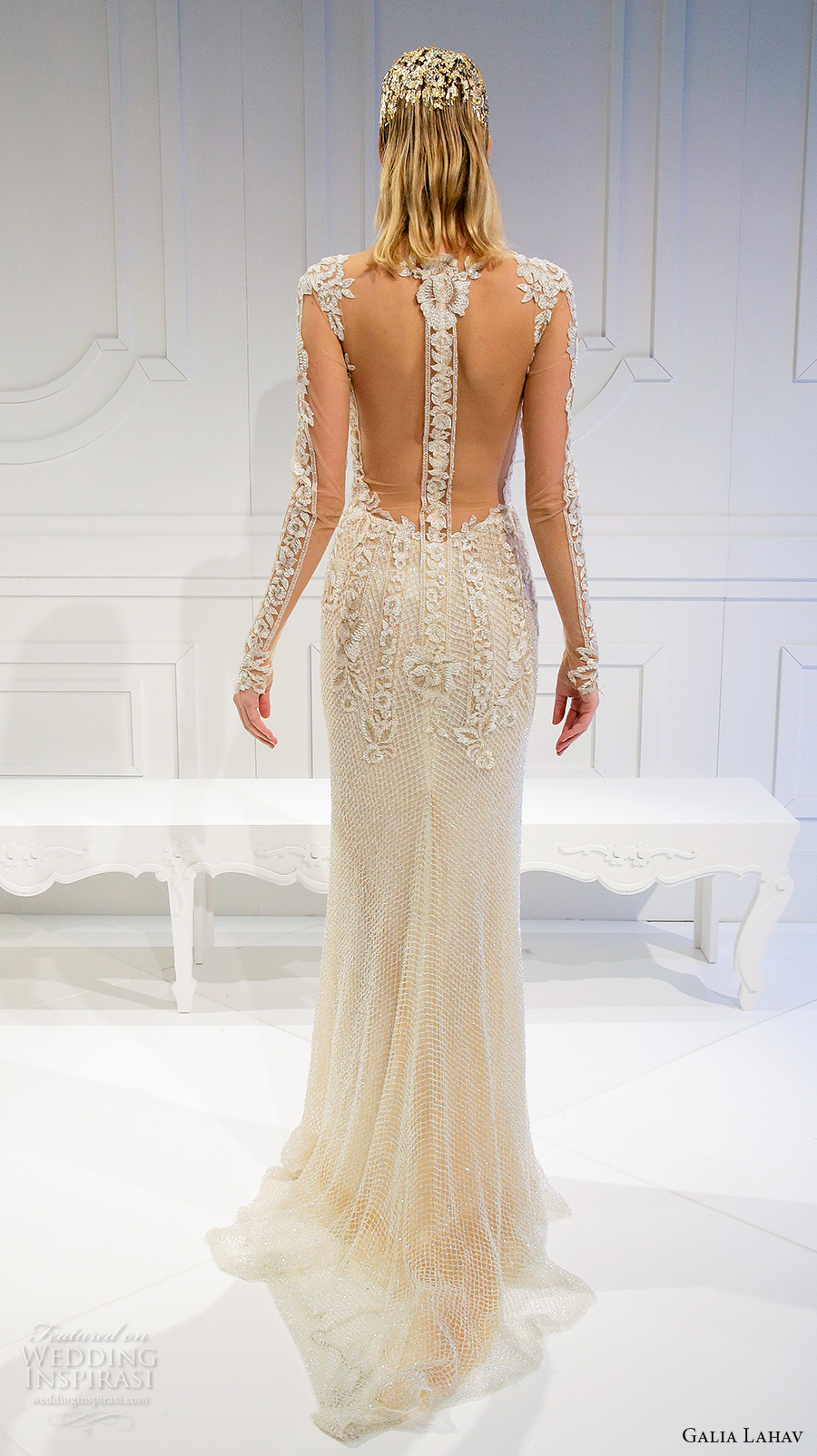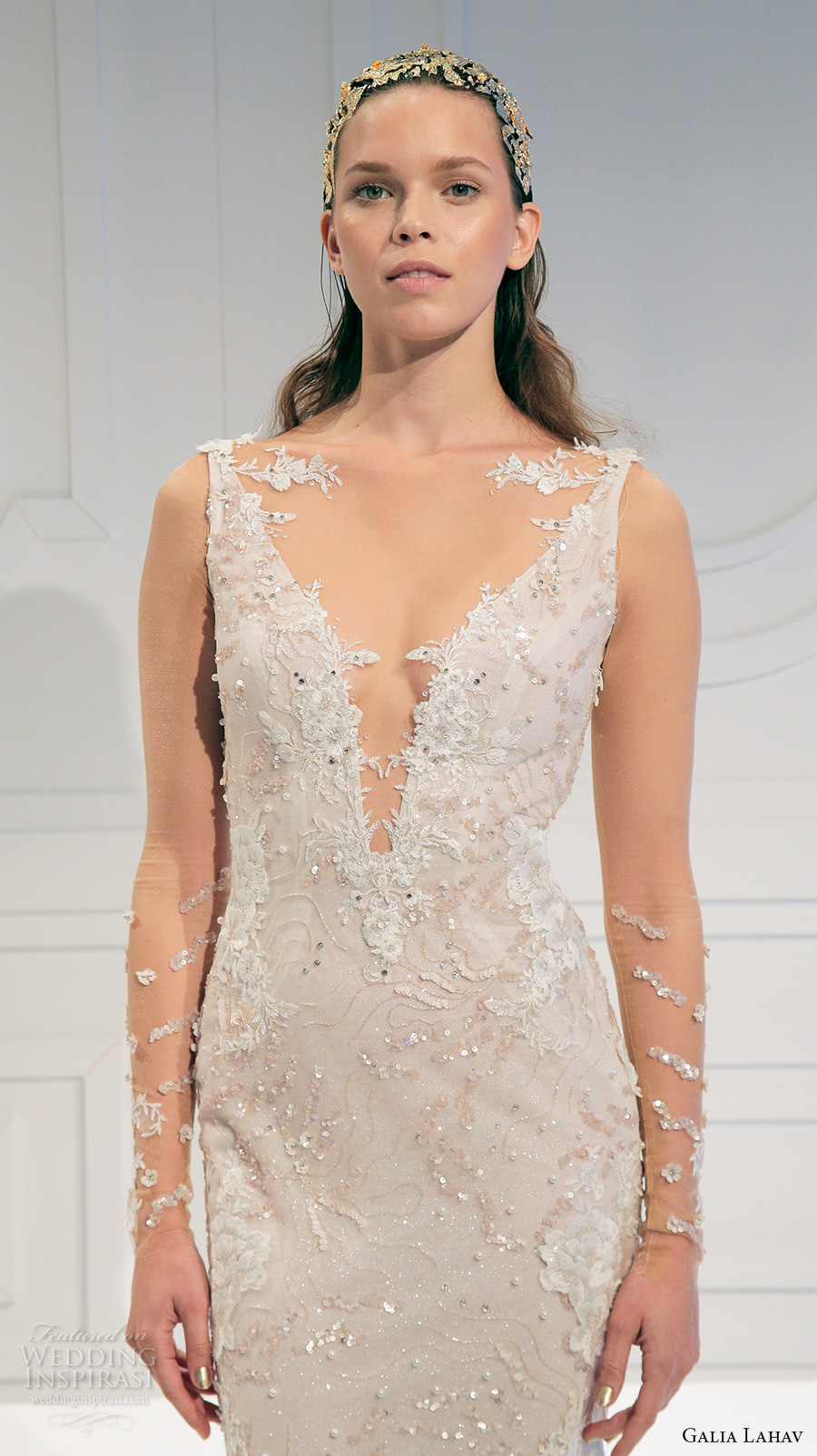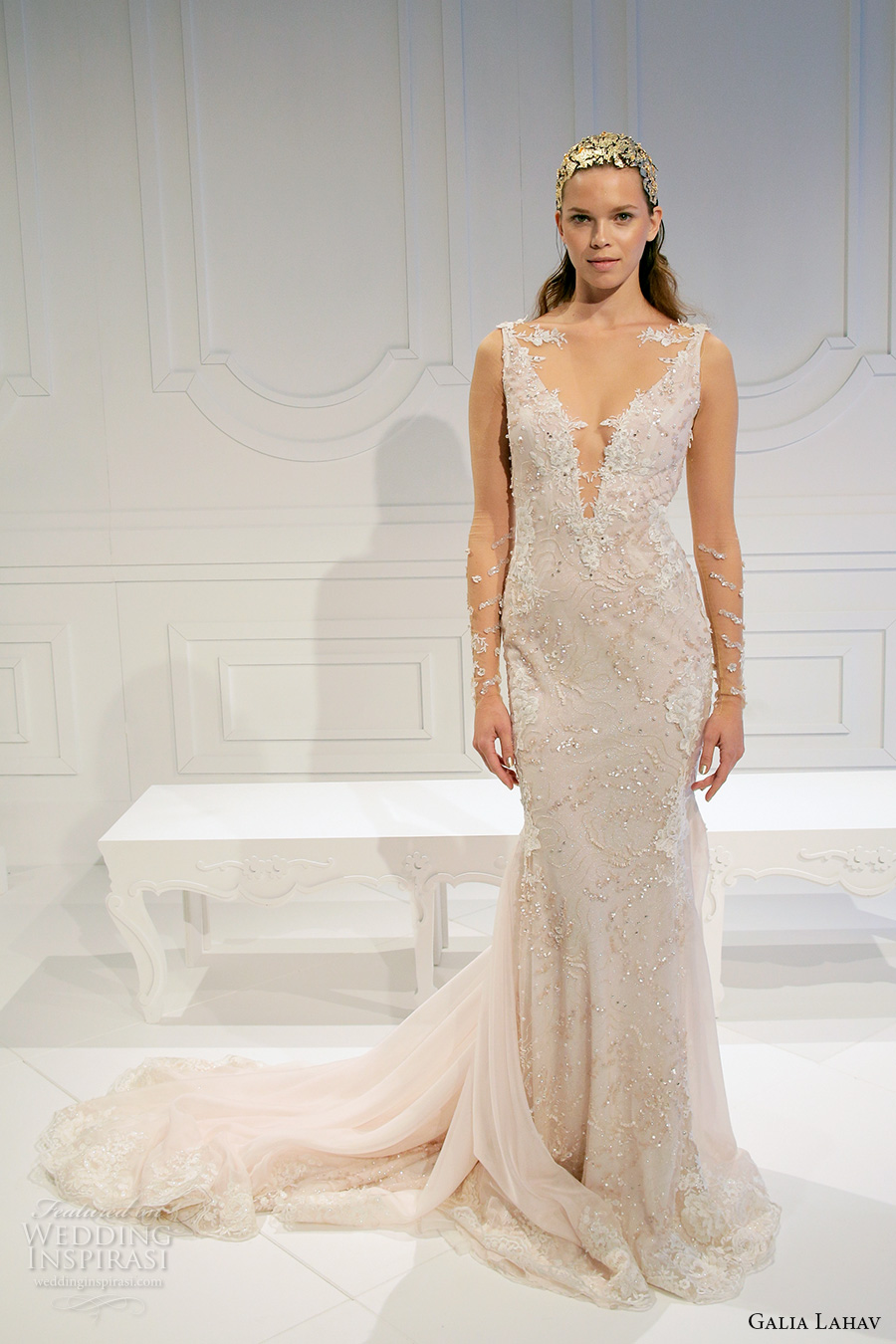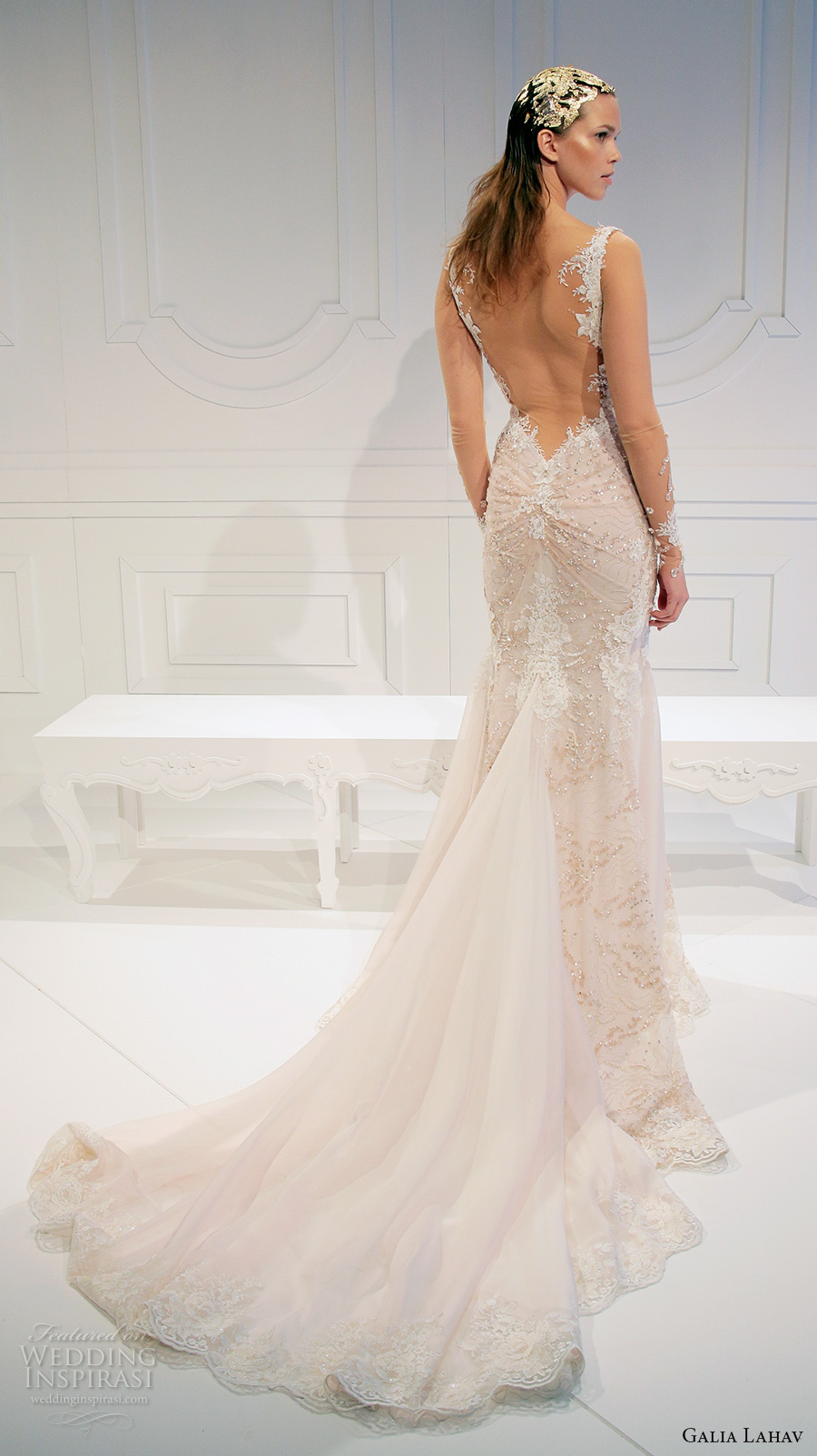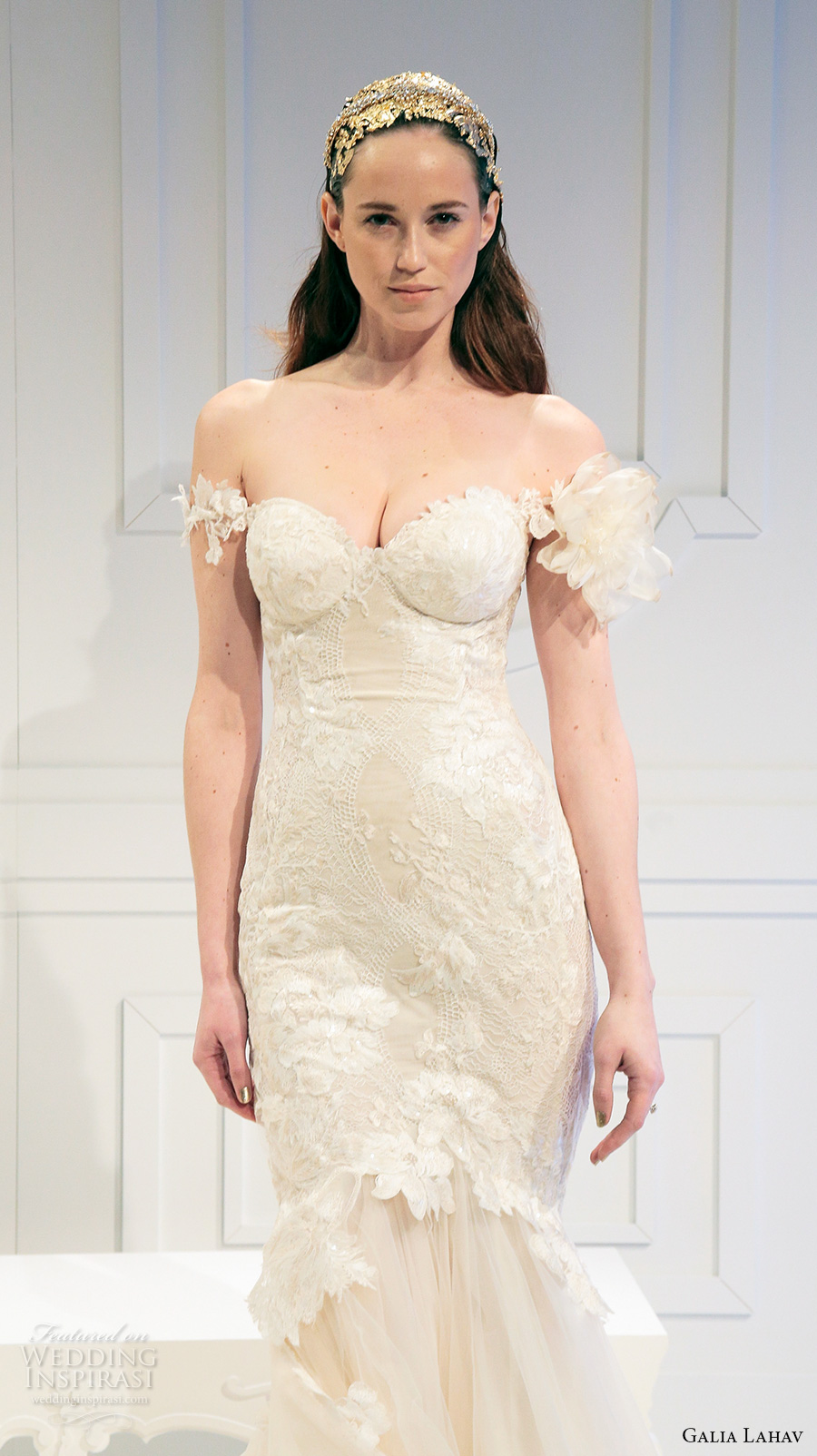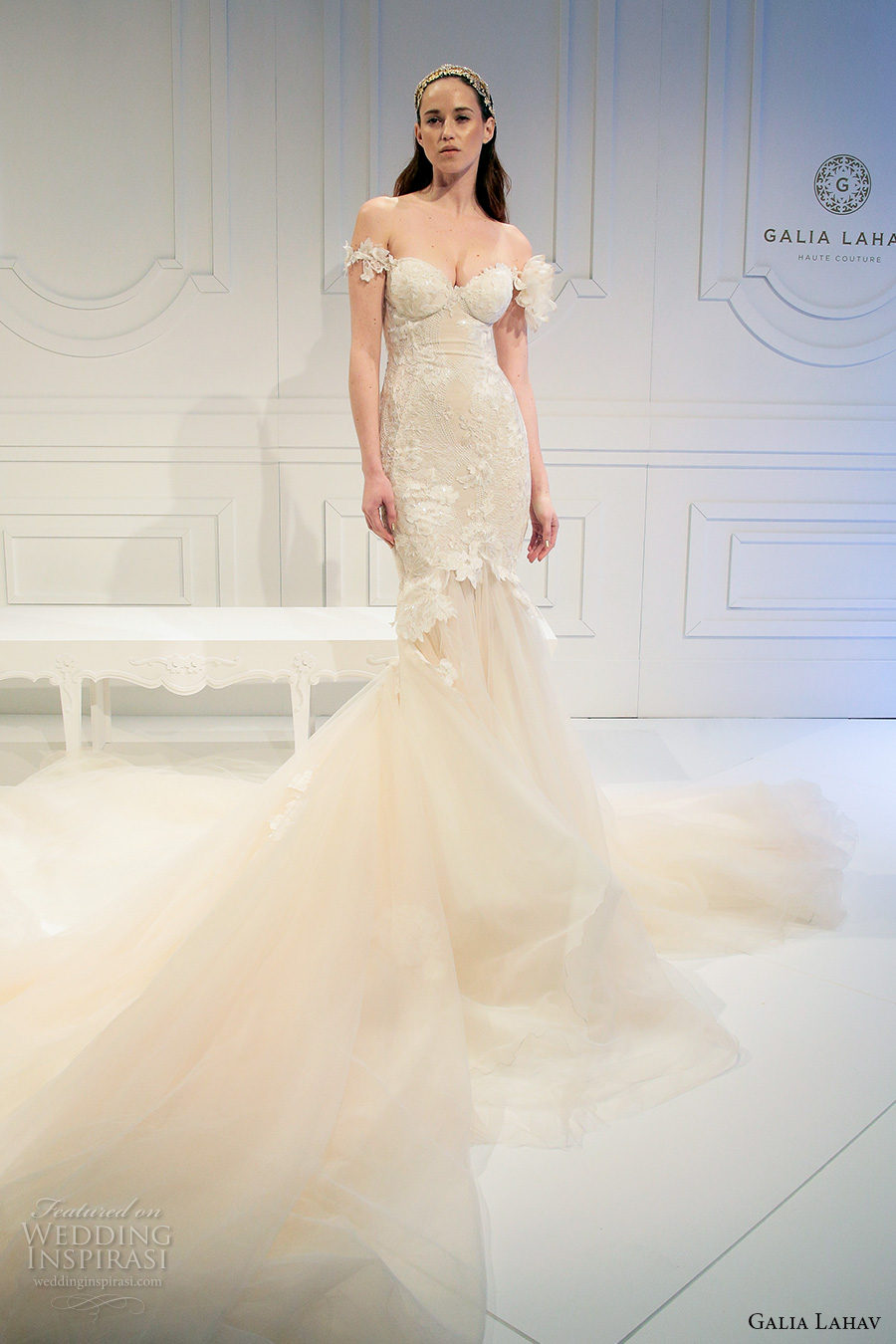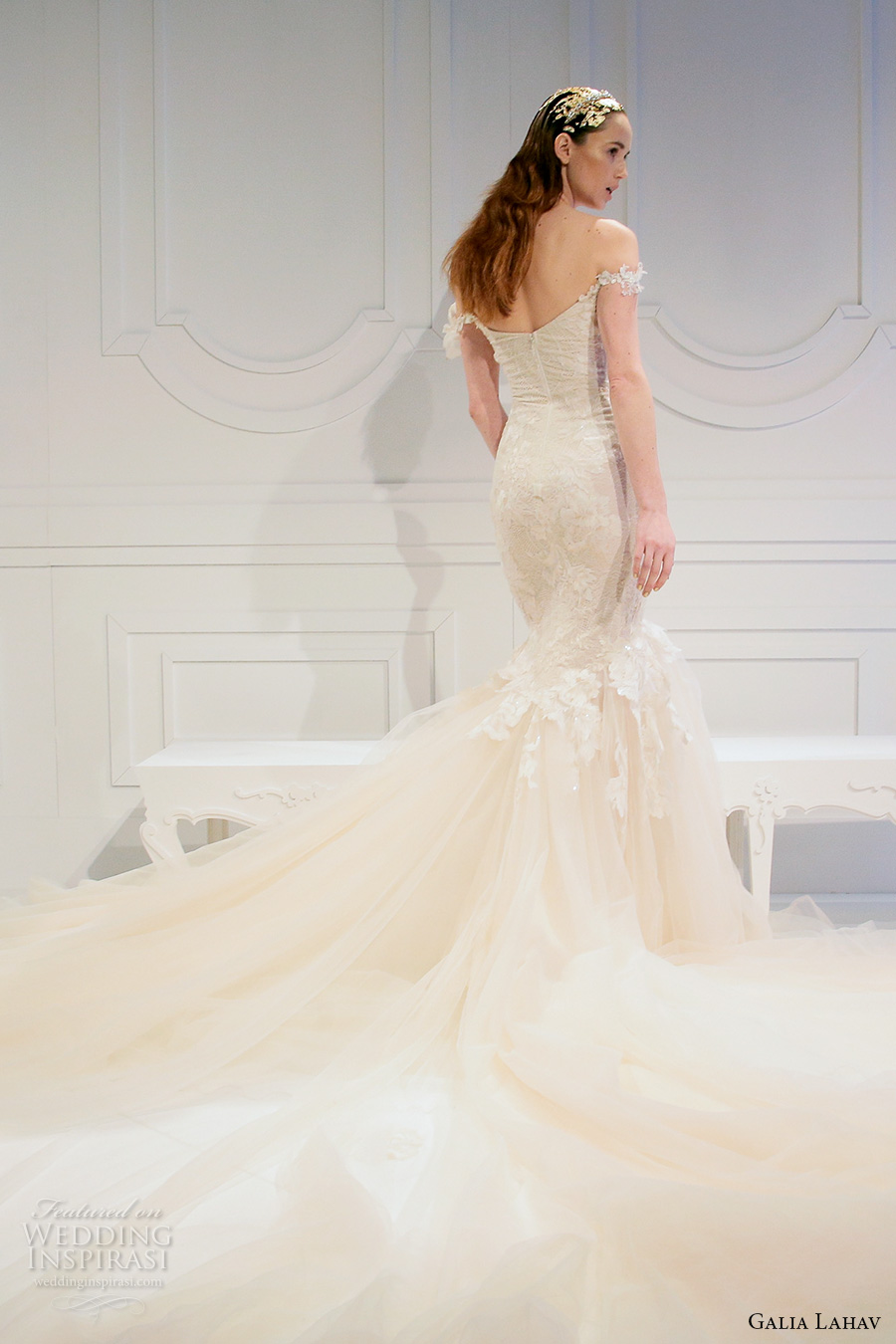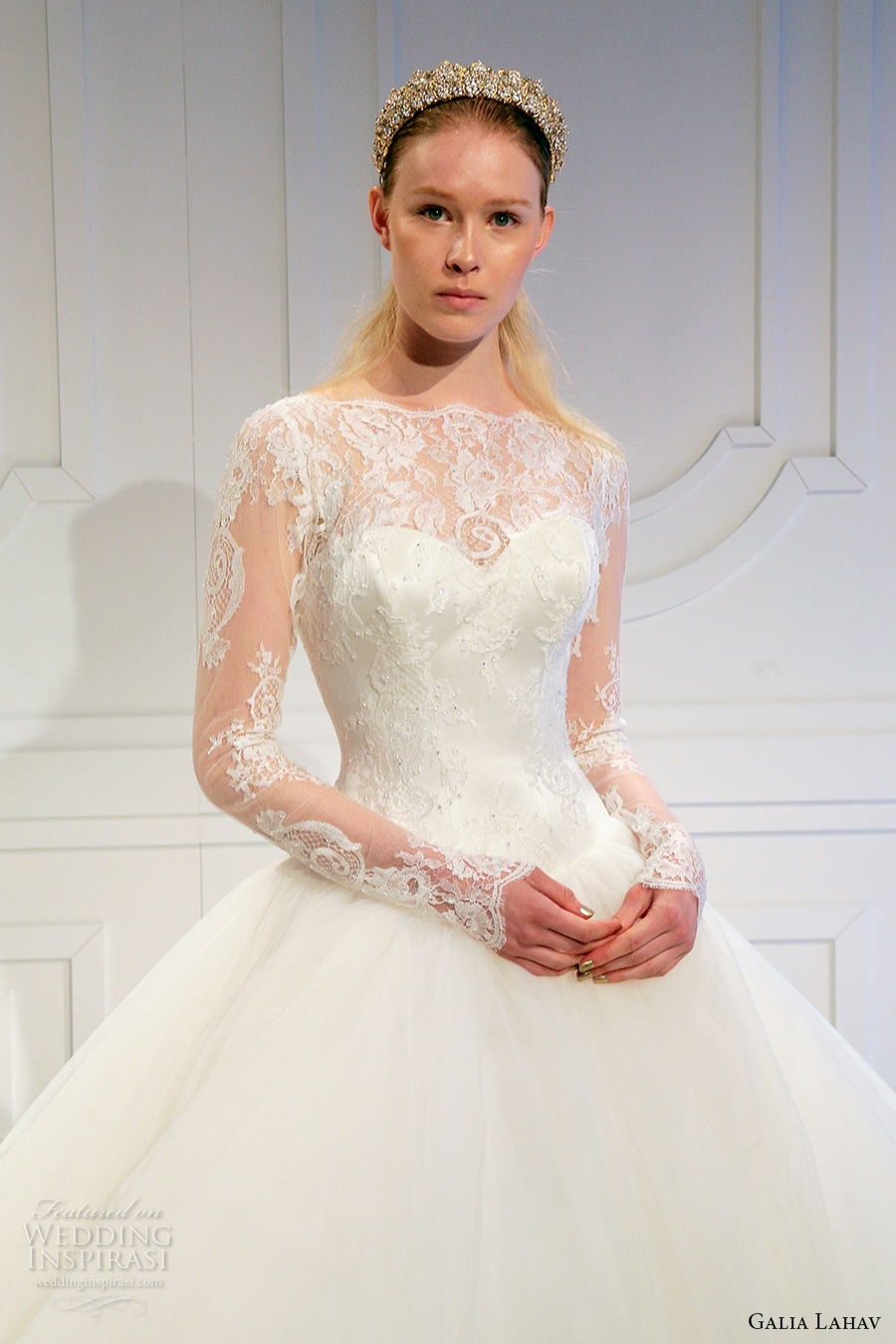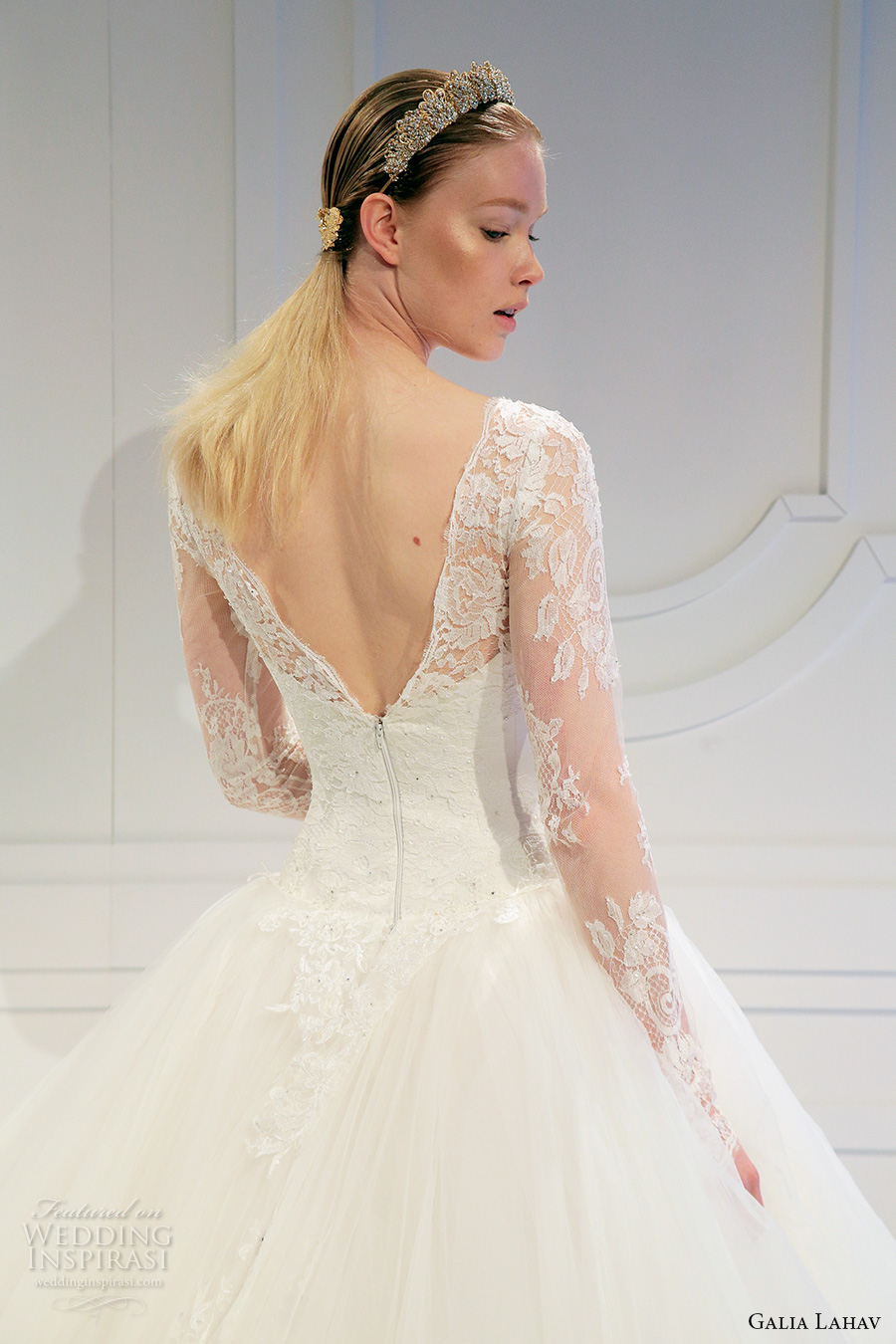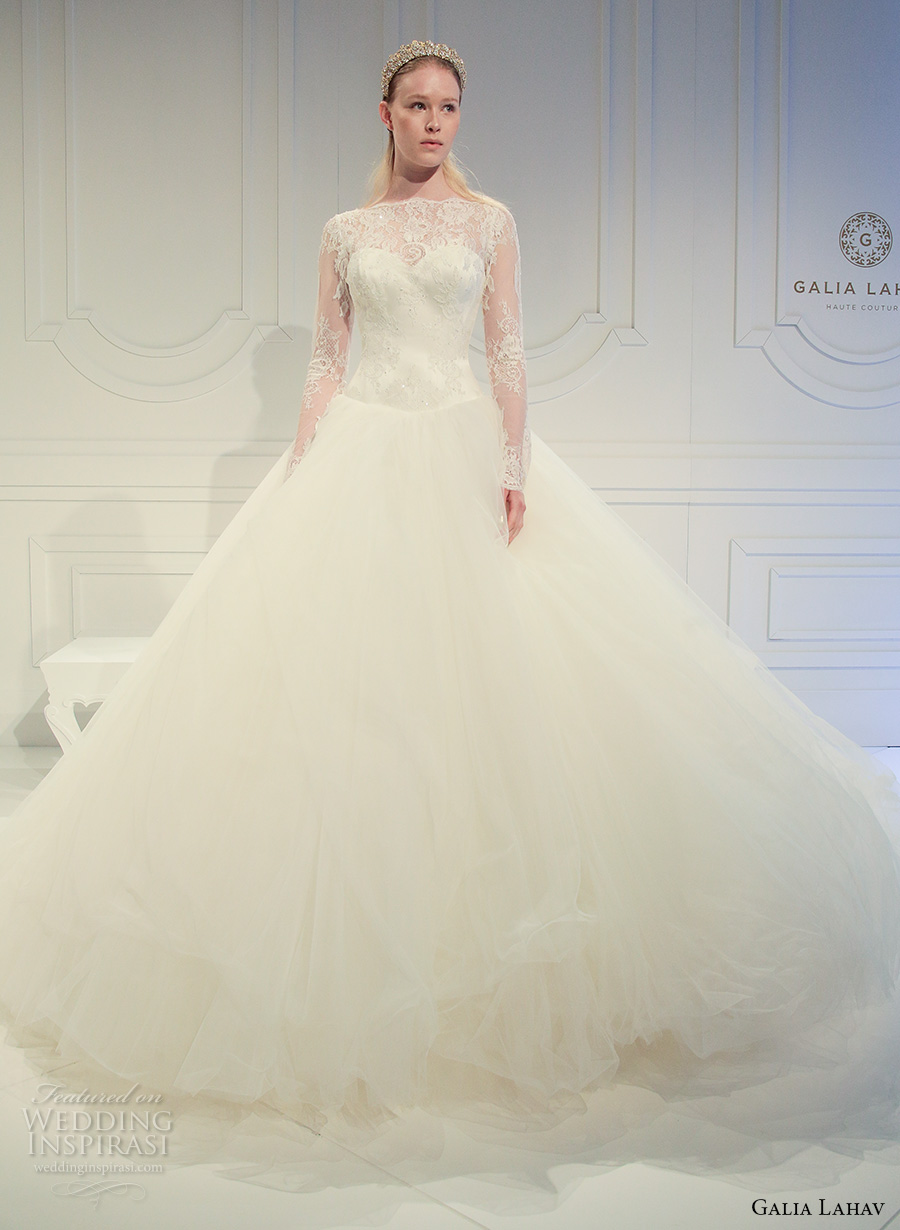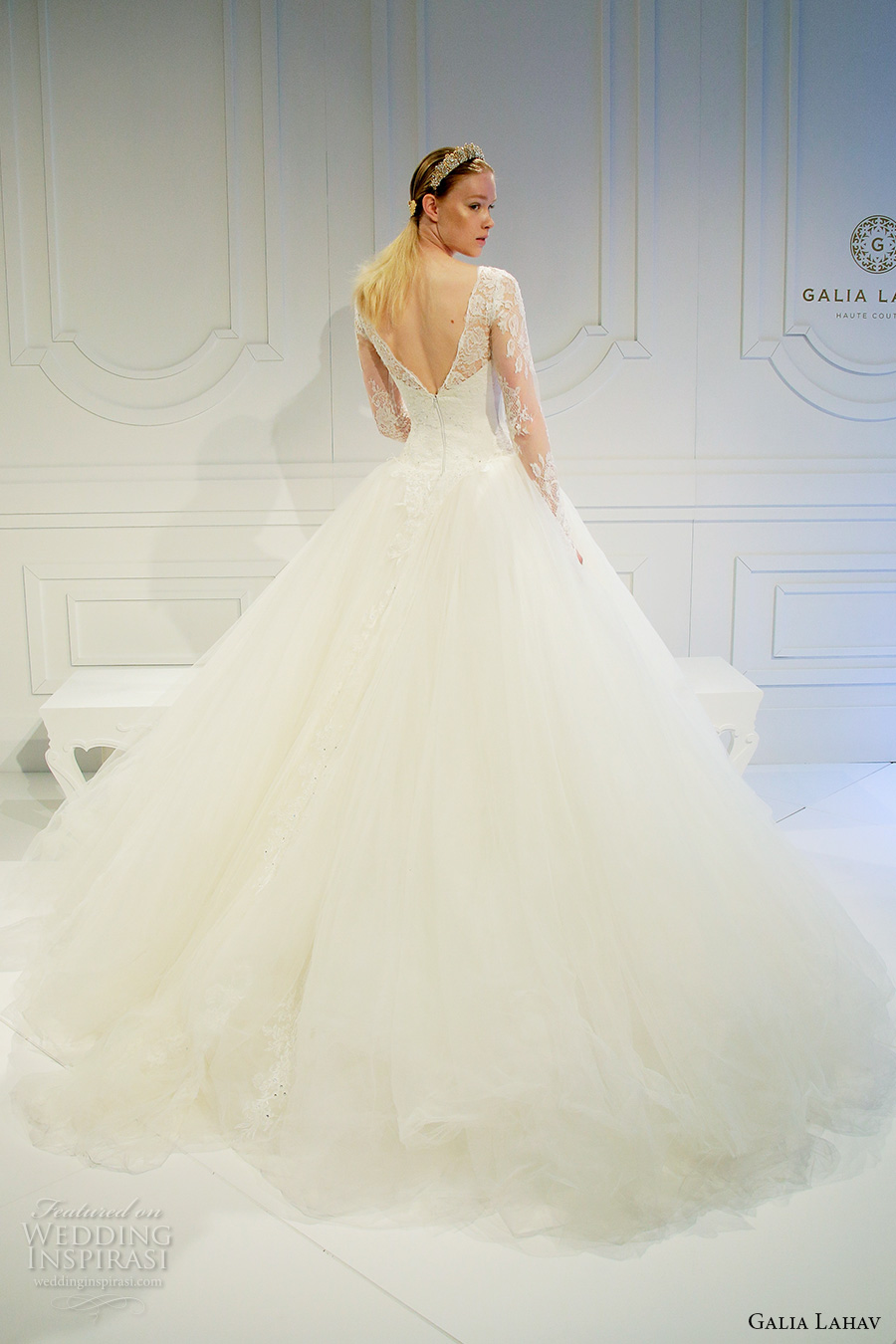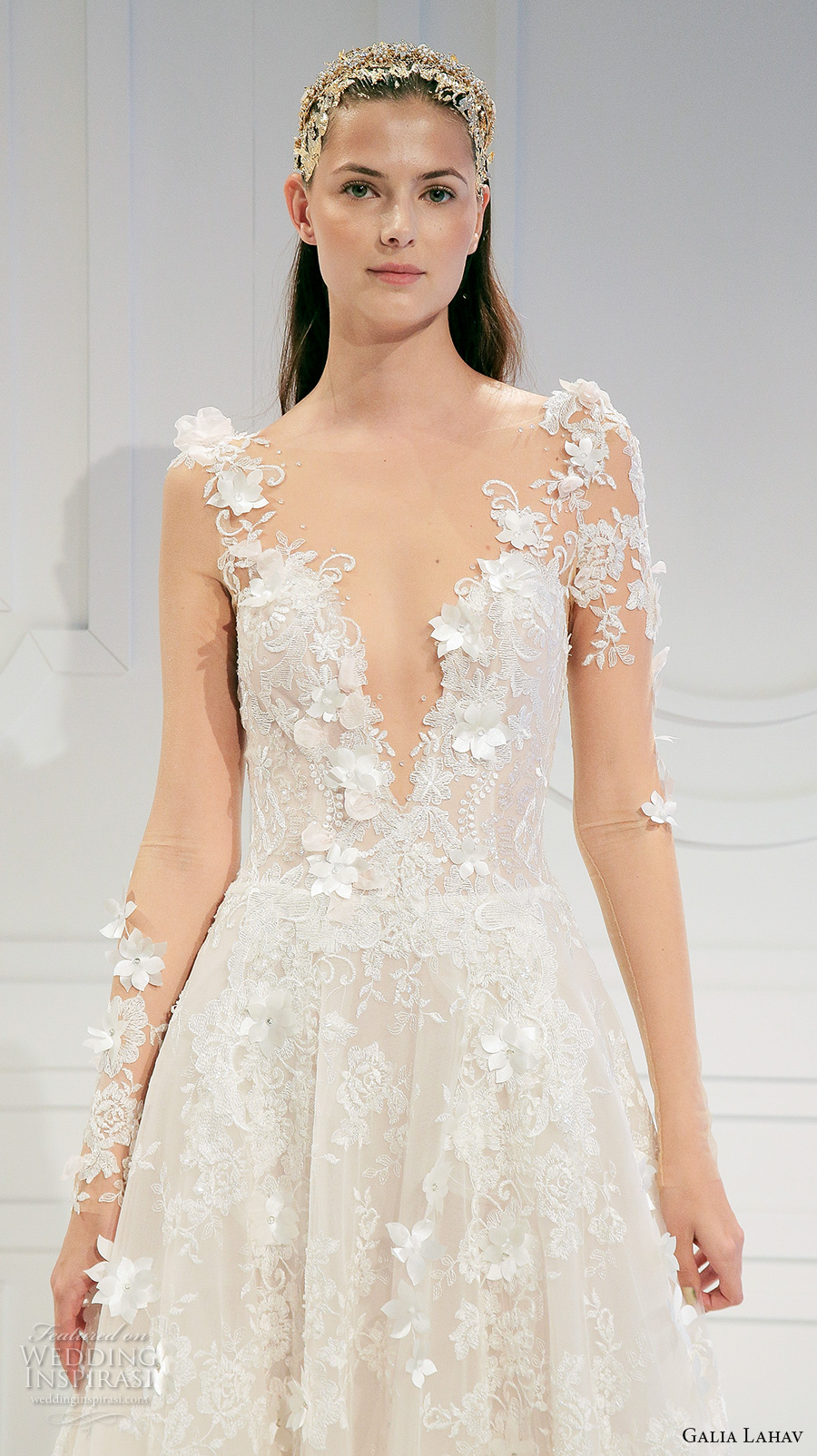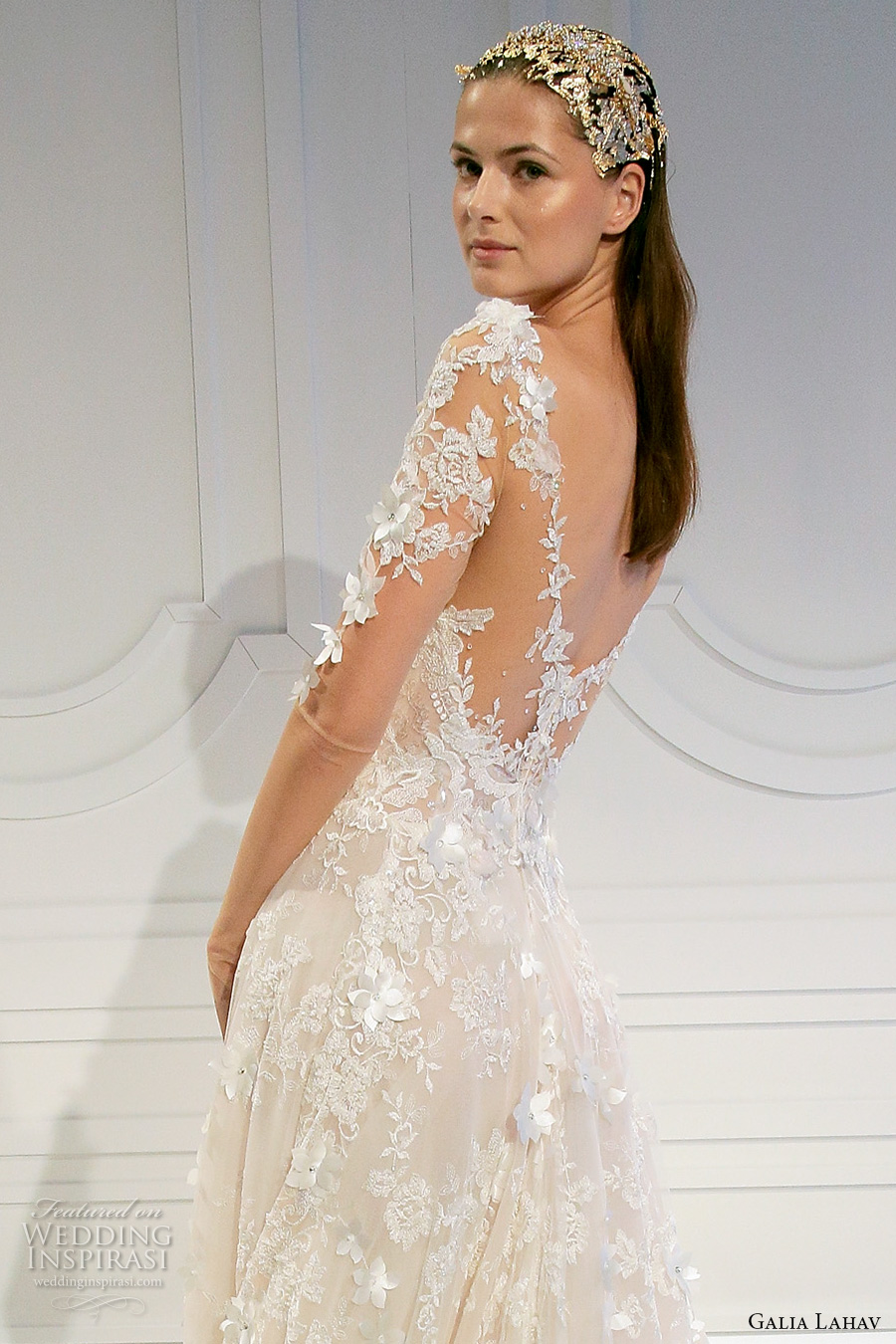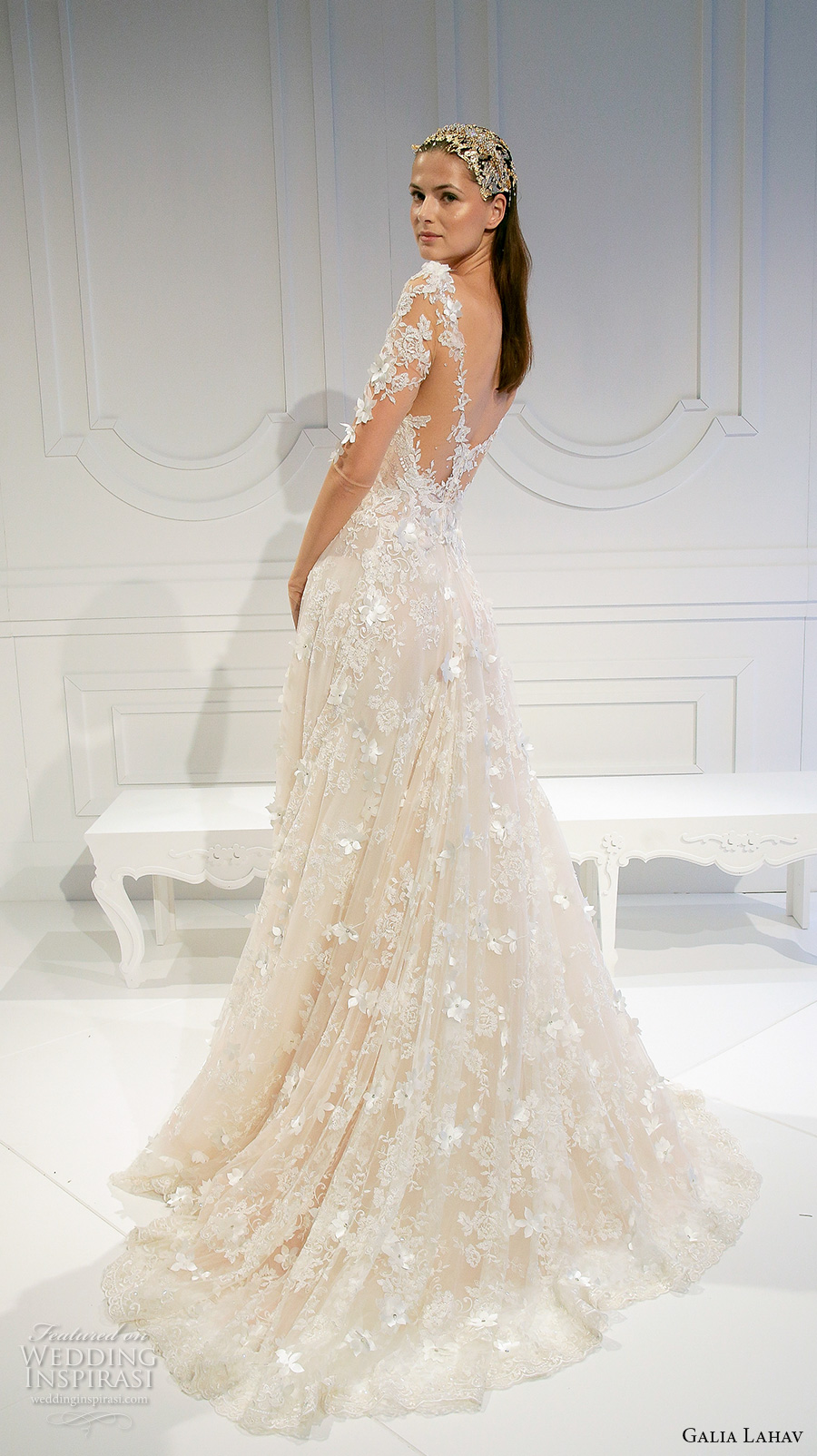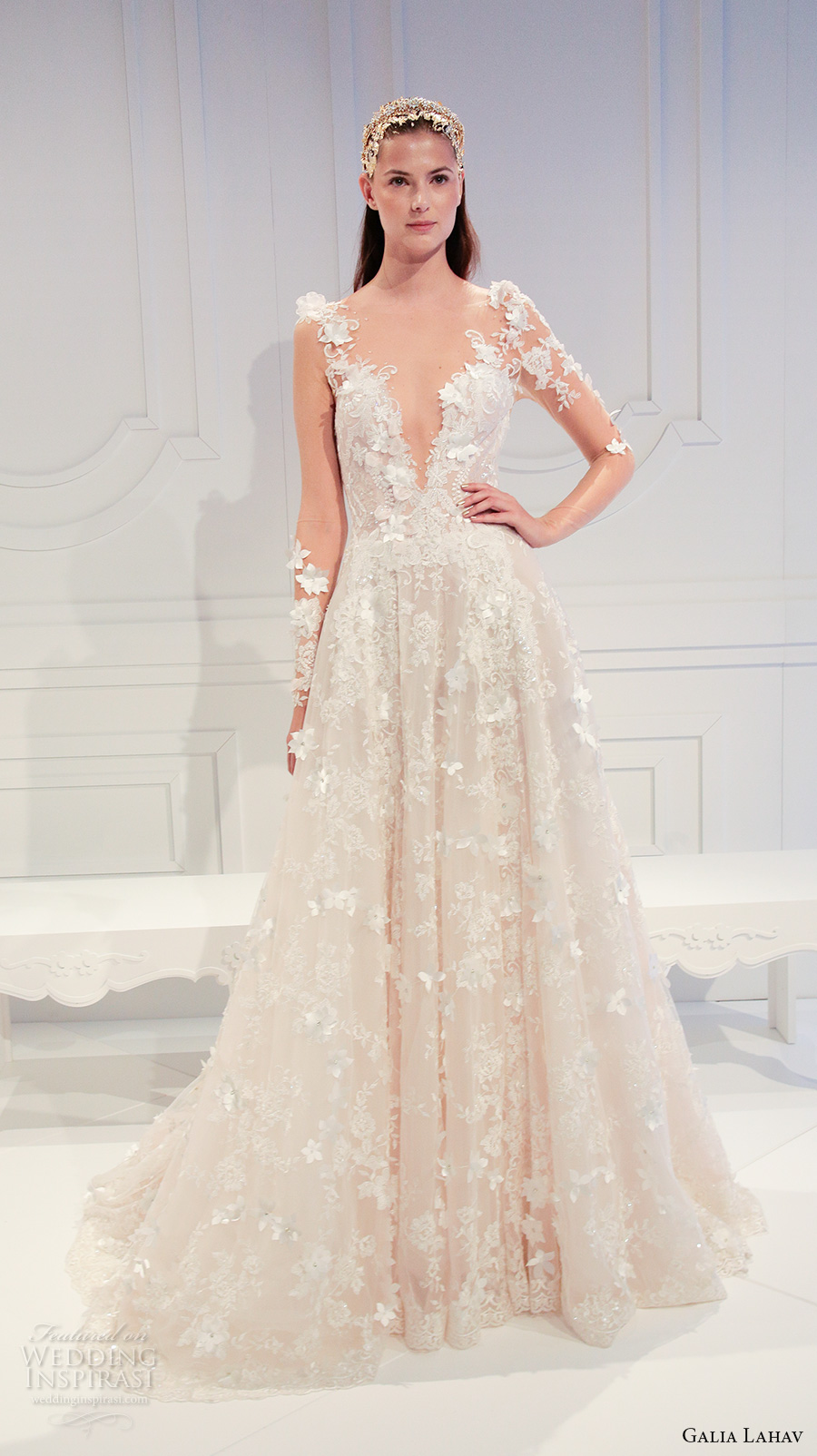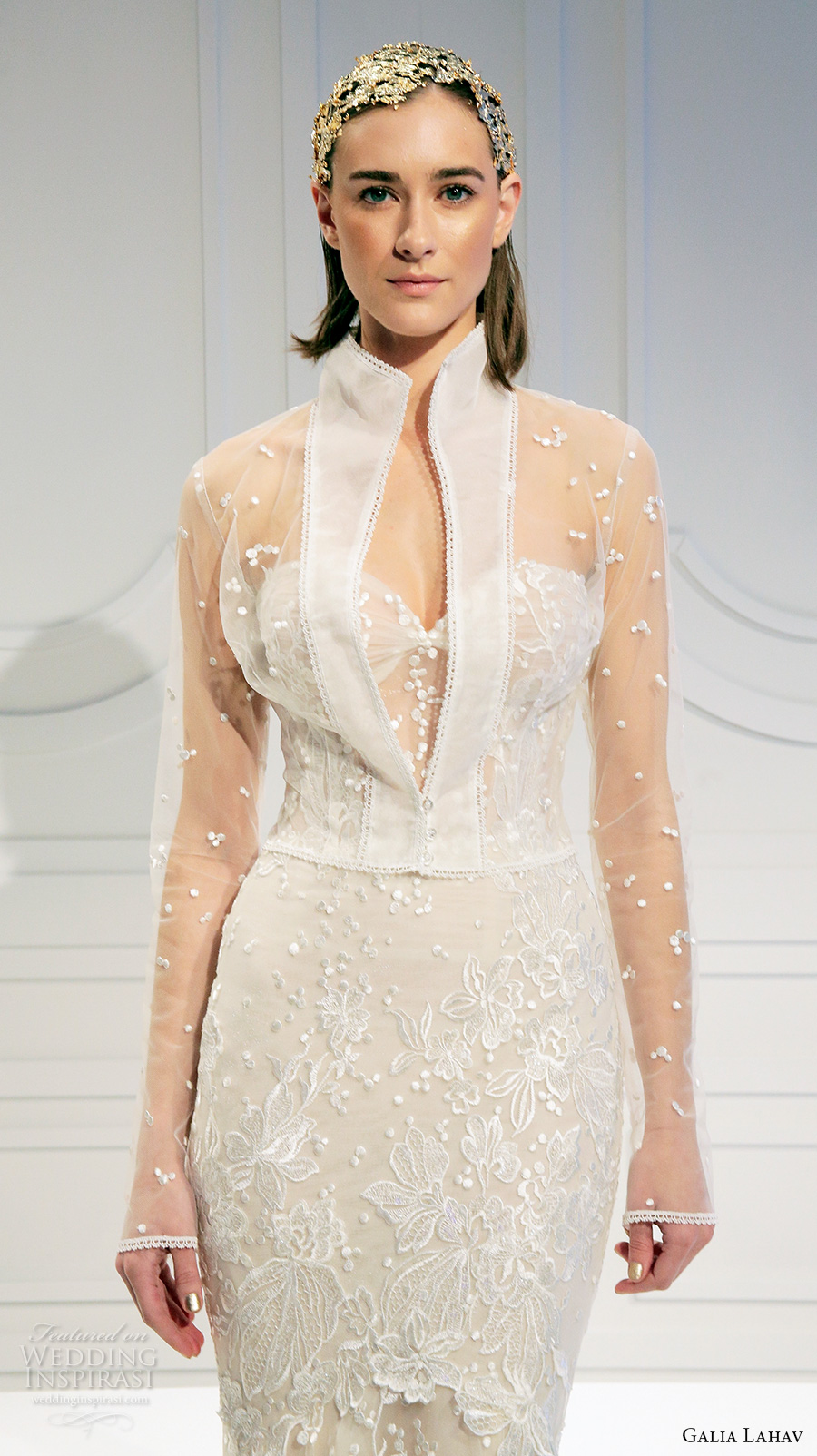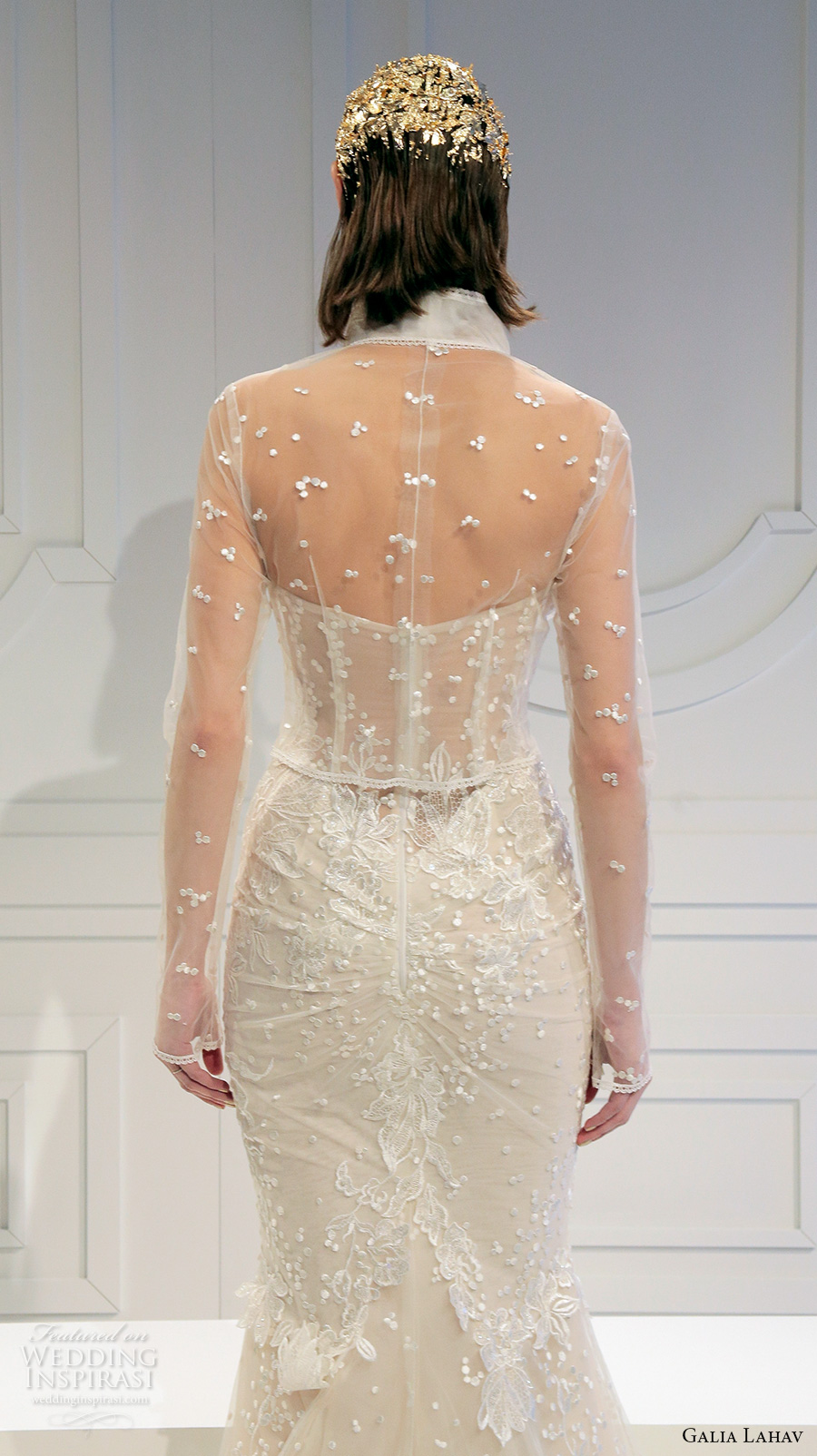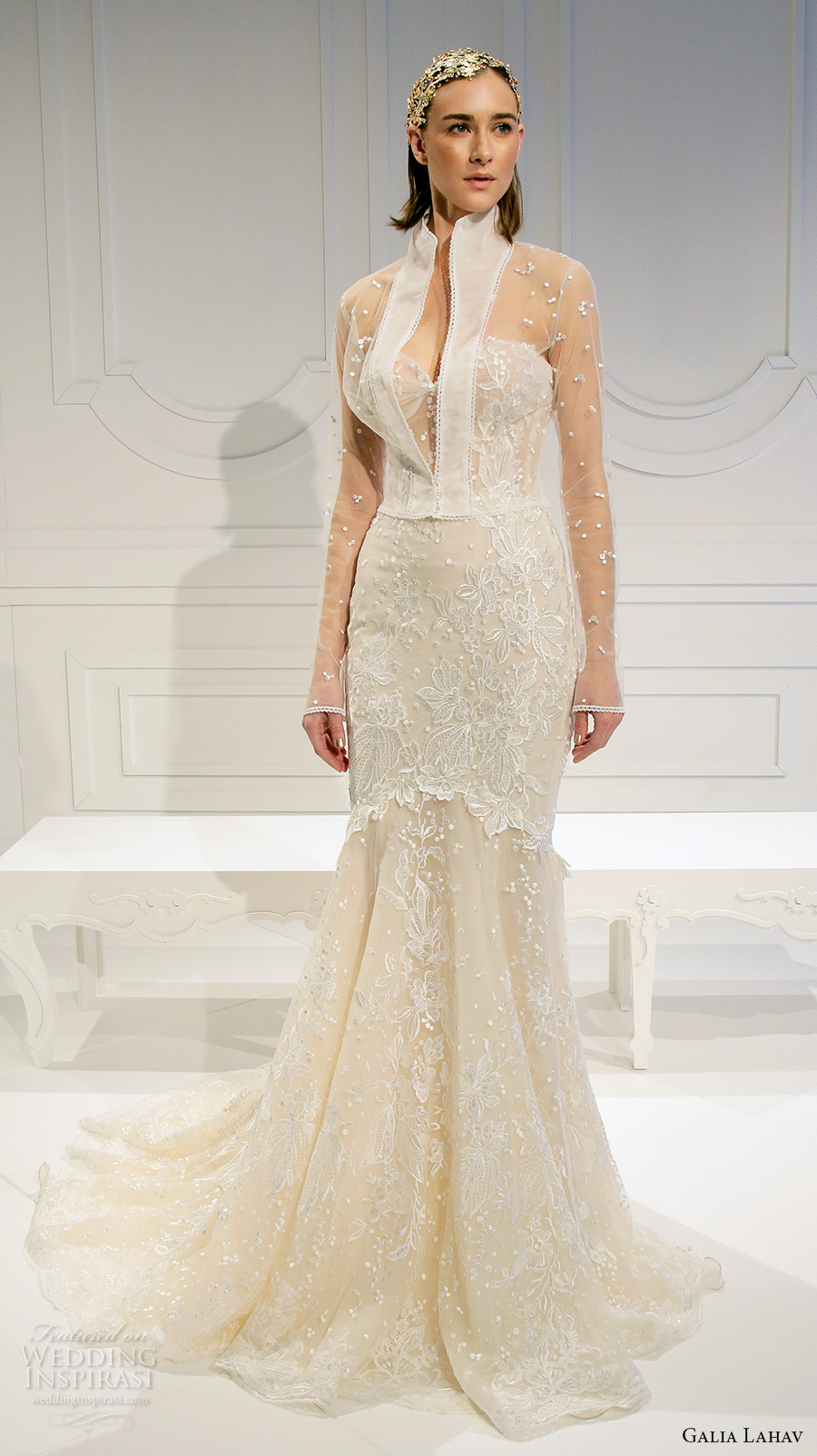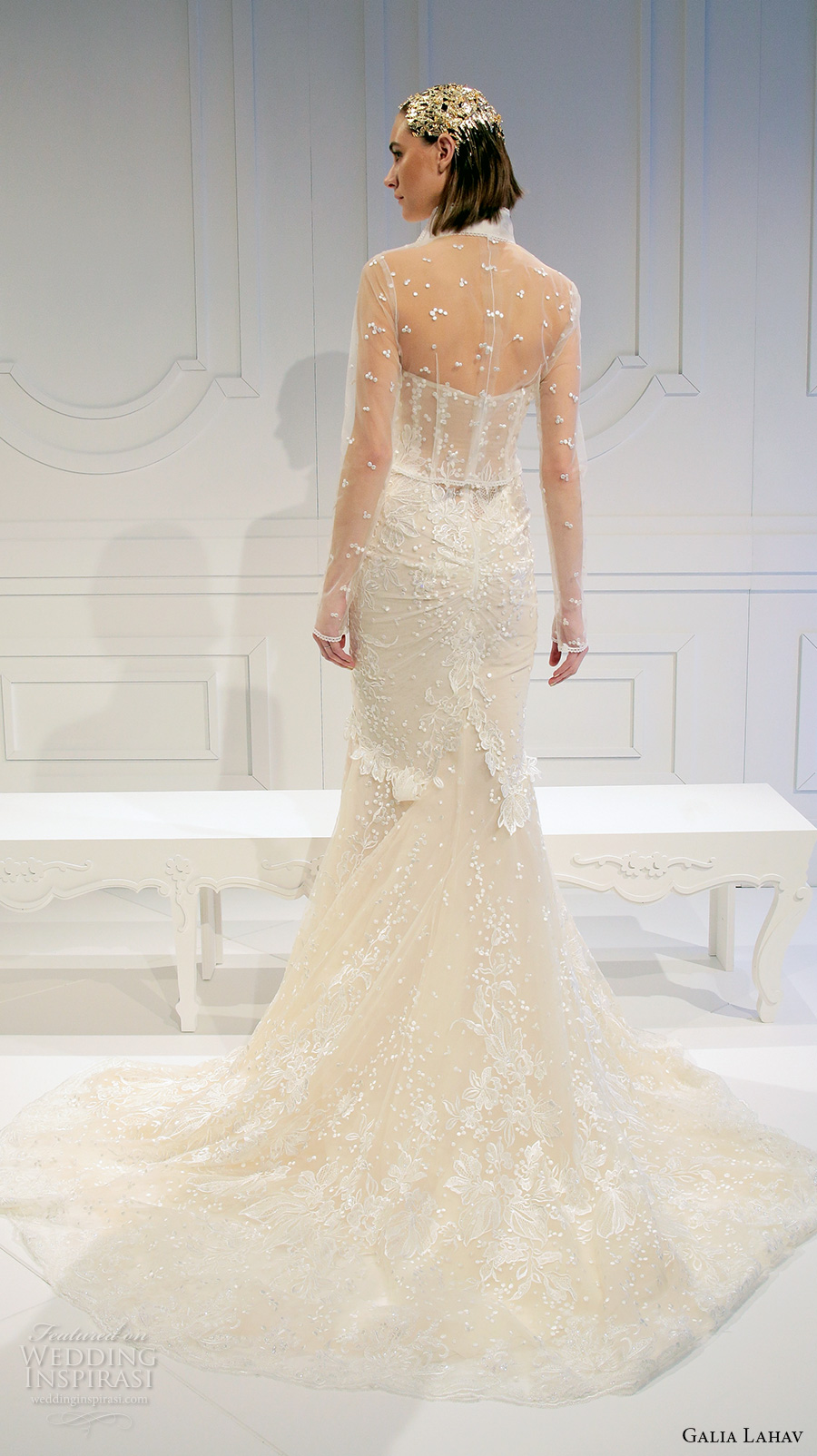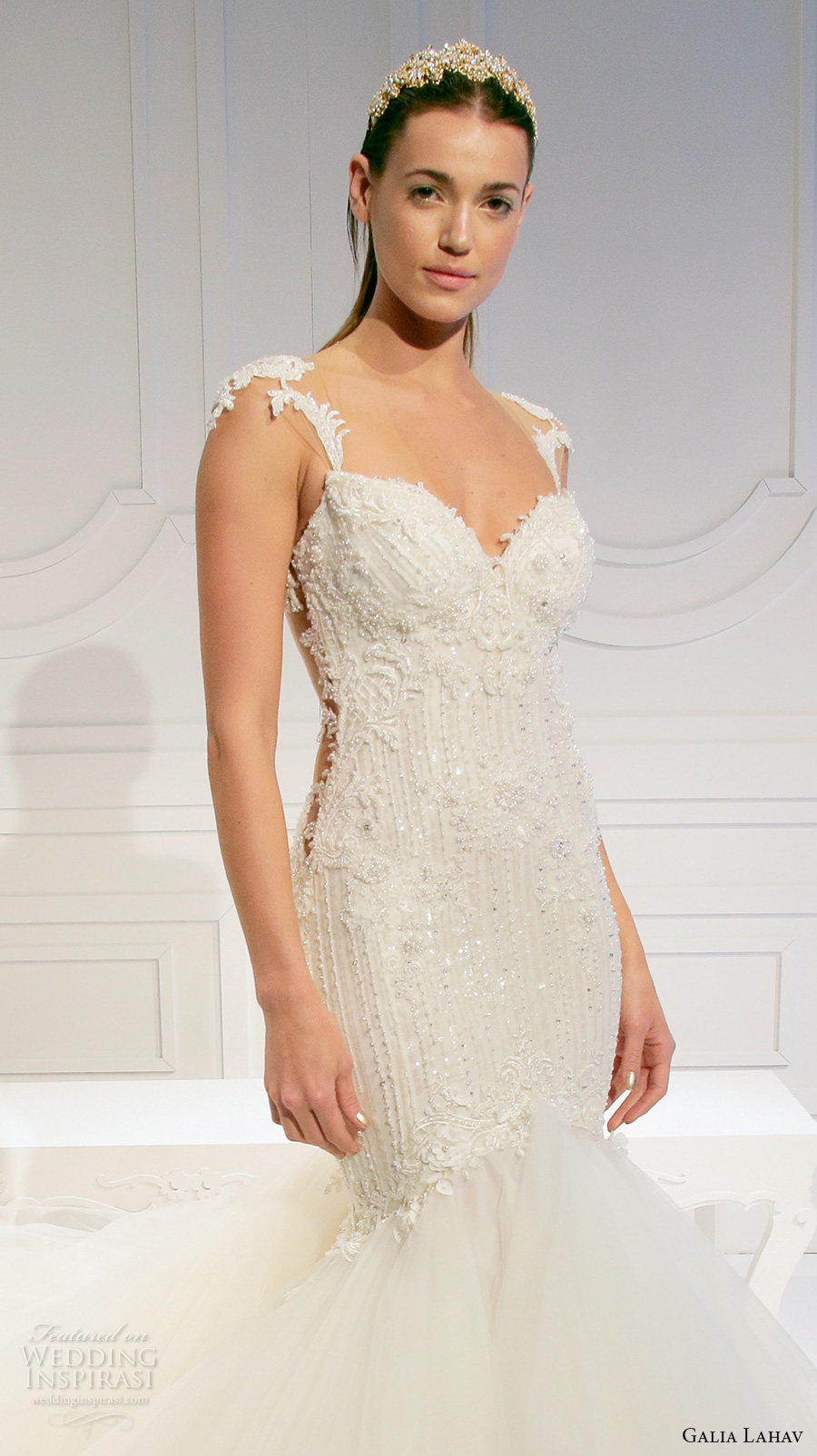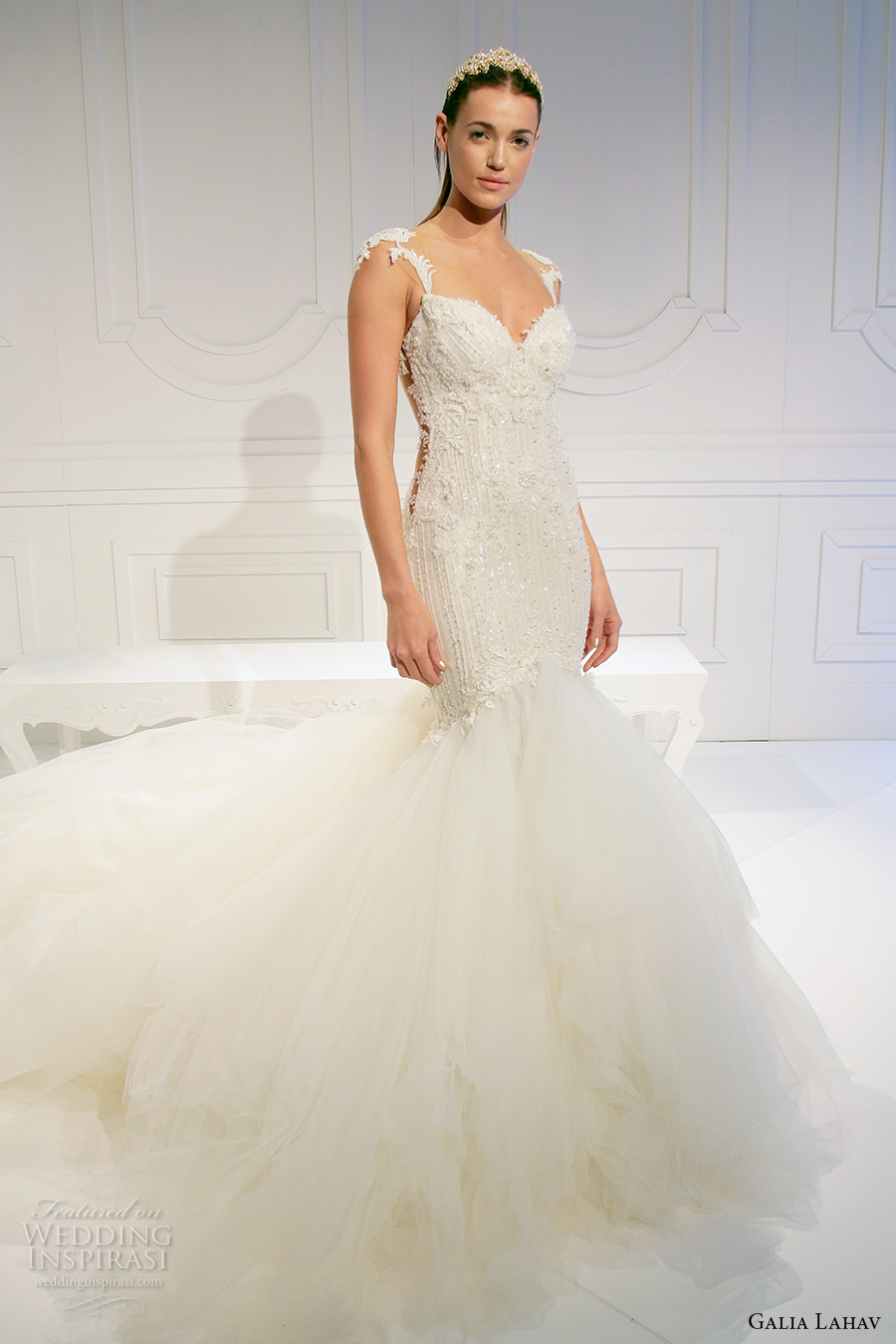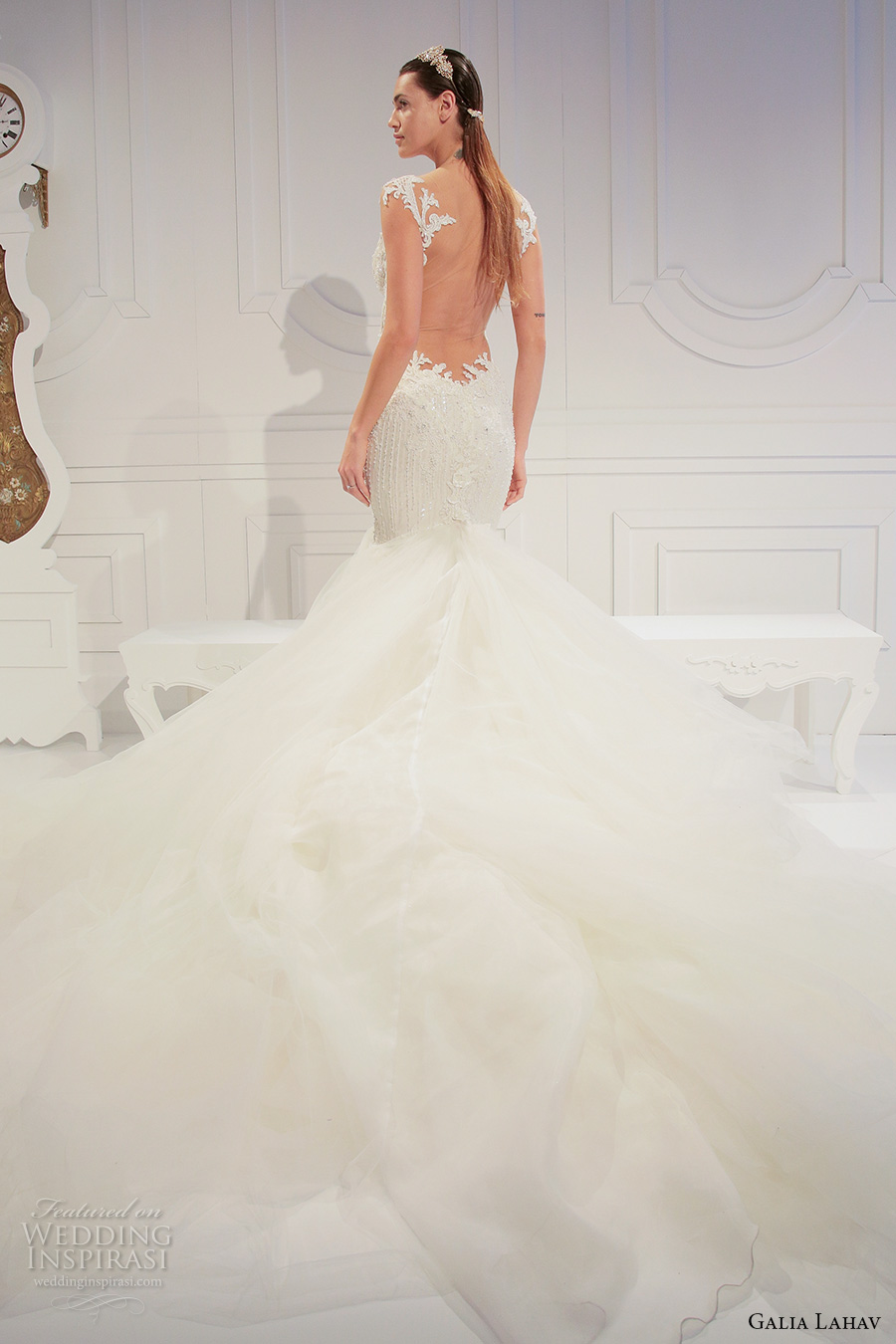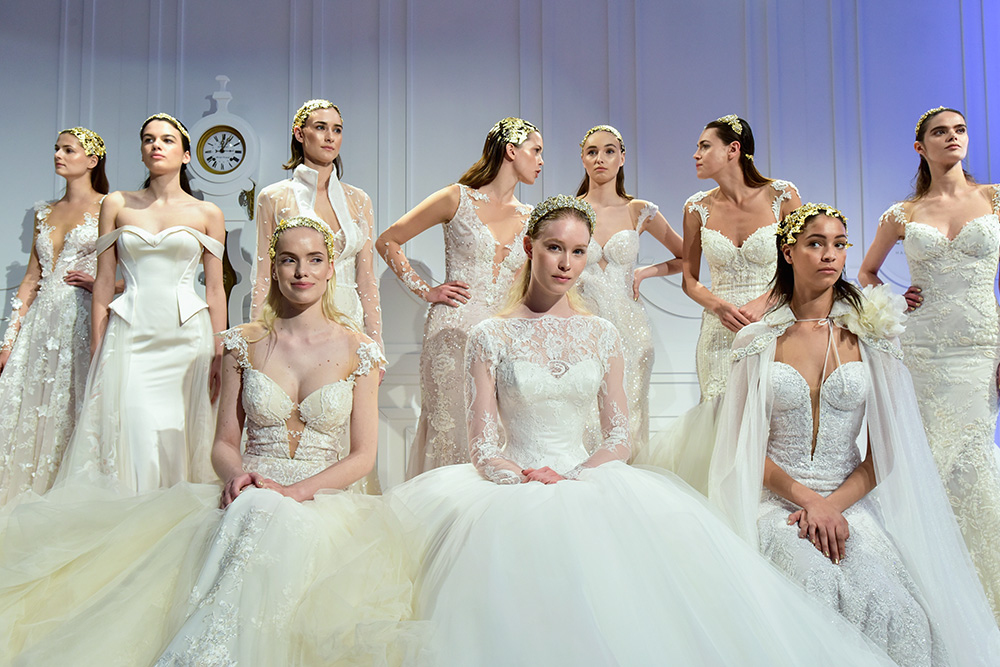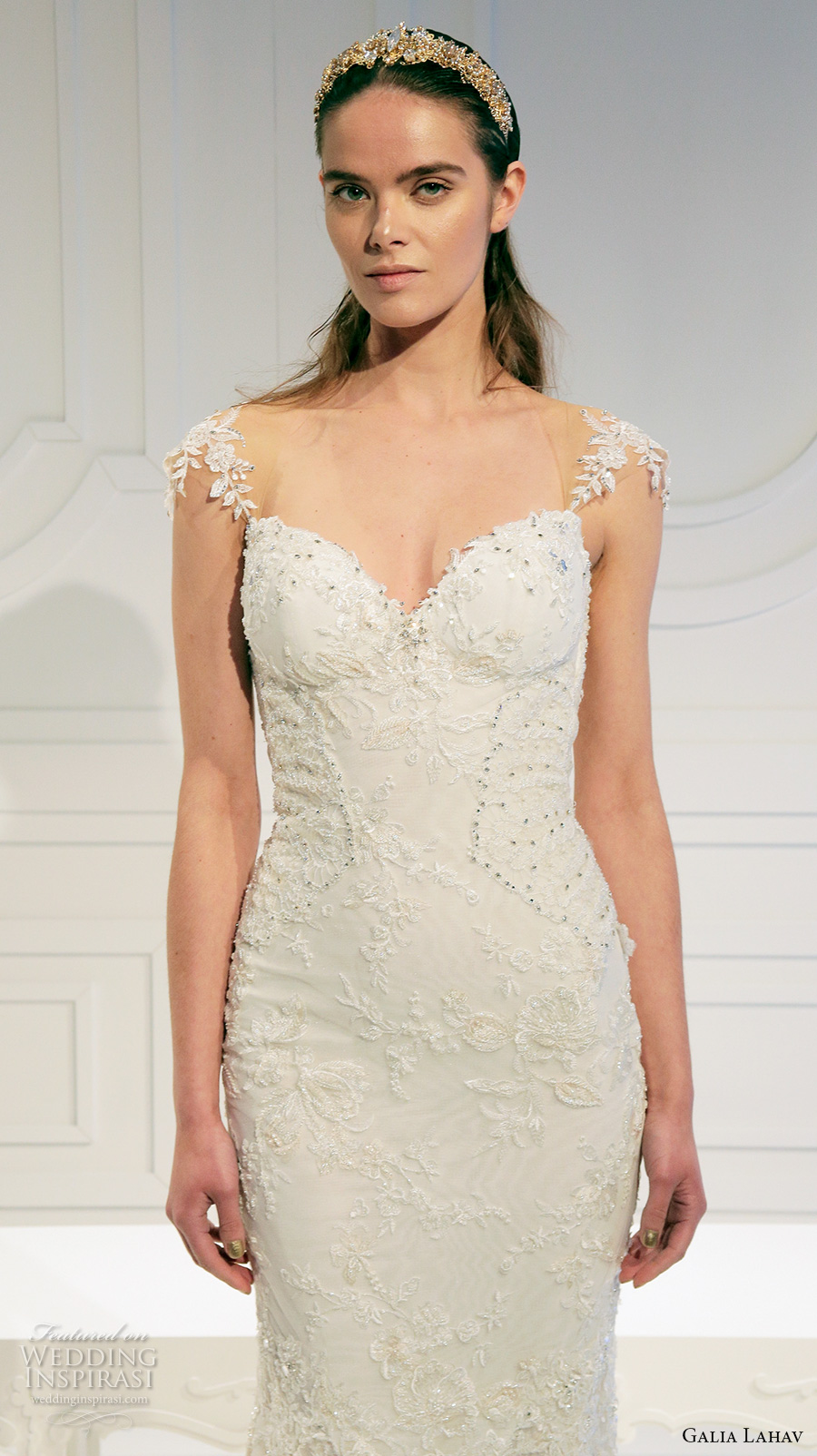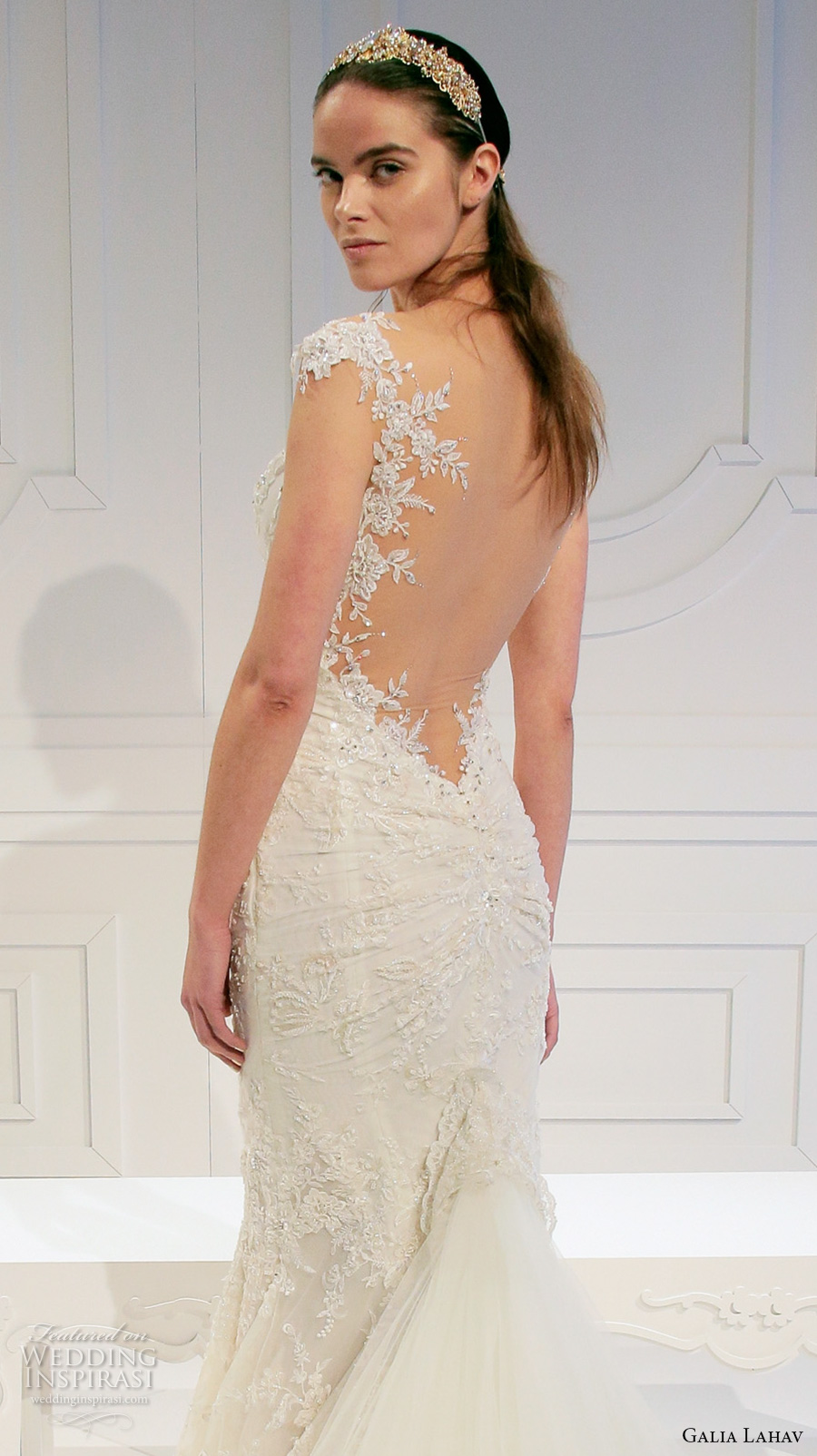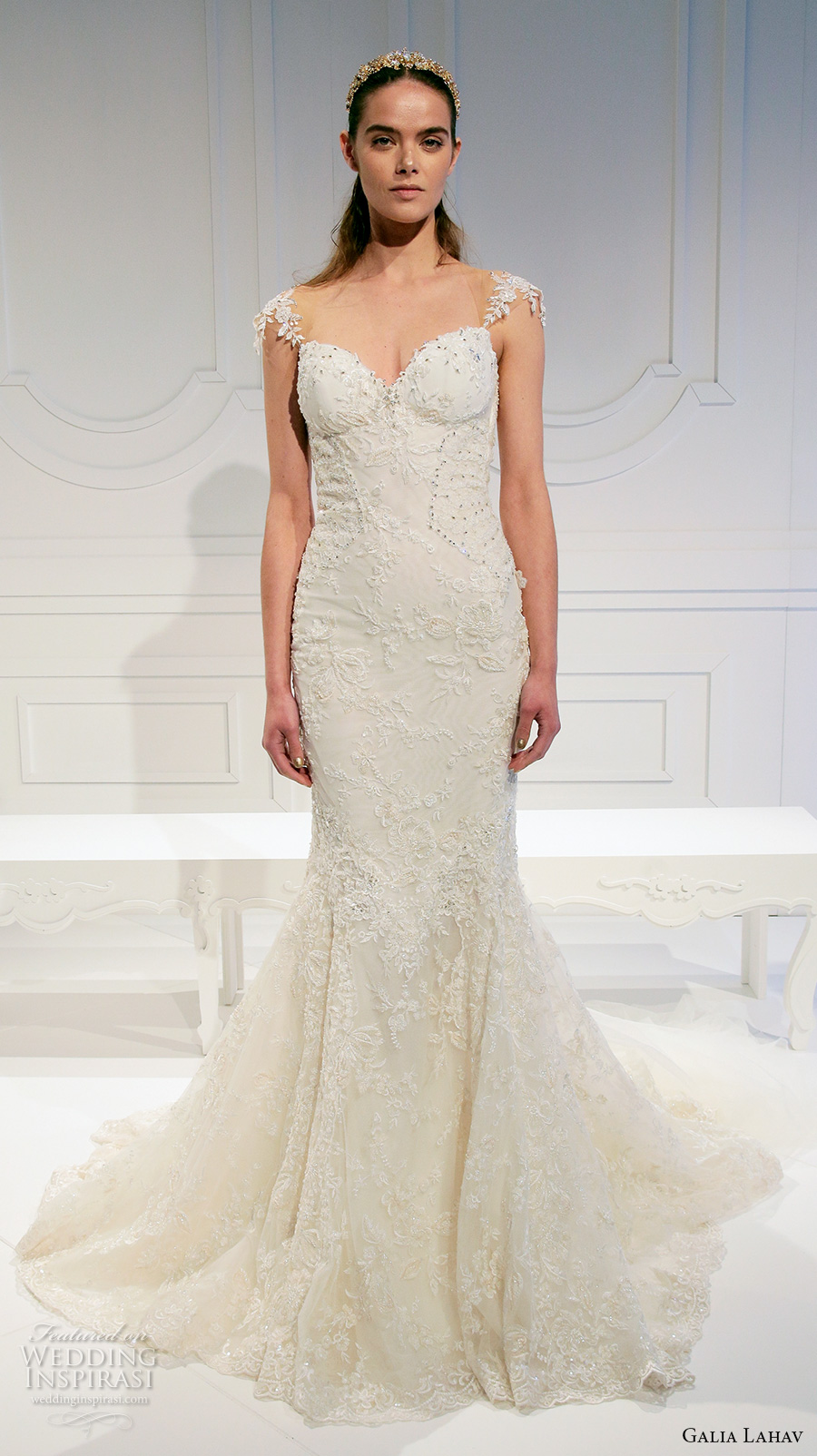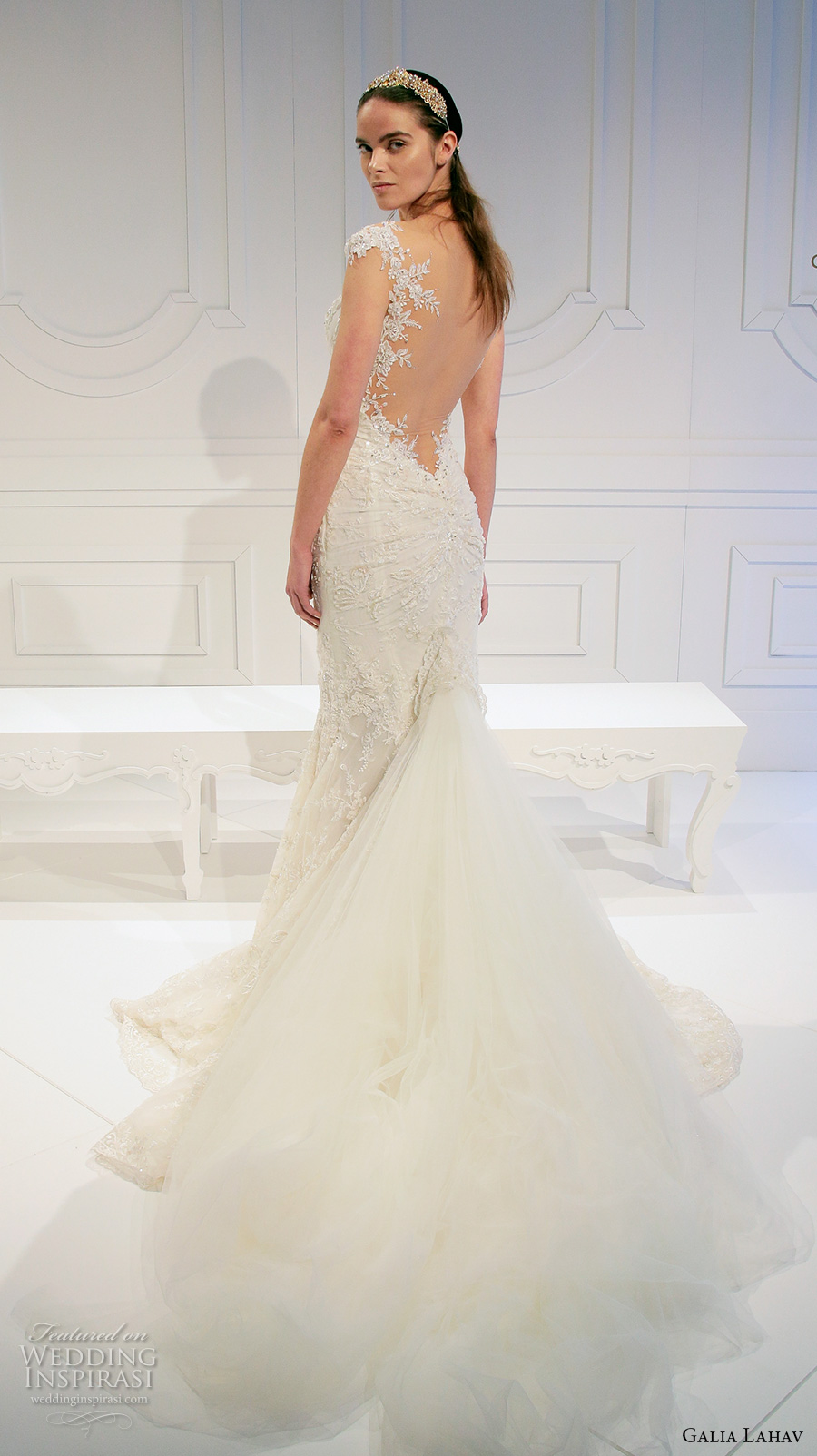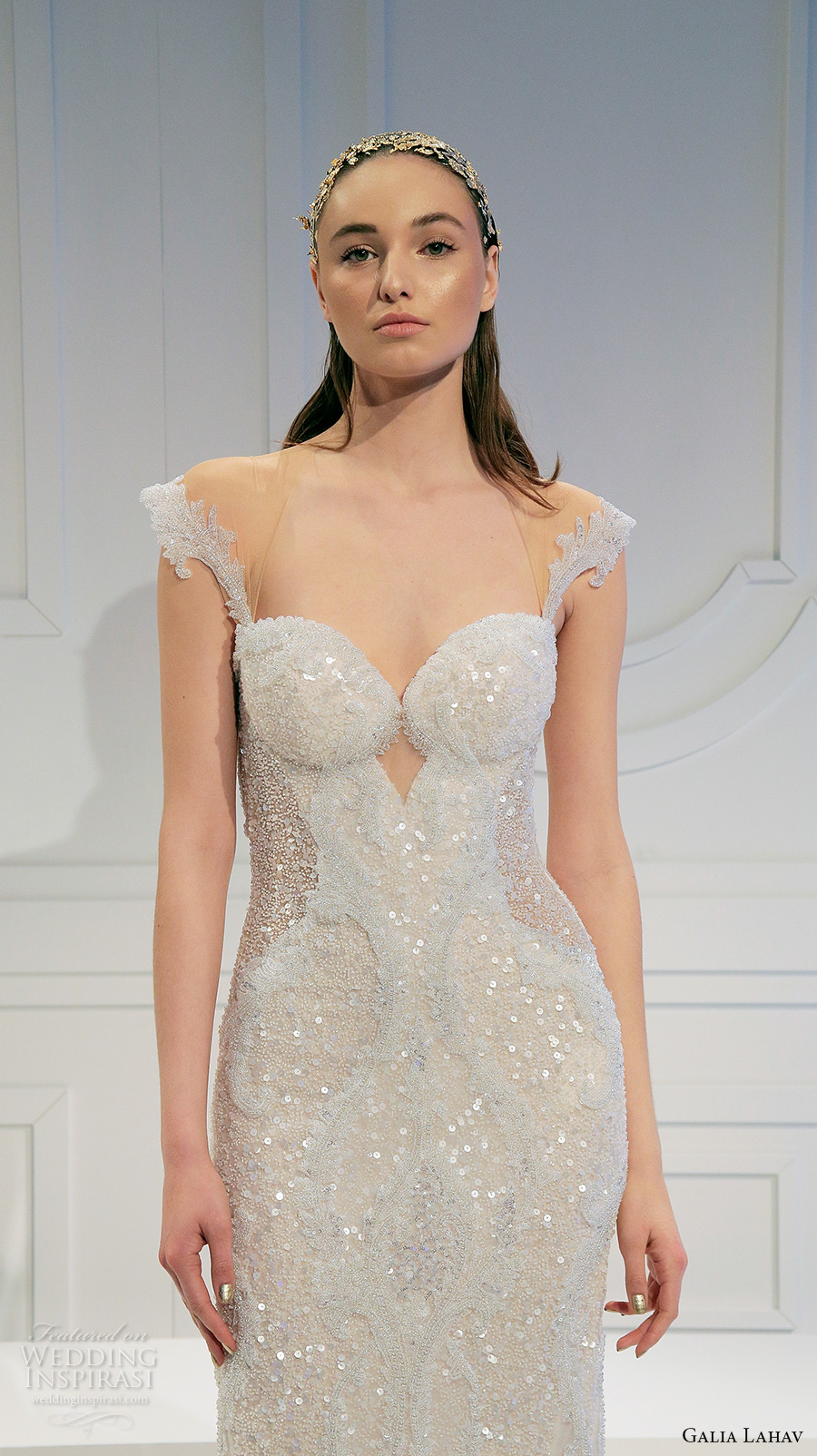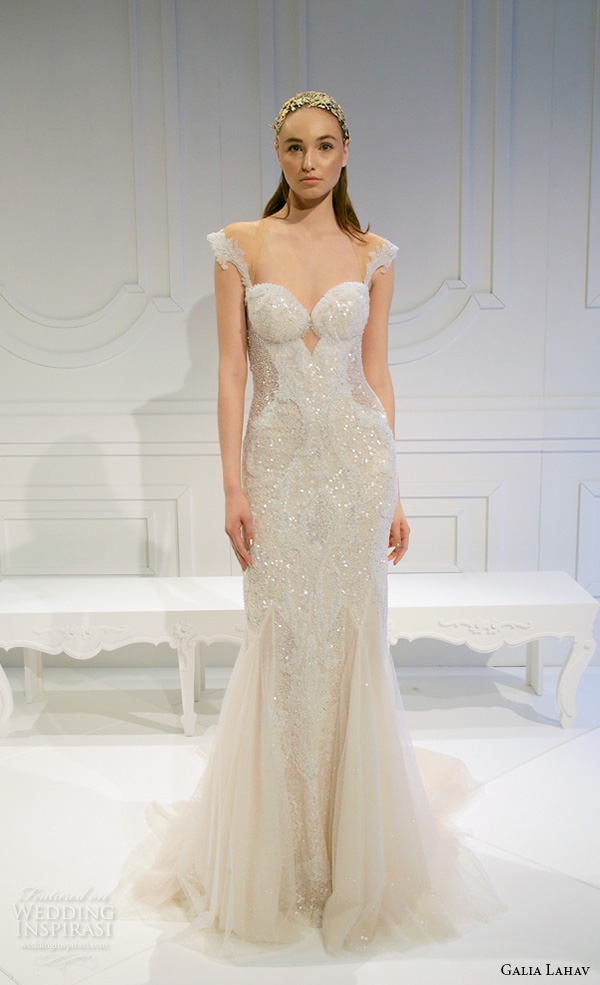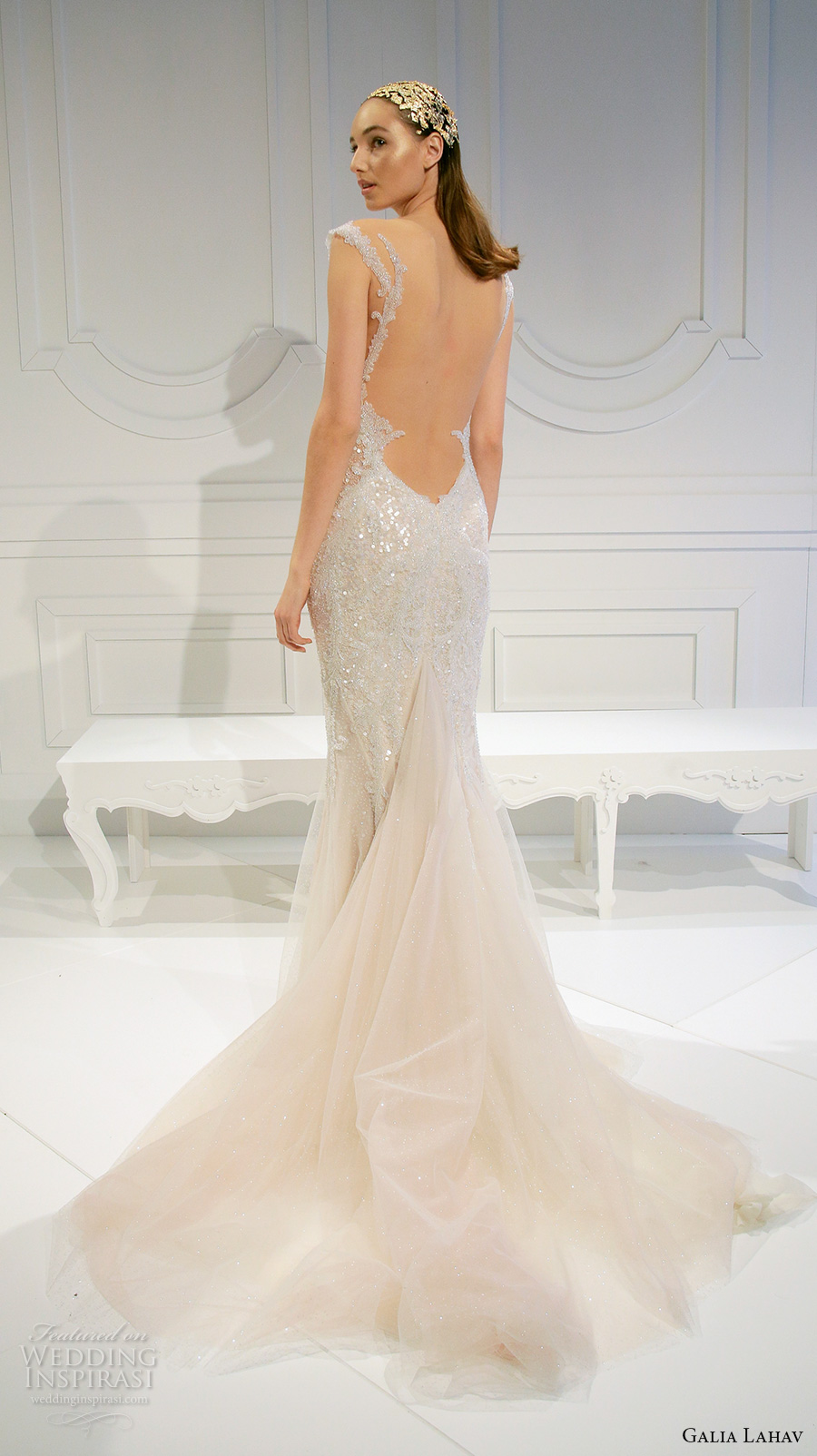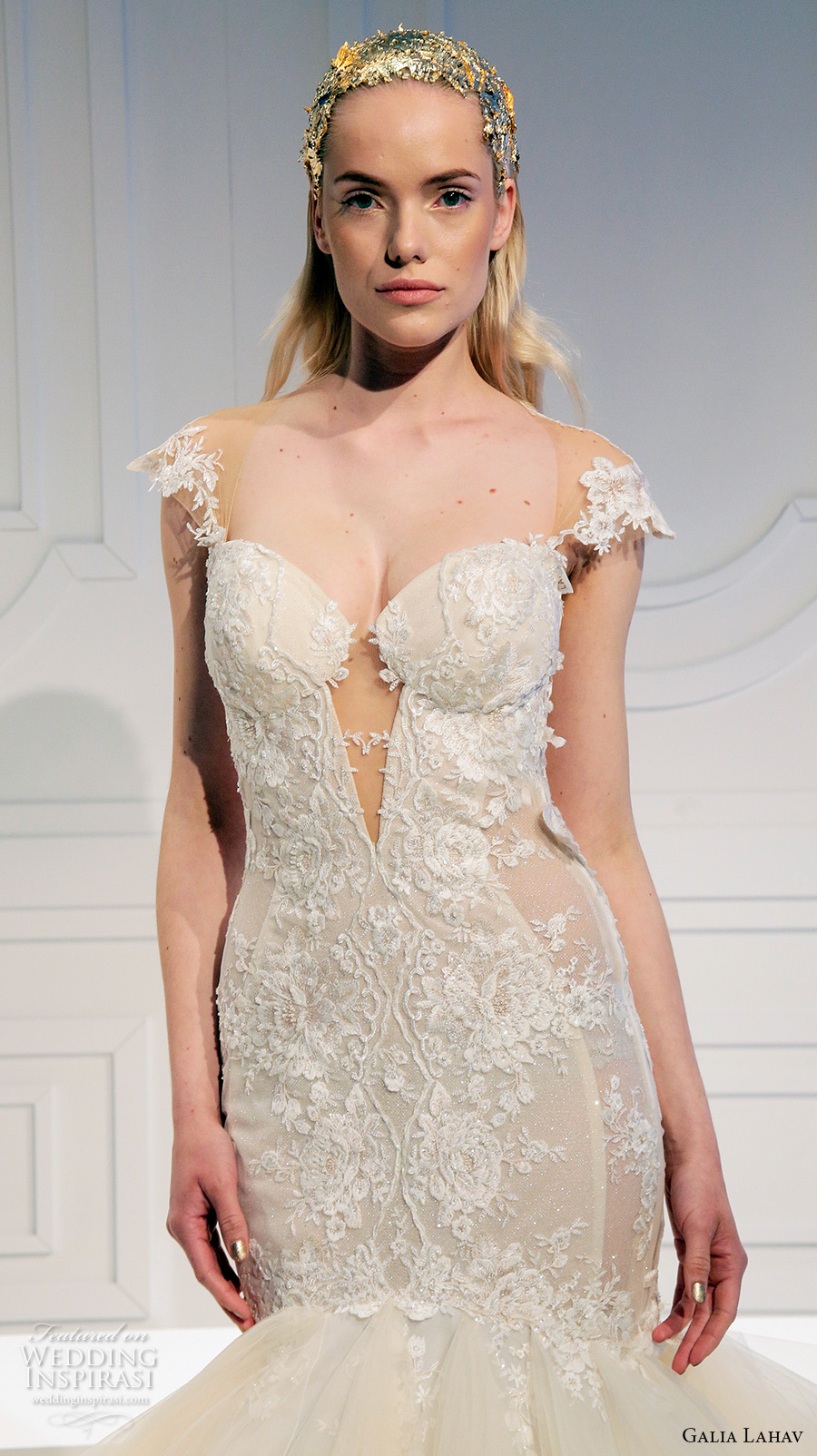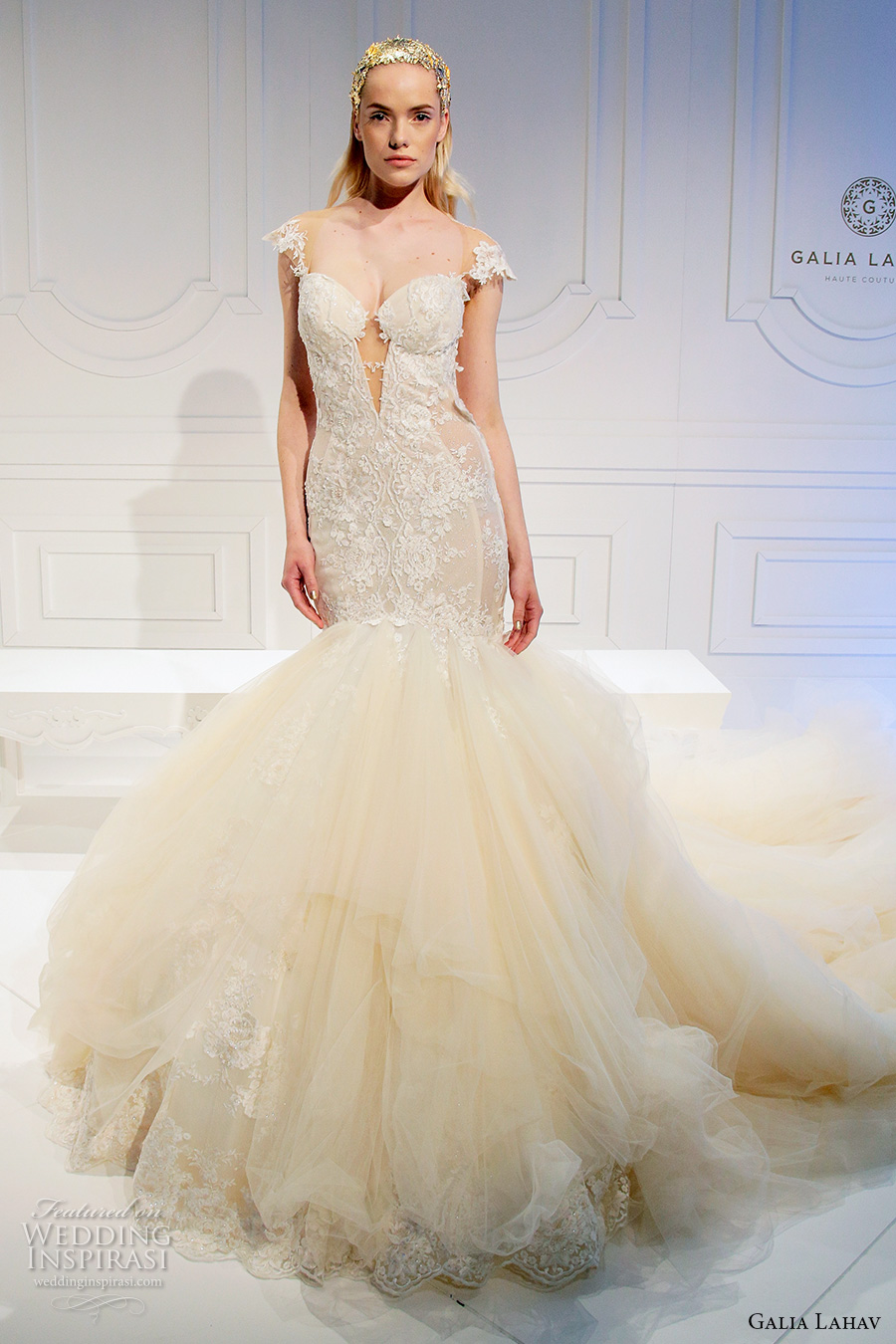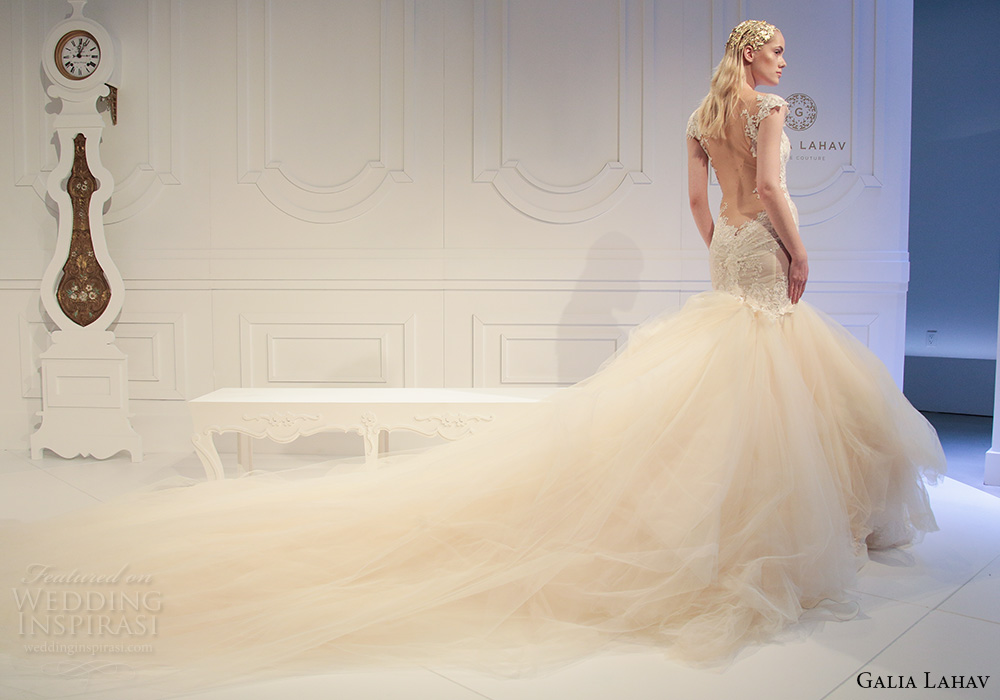 For details, visit Galia Lahav.
Credits
Photographer: Randy Brook (Getty) | Wedding Dresses: Galia Lahav | Designers: Galia Lahav, Sharon Sever | Tiaras: Efrat Cassouoto | Makeup: Bobbi Brown | Hair: Jorge Luis (Prive) | Set: Geoff Howell Studio