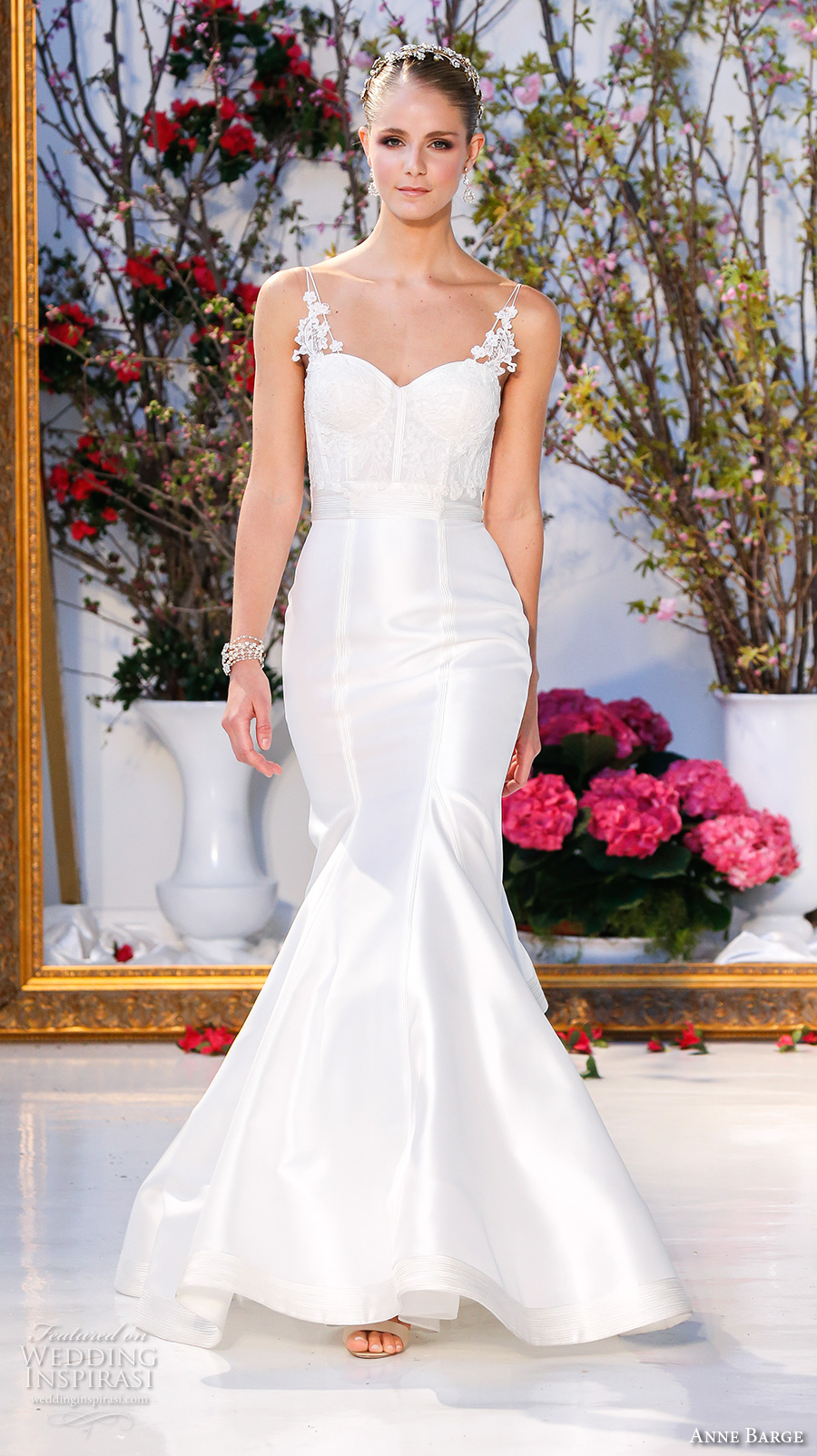 For many years, Anne Barge has won us over with her brand of hard-to-fault, timeless gowns. But her latest collection completely blew us away! The Spring 2017 bridal collection presents a more pronounced evolution of the Anne Barge style, with the introduction of bolder necklines, embellishments and back treatments, coupled with lighter, airier construction, and extremely delicate straps and laces. The result? Fresher, chicer designs that will to appeal to both classic brides and those looking for elegant wedding dresses with a contemporary twist.
"The Anne Barge Spring 2017 collection is an interpretation of nature's ethereal transition. Each gown is inspired by the awakening of spring gardens, still covered in frost, petals only peeking. Ice-like crystals and cascading pearls sparkle over silk crepe while floral accents climb trellis-like embroidery. Alençon lace appliqués trickle down layers of silk white chiffon and Italian crepe in feminine silhouettes. The collection is comprised of 30 timeless gowns for the romantic bride seeking newness in classic style."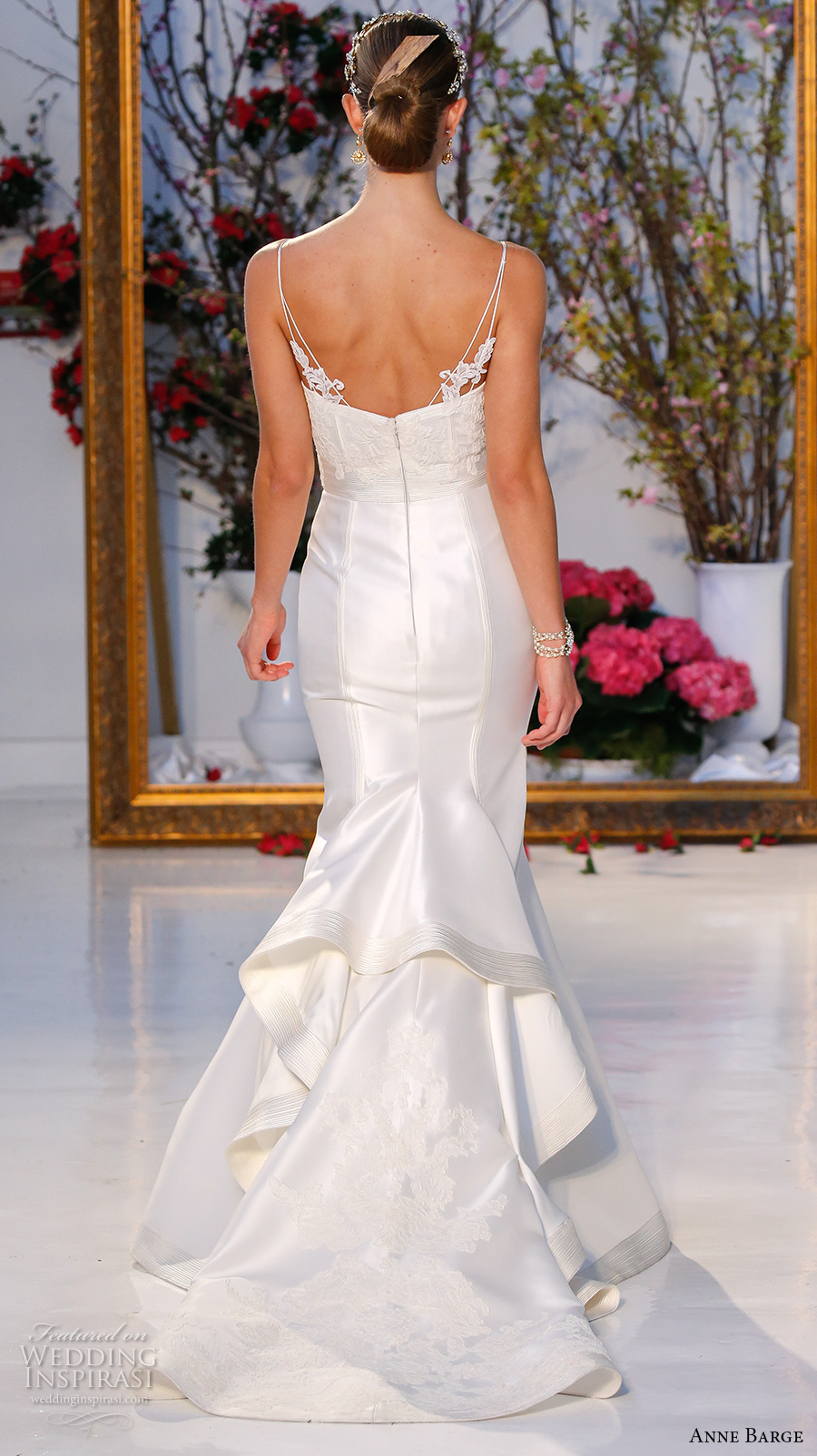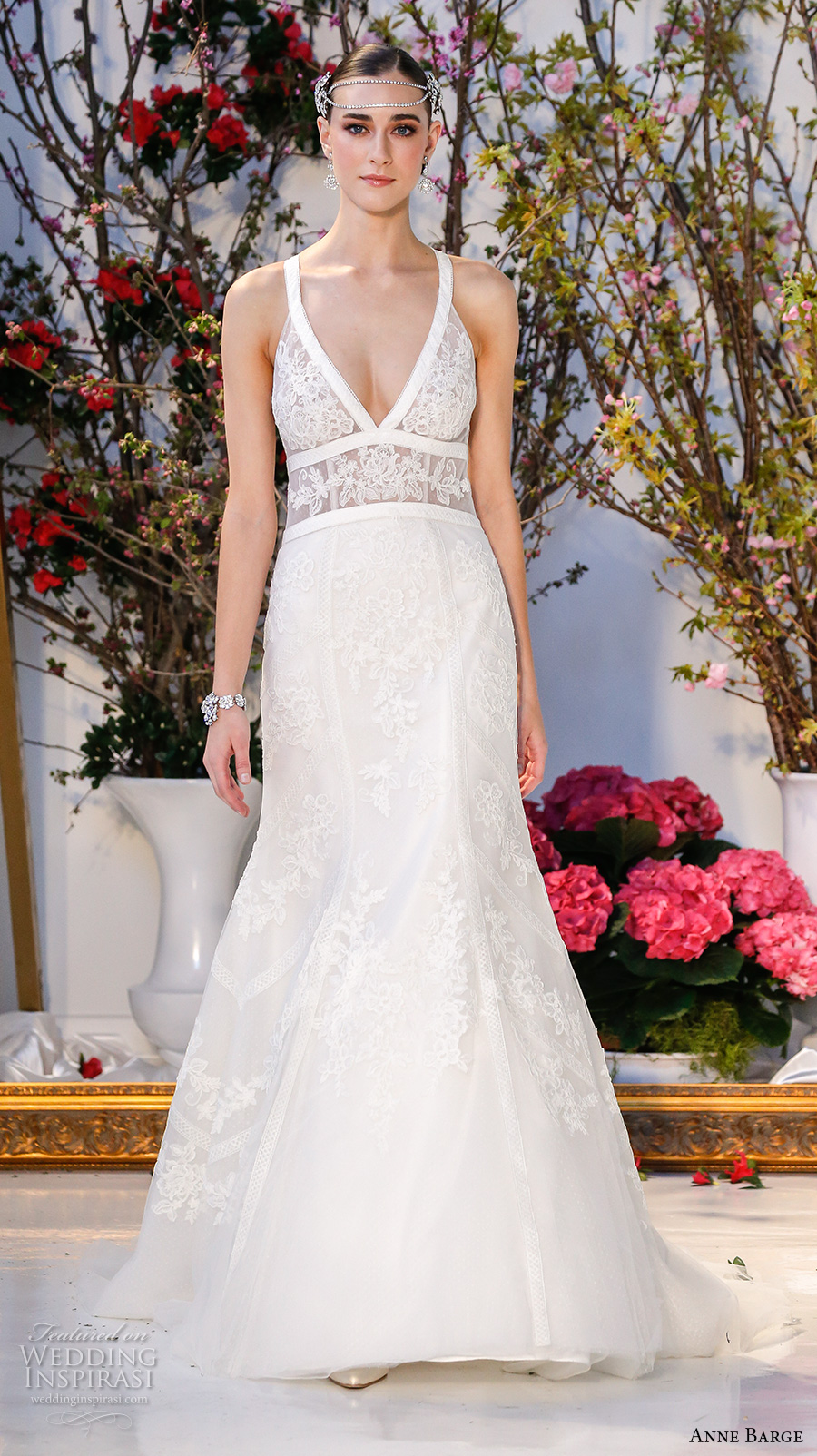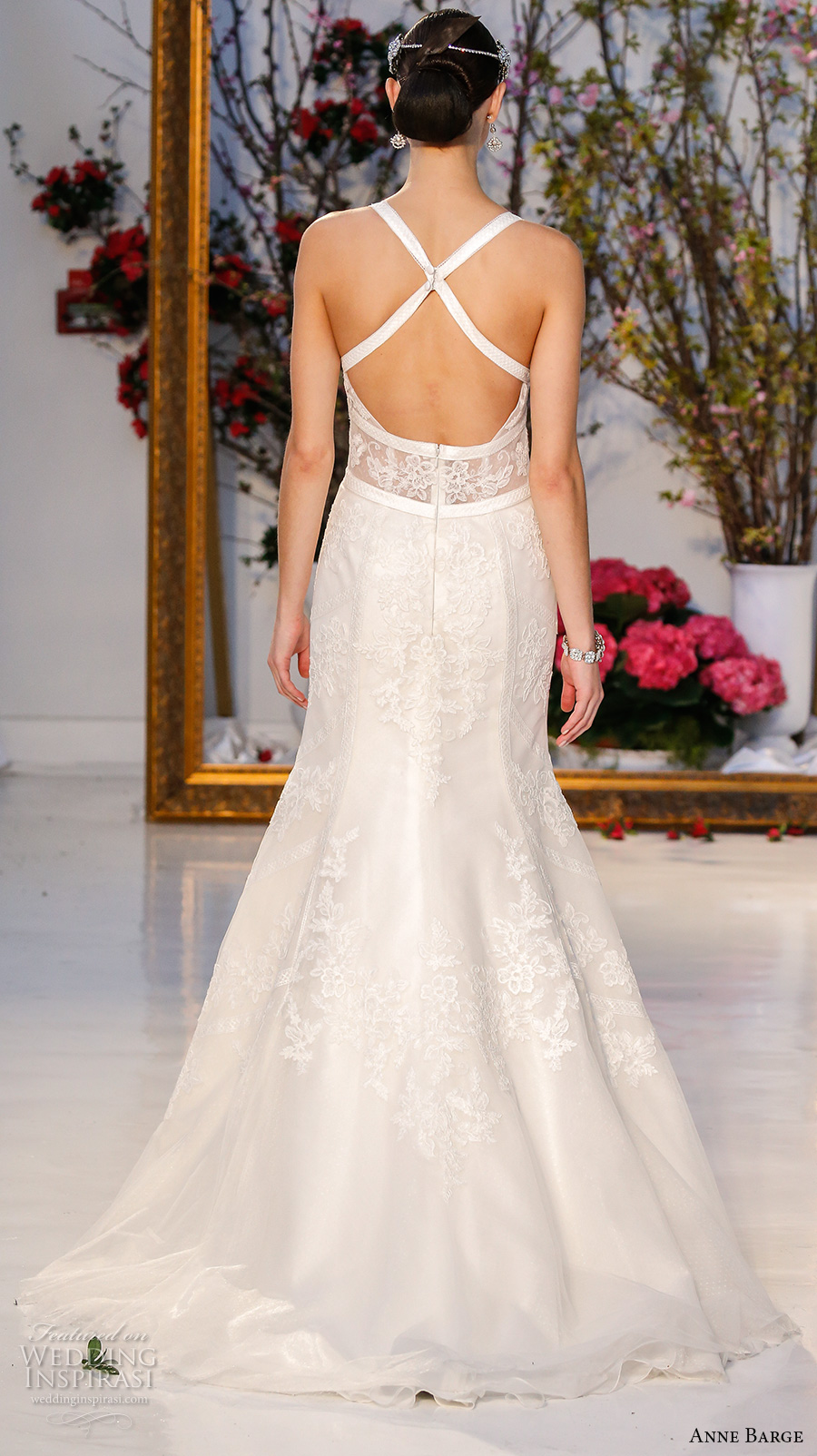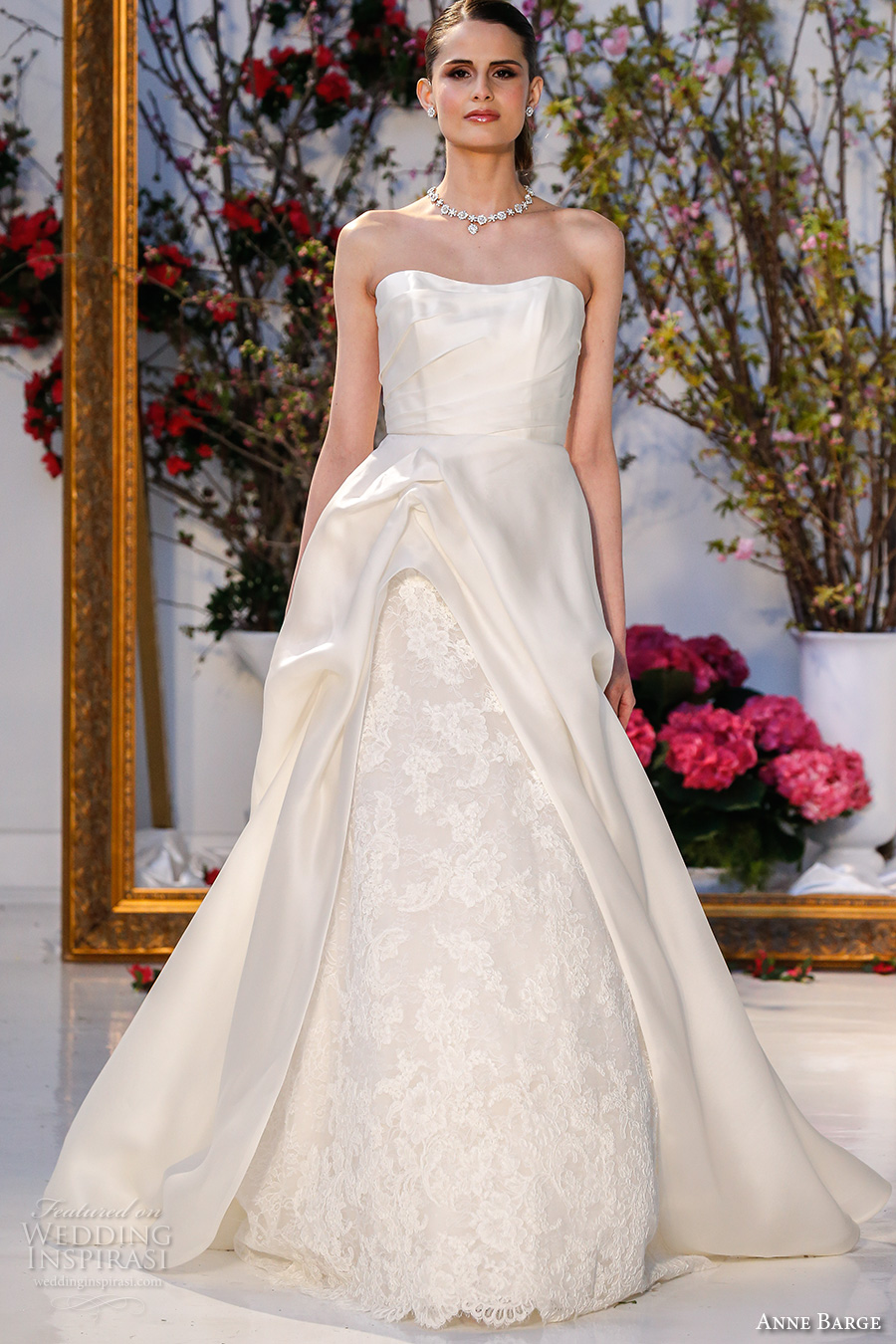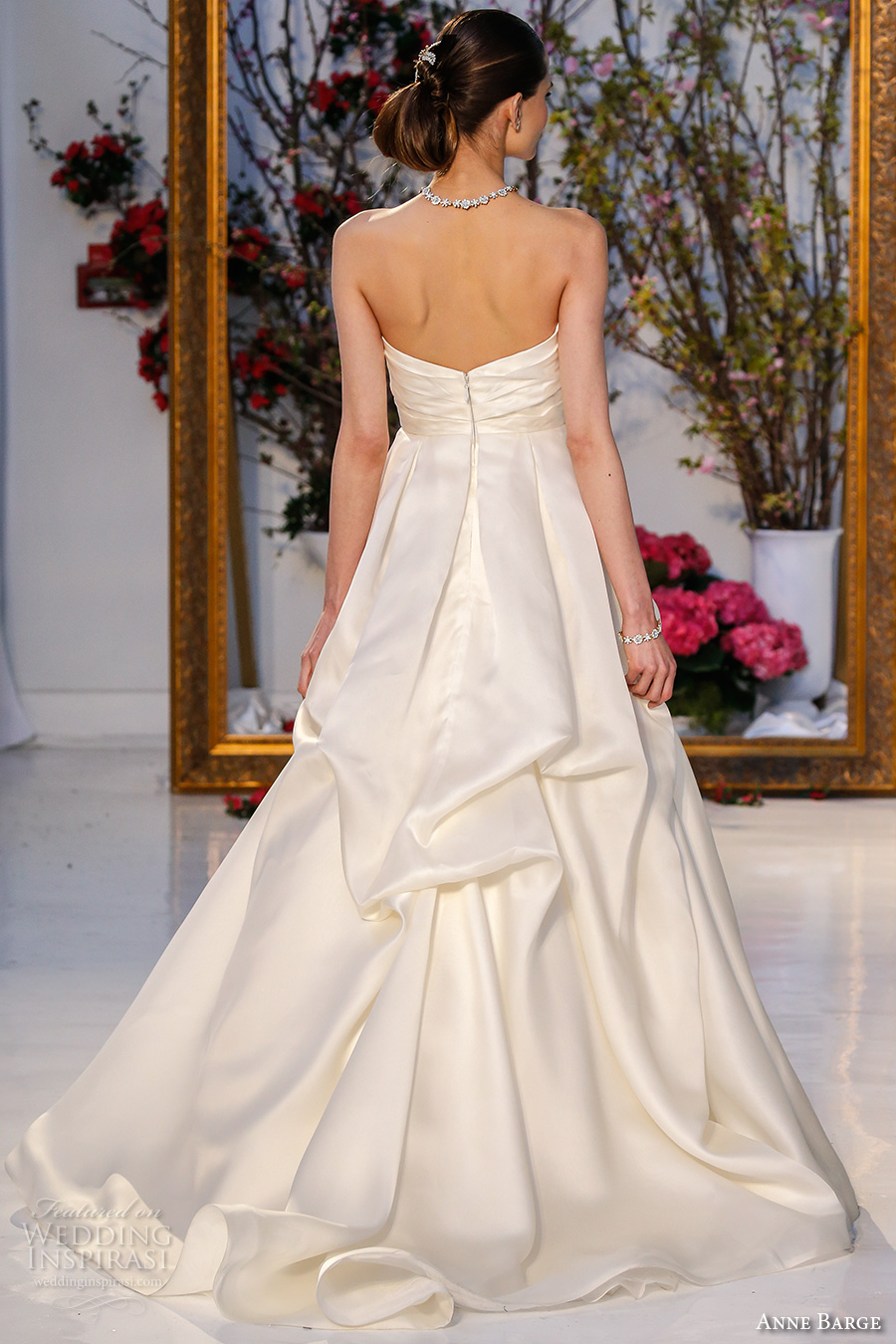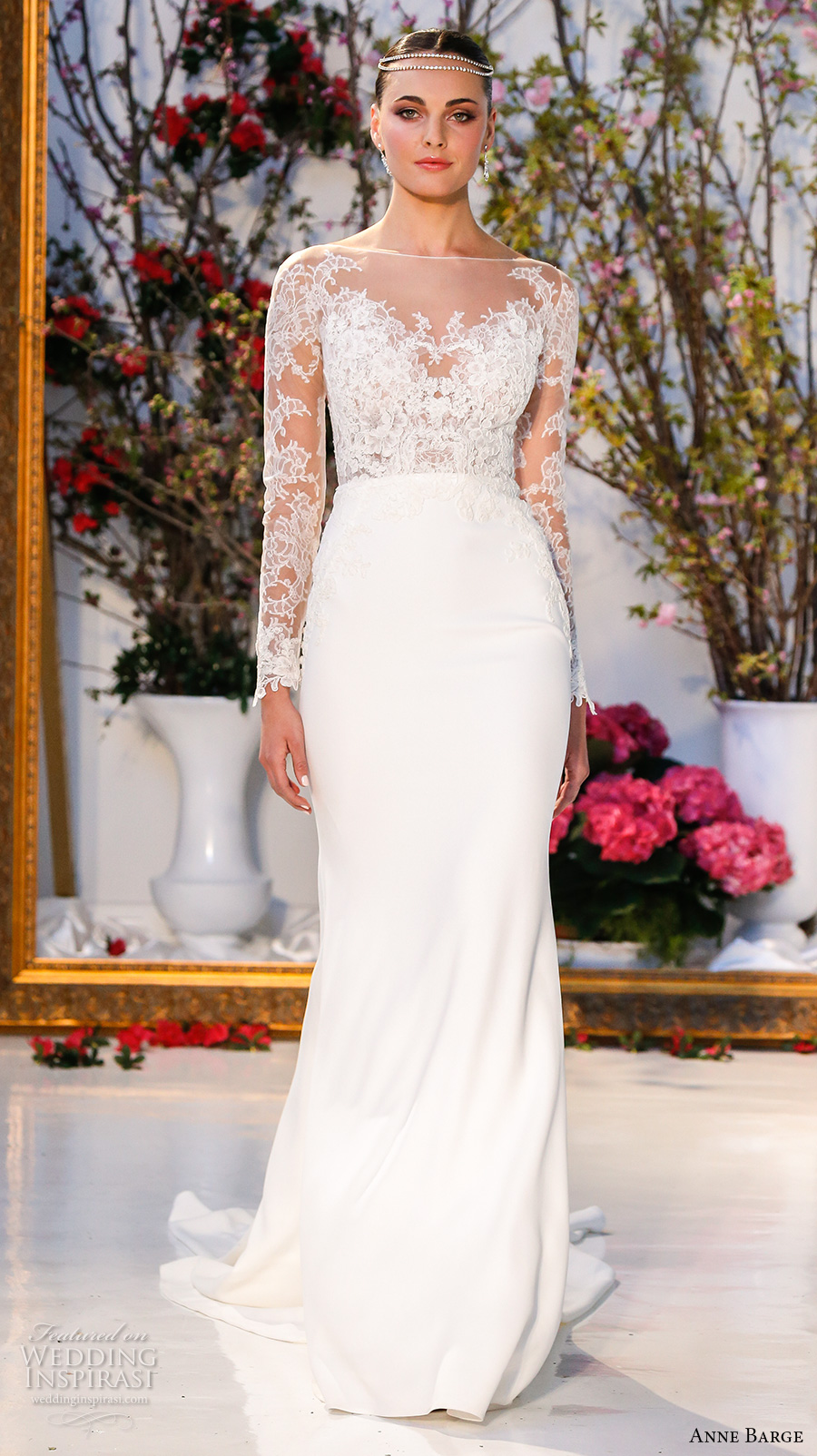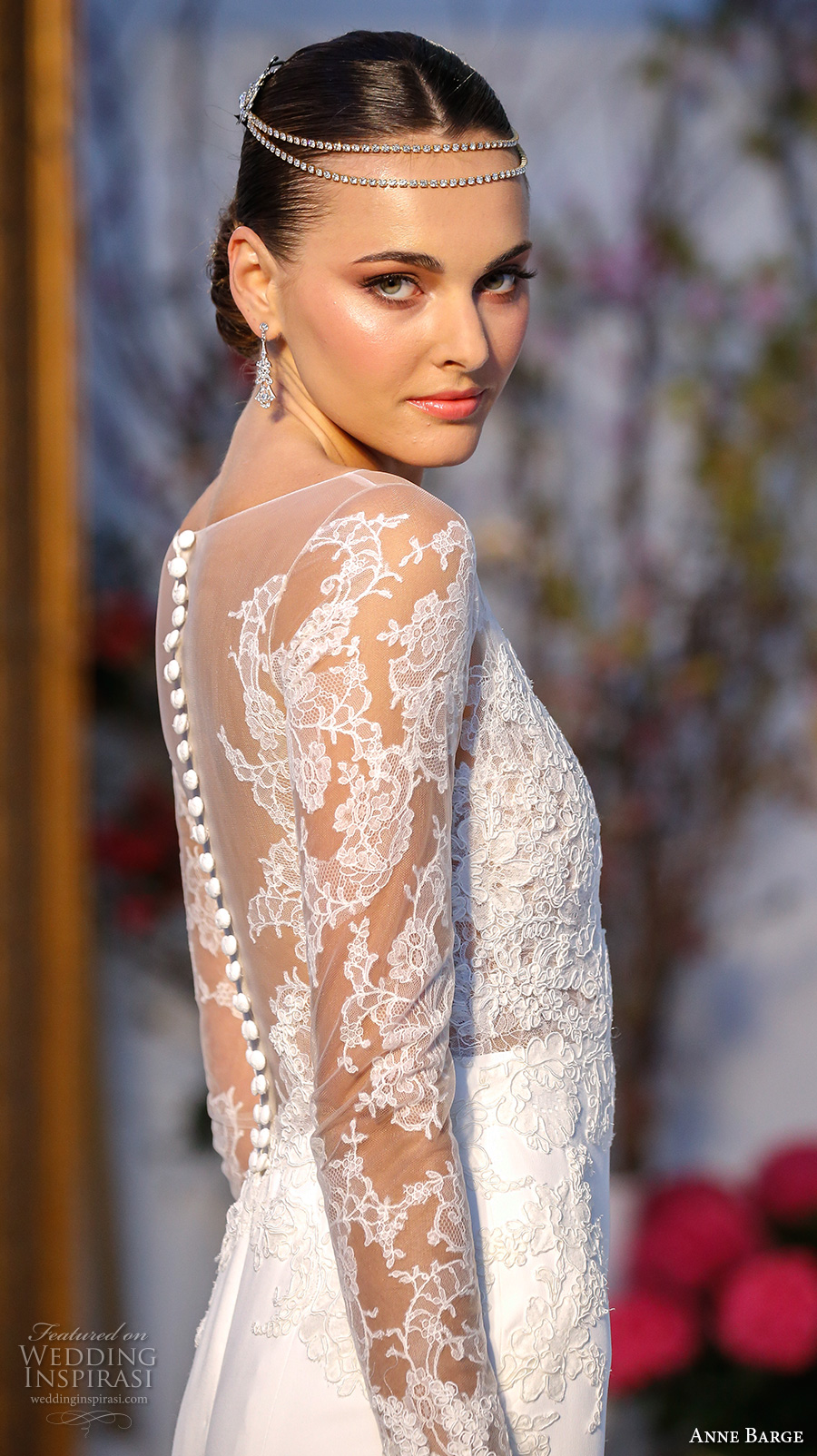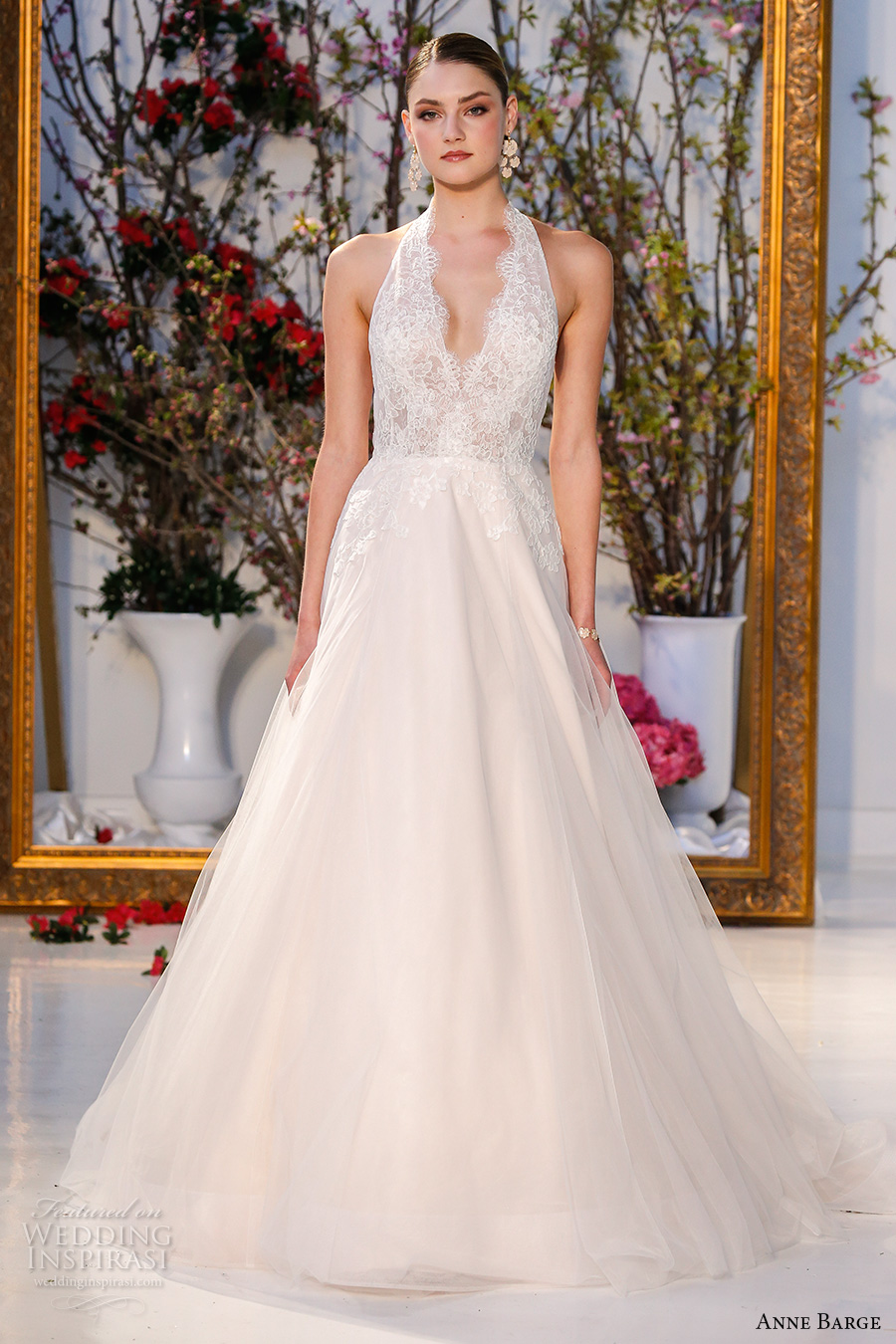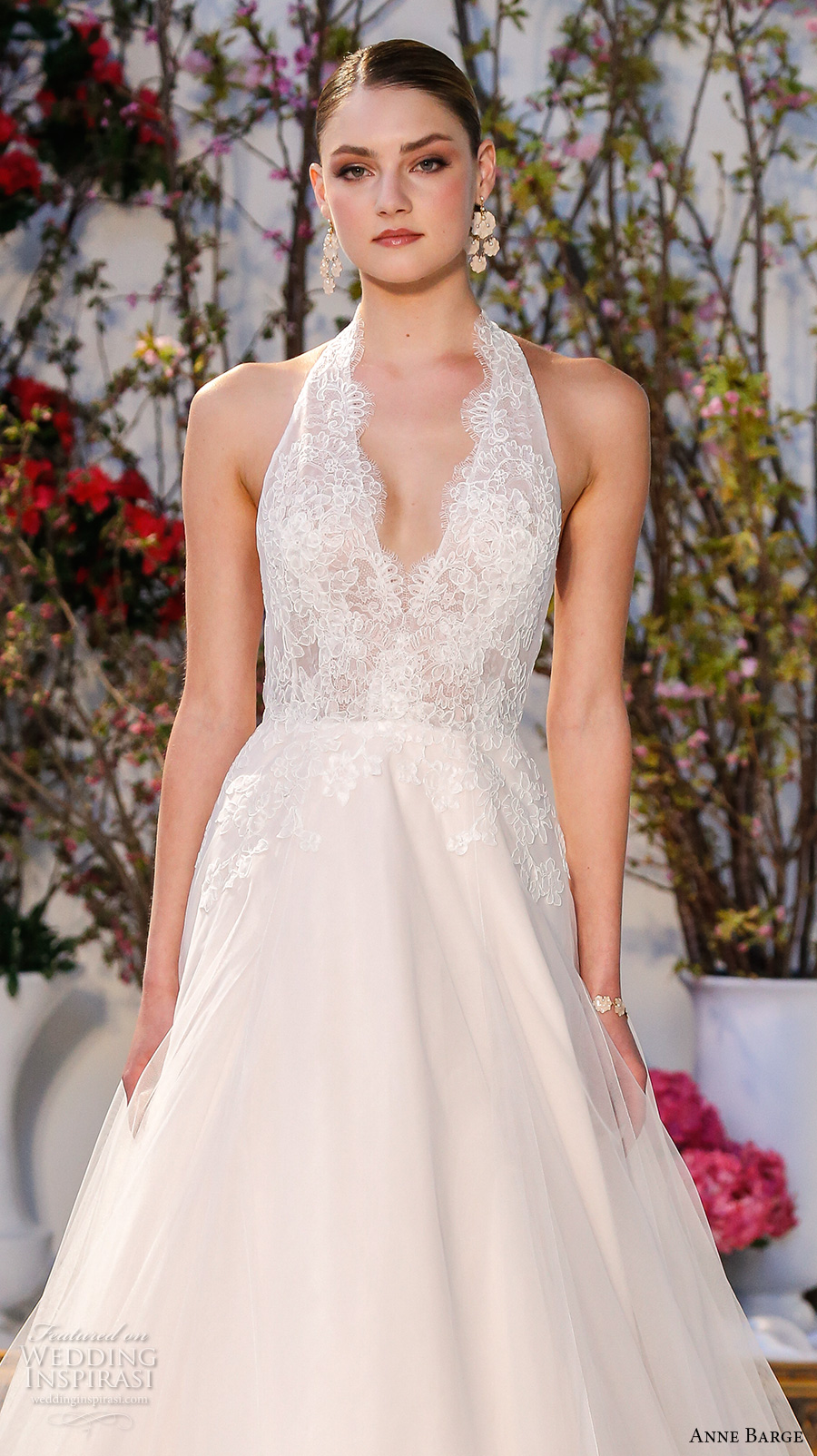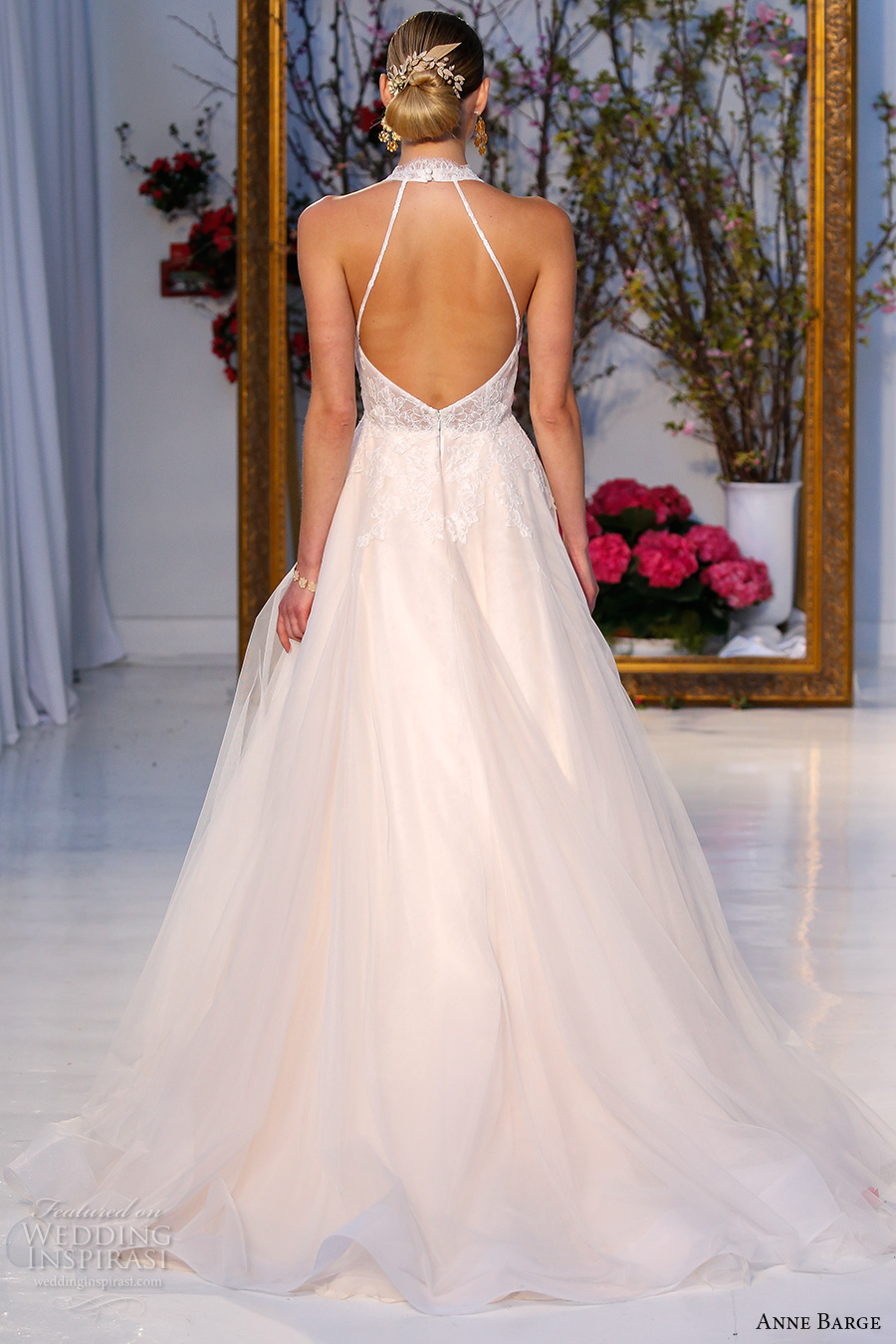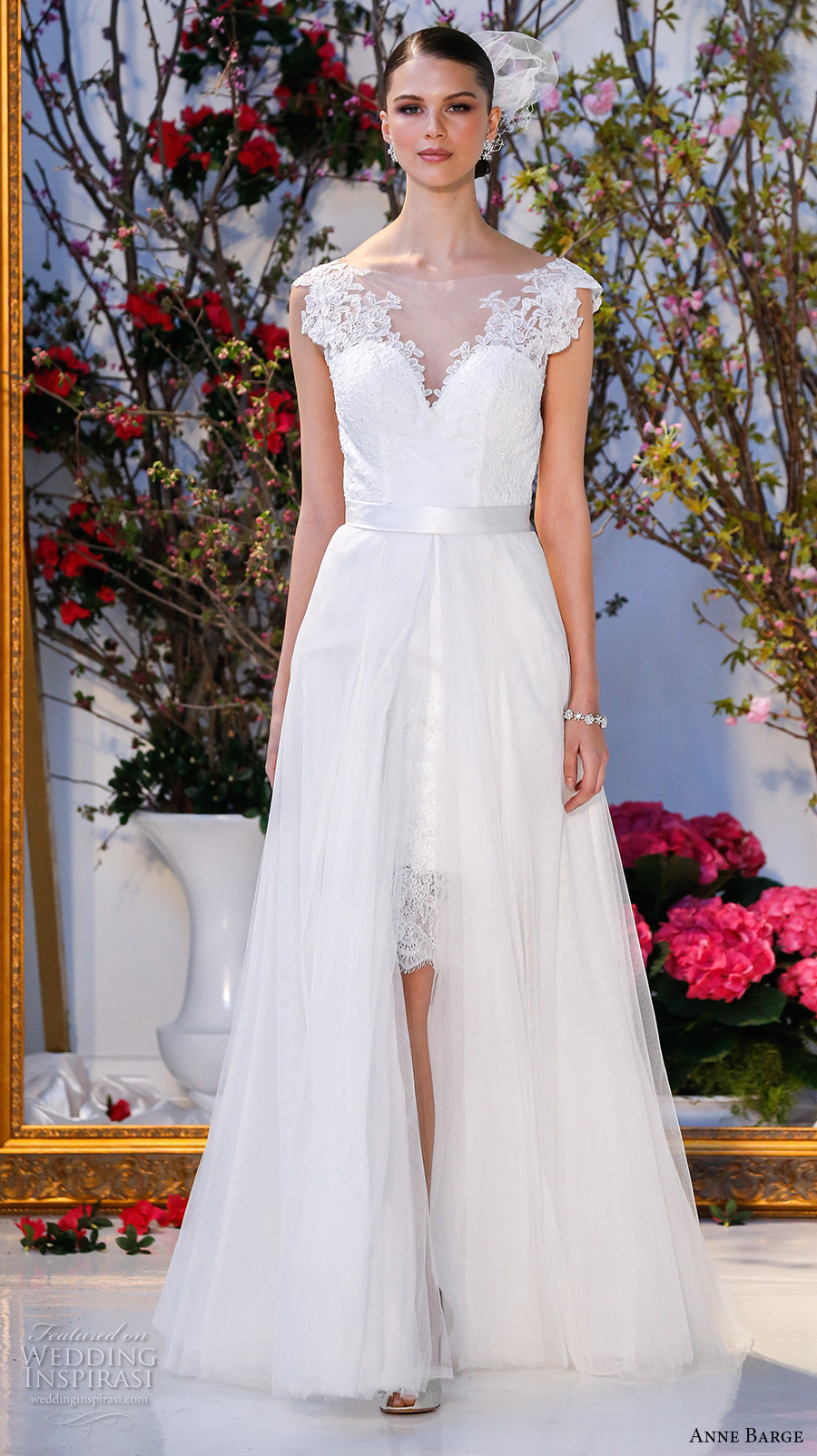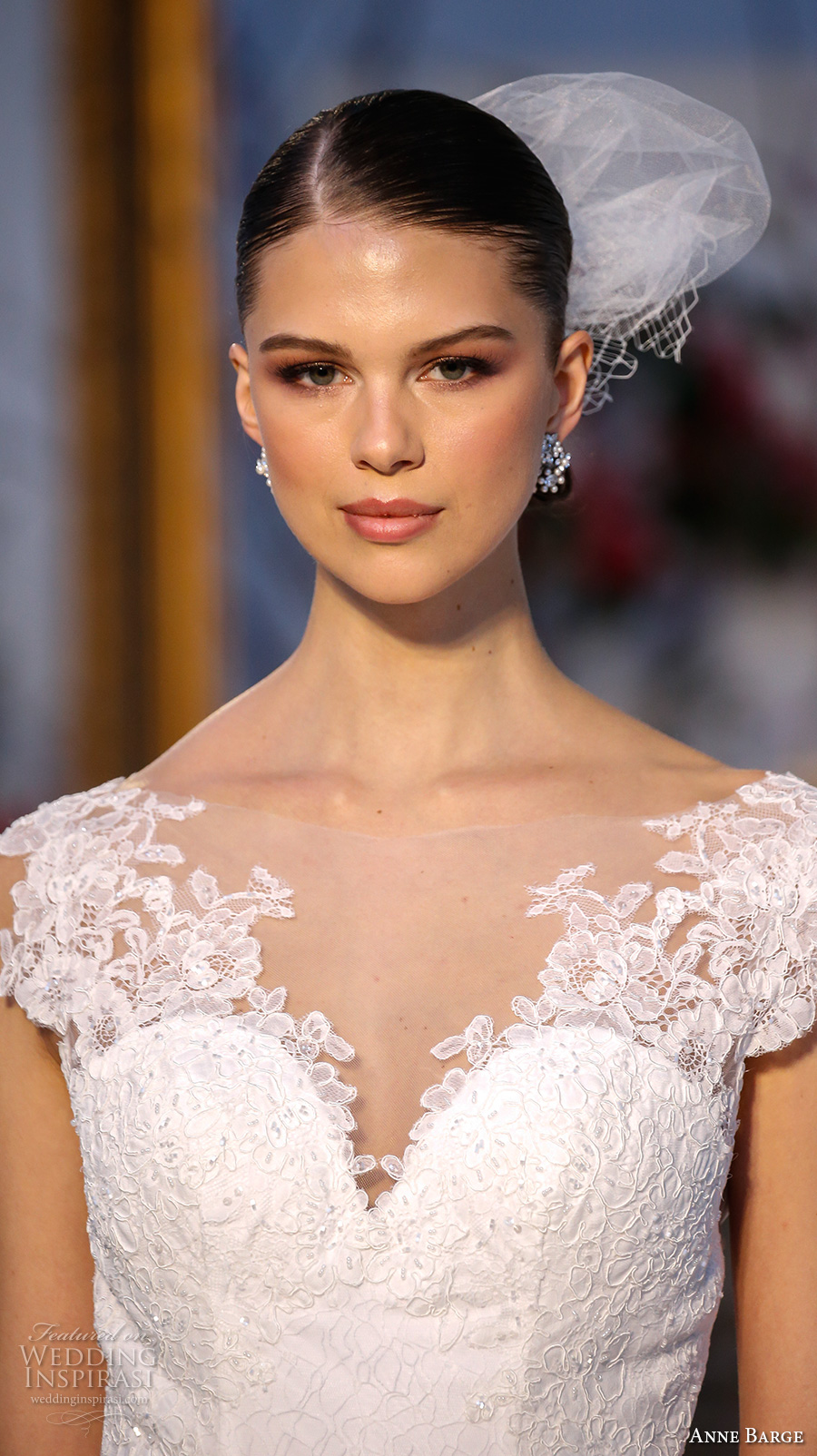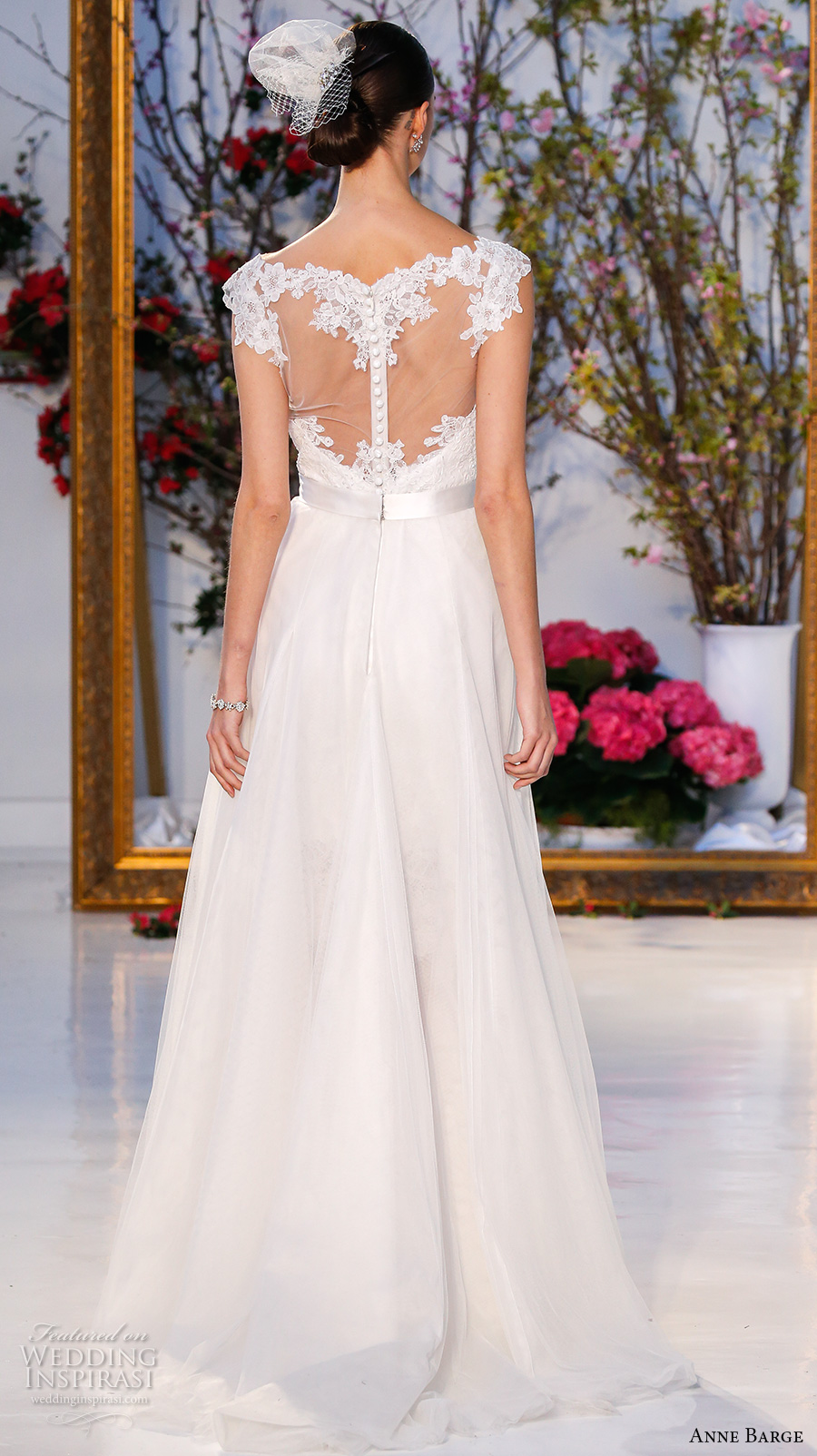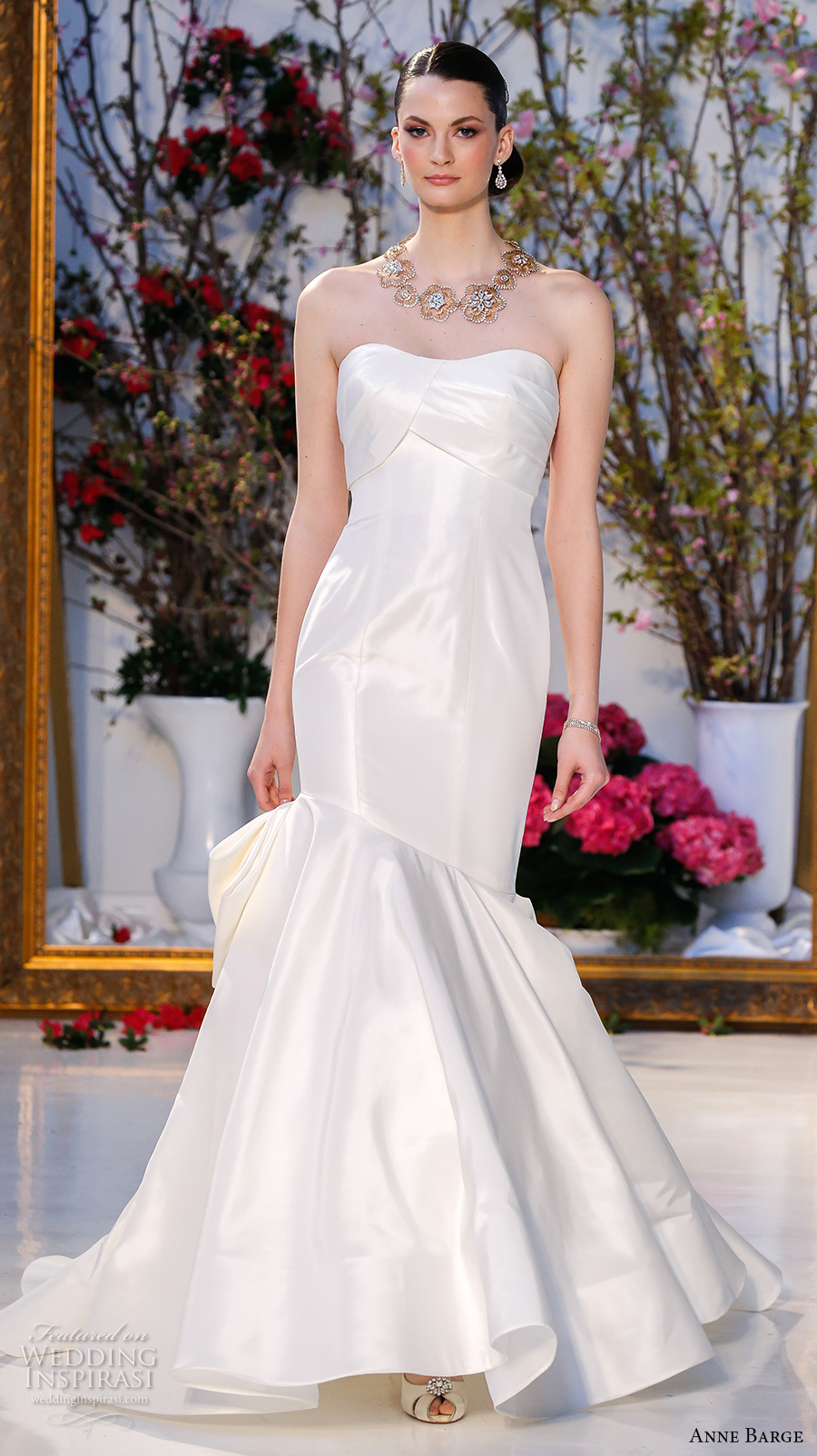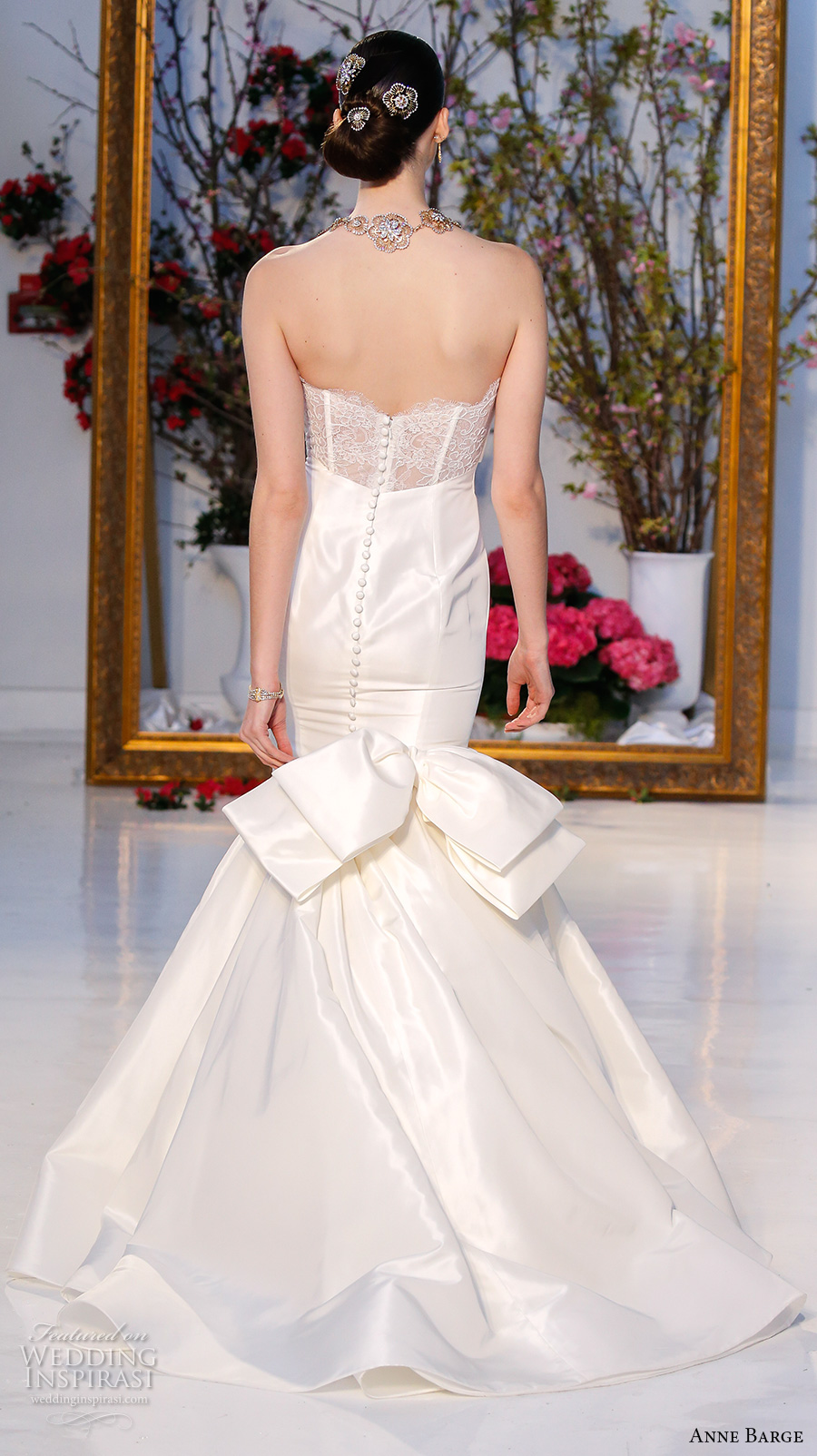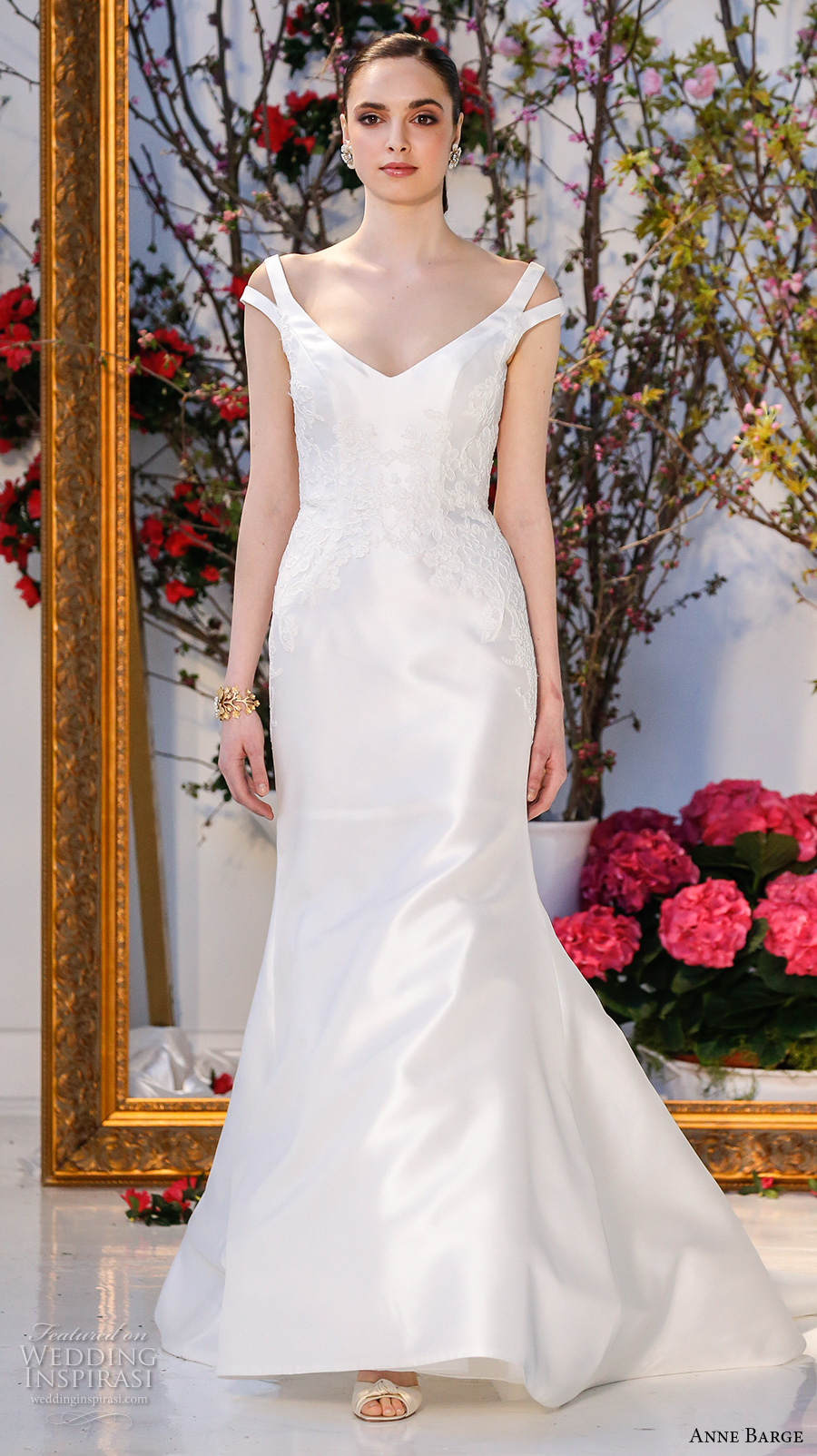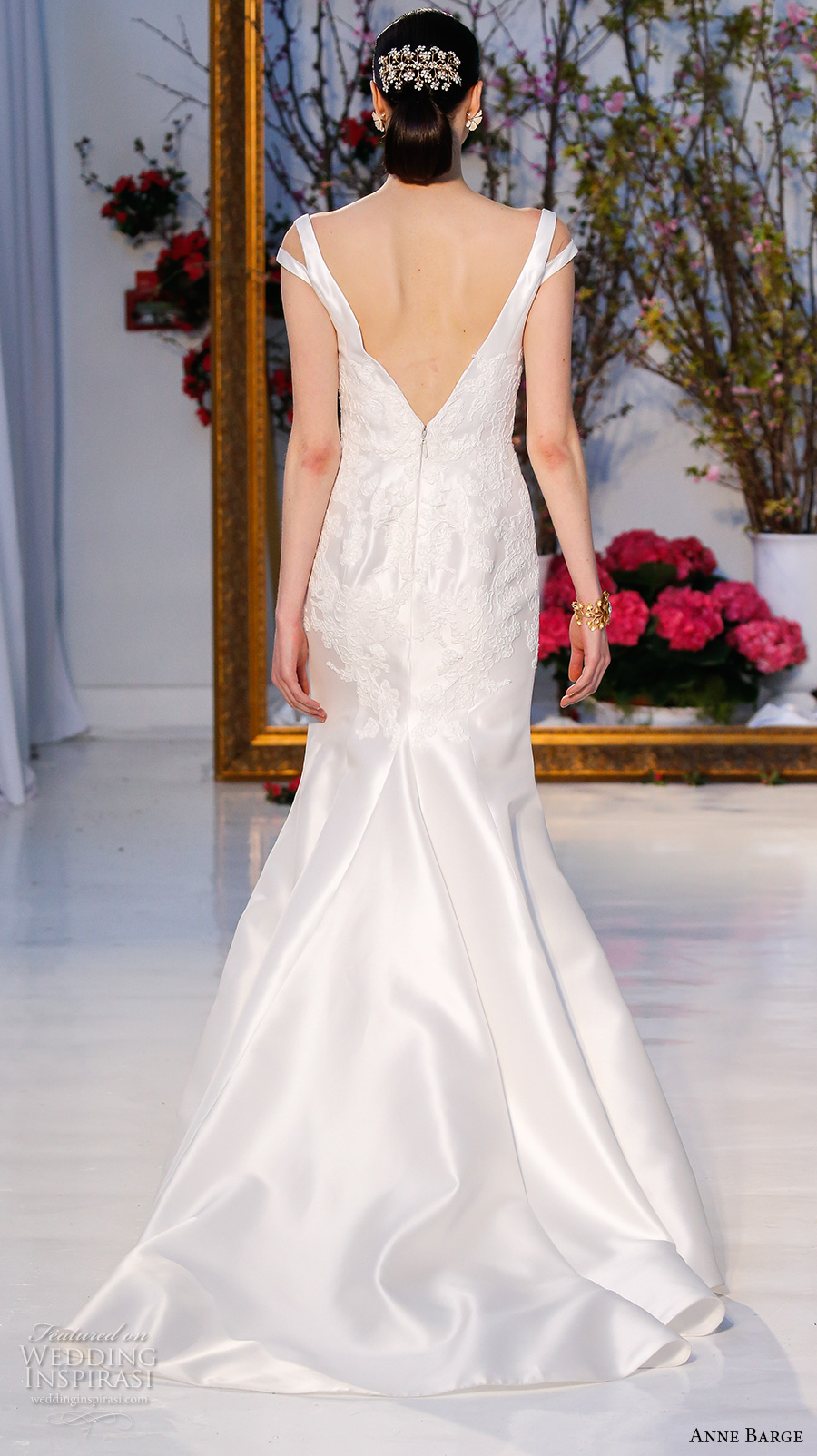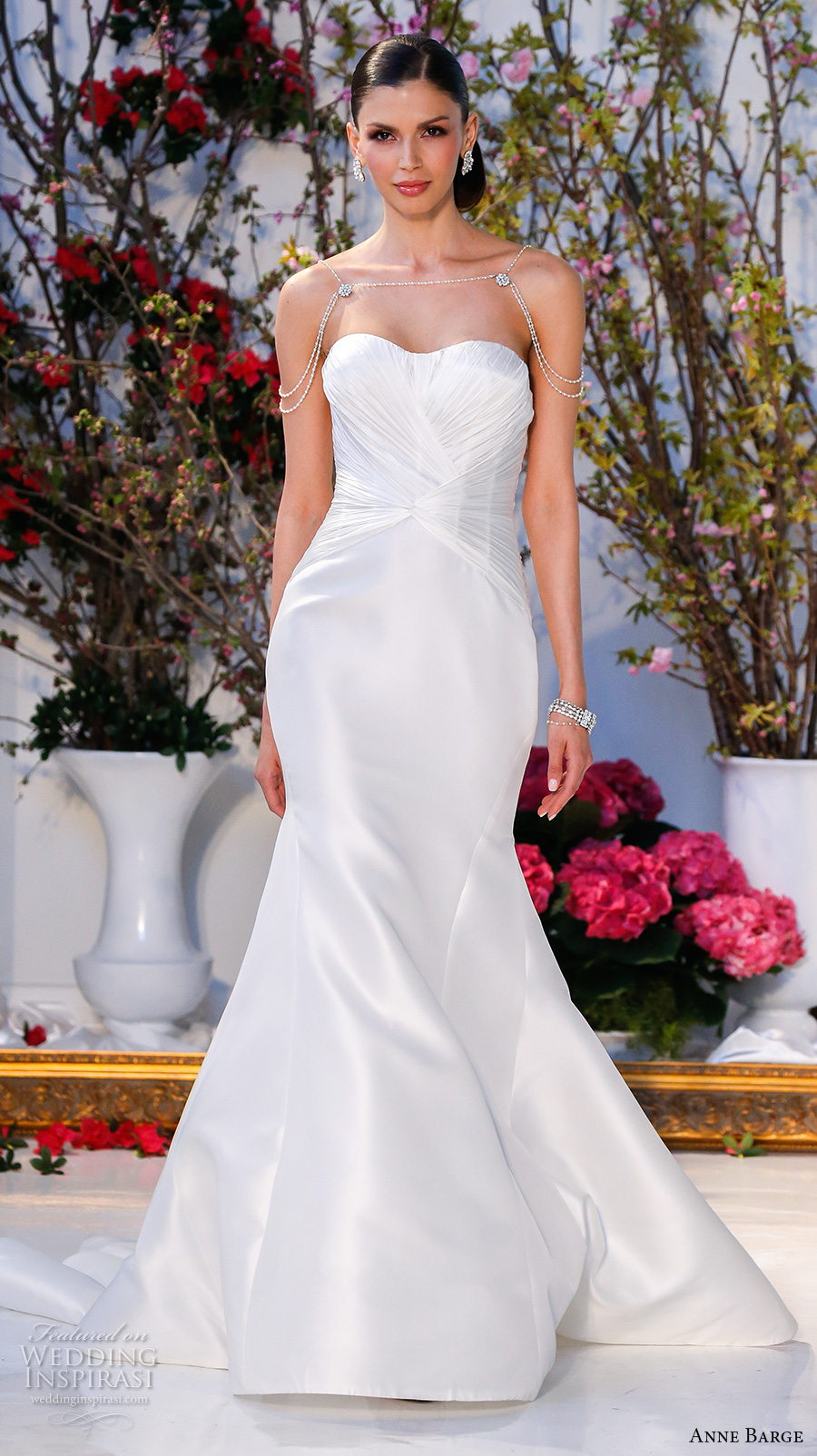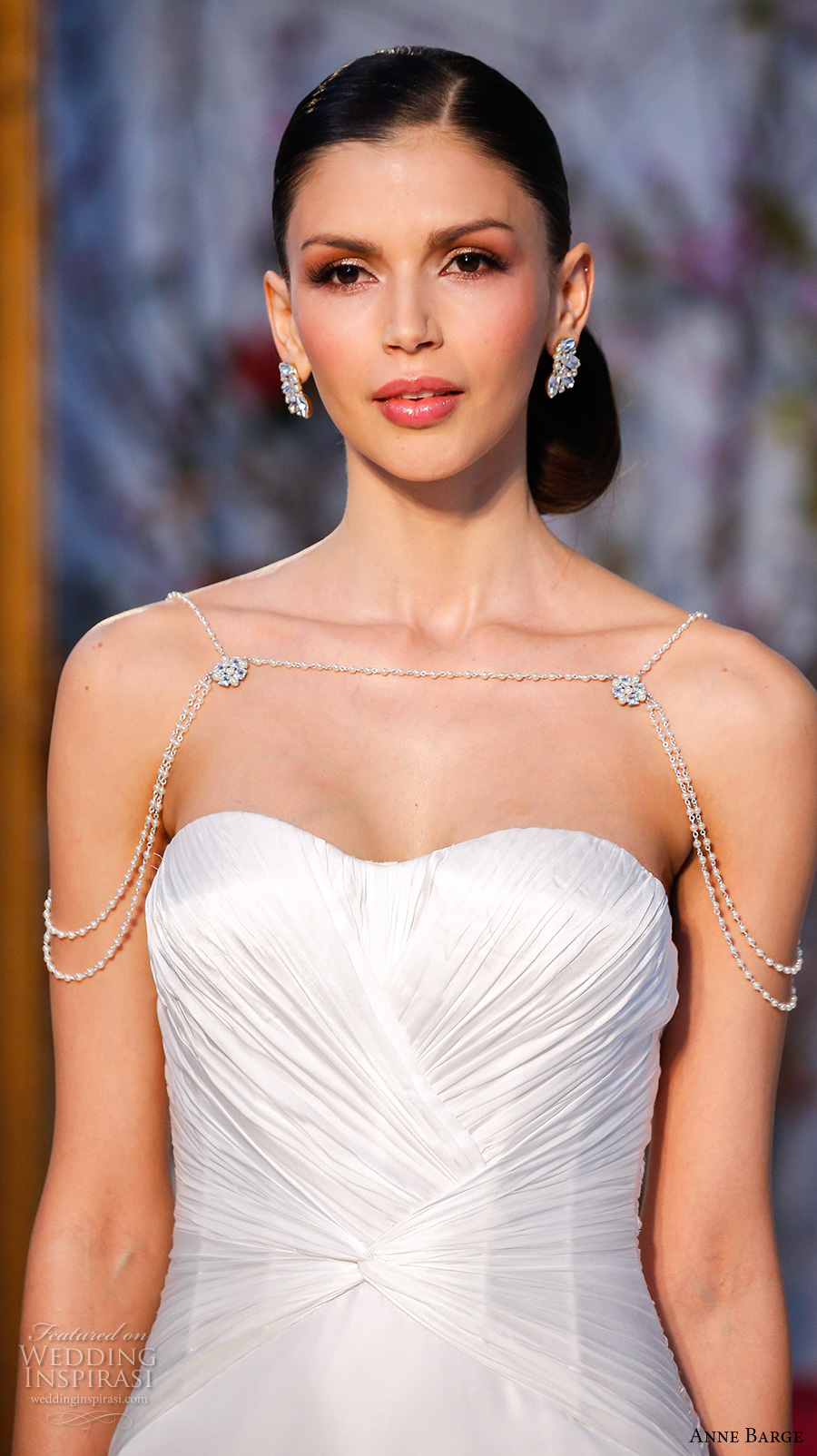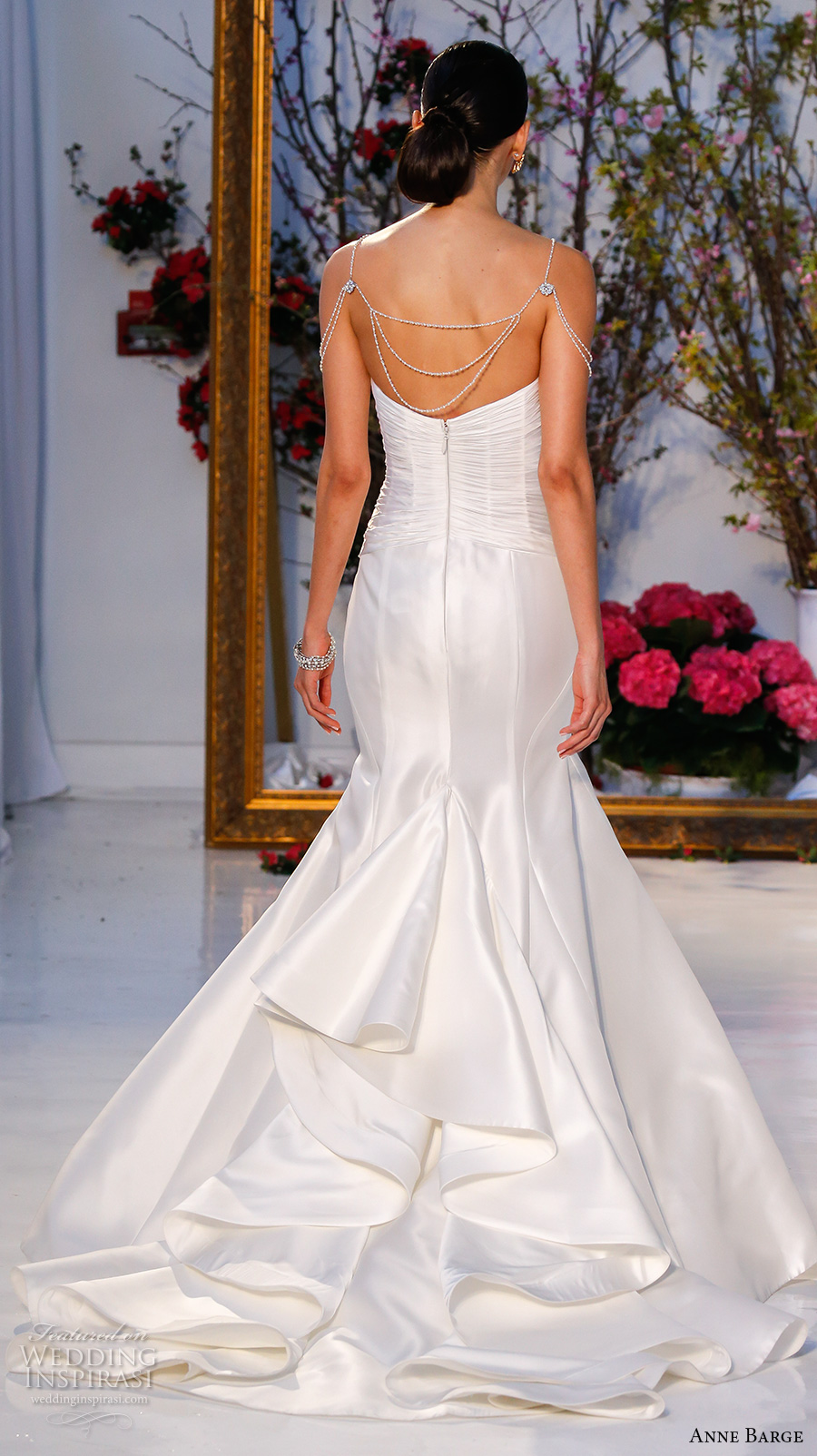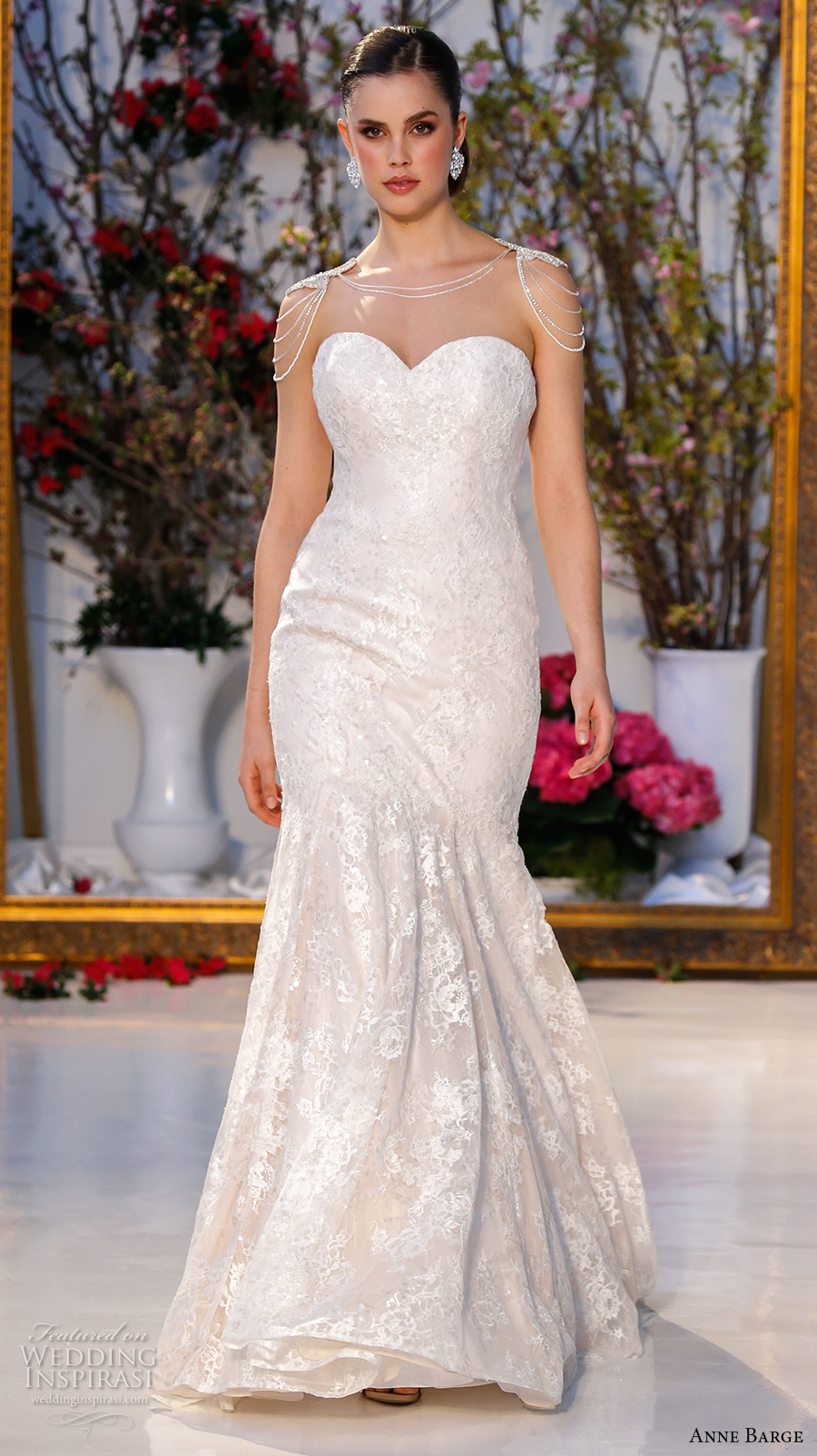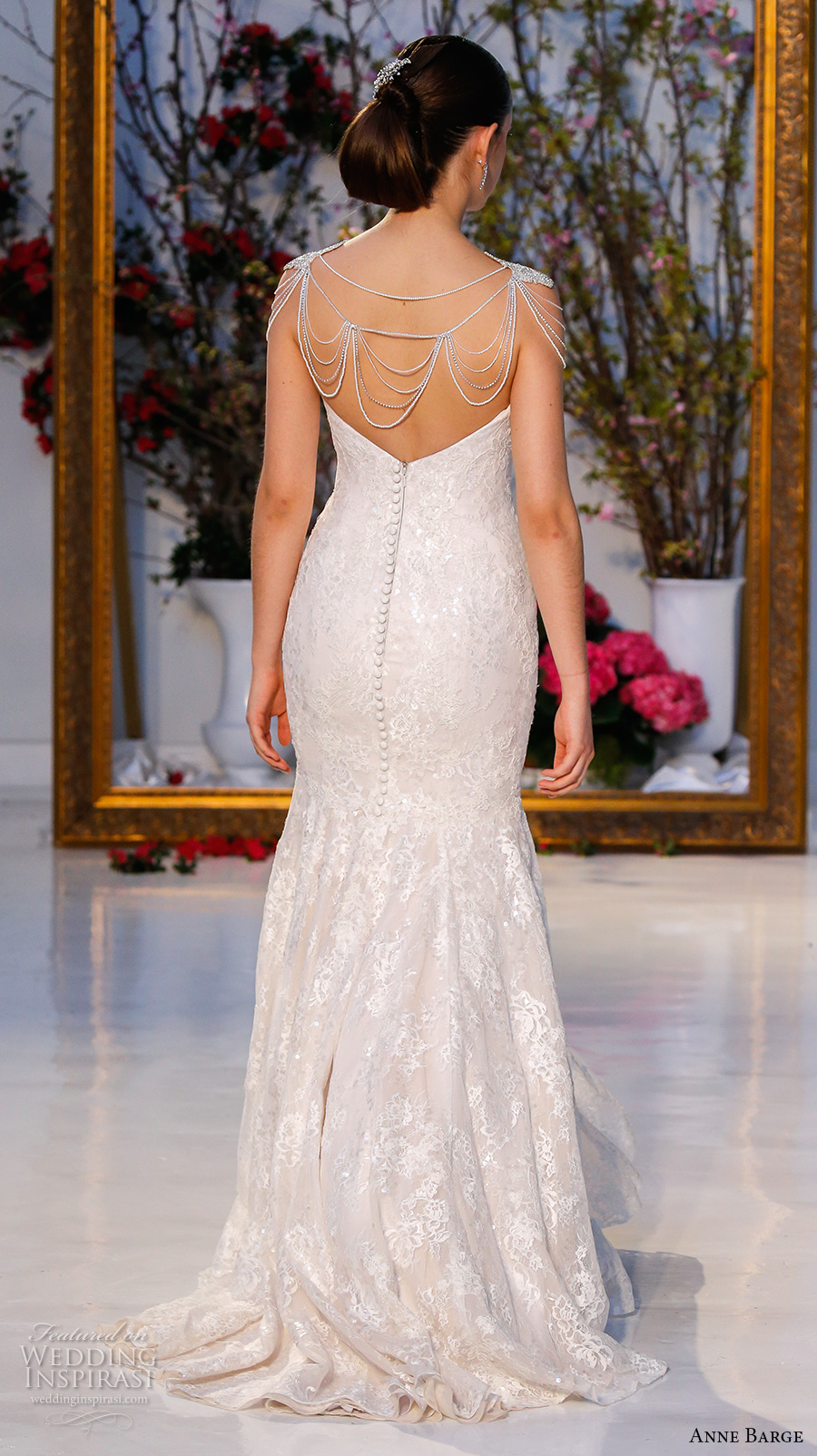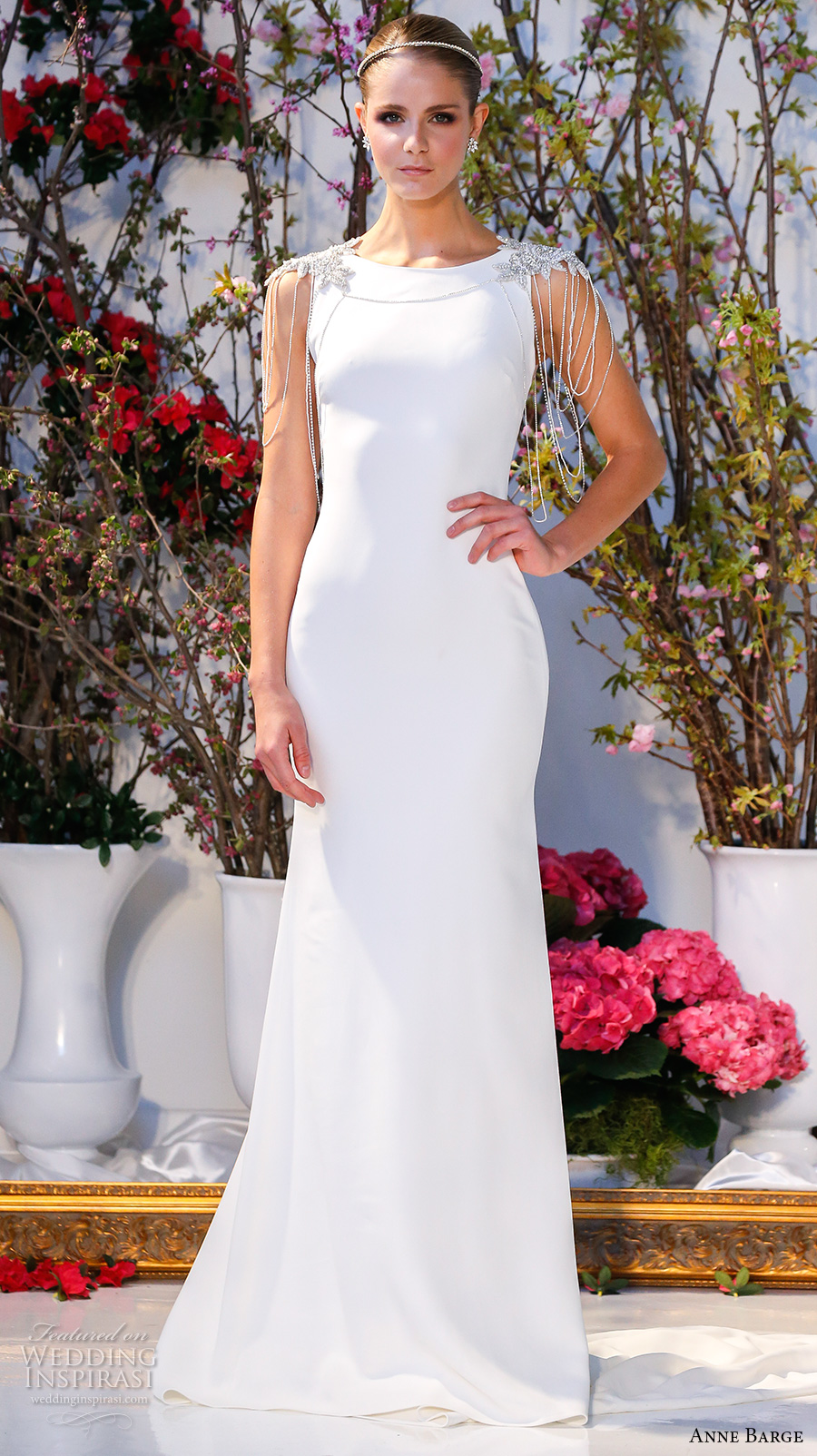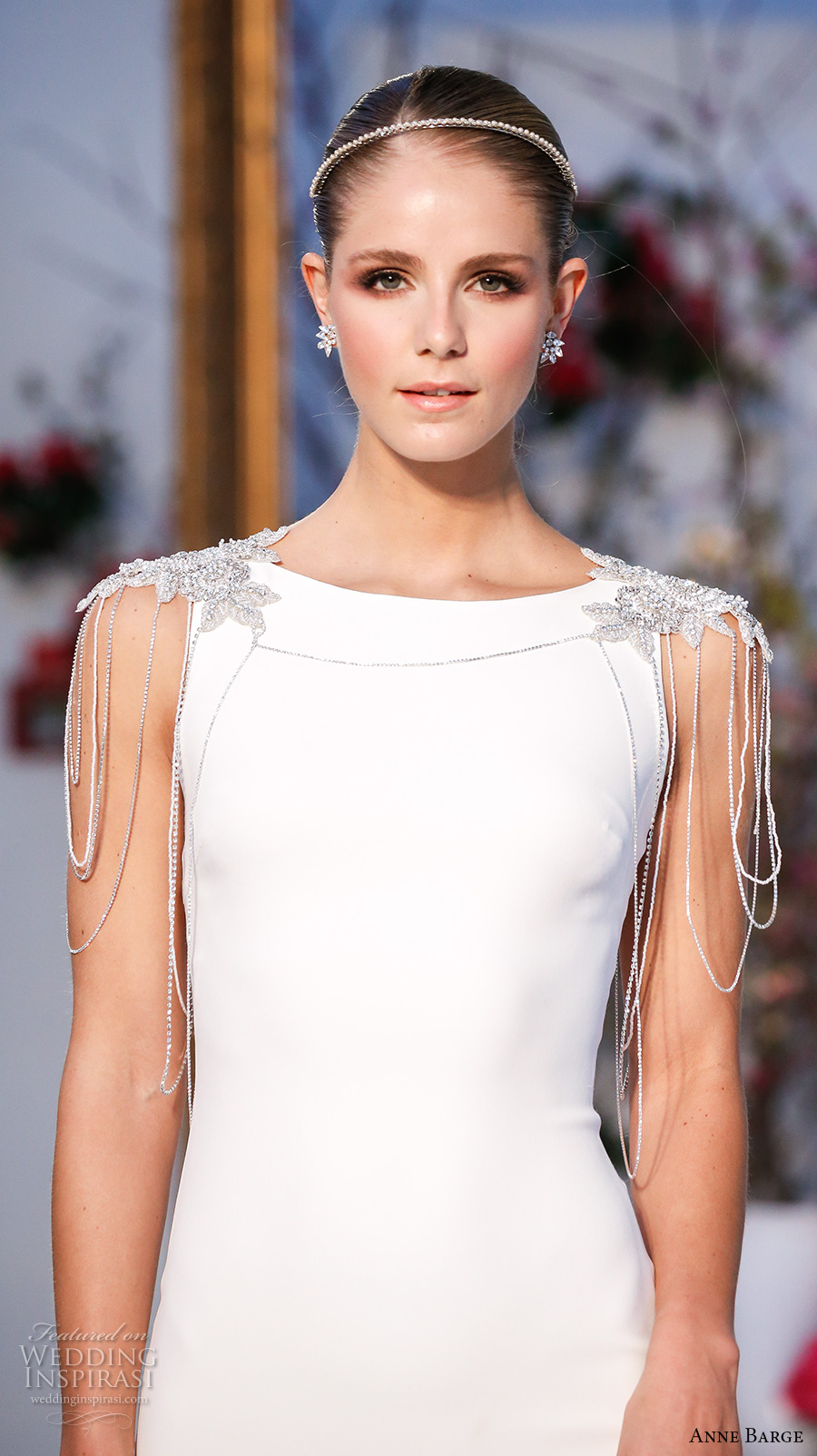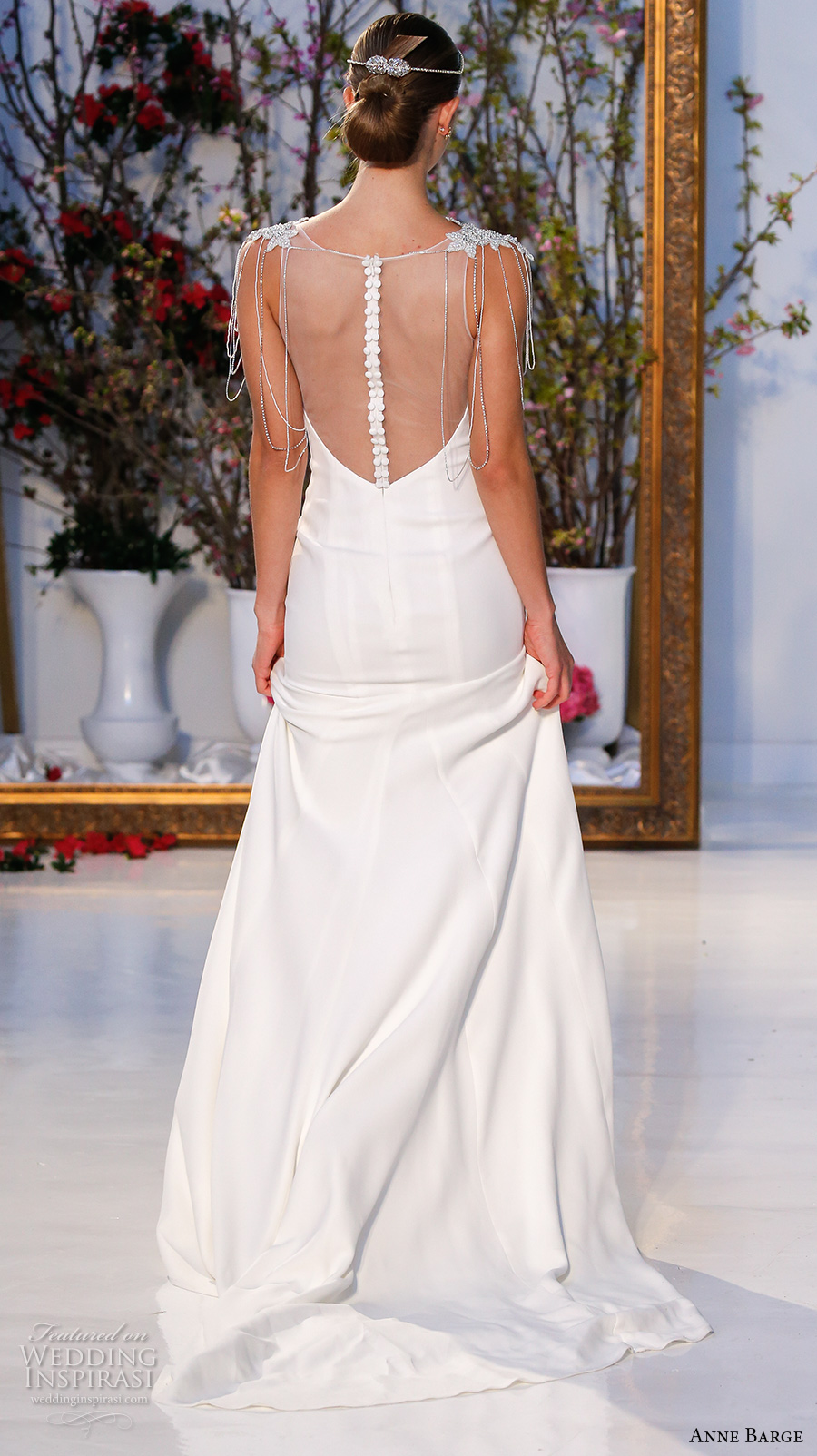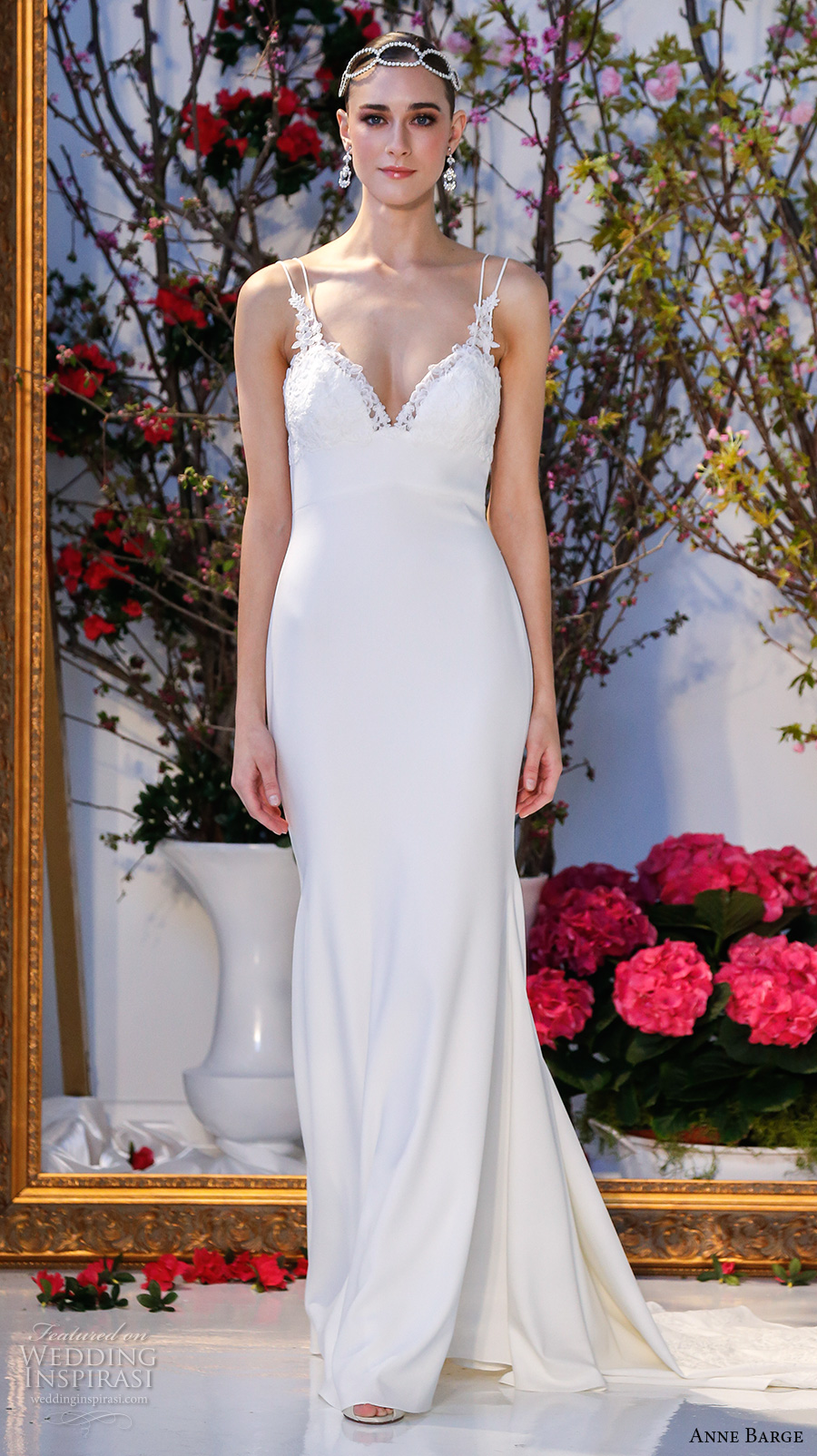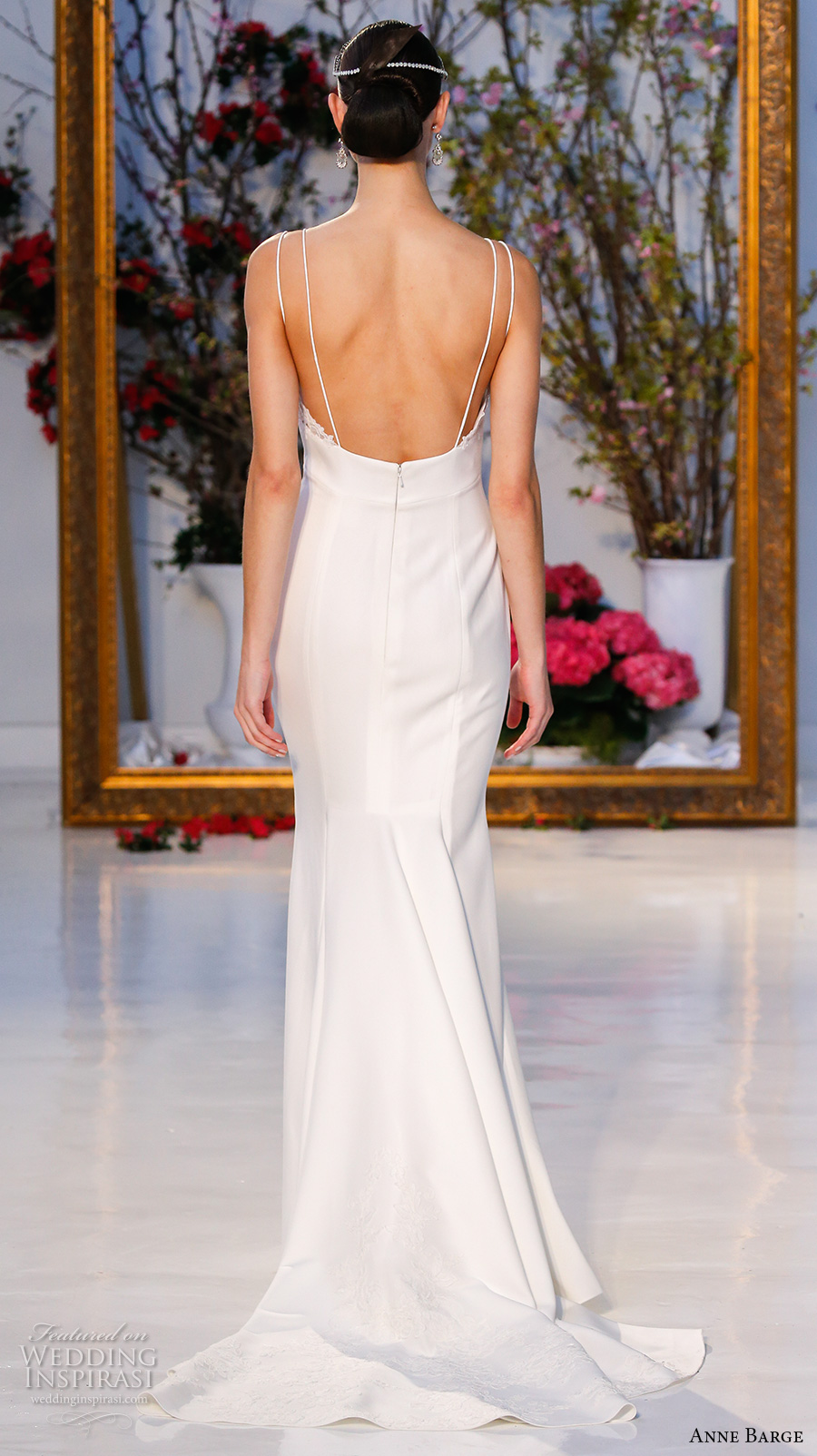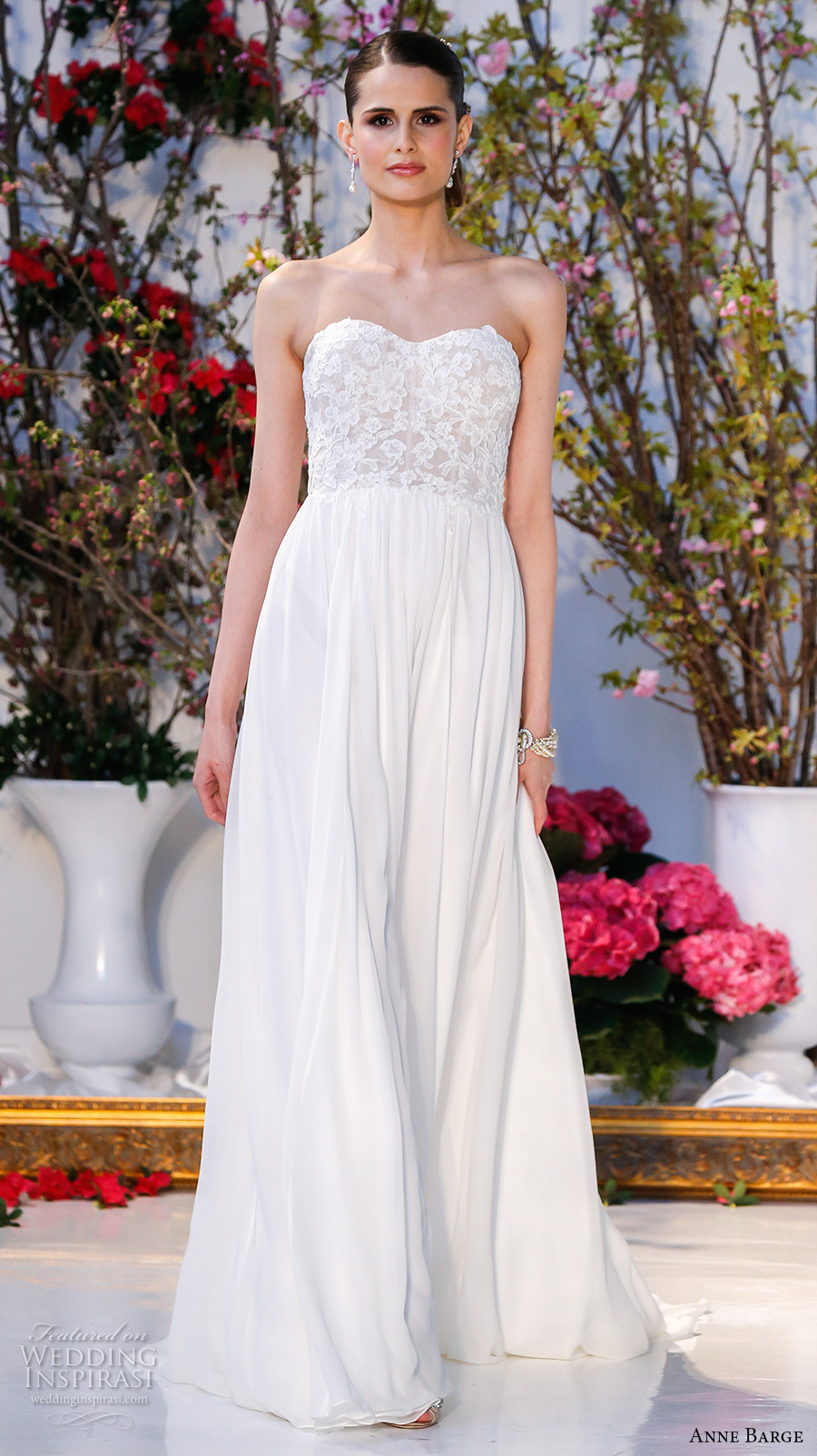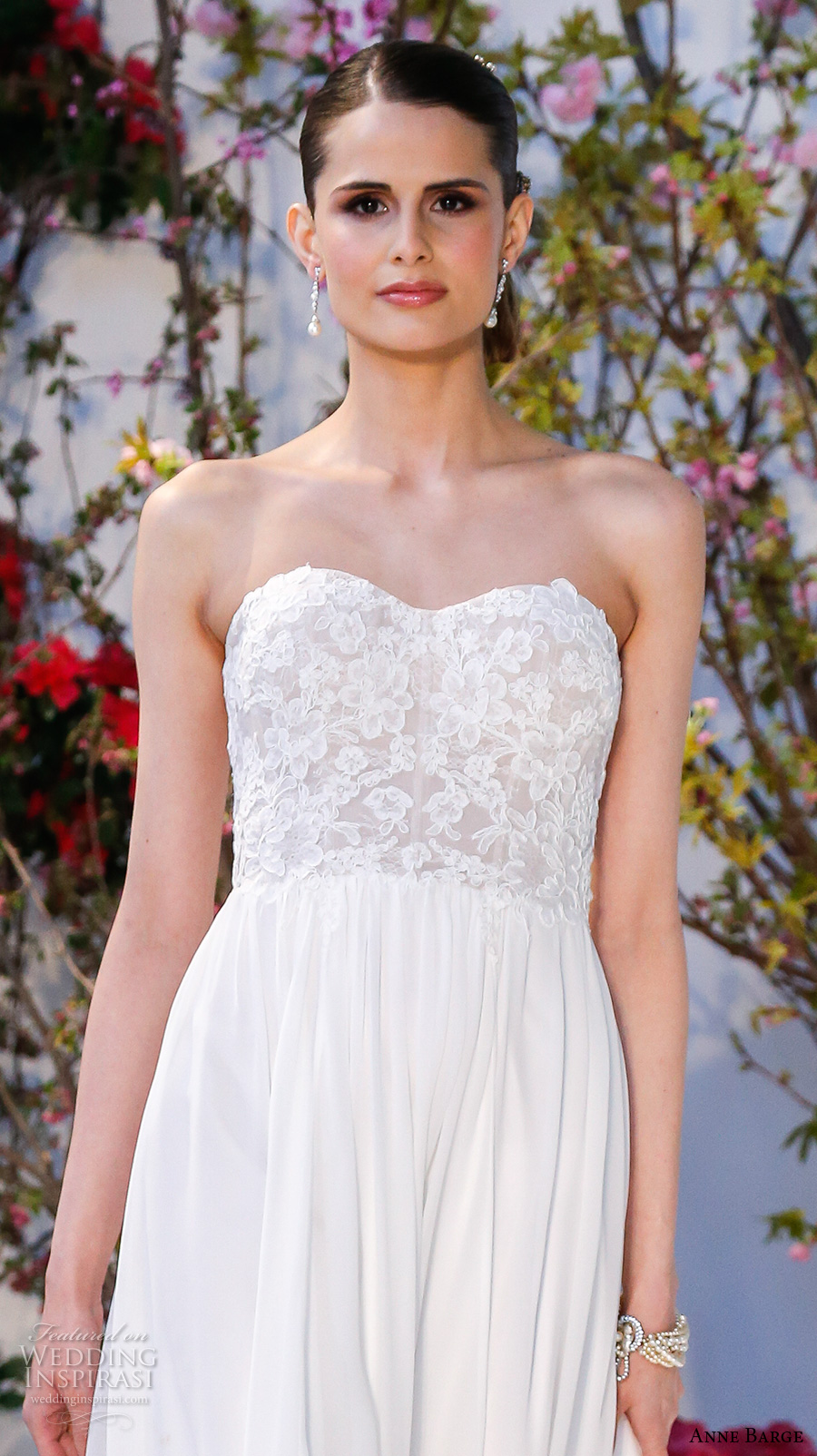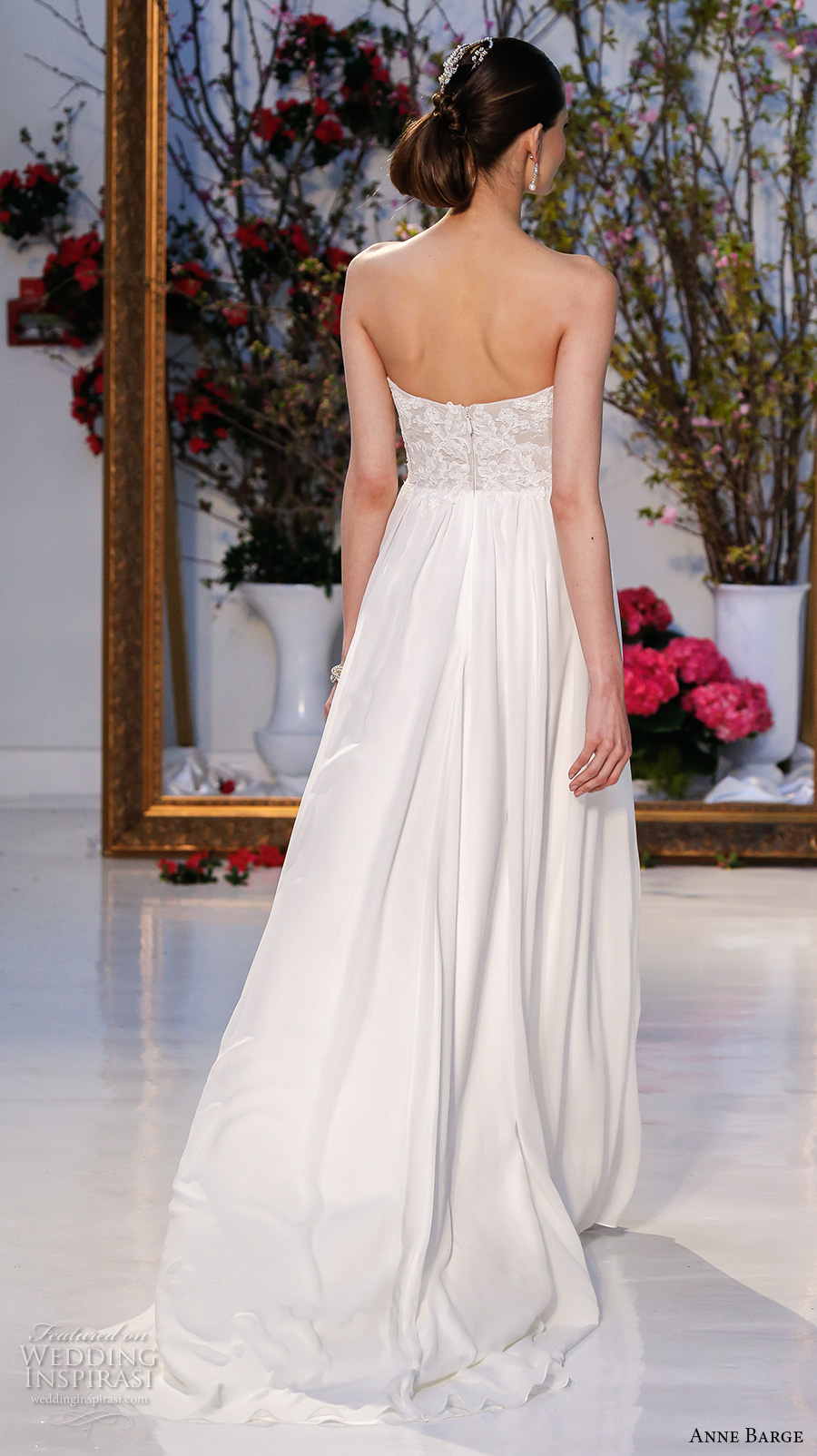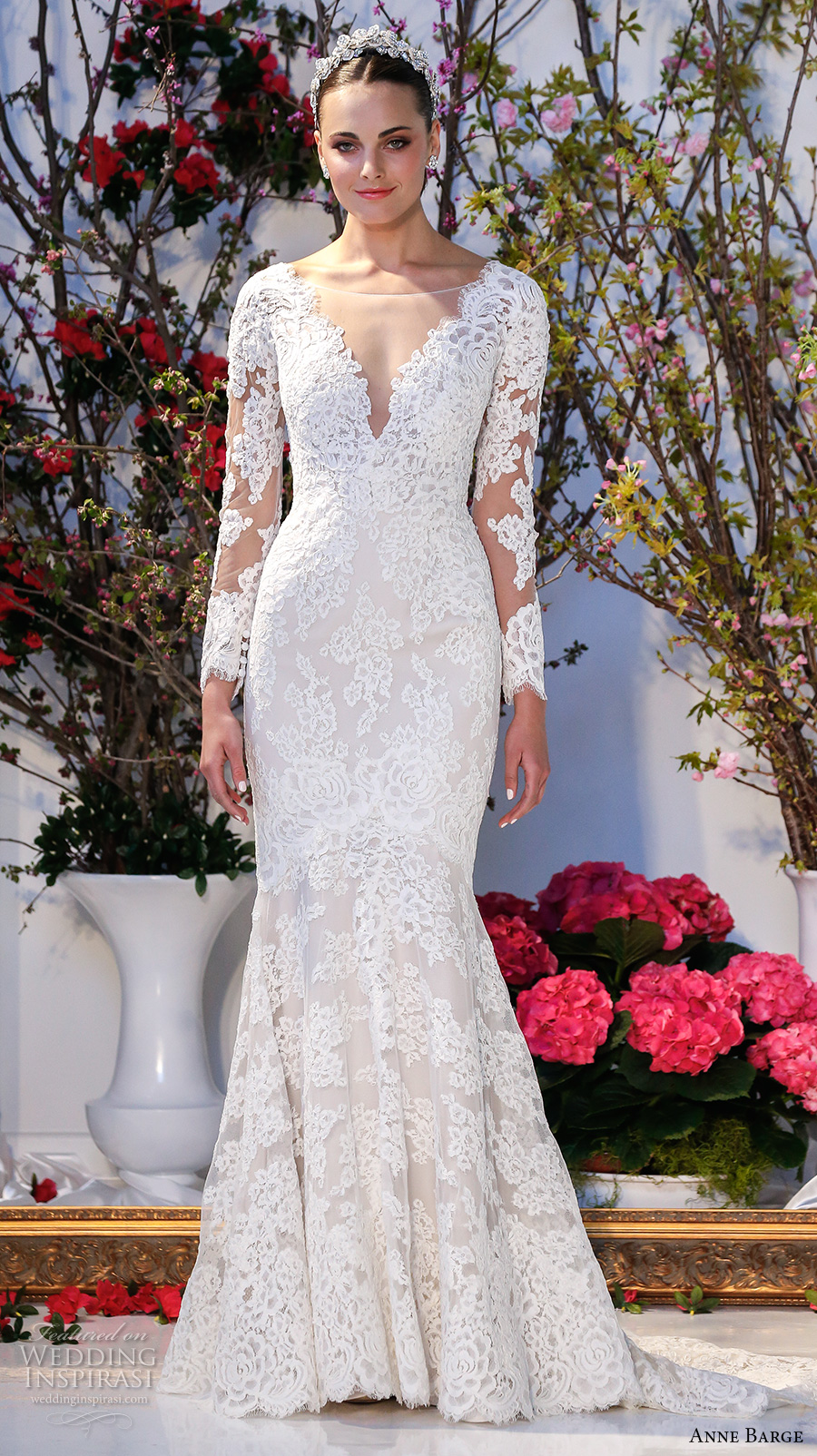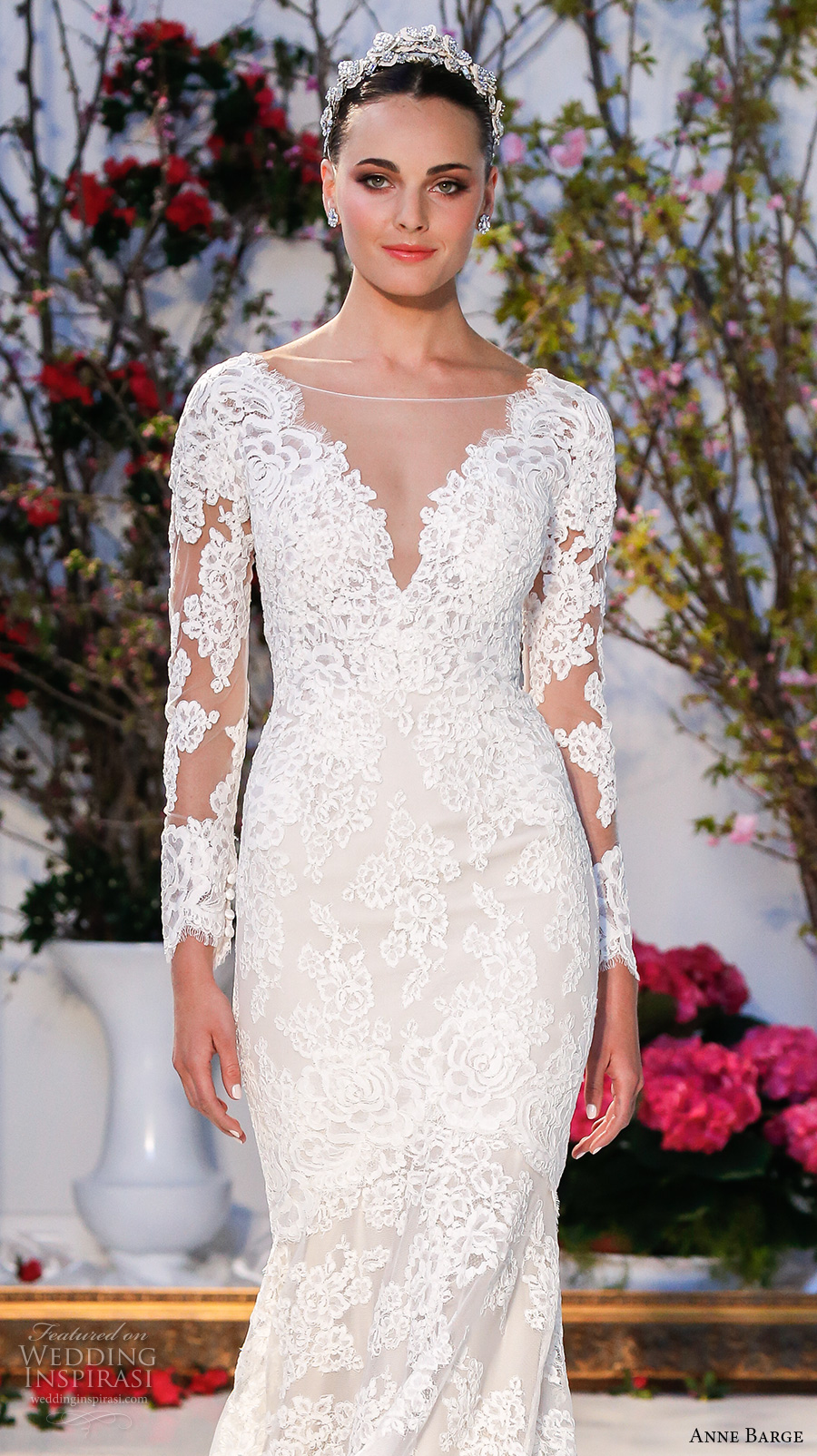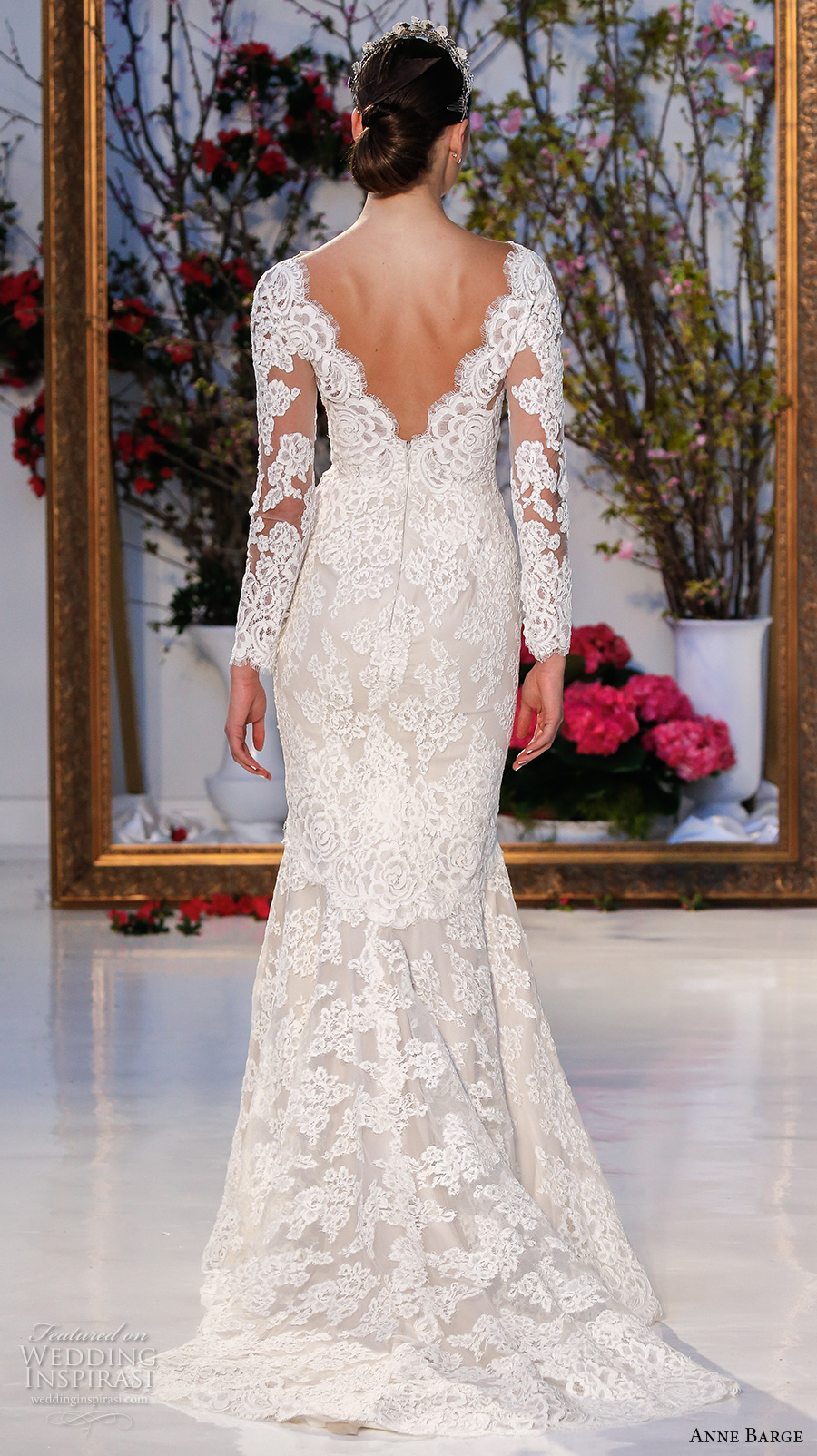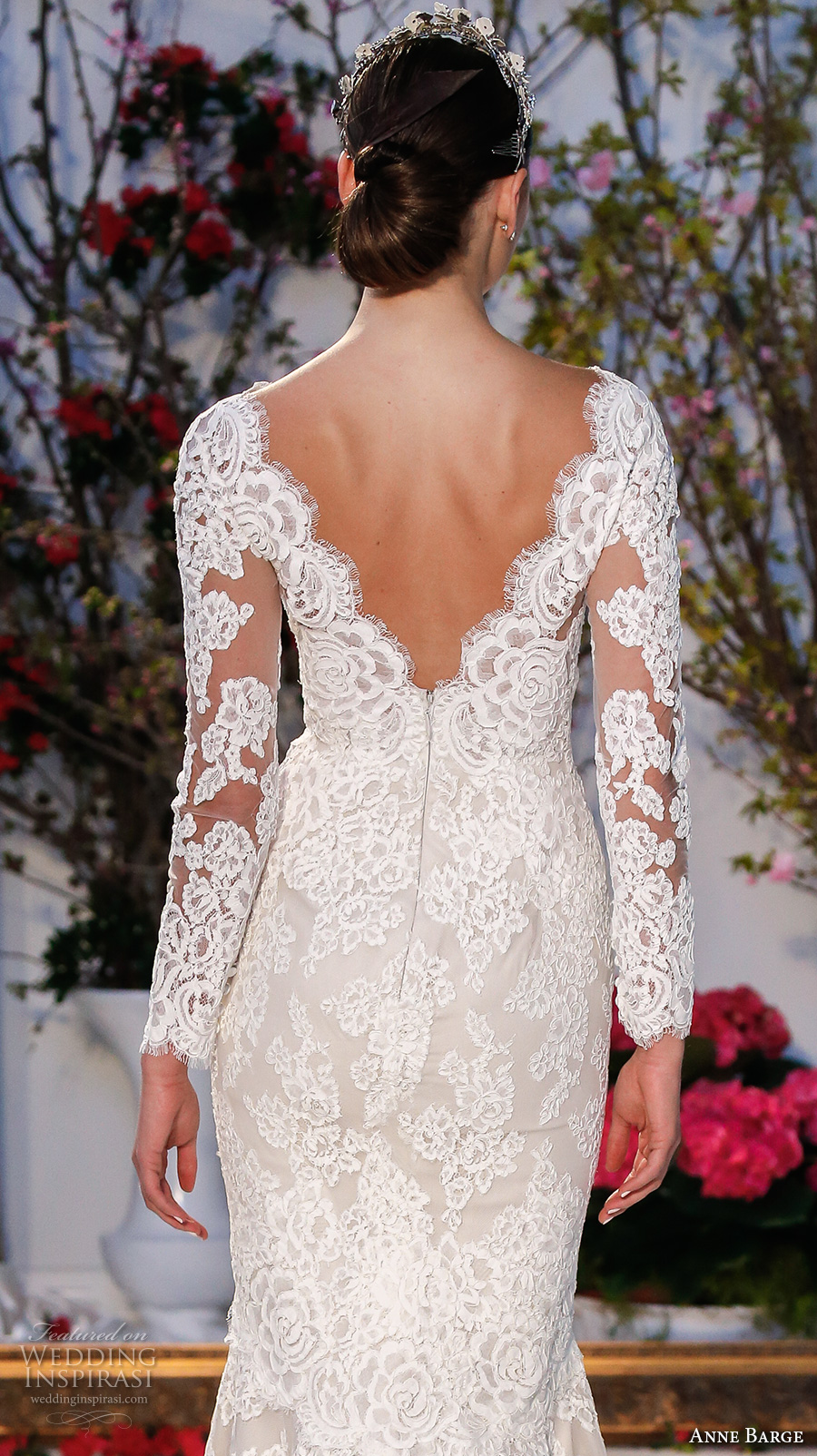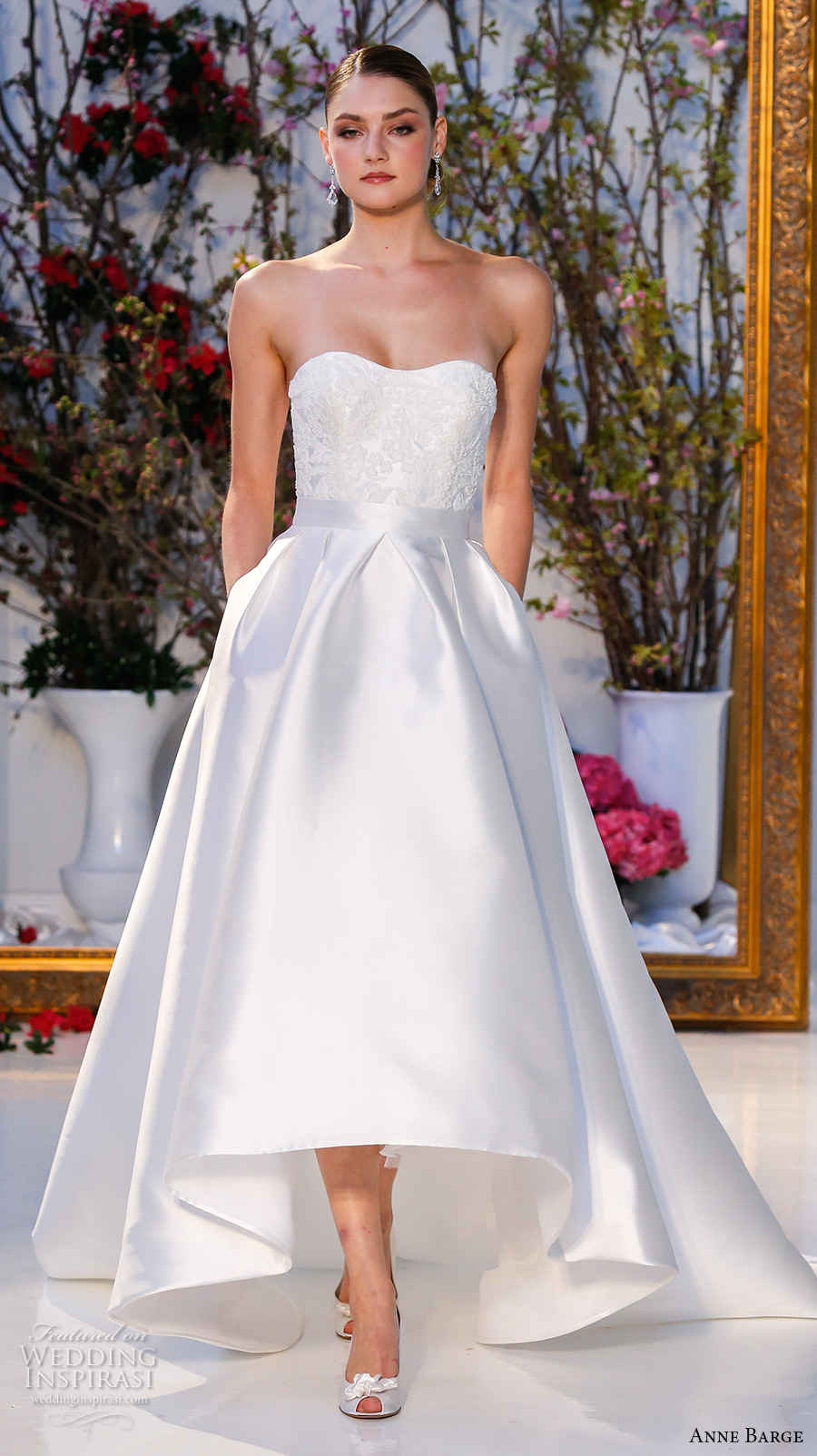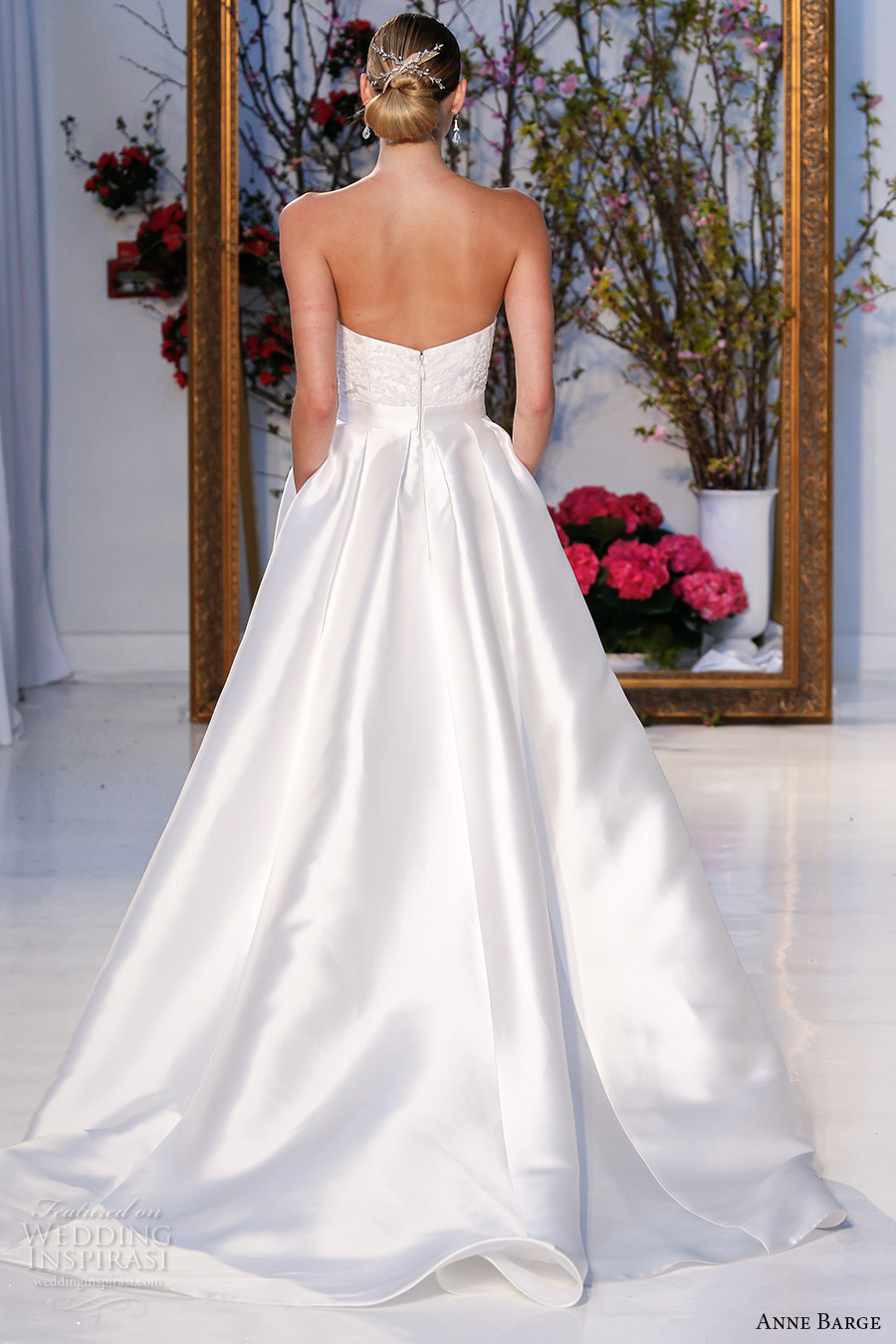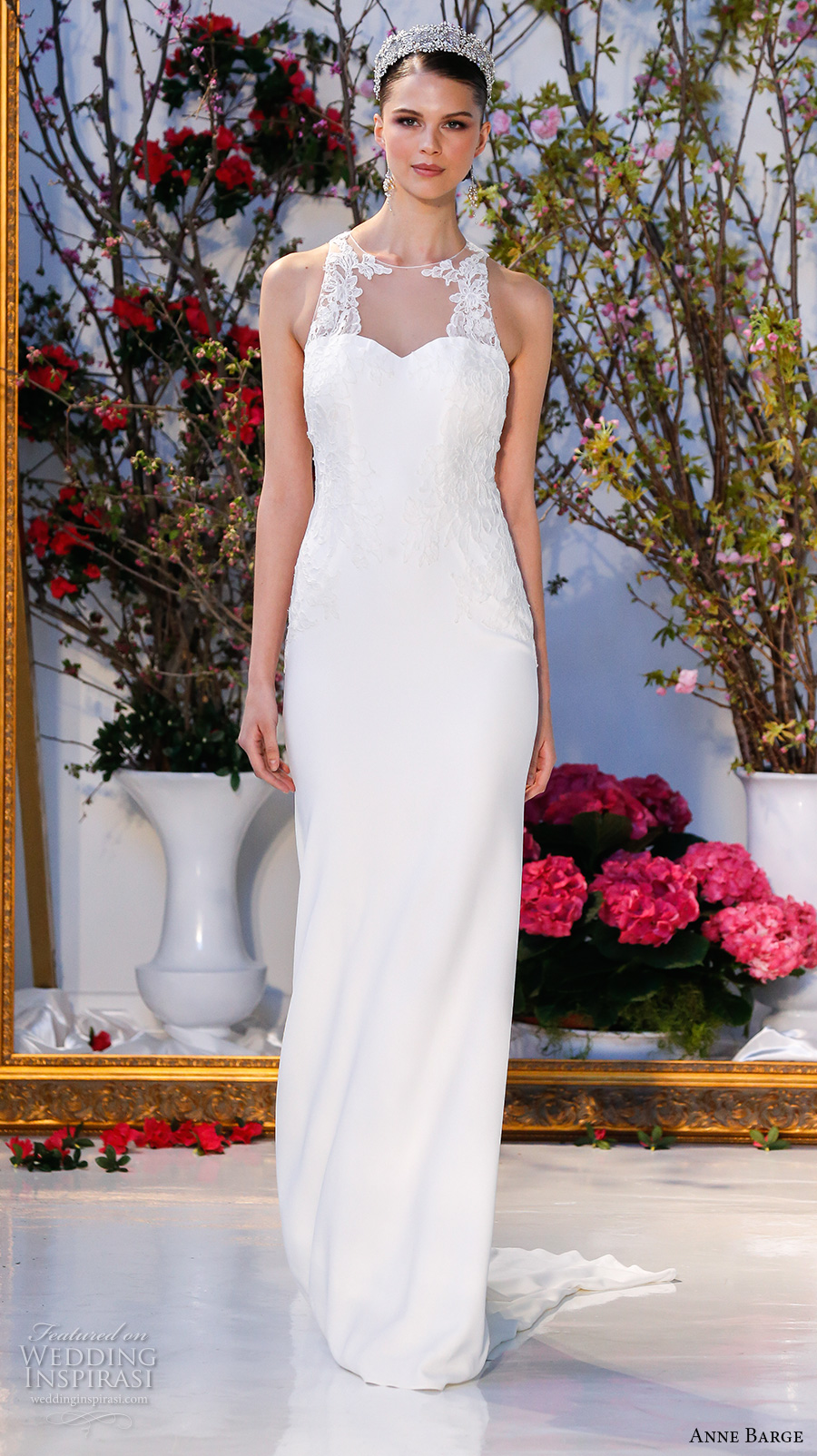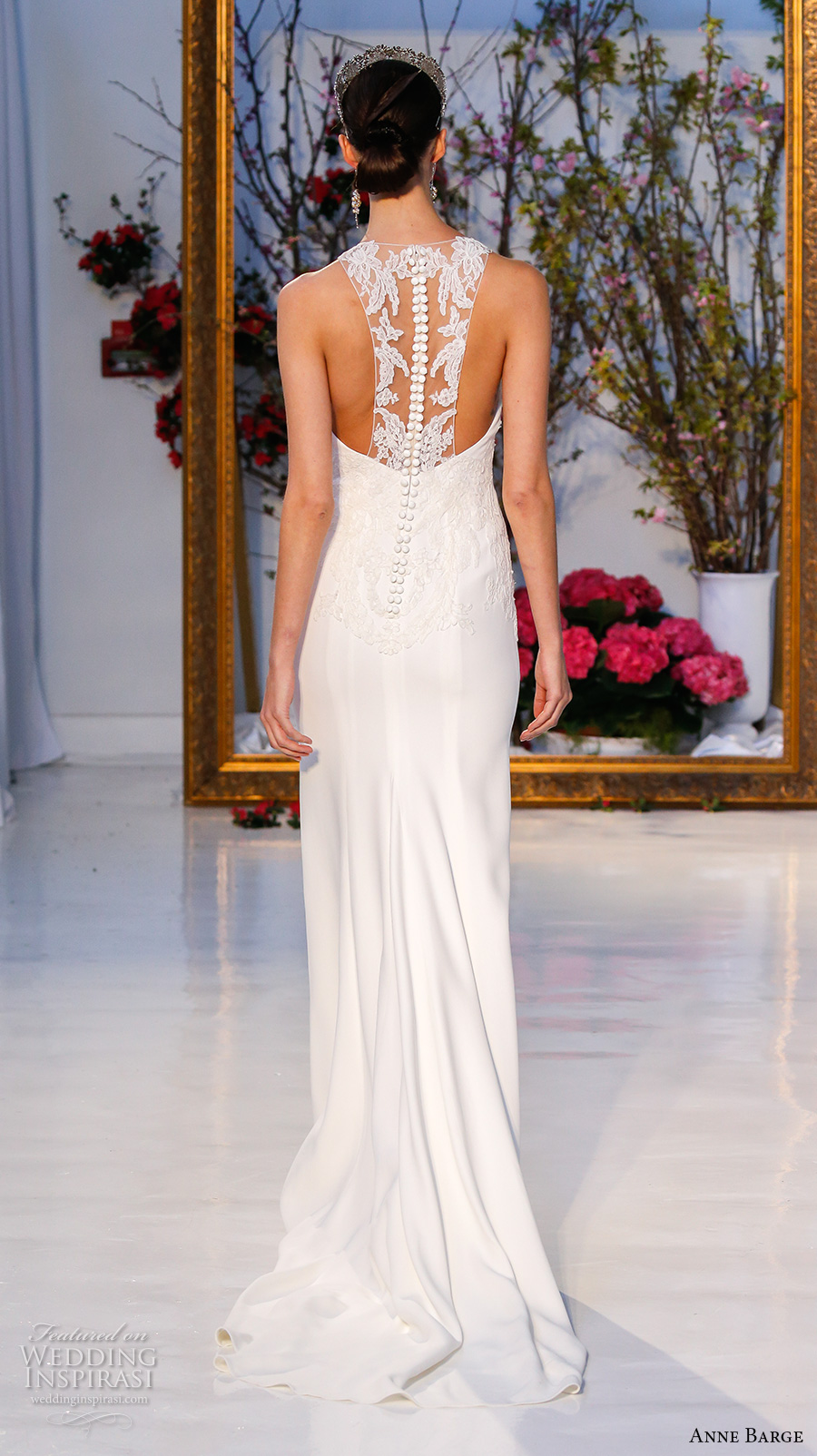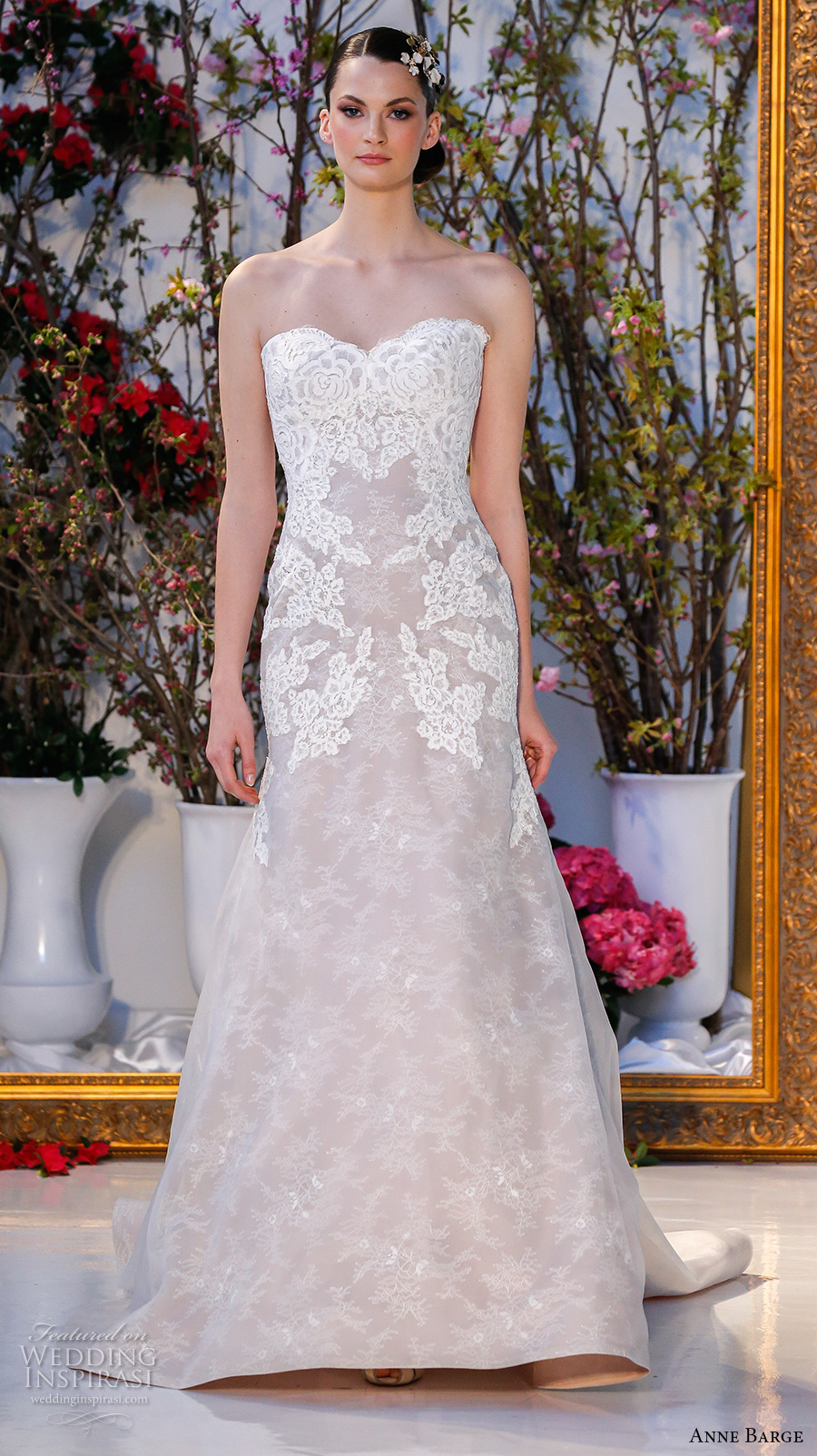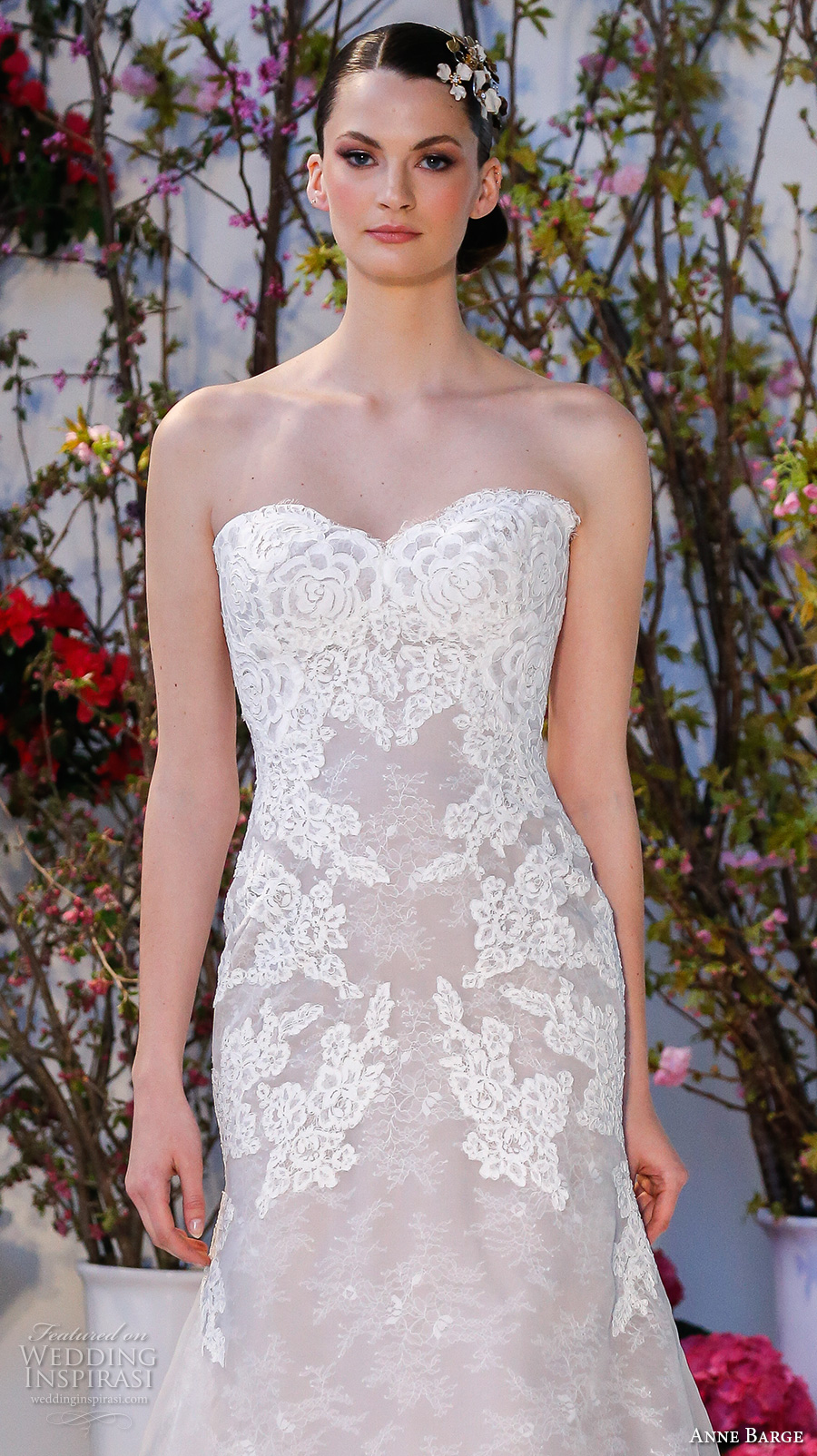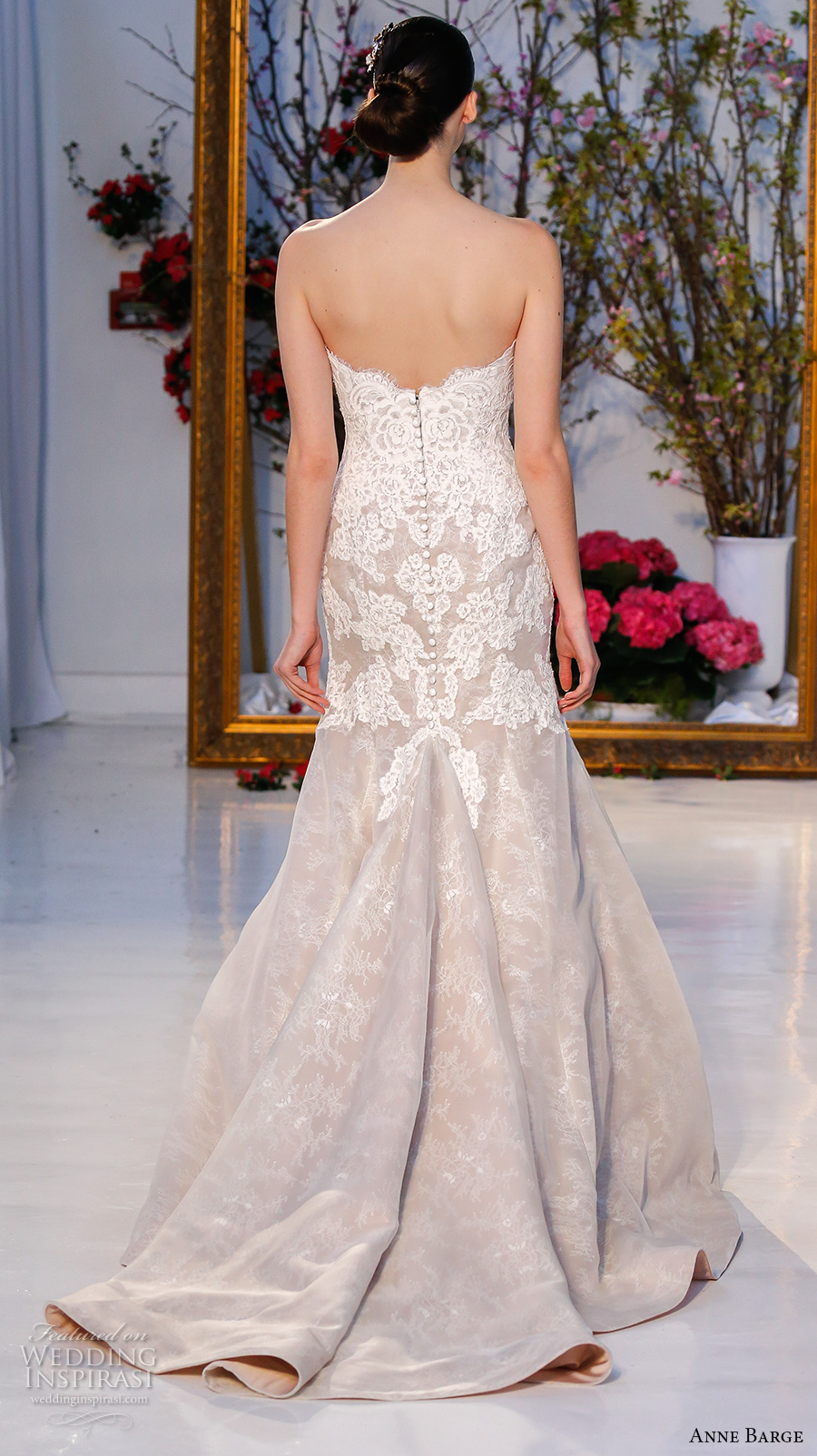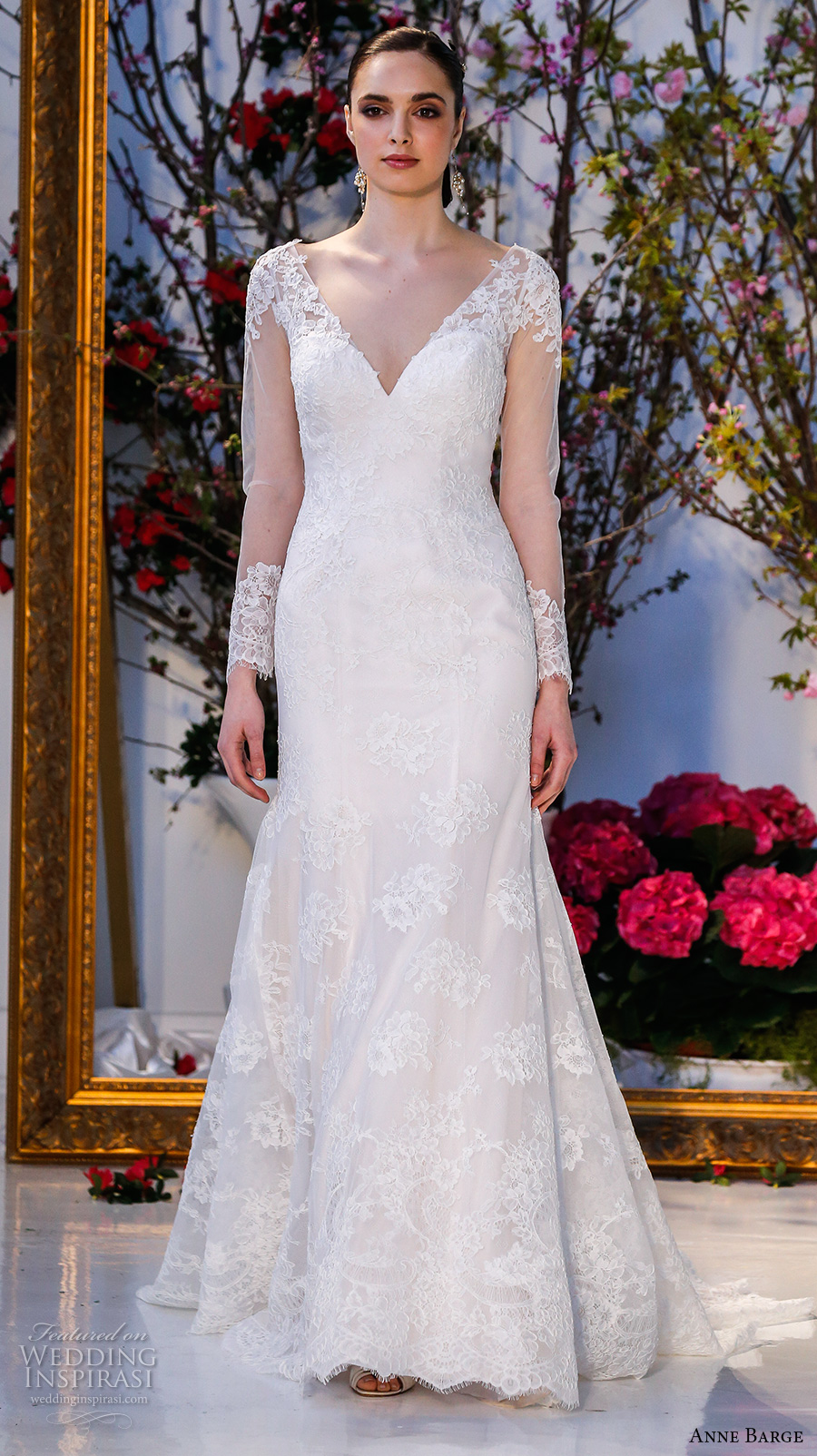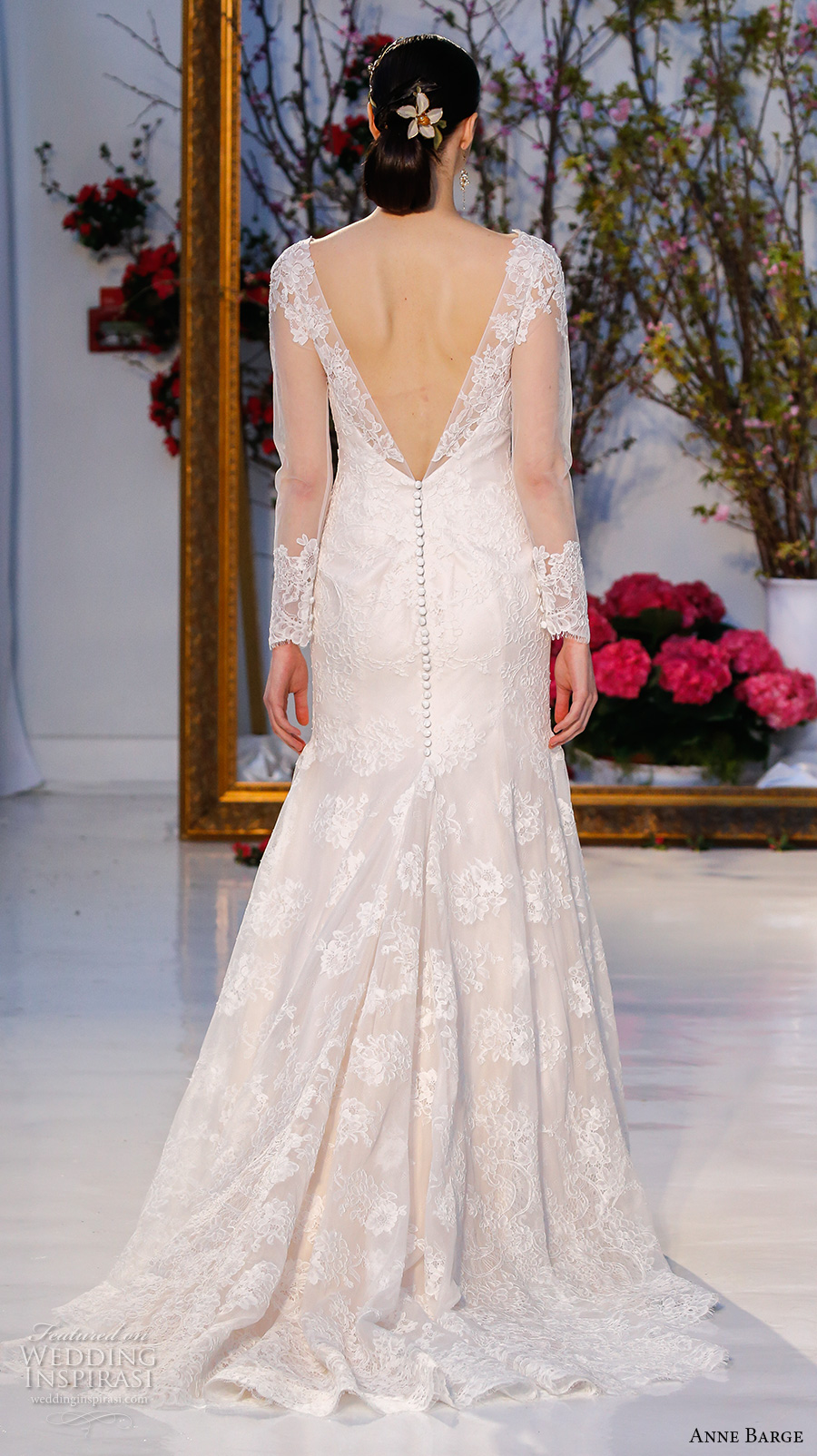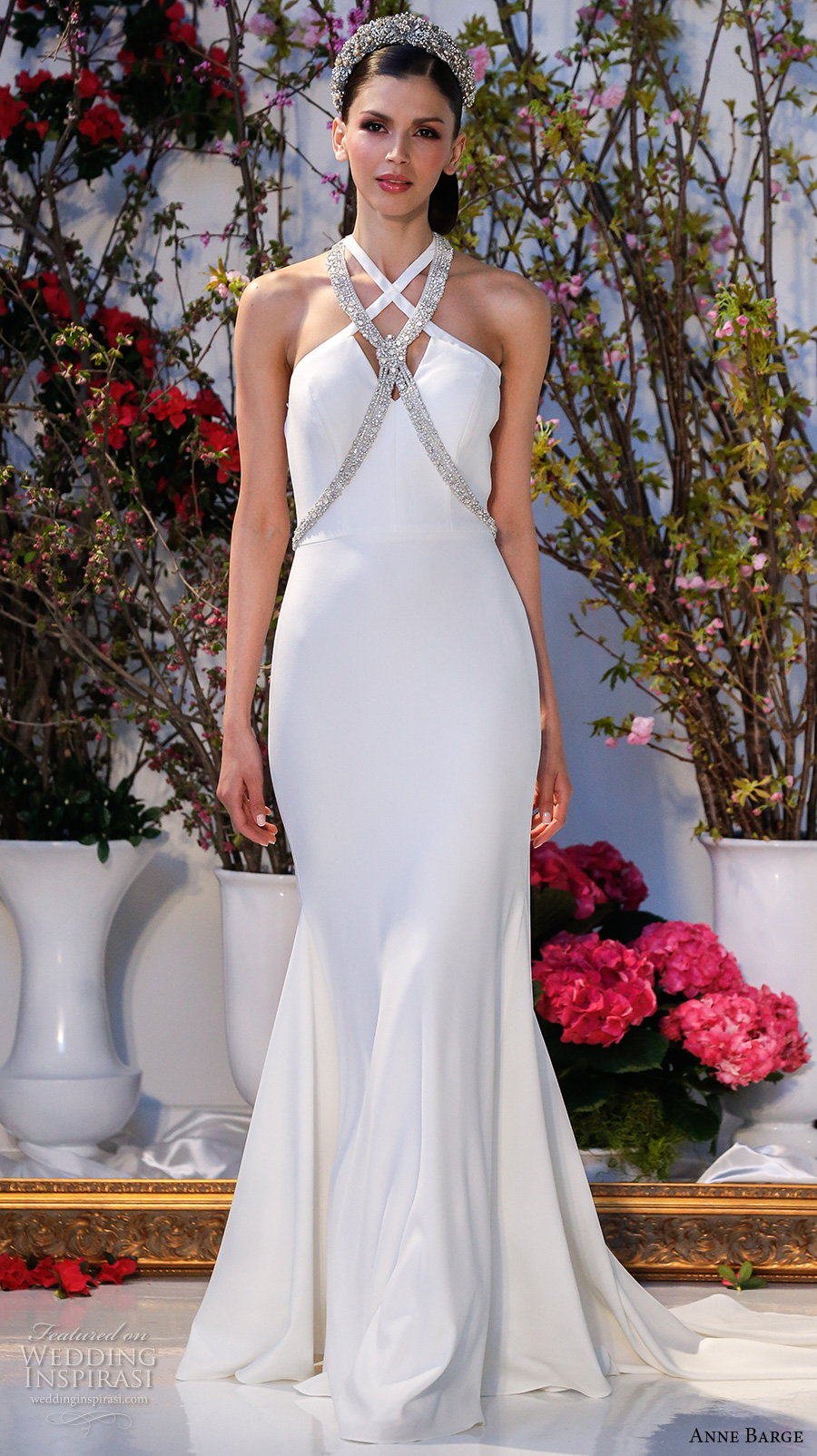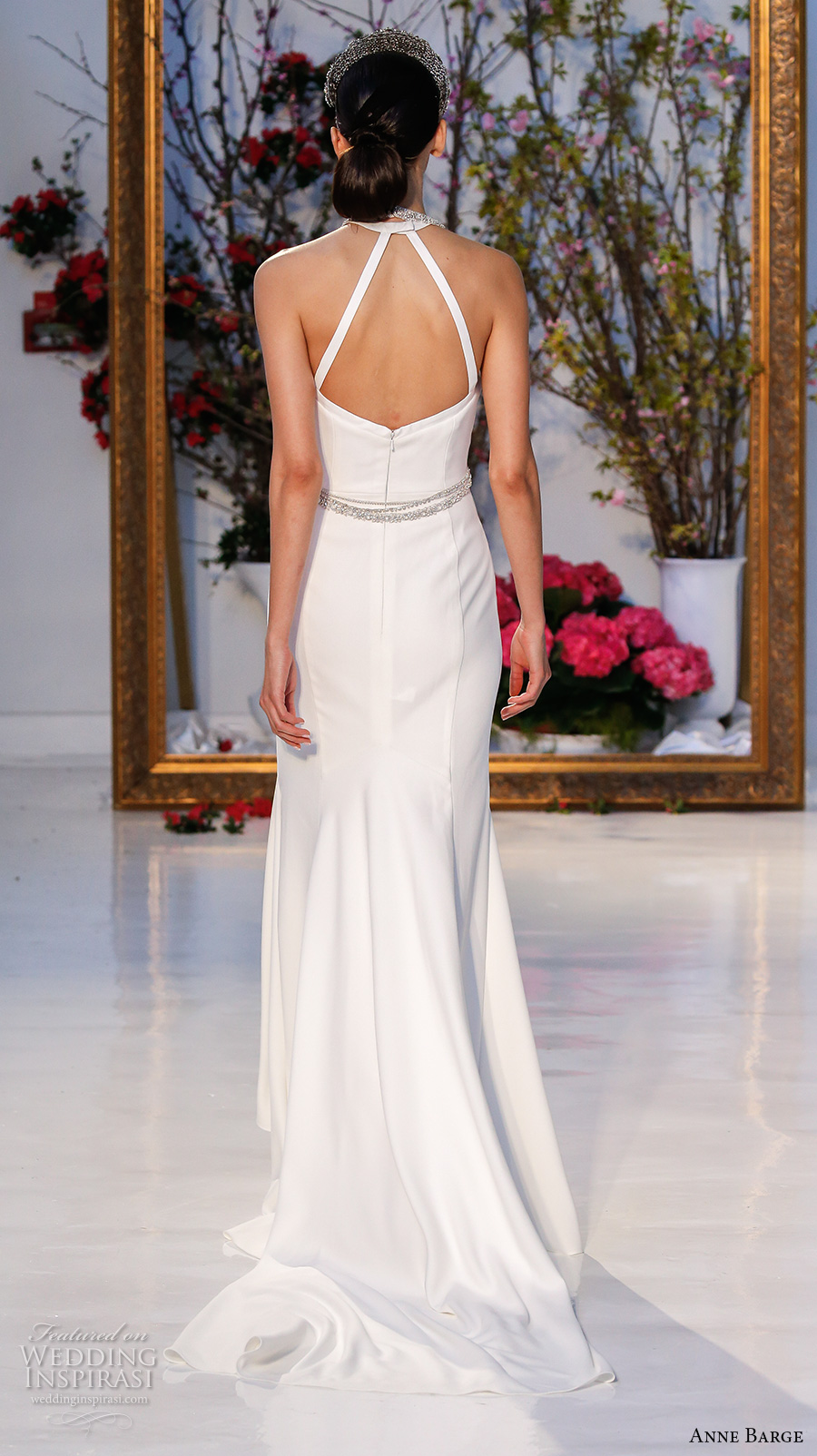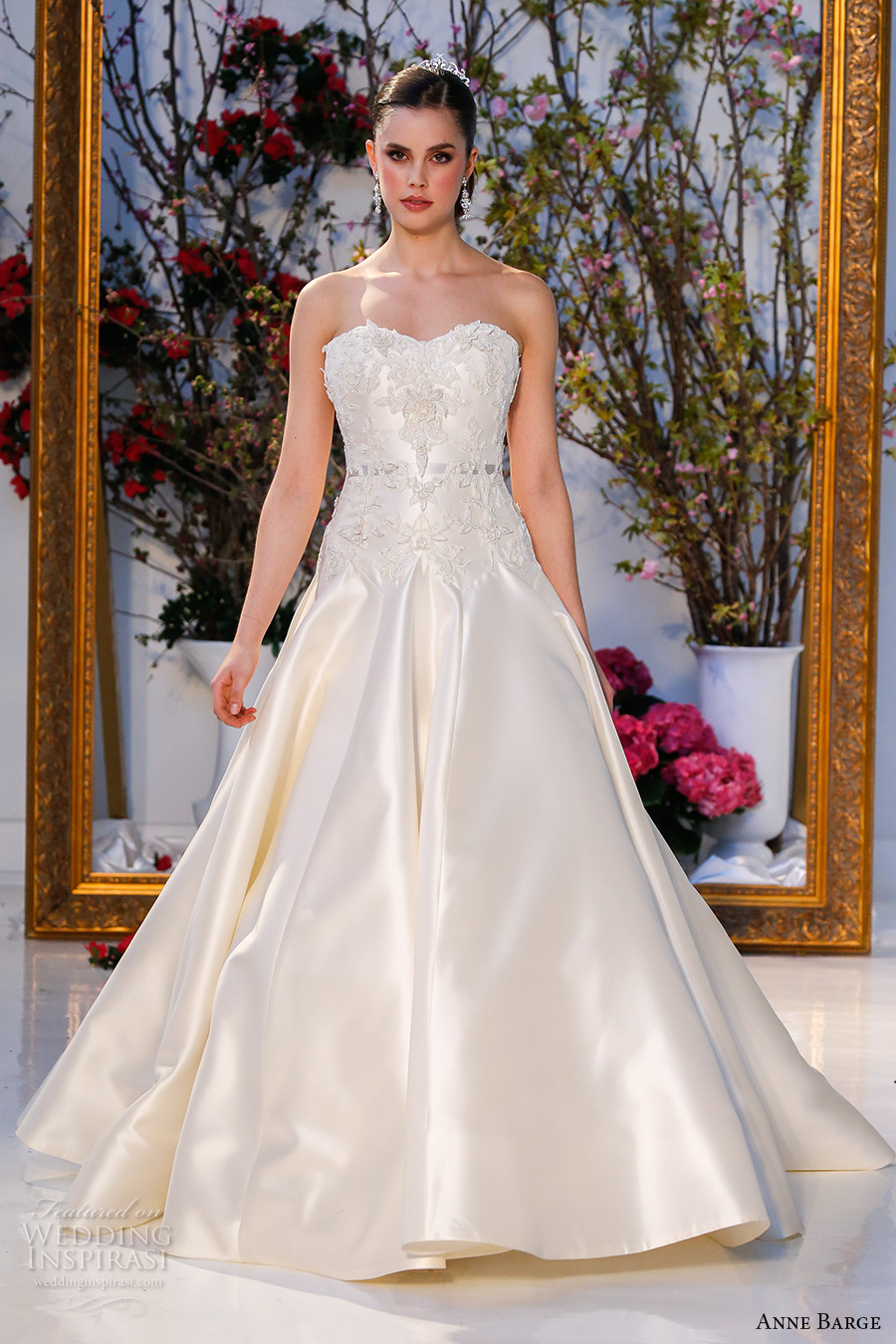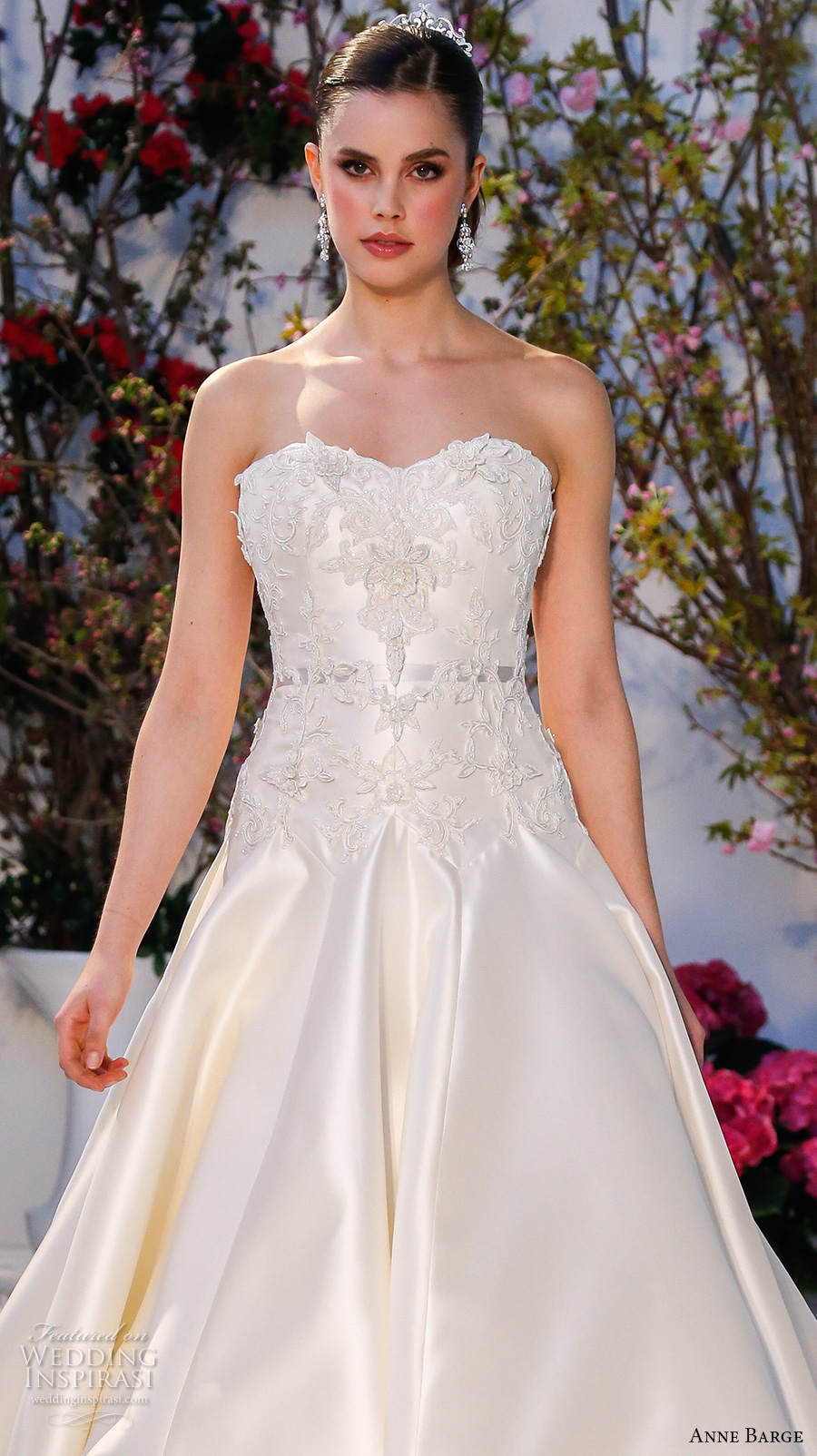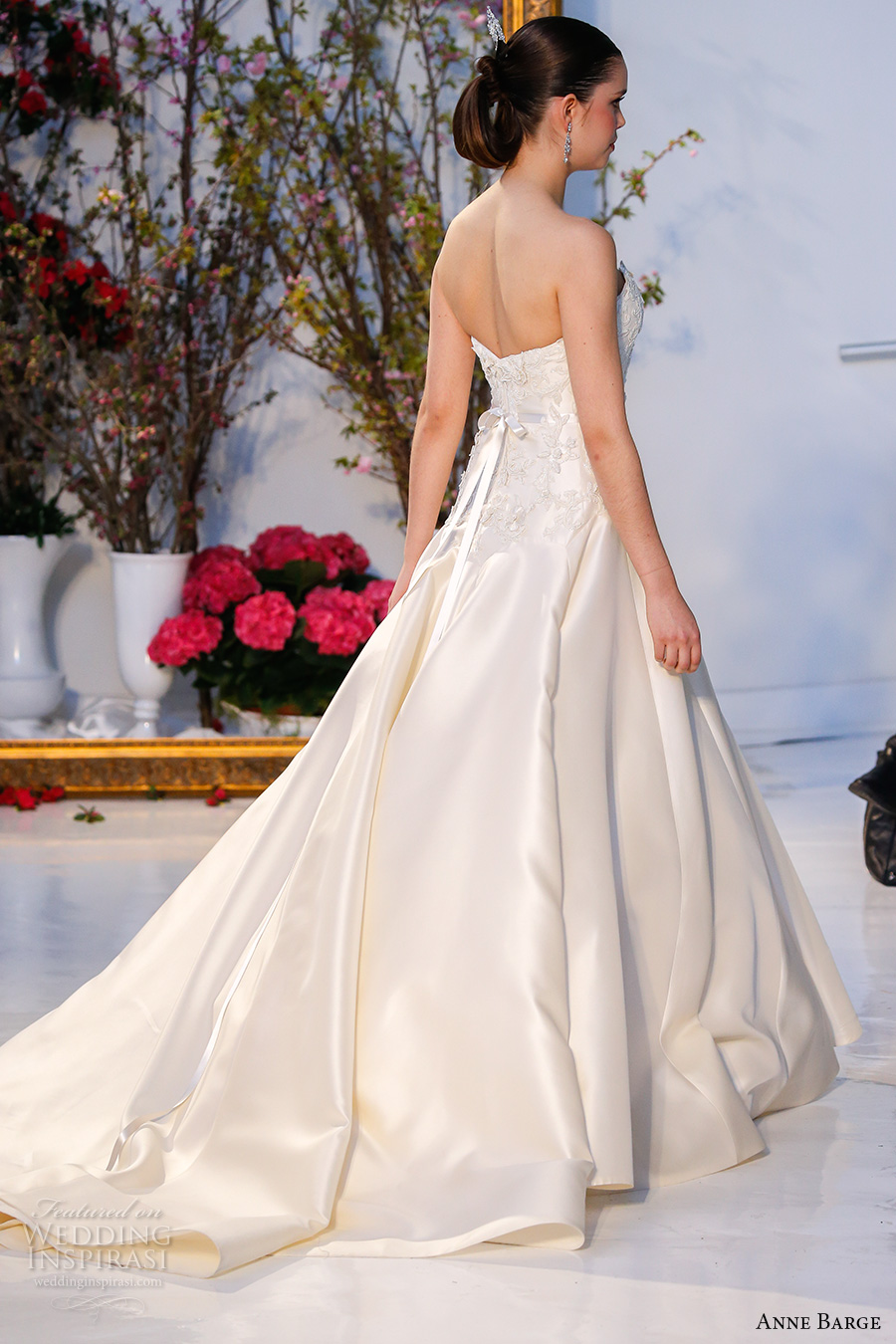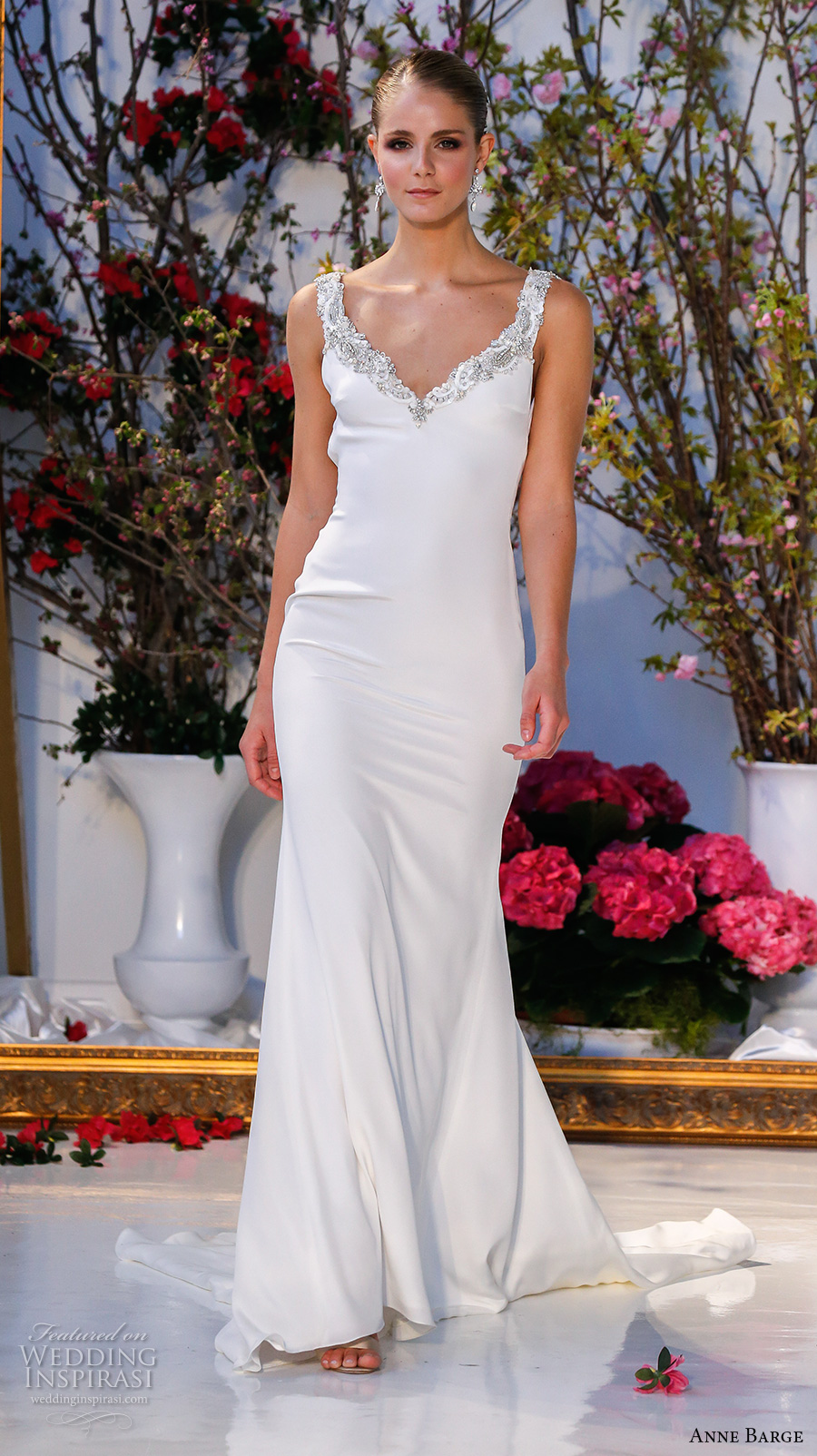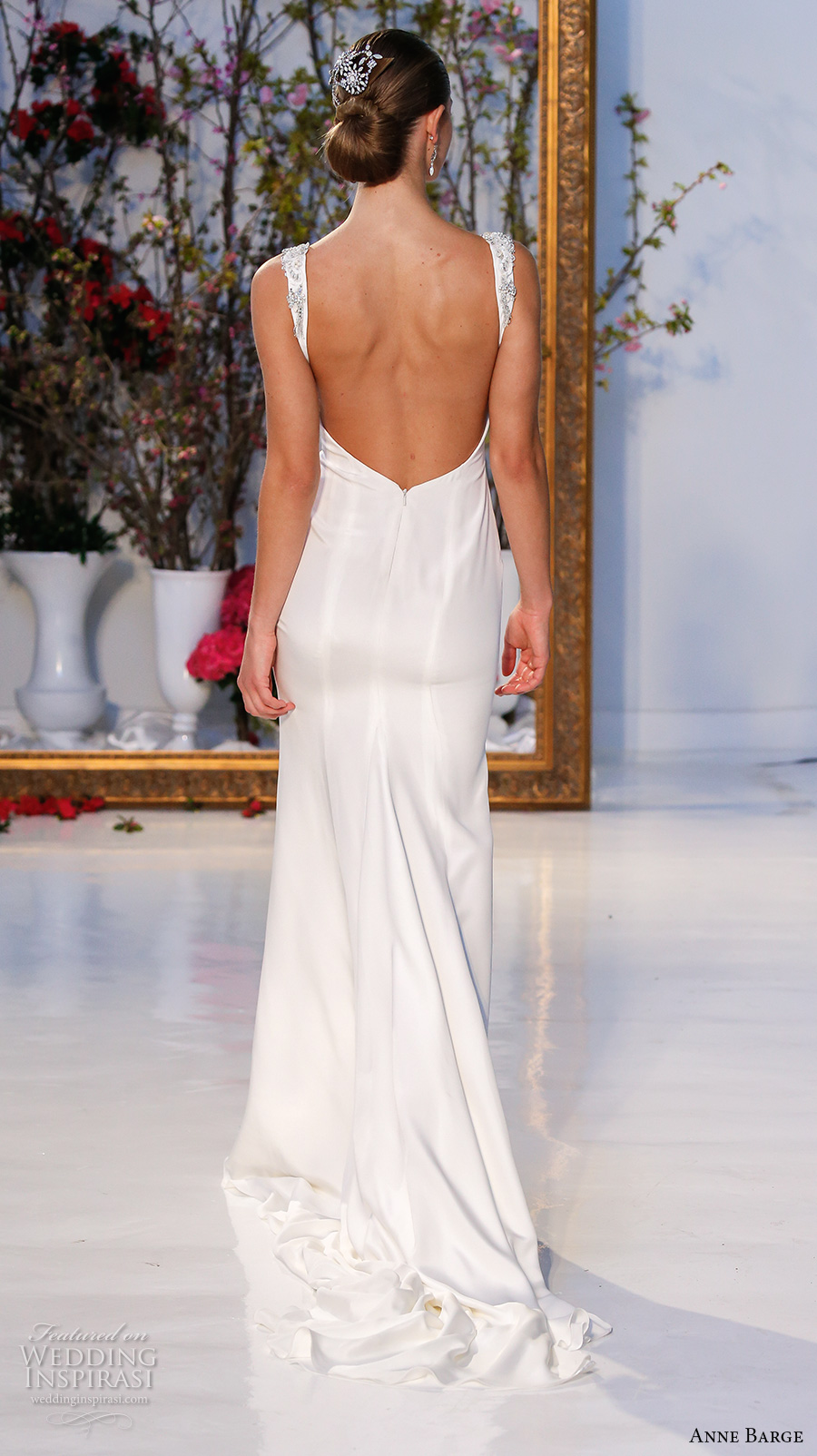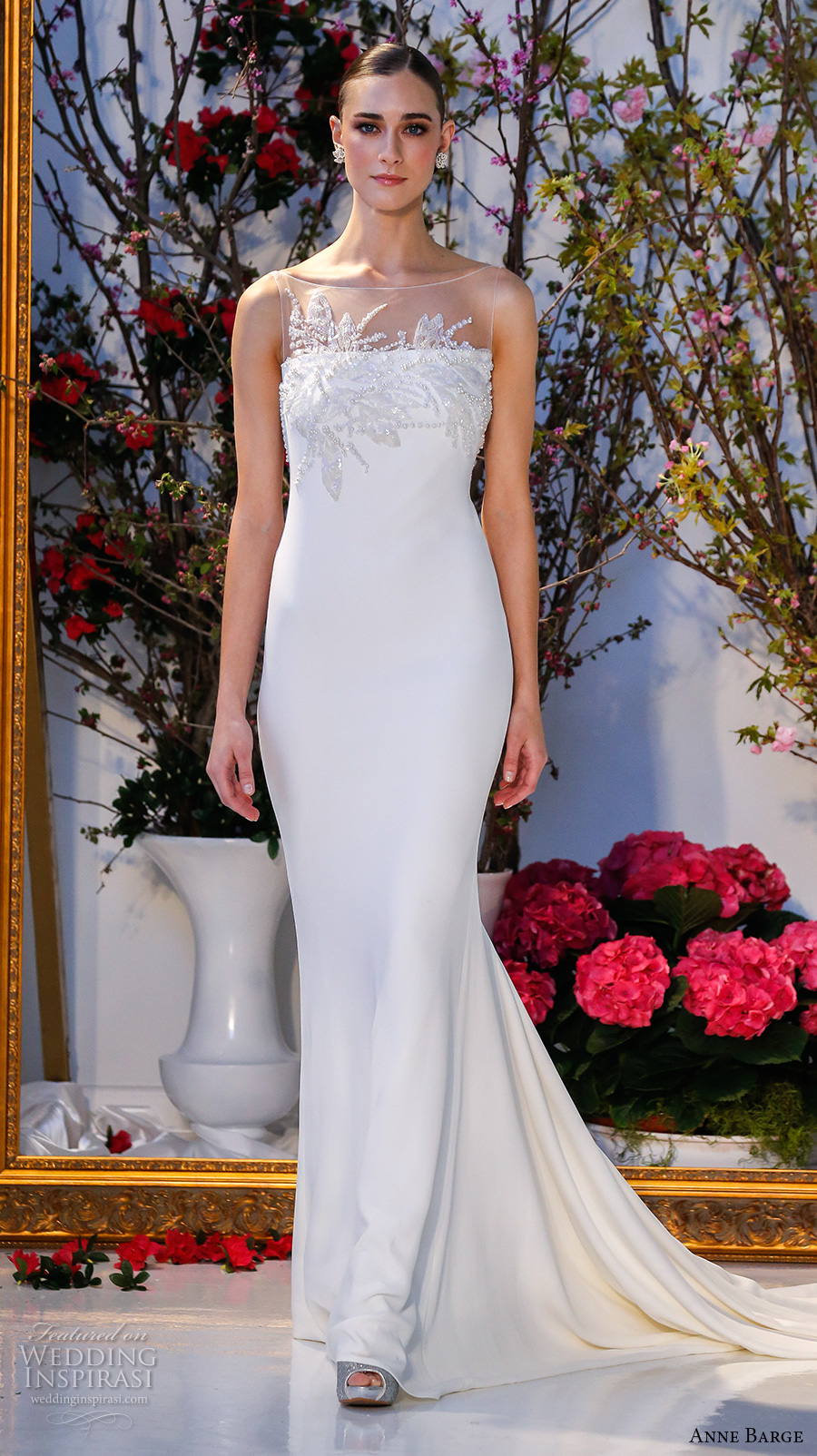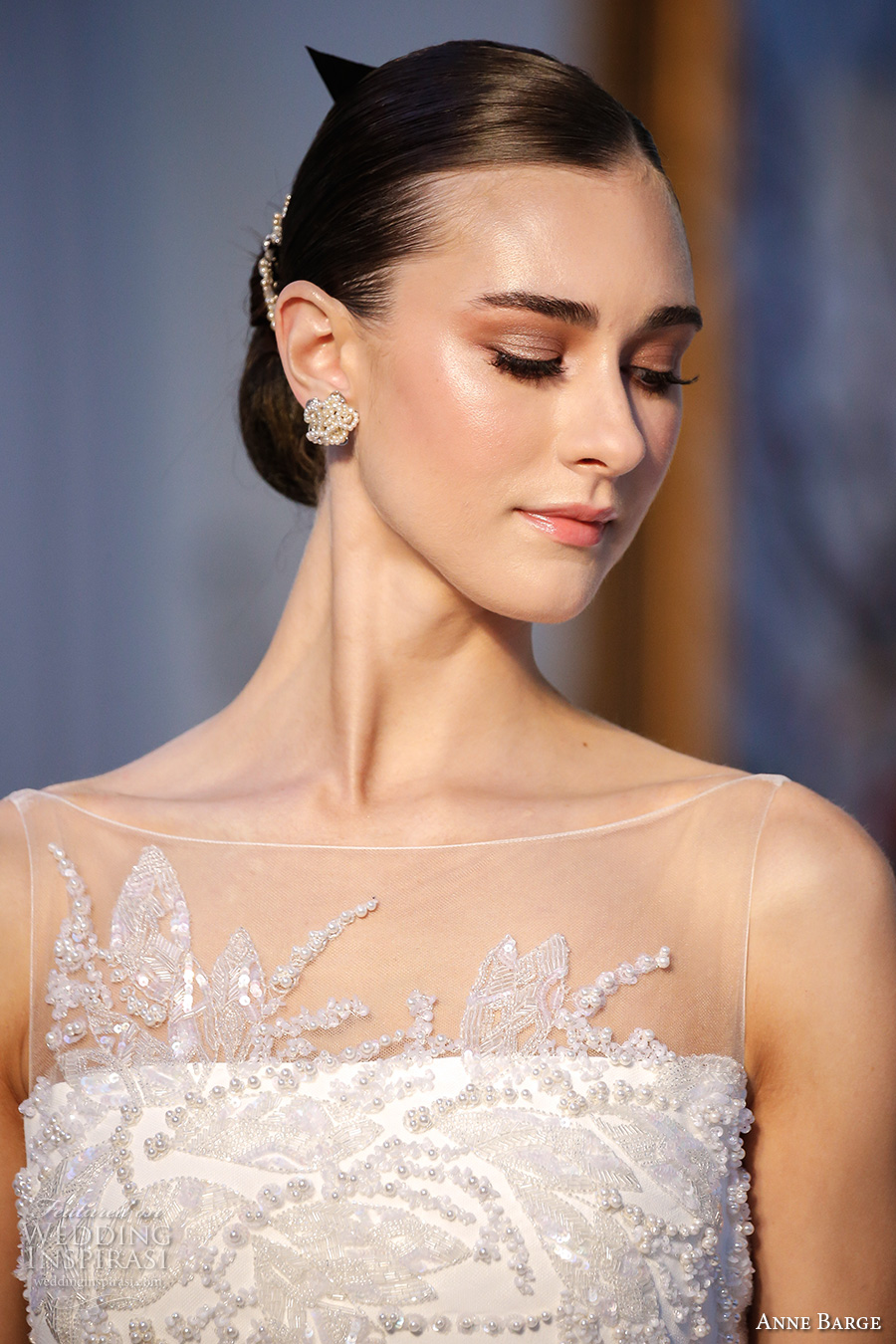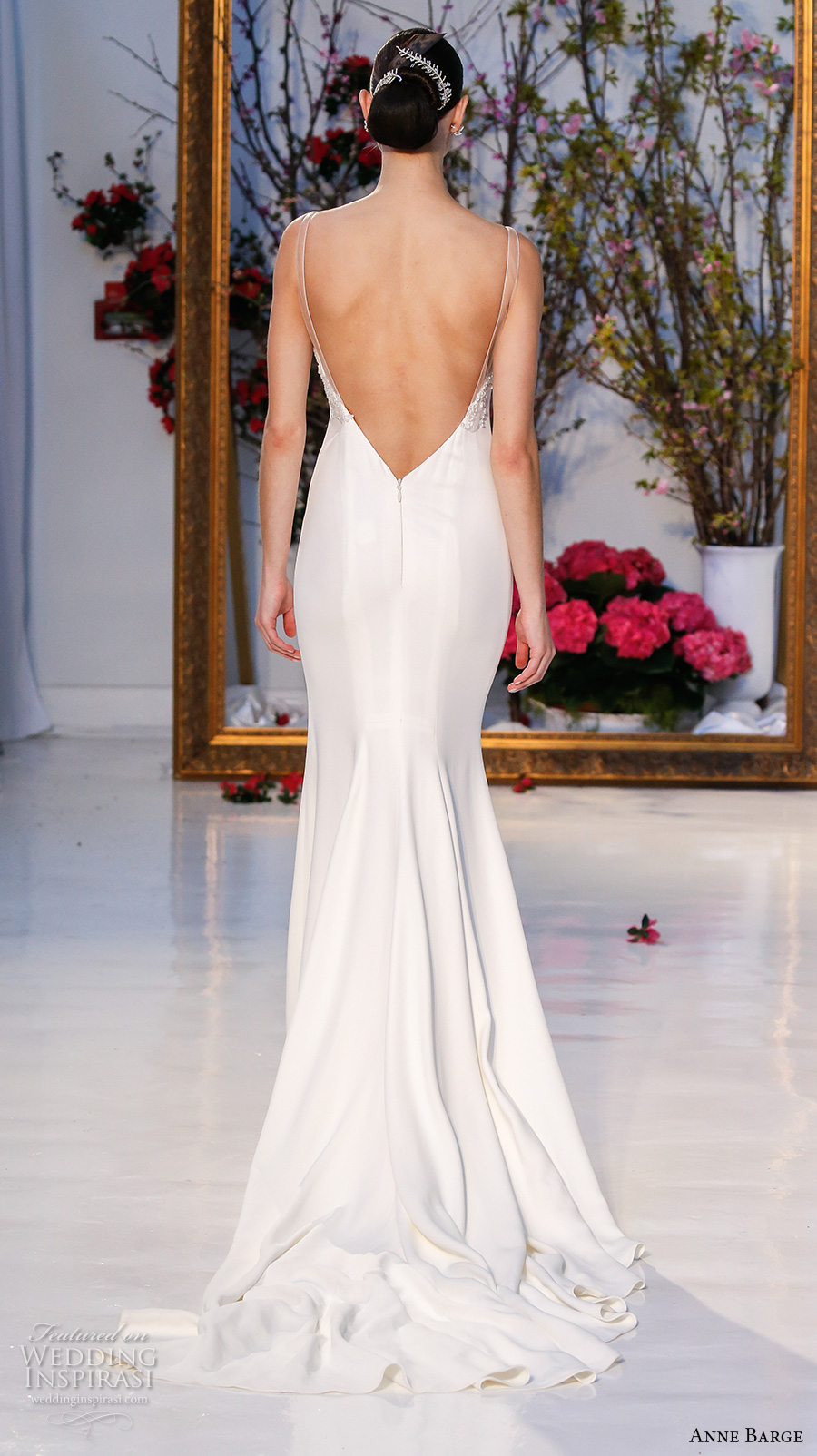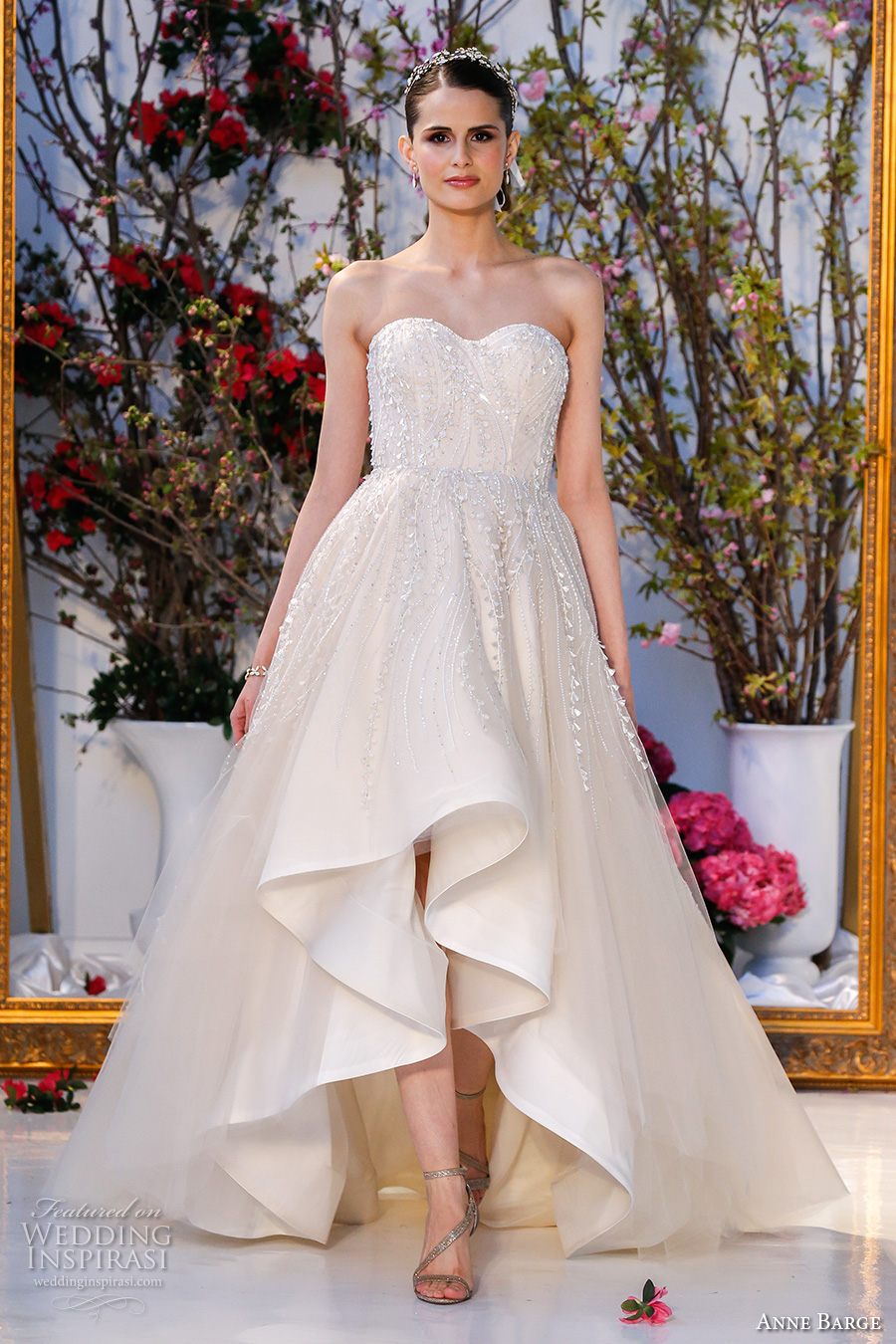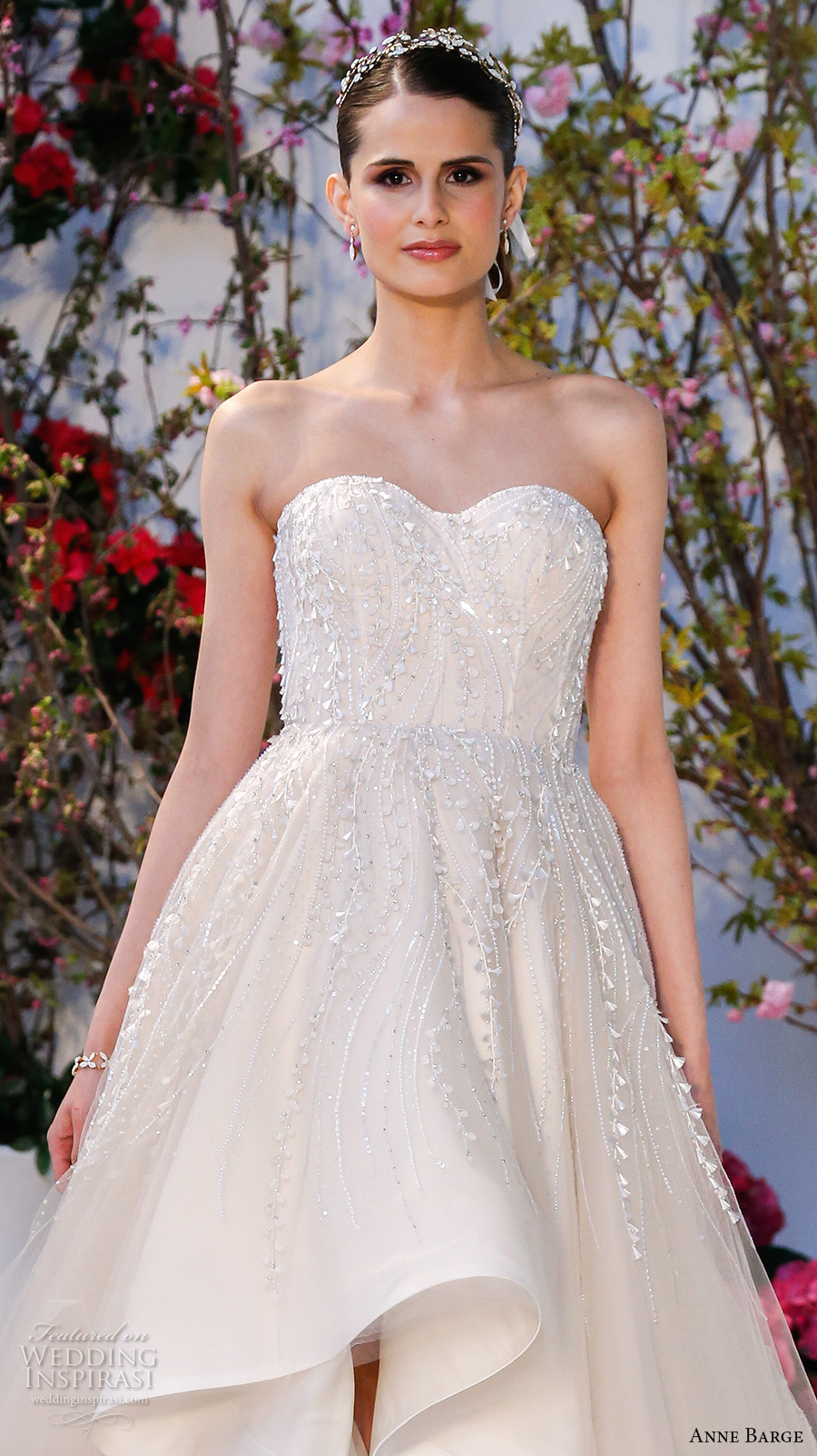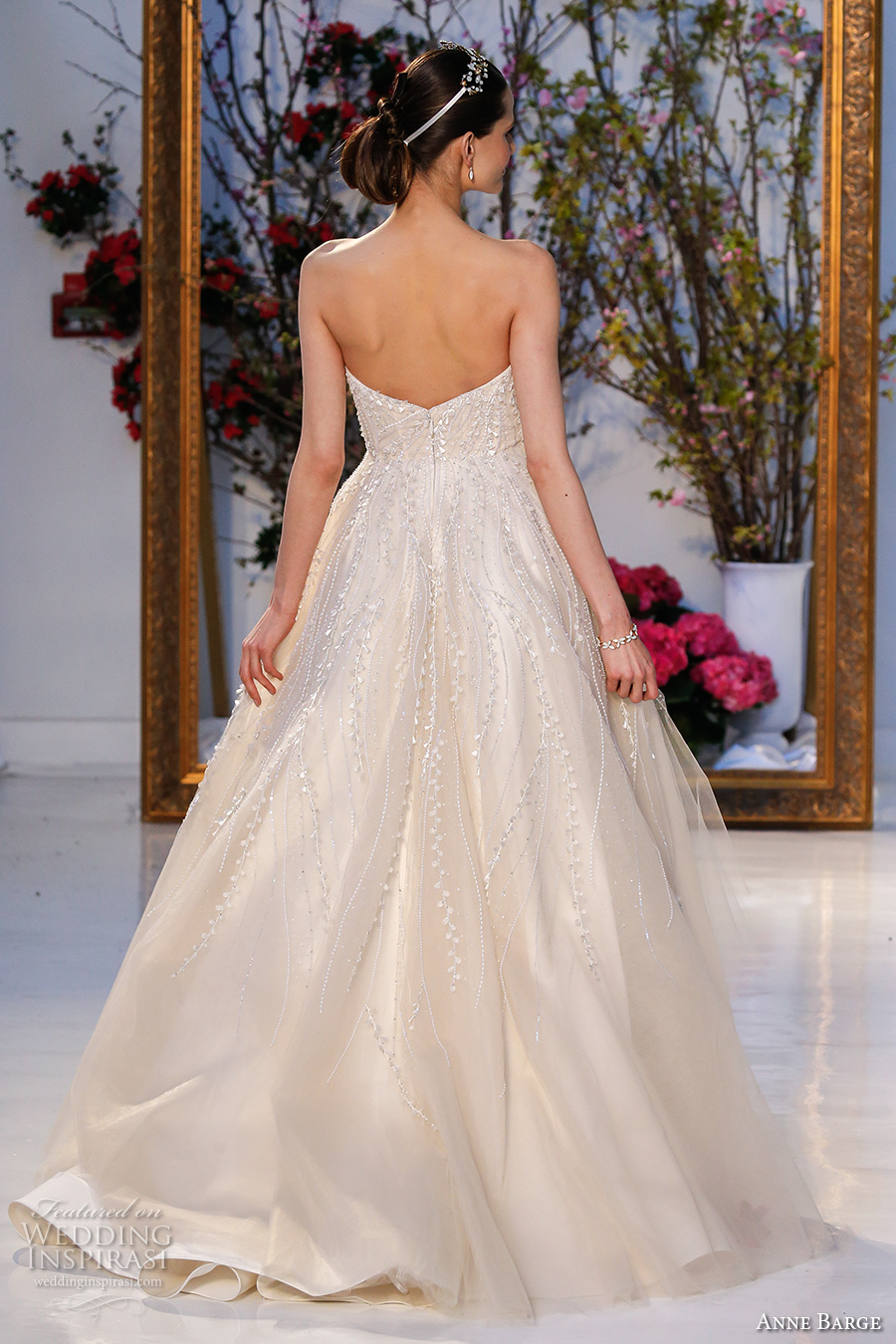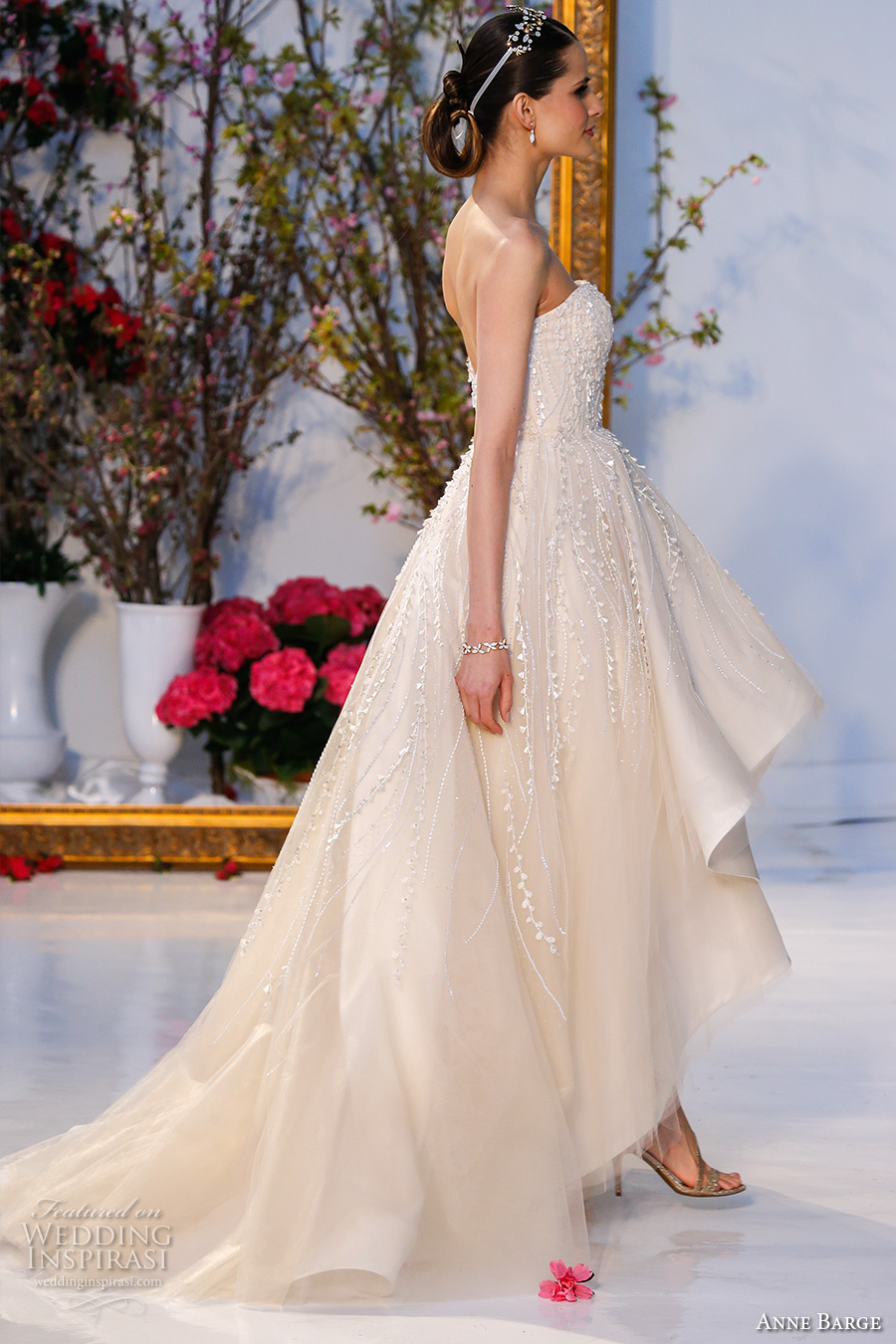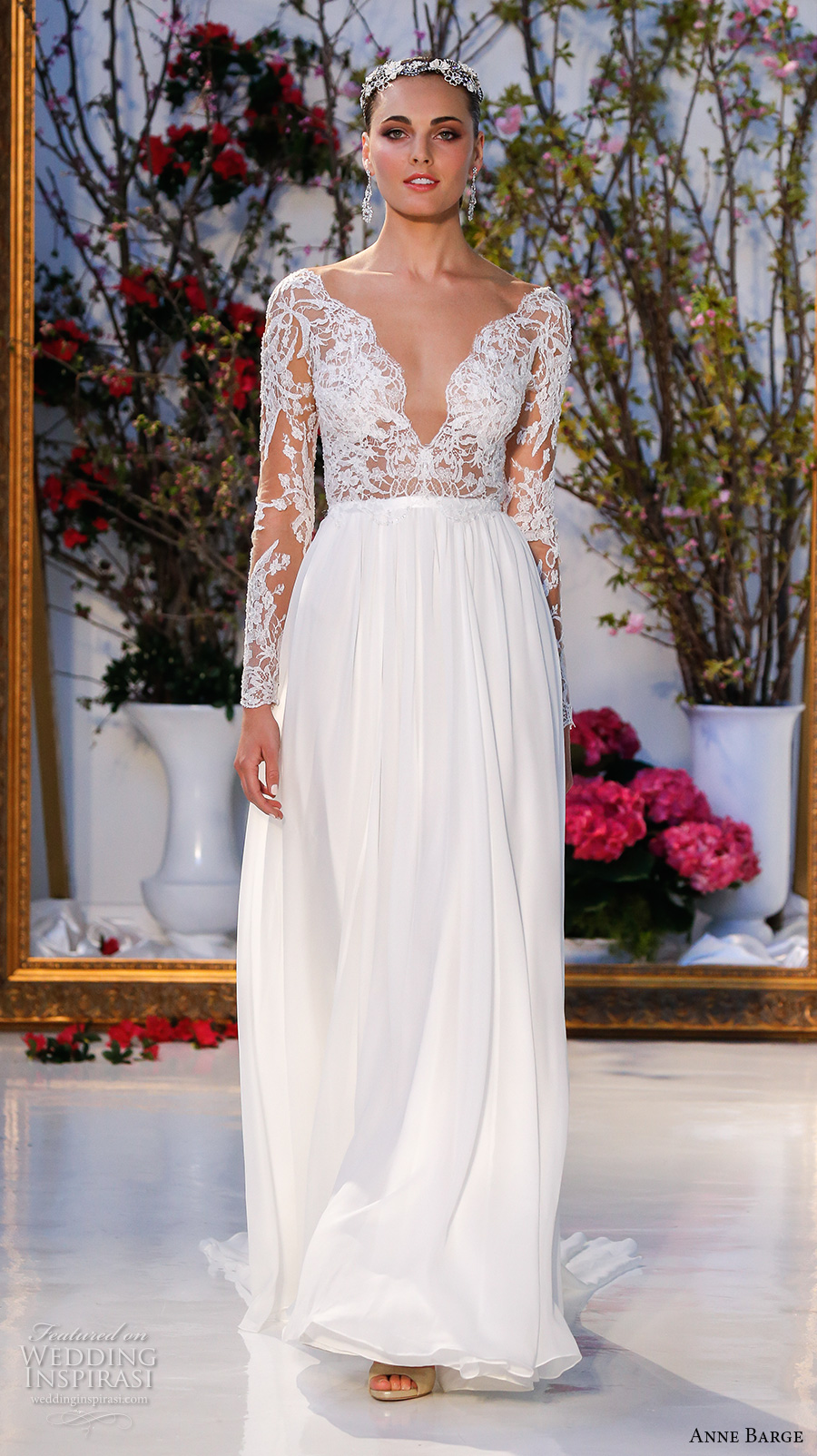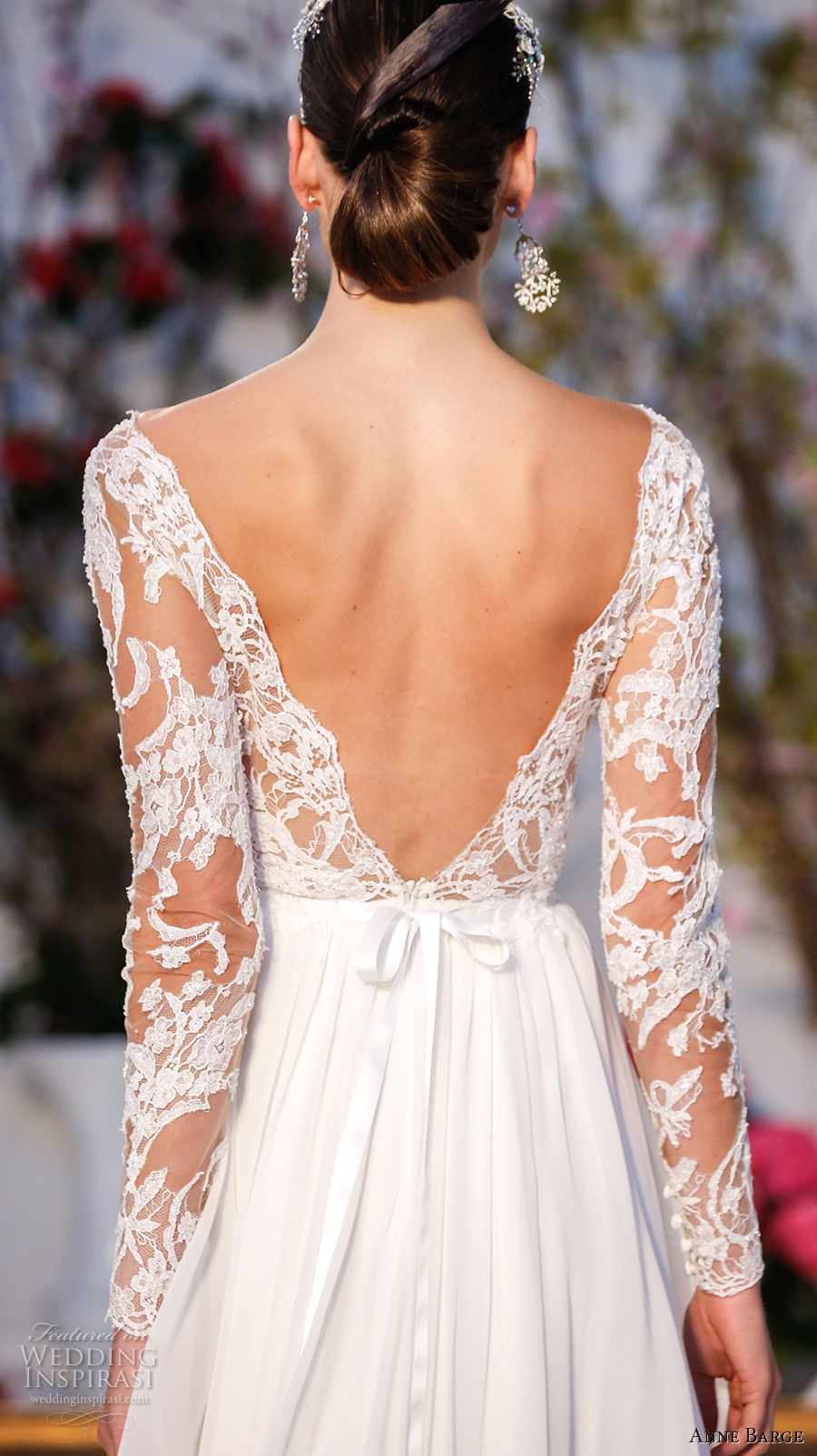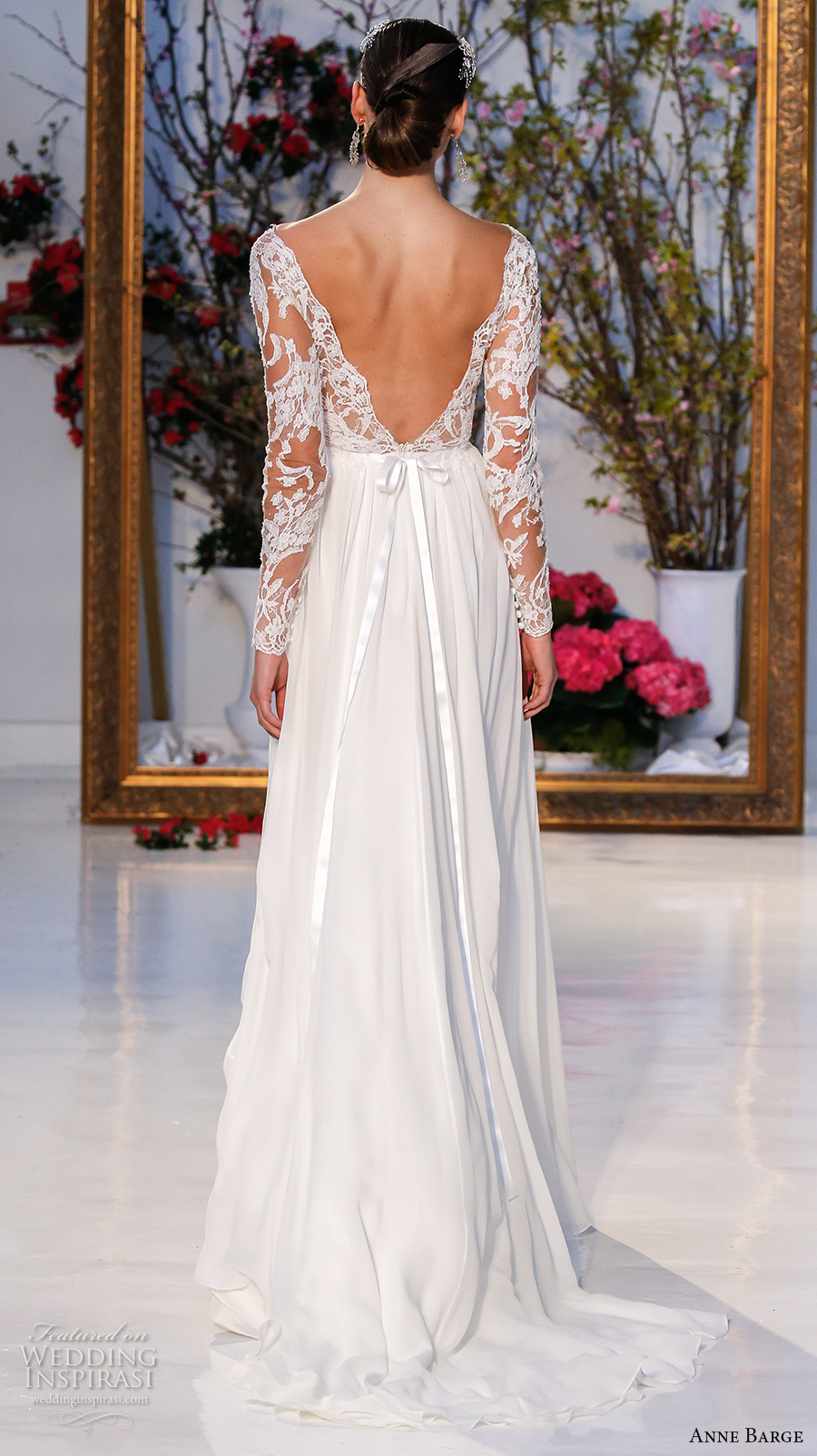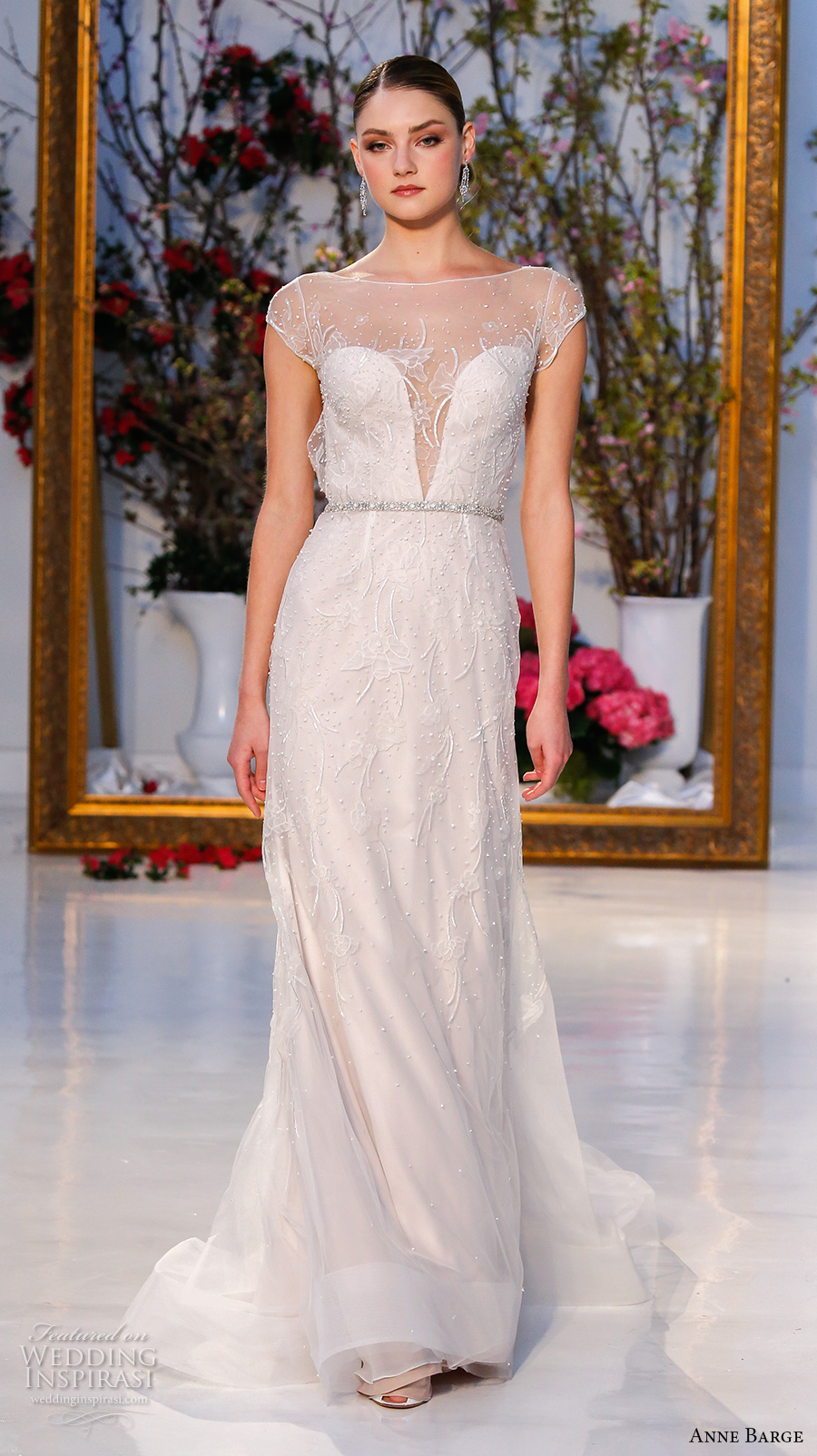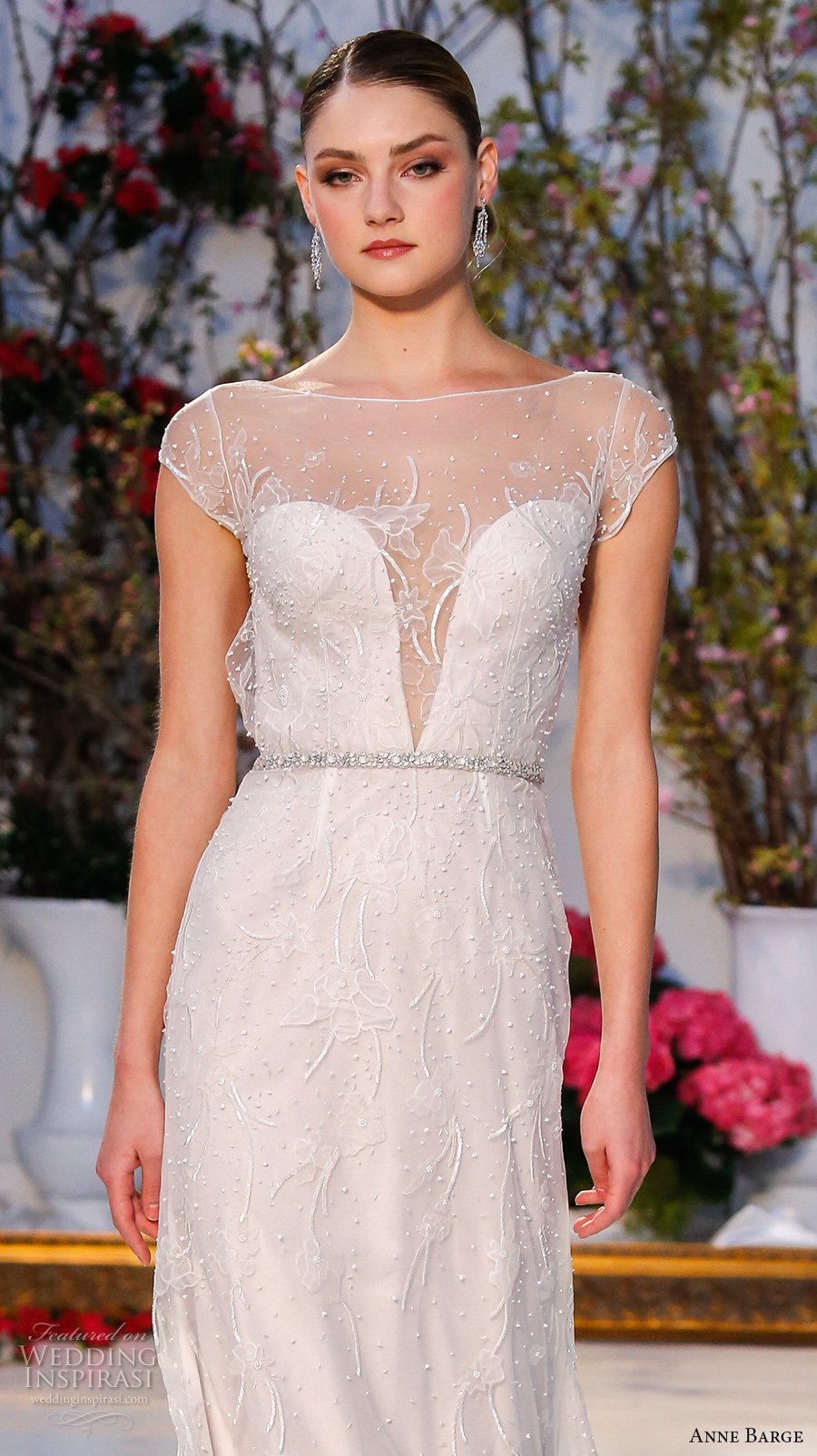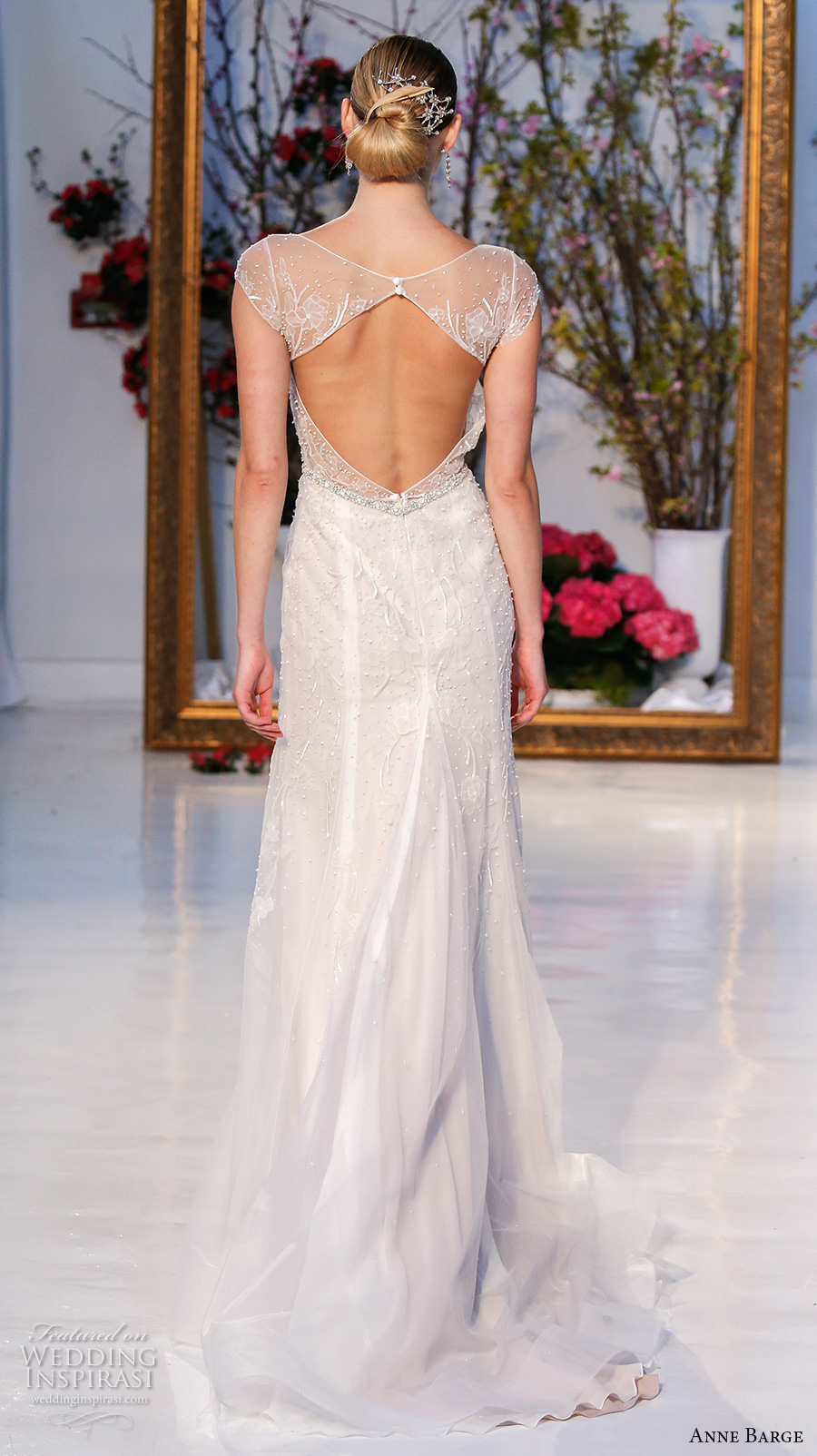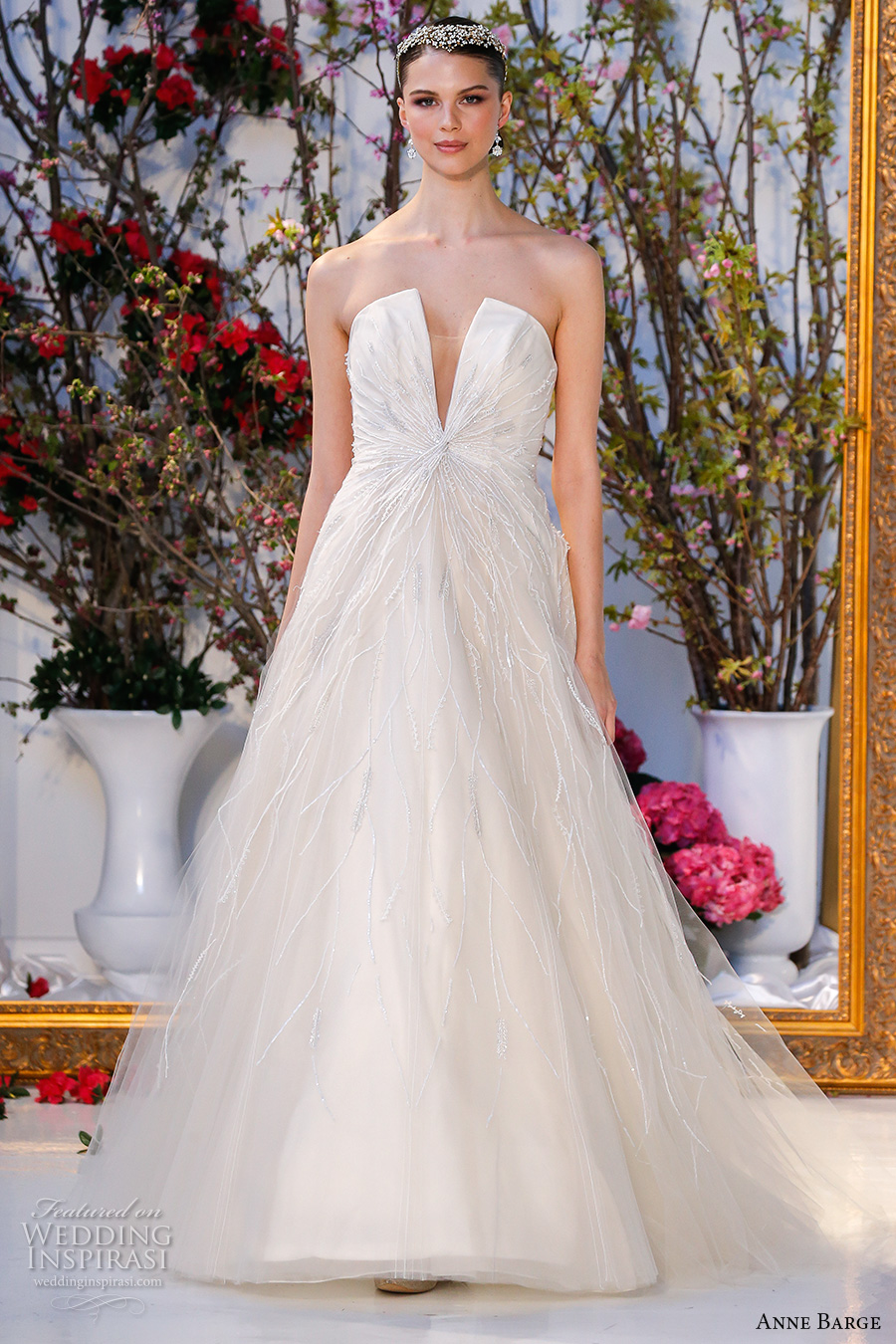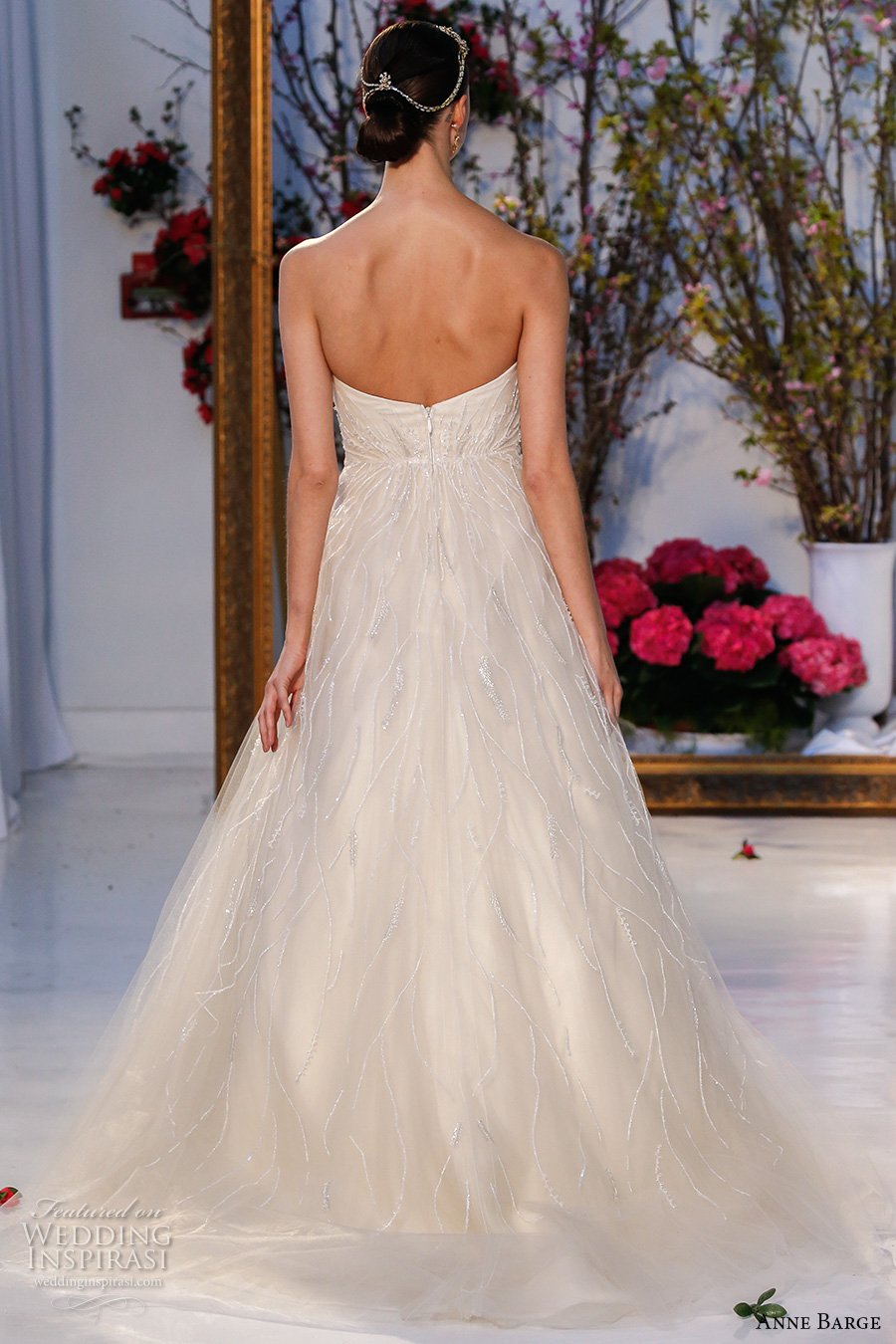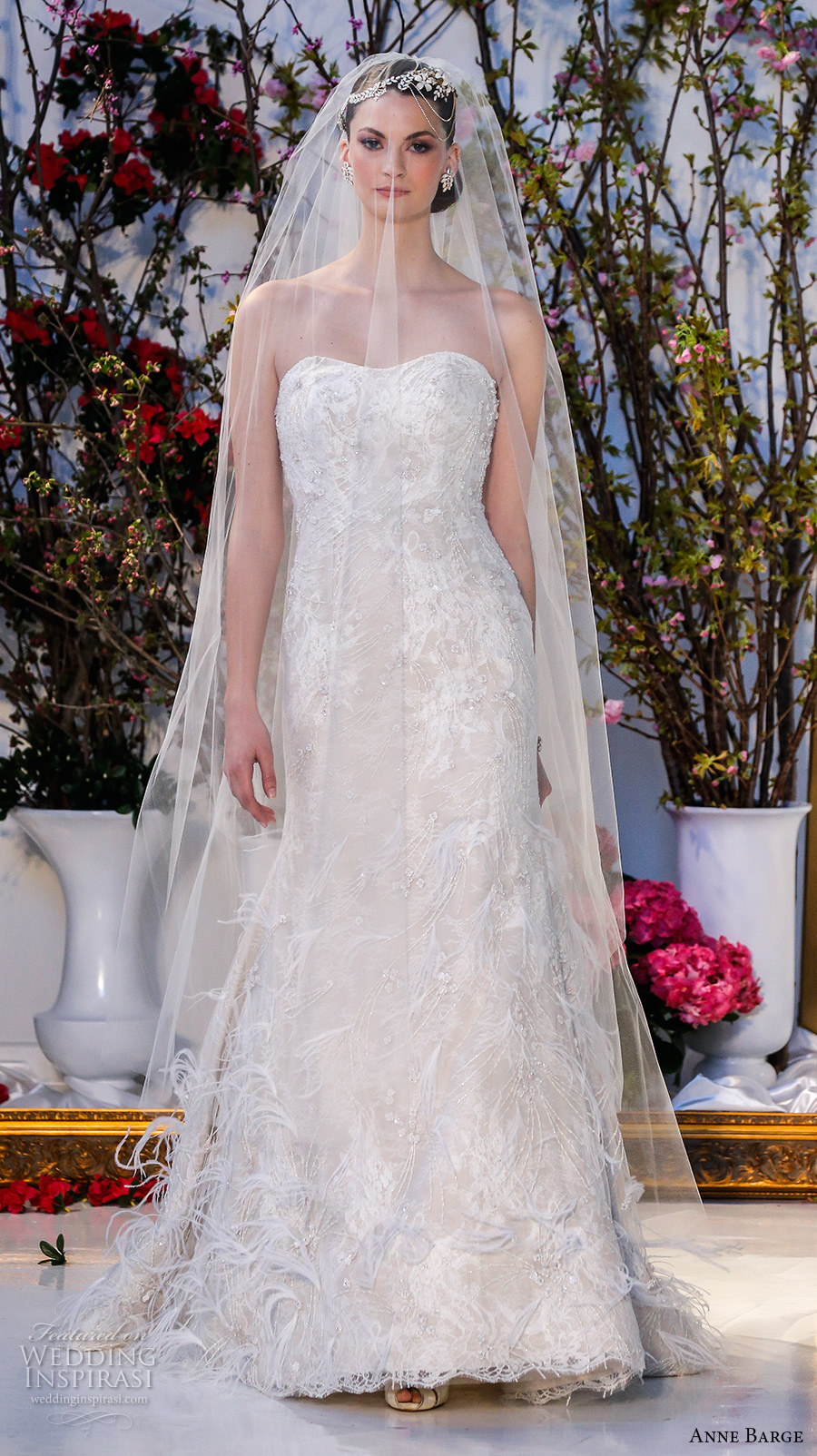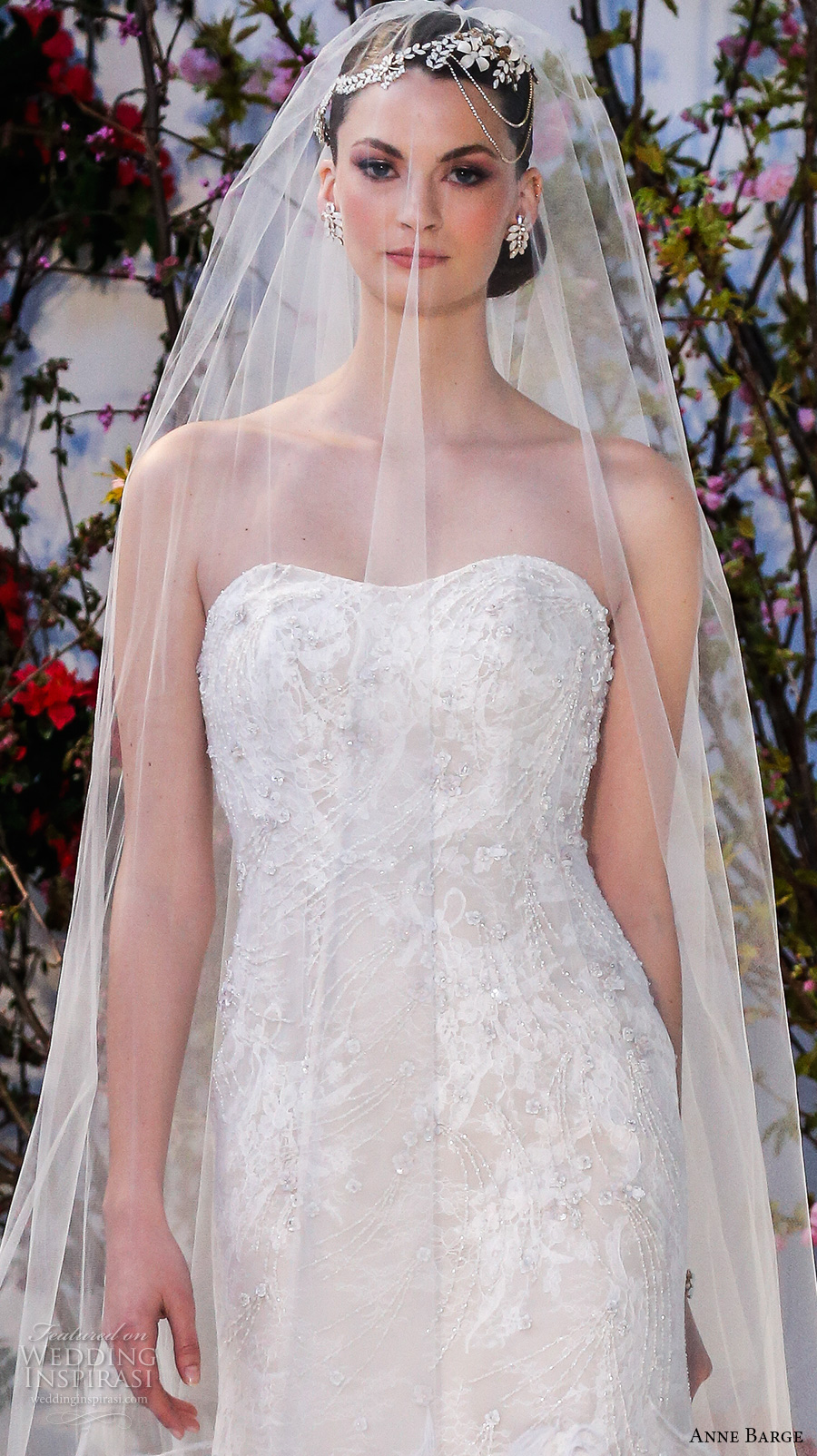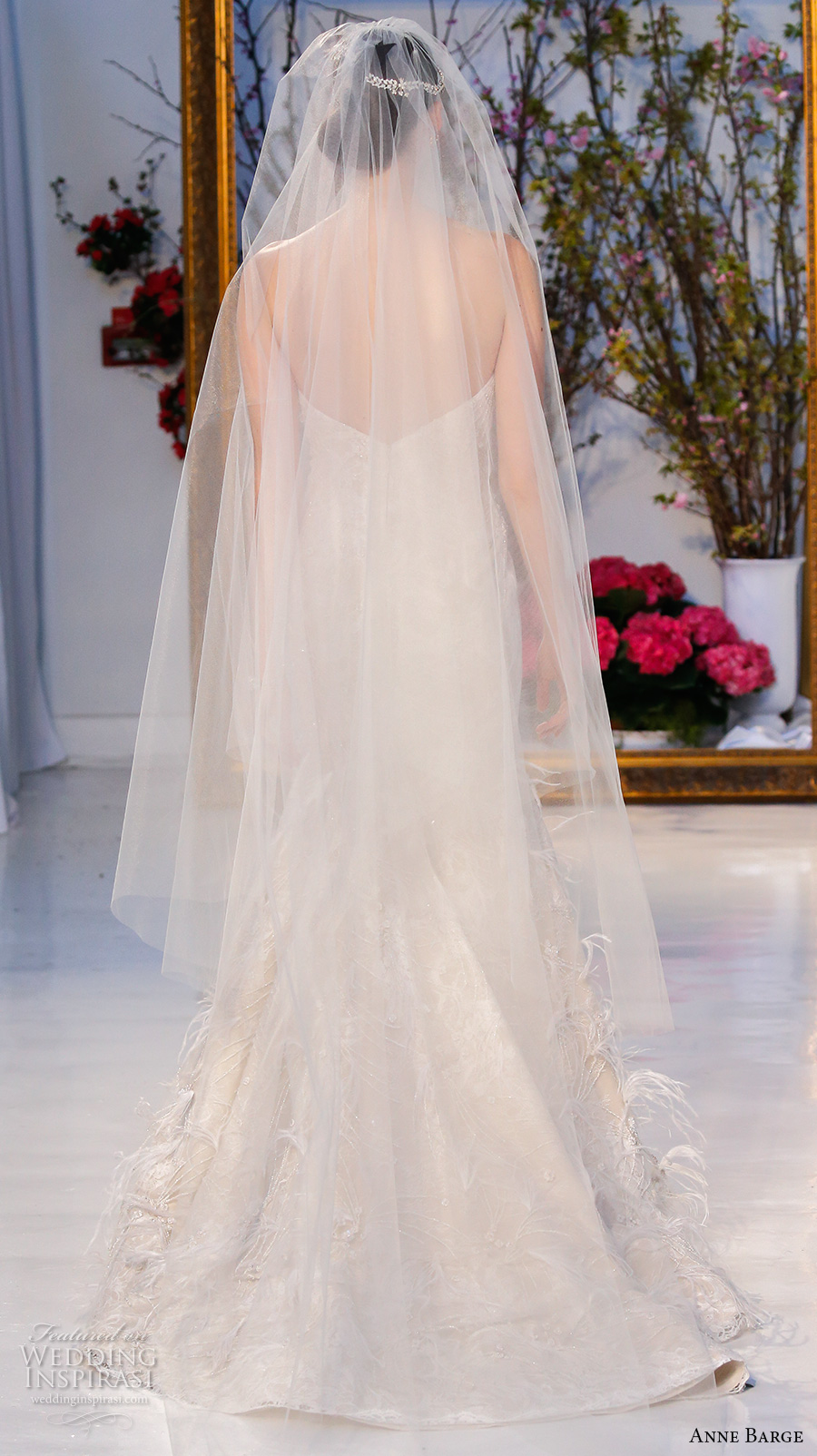 For details, visit Anne Barge.
Credits
Photography: Dan Lecca | Casting and Production: Judith Rice & Associates
| Makeup: GLAMSQUAD | Hair: Davao Hair Studio | Accessories: Paris by Debra Moreland | Venue: Hudson Mercantile Annex 38 | Florals: City Iris | Custom Framing Installations: Toco Hills Picture Framing | Lighting and Sound: Bentley Meeker Lighting & Staging | Music: Kevin Edwards |Videography: Anton Oparin