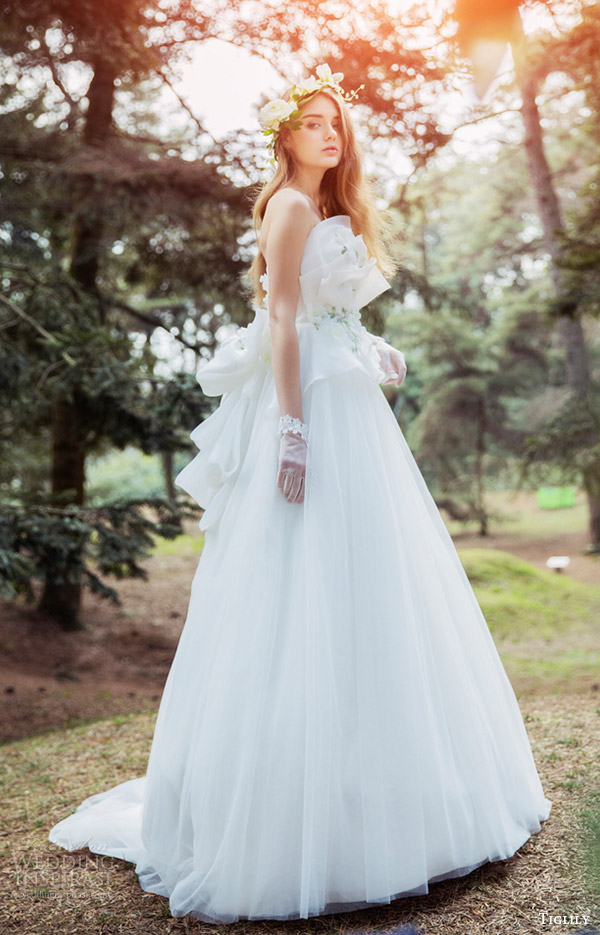 If you've been following us on Snapchat (weddingi), you may have noticed that we've been enjoying the sights while blogging out of one of our favorite cities, Tokyo, Japan. Our run here has come to an end, and we think it's only fitting to end the week with this lovely collection by Japanese label TIGLILY, who recently opened a new shop in Tokyo and launched an official online store in English to cater to international brides.
TIGLILY's 2016 Spring/Summer bridal offering, titled "Collection of Pandora" features charming, storybook-worthy wedding dresses in white and vivid colors. Perfect for brides who love the fairytale princess aesthetic, the collection presents ultra-feminine looks, most in voluminous ball gown silhouettes, with romantic details such as ruffles and multi-colored embroideries and decadently layered floral appliques.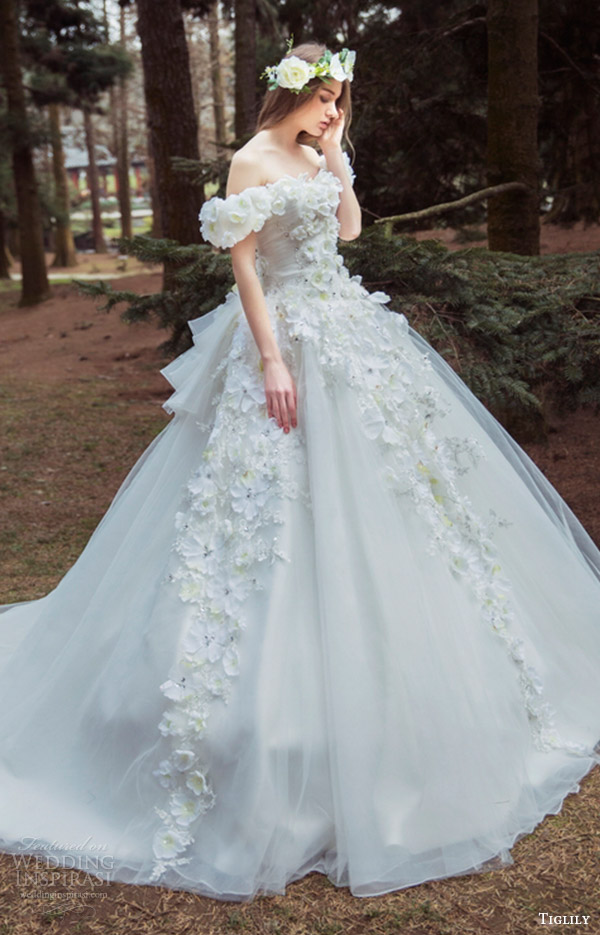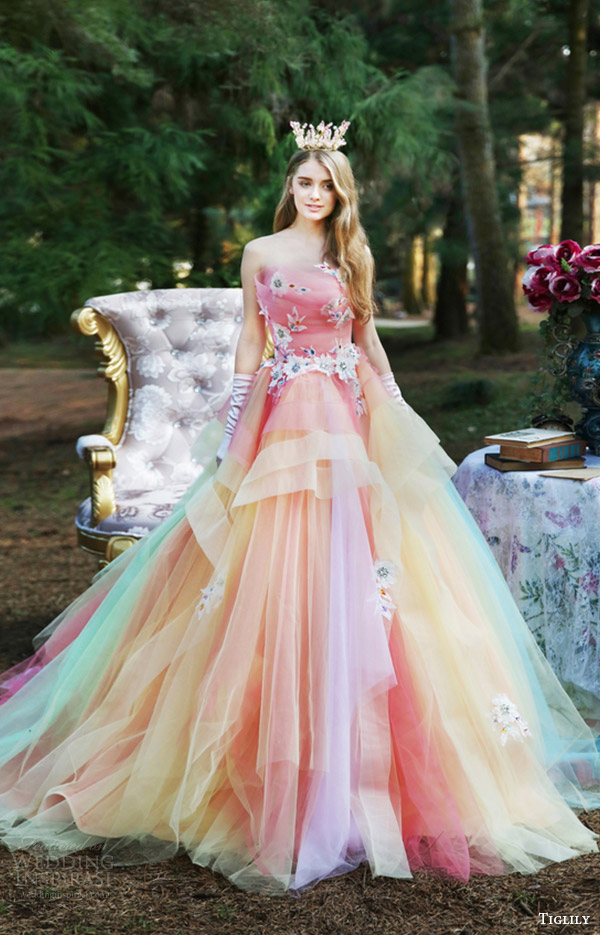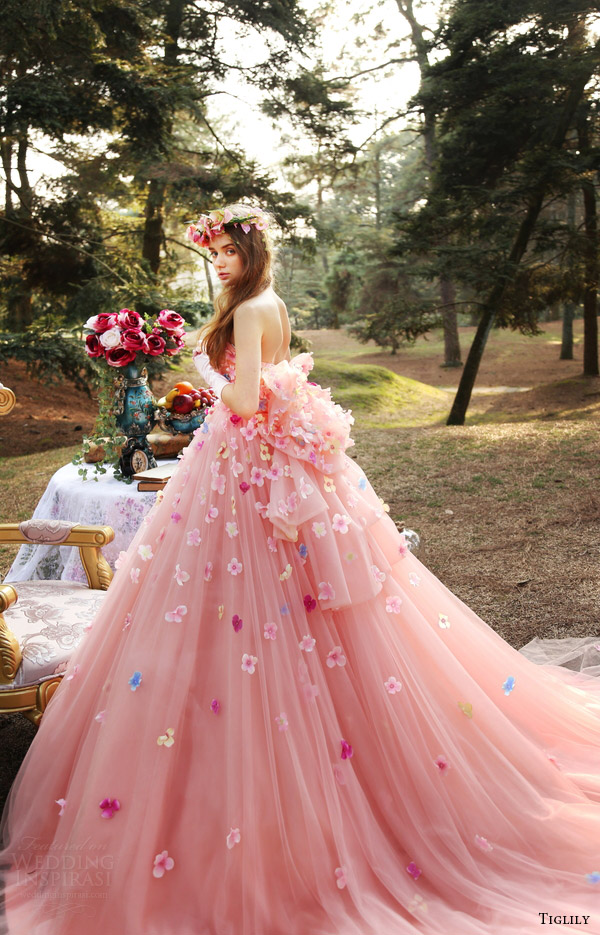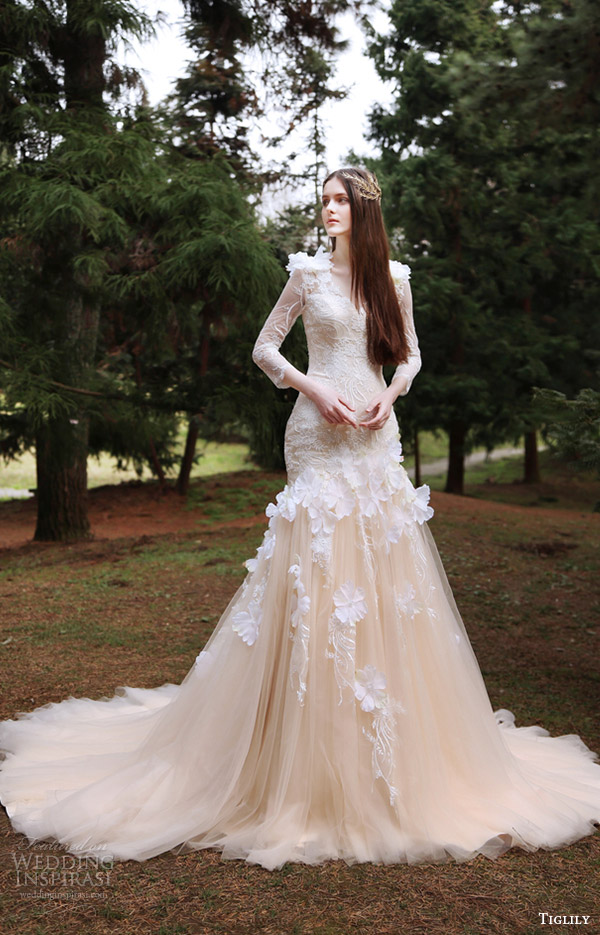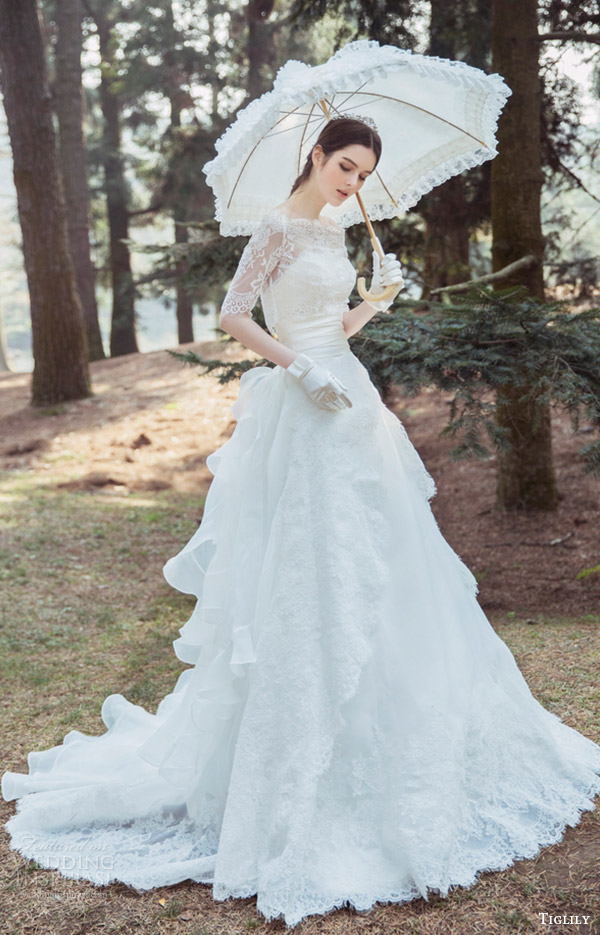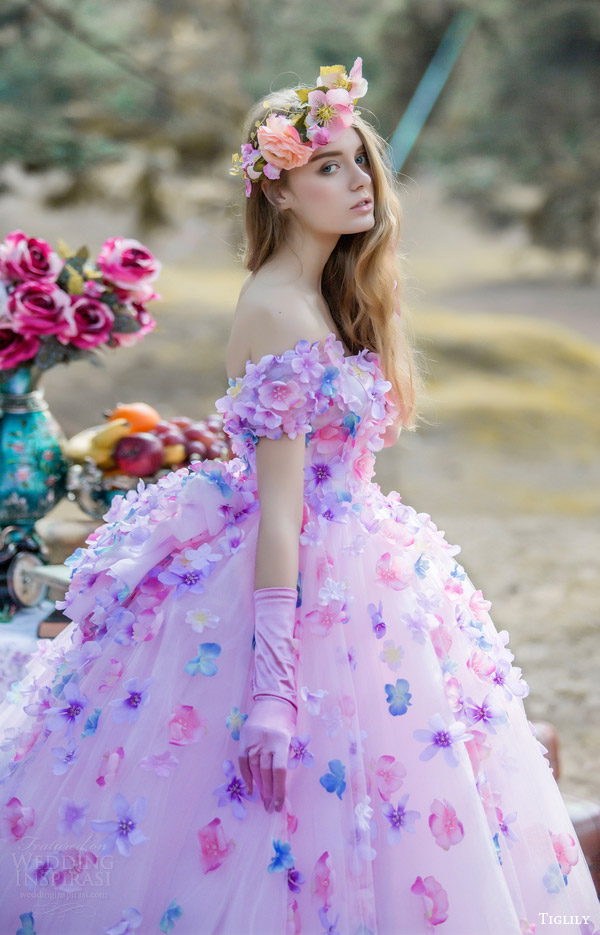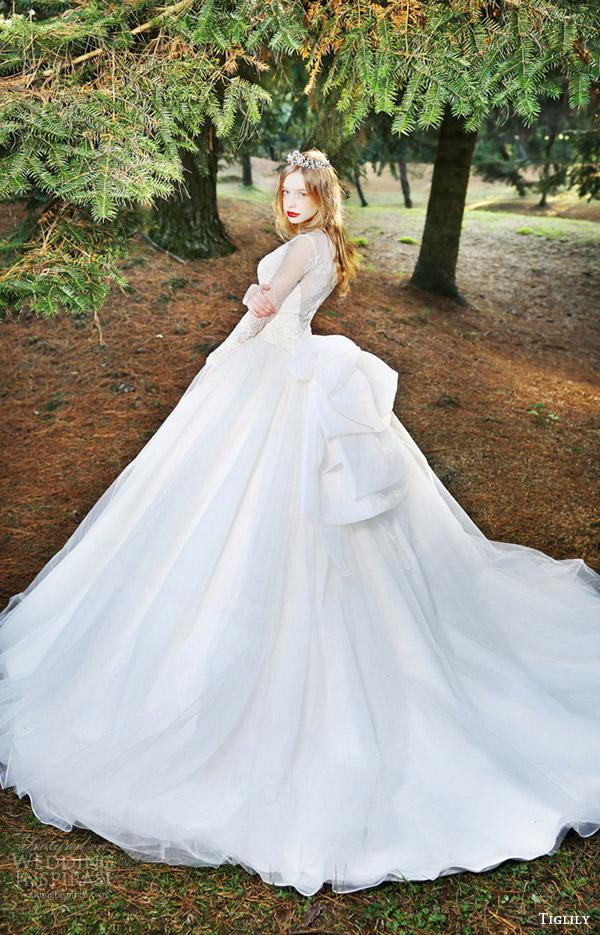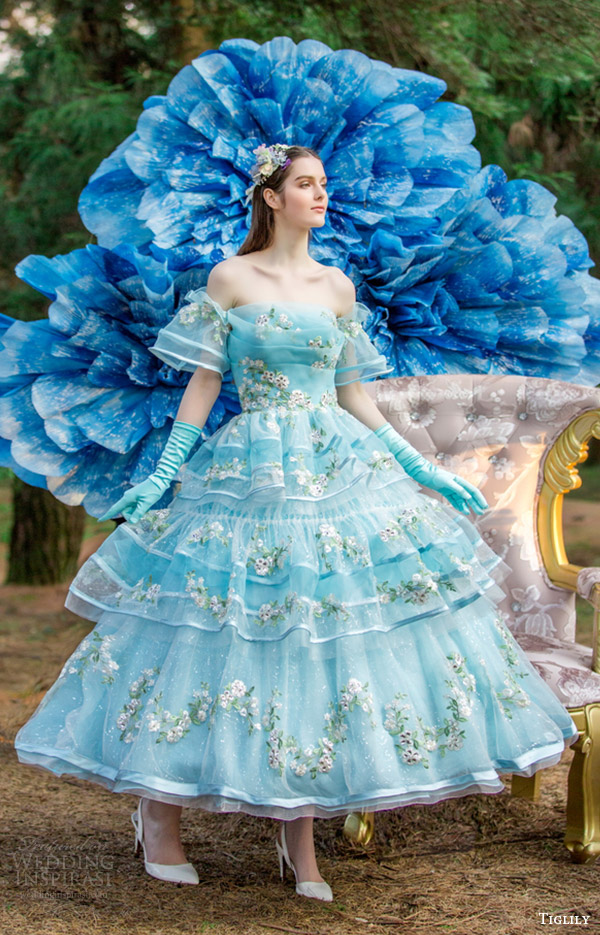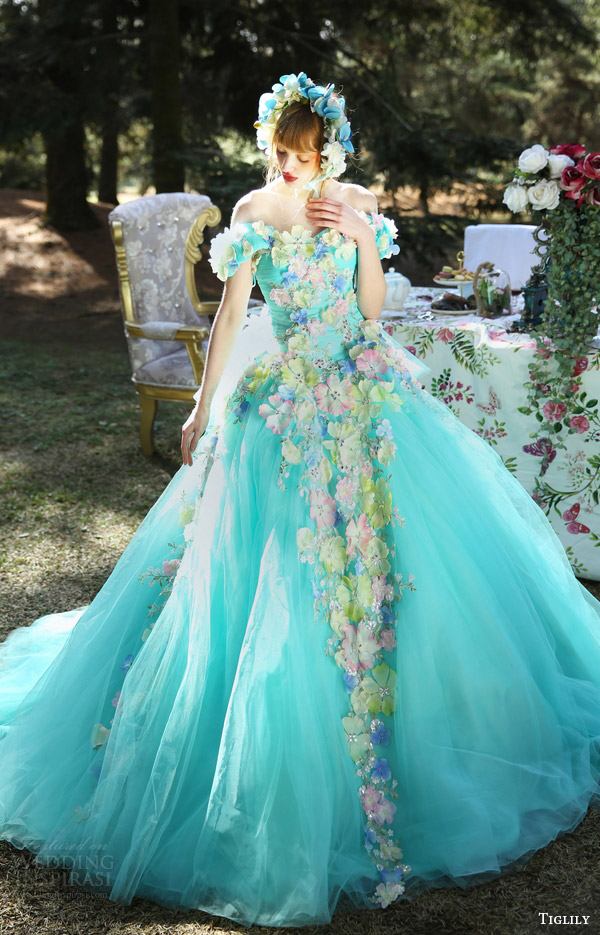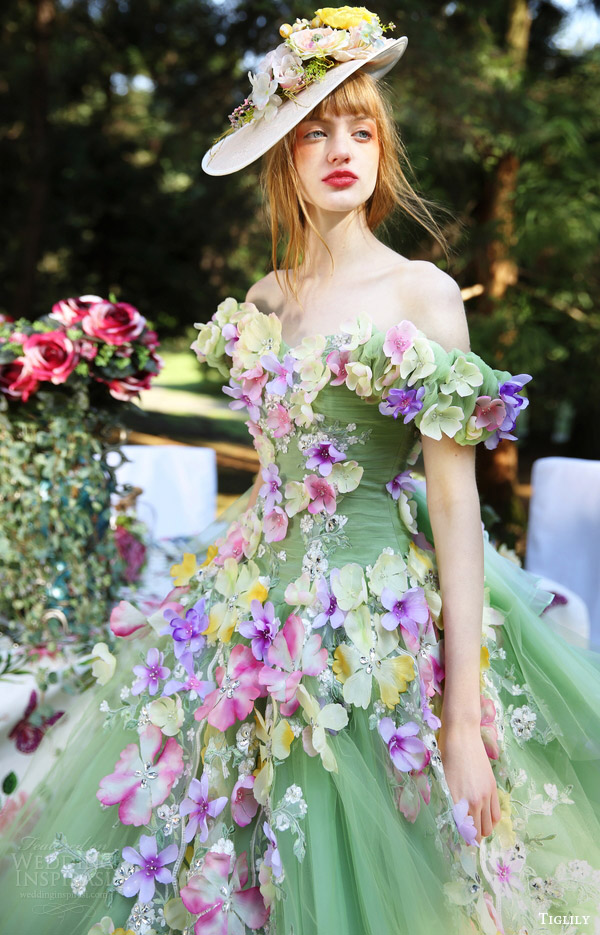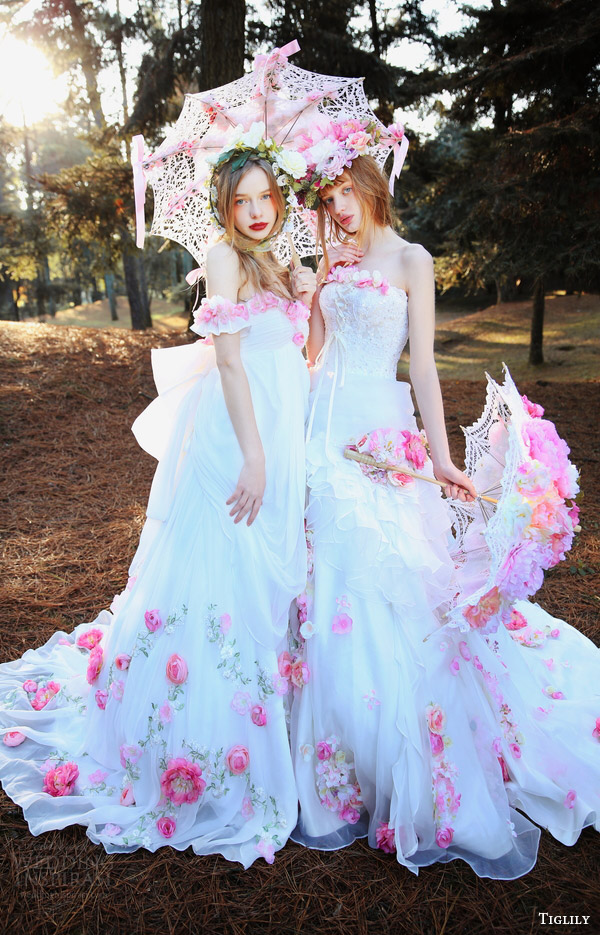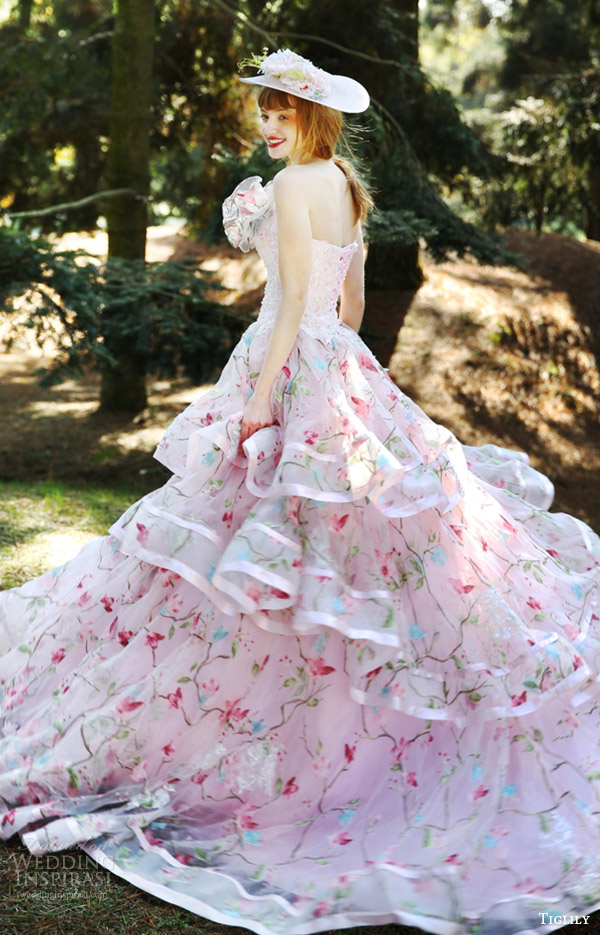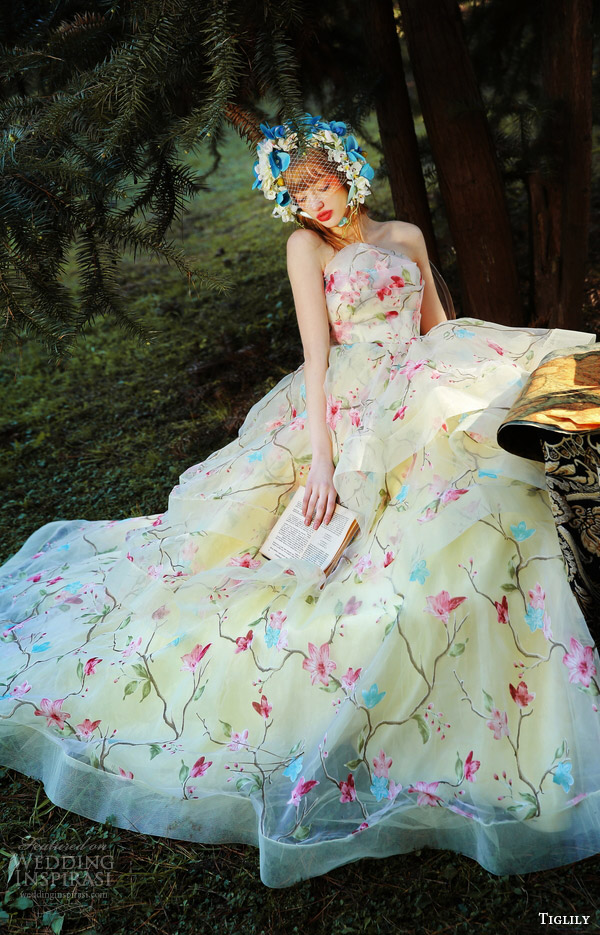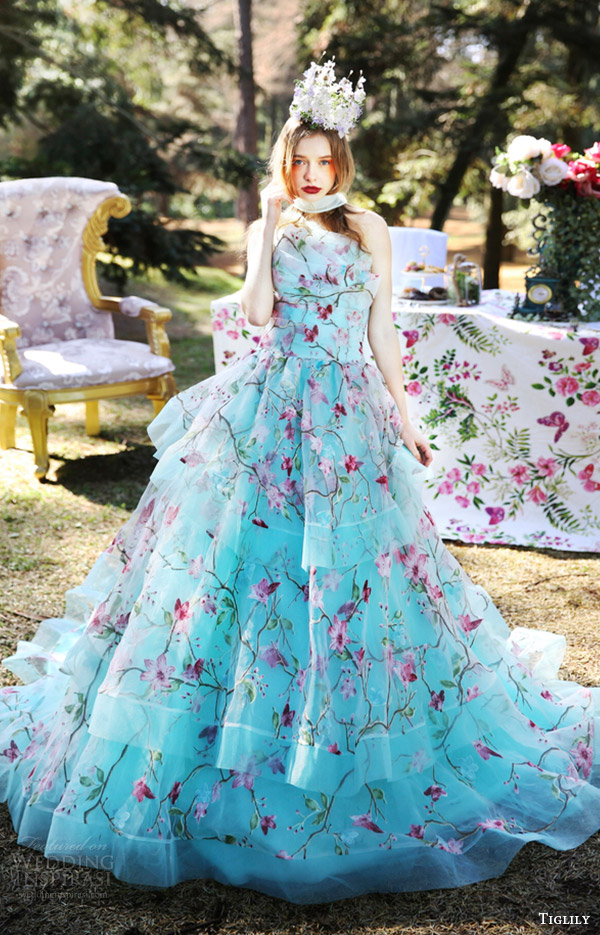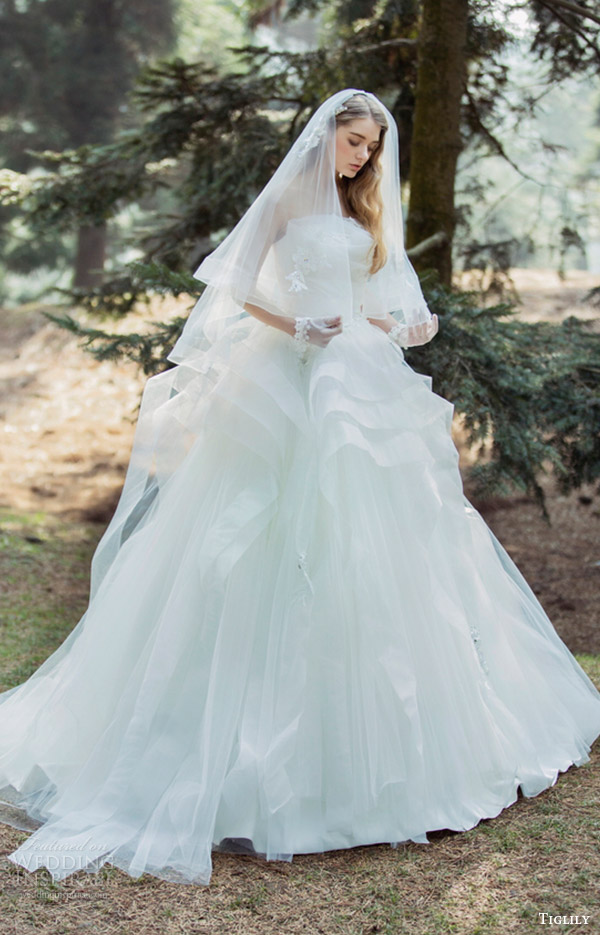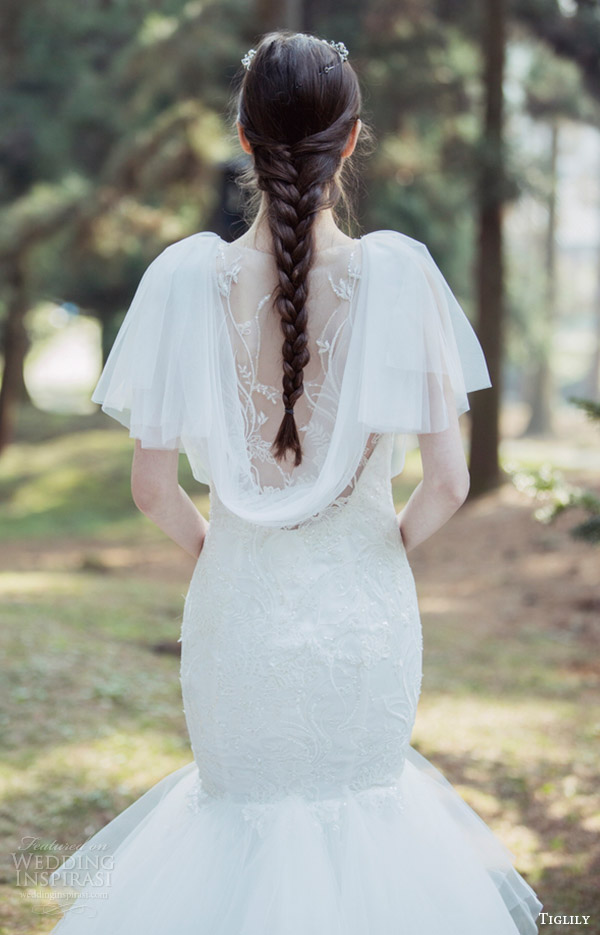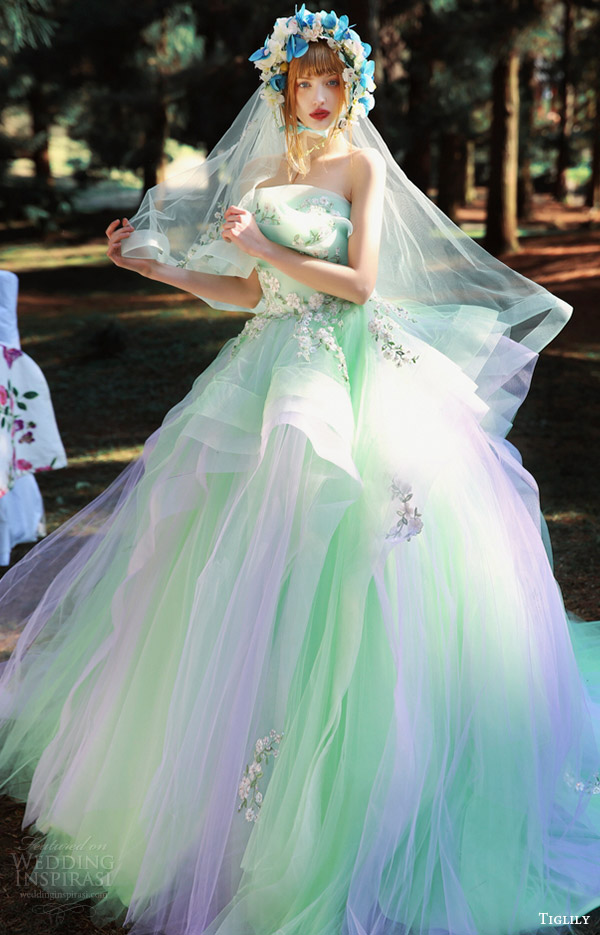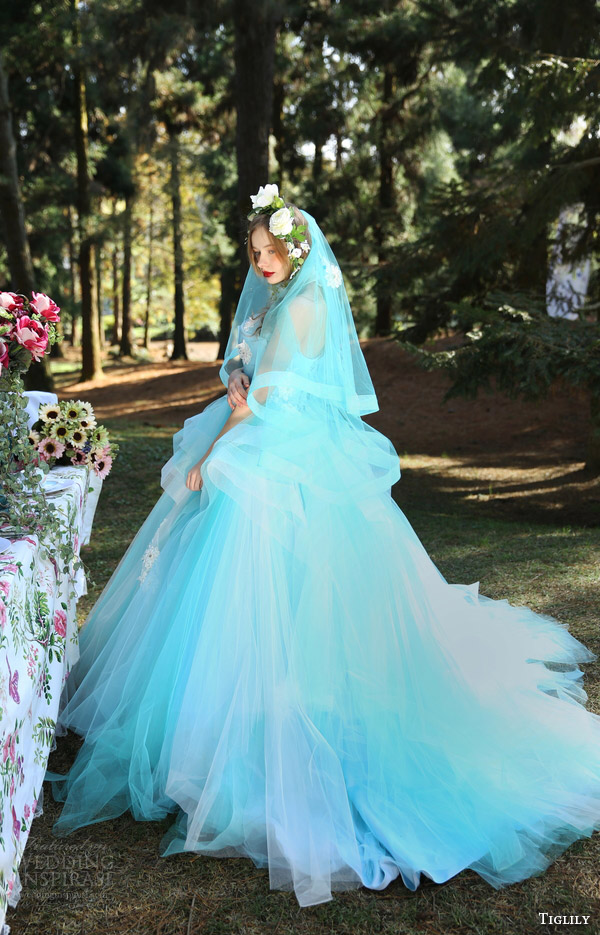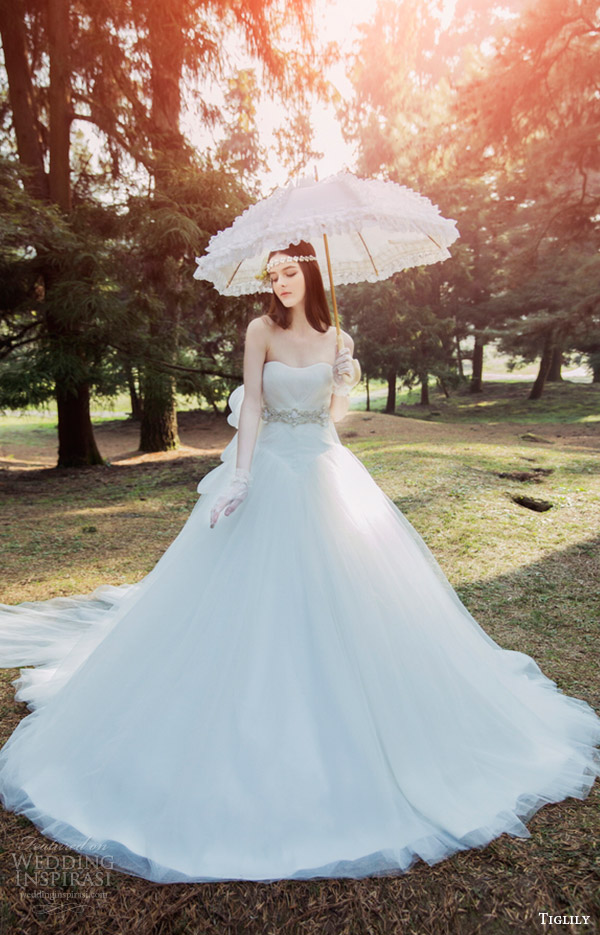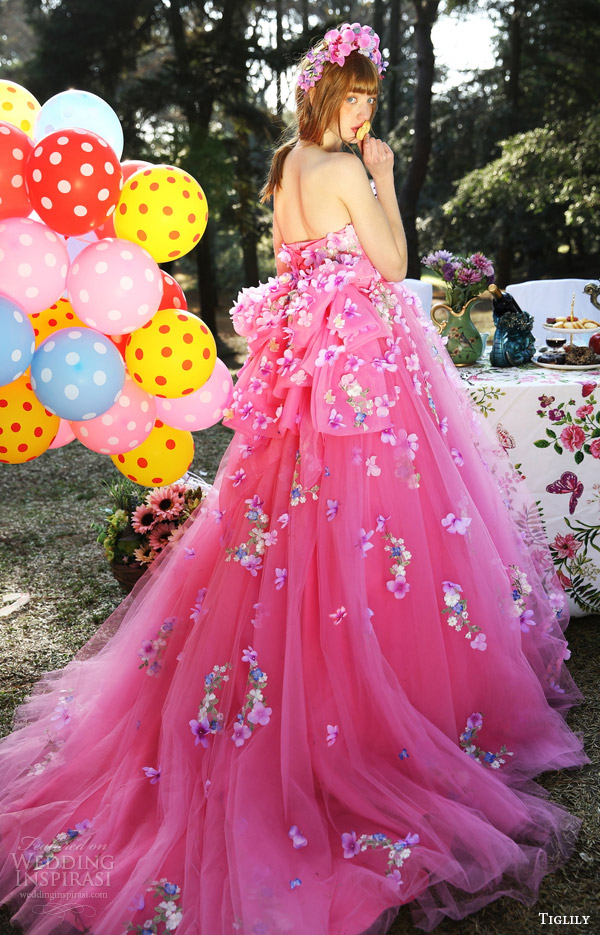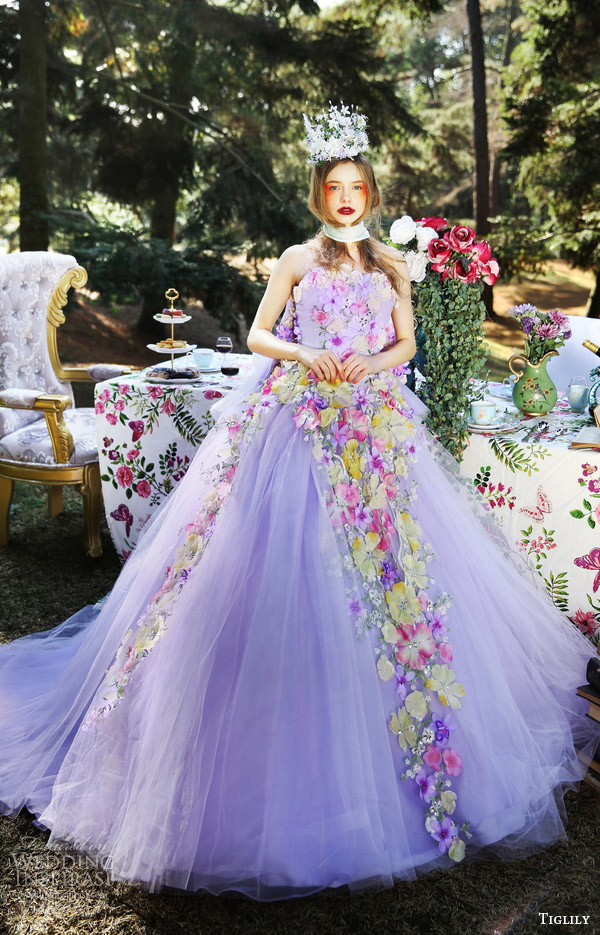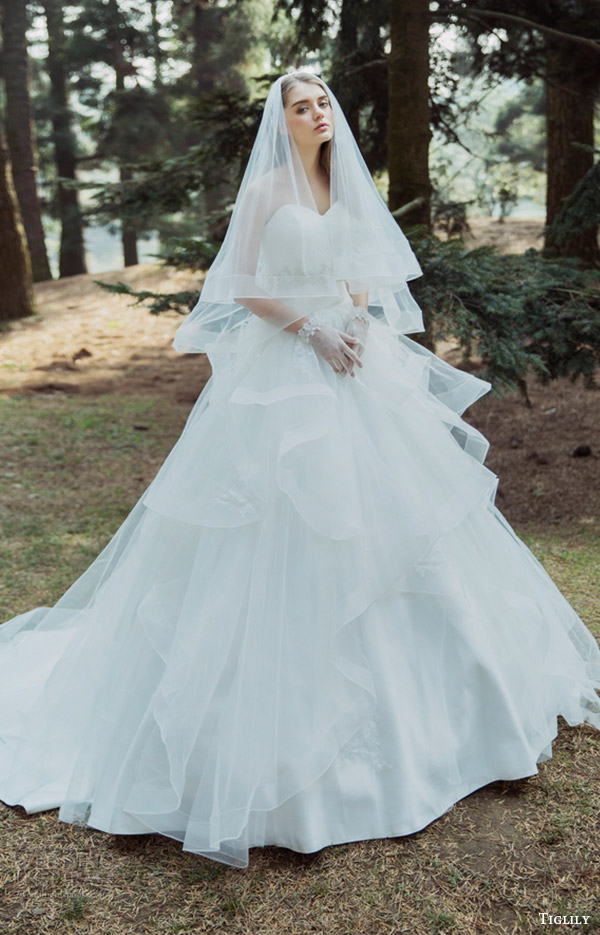 Images courtesy of TIGLILY. For details, you can visit TIGLILY's official Japanese website at www.tiglily.jp or their English website at www.tiglily.com.