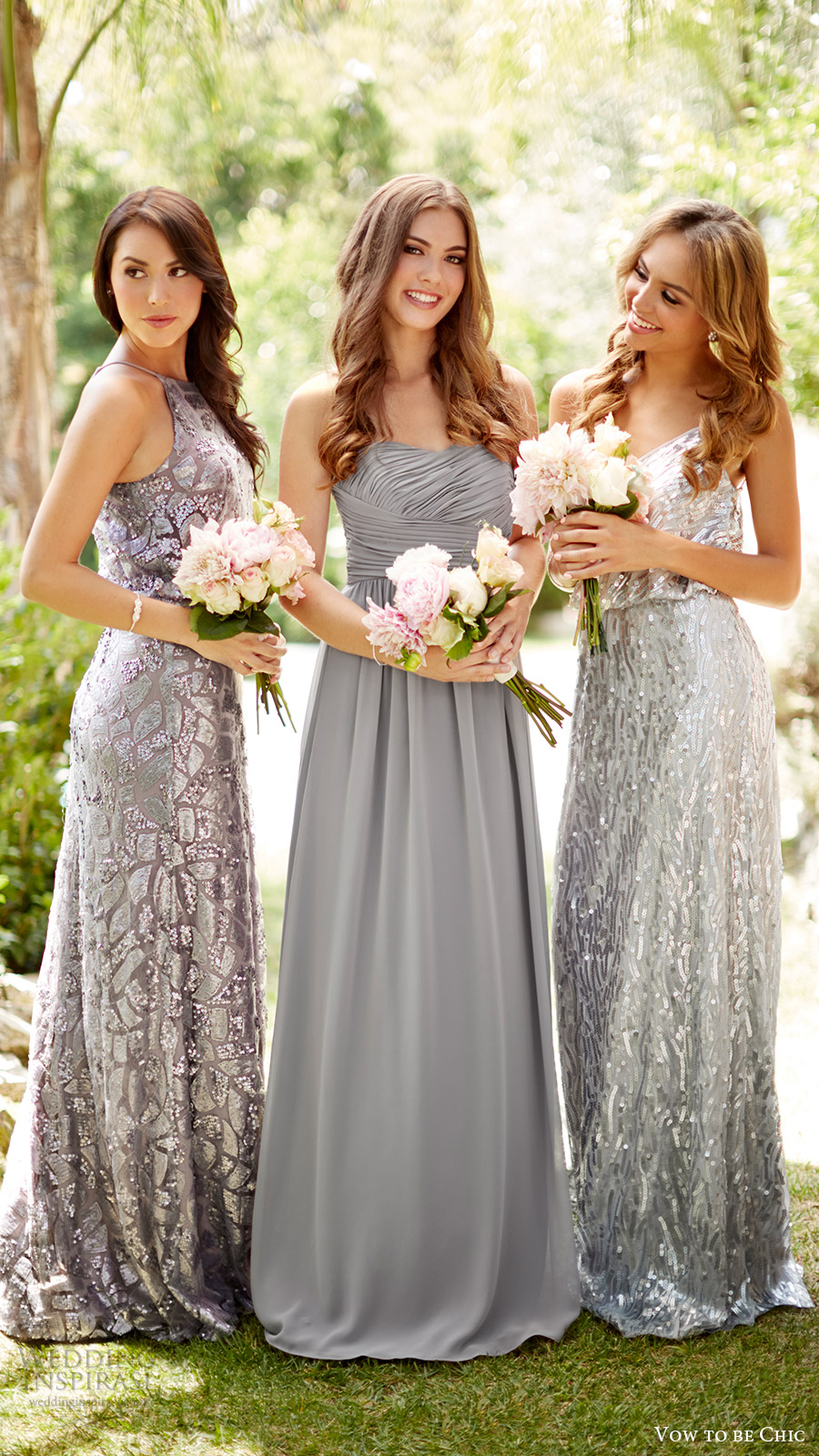 As a bride, you can't help but have a vision of how your big day would look like. But while you'd love your girls to look Instagram-ready in their on-trend embellished rose gold gowns, you wouldn't want them to be spending an arm and a leg on dresses that they'll probably only wear once! Enter bridesmaid gown rental services, like Vow To Be Chic, and looking stylish has never been so cost-effective. Today we have Kelsey, founder of Vow To Be Chic, to talk bridesmaid dresses and trends for 2016: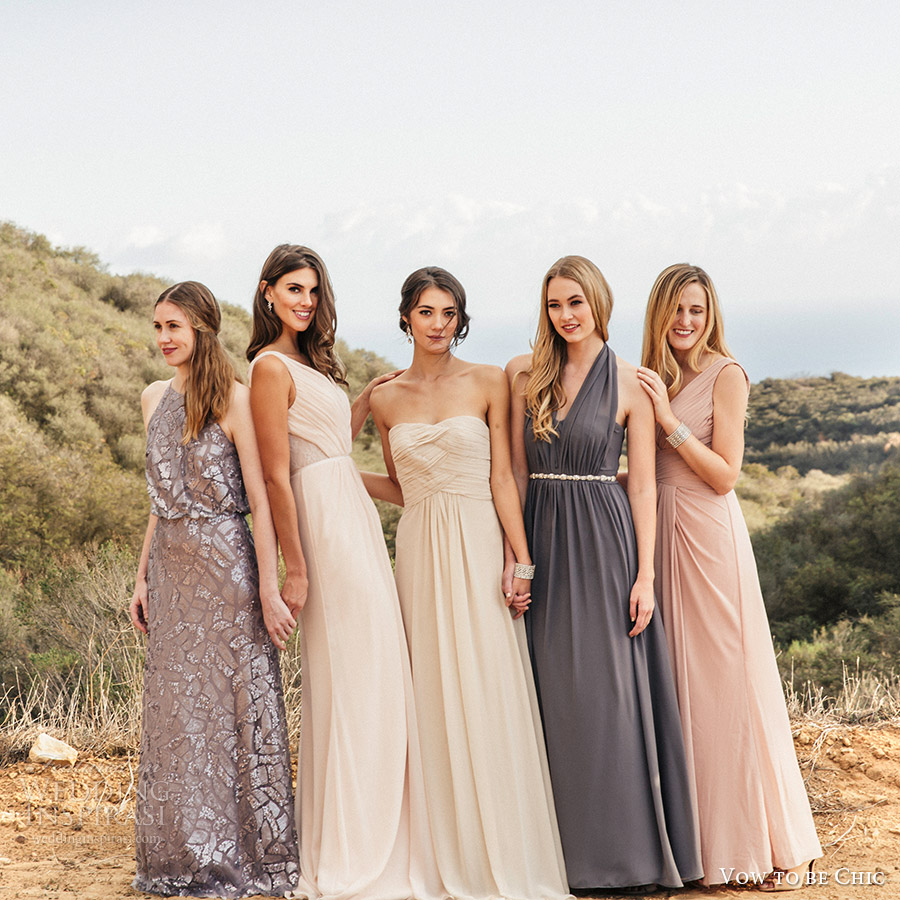 So Kelsey, what's the big bridesmaid trend for 2016?
A big trend continuing into 2016 is mix and match, which is so nice for the bridesmaids since they can choose the dress that they each feel great in. At Vow To Be Chic our Brides decide how broad or narrow of a selection they want to offer their girls, and then they leaving the rest to their Bridesmaids. The Bride may pick a certain designer, or just a color family and then her Bridesmaids could choose dresses in various materials –  sequins, chiffon, silk dupioni, or jersey.  Additionally, the bridesmaids may choose different dress styles – one may choose a strapless the other a dress with sleeves. Because the Bridesmaids are comfortable and feel confident in their dresses, it makes the event and pictures that much more beautiful!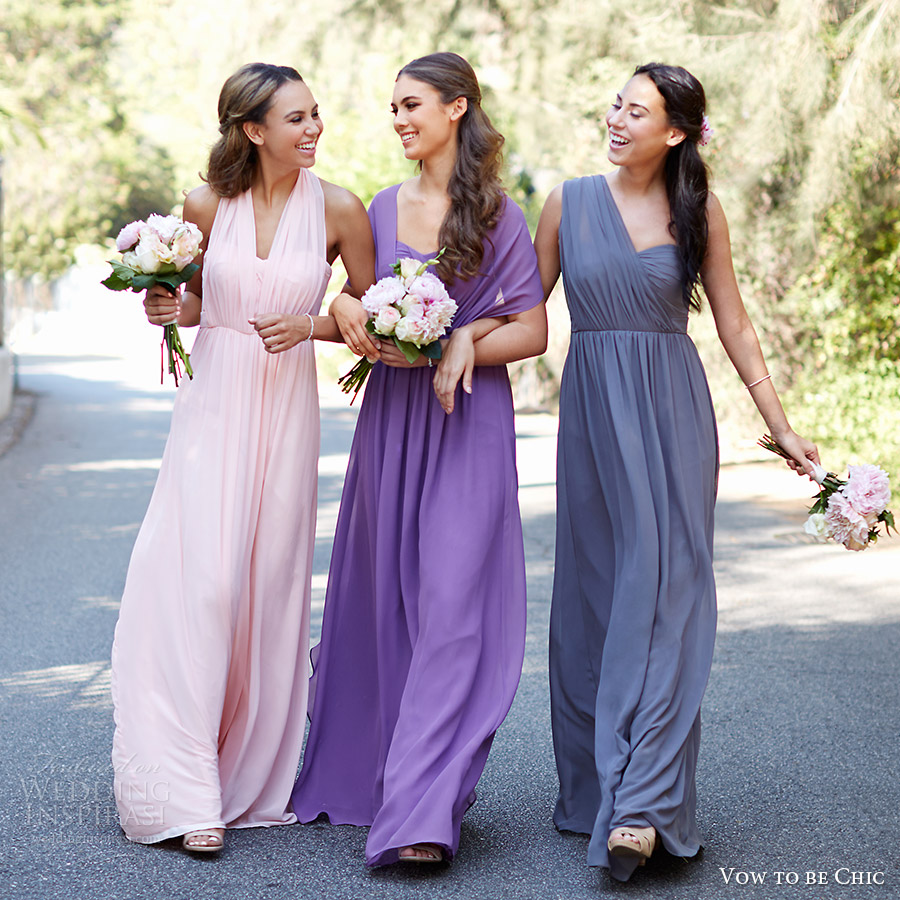 We are seeing more brides with bridal parties in all-white or shades of white. They look so ethereal when photographed together! But how do you get your bridesmaids to pull off this look?
White weddings are stunning, so chic. Definitely they need to differentiate their look from the bride. If the bride is wearing lace, perhaps they wear chiffon. Cream or champagne color dresses also can differentiate the bride from the bridesmaids.  Short white dresses are always a fun look with the bride in her beautiful long gown. Two final ways – adding a pop of color with beautiful accessories like earrings, is a great look and makes a perfect gift for the Bridesmaids.  And very important – is great make-up application!!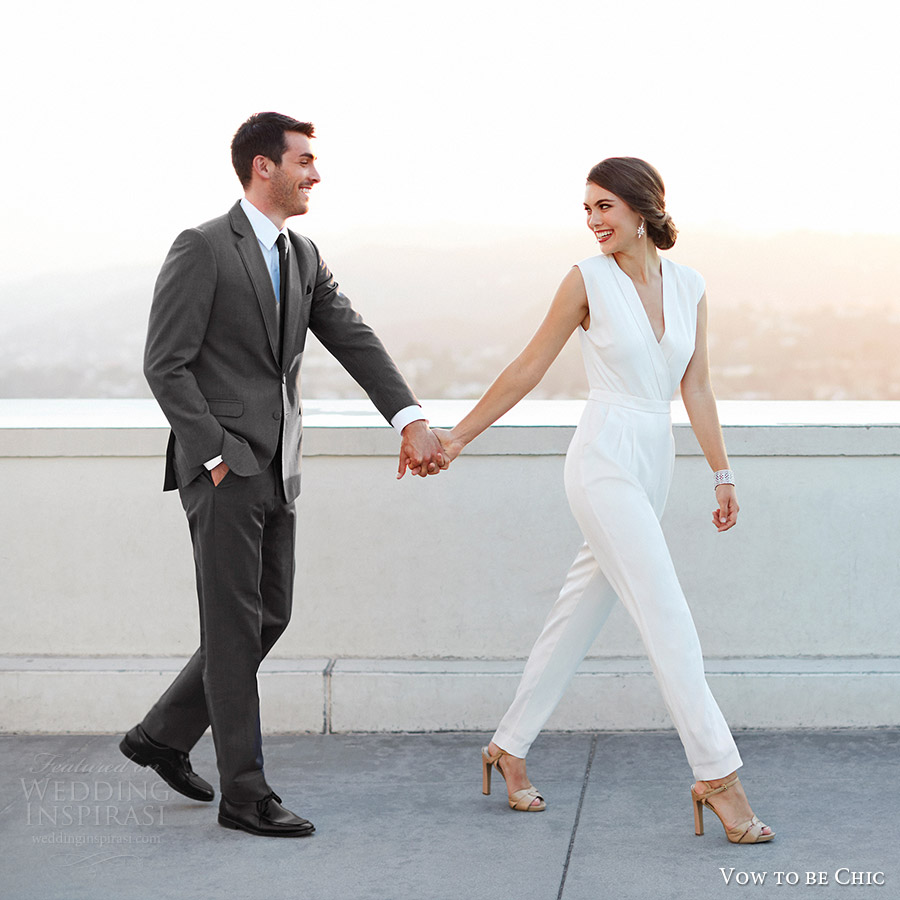 Metallic gowns for weddings is something we really love! What's the color of the moment for sparkly bridesmaid dresses?
Our sequin and metallic dresses are hot right now and one of Vow To Be Chic's best rentals.  We are seeing that the choice colors in sparkles are gold and rose gold. Who doesn't love some good bling?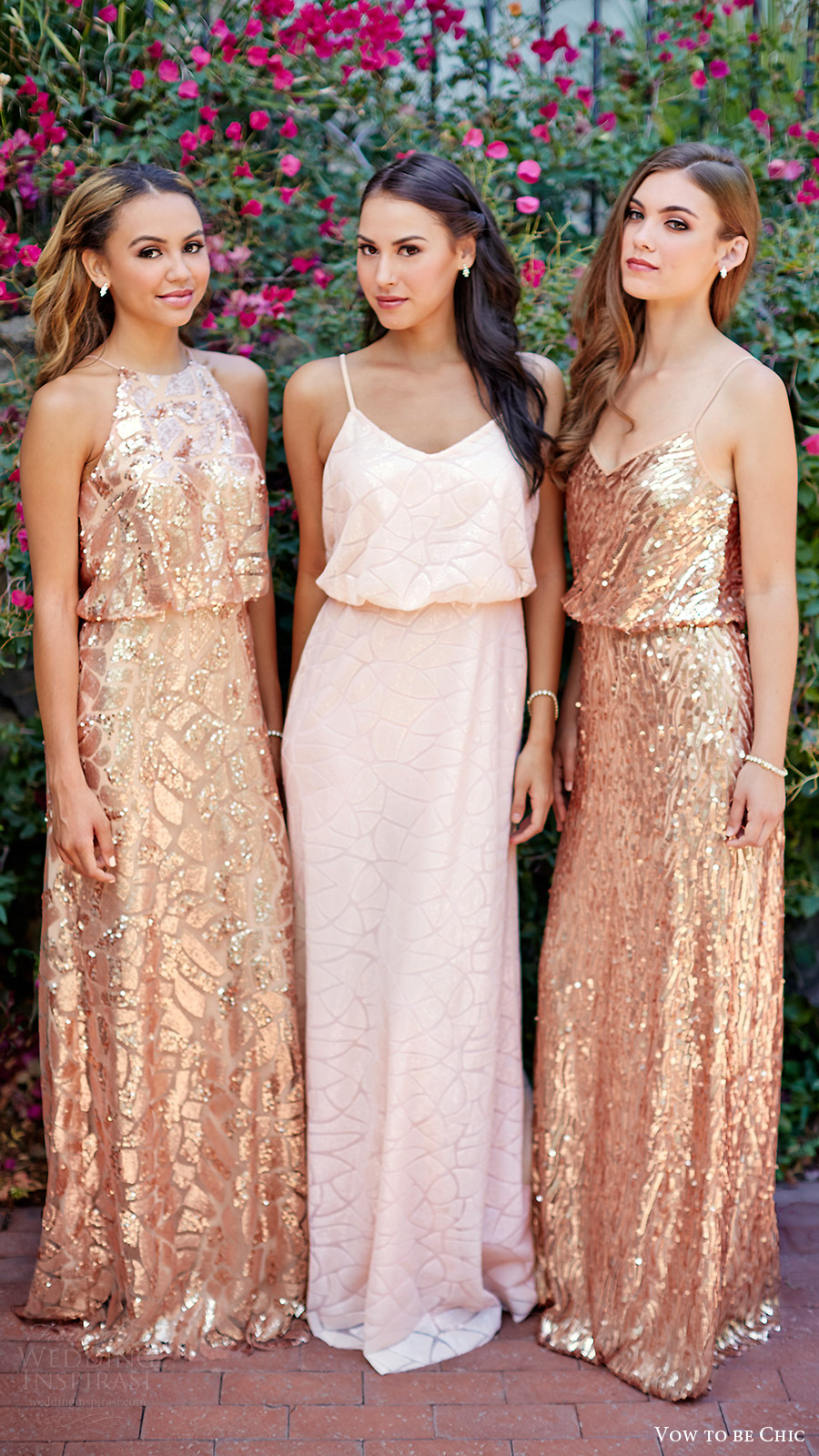 Is there actually a "right" way to mix and match bridesmaids gowns?
There are no rules per se, but there is one thing to consider to consider when choosing this trend - color.  One option is to stay within a color palette.  For instance, choose shades of blue; from navy to sky blue it makes for a beautiful wedding.  Another look, is to remain in the color family.  If you choose neutrals it allows you to mix and match greys, blushes and champagnes into a wedding party.  Other than that – most anything goes.  A mix of lengths, fabrics and hairstyles are all acceptable with this trend.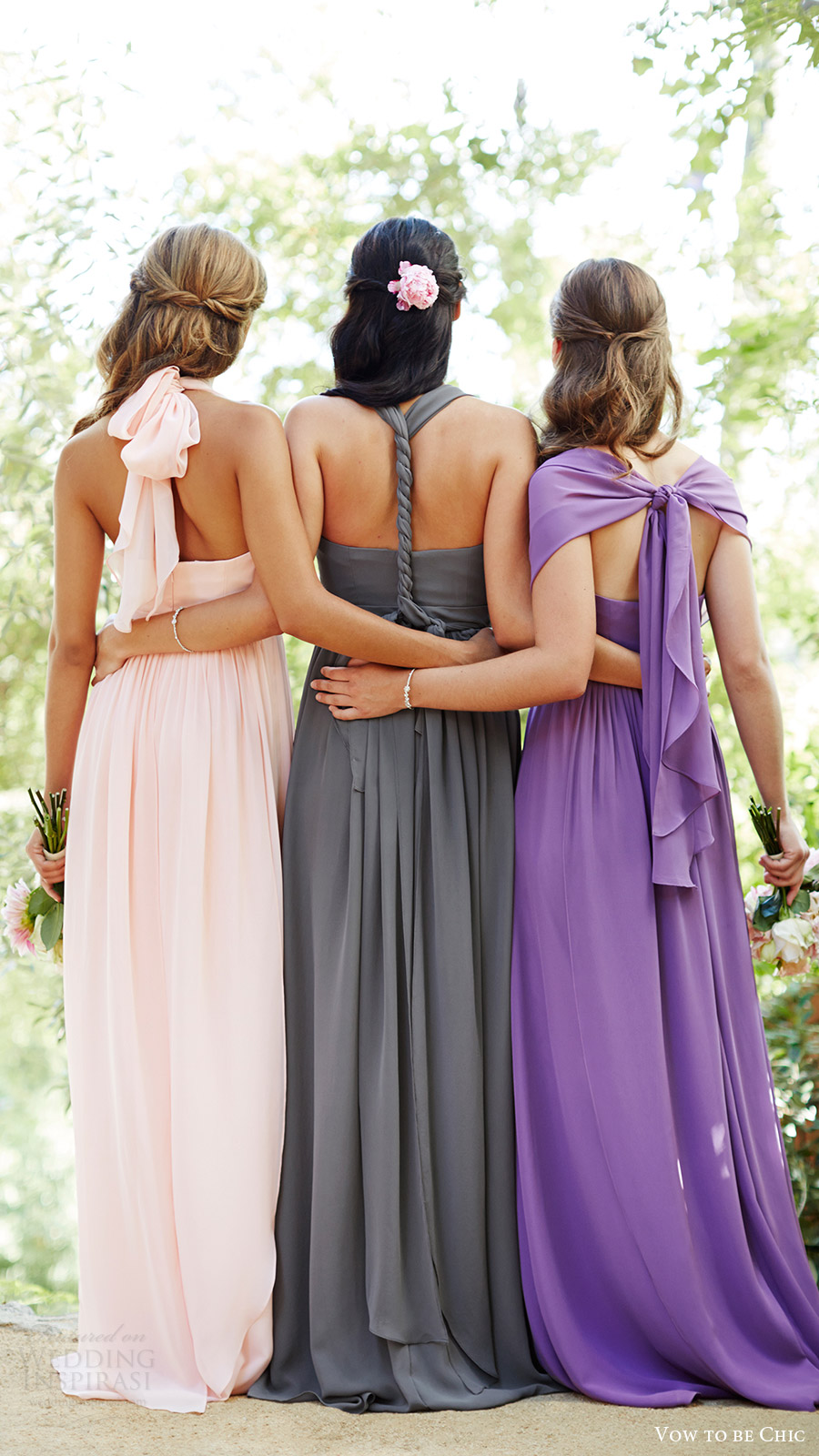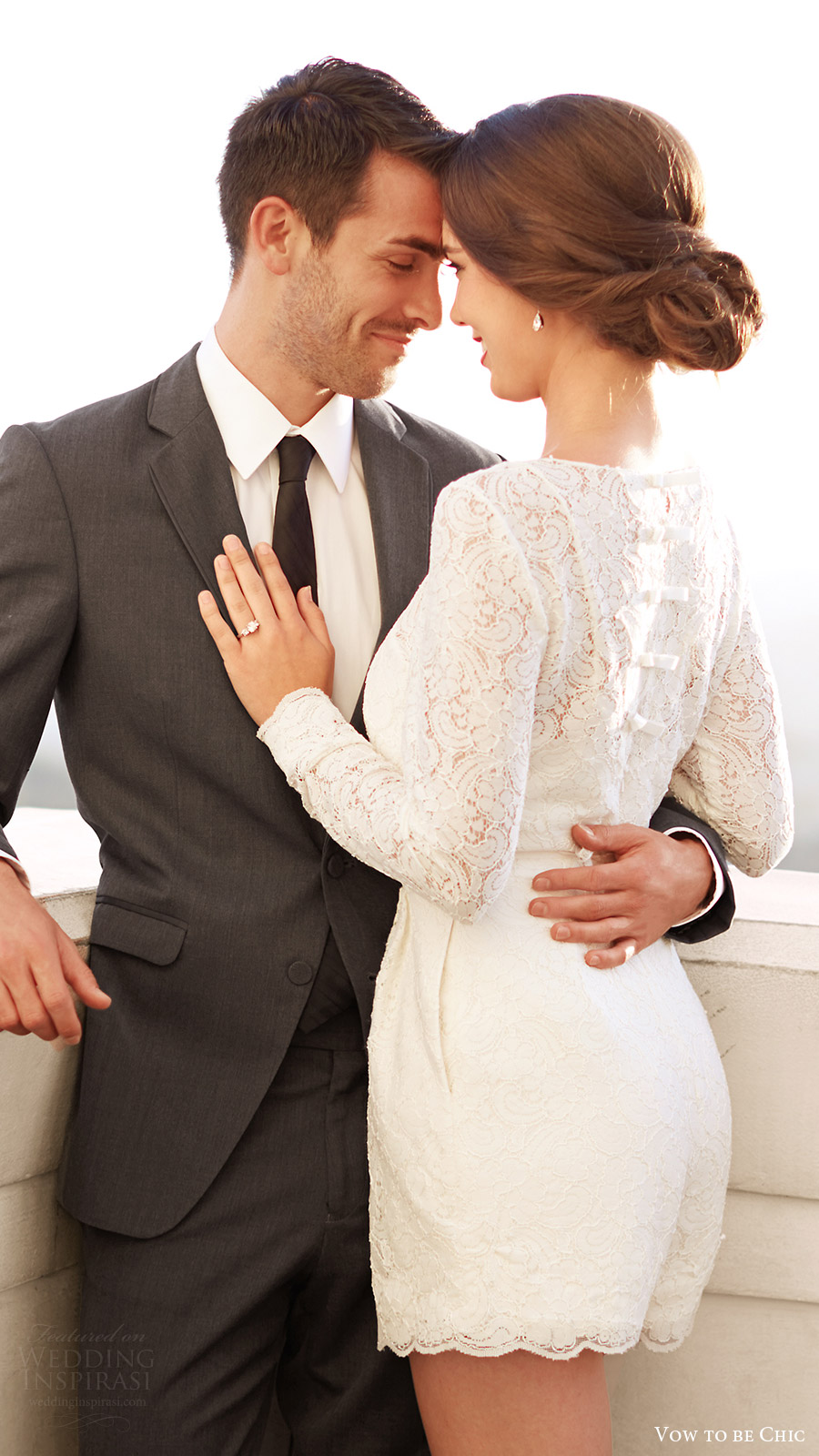 So what's the idea behind Vow to be Chic?
The idea behind Vow To Be Chic is to offer Brides their dream wedding with beautiful designer dresses while making it easy, and cost-effective for themselves and their Bridesmaids. After all, 84% of bridesmaids never wear their dress again, but yet they spend $300 on that dress! I have been a Bridesmaid 6 times and it dawned on me when I was in a destination wedding and traveling with my guy friend who was also in the wedding. After we landed in the airport, he popped into a tux shop and after 10 minutes and just $100 - he had his outfit. I spent $300 on my dress, $100 on alteration, and 4 hours driving around town to bridal shops and tailors.  I realized right then, there had to be a better way!!!
Through our Bridal Suite and online check-out, Vow To Be Chic makes the process efficient for both the bride, so that she can focus on her list of a million other things that need to be done, and the bridesmaids. We love helping all women save money while getting the designer dress of her dreams!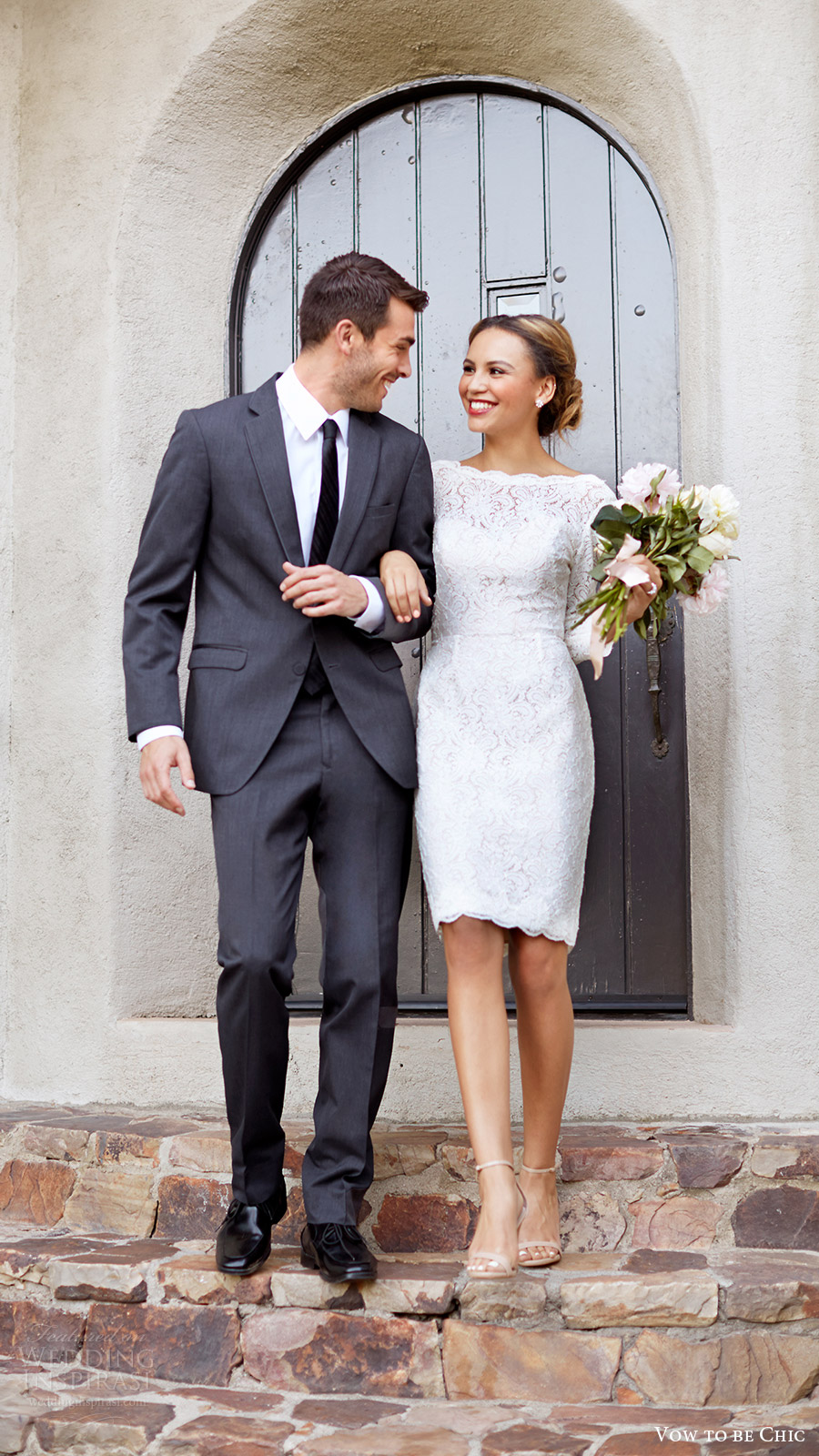 It's not just for the bridesmaids isn't it? We heard that Vow to Be Chic has a Little White Dresses section dedicated to receptions and parties.
No, Vow To Be Chic is definitely not just for the Bridesmaids!  We have beautiful designer Little White Dresses for the Bride to wear for all her special occasions and events leading up to the big day. Social media has added the need to have a different dress for each event, which can get very pricey for the Bride. With Vow To Be Chic, she can have a different dress for each event and if she ends up loving one and can't live without it – she can always buy it from us!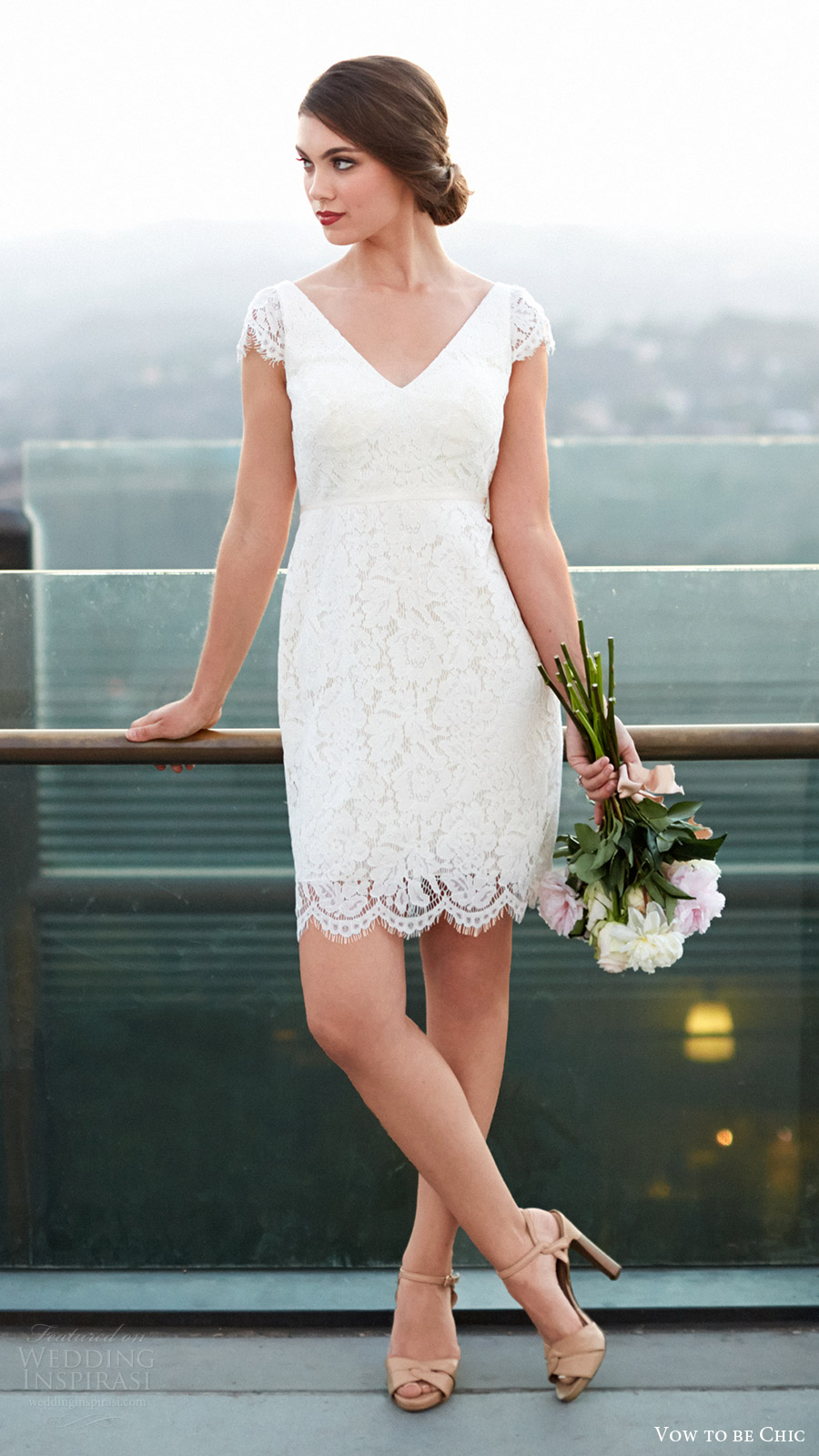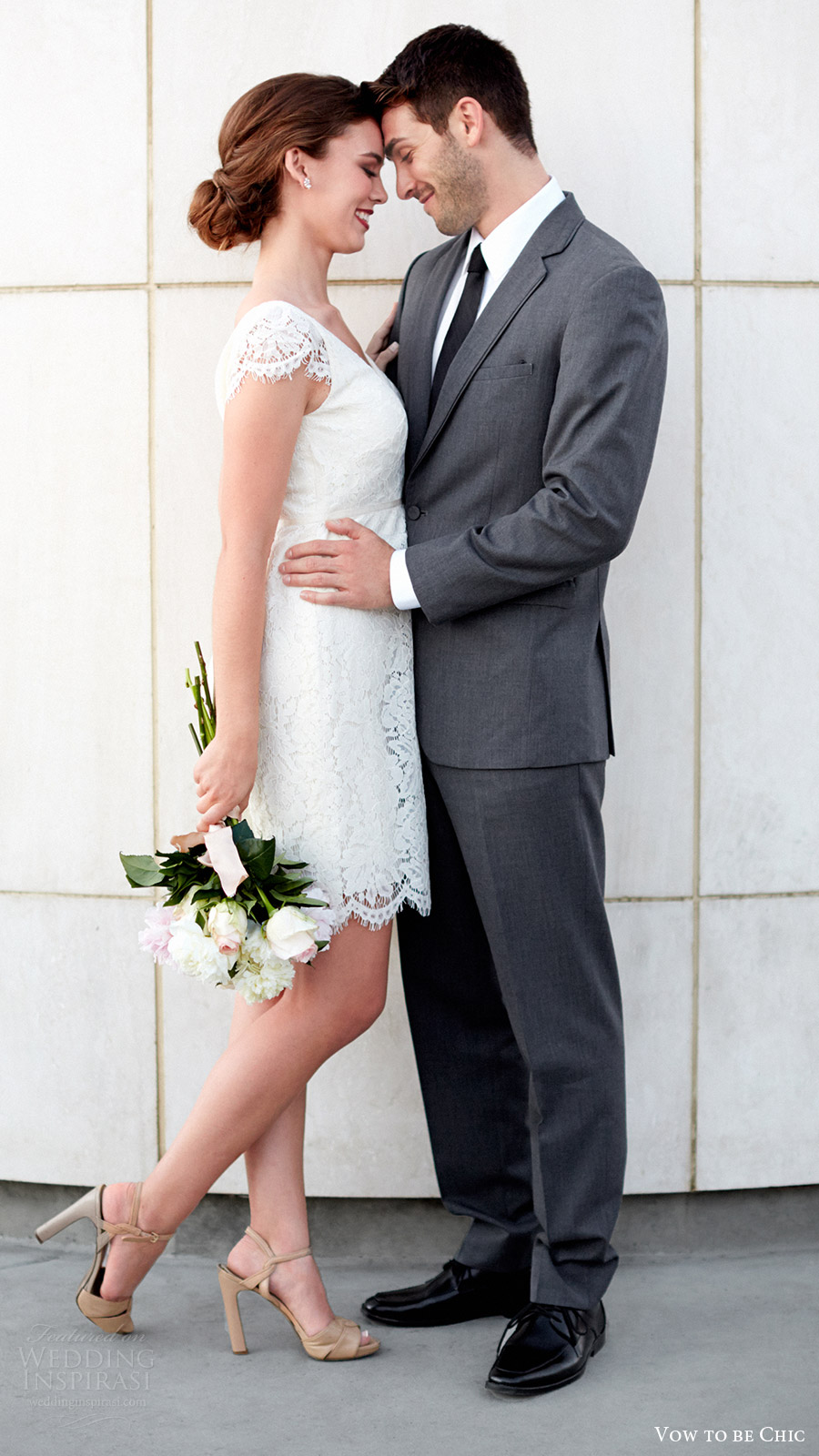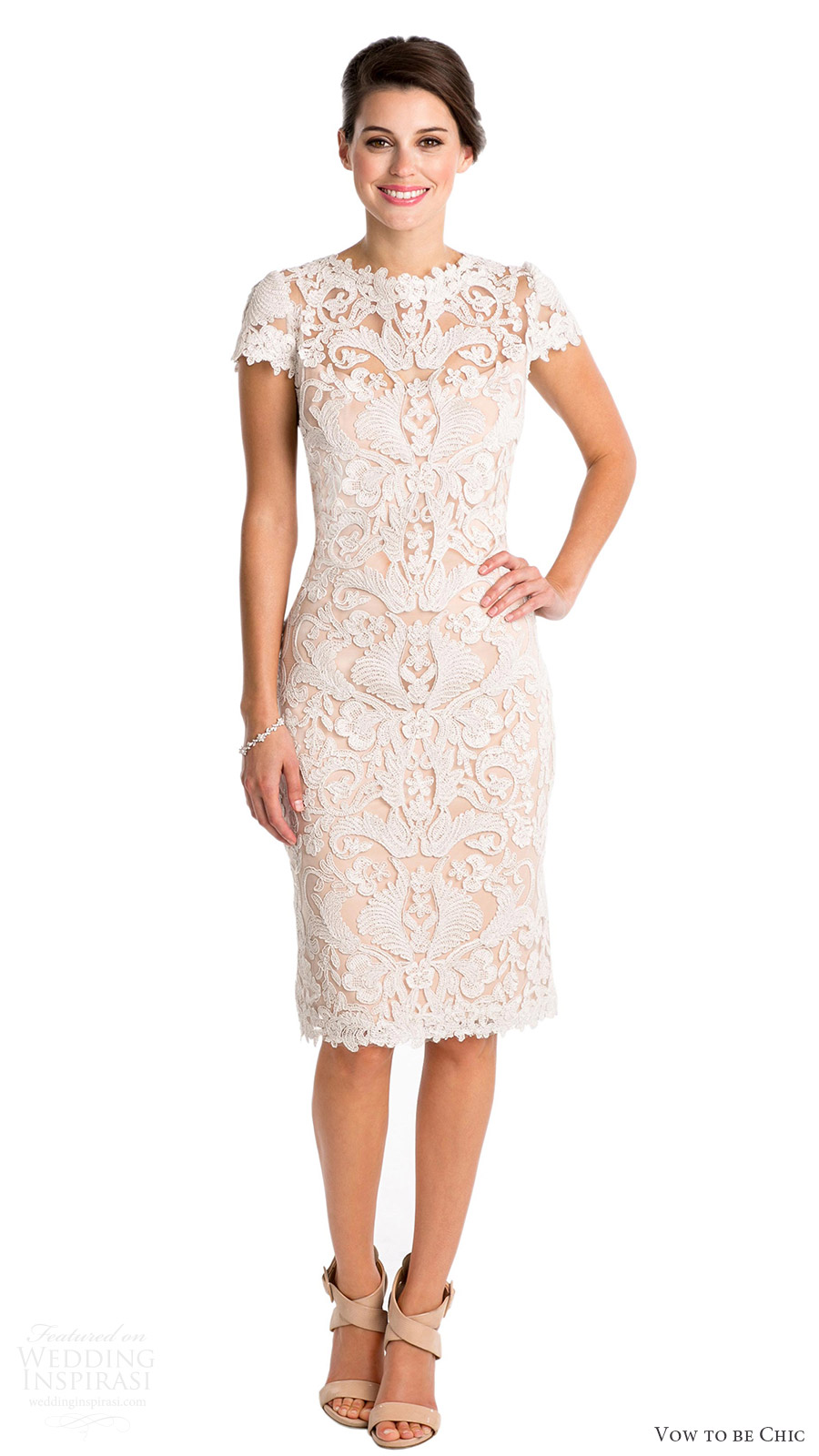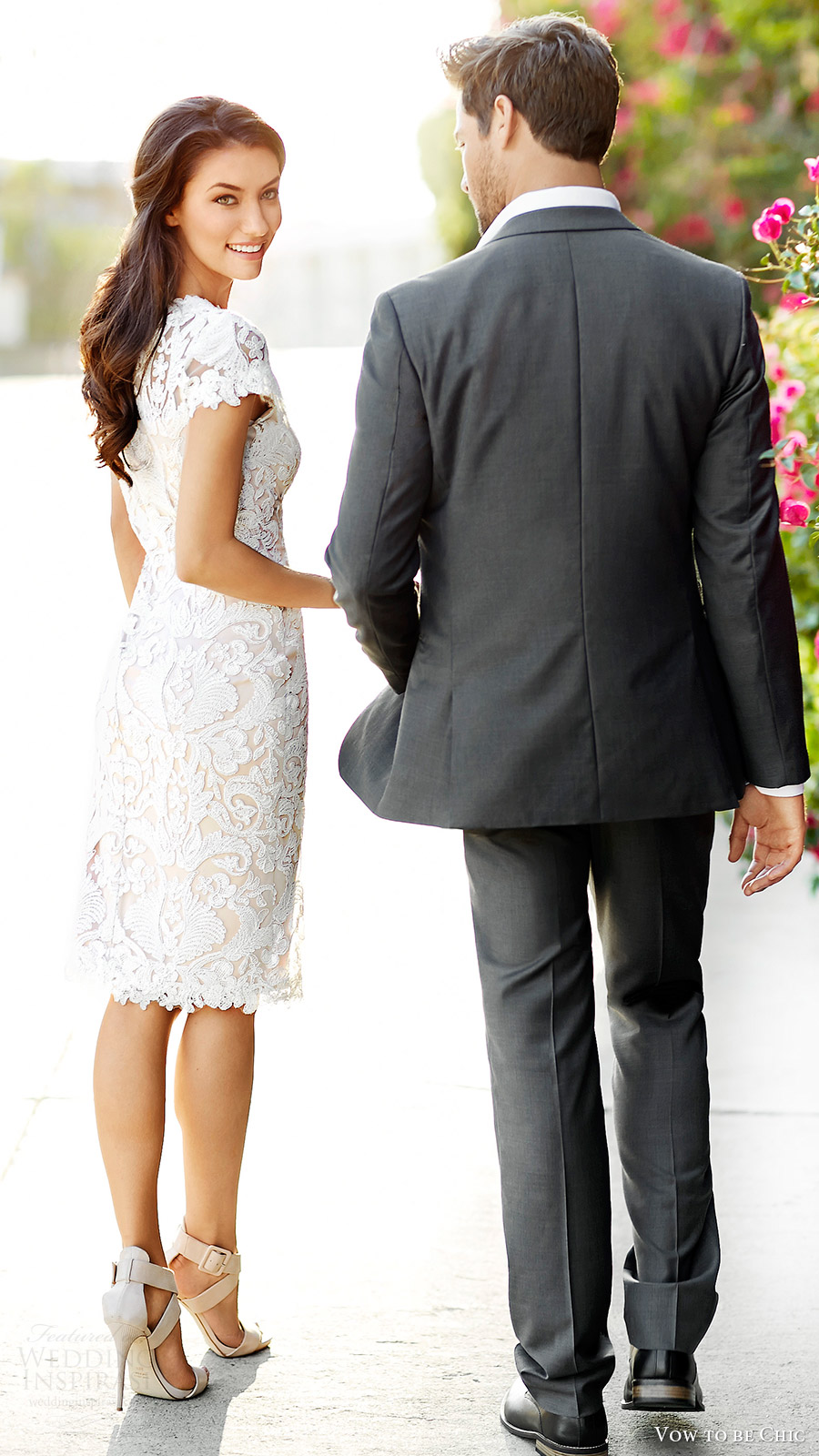 For details on how to rent or buy beautiful designer bridesmaid dresses and LWDs, visit Vow to be Chic.