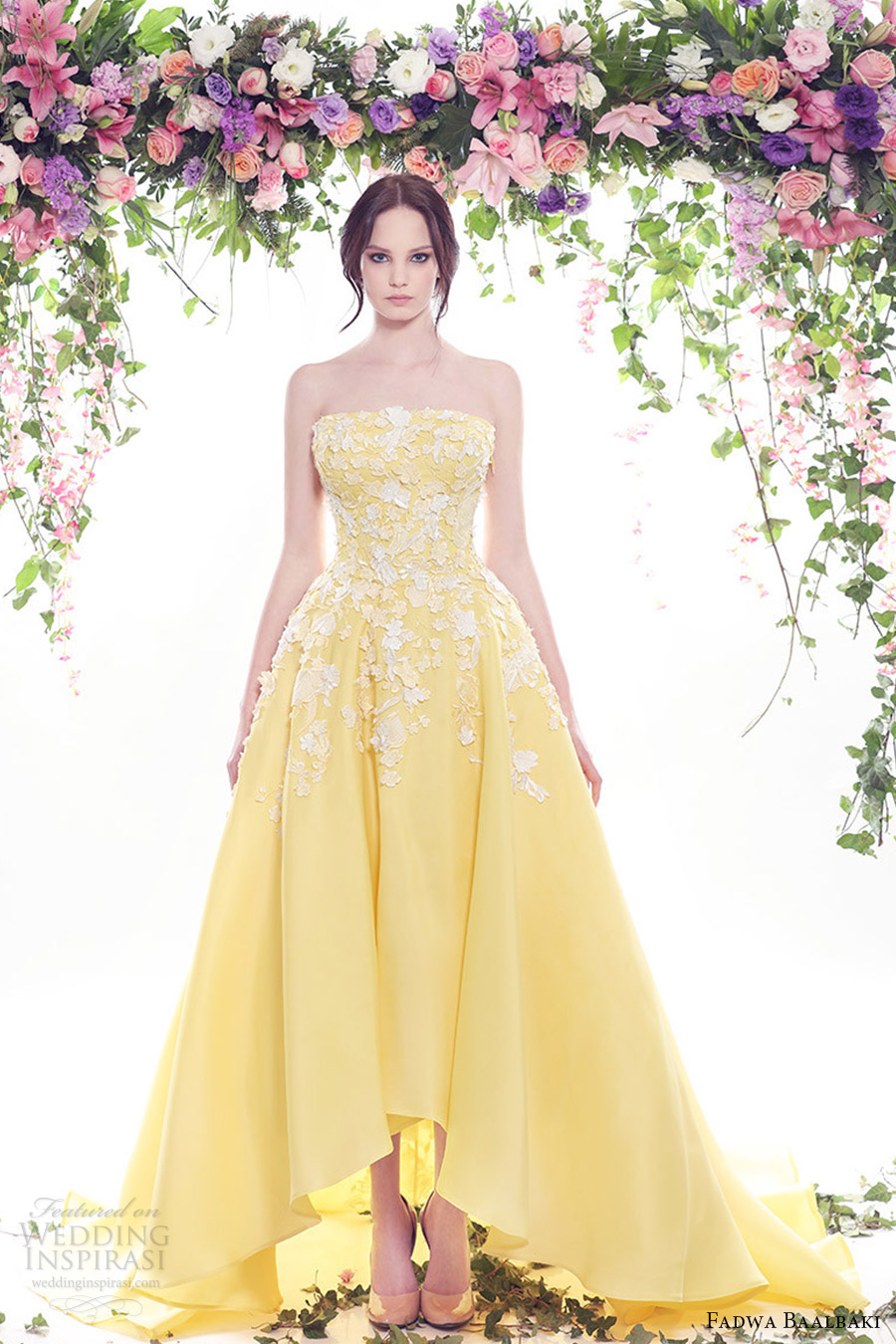 Inspired by Fleur Bleue, an enduring emblem of French Romanticism, the Spring/Summer 2016 Couture collection by Fadwa Baalbaki is unabashedly romantic and abloom with sweet, floral touches, providing the perfect inspiration for the wedding season:
"In the literature of the 1800s, 'Fleur Bleue' symbolized a passage between two worlds: the chaotic real world and the spiritual world in which the artist takes refuge to escape reality and experience spiritually. It was so haunting it evolved into an expression used to describe people with certain characteristics.
This collection celebrates Fleur Bleue in the literary and modern sense. It's a return to the Romantic era and its praise of the beauty of nature. It's an invitation to be a Fleur Bleue: a hopeless and starry-eyed romantic. Someone daring enough to give into sentimentality and the ecstasy of naïve passion. A woman with an alluring touch of seductive resistance and self-indulgence. It's a majestic abandonment of common sense. Sexy yet innocent, it embodies unspoken tenderness and a feminine ideal. This all culminates in an emotional overflow of colourful hand-painted flowers and motifs, soft silk gazar, fairy-tale silhouettes and sparkles."
This collection includes a gorgeous silk tulle couture ball gown wedding dress with embroidered guipure flowers (scroll all the way to the end)!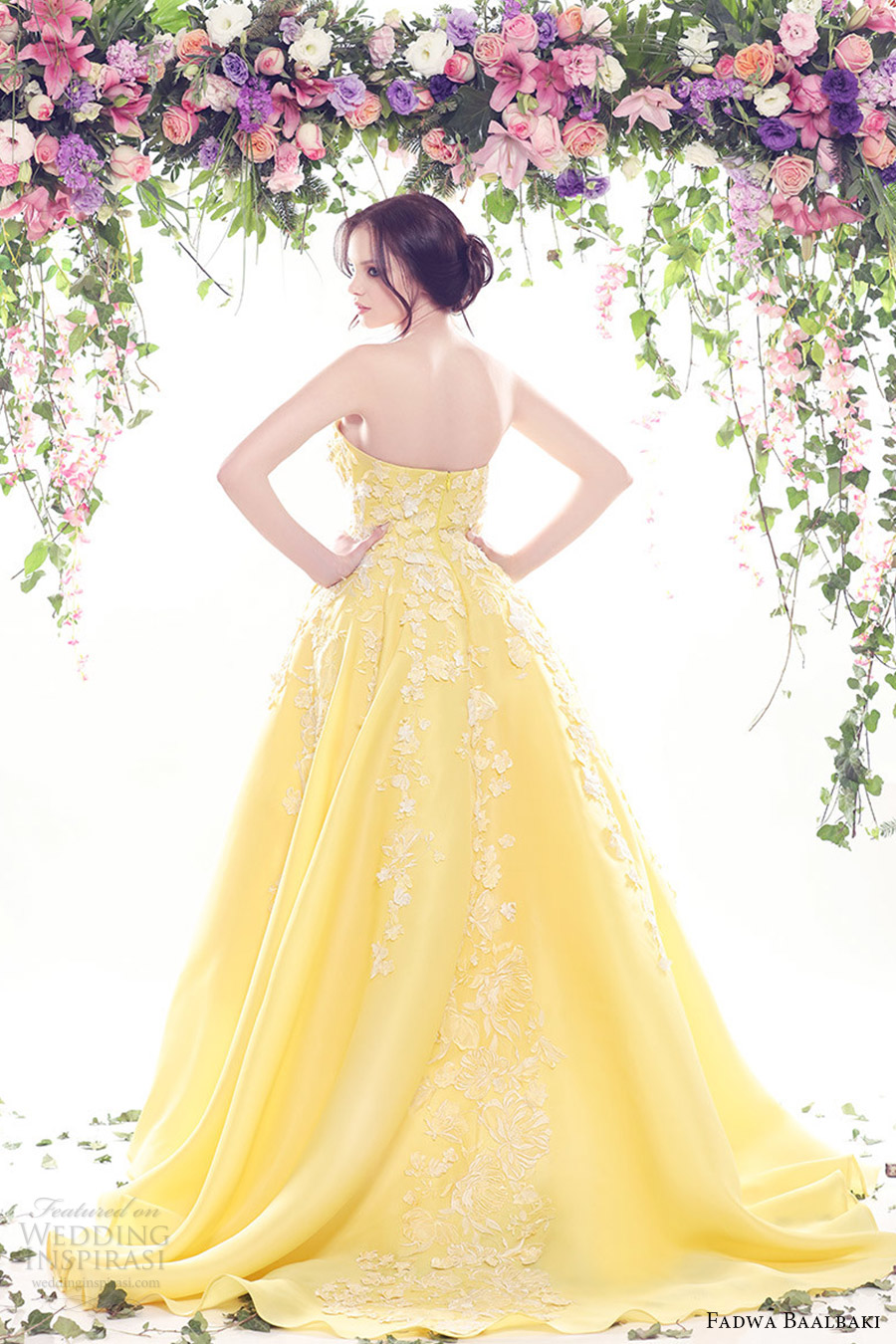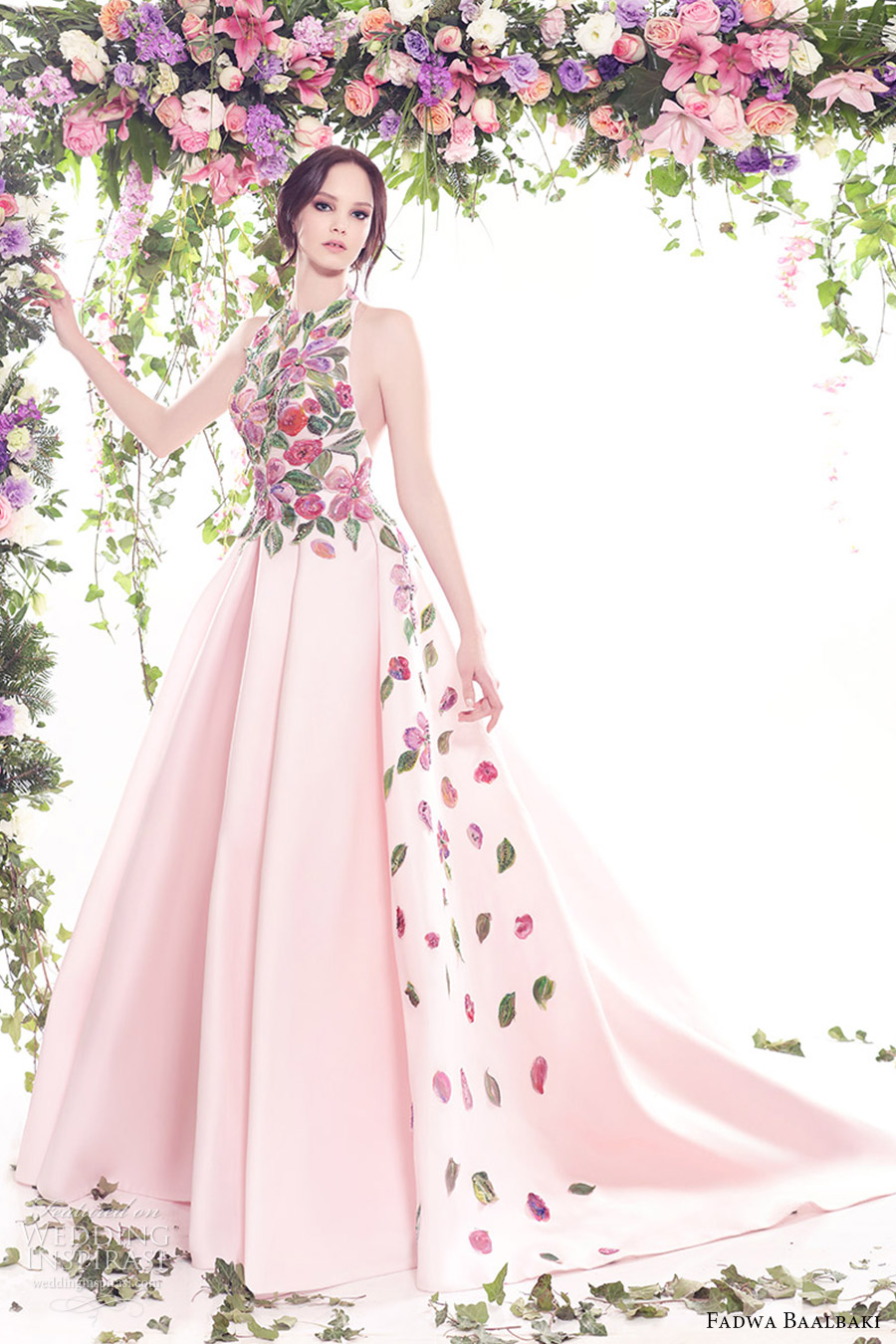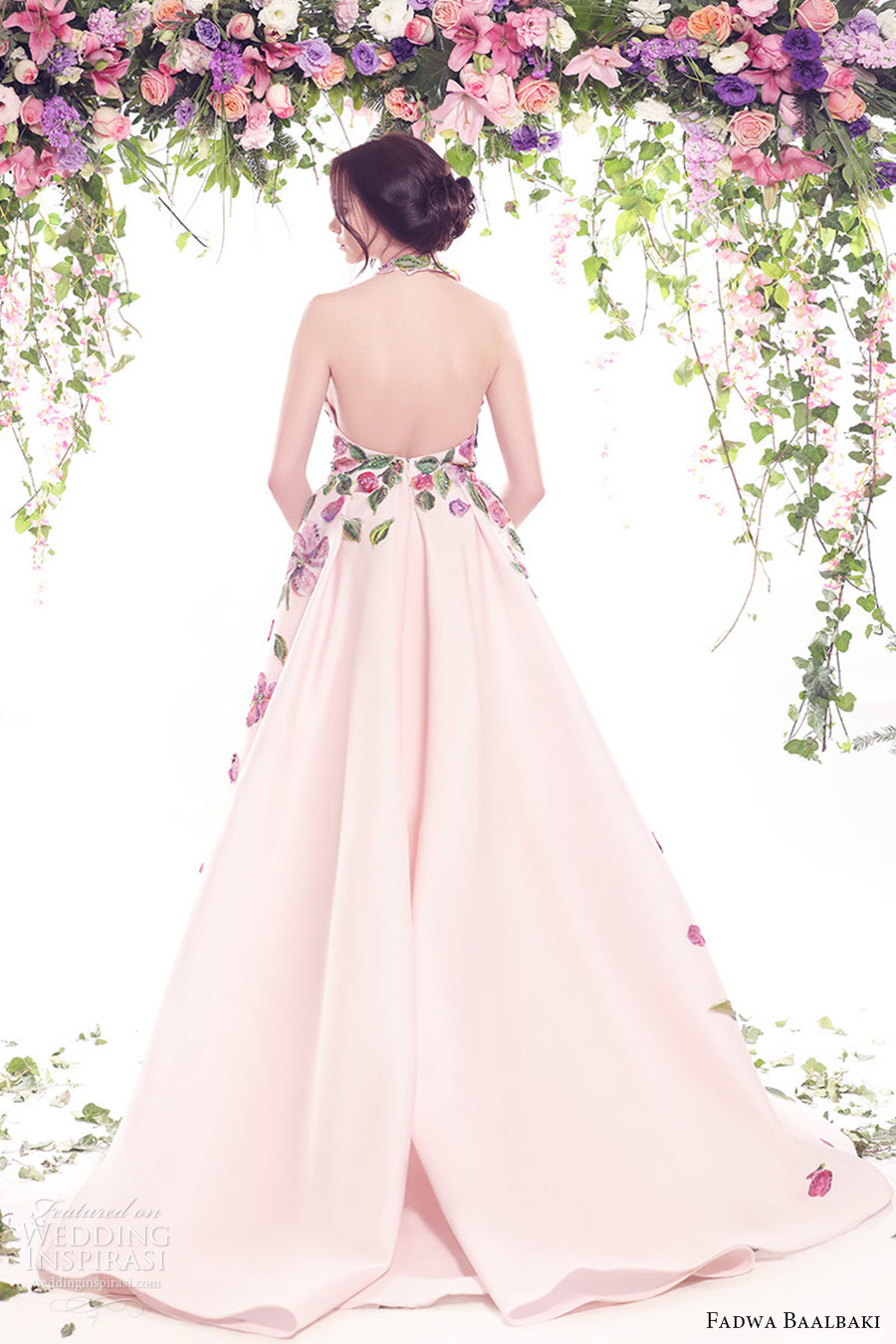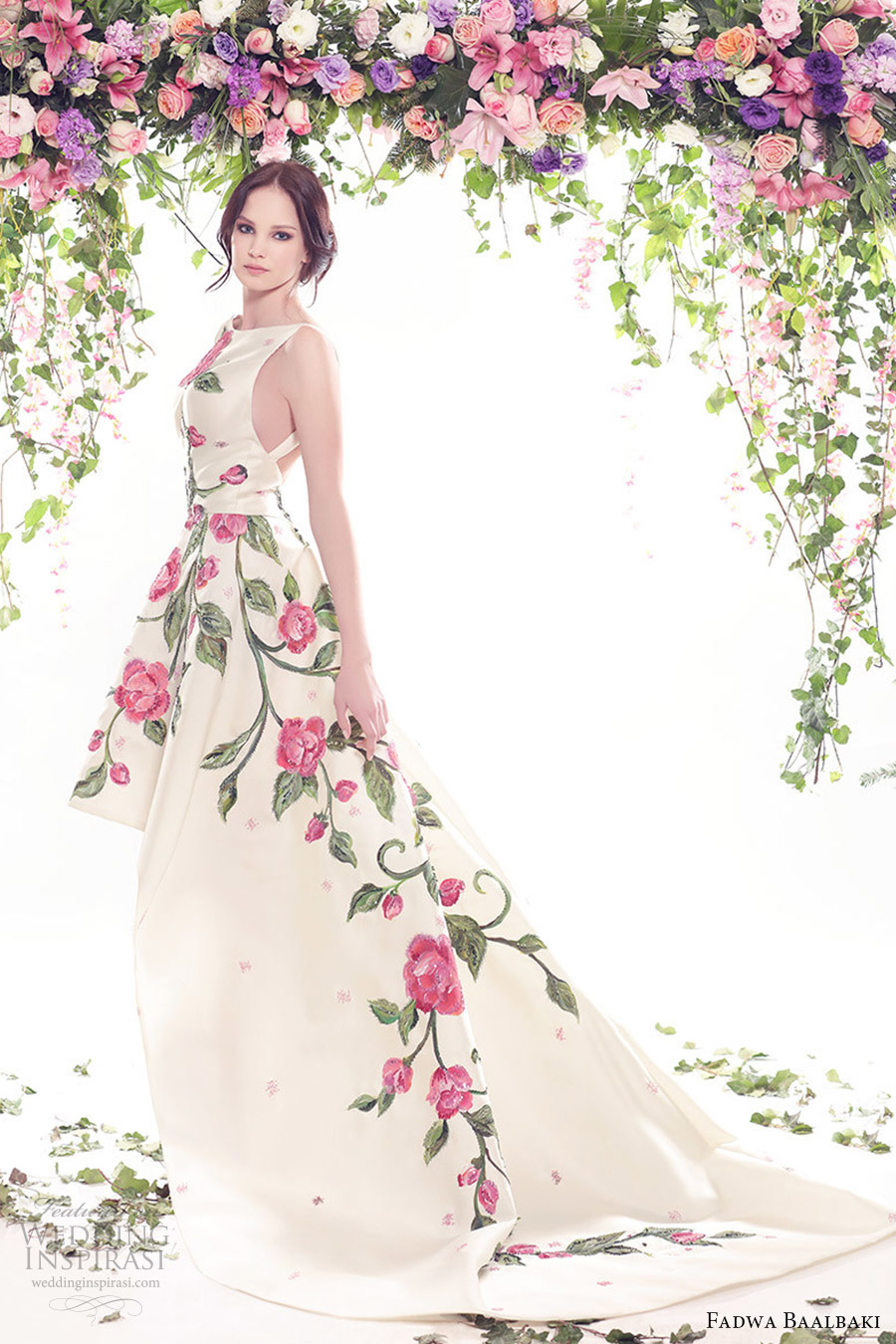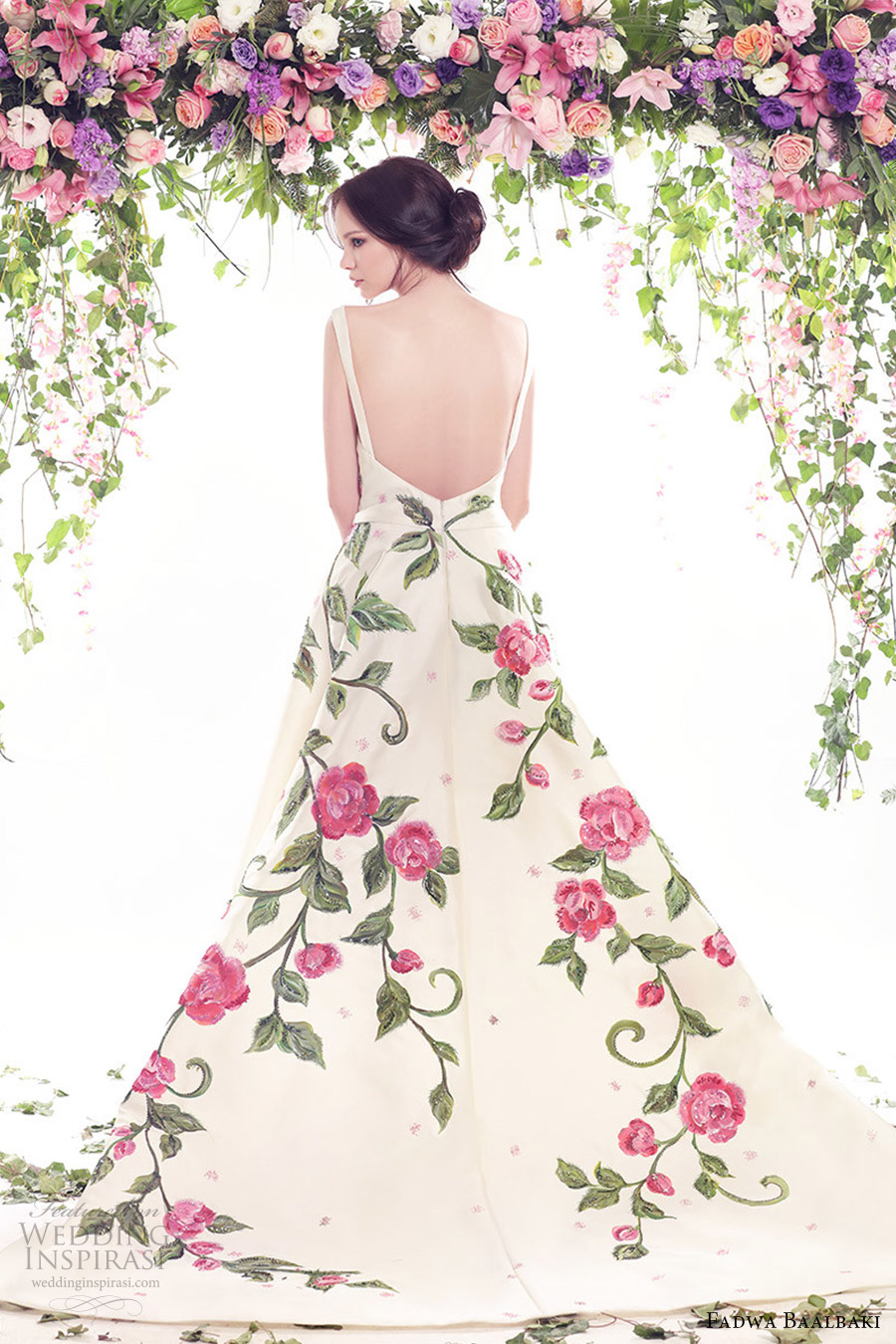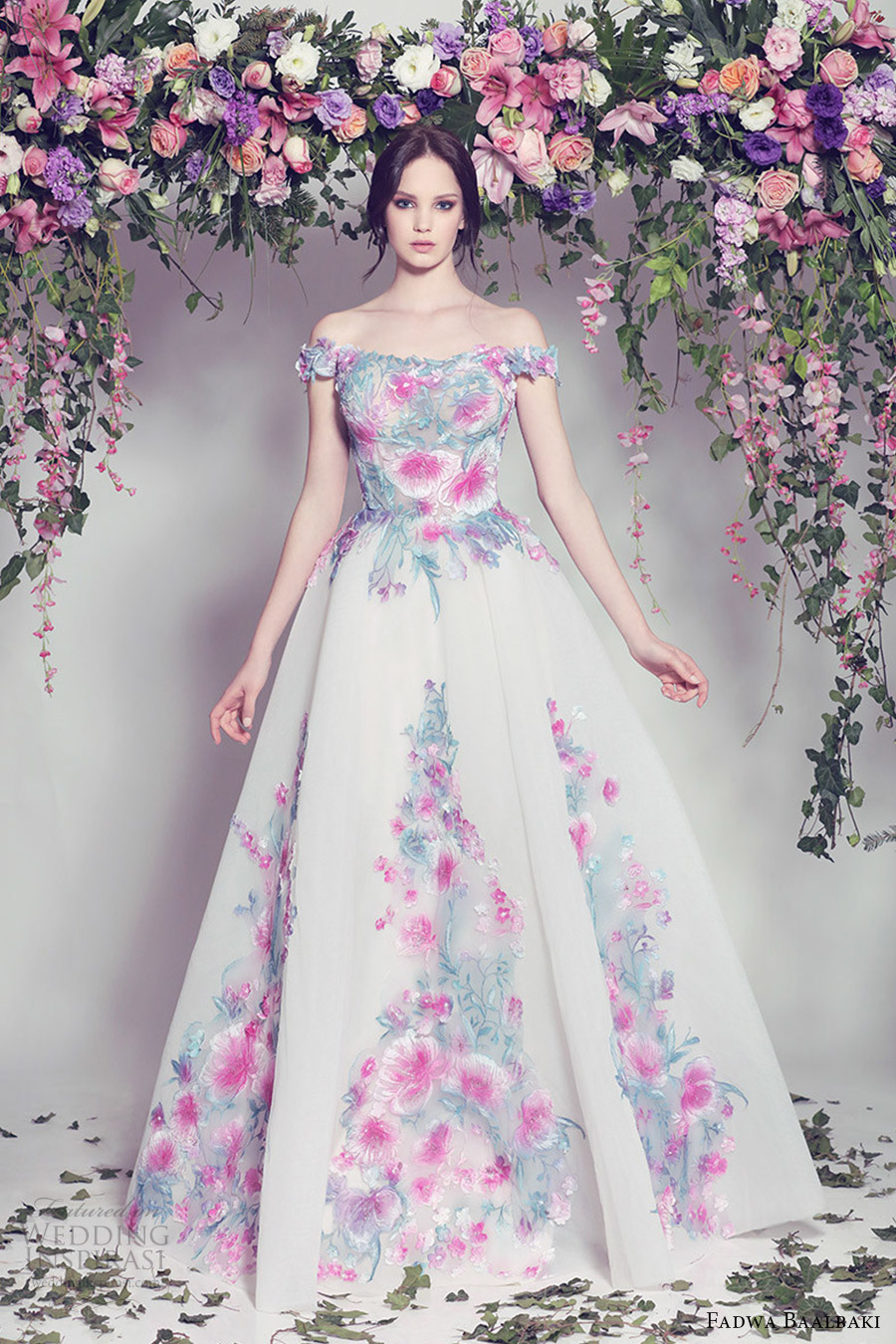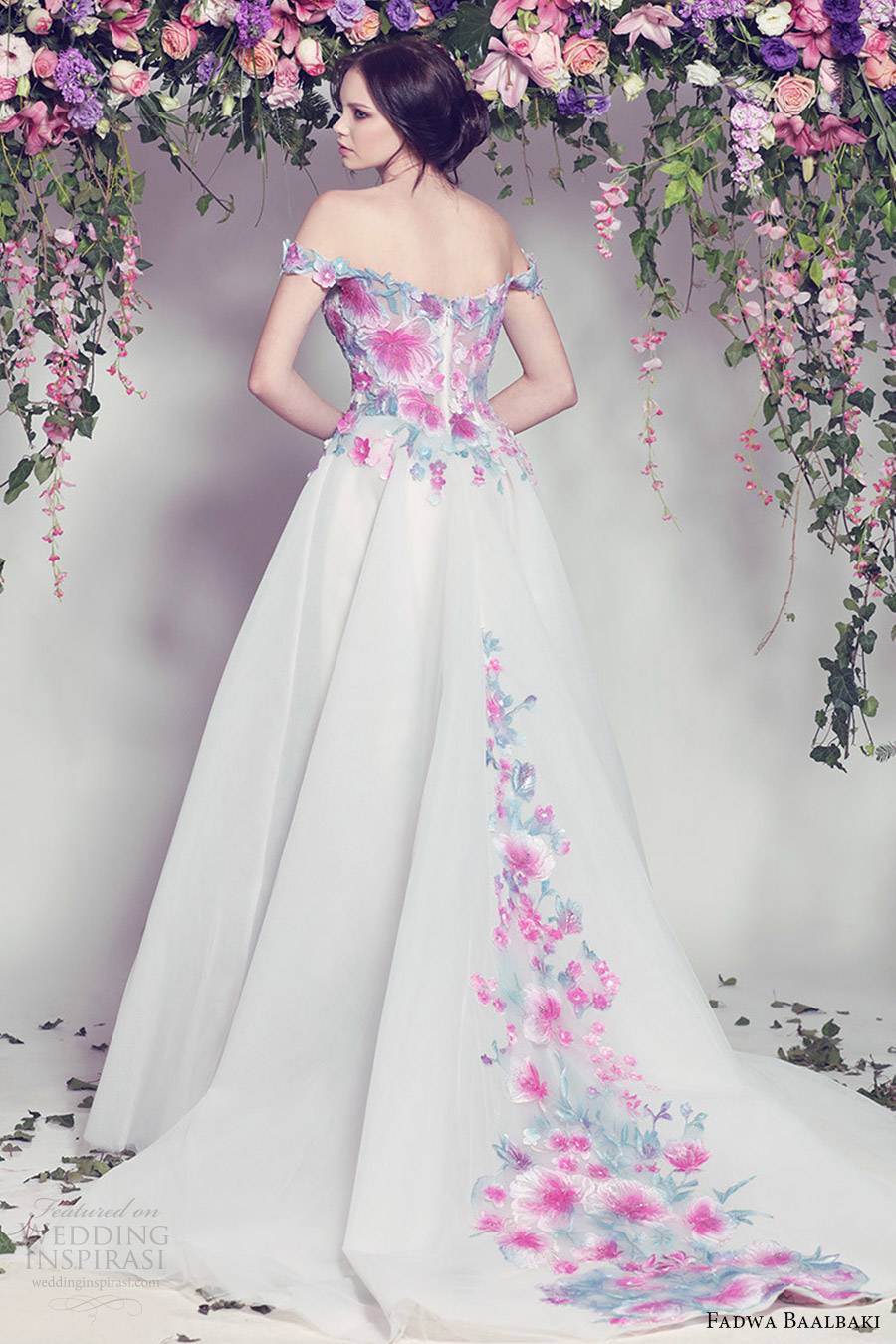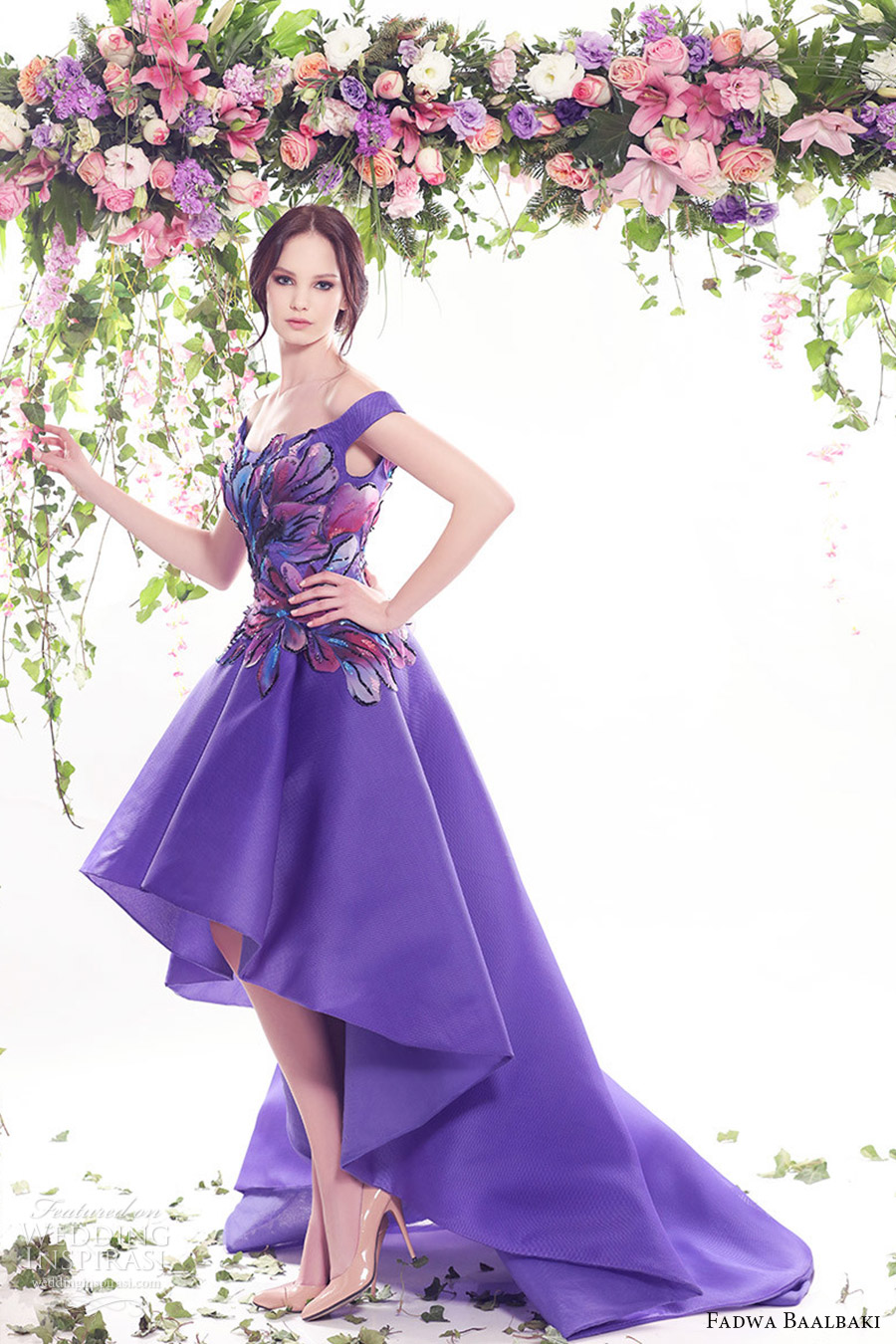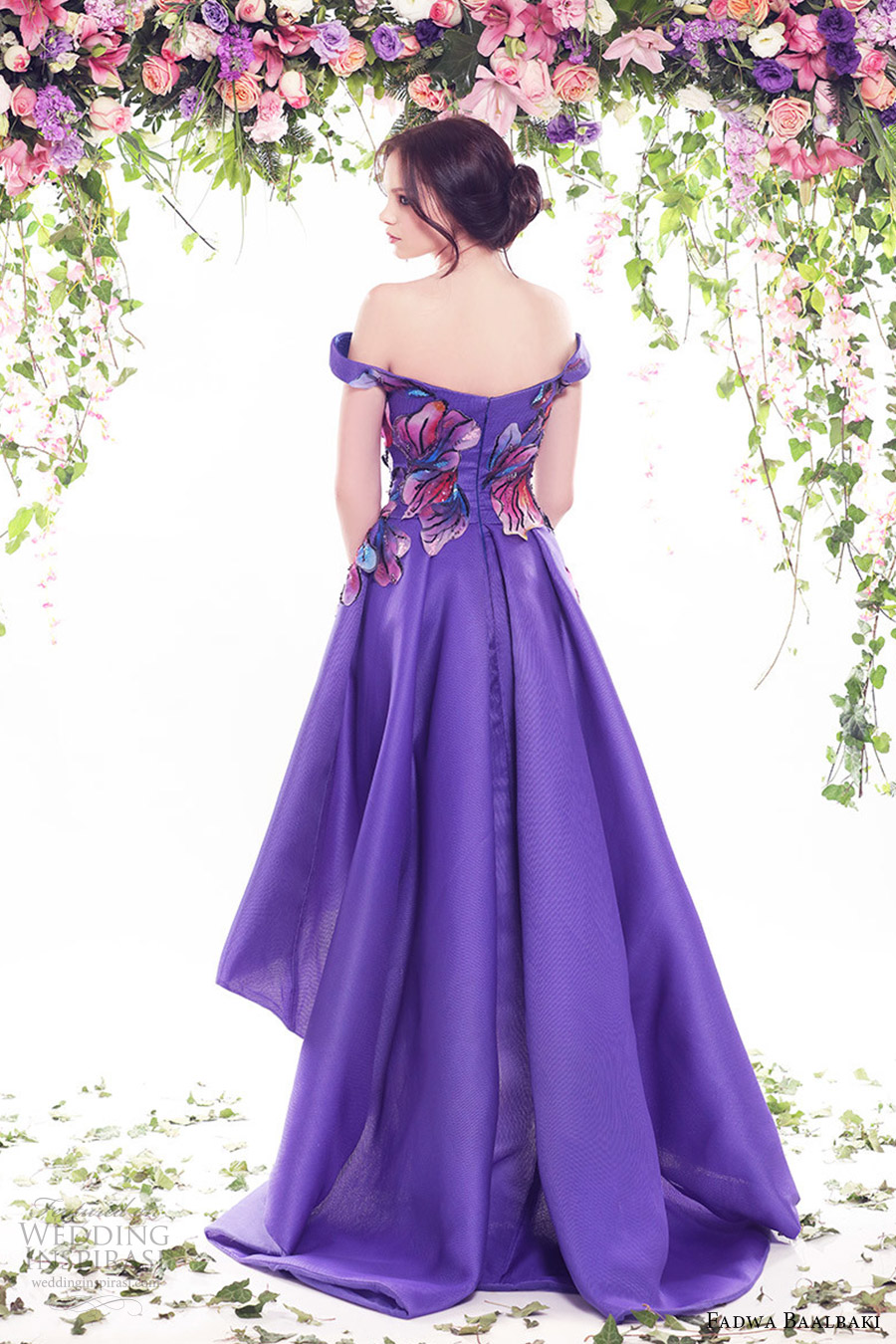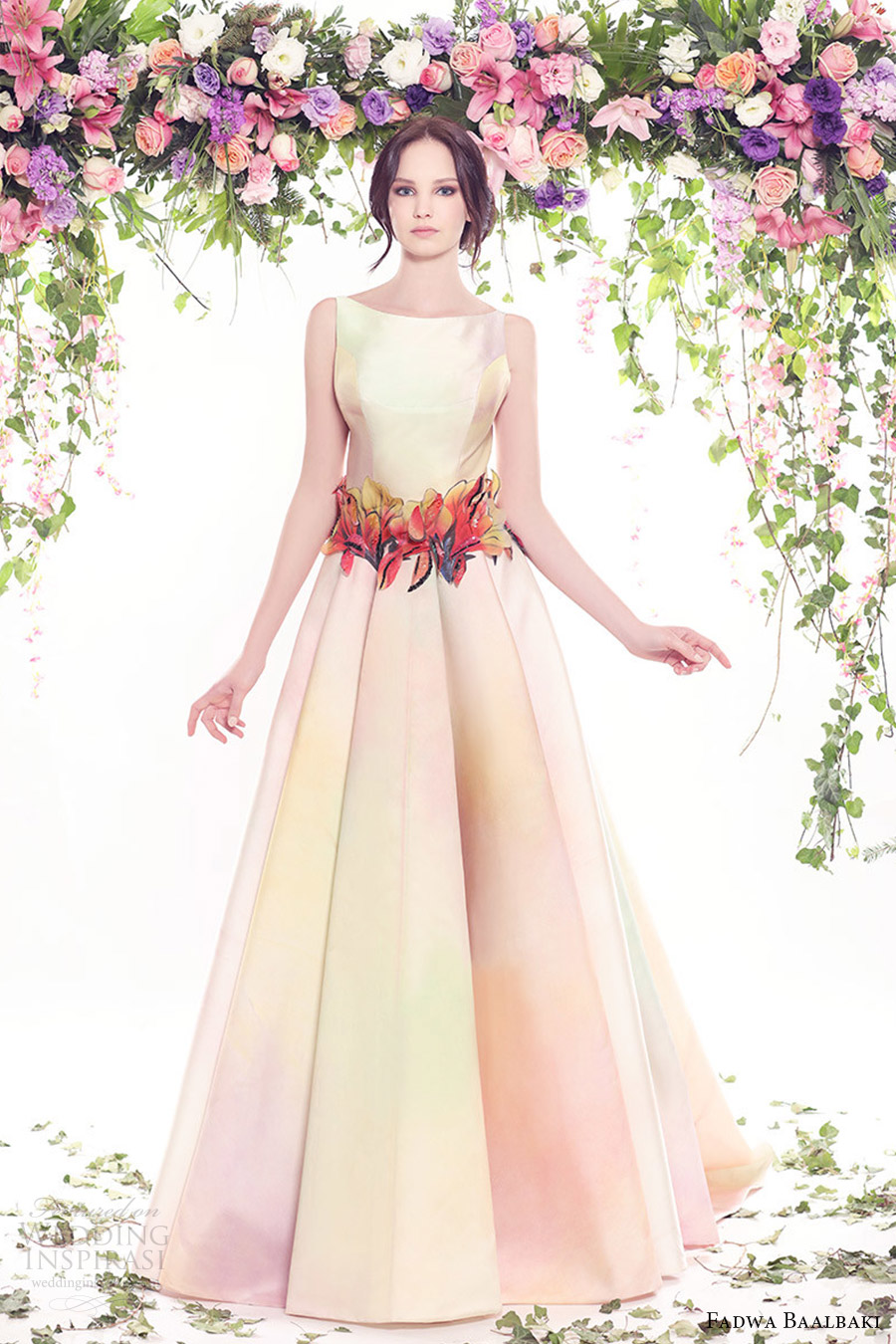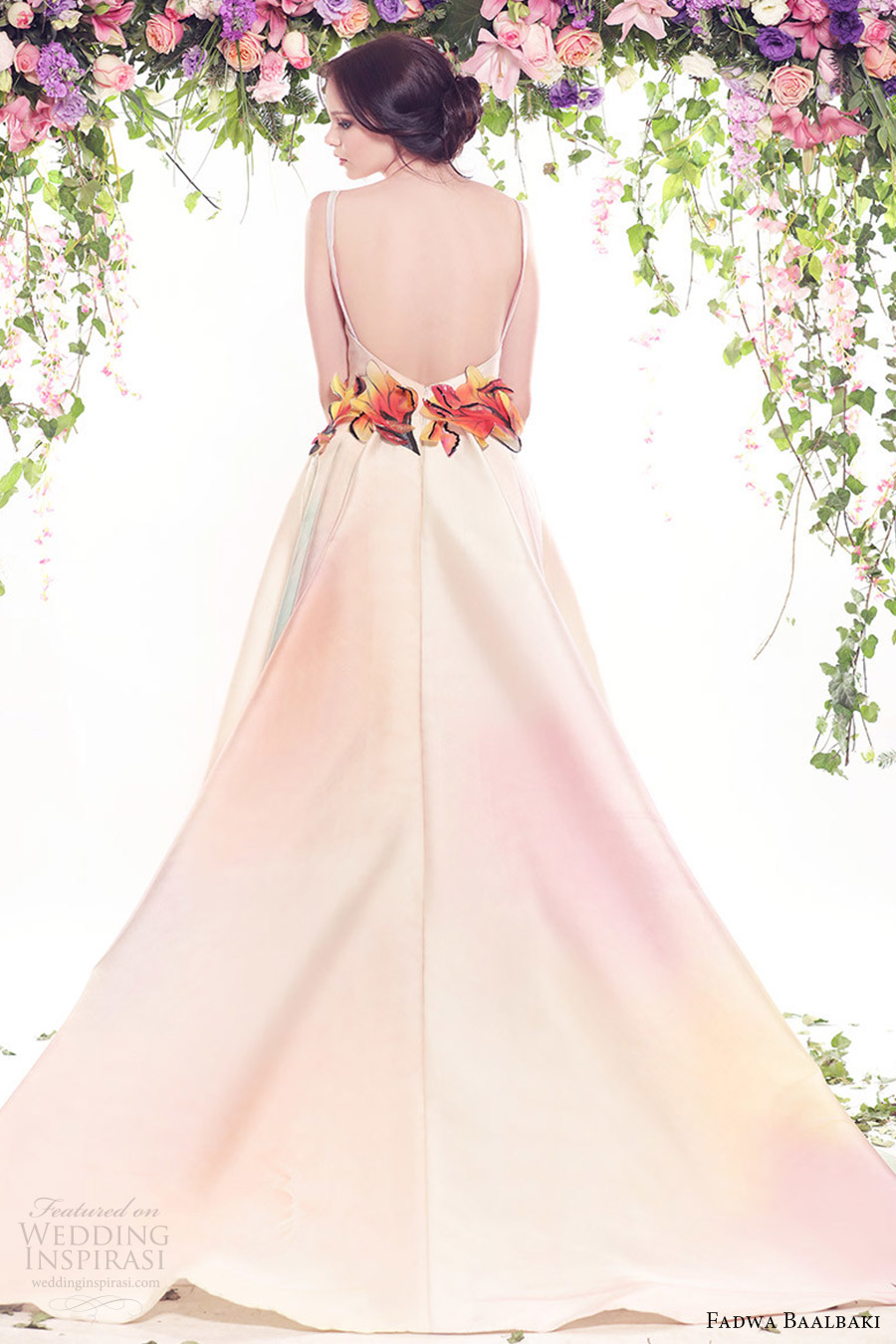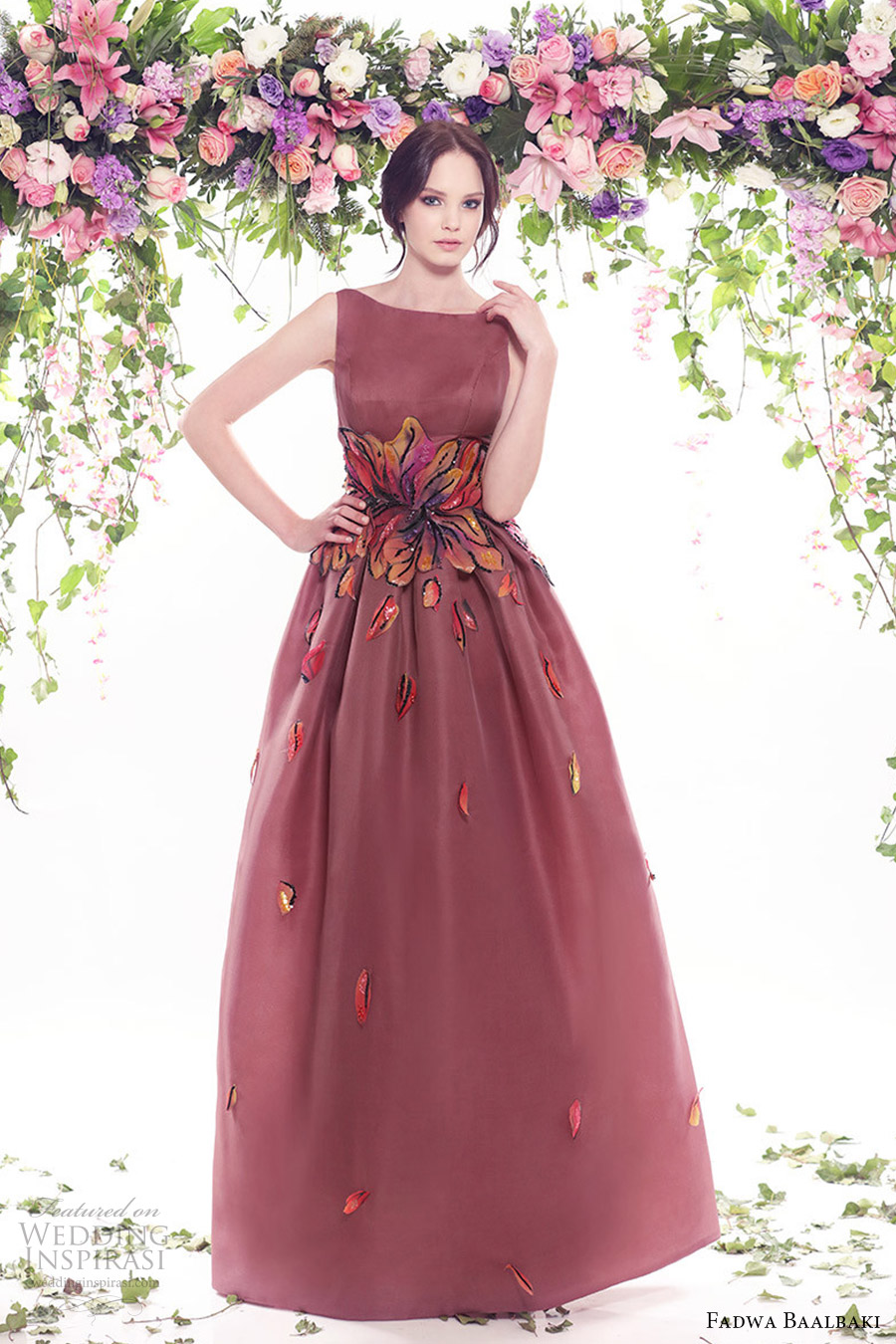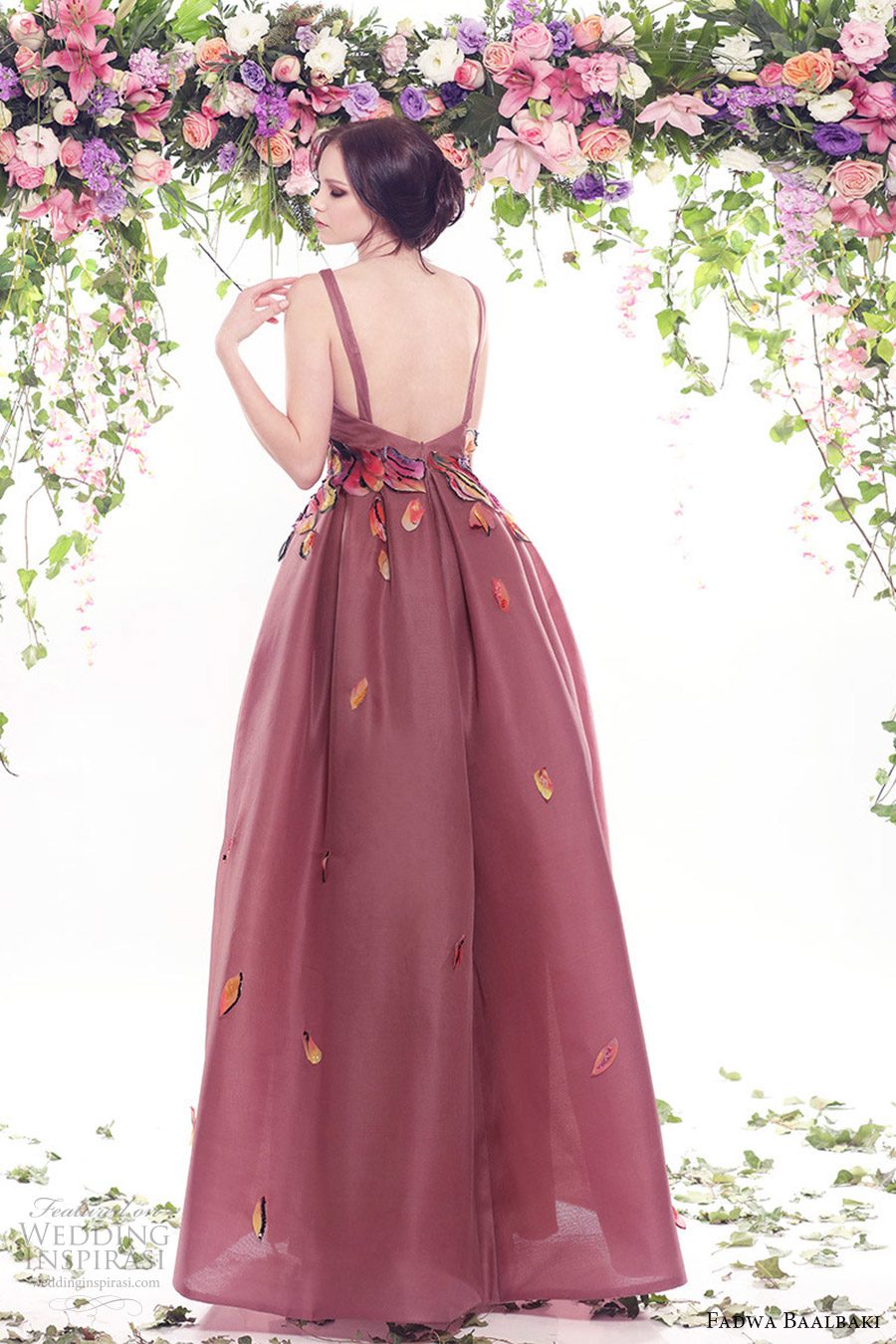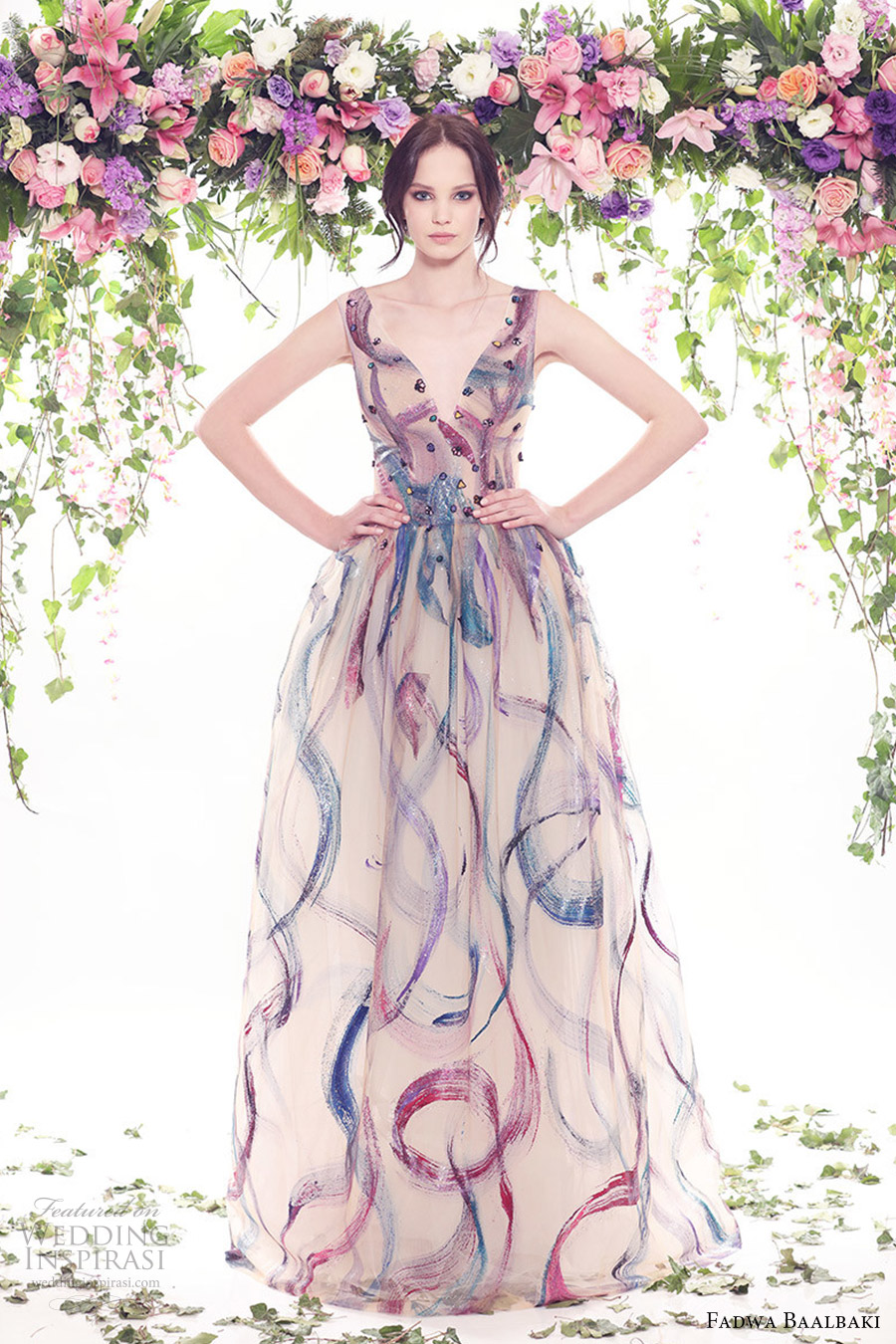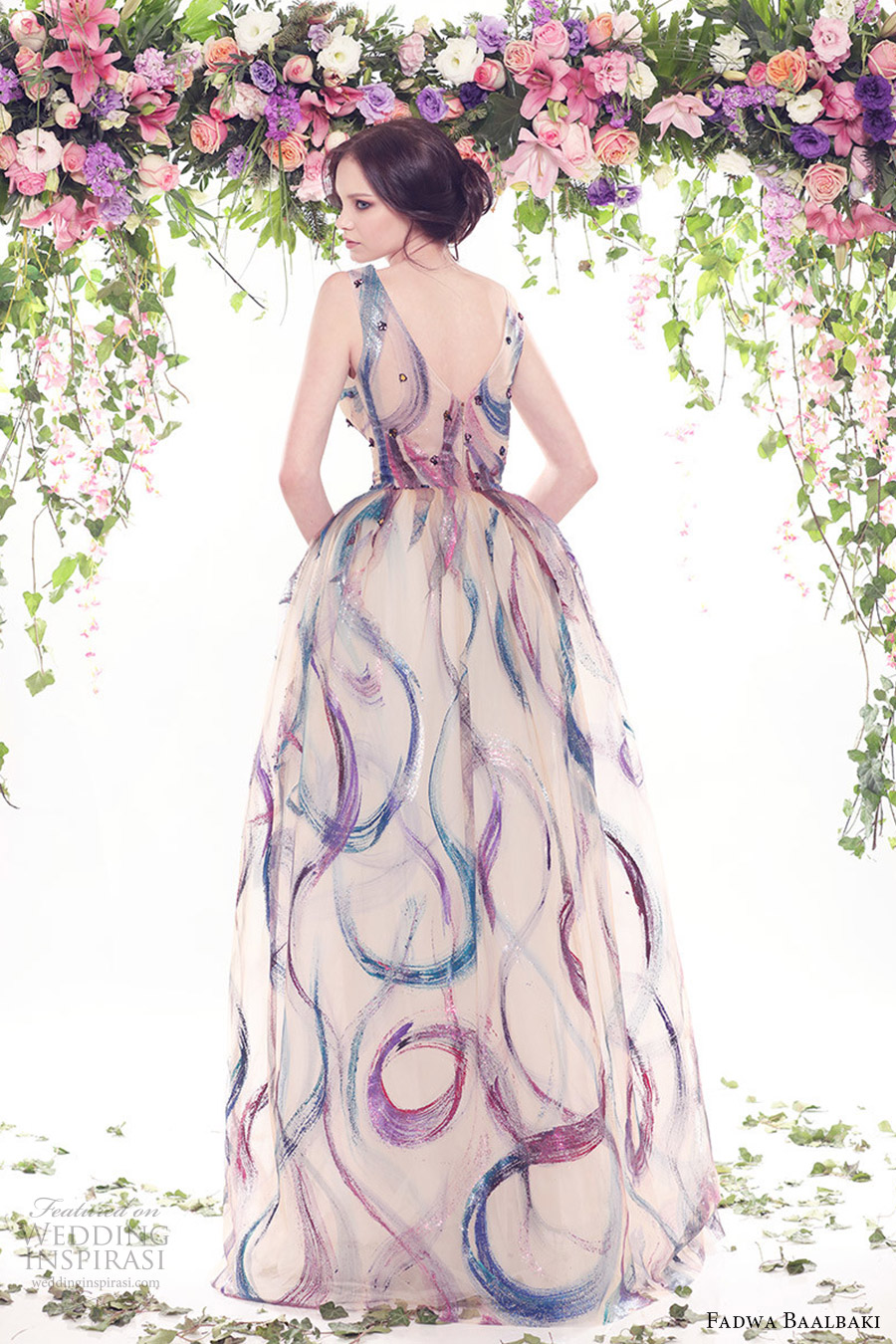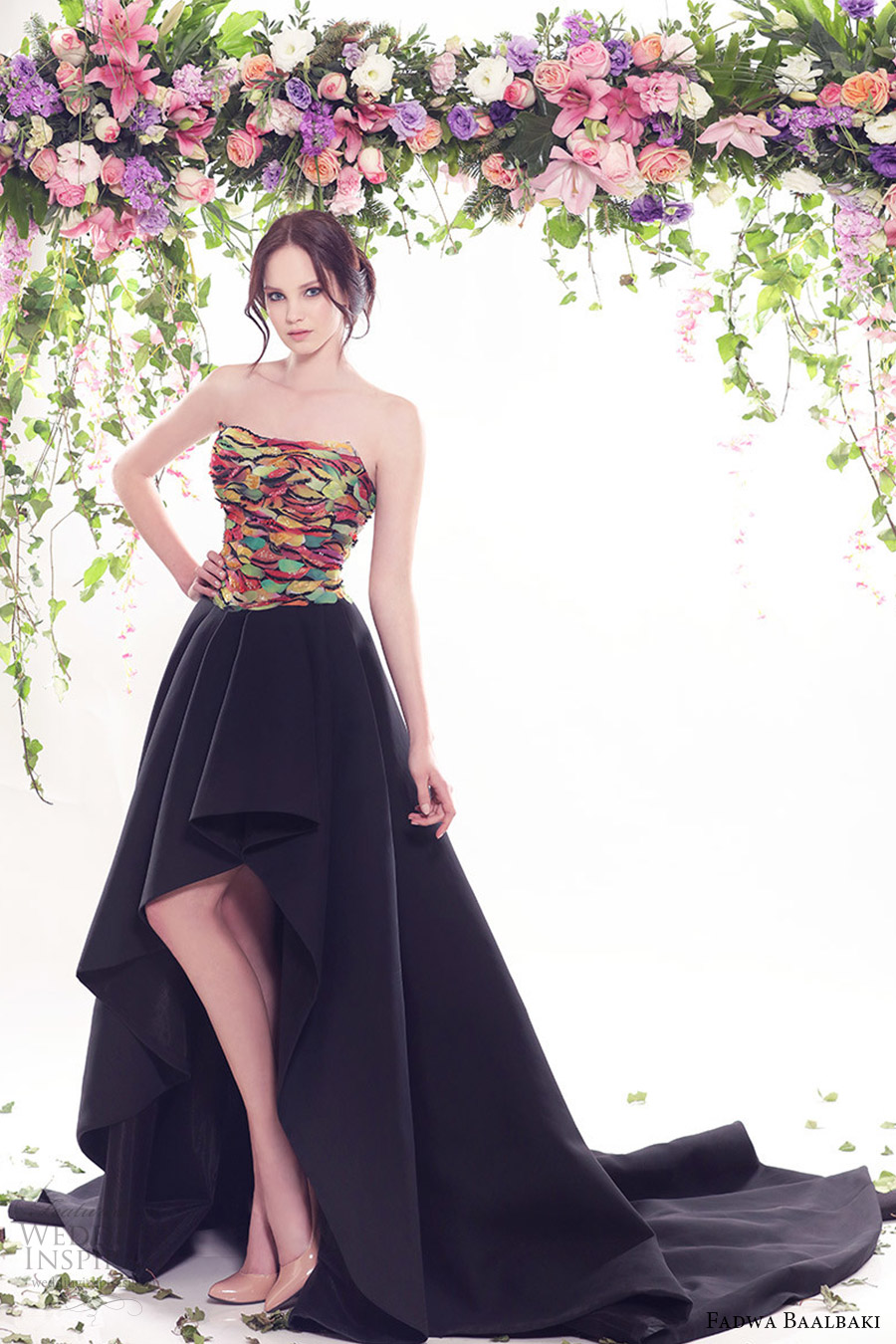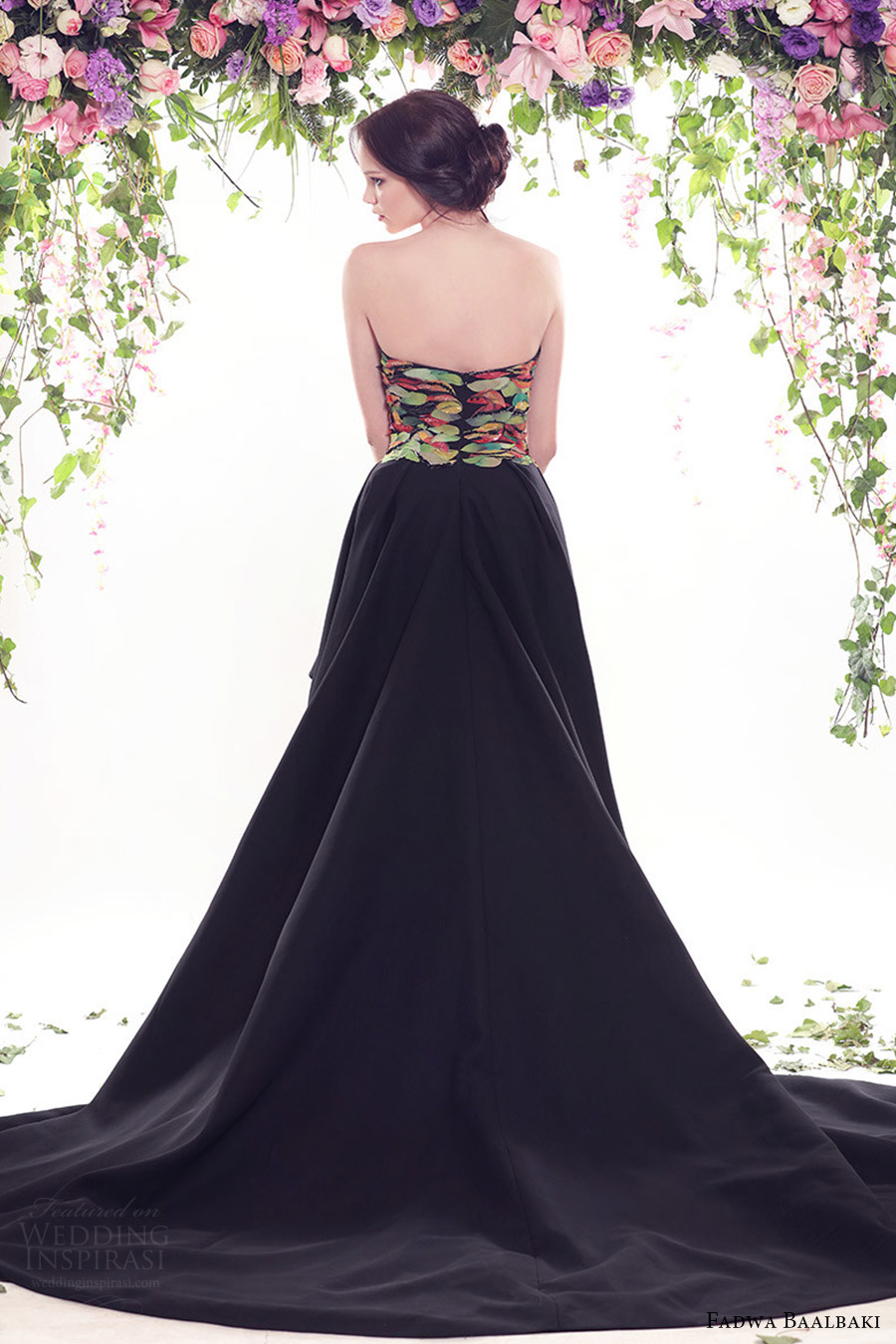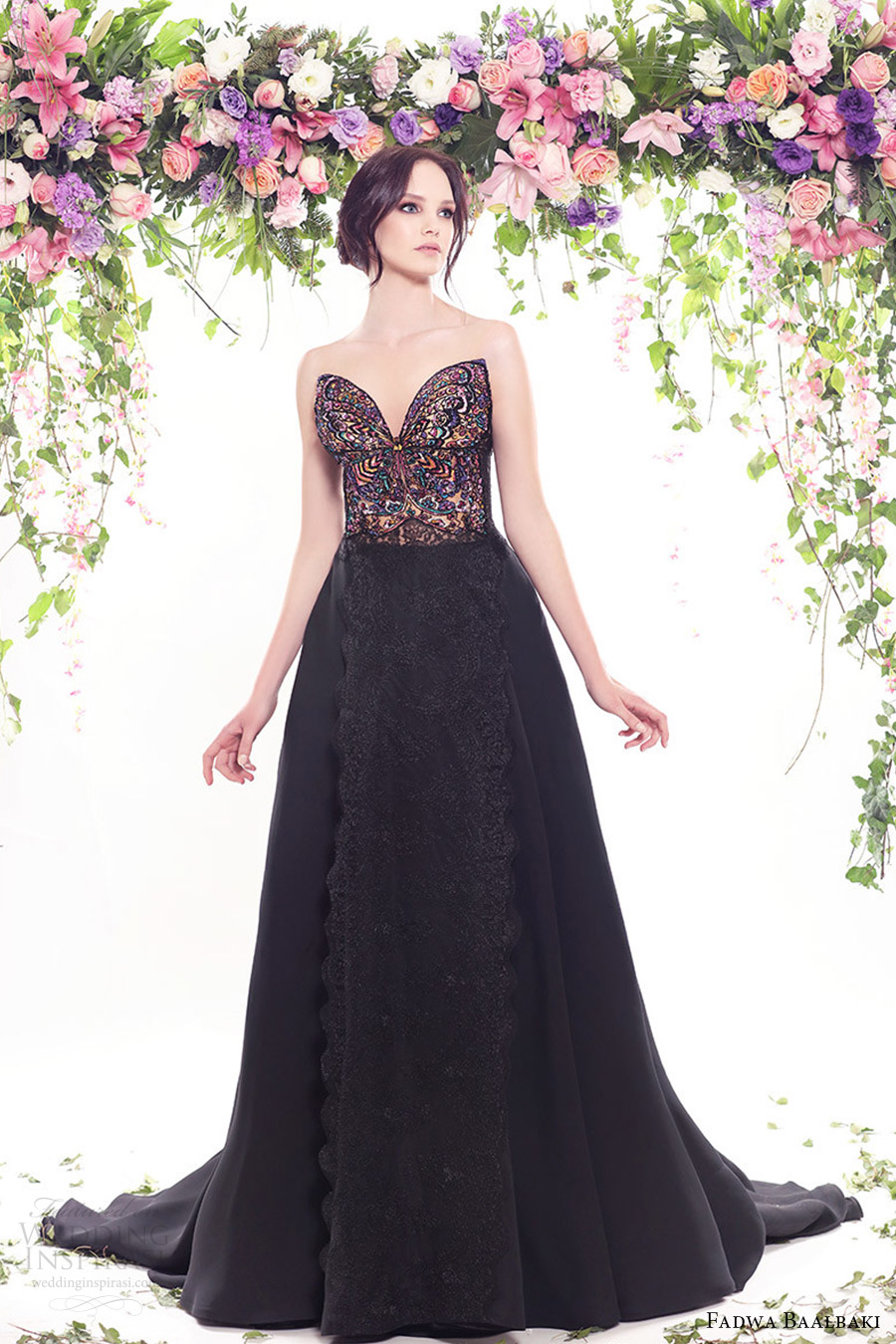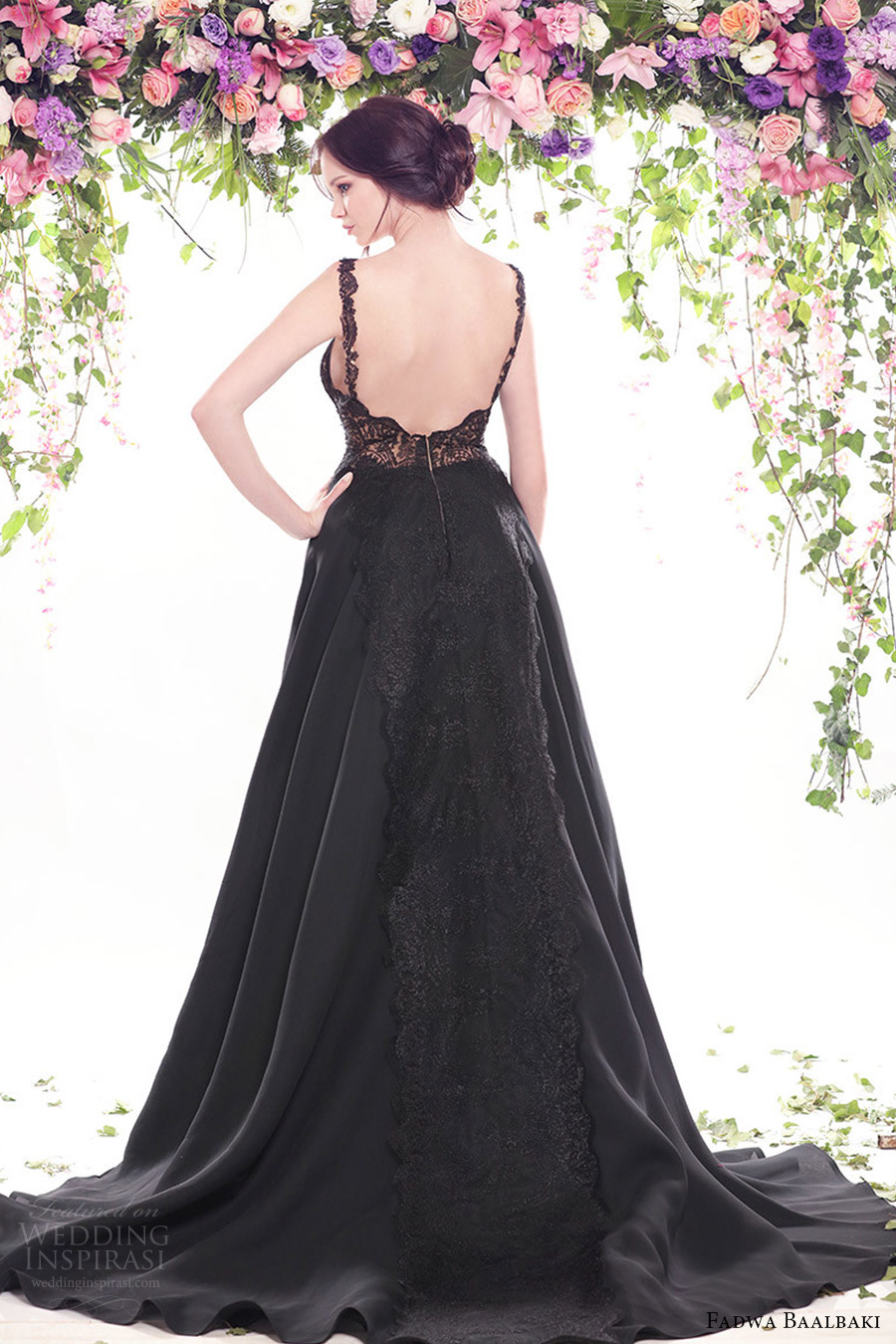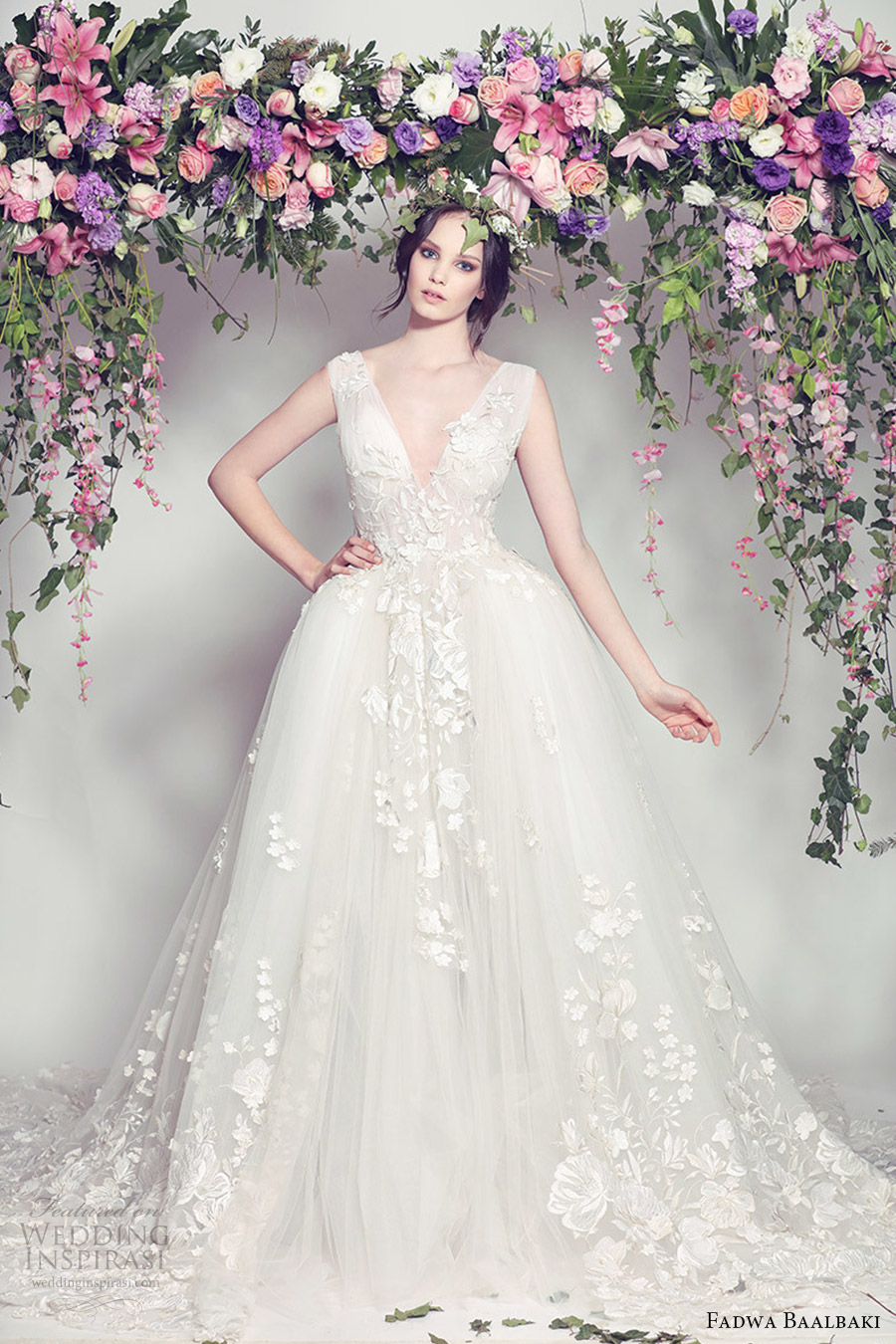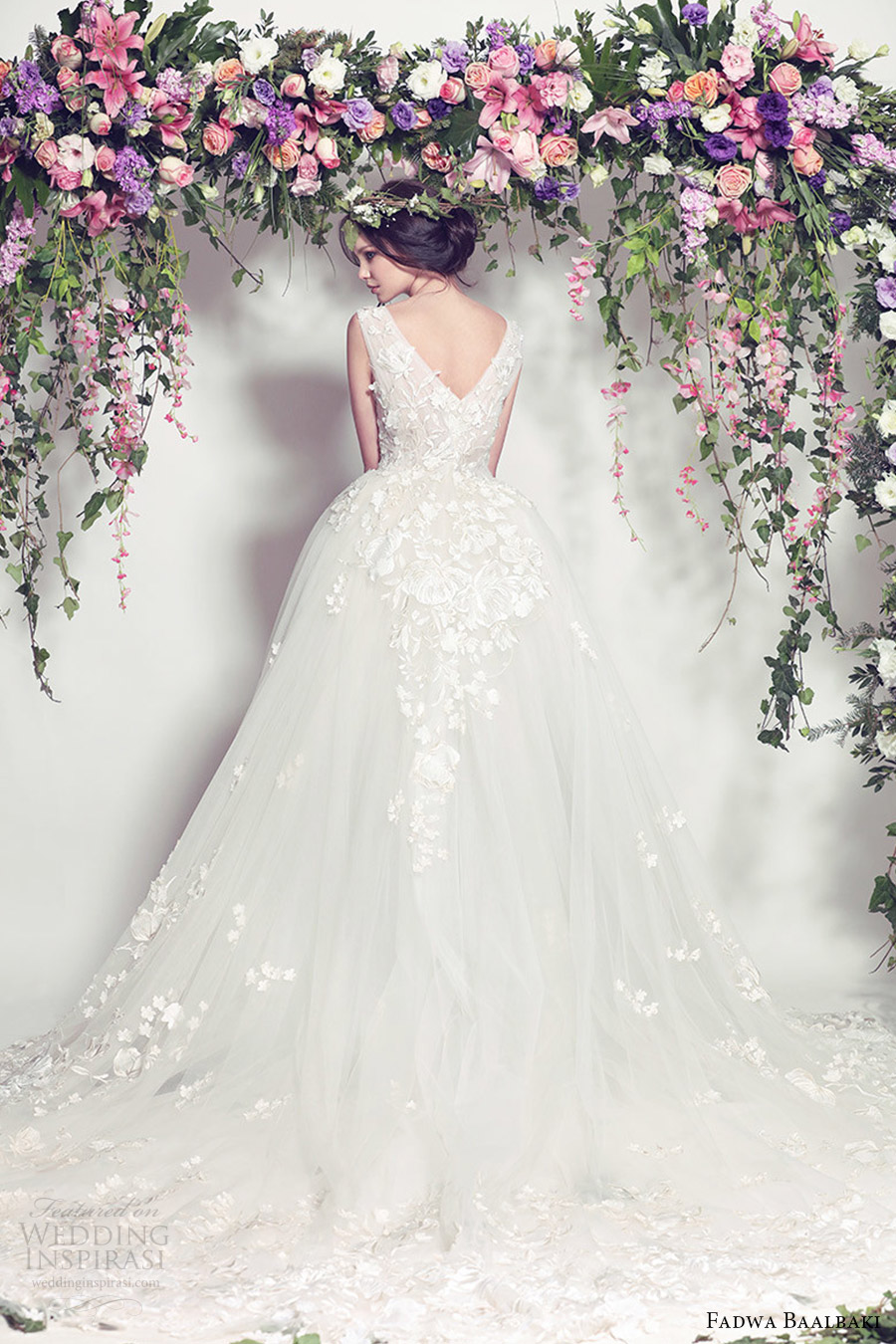 For details, visit Fadwa Baalbaki's official site at Little Black Dress.
Credits
Photographer: Sharbel Boumansour | Model: Eve Rahuorg | Dresses: Fadwa Baalbaki