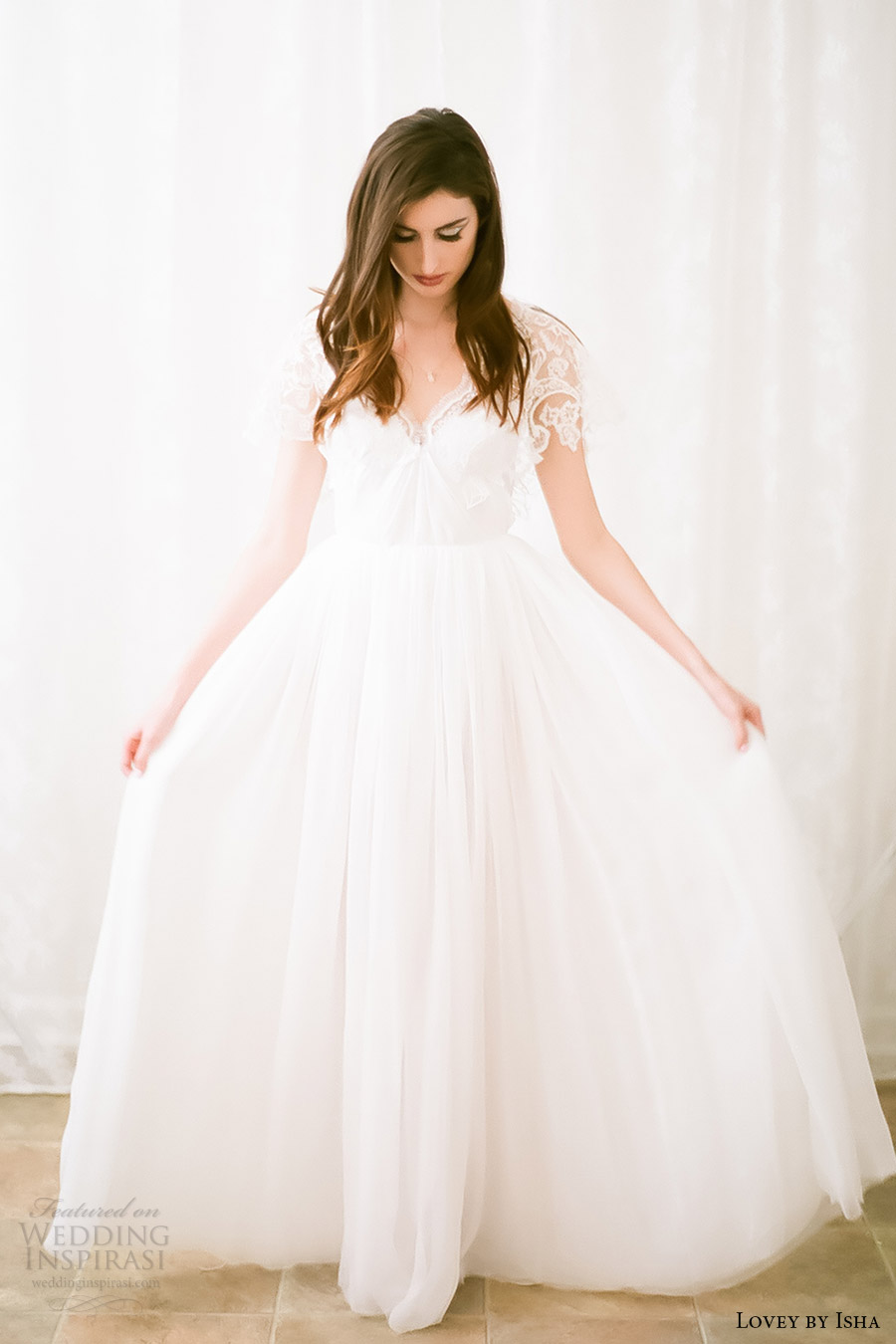 The recently unveiled Spring/Summer 2016 Lovey by Isha bridal collection presents fresh, modern looks that feature on-trend layering of luxe silk sheers, tiny metallic sequins, silky satin and charmeuse, and midriff-baring cutouts. Apart from wedding dresses, the collection also feature a sophisticated pantsuit and a bridal robe.
The collection was inspired by the idea of bridal attire that is a reflection of who the bride is in her everyday life. Designer Isha Brown says, "I really wanted to create a collection of pieces that felt special enough for a wedding, but the bride wearing it will still feel like herself… just a cool bridal version of herself."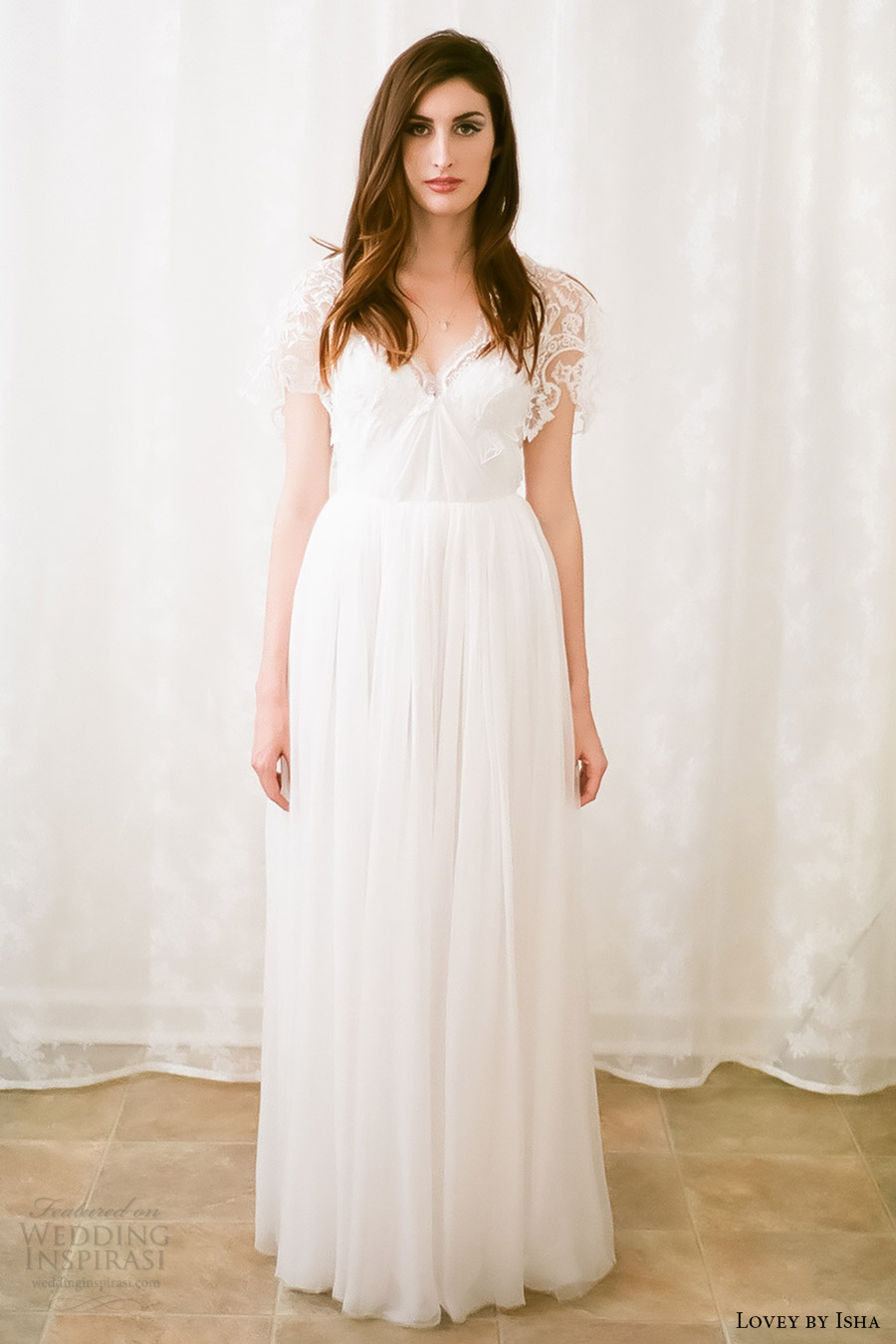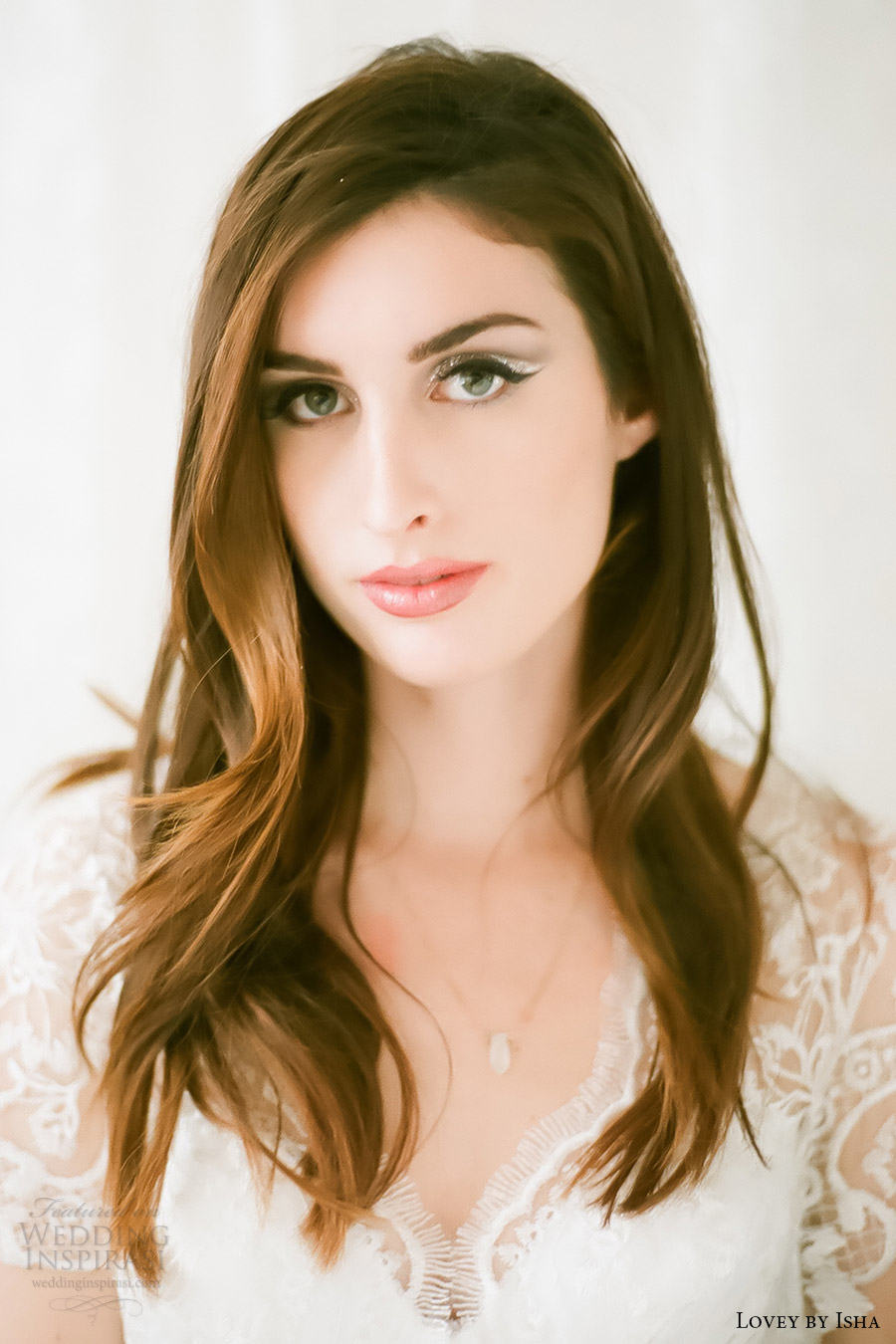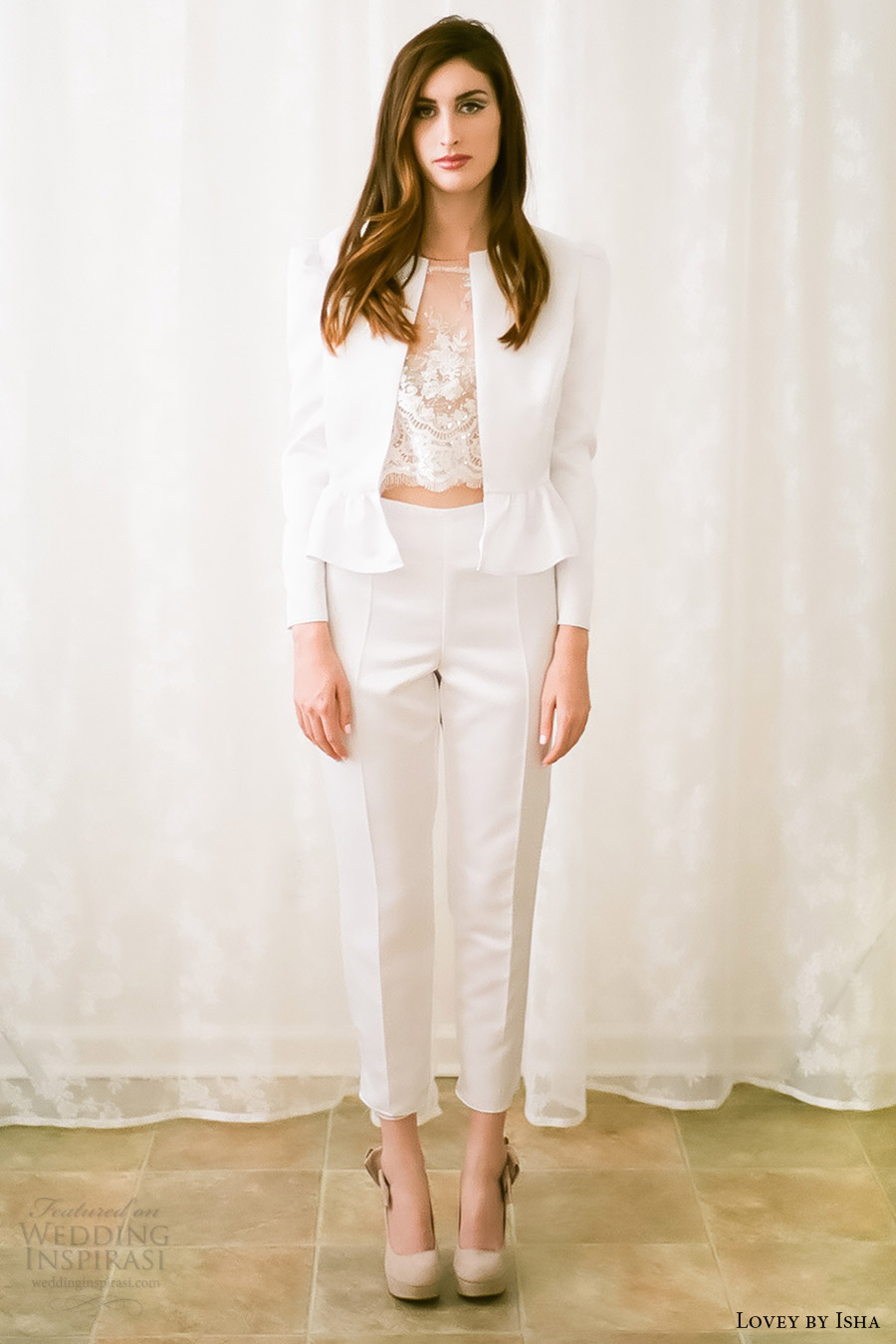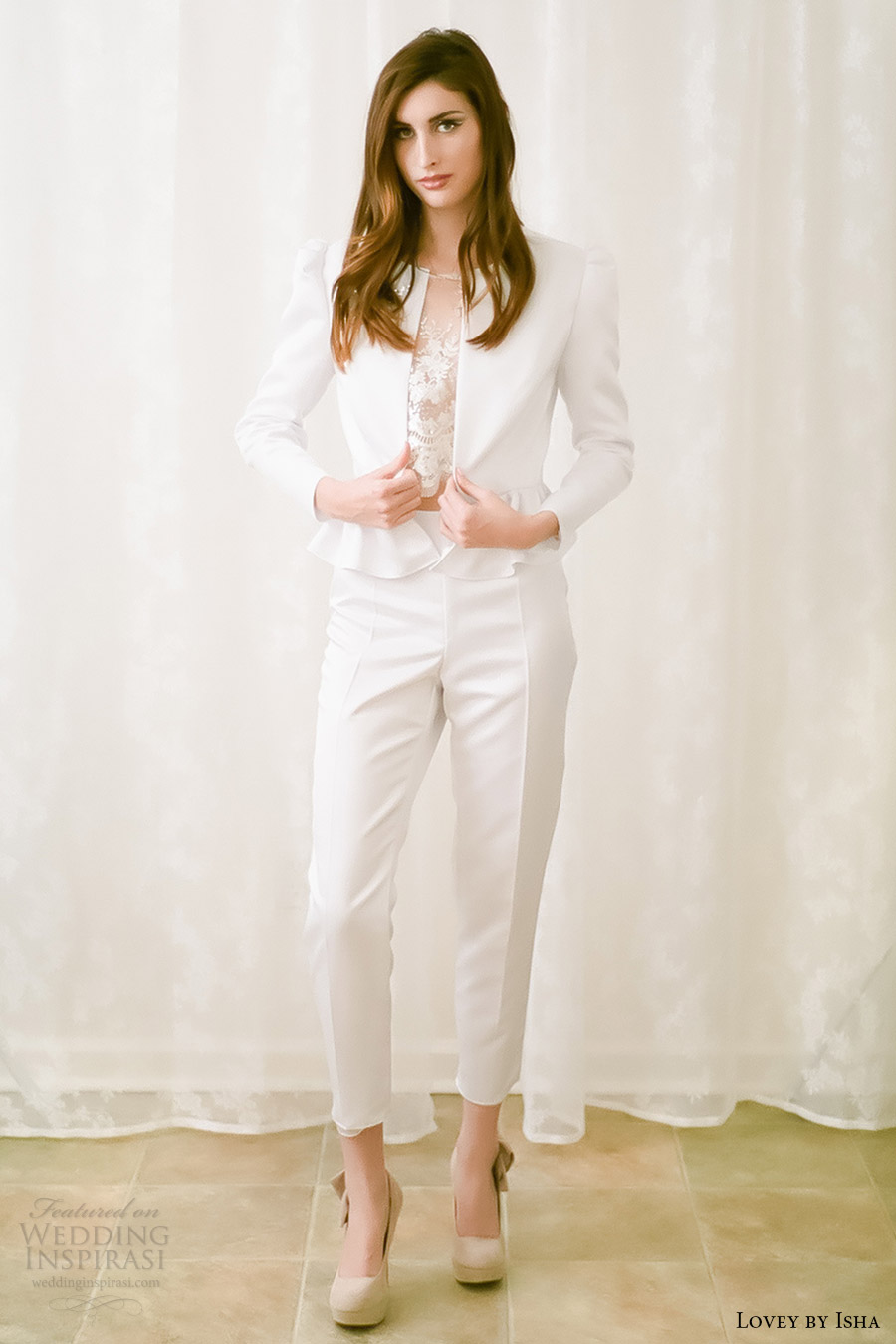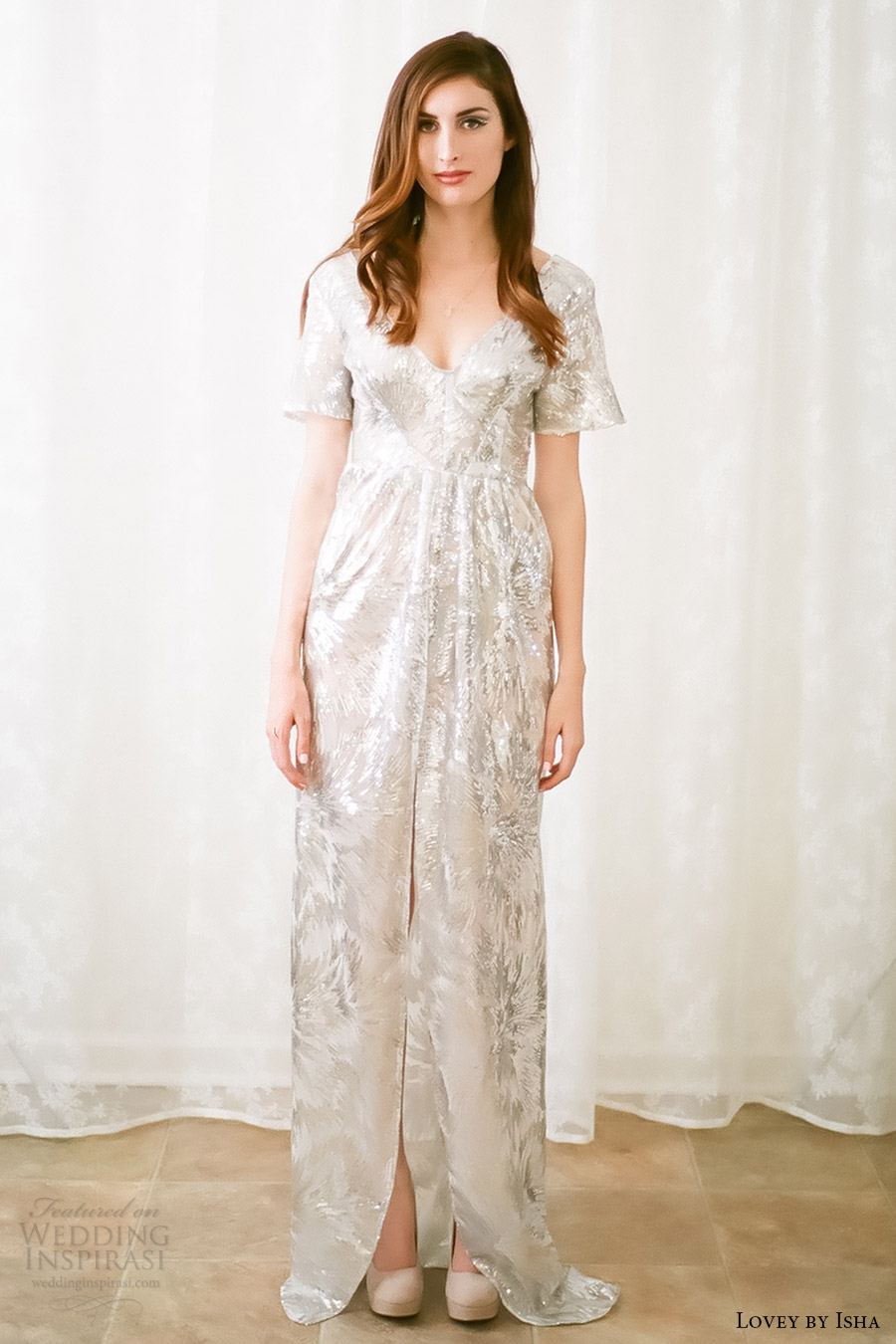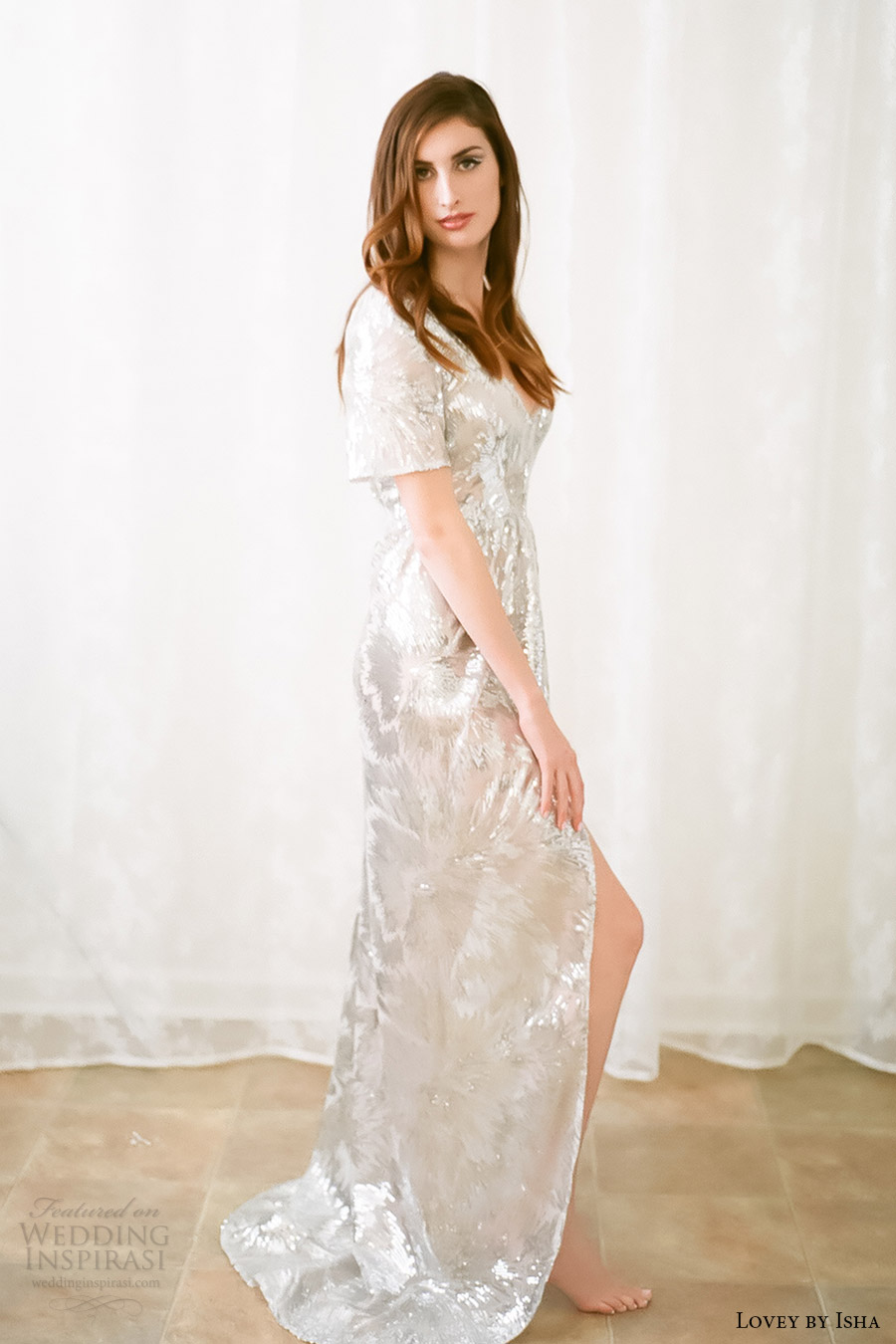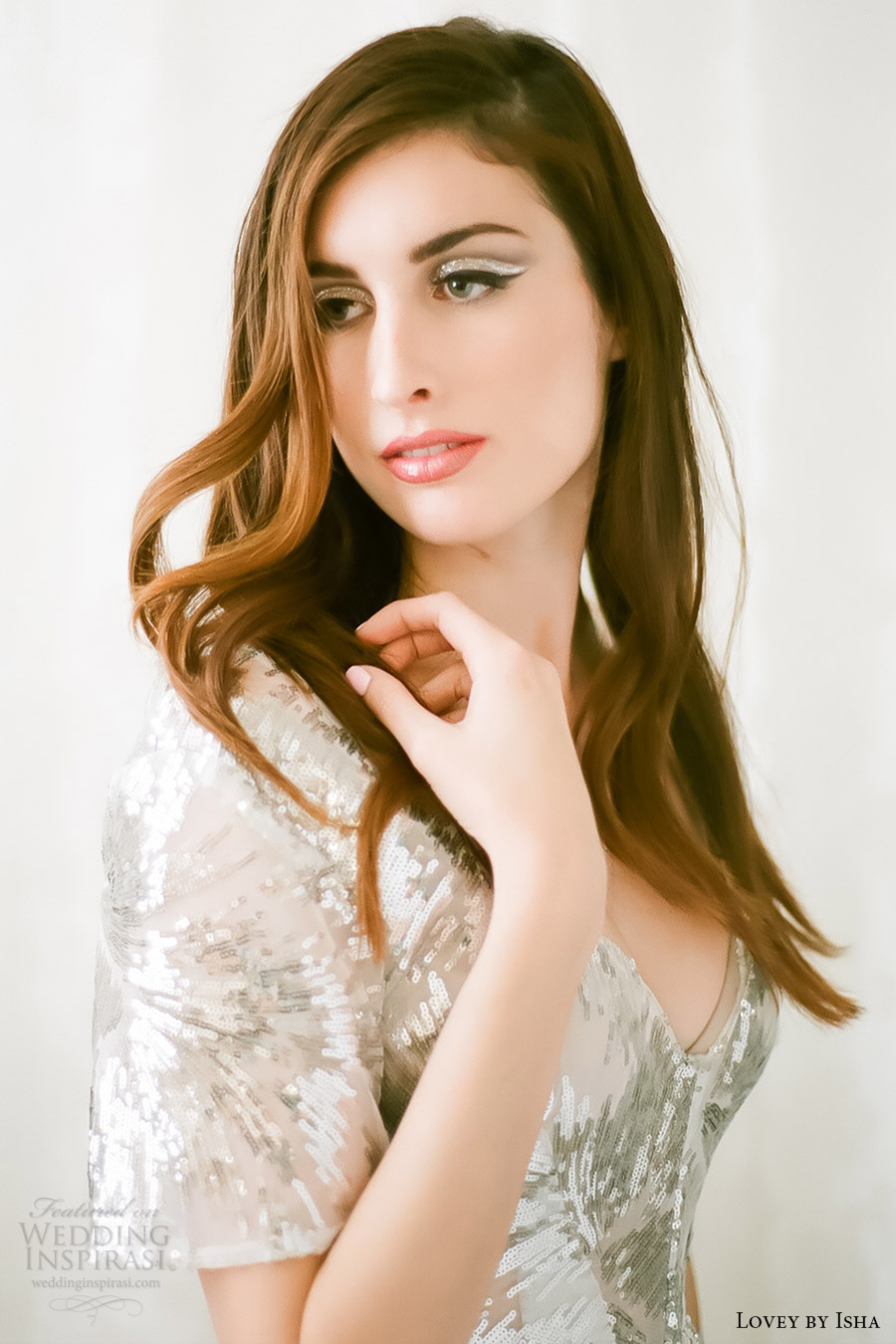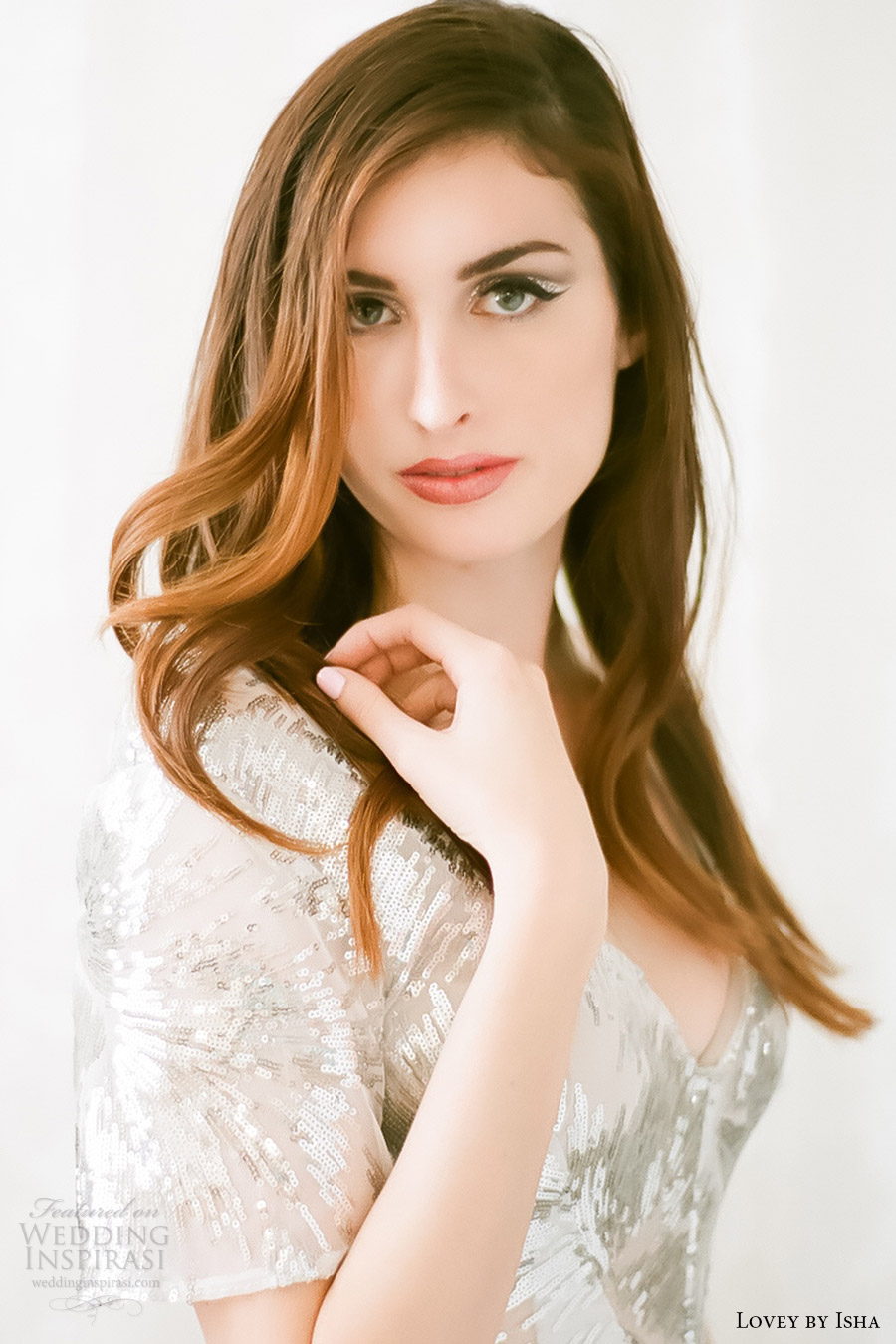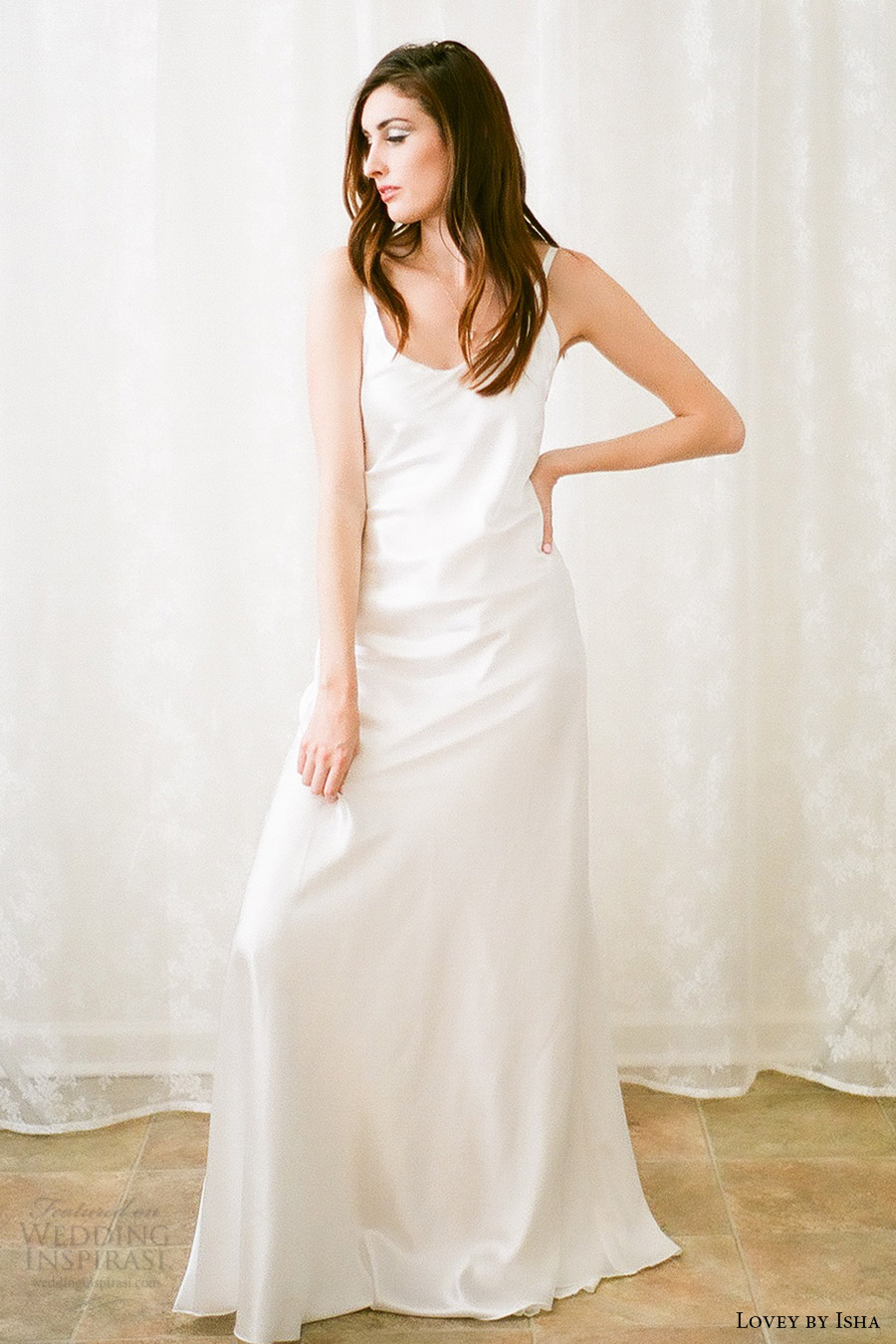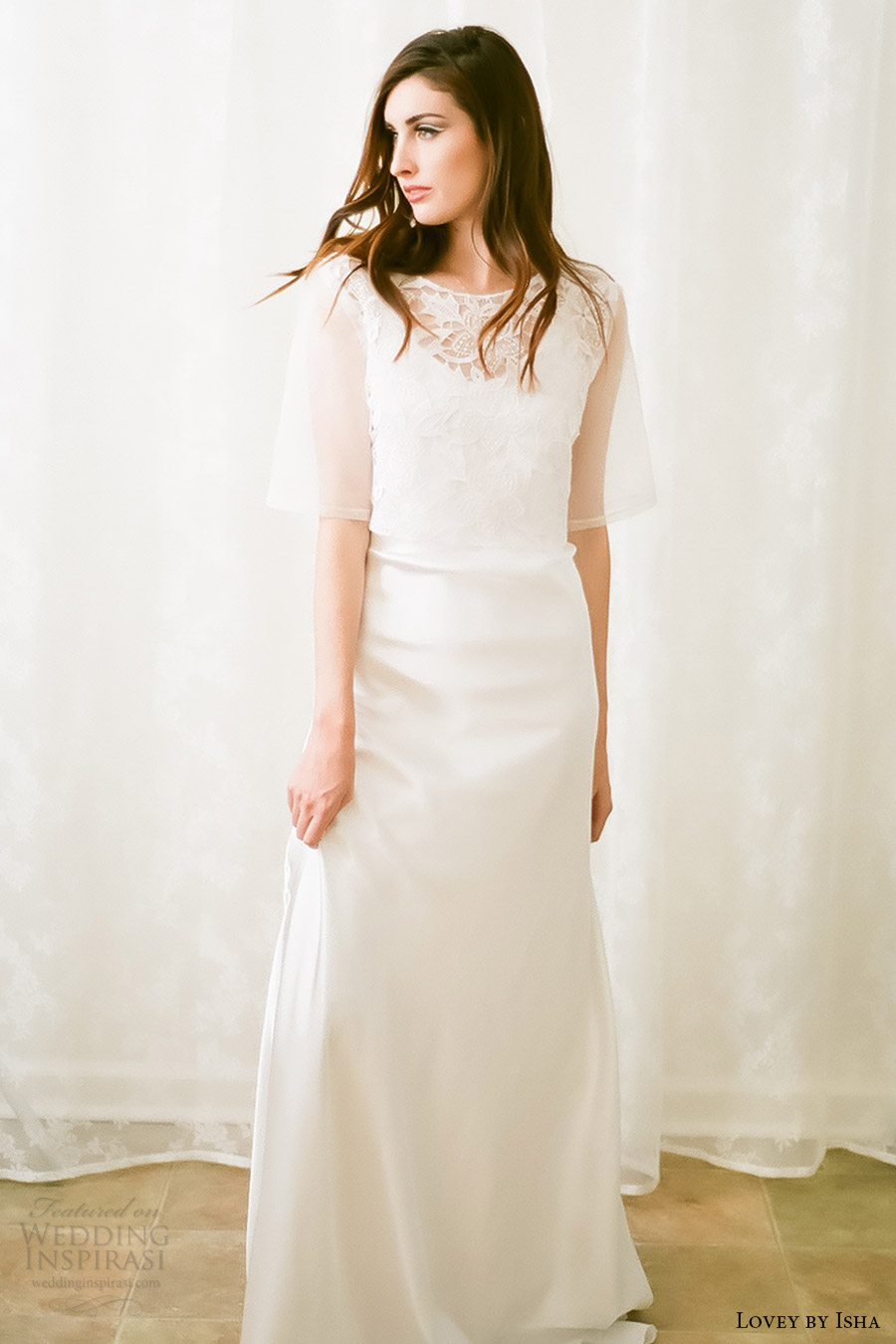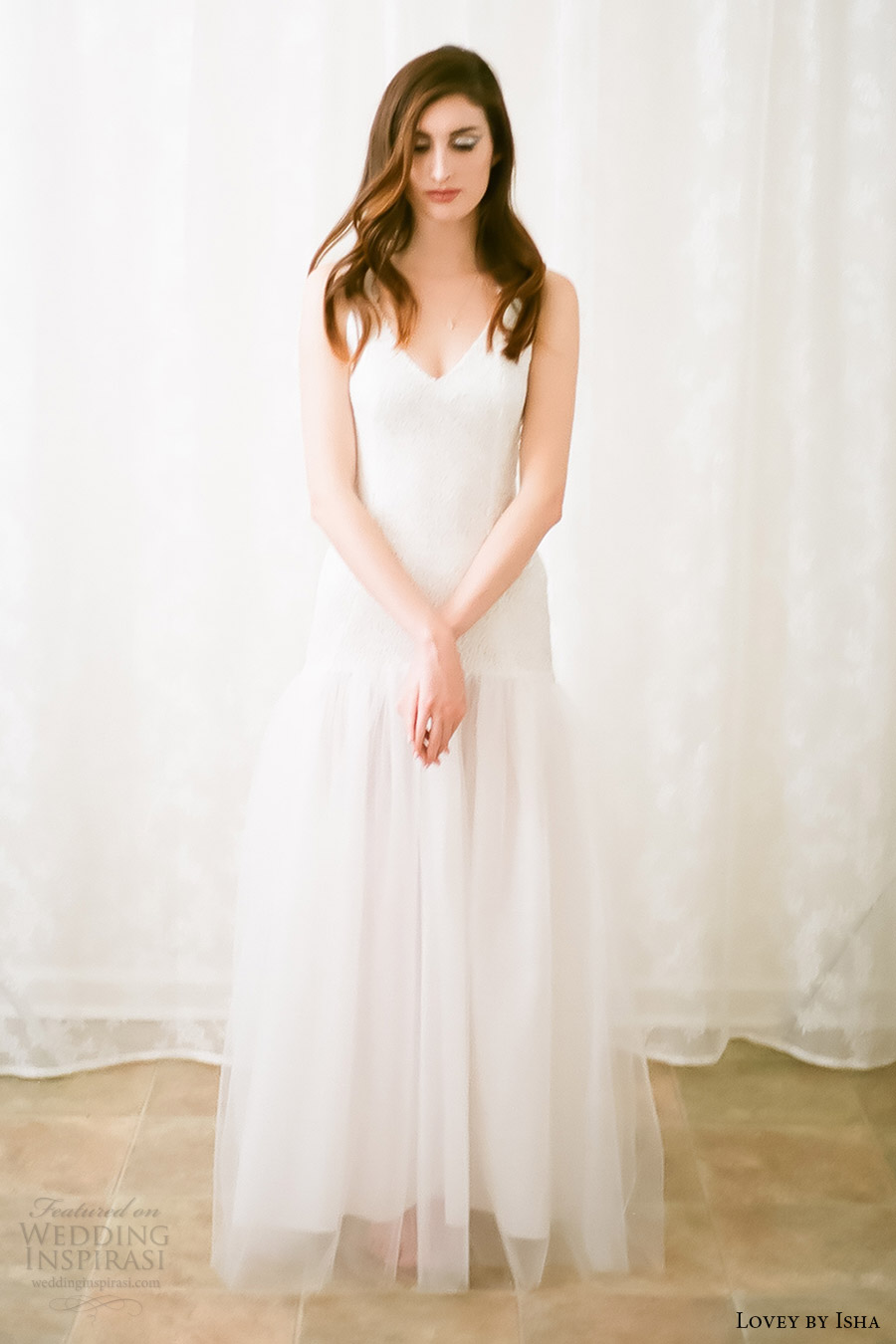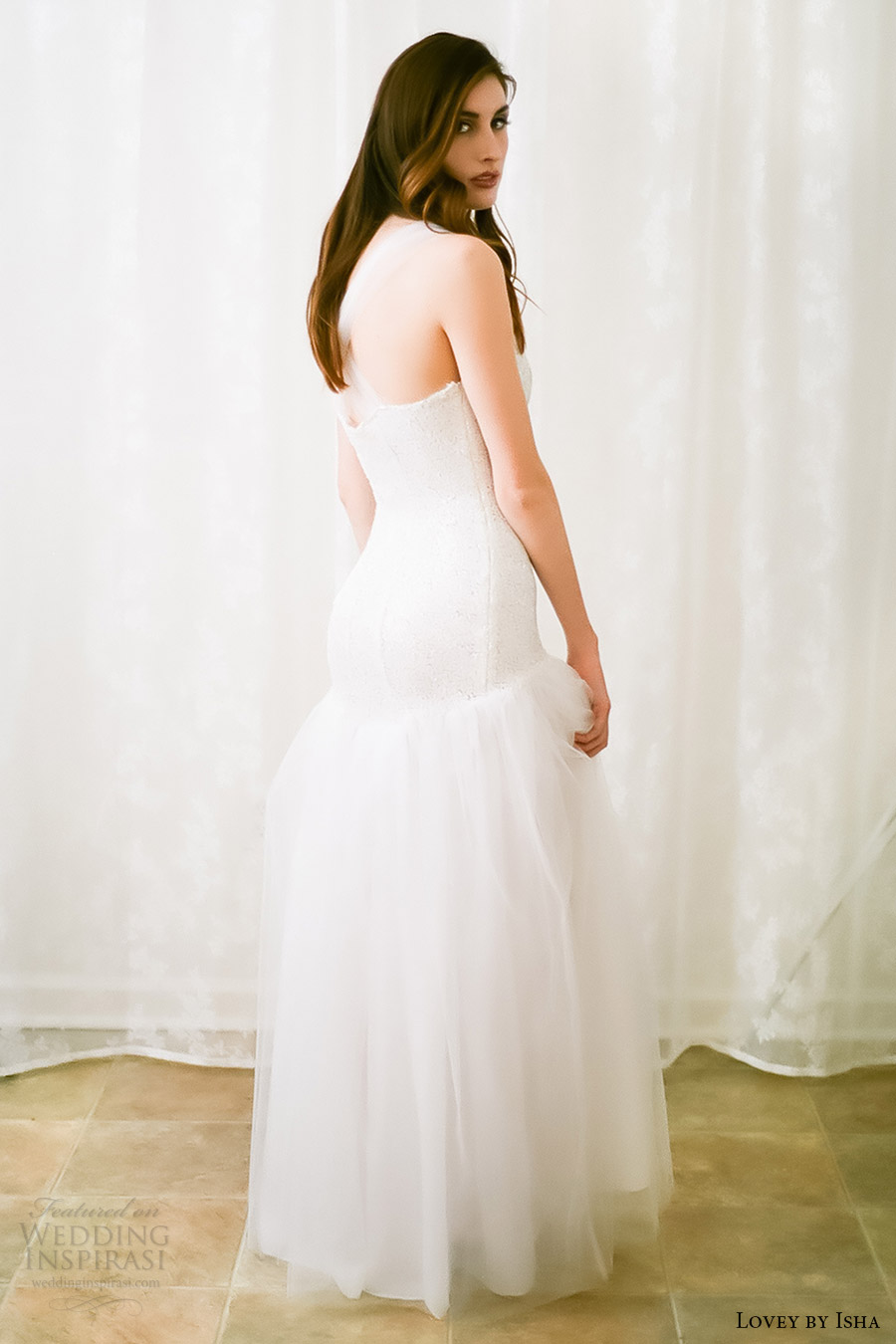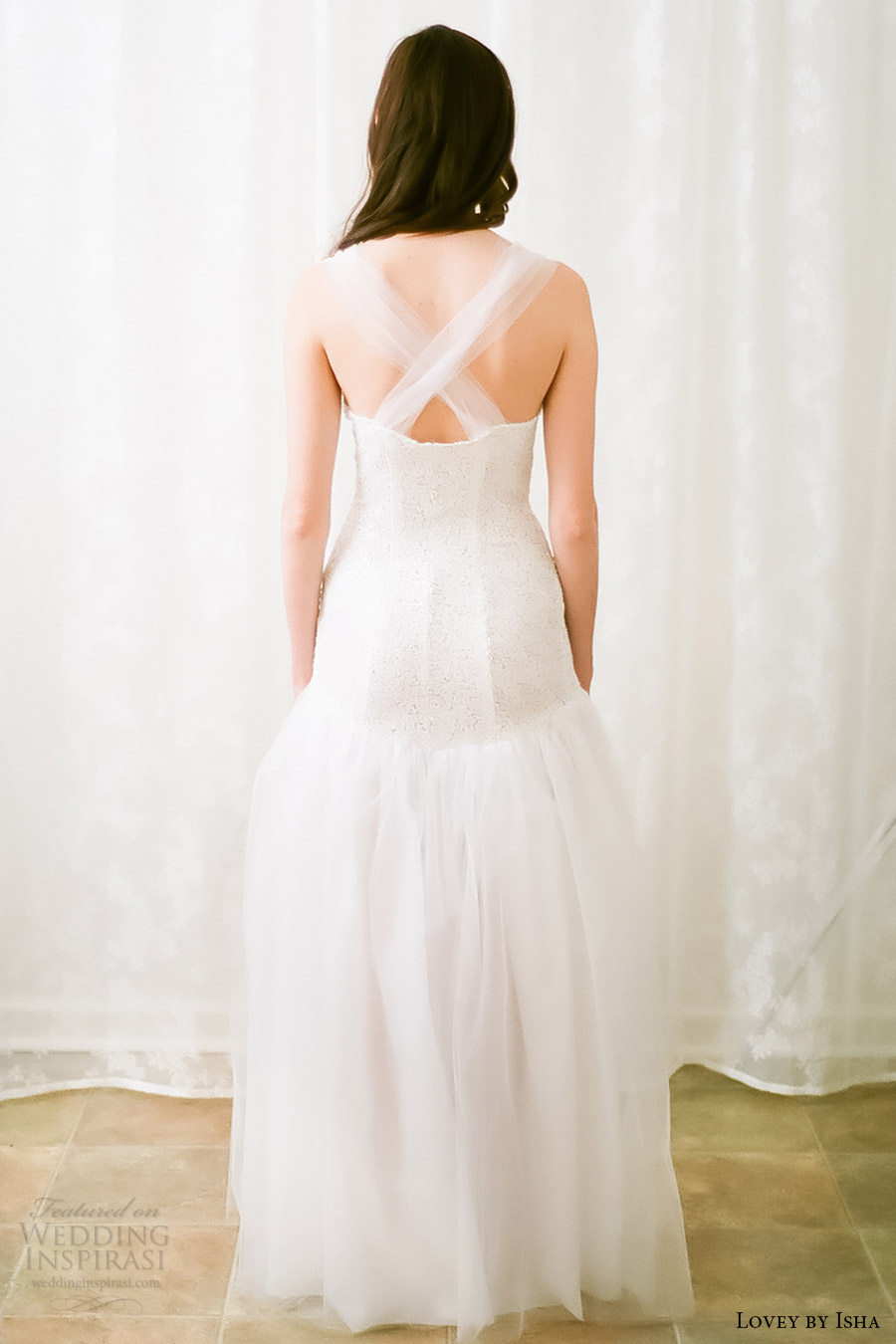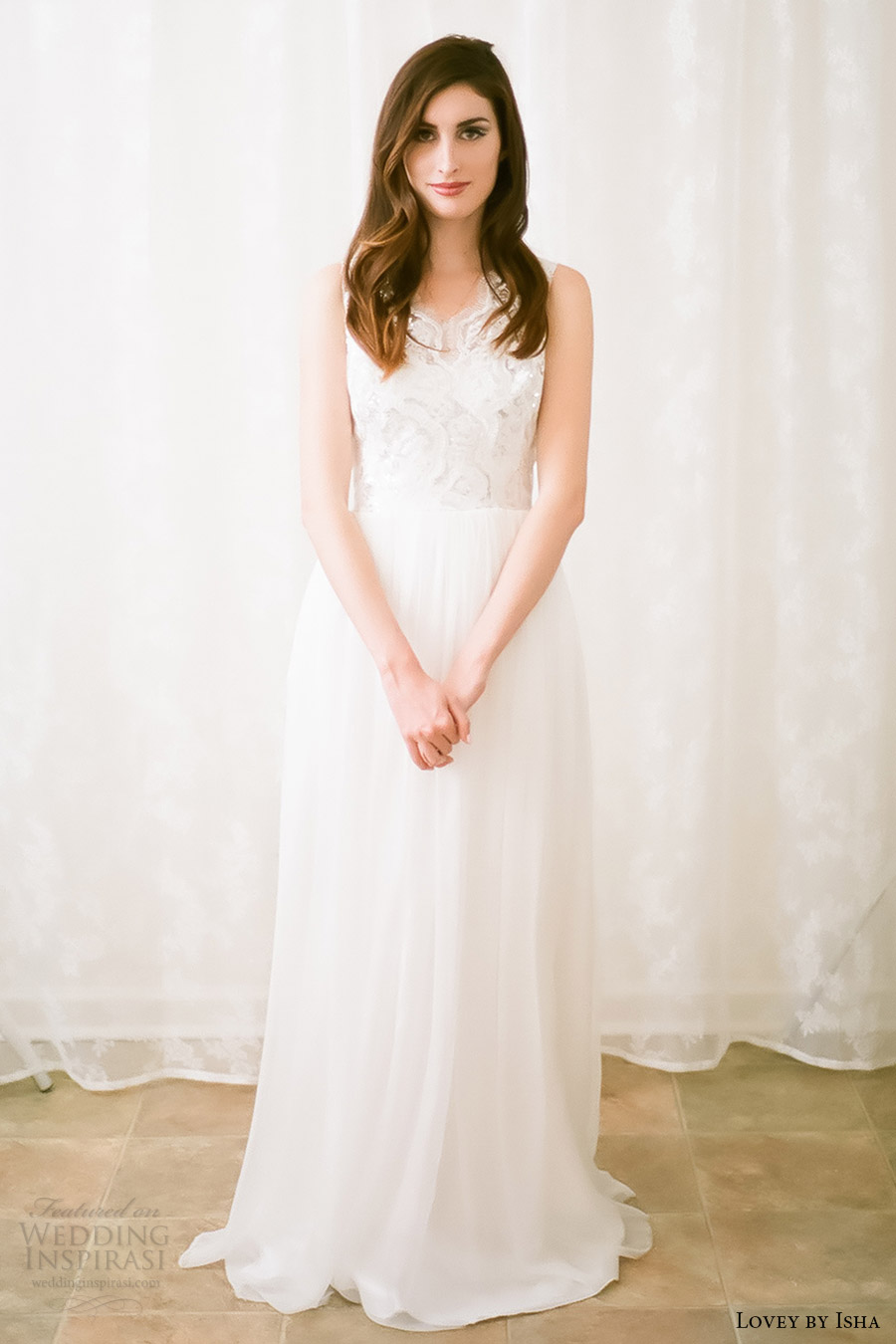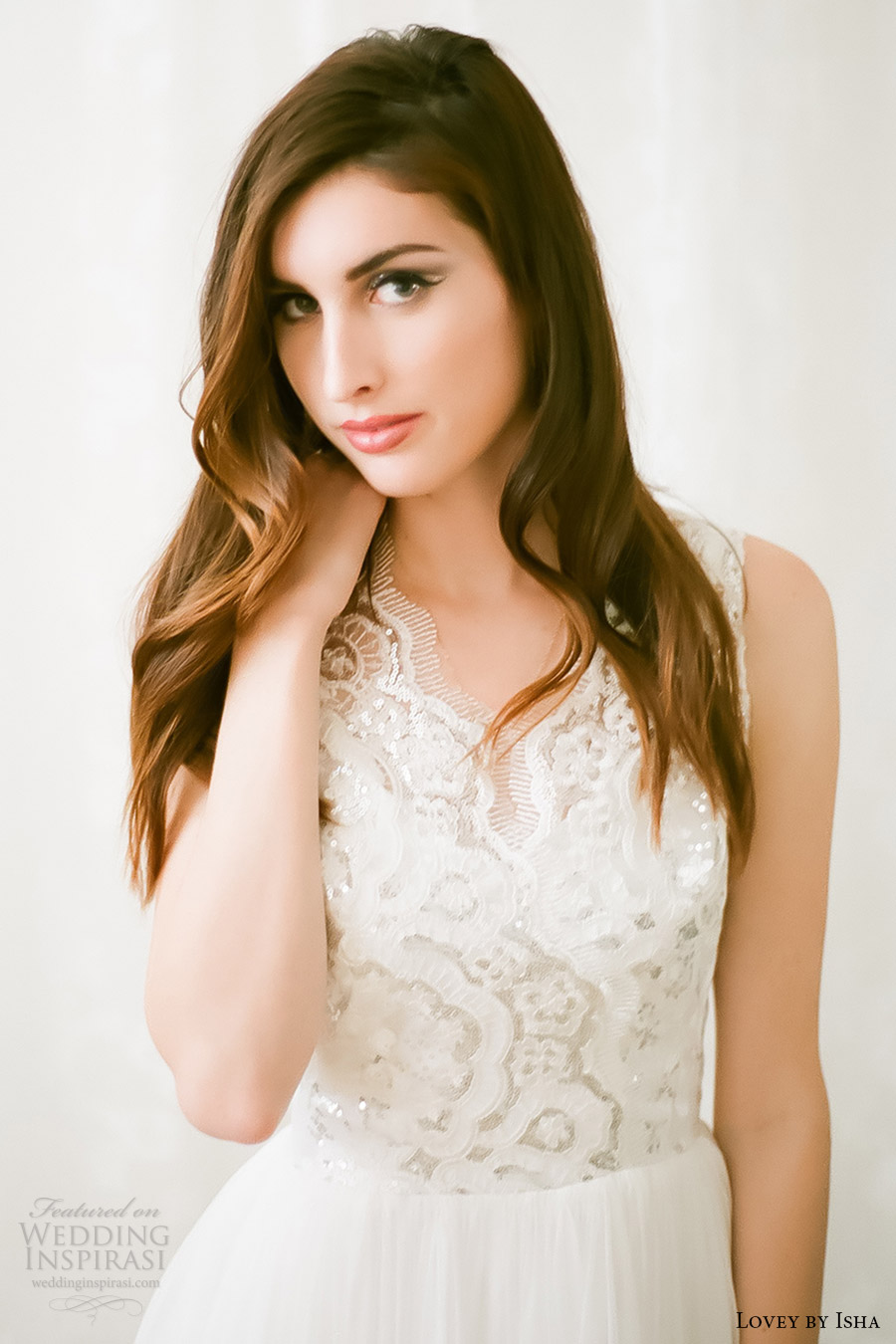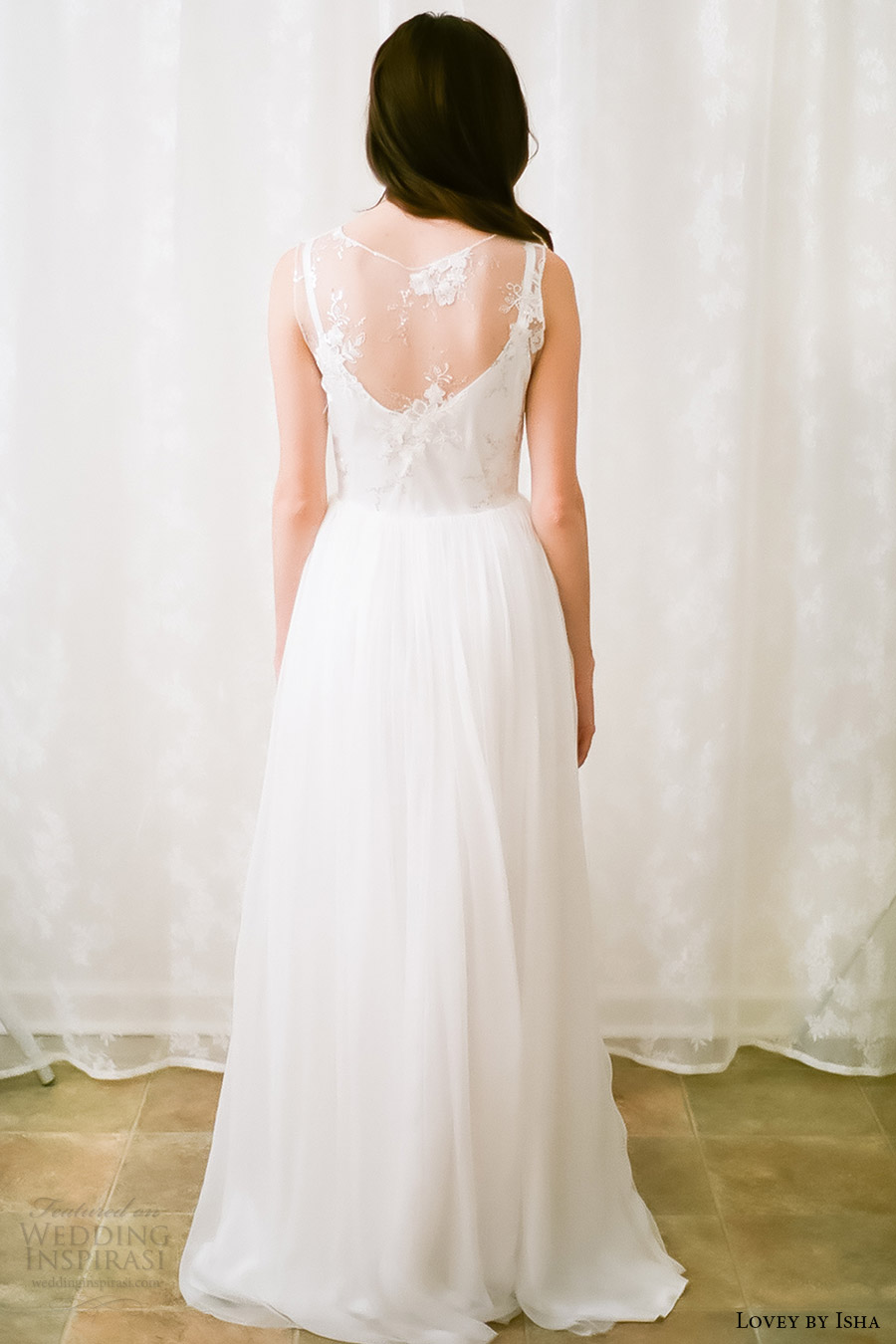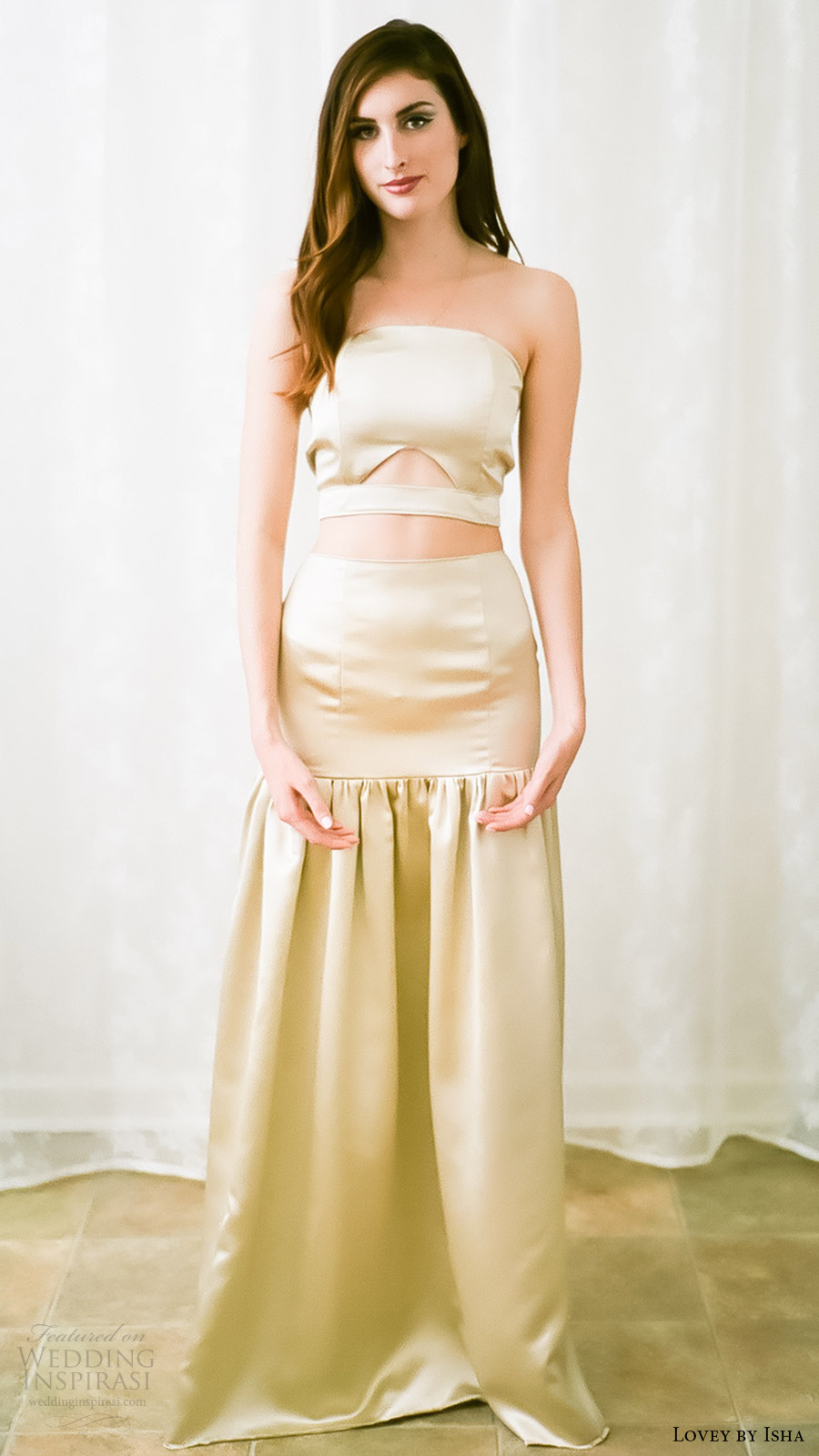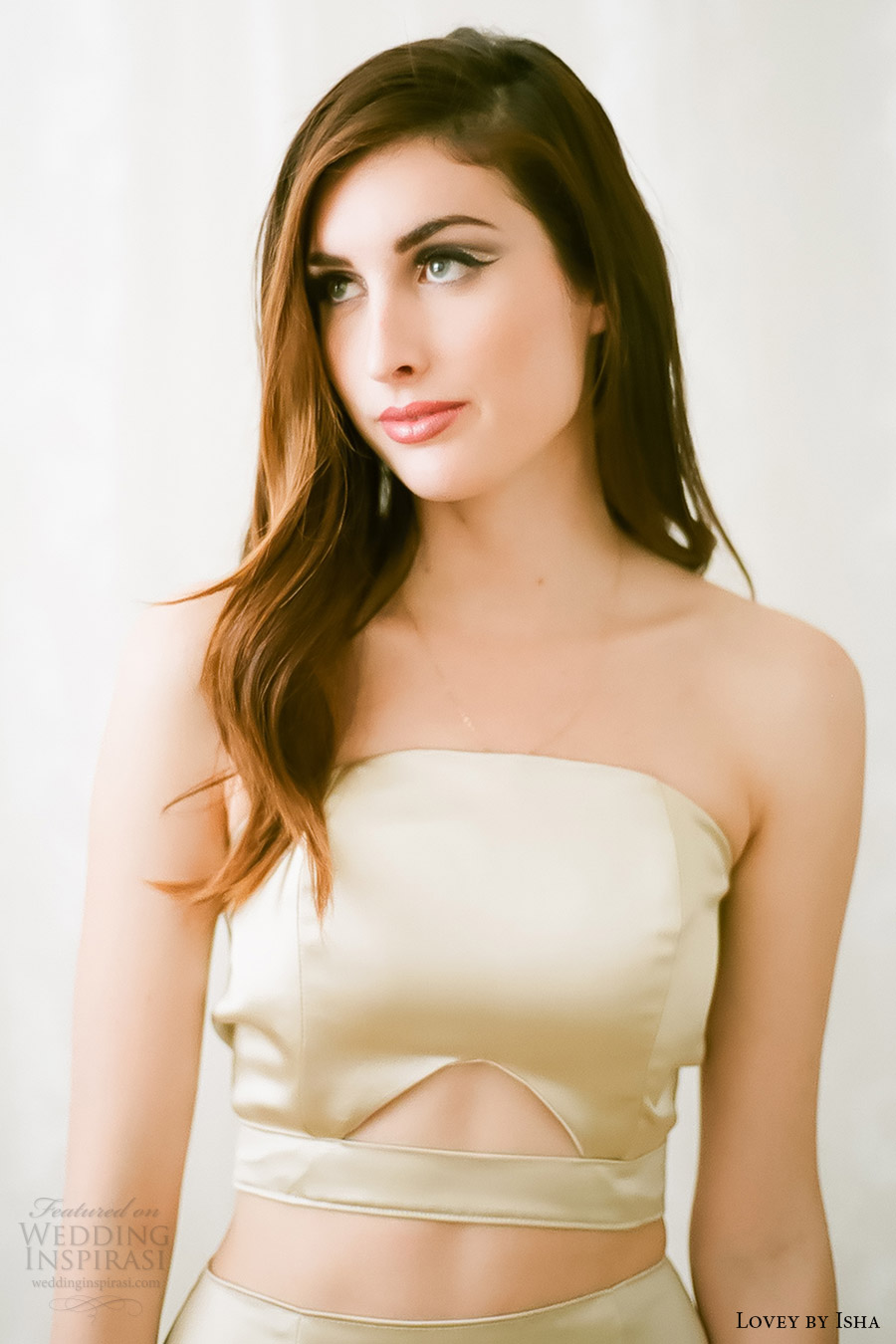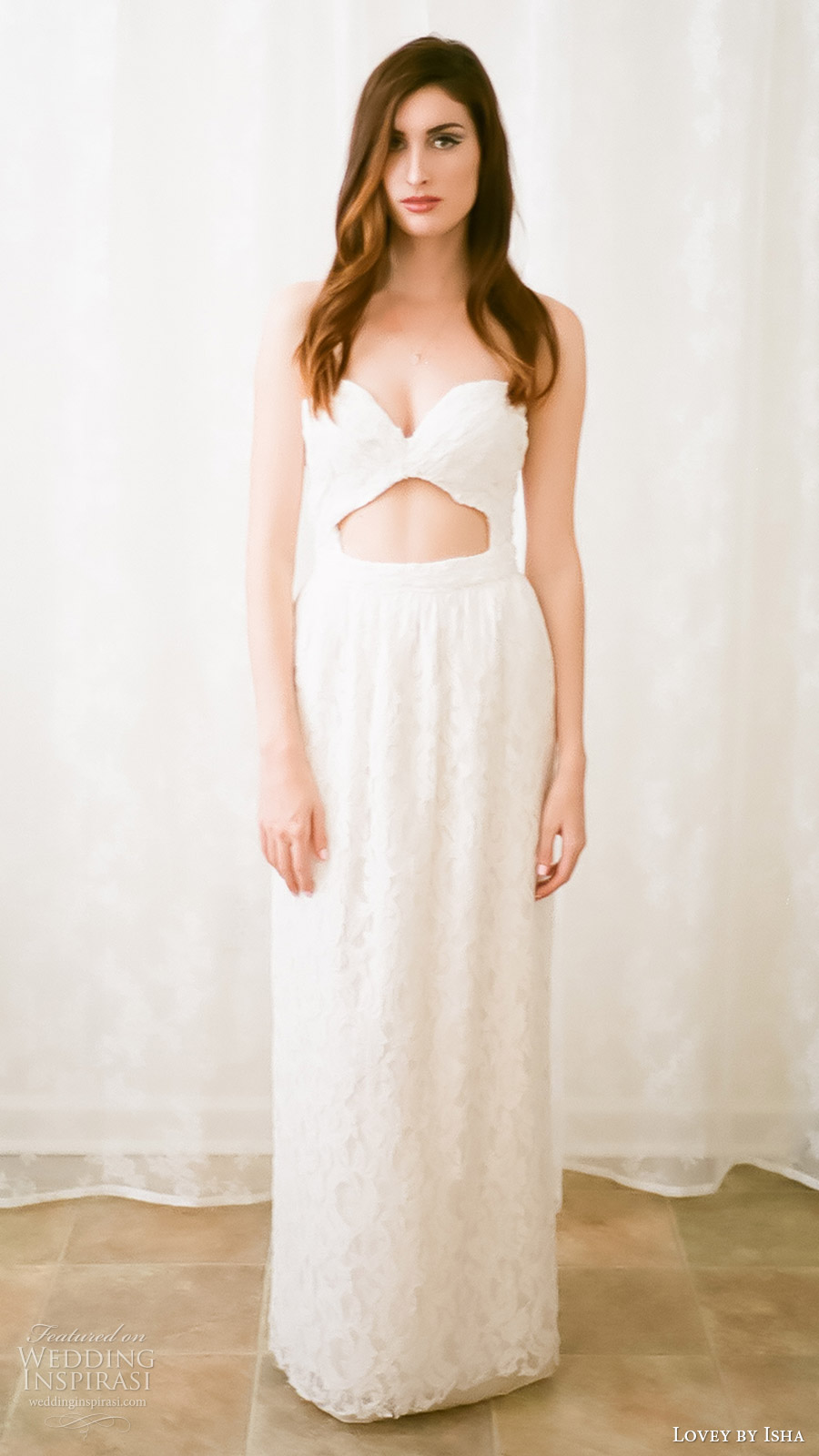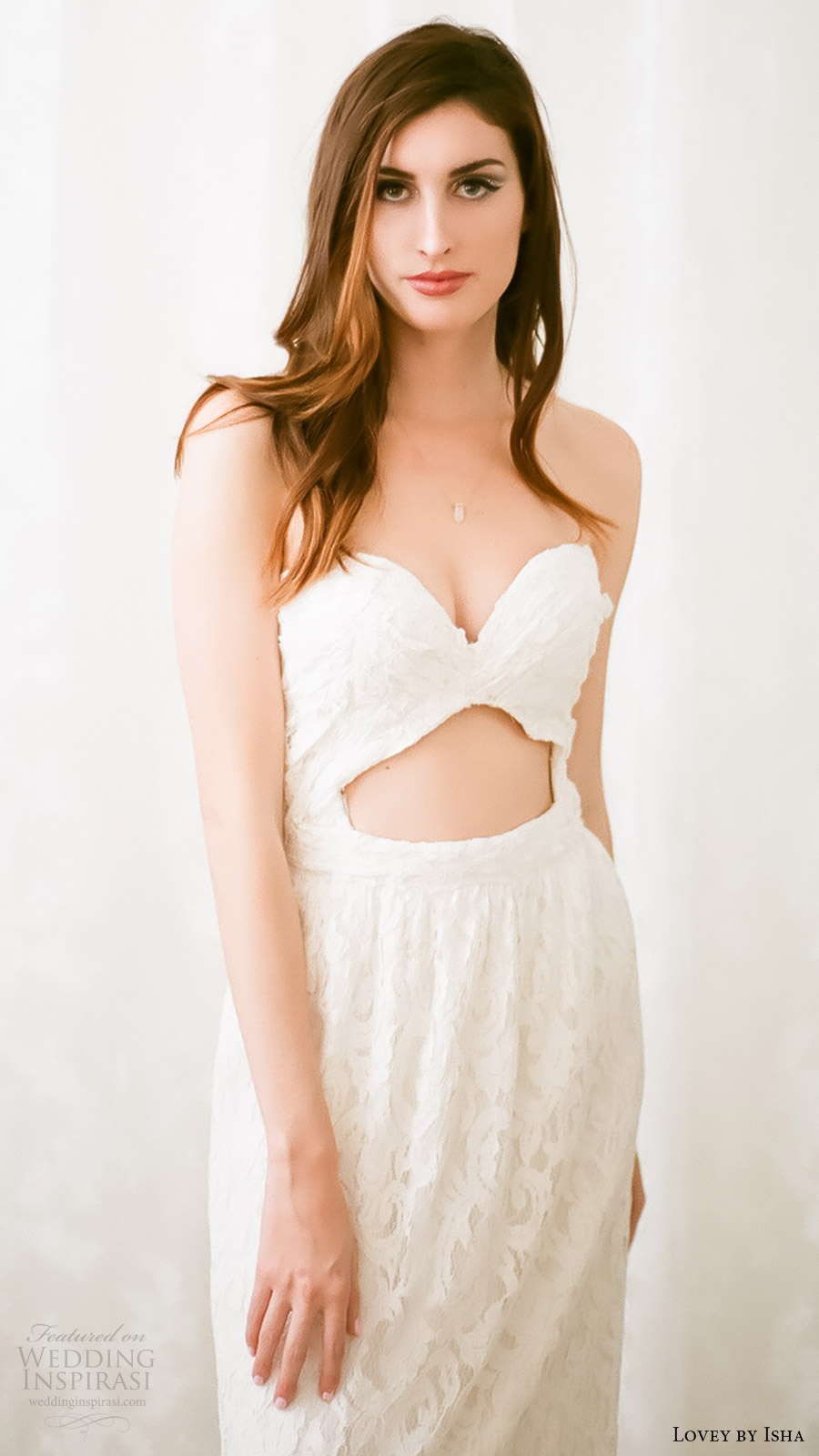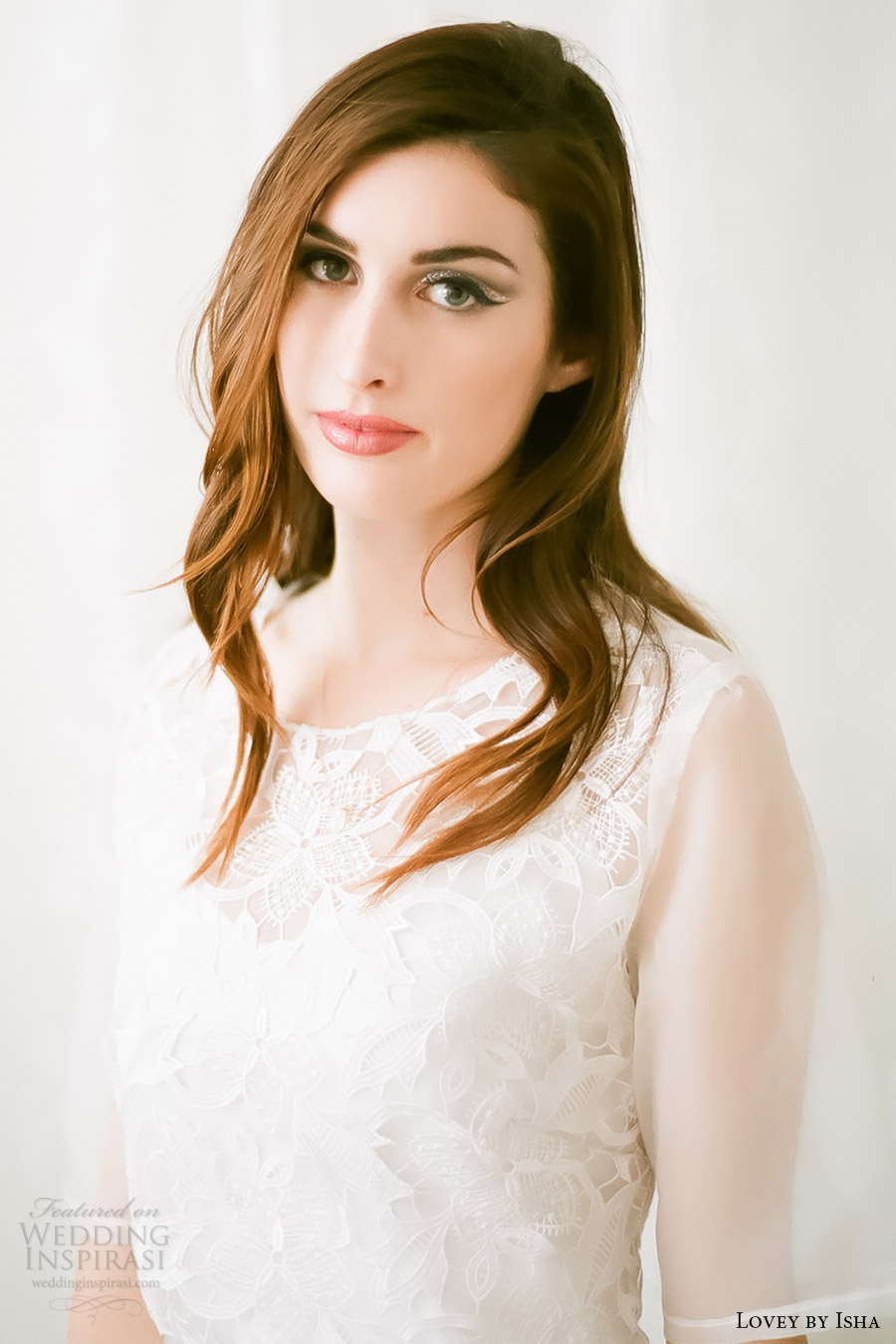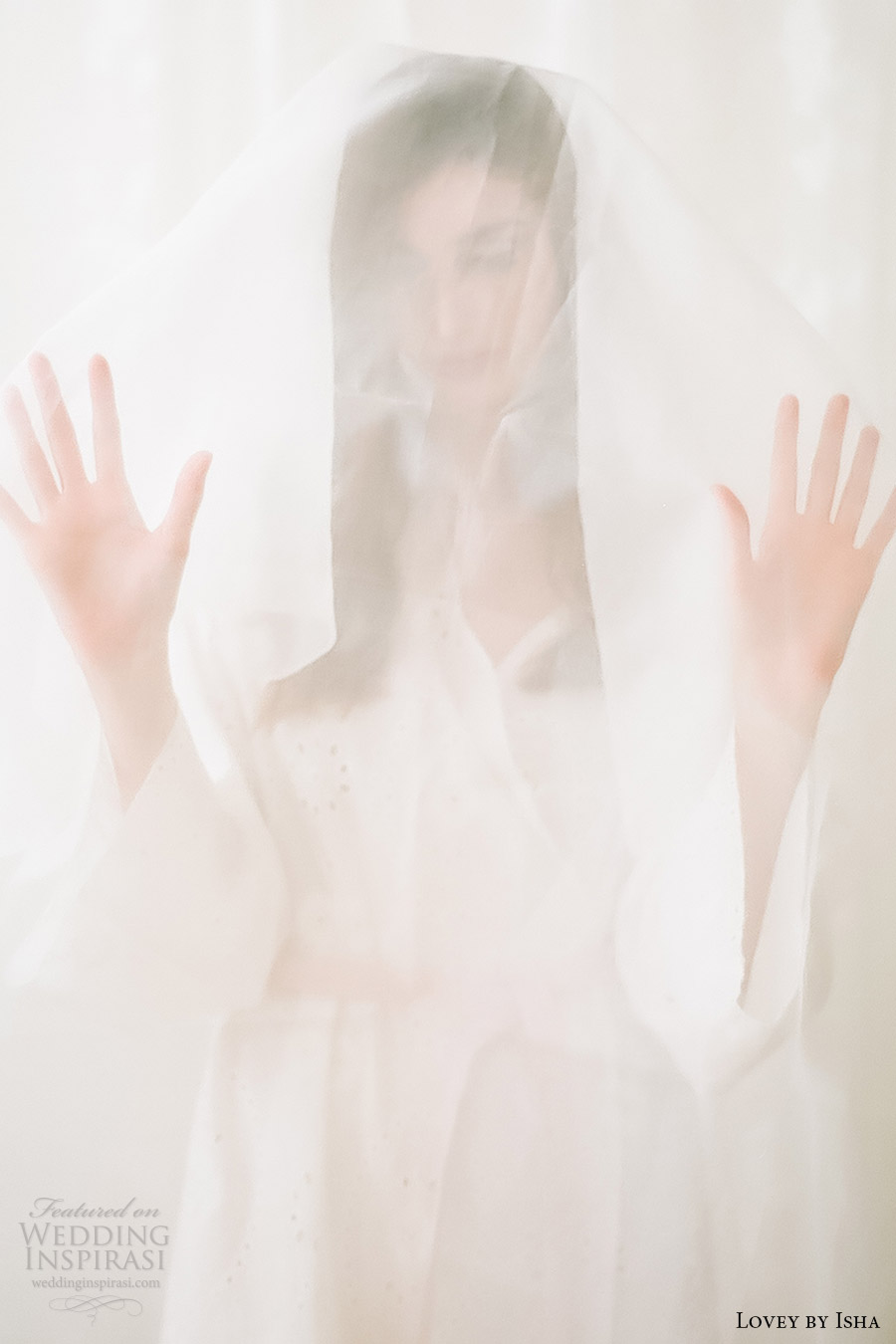 Each piece from the Lovey by Isha collection is handcrafted in the USA, and made from high quality silks and laces that are sourced locally. For details, visit Lovey by Isha.

Credits
Makeup: Gina Wheeler | Photography & Art direction: Stacy of Brand and Blossom | Model: Shelli Swindell | Wedding Dresses: Lovey by Isha