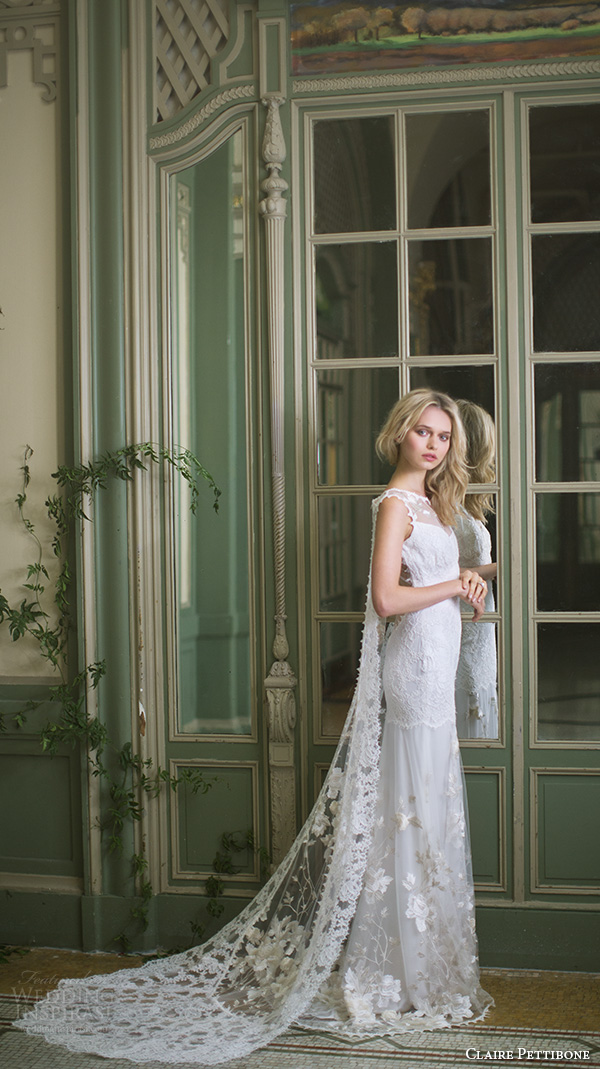 You've seen the runway photos of Claire Pettibone's beautiful Fall 2016 bridal presentation, and today we have the campaign shoot of "The Gilded Age," photographed by Emily Soto. If you're not already in love with her latest collection, these images will certainly get you planning your own flower-framed nuptials, featuring Claire Pettibone's exquisite wedding dresses and jewelry, of course!
"The Gilded Age, from about 1870 to 1900 was a time of expansion and wealth centered in New York as the city was becoming the epicenter of society and culture in the United States. So many amazing estates were built, parties thrown, and opulence ruled the day. As always, my aesthetic is never flashy or overdone, but I found great inspiration in this era of extravagance, and created a collection using elements of metallic embroidery, delicate beading, and embellishment that would be right at home with society's finest, and yet, remain true to my romantic sensibility.
I was creating my first fine jewelry collection with Trumpet and Horn while designing these dresses, so the idea of rose gold, aquamarine, and pearls found their way into the gowns as well. Some of my favorite pieces include the metallic thread embroideries. An alternative to white or ivory, these textiles shimmer and impart a beautiful glow to the bride."
Take a behind-the-scene look at the making of this beautiful campaign!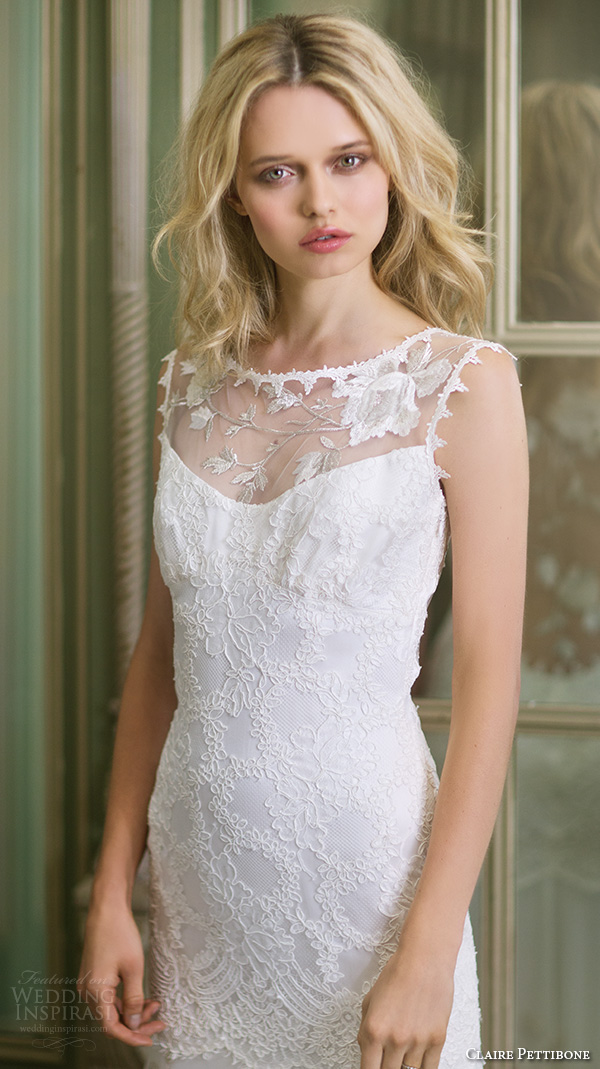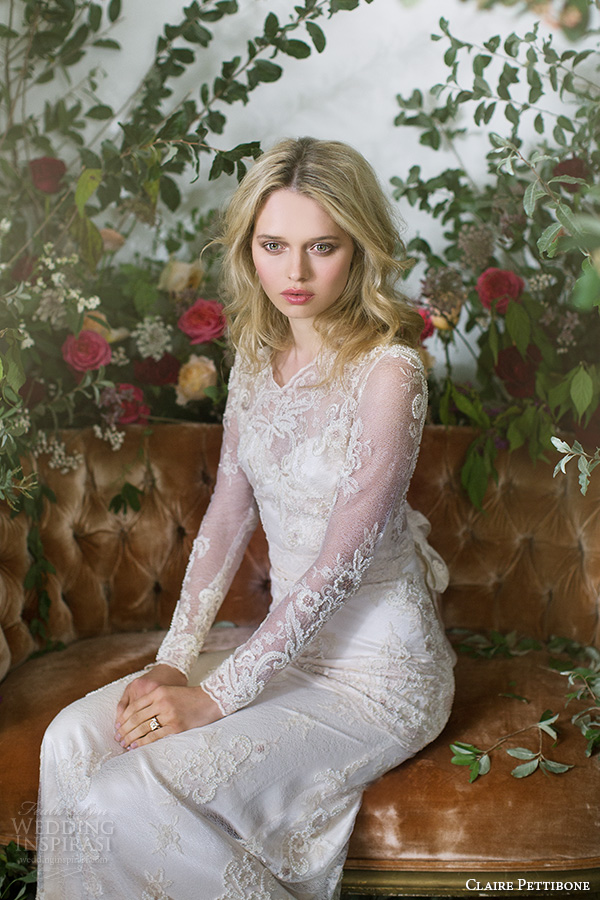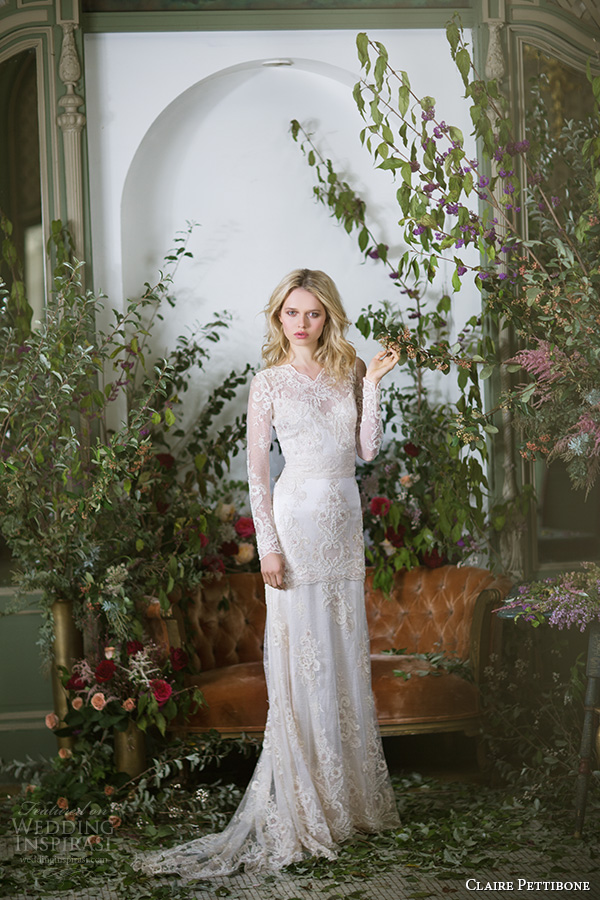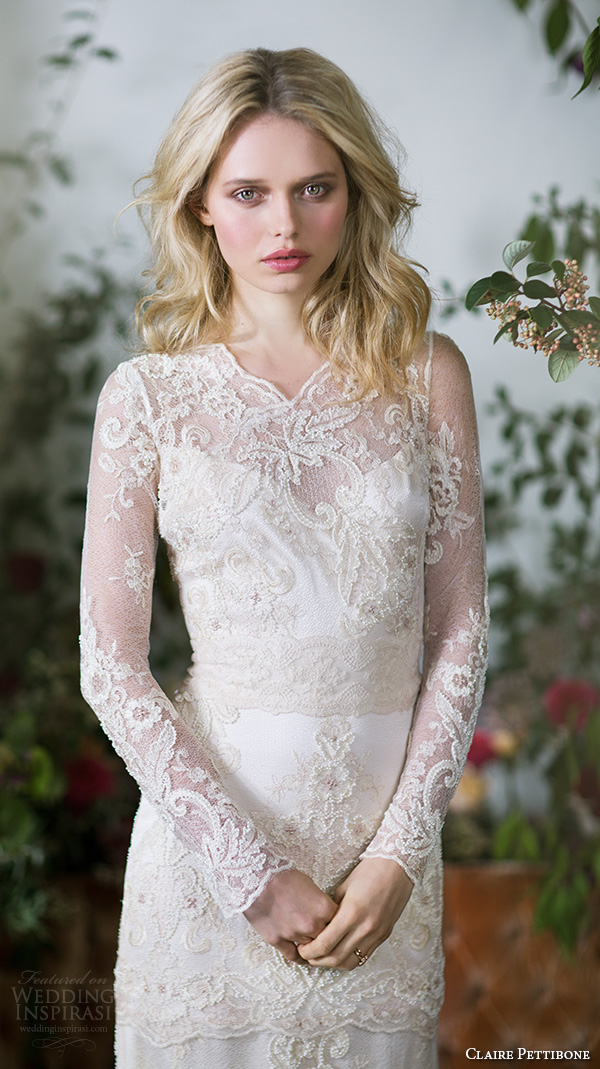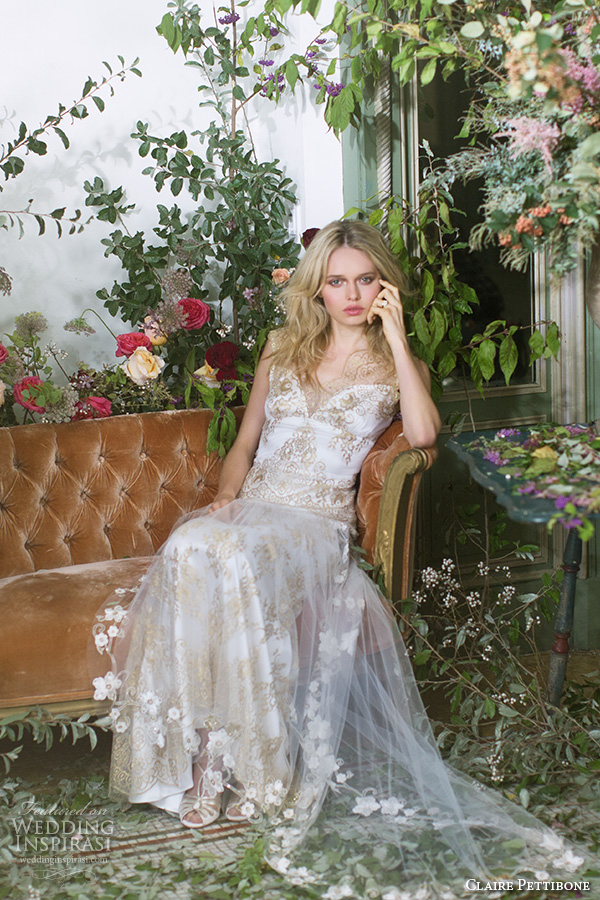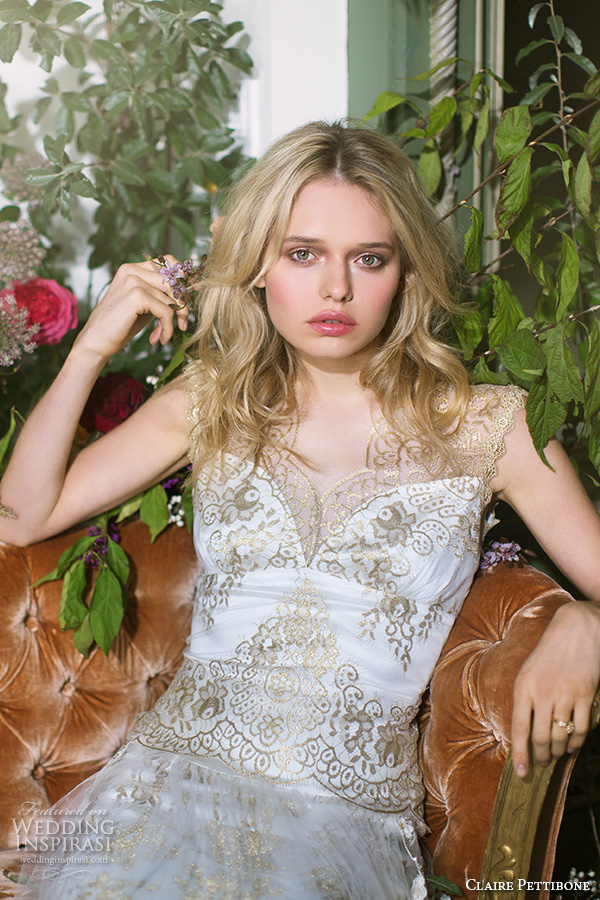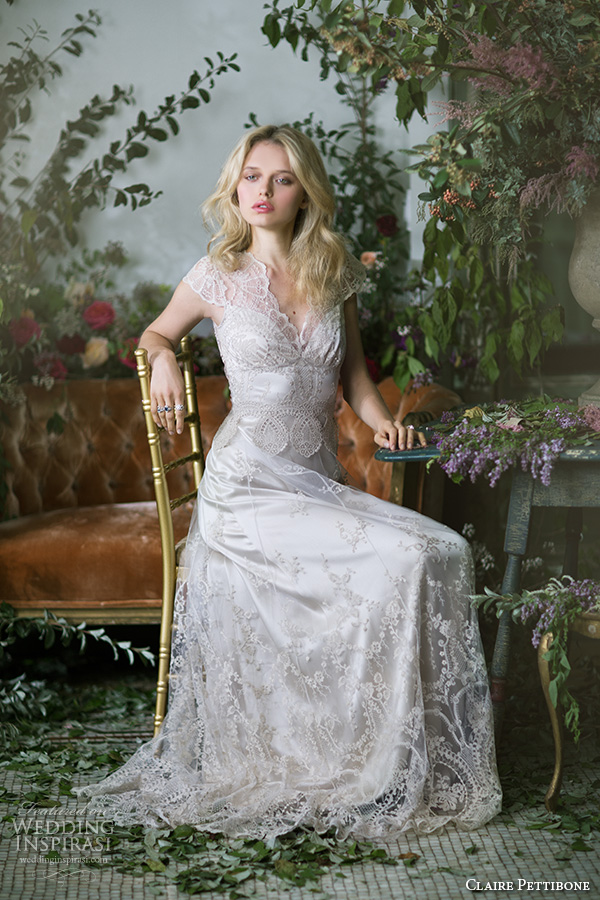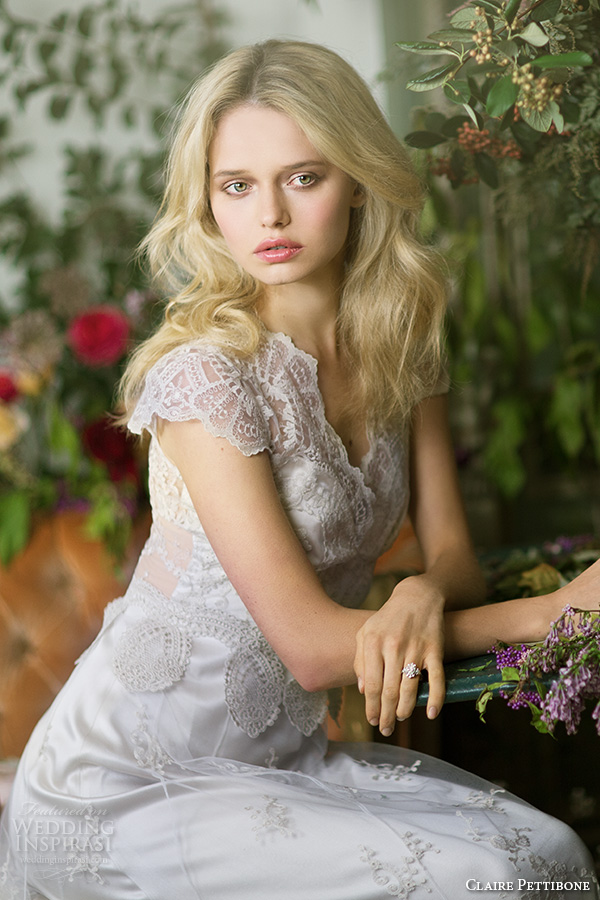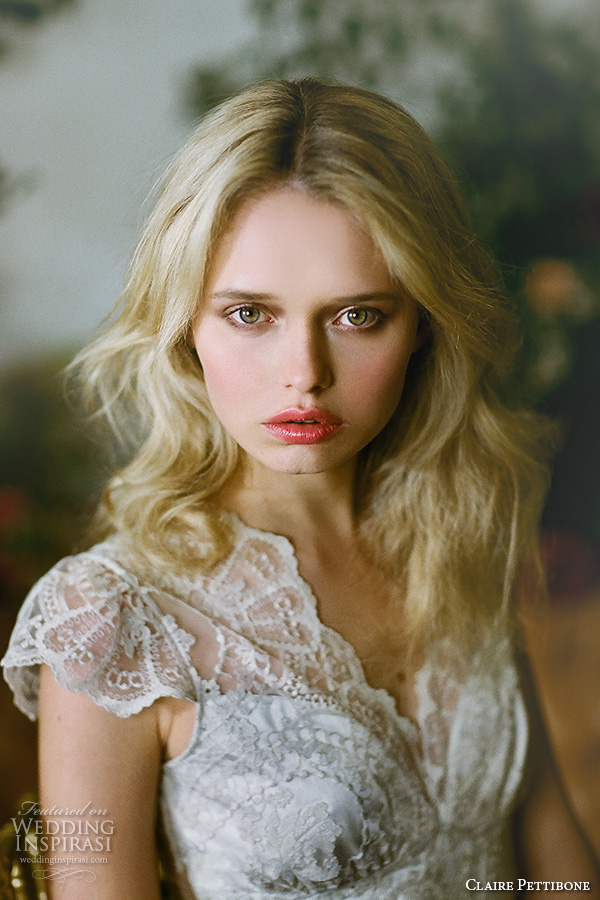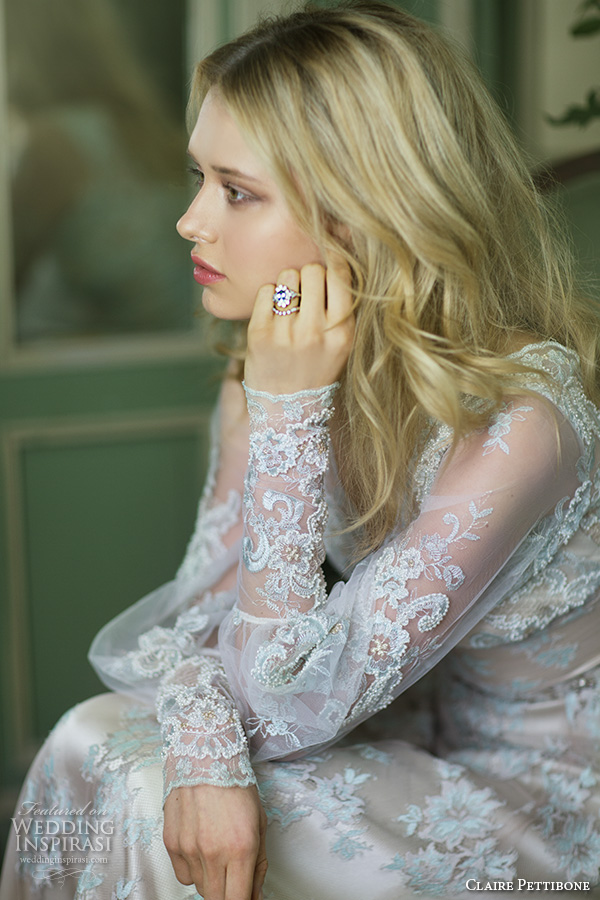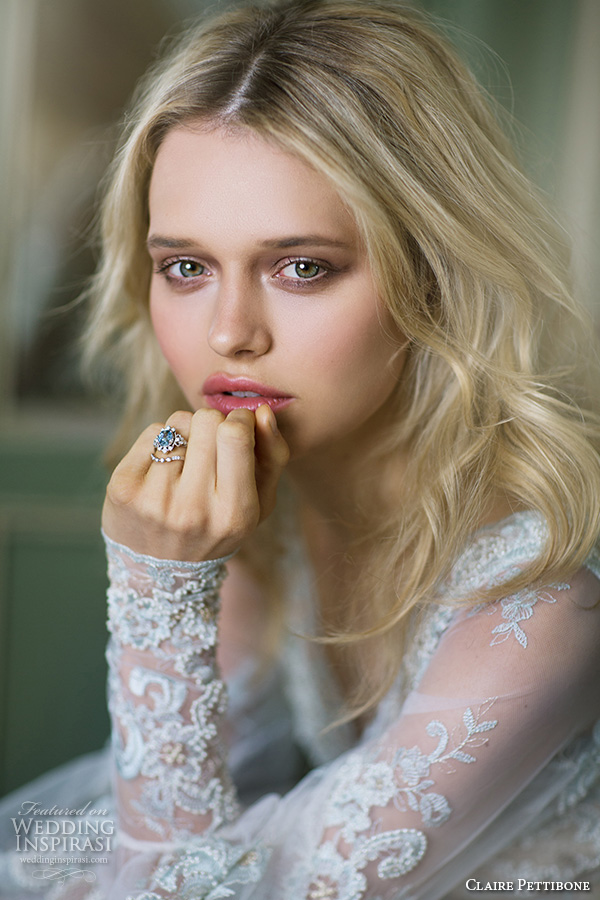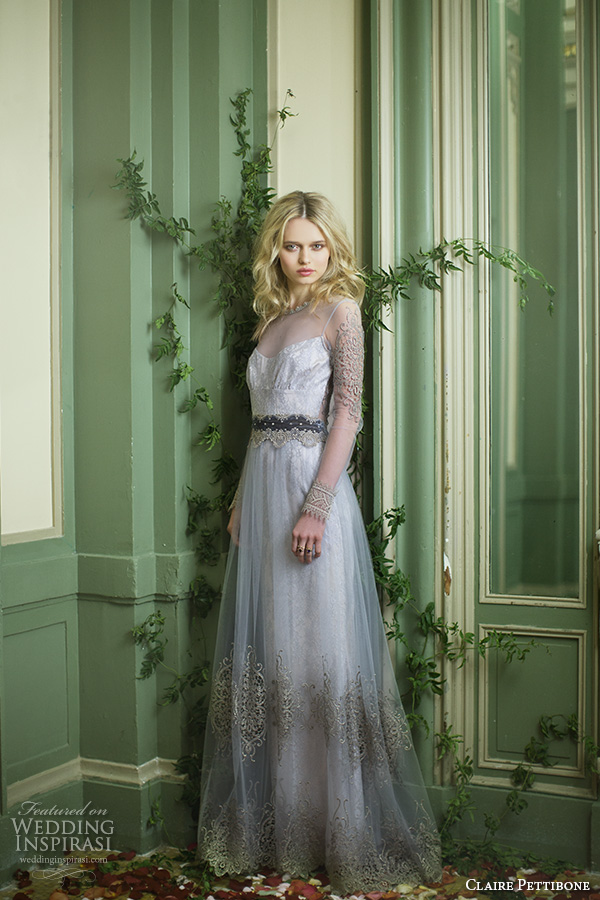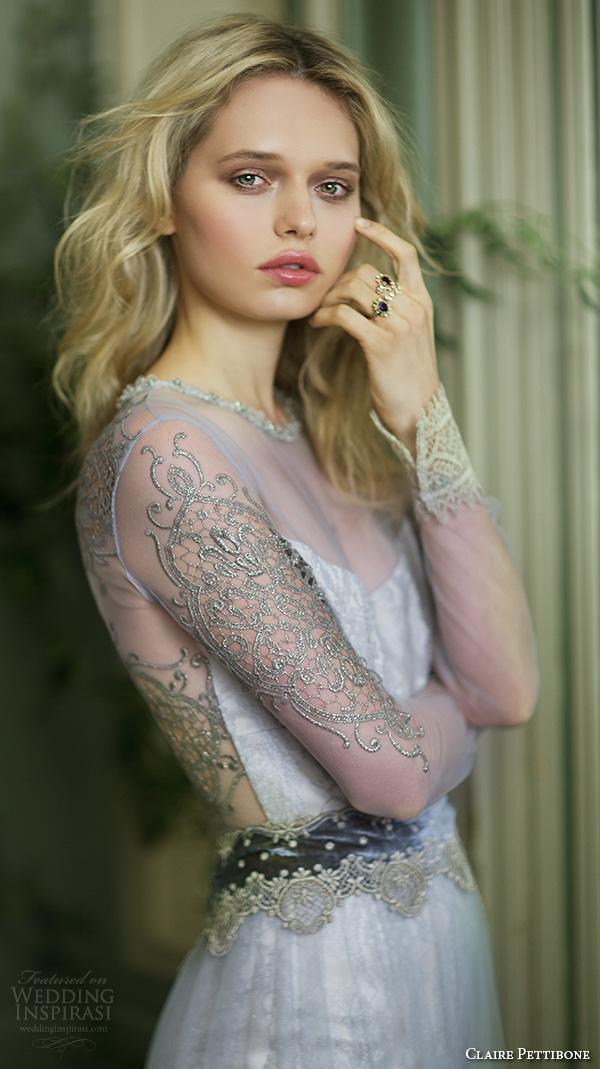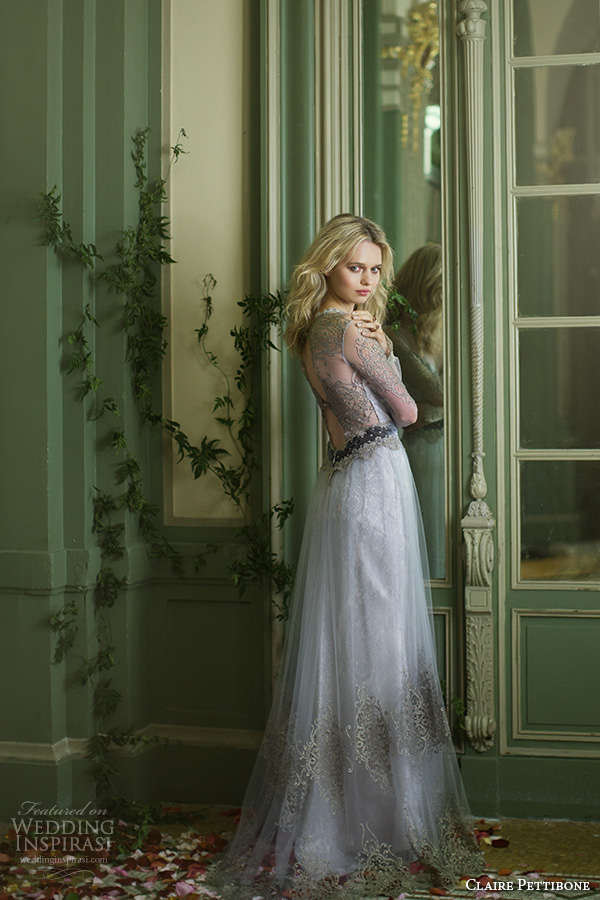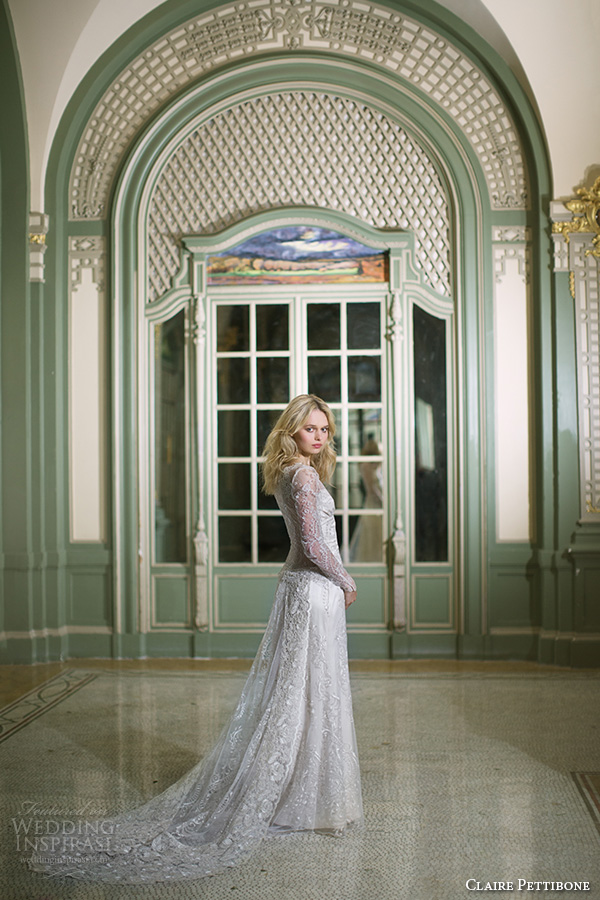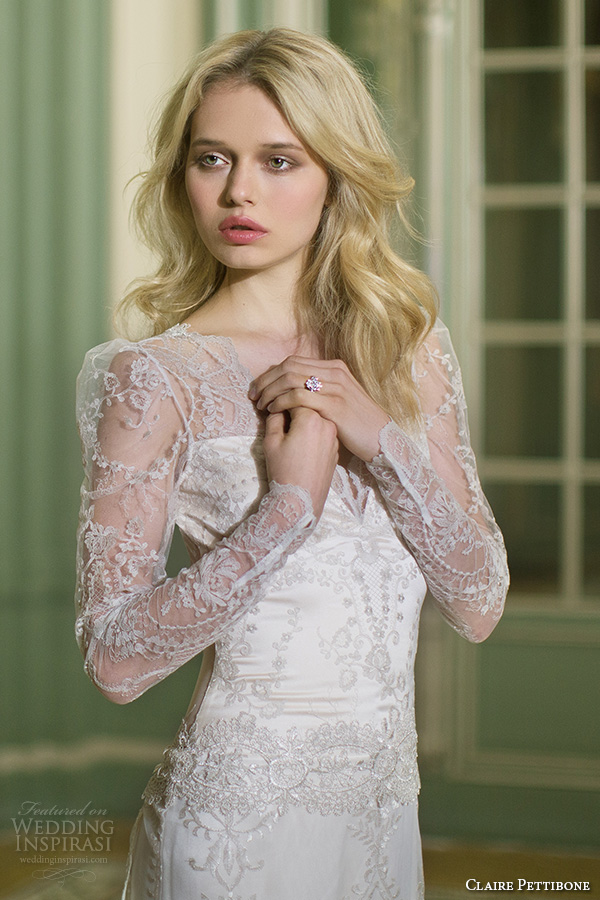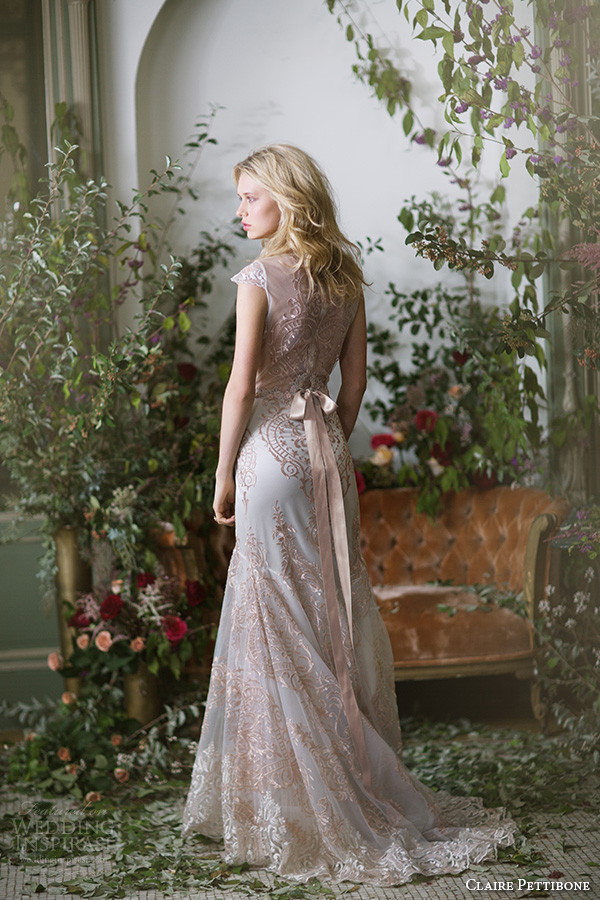 For details, visit Claire Pettibone.
Credits
Wedding Dresses: Claire Pettibone | Photographer: Emily Soto | Styling: Type A Society | Shoes: Emmy London | Campaign Hair & Make-up: Alyssa Lorraine | Jewelry: Claire Pettibone for Trumpet & Horn