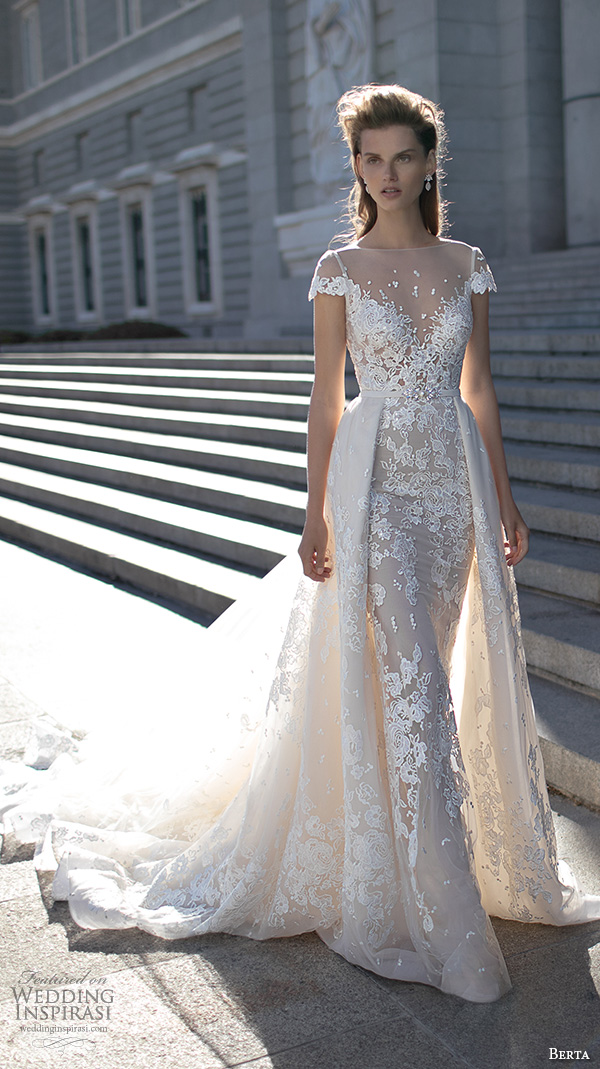 Western Europe in the 18th century provided the inspiration for Berta's 2016 bridal collection. In the aftermath of the French Revolution, women became more liberated on many fronts, including in their choice of what to wear. While fashion was still influenced by royalty, women allowed themselves to start celebrating their femininity and natural beauty more than ever before. Blending signature feminine cuts with regal touches, Berta has created a range of exquisitely detailed wedding dresses that are splendidly elegant and romantic:
"Berta made use of many new materials and handcrafted beadwork, to achieve completely new styles and patterns. This collection is characterized by the use of new tones of color – lots of nude, champaign and dark ivory. Many of which are combined with silver appliques and embellishments. In order to achieve a timeless regal look, Berta had combined many new elements in some of her creations, such as beaded boleros, tulle capes, beaded cathedral veils, and detachable dramatic tulle and lace trains."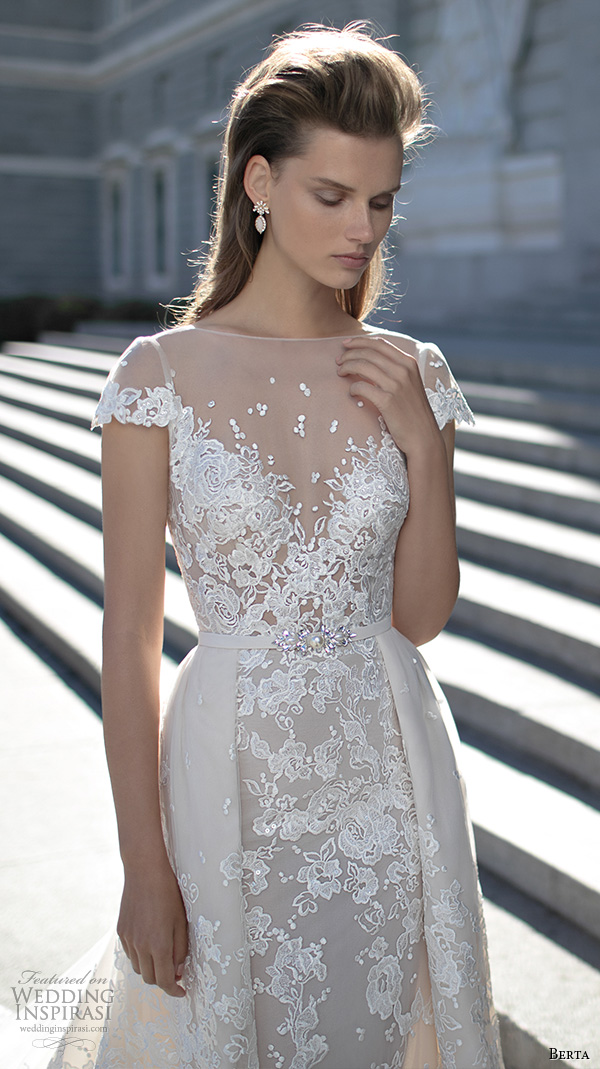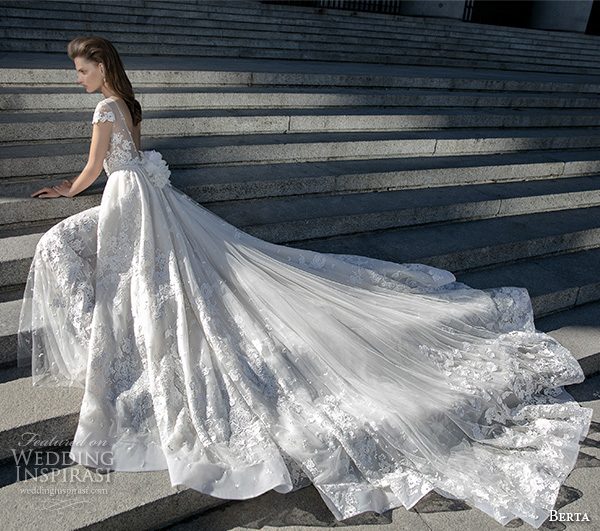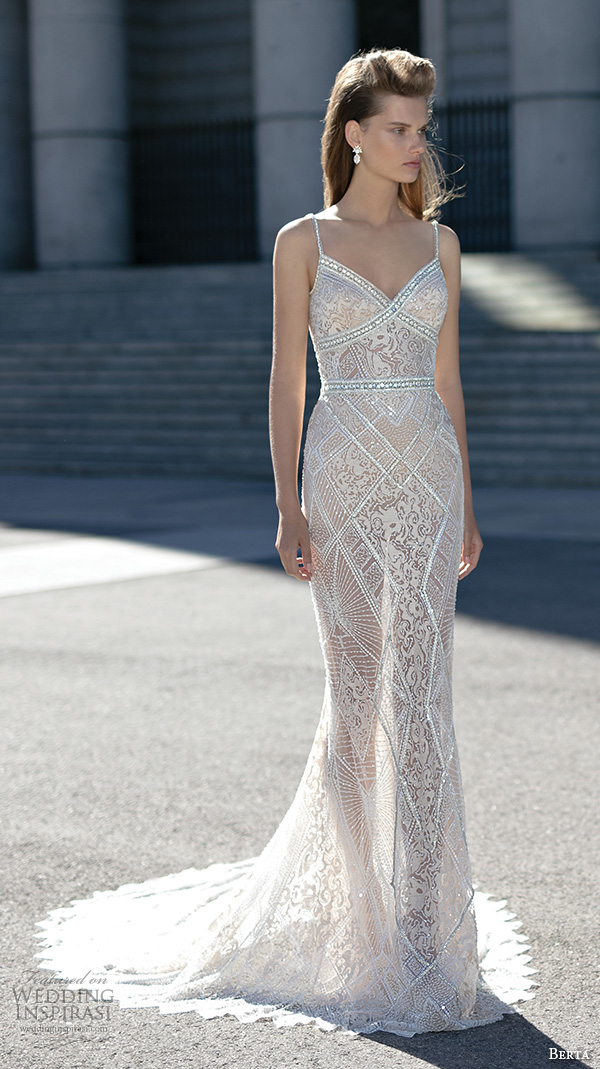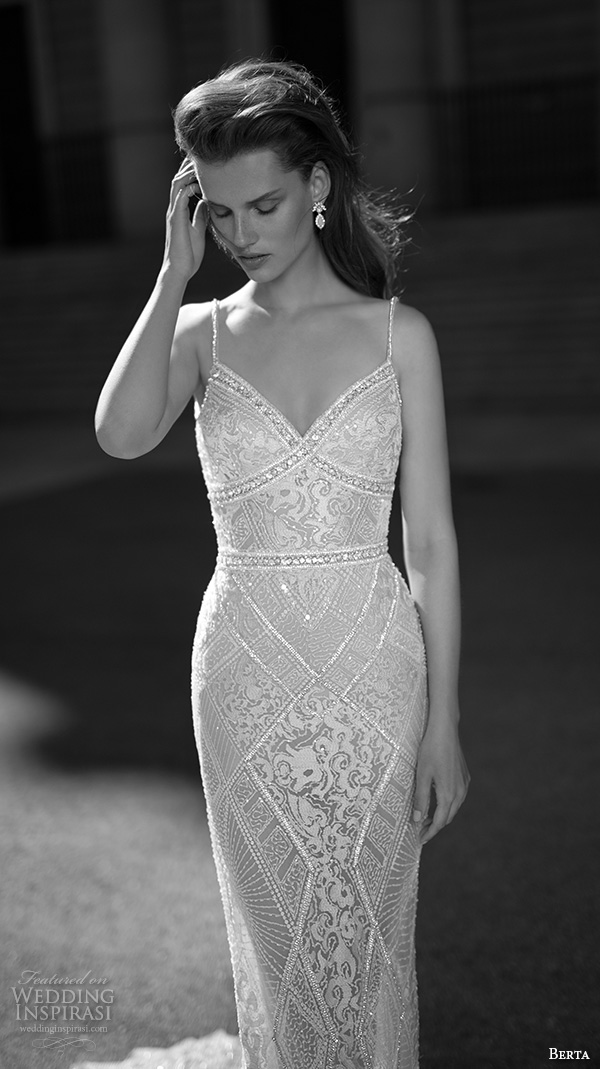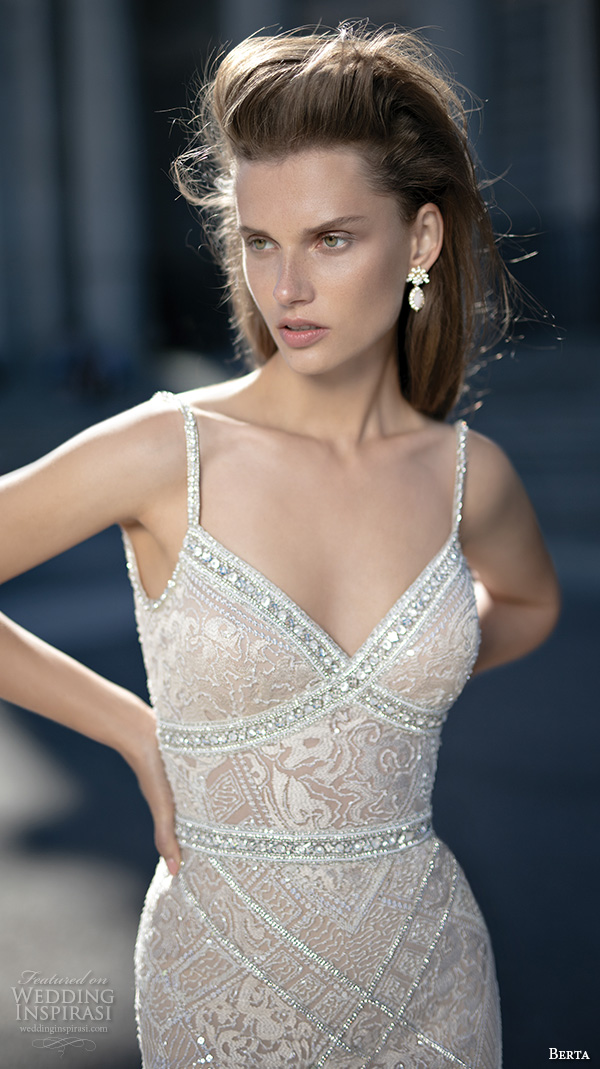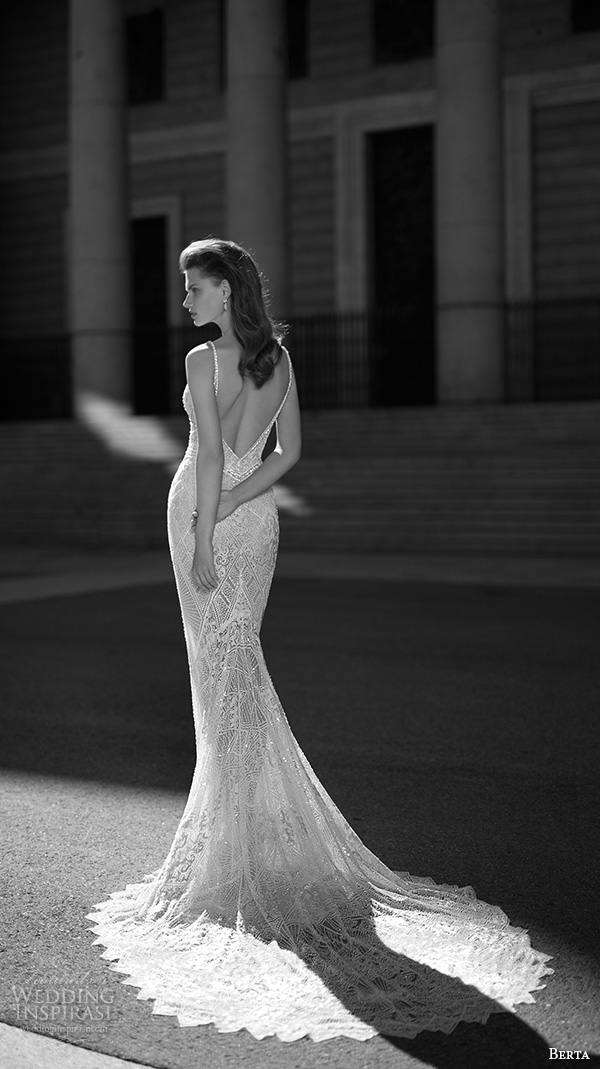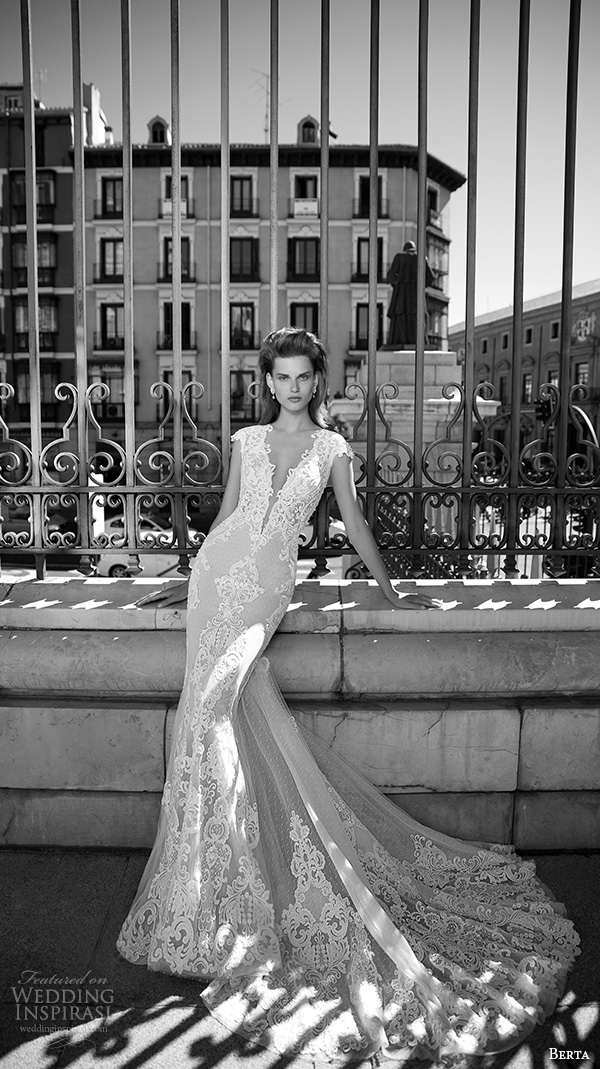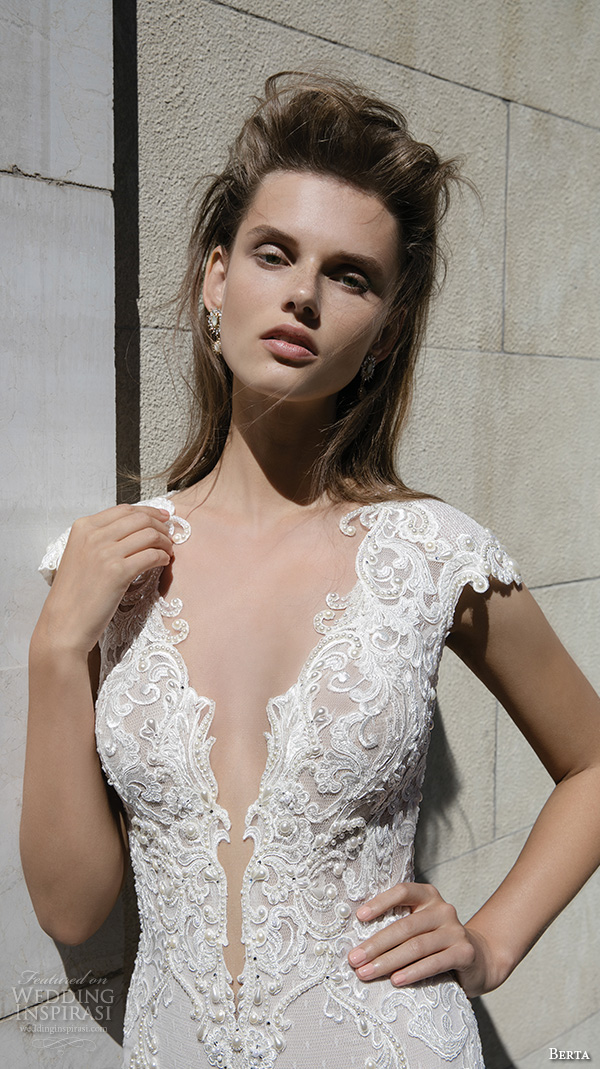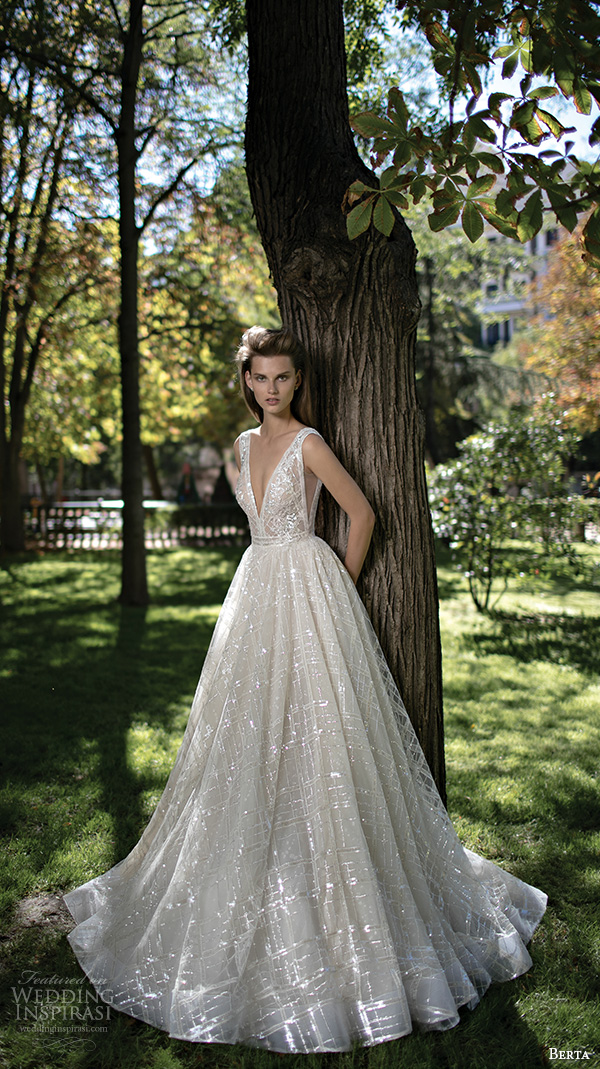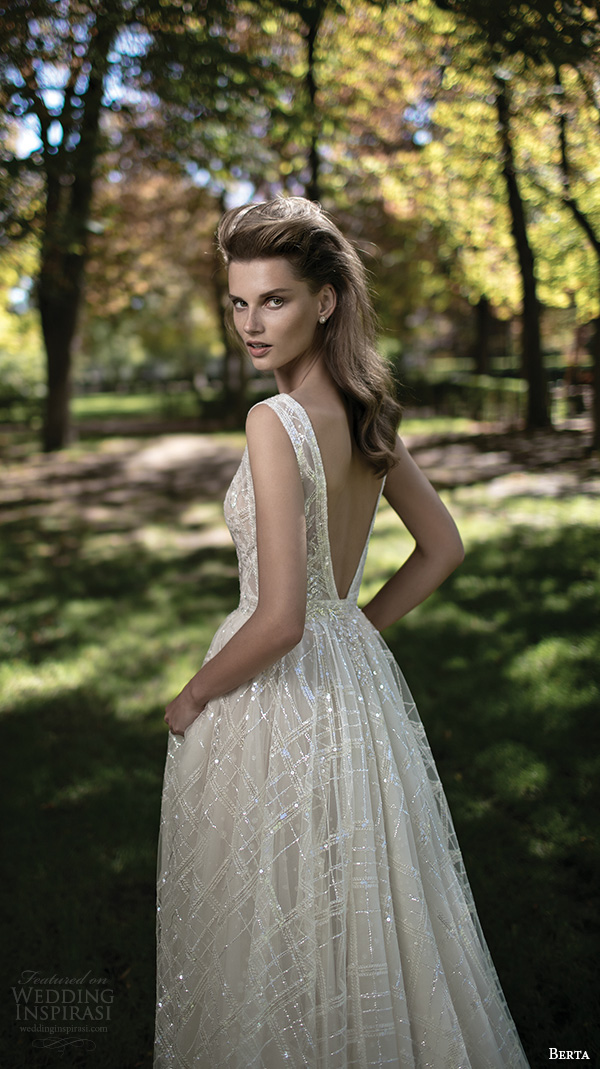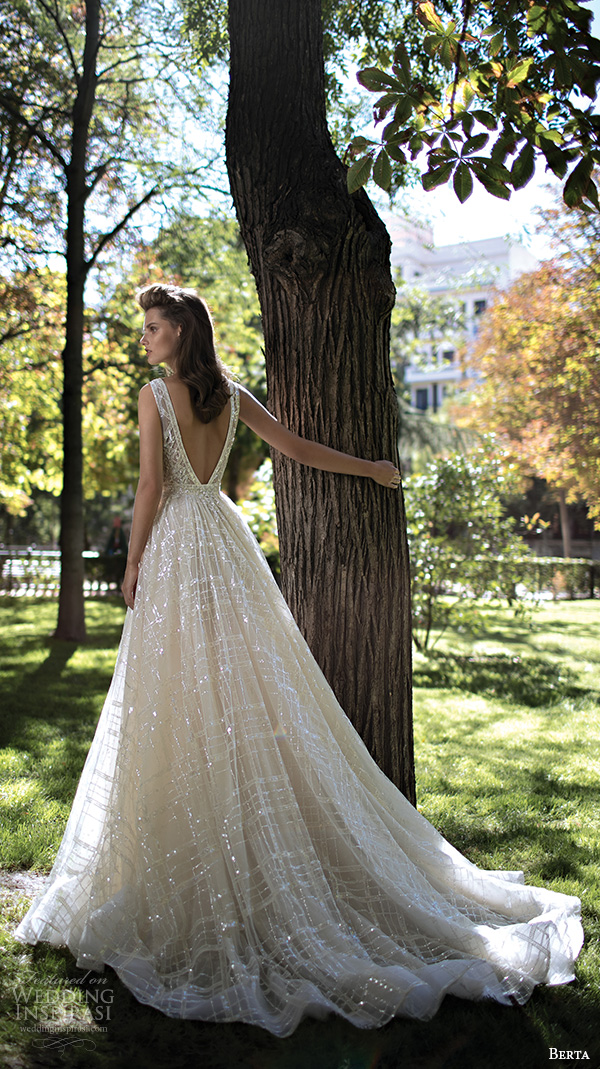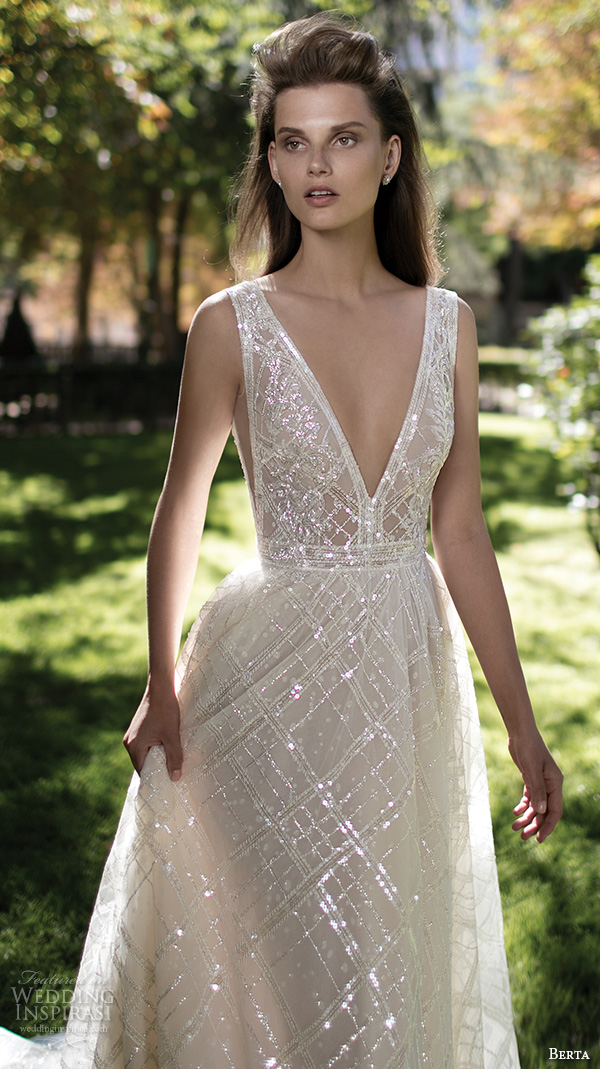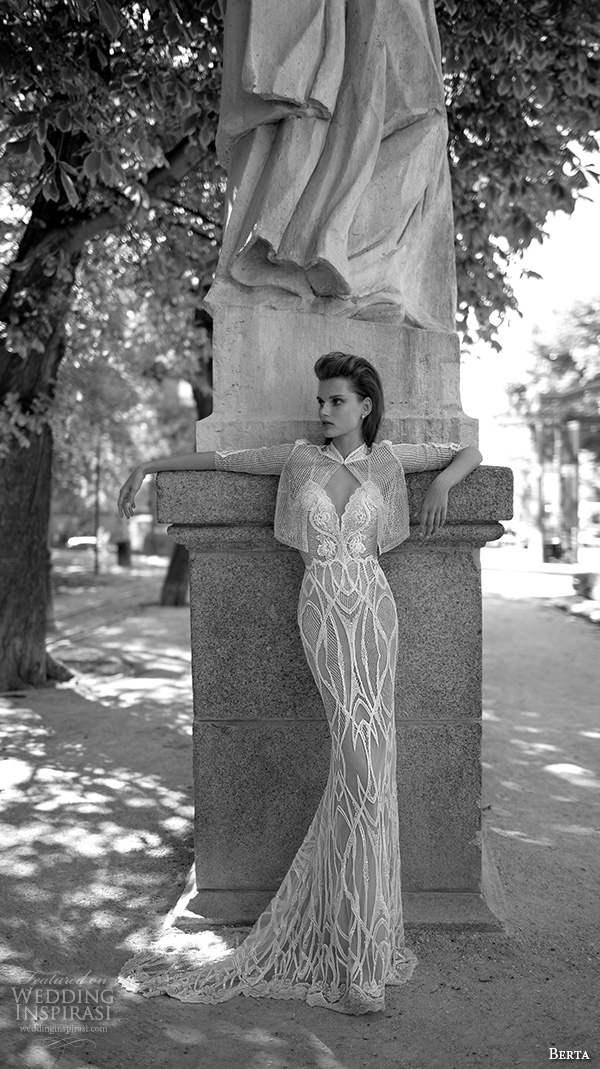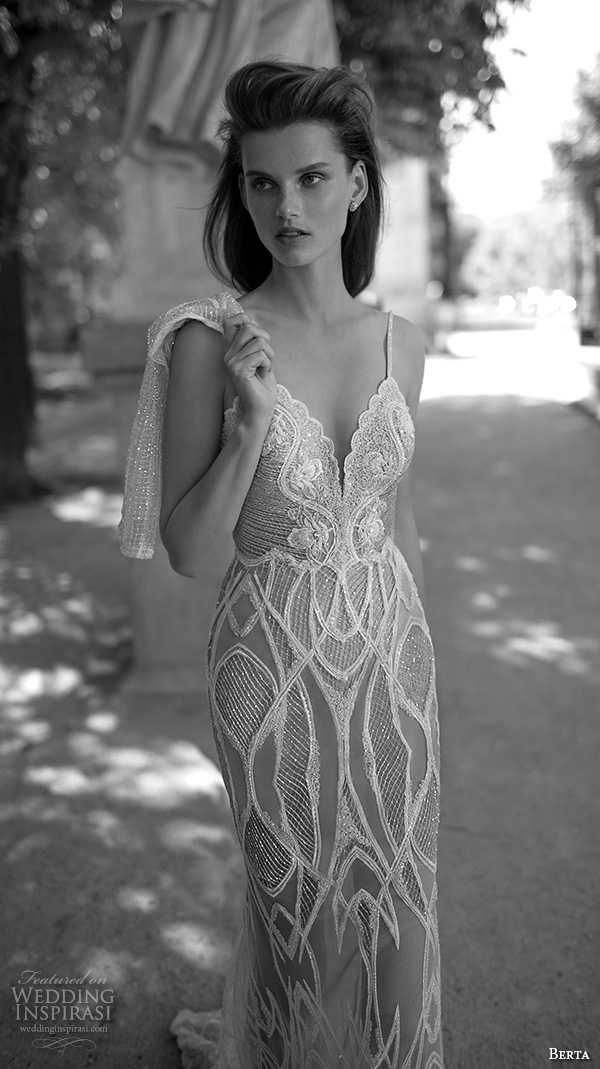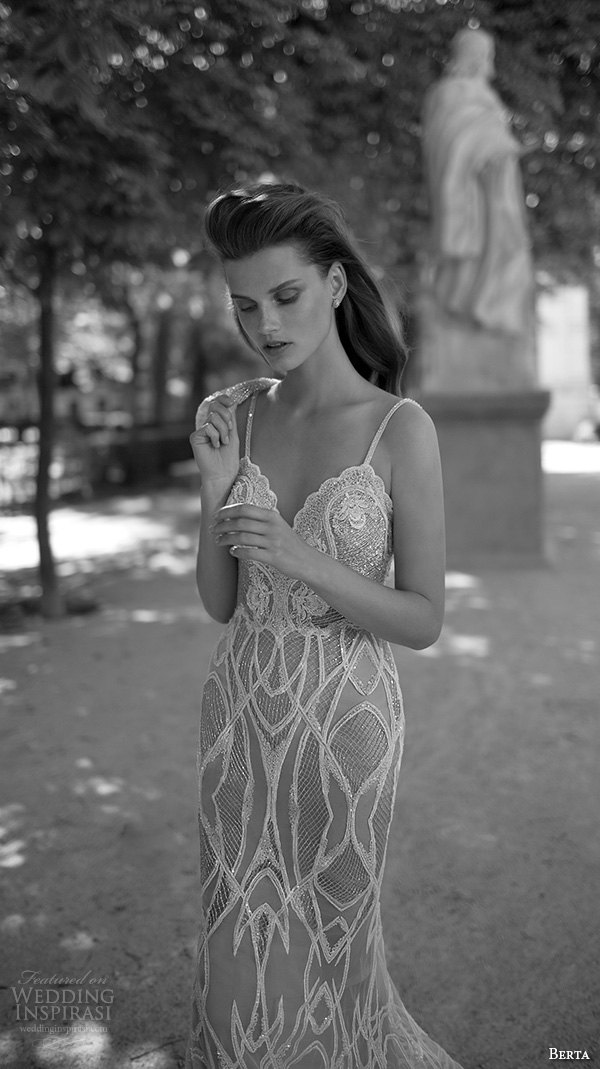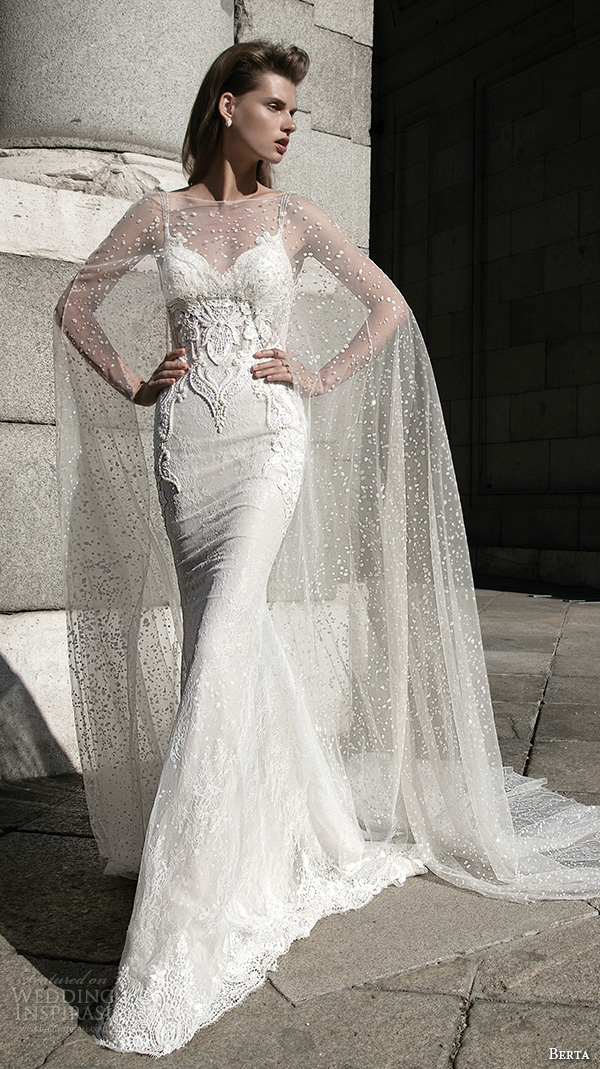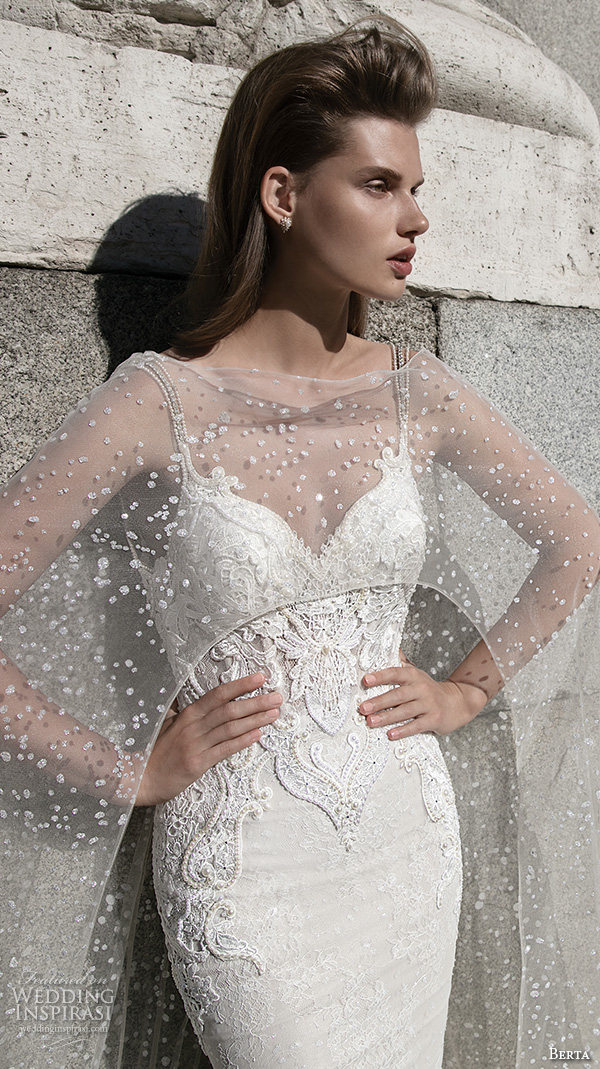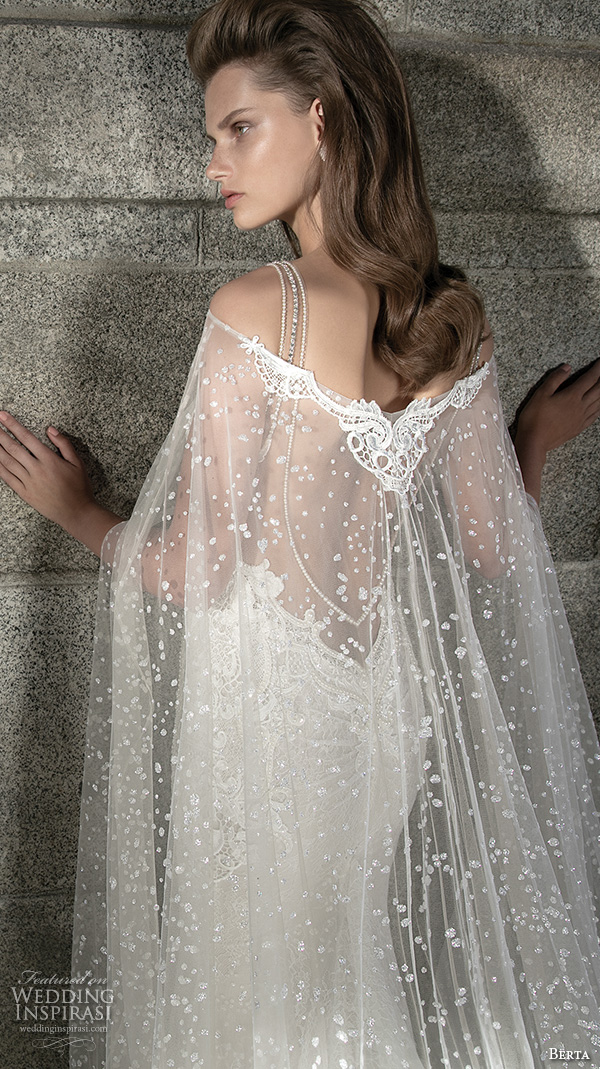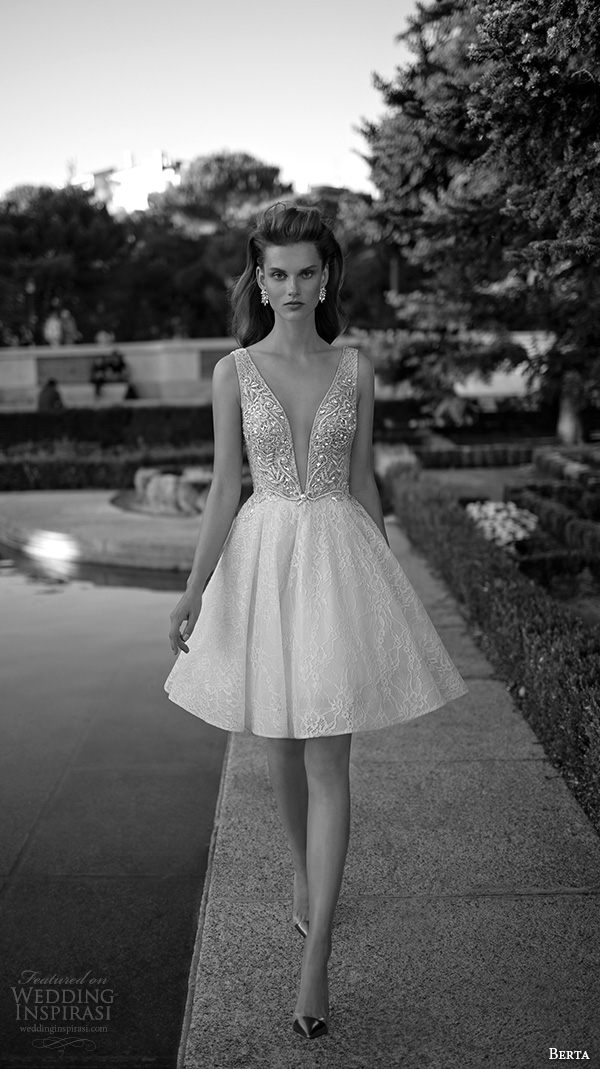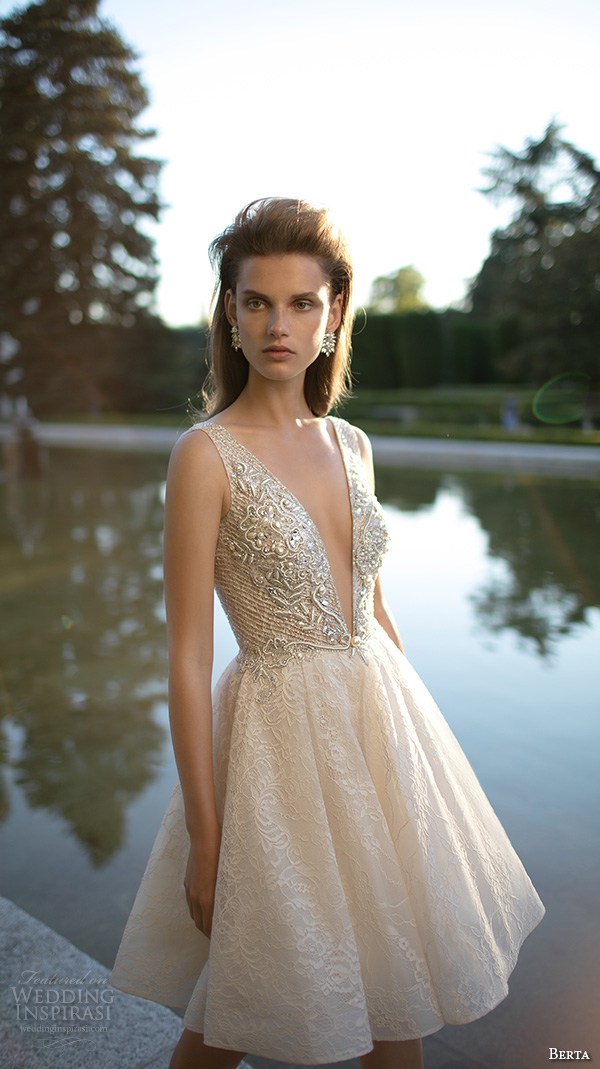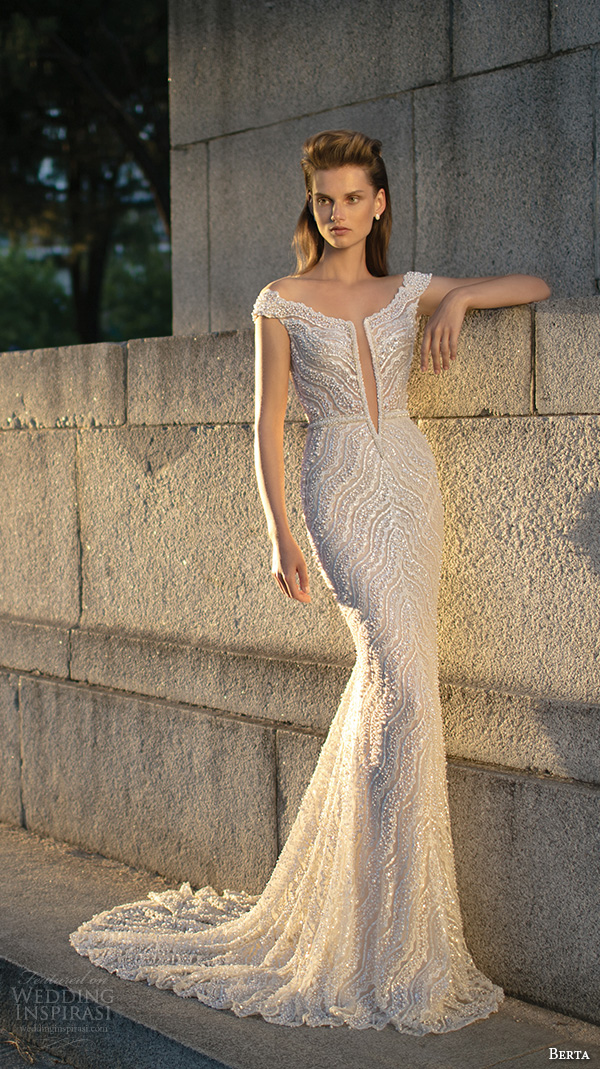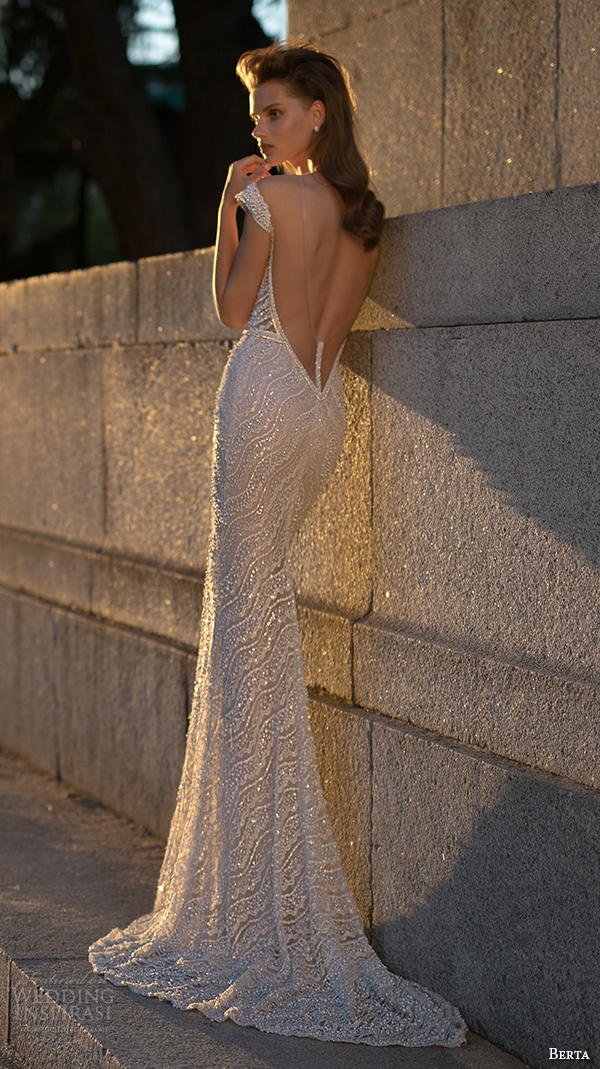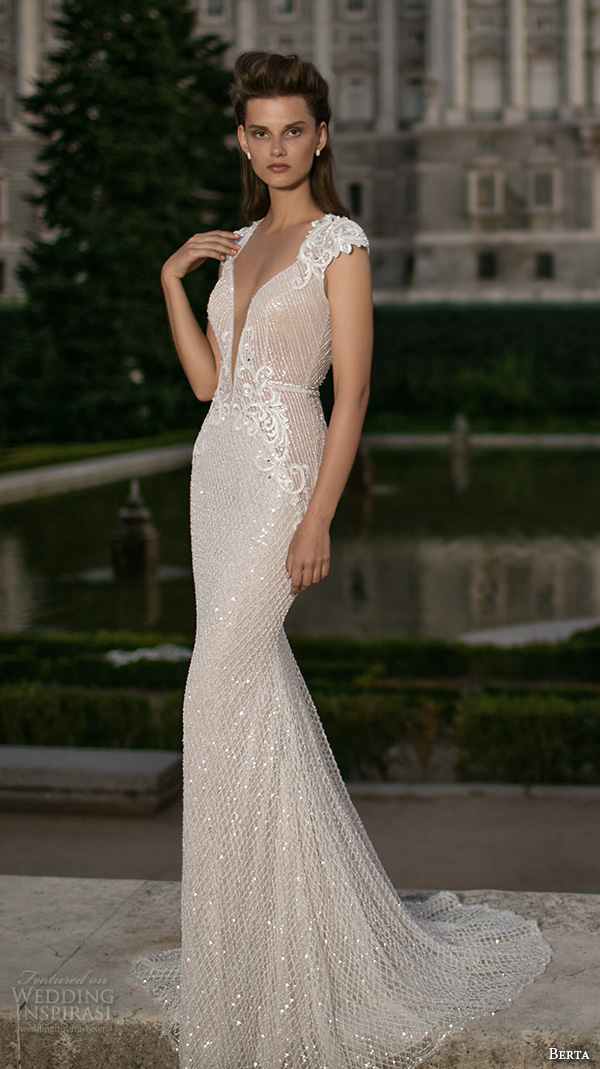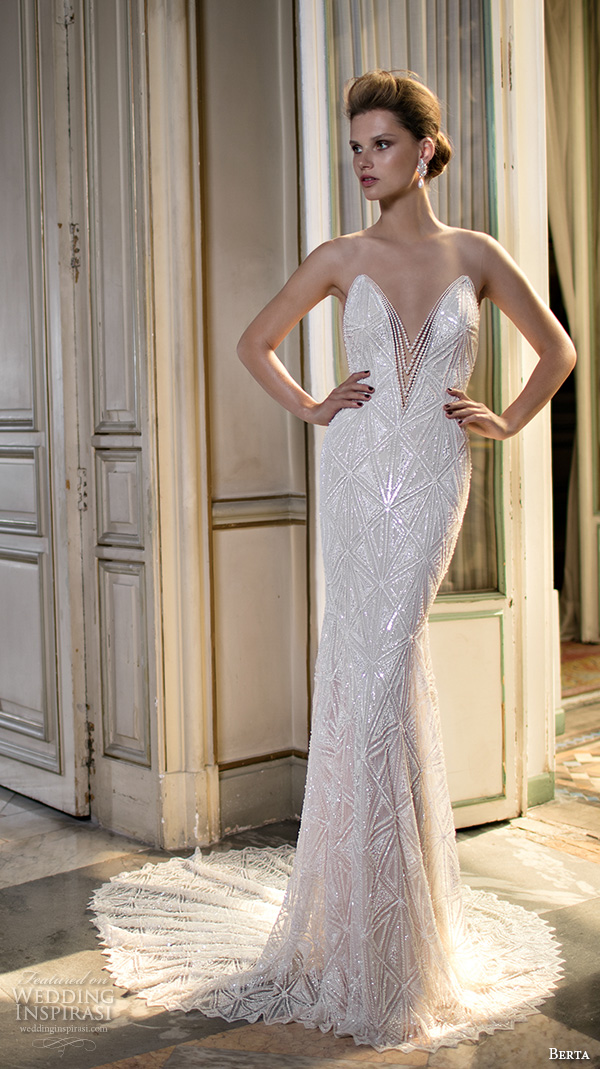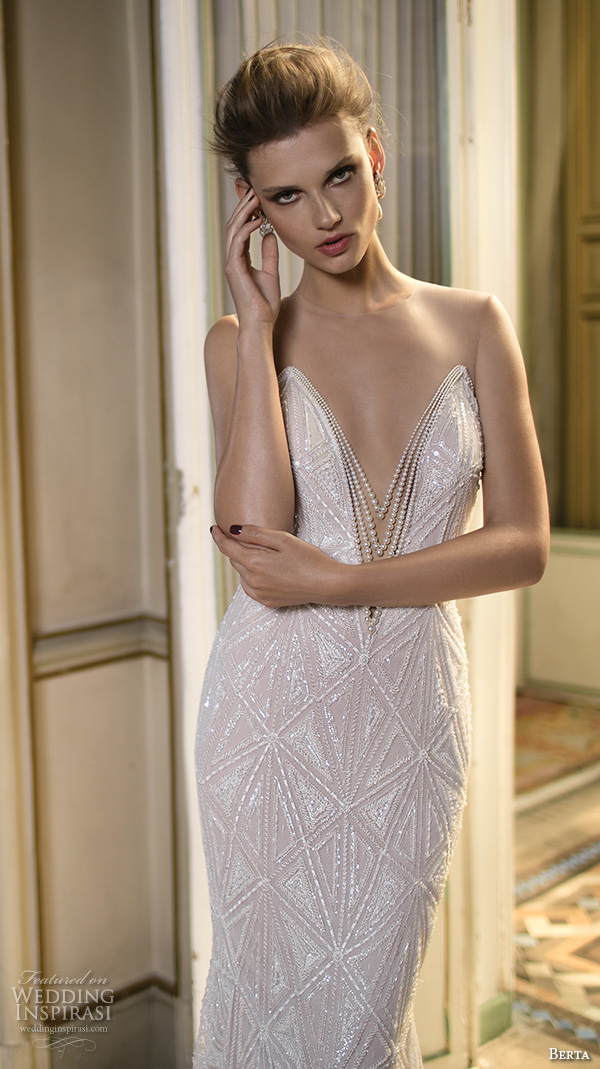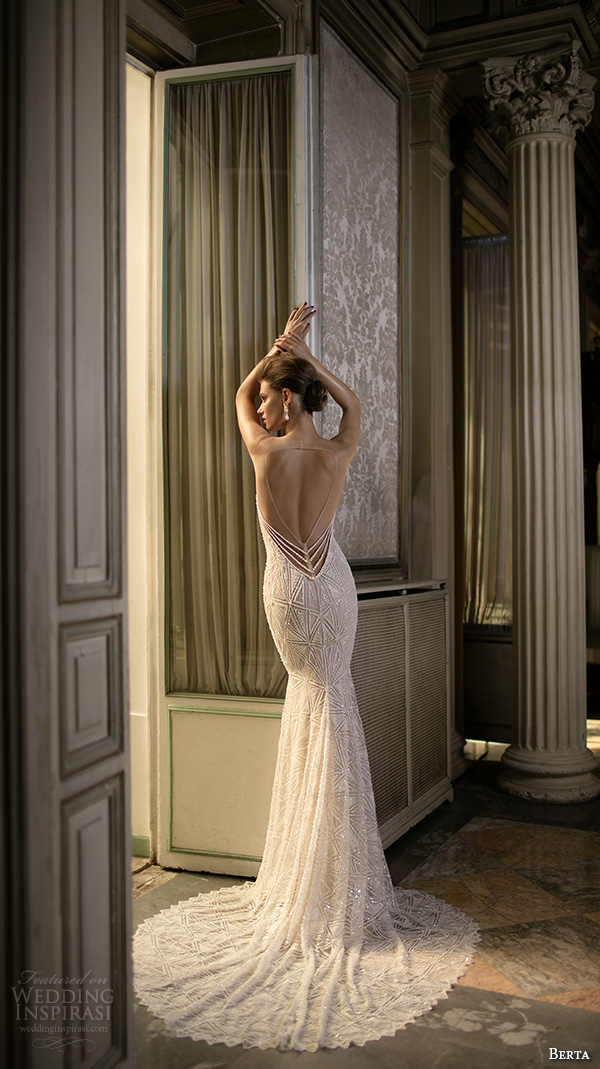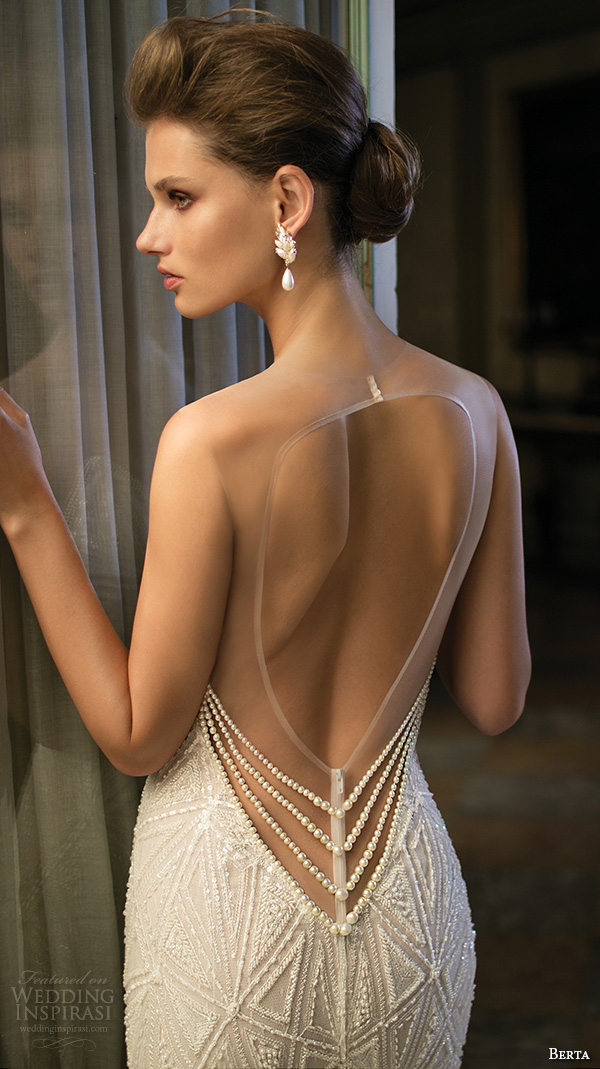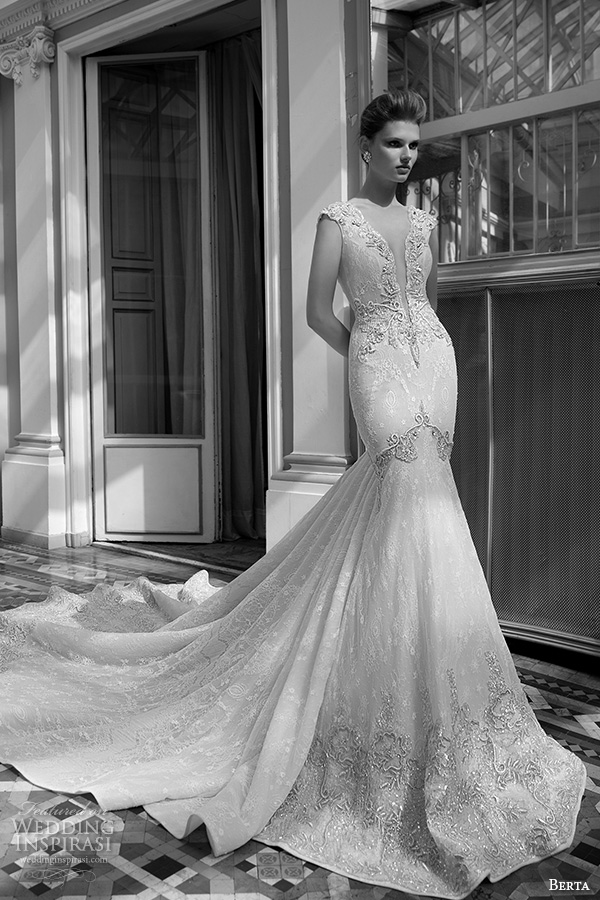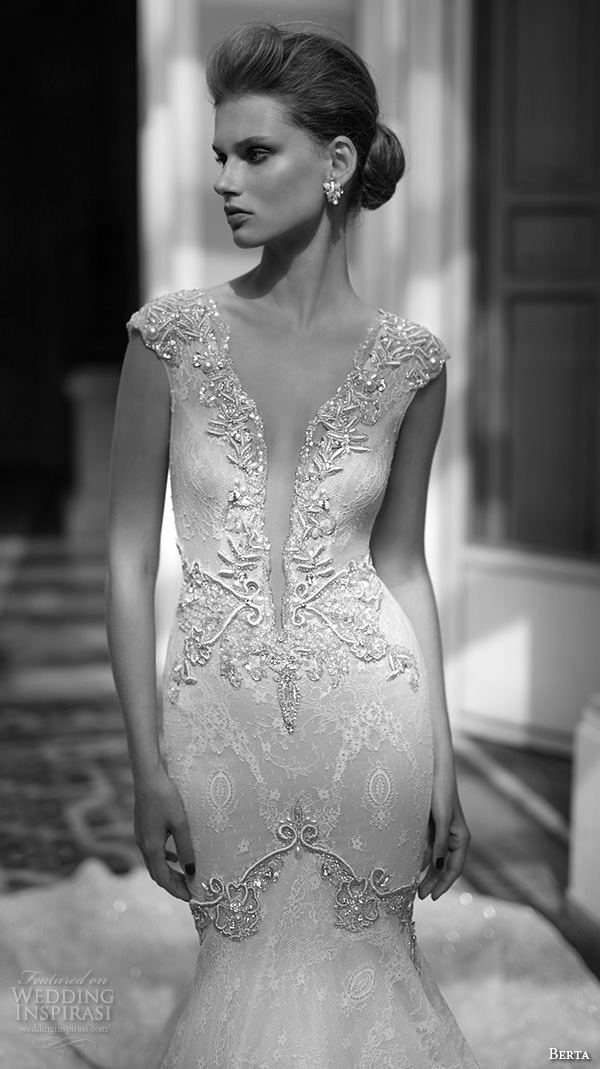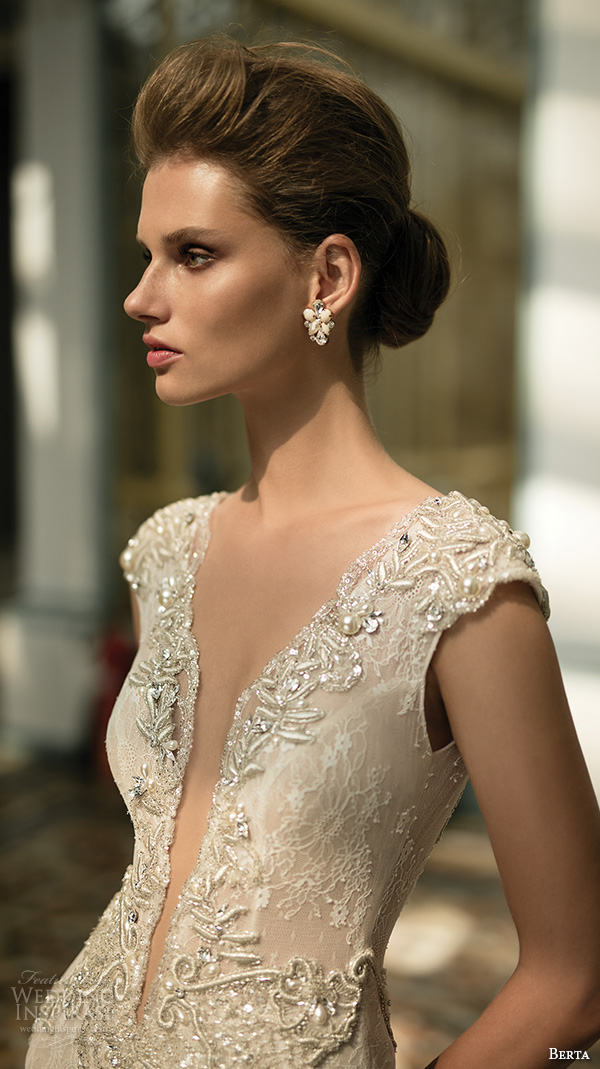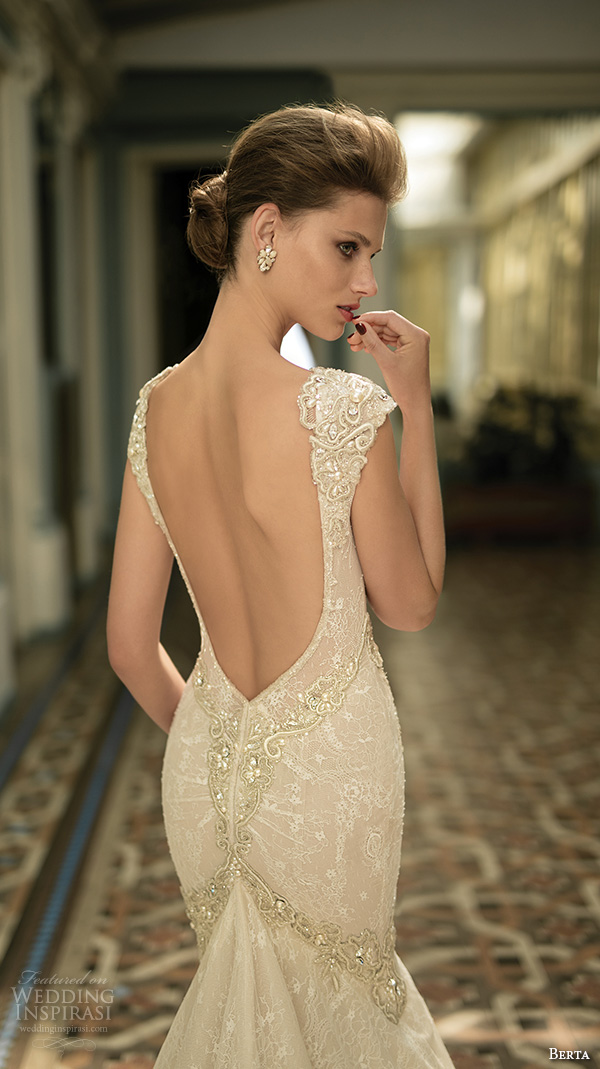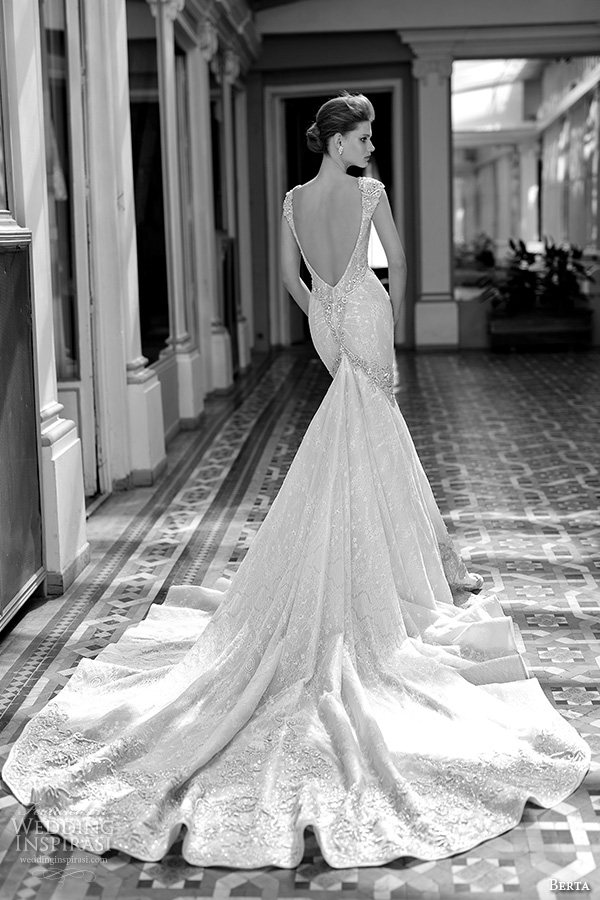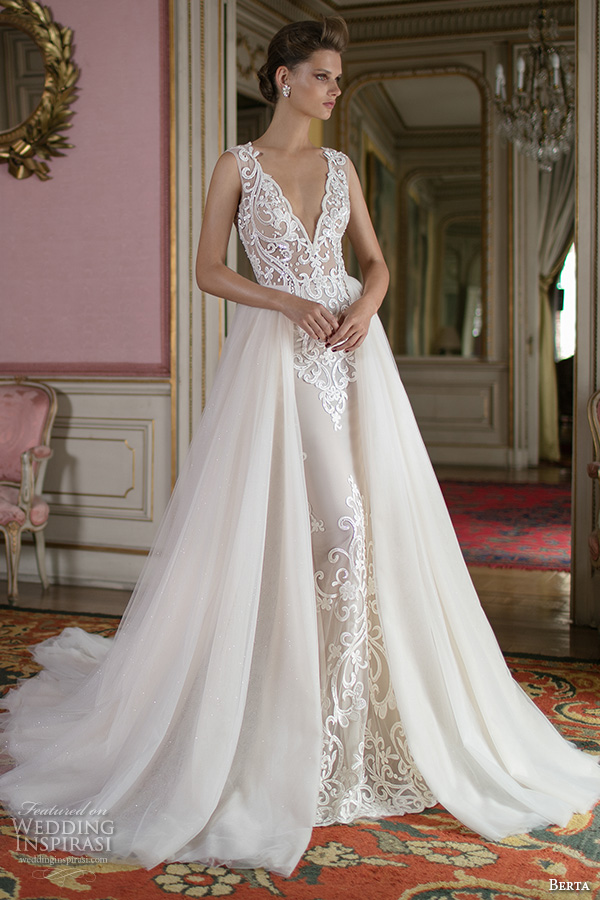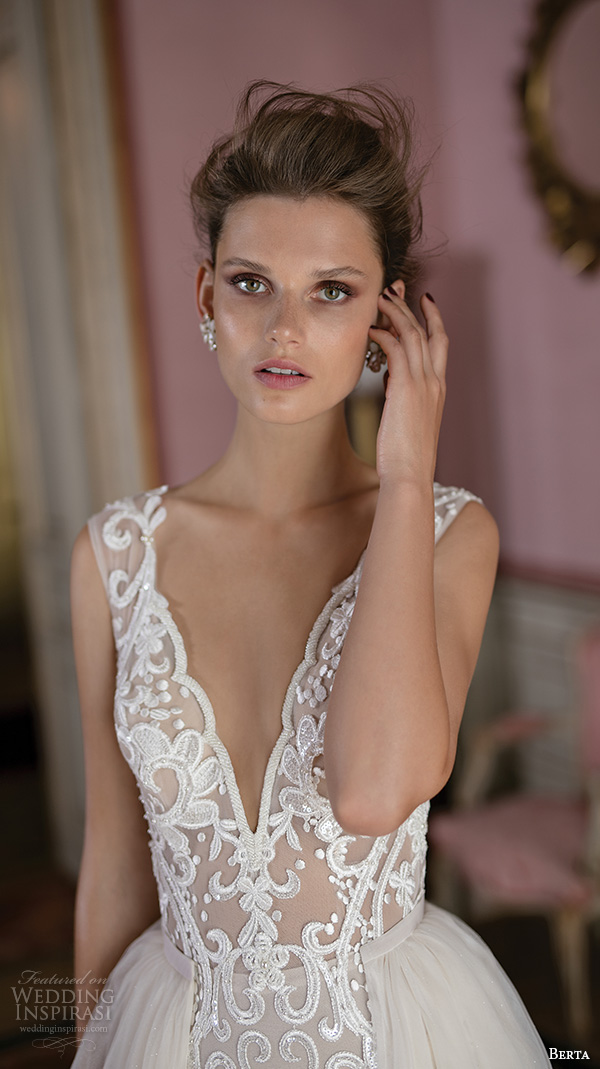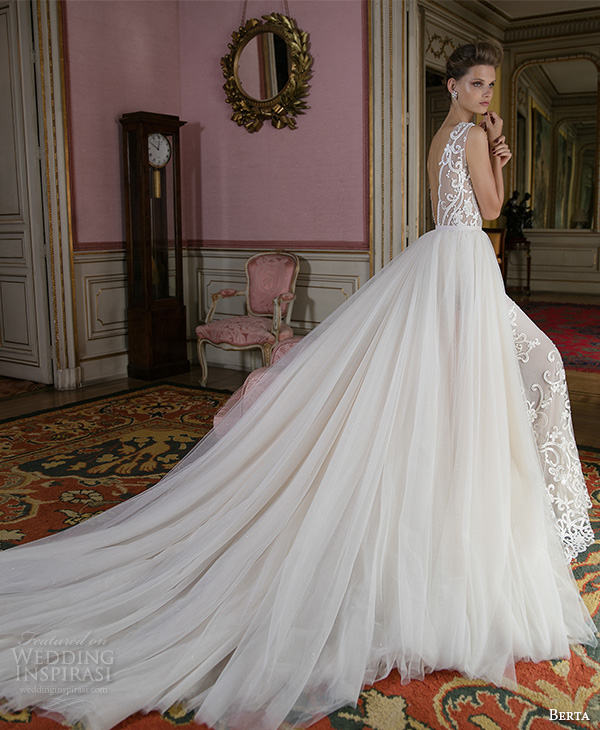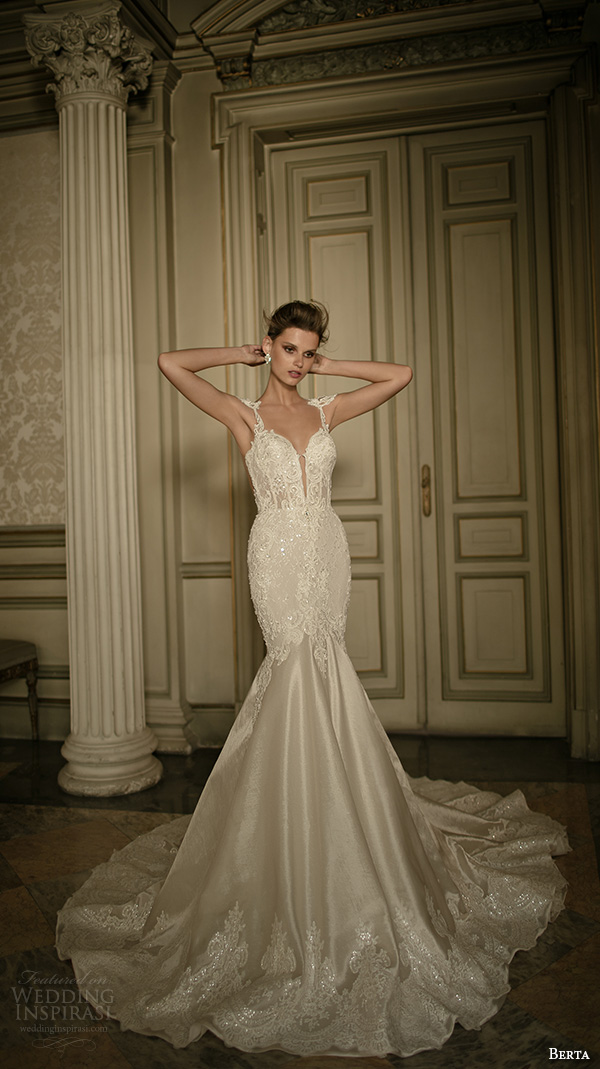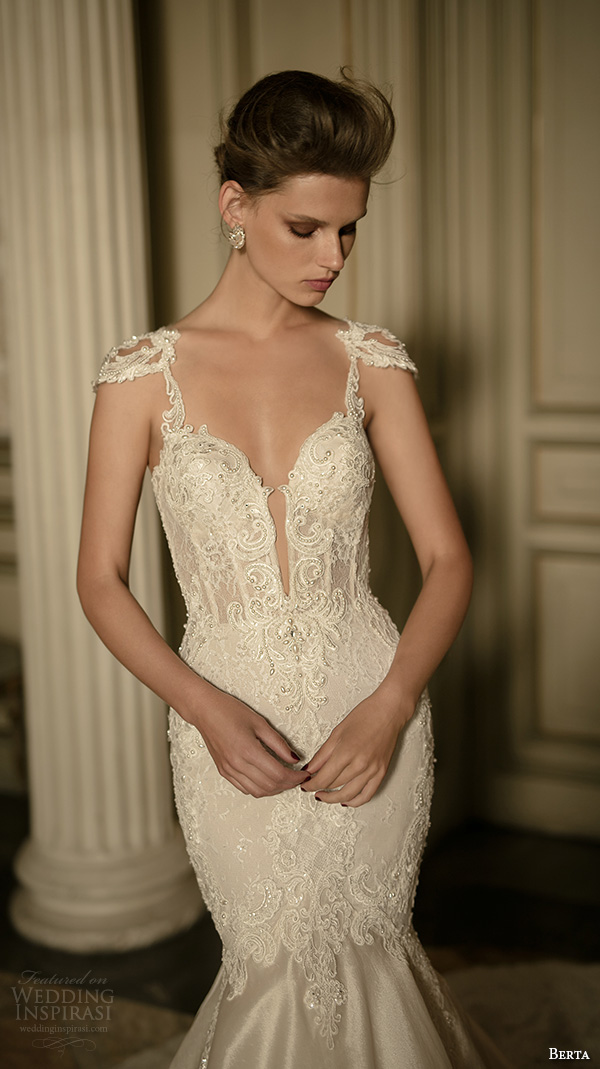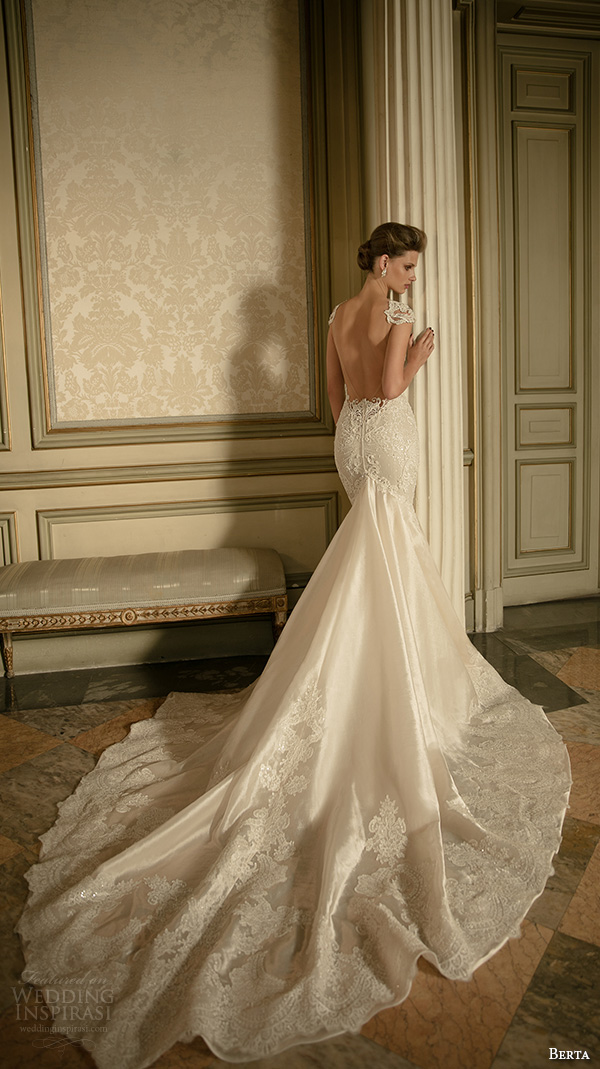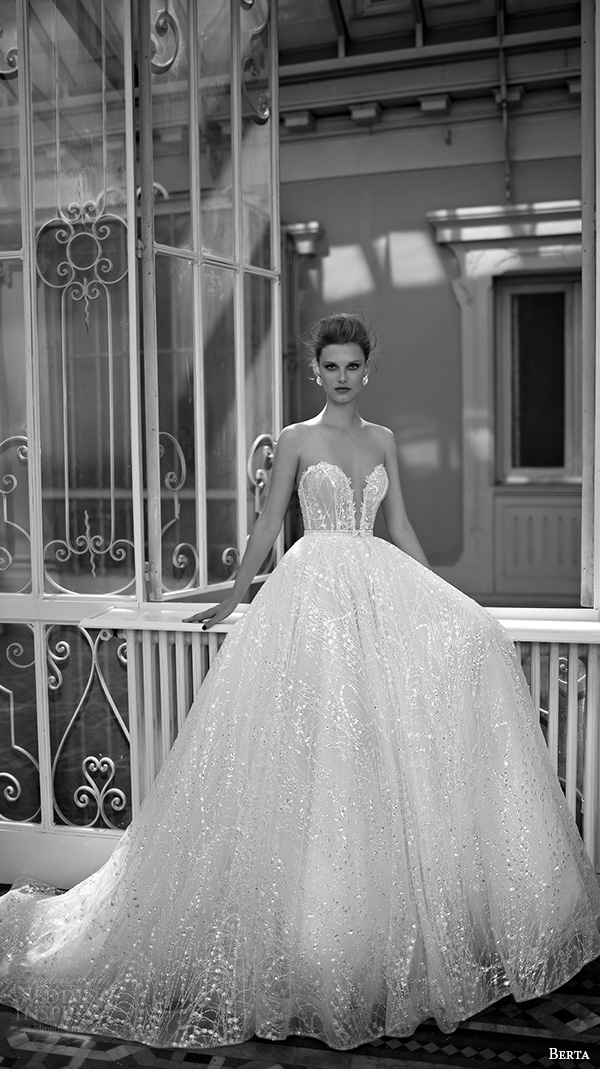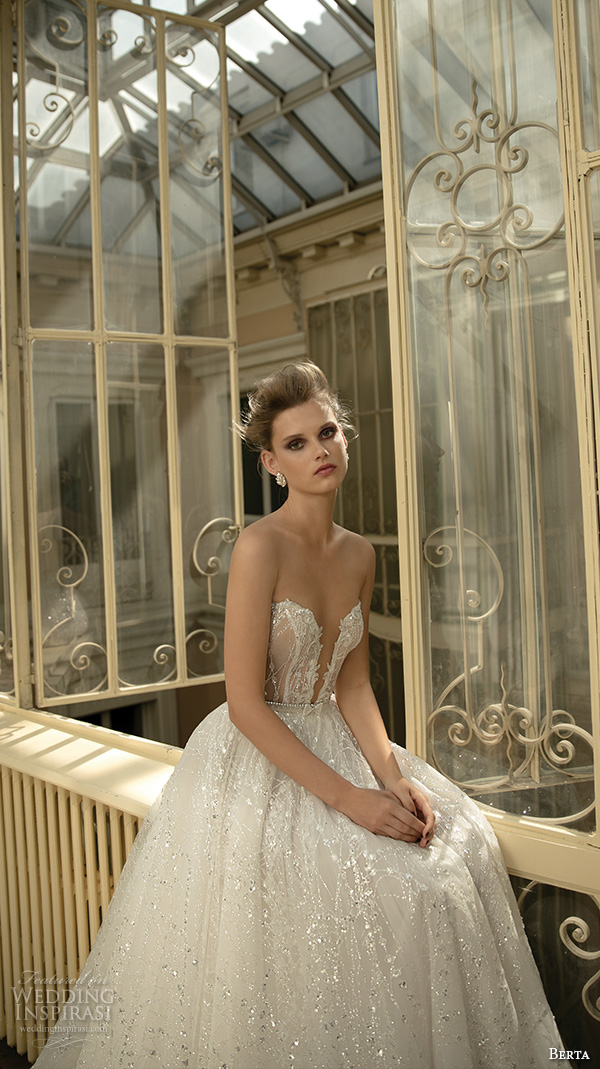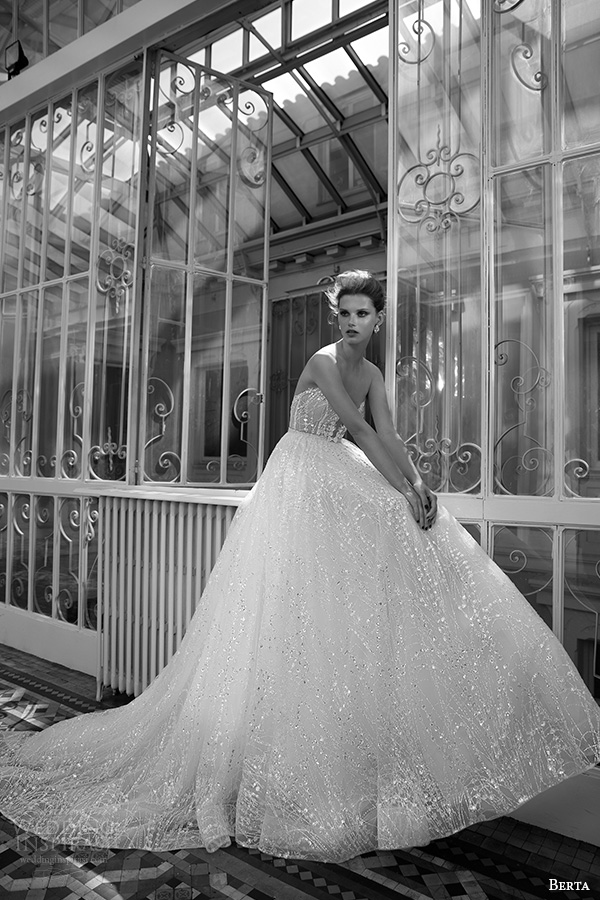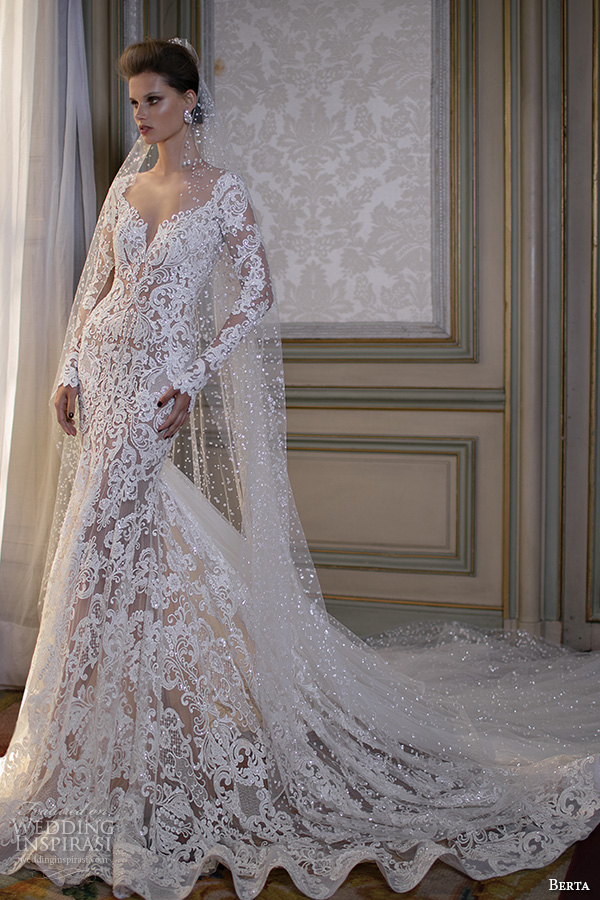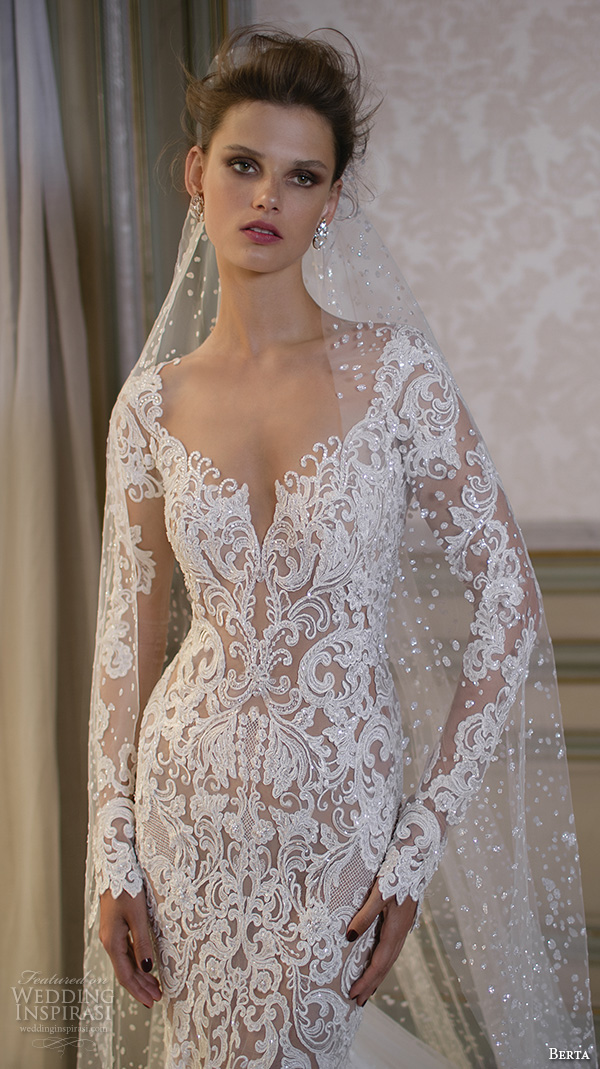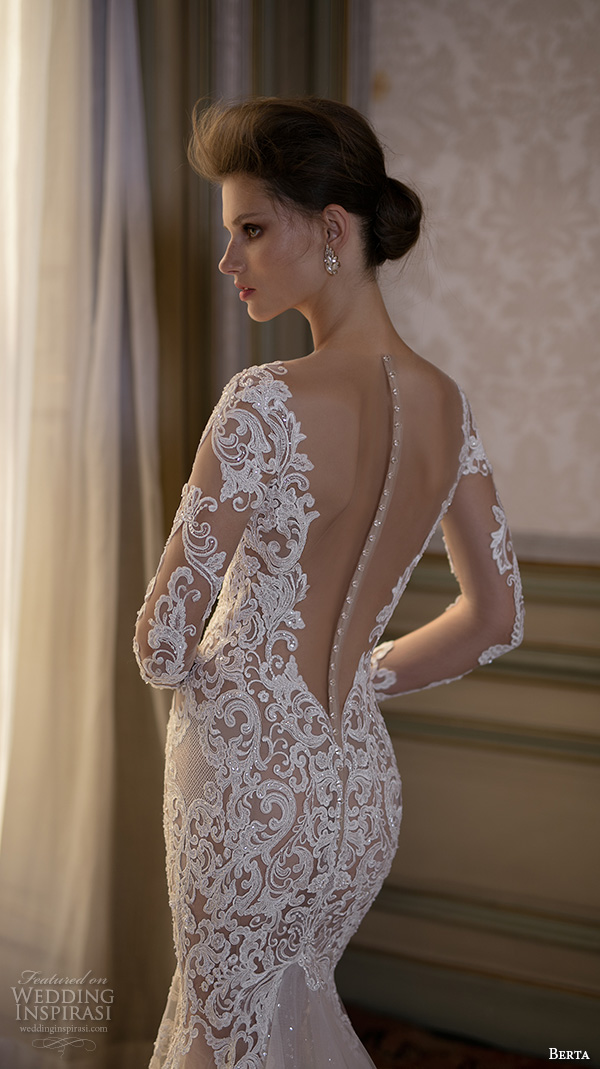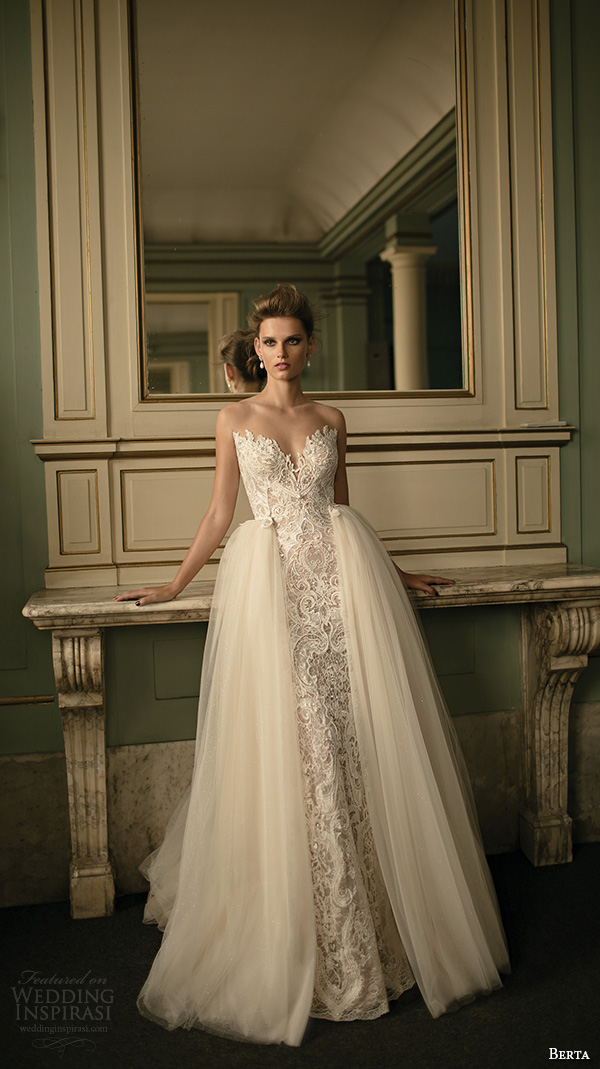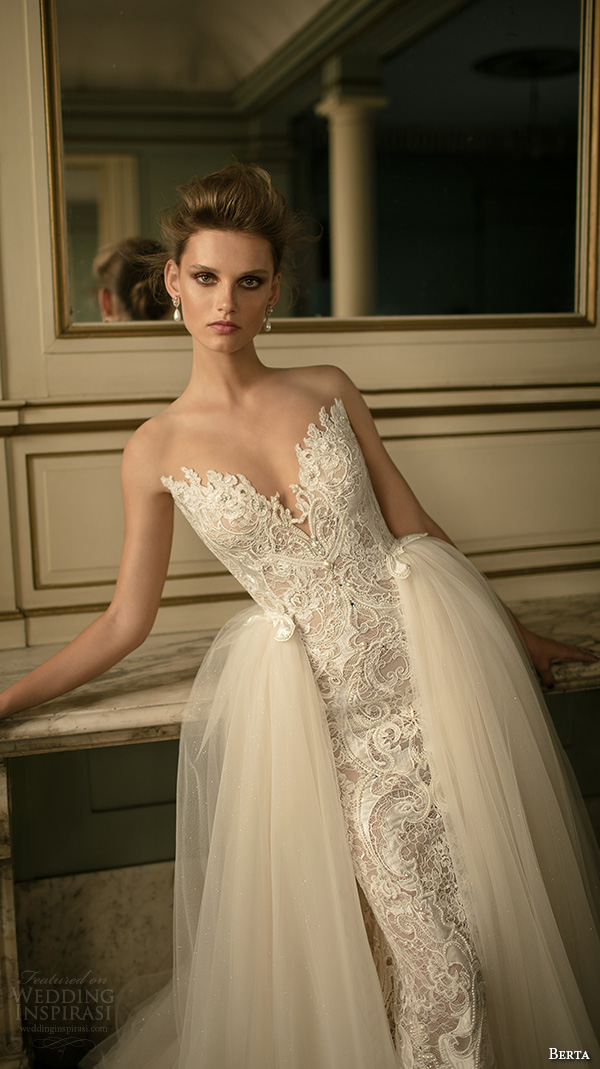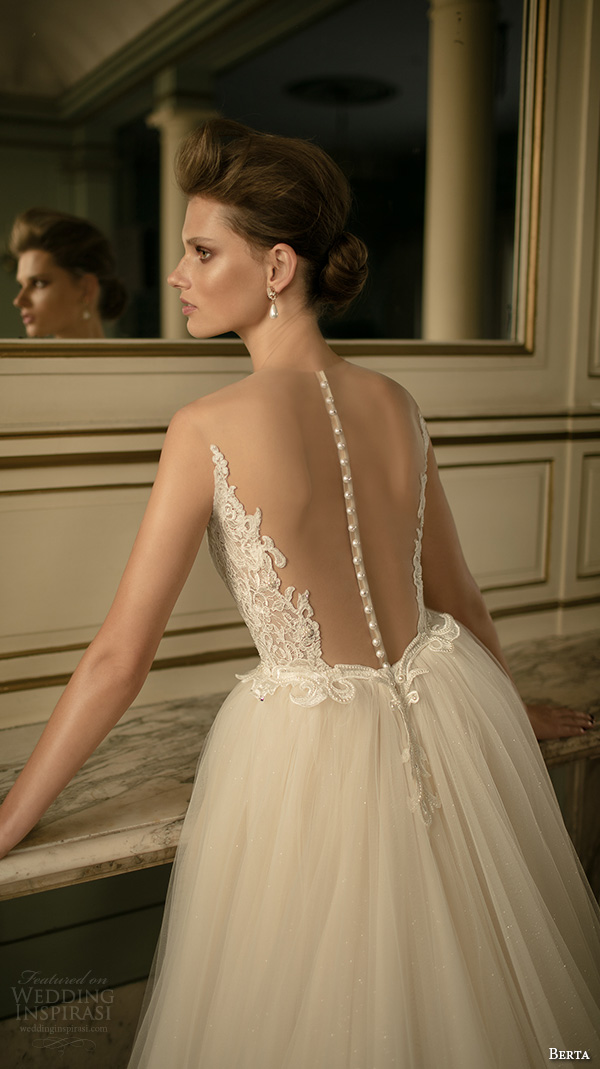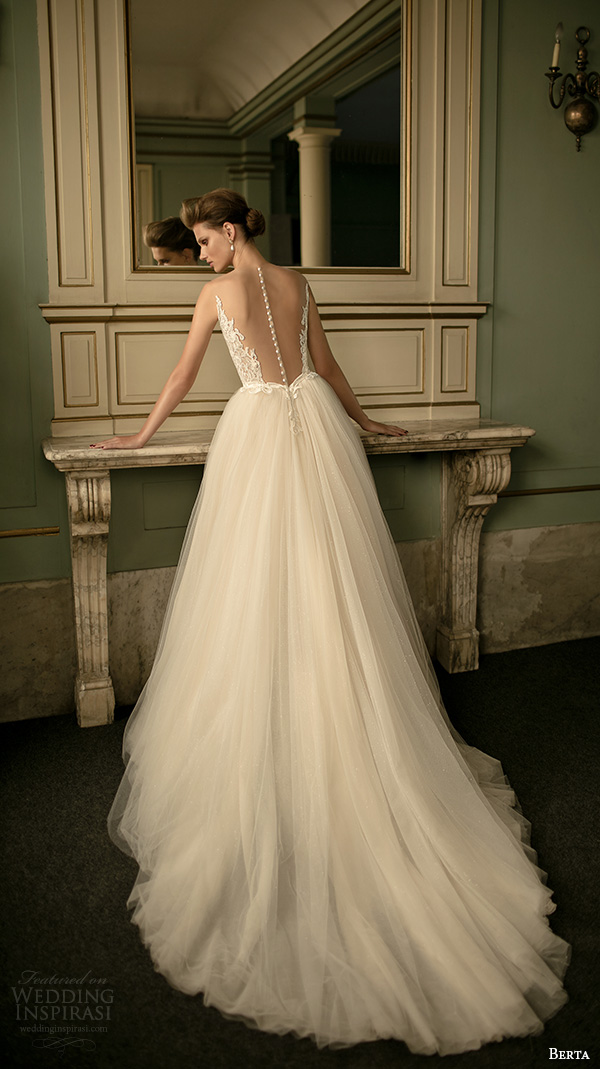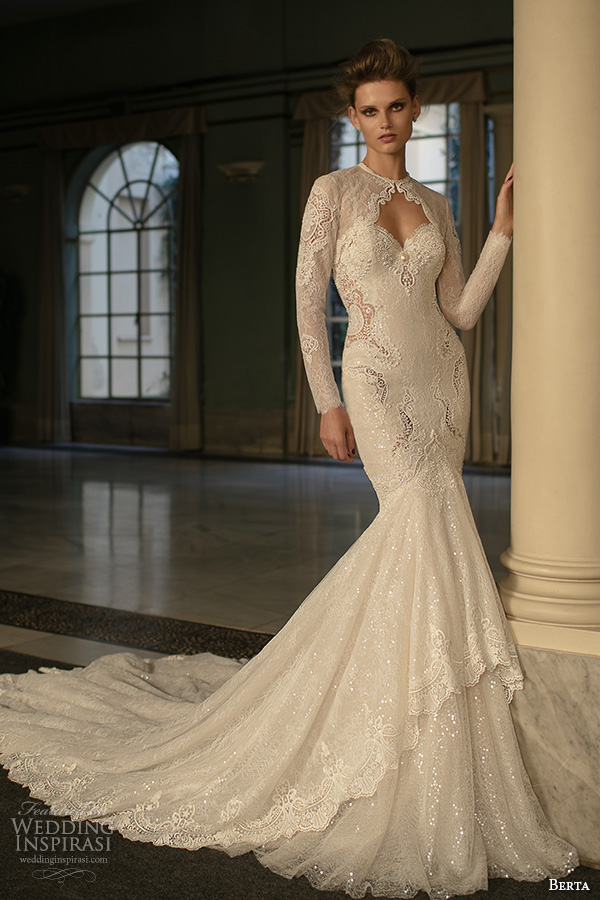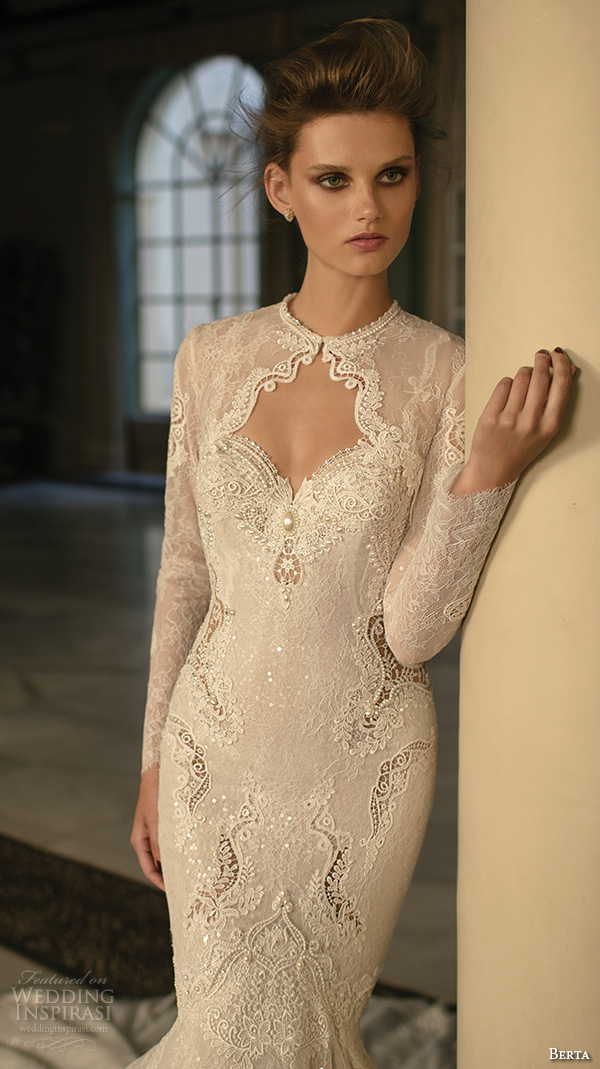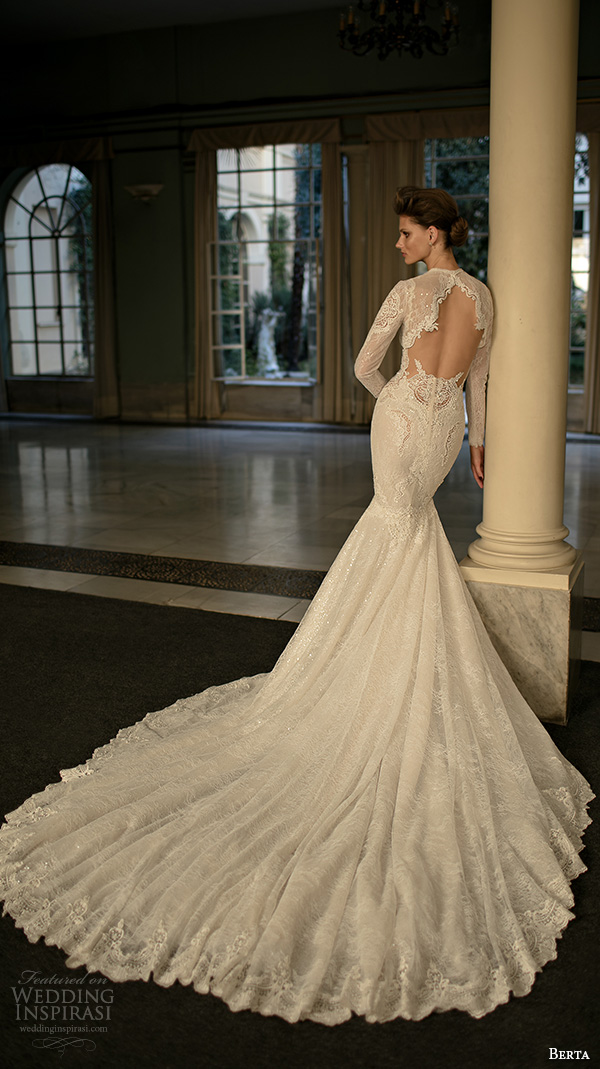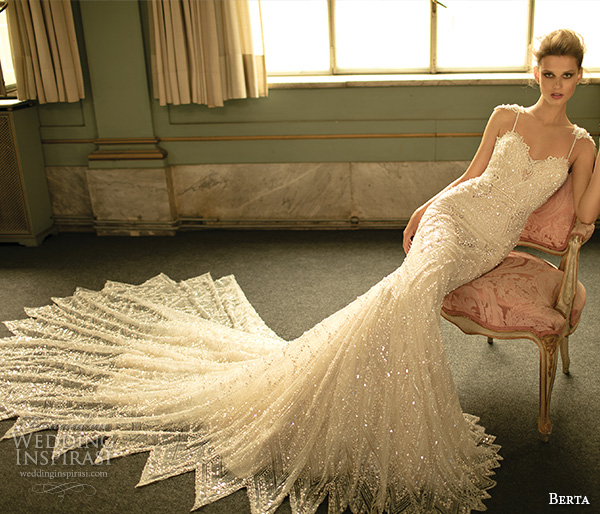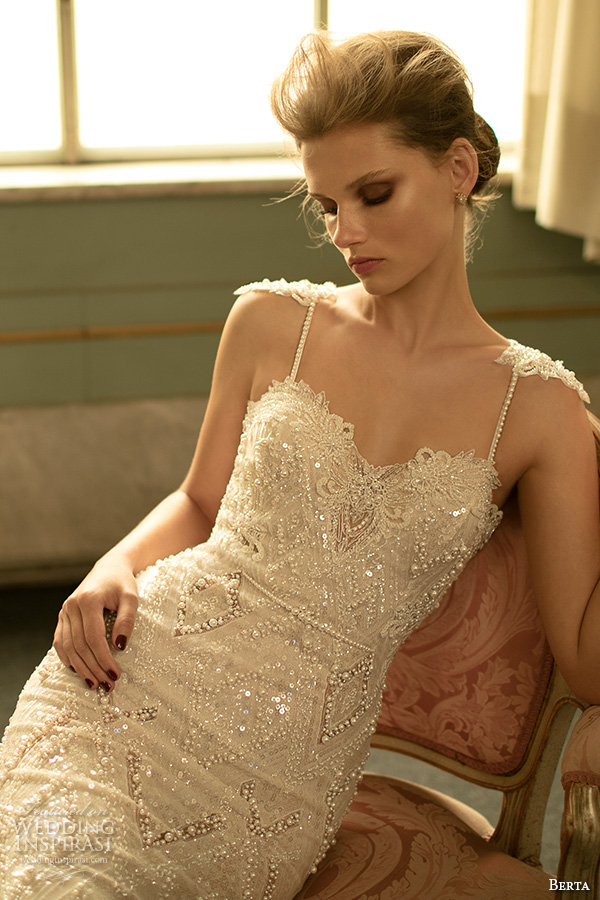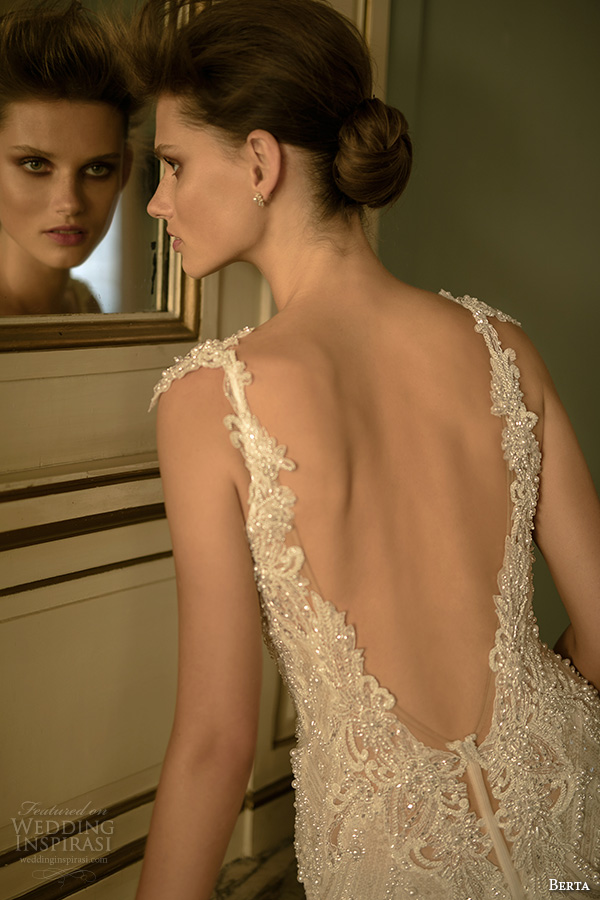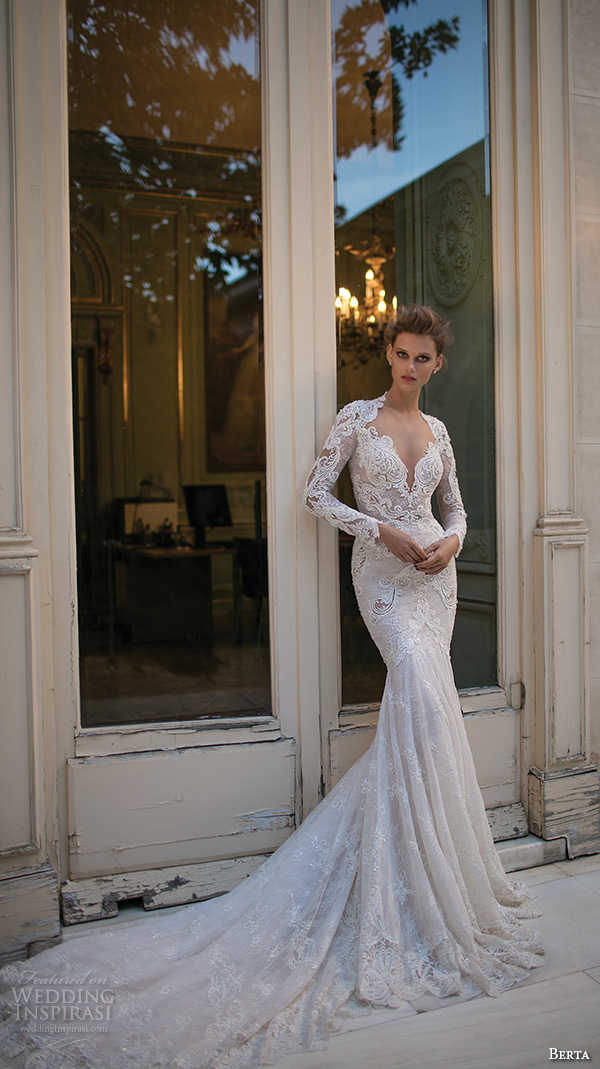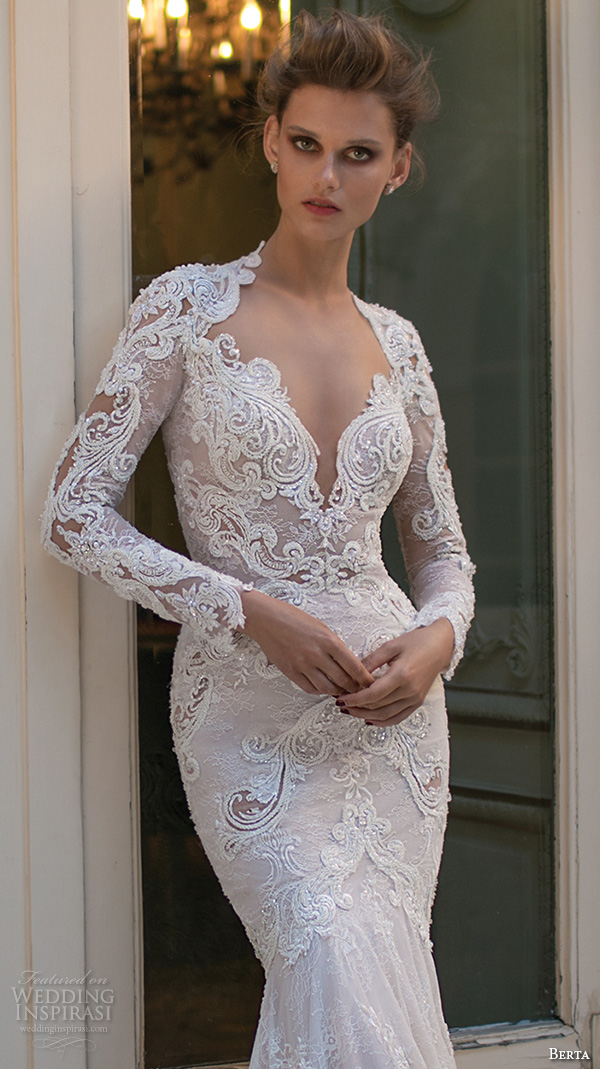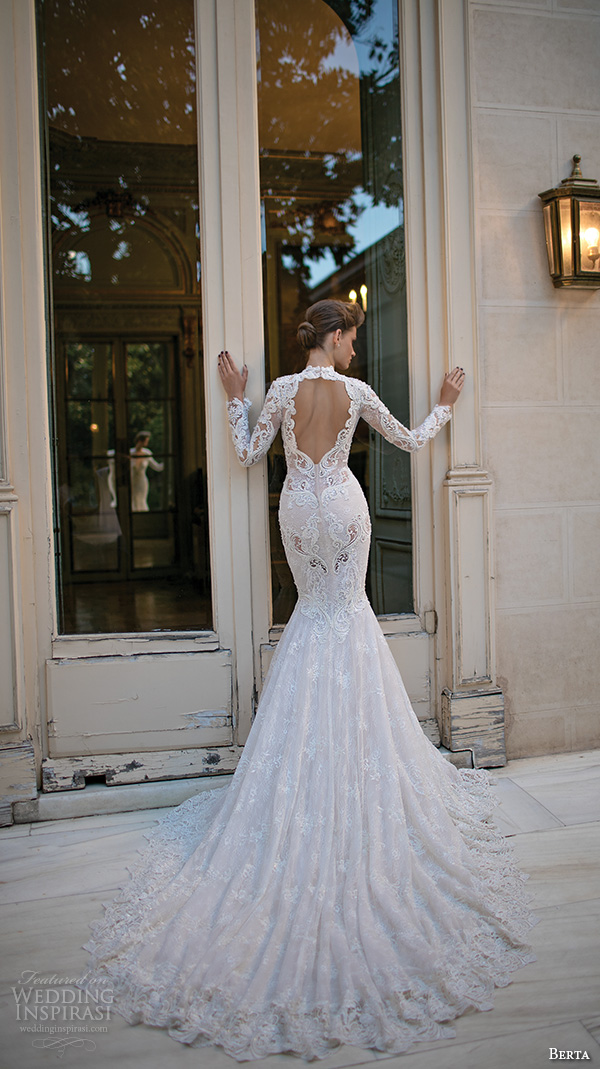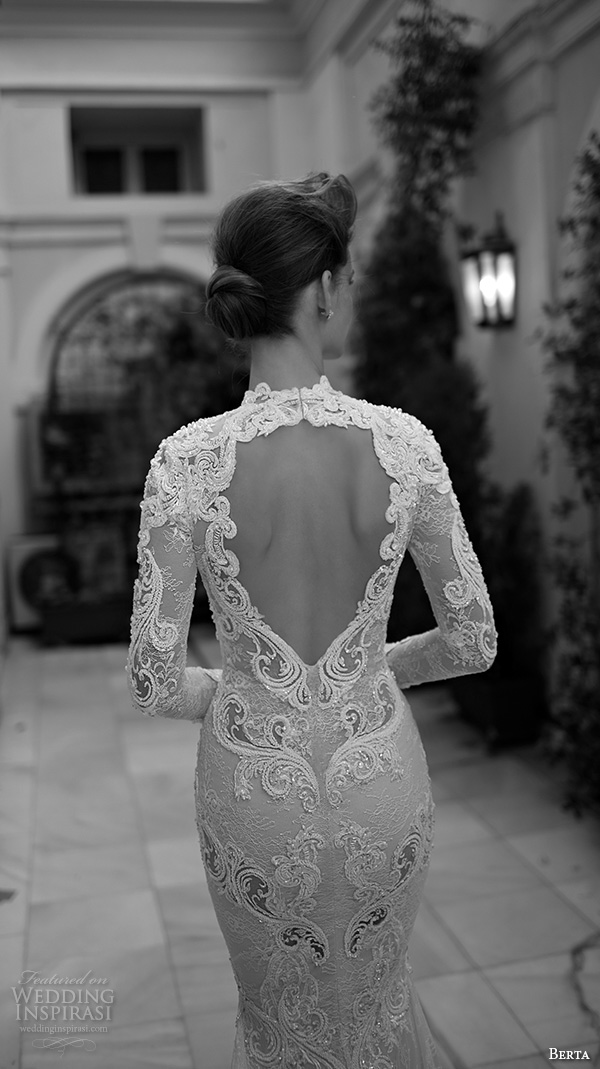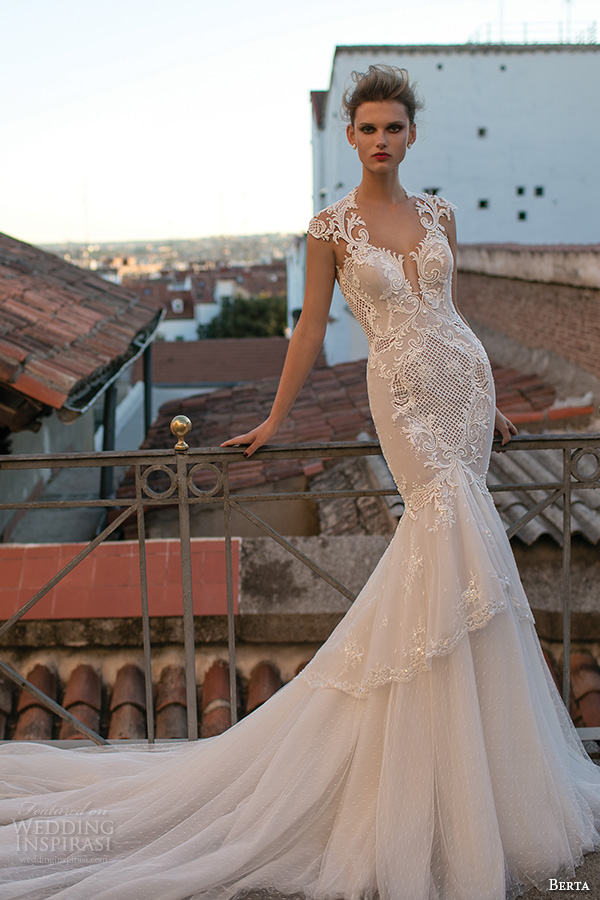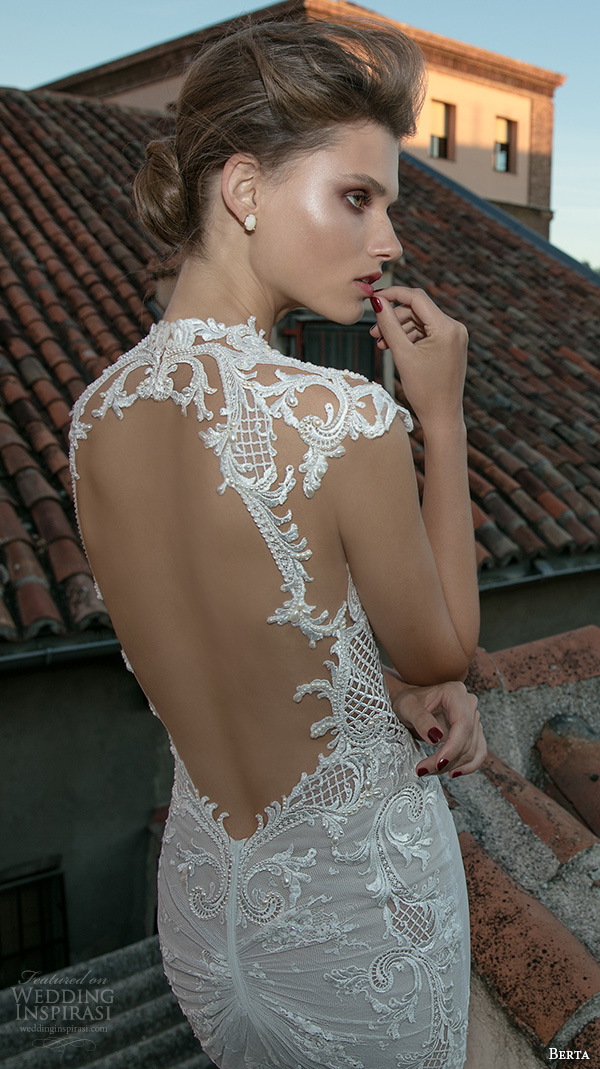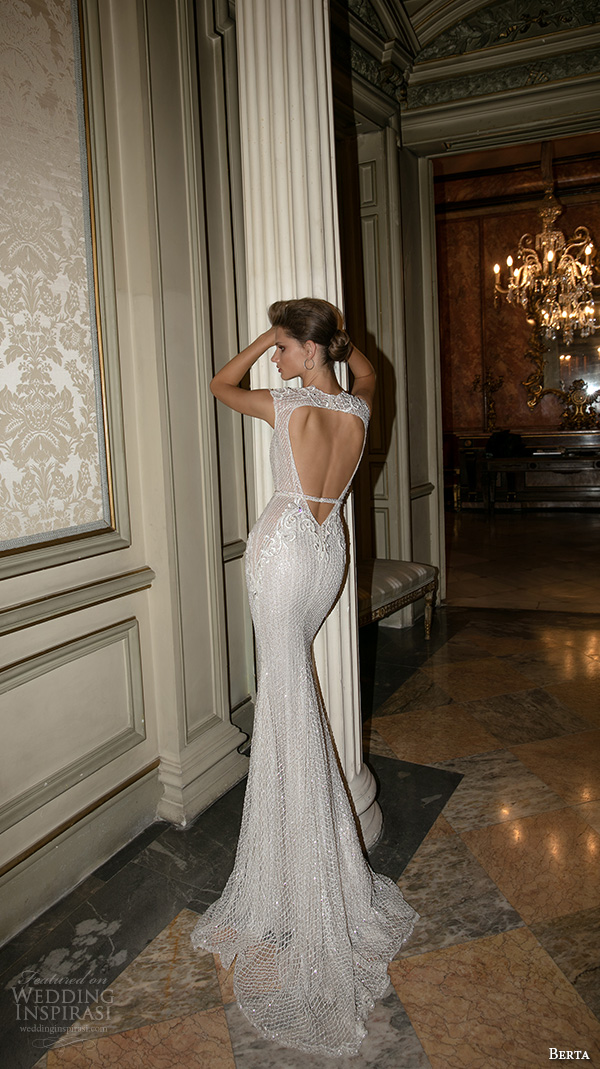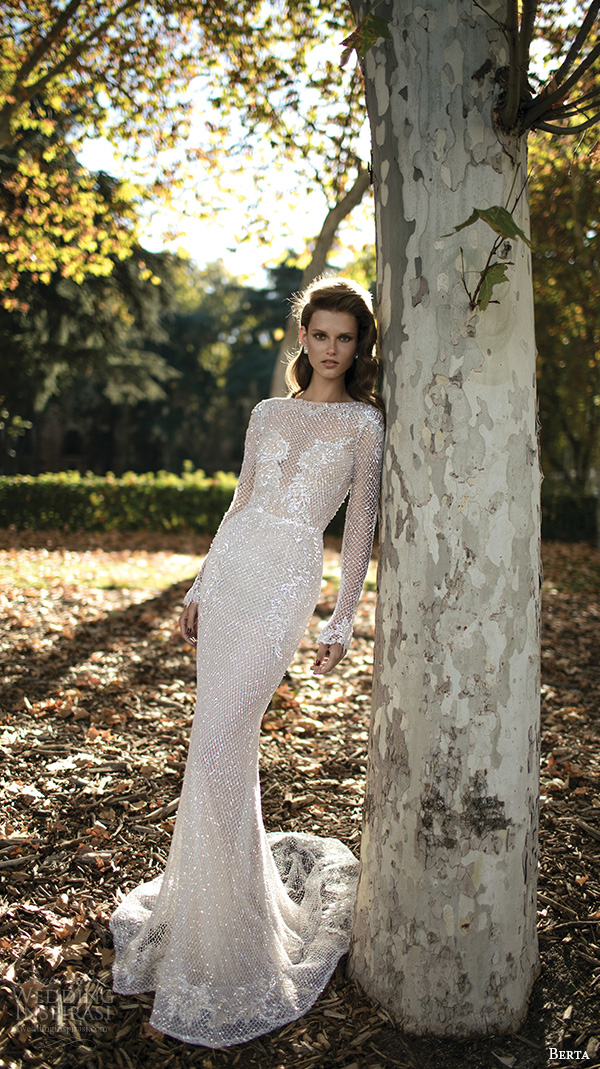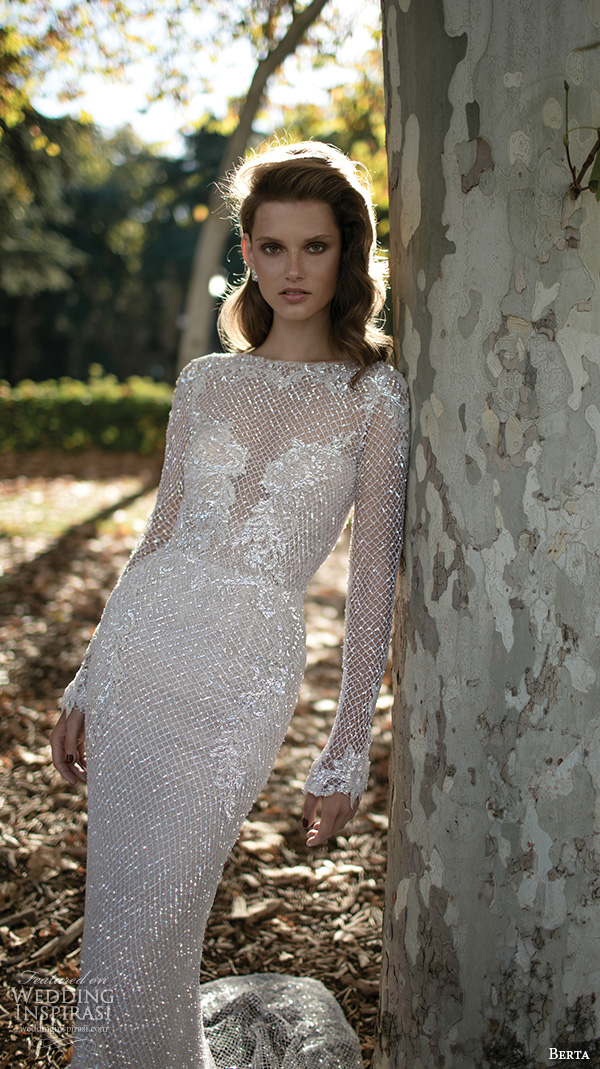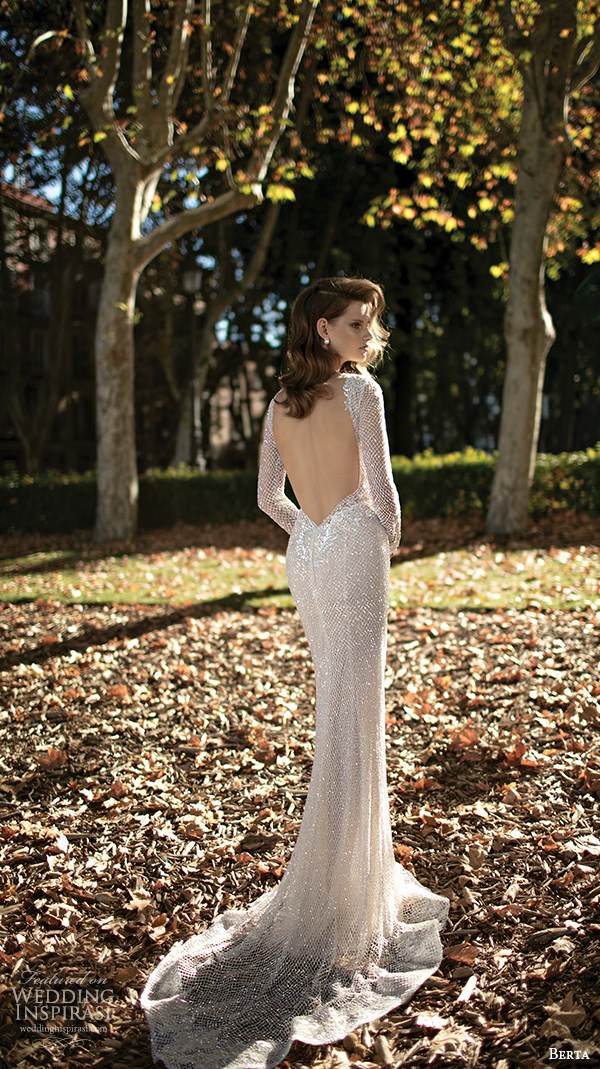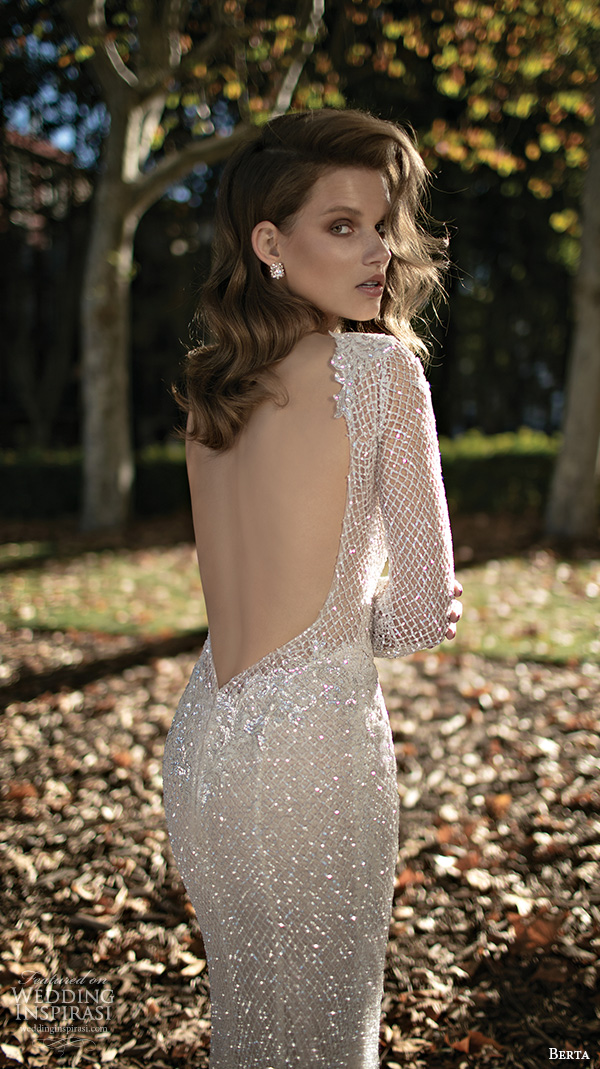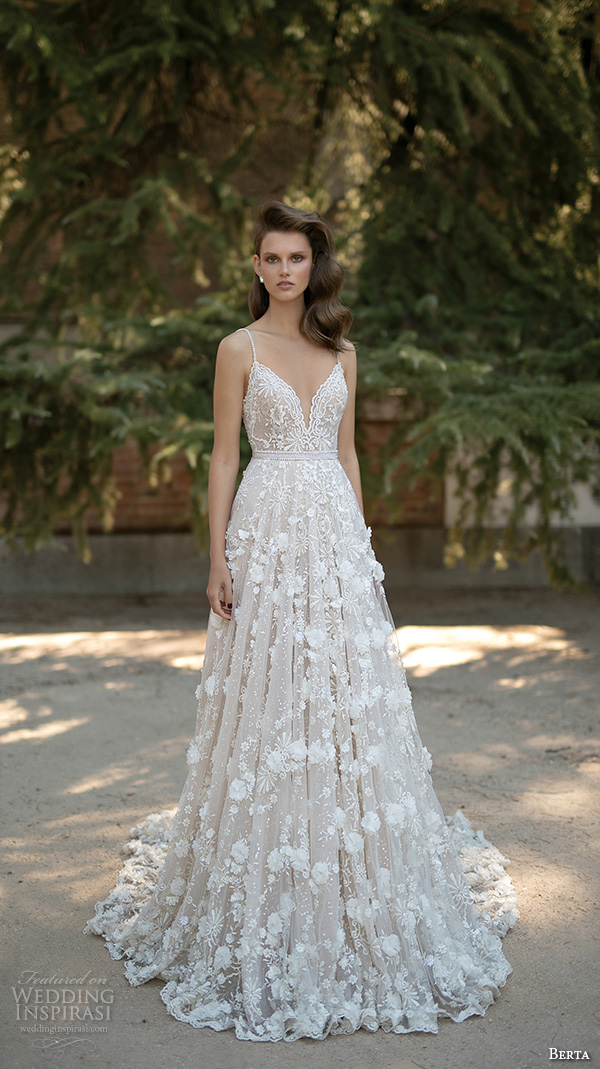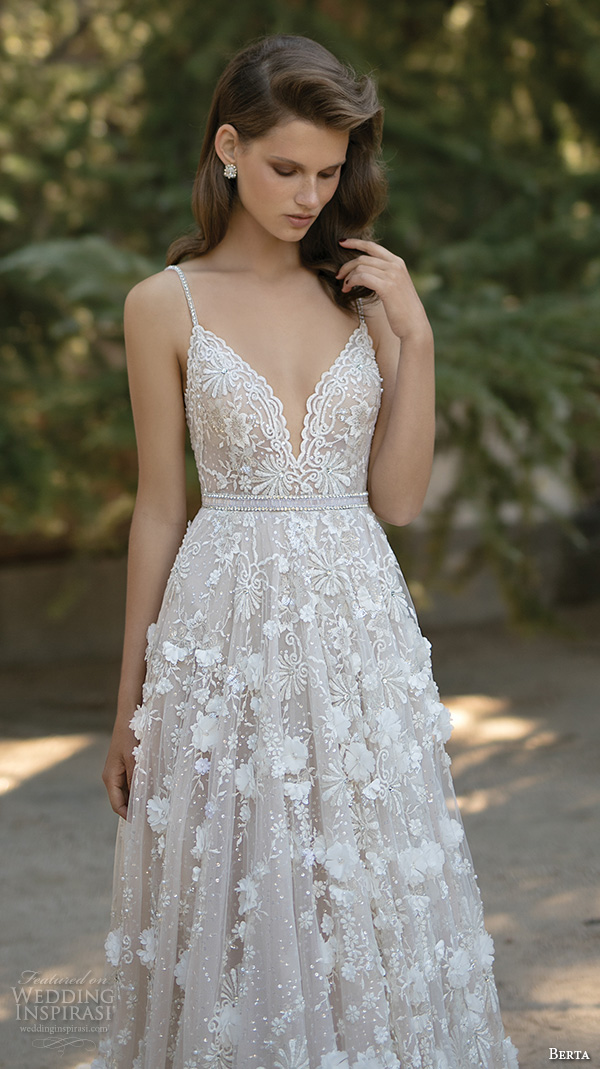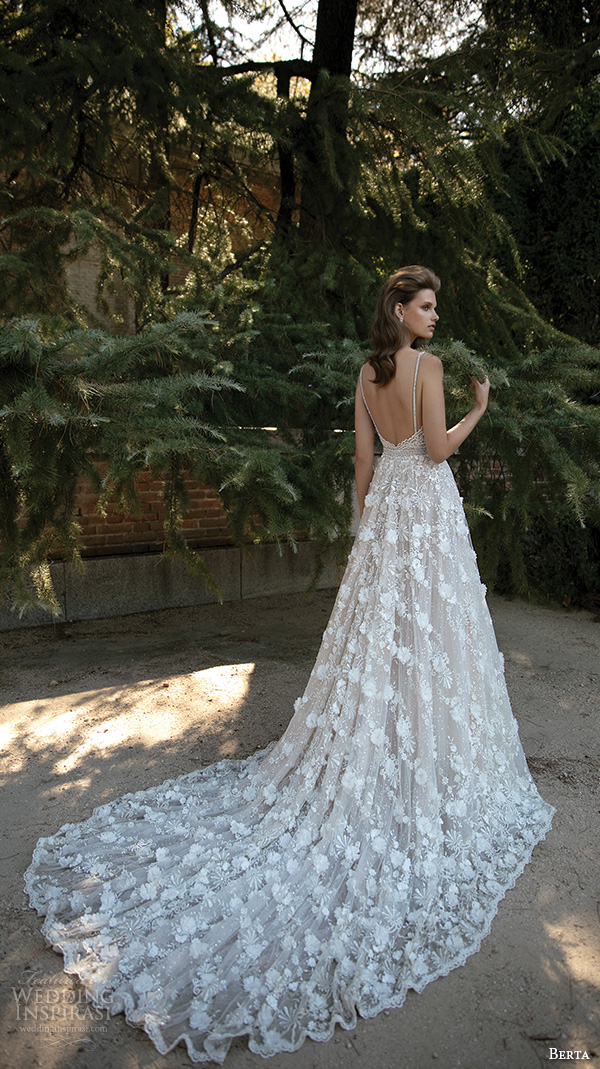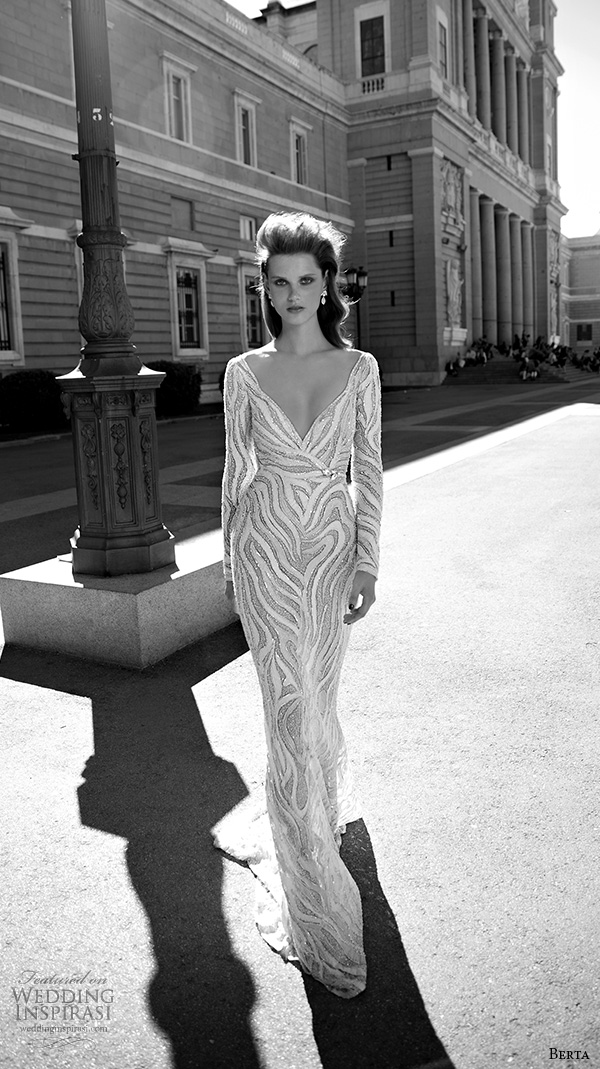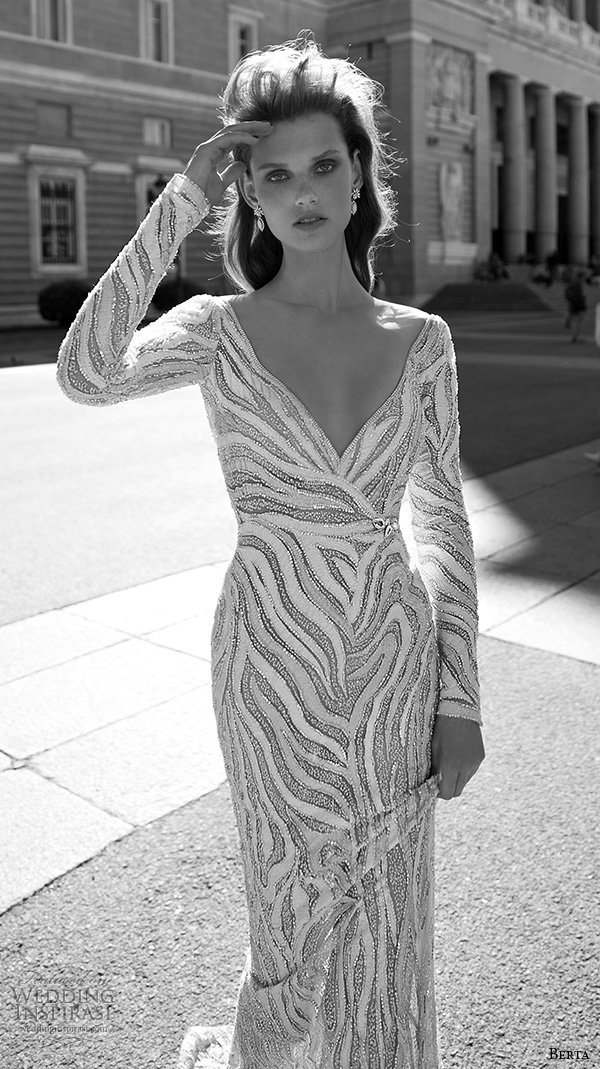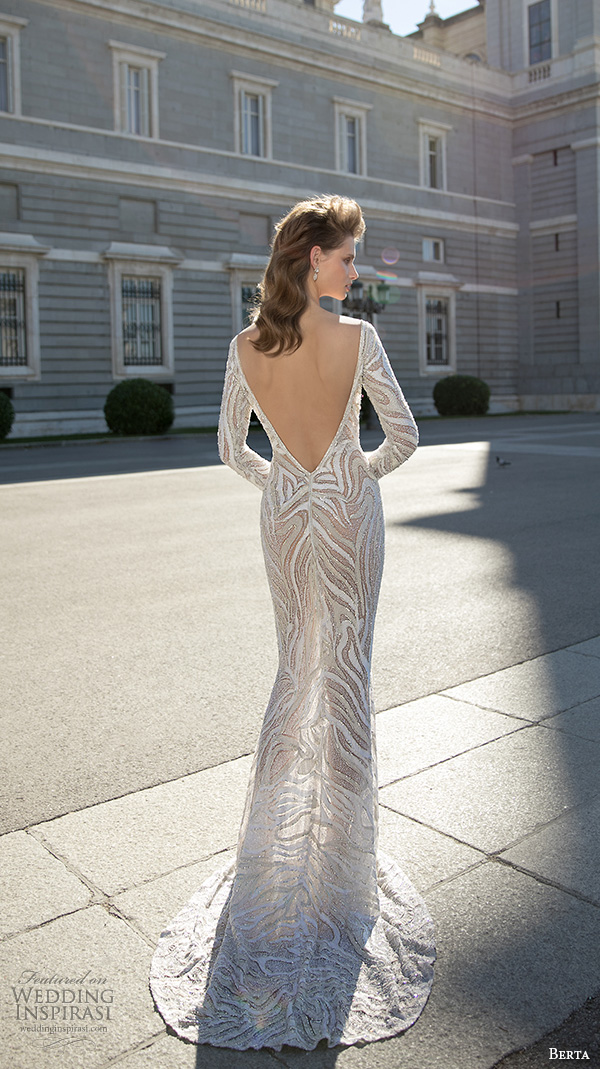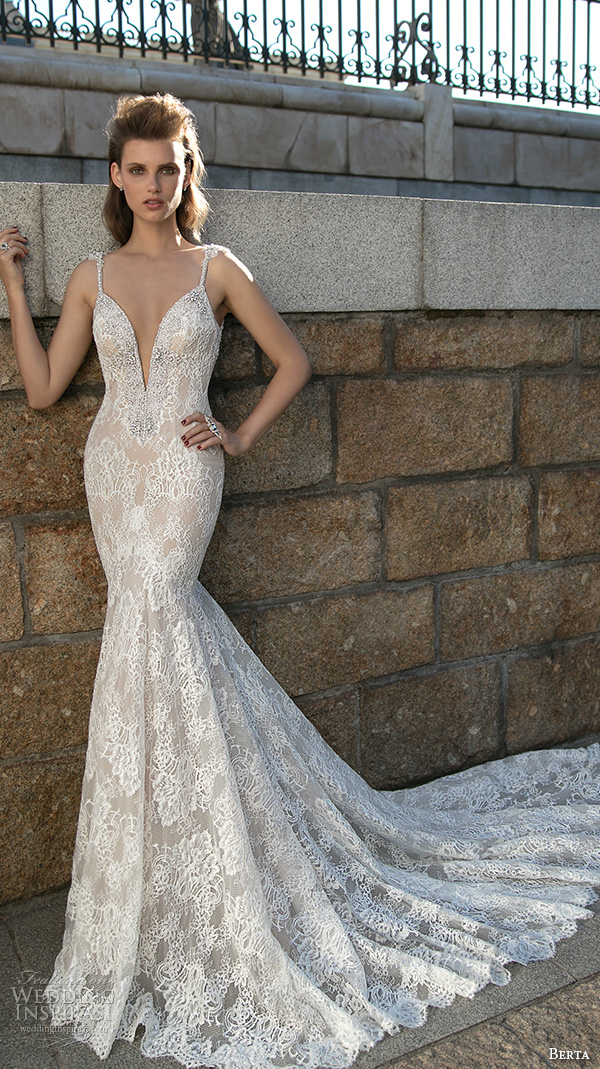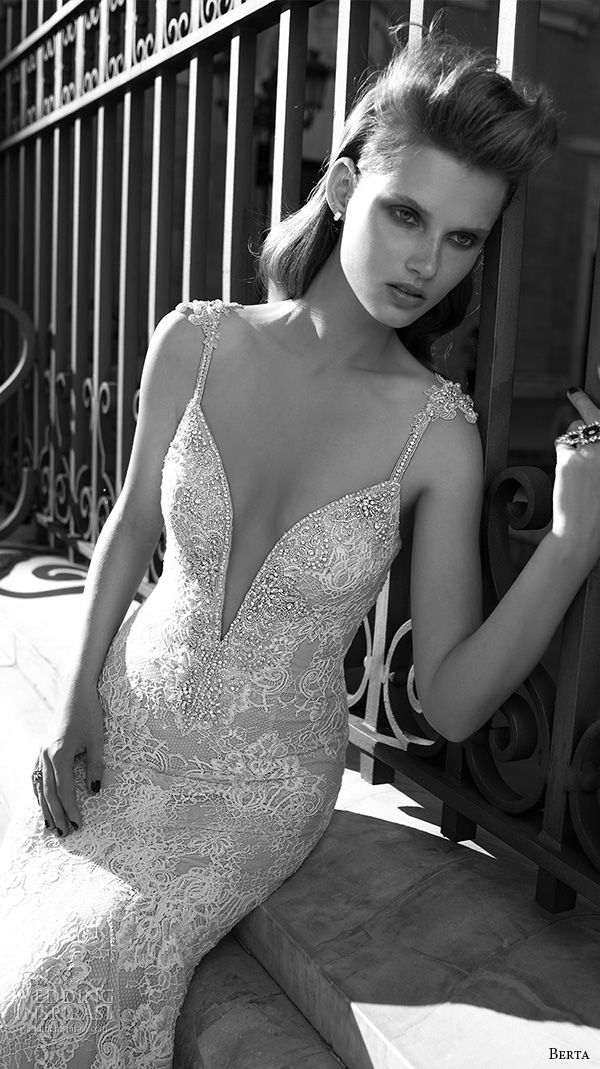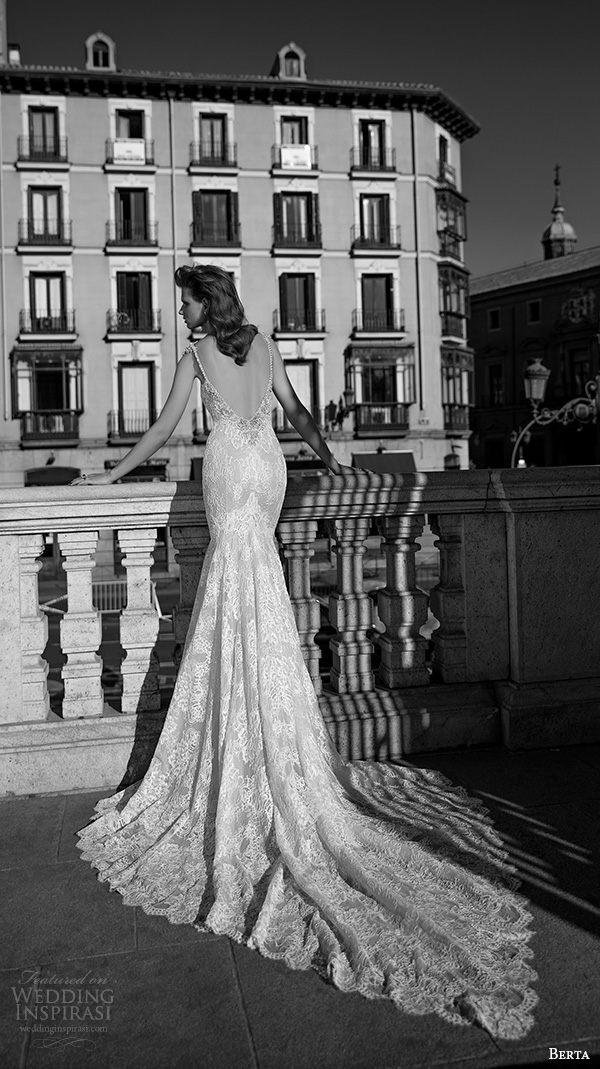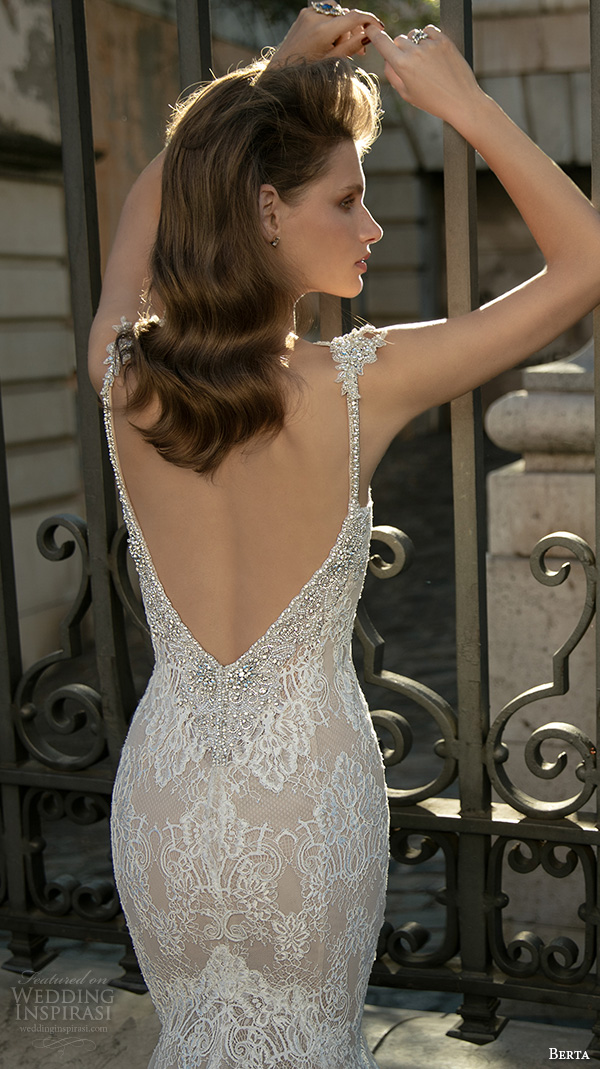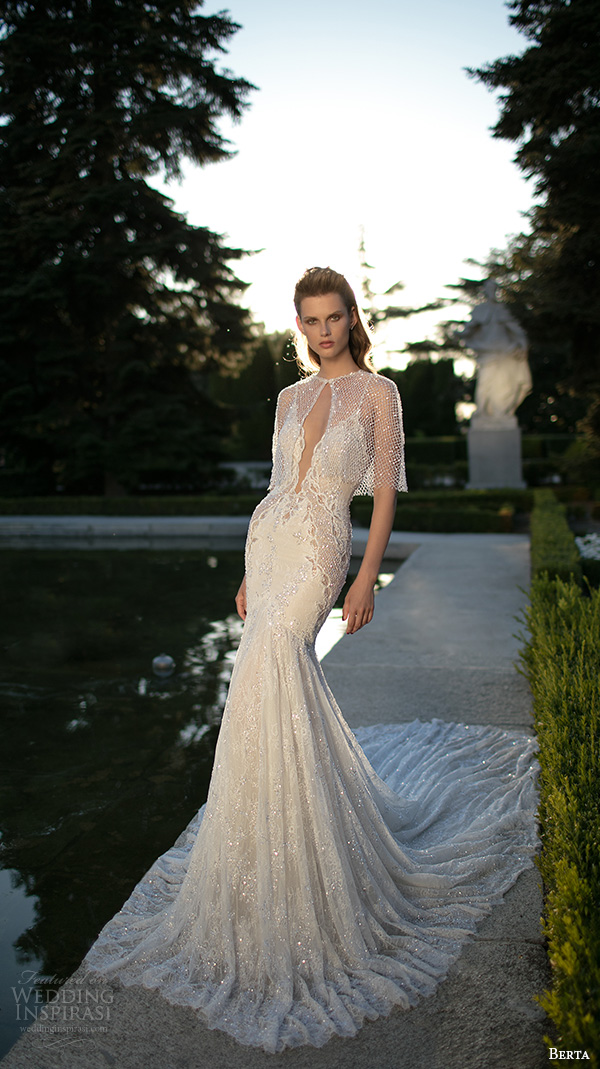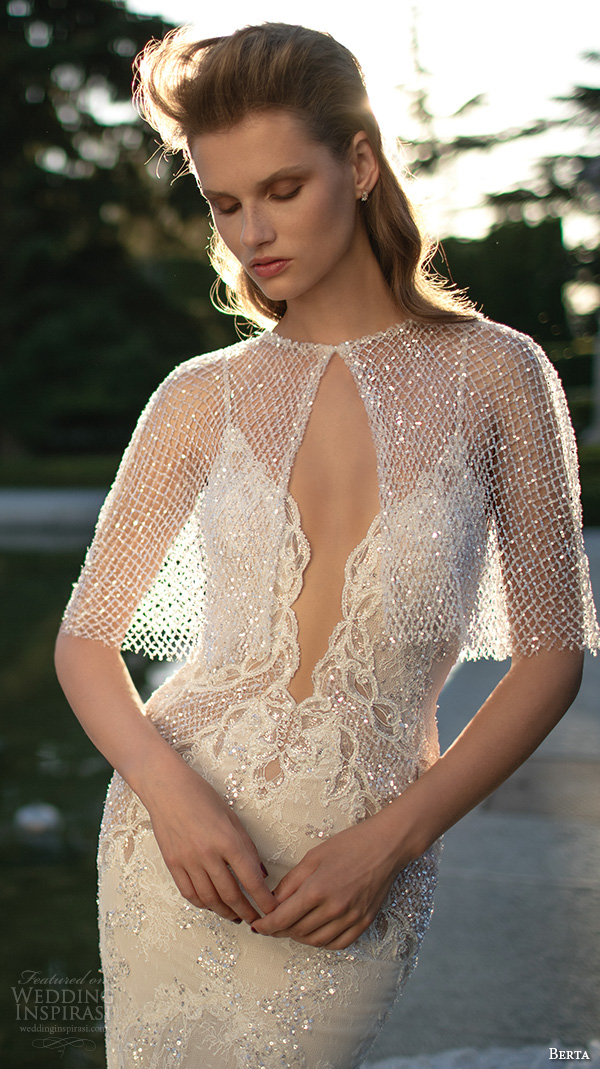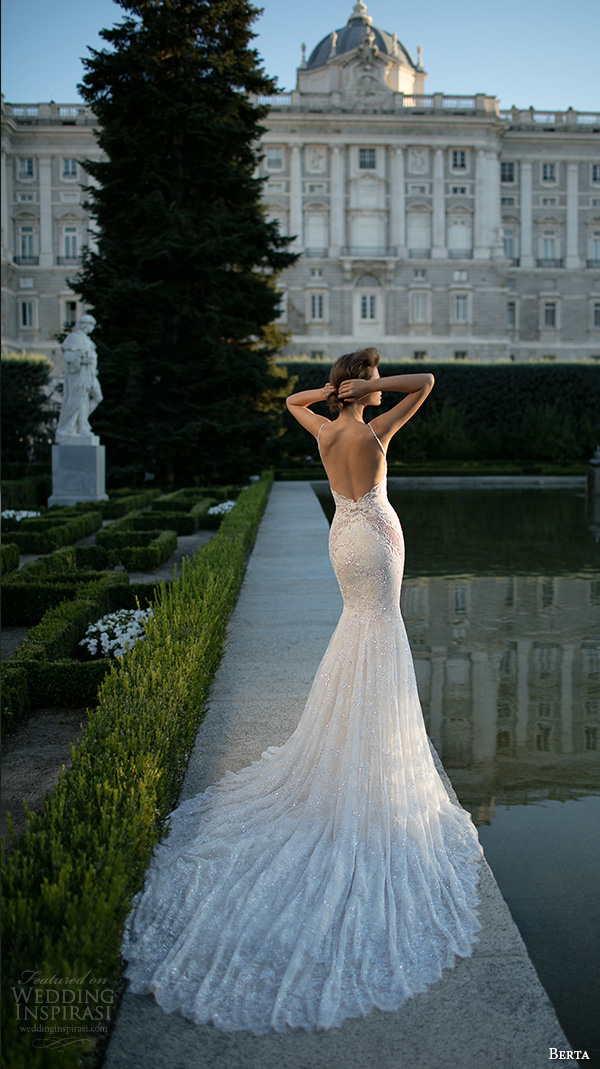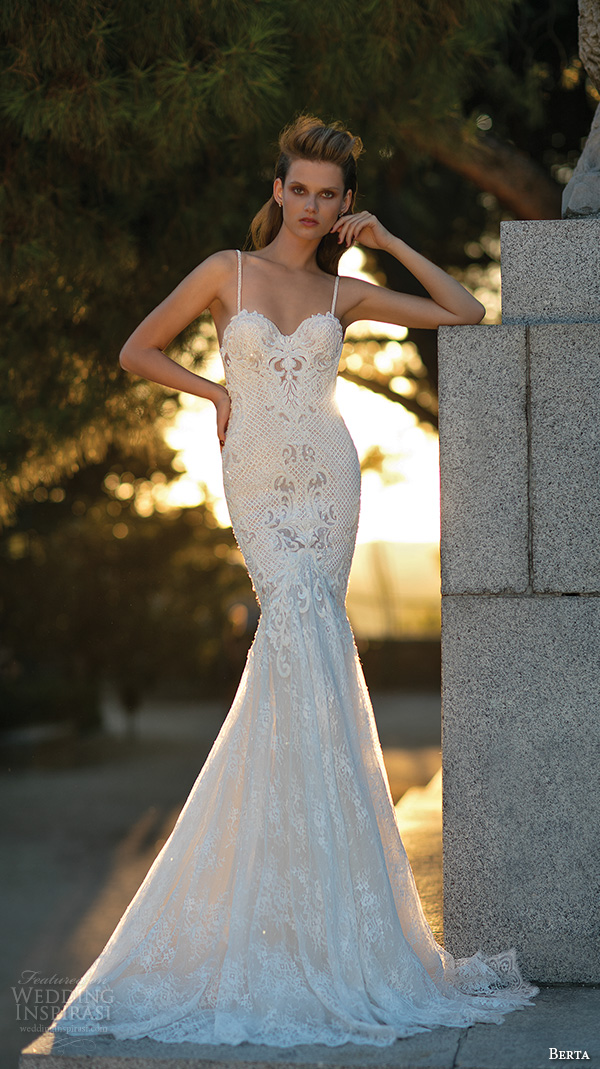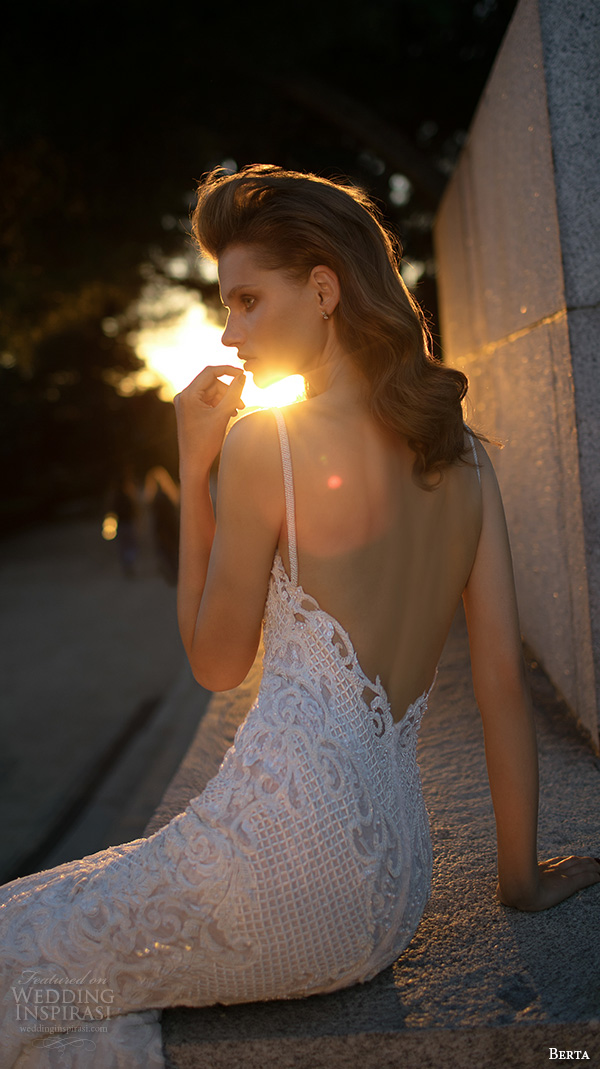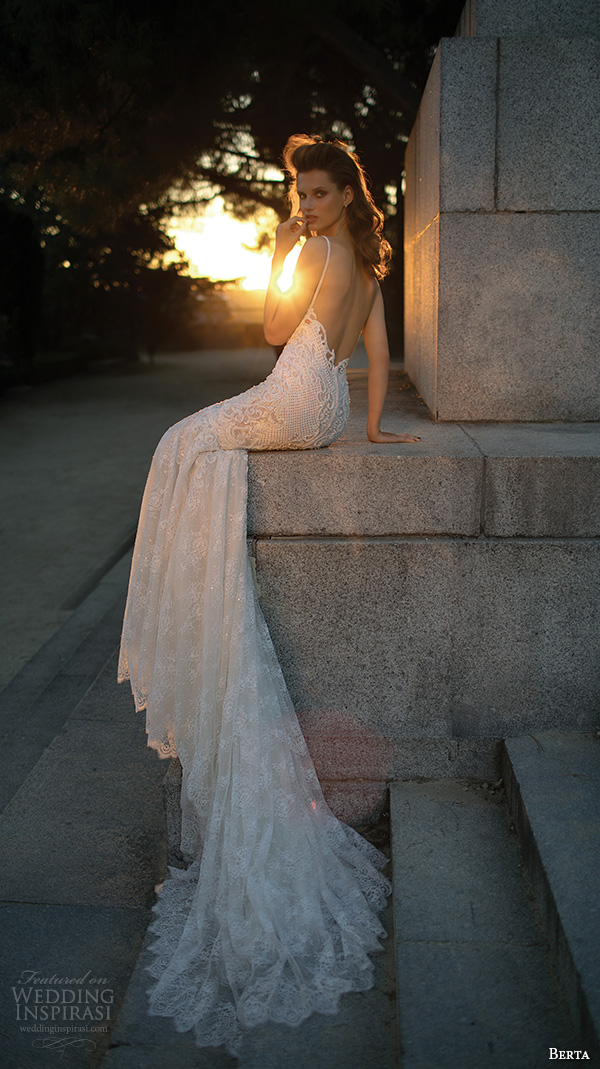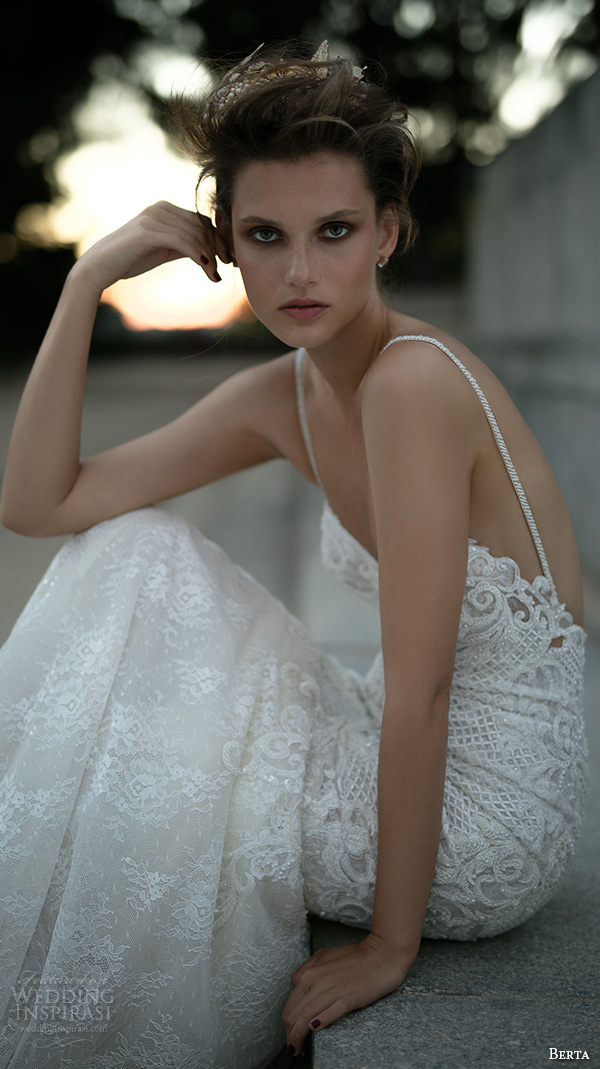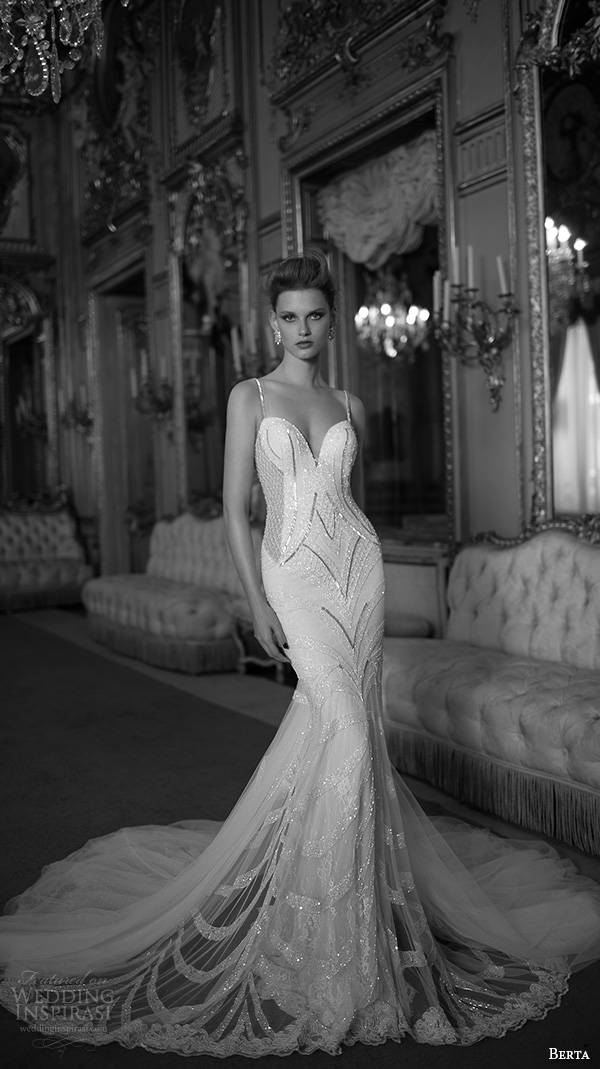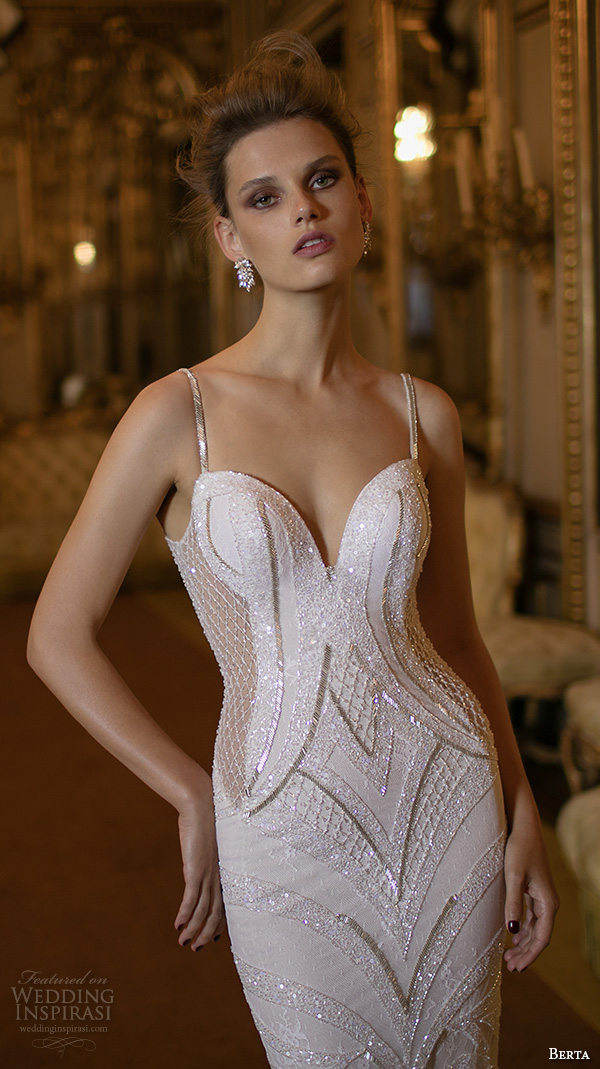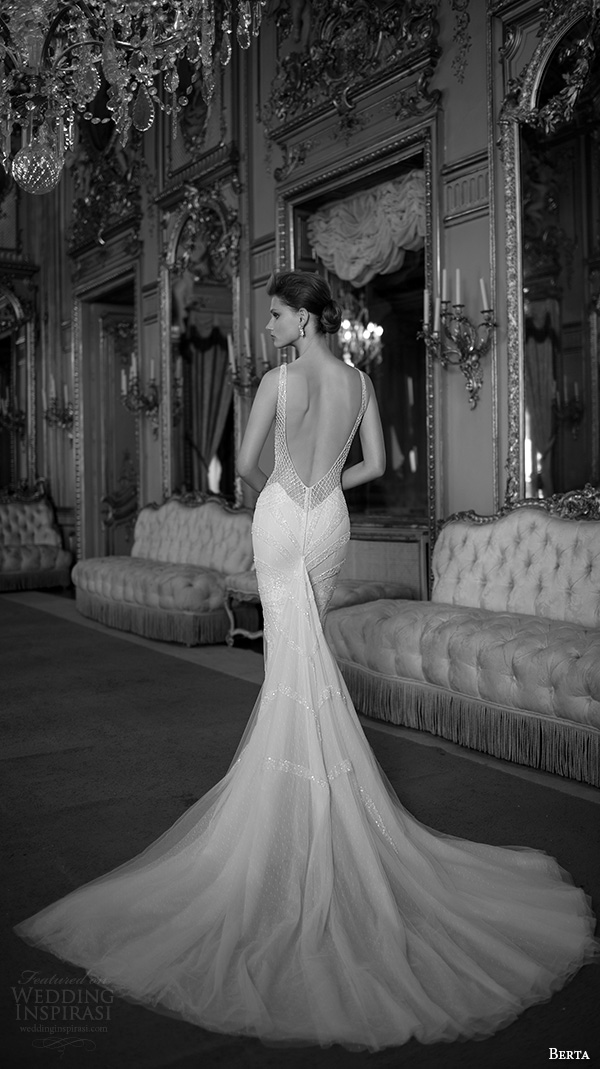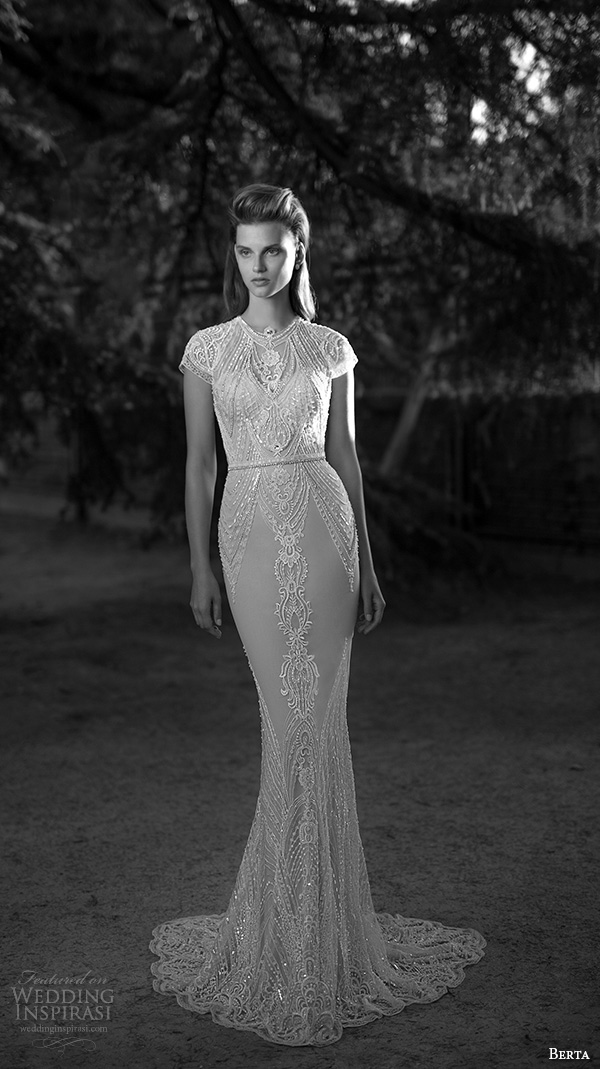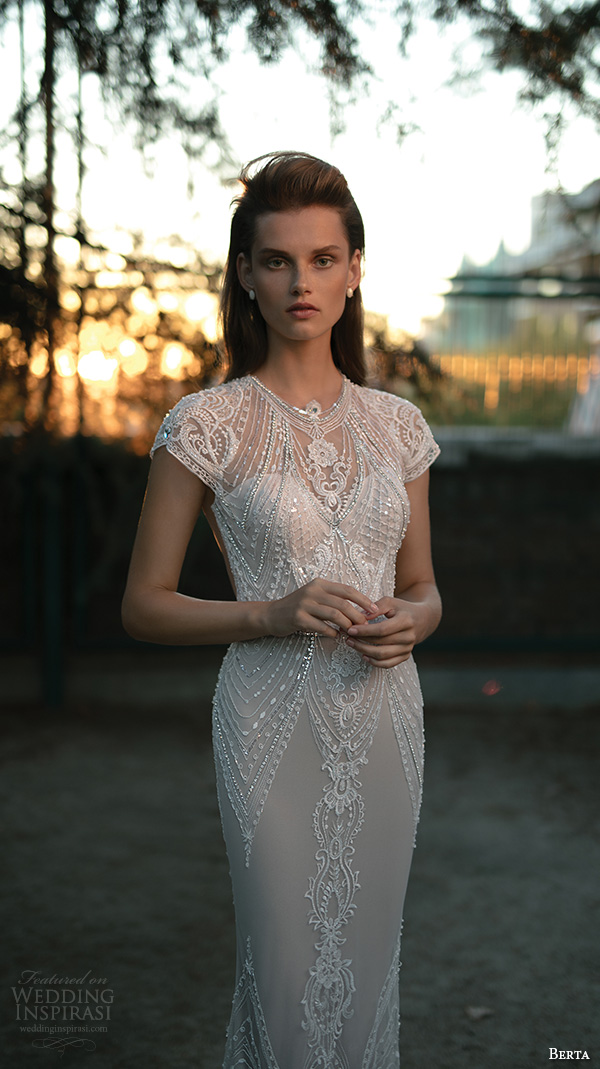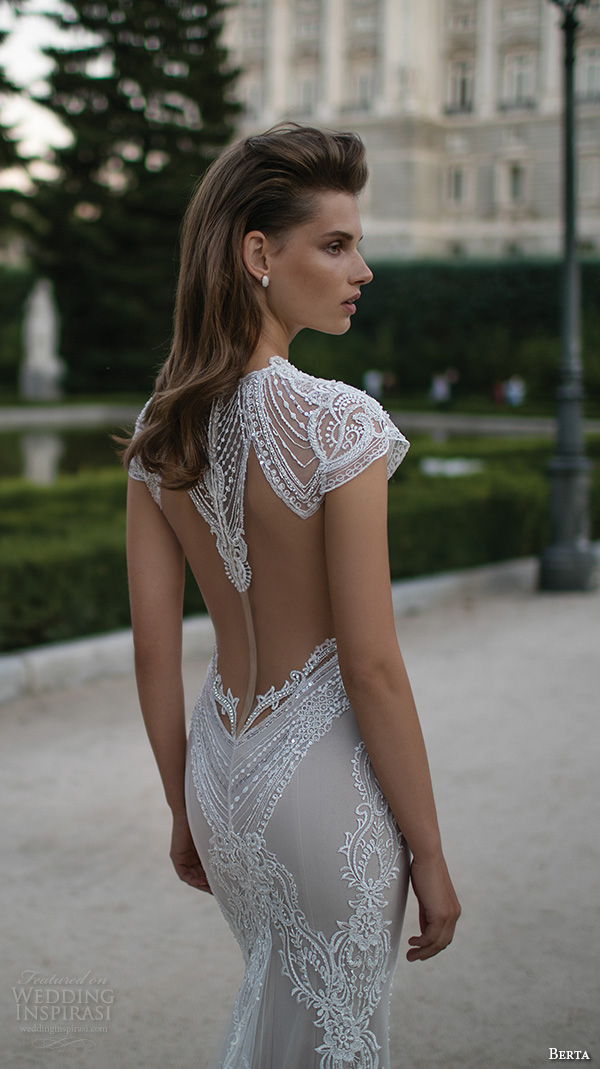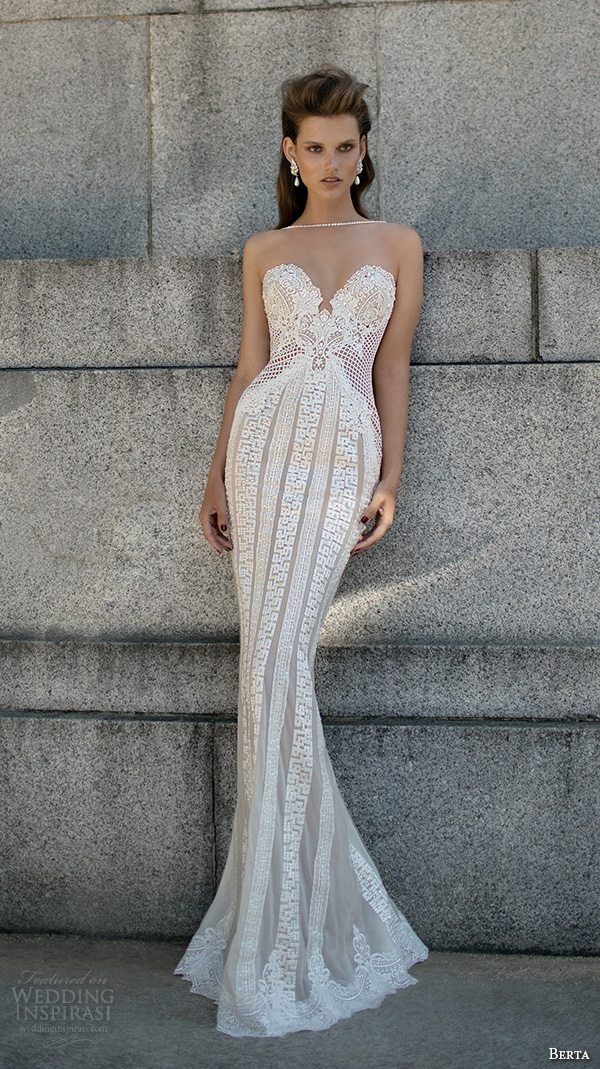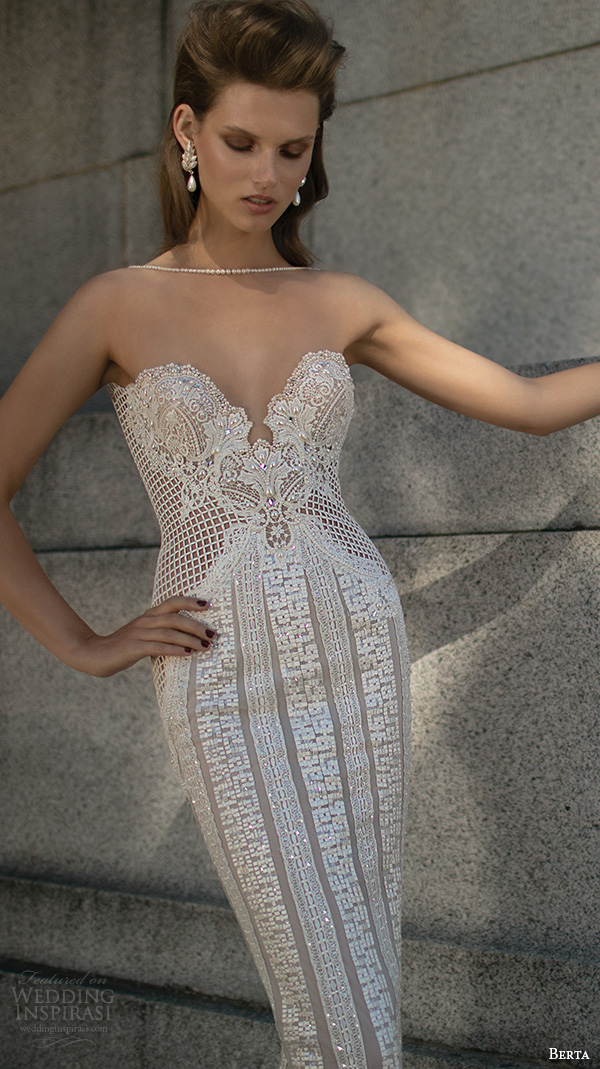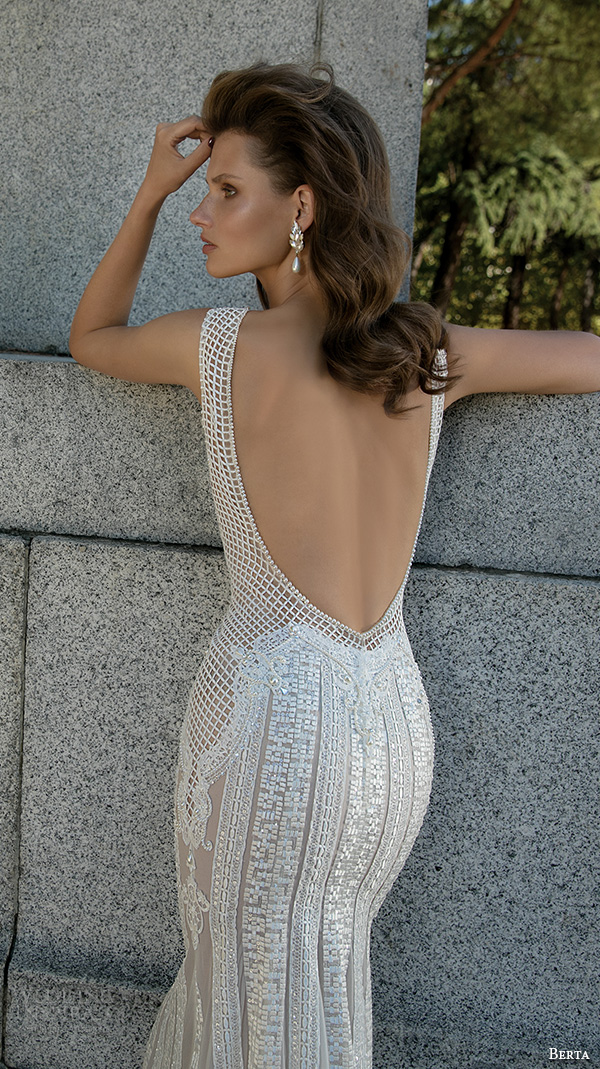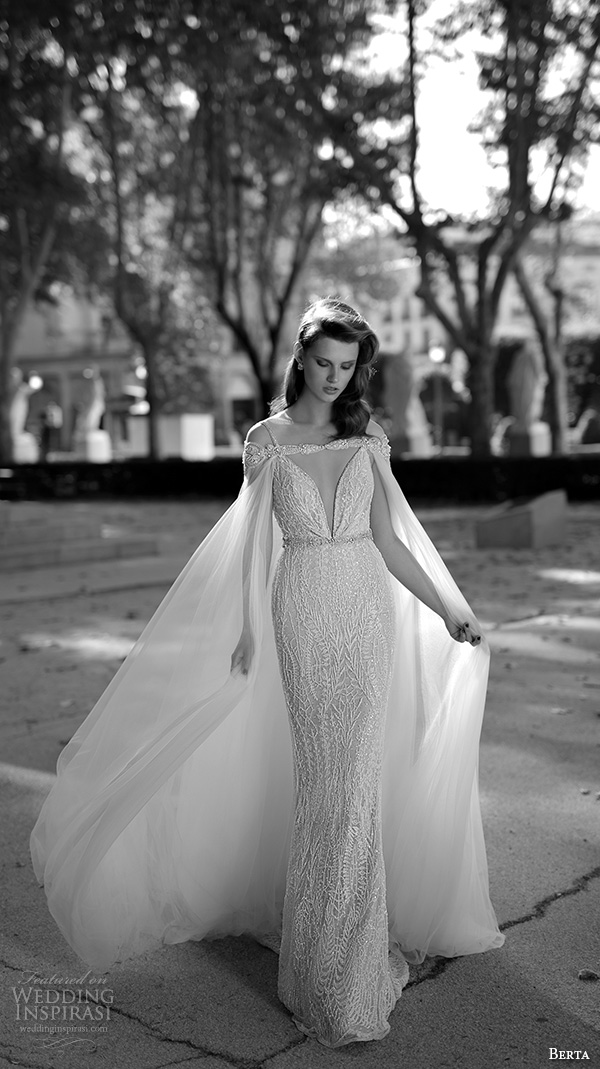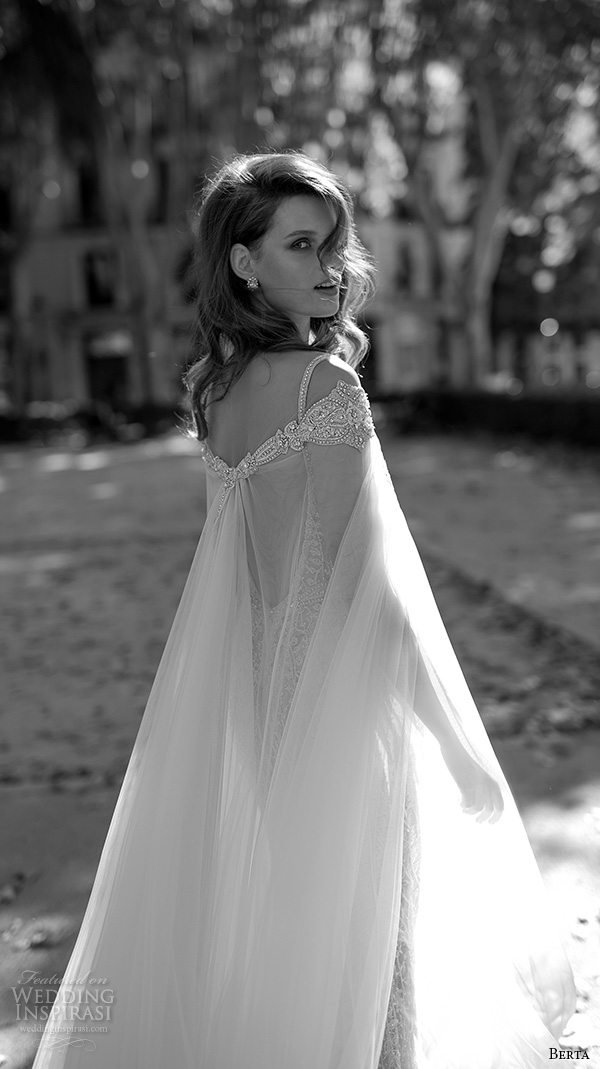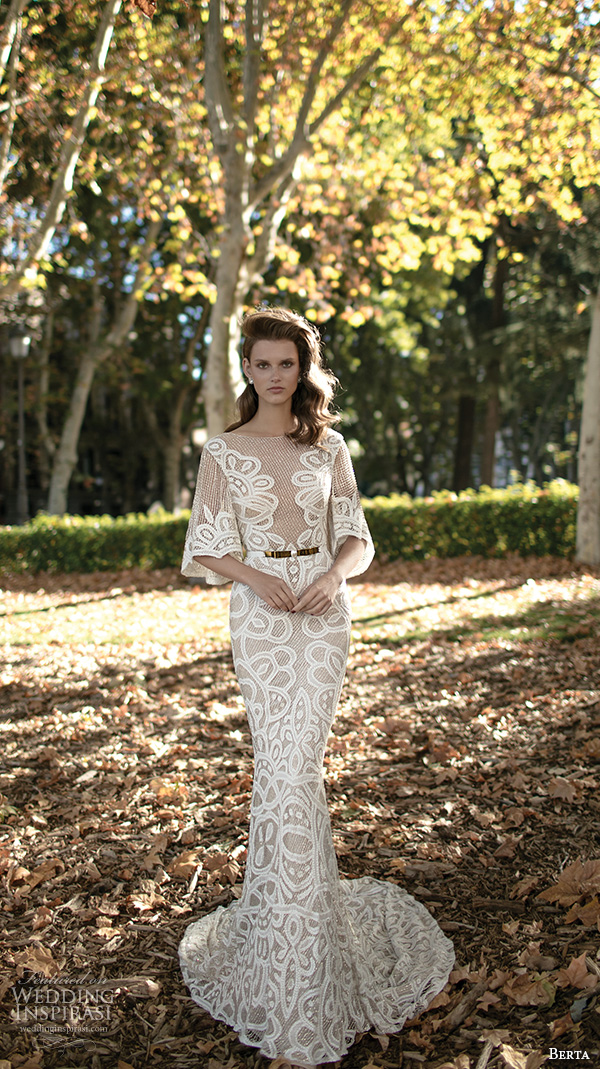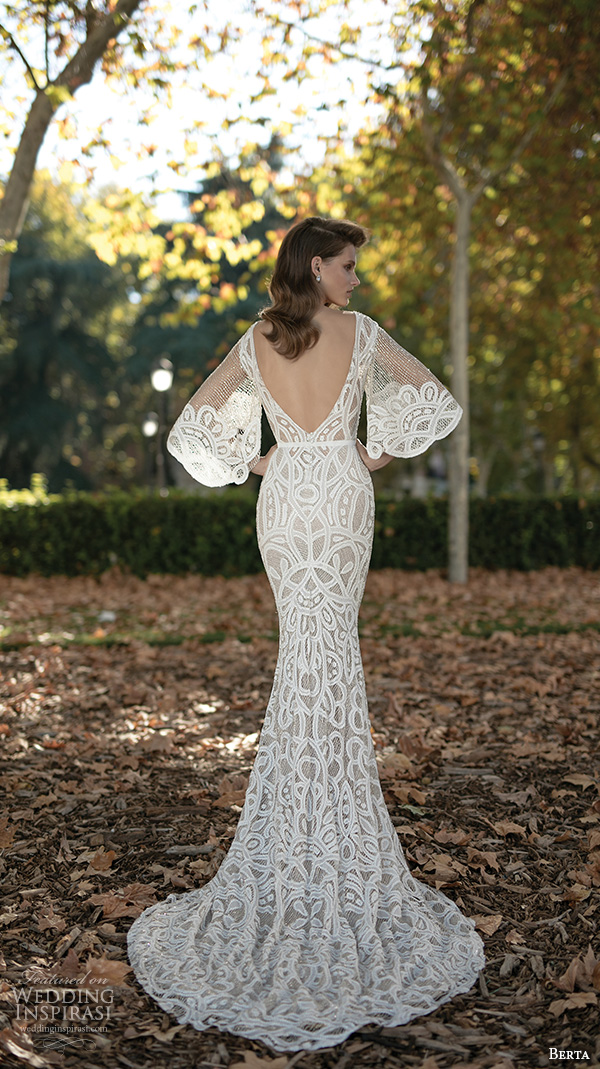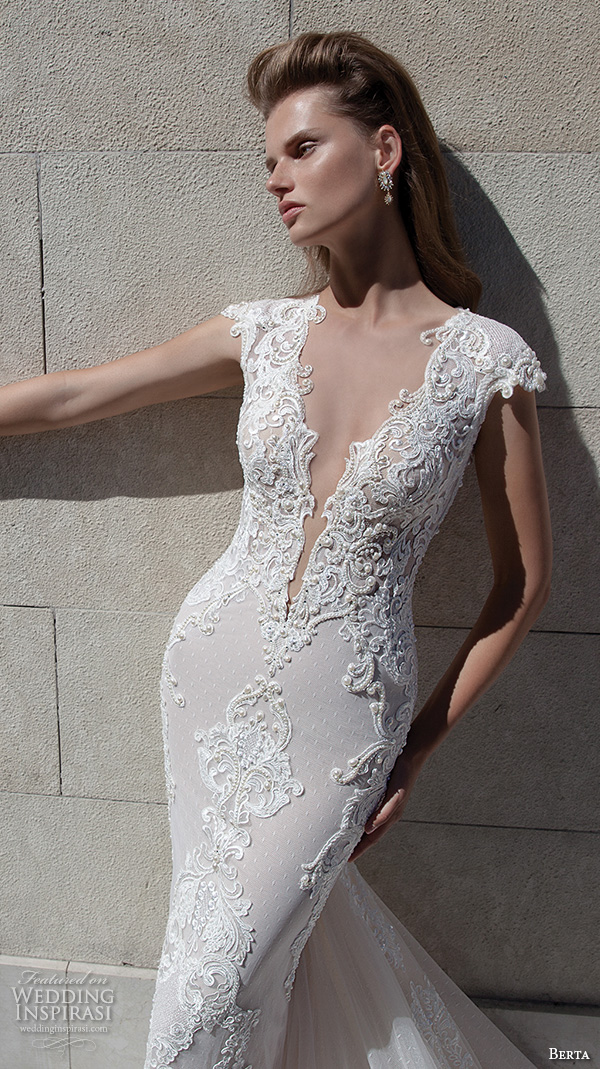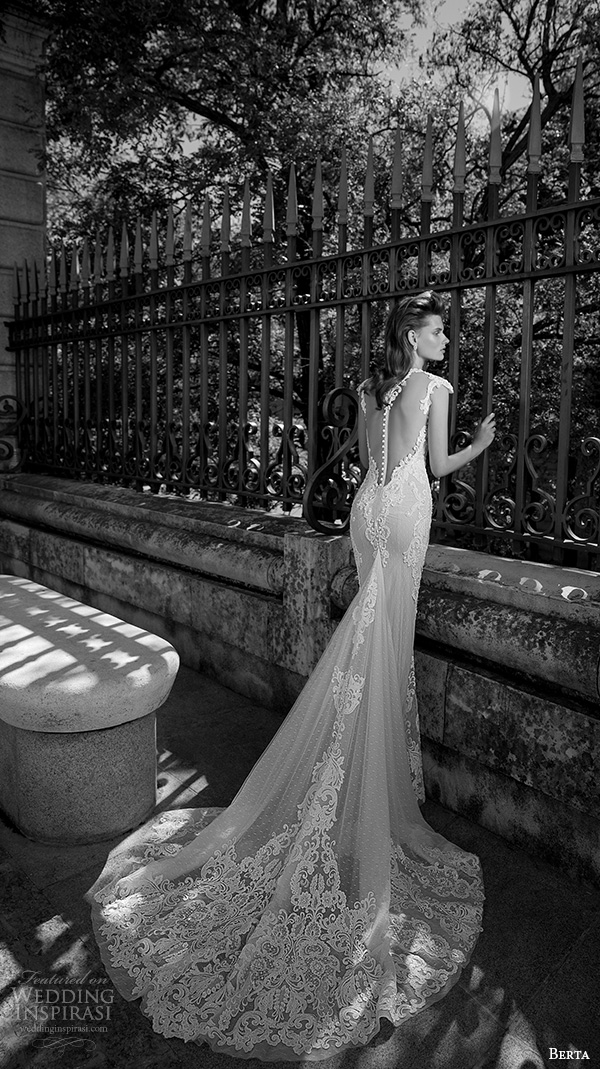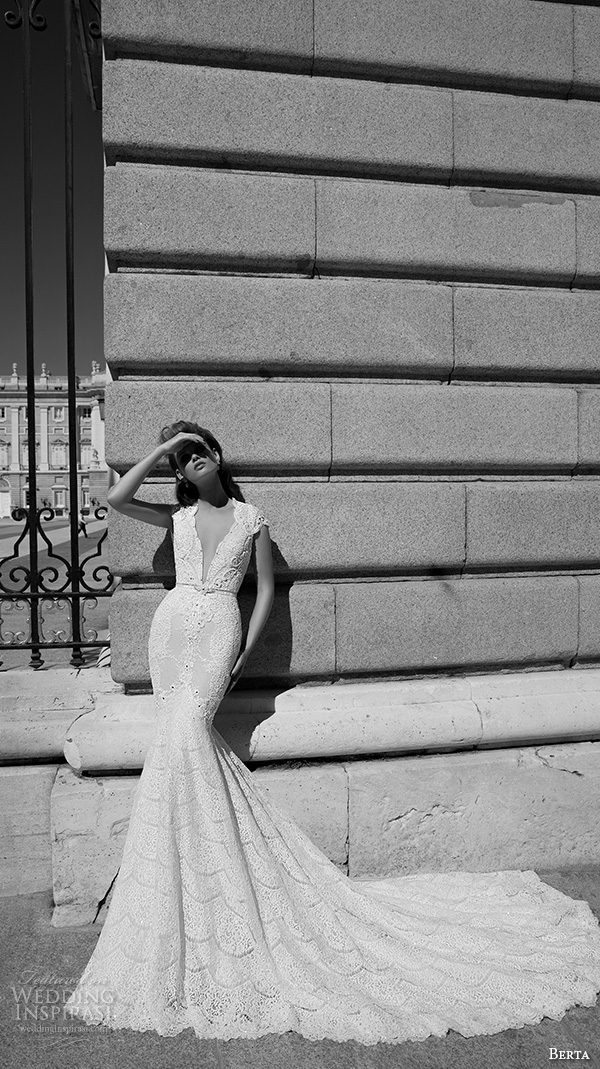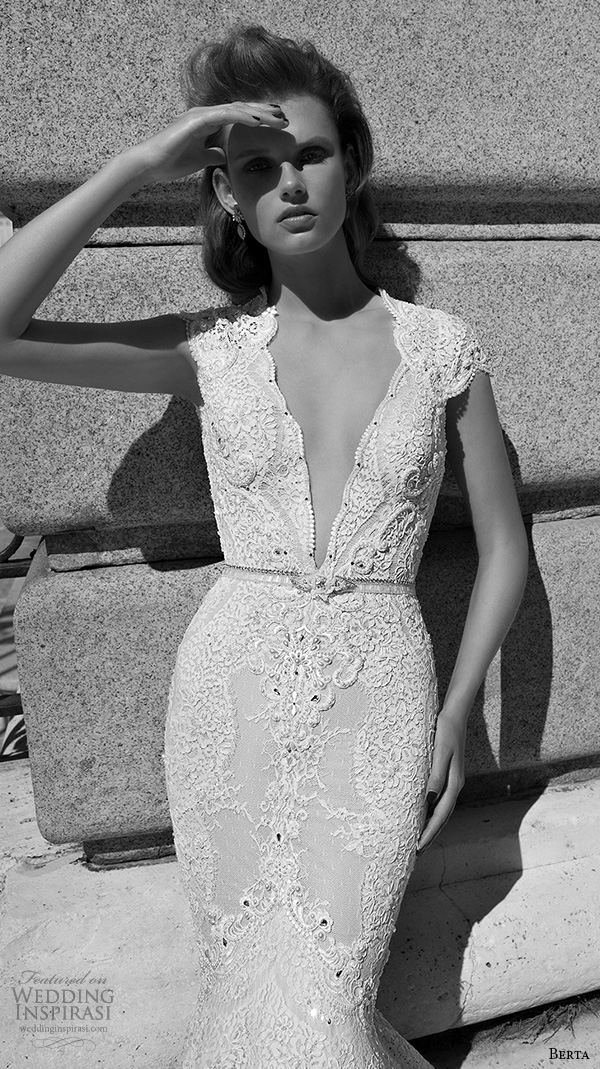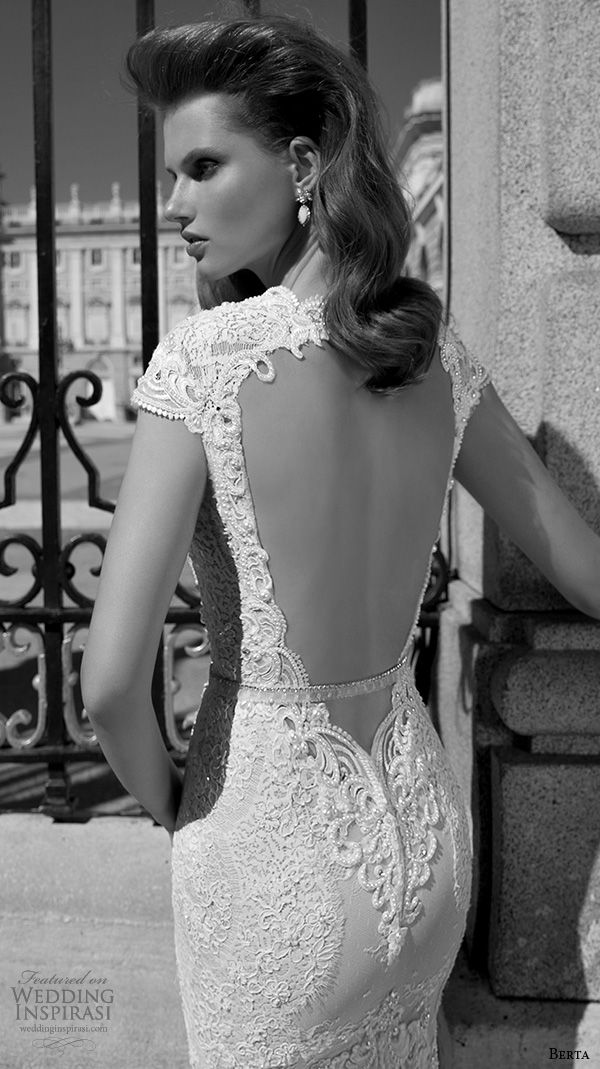 Photos courtesy of Berta. For details, visit Berta Bridal.