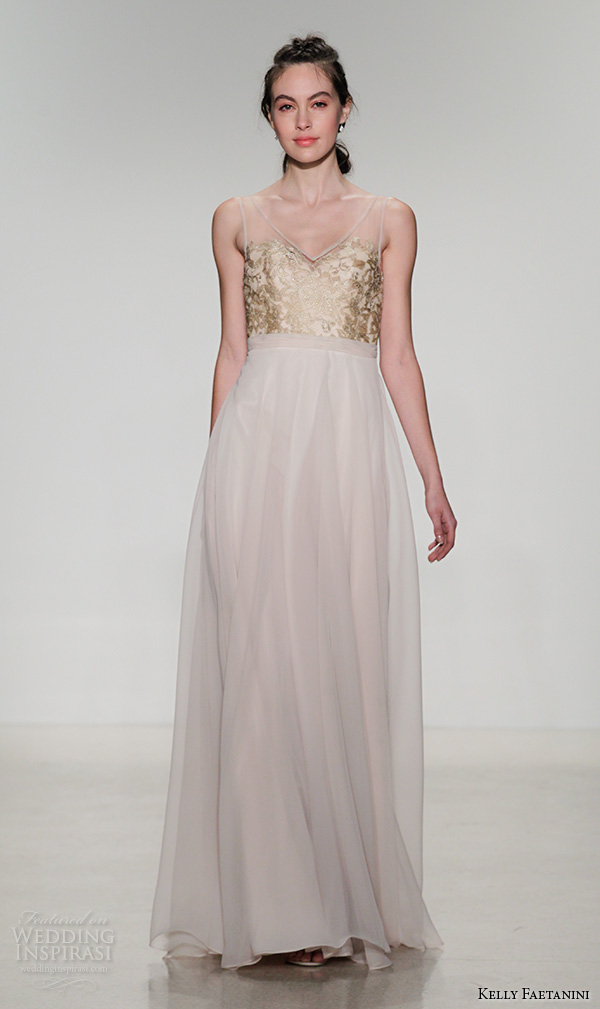 Kelly Faetanini's Fall 2016 runway presentation will always be special to team Wedding Inspirasi as it was the first bridal show we attended in New York! The show opened with a number of bridesmaids look, some of which feature detachable skirts, and are totally bridal-worthy (shown here). C.S Lewis's mythical wonderland Narnia provided the inspiration for Kelly Faetanini's latest collection, and true enough, as the show progressed the dresses grew ever more splendid and magical (the last two wedding dresses, "Polly" and "Aslan" feature embroidery that will turn from ivory to blush in the sun!):
"Each gown is made with luxurious fabrics in fairy-like hues of white, rose and champagne. Details of intricate hand-beading resemble a forestry nature of leaf patterned appliques, glistening with ice crystals of a winter's frost. And while structured silhouettes float with soft tulle overlays, illusions of lace climb up on to shoulders and down their backs like wild vine. The mysteries of Narnia are all around us, waiting to surprise those who least expet it, perhaps even a gown of white transforming to a shade of rose…"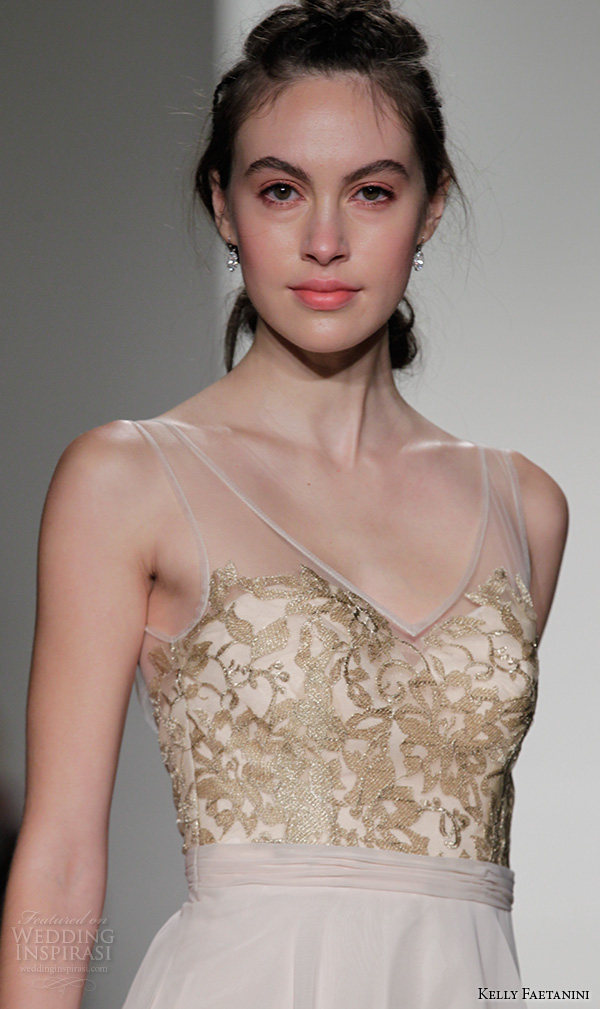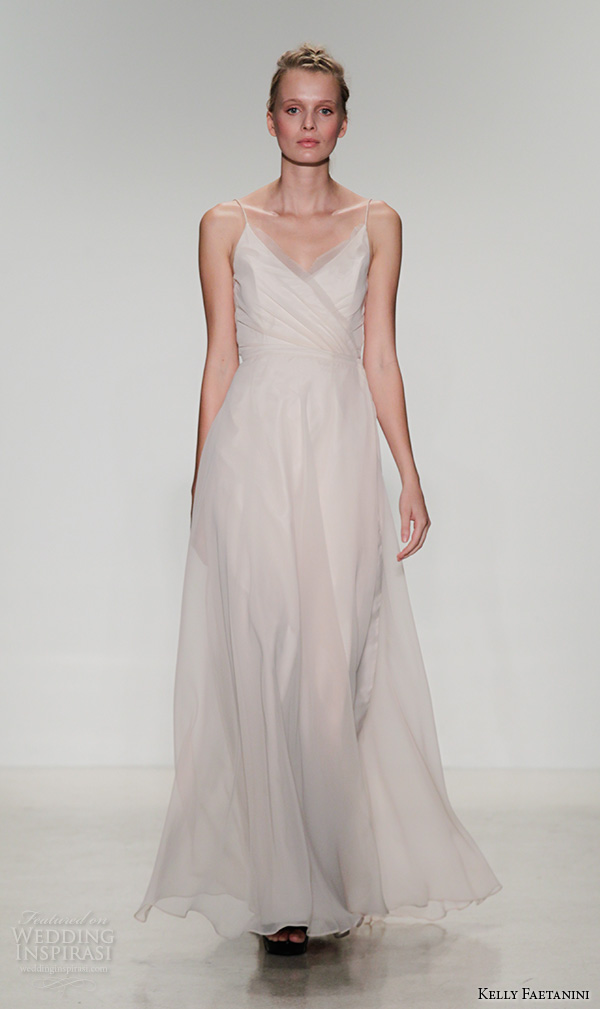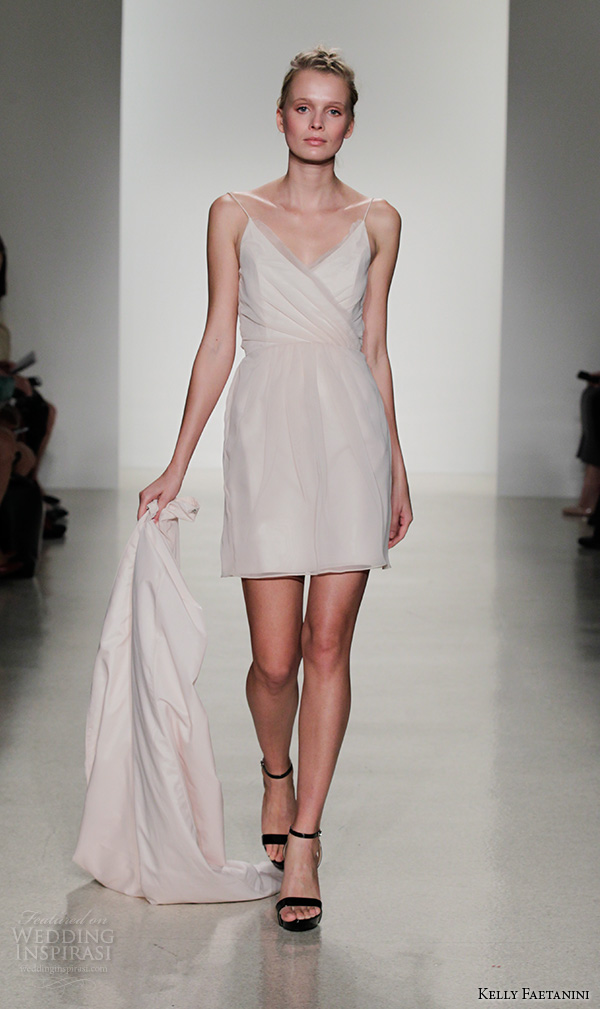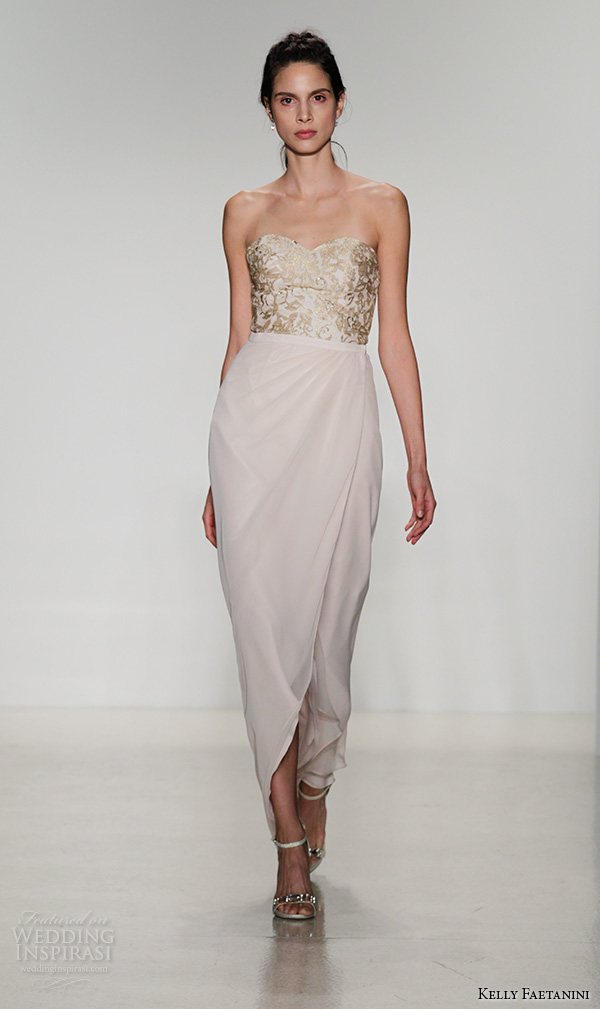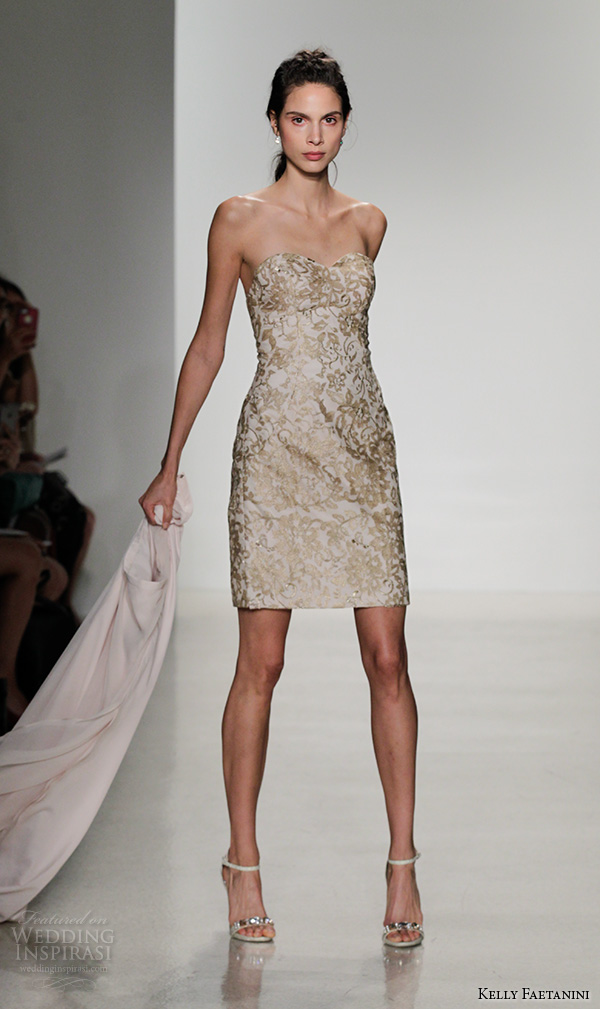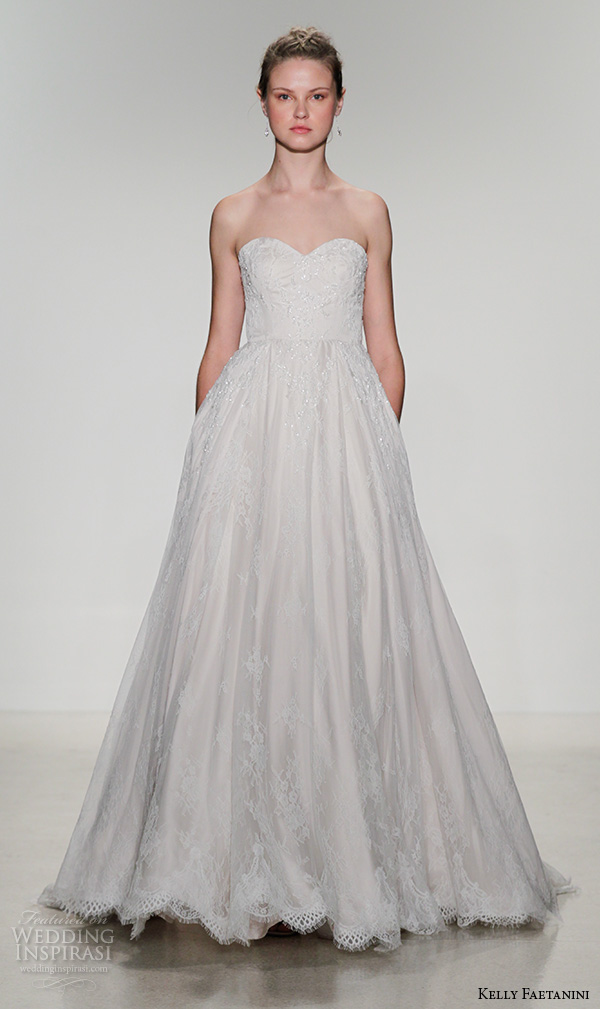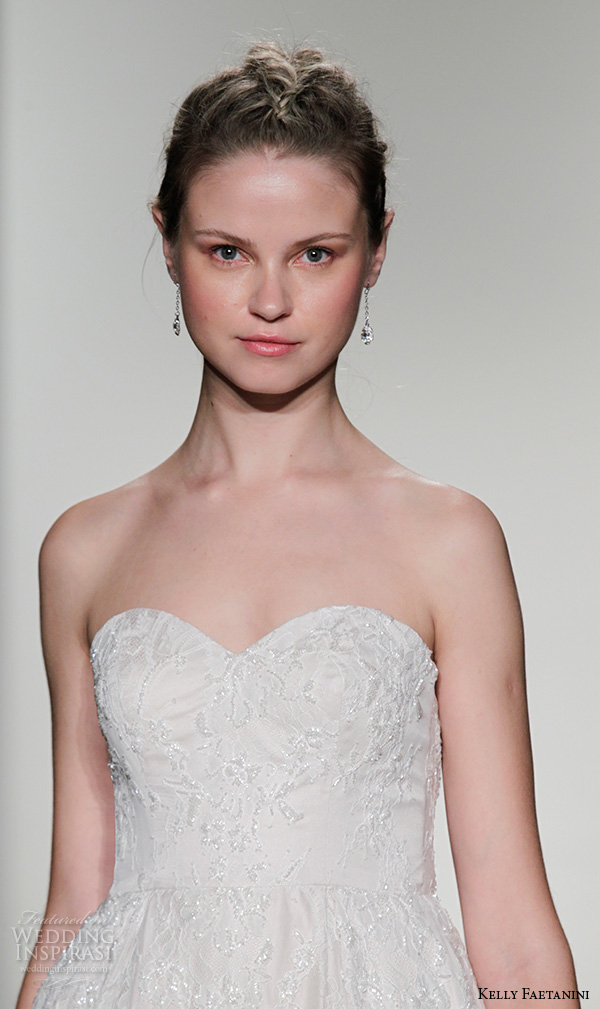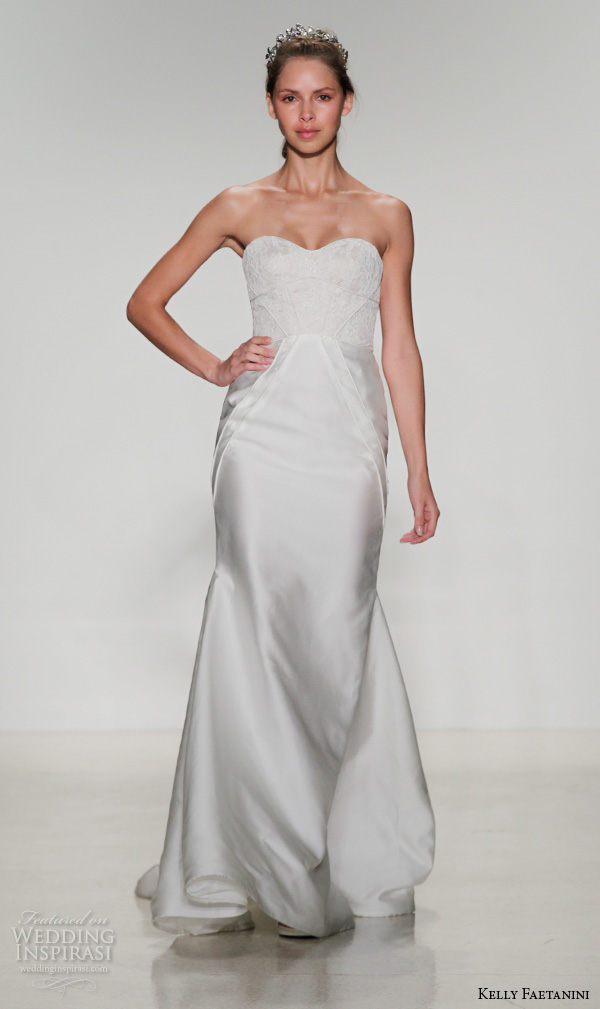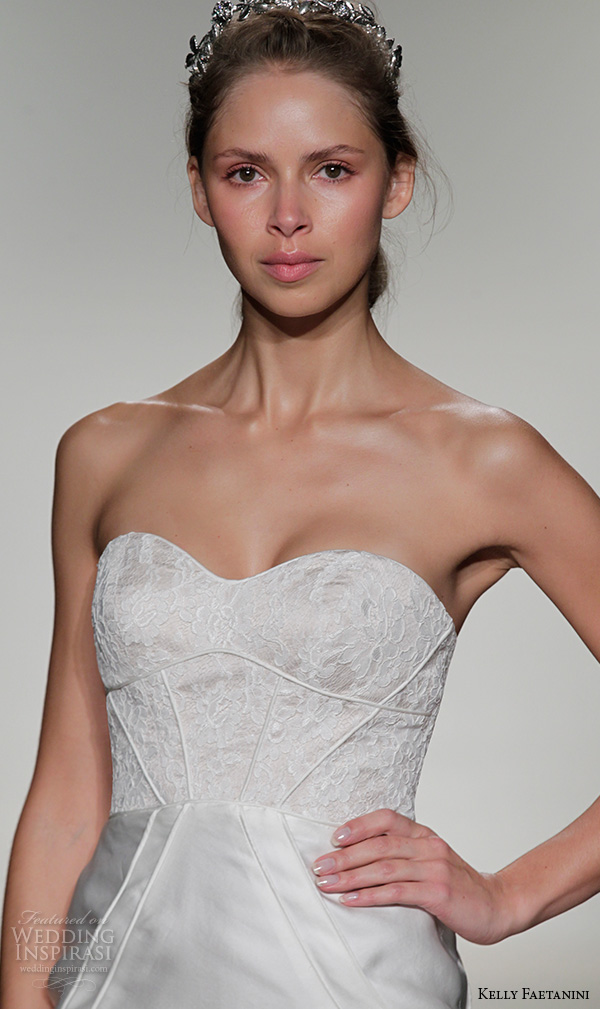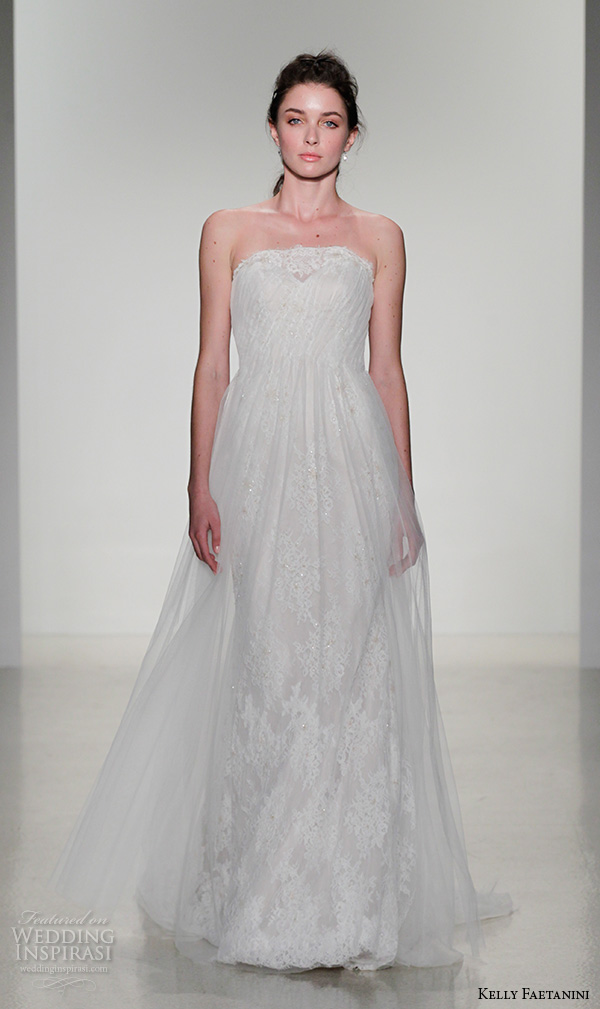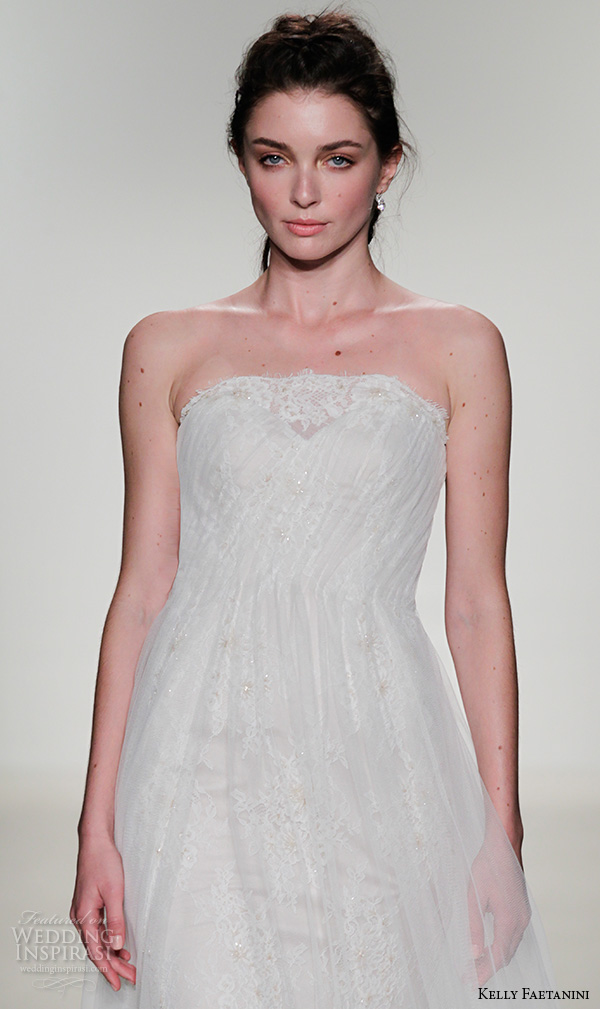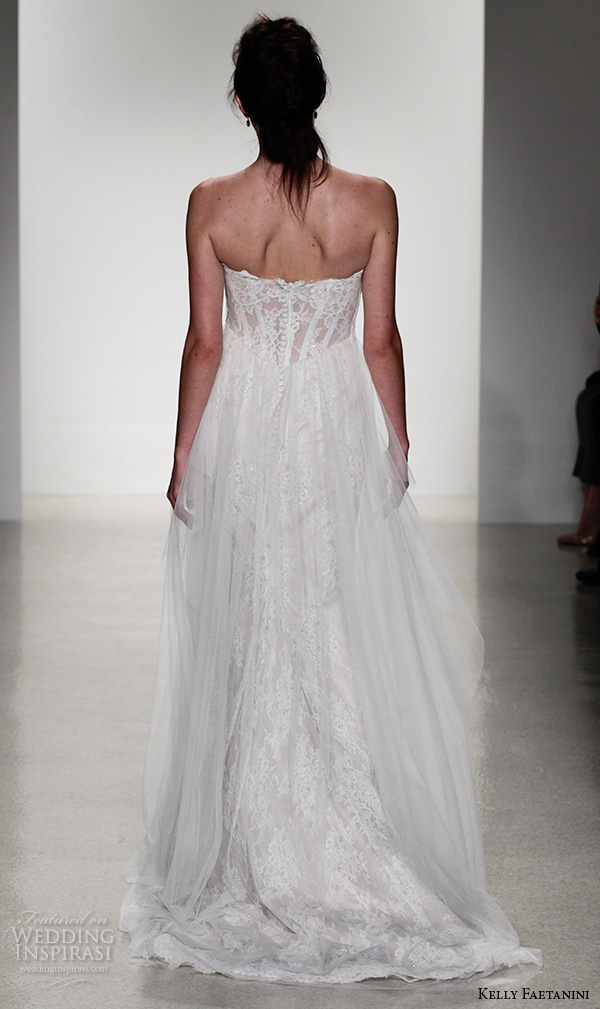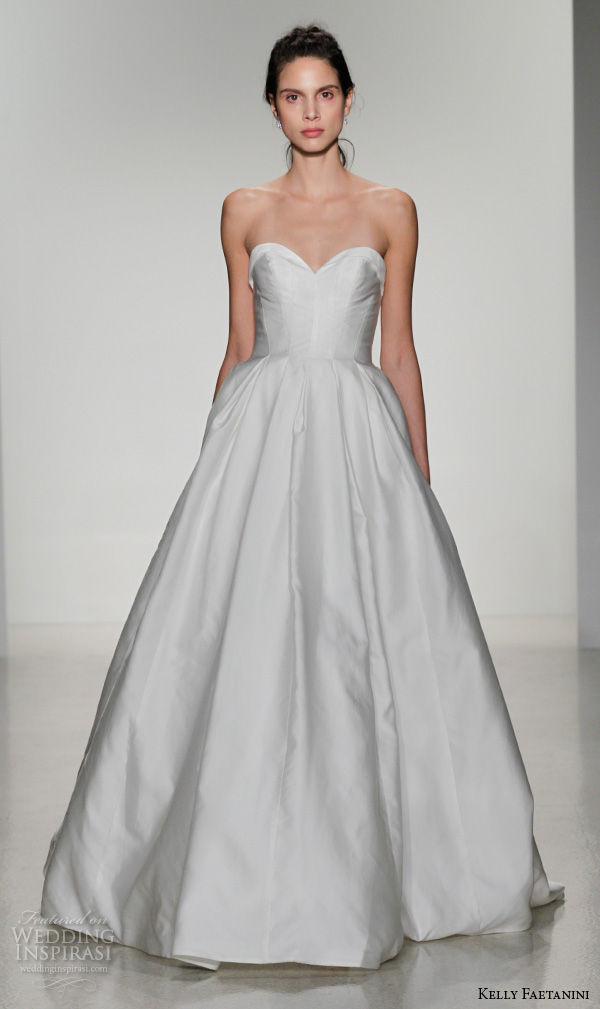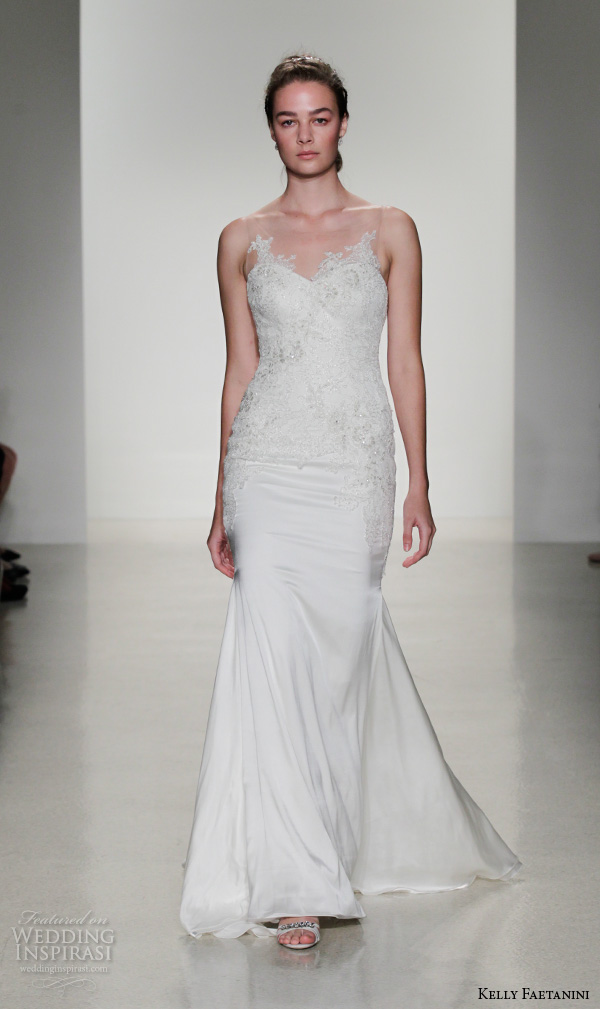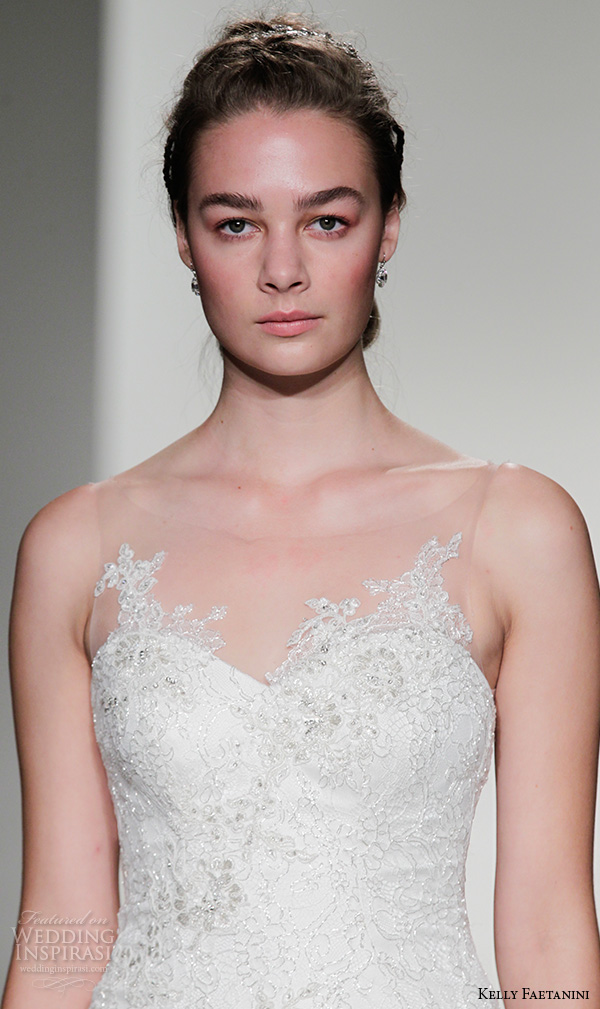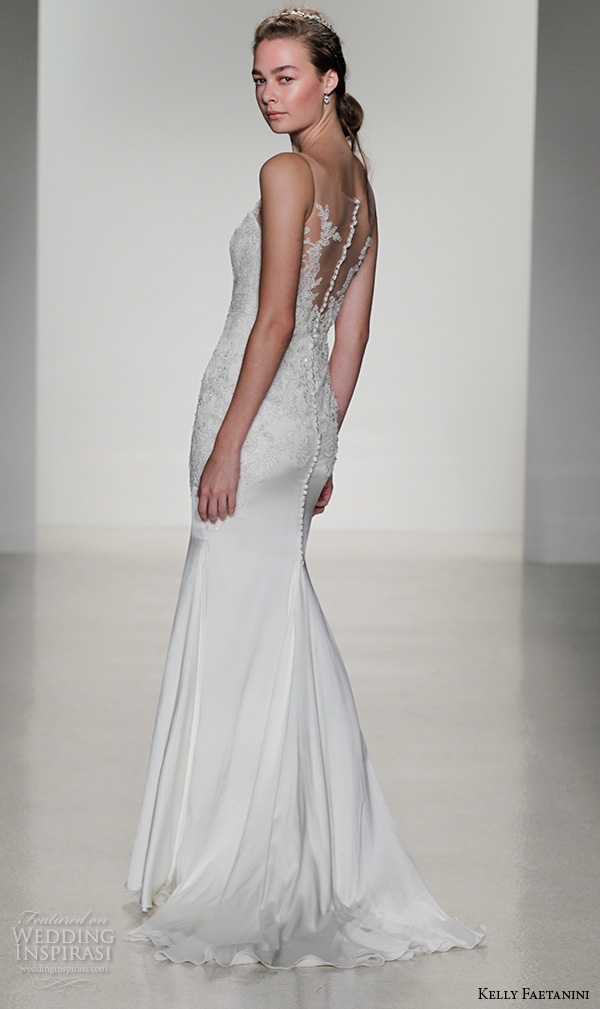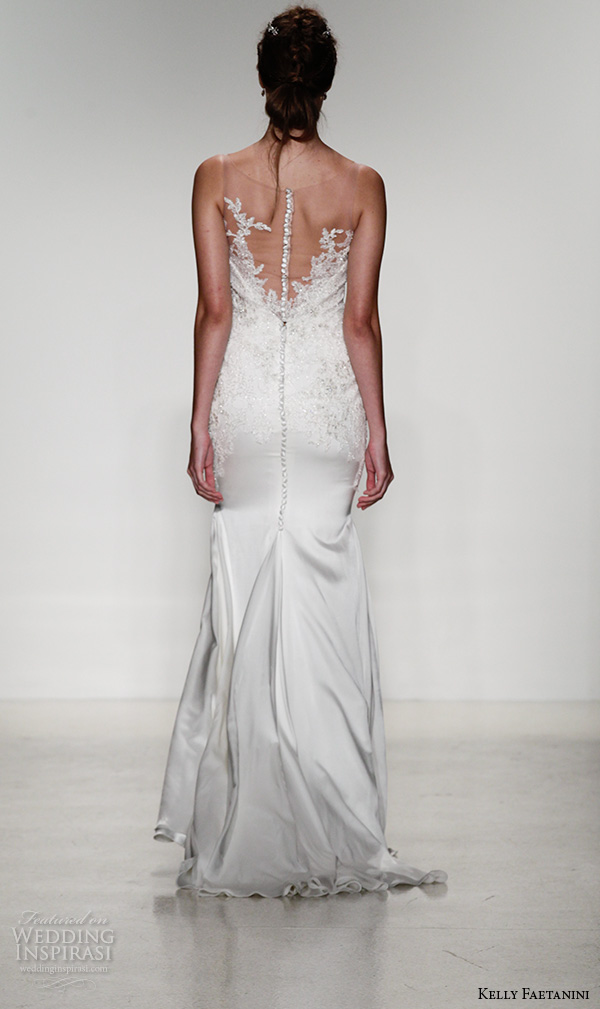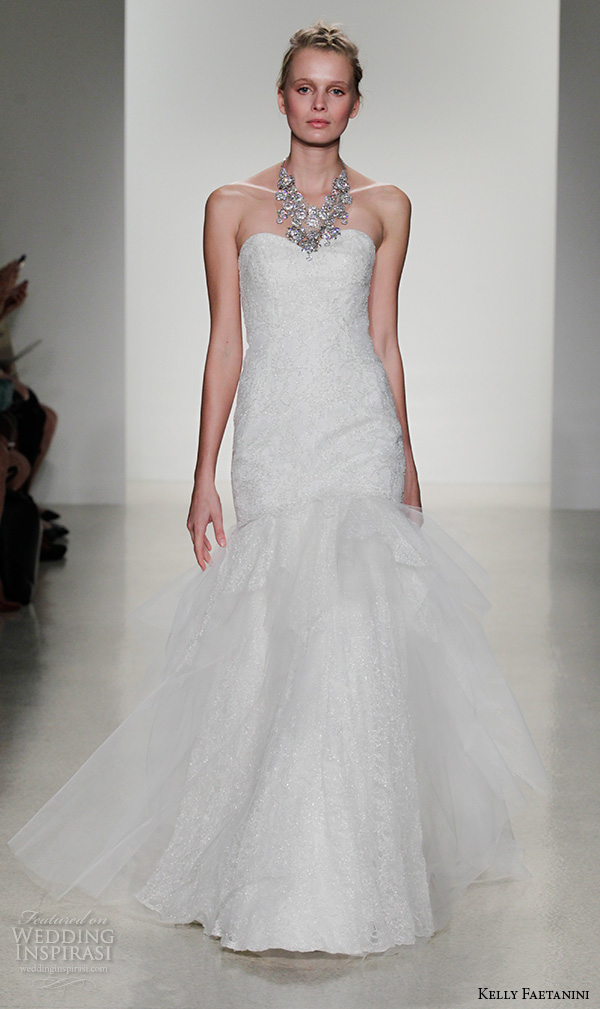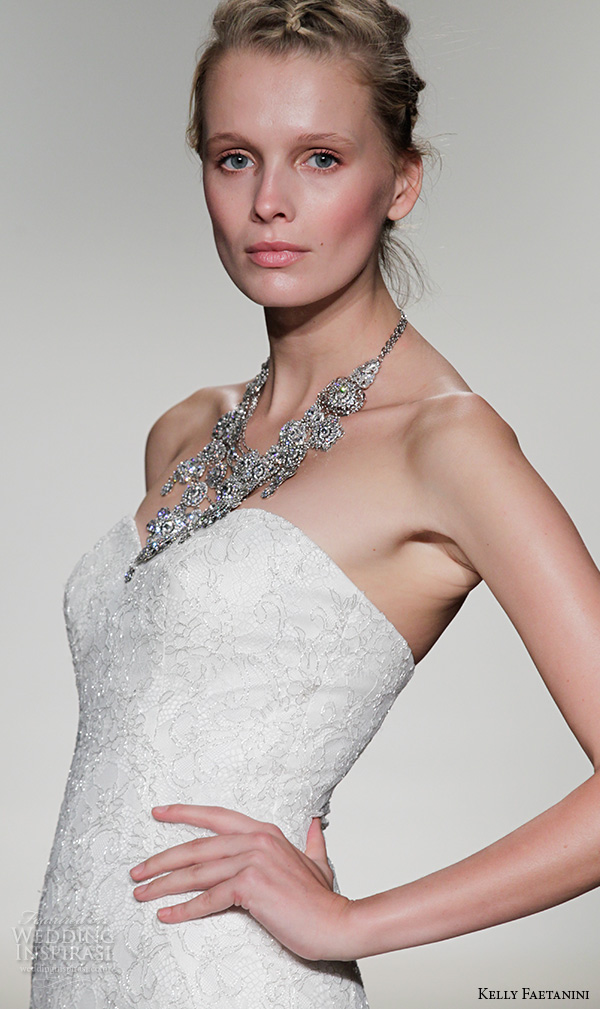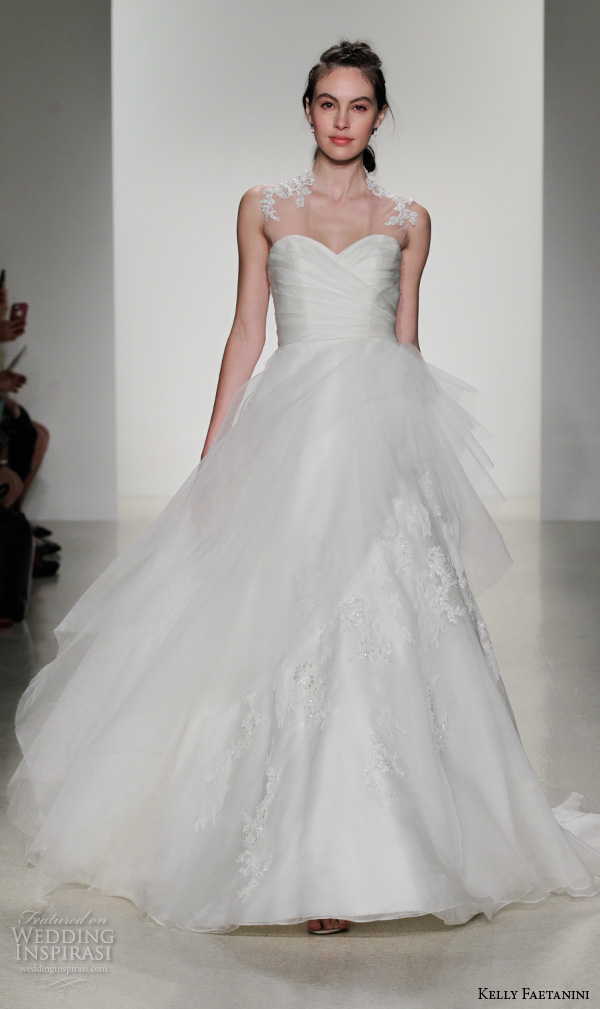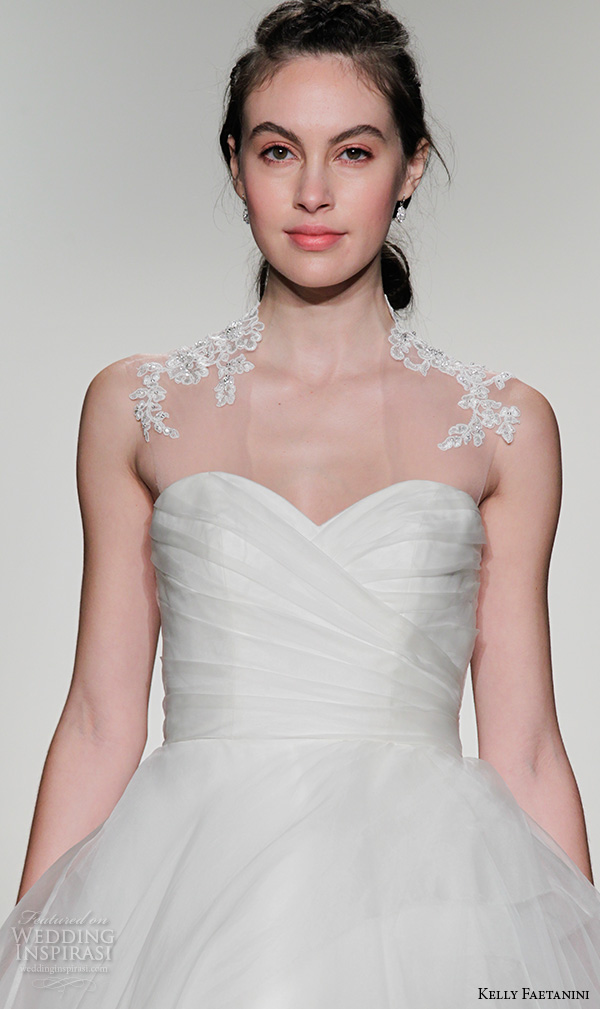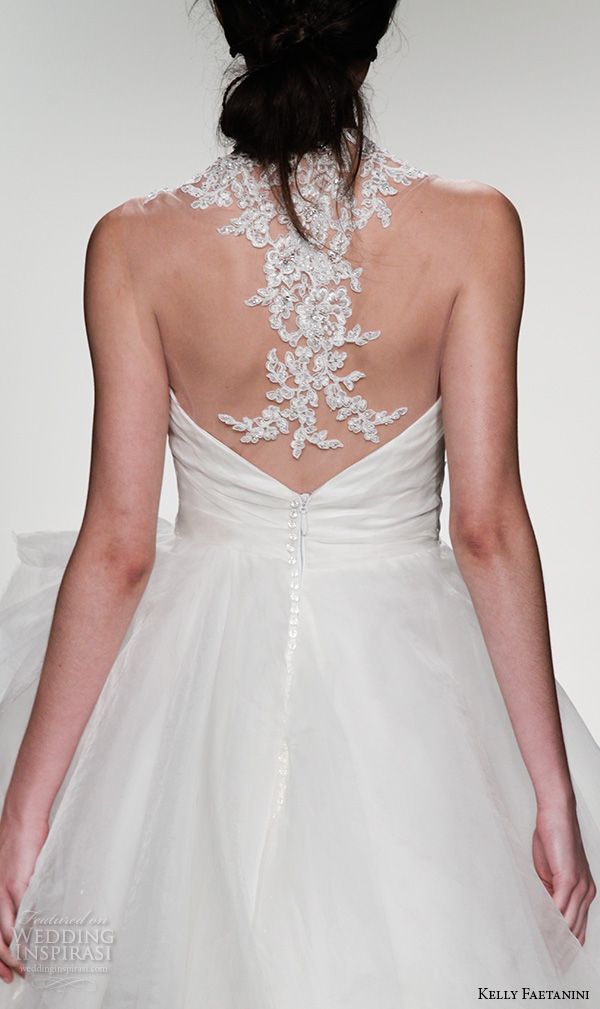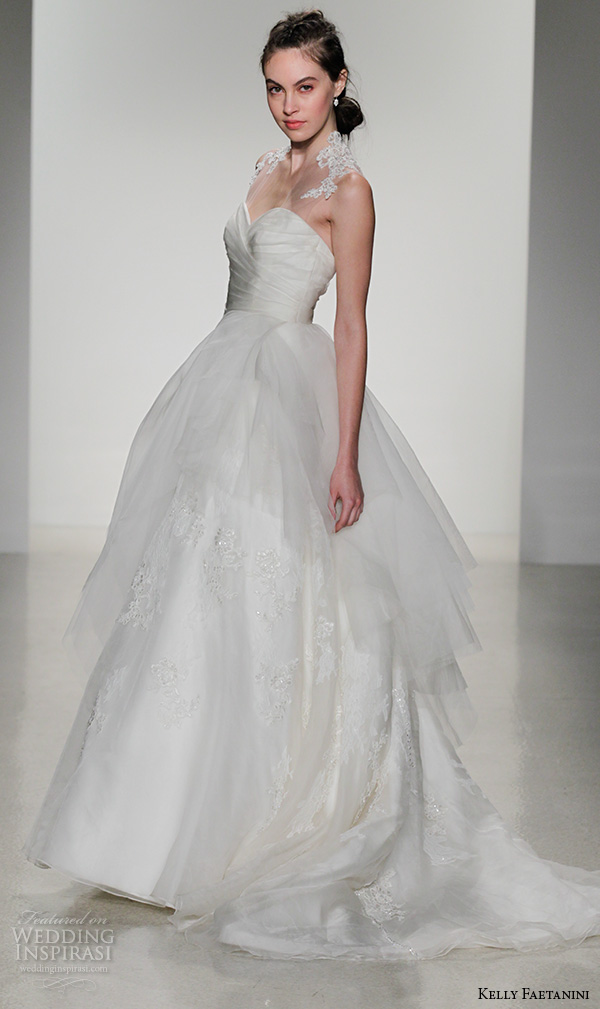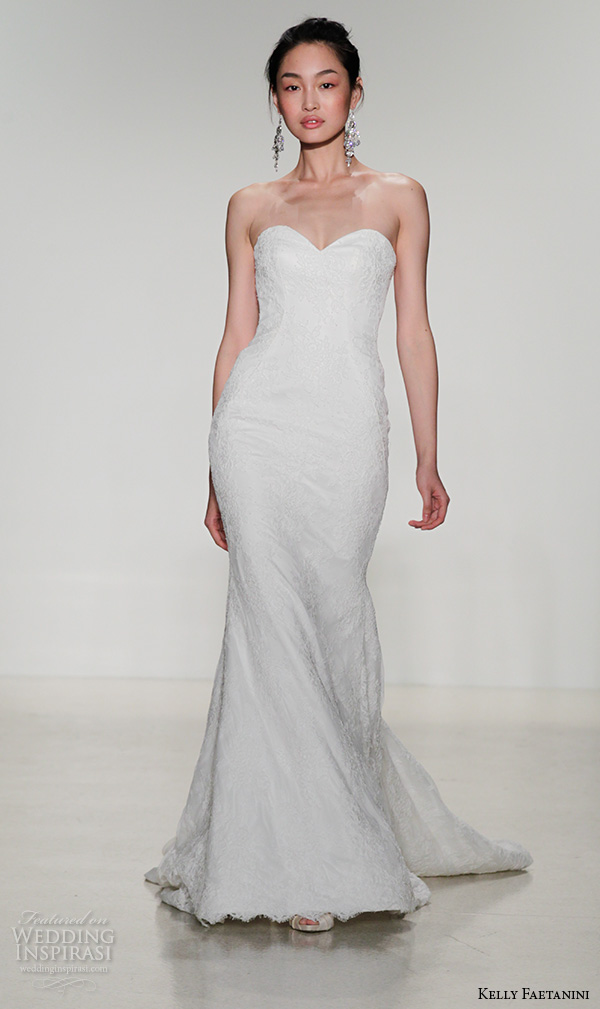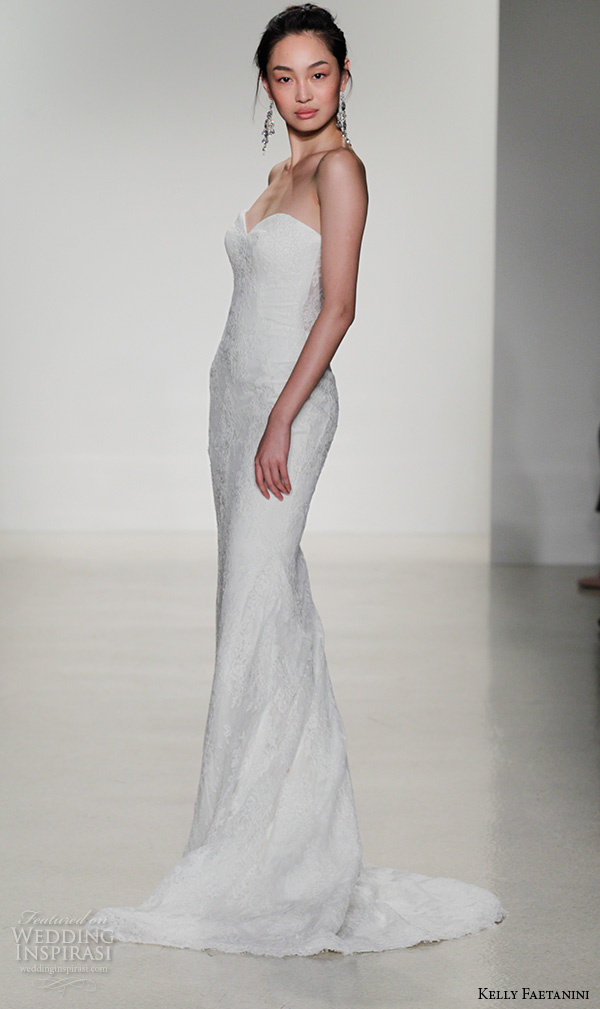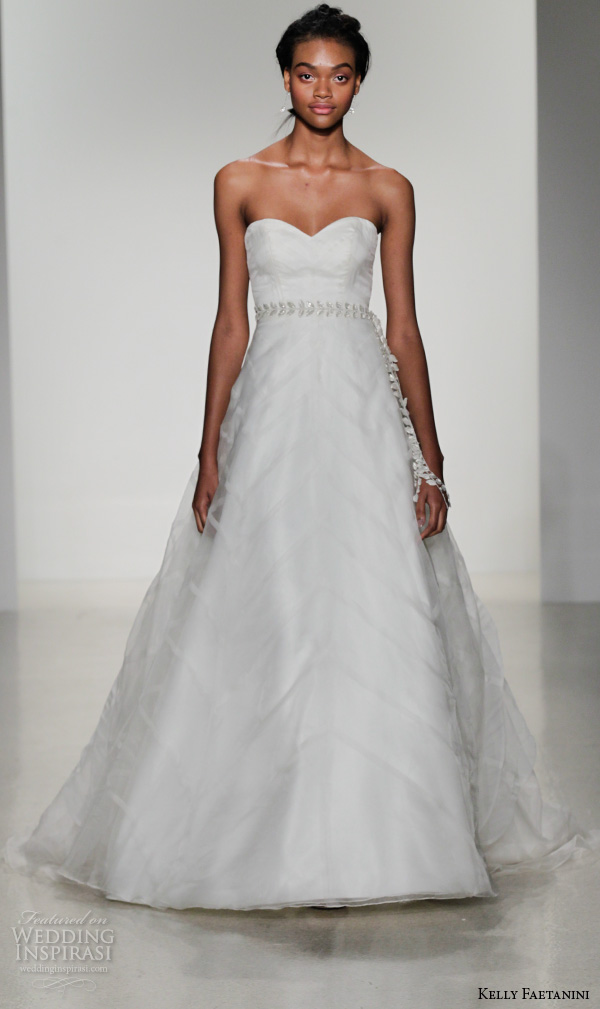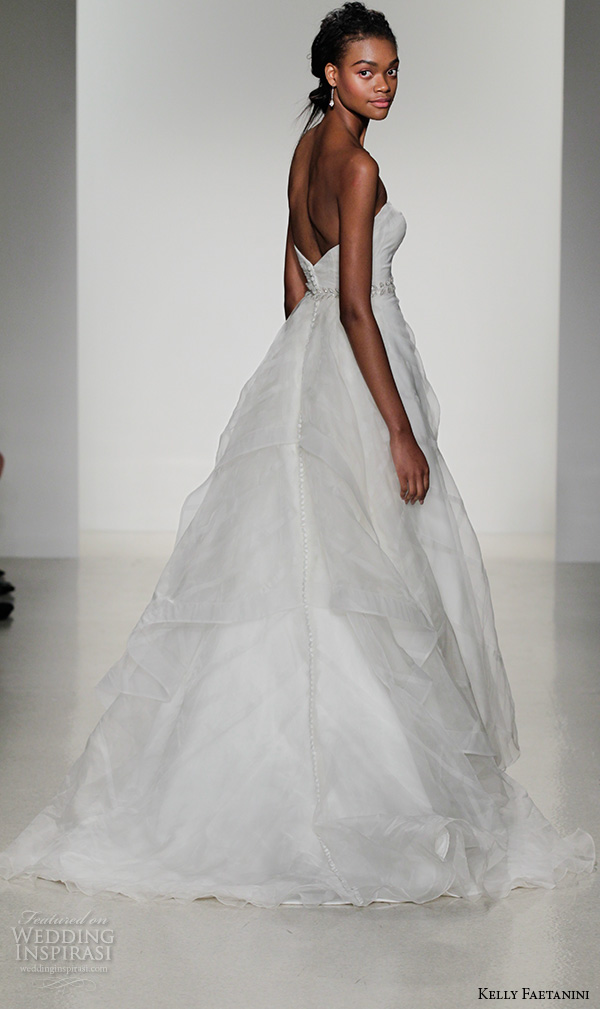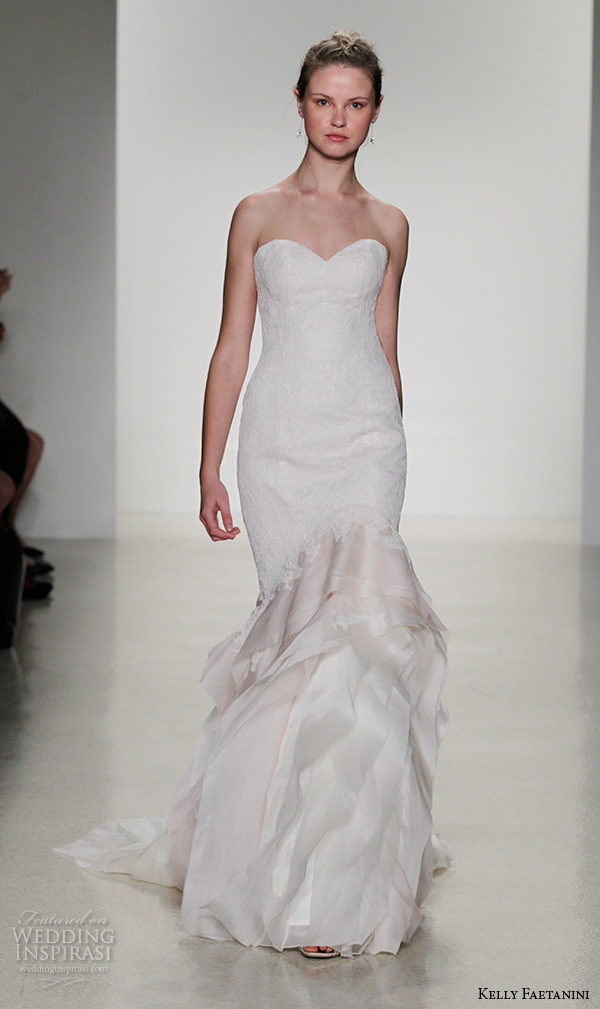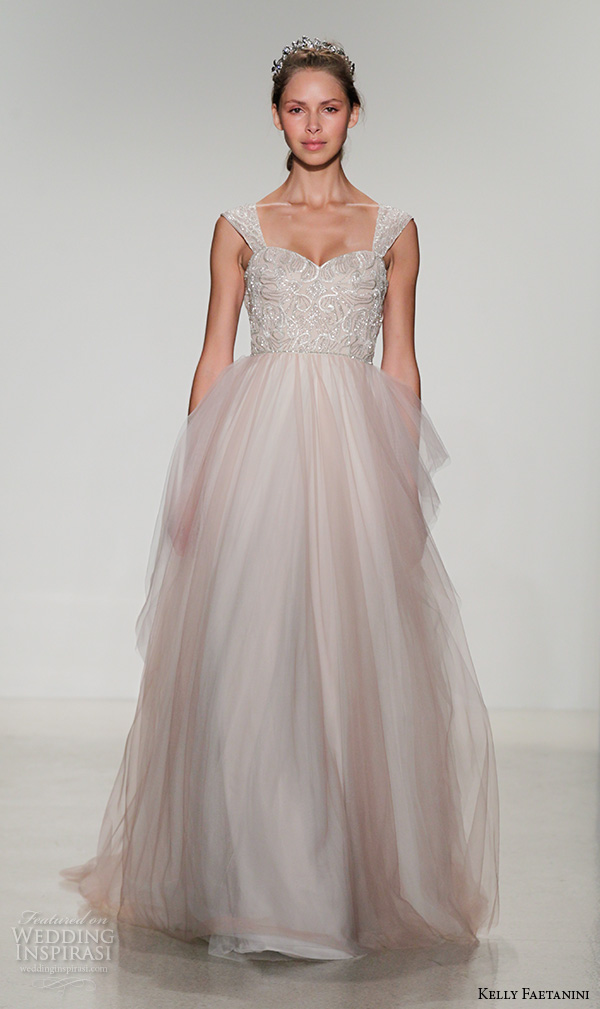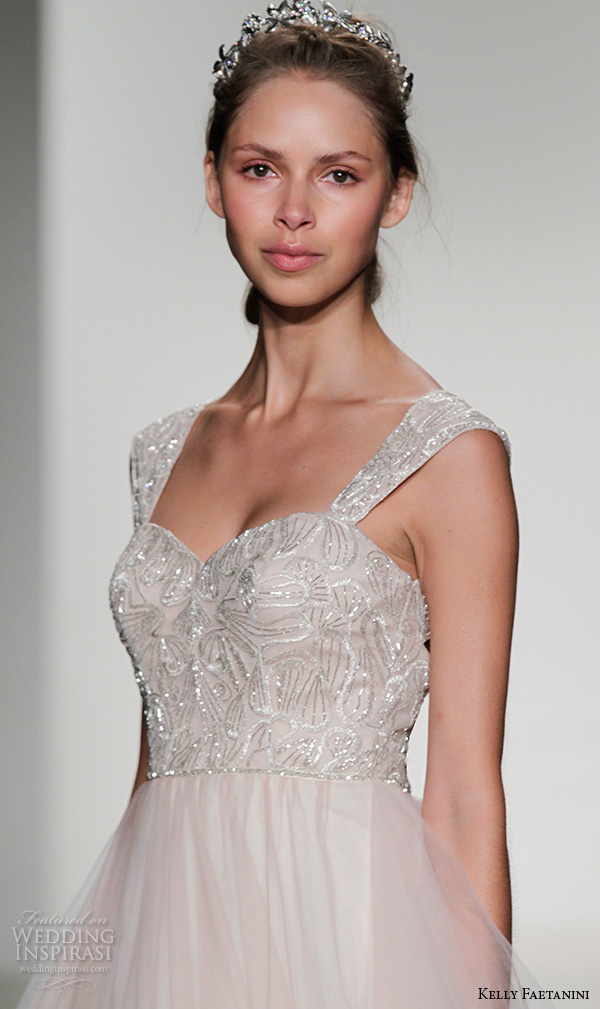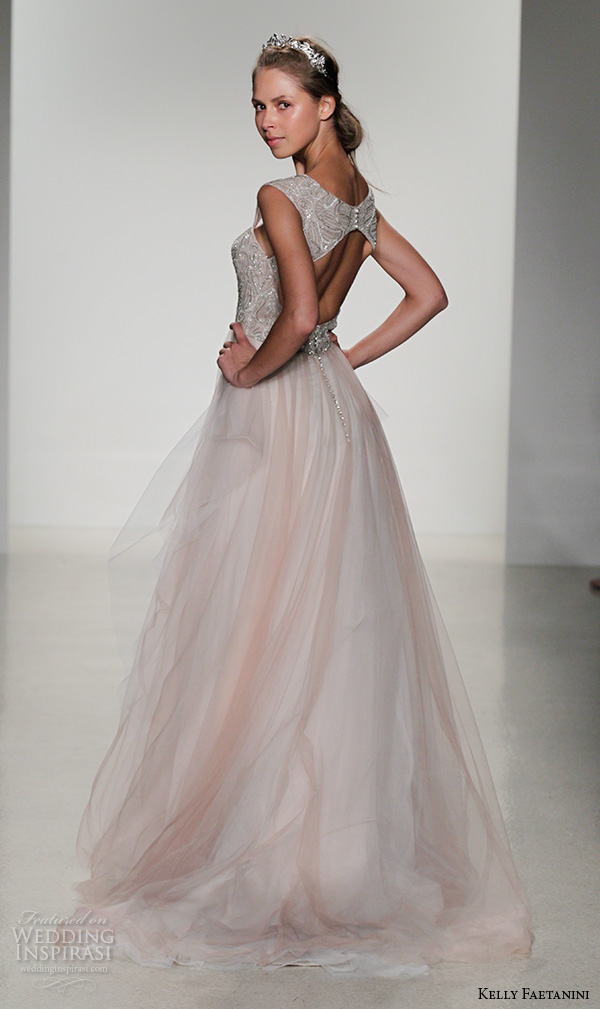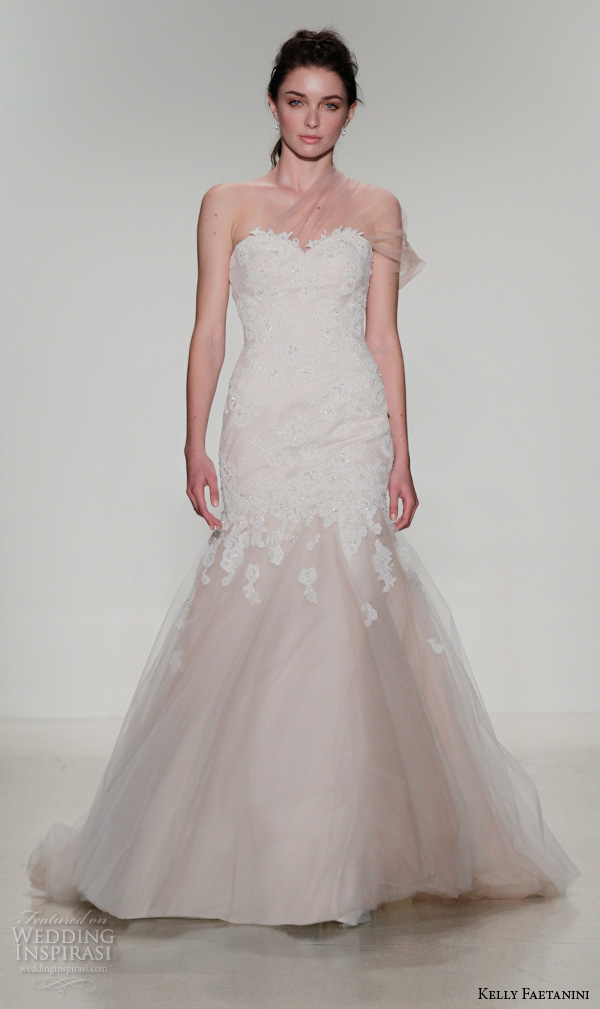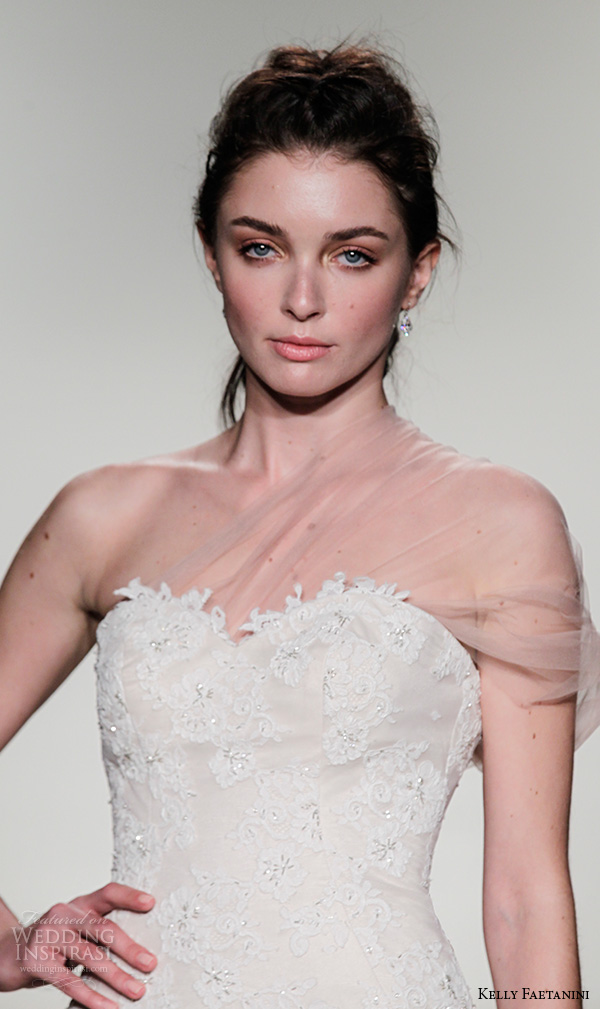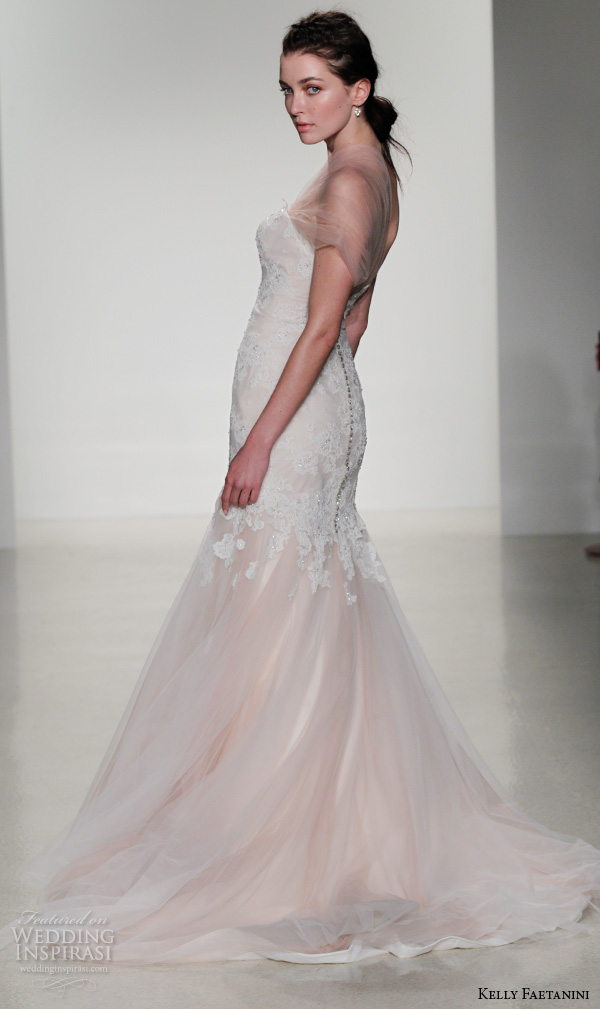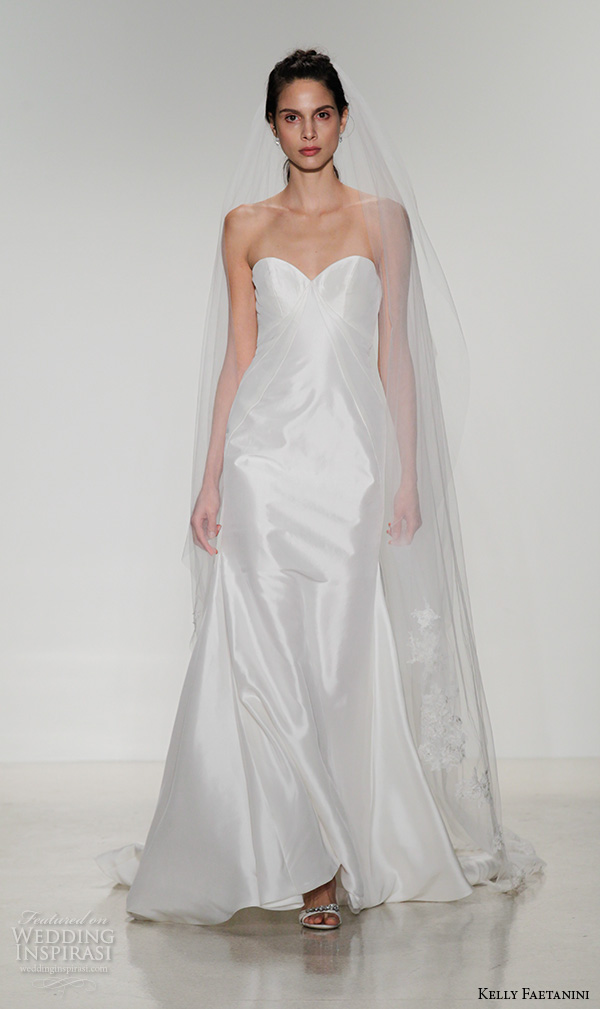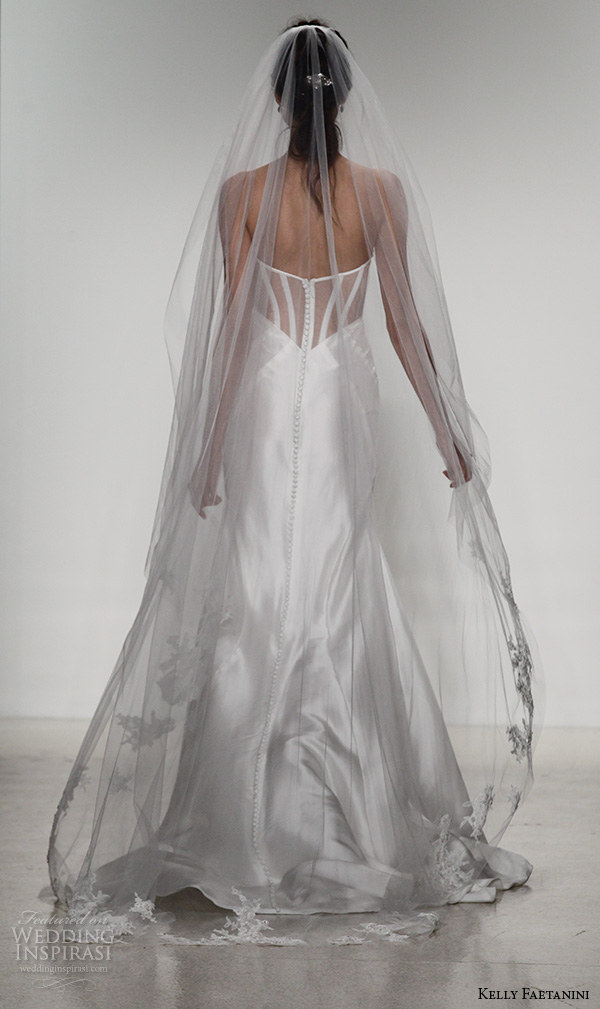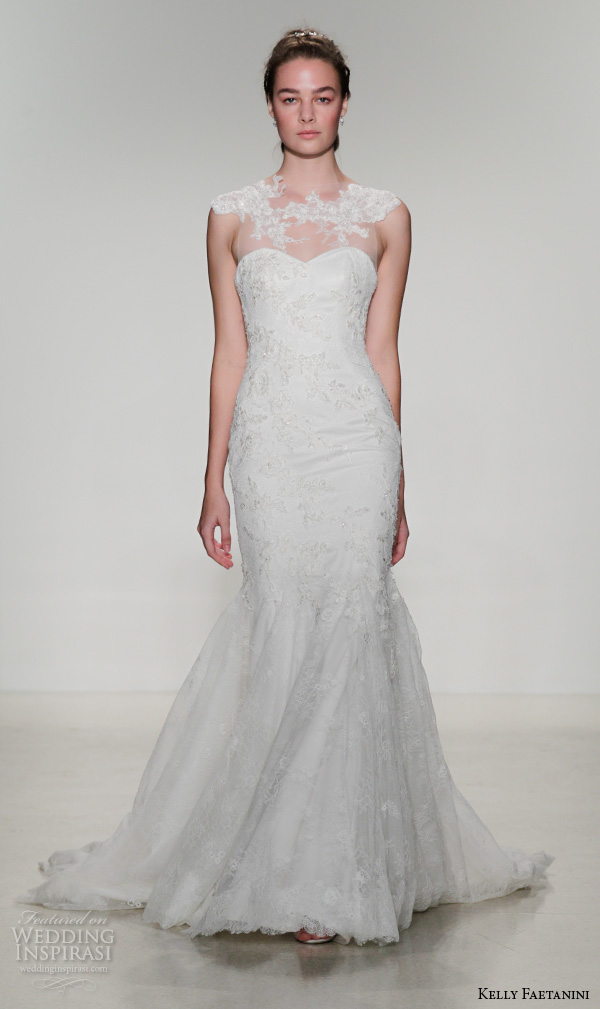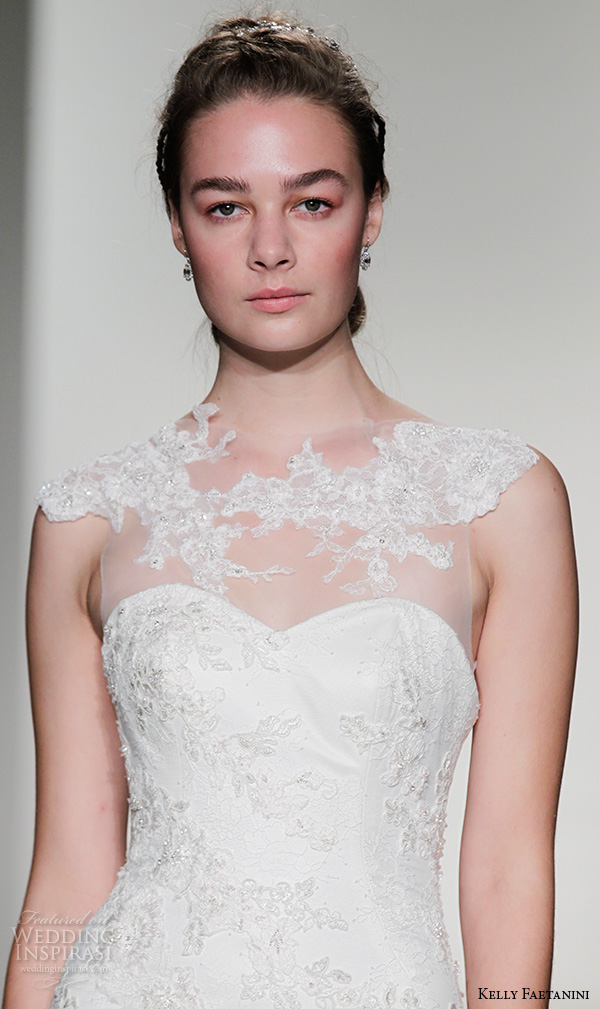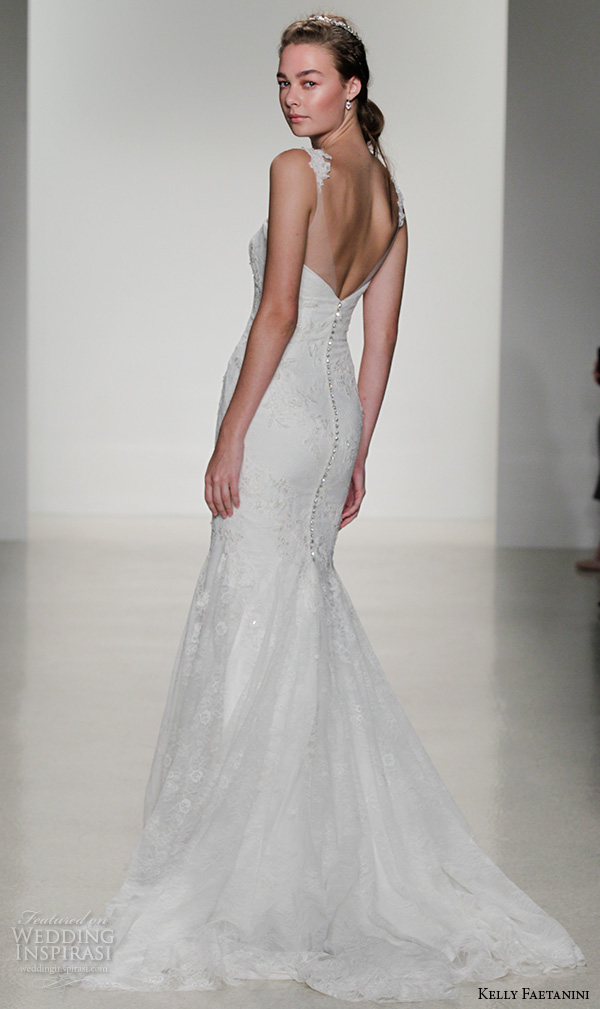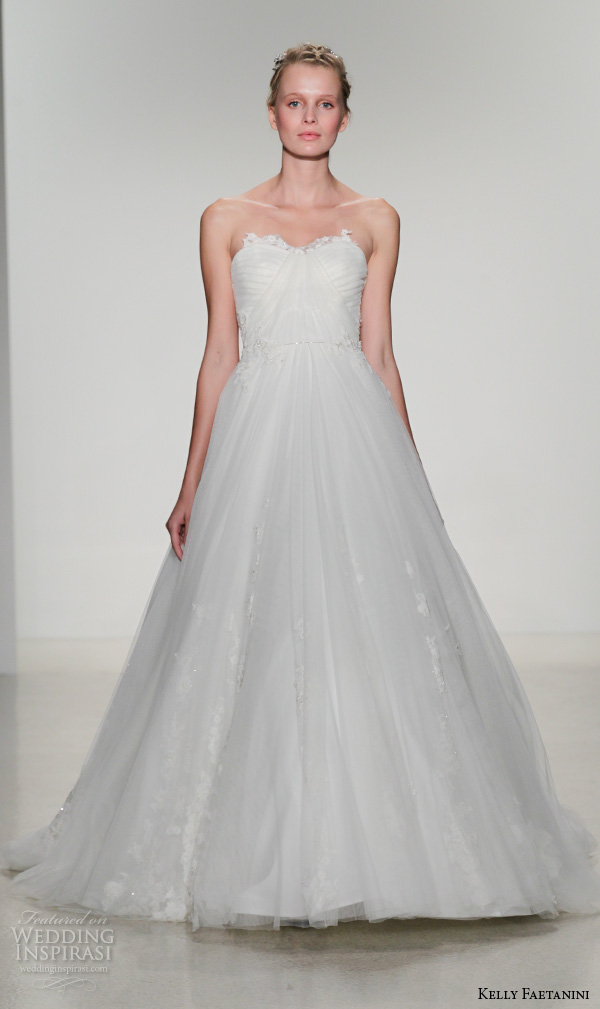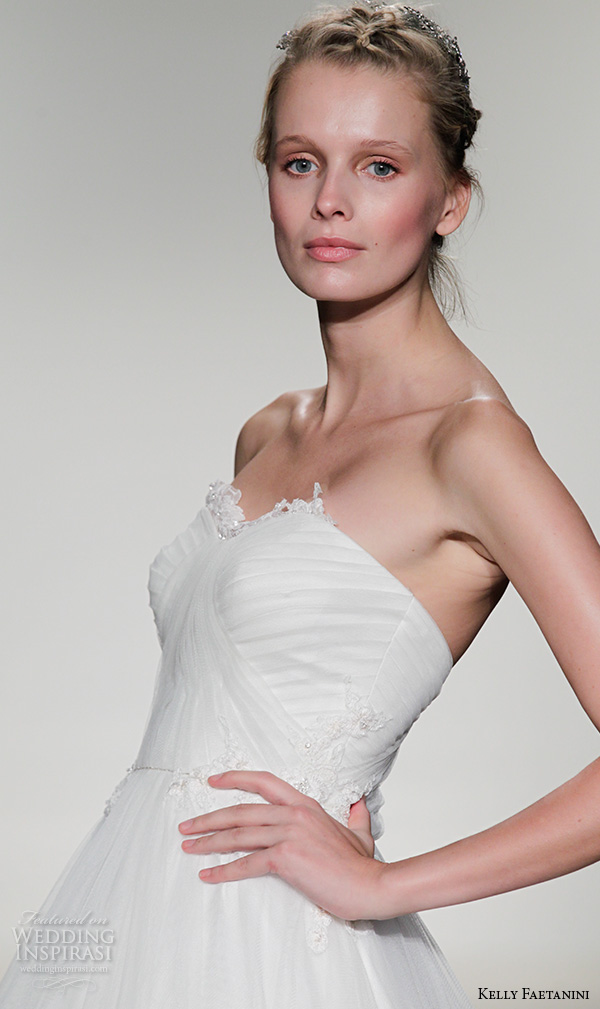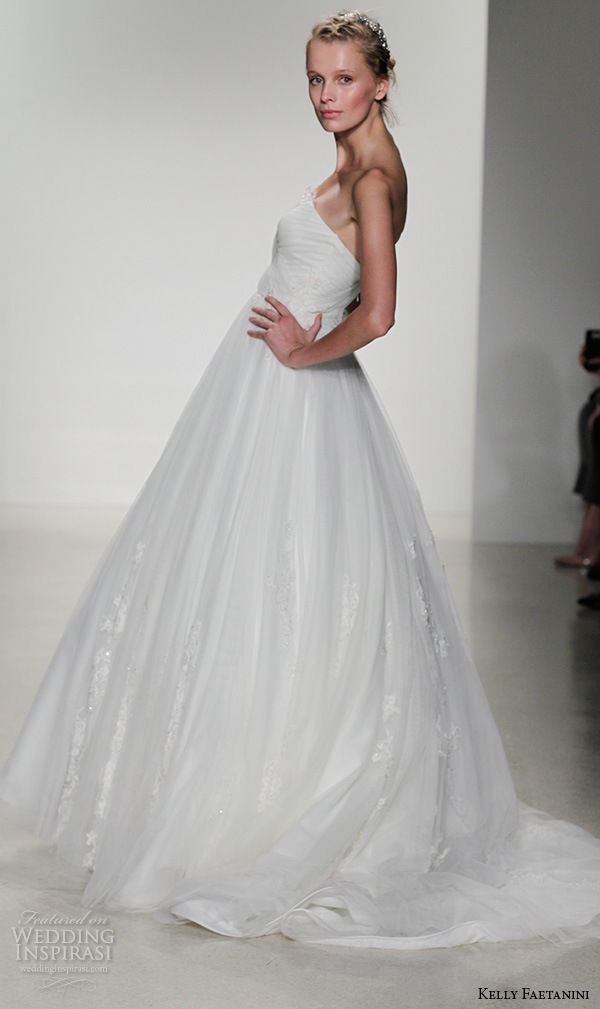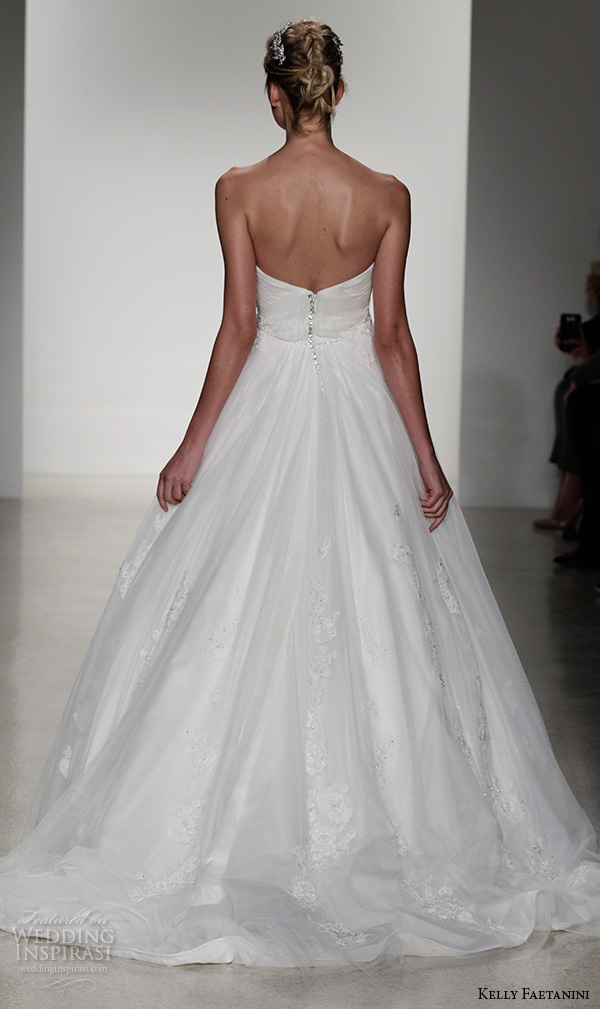 For details, visit Kelly Faetanini.
Credits
Wedding Dresses: Kelly Faetanini | Photos: Courtesy | Accessories: Enchanted Atelier by Liv Heart