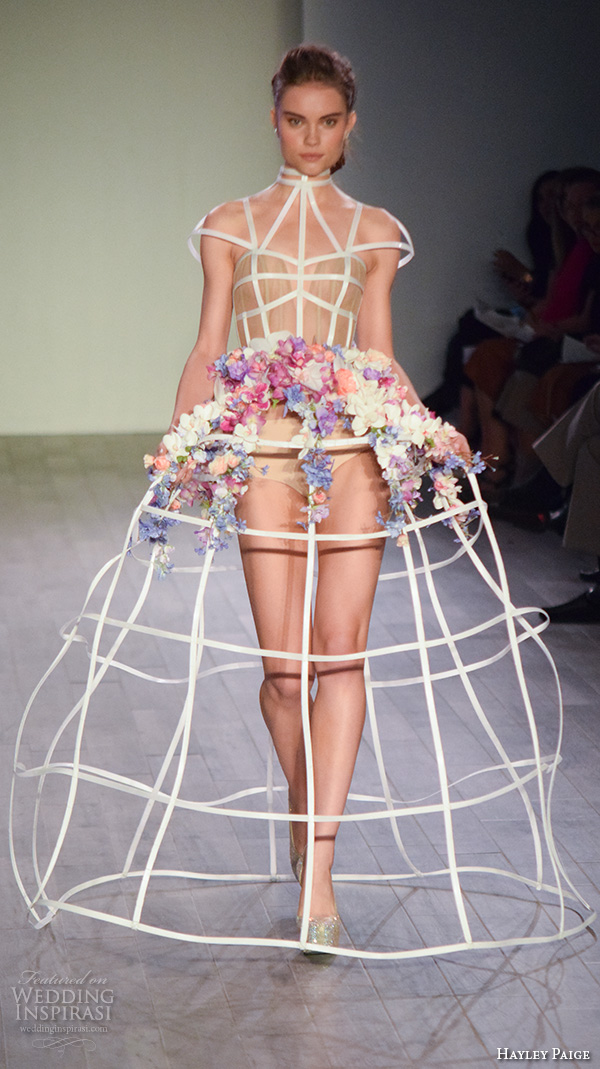 The JLM press presentation was full of fashion highs for us. From the oh-so-haute-couture cage dress (pictured above) by Hayley Paige (which drew broad smiles from the crowd) to the classic elegance of Lazaro's gowns, there was never a dull moment on the runway. Some of the looks are infused with soft, pastel colors, some adorned with flowers; all stunningly unforgettable.
Hayley Paige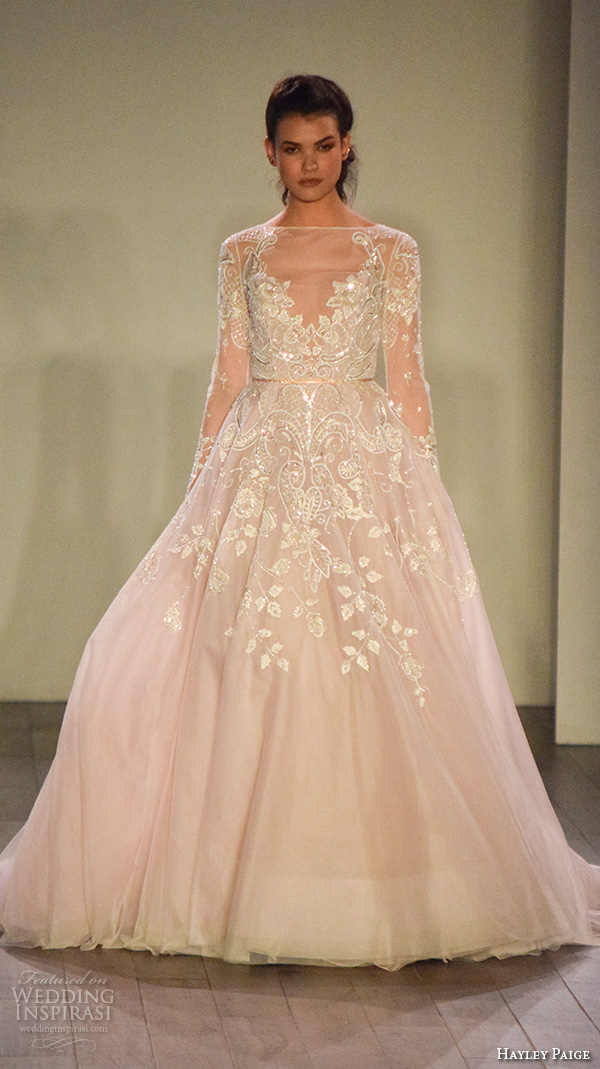 The Hayley Paige collection is the perfect package of romance, drama and unconventional detailing. The entire line-up is full of colorful (in all positive sense of the word) details.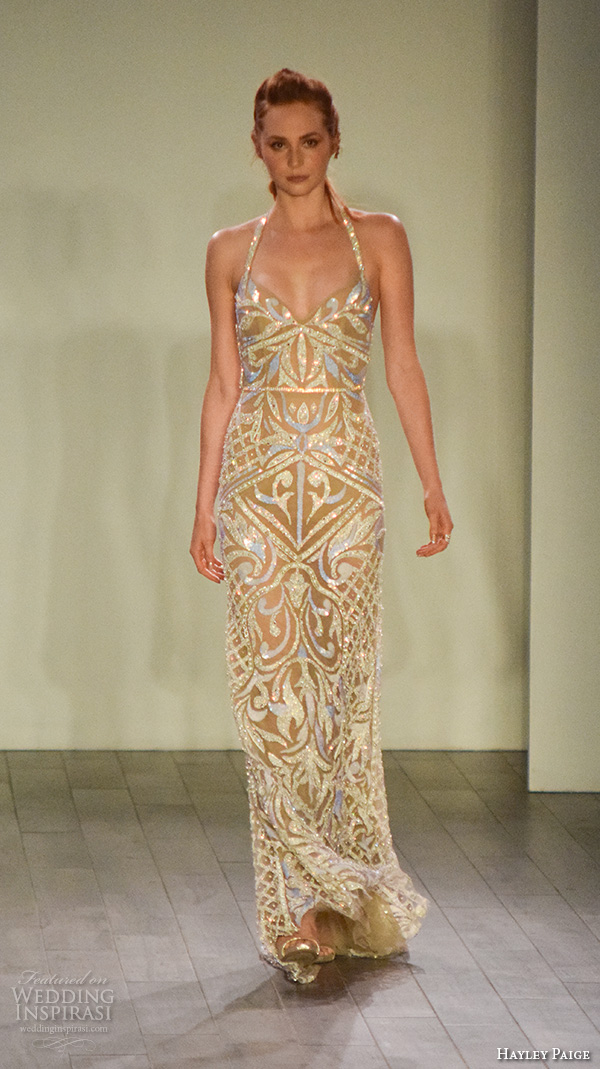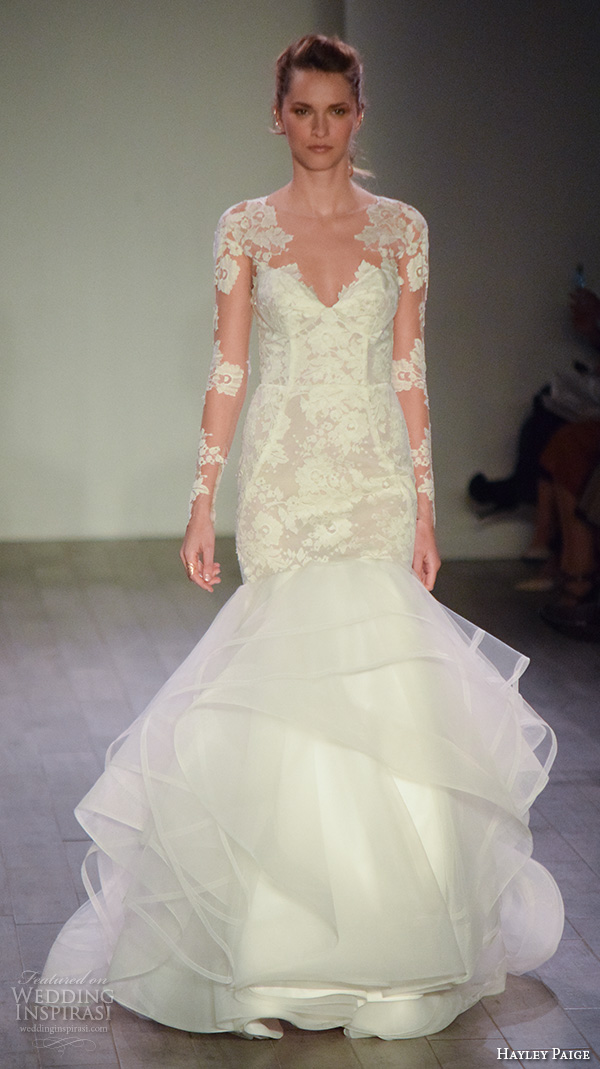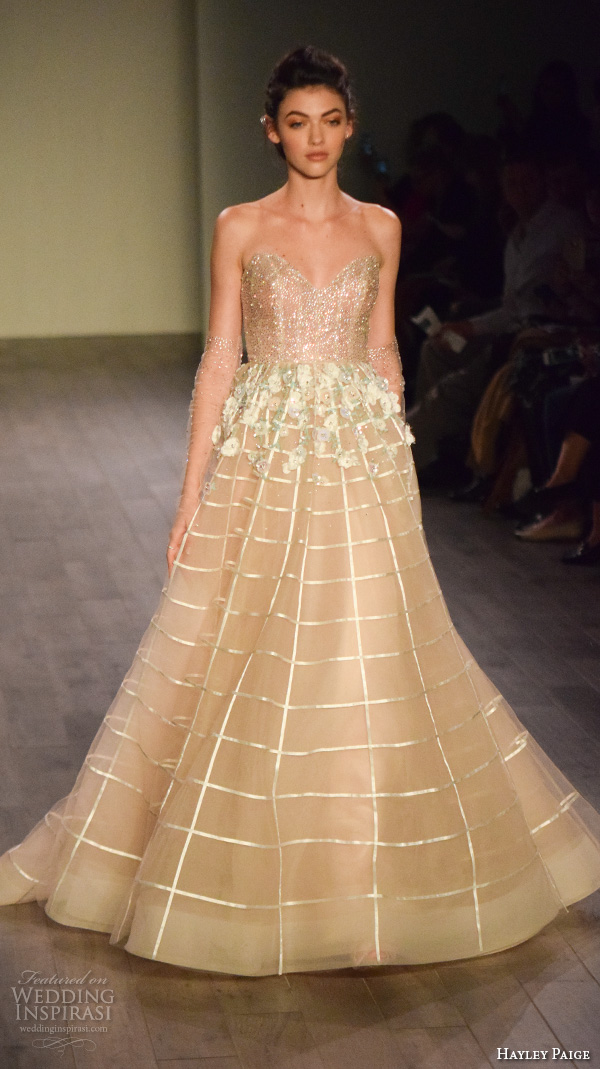 Salt and Honey by Hayley Paige is a lot of fun! From the frothy mint ball gown to the closing line-up of inky gowns in a variety of fabrications, each look is effortlessly chic with just the right amount of attitude.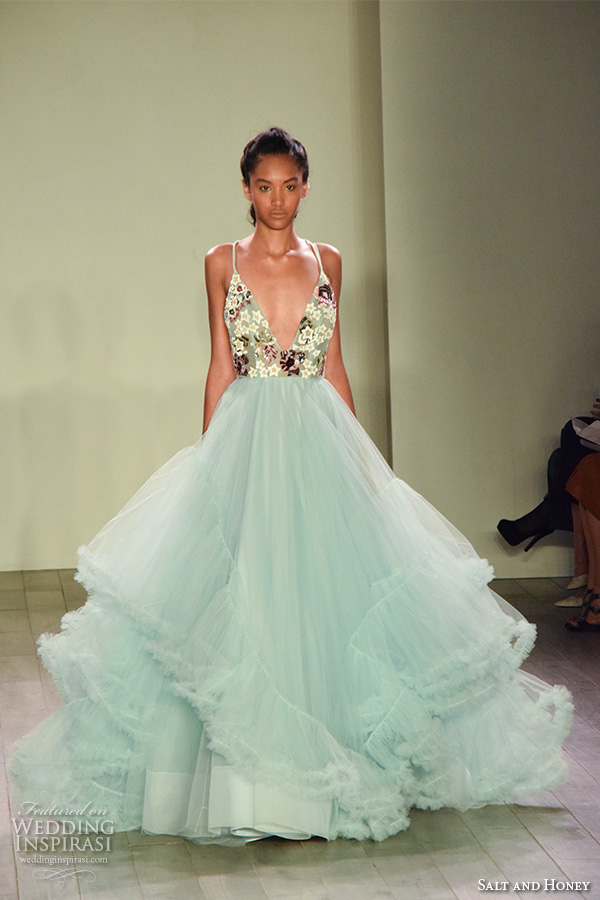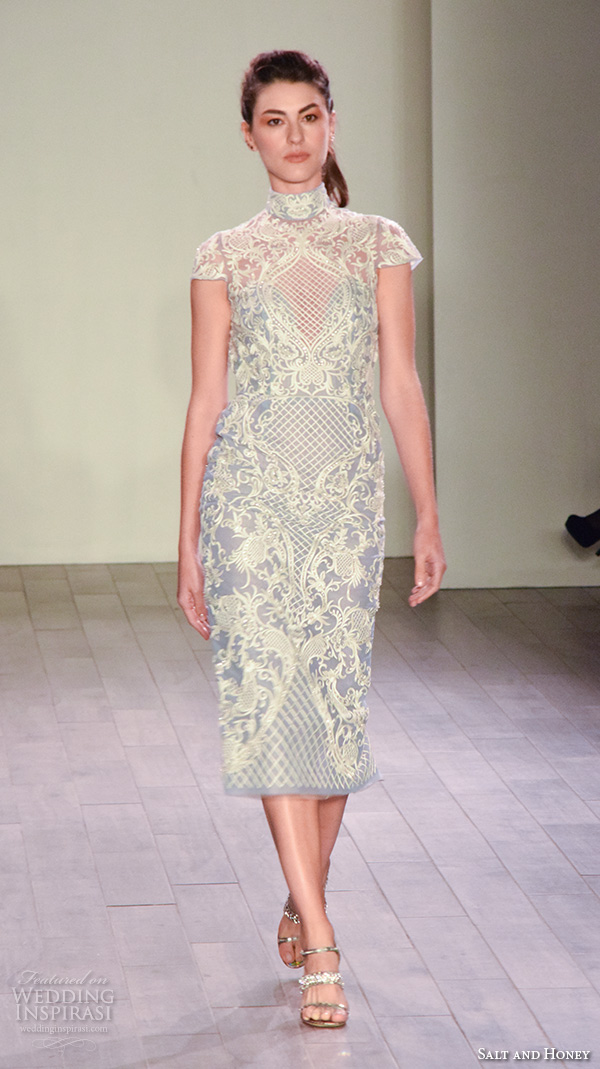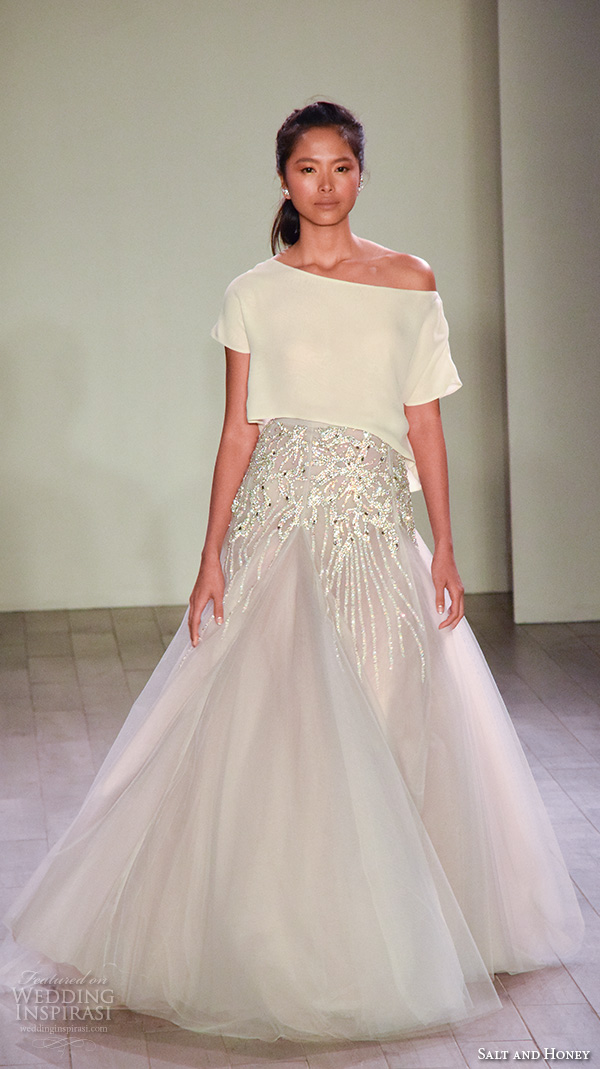 Jim Hjelm by Hayley Paige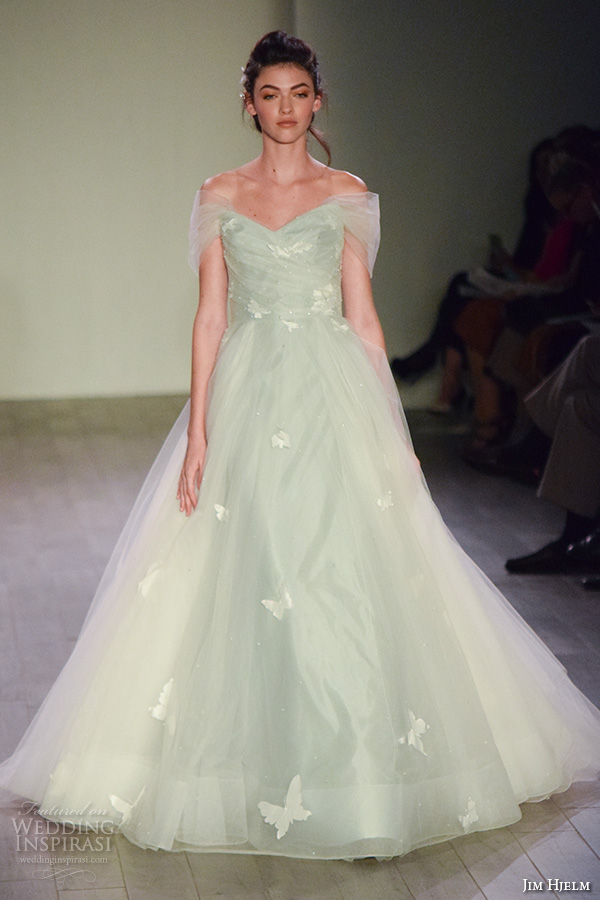 Hayley Paige turned up the romance for the Jim Hjelm collection. There were butterflies everywhere – appliqued, beaded – and the crowd loved it.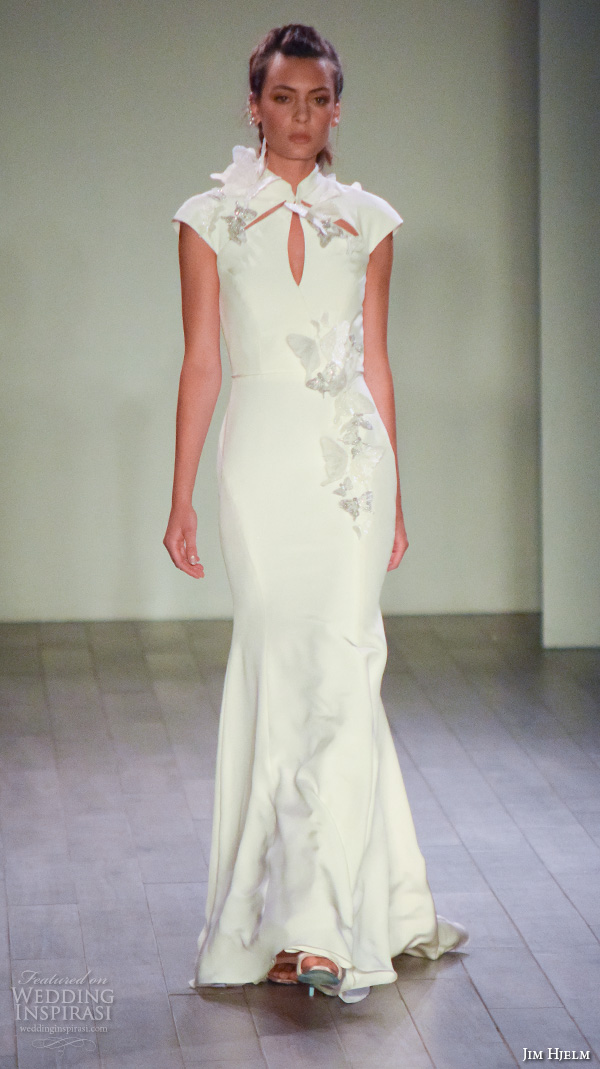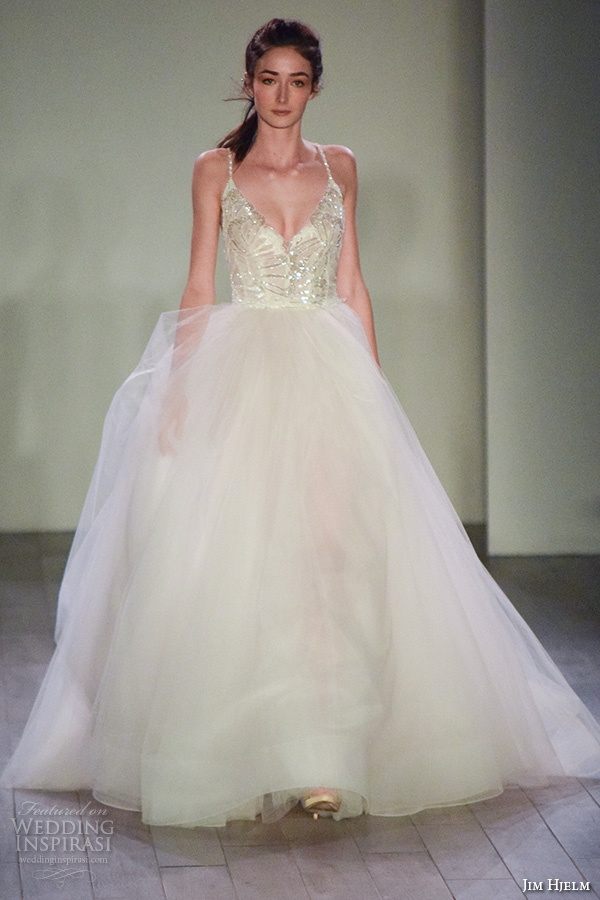 Alvina Valenta by Jessica Williams Fall 2016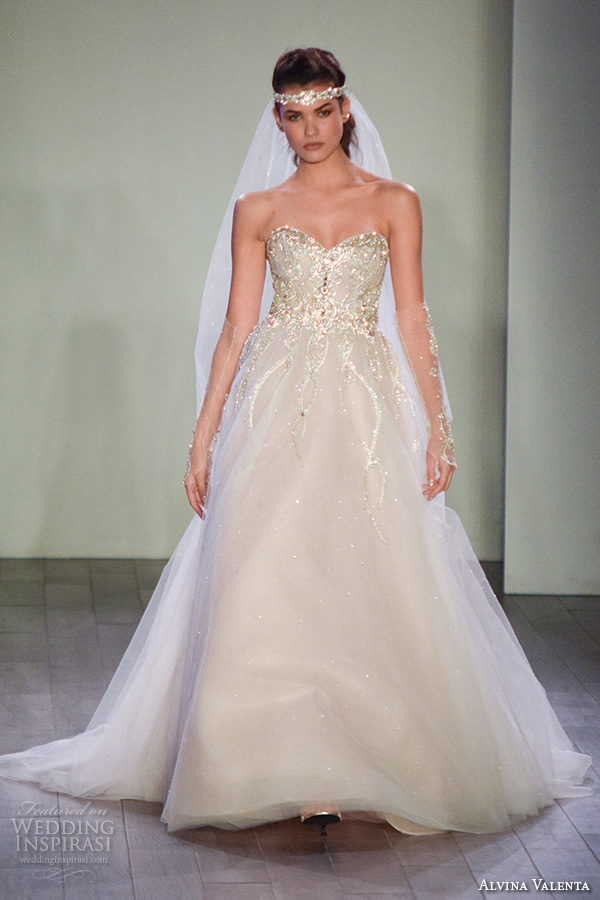 Alvina Valenta closing gown (pictured above) was one of the hot talking points of the night. The lavishly embellished gown features matching fingerless gloves. Stunning! The rest of the line-up was equally drool-worthy...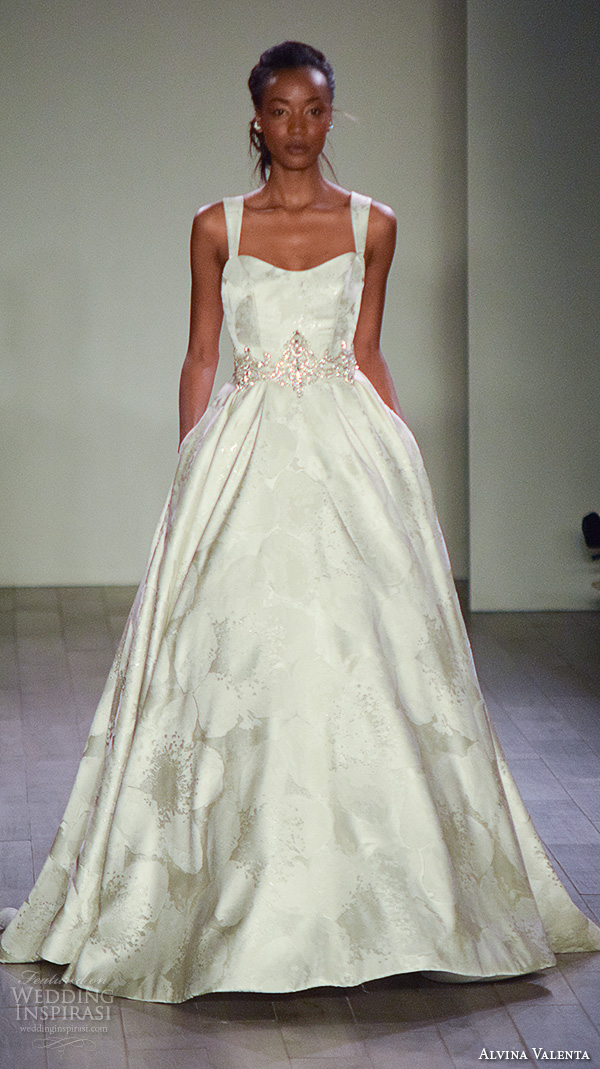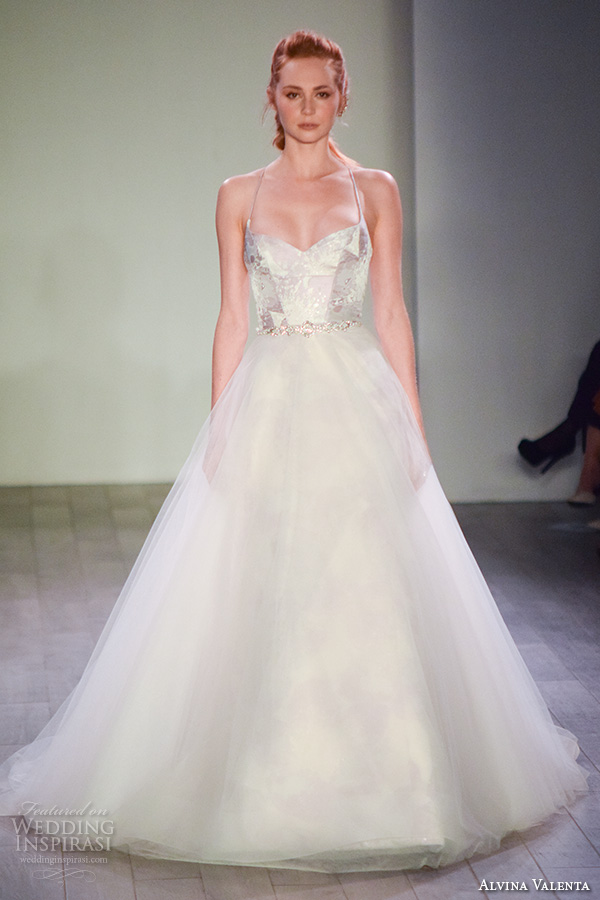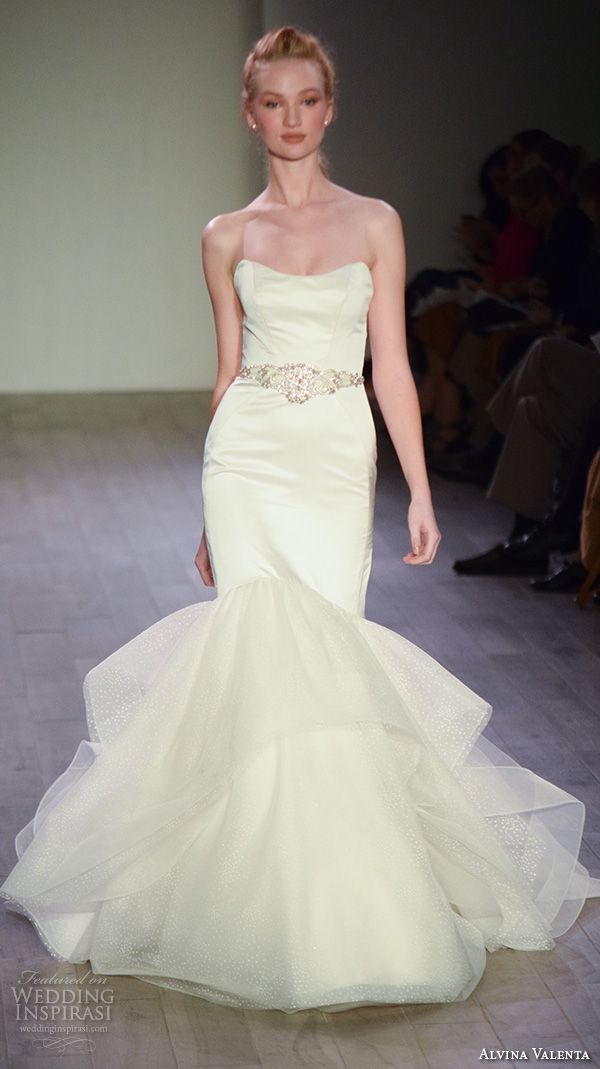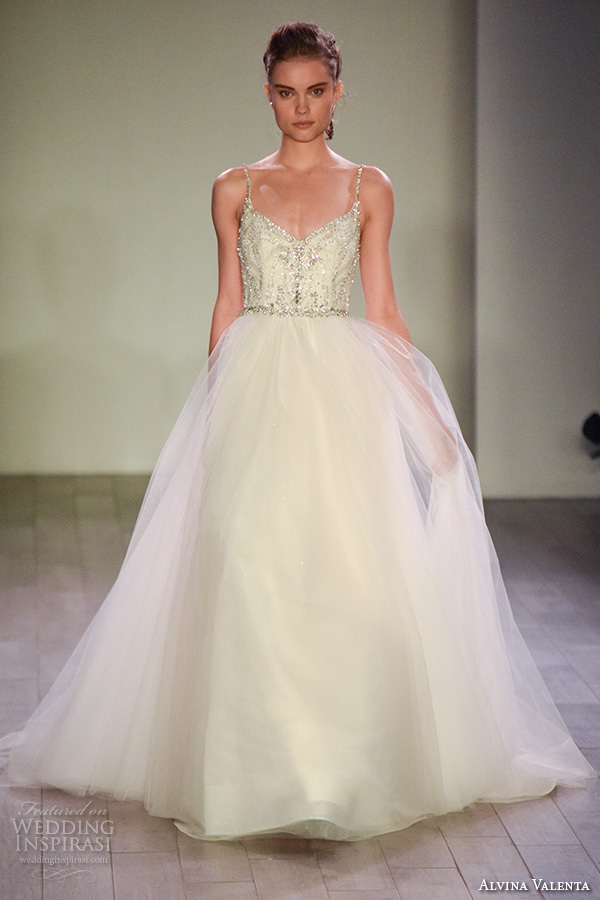 Lazaro Fall 2016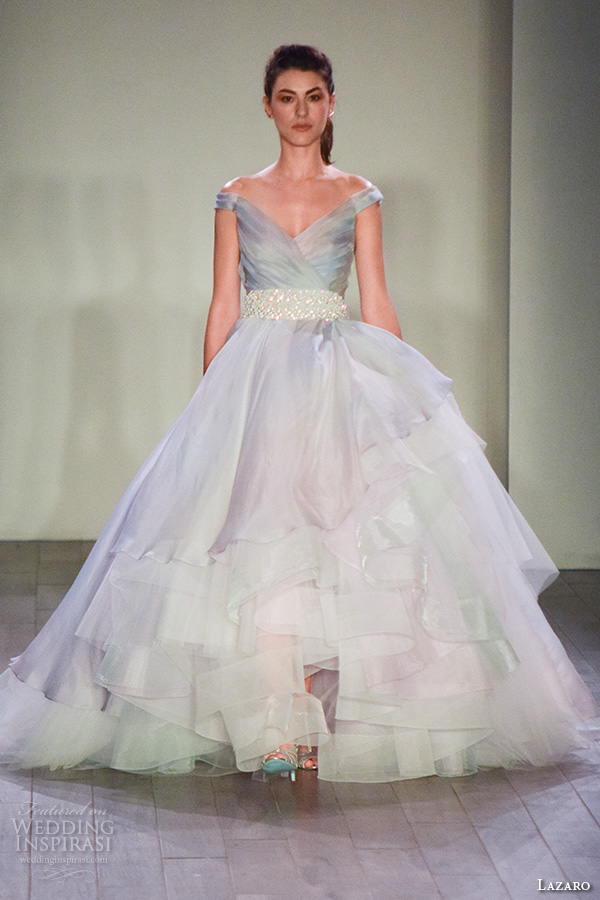 Lazaro Perez is a class act, as always. Each of his design is an impeccable balance of supreme elegance and show-stopping details. Guests were still raving about Lazaro's ombre wisteria tulle gown (pictured above) the days after the event. We have to agree this is one of the few gowns that look equally stunning in person and on small (mobile phone) screens.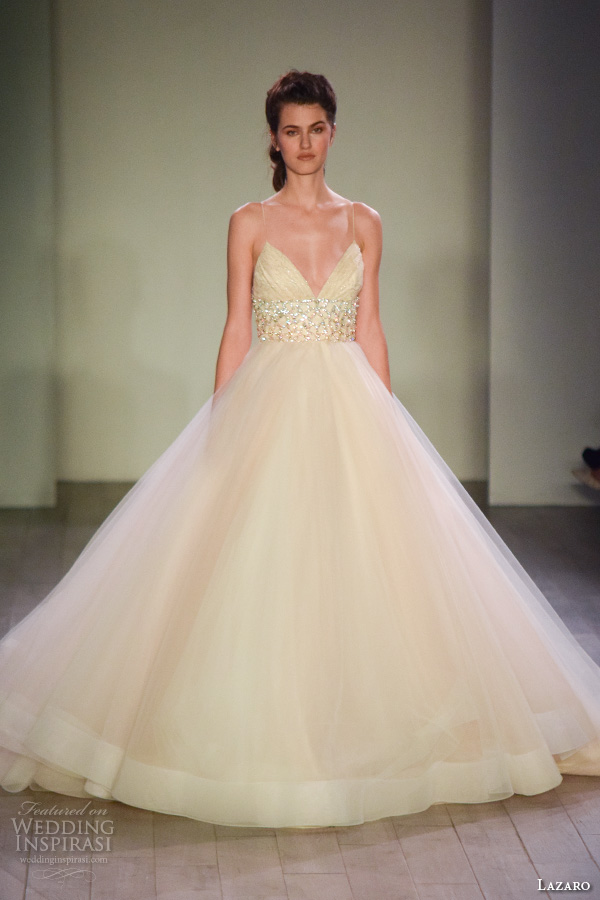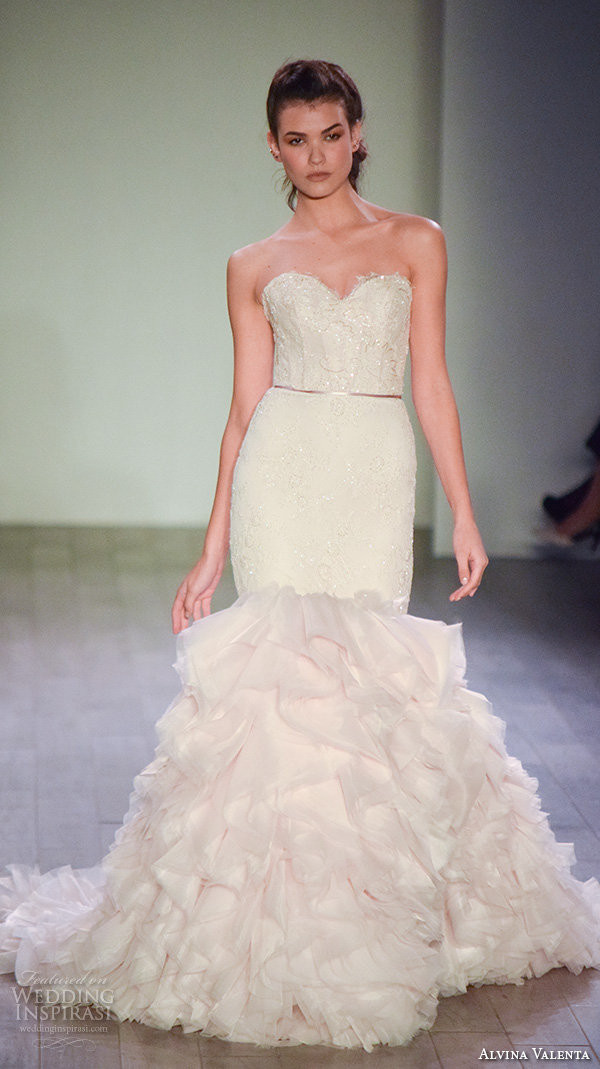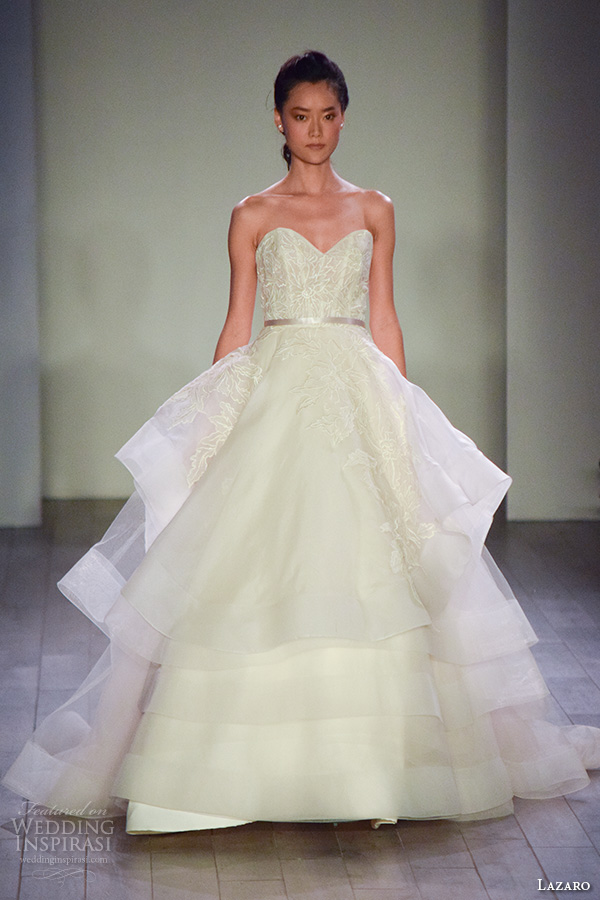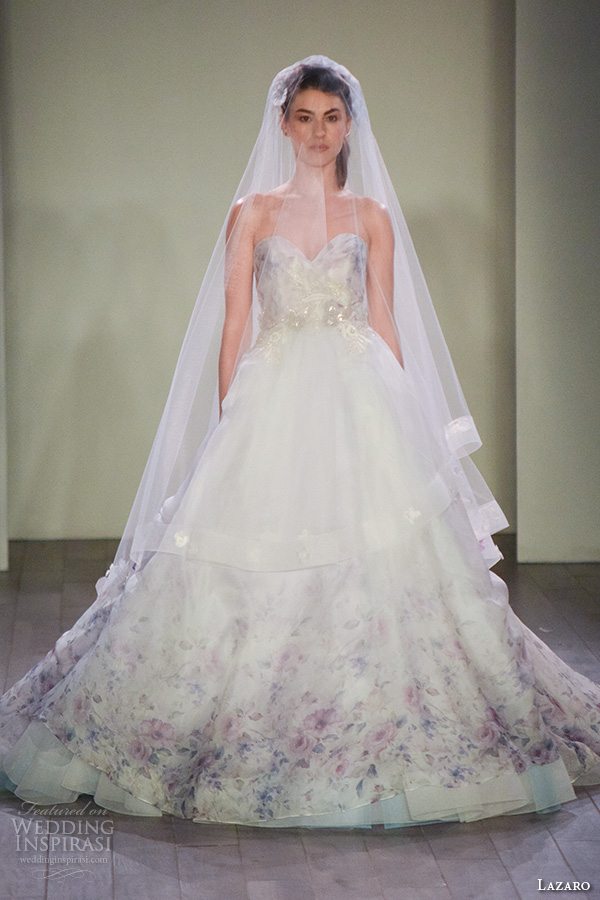 Photos: Danial Delong (Wedding Inspirasi)
Read our reviews & reports of the New York Bridal Fashion Week 2015: