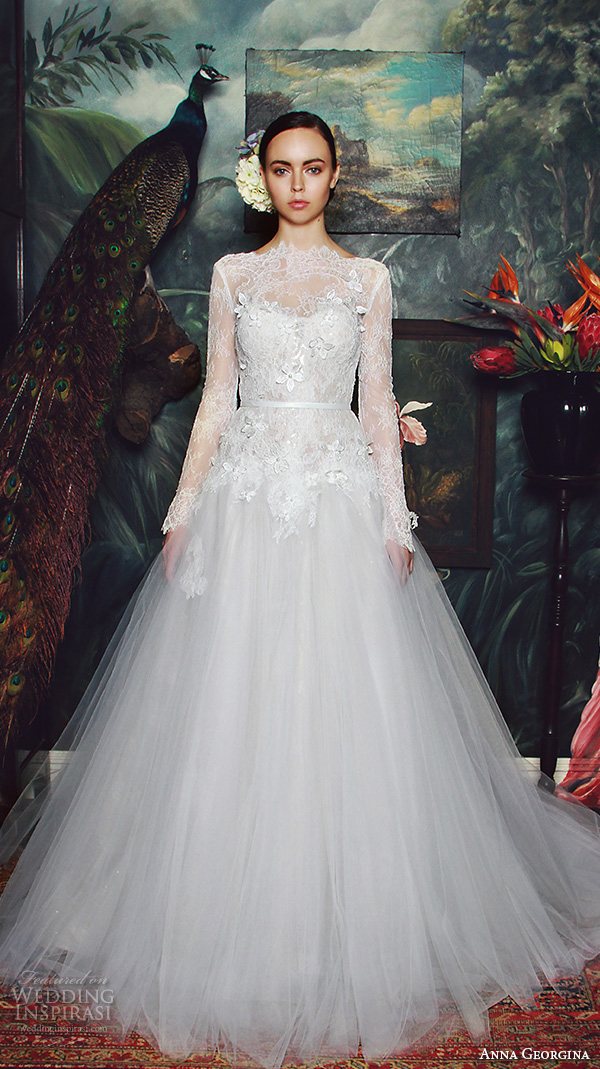 Hello, it's July! We are officially halfway through year! Continuing our streak of featuring more international designers here at WI, we have today the very elegant Anna Georgina bridal collection by Kobus Dippenaar, one of South Africa's most loved and well-established fashion designers.
The 1920s-inspired 2015 Anna Georgina collection features exquisite couture styling, a hallmark of the designer, who has been in the business for the past 25 years: "After designing exclusively for the private, bespoke market, Dippenaar launched his Anna Georgina wedding gown range in 2012. A tribute to his mother, the collection grew out of Dippenaar's desire to take haute couture fashion and make it accessible.
The Anna Georgina range continues Dippenaar's trademark exploration of the play between masculinity and femininity, between structure and fluidity. Full skirts contrast with boning and corsetry, while Swarovski elements twinkle against figure-defining lines. His creations draw on the linear textures of silk dupoin, the old-world magic of lace, the sensuousness of silk charmeuse and the lightness of tulle. Vogue colours include blush, pale pinks, ivory and gold."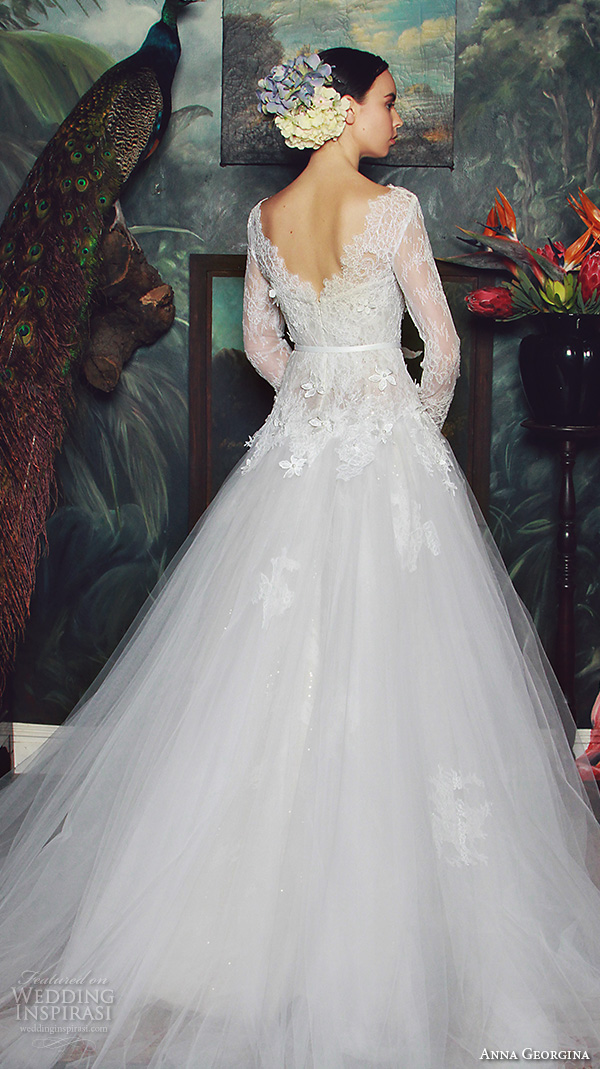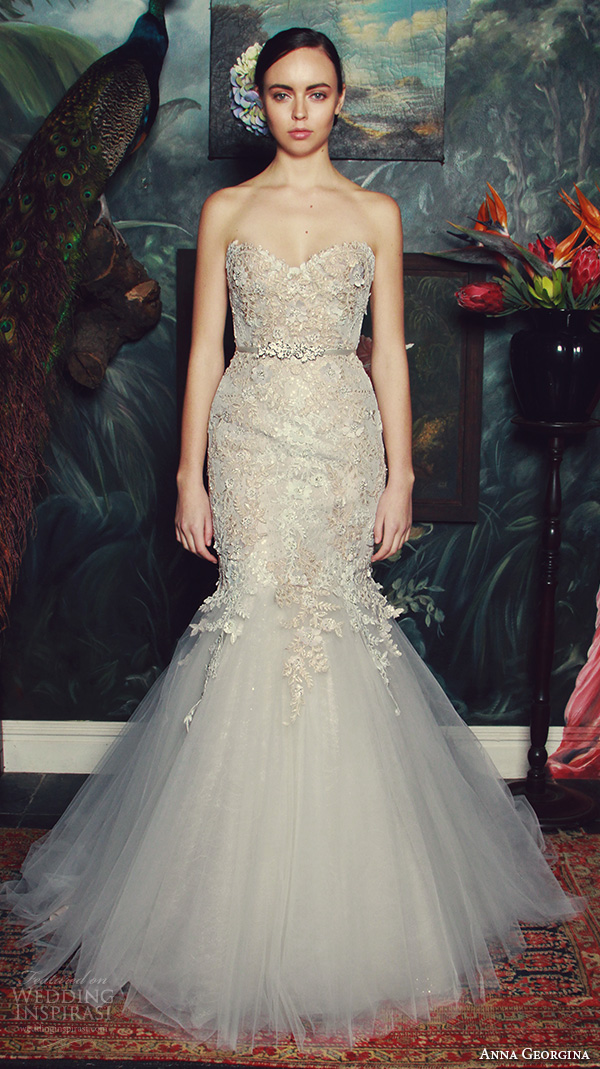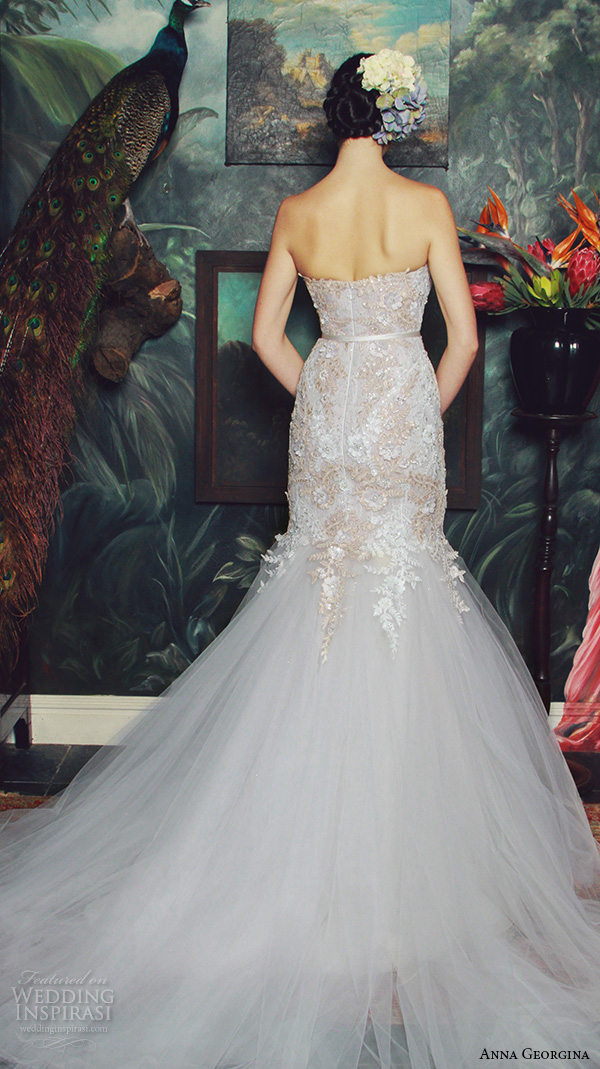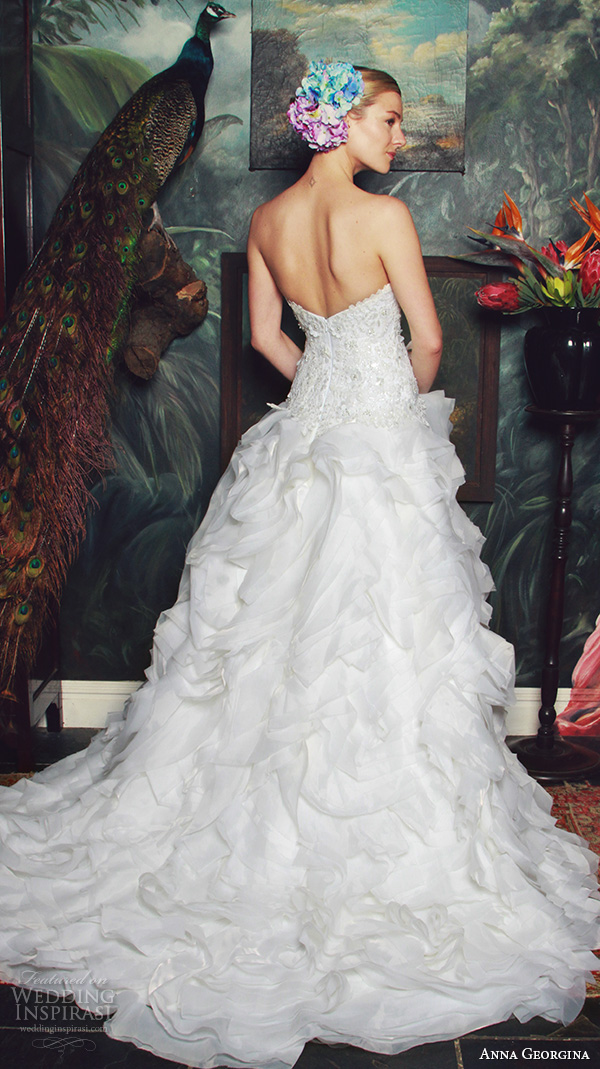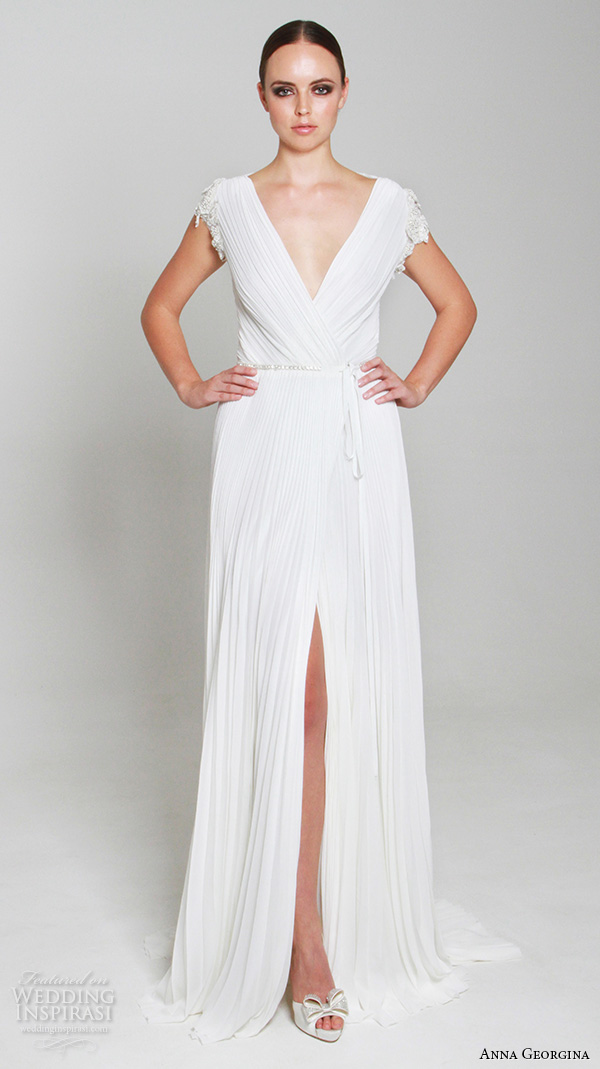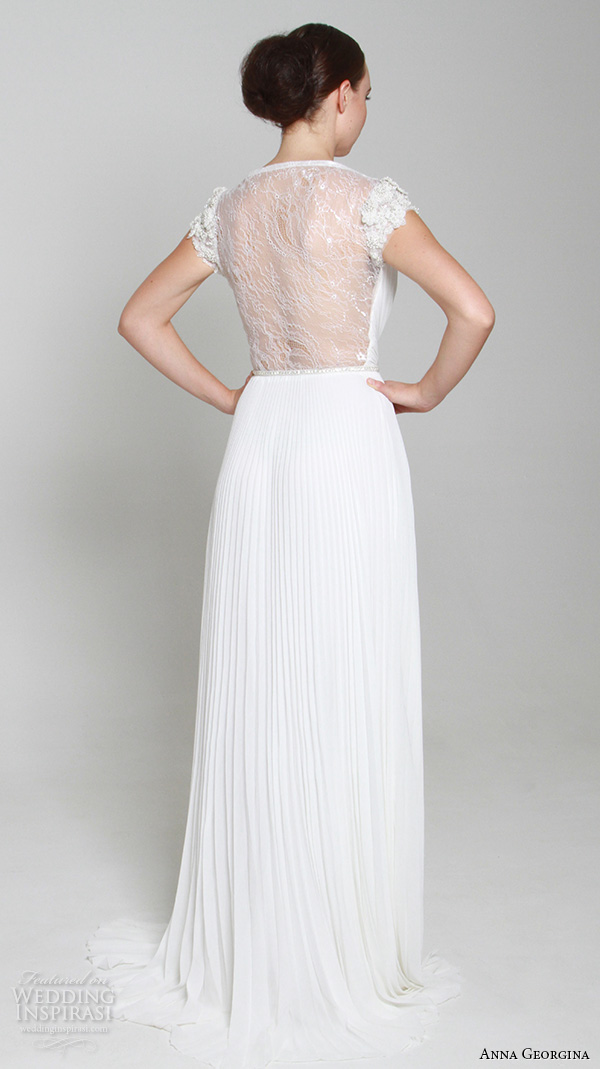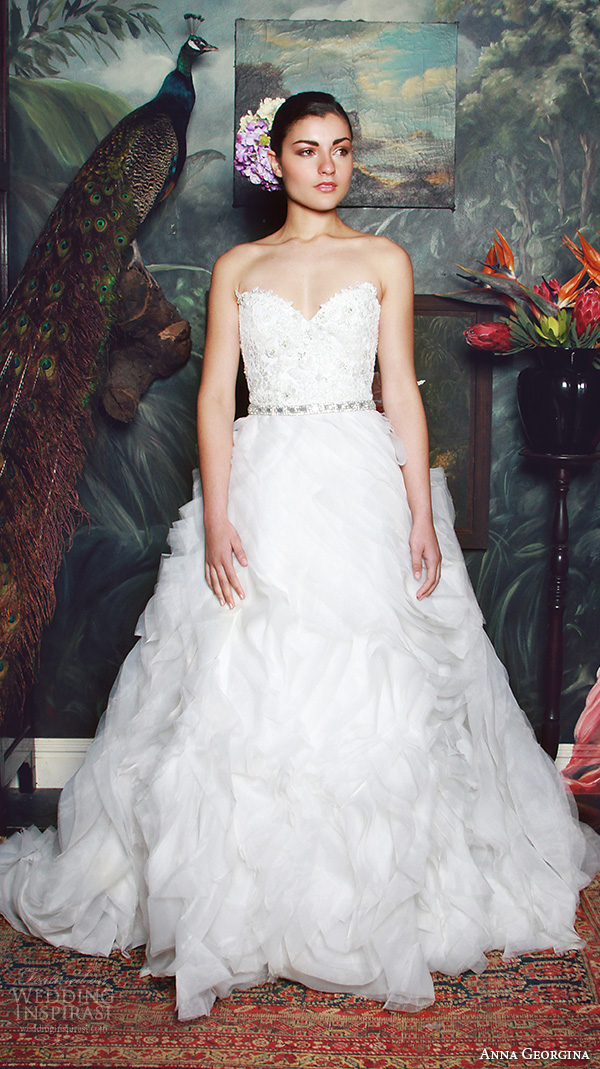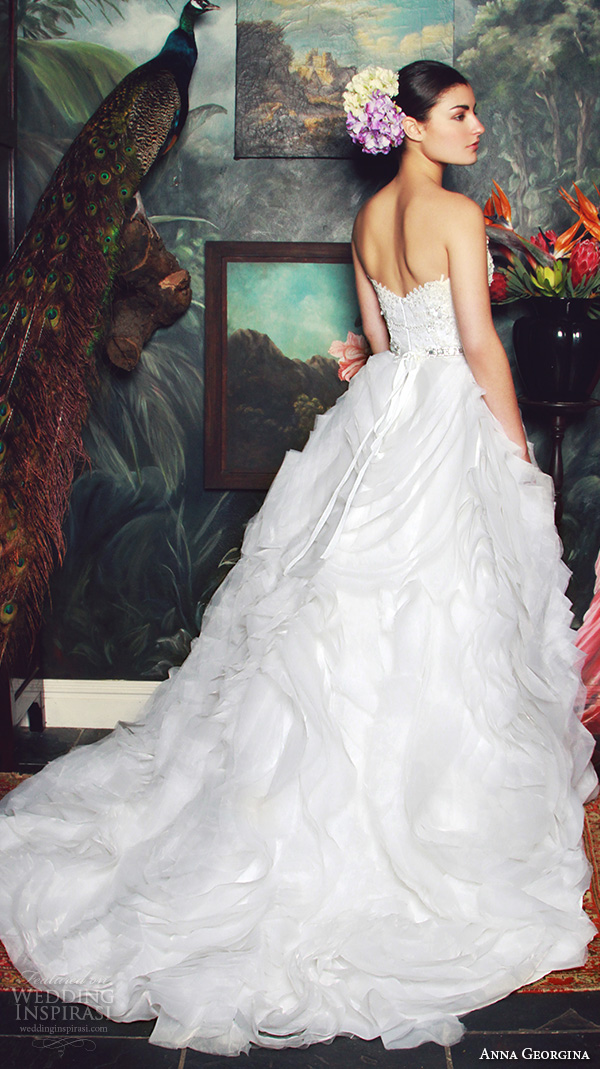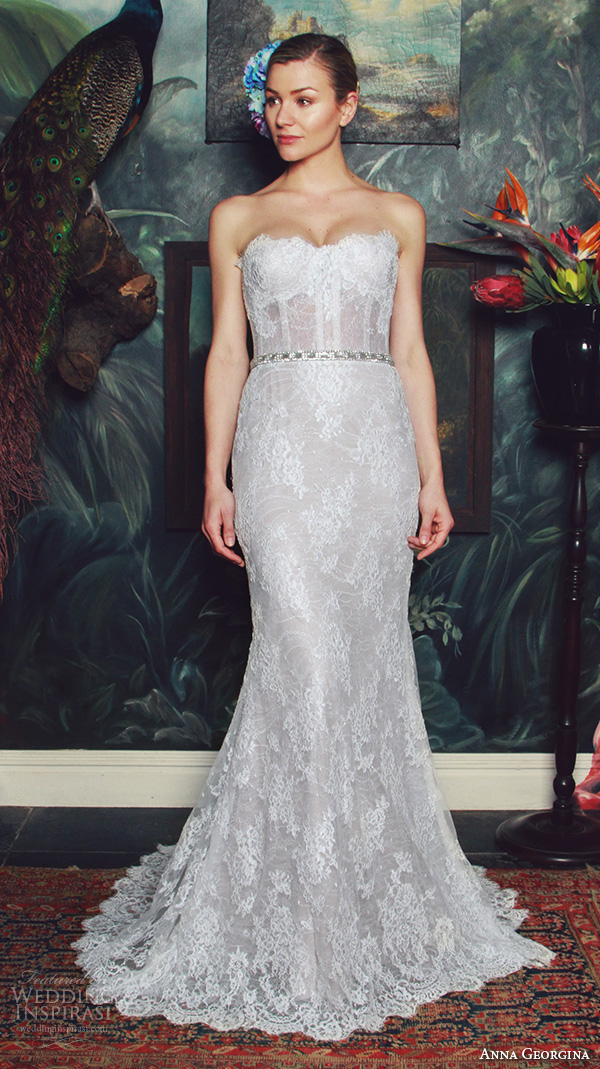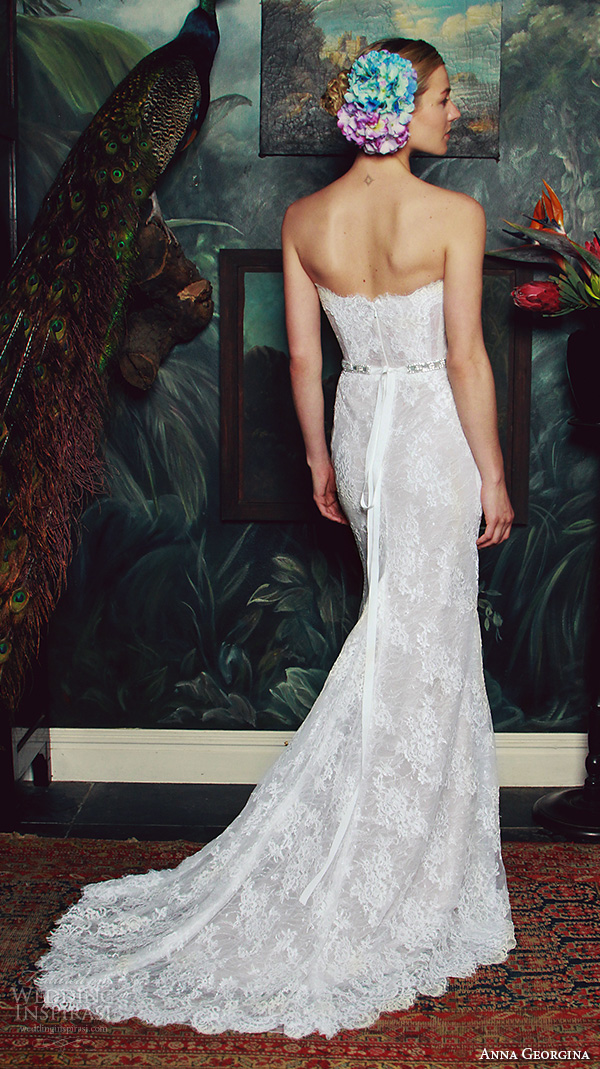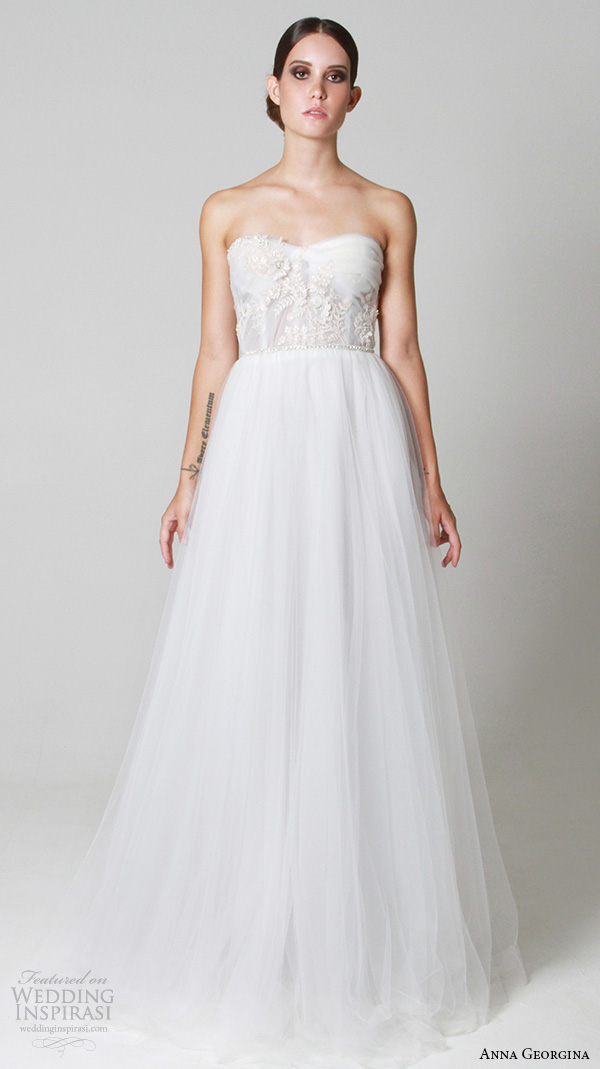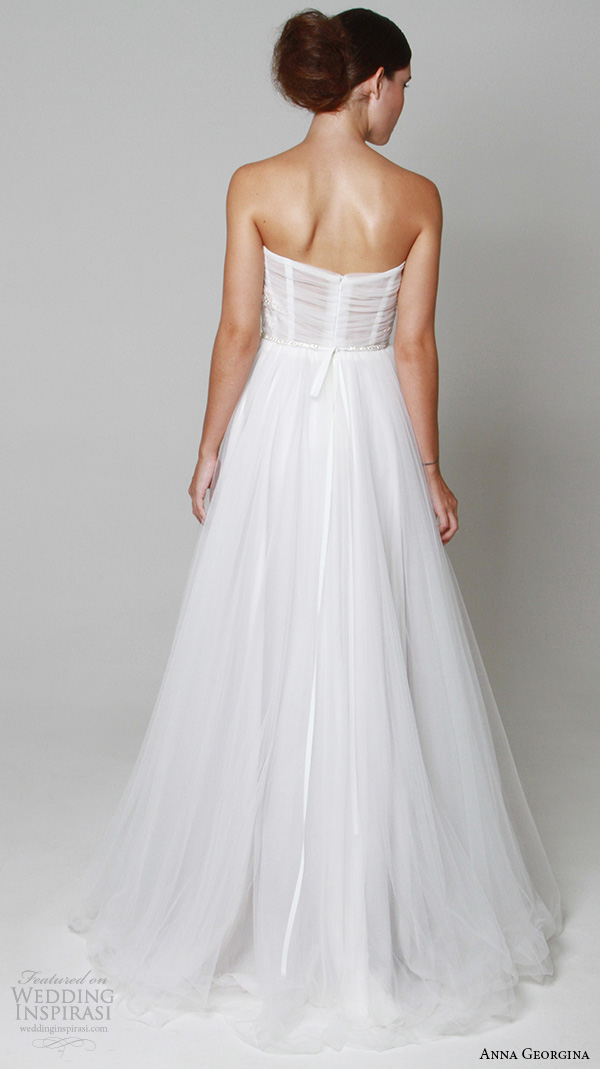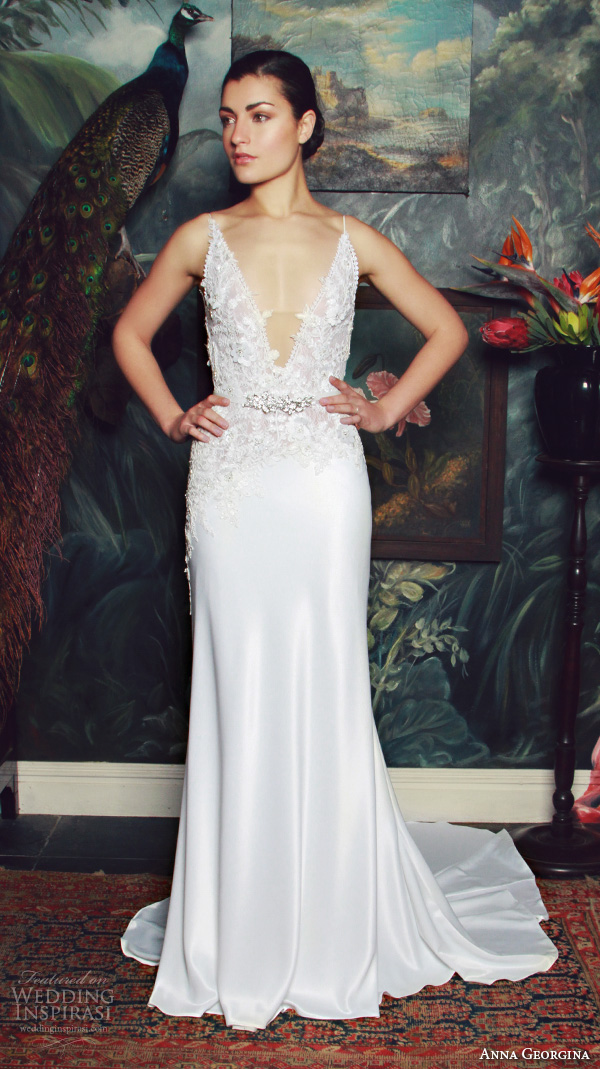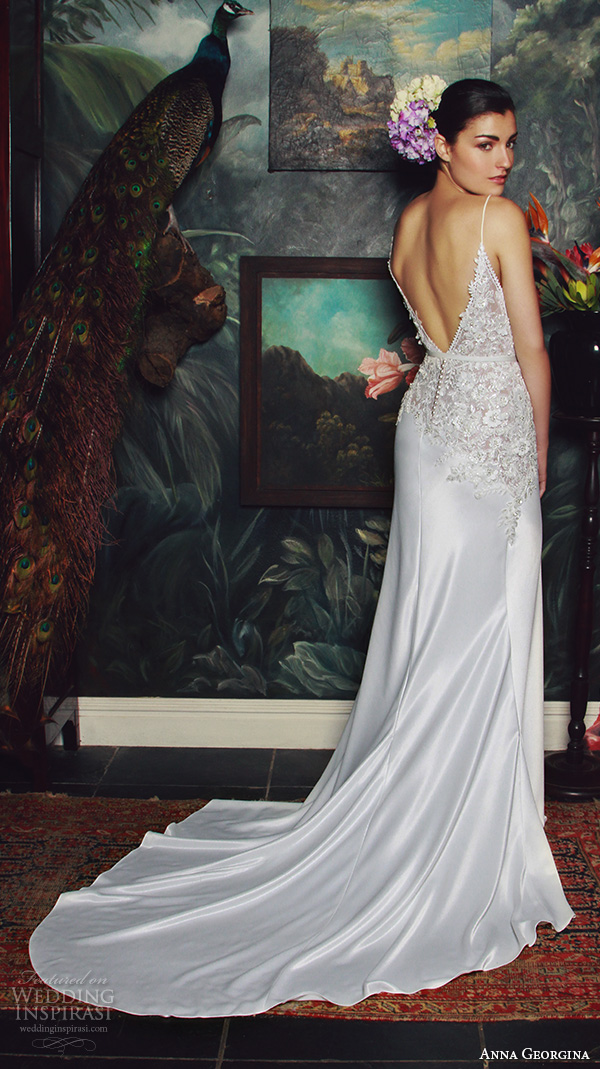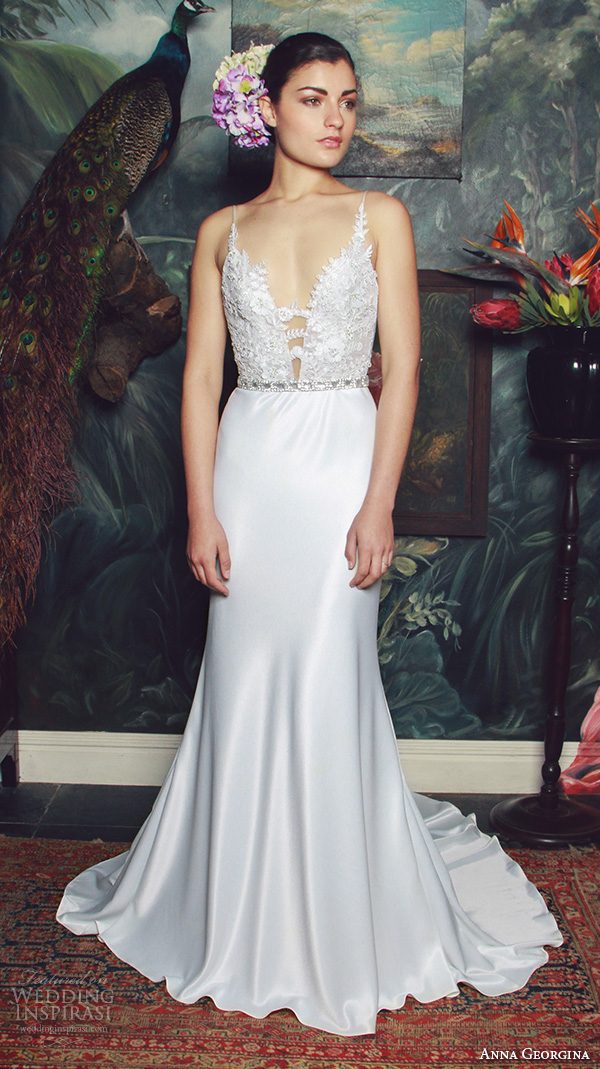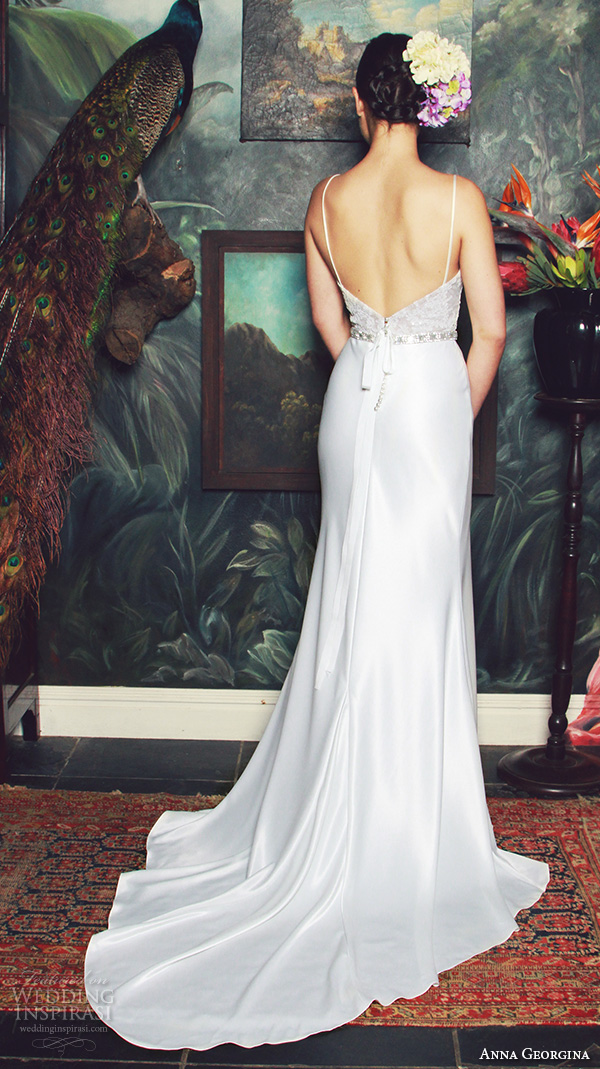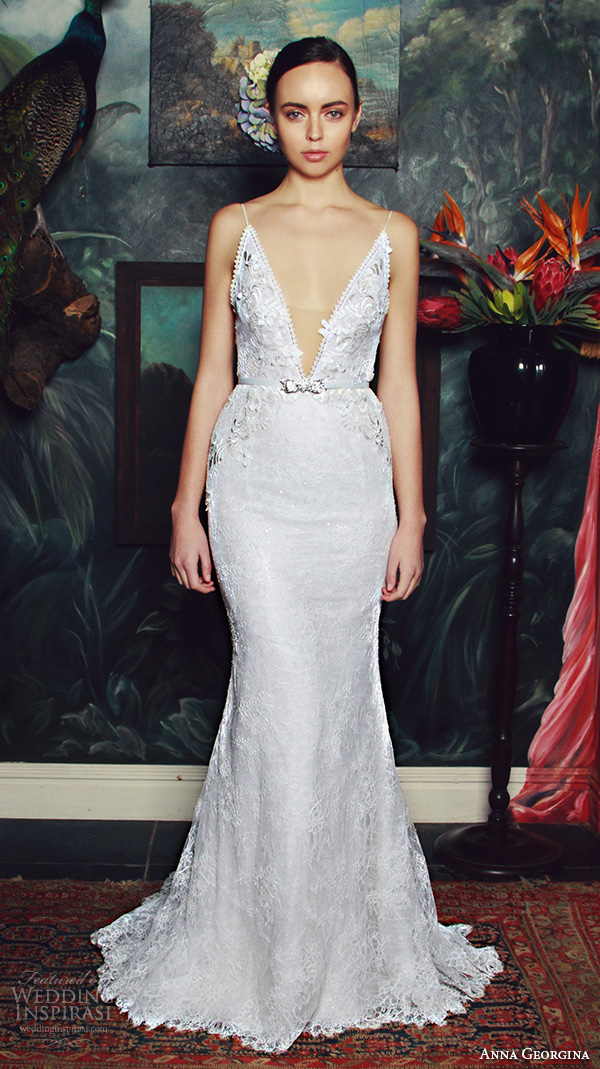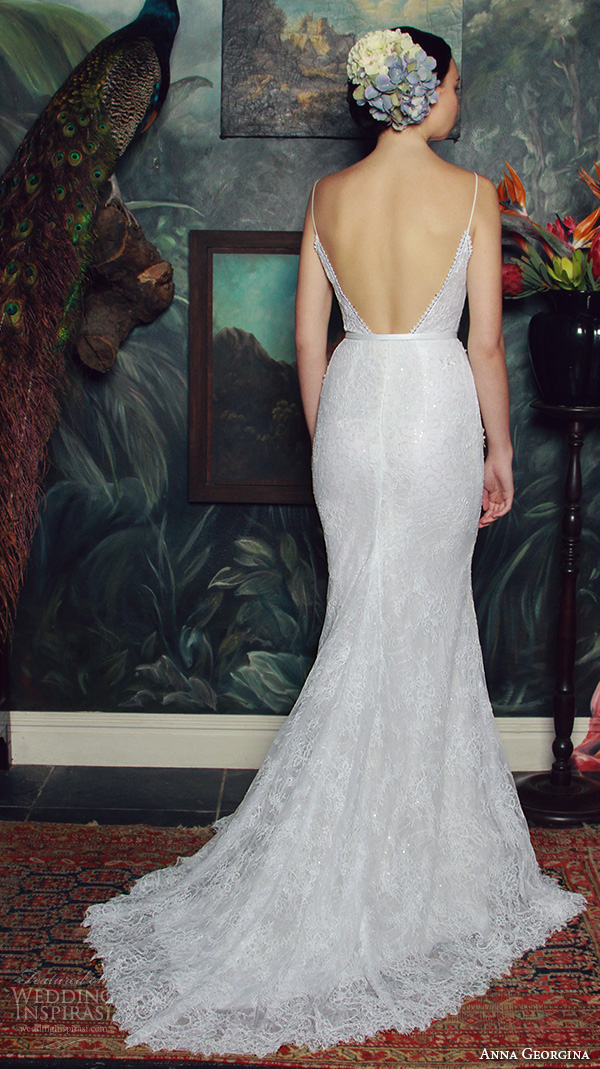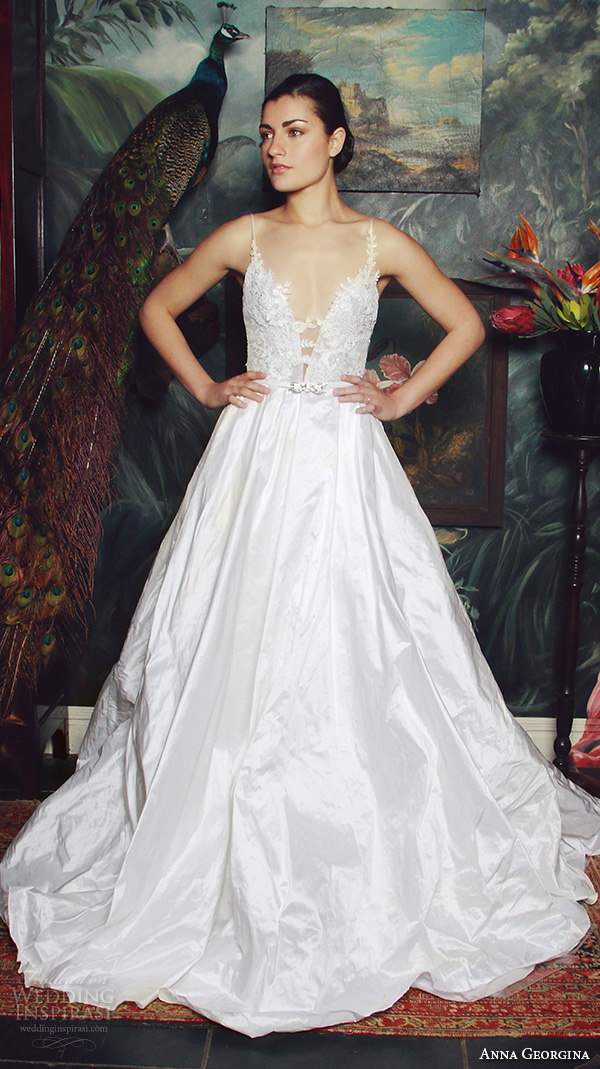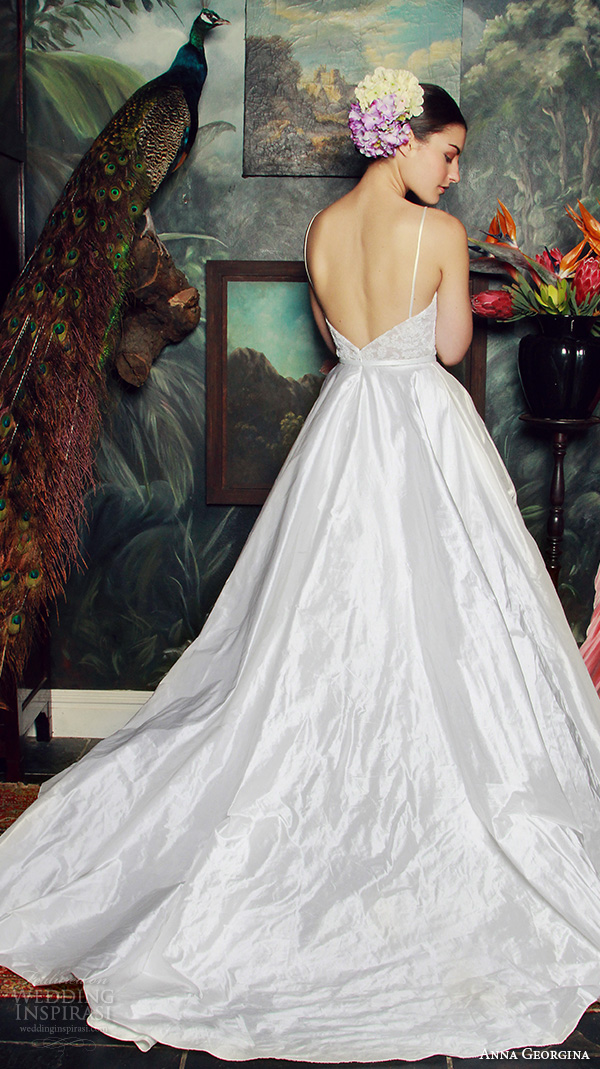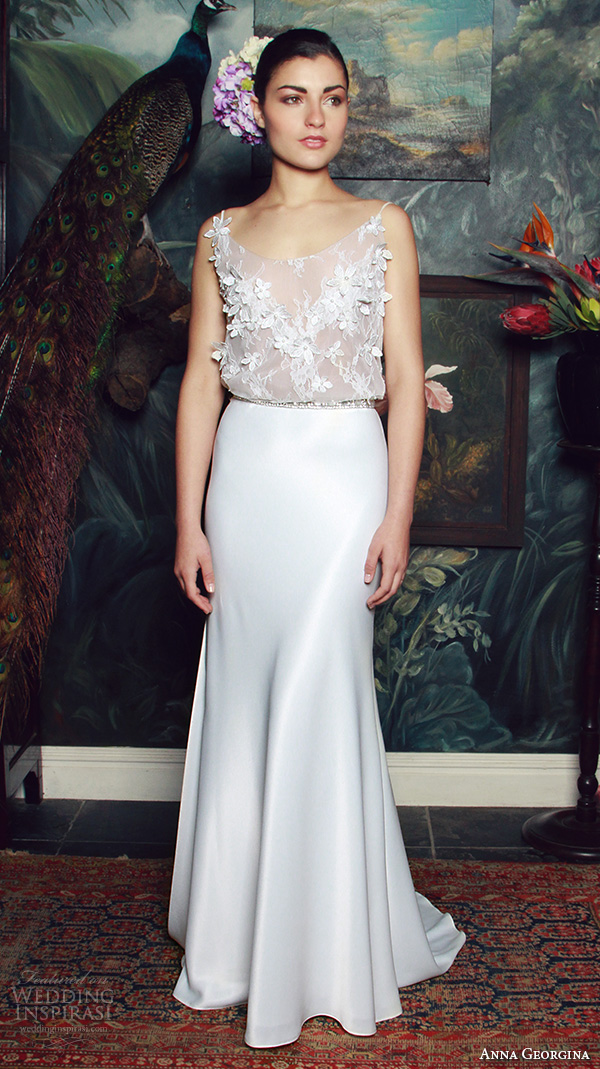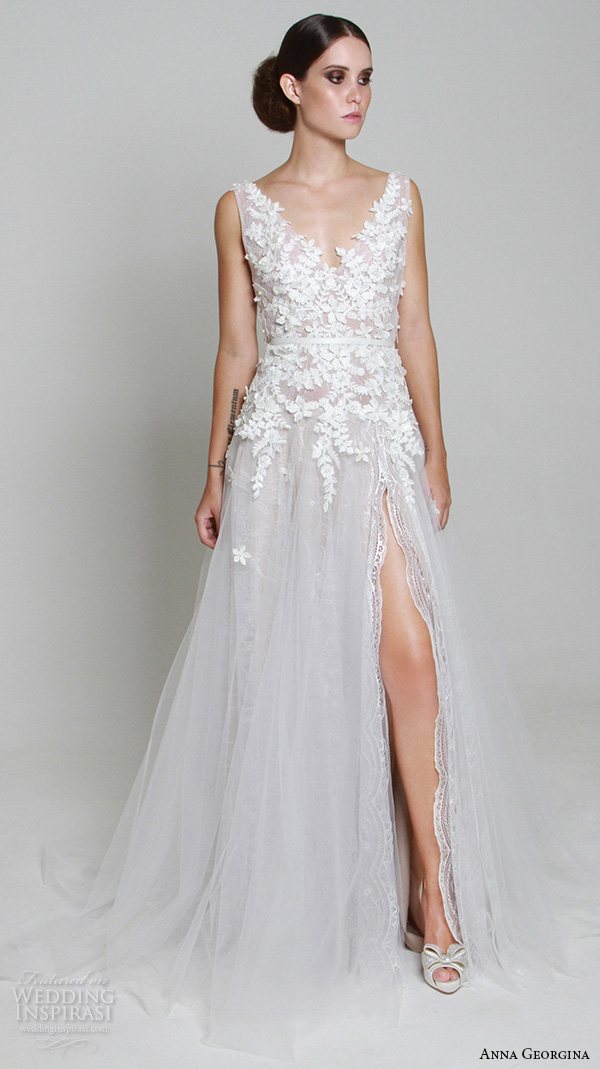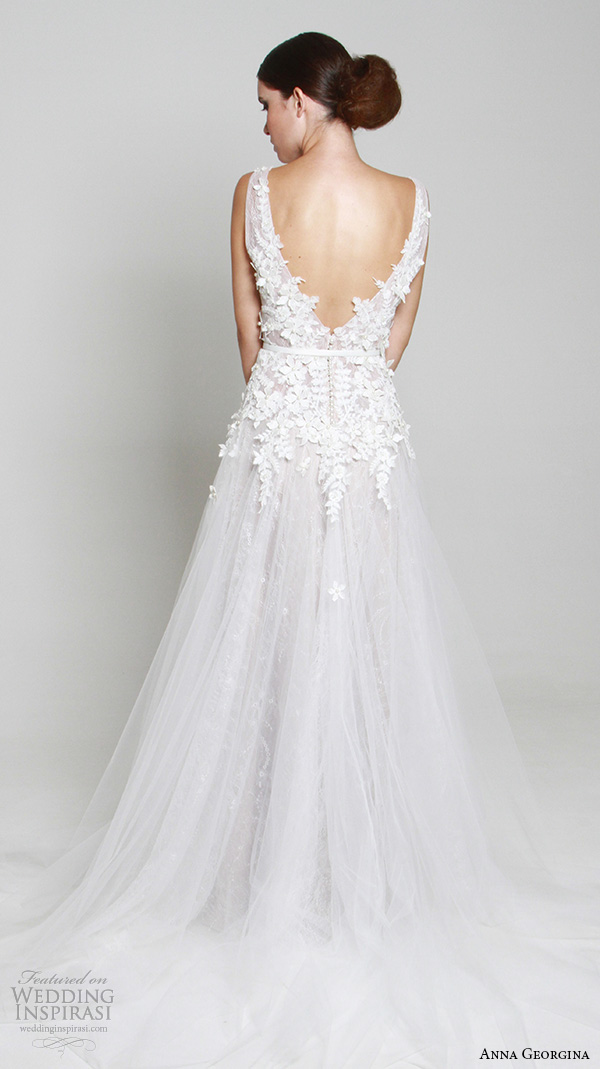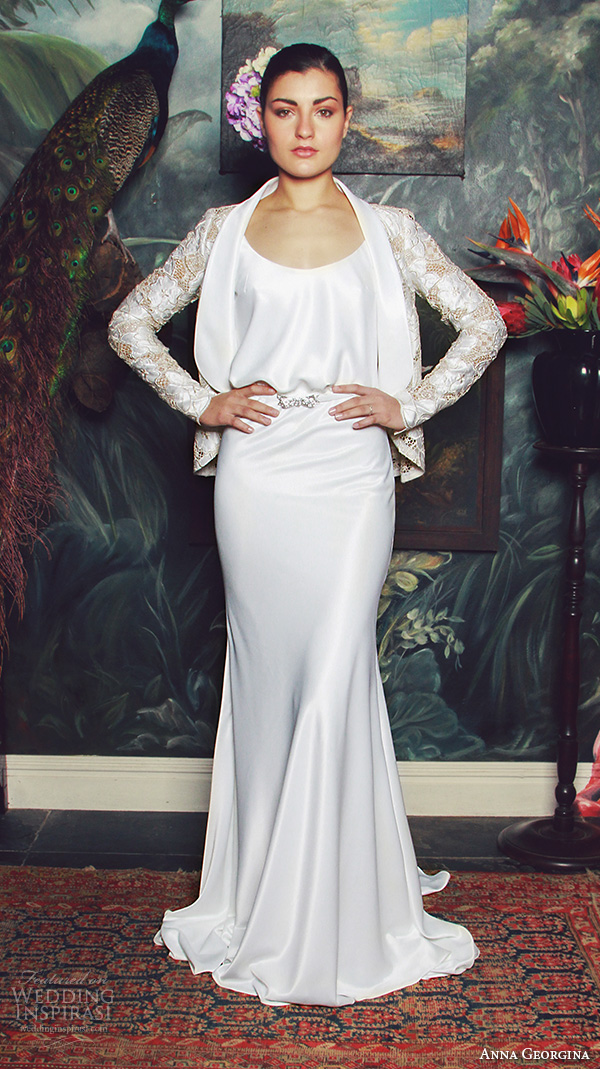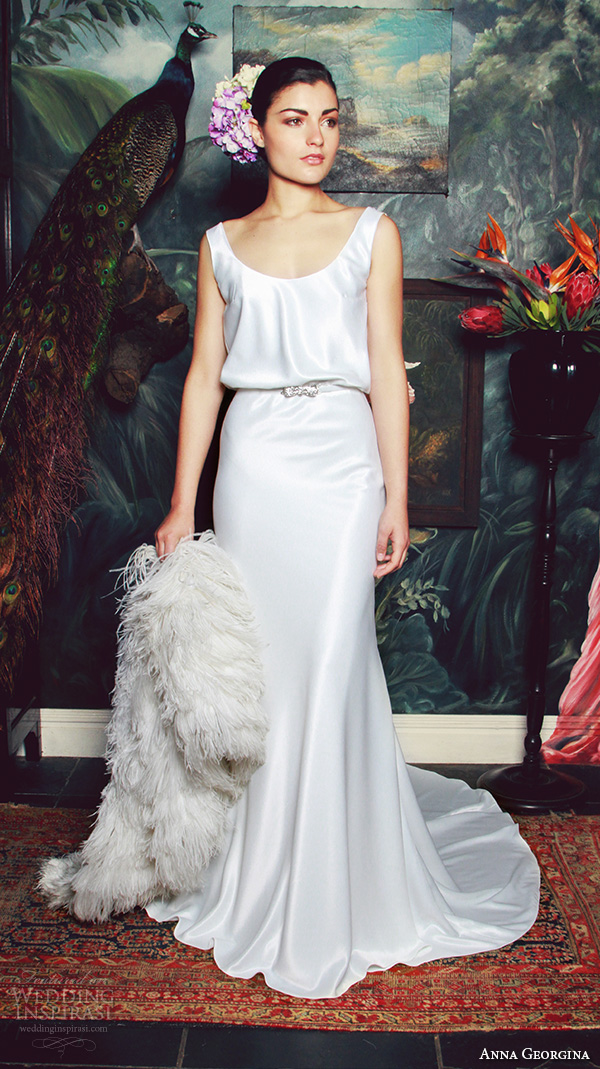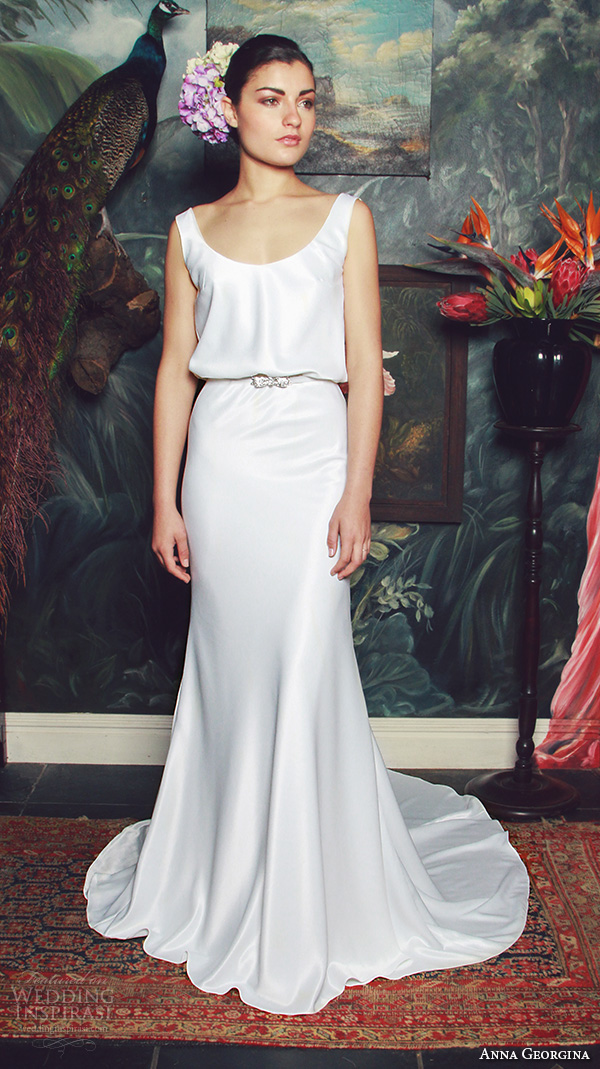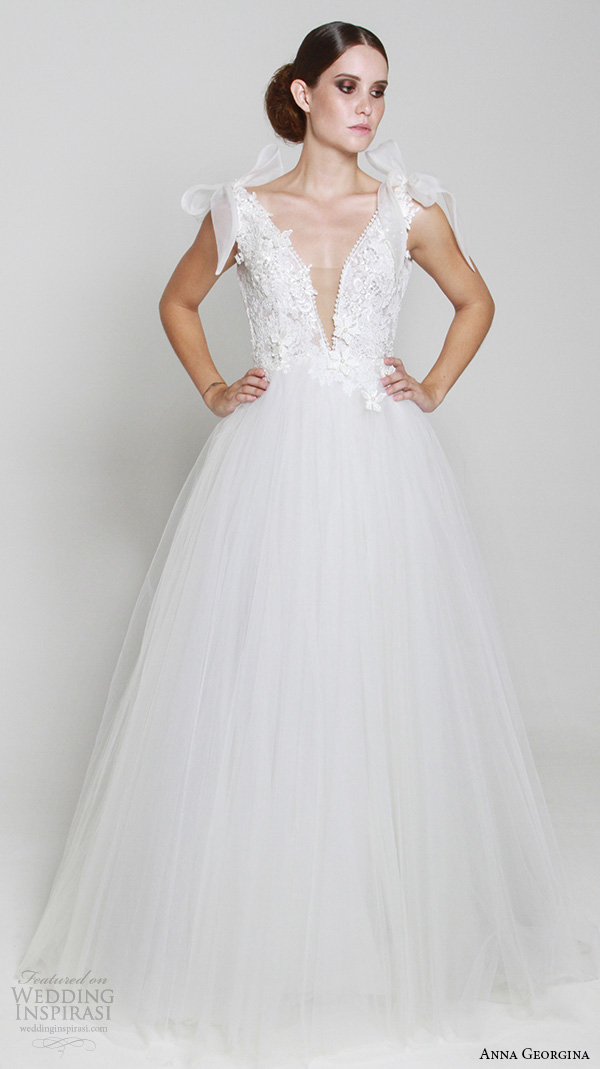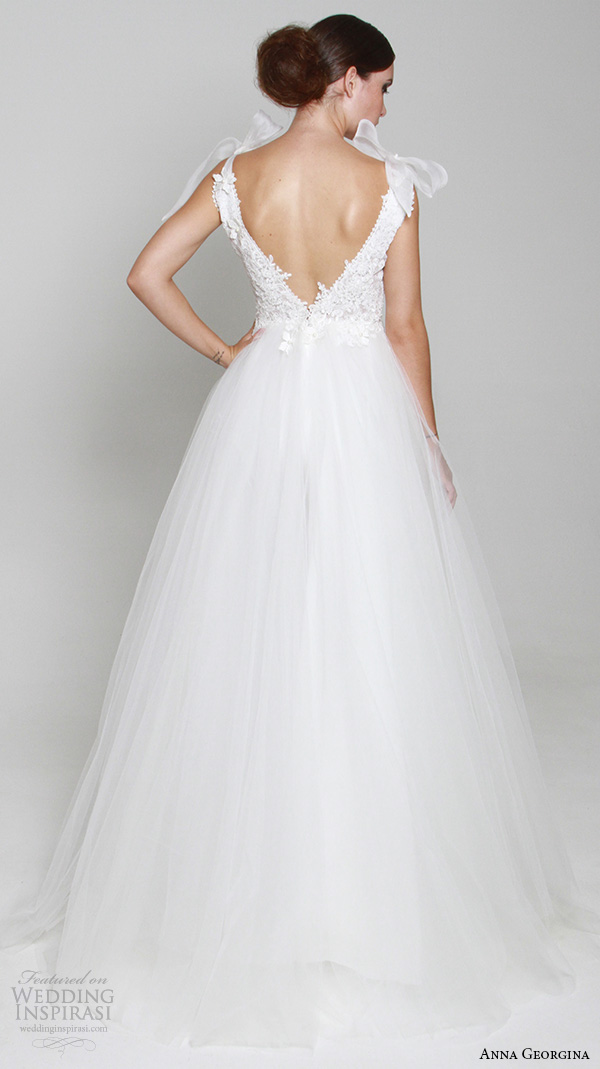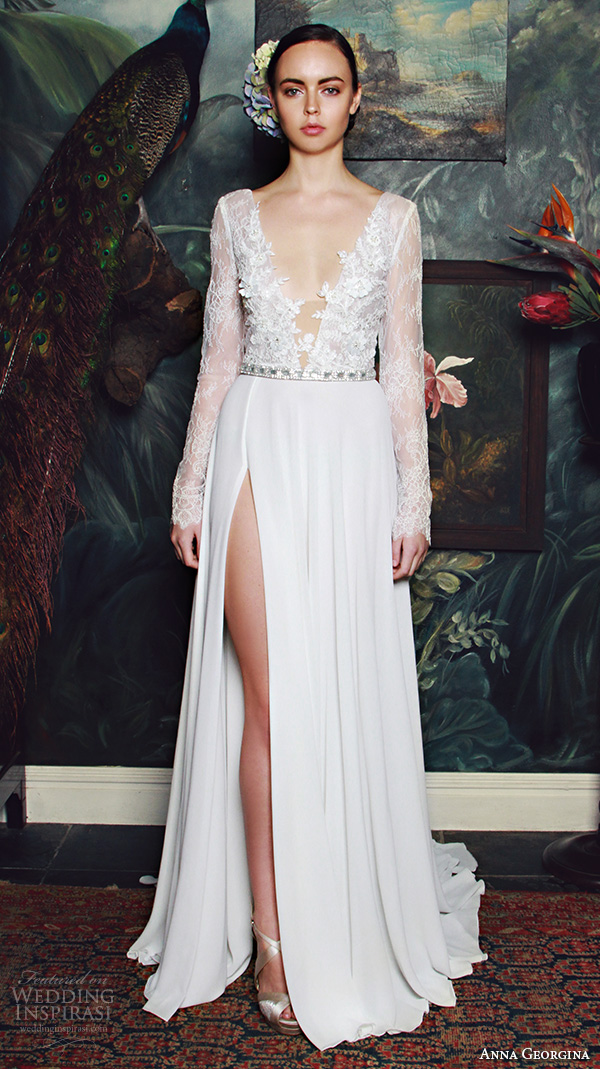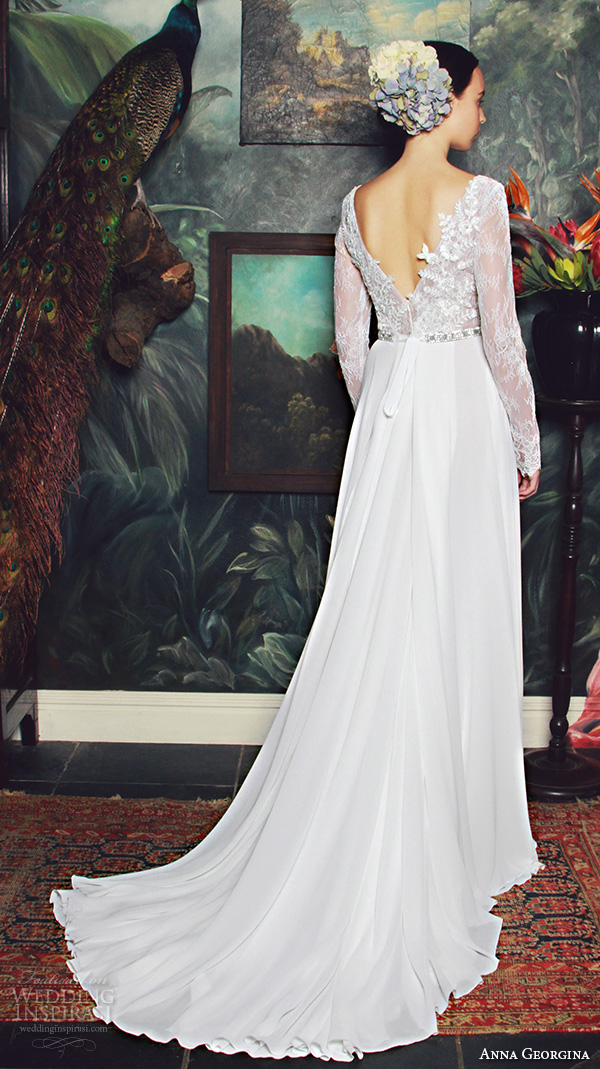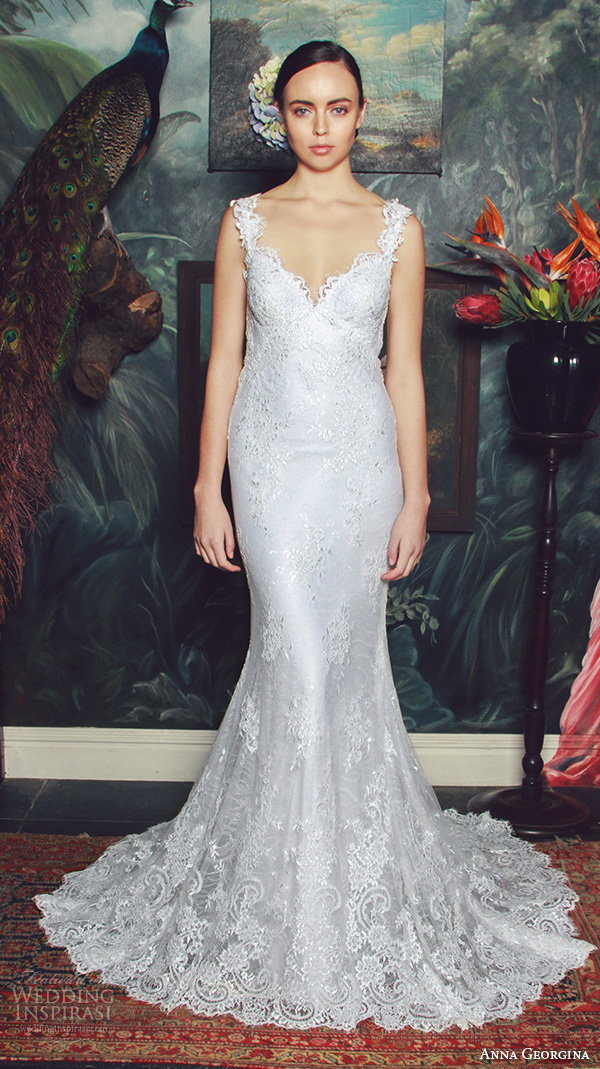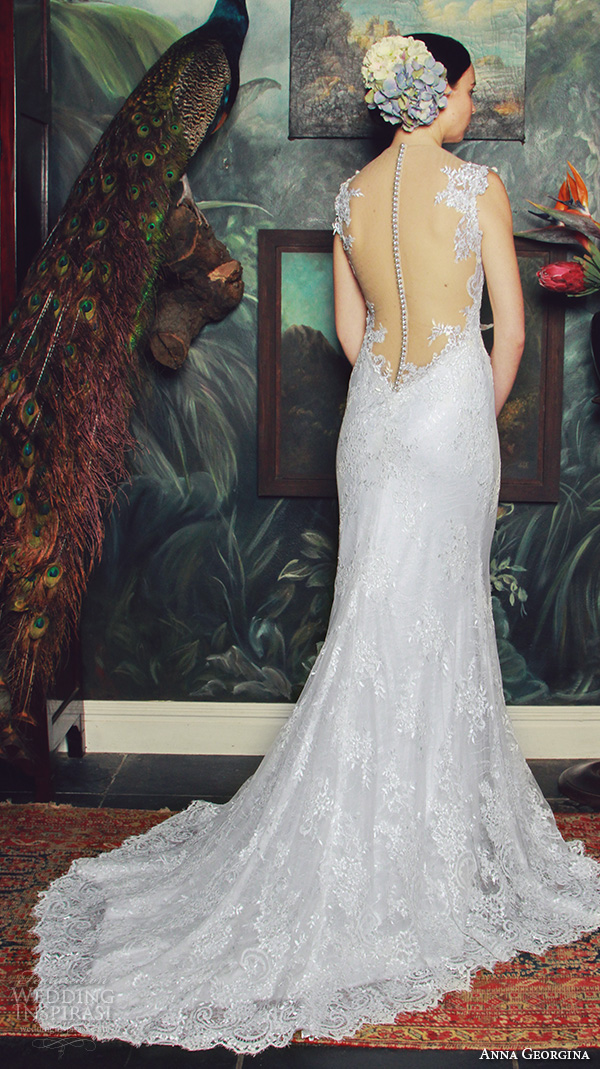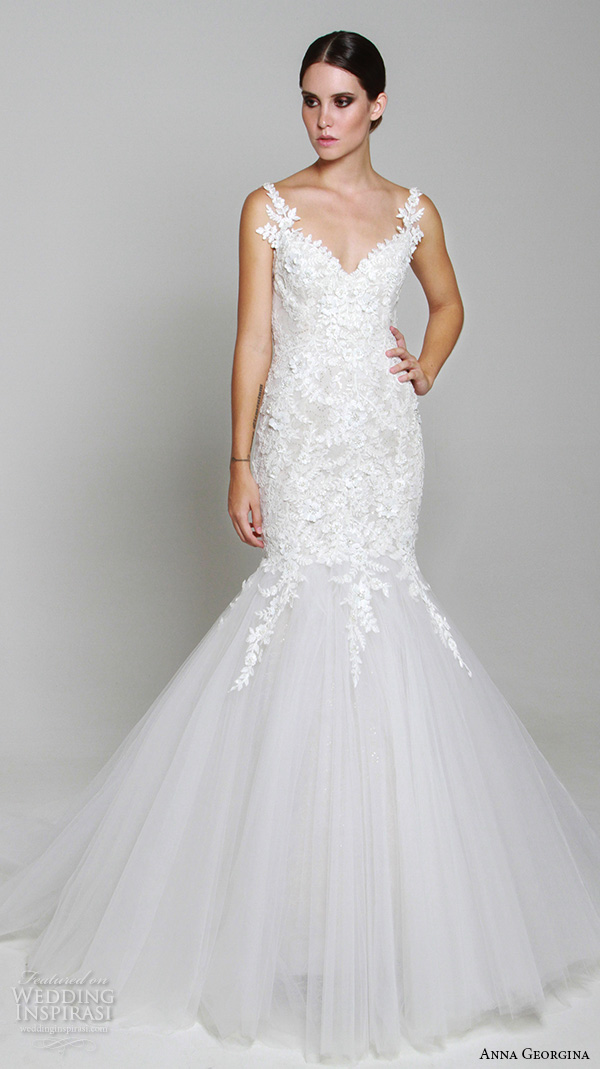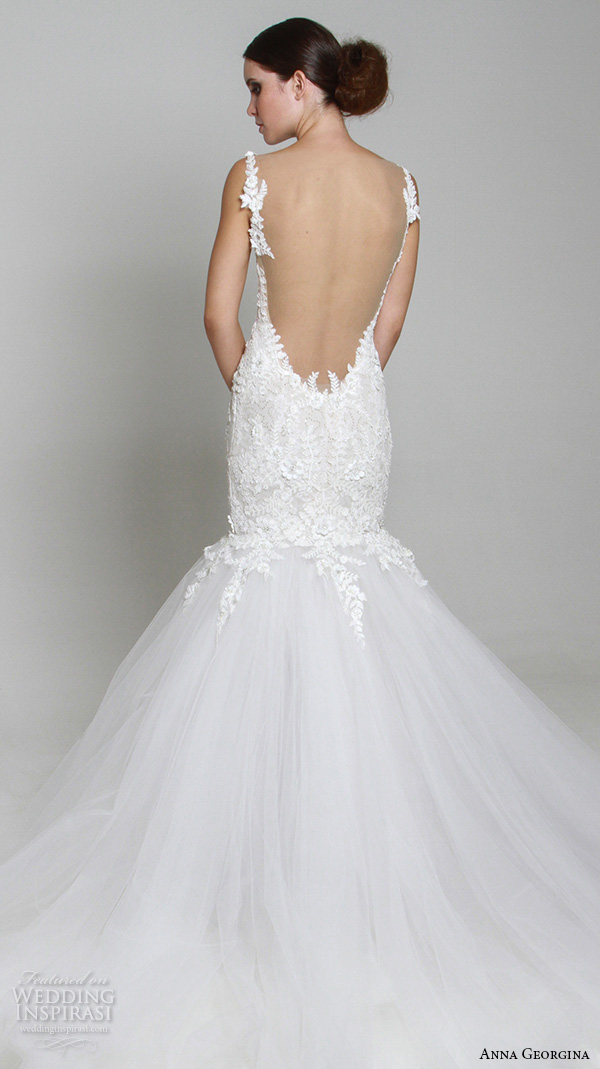 Anna Georgina dresses are available at Morgan Davies in London, as well as several other stores in the UK. For details, visit Anna Georgina.