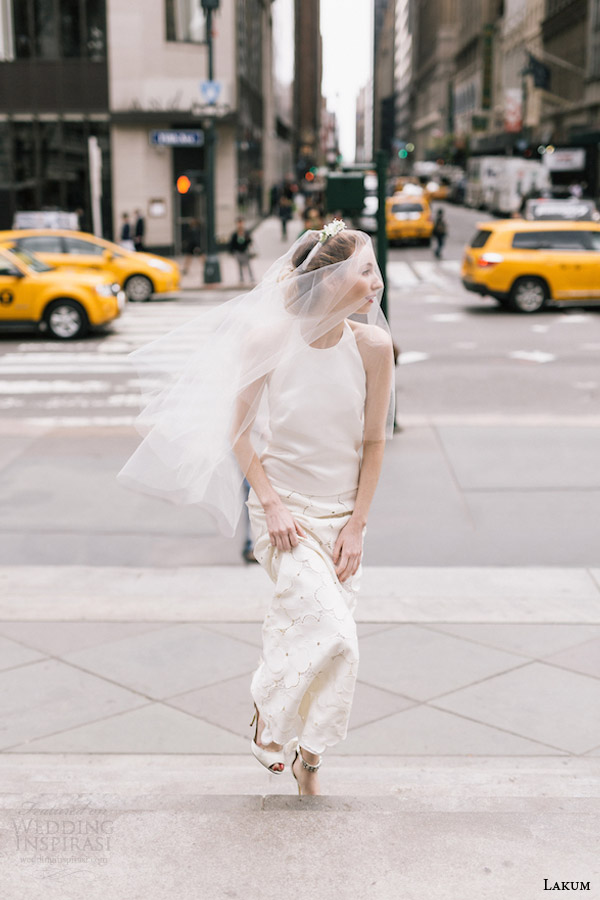 Love wedding gowns that are cool, modern and luxurious? If your answer is "Yes!", you'll need to take a look at the latest collection by Lakum. The Brooklyn-based fashion house launched its Spring 2016 collection on Monday.
Lakum Spring 2016 collection features elegant gowns with clean lines (like Courtney, a 6-ply crepe gown with double shoulder straps) and unconventional details (Amy, shown above and below, features an innovative lace). The statement piece of this collection is Allison, a sultry duchess satin jumpsuit with a detachable peplum.
If you are interested in seeing these gown in person, take note! There will be an exclusive viewing at Gabriella's New York Bridal Salon on Wednesday, May 20th and Thursday, May 21st.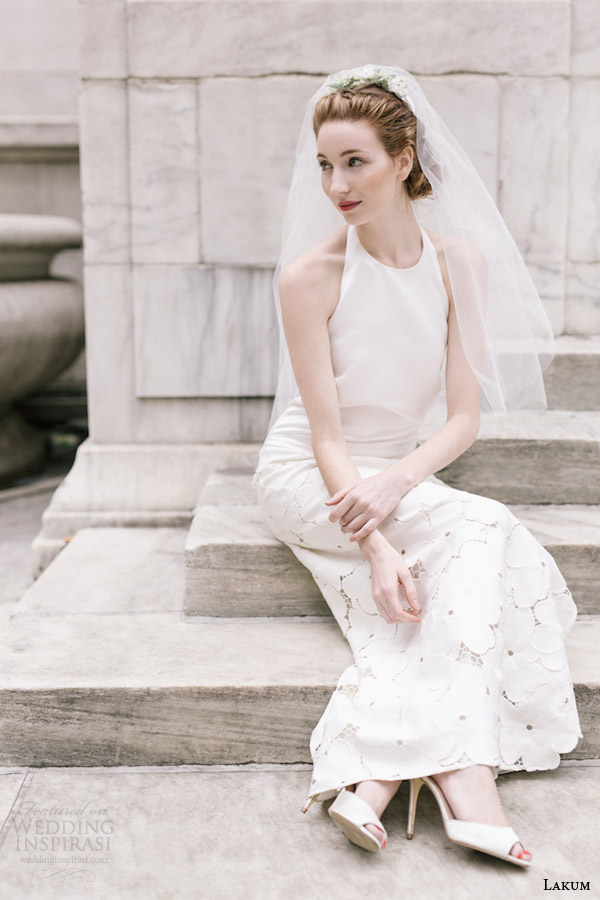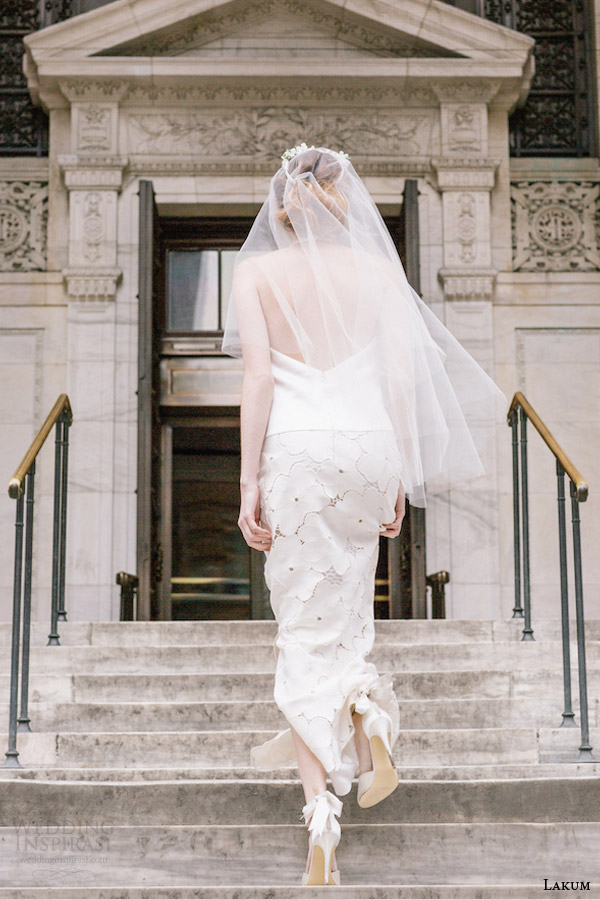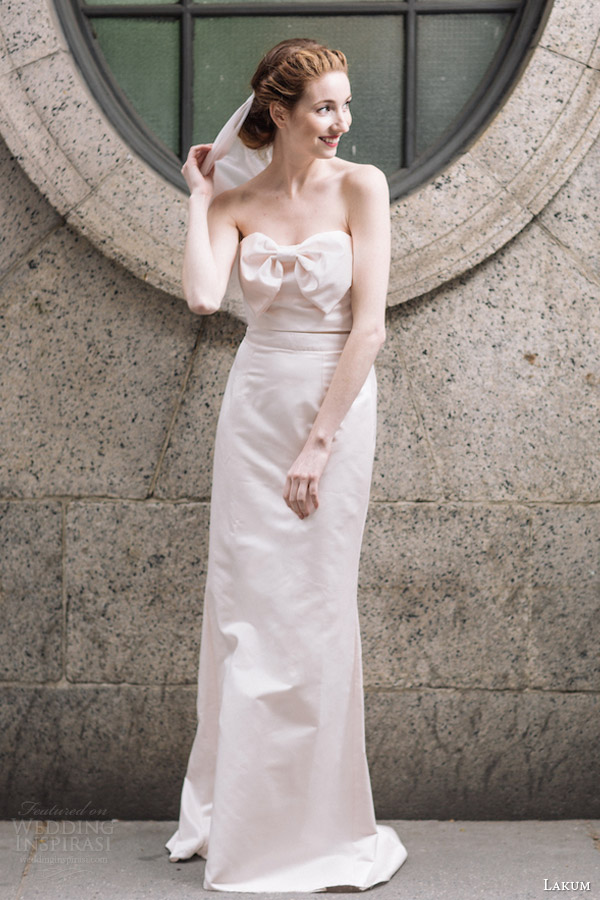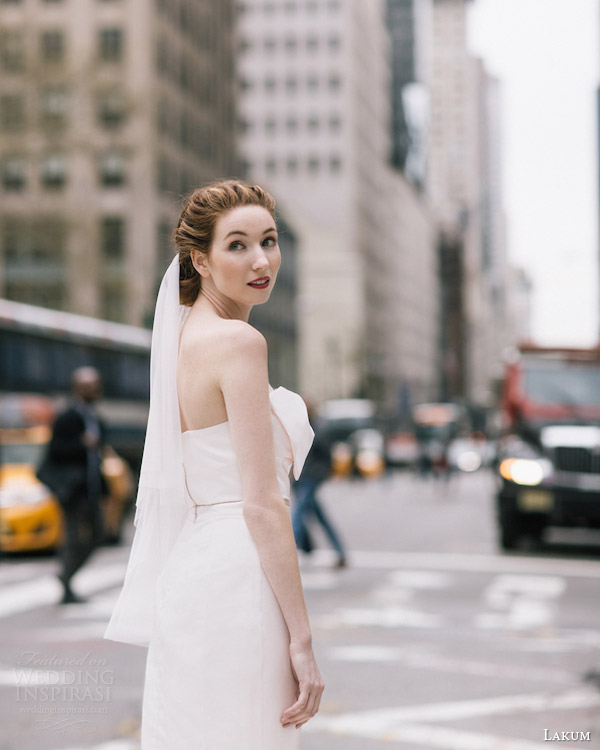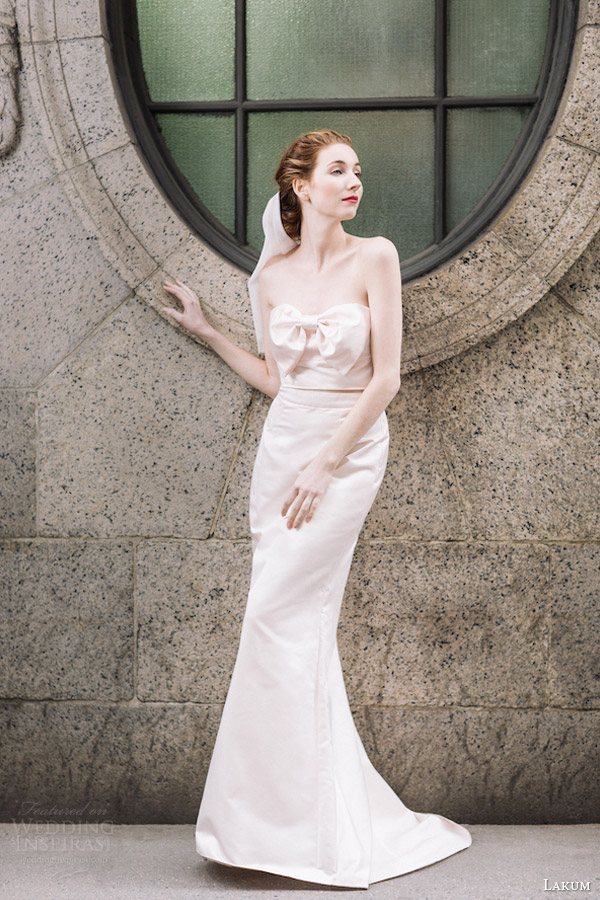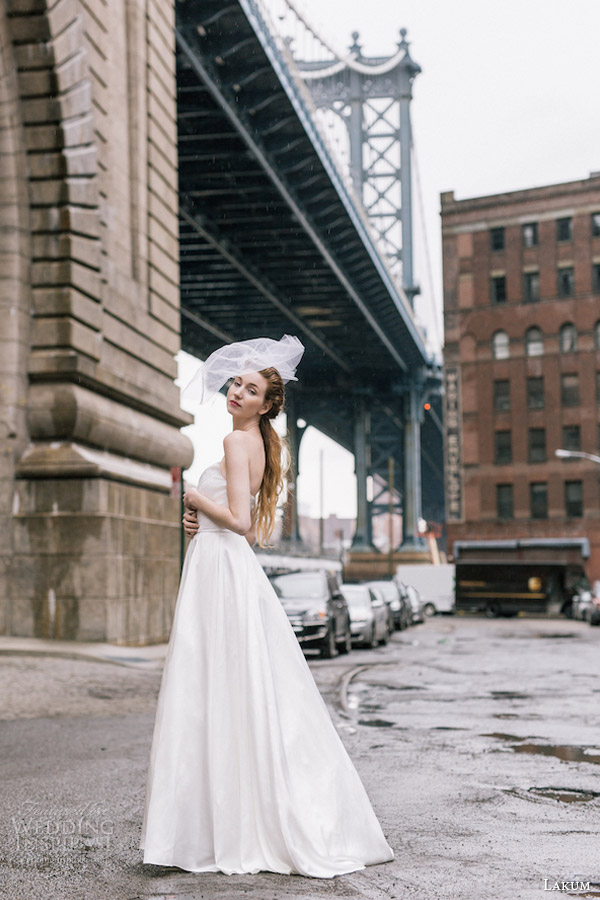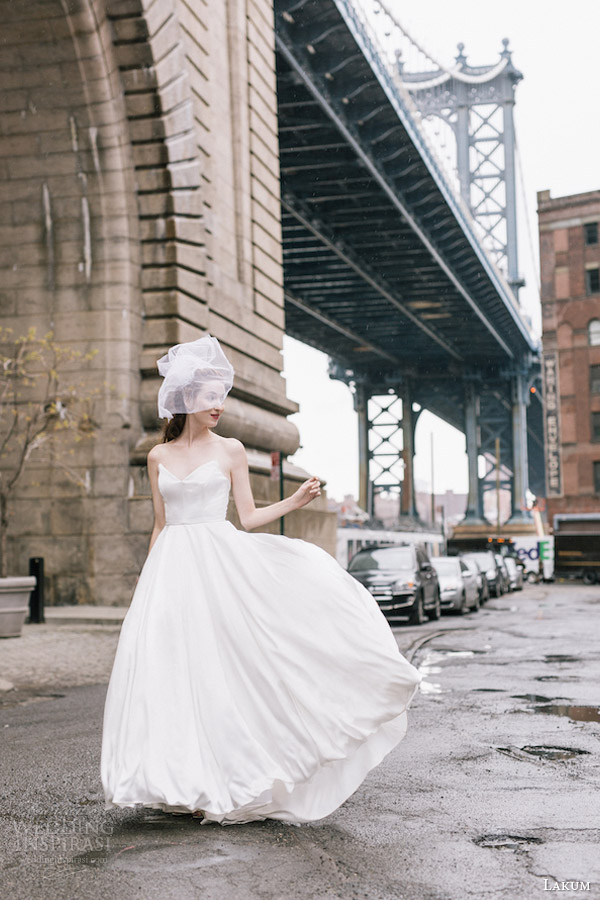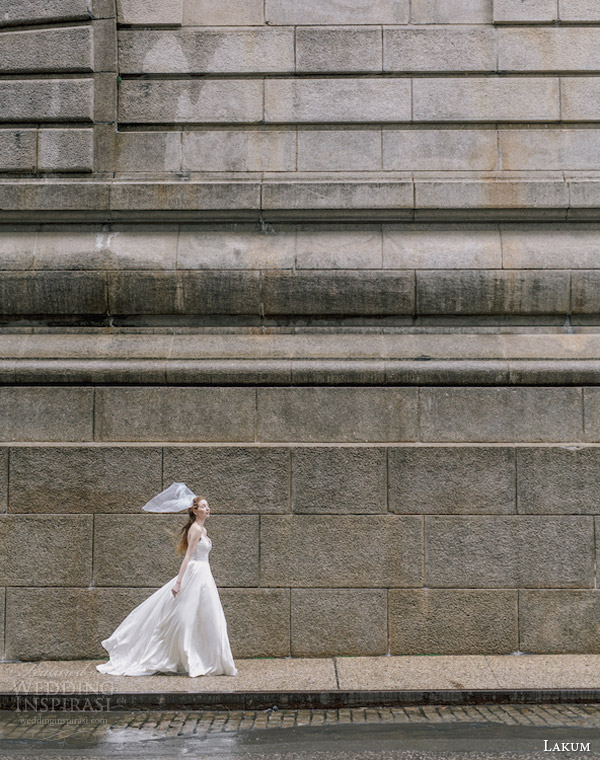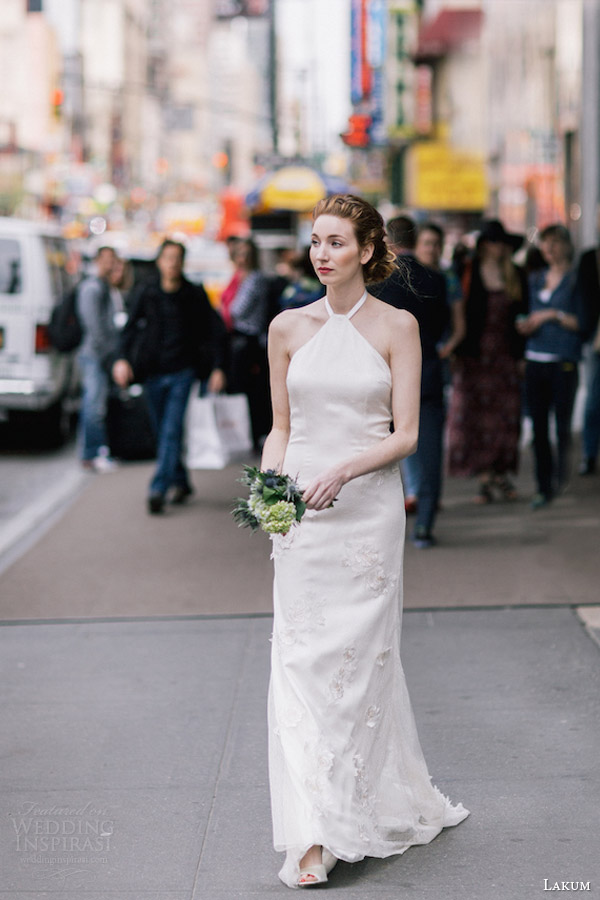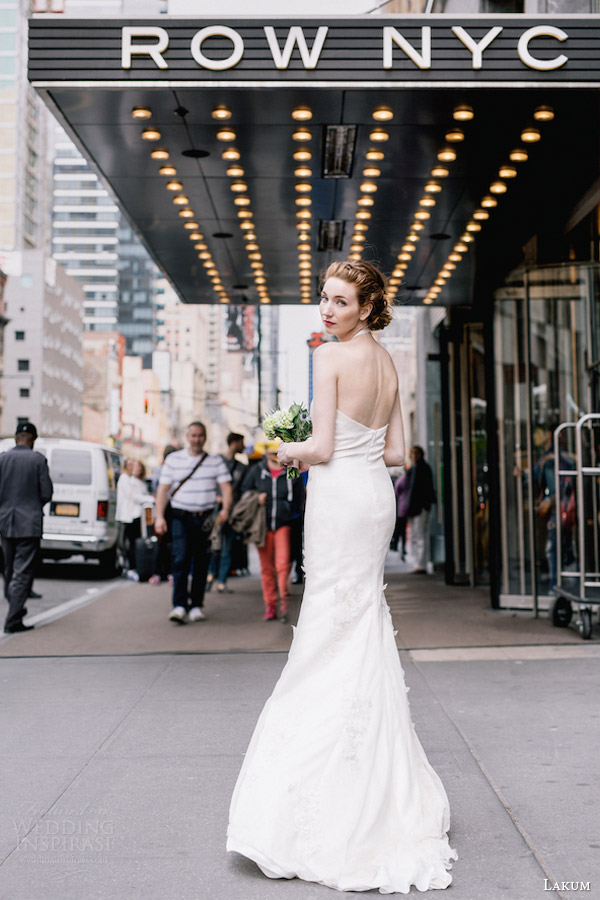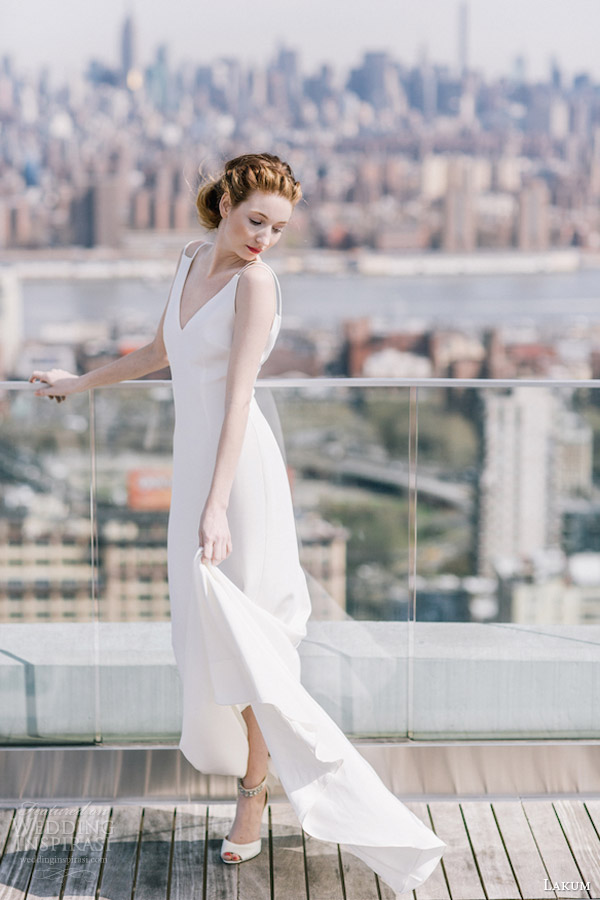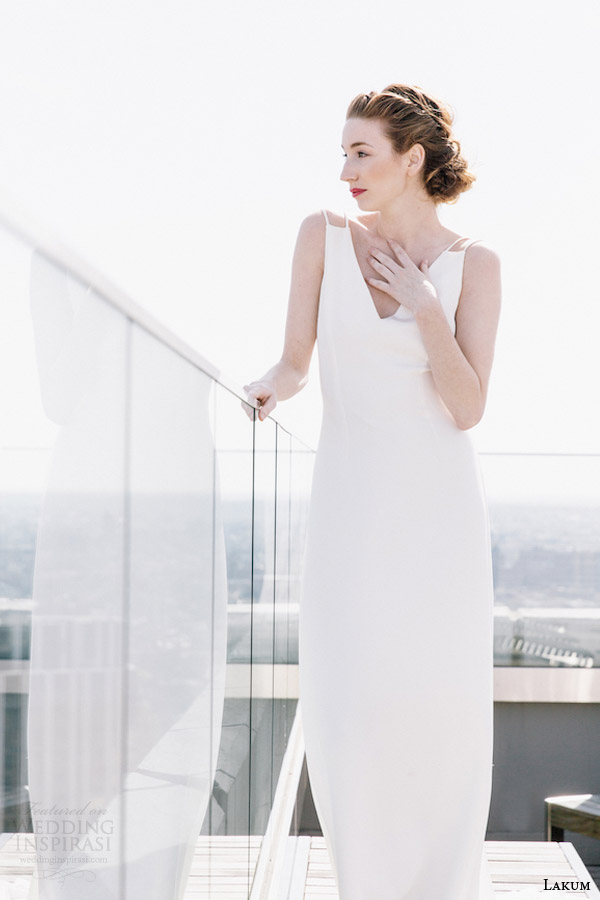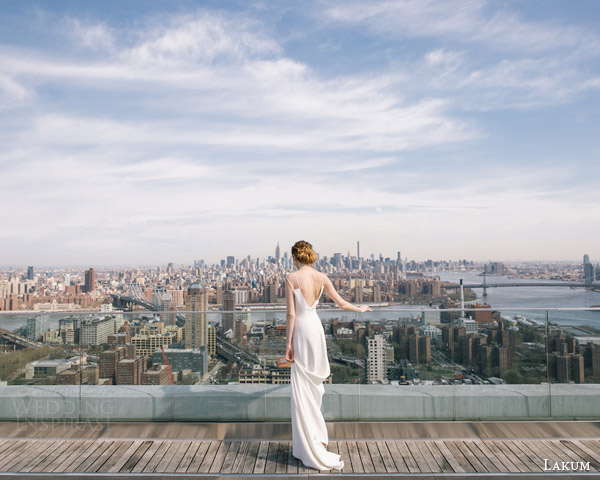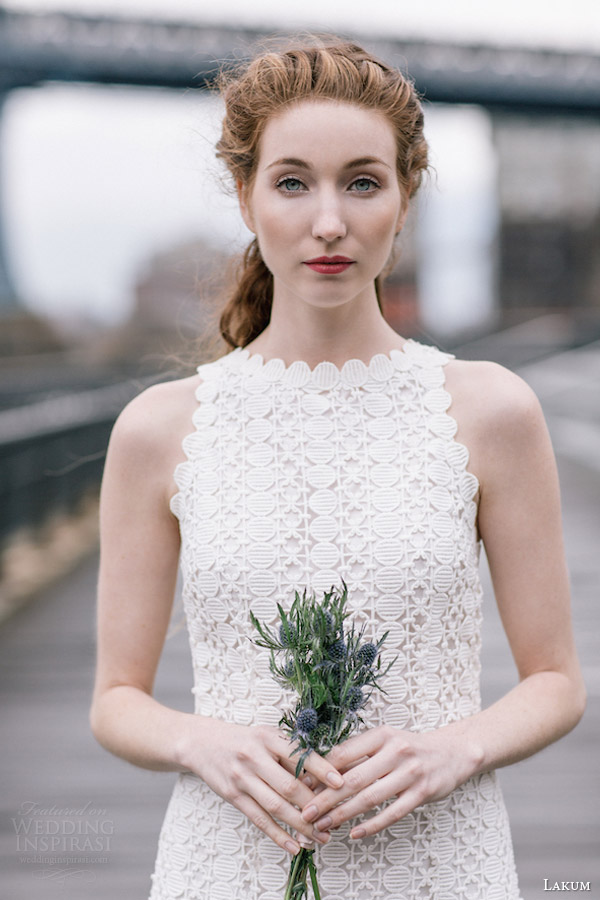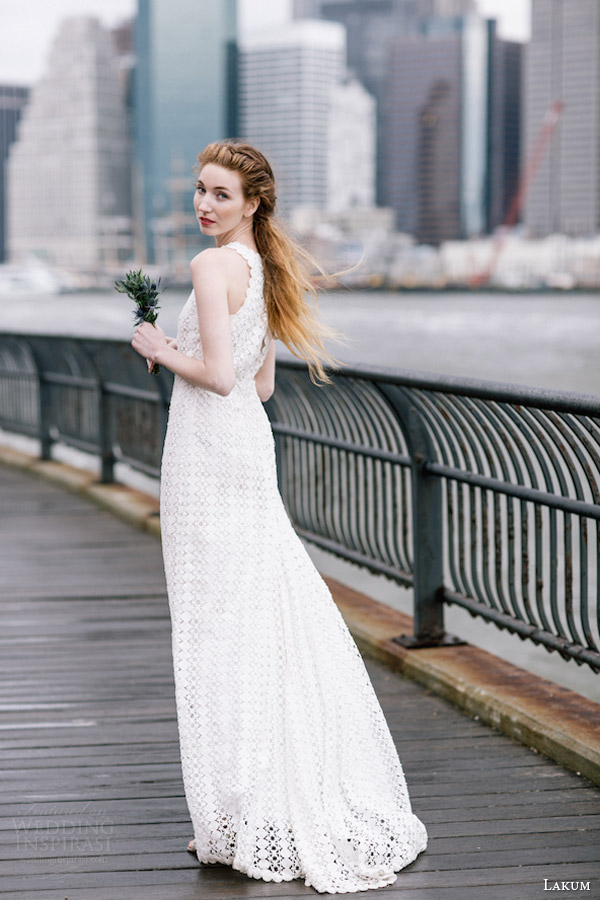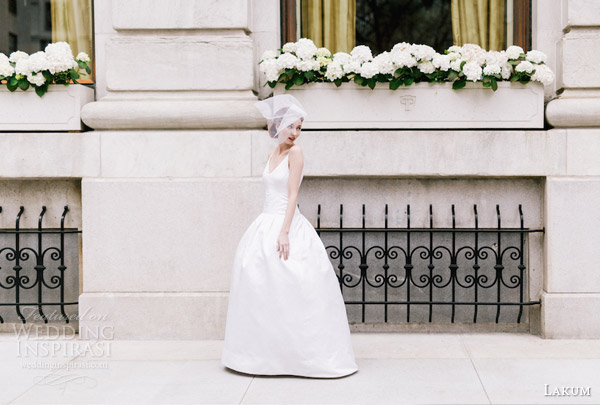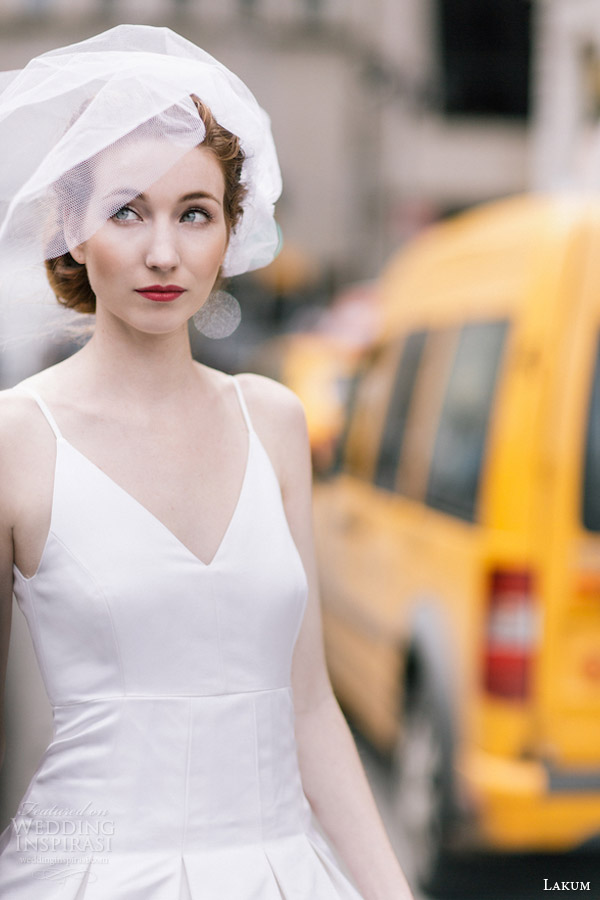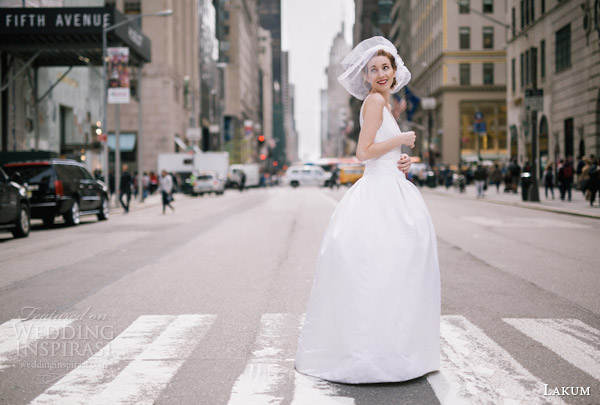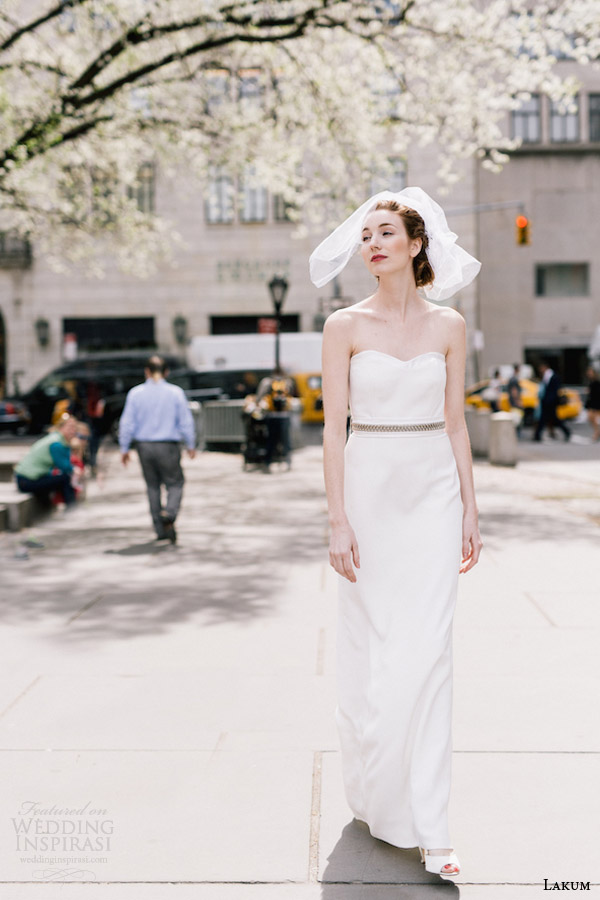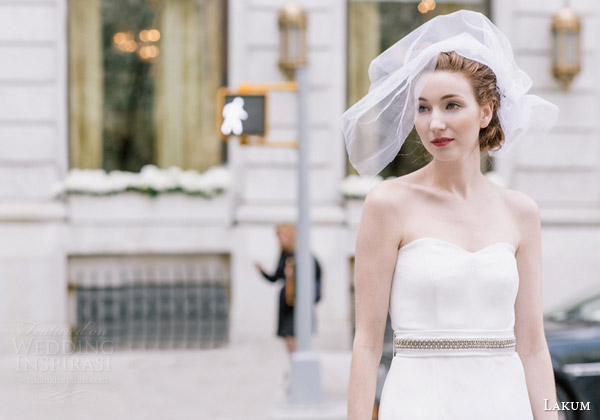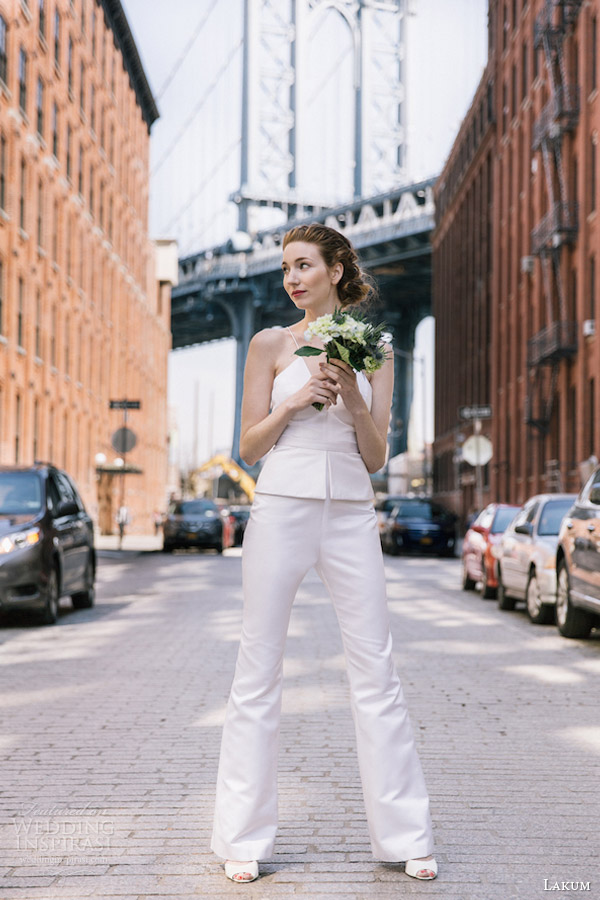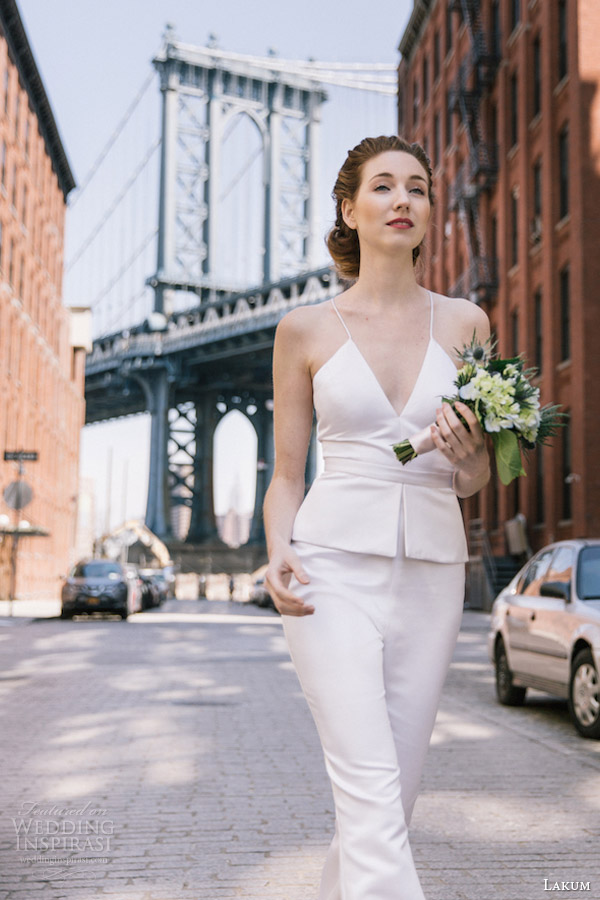 Photos courtesy of Lakum. For more details, visit Lakum.