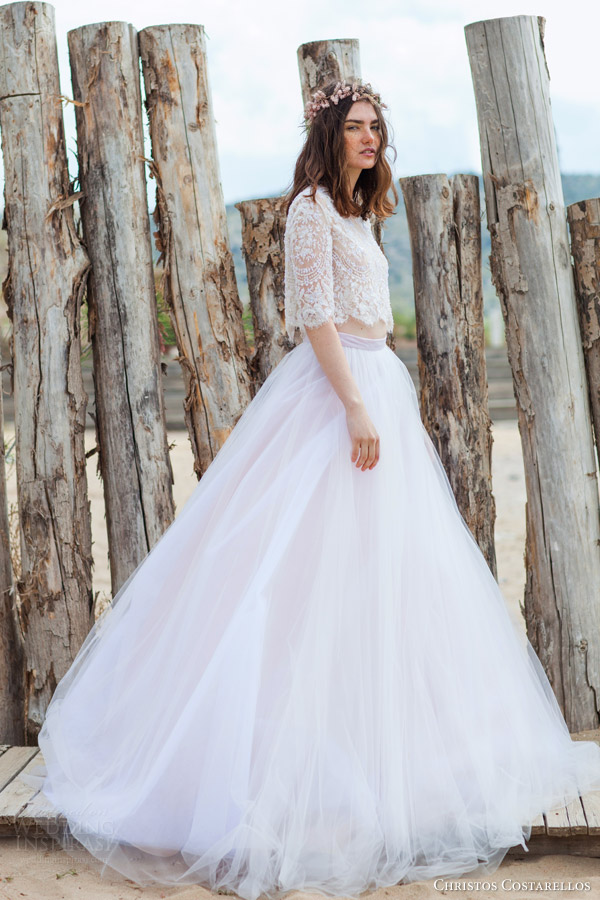 Bridal separates and two-piece wedding dresses are officially having a moment right now, and so is that fashionable transplant from ready-to-wear, the cropped top. This casual take on bridal fashion is perfect for collections with a fashion forward or bohemian flair, like the latest by Greek designer Christos Costarellos. Feminine with exquisite vintage references (one gown is adorned with a delicate lace ruff), the 2016 Christos Costarellos bridal collection mixes on-trend detailing with timeless, unfettered romance. Dreamy!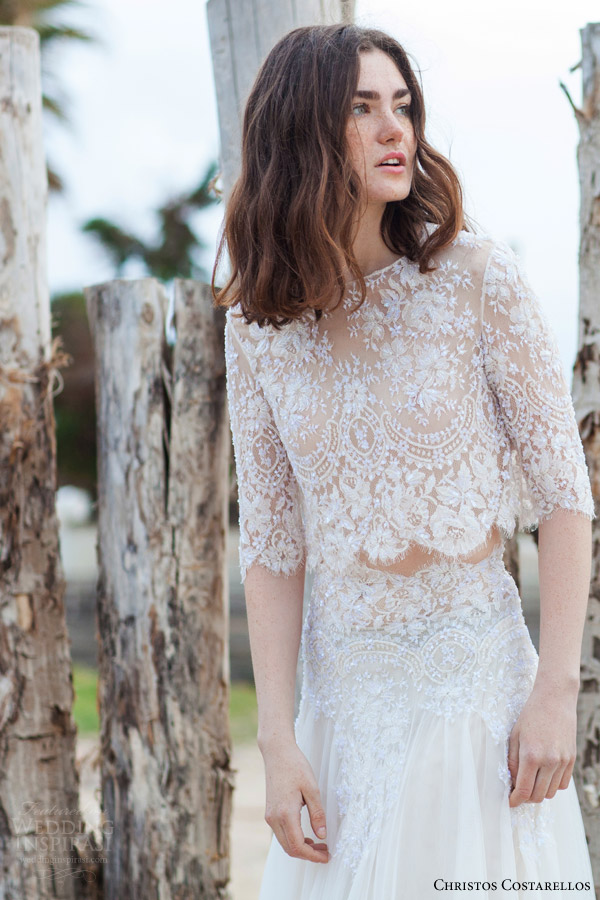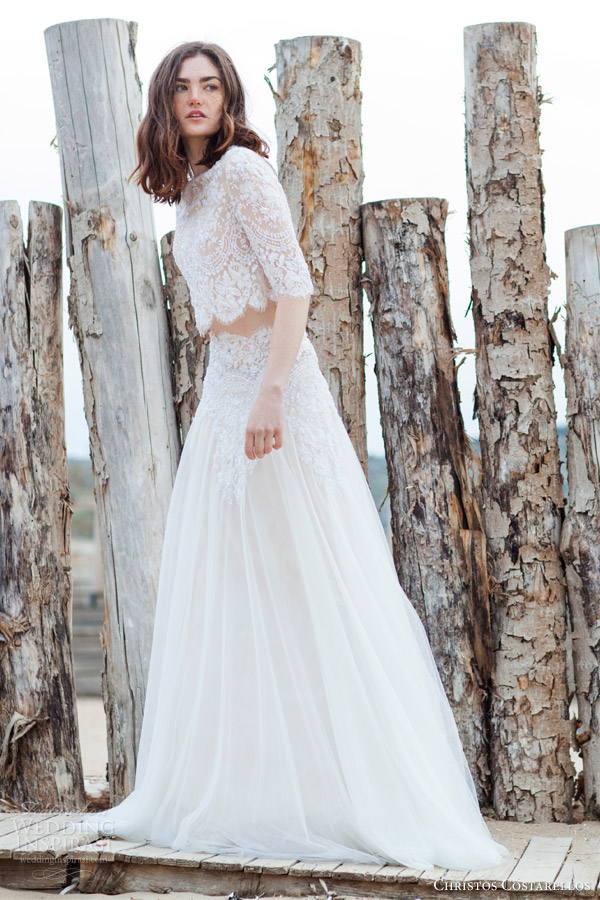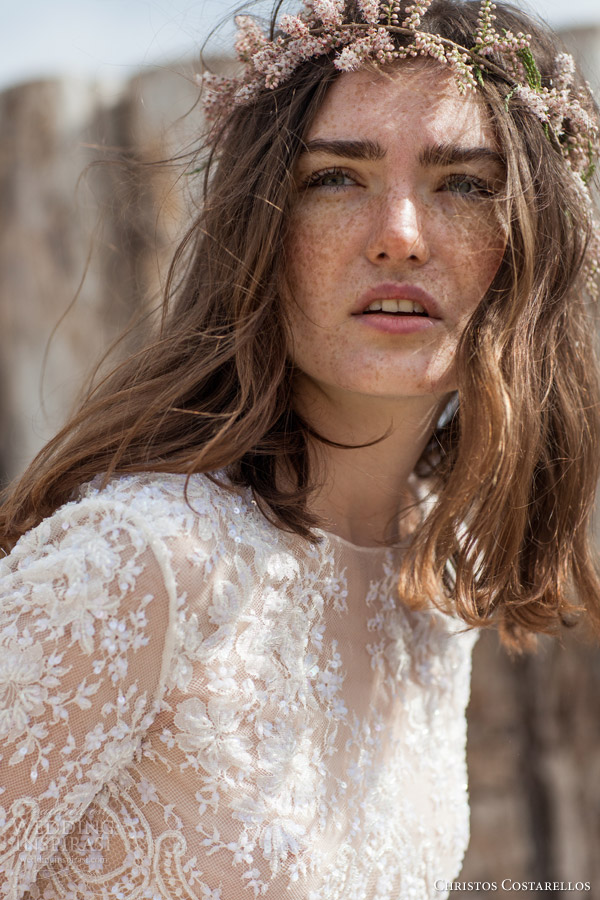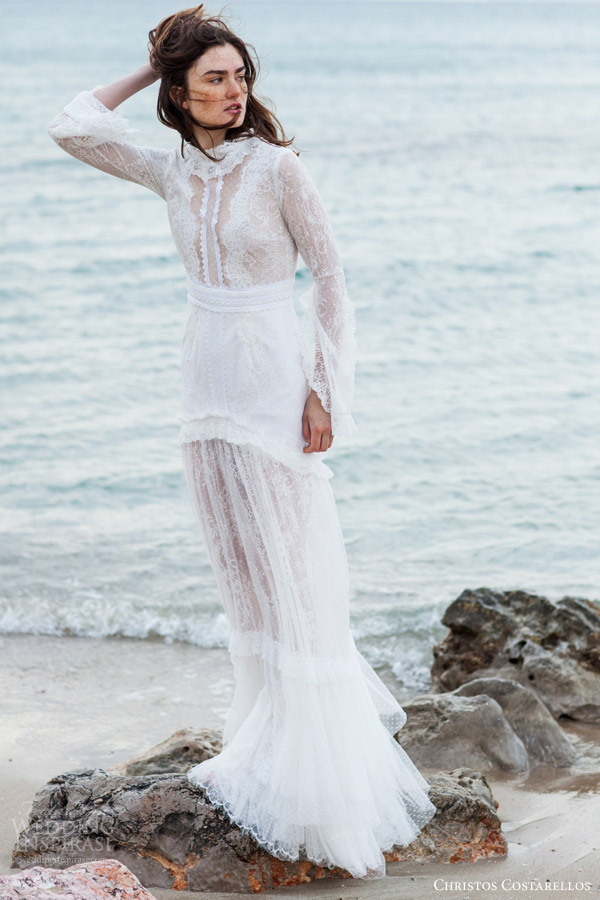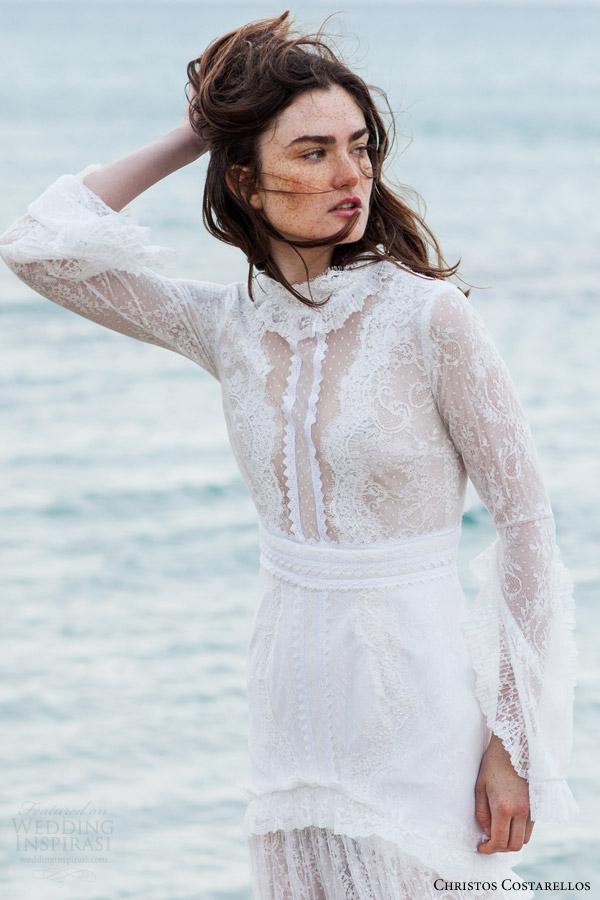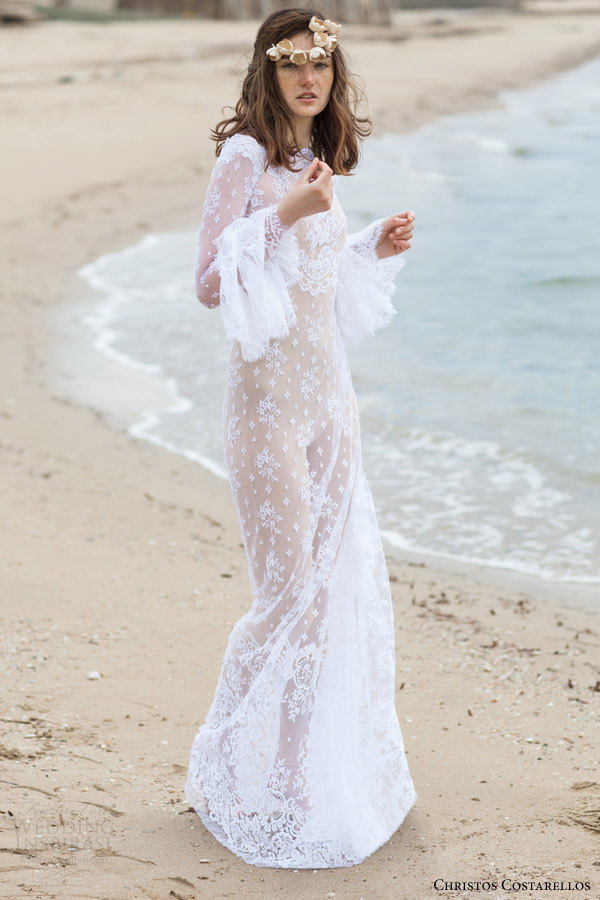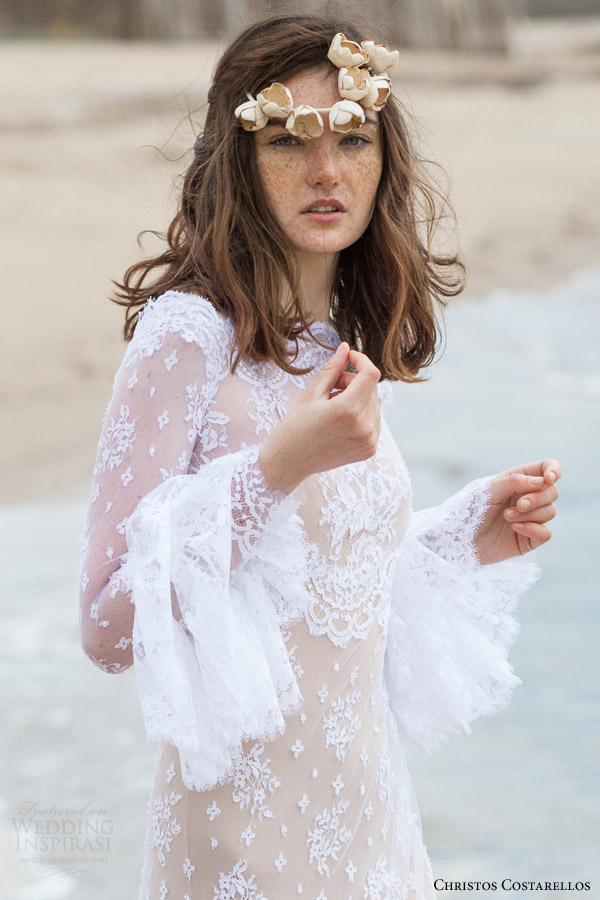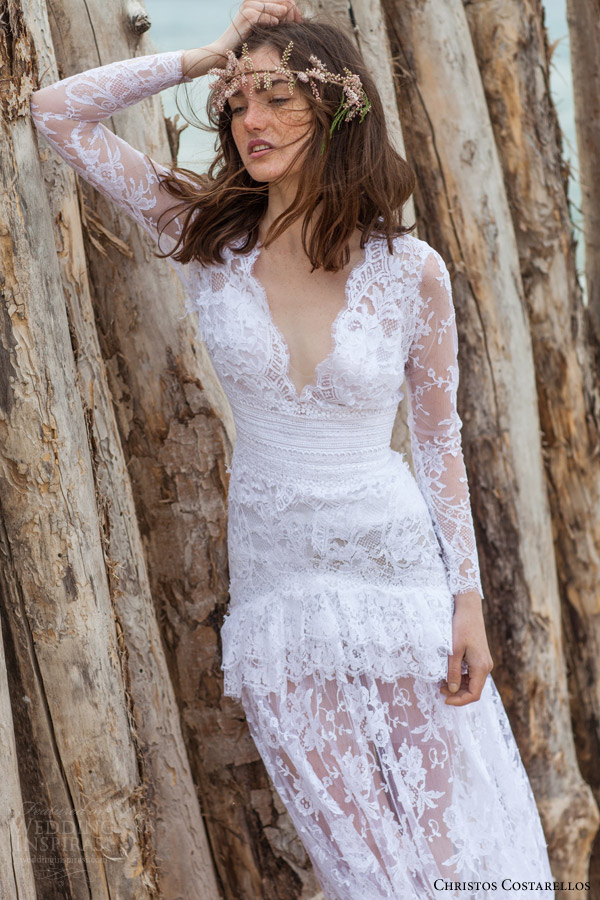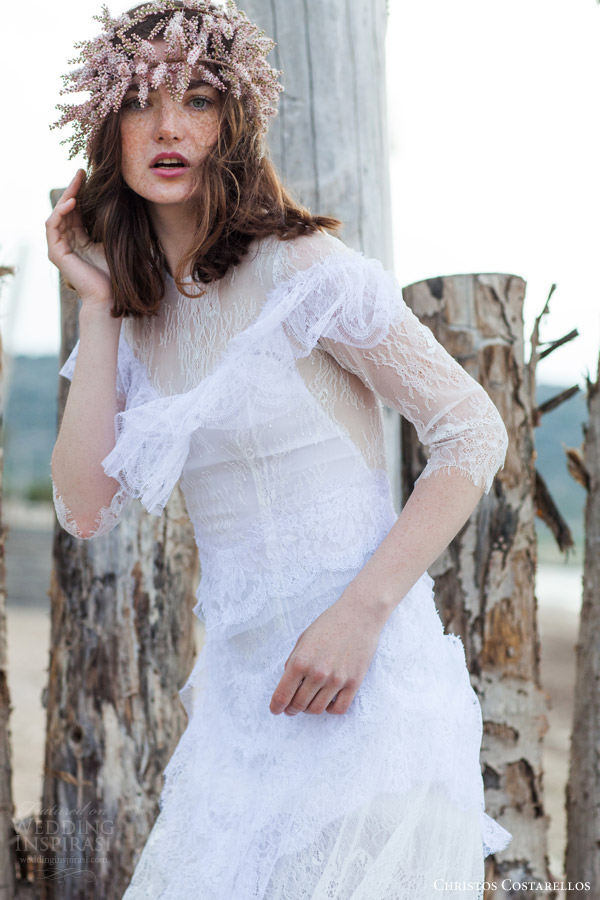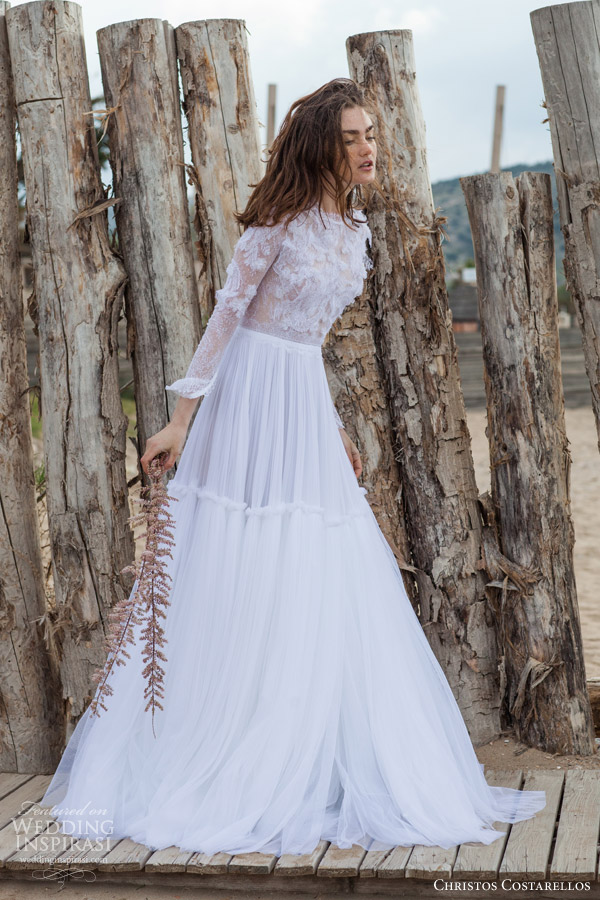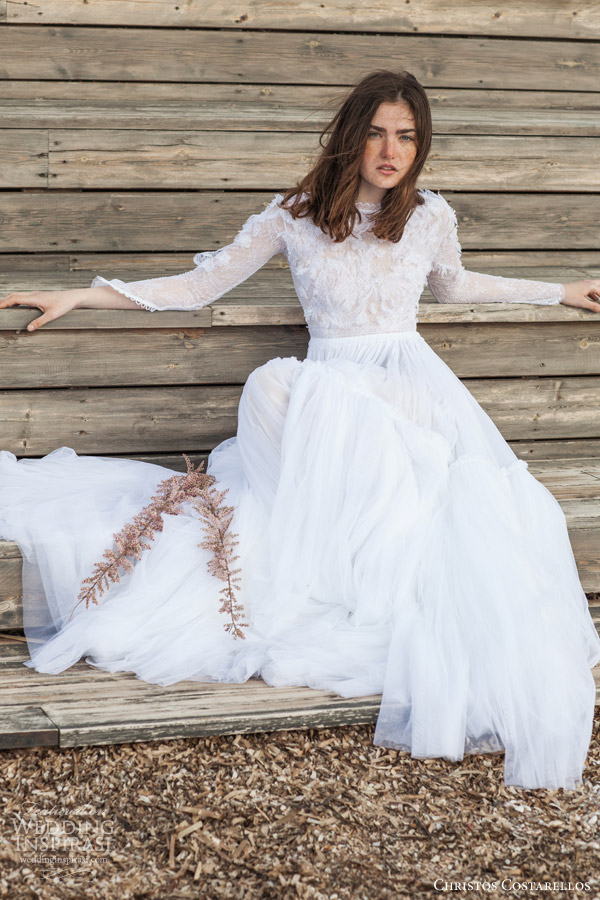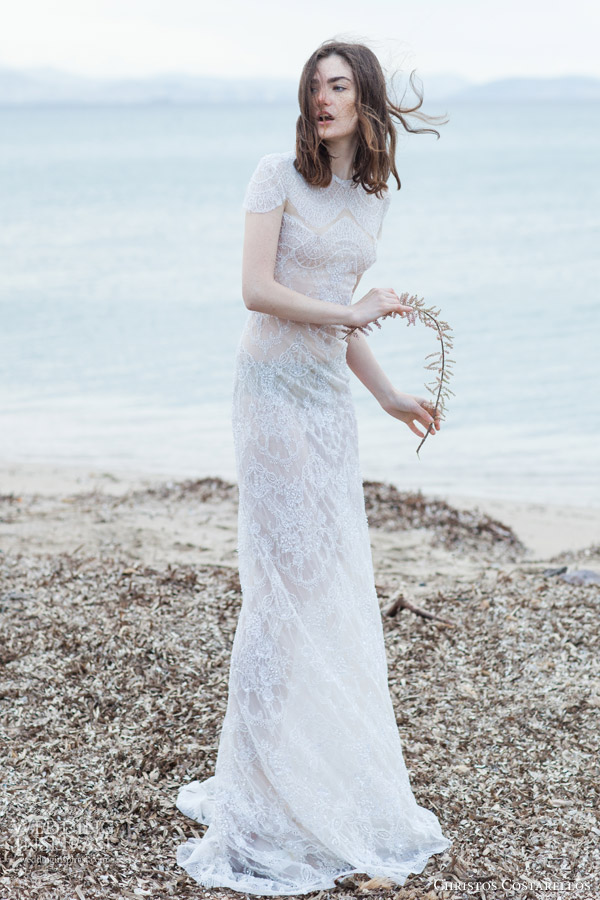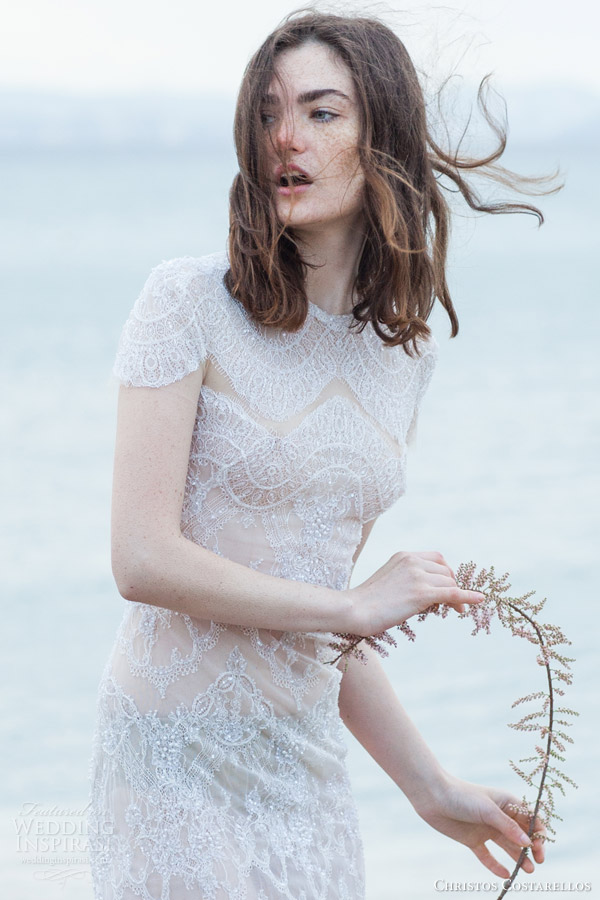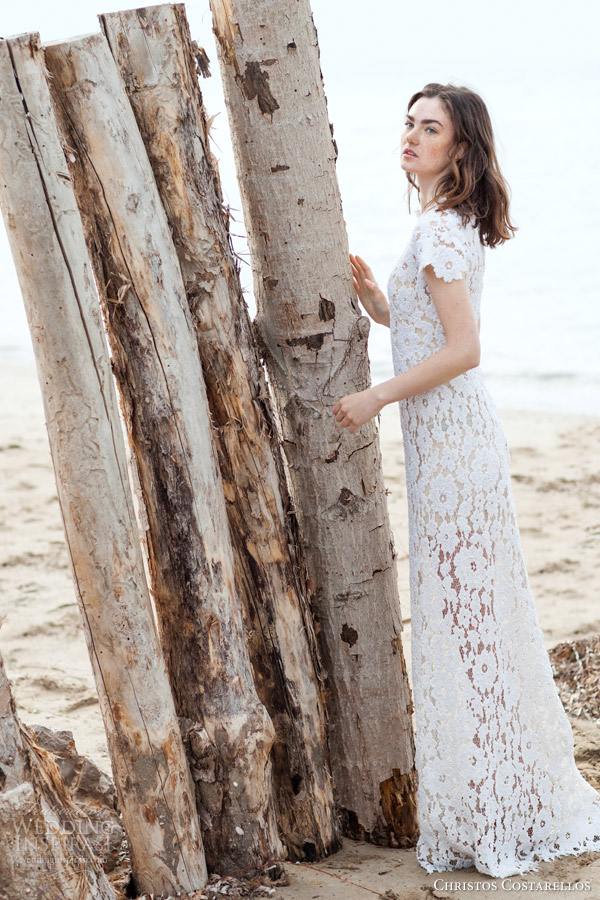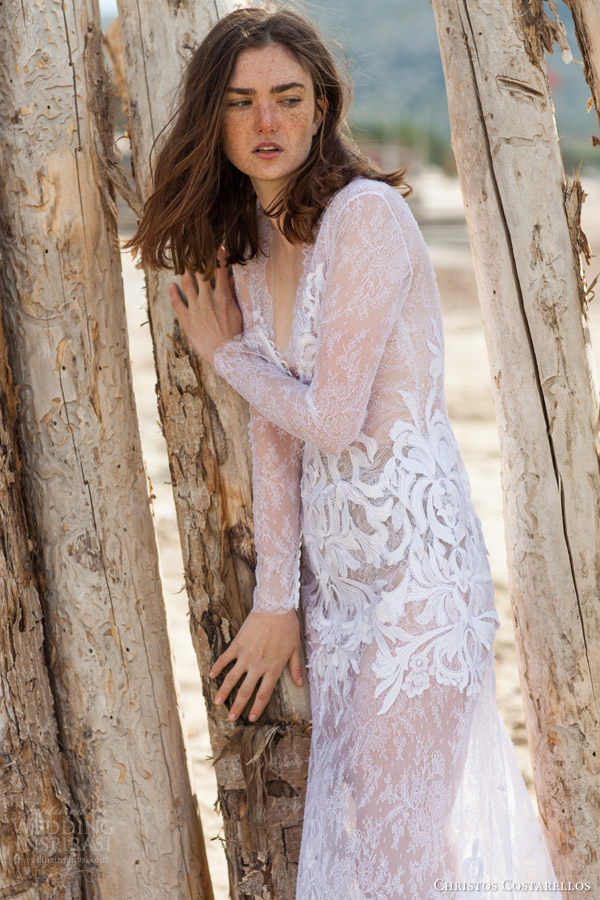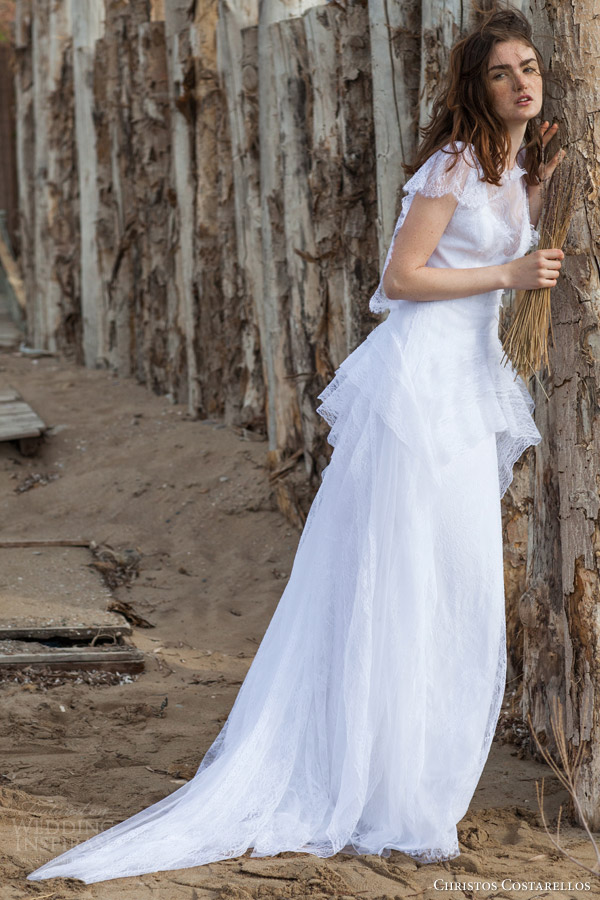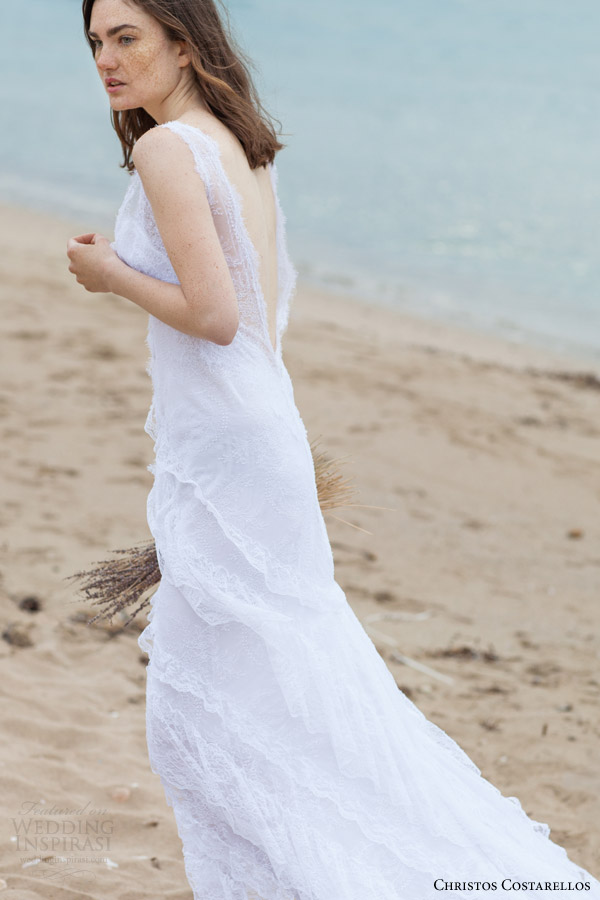 Versions of the next two gowns were first seen in the CC by Christos Costarellos Fall/Winter 2015/2016 collection.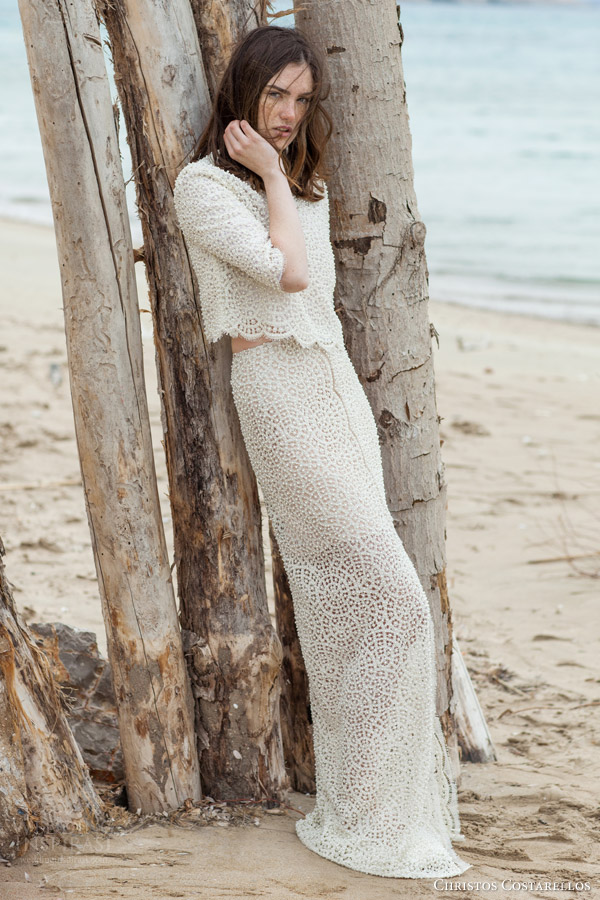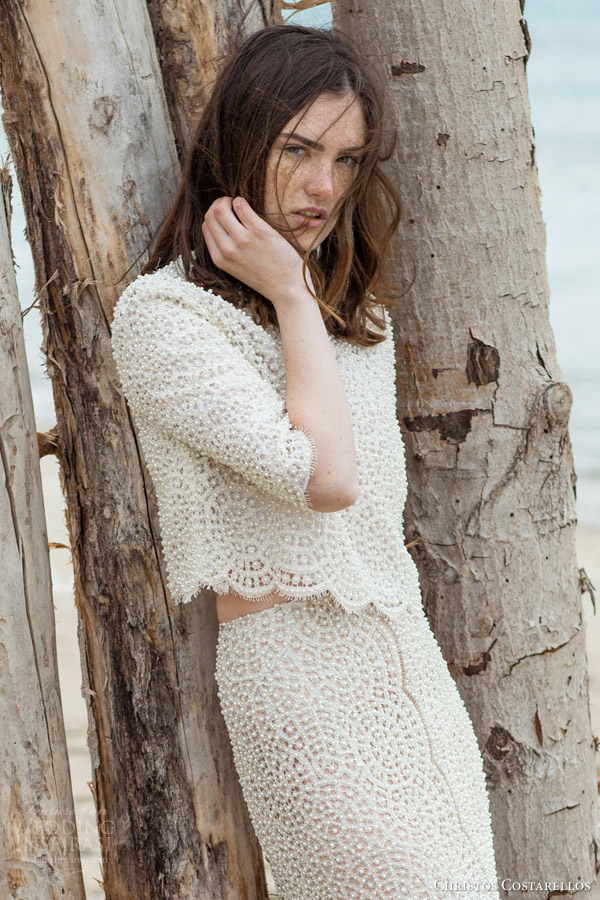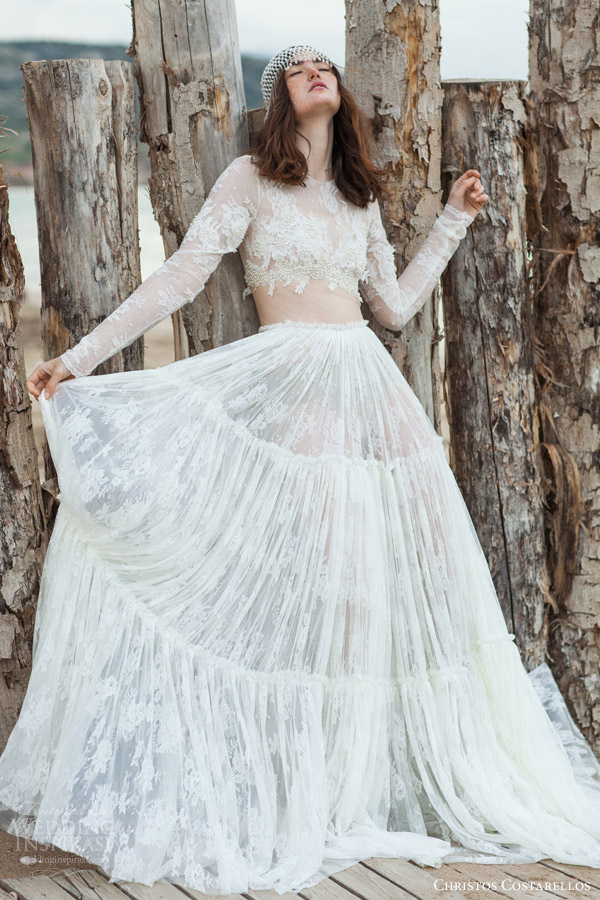 Illusion/faux crop top, so clever!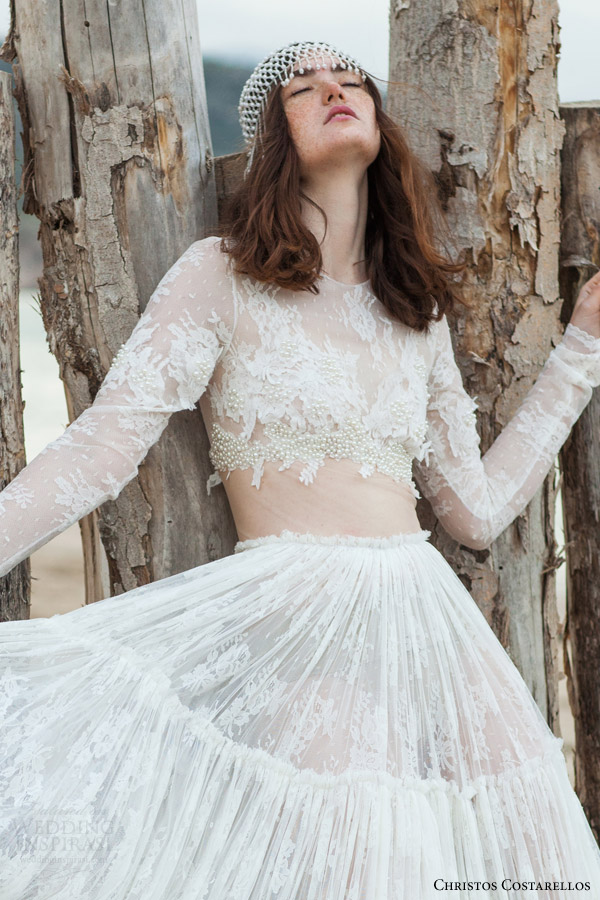 Photos courtesy of Christos Costarellos. For details, visit Christos Costarellos.