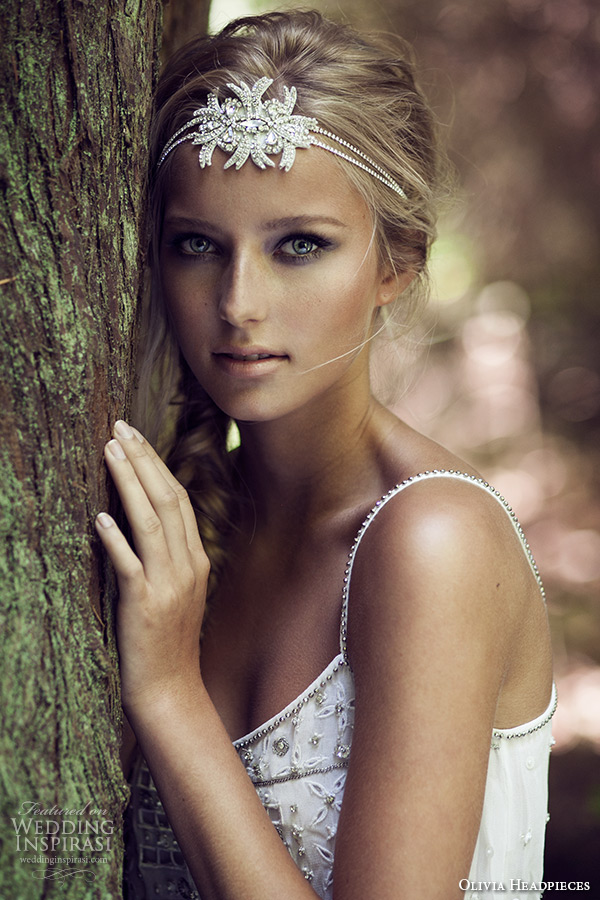 The new collection from Olivia is here, and it's a treasure trove of enchanting headpieces in a selection of eclectic styles. The pieces range from bohemian halos, romantic floral combs to a headband/belt with a Art Deco inspired motif. "I'm a Mexican designer, who lives in Canada now and I spend a lot of time travelling which results on an inevitable mix of influences." said Sandra Silveyra, designer behind Olivia.
The "W label" consists of 15 headpieces made with a variety of materials and techniques like intricate beading, wiring and stone setting. Why "W"? It stands for "wolf".
"Our company's symbol is a wolf that represents Olivia's spirit and depicts our bride's character. They are discerning, they fight for their dreams, they are brave, strong and beautiful. This new line is targeted to them; the leaders of the wolf pack."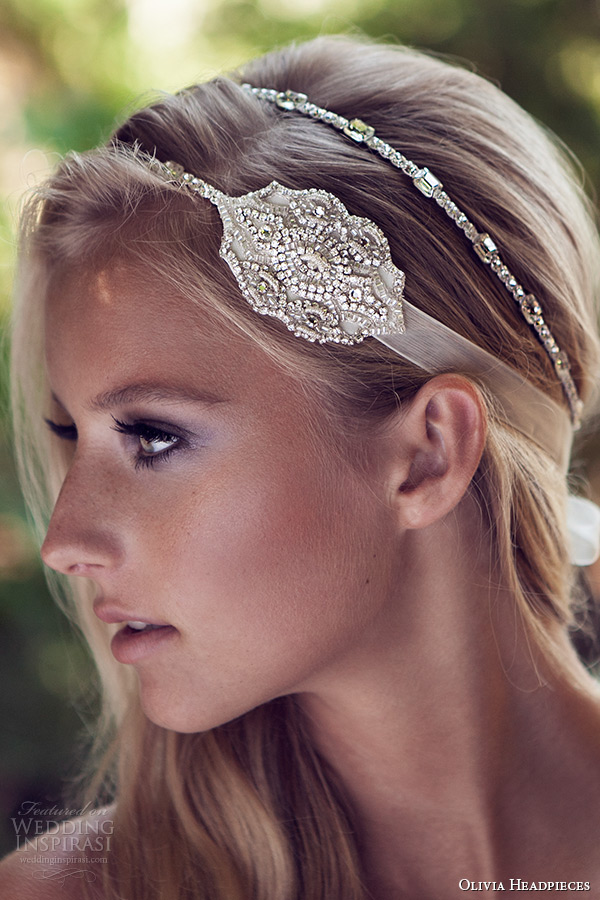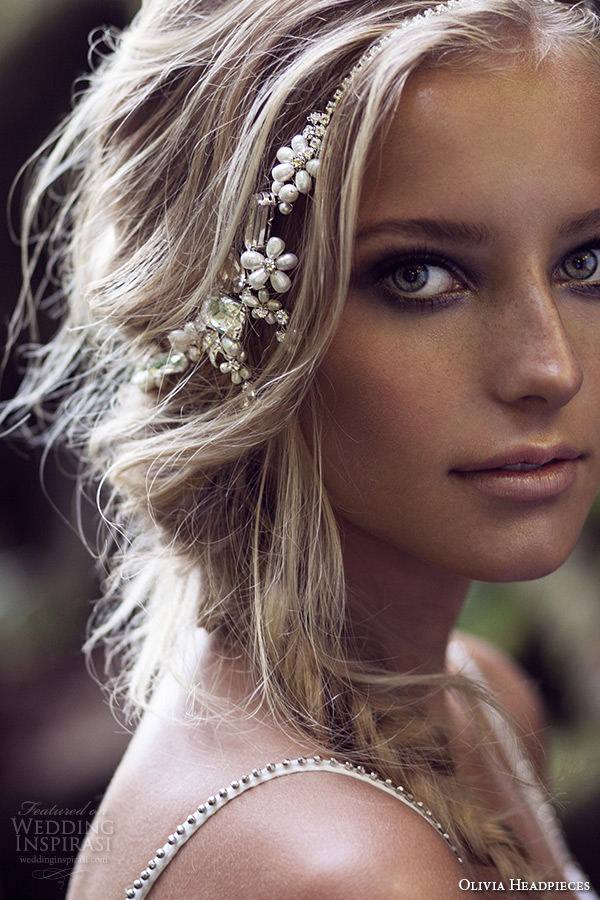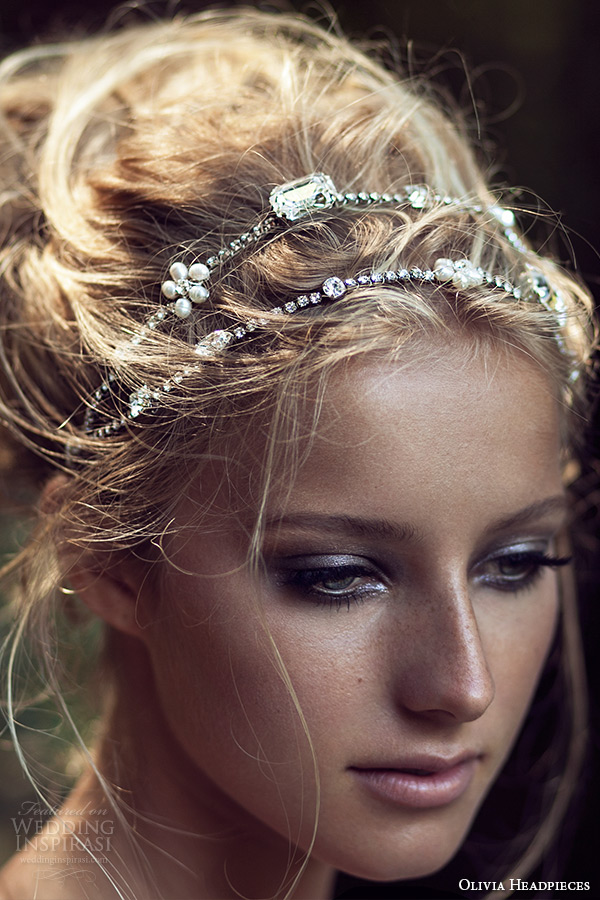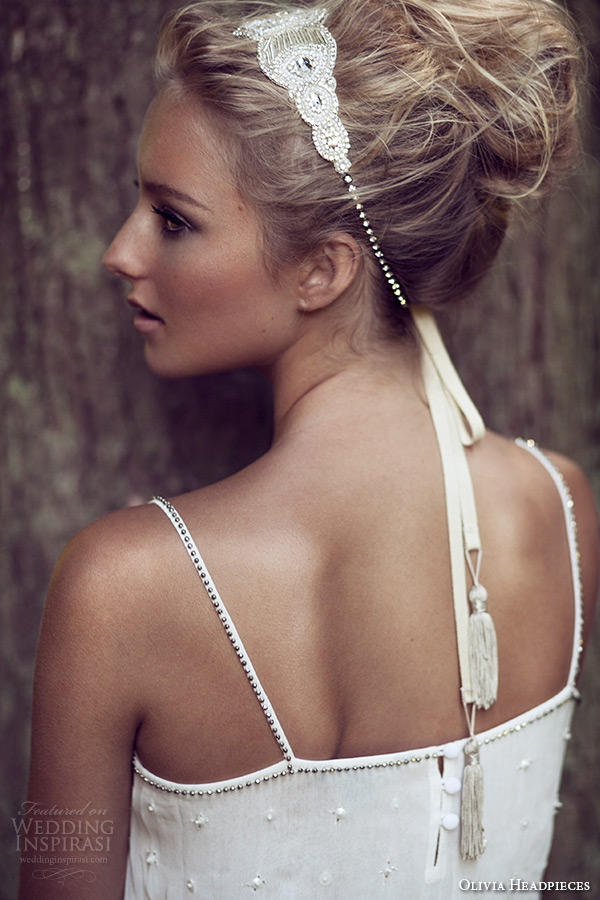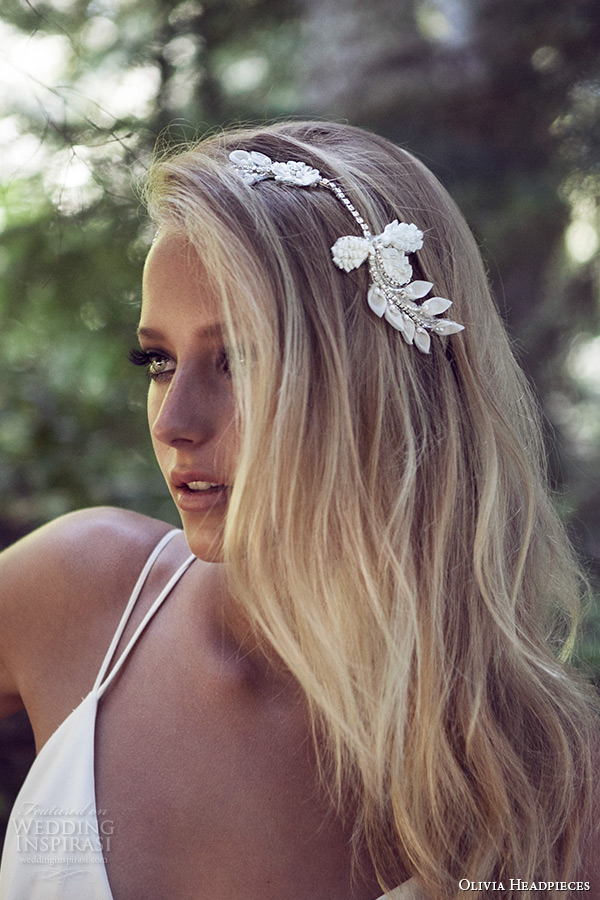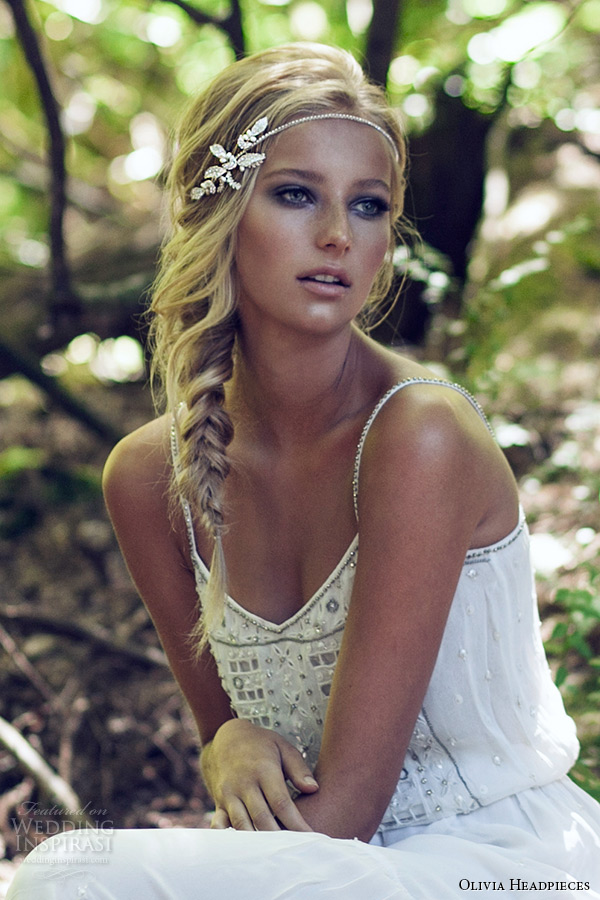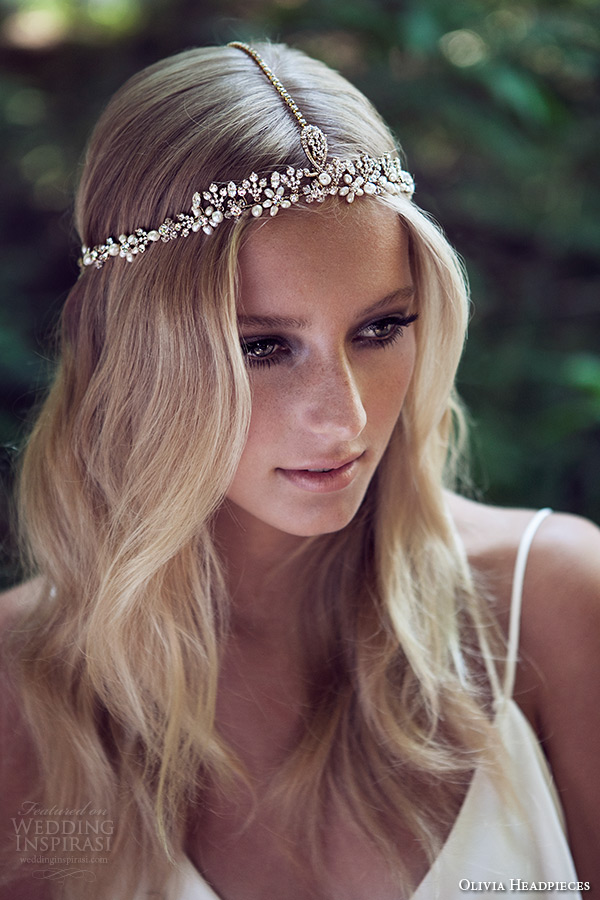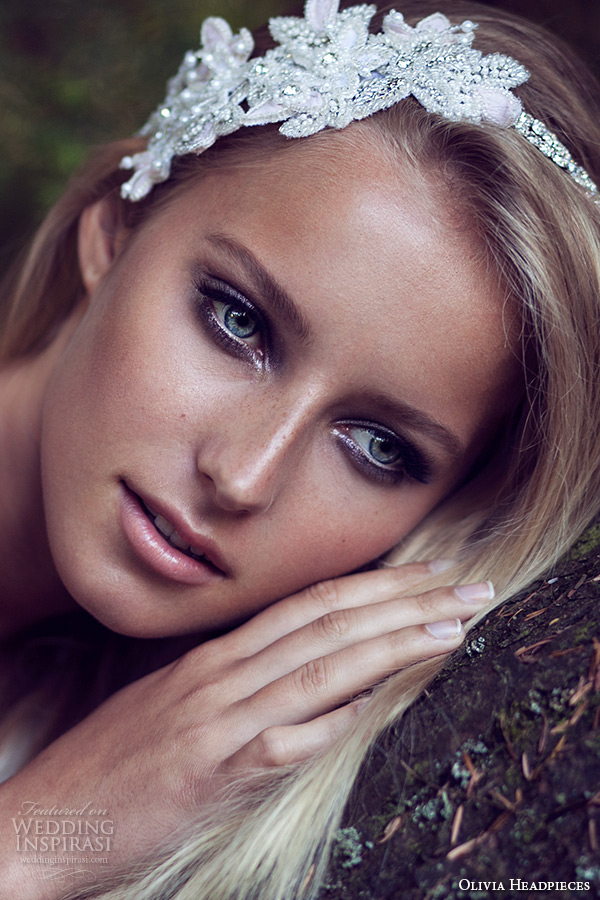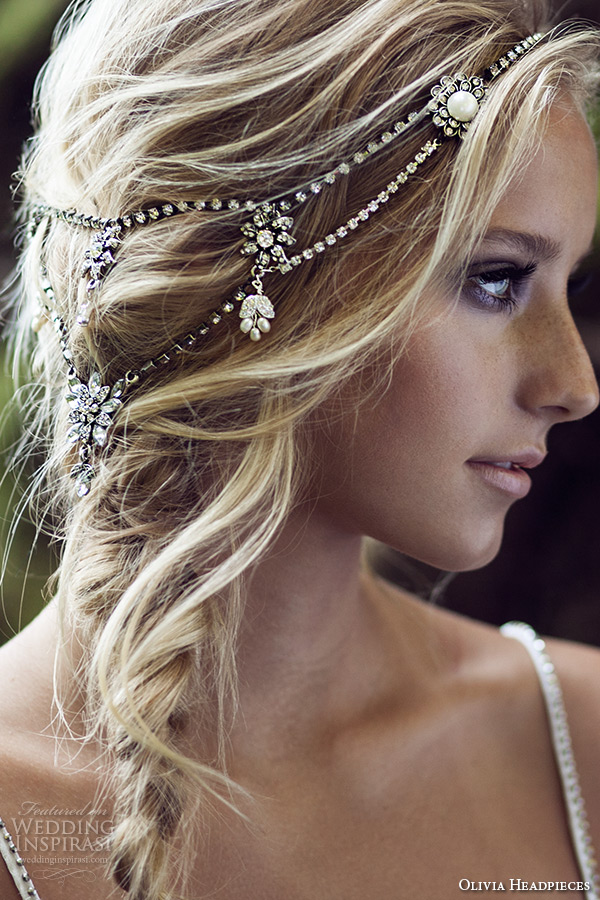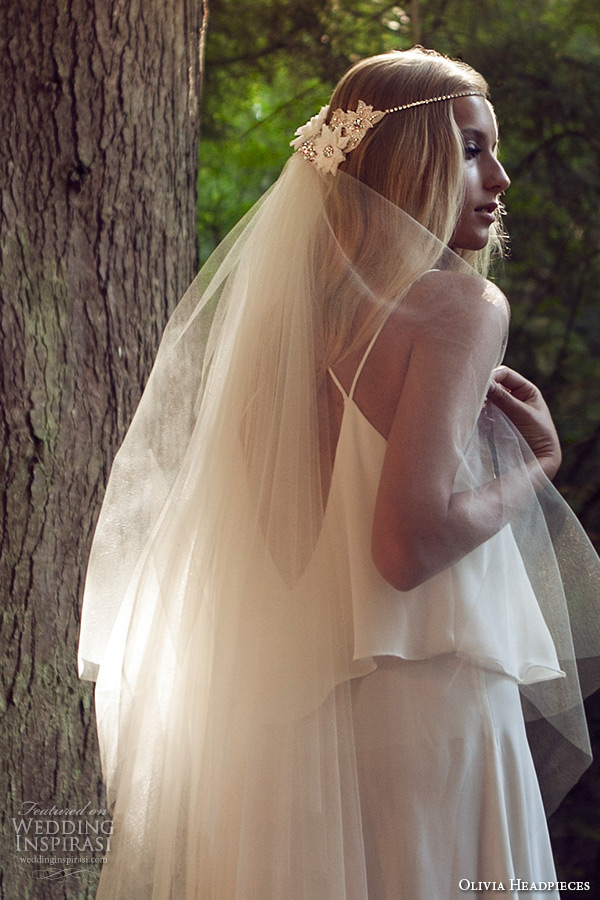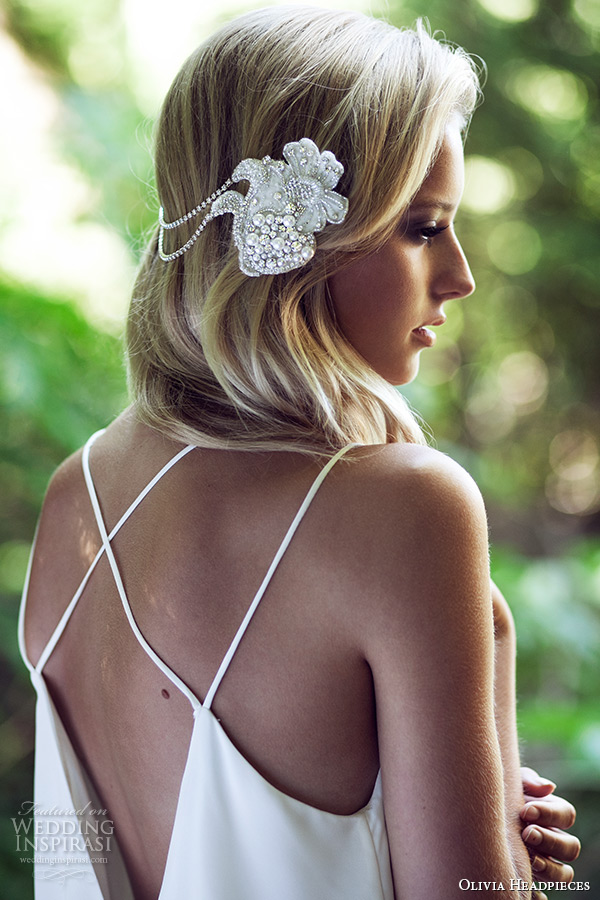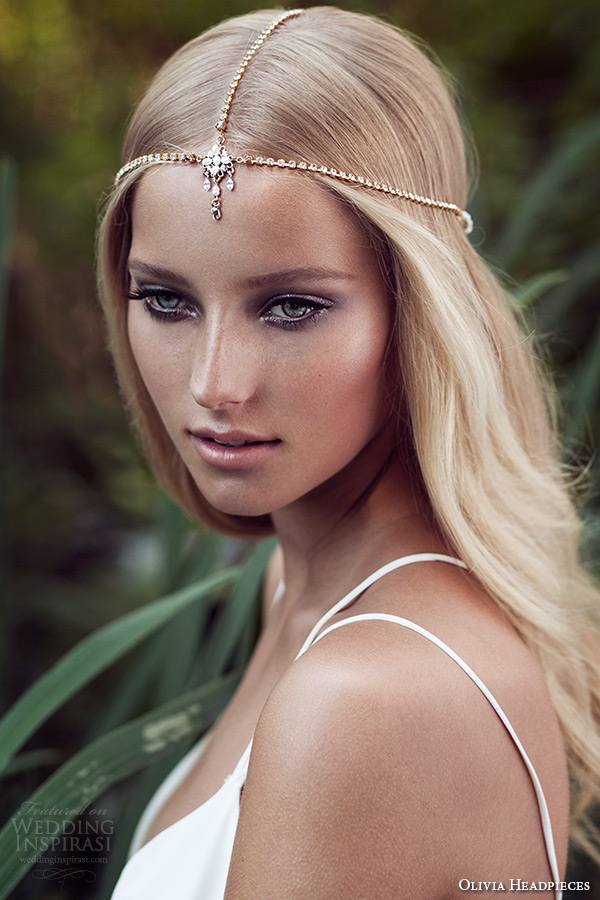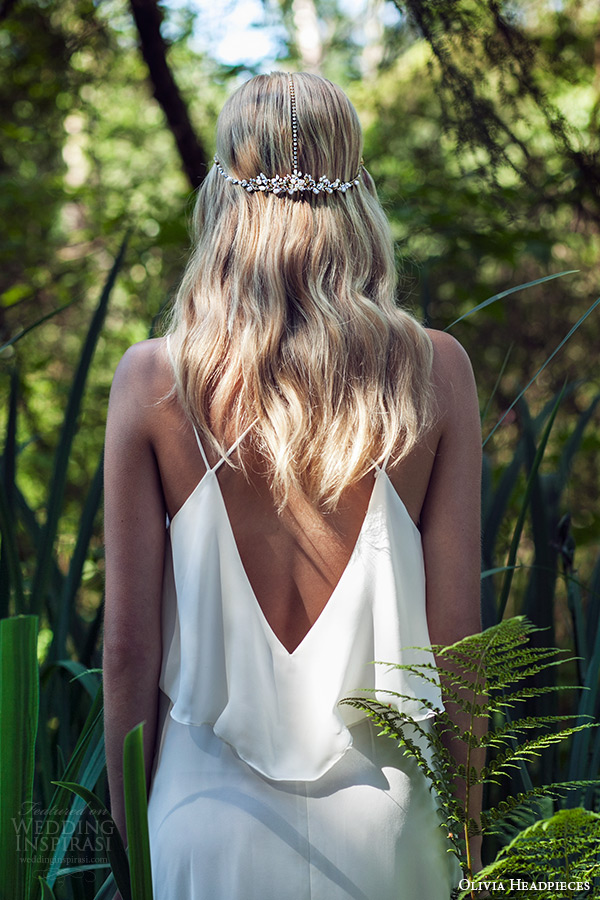 Photos by Liz Rosa. Olivia Headpiece are made in Canada and are available for purchase online.
For prices and other details on the W Label, visit Olivia Headpieces.