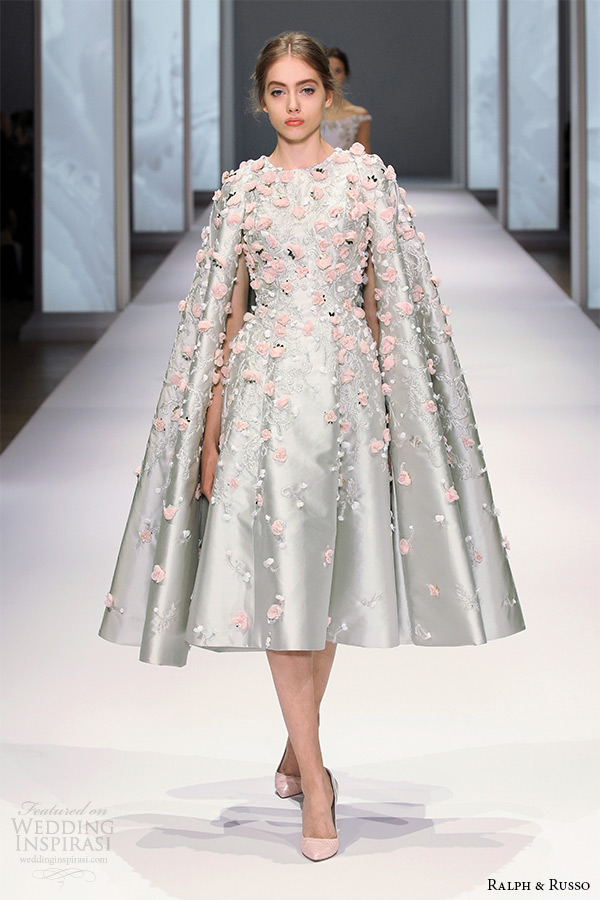 If you were to ask us which collection we were most excited to see for the Spring 2015 Couture season, the answer would most definitely be Ralph & Russo. The House — helmed by creative director Tamara Ralph and CEO Michael Russo — showed its third couture offering "The Awakening of Flora" in Paris last month. You know when reality exceeds expectation? This collection.
Ralph & Russo Spring 2015 couture collection is sublime from start to finish – from the opening cape dress appliqued with pink flowers, to the finale ombre wedding gown adorned with crystals, pearls and silver thread. And mind you, it's not an esoteric kind of beauty where only a handful of learned heads of the fashion world would "get". The aesthetic of Ralph & Russo is something that anyone can appreciate, but at the same time, readily acknowledge as one that befits an endorsement by the Chambre Syndicale de la Haute Couture. A class act.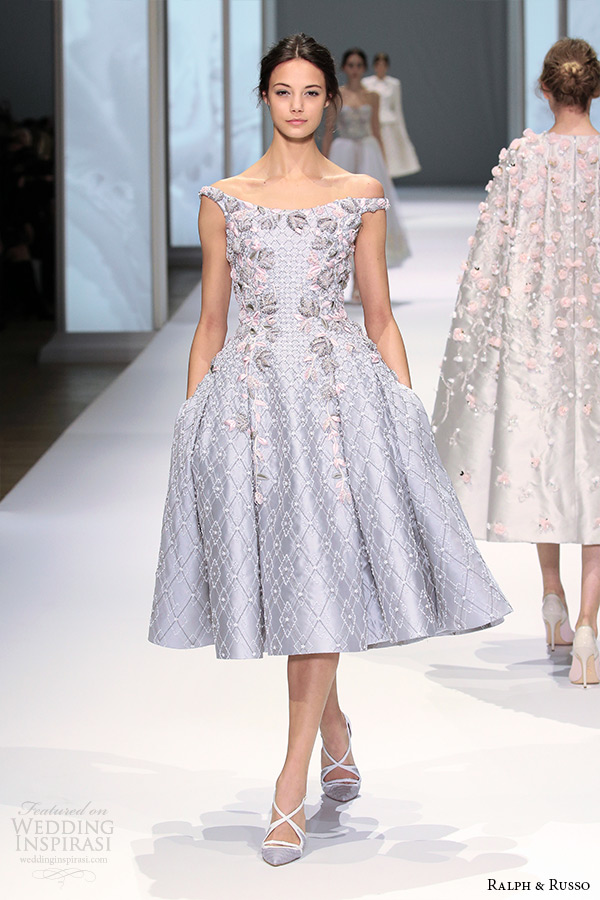 "Immortalised in Botticelli's Primavera and Poussin's Realm of Flora, the Goddess of Spring is celebrated by Ralph & Russo in a majestic collection that symbolises nature's regenerative powers. For Spring/Summer 2015, the Ralph & Russo woman is an exultant deity, whose gifts lend themselves to delight. Ralph & Russo enlist floral metamorphic myths as allegories of this collection. Alluring and fertile, the flower thematizes Haute Couture at its most abundant.
Acclaimed for its excellence in craftsmanship, this maison de couture inspires with bewitching embellishment, no holds barred. Traditional thread embroidery intertwines with metallic resin print, and individual petal appliqué sprouts organically from geometric pearl embroidery; meticulously fine and gleaming like dew. The colour palette – crisp and most sophisticated – is extracted from botanical brilliance: pomegranate pinks flirt playfully with soft mints and cornflower blues.
The collection also alludes to balletic exuberance. Sheaths of organza caress the body tenderly, and voluminous cloud-like gazar contrasts with fluid chiffons. Nyctinastic capes in jet black and midnight blue cocoon the body, fending off the night's nectar thieves."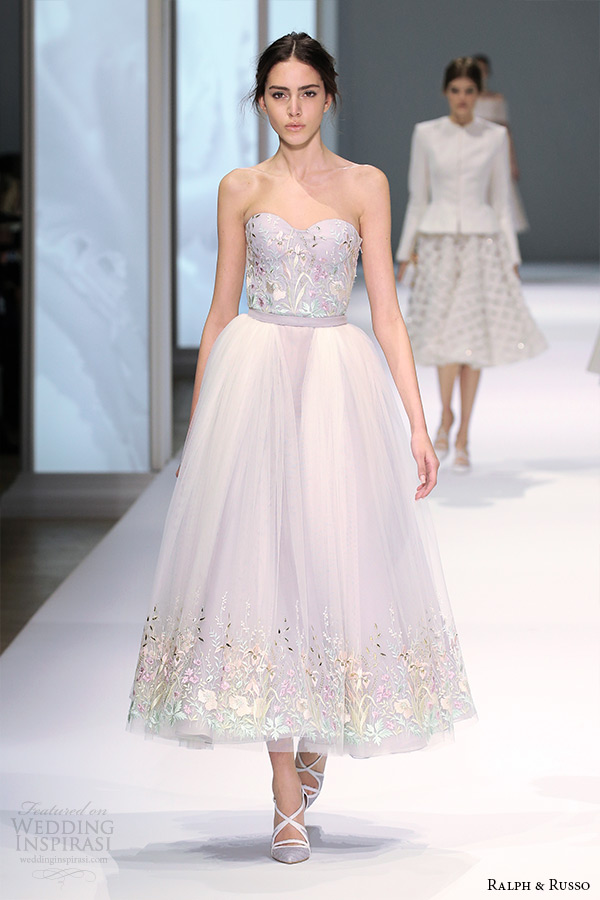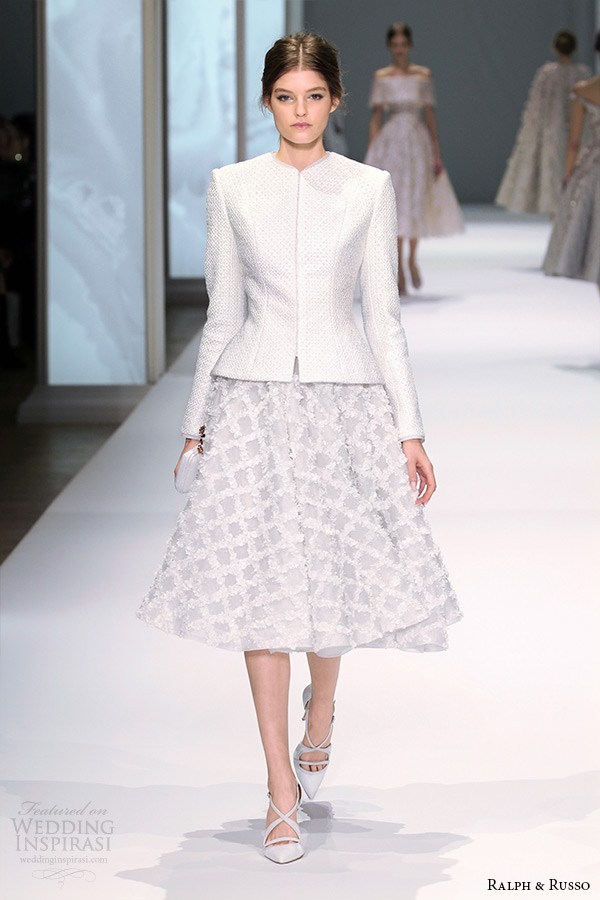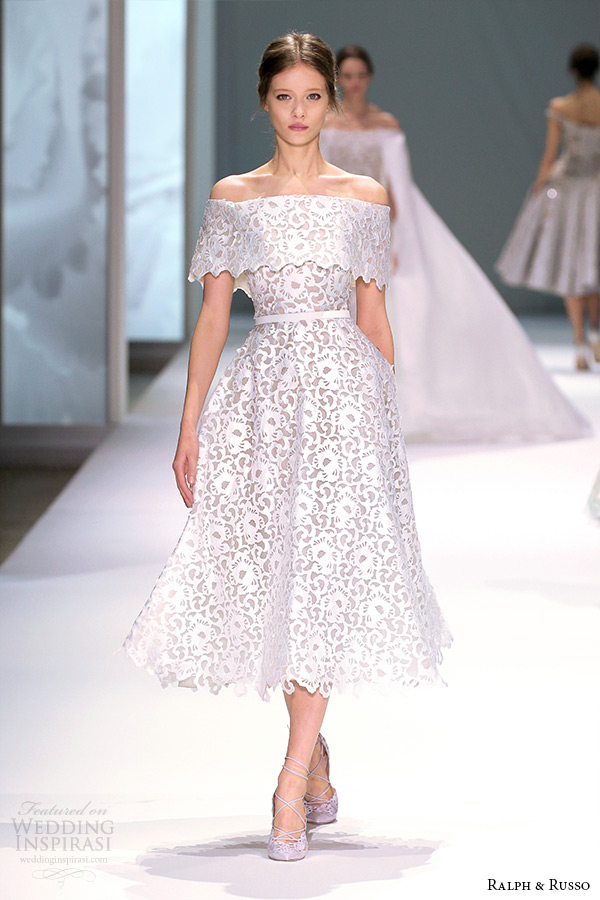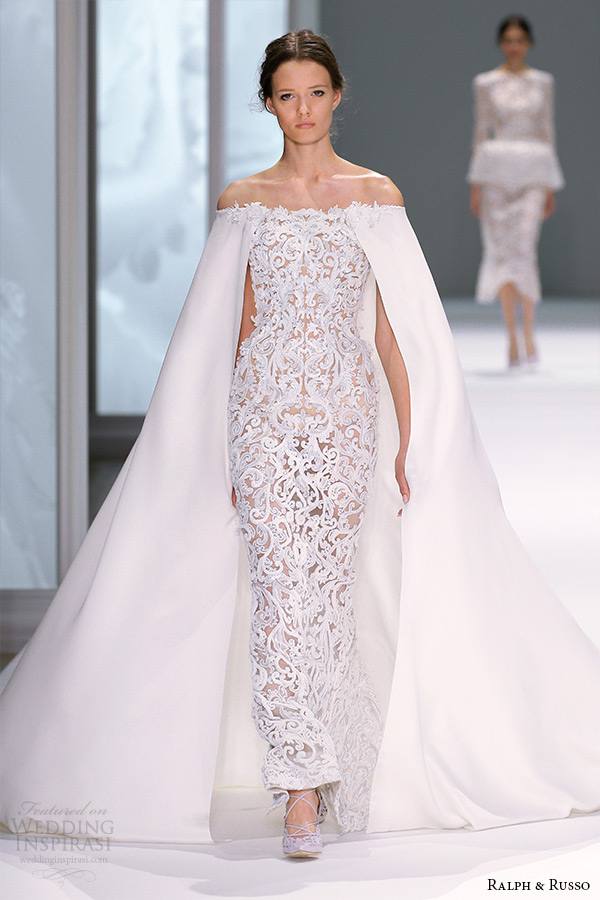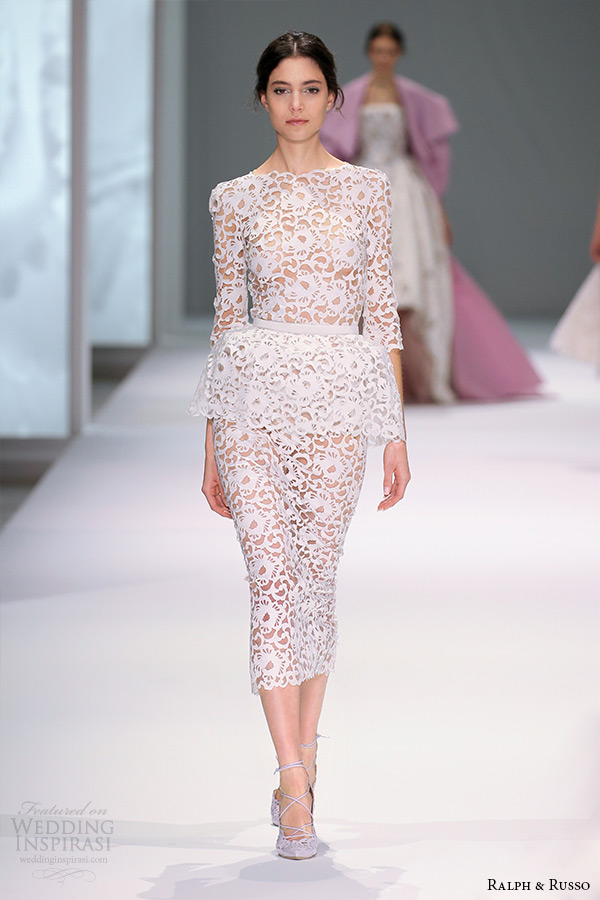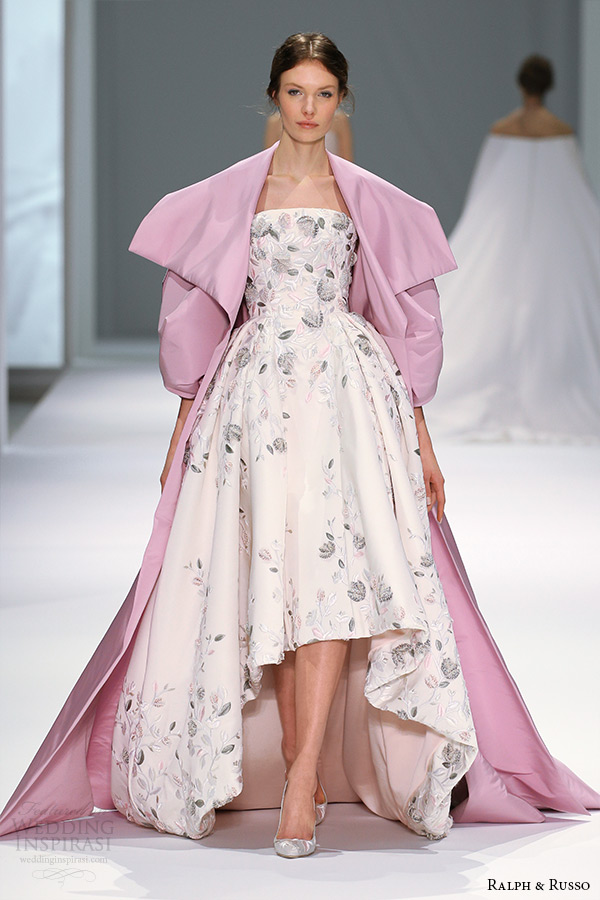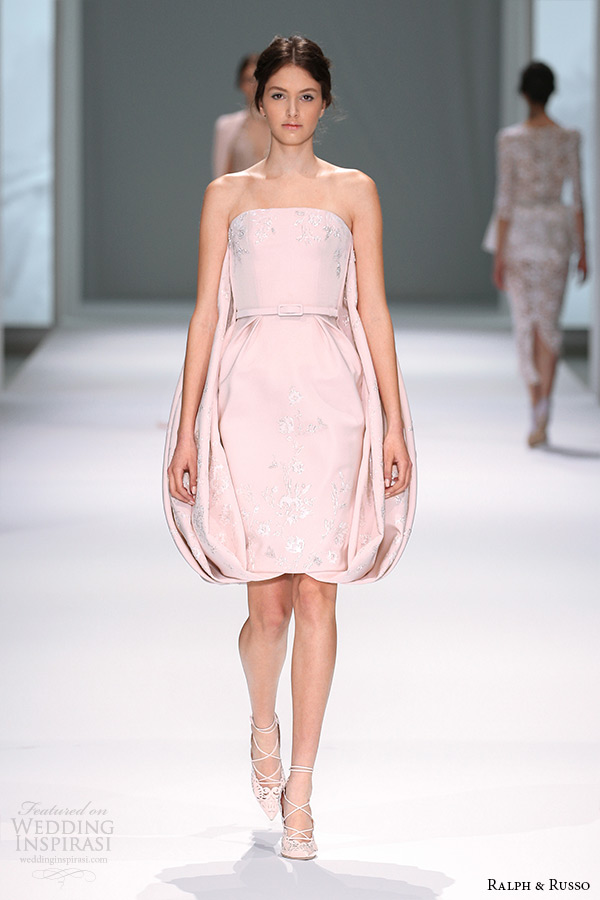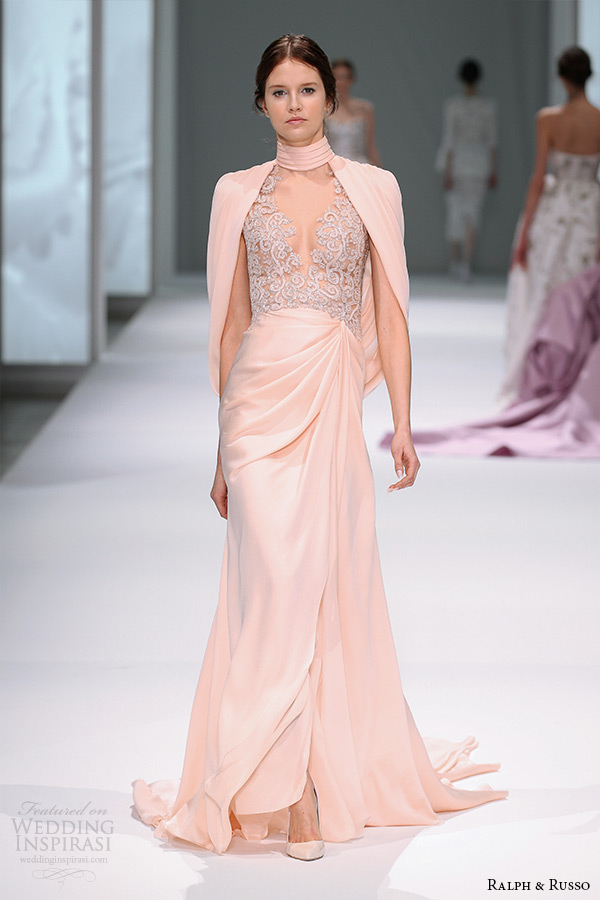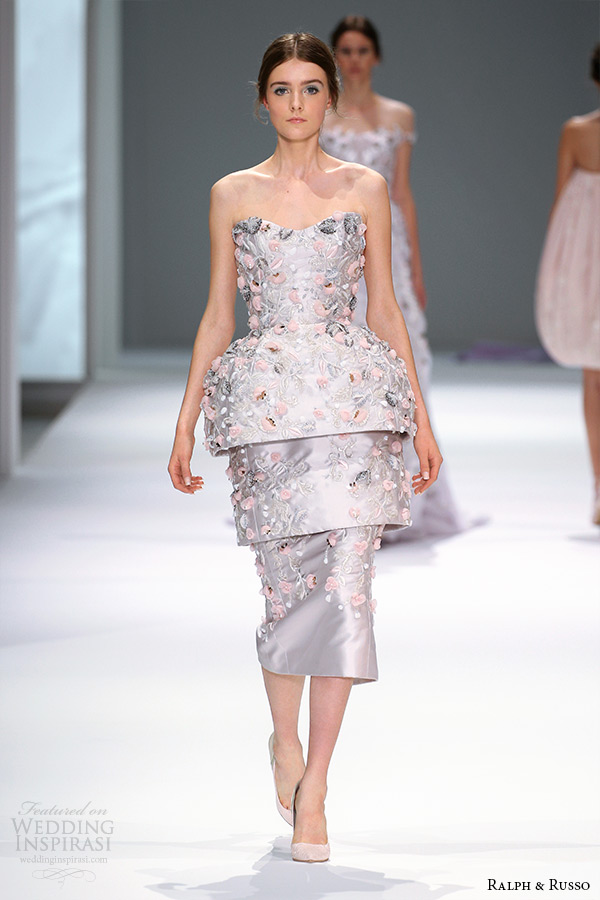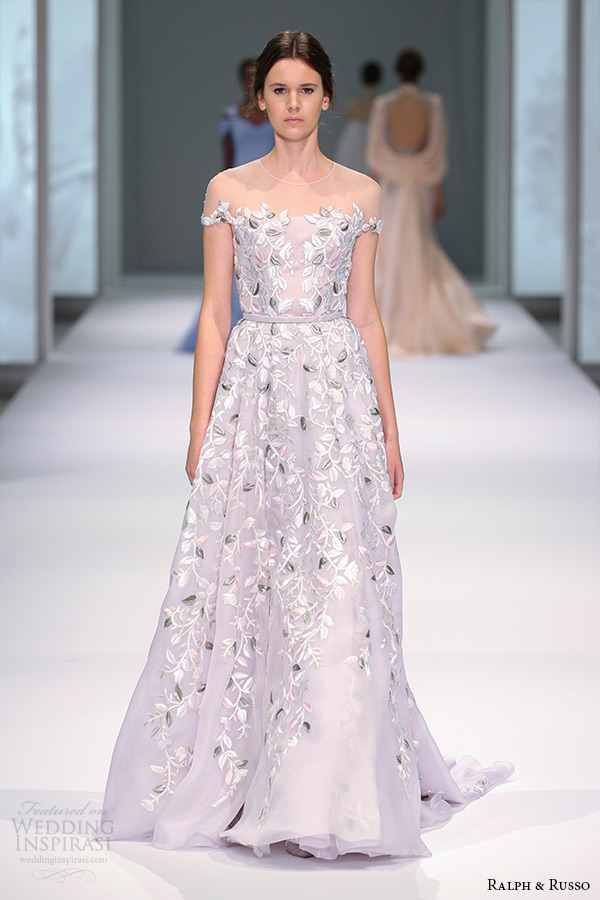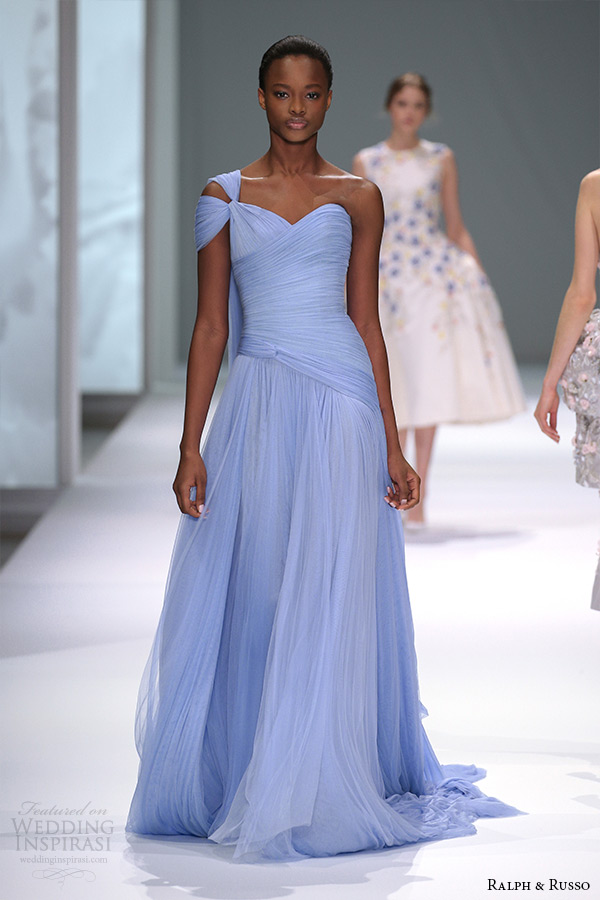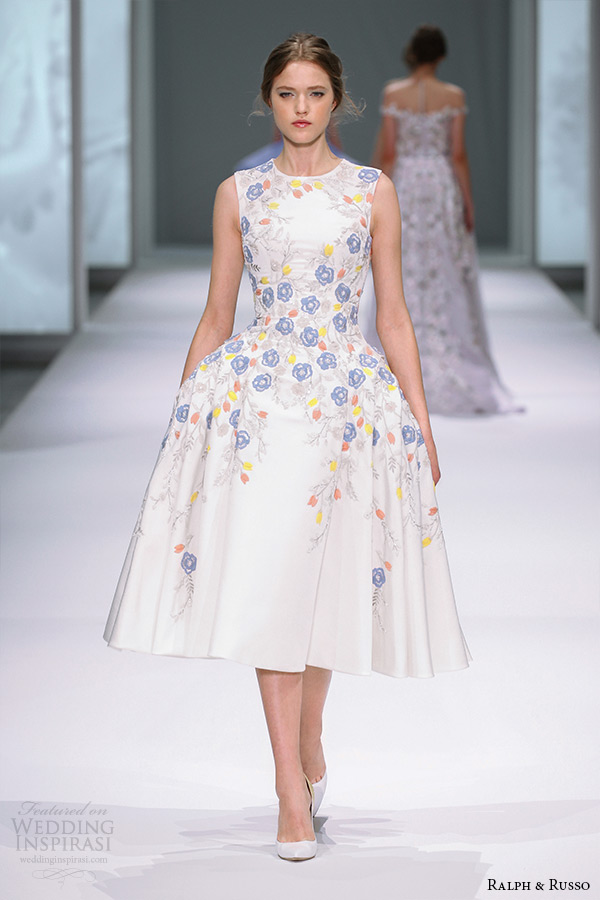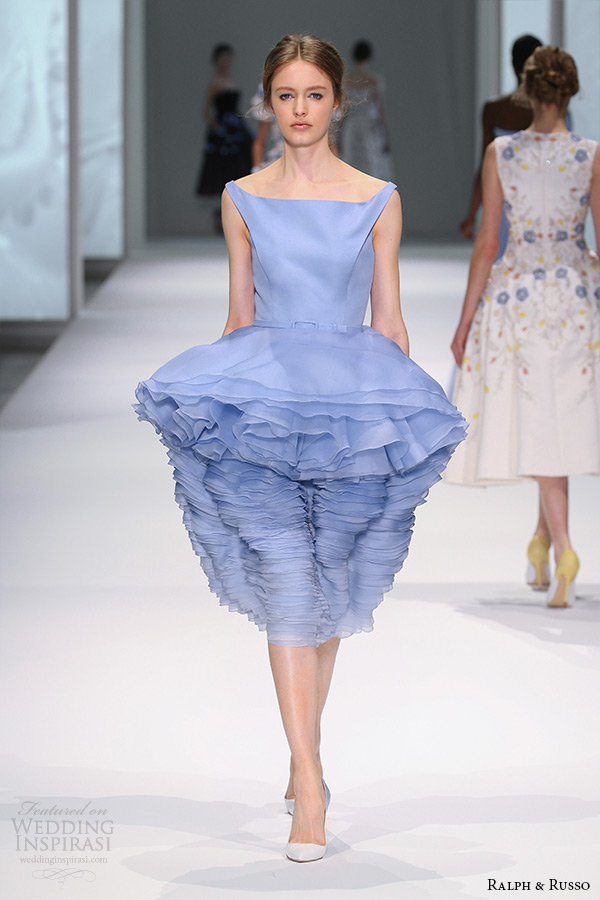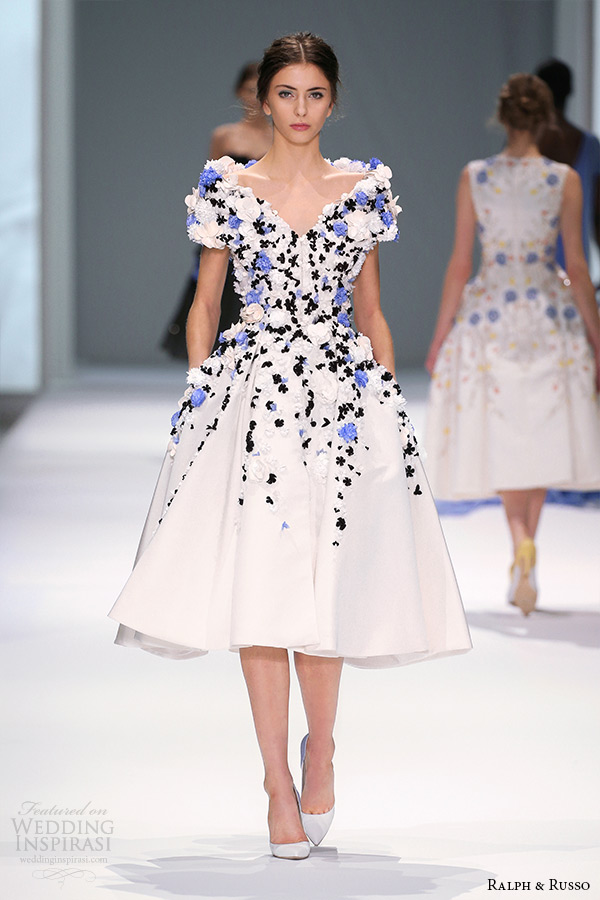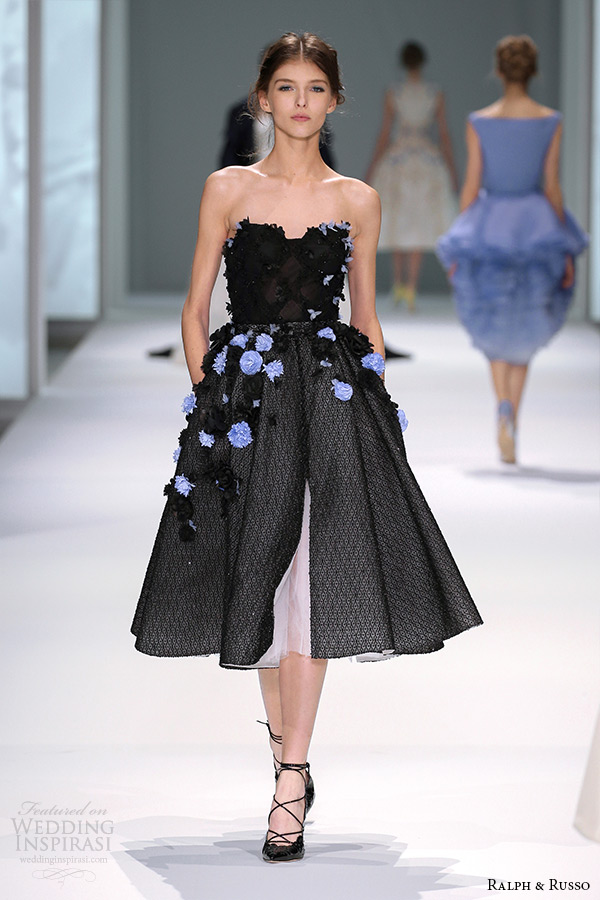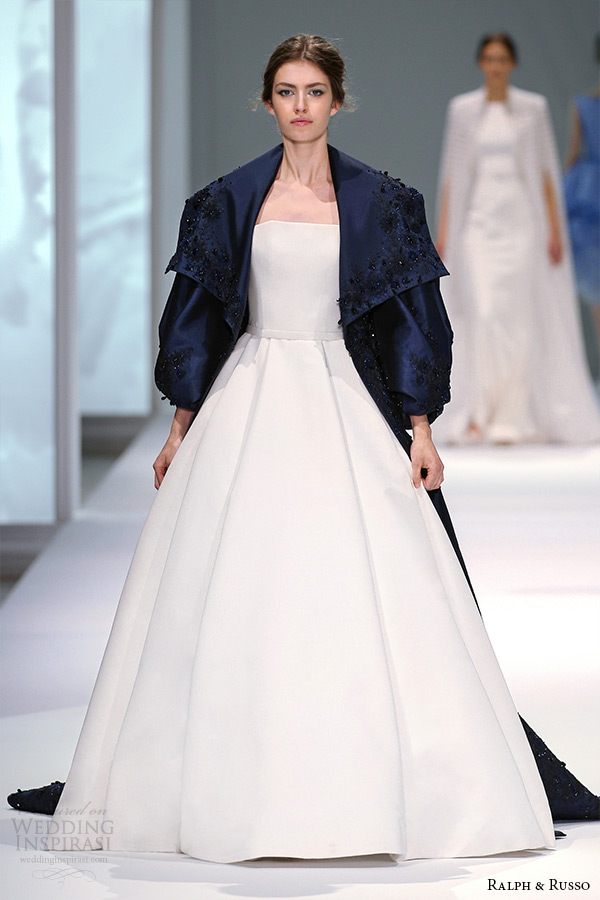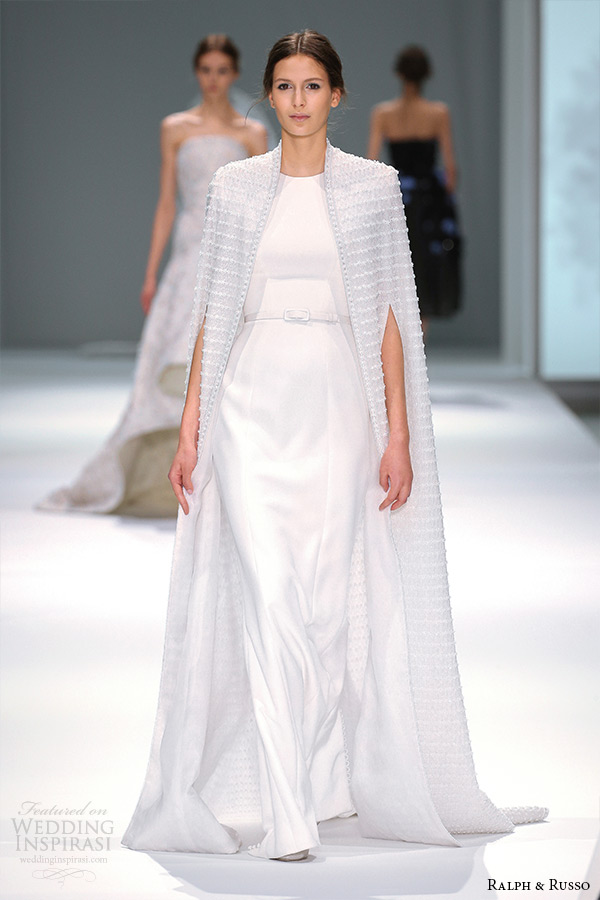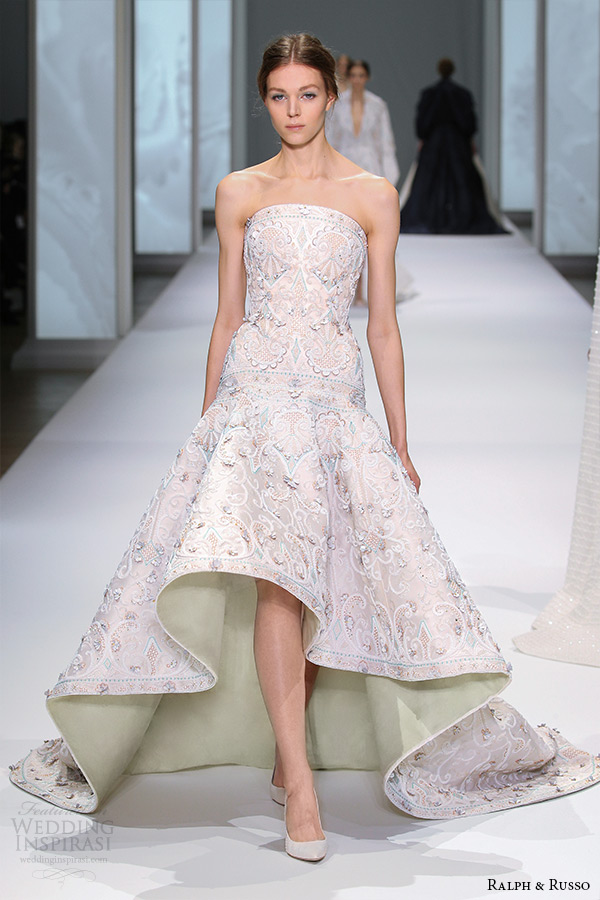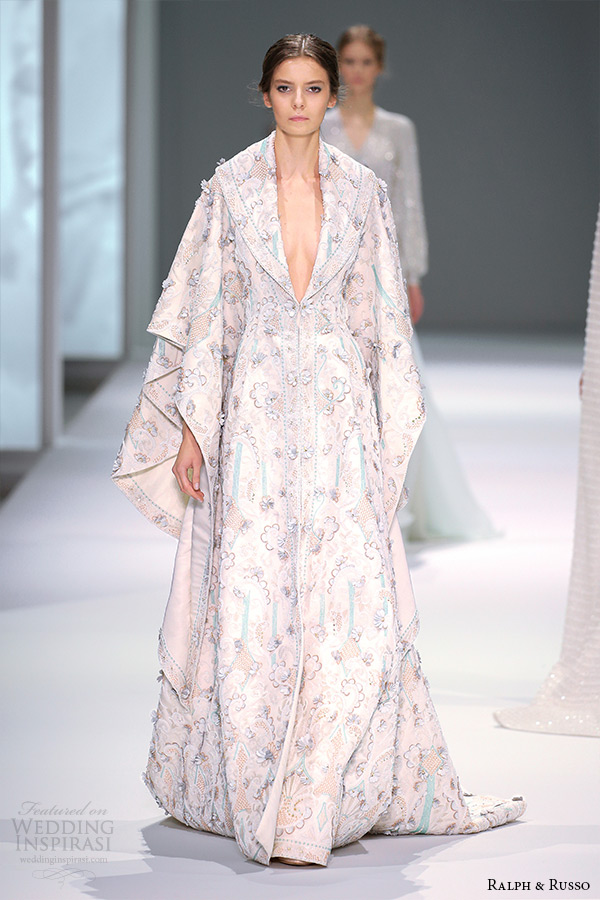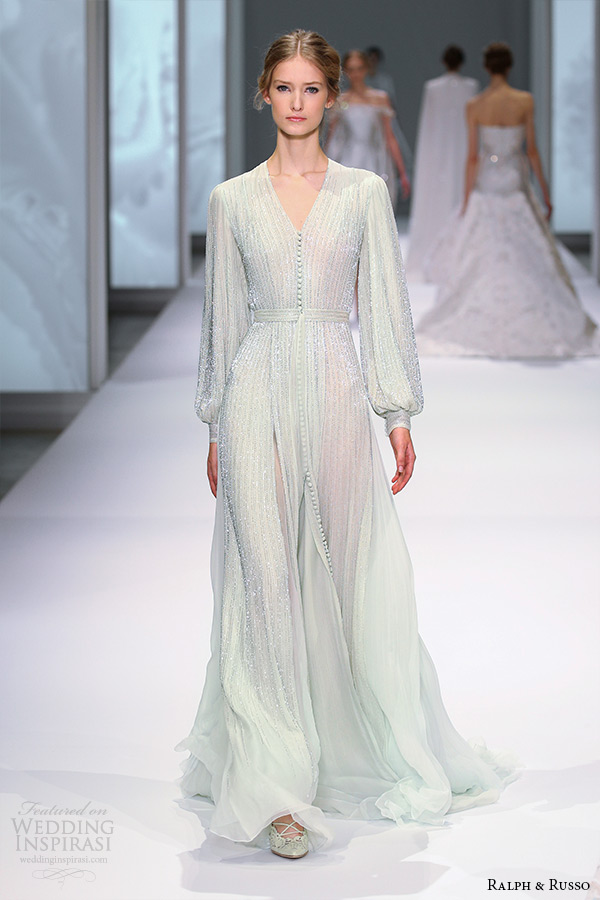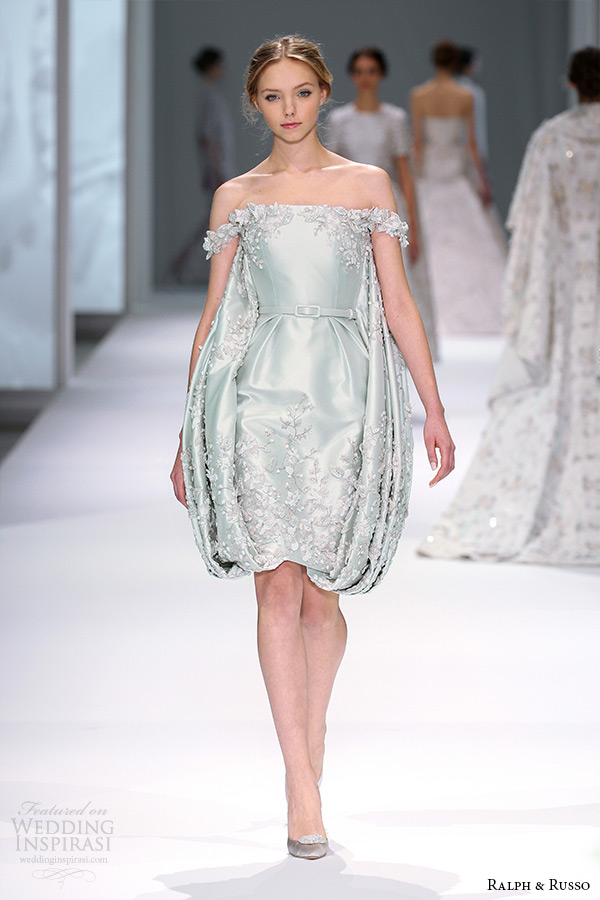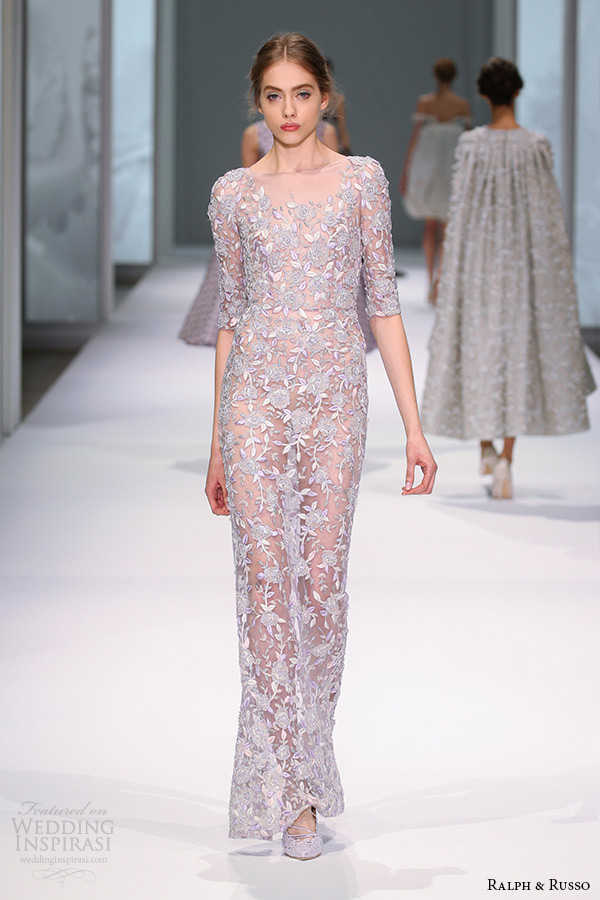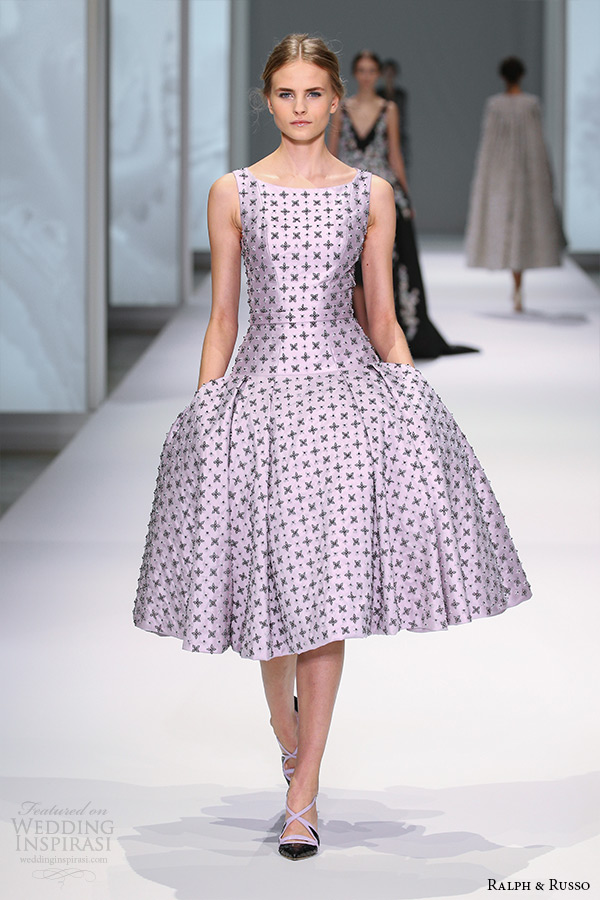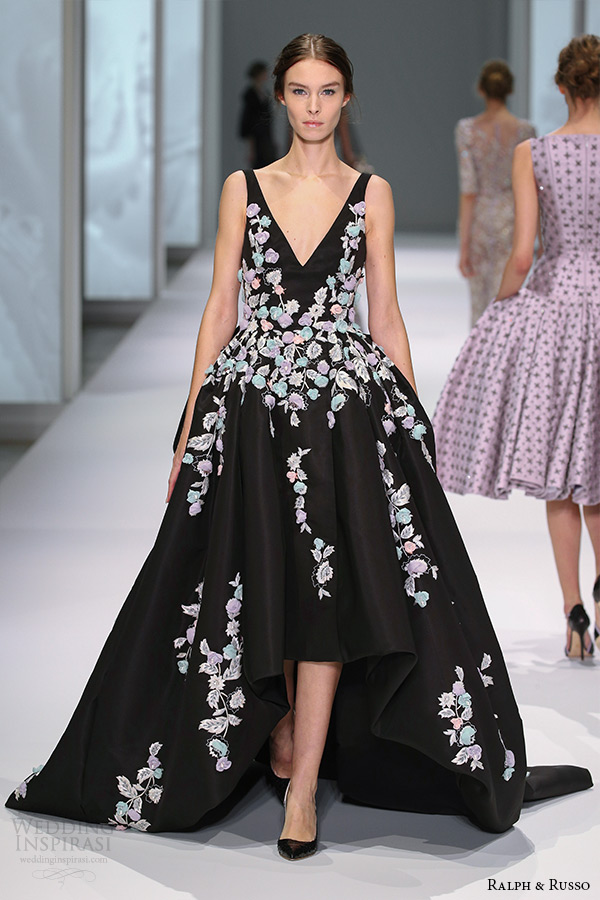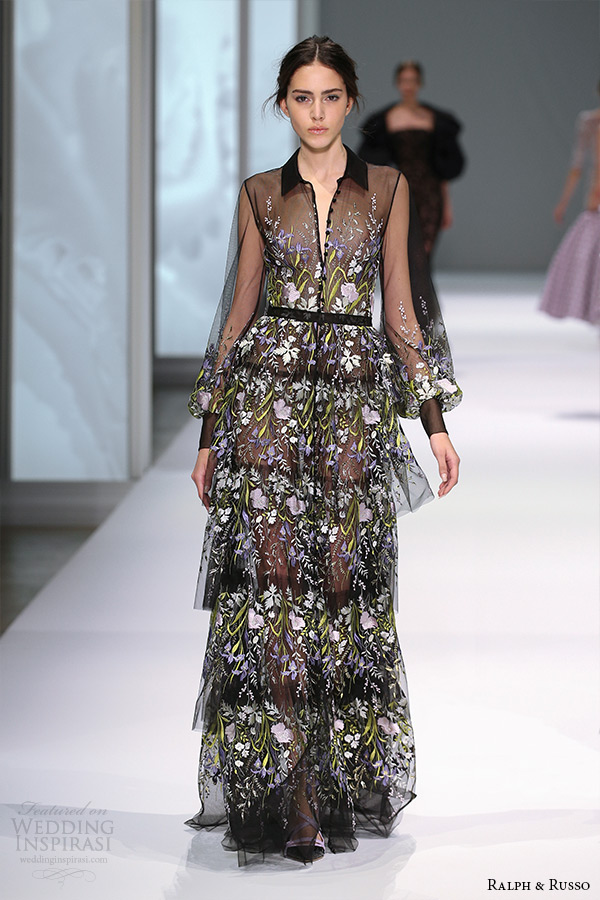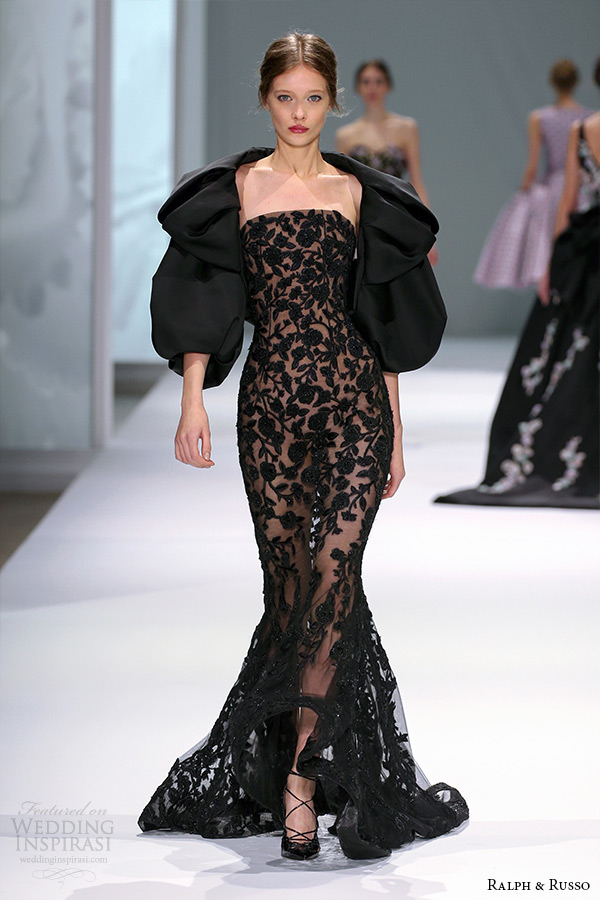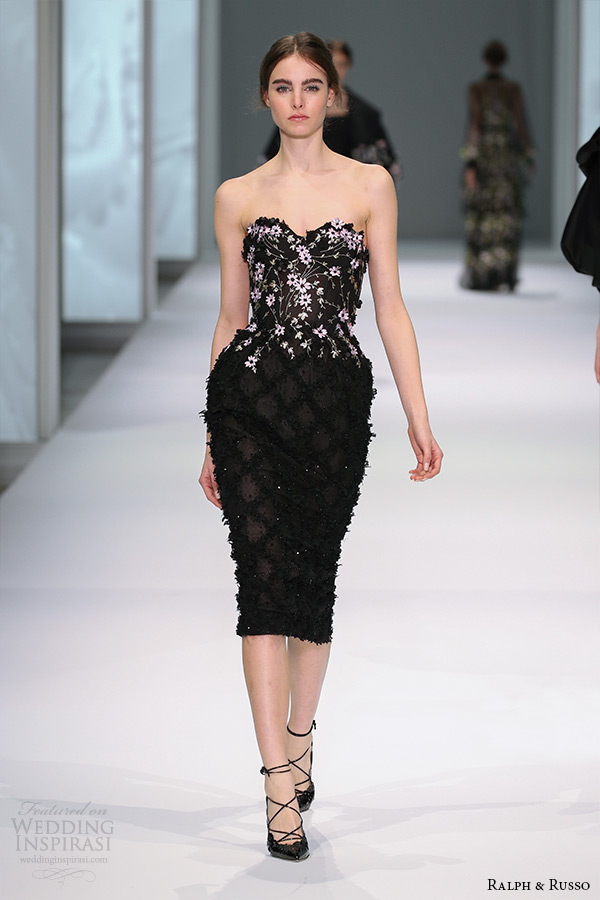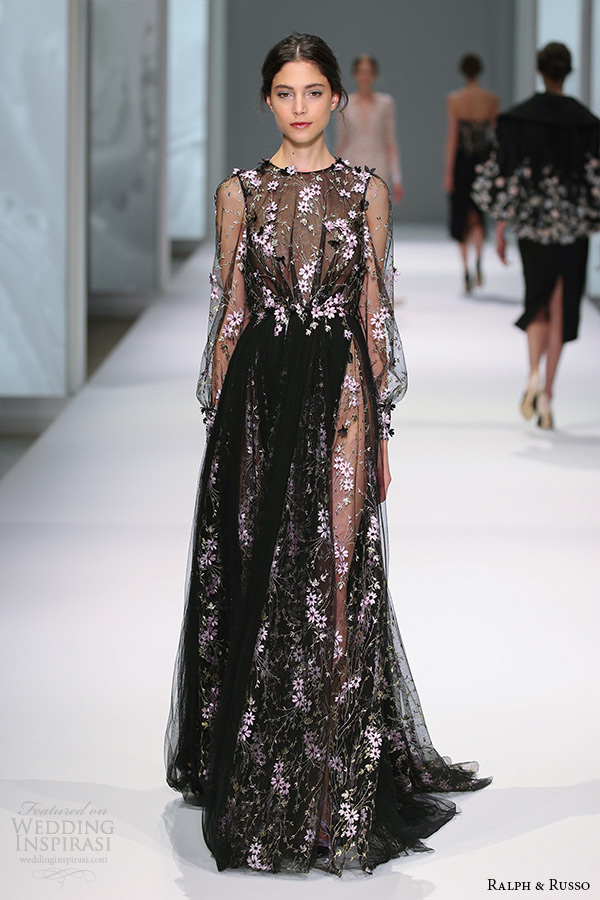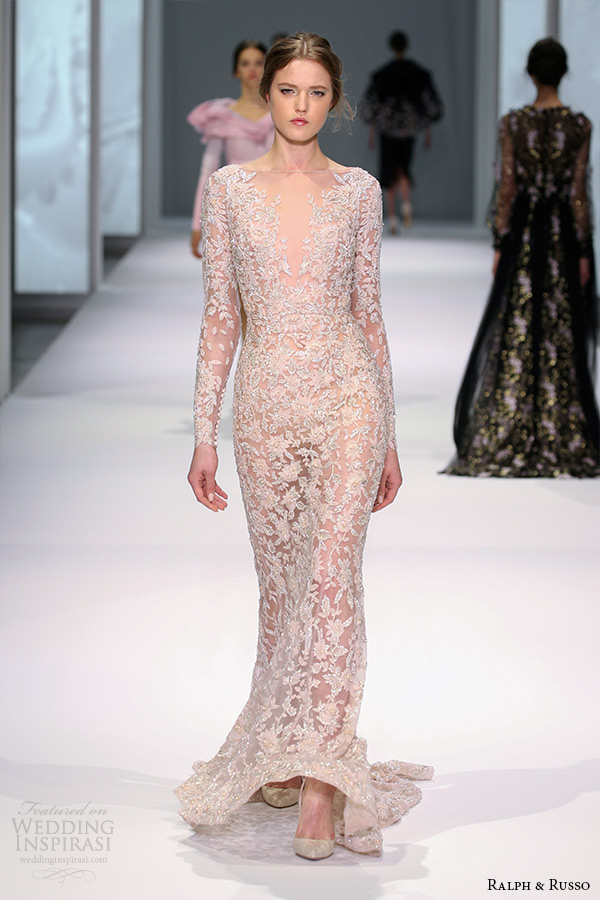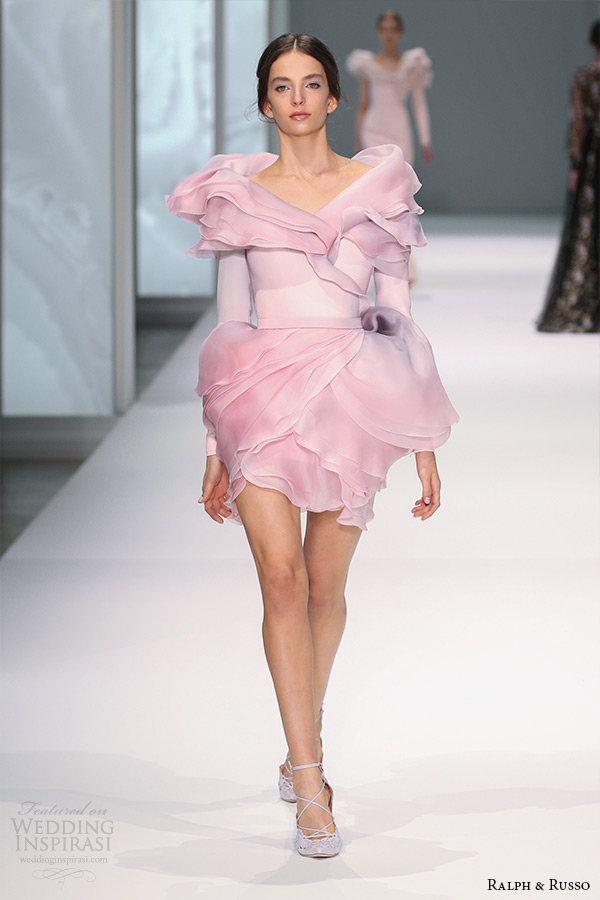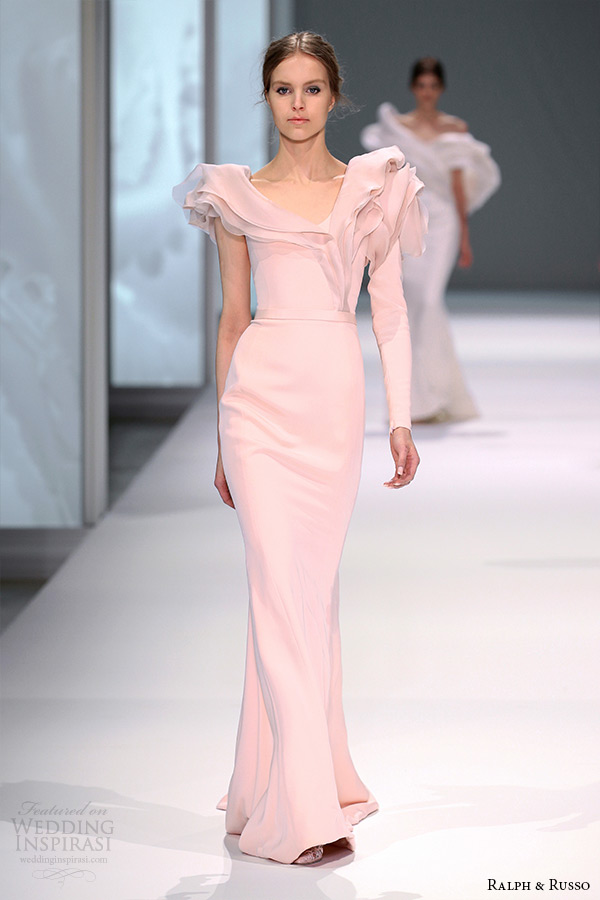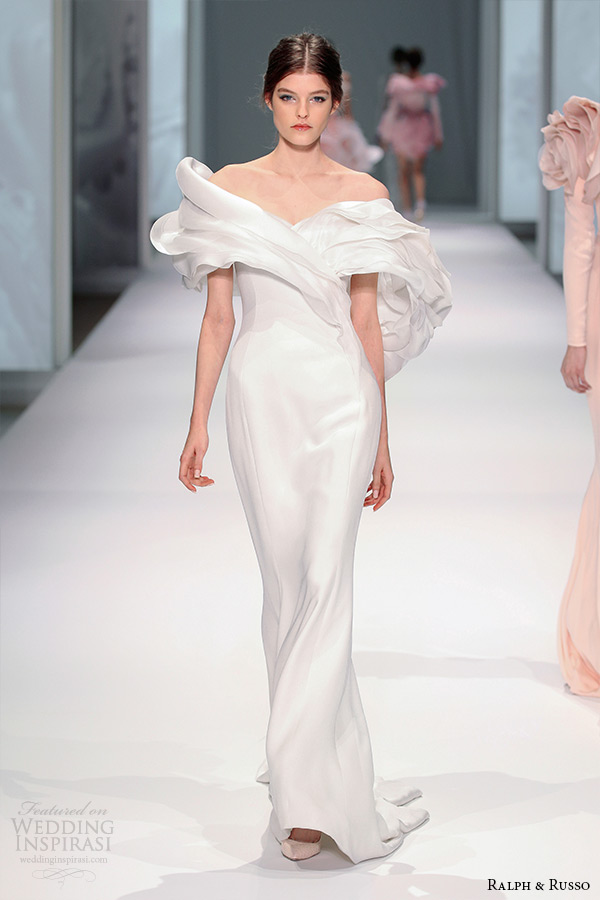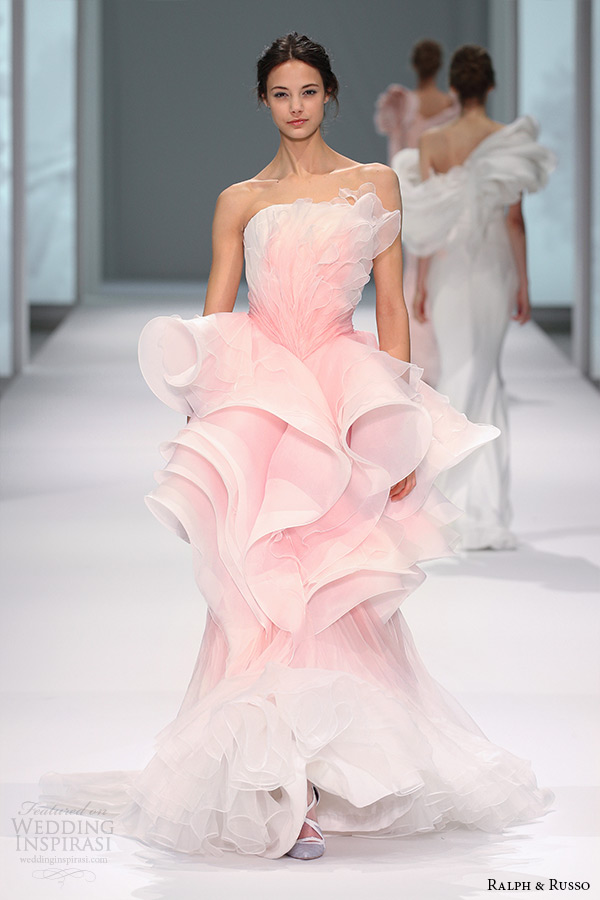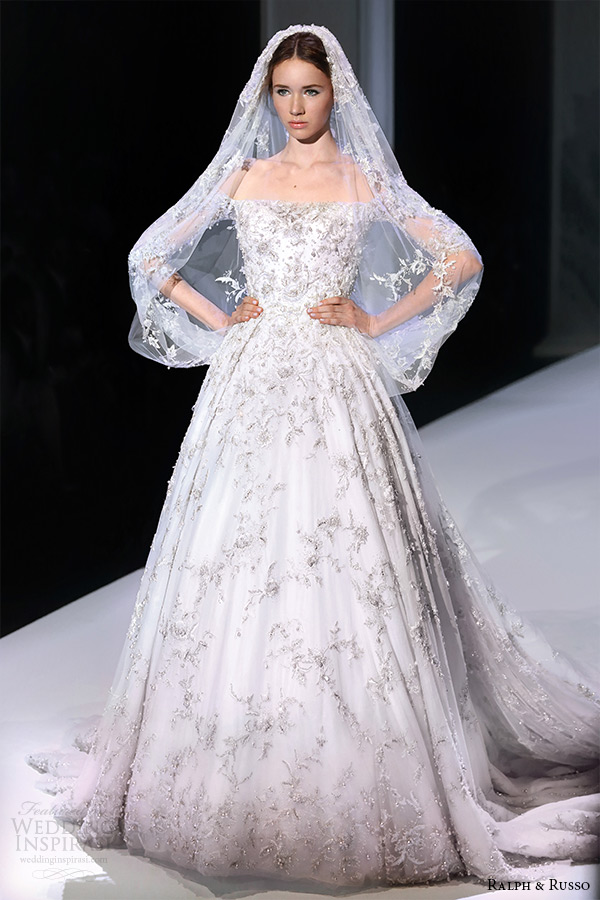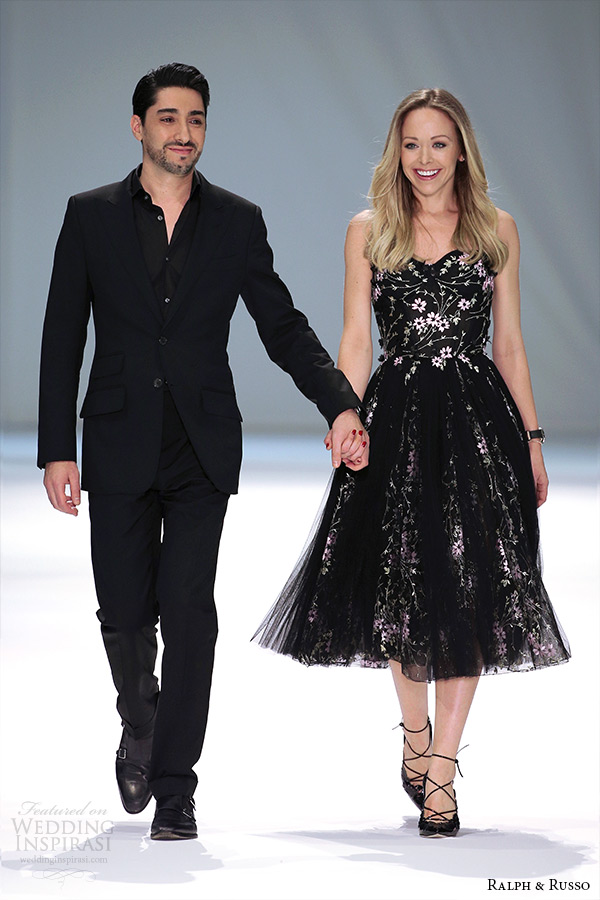 Photos courtesy of Ralph & Russo. For details, visit Ralph & Russo.