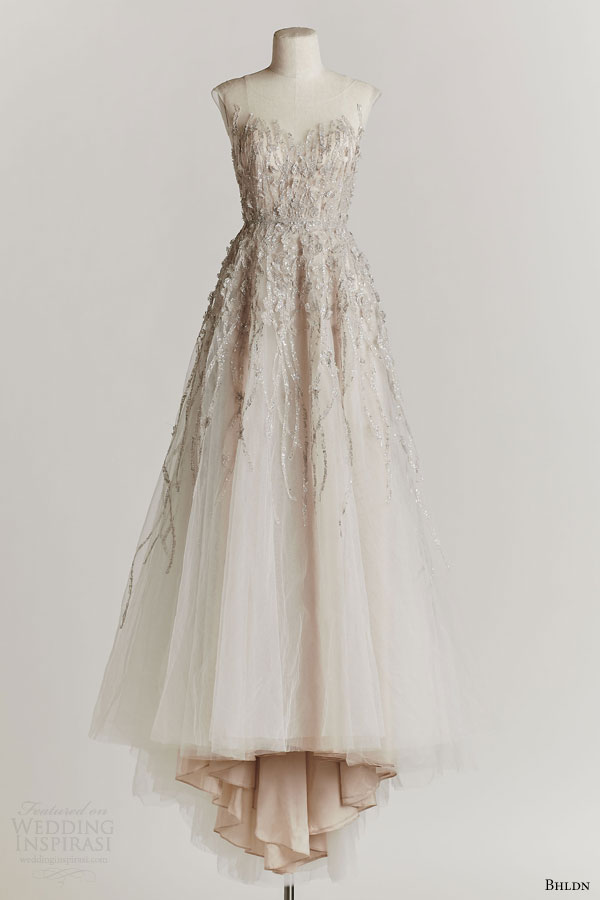 Today, we're dreaming of enjoying the good life — taking a stroll in a flower-filled meadow in spring… ah…bliss! This, of course, is due in no small part to the Spring 2015 offering by BHLDN that we're featuring here.
There are two running themes for the elegant and charming BHLDN Spring 2015 collection: "The Painted Garden" and "Bon Vivant". Gowns inspired by "The Painted Garden" are delicate and light, featuring sheer elements, extra fine lace, and subtle color. "Bon Vivant" gowns are more glamorous, with softly tailored silhouettes adorned with exquisite beading, strategic draping, and stunning embroidery.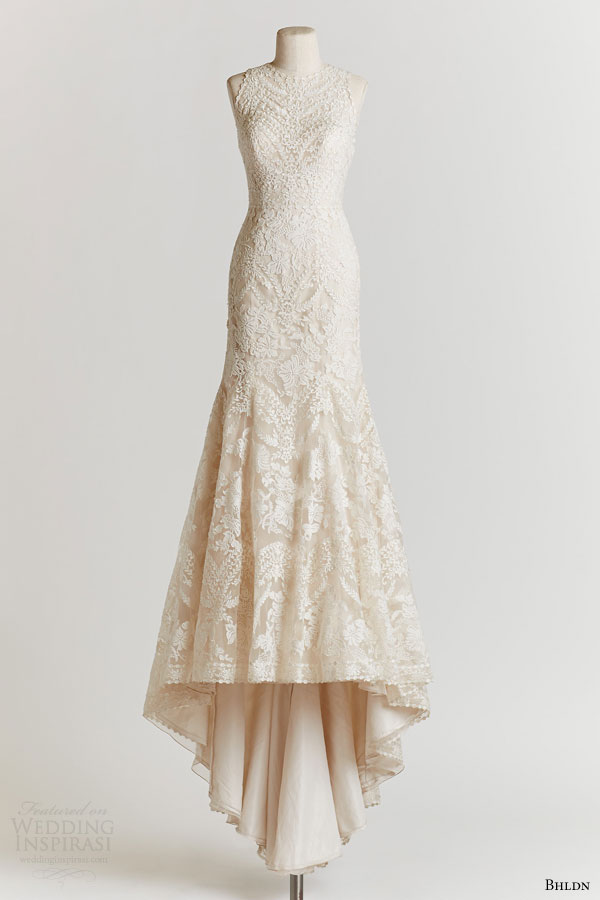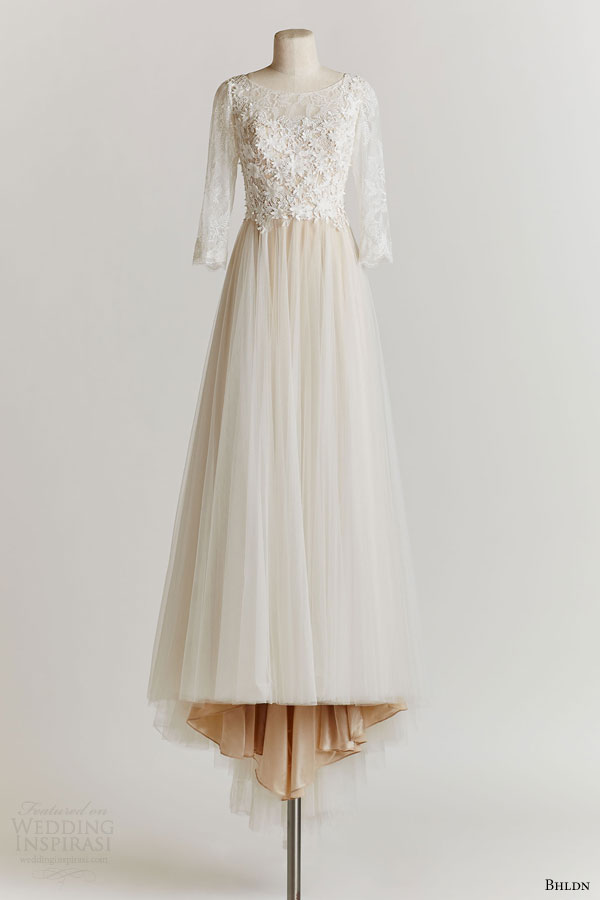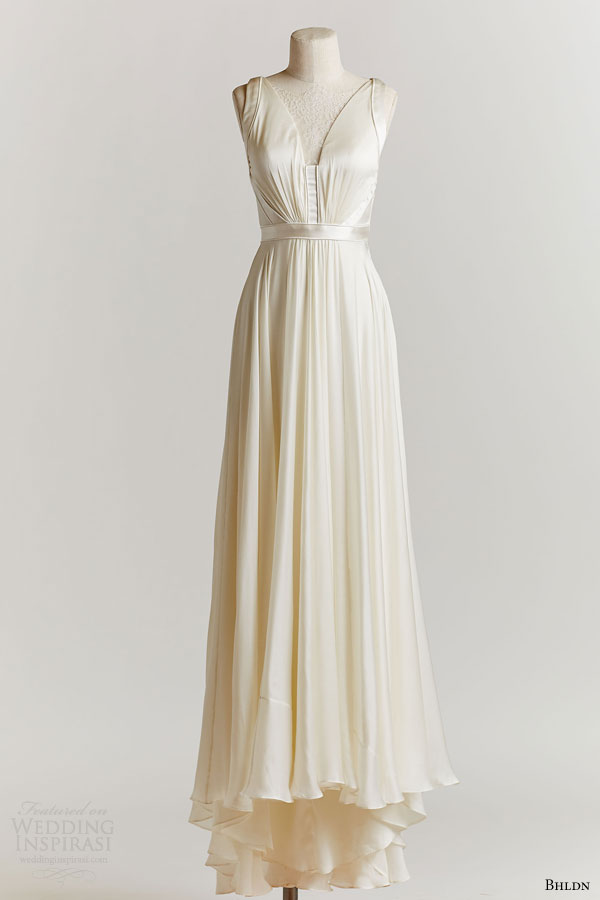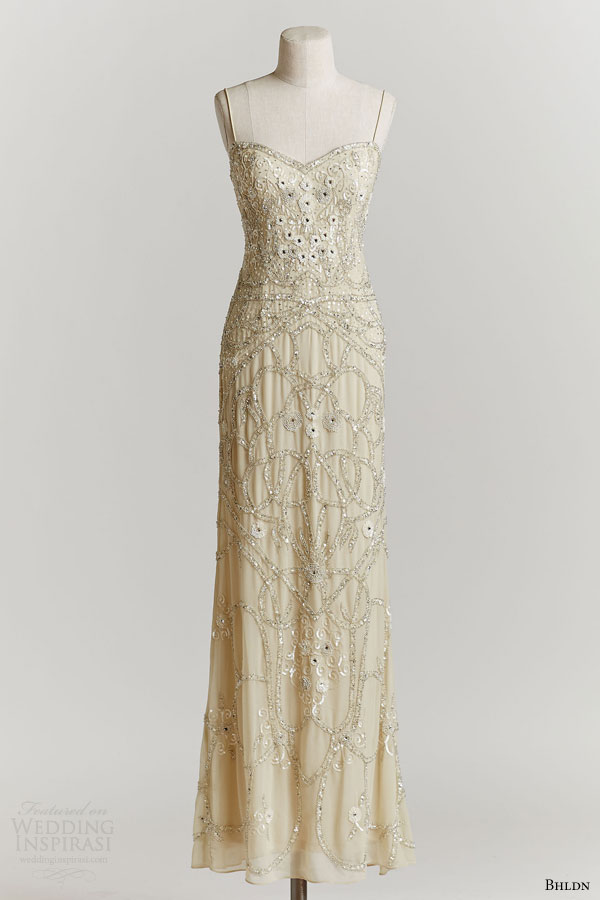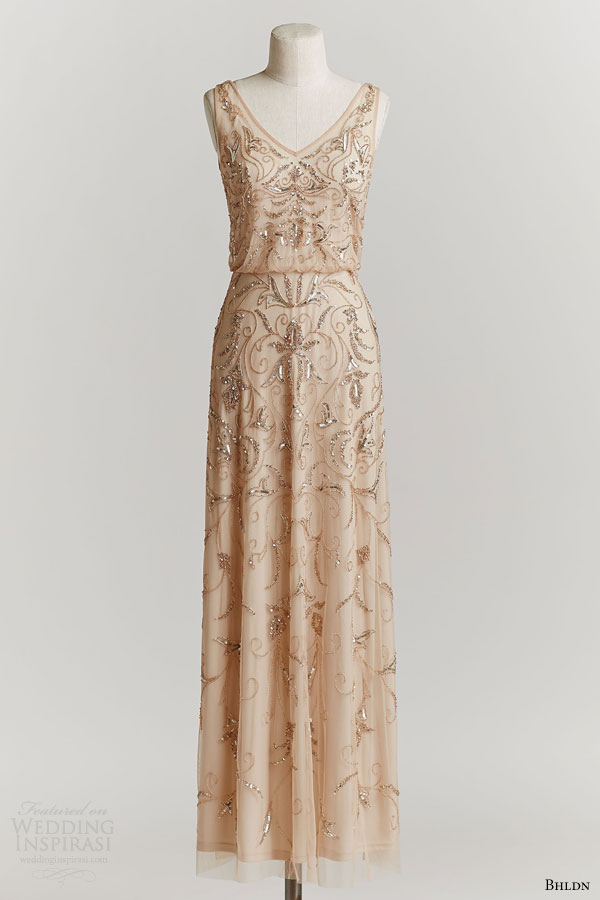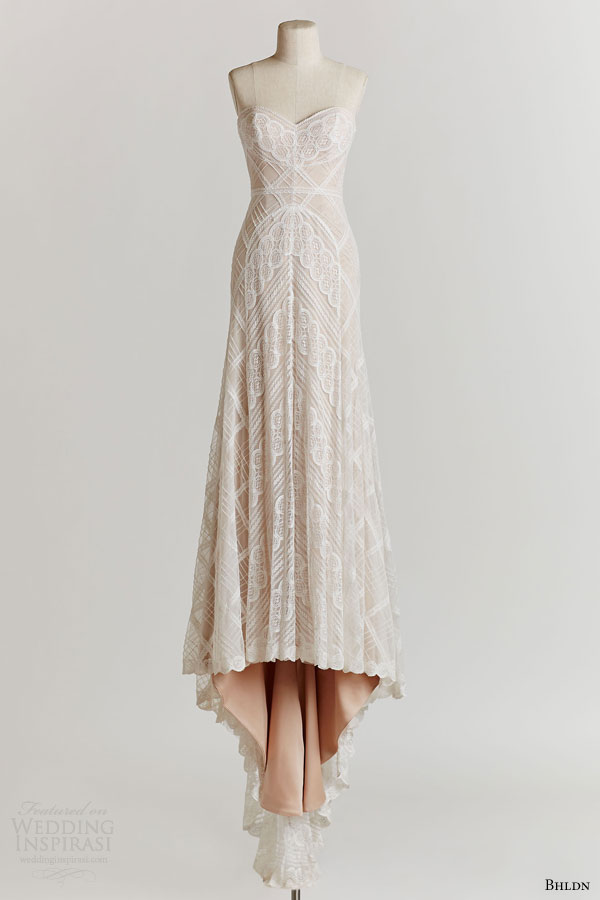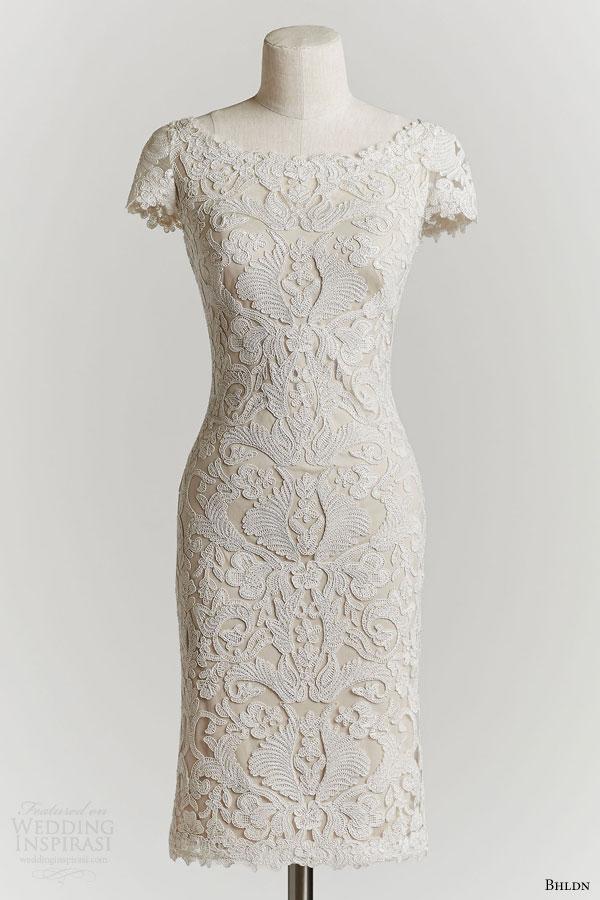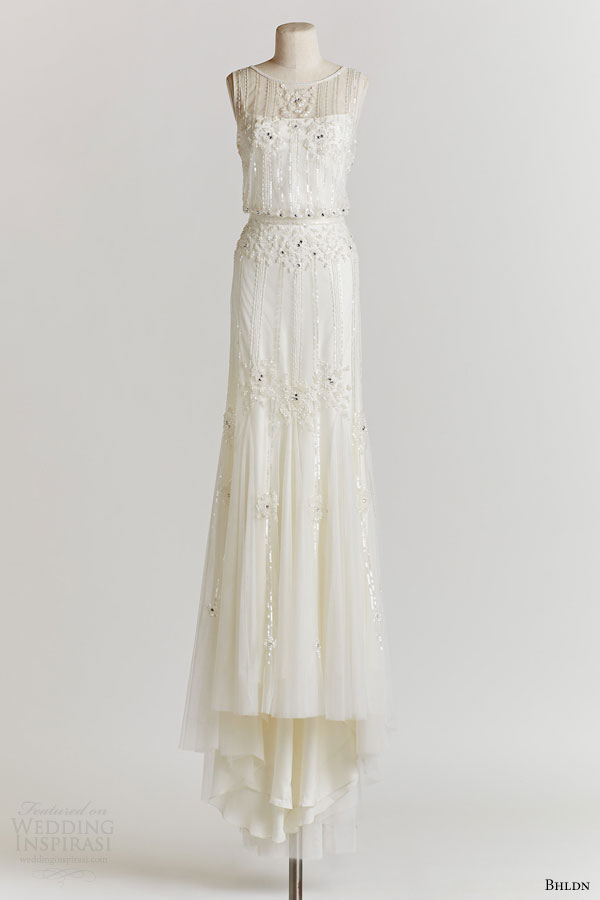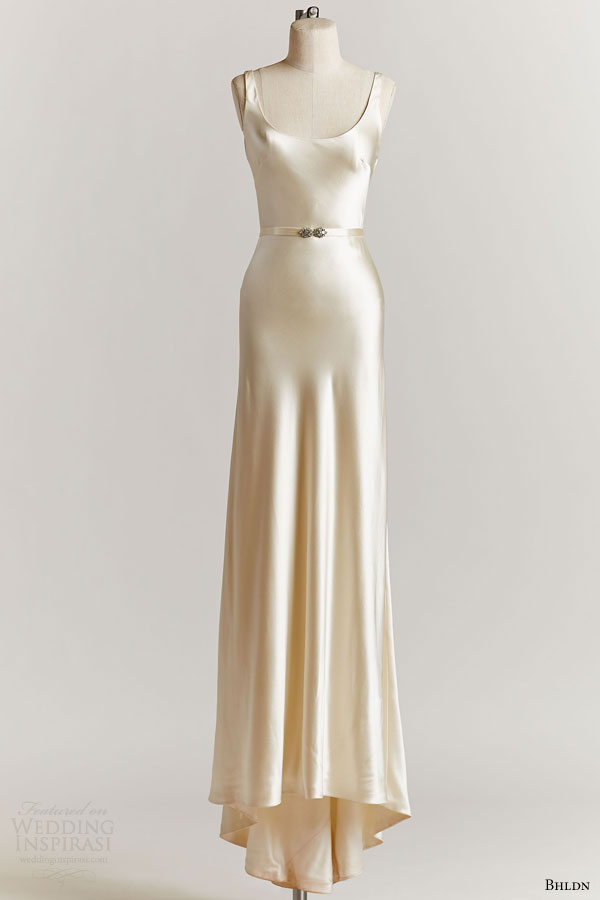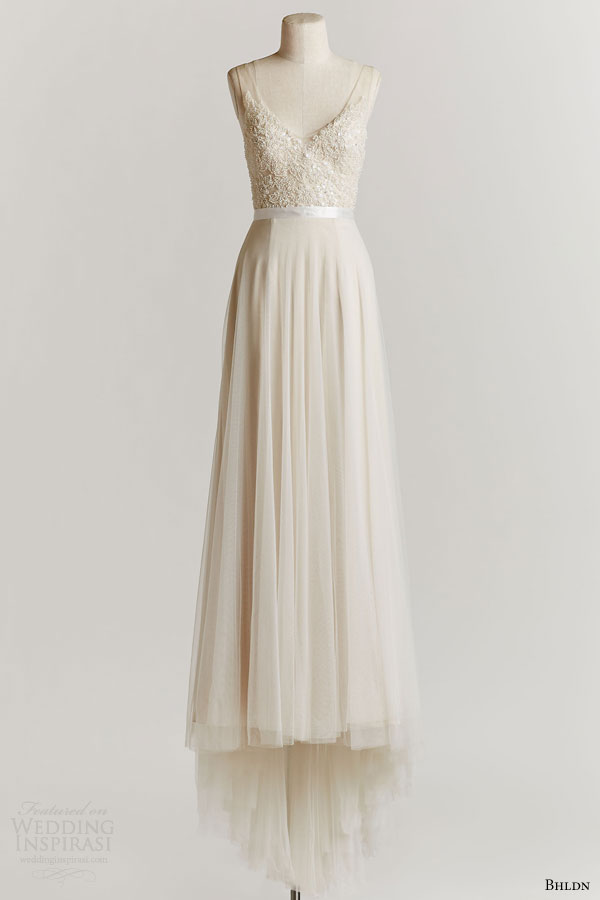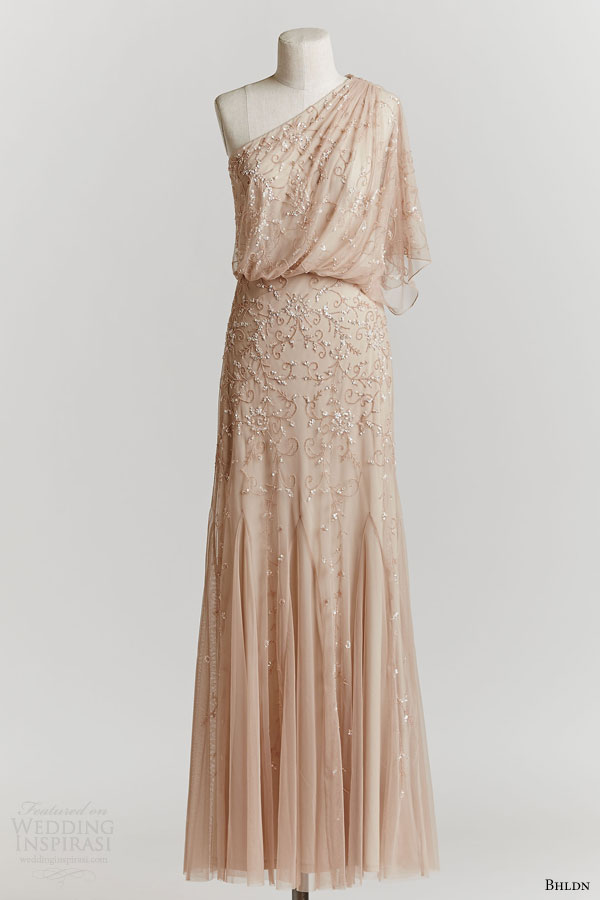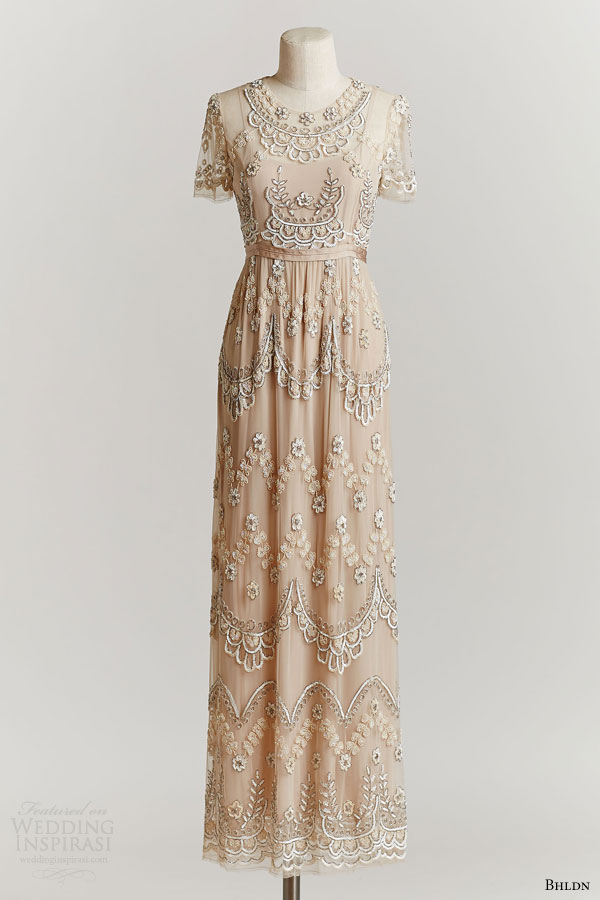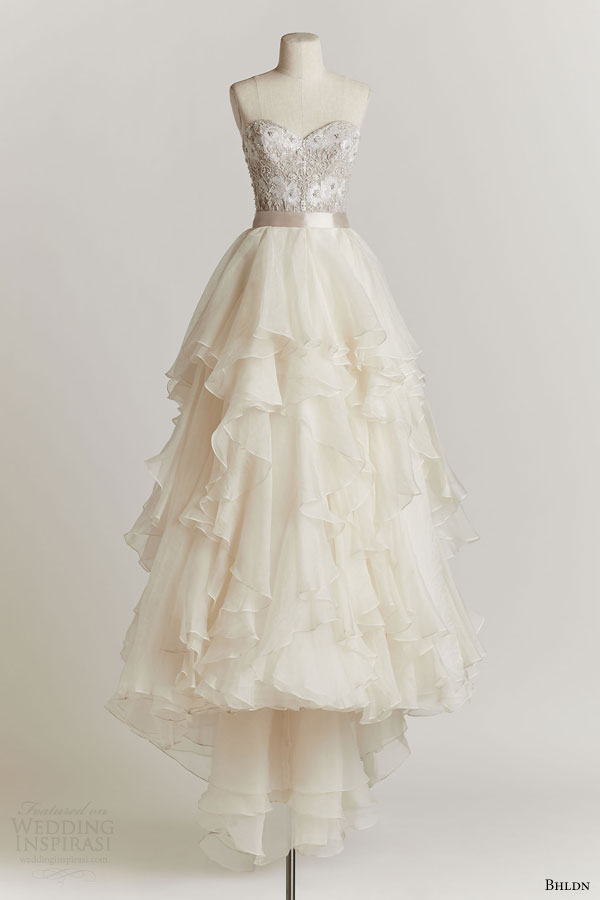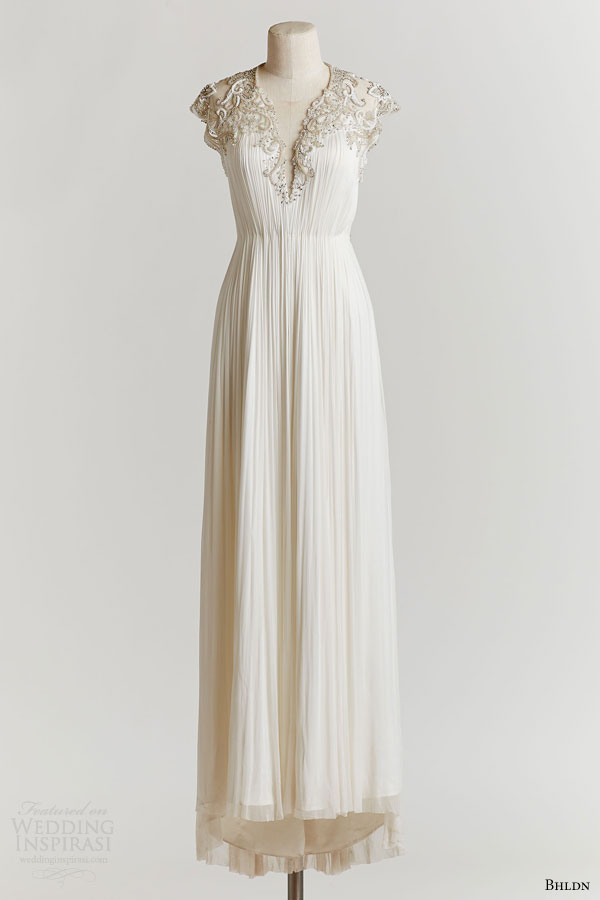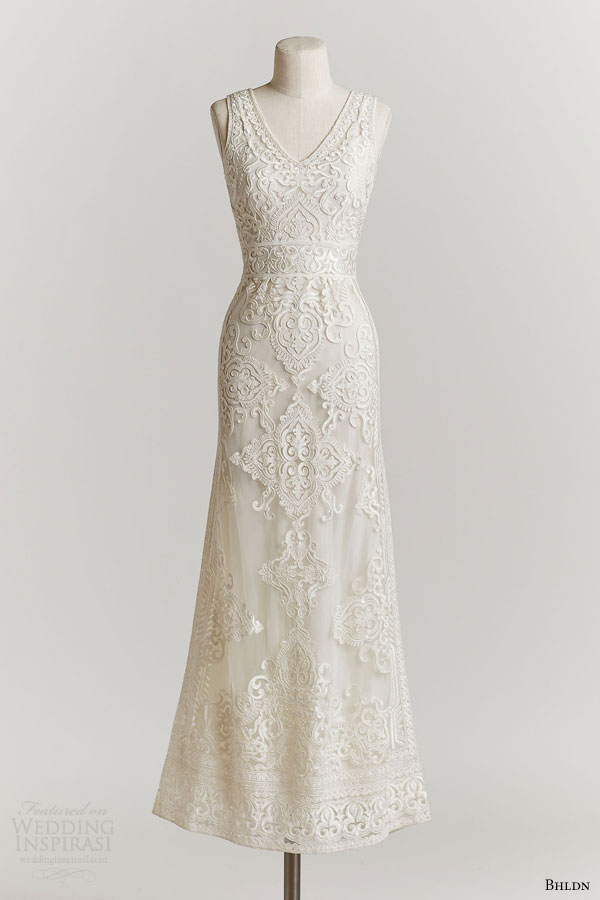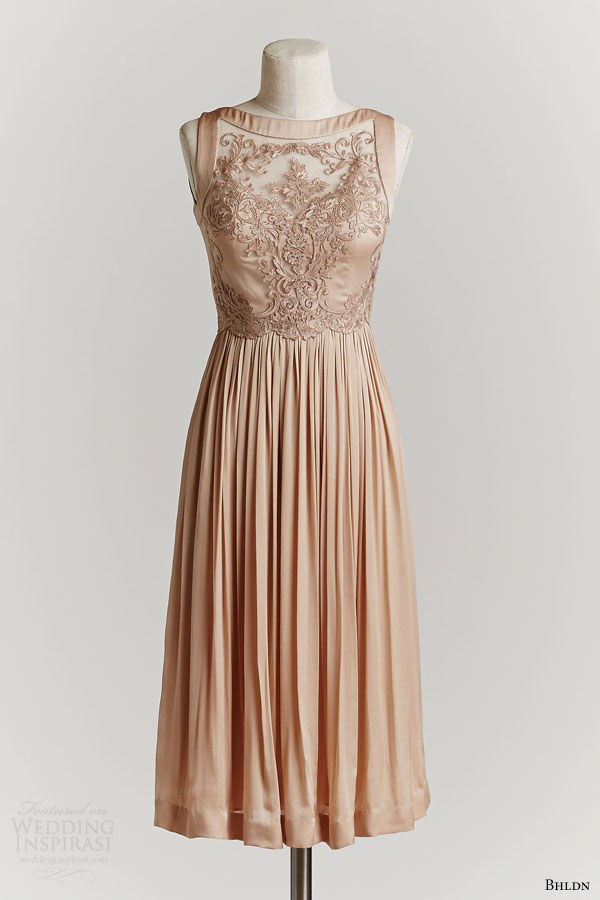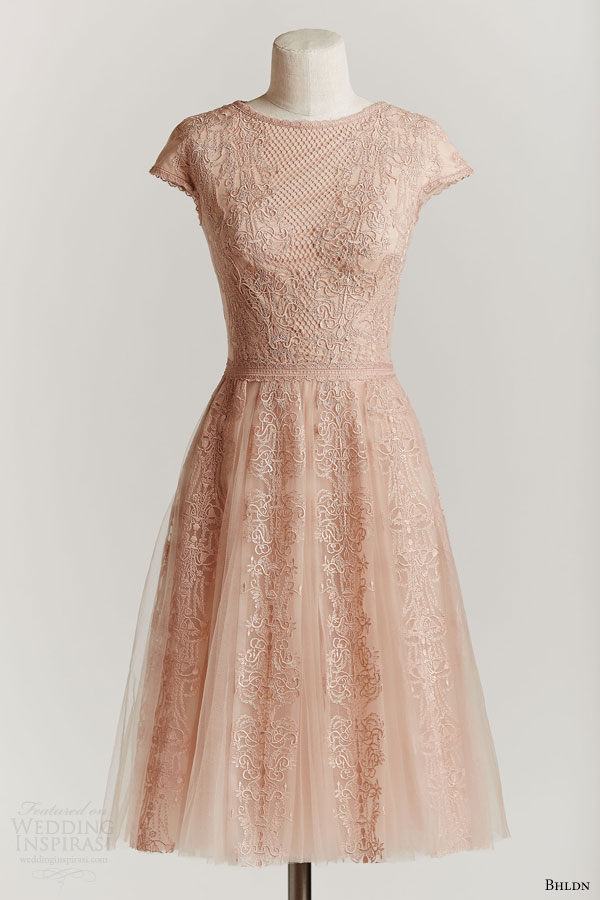 Photos courtesy of BHLDN. For details, visit BHLDN.