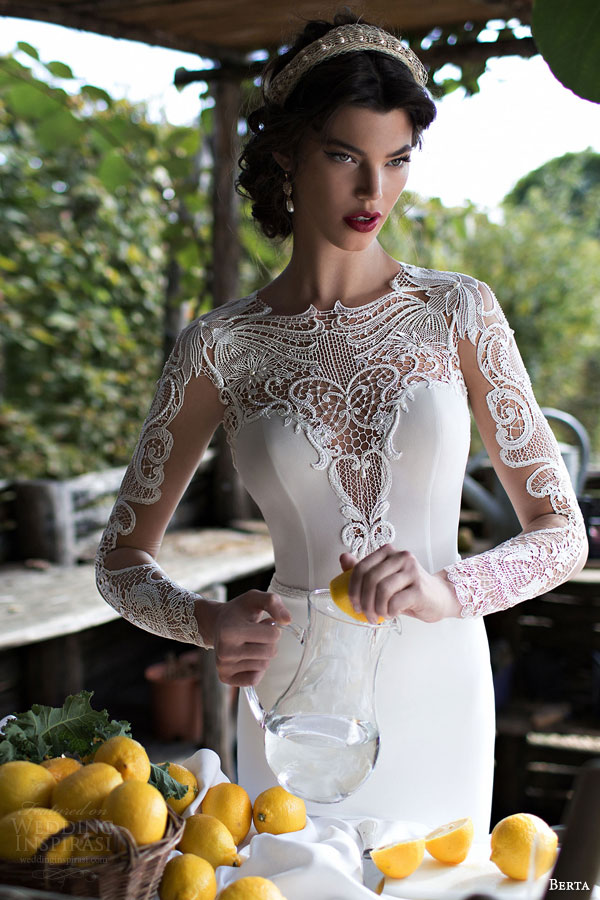 Happy Friday! We got an early look at the 2015 Berta bridal collection ahead of the official launch on their website, and guess what? We are completely and utterly floored by the designs. So much gorgeousness crammed into one collection! The most exquisite laces and incredible cuts come together to form a collection that was inspired by beauty itself:
"Berta's new collection was inspired by two very different forms of beauty – plain nature and old world luxury. This collection is an artistic creation that comes to celebrate all the different sorts of female beauty.
As in the past, this year's location for the photo shoots wasn't randomly chosen. The beautiful settings of Tuscany has the two main motives that were used as inspirations for this collection: On one hand, plain nature in the form of beautiful agricultural landscapes, with lots of vivid colors that only mother nature can create, and on the other hand luxury in the form of exquisite ancient architecture and breathtaking interior design."
Today, we highlight some of the stunning long sleeve gowns from this collection. Enjoy!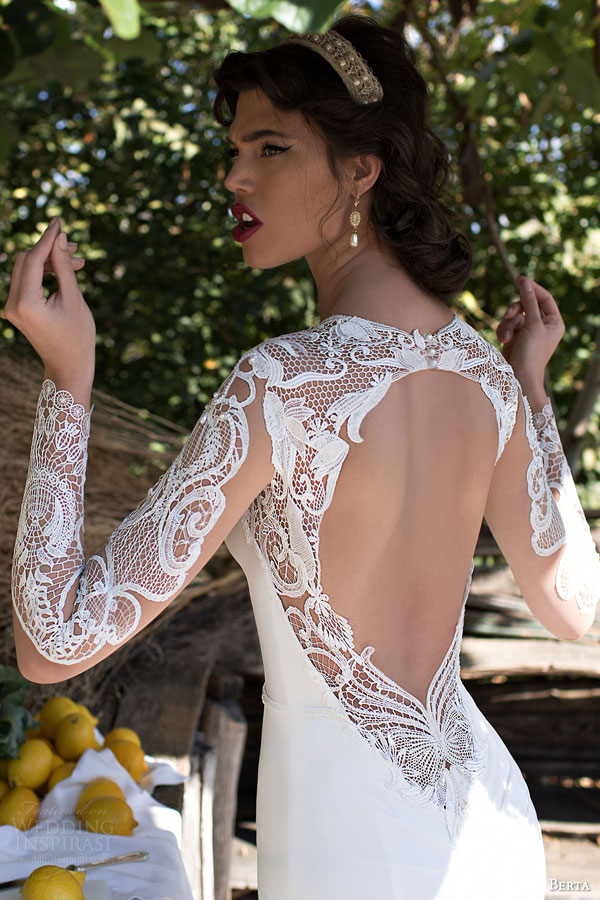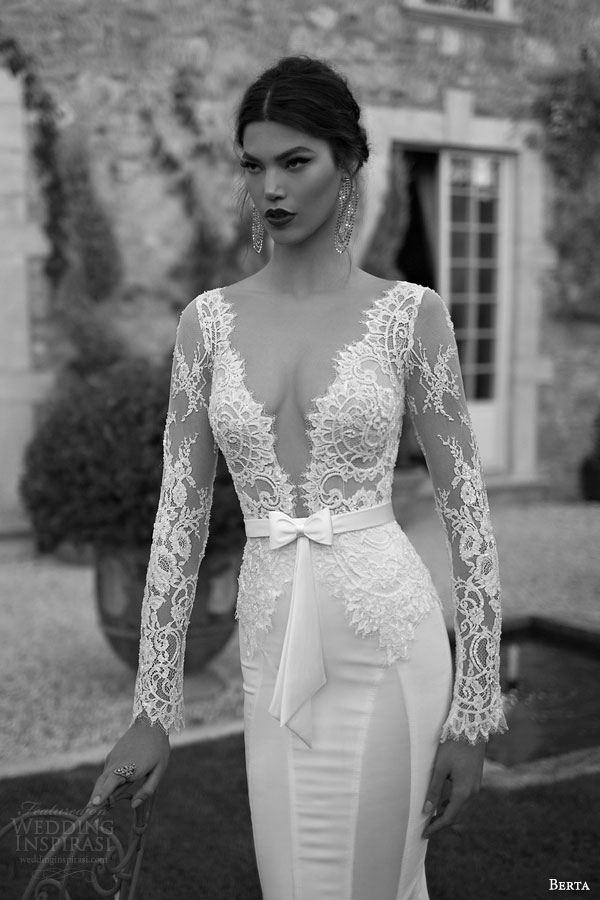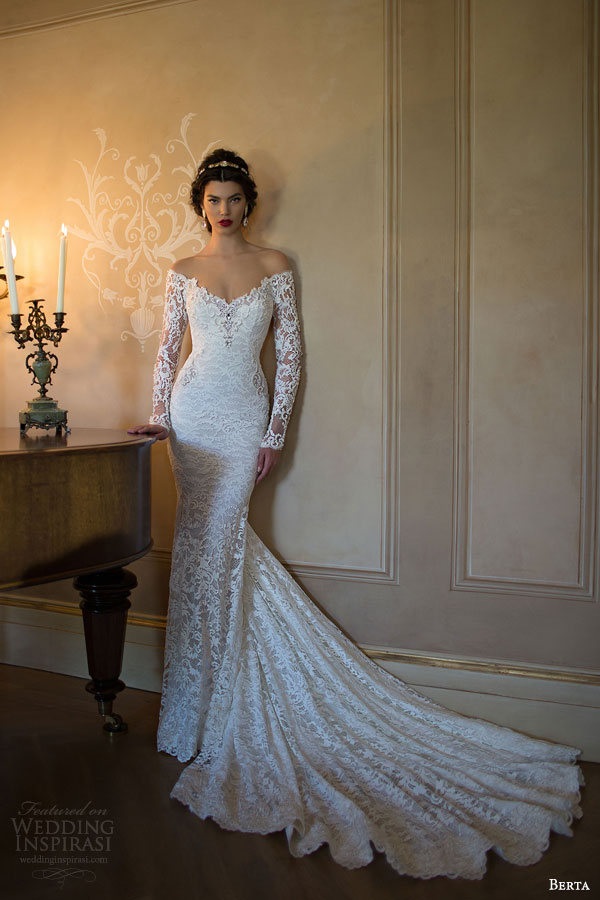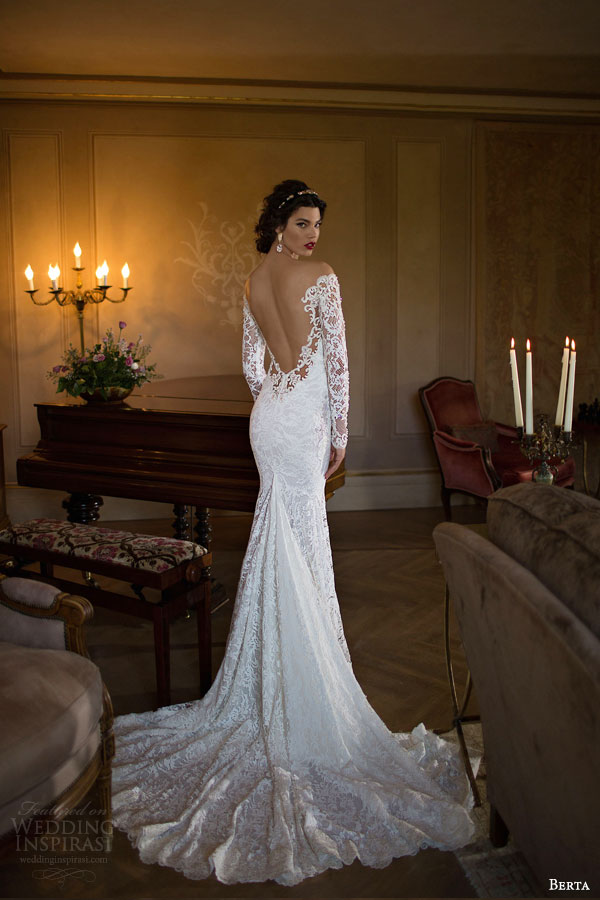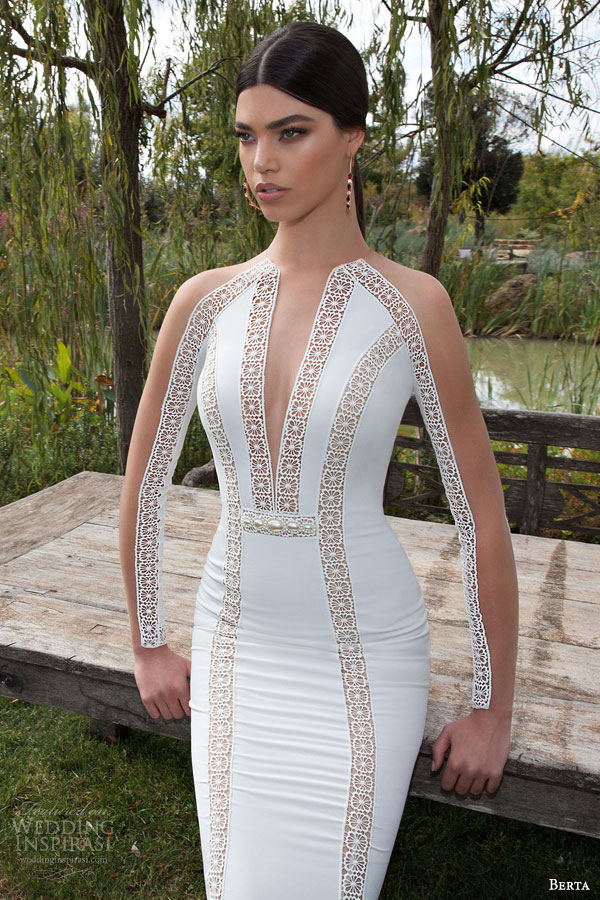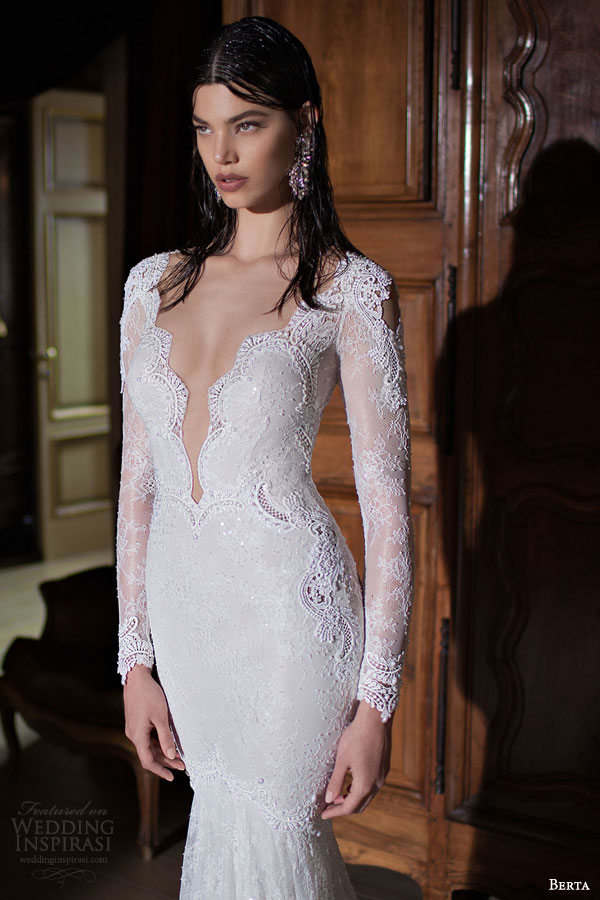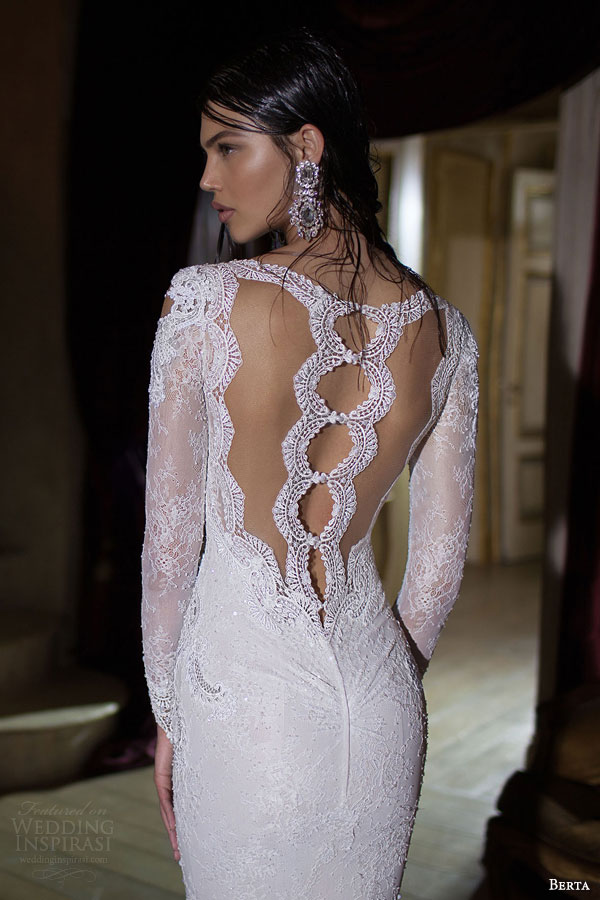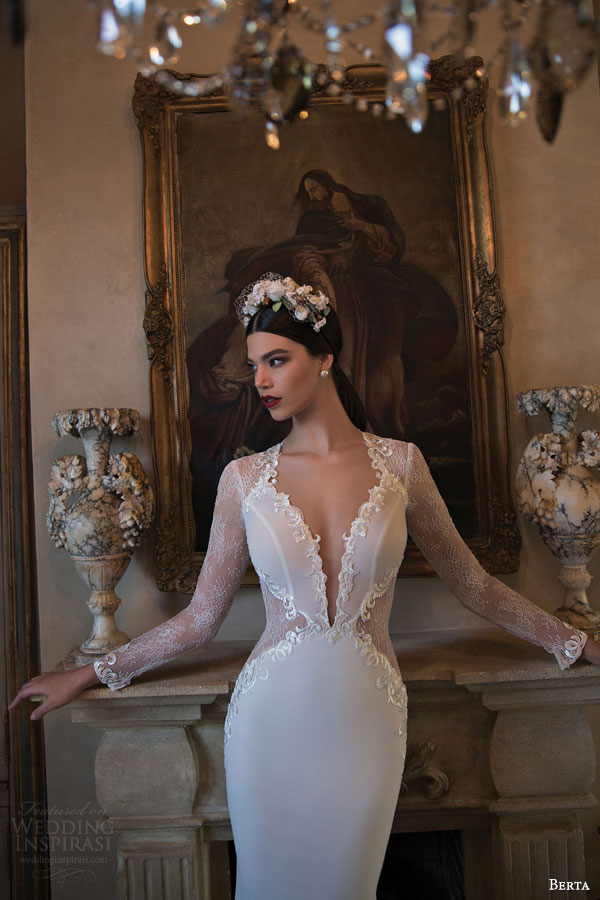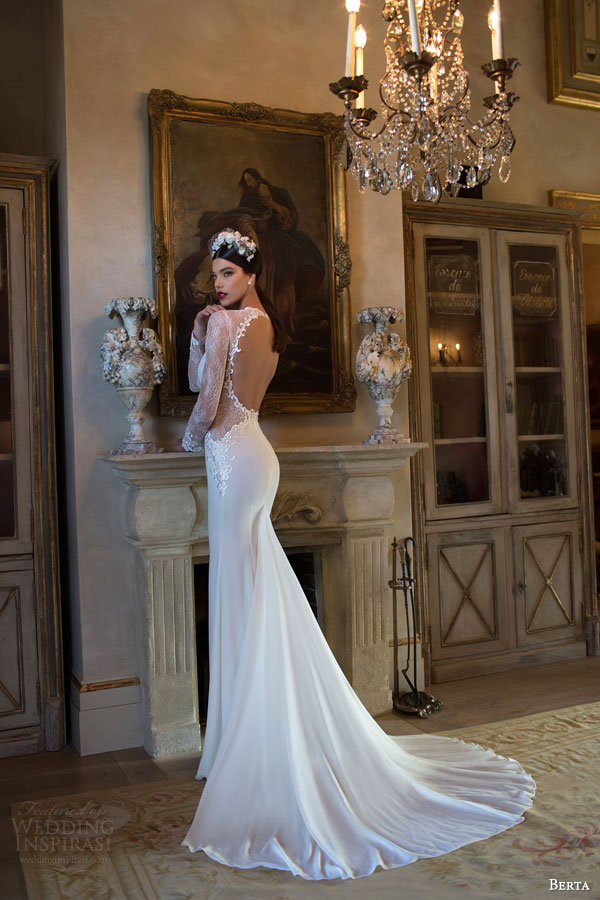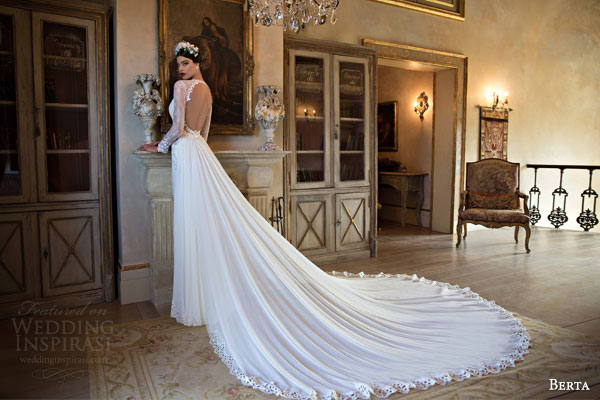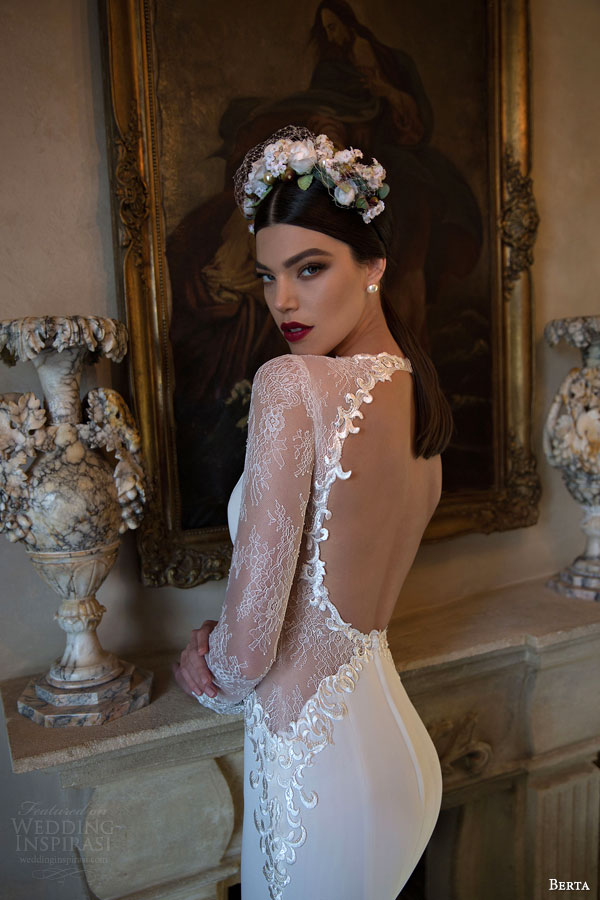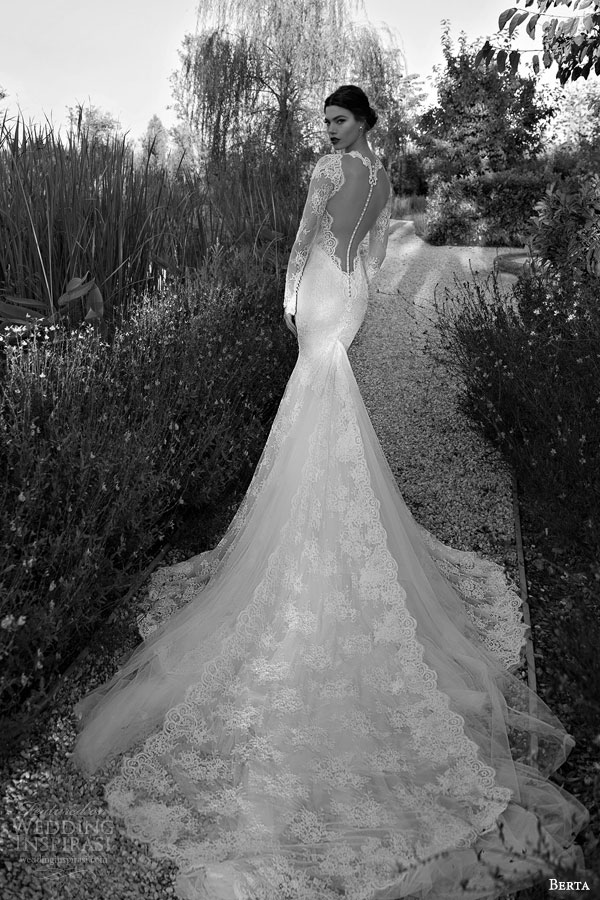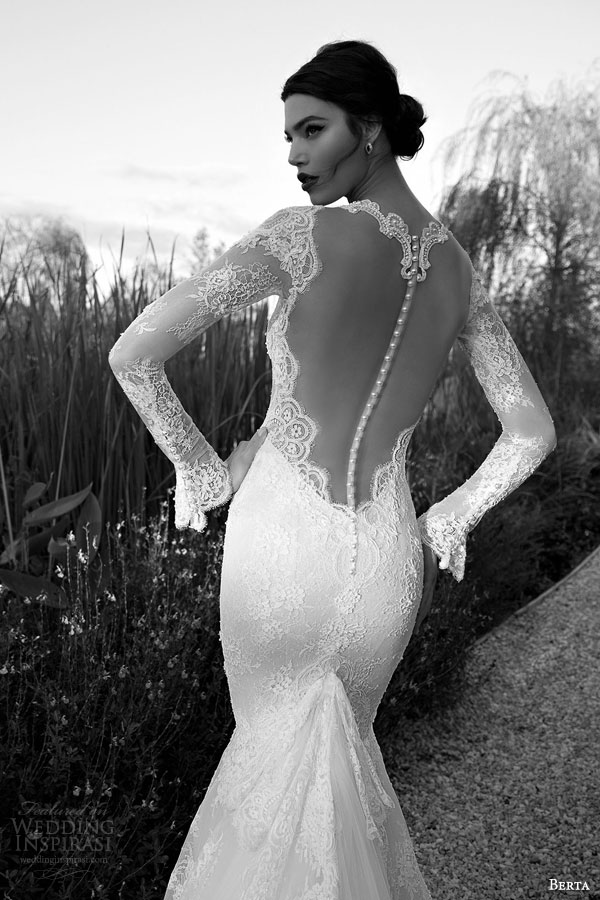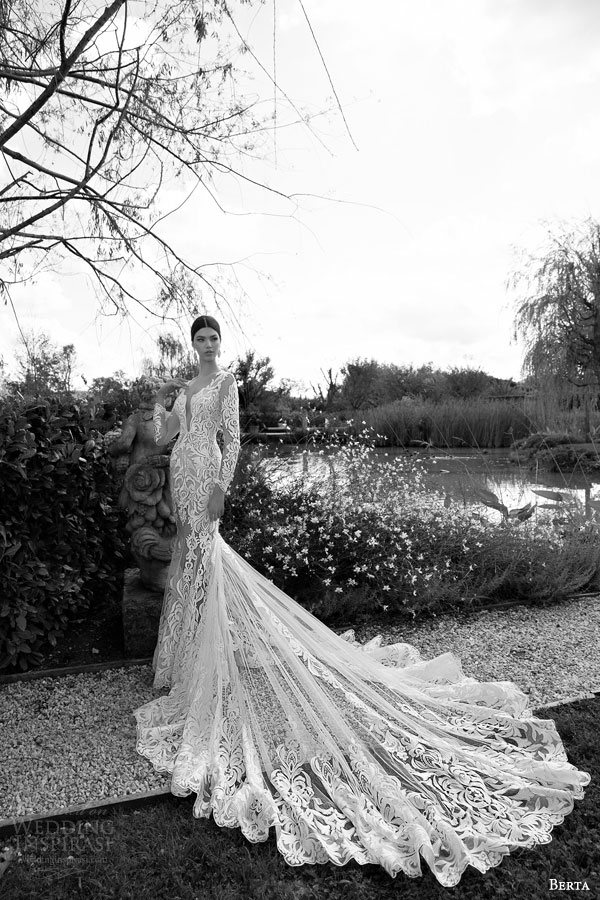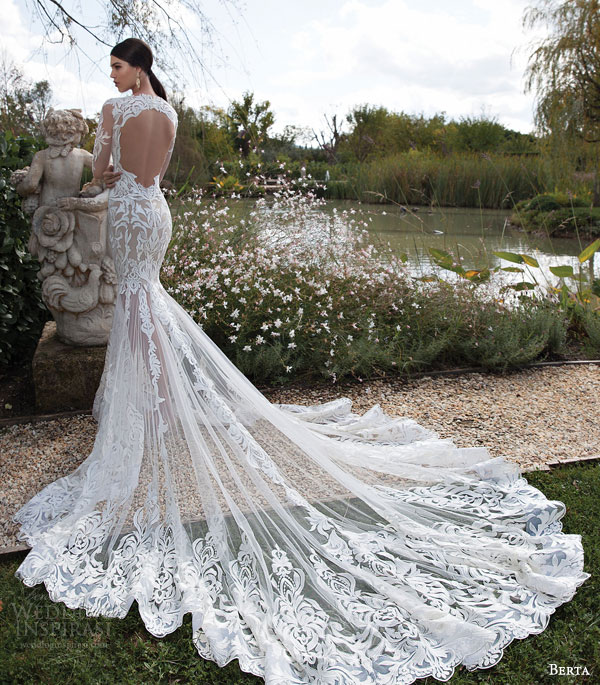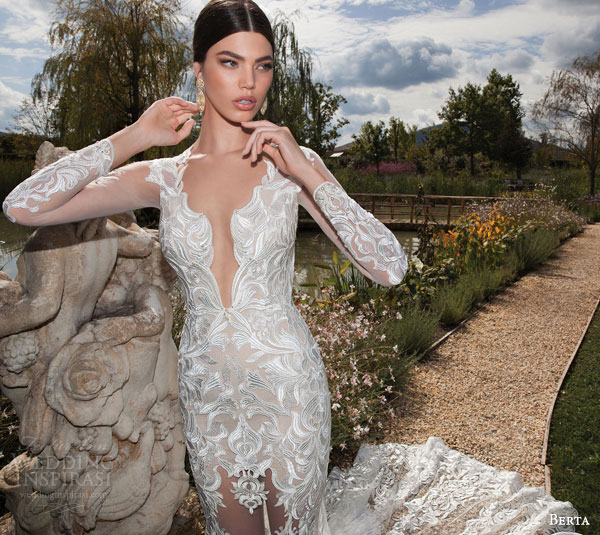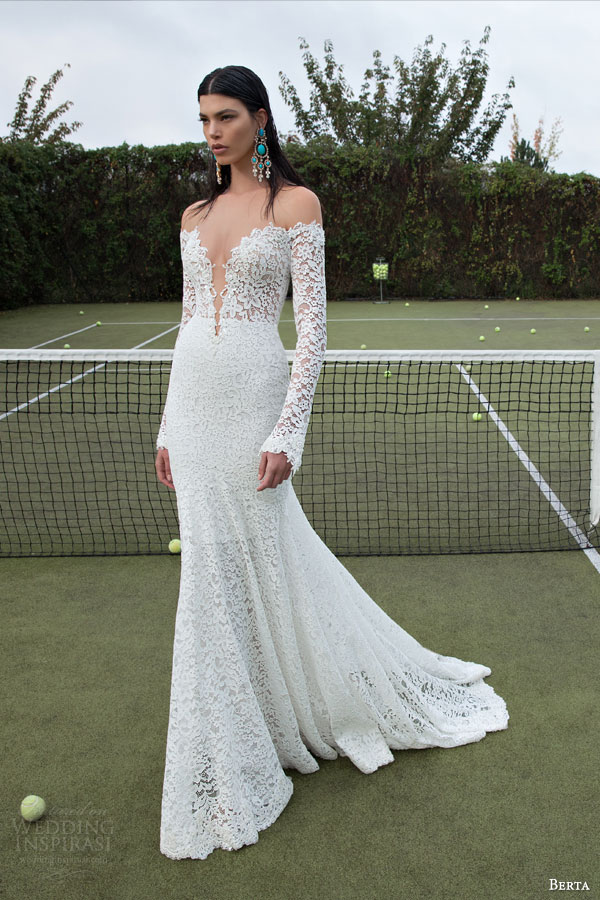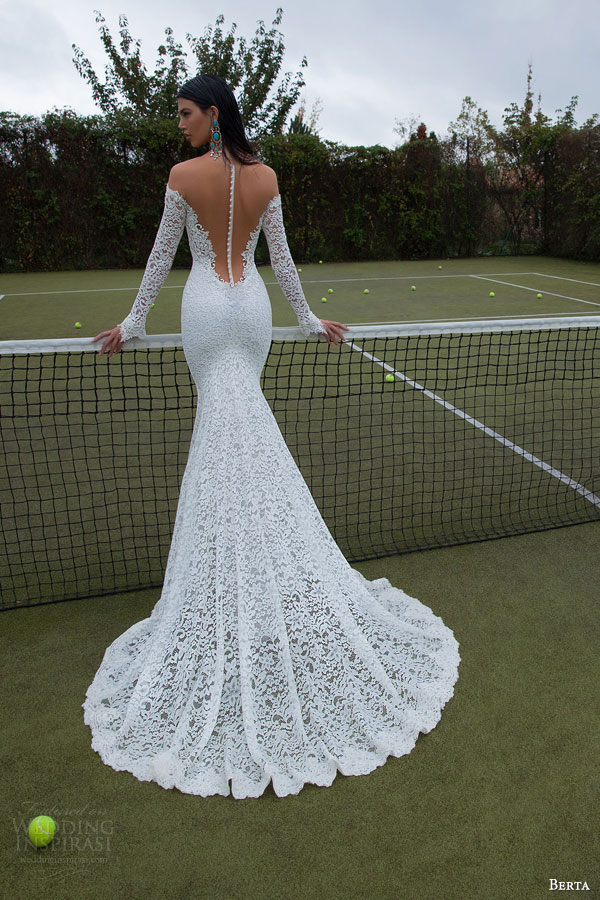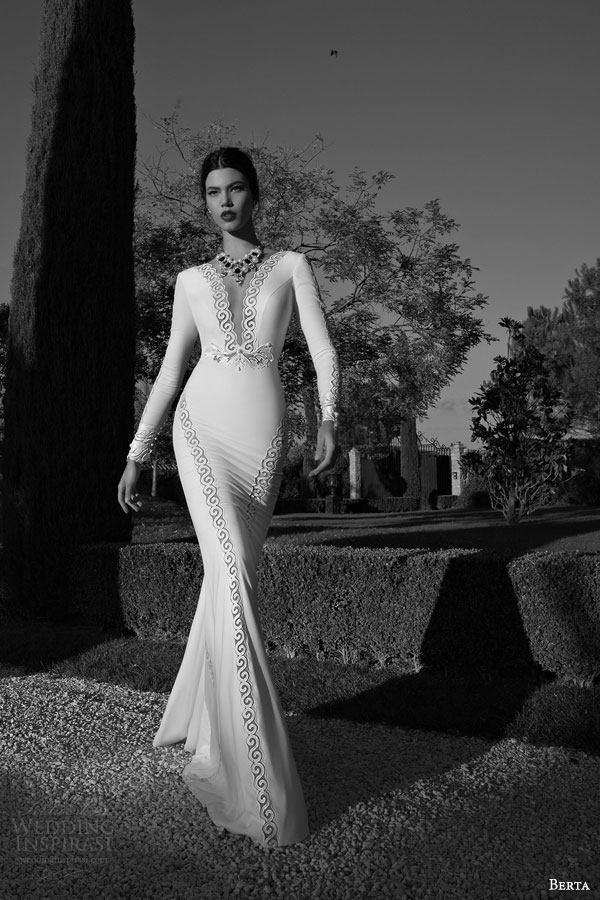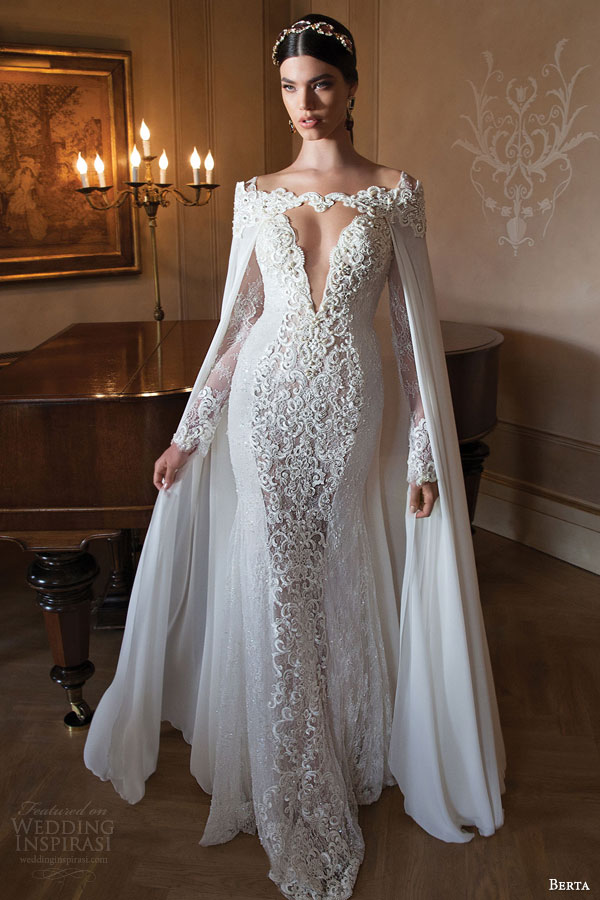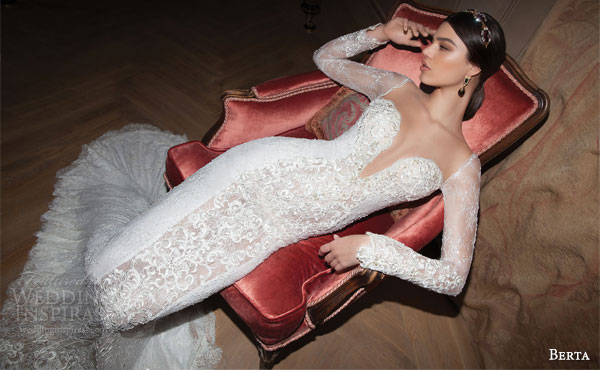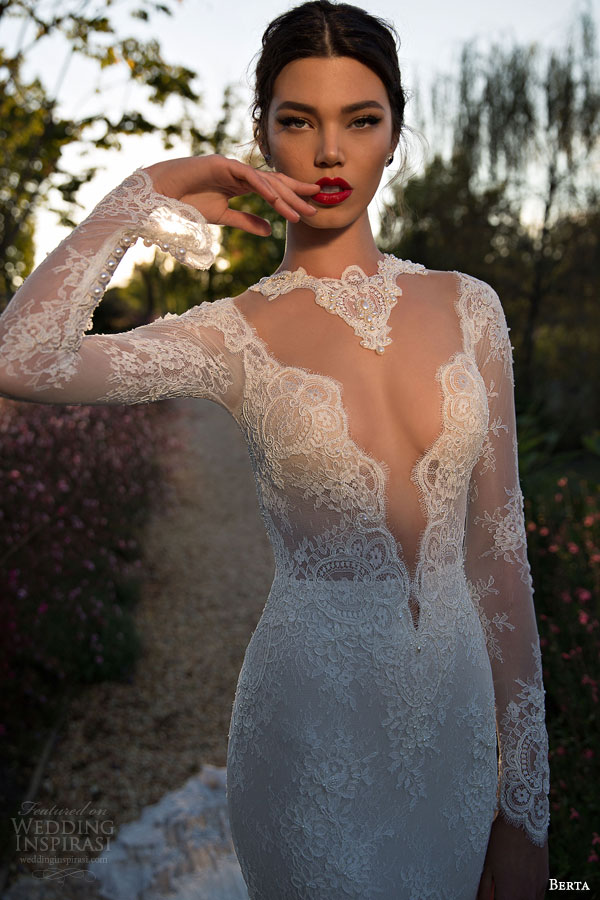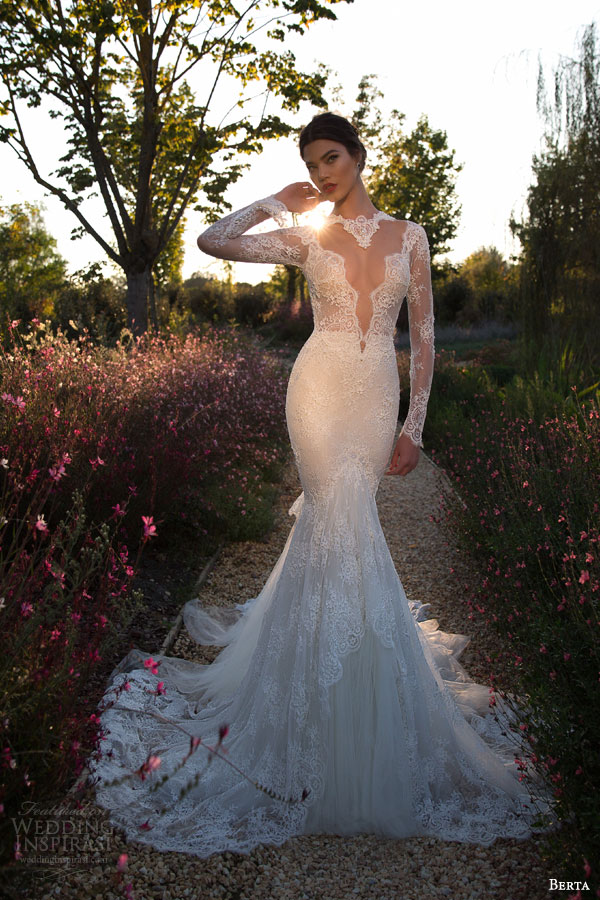 Photos courtesy of Berta. For details, visit Berta Bridal.