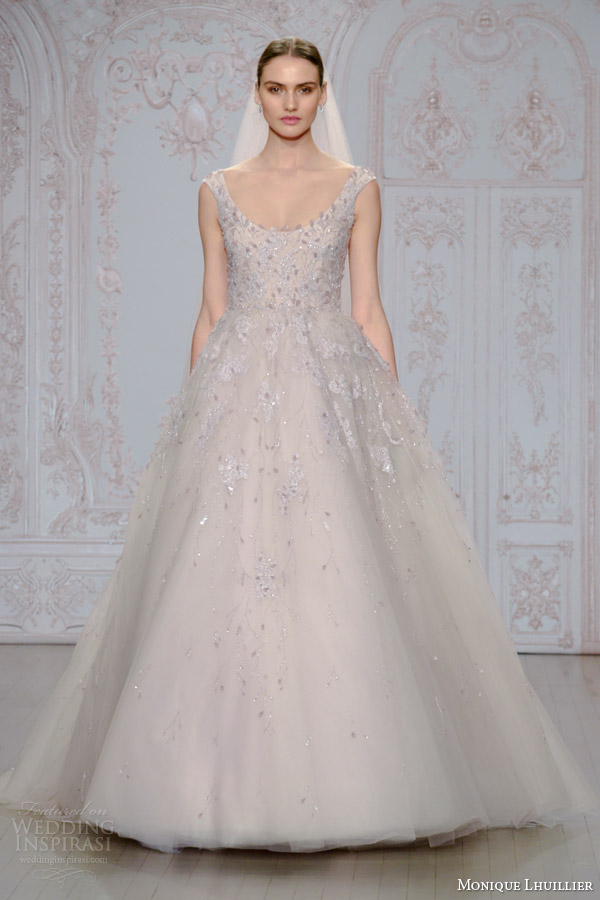 We can't think of a better way to start off this week than with Monique Lhuillier's magical Fall 2015 bridal collection. There is more color in this collection than ever before, but everything is kept incredibly soft and delicate. The real magic lies in the details. Tone-on-tone beading add a glamorous depth to the pastel shades, while an exquisite array of laces play up the feminine, ballerina-inspired silhouettes.
"My Fall 2015 Bridal collection draws inspiration from the surreal beauty and fantasy of a jewelry box. My gowns were dreamed up as if from a treasure trove of one's keepsakes and ornate jewelry, where a perfectly poised ballerina balances en pointe pirouetting in delight. Open my jewelry box for sparkling romance and ethereal playfulness.
Gowns are effortless yet dreamy, ultra feminine yet subtly glamorous. From soft sheaths with exaggerated trains, embroidered trumpet silhouettes to grandiose embellished gowns, each piece is a cherished jewel. Pastel shades of mint, lavender, primrose, and blush create a playful twist on tradition. Delicate tonal beading trickles off gowns, while collaged with Chantilly and re-embroidered laces, layers of sheer colored tulle prove that design details are distinctive and exquisite. My Ready to Wed collection takes its cue from the sweetly feminine ballerina with a two-piece crop-top, tea-length skirt and antique gold strapless mini.
It's this poetry in motion that adorns my collection, a feeling that once you open the jewelry box you can experience each gown as a personal treasure." ~Monique Lhuillier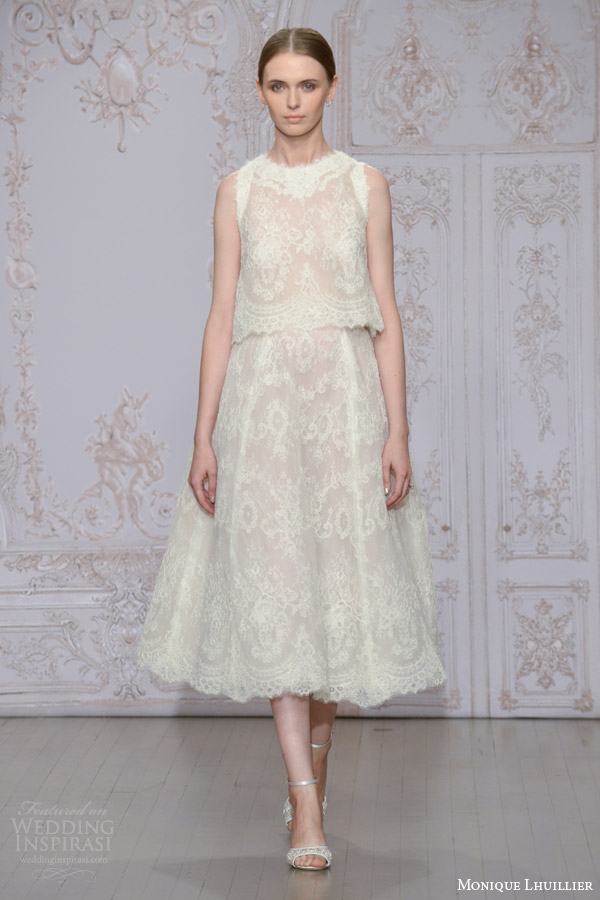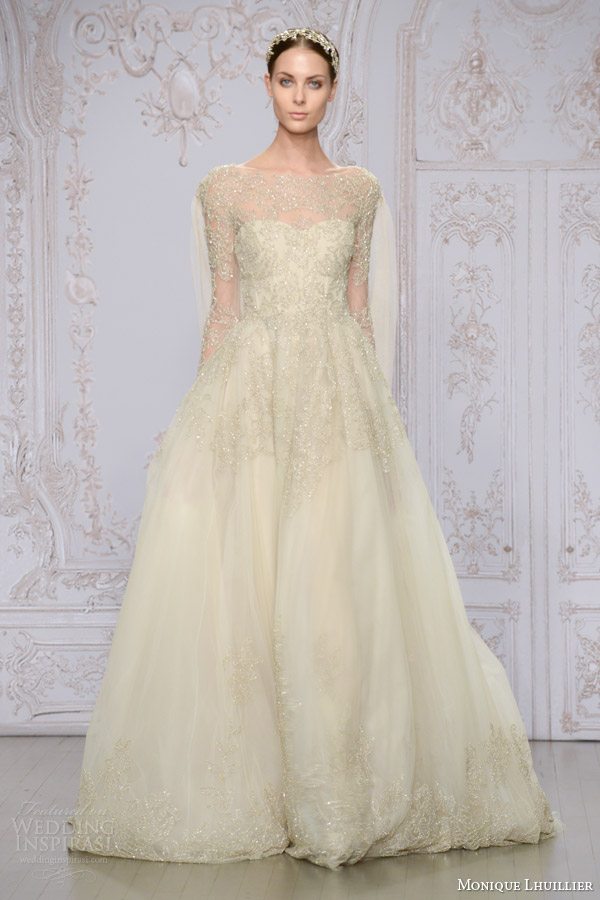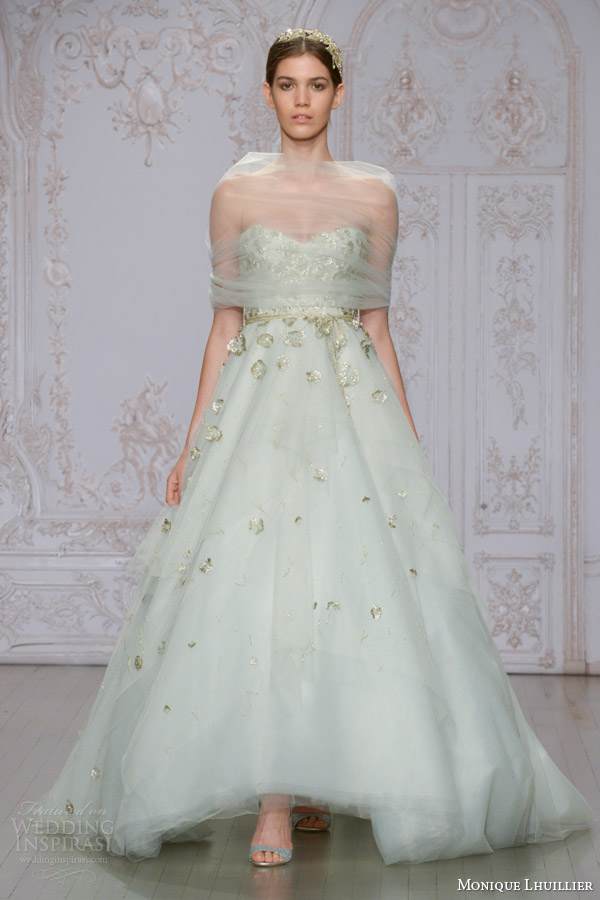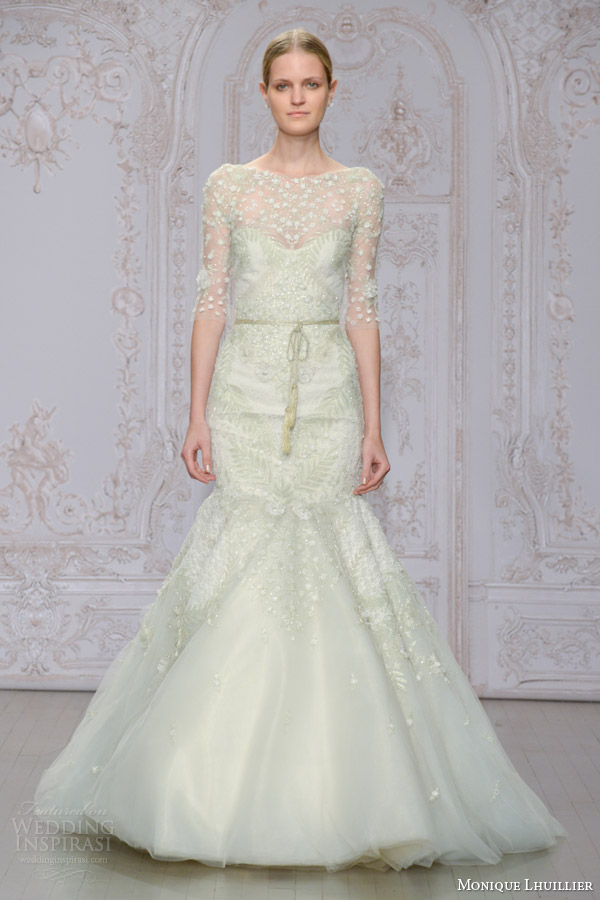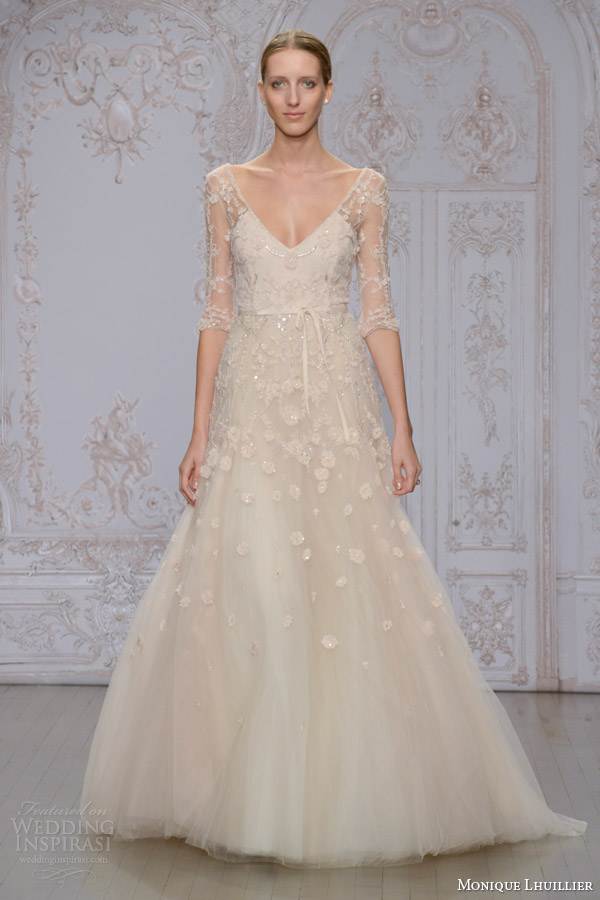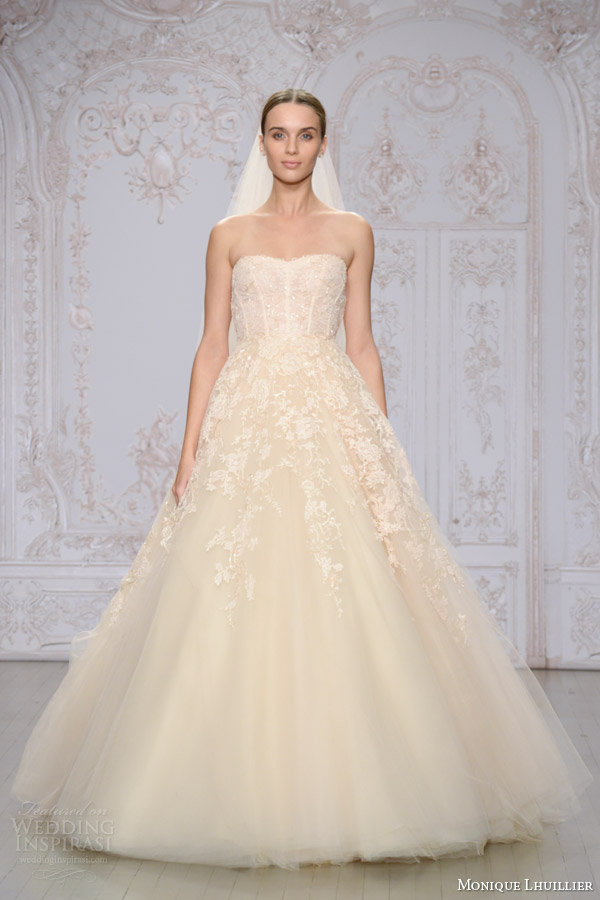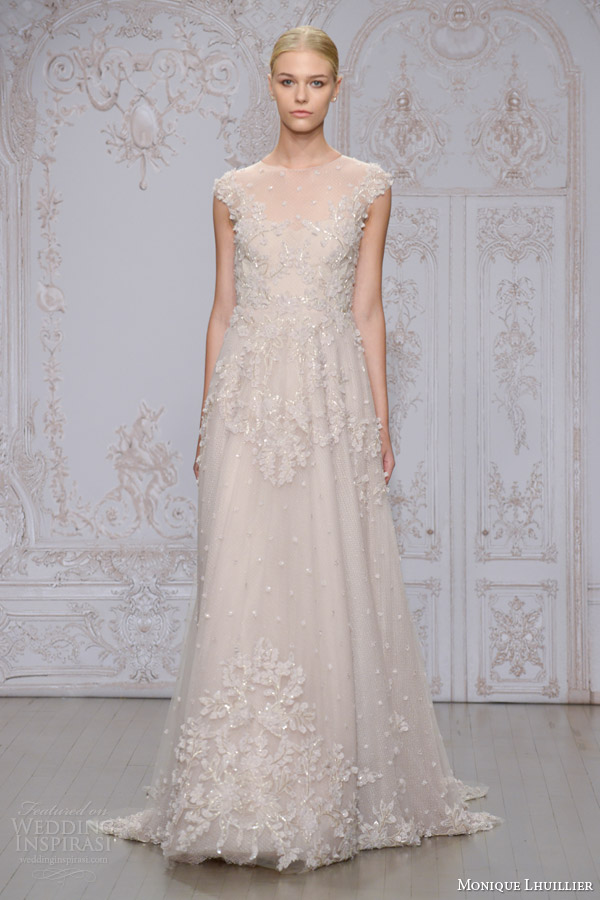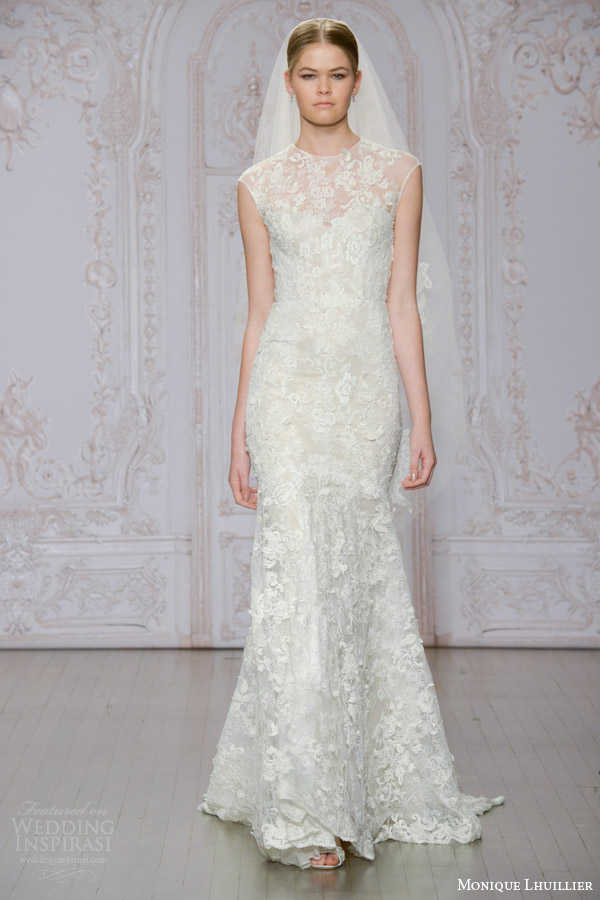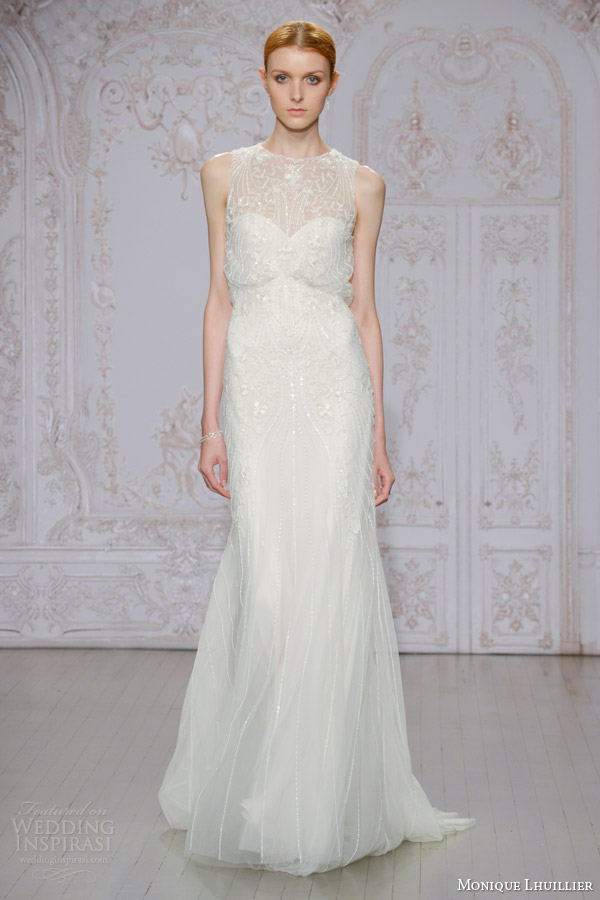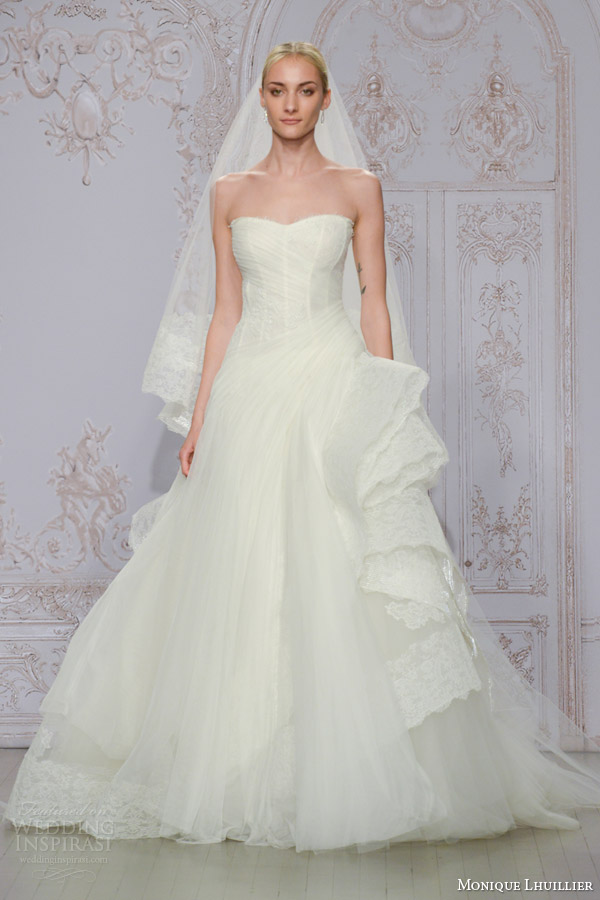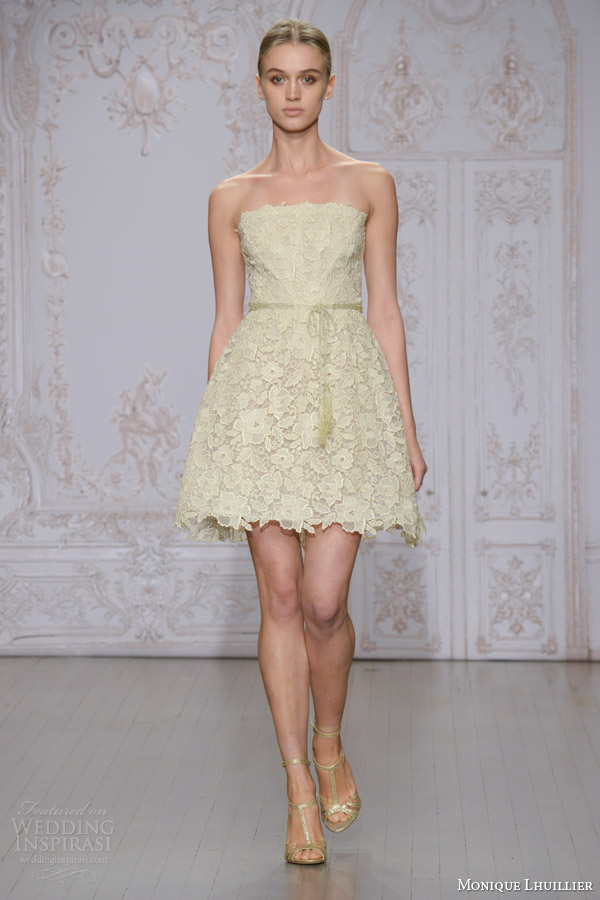 Photos courtesy of Greg Kessler. For details, visit Monique Lhuillier.