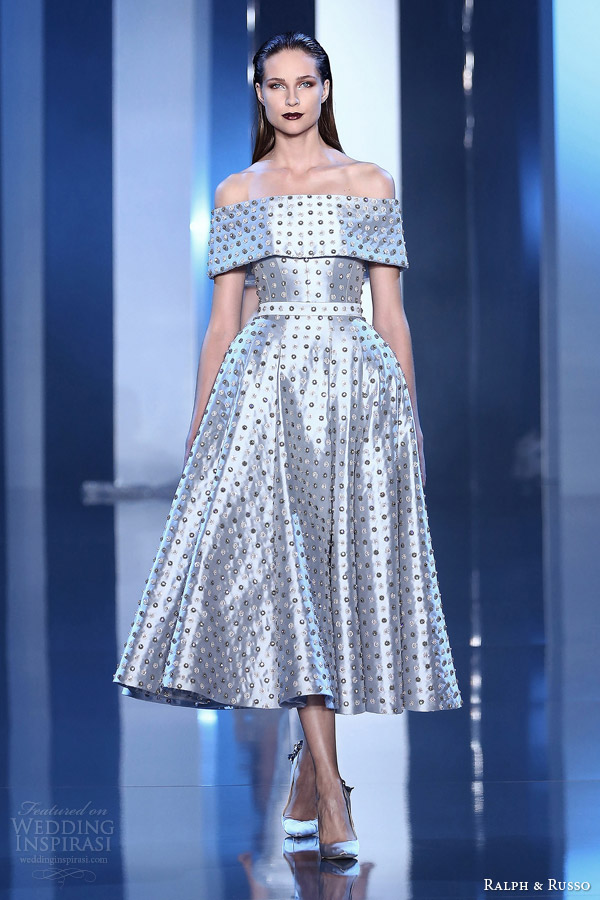 We have nothing but major love for Ralph & Russo's Fall-Winter 2014-2015 haute couture collection.
Inspired by the works of interior photographer Massimo Listri, this opulent collection conveys the sense of perspective, attention to detail and vivid presentation that are hallmarks of his portraits.
"Voluminous gowns in duchess satin and silk gazar contrast with fluid, floor-sweeping chiffons and silk crepe that accumulate into generous folds and shapes; now and then assembling into cloud-like peplums that float gently below feminine waists. Multi-layered ruffles spiral around column dresses, and skirts arise dramatically, forming perfectly chiseled marble-smooth arches.
Each bend and curve calls to mind the mysterious depth that echoes in Listri's portraits. In homage to the extraordinary details and light captured, the embellishment is painstakingly fine with the savviest 'petites mains' embedding astonishing adornment into exquisitely hand-made garments. Feathers quiver with whimsical frayed organza appliqué, and crystal encrusted jumpsuits strike out in a blaze."
The closing piece is a graceful, heavily embellished wedding dress with illusion half sleeves — a breathtaking end to a scintillating collection.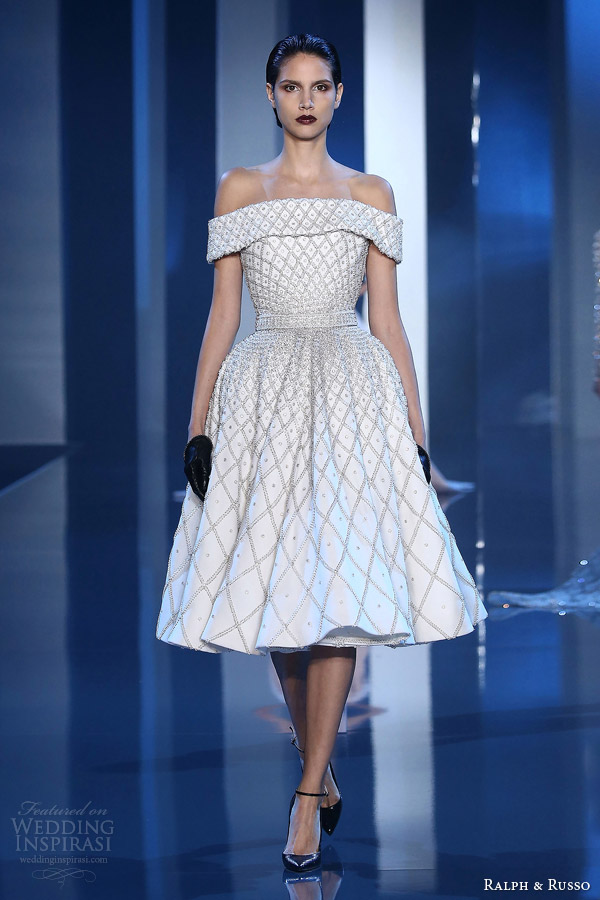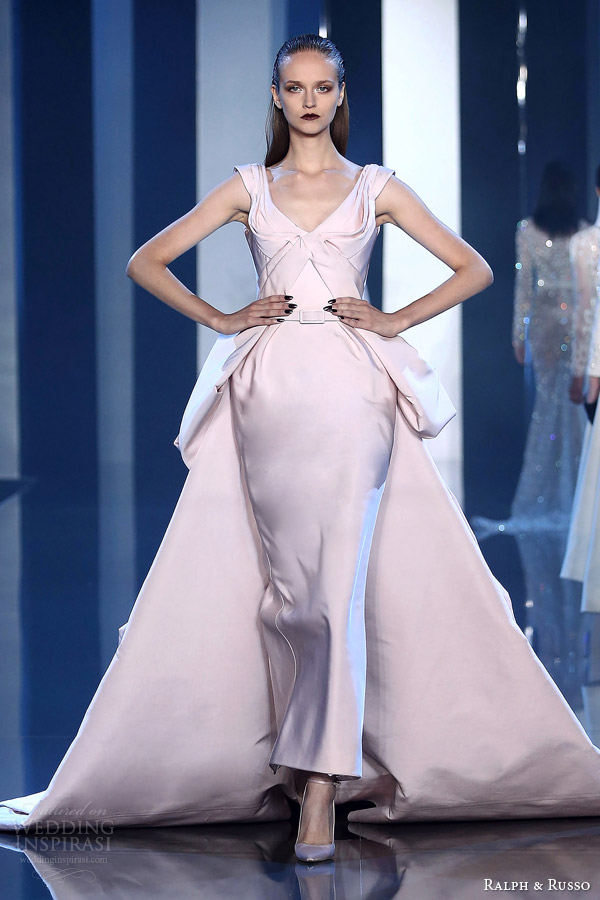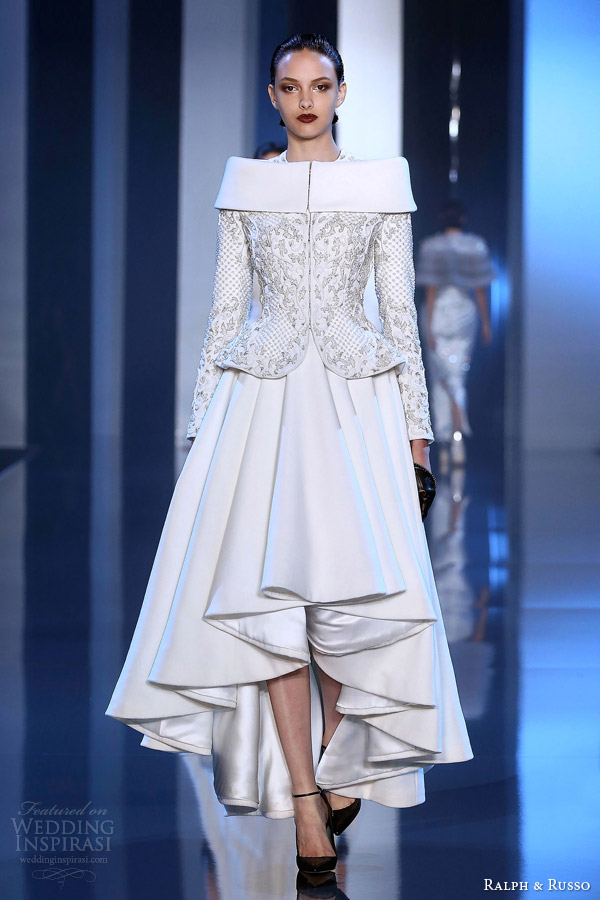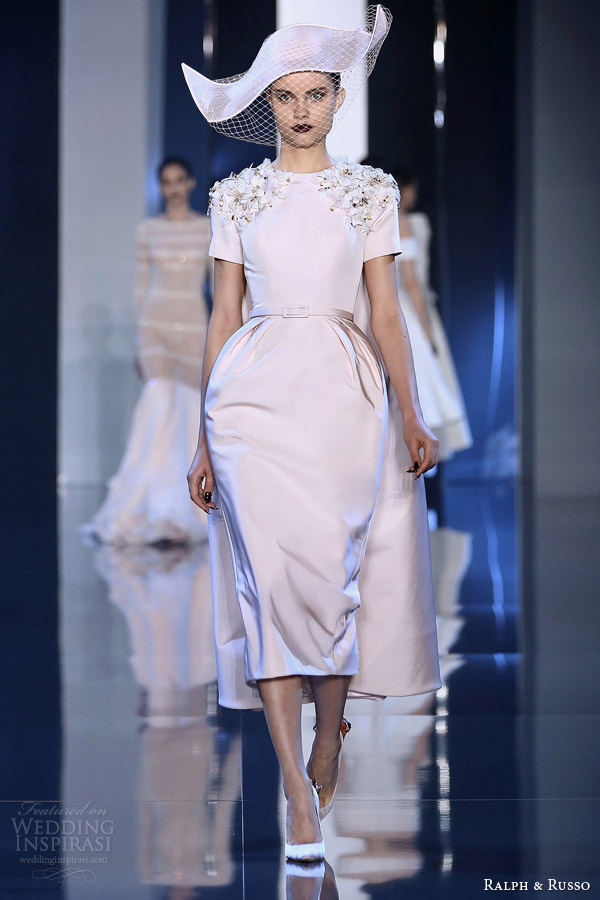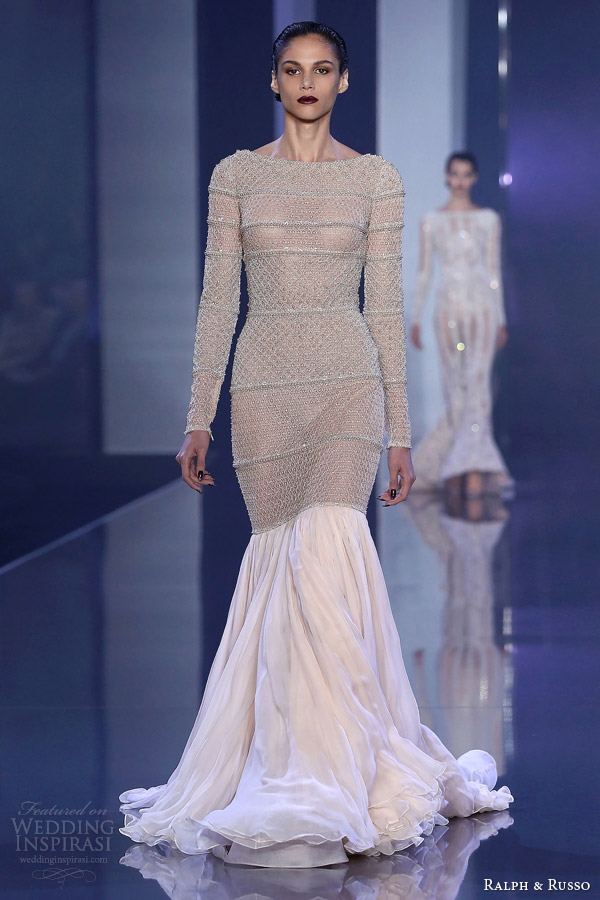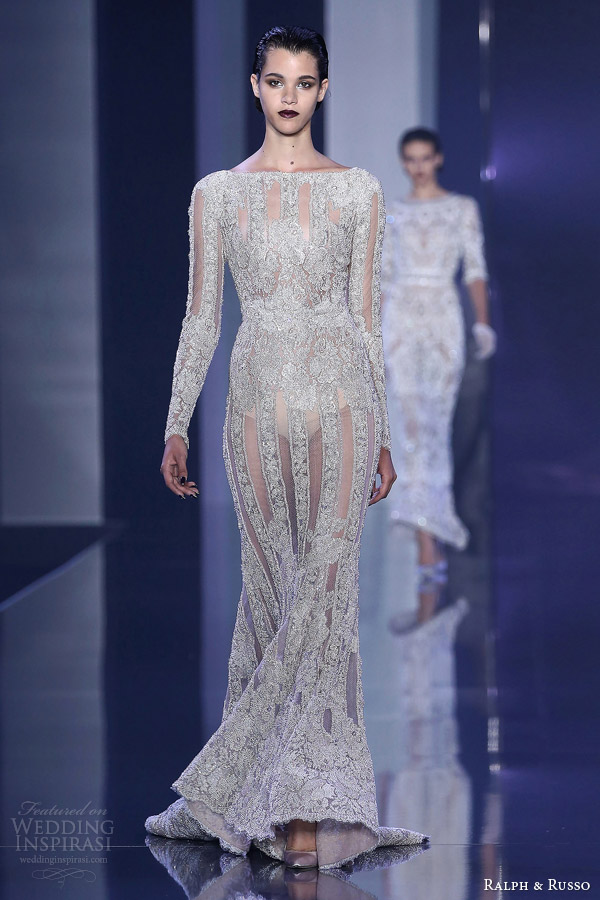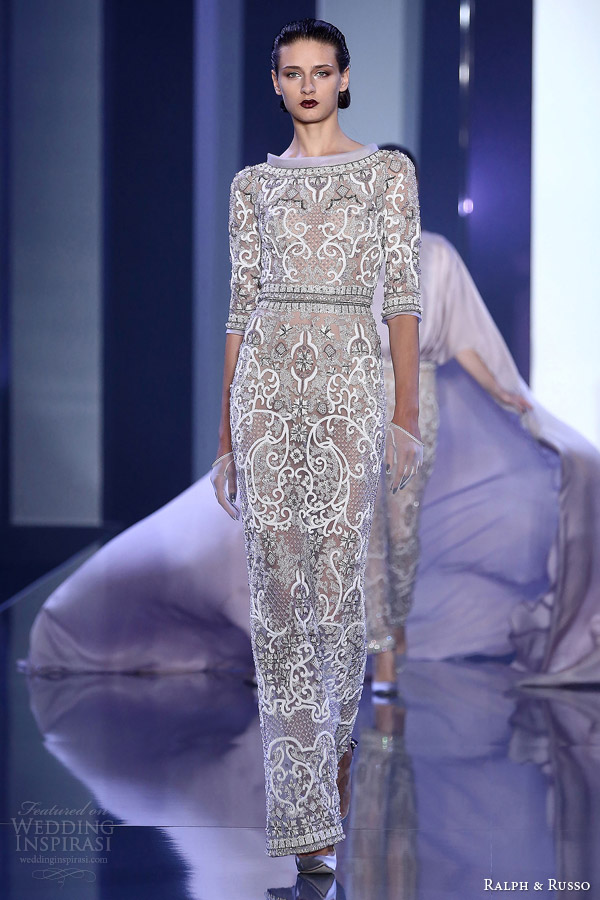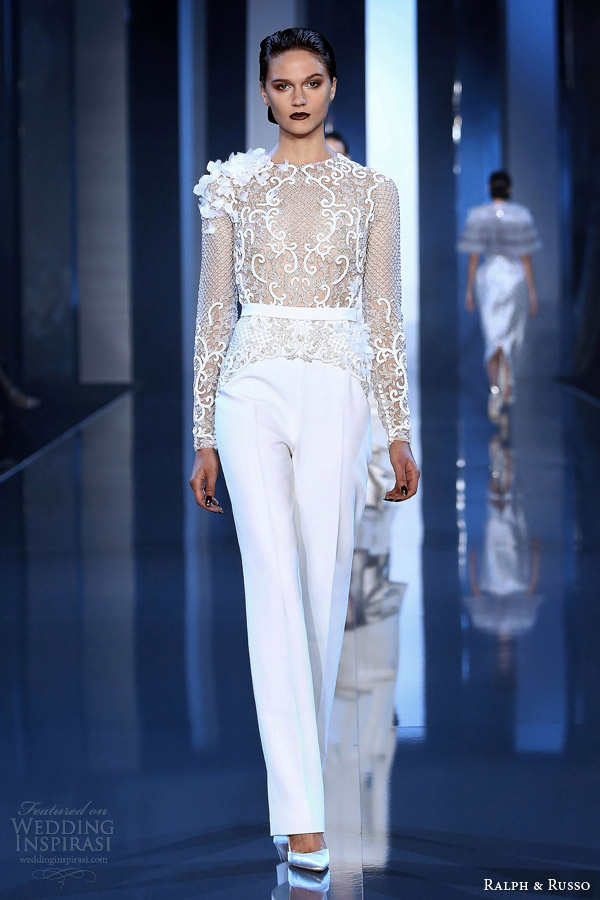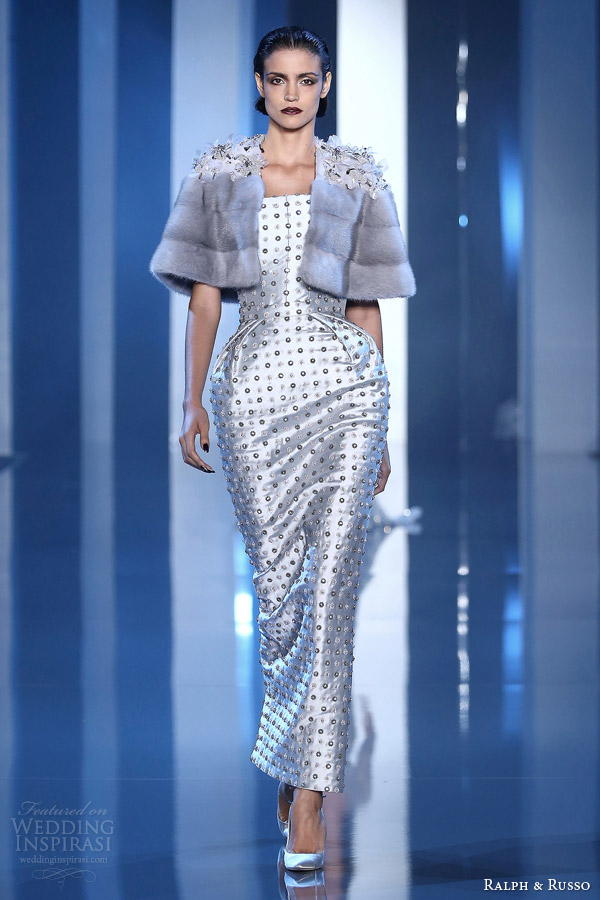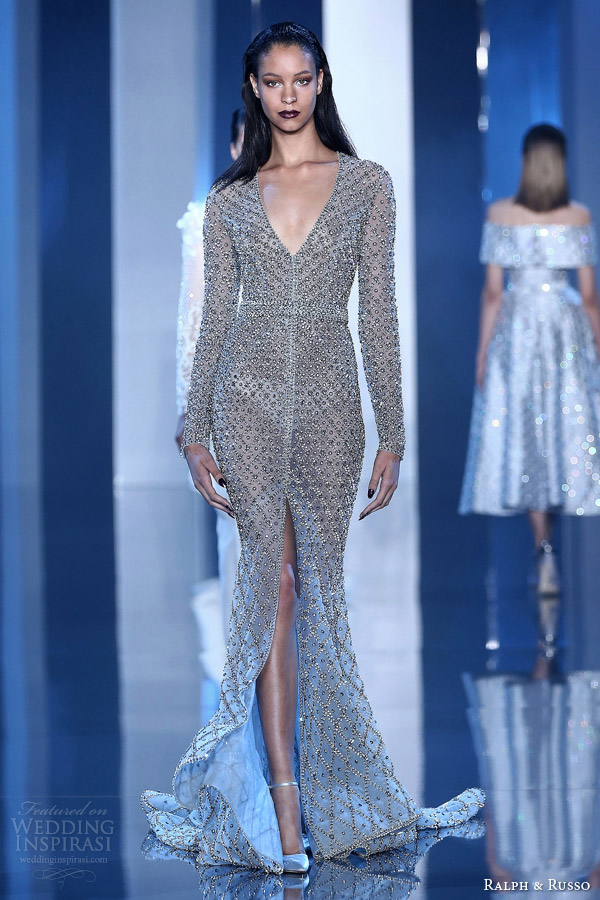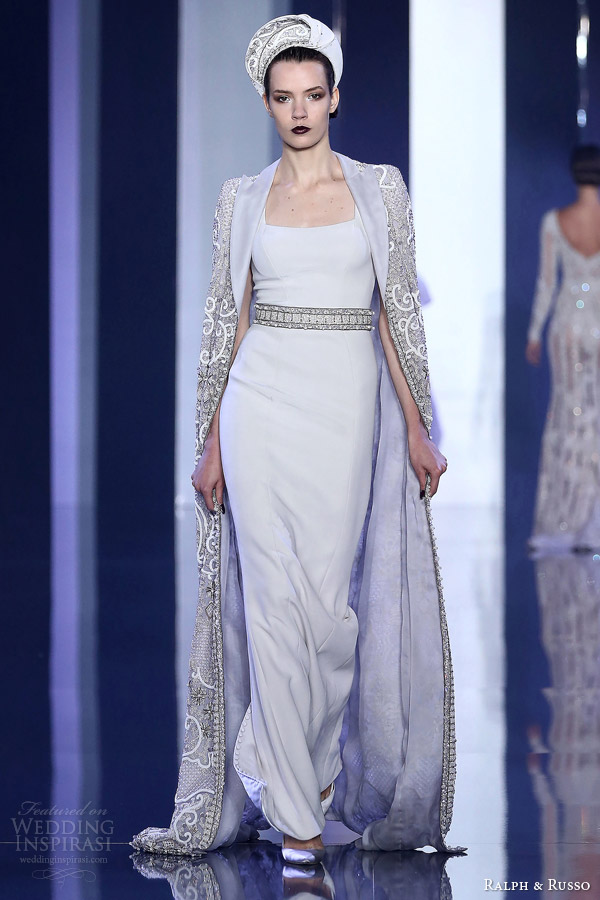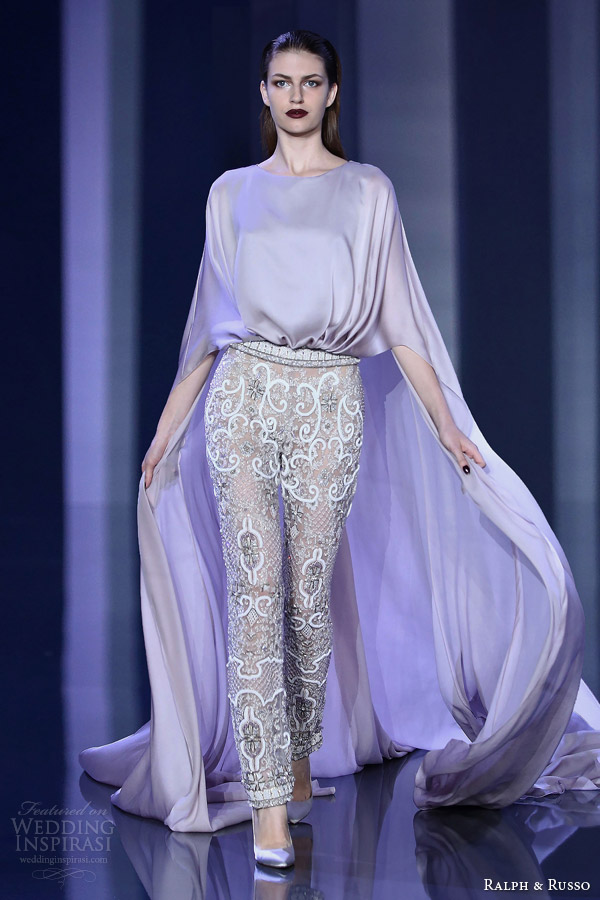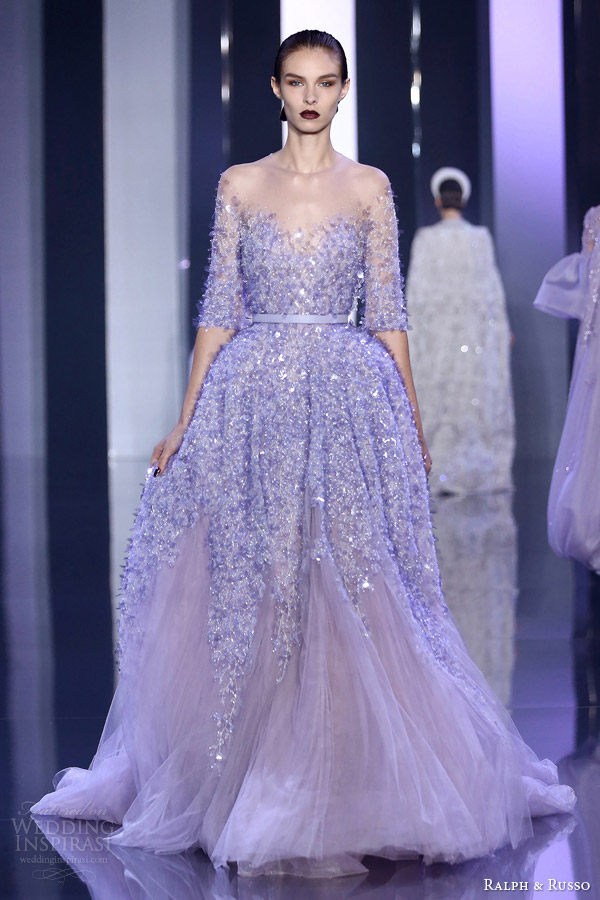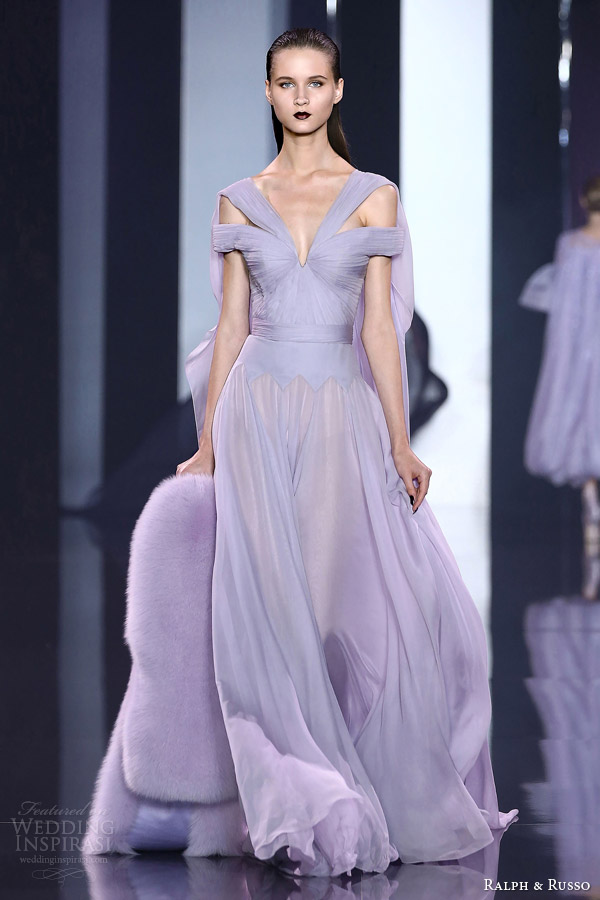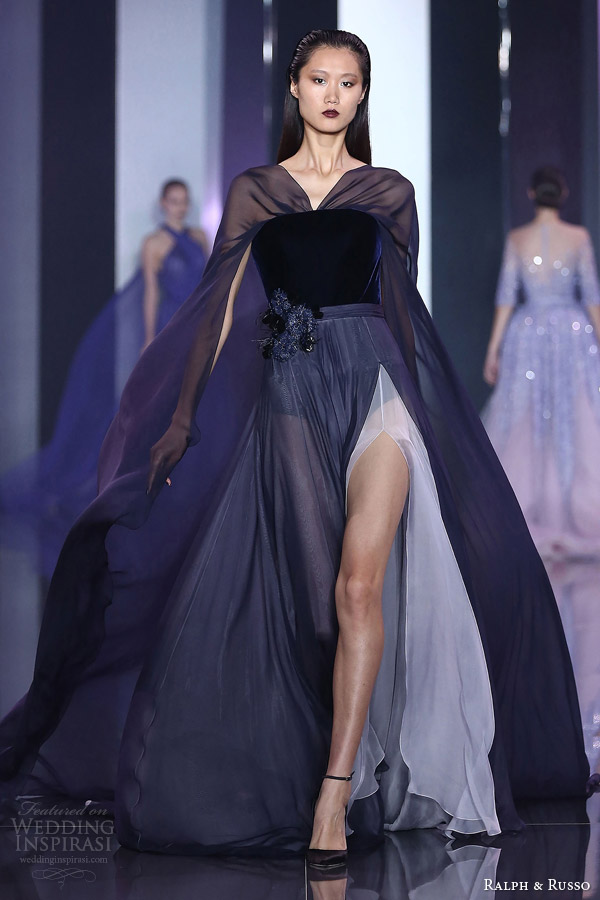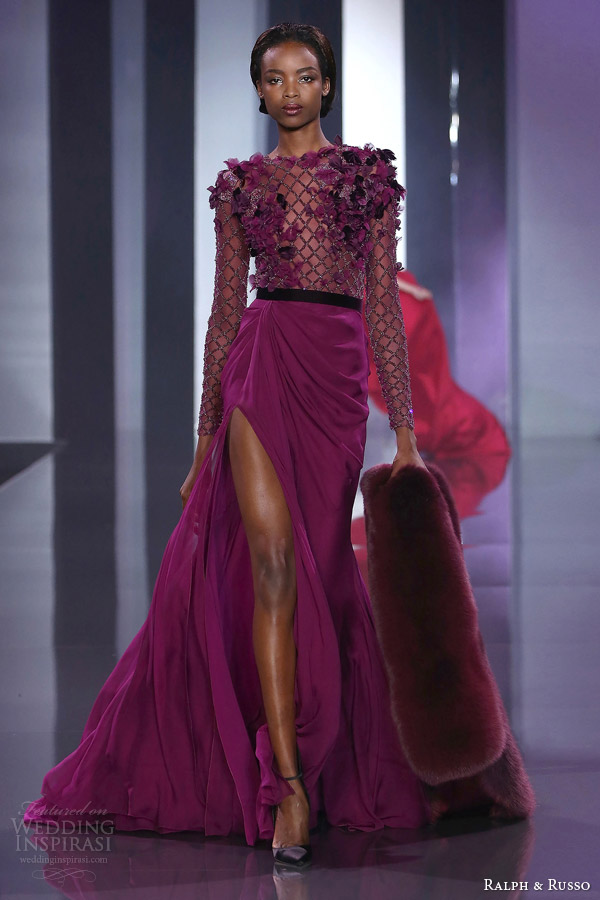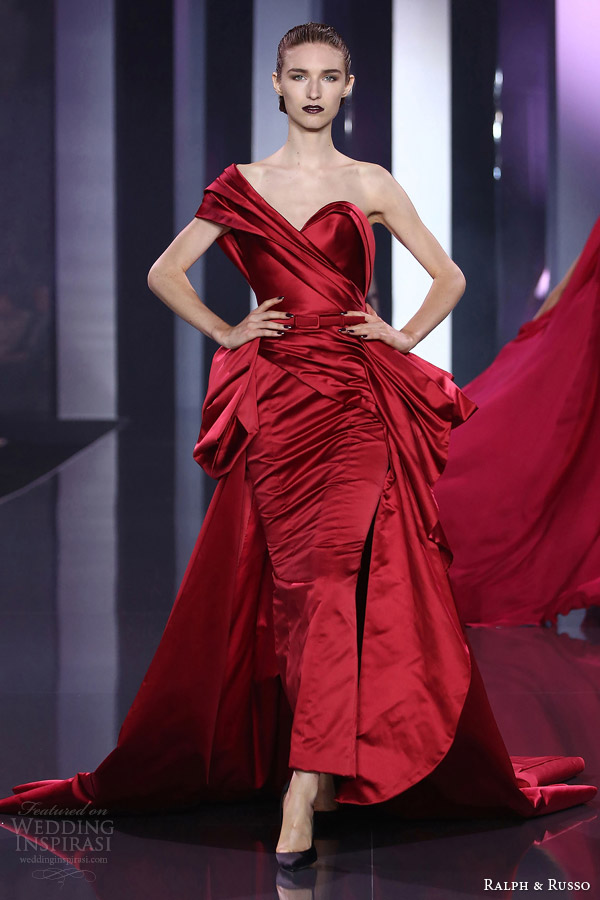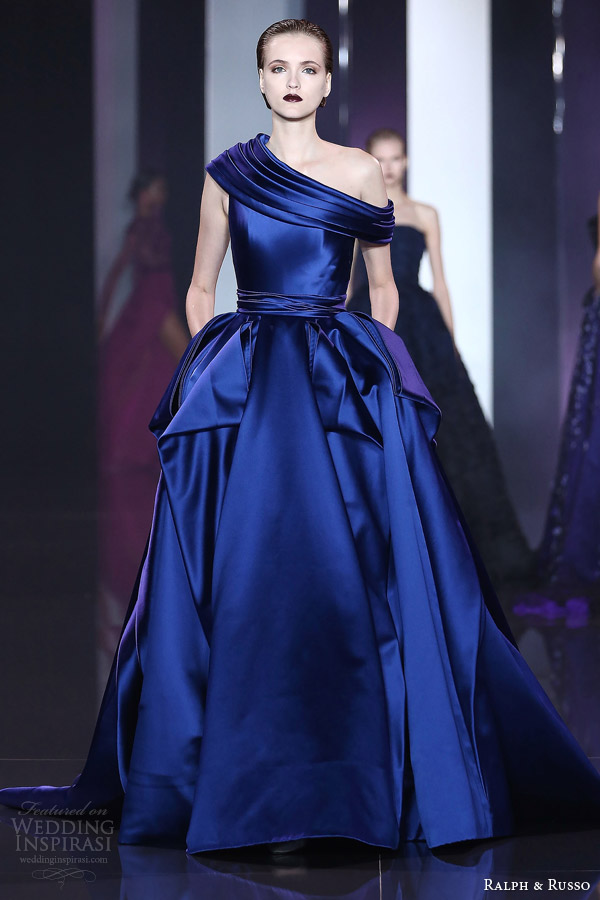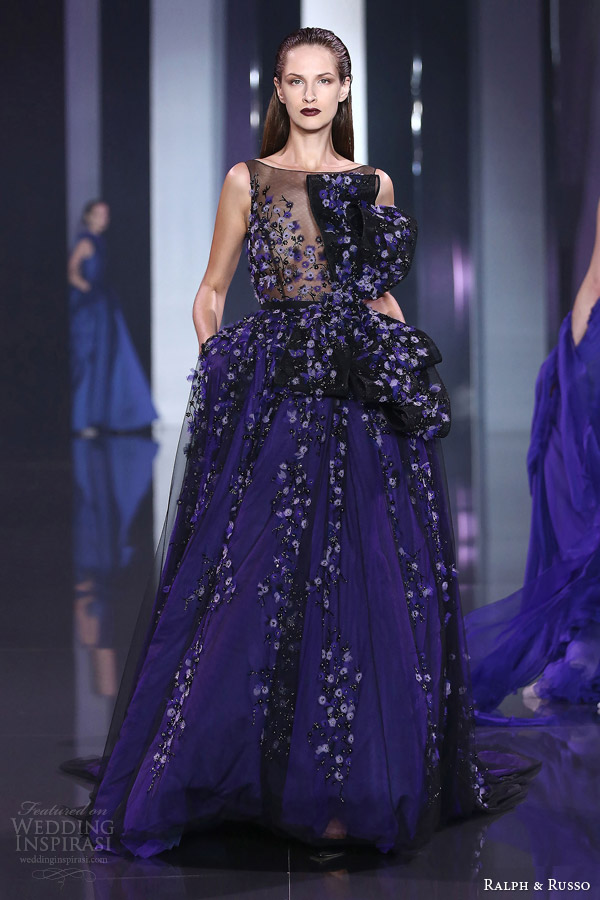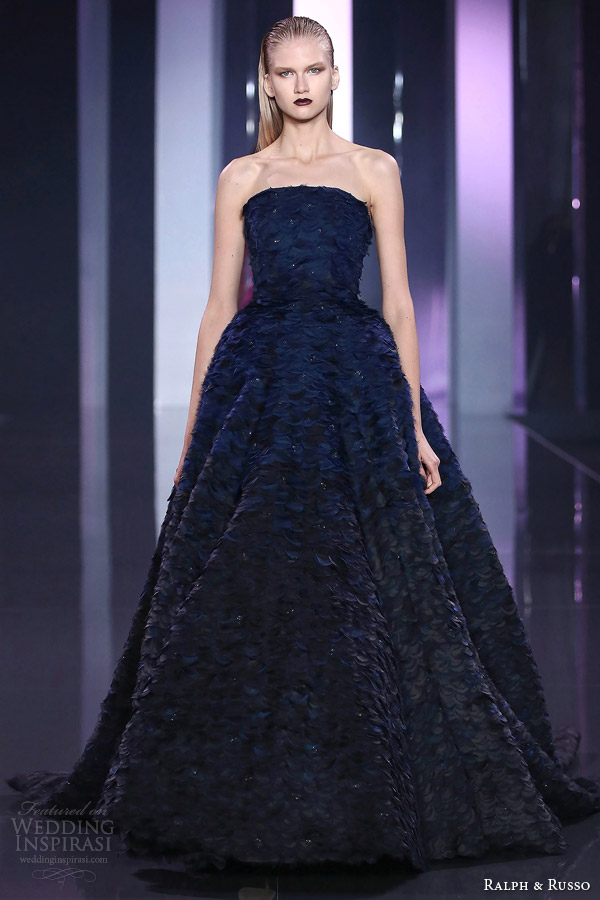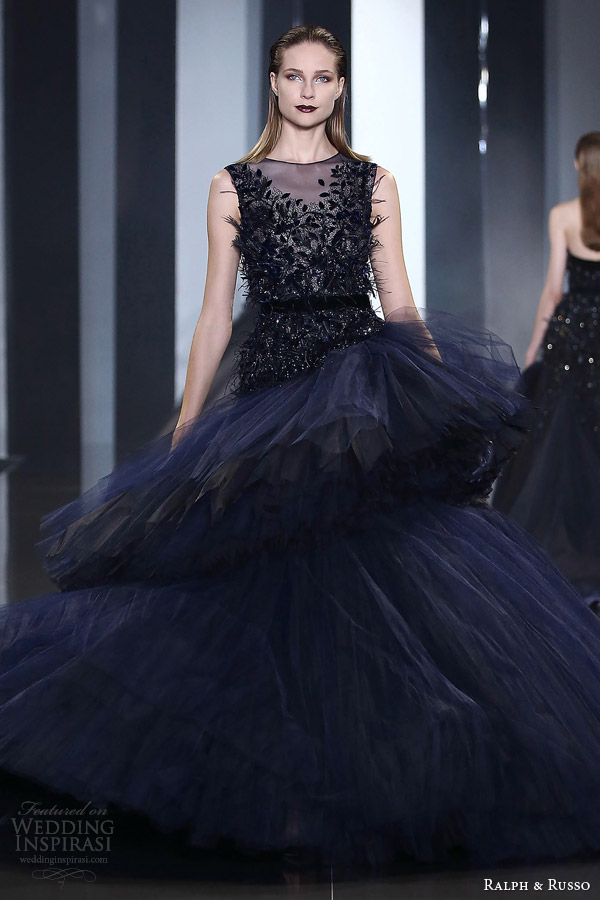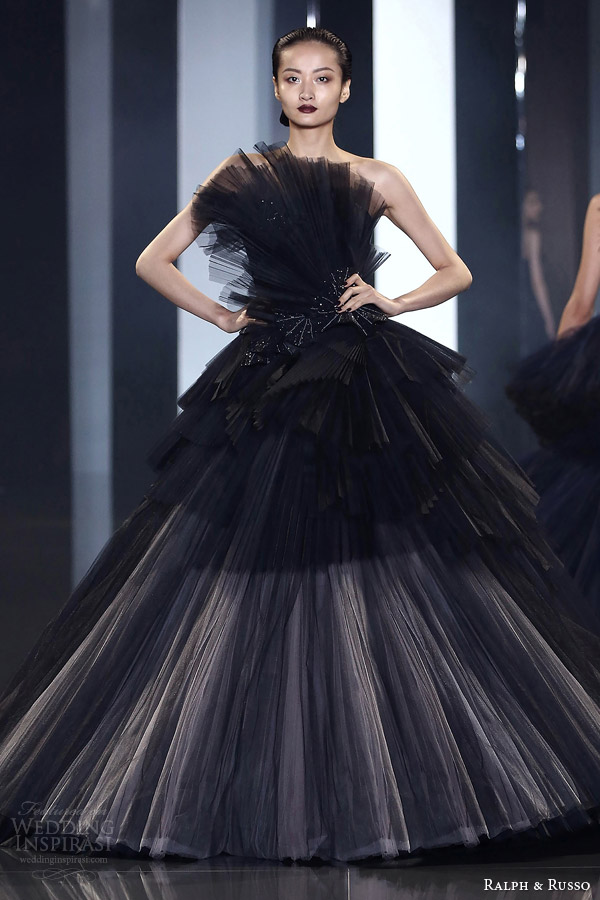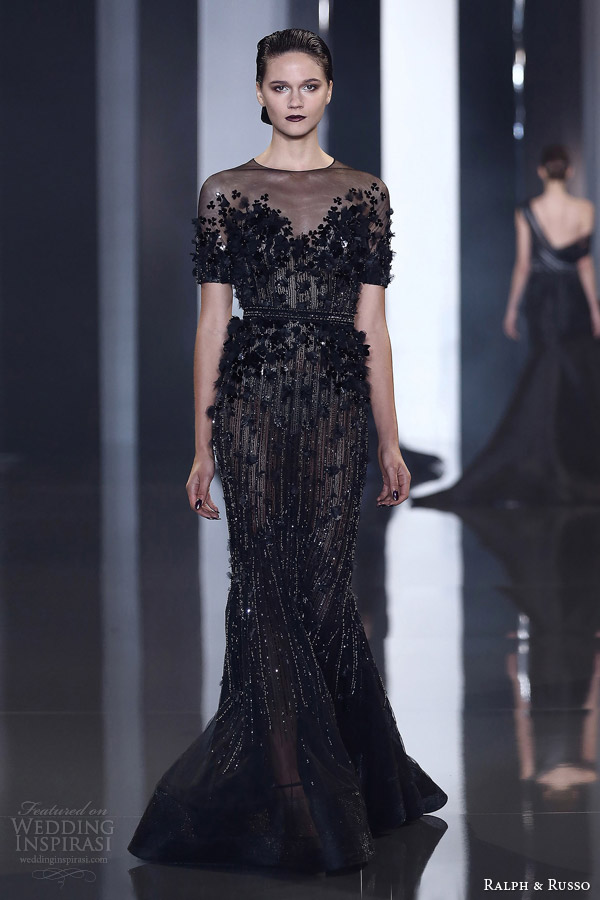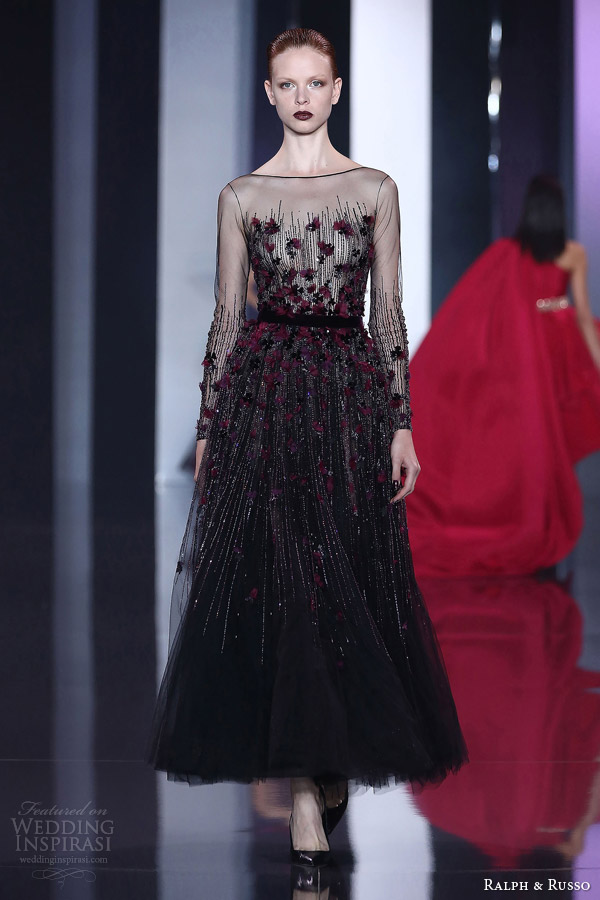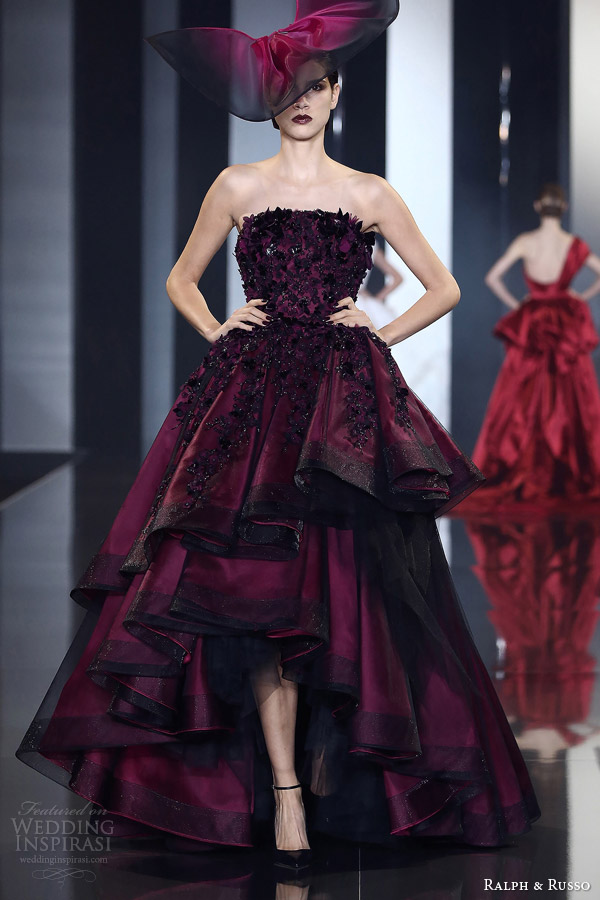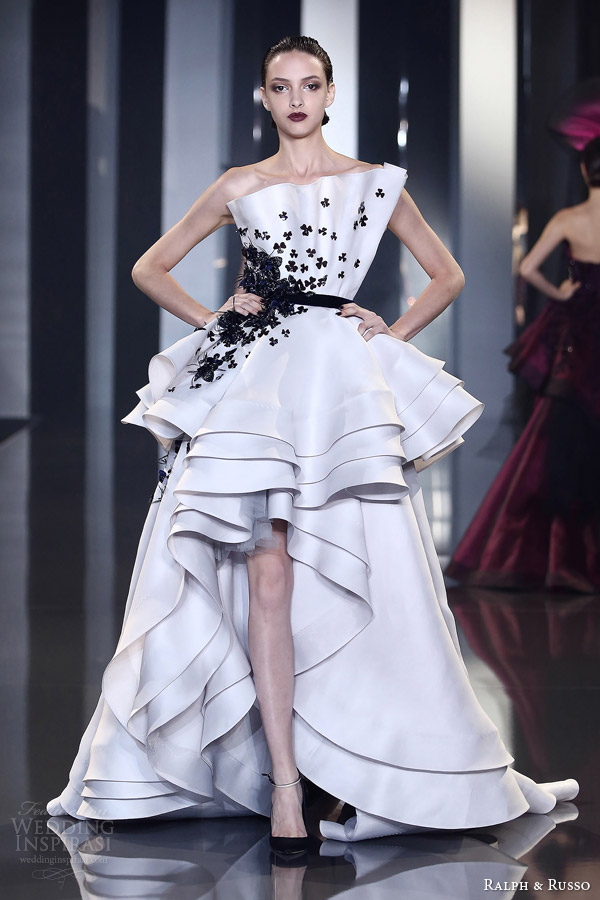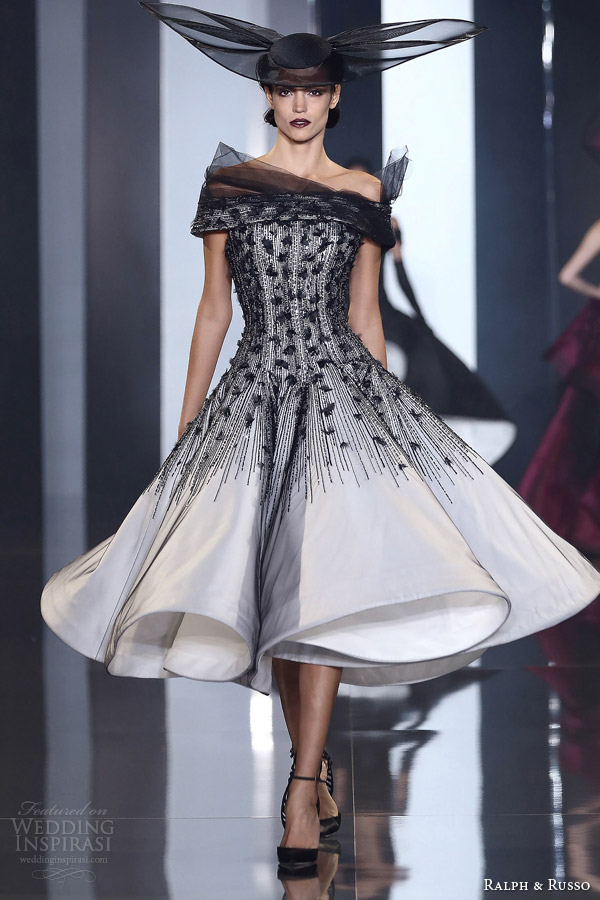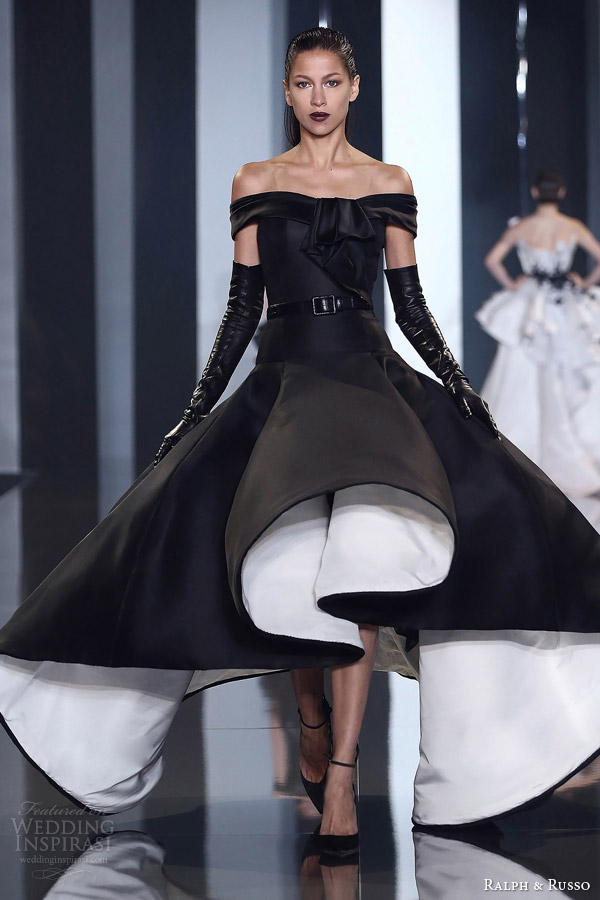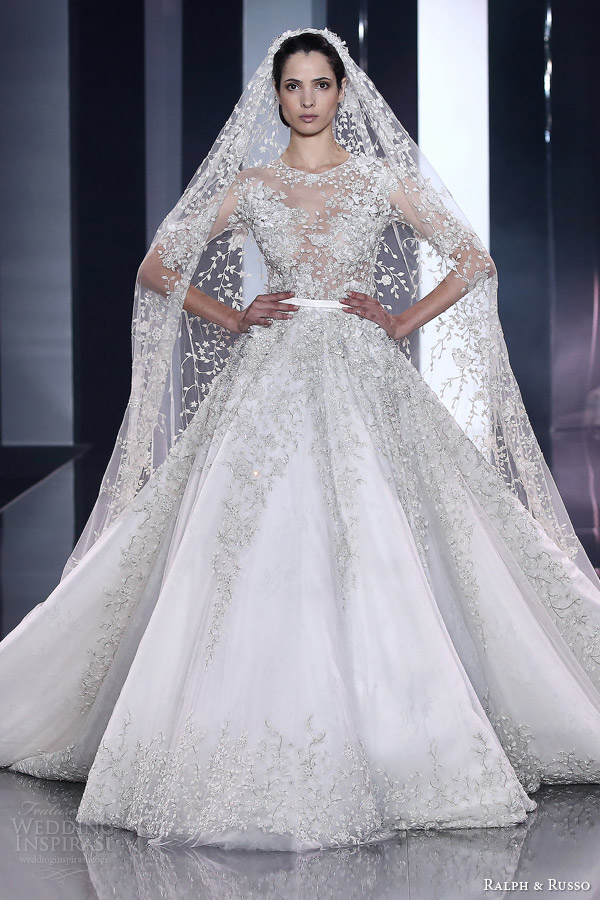 Photos courtesy of Ralph & Russo. For details, visit Ralph & Russo.