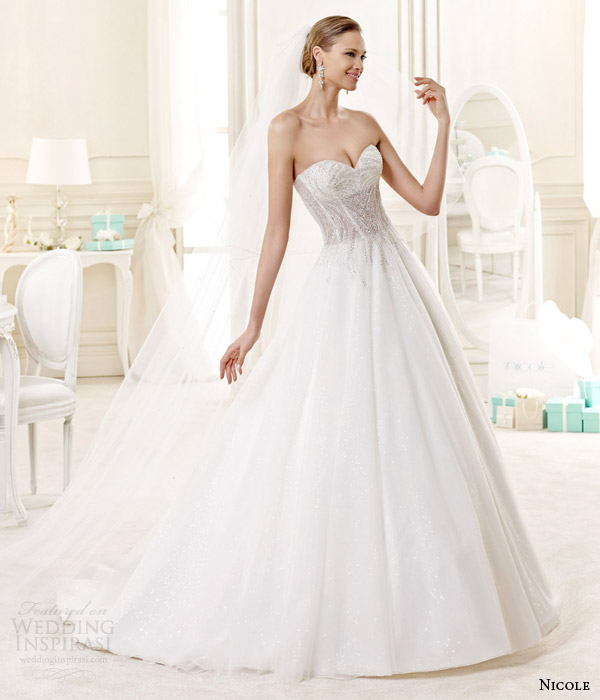 We have an absolutely amazing collection to share with you today! Designed by Alessandra Rinaudo, Nicole Spose 2015 bridal collection features timeless elegant designs with a modern twist.
The movie "Breakfast at Tiffany's" set the mood for Alessandra Rinaudo's 2015 collection, while Audrey Hepburn and her indelible grace served as a muse for the designer and creative director of Nicole Fashion Group. More than that, the collection pays homage to modern femininity.
"Women are complex spirits: strong but delicate, sensual and provocative at times, at other times, sophisticated and untouchable. This collection represents the many characters that are embodied in the protagonist of "Breakfast at Tiffany's", played by Audrey Hepburn.
Audrey was always a woman of class and elegance but with a modern, revolutionary touch. The dresses of the 2015 collection are inspired by her, but have the modernity of our time." ~Alessandra Rinaudo
The 2015 Nicole bridal collection features form-fitting and voluminous silhouettes, crystals embellishments, metallic thread embroidery, lace in all its form (French Chantilly lace is widely used), and a touch of Tiffany blue. A truly stunning collection for the modern princess!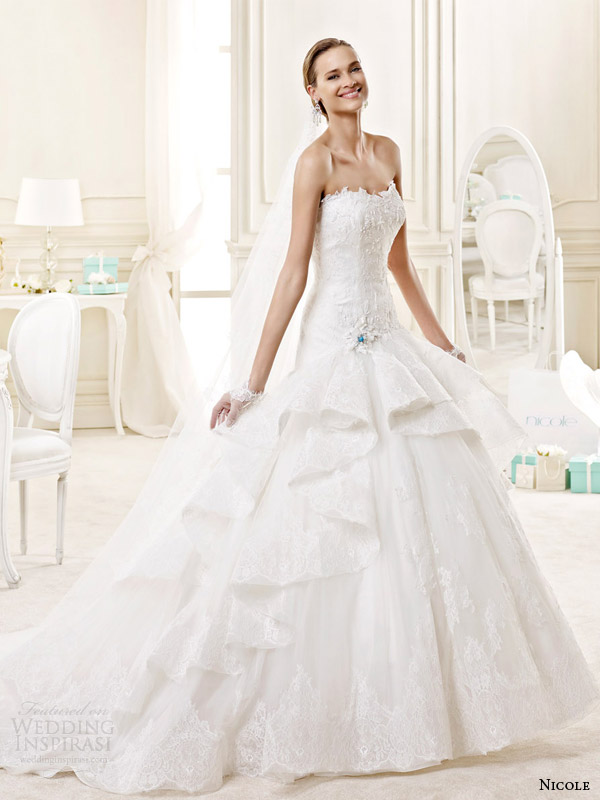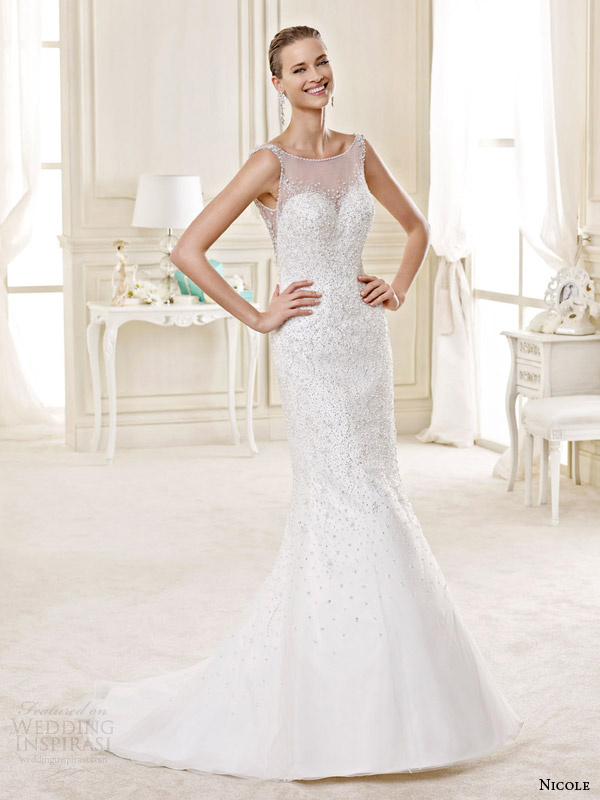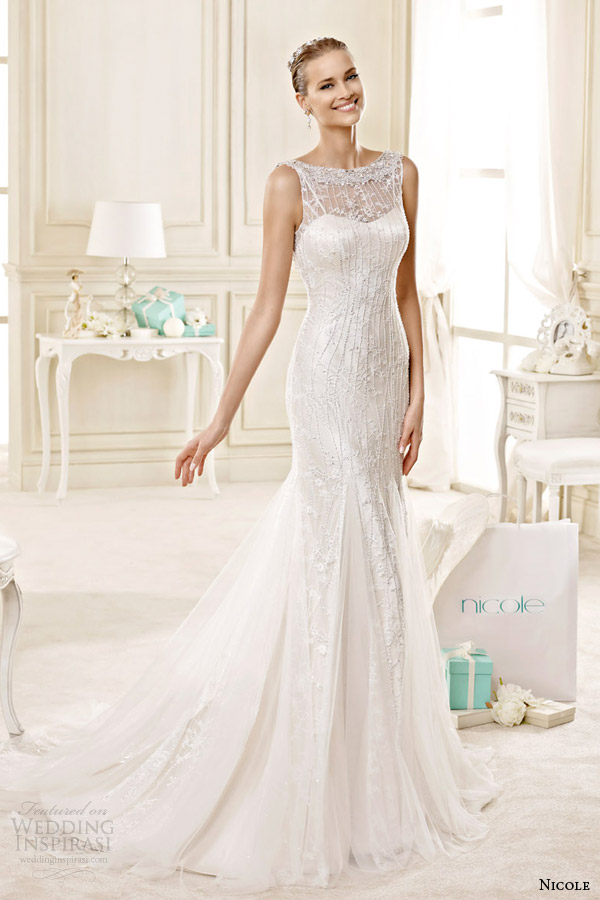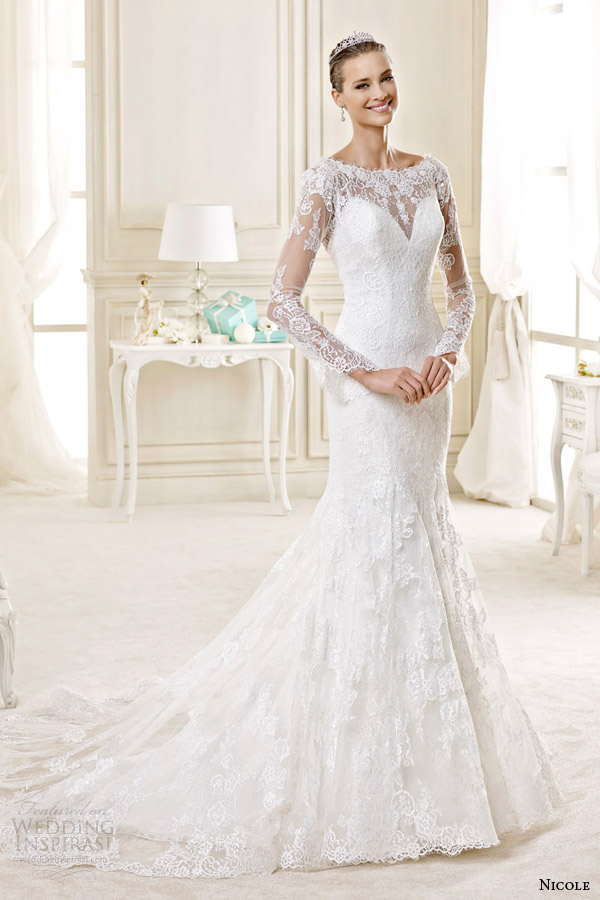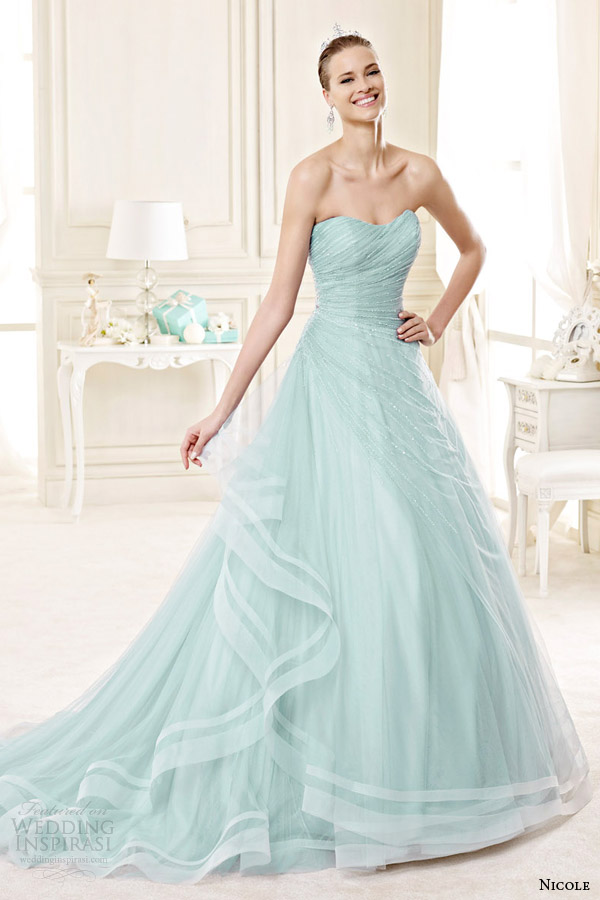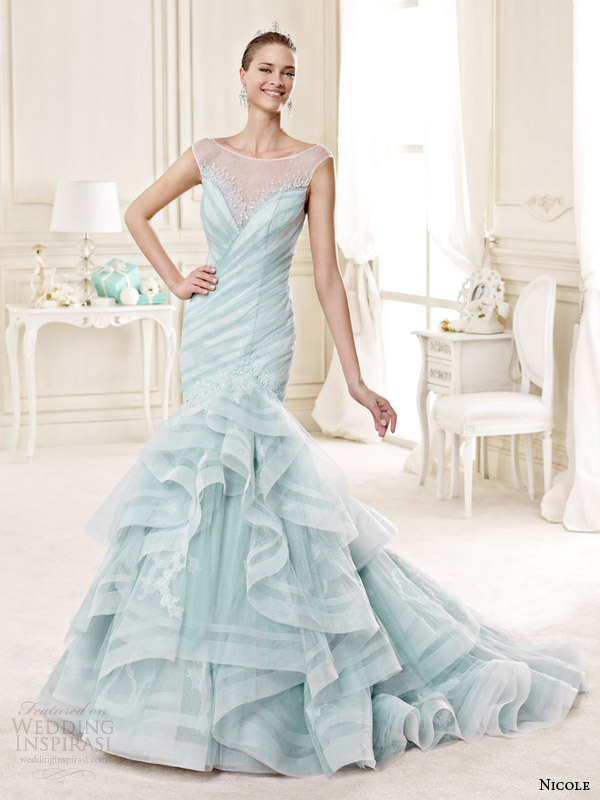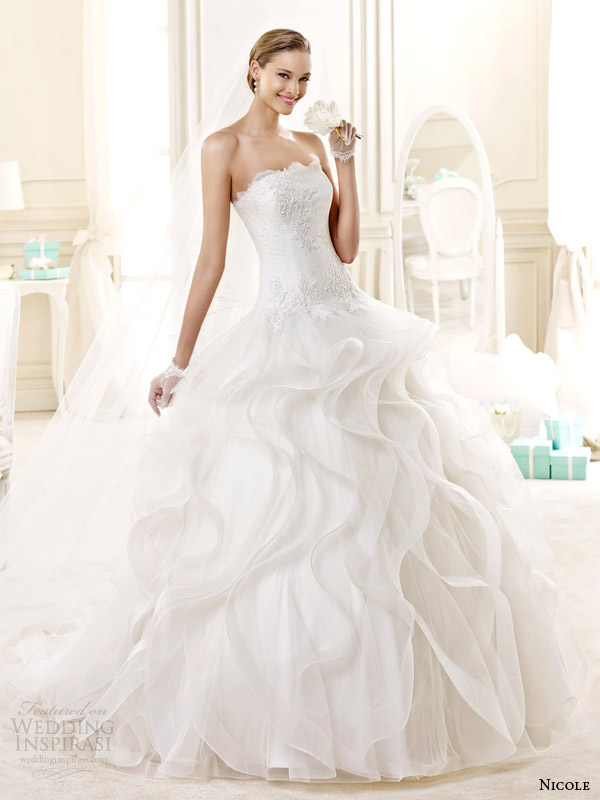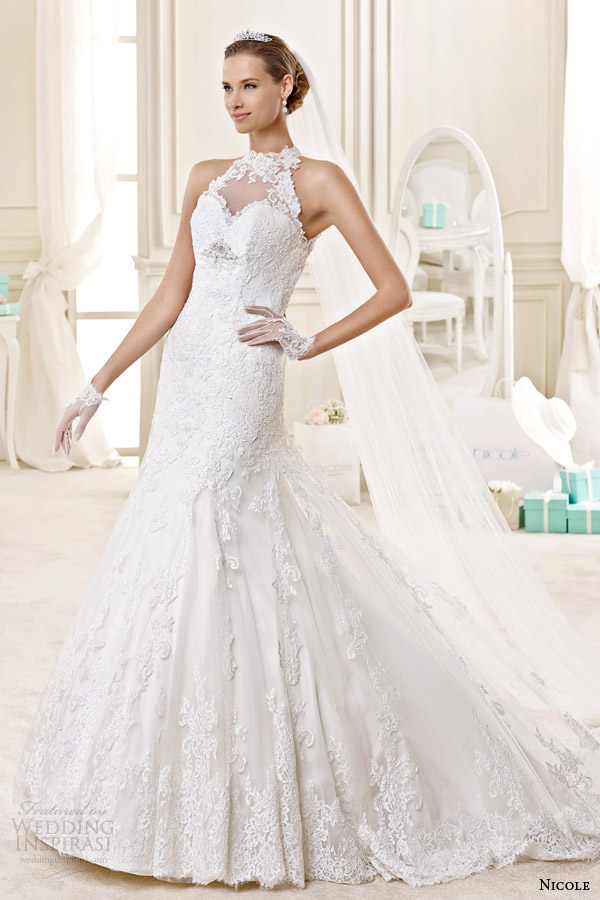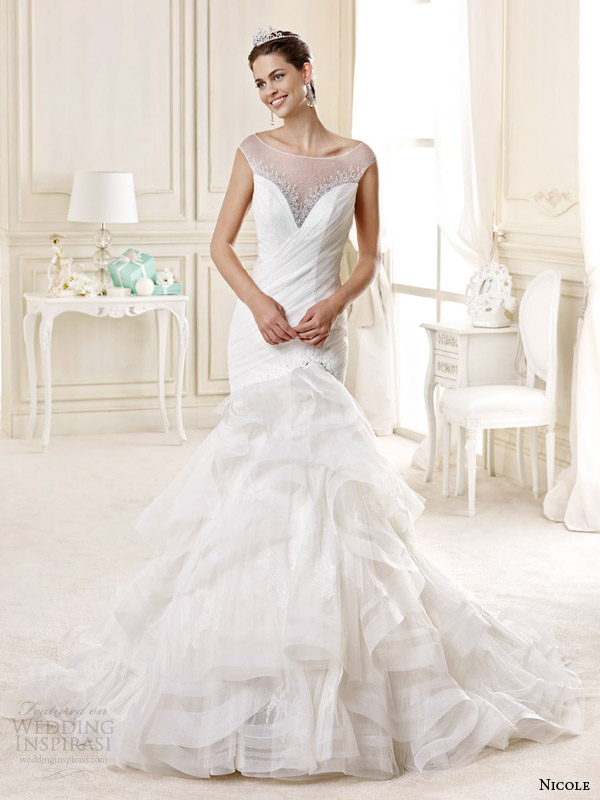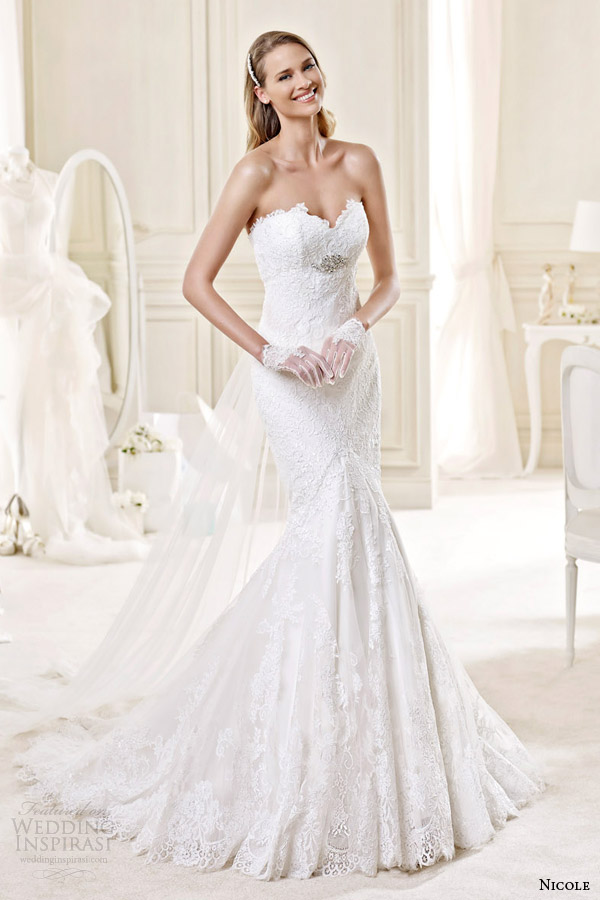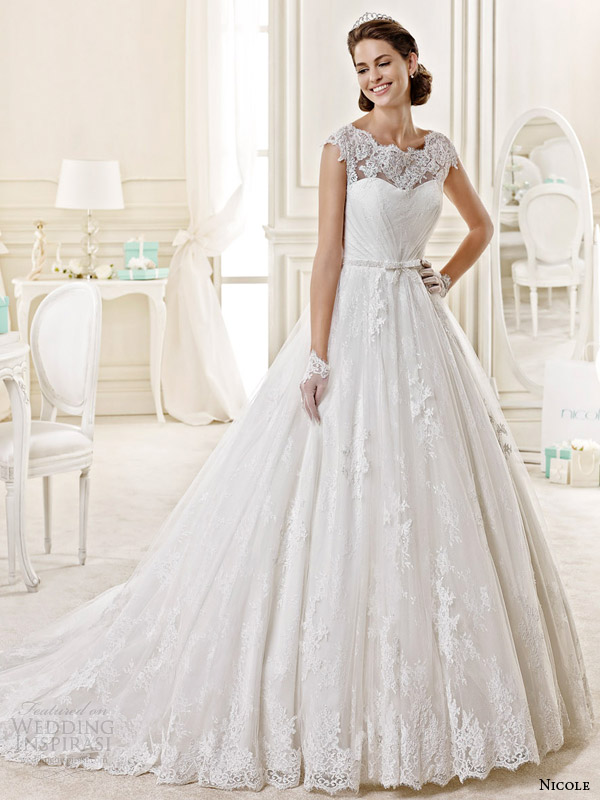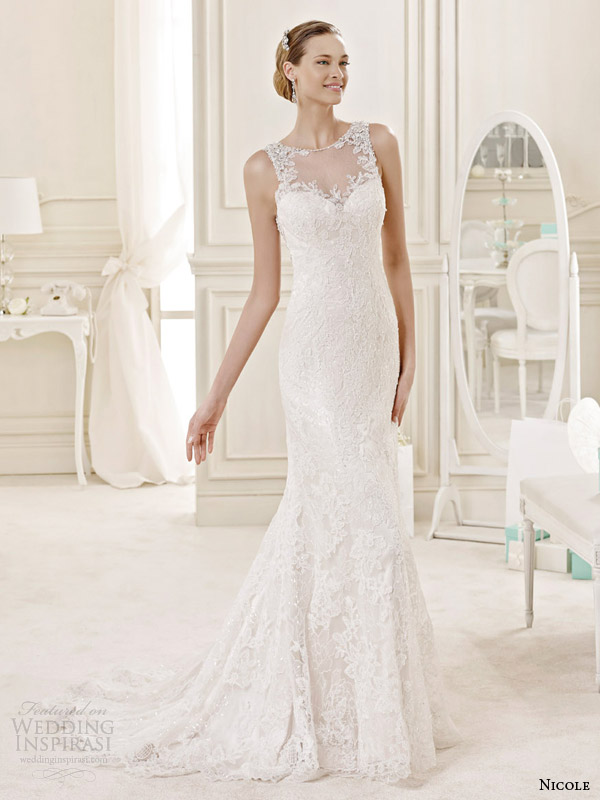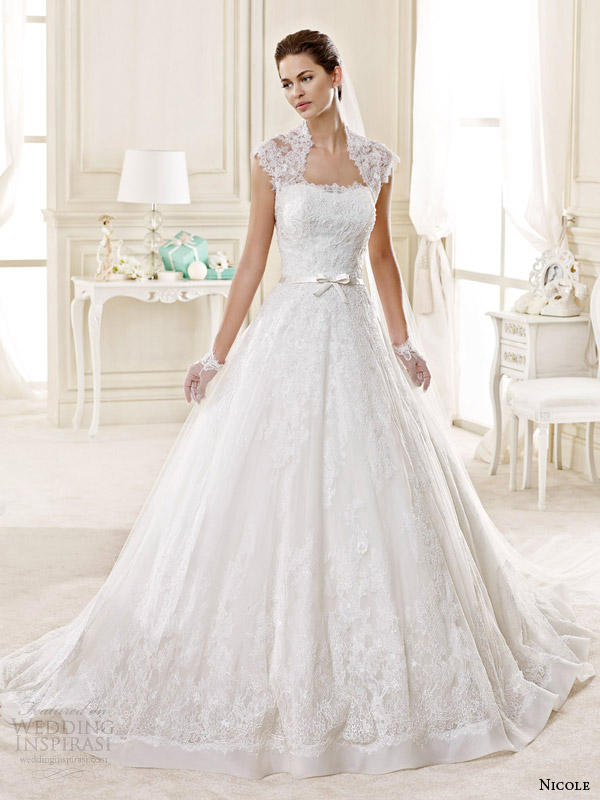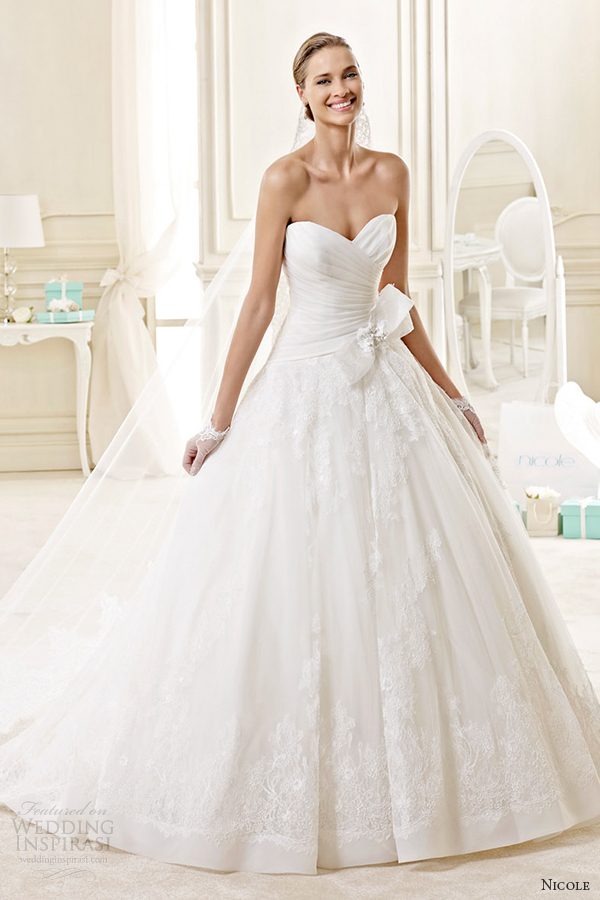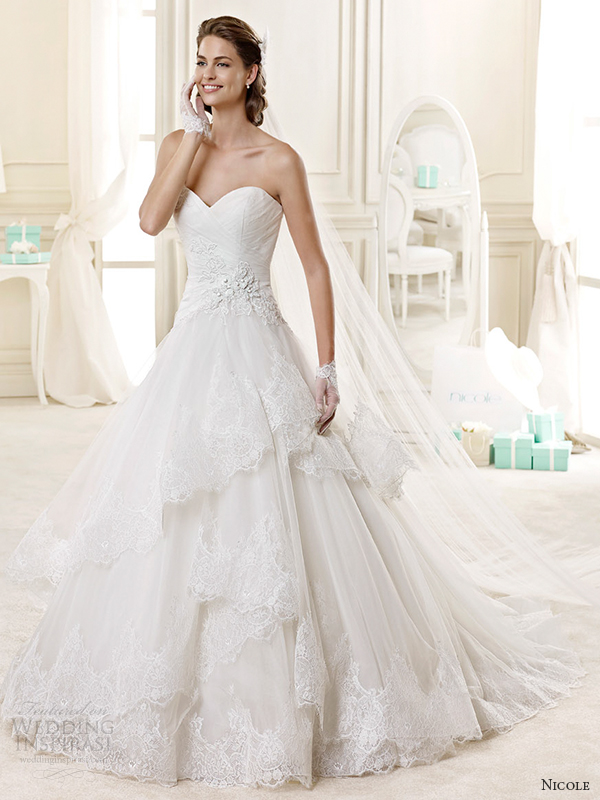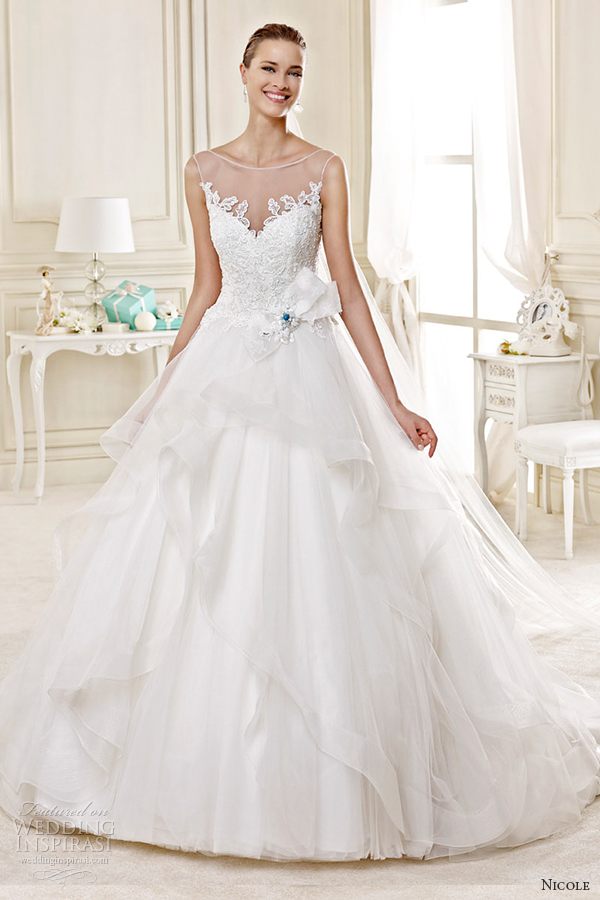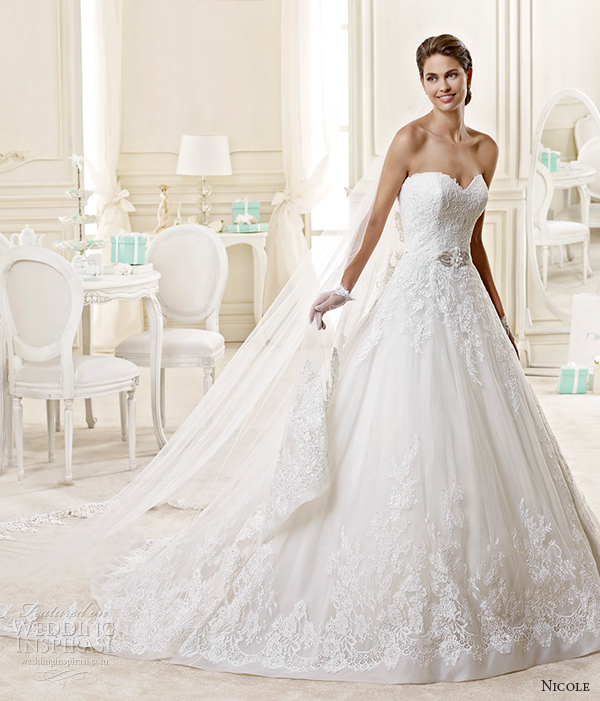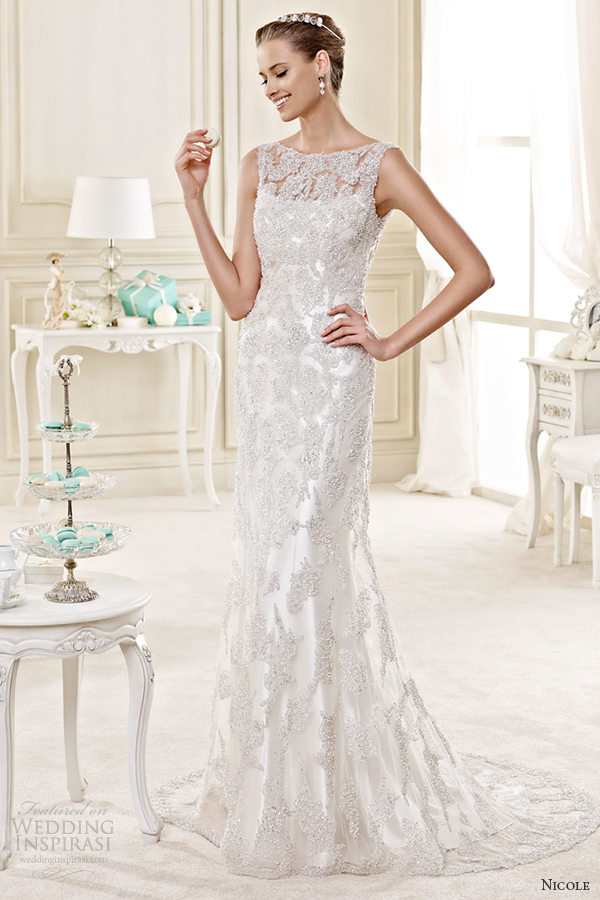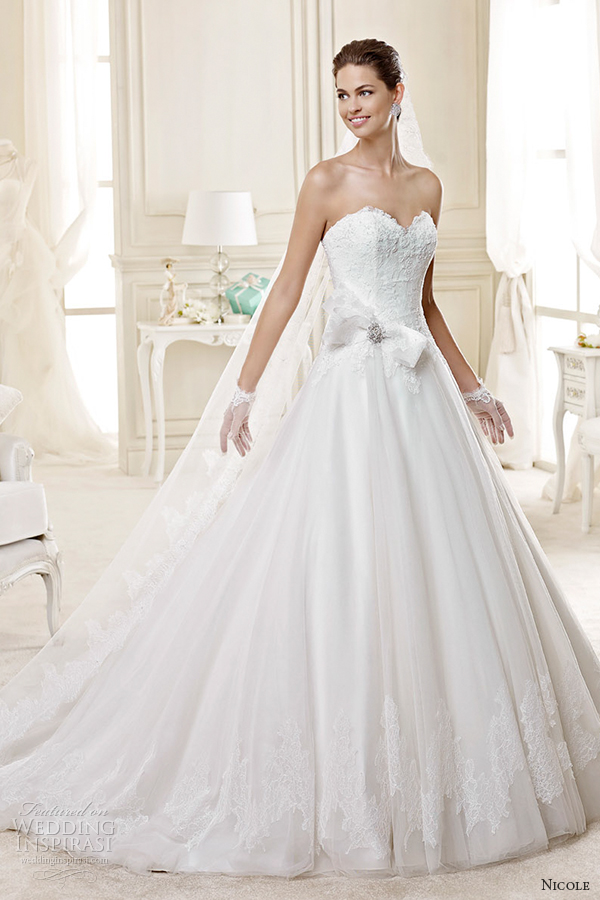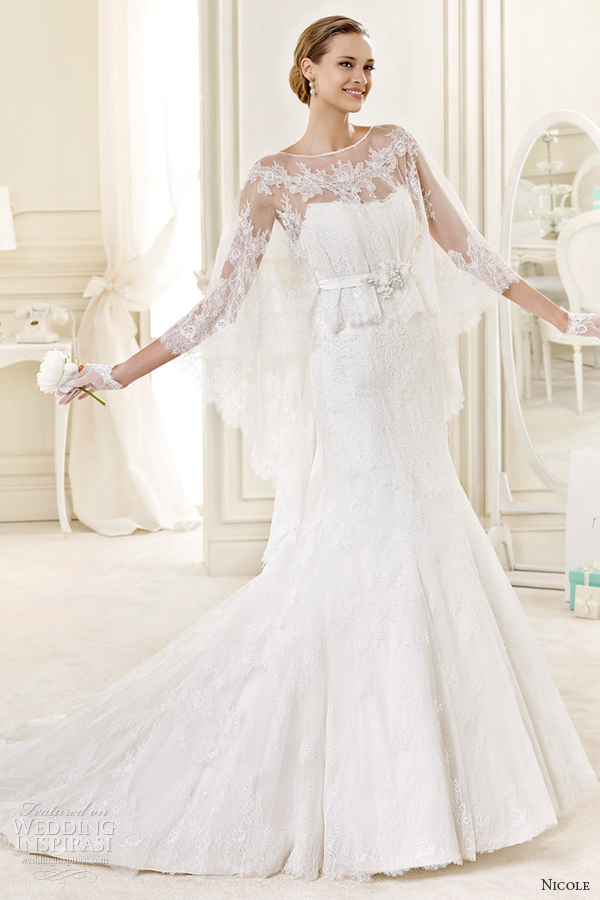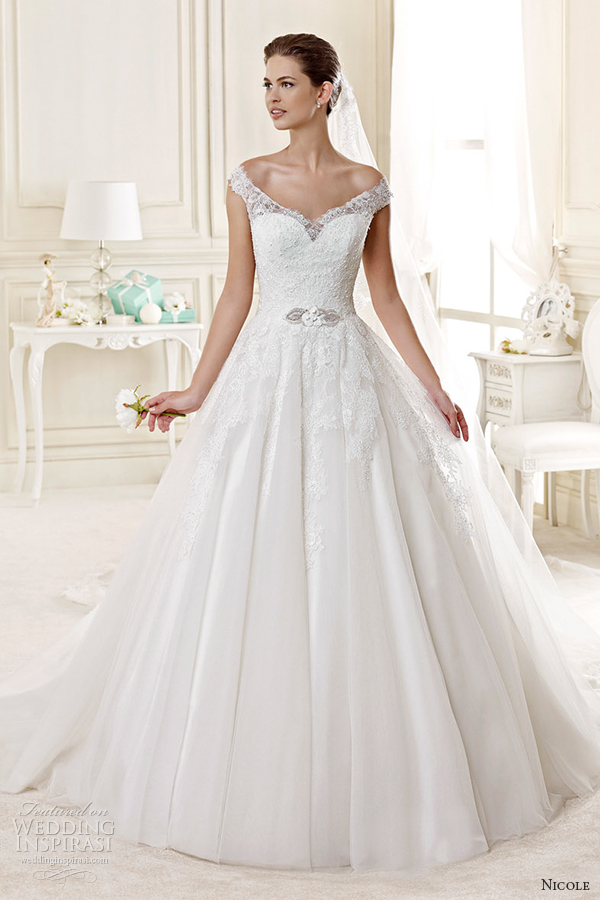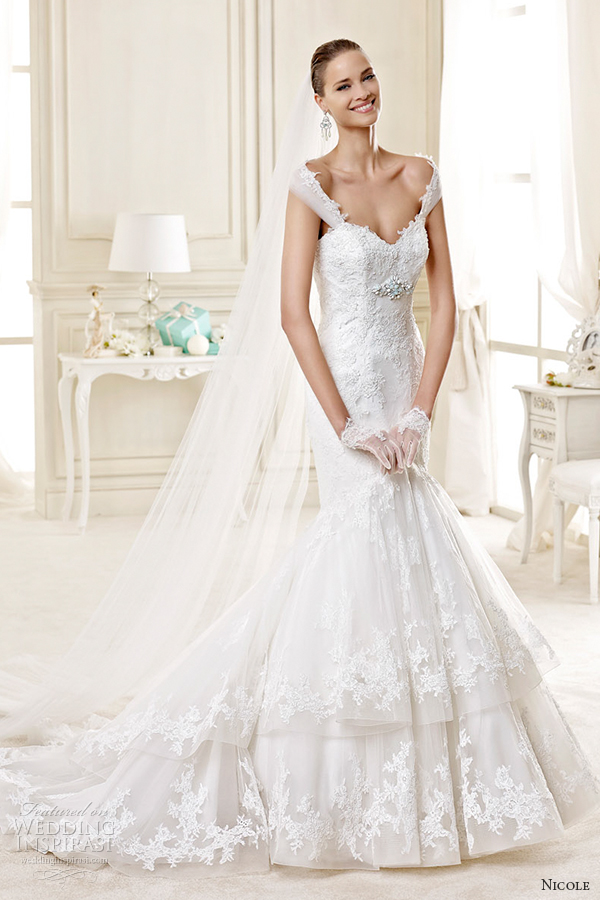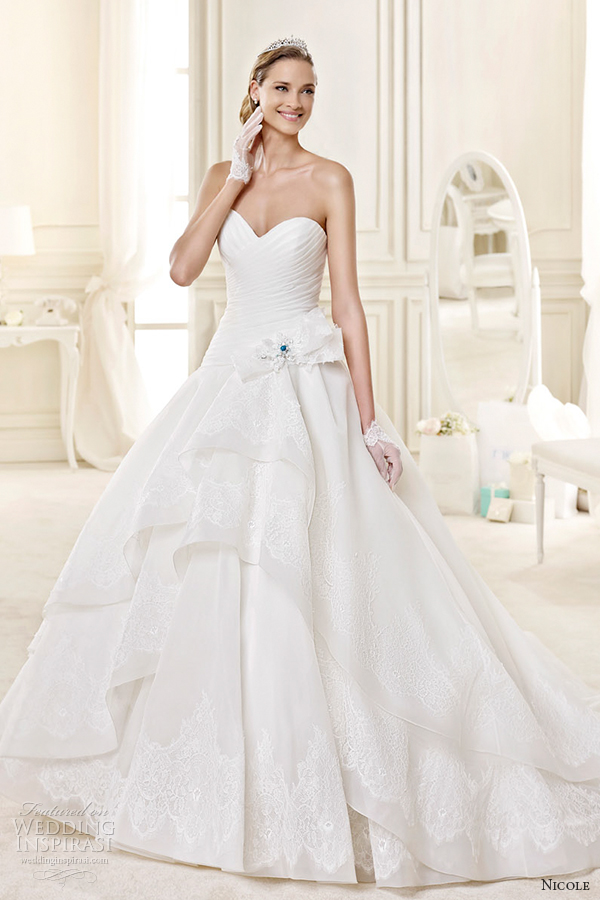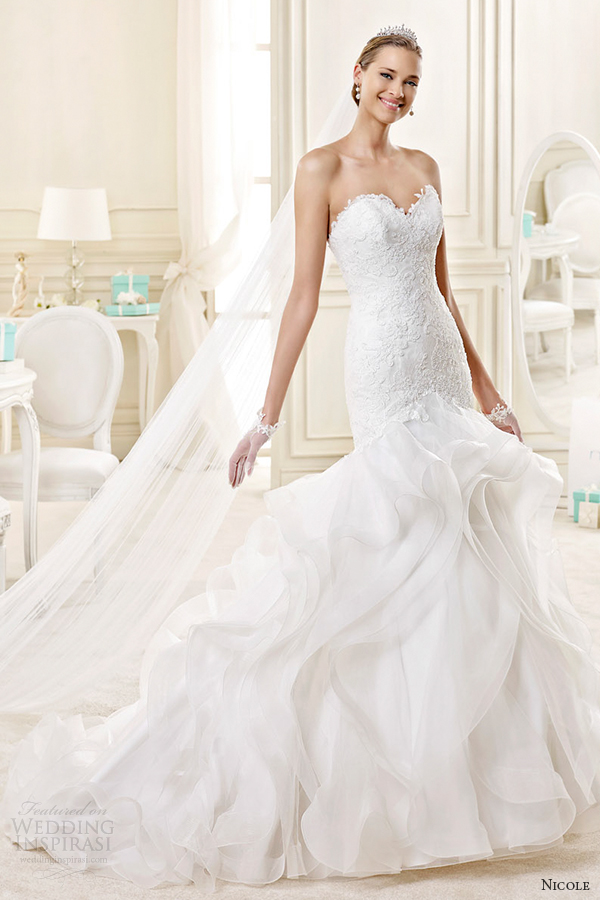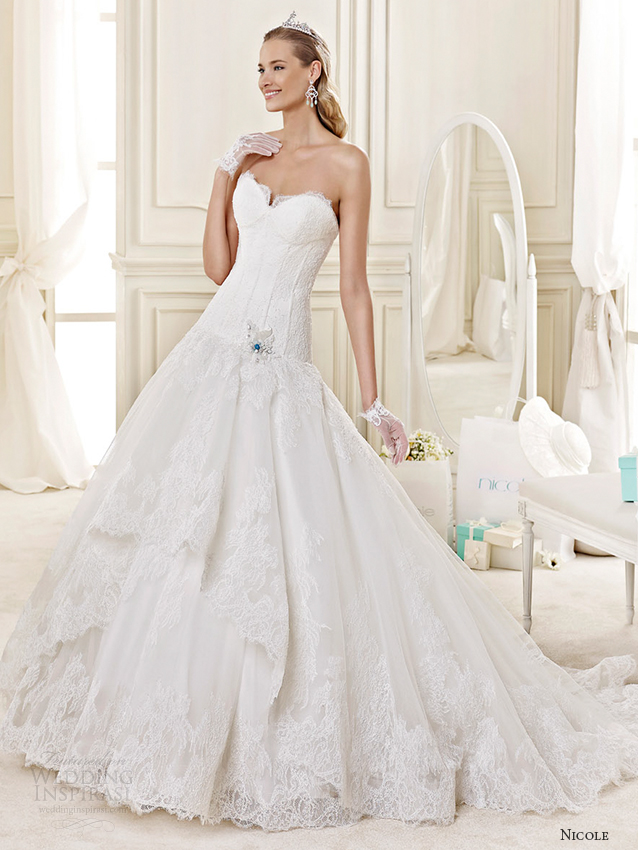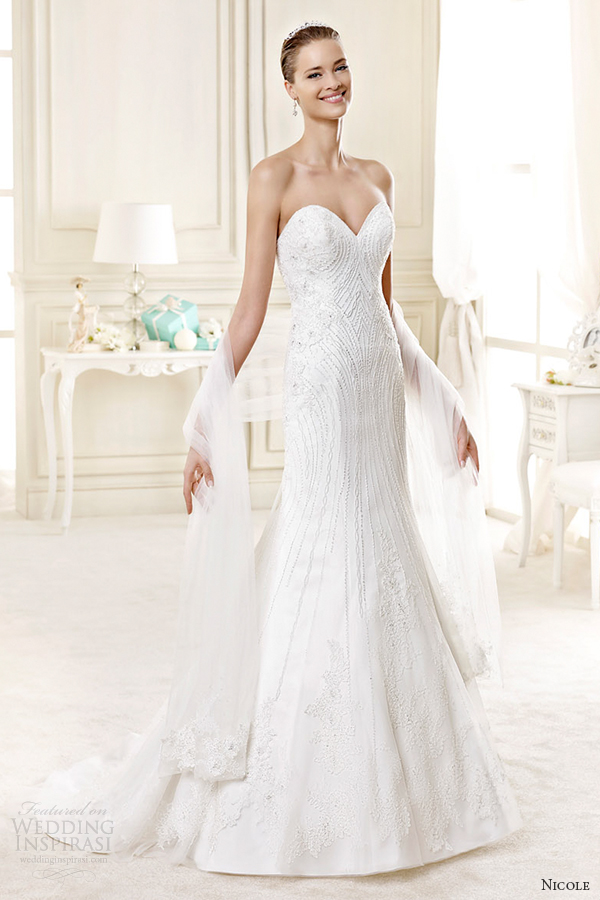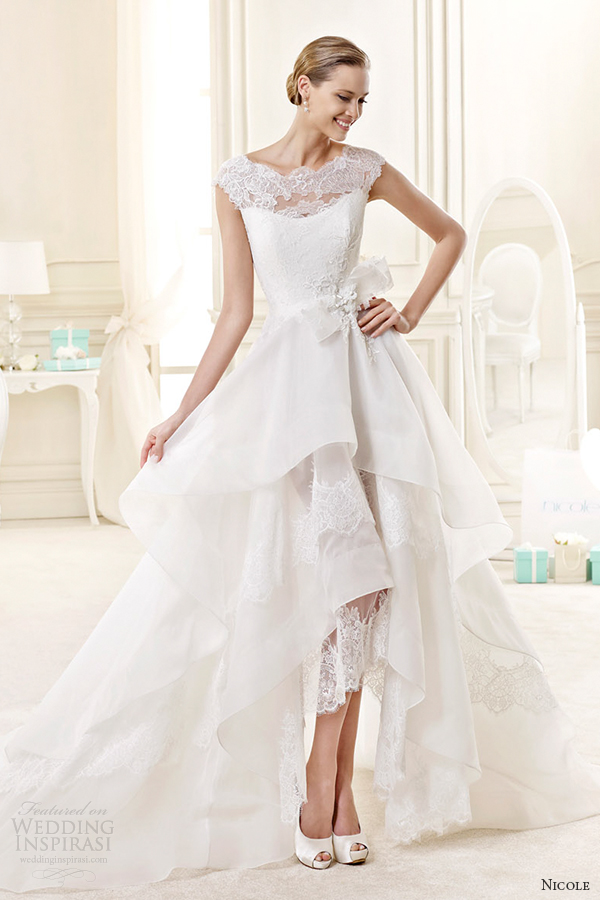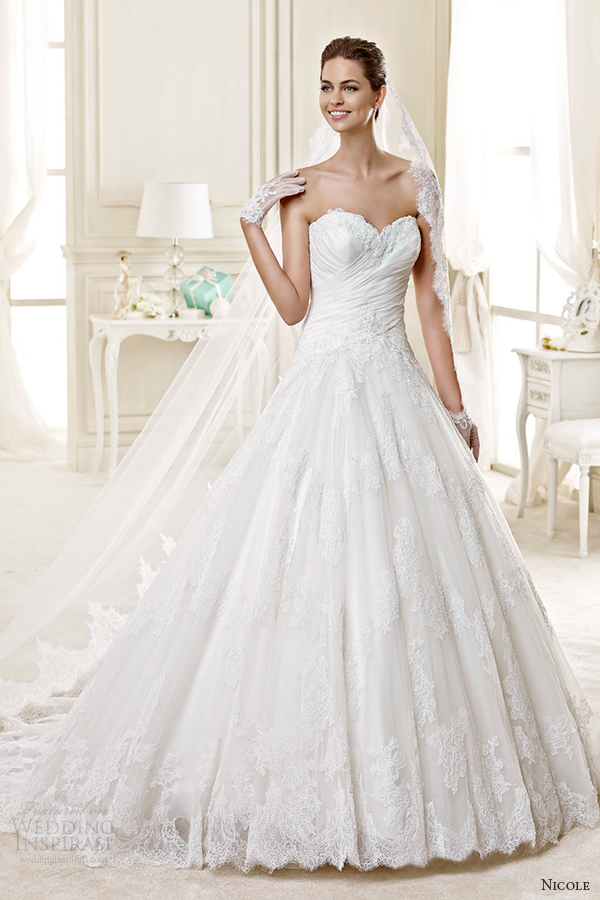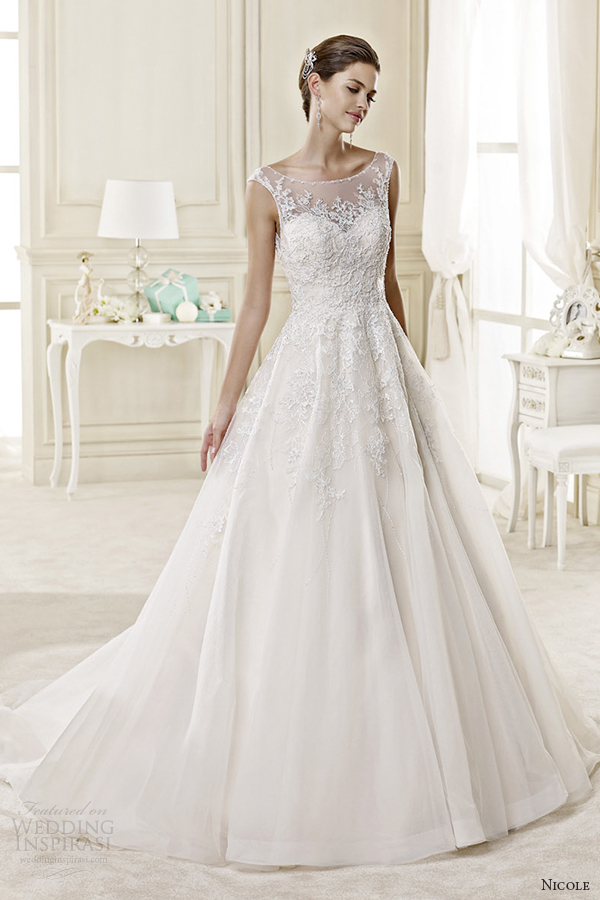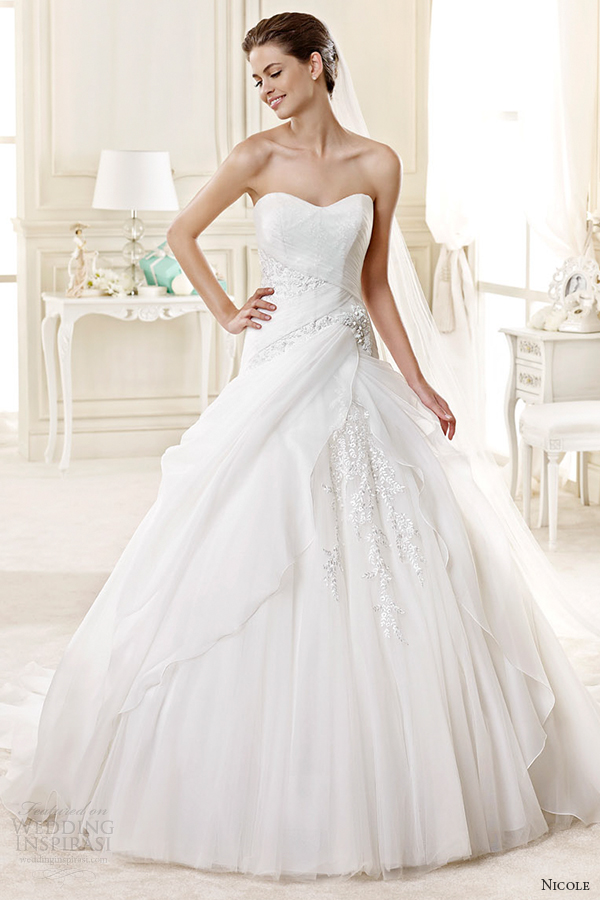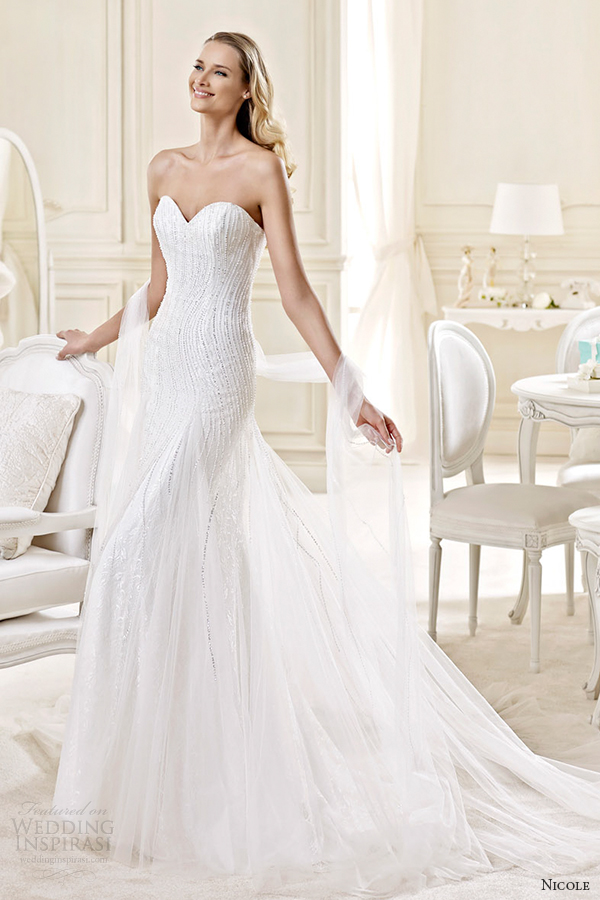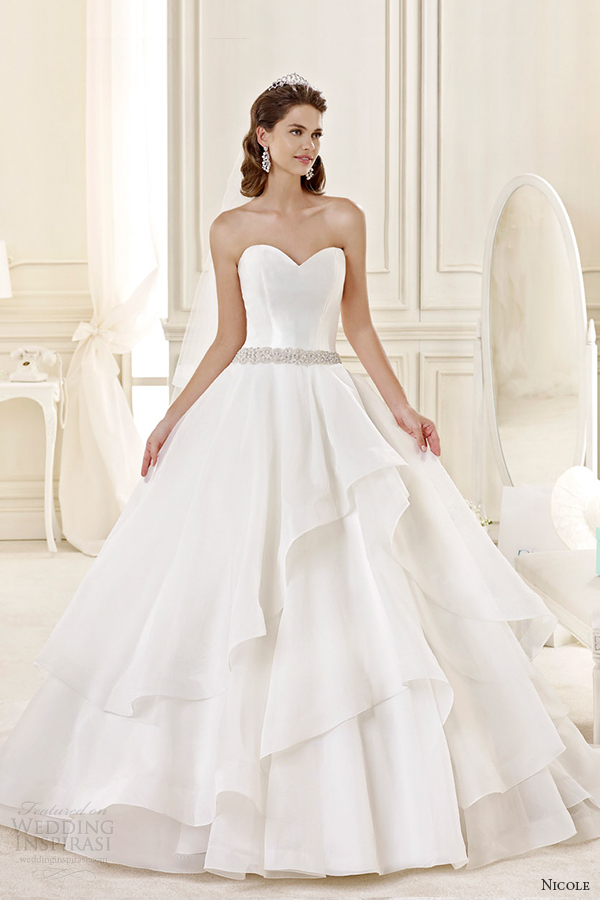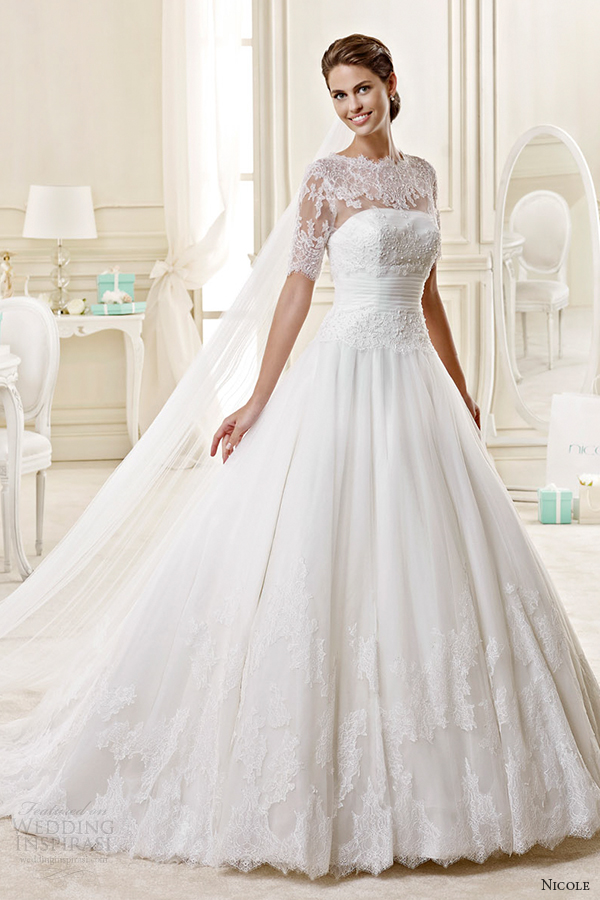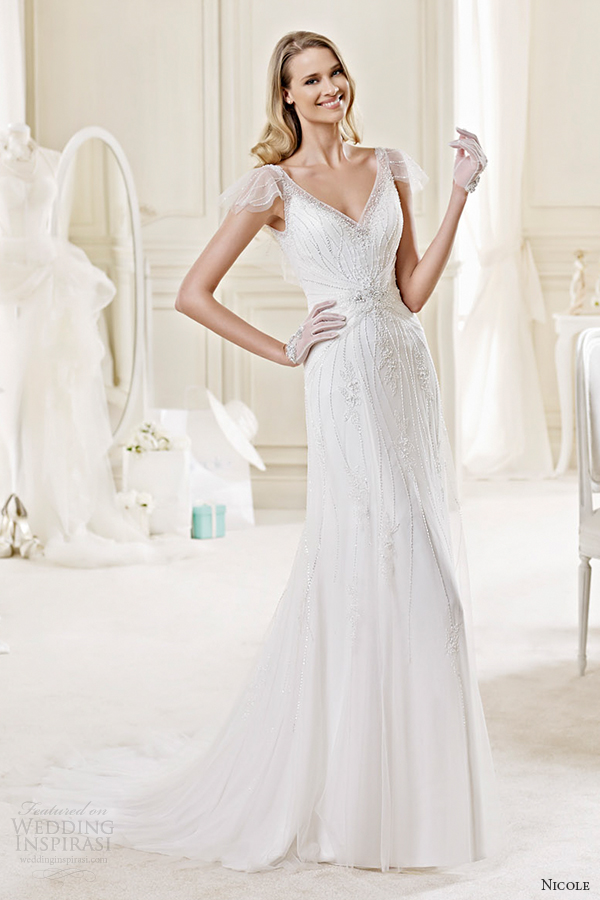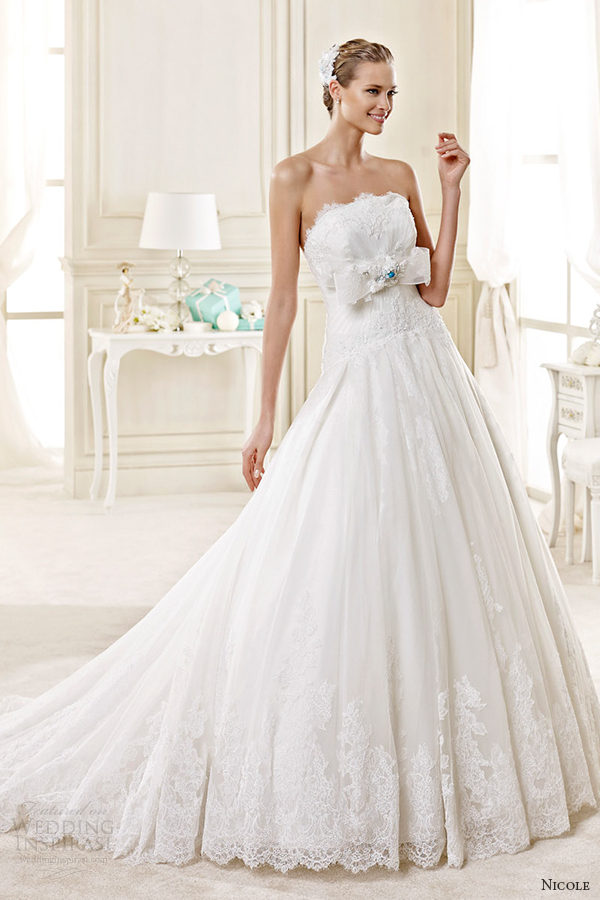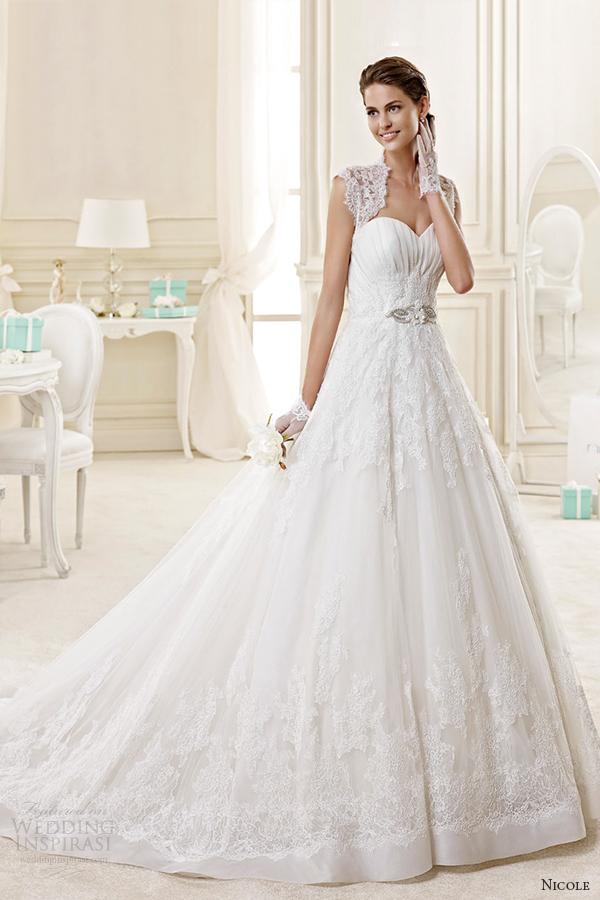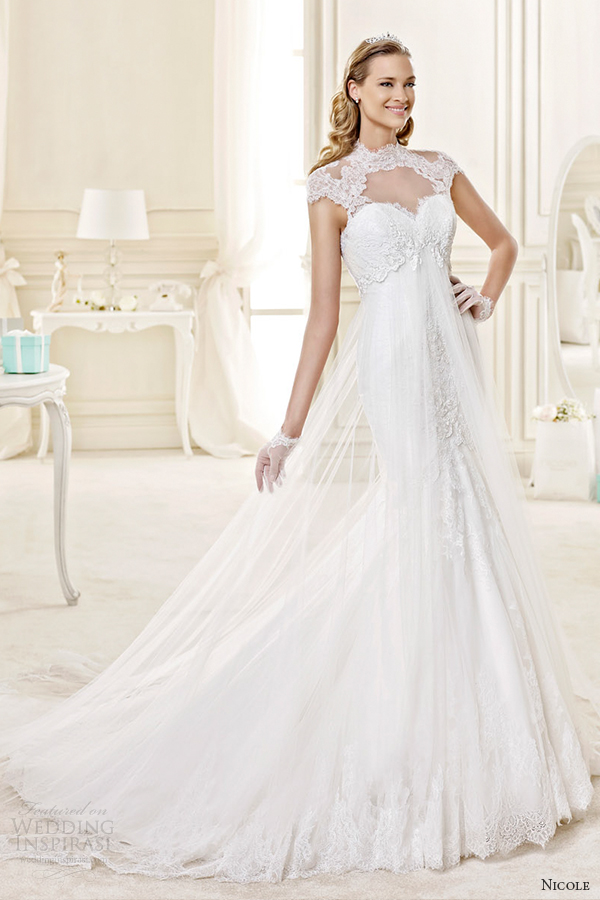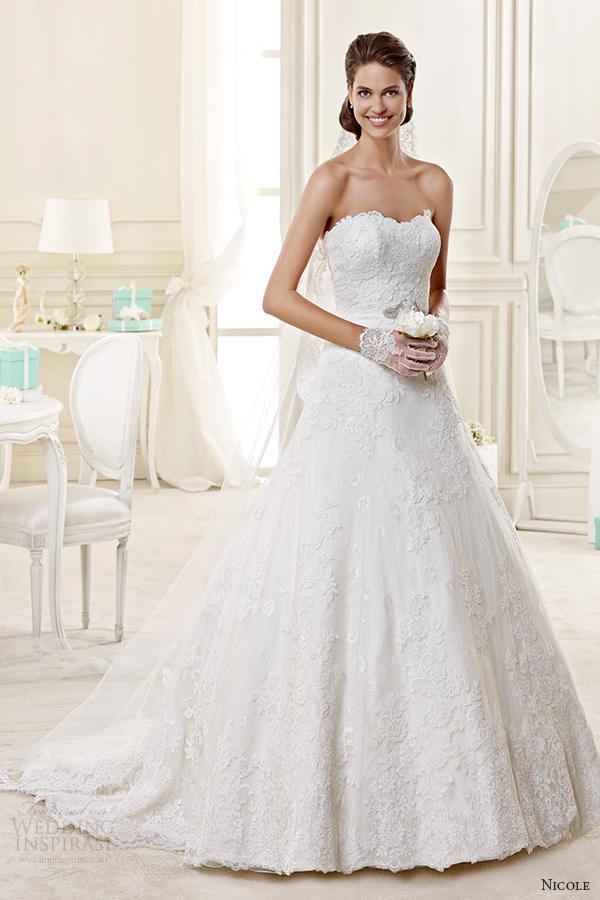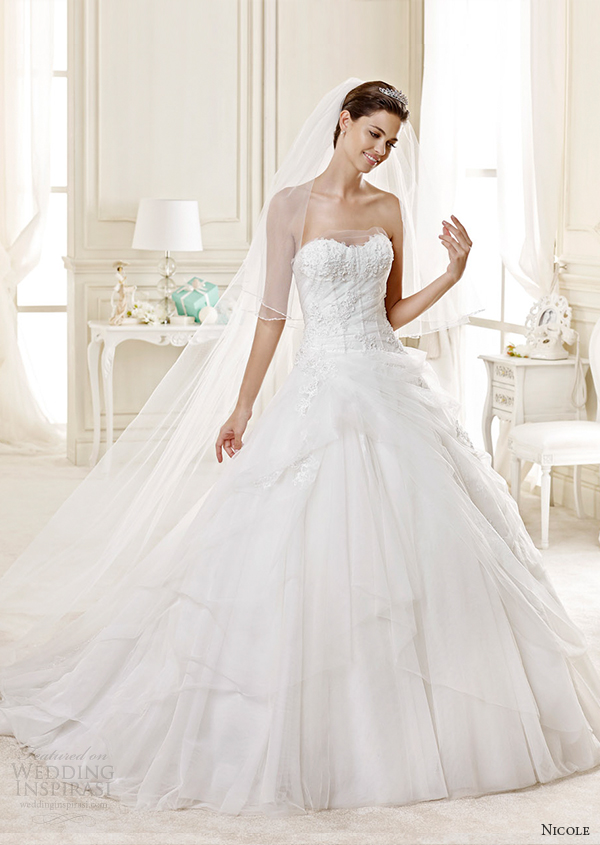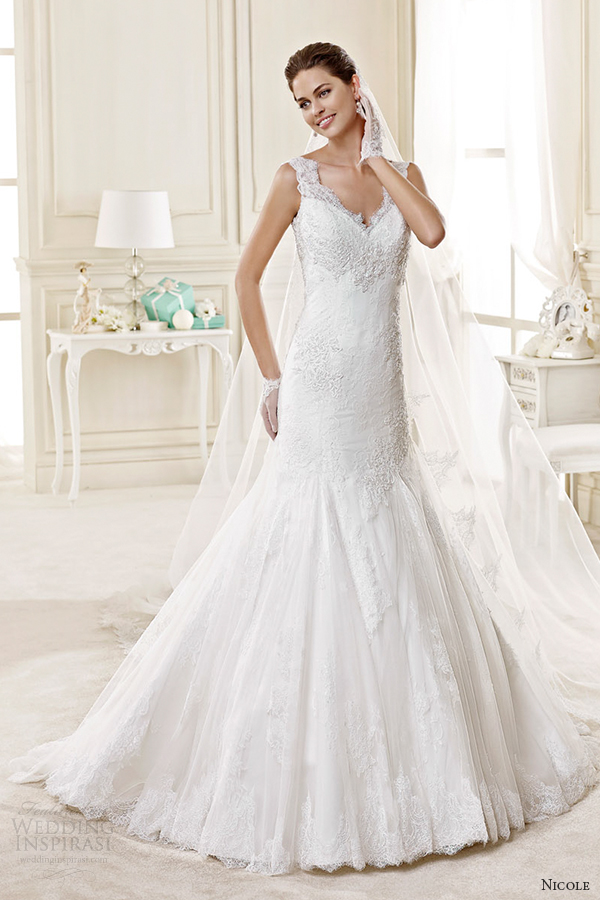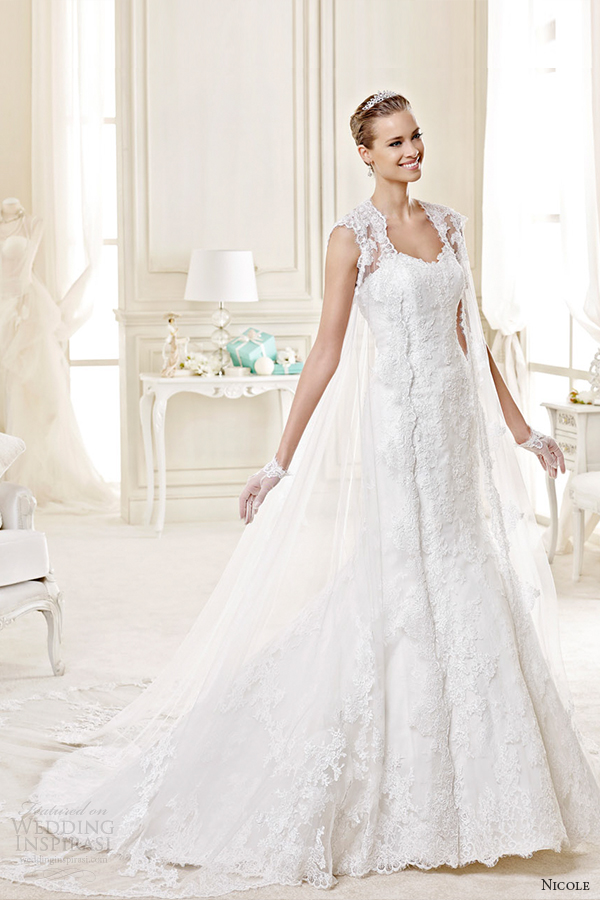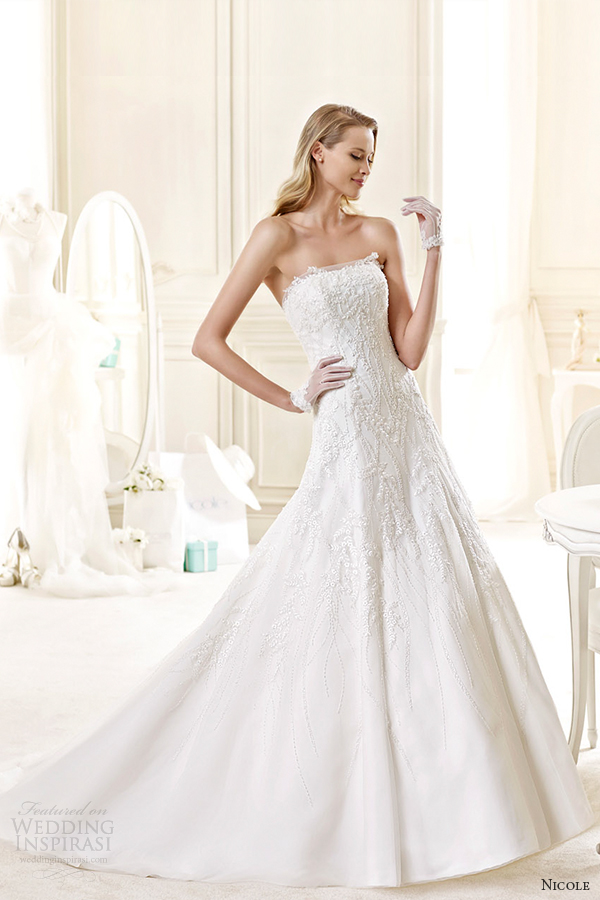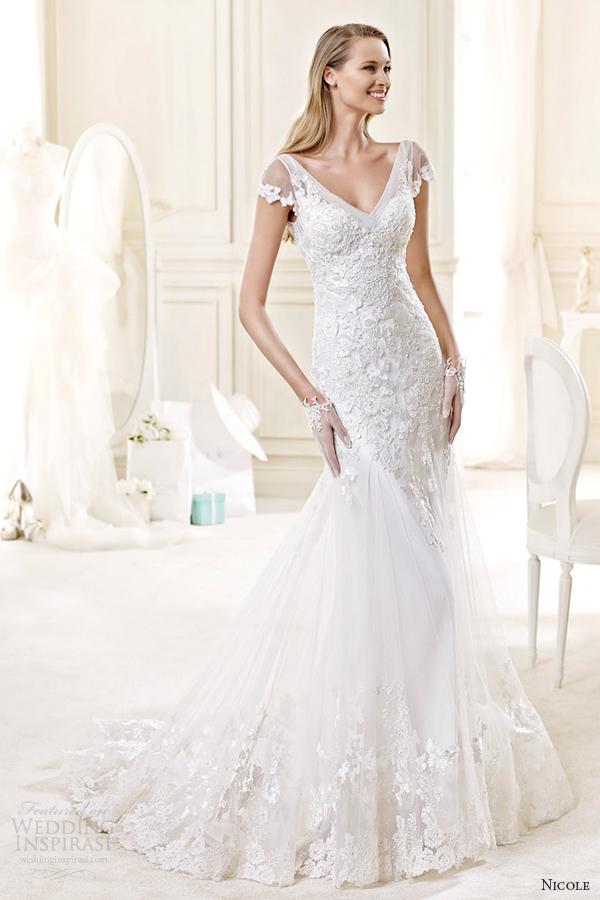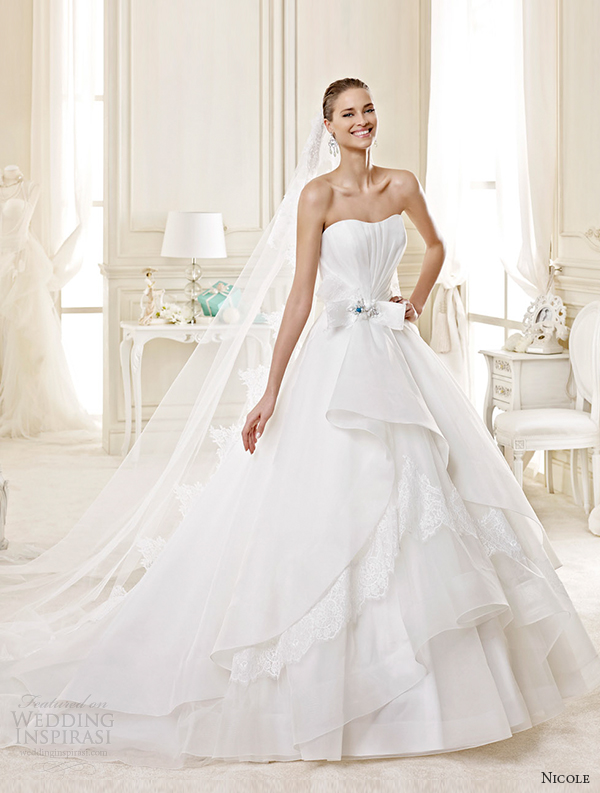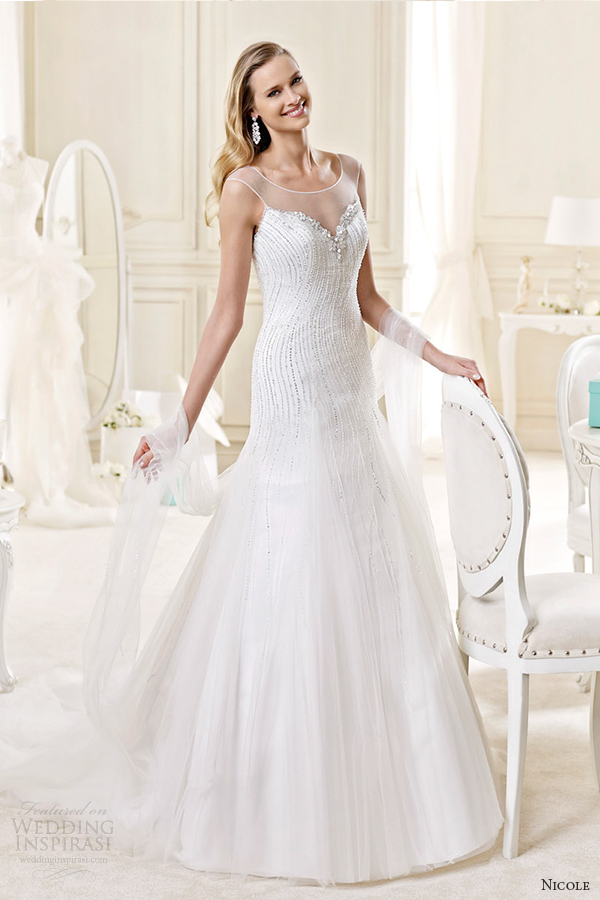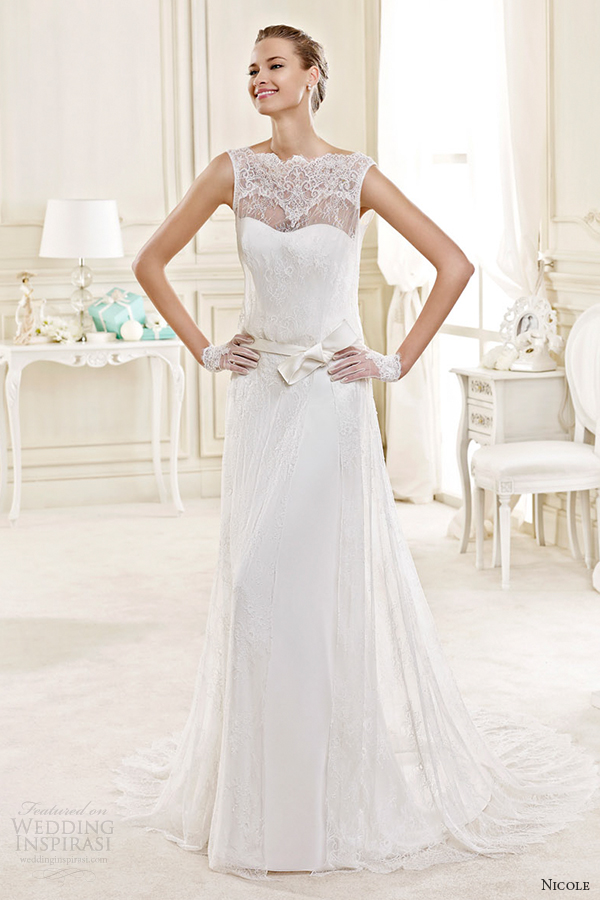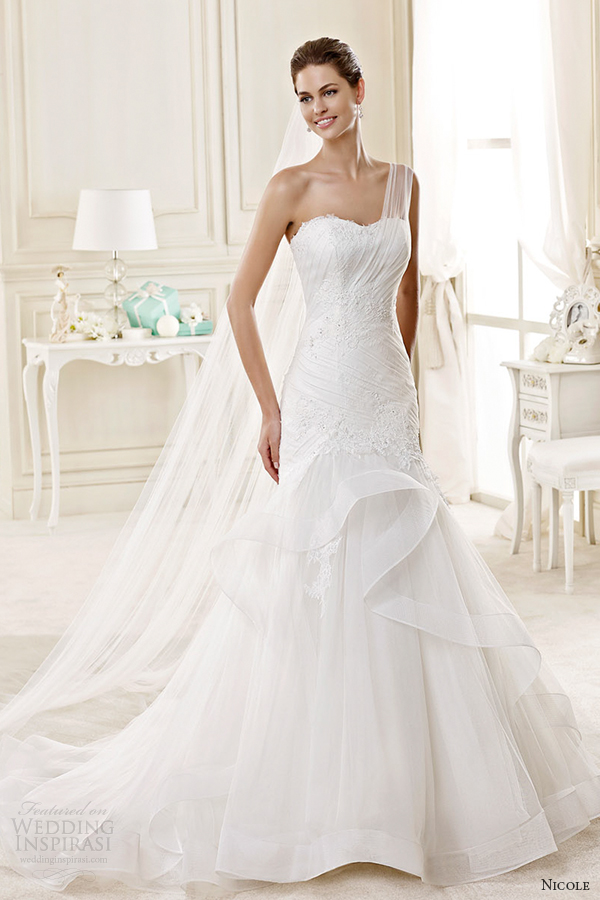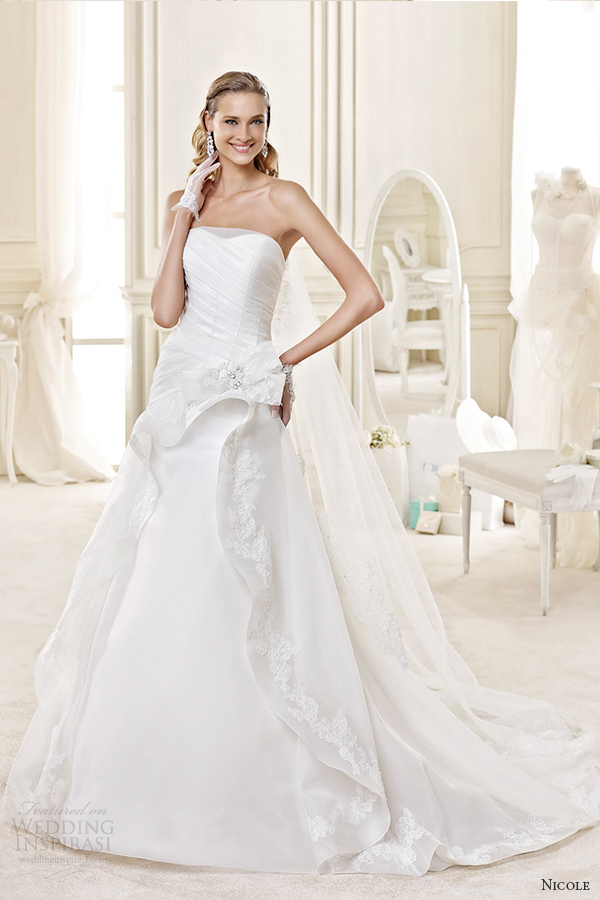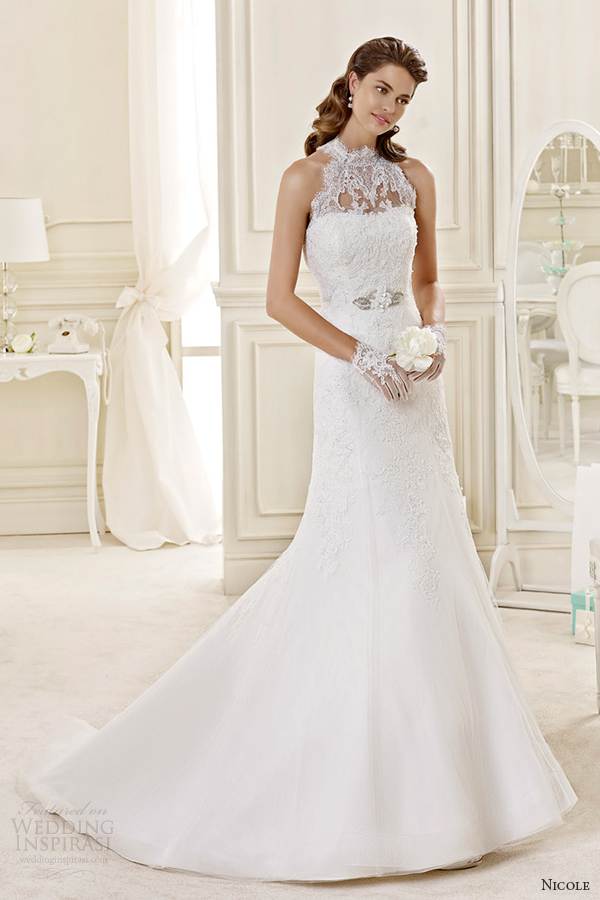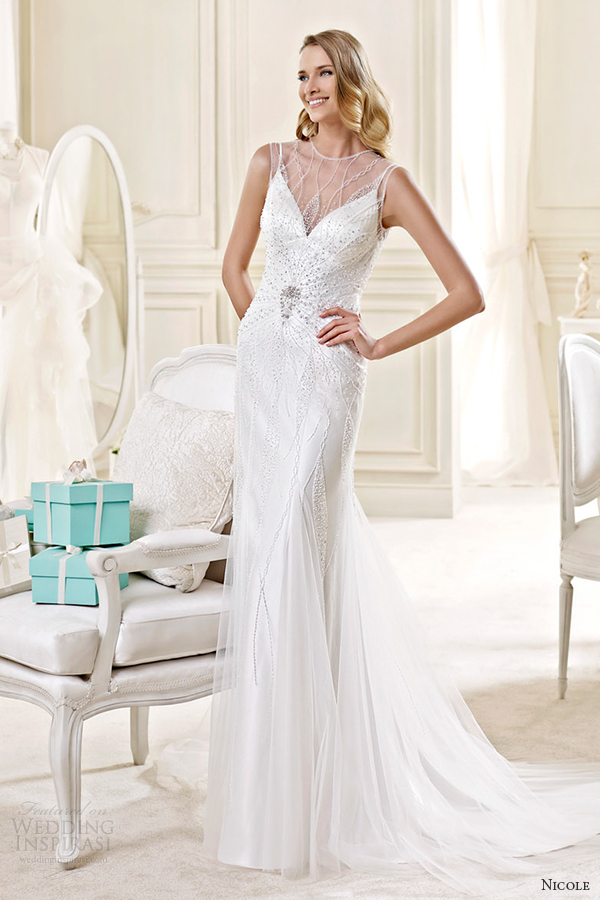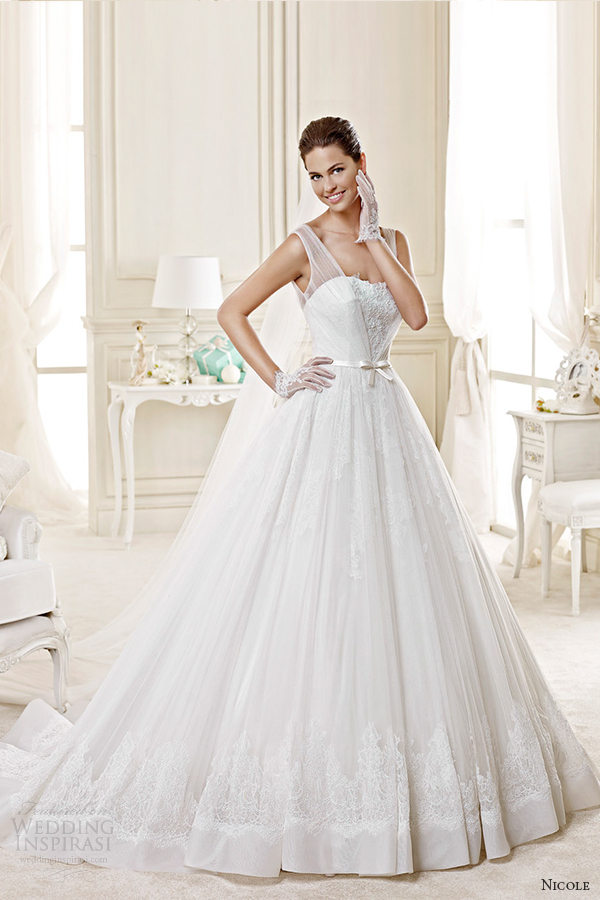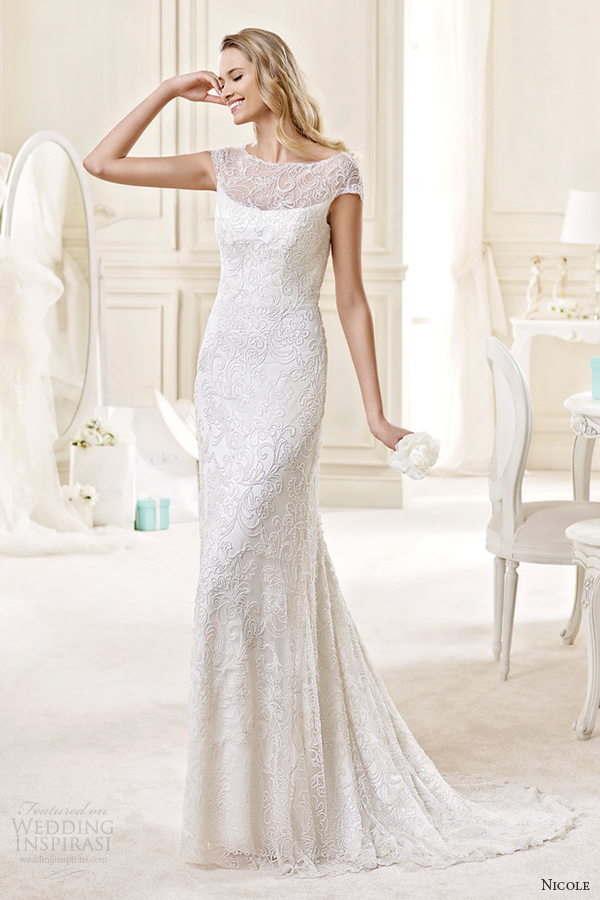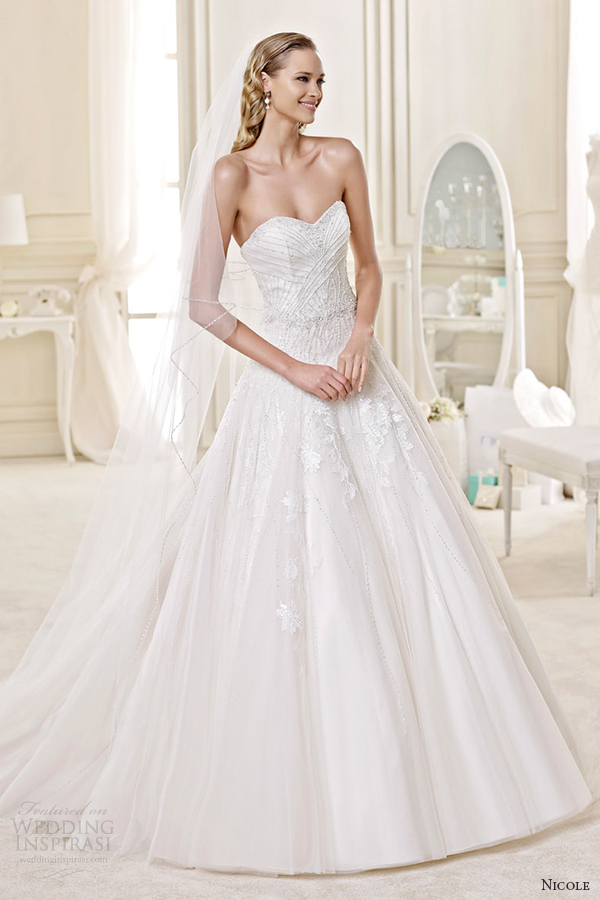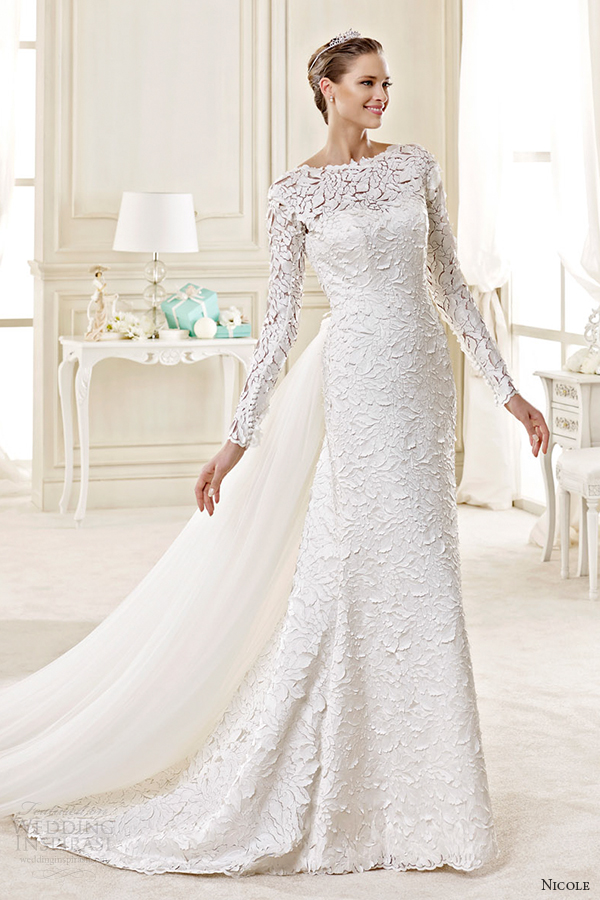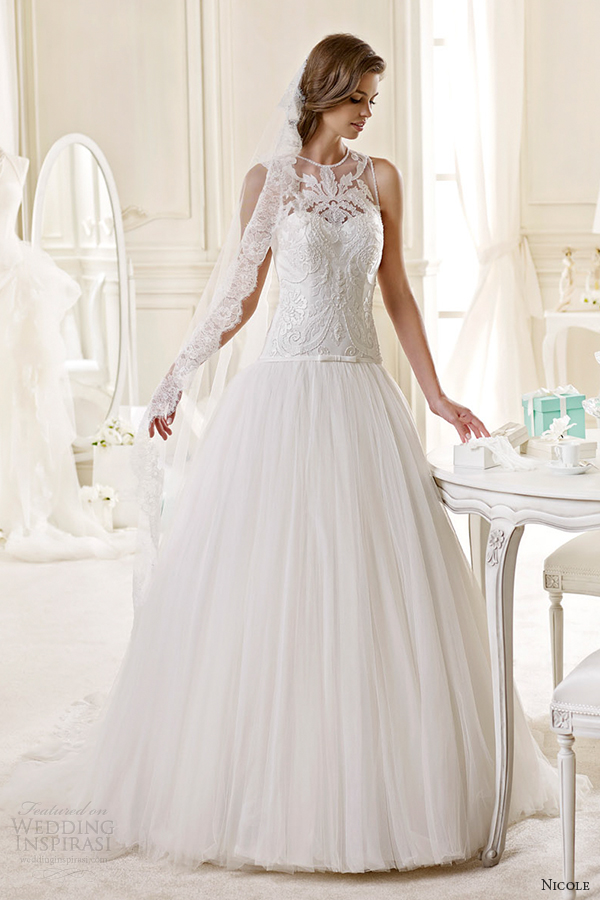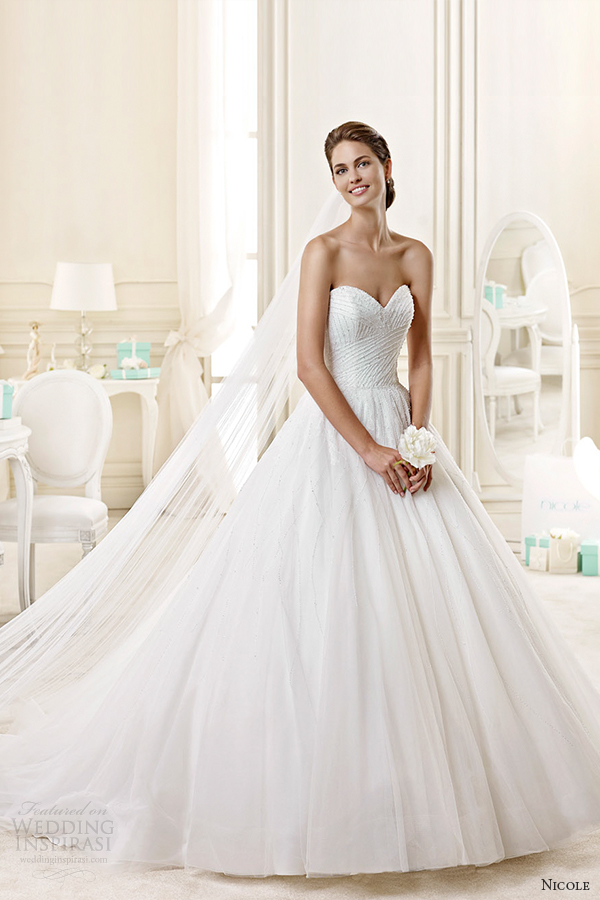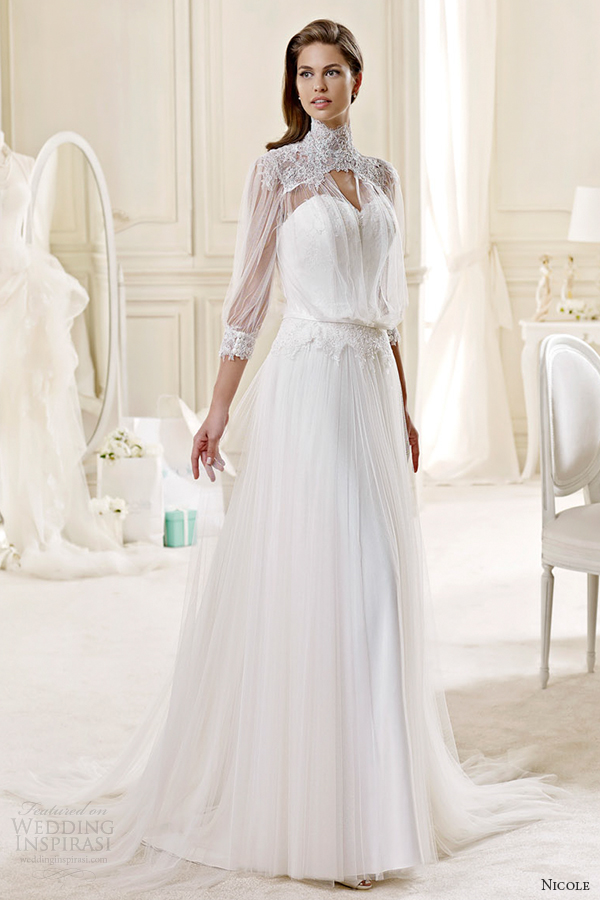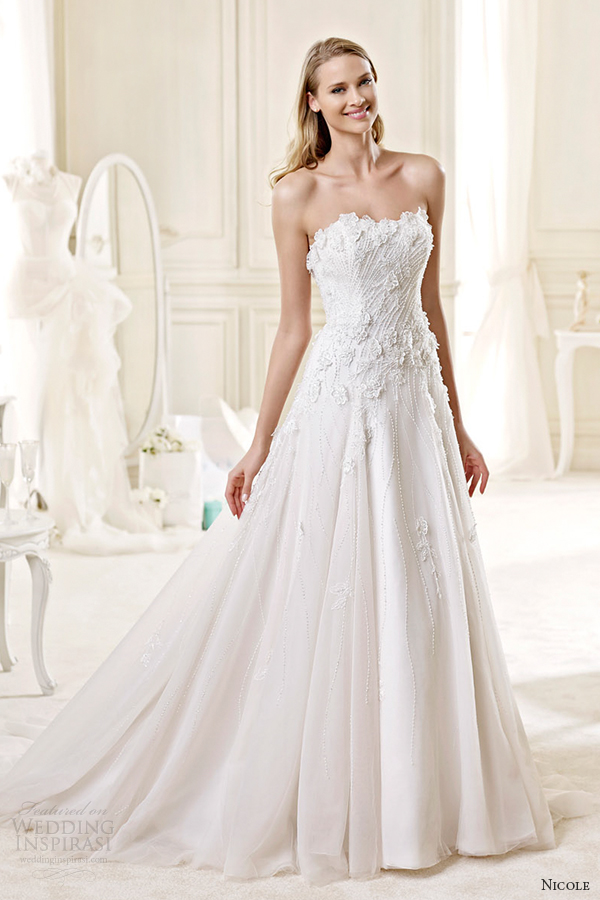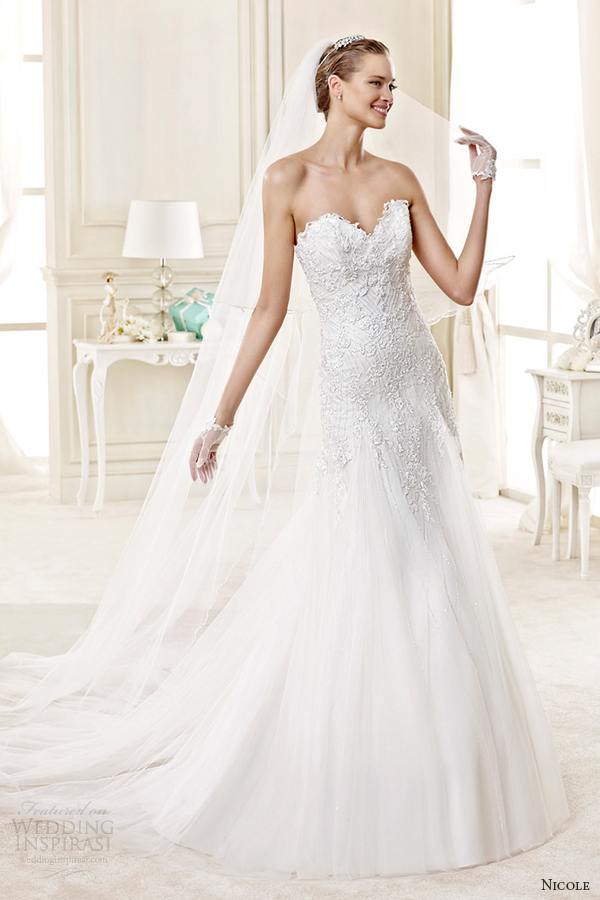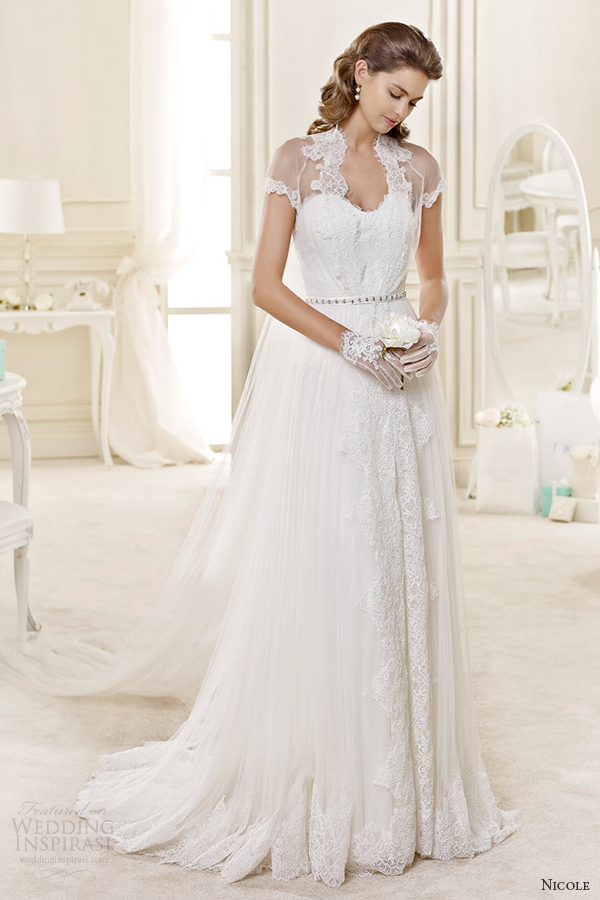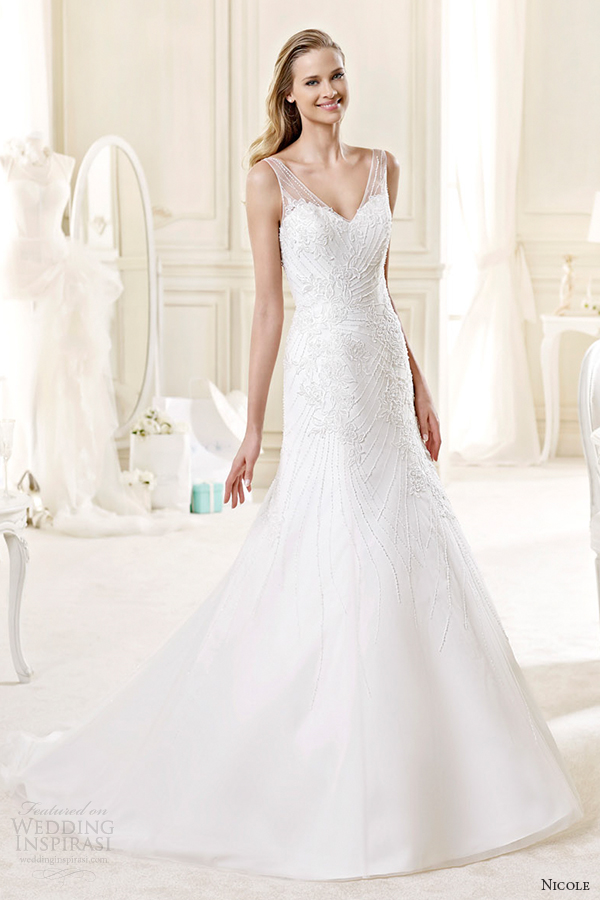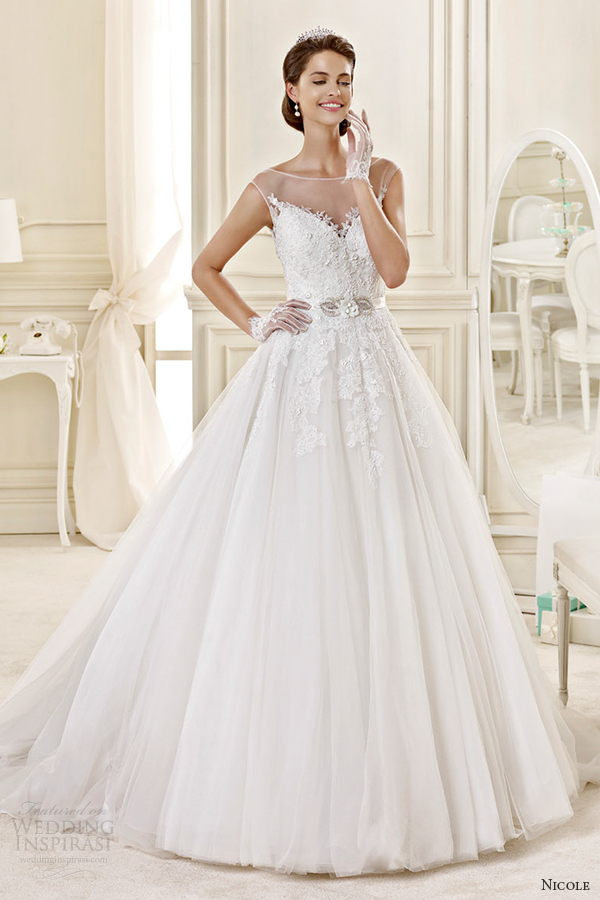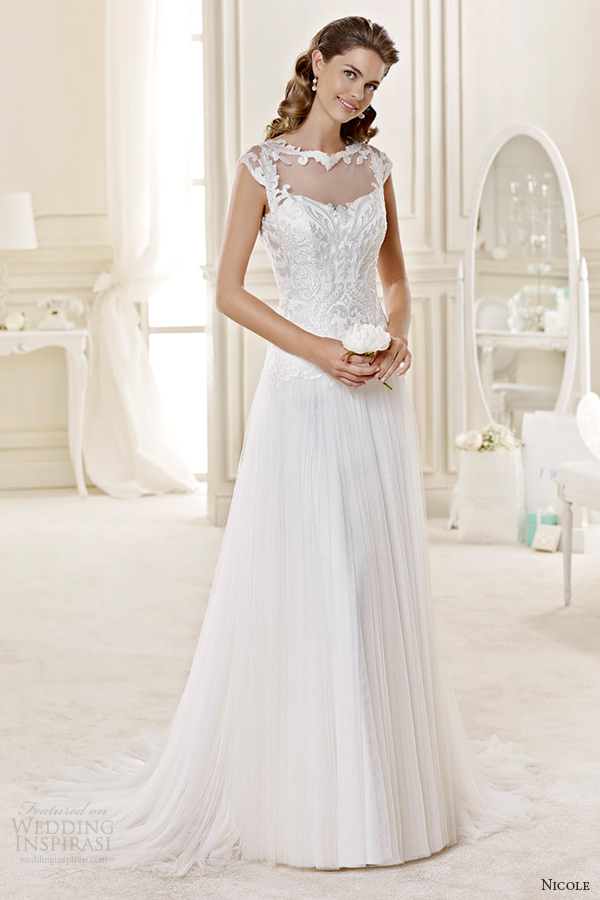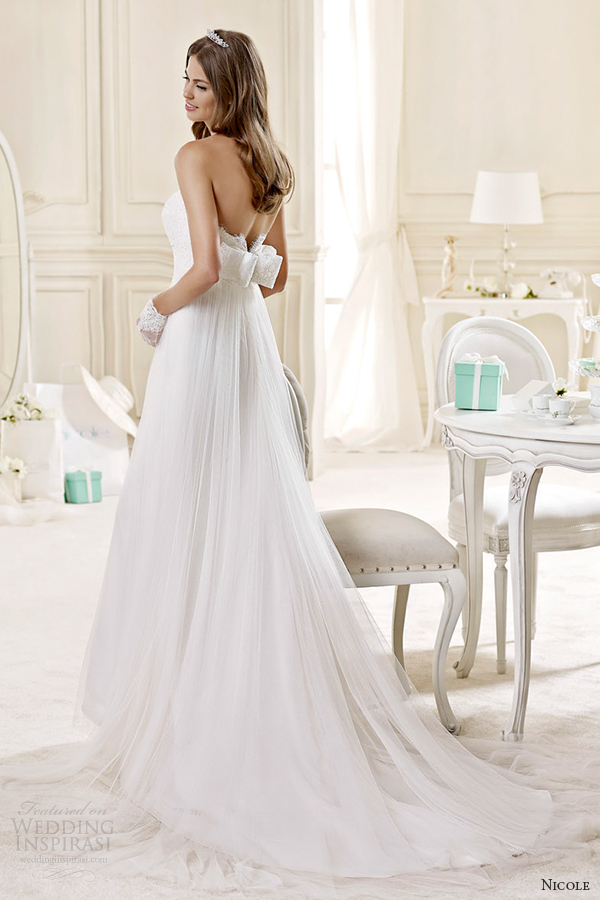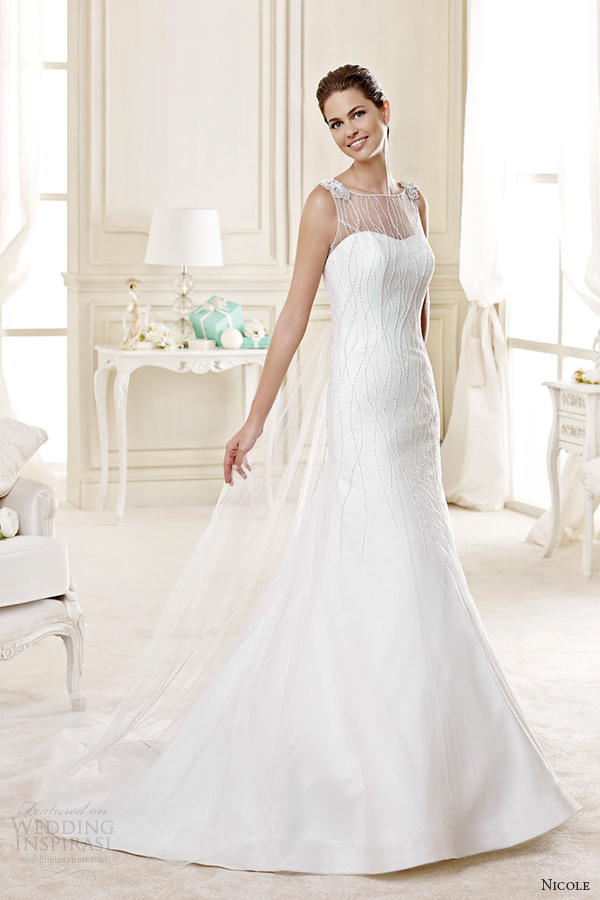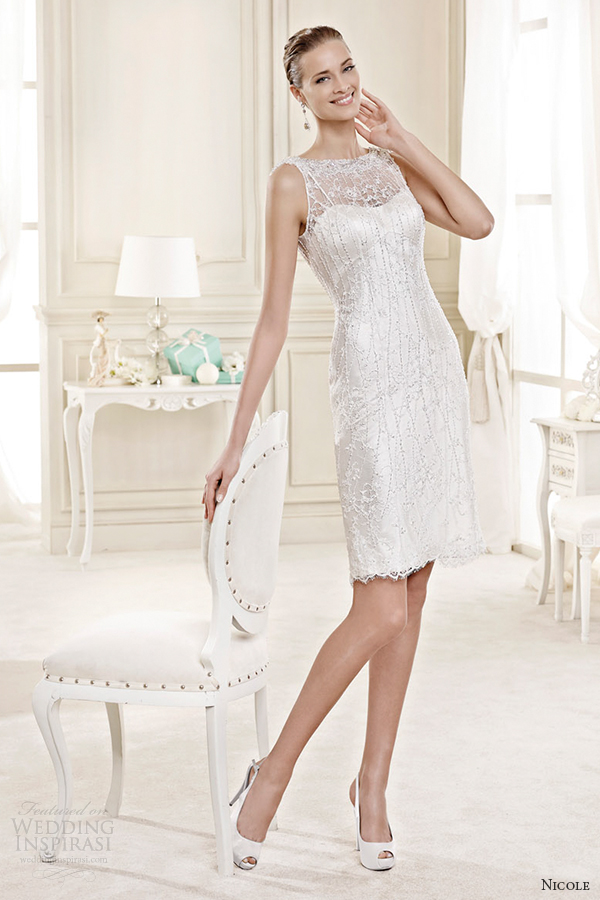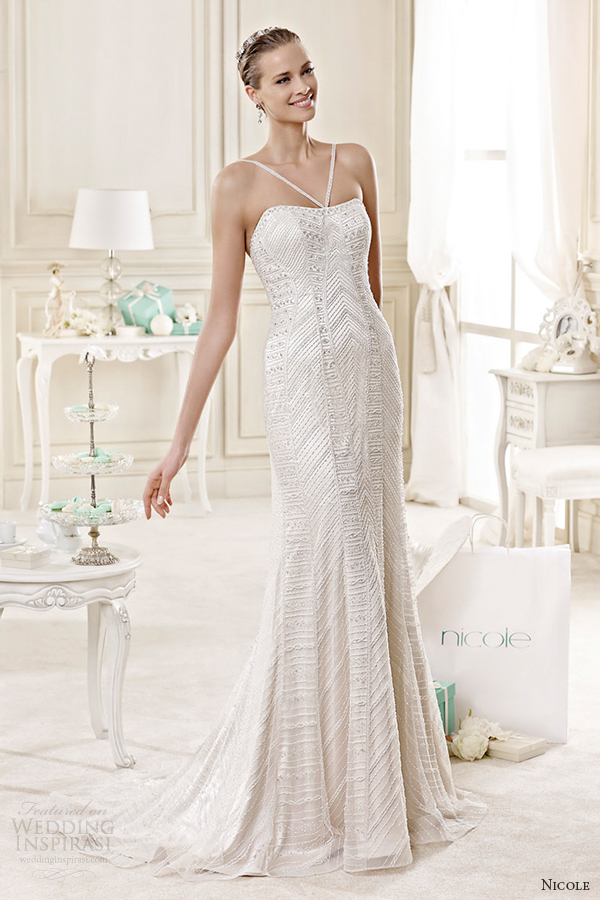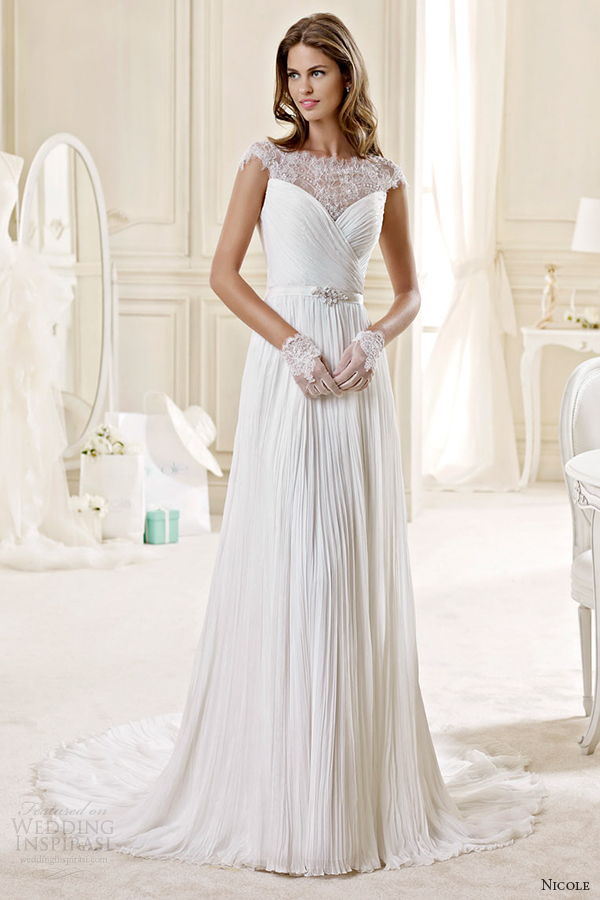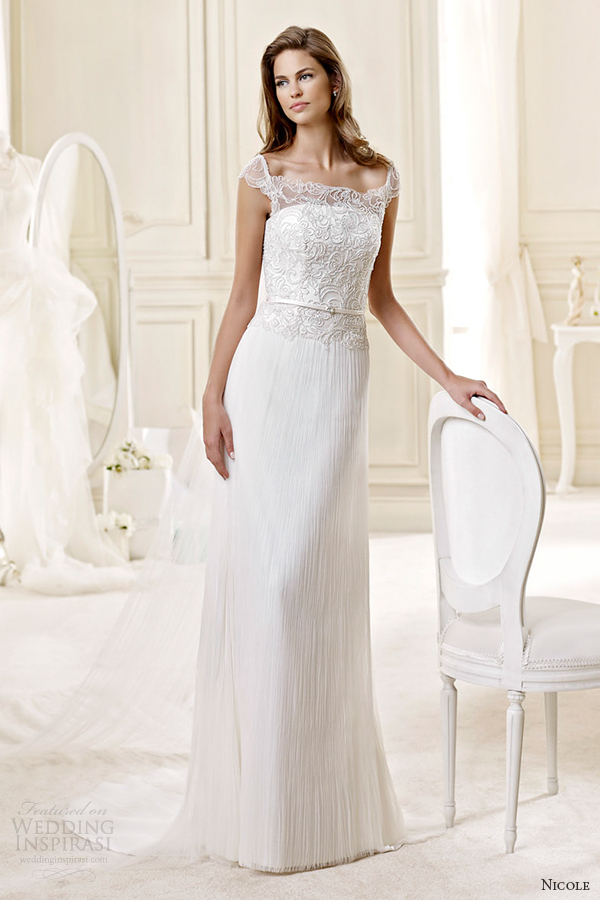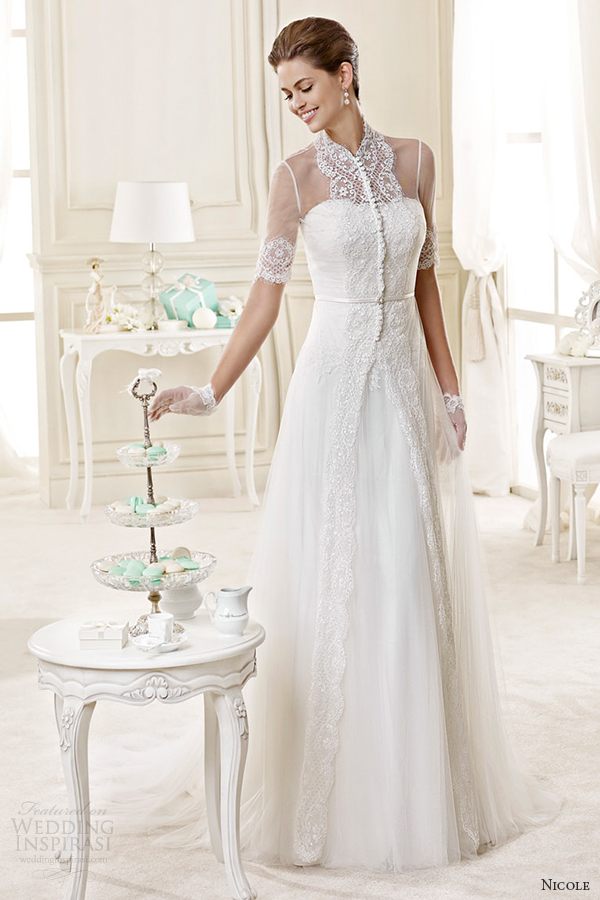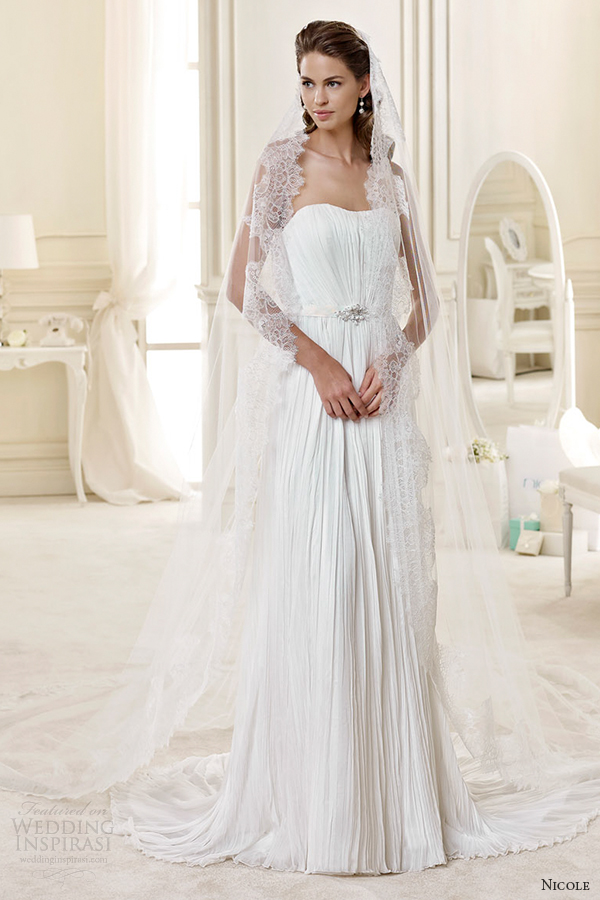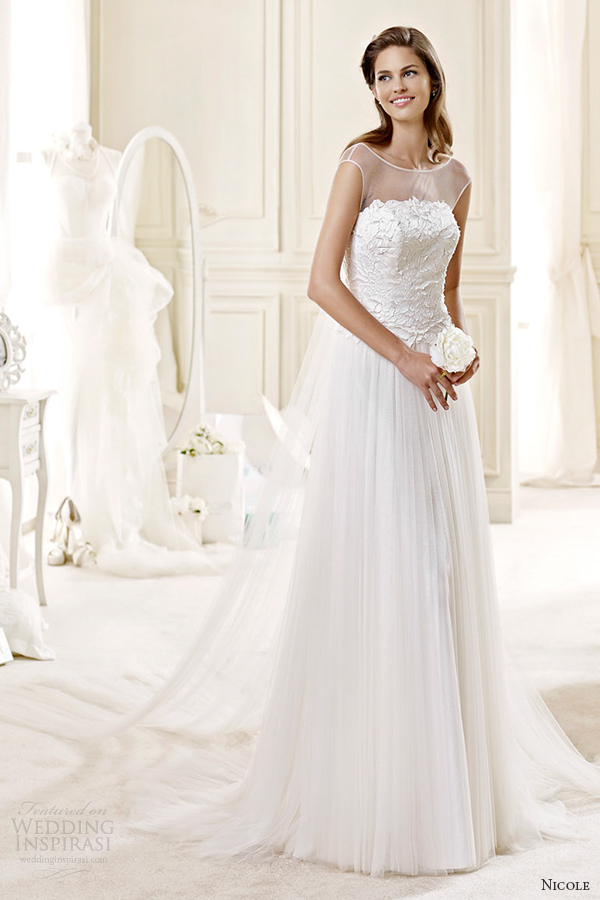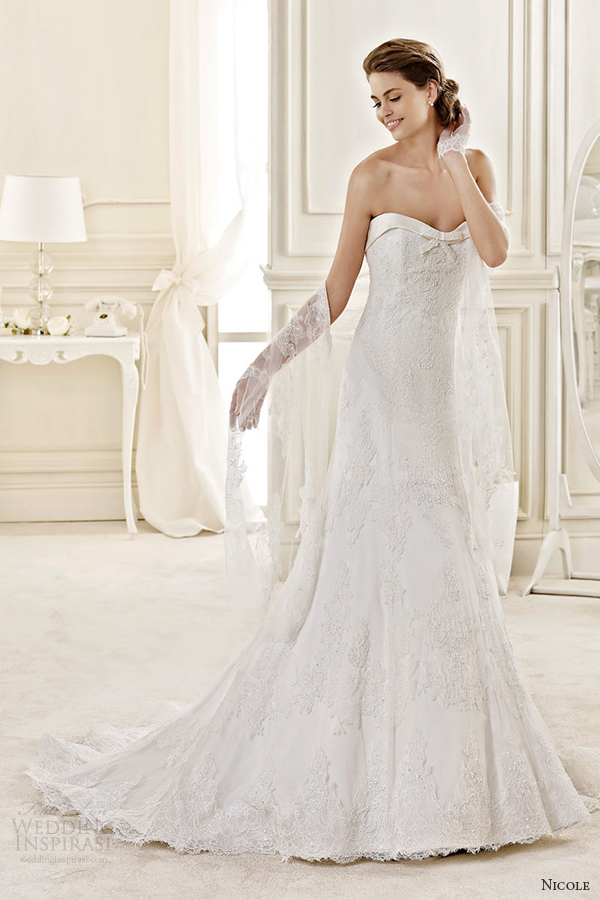 Photos courtesy of Nicole Fashion Group. Nicole is an Italian label designed by Alessandra Rinaudo. The new collection is showcased in select boutiques worldwide. For details, visit www.nicolespose.it