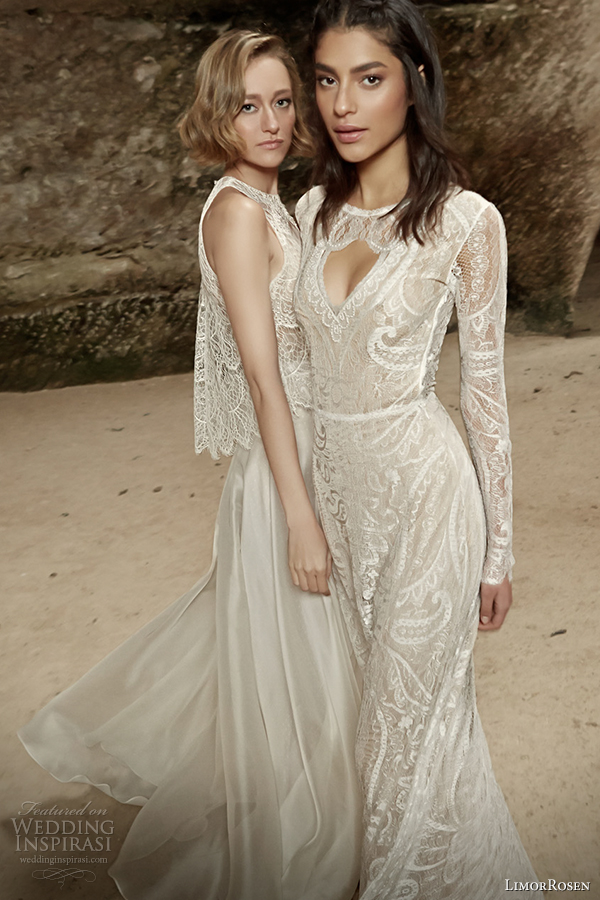 Limor Rosen may be young, but she was born with fashion in her genes.
Sixty years ago, Limor Rosen's grandmother and great-grandmother, fashion designers who emigrated from Argentina, set up the Miriam School of Dressmaking in Tel Aviv. Limor herself started her career as a designer at Bezalel Academy and trained as part of the Diane von Furstenberg's design team in New York. After a stint as a designer of women's clothing and bridal gowns in Israel, she set up her own studio in the heart of the Tel Aviv gallery district and is currently looking to launch her label "LimorRosen" into the American market.
LimorRosen 2014 bridal collection features elegant, flowy gowns with graceful lines and a minimalist aesthetic that is free of passing trends. Above, Sara and Surma. Below, Karen cap sleeve gown.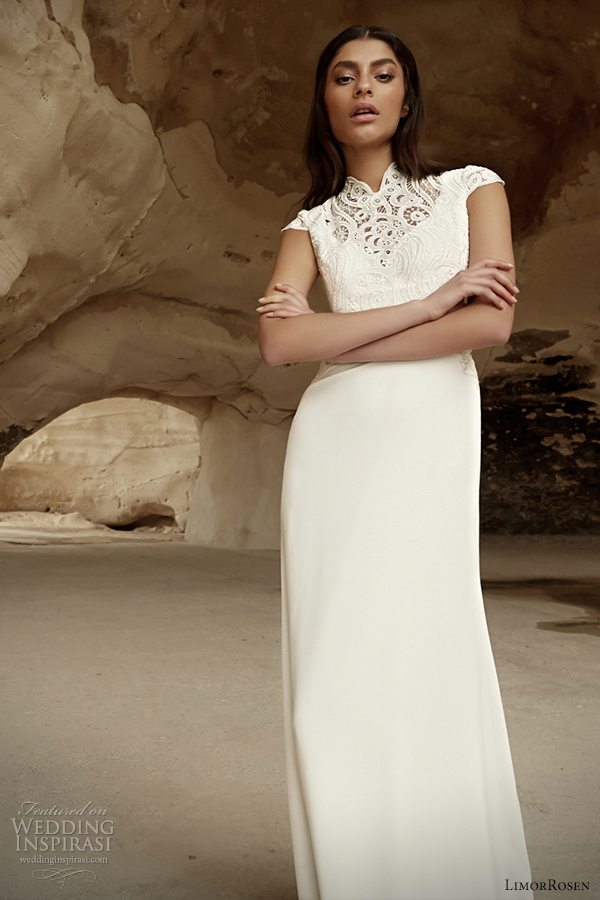 Lisa gown with 3/4 illusion sleeve bodice.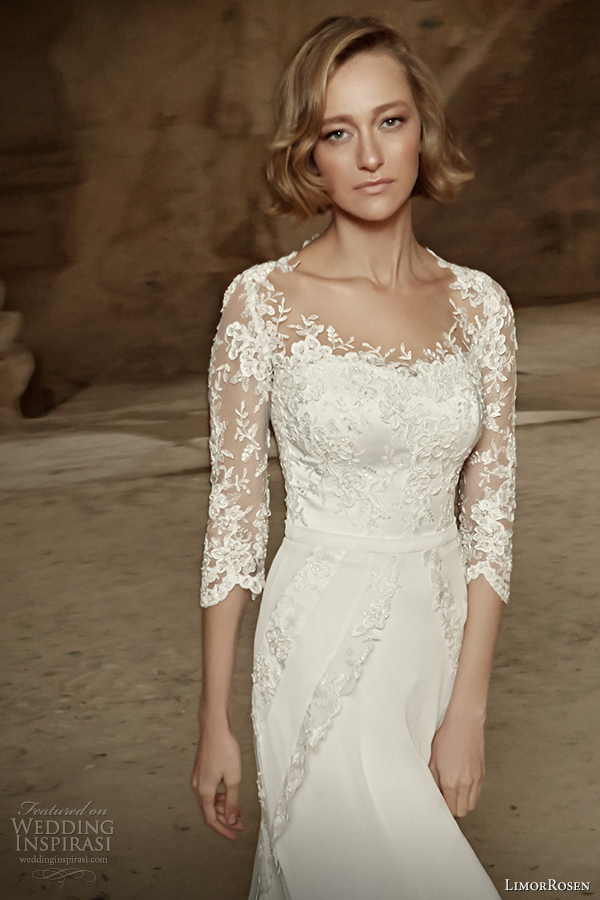 Sara gown with sleeveless top.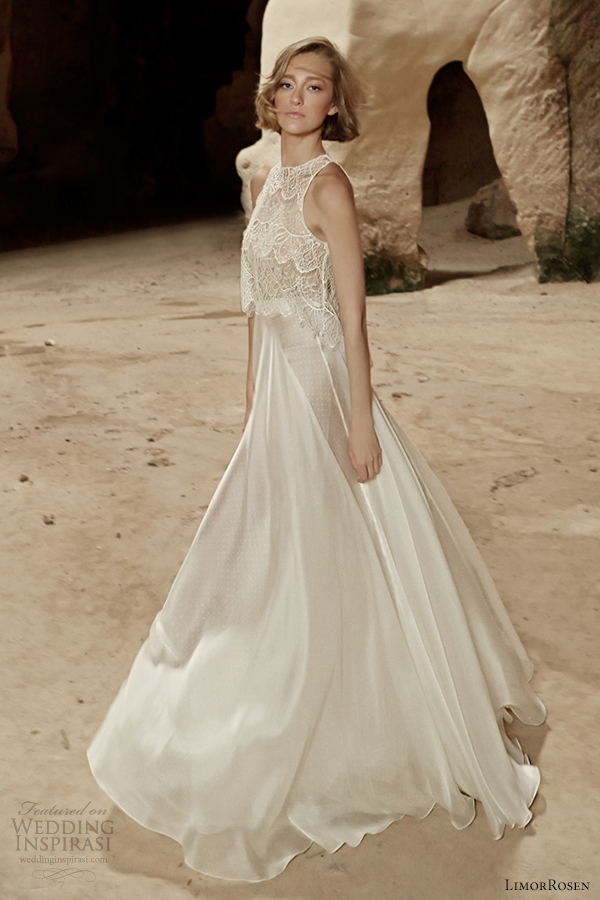 Shira sleeveless gown.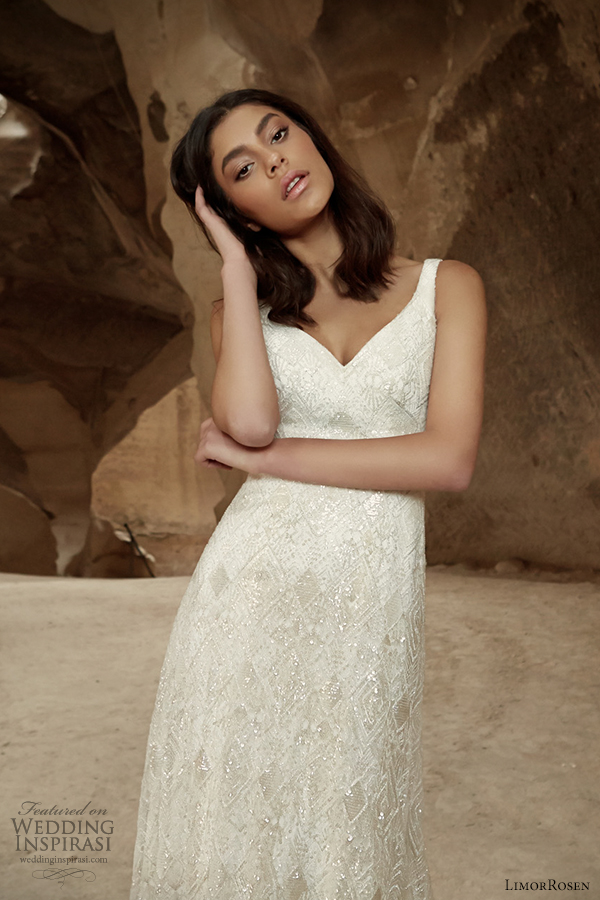 Ariel sleeveless gown.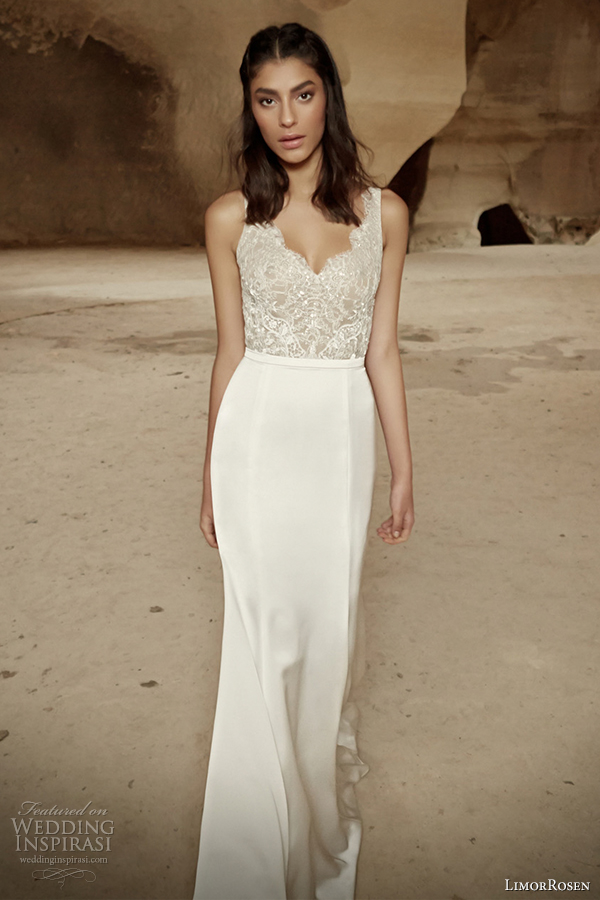 More LimorRosen wedding dresses on the next page.