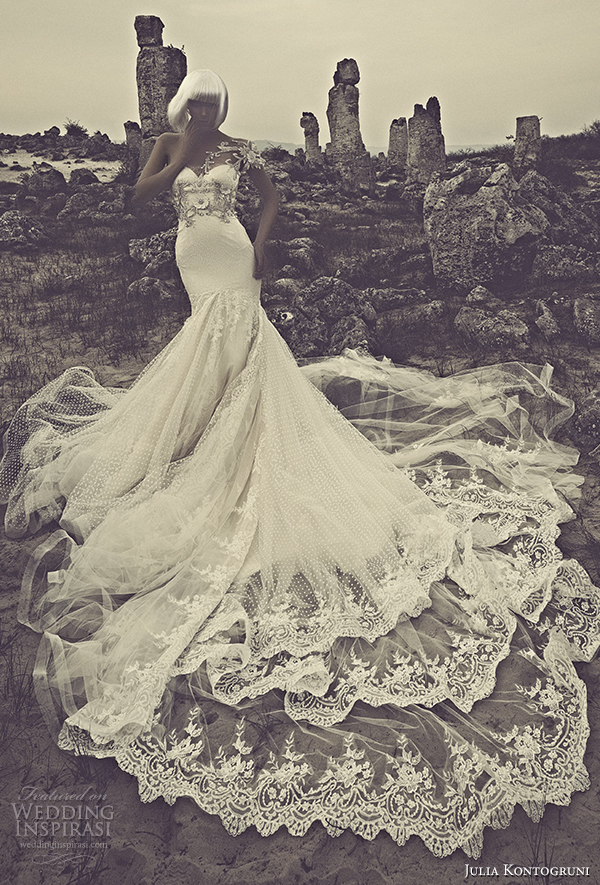 Julia Kontogruni has a new collection and it's as exquisite as ever. These gowns are meant to make you the unequivocal star of the day, and they do so with dazzling panache.
The 2015 Julia Kontogruni bridal collection is an exercise in opulence and drama. These dresses, in sumptuous silks and Chantilly lace, feature voluminous skirts with bubble hem and endless horsehair-trimmed flounces. The detailing has an almost futuristic feel: crystal embellishment run along the spine of one gown while beads, pearls and 3d flowers adorn the bodice and back of mermaid gown with multi-textured skirt (pictured, above and below). Ready for a show? See the highlights below: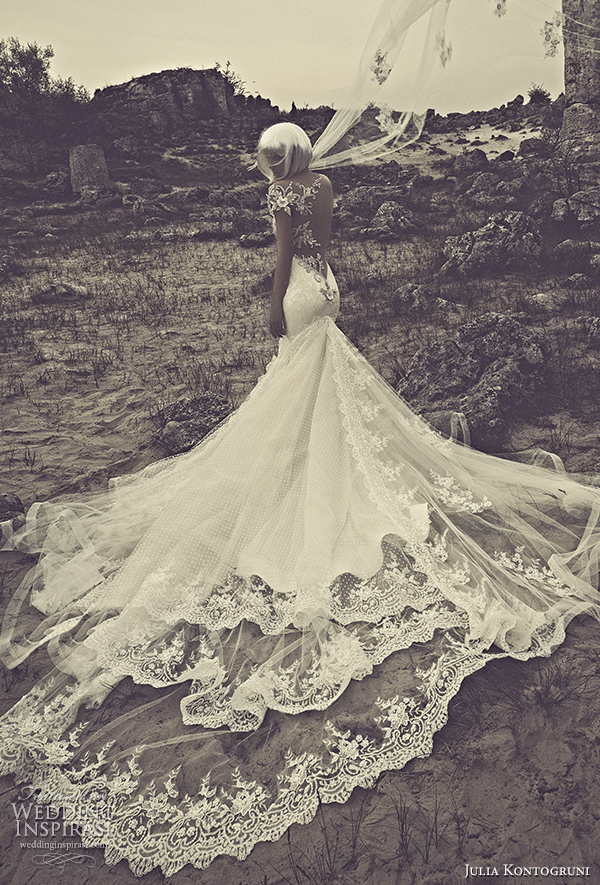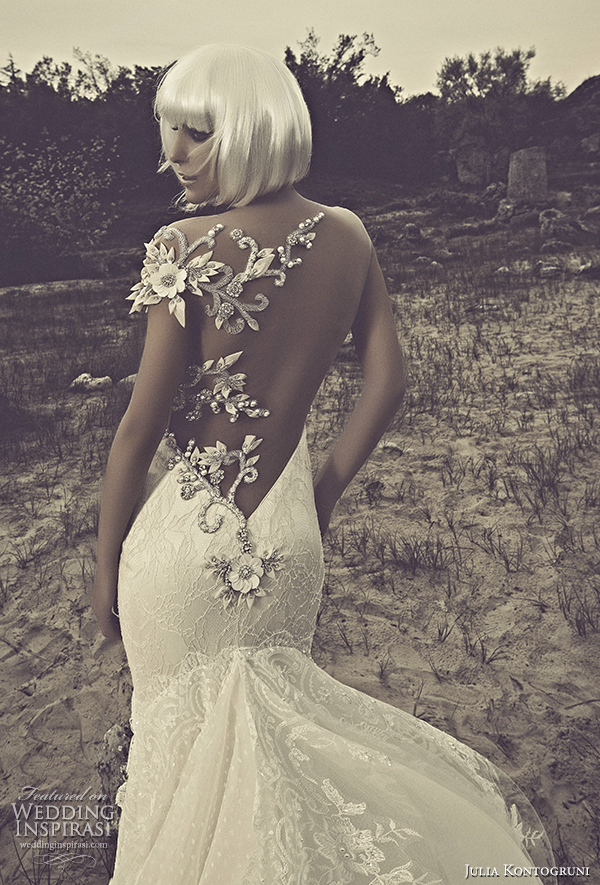 Ball gown with illusion long sleeves.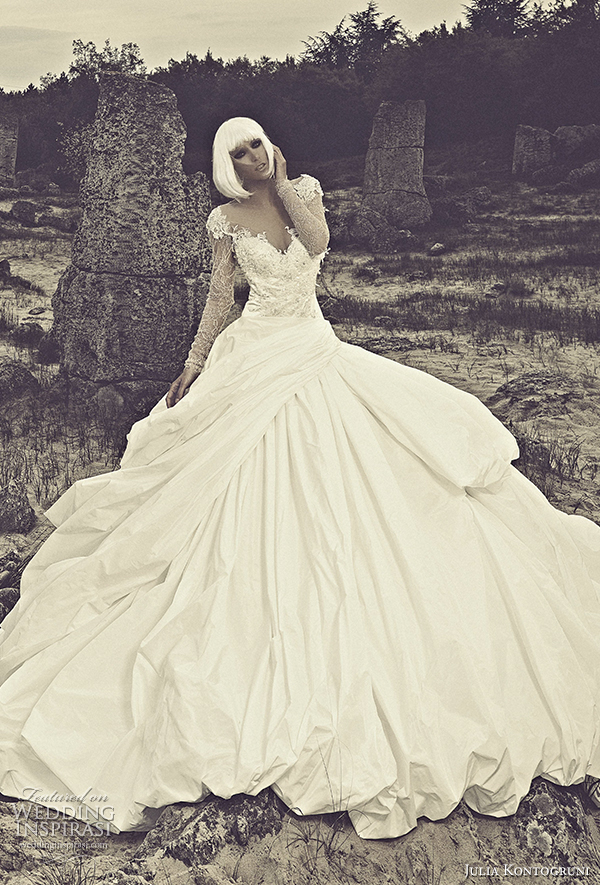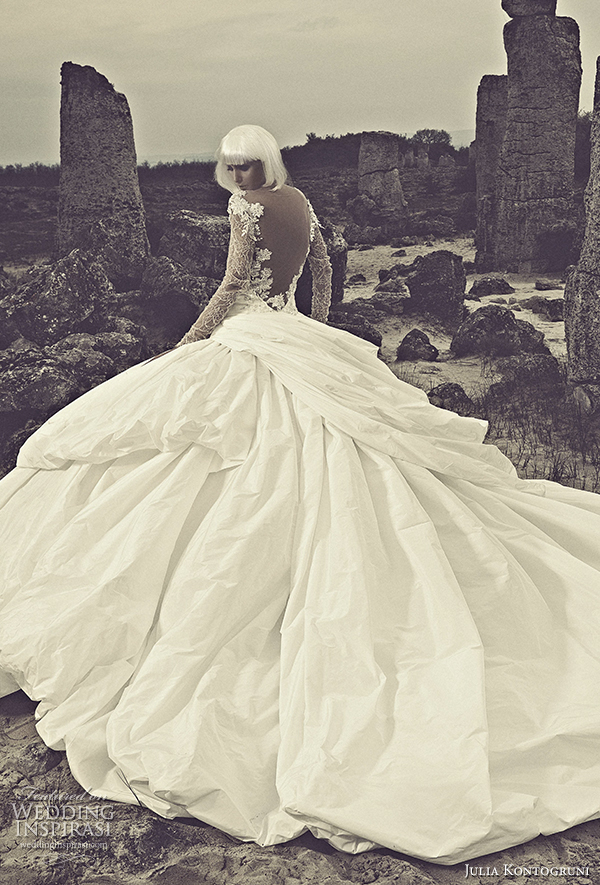 Heavily embellished mermaid gown.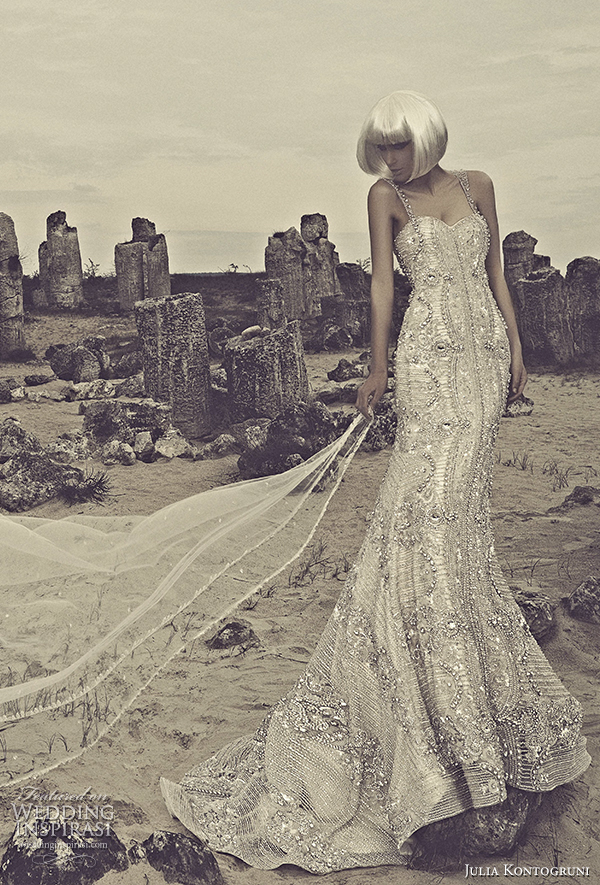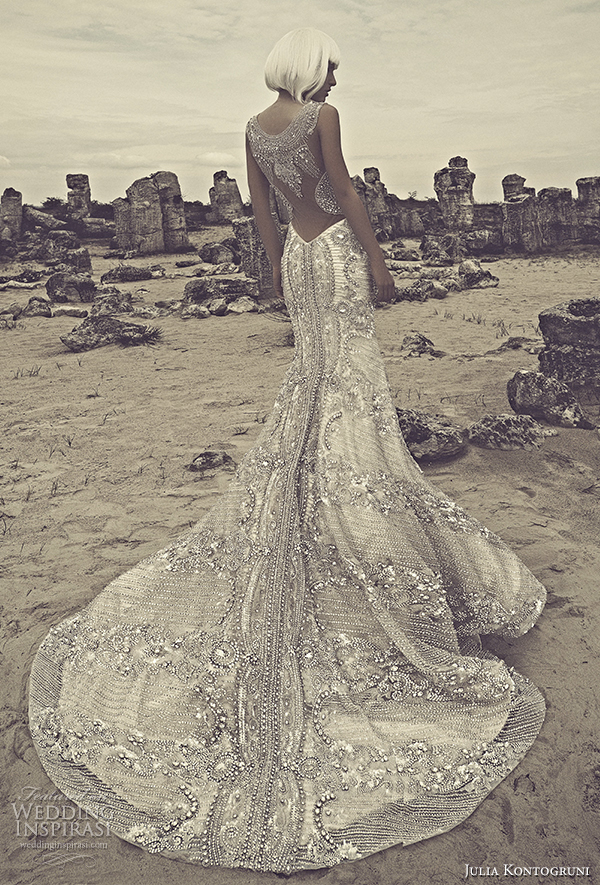 Beaded sleeveless gown with crystal embellished illusion back.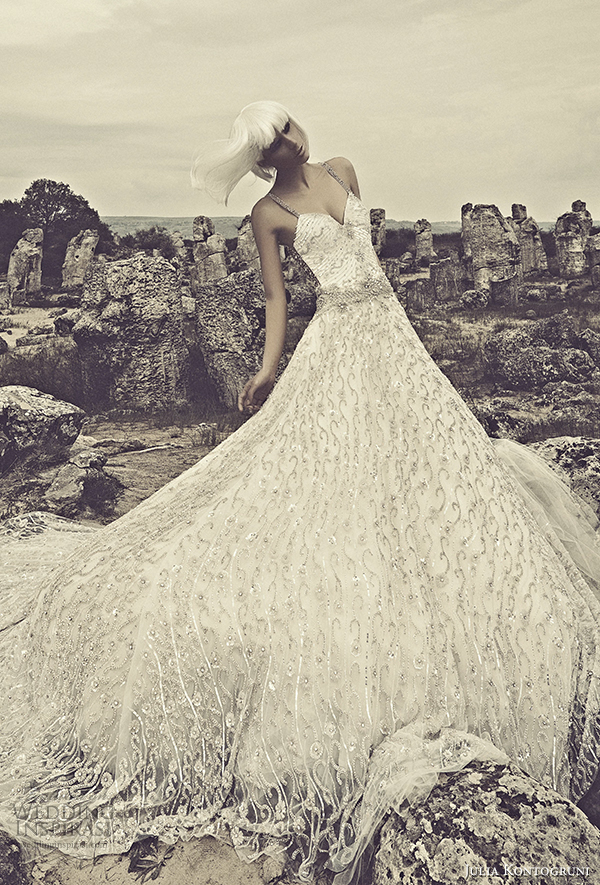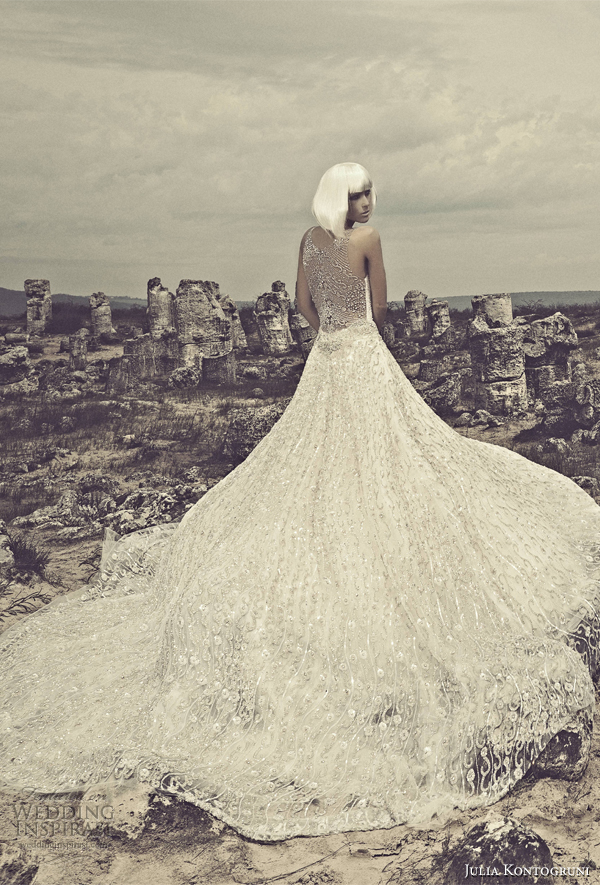 Cap sleeve gown with tiered skirt.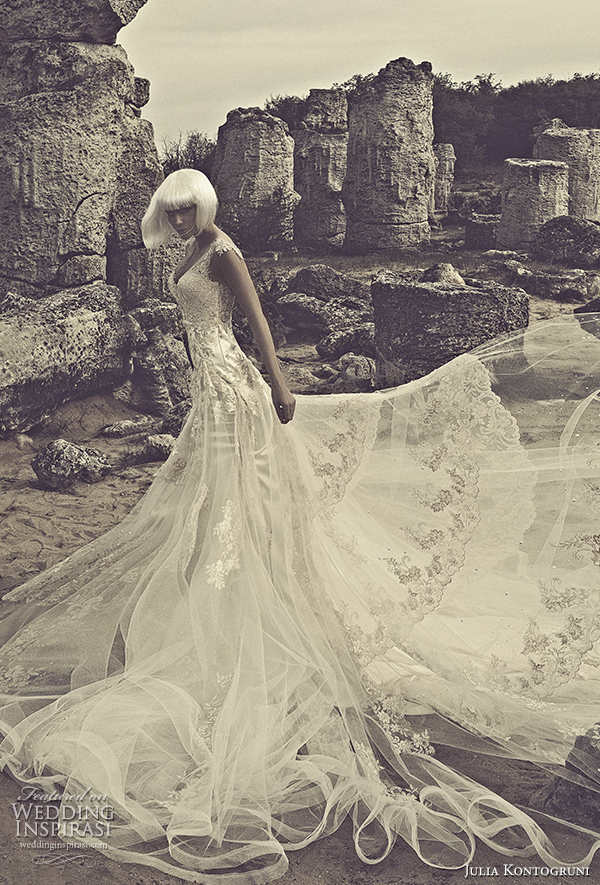 Sleeveless gown with embellished ilusion back.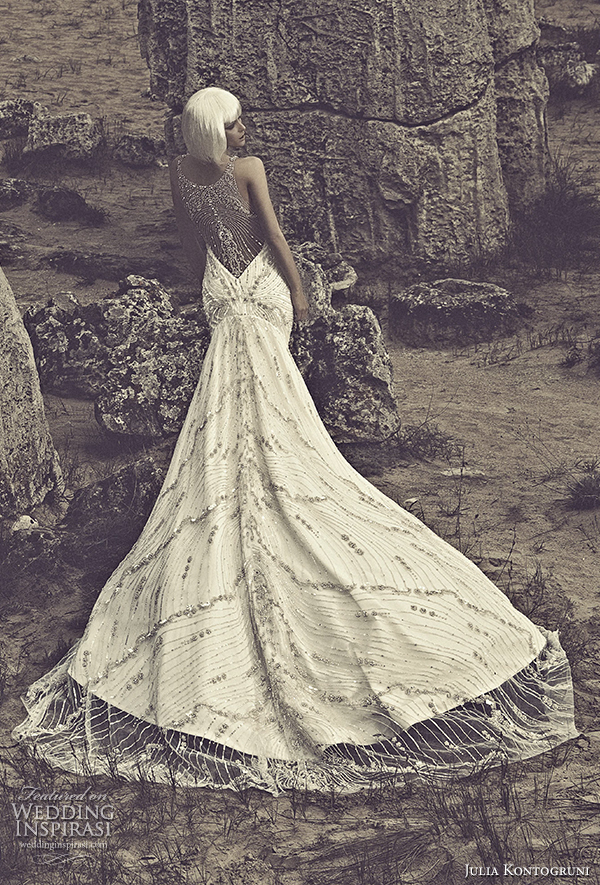 Sleeveless mermaid gown with bubble hem skirt and heavily encrusted bodice.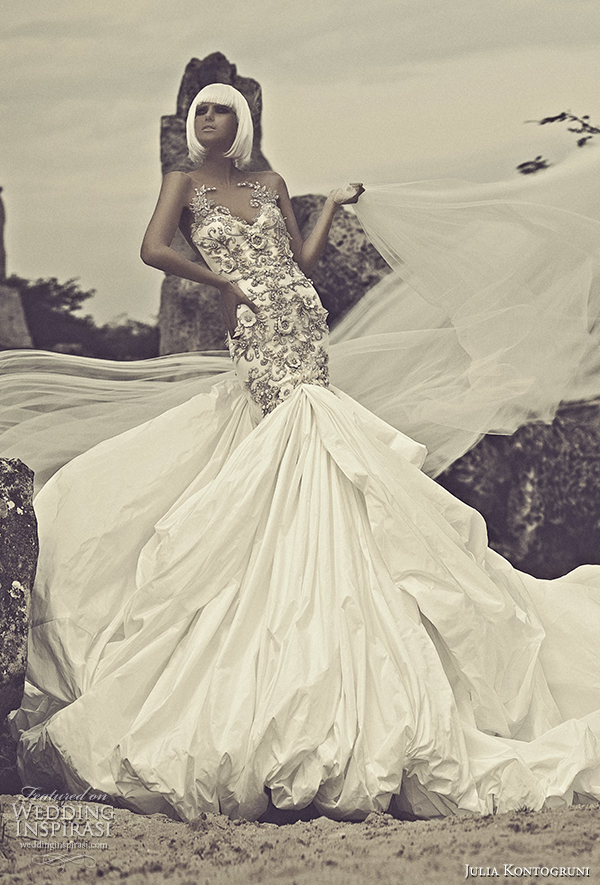 The dramatic back!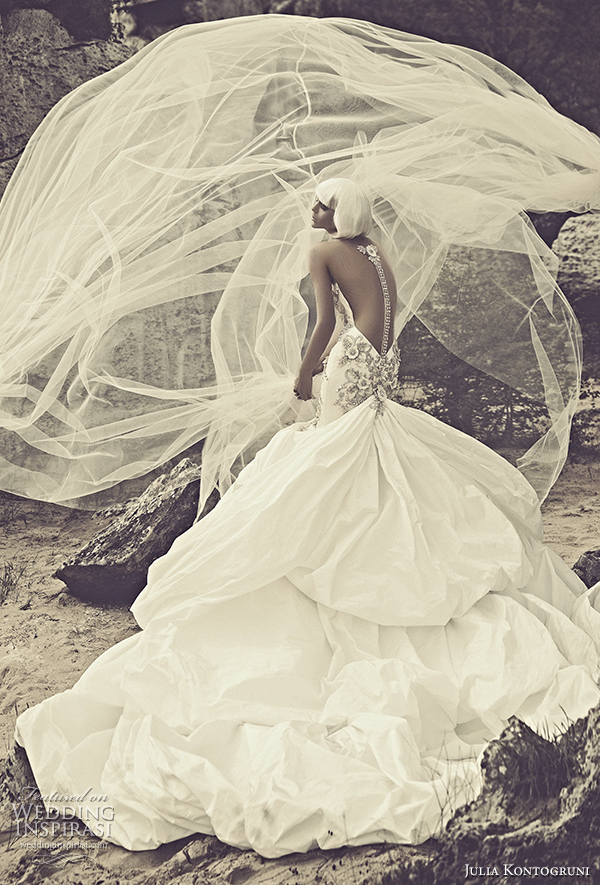 Sleeveless A-line gown studded with crystals.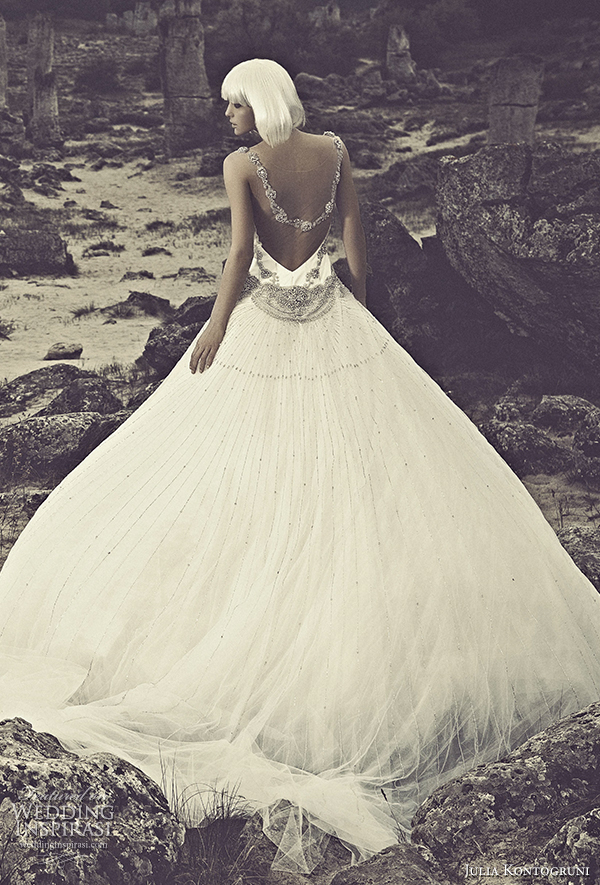 Sleeveless gown with paneled lace skirt.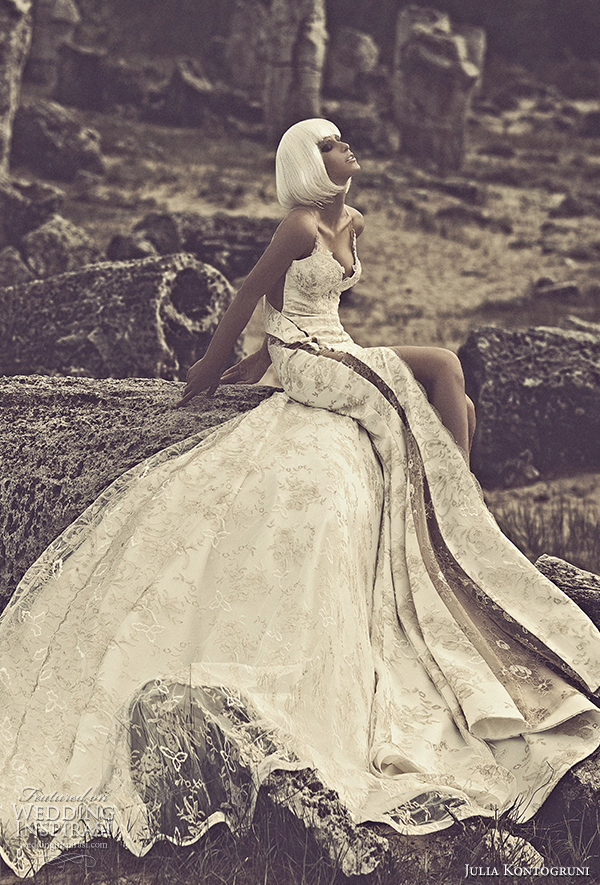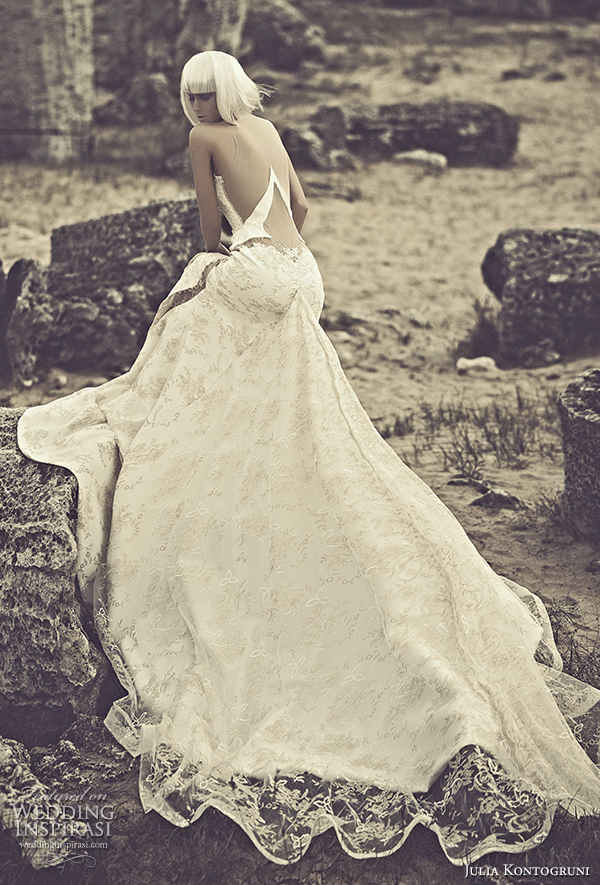 Sheath gown with illusion long sleeves.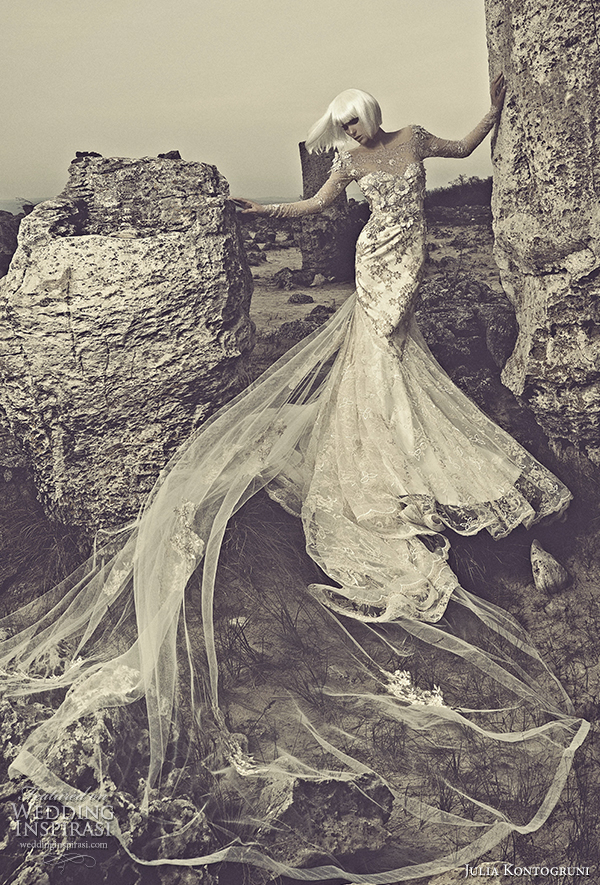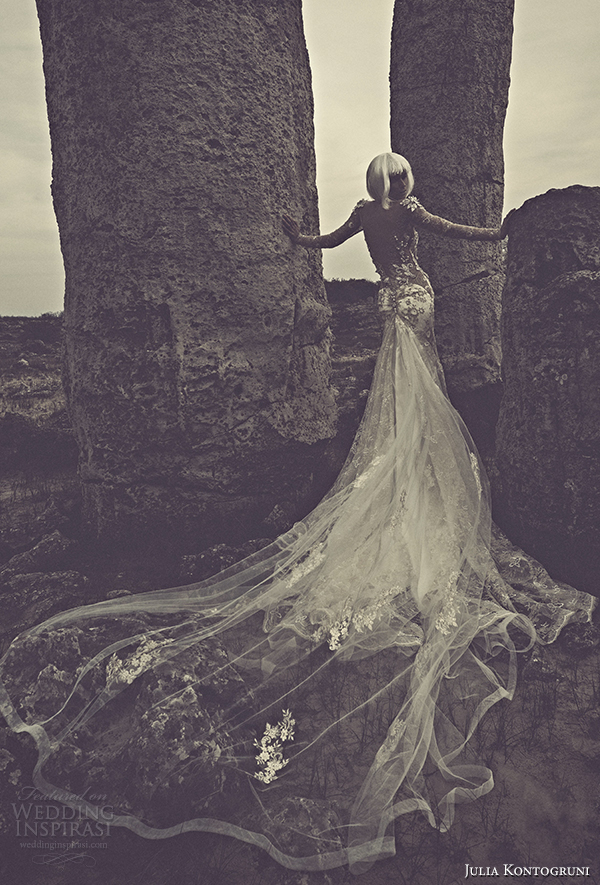 Photos courtesy of Julia Kontogruni. For more details, visit Julia Kontogruni.