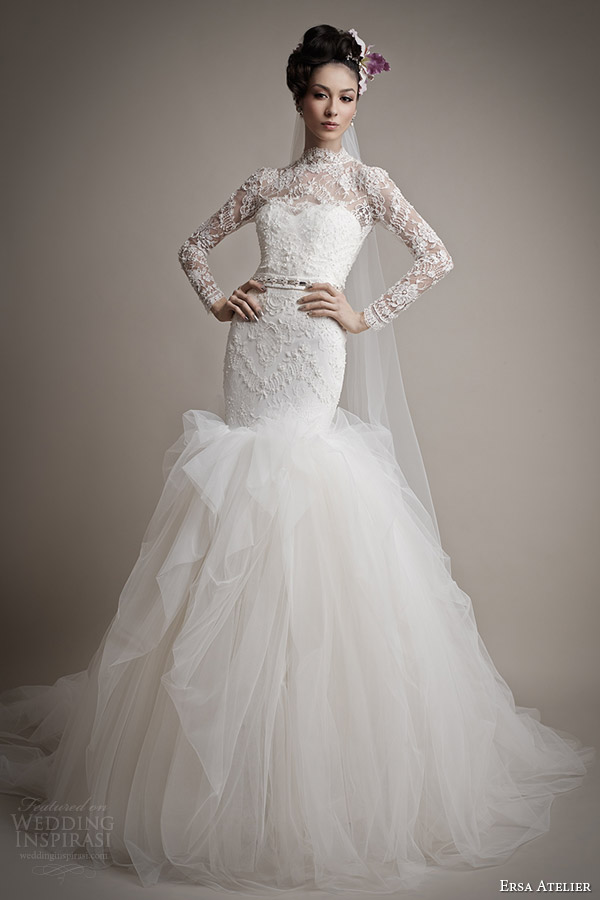 Girls, we're not sure if your hearts are ready for today's collection by Gabriela and Cristina Antonescu cos these gowns, spun from celestial dust and pure magic, are specifically designed to make you swoon. Hard. (even *we* are not immune!) But in the spirit of sharing, here's Ersa Atelier breathtaking new collection.
Take everything we love from Ersa Atelier's previous collection — ethereal clouds that pose as ball gown skirts, lace bodices with vintage leanings and pretty, powdery hues — and make it even more beautiful. Is it possible? The answer is "yes" and the result, Ersa Atelier's 2015 bridal collection. This stunning collection features dramatic silhouettes with unique detailing, and we love every bit of it.
Some of the gowns, like the Catherina mermaid gown (pictured above and below) feature a removable component, like a lace bolero or tulle overskirt.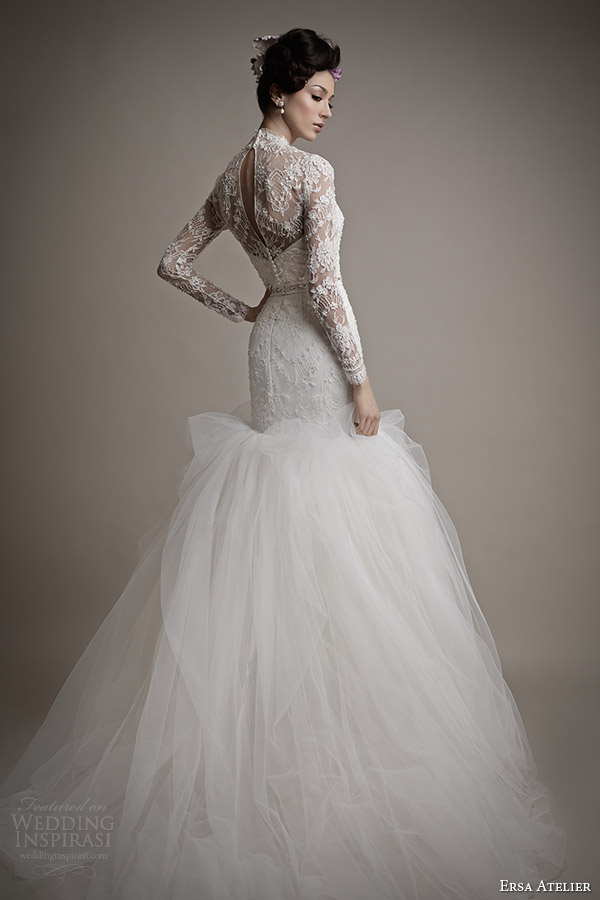 Catherina.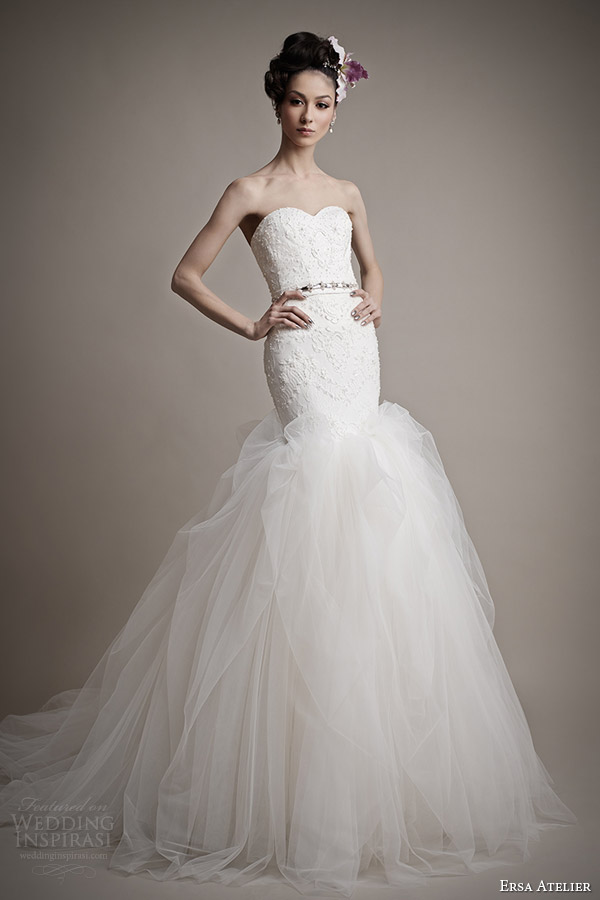 Elizabeth mermaid gown with short sleeve lace top.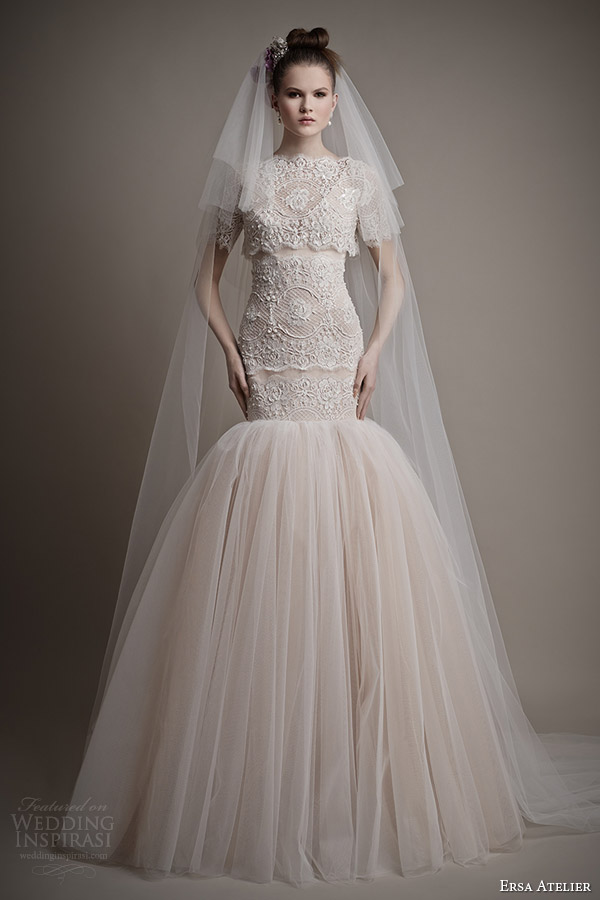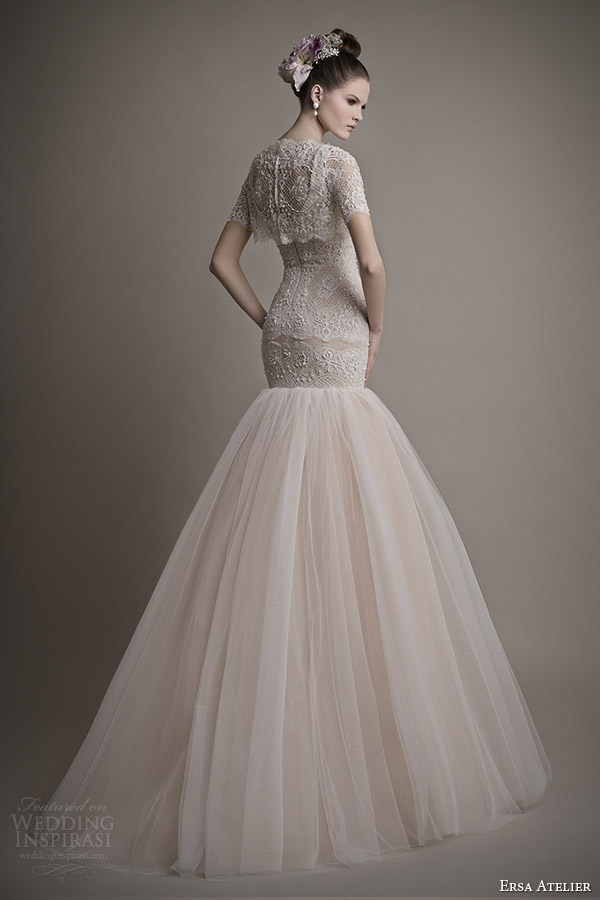 Eirene 3/4 sleeve, high neck sheath gown, shown with tulle overskirt.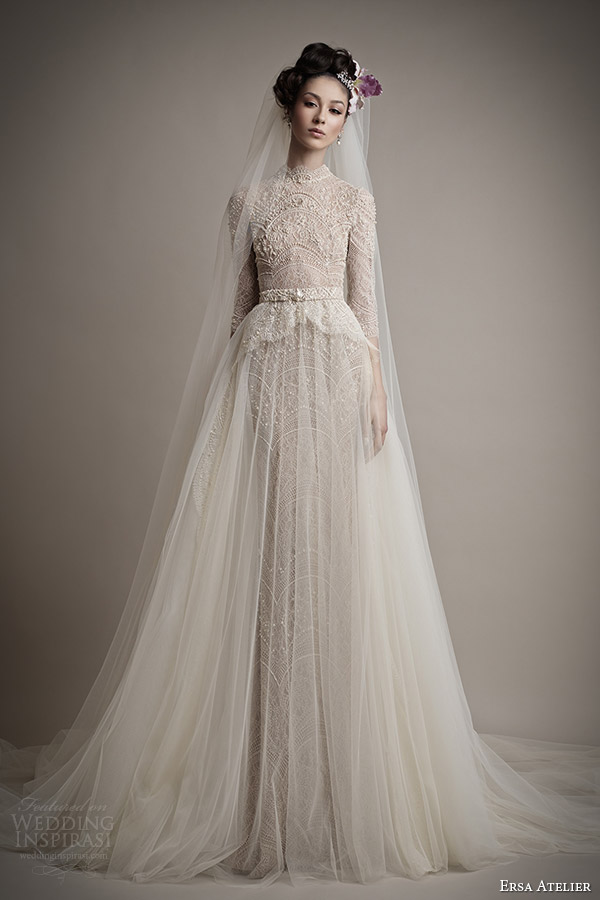 Amina ball gown with blush skirt.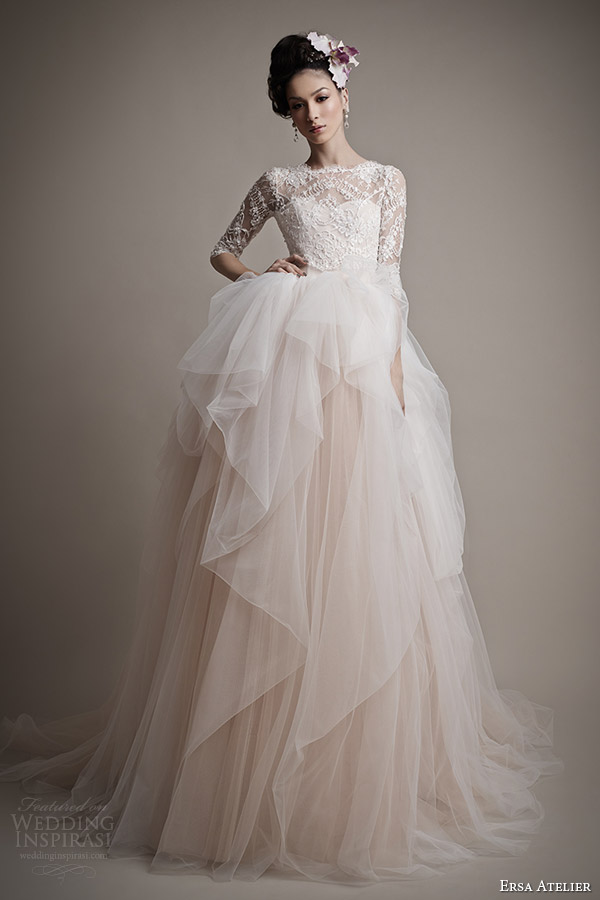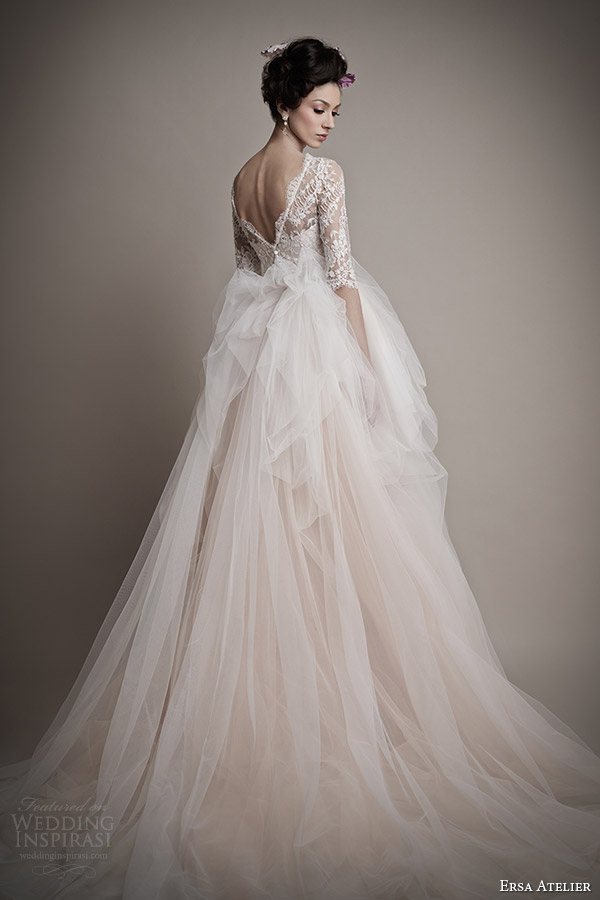 Blanche fit and flare gown with illusion neckline with 3/4 sleeves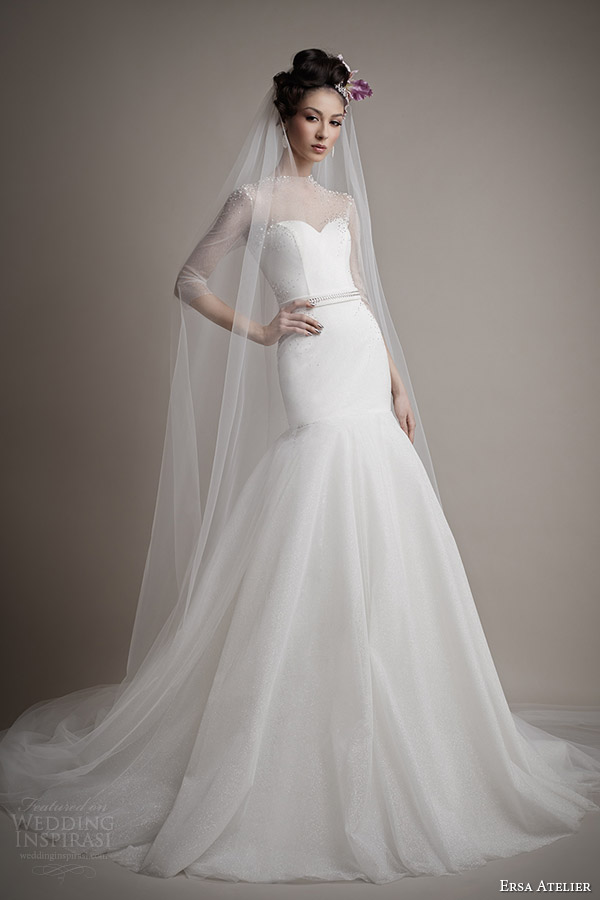 Elmina ball gown with intricate hand embroidered bodice.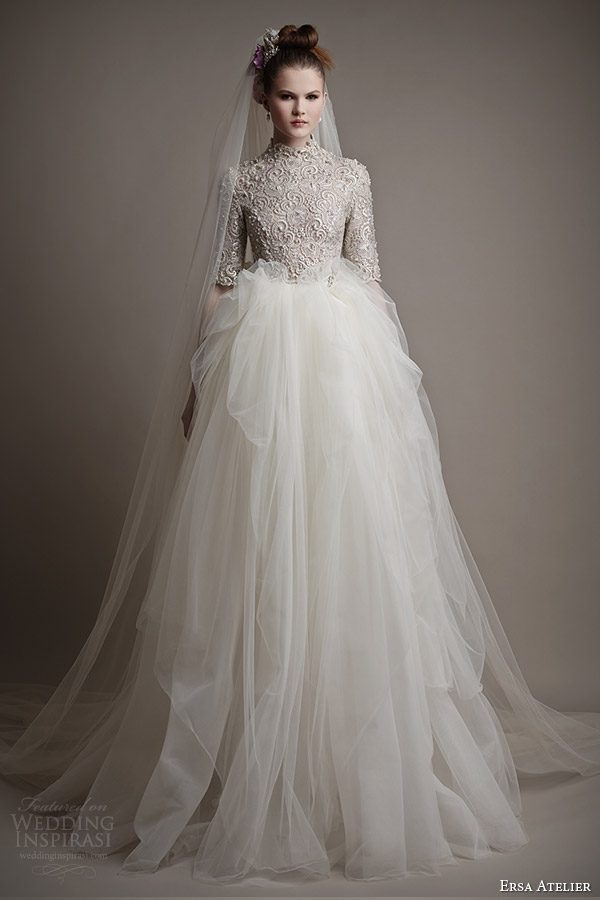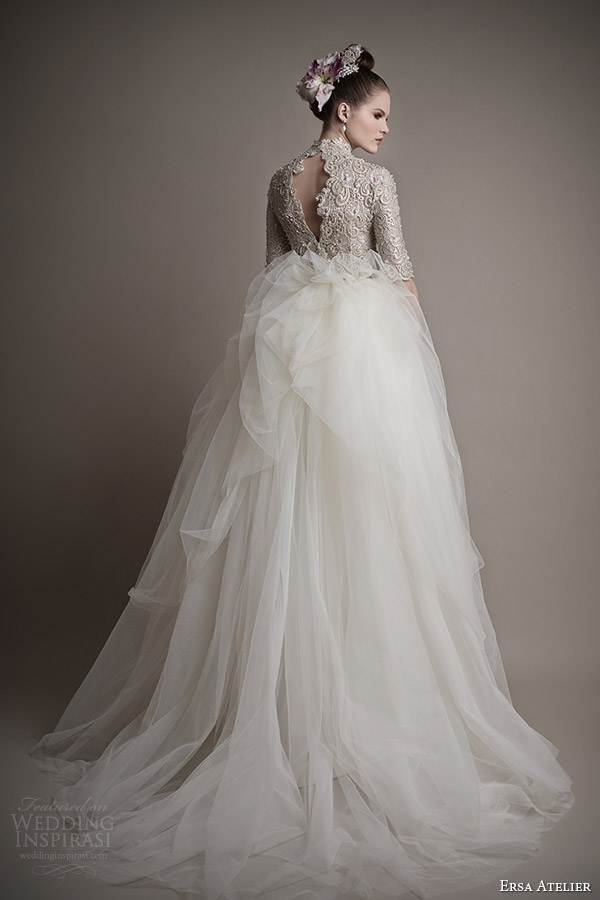 Didda cap sleeve lace  sheath gown.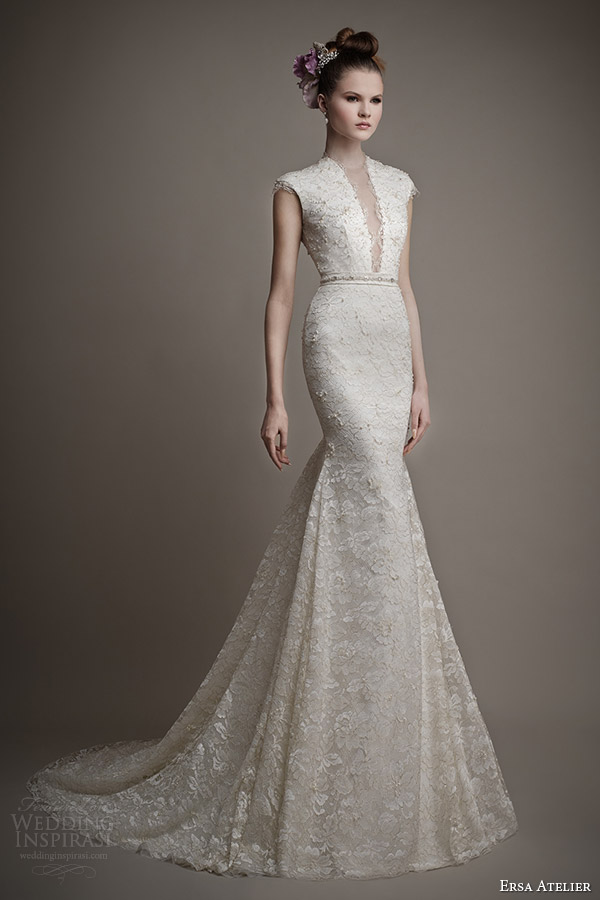 Didda, shown with tulle over skirt.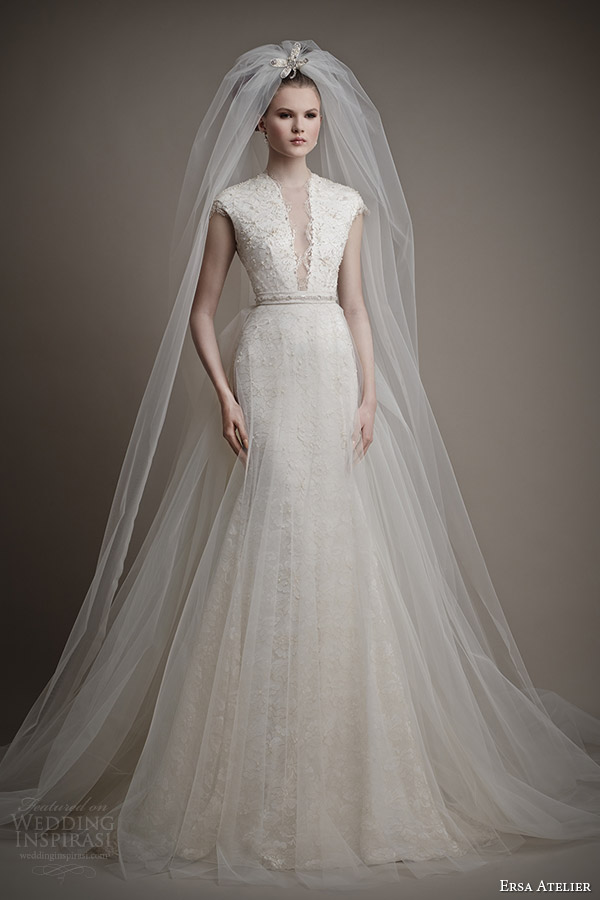 Himiko ball gown with jewel encrusted bodice.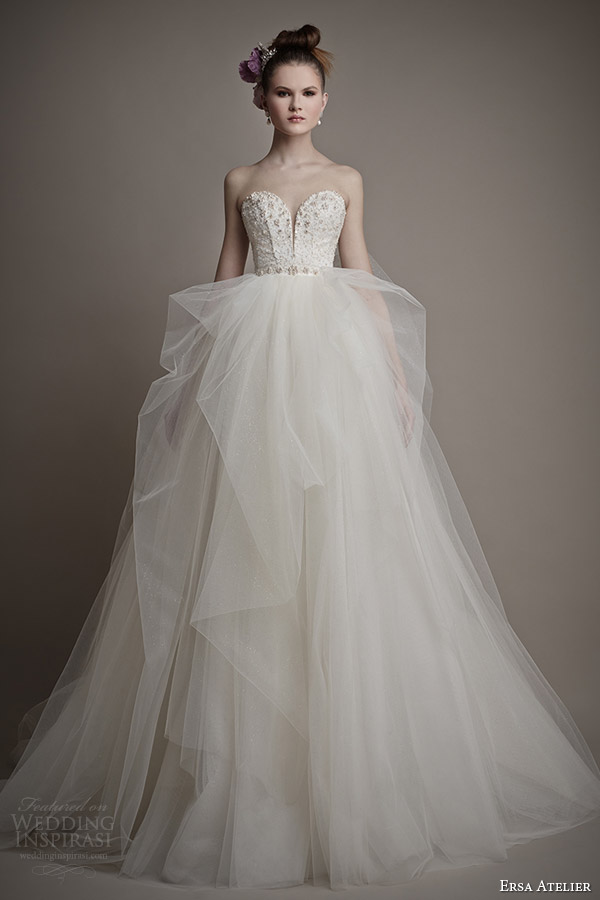 Margaret cap sleeve ball gown.
Yatie long sleeve lace sheath gown, shown with removable sheer overskirt.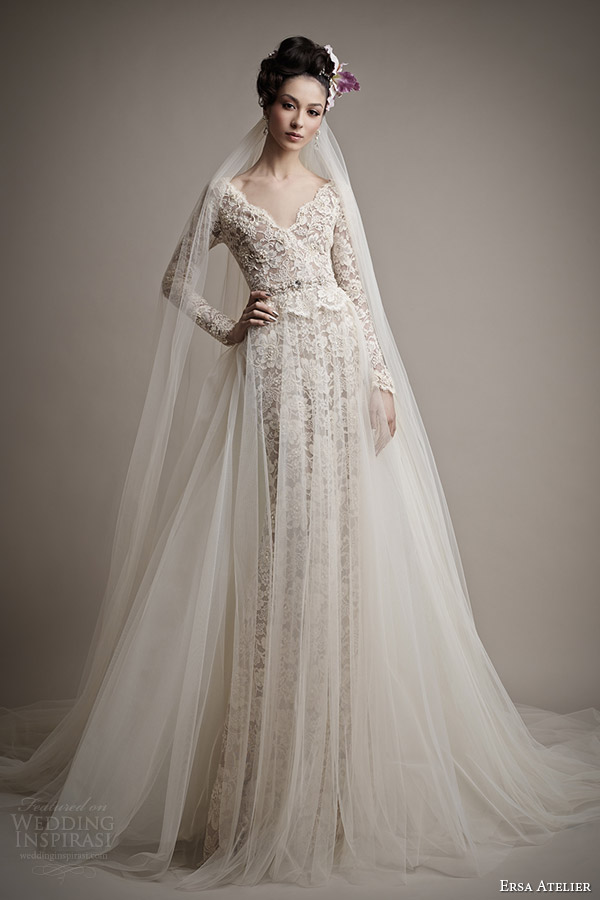 Ang Mey strapless ball gown with sweetheart neckline.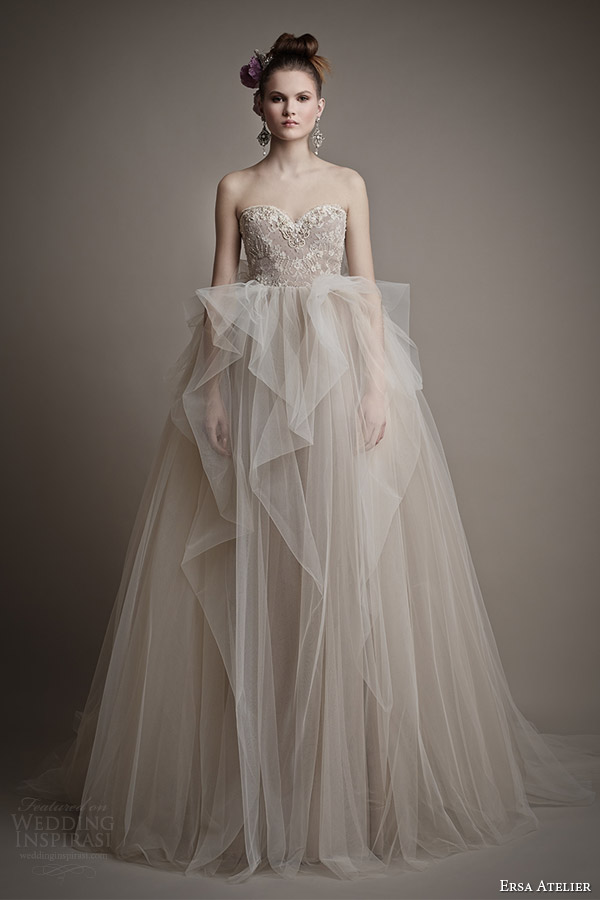 Cleo blush strapless gown with sheer over skirt.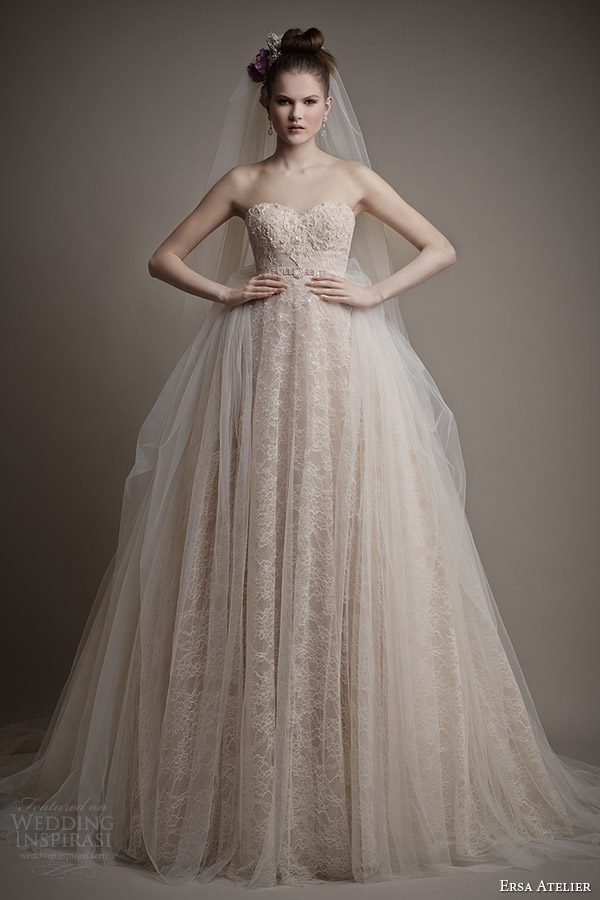 Kahina 3/4 sheath gown in colored lace, shown with removable sheer overskirt.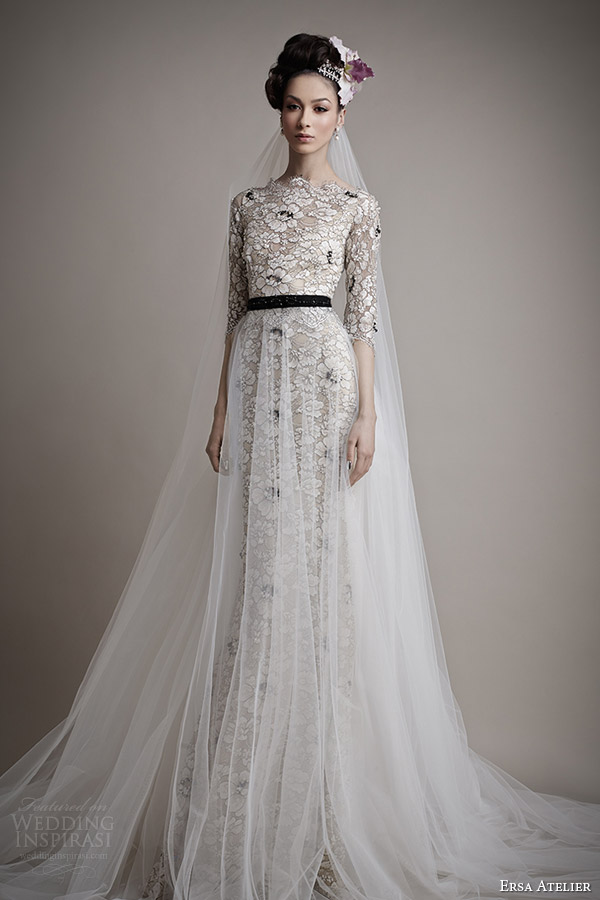 Berenice ball gown.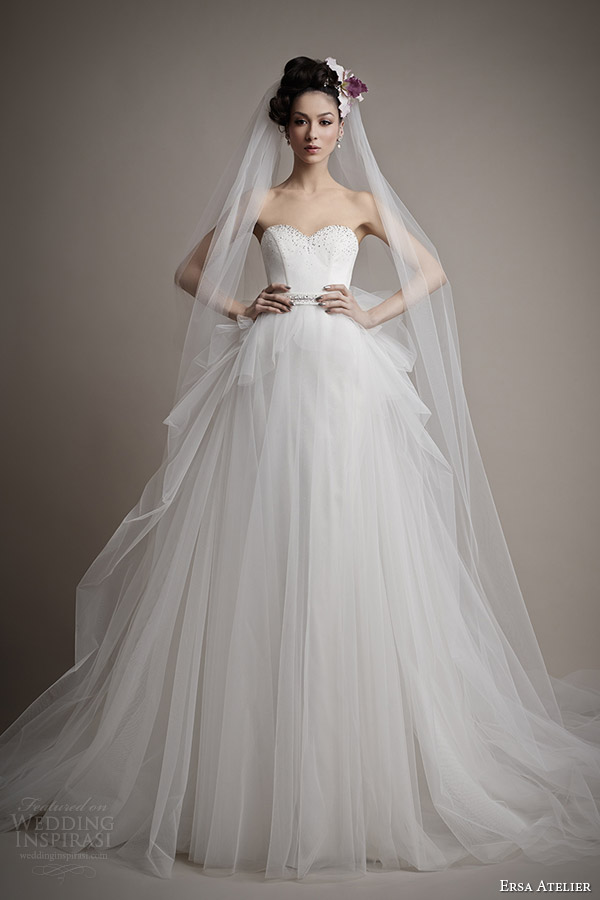 Heleni strapless gown with sweetheart bodice.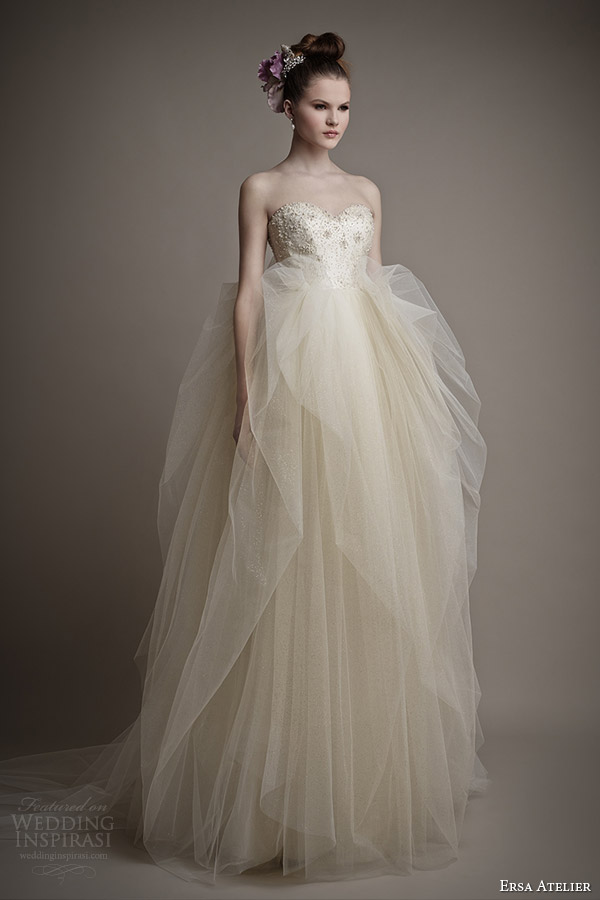 Mavia strapless ball gown, shown with removable long sleeve lace top.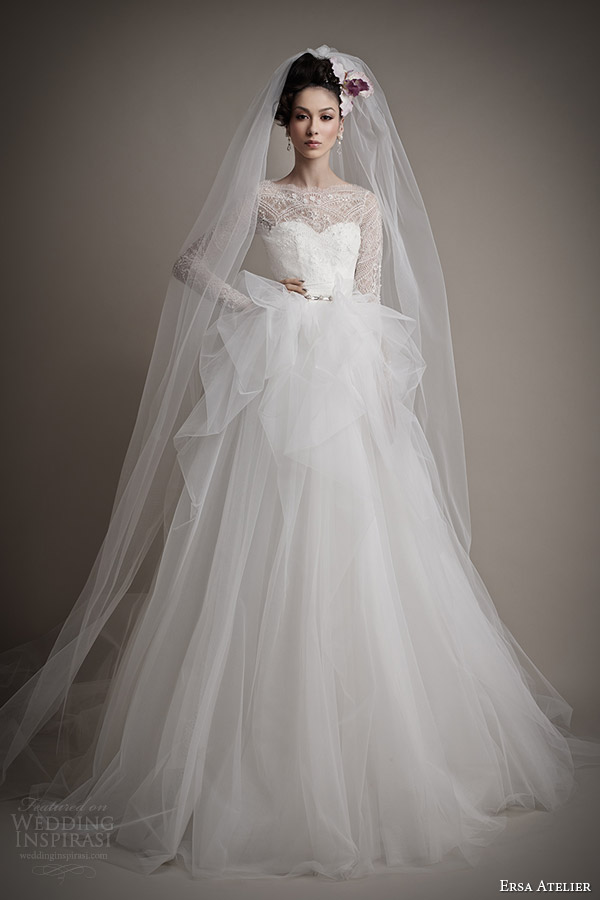 Melisse strapless sheath gown, shown with removable 3/4 sleeve bolero.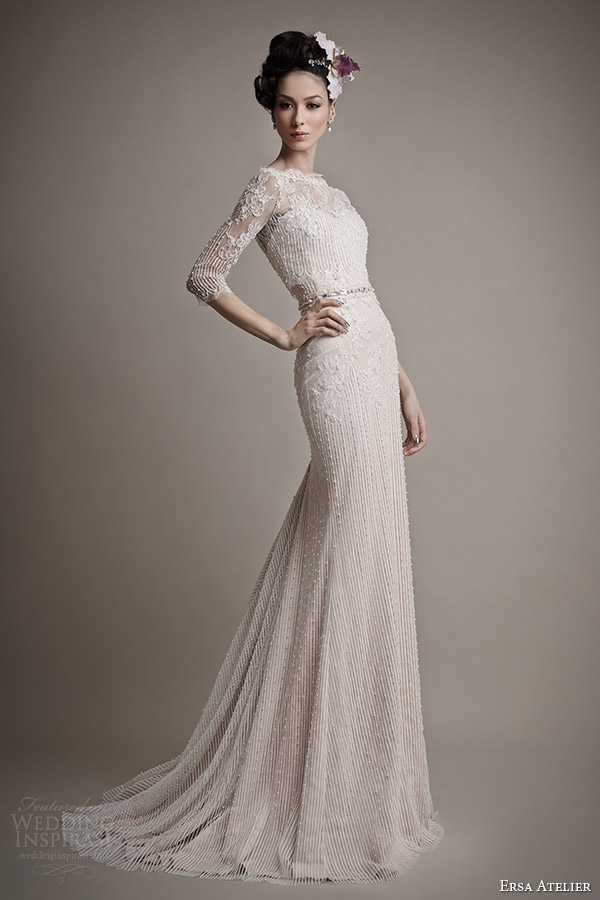 Melisse, with tulle overskirt.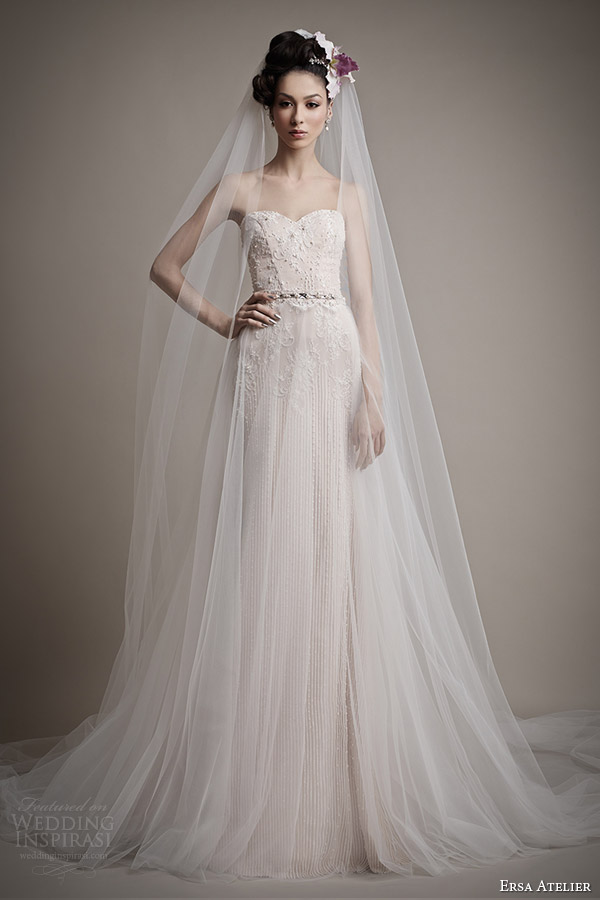 Here's Melisse again, with both the bolero and tulle overskirt. Love all the different variations!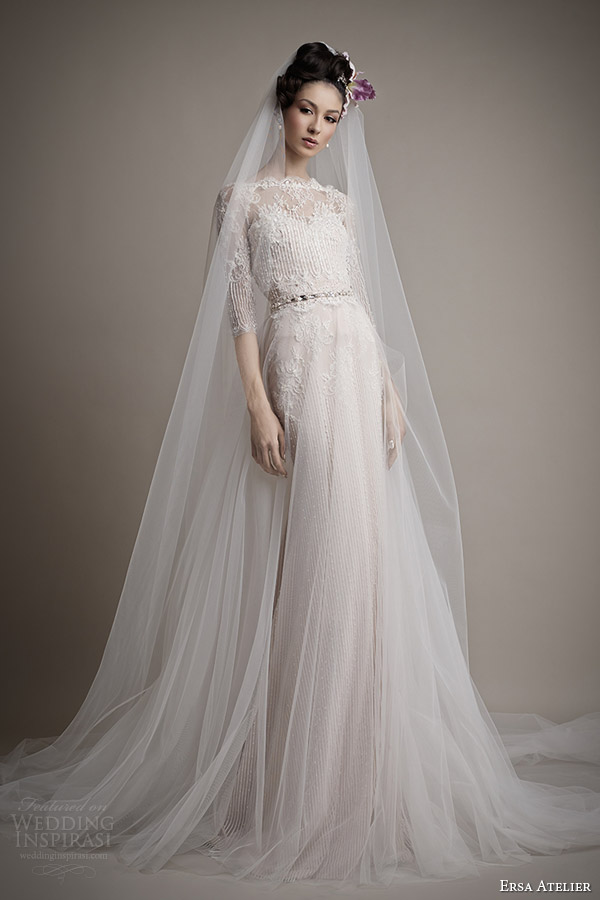 Tania, a bejeweled column gown.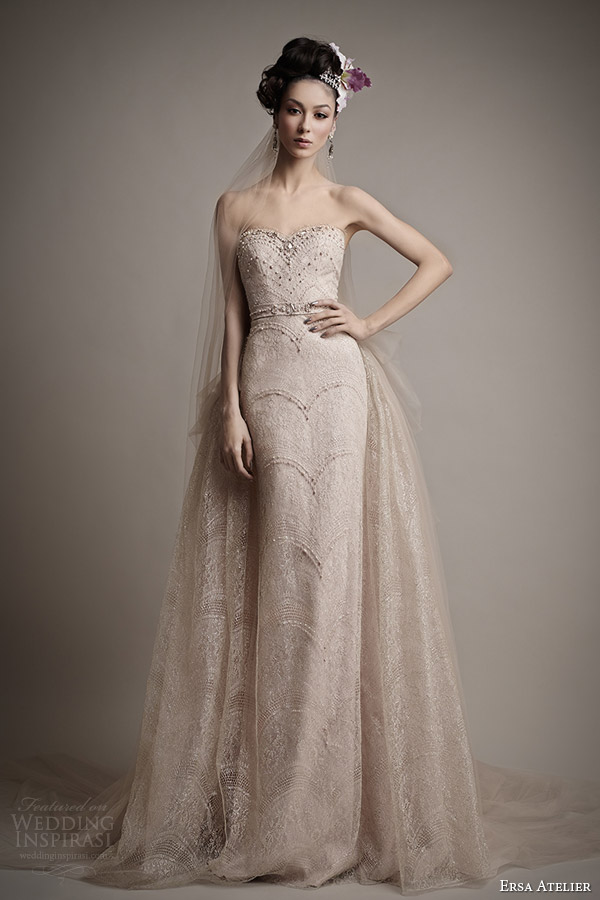 Charlotte ball gown with 3/4 sleeve lace bodice.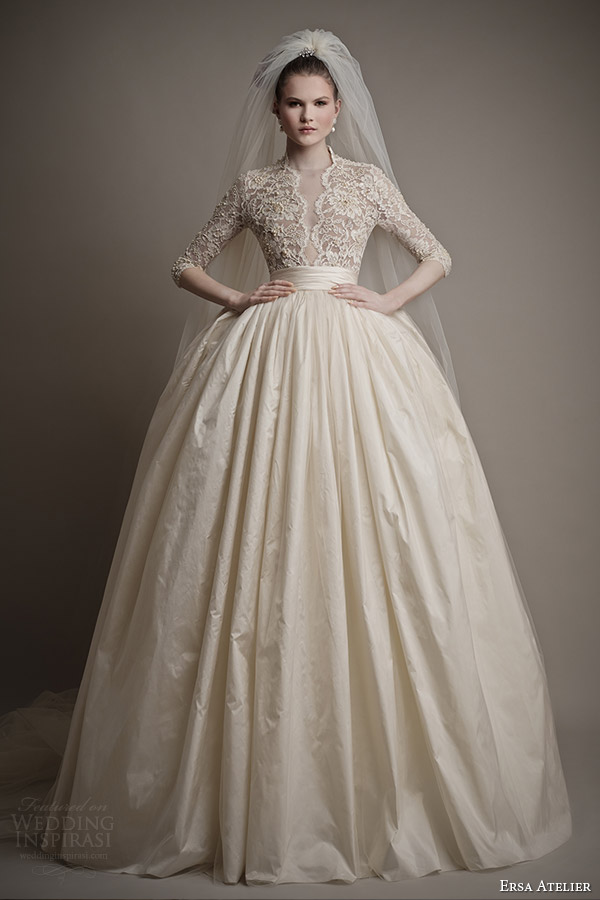 Stunning from the back too!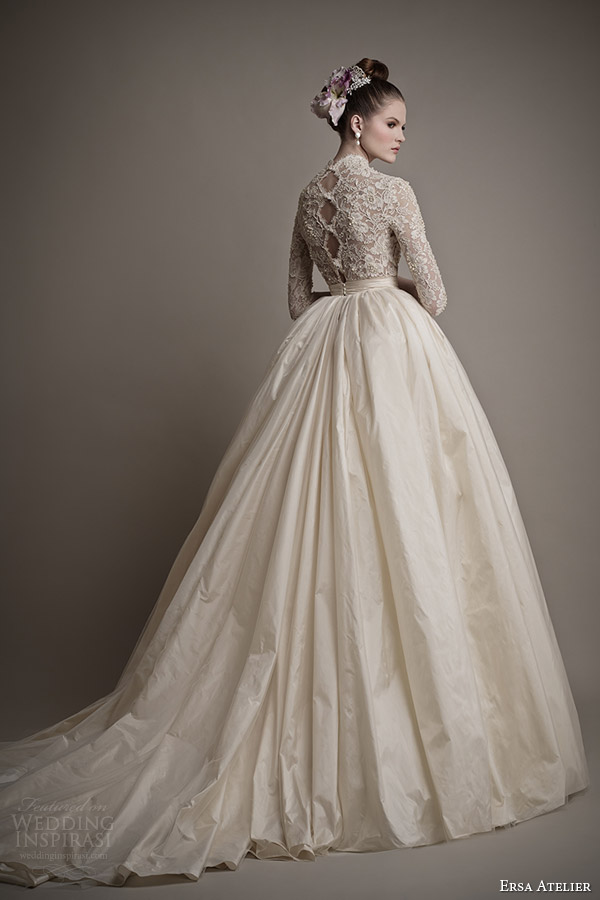 Ersa Atelier wedding dresses are available from selected retailers around the world. For more details, please visit Ersa Atelier.