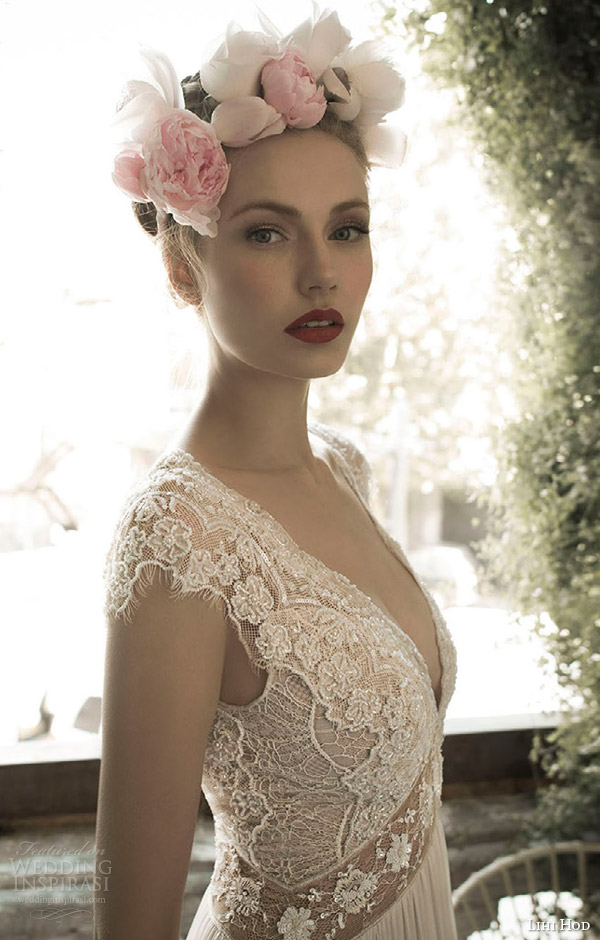 How's your Friday going? We're in a good mood today, helped in part by today's incredible collection by Tel Aviv designer Lihi Hod.
Inspired by vintage jewelry, the Spring 2014 "Bijoux" bridal collection by Lihi Hod comprises of elegant gowns with a bohemian chic vibe. Made from textiles sourced from around the globe, the dresses are beautifully adorned with Swarovski crystals, glass beads and gemstones. To realize her vision for this collection, laborious couture techniques were used to incorporate these embellishments into the gowns
"Try to imaging that moment when you open an old jewelry box" Lihi explains. "You might discover an exceptional collection shining and glimmering, full of depth and sensitively crafted. I wanted to recreate this moving moment through my dresses. To turn them into jewelry in their own right."
Enjoy these stunning dresses! Above and below, Ginger Lily.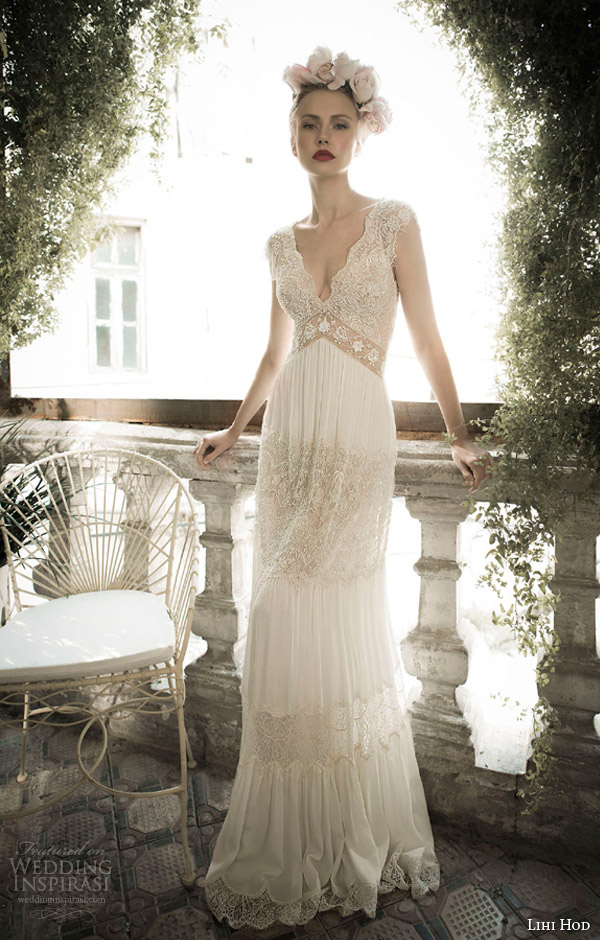 Back view of Ginger Lily.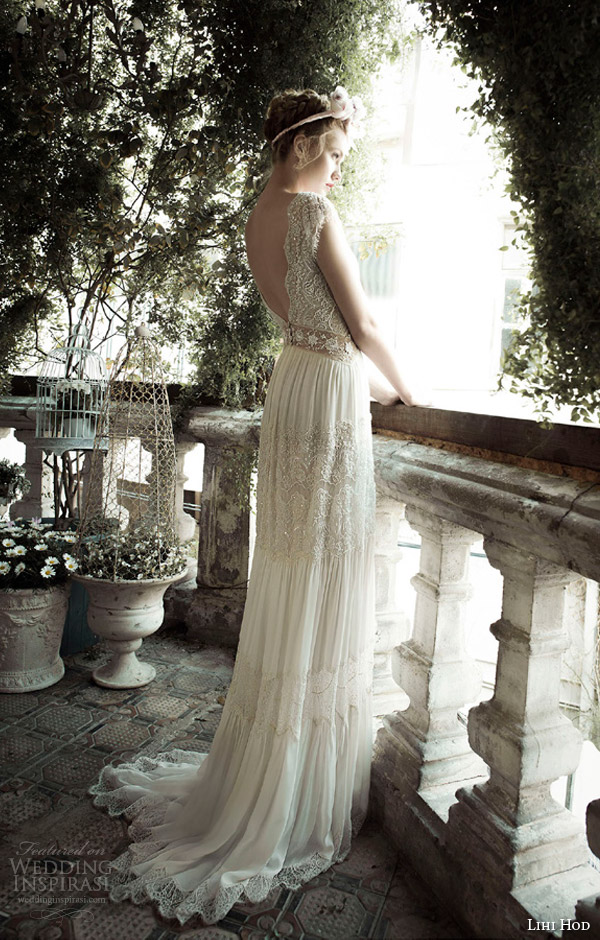 Blush off-shoulder gown with long sleeves.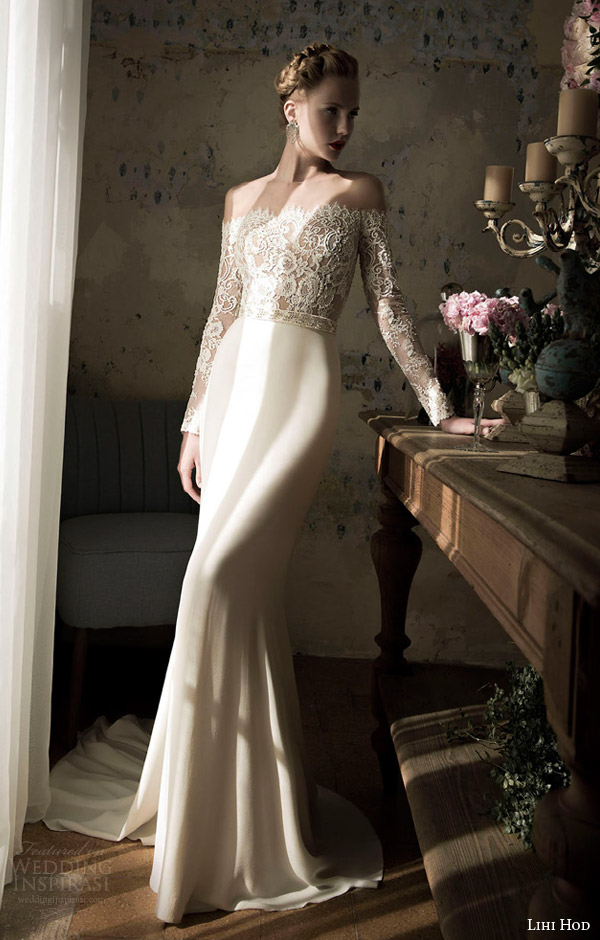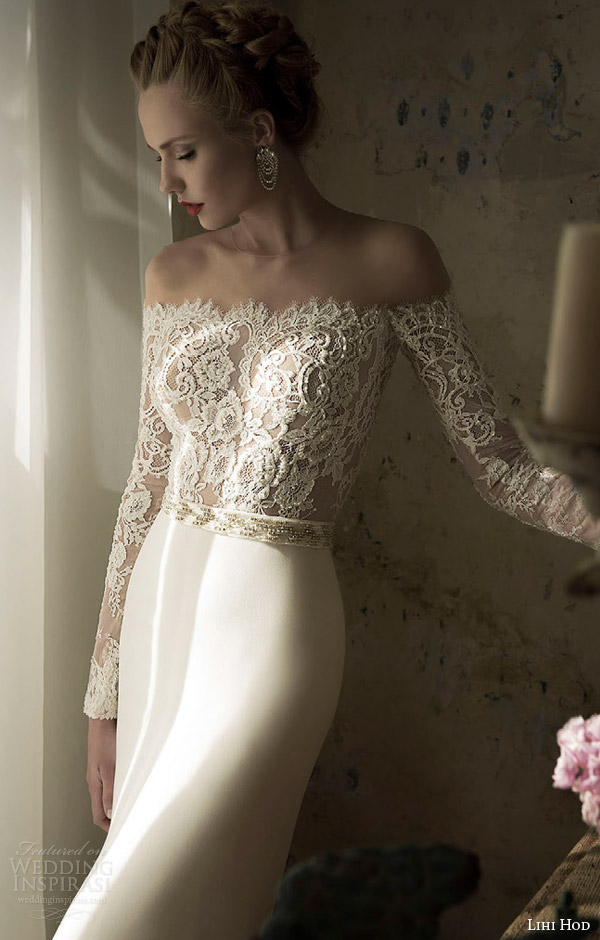 Star Dust long sleeve gown.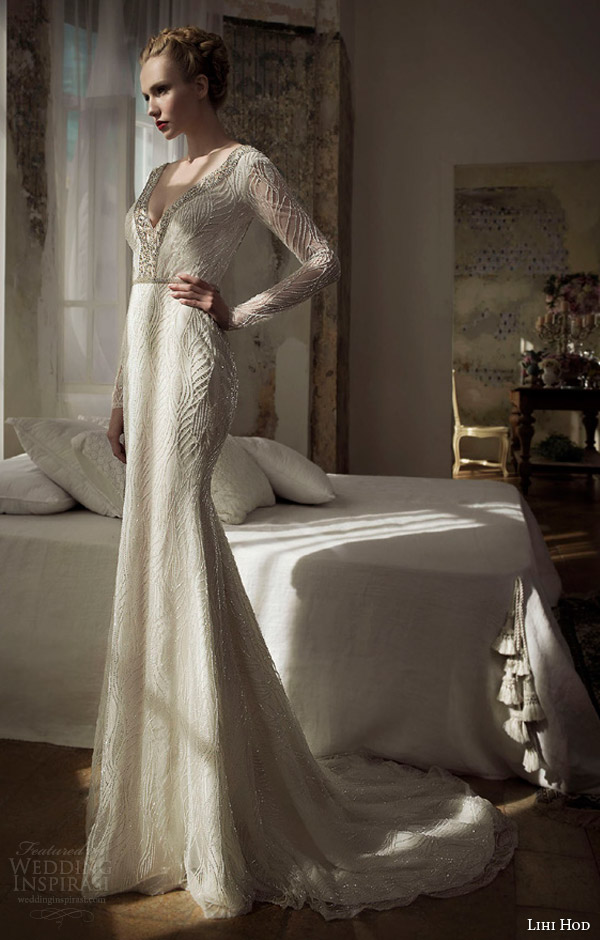 Belle sleeveless gown with embellished bodice.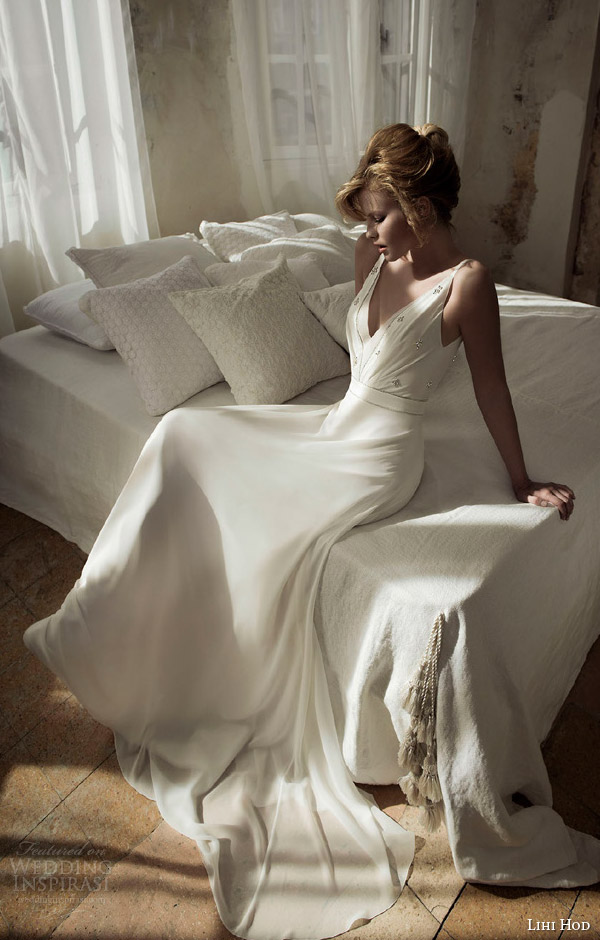 Jade lace sheath gown.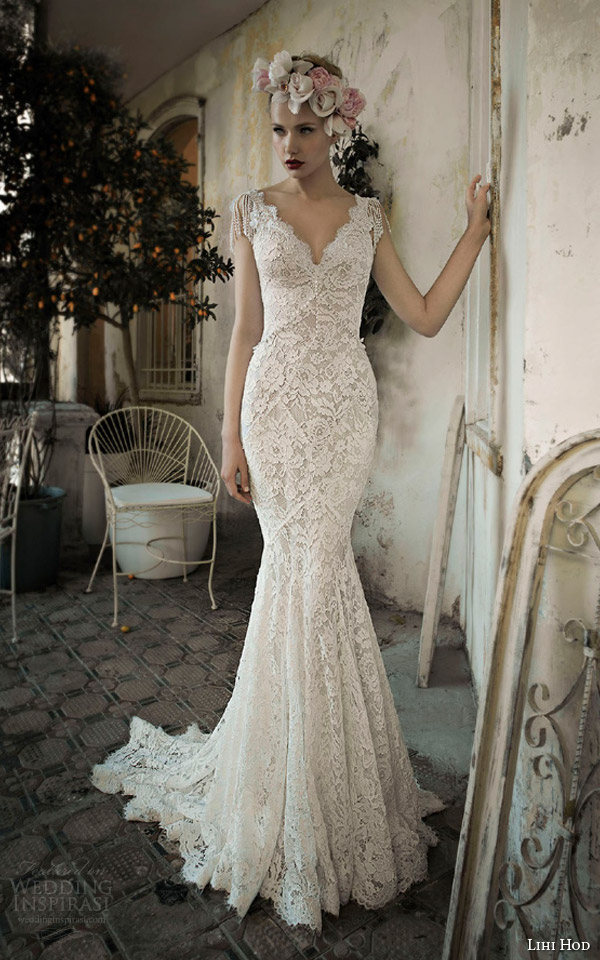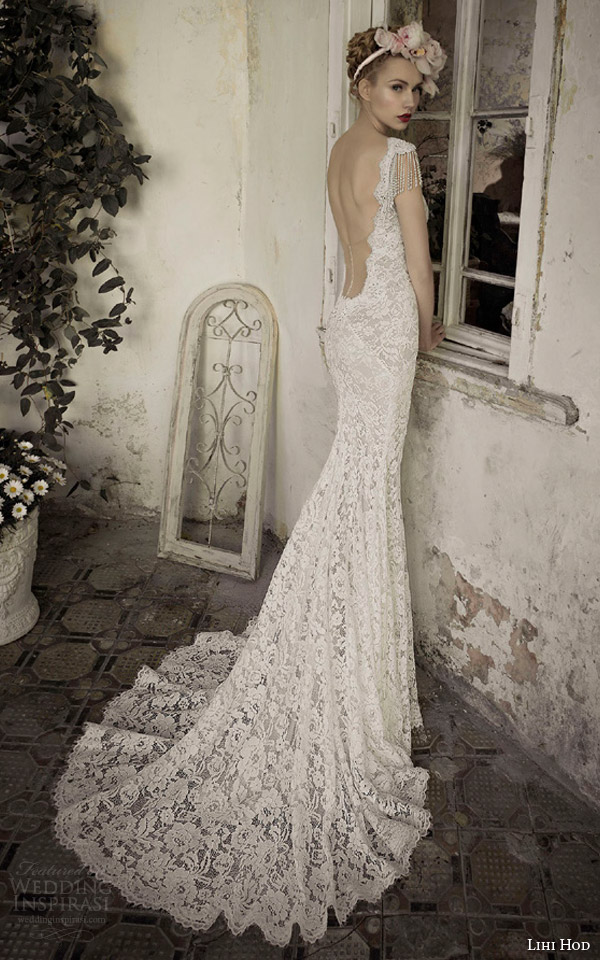 Lay cap sleeve gown.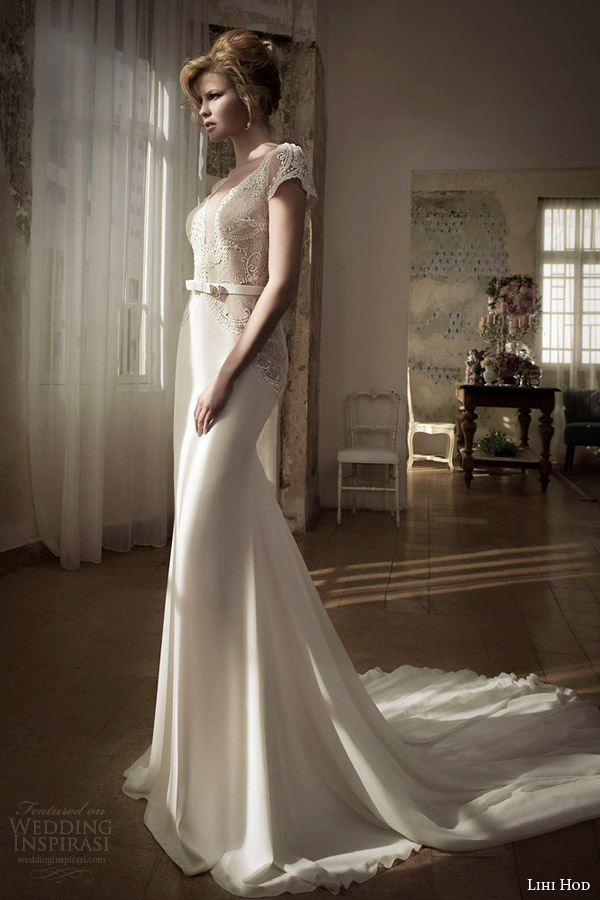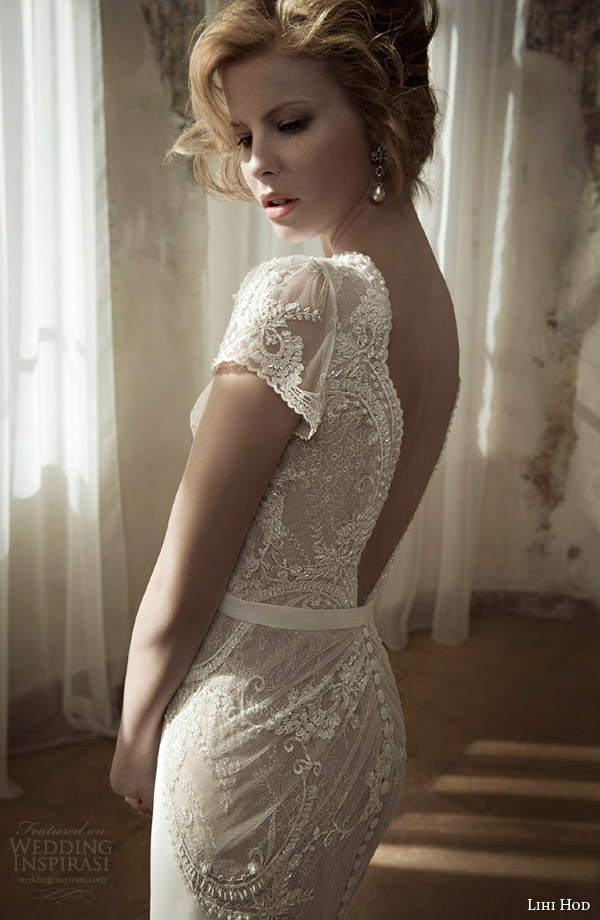 More gorgeous Lihi Hod wedding dresses on the next page.