If you need another reason to fall in love with Galia Lahav's gorgeous wedding gowns, just check out her Spring 2015 collection. Entitled "La Dolce Vita", the collection reflects a love story taking place on the Amalfi Coast of Italy. Inspired by the sea, sand and mountains of Positano, old time romance meets modern day silhouettes in a beautiful marriage of intricate textures and layering. Once again, Galia Lahav's inimitable signature style takes center stage: iridescent beads that lavishly decorate the bodice, antique laces boldly framing sensual silhouettes, spectacular trains and awe-inspiring backs.
Enjoy these incredible images from Part 1 of La Dolce Vita shoot! Above and below, Alora sheath gown with illusion long sleeves.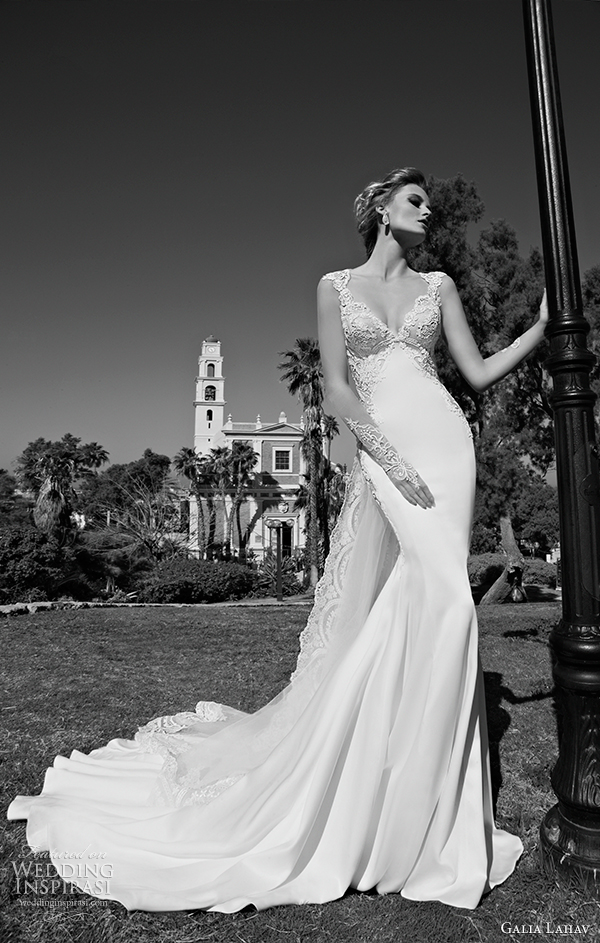 Alora features a heart-shaped open back with large antique lace accents on the sides.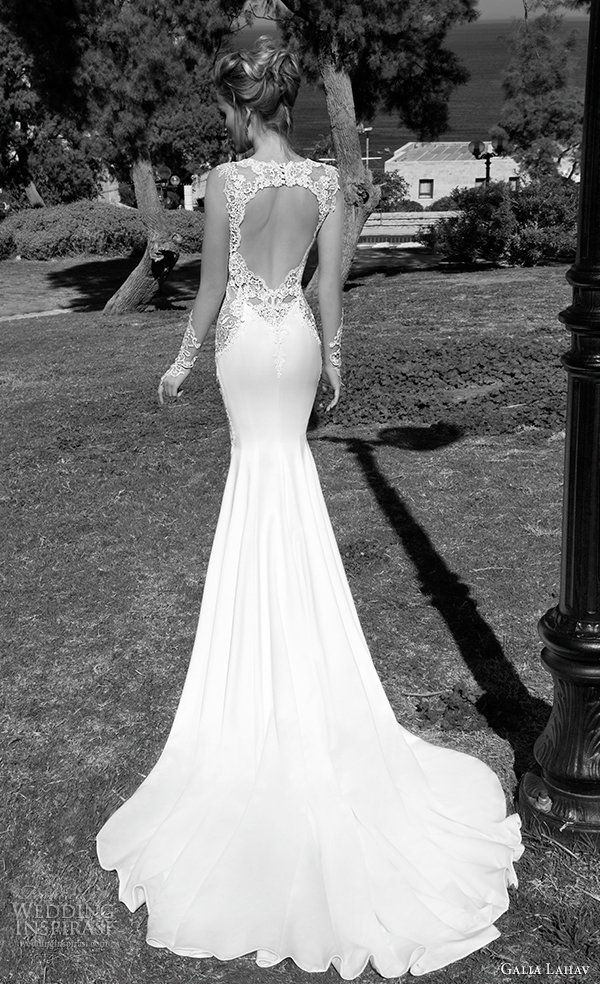 Alora, shown with lace-trimmed train.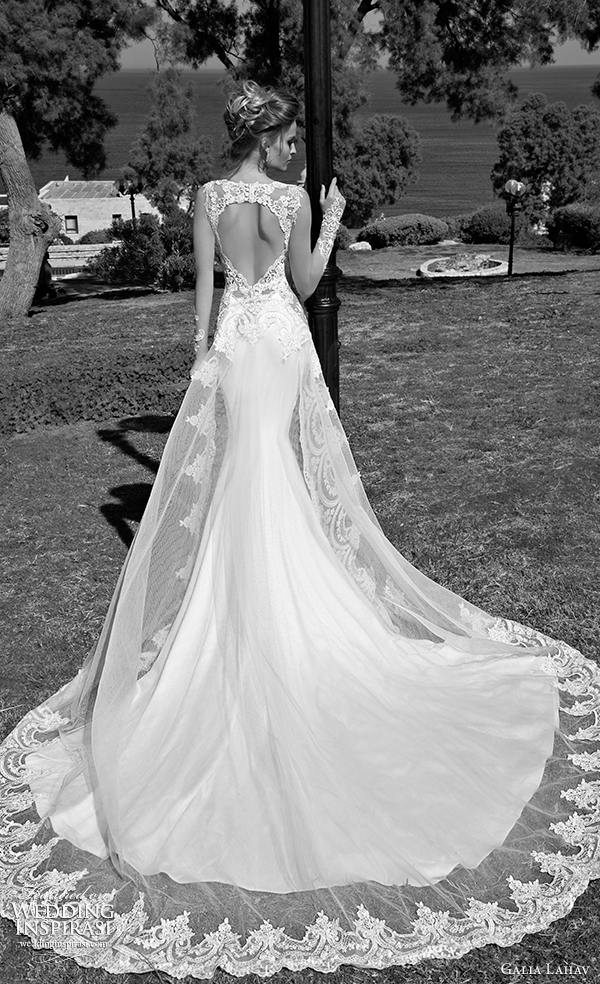 Augusta, inspired by a white bird of paradise. Sheer corseted top with jeweled lace entirely embroidered with glass shimmering beads.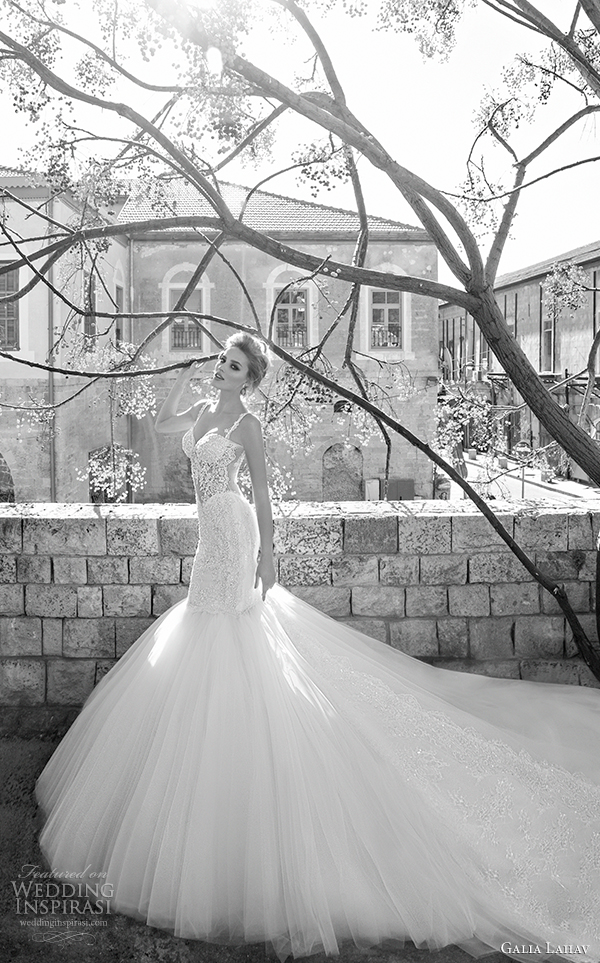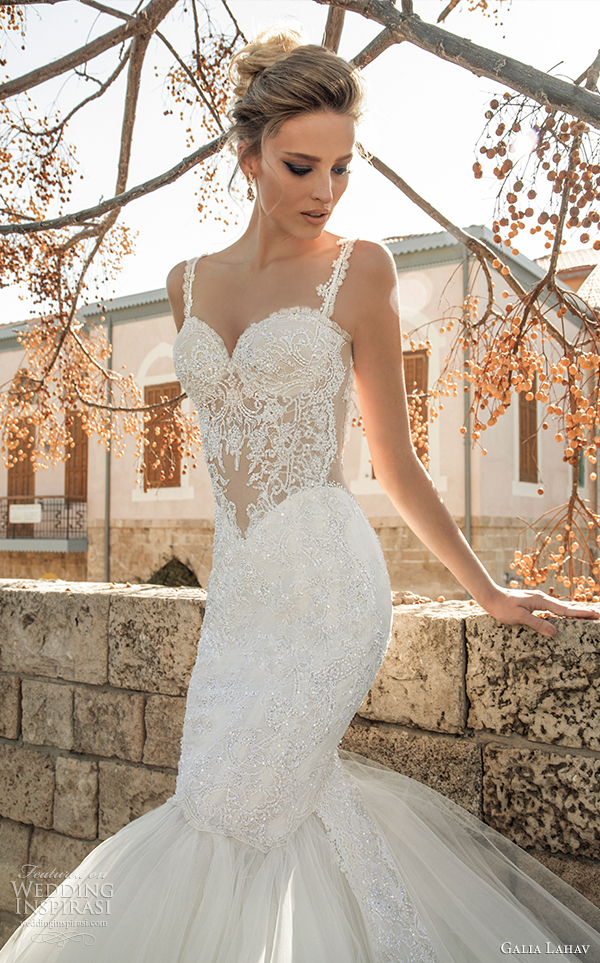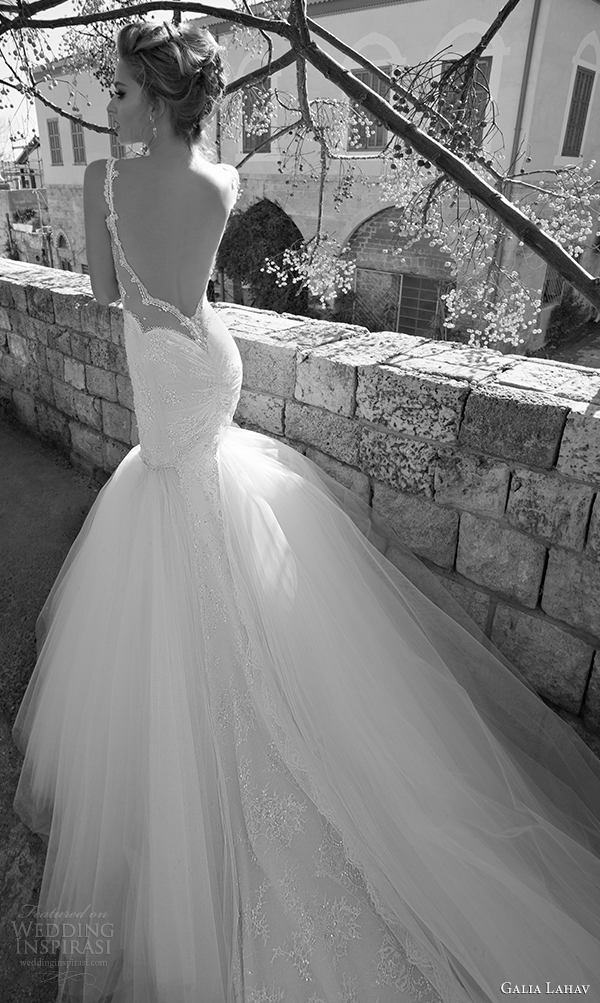 Florentina sheer chiffon dress with a sheer back and sleeves, and metallic gold belt.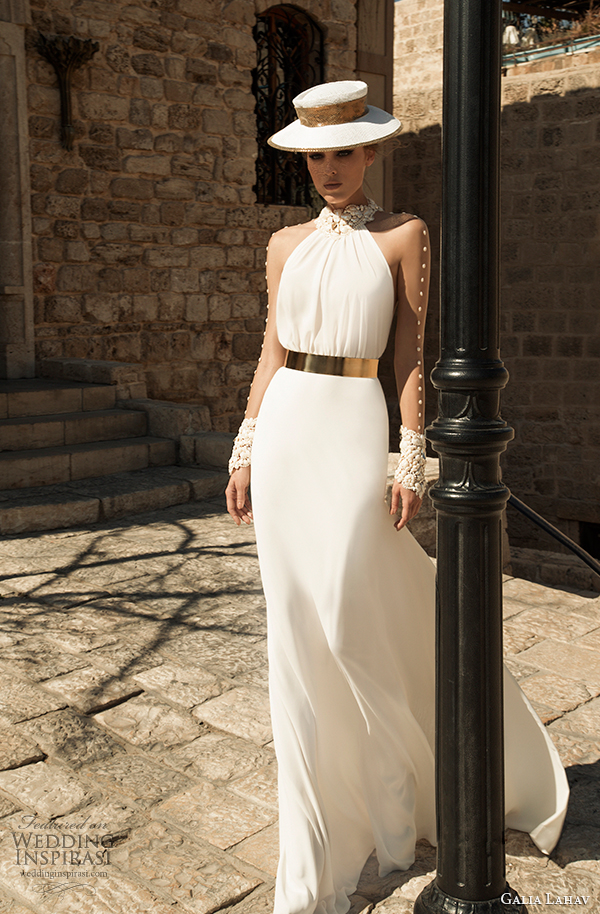 The illusion sleeves are decorated with white chiffon buttons.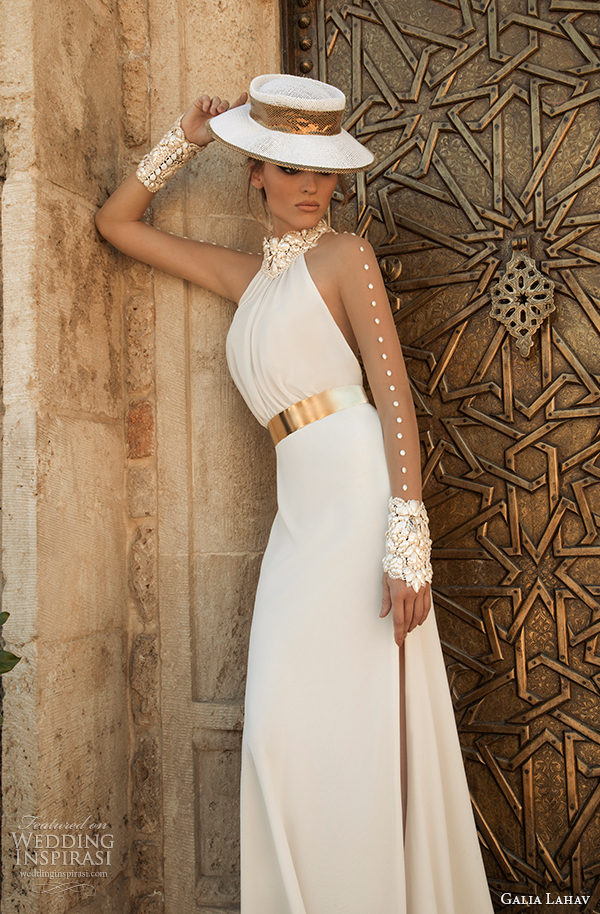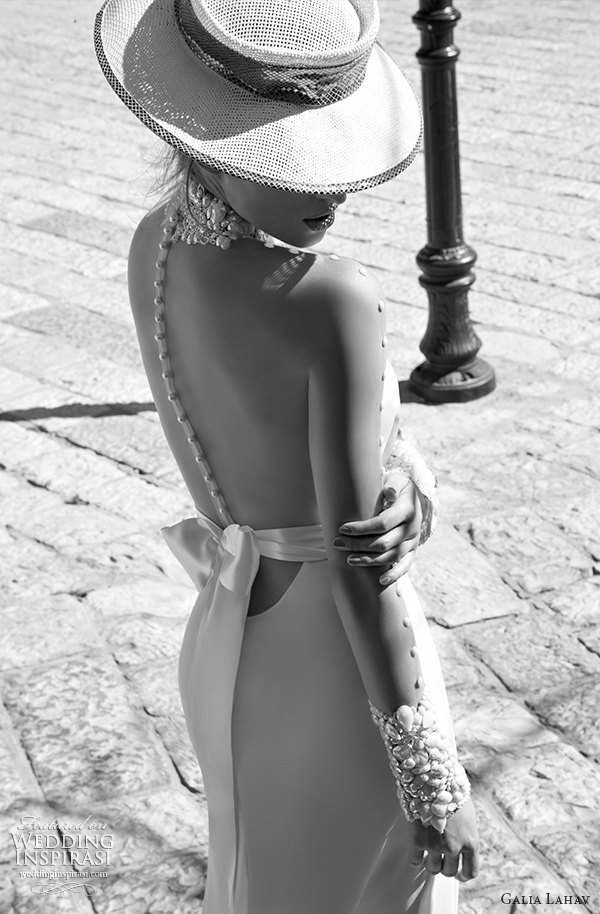 Beaded detail on the neck and cuffs.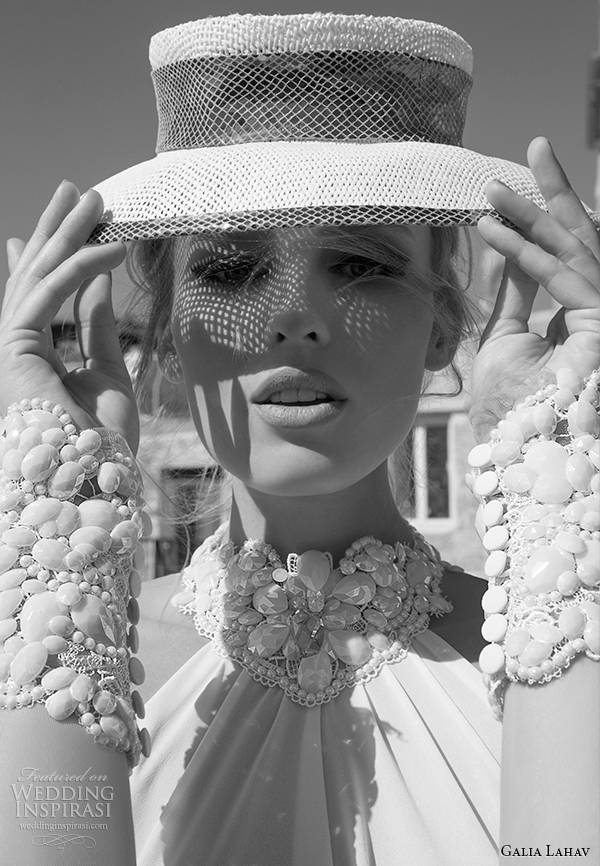 Antonia  double-faced stretched silk satin gown with a sheer back.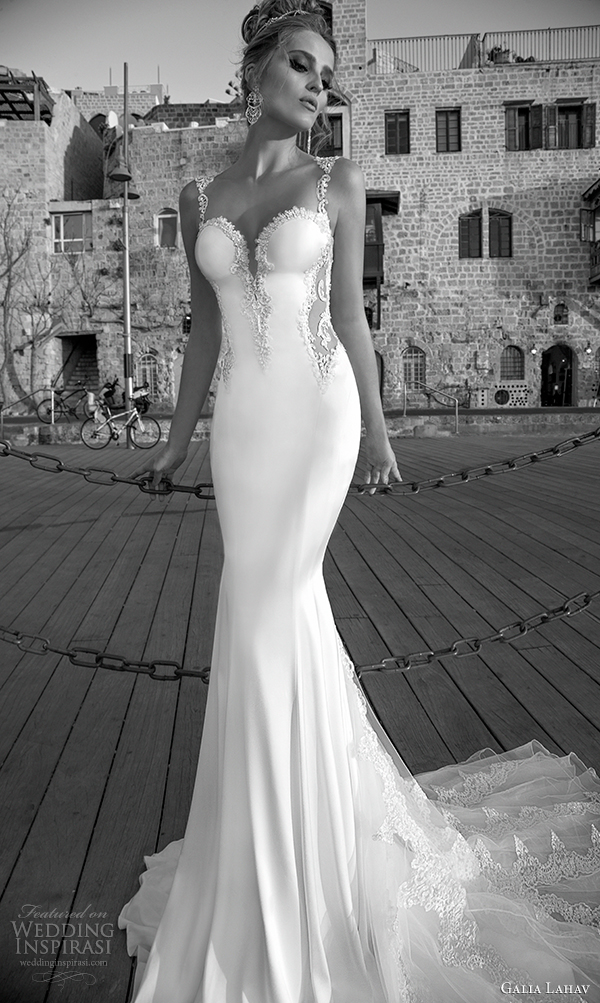 The gown has a dramatic train with embroidered trim.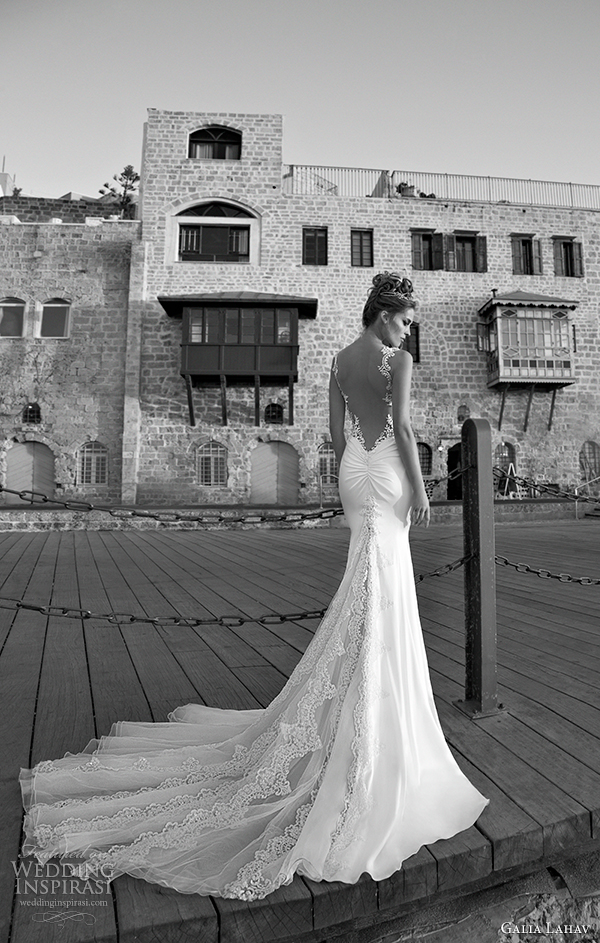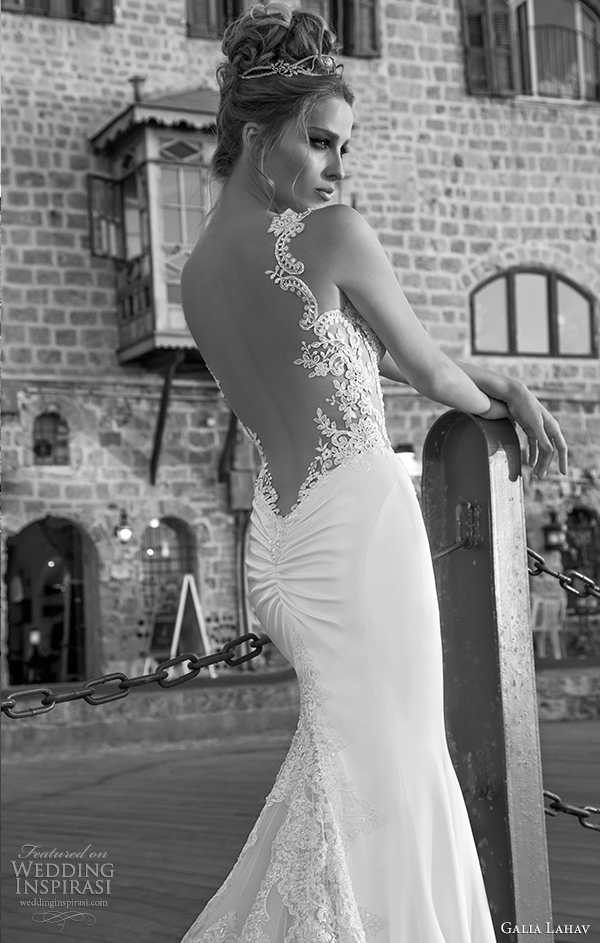 Corso sheath gown with lace detailing.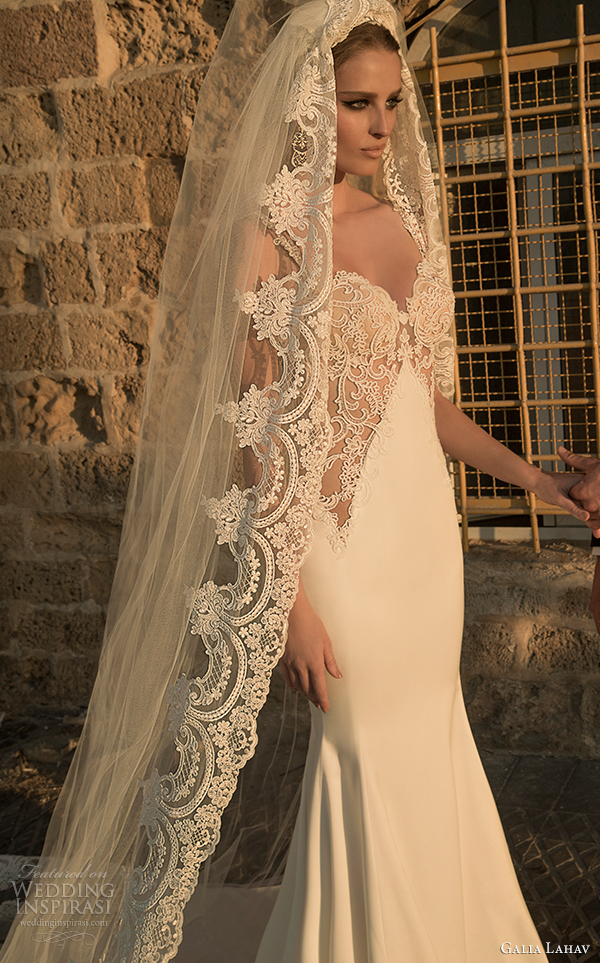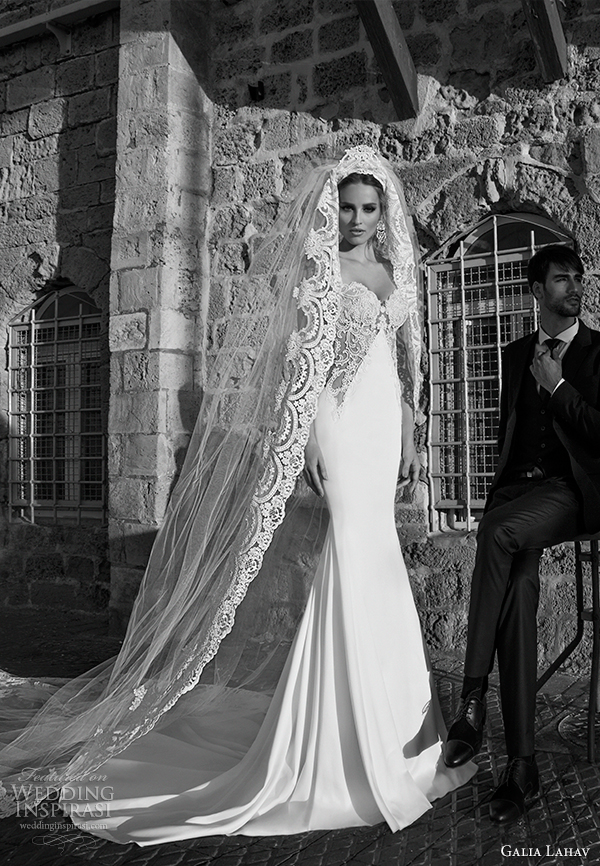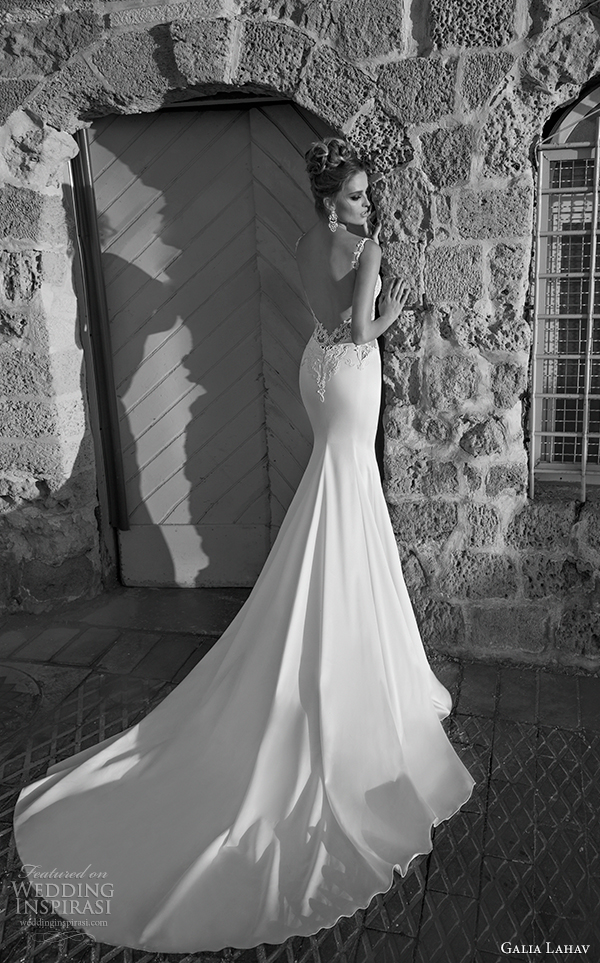 Priscilla lace sheath gown.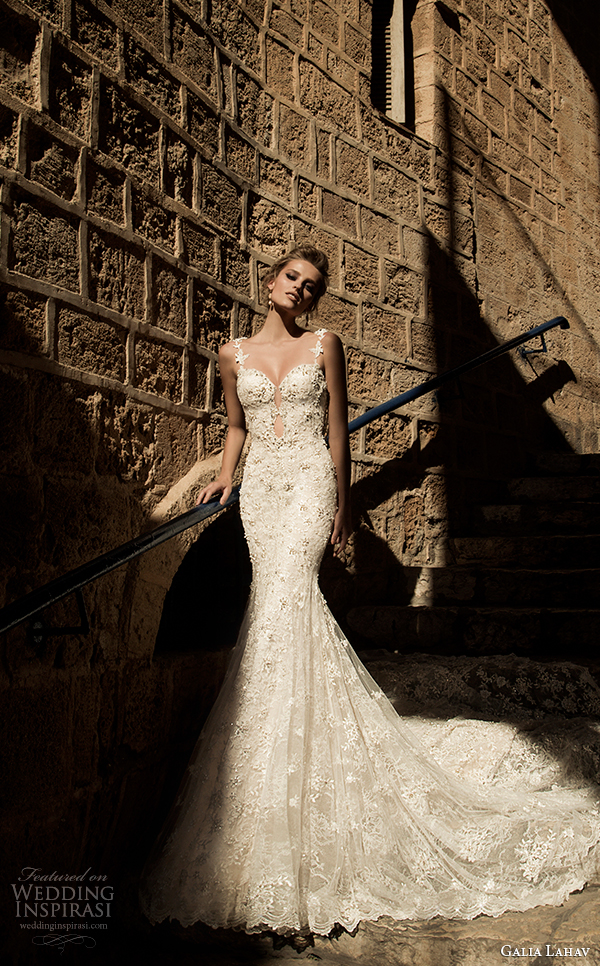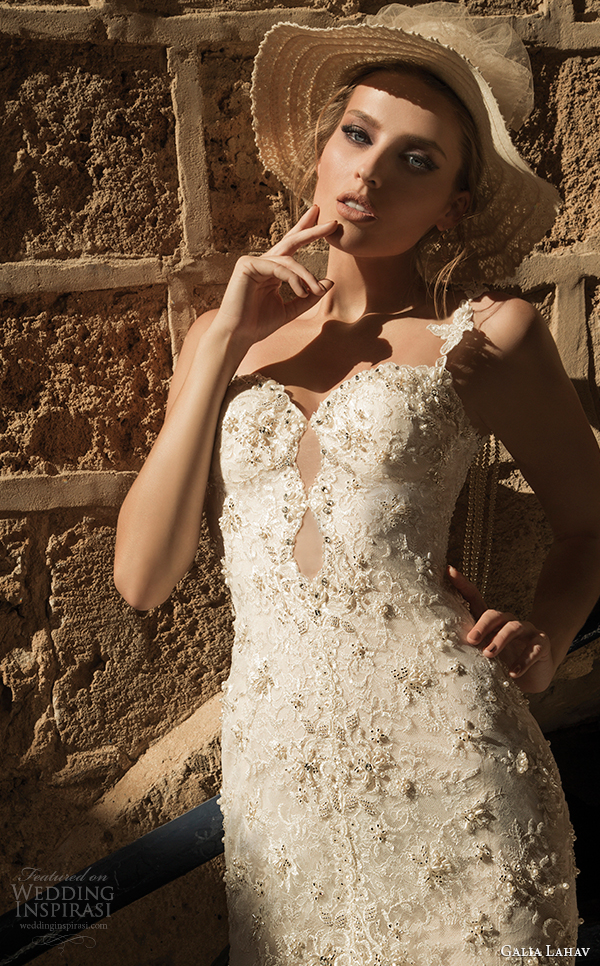 Draping of beads at the back.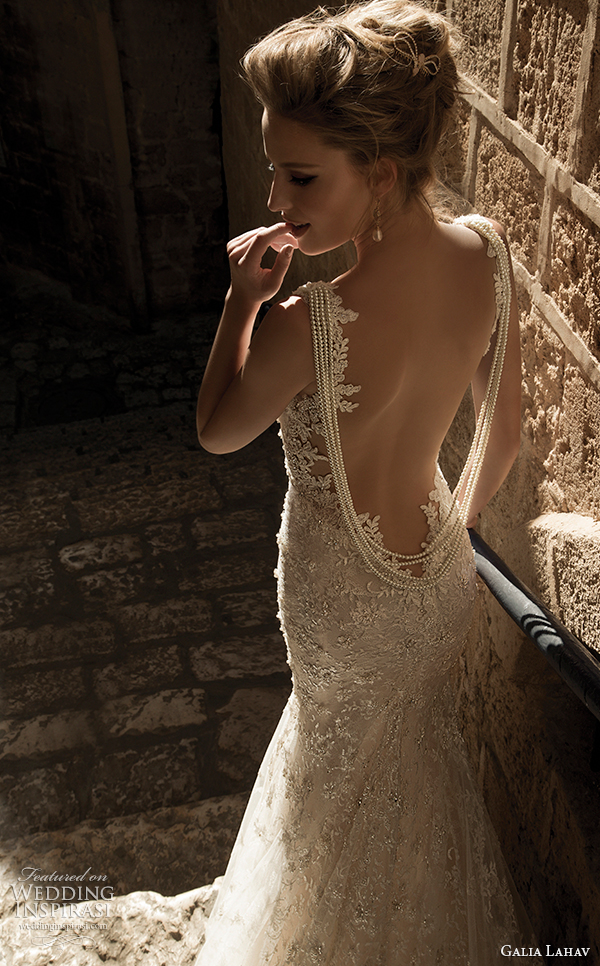 Photos courtesy of Galia Lahav. For details, please visit Galia Lahav.