Years ago, when we laid our eyes on a pale yellow wedding dress by Italian bridal house Atelier Aimée and promptly fell in love with their entire pastel infused collection, we believed it would be a temporary crush. But what we thought was a fleeting obsession for an emerging trend was only the start of our never-ending love affair with the brand and their colorful bridal gowns.
Atelier Aimée has been consistently churning out bridal collections featuring gowns in the loveliest of colors, and the 2014 "Verde Tiffany" collection is no exception. The delicate, light colors prevalent in this season's collection may be a departure from the lavish gold accents of their pre-2014 "Villa Sigurtà" collection, but the designs are as beautiful as ever. We love Sabina, above, a soft organza ball gown with floral print — so dreamy, romantic and unique! If that is too bold for you, there are also white-based options, like  Sabrina, a strapless white ball gown, accented with a posy of multi-colored flowers at the waist.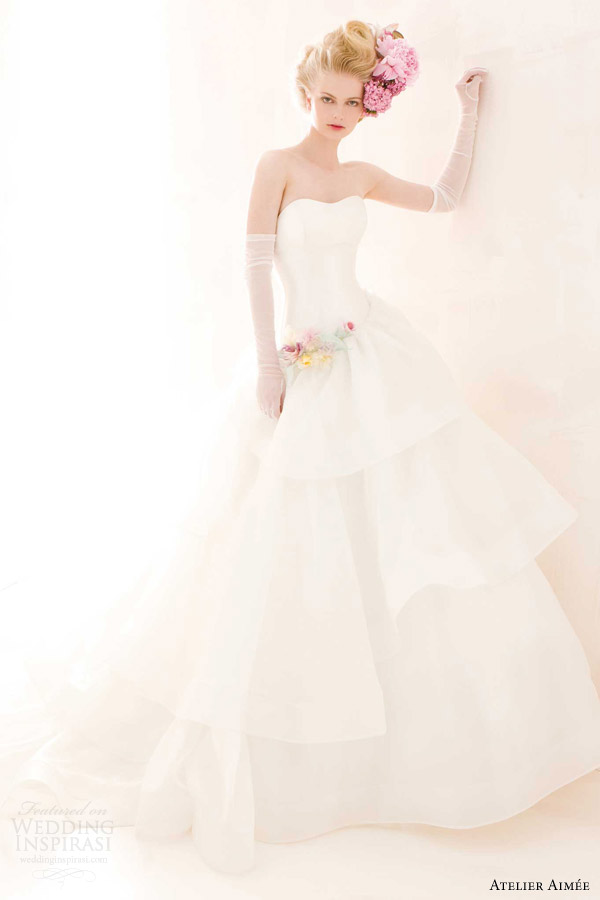 Ombretta beige gown with rebrode lace accents.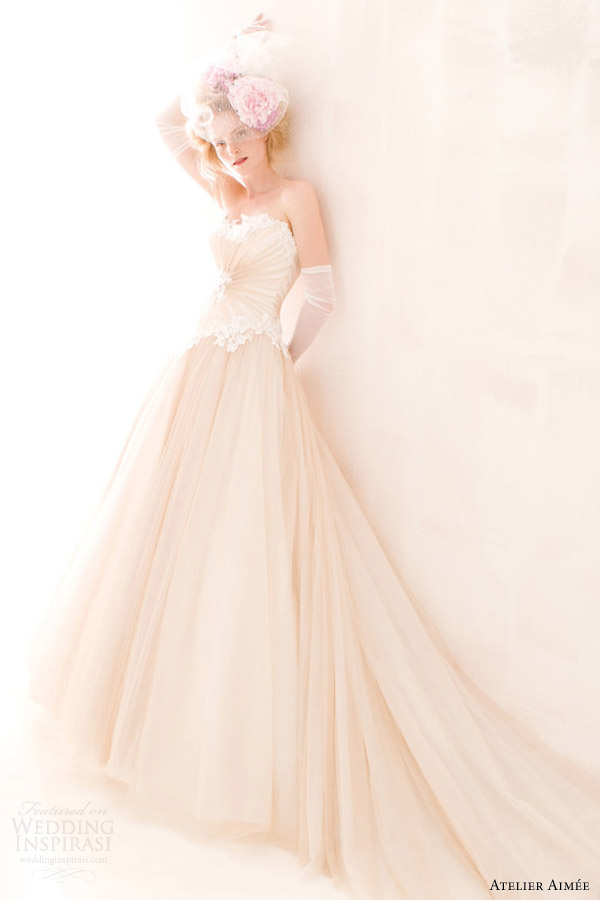 Mariana, strapless gown accented with lace in Tiffany green.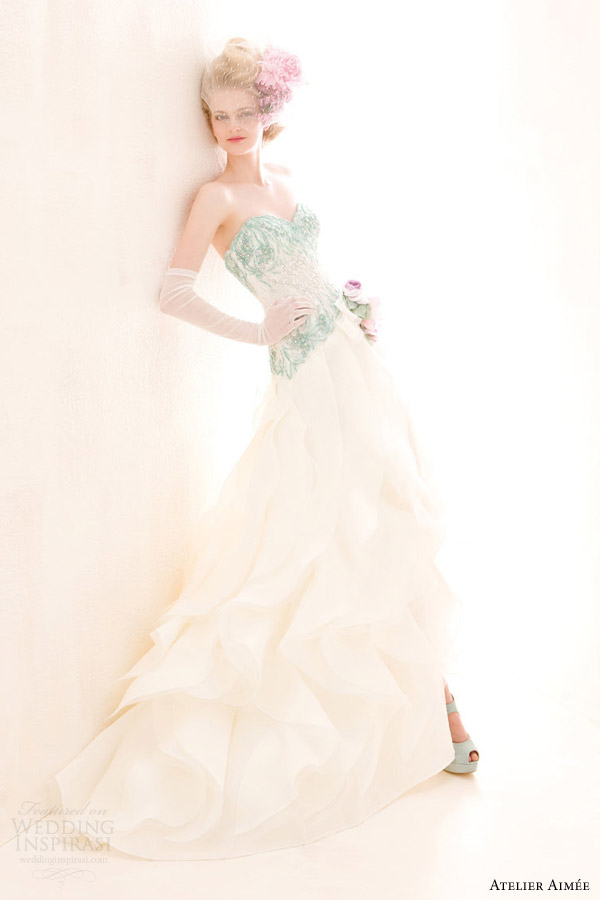 Cindy strapless pink gown.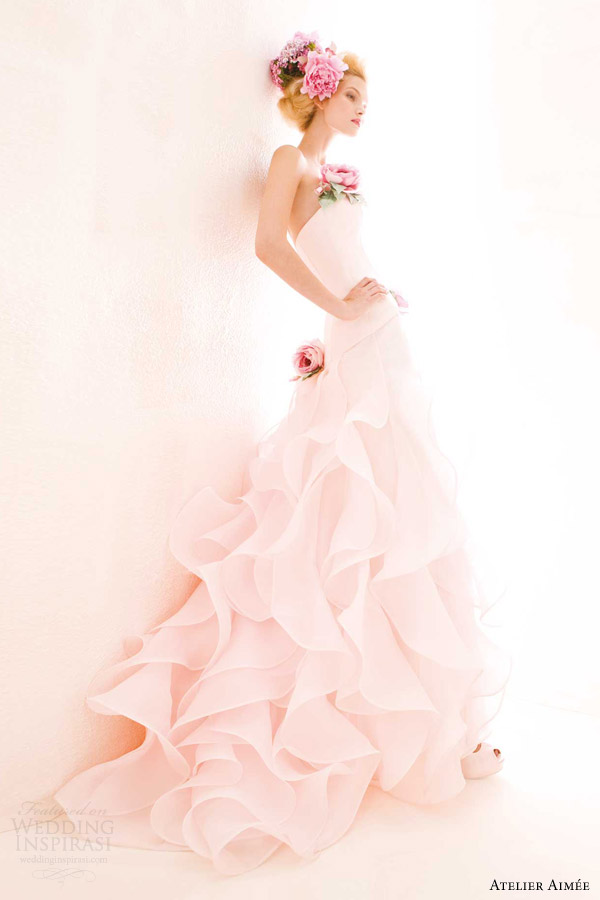 Stella and Suellen strapless floral gown.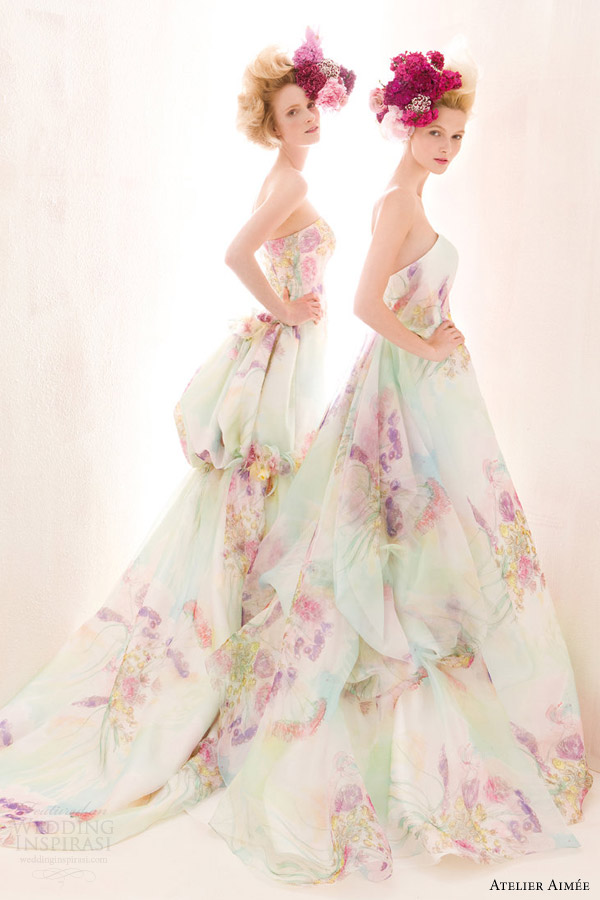 More gorgeous Atelier Aimée  on the next page.