Valentine's Day always gets us in the mood for something sweet and pretty (preferably coated with chocolate and presented in a heart shaped box *wink wink*) but of course, it's all about the love. Today, designer Isha Webb unveils her Spring 2014 bridal collection, and it's just what Cupid ordered — pretty, romantic inspiration.
The Spring 2014 Lovey by Isha collection features a lovely selection of bridal gowns and accessories inspired by the beautiful scenic locations the designer's hometown of San Diego is known for. We adore the delicate, feminine touches — a bit of lace here, a sprinkling of crystals there – in this fresh and modern collection. More to love: each Lovey by Isha piece is handcrafted in the USA, from high quality silks and laces. The brand also supports fair wage and sweatshop free environments, and tries to minimize its environmental foot print by sourcing the majority of materials locally.
One of our favorite looks has to be the Ocean Beach silk boho gown in mint. The hint of lace at the bodice is just oh-so-pretty! Enjoy the rest of the collection below and oh, have a Happy Valentine's Day!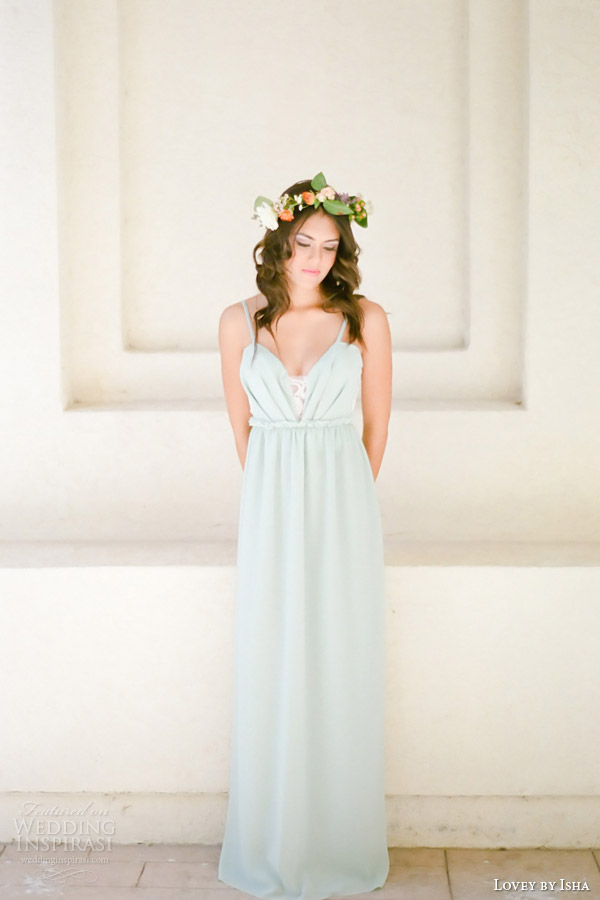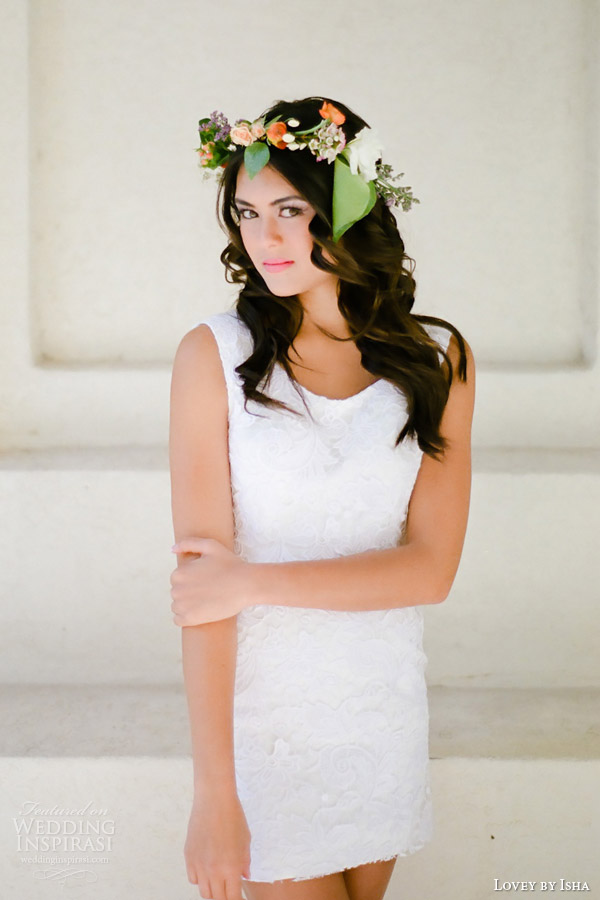 Guipure lace sleeveless mini dress.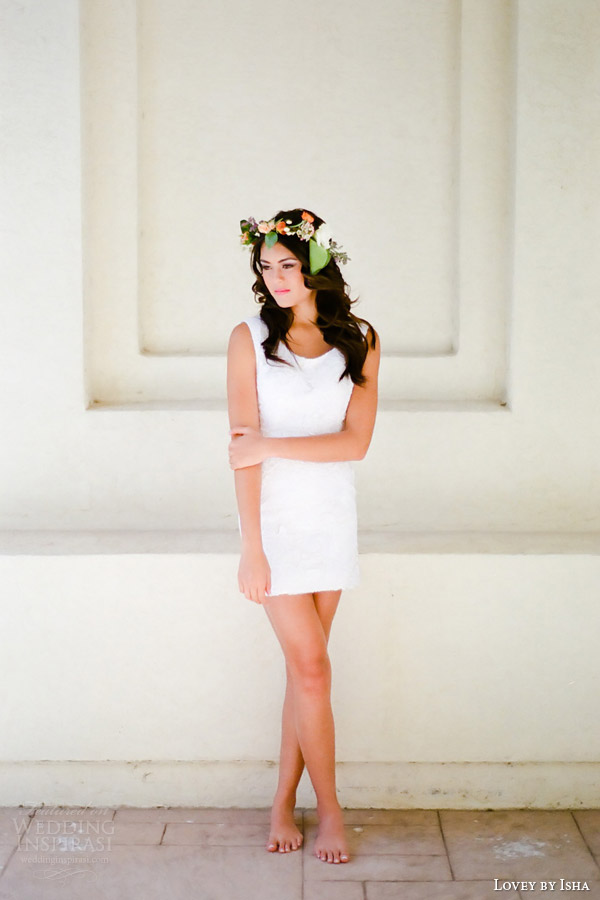 Julian silk wedding gown with floral lace applique.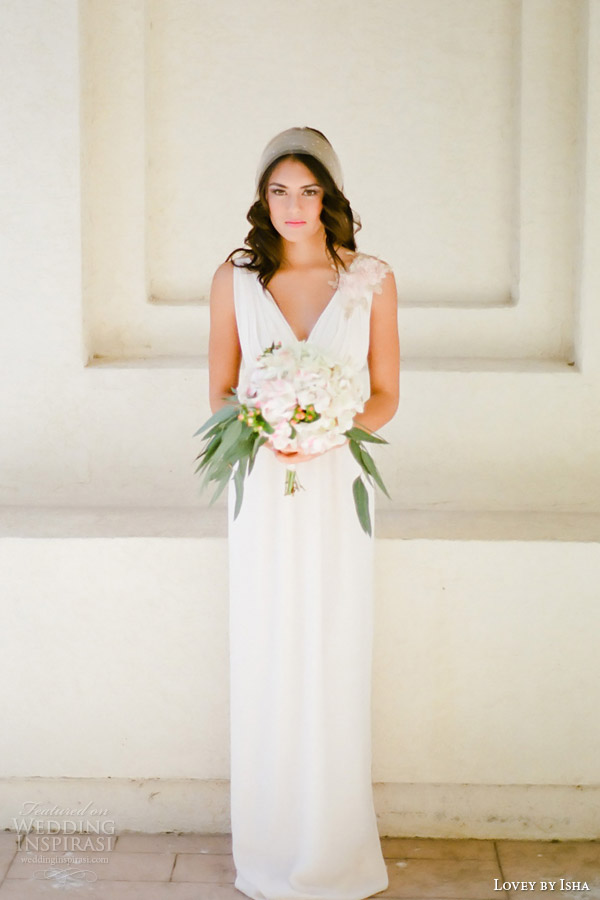 Bonita tulle headband with crystal accents.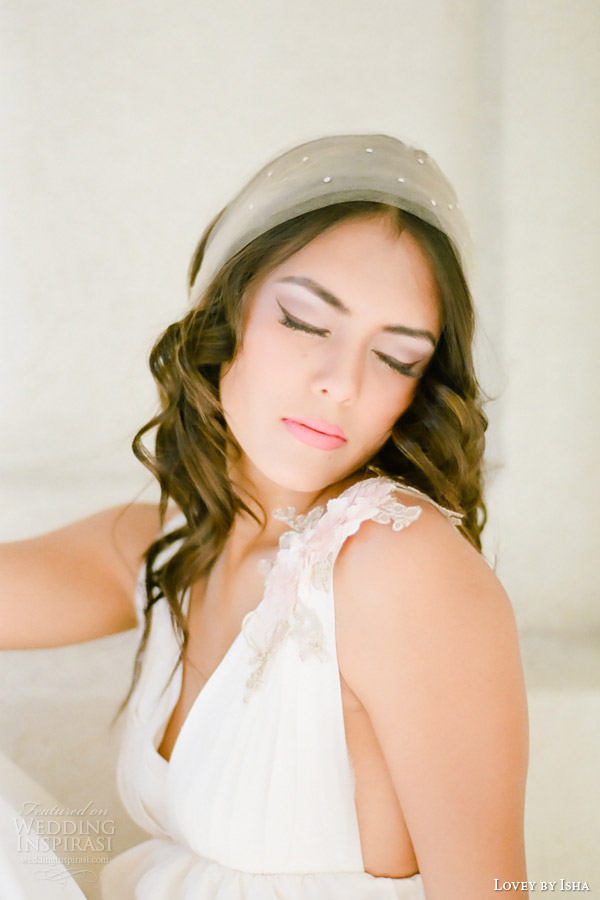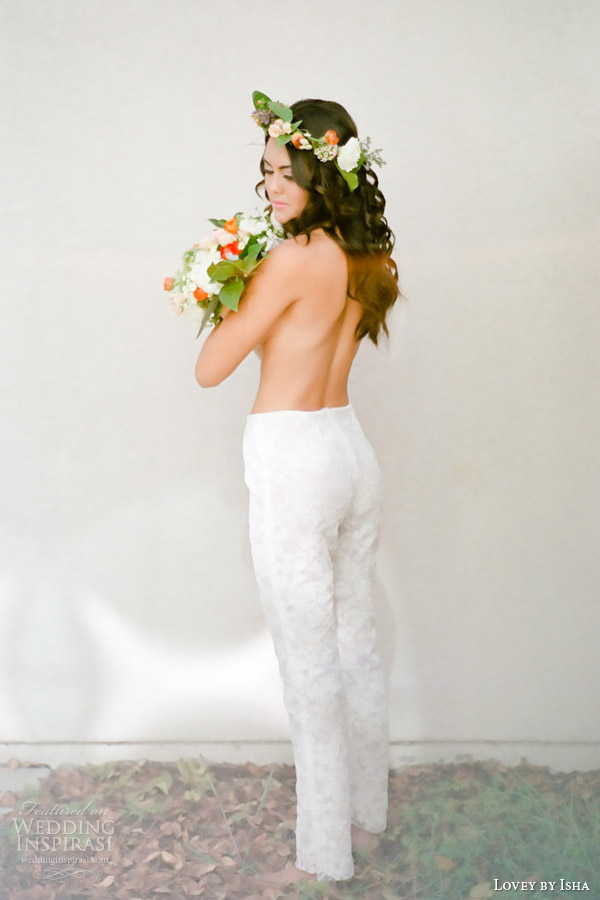 Dulzura Alencon lace pants.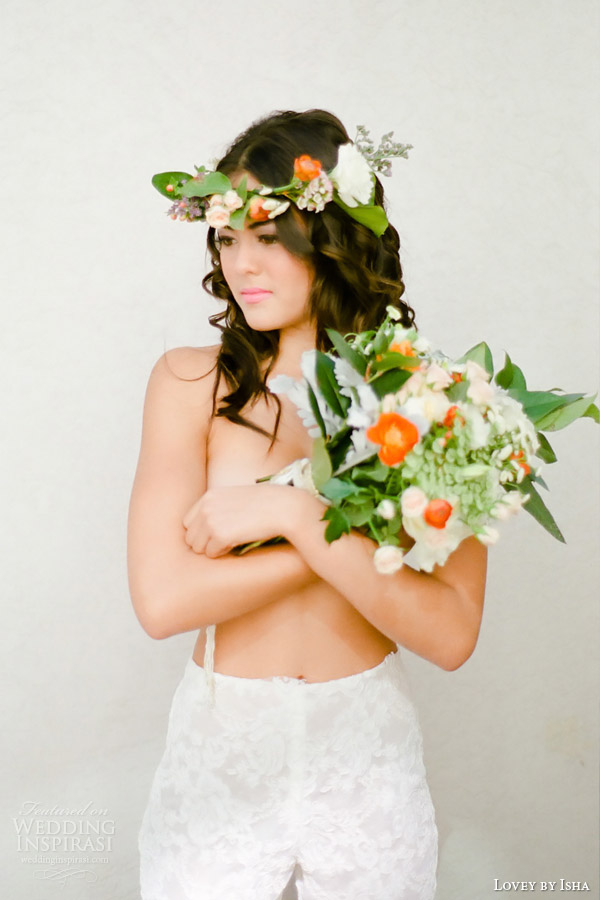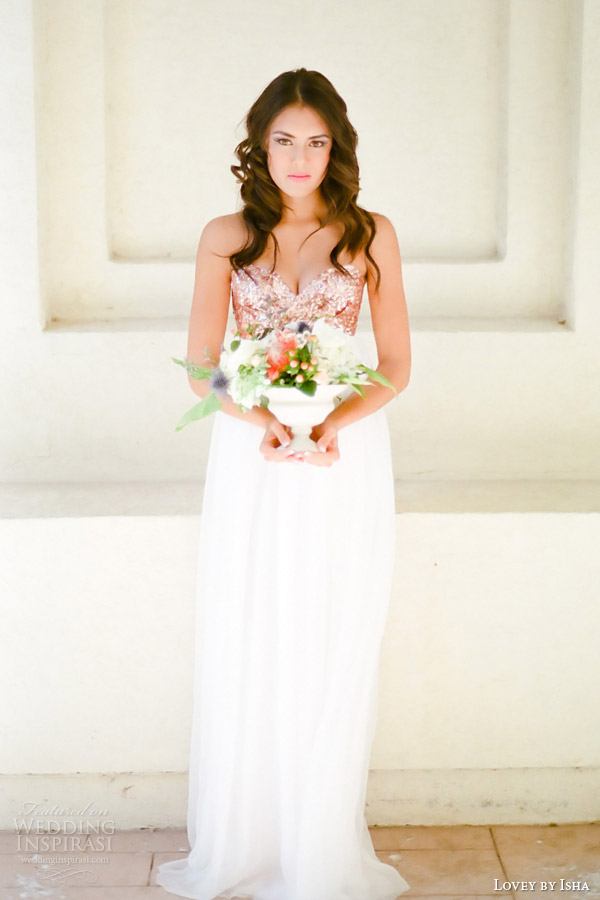 La Jollay strapless empire waist gown with rose gold sequinned bodice.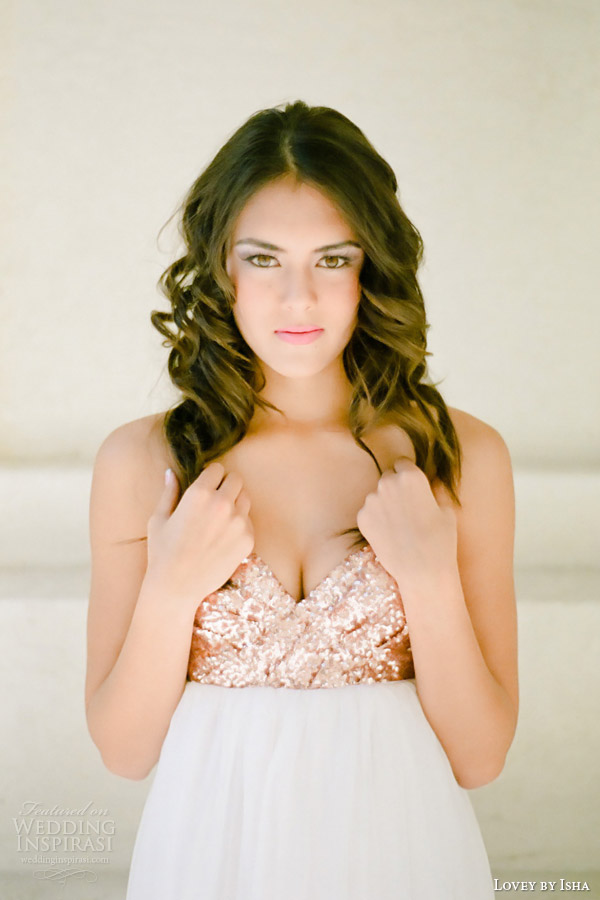 Carlsbad juliet cap and shawl with rose applique. ♥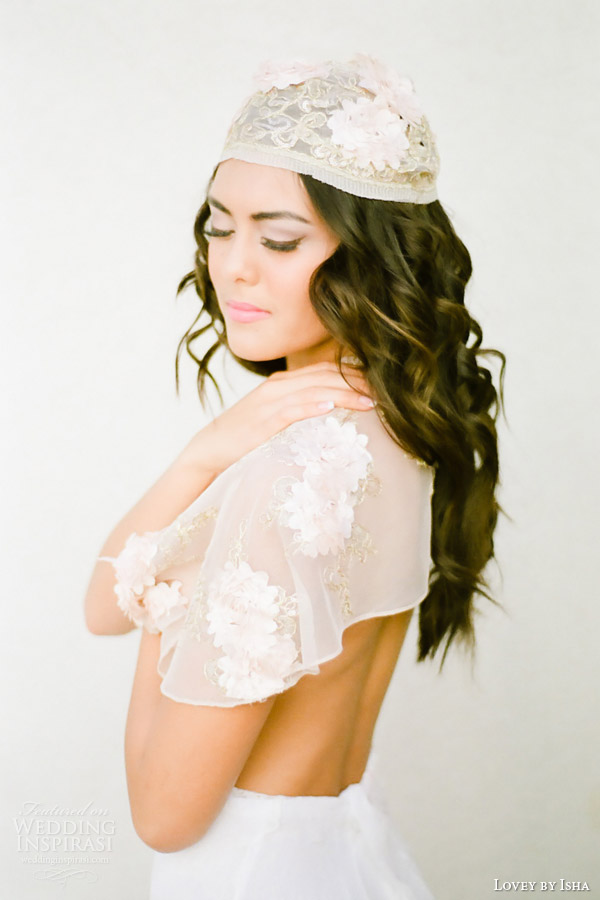 For details on how to buy and more on this collection, please visit Lovey By Isha.
Credits
Creative Direction & Photography: Stacy Barnes Creative | Floral Design: Rust & Thistle | Makeup: Q Makeup Designs Model: Noelani