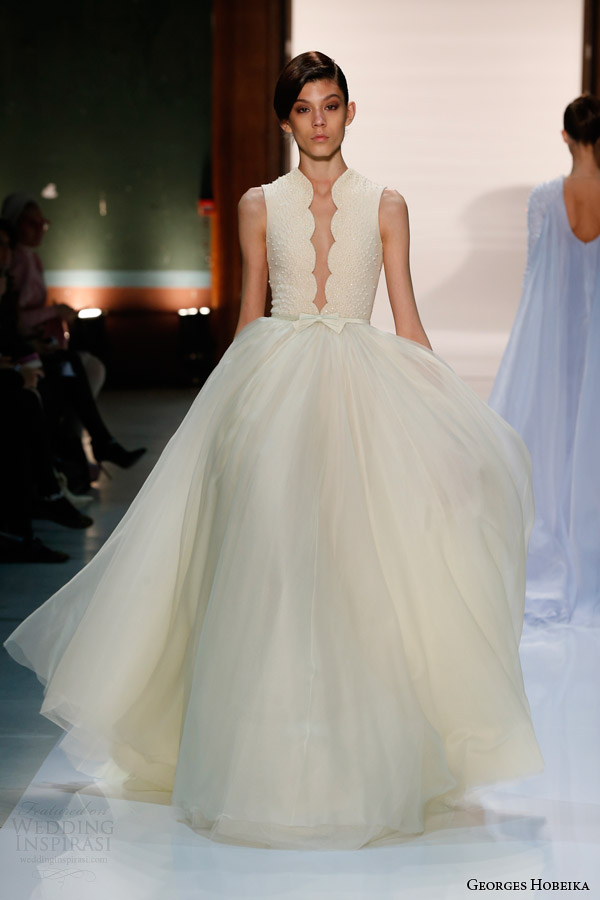 We haven't done this for a while but today we're starting the week on a high fashion note. The Spring 2014 couture collection by Georges Hobeika charms us with its irrepressible femininity and exuberant freshness, with details that perfectly allude to the vernal images of the season.
"Silence is golden and a forest of illusion enchants" in Hobeika's couture garden. Here, ethereal gowns are gently painted in pastel hues, some adorned with tone-on-tone beading, others abloom with delicate petals in a dégradé of soft colors (like the pale yellow dress, below). Structure bodices are paired with skirts featuring diaphanous layering; cinched waists are defined with ladylike bows. A few dresses feature peekaboo panels that plunge all the way to the waist (as in the sleeveless gown pictured above), but with large scalloping along the neckline, the result is sweet, not risqué. Enjoy!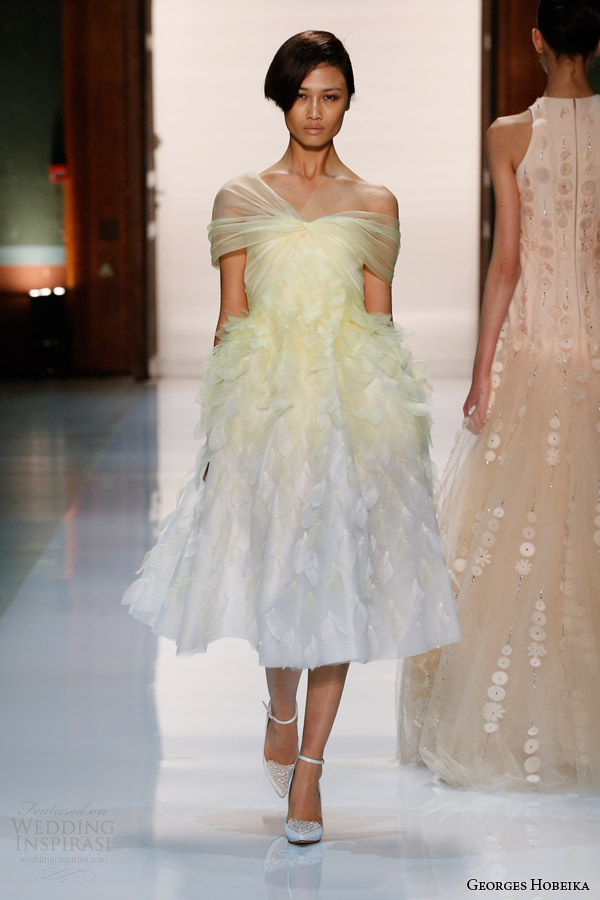 Love, love, love the skirt! The top is adorned with pearls.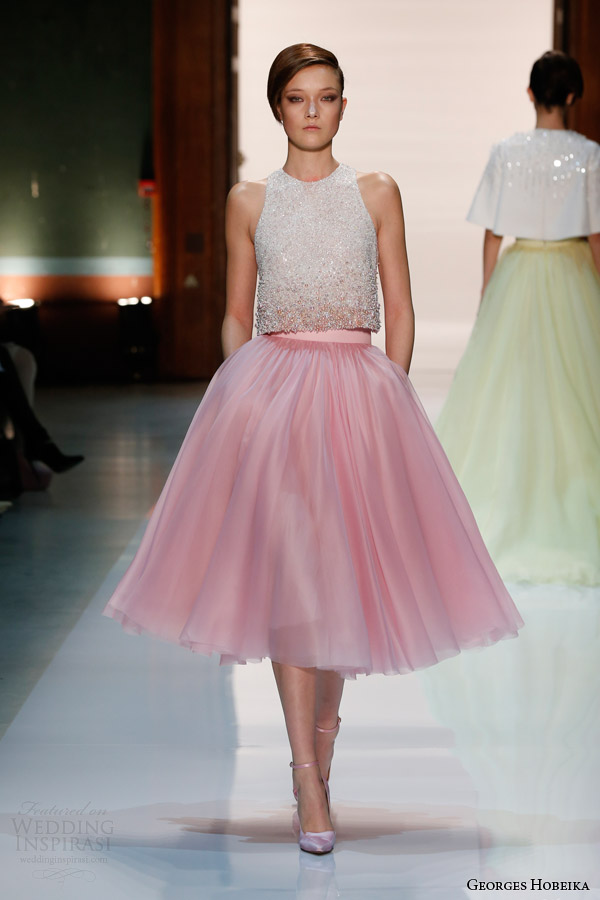 Pearl embellished jumpsuit.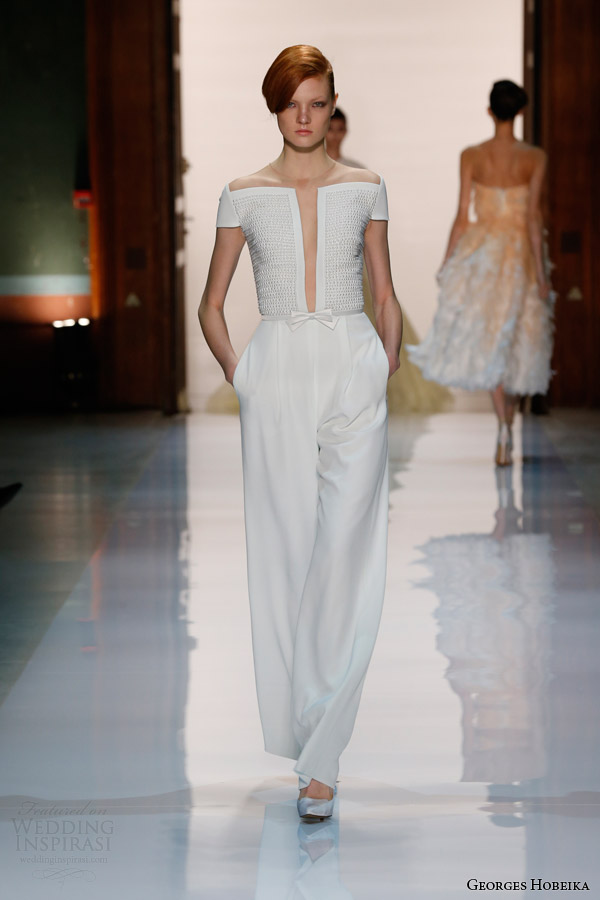 Adorable!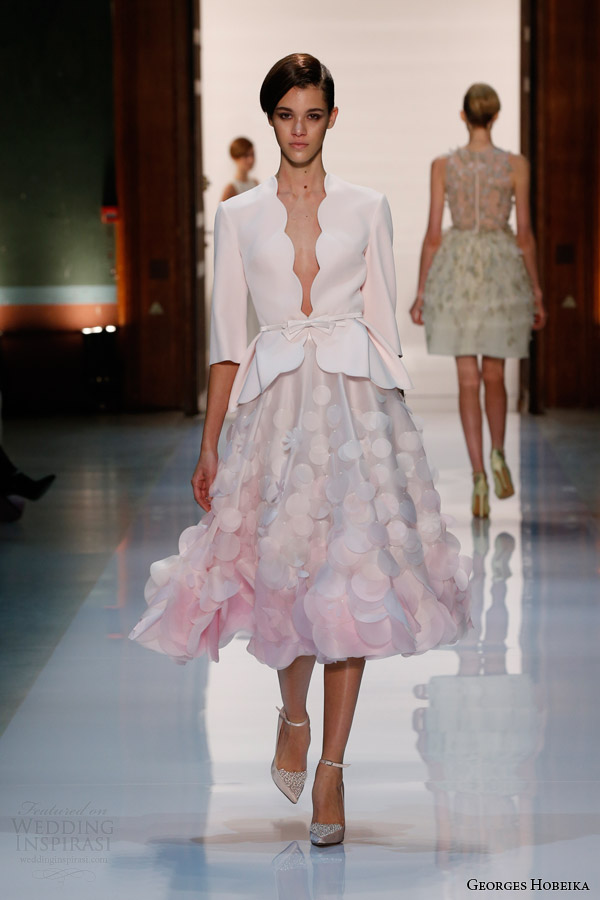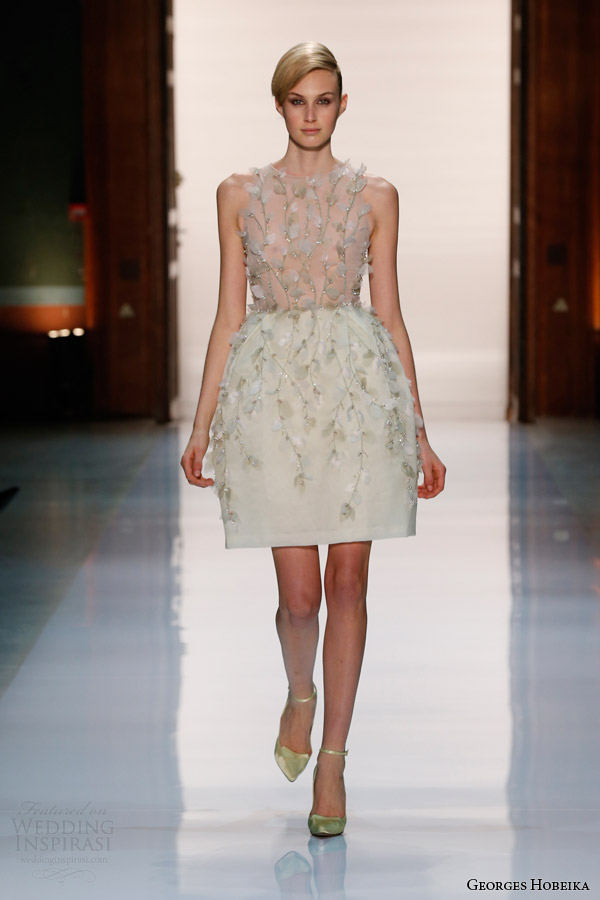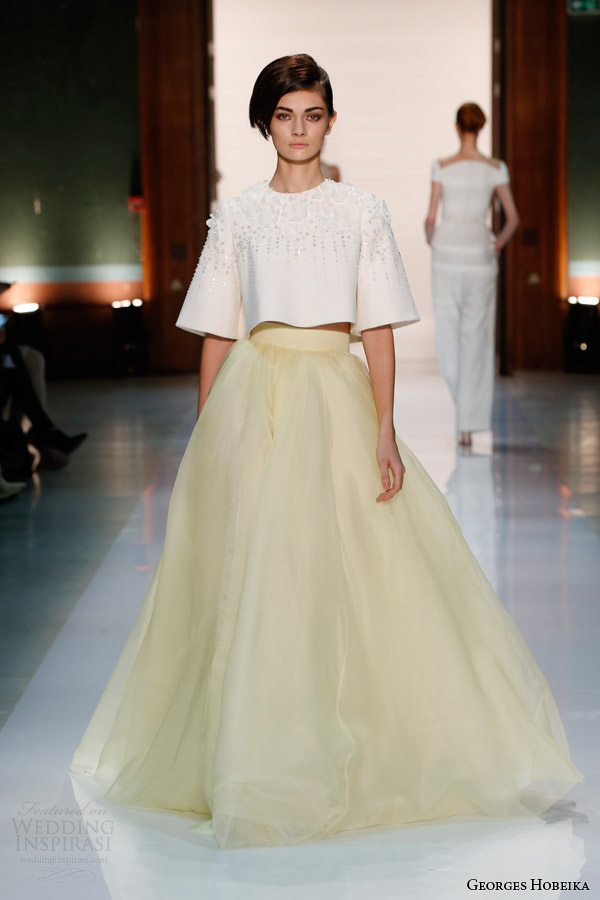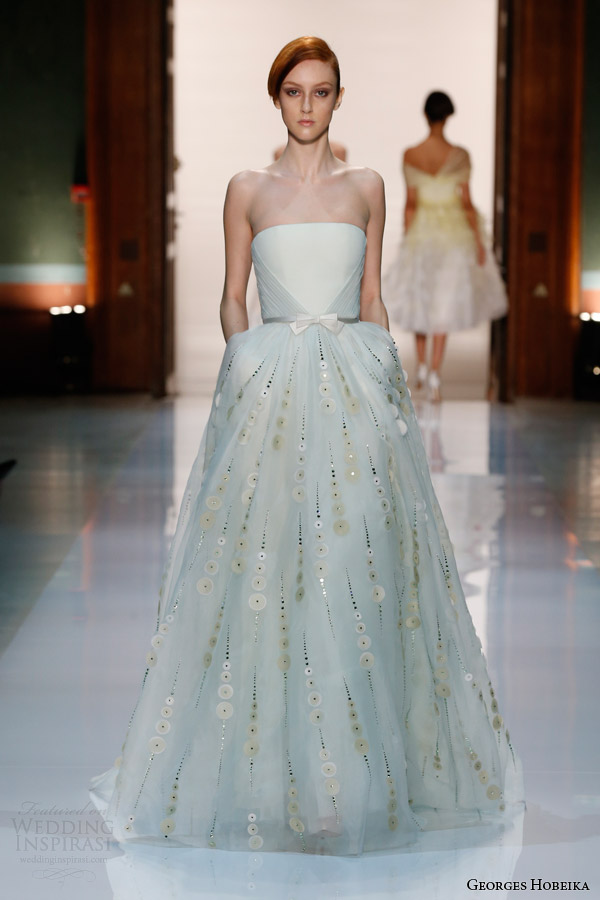 Train + scalloped neckline = swoon!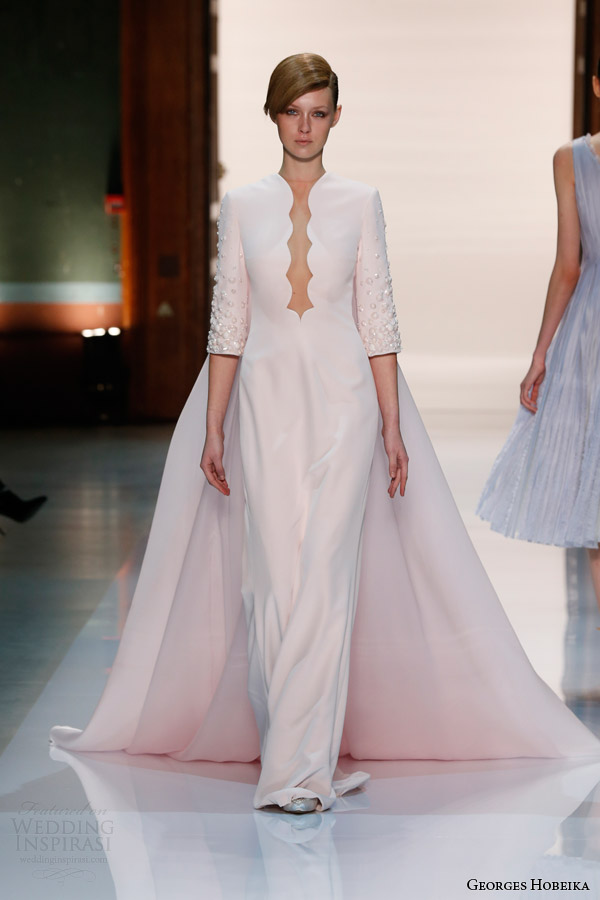 More lovely looks from Georges Hobeika Couture Spring 2014 collection on the next page.