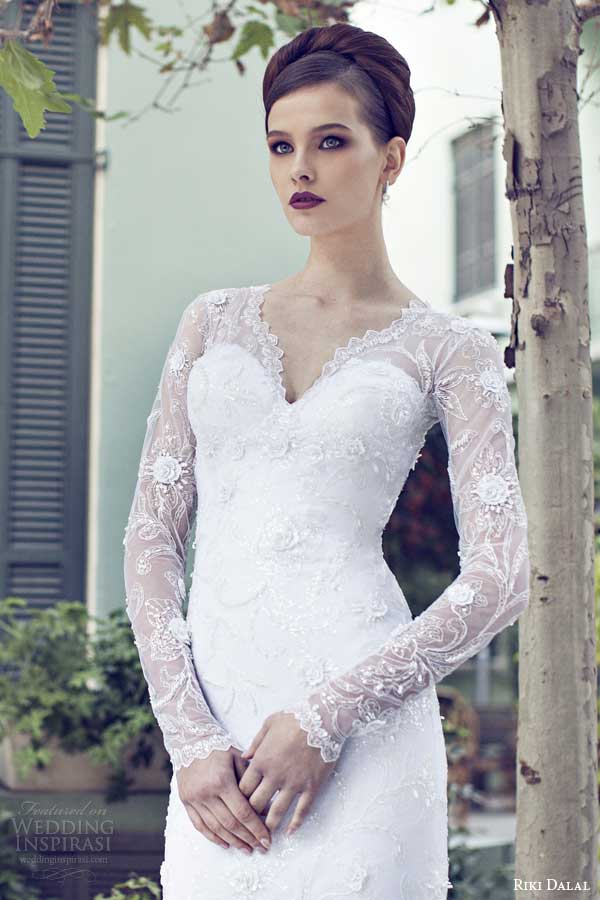 A few weeks ago, we got to preview Riki Dalal's  2014 bridal collection (haven't seen it yet? It's stunning, go see it now!). Well, we now have pictures from the full 2014 collection and naturally, we're not going to pass up a chance to feature the beautiful creations here. These gorgeous gowns, mostly in sophisticated sheath silhouettes with straps or with illusion long sleeves (as the gown pictured above and below), feature exquisite lace and pearl bead detailing. Dream grown material? You bet! Scroll on and start drooling!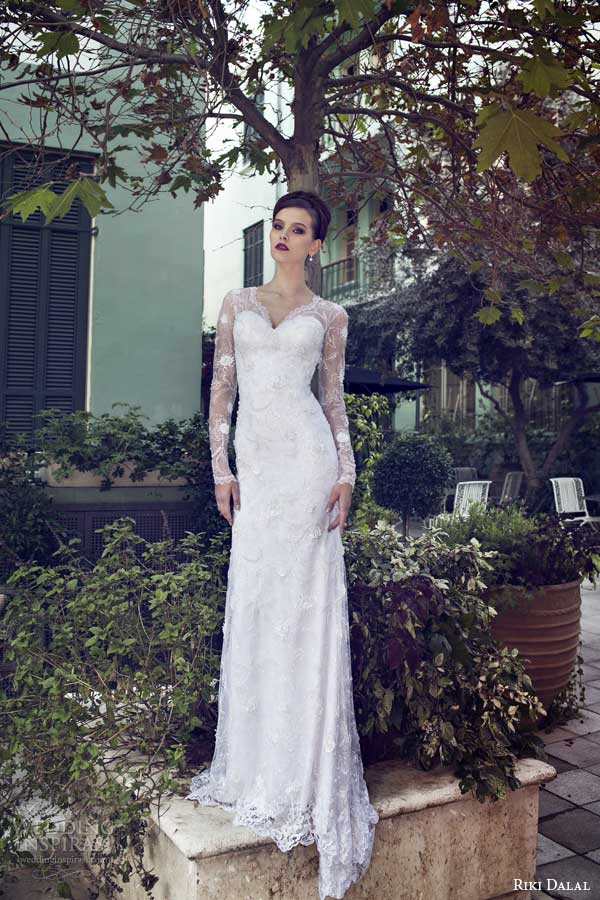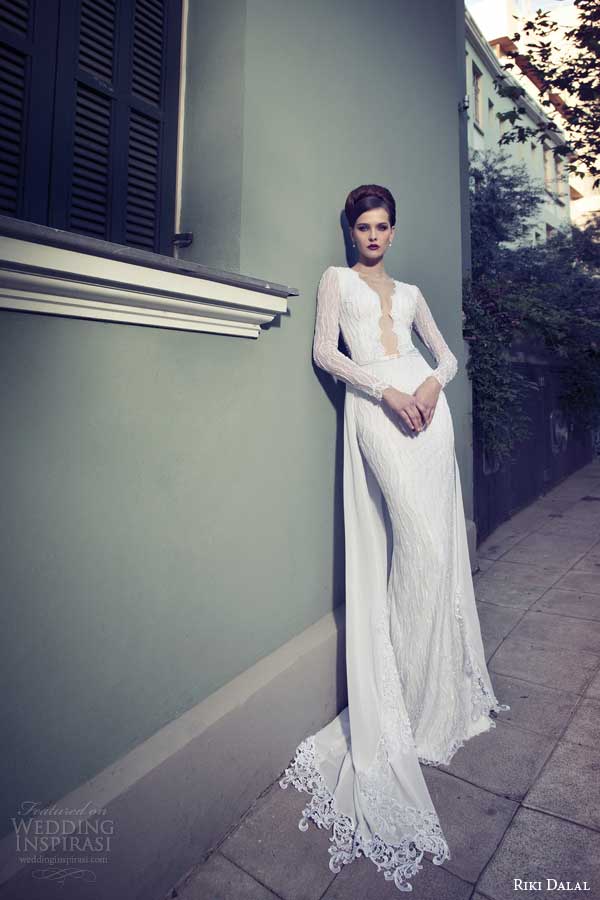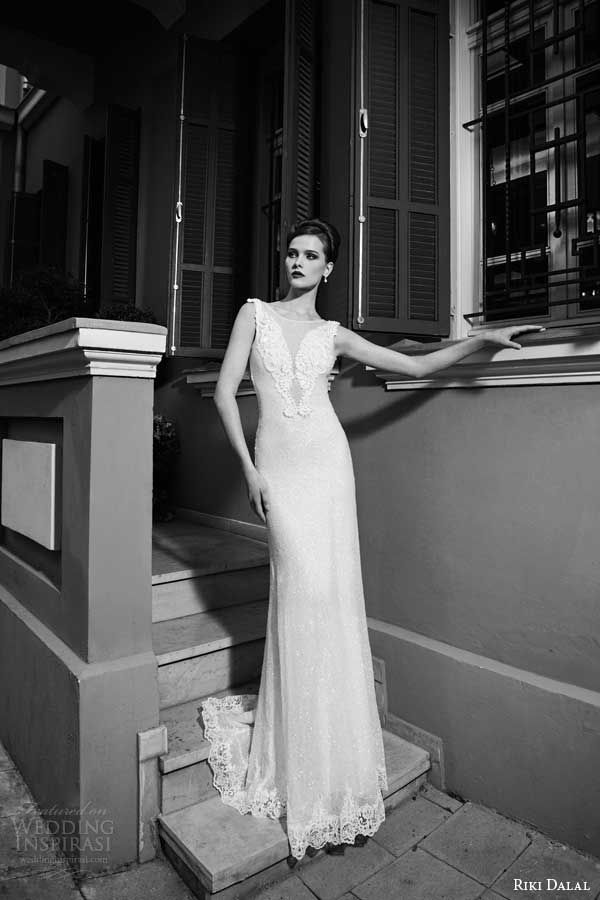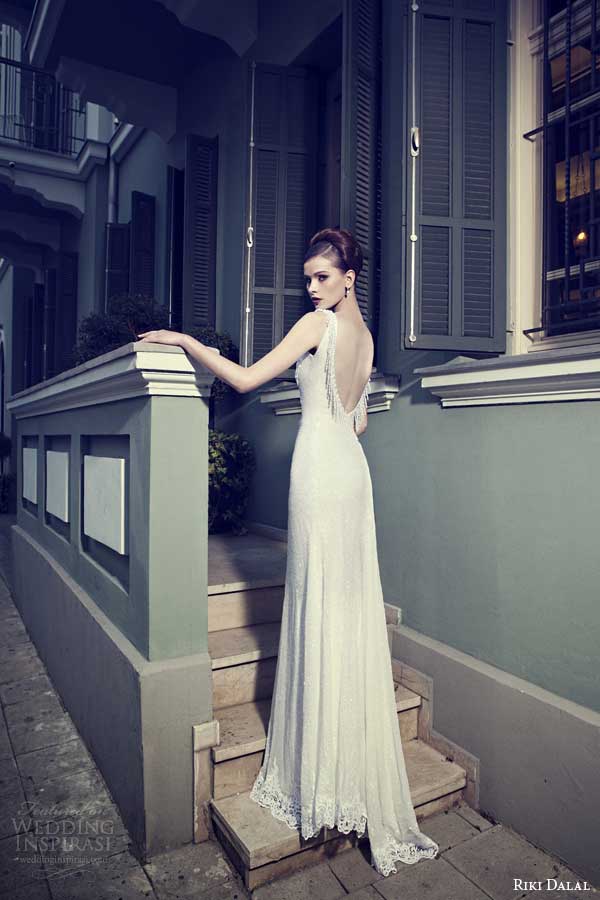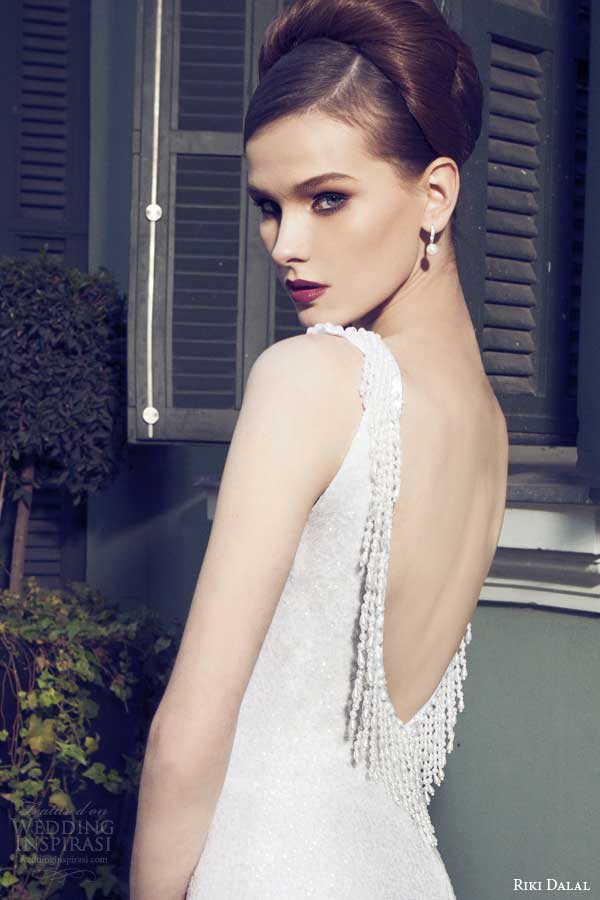 Glamorous blouson gown.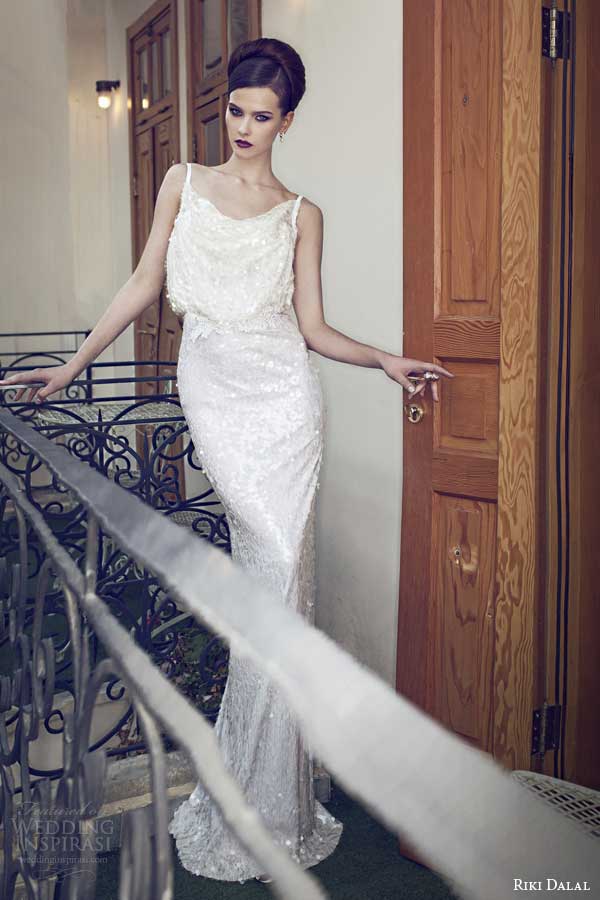 ♥♥♥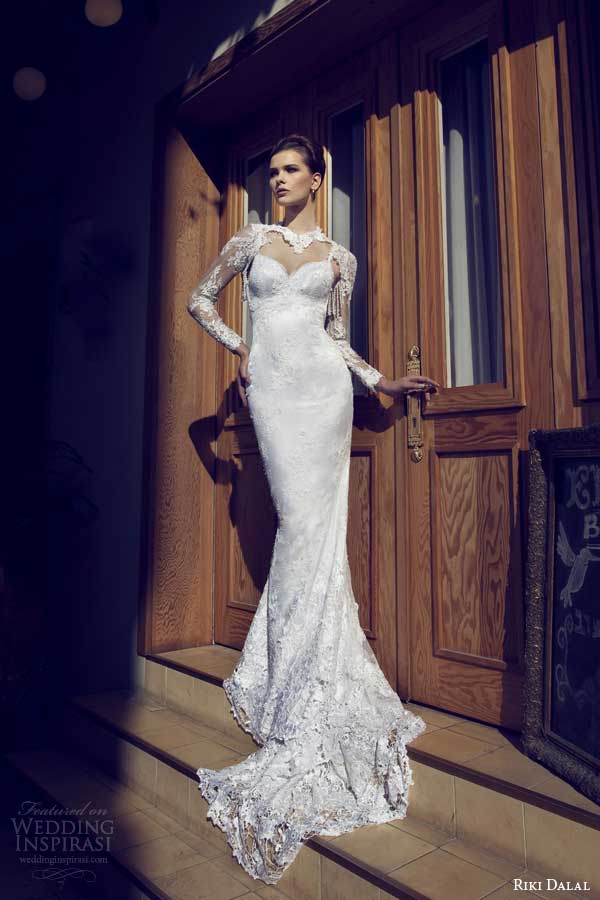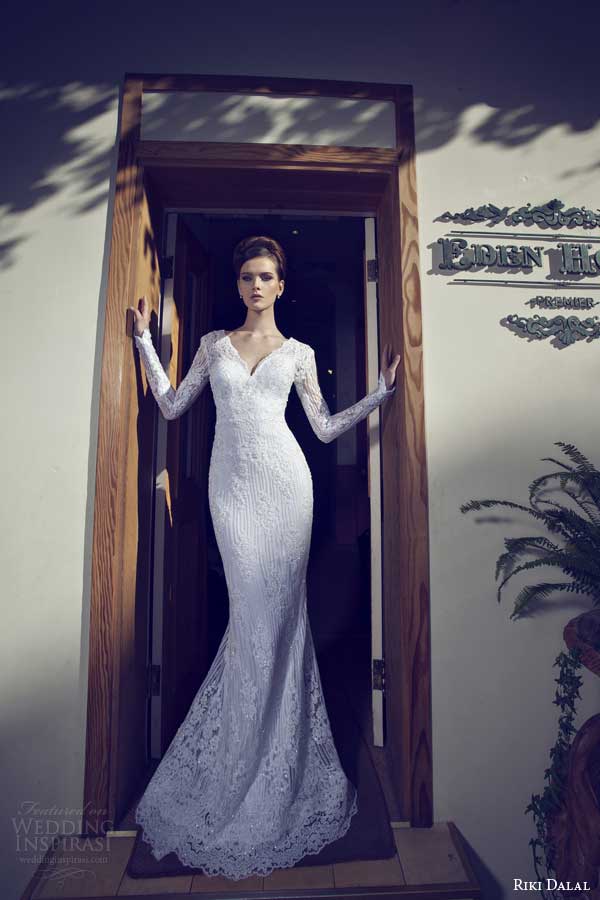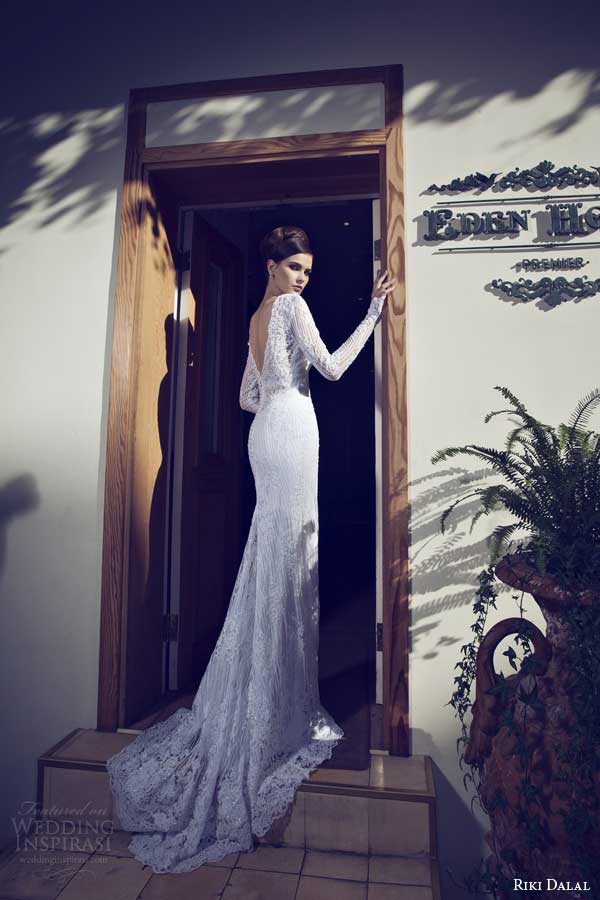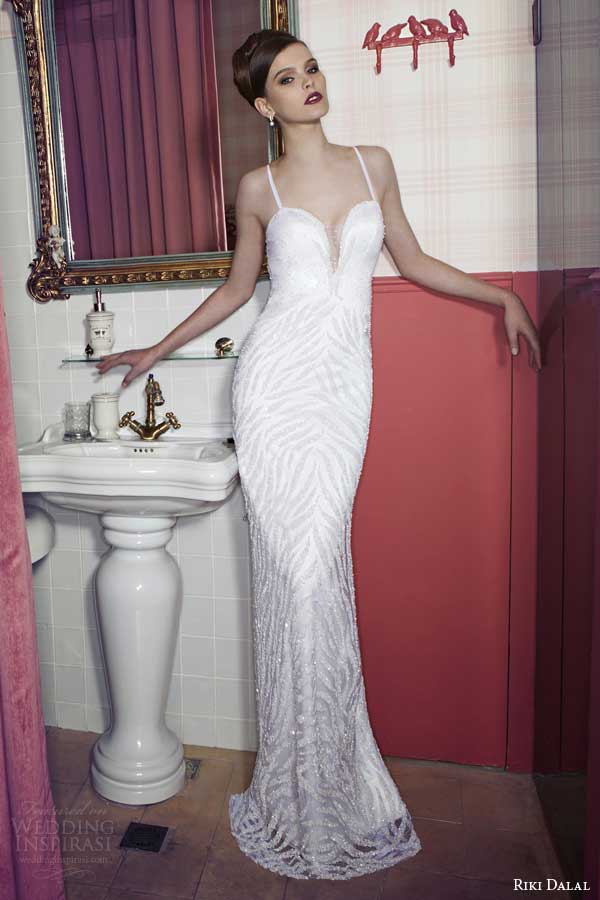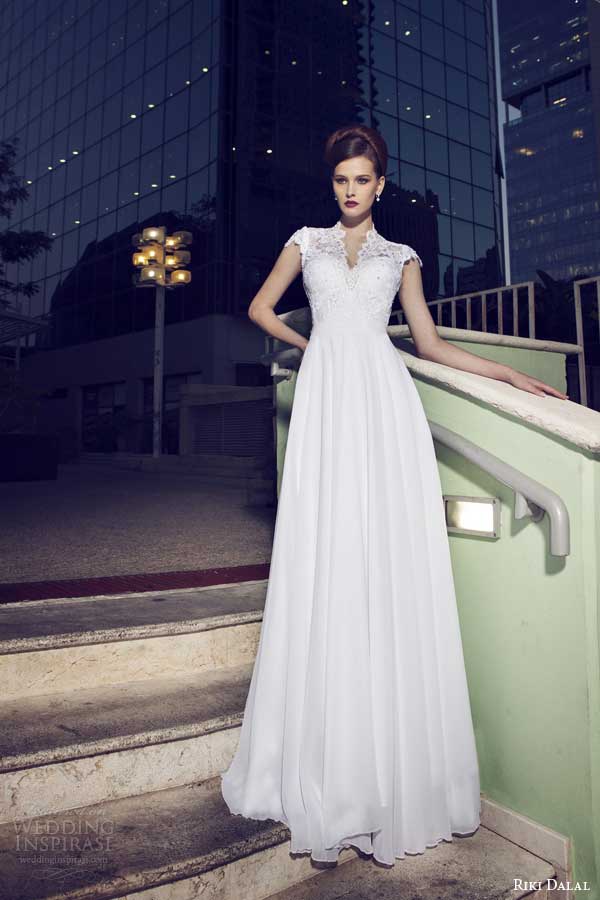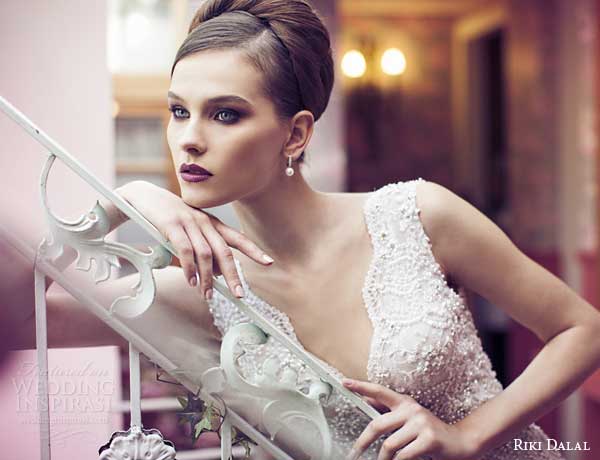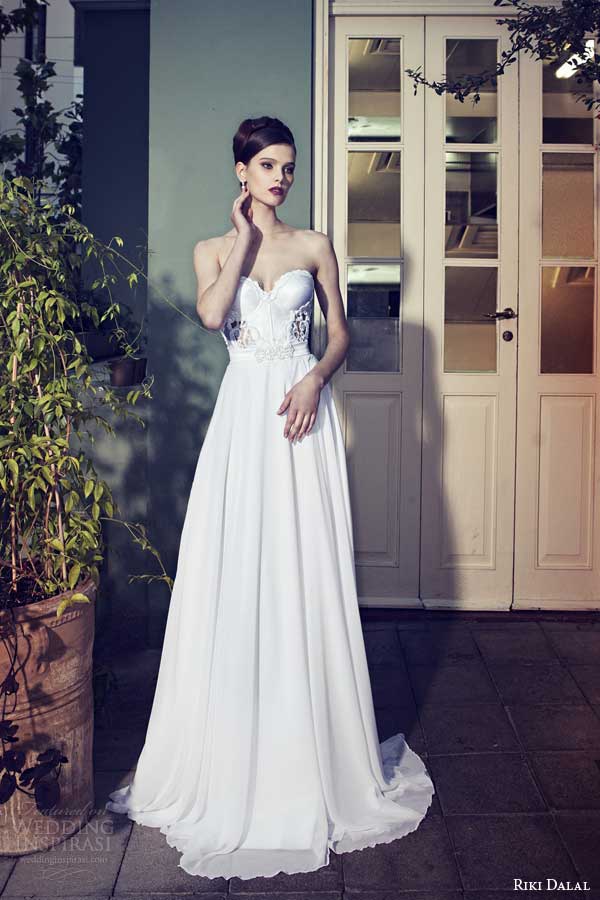 Love the lace edging on the train!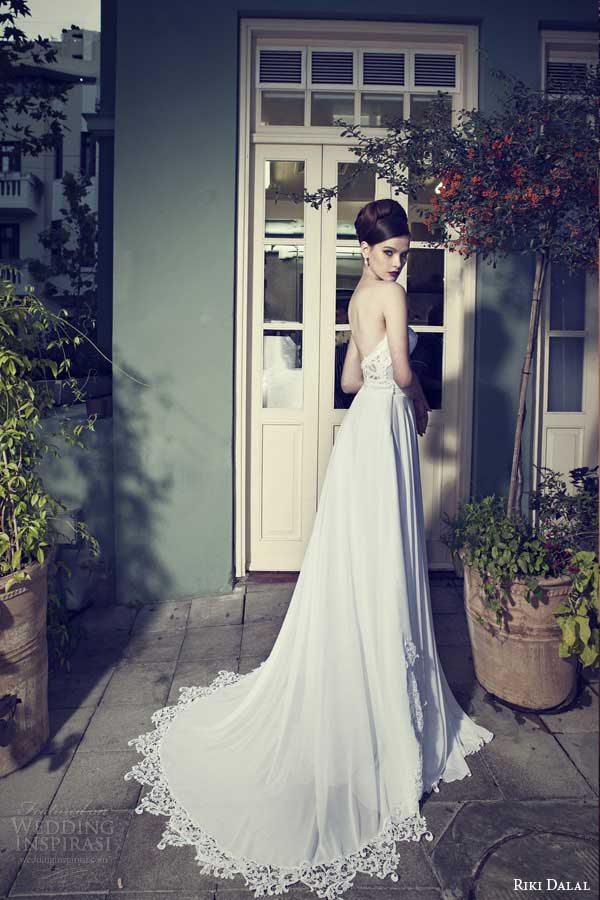 Photos courtesy of Riki Dalal. For store listing and other details, please visit Riki Dalal.
You are viewing Part 2 of Riki Dalal's 2014 Bridal Collection
{Part 1} Riki Dalal 2014 Bridal Collection Preview