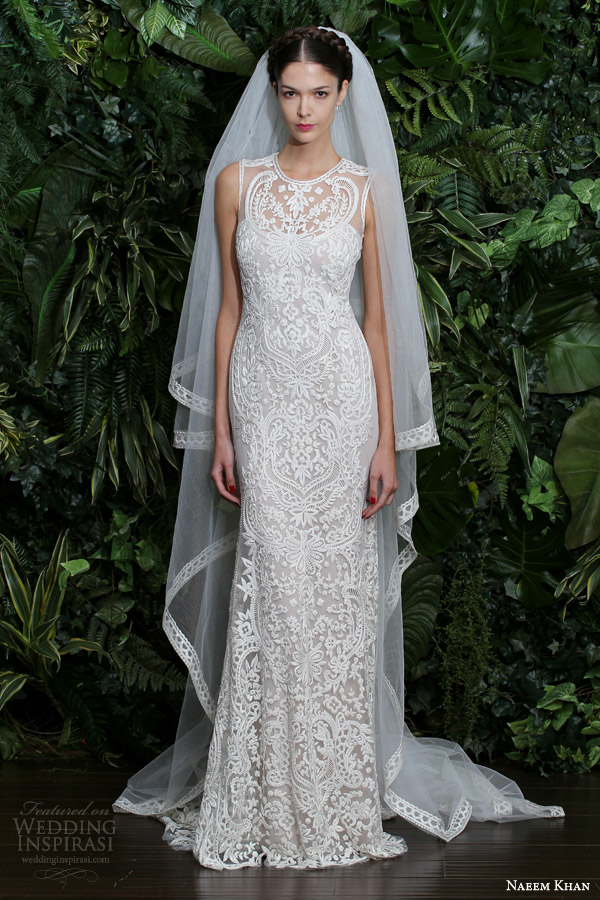 Being fans of Naeem Khan's ready-to-wear creations, we were very excited about the launch of his first bridal line. True enough, he delivered. Today's collection is one that we personally adore for its refined, opulent style with exquisite detailing.
The Fall 2014 bridal collection by Naeem Khan takes you on a sartorial trip to different cities of the world.  Each of the gowns features distinct silhouettes and textures that are characteristic of the style or embody the spirit of the city that inspired it. Intricate hand embroidery, a Naeem Khan signature, featured extensively in the designs. Some of the looks are paired with a heavily embroidered veil reminiscent of a dupatta scarf, a gentle nod to Khan's South Asian background. These unique wedding dresses also feature non-traditional detailing and motifs like all-over ribbon tapework and bold crystal beading that simulates Art Deco lines.
Above and below, Valencia sleeveless hand-embroidered lace gown. Stunning!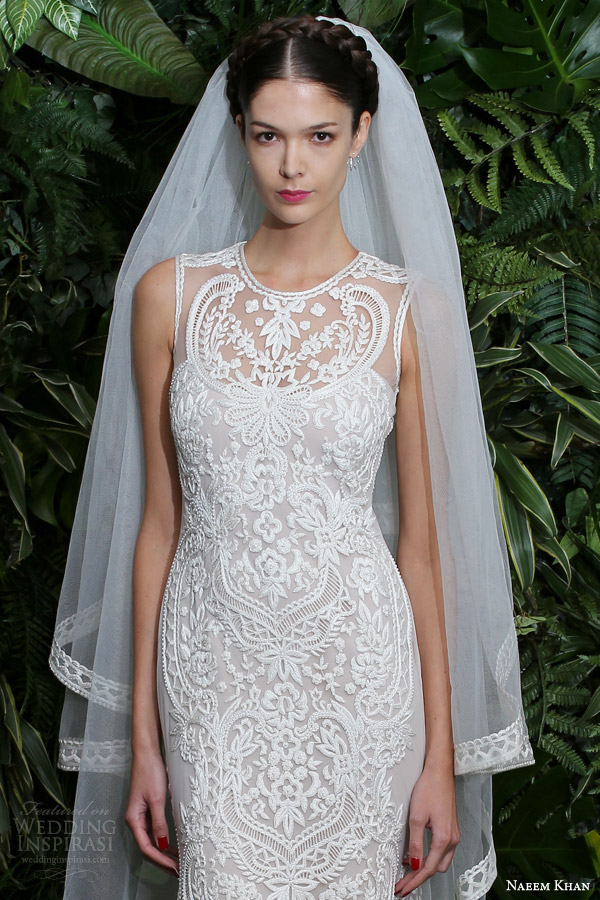 Nantucket.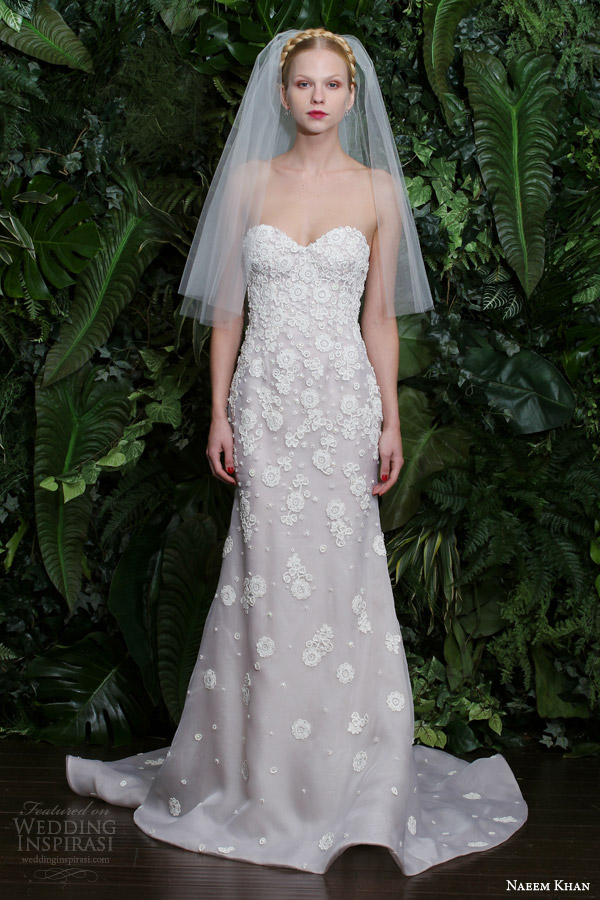 Rio.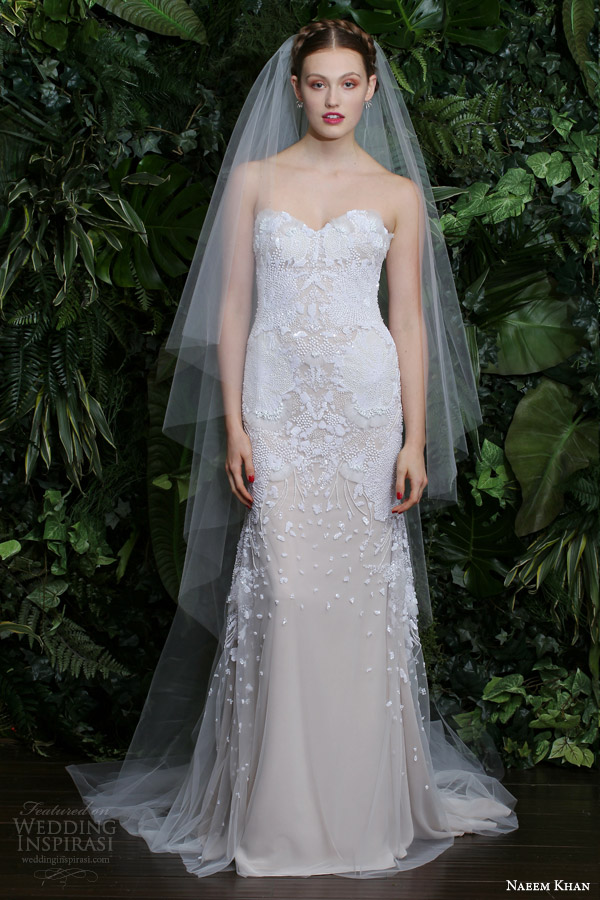 A close up of Rio's beaded sweetheart bodice.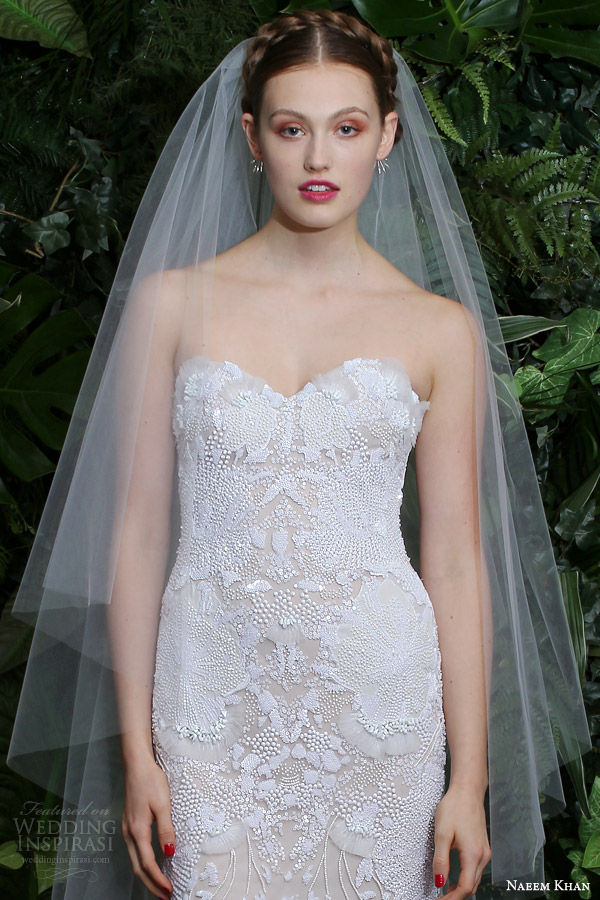 Florence strapless blush gown with threadwork flowers.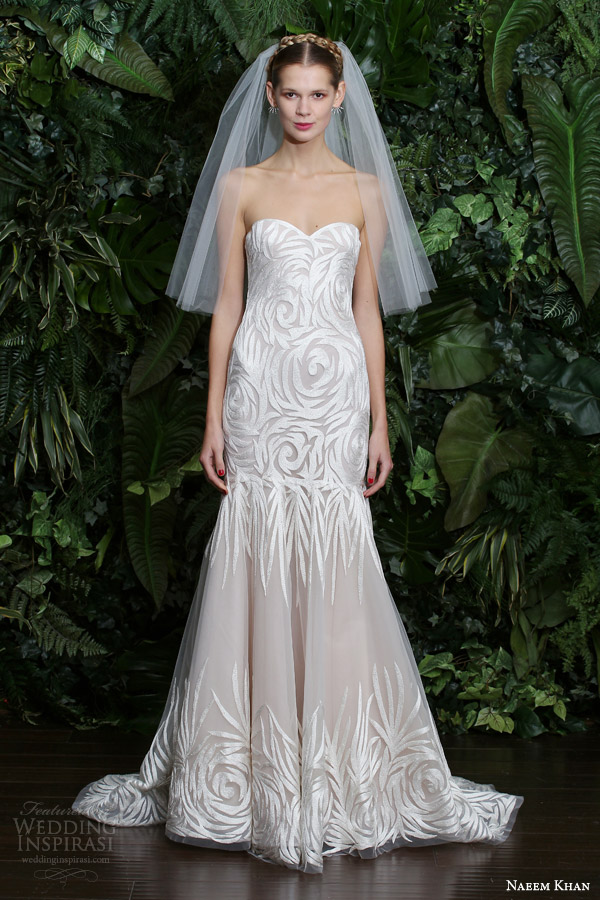 Miami.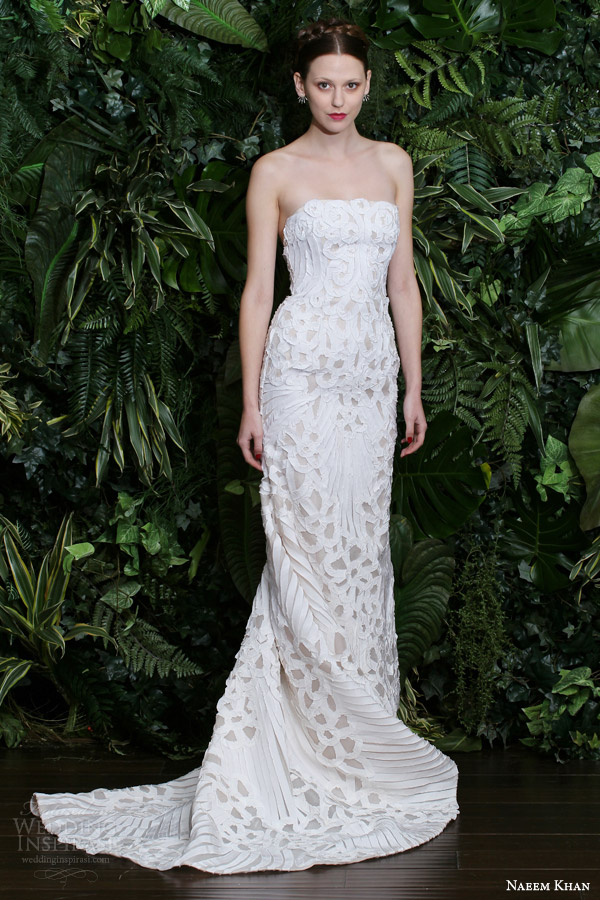 Close-up of the ribbon tapework.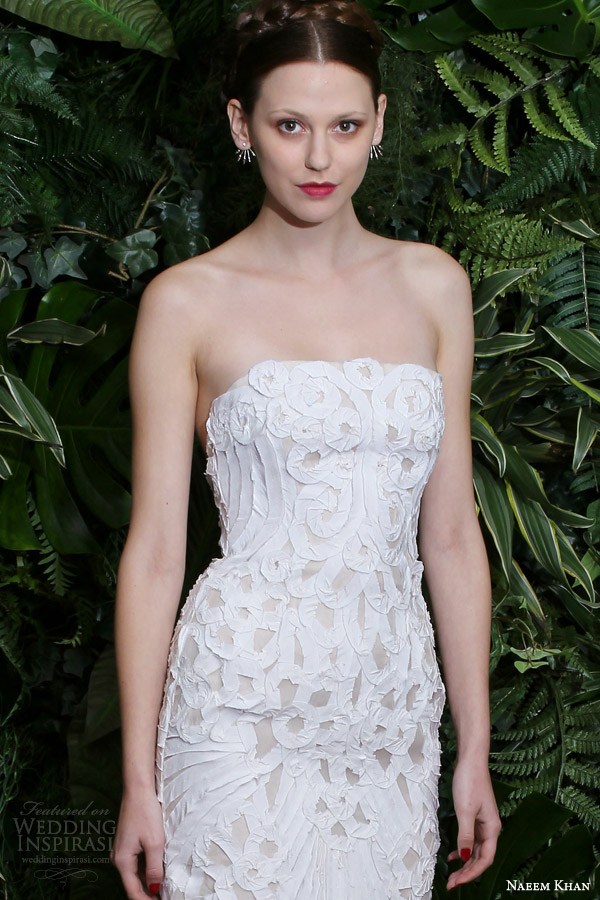 New York.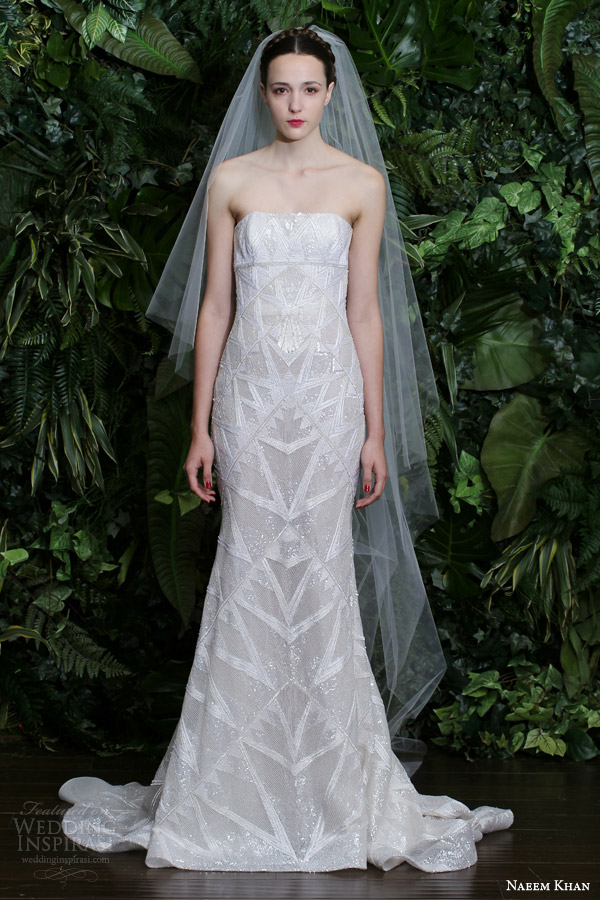 Venice with crystal bolero.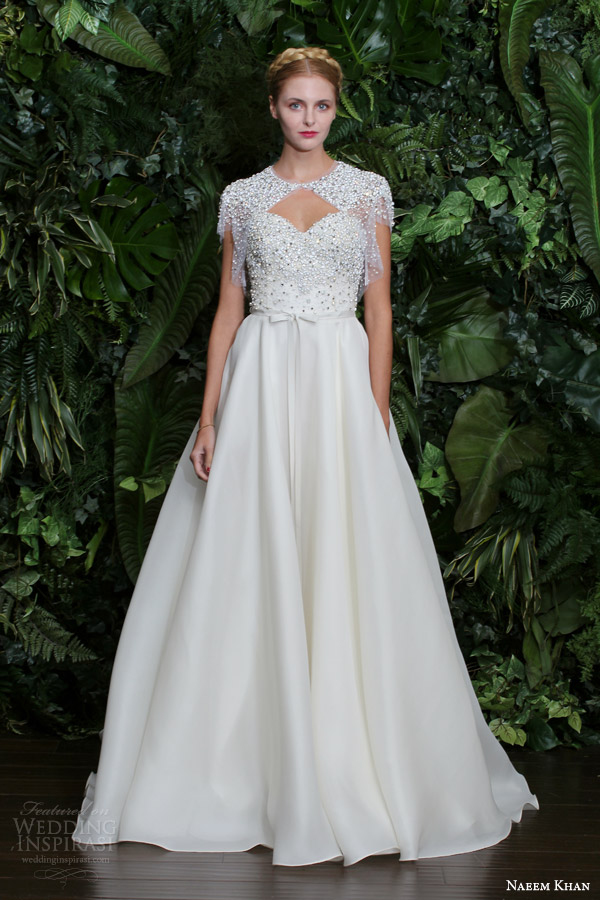 Geneva.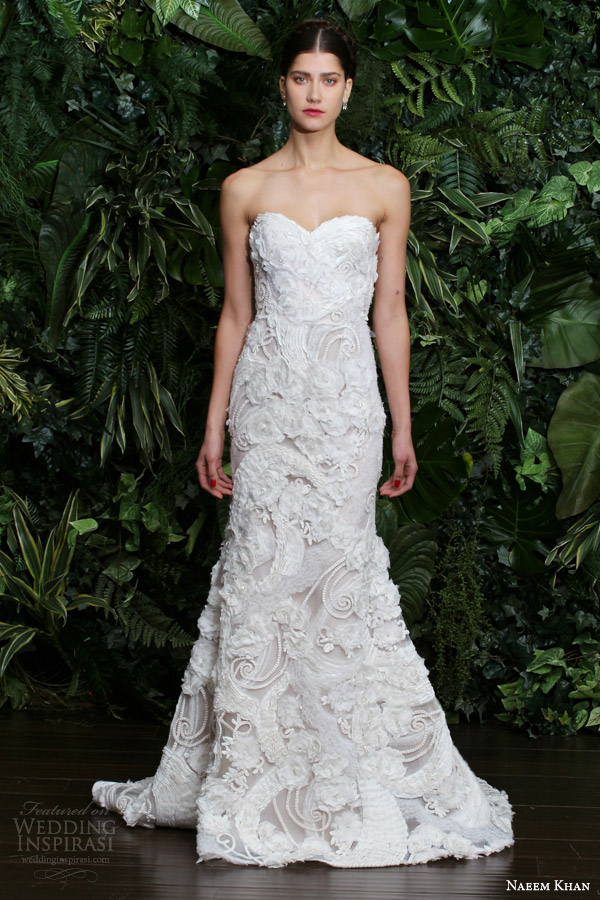 Casablanca short sleeve wedding dress.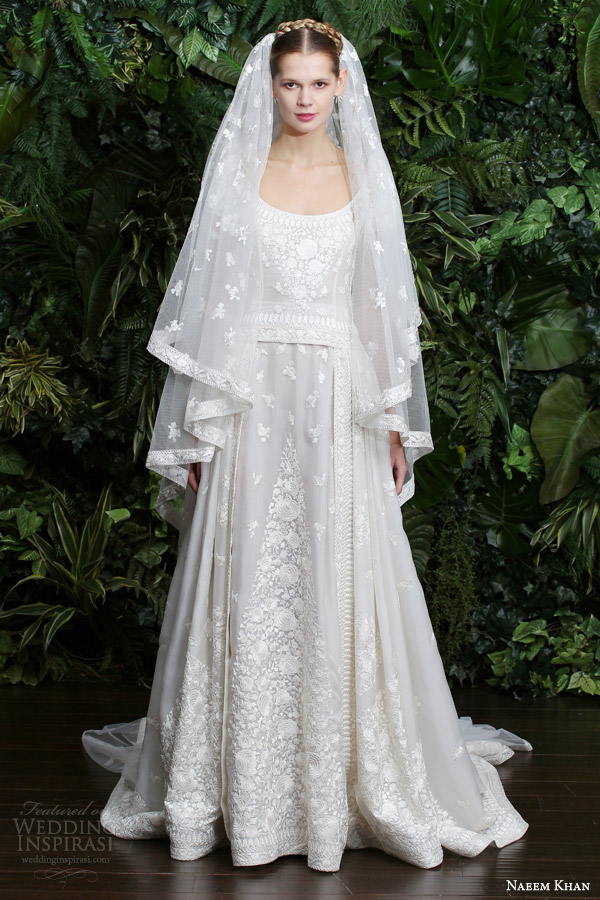 More gorgeous Naeem Khan wedding dresses on the next page.