The good people at Riki Dalal (previously featured here) gave us a preview of their gorgeous 2014 bridal collection and it turned out that to be just the thing we needed to rid ourselves of our post-holiday slump and go back into full bridal-gushing mode. Feminine, elegant and unique, these beautiful gowns got our senses tingling with unfettered, girly excitement, and it's easy to understand why.
The 2014 Riki Dalal bridal collection is quite simply, a romantic, vintage-inspired delight. Think fluid chiffon sheaths, in beige, cream or off-white, adorned with the loveliest laces and dotted with pearls, and silhouettes that gently conform to the body, highlighted with ingenious guipure-overlaid cutouts and ruching. Sounds beautiful? Indeed it is! We'll let the pictures do the rest of the talking. Enjoy!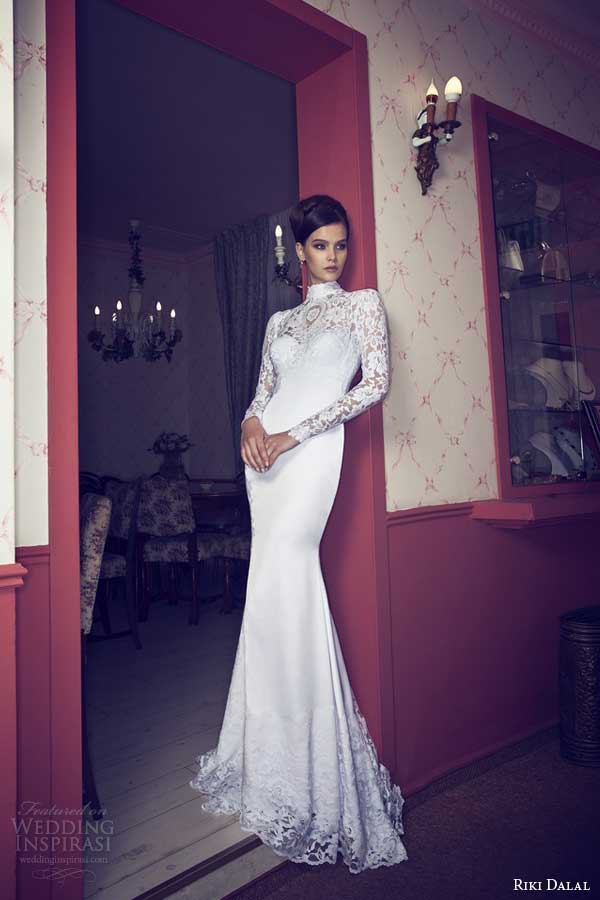 Adore this gown!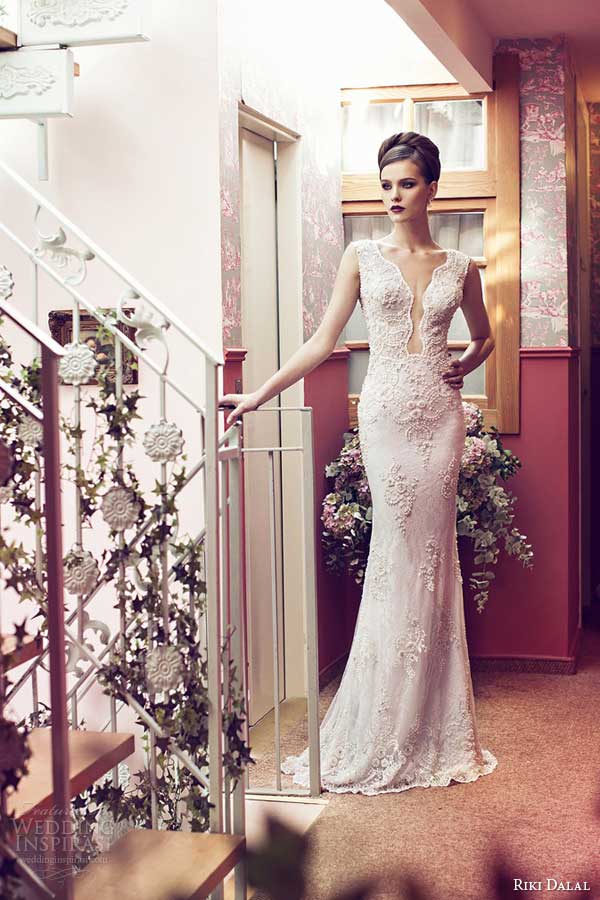 Stunning, front and back!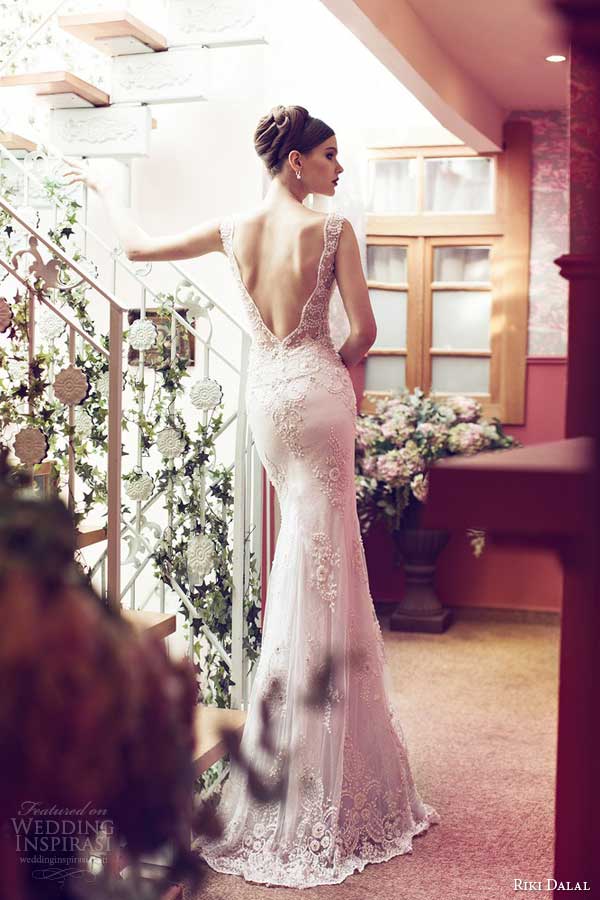 More gorgeous Riki Dalal wedding dresses on the next page.