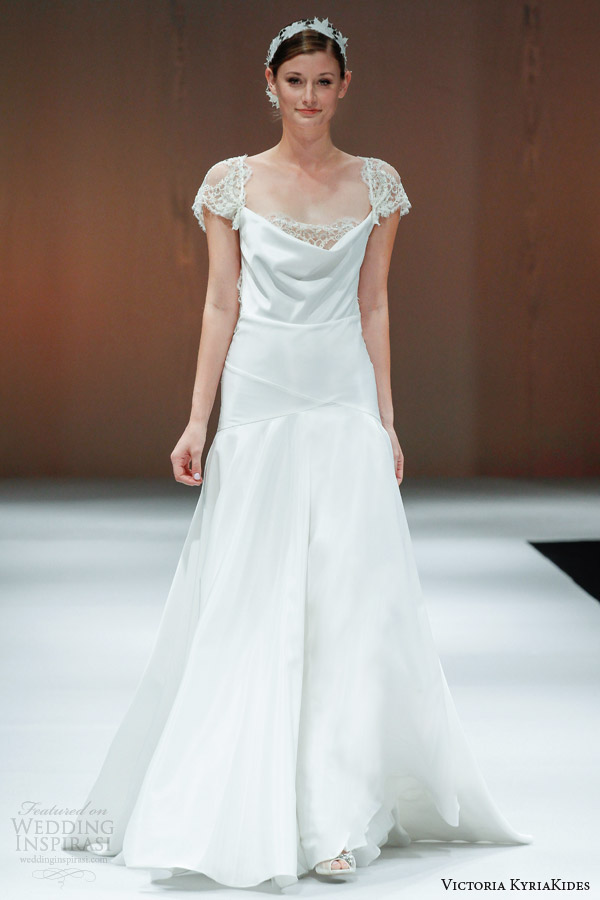 Modern goddesses, take note. For uniquely romantic gowns, look no further than Victoria KyriaKides's Fall 2014 bridal collection. The Greek designer's latest line consists of soft looks in delicate laces, smooth silks and French soft tulles, all made exclusively by couture dress-makers in Europe. Inspired by "the body in motion, the art of cinema and the ambience of classic movies", each of the gown in her Fall 2014 collection comes with its own story ("Bunches of Love" is a journey through the 1930s and the Jazz era; "Marlene DS" takes us for a walk on the red carpet). The simple, elegant cuts, coupled with KyriaKides's keen attention to detail, keep the collection fresh and current. Above and below, Eden satin gown with low back and hand-embroidered lace sleeves.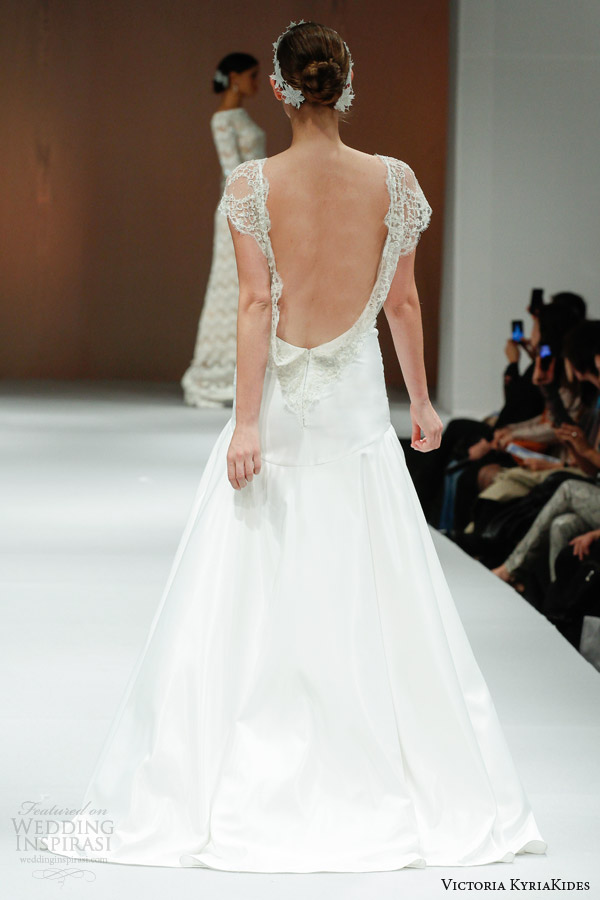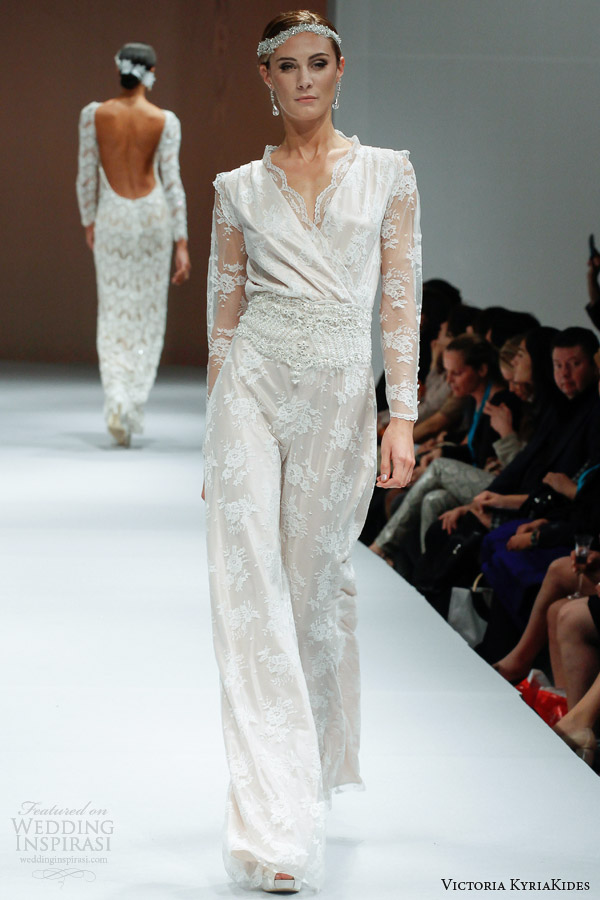 Marlene DS lace bridal jumpsuit.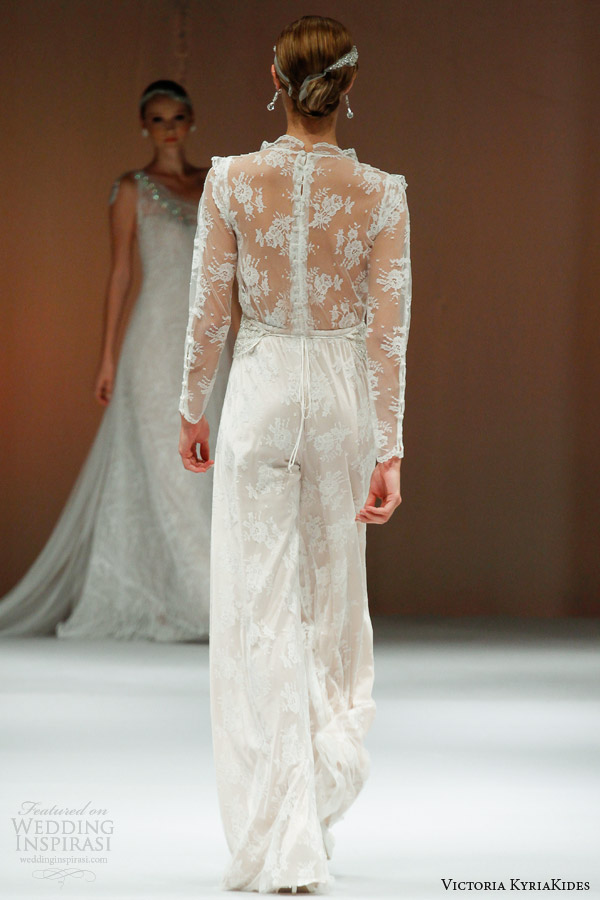 O Academy crocheted hand-embroidered lace long sleeve sheath gown with open back.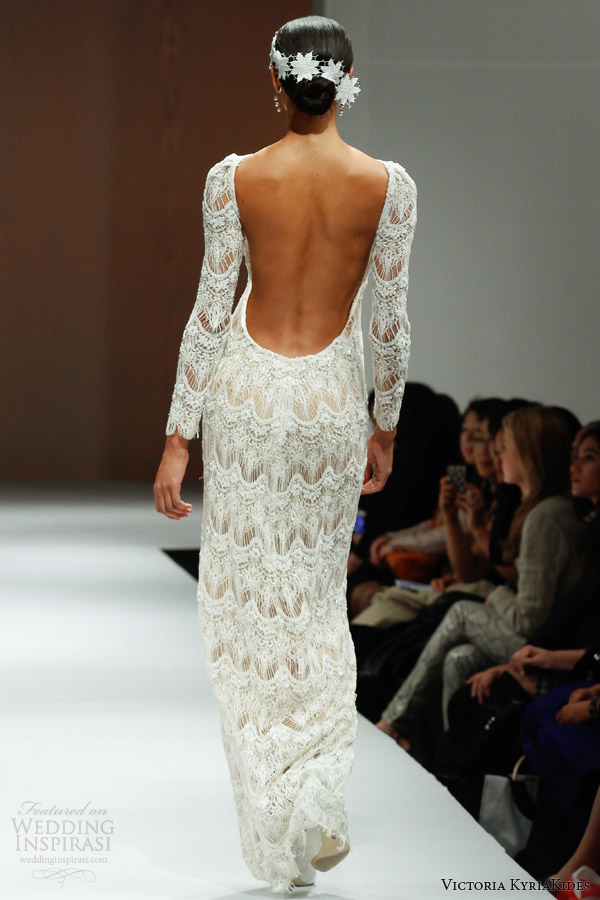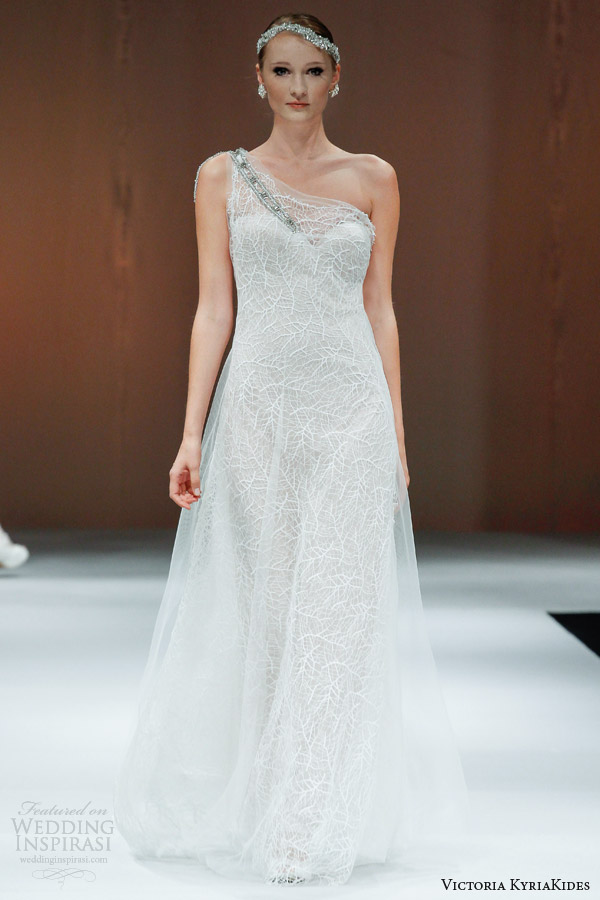 Bunches of Love one-shoulder lace gown.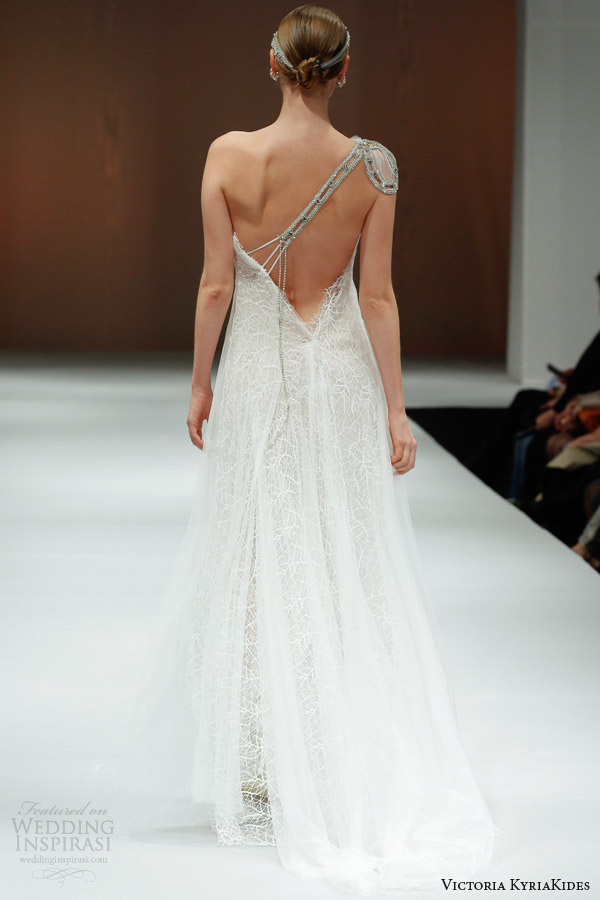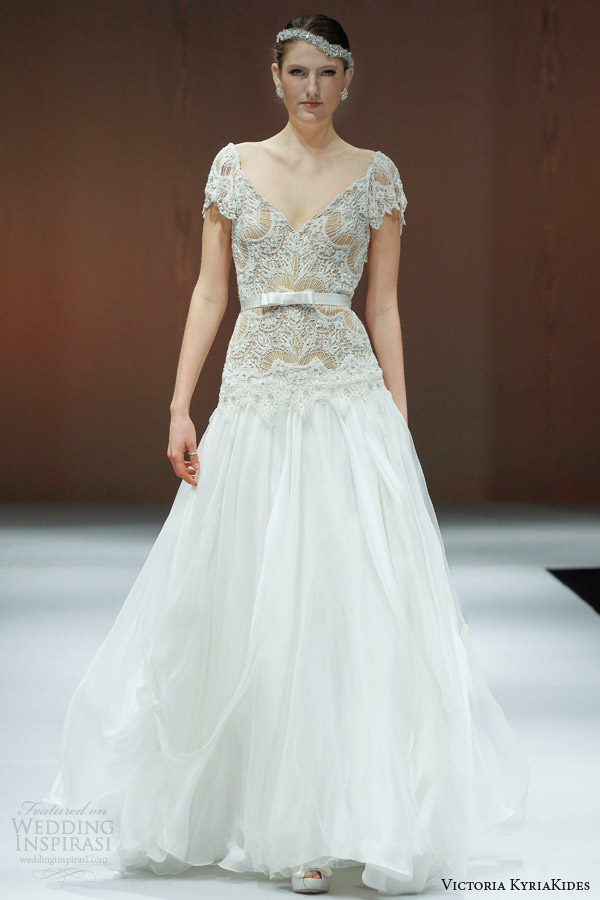 Cavo Paradiso silk chiffon and crochet hand-embroidered lace gown.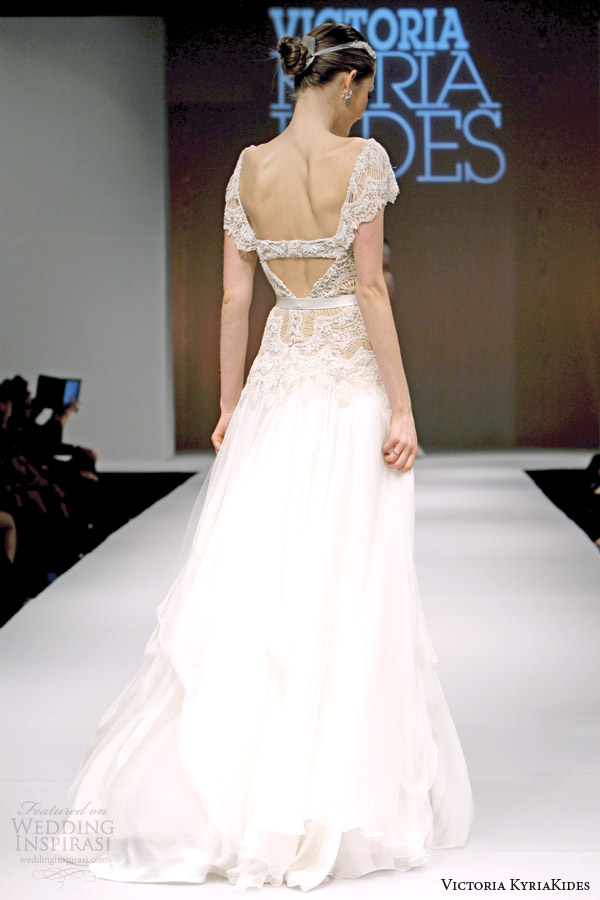 Photos courtesy of Victoria KyriaKides. For store listing and other details, please visit Victoria KyriaKides.