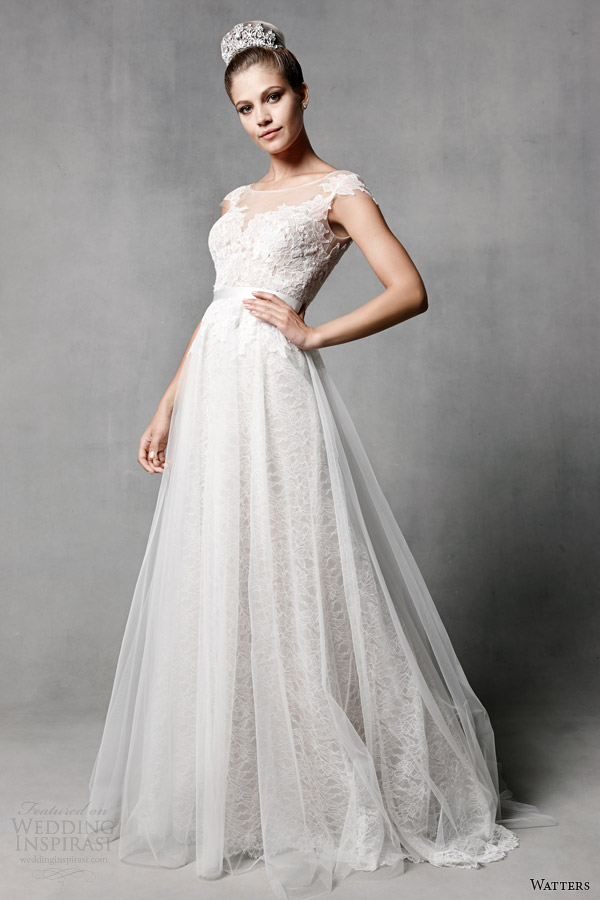 We begin the week with "Love", the very basis of romantic unions and the inspiration behind Watters Brides latest collection. For Spring 2014, designer Vatana Watters was inspired by three famous love stories — Romeo and Juliet, Tristan and Isolde and Mark and Cleopatra. The notion of love is conveyed beautifully in several ways throughout the collection.
"Romeo and Juliet's romantic love inspired the light and airy styles featuring delicate beadwork; the tragic love story of Tristan and Isolde gave birth to timeless styles with dreamy necklines; and the memorable love story of Cleopatra and Mark Antony is reflected in styles that will leave a powerful lasting impression."
We can't get enough of the feminine illusion necklines, exquisite beaded detailing and soft colors (there's taupe, blush and oatmeal). We only have three words for this collection.. love, love, love!  Above, style 5010B "Farah" cap sleeve gown with illusion neckline. Below, style 5017B, "Janan" fit and flare sleeveless gown with V-neck illusion bodice in lace and silk.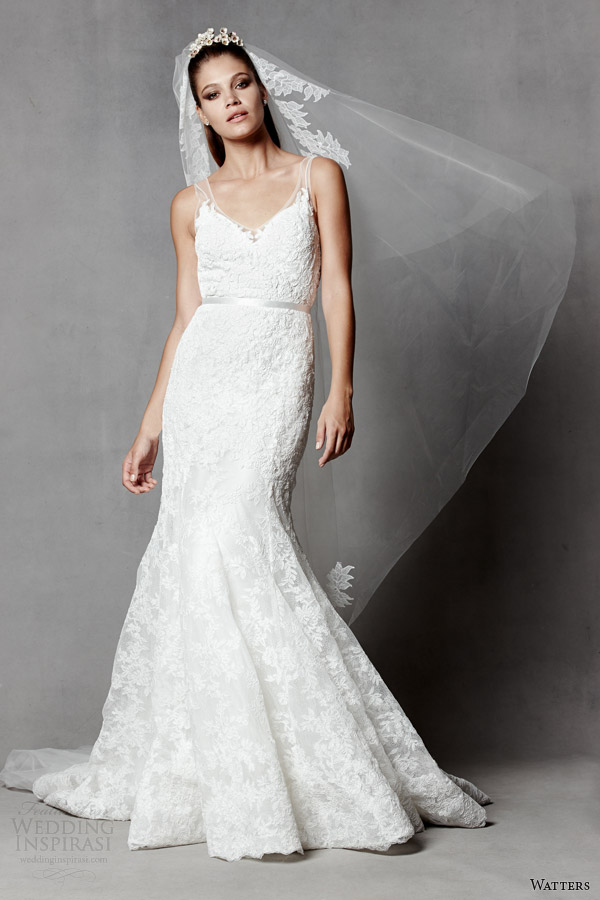 Back of Janan. So stunning!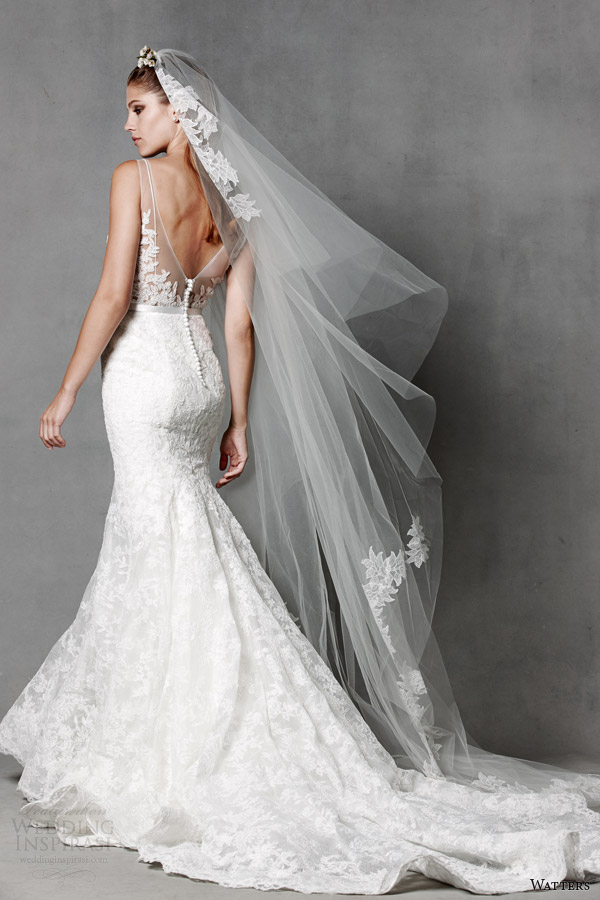 Style 5014B "Olina" strapless fit and flare beaded lace gown.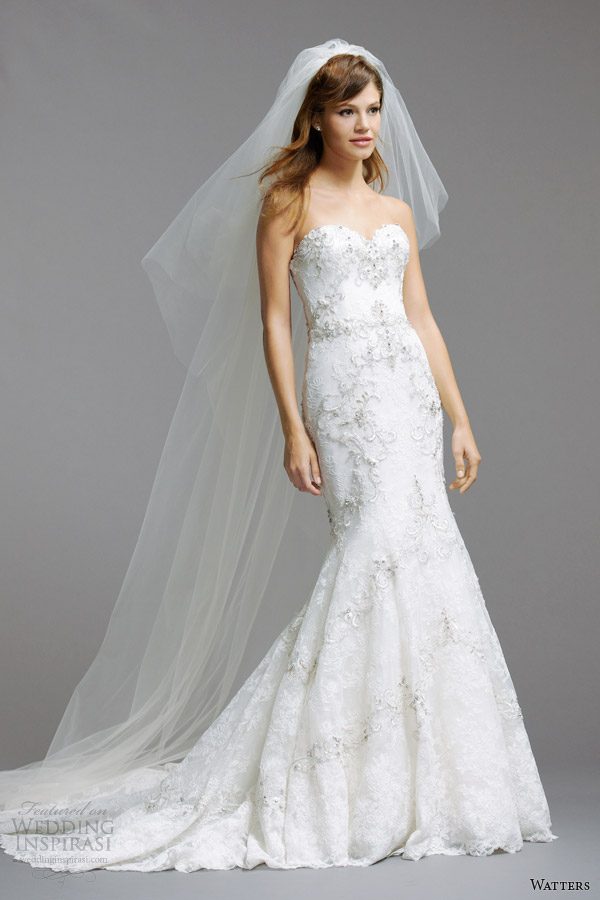 Style 5018B "Carina" corset with 5082B "Amina" skirt.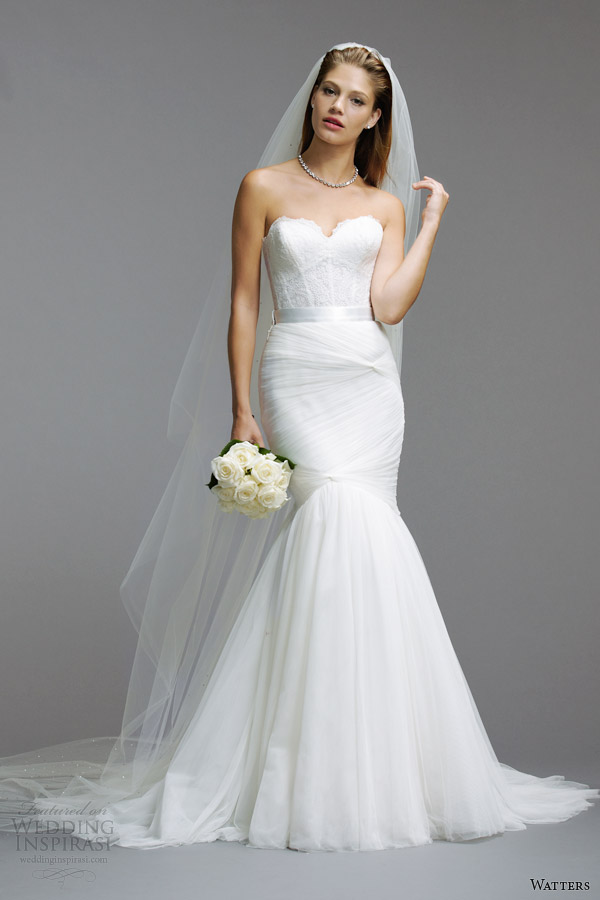 Style 5018B "Carina" corset, shown with style 5089B, "Ashan" soft net ball gown skirt.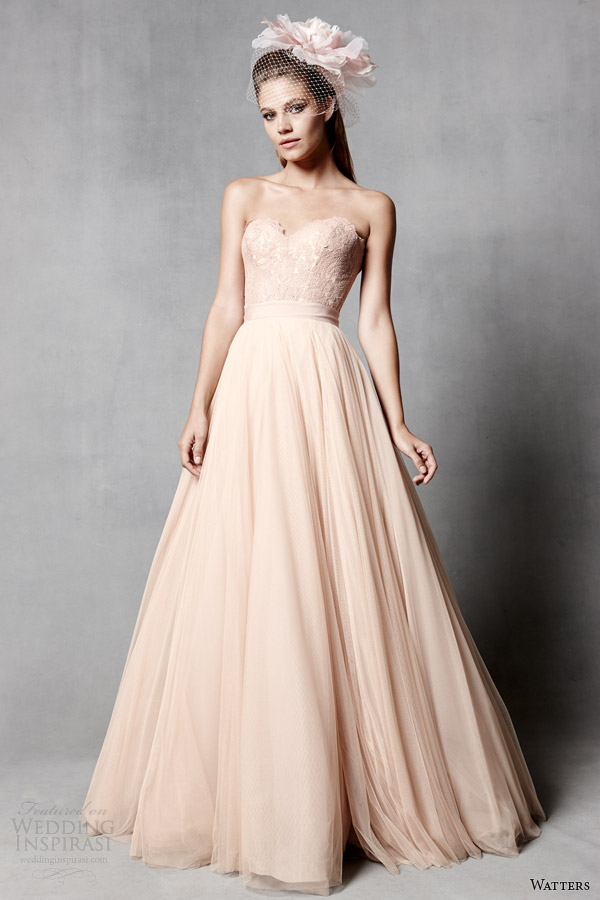 Style 5088B "Aleeza" lace and net strapless dropped waist mermaid gown with tiered skirt.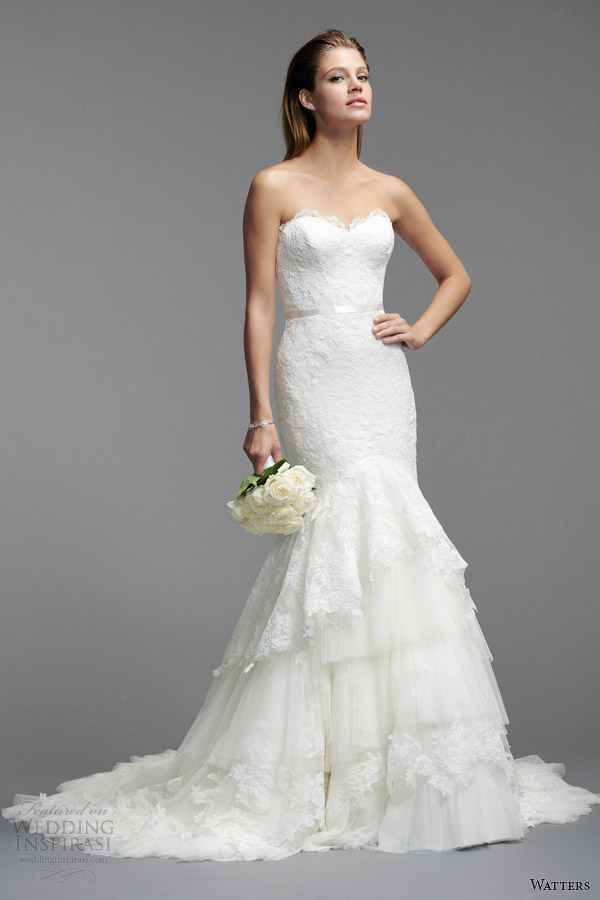 Style 5098B, "Davia" strapless sweetheart gown with multi-tiered pleated skirt, shown in Oatmeal.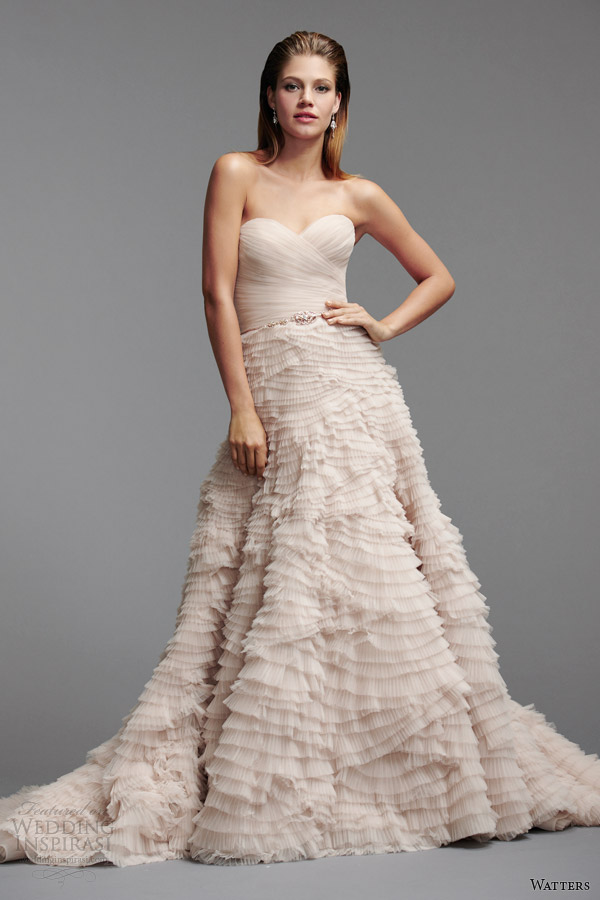 More gorgeous looks from Watters Brides Spring 2014 collection on the next page.