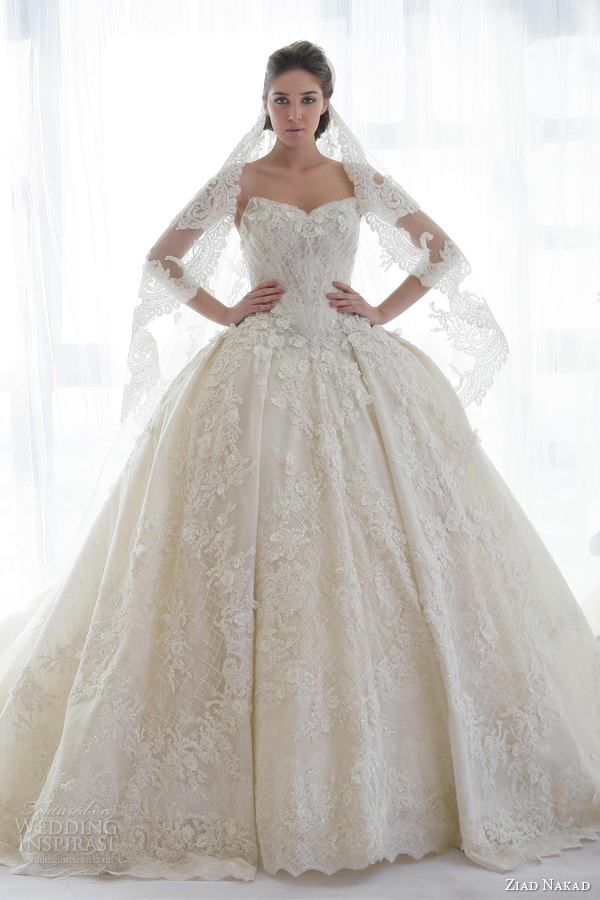 We can't think of a better way to end the week than with these ultra gorgeous creations by Lebanese designer Ziad Nakad. Nakad's designs are typified by their distinctive cuts and creative mix of materials and colors, with keen attention shown to even the tiniest detail. Sweeping ball gowns adorned with sequins and lace appliques, ethereal mermaid gowns with flowing ruffles — all dreamy, romantic and exquisitely elegant. Above, strapless ball gown.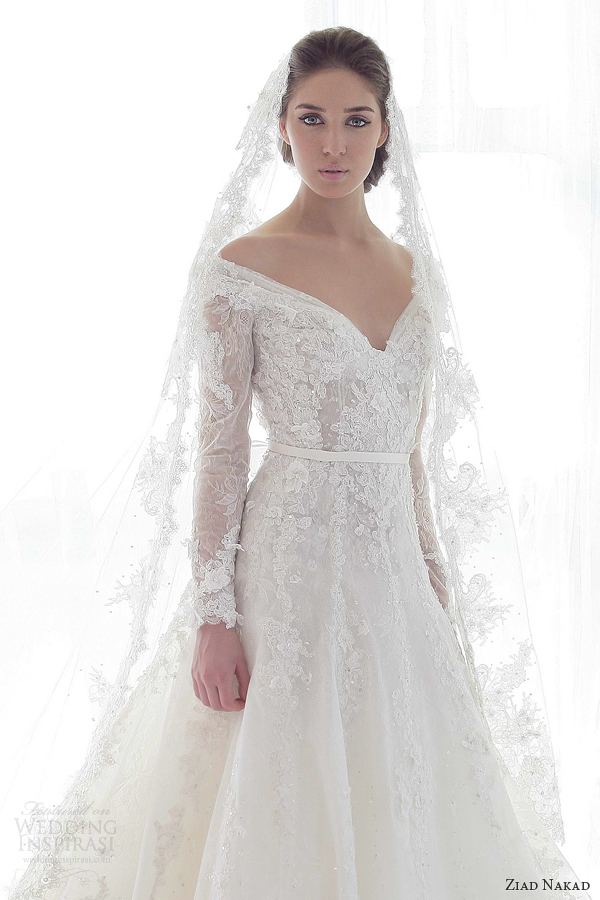 Gown with off-the-shoulder long sleeves.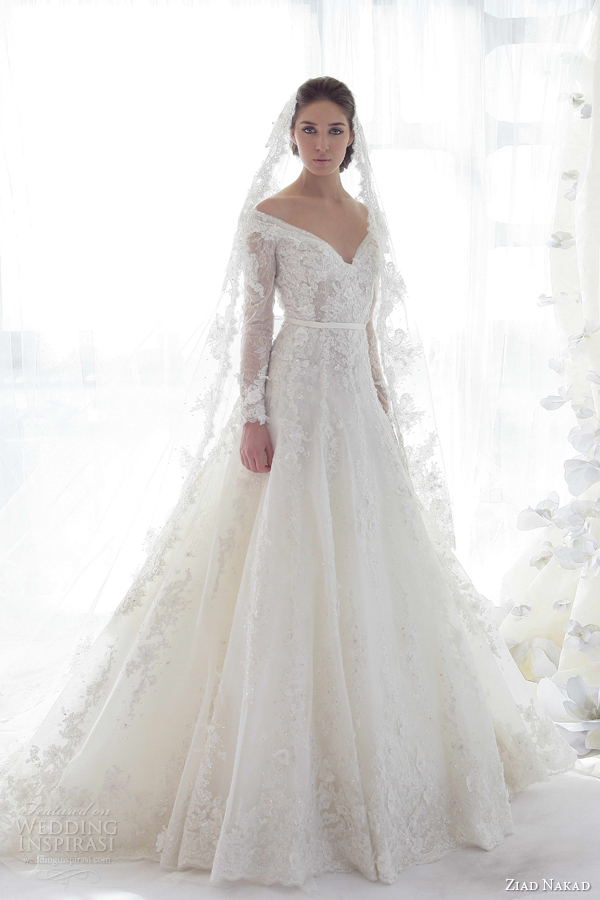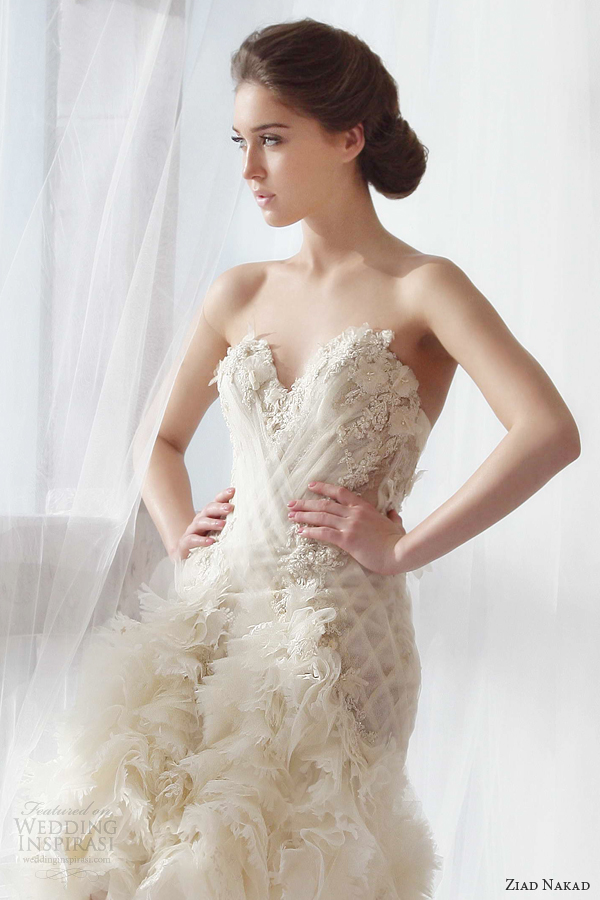 Strapless mermaid gown with high to low ruffle skirt. Gorgeous!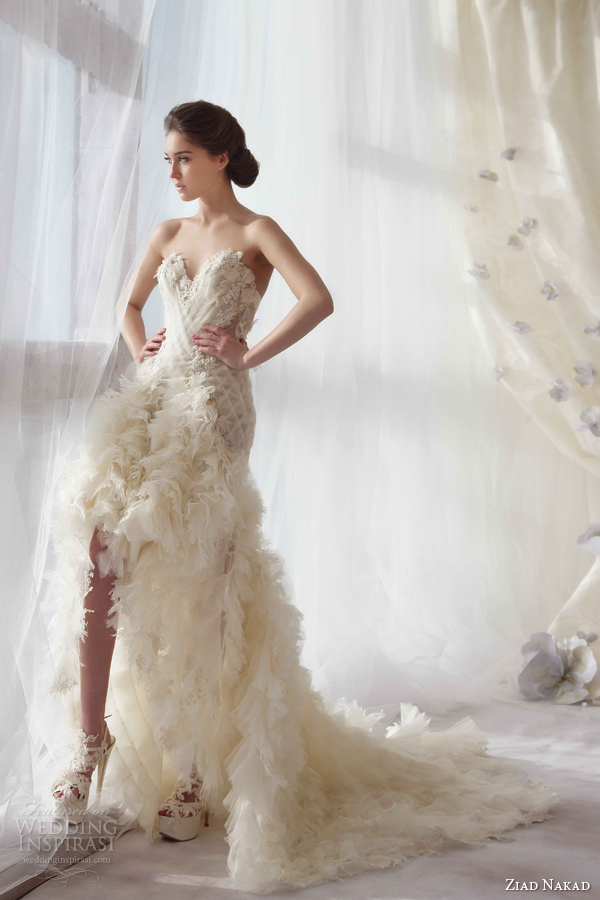 More beautiful Ziad Nakad wedding gowns on the next page.